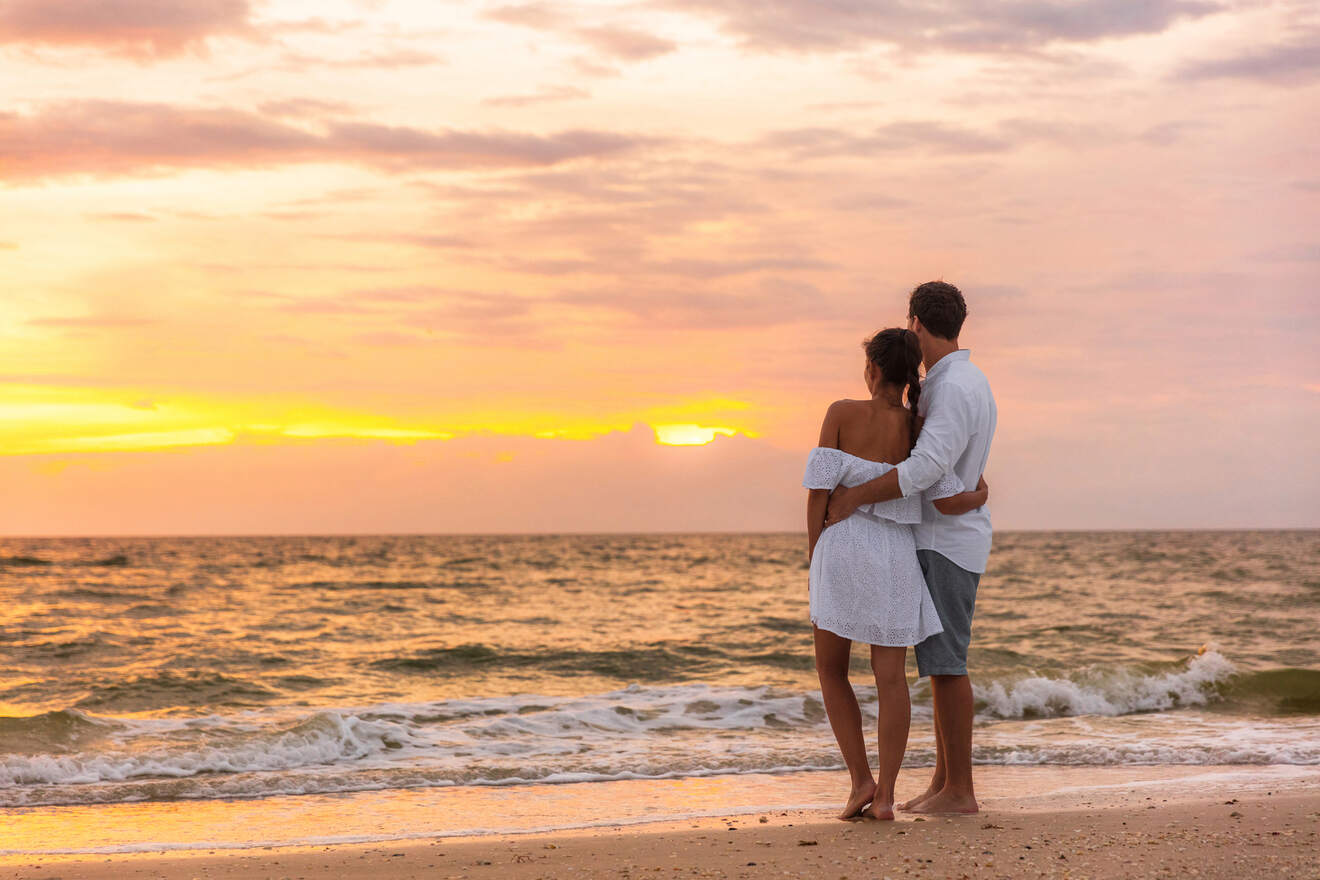 Leisurely strolls along white sandy beaches, champagne shared at sunset, and lazy days spent soaking up the sun – it's no wonder Florida is such a popular vacation destination for romantic getaways. There's something for every couple here, whether you're looking for a relaxing escape or nights out in town with your better half.
In this article, we're going over the most romantic getaways in Florida, so you and your honey can plan the perfect trip. Since I'm a Florida local, I've narrowed down the best ones for you (beyond Miami – you already know that one 😉), including some hidden gems. I've also added some of my personal recommendations on what to see, do, and eat in each stunning locale to help with your planning.
Ready, lovebirds?
If you are in a hurry
If you are in a rush, then I have to say that the most important romantic venues to book in advance are the hotels, and here are the best:
And since Florida is pretty big, here's a map so that you can visually see where each romantic nook is located:
1. Experience laidback luxury in Rosemary Beach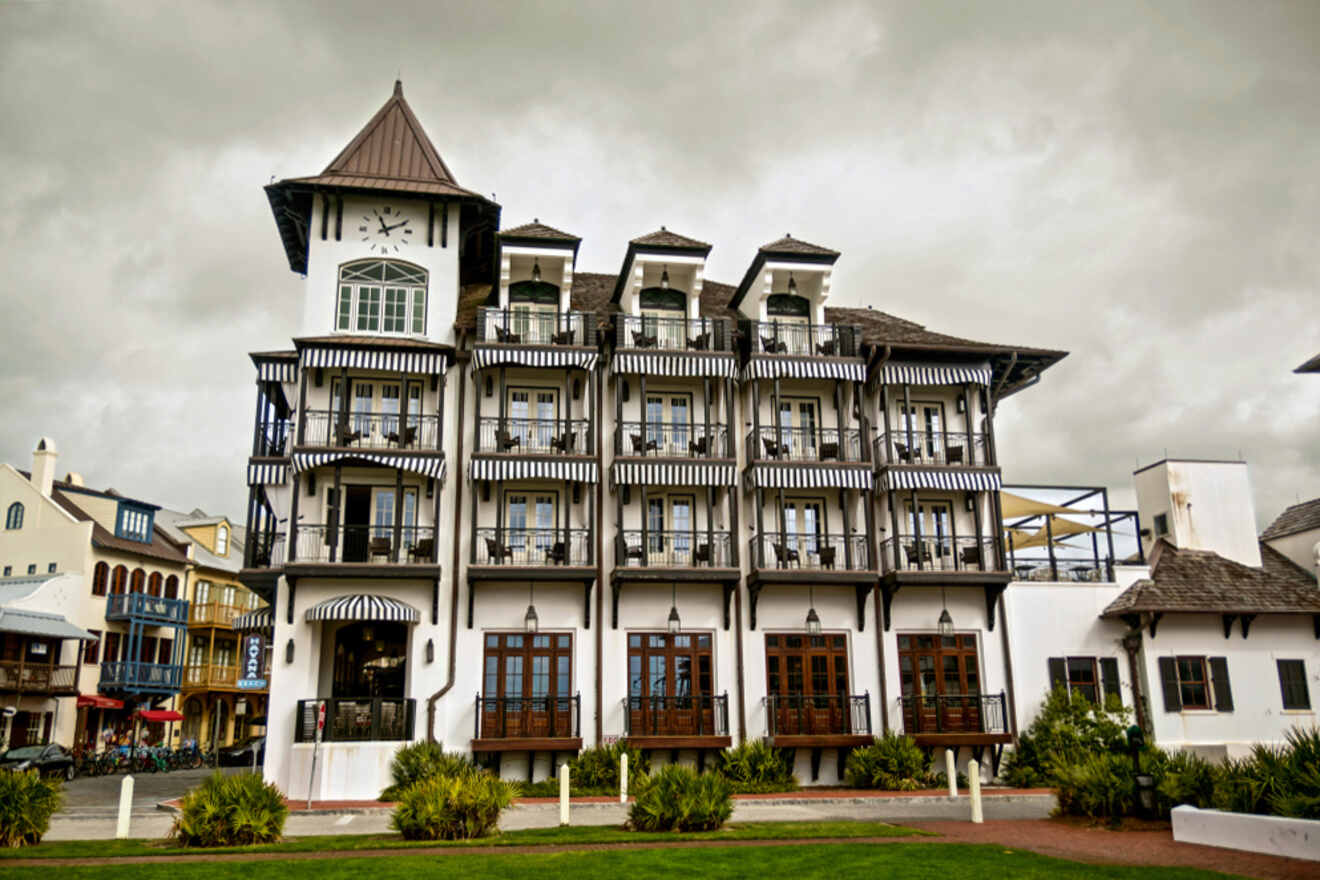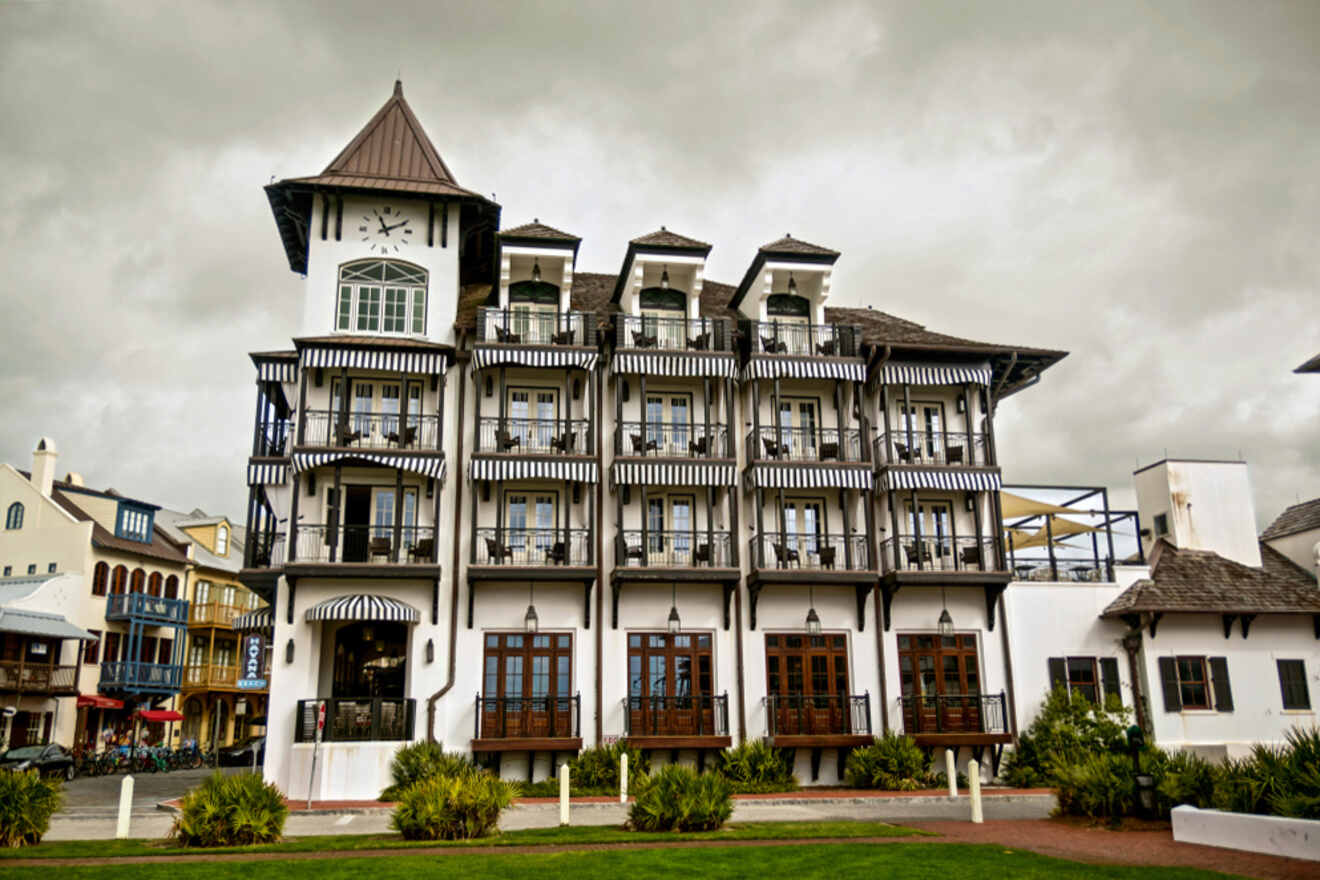 We're kicking off our list of romantic Florida getaways with one of my favorite places in the entire USA: Rosemary Beach. Located in the Florida panhandle on picture-perfect Highway 30A about an hour west of Destin, Rosemary Beach is the most enchanting beach town I have ever visited! And I'm definitely not the only one. It's been called one of "America's Most Romantic Small Towns" by CNN.Imagine idyllic, tree-lined streets dripping with Spanish moss, and gorgeous European-inspired architecture reminiscent of the Dutch West Indies, all nestled along the azure waters of the Gulf. After a day spent on the sugary sand, you explore Rosemary Beach's quaint but lively downtown, home to incredible shopping, dining, and entertainment.
There is an absolutely breathtaking hotel in Rosemary Beach called The Pearl, and I cannot recommend it enough! The building itself is stunning, and the amenities, culinary offerings, rooms, and service are all top-notch. If you're looking to splurge, a stay at The Pearl in Rosemary Beach is second to none. Even if you're not staying there, you can still enjoy a drink on the rooftop bar – the view is truly spectacular!
Rosemary Beach is the perfect romantic getaway for couples who are looking for something simultaneously upscale and laidback. It's also just one of the many beach communities on Florida's "Scenic Highway" 30A, and you can easily explore the others, like nearby Alys Beach, on foot or bicycle!
2. Vacation on island time in Key West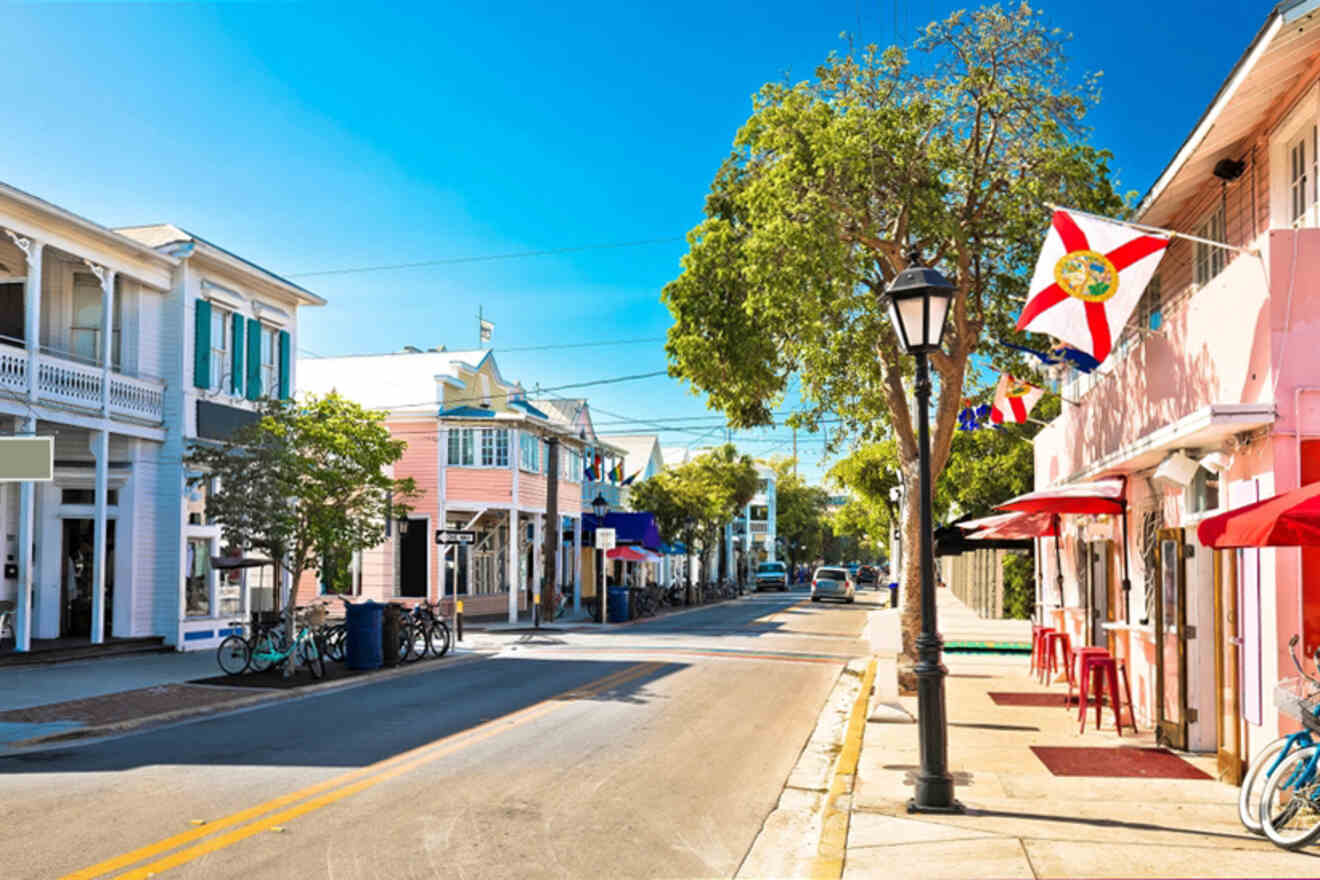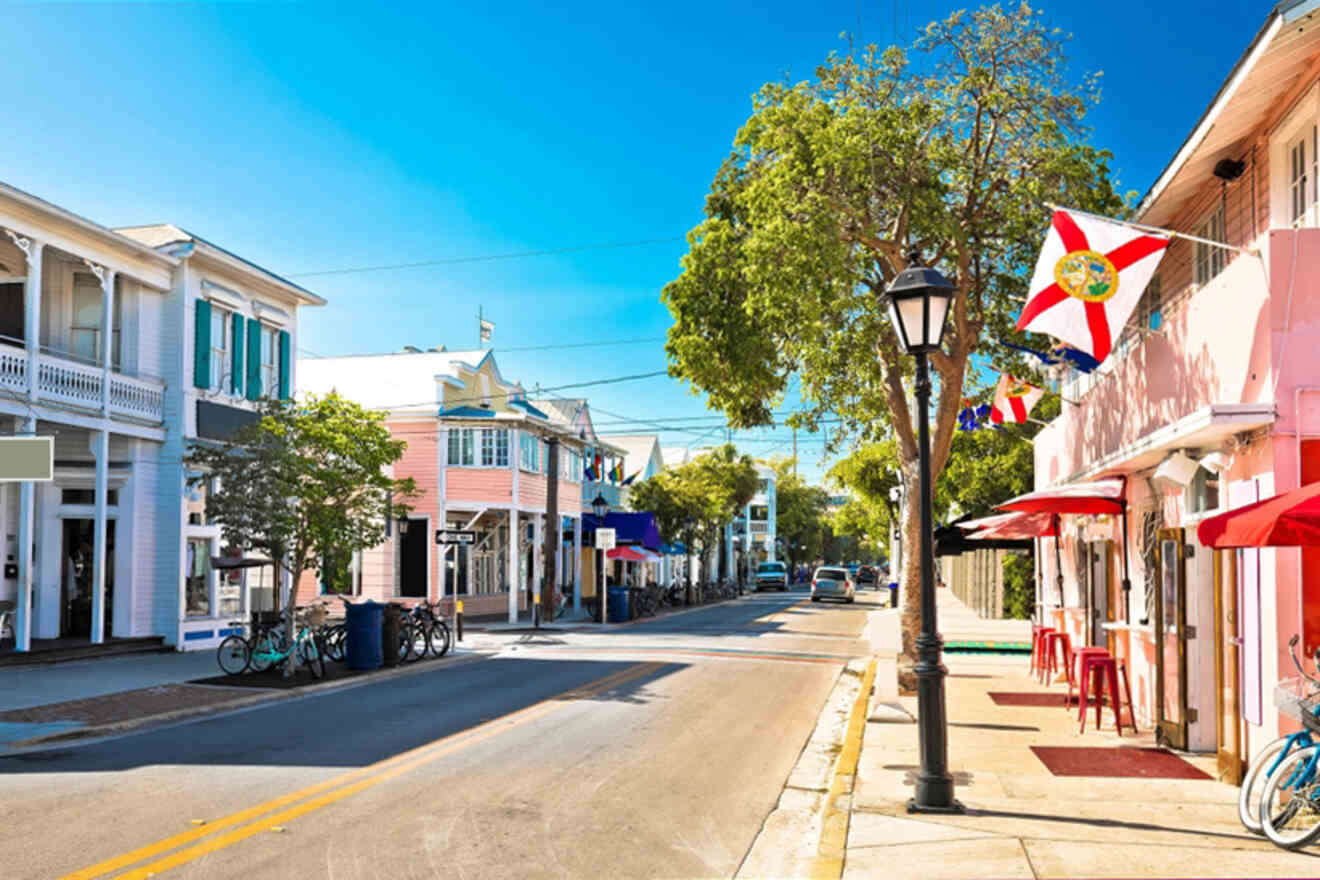 I'm a little biased on this one, as I got married in Key West, but I did so because it really is one of the most romantic getaways in Florida! This tropical paradise boasts a rich history featuring the legendary artists, authors, musicians, and leaders who have called Key West home over the years. The whimsical, candy-colored buildings, welcoming vibes, and laid-back attitude make it feel like a true escape.
There are countless things for couples to do in Key West, from adventures on the water to pub crawls down Duval Street to tours of historic places like the Hemingway Home & Museum. What makes Key West so great is that a vacation there can really be whatever you and your significant other want it to be.
If you're nature enthusiasts, you can explore the extraordinary Dry Tortugas National Park, or go kayaking through the mangroves. If you're all about the nightlife, you'll love Key West's lively atmosphere when the sun goes down – there is no shortage of bars to check out on Duval Street.
If you're wondering where to stay, then I recommend the Hyatt Residence Club Key West for the most romantic experience and absolute comfort.
There's something about Key West's past that really adds to the romance: the historic homes, gardens, museums, legends, and lore, all waiting to be explored. And let's not forget the awe-inspiring sunsets, which are the perfect backdrop for sneaking kisses at Mallory Square.
3. Feel like royalty at Walt Disney World Resort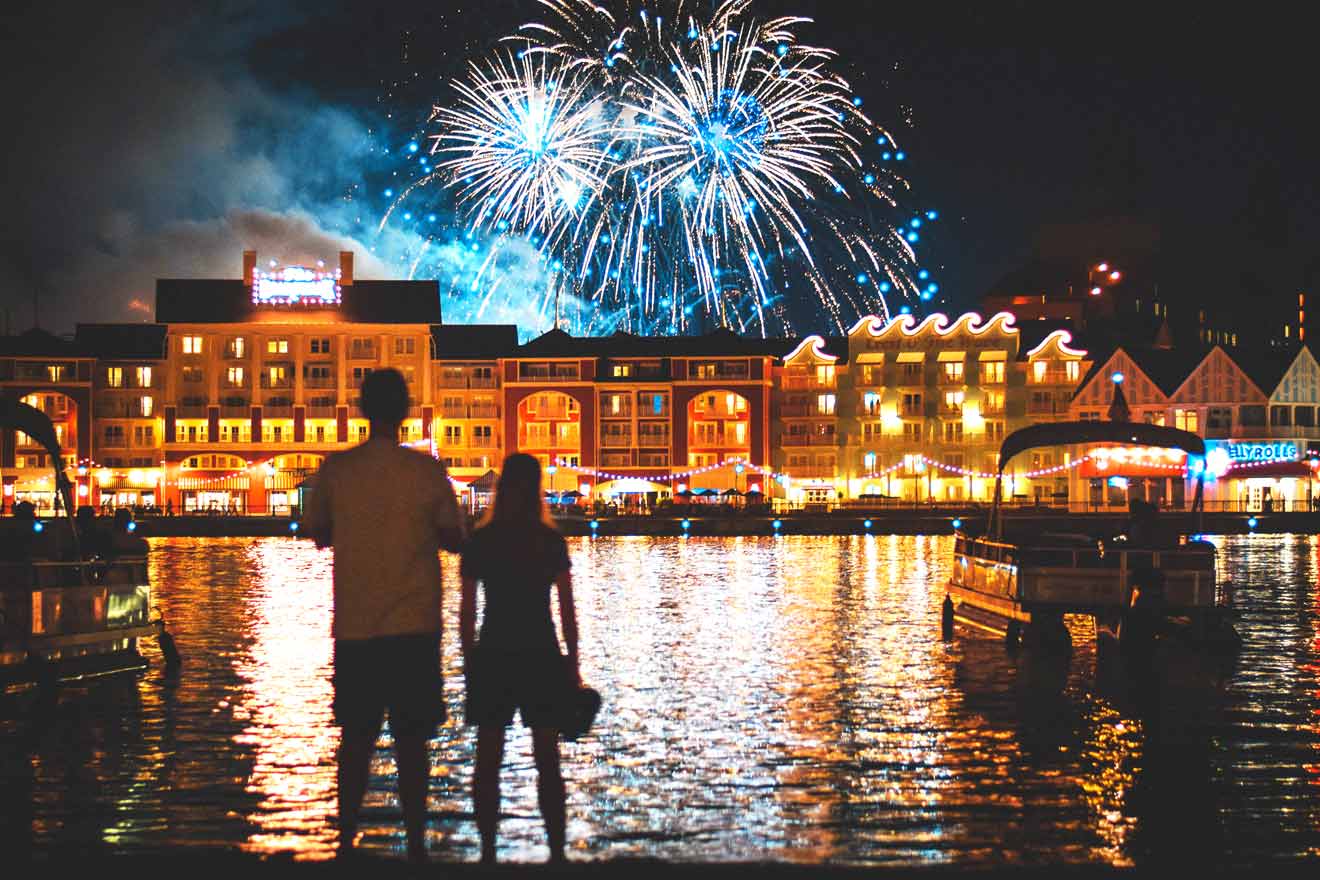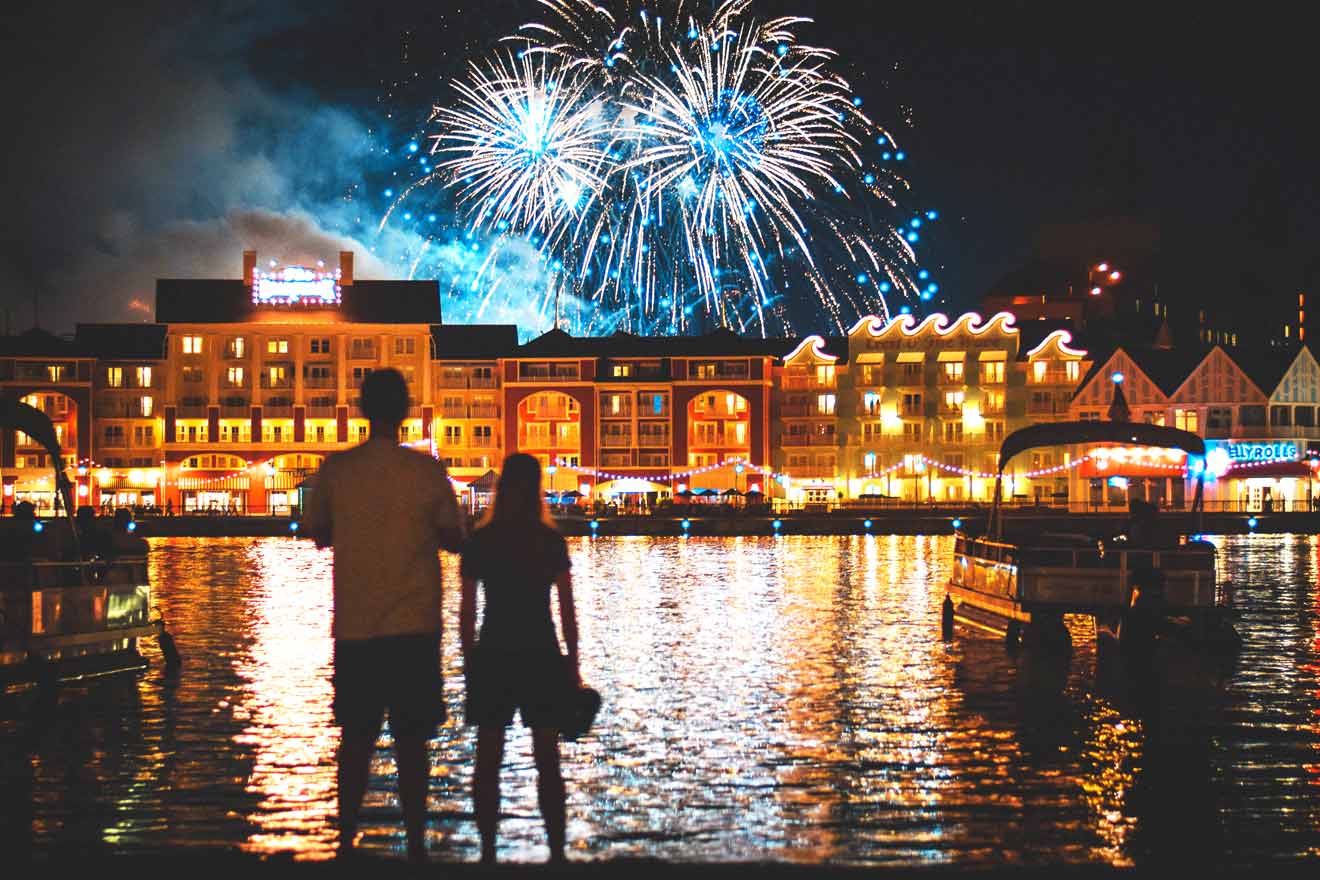 Disney World may not be the first thing to come to mind when you think of romantic getaways in Florida, especially if you're a parent looking forward to this break from the kids. But you might be surprised to learn that Walt Disney World is actually one of the most romantic vacations in the Sunshine State. Yes, even if you're traveling without little ones!
Choose from one of the luxurious, intricately themed resorts on the property, like Disney's Grand Floridian Resort & Spa, with architecture inspired by the Hotel del Coronado in California, or the exquisite Four Seasons Resort Orlando at Walt Disney World Resort.
Feel like kids again and make magical memories together at the Disney parks, then head back to your hotel for massages, drinks, or some R&R before dinner.
One of the things Walt Disney World does best is food! You'll definitely want to make reservations in advance to eat at some of the most celebrated restaurants at Disney World.
I highly recommend California Grill at Disney's Contemporary Resort to dine alongside sweeping views of the Magic Kingdom fireworks, and "The AAA Five Diamond Award®" winning restaurant Victoria & Albert's, which is considered the culinary crown jewel of the Walt Disney World Resort.
4. Step back in time in St. Augustine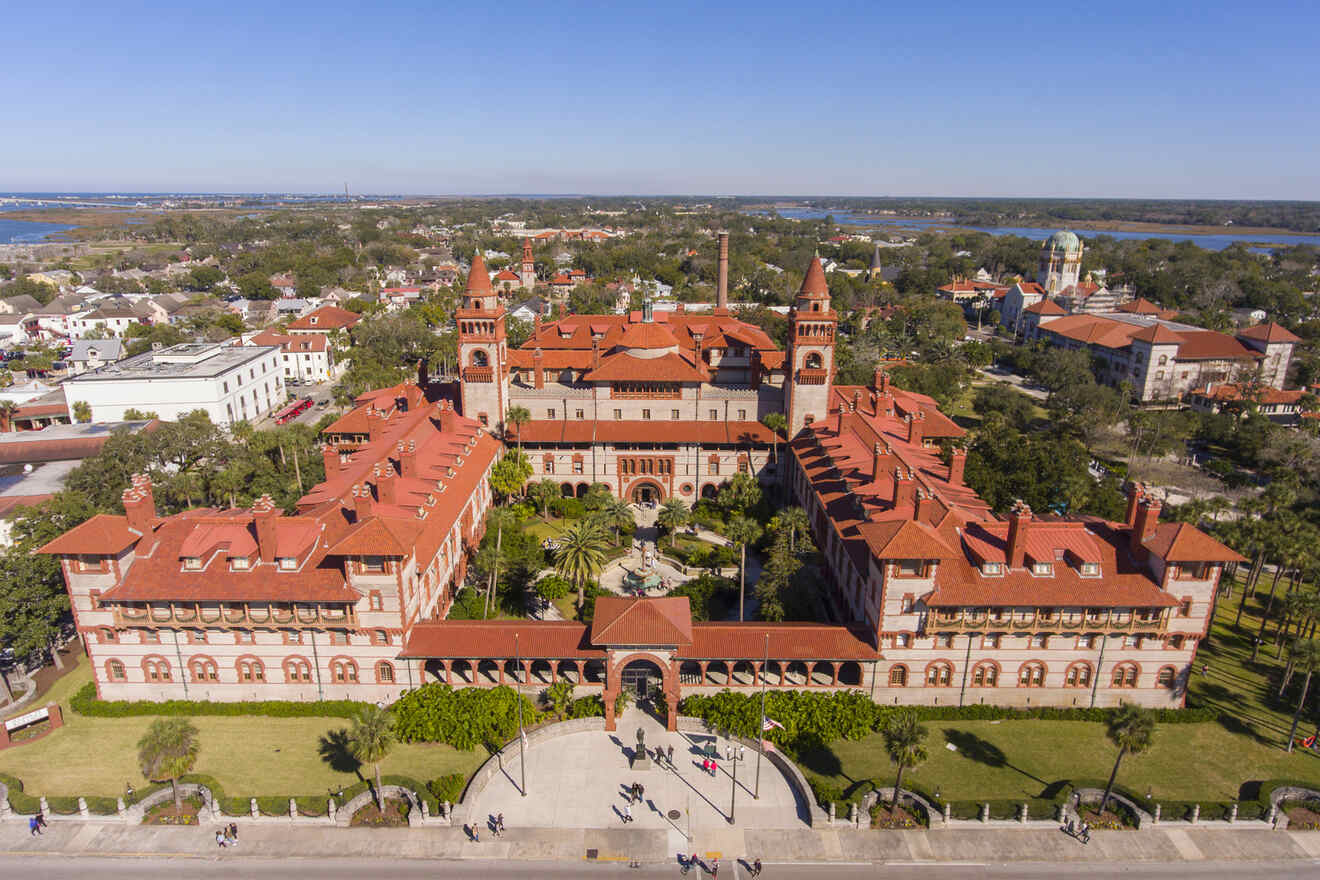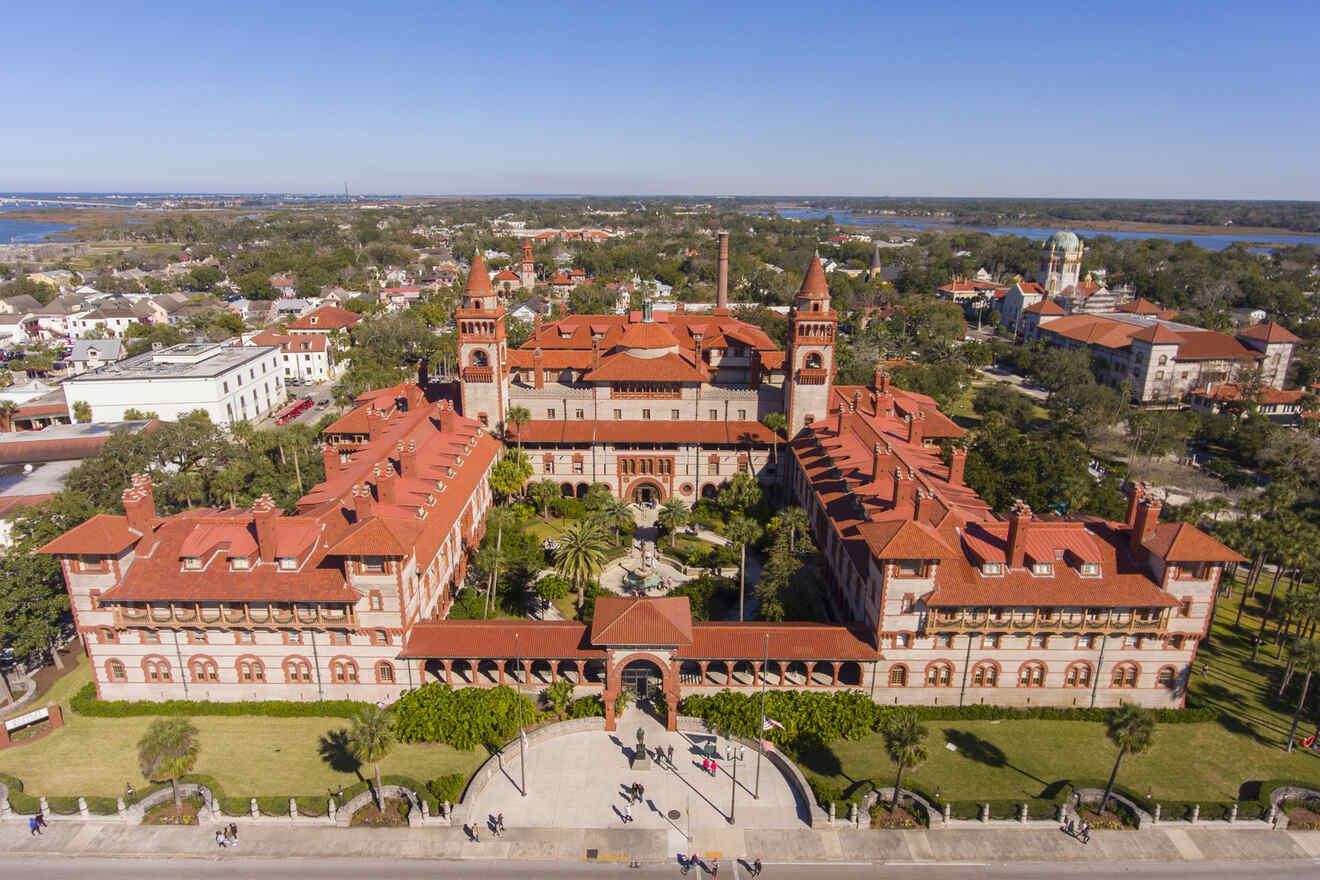 There are certain places in Florida where, when you visit, you're in complete disbelief you're actually in Florida. That's exactly how it feels to go to St. Augustine. In fact, the city's slogan is "international sights without international flights." One glimpse at this gorgeous destination on the Atlantic Ocean and you'll realize they're not exaggerating in the least bit.
The nation's oldest city, St. Augustine boasts Gilded Age architecture that tells of its storied past. Combine that with beautiful beaches, cozy bars, and amazing cuisine, and it's easily one of the most romantic getaways in Florida.
I took my husband to St. Augustine for a surprise birthday trip in December a few years back, and there really is nothing like St. Augustine during Christmas time. The city is transformed during their annual event, Nights of Lights – twinkling, dazzling Christmas lights cover the buildings and trees. Although St. Augustine does get crowded during this time of year, it's unbelievably magical to see all the glittering lights!
My favorite place to stay in St. Augustine is the historic Casablanca Inn on the Bay. The location is excellent, as it's right in the middle of everything. St. Augustine is very walkable, and you can get pretty much anywhere from here on foot. The Inn also happens to have its own fascinating history – they say you just might spot a ghost roaming the halls! Although I'm happy to report my stay there included zero paranormal sightings, thank goodness.
5. Kick back in Anna Maria Island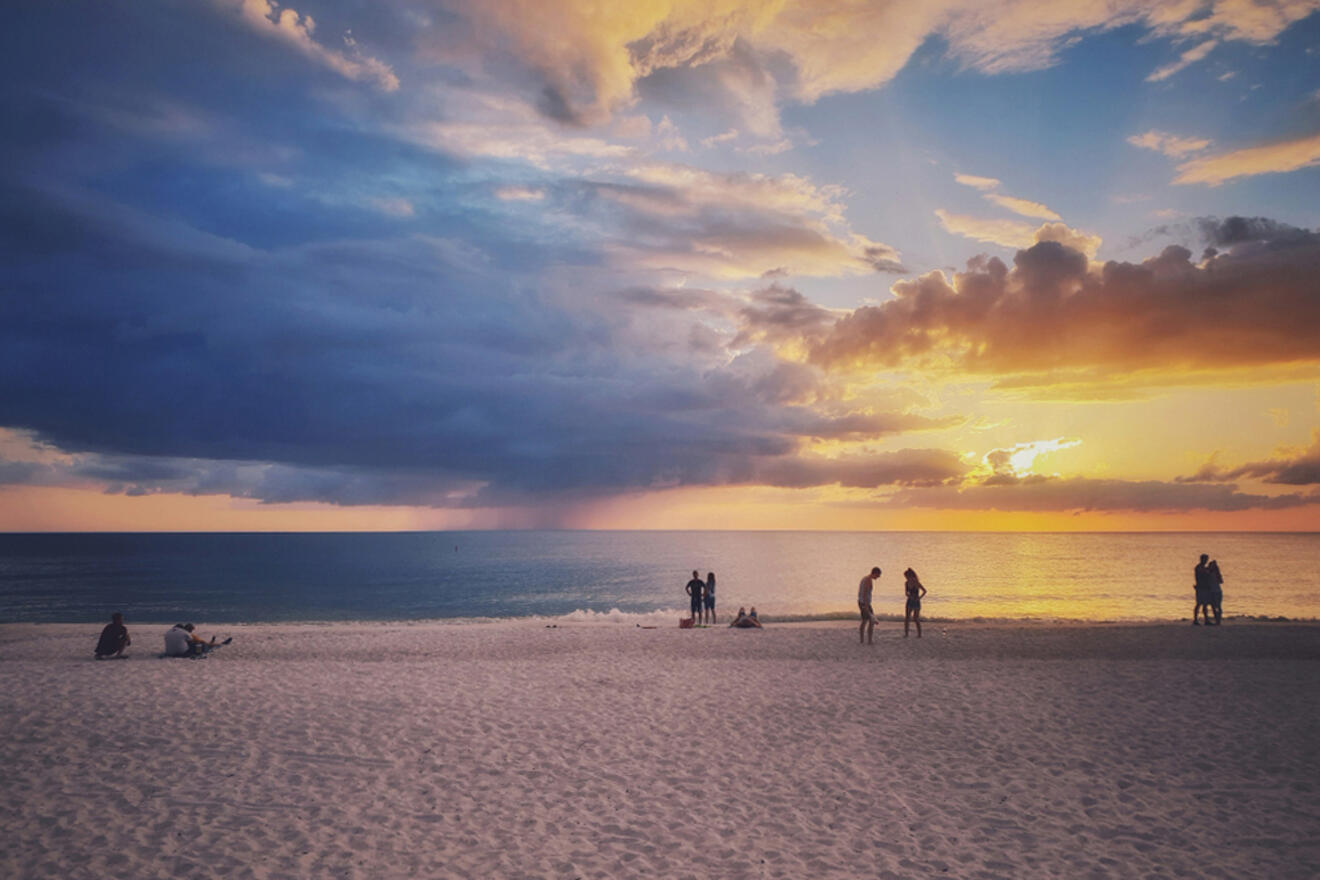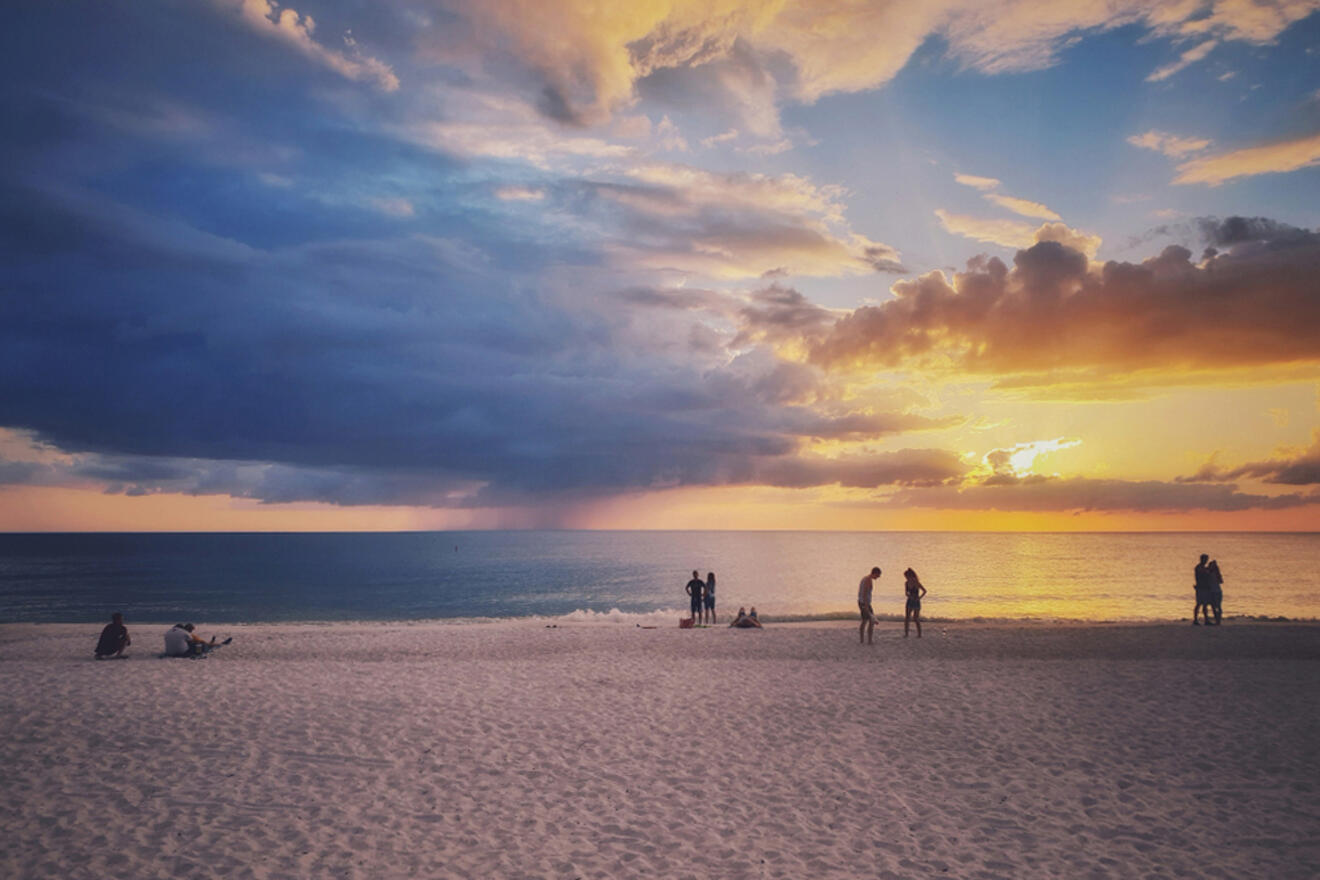 If your idea of the perfect vacation is relaxing in the sand with your other half, sipping tropical libations in the sun, and enjoying freshly caught seafood for dinner, I've got just the place for you. Anna Maria Island is a slice of paradise off of Florida's Gulf coast, a hidden gem of a beach town that will charm your socks off.
Anna Maria Island hearkens back to the simpler days of Old Florida, with All-American ice cream shops, laidback island bars, and fishing off the pier. It feels like stepping back in time, away from the hustle and bustle of everyday life.
There are a lot of romantic things to do on Anna Maria Island. One of my favorites is catching an unparalleled view of the sunset from Bean Point, a secluded beach on the northern tip of the barrier island. For a stay, I'd choose 265 Gladiolus Home, which is just steps away from the beach.
Adventurous couples will love the water sports available on Anna Maria Island, like kayaking, paddle boarding, and boating. Want to melt away your stress? Book a couples massage right on the sand in a private tiki hut!
6. Escape to Amelia Island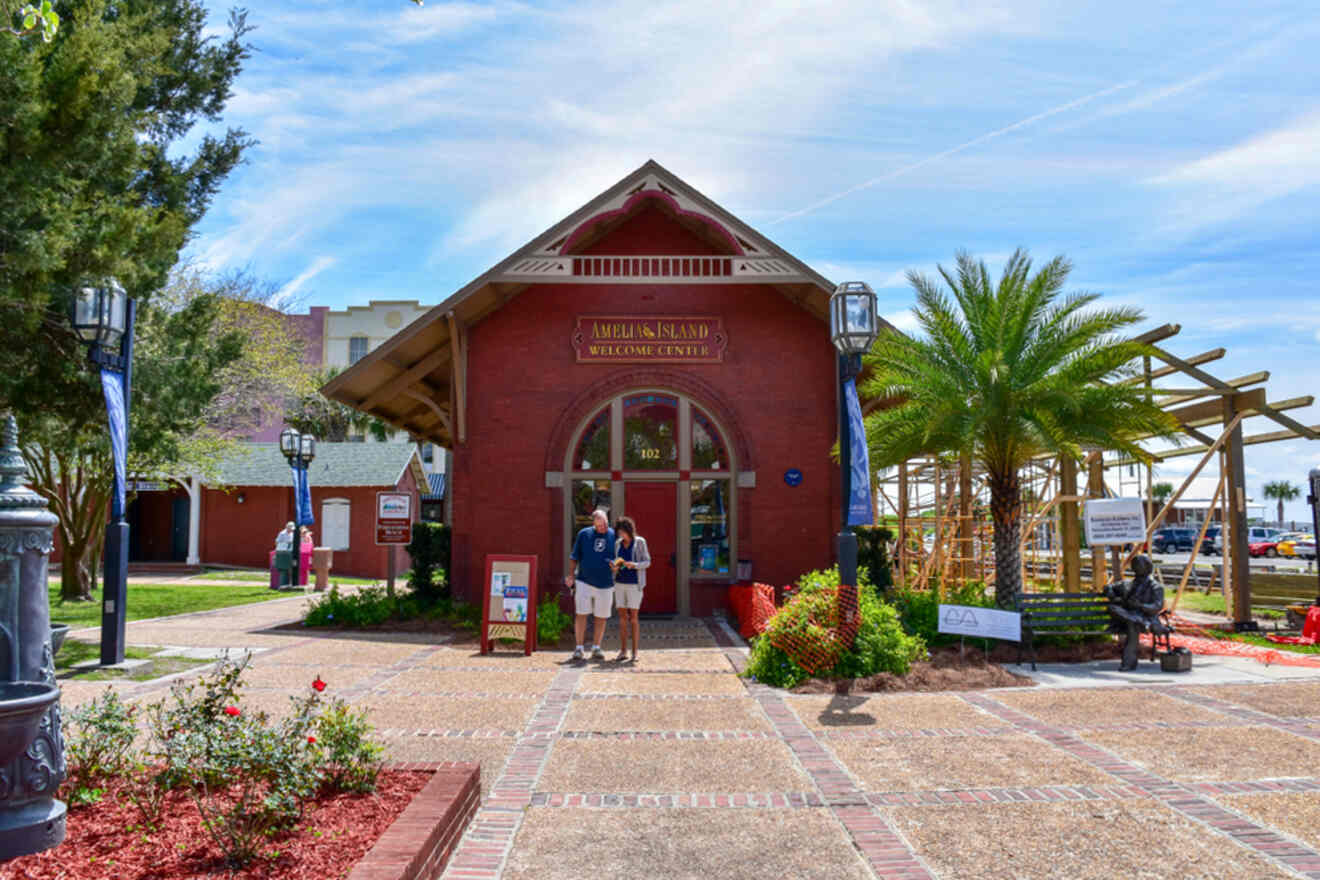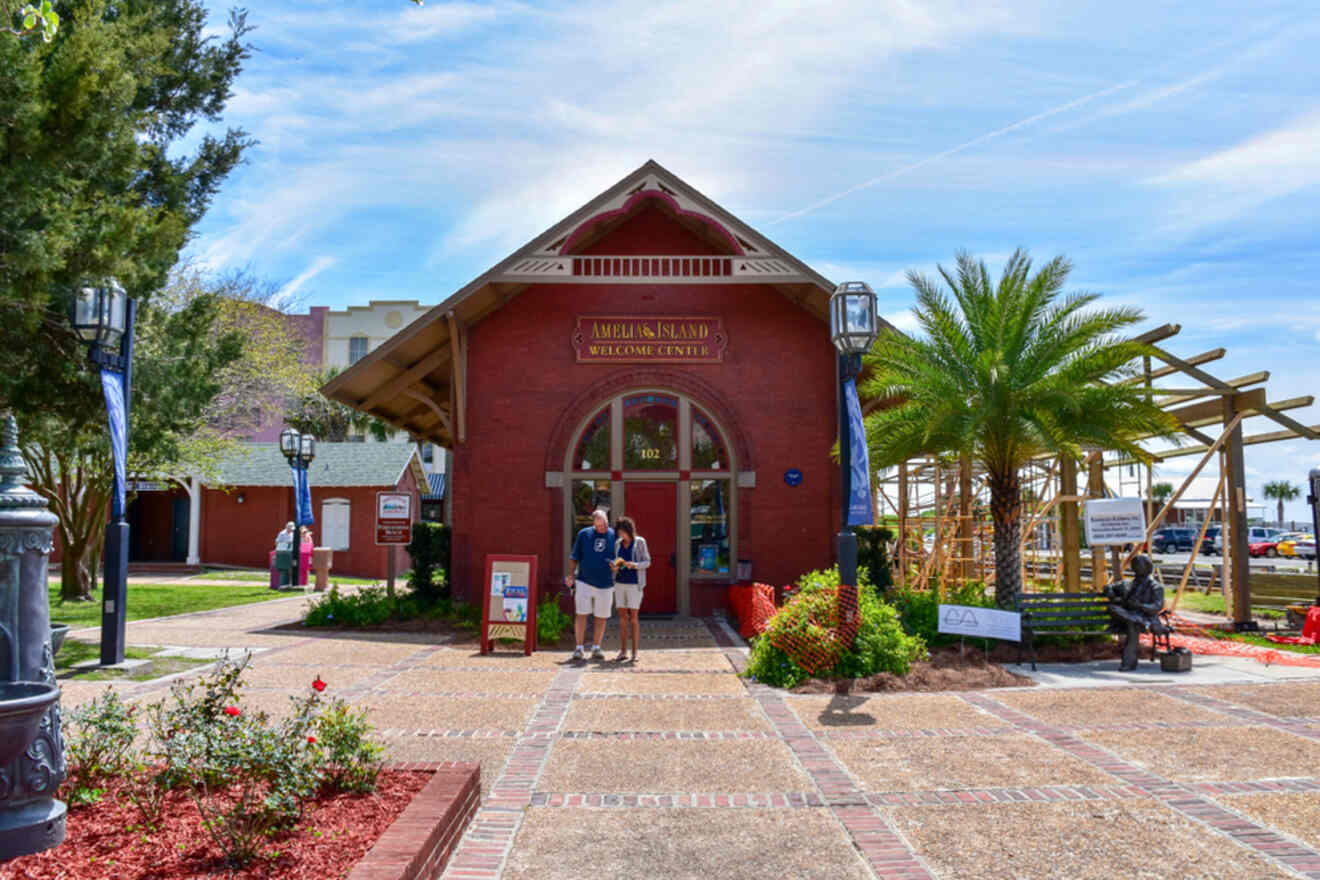 Number 6 on our list of most romantic getaways in Florida is breathtaking Amelia Island! Like Anna Maria Island, Amelia Island is also a barrier island, only it's off Florida's Atlantic coast – around a 45-minute drive from Jacksonville.
Amelia Island boasts 13 miles (21 km) of pristine beaches that are typically uncrowded, so you can enjoy peaceful quality time with your partner in this slice of paradise. Outdoor enthusiasts will love Anna Maria Island's ample opportunities to soak up the sun and connect with Florida's natural beauty.
Dine at one of the incredible local restaurants on Amelia Island, like Le Clos, which is, in my opinion, the most romantic spot around. If you really wanna turn the romance up, go horseback riding on the beach – it's a fairy tale come to life! My personal pick for where to stay in Amelia Island if you're traveling as a couple is definitely the Omni Amelia Island Resort.
7. Explore historic Apalachicola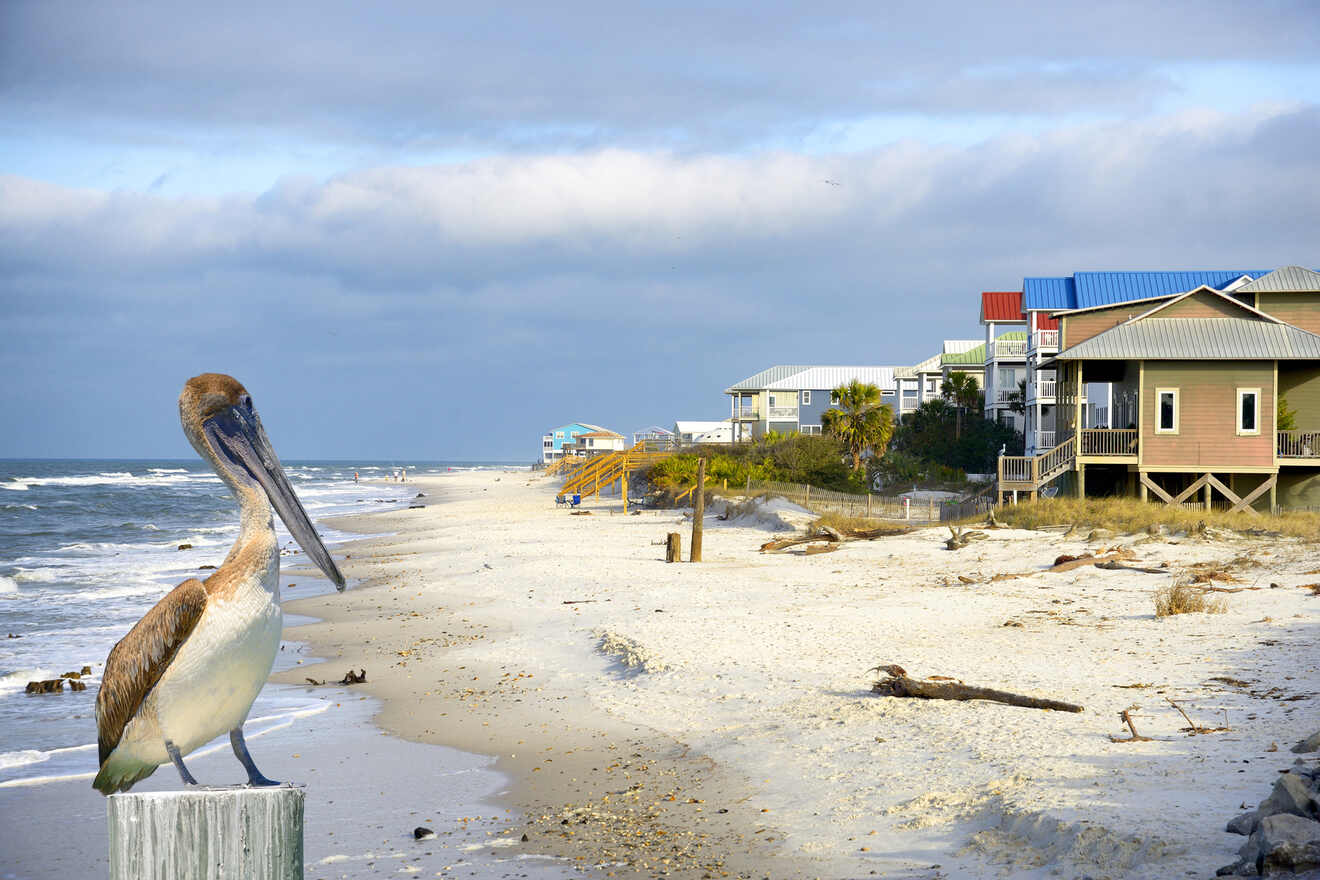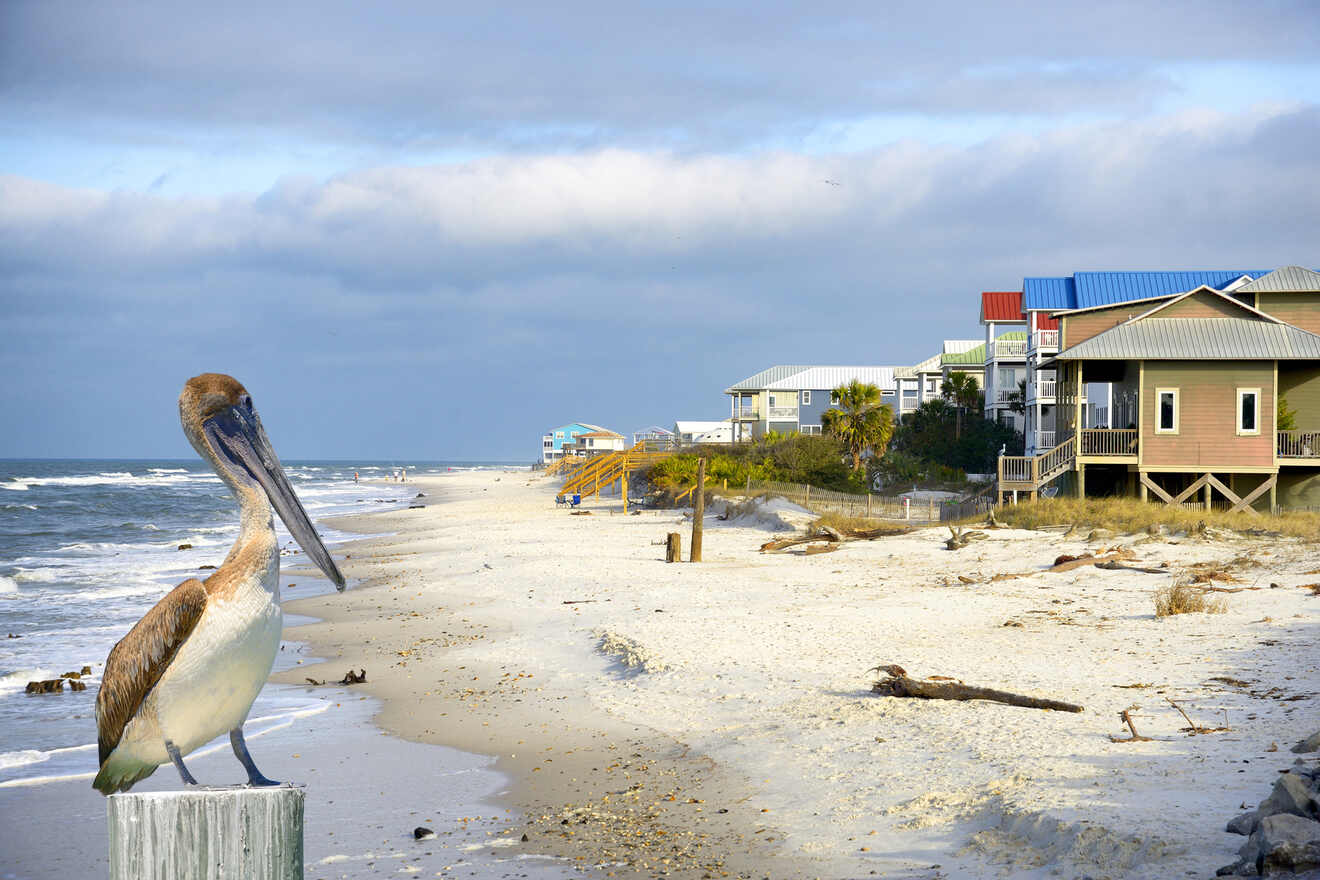 I've got a thing for Old Florida beach towns, with their rustic wooden piers, kind and welcoming locals, and miles of unobstructed sandy shores. If you feel the same way, you're going to love Apalachicola. This charming, historic town in the Panhandle is one of the most romantic getaways in Florida!
Apalachicola is famous for its seafood, especially its oysters, so there is no shortage of world-class restaurants to try while you're there. Downtown Apalachicola is super cute and very walkable, so you can go on romantic strolls through the historic district together.
For a night over, I recommend you stay at The Gibson Inn, an intimate historic accommodation in Apalachicola. When hungry, grab a bite at cozy local favorite The Owl Cafe, then stop and share some ice cream at Old Time Soda Fountain.
In many ways, Apalachicola is still a hidden gem in Florida. It's not nearly as crowded as other Florida beaches, so it makes for a relaxing, intimate vacation.
8. Marvel at the beauty of Alys Beach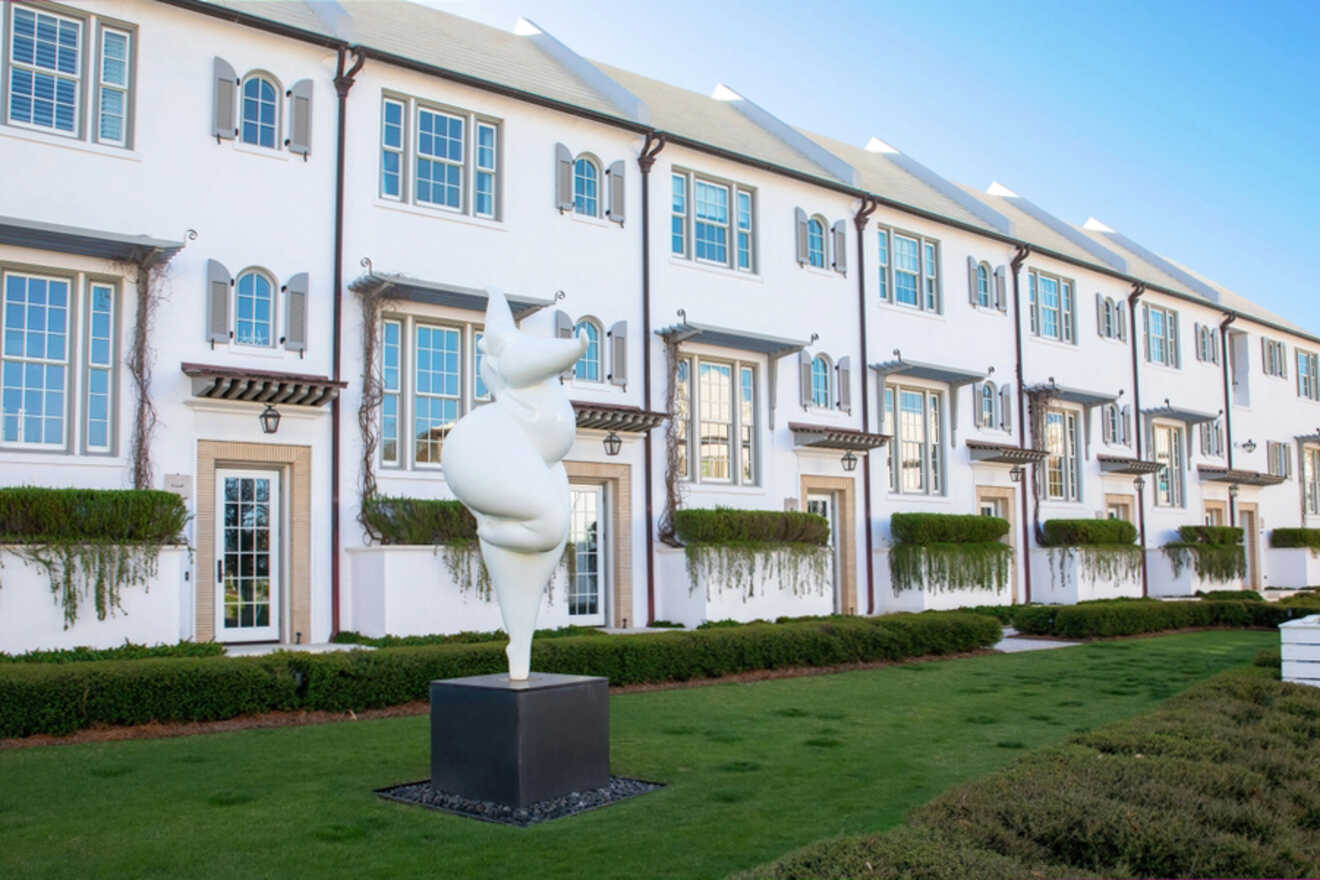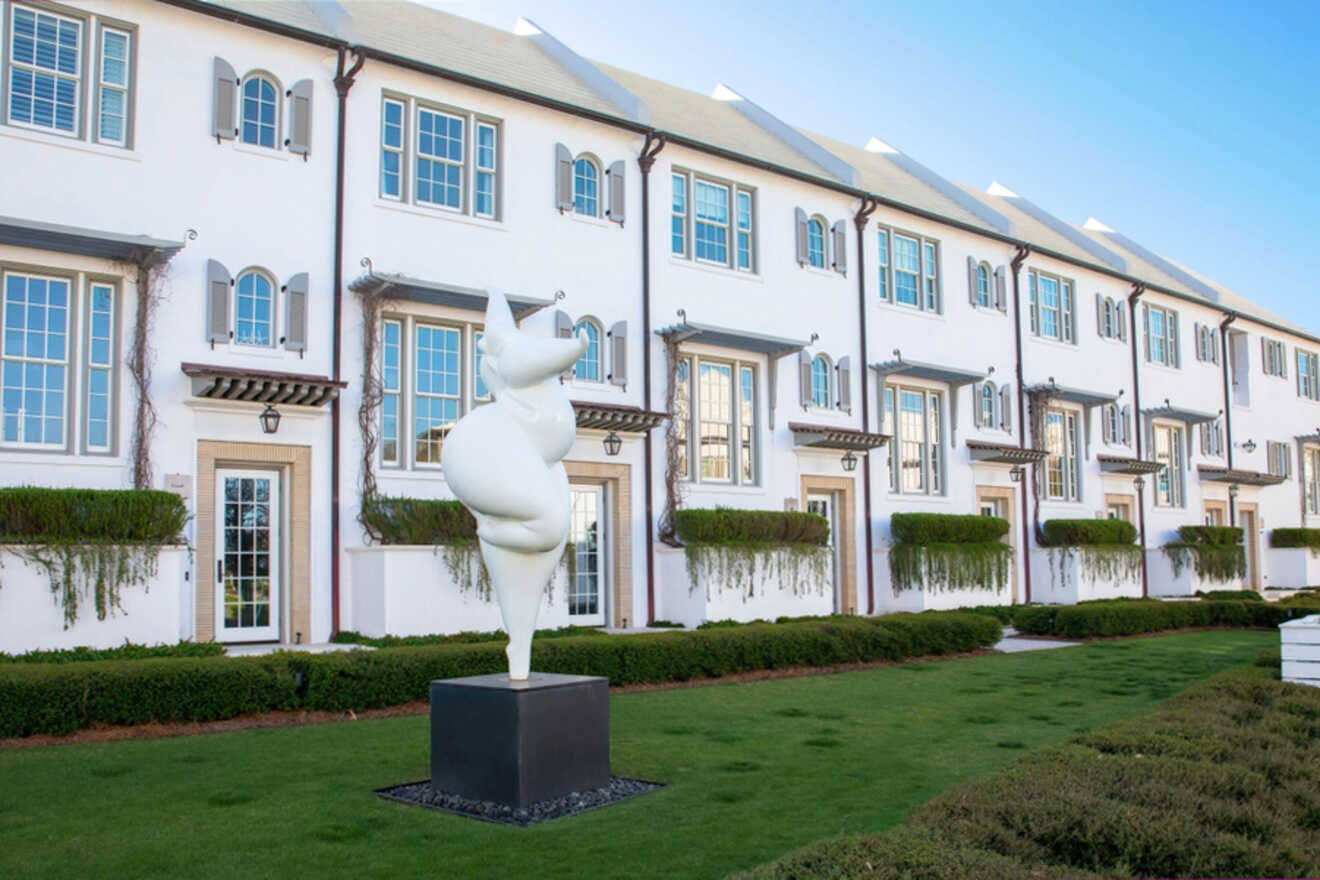 Another gem along scenic highway 30A is Alys Beach, the ultimate destination for couples looking for romantic getaways in Florida. Alys Beach has been named one of the "50 Most Beautiful Small Towns in America", and while there is no arguing with that, the word "town" simply does not do it justice. Alys Beach is a work of art.
The architecture in Alys Beach is like nothing you'll find anywhere else in the Sunshine State, or anywhere else in the United States for that matter. Alys Beach is best described as a combination of Bermuda and Greece: Bermuda-influenced structures designed to play well with the hot, balmy temps, but all white-washed in a dreamy way that is quintessentially Greek. It is the perfect backdrop for your next romantic getaway.
Alys Beach is as exclusive as it sounds, boasting celebrity homeowners, private pools, a beach club, and upscale restaurants. You'll find the softest sand and most stunning water here as well! Couples looking for luxury should look no further than Alys Beach.
You won't find a place to stay here on Airbnb or VRBO – everything must be booked through the community website directly.
9. Fall in love with St. Petersburg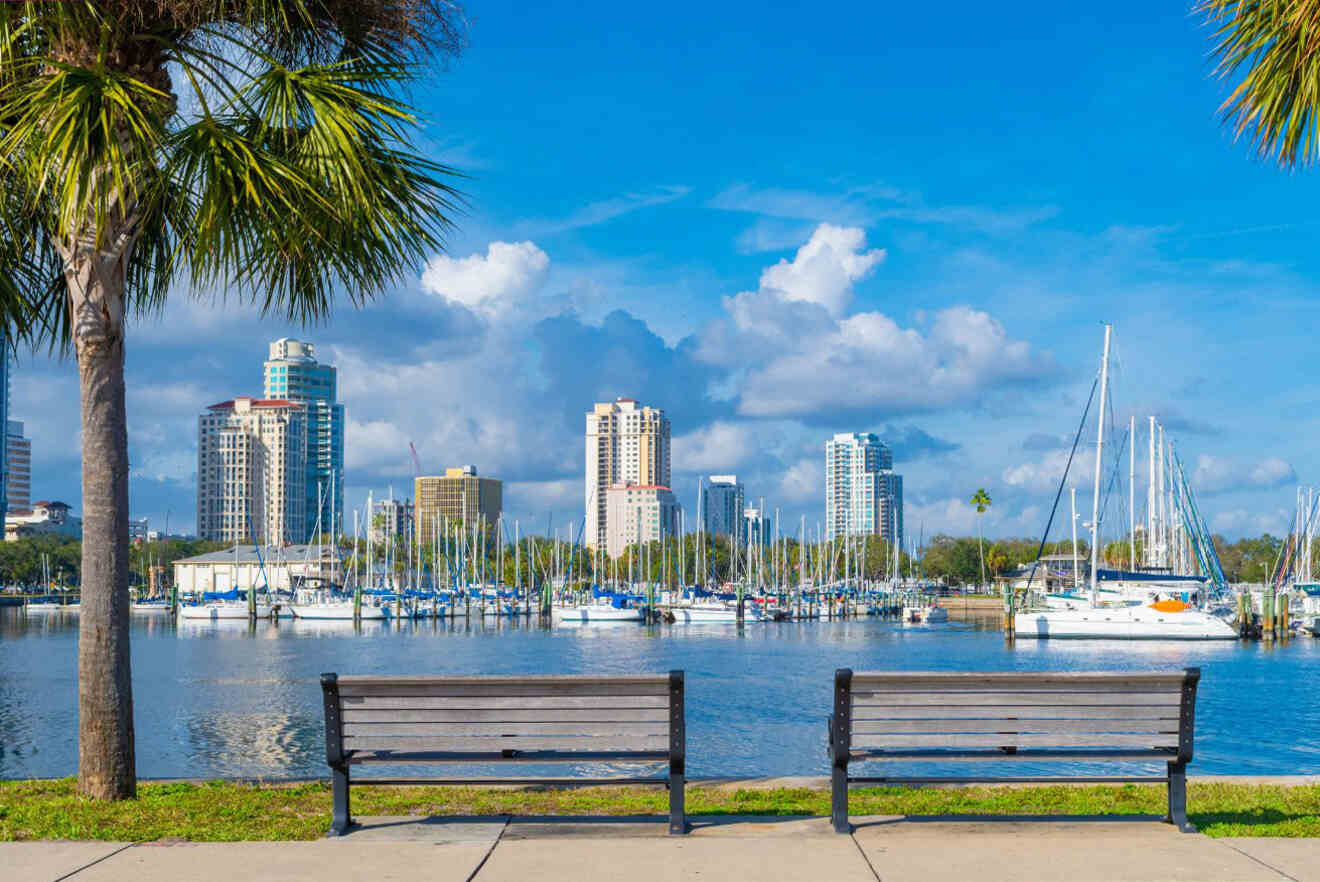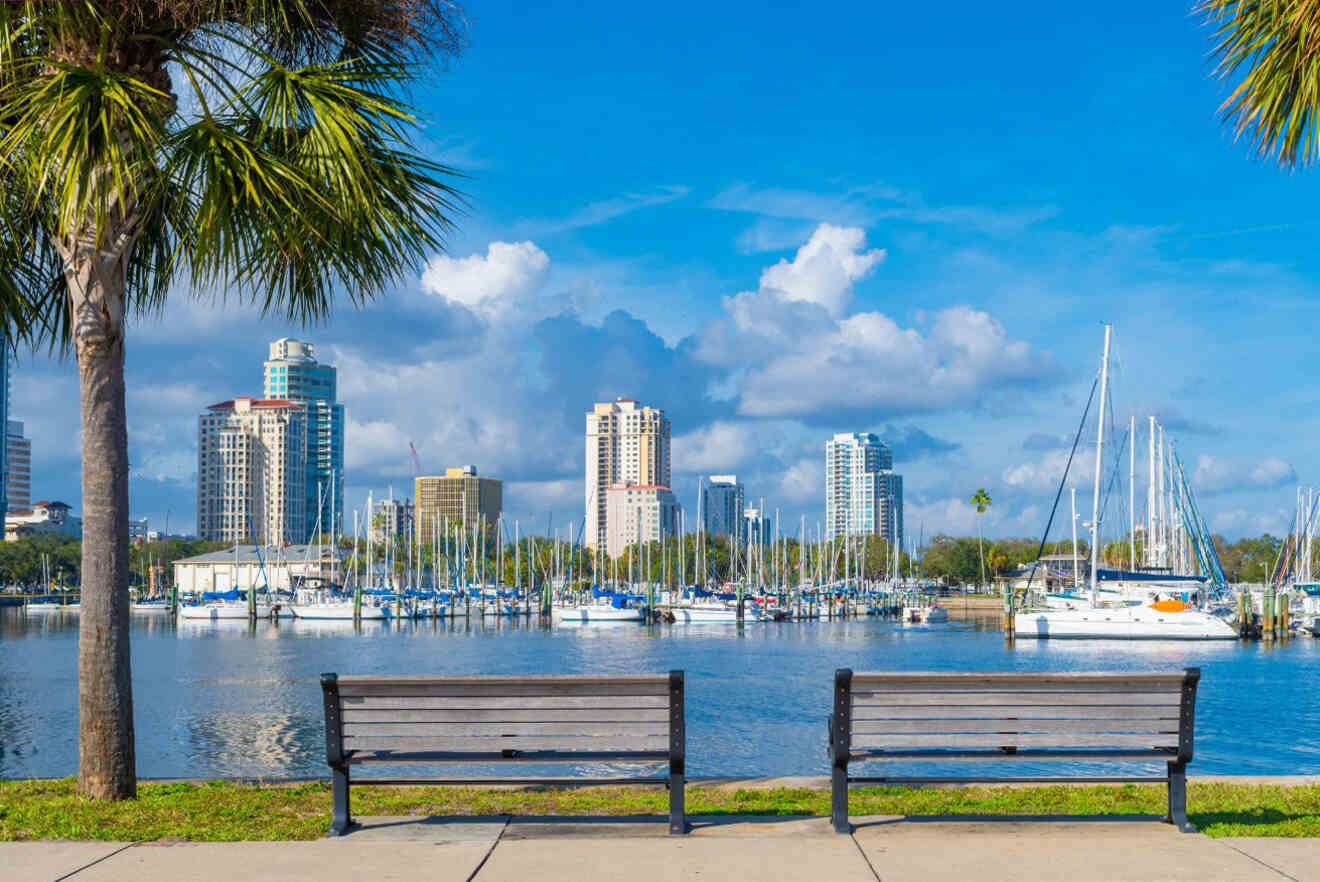 Nicknamed "The Sunshine City," and known for having some of the most beautiful beaches in the entire country, St. Petersburg is one of the most romantic getaways in Florida – perfect for couples who would like a mix of relaxing days on the sand and exciting evenings out.
In addition to the gorgeous beaches, St. Petersburg is teeming with shops, restaurants, bars, boutiques, and museums, including the world-renowned Salvador Dali Museum! Speaking of world-renowned, did you know St. Petersburg ranks as one of the world's most-loved travel destinations? It's easy to see why!
Spend a few days shopping, dining, exploring the museums, and experiencing the culinary scene downtown. Just over 8 miles (13 km) away on the barrier island, you'll find what has been voted the most beautiful beach in America many times over, St. Pete Beach! It's home to the iconic The Don CeSar, a breathtaking historic hotel with a famous bubble gum pink exterior.
10. Set sail in Key Largo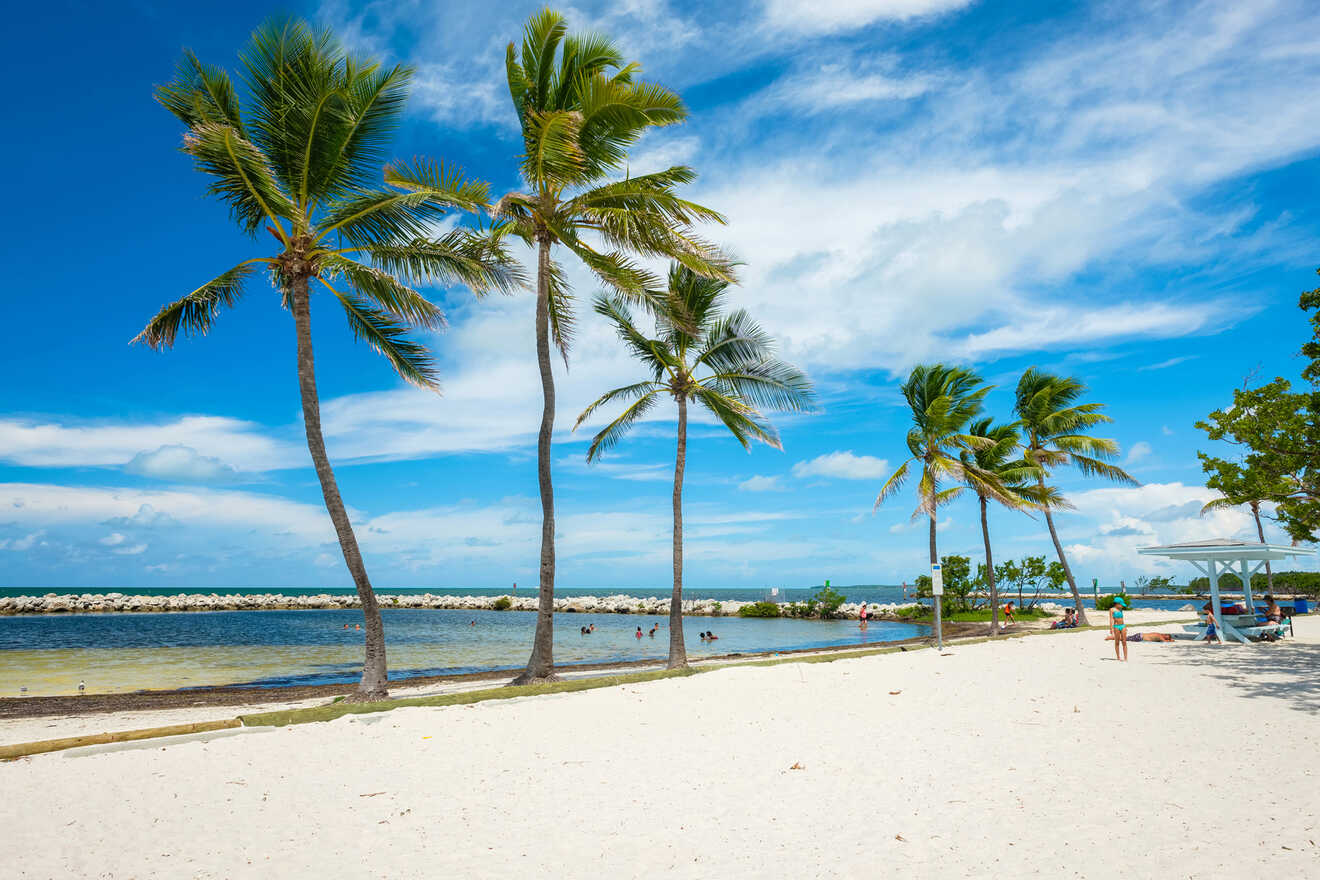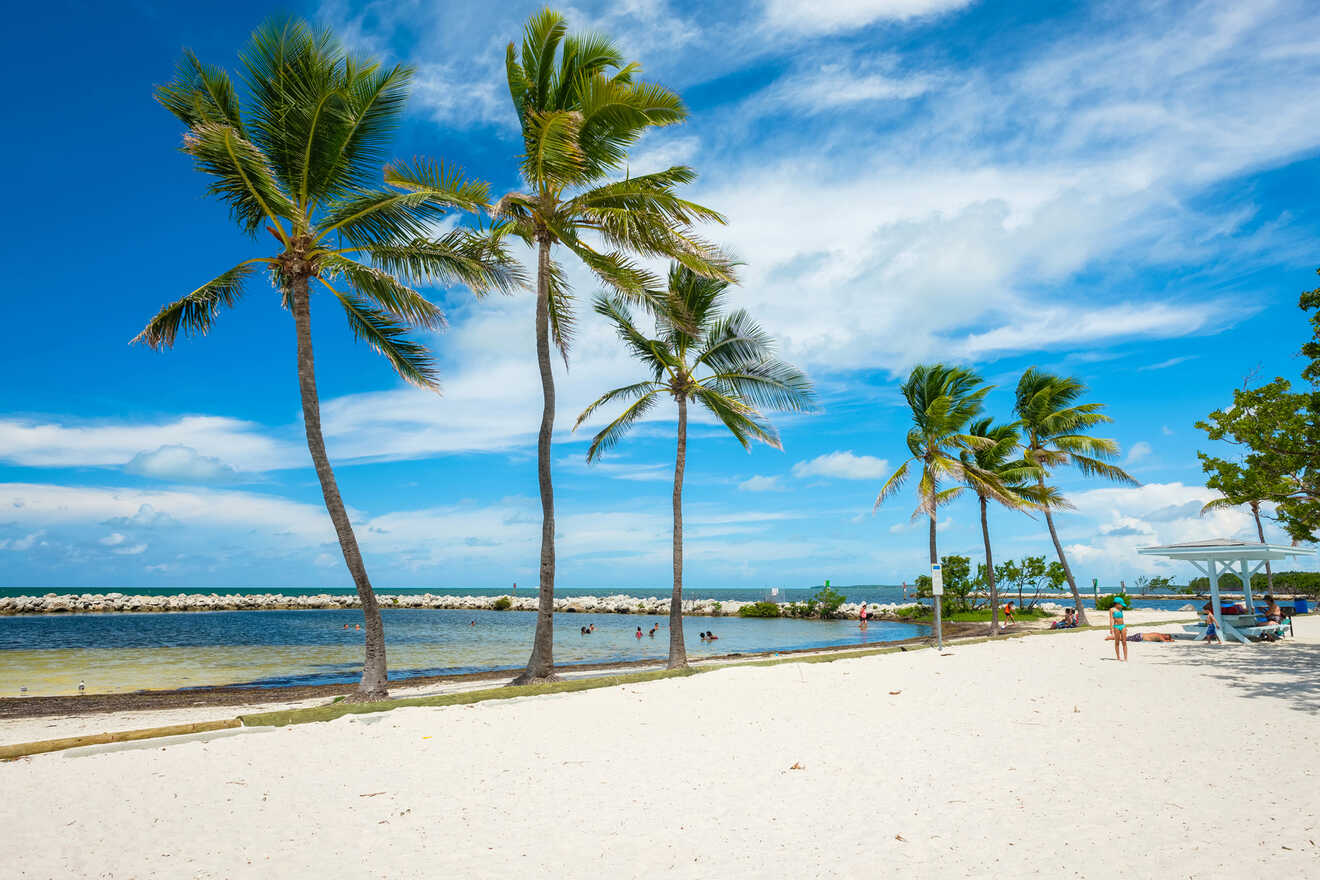 If you want to experience the beauty of the Florida Keys, but aren't keen on the party atmosphere of Key West, Key Largo is the ideal destination for you. Just 60 miles (100 km) from Miami, this real-life paradise has some of the most idyllic beaches I've ever seen, complete with powdery soft sands and exquisitely clear water – definitely one of the most romantic getaways in Florida.
Key Largo is home to some really fascinating history as well. Grab a drink at the Caribbean Club, where they filmed the 1948 film Key Largo, starring Humphrey Bogart and Lauren Bacall. It's the oldest bar in the Upper Keys! For dinner, check out Sundowners in Key Largo for a romantic meal on the water.
You can also board the famous African Queen, the iconic vessel from the 1951 film starring Humphrey Bogart and Kathrine Hepburn, and take a leisurely tour of the breathtakingly beautiful Key Largo.
One of my all-time favorite resorts in Florida happens to be in Key Largo, Playa Largo Resort & Spa. It's my #1 pick for the most romantic resort in Florida by a long shot, with a private beach, amazing pools, incredible dining, and views that you'll never want to part with!
11. Have fun in the sun in Fort Lauderdale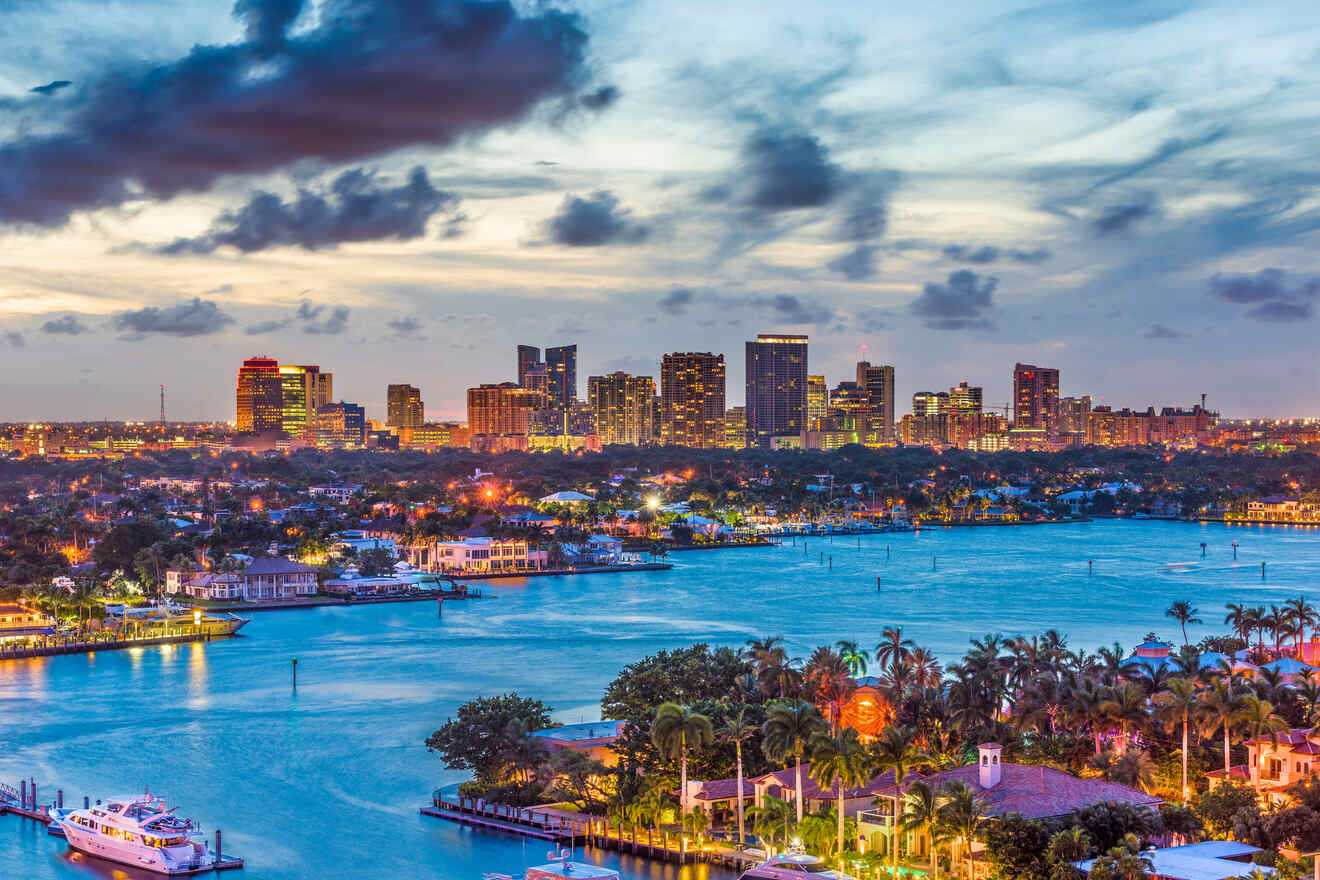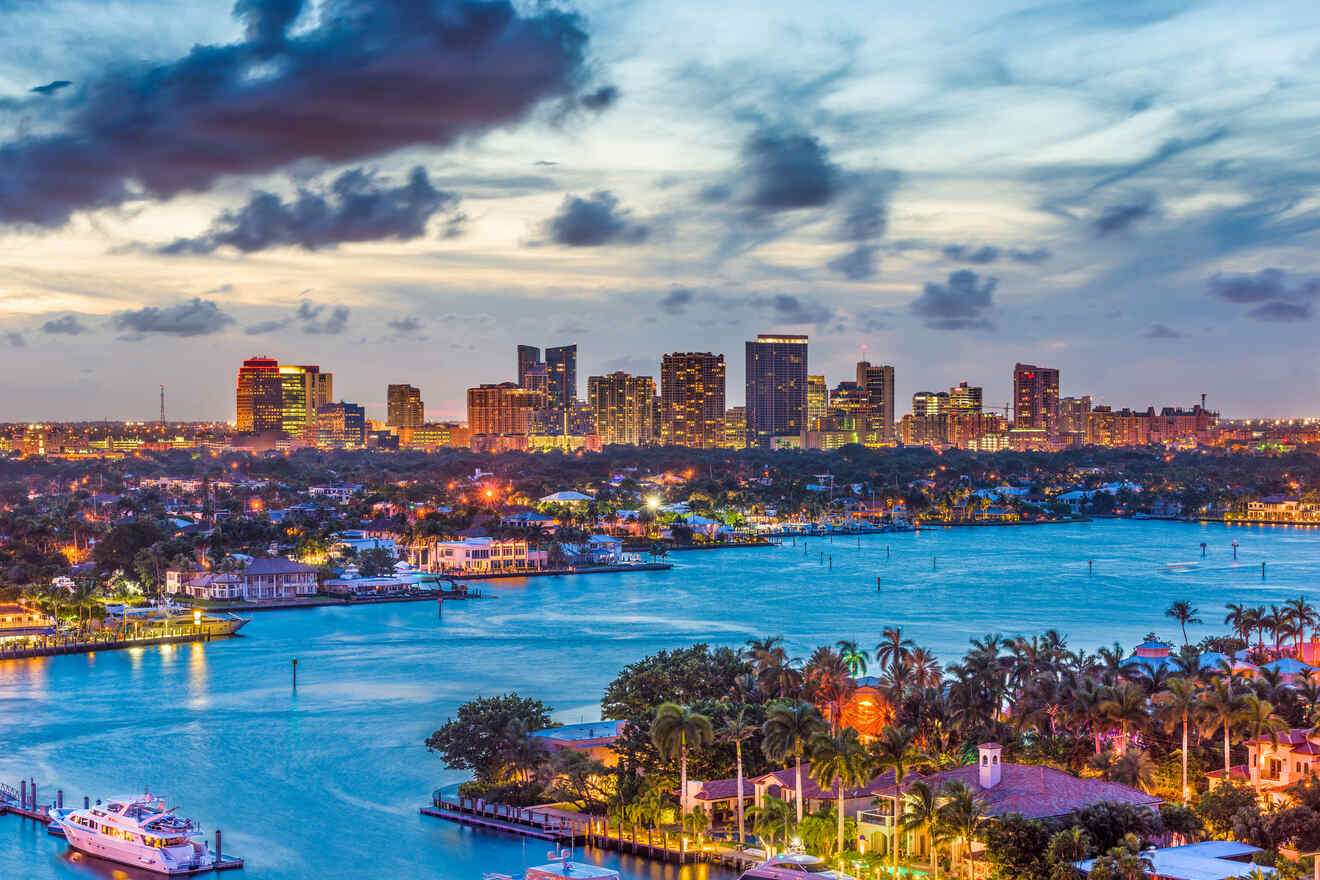 I grew up in Fort Lauderdale, so even though it has that familiar feel of home to me, it truly is one of the most romantic getaways in Florida. What I love about Fort Lauderdale is that, similar to Key West, the kind of vacation you have there is up to you. There is plenty to do for couples, regardless of whether they're looking for relaxation, adventures, or nightlife!
Of course, Ft. Lauderdale has some fantastic beaches where you can soak up the sun with your honey. Check out the beach access across A1A from Hugh Taylor Birch State Park. When you finish up on the sand, grab a bite and a drink at the park's funky, al fresco bar and restaurant, Park & Ocean. Their frozé is amazing on a hot day!
For a romantic evening out on the town, head to Las Olas Boulevard. It's packed with incredible restaurants and bars, and you can easily spend hours hopping from place to place. My favorite spot for dinner on Las Olas is Louie Bossi's Ristorante Bar Pizzeria. Not only is the food fantastic, but the patio area is unbelievably dreamy and perfect for a dinner with your sweetheart.
On Ft. Lauderdale beach, you'll find plenty of attractions and activities to keep the fun going in the Florida sun. When I was living there, we often did "staycations" at The Lago Mar Beach Resort & Club, and I highly recommend it to couples looking to visit Ft. Lauderdale!
12. Relax by the beach in Naples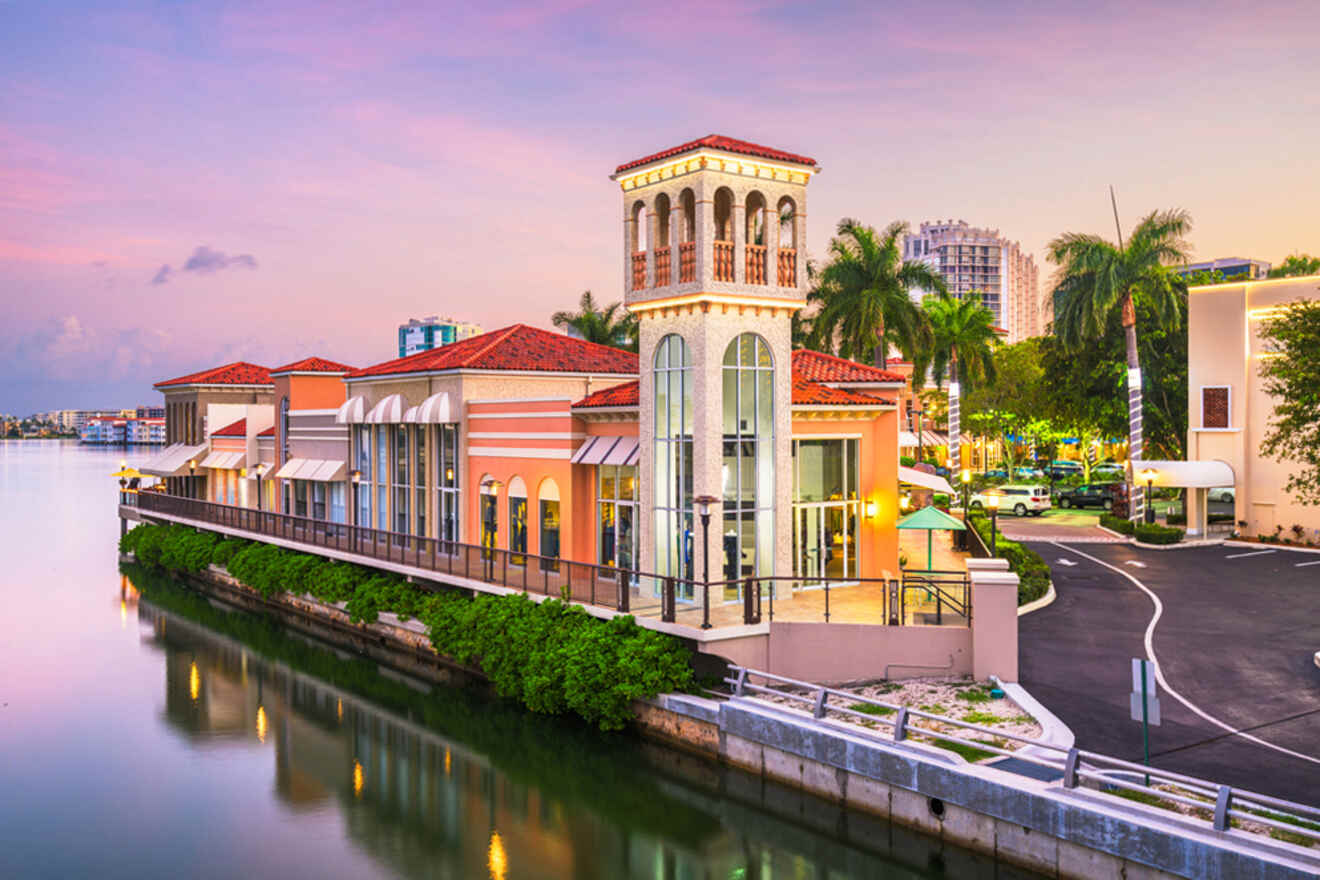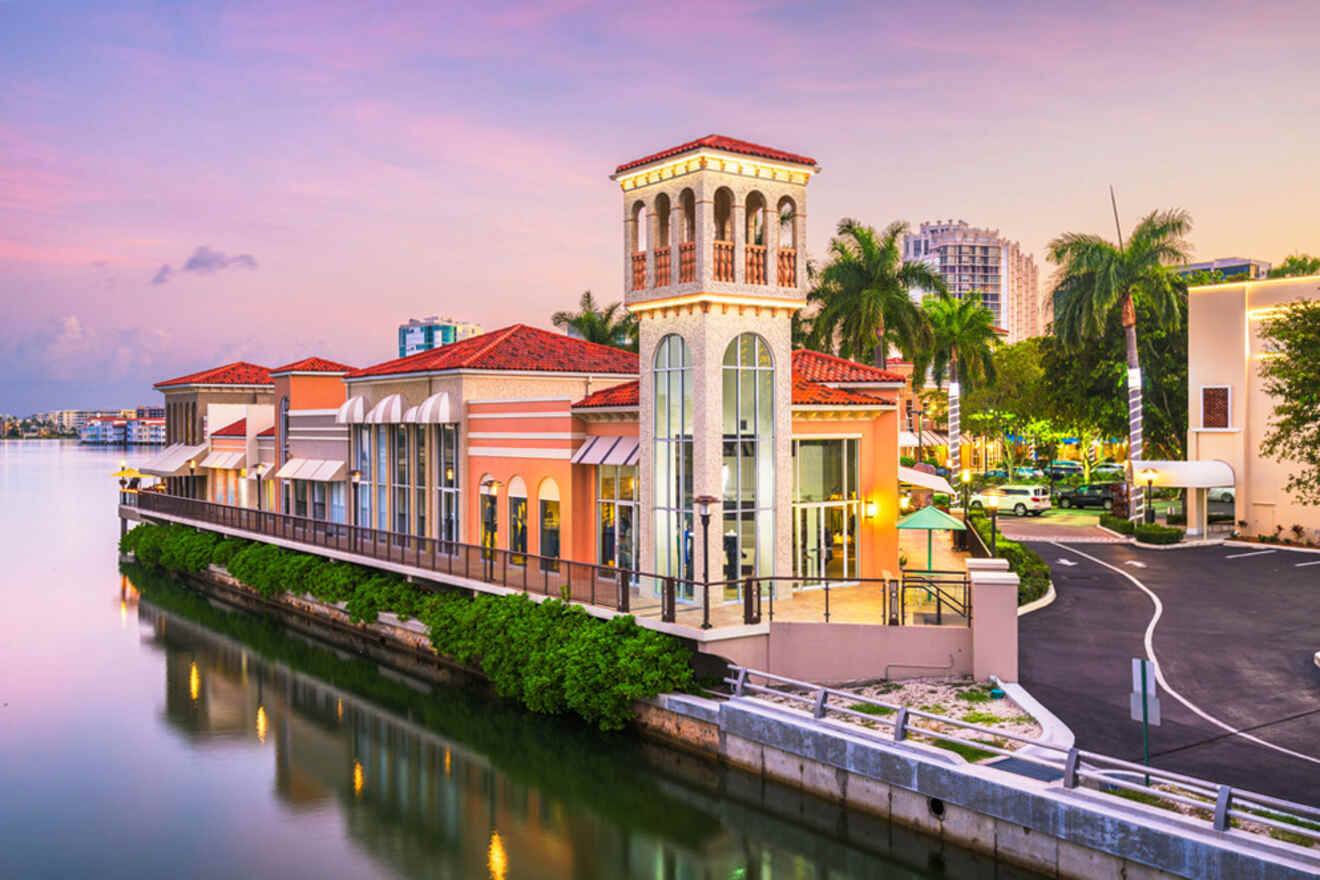 Located on the west coast of Florida, just across the state from Ft. Lauderdale, Naples is a quiet, upscale city offering an escape to beautiful, tranquil beaches. The warm, welcoming Gulf water, pristine shores, and seemingly unlimited sunshine make Naples an ideal escape for lovebirds learning to catch up on some R&R.
Try one of the amazing, romantic restaurants in Naples, like Osteria Tulia on fabulous 5th Avenue, a hub of shopping and dining in town. Take a stroll down Naples Pier for an extraordinary view of the sunset, or through the gorgeous Naples Botanical Gardens. My recommendation for a stay is Bellasera Resort – a romantic resort with comfortable rooms.
Naples is also home to some awesome museums, so couples who love exploring local arts and culture will love spending time here. History buffs should take a tour of the historic Palm Cottage, Naples' oldest home!
13. Wine and dine in Winter Park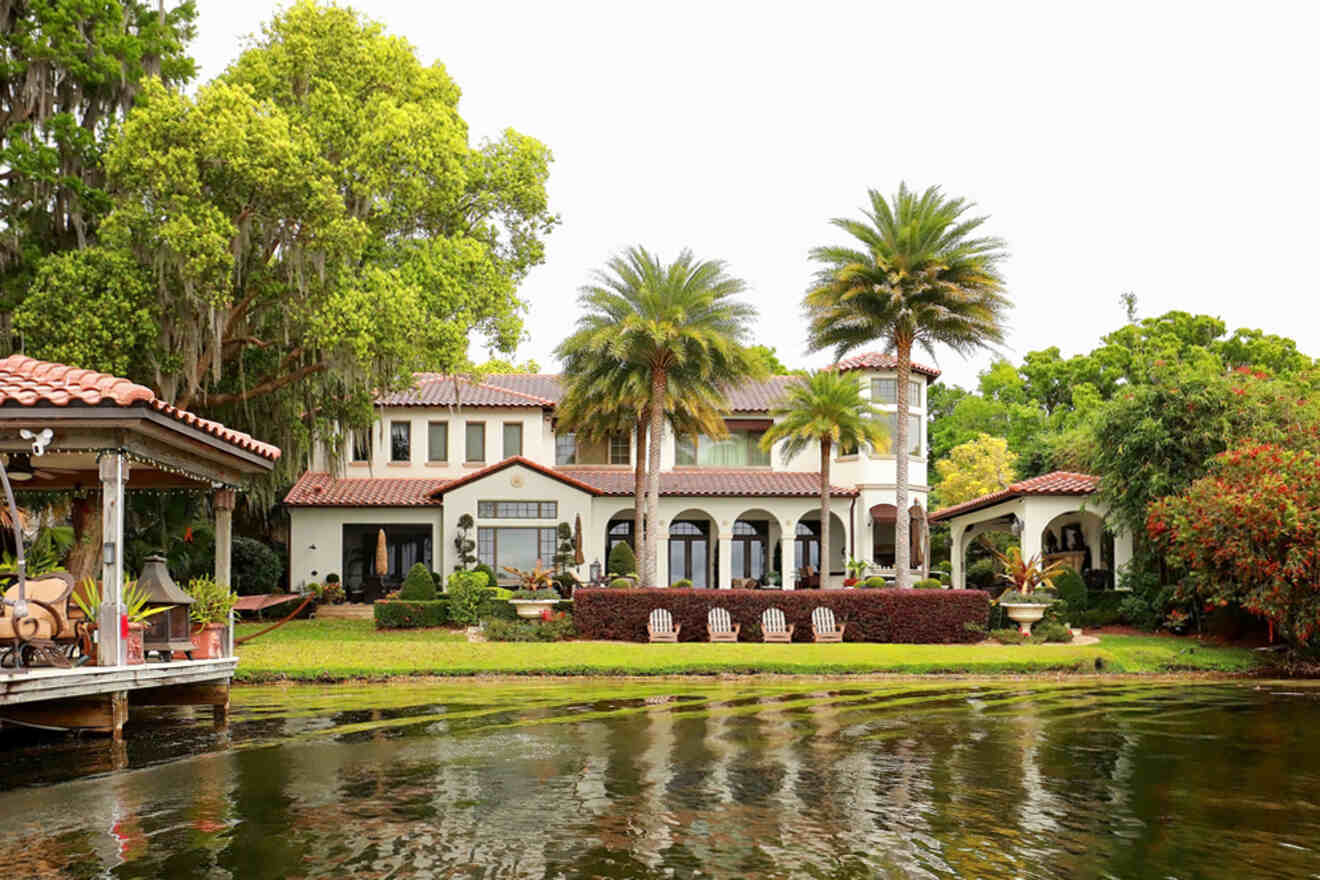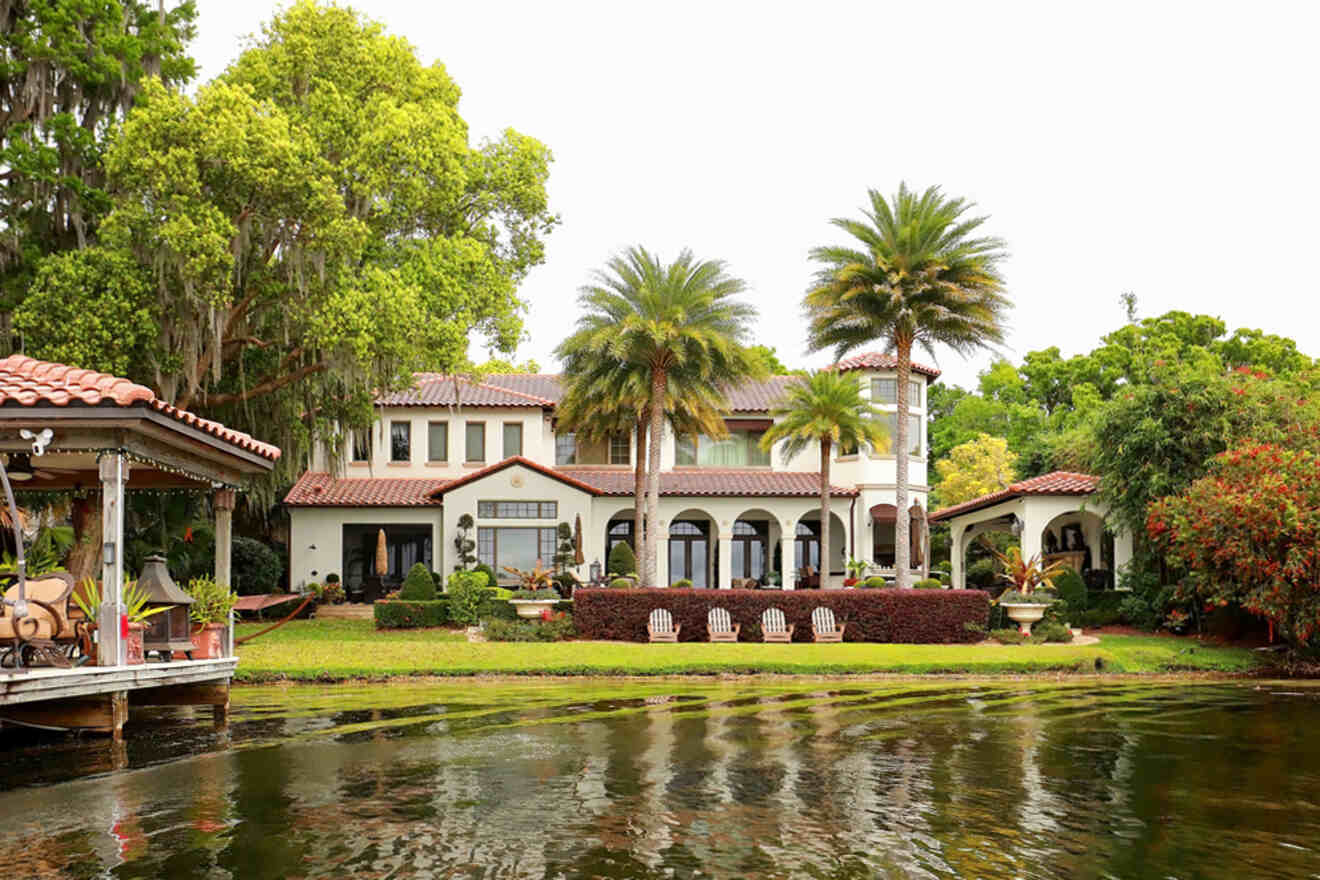 We've covered a lot of beaches on this list, but our last (and certainly not least) of the most romantic getaways in Florida happens to be smack dab in the middle of the state. Winter Park is just a 20-minute drive from Universal Studios, and around 45 minutes from the other major Orlando theme parks, but this charming town feels worlds away.
Take a stroll down beautiful Park Avenue with its impressive selection of restaurants, shops, boutiques, and galleries. I highly recommend sneaking away to Garp & Fuss, a charming restaurant in a hidden garden (yes, you read that right!), for a mid-day champagne toast. Because why not?
The Charles Hosmer Morse Museum of Art houses the largest collection of works by Louis Comfort Tiffany (as in Tiffany & Co.), and nothing says "romance" quite like the iconic jewelry designer! A visit here is a must-do on any trip to Winter Park.
One of the best things to do in Winter Park for couples is the clear kayak glow tour at night, which is loved by locals and visitors alike.
FAQs about romantic getaways in Florida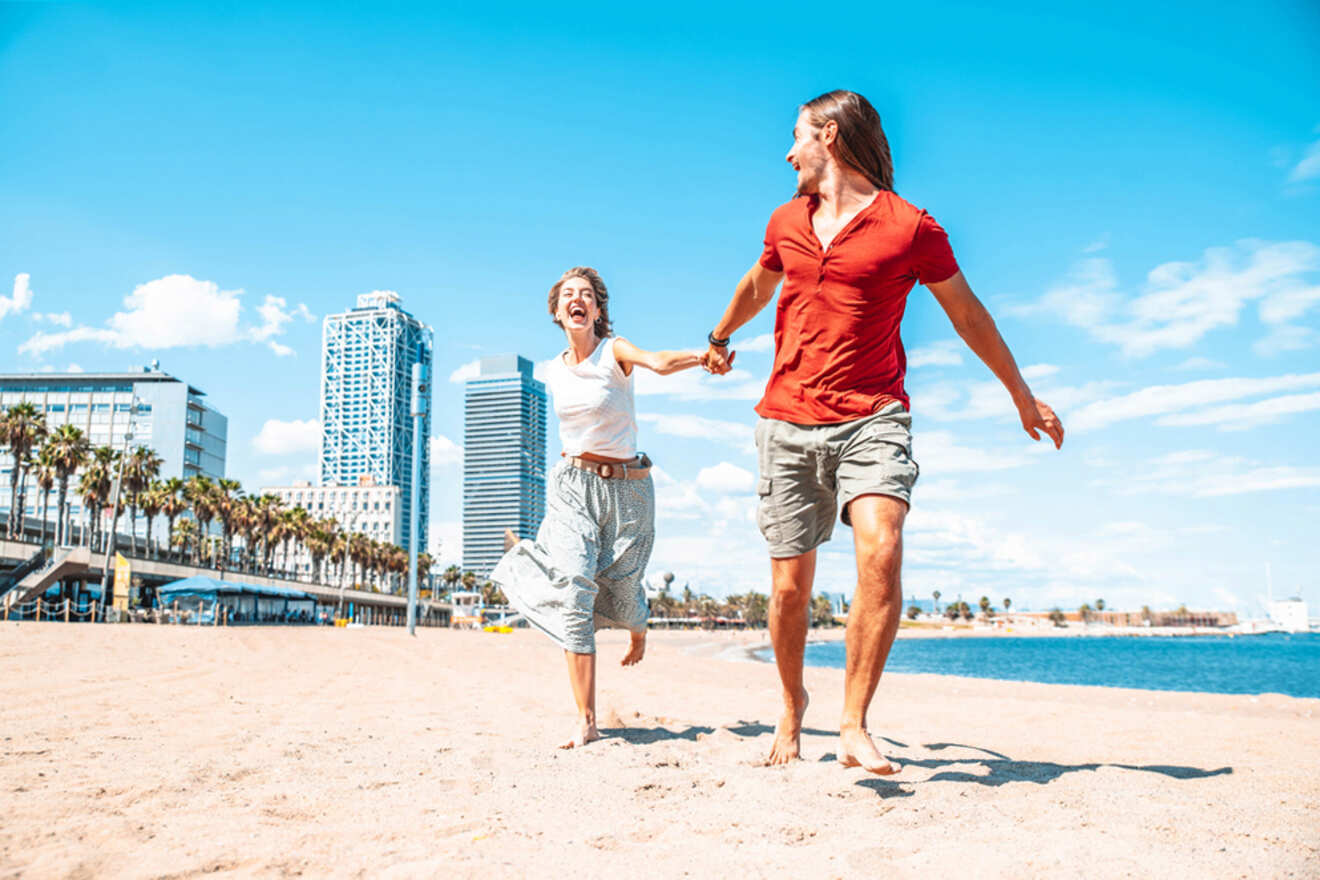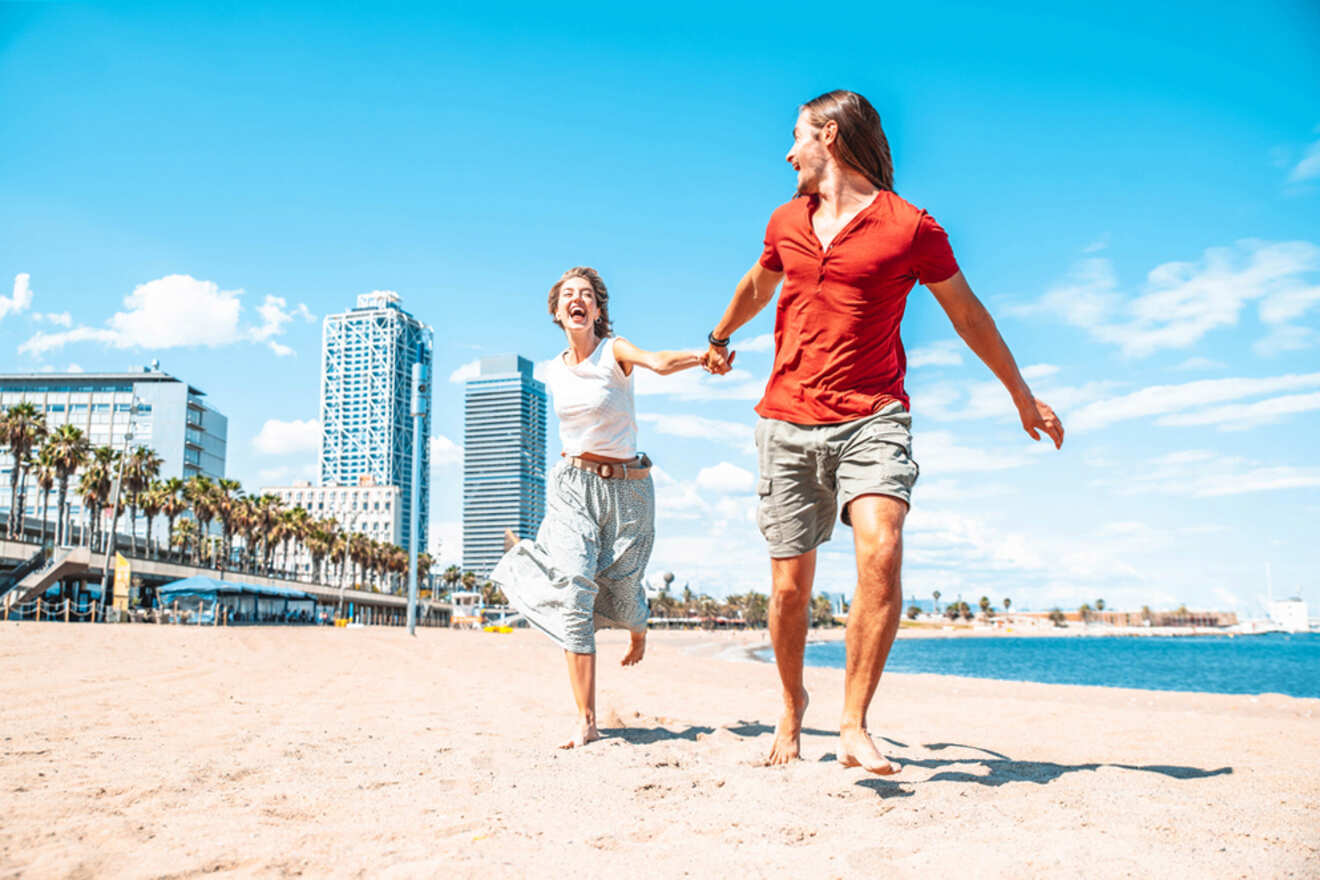 💑 What part of Florida is best for couples?
Couples love visiting the Florida Keys, with its miles of white sandy beaches and glittering blue water, from Key Largo down to Key West. Another great area for couples is scenic 30A in the Florida Panhandle, where you'll find one-of-a-kind beach towns along the stunning coast.
🥰 Where is the most romantic place in Florida?
The most romantic place in Florida is Rosemary Beach, which was named one of "America's Most Romantic Small Towns" by CNN. The best hotel to stay there is The Pearl.
🏖️ What is the most romantic beach in Florida?
St. Pete Beach has everything you could possibly imagine when it comes to a romantic Florida getaway: a beautiful beach, amazing sunsets, and soft sand to spend the day in the sunshine with your honey.
👩‍🦱 What are some romantic getaways in Florida that are adult-only? 
The Florida Keys boasts some amazing adult-only resorts for your next romantic getaway, like Casa Morada in Islamorada with its own private island and lush gardens, and H2O Suites in Key West, just steps from the Southernmost Point.
Conclusion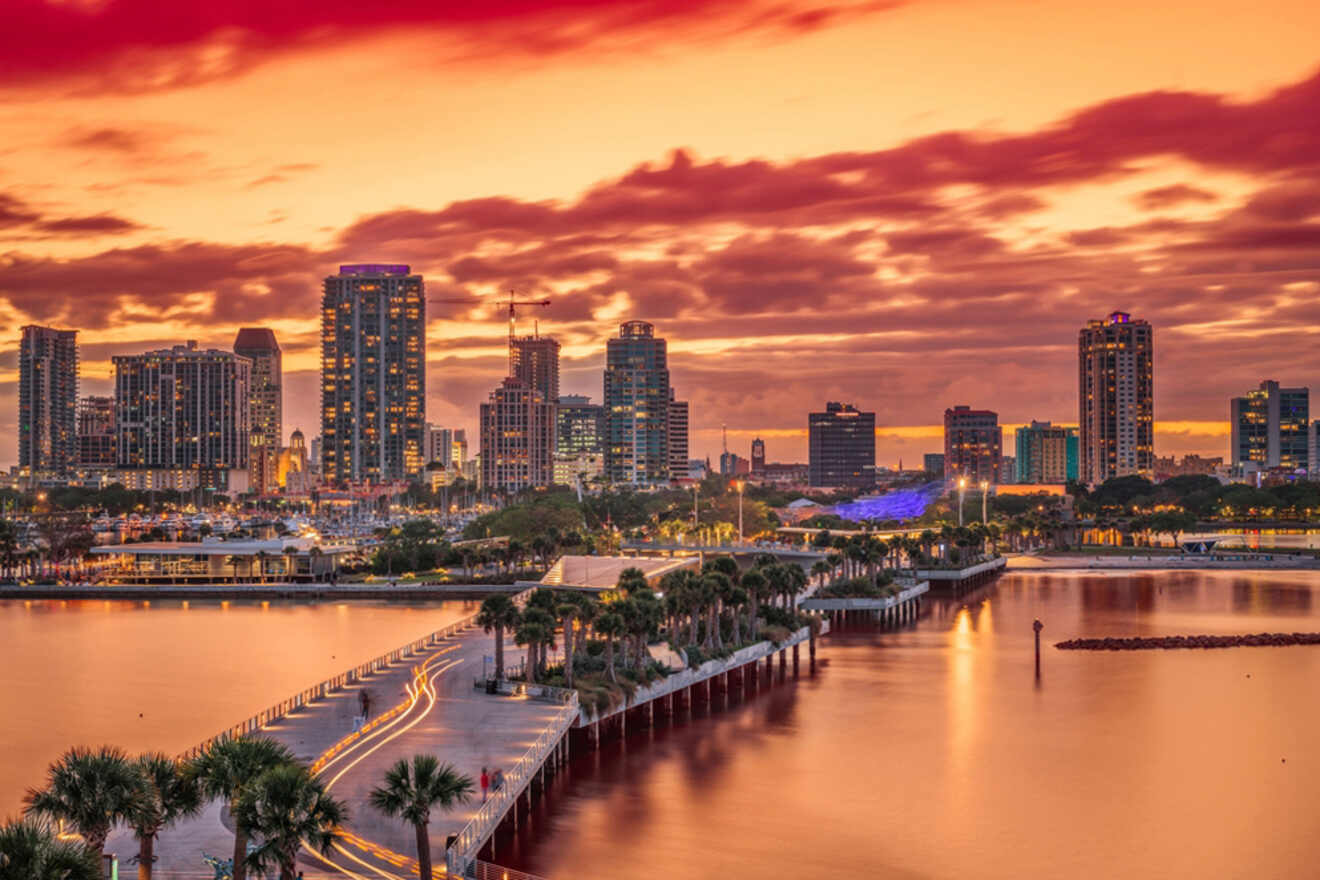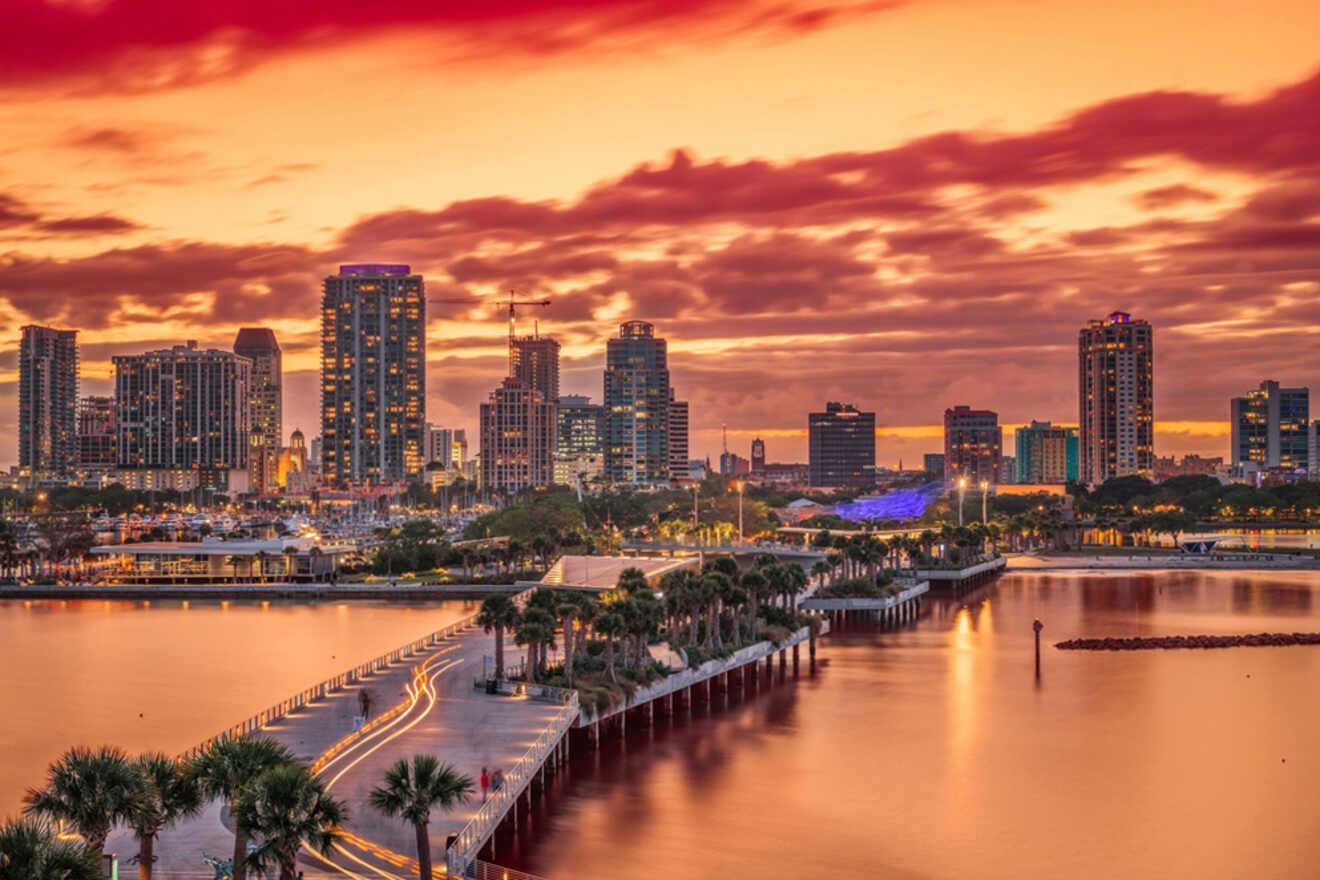 There are just so many amazing romantic getaways in Florida – it was tough to narrow it down to just these! Whichever one you choose, I know you and your better half are going to have the time of your life. It doesn't get much better than relaxing in paradise with the person that you love.
My best advice for your next Florida vacation is don't be afraid to turn it into a road trip! Whether you take the iconic Florida Overseas Highway or check out any of the places we chatted about today, like Anna Maria Island and St. Petersburg, which are close to one another – you can really maximize your vacation by renting a car and visiting both. Road trips have always been super romantic: just you, your honey, and the open road!
I hope you found this article helpful! You can always leave a comment if you have any questions – I'm here to help you out!
Happy travels!
Montana
---
Pin it for later!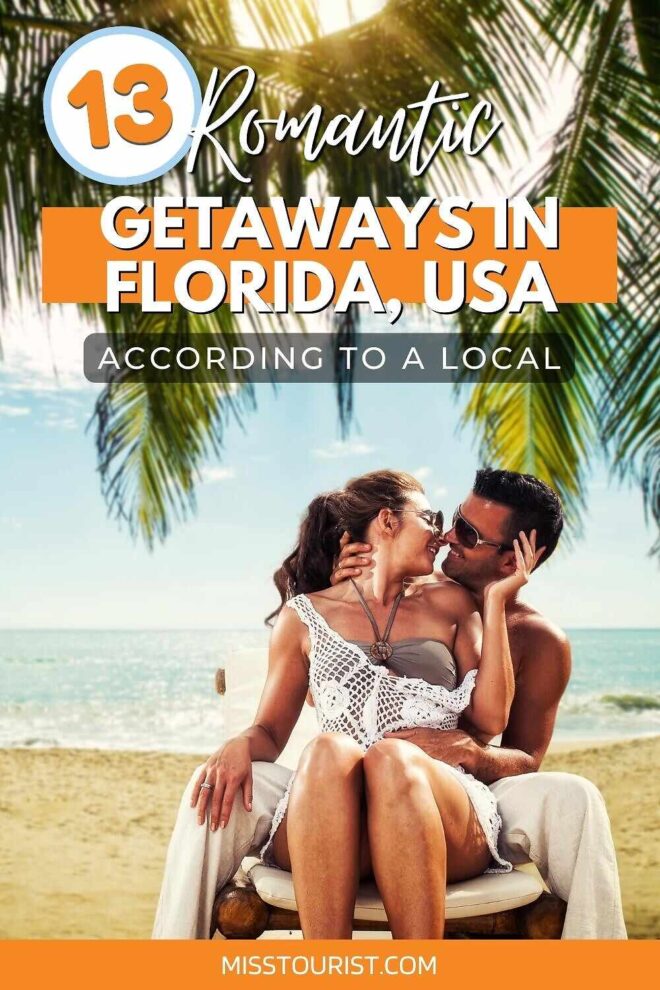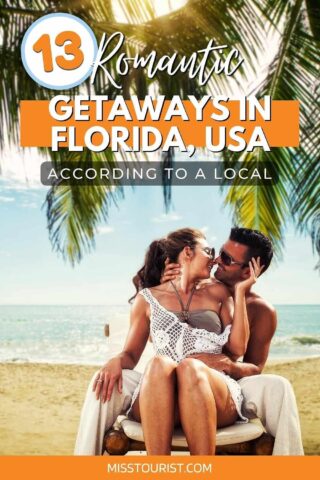 Pin it for later!