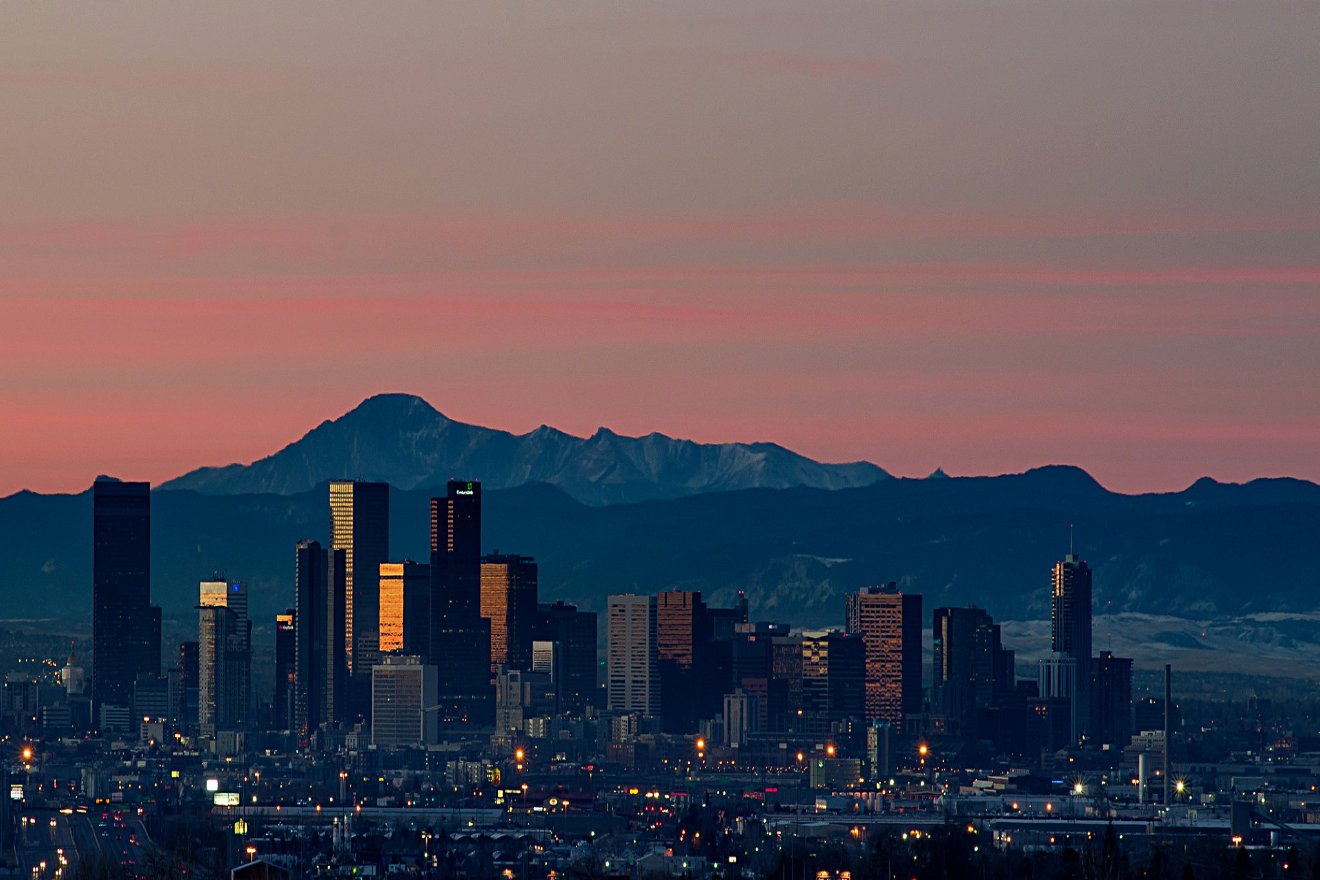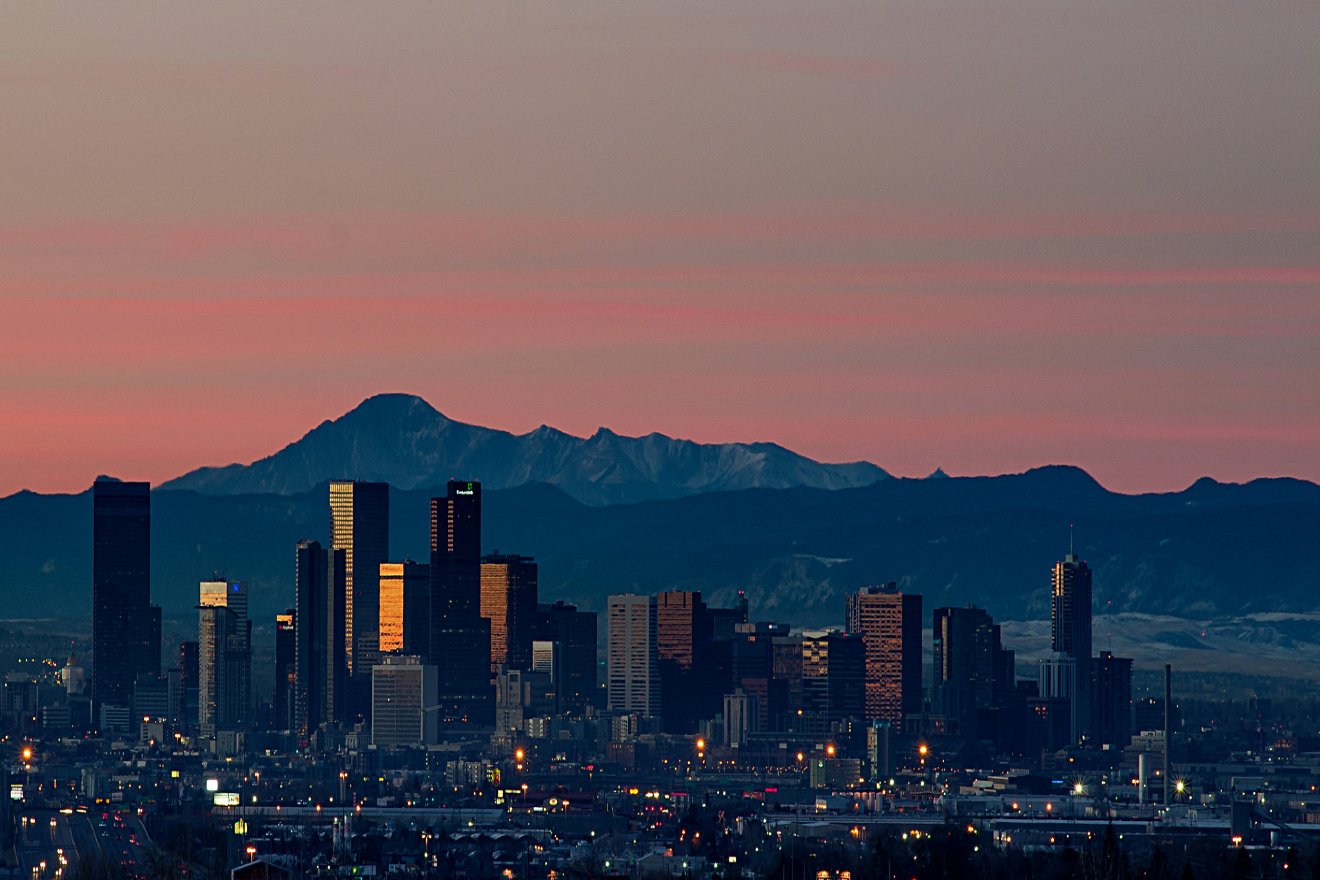 Denver is the capital of Colorado in the United States, and it's located 1.6 km (exactly a mile!) above sea level, which is why it's well-known as the Mile High City! What makes this city a perfect destination is its history, culture, art, festivals, and more.
Choosing where to stay in Denver might be a great challenge, especially for people who are visiting Denver for the first time. That's why I have collected the 7 top neighborhoods in this post and my hand-picked hotel and apartment rentals recommendations!
The top area to stay in Denver for first-time visitors in Downtown Denver. This is where all the important attractions are located and the coolest place to book your accommodation if you want to explore the city on foot and be in the middle of the action at all times.
But as you can imagine, Denver has many attractions and is a tourist destination all year long, so I still want to remind you that a place like the Mile High City will sell out fast, so if you find the best hotel for you, book in advance to secure your vacations!
If you're in a hurry
Here is a Denver neighborhood map so you can easily visualize the areas I am going to talk about in this post:
Now that you understand how this city is organized a bit better let's find out everything you need to know in detail about the 7 best neighborhoods in Denver:
1. Downtown Denver – top area for first timers
Downtown Denver is the heart and soul of the city and the best area for people visiting this city for the first time, especially if you want to enjoy everything that this wonderful city has to offer!
The downtown Denver area is divided into smaller areas, but the best ones I recommend to travelers are LoDo (which means Lower Downtown and is also known as Union Station) and Central Business District. Below you can find my chosen hotel recommendations for each of these two areas:
1.1. LoDo (Lower Downtown) – top area for tourists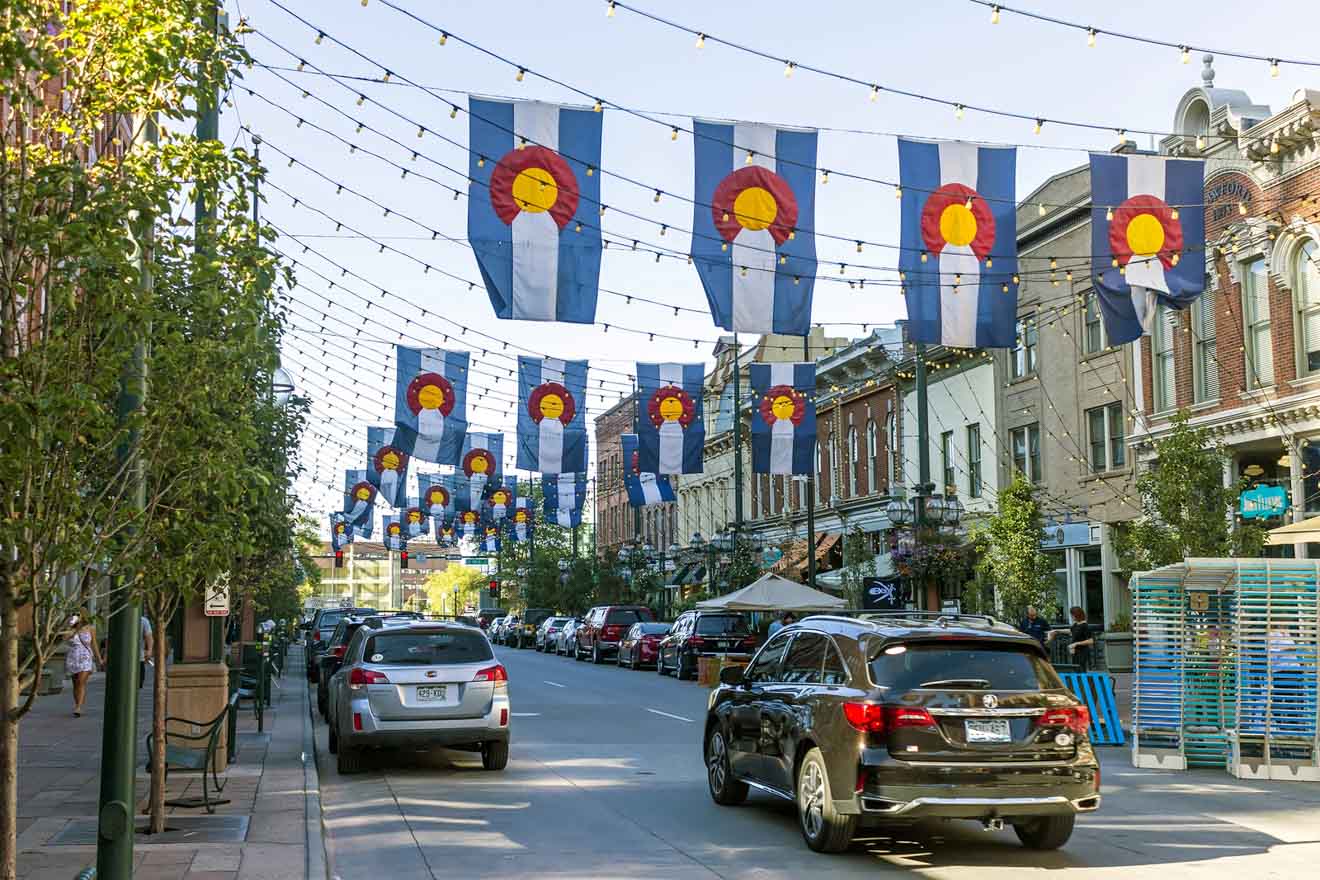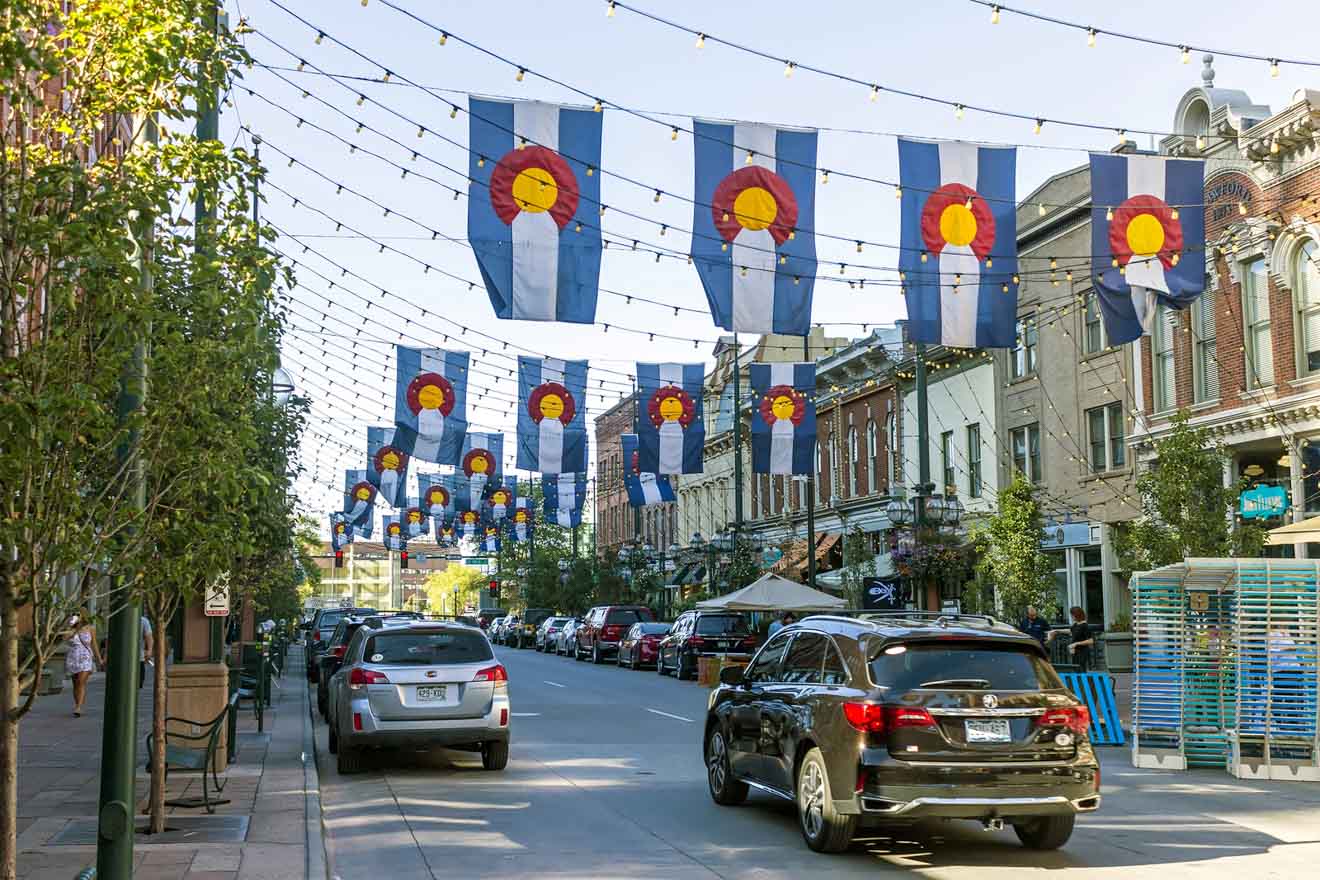 Lower Downtown, also known as LoDo or Union Station, is a great downtown area to stay if you want to be in central Denver and if you want to be surrounded by beautiful Victorian-style architecture on every corner! It is a staple style in the state, If you want to check more options check our post on where to stay in Colorado.
There are also countless awesome restaurants, bars, and pubs around, so you can rest assured that you can never get bored around here.
While you're in the area, make sure to take a walk on the 16th Street Mall and explore the numerous food places and shops there.
And don't forget to check out Larimer Square, the heart of the area, as well as the Museum of Contemporary Art Denver, the Pepsi Center, and the Denver Performing Arts Complex. Plus, if you're a sports fan, you should know that LoDo is also where Coors Field is, the base of the Colorado Rockies baseball team.
As you can see, many people travel here to enjoy either enjoy a good shopping day or an exciting baseball match, so let me remind you to book in advance to secure the best place in central Denver for your vacation!
If you feel like LoDo/Union Station, here are the best hotels you can choose from:
Other accommodation options in LoDo
Things to do in Lower Downtown
1.2. Central Business District – top area in Denver for business travelers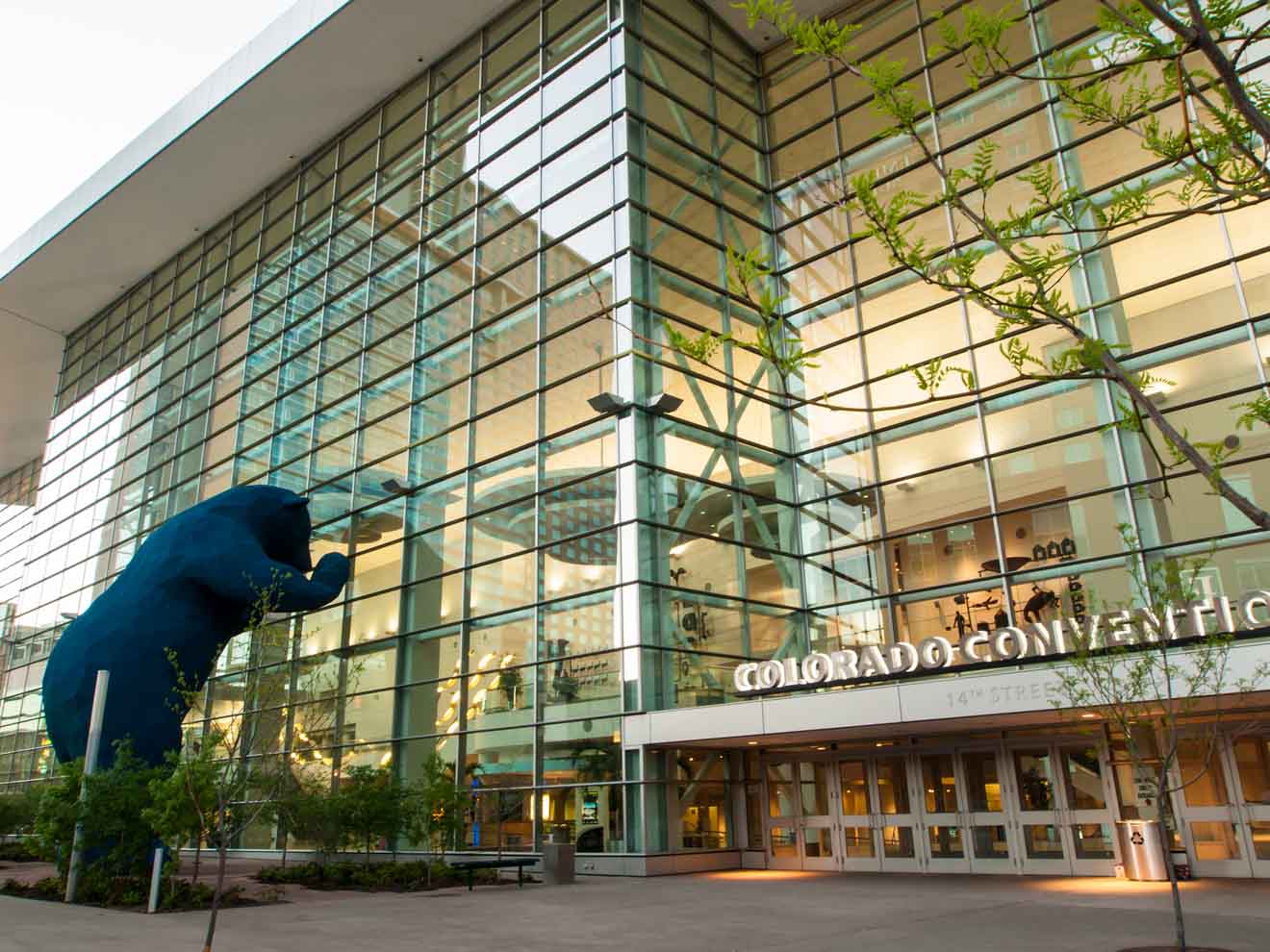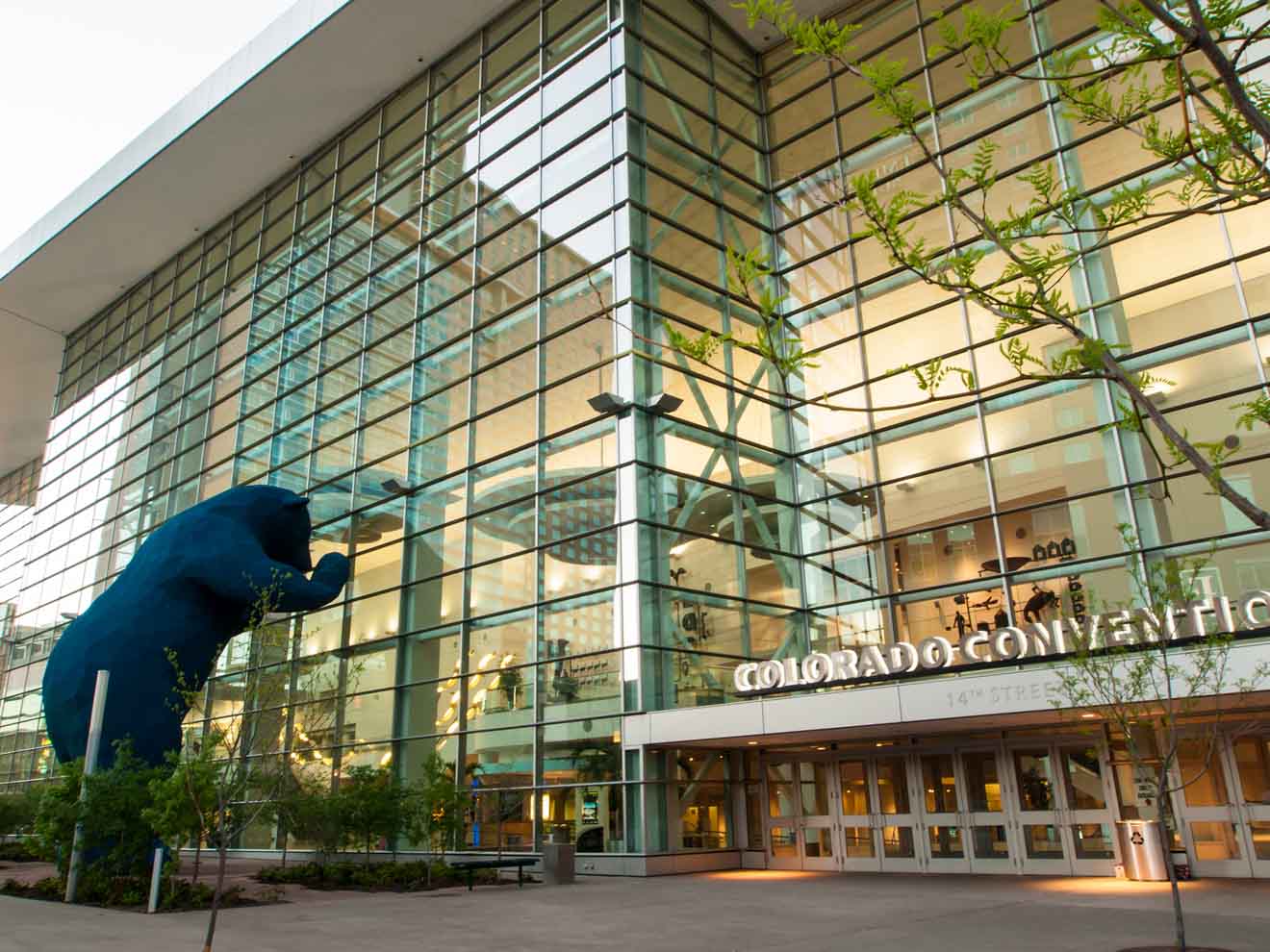 The Central Business District (CBD) is within walking distance from LoDo in Downtown Denver and is a great place for all types of travelers, but mostly businessmen since the Colorado Convention Center is right by it.
Staying here means you'll be surrounded by shops, restaurants, cafes, museums, and everything in between at all times.
If you want to try some exciting activities, you can go to the Platte River (CBD is right along the river) and try some paddle boarding, for example!
Don't forget to check out the Downtown Aquarium and Denver Art Museum while you're here, as well as the Denver Beer Trail.
Convinced? Here are the best hotels in CBD that I picked for you:
Other accommodation options in CBD
Things to do in Central Business District
2. Capitol Hill – where to stay in Denver on a budget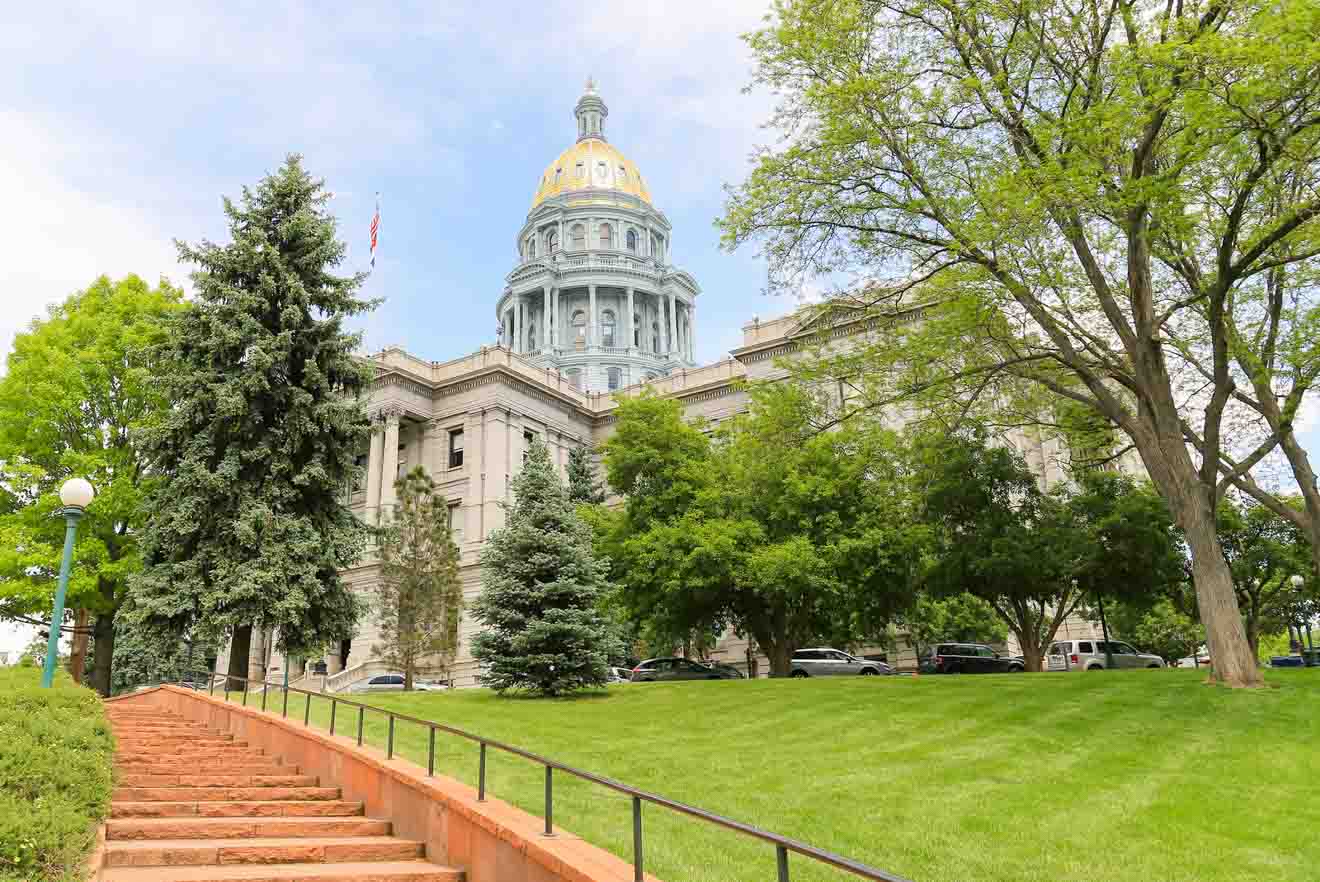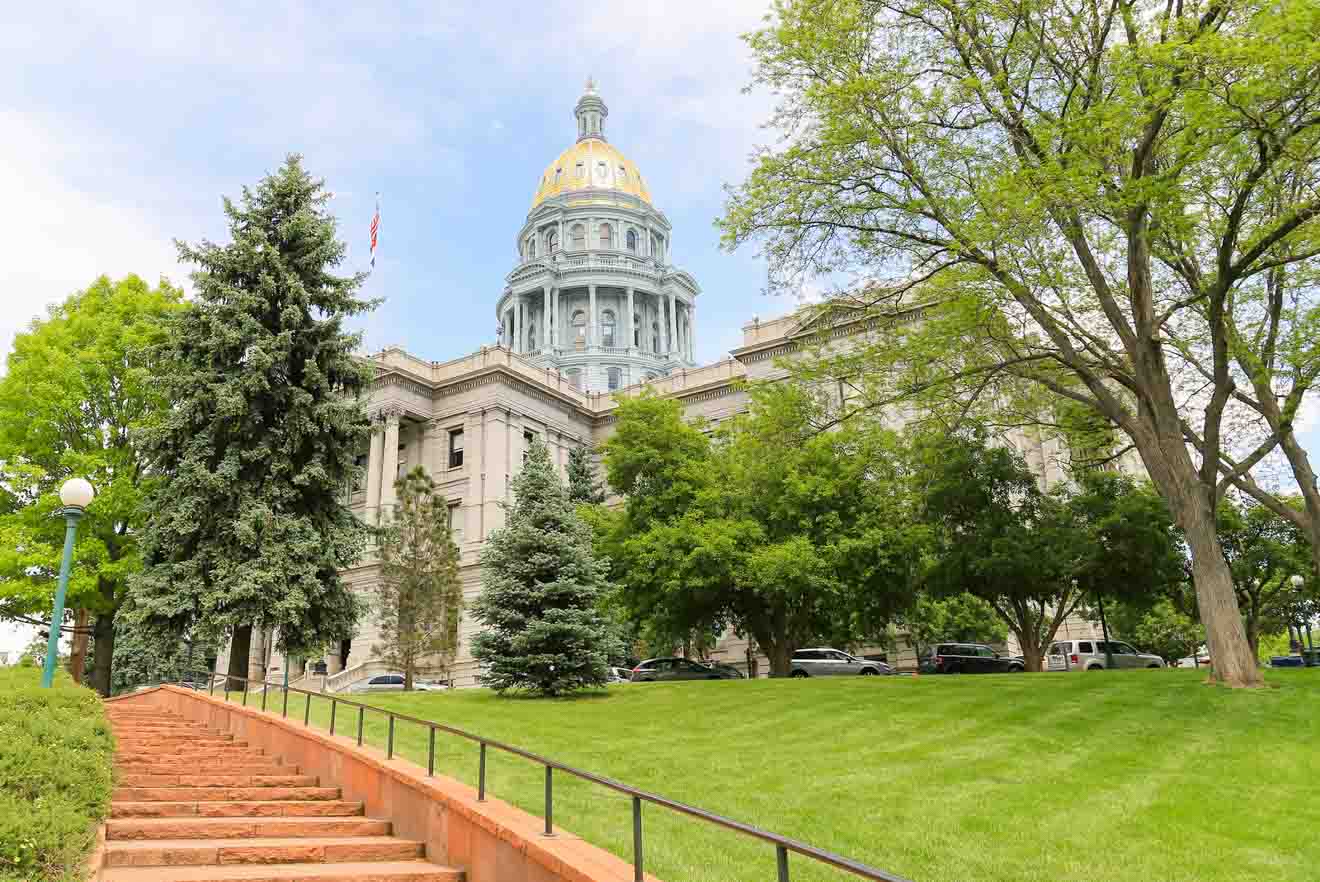 Capitol Hill is one of the best areas to stay in Denver if you're on a tight budget or if you're a backpacker that wants to explore Denver, as you'll find very good budget accommodations here, as well as hostels!
The Capitol Hill neighborhood got its name from the well-known Colorado State Capitol building, one of the landmarks of this area, and it's also the place where the Golden Triangle Creative District is.
Some other important landmarks in Capitol Hill are the Molly Brown House Museum (dedicated to the survivor of the RMS Titanic), the United States Mint, Denver Botanic Gardens, Kirkland Museum of Fine & Decorative Art, and Civic Center Park.
That being said, scroll down to find my hand-picked hotels to stay near the Colorado State Capitol area:
Other accommodation options in Capitol Hill
Things to do in Capitol Hill
3. Cherry Creek – top area for a luxury experience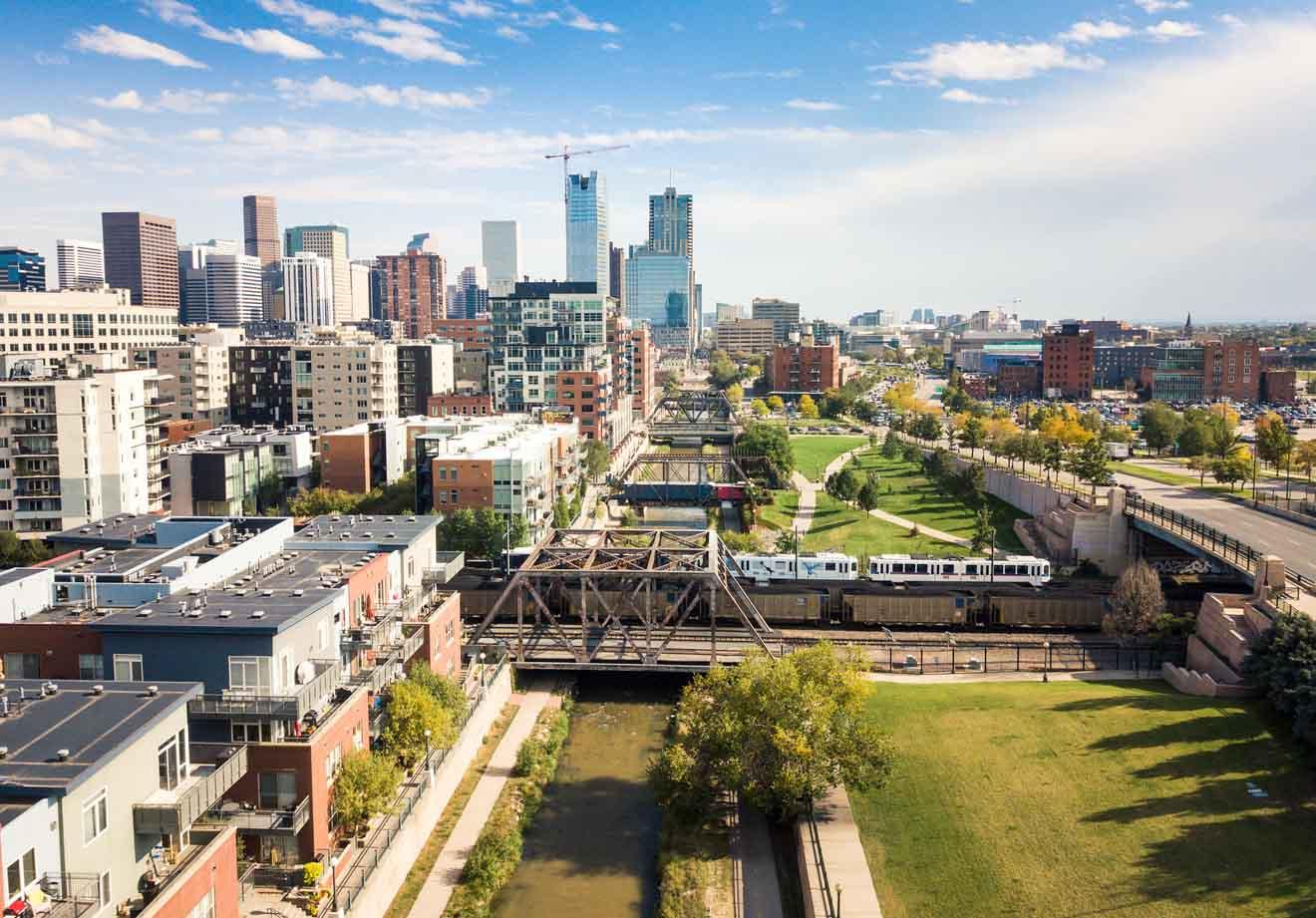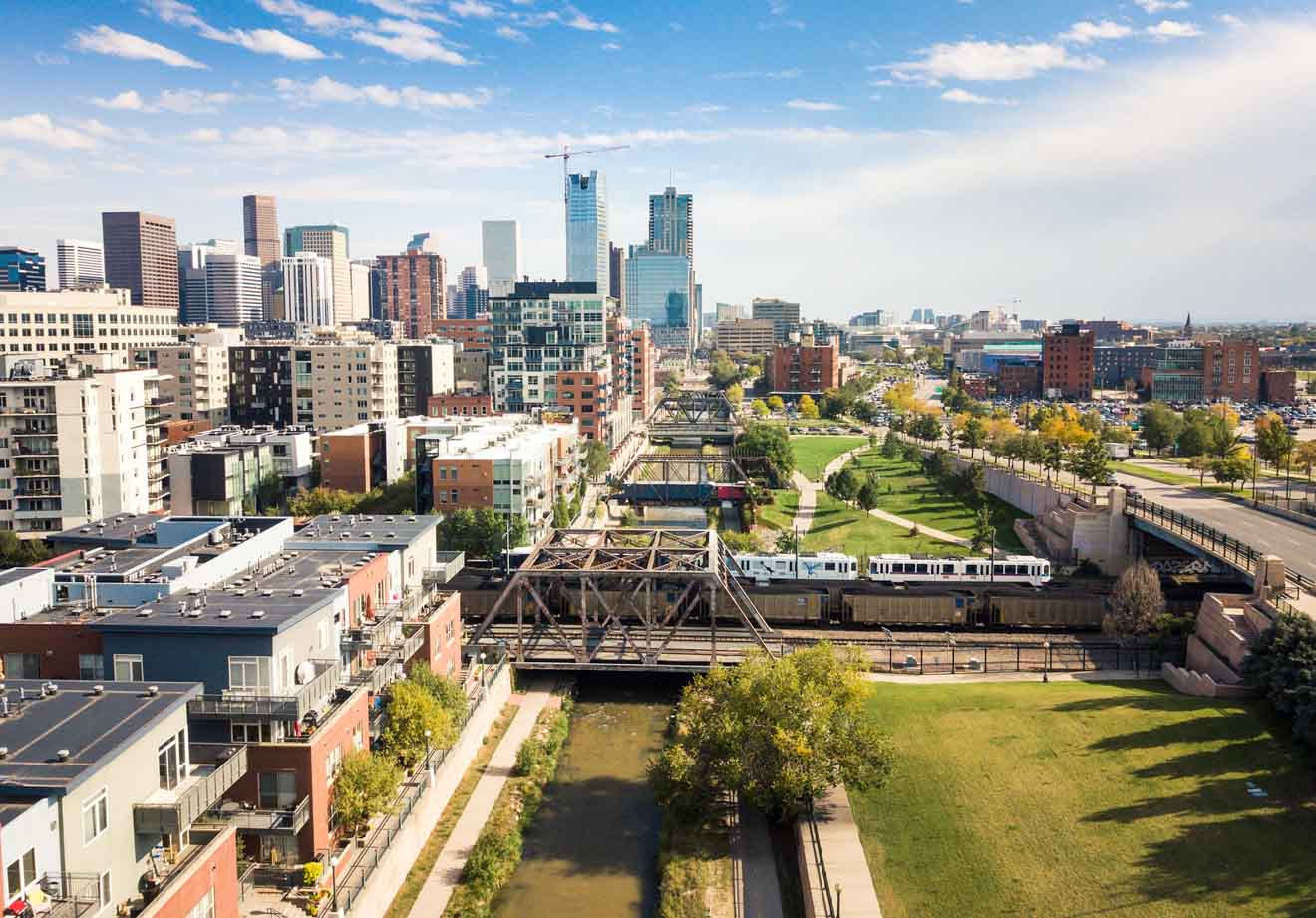 Cherry Creek is located close to Downtown Denver (10 minutes by car), and it's one of the most popular recommendations for luxury travelers interested in world-class dining and high-end accommodation – but not only!
This area is simply gorgeous and offers something for all types of travelers, including backpackers and budget travelers! It is also known as the starting point of the Cherry Creek Trail.
Cherry Creek is also great if you're interested in doing some shopping while you're in Denver – just head over to Cherry Creek Shopping Center; you'll find everything you need there! While you're in this area, don't forget to check out Milwaukee Street, as well as Cherry Creek Reservoir, and Pulaski Park.
If you feel like you belong in this area which also has a central location, below you can find my hand-picked hotel recommendations for all budgets:
Other accommodation options in Cherry Creek
Things to do in Cherry Creek
4. Highland – best area to stay in Denver for families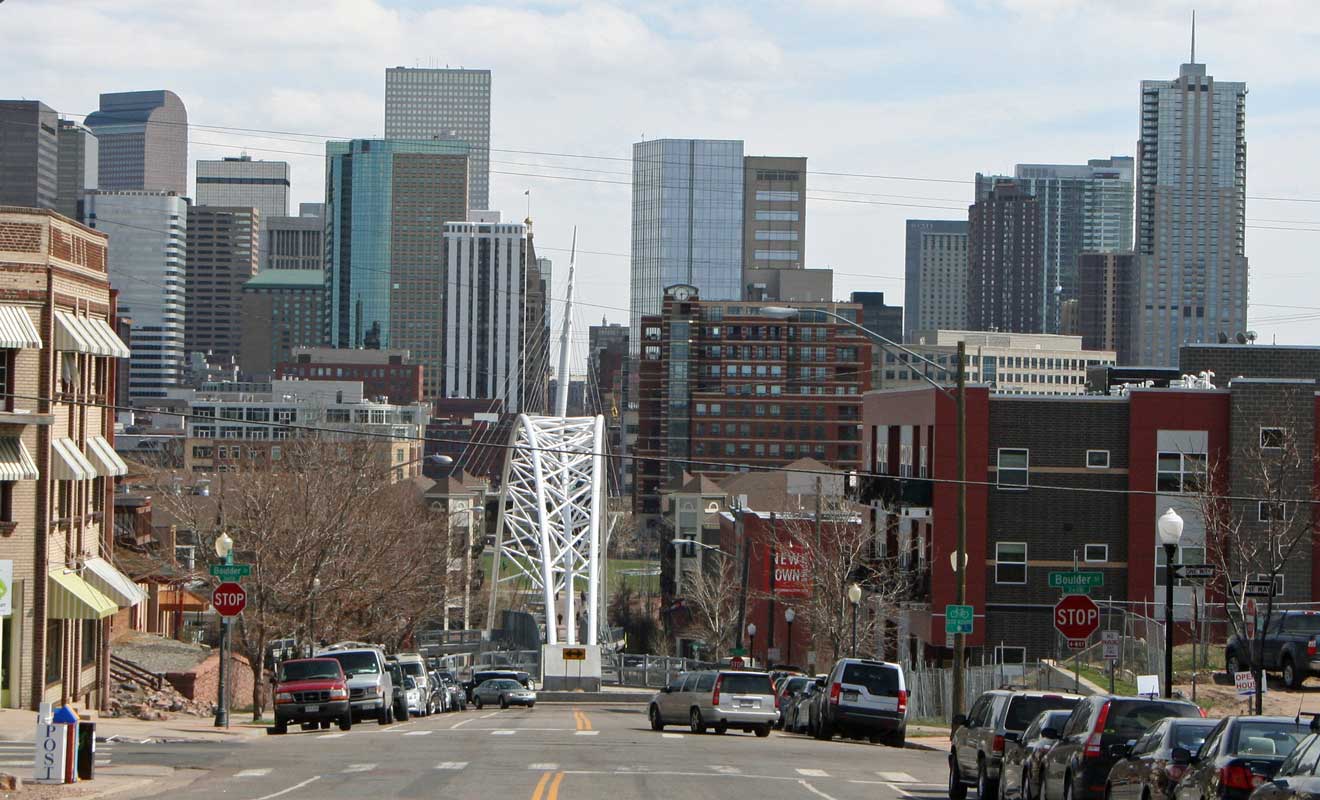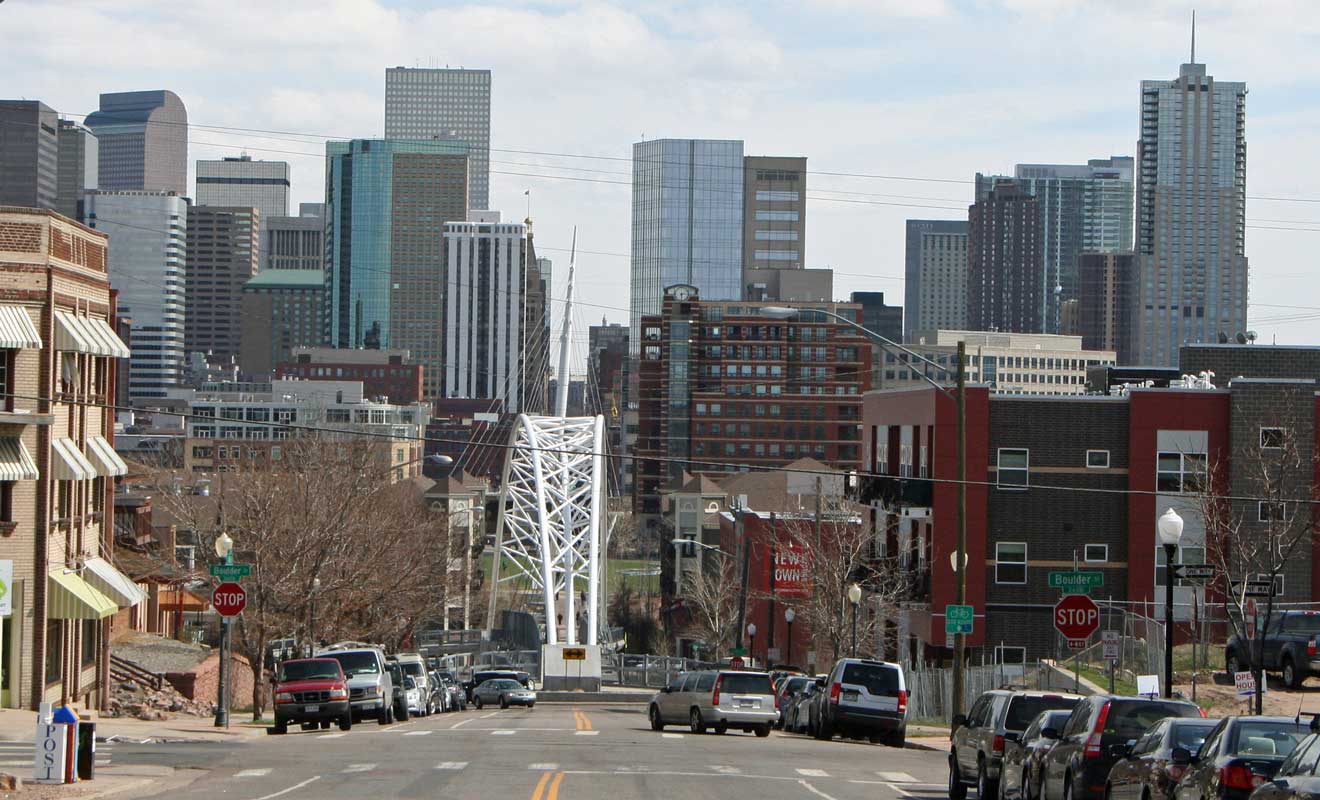 Highland is my recommendation for all families out there looking for an exciting trip while in Denver! This area is scattered with great restaurants, modern cafes, and interesting shops, so there will be something to do here at all times.
Some of the highlights of this neighborhood include the Highland Bridge, Avanti Food and Beverage complex, LoHi Music Festival (which happens every year in July), visiting the Denver Zoo, and more!
In fact, the Highland neighborhood is divided into Lower Highland (LoHi) and Highland Square, and below, you'll find great accommodation recommendations in both of these areas:
Other accommodation options in Highland
Things to do in Highland
5. River North (RiNo) – top neighborhood for nightlife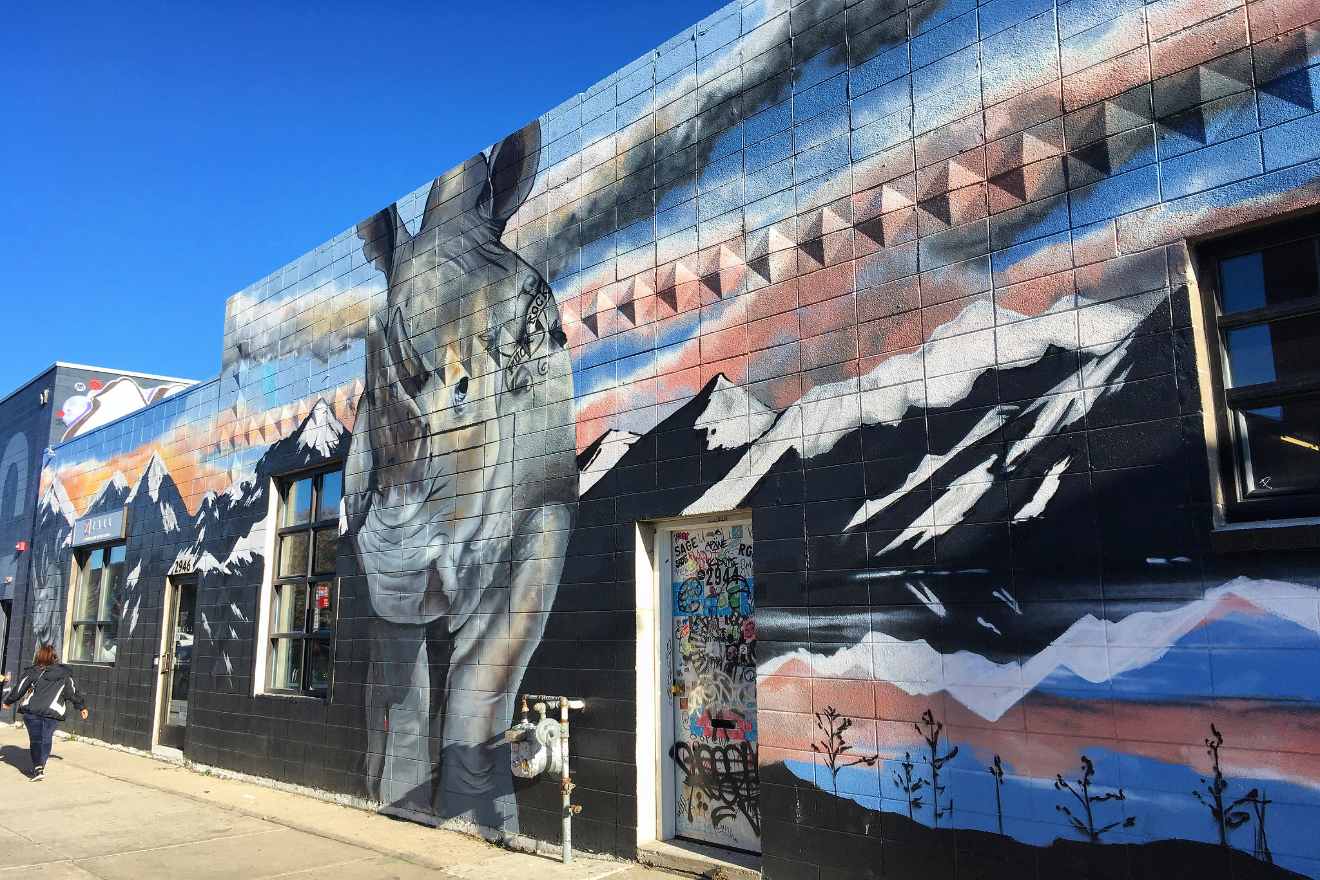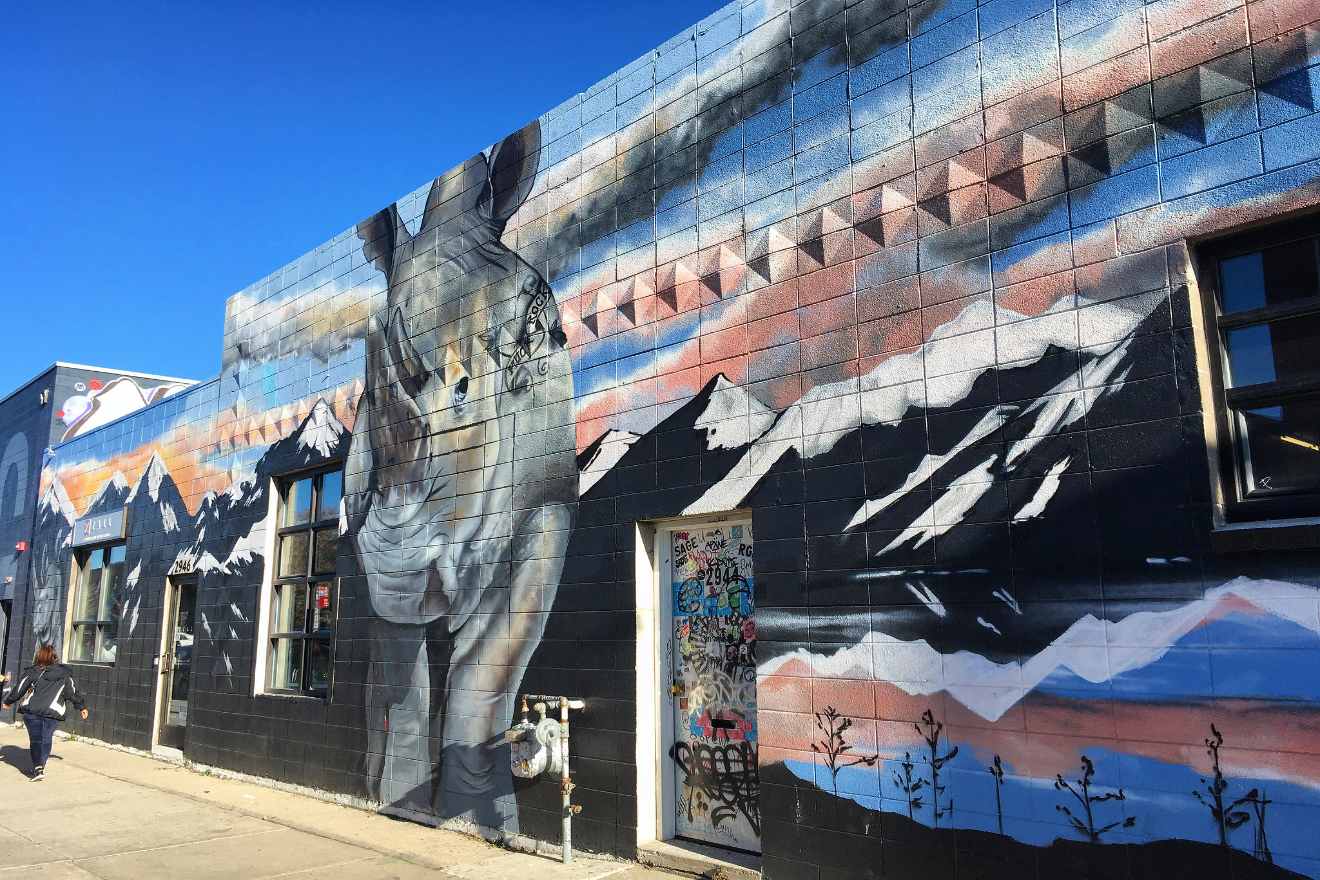 Locally known as the RiNo (River North Art District) neighborhood, this new addition to the top Denver neighborhoods has been adopted and is known for its street art and amazing nightlife options to dine and have a drink with friends.
As industry moved out of the city's core in the late 80s and 90s, this corridor was left with empty warehouses and infrastructure.
It was at this time that different artists began to populate the area because of the low prices, and the area started to become a fertile ground for arts, artists, and creatives.
Today, RiNo includes a remarkable concentration of creative businesses and things to do, making it the coolest neighborhood in Denver! You can book a beer and street art tour and even enjoy a variety of cuisine options on a food tour or enjoy a stroll in the different art galleries in the area.
If you think the River North Art District neighborhood is the best place for your stay in Denver, here I tell you where you should stay to enjoy everything the street art of the district has to offer:
Other accommodation options in RiNo
Things to do in RiNo
6. Uptown Denver – amazing spot for cool activities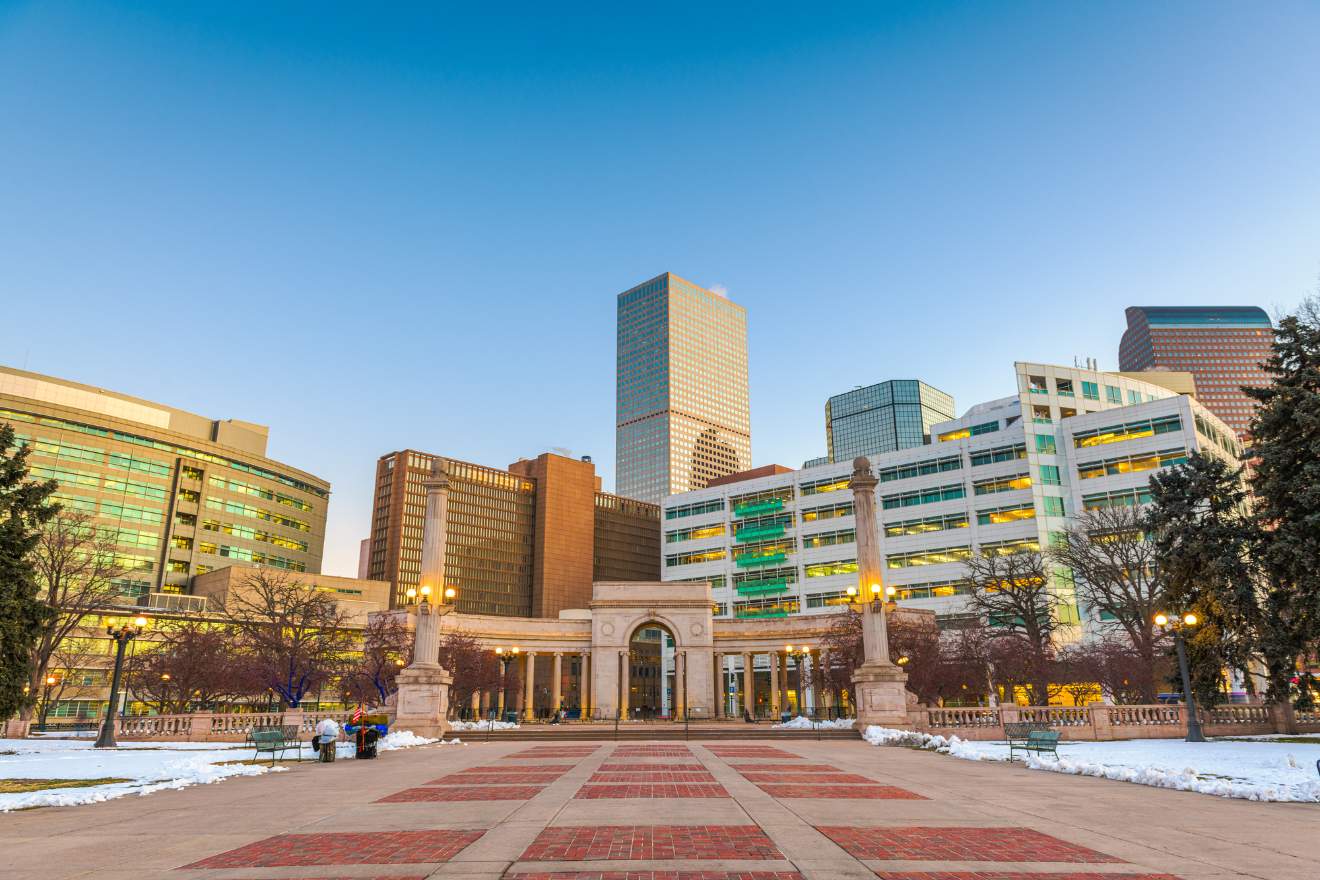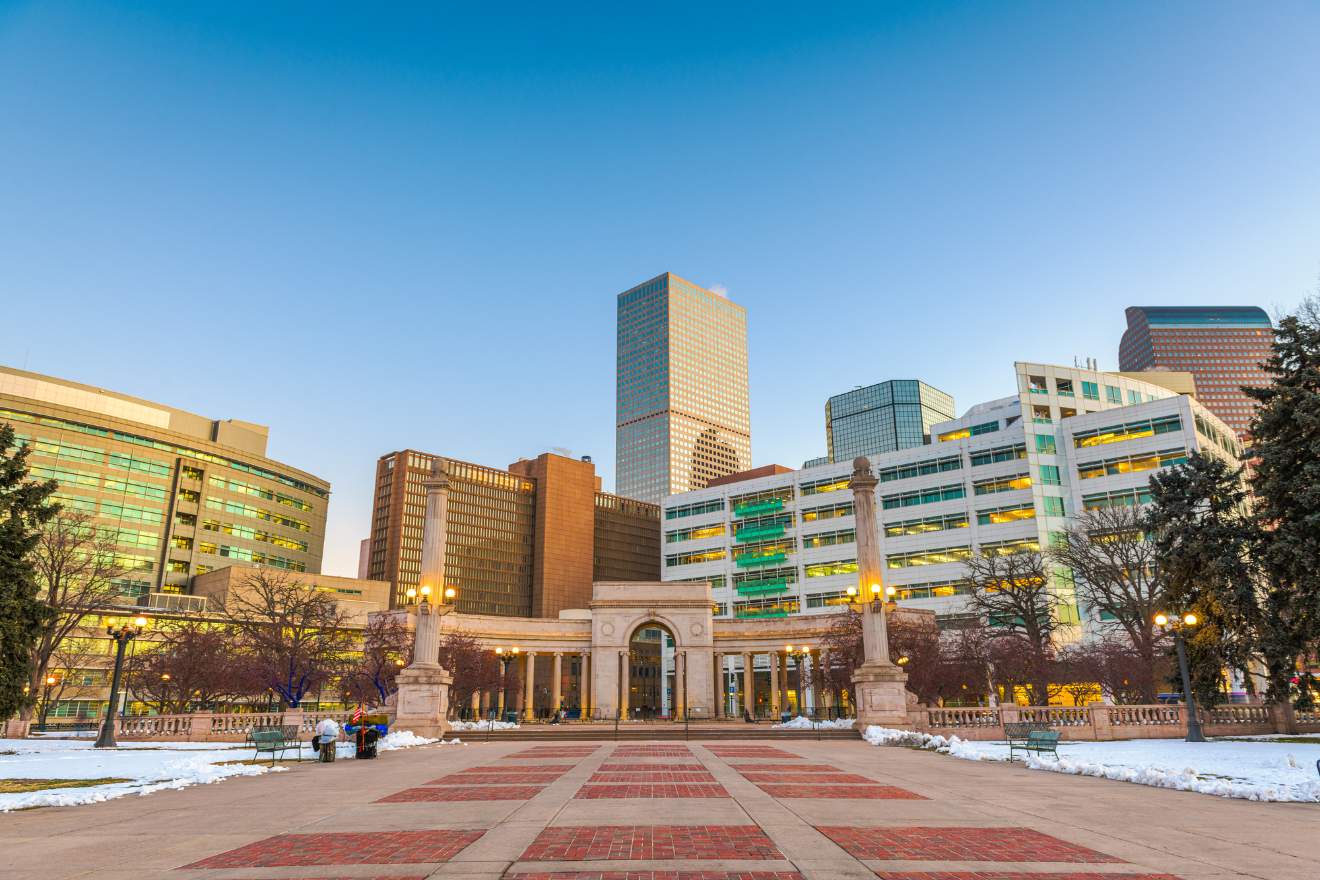 Uptown Denver or North Capitol Hill, located a few steps east of the Central Business District, is characterized by its combination of old and new, a mishmash between longtime Denver standbys, brick rowhouses, picturesque places, as well as trendy restaurants, upscale condos, and buildings.
Thanks to all these landscapes, this neighborhood offers a relaxed but vibrant option for all travelers looking to discover the hype of the Mile High City.
Some of the landmarks you should not miss while staying in Uptown Denver are the Denver Zoo, the Denver Museum of Nature and Science, and City Park is just walking distance from this neighborhood.
If you feel that you will be vibing with this neighborhood, here are my top options for where to stay in Denver, but let me remind you since this is a pretty touristic area, the hotels sell out super fast, so do not hesitate and book in advance!
Other accommodation options in Uptown Denver
Things to do in Uptown Denver
7. South Broadway (SoBo) – top area in Denver for foodies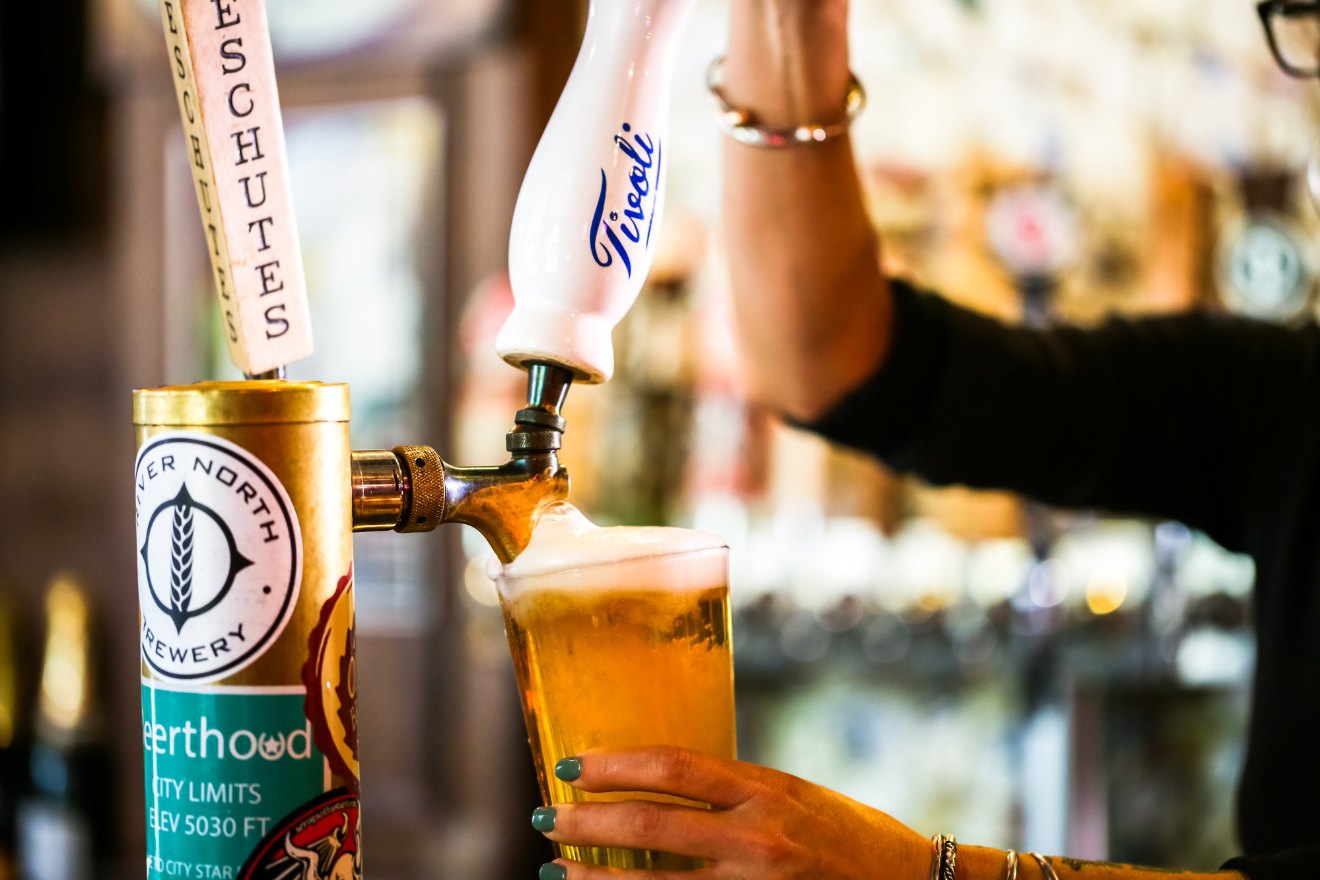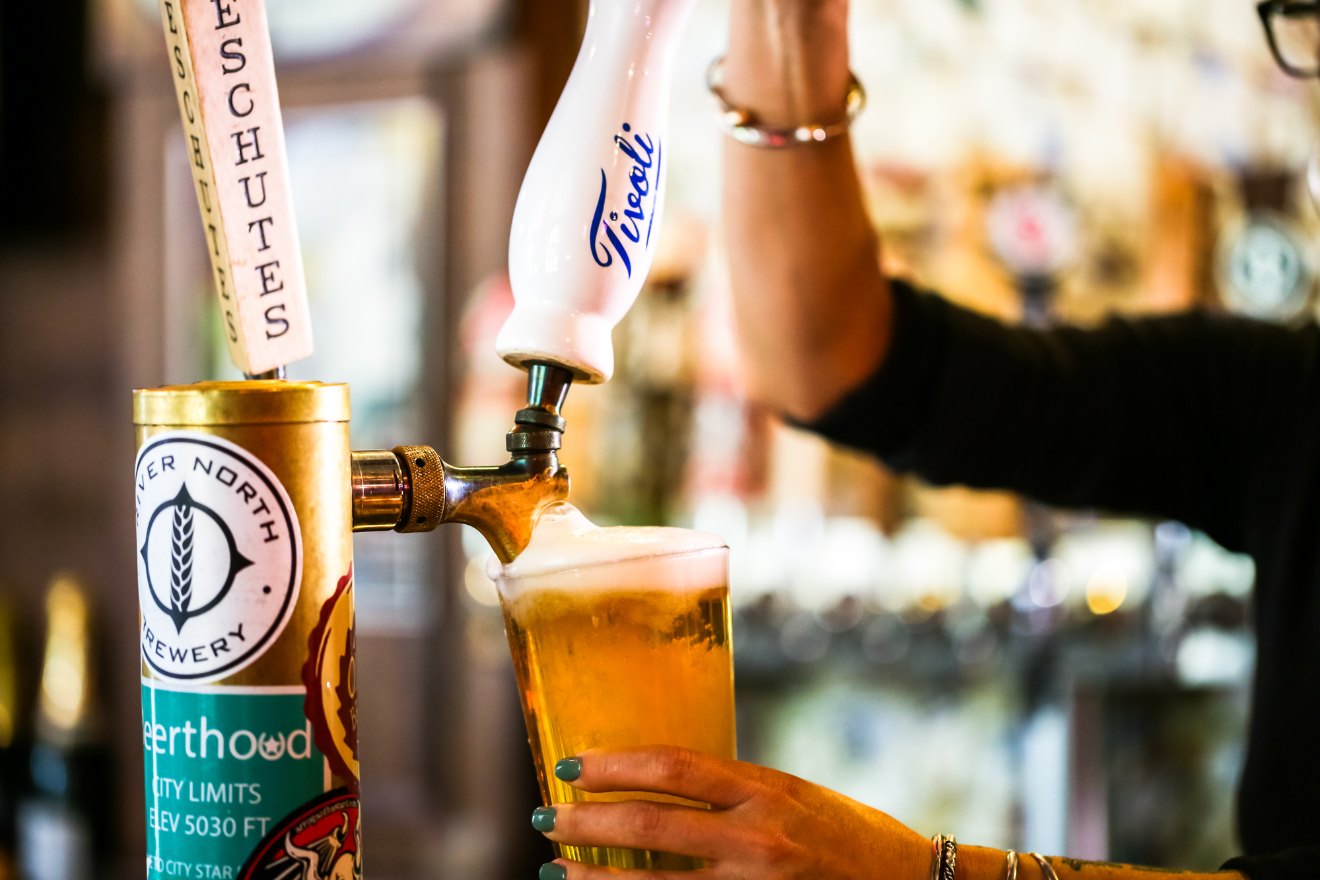 One of the best neighborhoods to stay in a while visiting Denver is South Broadway, known as SoBo. This incredible area has grown from a major artery into downtown to an eclectic and funky mix of fun taverns, clothing stores, unique eateries, bookstores, and hip, live music venues with rainbow crosswalks and dedicated bike lanes.
One of the best-known places on South Broadway is Punch Bowl Social, a dining and entertainment venue where you can find activities such as bowling, darts, billiards, marbles, table tennis, shuffleboard, vintage arcade games, and karaoke to spend a joyful evening.
You can also check out the other smaller places on South Broadway, I'm sure you will find something perfect for whatever you are craving at the time, from restaurants to grab a bite or chain stores and boutiques to shop a little.
If you prefer to keep that RiNo feeling, here, you also will be able to find art galleries and immersive art experiences such as Spectra Art Space.
Note that in this area there are not many hotel options and most of the accommodations in SoBo are apartments, but if you think this is the perfect area for you, here are the best options for your stay:
Other accommodation options in SoBo
Things to do in SoBo
BONUS 1: Marijuana-friendly hotels in Denver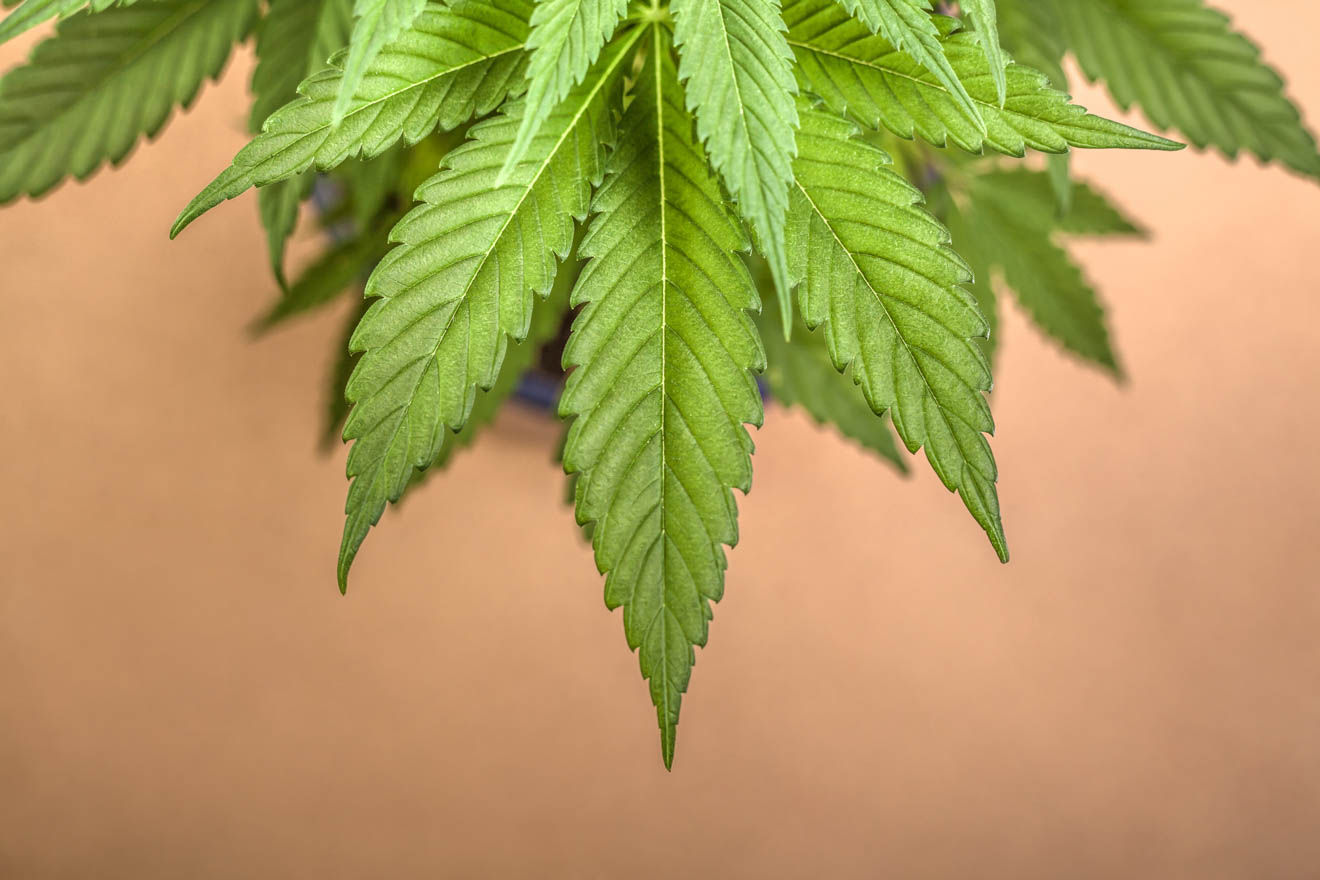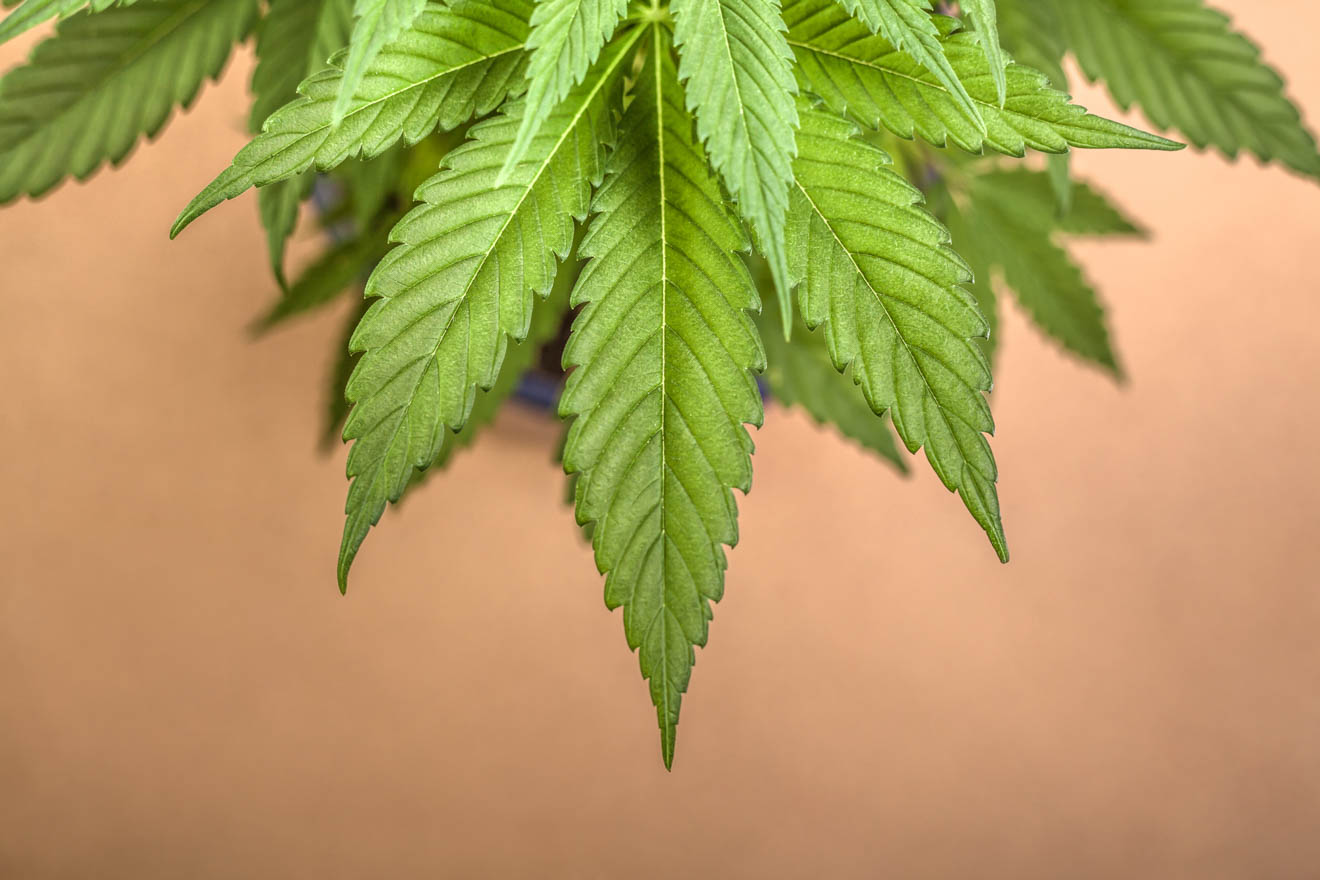 Colorado was one of the first states in the USA to legalize the recreational consumption of weed. As of 2014, people can buy and smoke marijuana in Denver as well, and there are even some hotels that allow it and offer some facilities for this.
If you're interested in some relaxation time (no worries, many people go there just for this!), here are my recommended cannabis-friendly hotels in Denver where you can book a room:
BONUS 2: Best hotels near Denver International Airport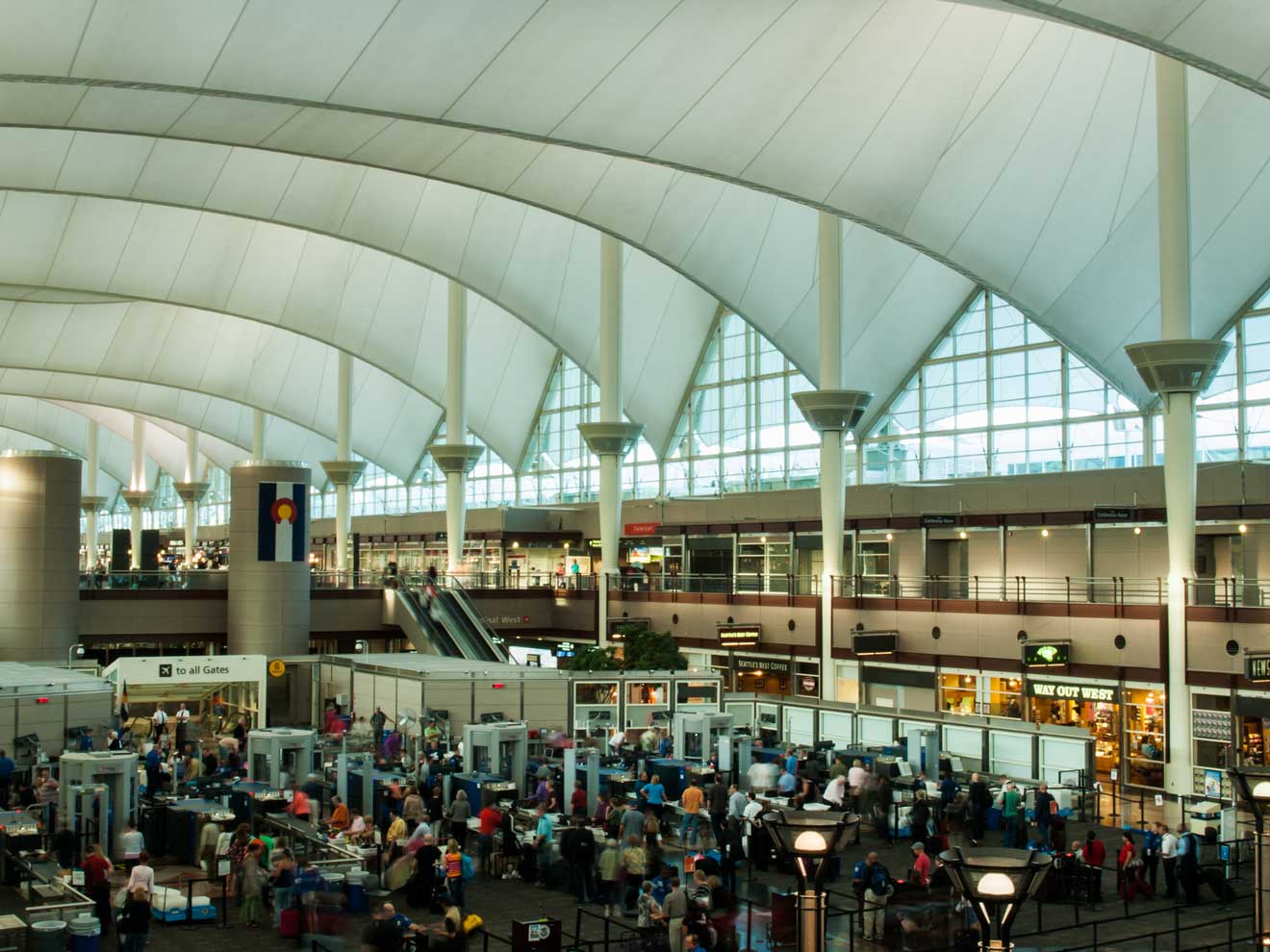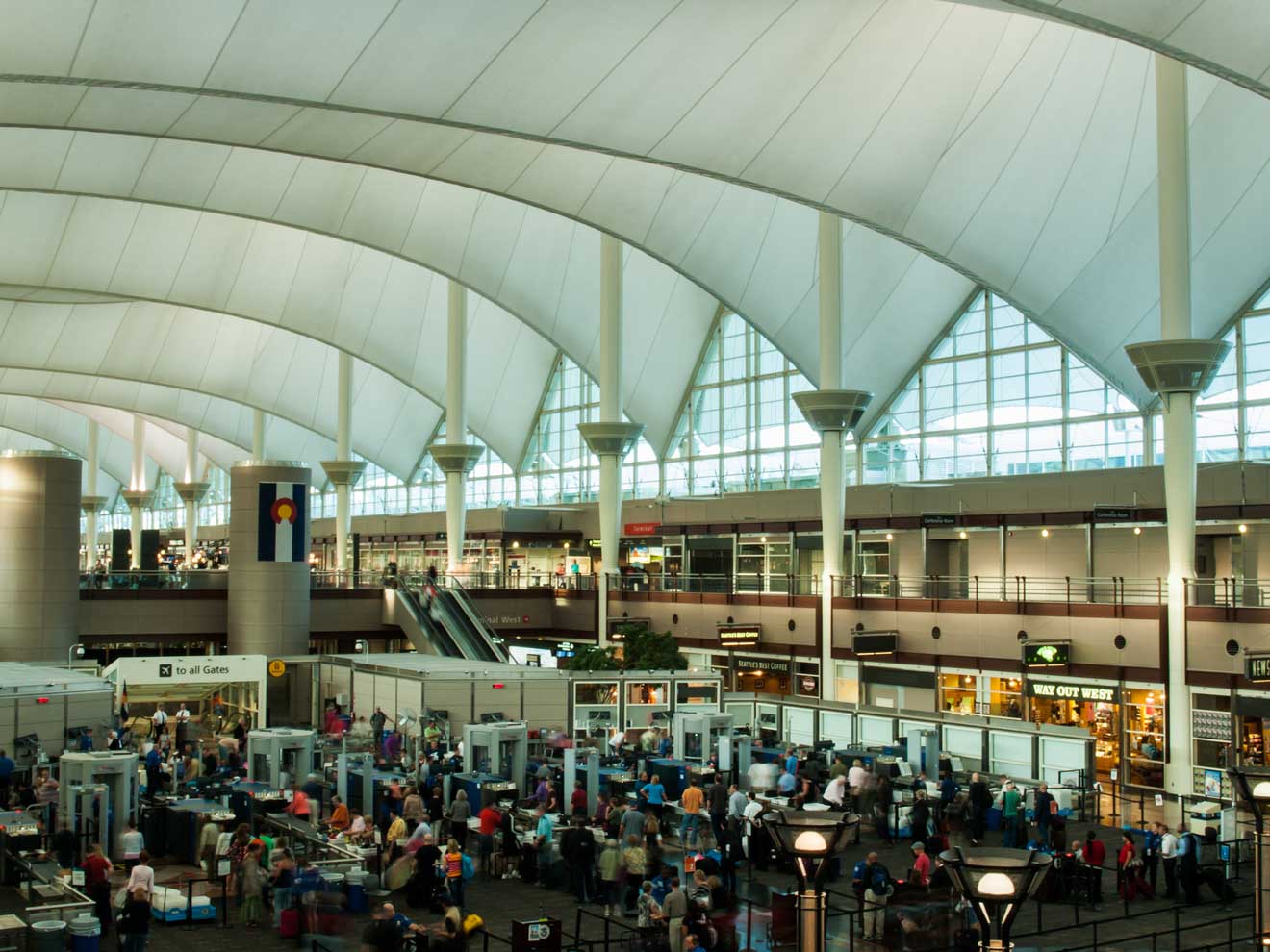 Denver International Airport (DEN) is the main airport of the city and the place where you'll be landing if you're arriving in the city by plane.
The airport is located 23 miles / 37 km from Downtown, which is quite some distance (40 minutes by car), so booking a hotel room that's close to the airport might save you some precious time and sleep if you have a very early/late flight.
If you decide to do so, here are the 3 best Denver airport hotels (one for each type of budget):
BONUS 3: Best hotels for couples in Denver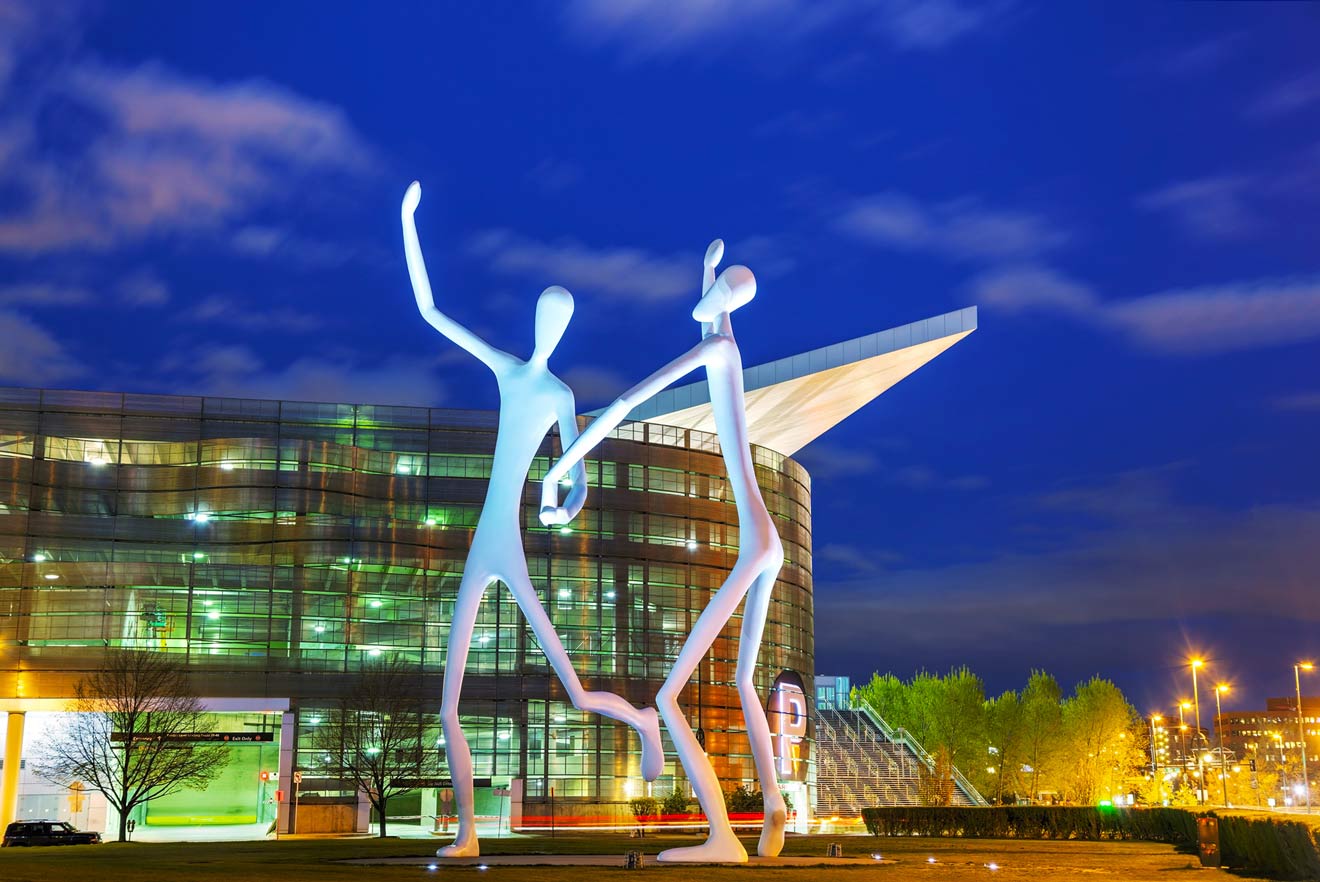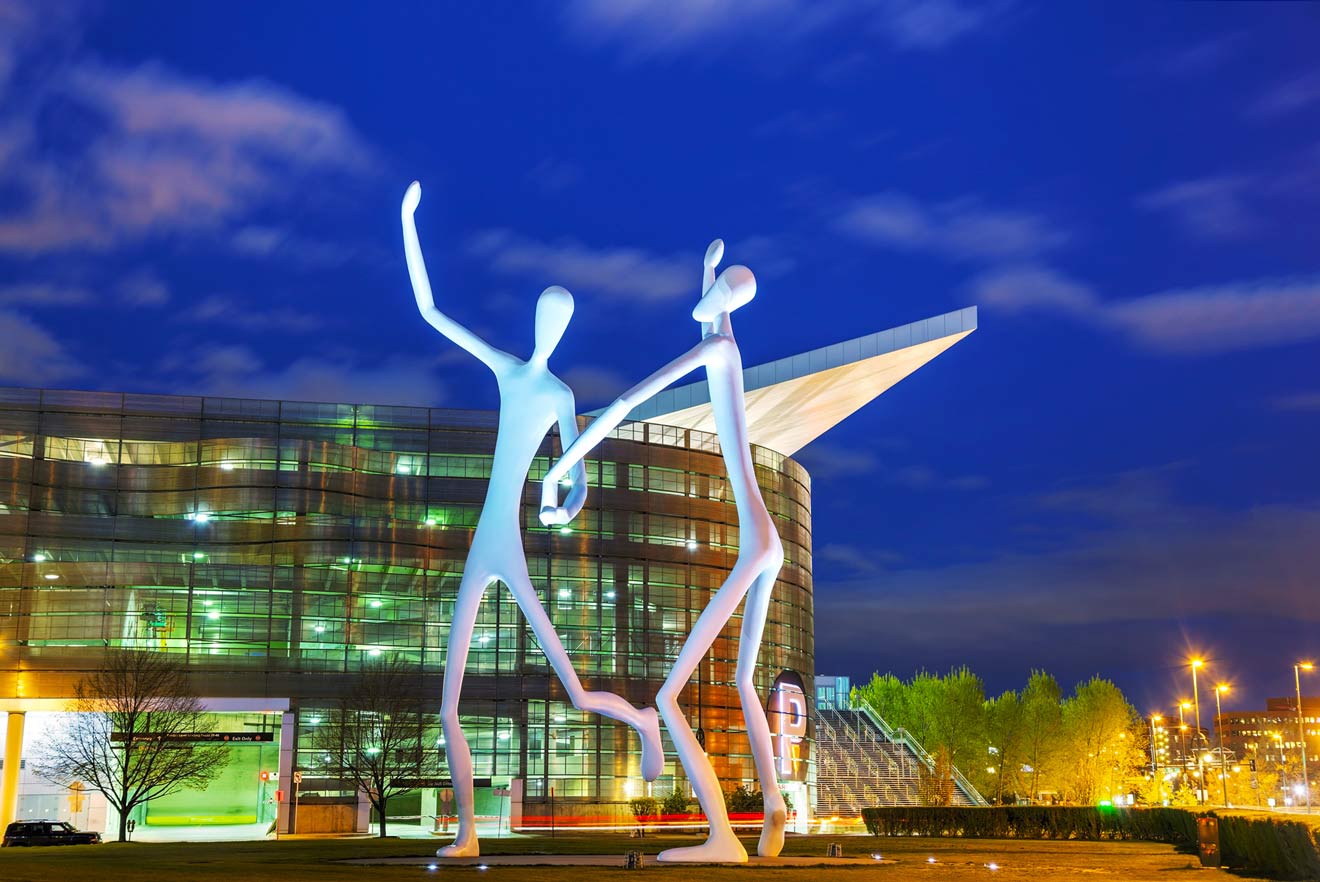 Denver has landscapes that will definitely be perfect if you are looking for a romantic getaway with your partner!
With a backdrop of the sublime Rocky Mountains and filled with shining glittering skyscrapers, you will enjoy the great outdoors either sipping a glass of champagne in the city center or maybe RiNo or relish a stroll hand-in-hand in Denver's beautiful Botanic Gardens or Denver Zoo, visit the City's African American Community or the Molly Brown House Museum for a piece of history.
Apart from the incredible romantic activities in Denver, this city is known as the nation's largest brewery scene, so you will surely have various options to cheer and celebrate on this romantic vacation with your loved one.
Now I will help you decide where to stay because the hotel needs to be as charming as all the experiences and activities during your vacation. Check these options out: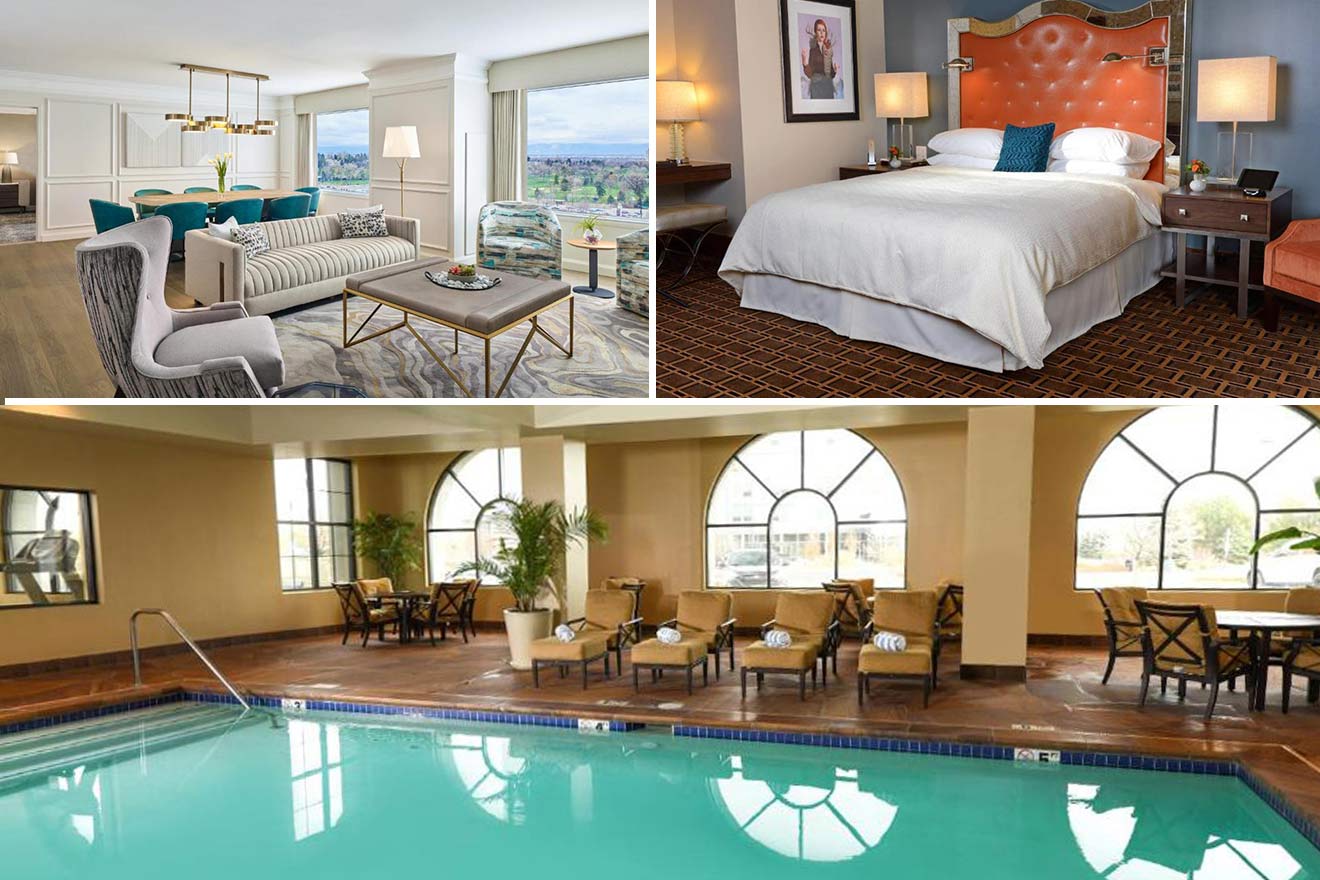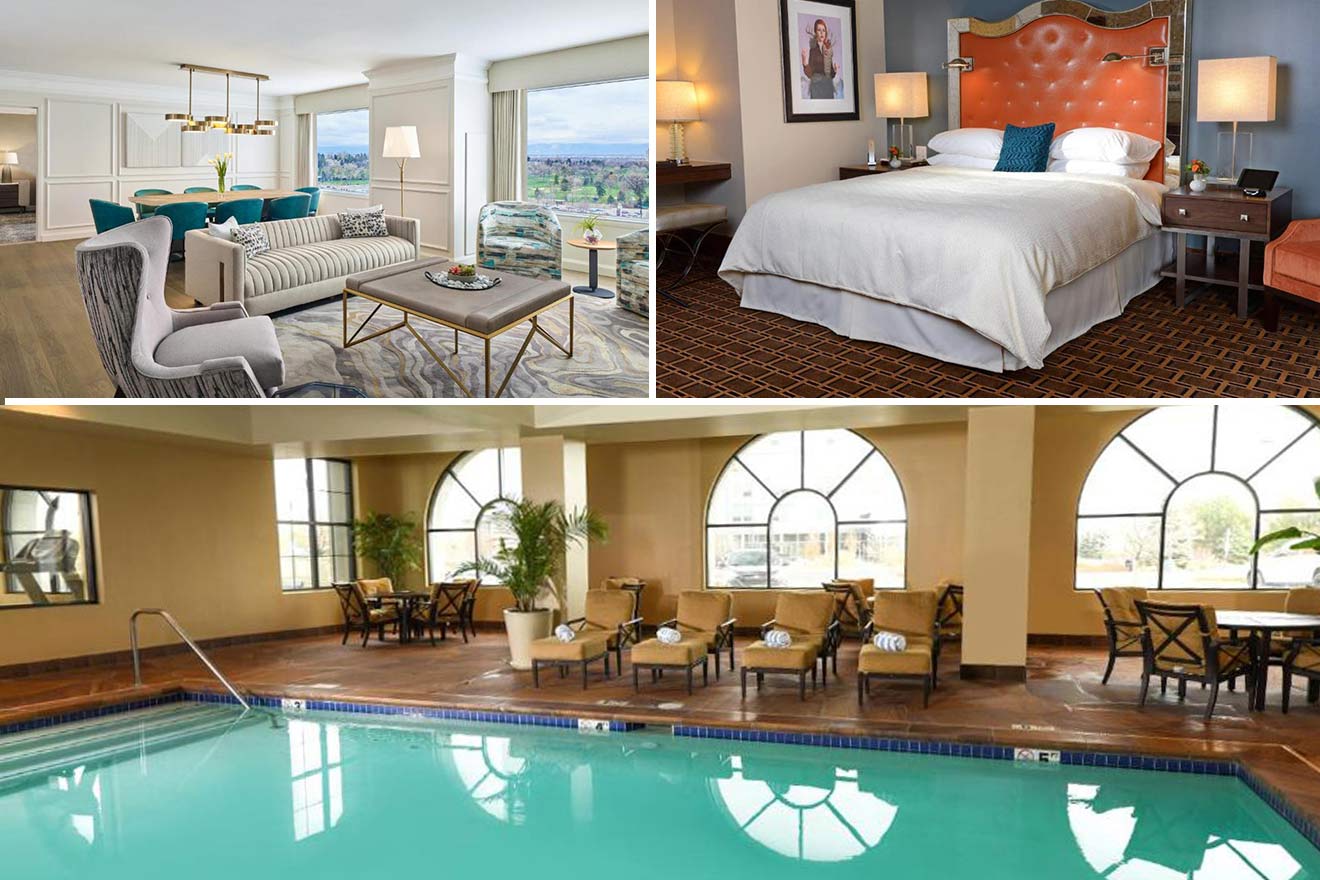 FAQs about hotels in Denver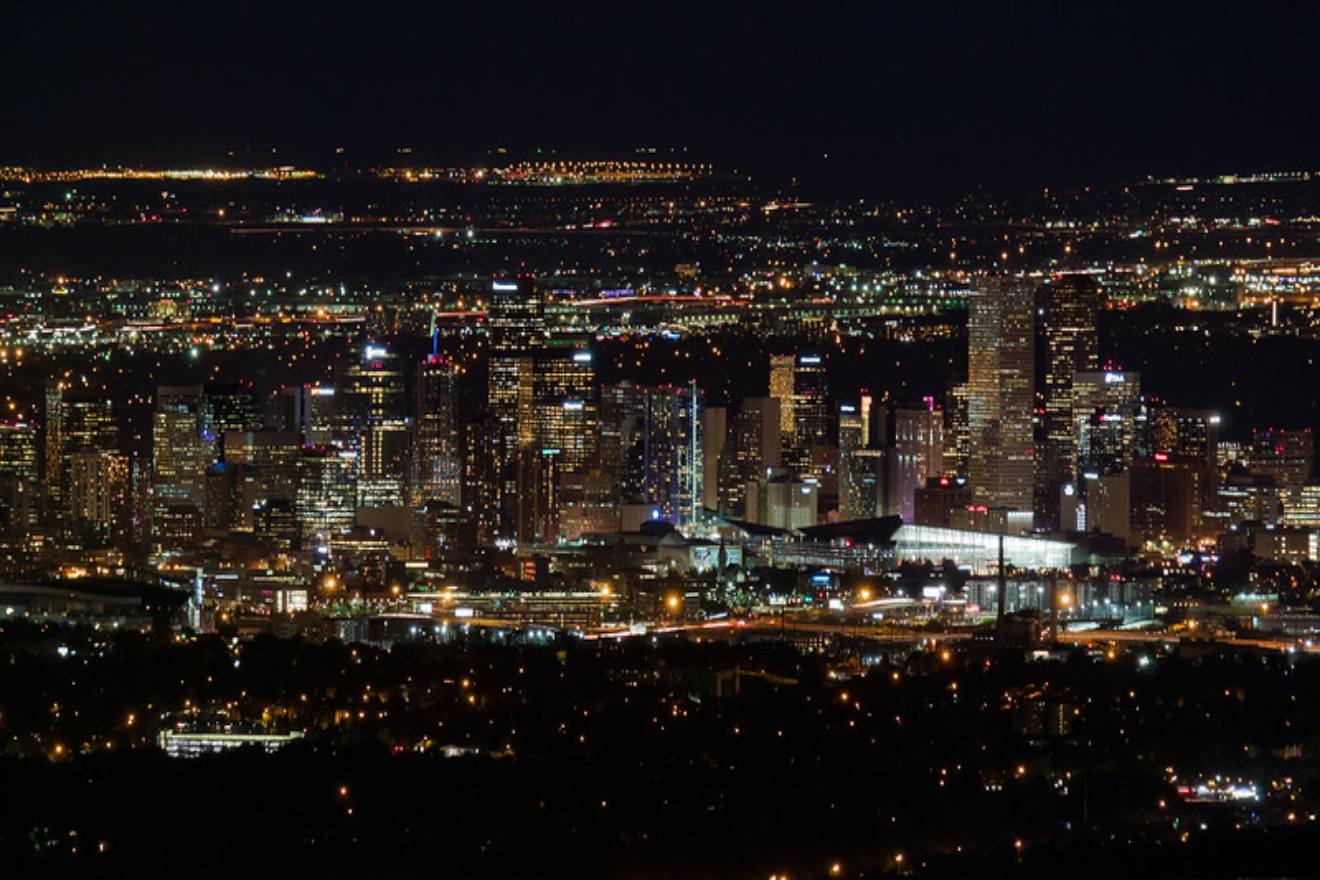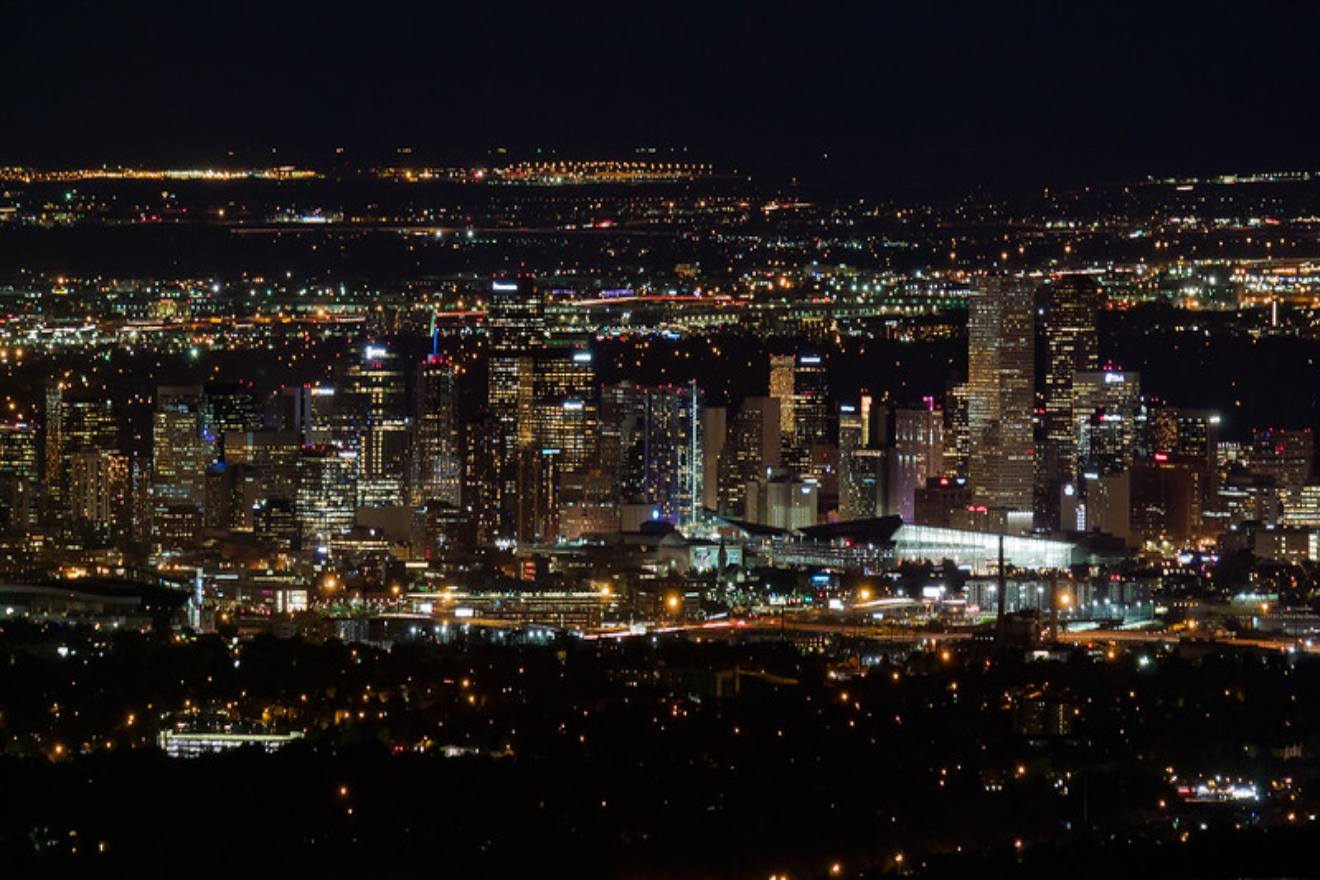 Conclusion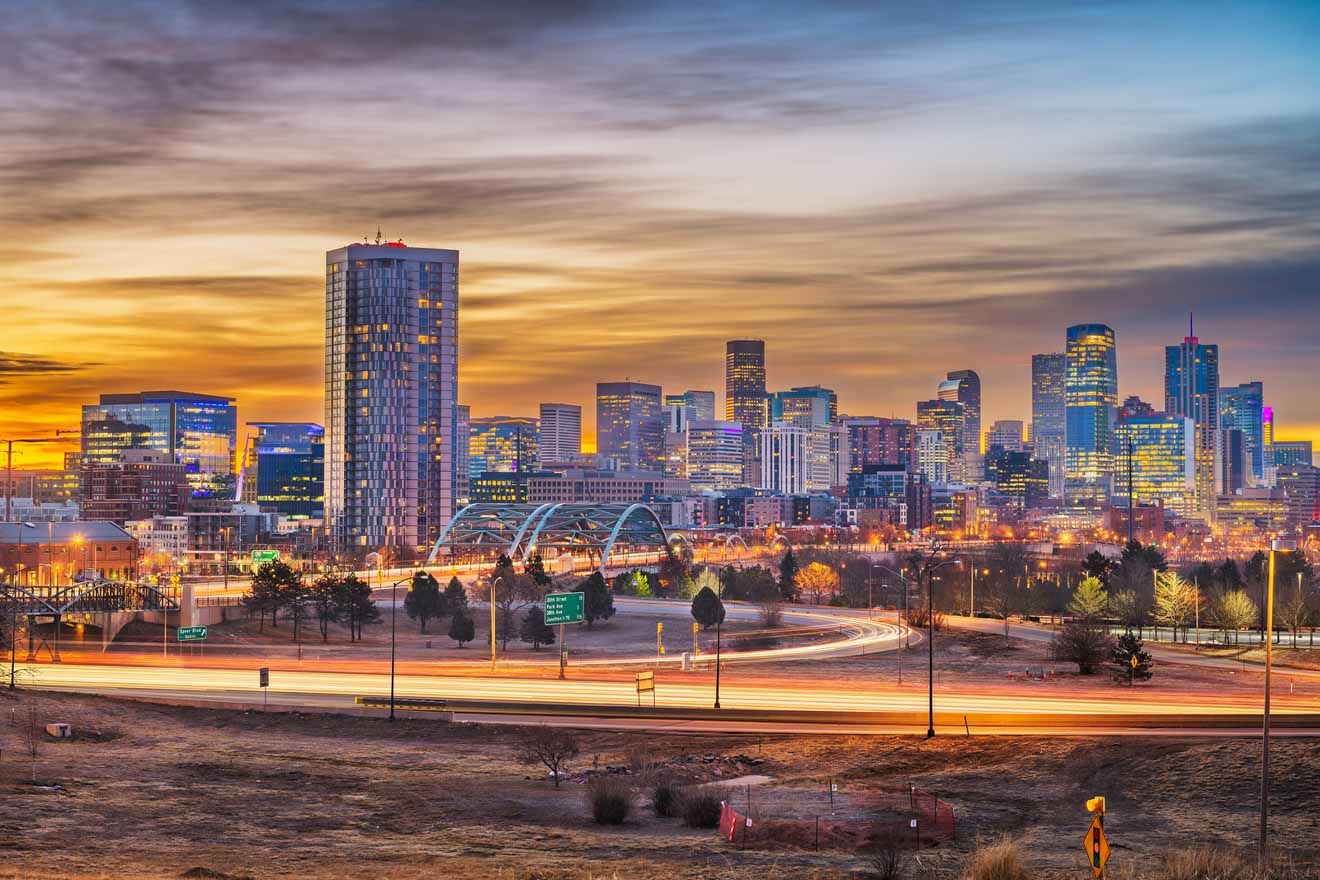 Yay, you have reached the end of my complete guide on the best Denver neighborhoods to stay in! I hope you found this post useful, and I hope you have already found your dream place in my list of the best Denver hotels above.
In this post, I have told you everything you need to know about the 5 best areas where to stay in Denver, together with my hand-picked hotel recommendations for each of them.
I have also given you some great airport hotels, marijuana-friendly, couples hotels, and apartment rentals recommendations, so you can have everything you might need in one place! Let me remind you that these amazing hotels may book out fast, so I advise you to
To make things even easier for you, these are my top 2 hotels to stay in Denver:
Looks like the best hotels, right? So do not forget to secure a spot in them and book in advance because many people visit this city and love a good place where to stay in Denver!
Are you heading to Denver soon? Do you have any other questions or concerns? Let me know in the comments below, and I'll gladly help!
Happy travels,
Romina
---