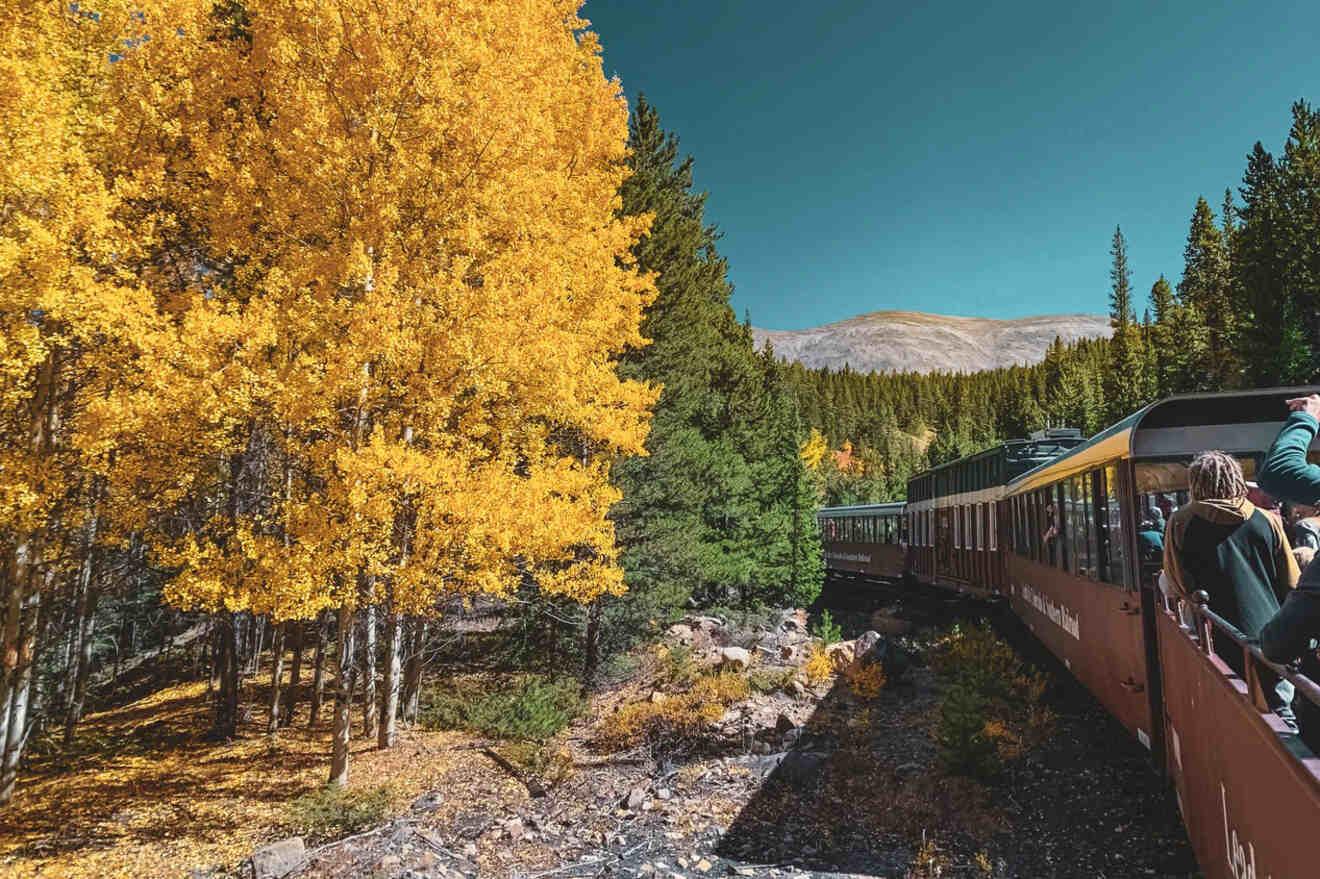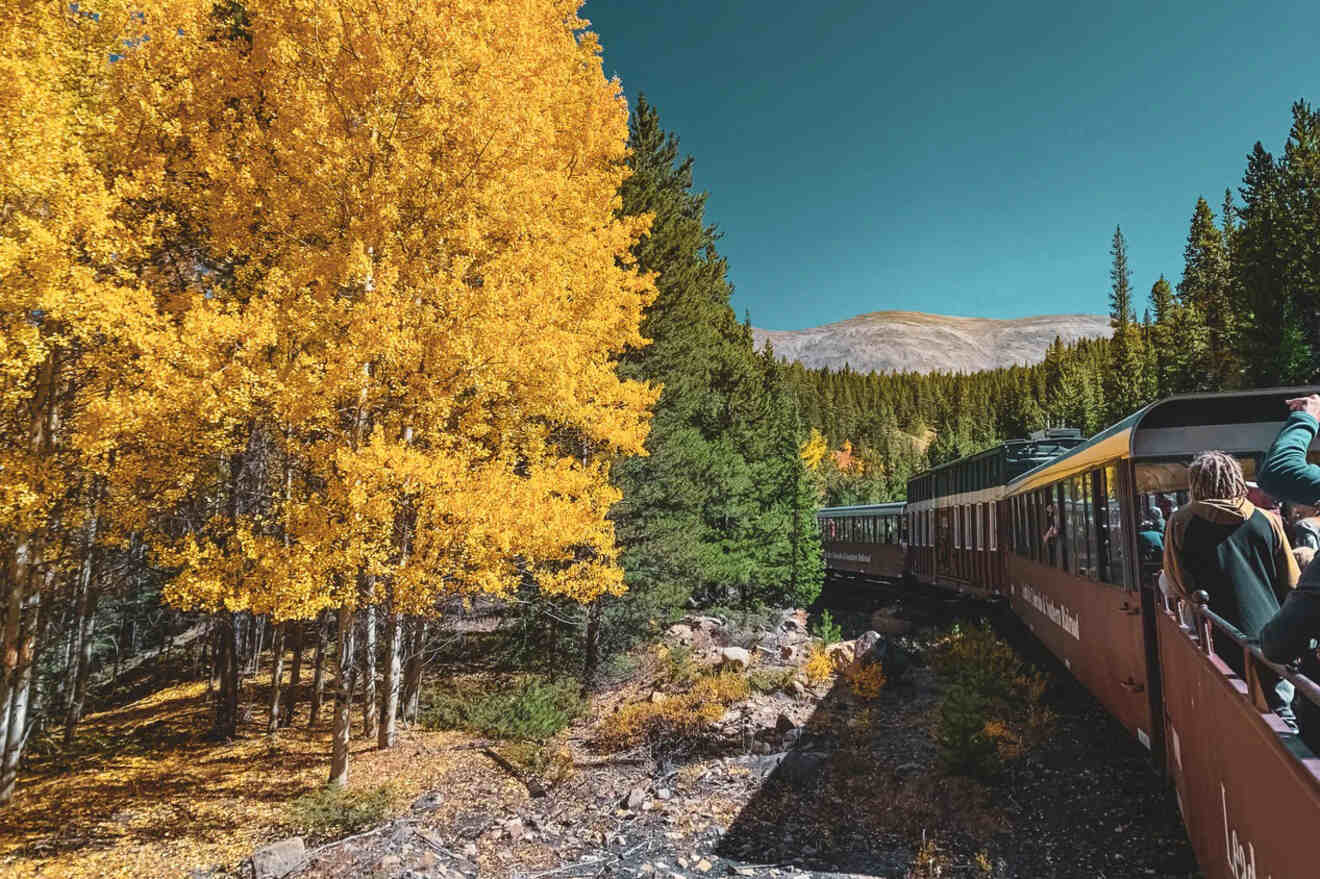 There are so many beautiful Airbnbs in Colorado that it can be difficult to choose one. So, instead of struggling for hours deciding, I have put together a list of the best options around the state for you!
The first thing most people think of when they hear 'Colorado', is the breathtaking mountain scenery. This state is located in the Mountainous West of the USA, encompassing most of the Southern Rockies. Here you will be spoiled for choice with a myriad of beautiful cities and natural Airbnb locations to choose from.
You can spend some of your time exploring the many restaurants, shopping locations, or local craft breweries, and the rest hiking through the mountains, biking, or skiing at one of the many world-famous ski resorts.
It's time for you to head to the mountains for a holiday that you won't soon forget! Be sure to check out the various log cabins, teepees, and other locally-themed options. You are bound to find the best Airbnb in Colorado!
If You Are in a Hurry: Top Airbnbs in Colorado
If you are short on time, you can check out this list of the best vacation rentals in Colorado. I have sorted these properties by price, including both luxury and budget options:
Top 15 Airbnbs in Colorado
Now it's time to get into the details. I have sifted through countless Airbnb rentals in Colorado and have created this list of the absolute best.
These superb choices have been sorted according to their price, and I have made sure to include any hidden costs in my price – like taxes, cleaning fees, and service fees. Now you won't have to worry about any unwelcome surprises when planning your holiday.
1. Luxurious, Modern Urban Sanctuary – Best for Large Groups
Location: Denver
Price: from US$1,110 per night
Bedrooms: 6
Guests: 22
Denver is the capital city and the perfect place to stay when planning your holiday to Colorado. If you choose this home, you will be living in a 19th-century mission-style Church that can fit up to 18 guests. Staying here will mean you are within walking distance from plenty of great local spots, including RiNo, Five Points, and Curtis Park (Denver's oldest neighborhood).
Don't worry though, this home has been redesigned to keep up with the 21st century. The interior has a modern bohemian style with plenty of gorgeous touches around the designer kitchen, loft lounge, and entertainment areas. There is even a king bed in the master bedroom, the perfect place to recover after a long day.
If you know Denver is the place for you but would prefer to look at some other options – you can check out my in-depth guide.
2. Luxe Boulder Barrett House – Mountain Views with a Hot Tub
Location: Boulder
Price: from US$820 per night
Bedrooms: 3
Guests: 6
If staying in the Rocky mountains is up your alley, then you should choose this Airbnb with unique wooden architecture standing at an elevation of 7,000 ft. It's located on a 3-acre mountain peak with incredible surrounding views.
Outdoor activities will be the main focus of your holiday when staying here. The property even borders the Roosevelt National Forest and is not too far from the Rocky Mountain National Park. With countless hours of hiking, biking, and exploring at your disposal, you might be struggling to find the best activity to choose.
When you return from your adventures, you will be looking for the perfect place to relax. Crash into a hot tub, take a rest in a hammock, or snuggle up in the home theater room with a movie.
3. New Home on the River – Cabin Fit for a Family
Location: Black Hawk
Price: from US$680 per night
Bedrooms: 2
Guests: 4
This beautiful home for four guests is everything you need when staying in the great outdoors. There are two bedrooms, great amenities, and even though you are trading city life for the Rocky Mountains, you are still only a 10-minute drive from Nederland, Colorado.
If the jacuzzi, fireplace, private deck, and hiking trails are not enough to keep you entertained, you can head over to the nearby Eldora Mountain Resort or Breckenridge Ski Resort (both are great spots to ski and snowboard!).
Although there is a fully equipped kitchen for preparing meals, there's nothing quite like cooking up your meals outdoors on either the outdoor fire pit, BBQ gas grill, or gas fireplace!
4. Wonder Haus – Spacious Airbnb Near Hot Spring
Location: Pagosa Springs
Price: from US$600 per night
Bedrooms: 3
Guests: 8
Wonder Haus is a unique Airbnb option that gives you a sense of wonder on holiday. It's a passive solar earth home with an observation tower that you can use for star-gazing to end off your day.
Once you've finished exploring the properties' 7 acres, head into the neighboring San Juan National Forest or take a dip in the world's deepest geothermal hot springs nearby. With all these natural destinations nearby, you're going to have your choice of activities.
Back at home, you will have the perfect place to unwind. In the living room, there is an indoor fireplace and an outdoor balcony entrance. Two of the best places to end your day. Make sure to check out their incredible Instagram page for more pics of this gorgeous Airbnb!
5. Rocky Mountain Treehouse – Rustic Stay with Incredible Views
Location: Carbondale
Price: from US$390 per night
Bedrooms: 1
Guests: 6
Have you ever stayed in an Airbnb treehouse before? This unique rental is a great place to be in touch with nature. Not only is the property in the middle of the Colorado Rockies, but it is 25 ft off the ground!
You will be living in the treetops with a great balcony to take in one of the best forest views. When you want to head out, just go down the winding rock staircase through the spruce tree forest.
This is no ordinary treehouse, it was built in 1971 and has everything you need for you to enjoy your stay. If it's cold, relax by the indoor fireplace or head outside and sit in the hot tub.
6. Holloway Cabin on Creek with Private Hot Spring
Location: Buena Vista
Price: from US$350 per night
Bedrooms: 1
Guests: 2
Holloway Cabin is the perfect log cabin getaway in Colorado. Nestled in the Rocky Mountains, this Airbnb can comfortably accommodate two adults as well as two children. The queen-size bed is found upstairs in the loft area. The kids can sleep on the fold-down bed in the dining area.
Downstairs there is ample space for cooking, eating, and relaxing in the living room. Almost everything is made of wood inside and it's quite a rustic experience.
On cold nights, you can light up the wood-burning fire pit indoors or head outside and soak in the infinity hot tub with LED lighting. This hot tub is very special, using odorless hot springs water and built with rocks from the property – you won't find a more unique option anywhere else on our list.
7. Little Red Treehouse – Perfect Couples Getaway
Location: Lyons
Price: from US$330 per night
Bedrooms: 1
Guests: 2
This secluded Little Red Treehouse is a great choice for couples who want to stay outside the major cities in Colorado. Enjoy a slow wake-up in your queen-size Murphy bed before heading to the express kitchen to make a cup of coffee. Then sit outside on your private balcony while taking in the stunning views.
During the day, you're a short walk from the various shops and restaurants or stay in the mountains and enjoy the hiking and bike trails. There is also a nearby river where you can go tubing or fishing. If it gets too hot or too cold, you can always use the air conditioning or indoor heating.
8. Best Views and Hot Tub Near National Park
Location: Estes Park
Price: from US$250 per night
Bedrooms: 1
Guests: 4
This private studio is available in Estes Park. It's a secluded Airbnb, with great views and modern amenities. The upstairs area of the tiny house is where the owner lives, although, with your own private entrance, balcony, and kitchenette, you will rarely cross paths unless you need him.
The bed is a beautiful queen size with a memory foam mattress – the perfect thing to collapse into after a long day in the mountains. However, it's the views that really steal hearts. Gaze over the stunning forests or steal a peek of the native wildlife while staying here.
One of the best places for hiking and exploring in Colorado is the Rocky Mountain National Park. This Airbnb is located on the border of this great nature destination and is definitely worth a visit.
9. The Hygge Chalet and Sauna – Best Airbnb for Small Families
Location: Grant
Price: from US$250 per night
Bedrooms: 2
Guests: 4
Don't worry, I also had my doubts about the name. Hygge is a Danish word for coziness, well-being, and simple pleasures – exactly what you can expect to find when staying in this tiny home Airbnb.
The in-demand Hygge Chalet is sitting at an altitude of 9,000 ft in the Rockies. The interior has an impeccable Scandinavian design with light colors, modern furniture, and plenty of natural lighting shining in through the large windows. Throw in two bedrooms, the indoor wood-burning fireplace, and a unique Finnish sauna and you've got the perfect place.
The property is private, but it is also close to the highway which is very convenient for travel or when everything is snowed over. You'll be close to many of the main towns and cities, including Denver which is only 1 hour away.
10. The Crystal River Nest – Private Fishing Paradise
Price: US$240 per night
Bedrooms: 1
Guest: 4
If you are looking for something unique and magical, look no further! Nestled beside the Crystal River on 13 Moons Ranch, this place boasts a beautiful mountain, an enchanting river, and a private fishing experience. Definitely, an excellent place to unwind and reconnect with nature.
Every corner is stylish, clean, and super comfortable. The host intentionally didn't install a television so you could focus on your surroundings. Bring your binoculars for bird watching, observing the wildlife, watching the sun climb above the mountain in the morning, reading a book, and simply relaxing. 
11. Stunning Yurt Property Near Creede – Secluded Mountain Airbnb
Location: Creede
Price: from US$210 per night
Bedrooms: 3
Guests: 4
Up in the mountains of Creede, Colorado, you will find a yurt with the most amazing views. It's a simple Airbnb option with no frills like power, running water, or cell phone service at all.
If you want to break away from civilization, this is a great place to do it. But if you do start missing home, you are only a 5-mile drive from the nearest town.
The interior is also much more comfortable than you might expect from the secluded Airbnb setting. The wood-burning stove will keep the place nice and warm. Everything is neat and there is ample space to cook your meals indoors or on the outdoor grill.
12. Creekside Glamping Teepee – Unique Ranch Getaway
Location: Hudson
Price: from US$170
Bedrooms: 1
Guests: 4
Another Teepee! This time, you will actually be sleeping inside this unique Airbnb teepee. Despite what you might expect, it is quite a large place to stay – sleeping for up to four people. There are no bedrooms but there is enough space for everyone to doze, eat at the dining table, and sit around the small indoor fire pit.
The 20 ft teepee is located on DEKO Ranch, which is only an hour away from Boulder, Colorado. There are also plenty of fun nearby things to do, including visiting the Keenesburg Wild Animal Sanctuary or the Colorado Clays shooting range.
13. Moose Haven Cabin
Location: Walden
Price: from US$140 per night
Bedrooms: 2
Guests: 5
Remote rustic living is available at Moose Haven Cabin. This beautiful tiny home is the perfect place to get away from it all, with stunning views over the forest with plenty of stargazing opportunities. There are even wild moose roaming around in their natural habitat!
You might have to give up some of your city-life luxuries when staying here (like an indoor toilet), but if you enjoy glamping you'll love this Airbnb. Winter nights can get very cold, but the indoor wood stove will help you keep nice and toasty.
The Elk Run Trail can be accessed from your cabin and is perfect for hiking and biking during the summer months. In winter, there is also the opportunity for skiing and snowshoeing. You can't get much more from a quaint and private Airbnb.
14. The Trolley Car – Carriage House for Couples
Location: Colorado Springs
Price: from US$130 per night
Bedrooms: 1
Guests: 2
This Colorado Springs superhost brings you a great tiny house close to all the action. It's located in Old Colorado City, the oldest neighborhood in the city.
This may not be a historic carriage house, but the sleek modern interior makes up for this. It includes a queen bed, a small living area, and a kitchenette. There is also air conditioning to keep you cool during those hot summer months.
If you are looking for attractions nearby, you can visit Manitou Springs and Pikes Peak. Otherwise, you can just keep driving into the mountains where you will be able to escape the city life and enjoy what the Rockies has to offer.
15. Cozy Rustic Colorado Cabin – Best for Budget Travelers
Location: Glade Park
Price: from US$100 per night
Bedrooms: 2
Guests: 9
The last place on my list is the most rustic option. This is perfect for guests looking to experience a true Rocky Mountain log cabin. There's even an old-fashioned wood-burning stove inside to keep you warm! Adventurous families who want to head out into the great outdoors should consider it.
This Airbnb is on the western side of the Rockies, close to Grand Junction, Colorado. You'll be spoiled for choice on things to do outside, with hiking trails, horseback riding, hunting, and incredible mountain biking right on your doorstep.
Top 4 Airbnb Experiences
Choosing from the countless experiences available can be quite a headache. I've put together a few options that are very popular and will give you a taste of Colorado.
Conclusion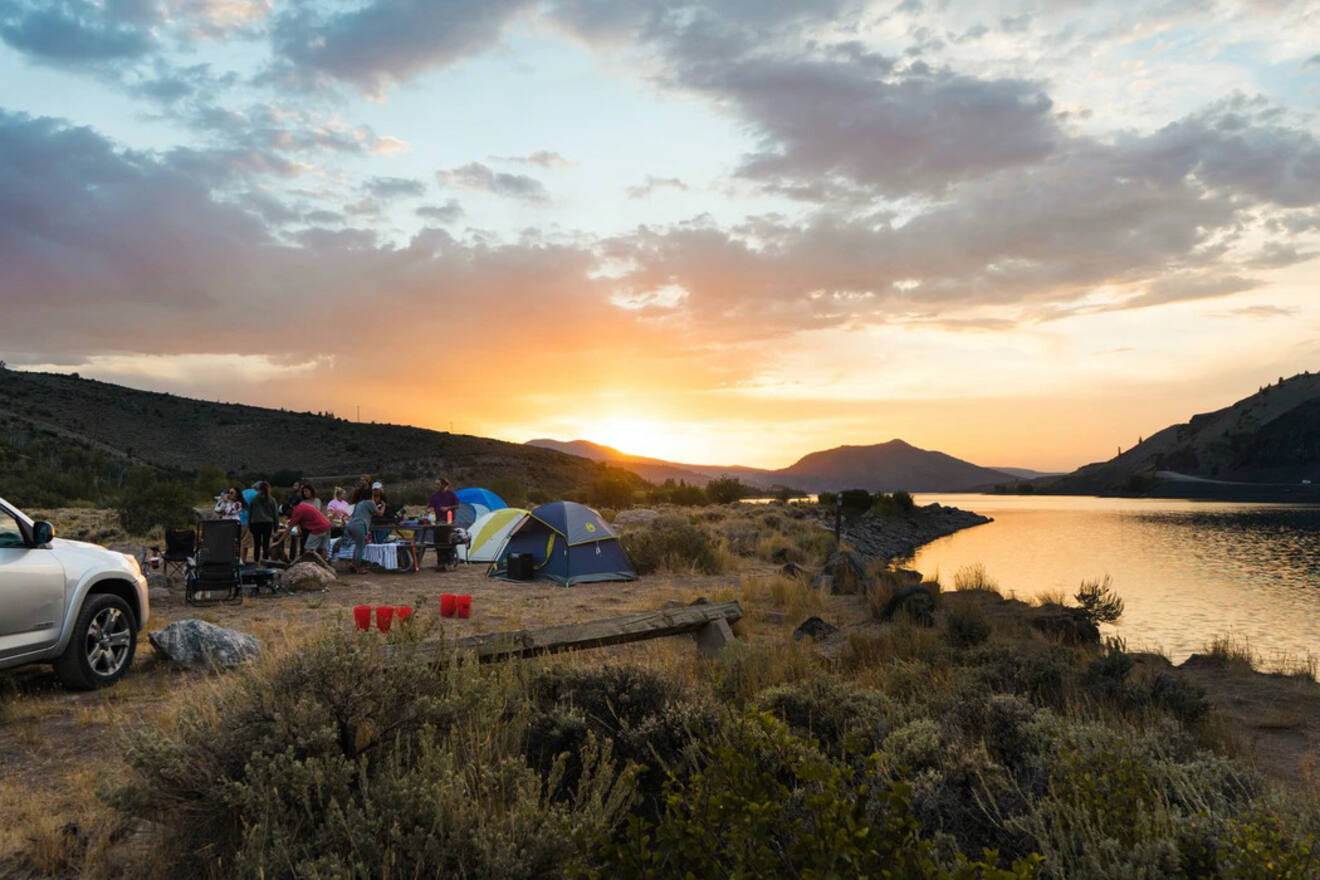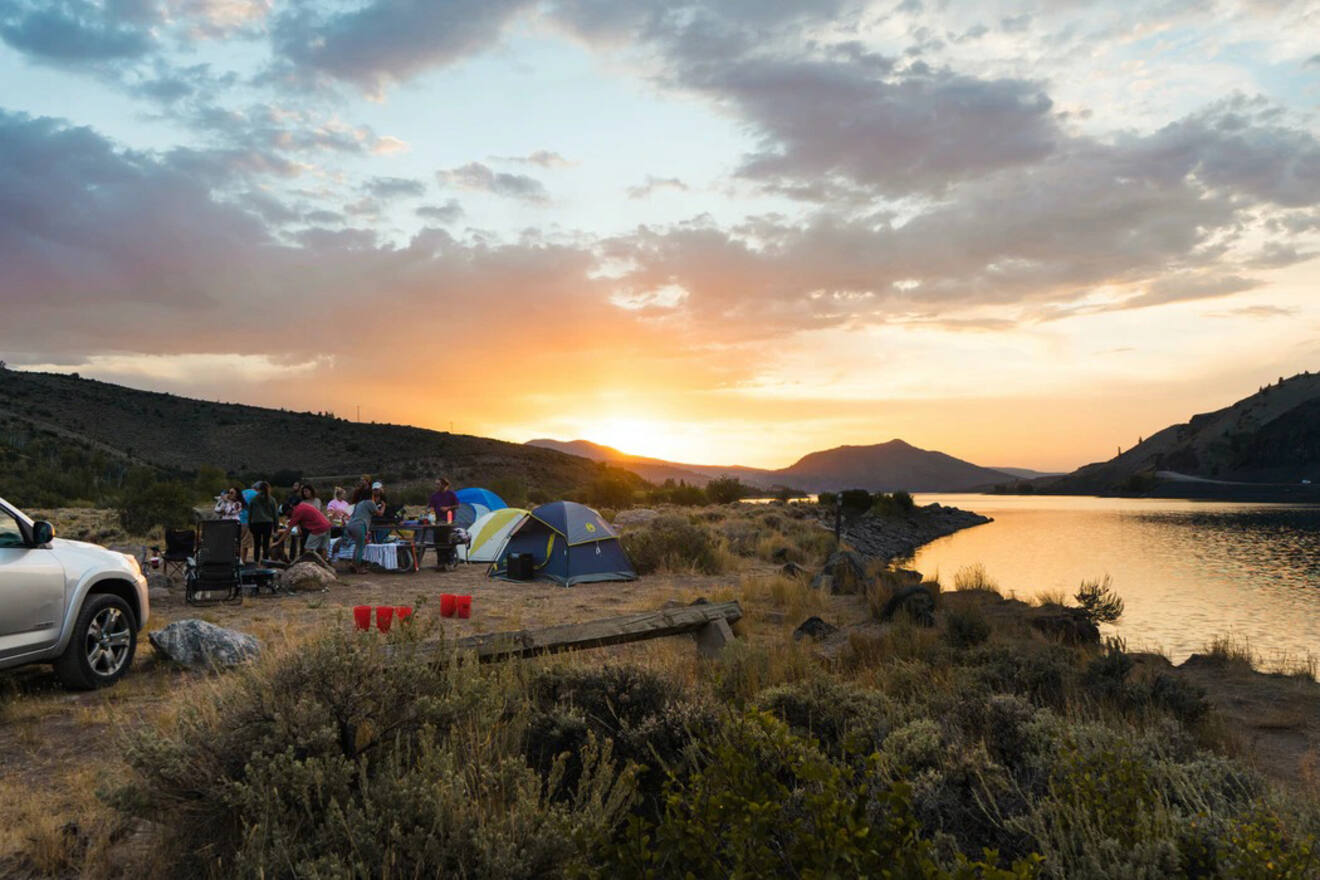 That is it guys, I hope you enjoyed reading this post as much as I enjoyed writing it!
Colorado is filled with incredible holiday Airbnb destinations. Whether you want to stay near the big cities, like Denver, or in the Rocky Mountains, my list has plenty of Airbnbs in Colorado to choose from. Just make sure you book these options quickly because they book out fast – some are even booked up to 6 months in advance, like The Hygge Chalet and Sauna.
If you are traveling as a group of friends or a large family, the New Home on the River is the best Airbnb in Colorado. It's a large cabin that is close to all the action and has plenty of amenities to entertain both young and old.
Couples and solo guests will want to choose the Little Red Treehouse. This Airbnb house is nestled in the trees with an unforgettable view and modern decor – the perfect getaway spot.
If you've been to Colorado before, I'd love to hear about your stay there in the comments section below. Did you find an amazing Airbnb that should be included on my list?