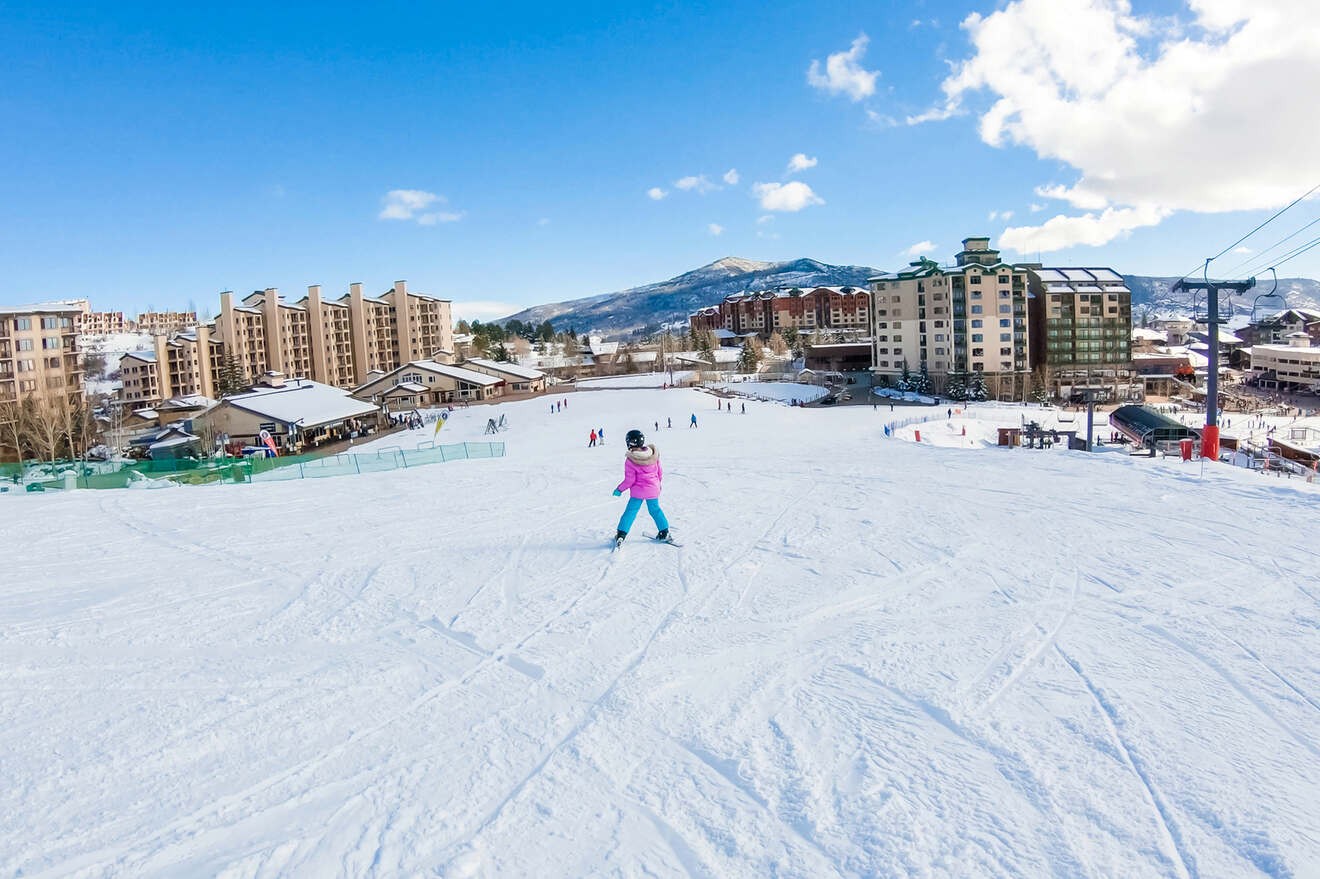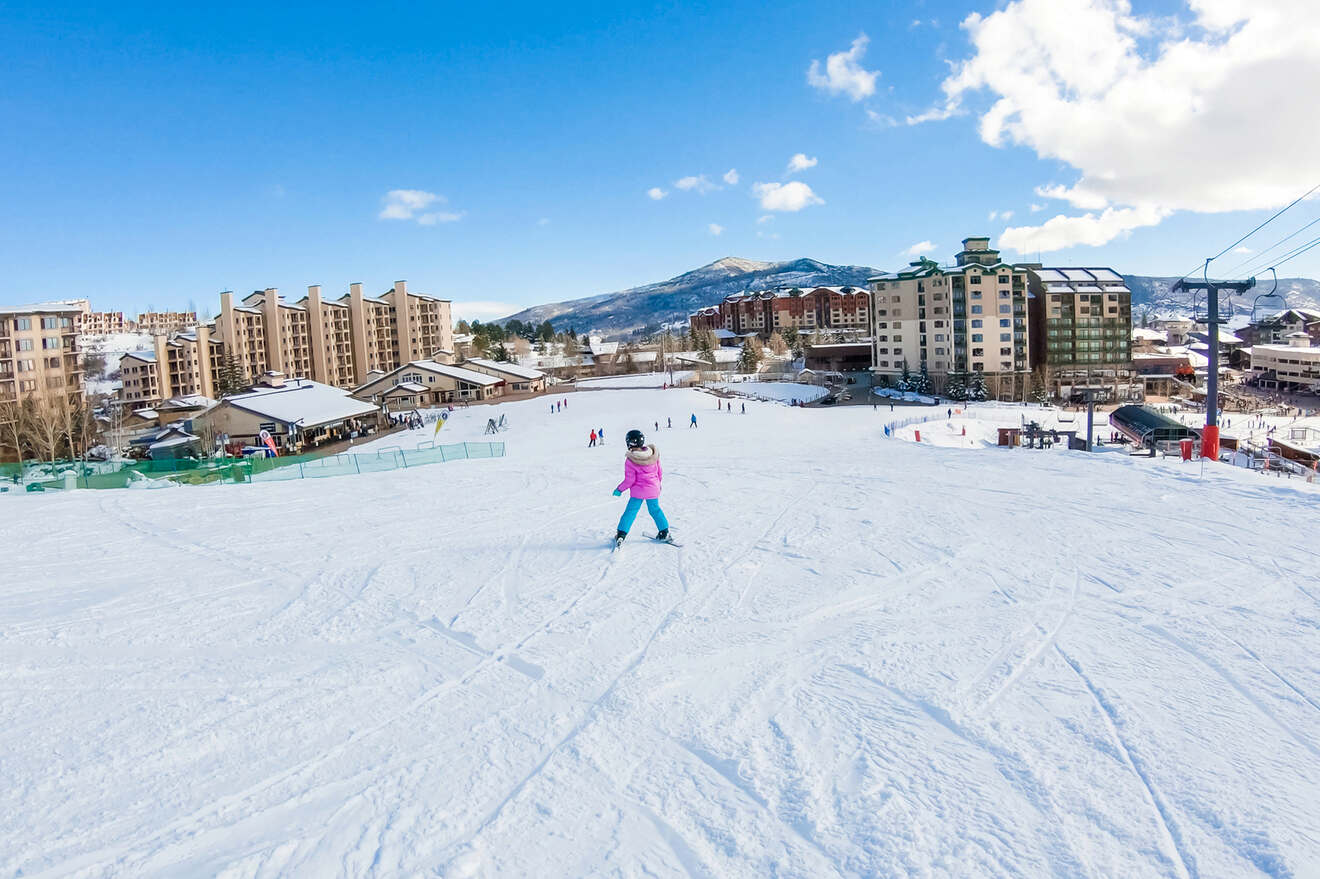 Planning a trip to this little town in Colorado? Steamboat Springs is the perfect destination for ski lovers and hot springs fans, but finding a place to stay can prove to be more difficult than you would think… Fear not! Together we will find the best places to stay in Steamboat Springs!
There are two distinct areas to stay in Steamboat Springs and the one you choose will depend entirely on your priorities.
The best area here is near the Steamboat Mountain Resort. There you'll find a wide range of hotels, from luxury 4-star hotels to lodges and unique ski-in-ski-out accommodations that offer a winter shuttle service to the gondola area and a kids vacation center. However, in this post, you'll also find a list of hotels near the hot springs, right in Downtown Steamboat Springs.
Don't run off just yet! Because right at the end, you'll also find a bonus with some awesome cabins that I want all to myself! Honestly, don't miss your chance and book your favorite hotel or cabin in advance, this town is small but super popular!
Colorado never ceases to amaze me! So let's start this virtual trip so you can get a taste of its beauty as well!
If you are in a hurry
Eager to book your hotels right now? Then have a look below at this shortlist of the best places to stay in Steamboat Springs, all located near the Mountain Resort:
Here is a map that will help you visualize the hotels in Steamboat Springs that I'll talk about in this post:
1. Steamboat Mountain Resort – where to stay for skiing & hiking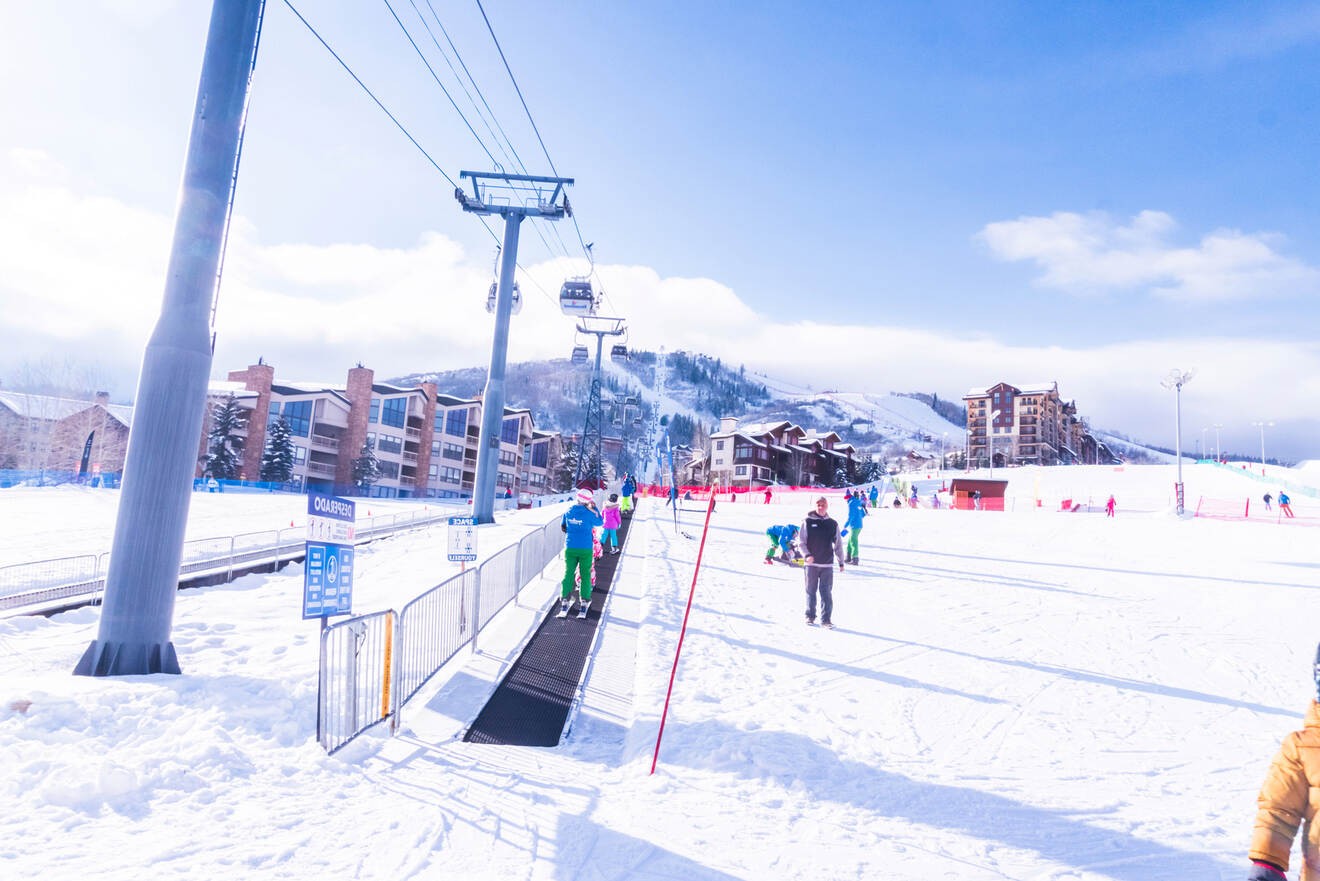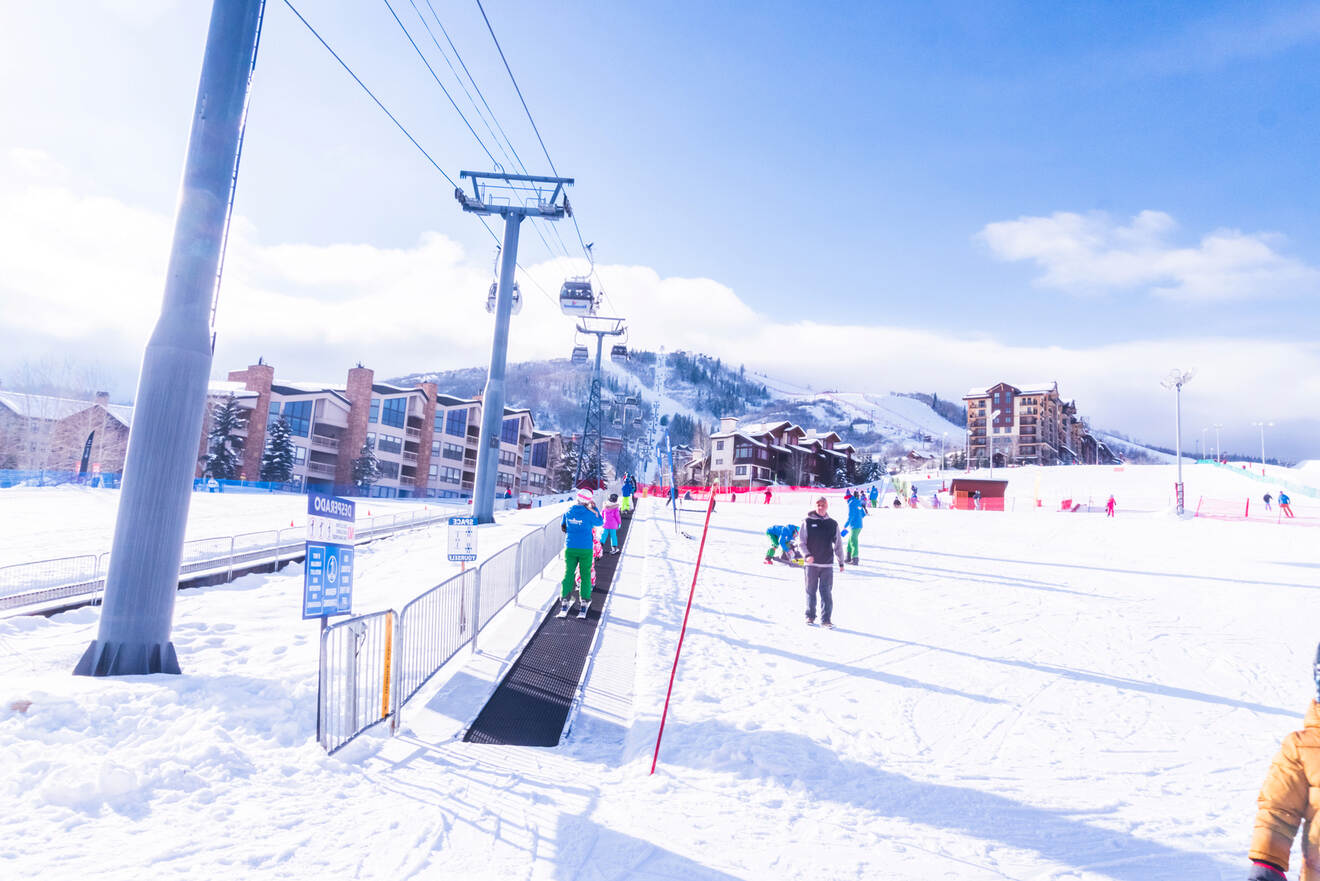 Different from other resort towns, Steamboat has a unique charm that you'll get to know and love during your holiday! It's relatively a small town, especially when you compare it to other places to stay in Colorado, but that only adds to its authenticity!
As you may know, this place is famous for the Steamboat Mountain Resort! The area around the ski resort is unofficially known as "The Mountain" and is filled with hotels, villas, and all sorts of other accommodations close to the ski lifts and with spectacular mountain views!
Steamboat Springs is pretty small but the ski resort sure brings many people here. That's why I recommend booking your stay in Steamboat in advance, to avoid missing out, especially during the ski season!
Most hotels are centered around Gondola Square, where you'll find most ski lifts, hiking trails, shops, and plenty of cafes where you can continue your apres ski adventures.
Are you ready to ride the Outlaw Mountain Coaster and try the champagne powder snow in Steamboat Springs? No wonder this city has put out more participants in the Winter Olympics than any other town! They train in the best conditions!
Okay, let's check out the hotels where to stay in Steamboat Springs near the ski resort!
Luxury (US$250 and up)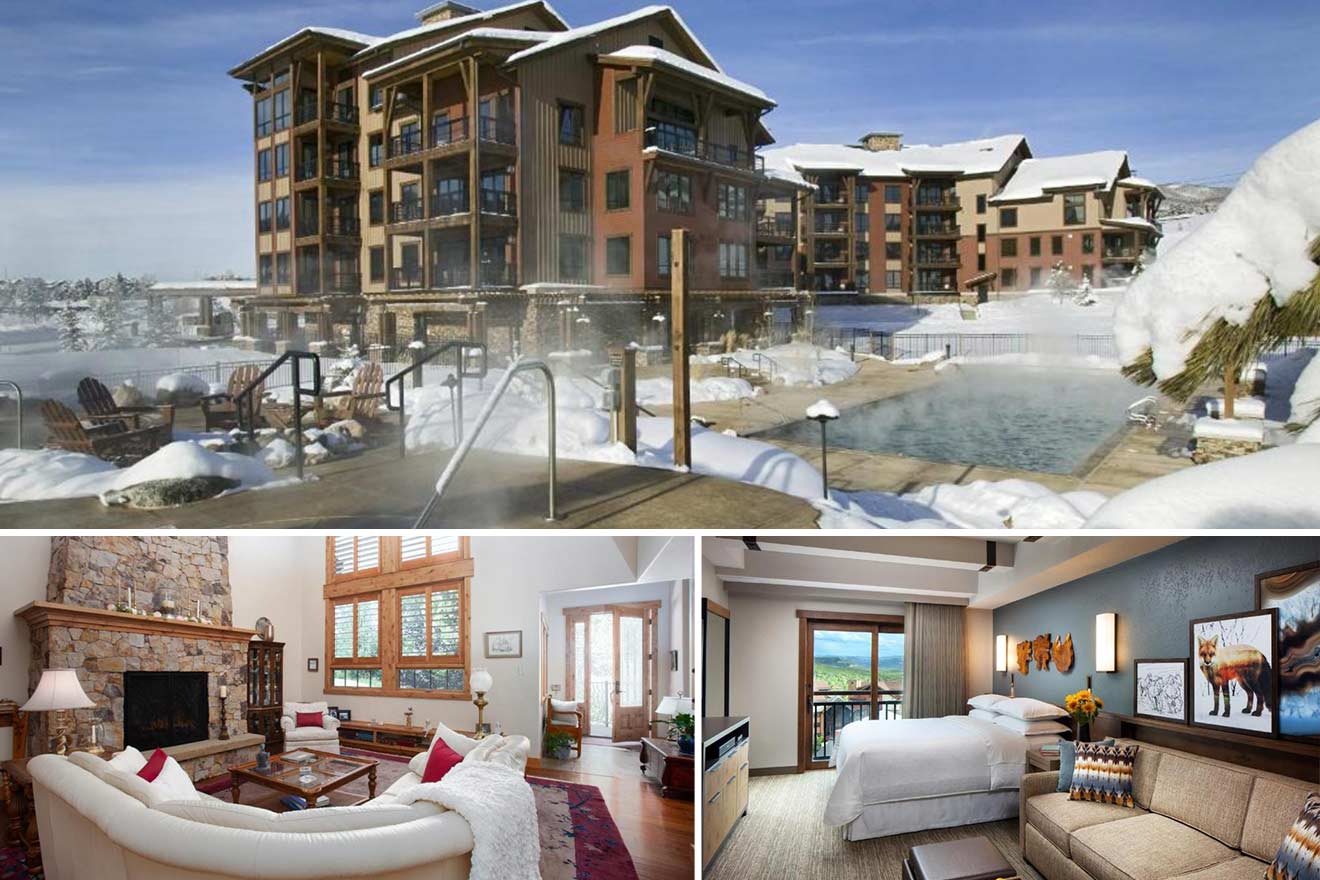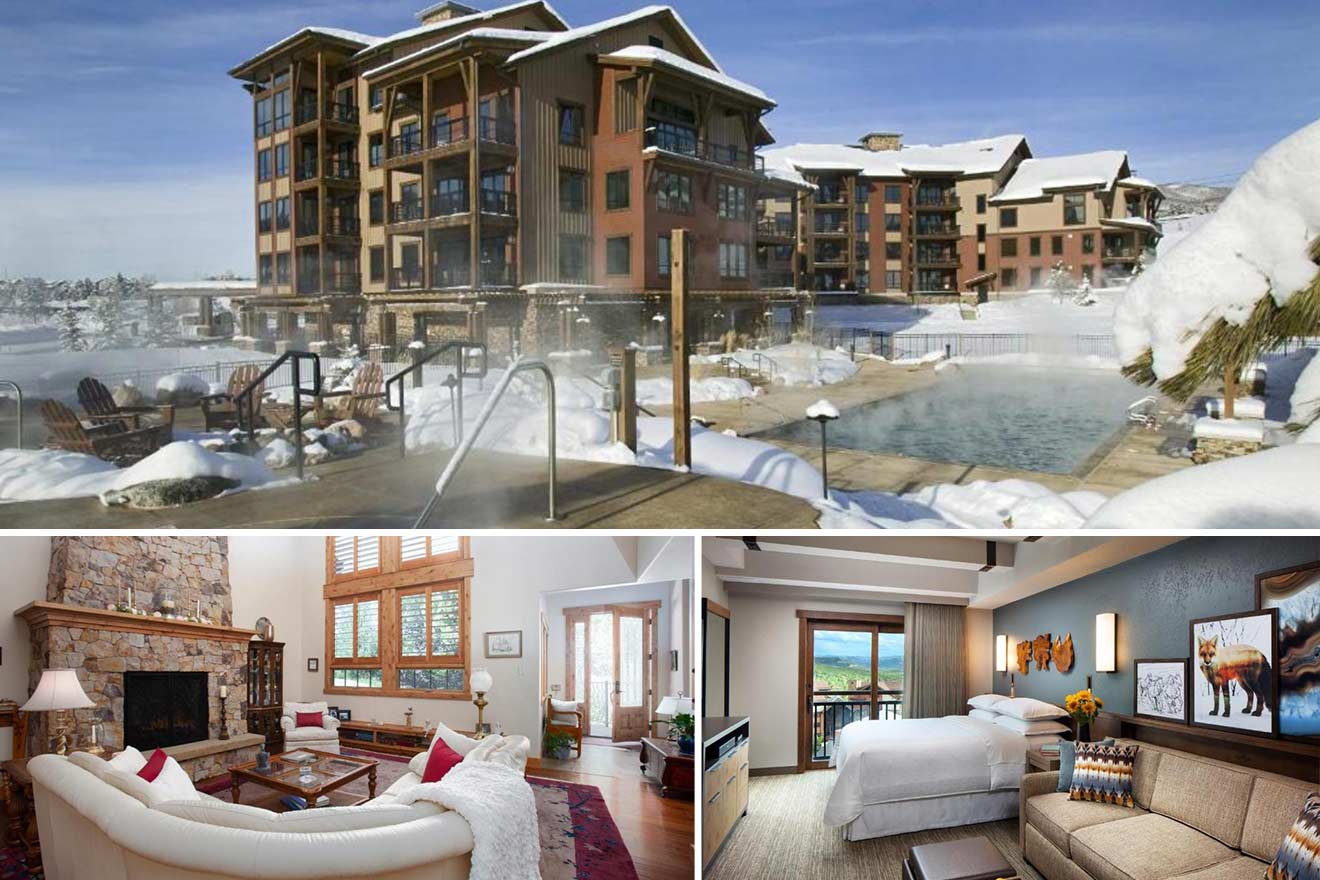 Mid Range (US$150 – US$250)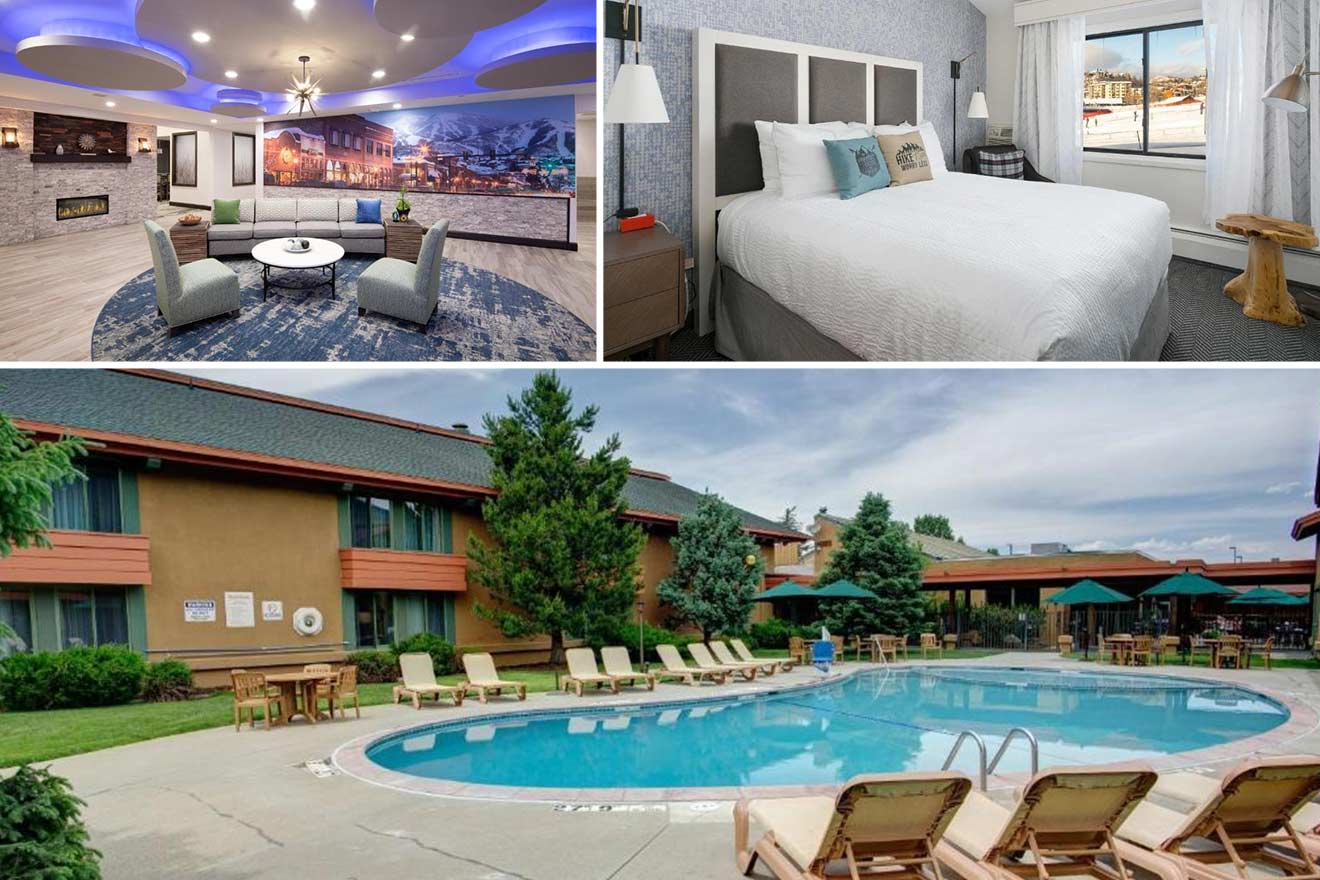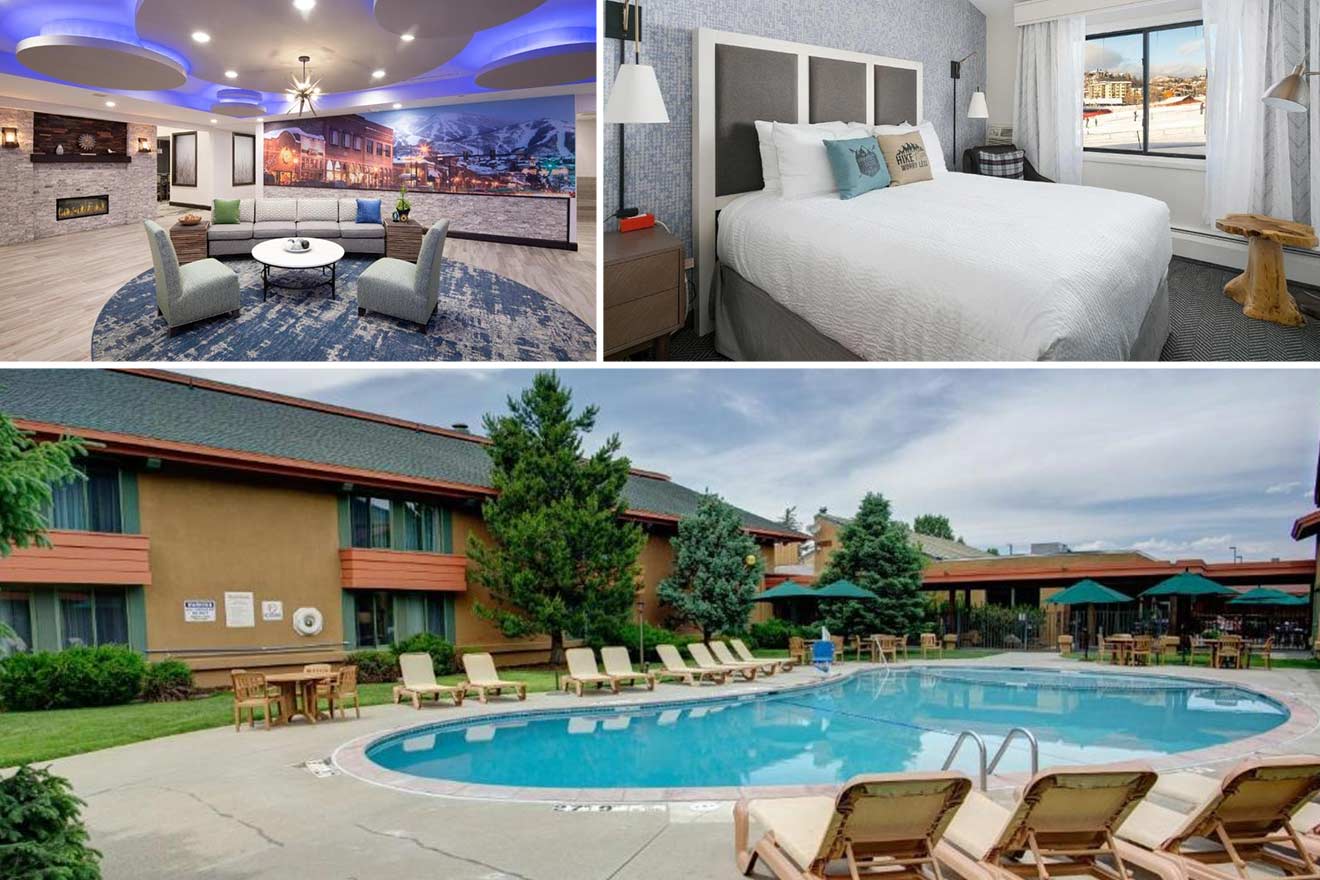 Budget (up to US$100)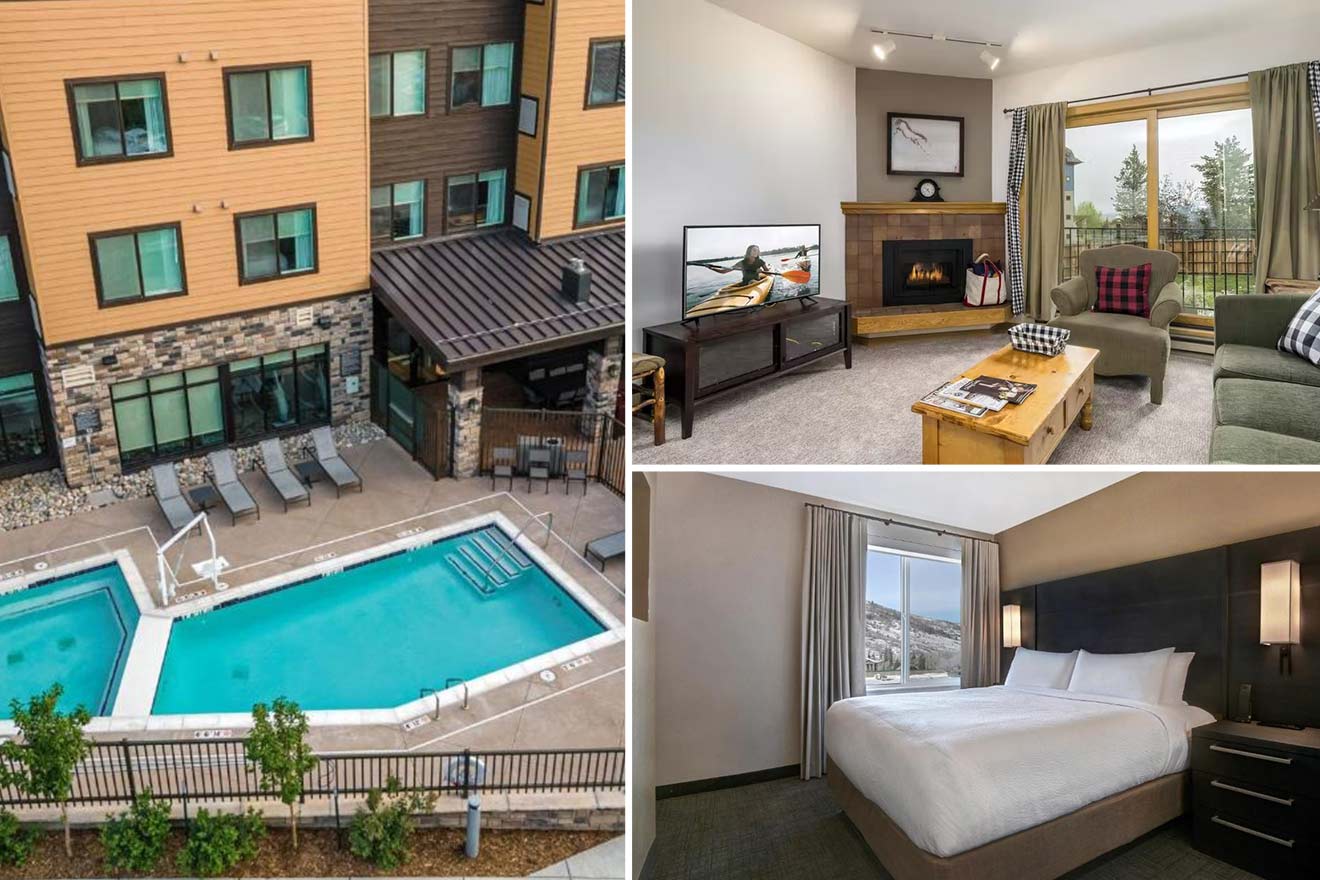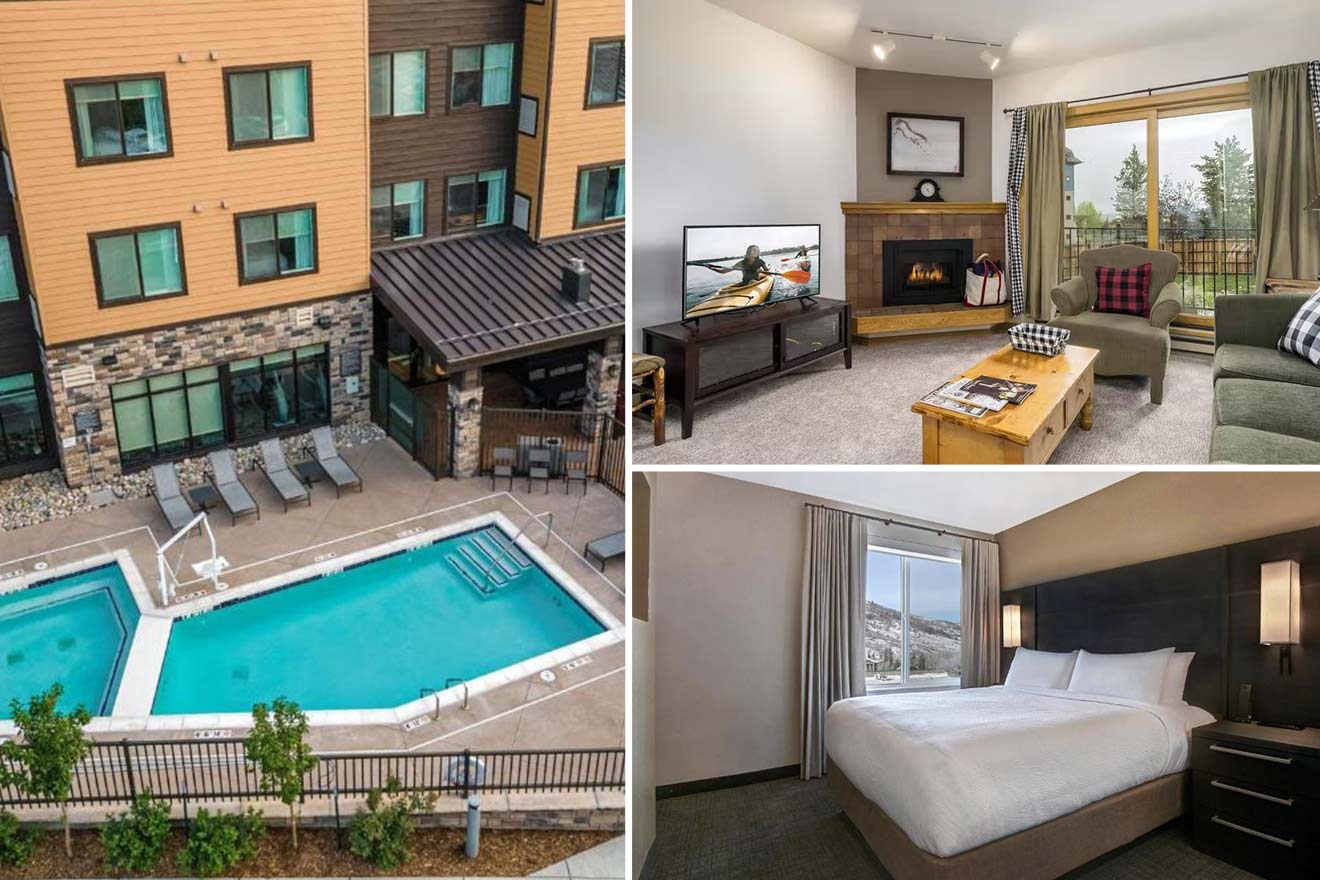 2. Downtown Steamboat – best place to stay near hot springs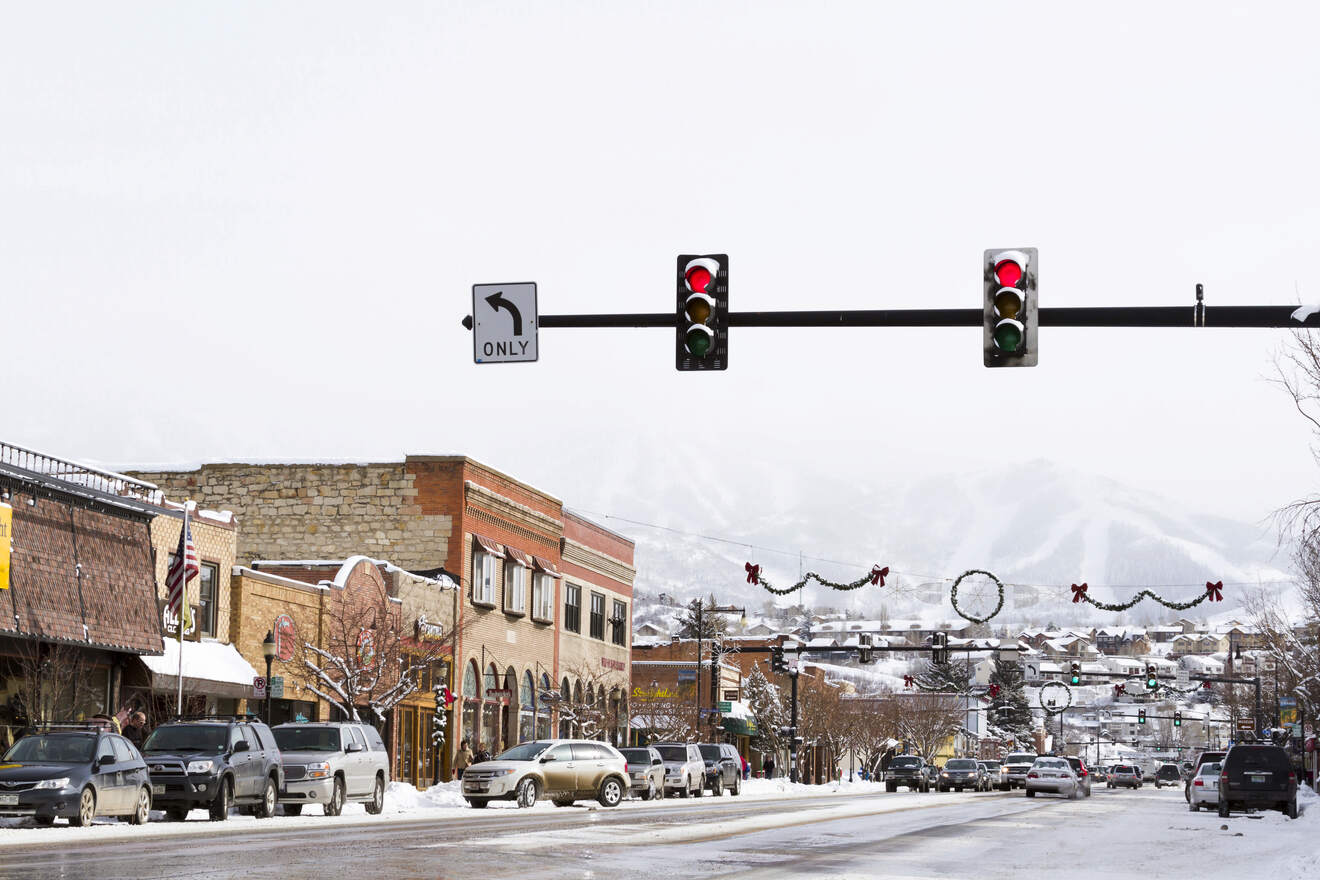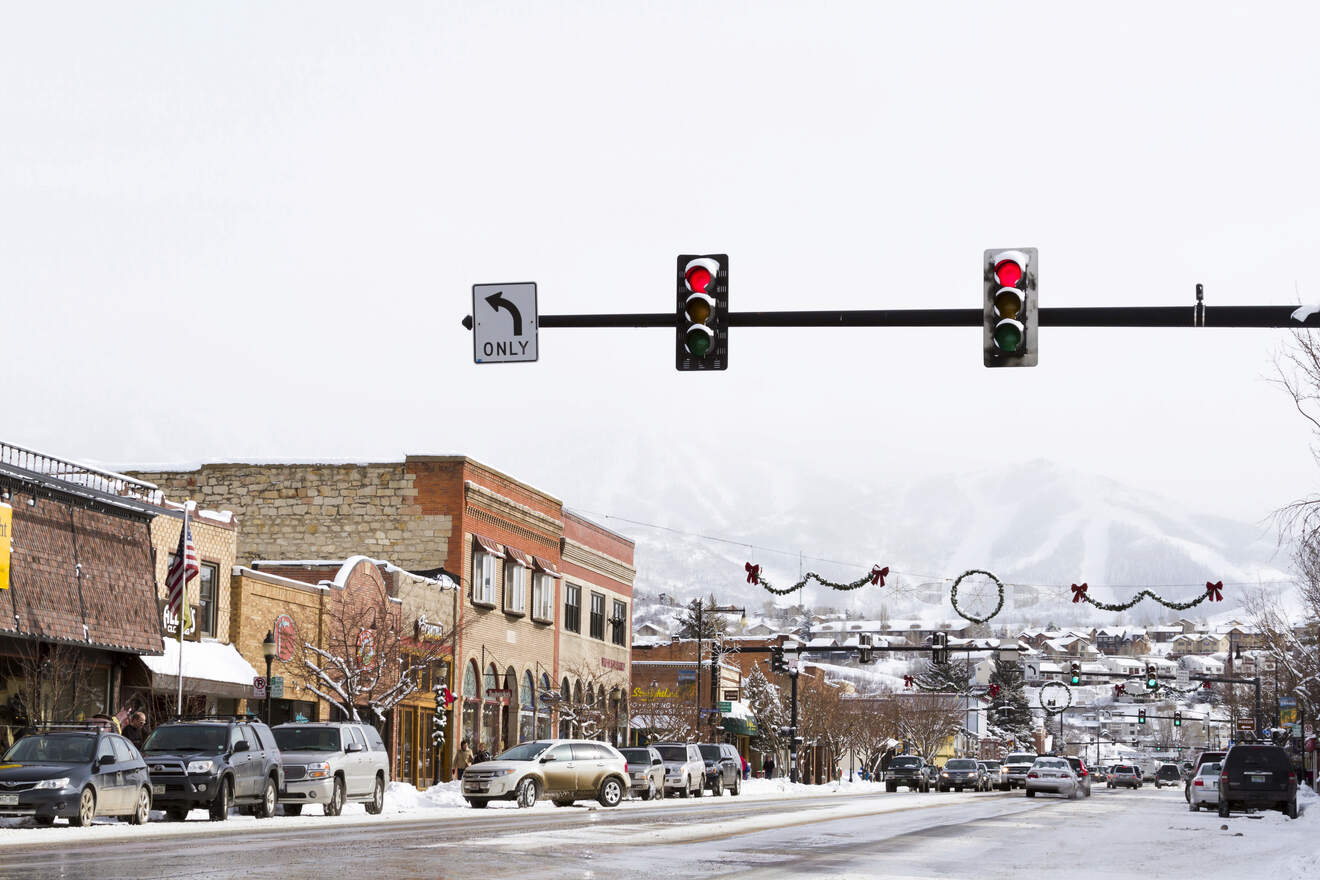 As you might've guessed from the name of this location, another reason why this town in Colorado (just 3 hours away from Denver) is popular among tourists is the numerous hot springs!
You'll find most of these hot springs in Downtown Steamboat, which is 2 miles away from the Gondola Square and the Mountain area.
Downtown Steamboat is also great for people looking for budget accommodations. This is also the oldest part of Steamboat Springs, where you'll find some cultural attractions such as the Steamboat Art Museum and the Tread of Pioneers Museum.
The hot springs are spread around Downtown Steamboat, but some of the best ones that you should check out while you're here are Old Town Hot Springs and Soda Springs.
Although most of the resorts are set in the other part of town in mountain village, Downtown Steamboat is nestled near Emerald Mountain, and there are some ski areas here too like Howelsen Hill.
Downtown Steamboat is a bit more urbanized than the area around Steamboat Ski Resort, and luckily for you, that means that you'll probably find more places to eat, restaurants, and bars! And let's not forget about the multitude of hotels, let's check them out: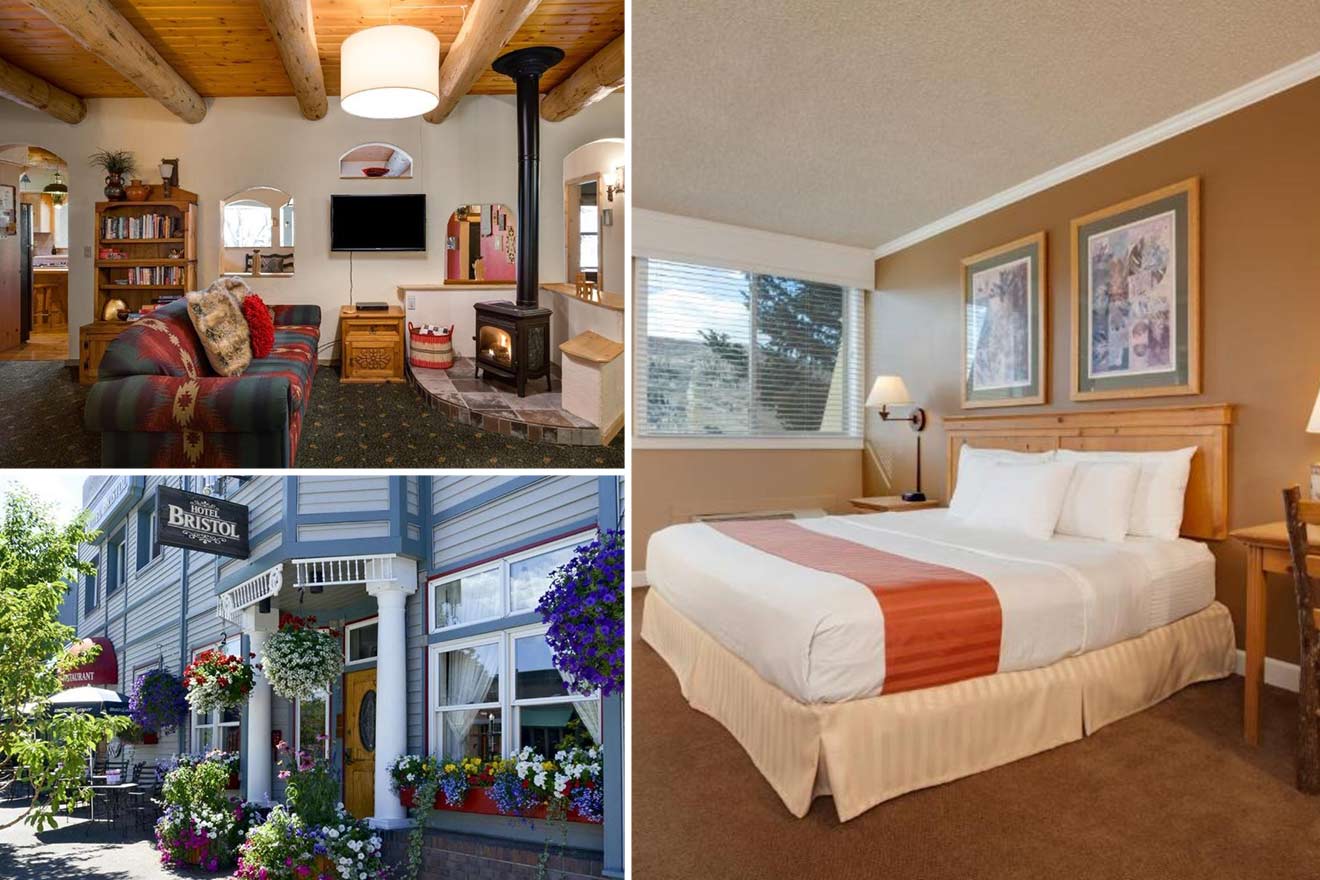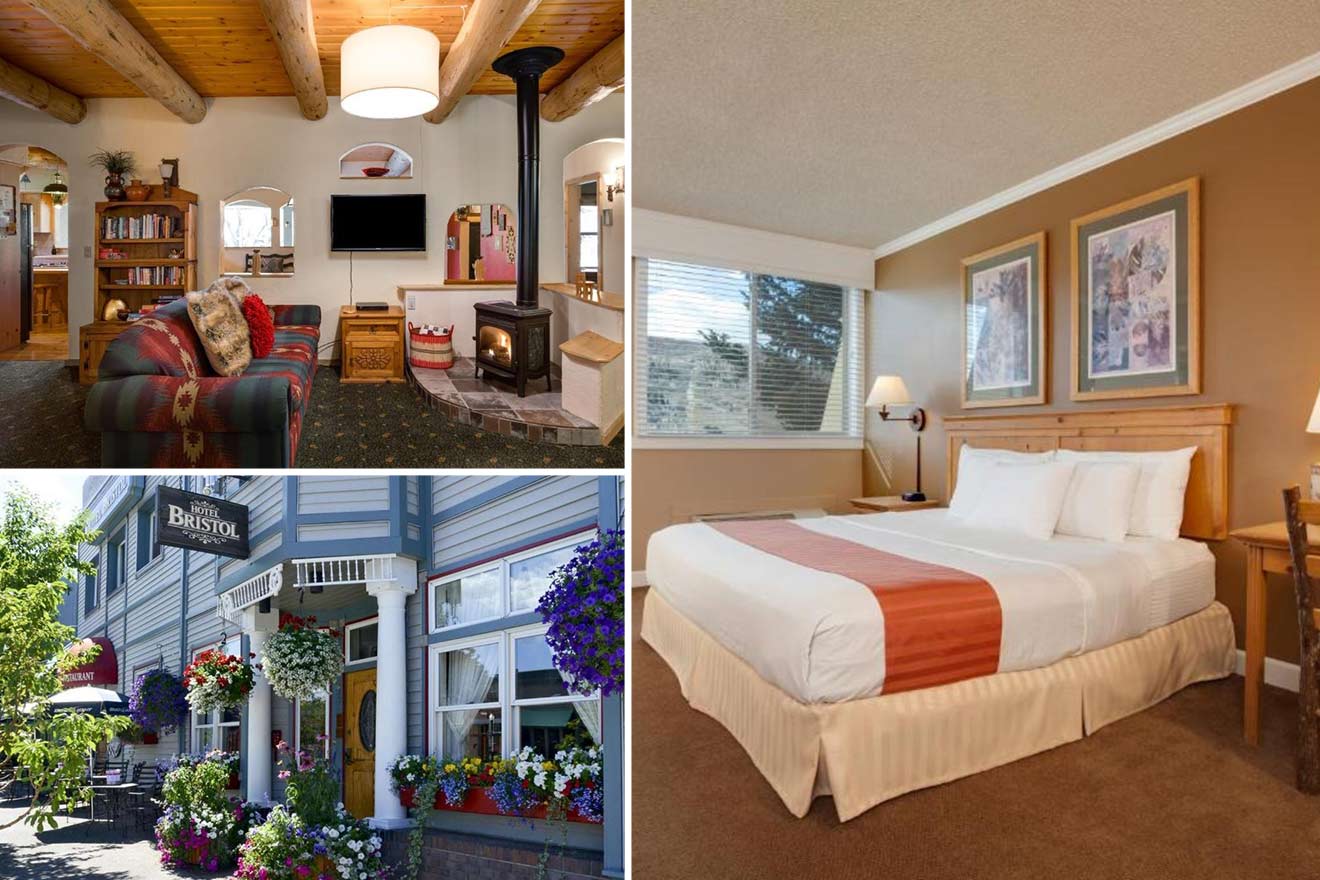 Luxury (US$250 and up)
Mid Range (US$150 – US$250)
Budget (US$100)
BONUS: Best cabins in Steamboat Springs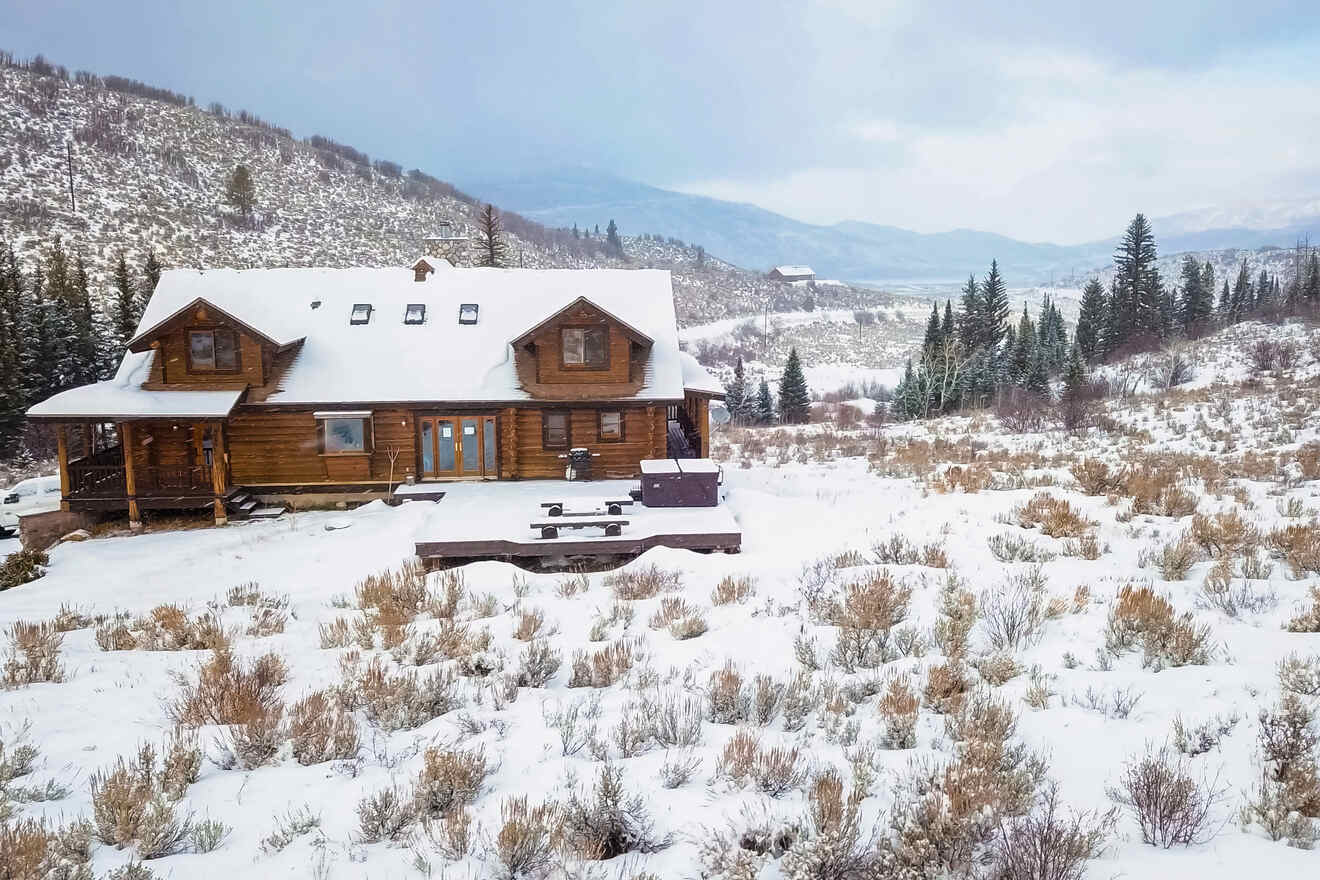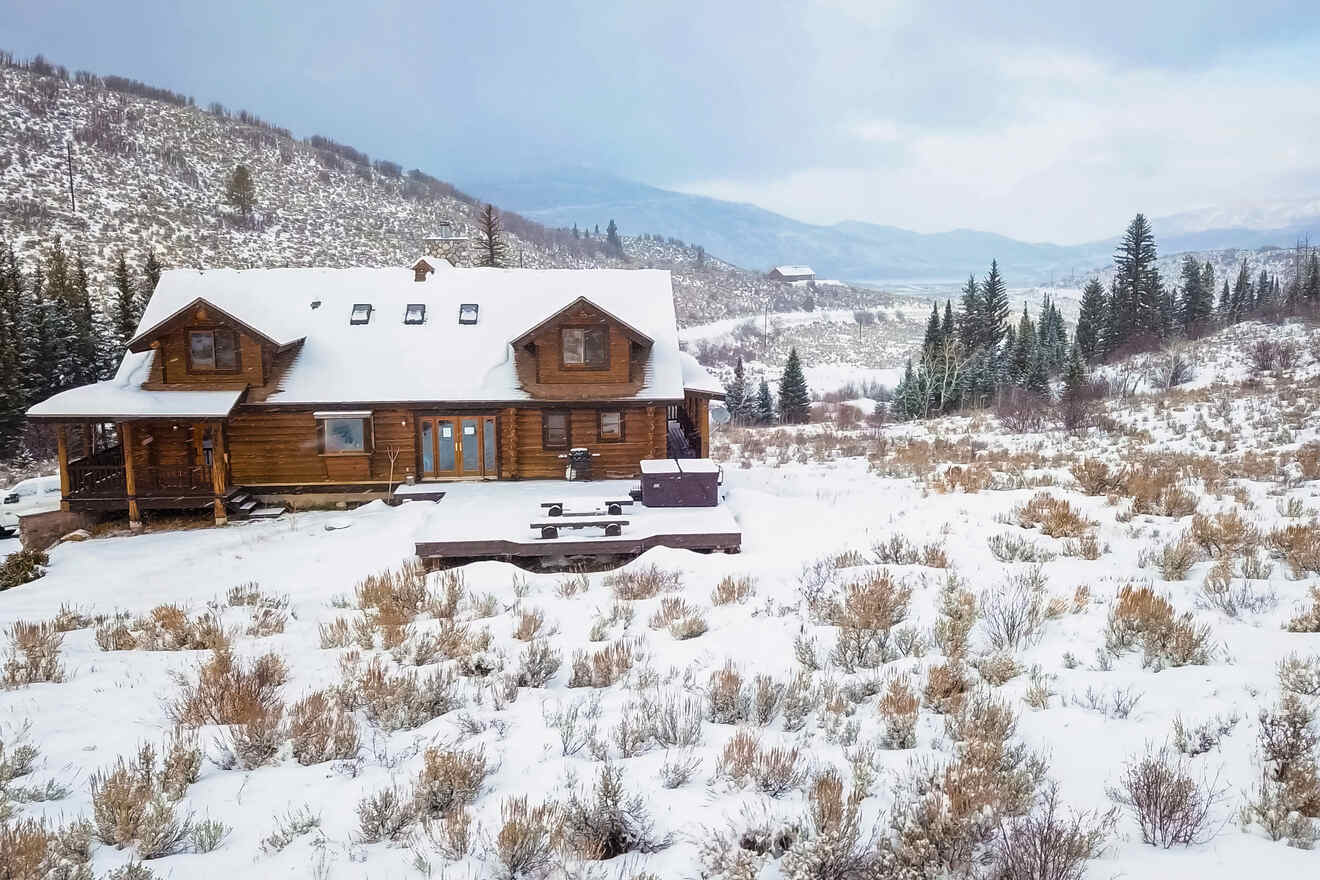 Steamboat Springs, CO is the perfect place to visit when you want to disconnect from everything, turn off your phone and just reconnect with nature!
Just like other Colorado towns, Steamboat Springs promises a holiday where you can relax all day long, go on hiking trips, and chill in the spa centers and hot tubs! Plus, it's the perfect spot for a ski vacation!
I know many of you will look for cabins or similar types of accommodations to stay in Steamboat Springs, CO. So check out the list below as I have made it just for you with the best ones around.
All these cabins range in prices from US$190 – US$350 and are listed in order from most to least expensive: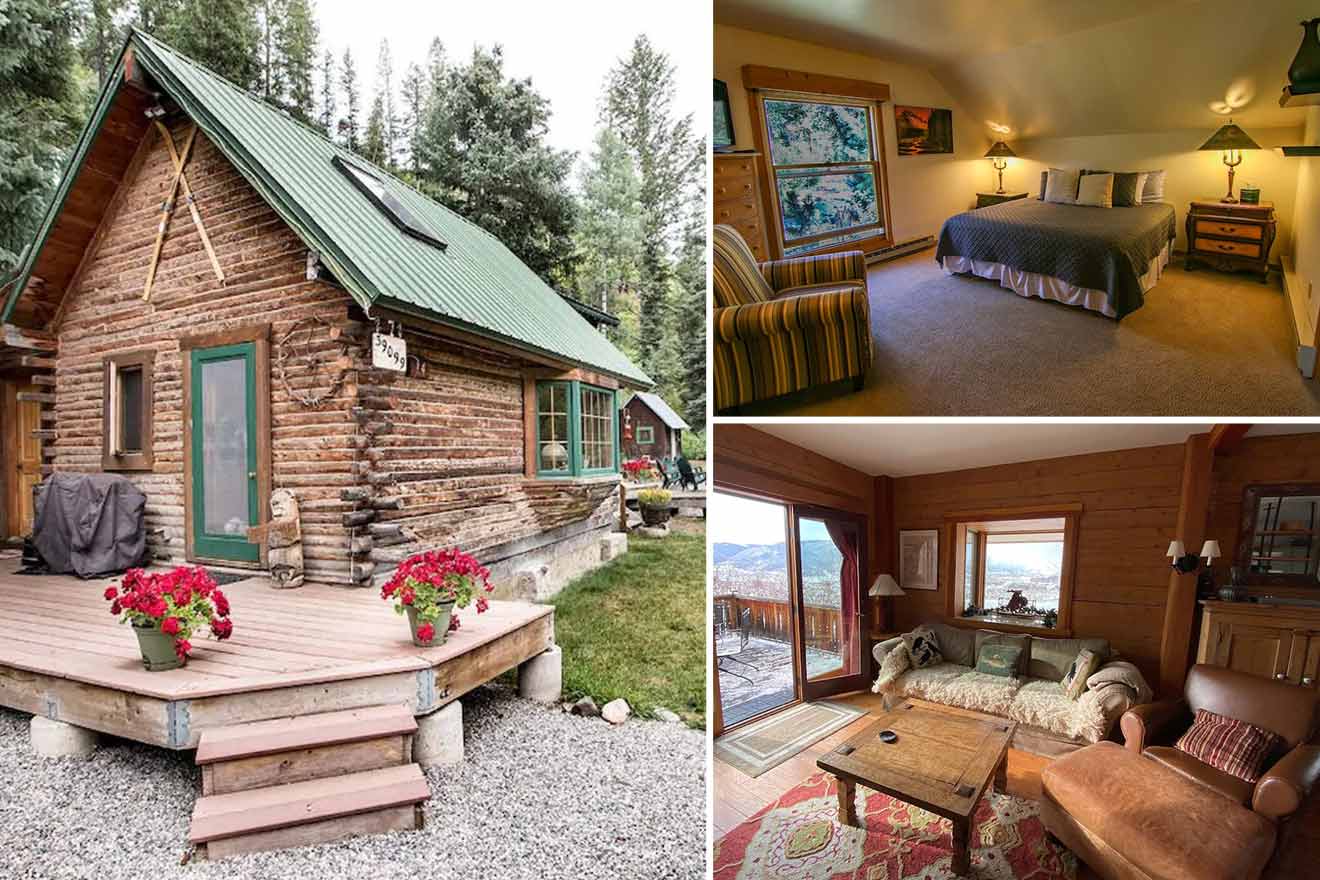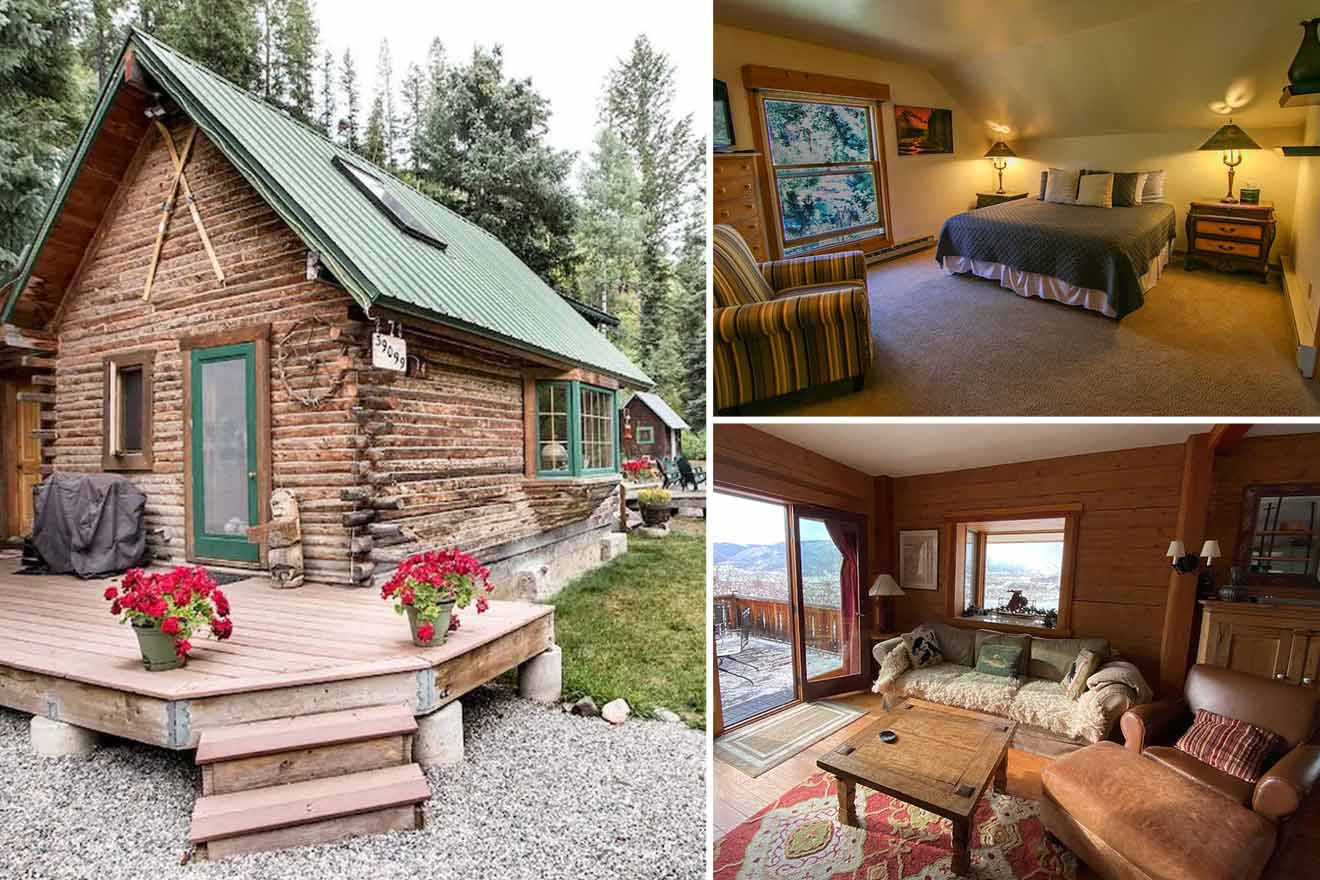 Frequently asked questions about hotels in Steamboat Springs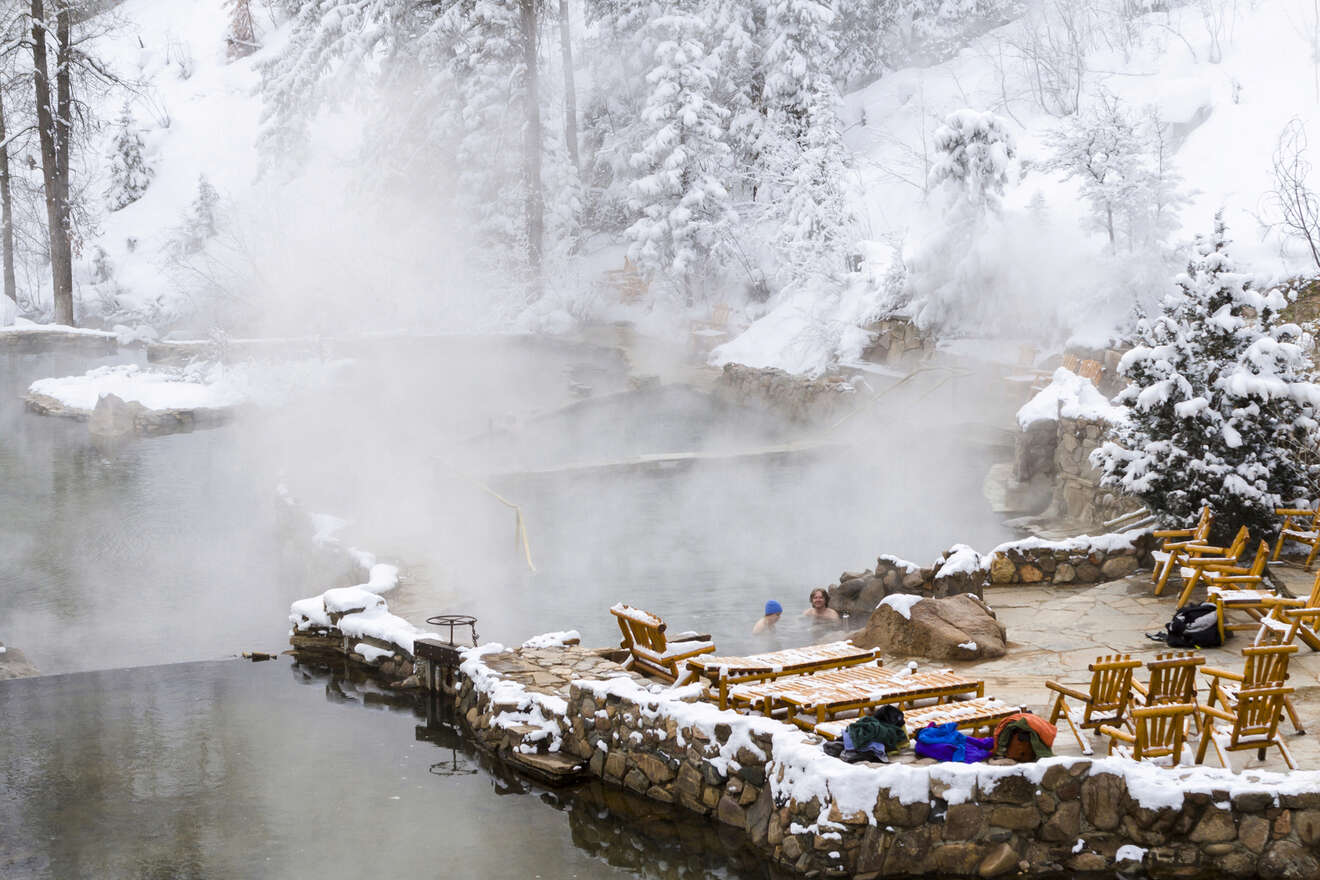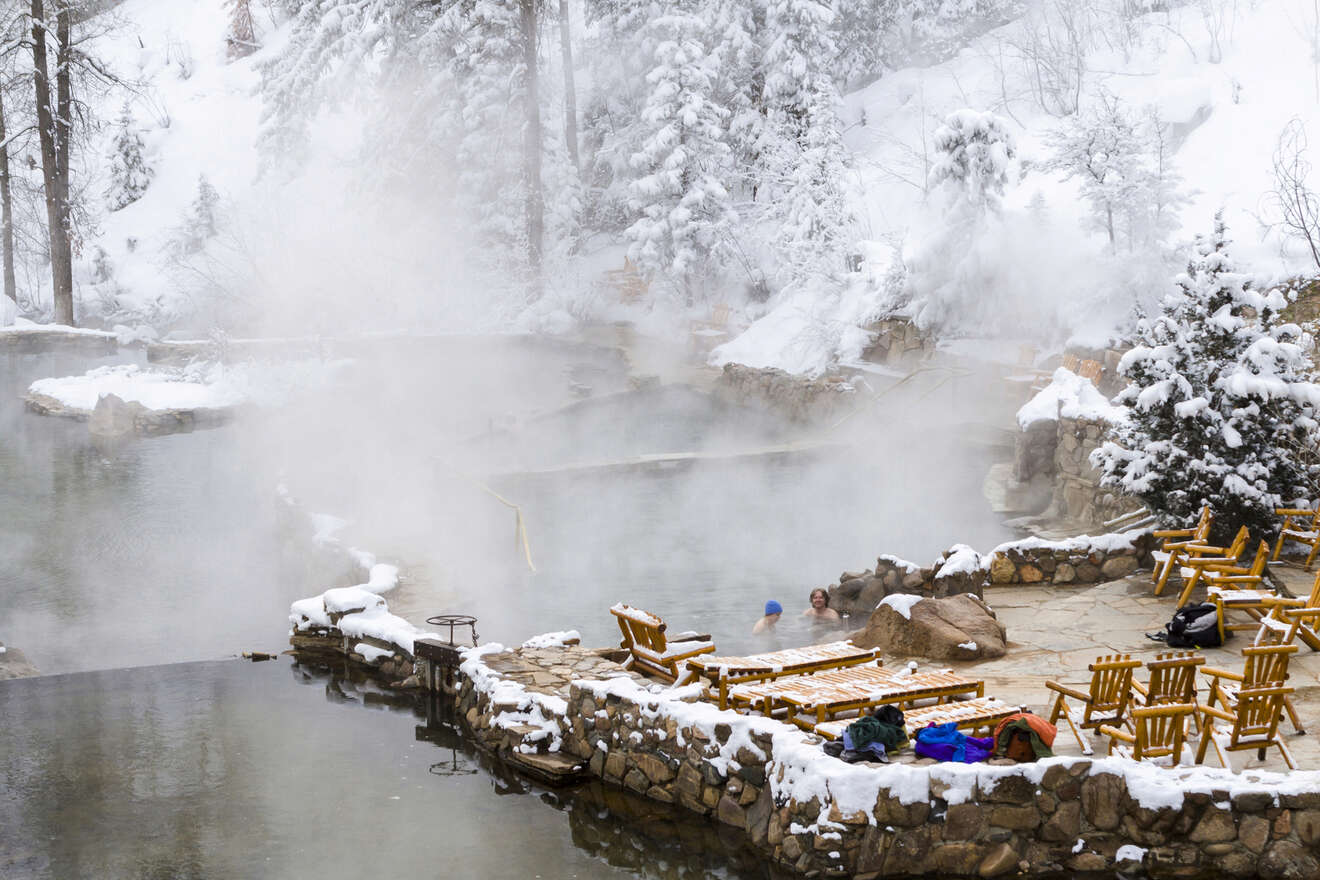 ♨️ Is Steamboat Springs, CO worth visiting?
Yes! Steamboat Springs is home to the famous mountain resort where many tourists come to spend their holidays. Plus it also has many hot springs! 
🏨 What hotel is at the base of Steamboat Ski Resort?
The Steamboat Grand sits at the base of the mountain resort and it offers views of the mountains and Yampa Valley. It has a year-round outdoor pool, a spa center plus many other great facilities. 
📅 How many days do you need in Steamboat Springs?
You may want to spend 2 or 3 days in Steamboat Springs, CO, especially if you're going skiing or if you want to explore Downtown Steamboat Springs and visit the Strawberry Park Hot Springs.
🛏️ Which are the best hotels in Downtown Steamboat Springs, CO?
The Bristol Hotel and the Nordic Lodge are some of the best hotels in Downtown Steamboat Springs. Both accommodations have hot tubs and other great facilities. 
Conclusion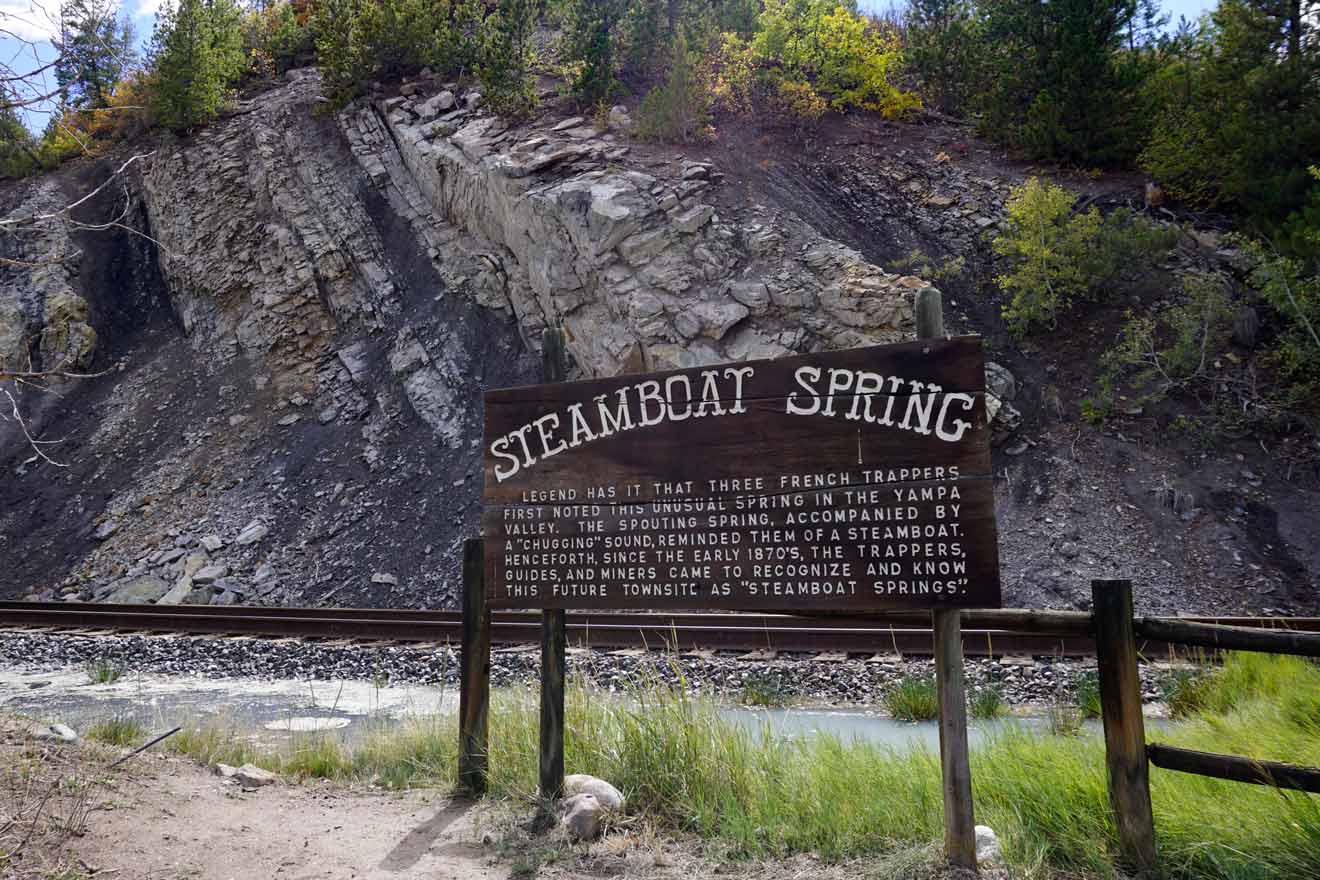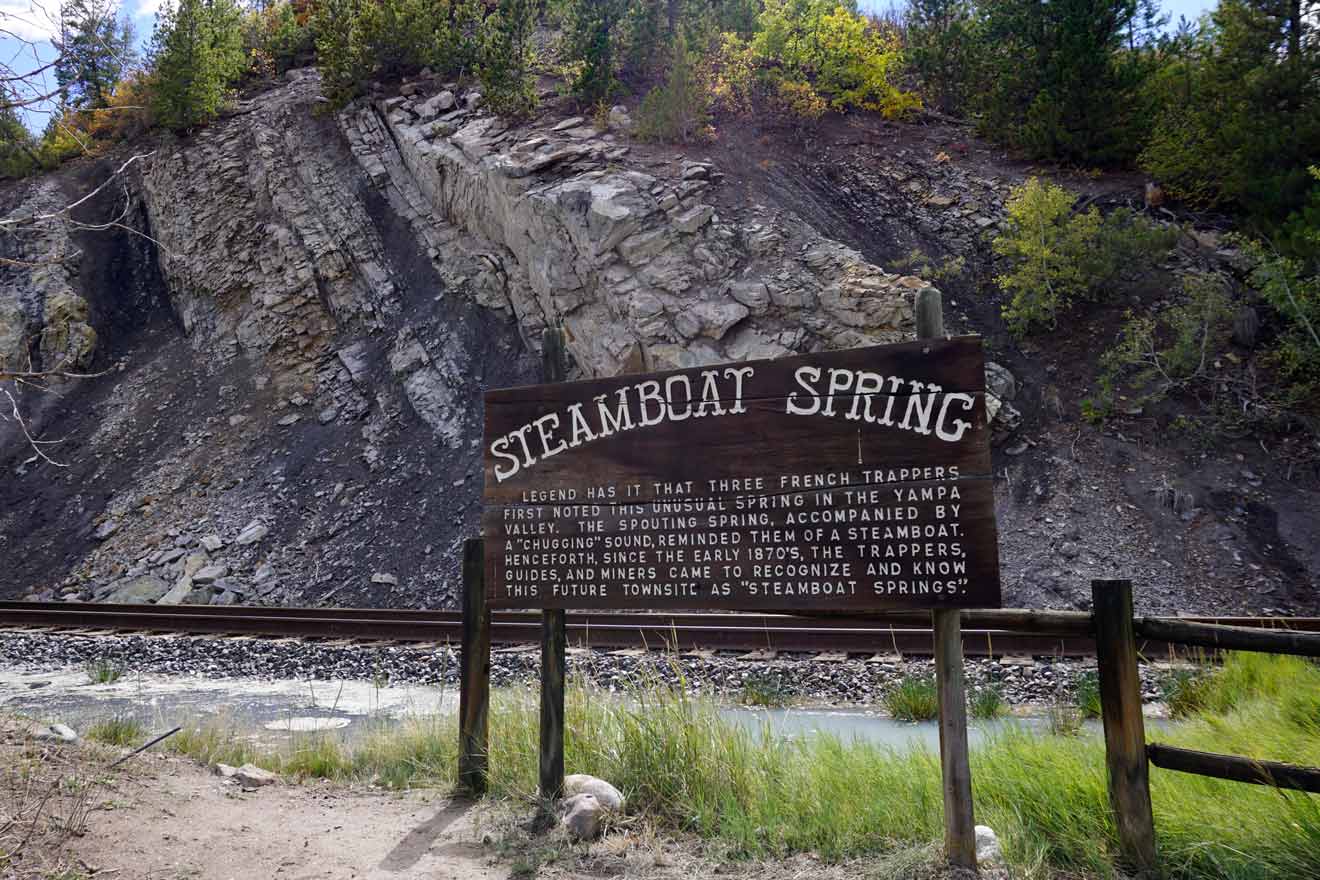 What a place! I told you Colorado is a super fascinating holiday destination!
Let's quickly go over what we've talked about in this super detailed guide with the best places to stay in Steamboat Springs, CO. In the first part of the post, you'll find the main 2 areas in the town plus a list of hotels from most to least expensive.
After the main section of hotels, we went through a bonus section with some amazing cabins in Steamboat Springs that you shouldn't miss out on!
I know that I usually offer too many options, but that's only so that you can make the best decisions. If you're still not convinced which place to book, have a look at my 2 favorite ones:
As I mentioned above, these accommodations are some of the best ones in Steamboat Springs, CO, so I highly recommend booking as early as possible (especially during the ski season).
For now, this is where I leave you! I hope you have the best time hitting the slopes, chilling in the outdoor hot tubs, and exploring Fish Creek Falls and the Rocky Mountains!
If you have any other questions about this town, and Yampa Valley or suggestions for our readers, leave me a comment below, and I'll answer as soon as I can!
Safe travels,
Victoria
---
Pin it for later!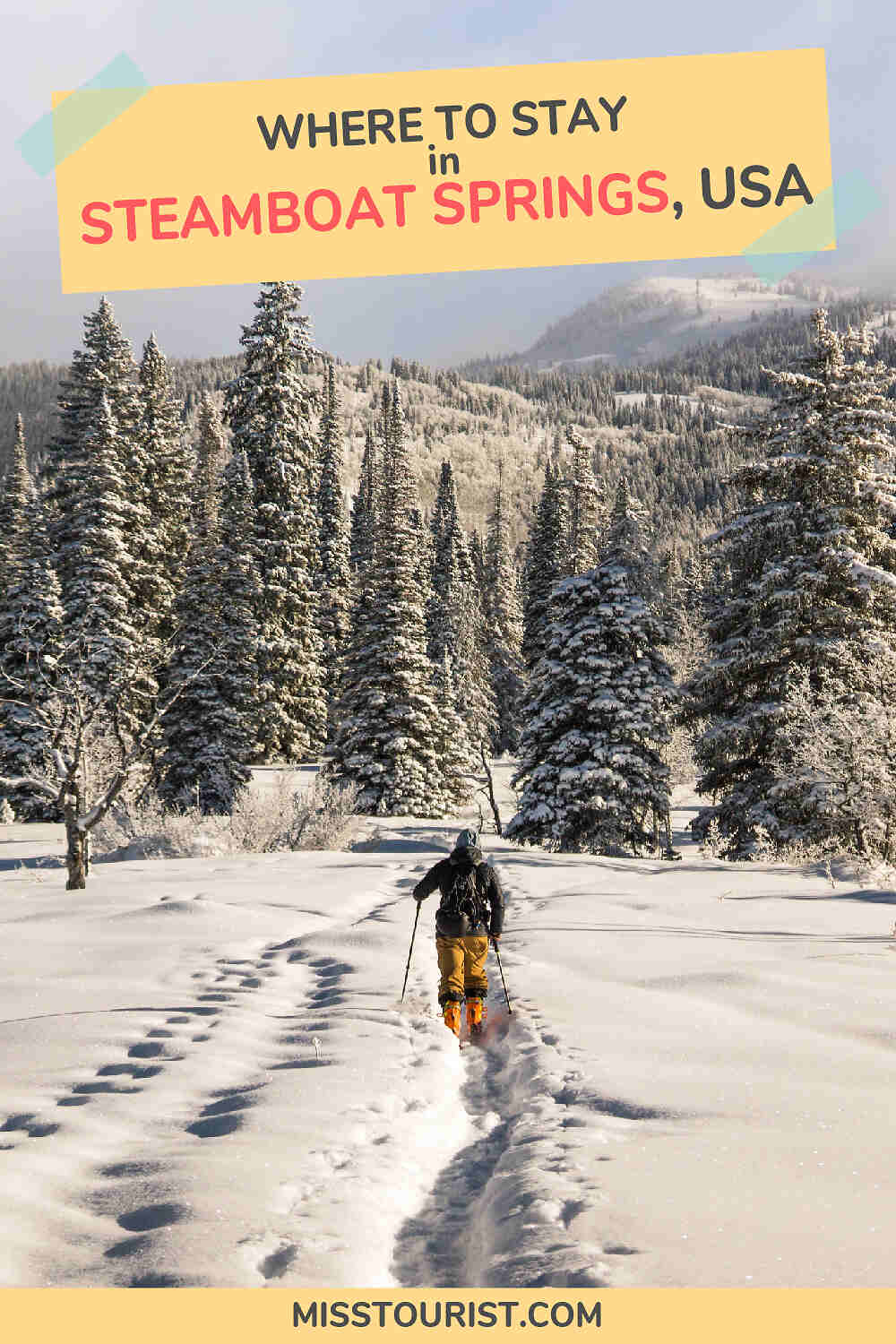 Pin it for later!