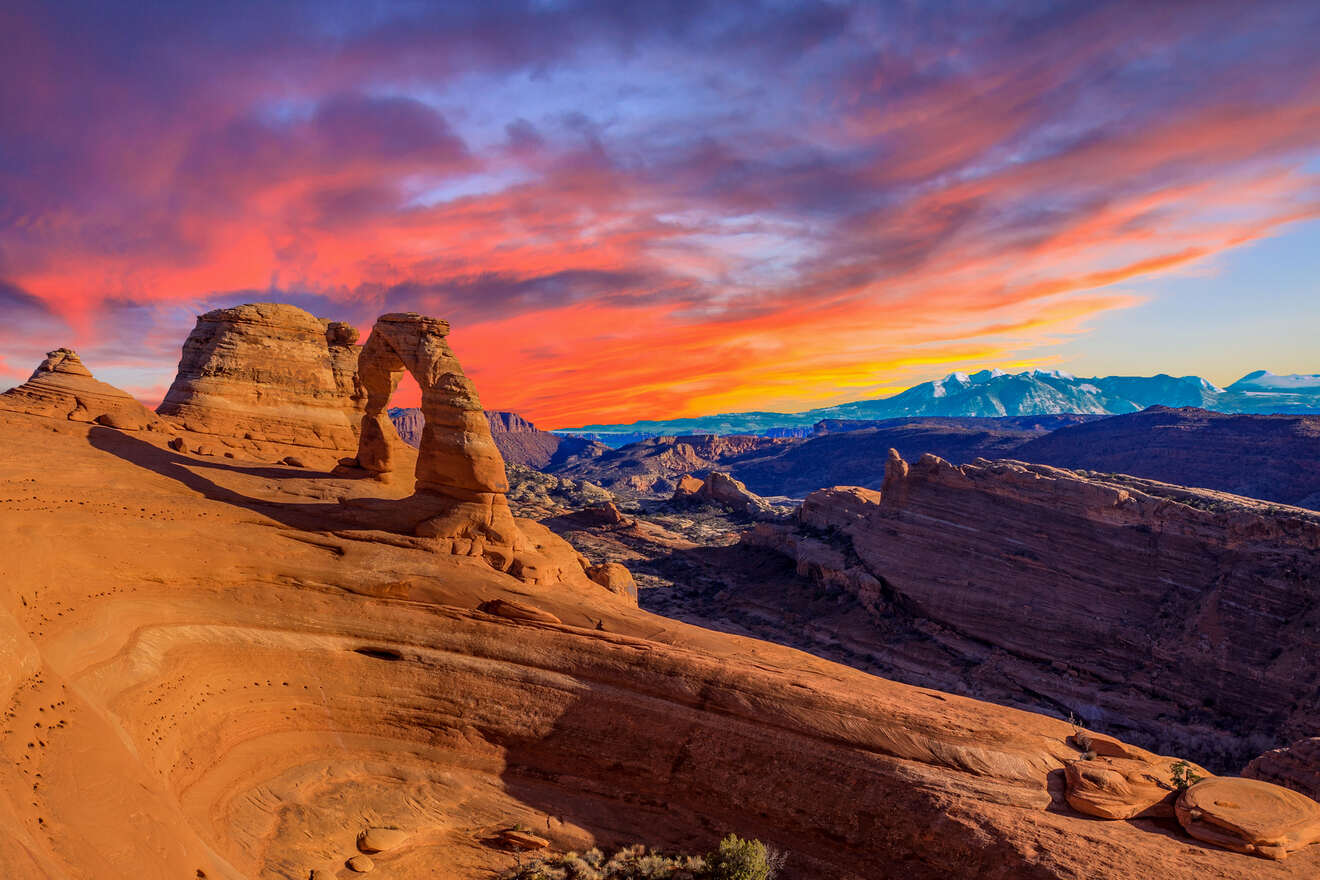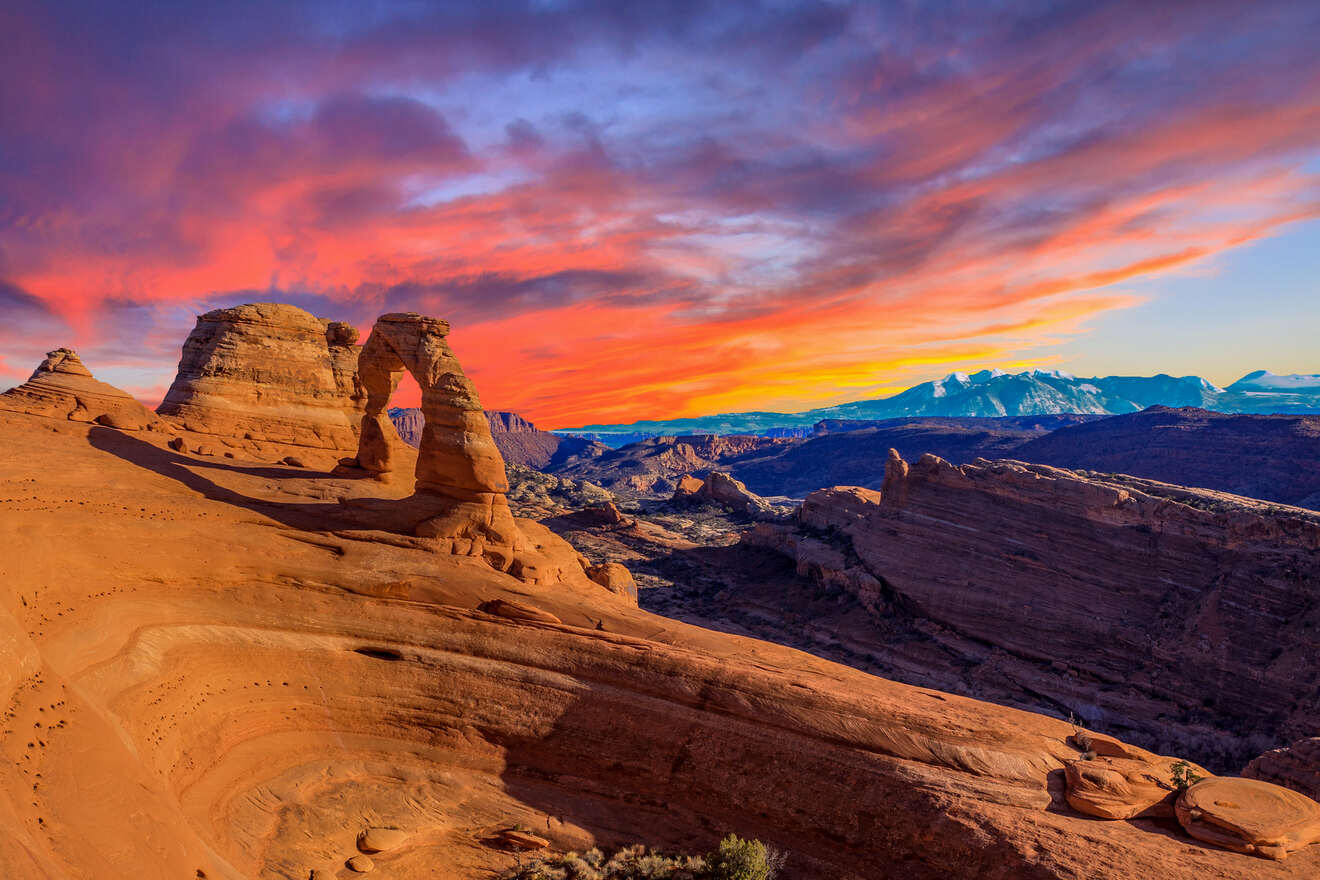 How exciting, you are going on a trip to Moab, right by some of the most interesting national parks in the USA and along the banks of the ​​Colorado River. Get ready for an amazing outdoor adventure as you have a lot to do and see here!
Moab, Utah, is the gateway to not one by 2(!) national parks, Arches National Park and Canyonlands National Park. The distance between them is just around 20 miles (30 km) and although Arches National Park is the most famous one, you can easily make a day trip to Canyonland to see the Island in the Sky too as they are both near Moab. Whether you are a hiker, mountain biker, photographer, climber, or sightseer, these national parks are totally worth visiting for all kinds of travelers and the best place to stay near them is Moab!
In this blog post on where to stay in Moab, I will talk about the best hotels from luxury to budget where you can have easy access to the main attractions, national parks and try some outdoor activities. For those who are into camping, there are also some campgrounds near Moab that I will mention here too.
Before talking about them I would like to remind you that Moab Hotels fill up quickly as the town is visited all year round, so make sure to make your reservation in advance. By making an early reservation, you will also be able to get better deals and many of the hotels have a free cancelation too, so don't worry if you change your mind!
So, shall we start to discover the best Moab Hotels amongst the famous red rock?
If you are in a hurry
Here are the best places to stay in Moab, Utah, with hotels from luxury to budget plus Airbnbs. They all have great reviews and are located in Moab or near the national park!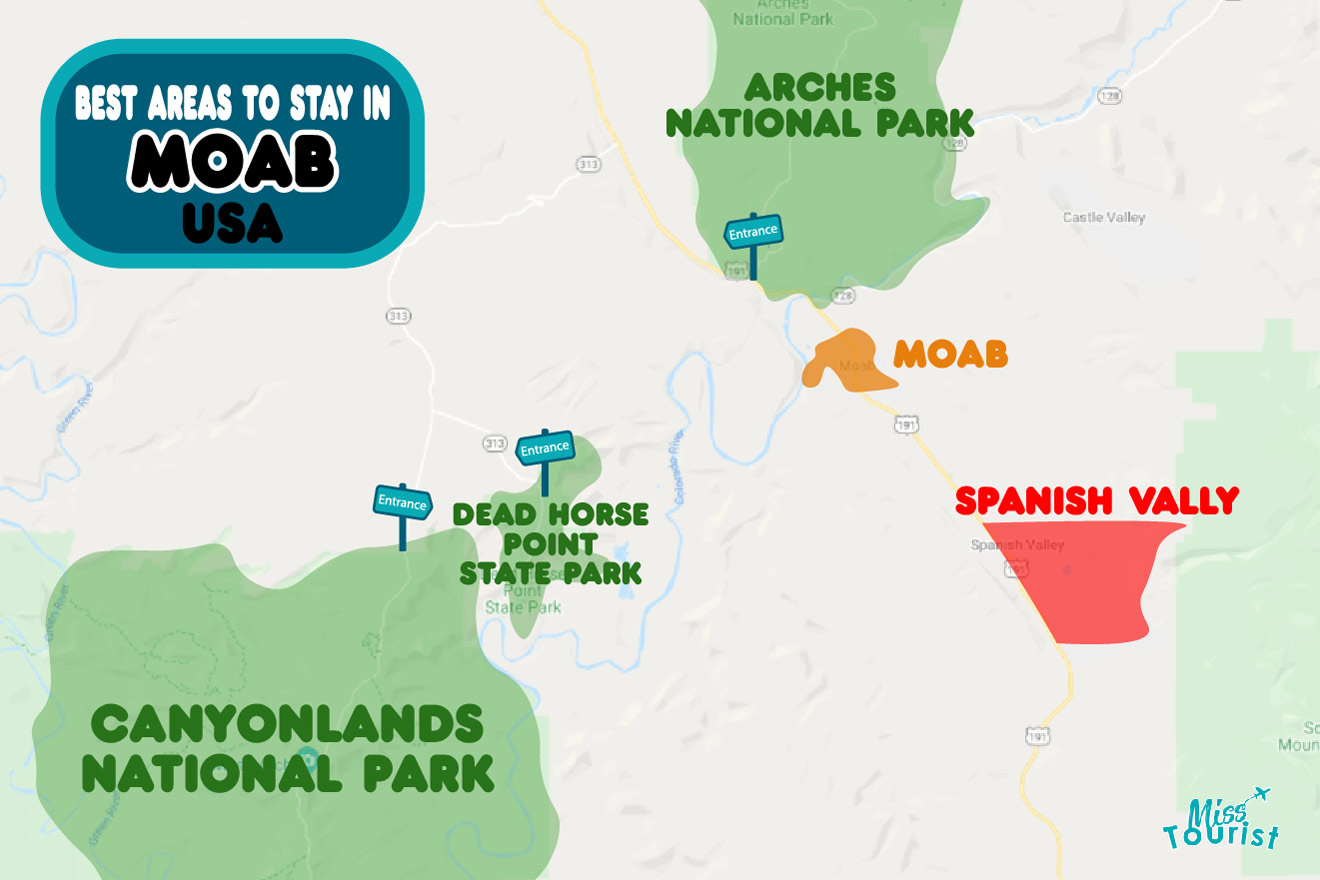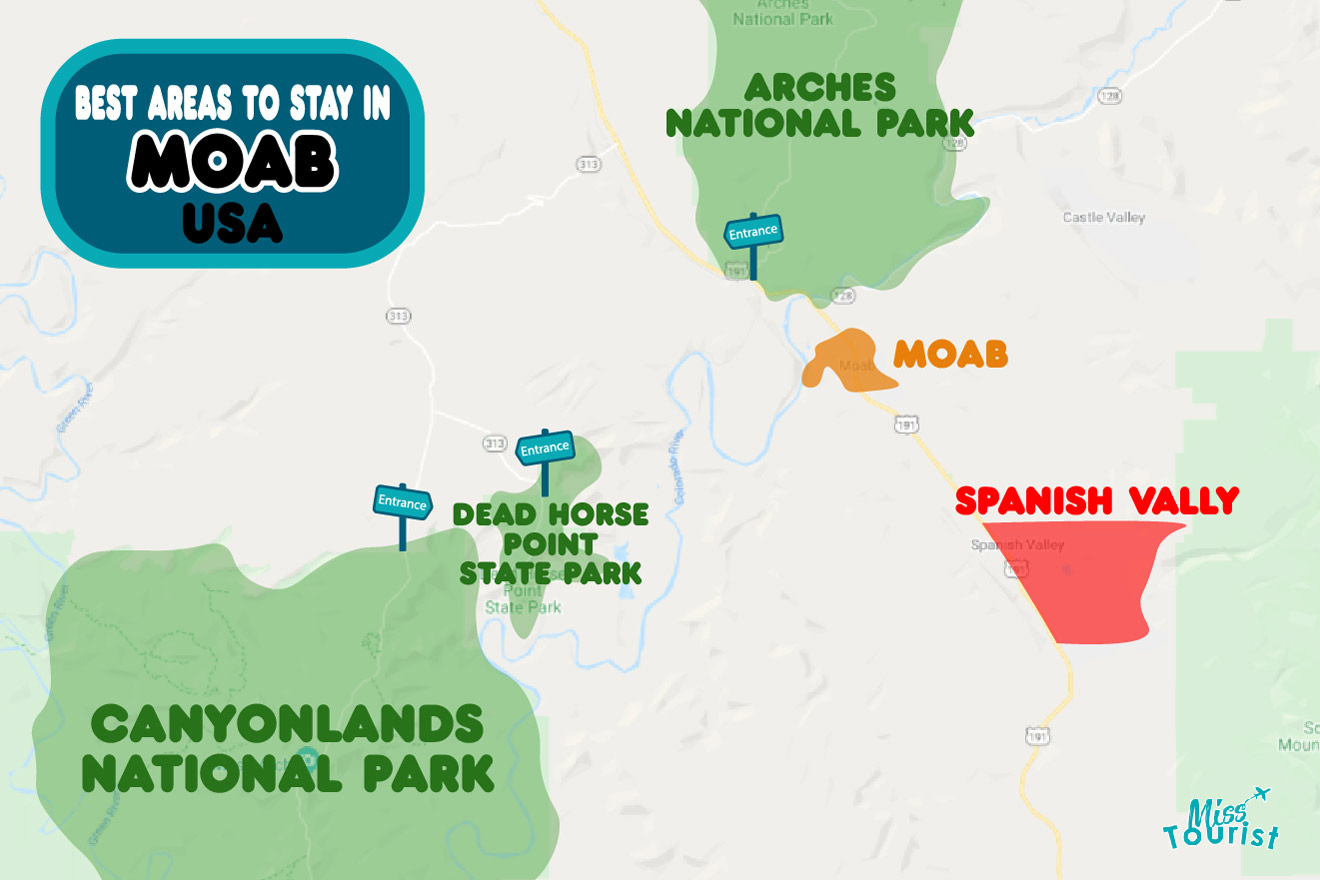 1. Where to stay in Moab for families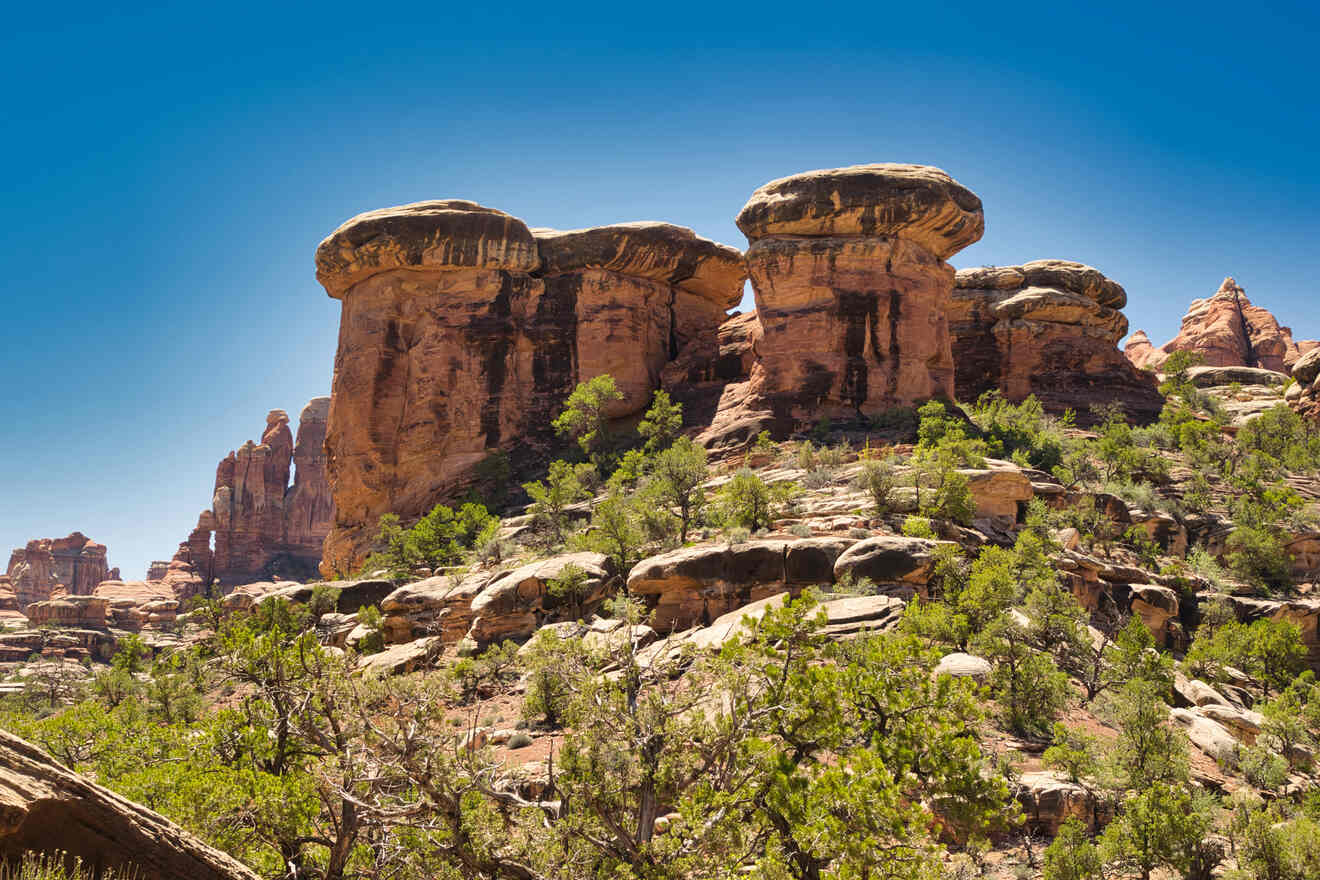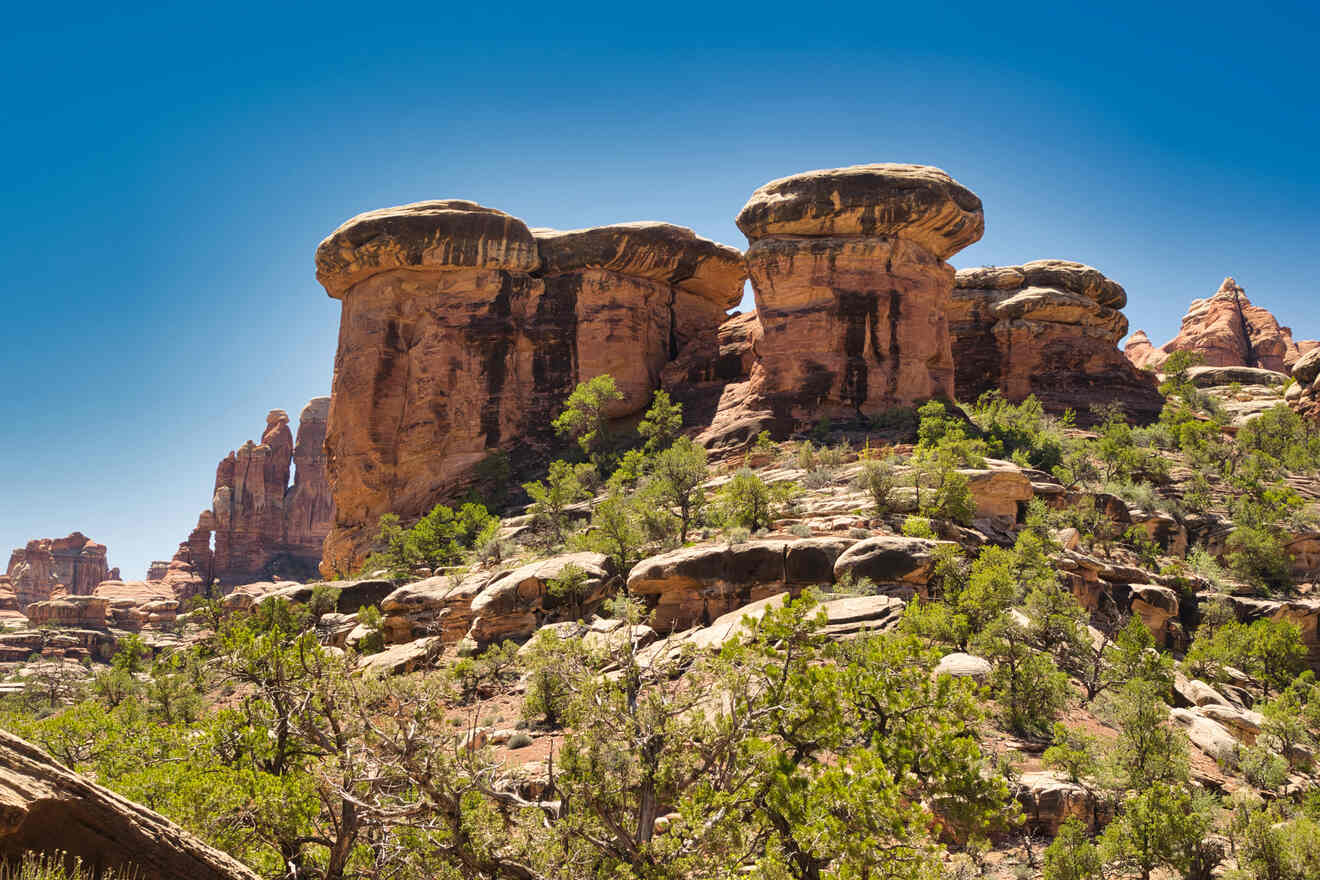 It is always fun to spend time with families in nature and doing outdoor activities together just makes it that much better. As you will be tired enough while discovering impressive landscapes, it is important to find the most comfortable accommodation to be able to enjoy your vacation in Moab.
Here I will give you the top 4 hotels perfectly suitable for families that have great reviews and locations. For those planning to road trip and looking for a new vacation destination that is great for kids, I recommend you check out the best areas to stay in Denver.
Let's see the best accommodations in Moab for families.
Luxury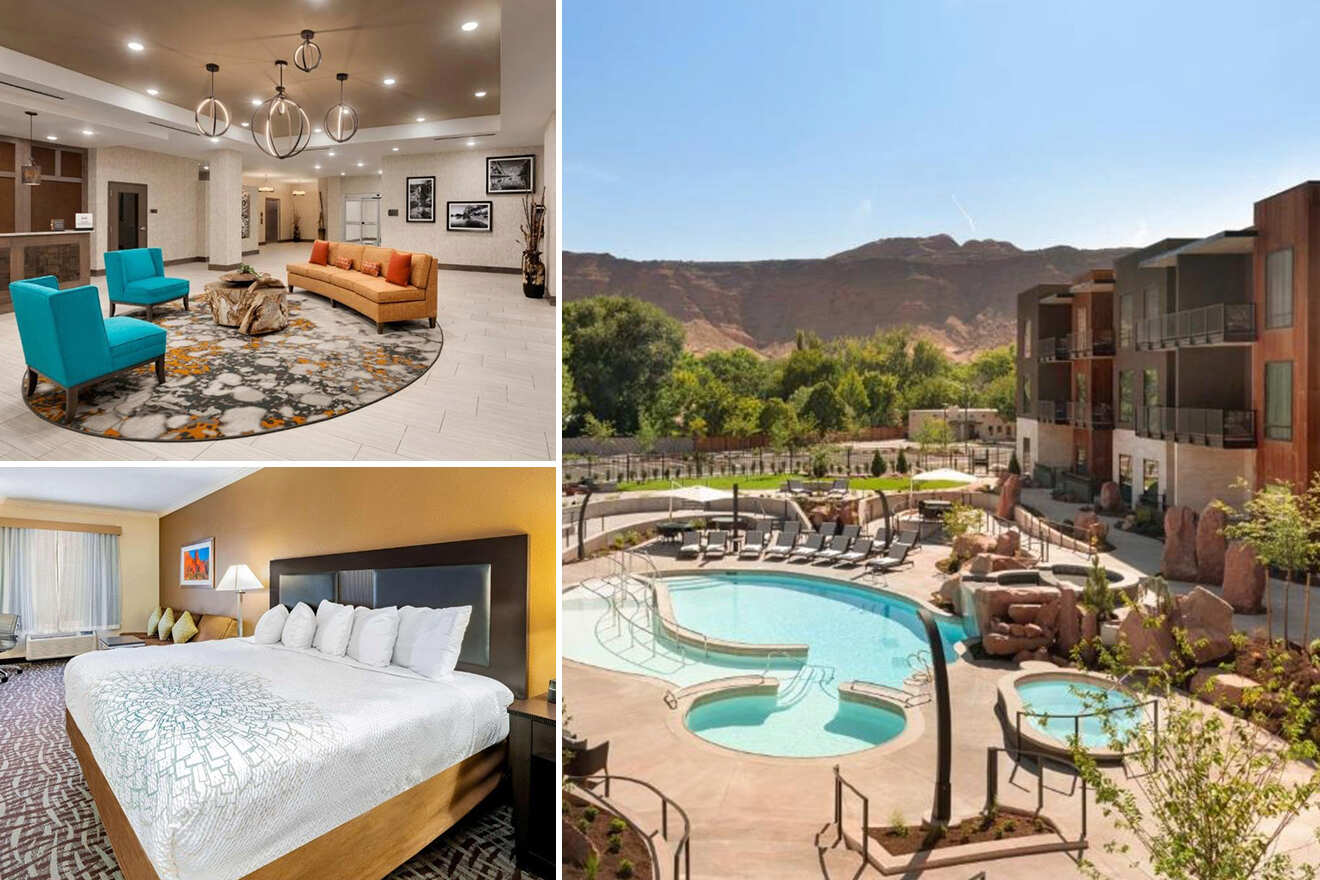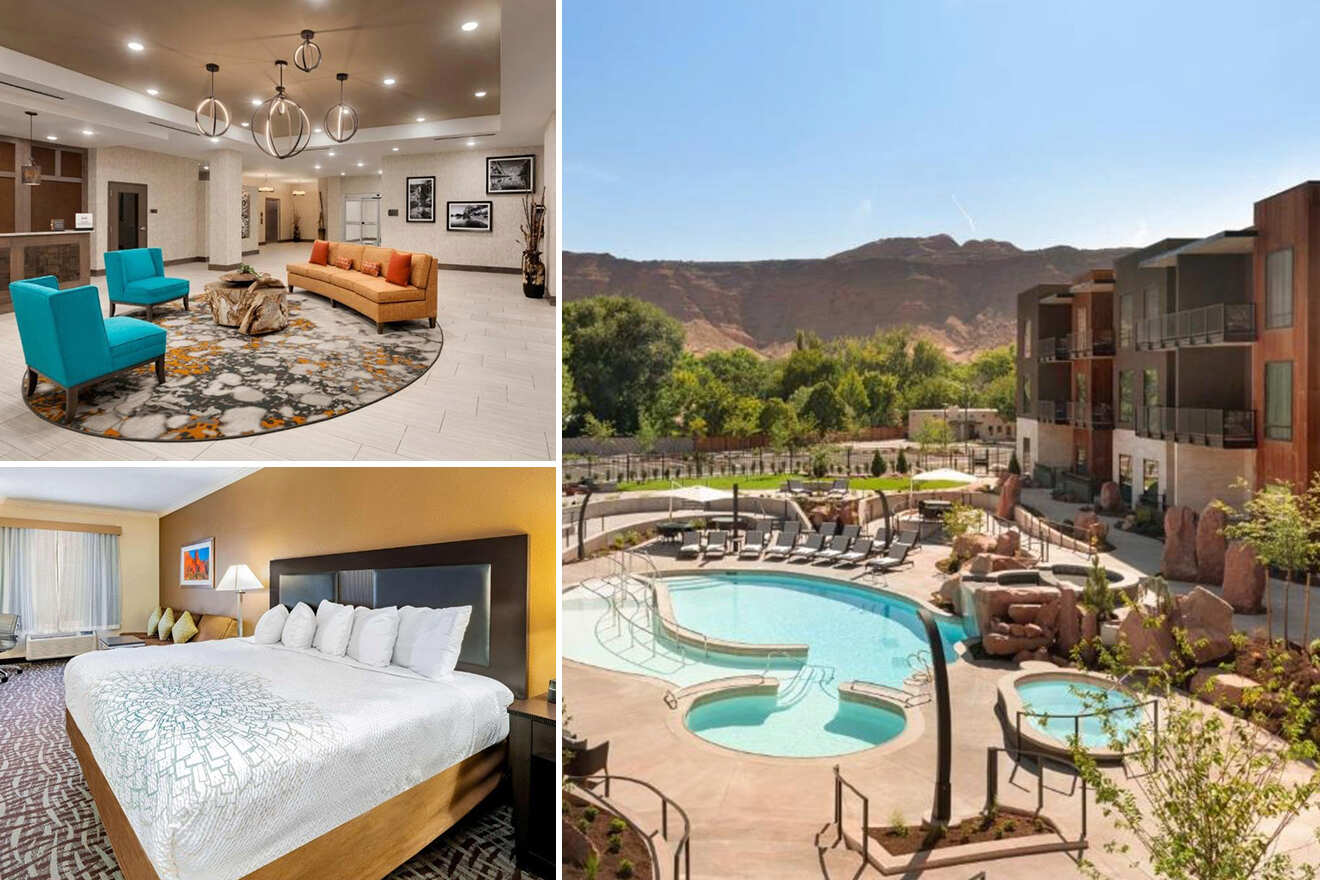 Mid Range
Budget
2. Best budget hotels in Moab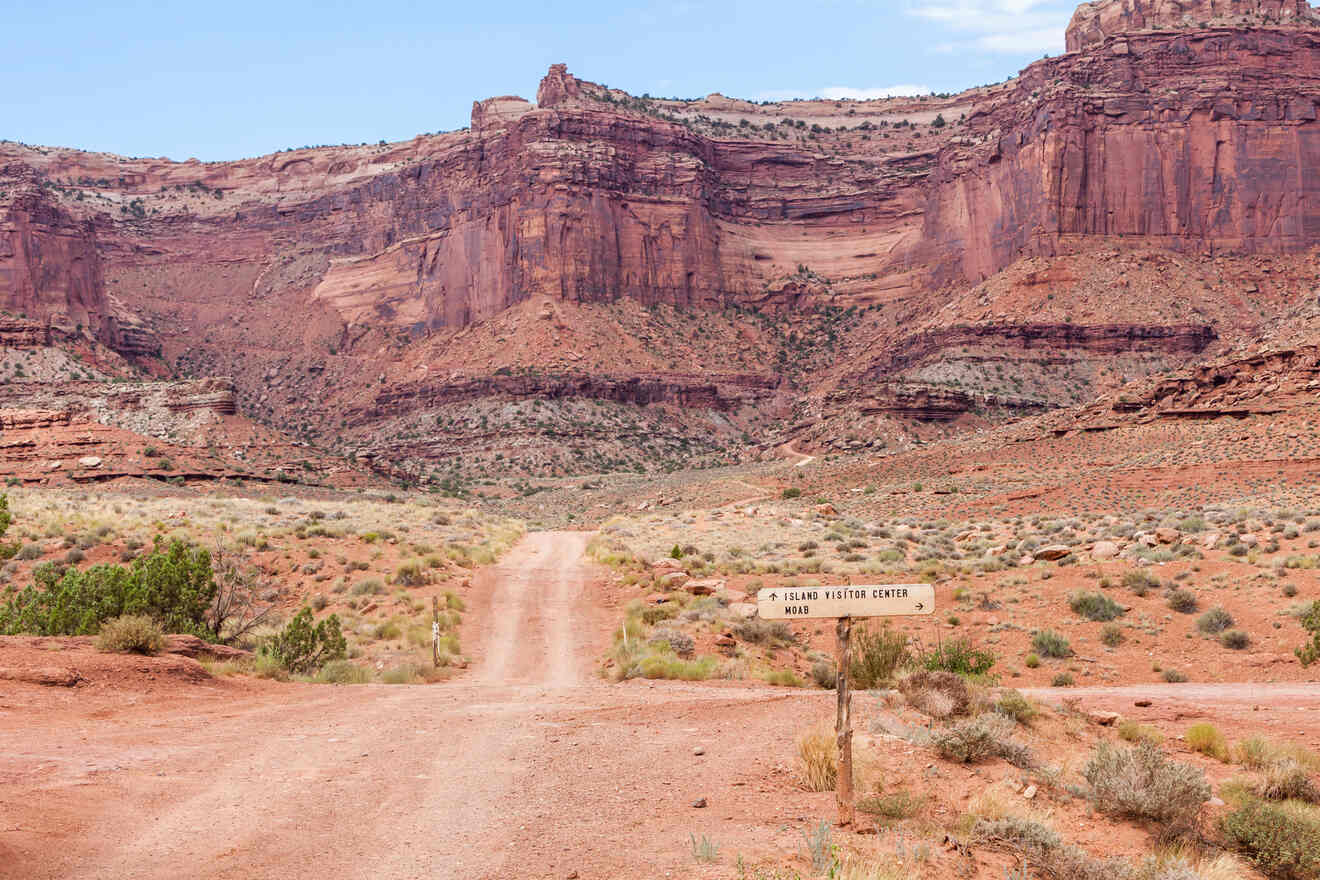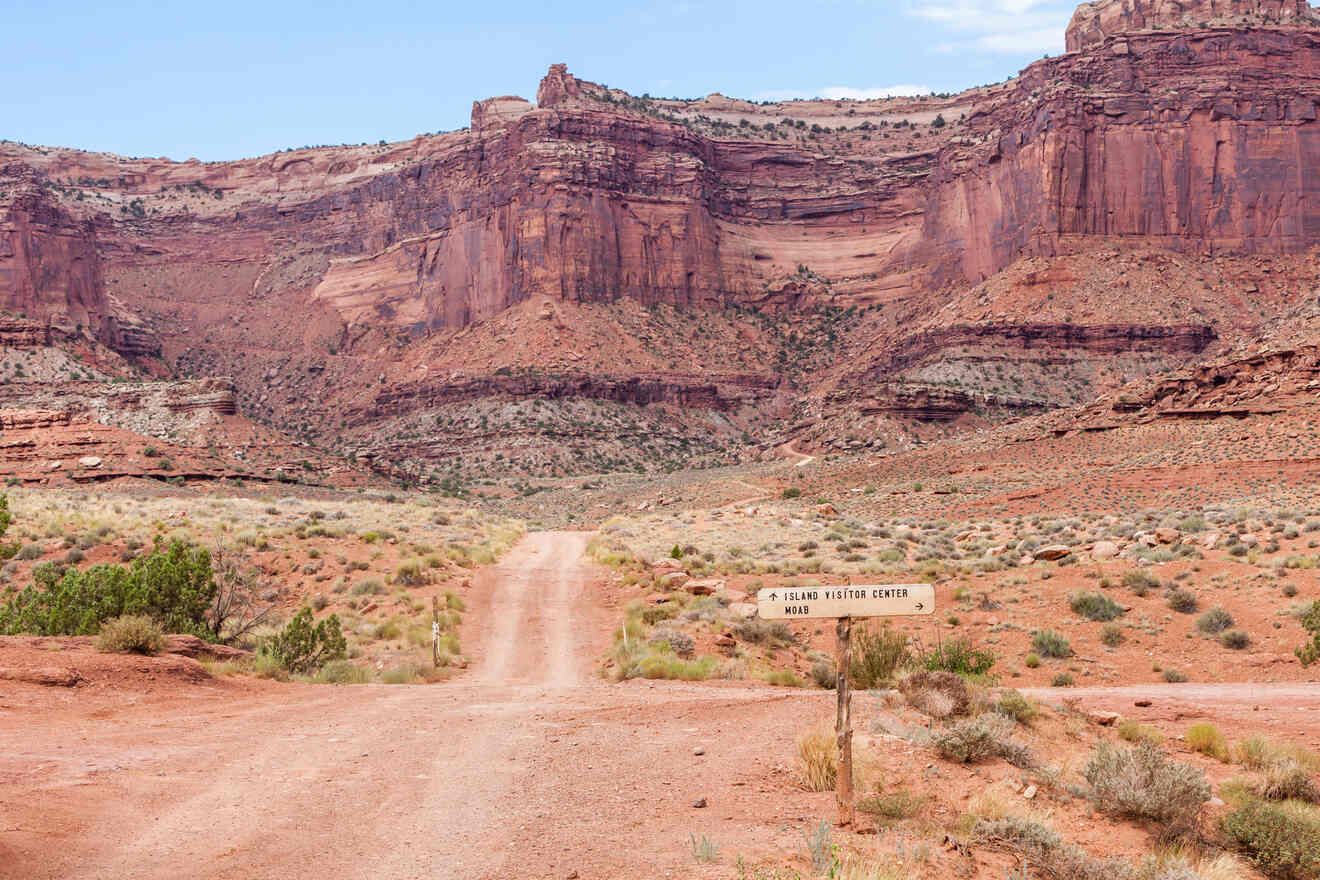 Hotels in Moab can be pricey when you want to stay close to national parks. However, I went through all budget Moab hotels and found the best ones with convenient locations and facilities for you. Just make sure to make your booking in advance in order not to miss the best of the best ones! Here you will see the best budget hotels in descending price order to help you pick the best one for you!
3. Best places to stay near Arches National Park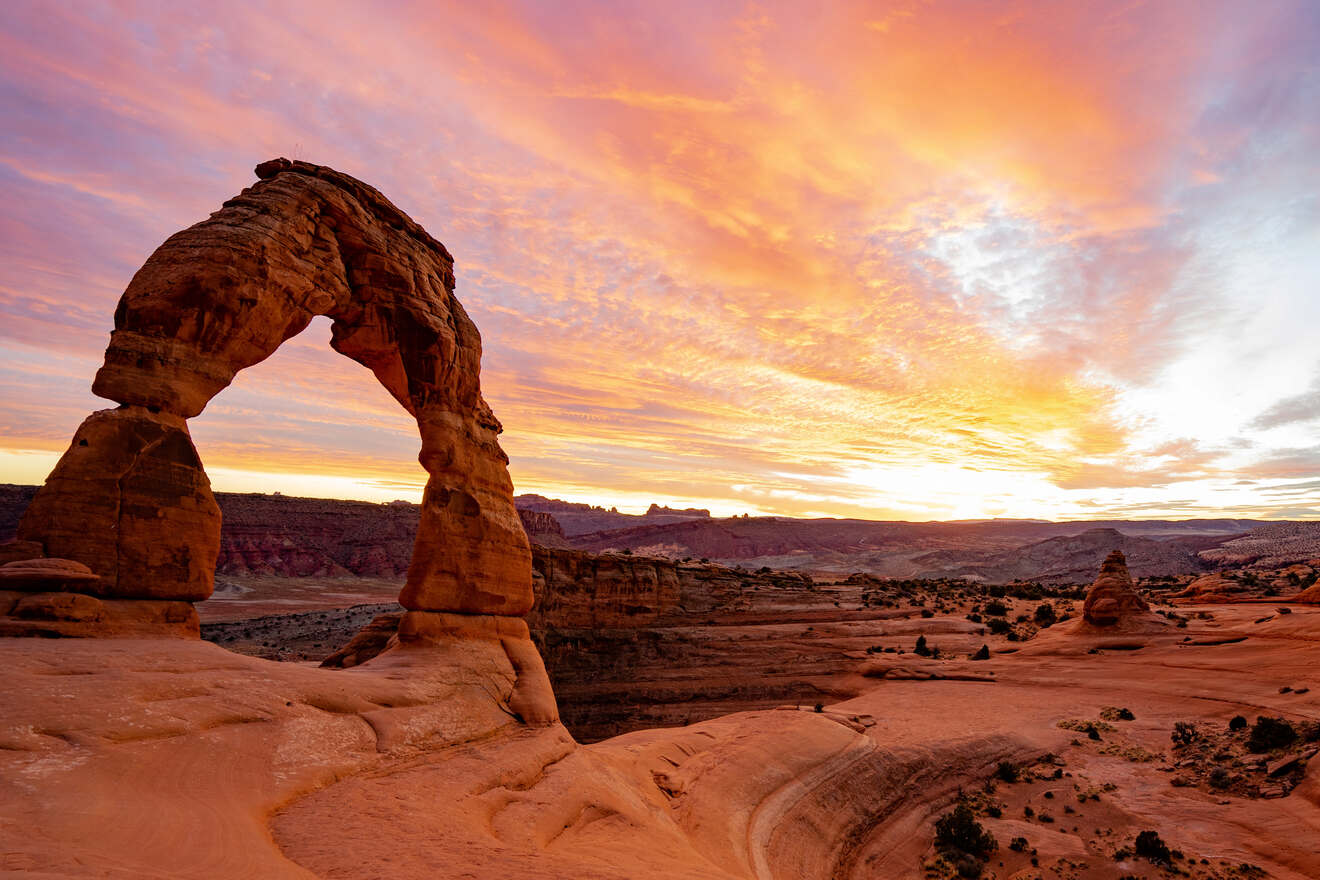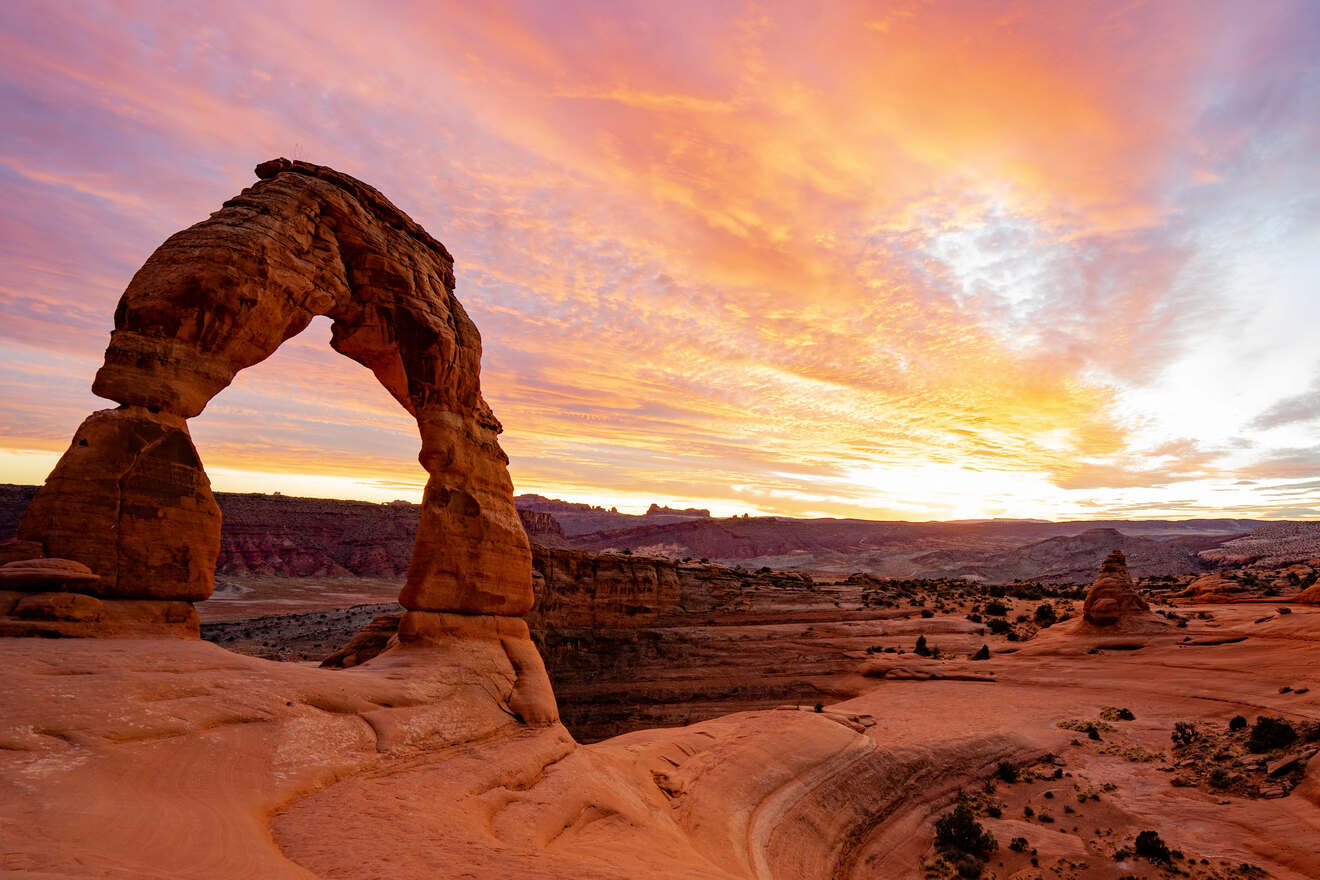 Unfortunately, there are no hotels inside the park but there are plenty of places to stay near Arches National Park. I will talk about your camping and RV options around Moab and close to the park later on in the post, however, I have found the best hotels with a convenient location to the national park and listed them here in order of descending prices.
As these hotels are the best and closest ones to Arches you have to be quick and make a reservation months in advance in order not to miss them. For those who are already planning the next trip in nature, check out the best places to stay in Yosemite National Park.
Let's have a look at the best places to find an answer for where to stay in Moab near Arches National Park.
Luxury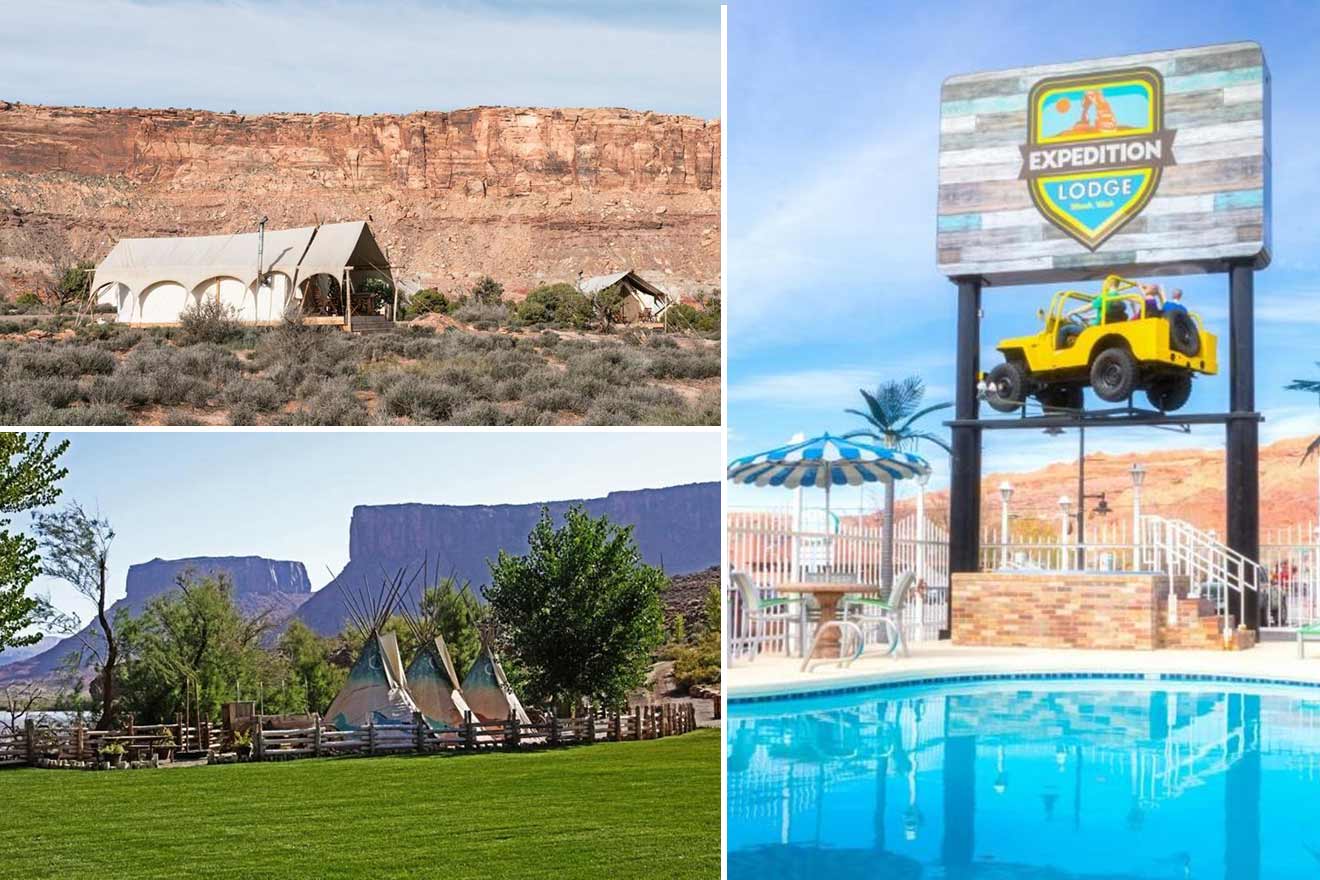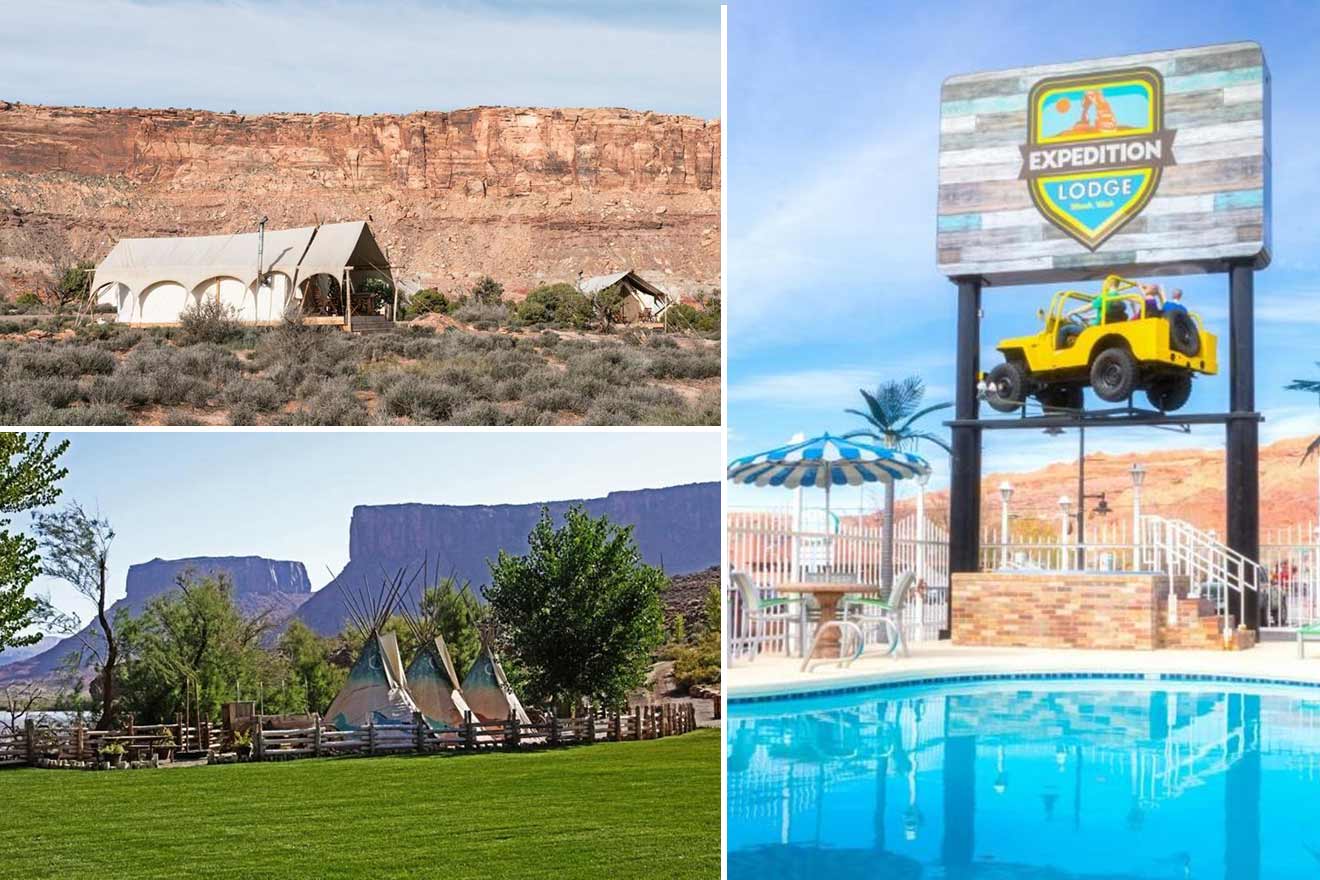 Mid Range
Budget
4. The Best Apartments in Moab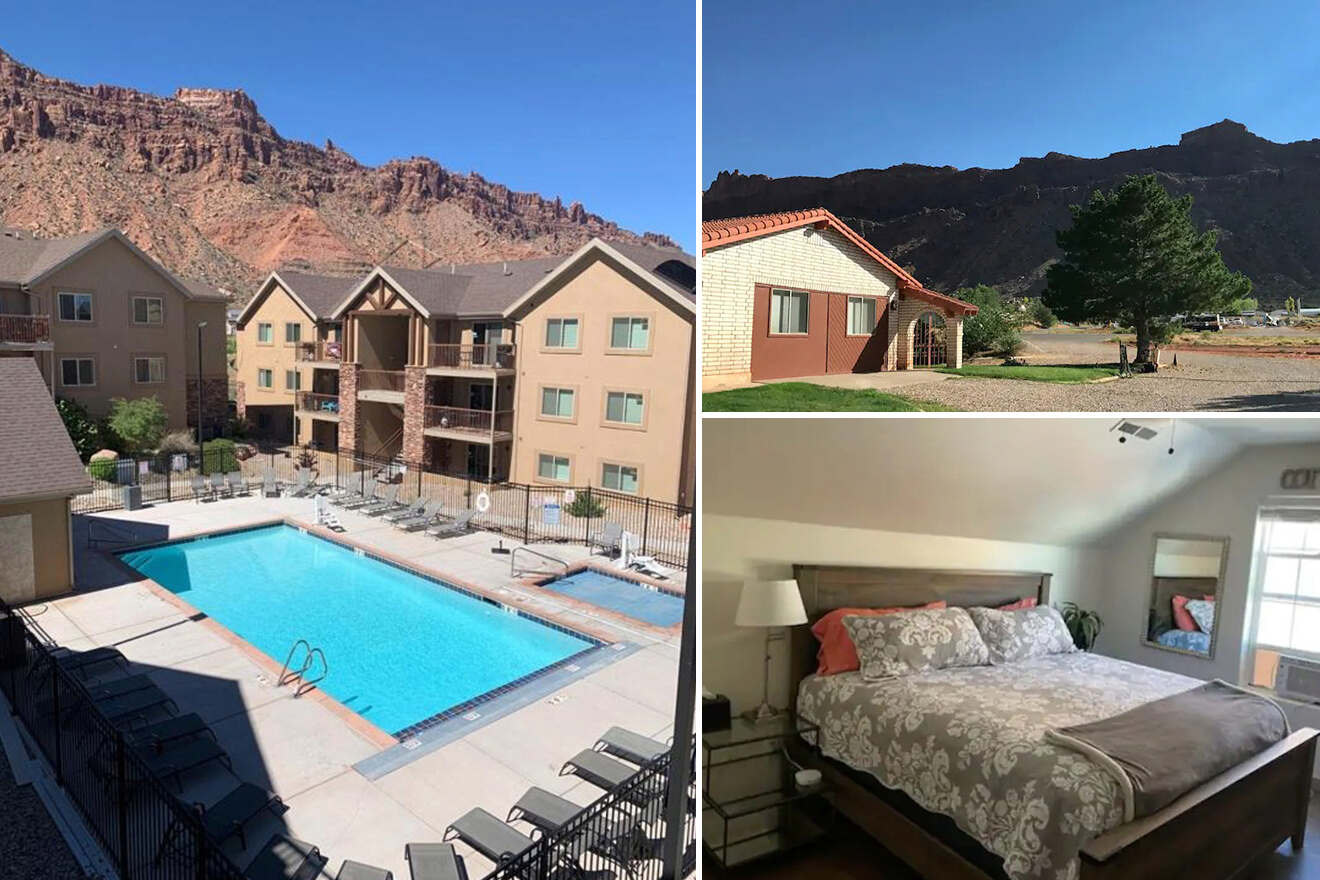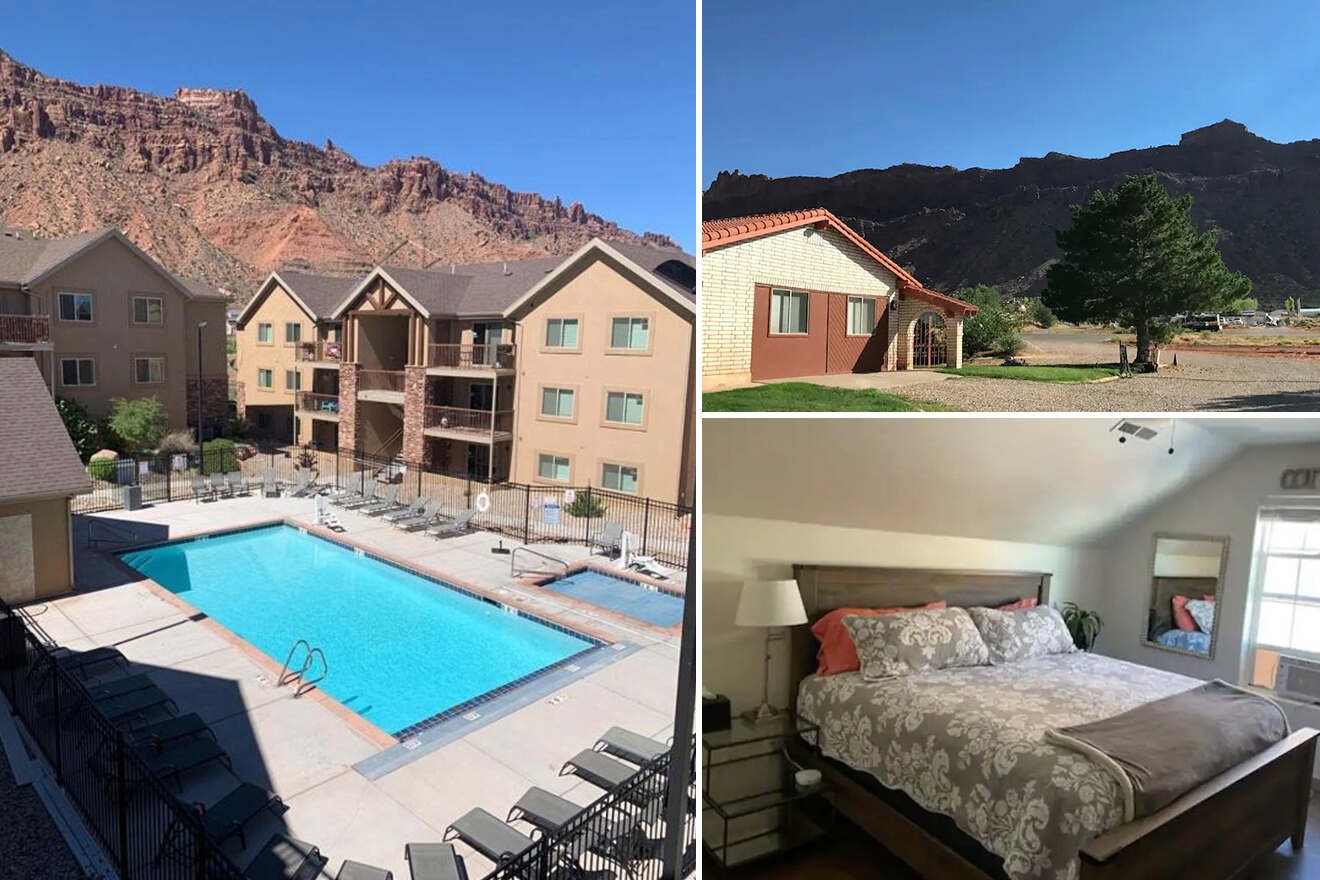 I know some of you want to find your home comfort when you are traveling. That's why I found the best apartments that will make you feel like you're staying in your own home. All of these 3 places have a convenient location in Moab and great amenities.
5. RV Resorts & Campgrounds around Moab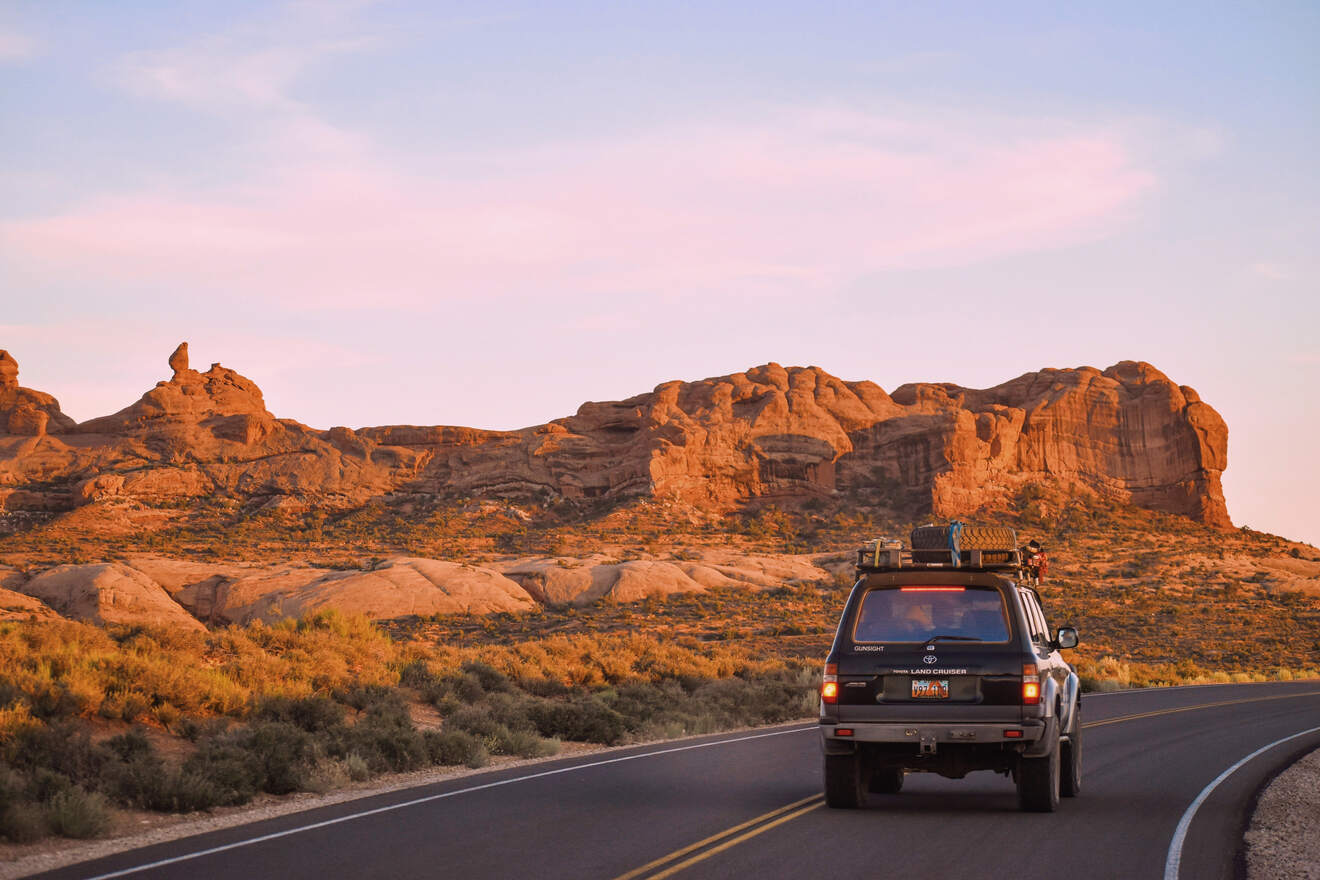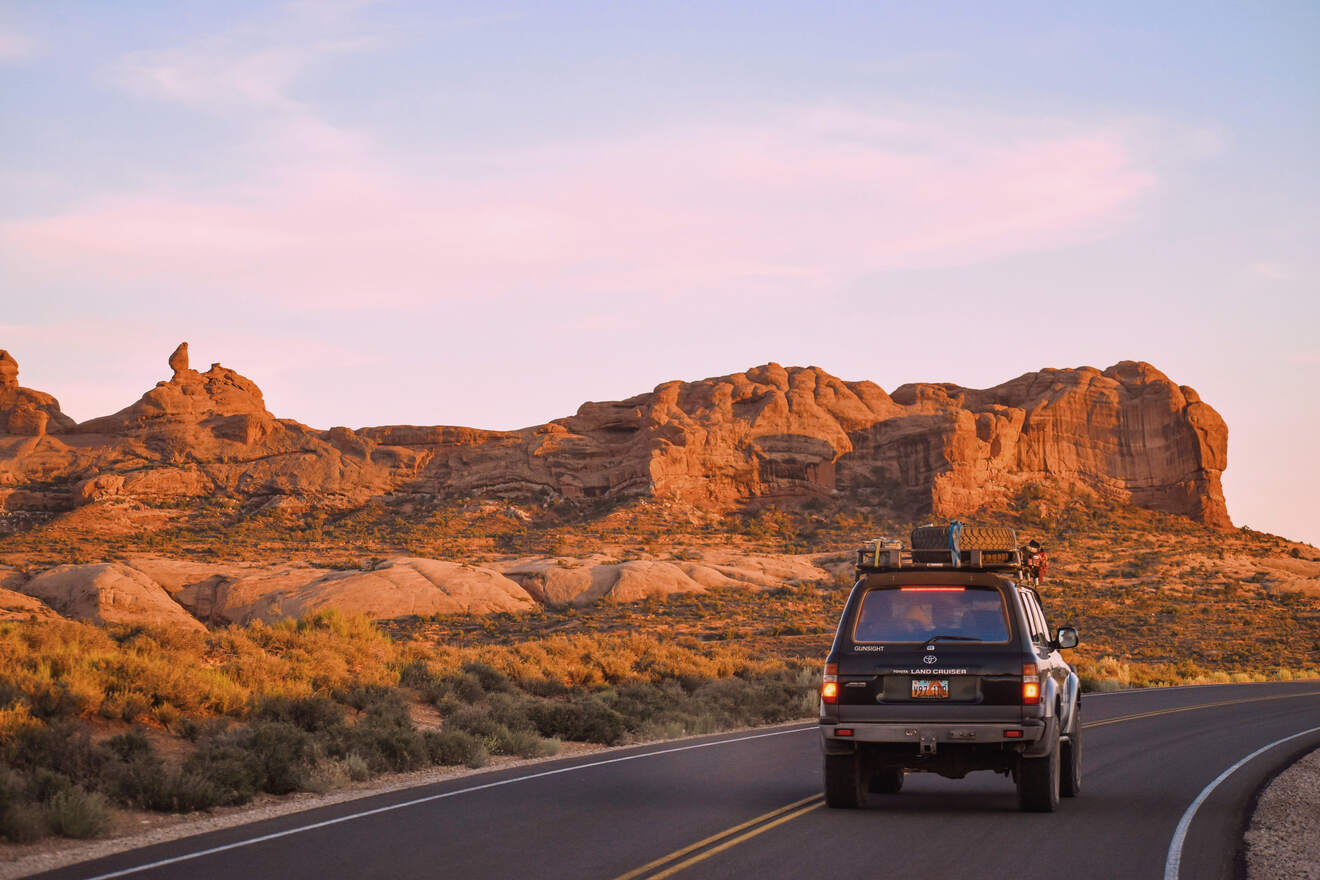 If your main reason to visit Moab is the national parks and you are traveling with your RV or want to go camping instead of staying in a hotel, don't worry I am still here to help! I found the best campgrounds with a convenient location for you to enjoy the outdoors.
Although in general, you can't go camping inside of Arches National Park, these campgrounds are just a short drive from the entrance or better yet, located inside a state park! I've listed them in order from most to least expensive to help you find your perfect spot.
Things to do in Moab
Frequently asked questions about Moab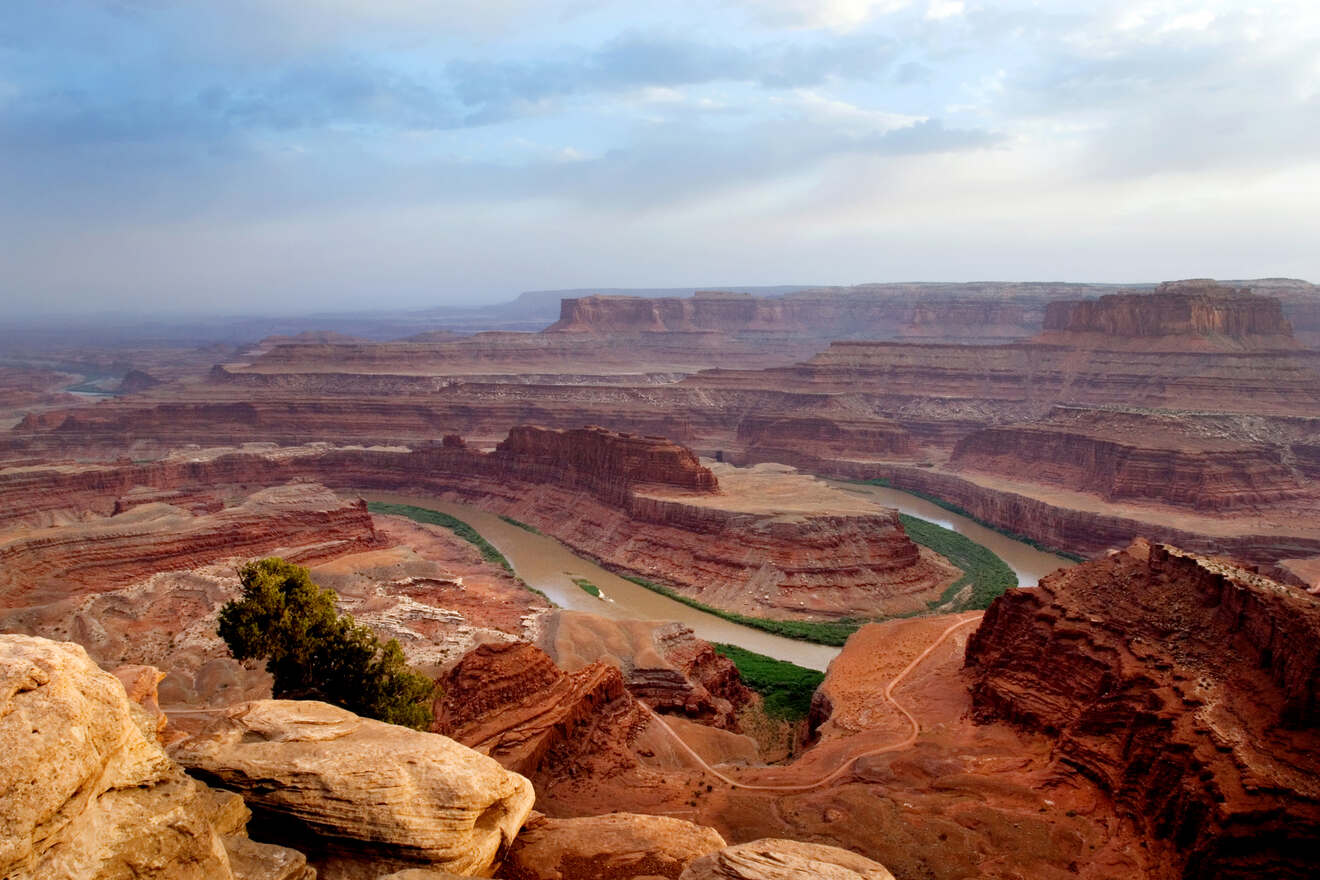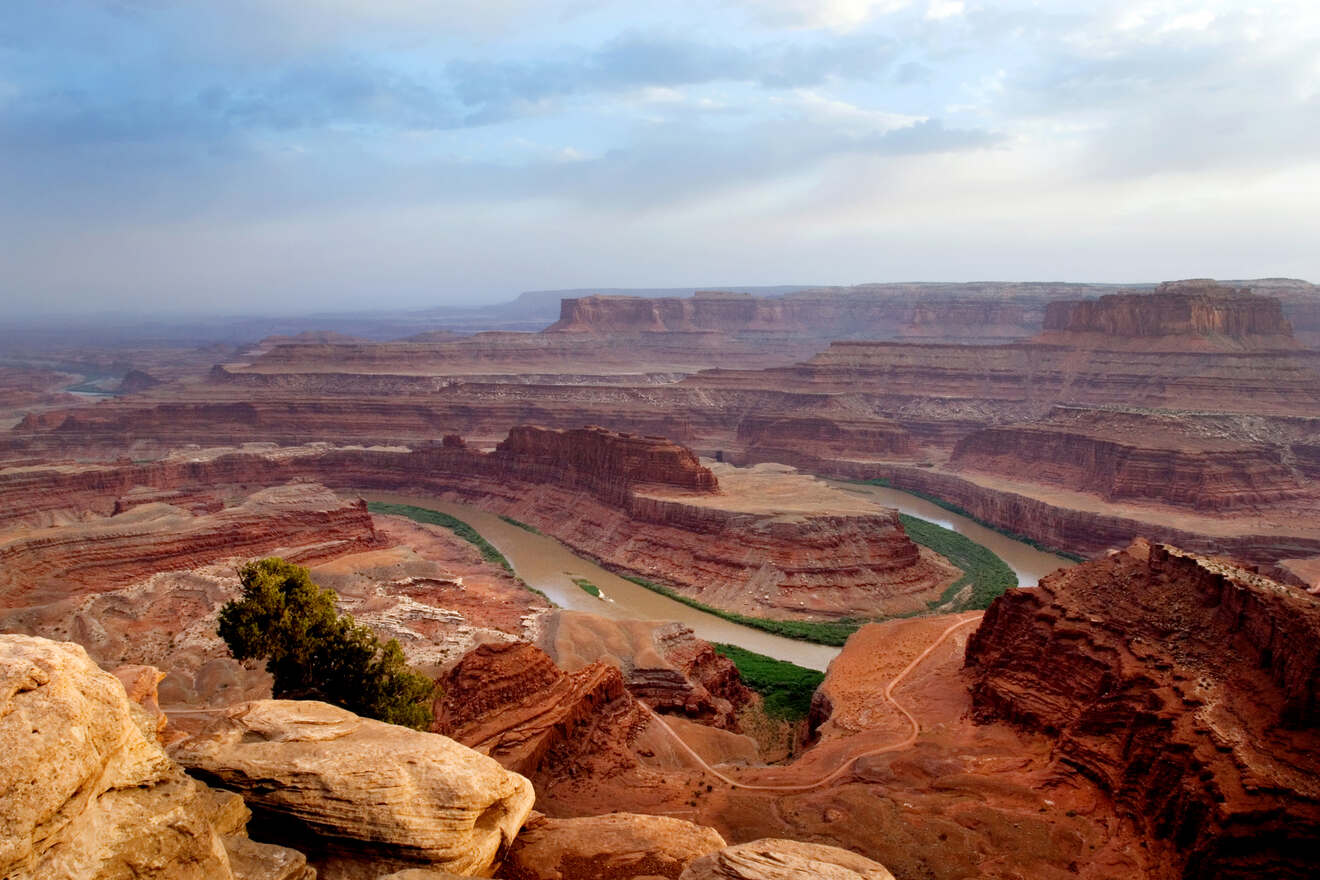 Conclusion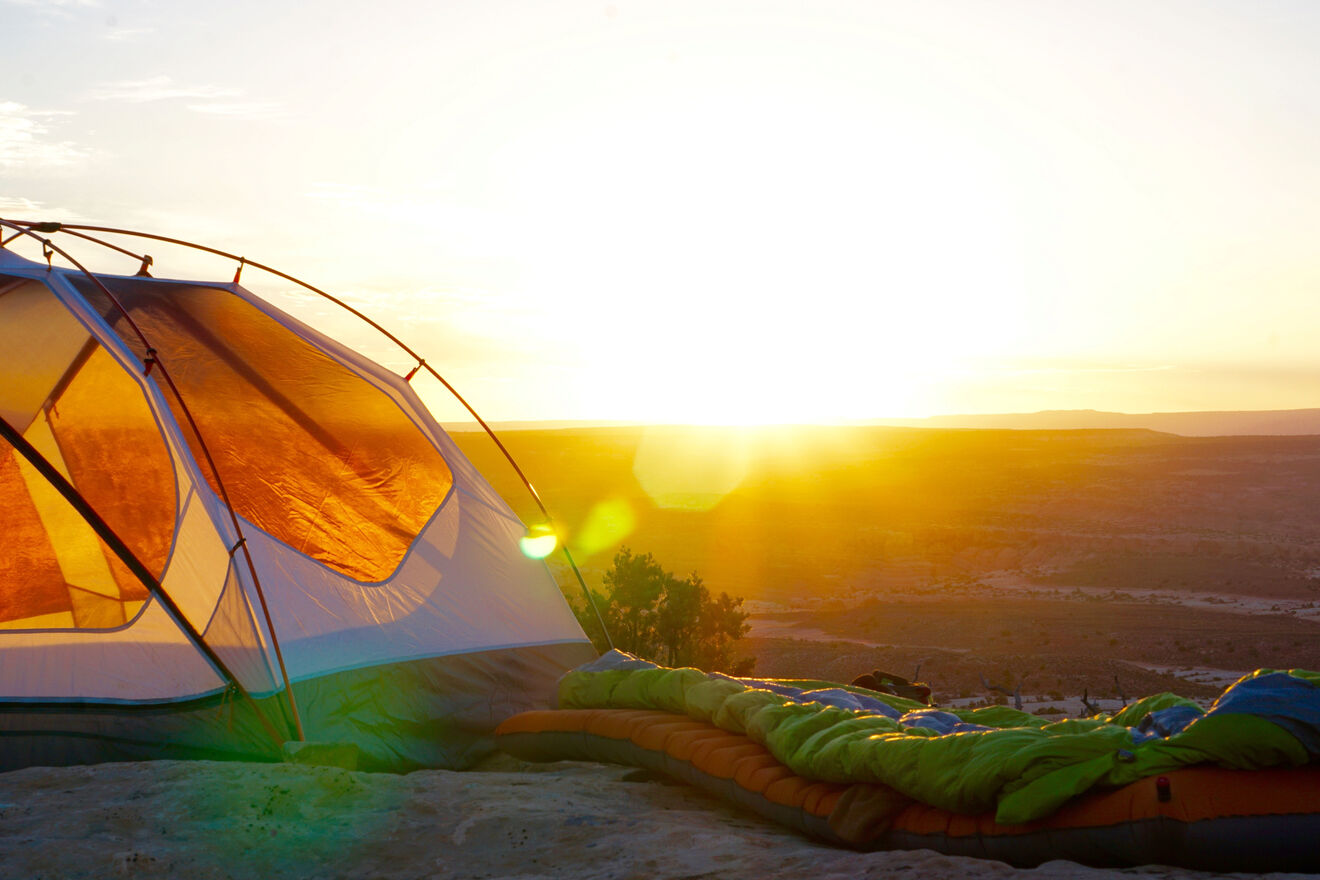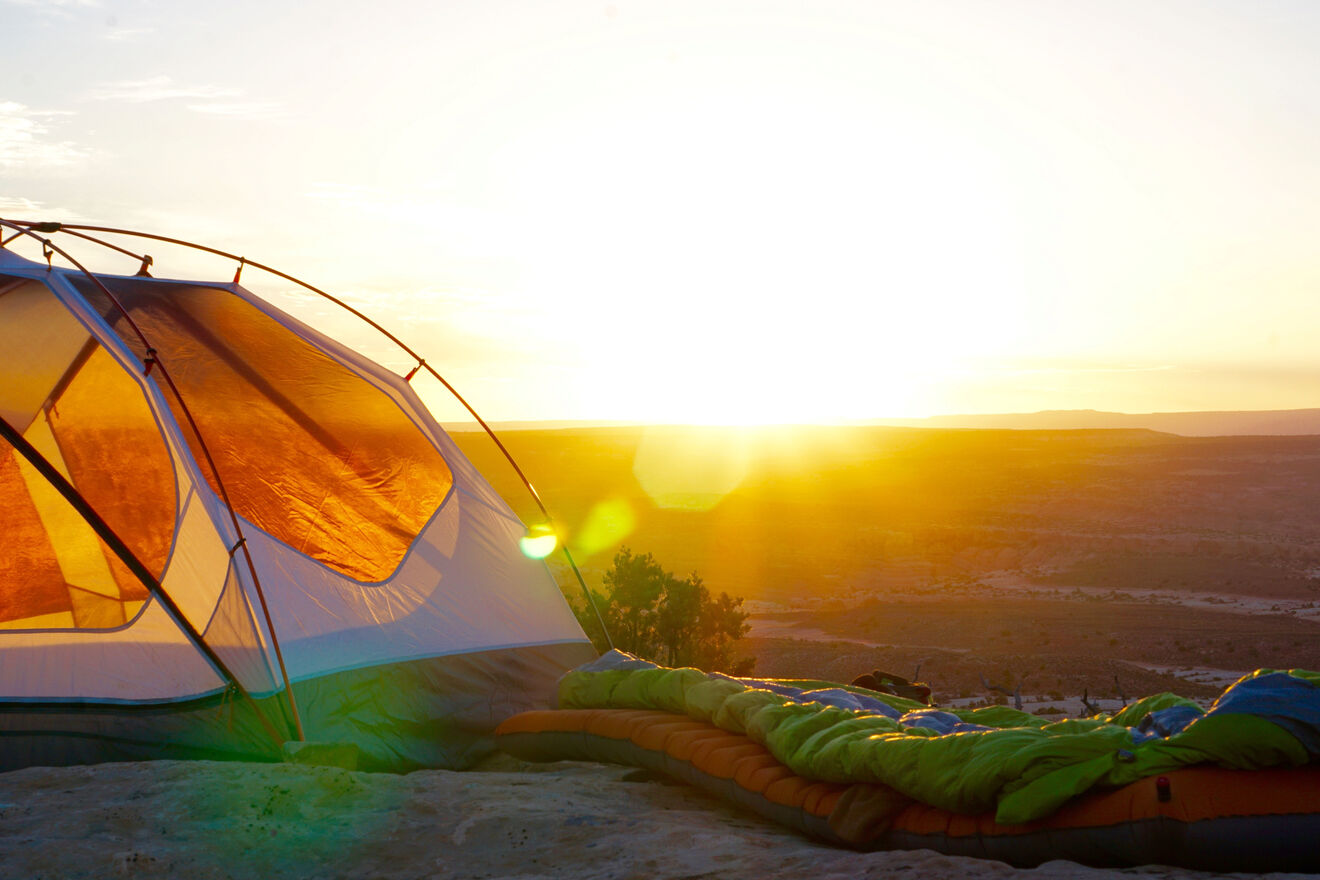 I hope you enjoyed reading this blog post and it helped you to find the best place to stay. In this post, I talked about the best hotels in Moab as well as the top campgrounds for your trip.
I would like to remind you of the importance of making a booking in advance as Moab is visited all year round by travelers thanks to its impressive national parks. This will help you to get better deals on Moab hotels and guarantee to stay in your favorite one.
I know I've already given many hotels and campgrounds but to wrap up, here are the best 2 hotels where to stay in Moab with a great location as well as good reviews. I definitely recommend you to stay in one of these if you can't decide between the awesome options in this list!
If you have any other suggestions or questions about Moab or Arch National Park, please leave a comment below. I'll be happy to leave a reply to them!
Have a great vacation in Moab UT,
Eylul
---
Pin it for later!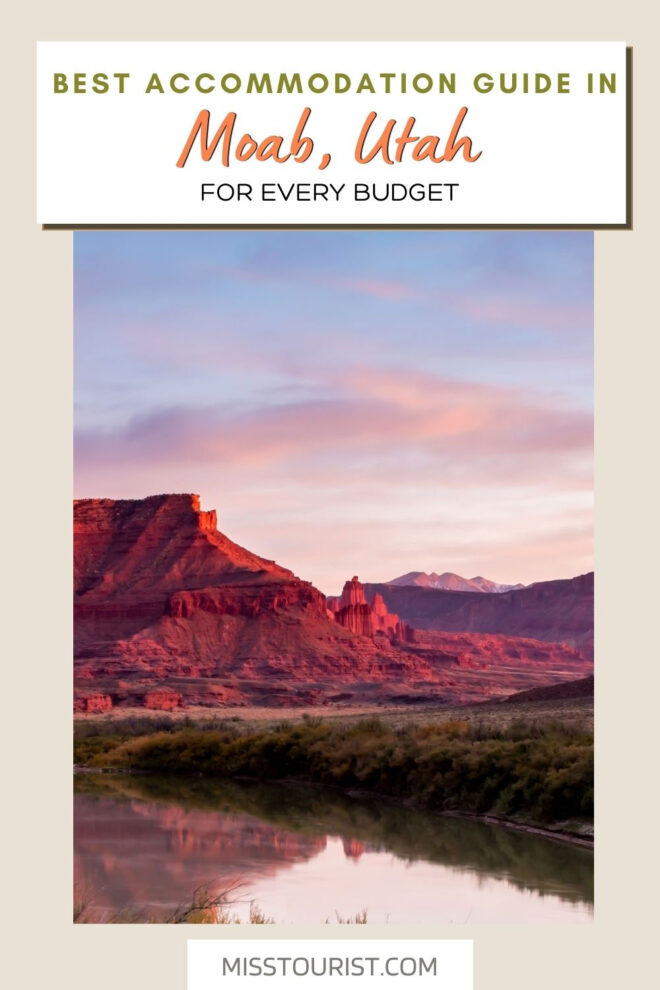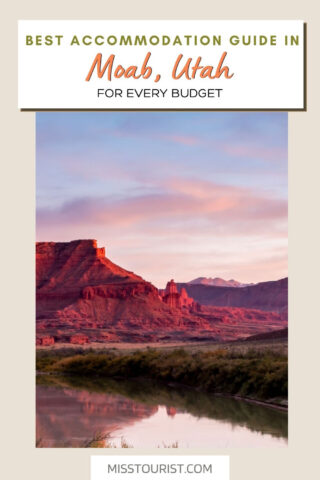 Pin it for later!