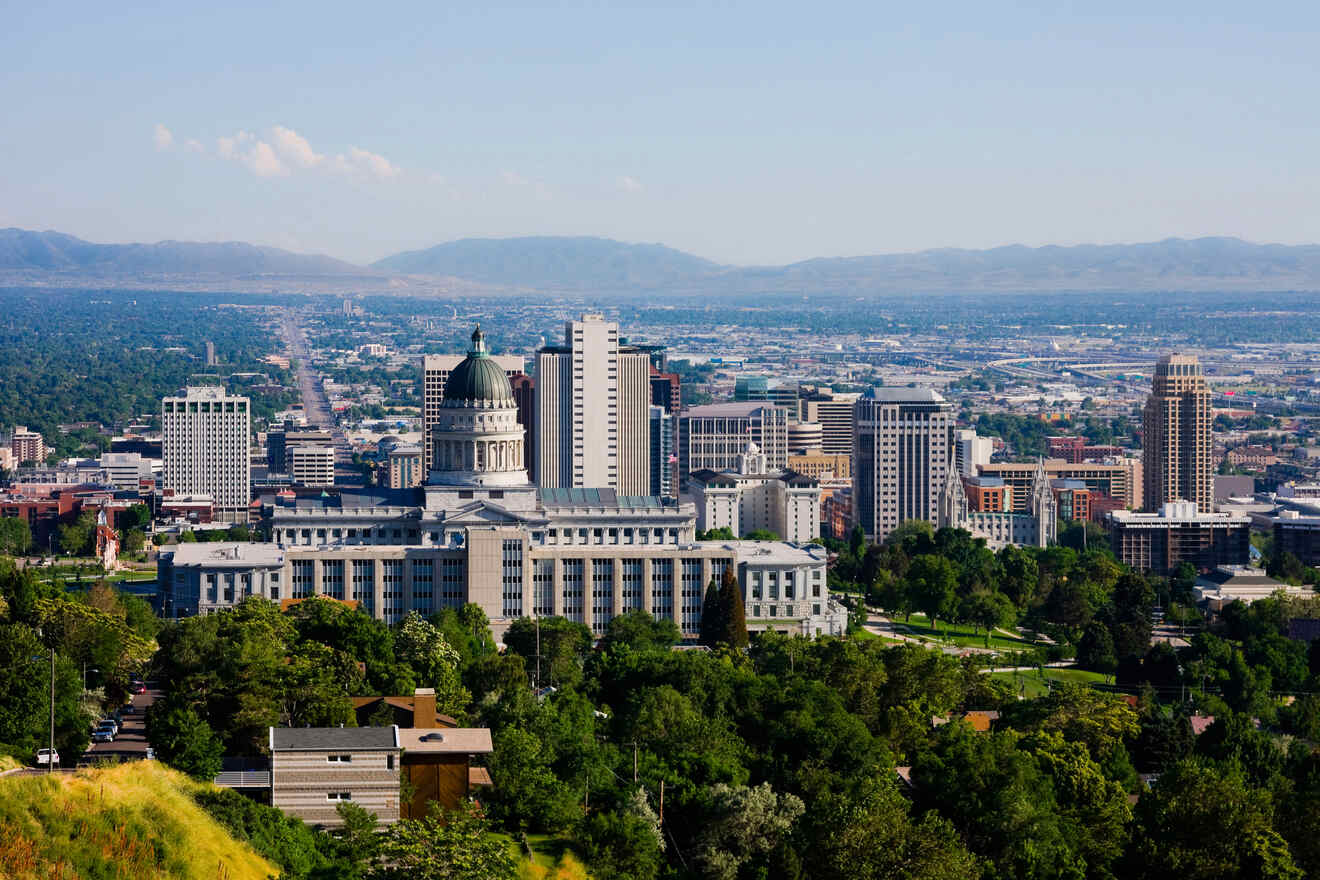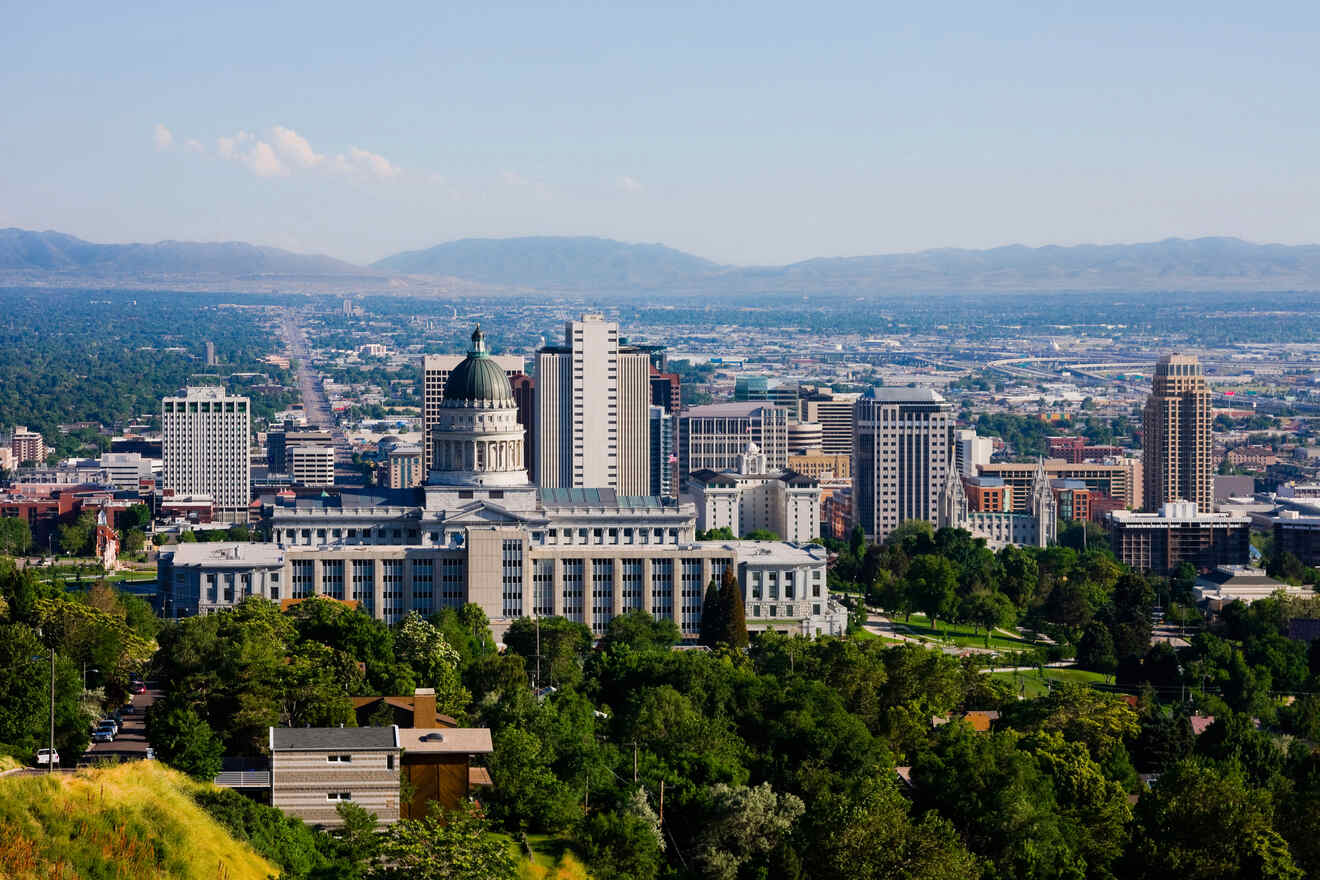 Planning a trip soon to Salt Lake City, and you're trying to figure out all the details from what to do to which hotel to book? Well, then I guess it's your lucky day because if you scroll down a bit, you'll find a top-notch post about where to stay in Salt Lake City and the attractions that you shouldn't miss here. Plus a little bonus for you that has some options near the best ski resorts in Utah!
Have I made you curious? I sure hope so! Because Salt Lake City, the capital city of Utah, is such a fantastic destination! The streets are bike-friendly and pedestrian-friendly, and let's not forget about the very hospitable local people!
Since the city is located in a mountain valley, you can imagine how scenic the views can get here, especially when the snow starts! But I don't want to mess up the fun by telling you all the perks of the town. Better you discover that on your own!
Now let's see which are the best hotels and areas in Salt Lake City. The list below will help you decide which accommodation to pick. But once you've done that, make sure to book it in advance. I cannot stress enough about how fast they sell out.
Come one. We've got lots to see!
If you are in a hurry
If you want to book right now, quickly browse the list below! It has the best hotels in Downtown Salt Lake City
Here's a map that will help you visualize all the areas where to stay in Salt Lake City that I will be talking about in this post:
1. Downtown – where to stay in Salt Lake City for the first time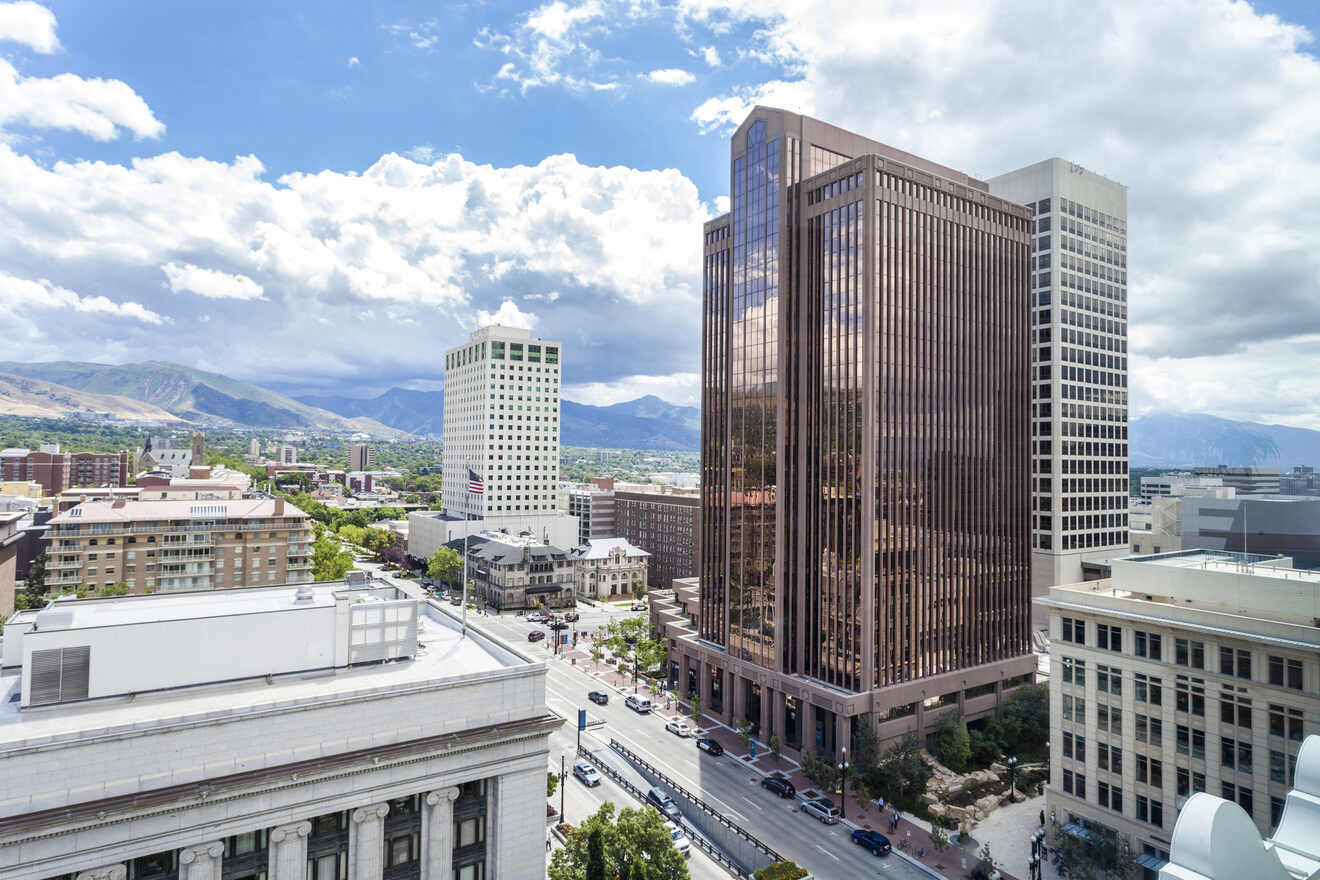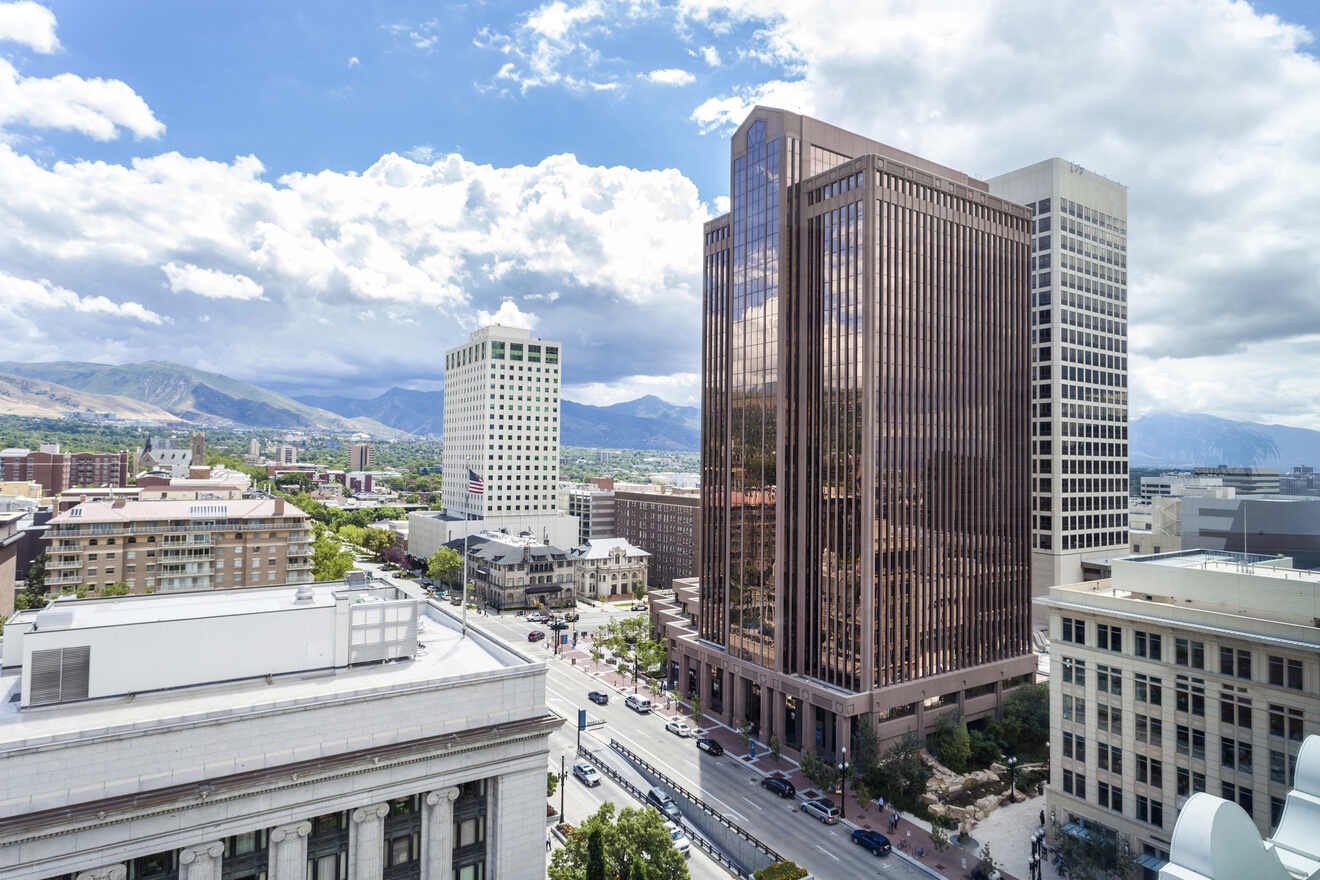 The capital city of Utah is waiting for you to start your fun adventure! The town offers some incredible views of the Wasatch Mountains, but that's just a tiny part of its charm!
Downtown Salt Lake City is the city's beating heart, and as you might expect it's filled with many attractions including museums, restaurants, and art galleries. No wonder most tourists choose to stay here! That also brings me to the next point regarding accommodations.
The neighborhood may be big but trust me, all the hotels sell out fast. Book your favorite in advance to secure a good spot!
Not only will you find many things to do during the daytime, but also a lot of clubs, festivals and live music spots where you can have a drink! And in case you want to explore other areas, know that Downtown Salt Lake City offers excellent public transport services.
If you're in the mood for some adventure, the famous Bells Canyon Trail is only 20 miles away from the city and there are so many other activities outside Salt Lake City as well!
Other accommodation options in Downtown
1.1 Family hotels in Salt Lake City Downtown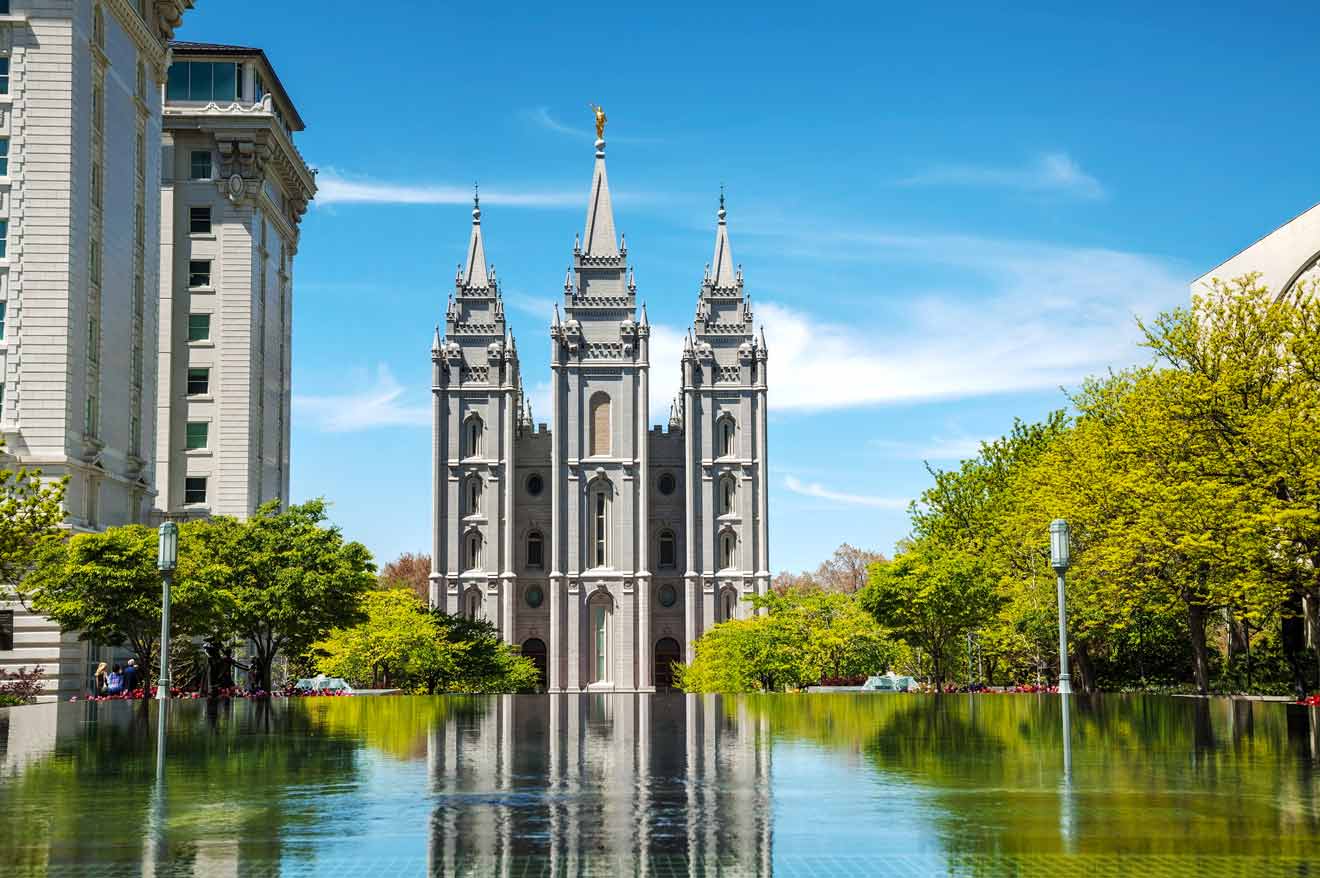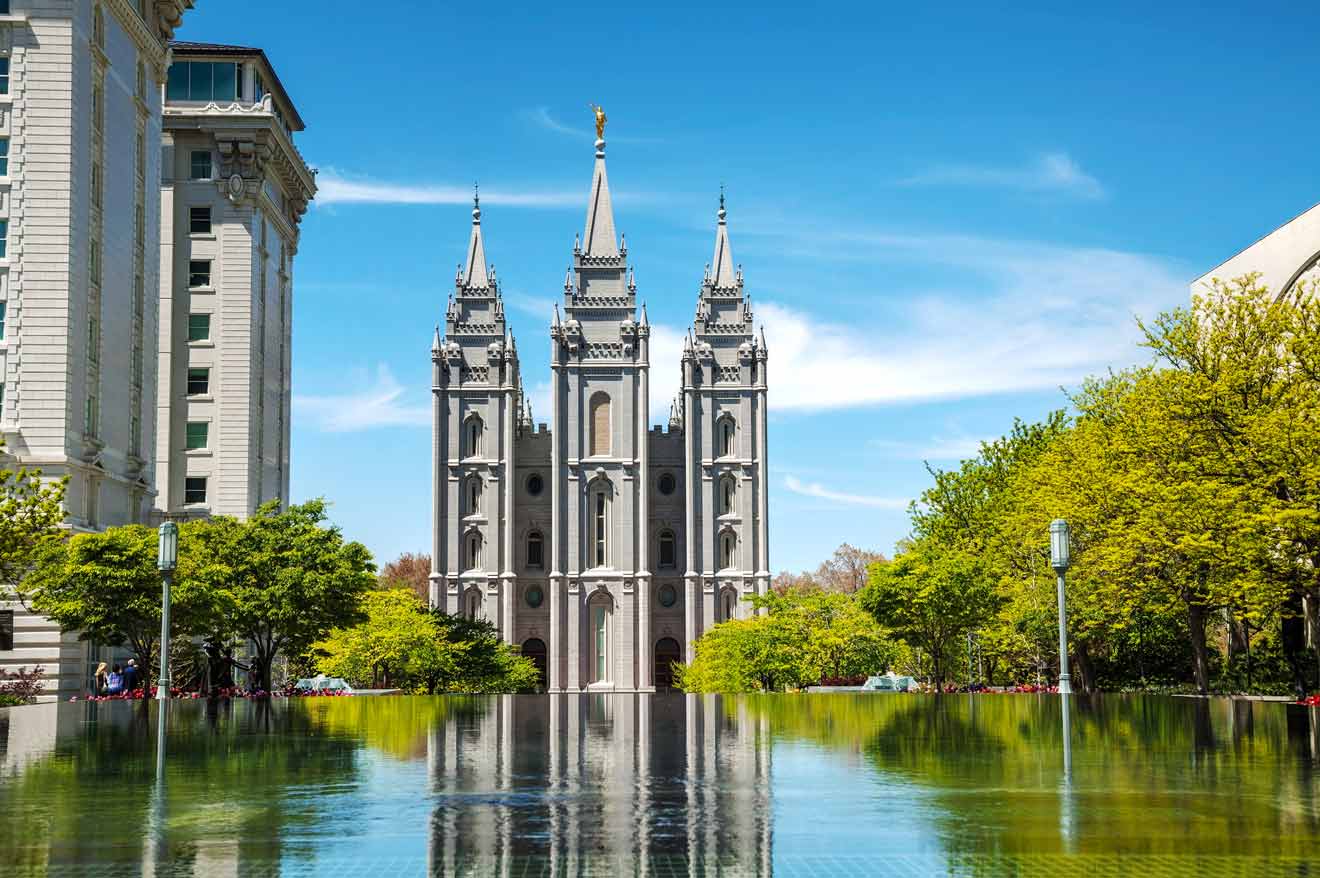 Finding a good hotel for your family trip can be quite hard, especially in the city center. There are many things to take into consideration, but I'm here to make your lives much easier! That's why I've compiled a list of Salt Lake City's best hotels, from luxury to budget, that will offer you all the amenities you need for you and the little ones!
Other accommodation options in Downtown
1.2 Romantic Hotels in Downtown SLC for couples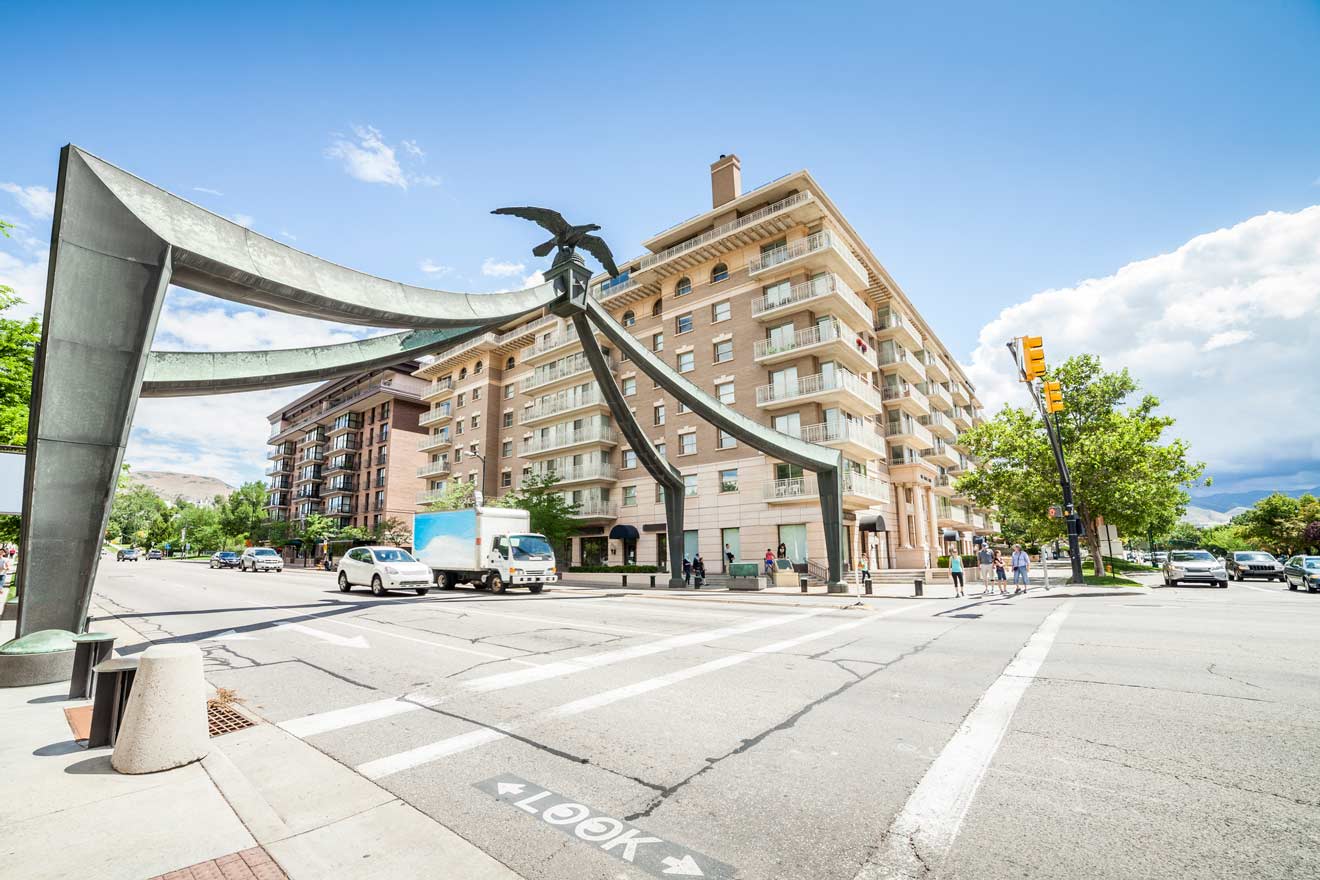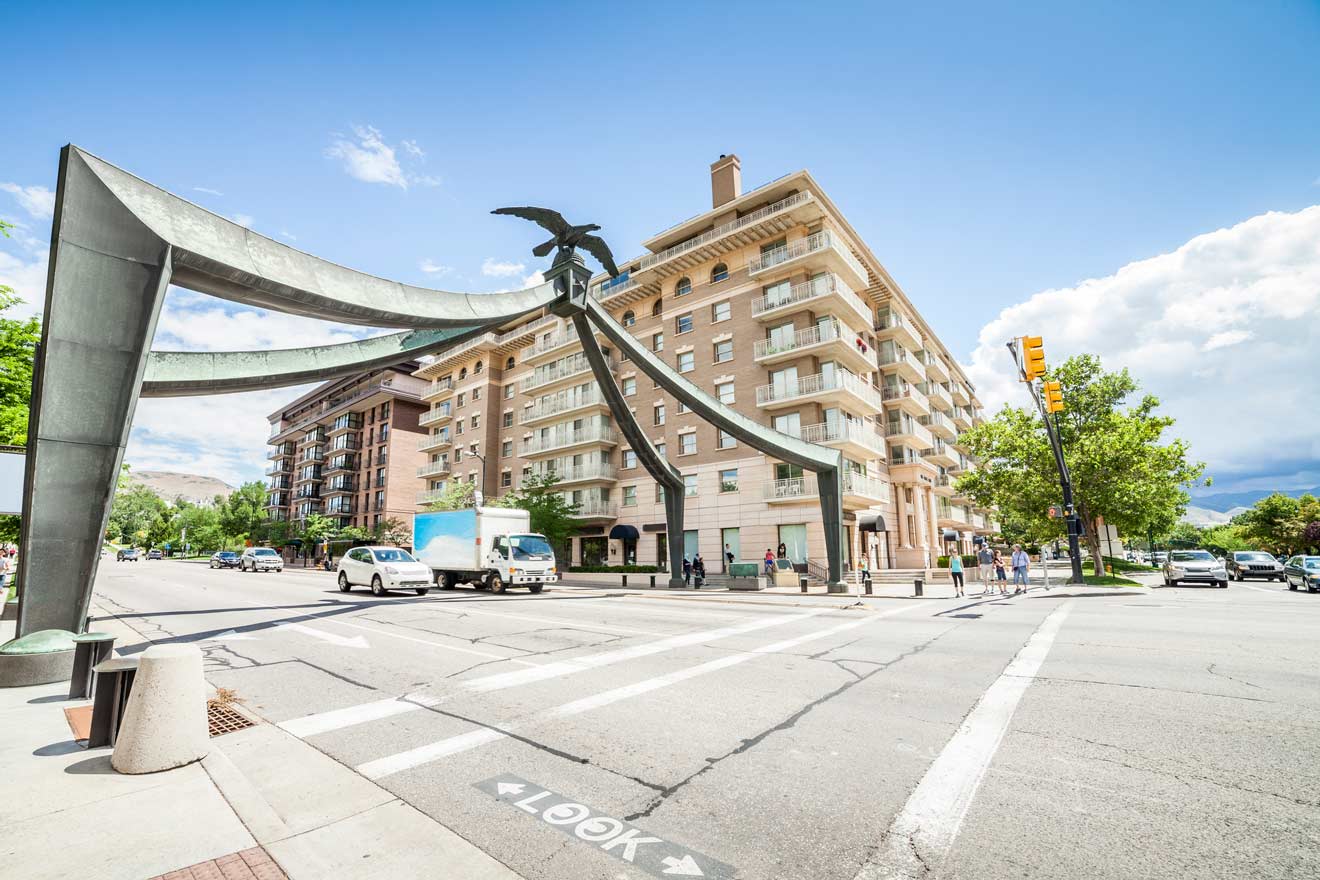 Planning a trip with your partner, but you've got no luck in finding some awesome hotels where you can enjoy some privacy and have easy access to some cool activities for couples? Don't worry, as I've found some great options in the city center from which you can choose depending on your budget.
Other accommodation options in Downtown
Things to do in Downtown
2. Sugar House – trendiest place to stay in Salt Lake City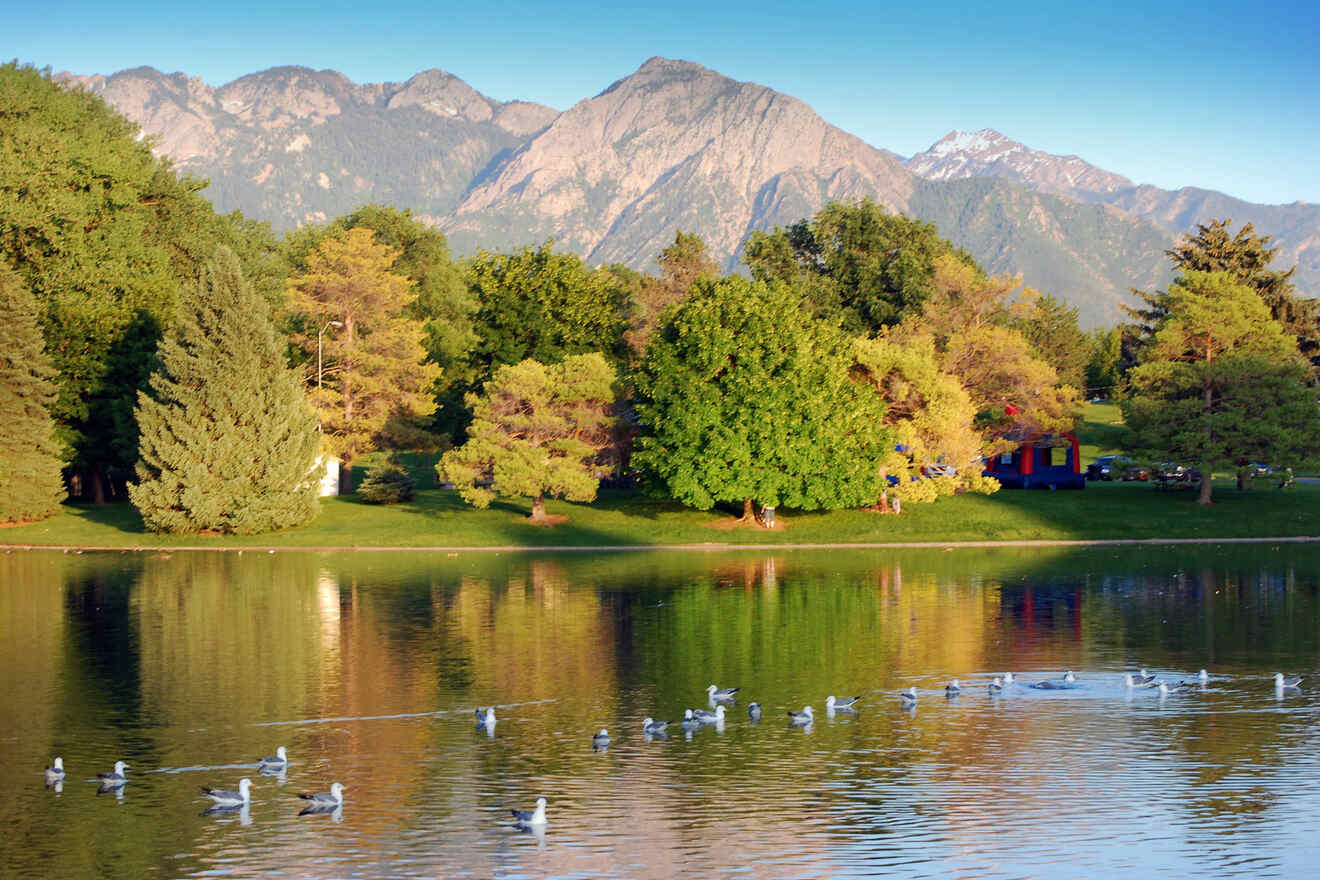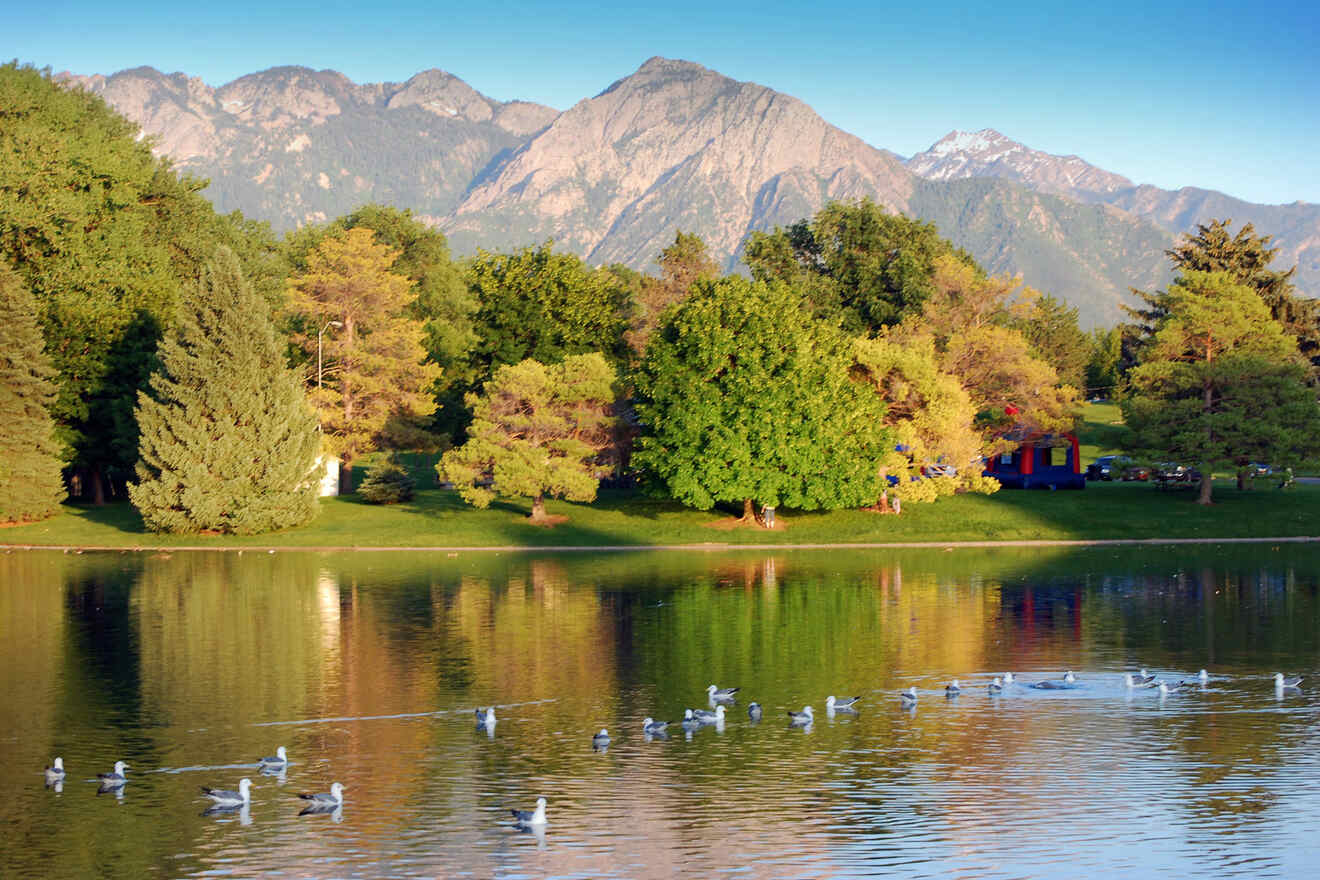 This is one of Salt Lake City's oldest neighborhoods and it's located 7 miles (11 km) southwest of Downtown. Sugar House is known as the hipster area and it's usually frequented by youngsters and tourists alike.
What's great about this neighborhood is that you can walk around pretty much anywhere, and you'll also have quick access to a handful of parks in case you want to escape the city noise for a bit.
Wherever you go be camera-ready because there is a lot of street art in the Sugar House neighborhood!
Connected to Downtown by public transport, you can easily reach other attractions in the Central City area. But with the huge variety of pubs, cafes, and clubs, I'm sure you'll want to hang around here for a while.
Sugar House Park is probably one of my favorite spots here, as you can easily catch a glimpse of the mountains, and there's also a lake where you can chill and play with the little ducks! But if that's not your scene, you can always ditch the park, and grab a drink at The Ruin or the Tap Room, some of the best bars around.
Other accommodation options in Downtown
Things to do in Sugar House
BONUS: Best ski resorts near Salt Lake City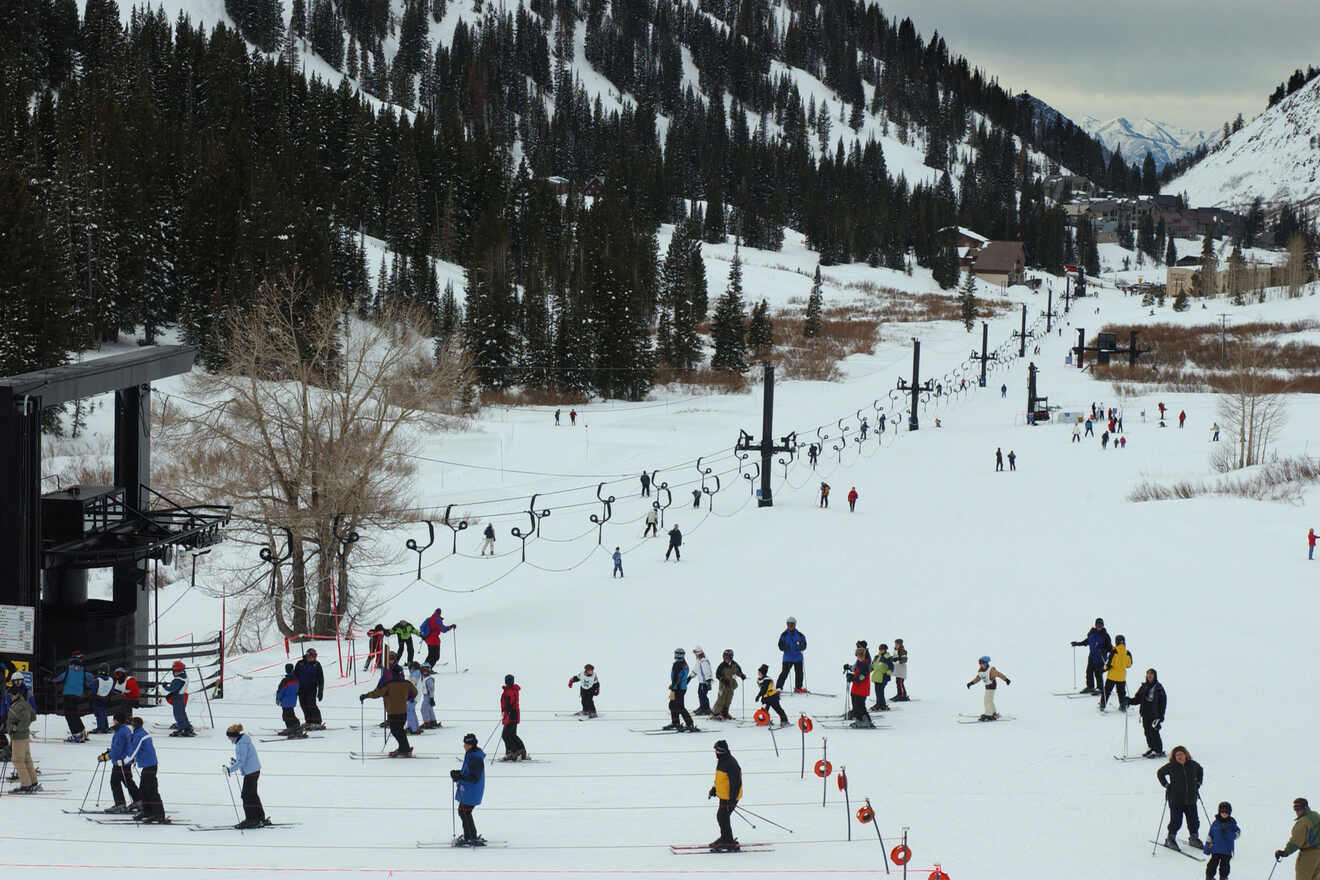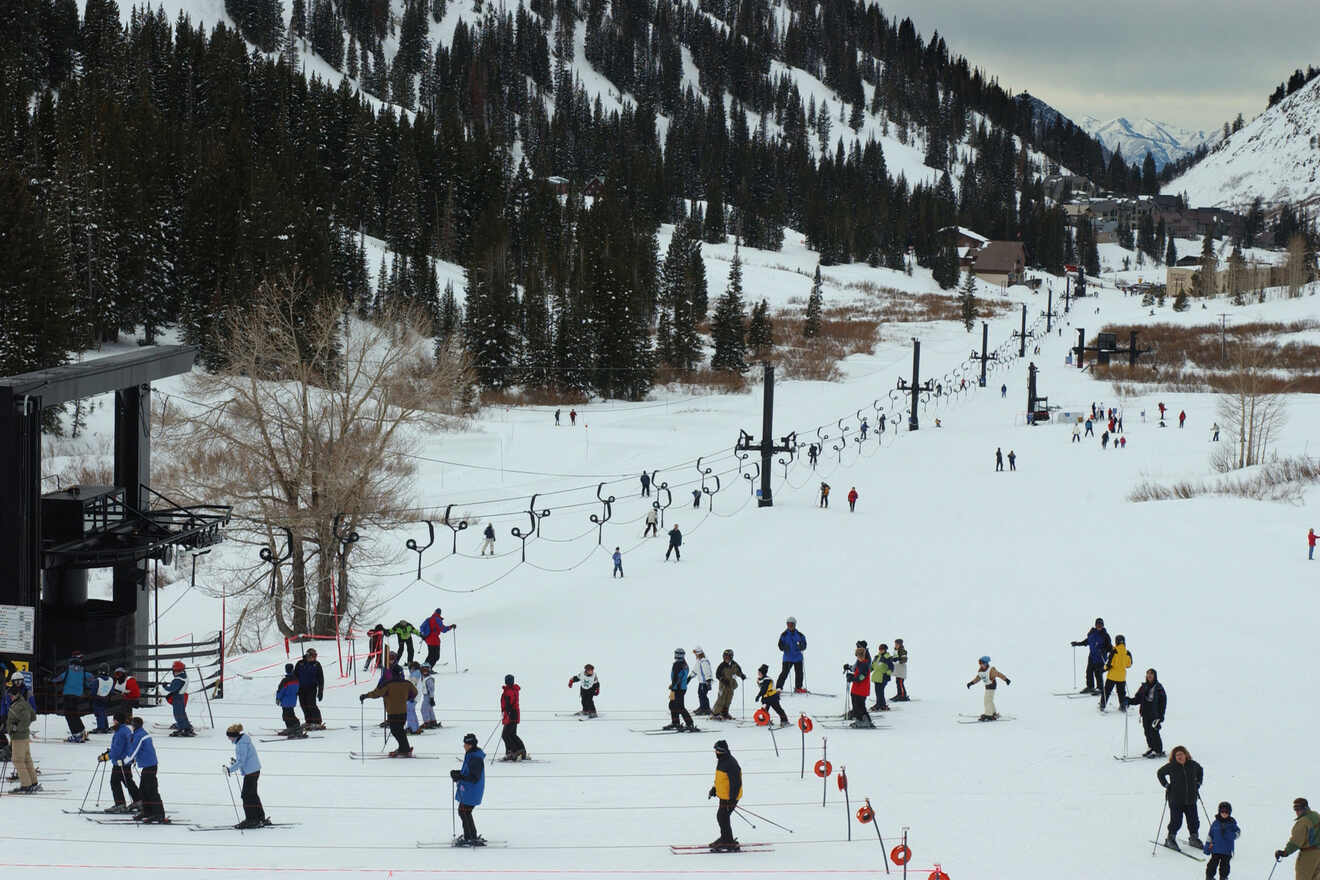 In case you didn't know, just outside of Salt Lake City, only 30 miles (50 km) away, you will find the best ski resorts in Utah! So if you're dying to hit the slopes again this year and you're on your way to Salt Lake City, I highly recommend getting your ski equipment and spending a few extra days at one of the resorts.
There is a selection of amazing ski resorts to choose from near Salt Lake City such as Alta Ski Area/Snowbird and Deer Valley however Park City is by far the most popular.
We've got a whole post that will give you all the details about Park City but here's a little preview of the best accommodation options if you want to book a cheeky couple of ski days during your Salt Lake City vacation!
Luxury (up to US$300)
Mid Range (US$120 to US$200)
Frequently asked questions about Salt Lake City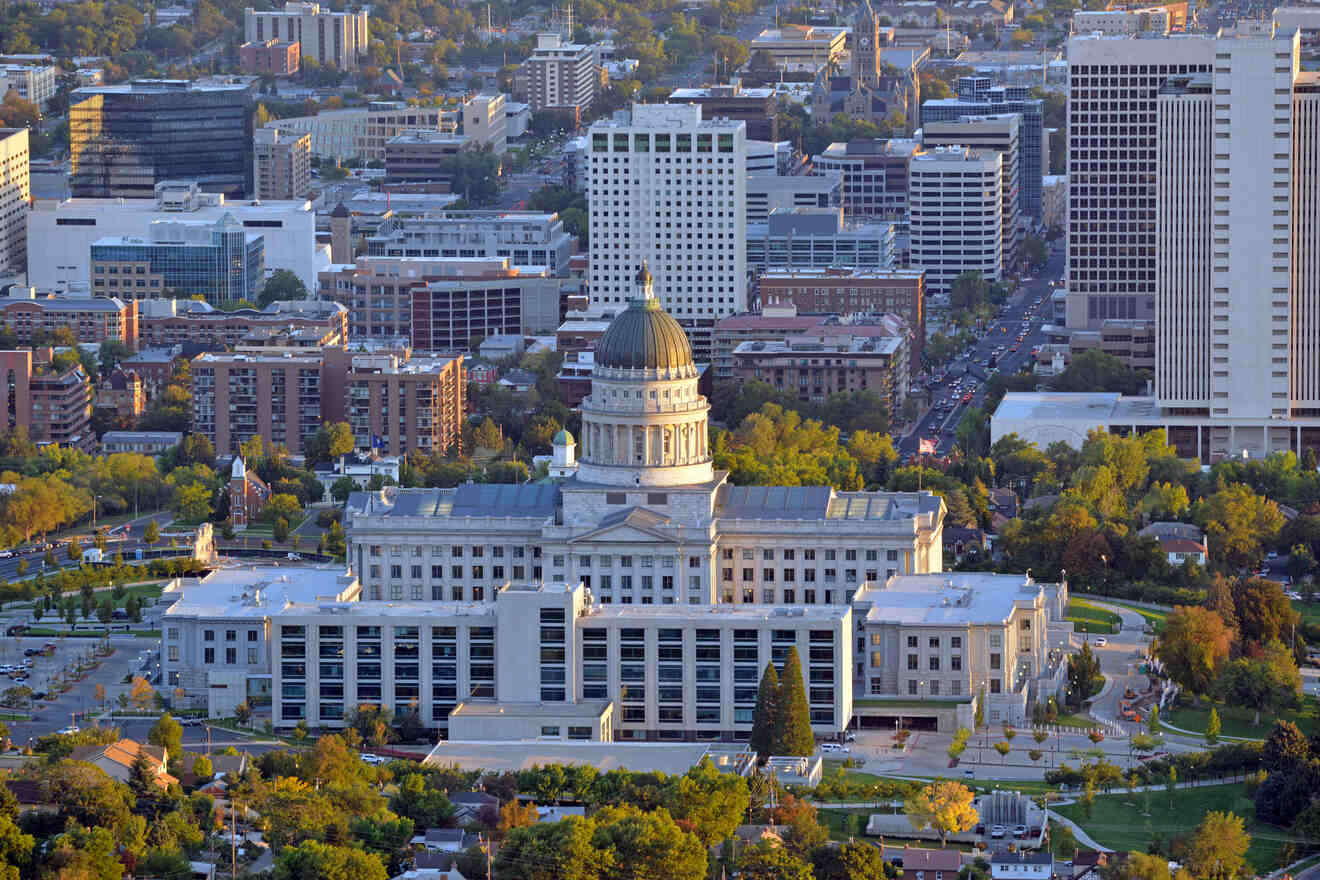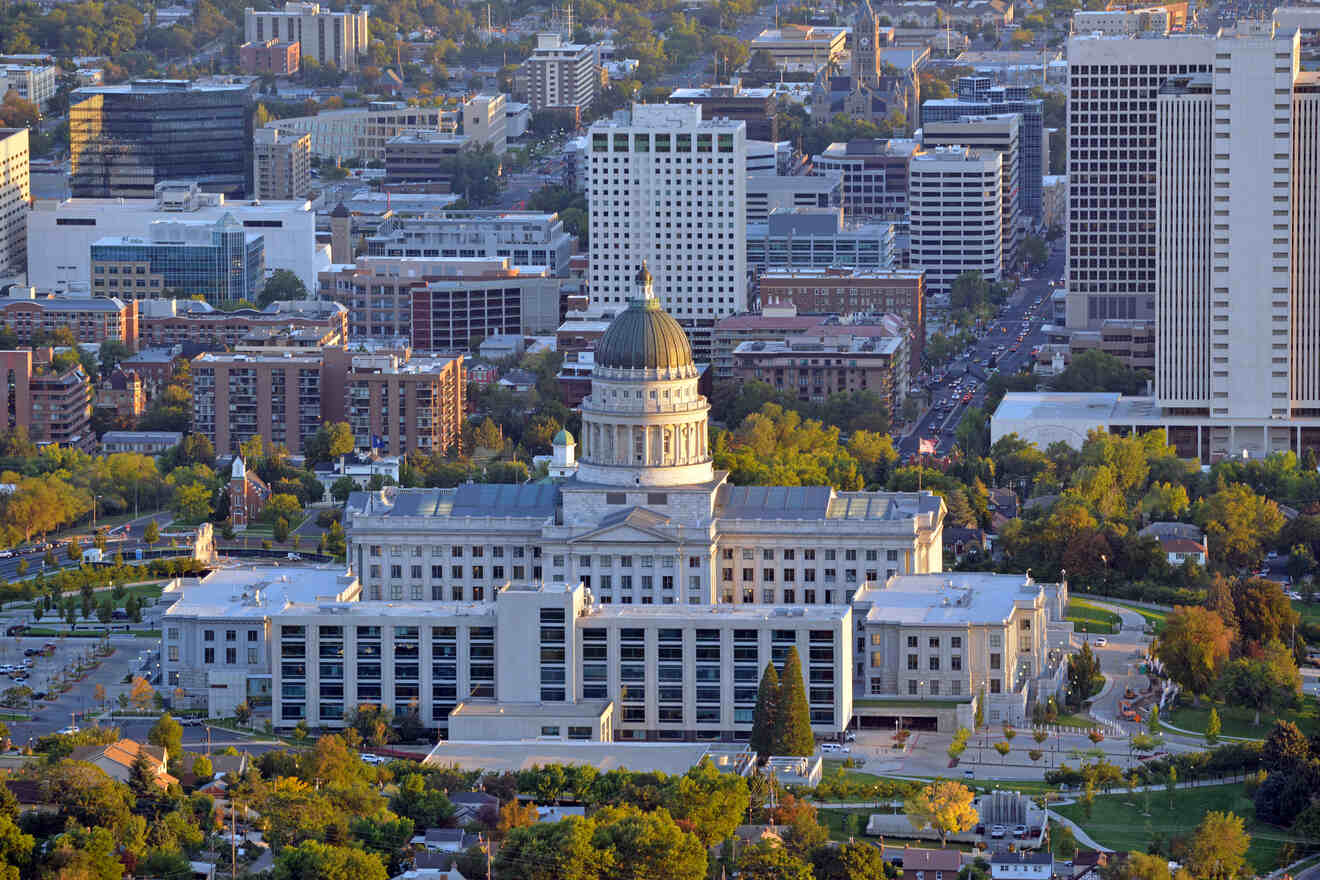 Conclusion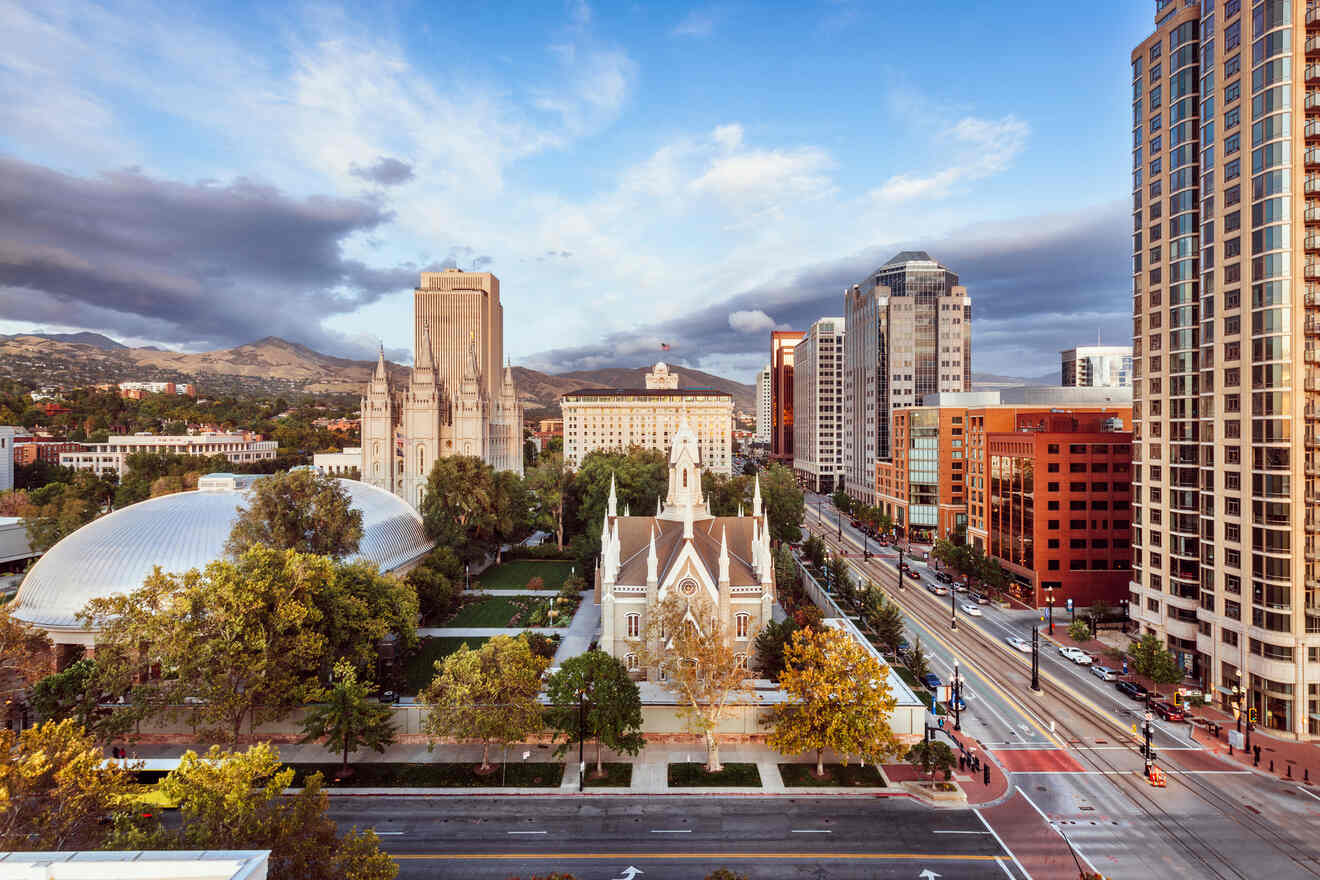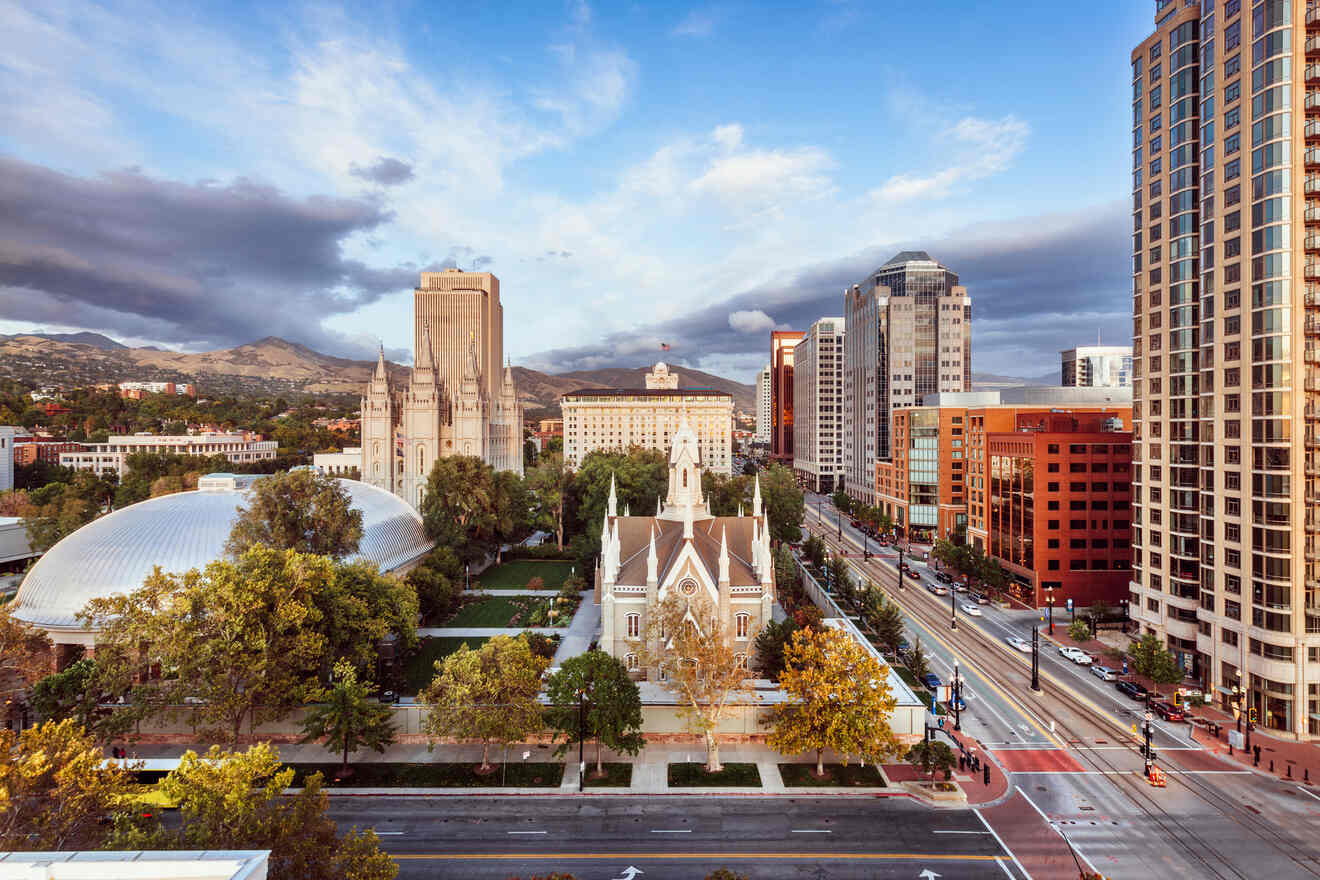 Did you enjoy our virtual holiday? I know I did, and I hope this post helped you decide where to stay in Salt Lake City!
If you're still not sure which hotel to pick because, let's face it, there are so many options in the post, here are my top 2 favorite hotels, both located in Downtown Salt Lake City
Just keep in mind that all the hotels sell out super fast since Salt Lake City is the capital of Utah. Many travelers choose to visit the town all year round.
That's all I had to say about this fantastic destination in the US! Enjoy your time there, visit the Utah State Capitol, the Fort Douglas Military Museum, and other unique attractions! Also, don't forget that there are many national parks near Salt Lake City, like Yellowstone. But if you prefer something closer, know that the Bells Canyon trail is located only a 30 min drive from the city!
If you have questions or suggestions, drop me a comment below, and I'll answer as soon as I can!
Safe Travels,
Victoria