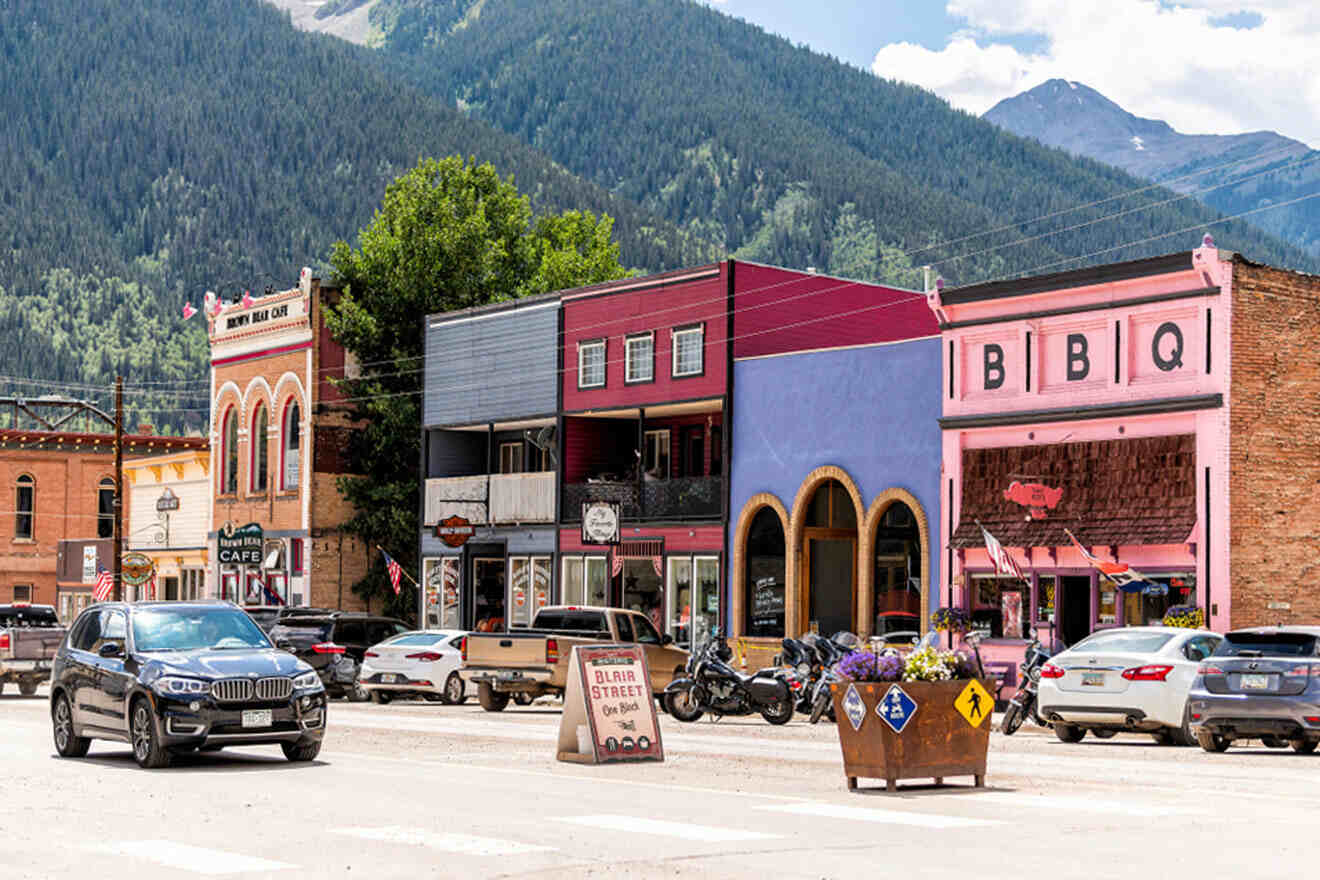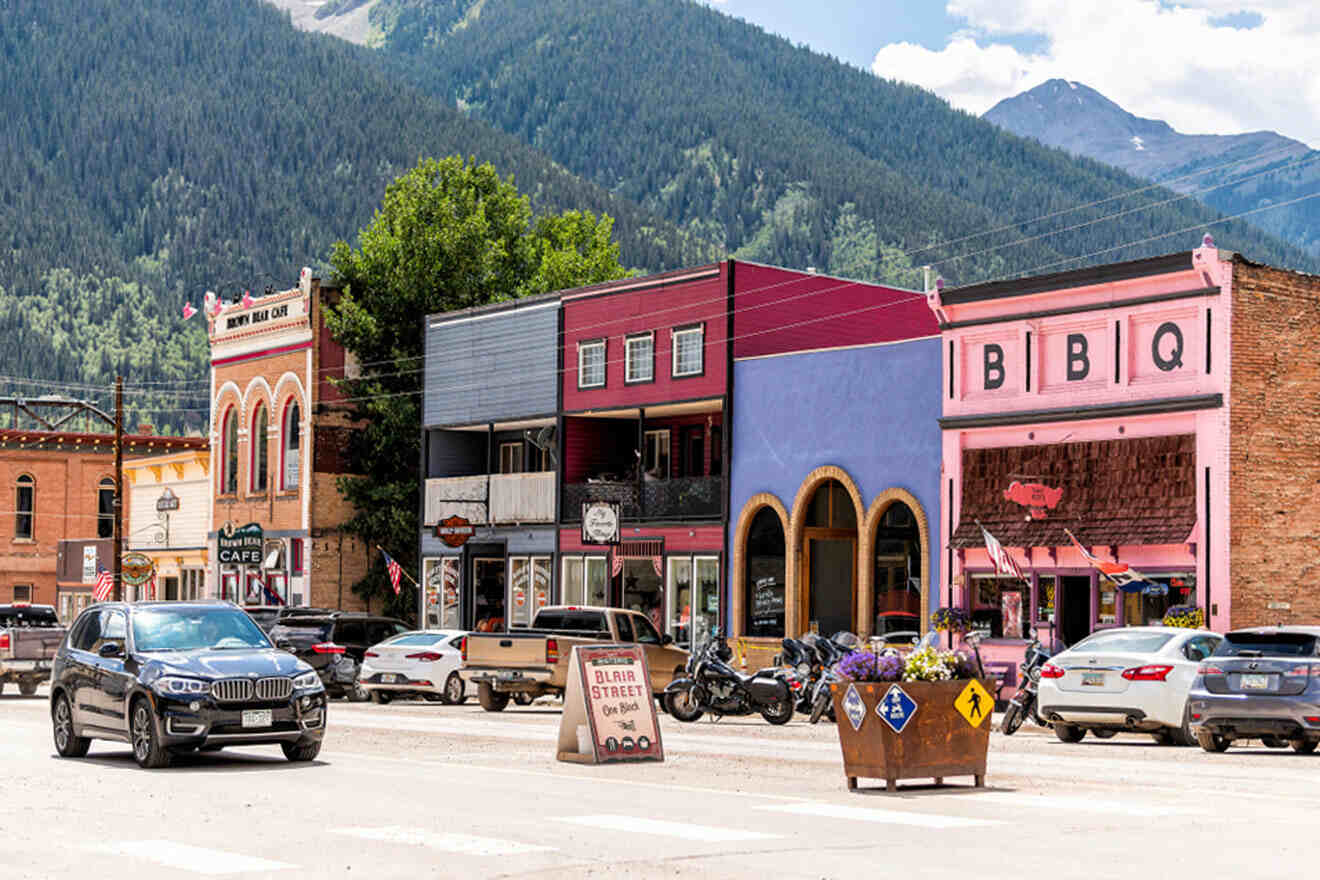 What Silverton lacks in size, it makes up for in charm and history! If you're headed to this Colorado town, then you're in for a treat, as there are lots to discover, but first, let's find you a place to stay!
Greene Street is one of the best areas where to stay in Silverton! There you'll find all the attractions and great hotels. But that's not it, hold your horses! You'll find 3 more places in and nearby the town where you can book your hotel if you love history, skiing and for those who want to stay near Silverton; Blair Street, Telluride, and Ouray.
Since Silverton, Colorado, is so small, I decided to add a bonus section with some amazing vacation rentals in and nearby the town.
If you do have your heart set on the Silverton hotels, make sure you book them in advance! There are not many options, and I'll bet you anything they will sell out fast!
NOTE: As mentioned already, Silverton is a small town, so in the article, you'll find the 2 best streets to stay in the very town, and the 2 top nearby areas to stay in case you don't like any of the in-town options.
I think we're ready to start!
Let's go!
If you are in a hurry
If you're only here for the scoop, then check the shortlist below, with the best Silerton hotels, set on Greene Street and Blair Street:
Since the article covers a wider area than just Silverton, see the map below to see where each street and nearby area is located: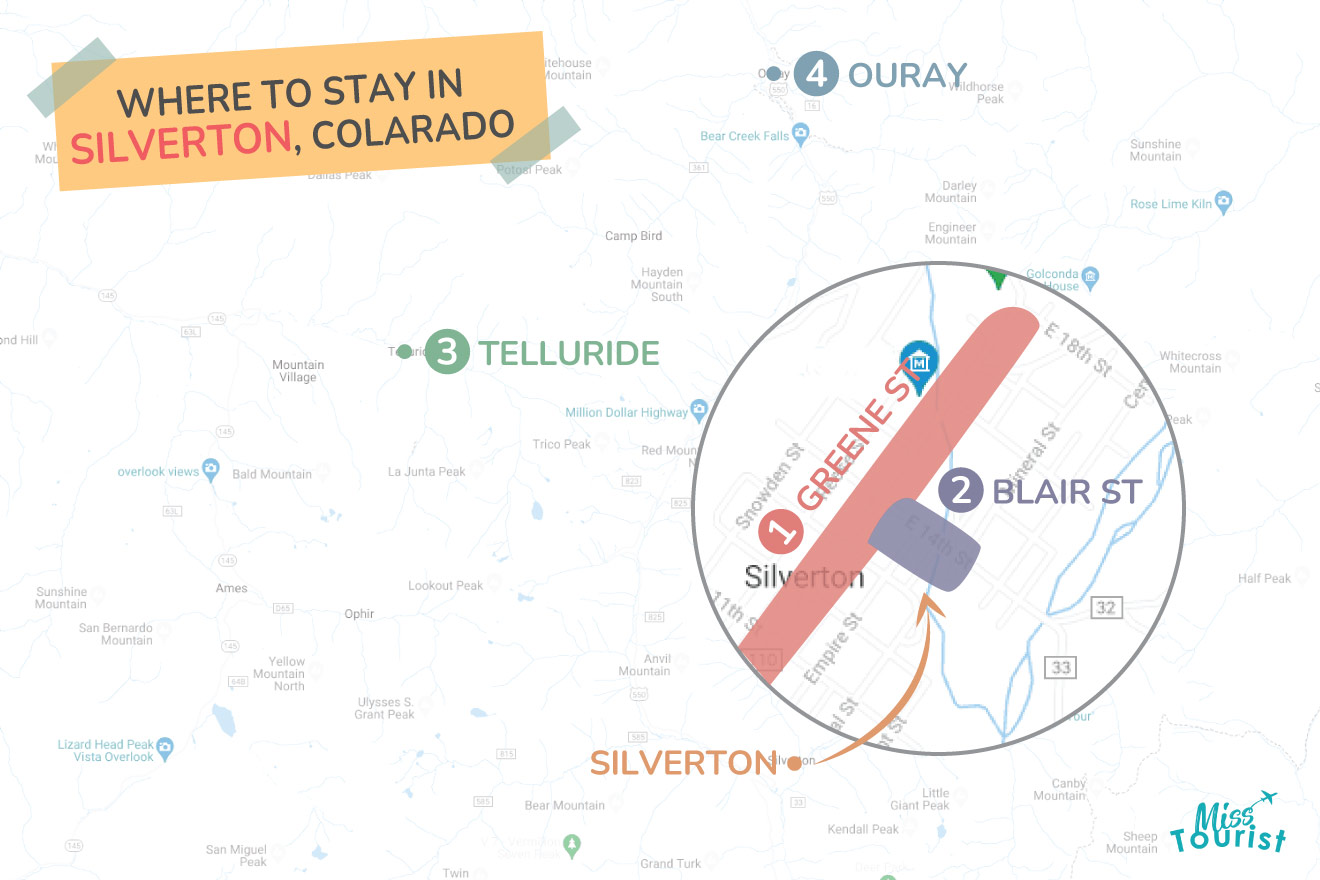 1. Greene Street – where to stay in Silverton for first-timers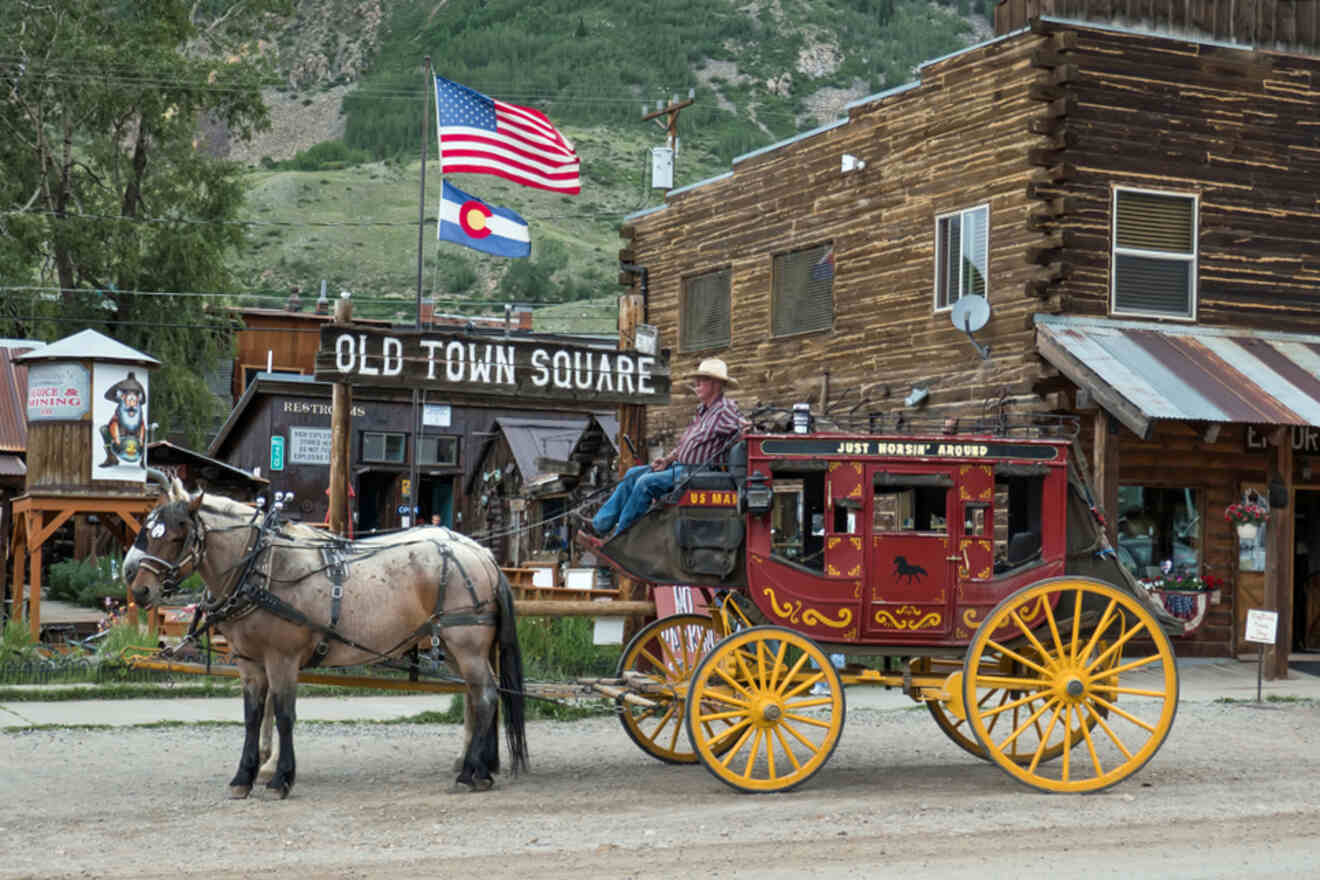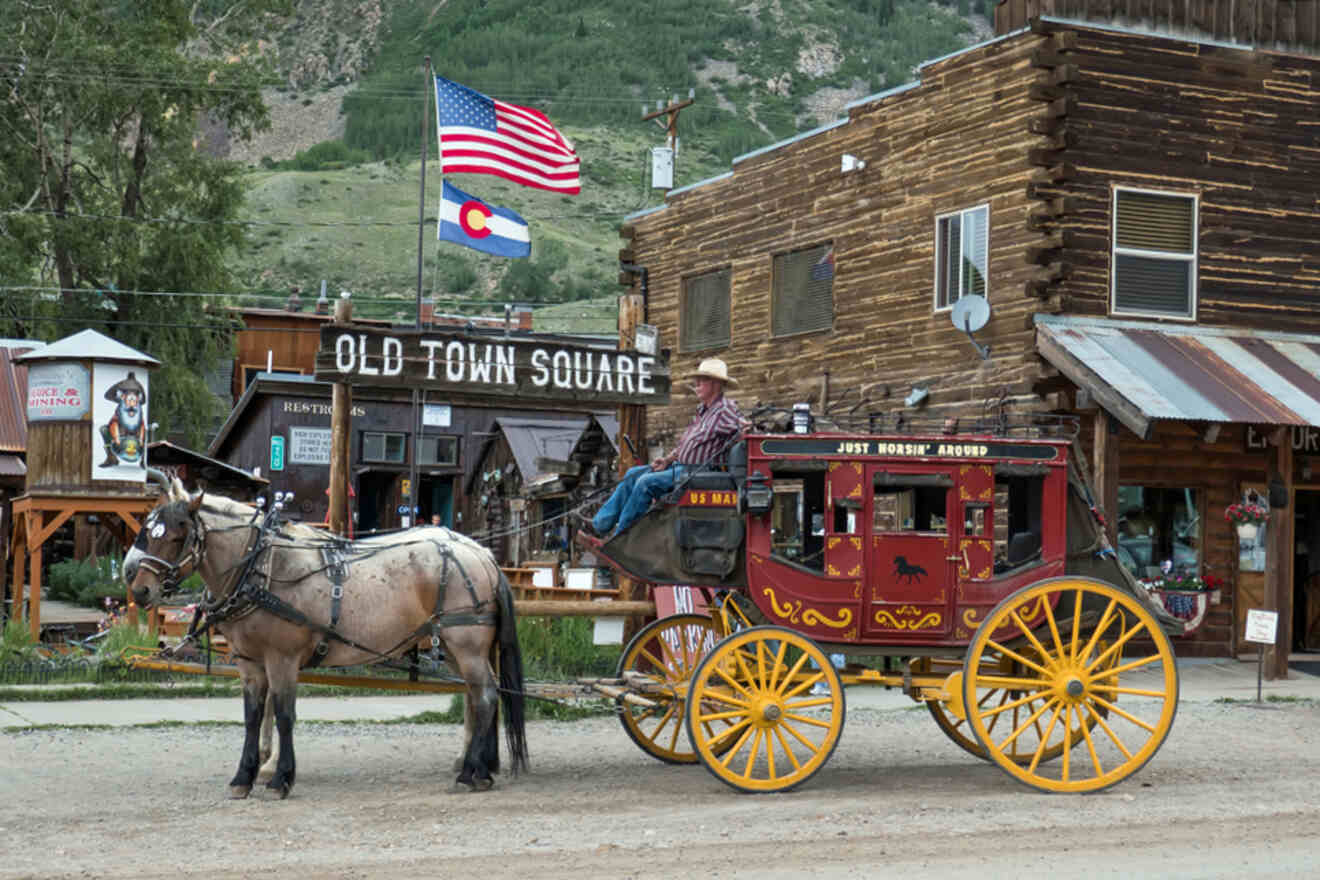 Since this town is pretty small, there are only 2 main places where you'll find hotels!
Greene Street is the first one! On this street, you'll find the main attractions in town, such as the Old Silverton Jail, the Old Town Square, and other things like shops that breathe in that Wild West Charm!
When Silverton was established, most of its buildings were placed right here on Greene Street!
There are also lots of great restaurants around Greene Street and breweries where you can enjoy a pint at the end of a fun day! Avalanche Brewing Company is a great one, as it has a terrace where you can admire those incredible mountain views!
The only annoying thing about staying in Silverton is that it doesn't have very convenient public transport, so if you want to explore the nearby areas like Telluride or Ouray, you'll need a car.
Now let's check out the hotels in the area!
Wyman Hotel, Greene Street
Set in a building from the 1900s, this gorgeous hotel has such cool decor mixing Western charm and modern amenities! Set within walking distance of the town's attractions, the accommodation offers comfortable rooms, a patio, and some games and books that guests can borrow!
Other accommodation options in Greene Street
mid-range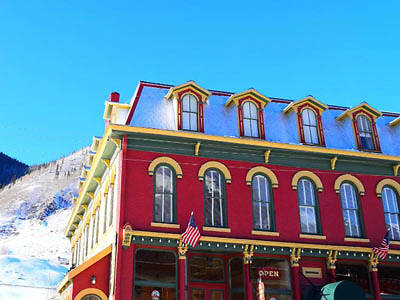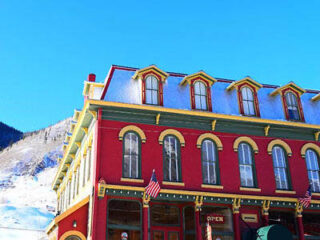 This historic hotel has cozy rooms decorated with antique furnishings, a bar, and a restaurant
budget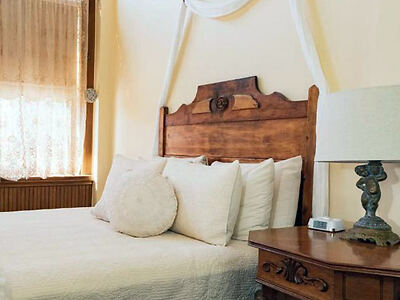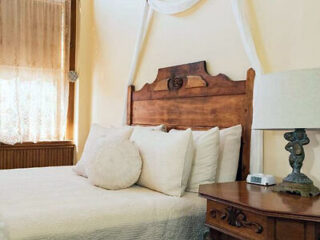 A gorgeous hotel with a great location that comes with free Wi-Fi, cozy suites, and mountain views
airbnb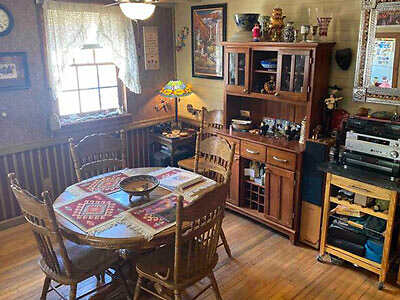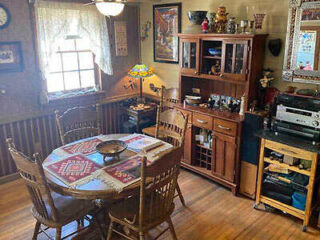 Feel at home in this lovely cabin that has a balcony, a kitchen, free Wi-Fi and boasts mountain views 
Things to do on Greene Street
Grab a pint at Avalanche Brewing Company
Enjoy the Wild West charm in the Old Town Square
Visit the Old Silverton Jail
Drive the scenic Million Dollar Highway
Start your morning at Coffee Bear
Buy souvenirs from the Old Arcade Gift Shop
2. Blair Street – where to stay in Silverton for history lovers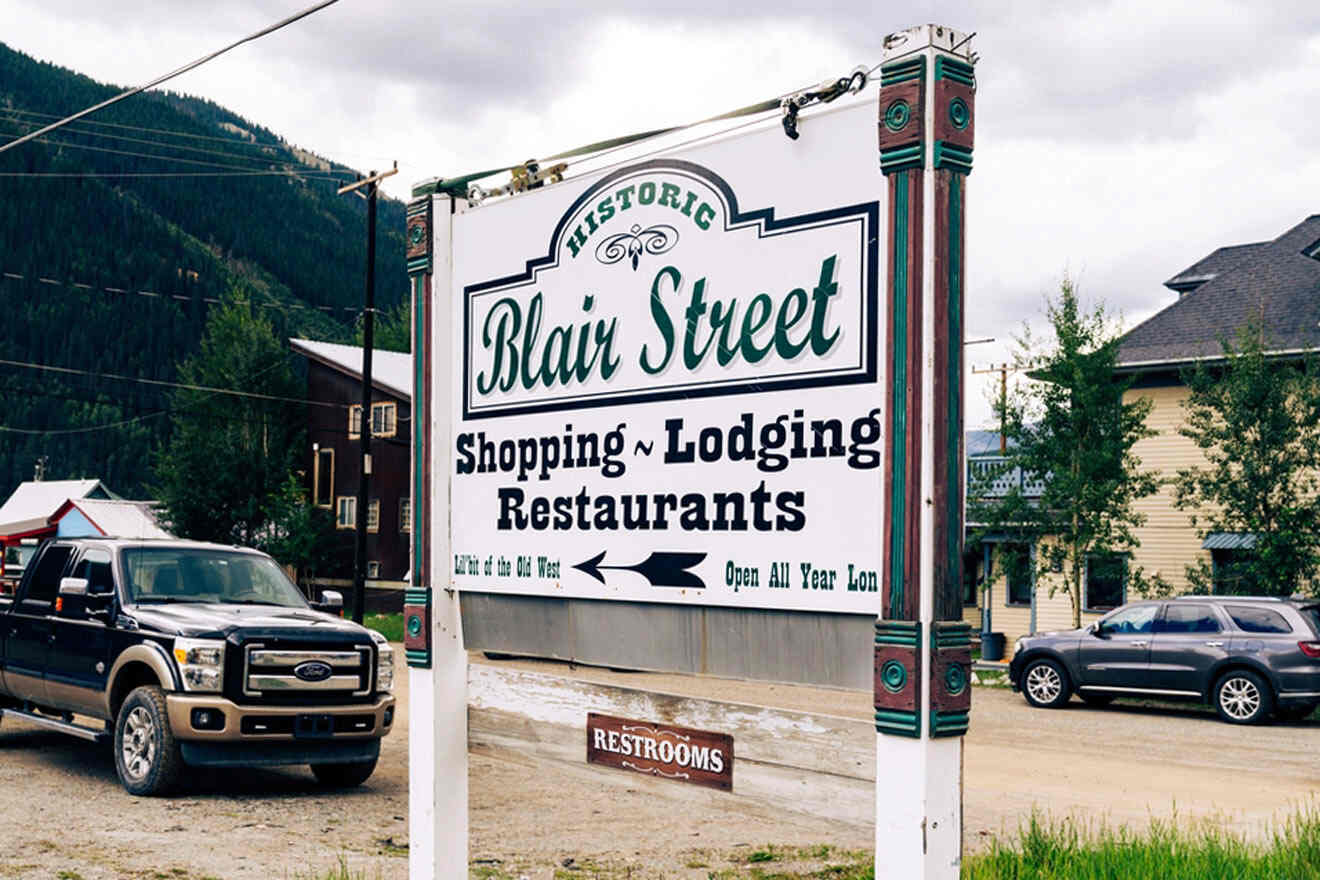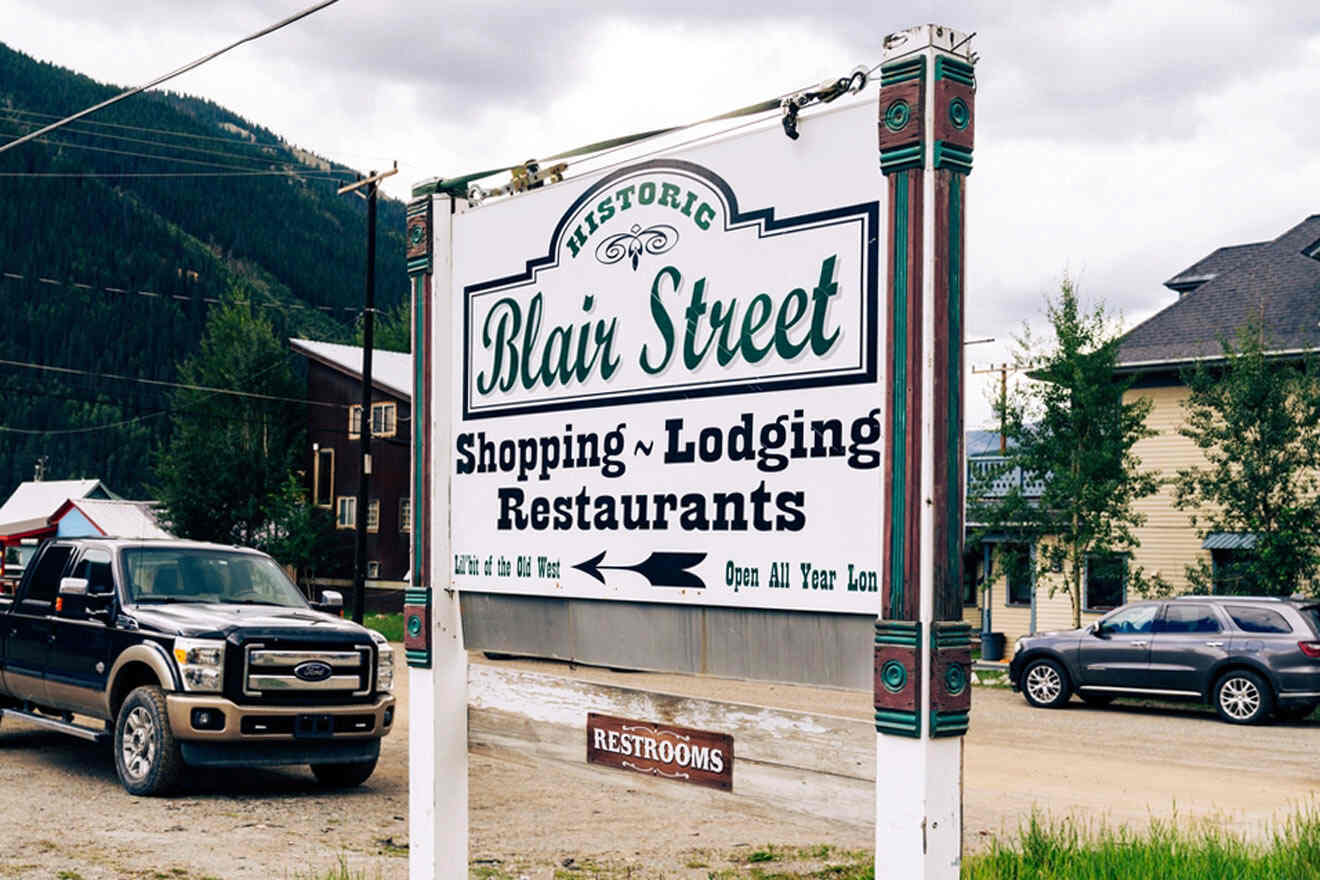 The "notorious Blair Street" was once home to gamblers and prostitutes, but that was a very long time ago! Still, the locals are always reminiscing on those days, keeping the memory of those people so much alive!
It's not just them, though. You'll find a bit of their essence in all the historic cottages and gift shops located on and nearby Blair Street!
Set near Greene Street, this part of town is great for history lovers and travelers who want to learn more about the past and culture of this old Colorado mining town!
Blair Street has a few hotels, some attractions that you can explore, and of course, bars and restaurants nearby. They're not all set right on the street, so you may have to wander off a bit to find these places!
Now let's check out the hotels around!
Luxury hotel
The Bent Elbow Hotel, Blair Street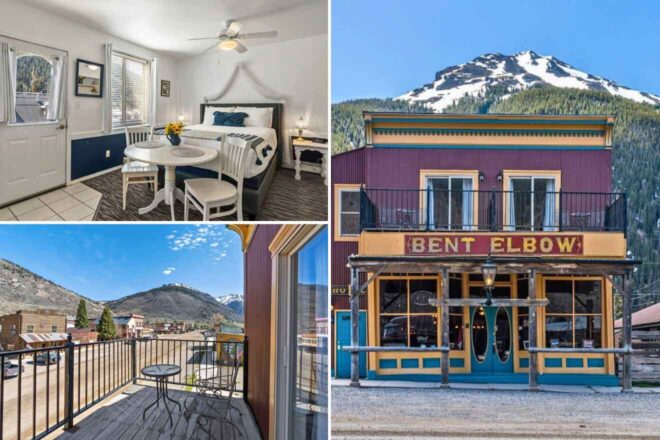 Guests will love the rooms at this hotel that's located on Blair Street and which has all the amenities that you need for your stay in town! The accommodation offers incredible views of Silverton Mountain, rooms with balconies, cable TV, and room service.
Other accommodation options in Blair Street
mid-range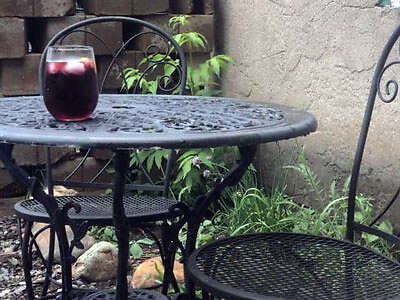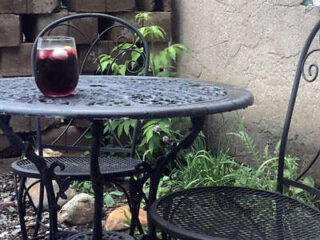 A cozy hotel with amenities like a hot tub, family rooms, and an outdoor fireplace where you can sit at night
budget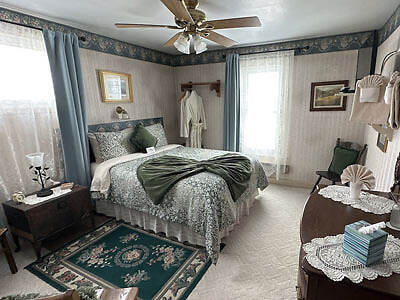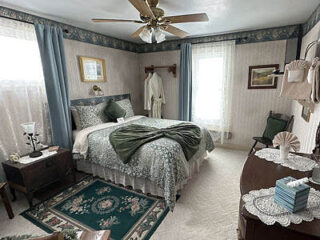 Guests love this gorgeous inn that has antique furnishings, and cozy suites, and that offers a free breakfast
airbnb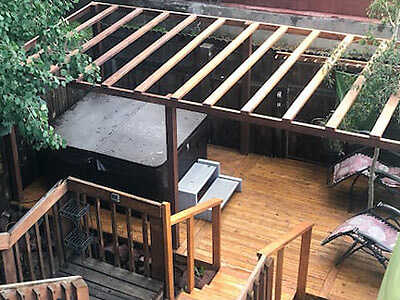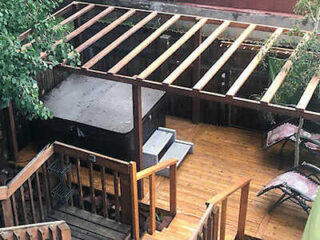 Perfect for 2 travelers, this accommodation offers a great location, a backyard, and a hot tub 
Things to do in Blair Street
3. Telluride – where to stay near Silverton for skiing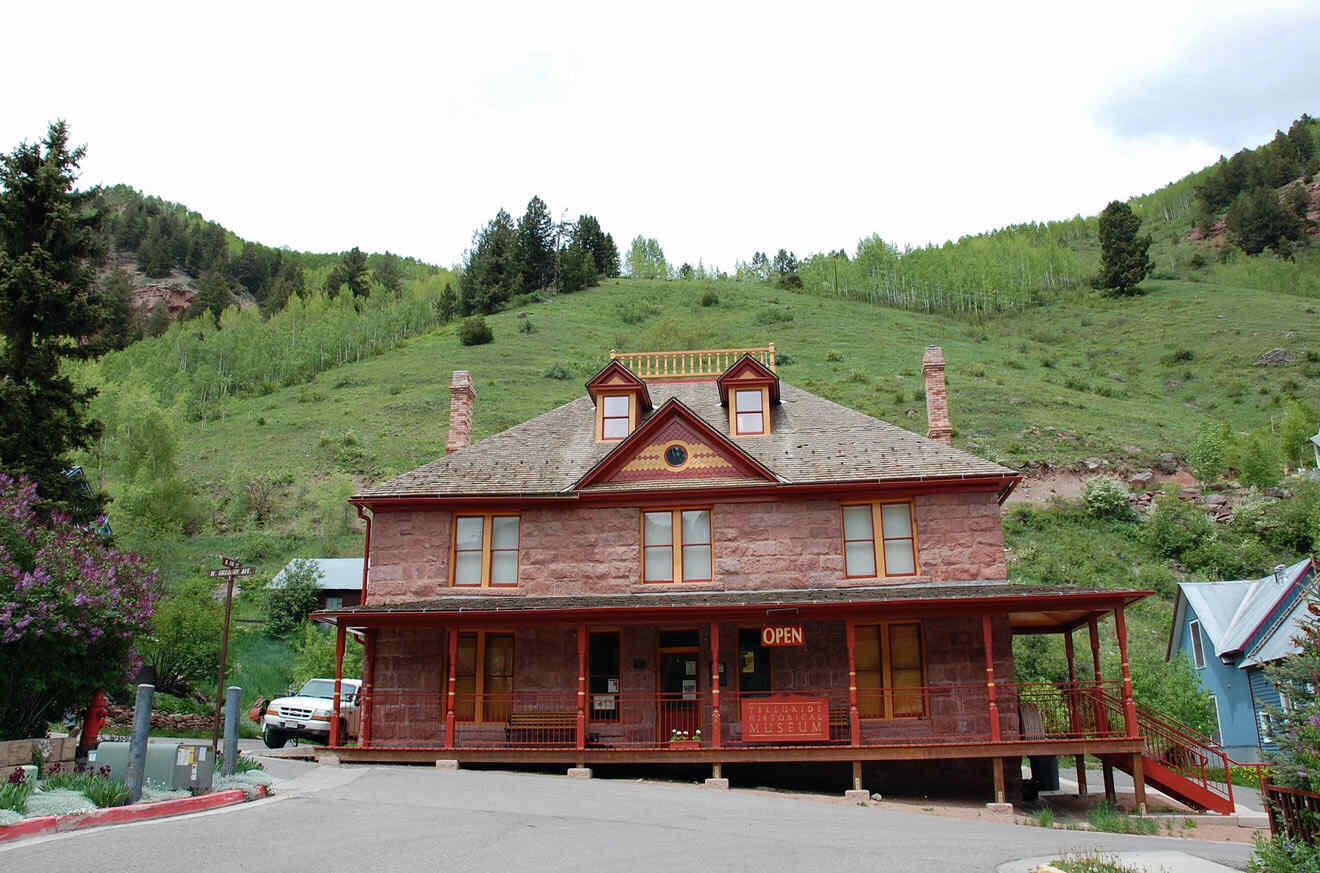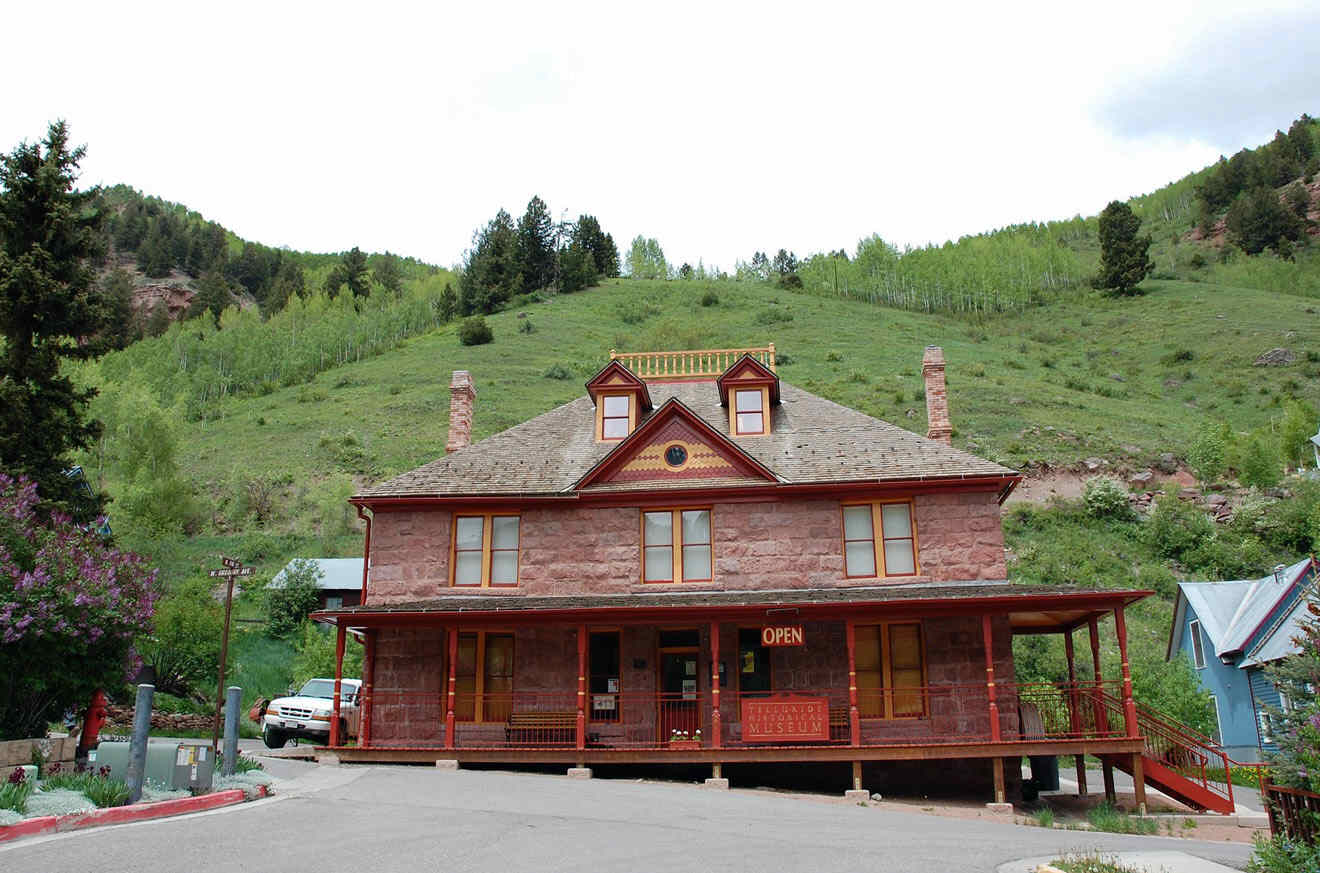 This town is set 2h from Silverton. I've decided to include it in our post, as it's a great place for people who love skiing and outdoor enthusiasts!
Surrounded by Colorado's rugged mountains, this scenic town has become a favorite place for travelers as it offers fun things to do all year round! If you're traveling by car, you can easily come here from Silverton and spend a few days skiing and exploring the area!
Telluride has played a significant role in the history of the American West, and it's filled with colorful Victorian houses, boutique shops, restaurants, and historic buildings.
If you're planning your Telluride trip during the summer, you can go hiking, mountain biking, and even fishing. And for those traveling in the winter, you can hit the slopes all day long!
NOTE: If you'd like to stay near the mountains but not too far away from Silverton, you can also stay at Purgatory Resort, that's only 40 min drive from Silverton. It is an amazing place to stay for families and beginner to intermediate skiers, but a bit pricier than Silverton hotels, too, considering that it is among the very few places you can stay in this area.
Luxury hotel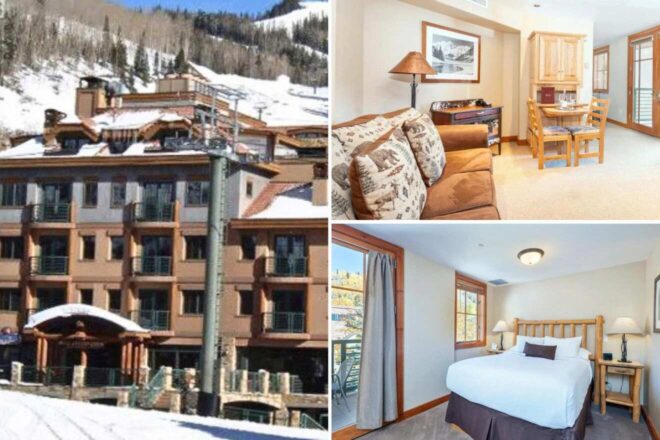 With a gorgeous location near the mountains, this amazing inn is located a short gondola ride from downtown Telluride and the ski slopes, and it offers 2 rooftop hot tubs with mountain views, rooms with balconies, breakfast, and a sauna where guests can relax.
Other accommodation options in Telluride
mid-range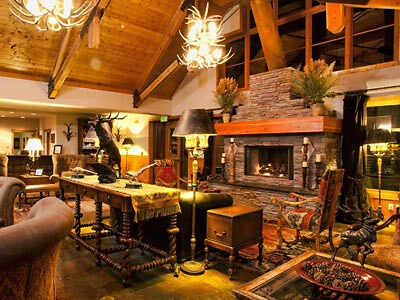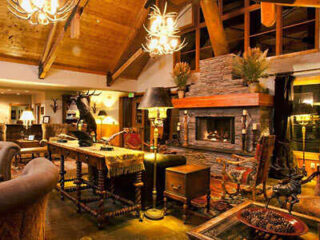 Set at the base of the San Juan Mountains, the hotel has amenities like rooms with a fireplace and a spa
budget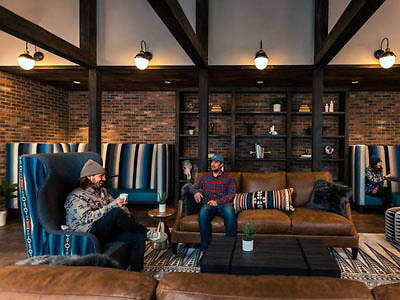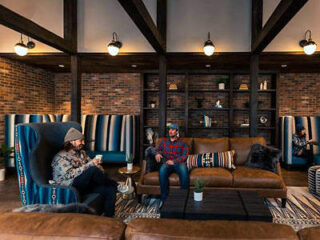 An affordable lodging option that offers rooms with balconies, yummy breakfast, and free Wi-Fi
airbnb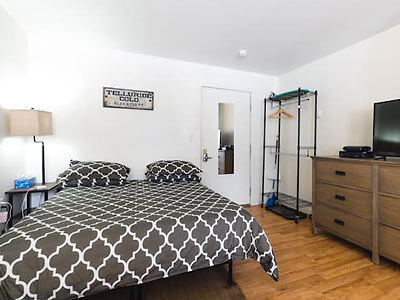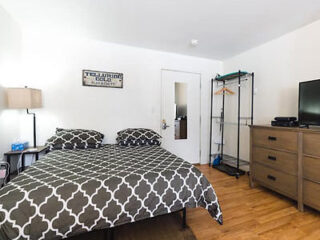 This great condo has room for 2 people and it comes with a kitchen, a shared hot tub, and free Wi-Fi
Things to do in Telluride
4. Ouray – where to stay near Silverton for nature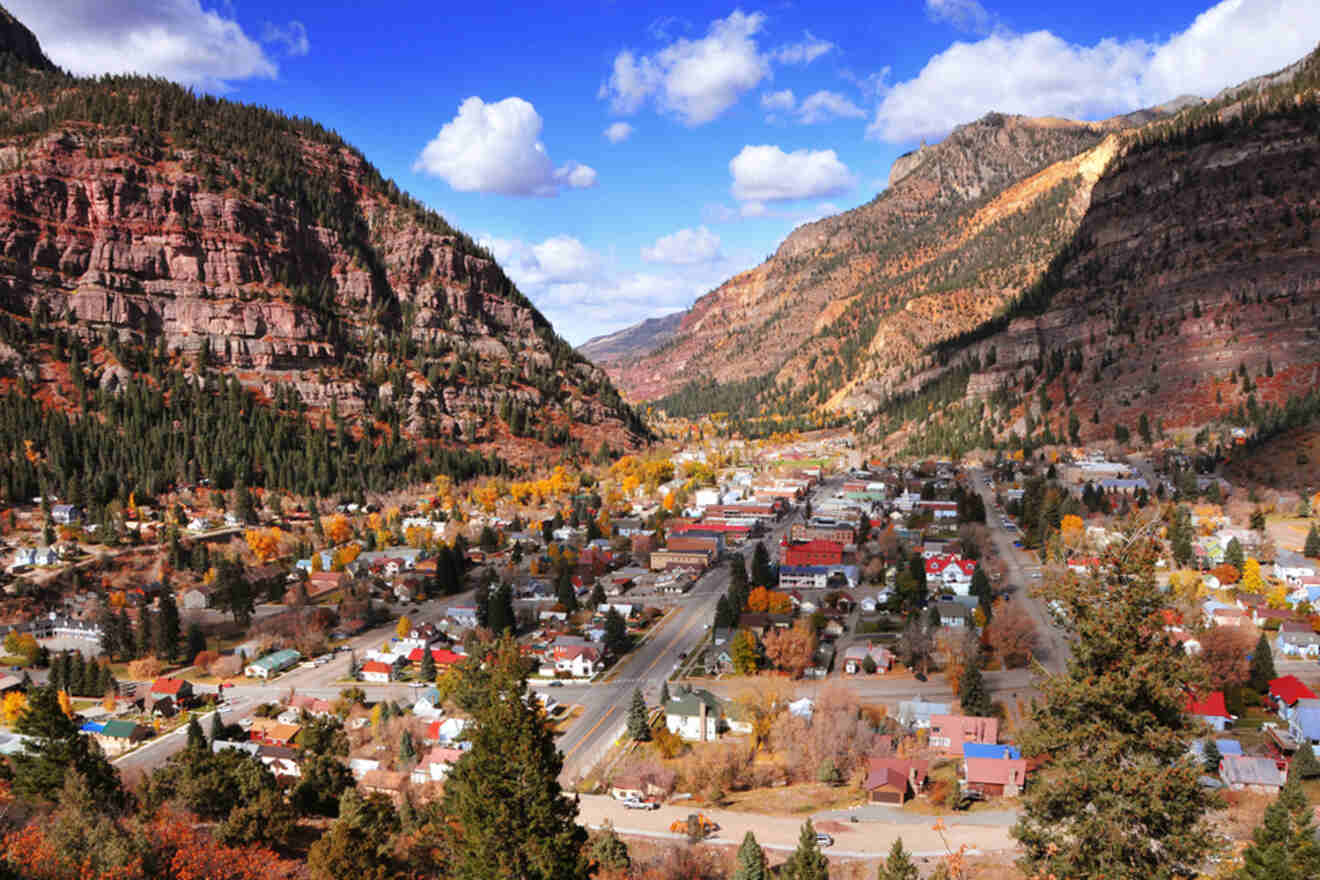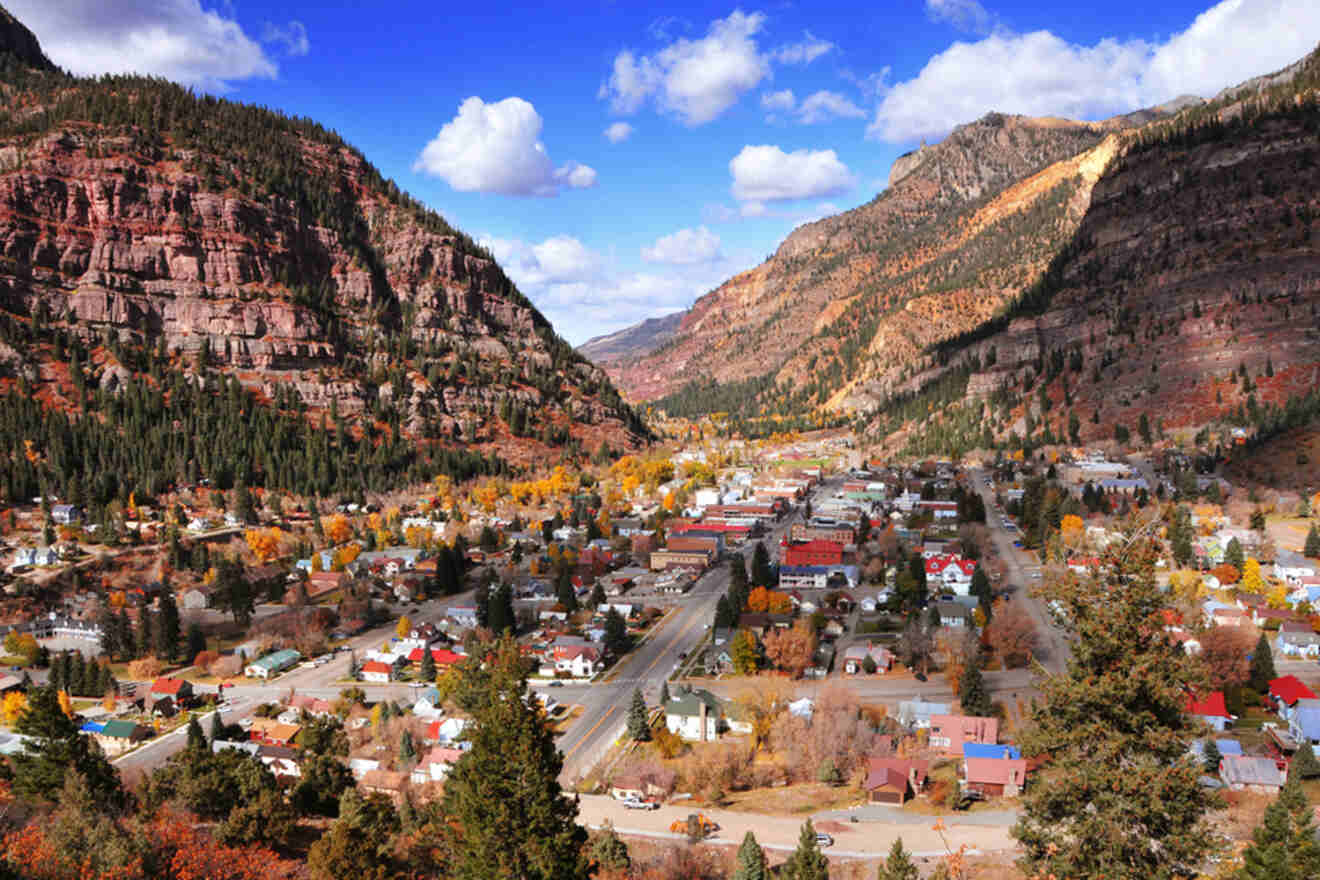 As you've probably read earlier, Silverton, Colorado, is a pretty small town! Super charming, but unfortunately, there aren't so many hotels.
That's why I decided to add one more section with a town that's set just a 40 min drive from Silverton, Colorado!
Ouray is a great holiday destination! Surrounded by the San Juan Mountains, this town is also known as the Switzerland of America! So definitely make sure you spend some time here exploring before heading to Silverton.
You can try their hot springs (which is one of the reasons the town is so famous), go hiking and visit some museums and historical attractions, and try out other outdoor activities! And if you want to expand your circle, check out our post on the best towns to stay in Colorado, with hotels and attractions included.
Luxury hotel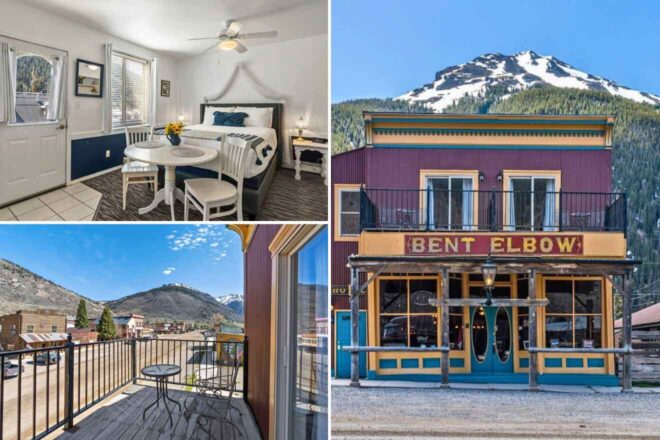 This historic hotel offers some incredible views! Each room is beautifully designed with antique furnishings that all guests love! After a day of hiking or visiting attractions, head to their on-site spa center for a bit of pampering!
Other accommodation options in Ouray
mid-range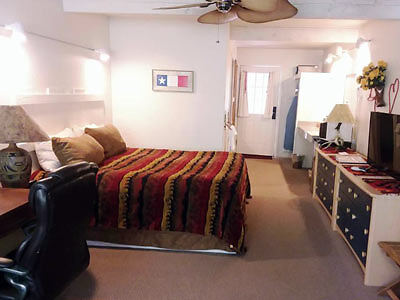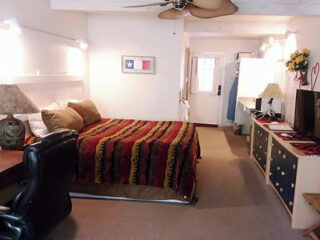 A gorgeous inn that has rooms with balconies, a sun terrace, and barbecue facilities
budget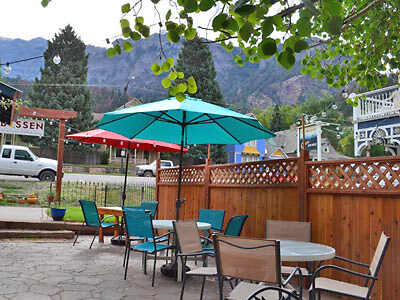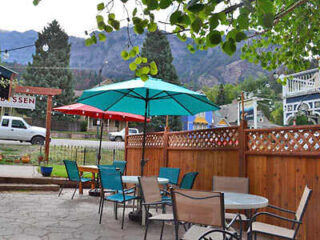 All guests love this affordable inn in Ouray that has in each room a bathroom and a flat-screen TV
airbnb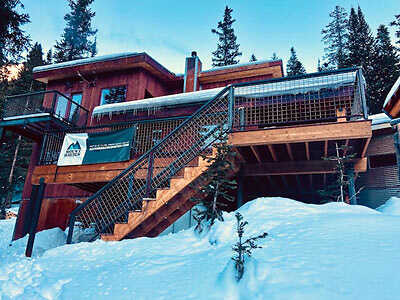 One of the best lodging options in Ouray has an indoor fireplace, a balcony, and a hot tub
Things to do in Ouray
BONUS: Top VRBOs near and around Silverton
I want to make sure that everyone leaves today feeling confident that they've found the perfect place to stay in Silverton! Since most hotels in this town book out super fast (more reason to secure yours early), I thought I'd make a bonus with 3 great cabins in and around Silverton!
You'll find them ordered from most to least expensive, and the prices are from US$200 to US$2,000: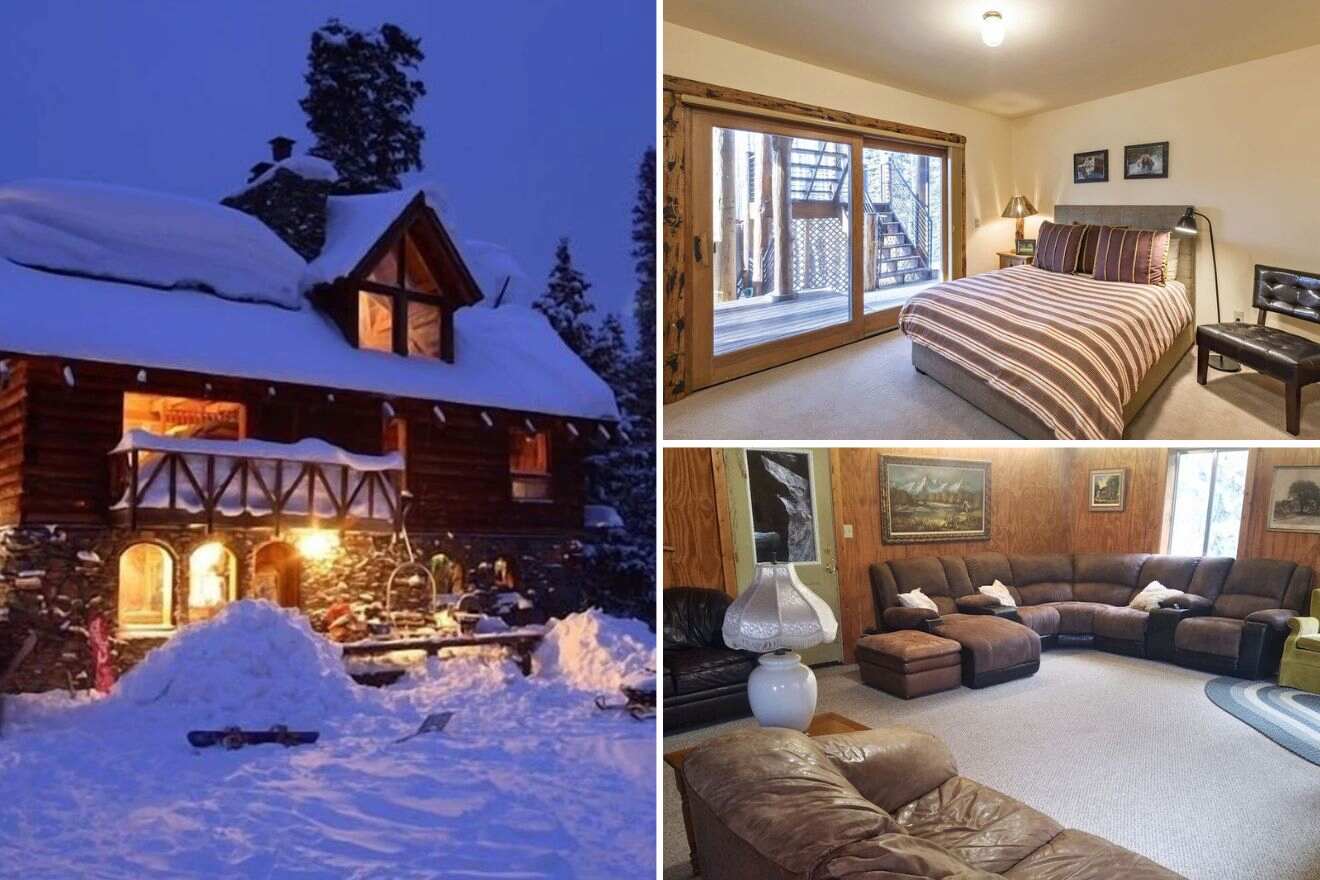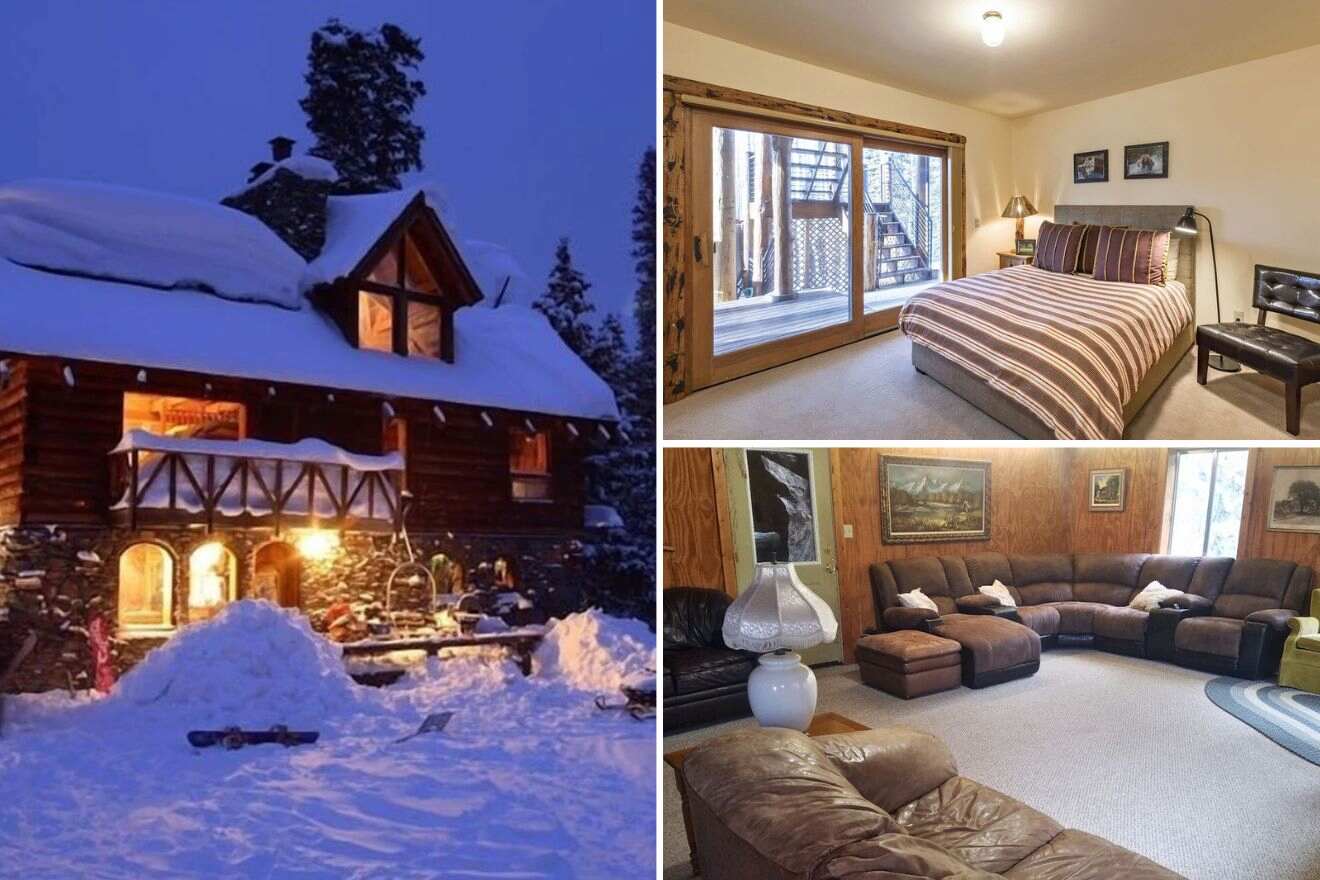 Rustic Mountain Cabin – You'll so fall in love with this cabin that is set near the Telluride Ski Resort! With room for 8 guests, this accommodation offers incredible mountain views, a large living room area with a fireplace, and a kitchen where you can enjoy a homemade breakfast!
Log Home – Another Telluride lodging option that is surrounded by trees! With room for 10 guests, the lodge has rustic decor, a living room with a gas fireplace, and a balcony where you can enjoy your morning coffee!
Historic Home – Probably one of the best cabins in Silverton, Colorado! The accommodation has all the facilities you need for your trip, like a kitchen, private bathrooms, and a dining area. The house is set within walking distance of various hiking trails and has room for up to 18 people.
FAQs about where to stay in Silverton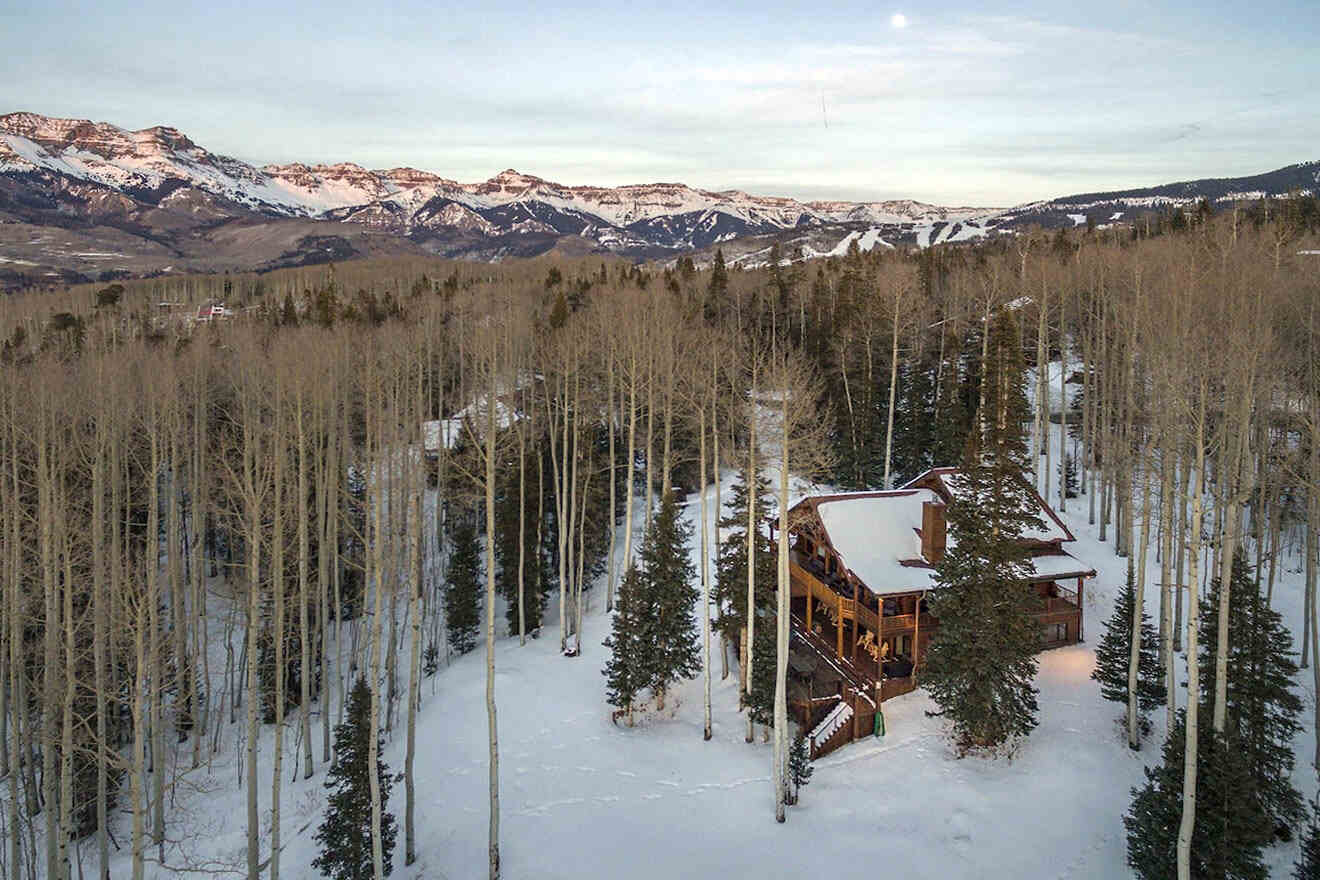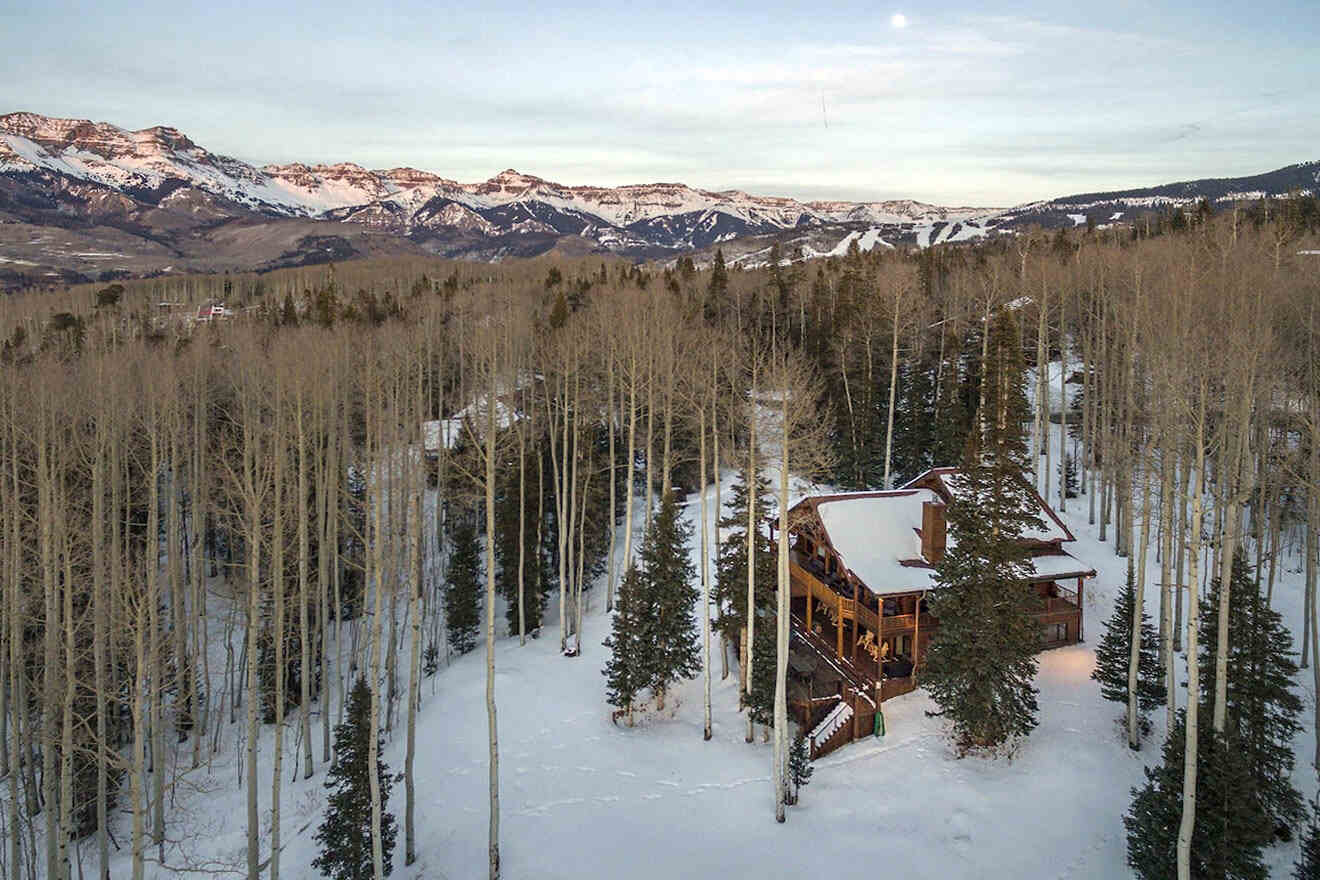 ⚒️ What is Silverton famous for?
This historic town is mainly known for the Durango and Silverton Narrow Gauge Railroad, a former mine that is now a very important national historic landmark!
🛫 Does Silverton, Colorado, have an airport?
It has 2 private airports, but if you want to fly in, you'll probably take a plane to Durango, for La Plata County Airport, or Montrose Regional Airplane.
📅 How old is Silverton, Colorado?
Silverton is pretty old. The mining town was established in the 1800s.
🏨 Which are the best hotels to stay in Silverton, Colorado?
Teller House and Villa Dallavalle Inn are some of the best hotels to stay in Silverton! Both hotels offer amazing rooms and all the facilities you need for your holiday!
Conclusion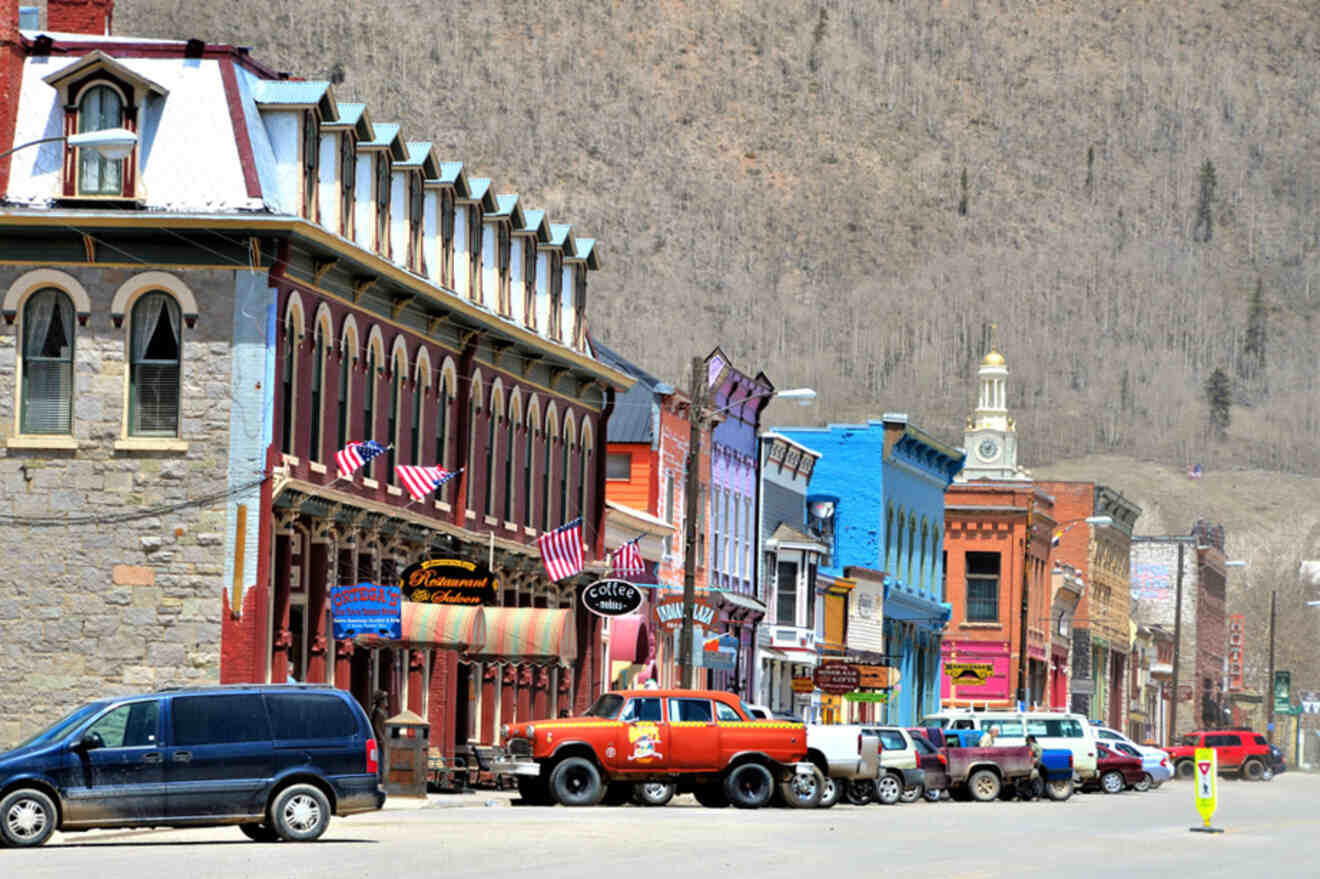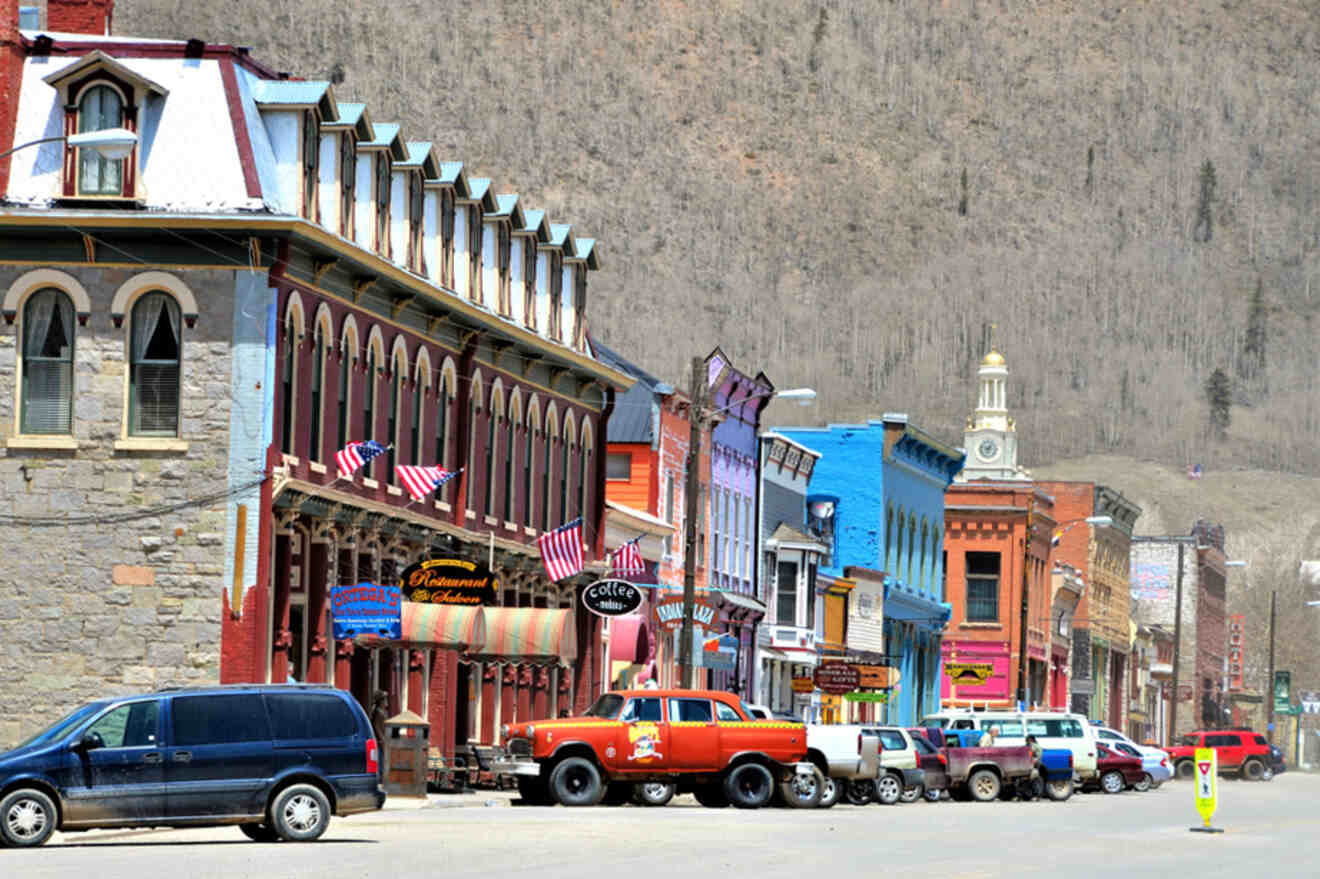 These Colorado towns sure are fun! Especially Silverton, which has such a rich history!
I hope this post helped you find where to stay in Silverton and around the town. Make sure you also check out the bonus section, which has some great vacation rentals in and nearby Silverton!
If you're still unsure of which hotel to pick, then check out my 2 favorite Silverton hotels below. Maybe they'll inspire you:
The Bent Elbow Hotel – Set on the notorious Blair Street, this hotel offers rooms with balconies and a picnic area.
Villa Dallavalle Inn – A super cozy hotel in Silverton that has an outdoor hot tub, a lush garden, and a terrace.
As I mentioned, it's super important to book your Silverton hotels and inns in advance! As there are not many options and the great places will surely sell out in advance
Have an amazing trip and don't forget to drop me a comment if you've got any questions!
Safe travels,
Victoria
---
Pin it for later!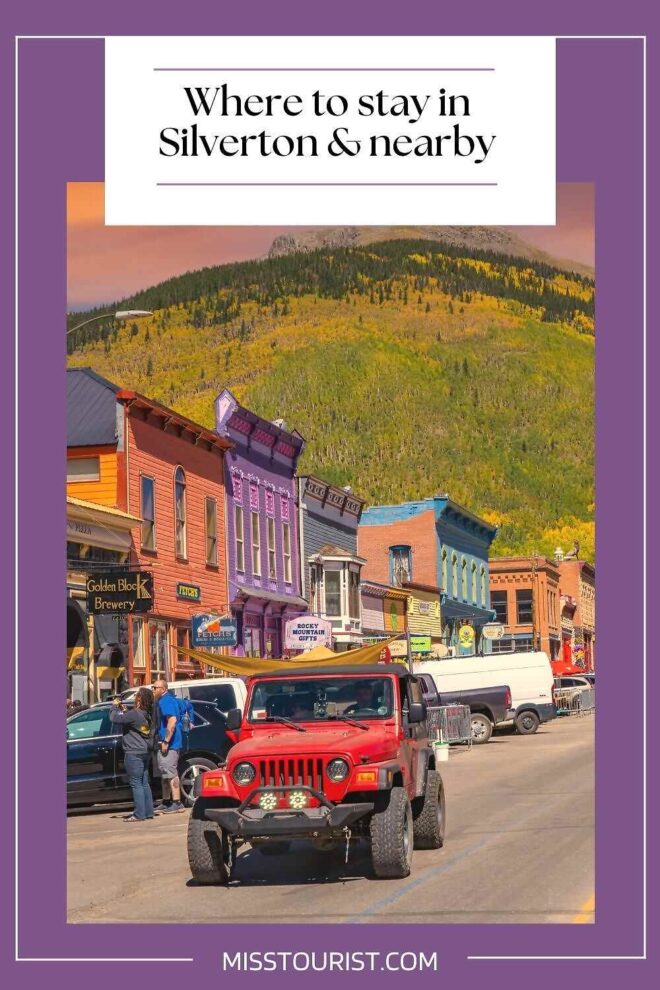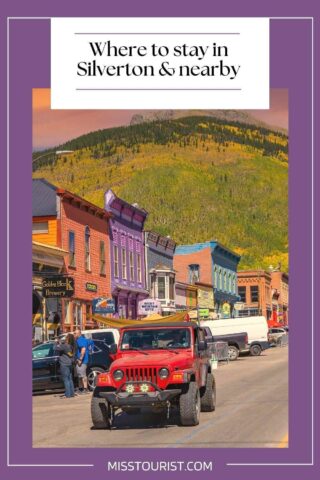 Pin it for later!