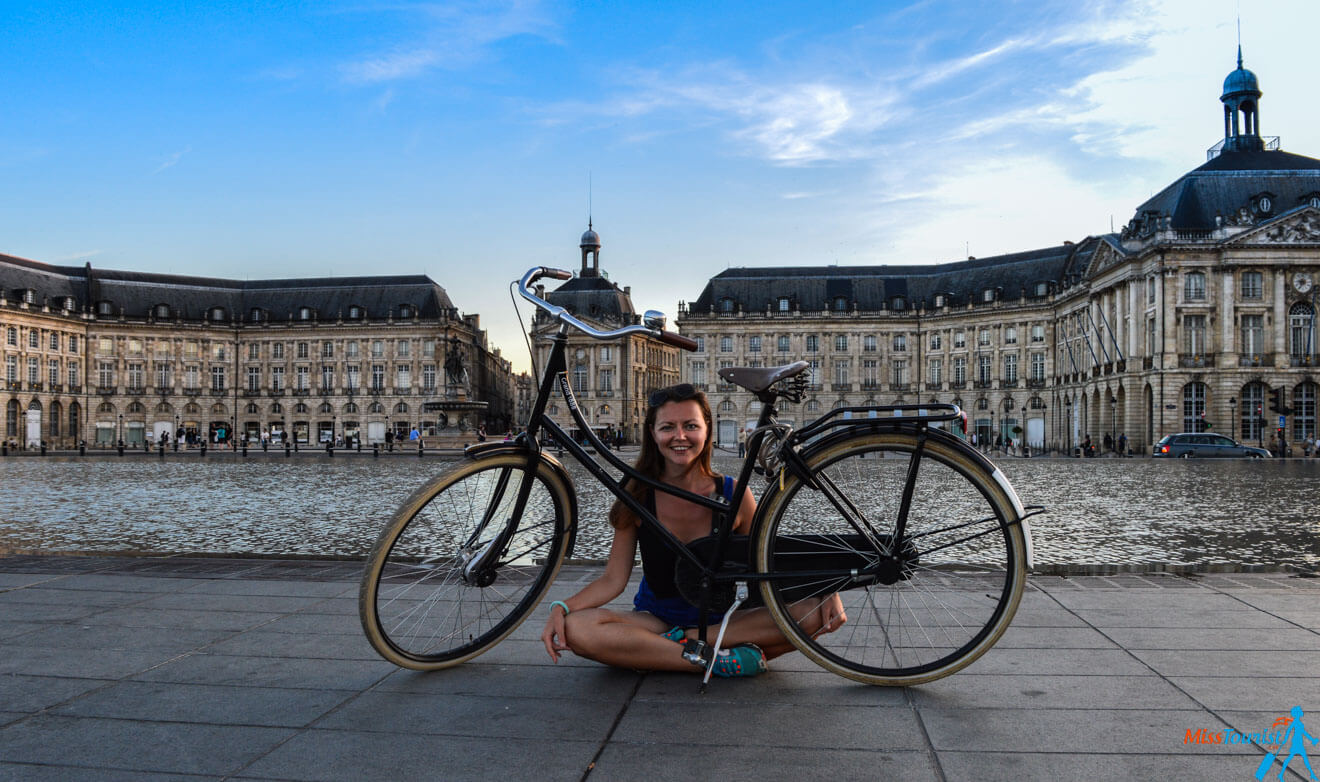 If you like history and wine, Bordeaux is a great option for you!
Bordeaux is a wonderful port city in South Western France, on Garonne river and a great destination for all travelers interested in history, gastronomy, arts, sightseeing, museums and, of course… lots of wine!
If you have decided to go there, congrats, you will have such a great time! But now you will now need to find where to stay in Bordeaux for the most unforgettable experience, and luckily for you, I'm here to help! In this post I want to share with you my recommendations on the best hotels in Bordeaux.
Are you ready? Let's go!
Since the city is considerably big, I suggest the city center as being one of the top places to stay, so you will be walking distance away from the Old Town and all the important local attractions such as Place de la Bourse or the Place de la Victoire.
As for the perfect Bordeaux accommodation for your trip, let me help you narrow down your options. Below I have hand-picked the top options with fabulous reviews, facilities and sorted them by price so you can have a good view of the benefits:
Best hotels in Bordeaux, France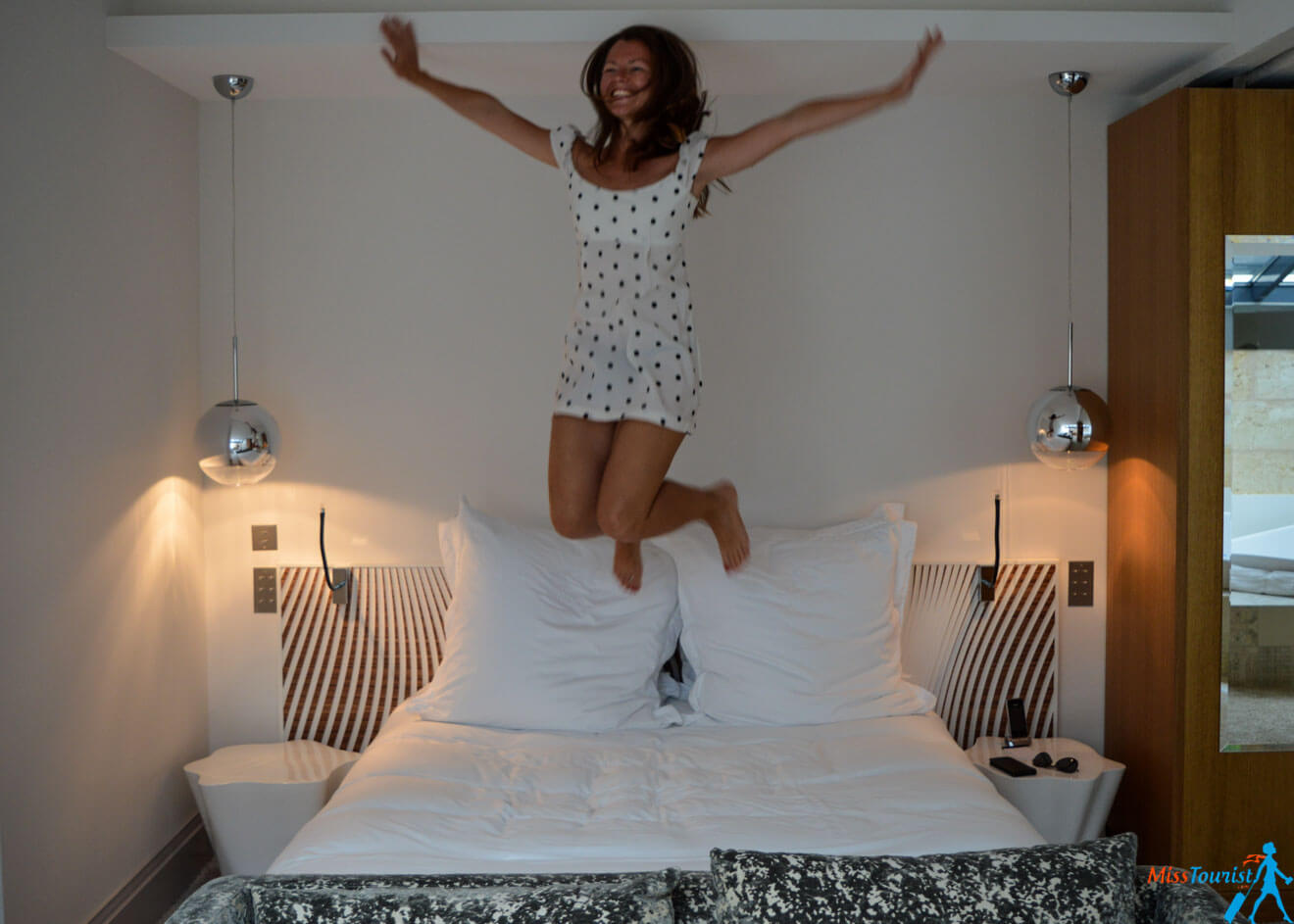 I will share with you my top options for Bordeaux hotels, B&Bs, apartments, and hostels so you can see which is the best fit for you. But first, know that the best accommodations are the first ones to get sold out! I recommend that you book your accommodation as soon as you know your holiday dates!
Here are my recommendations on where to stay in Bordeaux:
Luxury (€180 and up)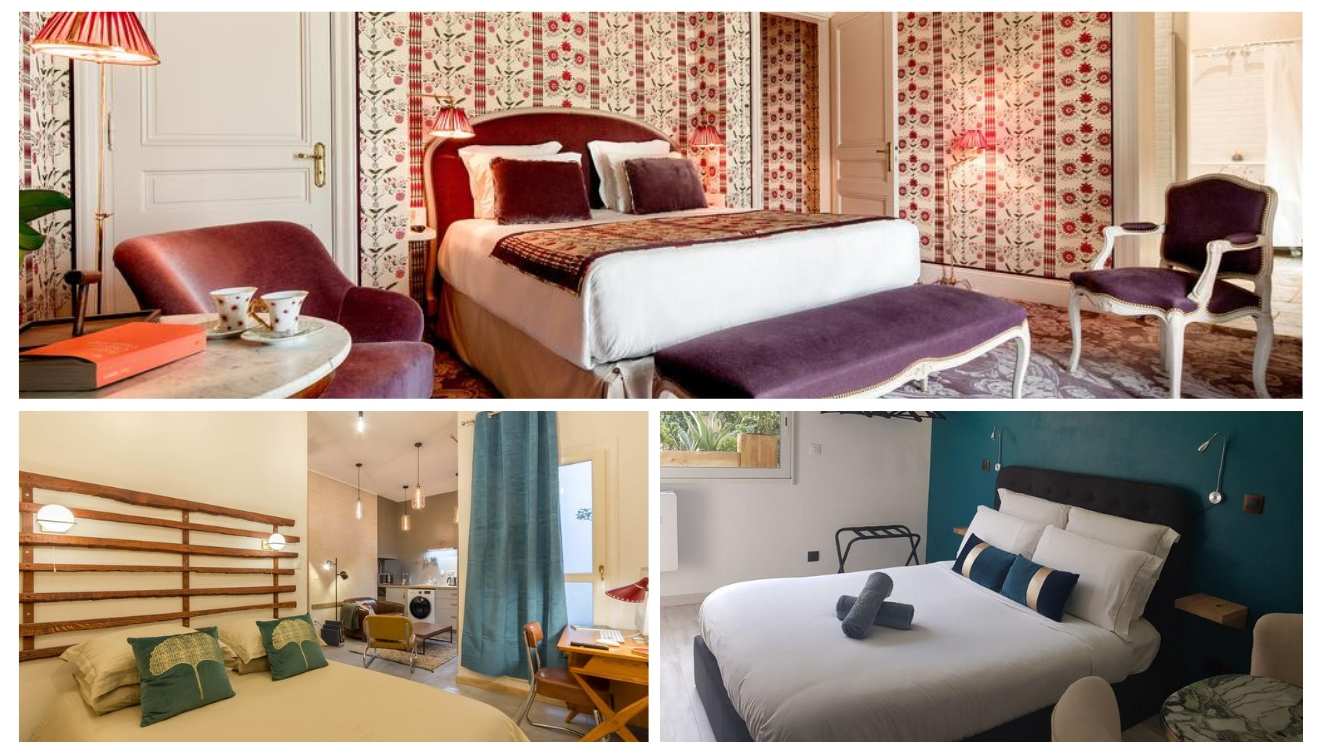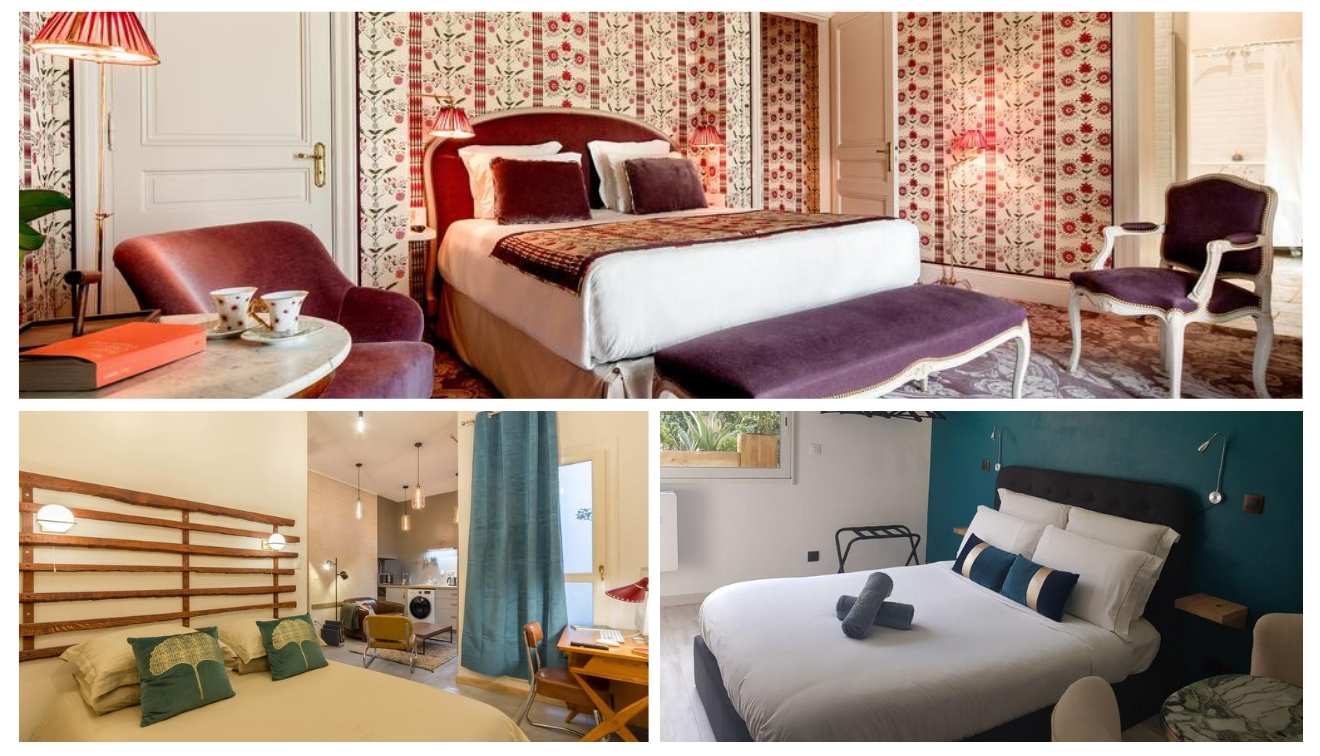 Let's start with a selection of luxury and boutique-styled accommodations which will make you feel like part of a fairy tale:
Mid-range (€90 – €180)
Budget (up to €90)
You already know that there are many different accommodation styles based on travelers' budgets and the amenities they offer. If there is anything that might be a bit confusing about places to stay in Bordeaux is the difference between a hostel and a budget hotel, this is why I share with you the top options for both categories, so you can decide which one is better for your way of travel!
Top apartments in Bordeaux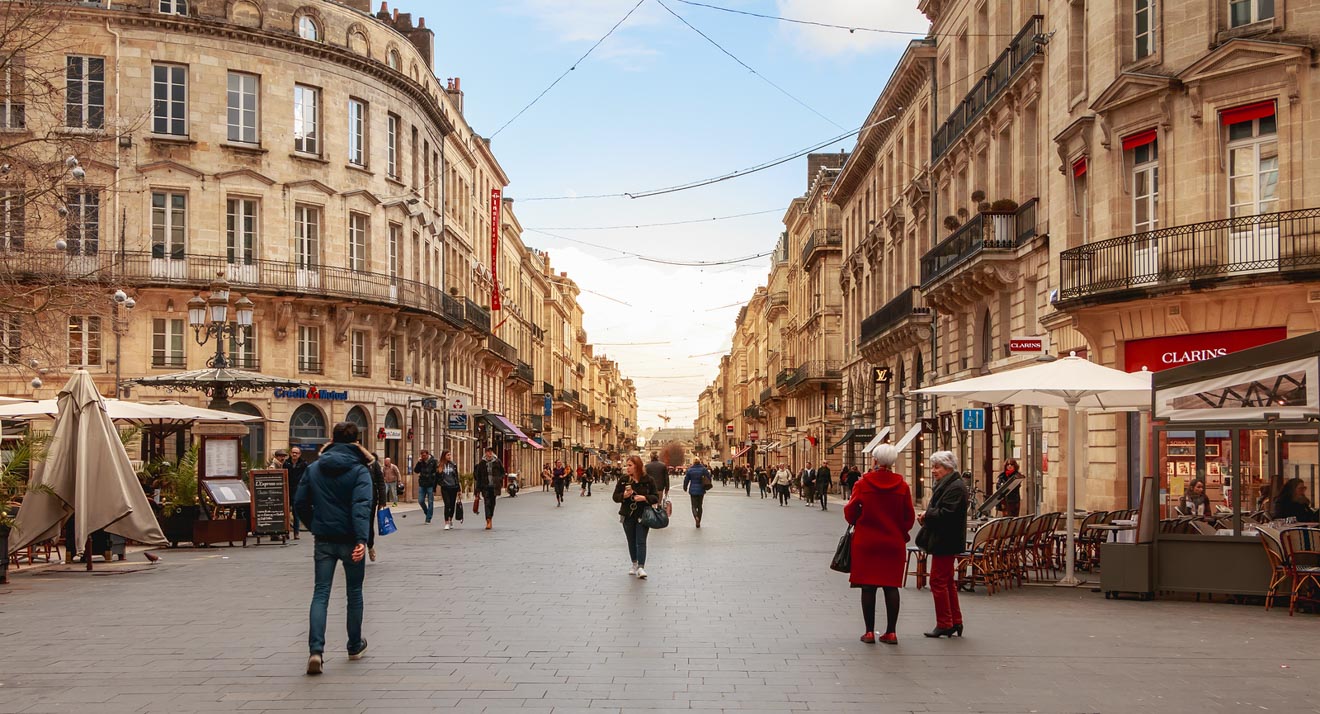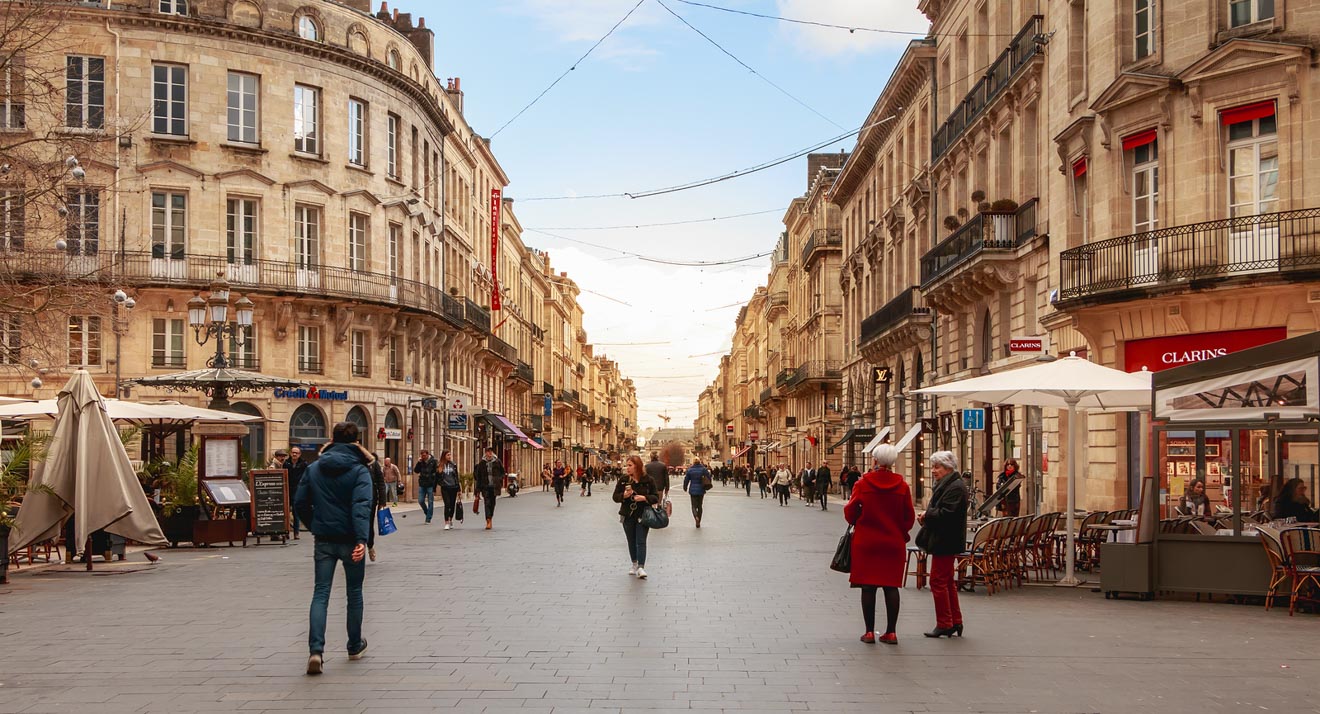 When searching for places to stay when traveling, I share your feeling of being overwhelmed by so many options, which is why I am categorizing the Bordeaux accommodations for easy selection!
How about choosing a private, small studio apartment or a big apartment for your whole group? Apartments or even Bordeaux holiday rentals do not only give you more flexibility for cooking and using more room to spread your shopping bags, but might even be cheaper to some extent compared to hotels! Let's see which are some of the best Bordeaux apartments out there: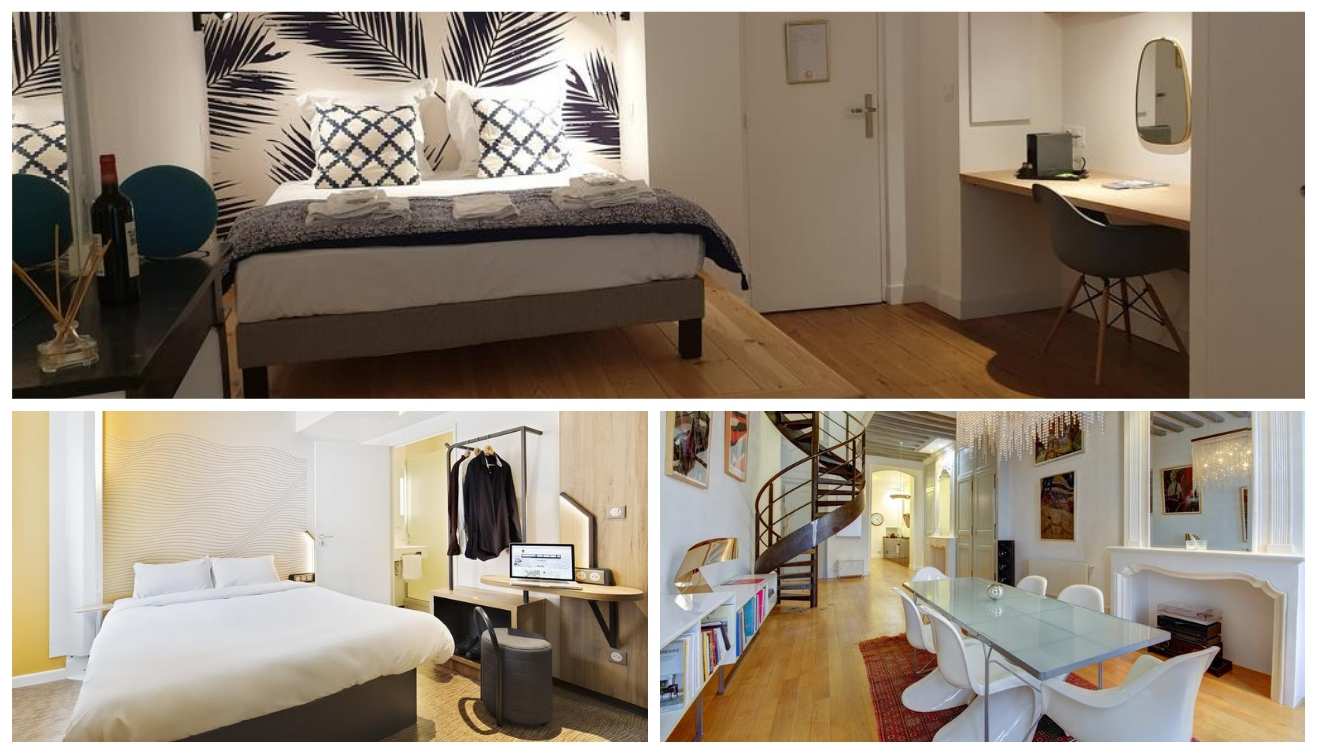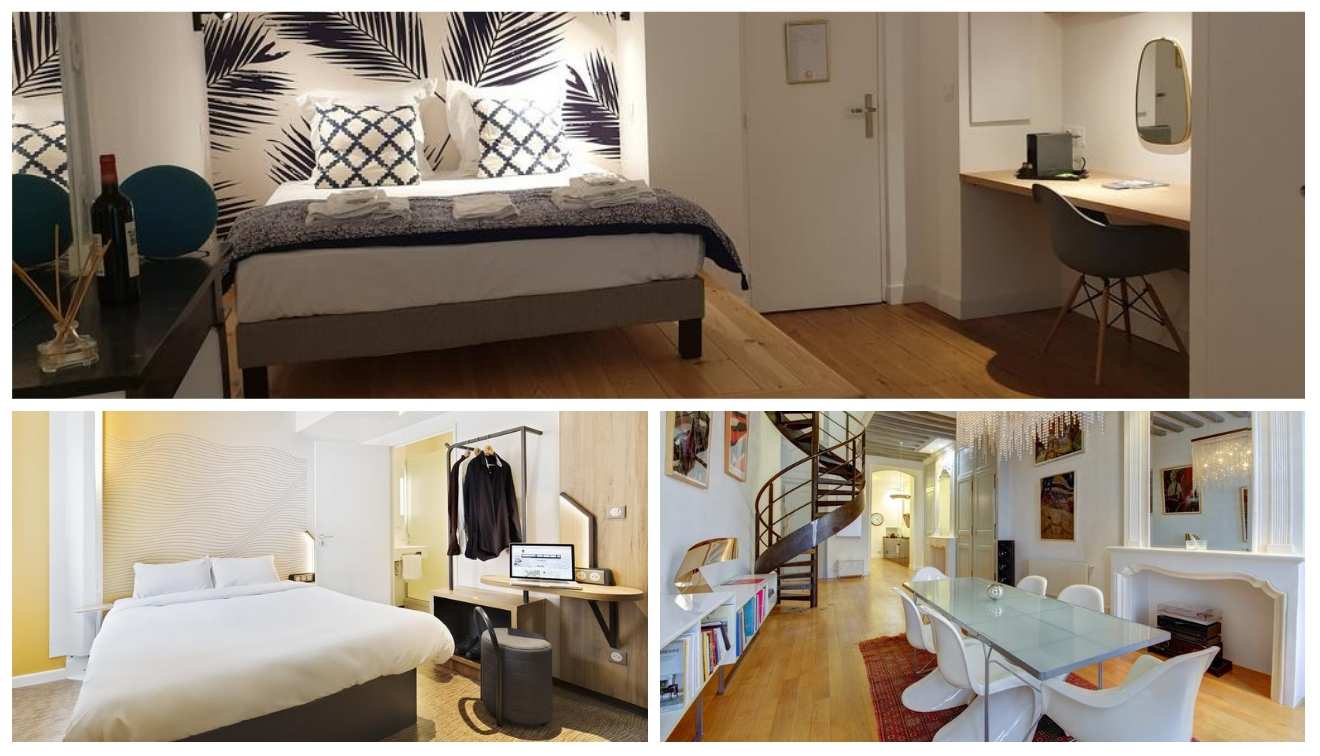 Luxury (€150 and up)
Middle-priced (from €60 to €150)
Budget (up to €60)
Best accommodation for families in Bordeaux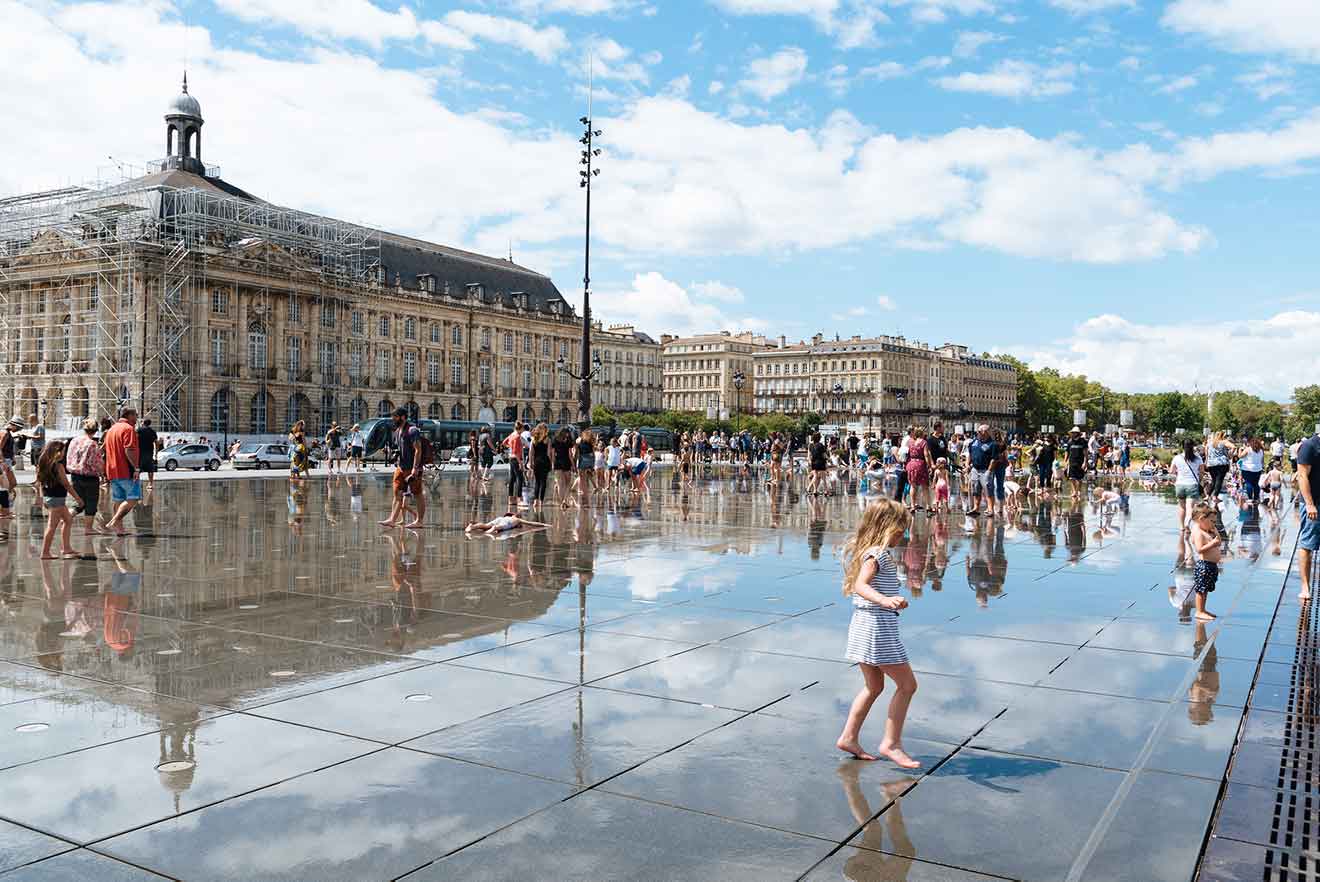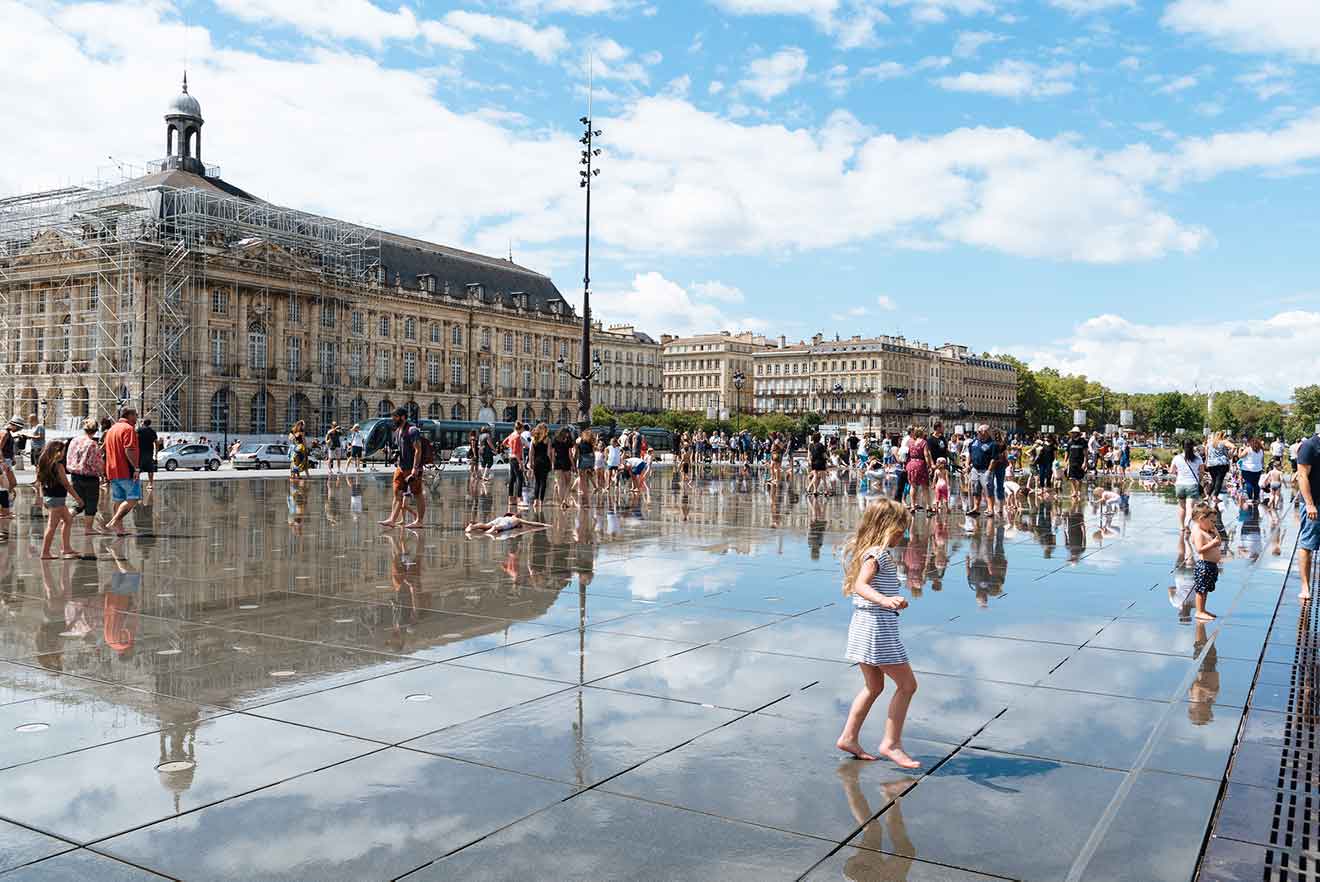 Are you planning on traveling with your family to Bordeaux? No problem! Let me share with you some amazing Bordeaux family accommodations with all the needed facilities and amenities you could think of. And, of course, all of them are located in the city center for your convenience!
Check them out below and pick your favorite:
Luxury (€180 and up)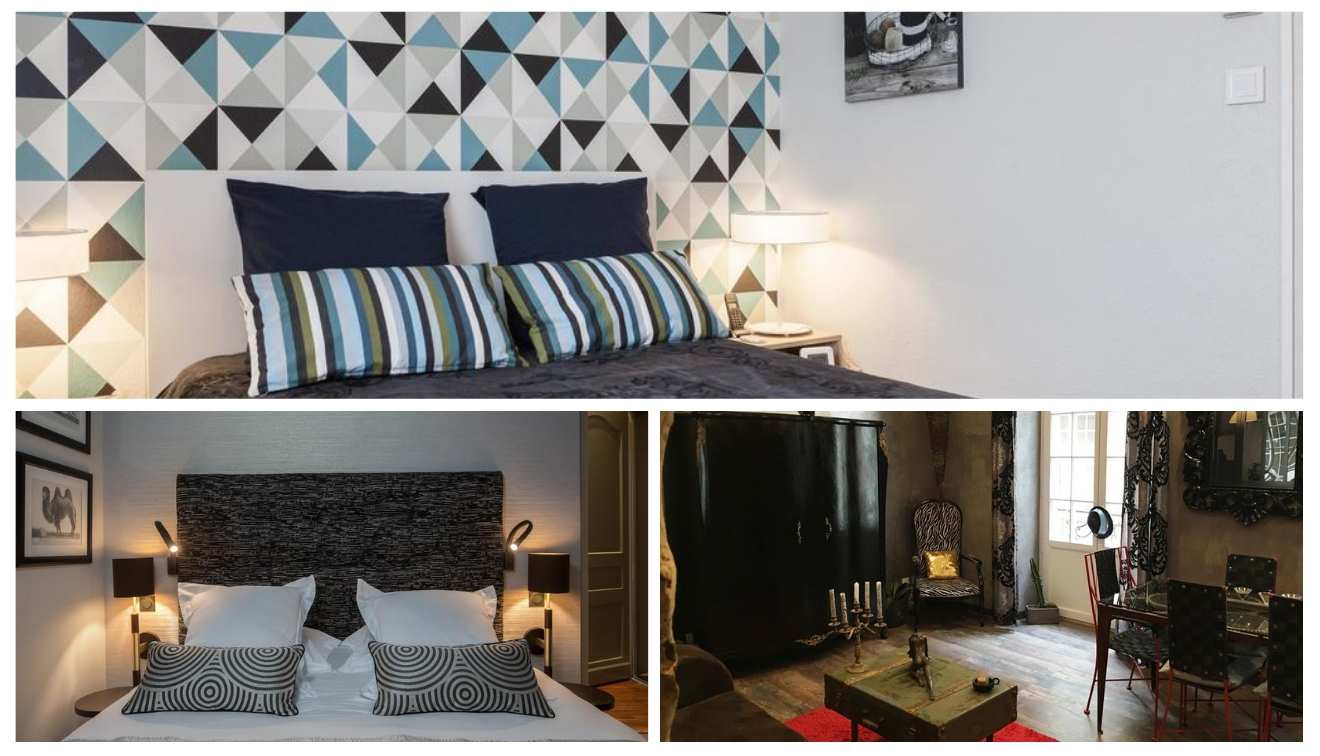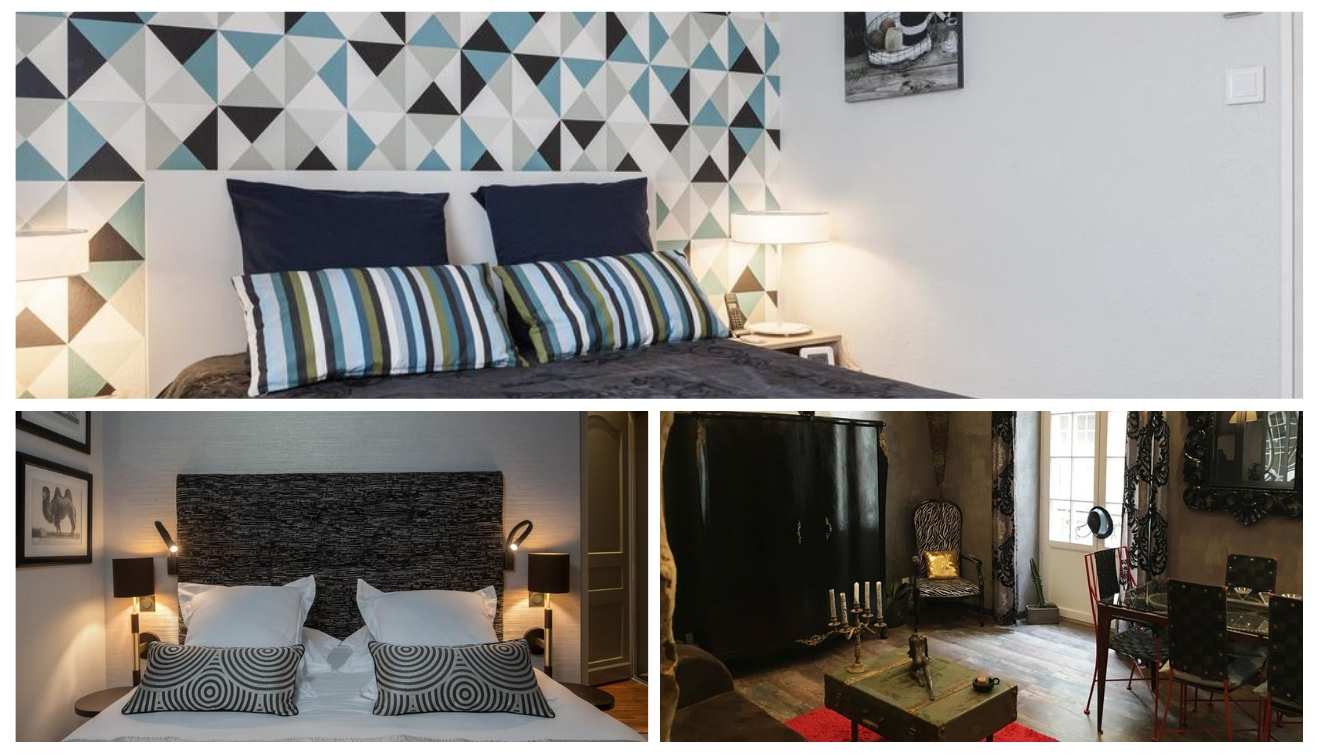 Mid-range (€100 – €180)
Budget (up to €100)
| | |
| --- | --- |
| 👑 Luxury price: | €250 |
| 💵 Mid Range: | €100 |
| 🛏️ Budget: | €70 |
| 🏠 Appartments: | €110 |
| 💰 Accommodation prices: | Medium |
| 🍷 Best winery hotel: | |
| 👪 Best family hotel: | Villa Reale |
| 🛎️ Best luxury hotel: | Yndo Hôtel |
| 💵 Mid-range hotel: | |
| 👛 Best budget hotel: | |
BONUS 1: 6 Best winery hotels in Bordeaux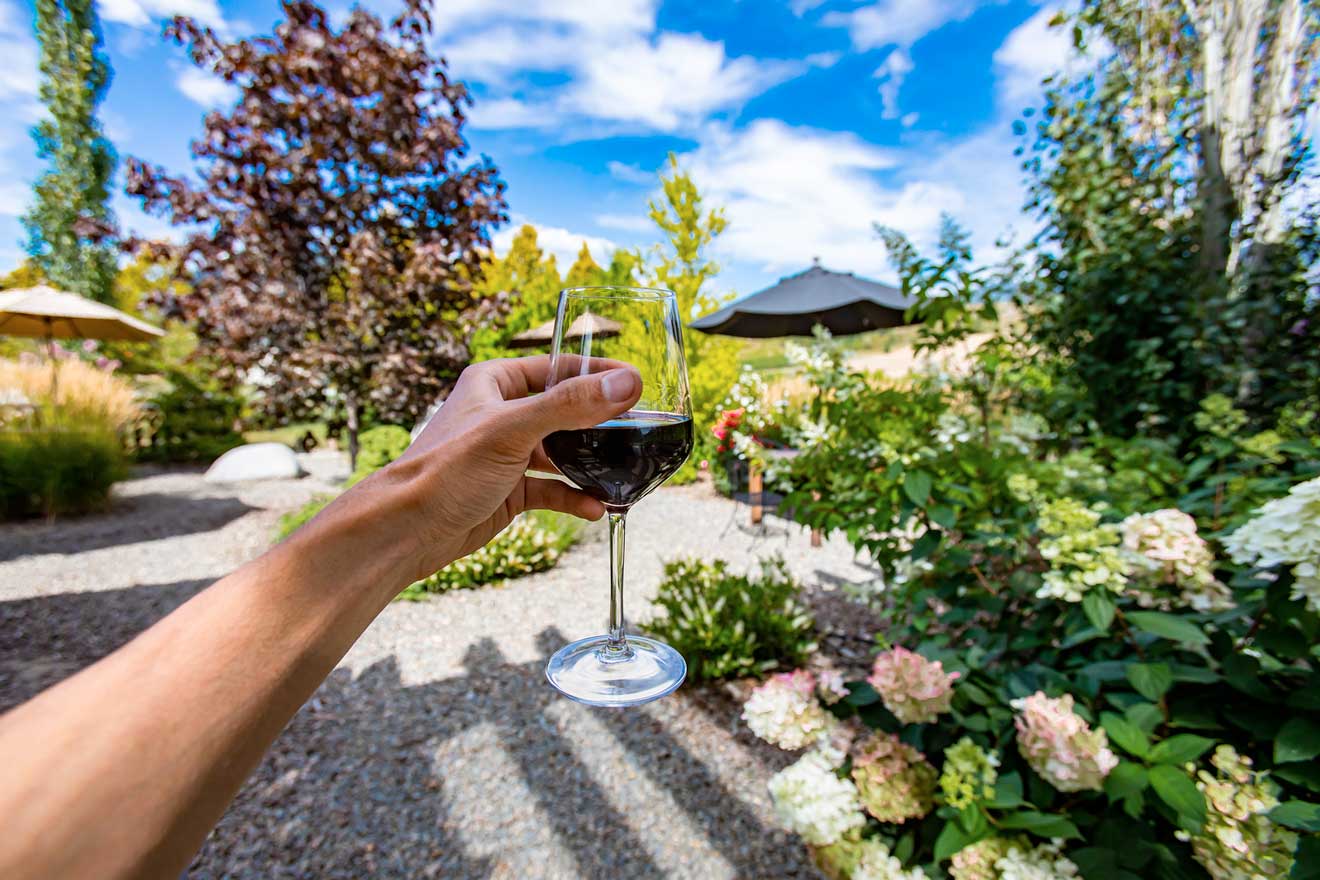 In case you want to enjoy some authentic Bordeaux wine during your stay in France, then a very good idea would be to get out of the city and stay in an accommodation in the Bordeaux region, very close to the wineries! Luckily for you, there are many awesome options out there!
Please note that these accommodations are NOT in the center or even the city of Bordeaux, so I recommend them to people who are looking for places to stay for the ultimate Bordeaux wine experience! These are also great if you have decided to rent a car during your vacation, as you'll be around 30 minutes to 1 hour from Bordeaux city!
Here are your top choices: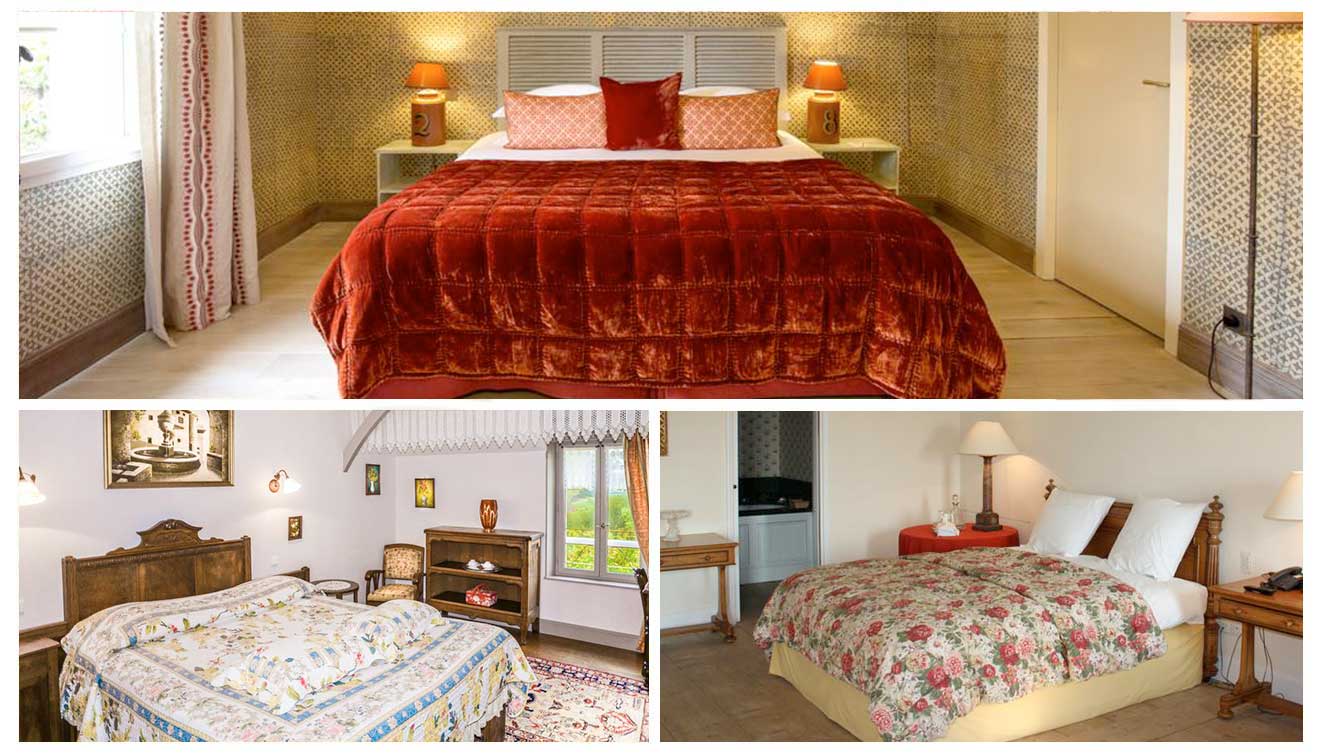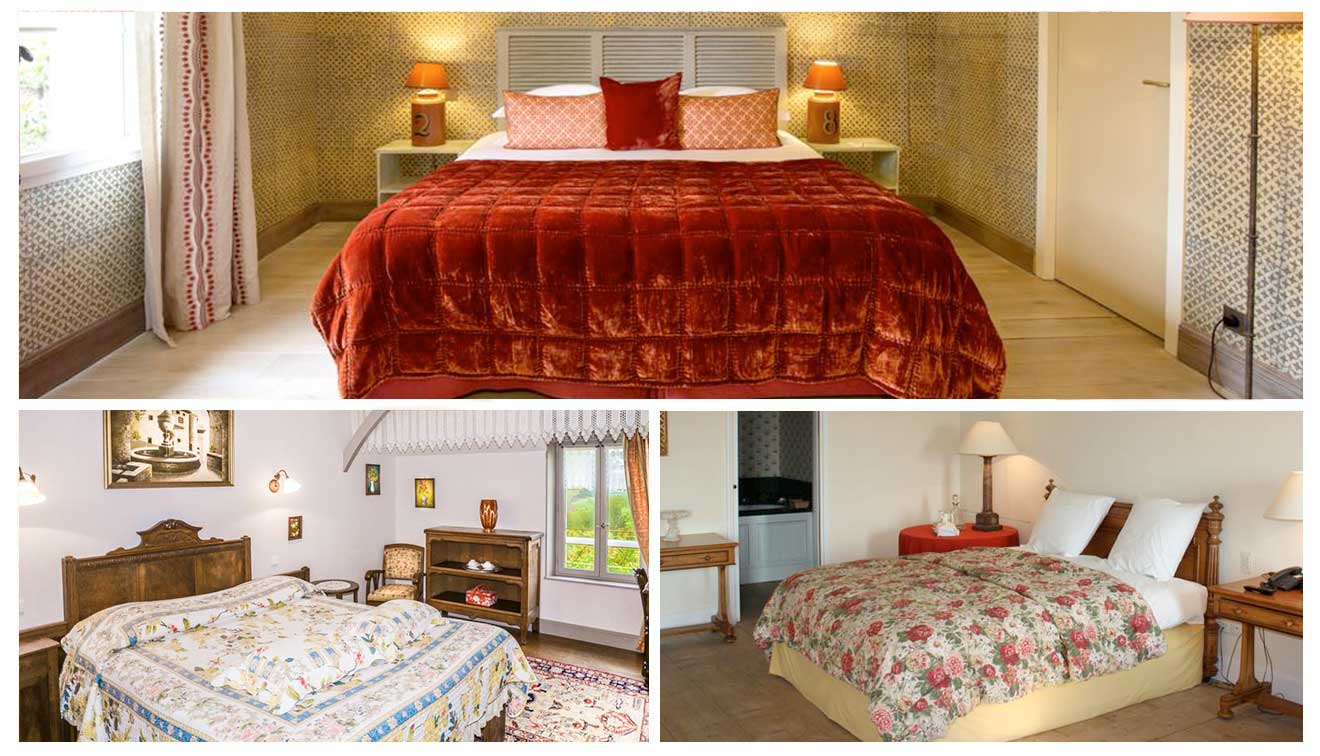 BONUS 2: Where to stay near Bordeaux Airport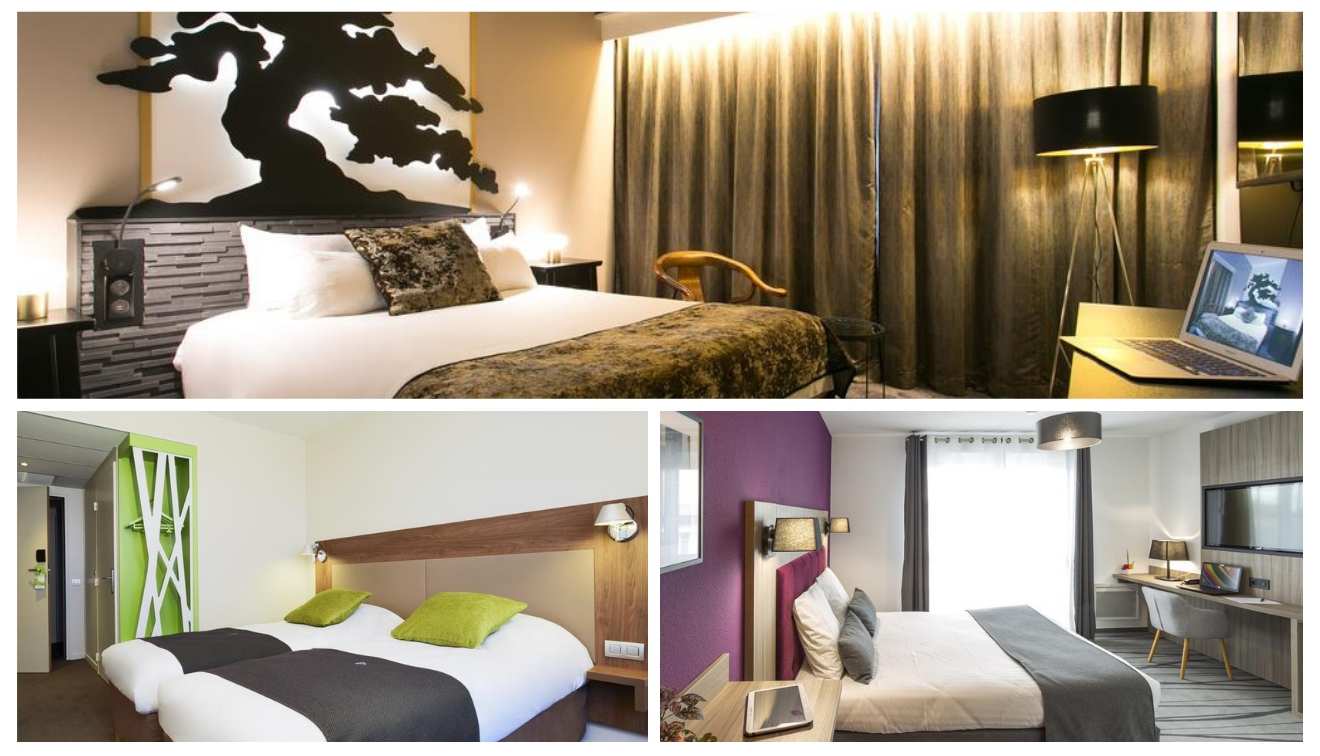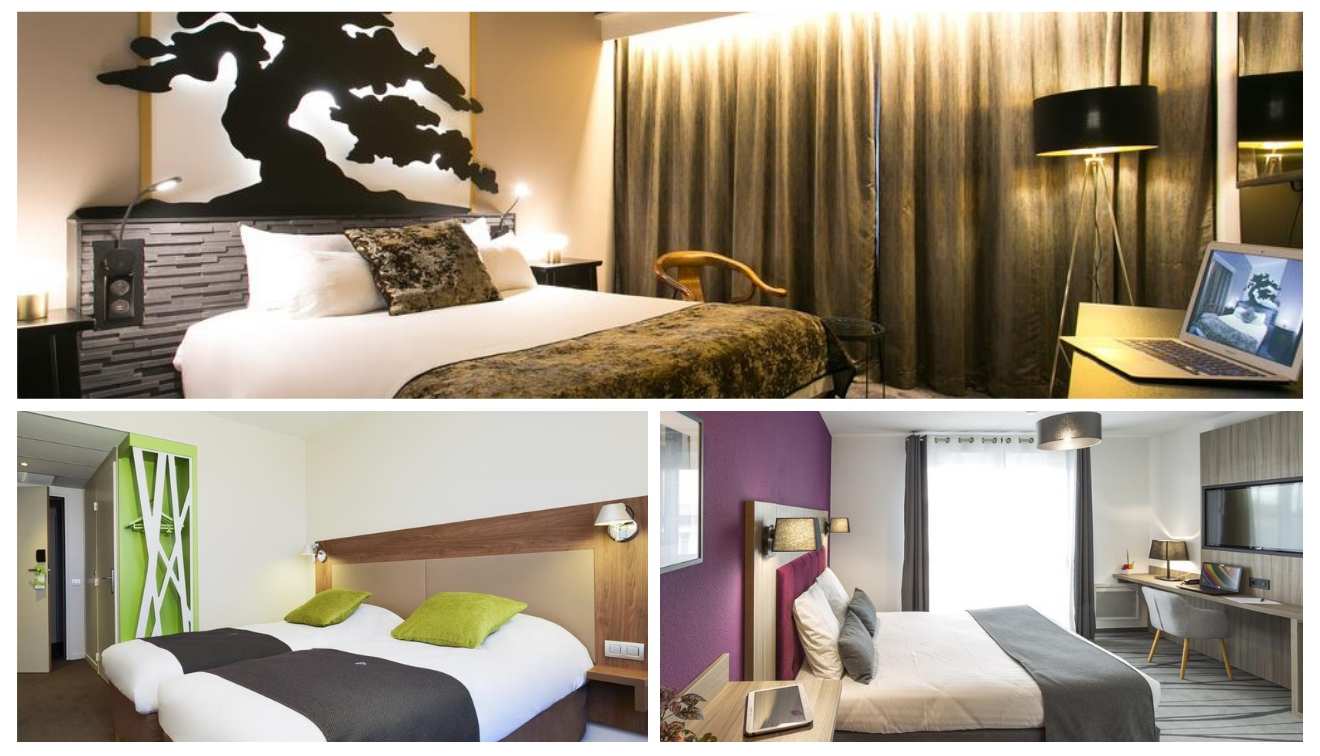 Maybe you are not completely convinced of the idea of staying in the city center or you have to catch an early morning flight. If this is the case, a very good idea might be for you to stay nearby the airport!
Bordeaux Airport (BOD) is around 20 km from the center, which means around 25 minutes by car with no traffic.
Let me share with you some hotels near Bordeaux airport, which are located in the Mérignac area. All of the options below have great facilities and reviews:
---
Conclusion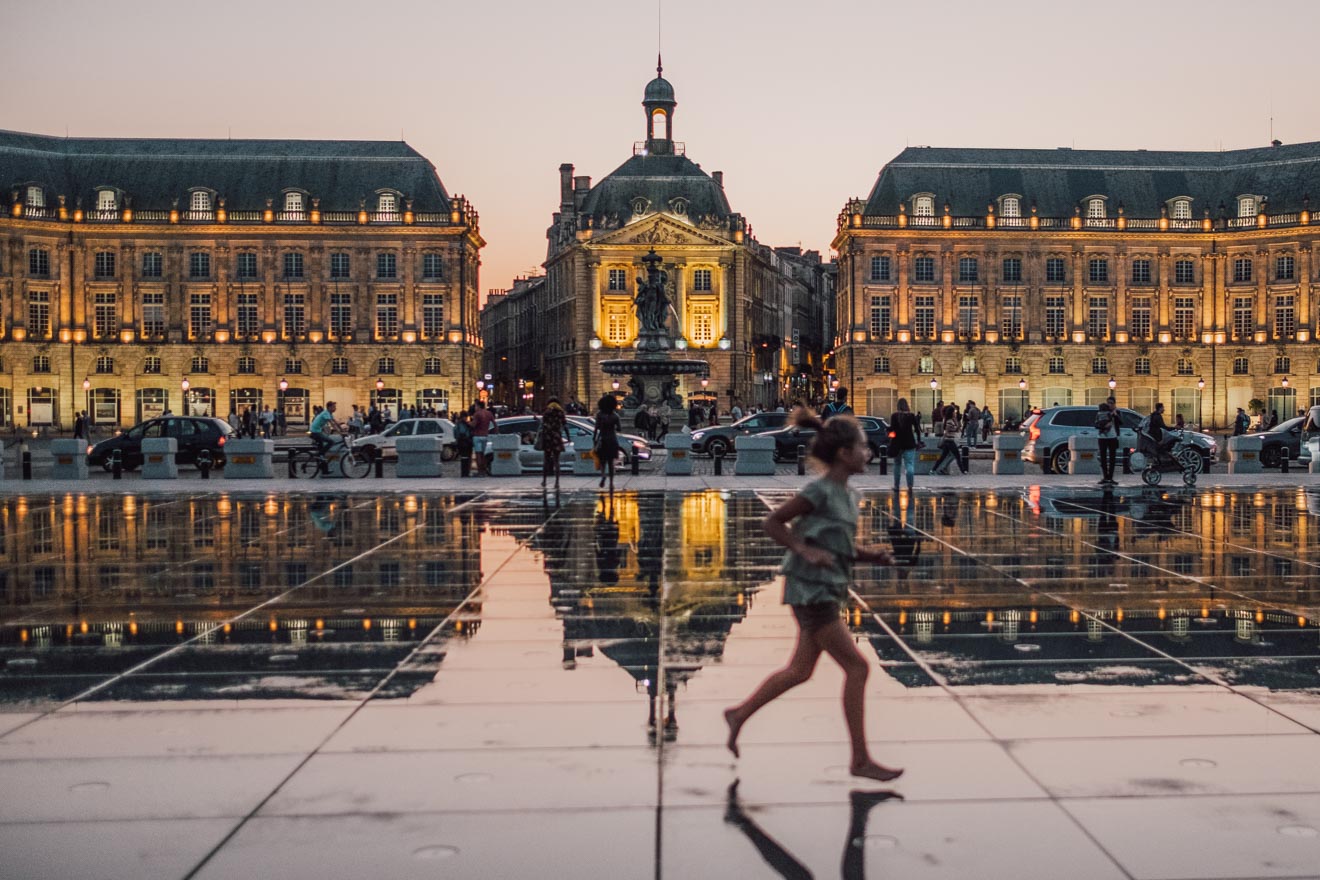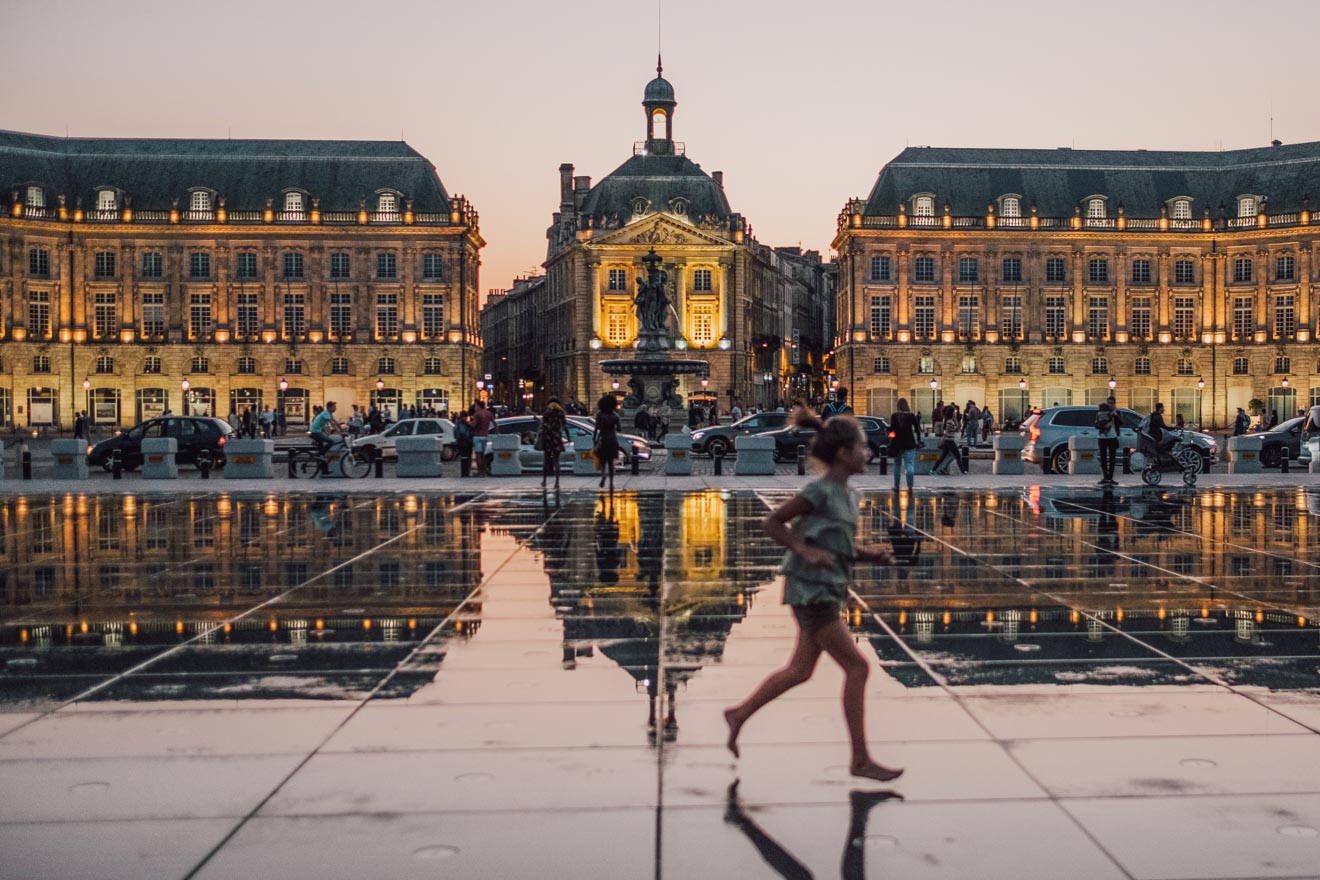 I hope now it will be easier for you to choose from the best places to stay in Bordeaux for your visit! The choice is yours, but I can assure you that your visit and stay in this city is entirely worth the time and money invested. There is no best or worst option, only a different level of comfort and distance from the main city attractions, so make sure to choose yours from one of my lists above!
I hope I gave you some valuable advice in this article and you will use it for the next time you travel to Bordeaux! In case you need some more travel inspiration for this wonderful city, I recommend you also check out my post on Things to do in Bordeaux to complete your itinerary.
If you have any further questions, don't hesitate to leave them below. I am more than happy to answer and help out!
Are you planning to travel to Bordeaux soon? I wish you a great time there!
Yulia
---
Pin it for later!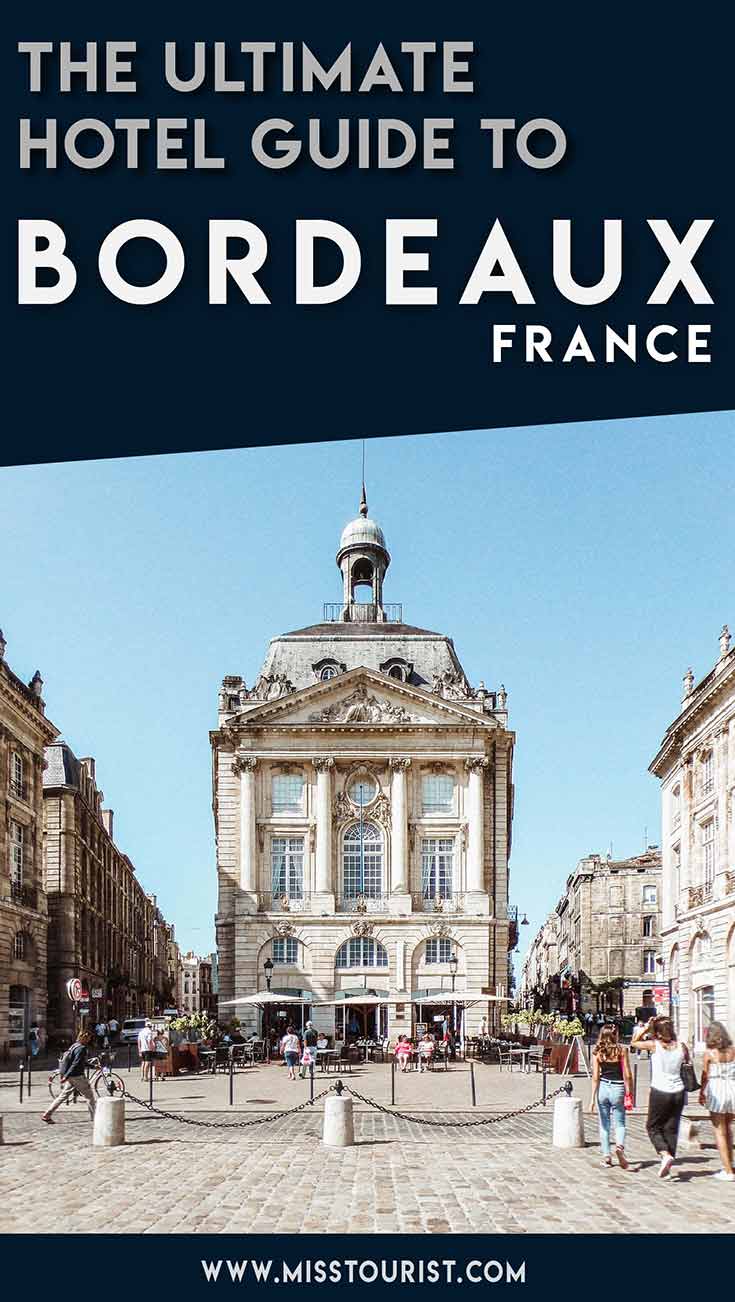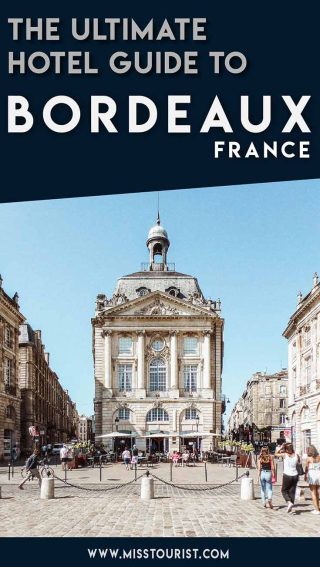 Pin it for later!