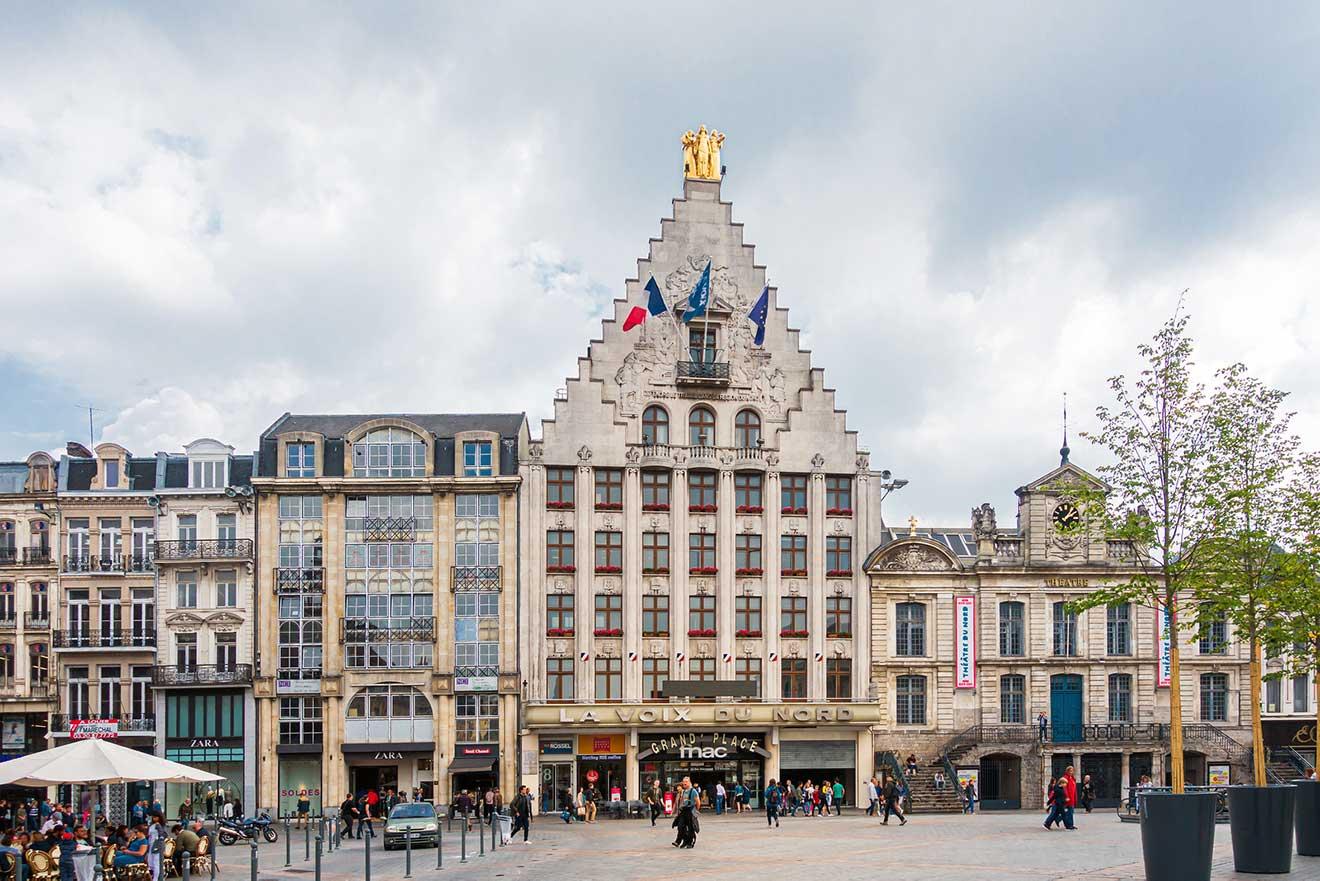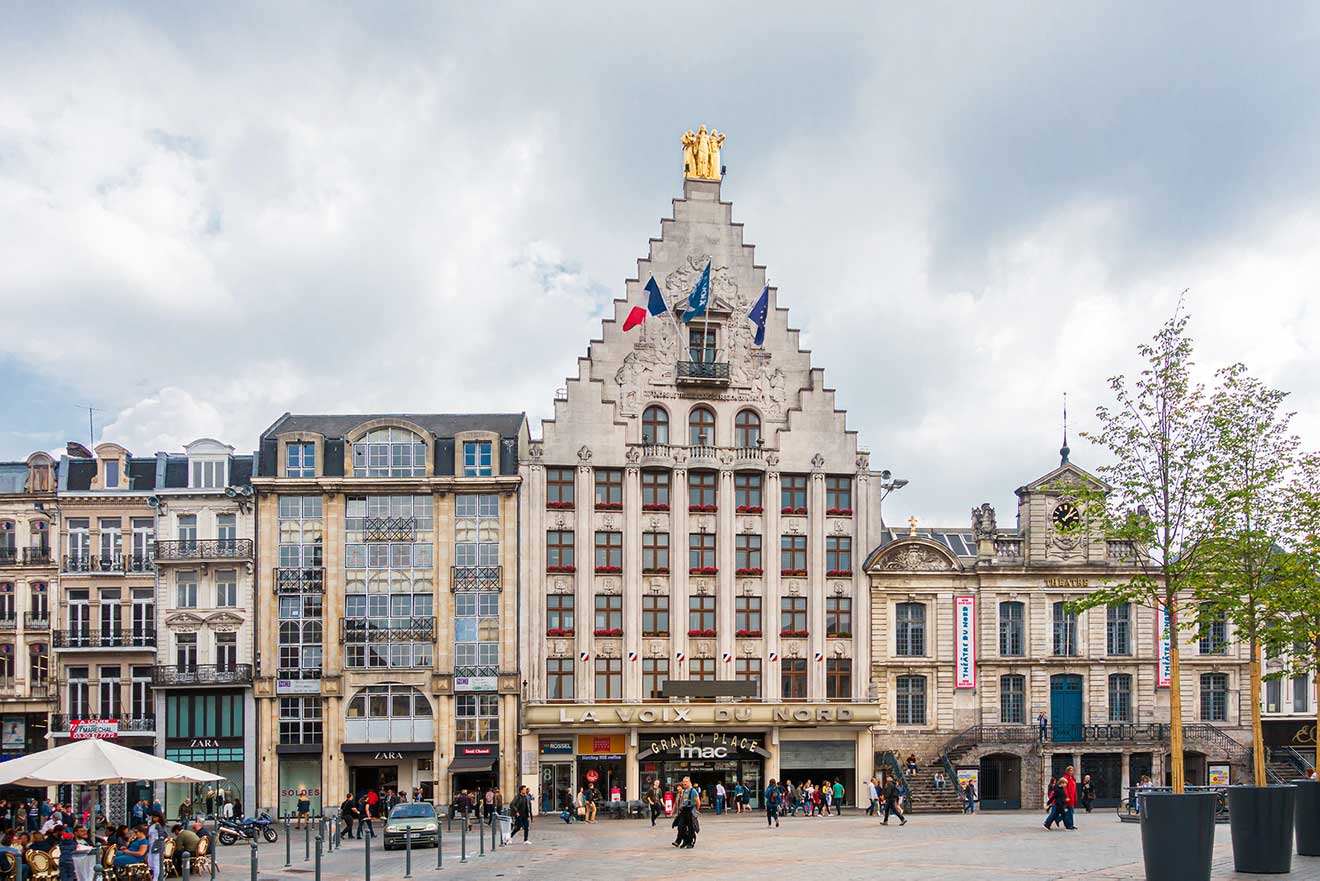 Lille is the fourth biggest city in France and it's located in the North of the country. It's the perfect weekend getaway and a very interesting city that combines traditional elements with modern buildings! But the question is, where to stay in Lille?
No worries, this post will help you understand everything you need to know. You're 5 minutes away from choosing the BEST hotel for your Lille vacation, trust me! Below you'll find the best hotels and apartments inside the center of the city, as well as some hotels near the main railway stations and near the airport as well.
The best area for tourists and first-timers is the city center. This is where you'll find the most important attractions, landmarks, and plenty of great restaurants, cafes, and bars. But let me warn you, since Lille is a beautiful destination, the best way to fully enjoy your vacations is booking in advance to secure a spot in the city!
Hmm… I think I have said enough, let's dive right into the juicy information. Are you ready? Let's go!
If you're in a hurry…
If you are already ready to book, or just don't have time to read all the post, here's a quick round-up of the best accommodations inside the city center:
Check the rates for your dates
In case you want to have a better idea of where to stay in town, here is a map of all the hotels I will talk about in this post:
Best hotels in Lille City Center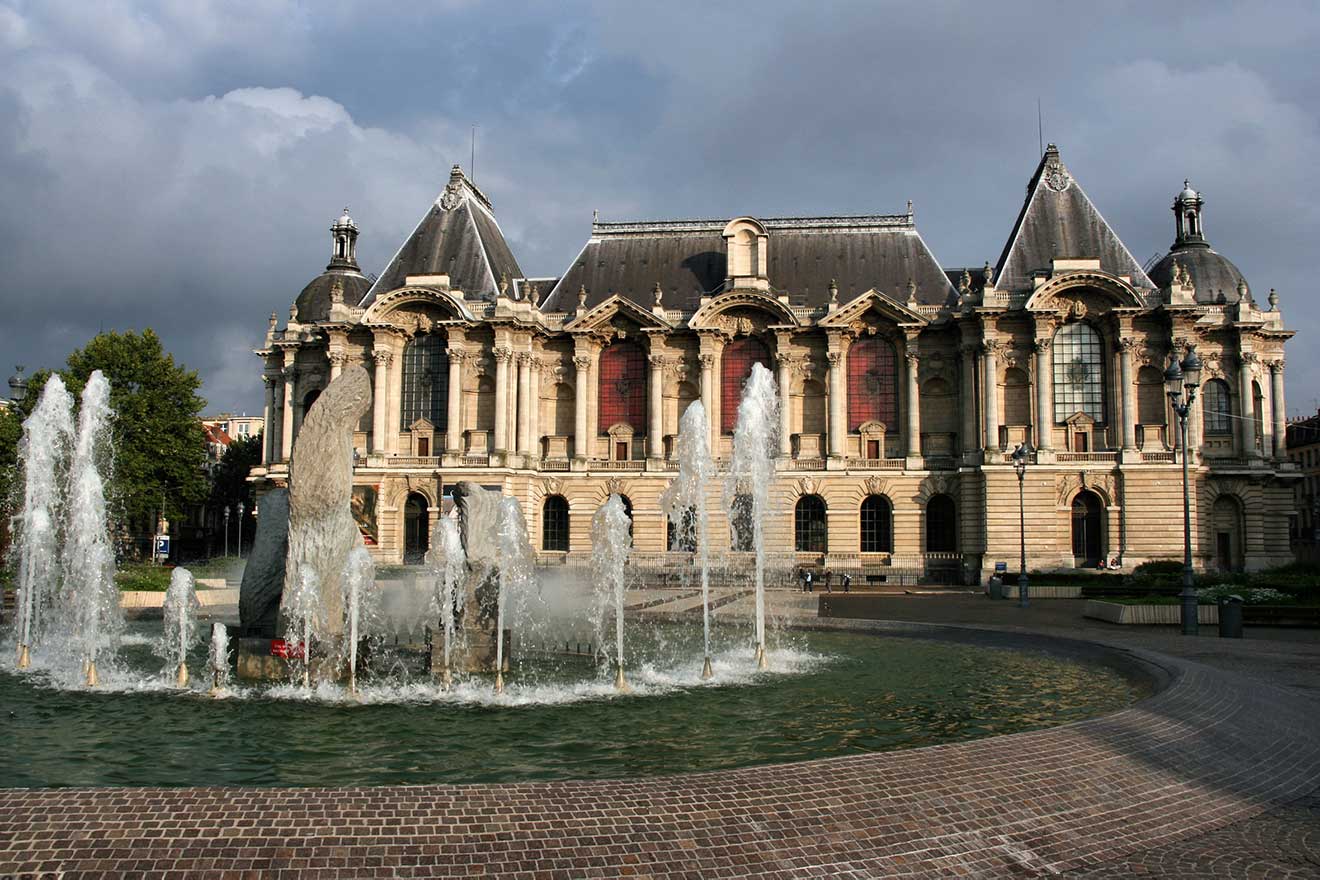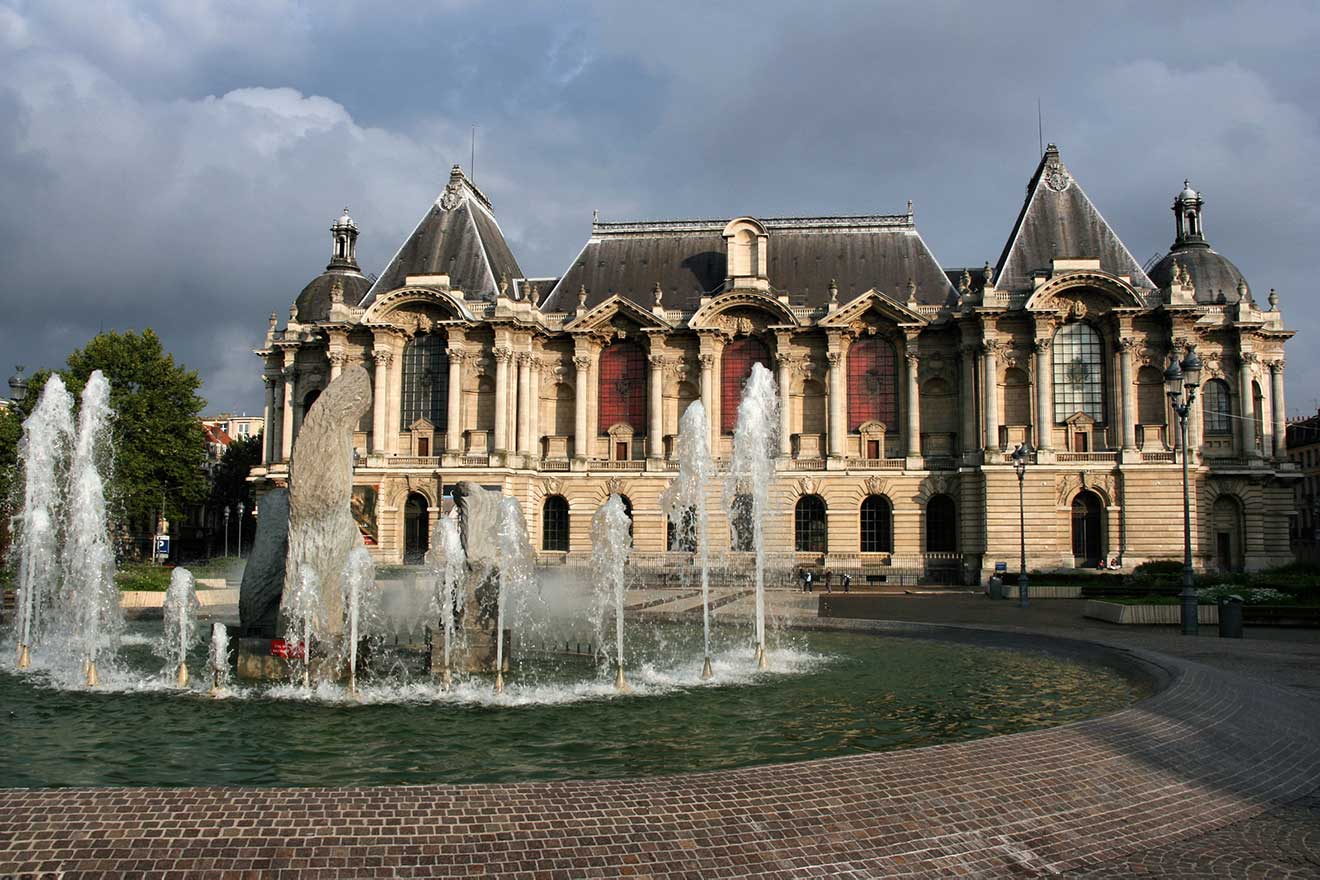 If you want to be where all the attractions and hotels are, Lille City Center is the best option for you!
As I mentioned above, the city center is the best area for tourists, especially for those who are visiting for the first time or who are only spending one night there.
By the way, some of the best sights in the city include the Palais des Beaux-Arts (one of the largest art museums of France), the cute shops around Vieux-Lille, Notre Dame de la Treille, the beautiful building of the Old Stock Exchange, and many other exciting attractions.
As for hotels, the city center is full of fantastic accommodation options – luxury boutique hotels, hostels, and guest houses. Below you'll find my hand-picked recommendations for the best hotels in Lille, France – all sorted by budget and with fabulous reviews:
Luxury (€150 and up)
L'Esplanade – If you're looking for an authentic French style bed and breakfast, this one is for you! It has many terrific amenities, including a daily continental breakfast, complimentary tea and coffee, spacious rooms, and more! It's truly one of those gorgeous Lille hotels decorated with a boutique style!
Au Cœur De Lille – Regardless of how many nights you book here, this hotel will show you excellent service each time! (Tbh, I think it is one of the best luxury hotels in the city.) It has an excellent location in the city center near the train station, and the rooms provide a beautiful view of the city's streets. This boutique hotel is perfect if you want to explore the rest of the city!
Hôtel Barrière – If you haven't decided yet, here's another option in the city. This one is one of the best luxury hotels in Lille and is only a short walk away from all the important landmarks and near Lille Europe Train Station. The rooms have stunning contemporary decor and all the amenities you might need for the perfect trip!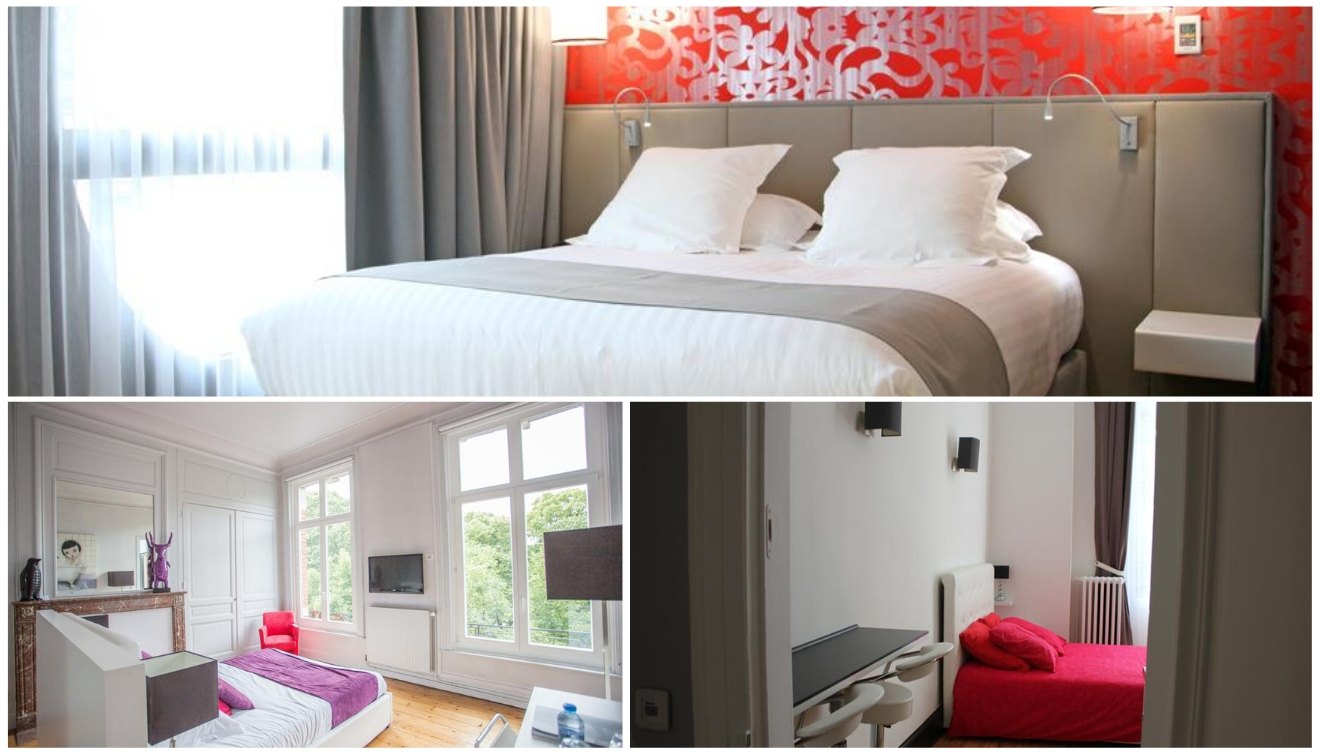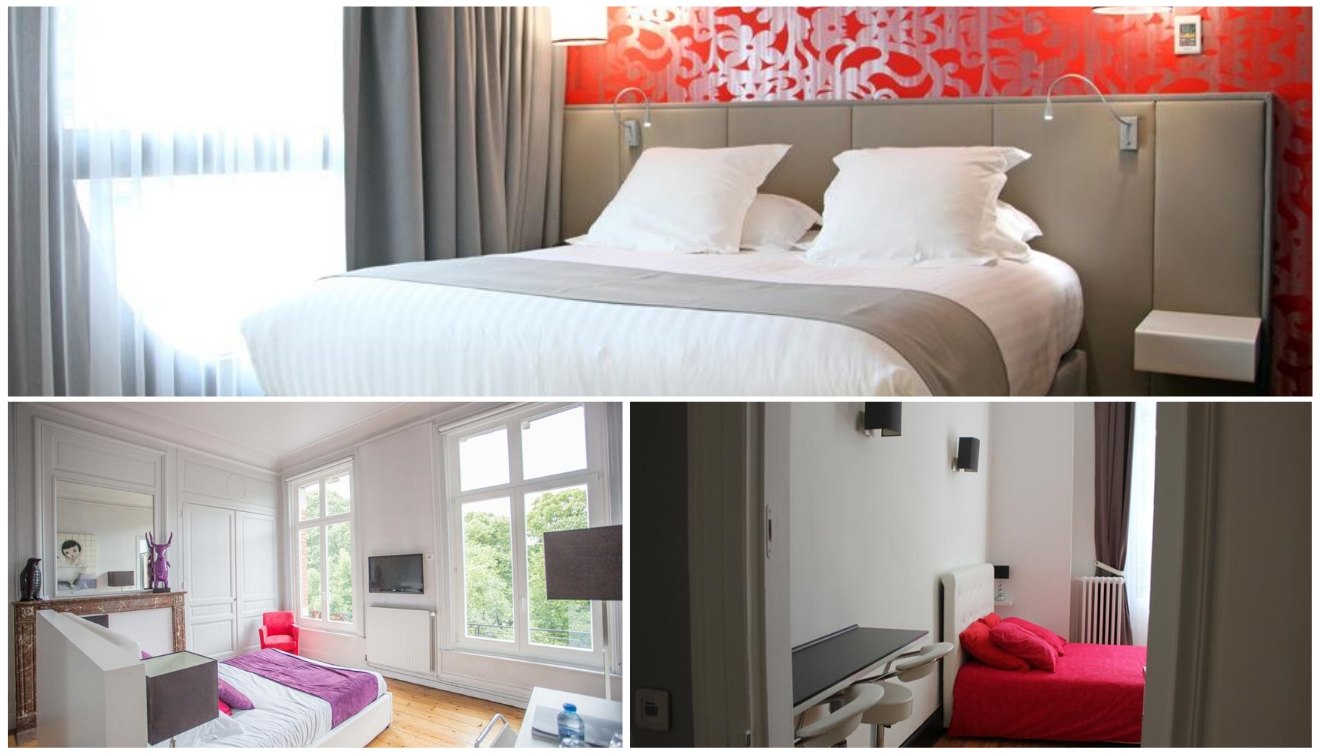 Middle-priced (€100 – €150)
Hyper Centre Chambre au Calme – Located super close to the Grand Place and Lille Flandres metro station, this lovely apartment offers everything you need during your stay in Lille, France! If you are not feeling like cooking in the fully equipped kitchen, the apartment is near many dining options where you can try delicious food!
OKKO Hotel – This cute hotel is decorated with style, and the rooms are all clean and cozy. Some amenities include a restaurant, fitness center, bar, and a shared lounge that you can visit as you please. Did I mention the friendly staff members as well? If that is not enough to convince you, the locality of this property is just incredible; it is close to multiple train stations, the Old Stock Exchange, and Rihour Square!
Best Western Lille Premier Why Hotel – This hotel is perfect if you're looking for a luxurious property. It's right inside the heart of the center, within walking distance of all the essential Lille tourist attractions like the Grand Place and near the train station. Plus, it has an on-site restaurant, a bar, and the rooms are incredible! A stunning boutique hotel!
Budget (up to €100)
Les Cariatides – If you want an excellent budget trip inside the city's heart, search no more! Starting from the building and ending with the fantastic prices, this property is perfect for any traveler on a tight budget who still wants to explore all the city's best sights like the Grand Place or Lille Grand Palais.
Aparthotel Adagio Centre Grand Place – Still didn't find your perfect hotel in Lille centre near the Grand Place? Perhaps this recommendation will help! The property awaits tons of significant advantages, including clean and spacious rooms, free Wi-Fi, a sun terrace, a 24-hour front desk, and more.
The People – If you're looking for a super friendly atmosphere and super cheap prices, THe People hostel is your answer! With everything from dorms to private rooms, a bar and restaurant on site, staying here in the heart of the city's historical area is a great choice!
Check the rates for your dates
Best apartments in Lille, France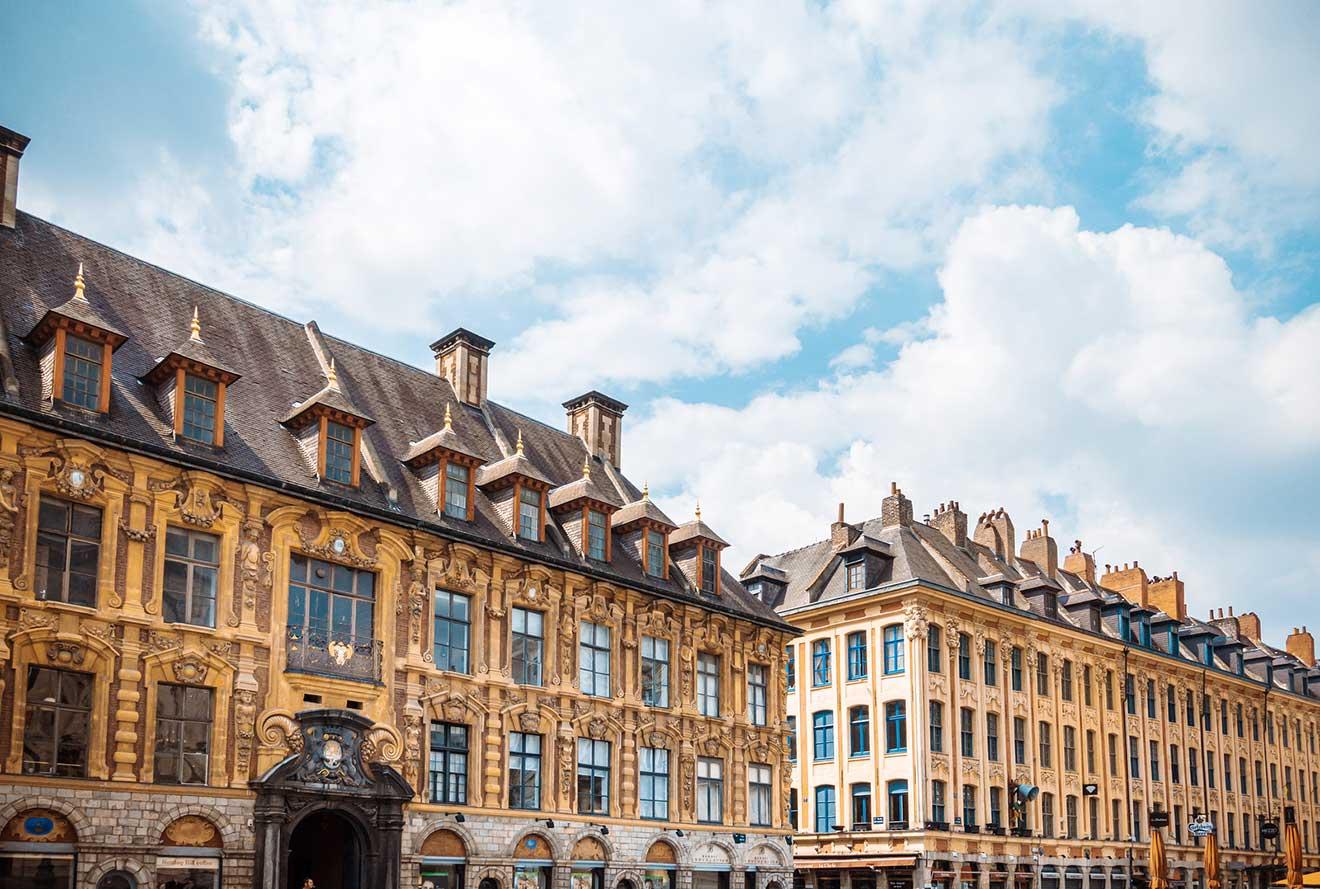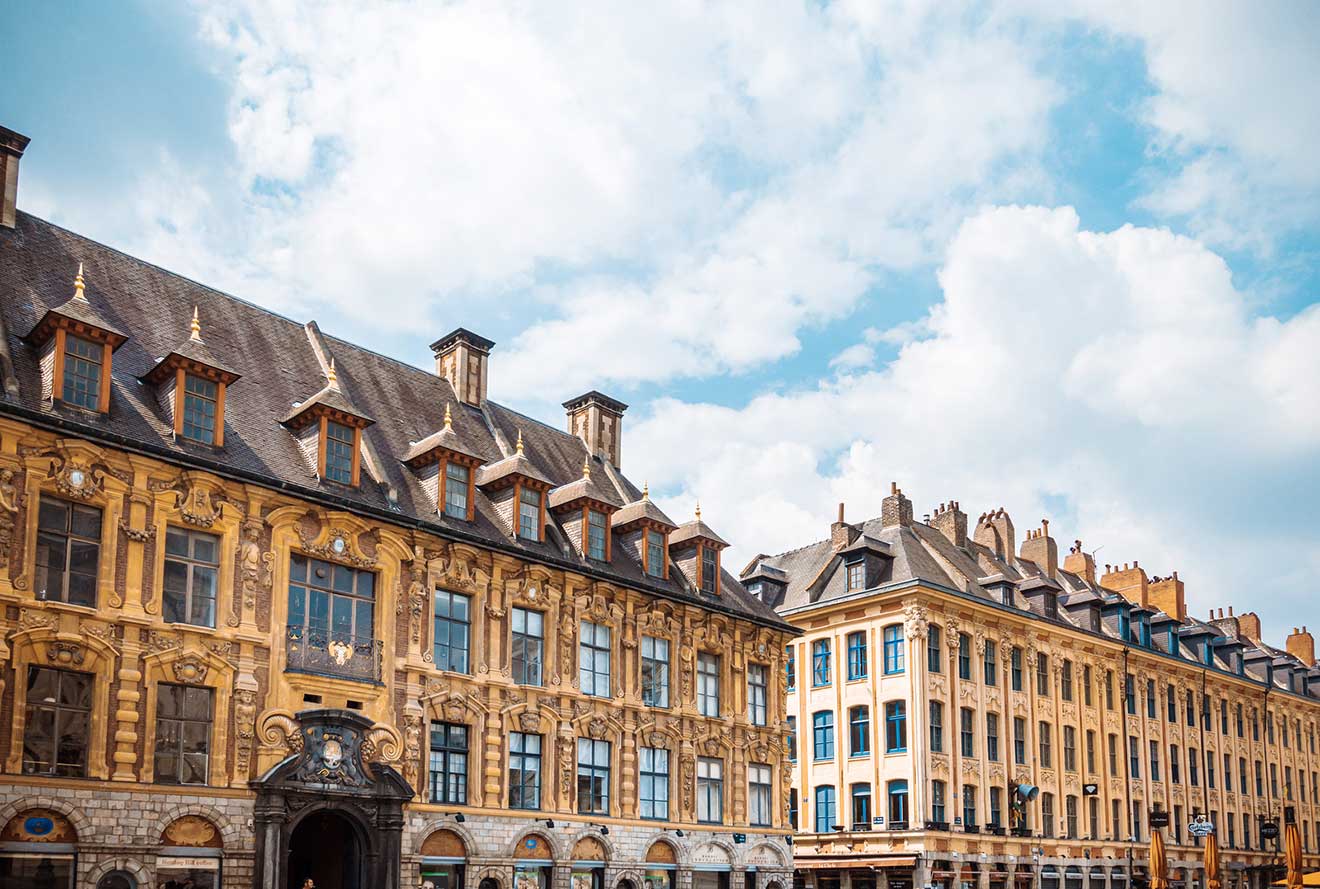 If you're the type of traveler that wants a feeling of "home" when you're around the world, then you must be searching for comfort! And the best place for this is an apartment. Luckily, Lille has plenty of great apartments in the city center that you can choose from.
So if you want a cozy atmosphere or if you're traveling as a bigger group (or with your family), here are the best apartments inside the city center that you can choose from.
Luxury (€120 and up)
Hyper Center Triplex – Searching for a central, boutique apartment? The search is over, trust me! This building is within walking distance of Grand Place and has a good location for accessing all the best attractions. It's spacious, clean, very cozy, and sleeps up to 9 guests, so it is perfect if you travel with a large group of friends or family!
Loft Lille – If you're looking for a luxurious apartment for a bigger family or friends, this loft might be the perfect place! With a spacious living and dining area, you can gather around and eat together. There's also a private roof terrace with a beautiful garden where you can relax while waiting for sunset!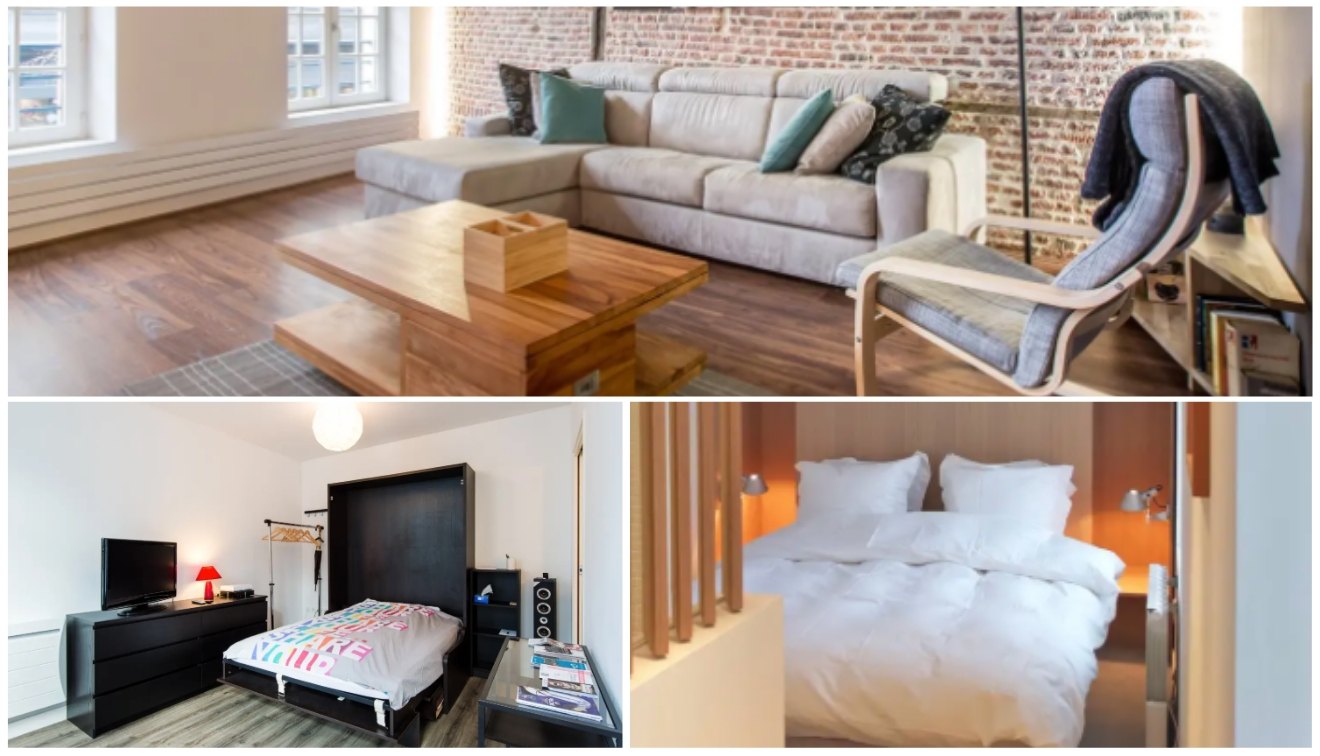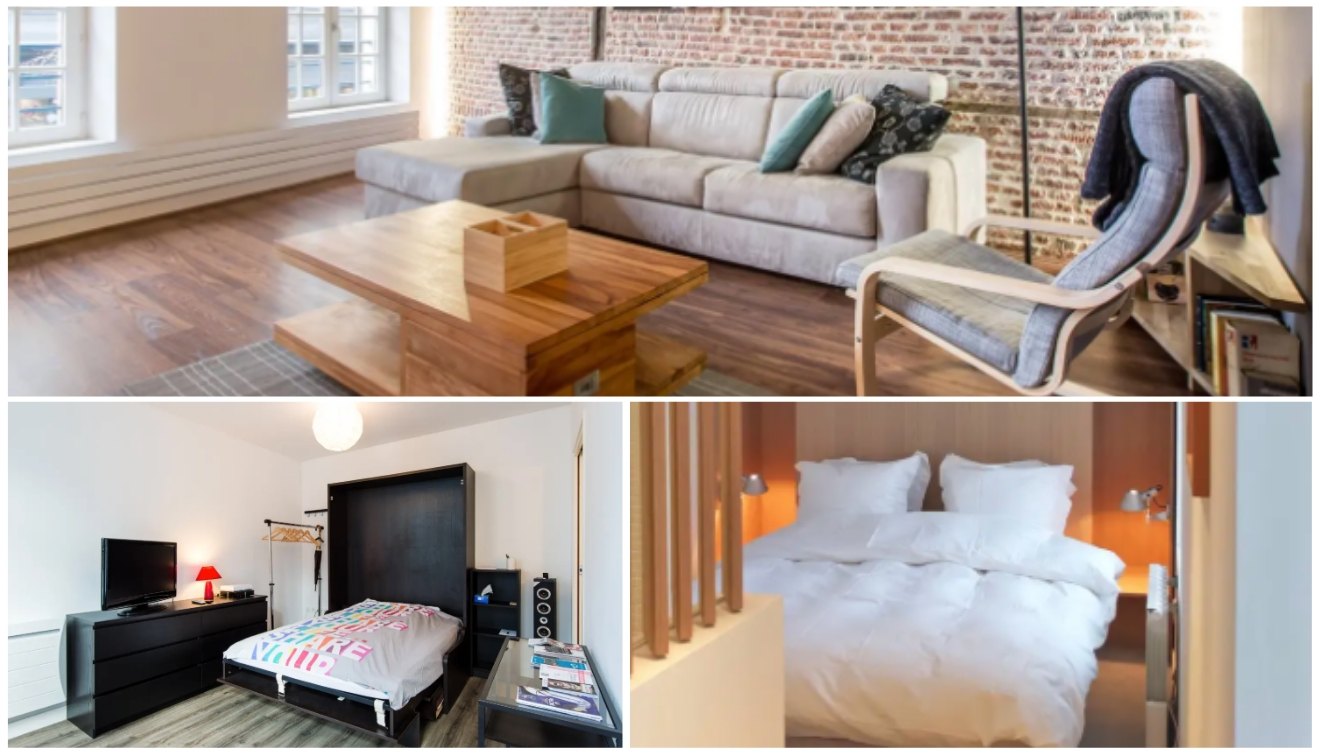 Middle-priced (€80 – €120)
L'Atelier 144 BIS – Do you want to stay in a boutique apartment? This small studio in an 18th-century building is spotless and cozy, offering everything you might need for a pleasant night's sleep. Another incredible perk of staying in this building is the location; Lille Flandres Train Station, Grand Place, and the Museum of Fine Arts are 300m away!
Charming Home in The Historic Core – This one has a minimalist bedroom that is warm and inviting, and I like the decor choices! Not to mention the price is excellent considering the very central spot – near the train station and close to Old Lille, one of the best places to stay in Lille.
Budget (up to €80)
Lille Ctre/Parking Privé Gratuit/Très Calme/2 Appt – This apartment building is ideal for anyone who wants to save money during your stay in Lille. It's super beautiful, affordable, and on a very calm, quiet street. Perfect for two guests!
Lille Hyper Centre – Here's another option if you want a cozy, local vibe. This apartment building has a perfect location and makes for the perfect base if you want to explore this charming city!
BONUS 1: Best hotels near Lille Railway station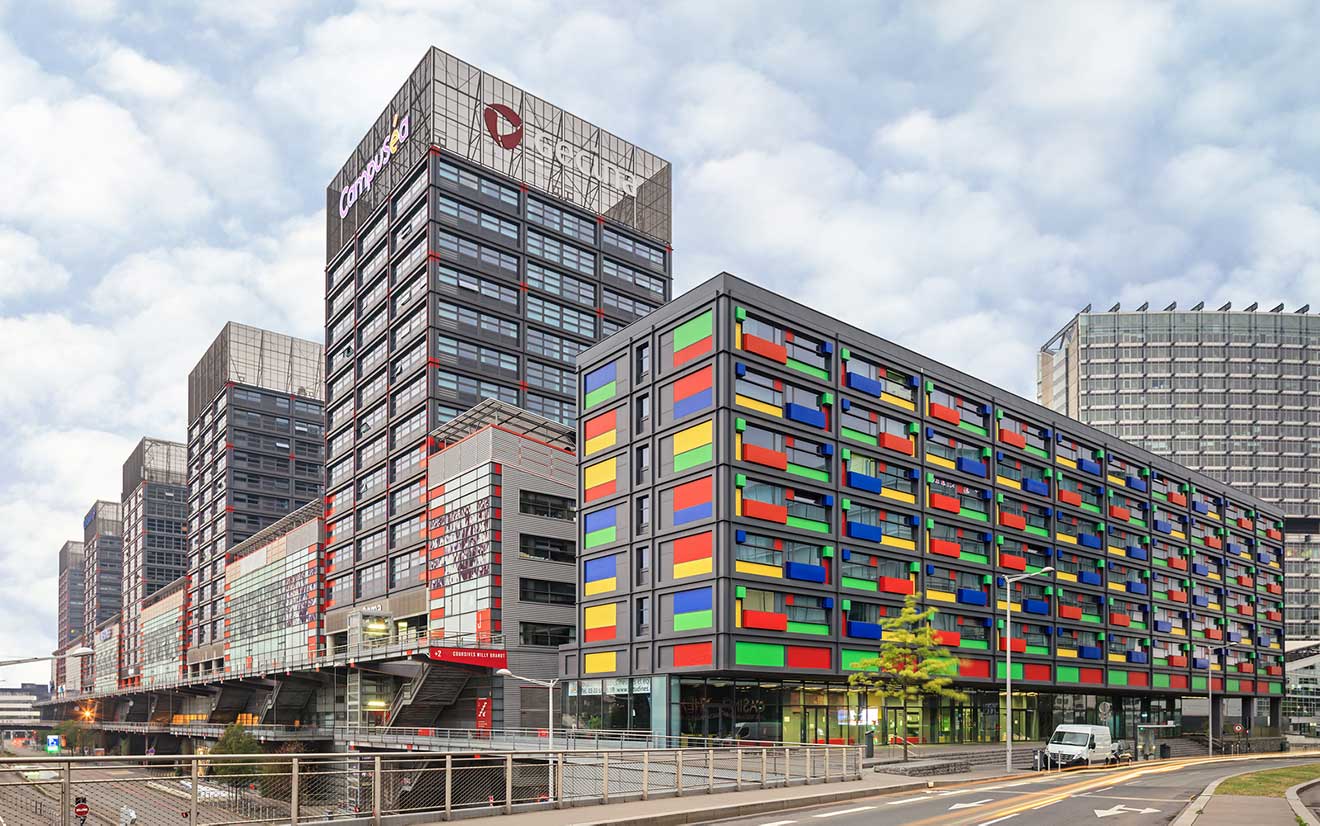 Because this town is such a popular stopover for people doing Eurostar trips around Europe (most popular destinations being other regions of France and Belgium), many people spend the night adjacent to the railway station so that they can catch the train the next morning.
The city's two main stations are called Lille Europe & Gare de Lille Flandres, and they're extremely close to each other, only 500m away.
NOTE: If none of these options fit you, you can choose any of the hotels above, as the railway stations are pretty much inside the city center.
Below you'll find the best 3 hotels near the train stations as possible (one for each type of budget):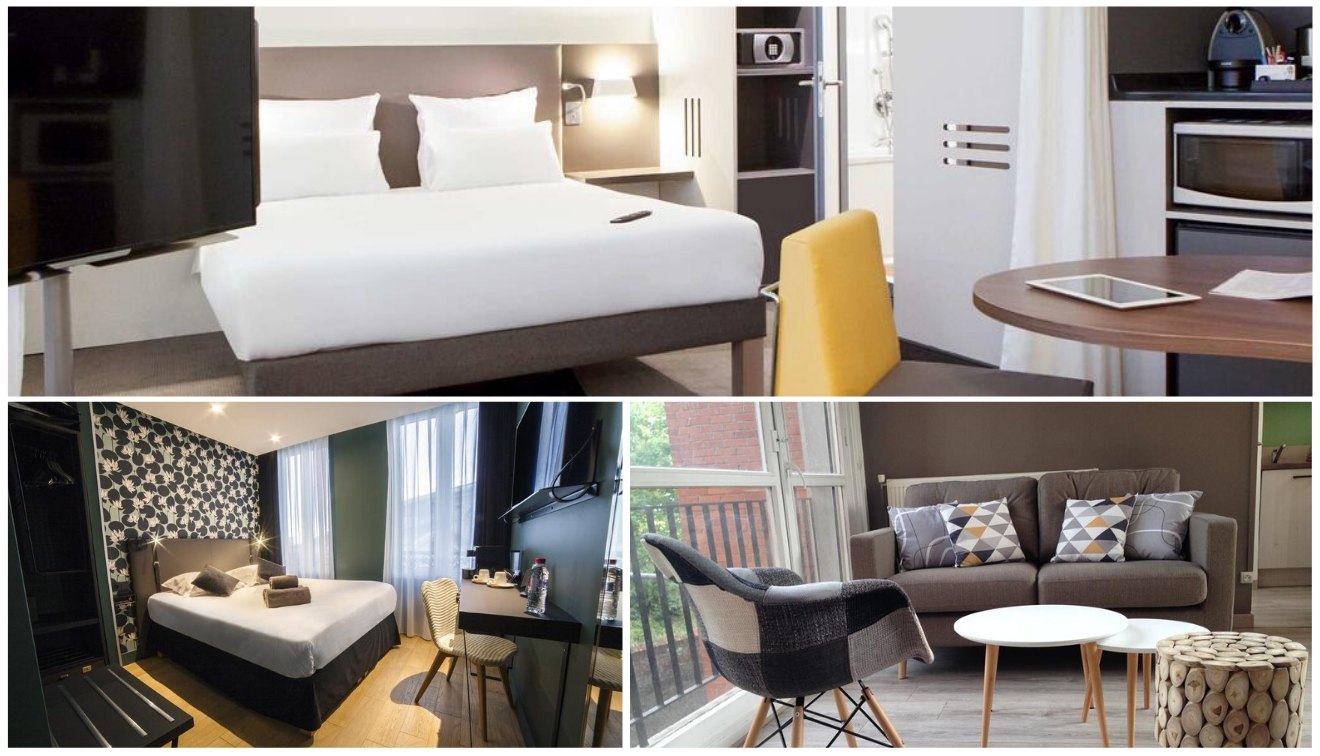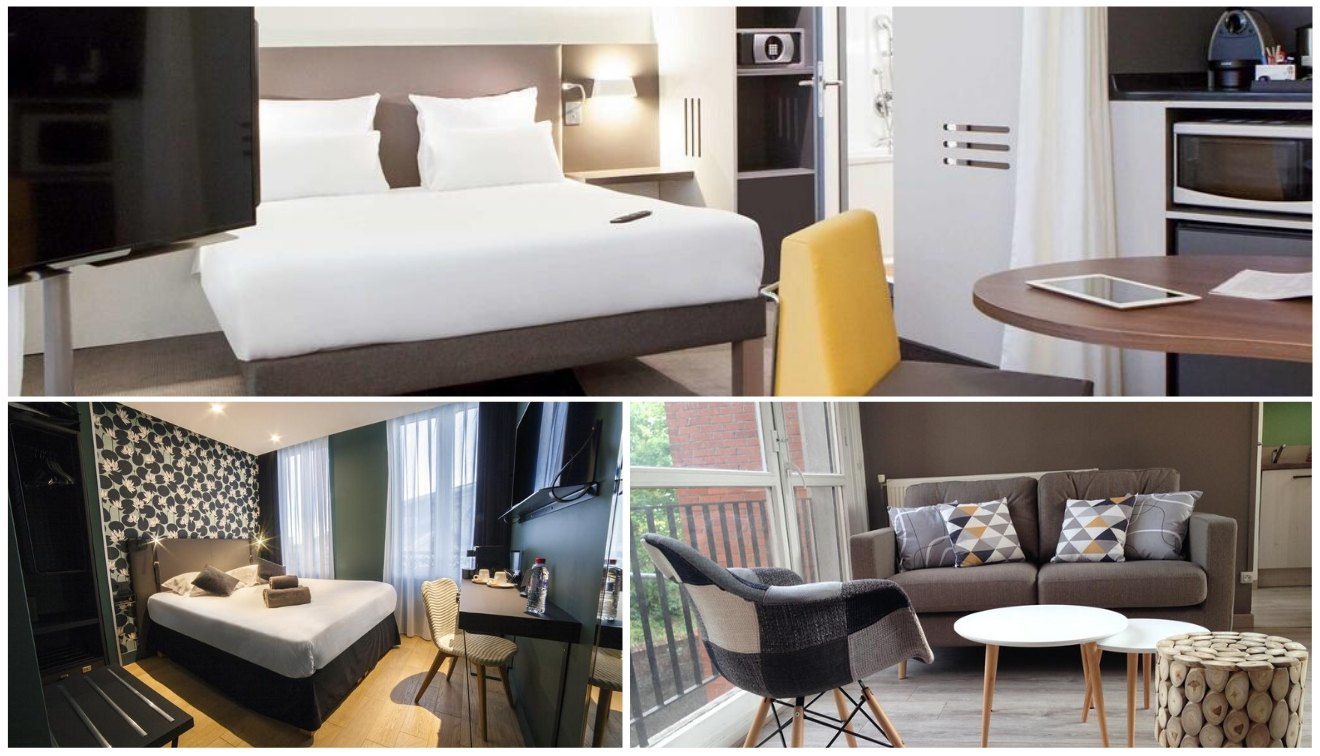 Hotel Barrière – This is my recommendation for people who want a luxury night near the railroad terminals. This 5-star hotel awaits with a fitness center, free Wi-Fi, gorgeous rooms, 3 different on-site restaurants, a casino, and a hotel theater. I think you will not want to leave the hotel – or maybe even want to miss your train ride 😛
Mama Shelter – If you prefer a middle-priced hotel near Lille Europe, then make sure you book a room here! This one's cozy and very clean and has a perfect location. The Grand Palais, The Old Stock Exchange, and The Palais Des Beaux Arts are within walking distance, so I'm sure you won't get bored!
Safari Chic – If you're traveling on a budget, no worries; I still found a great option! This beautiful apartment is ideal for two people and offers the best facilities for a special rate.
Check the rates for your dates
BONUS 2: Best hotels near Lille Airport
If you have a very early flight or arrive extremely late at night, one of the best decisions you could make is to spend the night near the airport. Lille Airport (LIL) is based in Lesquin, only 7 km from the city center.
Here are my recommended hotels near the airport (one for each type of budget):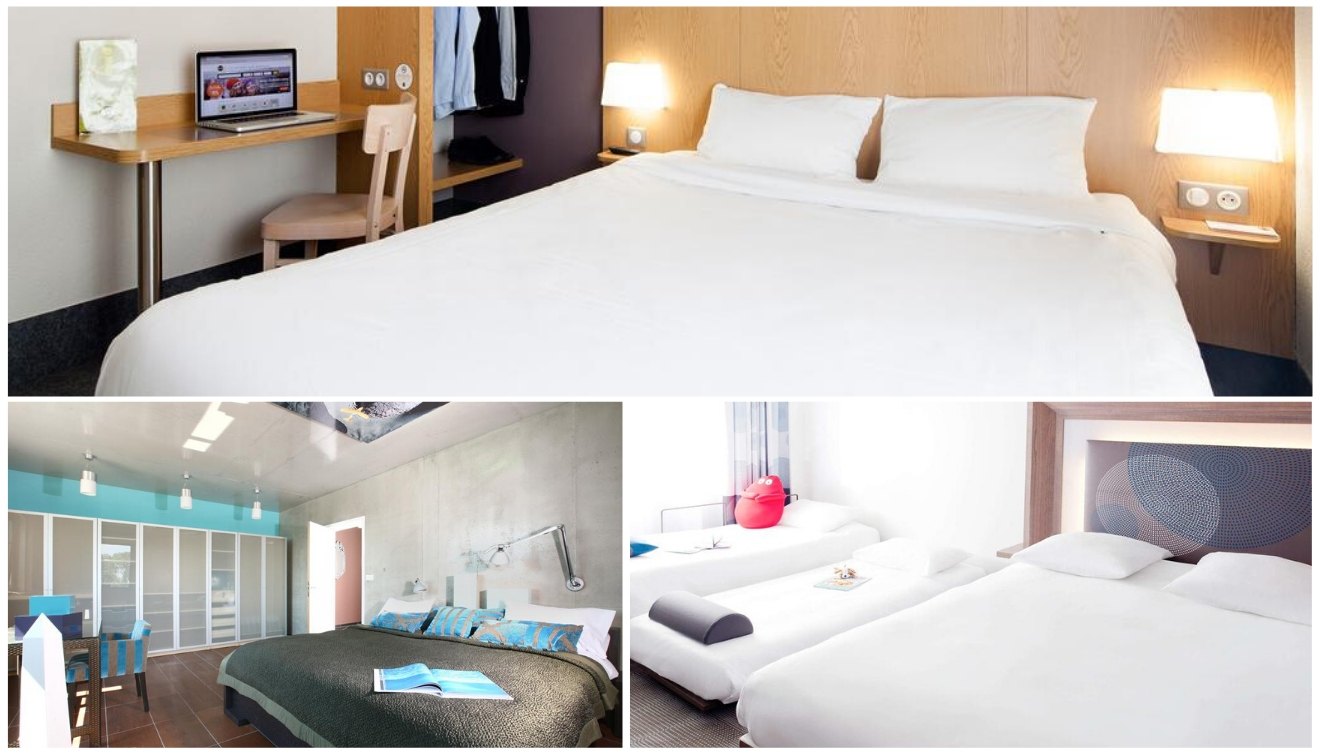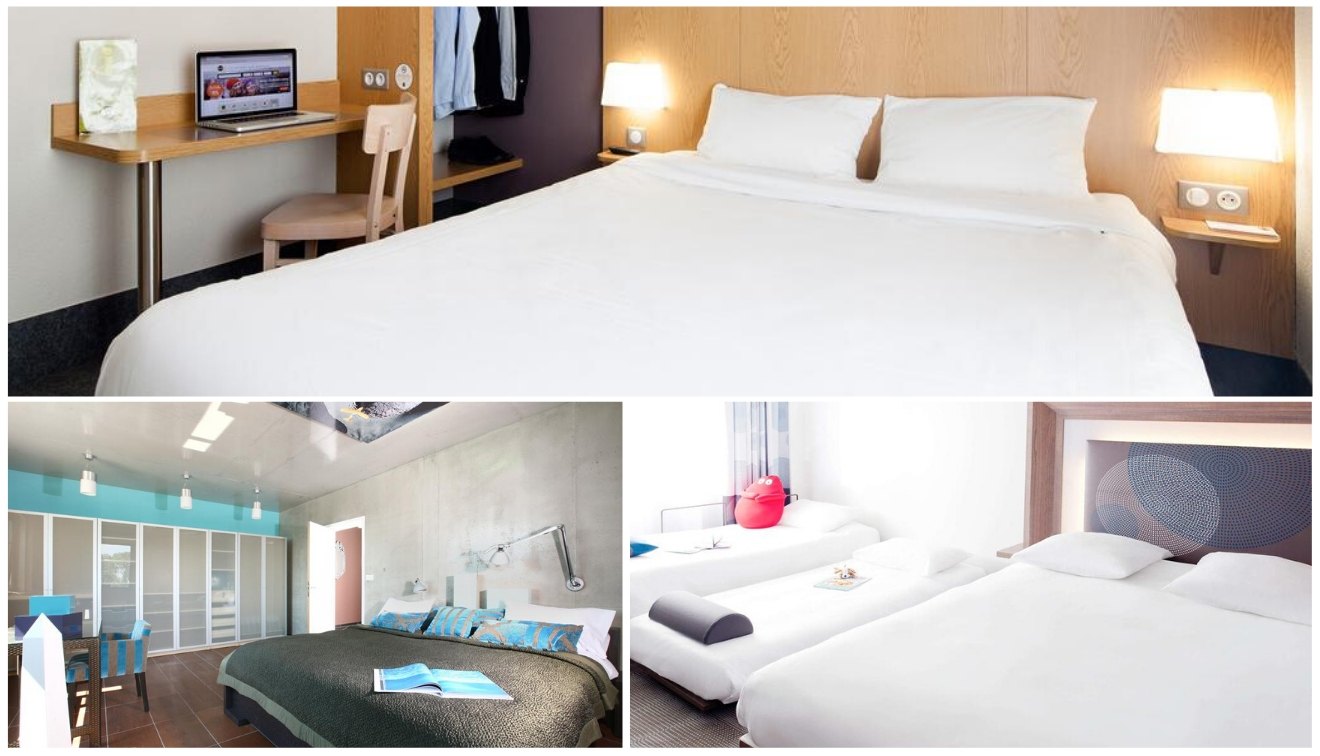 Hôtel Mercure Lille Aéroport – Make sure you book a room here if you wanna enjoy some luxury! This hotel is located right next to the airport, and it awaits all the upscale amenities you'll want including a free shuttle. The rooms are just incredible, perfect to squeeze in a quick rest before or after your flight!
Coloft by Pureplaces – Are you looking for a mid-price option? No worries, I got you covered! This condo Hotel is perfect and has some pretty reasonable prices, I must admit. It's less than 4 km from the airport, and they offer 24-hour reception as well. So nice!
Hôtel Agena – If you're looking for a budget option, check out this hotel! It's only 2.2 km from the airport, and some of the best advantages of staying here are the bar, free Wi-Fi, and more.
Book your stay near the airport
FAQs about Lille hotels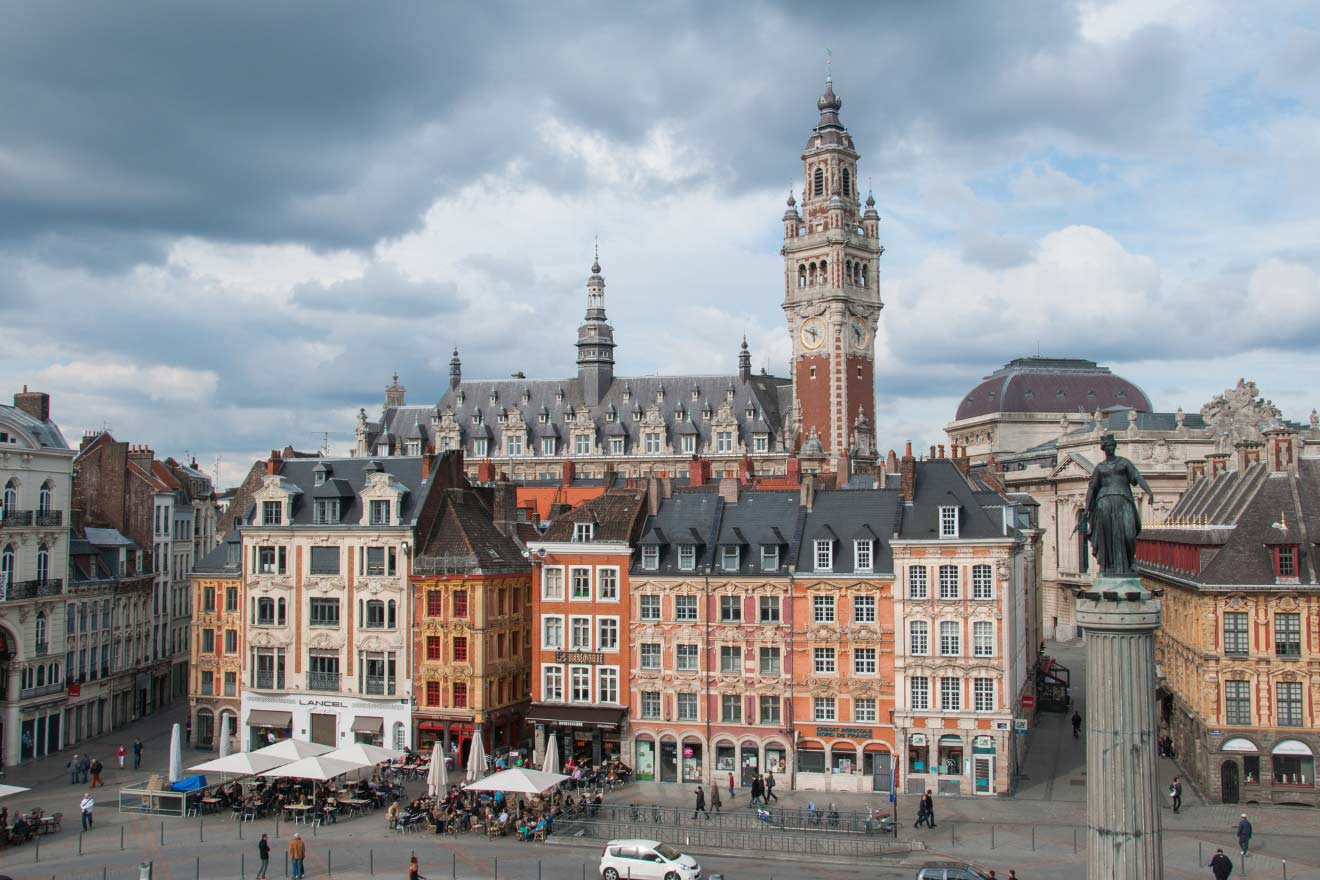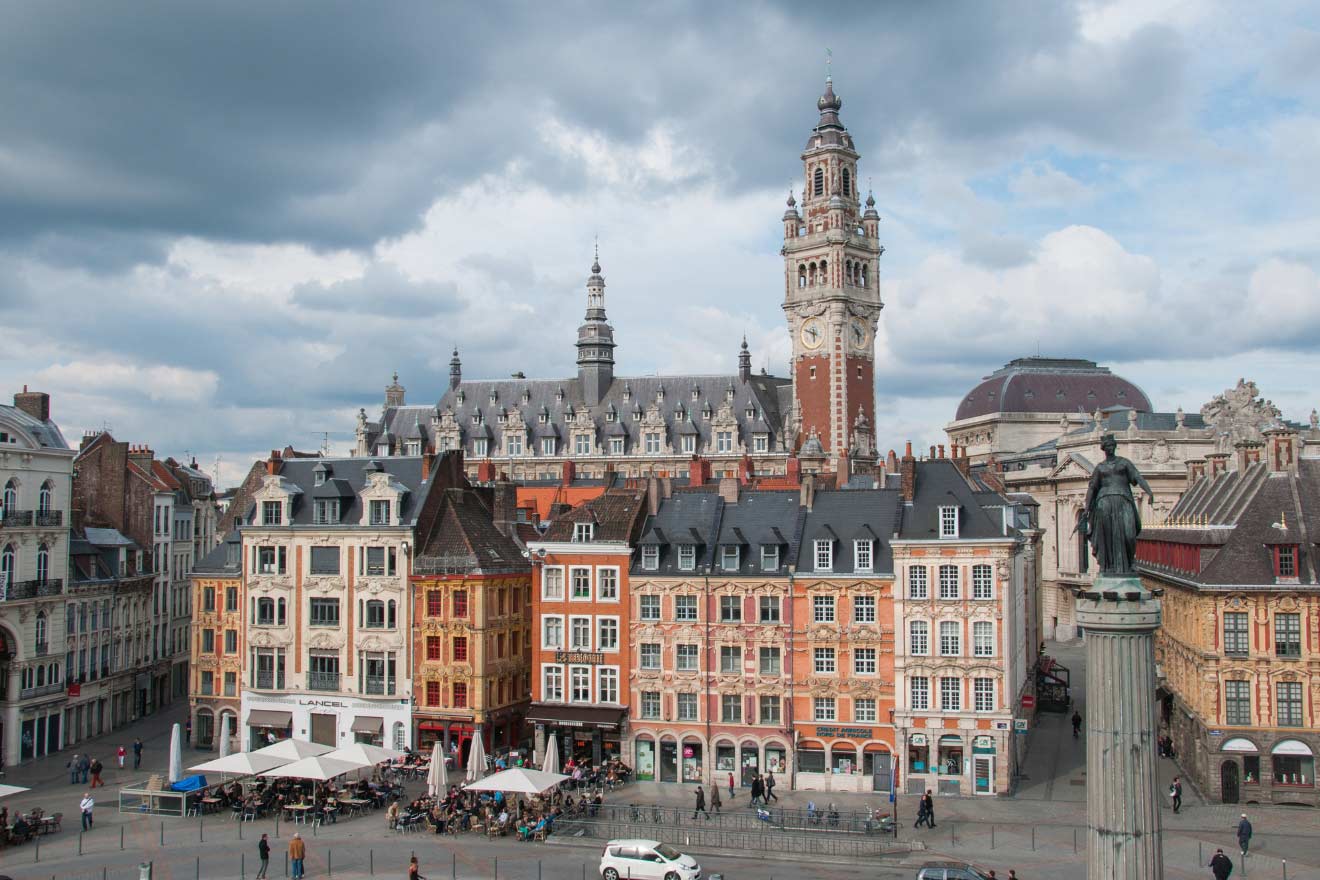 Conclusion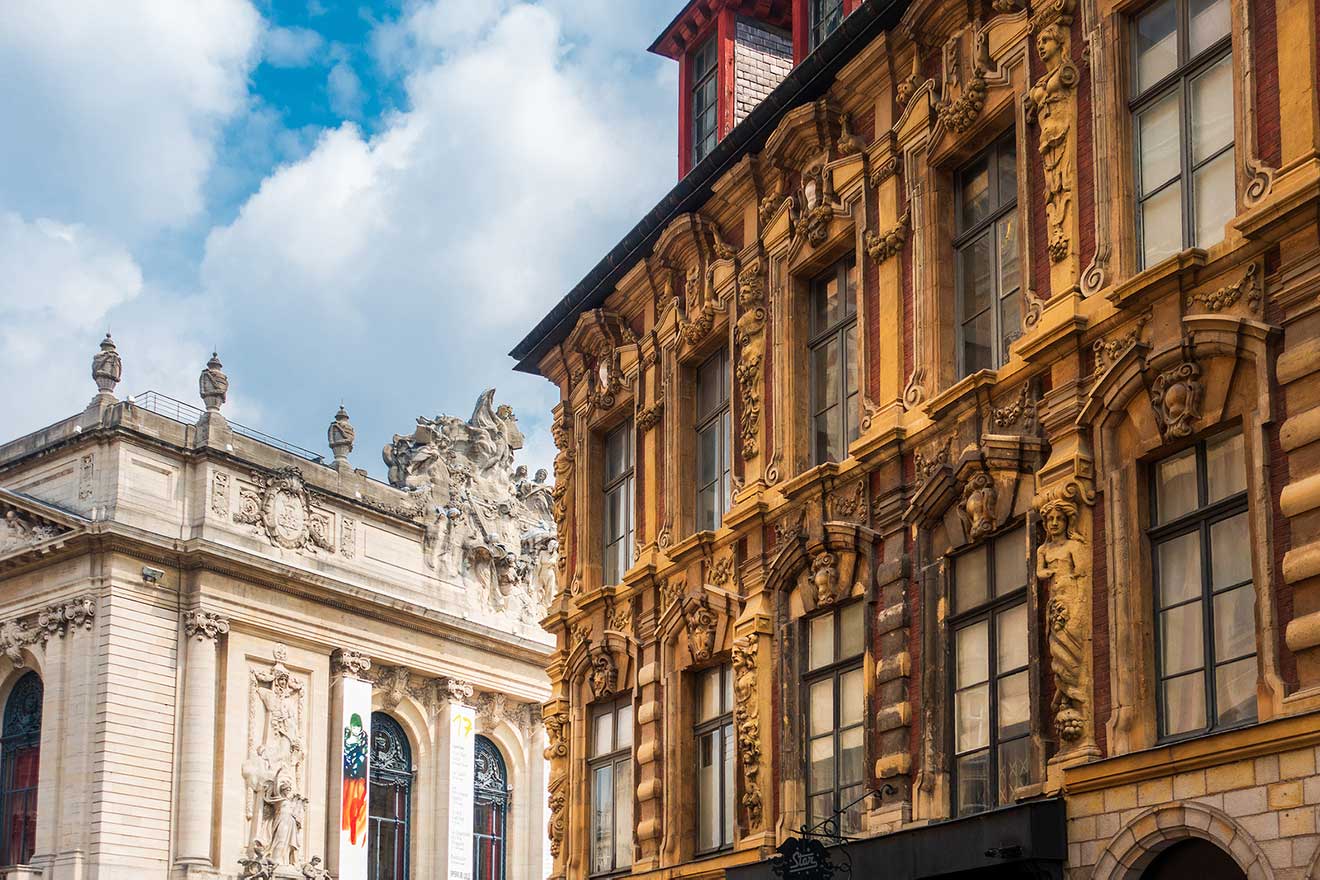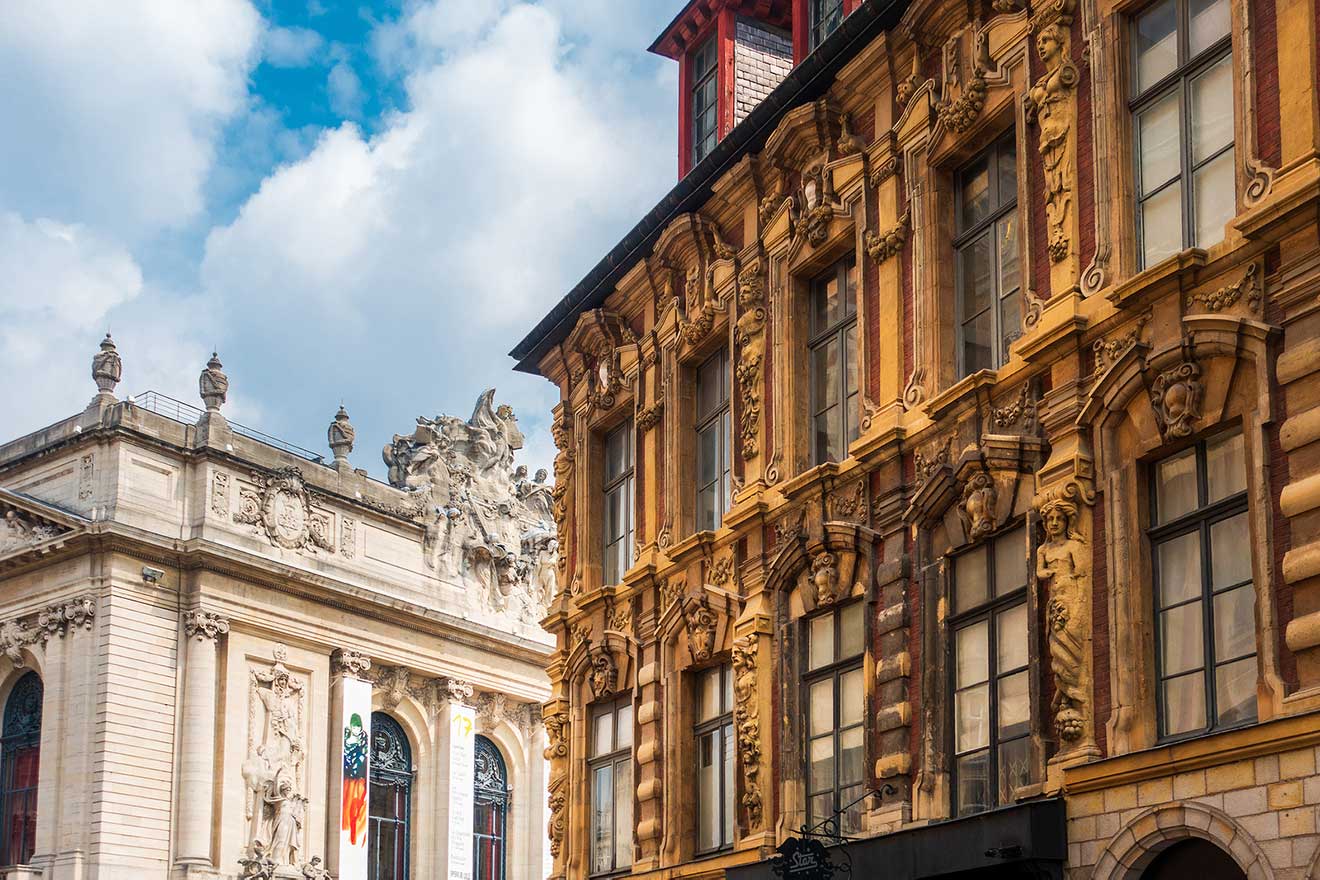 This was my comprehensive guide on Lille accommodation! I'm sure you're already an expert on the best accommodations by now, and I'm almost convinced you found the ideal hotel for your trip after reading this article, am I right?
I talked about the best area for tourists who visit Lille, and I shared my list of the best hotels in the city center, all grouped by budget and with excellent reviews. I also gave you some recommendations for hotels near the train stations and the airport and some apartments if you prefer.
Still not sure where to stay in Lille? Well, I want to help you as much as I can, so these are my top choices in the city, but remember you have to book in advance because the hotels in Lille tend to sold out FAST:
Hôtel Barrière – if you are looking for a luxurious stay in Lille, this is the perfect option for you!
OKKO Hotel – traveling on a budget? OKKO Hotel is a great hotel and I'm sure you will love all the amenities!
I hope you found the content in this guide useful, and I wish you a great trip! If you're searching for more travel articles about this beautiful city, I recommend checking out A Short Stay in Lille, France.
If you have any questions, make sure to leave them in the comments below, I'm happy to help!
Happy travels,
Romina
---
Pin it for later!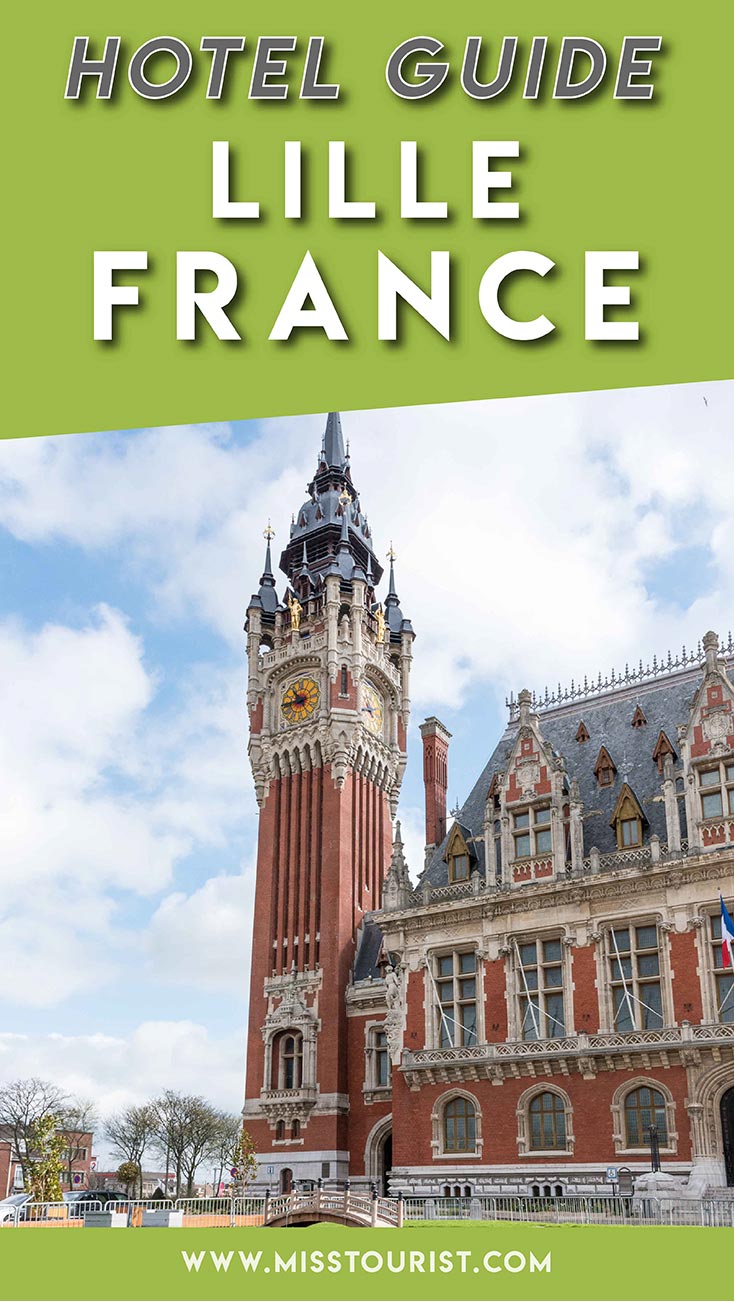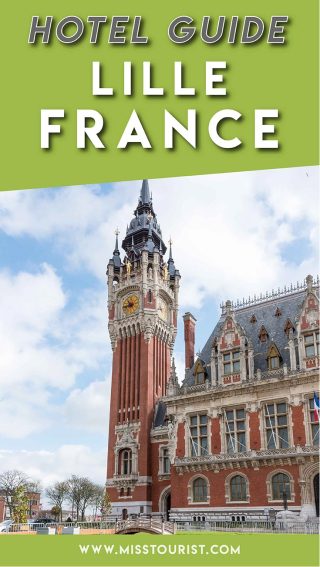 Pin it for later!