Before I Let You Wander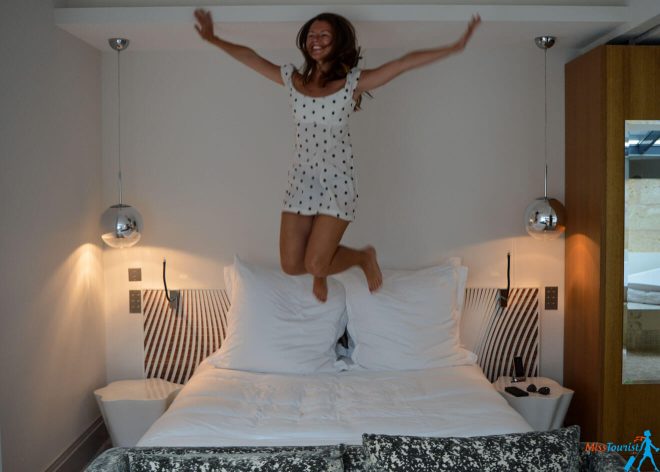 So, is Bordeaux worth a visit? I would say yes! Bikes riding through the city, wine glasses of deep red colors, great architecture in the old town, wonderful vineyards all around the city, that amazing mirror fountain and all the music and the happy people. That was Bordeaux for me, and I hope you go there as soon as you can and experience this amazing city in your own Bordeaux adventure.
I hope you enjoyed my Bordeaux travel guide! In this article, I have discussed the top 10 things to do in Bordeaux (other than the world-famous and totally worth it wine tours), how to get to Bordeaux from Paris, some great accommodation options and I even recommended some day tours from the city that you might want to check out.
If you have further questions about visiting Bordeaux or if you discover something amazing to do in Bordeaux, do let me know in a comment below!
A bientôt!
Yulia
Pin it for later!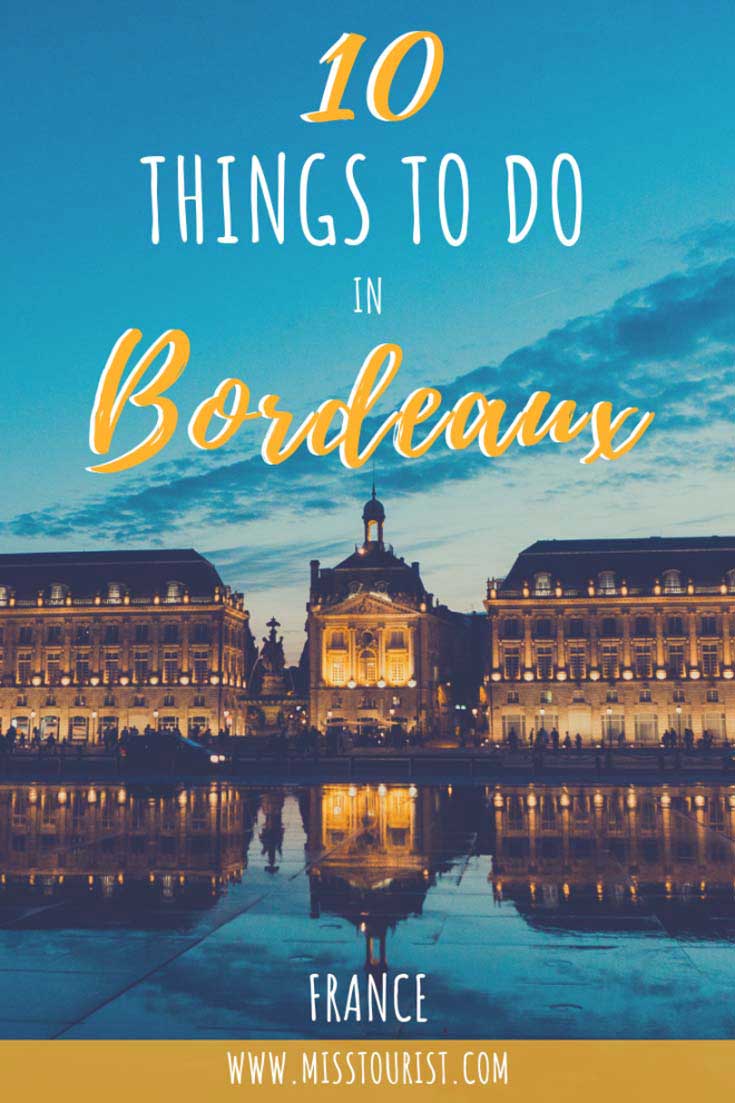 Pin it for later!