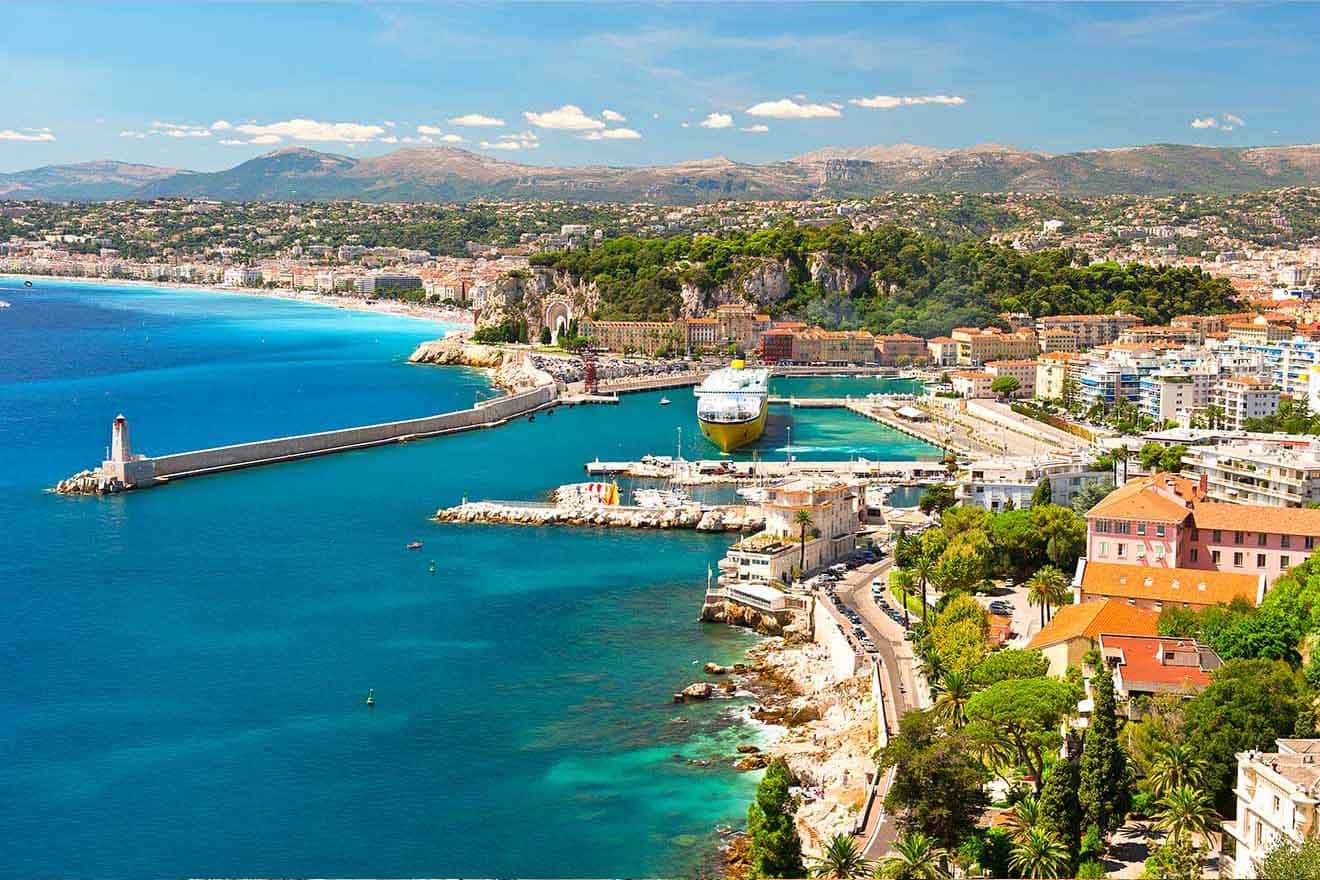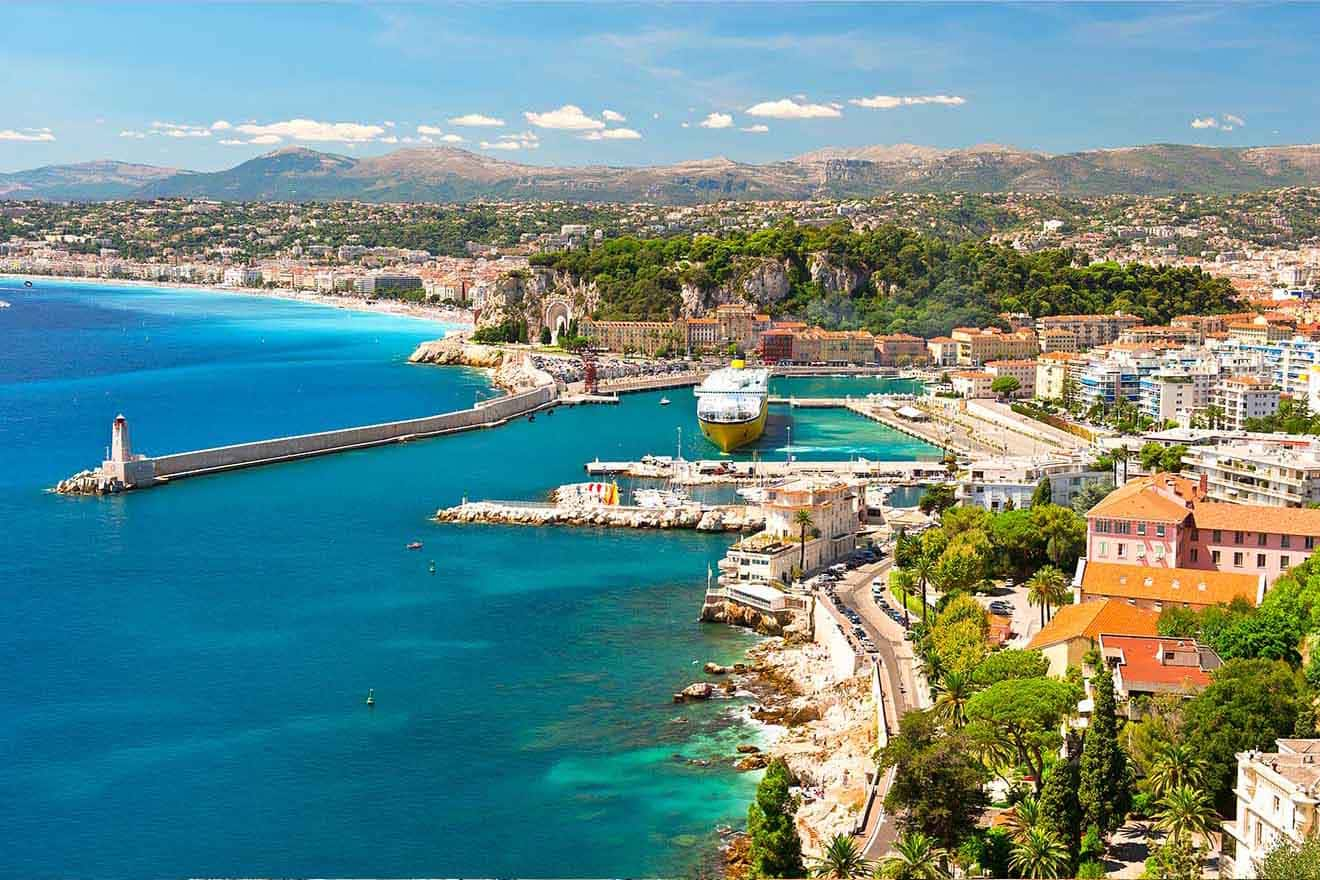 Nice is the 5th largest town in France and a grand touristic destination on the French Riviera (Côte d'Azur). Its beautiful charm and rich history attract many famous people and tourists from all around the world.
Nice is considered to be a city of art and it actually has the largest number of museums in France!
It merges many different cultures – from Italian, English, and French to pre-Roman. Each neighborhood in Nice has its own peculiar feel and each offers something unique for visitors.
Therefore, finding out where to stay in Nice might be a bit challenging. But that is why I have prepared this Nice hotels guide for you! I did extensive research about areas and accommodation and now I'll present to you my recommendations.
NOTE: Since Nice is a very popular touristic destination the best hotels get booked very fast. That is why I recommend that you book your accommodation as soon as possible to make sure you get the best deal you can find.
If you are in a hurry
If you don't have much time for browsing, here are the best suggestions on where to stay in Nice.
To help you visualise each of the areas I will be talking about, here's a handy map
Below you can read about each one of them and check out luxury, mid-range, budget and apartment options.
1. Old Town (Vieux Nice) – where to stay in Nice for the first time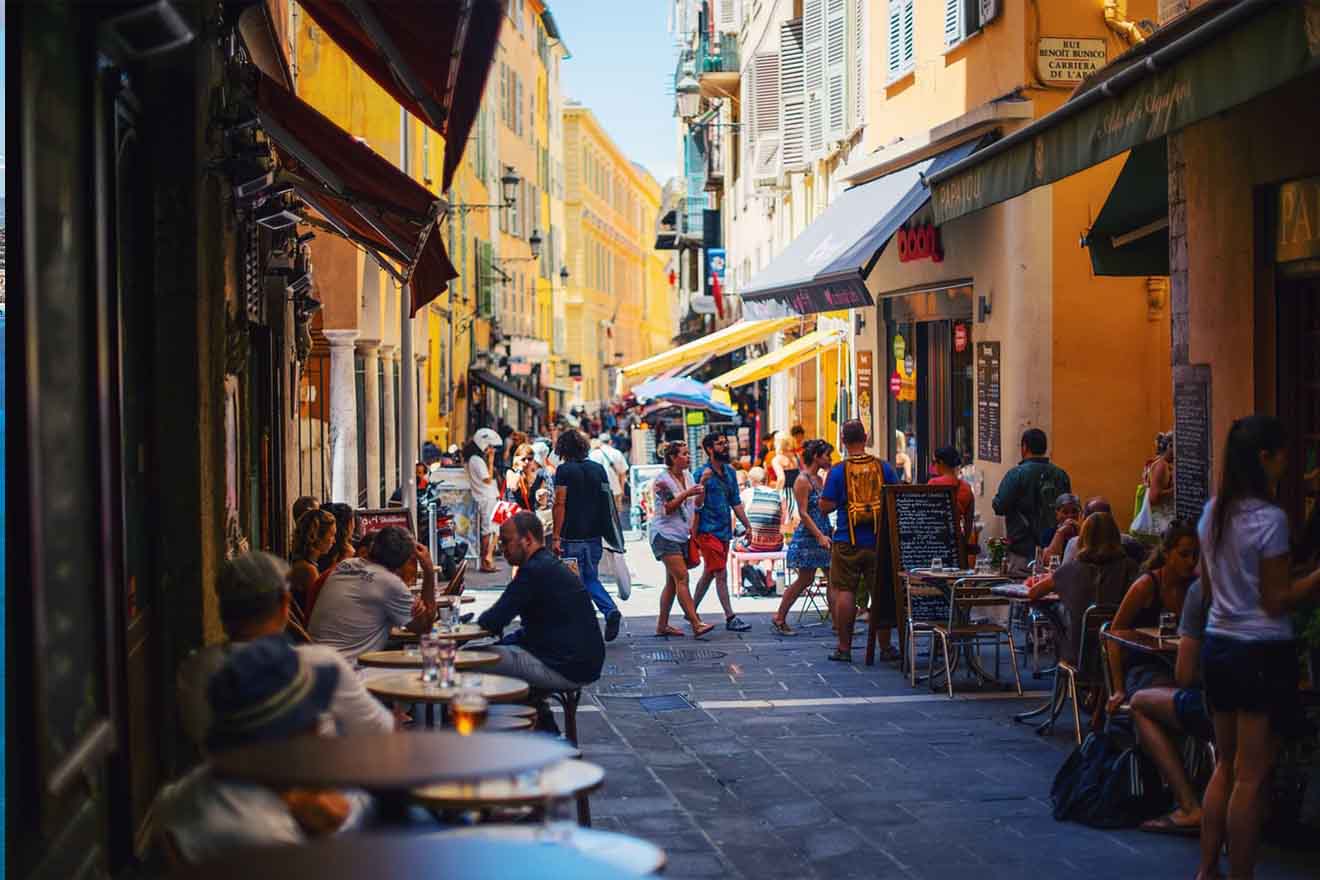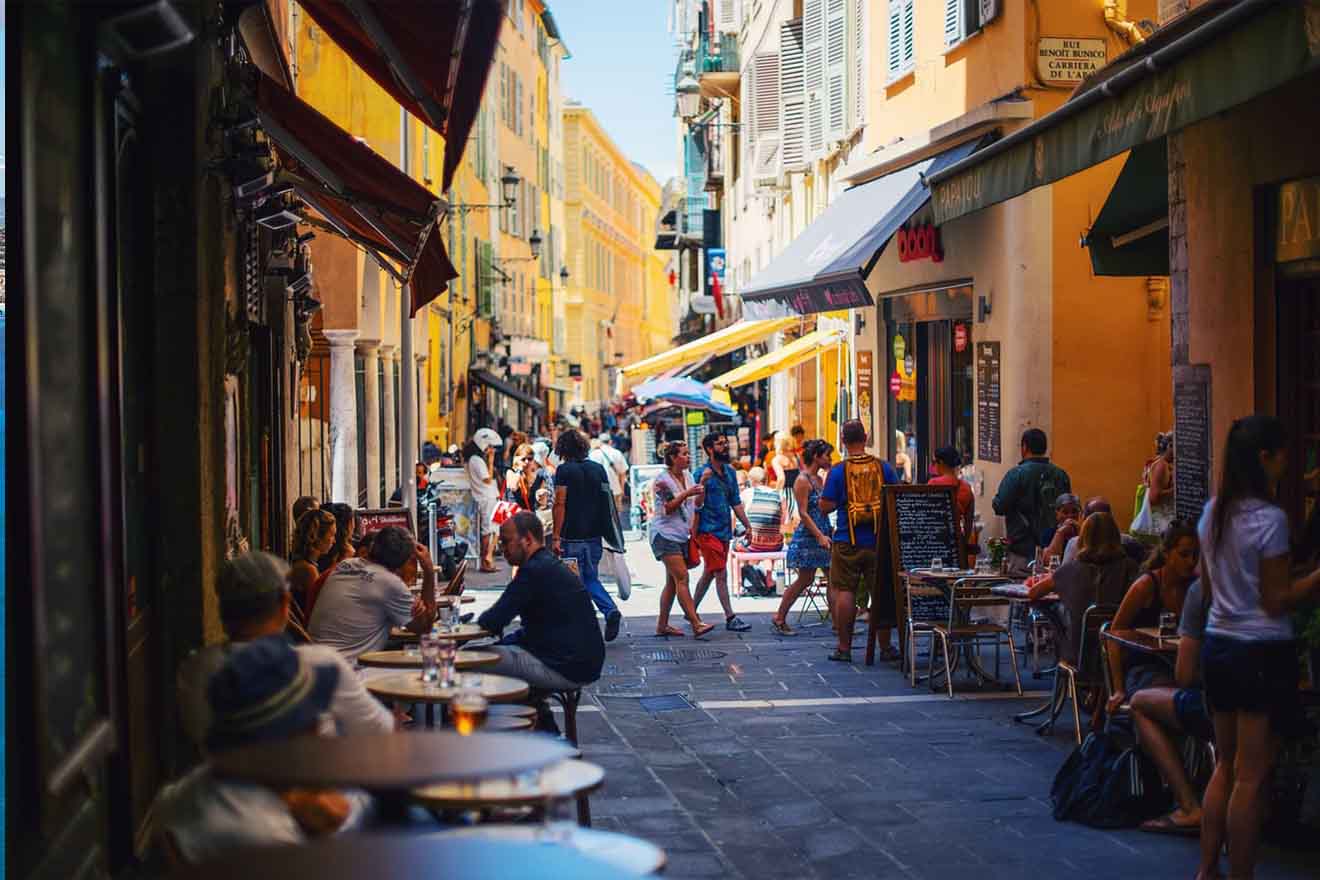 If you are a first-time traveler, the Old Town (or Vieux Nice in French), is one of the best places to stay in Nice! With its labyrinth of narrow cobblestone streets and tall pastel buildings, it is the heart and soul of the city. Many of the most important attractions, such as Port Lympia, are located within walking distance and here you'll find many charming cafes and lovely shops, as well as the best ice-cream!
If you are a history and architecture buff this ancient quarter houses the baroque-style Palais Lascaris and the amazing Nice Cathedral. In addition, a must-visit attraction in this area of Nice is the vibrant Cours Saleya, a flower market that beautifies the streets with colorful flowers.
Therefore, if you want to stay in Vieux Nice and fully immerse in the history and culture, here are some great hotels and apartments that I chose for you.
Other Accommodation Options in The Old Town
2. Promenade des Anglais – where to stay for beaches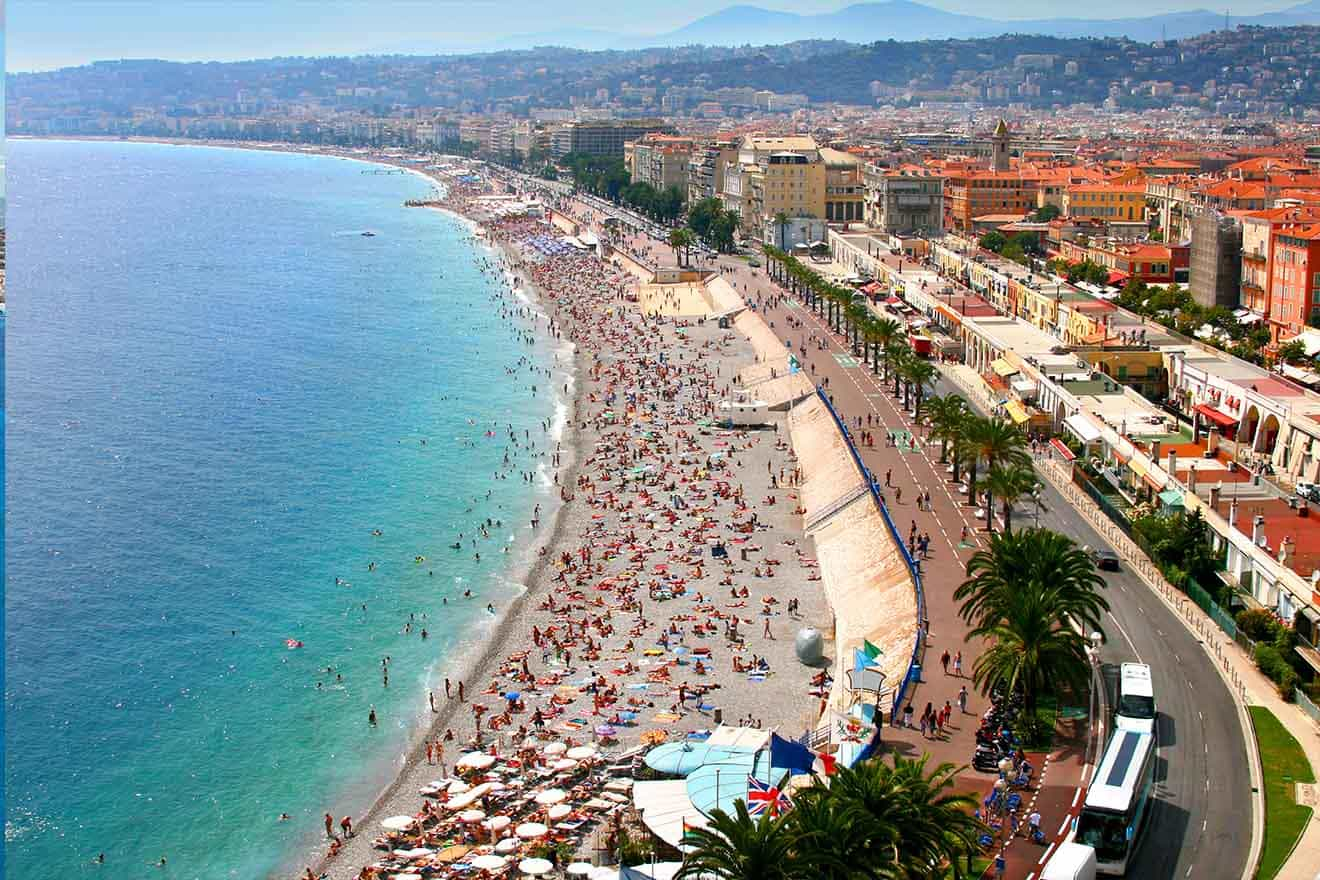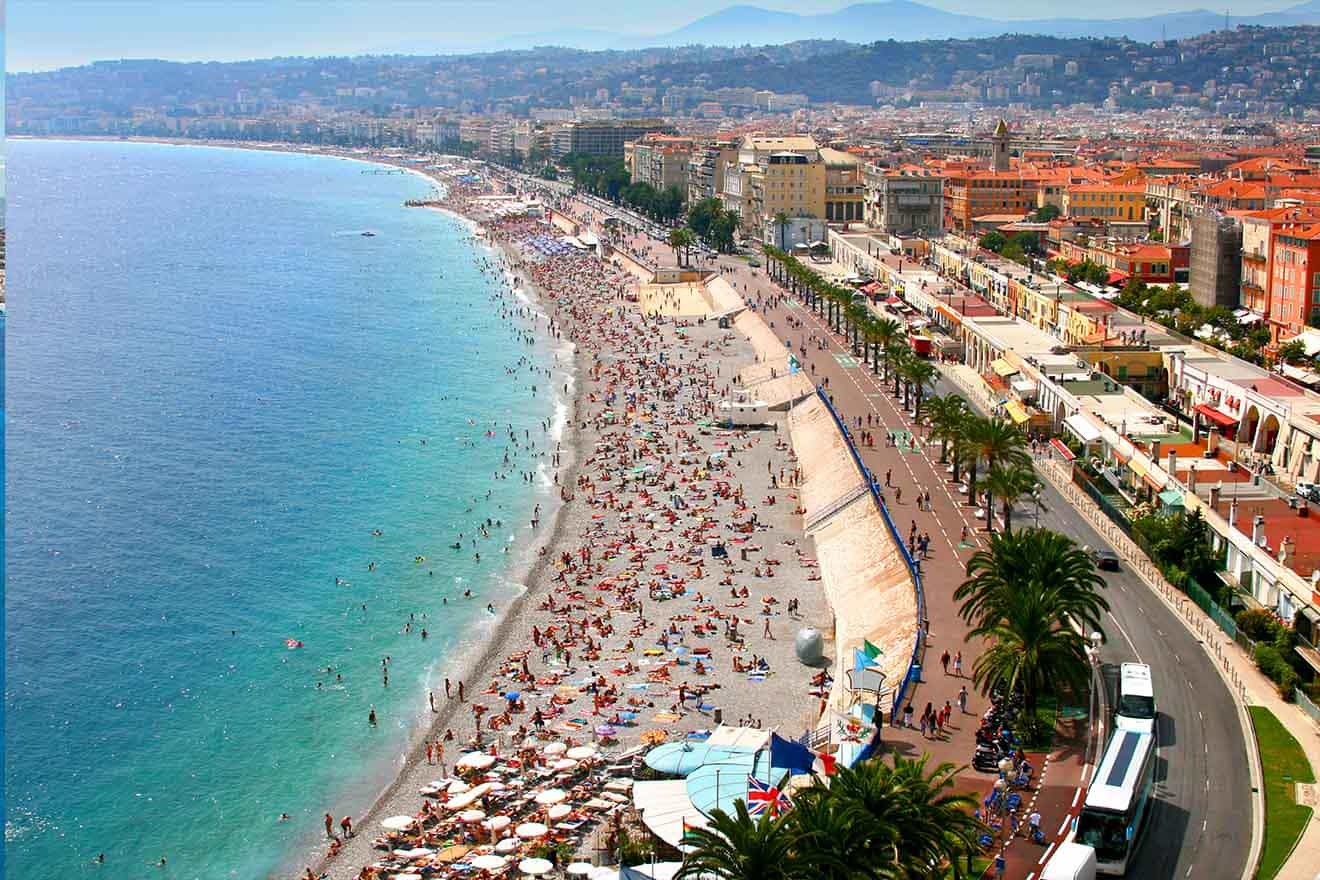 Do you enjoy going for a stroll and feeling the breeze while relishing the beautiful sea landscapes?
The best place for that is the 7km long The Promenade des Anglais – a boardwalk that stretches along the French Riviera. Mostly located in the city center, it extends all the way to the airport. As you walk along with it you'll come across beautiful beaches with astonishing views of the Mediterranean Sea.
FUN FACT: The literal translation of the area name is "Walkway of the English". It is called like this because many aristocrats from England immigrated to the South of France in the 18th century and, you guessed it, they loved to stroll around the sea enjoying the breeze!
Since many luxurious hotels, restaurants, and casinos are located in this area of Nice prices are much higher than in other areas. Nonetheless, if you can afford it you can stay at lush hotels overlooking the sea.
Here are some amazing hotels I recommend:
Other Accommodation in Promenade Des Anglais
3. Gambetta – best place to stay for budget travelers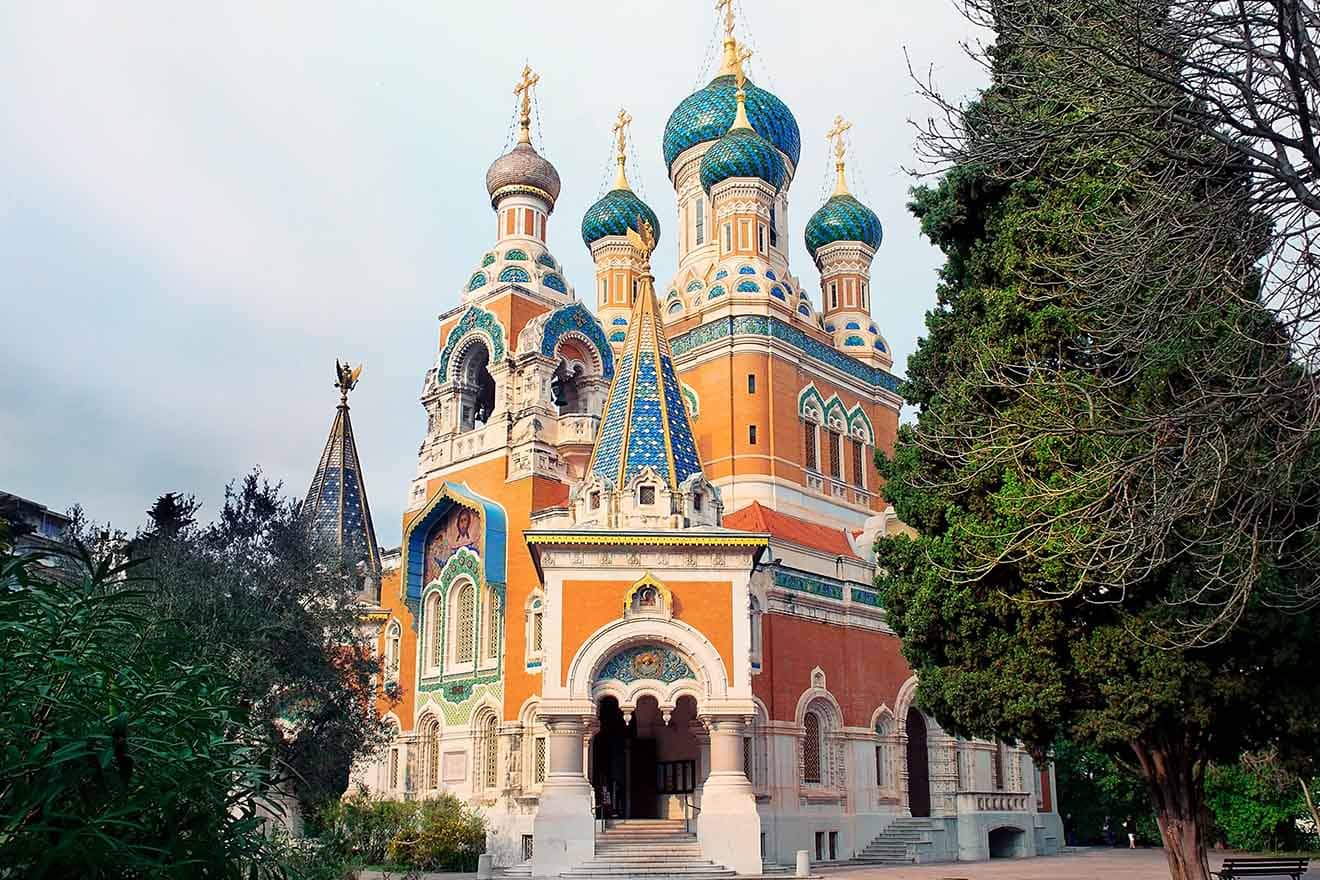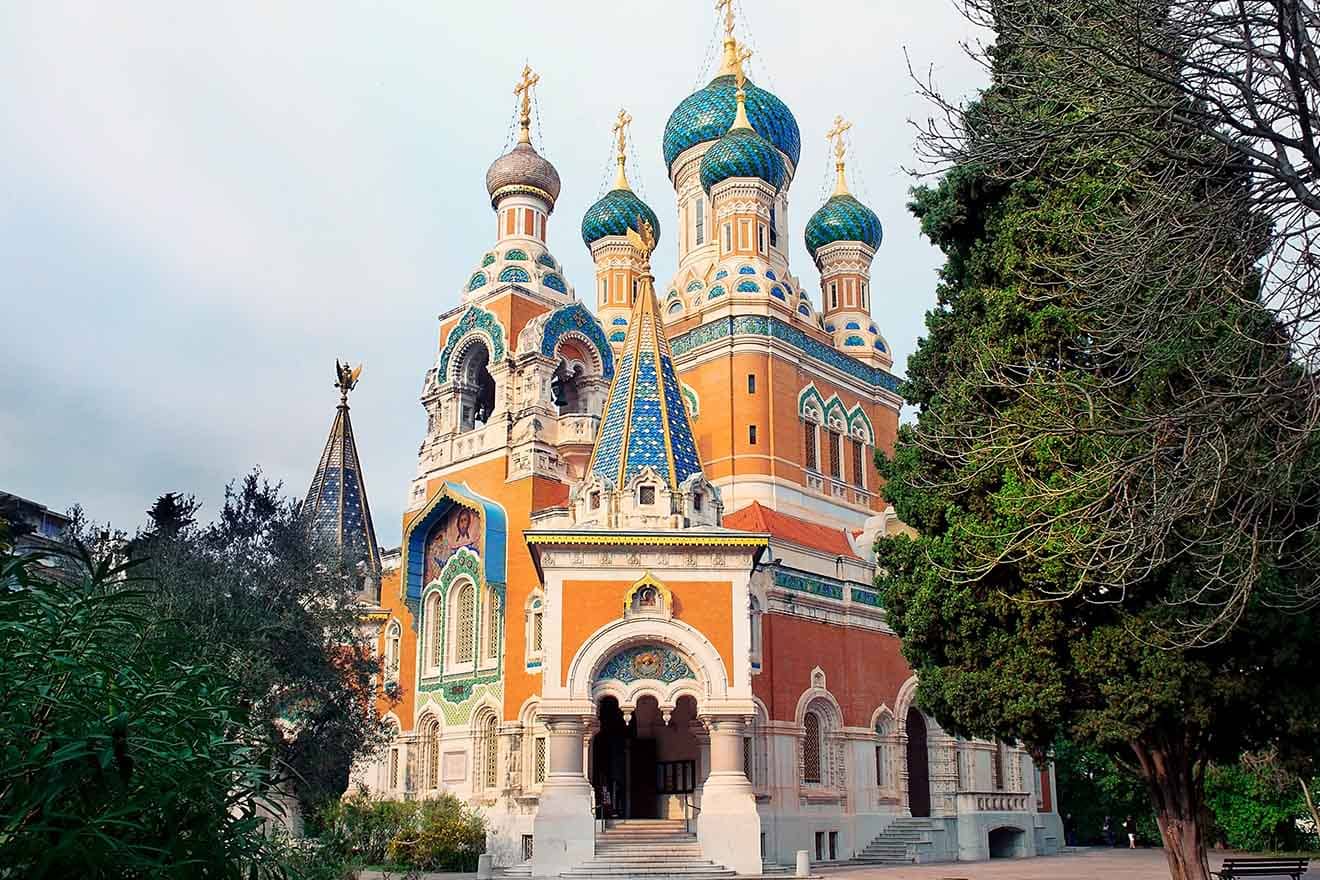 Are you looking for something more affordable, then Gambetta is your answer! This neighborhood is located a bit further West of the Old Town but it is the most recommended area for budget travelers.
Moreover, this area is great because there is something for every interest here. It has got a rich past and culture, as well as fashion and cuisine. Walking around it you can discover hidden gems, such as St. Nicholas Russian Orthodox Cathedral and numerous small markets. The great thing is that the train station is quite close, so, if you arrive by train, it will be very convenient to get to.
As I mentioned before, accommodation here is cheaper than in other areas but I have to say it was not easy to find something with reviews good enough to be able to recommend it for you:
Other Accommodation options in Gambetta
4. Le Port – most trendy neighborhood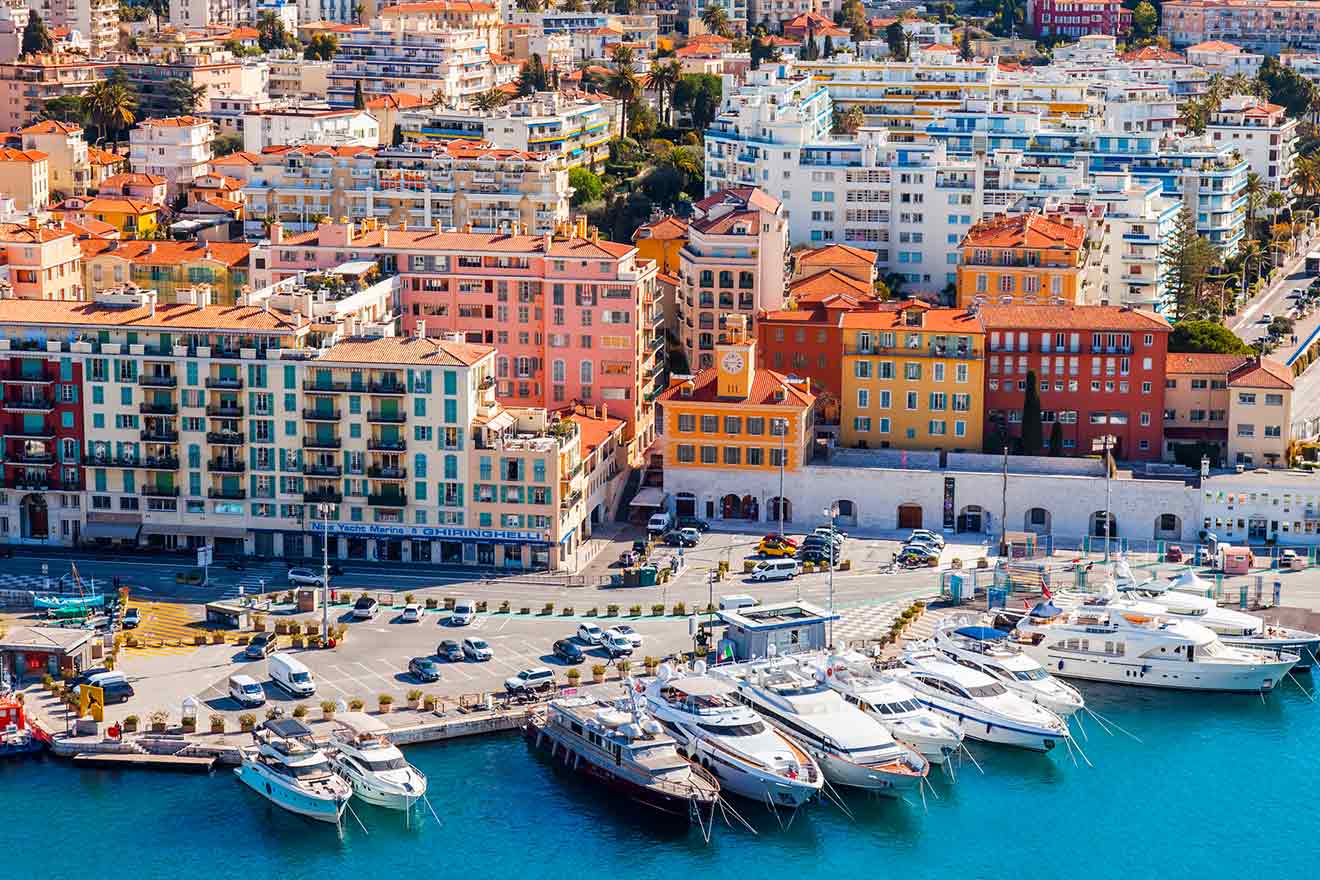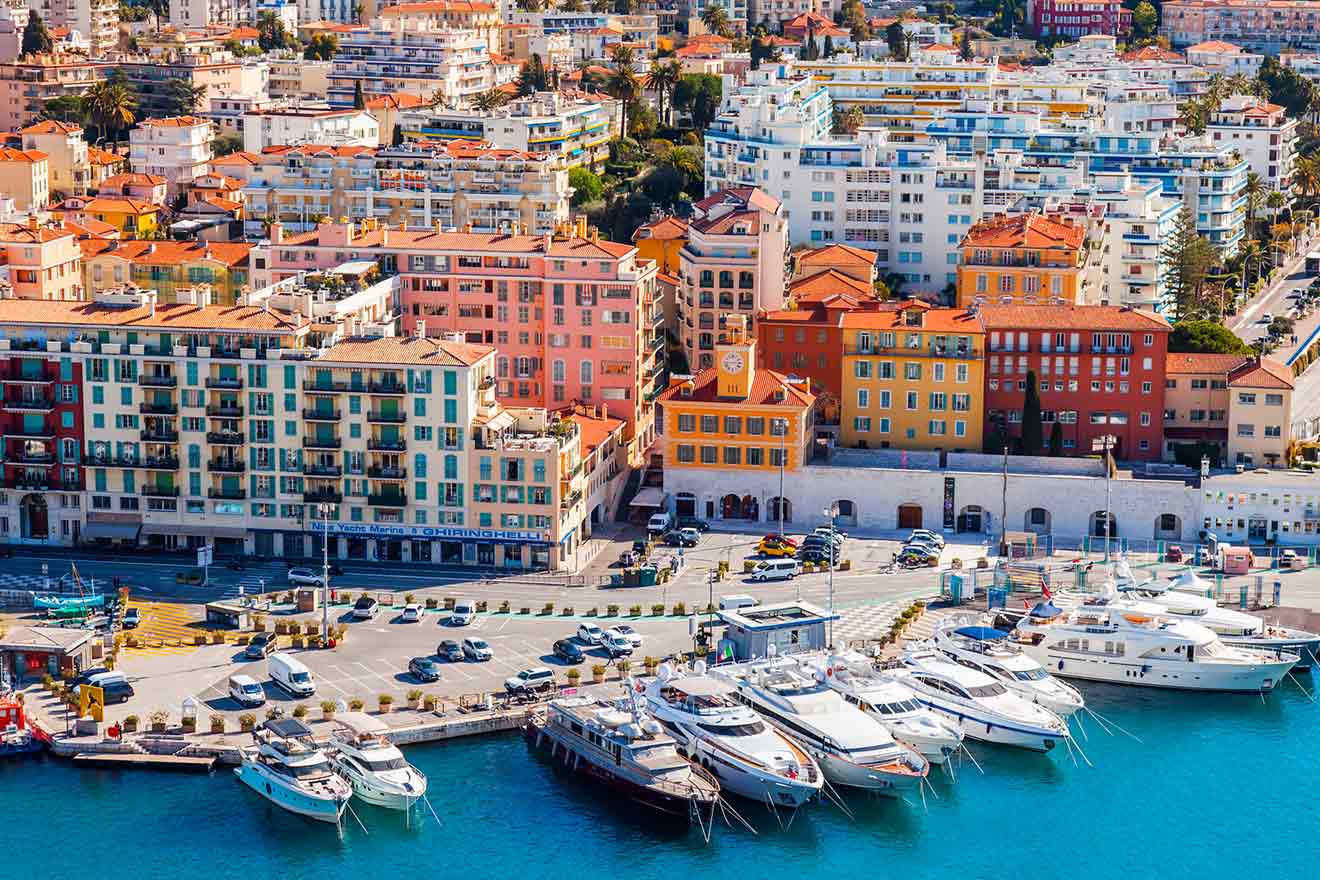 Quartier du Port is, as you guessed it, as an area around the port and it is currently one of the trendiest neighborhoods in Nice! Some of the nicest restaurants and bars are located here too. Vieux Port has a lot to offer its visitors too – just walk around and gaze at the amount of yachts parked in the marina, or stroll around Puces de Nice – the famous flea market (french people looooove flea markets!).
Other accommodation options in Le Port
5. Jean-Médecin (New Town) – best for fashionistas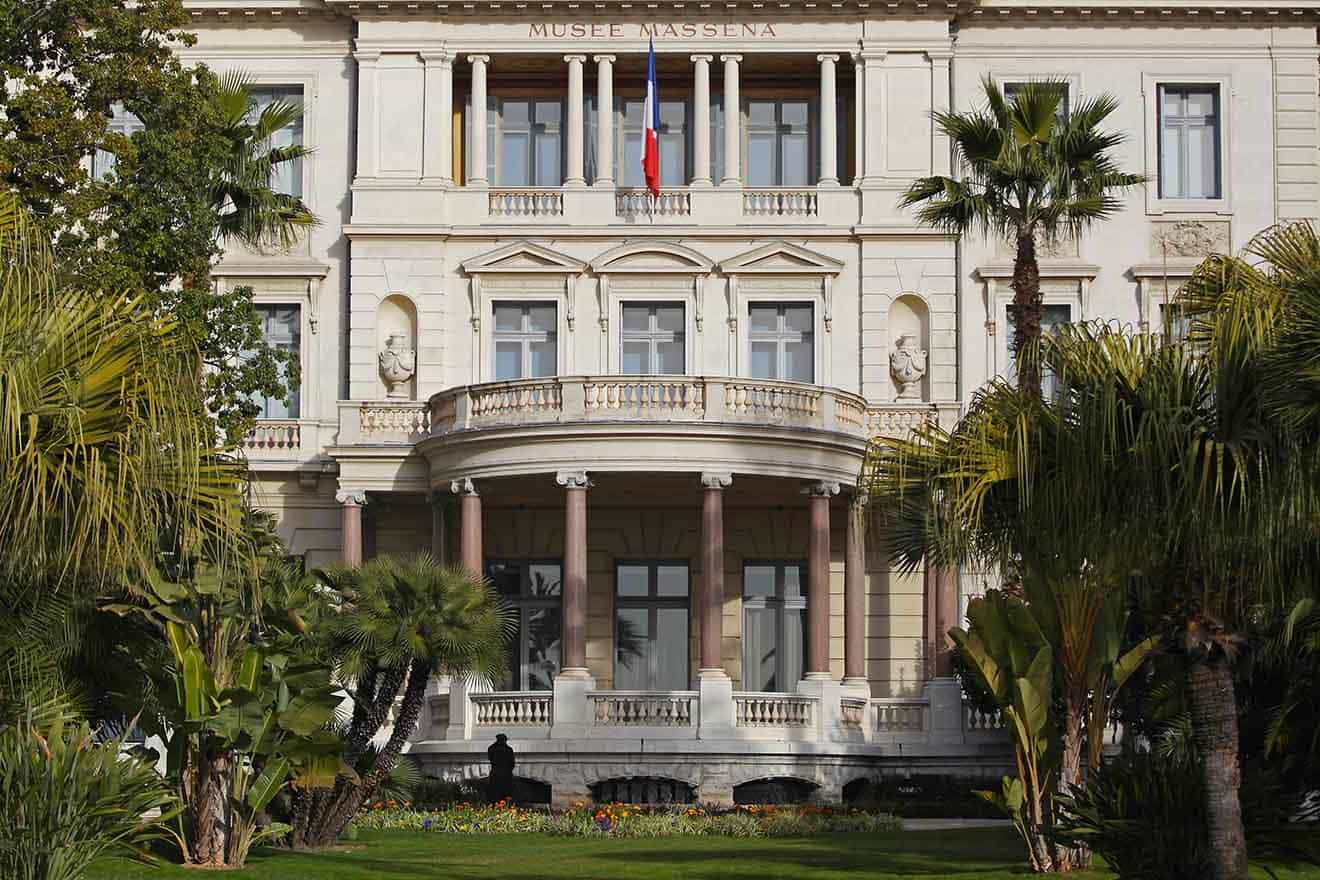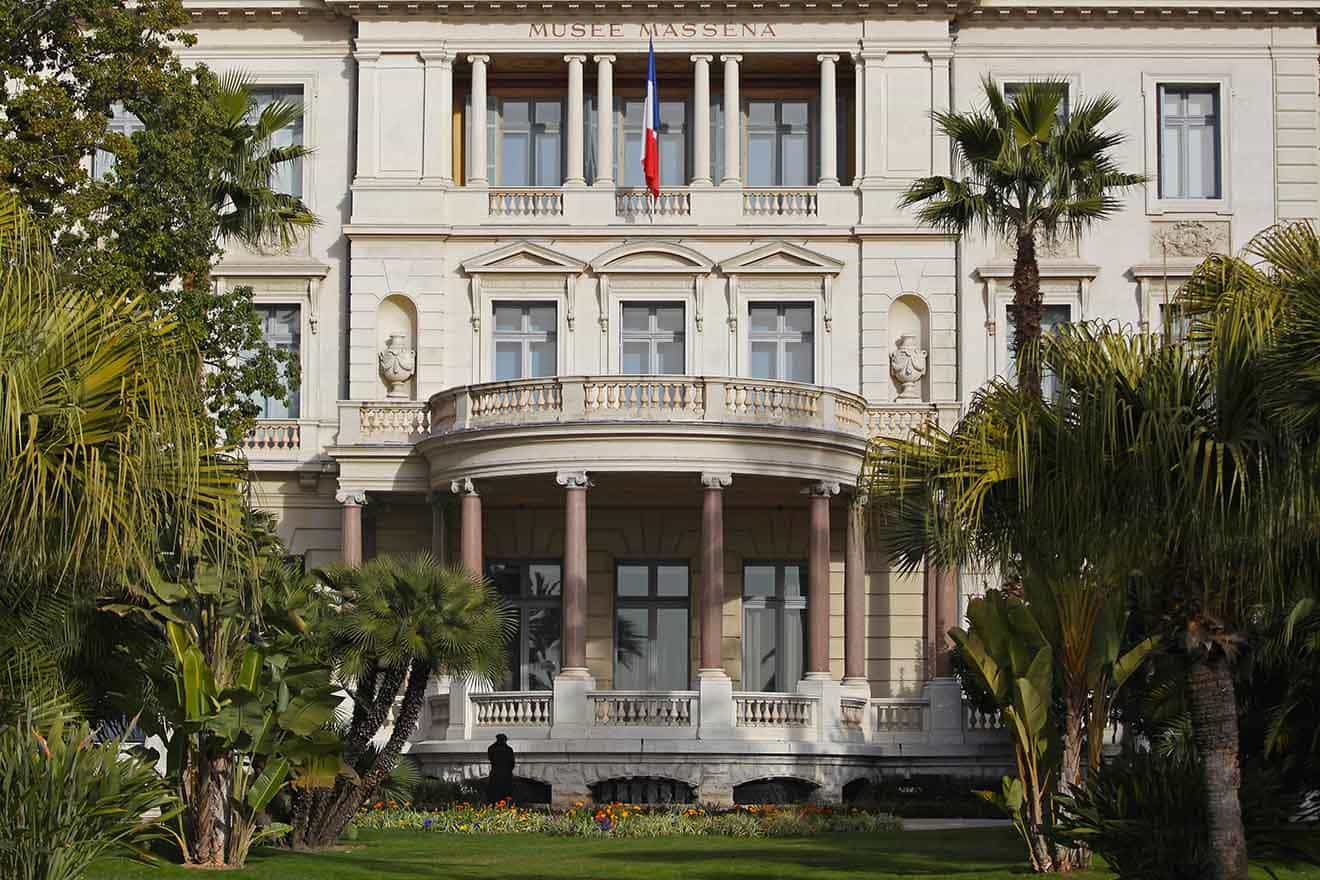 Jean-Médecin or New Town is the perfect choice if you are looking to stay in a modern area and still be near the Old Town and the Promenade des Anglais.
As you explore the wide boulevards you can have a drink at a fancy bar or have a meal at an exclusive restaurant. This area is a shopper's paradise if you like going shopping for high-end brands or local designers. On the other hand, art and history lovers can indulge in world-class museums such as the Modern and Contemporary Art Museum and Massena Palace Museum of Art and History.
Another neighborhood close to the train station, Jean-Medecin has plenty of great options for accommodation to choose from.
Other Accommodation in Jean-Medecin
6. Cimiez – where to stay in Nice for families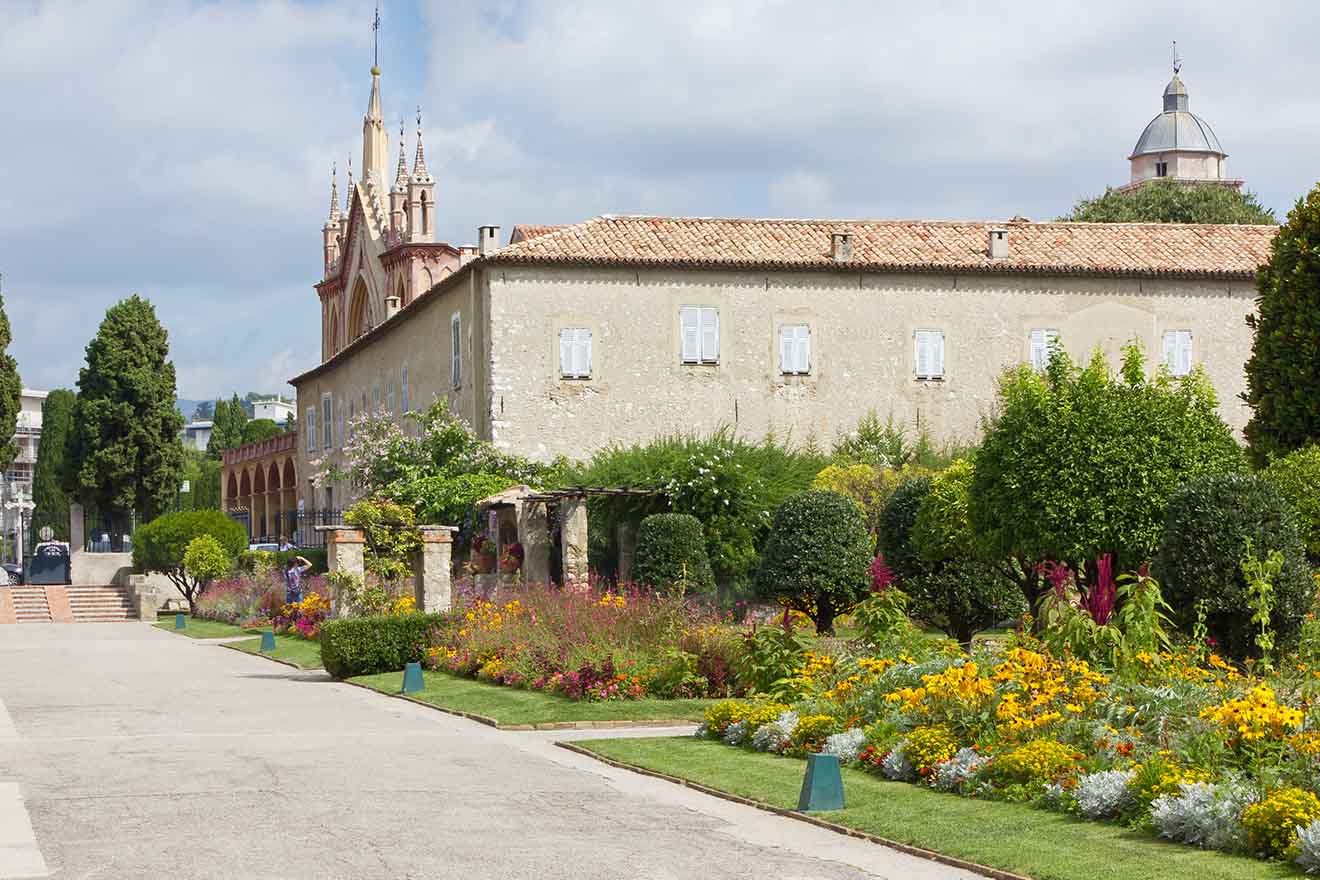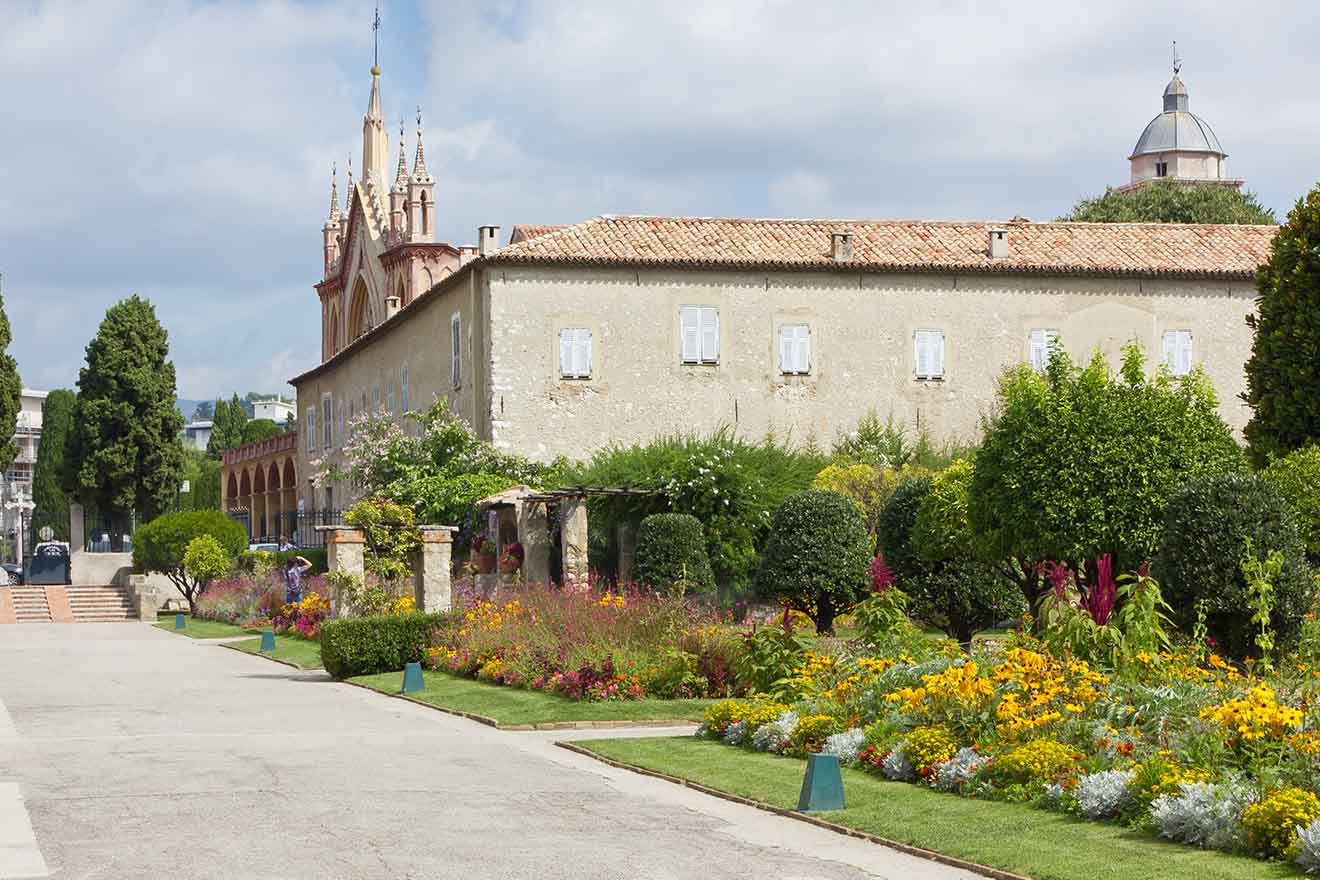 Cimiez is a great choice to stay in Nice for families with children that want to stay in a quiet area. Established on top of a hill, it is a few minutes away from the Old Town. Being a residential area the atmosphere here is peaceful and relaxing and the magnificent Belle Époque architecture just adds more to its charm.
Cimiez started as a Roman outpost but since it was Queen Victoria's favorite vacation place it became more fashionable. Artists, such as Matisse, loved this area hence today it hosts many remarkable museums! Moreover, Cimiez offers a lot of possibilities for a family to enjoy their holiday with many parks and child-friendly activities.
All things considered, since Cimiez is a great place to stay in, check out these hotels and apartment suggestions.
Other Accommodation Options in Cimiez
Conclusion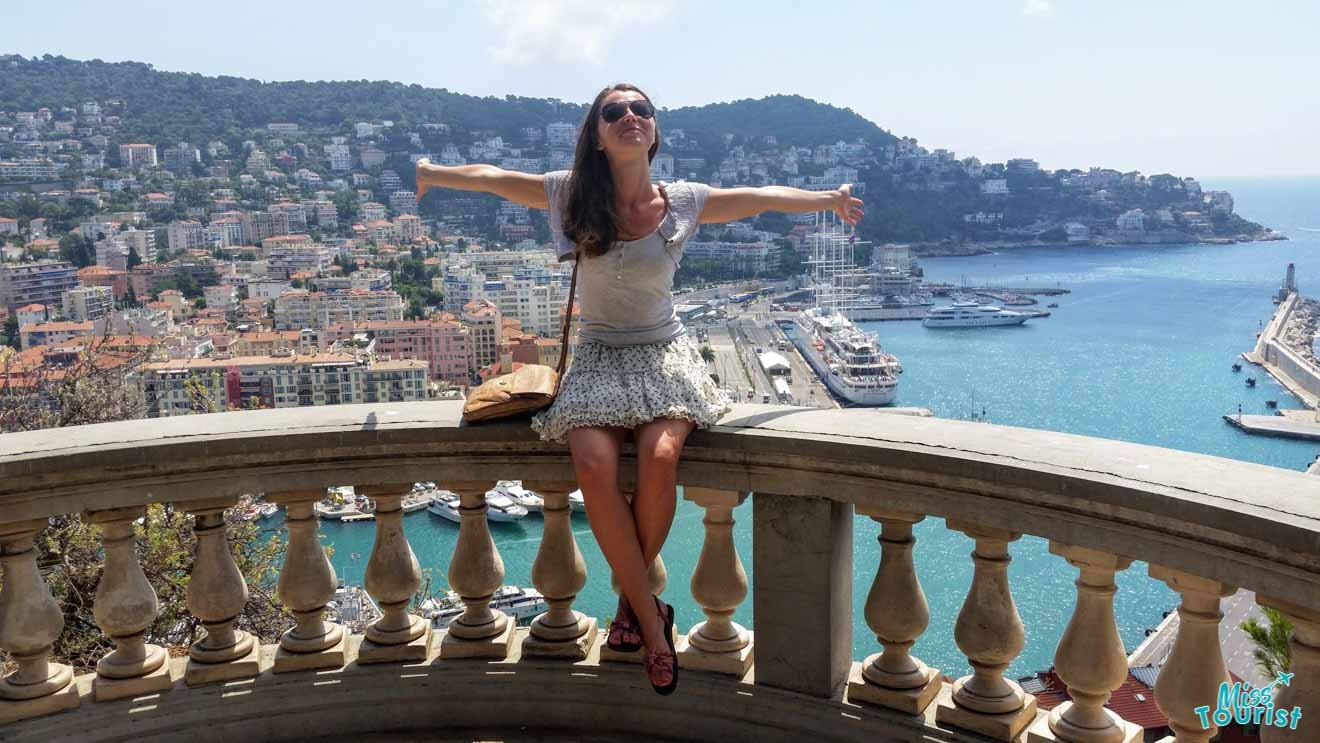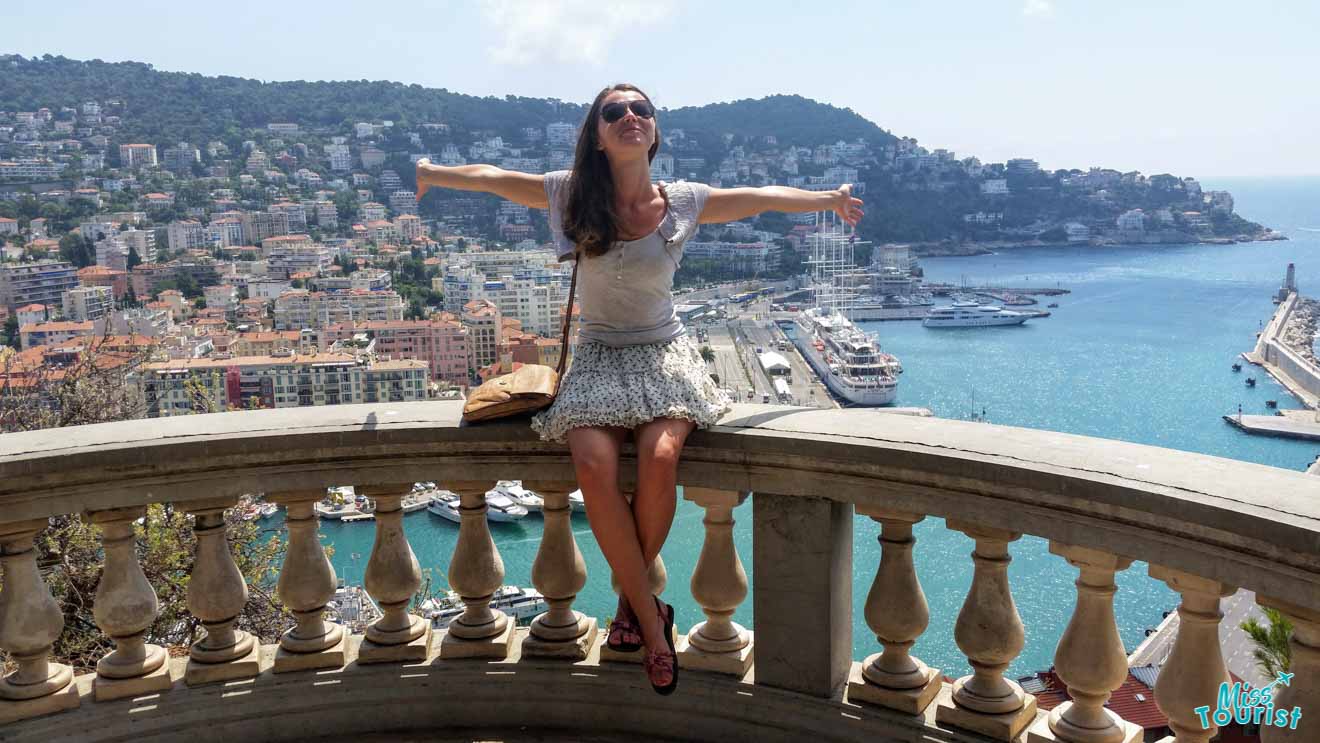 There you have it – my extensive guide on where to stay in Nice that will help you plan your trip. I included tips about the 5 best neighborhoods in Nice and the best hotels and apartments you can find in each of them.
Nice is definitely the gem of the French Riviera that most definitely has to be on everyone's bucket list. I hope that this guide has helped you choose the best option for you and you now feel more relaxed about your visit to Nice.
Just remember that since Nice is perfect in every season of the year the best hotels get booked fast so make sure that you secure your spot ahead of time.

If you haven't already chosen somewhere to stay, here are my absolute top two options:
I hope that you have fun during your holiday in Nice! If you're continuing your vacation in France, make sure to check out my posts for the best places to stay in St Tropez and Paris.
If you've got any questions that I can help you with please don't hesitate to leave a comment below. I'll be more than happy to answer any inquiries you might have.
Yulia
---