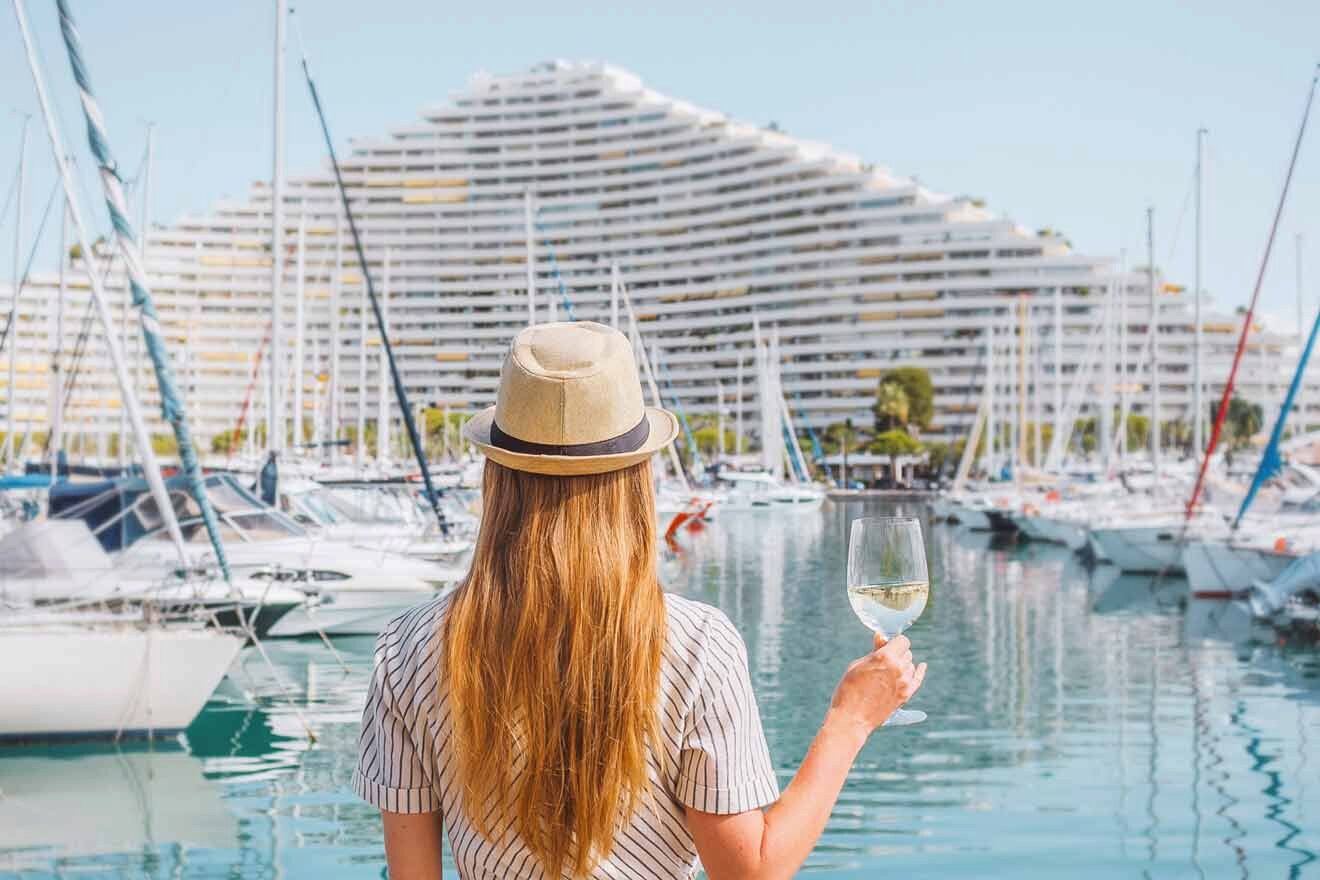 If you happen to visit this precious gem in southern France, then Nice wine tours must be an experience to embark on!
Sure you might want to drink a glass of red wine in some local restaurant, but nothing can beat that classic and tasty experience a wine tour can offer. It can teach you about wineries, and the manufacturing process, and give you multiple awesome wines to taste.
As an avid wine lover, I made it my mission to investigate this region, its offerings, and cool tours to go on. And the final result is the list of the top-tier options for wine tastings in Nice. You'll have multiple choices, each one with its unique characteristics, so I'm sure you won't be disappointed.
Before we start, I want to remind you that wine tours are some of the most popular choices for tourists in France. It's a European wine gem after all, so these tours tend to fill up quite quickly. My advice is to always play it safe and book in advance!
Let's start!
If you are in a hurry
Here are the best wine tours in Nice:
1. Take a small-group electric bike wine tour in Nice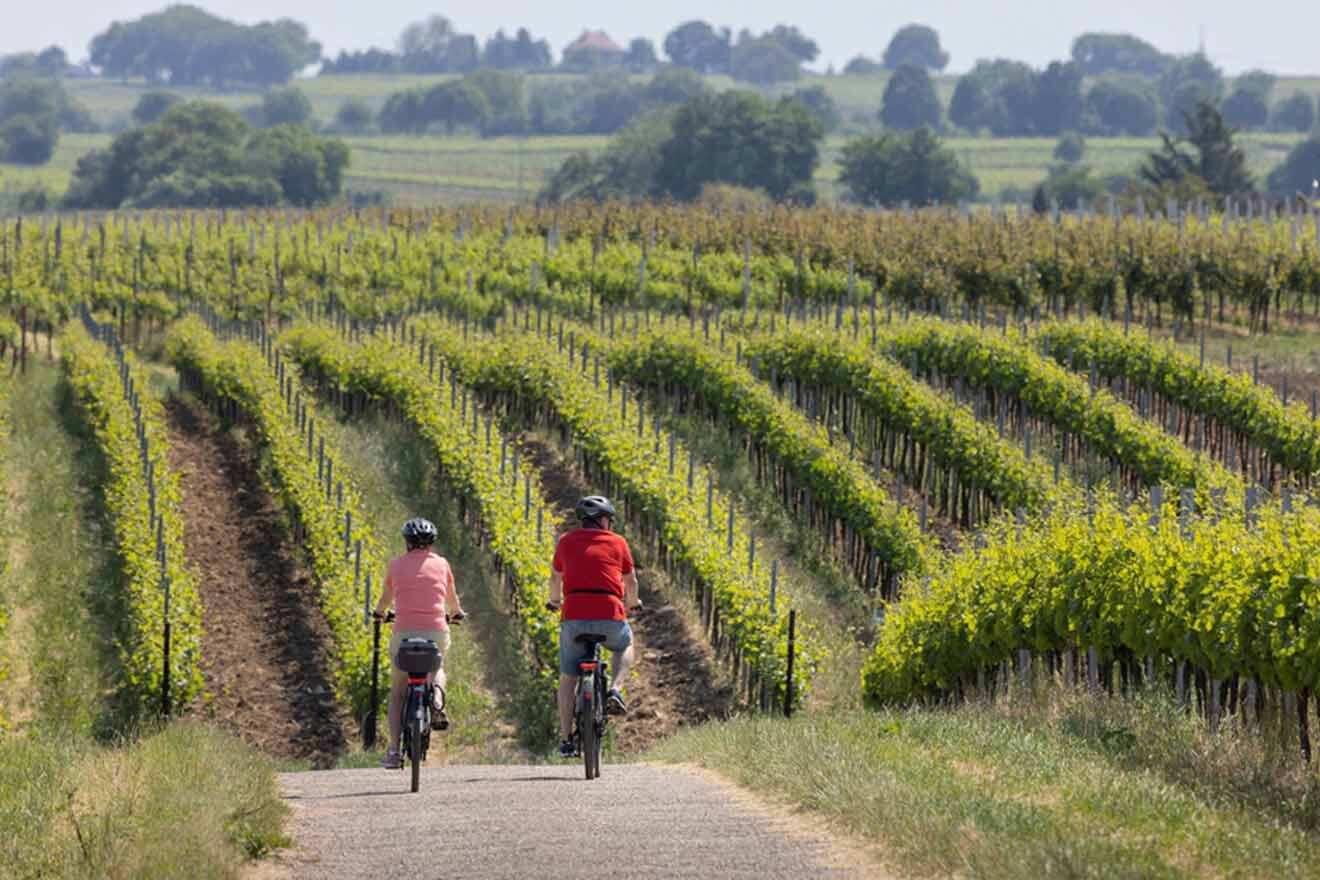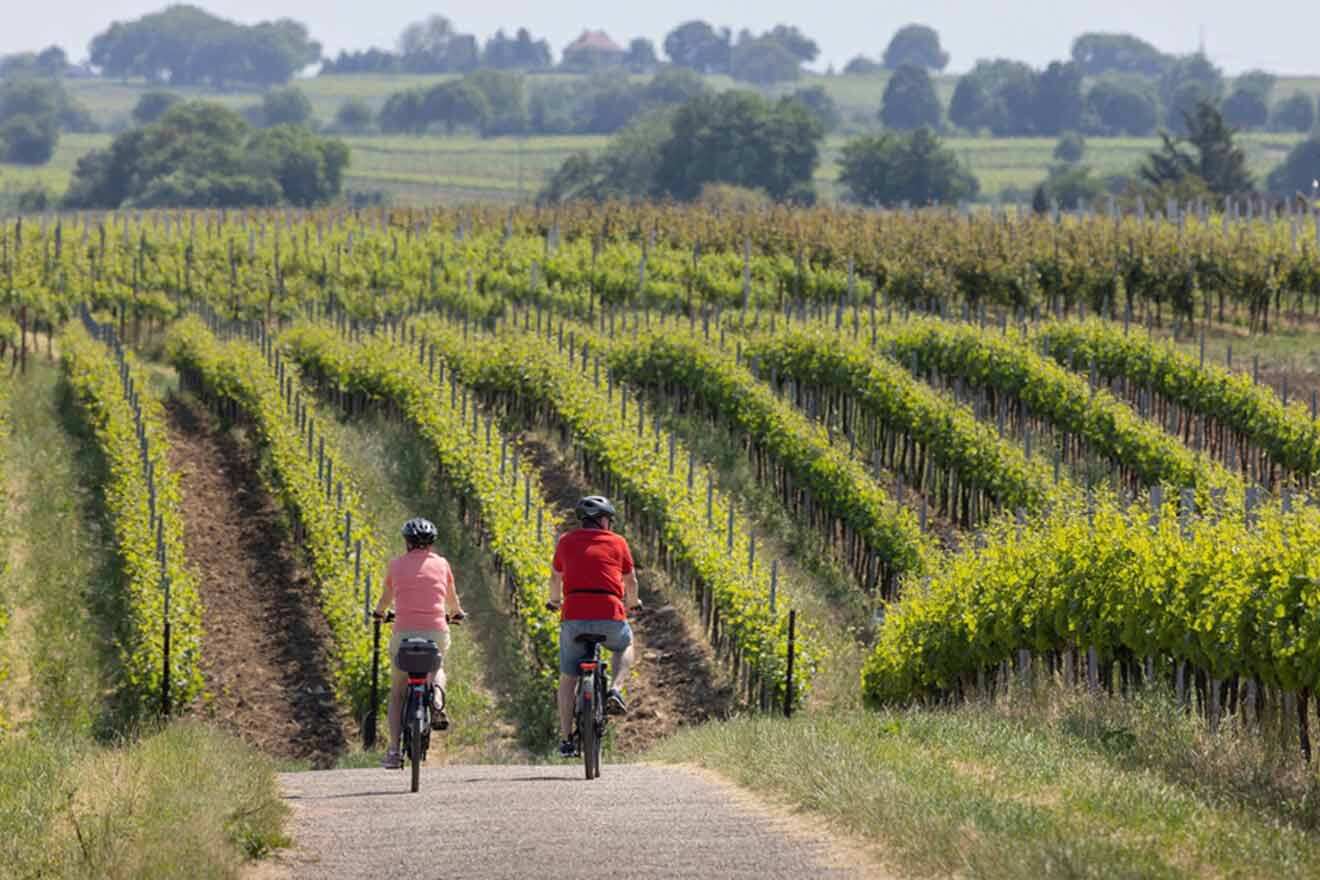 Duration: 5 hours
Price: from €80
Why you should take it: the most popular wine tasting tour
Ready to enjoy the sun-drenched hills dotted with vines around Nice? Treat yourself to some wine tastings in the beautiful countryside of Nice on a half-day wine tour on an electric bike! It's a small group tour limited to only 10 people, so you're in for an intimate experience.
These are expert-led wine tastings so you won't only taste local wines in the French countryside but also learn about producing wine and its rich history. You can even enjoy a picnic lunch surrounded by picturesque nature.
One thing to remember is that the price doesn't include lunch and that the tour provider doesn't offer a pick-up from your Nice hotel, so you should calculate that when planning to go on this wine adventure.
2. Taste fine wines on a cool combo tour from Nice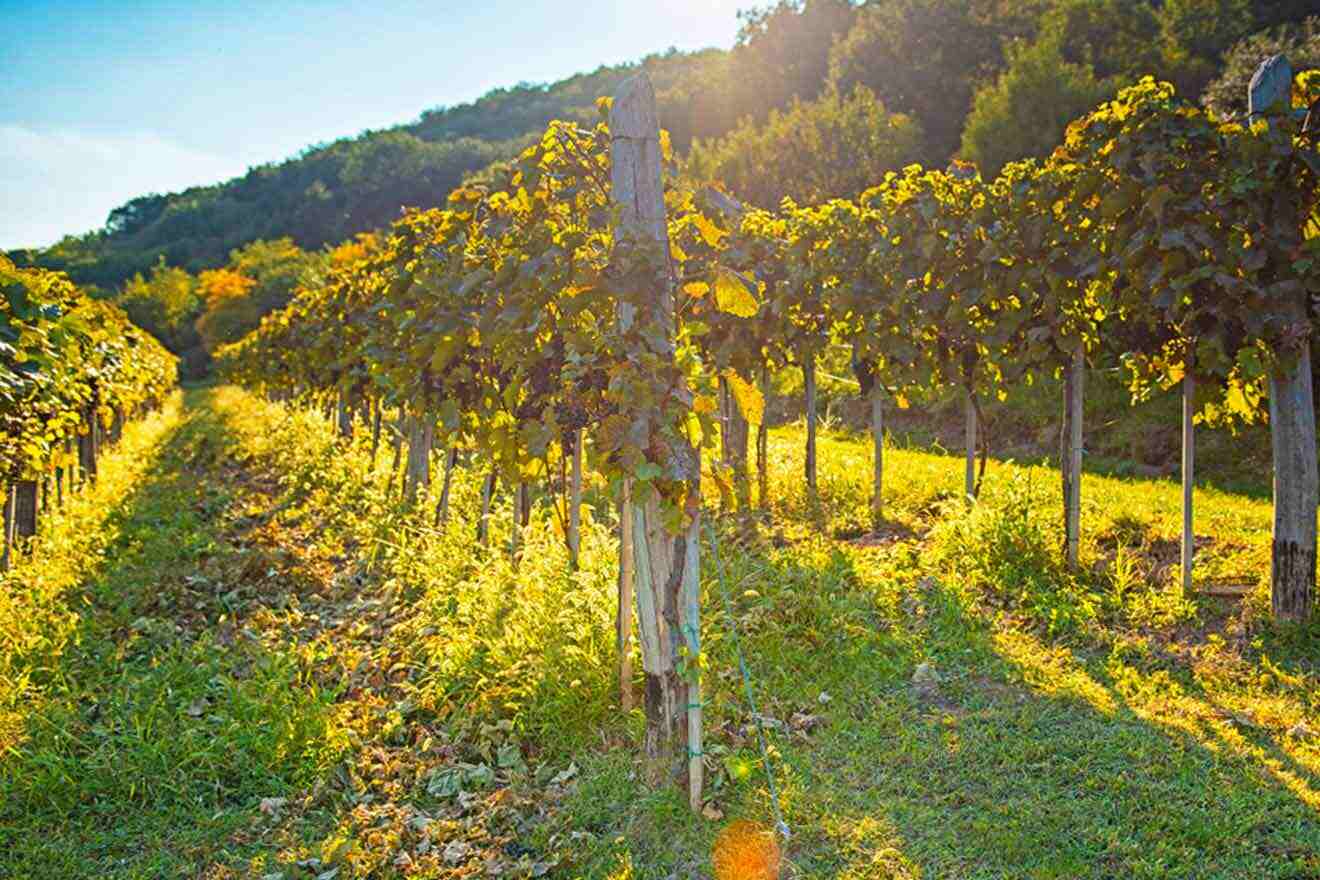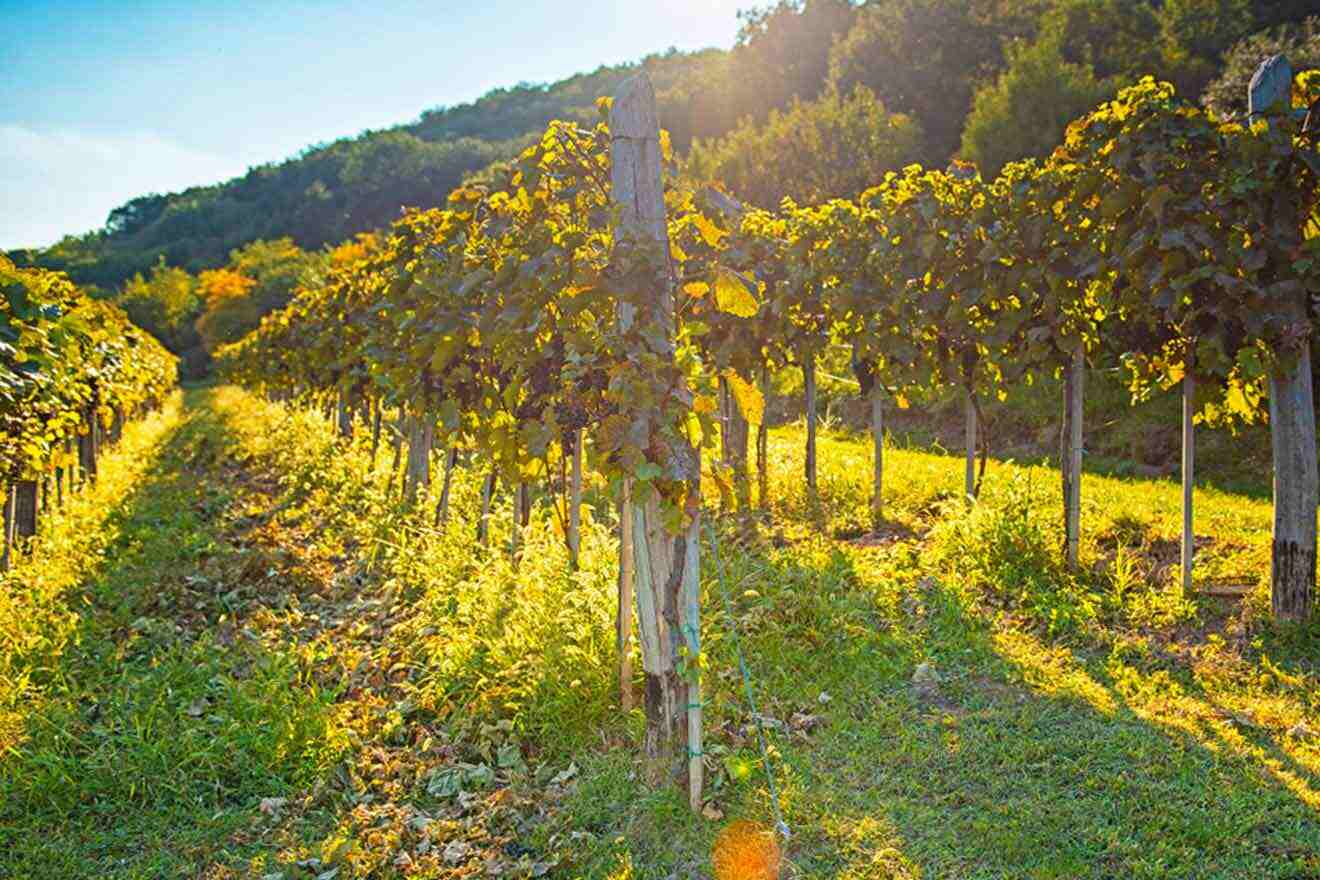 Duration: 8 hours
Price: from €120
Why you should take it: visit multiple locations
Escape the city and have a day out on the French Riviera on a full-day tour! From lush vineyards to lavender fields, rolling hills, and stunning cliffs; let your knowledgeable guide take you on a personal journey that takes you to Grasse – the scent town from which French perfume is produced.
Touring at Fragonard Perfumery will give you an inside look into this legacy while strolling through Gourdon and Valbonne letting you take in some of the most iconic scenes of the country.
And of course, wine lovers will love the grand finale, which is a visit to Château de Crémat for the tour before ending with a tasting session of French wine. With only 8 people per group, it allows time for full enjoyment with personalized attention from your expert guide! You'll also be treated with a hotel pickup in an air-conditioned minivan.
3. Join a Côtes de Provence wine tour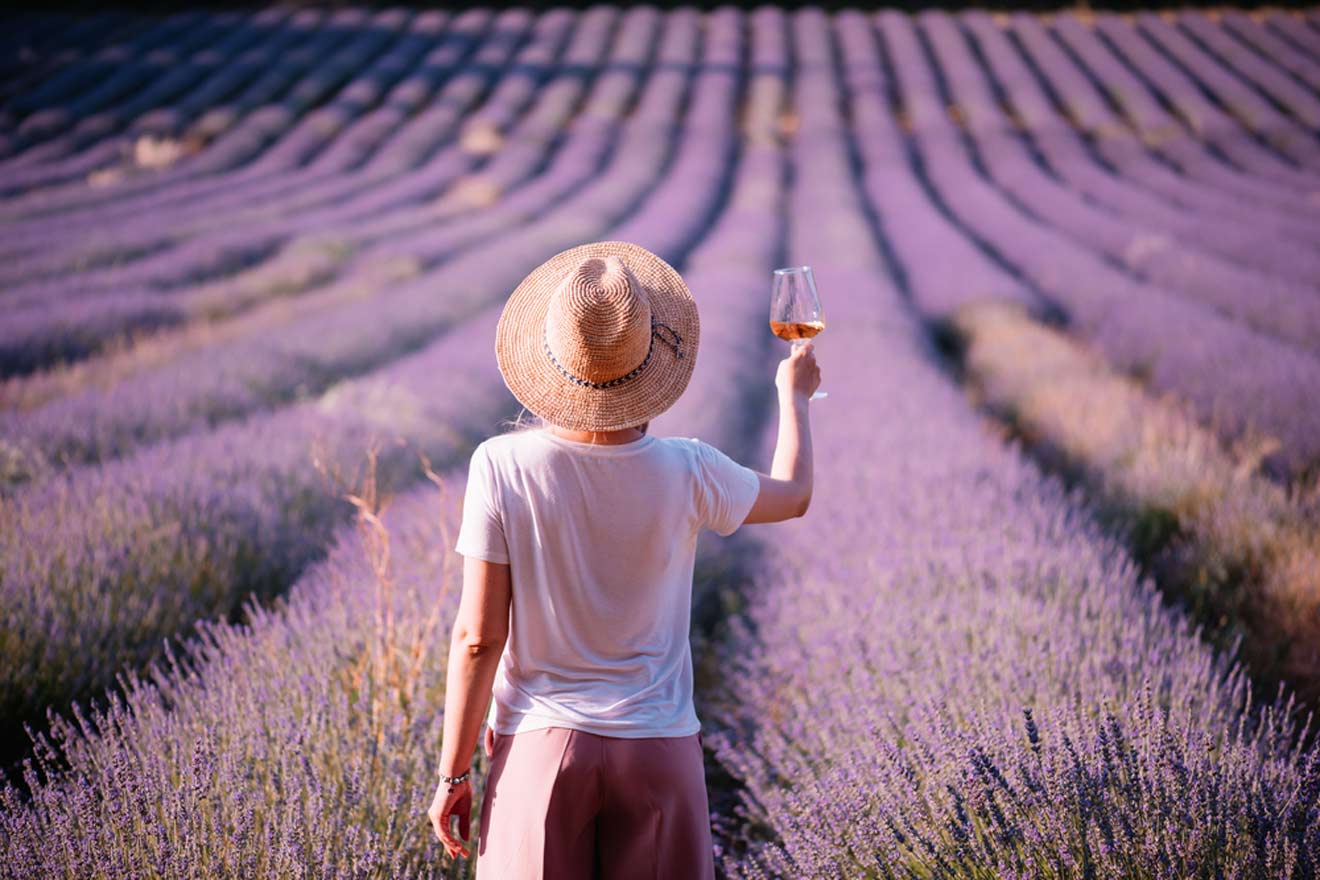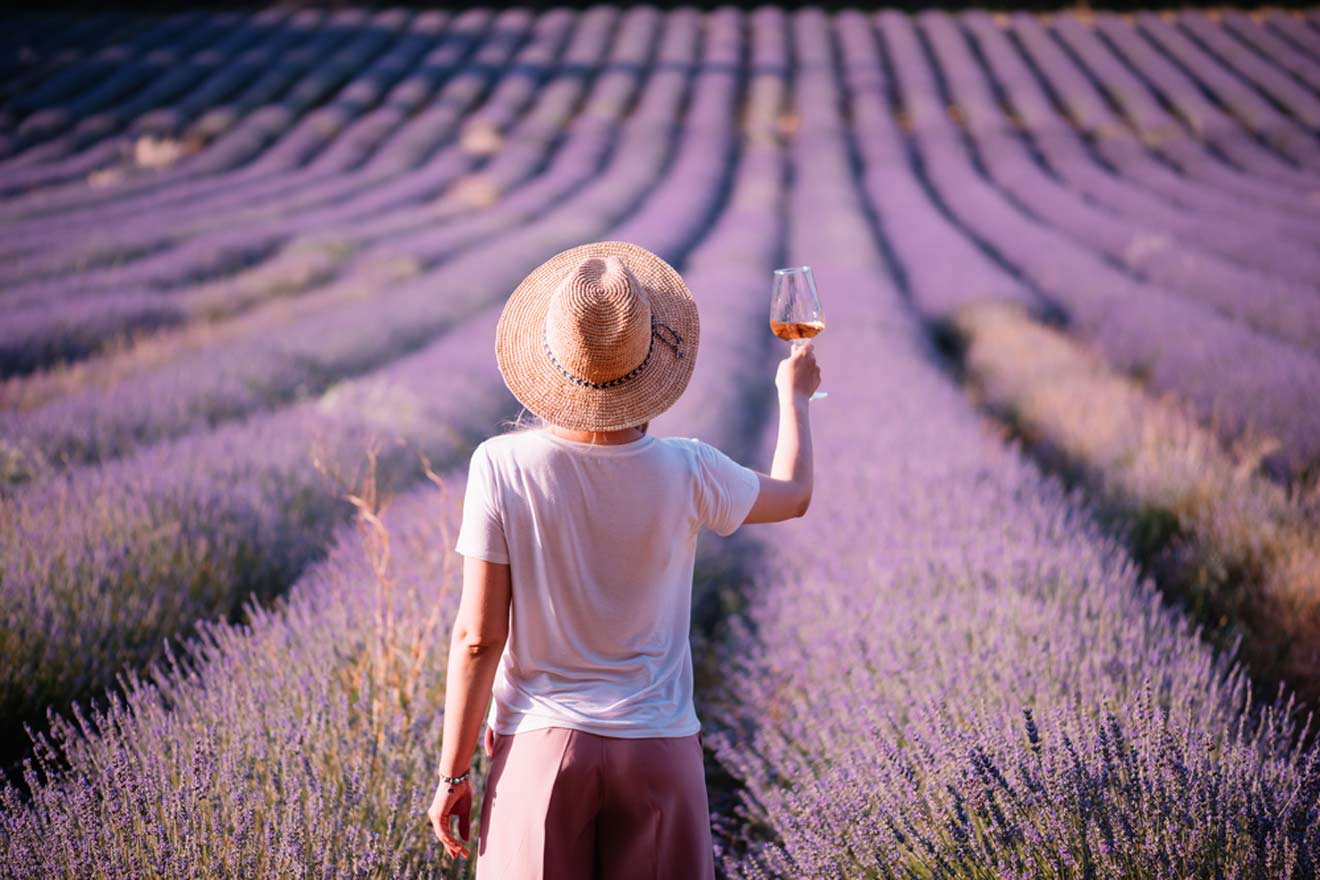 Duration: 8 hours
Price: from €475
Why you should take it: private tour of a medieval village
Ready for an amazing day and beyond-belief experience that's as rich in history as it is pleasure? Join this private winery tour where you'll have an opportunity to taste Provençal wine and learn about the wine production process.
Plus, a wine expert from the area will be leading a top-notch wine-tasting masterclass so you can totally soak up all this remarkable French extravagance happening only on one privileged journey. Plus, it's totally private so it'll just be you and your chosen group!
If you're a wine lover looking to explore one of the world's oldest viticultural areas, this wine journey is an ideal jumping-off point! Grab your crew and enjoy hassle-free round-trip transfers from your Nice area hotel. Then indulge in tastings at 3 wineries as you learn about the region's timeless history of winemaking.
4. Taste delicious wines & visit food shops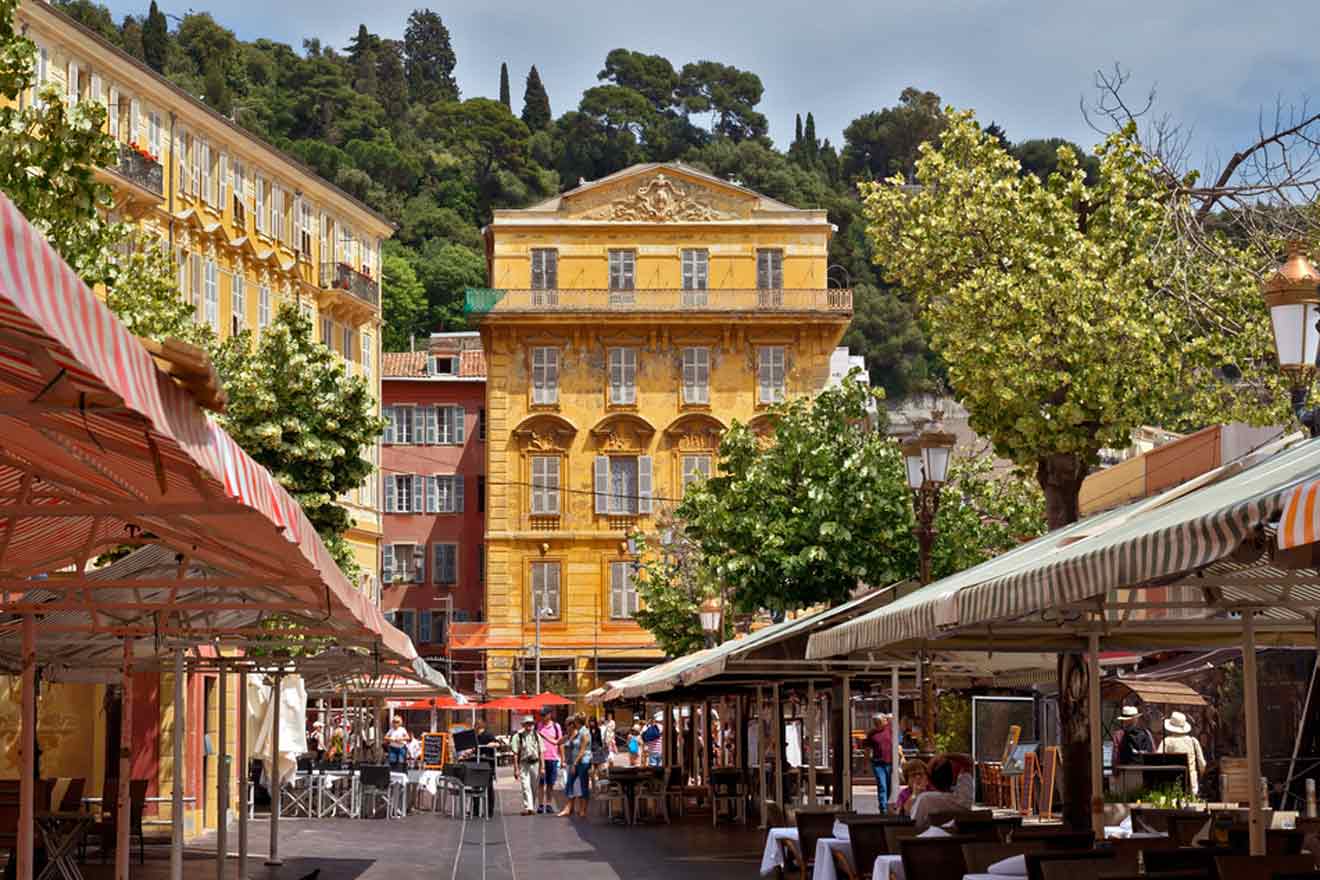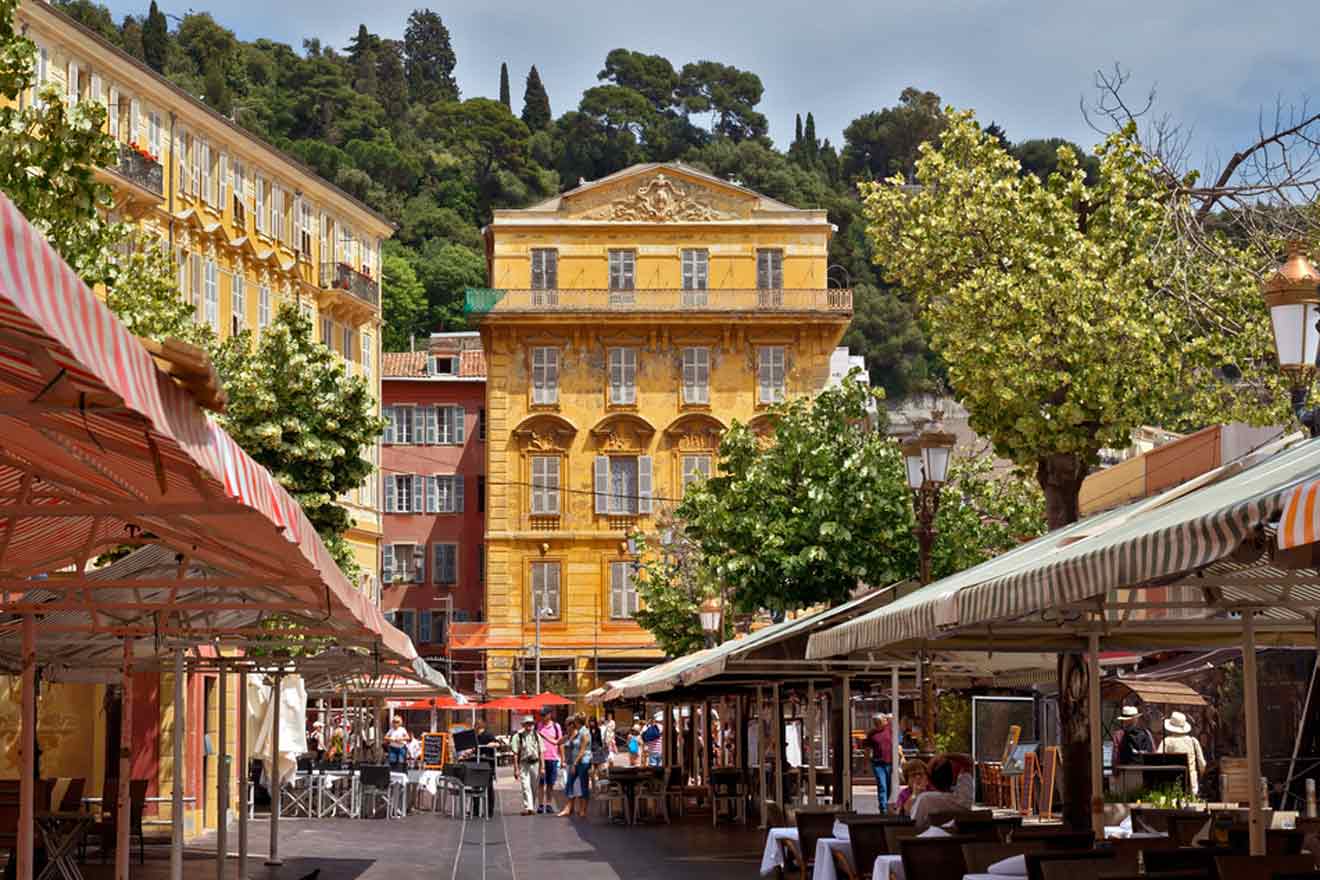 Duration: 4 hours
Price: from €84
Why you should take it: includes a visit to specialty food shops
If you're a foodie visiting Nice, this is the first tour you should consider. You'll get to unlock the culinary hidden gems of Nice on this extraordinary small-group food-tasting tour!
Enjoy the company and expertise of your guide – a real epicurean – as you discover local restaurants, wine bars, patisseries, and artisanal shops around town that offer some tantalizing treats. From wines made in local vineyards to regional cheeses, chocolates with heavenly flavors, and homemade ice cream galore, there's plenty for everyone to indulge in. You'll also visit the famous Old Town!
Plus, it gets better as numbers are limited to just 15 people making for an intimate experience. It's a short tour but it definitely offers a memorable and tasty experience.
5. Go on a large group vineyard tour & taste organic wines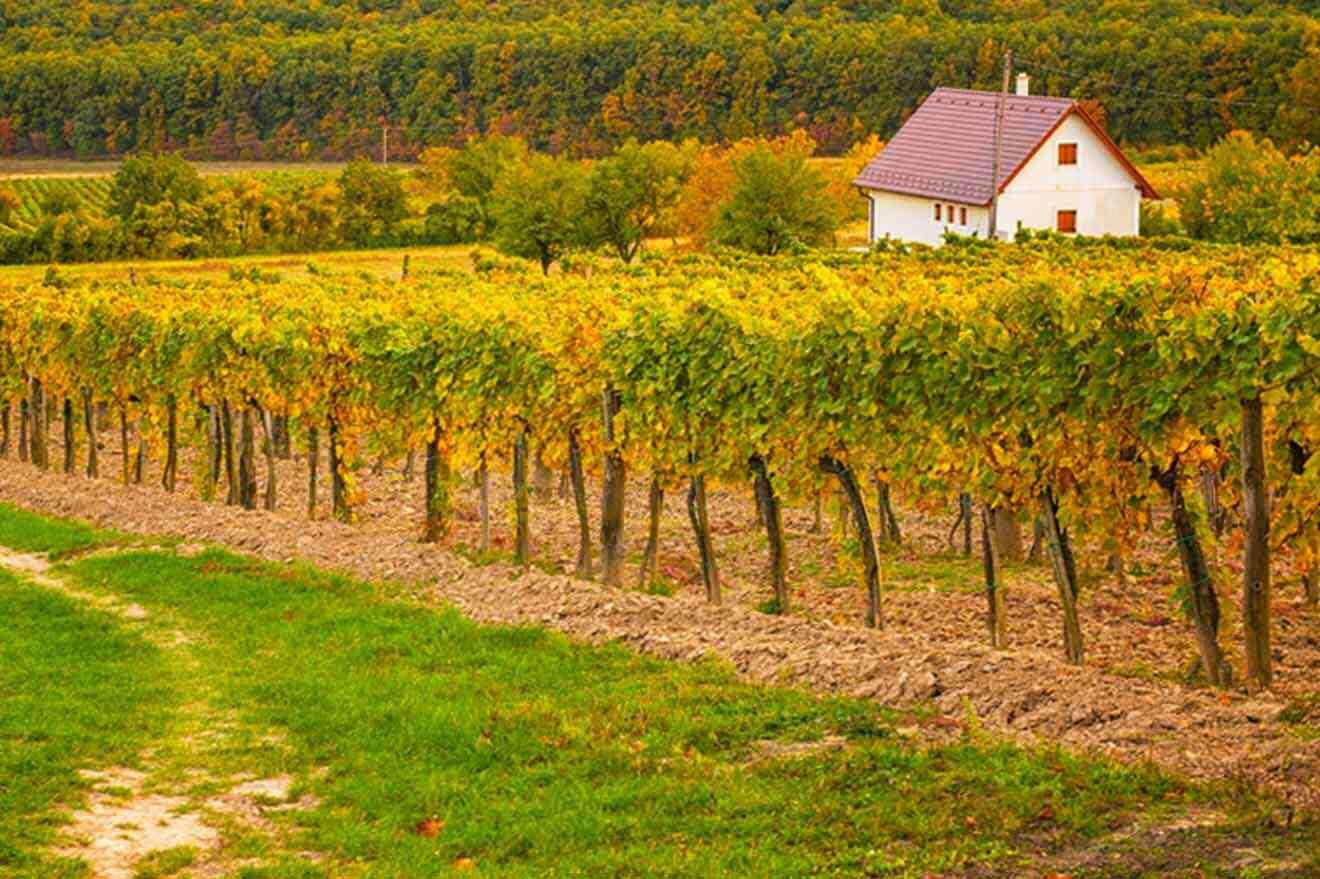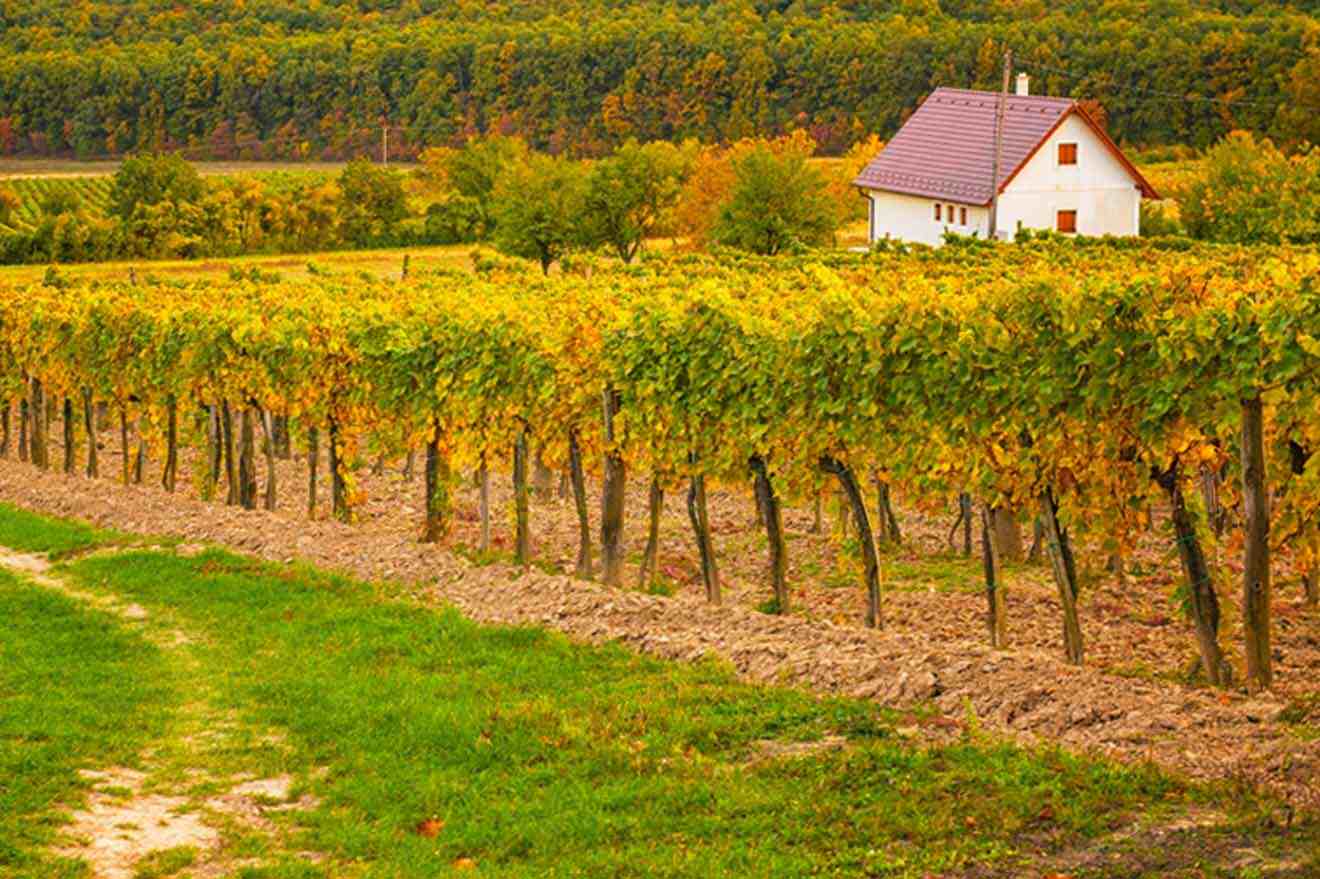 Duration: 5 hours
Price: from €75
Why you should take it: half-day tour in Saint-Jeannet winery
Feeling overwhelmed with Nice? Escape for half a day of tranquil delight – book an organic wine tasting and a visit to Saint Paul de Vence. Stress-free round trip transport from your hotel ensures all you need to do is relax and savor the sips of up six unique Provencal tipples, plus meander through St Paul's streets at your own pace.
You'll learn about the unique characteristics of each wine you taste from professional winemakers. The group size for this tour is a bit bigger, for up to 24 travelers, so you're sure to meet some fellow wine lovers there as well.
There is no experience like enjoying the Provence landscape coupled with wine tastings. Make sure to check out some local olive oil and candied fruits as well!
6. Visit Bellet for wine tasting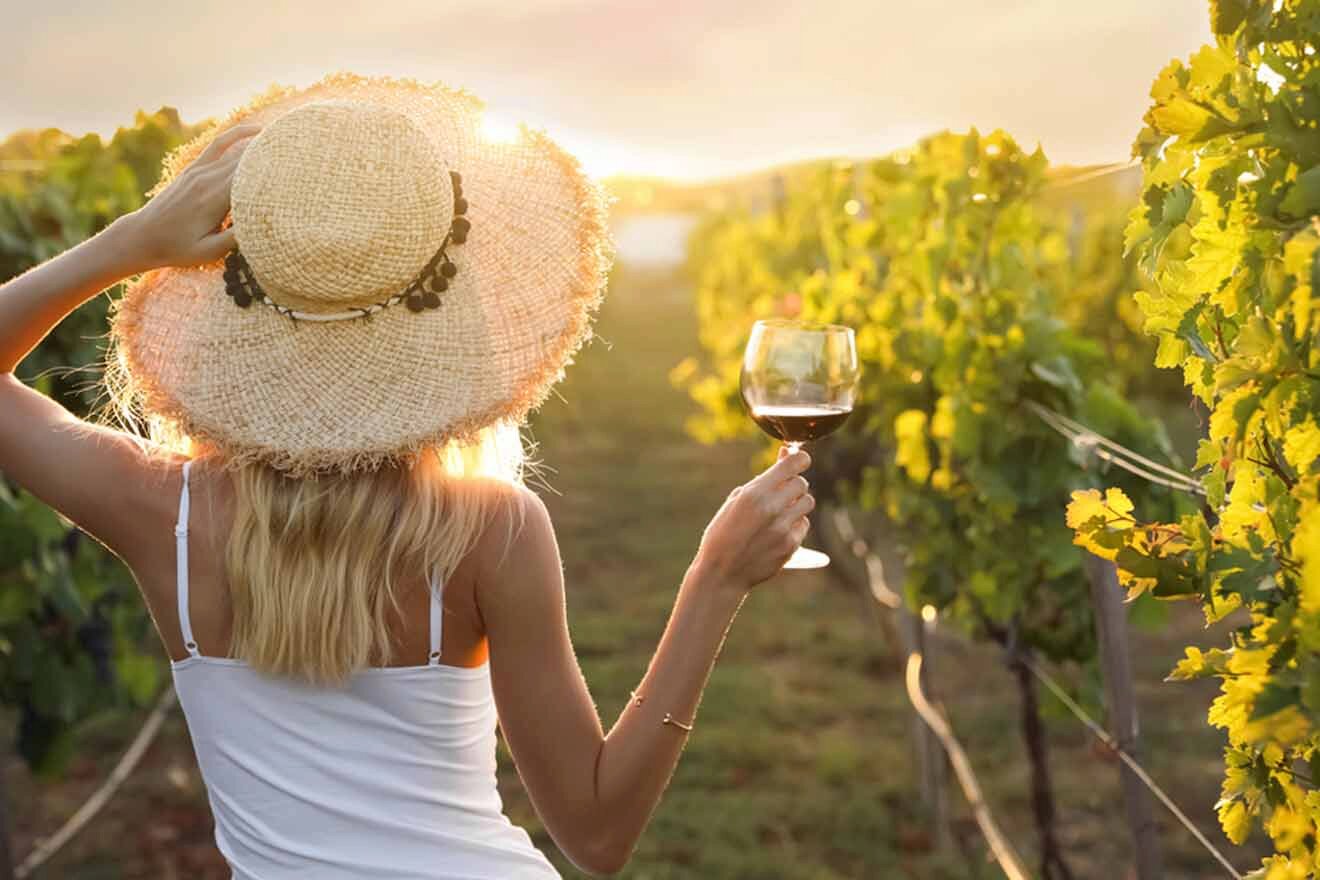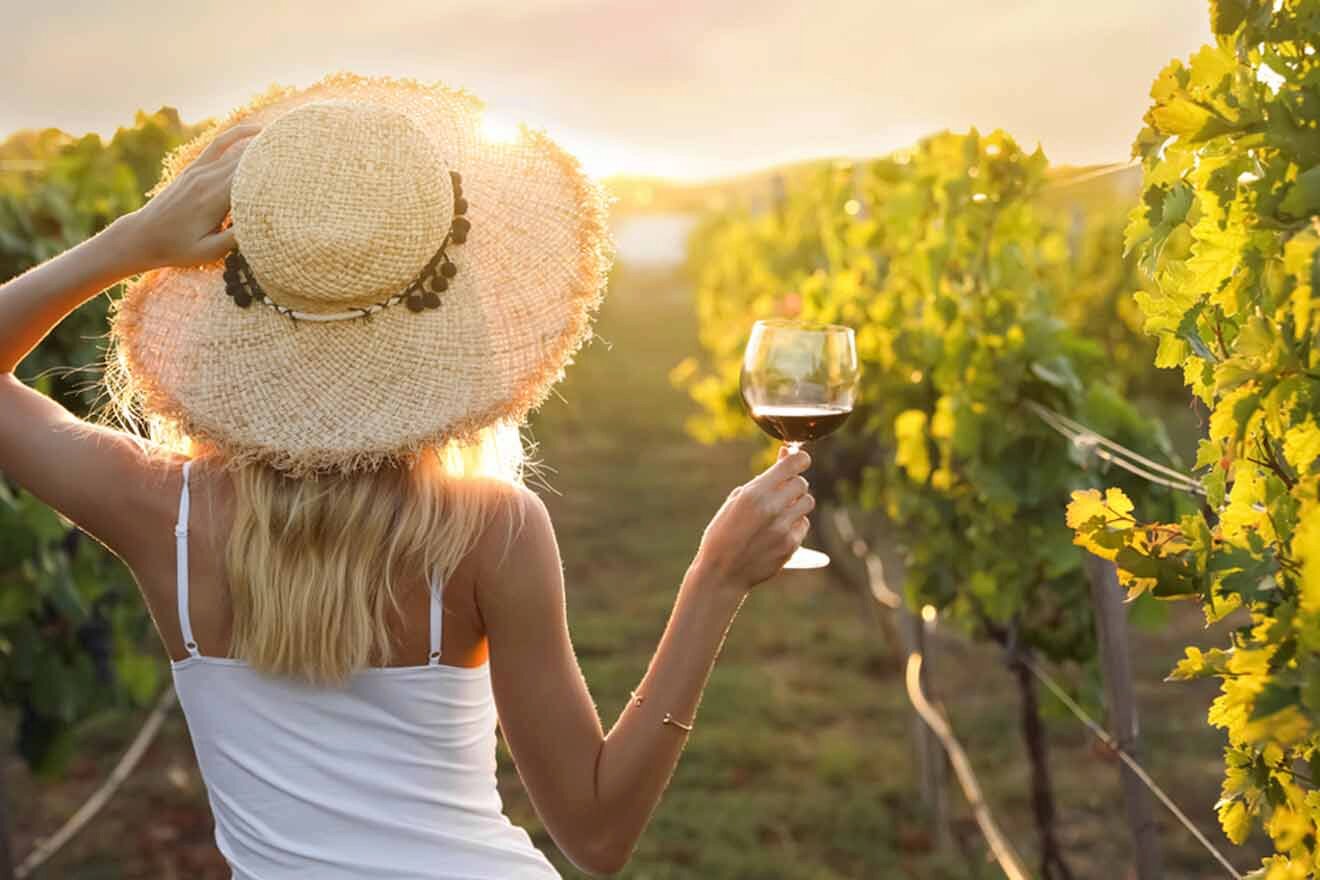 Duration: 4 hours
Price: from €396
Why you should take it: visit 2 wineries in Bellet
Grown from ancient times on slopes that hang precariously above the western side of Nice's Le Var River lies Bellet – the extraordinary wine of choice for every true connoisseur. It's made and harvested exclusively in the commune of Nice, so you know it has been honed to perfection for ages.
The first stop is Château de Crémat vineyard. From its picturesque garden to its timeless wine cellar, touring this gorgeous estate will only deepen your appreciation for fine vintages. While discovering the secrets of yore, you can also indulge in some coveted wines for an extra fee – making this getaway a truly perfect one-stop experience!
The next stop is the Domaine de la Source vineyard and wine cellar. Uncover the secrets of this ancient domain as you take a sip from its white, red, and rosé wines – each one carefully crafted with passion.
7. Spend 3 days visiting wineries!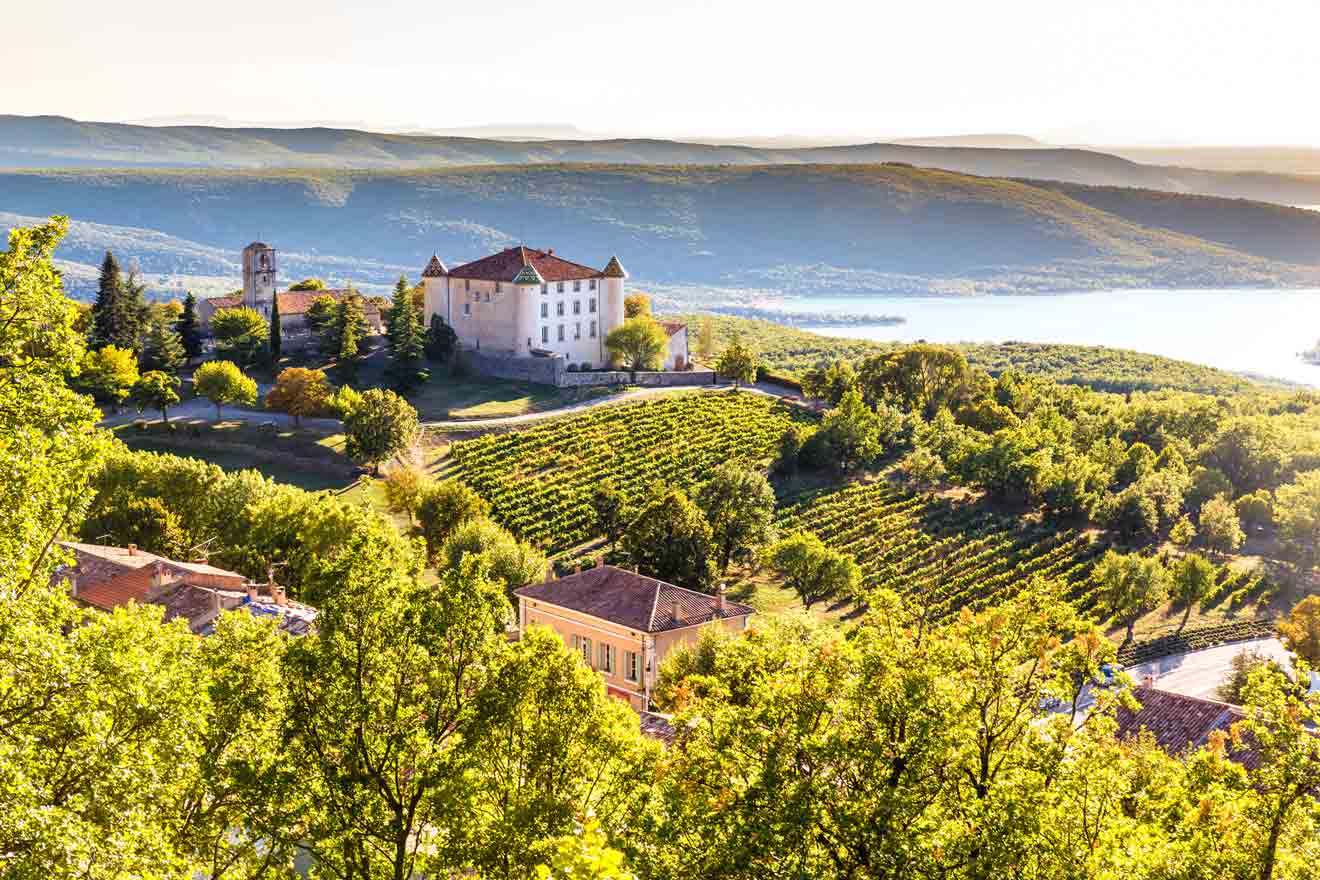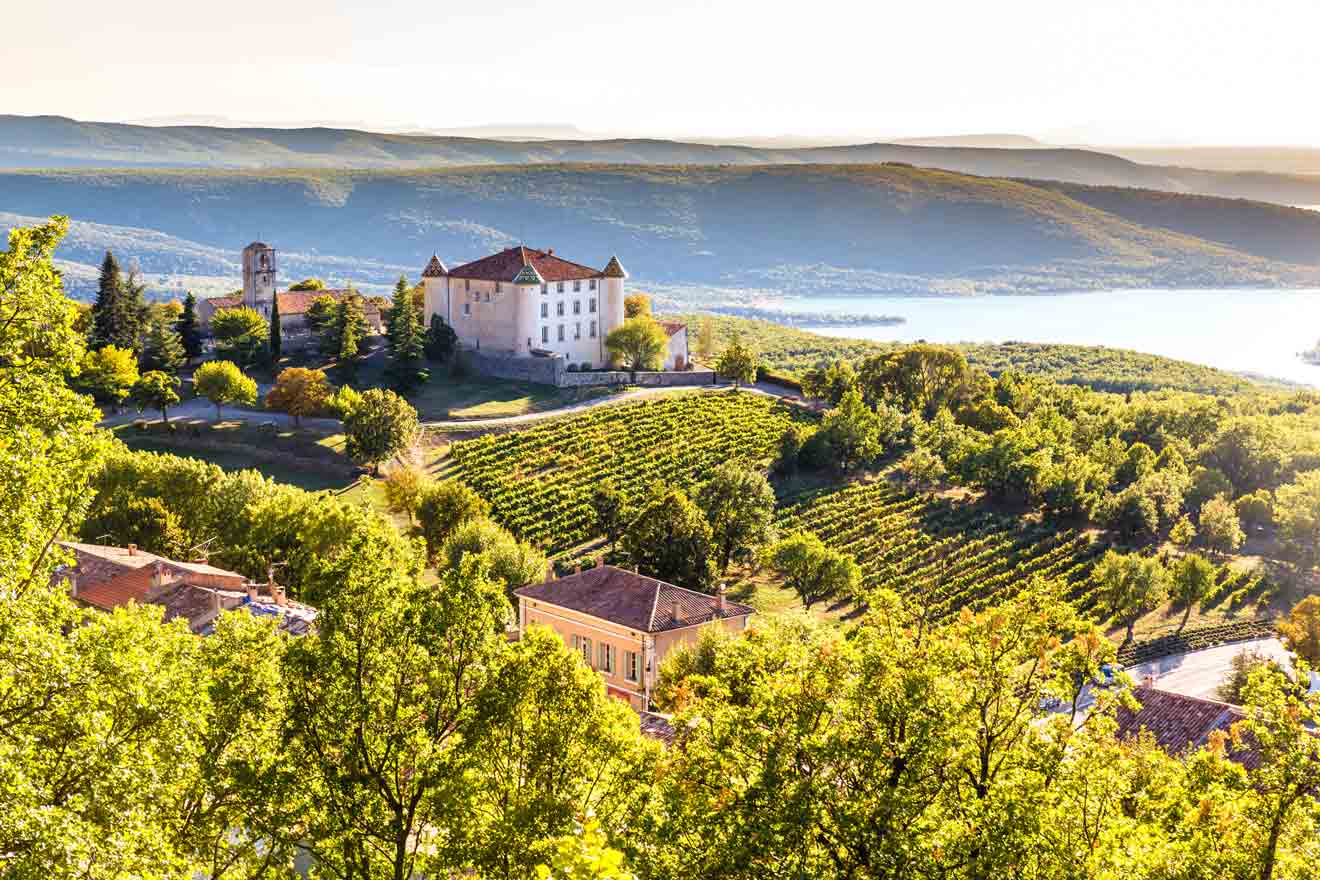 Duration: 3 days
Price: from €850
Why you should take it: multi-day tour to taste regional wines
If you find visiting wine regions in one day too rushed and tiring, you can always opt for a multi-day option!
This 3-day expedition will begin with a tasting of delicious regional wines from 3 wineries in Côtes de Provence. You'll also be discovering Sainte Victoire wineries and the Coteaux d'Aix wine region, probably one of France's best-kept secrets. After a night in Aix-en-Provence, you'll adventure the Mediterranean coast with two spectacular Appellations of Origin; Bandol and Cassis! It's bound to be a day of picturesque scenery! Wrapping up your fantastic voyage, Marseille will be the tremendous finale.
This is a private experience designed for 4 to 8 people, so it makes a great bonding experience for the squad of friends. The tour price includes accommodation as well as lunches.
FAQs about Nice wine tours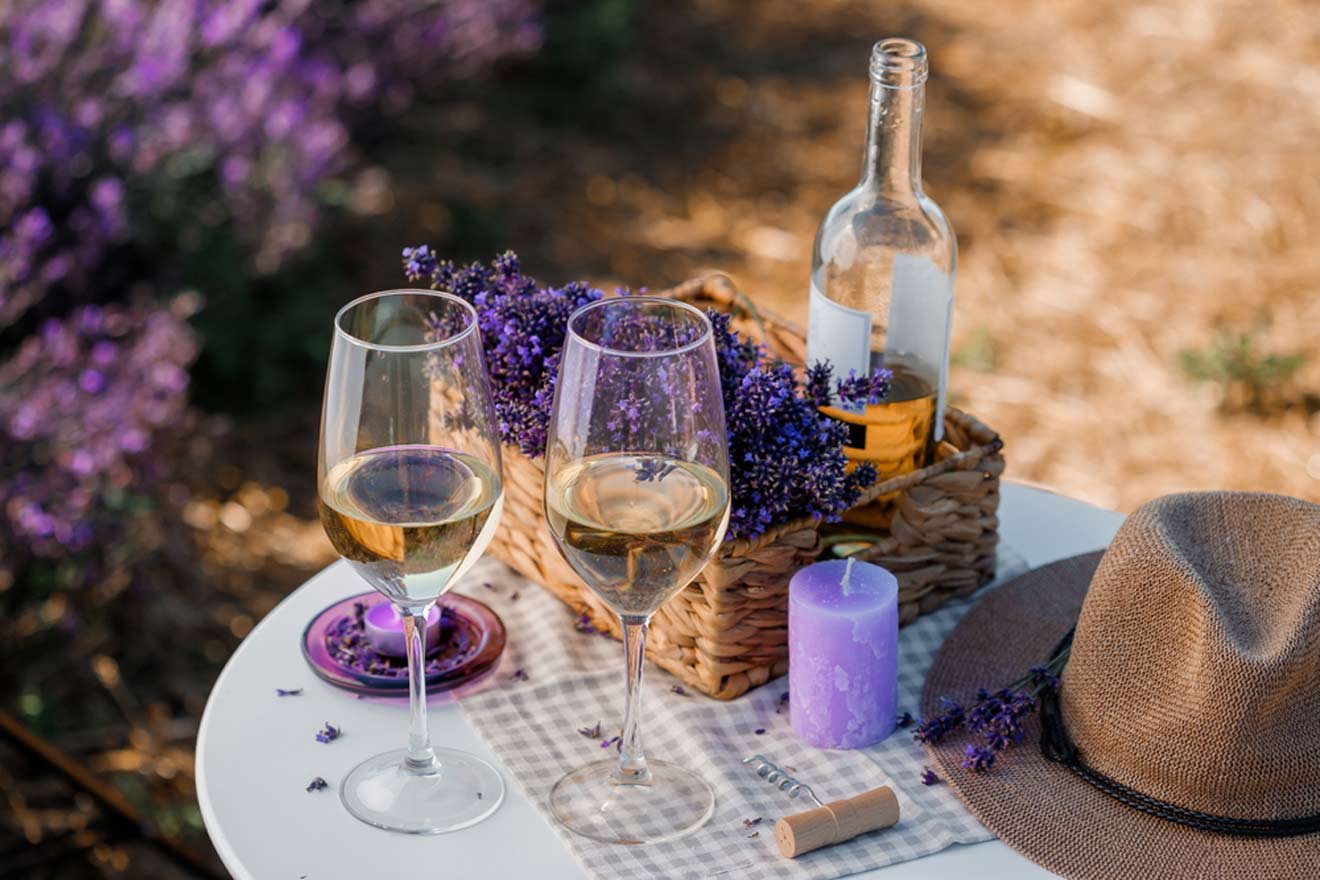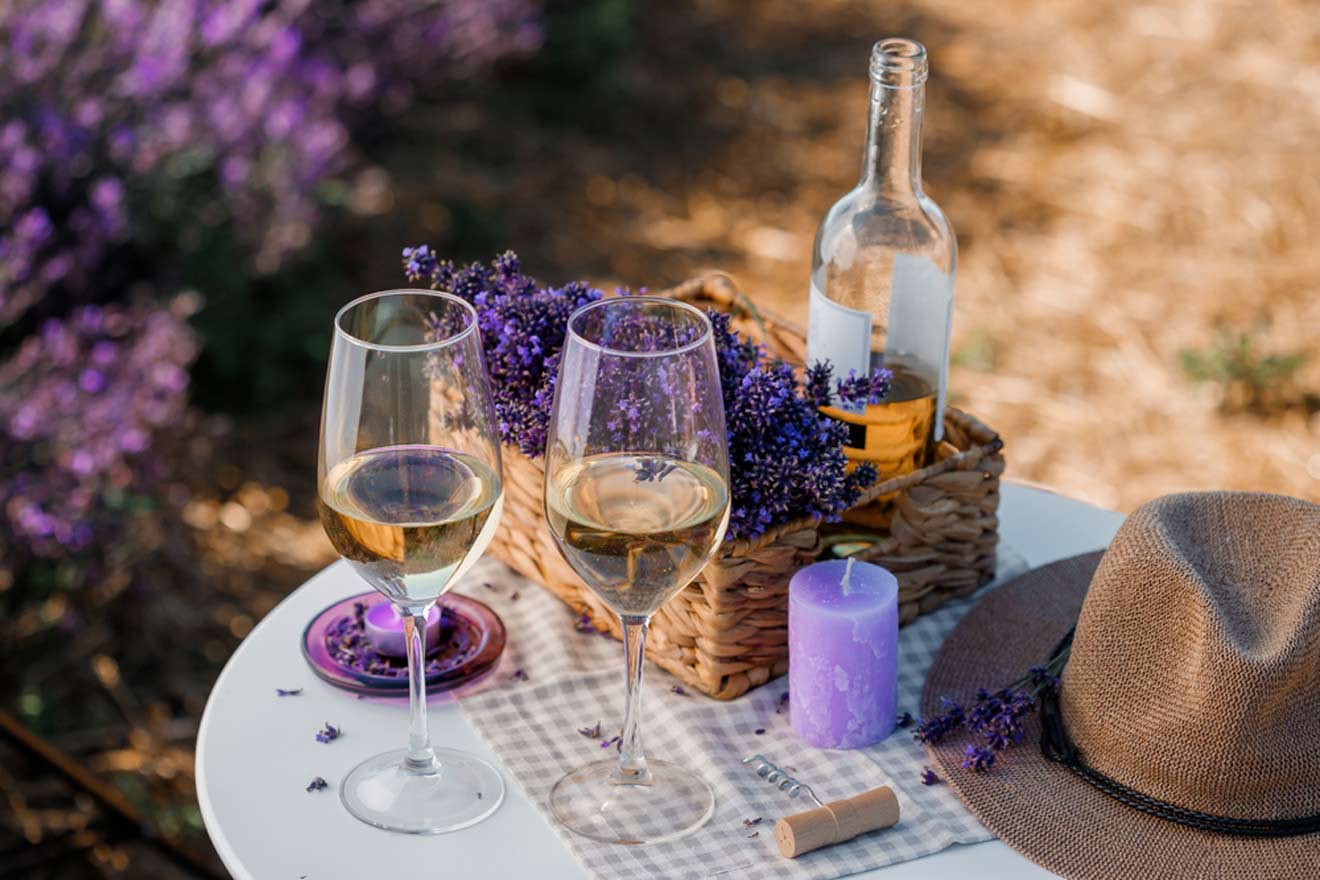 Conclusion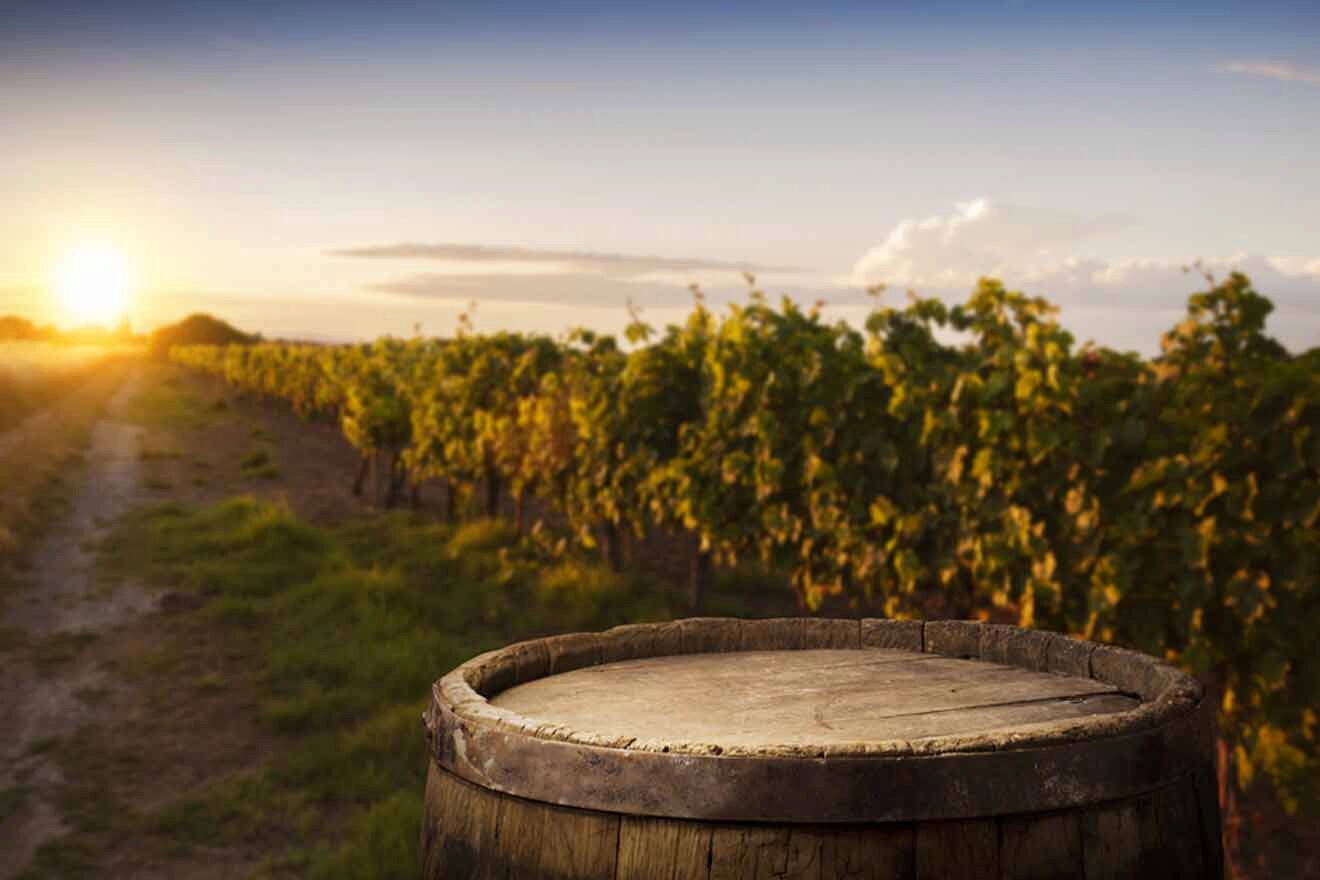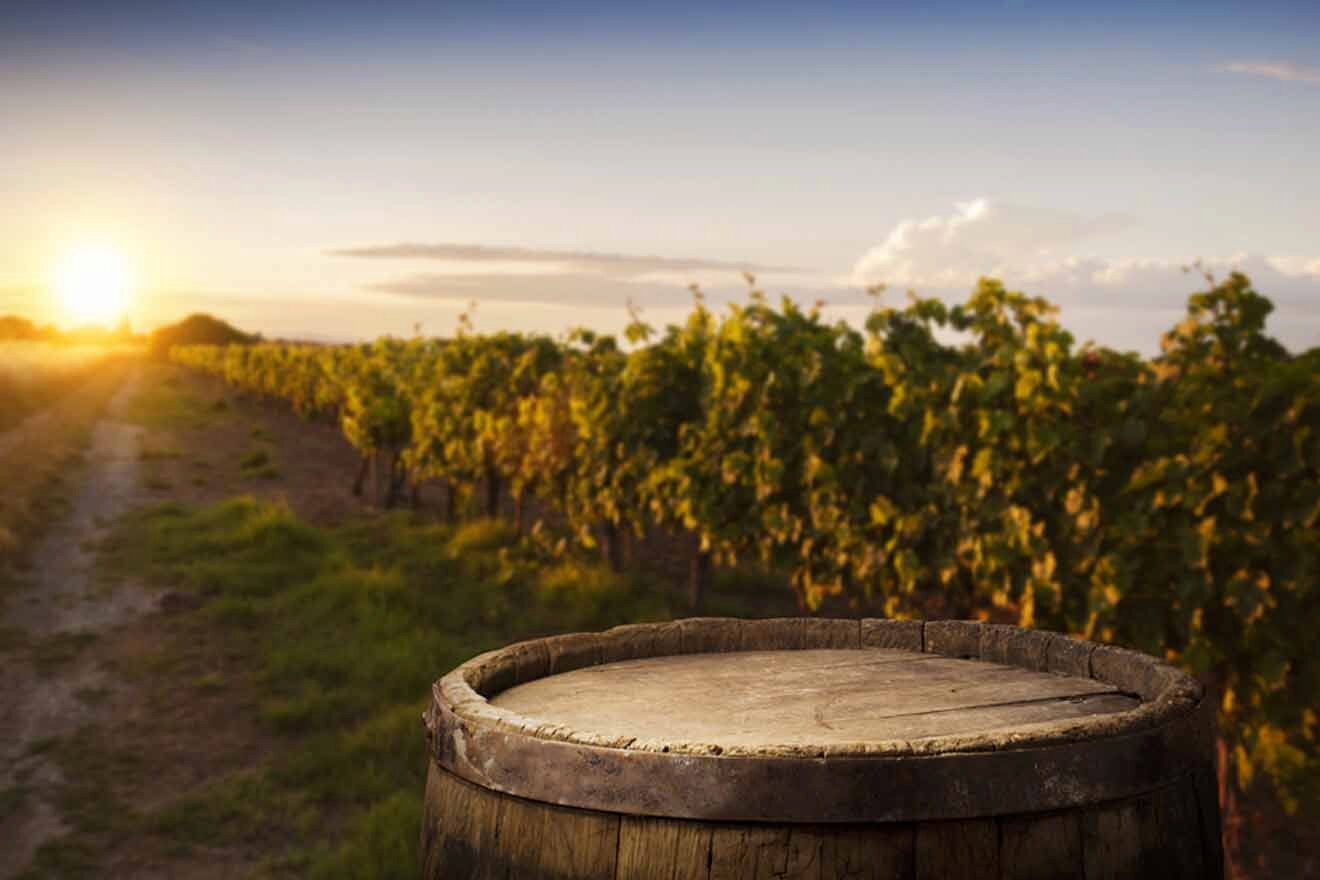 There you have it my dear wine aficionados! You're equipped with a list of the very best Nice wine tours. I hope this list made you thirst to try some of those iconic wines France has to offer!
There are a lot of different options and time duration of the tours you could choose from so make sure to learn all the important details about them before making your choice. No matter what tour you opt for, one thing is sure – you'll have a blast!
Always remember just how popular a location Nice is for wine lovers, so make sure to plan well and book your wine tours in advance!
And if you have something to share or add to this list, or simply want to share your favorite wine type- make sure to do so! Leave me a comment below!
Happy wine tasting,
Angelina
---
Pin it for later!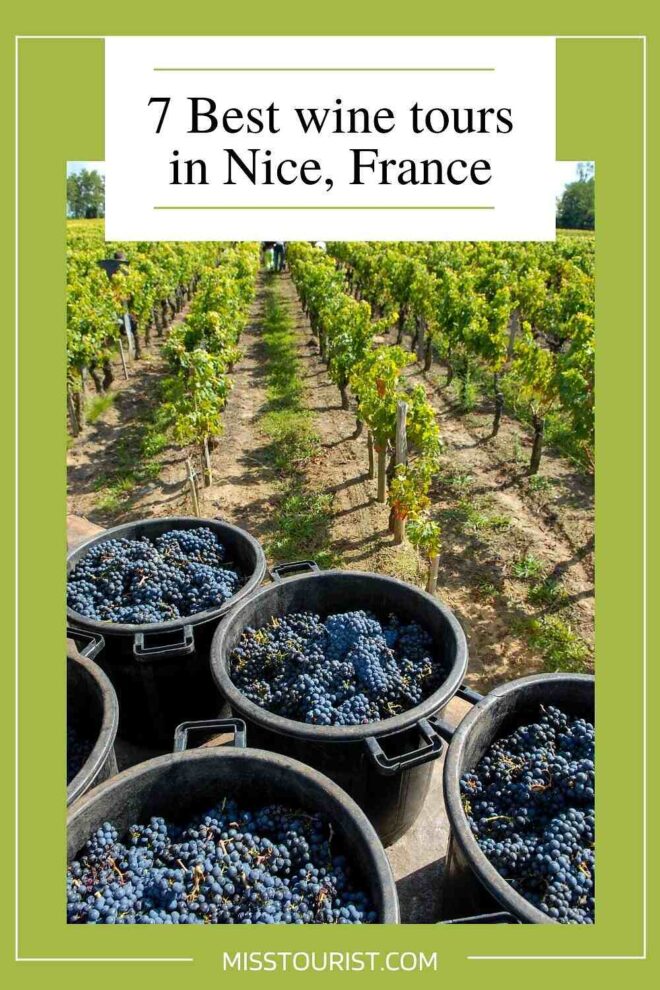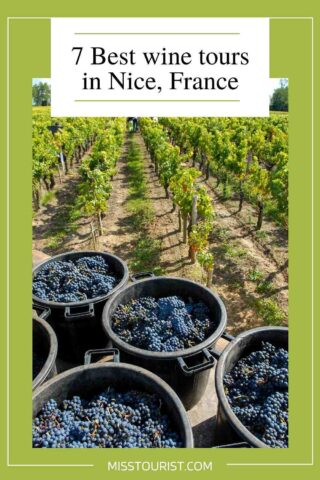 Pin it for later!