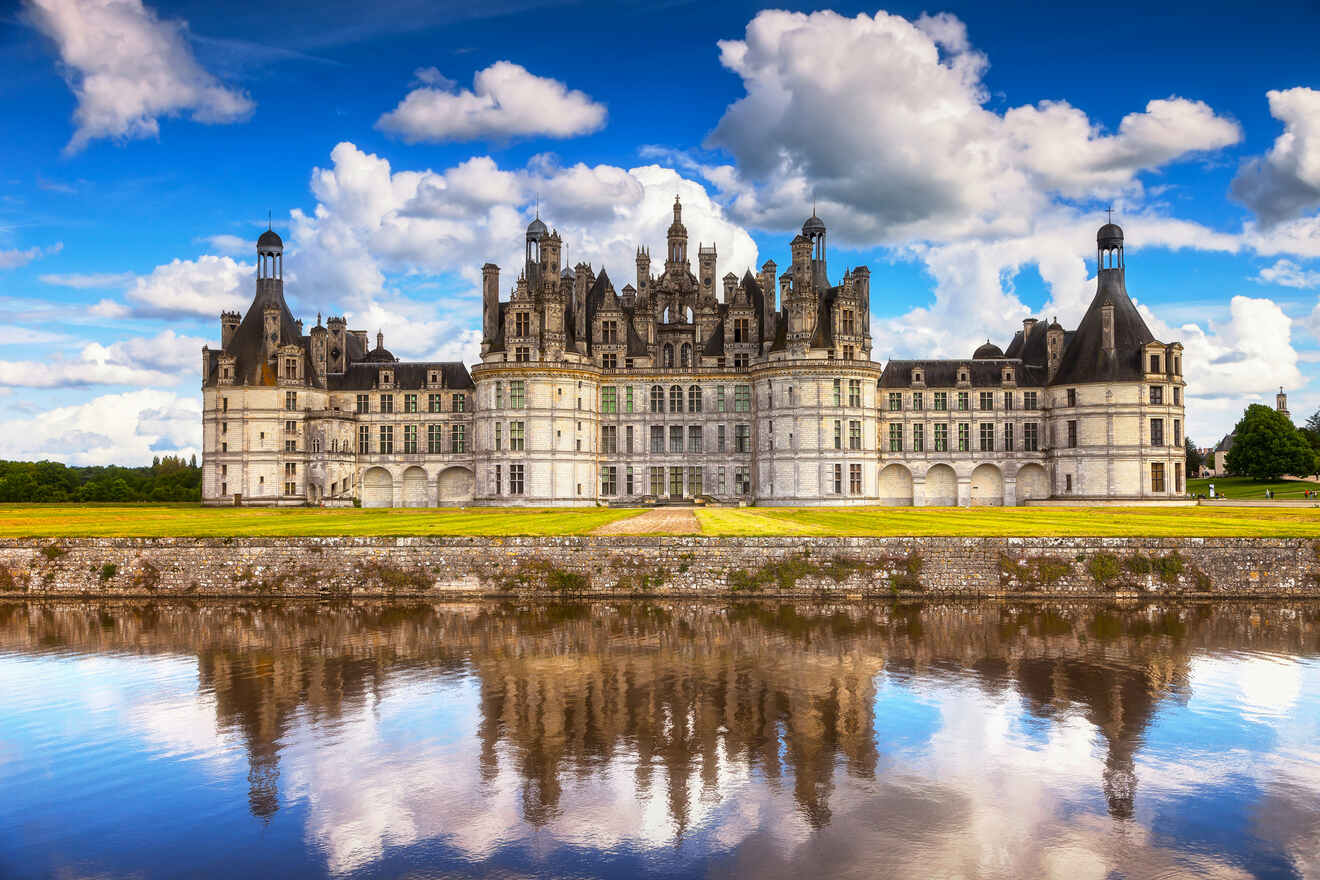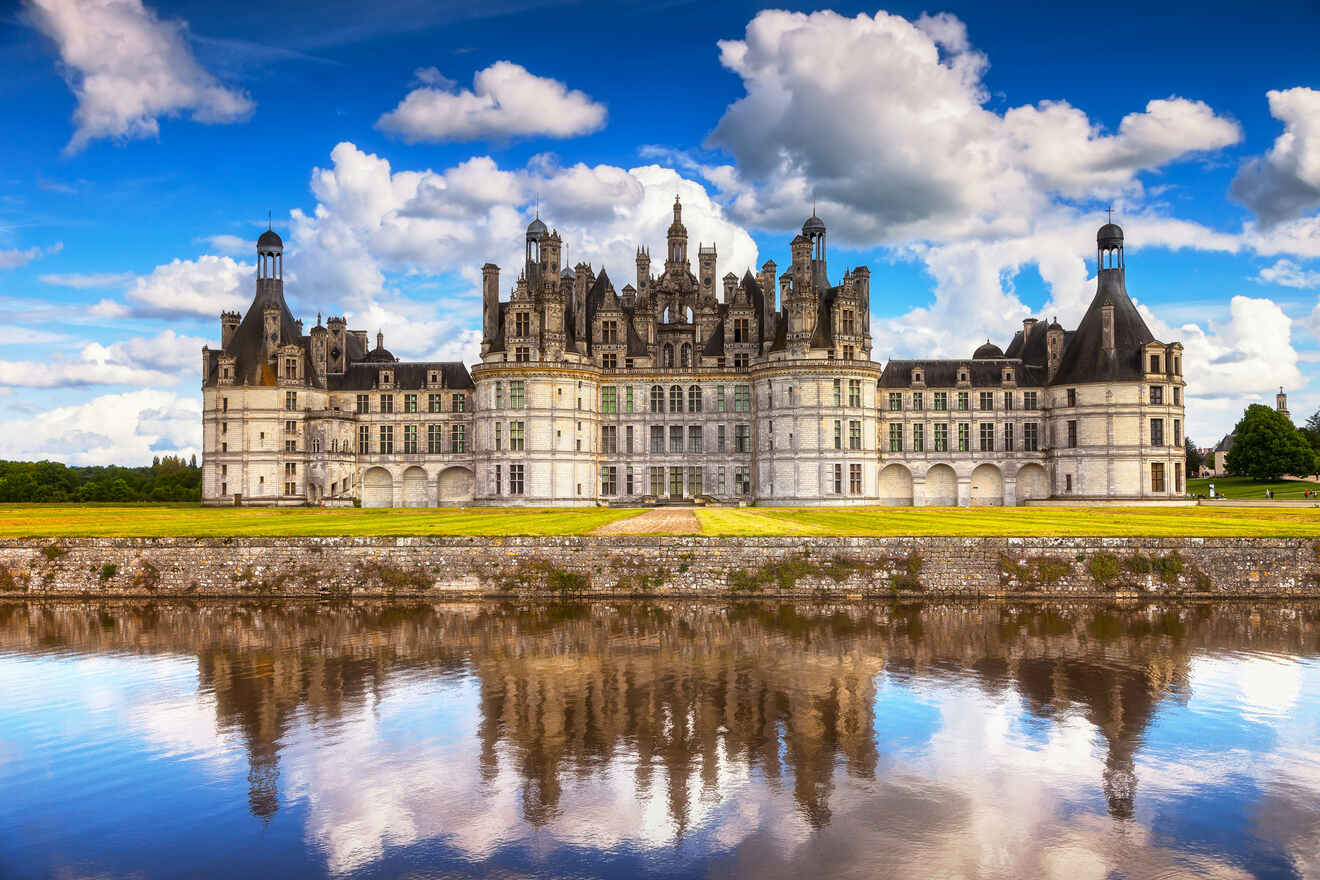 Have you ever dreamed of living in a 15th-century castle? Well, your dream has now come to life! Dear traveler, you are one lucky person if you're getting ready to visit a place like Loire Valley! The valley is located in the central part of France, in the middle stretch of the Loire River, which is the longest one in the country!
Home to more than 300 castles, the Loire Valley, France, is famous for its scenic landscapes, delicious wine, and rich history! The region is so stunning that it has been named the "Garden of France" and once you see the colorful flowers surrounding the castles you'll understand why!
Now let's see which Loire Valley Chateaux hotels in France are the best for you! I've made a list of the most amazing accommodations inside the castles, with prices for every pocket. Most of them are super old, some since the 15th century, some since the 19th century, but don't worry, they all have 21st-century amenities, some even have Michelin starred restaurants!
Many people want to stay in a castle in France, and although there are 300 of them in Loire Valley you need to book in advance to find your dream spot and the best deals so make sure you book now asap!
Are you as excited as I am? Let's hurry, the chateaux of your dreams is waiting!
If you are in a hurry
If you want to book now, quickly browse this list with the best hotels to stay in Loire Valley, France:
Here is a map showing the locations of all the Chateaux in this list to help you visualize their locations:
Luxury (€250 and up)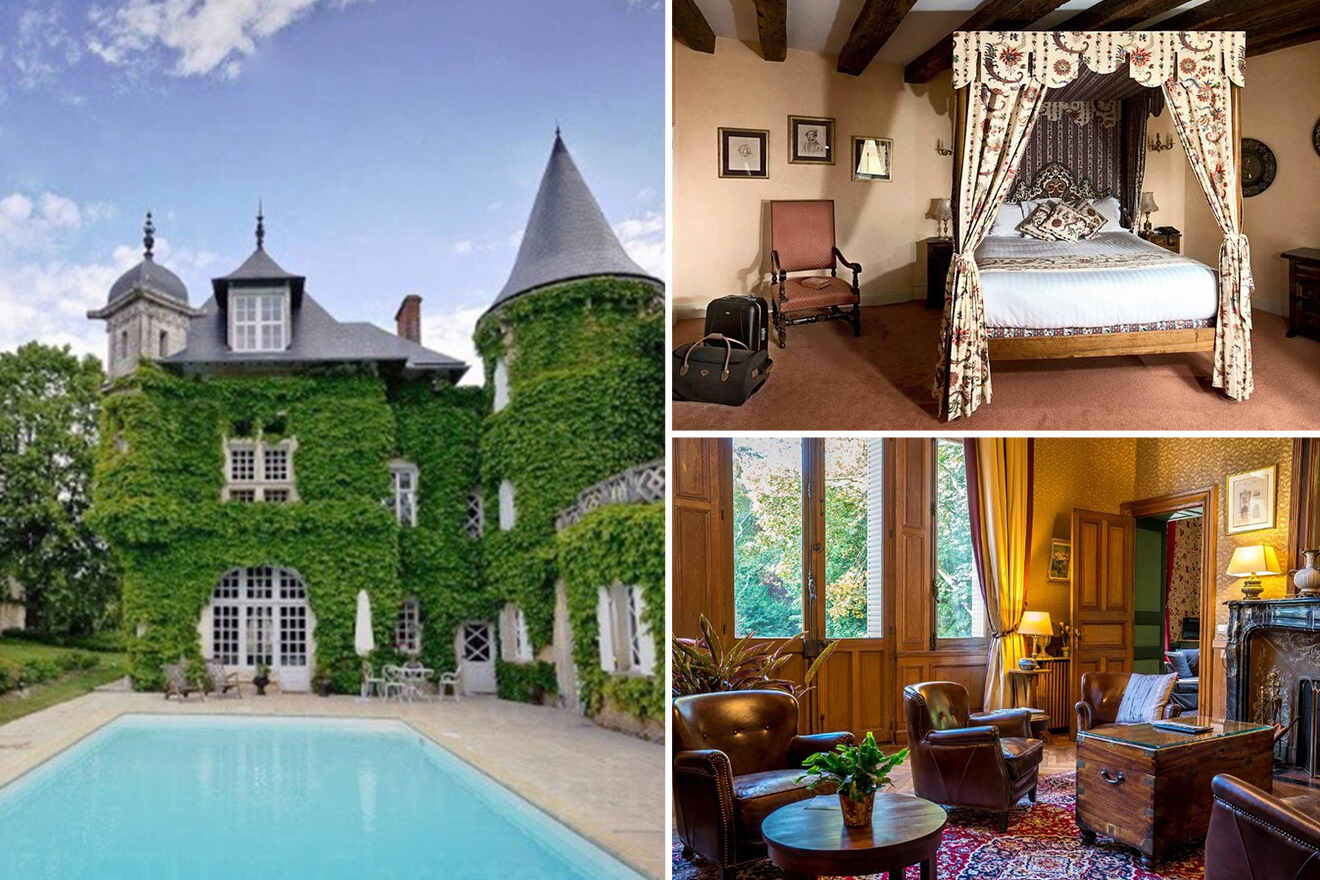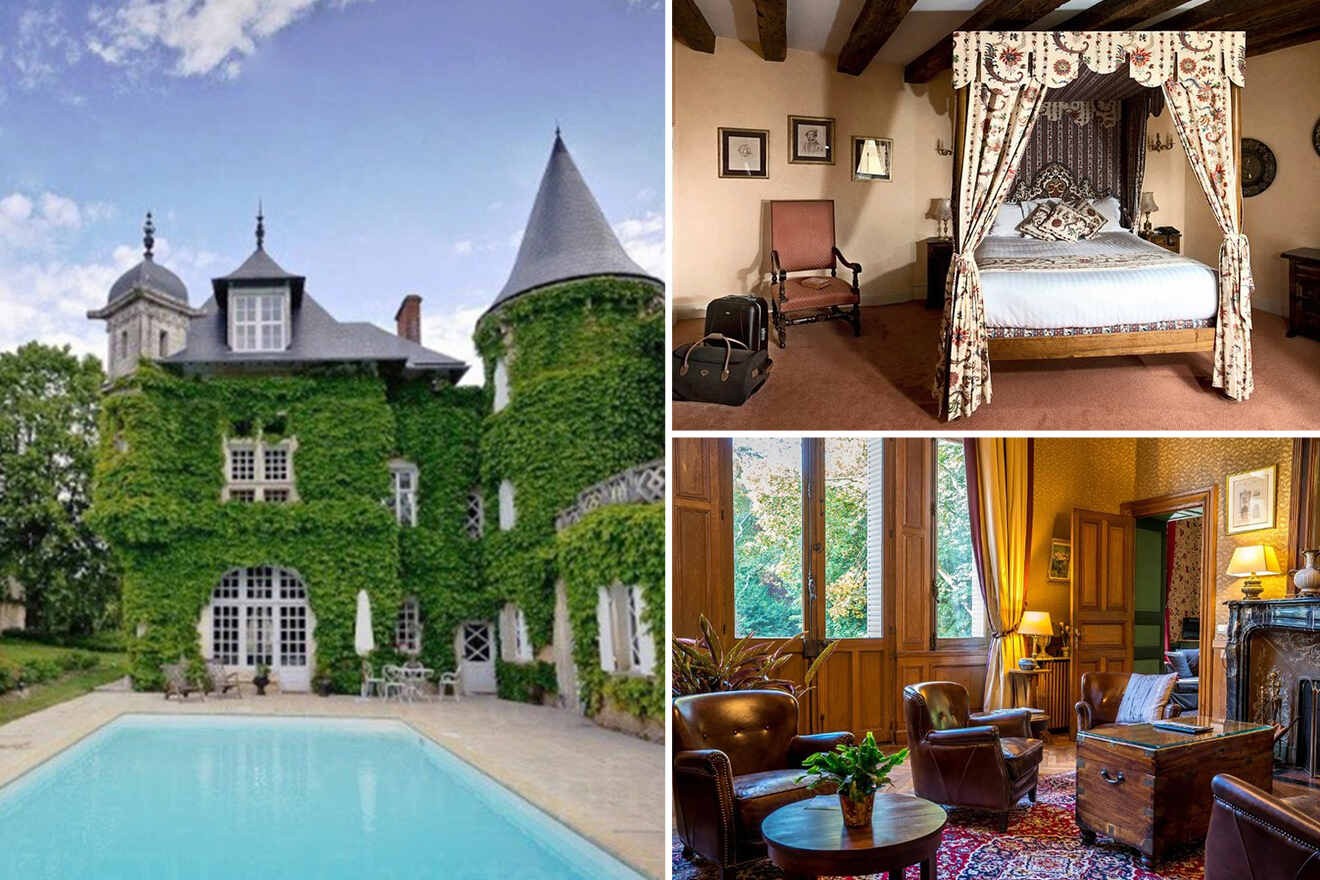 Château de Brou – Ever dreamt about staying in one of those castles that you've read about in some romantic novel? Well, this chateau is everything you ever imagined! Spend your day exploring the stunning garden of this castle and enjoy feeling like a 15th-century guest at the French court! The rooms have that stunning vintage decor and they are super spacious.
The Secret Hamlet – Tucked away between the trees on a hillside with views of the vineyards, this lovely estate consists of 4 houses and 2 studios located around the main house. You can fit up to 24 guests in the 11 rooms. Although the facade of the buildings looks antique, they have modernized a bit the interior of the main manor. The big garden is amazing and there's even a pool! We all know how much we all love to jump right in once we've had a few glasses!
Hotel Château de la Verrières & Spa Saumur – Are you ready to feel like a member of the royal family in this historic property that's located in Saumur village? The rooms of the stunning Château de la Verrières are decorated with antique-style furniture and are super spacious. You can sit in the lounge room and have a glass of wine, or head outside to explore the gardens. I would spend a whole day at the spa and by the swimming pool!
Relais de Chambord – This 4 star hotel is located literally in front of Château de Chambord! Enjoy the castle views from the comfort of your modern room when all the tourists are gone. There is a nice outside terrace where you can have a coffee with a view of the castle. Take a stroll in the gardens and spend a romantic day with your partner. There is a spa center, free bikes you can take for a ride, or even hire a carriage ride!
Mid-range (€150 – €250)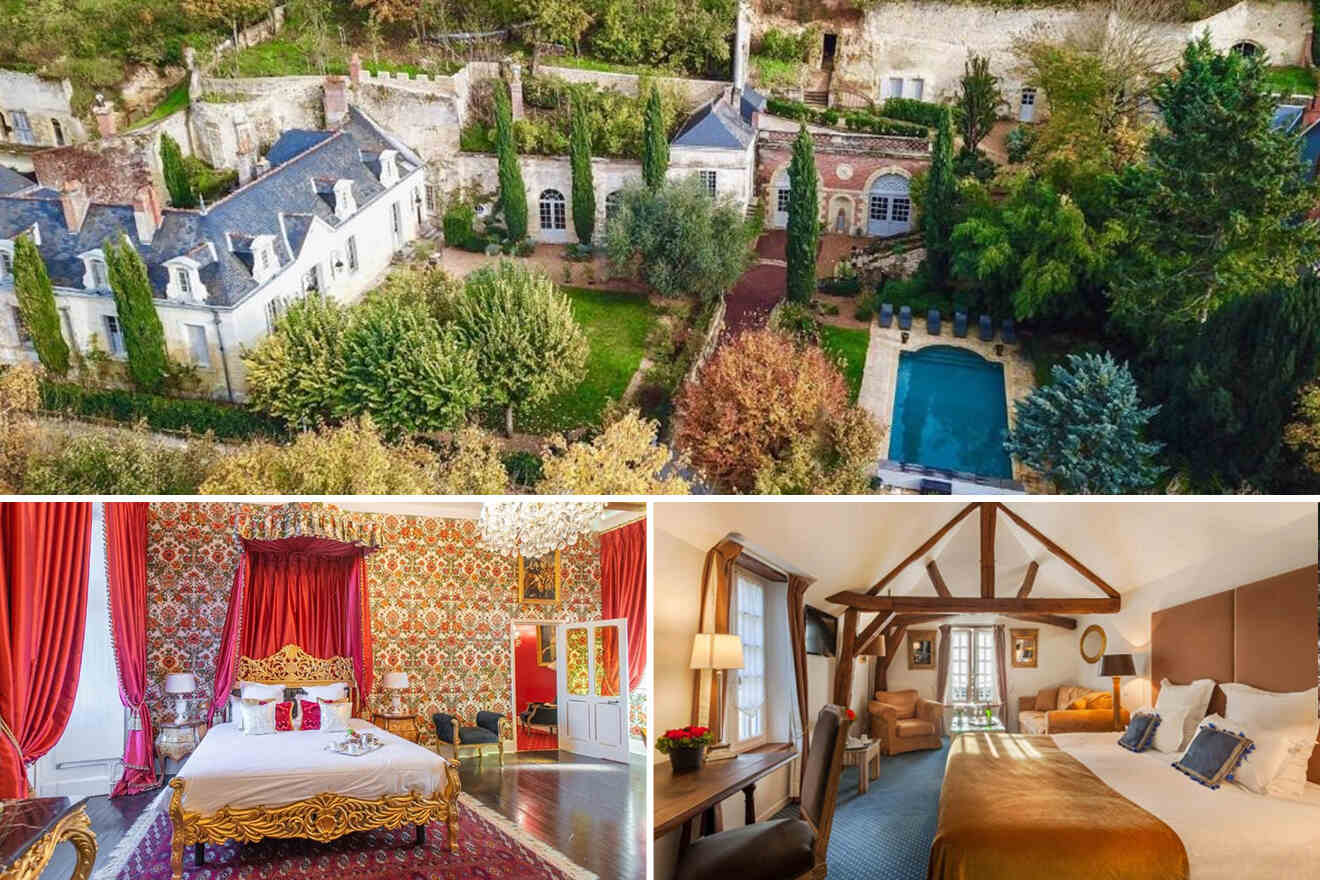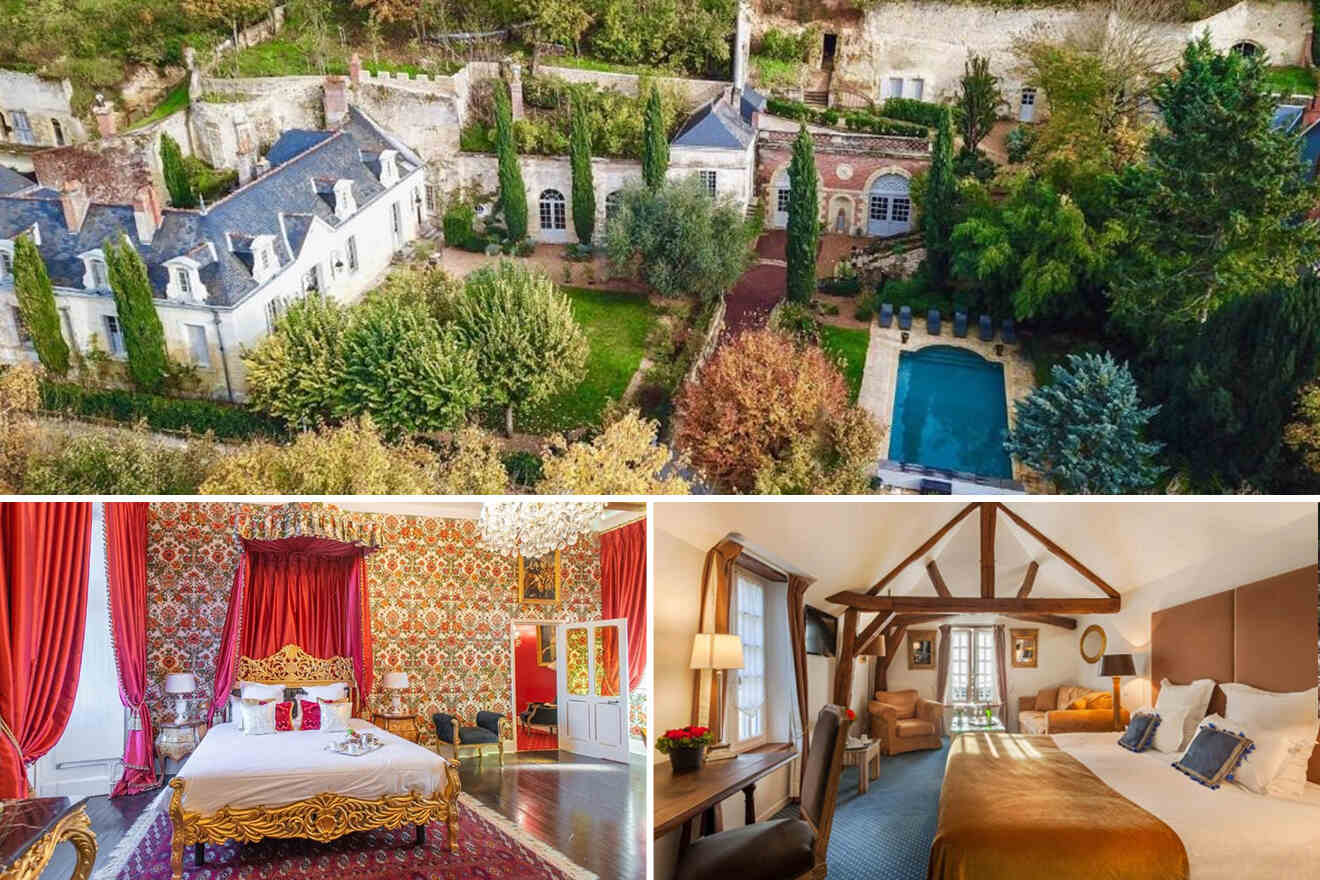 Château de Jalesnes (Château de Marquis) – This castle has that royal charm! With 13 newly decorated apartments that can accommodate up to 43 guests, this chateau is perfect for a family reunion or special day. Situated in the heart of Loire Valley, the accommodation has a swimming pool and a heated pool. The forest near Château de Marquis is perfect for pictures!
Château De Le Prieure – This stunning castle looks like it was pulled straight out of a fairytale! With unique architecture and a top restaurant, you will never forget your visit to one of Loire Valley's top castles! The rooms are super spacious, and they are decorated with antique-style furniture. Enjoy the views of the village from the Château De Le Prieure's terrace and go for a romantic hike around the local area.
Le Gaimont Maison d'Hôtes Vouvray – I think I want to move to France and live in a property like this one! You can't miss this experience. This elegant house offers guests huge gardens with an outdoor swimming pool. Located in Vouvray city 2 km (1 mile) from the Vineyard and Wine Museum of Moncontour, this accommodation offers a delicious breakfast and family rooms.
Le Clos d'Amboise – Located in a 17th-century mansion in France, near the Chaumont Castle, this spacious accommodation offers elegantly decorated family rooms and dining options. Sunbathe under the warm sun near the outdoor swimming pool and enjoy your breakfast on the charming garden terrace.
Budget (€80 – €150)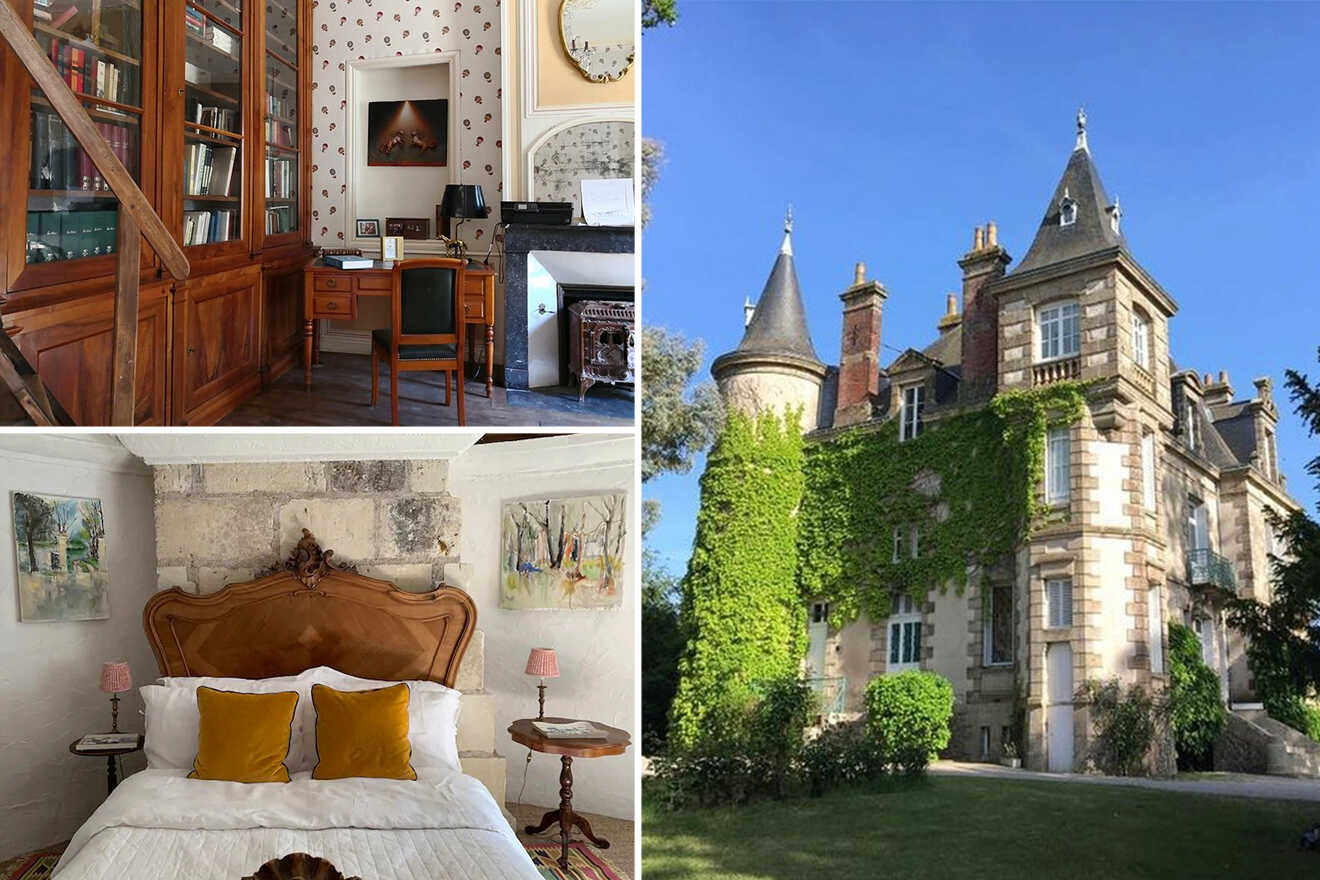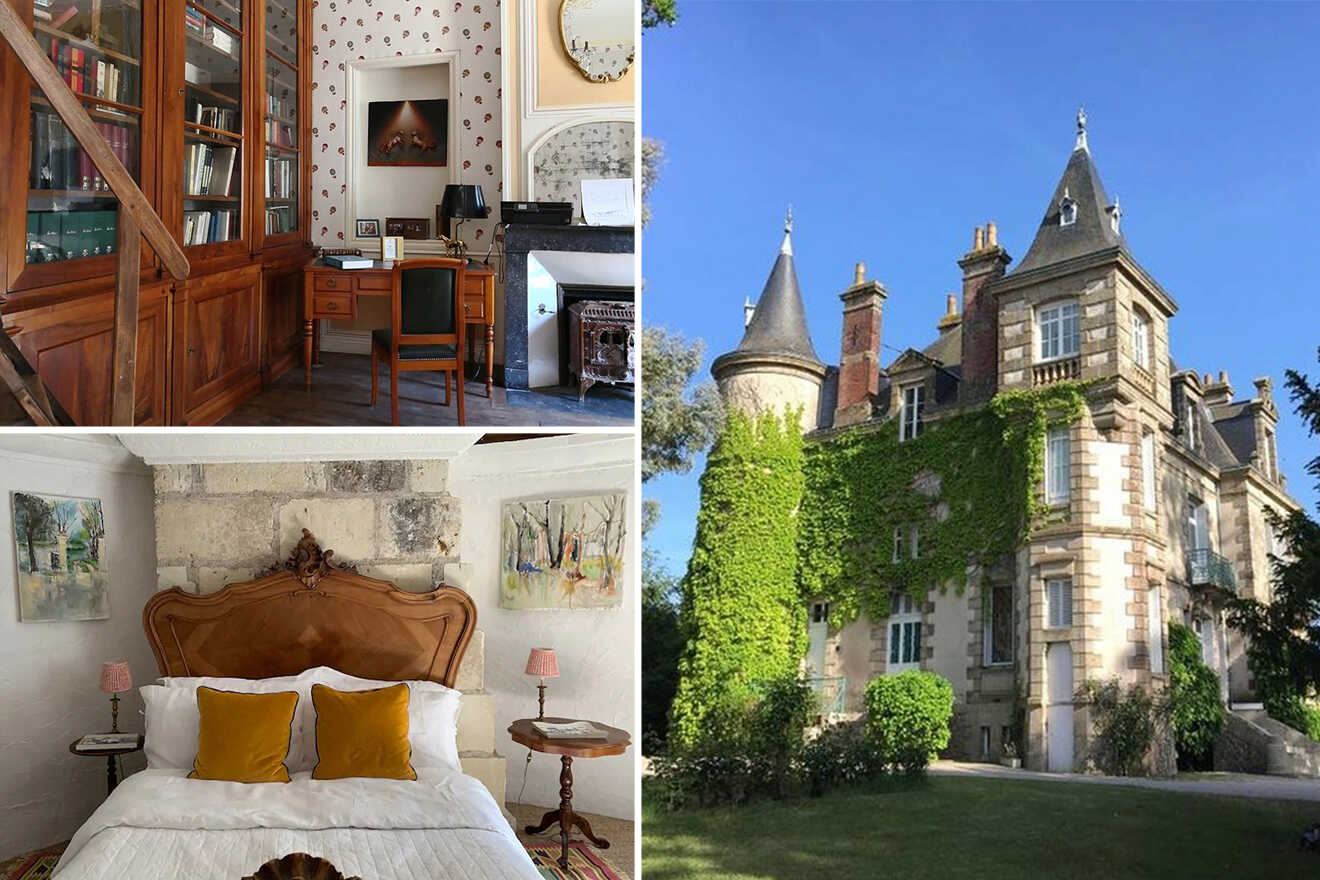 Château de la Briançon – Surrounded by nature featuring tons of colorful flowers, this 17th-century castle is perfect for exploring the city of Baune, which is located 3 km (2 miles) away. The rooms of the Château de la Briançon are super spacious, and some are decorated with antique furniture. Guests have access to activities like fishing and horseback riding.
East Tower Chateau – The setting of this intimate corner of paradise is just stunning! I would spend days, even a week here, taking in the views, warming up with a fluffy blanket on the balcony of the tower while reading a good book, and having a cup of tea, or wine! The room has lovely decor, it almost looks like a movie set up and the living room has a nice selection of books!
Château de la Touche – History, art and impressive architecture! These are the things that I look for during a holiday in a place like France, and this chateau doesn't disappoint. Take a break from your everyday life and relax in the gardens and forest of this castle that has a super spacious room and a lovely fireplace where you can sit and tell stories about the old times!
Château des Toureles – Get some vitamin D near the swimming pool of this lovely chateau that has an incredible garden filled with tons of beautiful flowers. The rooms are modern and they can accommodate guests with children as well. Whether you visit during the winter when everything looks so magical or when it's warmer and colorful, you'll never forget your trip here!
BONUS 1: The best Loire Valley Chateaux hotels for weddings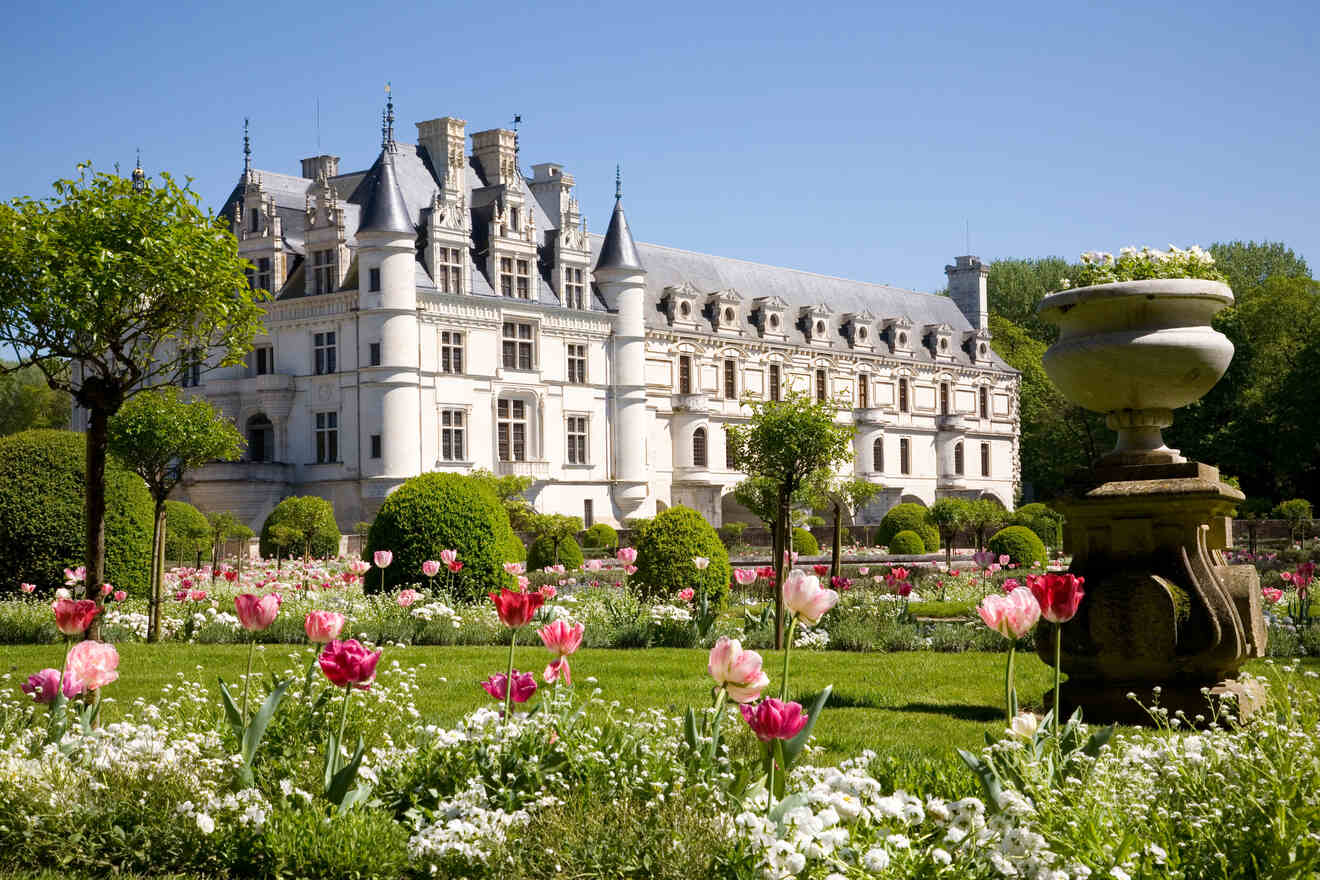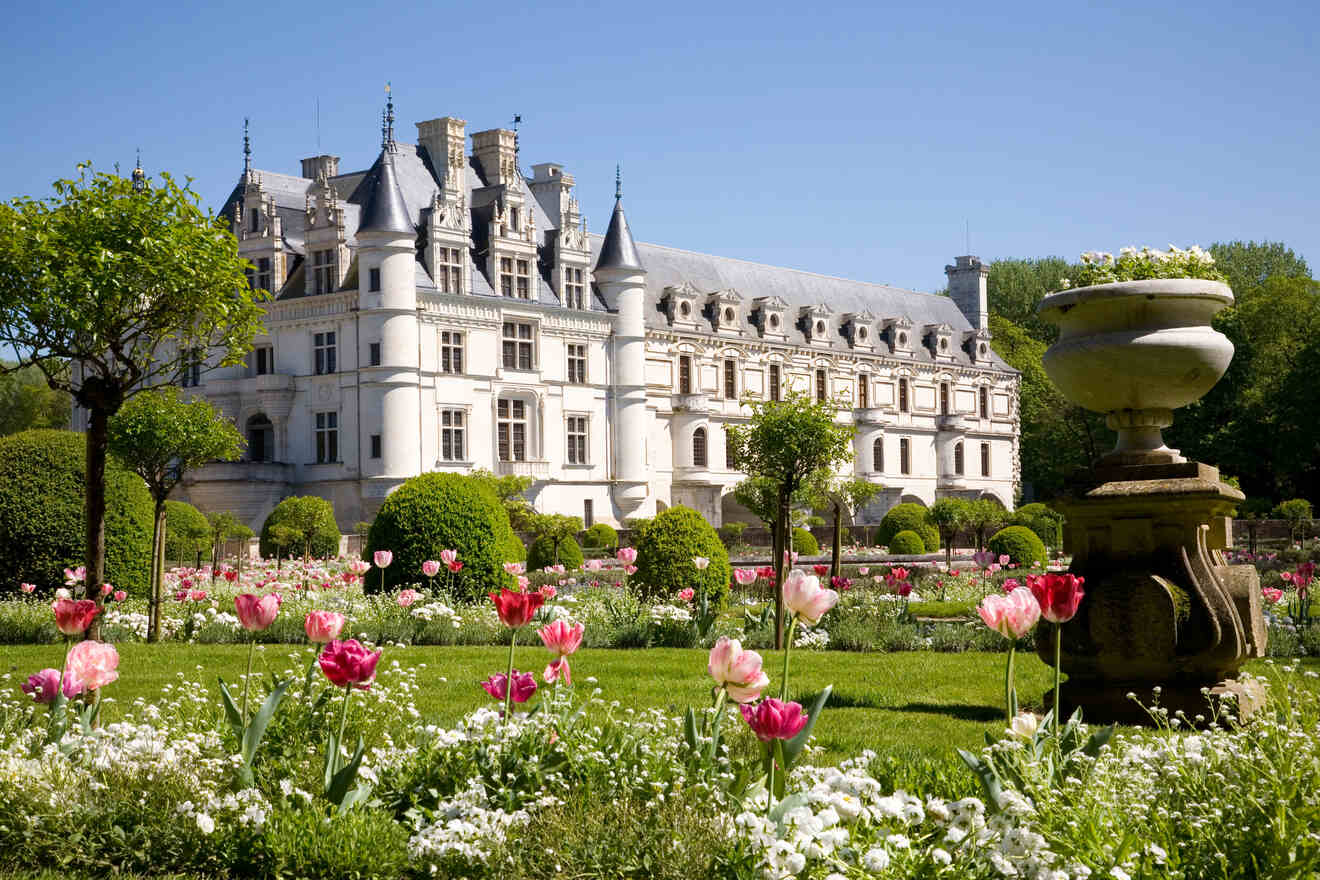 Are you planning a dream fairytale-like wedding somewhere in France? Well, you're lucky because I've found some beautiful and famous Loire Valley castles that are just breathtaking and which offer you the opportunity to feel like a royal couple on your wedding day!
So let's see some of the best French castles perfect for your special day! I am not giving you a price estimation in this case because the check will obviously depend on the number of guests, your requirements, etc. :
1. Château des Joyaux
This Loire Valley castle looks straight out of a Disney movie! Château des Joyaux was built in the 19th century and has seen a fair amount of weddings up until now! Located near the city of Angers, France, this castle has 21 rooms elegantly decorated with vintage furniture, which can accommodate 50 people. The gardens are simply breathtaking, and you can hold the wedding ceremony in the private chapel of the Château des Joyaux.
2. Château Crystal (Chateau Allure Du Lac)
Located in the western part of Loire Valley, France, this beautiful and famous 19th-century château is perfect for your special day! Surrounded by nature and the river, the elegant castle has 19 rooms, a swimming pool, and a private chapel on site. The setting is so romantic, and it will look 10 times better once you add all the wedding accessories!
3. Château de St Louis
If you love history as much as I do, you'll love this medieval castle, elegantly decorated with 18th-century furniture and situated in the southern part of Loire Valley, France. Call your wedding guests to "court" and accommodate them in spacious rooms that fit up to 24 people. The views look stunning even at night and you can hold the wedding reception in the beautiful garden! The dining room and library are filled with antique decorations, making you feel like you've traveled back in time.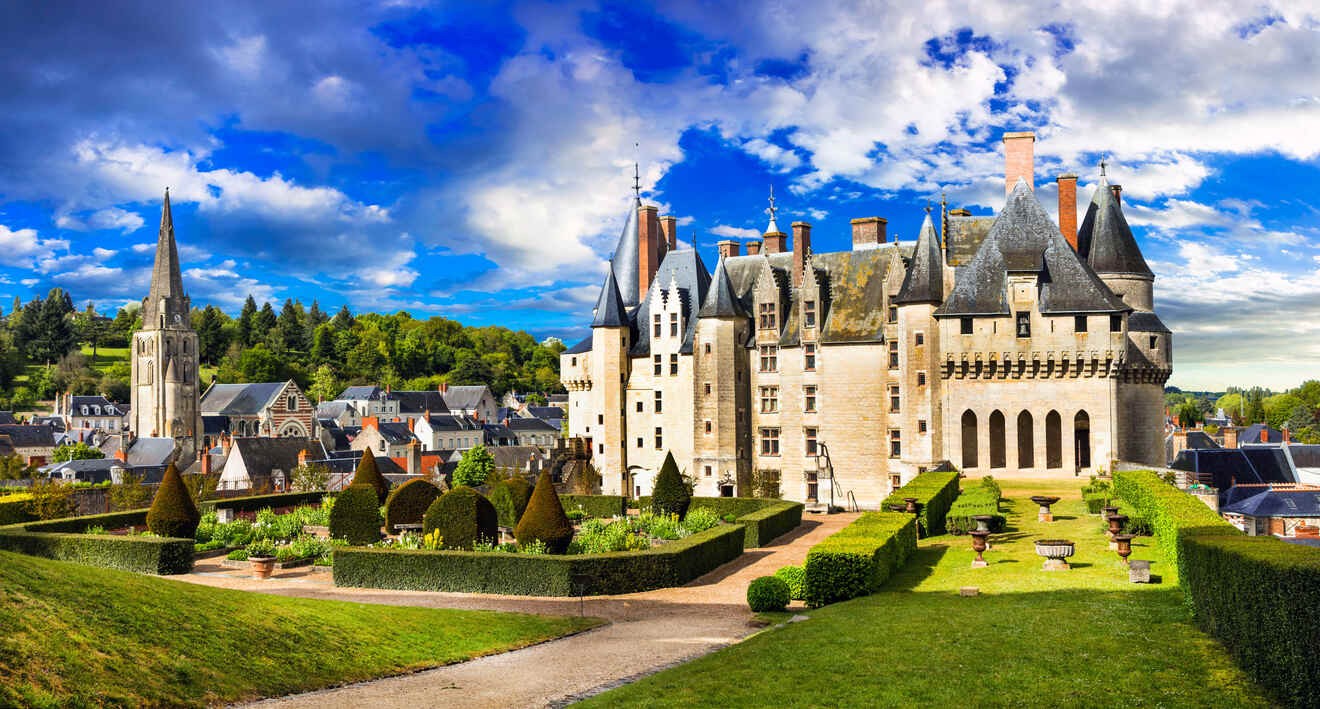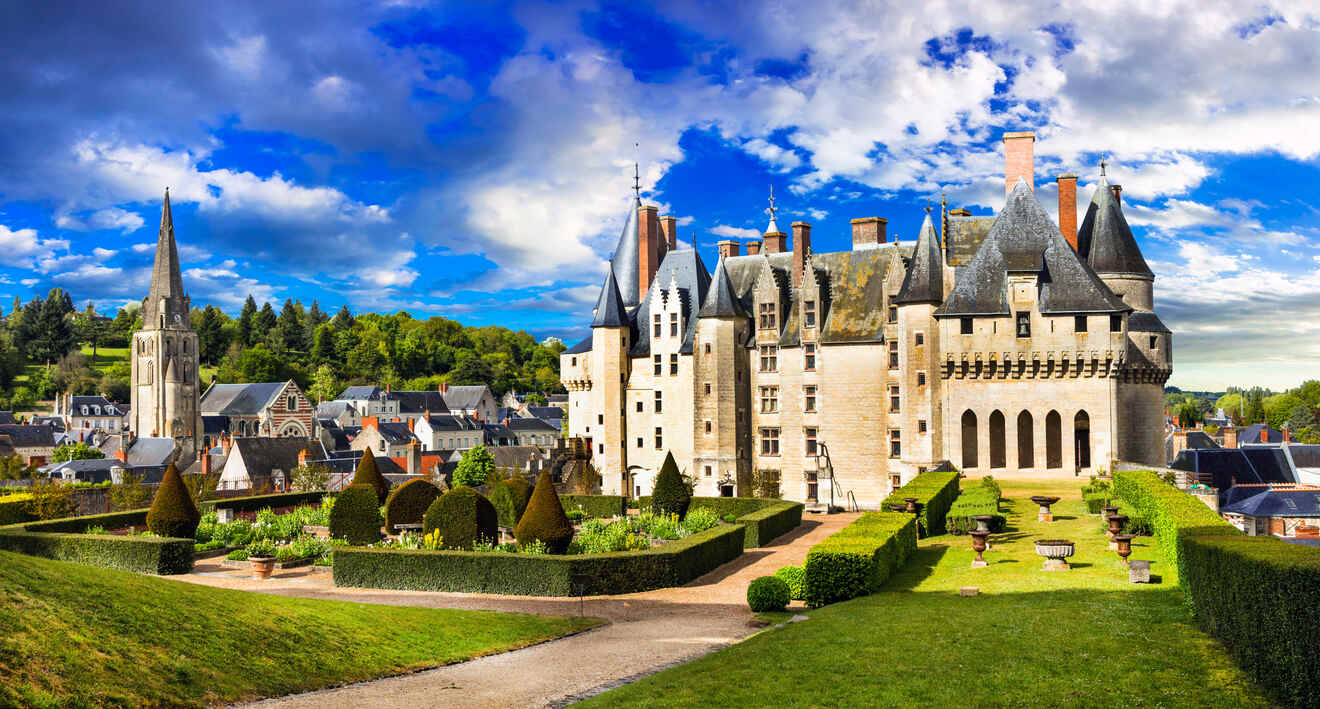 4. Château de la Porte
Perfect for a small wedding, this 18th-century chateau has room for up to 14 adult guests and 3 children. The castle's interior is stunning as you might've expected but don't think that the garden is any less than that. Filled with tons of flowers, outdoor decorations, and a little pond nearby, Château de la Porte will offer the special couple a perfect setting for their after-the-wedding photoshoot! You can set some fairy lights by the pool at night and maybe a mini bar where people can get a drink.
5. Château des Poetes Pavilion
This chateau dates back to the time of Louis III, I'm guessing that's a really long time ago! Château des Poetes Pavilion is the perfect place to have a small wedding, as the hotel can accommodate up to 16 or 18 guests if you count the room in the 17th century built tower! Surrounded by a huge parkland with trees and flowers, Château des Poetes Pavilion, which has a private chapel, will offer you and your guests an unforgettable day!
6. Château de Les Cerfs
An oasis of silence! Here, nothing and no one can disturb your special day! The rooms look like they've been taken out of a history museum catalog and the chateau has room to sleep for 14 guests. It will take you half a day to see the whole surroundings of the castle, and I'm sure you'll love the poolside views and tennis court. Spend some time with your guests by the fireplace and make sure you explore the beautiful surroundings near Château de Les Cerfs.
BONUS 2: Unique hotels near the Castles of the Loire Valley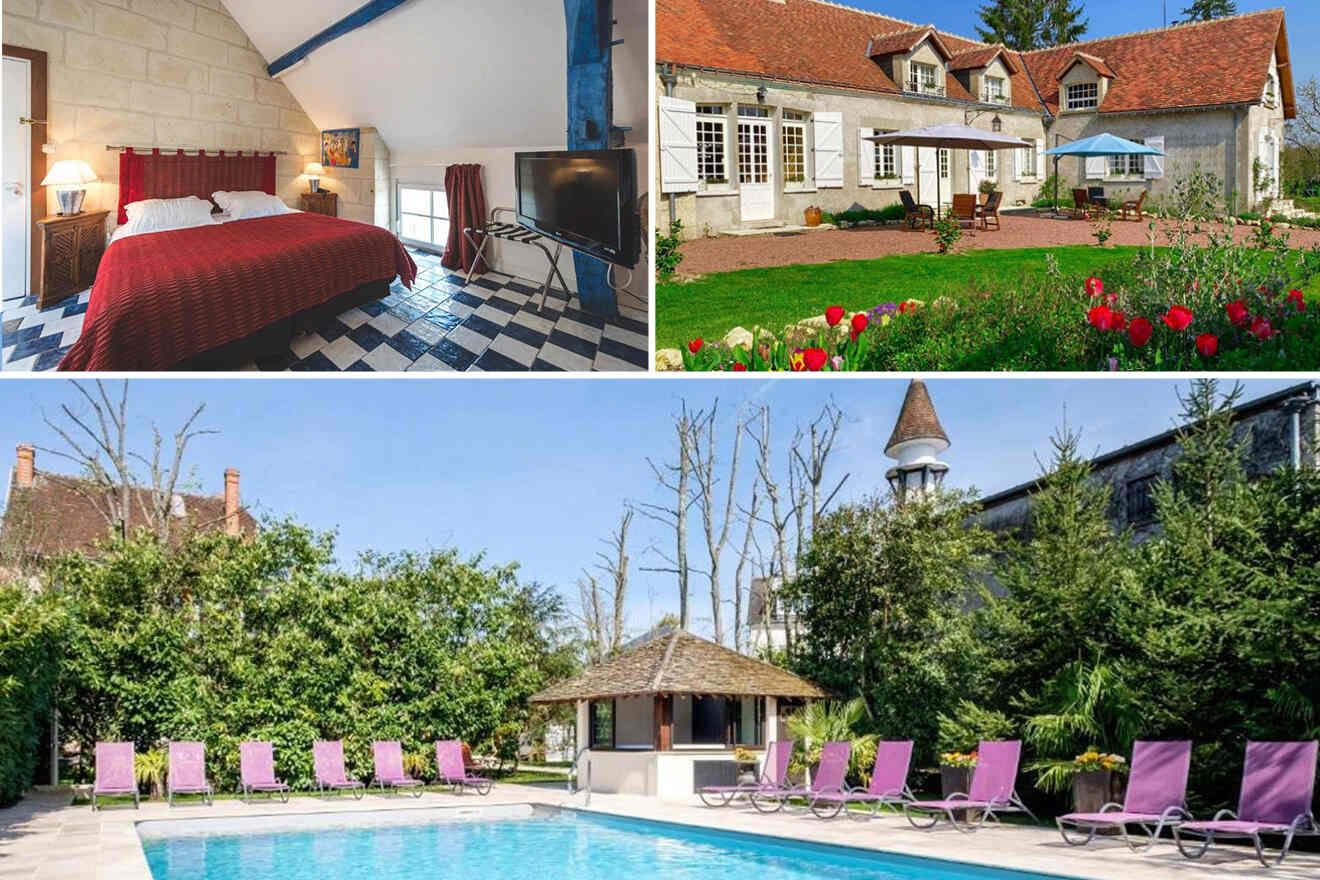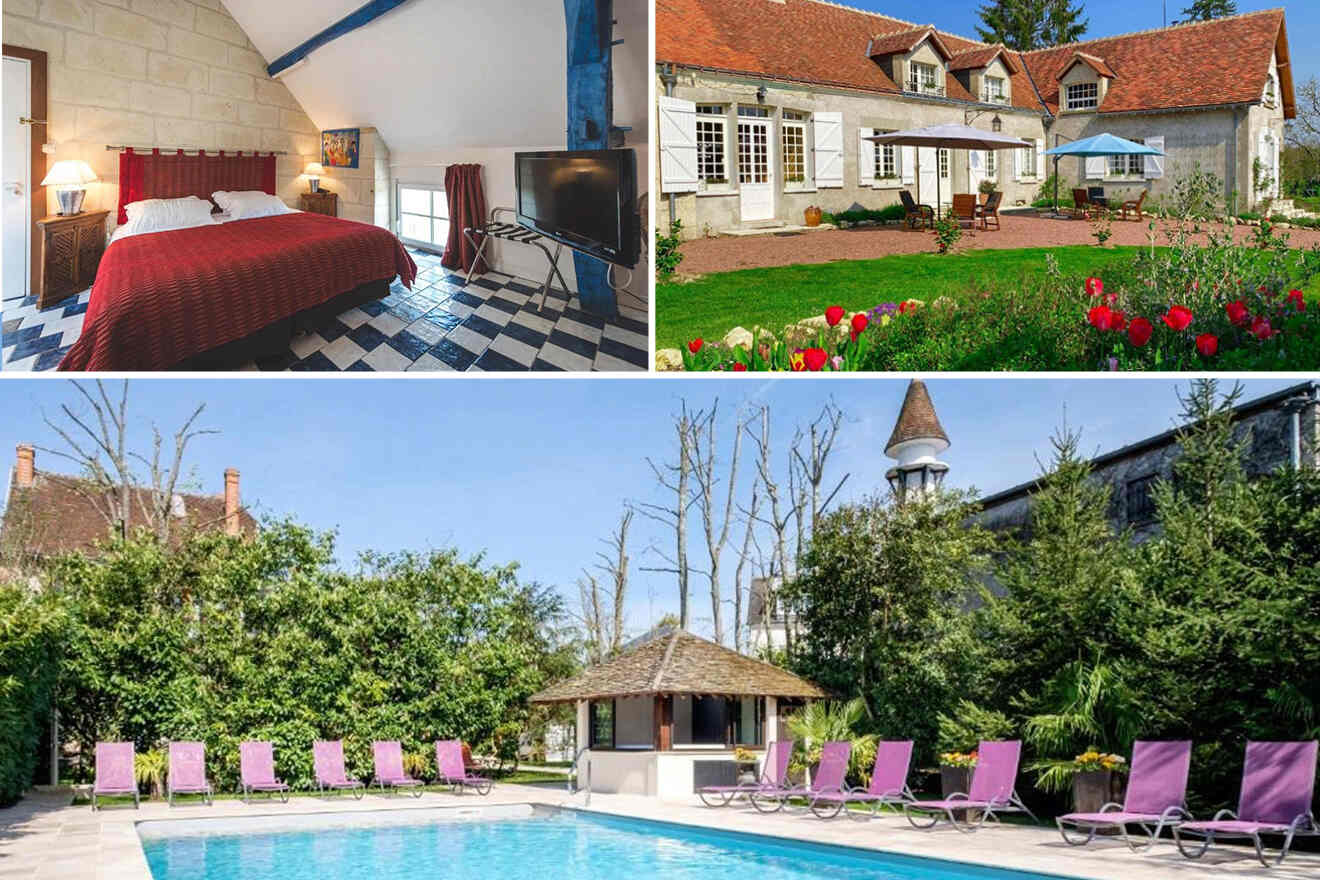 If you would love to visit the region of the Loire Valley but don't necessarily have your heart set on staying in a castle yourself, here are some other unique stays in the incredible region. Don't worry, you'll still be close to some of the best Chateaux in the Loire Valley if you want to check them out, but each of these places below will have you saying "wow" for different reasons!
Demeure de la Vignole – Have you ever thought of paying to sleep in a cave? Me neither! But this hotel is one of the coolest and unique places to stay in Loire Valley, France! They even have an indoor swimming pool, and the rooms of this 17th-century building are decorated with antique furniture. Enjoy a French coffee on the outdoor terrace that overlooks the Champigny vineyards. The accommodation is in Turquant town, 2 km (1 mile) from Montsoreau Castle.
Auberge du Bon Laboureur Chenonceaux – This historic 18th-century countryside inn located almost 1 km (1 mile) from the Château de Chenonceau. The atmosphere and architecture remind me of those country houses that you see in the movies, where some of the wealthy families who went to court used to live! Get a book, a cup of tea, and go back in time in the garden of this unique hotel. The rooms have a modern design and the property has a restaurant and bar.
Sans Souci Bed & Breakfast – Ever wondered how it was to live in those small cottages near the castle? Imagine being one of those people a long time ago and having an important duke or duchess as a neighbor. Well, this modern Bed & Breakfast is located a 10-minute drive away from Château de Chenonceau, France. The accommodation has a restaurant, a bar, and an outdoor terrace. After lunch, you can spend some time exploring the charming garden.
Frequently asked questions about Loire Valley Chateaux Hotels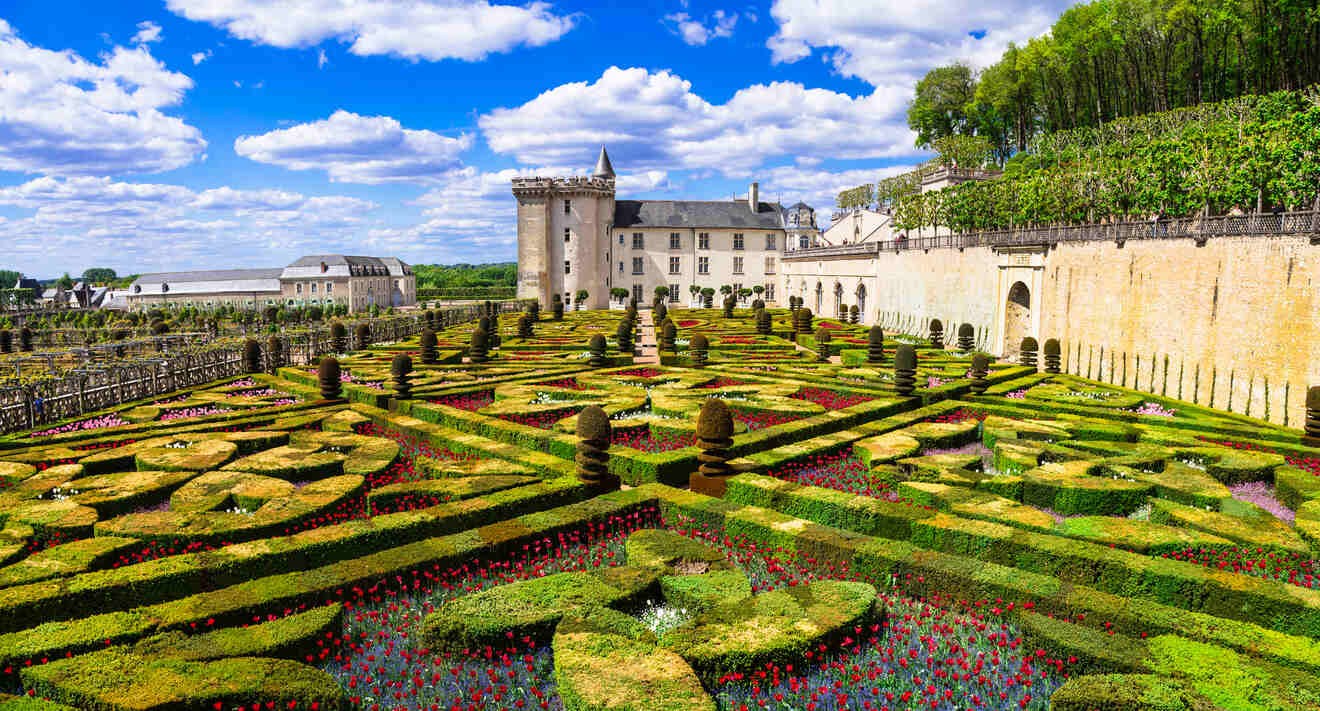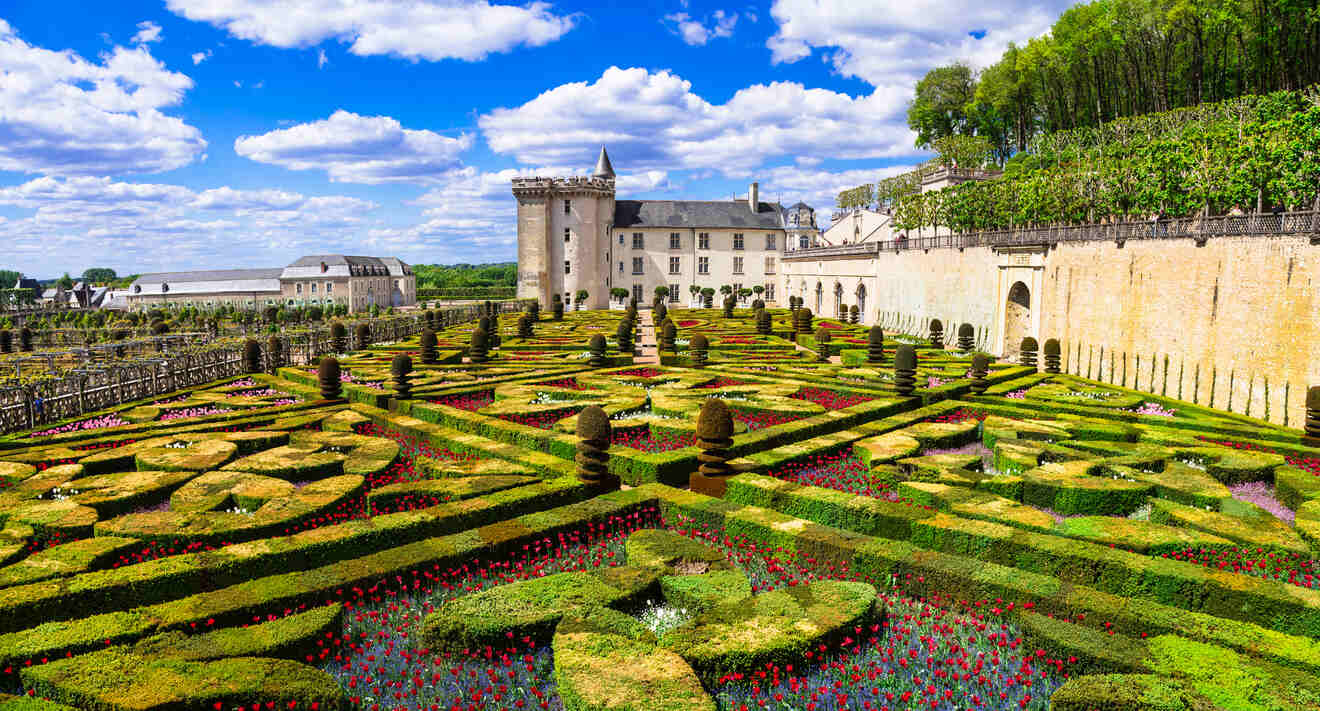 Conclusion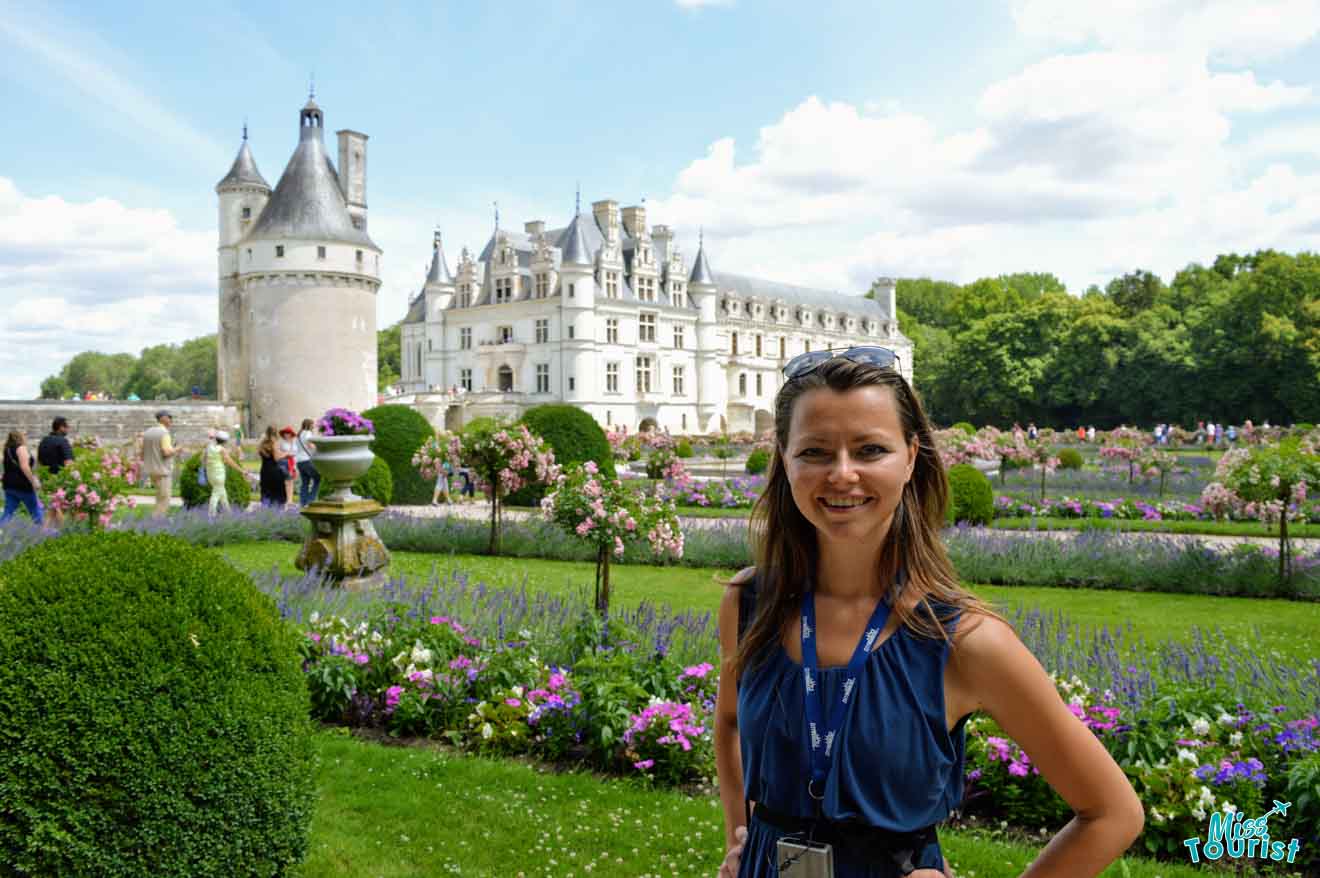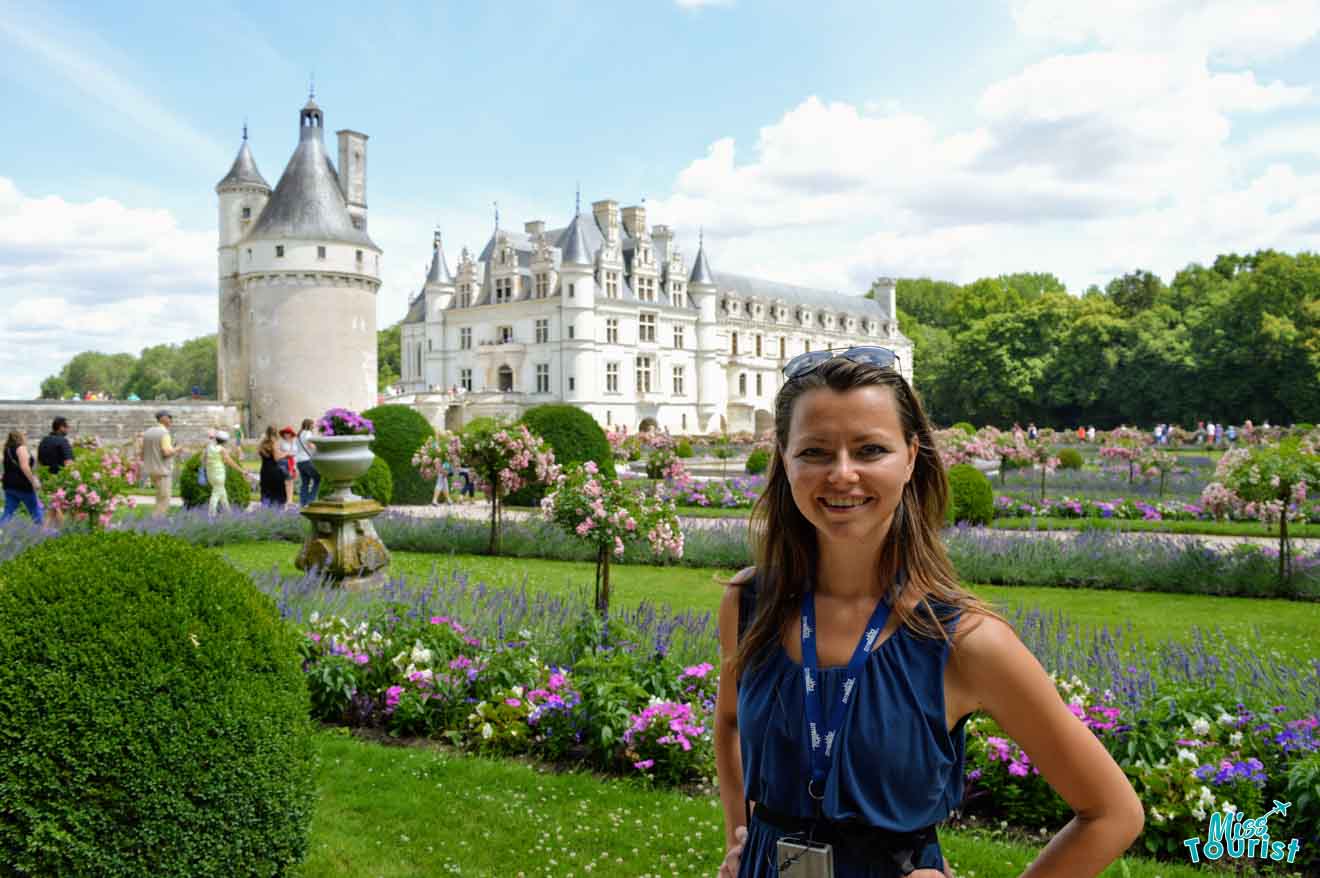 Well, guess who wants to move into a 15th-century chateau now? Me! I'm sure you do too, or at least I hope that this article helped you decide which Loire Valley chateaux hotels you should book during your holiday in France!
I know it might seem impossible to make a decision now on which chateau boutique hotel to book, so here are my top 2 favorite ones and both have amazing reviews
There's only one more crucial thing to do now (besides packing, of course), booking these chateaux hotels ASAP, that way you'll be able to secure the best room. You would be surprised to learn how quickly these castles sell out!
Enjoy this special holiday, there's nothing like waking up in an 18th-century castle in France, I really want to hear about your experience in Loire Valley, if you liked the City of Tours and your opinion on Château de Chenonceau and on the Fontevraud Abbey! Tell me all about it in the comments!
Safe travels,
Victoria
---
Pin it for later!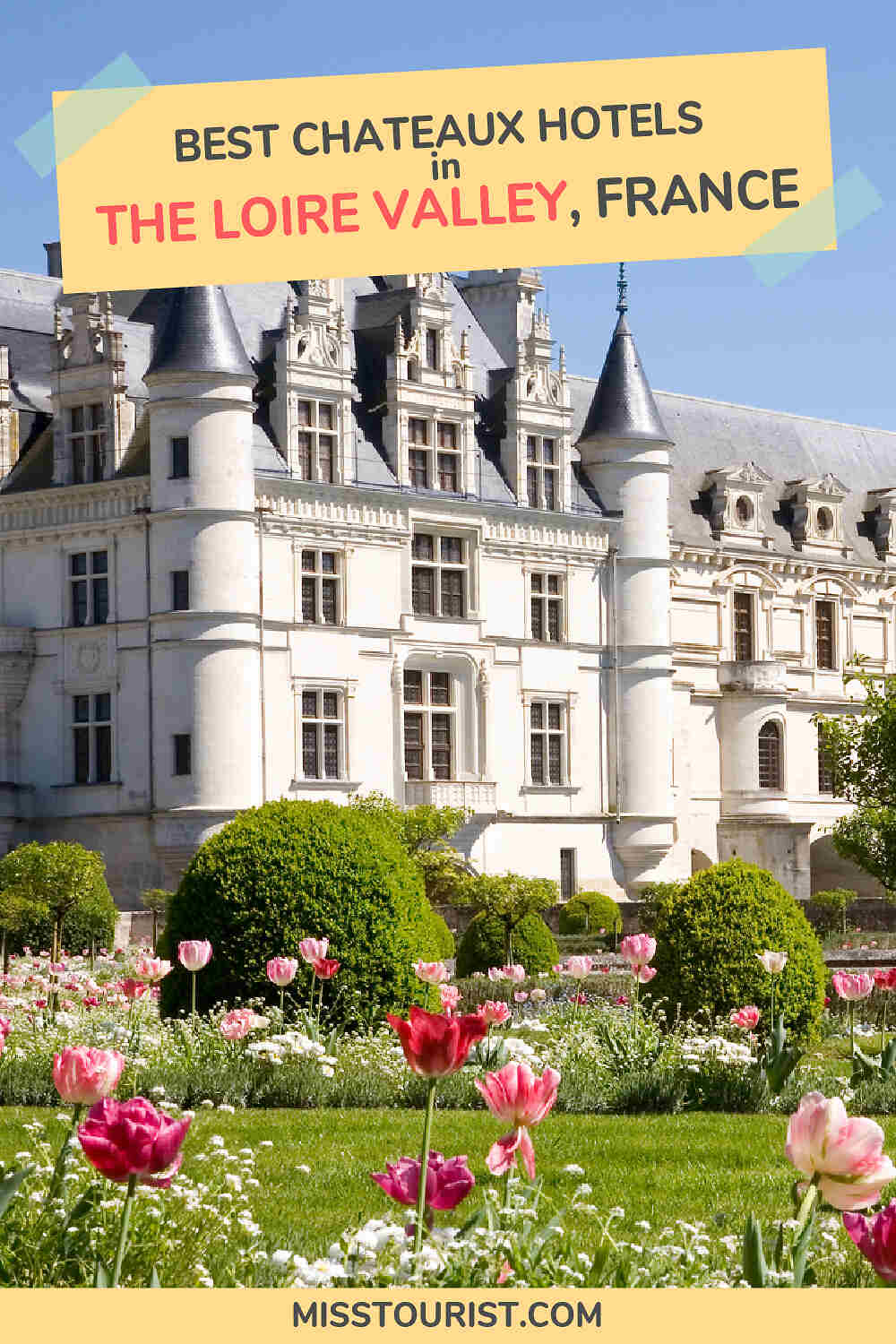 Pin it for later!