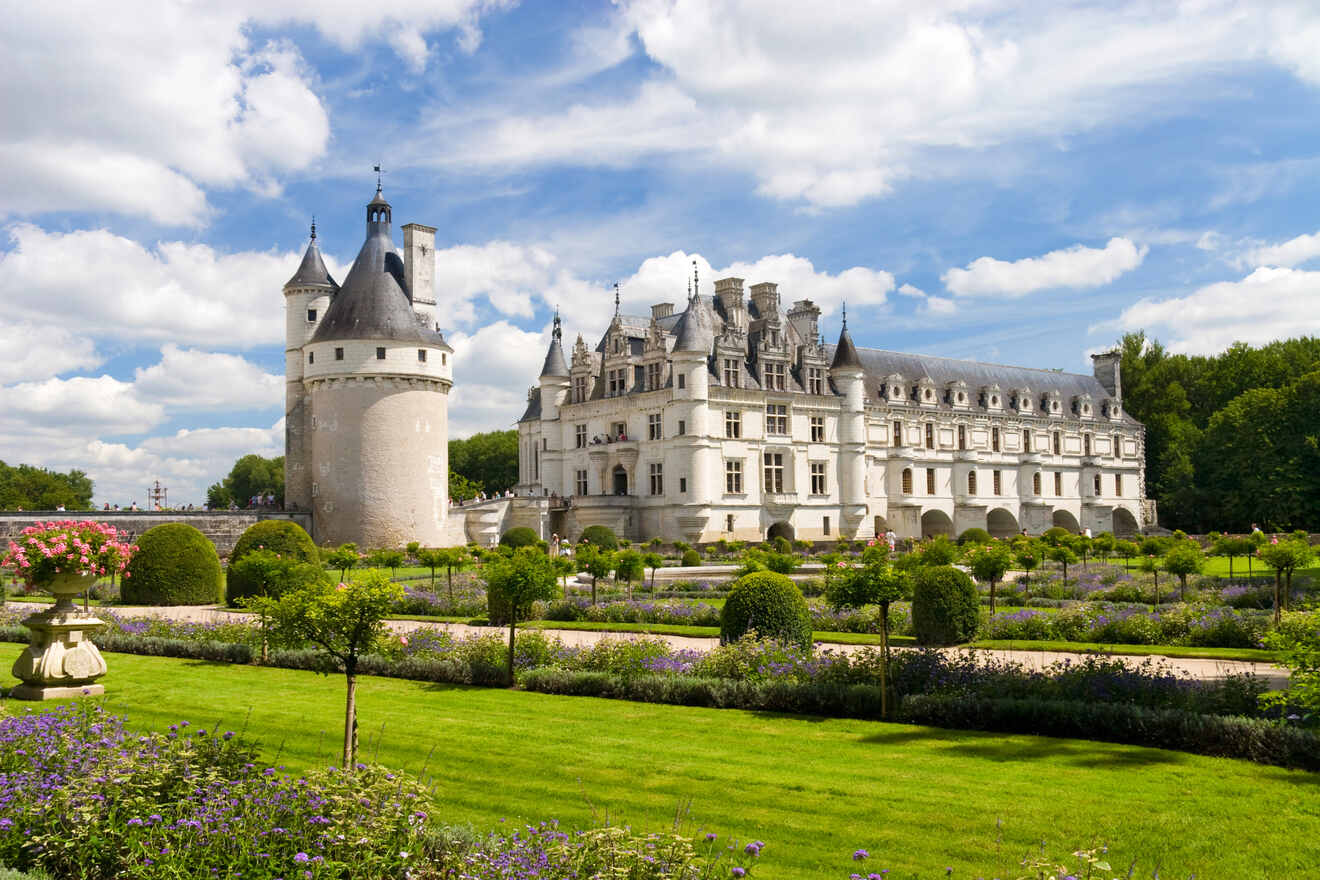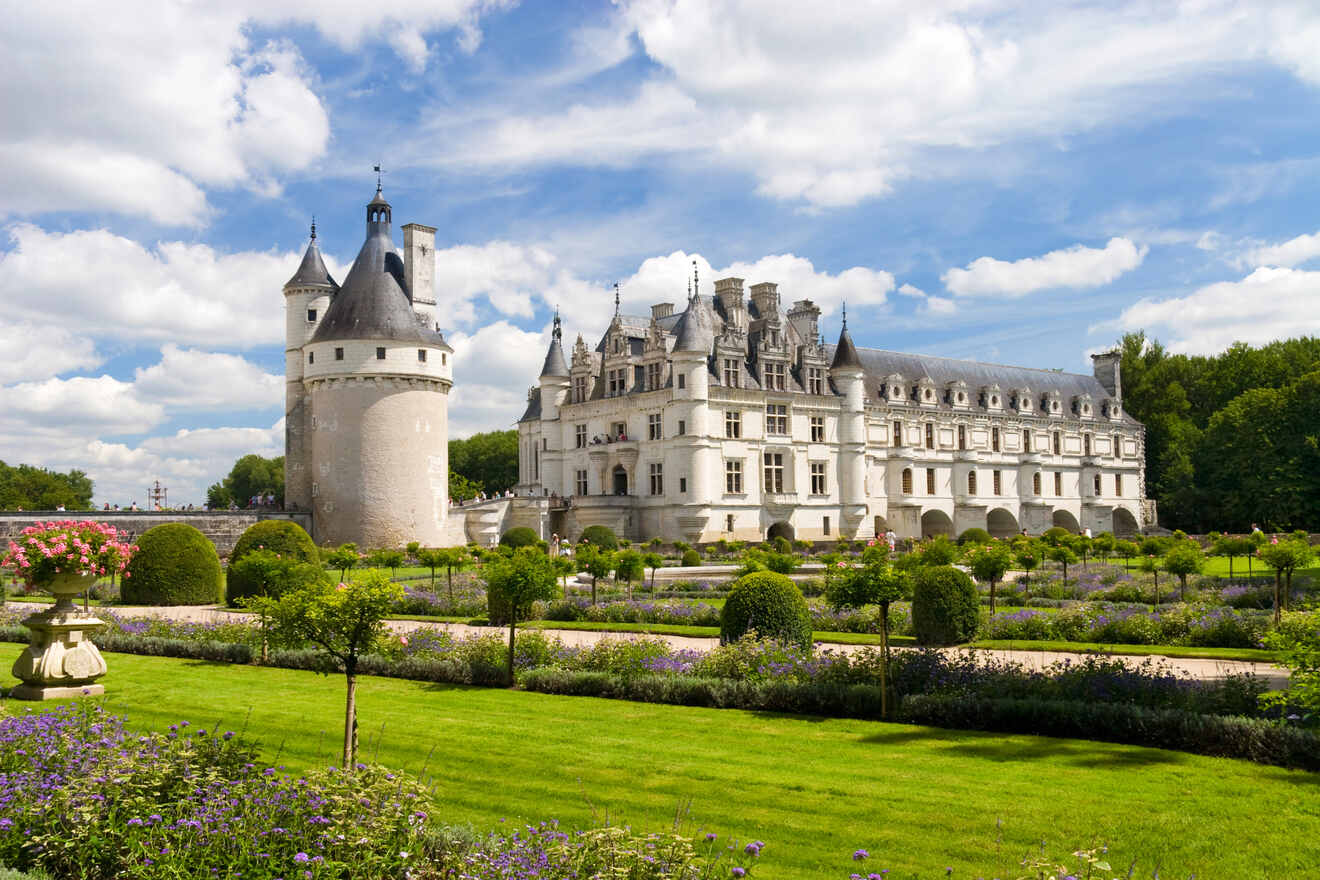 Lucky are those who get to see the beauty of this unique region in central France! Also known as the "Garden of France" this area is home to over 300 castles! Am I the only one who wants to get a one-way ticket to this place?
Not only is Loire Valley filled with beautiful castles like the stunning Château de Chenonceau or the unique ​​Chateau de Villandry, but it also offers some incredible landscapes and vineyards!
Oh yes… Loire Valley needs to be the next holiday destination, especially if you love history and wine! Because let me tell you, once you step foot in this region, you're traveling back in time to an era when life was not filled with technology but with simpler things.
But enough with the day-dreaming, let's talk about the most important aspects, where to stay in Loire Valley? Fancy a hotel that has a vegetable garden or maybe one with a tennis court and Michelin starred restaurant?
In this list, you will find the most amazing and unique accommodations in the best towns of the Loire Valley region! All you've got to do is book them in advance, as they sell out super fast! Loire Valley is so famous that people come from all corners of the world to see its beauty!
So let's go!
If you are in a hurry
If you want to book now then there's no reason to wait. Check out this shortlist with the best hotels where to stay in Loire Valley, all located in Tours
Here's a map of all the areas where to stay in Loire Valley that I will be talking about in this post: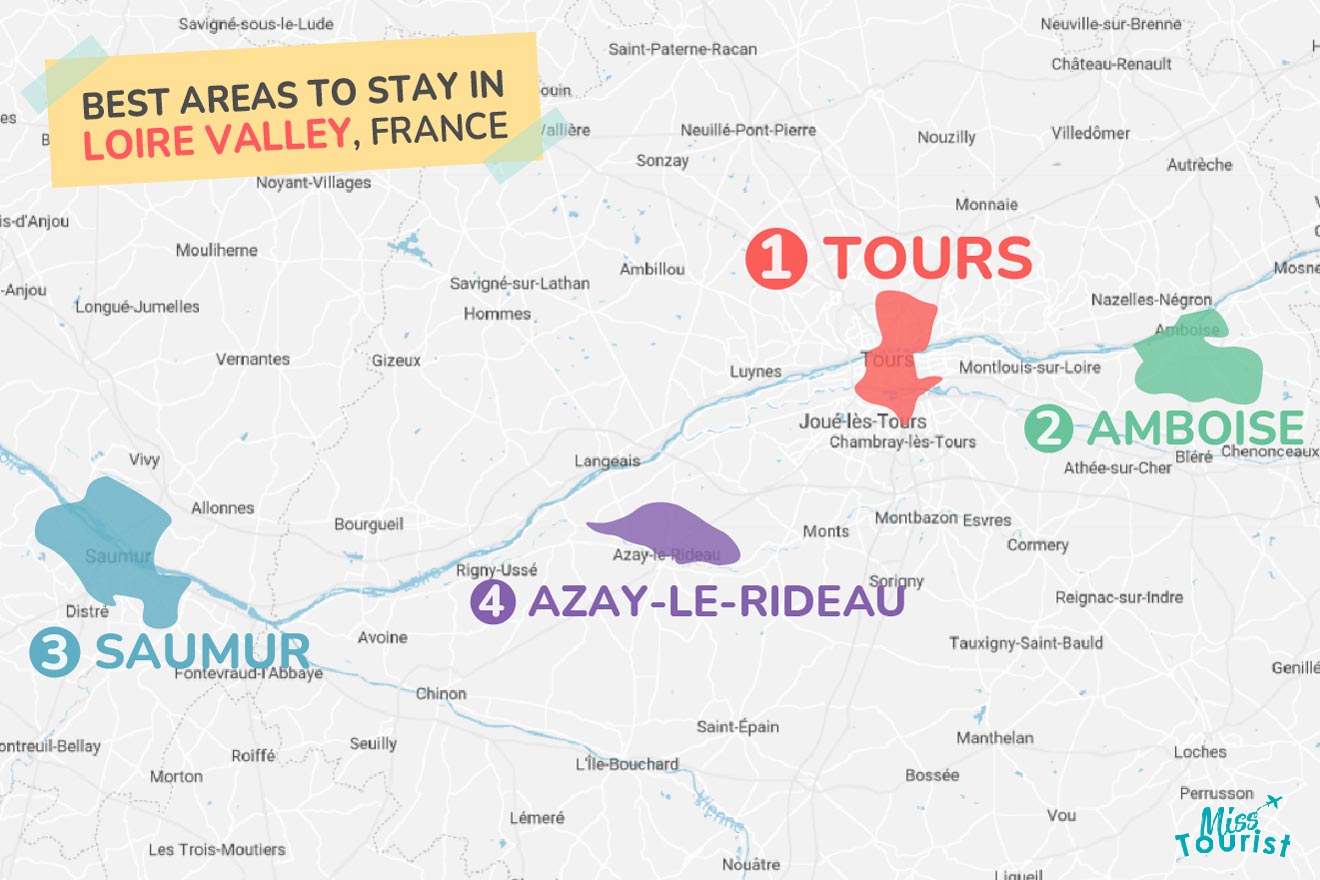 1. Tours – where to stay in Loire Valley for the first time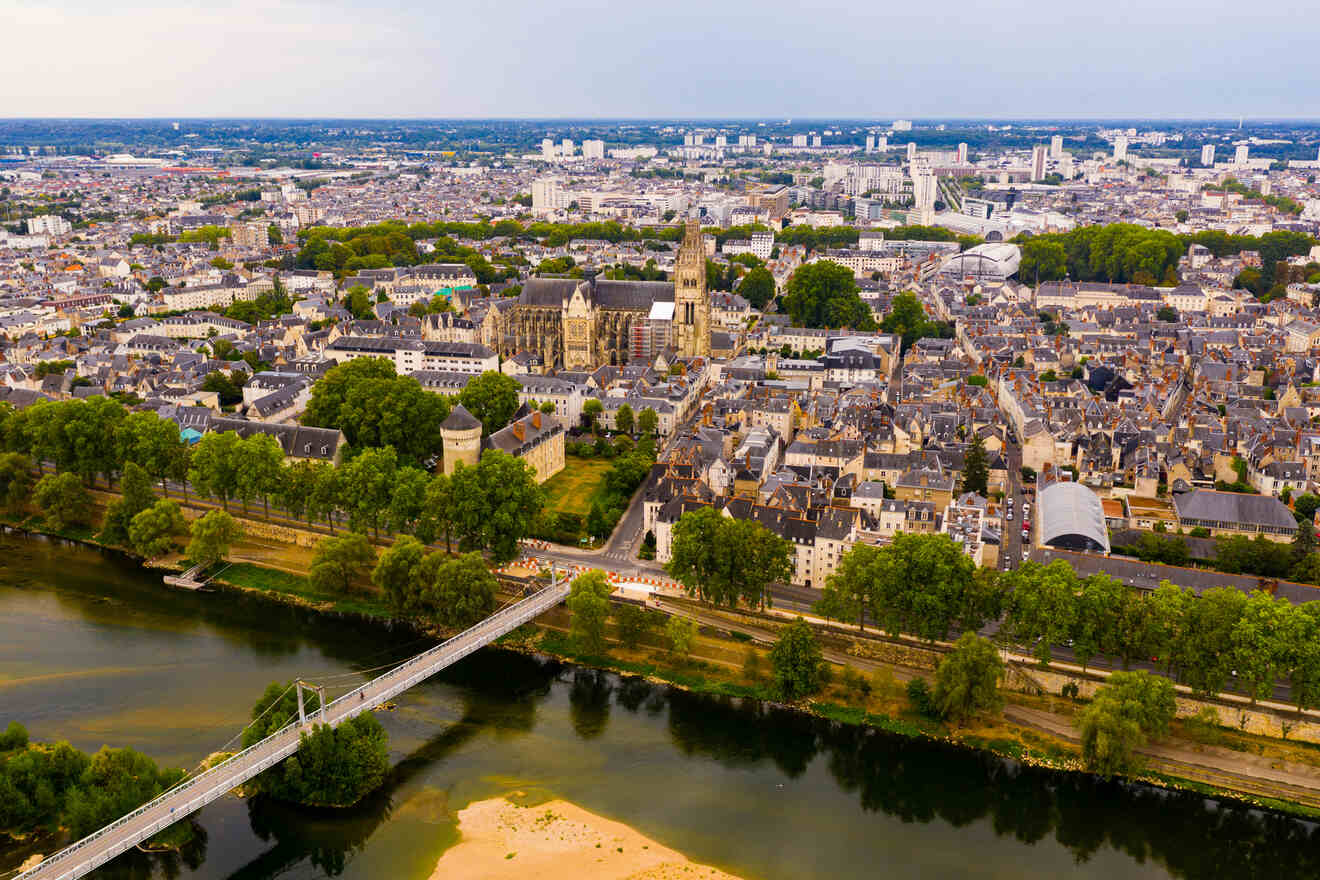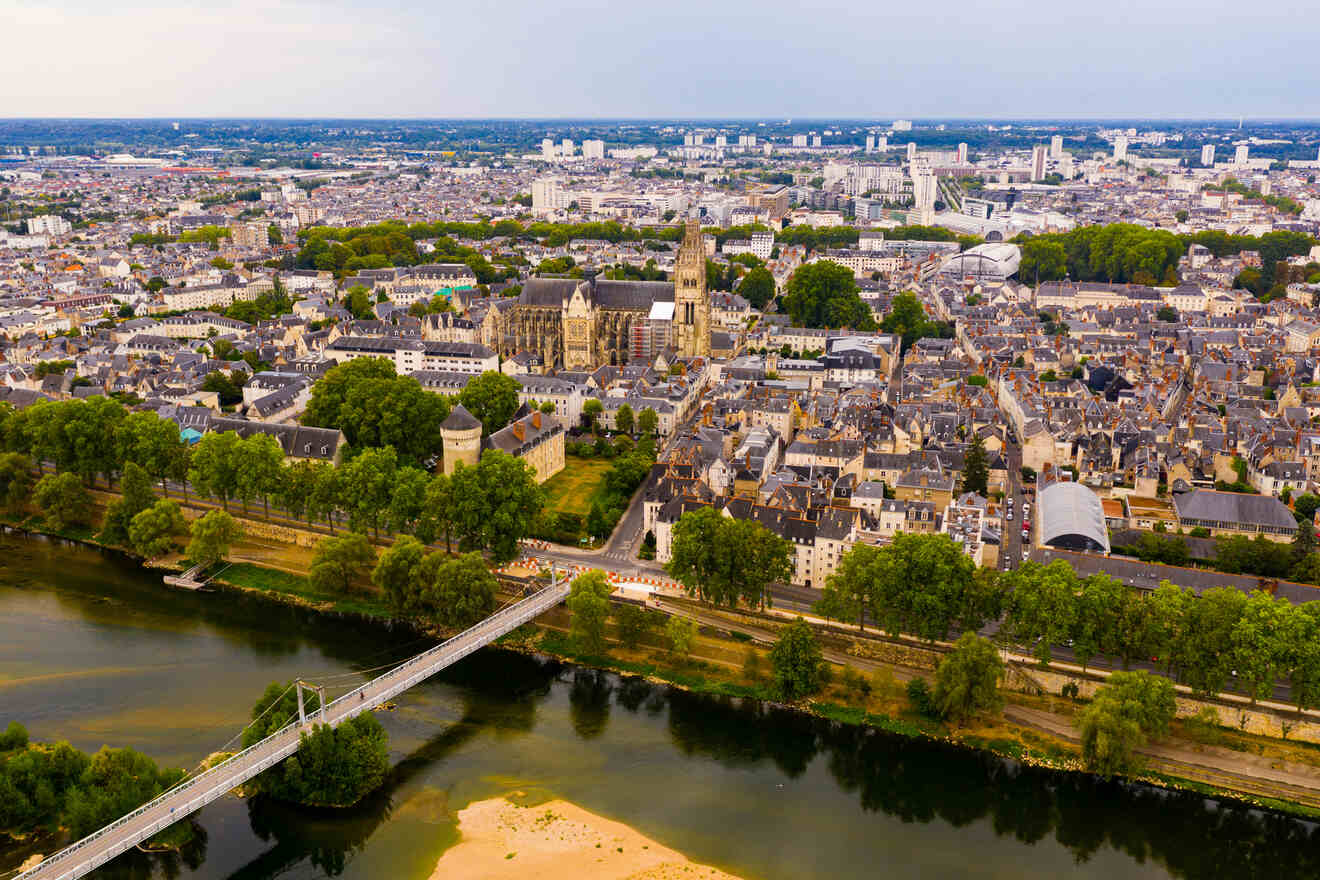 Also known as the gateway city to the Loire Valley, Tours has that old French town charm that will make you fall in love with it and spend as much time as possible! This historical place has a vibrant atmosphere and many attractions that will catch your eye!
This UNESCO World Heritage site is a great location from where you can start your Loire Valley adventure as there are many tours of the Loire Valley chateaux that start from Tours (pun intended), but you can also just head to the train station and explore around. But before you visit all the famous Loire Valley Castles (where you also book rooms if you wish), I highly recommend exploring this town.
It is such a charming place, packed with gourmet bistros that will give you the chance to indulge in the delicious French cuisine. I'm sure I'm not the only one who's crazy about their desserts and wine!
Dive into the rich history of the birthplace of the French novelist Balzac and admire the renaissance architecture. One of the biggest attractions here is the Saint-Gatien Cathedral, but let's not forget about the Musée des Beaux-Arts de Tours, which displays some amazing collections!
Don't forget that Loire Valley, also known as the Garden of France, is super famous and it receives many tourists, so I highly recommend booking your hotel in advance!
Luxury hotel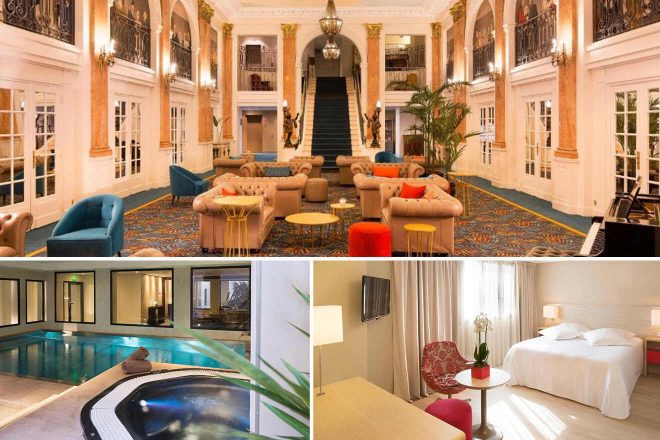 Relax in the indoor heated pool of this hotel that has a bistro-style restaurant and a bar. Spend a lazy morning in the luxurious rooms and order some room service if you don't feel like going downstairs.
Other accommodation options in Tours
Mid-Range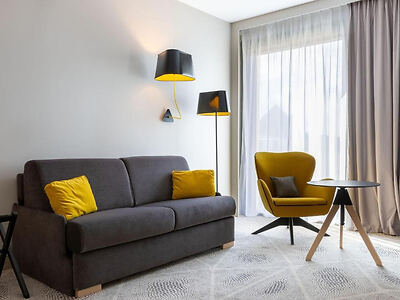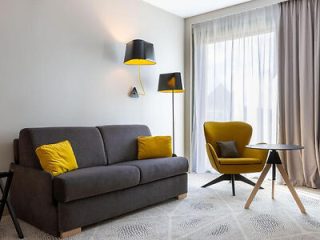 A great hotel for your stay in the Loire region that has a restaurant, contemporary rooms, and a bar
Budget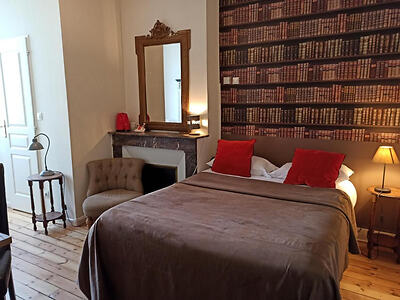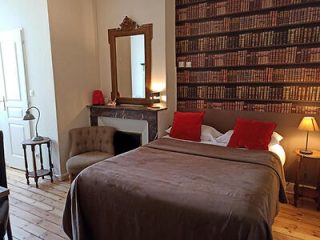 Enjoy your morning coffee in the gardens of this hotel that has cozy rooms equipped with a flat-screen TV
Airbnb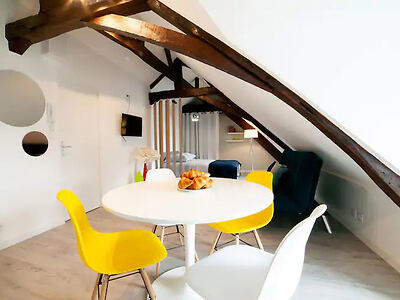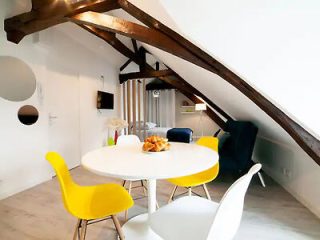 Perfectly located above the local bakery, this great apartment has a kitchen and free wifi
Things to do in Tours
2. Amboise – the best place to stay in Loire Valley for couples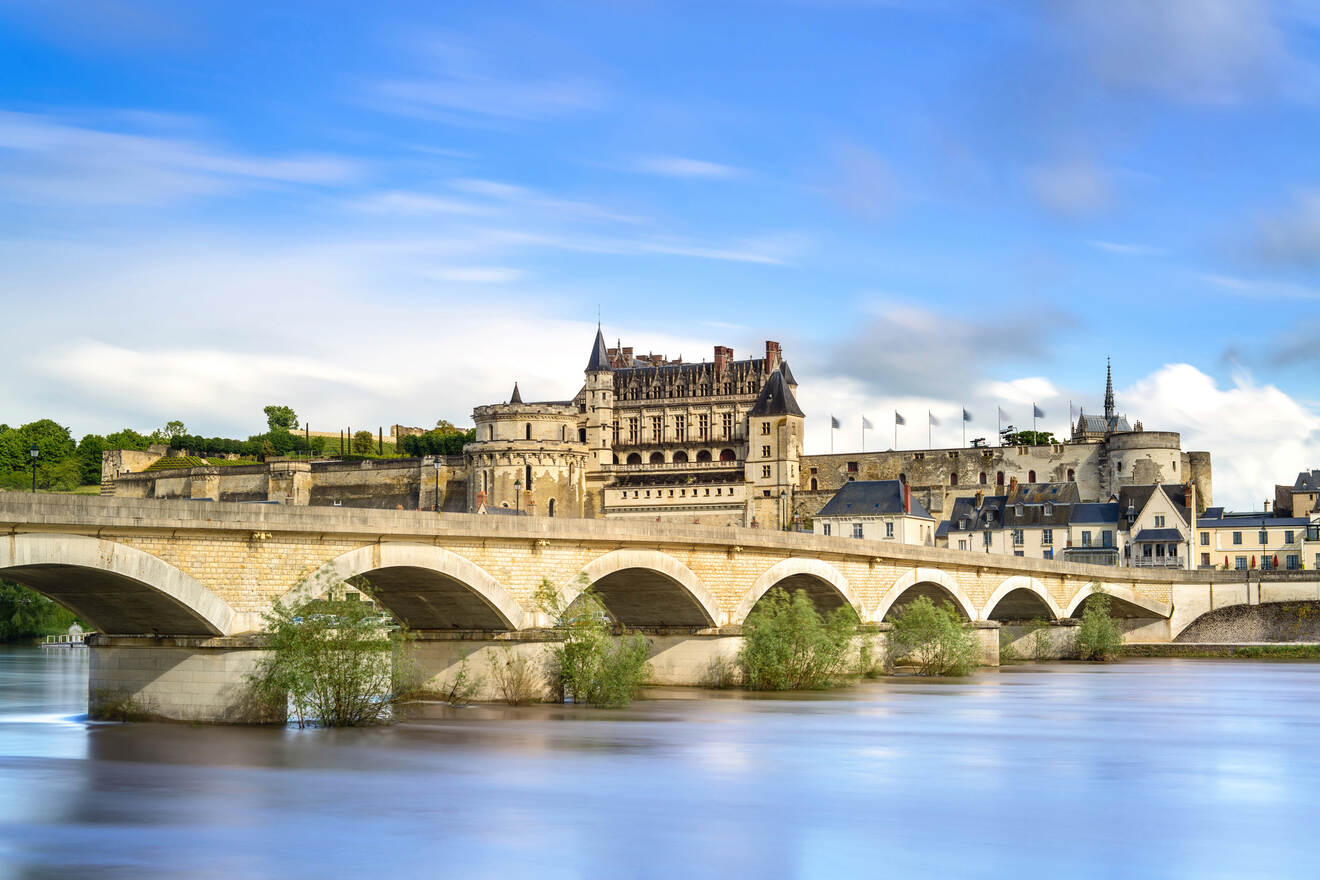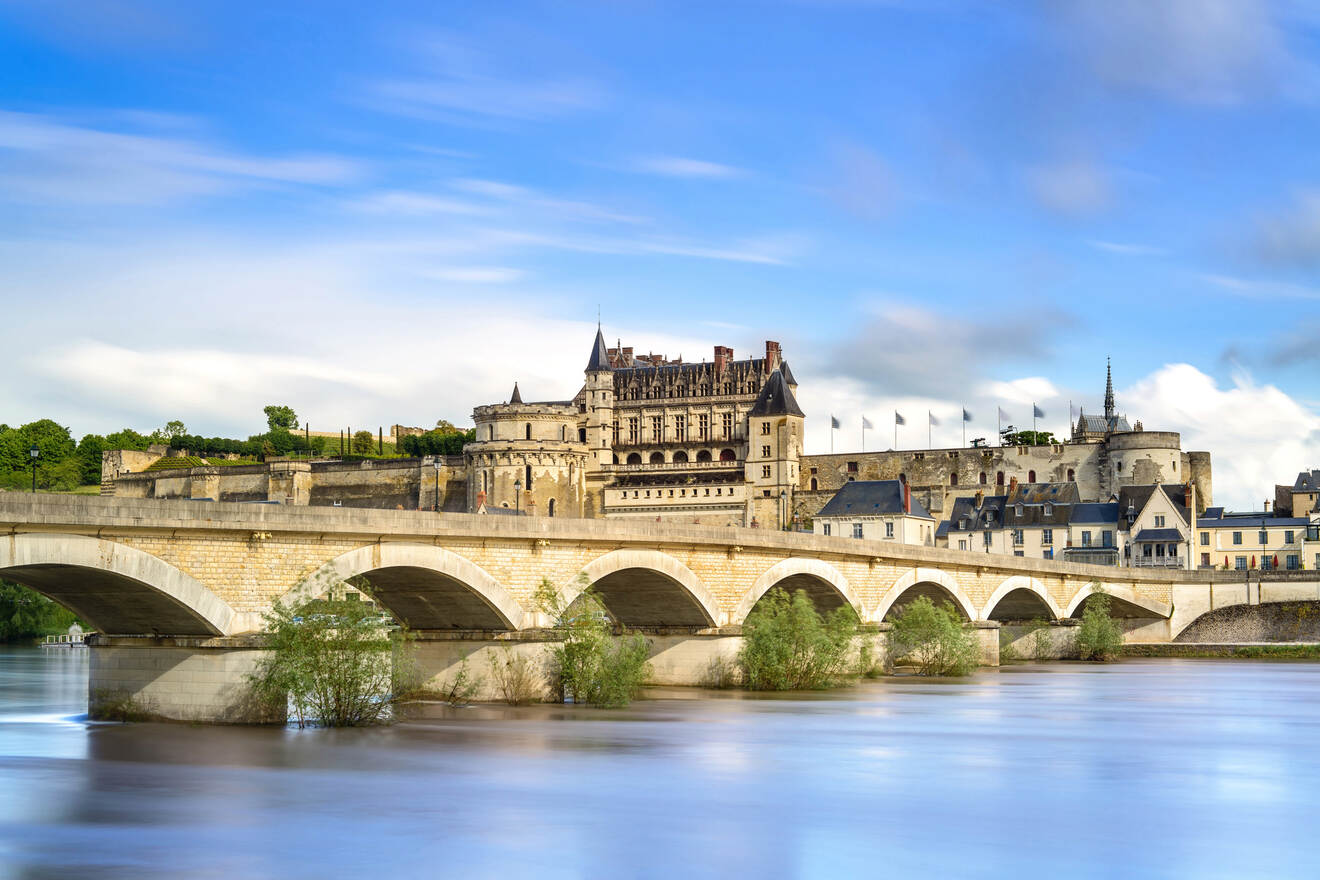 Located 15 miles (25 km) east of Tours, this town is buried in history, and you will notice that every step of the way along the narrow streets of Amboise! You can also see the mark that Italy has left on the French kings as you explore the town.
When they returned from Italy, the sovereigns started building beautiful castles with extensive gardens resembling the ones they saw there. Some of the most famous ones here are the Château of Amboise and the Château of Clos Lucé, Leonardo Da Vinci's last home.
Amboise is truly a magical place! If you're looking for a romantic getaway to Loire Valley, you can definitely add this town as a choice!
When you're not busy admiring all the castles with their antique furniture and four-poster beds, you can take a moment to explore the streets of Amboise, if you're lucky to come here on a Sunday you can even attend their famous market, which is the largest one in the Loire Valley region!
One place that I think you can't miss here is the Bigot Chocolate factory which opened in 1913 and has since conquered the hearts of many chocolate lovers!
Luxury hotel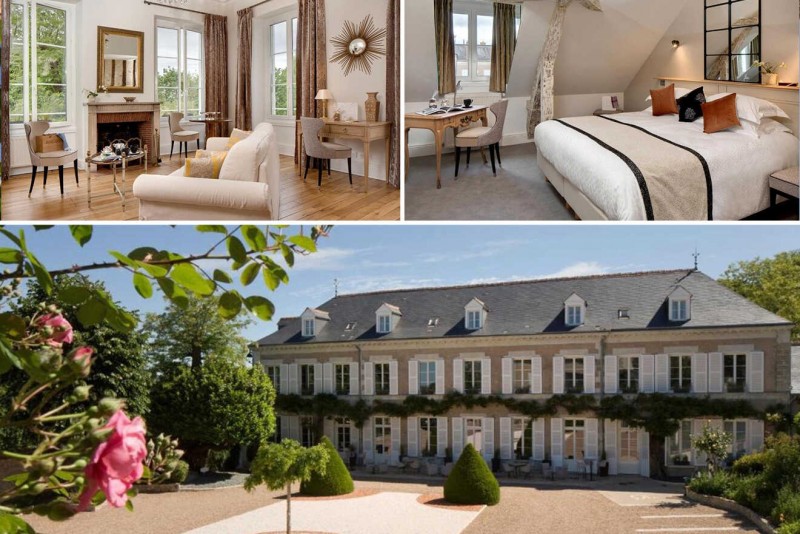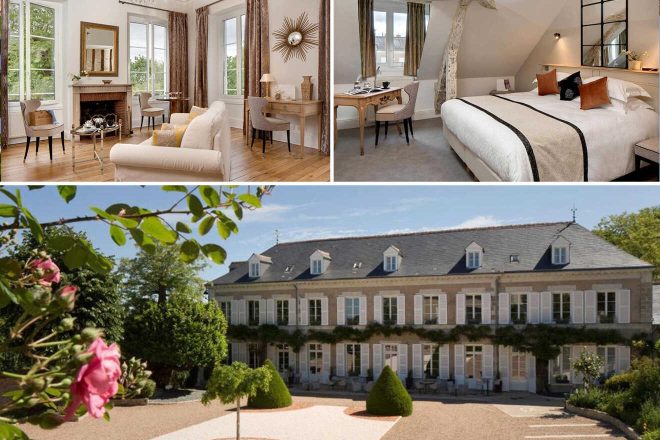 Set in an 18th-century building, this beautifully decorated hotel is perfectly situated near Château D'Amboise, and some of the rooms even have views of the castle! After a full day of visiting the famous castles, you can have a delicious glass of wine and a romantic dinner either in the dining room or on the terrace!
Other accommodation options in Amboise
Mid-Range
Go for a swim in the pool and chill on the sun terrace of this uniquely decorated hotel that has family rooms
Budget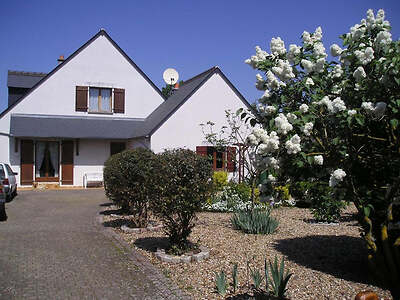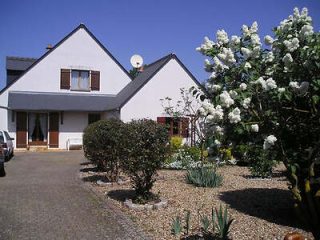 A nice hotel to stay in Amboise for budget travelers, that offers garden views, breakfast, and free wifi  
Airbnb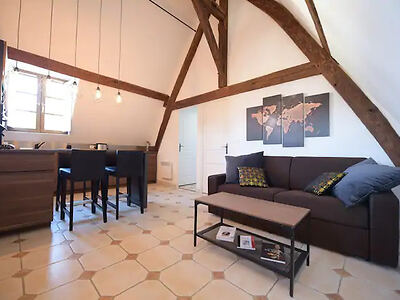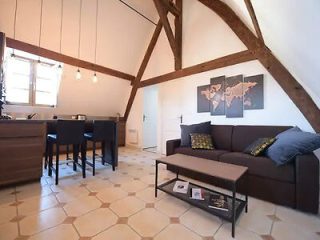 I like how spacious this apartment is, and it has 2 rooms, a kitchen, a backyard, and free wifi
Things to do in Amboise
3. Saumur – where to stay in Loire Valley for history lovers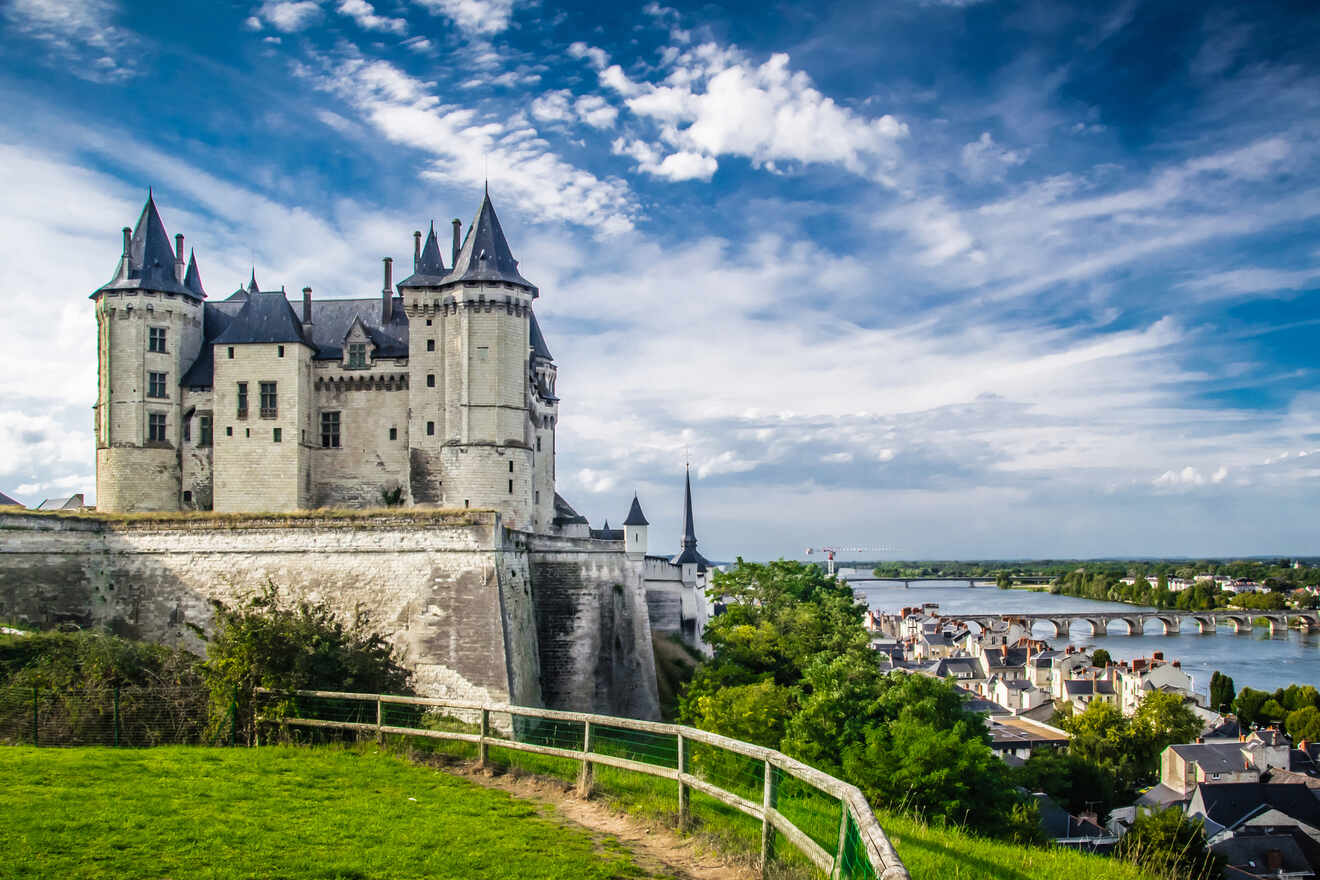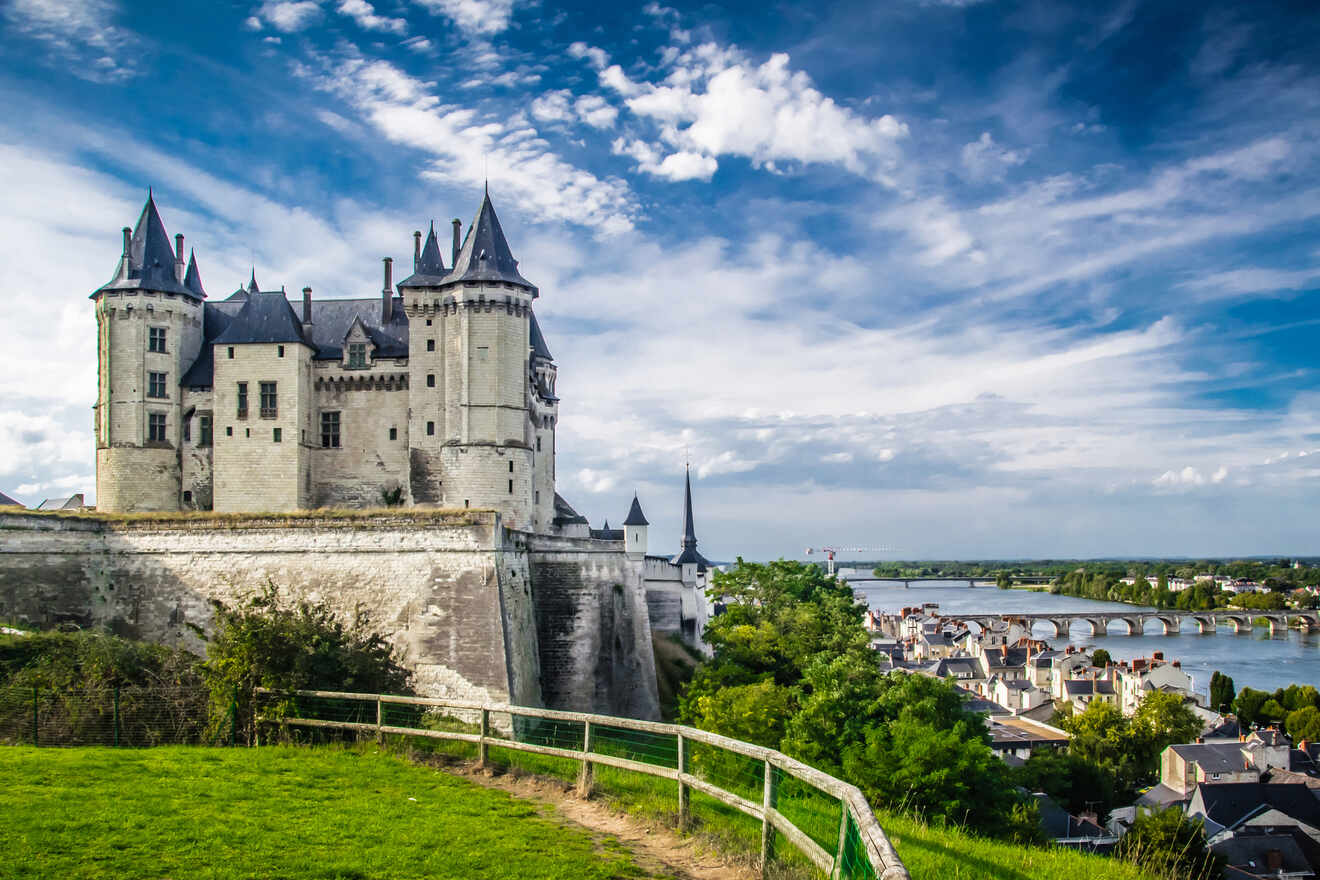 Located 50 miles (80 km) west of Tours, this medieval town dates back to the 4th century B.C, and it's the perfect place for anyone who's a fan of history! Just by walking along the streets, you'll be able to spot the old stone buildings and architecture, and let's not forget about the majestic Chateau de Saumur, which is set on a hill above the town.
Saumur offers such unique scenery, the castle that overlooks the whole town looks exactly like one of those paintings that you see in the museums! But don't worry, although the town's old elements were preserved, they made sure to add all the modern facilities. You'll find a handful of cafes and shopping stores in the quaint town squares.
Besides its main attraction, the beautiful castle, Saumur, also has other unique spots you shouldn't miss. Like the Musée des Blindés or the Our Lady of Ardilliers Chapel. And if you want to find out more unique spots in Loire Valley, check out this post.
Luxury hotel
Hôtel Château de Verrières & Spa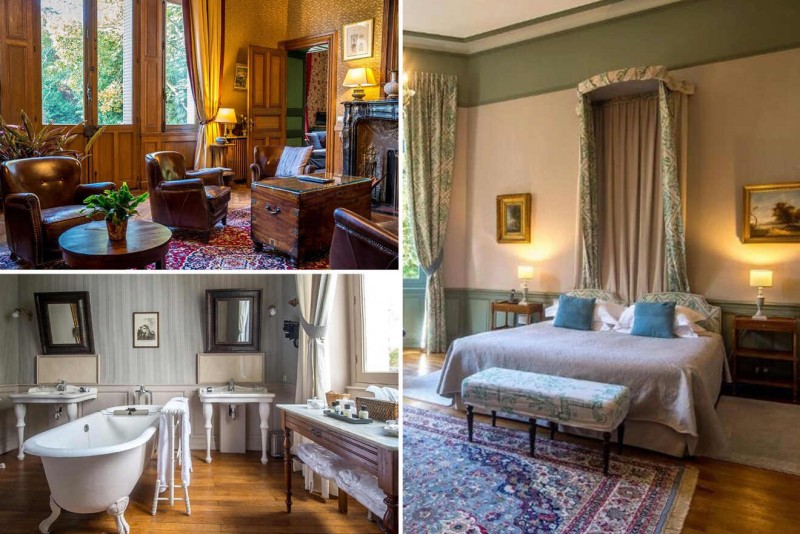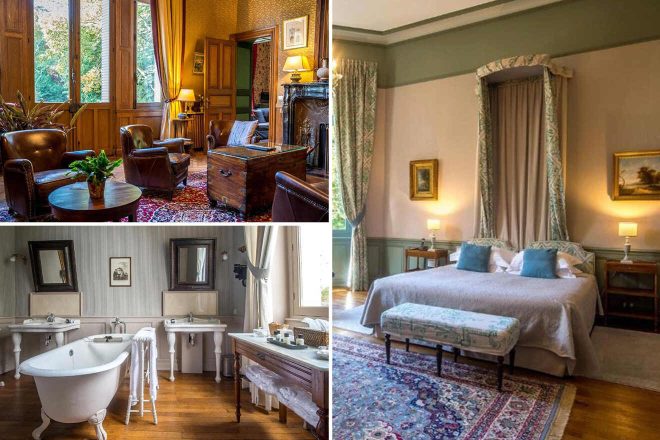 Oh, la la! I want to spend a whole week here! This beautiful hotel has a central location in Saumur, not too far from all the attractions. Enjoy the royal treatment and relax in the hot tub in the outdoor swimming pool. The characterful rooms are decorated with antique furniture and have private bathrooms plus the accommodation also offers bike rides.
Other accommodation options in Saumur
Mid-Range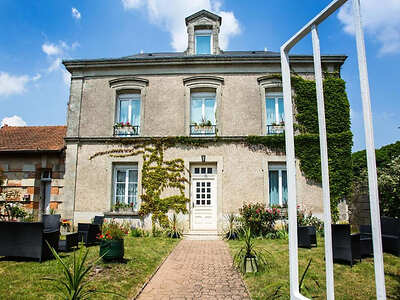 An old budding equipped with contemporary furnishings with some friendly owners and a restaurant
Budget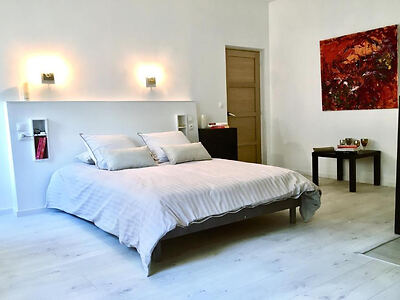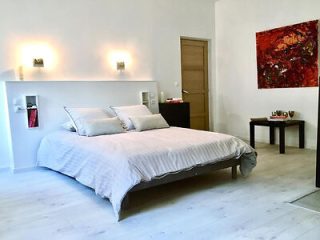 This budget hotel has modern rooms, a kitchen and it offers breakfast and free wifi
Airbnb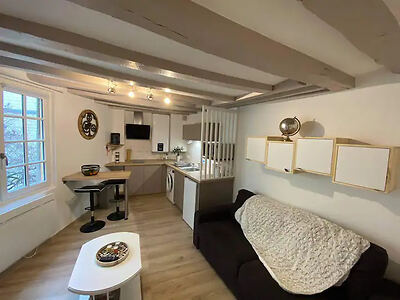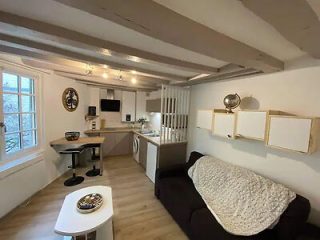 A comfortable studio located within walking distance of the attractions that has a kitchen and a cozy room
Things to do in Saumur
4. Azay-le-Rideau – best place to stay for tranquility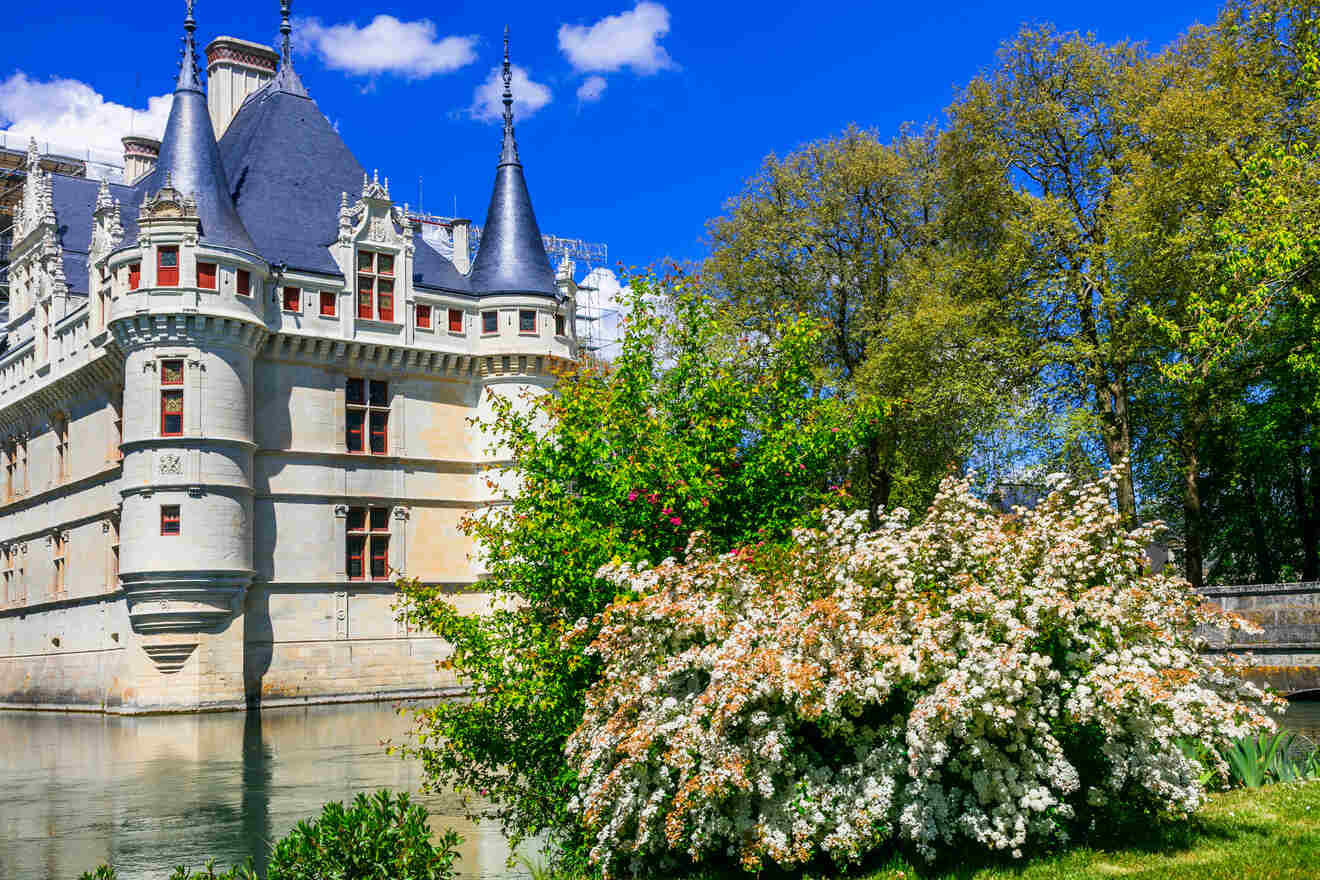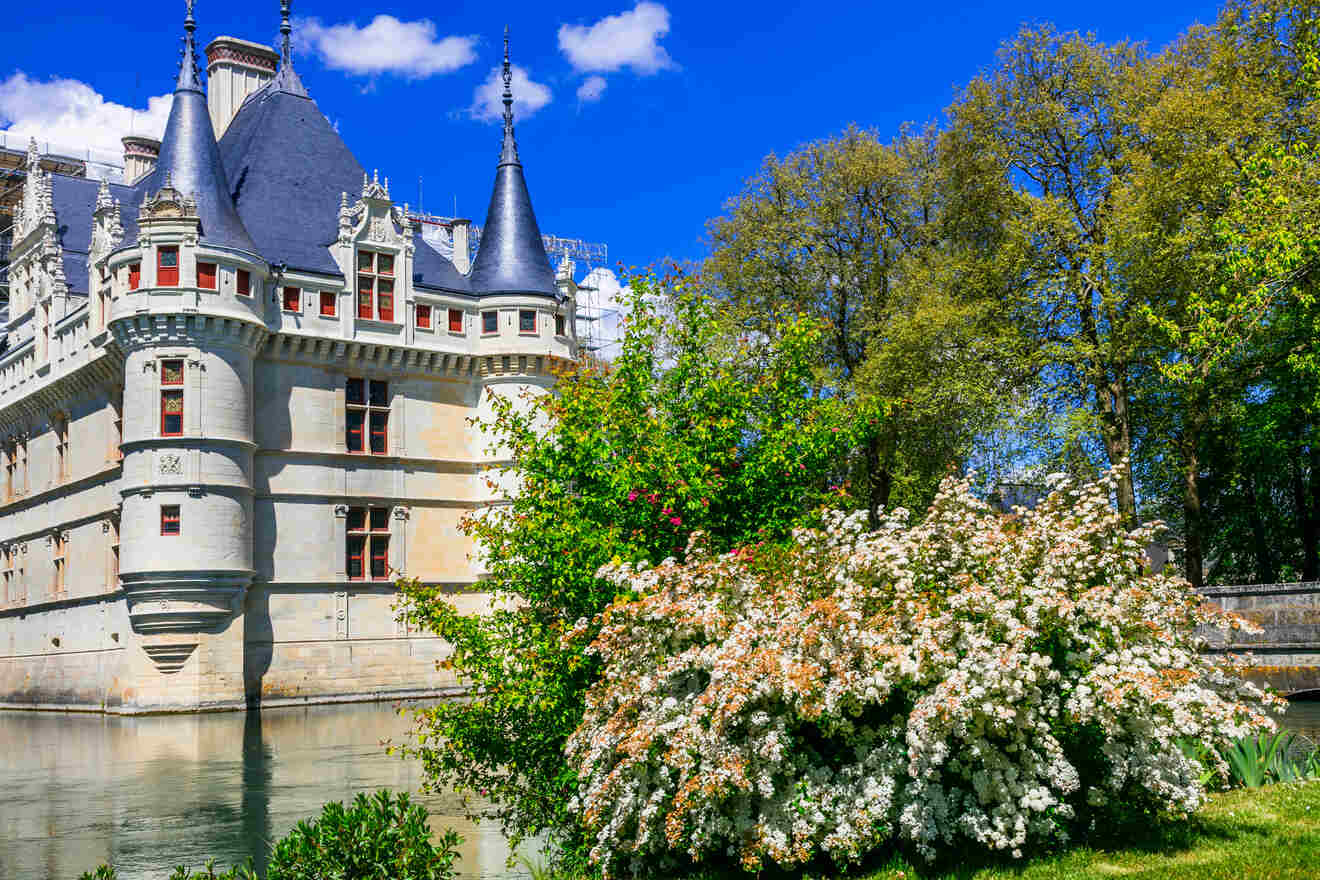 Located 15 miles (25 km) southwest of Tours, this town is perfect for visitors who aren't big fans of crowds. Most of the central areas in Loire Valley tend to get pretty busy, and although Azay-le-Rideau also gets quite a few visitors, the atmosphere here is more chilled.
So get some comfortable shoes on and get ready to explore this beautiful town! The main attraction is the 16th-century Château d'Azay-le-Rideau, a beautiful renaissance-style castle that is set in a stunning location and surrounded by water.
The historic center is quite small, but it's such a lovely place to visit and explore. You will feel like you've traveled back in time! And although Château d'Azay-le-Rideau is the main attraction here, you shouldn't miss a few more such as the castle of Aulée, which is a fine piece of architecture and serves as a winery. So if you're a fan of French wine, I highly recommend visiting this place!
Luxury hotel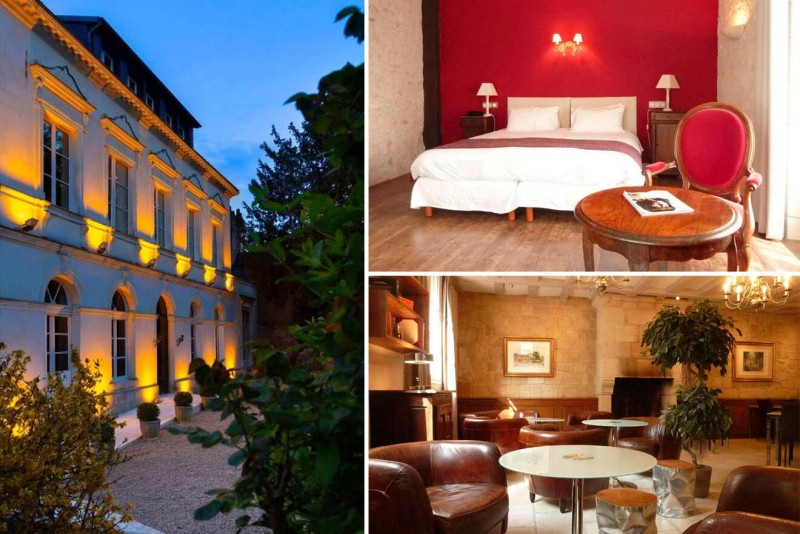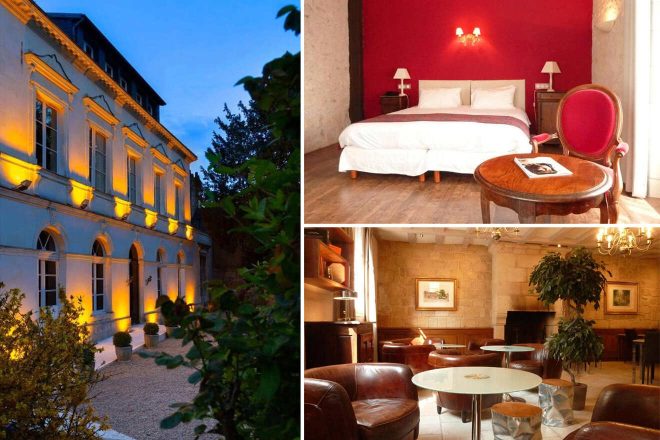 Located just a short walk away from the Château d'Azay-le-Rideau, this luxury hotel is situated in an 18th-century building! The rooms have stone walls, and they are beautifully decorated and have private bathrooms! The accommodation also offers breakfast and parking spots.
Other accommodation options in Azay-le-Rideau
Mid-Range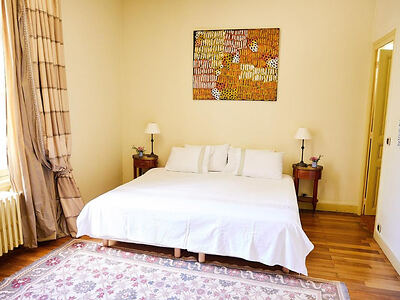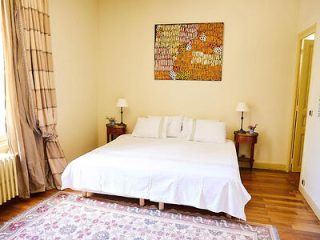 Explore the elegant garden of this lovely B&B that is beautifully decorated and has a terrace  
Budget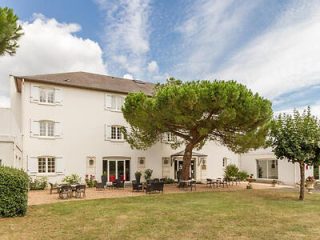 Enjoy your coffee and garden views from the terrace of this budget hotel that has a restaurant and a bar
Airbnb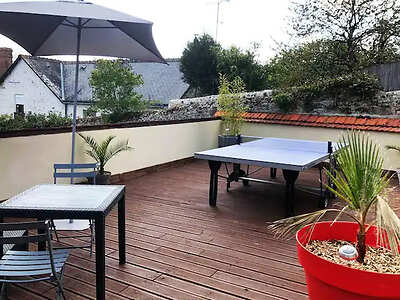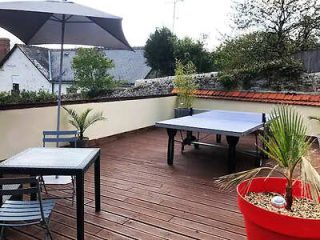 Play some ping-pong and spend a chill afternoon on the terrace of this apartment that has a balcony and a kitchen
Things to do in Azay-le-Rideau
Frequently asked questions about Loire Valley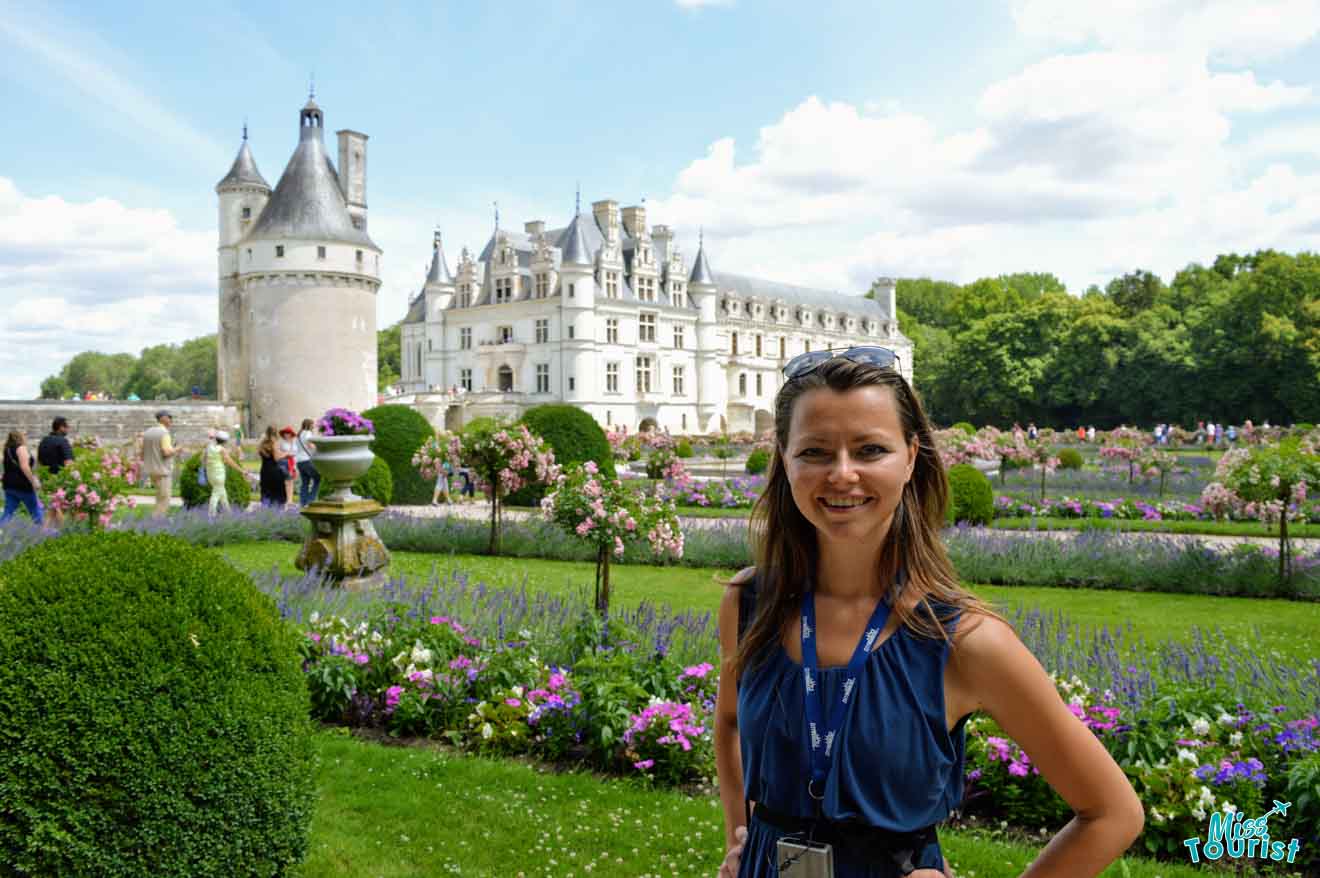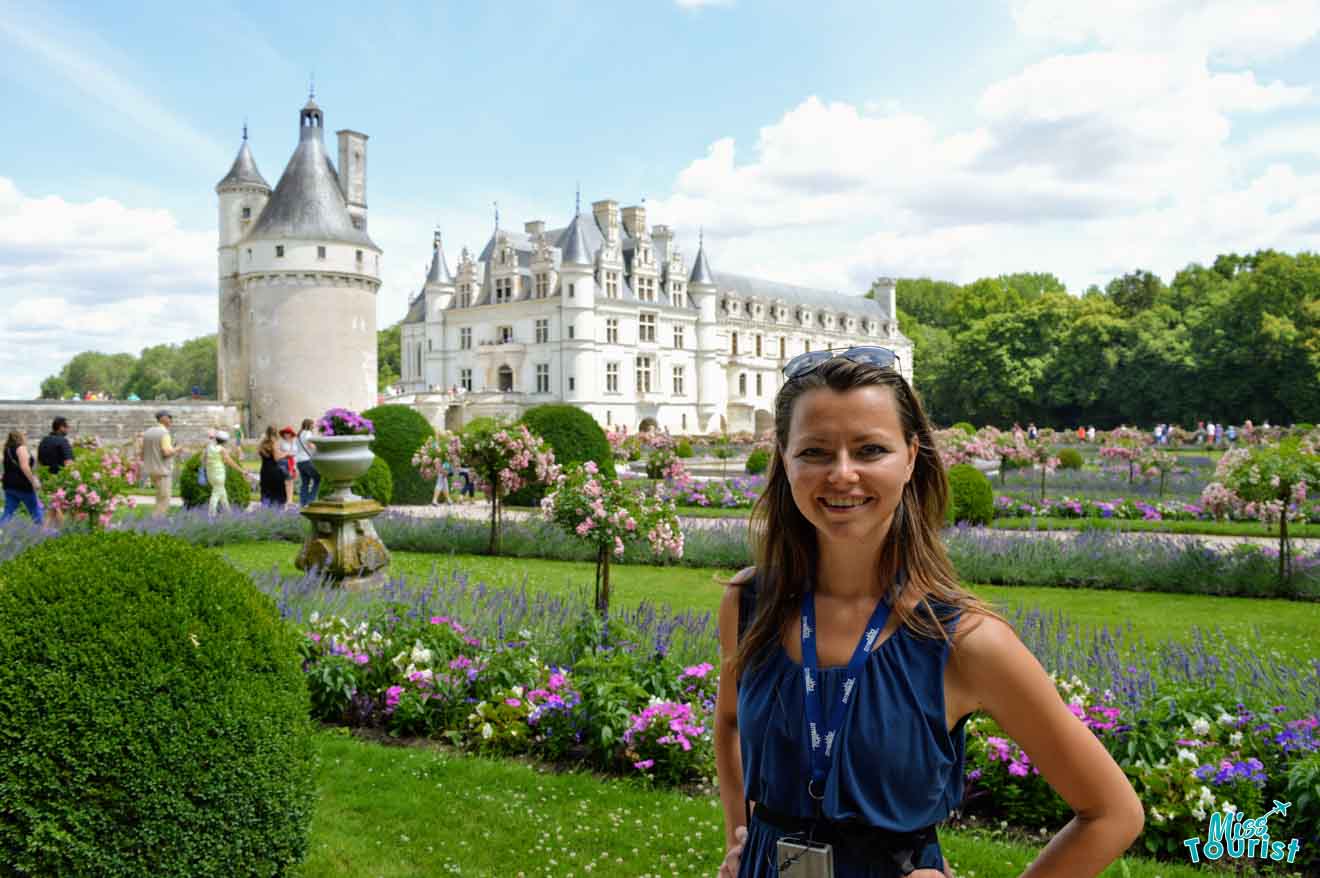 🇫🇷 Where should I stay when visiting Loire Valley?
Tours is the best area where to stay in Loire Valley, and it's also known as the gateway city of the region, and it has many attractions and some unique hotels like Oceania L'Univers Tours. 
🥐 What is the main city in the Loire Valley?
The main city in Loire Valley is Tours, a beautiful place that has a rich history, many attractions, and it's a great spot from where you can go on tours and visit other places like Château de l'Islette and Chenonceau Castle. 
📅 How many days do you need in Loire Valley?
If you want to visit as many medieval castles as possible then I highly recommend spending between 3 and 4 days in Loire Valley.  
🏰 What are the best hotels in Loire Valley near Château de Chambord?
Relais de Chambord is the best hotel to stay near Château de Chambord, as it's located just 4 minutes away from the castle and some rooms even have castle views.
👪 Which hotels in Loire Valley are good for families?
🏨 What are the best hotels to stay in Loire Valley?
Conclusion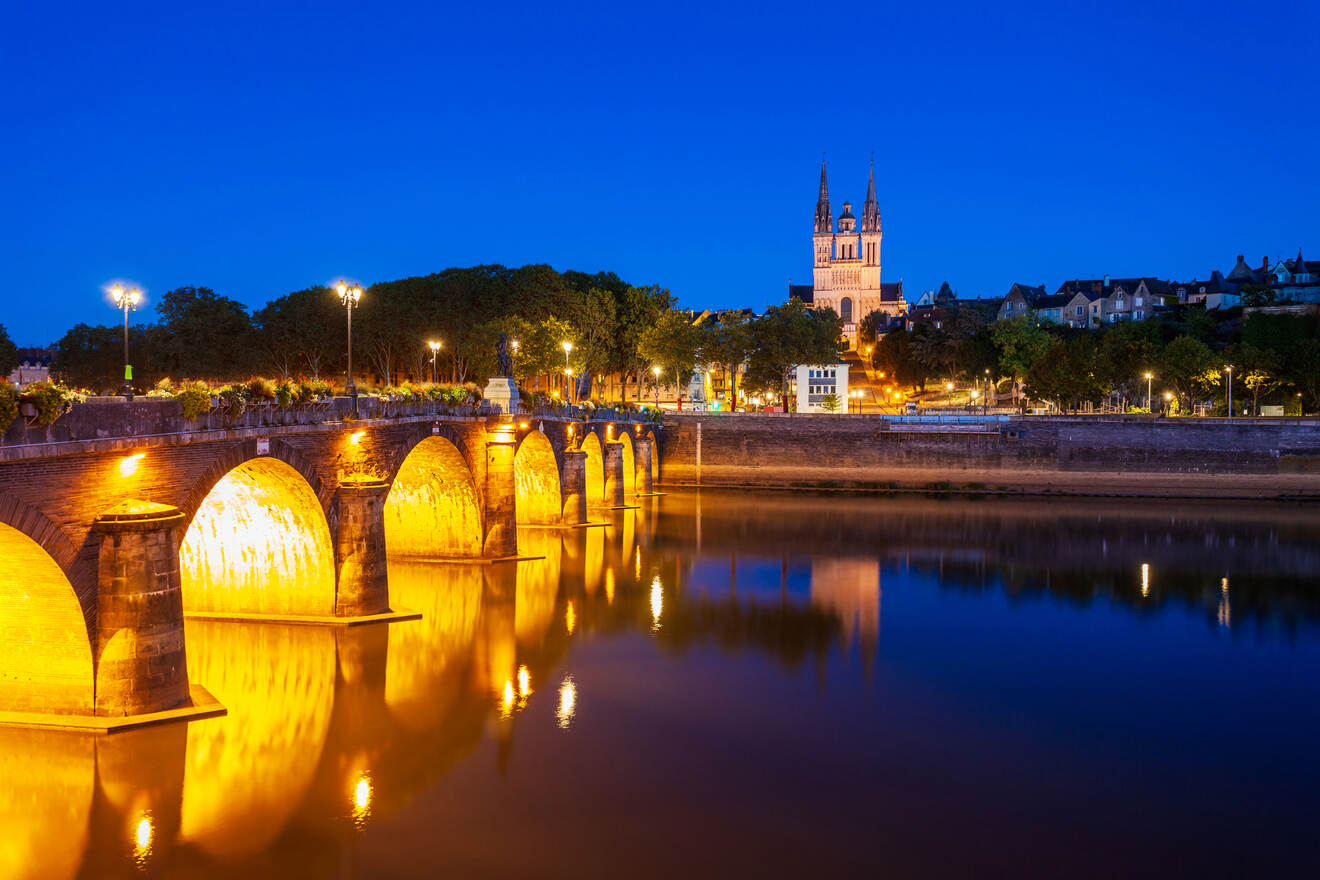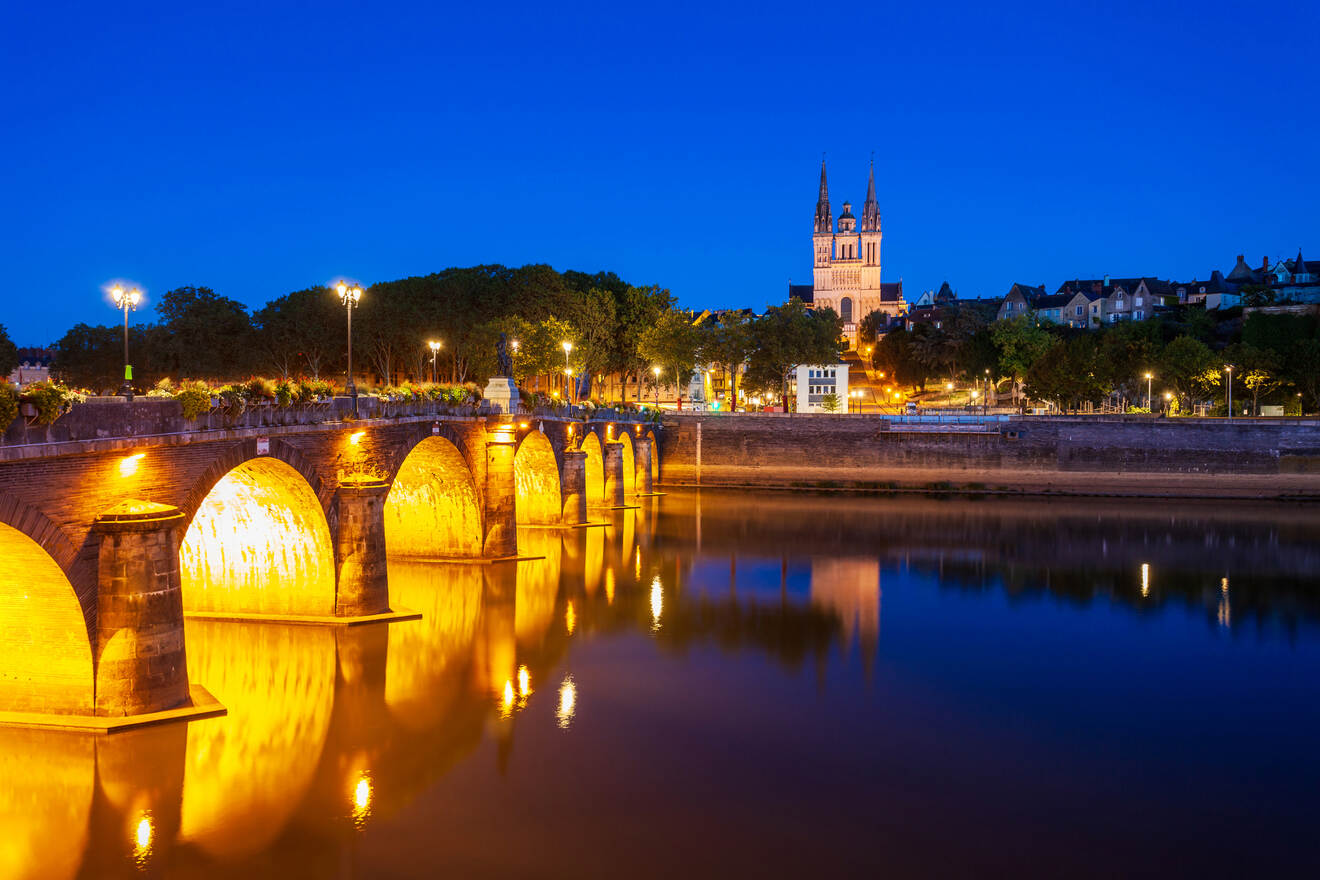 What a charming location! I hope this post helped you decide where to stay in Loire Valley, and which castle to visit first. I think my choice would be Château de Villandry as it has the most beautiful ornamental garden. Let me know in the comments below which one would be yours!
There are so many amazing hotel options in this post, and I know how hard it is to decide, so here are my top 2 favorite spots, both located in Tours:
Just remember that Loire Valley is one of the biggest tourist spots near Paris! So, naturally, all the accommodations sell out super fast. I highly recommend booking yours in advance to get your hands on the best rooms or hotels with tennis courts or with a fancy heated outdoor swimming pool!
That's it from me! I wish you an amazing time in Loire Valley, explore all the beautiful castles, eat at a fine dining restaurant and go on romantic walks along the Loire River or Indre River. Both offer some amazing views, so I can't decide! I'm sure you'll love every minute of your trip here, make sure to leave me a comment to tell us all about it!
Safe Travels,
Victoria
---
Pin it for later!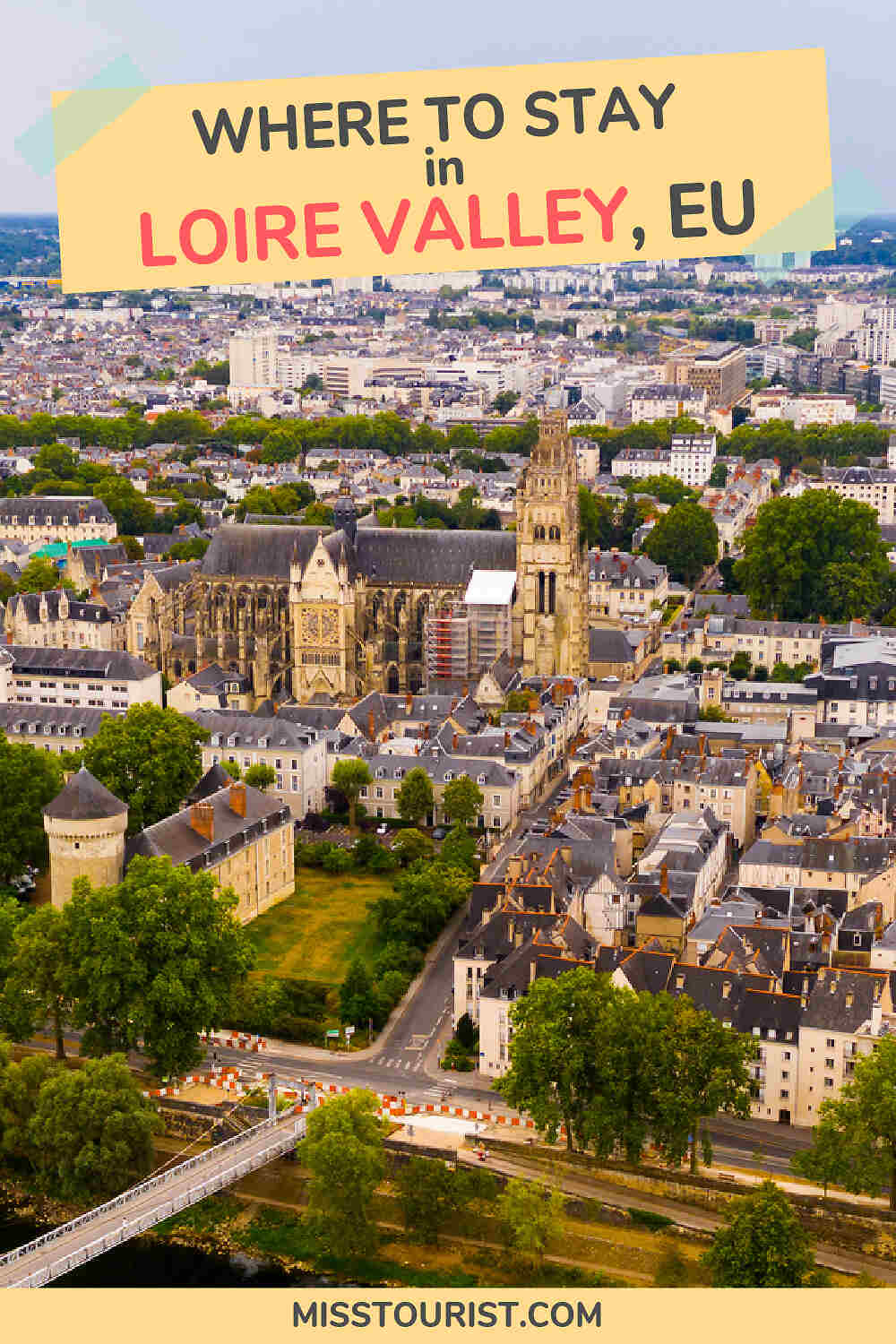 Pin it for later!