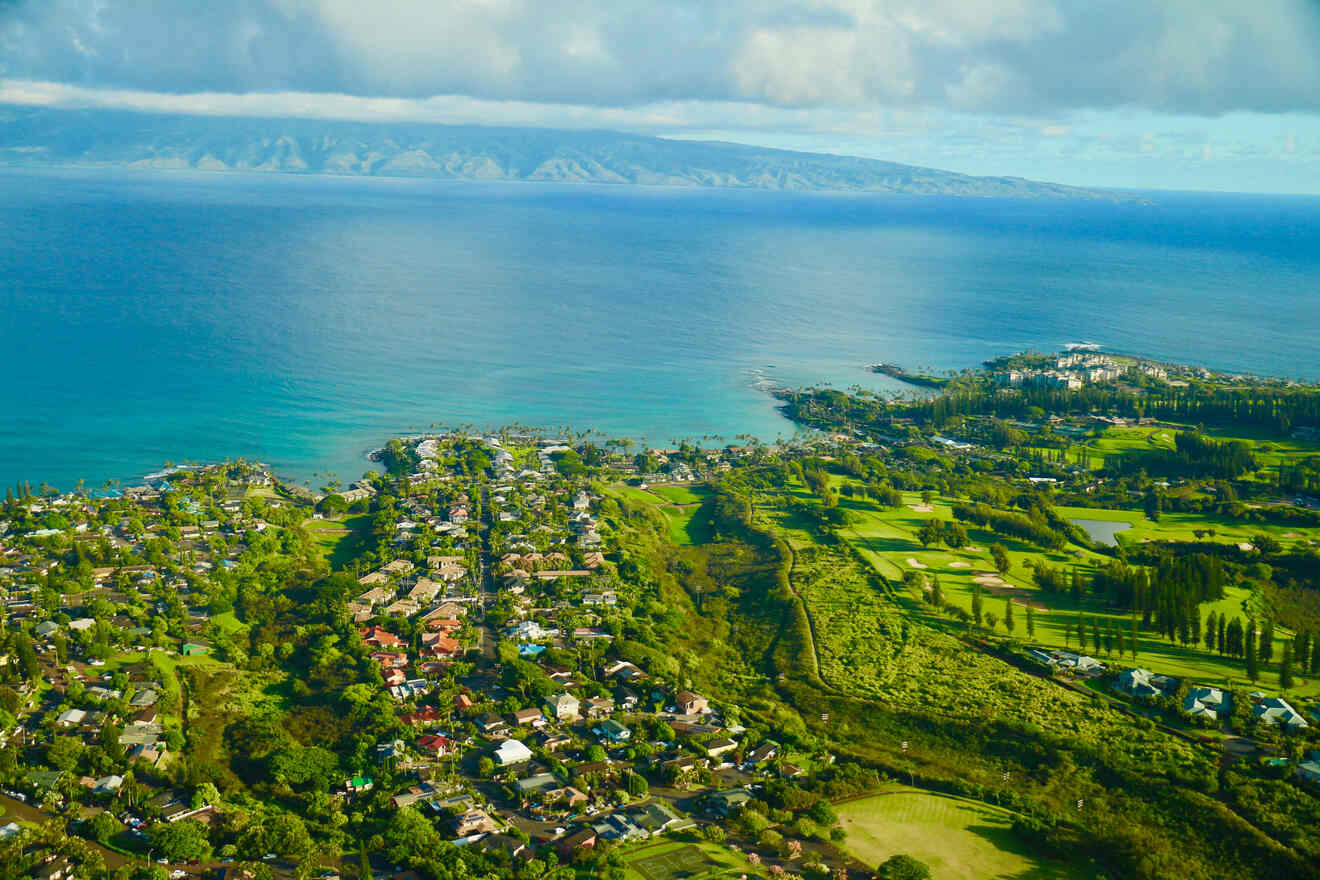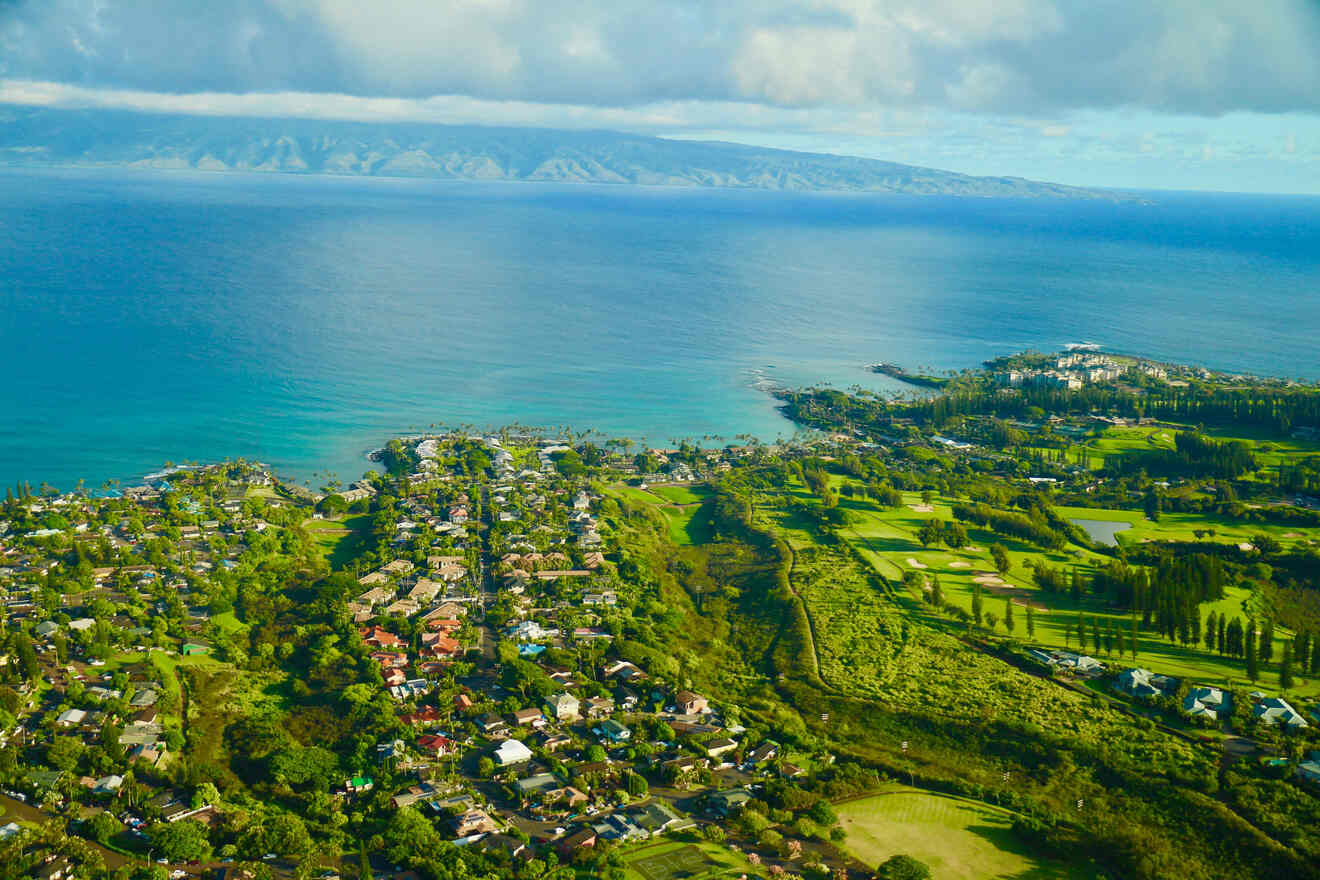 Welcome to the second-largest island in Hawaii: Maui, also known by its nickname "Valley Isle" because it sits between two mountains. Fun fact: each island in Hawaii has a nickname based on its distinct characteristics! Maui has a population of fewer than 200,000 people, but if you count the tourists that number would probably escalate quickly as it is one of the top choices out of all the islands, so you should book this one in advance!
The name of this place goes way back to a legend about a demigod named Maui, it is said that the island is shaped to resemble Maui's head and body. Made you curious already? Although there are no active volcanoes on Maui, you can hike Haleakala, a shield volcano that rises 10,020 feet above sea level and that is also known as "the house of sun". Sounds incredible right?
In this post, I will talk about which area to choose depending on your preference, the best places to stay, and which activities you shouldn't miss. I have covered the best 5 areas to stay in Maui and some different accommodation options from budget hostels to Airbnb apartments and luxury resorts.
If you are in a hurry
Below you can find some of the best hotels and unique accommodations on the island, all located in central Maui, this will help you decide which part of Maui best piques your interest:
Here is a map that will show you each area of Maui that I will be talking about in this post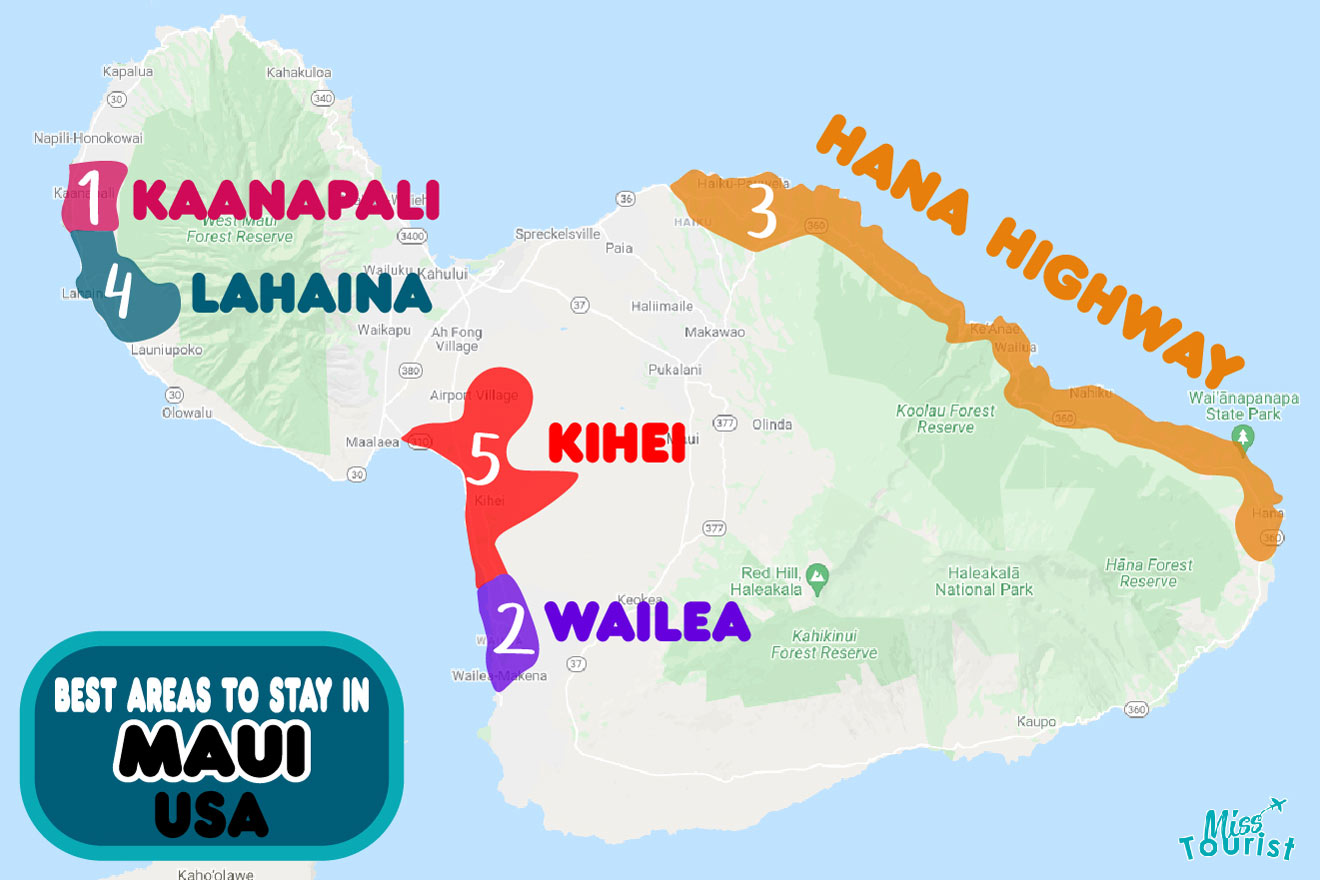 1. Ka'anapali – where to stay in Maui for the first time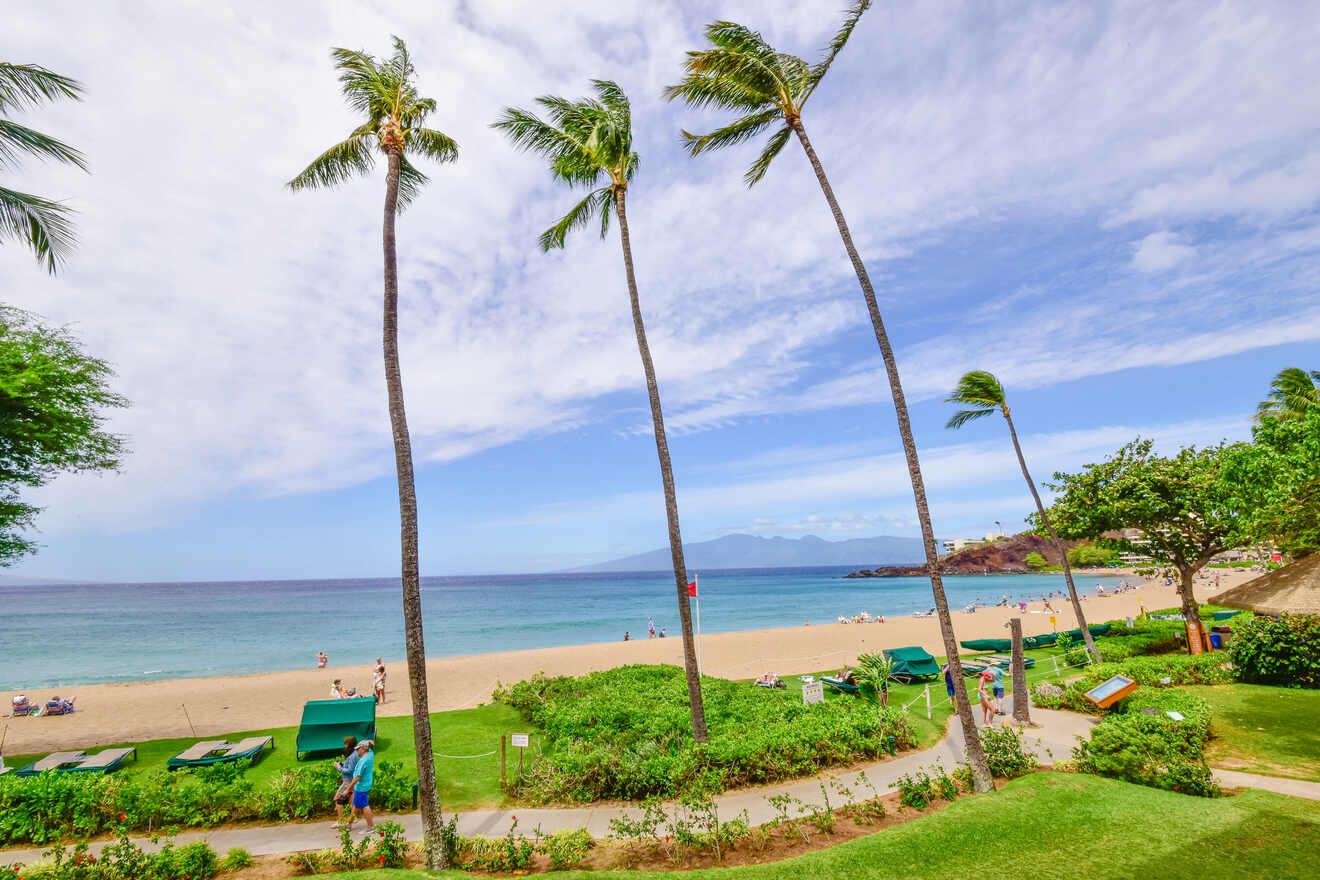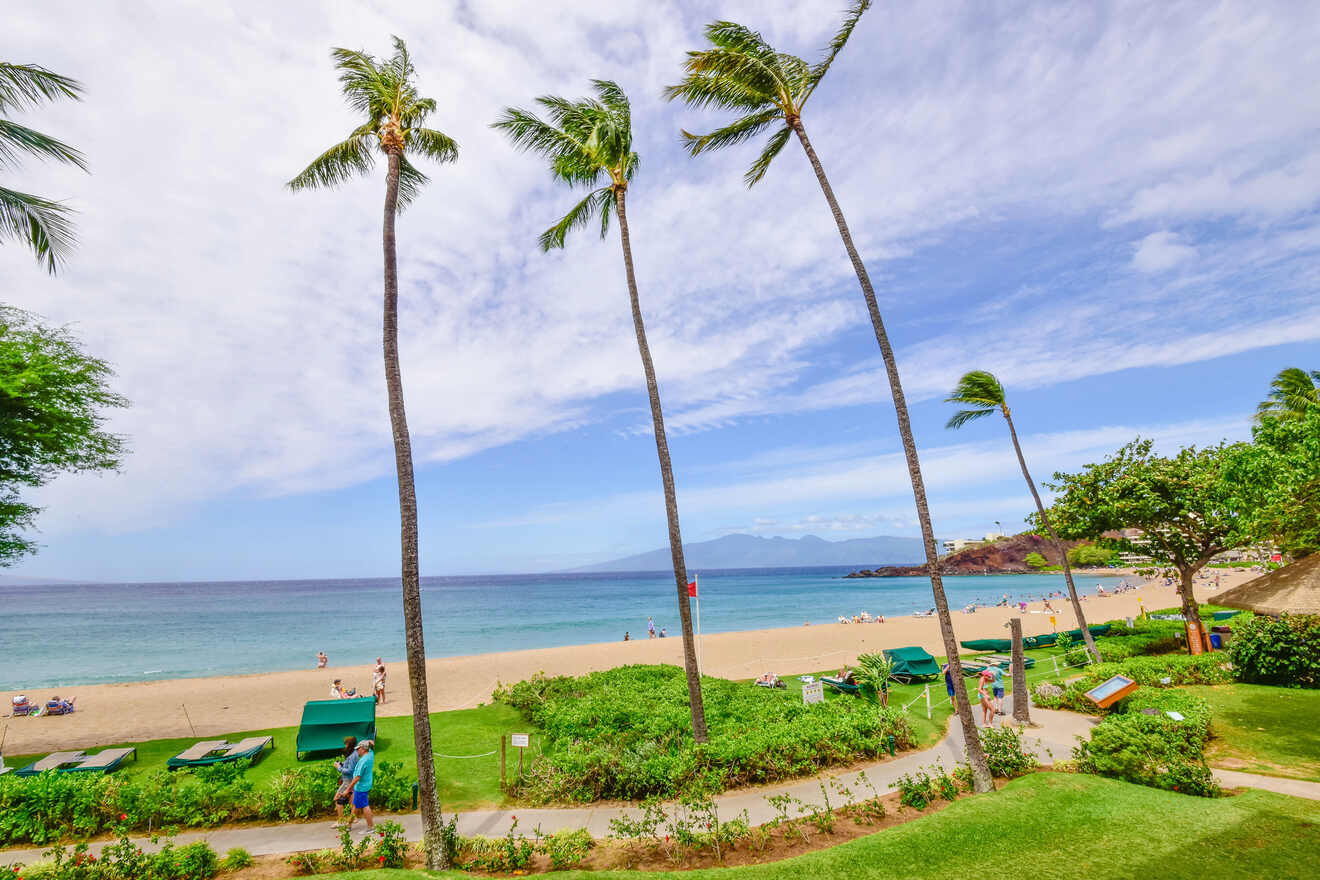 Located in West Maui this town is a top choice for everyone who is visiting for the first time. Ka Anapali beach is known for its three-mile-long stretch of pristine white sand and crystal-clear waters, it was considered at one point the best beach in the United States of America, a place frequently visited by the royalties. I would highly recommend booking in advance as this place is a top travel choice for every person who wants to stay in Maui.
This west side town is a perfect place if you want to mix both city and beach vibes, Kaanapali has tons of restaurants and a shopping center. Royal Ka Anapali and the Kaanapali Kai are two great places if you're a fan of golf, you can even see a whale from the playing field. Golfing is a popular sport here, and who wouldn't love it since you have the perfect weather and most beautiful views.
Make sure you visit the famous "Black Rock", a favorite cliff jumping site, on the Ka Anapali beach, for both locals and visitors. During wintertime (Dec-March) many humpback whales flock to the waters of Kaanapali so whale watching can get pretty exciting during this time.
Luxury hotel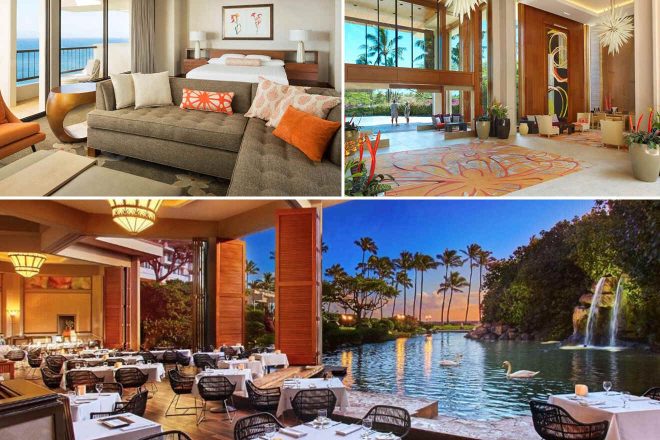 A gorgeous central vacation spot, on Kaanapali Beach, with pretty ocean views and great restaurants. Located right on Maui's west coast this hotel has a spa, 5 on-site restaurants, and a water park with a rope bridge and a lava tube water slide. There's a 15 minutes walk to reach Whalers Village and do some shopping at the Kaanapali Golf Course Resort South
Other accommodation options in Kaanapali
mid-range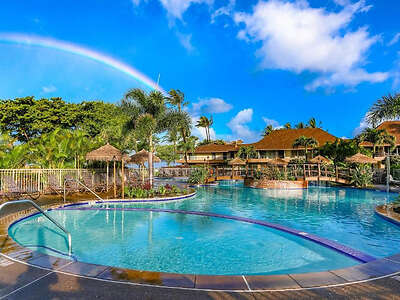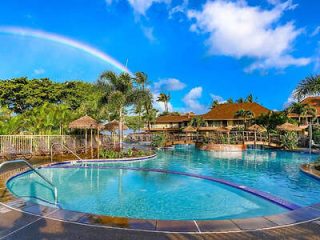 A unique west side resort with delicious Island cuisine and drinks, a private balcony, and a fitness center
Things to do in Ka anapali
2. Wailea – best for luxury travellers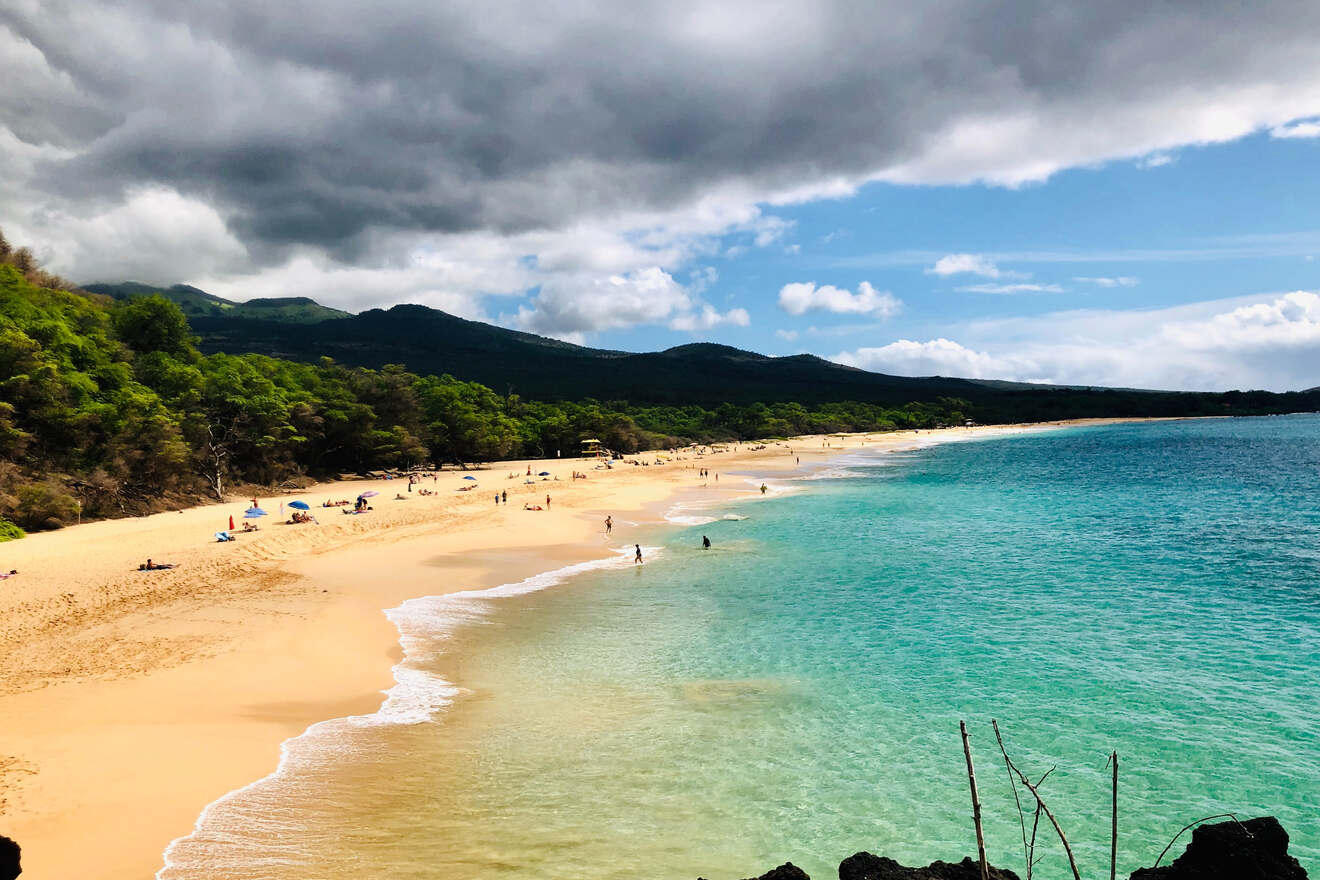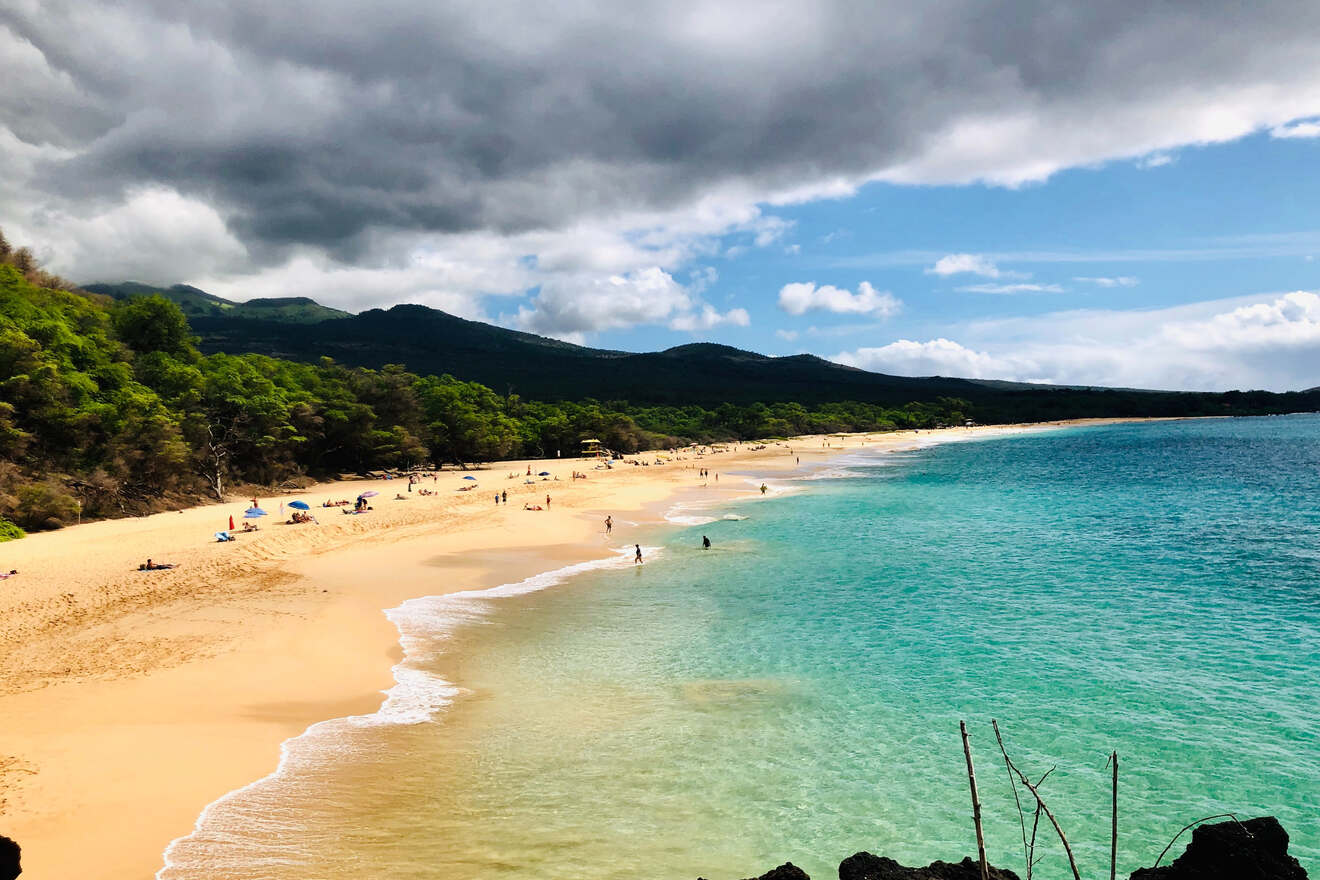 If you're a person who loves to travel in style then Wailea, a town located in South Maui, is the top choice for you. Maui is home to some of the most beautiful and high-end resorts. This south side town has many luxurious activities, like renting a luxury vehicle and driving around the area that looks exactly like in the movies. Have you ever heard of pineapple wine? Because I haven't and I feel like having some right now! in Wailea you can visit a vineyard on the south side and try some of this unique wine.
Tons of sunshine and not so many rainy days, the perfect way to describe this southside spot, the weather here is even drier than West Maui, and the beach is really good if you want to try snorkeling, paddleboarding, and kayaking. If you get tired of all the beach fun, although that might be hard, you can hit the shops at Wailea for a change of scenery.
Kahului Airport, which is situated on the North Shore, is just 30 minutes away from Wailea. This South Maui town is known for its unique crescent-shaped beaches. If you love that sense of privacy then you should check out this place to stay – the beaches in South Maui are a lot less crowded than the others.
Luxury hotel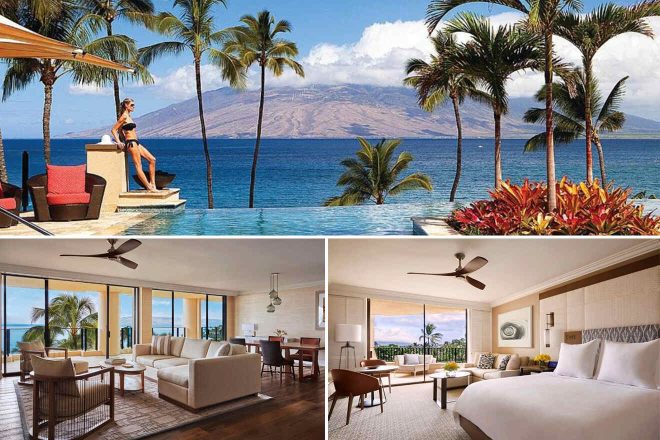 Pretty resort area on the island of Maui, perfect for lovers of luxury hotels. One of the best choices, this Wailea resort is quite big and has 3 swimming pools, 3 restaurants on-site, and tennis courts. This south Maui beach resort offers massages and facials at the spa or you can play some tennis and golf. You can also go for some shopping in Wailea, they are all situated within a walking distance, as is the Wailea Golf Club
Other accommodation options in Wailea
mid-range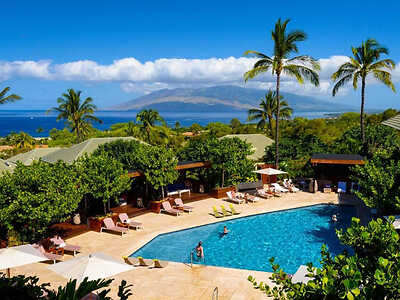 Overlooking south side Maui with ocean & garden views, with a private dining experience in a Treehouse
budget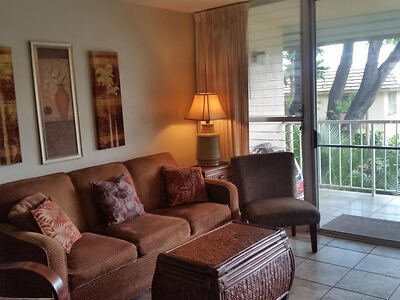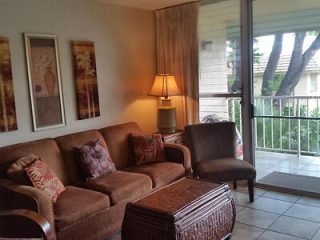 Beautiful beachfront apartment with free parking, balcony, an outdoor dining area, and swimming pool
airbnb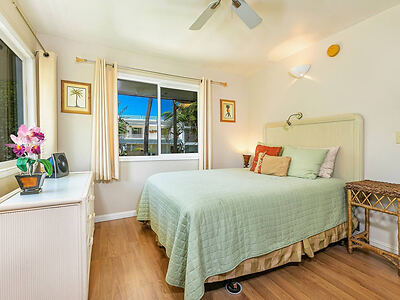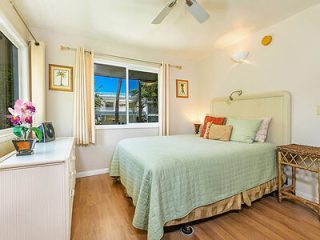 South Maui cottage with beach access, it has pool and jacuzzi facilities, 5 nights minimum stay
Things to do in Wailea
3. Hana Highway – where to stay in Maui for an adventure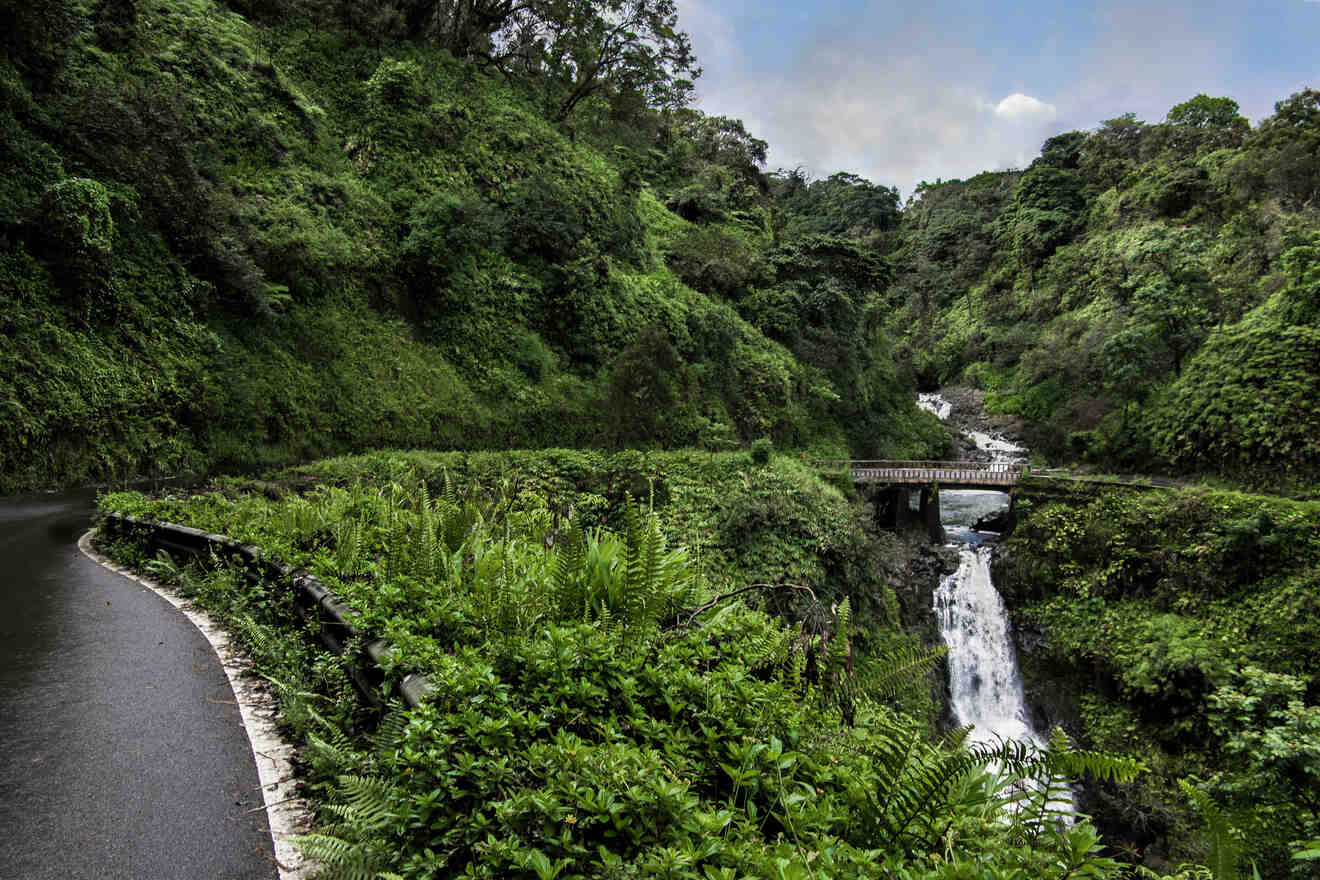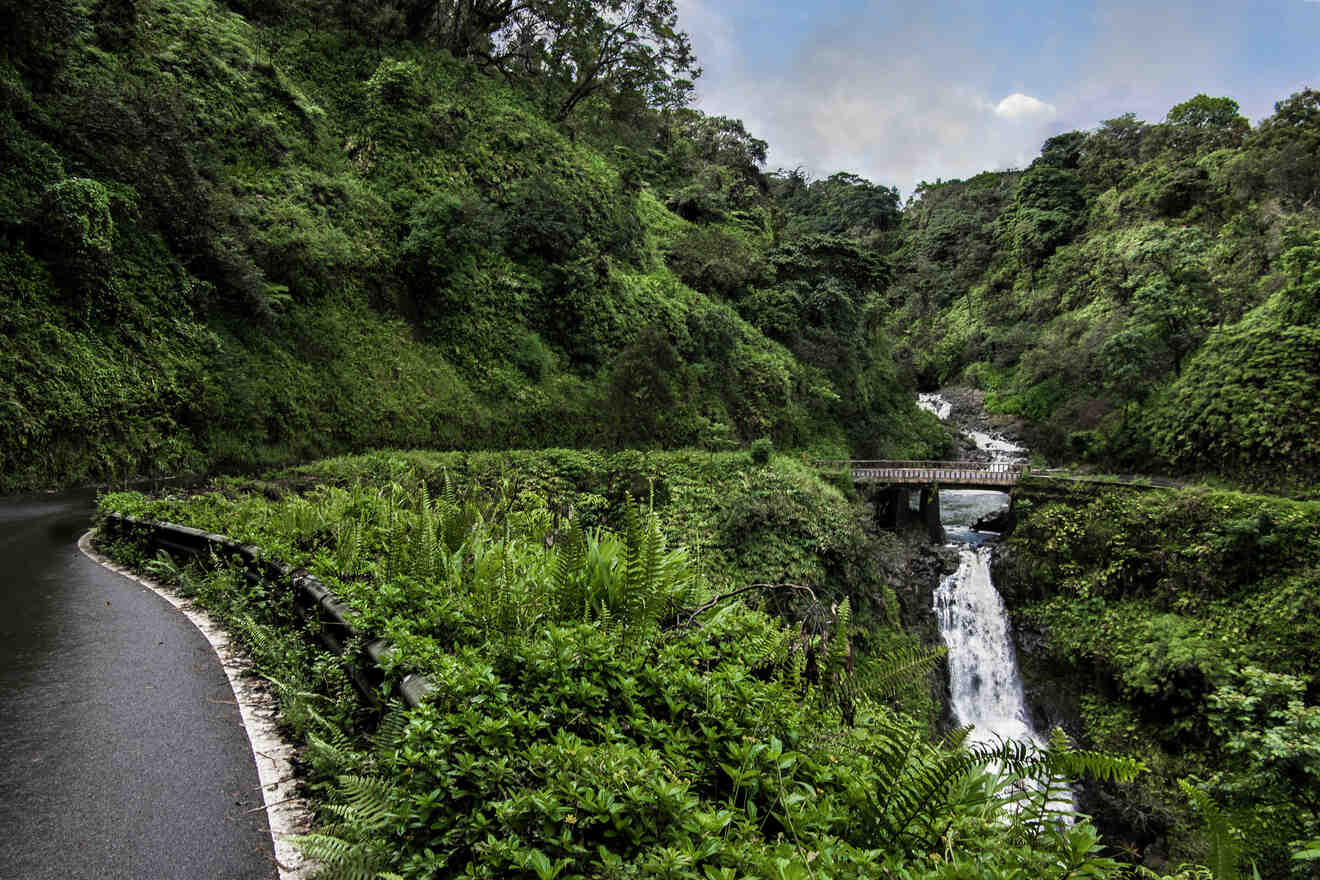 The road to Hana is a bucket list item in Maui that you have to check. Hawaii's most famous drive traverses over 600 curves and 54 bridges around the east coast. You'll wake up saying "wow" every 5 minutes and in a constant state of awe. It's a two-hour drive to Hana from the airport.
You haven't seen all that Maui can offer if you haven't driven the road to Hana. You can rent a car from the Kahului airport and from there it will take just over 2 hours. If you don't feel like driving in a foreign country or don't have a license, I've got you covered, you can take a tour to Hana and still enjoy this adventure.
The road to Hana was rated "a drive of a lifetime" by National Geographic. There are many amazing spots where you can stop along the way, the Twin Falls is one of them, you can do some hiking here or even go for a swim. If you ever wondered what being in heaven feels like, then the Maui Garden of Eden is the place for you. Get up early so you don't find the roads too crowded, grab the camera, and drive through waterfalls, seascapes, and pools on the road to Hana.
Luxury hotel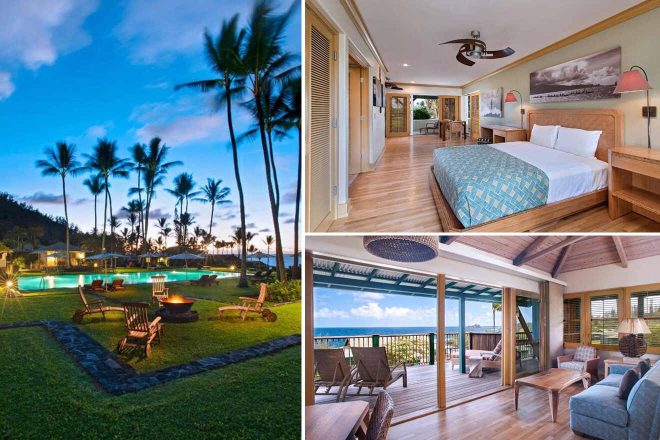 This beach hotel in East Maui has bungalows, terraces, and ocean views. Relax at the spa or the hot tub. A great place to stop on the road to Hana. A unique side of East Maui, there's a 6 – minute drive to Wai'anapanapa State Park. This beach resort is surrounded by tropical gardens, for a unique experience you can go horseback riding
Other accommodation options on the Hana Highway
mid-range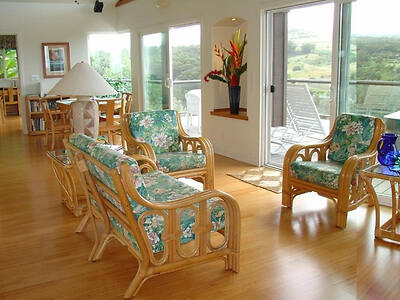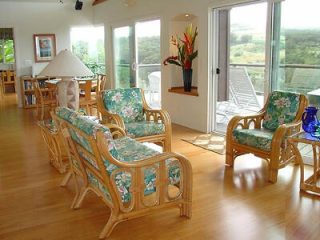 Gorgeous East Maui oceanfront apartment includes free parking and an airport is 10 miles away
budget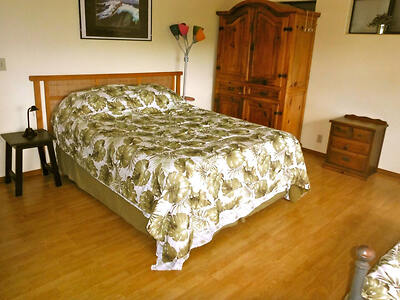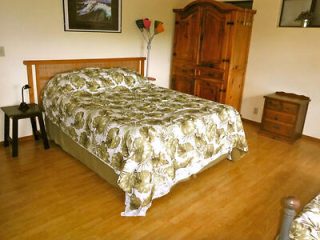 Affordable friendly condo 3 miles away from the sand beaches with a special ocean view, 5 nights minimum stay
airbnb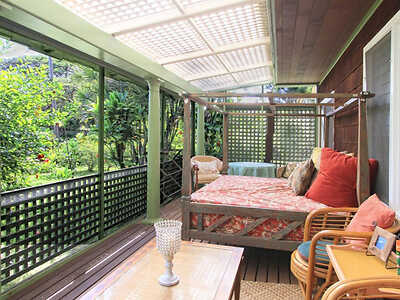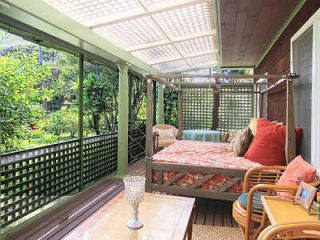 Located across the street from Waikoloa Beach and within walking distance of Hana Bay & the town
Things to do on the Hana Highway
4. Lahaina – great for history lovers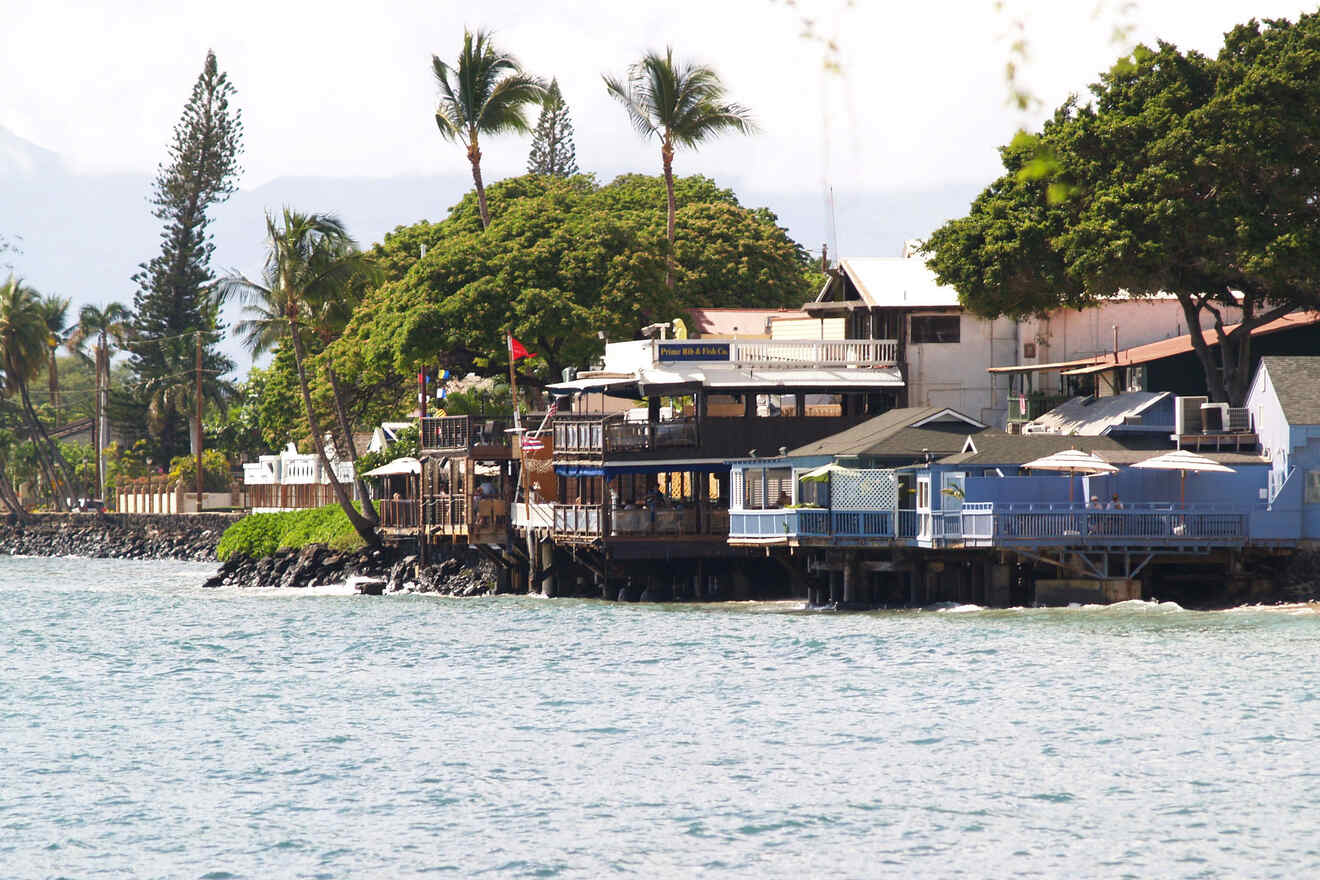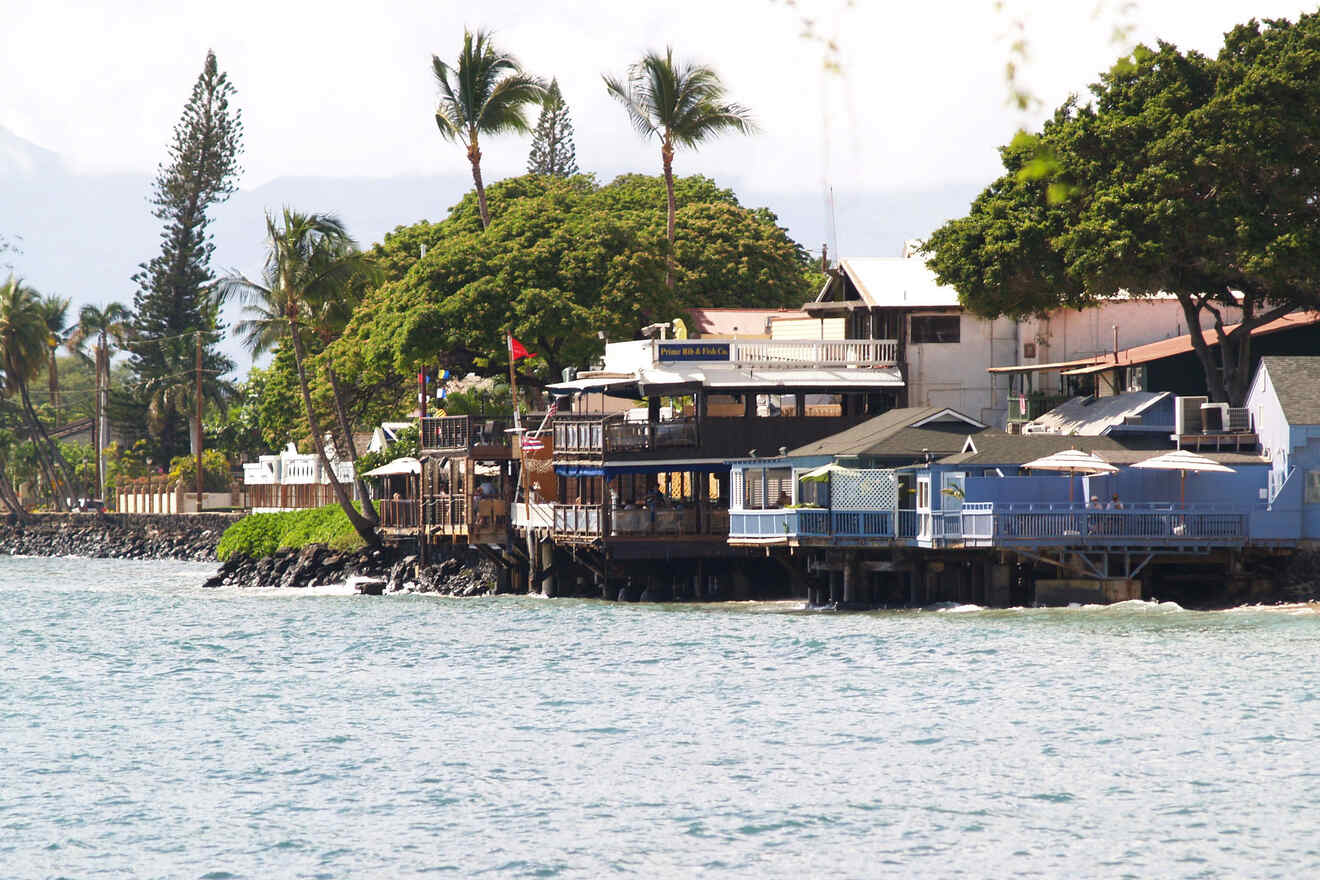 Located on the west side of the island of Maui, Lahaina was once the capital of the Hawaiian Kingdom and it was known as a whaling village in the mid-1800s. Maybe that's how the famous writer of Moby Dick, Herman Melville, got his inspiration since he could be found in this west side town during those times.
Here you can attend the Old Lahaina Luau, which is seen as the best and most authentic Hawaiian luau in the entire Pacific! Take a walk along Lahaina's seaside Front Street and breathe in the ocean breeze while admiring the historic buildings and small museums. If you are a major fan of walking around (I am, I love to take everything in without hopping in a car), then you'll enjoy Maui, Lahaina is known as the best "walking town" on the west side. You can also take a trip to Kapalua Bay or Napili Bay, both of which are just 10 miles away.
Let's not forget about the amazing banyan tree, planted in 1873 near the courthouse at Lahaina Harbor. I told you this west side town has an amazing history! Now it is the largest banyan tree in the US, the original trunk has 16 brothers and sisters trunks.
Luxury hotel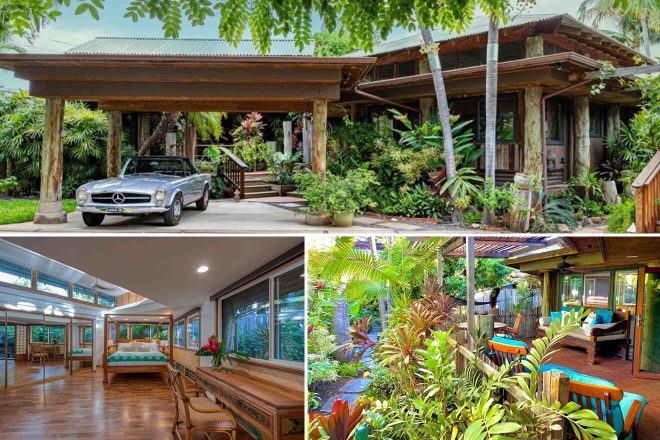 One of the best places to stay in West Maui, a great side of the island with some beautiful beaches, the Kulani Maui has all the amenities you could wish for. Definitely book this one in advance when you visit. Beautiful Hawaiian decor, feels like you're in a rainforest. Located within a walking distance of the city center and the shopping center is just 10 miles away
Other accommodation options in Lahaina
mid-range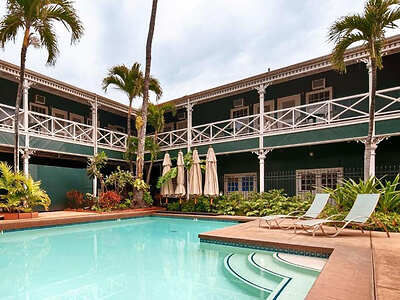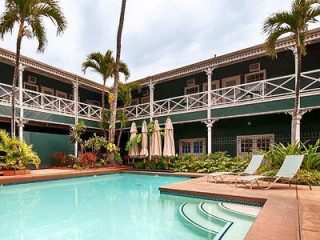 A plantation-style atmosphere with a great restaurant and a beautiful outdoor swimming pool, access to snorkeling
budget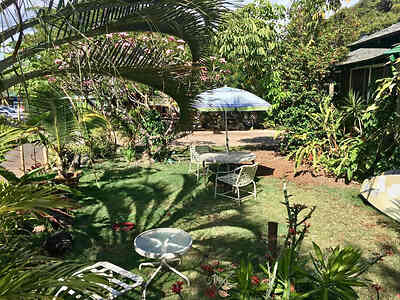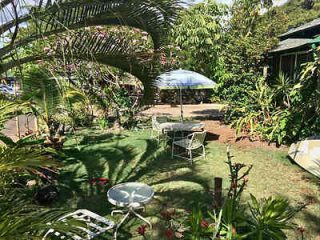 Beachfront hostel with private beach area. Lahaina Market Place Shopping Center is within walking distance
air-bnb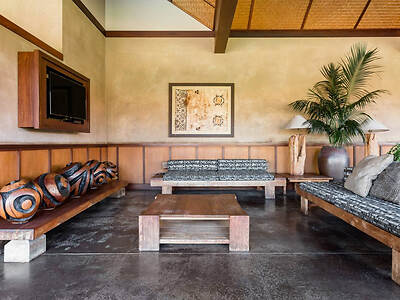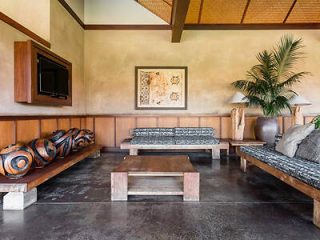 One of the best condos in West Maui with all amenities and restaurants within walking distance
Things to do in Lahaina
5. Kihei – where to stay in Maui if you're on a budget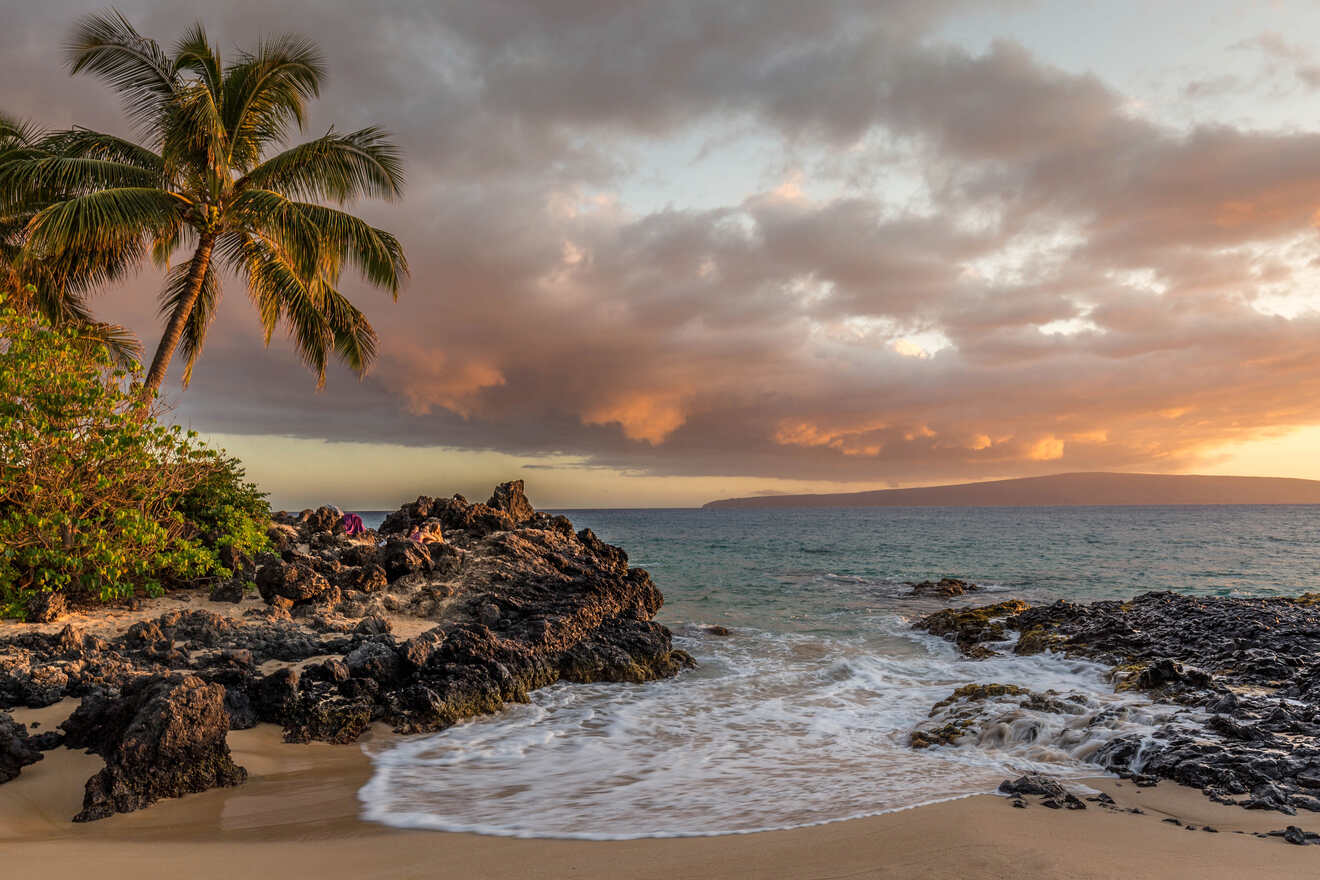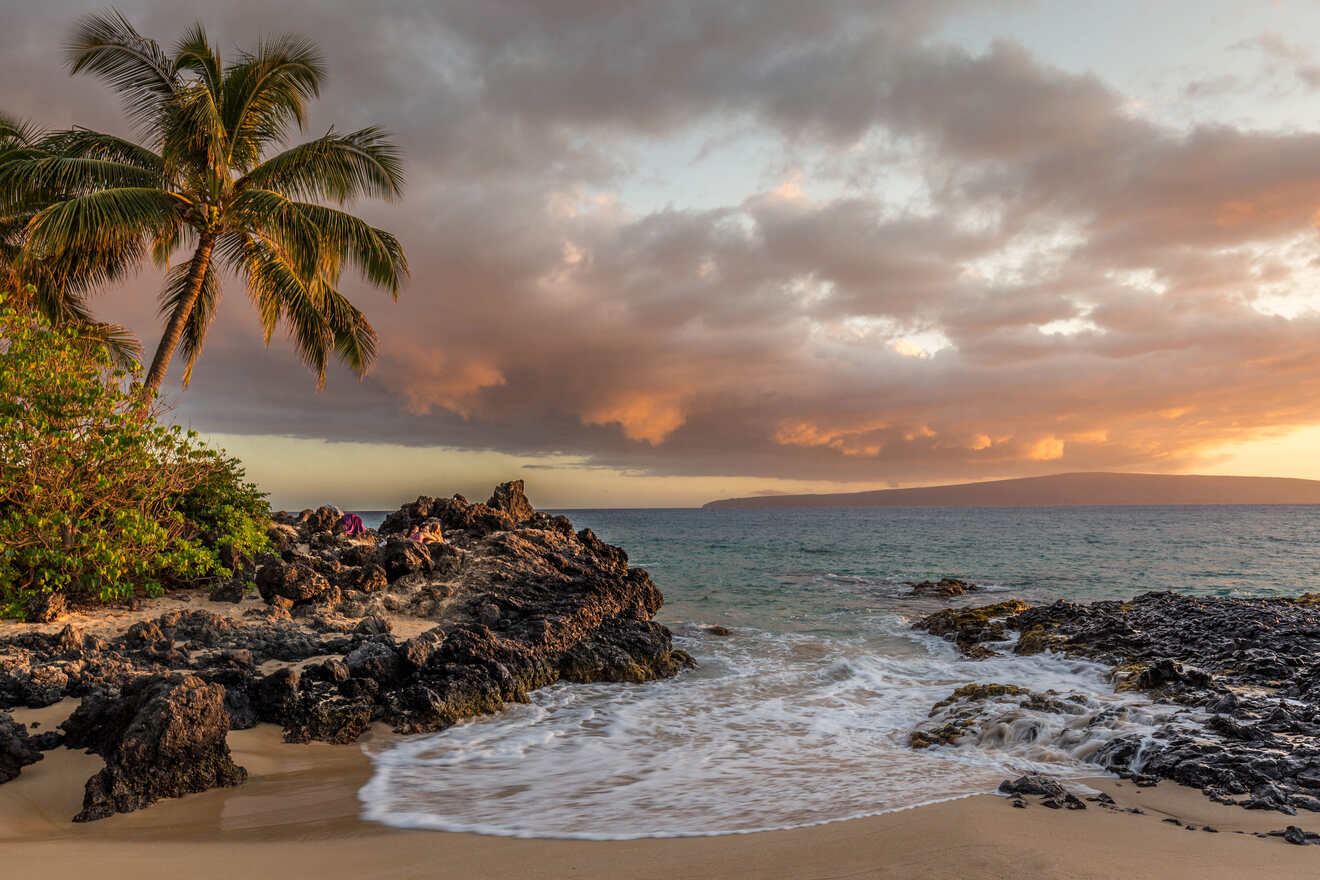 Kihei is situated in South Maui, this beachfront town has many budget-friendly options for visitors. A great town for your visit if you don't wanna stay put and like exploring the nearby areas, Kihei provides easy access to explore other attractions of the North Shore, Upcountry, Iao Valley, and Maalaea.
This is also the best place to eat the Huli Huli chicken, plus this part of the island offers a great variety of dining options. Although it is a busy town, Kihei it's not a resort community so if you're dying to get that local vibe, this is the place for you!
Kihei is a great location for surfers because of the "Cove spot" which is a beach park with other facilities like tennis, baseball, and beach volleyball. Birds and nature lovers can go to Kealia Pond, located in the northern part of the area, which is a lovely spot. If you're looking for more condos and bungalows in Maui, check out this handy post.
Luxury hotel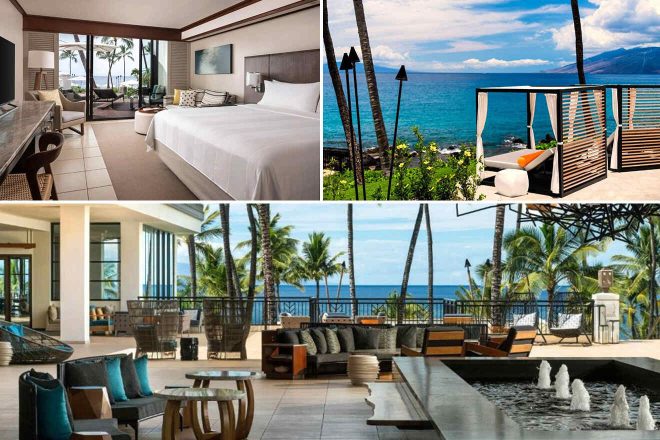 Located on the south side of Maui, this luxury Kihei hotel has one of the best views of the island. When deciding where to stay during your visit to Maui you should consider this popular choice and experience the beauty of Hawaii. It has lots of restaurants with island food, big swimming pools, and water slides plus the design is very chic and modern
Other accommodation options in Kihei
airbnb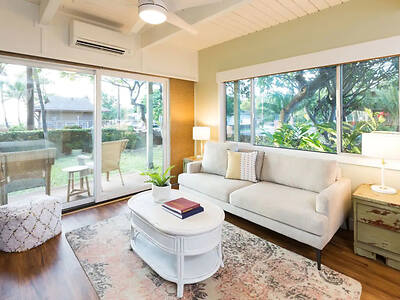 A nice, modern Kihei condo for couples, the Whale Sanctuary Museum is across the street
Things to do in Kihei
| | |
| --- | --- |
| 👑 Luxury price: | $600 |
| 💵 Mid-range hotel: | $300 |
| 🛏️ Budget: | $150 |
| 🏠 Airbnb: | $300 |
| 💰 Accommodation prices: | High |
| 📍 Best Area: | Kaanapali |
| 🛎️ Best luxury hotel: | Hyatt Regency Resort & Spa |
| 👛 Best budget hotel: | Paki Maui |
Bonus: The 5 most Instagrammable places in Maui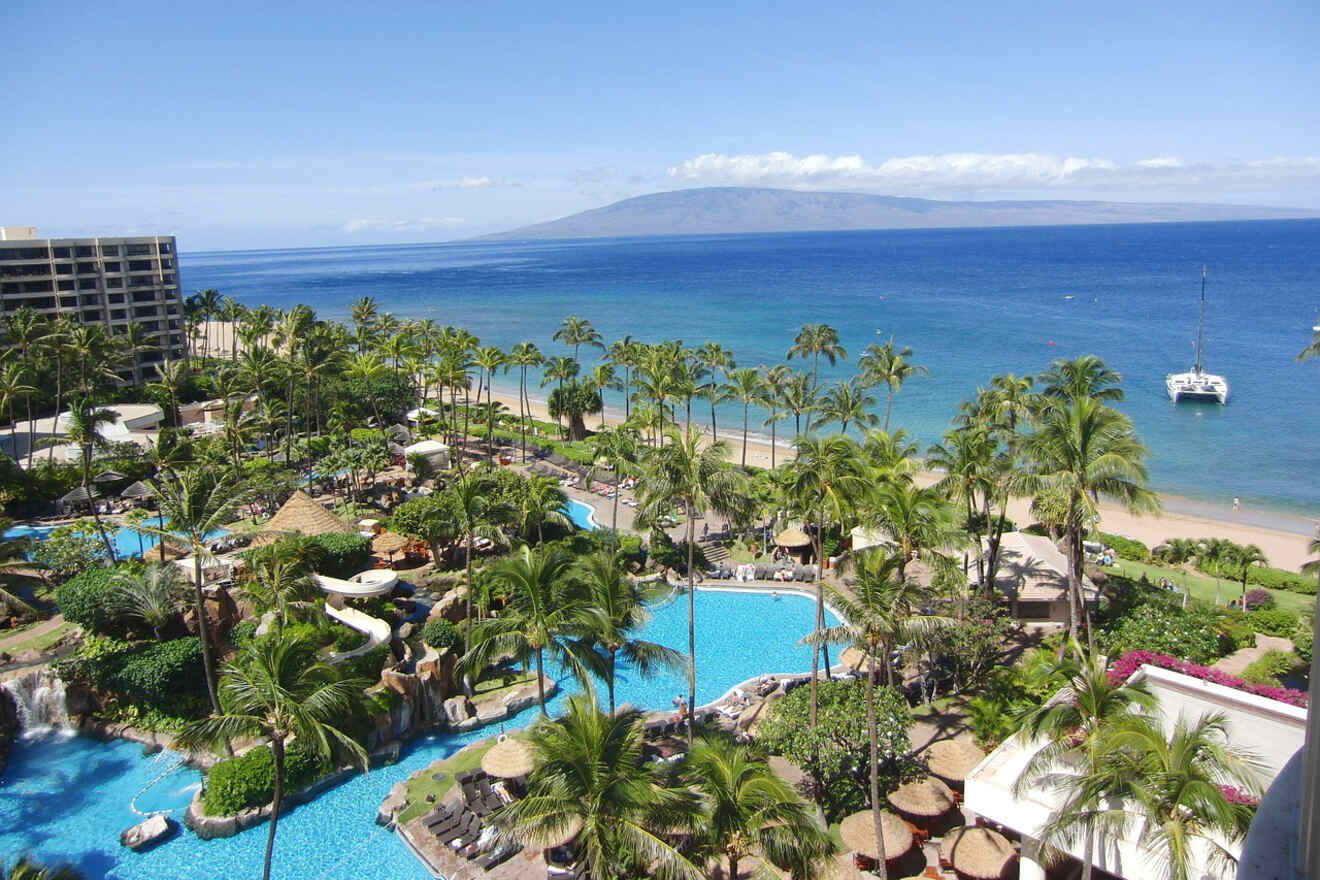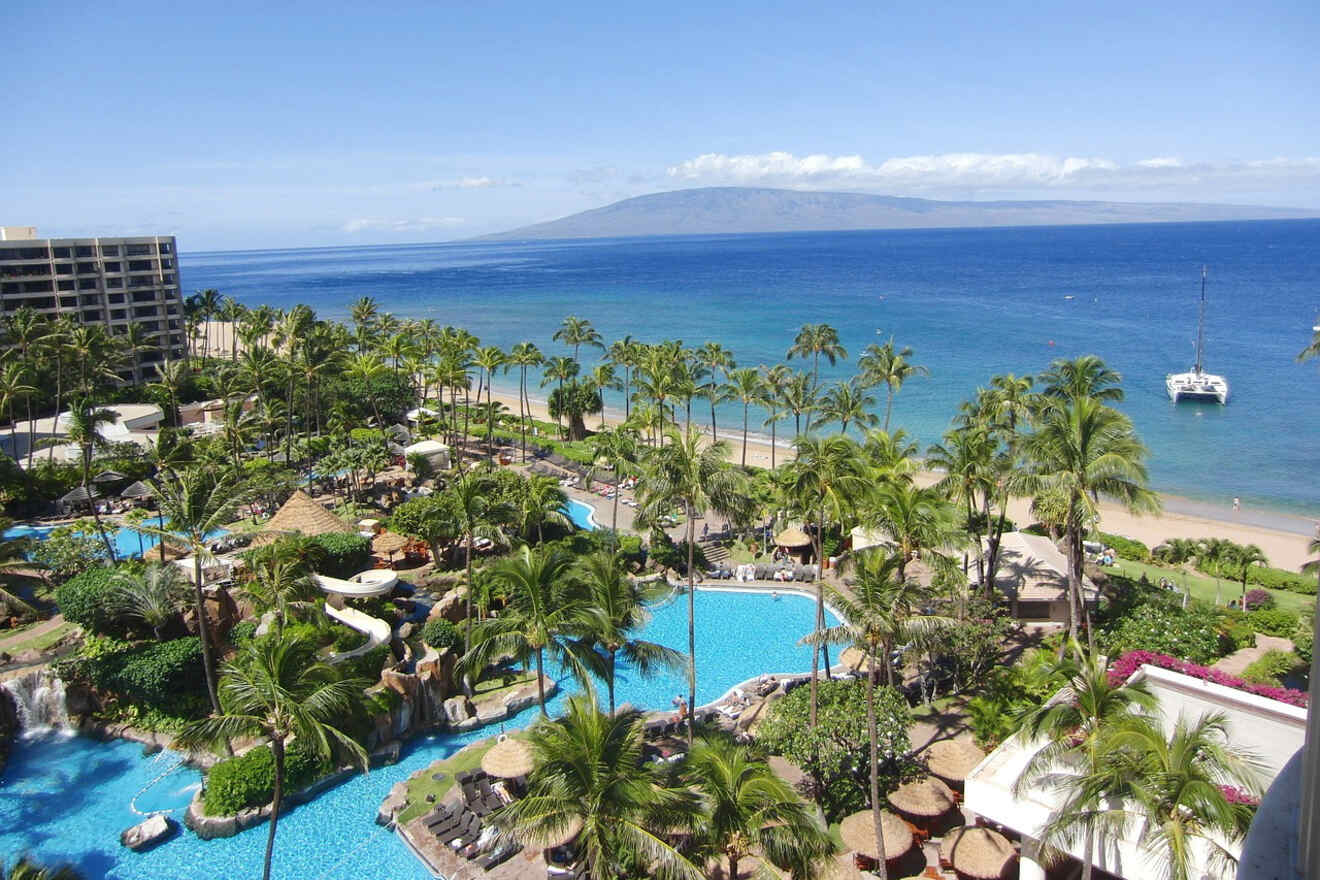 Maui is my favorite island in Hawaii and a top choice for a vacation, Oprah Winfrey says so as well! She is a huge fan of this place.
Who wouldn't be? People are warm, they greet with a hug, not a handshake, and offer free fruits! It has some of the greatest beaches with hotels and resorts right on the beach and some parts of the island will make you feel like you're in paradise! The easiest way to get to any of these places is by renting a car as it allows you the most freedom to explore all the awesome areas of the island.
Wake up surrounded by bamboo forests and a unique oceanfront view in this corner of heaven. I do know that every part of Maui is special but there are spots on the island that are so good for some Instramming, so to save you the time you could be spending on the beach, here is a list of the most Instagrammable places in Maui that I highly recommend to snap some pictures of!
1. Haleakala National Park
Have you ever been told that your head is in the clouds? Well now it can literally feel like that, one of the most popular attractions in East Maui, the sunrise and sunsets at Haleakala are just epic! This part of Maui will make you feel like you're on top of the world. With light coming from everywhere and clouds all around you, it will be hard not to snap a pic of Maui's best view. Haleakala National Park should definitely be on your bucket list.
2. Maui Goat Yoga
Believe me, I was just as confused as you probably are now but hey some parts of Maui will leave you wondering about stuff. A top vacation spot in East Maui, here you can snap the funniest picture of the Goat Yoga experience that will look so cool on your feed.
A little secret, the goats don't actually do yoga but they would love to take a picture with you, they are basically celebrities now. Also, afterward, you can learn some history about the beauty of upcountry Maui.
3. Makaluapuna Point (Dragon's Teeth)
Do we have any Game of Thrones fans in the house? One of the most unique spots on the island, and the result of one of the last lava flows on Maui, Dragon's Teeth is a unique rock formation located at Makaluapuna Point in Kapalua, West Maui.
This Kapalua site is sacred to the natives Hawaiians. Hundreds of years ago, the molten lava that poured from the West Maui volcano was lighter, denser, and more fine-grained than other flows on the island, and as it crawled towards the ocean, the waves and sea winds sweeping in over the point caused the lava to harden causing jagged black points that look like dragon's teeth.
This place located in Kapalua is perfect for a landscape photo, you'll look like you're on the set of the Game of Thrones tv series. Can be a nice place for families as well as it has this fantasy vibe. The place is located in the Kapalua area, West Maui, and is about a 45-minute drive from Kaanapali.
4. Olowalu Juice Stand
You can't go to Hawaii and not drink some pineapple juice, straight from the pineapple! Olowalu Juice Stand is the perfect place for that colorful, happy shot that can capture the vibe in Maui. The van has the cutest design and will look amazing on your feed.
Olowalu is situated in West Maui and is quite famous for its marine life. It is also known as the "Turtle Reef" for the large numbers of Hawaiian Green sea turtles that congregate here. Olowalu is home to one of the state's most diverse reef systems so you should definitely go snorkeling here and maybe take a GoPro for some cool underwater pictures.
5. Honolua Forest
Couples you're going to love this place so much! Honolua Located in West Maui, this enchanted place it's not too crowded so you can take tons of cool pics, without any photobombing. It's quite big so you can do some exploring around, as you walk along the creek you will find your way to Honolua Bay where there are many activities for you once you get your pictures.
Honolua Bay is about a 20 minutes drive – north of Lahaina, from each parking lot you'll see a marked path to Honolua Bay Beach, when you enter the trail to the beach you can take a right into the forest and follow the signs for the Honolua Bay Access Trail. Alternatively, you can take a 1-hour bus from Lahaina to Kapalua and then take a 10-minute cab from Kapalua to Honolua Bay.
Frequently Asked Questions About Maui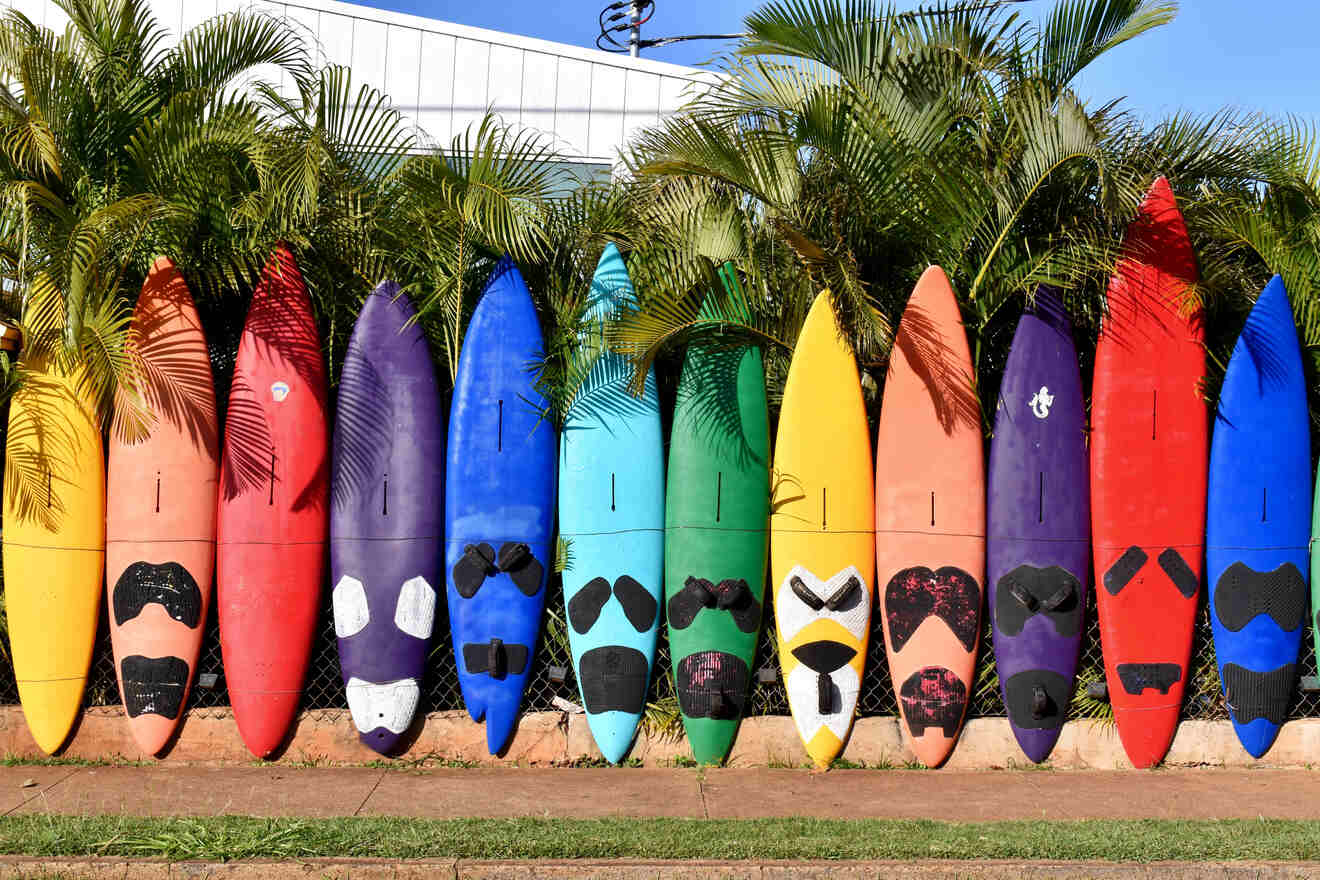 🏖️ What is the best area to stay in Maui?
Kaanapali, situated in West Maui is the best area to stay during your visit, known for its resort area and many activities. Kaanapali has some of the best beaches and restaurants in Hawaii.
🌊What is the best side of Maui?
The west side is the best side of the island, this area is very green and picturesque, with the West Maui Mountains to admire and tropical scenery wherever you look. West Maui has the perfect weather and best places to stay. 
🌅 What you should not miss on Maui?
Maui is known for the best snorkeling so you should try that when you visit Maui next time. You will find a snorkeling activity on every side of the island, no matter where you stay on the coast.
🏨 What are the best luxury hotels in Maui?
Conclusion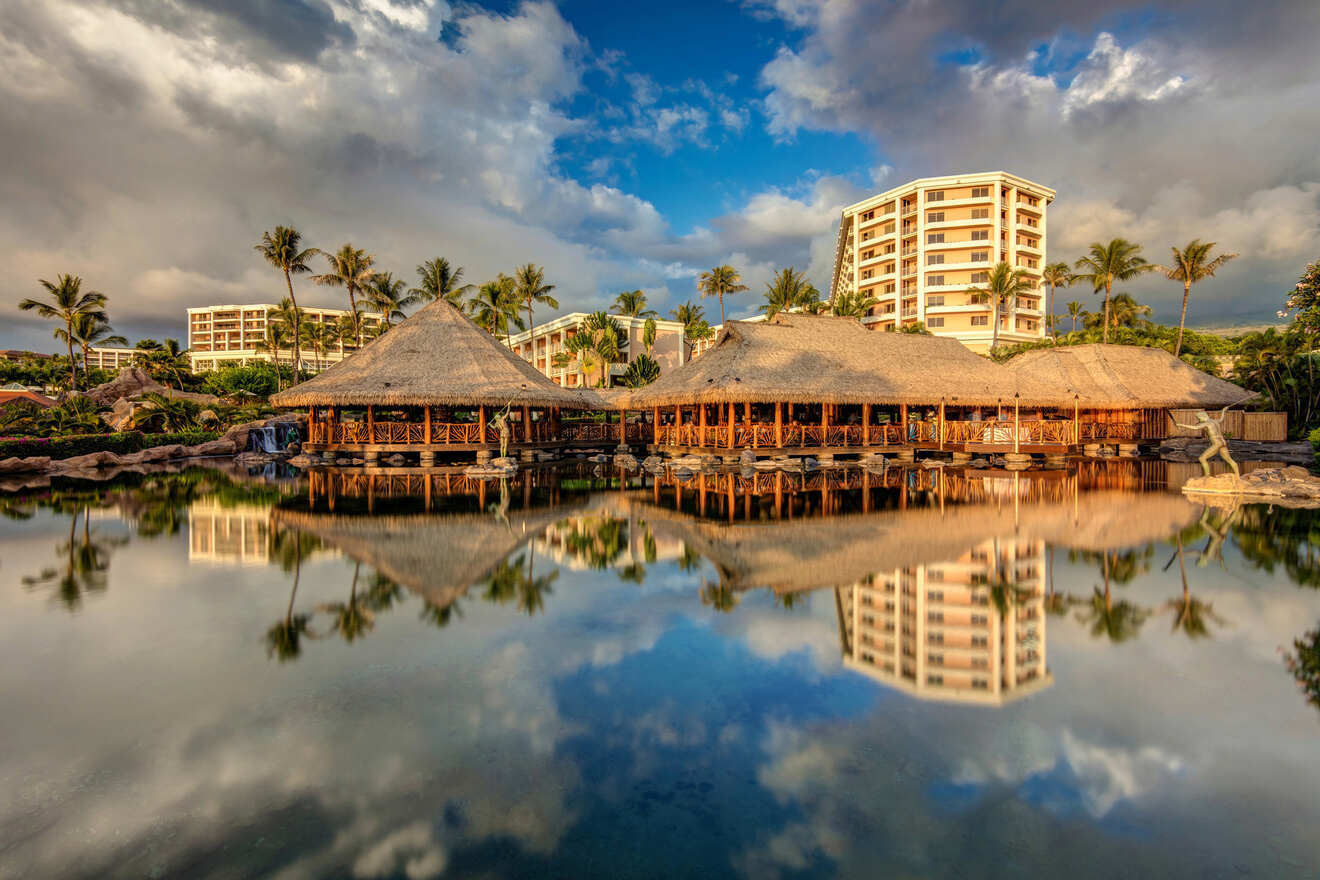 This has been a rollercoaster! I hope you enjoyed my post on where to stay on Maui, this amazing vacation spot, and now know which part of the island better suits you and which beach you should check out! There are so many options for where to stay on Maui, it can get overwhelming but I hope that I was able to help you decide.
I've covered the best hotels and other accommodation options for different budgets. Ka'anapali is definitely the best area to stay in Maui as it has really good hotels and beaches but you should 100% book these hotels in advance as they are located in the best area to stay in Central Maui and if you're planning a trip to another Hawaiian island then check out this post for where to stay in Hawaii.
I know I've given you tons of info about accommodations and options on where to stay on Maui island already but, I highly recommend these 2 that are my all-time favorites and Maui's best offerings.
I can already smell the breeze of the ocean and the fresh free fruit. Before I won't forget, wherever you go, ask if you can mail a coconut to your friends back home. I really do mean JUST the coconut, not wrapped or boxed. How fun is that? Check with various stores and sometimes hotels and restaurants that sell coconuts that are decorated and ready for mailing!
If you have any other suggestions for our readers leave a comment below!
Aloha,
Victoria
---
Pin it for later!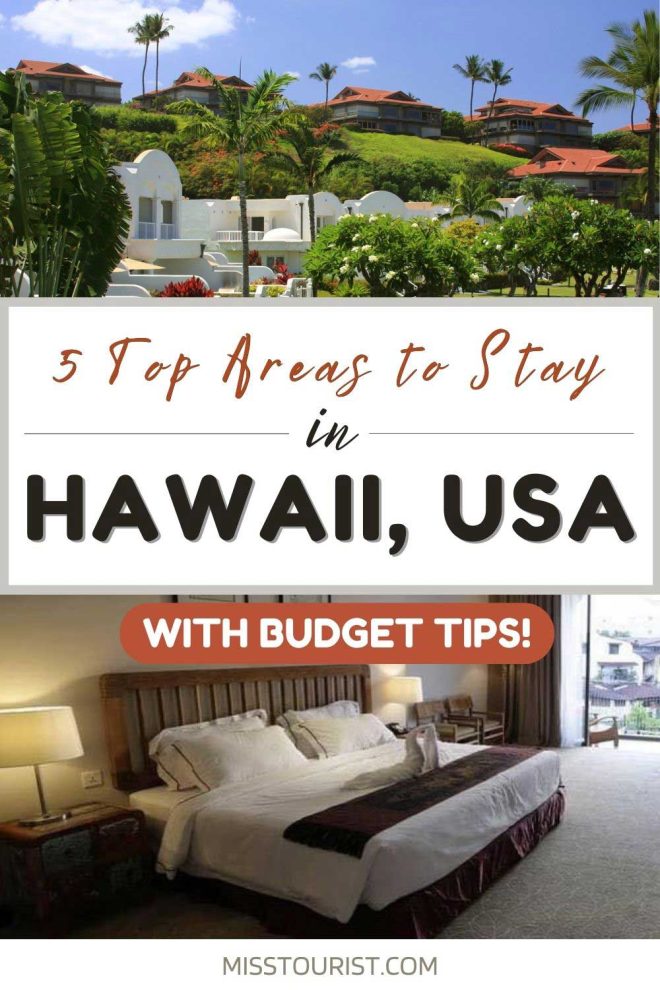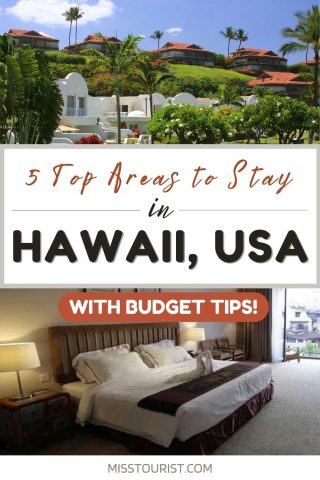 Pin it for later!