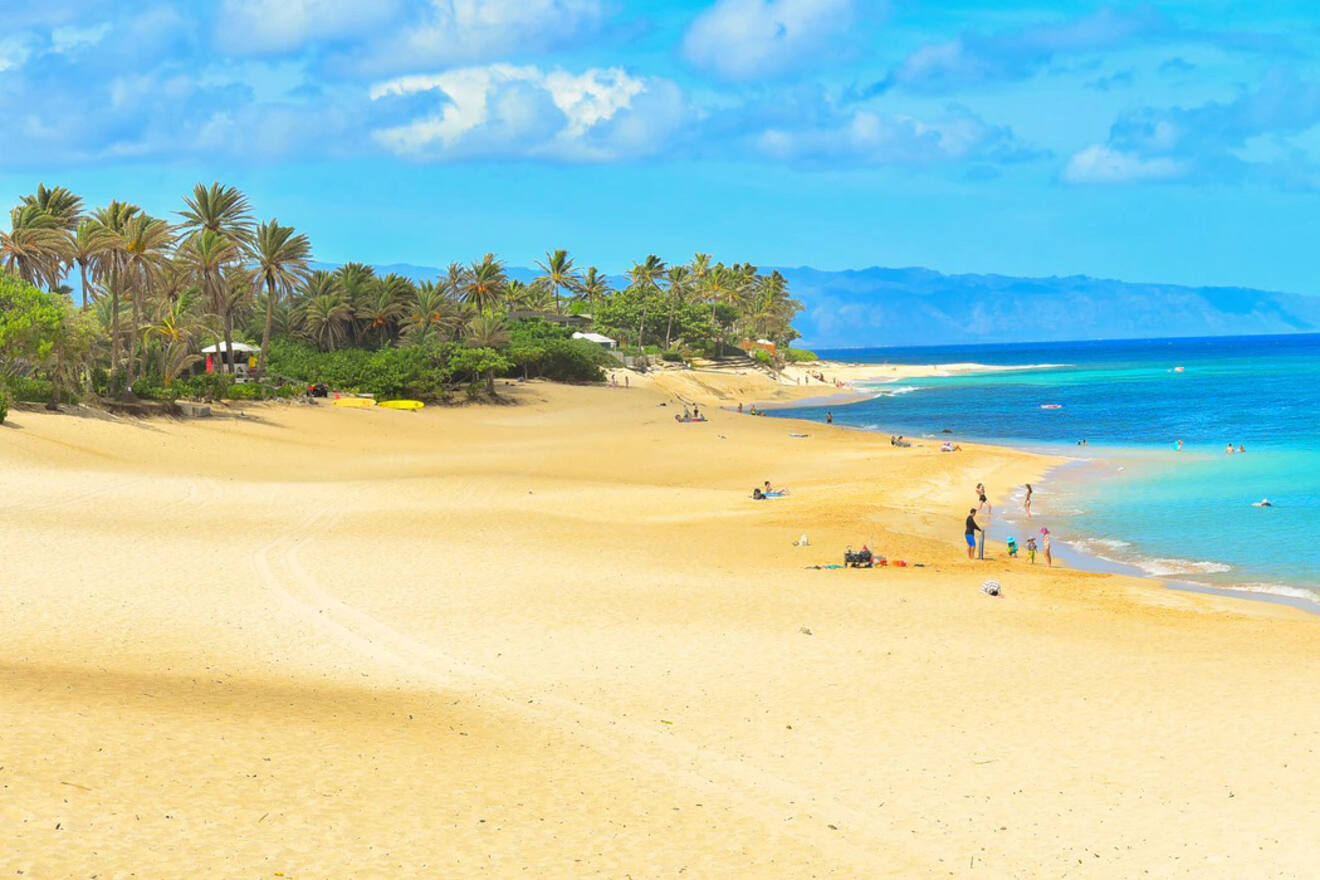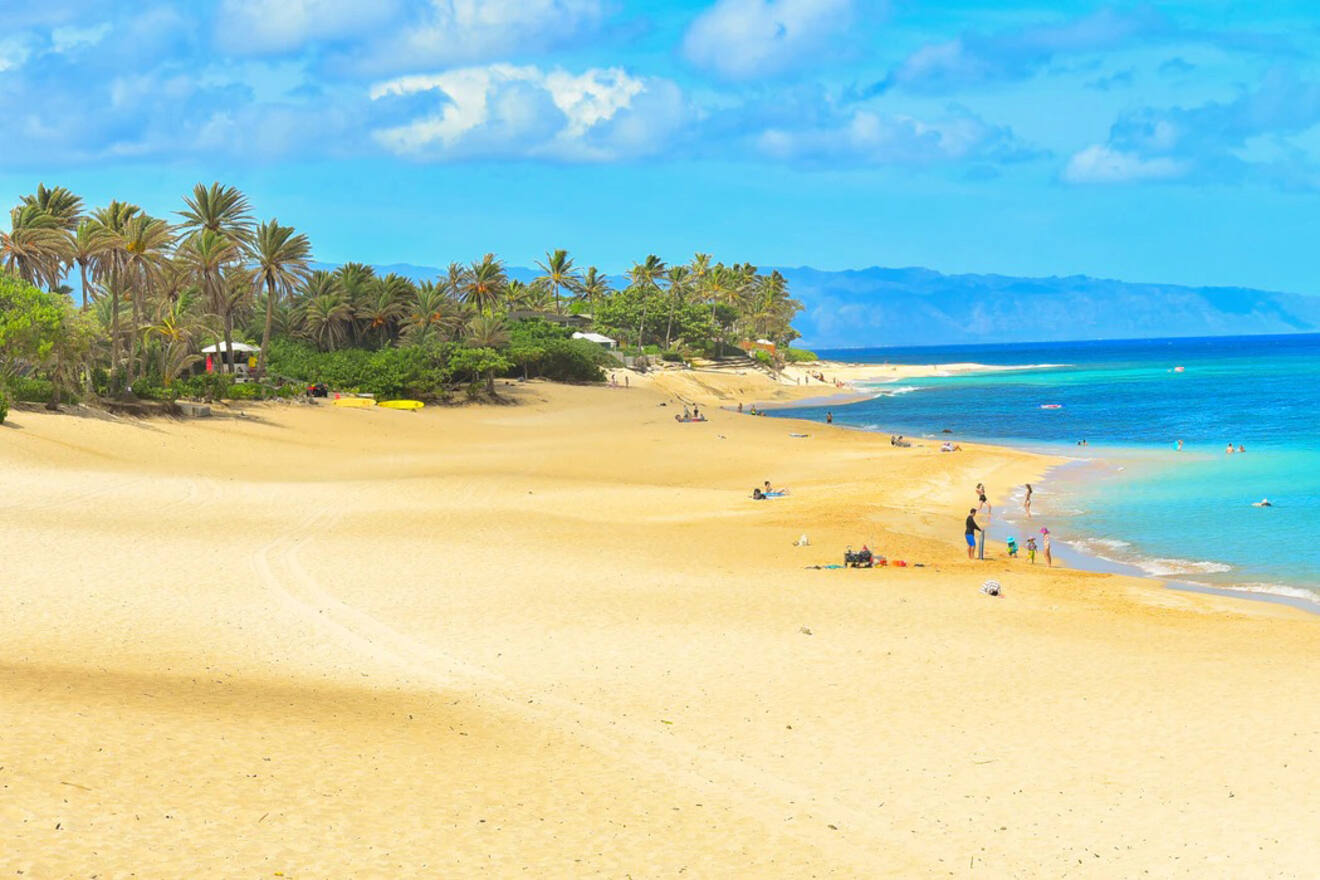 Oahu is an island in Hawaii that is most famous for housing the state's capital city, Honolulu. Along with the iconic Hawaiian beaches of Waikiki and Diamond Head, this is the perfect destination for anyone, whether they are from the United States or not. When it comes to finding an Airbnb, Oahu does not disappoint.
Whether you want a small room that values being private over anything else or a villa that can house up to 16 people, the Oahu island has an Airbnb ready for your choosing. If you are a couple looking for a small studio that has functionality and style, Oahu has got you covered. A larger family looking to get away from the crazy city life? Oahu has got exactly the spot for you.
It's Hawaii! Who hasn't dreamt of their perfect getaway in this wonderful state? Watching the waves crash on the beautiful white sands of Honolulu or taking in the beautiful and lush scenery of this paradise island in the United States. Even a place like Los Angeles has a run for their money.
Below is a list of a few of the Airbnbs for different travel needs and price ranges to suit every traveler. Make sure you know what you want for your Hawaii trip and this list will provide you with the perfect options.
If you're in a hurry: Top Airbnbs in Oahu
If you don't have the time to check all the Airbnbs we have to offer below, take a look at these four Oahu Airbnbs. These were picked because they cater well to different travelers. See if they match your travel needs and check them out:
Top 15 Airbnbs in Oahu
Here is the list of the best Airbnbs in Oahu, Hawaii. This list is compiled of the best ranked and reviewed Airbnbs Oahu has to offer.
Keep in mind that the prices are calculated with additional costs in mind – I have already included the possible host, cleaning, and service fees (the final price can surely vary, but I calculated the average per night). The list is sorted from the highest-priced Airbnb to the lowest.
By the way, just in case you are looking for other types of accommodations besides Airbnb's, check out our article on where to stay in Honolulu, featuring the best areas to stay as well as the top-rated hotels and all other kinds of accommodation you can find in the area.
1. Luxurious Hawaiian Villa Oasis – Best for Large Groups
Location: Hawaii Kai
Price: From $1,270 per night
Bedrooms: 4
Guests: 15
Sometimes the whole family wants to go on holiday together, or your huge friend group wants to get away from their busy lives. In these cases, it's best to go with a villa. It's absolutely perfect for large groups of people.
This villa is luxuriously renovated and even has a pool with a waterfall! As for the interior, it has a large kitchen, lovely bedrooms, an incredible entertainment room, and, most importantly, a refreshing ocean breeze that flows through the space.
This highly rated villa in Oahu, Hawaii is close to many great shores, hiking trails, and supermarkets.
2. Waikiki Banyan with Stunning Ocean Views
Price: US$653 per night
Bedrooms: 1
Guest: 2
Enjoy the views of the world-famous Waikiki Beach while relaxing on your private balcony at the Waikiki Banyan. The condo is conveniently located one block from the world-famous Waikiki Beach.
It features stylish interiors, stunning views, and a well-designed layout, making it perfect for couples on honeymoon and families on vacation. There is also an open recreation deck where you can relax in the sauna, dip in the pool, or let the kids play on the playground.
So, go ahead and light up the BBQ, enjoy your stay, and experience all that the island has to offer with your family.
3. Ocean Front Bungalow – Best for Beach Lovers
Location: Haleiwa
Price: US$ 590 per night
Bedrooms: 3
Guest: 5
Imagine waking up to the sound of ocean waves crashing on Haleiwa's north shore. Have your breakfast on your balcony while you smell the fresh ocean air. Then this classic Hawaiin beach house is the answer!
It's hard to believe this gorgeous 3-bedroom vacation home has ocean views from every corner. This home is part of a duplex. The owners live next door and are happy to assist you with anything you need or answer questions about the best places to go and adventures to undertake for a memorable vacation in Hawaii.
And if you're into snorkeling and diving, you're in luck as the property sits next to a private marine sanctuary, offering world-class snorkeling and diving experience.
4. Waikiki Studio with Spectacular Views & Balcony
Price: US$483 per night
Bedrooms: 2
Guest: 2
Enjoy unobstructed views of Diamond Head, Kapiolani Park, the Honolulu Zoo, and Waikiki Beach from the comfort of your room. This airy studio has white furnishings, big glass windows, and a lanai where you can watch the famous sunsets of Hawaii.
Did I mention you're just a mile away from the Honolulu Zoo? Your morning views are extra special where you can see the pink flamingos and hear the howling monkeys and the roar of the lions.
5. Hawaiian Beach Paradise – Vacation Home
Location: Hauula
Price: US$ 250 per night
Bedrooms: 6
Guest: 8
Thinking of where to stay during a team outing or a family trip and escape the hustle and bustle of city life? Unwind at this beautiful vacation home nestled between the mountains and the sea.
This gorgeous beachfront property is so spacious, cozy, and homey. The white furnishings matches its location with an ocean view that will make you feel you're in heaven.
Go on morning walks at the private beach, swim or snorkel, and do anything fun activity under the sun! And at night, the soft sounds of waves will make you fall asleep.
6. Modern Coastal Beach Condo – Best for Small Group of Friends
Location: Ala Moana
Price: From $330 per night
Bedroom: 1
Guests: 4
Needing to get away with a small group of friends and looking for modern and practical rentals that can also host stunning views? Well, then this is the perfect spot for you.
This coastal apartment is located in the great neighborhood of Ala Moana in Honolulu and offers a private and secluded feeling that cannot be beaten. That being said, right across the street are hotels, restaurants, and everything a guest needs to enjoy all that the Honolulu nightlife has to offer.
The space has a bedroom, lounge, and dining room and, so you receive all the comforts and conveniences from its functionality, along with the incredible views of the Honolulu coast.
7. Alohilani Resort Waikiki Beach – Best Waikiki Hotel
Location: Waikiki
Price: From $310 per night
Rooms: 839
If you're a holiday goer who doesn't enjoy the responsibility of tending to a whole place, you might prefer a resort. This spot is truly one of the gems of hawaii.
It houses two restaurants by the great Iron Chef, Masaharu Morimoto, so you can enjoy fine dining at its best. Take in the beautiful Hawaii ocean scenery and breathe in the crisp air in the infinity pool.
Some of the activities that are available to do at the Alohilani are Lei-making, sunset yoga, and fish feeding. With everything right there outside your door, you may never want to leave Hawaii.
8. North Shore Oahu Getaway at Turtle Bay Resort – Best Resort
Location: Kahuku
Price: From $260 per night
Bedroom: 1
Guests: 4
Being a top-rated place located on Oahu island, Turtle Bay resort certainly has a glowing reputation.
It houses a luxury North Shore condo that is perfect for relaxing and unwinding, especially in the pool. The stunning views of the golf course and ocean views are bound to have you feeling like it can't be legal to be that beautiful.
The 1 bedroom loft is equipped with a king-size bed and a great pullout queen sofa bed. A fridge, oven, stove, and dishwasher are available to use. Laundry is complimentary.
9. Kailua Beach Park – 1 Bedroom Cottage – Best Kailua Stay
Location: Kailua
Price: From $260 per night
Bedroom: 1
Guests: 4
Described as "a little oasis of quiet and calm", this Kailua cottage is perfect if you want to relax on your stay. Wake up, have your morning coffee and breakfast and cross the street. What you'll find there is none other than the beach itself. Travel a few minutes and visit Lanikai, which is very close to this area.
You will definitely feel a sense of wonder in this house whilst being almost hidden away from everything else. It is truly a wondrous escape. Parking is also free at this Airbnb.
10. Luxury Corner Studio
Location: Waikiki
Price: From $180 per night
Bedroom: 1
Guests: 2
Functionality and sleek, modern stylings are exactly what you can expect from this property in the city. The studio is perfect for a couple on honeymoon or on a romantic Hawaiian getaway. And it is completely private, of course.
The studio is equipped with an oven, two top burners, and a microwave. While you're making dinner, you can enjoy the breathtaking views of the ocean and city. As for the rest, you can relax on the queen-sized bed or the comfy recliner chair.
As for entertainment and leisure, enjoy a pool, jacuzzi, fresh air and BBQ deck free of charge.
11. Lovely Manoa Rainforest Studio – Cozy Rainforest Getaway
Location: Honolulu
Price: From $170 per night
Bedroom: 1
Guests: 2
Situated in the lush and peaceful Manoa Valley is this cozy and private attached studio. Even though this property is only a few miles from the hub of the city, it will feel like you are in a completely different world.
Wake up to the sound of birds singing on this tropical island and begin your day with the freshest air even while still in bed.
A short drive will take you to amazing beaches and incredible waterfall hikes. Take a trip to the city and you'll find some well-known shopping centers and restaurants.
12. Cute Private Studio in Waikiki
Location: Honolulu
Price: From $130 per night
Bedroom: 1
Guests: 2
This private and newly renovated studio has a modern-retro styled interior that will have you feeling at home in no time. And if that doesn't make you smile, maybe the ocean view, Diamondhead and mountains will.
Walk a few minutes and get to the sandy shores, shopping centers, restaurants and more. The building, however, has a pool, jacuzzi and BBQ, so you probably wouldn't really want to leave this rental that much anyway.
13. Renovated Cozy Studio with Great View
Location: Honolulu
Price: From $130 per night
Bedroom: 1
Guests: 2
After enjoying a lovely day on the Oahu island, you would love to come home to this stunning and newly renovated studio apartment. Not only is it walking distance from the beach, it also gives you the most stunning view of the city.
This, along with a kitchenette, fully stocked for your use, makes this a gorgeous and comfortable stay thanks to the amazing host.
14. Hotel Room near Ala Moana Center – Budget Room
Location: Honolulu
Price: From $130 per night
Bedroom: 1
Guests: 2
If you aren't looking for an entire apartment, you can always just book a room – it just means you'll have less to clean up.
Book a room at the Paniolo. This charming Boutique hotel is one of the best. The hotel is located within walking distance of an abundance of amazing restaurants, shopping centers and the popular Waikiki beaches.
If you feel like travelling, you could go to the hotel's sister in North Shore and take a Polo class at their highly regarded Hawaii Polo Club.
15. Windward Island Retreat – Cheap Apartment
Location: Kaneohe
Price: From $100 per night
Bedroom: 1
Guests: 2
This homey apartment is the best when it comes to experiencing what it is like to live on an island. The lush greenery and amazing Kailua/Lanikai waters that are just a few steps away make for an incredible rental.
And only a few minutes away are the famous shores of Kailua. It is truly a great Airbnb Oahu has to offer. The property also has off-street parking.
The views, newly remodeled kitchen, and outdoor garden area are what make it stand out from the crowd. The host of the property requires a guest to be animal lovers as they have 2 dogs and a cat on the premises. Which only adds to the feeling of being home.
Top 4 Airbnb Experiences in Oahu
Now that you have your Airbnb booked and you are ready for your stay, you might want to get away from your dream Airbnb and do something while you're in one of the best vacation destinations in the United States.
Here is a list of the top 4 great experiences to do on your trip to Oahu that are available on Airbnb.
Conclusion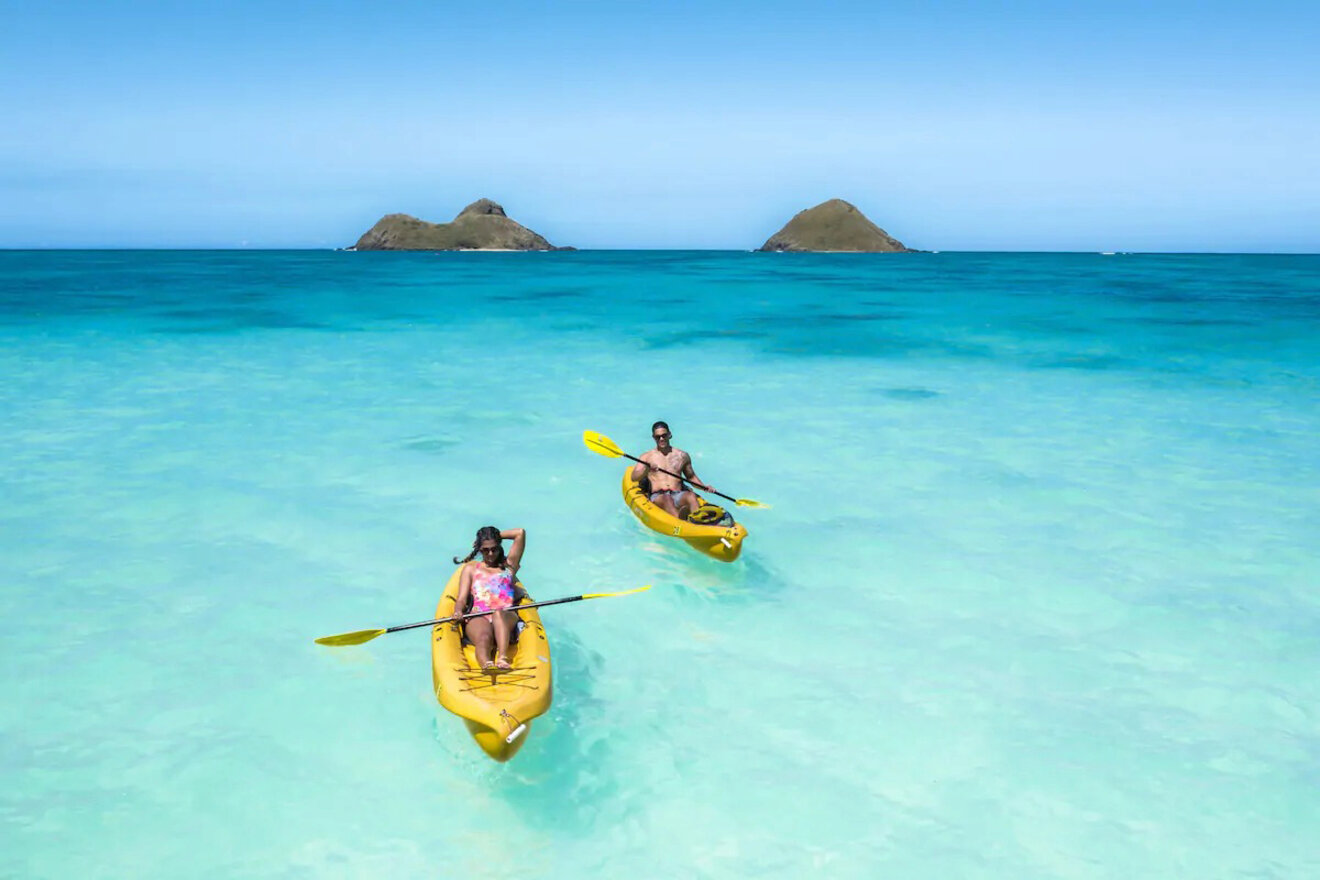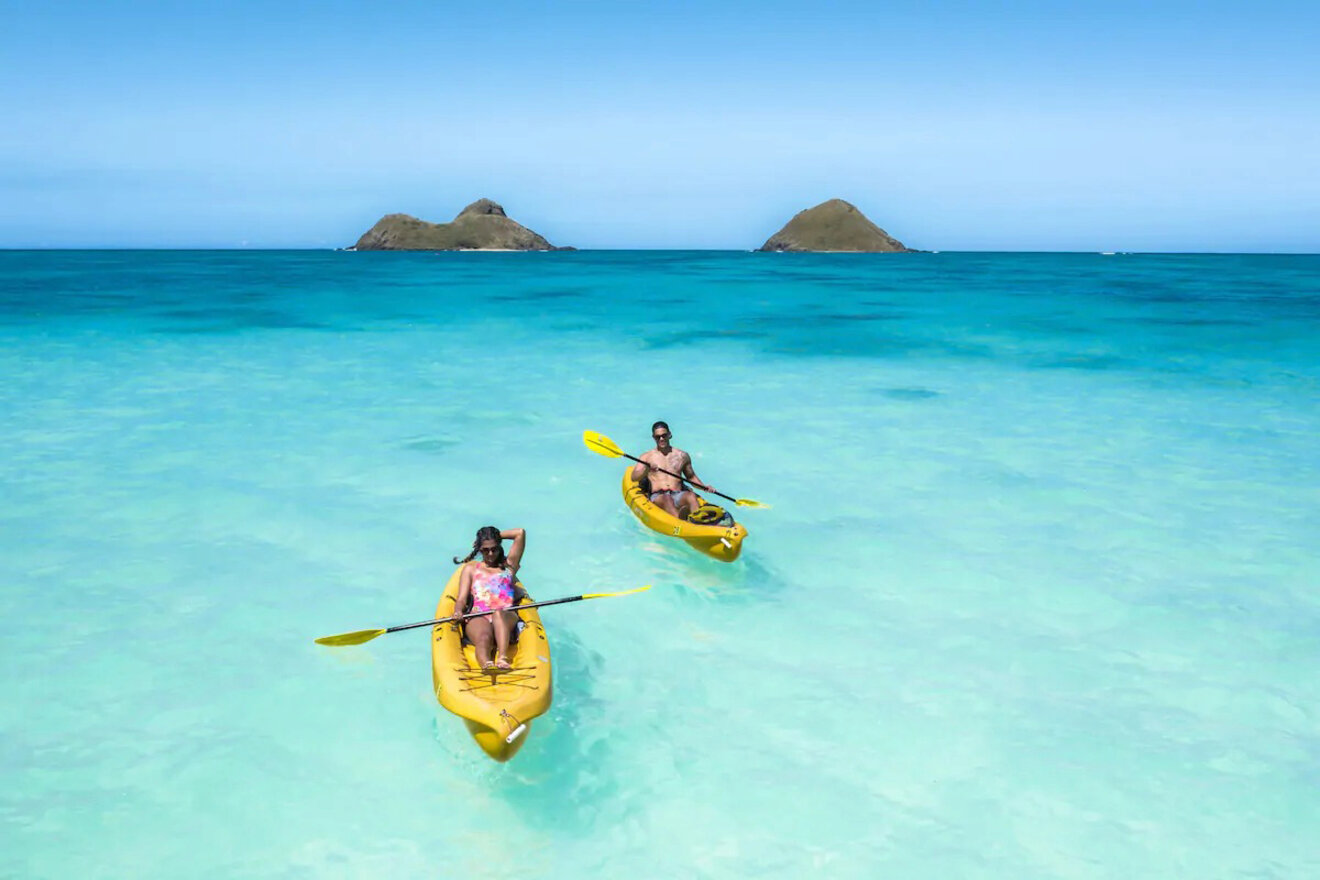 Well, there you have it! Oahu truly has some wonderful places to visit and experience. When looking for an Airbnb, Oahu pretty much has anything and everything you might need to make your stay as enjoyable as possible. Whether you value functionality or leisure, you are sure to find the right fit for you.
If you know what you are looking for in an Airbnb, you'll quickly find the perfect for you. There are plenty of incredible Airbnbs each with a great host up for grabs in Oahu. Like this extravagant island villa and the modern coastal beach condo.
Each area from Waikiki to Kailua has its own flair and unique style, you just have to pick your new home away from home.
If you've been here before, please share your recommendations and thoughts in the comments below. If not, would you tell us which place seems to suit your travel needs?
Wishing you a safe journey and a relaxing stay in Oahu!