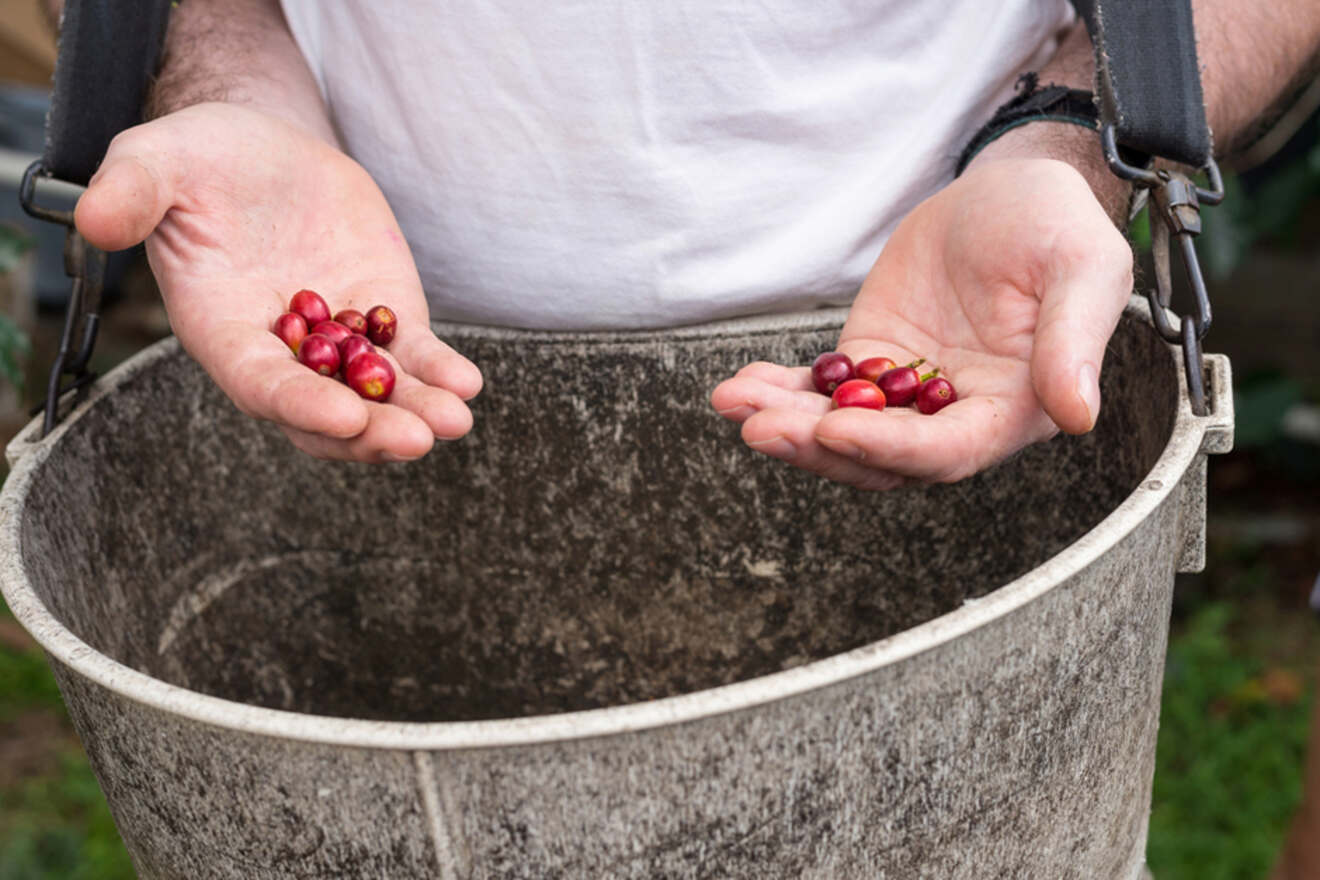 When it comes to Kona coffee, the brew is simply unparalleled. And if you want to experience the magic of Kona coffee firsthand, then you absolutely must embark on the best Kona coffee tour you can find.
That's where I come in. I'll take you on a journey through the detailed Big Island itinerary and show you how to incorporate heavenly Hawaiian coffee farms into your trip.
I heavily investigated all the farms available to bring you the very best choices. And this list won't include just simple walking tours, it will include a truly local experience where you'll learn how to roast your own coffee and different brewing methods, and you'll even get the chance to snorkel and visit the volcano on a combo tour.
Given how popular this coffee is, it goes without saying that those tours sell out like crazy, so make sure to book in advance!
Buckle up, and let's explore the amazing Big Island coffee culture!
If you are in a hurry
Here are the best coffee tours on the Big Island that you absolutely need to book in advance:
1. Indulge in chocolate and coffee tastings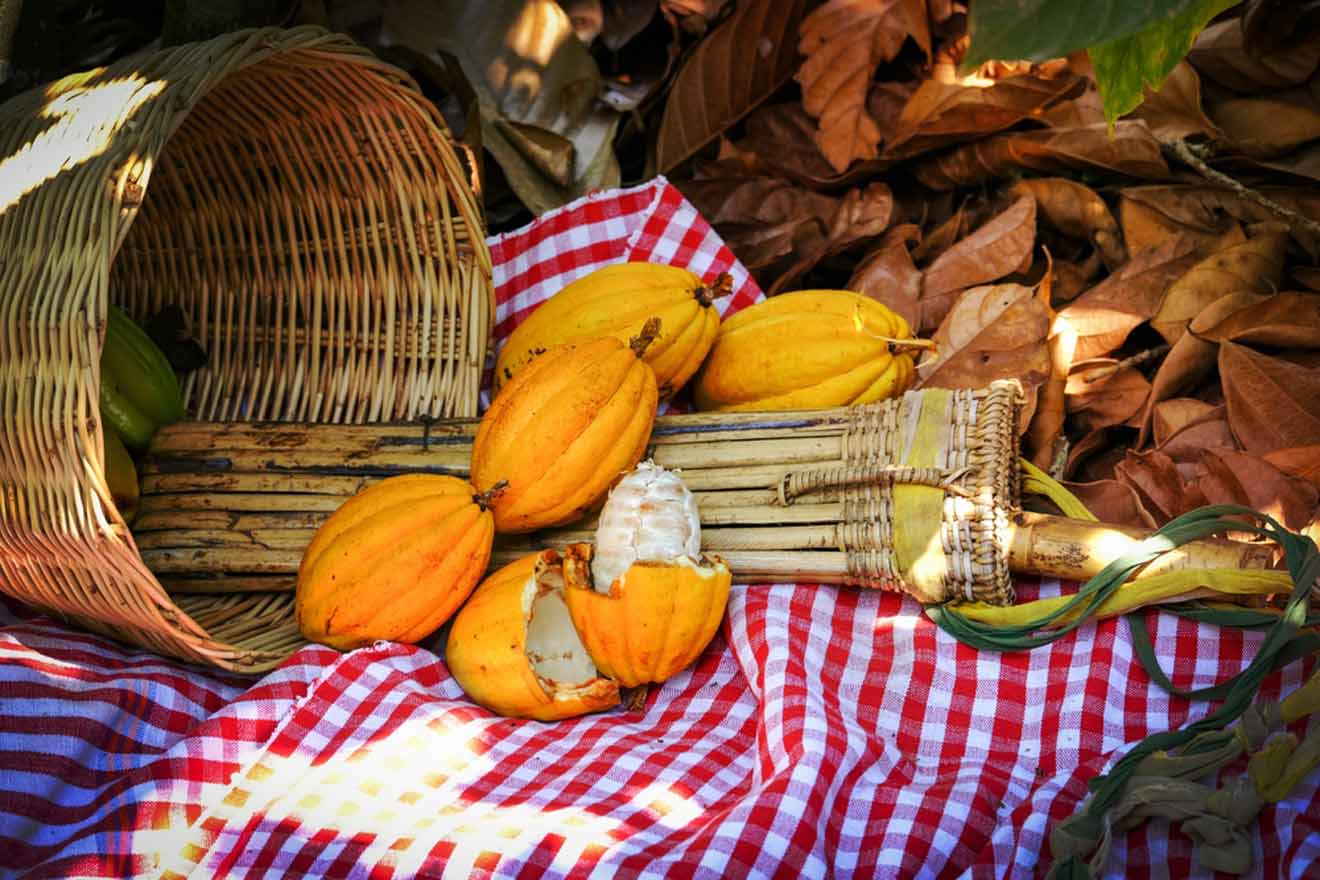 Duration: 3 hours
Price: from US$25
Why you should take it: it includes both coffee and chocolate tastings
Get ready for one of those Kona coffee tours that will awaken your taste buds and delight your senses! Hawaii is famous for its coffee and chocolate, and with this tour, you'll have an exclusive access to both. I'm talking about the behind-the-scenes of a Kona coffee plantation.
This small-group tour of up to 15 people will take you on a guided walking tour of a chocolate and coffee plantation, where you'll have the chance to taste freshly made chocolate and Kona coffee straight from the source. You'll learn all about growing coffee and coffee roasting.
And that's not all – you'll also indulge in chocolate tasting, discover the chocolate-making journey from bean to bar, and witness the process of turning raw cacao into creamy, dreamy chocolate. You'll see how the chocolate is tempered and molded into various shapes and sizes.
2. Experience the ultimate Kona coffee farm tour
Duration: 11 hours
Price: from US$280
Why you should take it: the most popular tour with amazing reviews
Get ready for an adventure-packed day on the Big Island with convenient roundtrip transportation from your hotel! You'll see waterfalls, tropical valleys, and stunning viewpoints that will take your breath away. And let's not forget about the main star – coffee from the Kona Joe coffee farm to learn about Kona's coffee culture and taste some award-winning locally grown coffee.
You'll also see Punalu'u Black Sands Beach to catch a glimpse of Hawaiian green sea turtles and indulge in some sweet treats from the famous Punalu'u Bakery.
Enjoy a delicious picnic lunch at Volcano Winery, where you can sample some fruity wines and stroll through the garden. At Hawaii Volcanoes National Park, you'll witness the Kilauea and Mauna Loa active volcanoes and wrap this amazing combo tour up with a quick stop at Rainbow Falls in Hilo, where you can admire the 80-foot (24 m) tall waterfall.
3. Take a Greenwell Farms coffee tour
Duration: 12 hours
Price: from US$210
Why you should take it: combined tour with true Kona coffee tasting
As you pass by the historic town of Kailua-Kona with its stunning coastal views, you'll make your way to Greenwell Farms, where you'll enjoy coffee samples and take a coffee farm tour among the coffee trees. Then, you'll drive through the village of Captain Cook and learn about the historic arrival of the British explorer before reaching the slopes of Maunaloa, offering unspoiled, spectacular natural scenery that will take your breath away.
The next stop is the iconic Punalu'u Black Sand Beach, where you can walk on the black sand and look for green sea turtles while snapping some picture-perfect shots.
Then head to Hawaii Volcanoes National Park, where you'll walk in the native forest and listen to the native birds. You'll witness steam rising from the vents in the ground fueled by hot magma below and discover a 500-year-old lava tube.
4. Enjoy the Kona coffee and bee farm tour
Duration: 7 hours
Price: from US$195
Why you should take it: it includes honey tasting from the bee farm
With this tour, you'll escape the usual tourist attractions and explore the rich and sacred history of the South Kona region on an informative tour. You'll visit petroglyphs and sacred Hawaiian temples and learn about the legends and mythology from your knowledgeable guide. You'll also get to sample some local coffee flavors that make Hawaii unique, together with the delicious honey from a local bee farm.
You'll get to look for Hawaiian monk seals and green sea turtles at Honokohau Beach and soak up the stunning natural beauty of the Kealakekua Bay region. And with a small-group tour capped at just 15 people, you'll get to enjoy a personalized experience that's tailored to your interests and preferences.
5. Snorkel, shop & taste delicious Kona coffee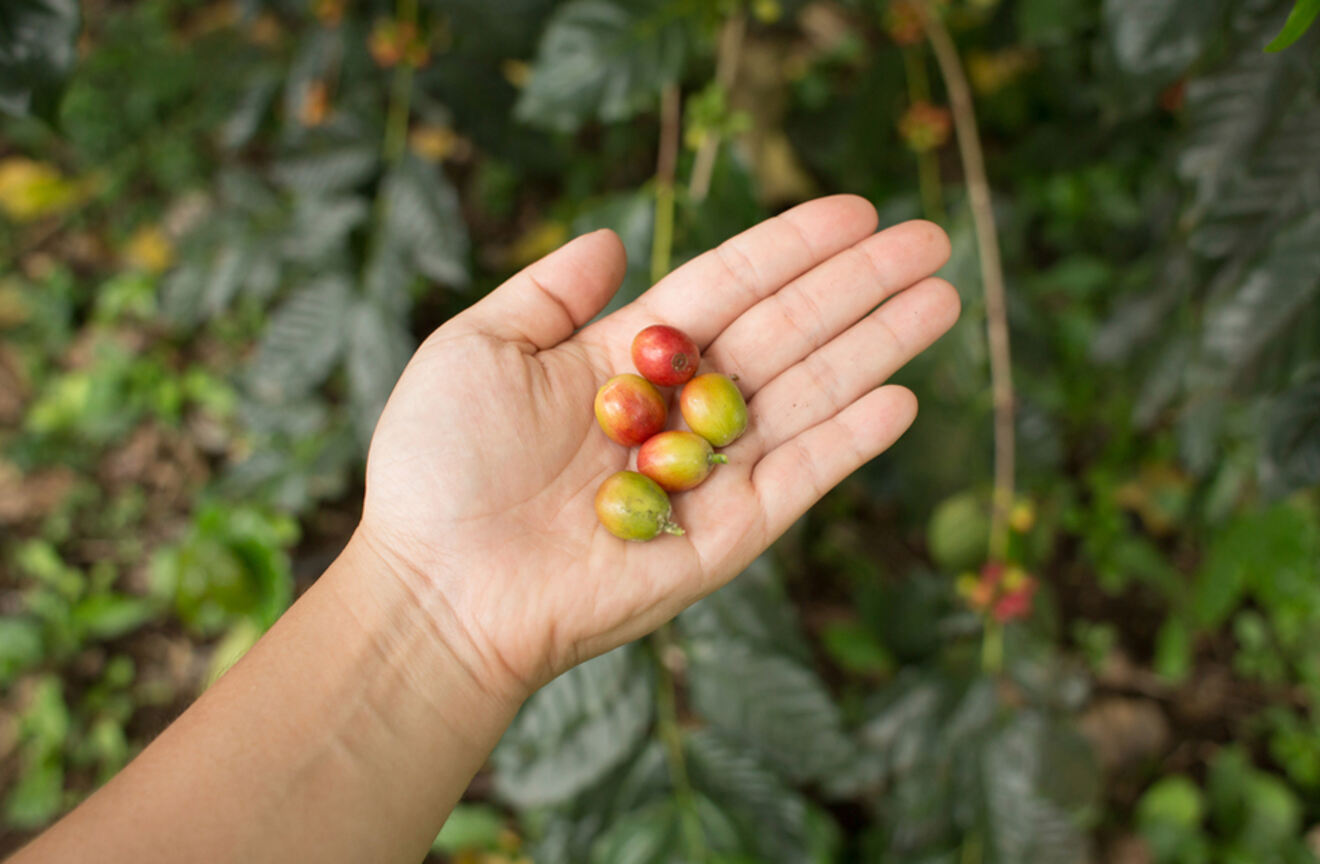 Duration: 5 to 6 hours
Price: from US$140
Why you should take it: choose how to end the tour
This fun and informative tour of Greenwell Farms, with a special twist, will take you on a journey through time.
You'll get to witness the majesty of Hawaiian green sea turtles and learn all about growing Kona coffee beans, Kona Coffee Grading System, harvesting, and packaging from the source at Greenwell Farms or Royal Kona. Your guide will walk you through the farm to see the beans and learn all about the process of creating the perfect cup of coffee.
As you make your way through the historic seaside town of Kailua-Kona, you'll have the chance to explore numerous historical sites, Hawaii souvenir shops, and markets, soaking up the unique blend of ancient Hawaiian culture and modern-day tourism. And if that's not enough to satisfy your appetite for adventure, this tour has 3 optional endings to choose from: snorkeling, shopping, or visiting the Kona Brewery.
6. Get a VIP experience & sip on Kona coffee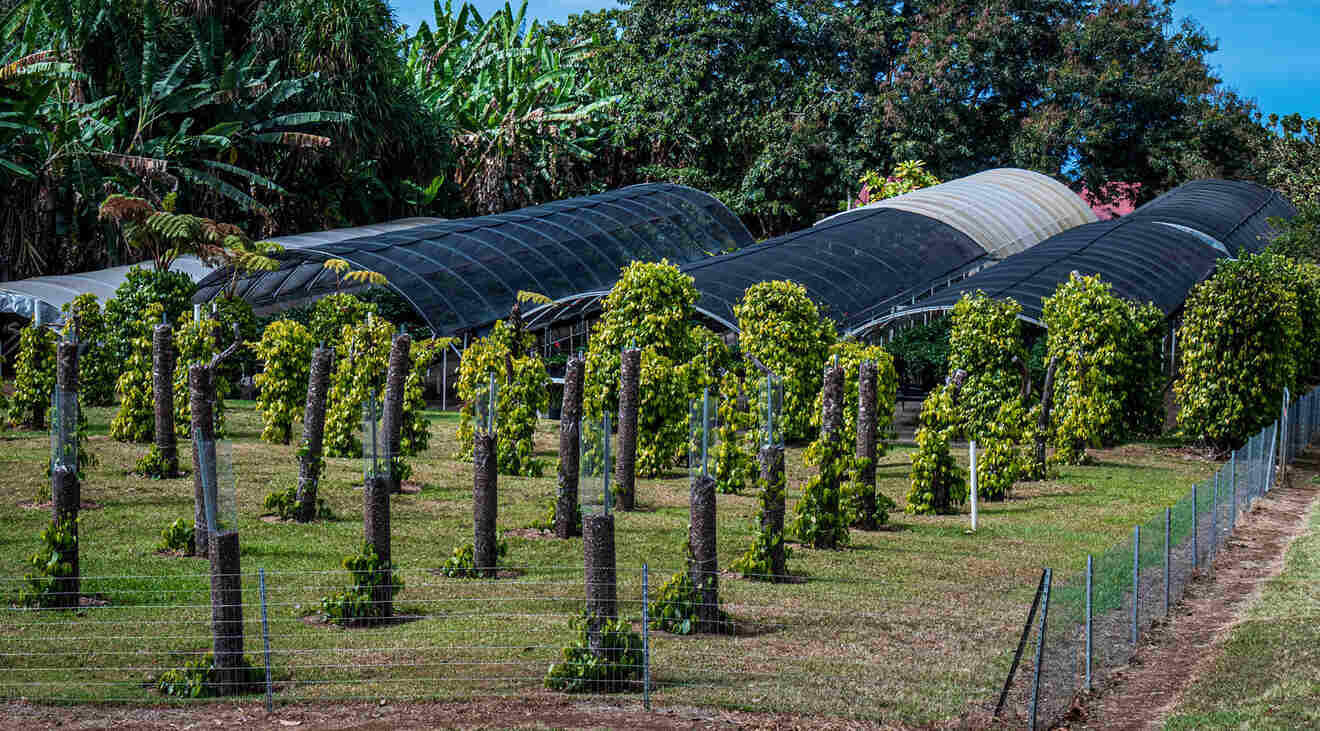 Duration: 5 hours
Price: from US$1,200
Why you should take it: includes a visit to Kona Pacific Farmer's Cooperative
Buckle up and hop aboard our high-end Mercedes van for a private VIP sightseeing trip that will take you on an unforgettable journey. You'll make a first stop at Greenwell Farms, one of Hawaii's oldest coffee plantations. Here, you'll get to taste the delicious flavors of Kona coffee and learn all about the history and process of creating the perfect cup.
Next, the tour will take you to the Kona Pacific Farmer's Cooperative, the oldest and largest Kona coffee cooperative in the United States, established in 1910. Farmer-owned and operated with 32 loyal farmer members who specialize in Kona coffee and now process over 2 million pounds (1 million kg) of cherry annually.
If that's not enough to entice you, the Cooperative also boasts a tropical fruit garden with over 50 different fruit trees, as well as wonderful baked goods from the kitchen using the fruits harvested from the garden.
7. Take part in a coffee roasting experience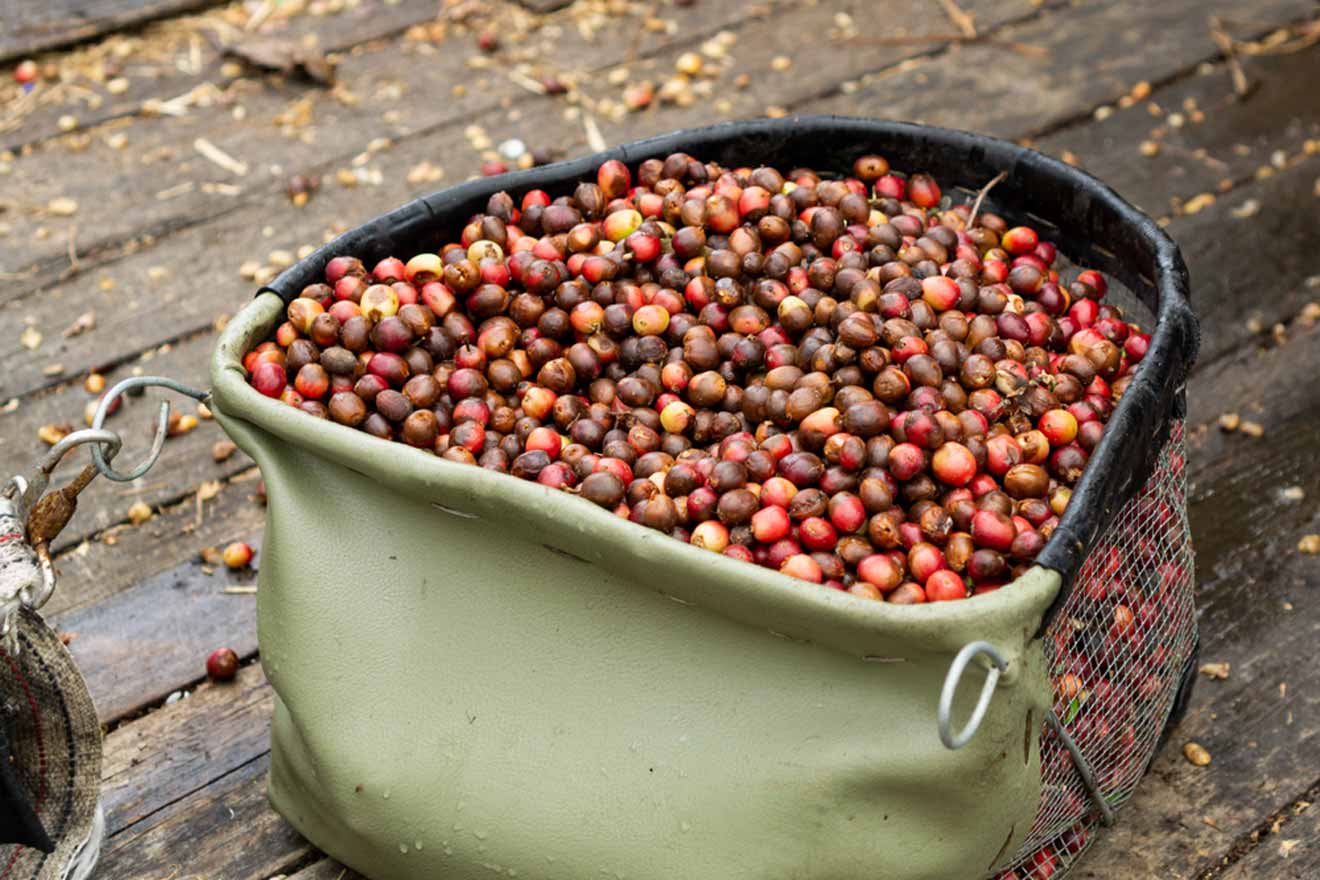 Duration: 1 hour
Price: from US$20
Why you should take it: learn different brewing methods
This is one of the best Kona coffee farm tours that let you both indulge in delicious Kona coffee and provide a learning experience!
With a knowledgeable guide by your side, you'll walk through the coffee process as you stroll through the Kona coffee trees in the Hala Tree Coffee farm. Seasonally, you'll get to witness the blooming of coffee trees, the growth of green coffee cherries, or the harvest of red coffee cherries.
Join for a personalized brewing tour where you'll have a chance to learn 3 brewing techniques – pour over, french press, and espresso. Your guide will even teach you the crucial coffee-to-water ratio so you can create your perfect cup of coffee. This is no boring lecture – it's a fun and interactive course where you can get hands-on experience.
8. Go on a self-guided tour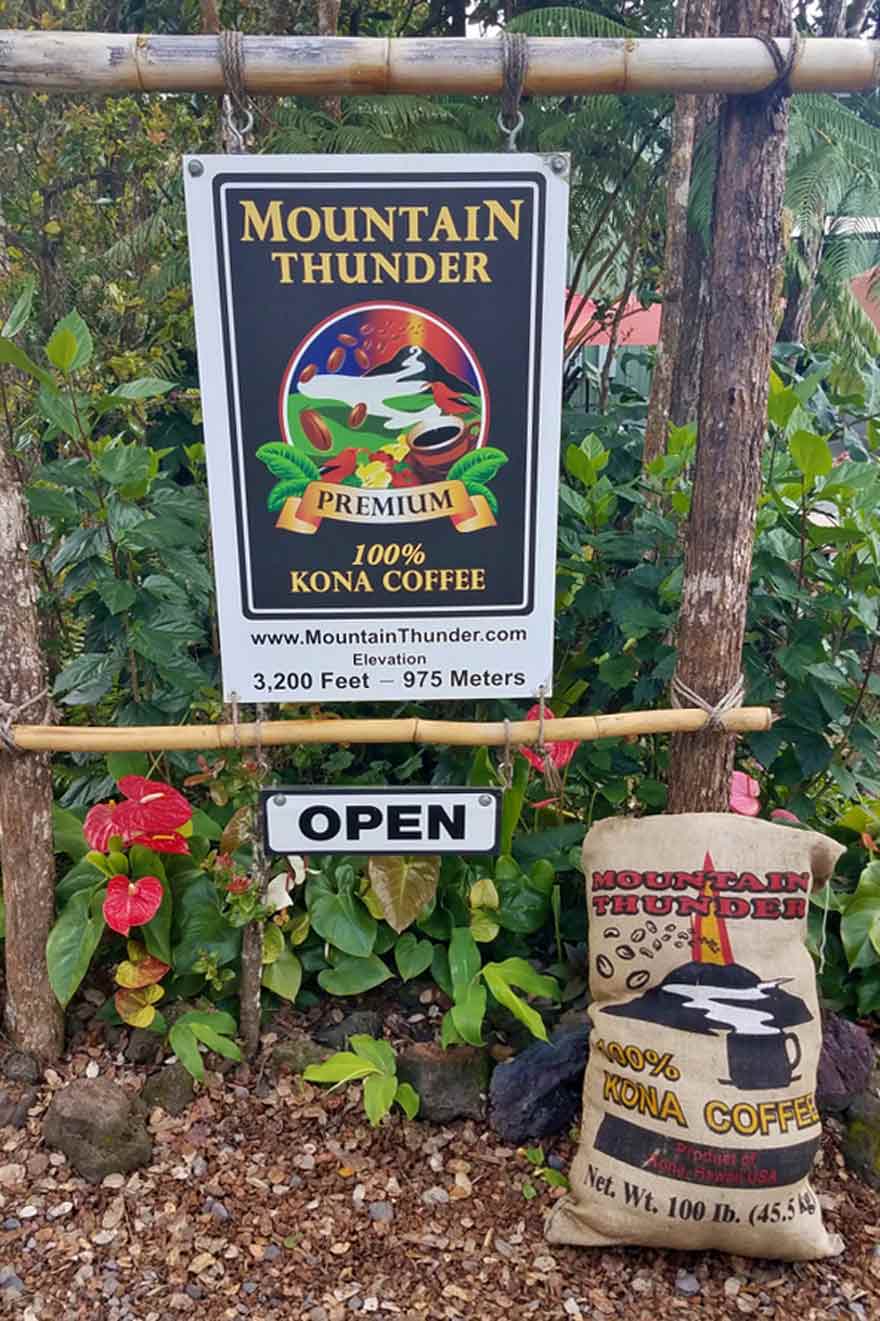 Duration: 20 mins
Price: from US$10
Why you should take it: Mountain Thunder Coffee farm tour
Join Mountain Thunder's Nature Trail and witness the unspoiled beauty of Hawai'i's tropical landscape! This isn't just any nature walk – you'll get to see 3 Lava Tubes, explore a unique Cloud Forest ecosystem, and marvel at the dense tropical vegetation.
The trail is easy-peasy on a gravel path with a few steps, but be warned – it's not wheelchair or walker friendly. However, the view is worth it! And once you reach the end, you'll be rewarded with an expansive observation deck that overlooks our organic coffee plantation and the stunning Kona coastline.
You'll be given a guidebook to lead you through this trail with the highlights along the way and how they connect to Hawaiian history and local culture. After the nature walks, make sure to head back to the Farm Store, where you can sample delicious 100% Kona coffee and maybe even get some coffee gifts for your family back home.
9. Try Hula Daddy Kona coffee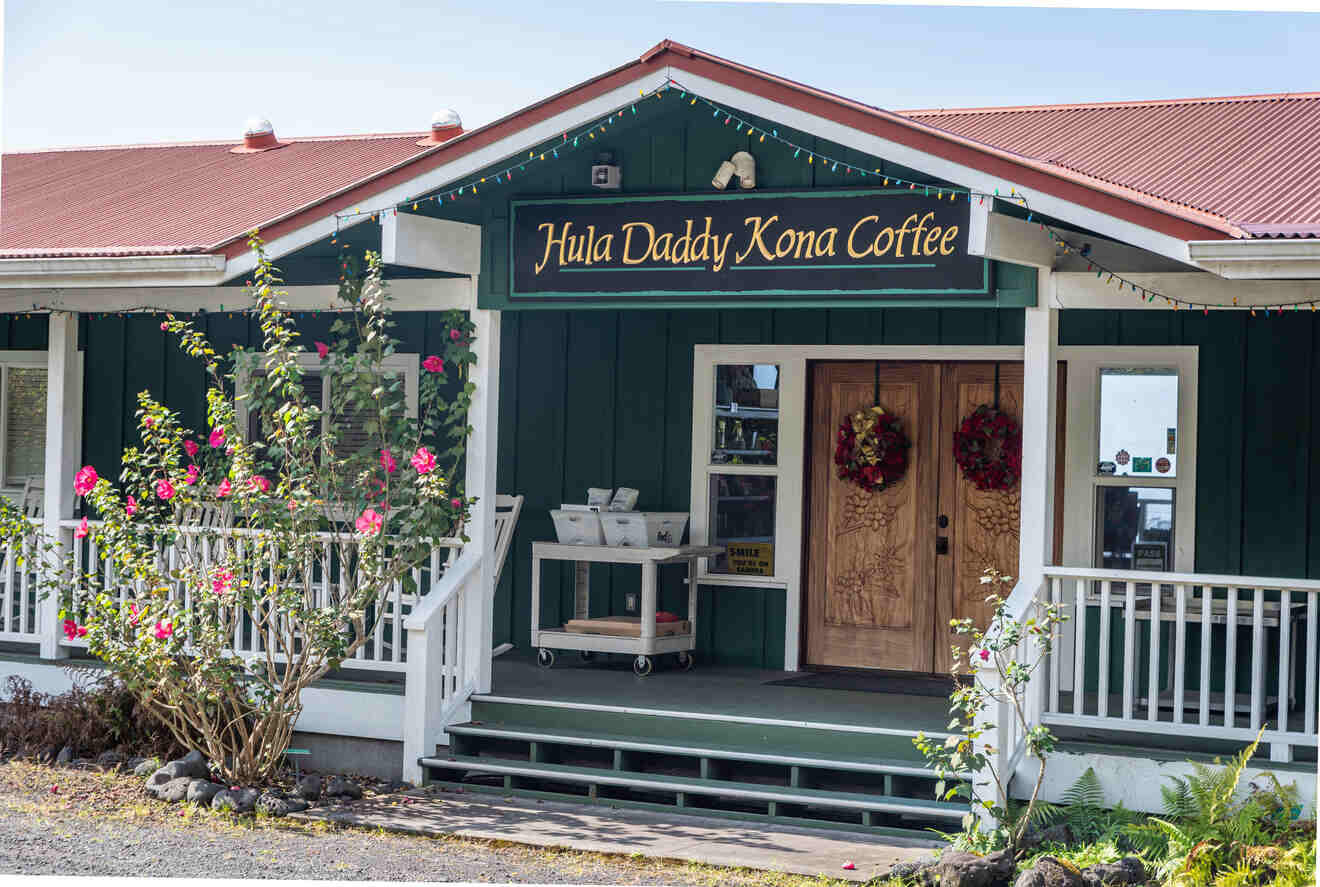 Duration: 1 hour
Price: from US$35
Why you should take it: try coffee at Heavenly Hawaiian Coffee farm
This is the ultimate tour for all the coffee enthusiasts out there. Get ready to sip and savor the finest gourmet coffees in town, made from the freshest Kona coffee plants that will surely delight your taste buds.
Learn the ins and outs of growing, processing, and roasting the coffee bean that makes the Kona blend truly exceptional. And that's not all! You'll get an exclusive behind-the-scenes look at the coffee roasting room where the magic happens.
Bring your friends and family along because this experience is best shared. With a minimum of 2 people, you can book a private tour where you and your guests will have the opportunity to taste an award-winning Kona coffee in a secluded setting. You can also tour the orchard and chat with knowledgeable roasters and owners, who will happily answer all your questions. You can even take home your very own coffee.
10. Participate in the coffee brewing workshop
Duration: 1 hour
Price: from US$60
Why you should take it: Heavenly Hawaiian farm tour
This is one of those Kona coffee farm tours you'll be sure to remember forever. It's a special workshop designed to teach you the secrets of brewing the perfect cup of coffee.
Talented brew masters will be your guides, and they will lead you through the intricate details of the French Press and pour over brewing methods. They'll share their expertise and show you how to make a cup of coffee that's both delicious and satisfying.
Heavenly Hawaiian Farm also offers a paniolo roasting tour where you'll roast your own beans cowboy-style and give them a wild-western name! You'll also get a taste of the deep-rooted cowboy culture that helped shape the Big Island.
11. Visit Holualoa Kona Coffee Company
Price: free
Why you should take it: get a free tasting & tour
Nestled in the lush uplands overlooking the Kona coast, just a stone's throw away from Kailua-Kona, this plantation is where the magic happens. Get ready to learn what makes one of the world's finest coffees, from the tree to the cup.
This isn't just the average coffee plantation. Not only does it roast its own estate coffee, but it also handles coffee for over 200 Kona farms in the area.
Get a behind-the-scenes look at the farm's roasting mill in a small, personalized setting, and conclude at the packing room/gift shop. You'll even get to sip on a freshly roasted cup of organic Kona coffee.
And here's the kicker, folks: the coffee roasting tour is absolutely free!
12. Check out Royal Kona Coffee Center
Why you should go there: immersive learning experience
When visiting Big Island coffee farms, you won't want to miss out on the Royal Kona Coffee Center in Captain Cook, Hawaii. While technically, this is not a tour, here, you'll get an inside look at how the delicious coffee is produced, of course, paired with tastings. Lots of it. You'll get to try out various coffee samples, chocolate, and even cake.
You'll also get to witness where Kona coffee growers bring their precious coffee plants to be processed. See the process of separating the bean from the pulp, drying the beans, grading them by size, and packing them for shipment.
The beauty of the tropical air is not to be missed, either. After the coffee beans are hulled, they're set out to dry under the warm tropical sun. Take a closer look at the racks of beans laid out on the floor to dry. And don't forget to snap a memorable photo of this gorgeous scenery!
FAQs about best Kona coffee tours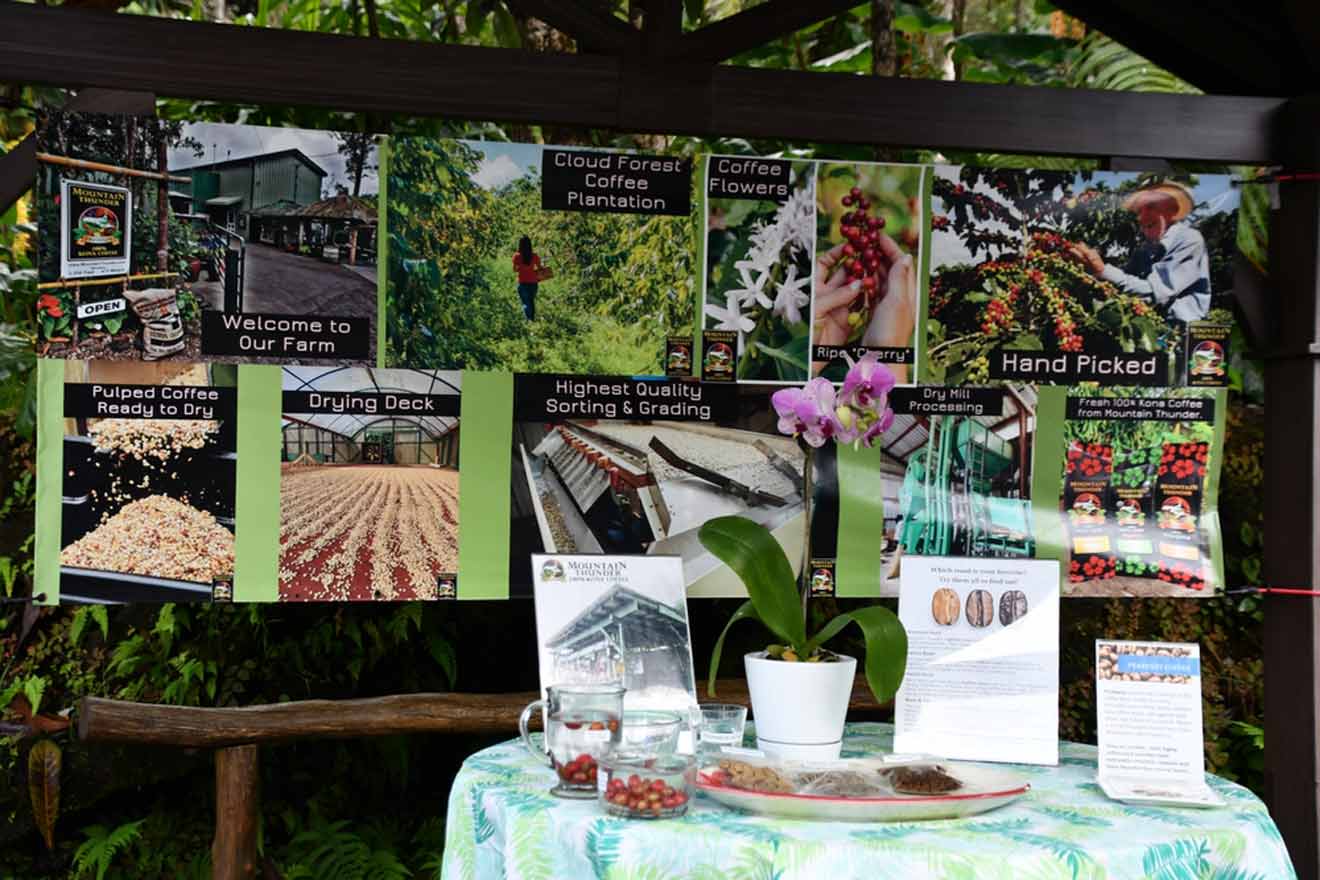 🚜 How many Kona coffee farms are there?
There are around 600 – 700 Kona coffee farms on the Big Island of Hawaii. The number might sound overwhelming, but you can always choose to visit the very best ones, like Greenwell Farms, to get the ultimate experience.
☕ Is Kona coffee the best coffee in the world?
Kona coffee is renowned for its unique flavor and high quality, thanks to the ideal growing conditions in the Kona district of Hawaii. So yes, it's qualified as one of the bests in the world.
💰 Is Kona coffee expensive?
Yes, Kona coffee is generally considered to be one of the more expensive coffee varieties in the world. It costs around US$20- US$40 per pound (500 g) of coffee.
🗣️ Can I take a private Kona coffee tour?
Absolutely, many tour operators and coffee farms offer a customized and private experience. If you and your group of friends want a truly luxurious experience, then I recommend joining a private VIP tour. 
Conclusion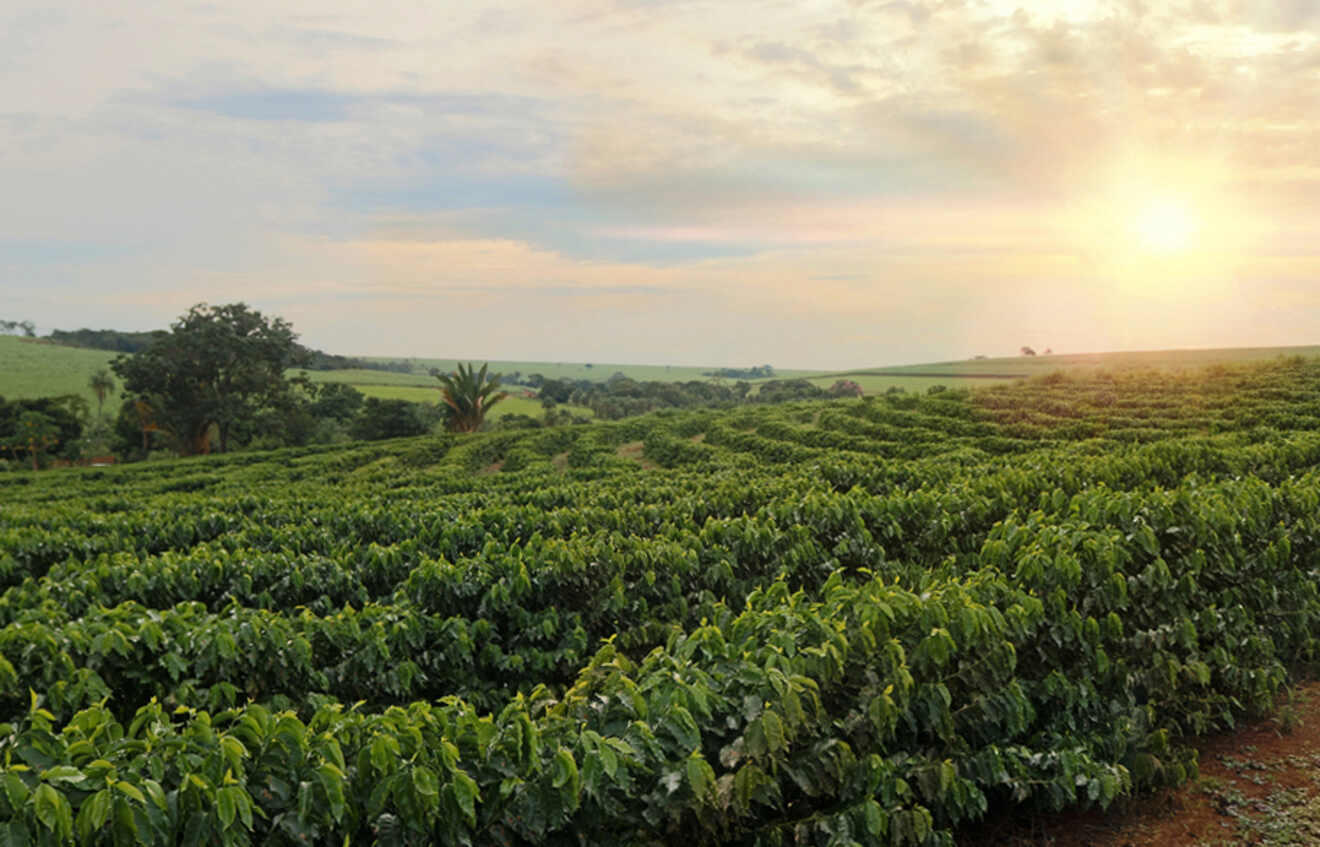 If you're a coffee enthusiast looking for a fun and educational experience, the best Kona coffee tour is the way to go!
You can learn about the rich history and unique flavors of Kona coffee and also enjoy breathtaking views of Hawaii's beautiful landscape. You can choose a guided tour or a self-guided adventure, or maybe some brewing class experience of the best Kona coffee farms, so there really is an option for everyone.
Just make sure to book in advance not to miss out on the experience!
And if you have something to add or simply want to share your past coffee tour adventures, don't forget to leave a comment below!
Happy sipping,
Angelina
---
Pin it for later!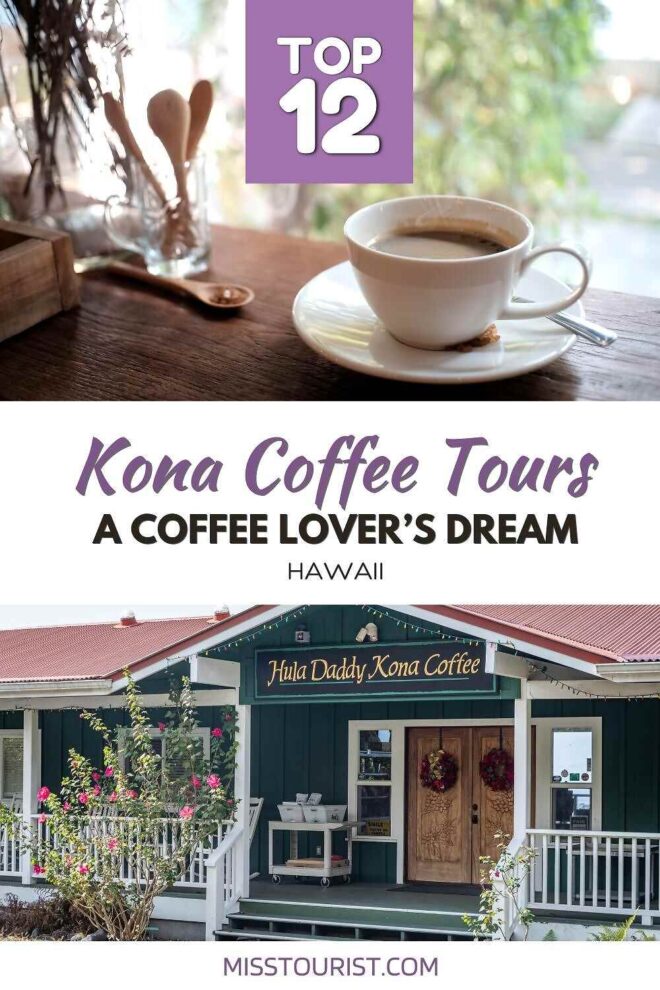 Pin it for later!