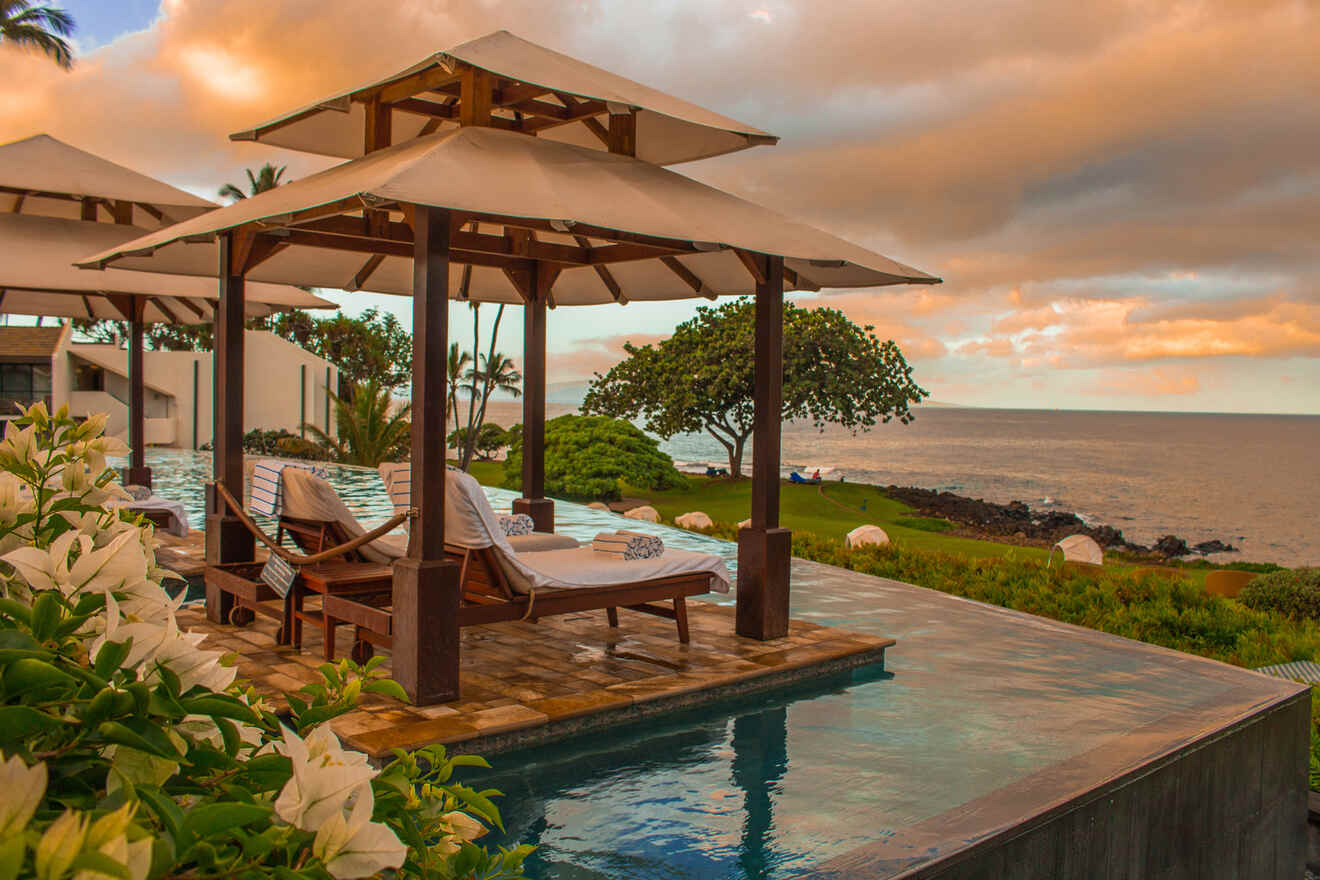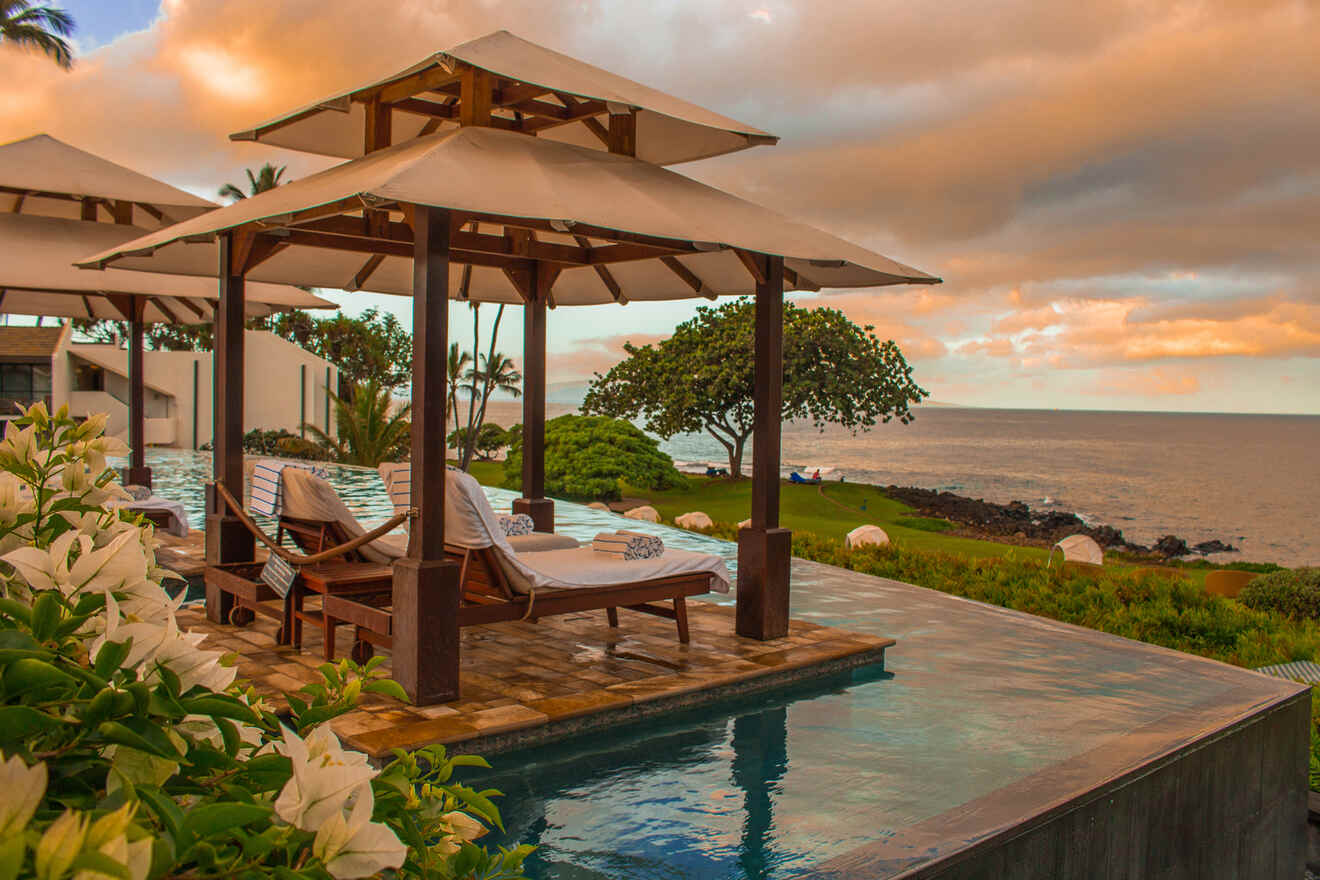 There probably isn't a single person who doesn't want to visit the Hawaiian islands, commonly referred to as paradise on Earth! Once you see them, you'll understand why!
Since you're probably headed there soon, come along with me to discover the best all-inclusive Hawaii resorts. I've searched the web for quite some time and hand-picked all these incredible places, ordered from the most to the least expensive one!
NOTE: Before we jump straight in, you should know that Hawaii generally doesn't have the typical all-inclusive resorts and vacation packages that you'd normally find, where you pay a big sum for an all-inclusive experience. That's mainly because the beaches are pretty close, and tourists are encouraged to explore outside of their hotel.
But fear not because the resorts on my list offer the same facilities that you'd pay for in the classical vacation packages, like spas, restaurants, and many others, and on top of that, you can find some really good deals.
Well, are you ready to start this fabulous trip?
Let's go!
If you are in a hurry
Don't have the time to read the whole post? Then check out the list below, where I added the best Hawaii resorts with all-inclusive amenities:
Since today we're going to talk about the best resorts on all of the islands so I thought we definitely need a map to help you visualize all the locations:
1. The Villas at Fairmont Kea Lani – for a fun trip in Hawaii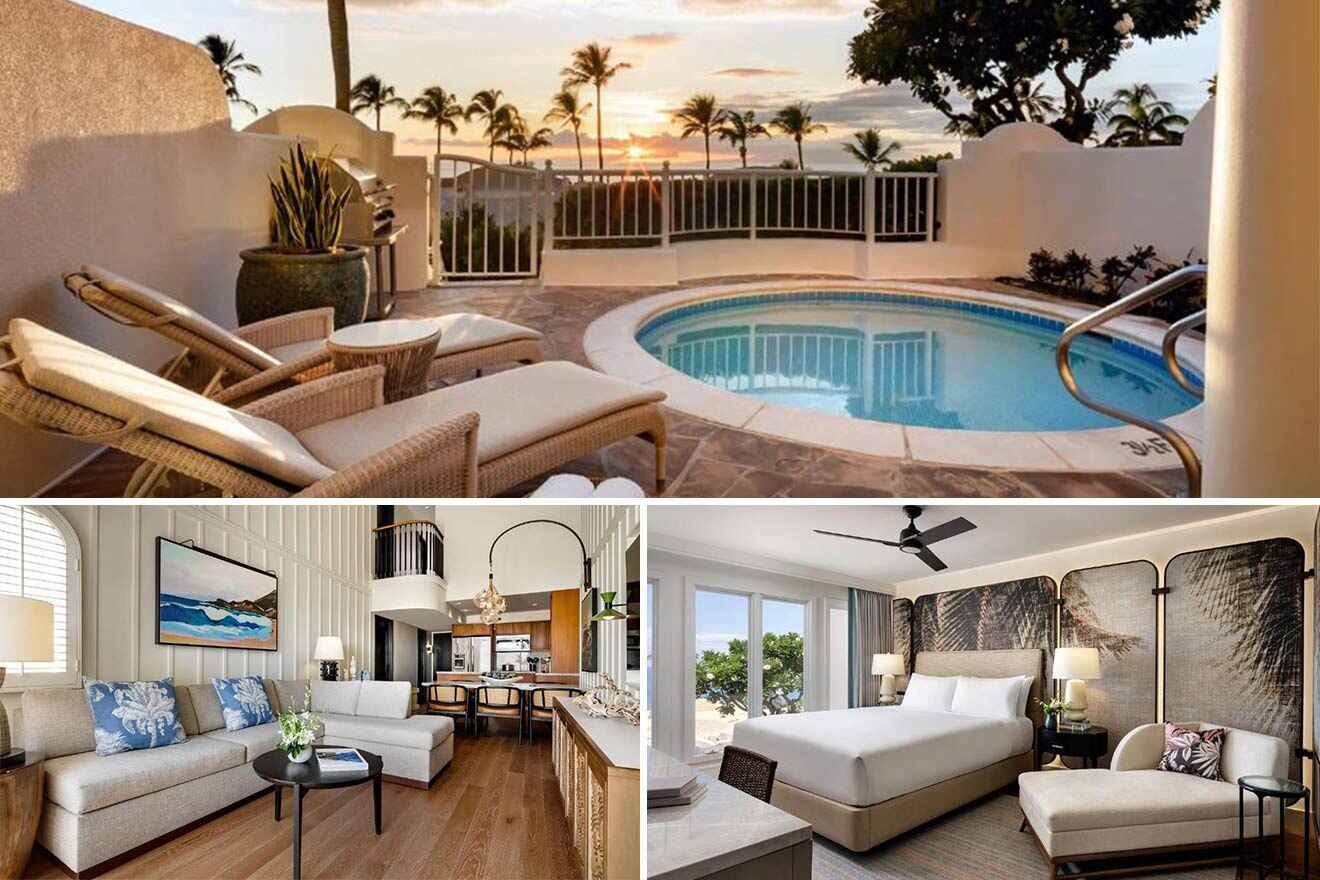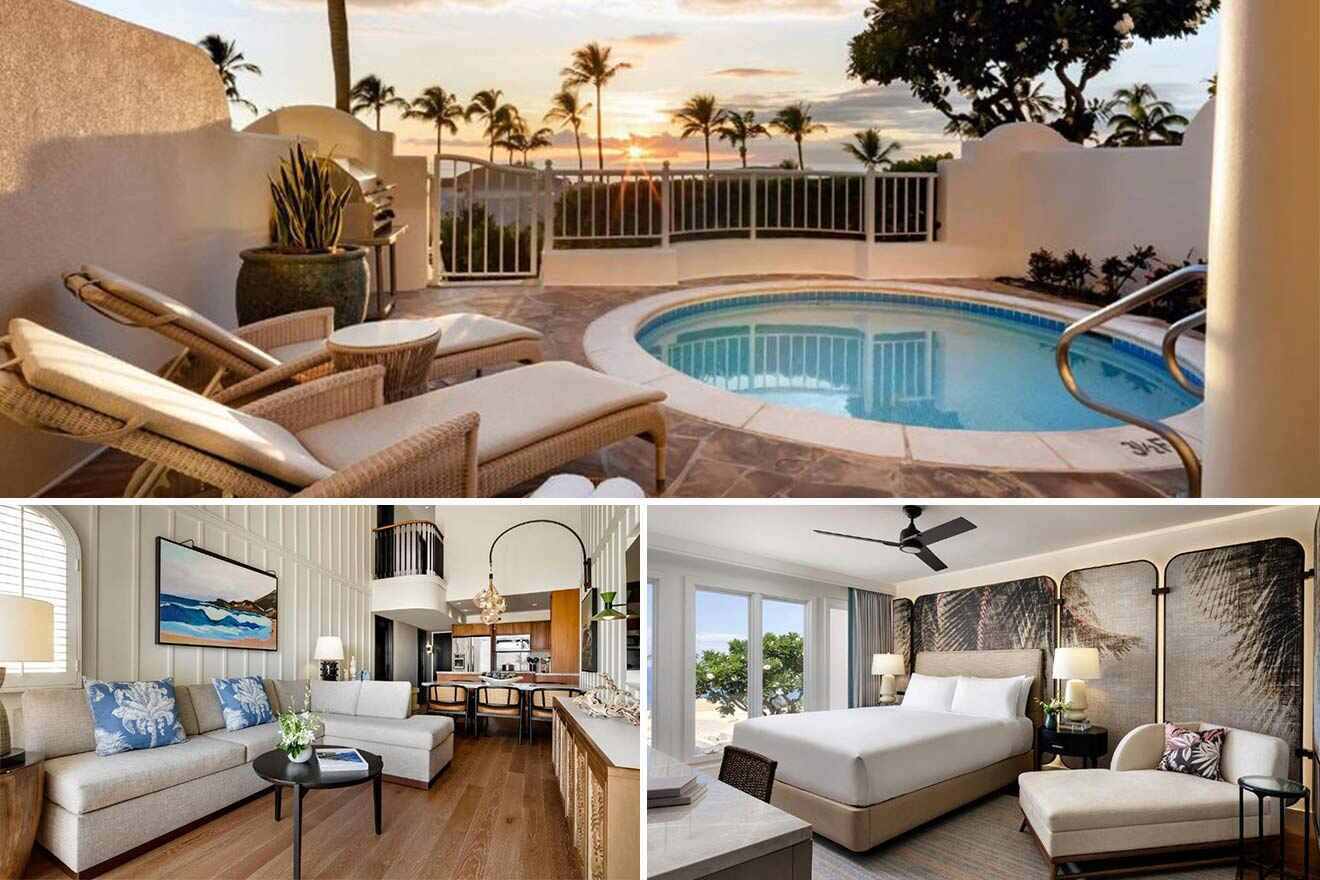 Welcome to one of the best hotels in Waikiki! With a great location right on the beach, this hotel is modern and has such a great style. It offers different villas which are super spacious and come with a private pool, a small kitchen, and a patio where you can enjoy that fabulous Hawaiian sun!
Start your morning with a yummy breakfast at one of the 4 restaurants on-site, and then head to enjoy some spa treatments! I'm sure you'll also want to explore all the beautiful beaches in Wailea, but definitely check out all the cool things they have at the resort, like the free bicycle rental, the games room, and even a kids club!
2. Four Seasons Resort Hualalai – a dreamy resort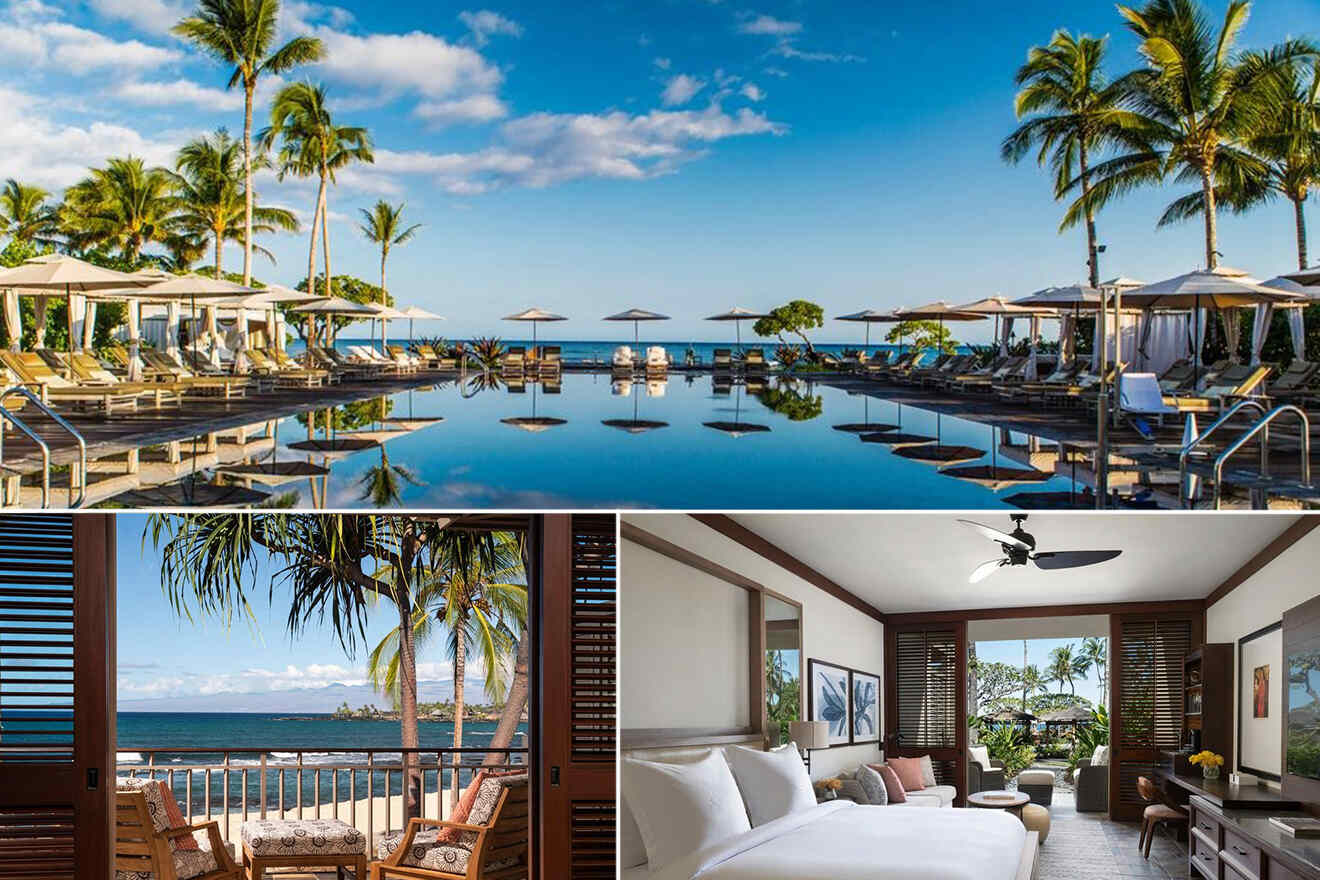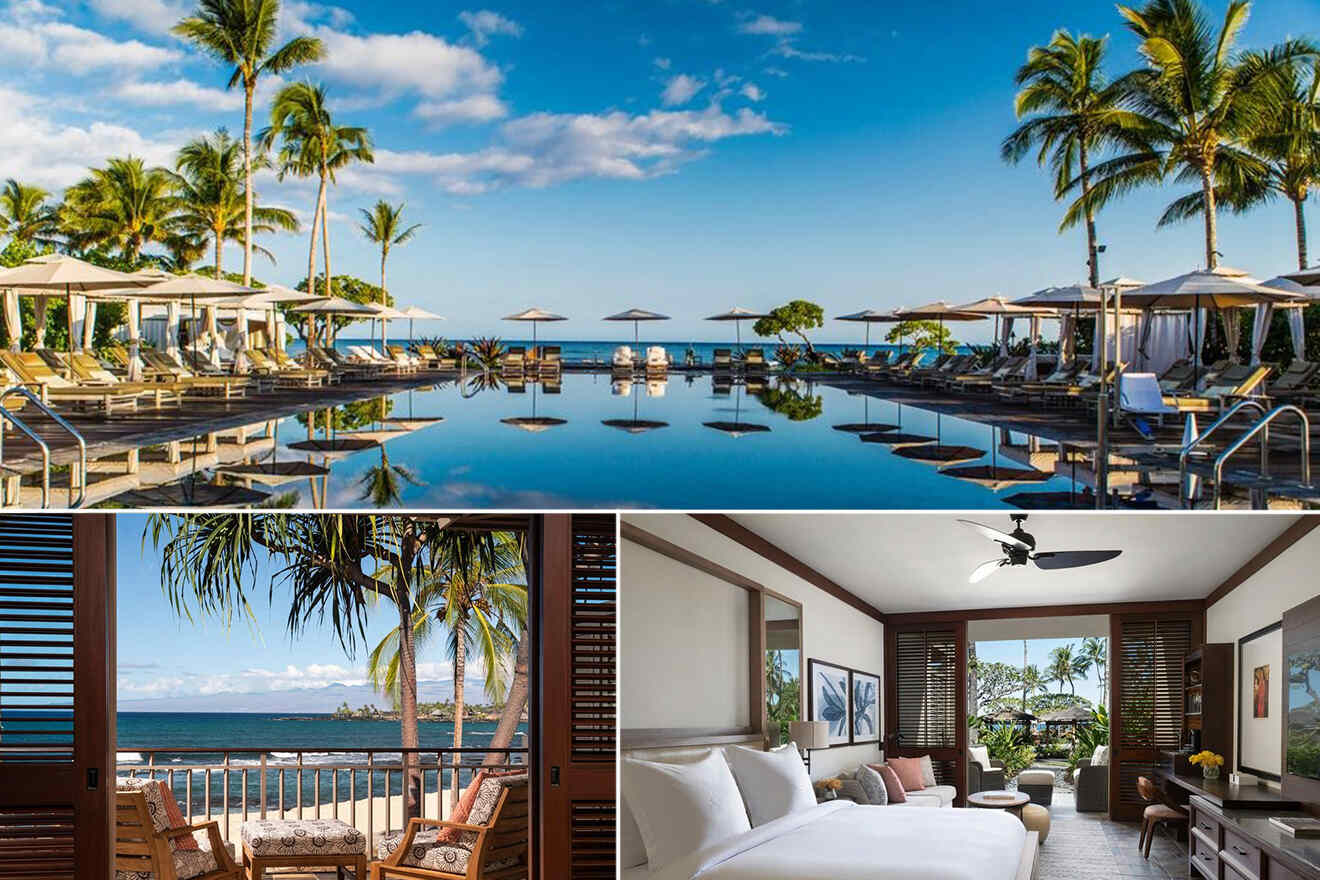 Wake up in paradise while staying at this amazing resort set on the coast of Kaupulehu Island! The accommodation is everything you've ever dreamt of! And by that, I mean that it has fabulous suites with a touch of Hawaiian decor and breathtaking ocean views from private balconies. Beach activities, outdoor pools, and spa treatments are an additional plus!
And those are just some of the perks. Guests will also get access to a fitness center, a golf course, and a bunch of fun activities like water sports and playing on the tennis courts. After so much activity, you'll probably be famished, but don't worry, there are 3 restaurants on-site that serve super yummy dishes!
3. Fairmont Orchid Gold Experience – relaxing getaway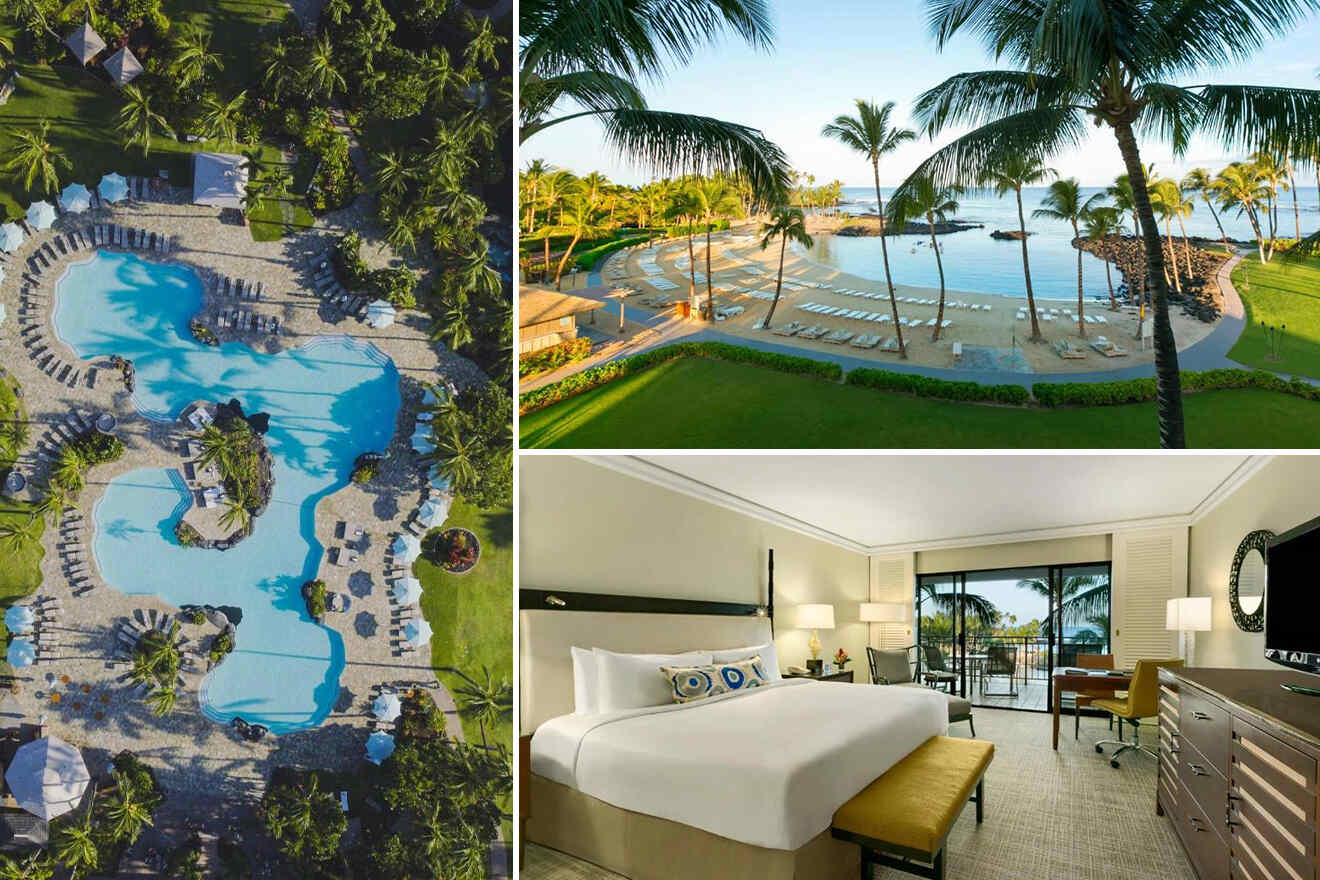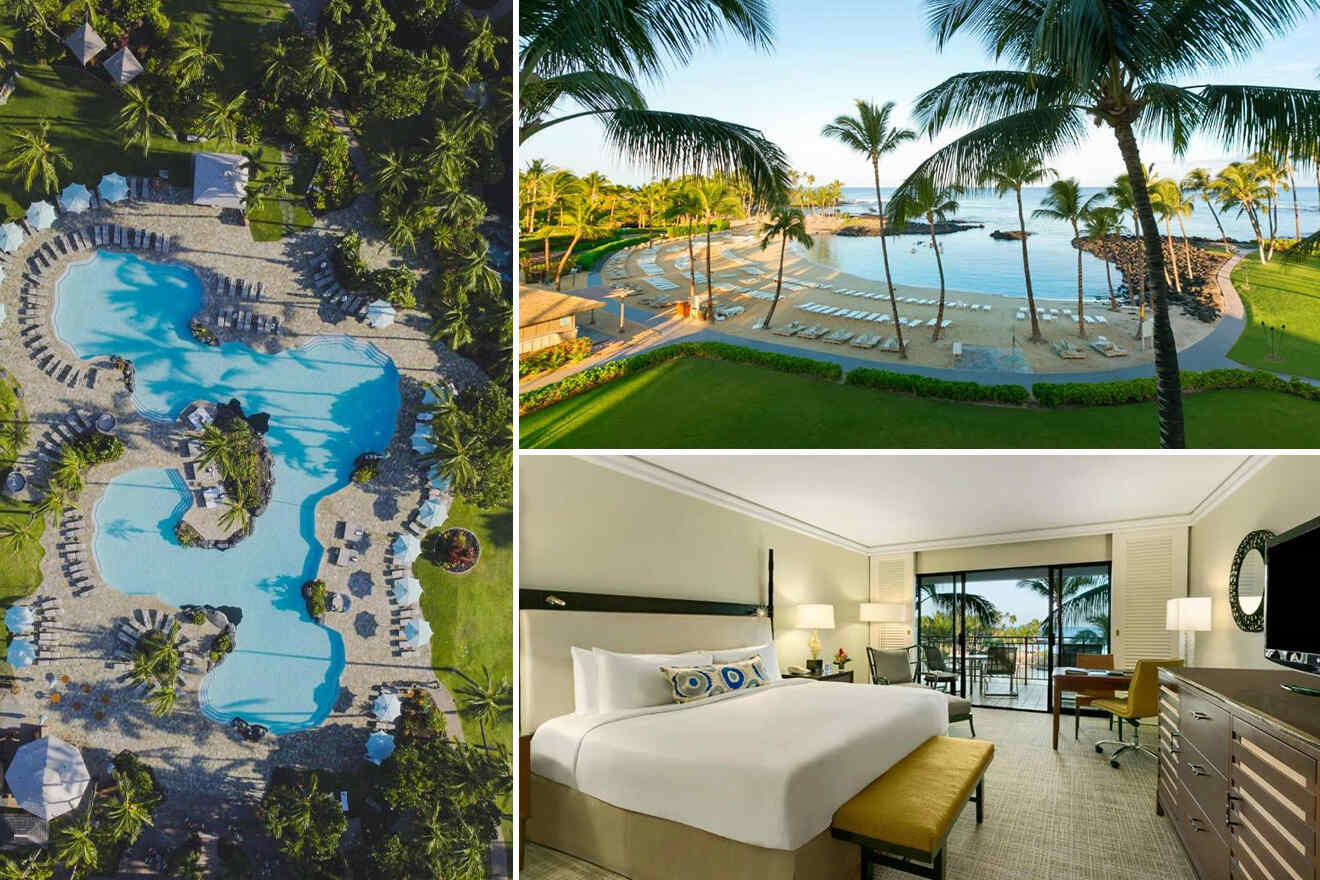 Get ready for an unforgettable vacation on the Hawaiian islands at this incredible resort set on Kamuela Island, one of the most popular destinations here! Enjoy a few days of relaxation with some amazing massages by the Pacific Ocean, and have fun on the tennis courts or practicing yoga.
When you're not relaxing on the private beach or trying some cultural activities, you can enjoy romantic oceanfront dinners at one of the 4 restaurants on-site. The suites are also pretty spacious and offer garden views. I recommend booking your resorts in Hawaii early, as these are some of the best ones out there!
4. Wailea Beach Villas – for culture lovers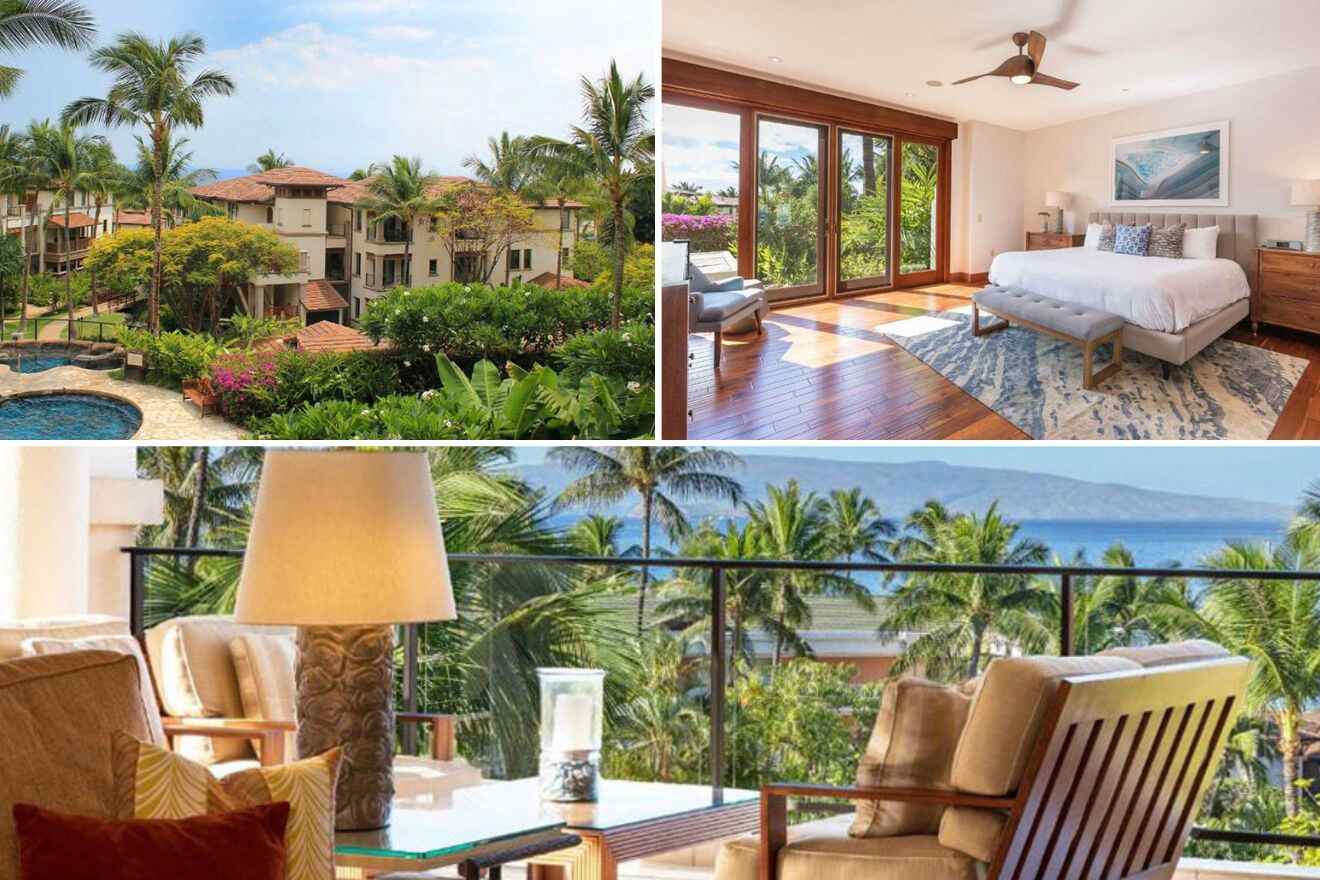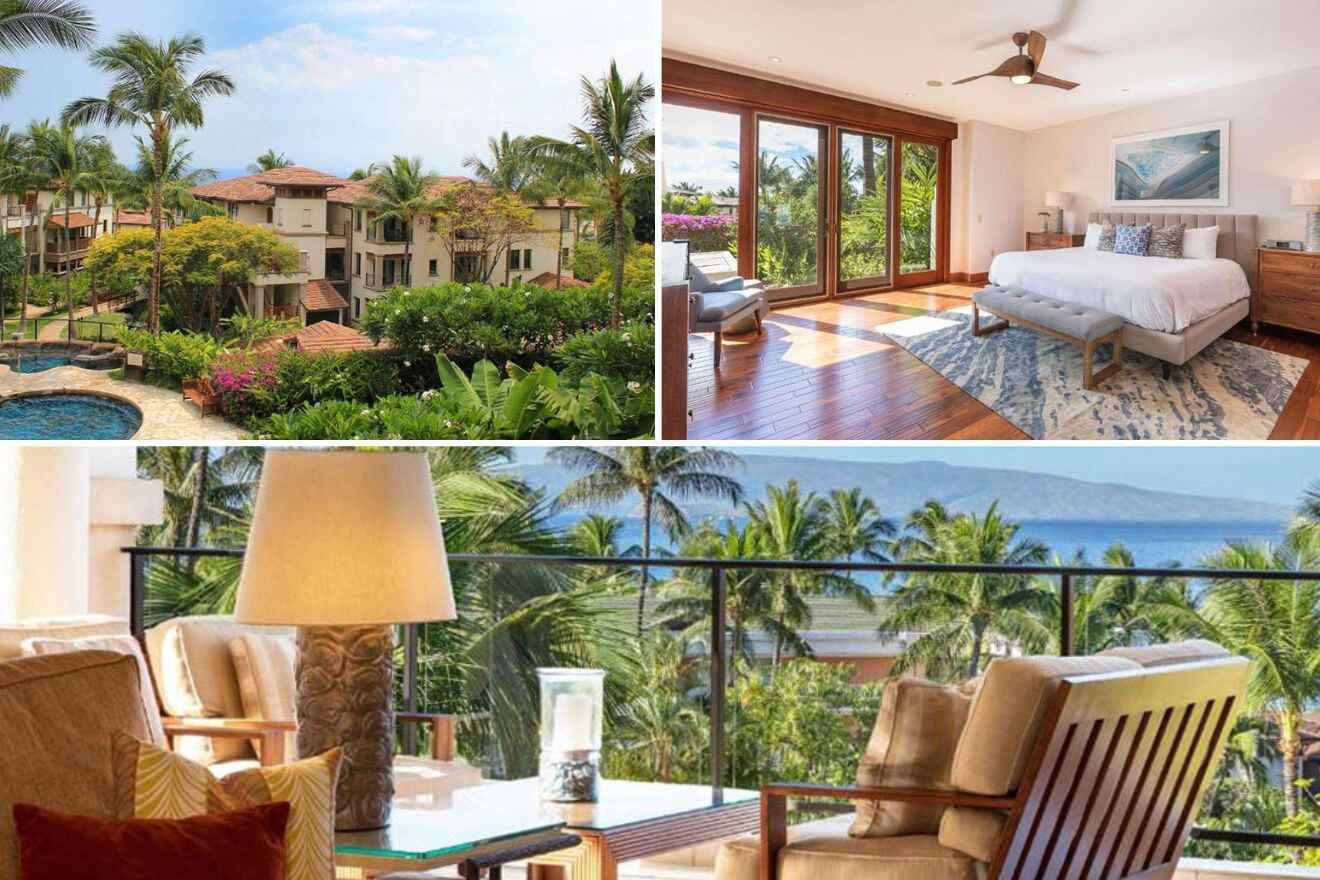 Oceanfront rooms with private balconies, swimming pools, and tropical gardens at this incredible hotel in Wailea are waiting for you! Discover Hawaiian culture while exploring the island, and make this vacation unforgettable by trying lots of cool activities like going on tours and chilling on the stunning beaches!
The accommodation offers different villas and penthouses that come equipped with everything you need for your stay! Plus, you can even enjoy some in-room spa facilities if you want! Guests can also request to have a private chef to prepare a special meal or someone to assist them with booking tours.
5. Montage Kapalua Bay – for nature lovers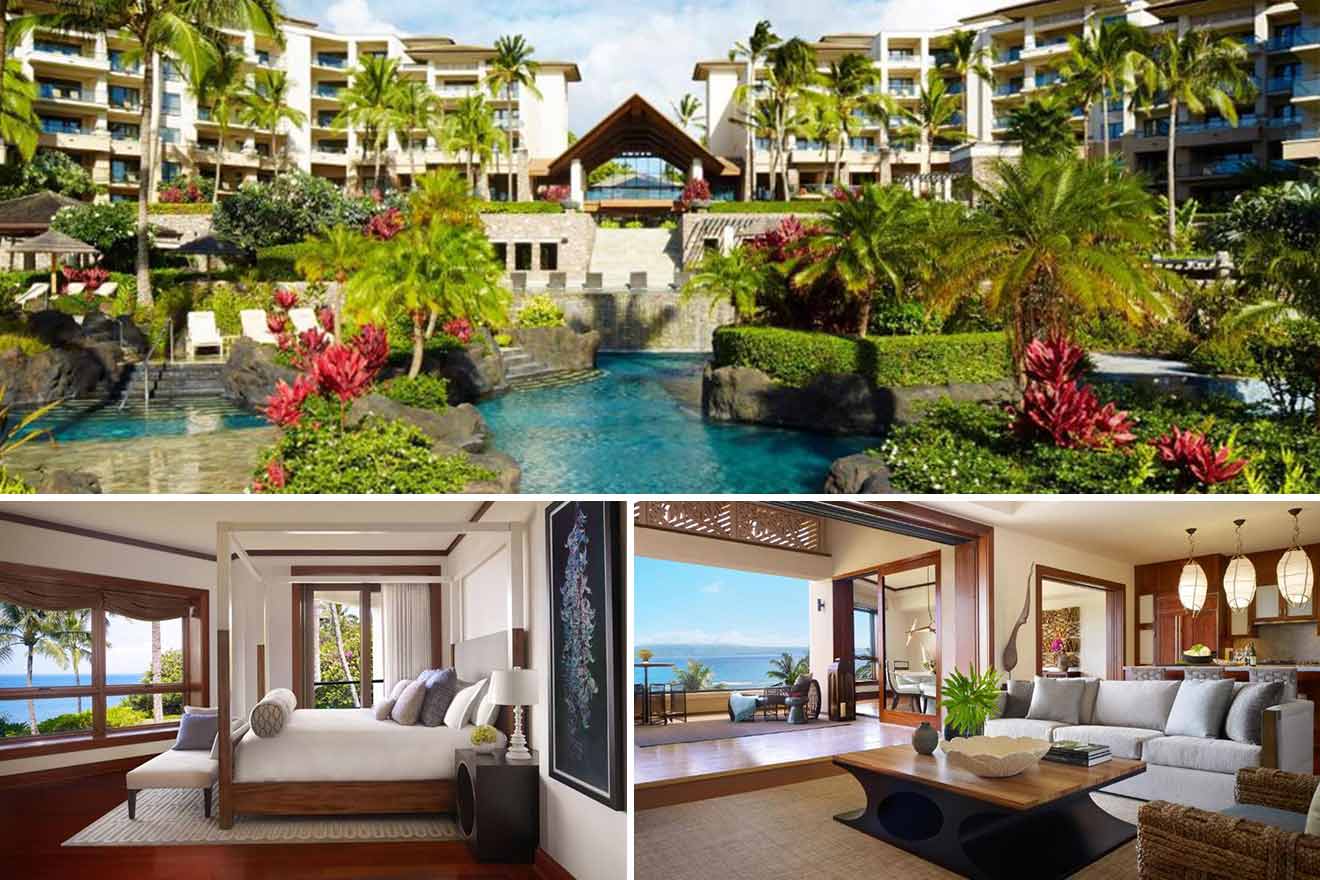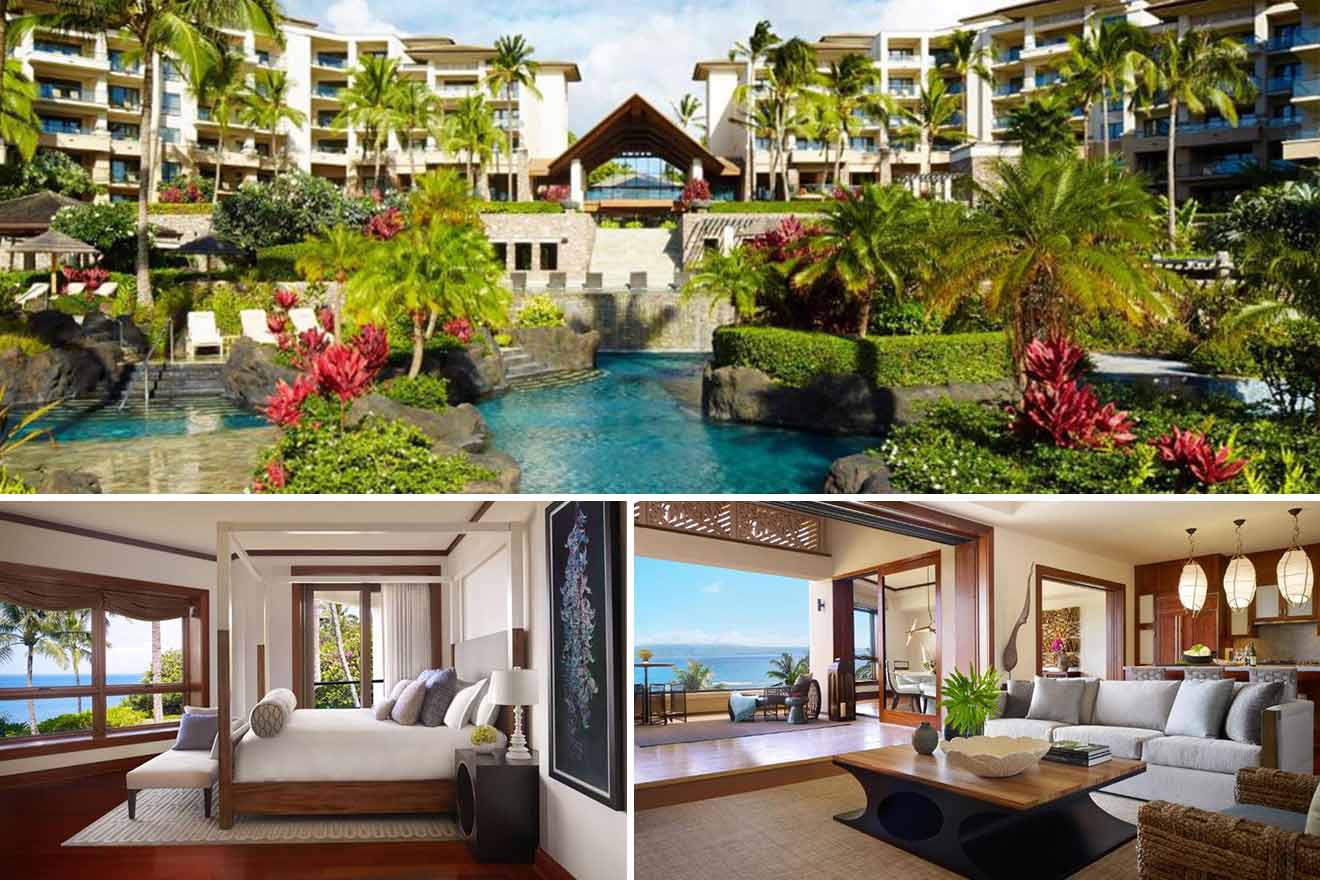 A vacation in the Hawaiian islands is a dream come true for nature lovers! Filled with breathtaking beaches and tropical gardens, these islands will become your favorite destination. Set in Kapalua Bay, this hotel, in particular, has a really cool design, and it offers beach access, among many other things.
The suites have brown and white aesthetics and private balconies where you can admire the ocean views and enjoy your coffee in the morning. Among the many activities that you can try, like golfing and windsurfing, you can also rent out bikes from the resort and explore around!
6. Four Seasons Resort Maui at Wailea – great for couples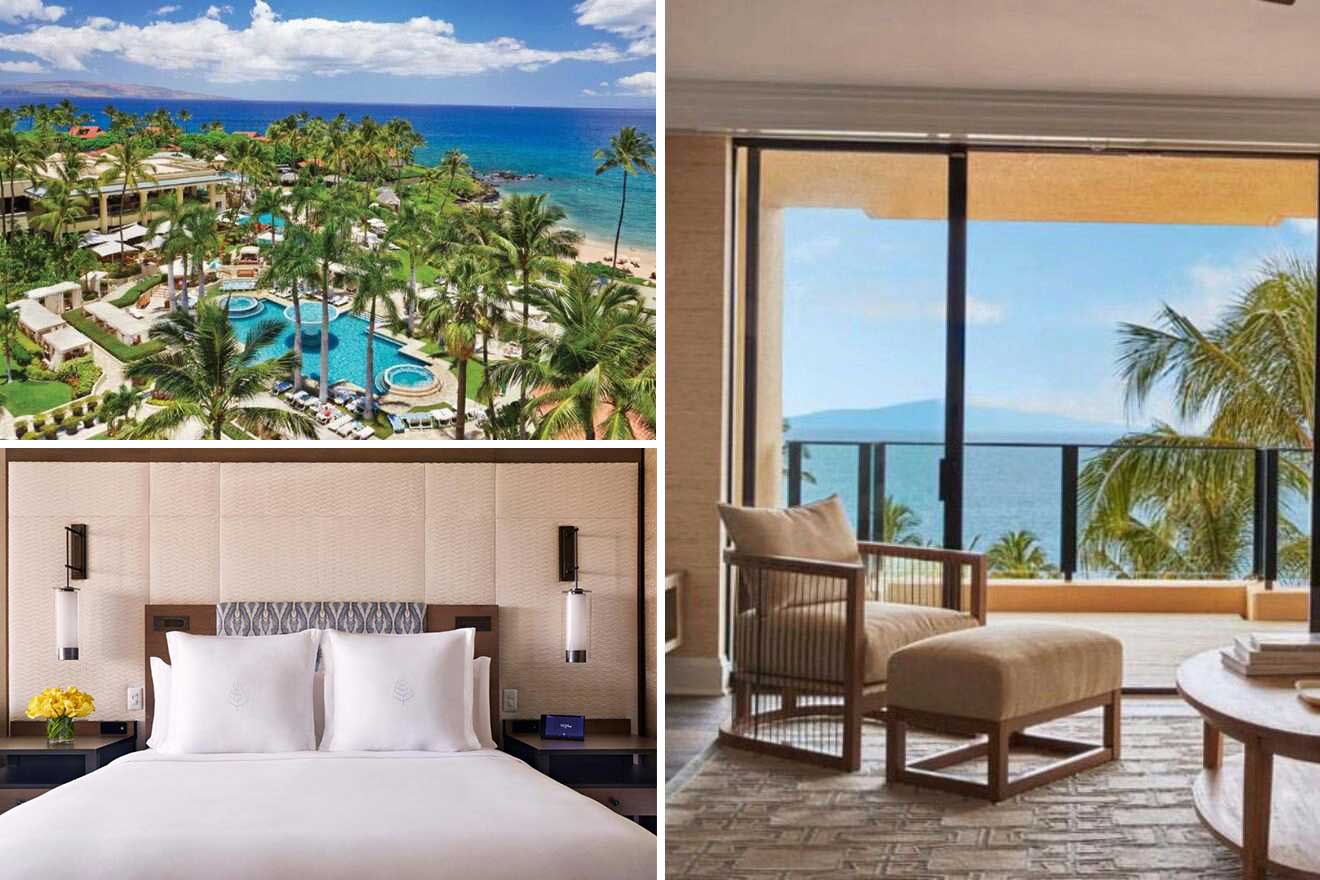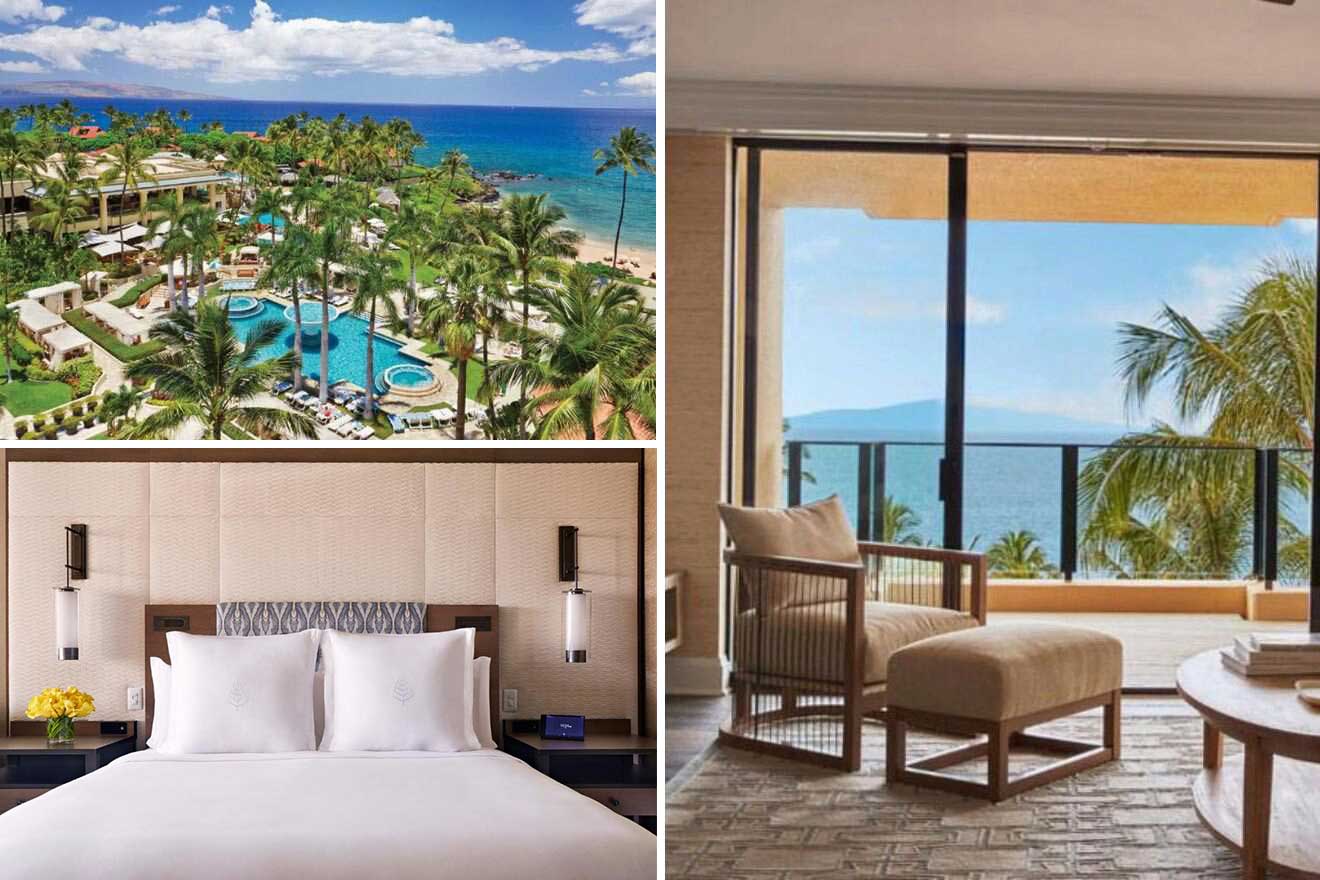 Overlooking the popular Wailea Beach, this resort is so perfect for a romantic getaway! The accommodation is so chic and has 3 swimming pools and 3 restaurants on-site where you can enjoy some romantic candle-lit dinners by the ocean with your partner!
When you're not out trying all sorts of cultural activities or going to see humpback whales, you can relax at the spa center with some facials or simply chill in the hot tub. There are many water sports that you can try here but definitely save some energy because at night, they organize different events and live performances!
7. Four Seasons Resort Oahu – for water sport enthusiasts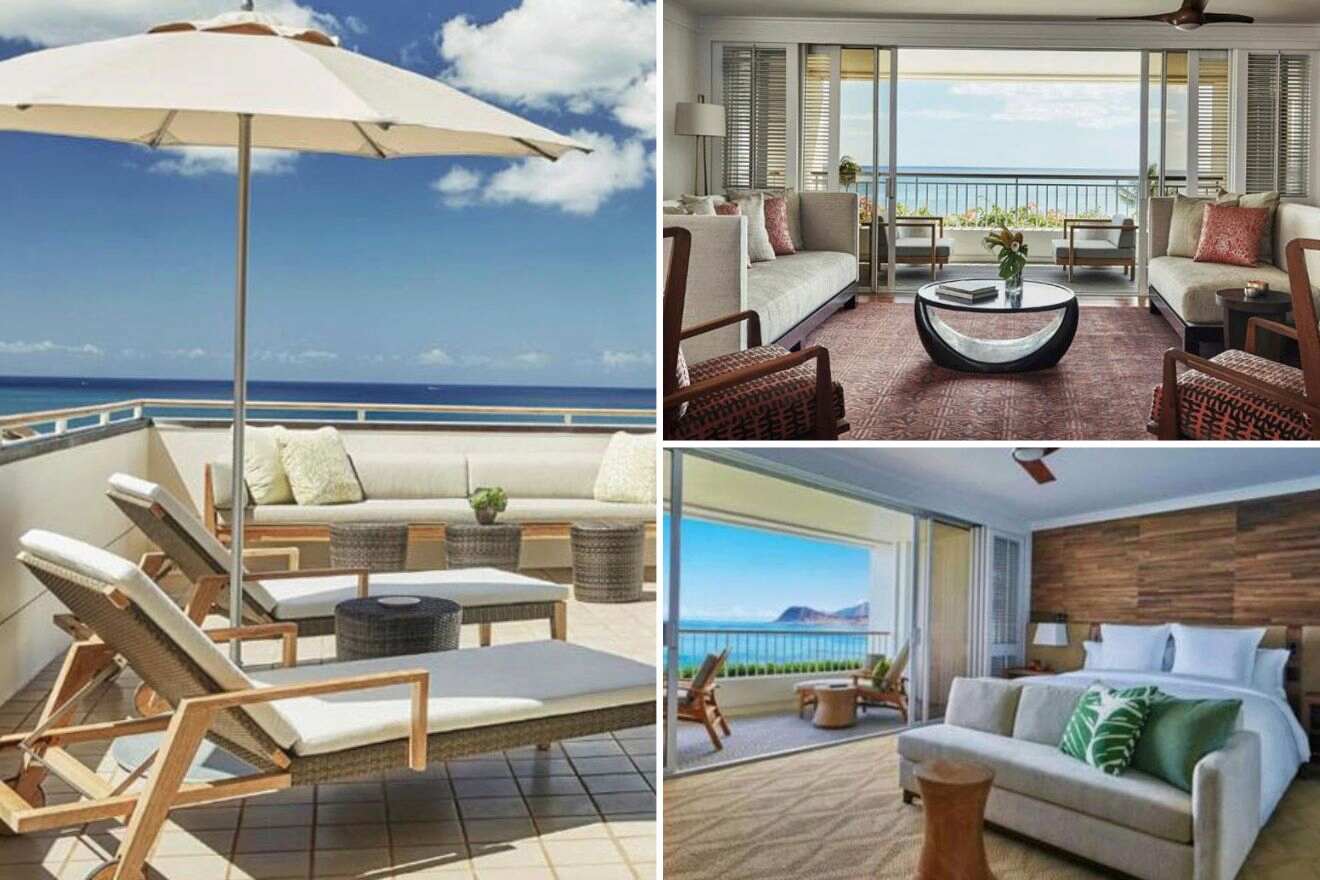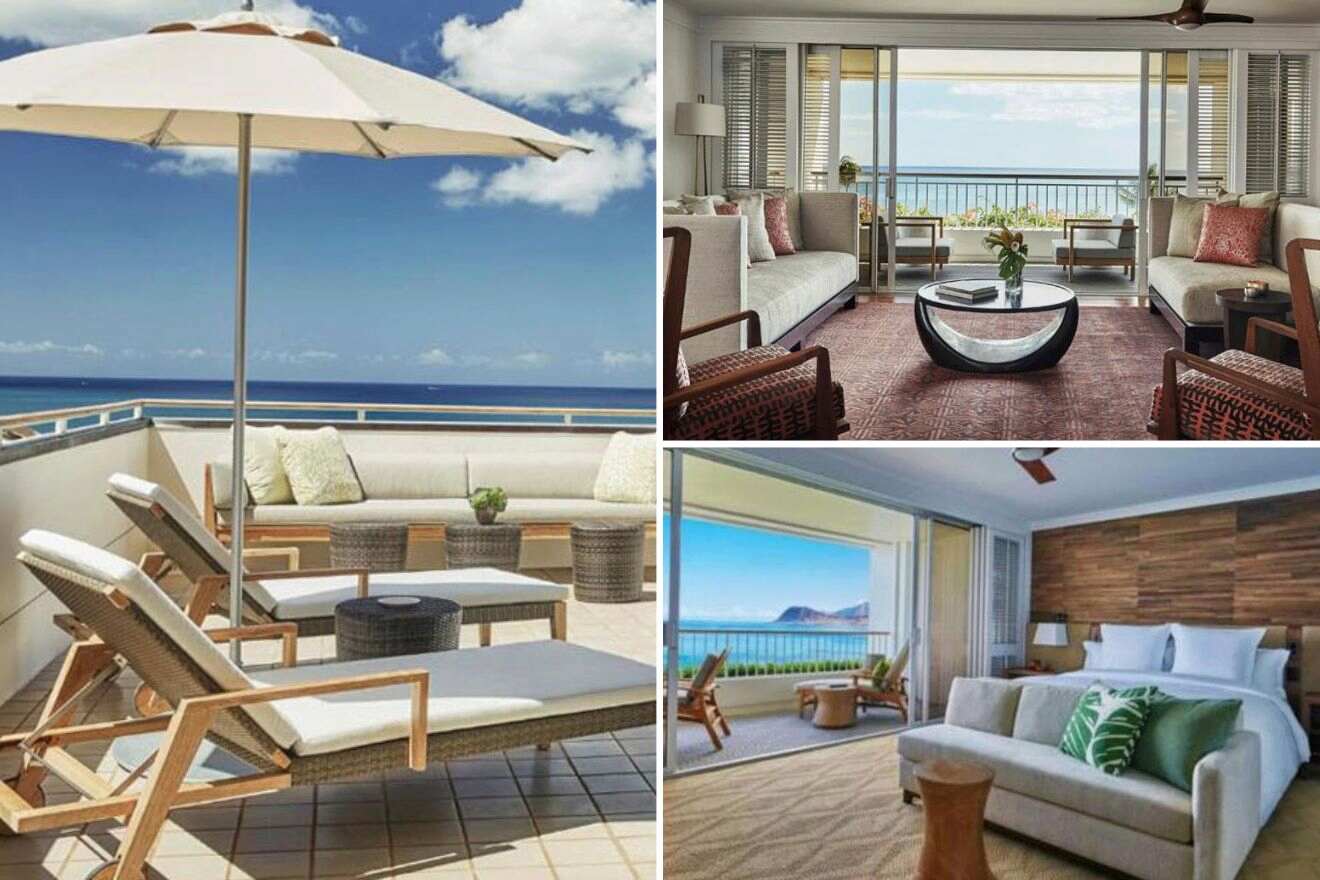 Located on Oahu's west coast, this resort has an elegant style, and it offers a beachfront location. All the suites are spacious and come with a lot of space, balconies, and great ocean views. Whether you're coming with your kids or just with your partner, you'll find many things to do here.
Oh yes, you can spend your days relaxing by the 3 swimming pools, trying some body scrubs at the spa, or playing with the little ones at the kids club. They also do tours and offer water sports – if you take up snorkeling, you may even get to see some sea turtles! End your fun day with dinner at one of the 5 restaurants on-site and enjoy the live music performances.
8. Hotel Wailea, Relais & Châteaux – for amazing views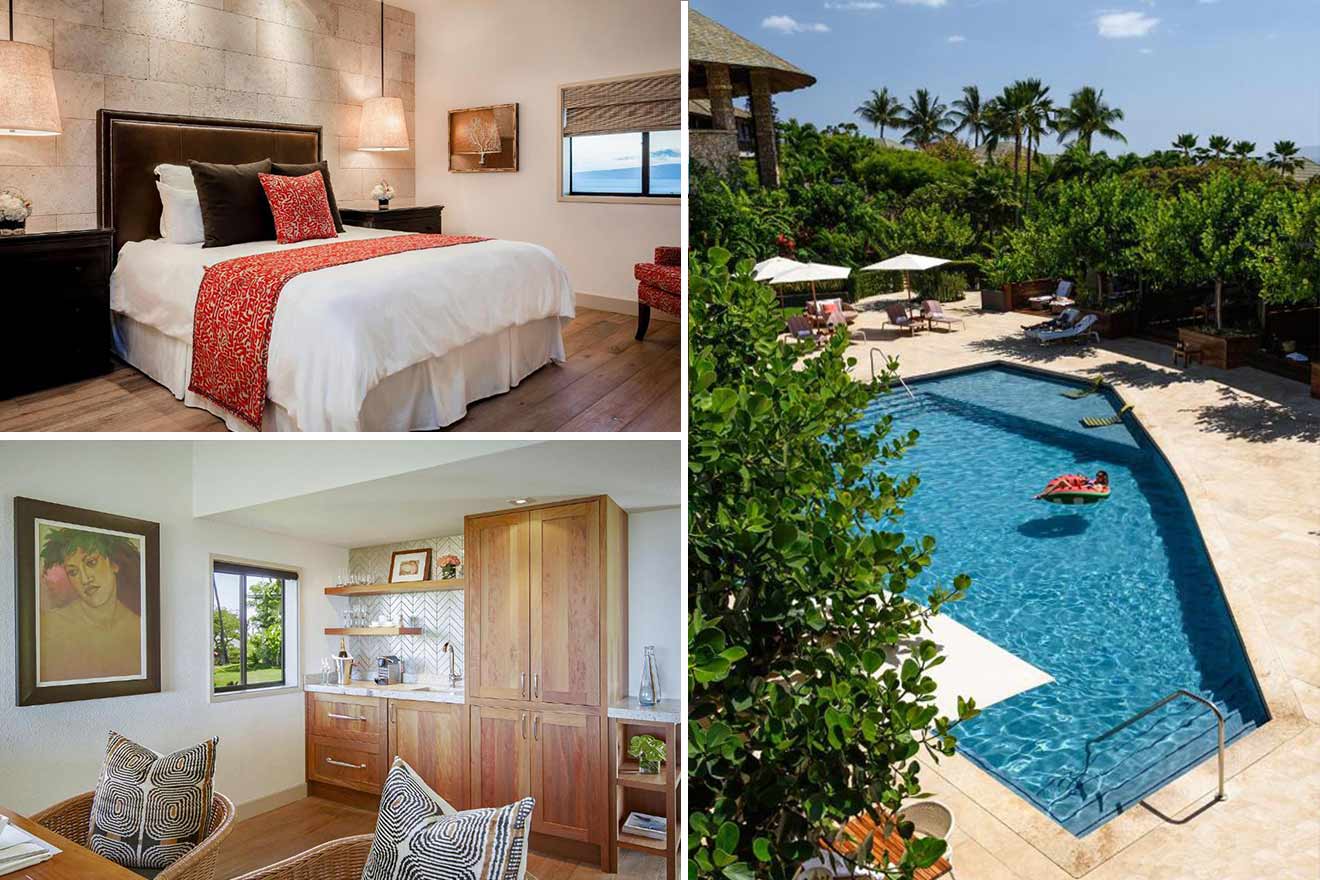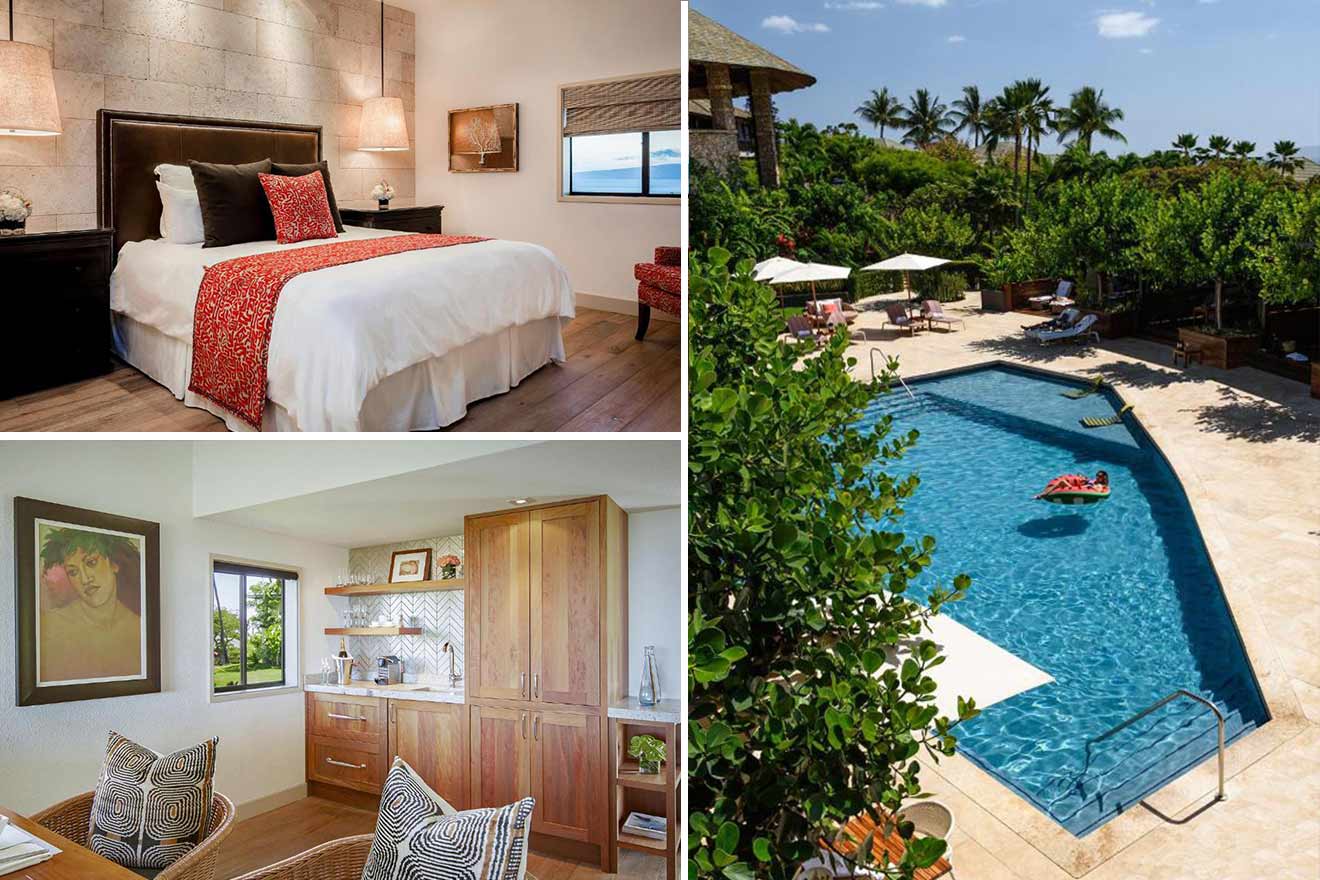 Maui has some of the most amazing resorts with all-inclusive facilities, like this adults-only resort that offers a stunning backdrop of tropical gardens and spacious suites! It'Perfect for a romantic vacation, the accommodation has a restaurant, a fitness center, and a swimming pool.
You can enjoy your daily breakfast in your room alongside the breathtaking views, and afterward, head down to the spa or the studio for a nice yoga session that will make you feel like a brand new person and help with the jet lag. Other activities include bike tours, water sports, and golfing!
9. Turtle Bay Resort – for surf lovers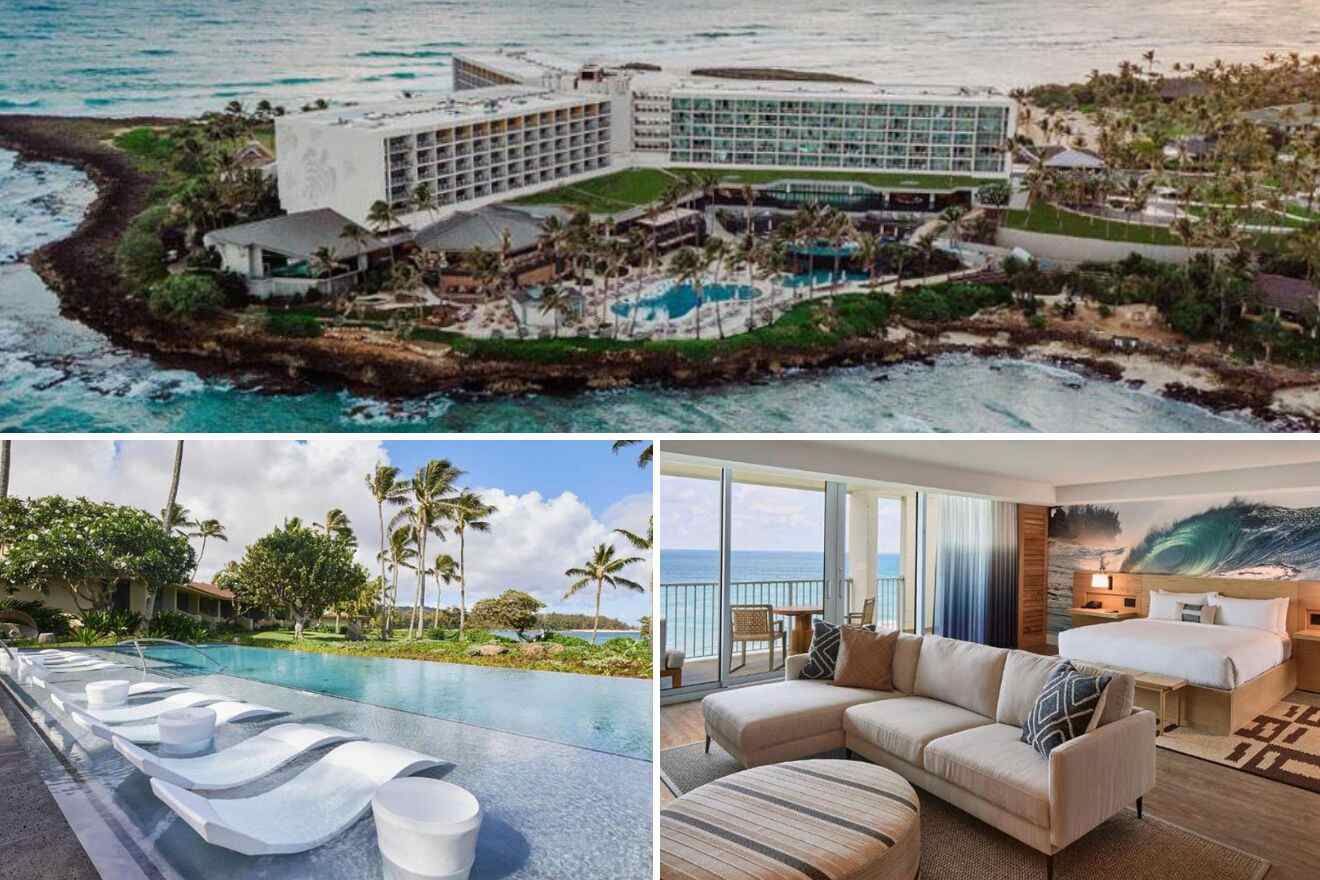 Oahu's north shore is a fabulous area, perfect for surfing and outdoor adventures! And you'll definitely need a proper hotel like this one which is close to many iconic surfing sites and attractions like Haleiwa town and the Polynesian Culture Center.
The resort has a fitness center and 4 swimming pools (including a children's pool) where you can sunbathe or enjoy your morning coffee! Their suites are super modern, equipped with many amenities, and feature some lovely ocean views. Like most resorts in Hawaii, this one offers lots of tours, water sports, and spa facilities.
10. The Westin Maui Resort & Spa – for the whole family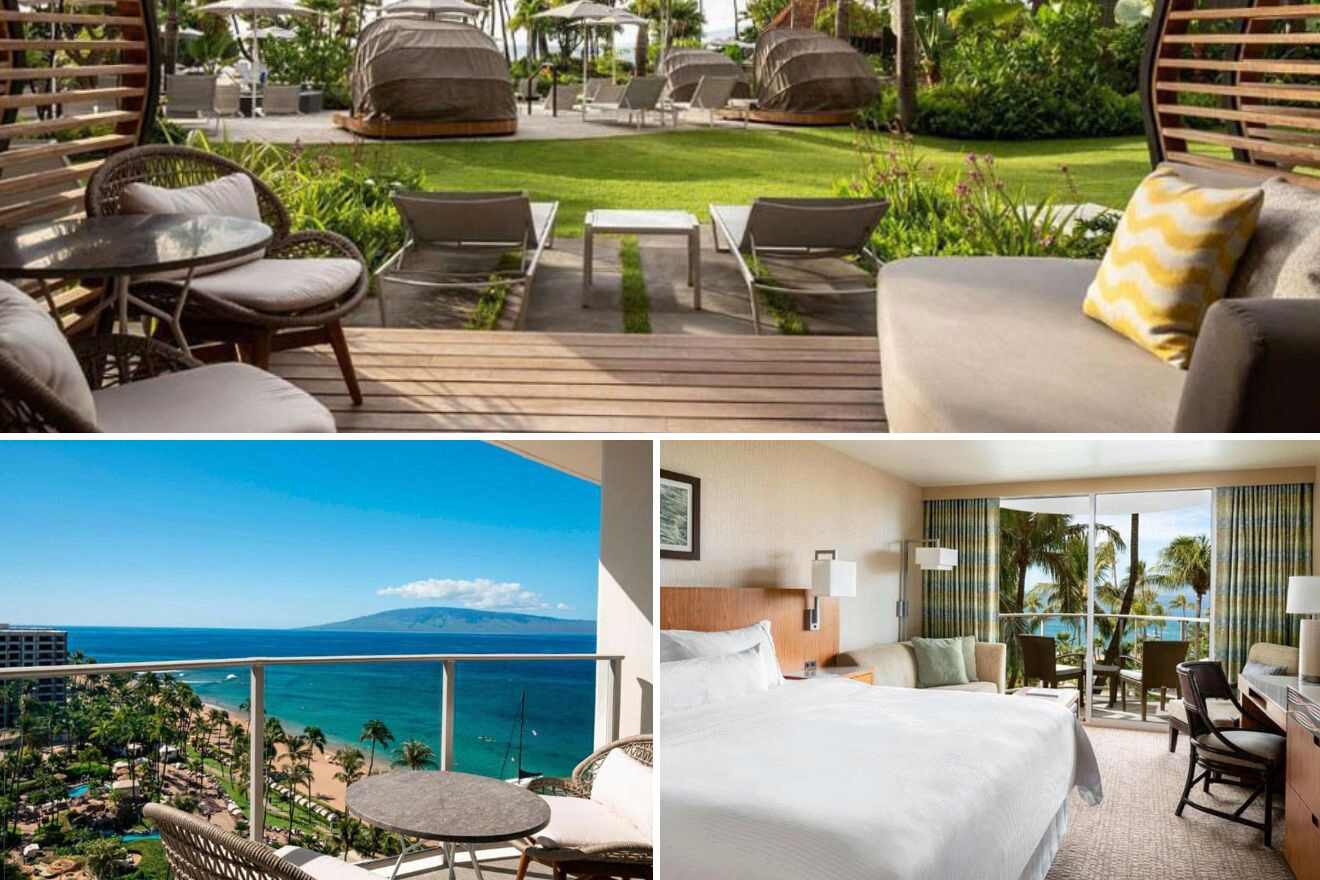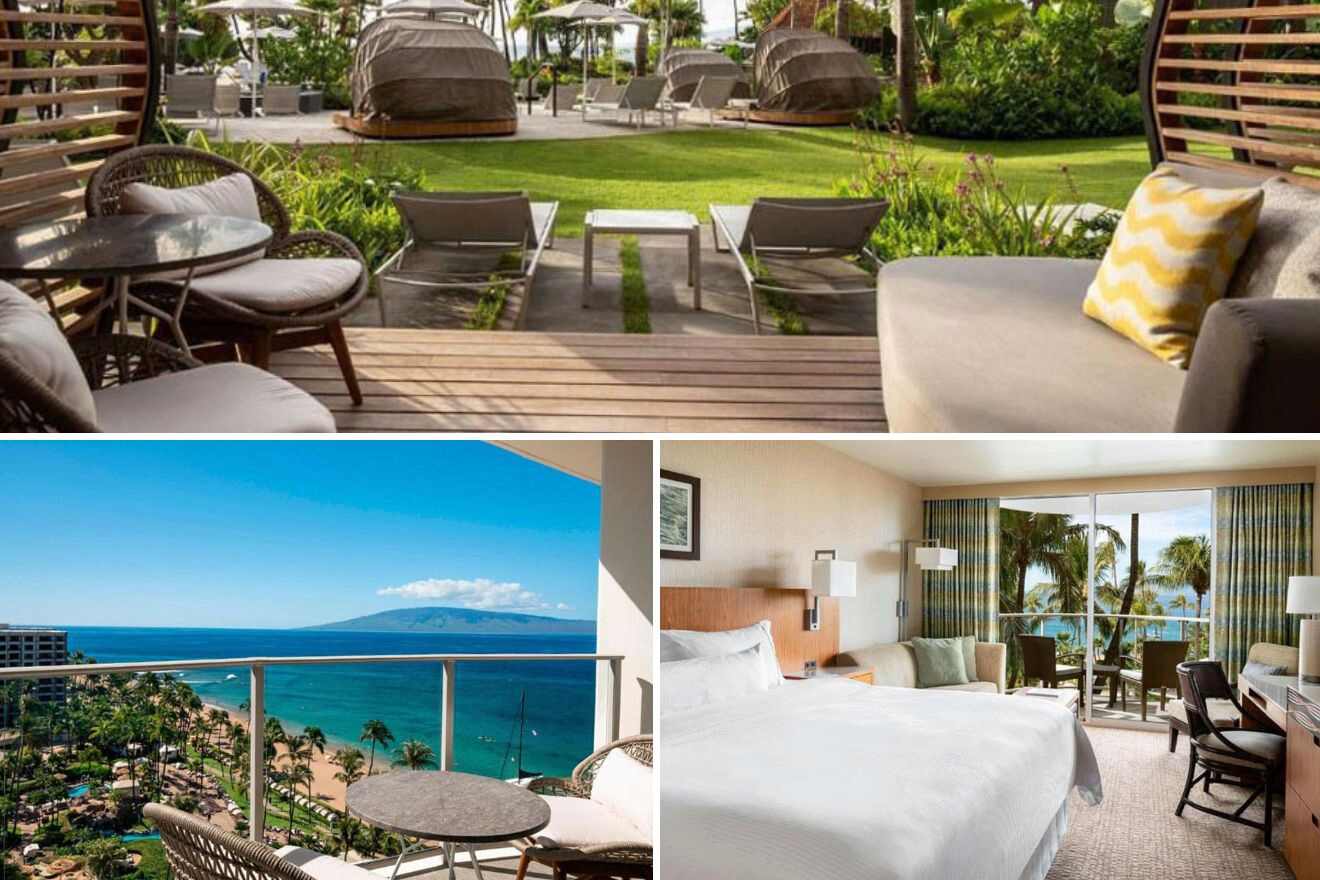 Who's ready to chase sunsets on the magical Hawaiian beaches and surf from dusk till dawn? If that's you, then have a look at this amazing hotel in Maui! Surrounded by palm trees and overlooking the ocean, the accommodation is definitely a keeper!
And if you don't believe me, just check out all their amazing facilities! I mean, they offer luau and classes on hula dancing and lei making, a full-service spa, and 6 swimming pools with an adults-only area and also a water slide! There's also a children's club and 5 restaurants and bars where you can indulge in some delicious Hawaiian traditional dishes.
11. Koloa Landing Resort at Po'ipu – for fun activities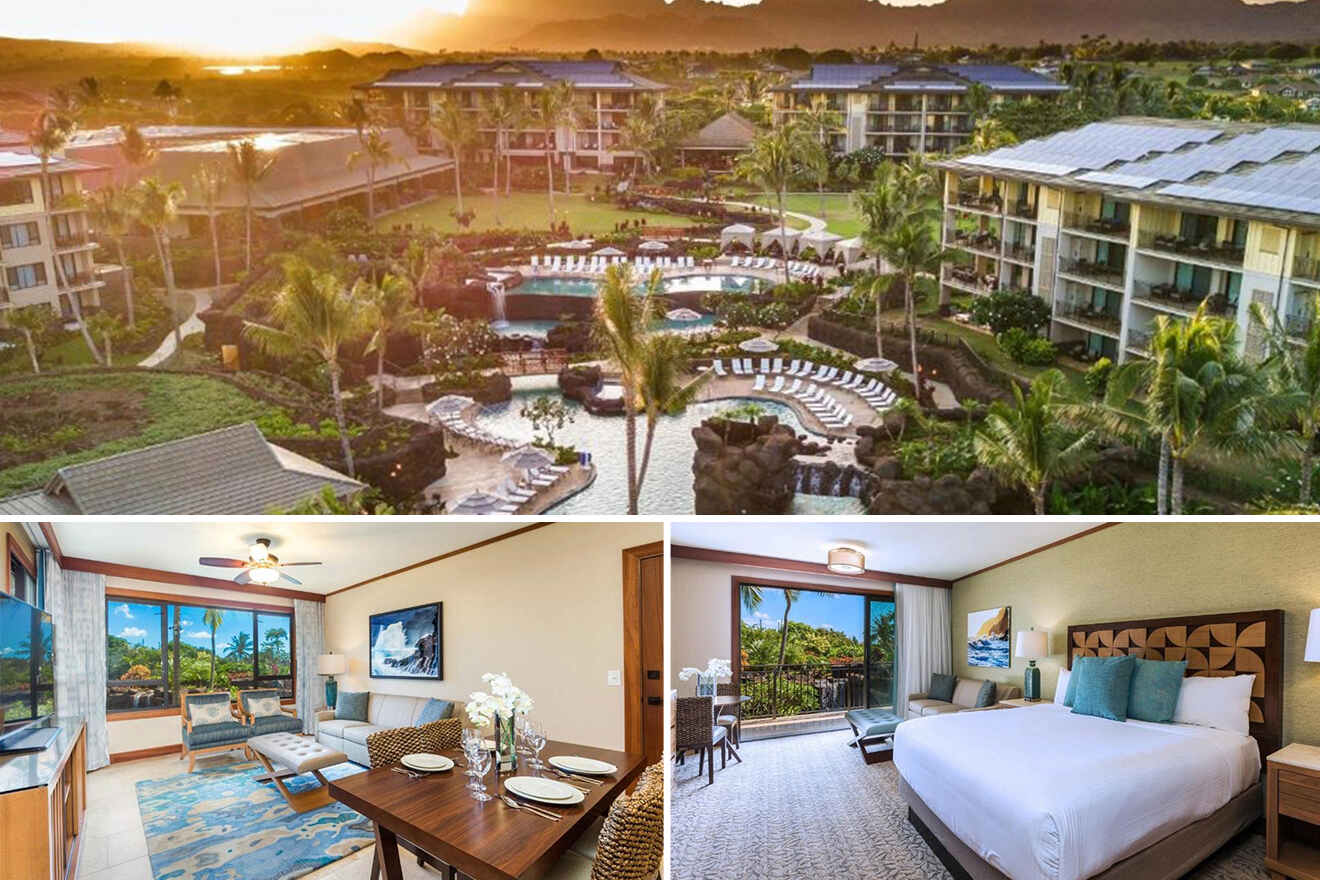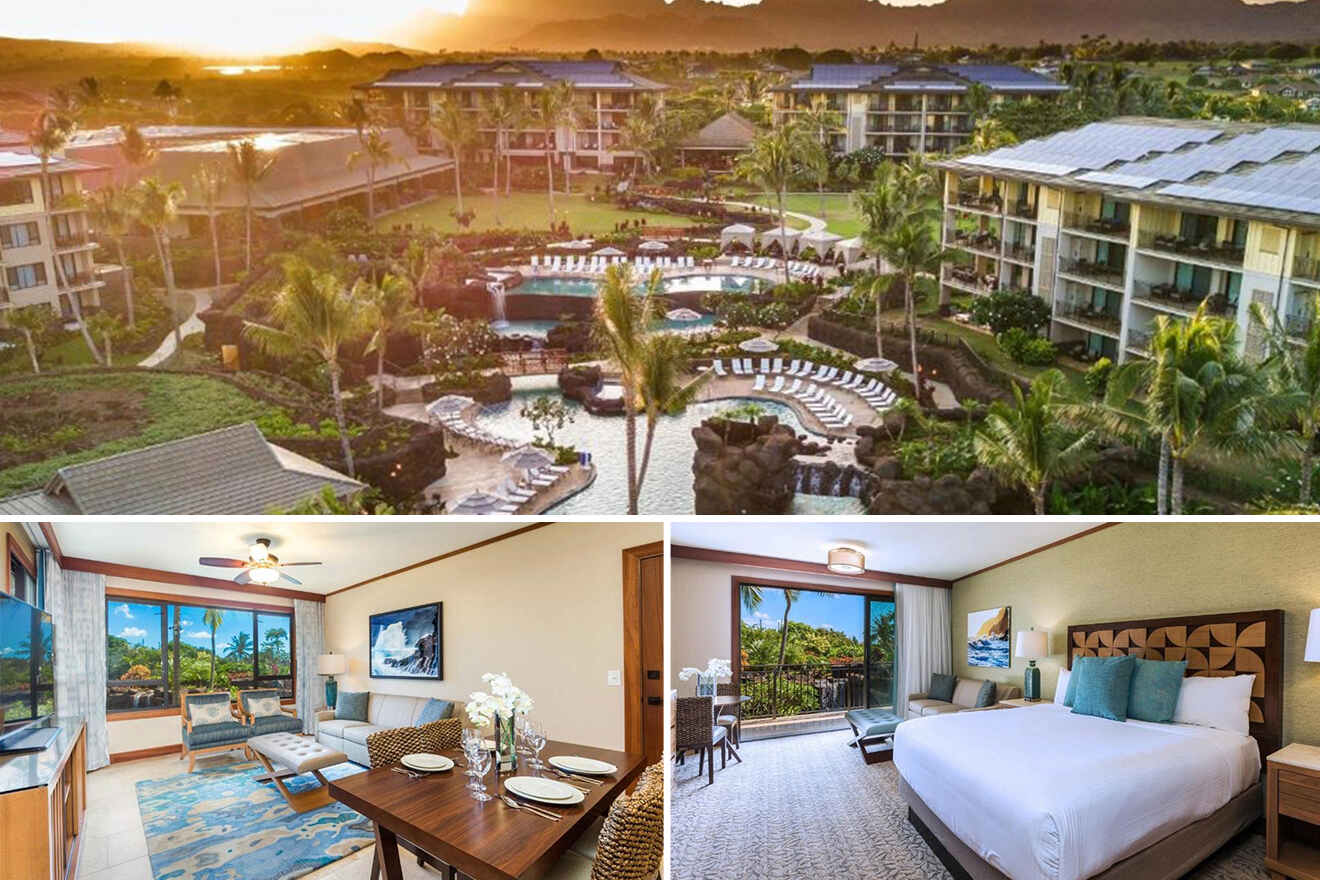 Feel right at home in the super cozy suites of this resort that are beautifully designed and come with floor-to-ceiling windows, stone flooring, and large balconies with views of the ocean. The resort offers many amenities, including a fitness center, daily breakfast, valet parking, a beach shuttle, and concierge services.
This resort is perfect for those of you who want to try as many activities as possible because you'll find a wide range of things to do here, from horseback riding to tours, water sports, and hiking adventures. And on the days you don't feel like doing anything, I definitely recommend booking a whole day at the spa!
12. Halekulani – for music lovers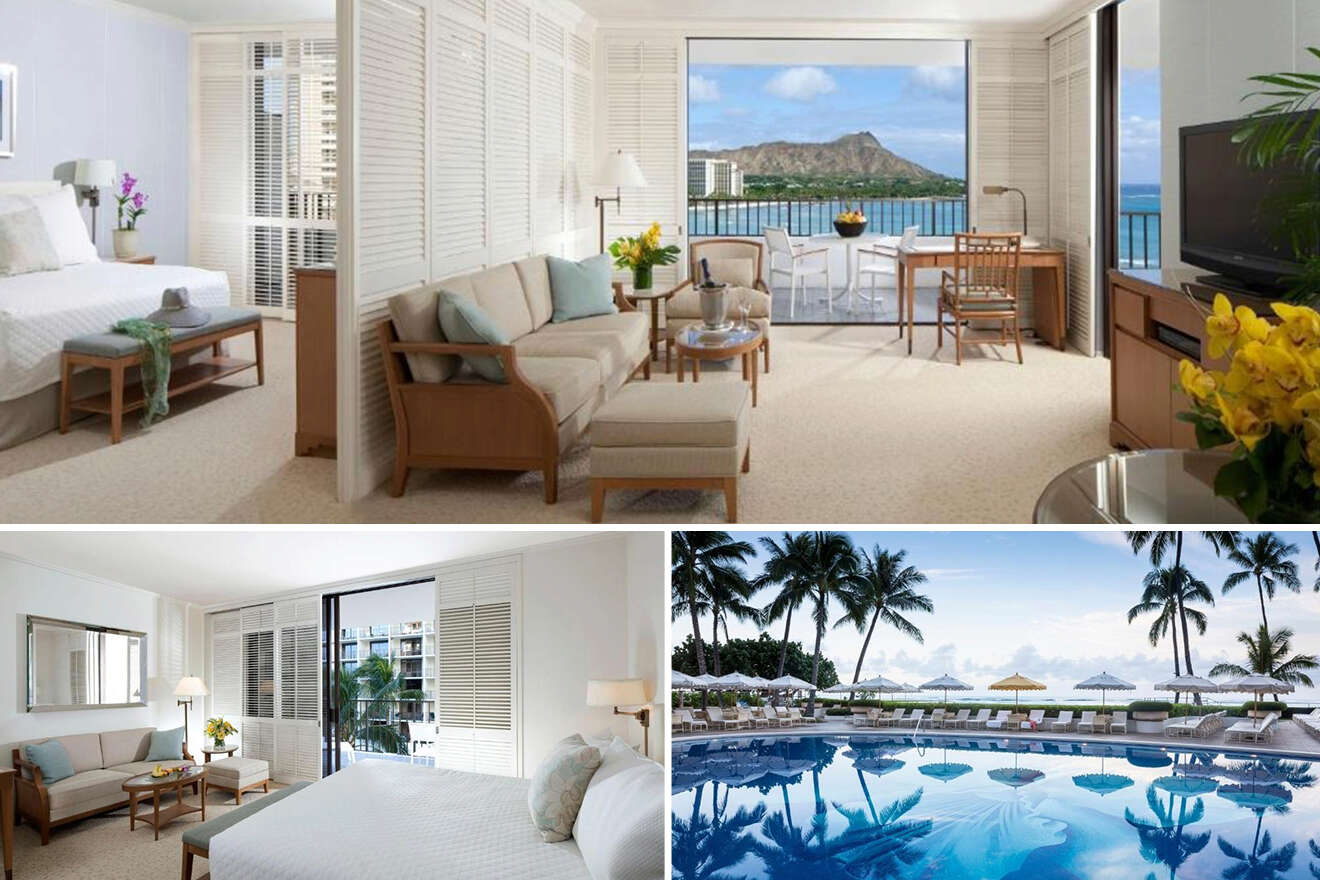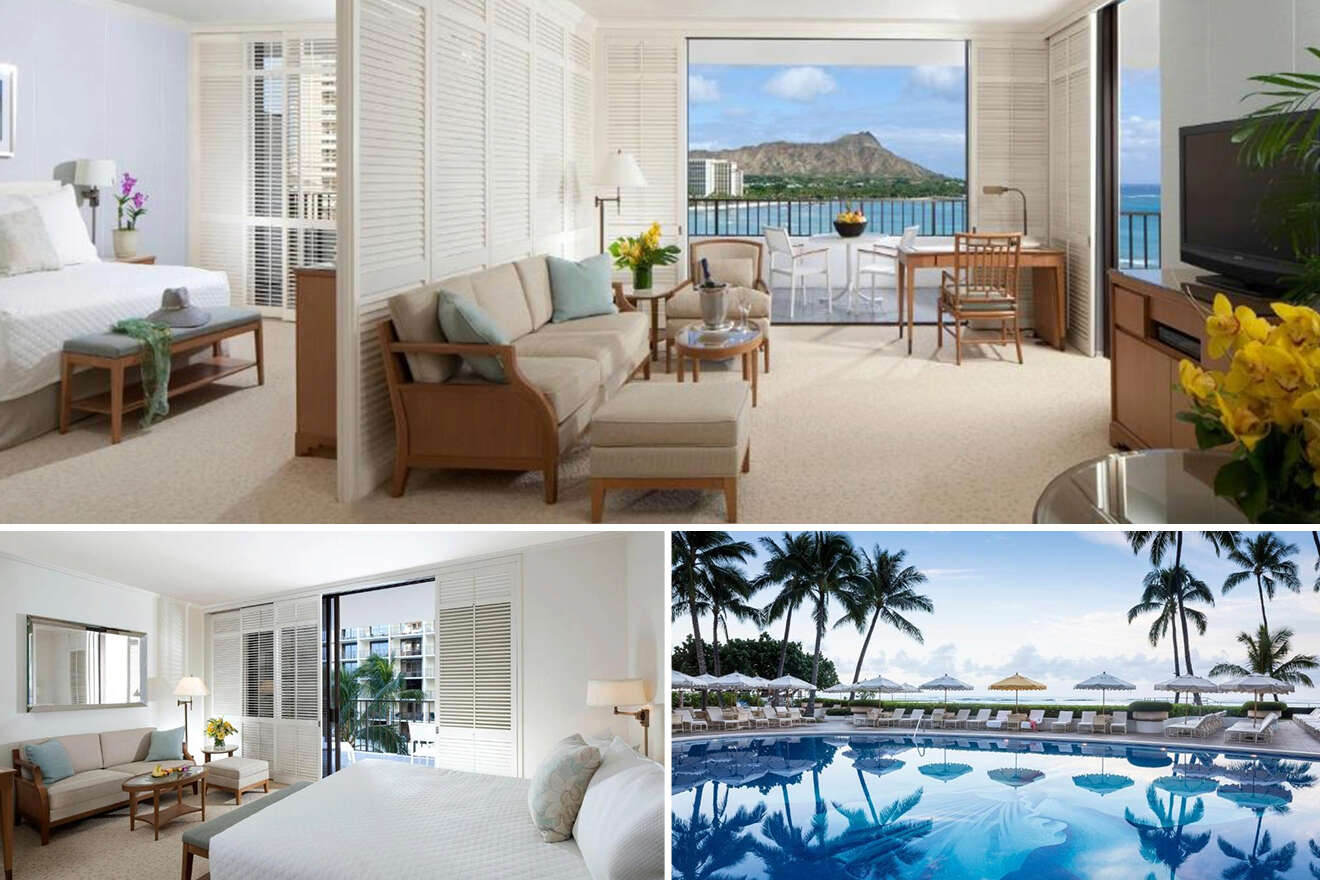 Are you planning your vacation in Hawaii? Well, there are many things to consider, and today I'll help you with finding the right hotel! This one is pretty cool, and it's located in Honolulu, on the famous Waikiki Beach and overlooking the Diamond Head. All the suites here have a spacious lanai and a private bathroom with a deep soaking tub.
If you love music, then I'm sure you'll be spending a lot of time in the live jazz lounge, but don't forget there are many things waiting for you out there, like a spa that offers traditional Polynesian rituals, a heated swimming pool, and many activities! Definitely conclude your day with dinner at the internationally-awarded La Mer restaurant.
13. Koa Kea Resort on Poipu Beach – for a tranquil holiday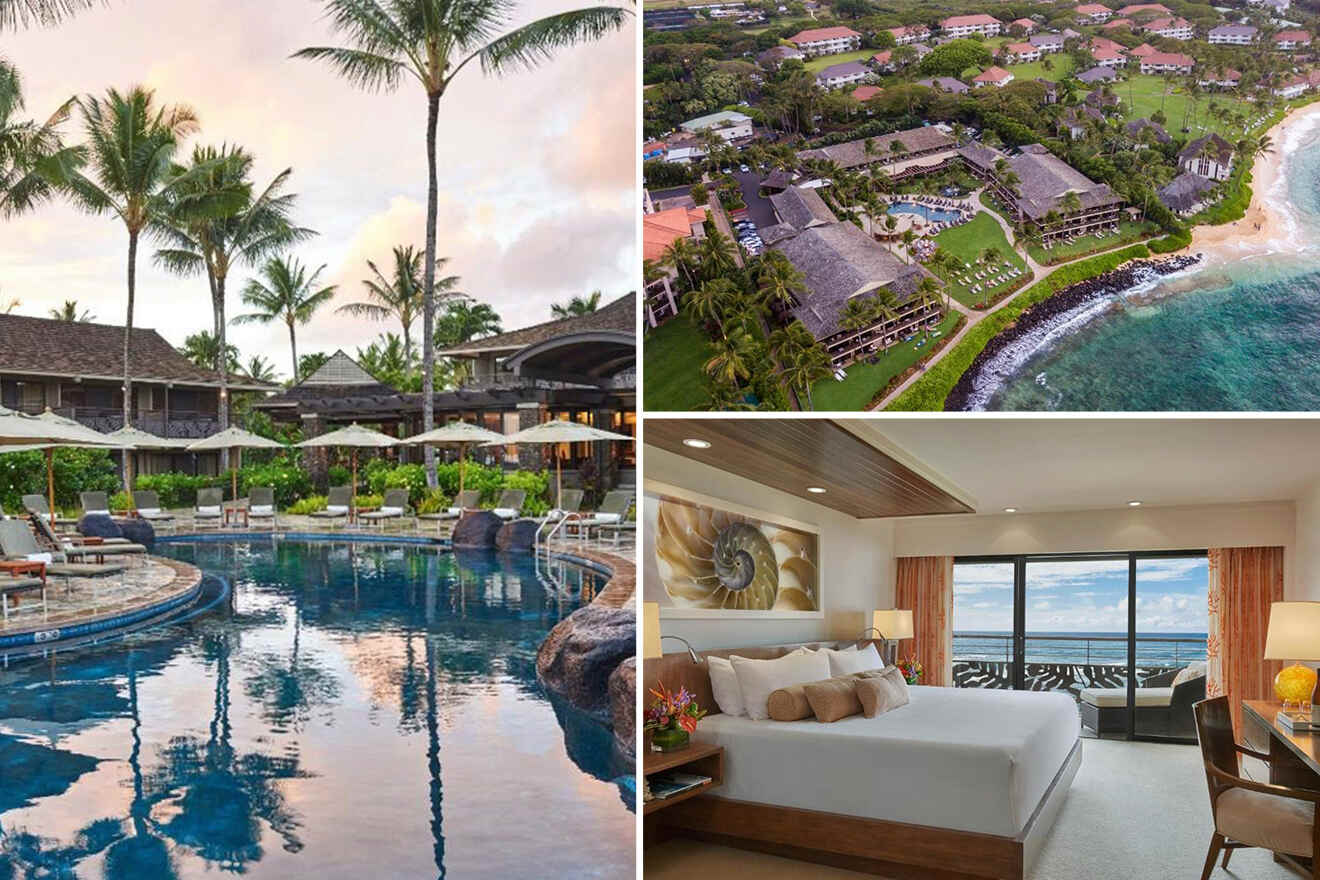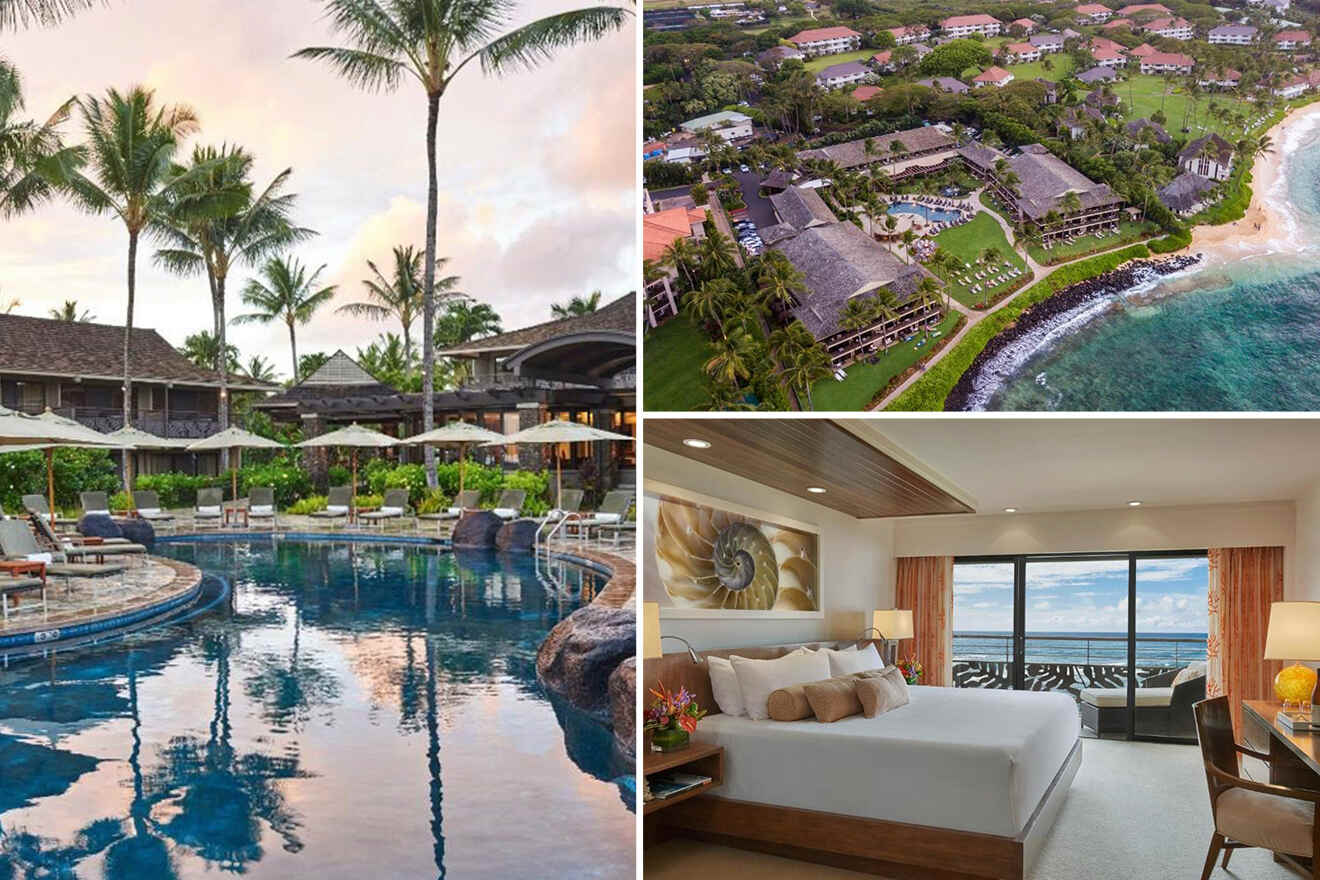 Located on Poipu Beach on Kauai's south shore, this resort is all about making all its guests feel at home! The one hotel where you can enjoy spa services in your room or by the ocean and eat delicious Hawaiian food at the seafront restaurant.
Their rooms are also super comfortable and have balconies overlooking the ocean! Beach access for everyone, room service, and so many water sports to try, to me, this definitely sounds like a keeper. Plus, there are the coolest outdoor fire pits where you can relax at night with your friends and family!
14. Grand Hyatt Kauai Resort & Spa – great for families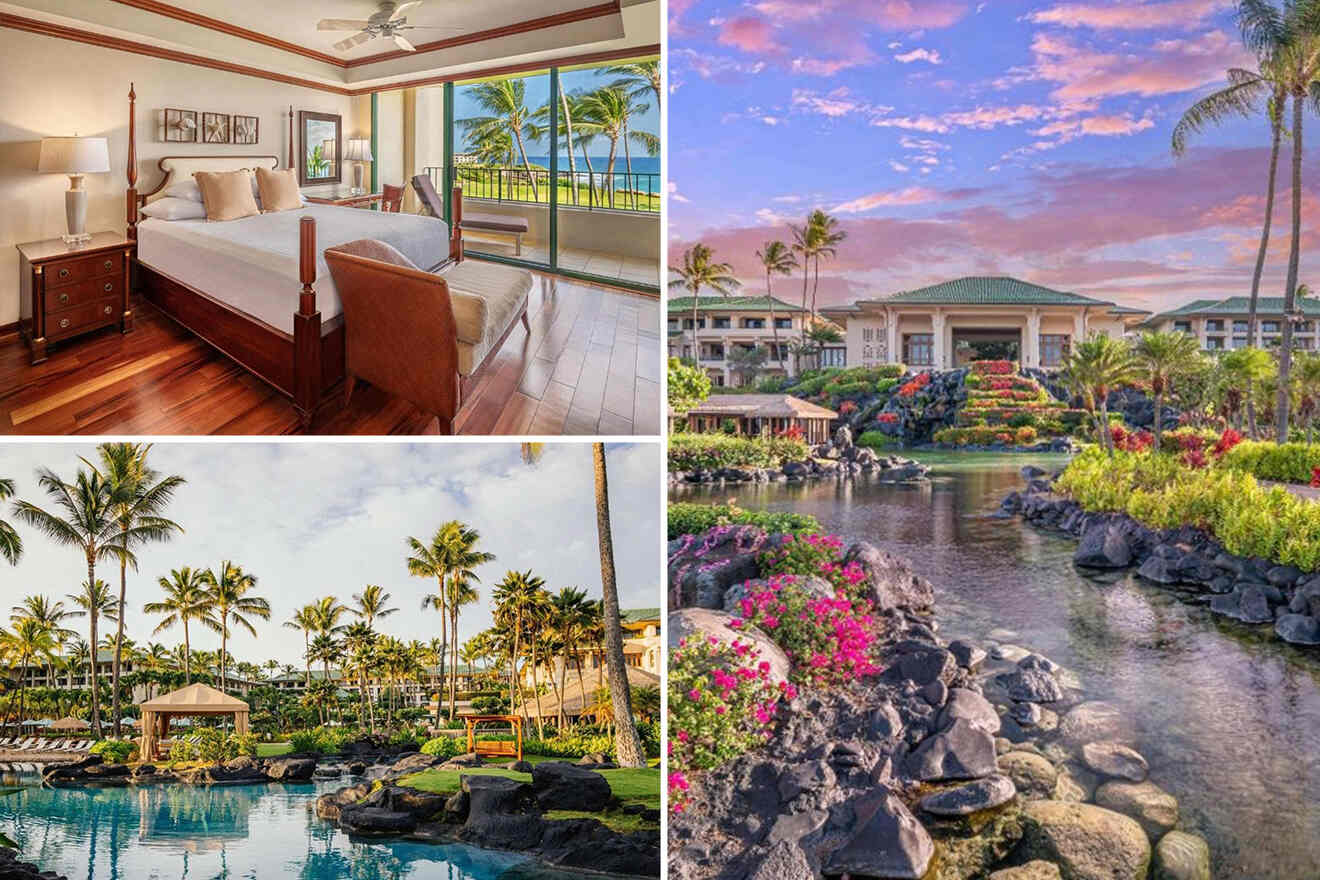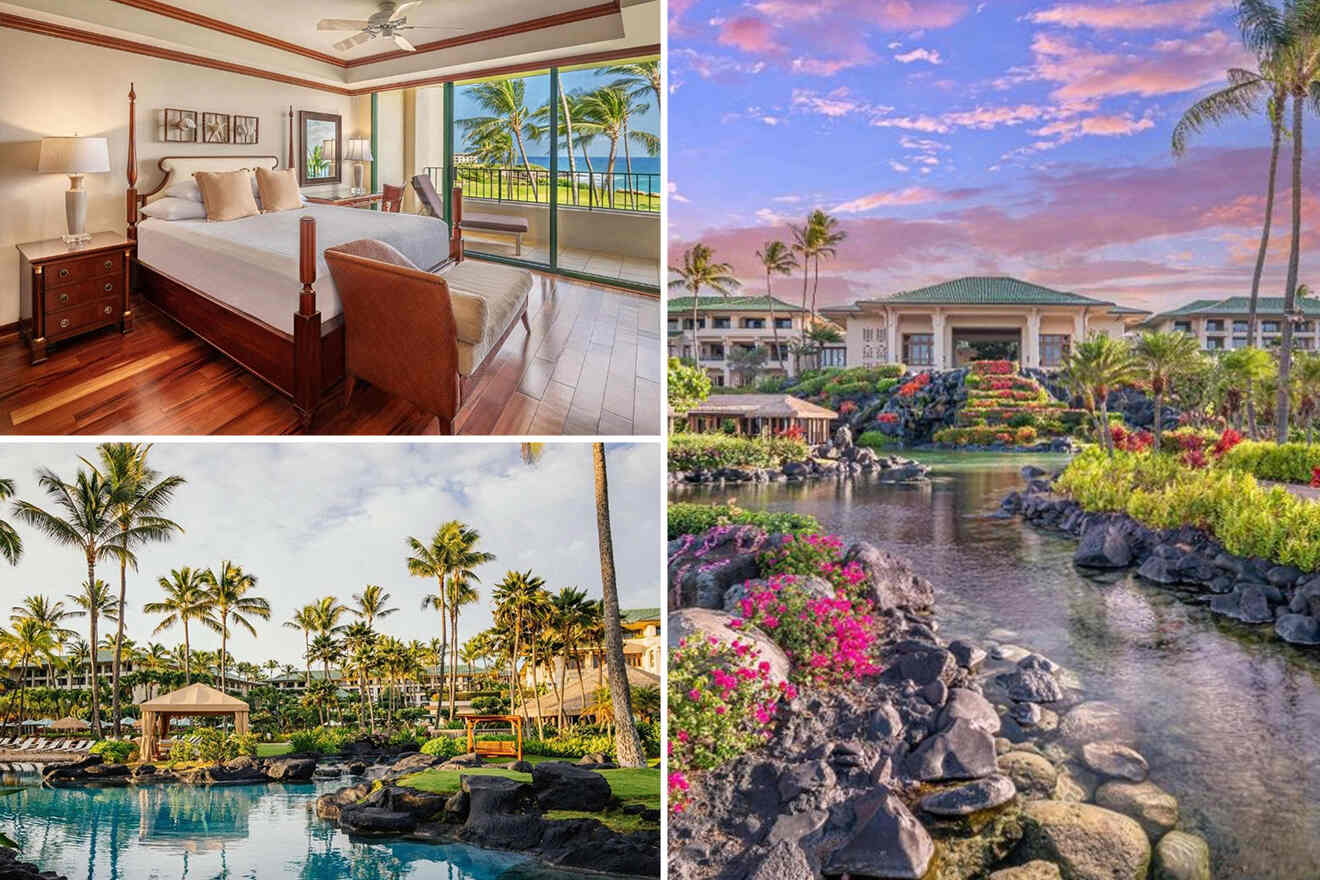 Swimming pools with water slides & so many fun things to do – this sounds like the perfect resort for a family getaway in Hawaii! Set on Kauai Island, the accommodation is surrounded by tropical gardens and offers a spa, a golf course, and 7 restaurants (one for each day of your stay)!
The newly renovated rooms are spacious to fit all members of your family and come prepared with all the necessary facilities. And I'm sure you'll want to hear all about their swimming pool complex that has waterfalls, water slides, and a volleyball net. There's also a kids club and tennis courts where you can play with your family!
15. Hana-Maui Resort – with a fabulous infinity pool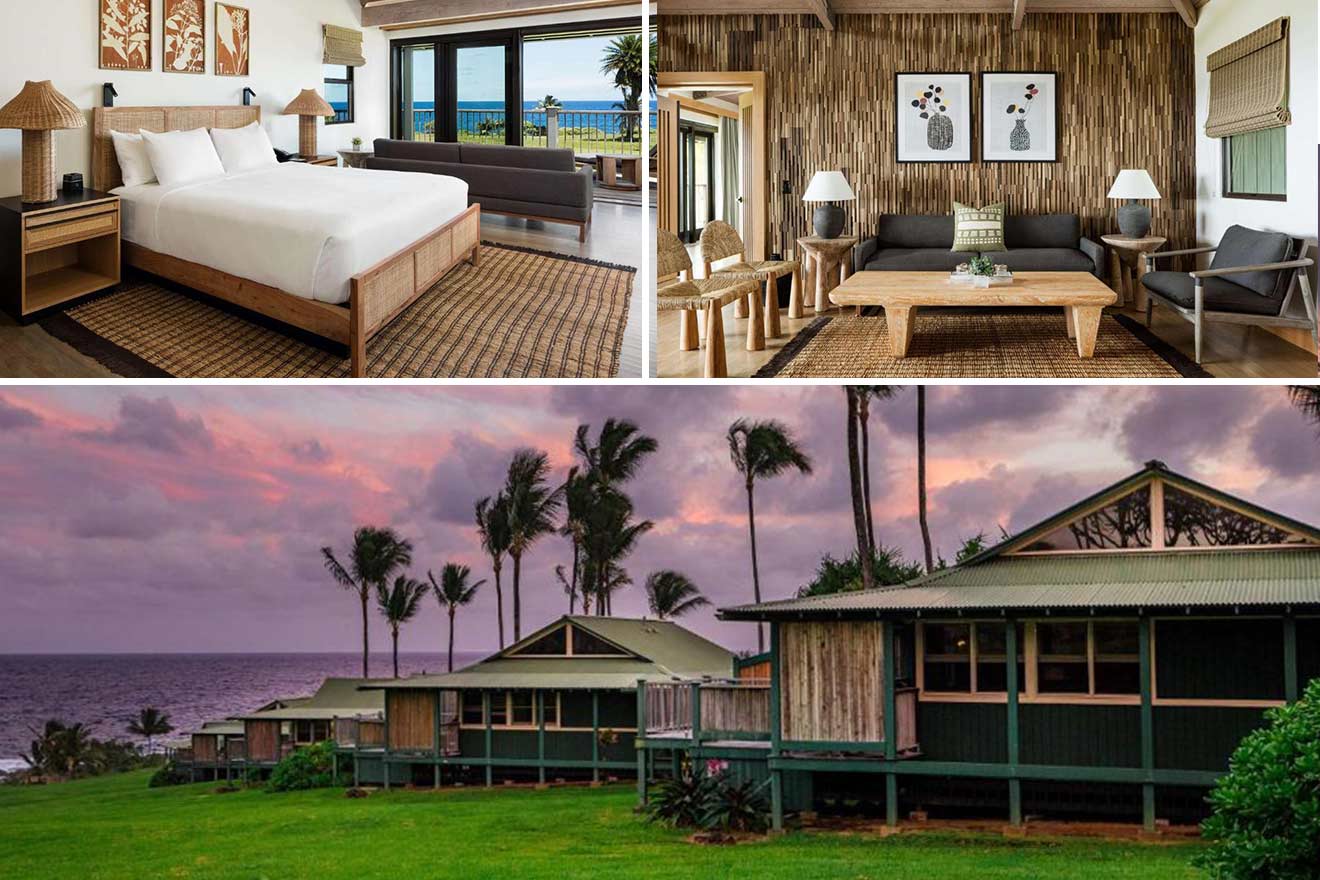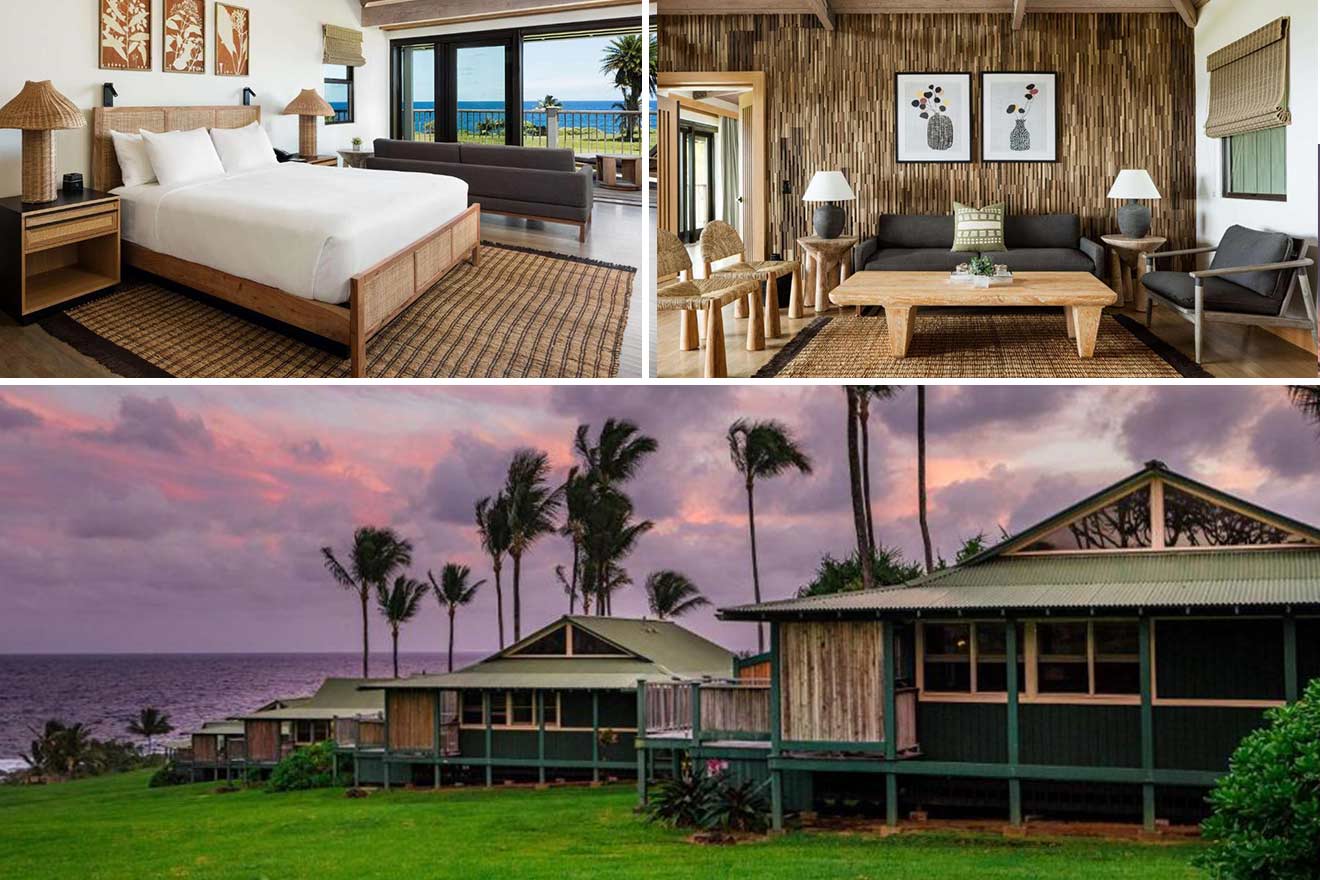 Just imagine catching a sunset by the infinity pool of this amazing hotel that's located on Maui Island! Surrounded by lush landscapes and palm trees, the resort is great for those who need a tranquil holiday, although you'll still find lots of things to do here, like lei-making classes or going horseback riding.
You'll find different suites and entire bungalows here that come with great views! If you've had a long flight in, I'd recommend starting the trip with a trip to the spa center, which ought to put you in a holiday mood! Then you can try some activities or relax by the outdoor pool and end your day with a sunset dinner cruise!
FAQs about all-inclusive Hawaii resorts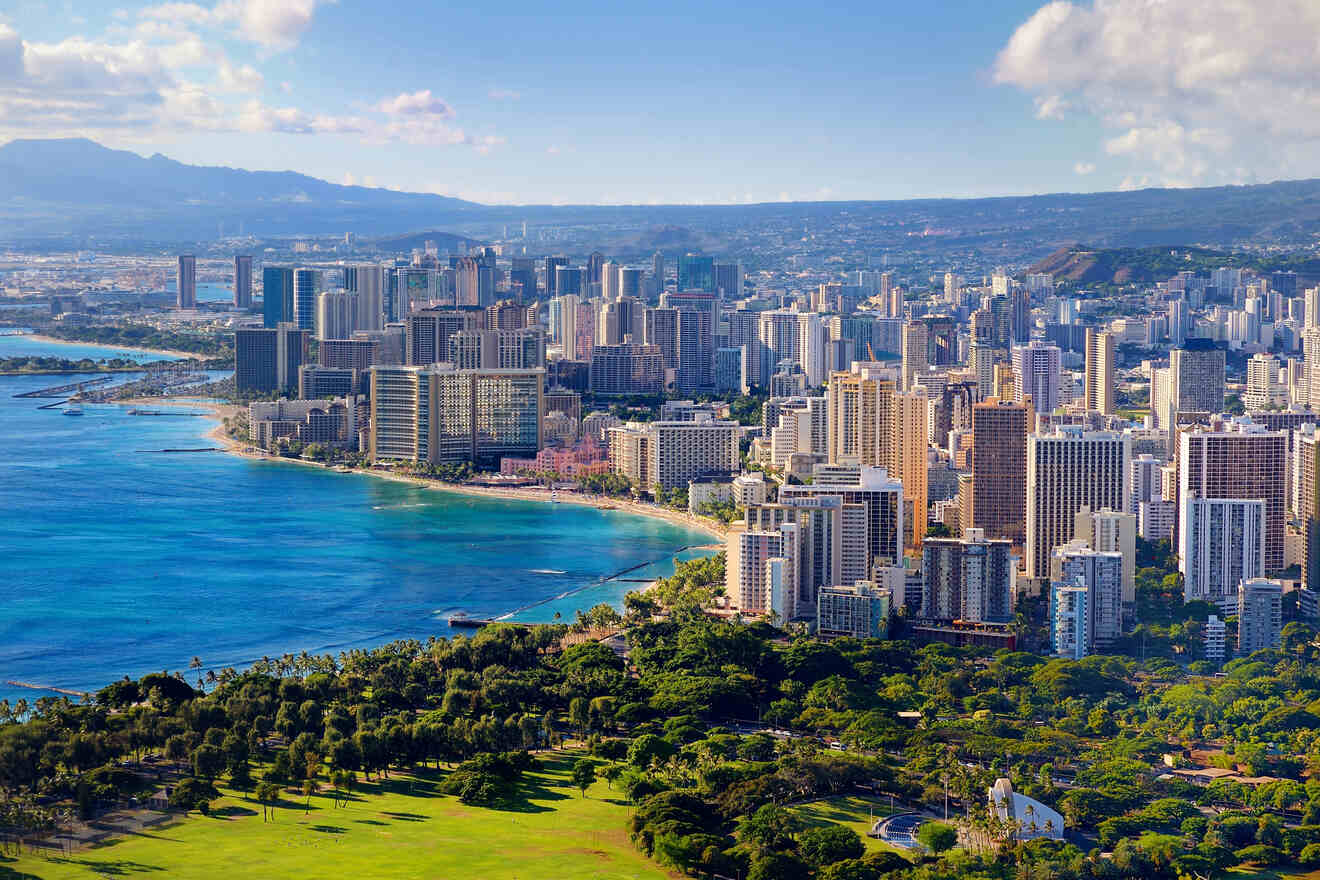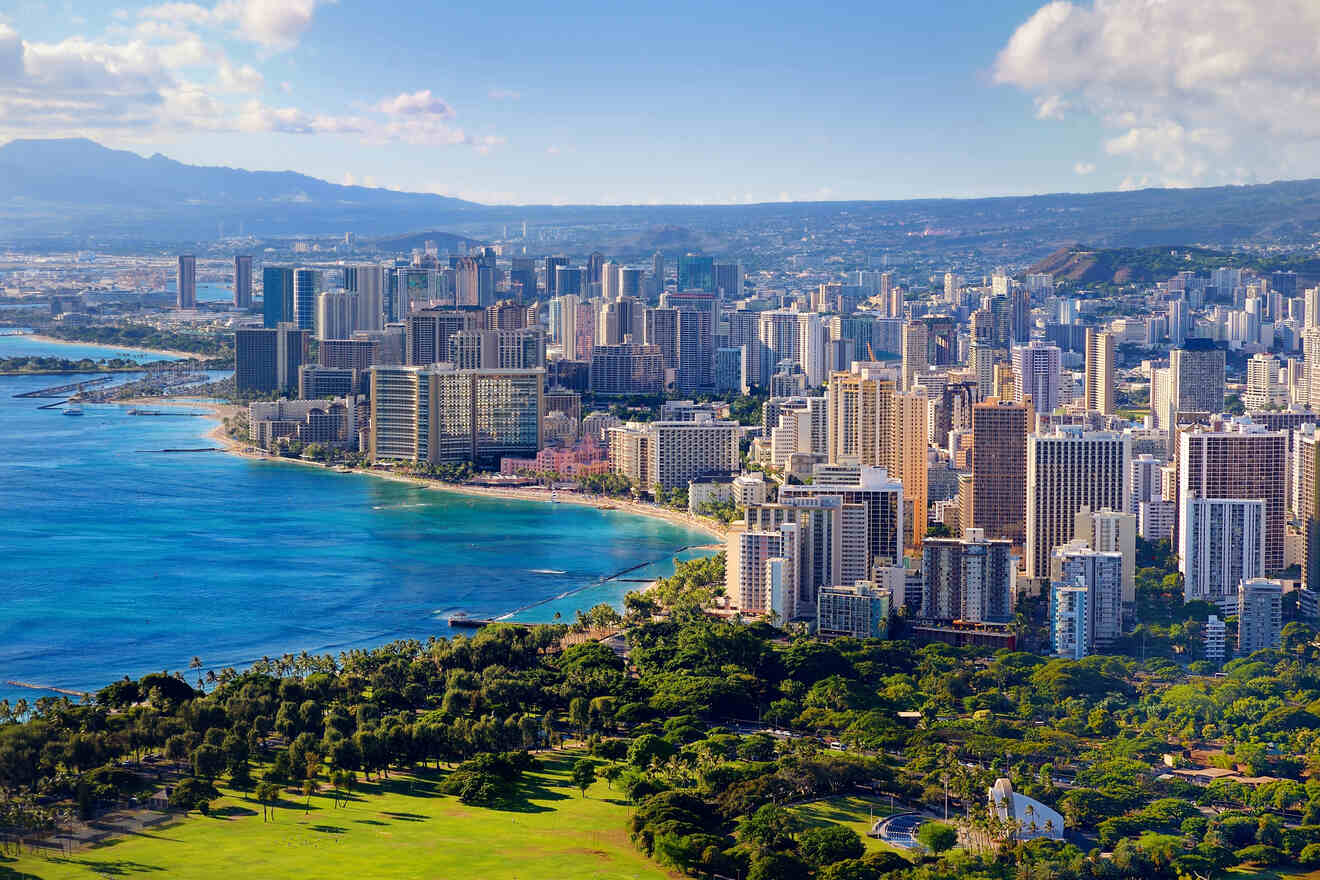 🤔 Does Hawaii have all-inclusive resorts?
No, Hawaii doesn't have the usual all-inclusive resorts. However, hotels on the islands offer all-inclusive packages which you can personalize to your own liking.
👪 Which are the best Hawaii resorts for families?
🌞 What month is best to visit Hawaii?
April, May, September, and October are some of the best months to visit Hawaii.
🔝 Which are the best Hawaii resorts with all-inclusive facilities?
Halekulani and Turtle Bay Resort are some of the best Hawaii resorts that offer all-inclusive facilities. The accommodations have great locations and many facilities like swimming pools, spas, and restaurants.
Conclusion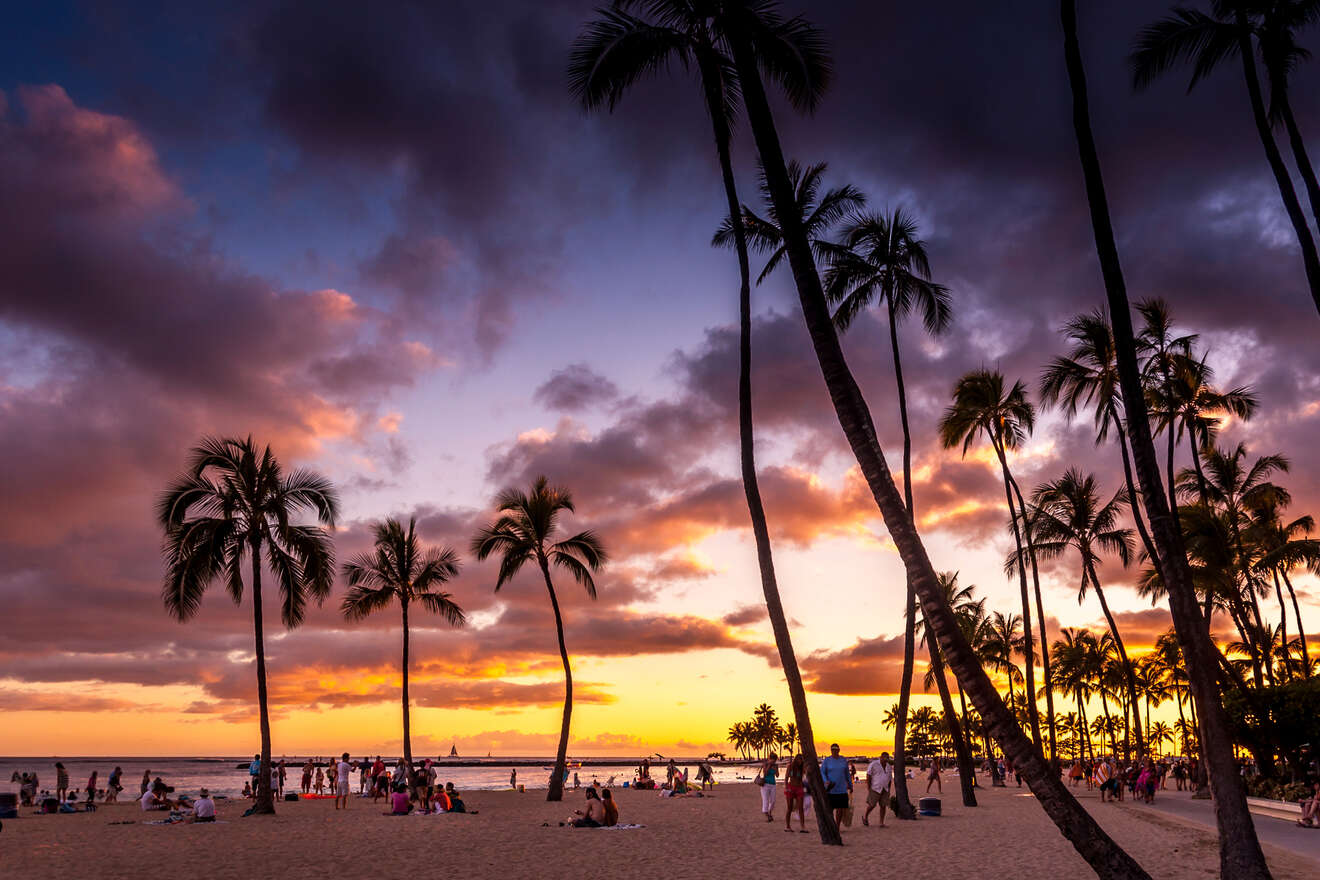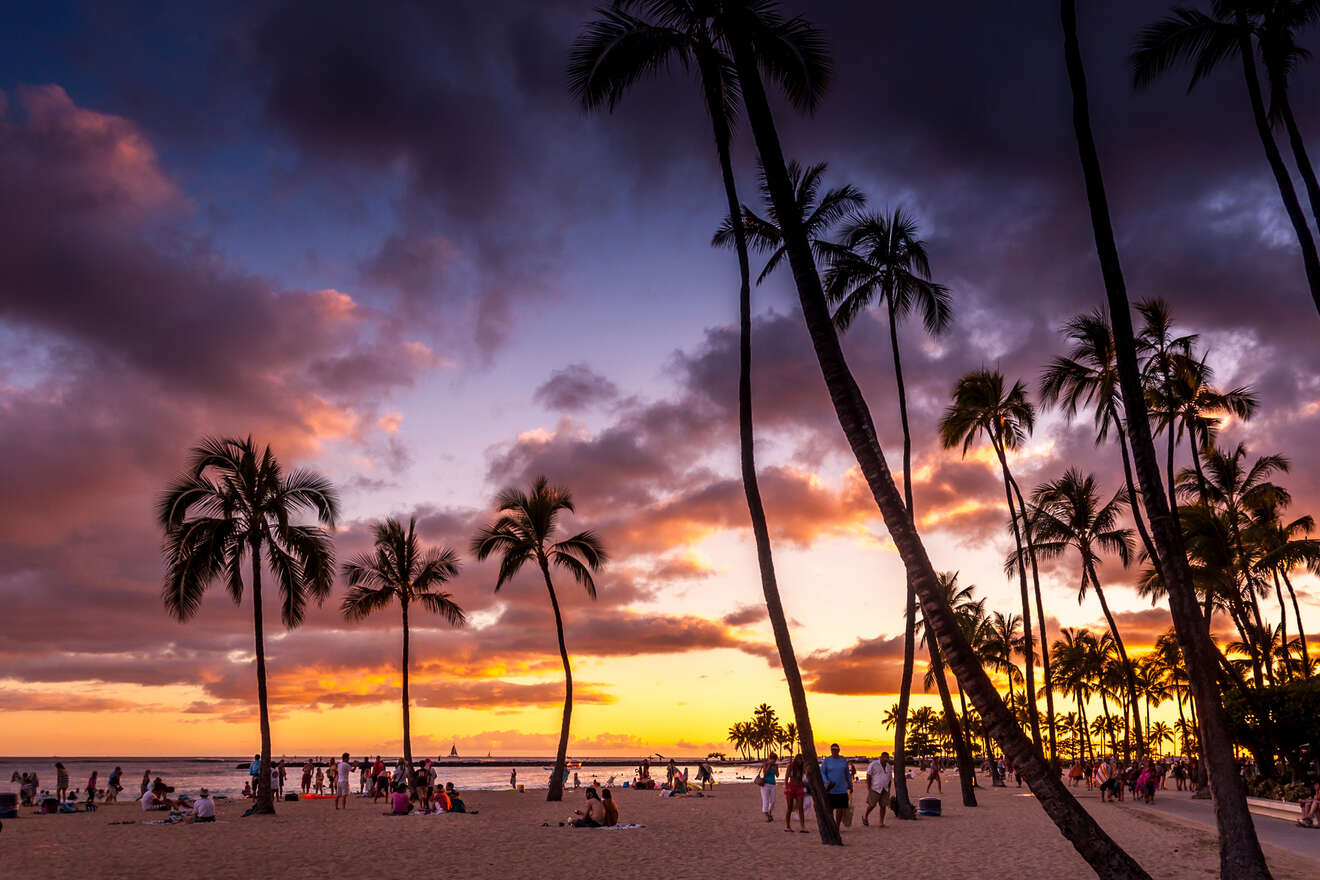 These islands are so magical, and I'm so excited I got to tell you all about the best resorts in Hawaii!
As I mentioned, you won't find the traditional all-inclusive resorts in Hawaii, and the Hawaii vacation packages are different from what you've seen before. However you'll find the same type of facilities here, you will just have to pay separately for them.
I would also recommend that once you've decided which hotel you want, you book it in advance! These may not be all-inclusive Hawaii resorts, but they're the best ones you'll find on the islands!
And since we're on that chapter, I thought I'd give you my 2 favorite resorts in Hawaii (in case anyone needs a bit of inspiration):
Halekulani – This fabulous hotel in Honolulu has a beachfront location, a live jazz lounge, and a day spa.
Turtle Bay Resort – Surrounded by turquoise waters this incredible place comes with 4 swimming pools, a beach bar and it offers a weekly dinner show and beach access.
Hope you've enjoyed this as much as I did! And if I've left any questions unanswered, just drop me a comment below, and I'll reply ASAP!
Safe travels,
Victoria
---
Pin it for later!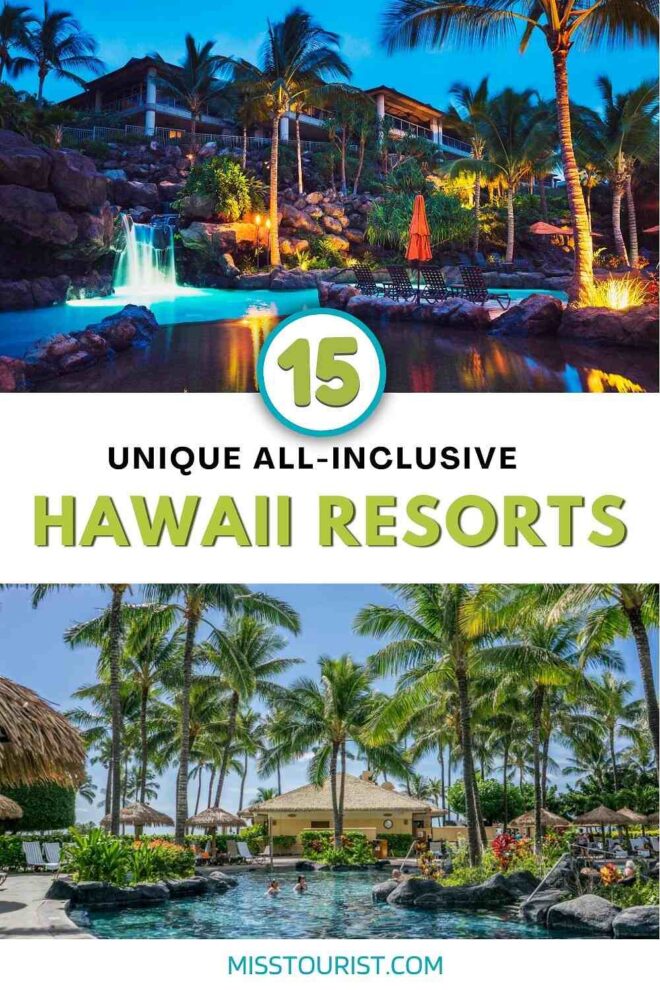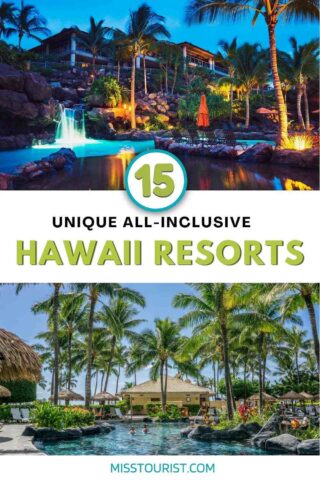 Pin it for later!