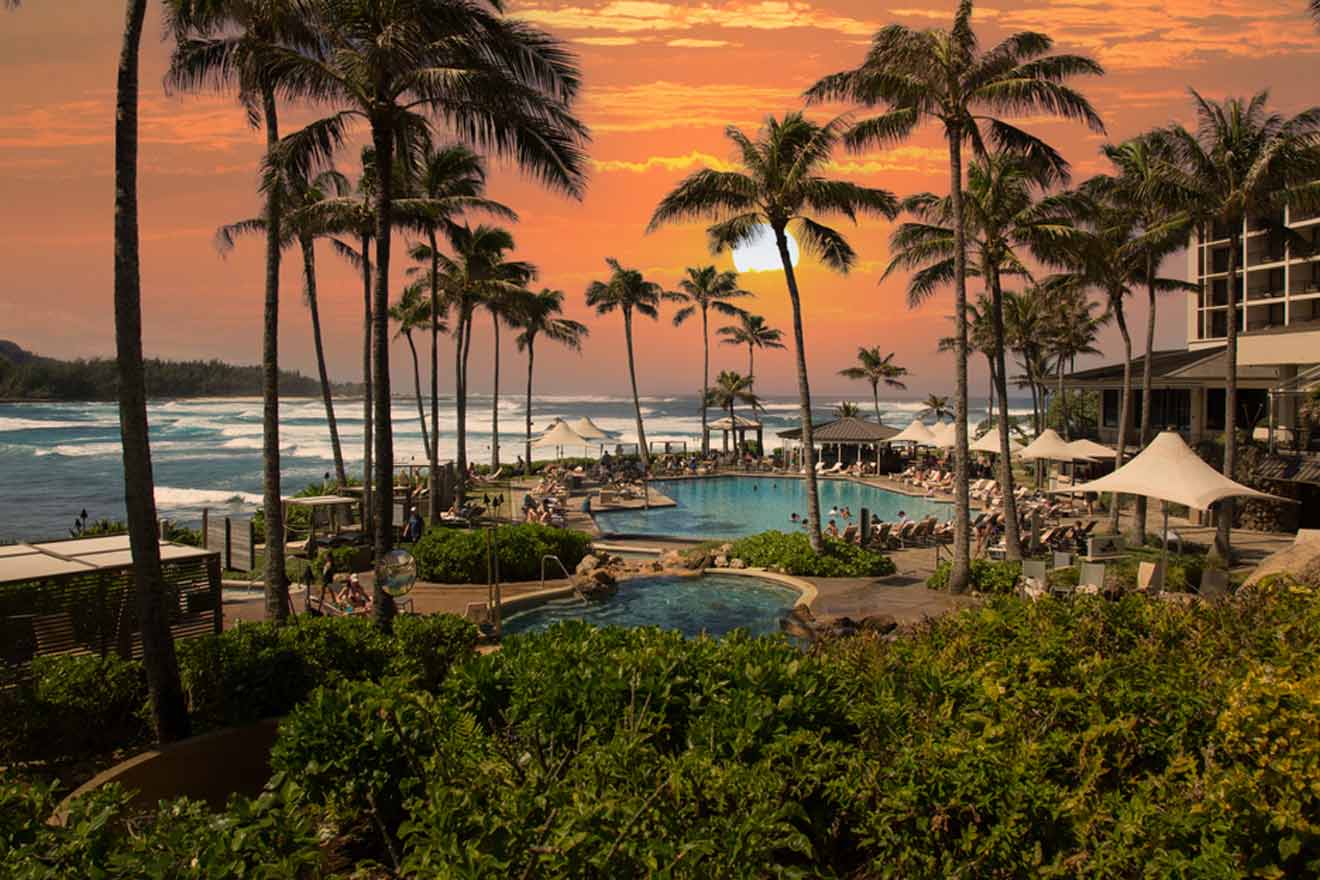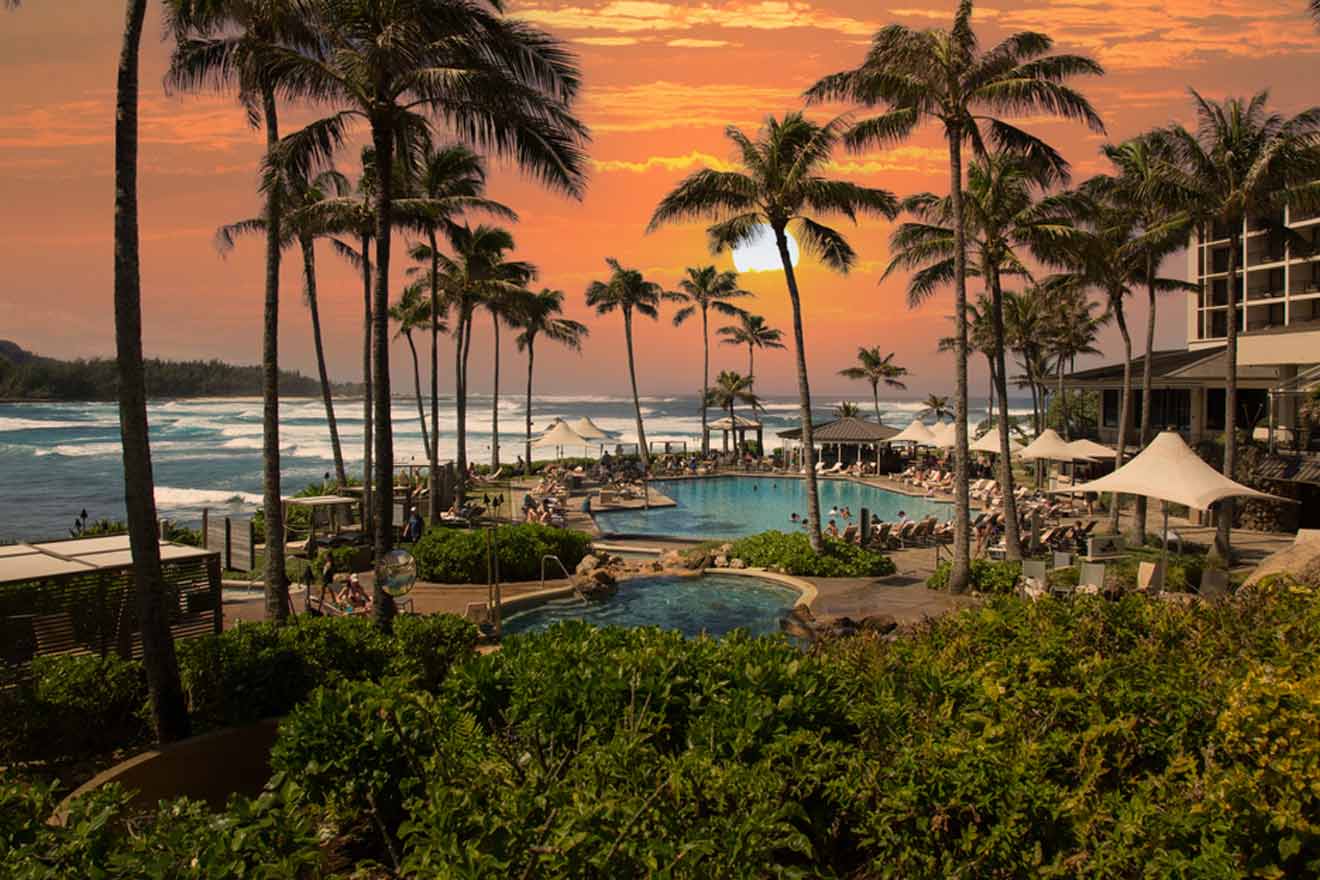 When you hear about Hawaii, probably the first place you think to stay at is Waikiki Beach, but did you know that it is actually part of Oahu, an area hosting resorts for any taste?
And I have even better news! To help you find the perfect one for your travel needs, I have already collected in this travel guide all the best resorts in Oahu (and nearby) and divided them by price range, so you can immediately look for the ones that best fit your budget.
All the stunning resorts you will find here offer access to luxurious amenities like swimming pools, gourmet restaurants, golf courses, etc., and some of them even have beautiful oceanfront rooms. Are you ready to check them all out with me?
Before starting, I just want to remind you to book your favorite accommodation far in advance so you don't risk losing the spot, and, who knows, maybe you also find some good deals!
And now, let's jump right in!
If you are in a hurry
If you don't have time to read the whole post, check out this quick list of the best resorts in Oahu, divided by price range:
Luxury (US$450 and up)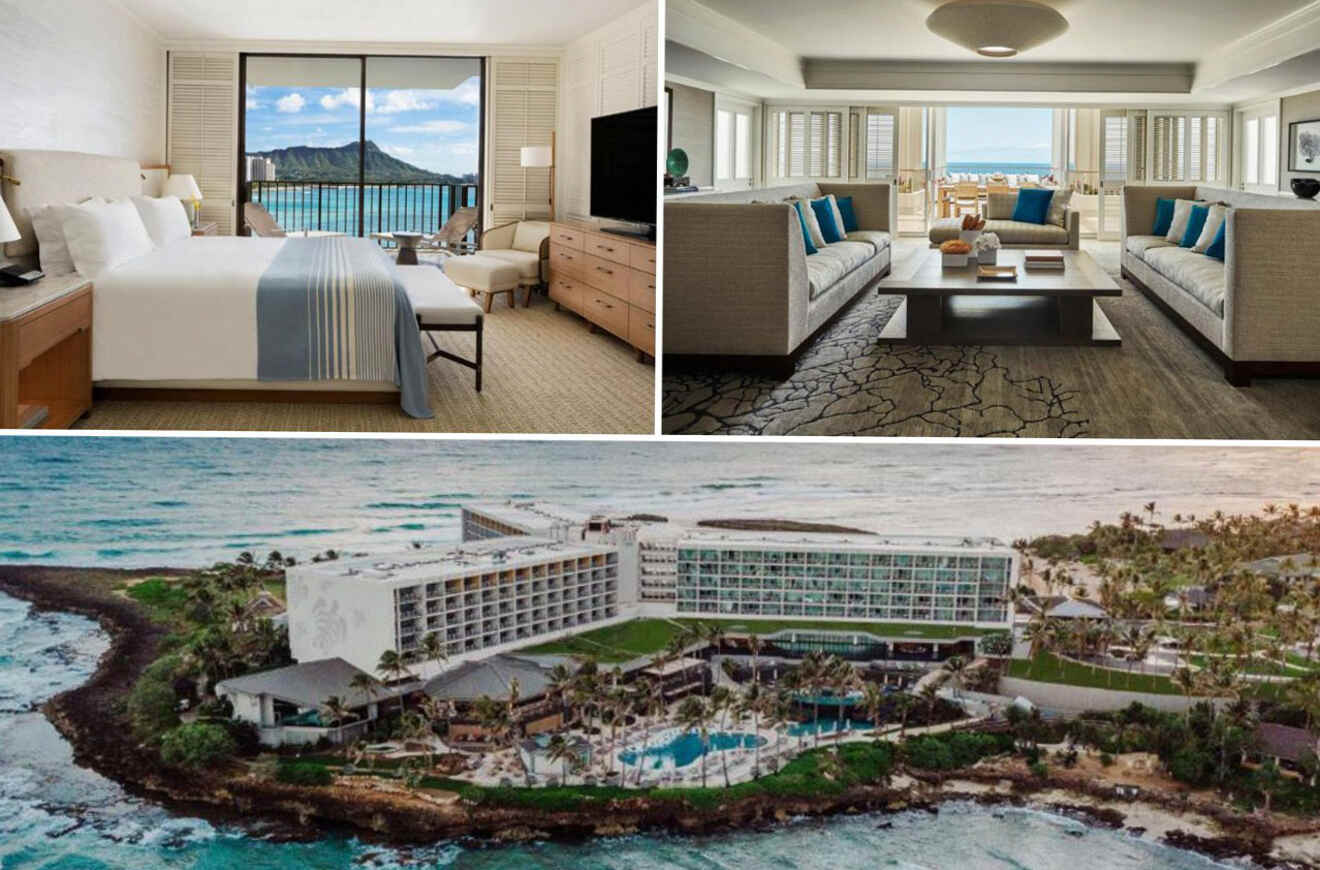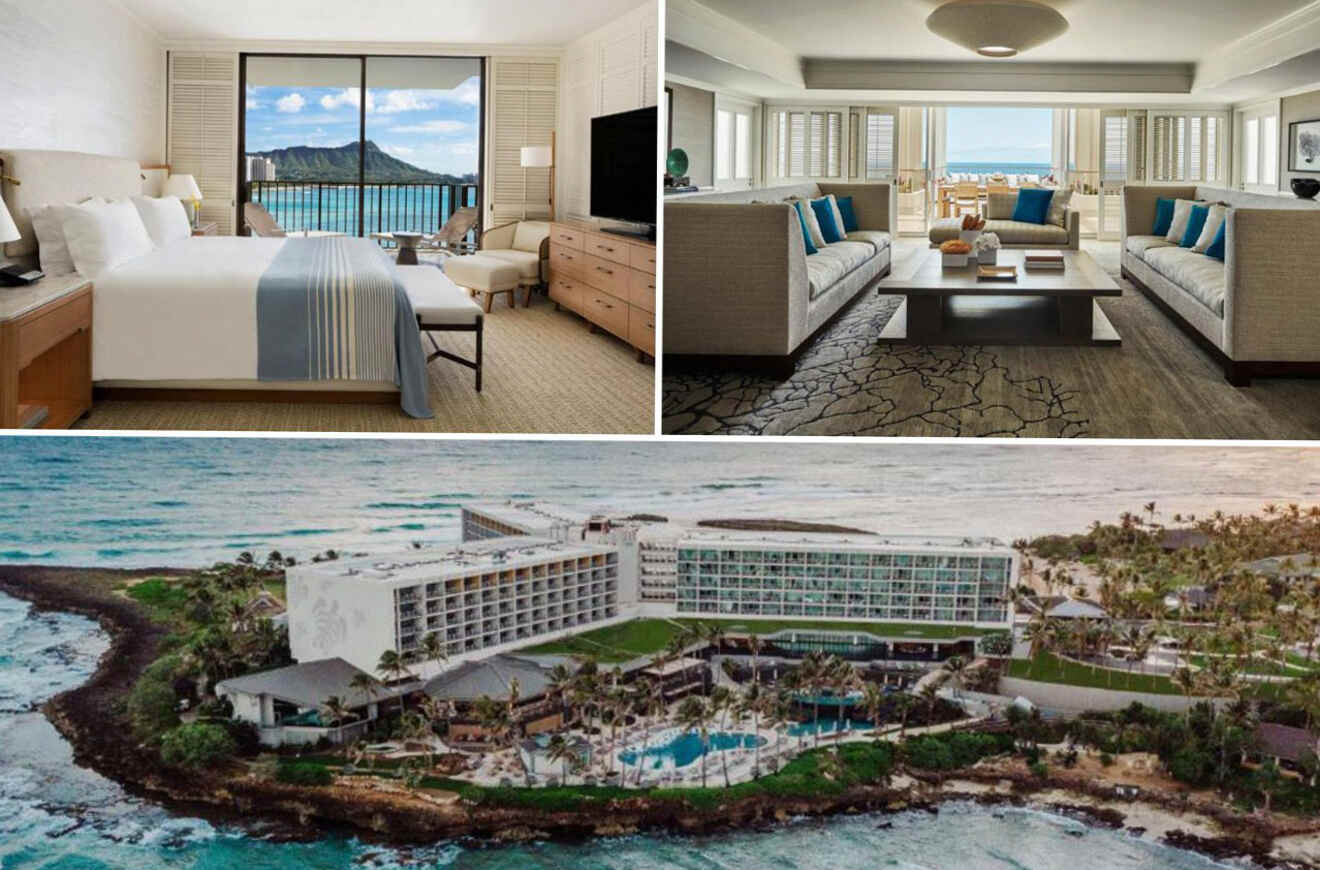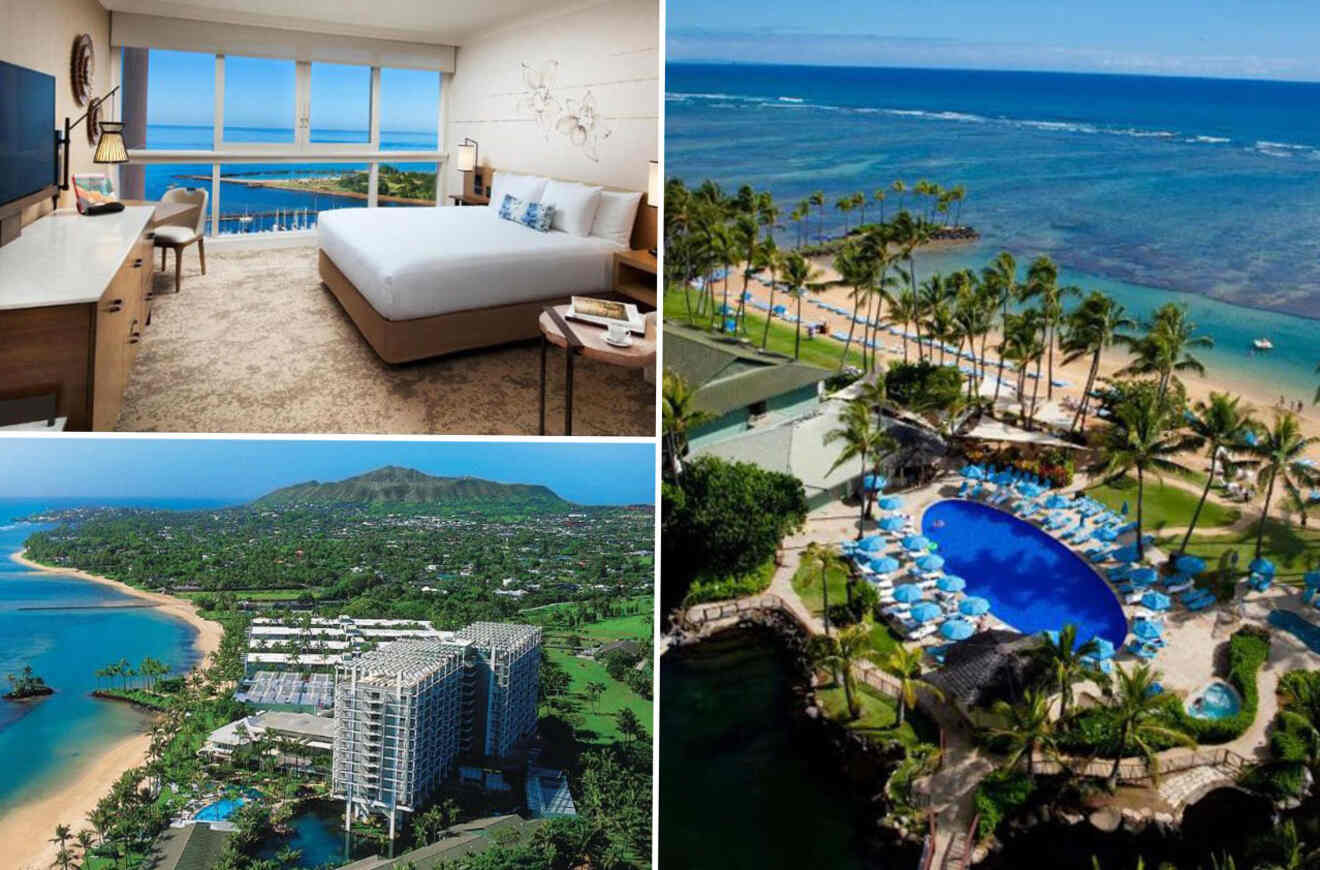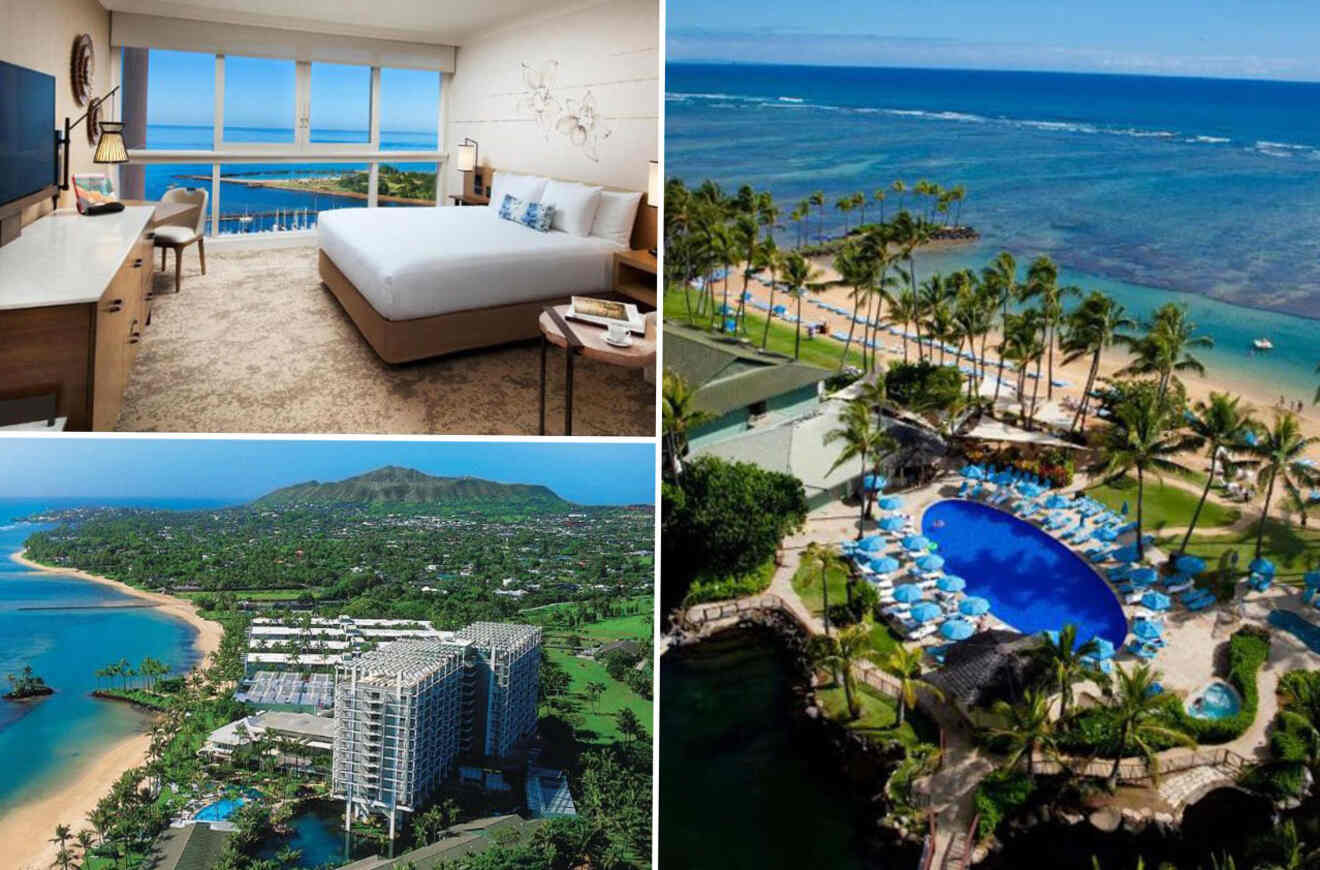 Mid-Range (US$300 – US$400)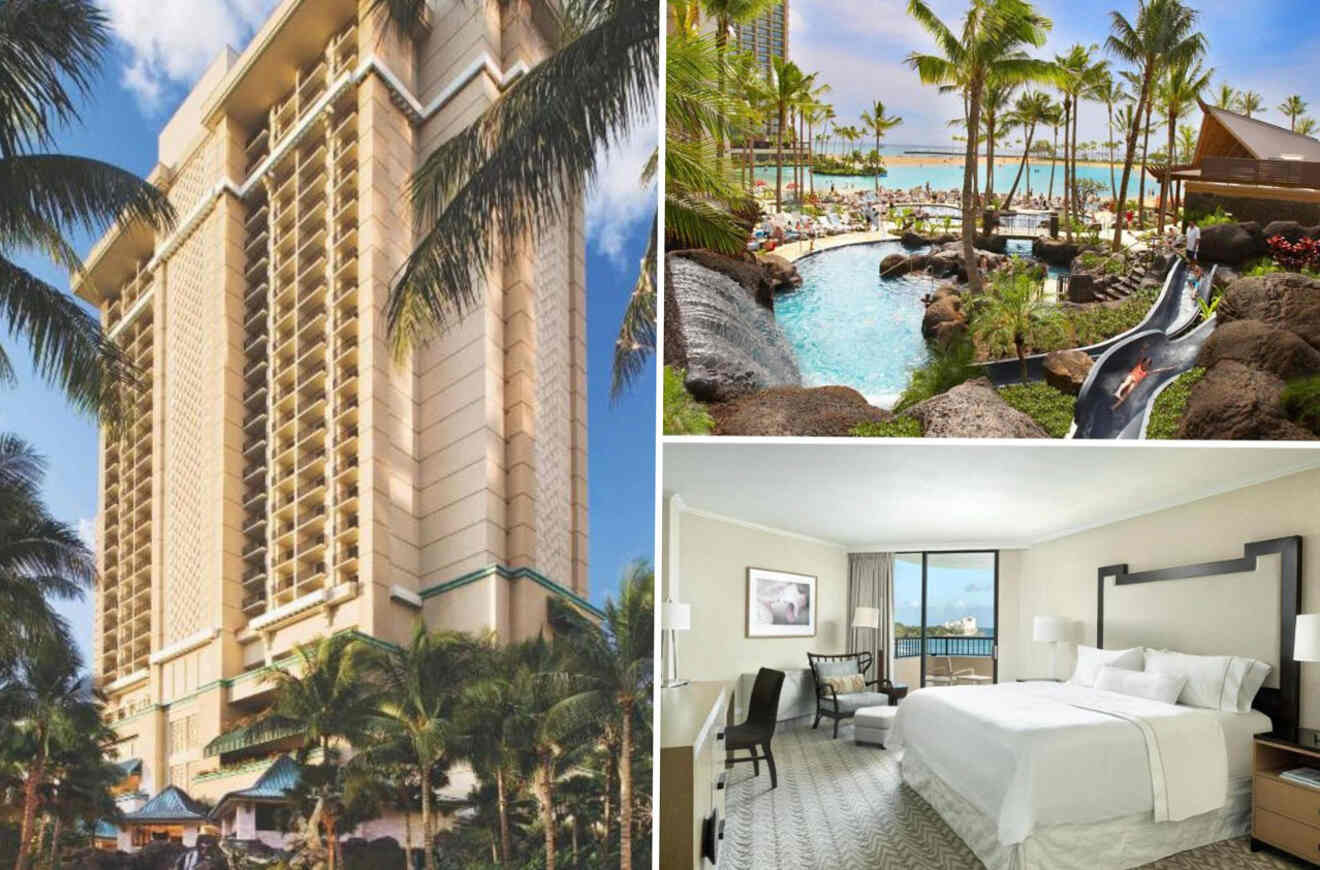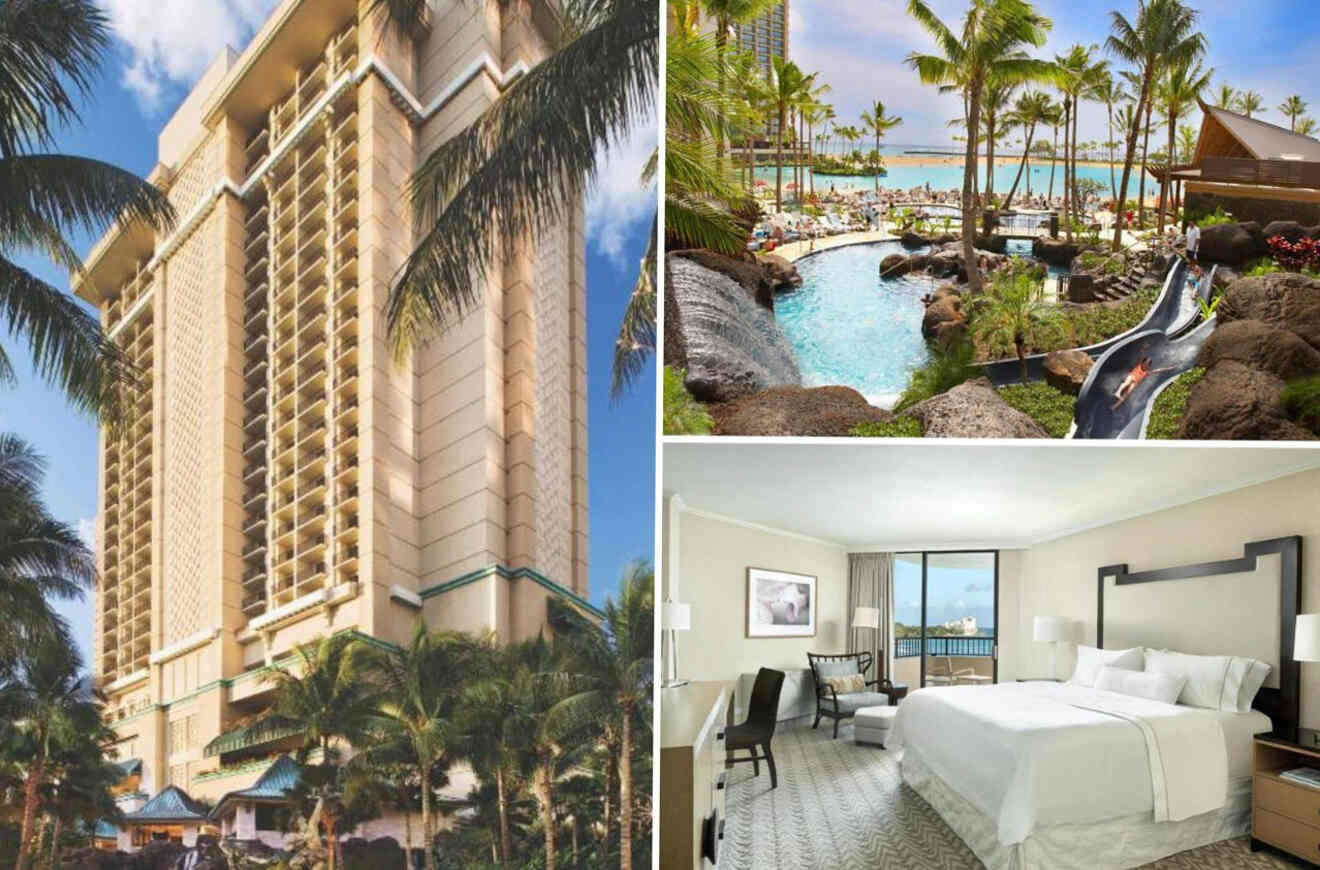 Moana Surfrider, A Westin Resort & Spa – Are you the type of traveler who loves to enjoy as many activities as possible during their vacation? Then this historic, oceanfront resort is for you, located on the best stretch of sand on Waikiki Beach. Here you can spend your days joining many different activities like hula dancing, snorkeling, and making leis, and relax at the full-service spa (moana lani spa) right after!
Hilton Grand Vacations Club Grand Waikikian Honolulu – This resort has a great location in Waikiki Beach, surrounded by many shopping, dining, and entertainment options, so you'll have everything at your fingertips, but it has much more to offer you! Here you will sleep in well-furnished rooms, relax in the full-service spa, swim in the swimming pool, and have delicious meals at one of the 3 on-site restaurants.
Hilton Grand Vacations Club at Hilton Hawaiian Village – Nestled among 22 acres (9 hectares) of lush tropical plants and flowers, at walking distance from the famous Waikiki Beach, this hotel offers activities and amenities for any taste! Some examples? At the property, you will find a fitness center to stay in shape, as well as spacious swimming pools, an on-site gift shop, and a tour desk organizing many cool excursions around the island!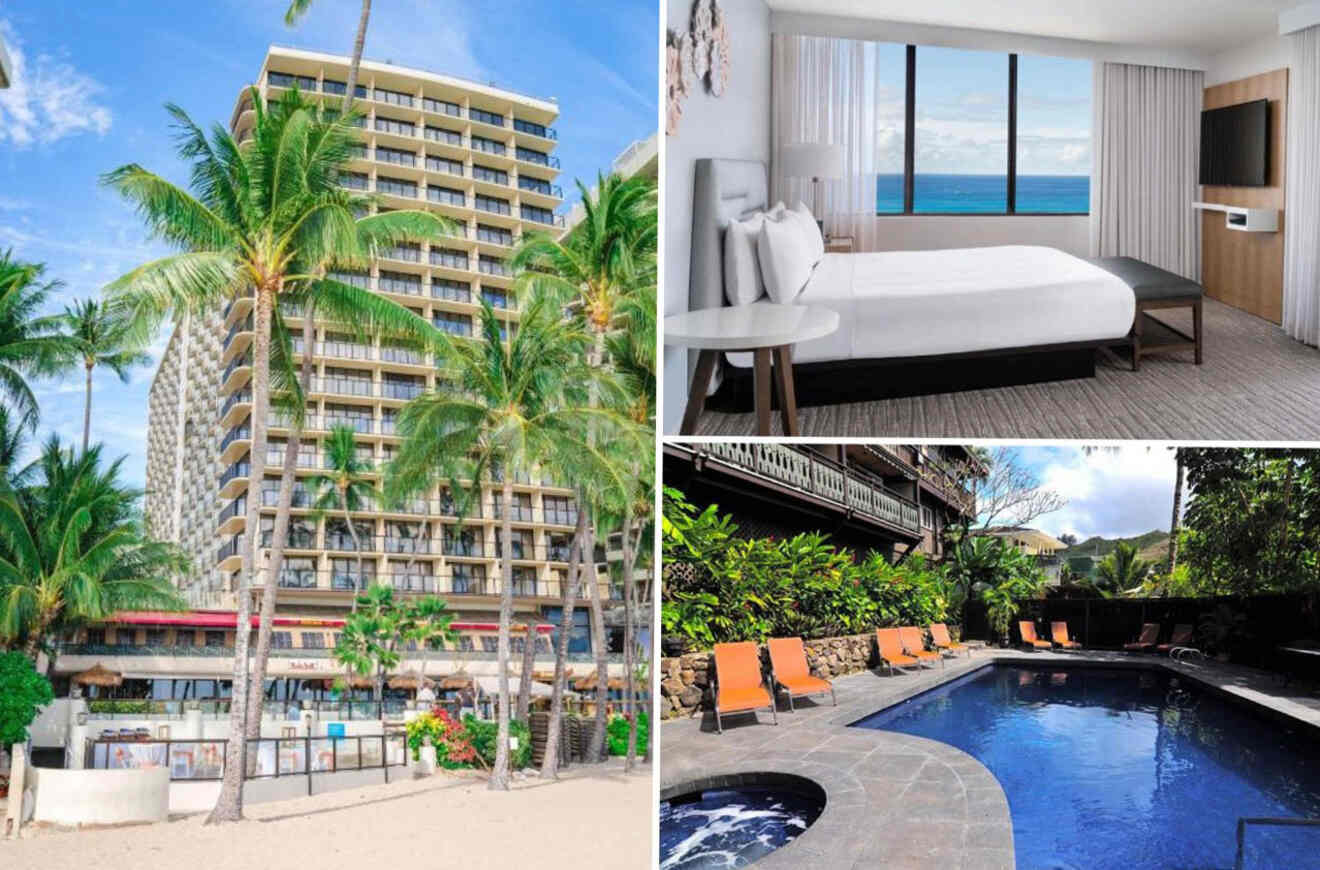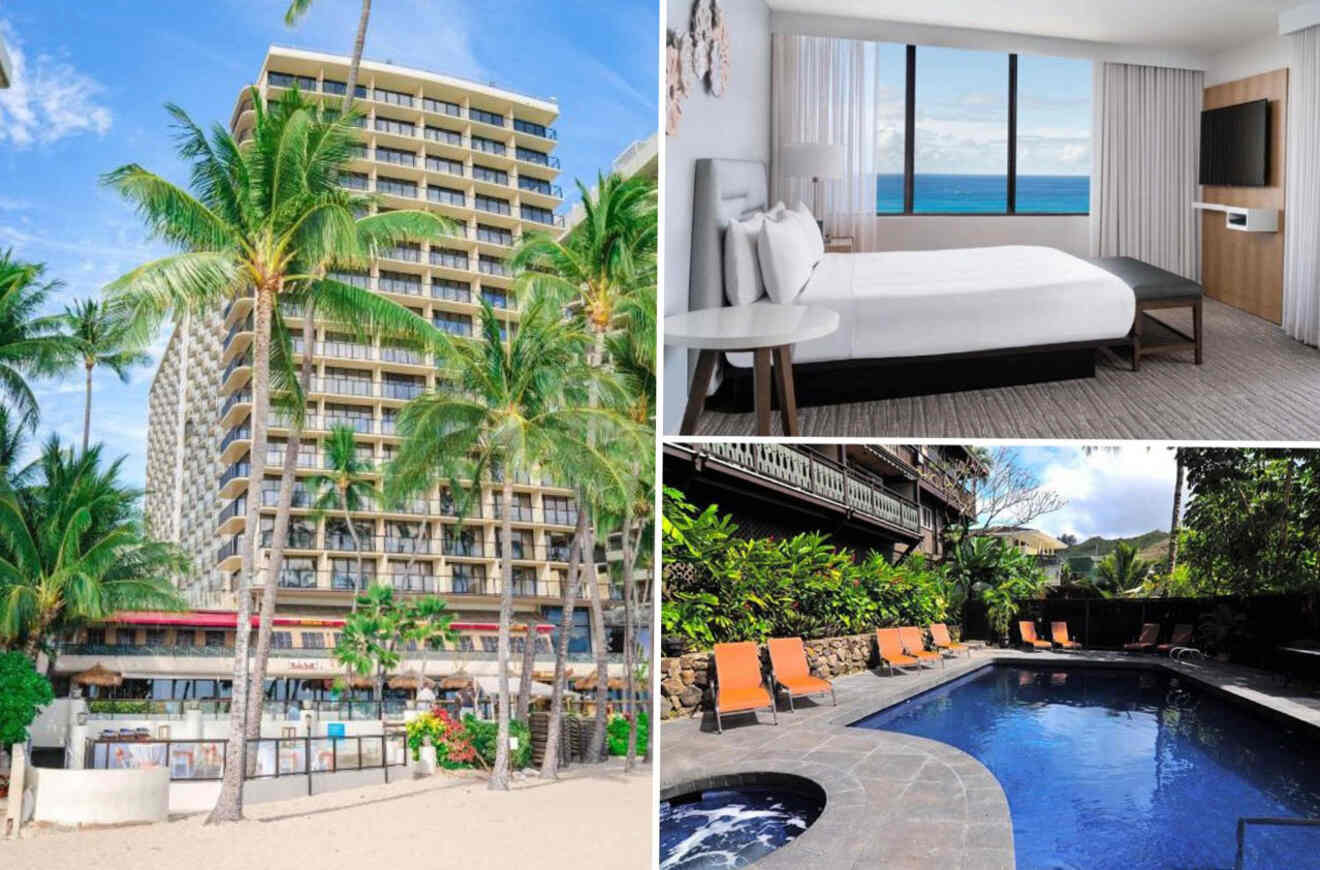 Paradise Bay Resort – Located on Kaneohe Bay, the Paradise Bay Resort offers breathtaking views of the Koolau Mountain Range, state-of-the-art amenities, like a paradise pool, a hot tub, a fitness center, and even better activities. In fact, here, you can join free yoga and meditation classes or make good use of the free kayak rentals and snorkel equipment offered on-site.
Waikiki Beach Marriott Resort & Spa – Located across the street from Waikiki Beach, this is one of the best resorts on the island if you want to have breathtaking ocean views at any time of the day! The property also offers all the facilities you need for a holiday full of comforts, like 5 restaurants, spa services (check out the Royal Kaila Spa), a gym, and 2 outdoor swimming pools. And if you have a small kid, the staff even provides babysitting services.
Budget (up to US$300)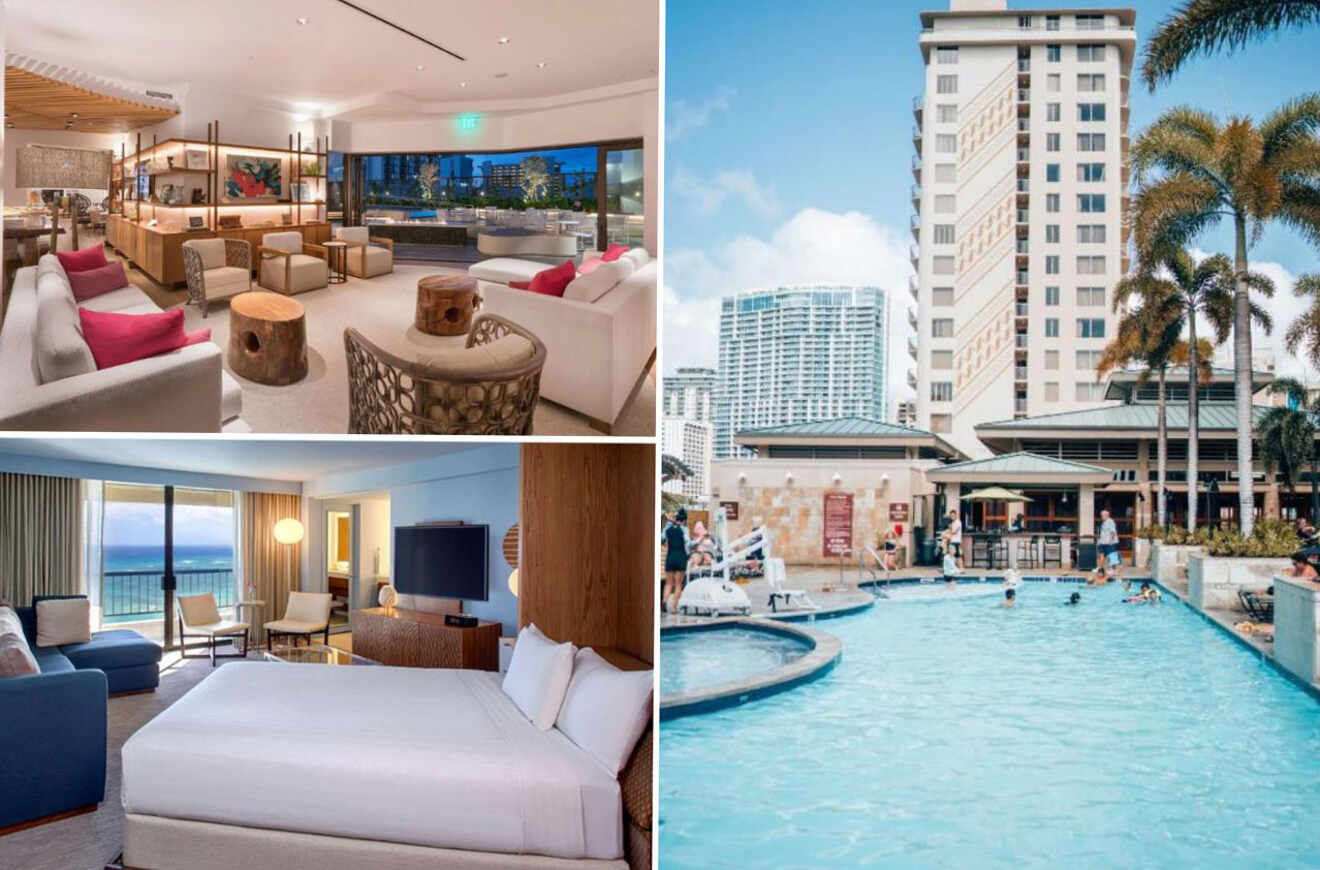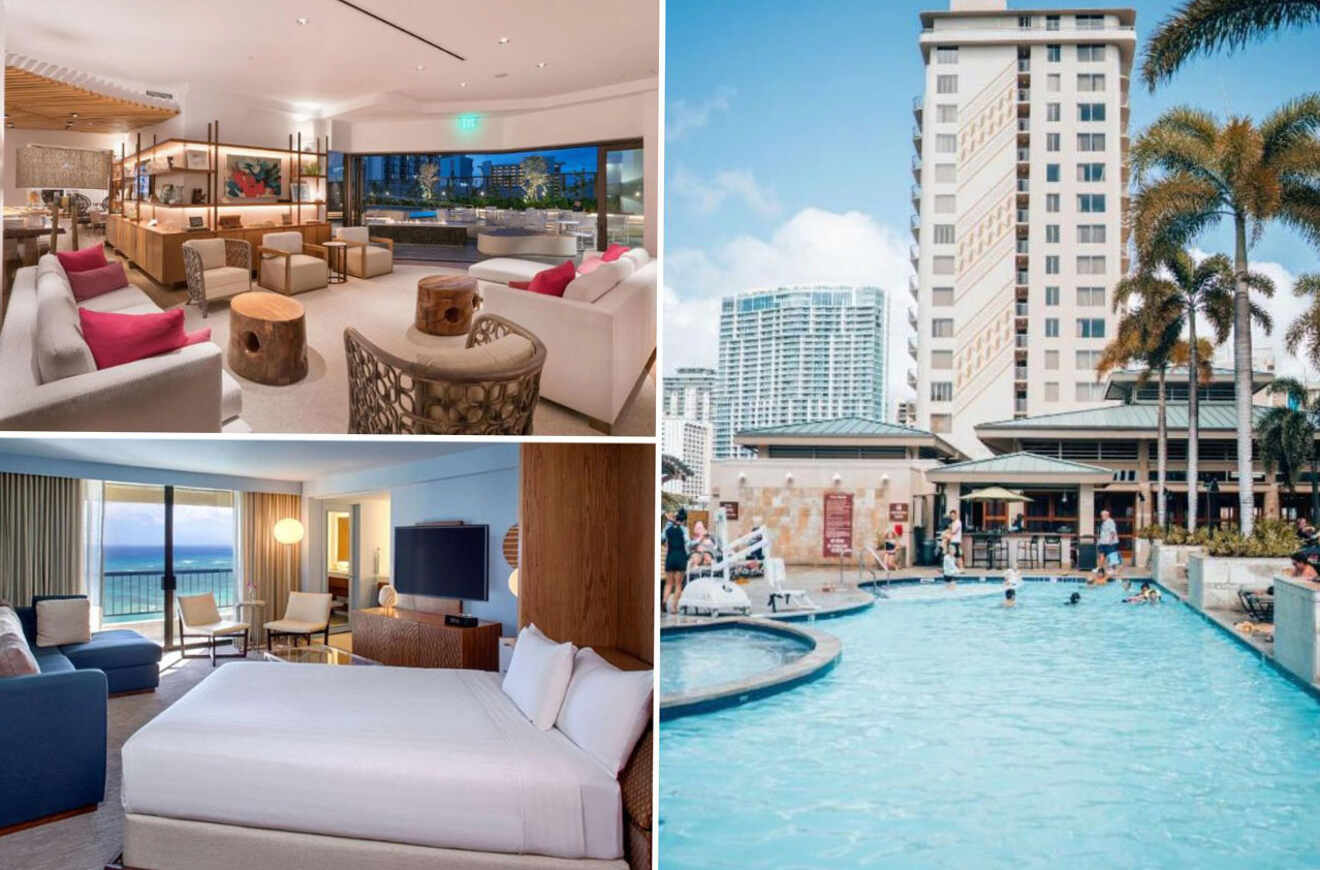 Hyatt Regency Waikiki Beach Resort & Spa – Located on Waikiki Beach, this resort will give you access to luxury facilities at very reasonable prices, like an on-site spa offering relaxing treatments, a big swimming pool, and an on-site restaurant serving a delicious breakfast buffet every morning. And wait to see the spacious rooms, all coming with a satellite TV, an iPod docking station, and stylish dark wood furnishings. I'm sure you'll love it!
Embassy Suites by Hilton Waikiki Beach Walk – Are you going on a holiday to Hawaii, and you don't want to leave your four-legged friend at home? Well, you don't have to! Located just steps from Waikiki Beach, this all-suite resort offers pet-friendly accommodation coming with traditional Hawaiian art, a living room area, a fully equipped kitchen, and a private balcony with stunning views of the city or ocean.
Hyatt Centric Waikiki Beach – This beachfront property in Honolulu has the perfect balance between comfort and elegance, offering cozy rooms with floor-to-ceiling windows and state-of-the-art amenities. Some examples? Here you'll have access to a lounge with a wading pool, outdoor fire pits, an on-site restaurant and bar, a fitness center, a business center, and a café, so there's something for literally any taste!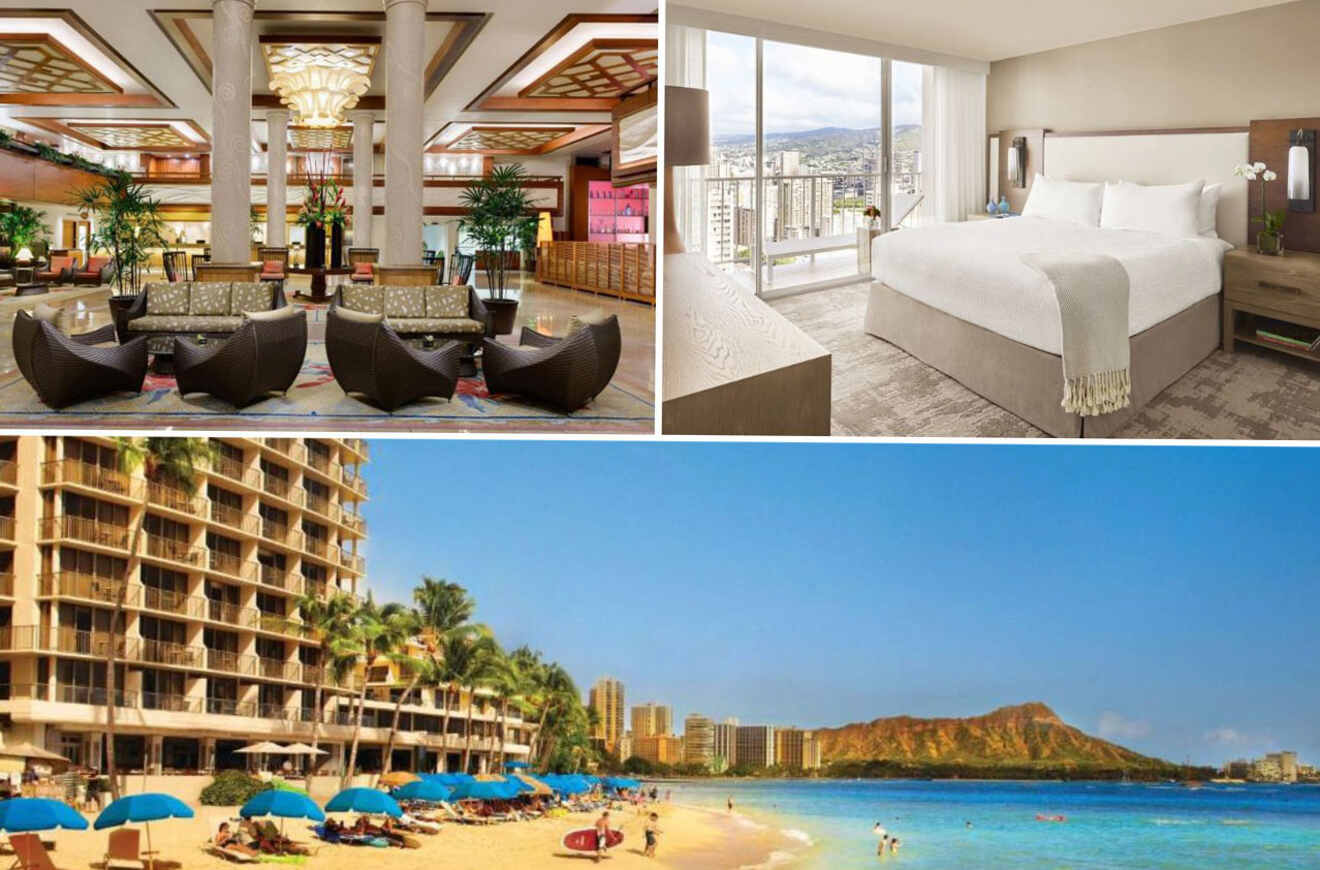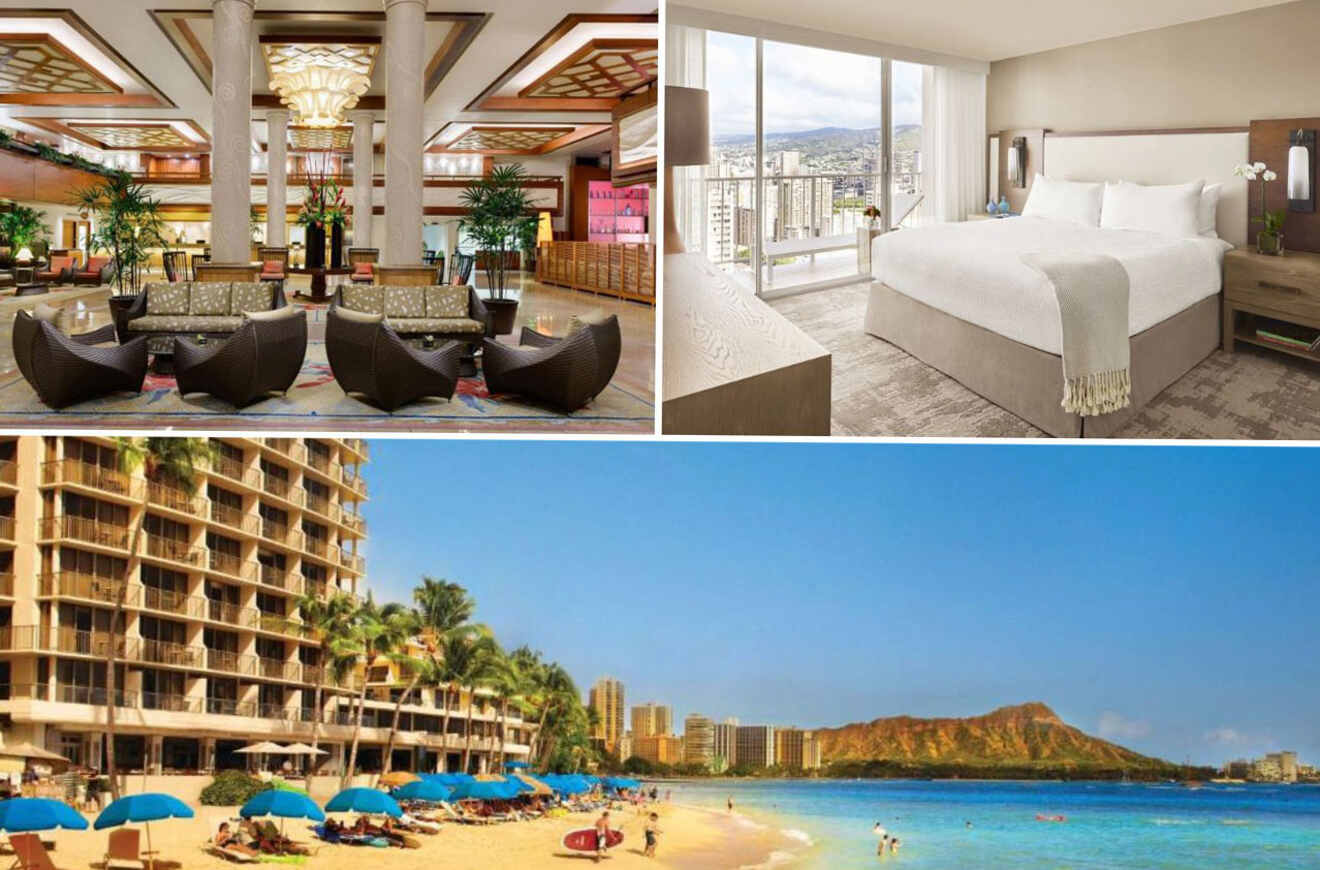 Outrigger Waikiki Beach Resort – Located in Waikiki Beach, between the Royal Hawaiian and Moana Surfrider resorts, this accommodation offers access to a stunning stretch of private beach, so you can splash in the ocean at any time of the day. Here the beautiful rooms and suites come with private balconies, oceanfront views of Diamond Head, and modern décor.
Hilton Waikiki Beach – I am sure you will love this stunning resort in Waikiki Beach, combining Hawaiian charm with today's latest technologies (like an electric car charging station). And wait to see the rooms, all offering a private balcony with a view of the ocean, mountain, or city, a flat-screen TV, a refrigerator, and some of them even a dining area.
Alohilani Resort Waikiki Beach – This is the ultimate resort in Waikiki Beach if you want to stay on a budget during your holiday, offering stunning accommodations for very affordable prices. Get ready to treat yourself with a massage at the onsite spa, enjoy delicious food at any of the 5 onsite restaurants, and join pilates classes and yoga classes at the gym. You definitely won't get bored there!
FAQs about top-rated resorts in Oahu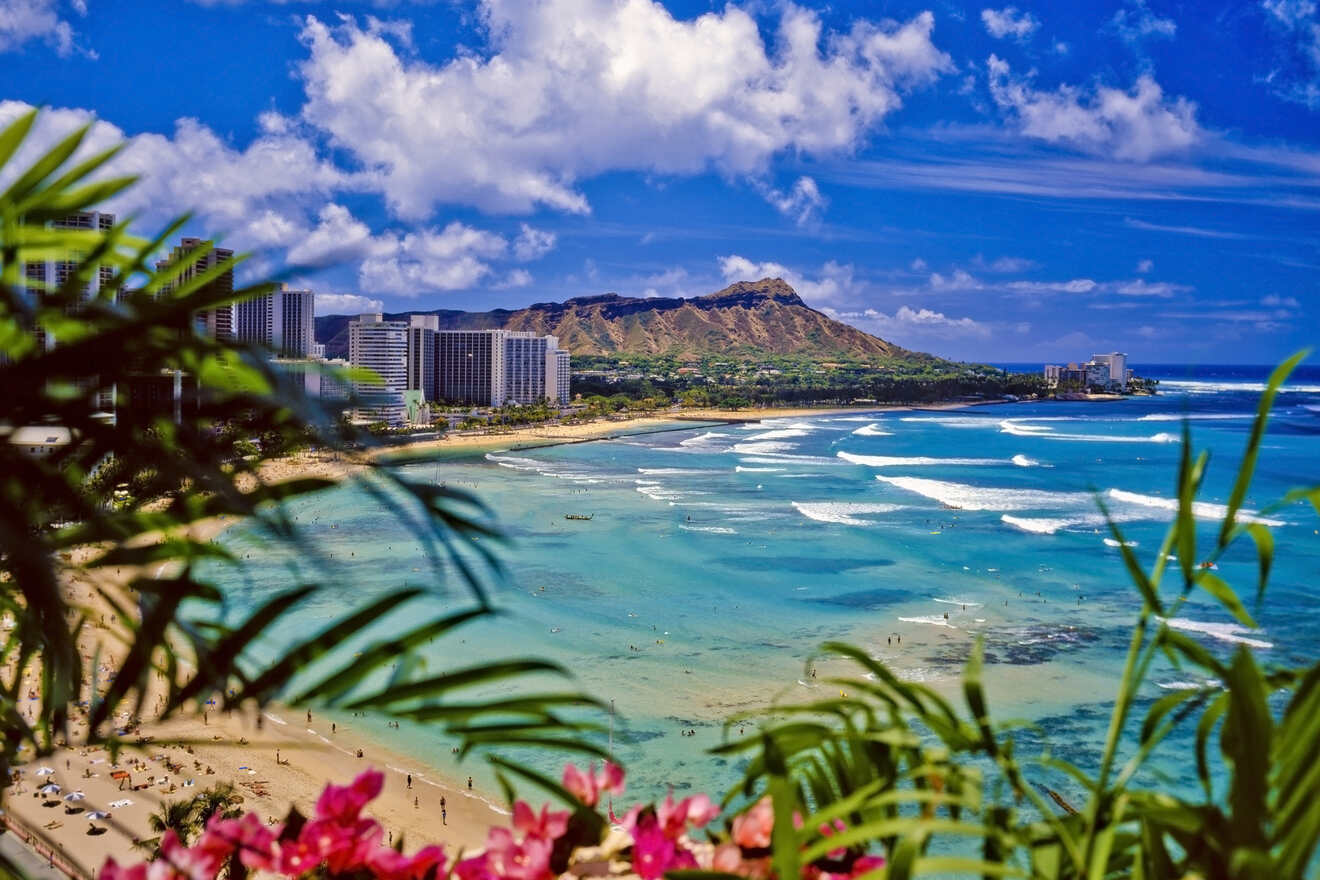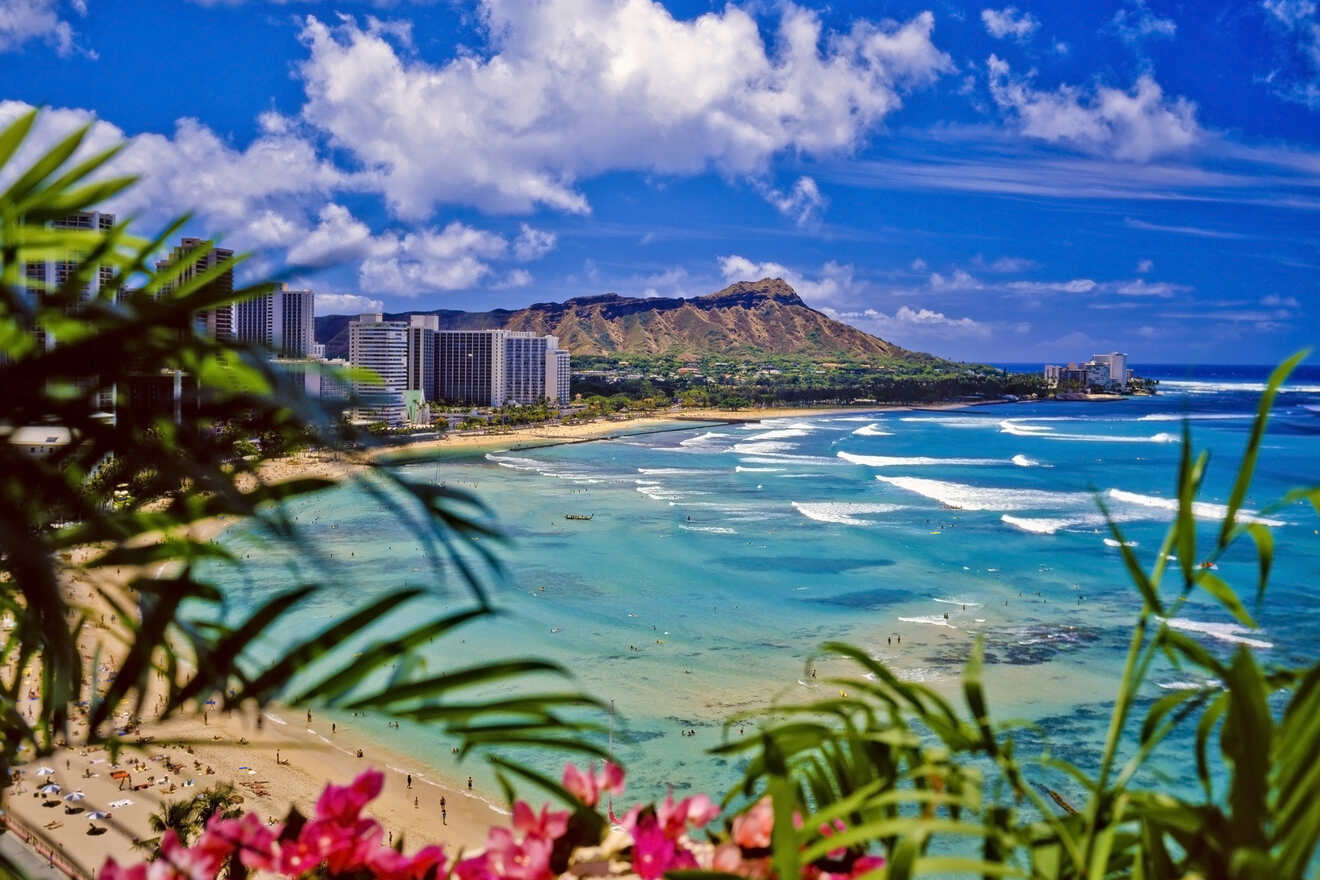 👑 Which are the best resorts in Oahu?
💵 Which are the best luxury resorts in Oahu?
👩🏼‍❤️‍👩🏼 Which are the best resorts in Oahu for couples?
The best resorts in Oahu for couples are The Kahala Hotel and Resort, offering beautiful guest rooms with ocean views, or The Royal Hawaiian, in Waikiki Beach, perfect if you want to enjoy some relaxation and tranquility during your holiday.
📍 What is the nicest area of Oahu?
The Waikiki neighborhood is the best area to stay in Oahu, offering a stunning beach where you can enjoy many water sports, as well as access to great restaurants, shopping options, and cool tourist attractions!
🗓️ What is the best time of year to vacation in Oahu?
The best time to visit Oahu is from April to October, called the 'off-season periods' when the weather is nice, and it is not very crowded in terms of tourists!
Conclusion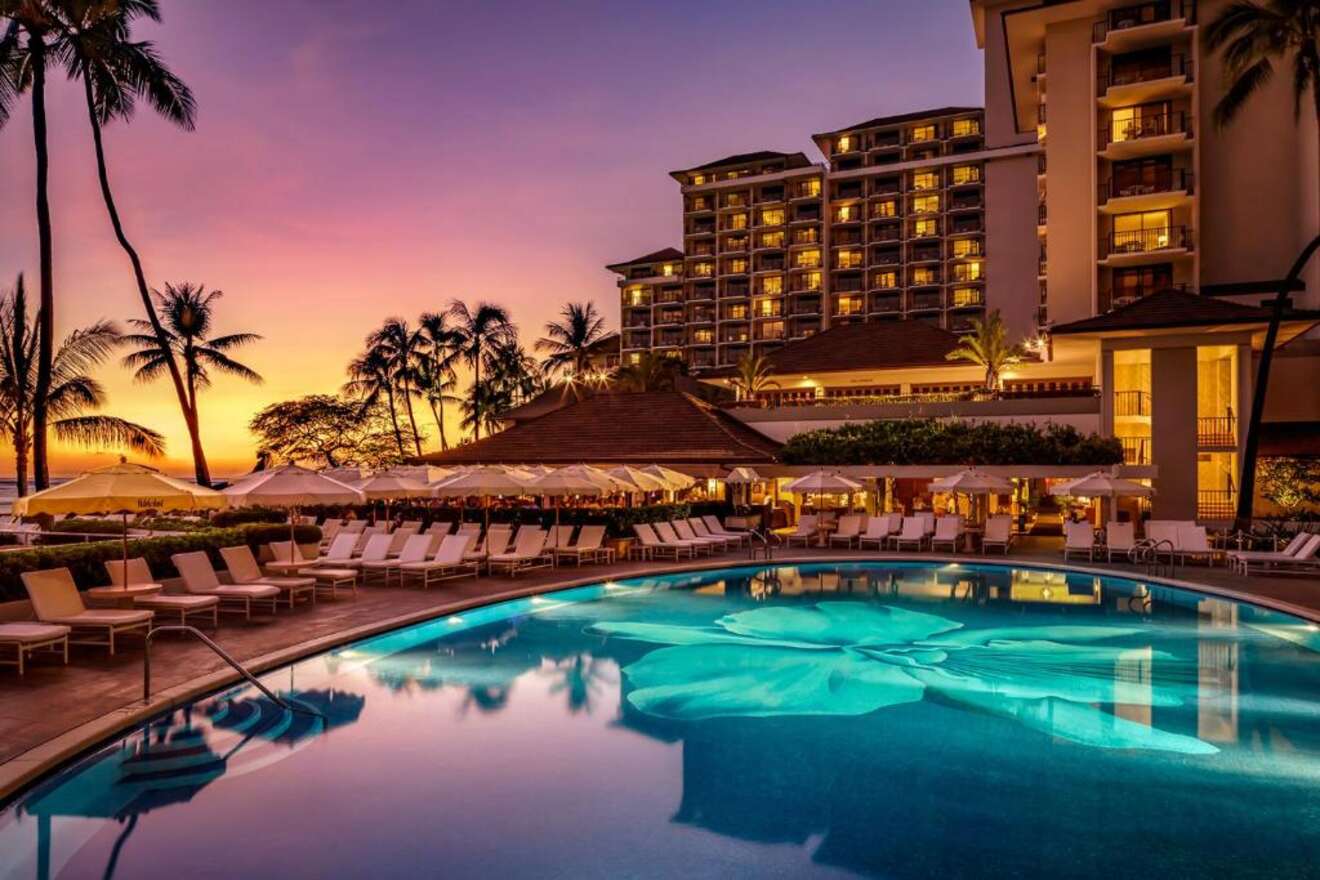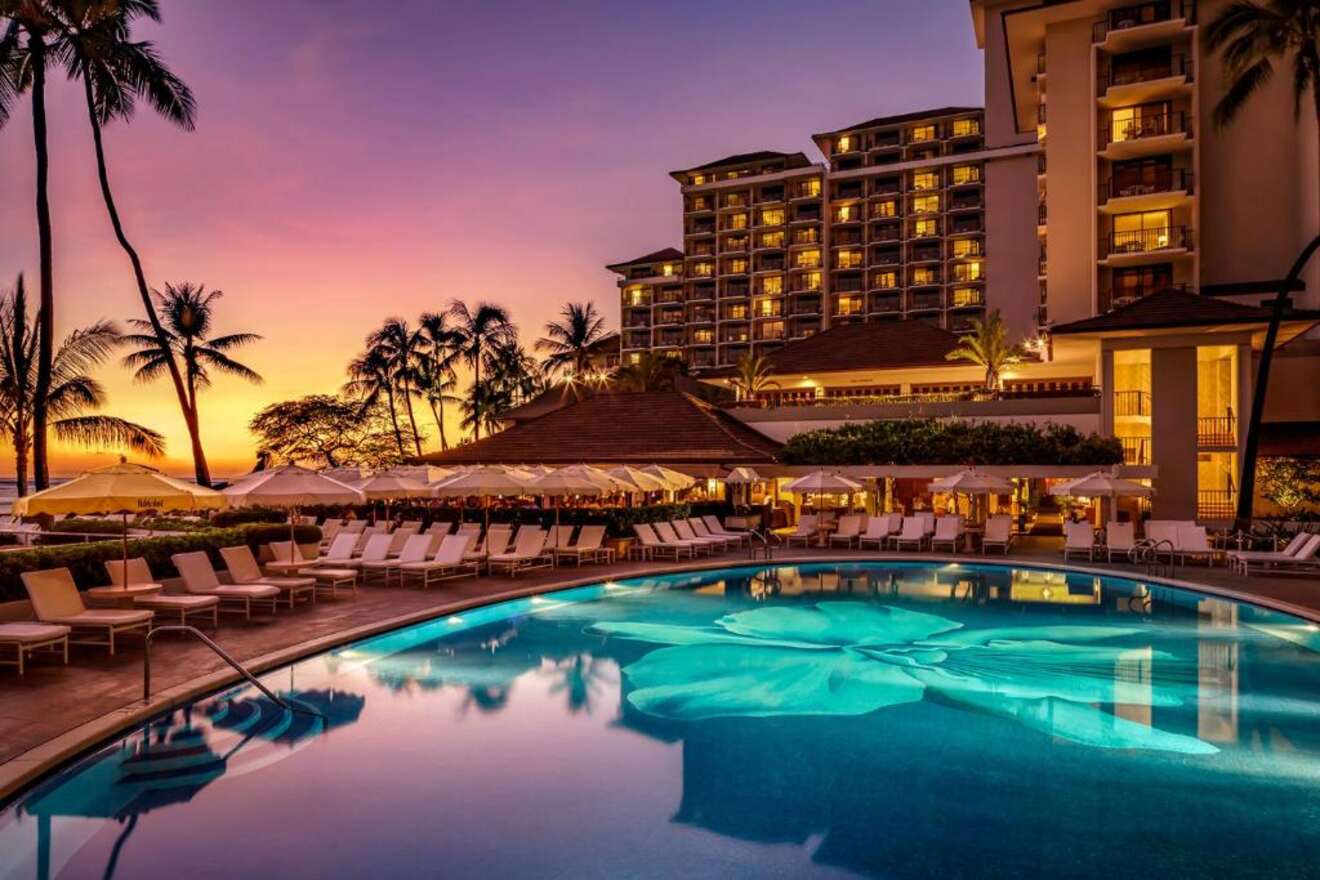 From luxury hotels to resorts with access to state-of-the-art amenities (like golf courses and on-site restaurants with ocean views), and accommodations surrounded by natural beauty, we have just seen all the best resorts in Oahu, Hawaii.
Which one was your favorite? If you are still not sure, no worries: here below, you'll find my 2 absolute favorite resorts in Oahu:
The Kahala Hotel Resort – If you want to splurge, check out this luxury hotel offering beautiful guest rooms with ocean views, perfect for a romantic getaway.
Paradise Bay Resort – This resort will spoil you with all the comforts you need, like a paradise pool, a hot tub, a fitness center, and even kayak rentals.
Whether you like them or any other accommodations mentioned in the post, make sure you book them immediately or at least some months in advance, or you might lose the spot!
And if you want to share some questions or hotel suggestions with me, please do so in the comments below. Looking forward to knowing what you think.
Have a great stay!
Elena
---
Pin it for later!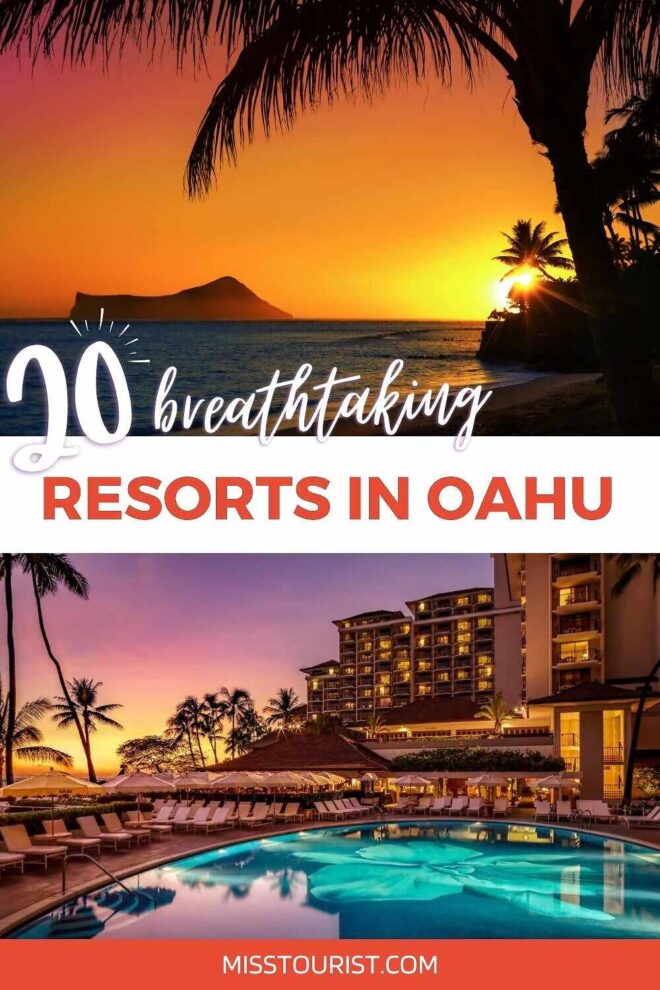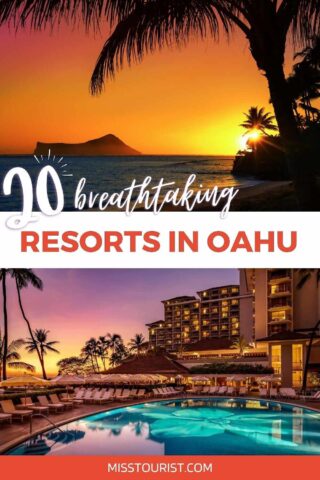 Pin it for later!