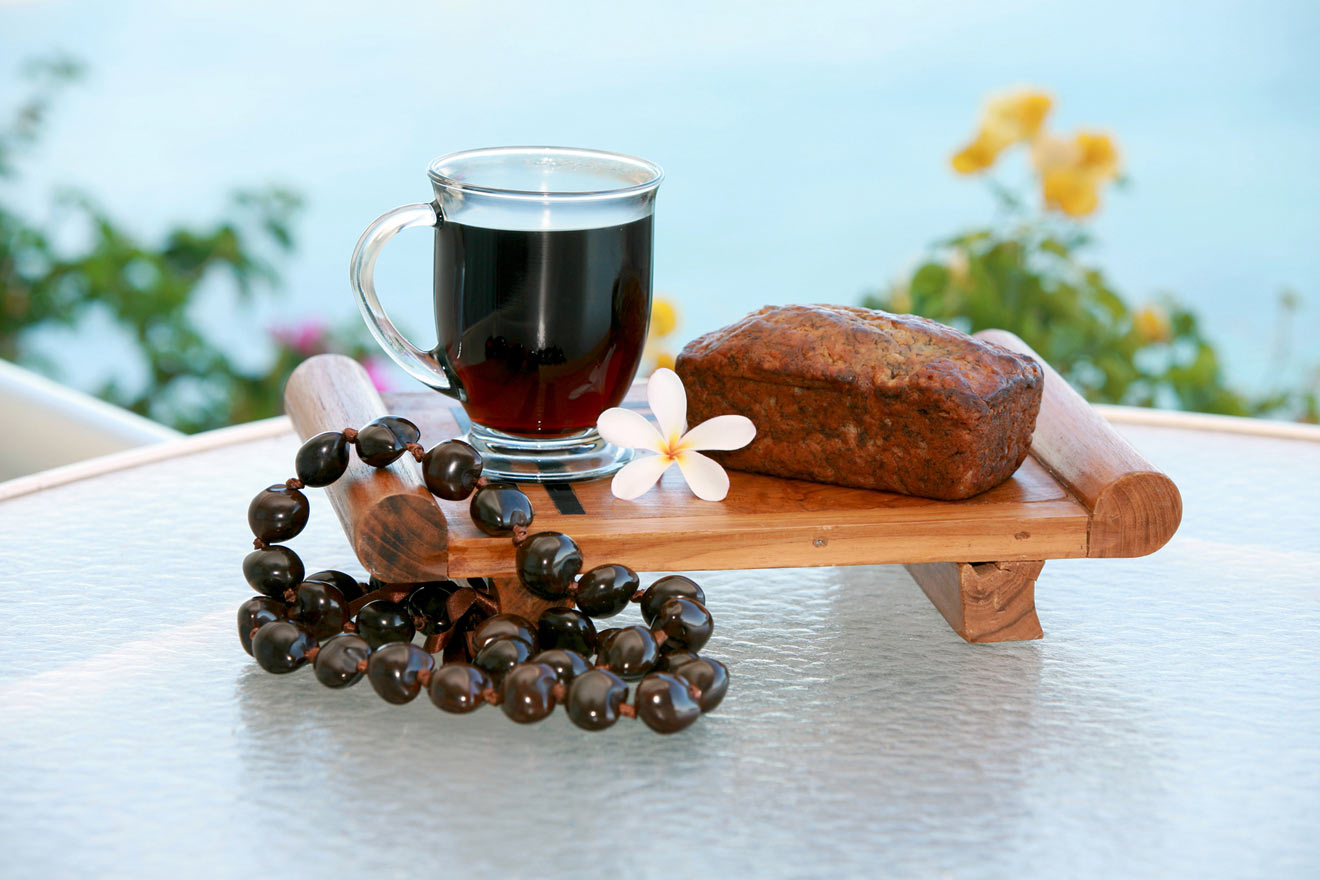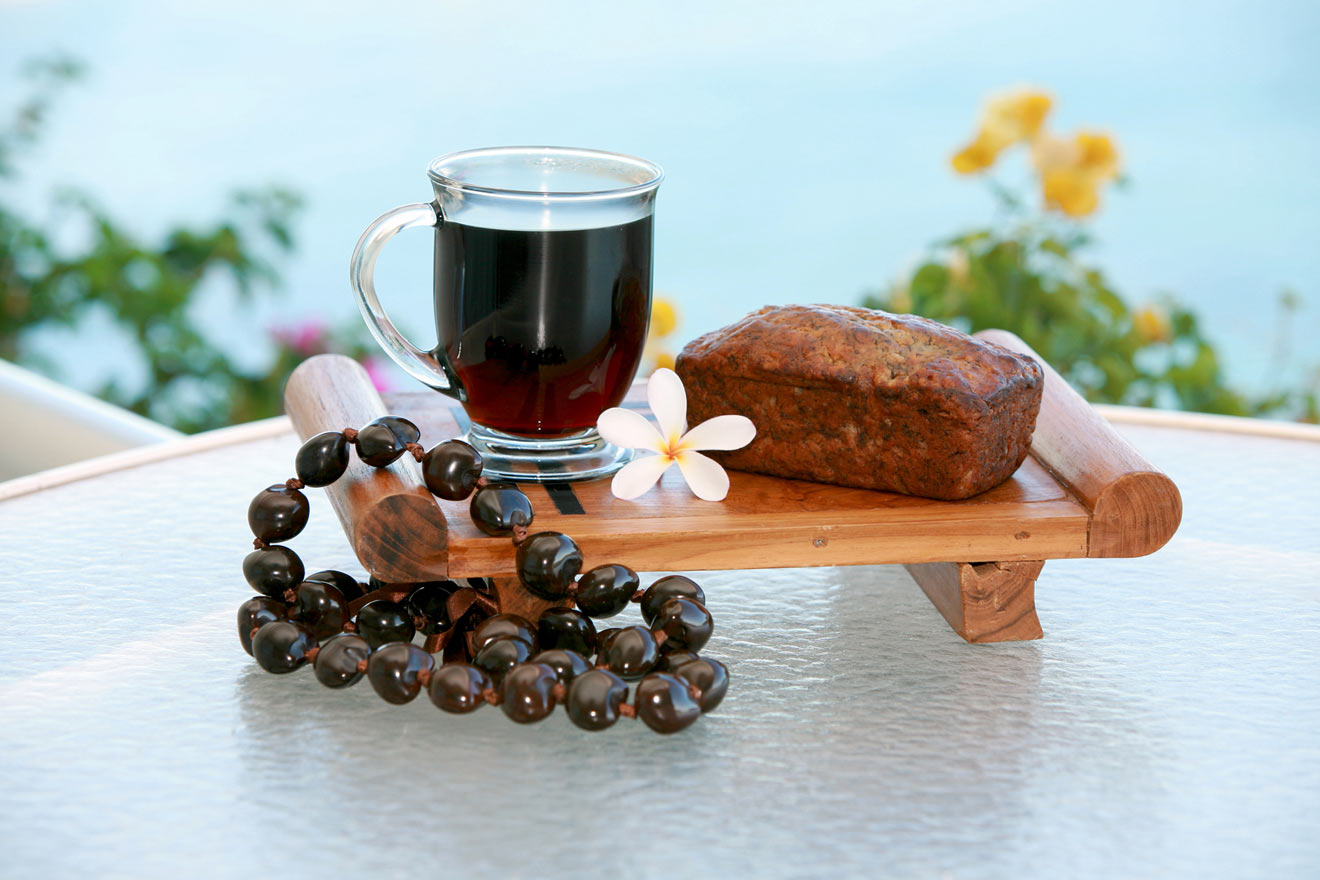 Aloha, dear reader and fellow coffee lover!
I've got something special in store for you today. You're about to learn all there is to know about the coffee scene in Oahu, Hawaii, in just a few minutes! I hope you've got a cup of coffee with you (if not, quickly go and make one) because after reading this, you'll feel like drinking 10 (maybe less, though).
You'll find the best Oahu coffee shops in this post, listed according to different interests. You'll also see where you can find them and which is the best thing to order there. But hey, don't forget your spontaneity at home. Go with the flow!
Hawaiian coffee is famous for its unique aroma. The Kona coffee beans are some of the most expensive globally, and you'll find them in one of the cafes!
Are you ready to drink macadamia nut lattes, espresso, and cold brews all day long by the beach?
Then let's catch this caffeine wave together!
1. Ars Cafe and Gelato – for art lovers
Obviously, the best way to start your day is with a fresh cup of excellent coffee, throw in some homemade gelato and art pieces, and get yourself the perfect morning (or afternoon, whichever works for you)!
Ars Cafe sits in the famous Diamond Head neighborhood. They serve good coffee, including local roasts such as Kona and Maui and other types from Kenya and Columbia. Add some baked goods and have a look at the art in the backroom!
Location: 3116 Monsarrat Ave
2. Ali'i Coffee – best cafe for a shopping day
Cold-brew and avocado toast, anyone?
We all need some fuel to get us going while shopping, so if you're headed to Downtown Waikiki for a quick shopping sesh, stop by Ali'i Coffee. You can enjoy your cup of coffee (or a delicious cold brew) there and maybe look for other places to visit in Oahu.
Location: 1200 Ala Moana Blvd
3. Island Vintage Coffee – top choice for foodies
I've lately developed an obsession for acai bowls. How can you not, when they're so delicious!
If you've never tried one before, head to Island Vintage Coffee which isn't too far from the Royal Hawaiian Center, and check out their food menu. Grab one of their delicious coffees, and you've got yourself the perfect breakfast!
Location: 1450 Ala Moana Blvd
4. Honolulu Coffee – for a quick coffee stop before the beach
Need a sweet cup of to-go coffee and a snack before you hit the beach?
Honolulu Coffee at Moana Surfrider Hotel is one of the best coffee shops in Honolulu that serves Hawaiian-grown coffee and pastries. Order the famous matcha lattes, a freshly baked cinnamon bun (you'll smell it from outside), and head over to the beach for another day of sunshine and surfing! Aloha!
Location: 2365 Kalakaua Ave
5. Kona Coffee Purveyors – for a strong cup of coffee
I like my coffee strong and unique! If you feel the same, then you'll love Kona Coffee Purveyors! They serve one of the best coffee in Oahu! Espresso, cold brew, and many other cool drinks that will make your taste buds go crazy!
And if you've got a sweet tooth, you won't say no to their pastries. Order at the little coffee nook, then grab a chair in the outdoor seating area and enjoy!
Location: Kuhio Avenue – International Marketplace
6. Kai Coffee – for a cup of coffee pre-surfing
Early birds this is one of the best coffee shops in Honolulu for you!
Looking for a place where you can drink a large cup pre-surf? Kai Coffee opens at 6 am, and it serves some of the best nutty coffees, including delicious lattes made with macadamia nut milk (someone holds my purse)! You might pay an extra cost for the macadamia nut latte, but it sure is worth it!
Location: 2490 Kalakaua Ave
7. Arvo Cafe – the most instagrammable coffee shop
Can't say no to a coffee shop that has plants and cool decor, right?
Especially when they serve tea drinks and super delicious food! Halloumi burger and breakfast sandwich (yum)! Don't think their drinks are any less, you'll smell the beans from outside! Whether you order the classic espresso, a vanilla latte, or one of their specialties (lavender latte), you'll come back for more at Arvo Cafe.
Location: 324 Coral St Suite
8. Morning Glass Coffee – the perfect cafe for a lunch date
For a more traditional sit-down coffee place, I would go to Morning Glass Coffee.
The coffee? Delicious (ask for their brown sugar, cinnamon, and clove specialty)! Food? Just as yummy! Morning Glass is set in a quiet area (Manoa) but you'll know when you get near it because you'll see many people around, especially at lunch.
Location: 2955 E Manoa Rd
9. Local Joe – for the local atmosphere
Want to check out a place that's mostly frequented by locals on the island of Oahu? Look no further than Local Joe!
With an in-house roasting experience of over 20 years, this coffee shop knows how to make the best cafes! Ask for their Royal Hawaiian Mocha or signature Thai Tea Latte! Add the breakfast burrito if you're hungry, and enjoy it in the outdoor seating area.
Location: 110 Marin St
10. Island Brew Coffee House – for environmentally-friendly coffee drinkers
You've got to try the banana macadamia nut french toast that this coffee place serves!
This is an excellent place for people who prefer to drink their coffee from environmentally-friendly mugs (they have ceramic ones and compostable corn cups). Island Brew Coffee House serves coffee made from Ka'u, Kona, and Maui Mokka Peaberry beans. I would go for the macadamia nut latter or vanilla latte.
Location: 1450 Ala Moana Blvd
12. Green World Coffee Farm – perfect cafe for souvenir shopping
Coffee lovers, you'll so thank me for telling you about this spot!
Green World Coffee Farm is one of the best coffee shops where you can buy souvenirs for your buddies like t-shirts, cups, paintings, and little bags of coffee (of course). But first things first. Start by tasting their house blend at the espresso bar and then head to explore the coffee plant garden at the back.
Location: 71-101 Kamehameha Highway
13. Brew & Foam Coffee House – best for a fresh breakfast
This coffee shop has a cute story! The owners of Brew & Foam Coffee House are 2 guys who love surfing and coffee, so they made their dream come true in Honolulu!
If you're looking for a place on the North Shore where you can enjoy a tasty breakfast (acai bowls, pastries, you name it) then you've found it! And, of course, drink a strong cup of coffee (or a nitro cold brew) that will get you through the day!
Location: 1909 Ala Wai Blvd
14. The Curb Kaimuki – the coziest of the Oahu Coffee Shops
This local coffee shop that sits not too far from Queen Kapiolani Hotel has a great atmosphere, and for sure, you'll feel that heavenly smell of coffee beans the moment you step inside!
Order your Hawaiian coffee and maybe something from the food menu if it's lunchtime already and enjoy your time here. If you want to buy a small bag or 2 of coffee, ask the friendly staff at the Curb Kaimuki to point you to the right one depending on your preferences.
Location: 3408 Waialae Ave Suite 103
15. Halekulani Bakery – the best cafe that serves pastries
I've got to admit. I never resist the urge to buy a pastry when I go out for a cup of coffee!
If you're like me and love to have a croissant, a cinnamon bun, or anything else with your coffee then you'll love Halekuni Bakery! This bakery uses locally sourced ingredients. The coffee is just as good, strong yet with a nice flavor (especially when it's accompanied by the brownie bread).
Location: 2233 Helumoa Rd
16. Coffee Gallery – a great place for coffee on a lazy afternoon
No idea what to do on a lazy afternoon?
Head to Coffee Gallery, which sits in the North Shore Market Place shopping center, and order one of their delicious salted caramel lattes and pastries. There's nothing like a sweet cup of this magic liquid to make your day better!
Location: 66-250 Kamehameha Highway
Frequently asked questions about coffee shops in Oahu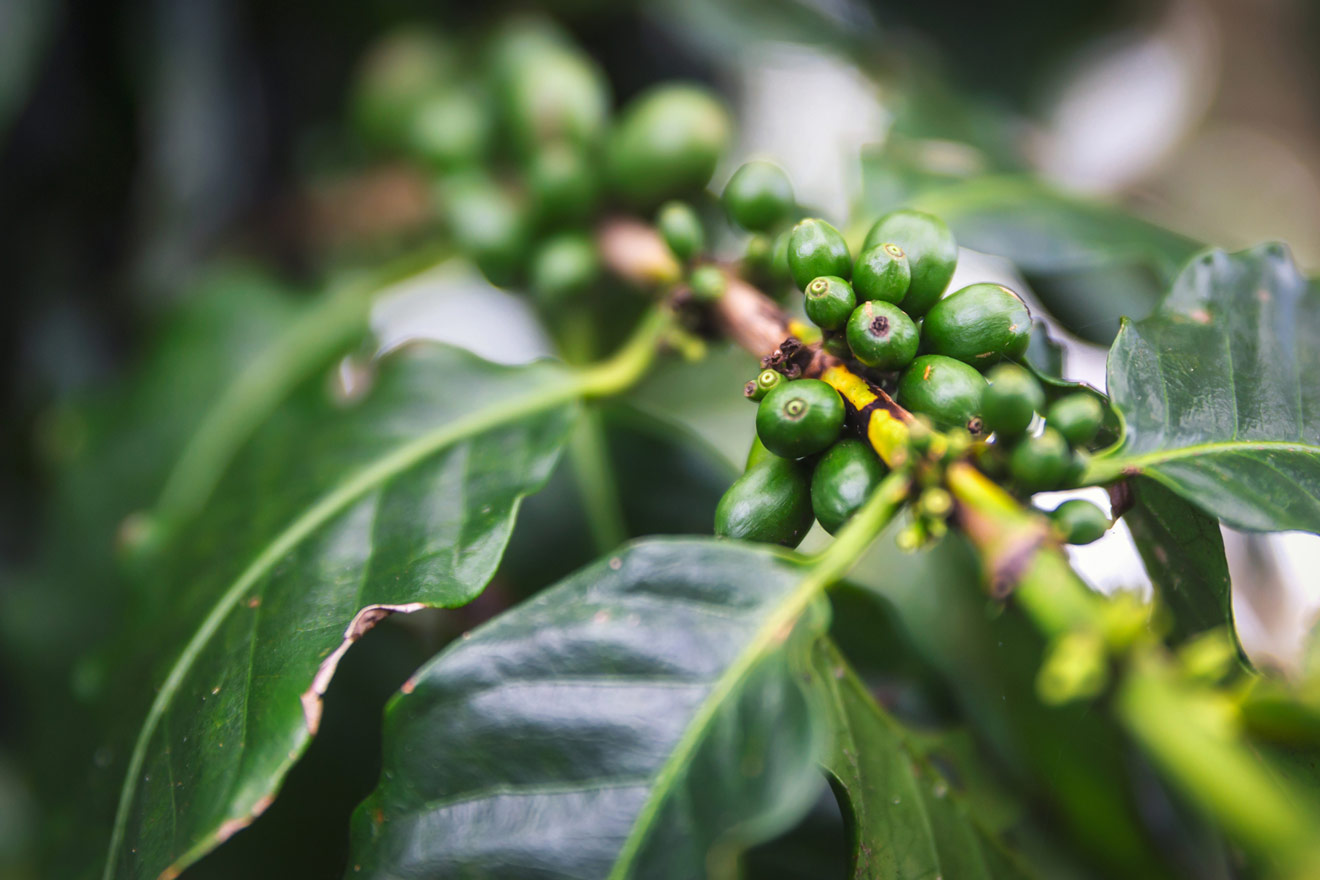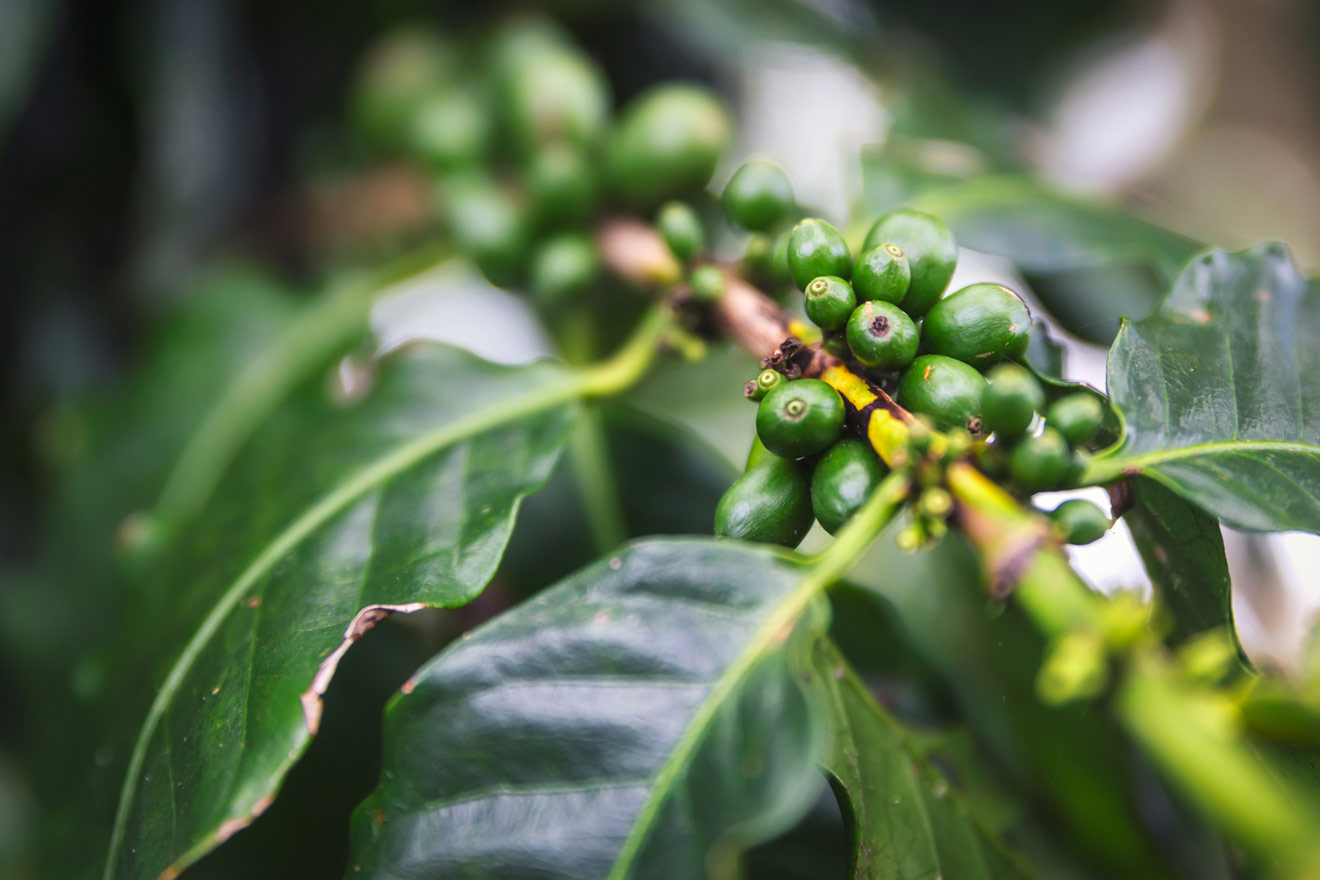 🤔 Is Ka'u coffee better than Kona?
It depends on your preferences. Ka'u is smother than Kona and is best enjoyed hot while Kona can be drunk at any temperature.
🔝 What is the famous coffee in Hawaii?
Kona is the most famous coffee in Hawaii and in the world. Kona coffee is exclusively grown on the slopes of two tantalizing volcanoes on the Big Island. 
💰 How much is a cup of coffee in Hawaii?
The average price of a cup of coffee in Hawaii is US$7.60 but the price tends to grow depending on the type of coffee and the place where you drink it. 
☕ Why is Hawaii coffee so good?
Kona coffee (considered one of the best coffee worldwide) has a special flavor as it's grown on really rich volcanic soil, at high elevation where there's the perfect temperature for its development. 
Conclusion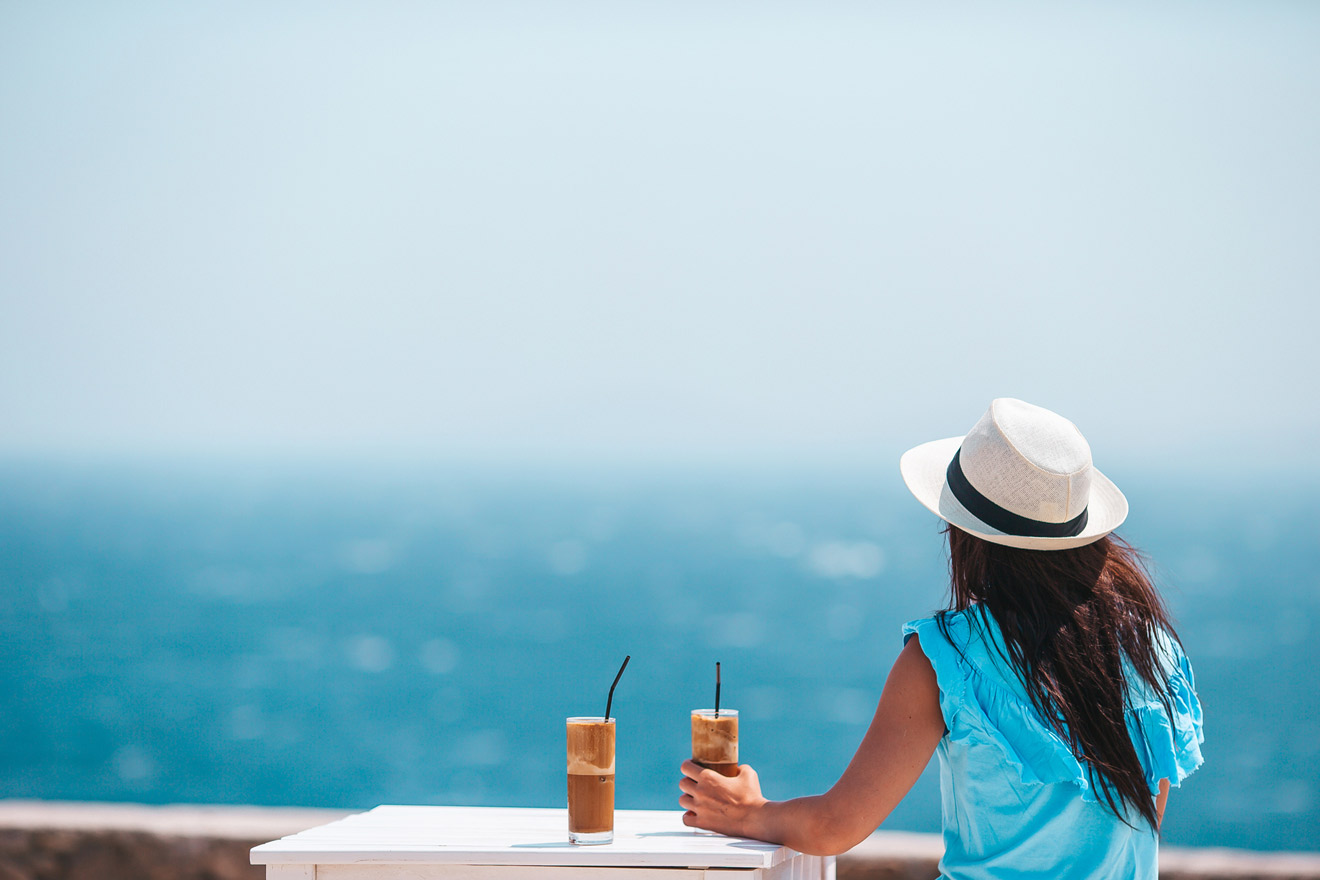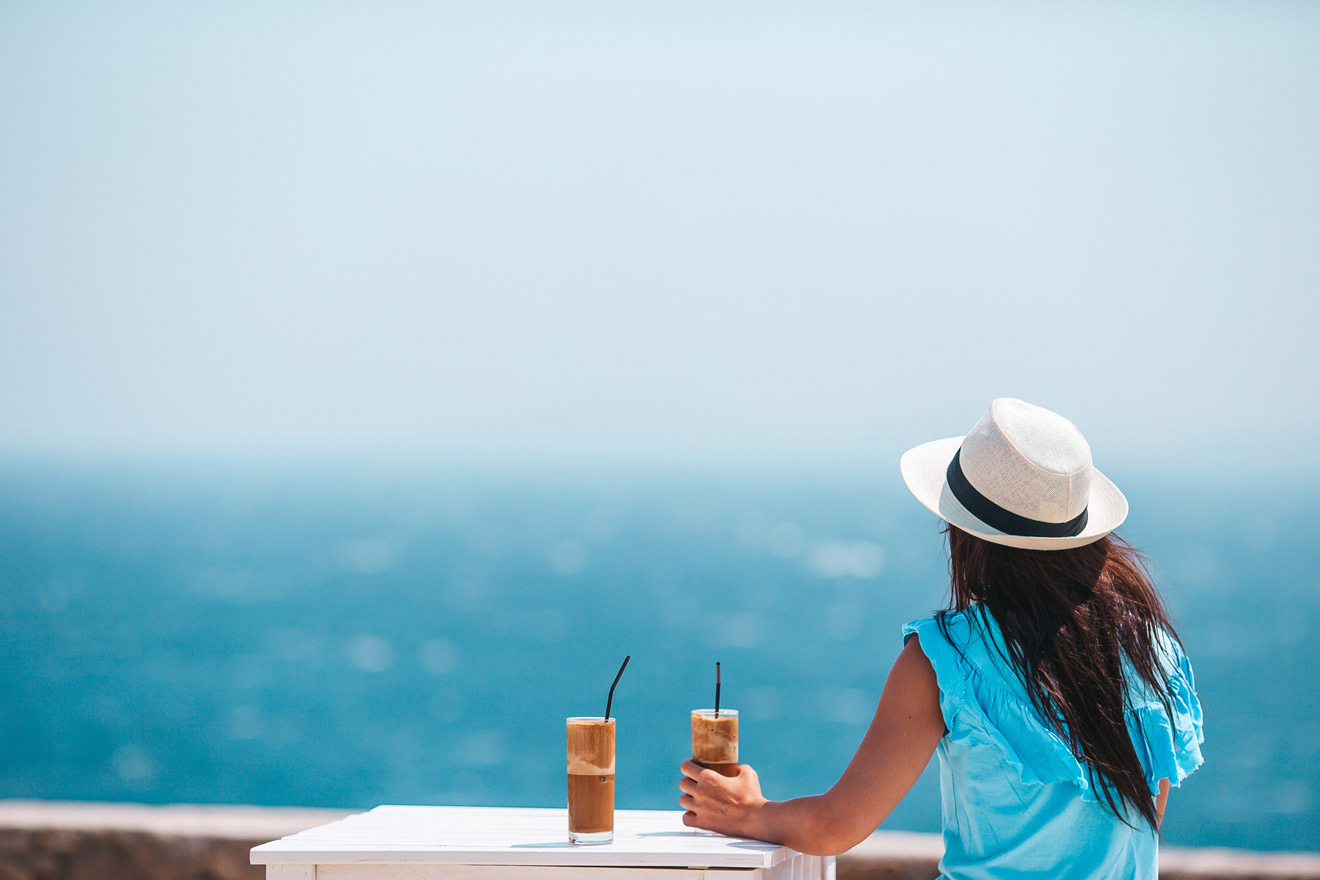 I'm so buzzed after all the coffee I had but still, I would have more!
I hope this post will help you find the best Oahu coffee shops (now you'll definitely go anywhere near a Starbucks). You'll find them listed by interest plus I've also included the google maps link so you can quickly see where it's located.
Hawaiian coffee is super special and their local coffee shops serve the best drinks on the island. I'm sure you'll have so much fun finding your favorite coffee shop and trying out all the different aromas. Then you'll probably run to the beach for a day of surfing or go shopping at the International Marketplace!
If you have any questions or any other suggestions of where we can find the best coffee shops in Oahu and maybe some restaurants as well, leave me a comment below and I'll answer it ASAP!
Enjoy your coffee,
Victoria
---
Pin it for later!
Pin it for later!