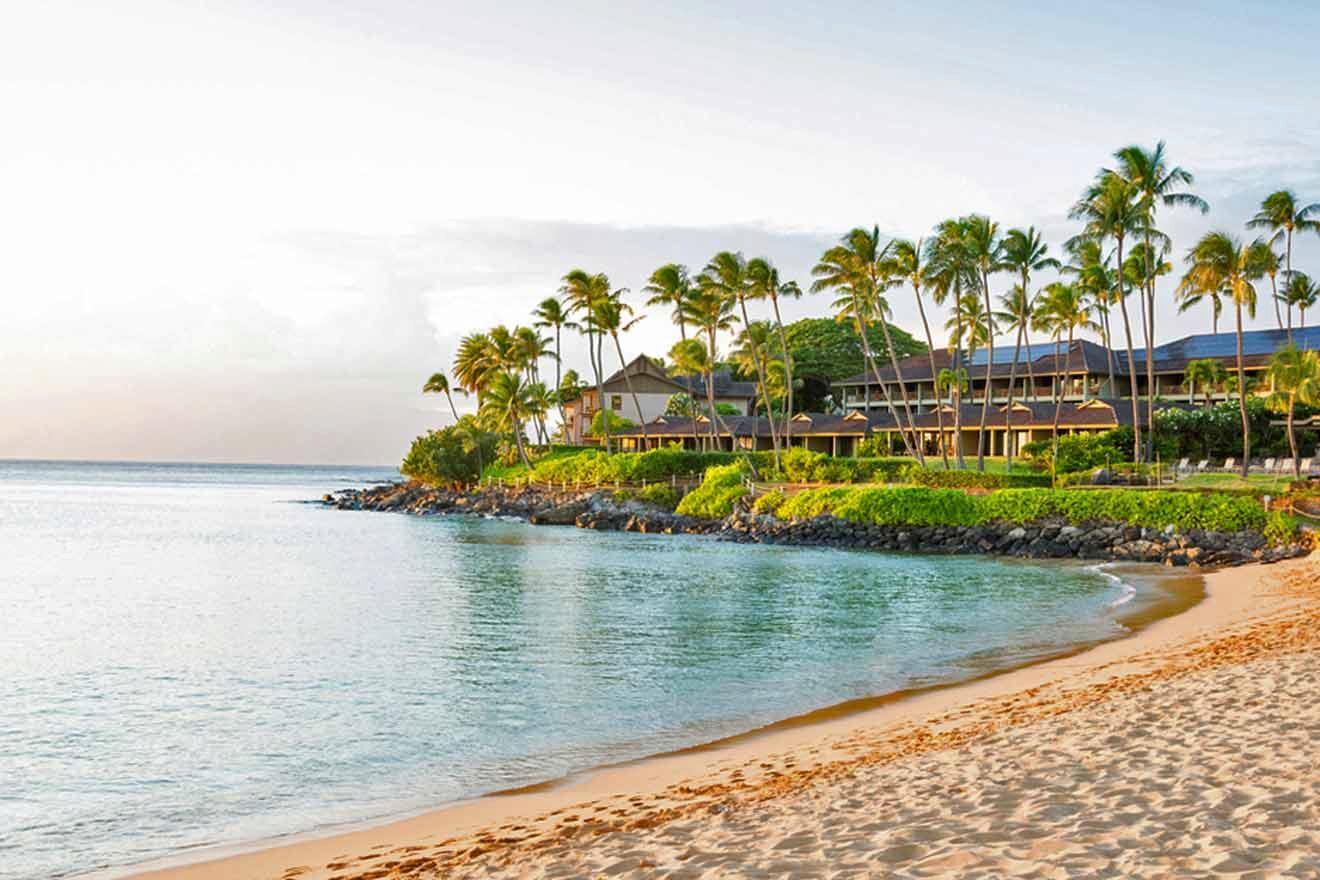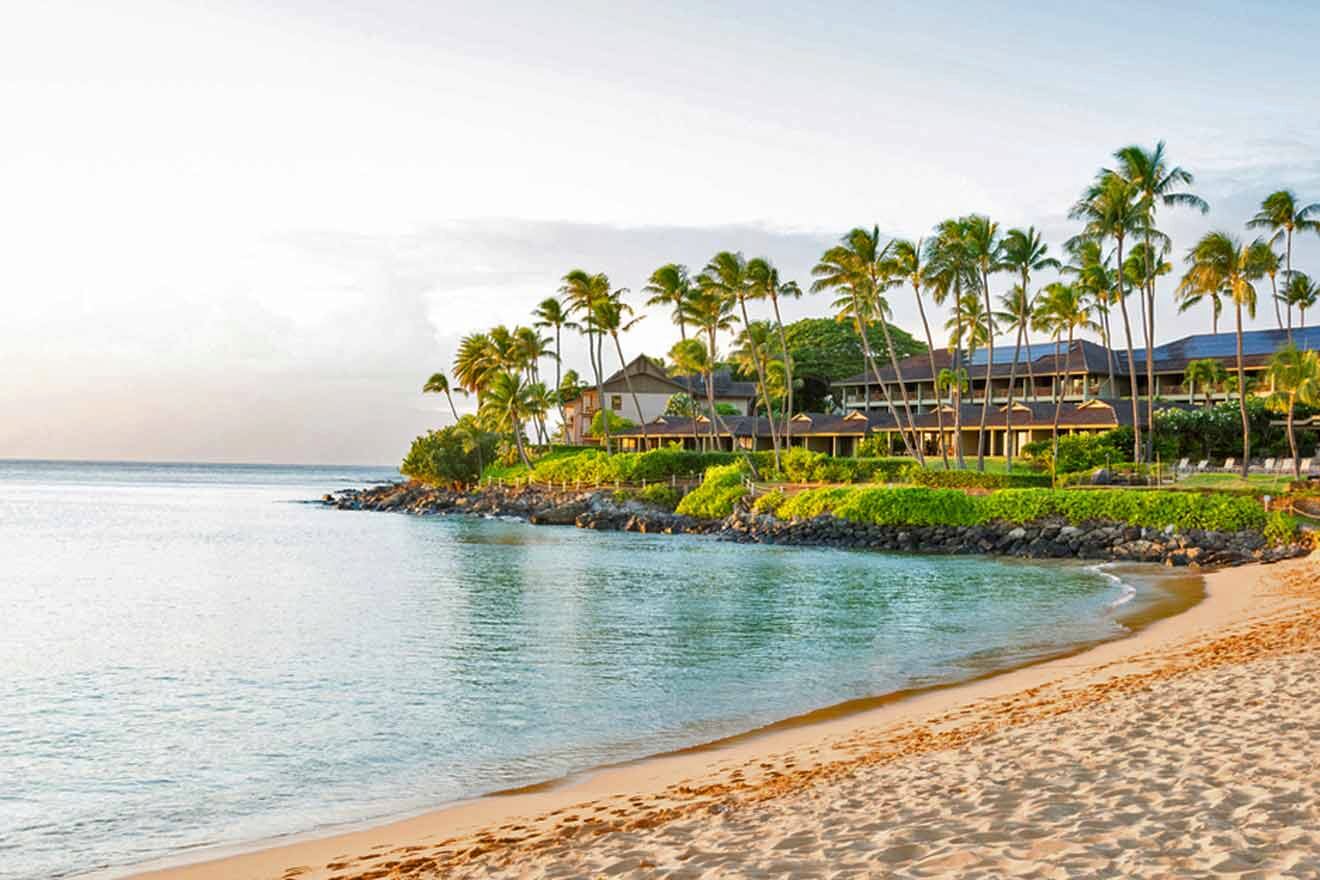 Heads up: this post hasn't been updated since a natural disaster hit the area. West Maui is closed for tourists, including Lahaina, Napili, Kaanapali, and Kapalua. If you're planning a visit, it's a good idea to double-check the latest info and be mindful of travel to affected areas. Stay safe and informed!
What a gorgeous place to spend your holiday! Maui is so rich in history, and it offers such incredible landscapes! If you're headed there, then you'll definitely need some unique hotels!
Luckily I've just spent a lot of time searching the web, looking for the best unique places to stay in Maui! I've already ordered them from most to least expensive, so all you have to do now is just book your favorite!
Since we're talking about the whole island today, I've also included a bonus section with some quiet places to stay in Maui for those who are planning a more tranquil escape to the Hawaiian islands!
Maui is home to world-class resorts, cozy cottages, and cabins that usually book out months in advance. That's why I also recommend saving your spot as early as possible! That way, you can rest assured that you're covered no matter what!
We've got to go now!
The Valley Isle is waiting for us!
If you are in a hurry
Short on time? Check out the list below that has the most unique places to stay in Maui:
Luxury (US$500 and up)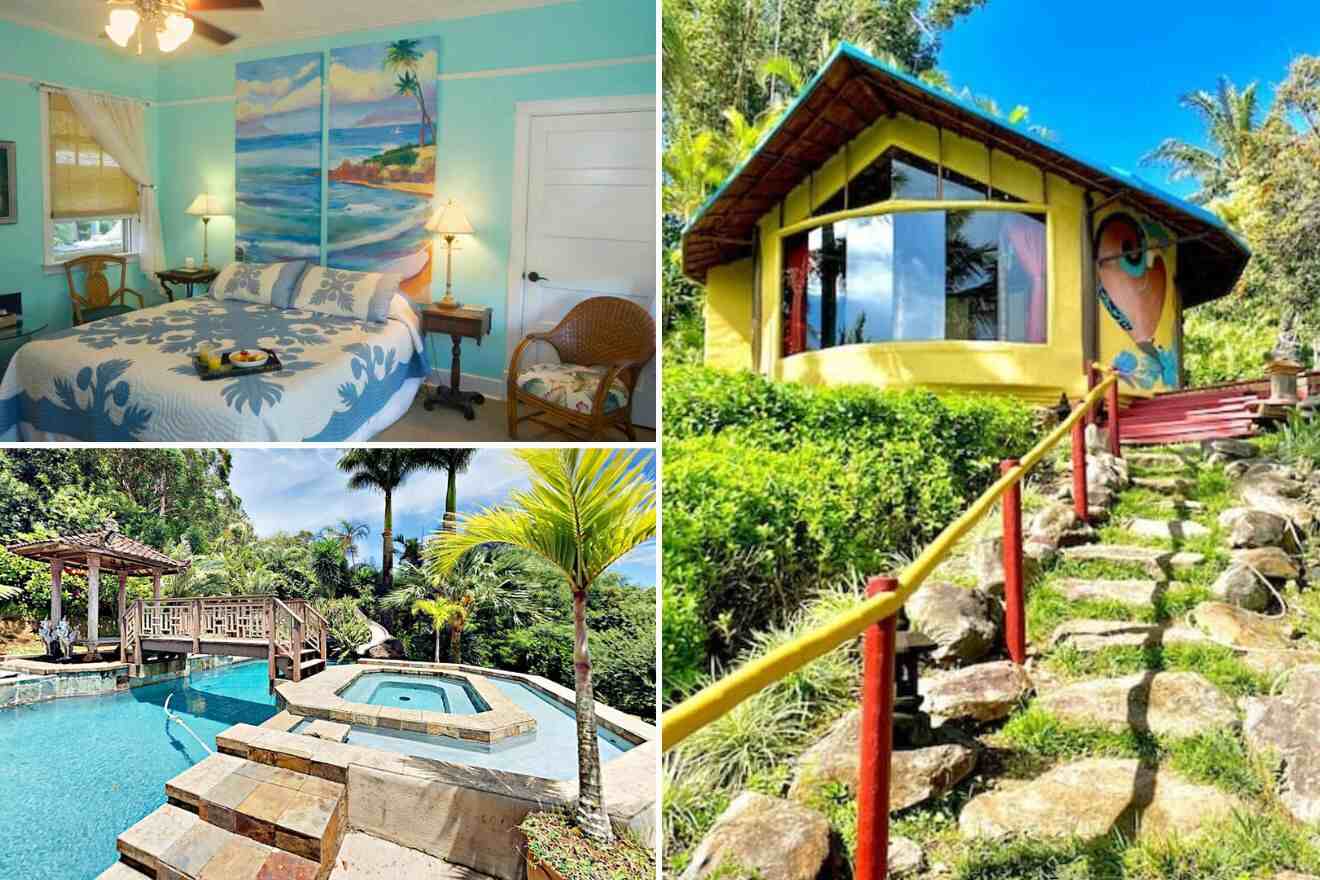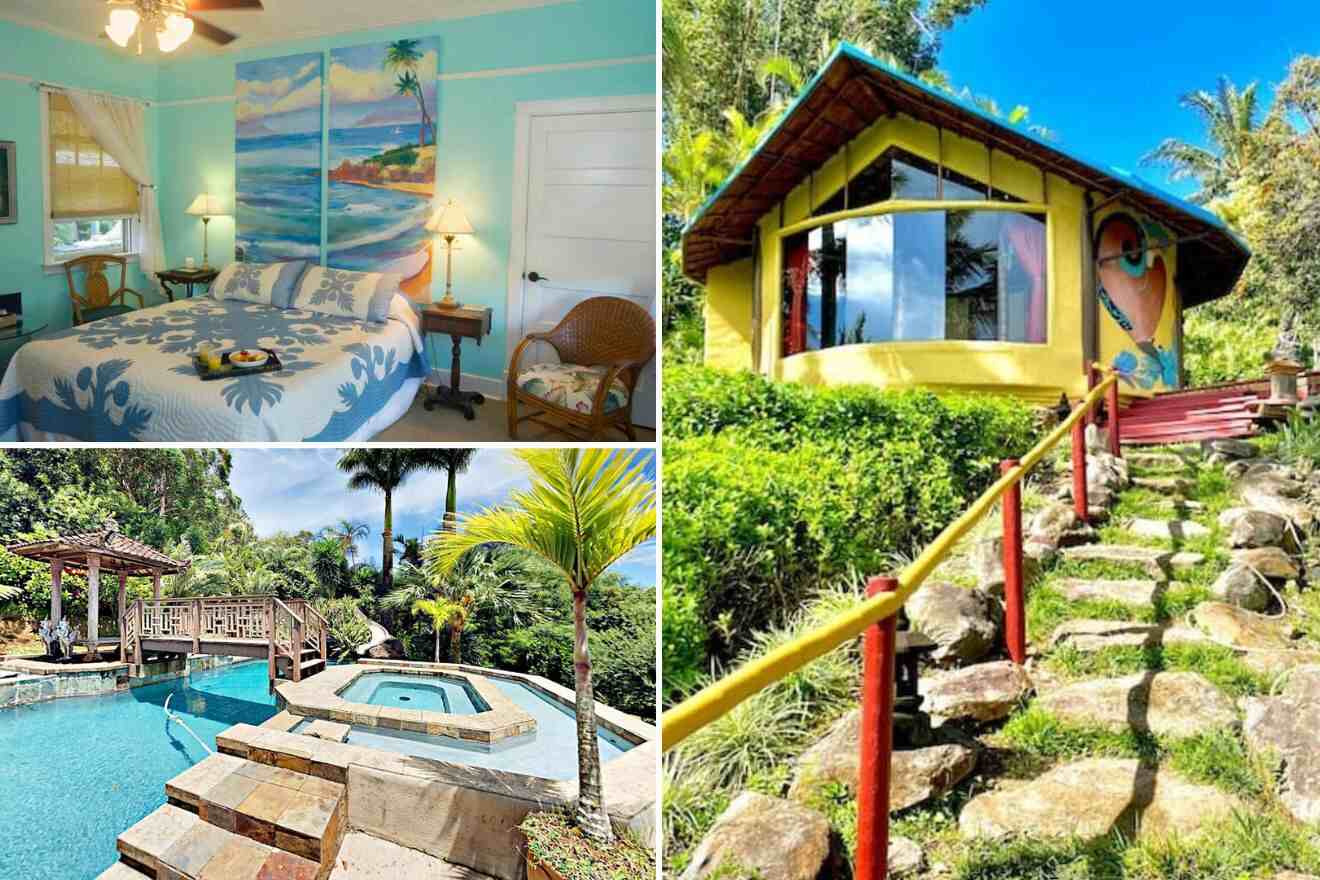 Mid-Range (from US$300 to US$400)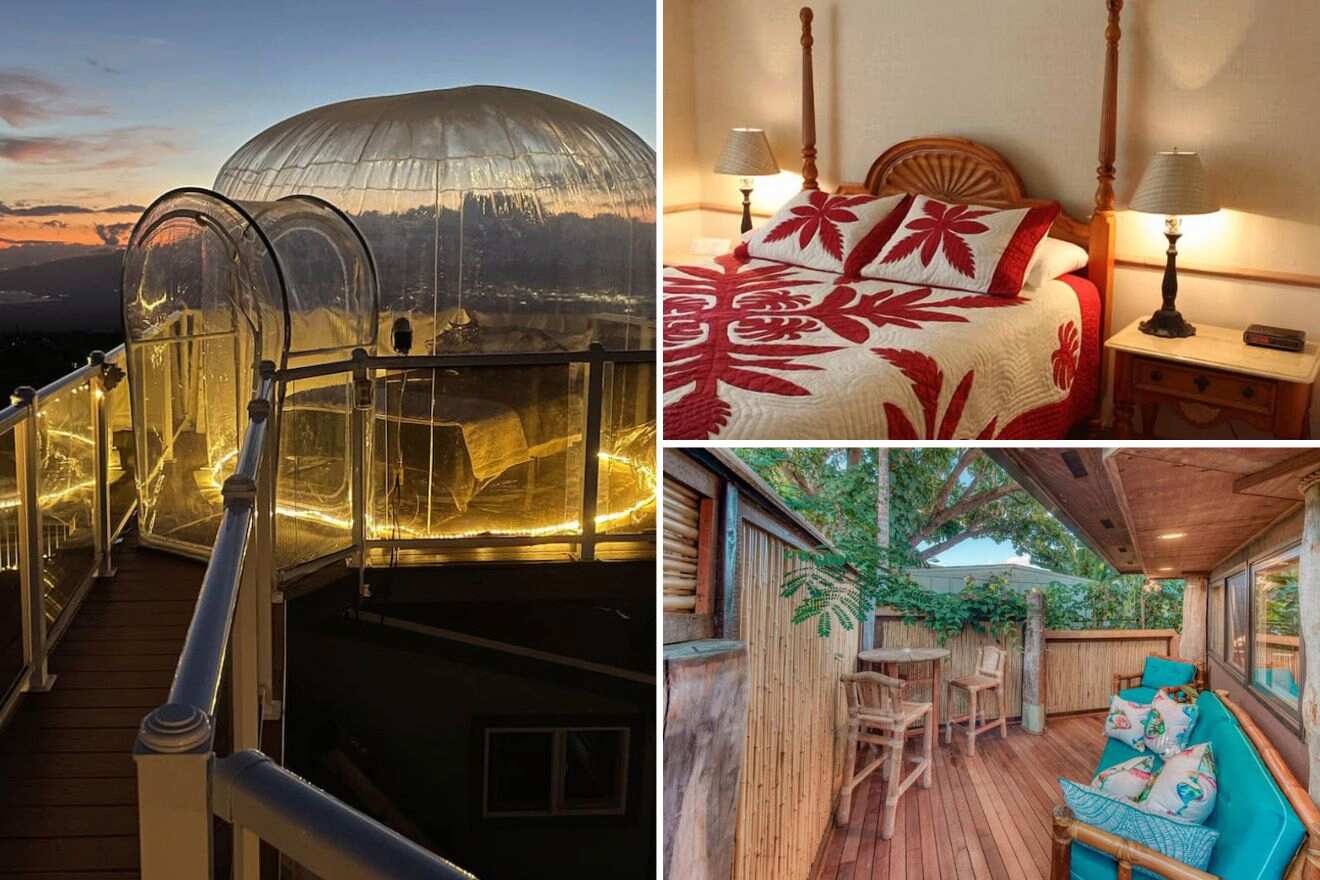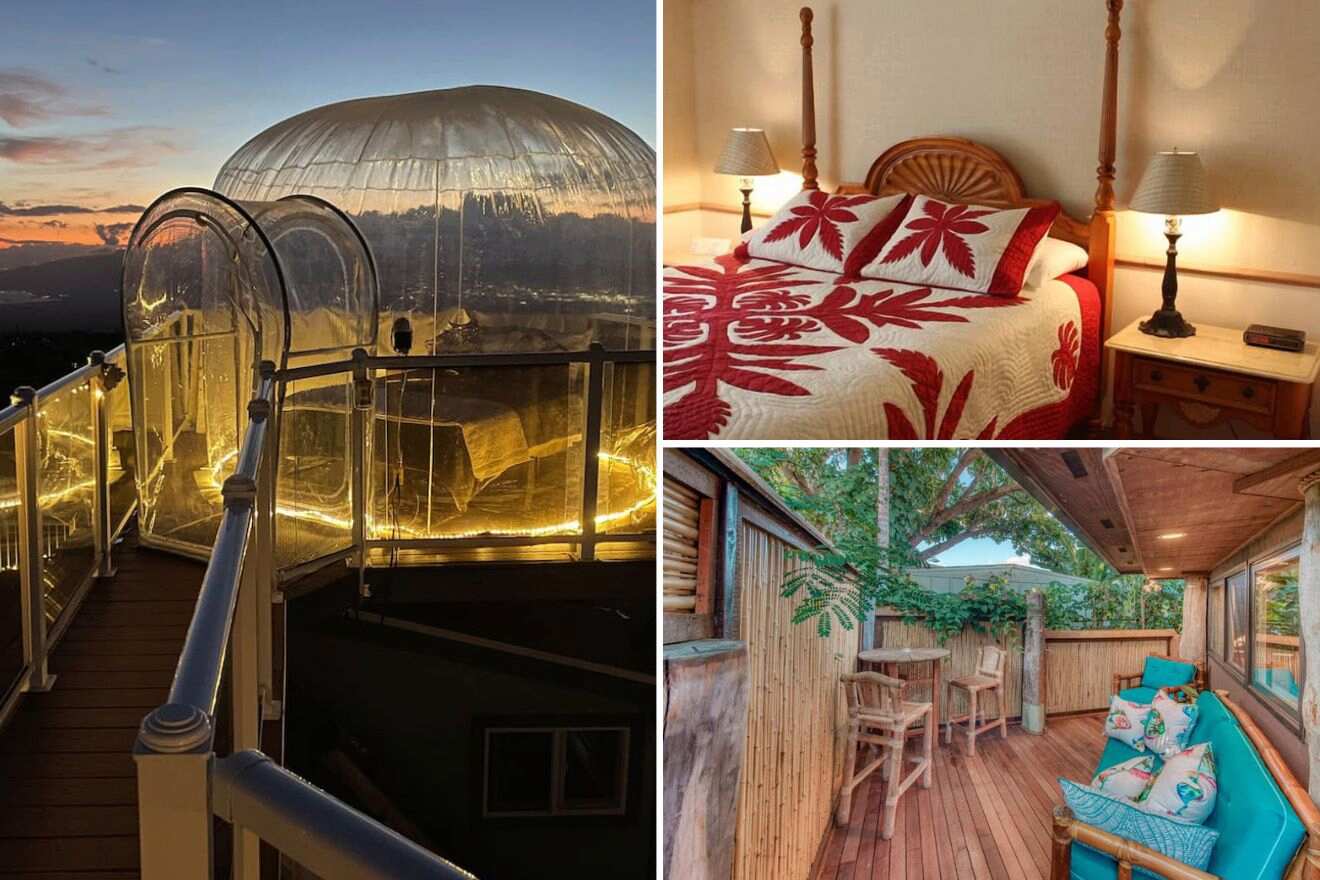 Maui Star Dome – How incredible is this bubble tent dome that's located in Kula, in upcountry Maui?! Attached to a small house, the clear domed bubble tent is perfect for those who love spending hours stargazing! Inside the house, you'll find a living room area and a patio where you can relax!
Lumeria Maui, Educational Retreat Center – Want to practice yoga, spend time in nature, and enjoy some fabulous massages? Then check out this incredible hotel that's actually an educational retreat center located in Upcountry Maui. Here you can learn about the healing arts, metaphysical studies, horticulture, culture, and movement therapies! Their restaurant serves super yummy farm-to-table food, and they also have a spa center!
Nona Lani Cottages – Located just a few steps from Mai Poina Beach, this property is an excellent option for those who want a restful vacation with all the essential amenities without breaking the bank! The cottages come with everything you need and you'll have a peaceful vacation complete with BBQ facilities, easy beach access, and sea or mountain views.
Ocean Views Condo – This gorgeous condo in Kihei is the stuff of dreams! You'll get your own private apartment in an epic location with ocean views and a furnished balcony to enjoy them! It's just a 5-minute walk from the beach and the area is lovely and calm.
Budget (up to US$300)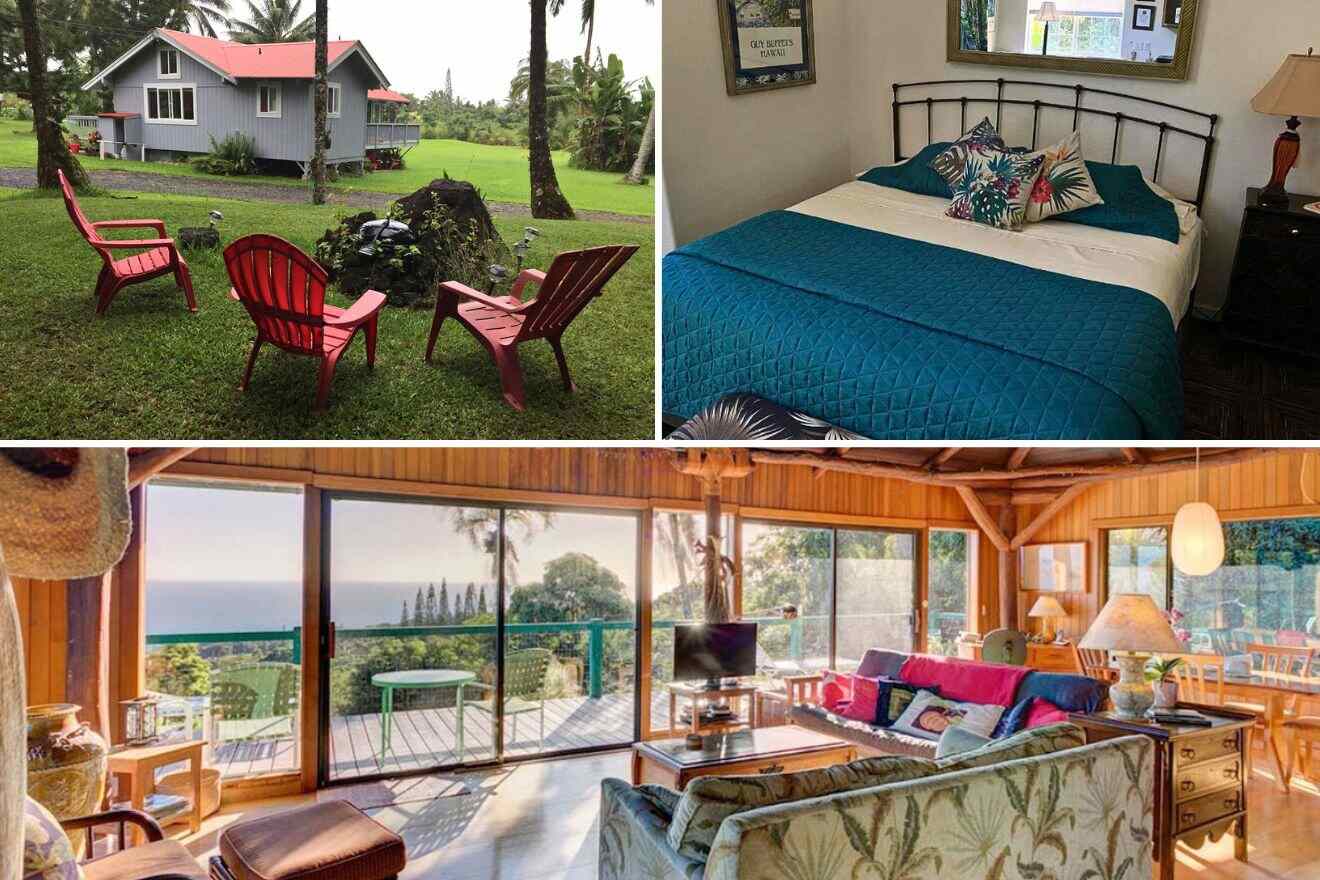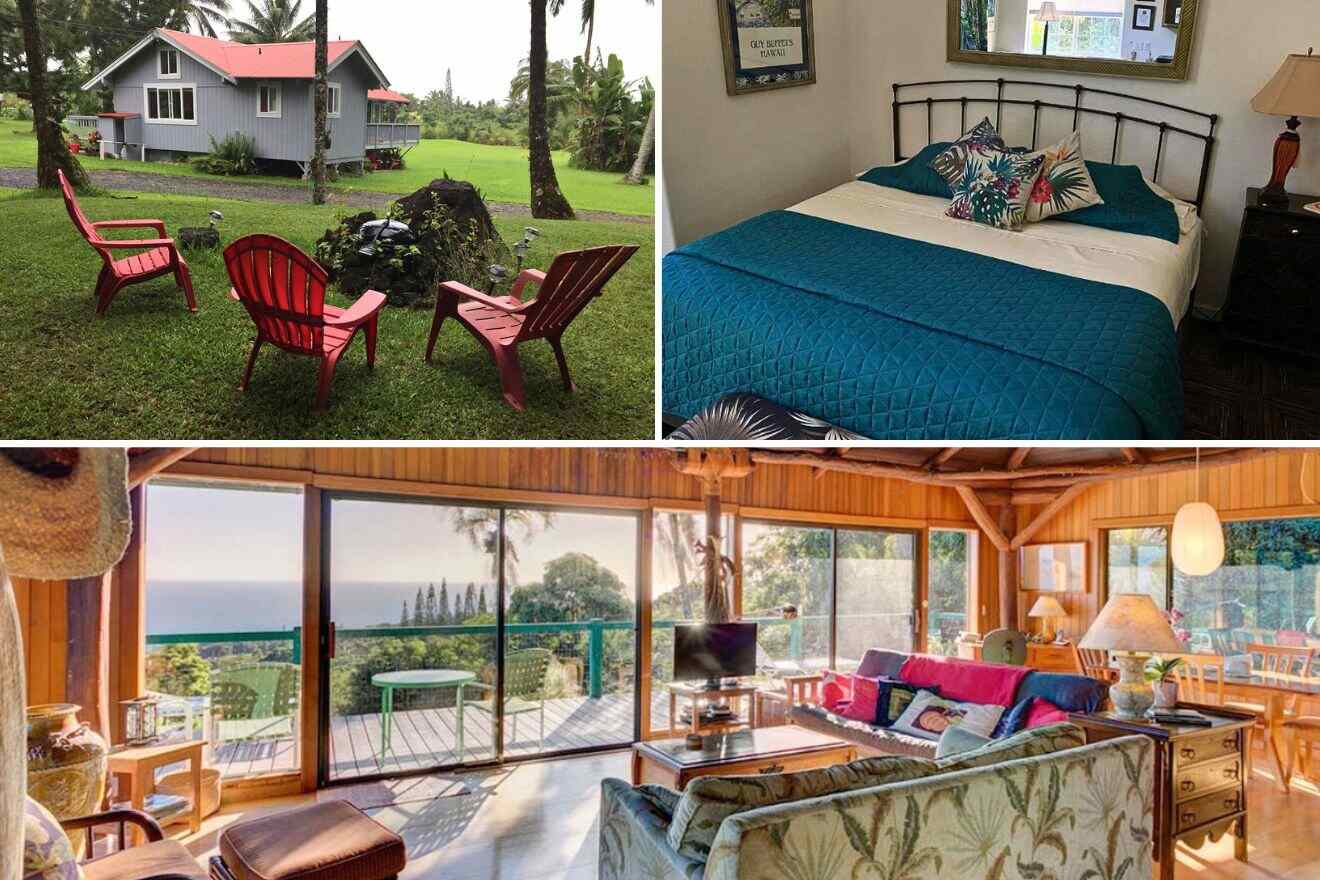 Check the Rates for Your Dates
BONUS: Quiet places to stay in Maui
Planning a relaxing getaway to Maui? Want to just sunbathe on some of the best sandy shores on the island, like Wailea Beach or Kapalua Beach? Then you're in the right spot! I decided to make a fabulous bonus section with some of the top quiet places to stay in Maui!
I've looked around the web and came up with an incredible list which I ordered from most to least expensive. The prices start from US$500 to US$1,600: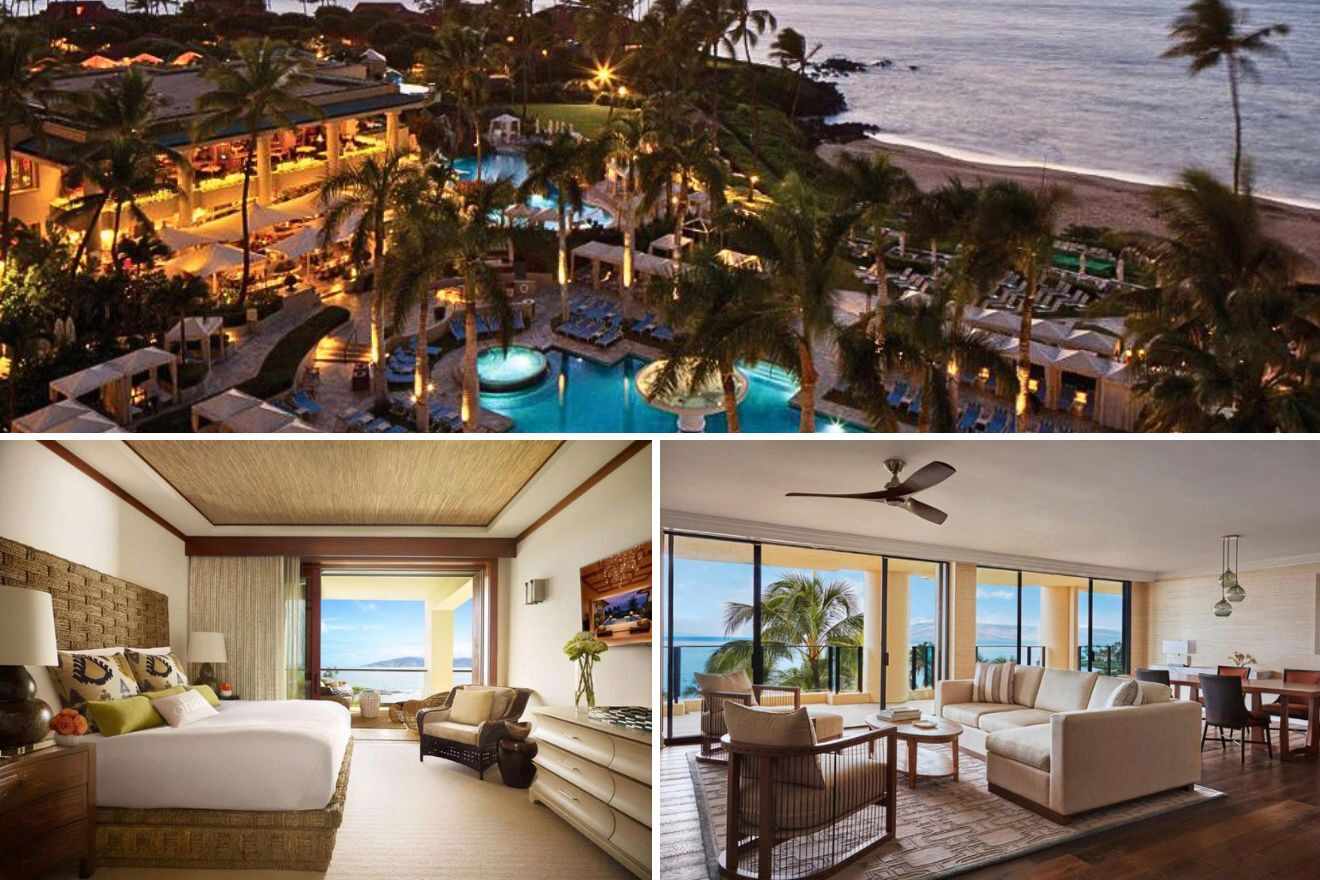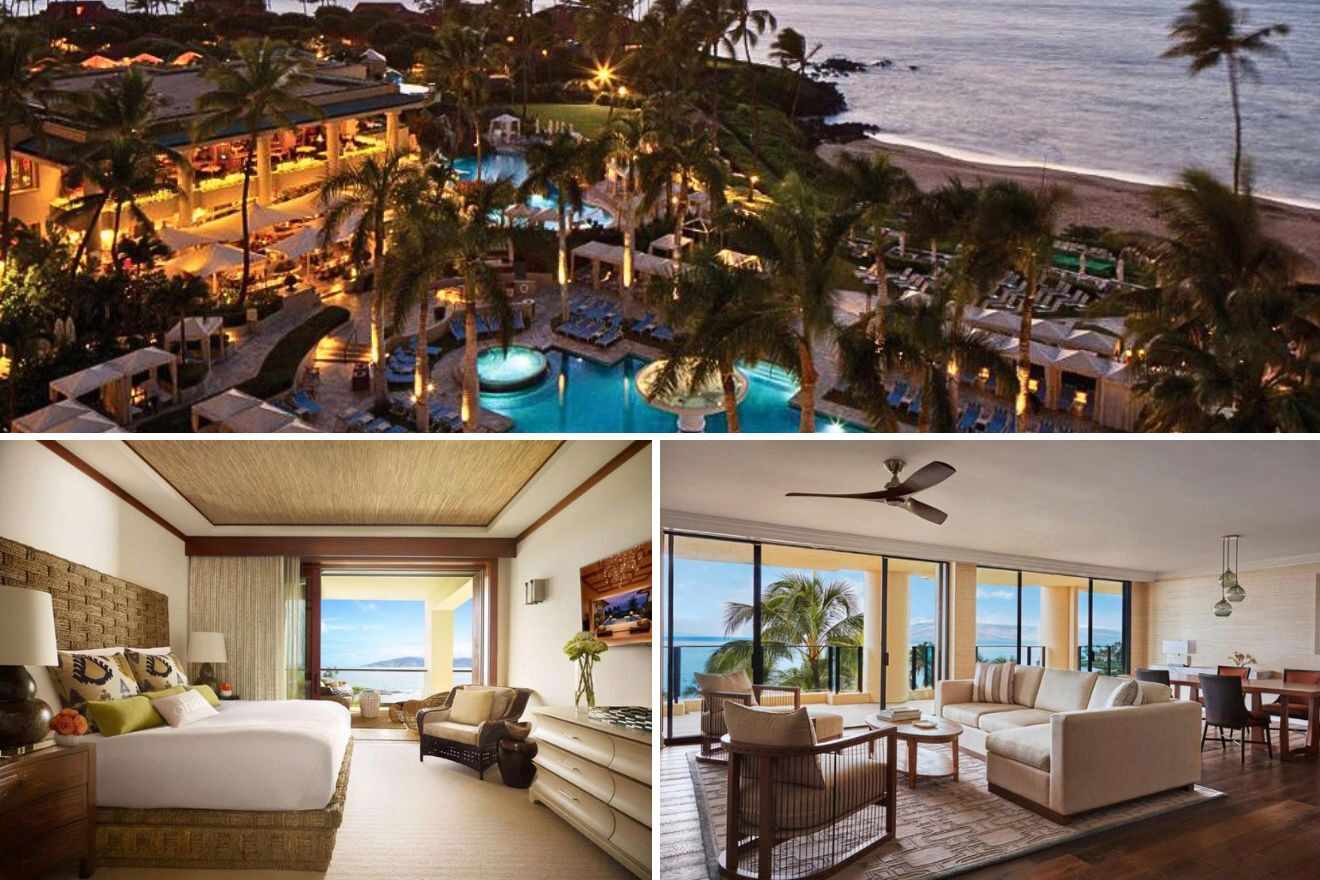 Haiku House Maui – Set on Maui's North Shore, this luxury estate offers everyone a tranquil holiday in a pristine spot surrounded by Hawaii's natural beauty! The house is super spacious, and it has comfortable rooms! During your holiday, you can sign up for workshops and relax in their gorgeous garden.
Four Seasons Resort Maui at Wailea – Overlooking the beautiful Wailea Beach, this hotel has a modern design, rooms with a balcony, the Wailea Golf Club, and 3 restaurants. Considered one of the best hotels in Maui, this Wailea resort offers incredible services, fun activities like water sports, 3 swimming pools, a spa center, and easy access to Mokapu Beach and Polo Beach.
Montage Kapalua Bay – Get ready for a few days of doing absolutely nothing but relaxing at this amazing hotel set in Kapalua Bay! Boasting breathtaking views, luxurious suites with private balconies, a kids club, and an outdoor pool, this place is perfect for your stay in Maui!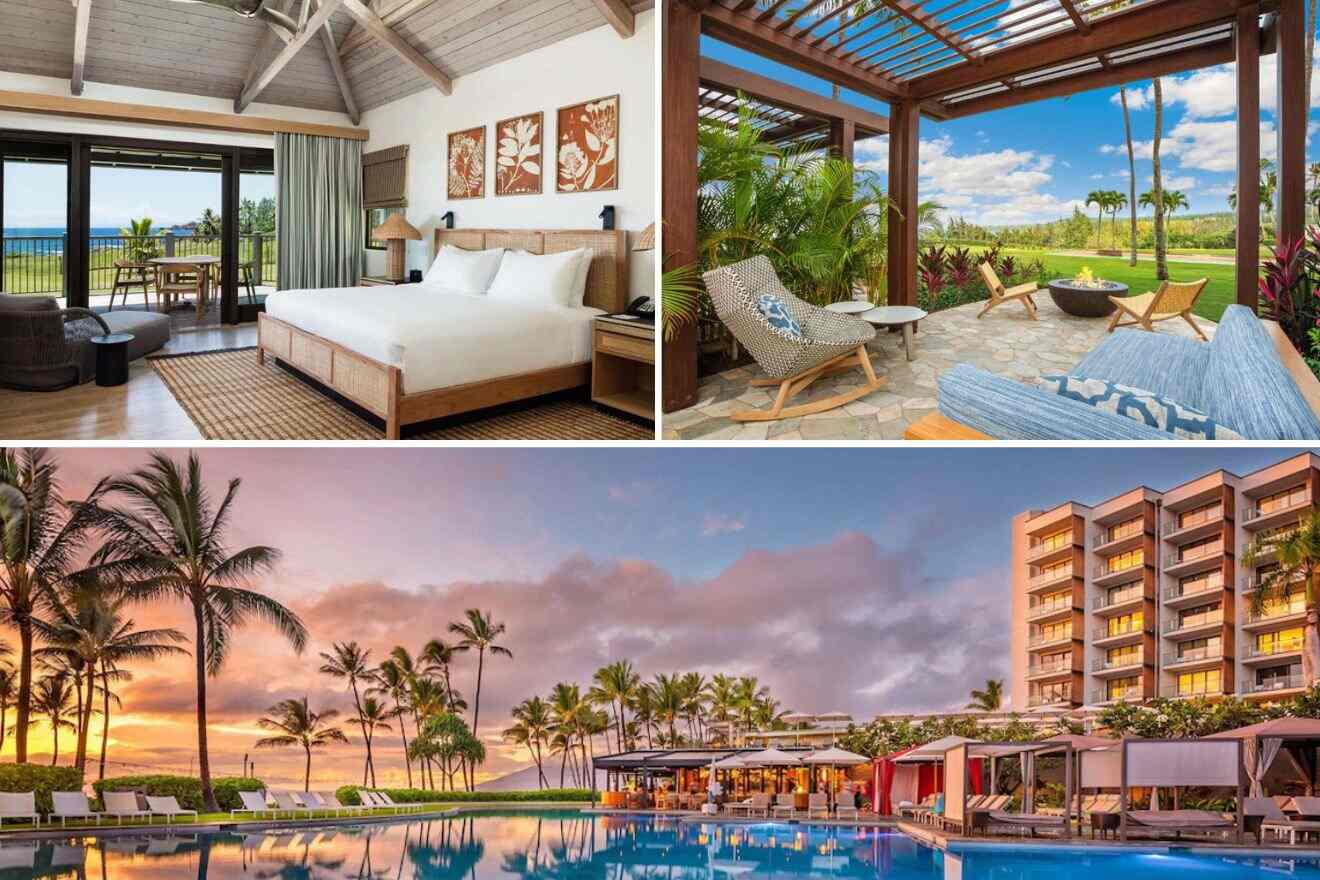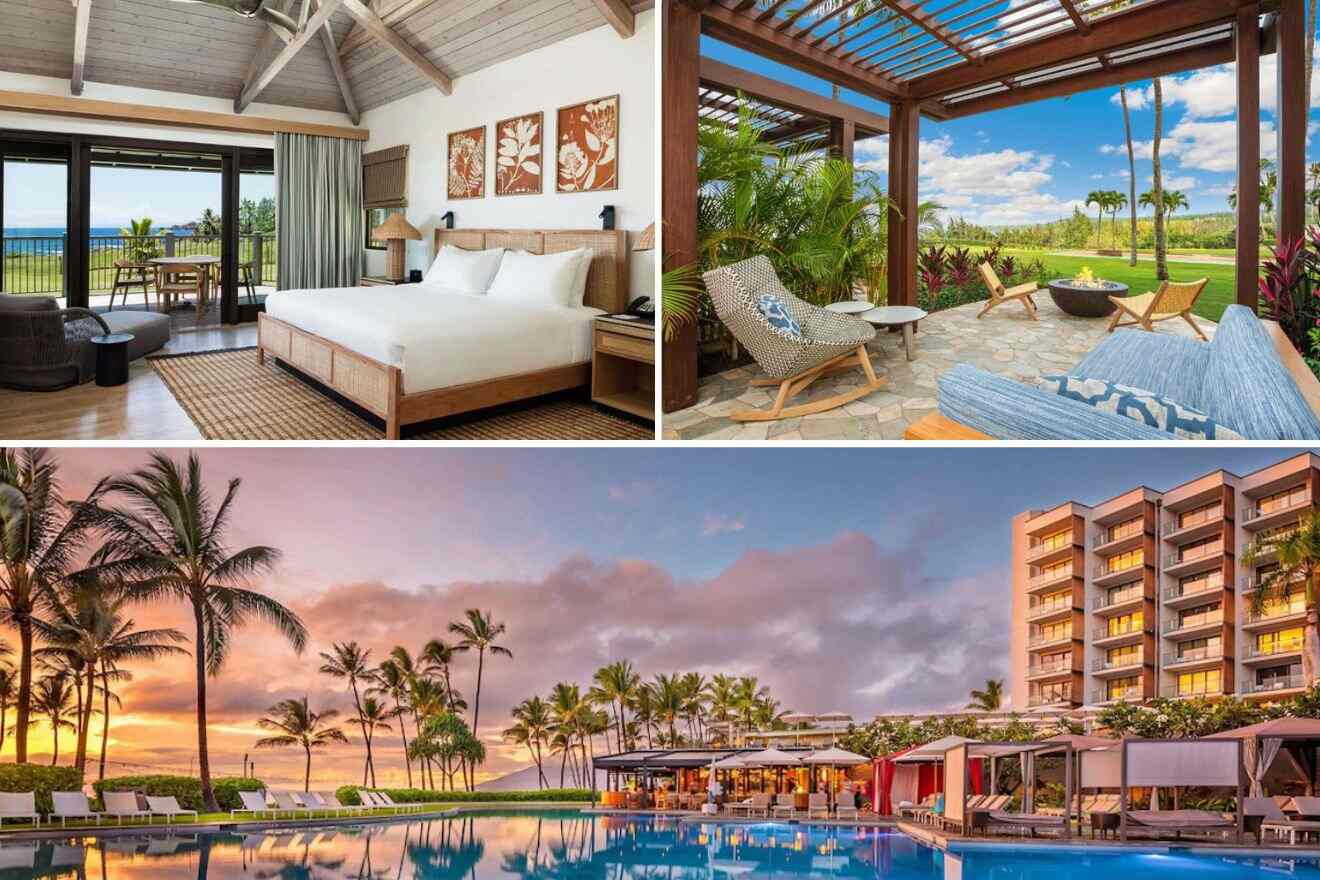 Andaz Maui at Wailea Resort – a Concept by Hyatt – Another amazing Wailea Beach resort that has everything you need for a fun, tranquil stay in Maui! The accommodation comes with 5 outdoor pools, pool cabanas, golf facilities, bike rentals, and a spa center that features so many facilities!
The Ritz-Carlton Maui, Kapalua – Spend your days exploring the beautiful Kapalua Bay while staying at this 5-star hotel that will make you feel like you've landed in paradise! The accommodation boasts ocean views, 2 golf courses, a spa center that features treatments inspired by ancient Hawaiian traditions, and a restaurant.
Hana-Maui Resort, a Destination by Hyatt Residence – Located in a dreamy location in Hana, East Maui, this hotel has some incredible rooms, which offer so much space, ocean views, and a furnished patio. During your holiday, you can sign up for activities like horseback riding, chill in the hot tub, and book some time at the spa center.
FAQs about unique places to stay in Maui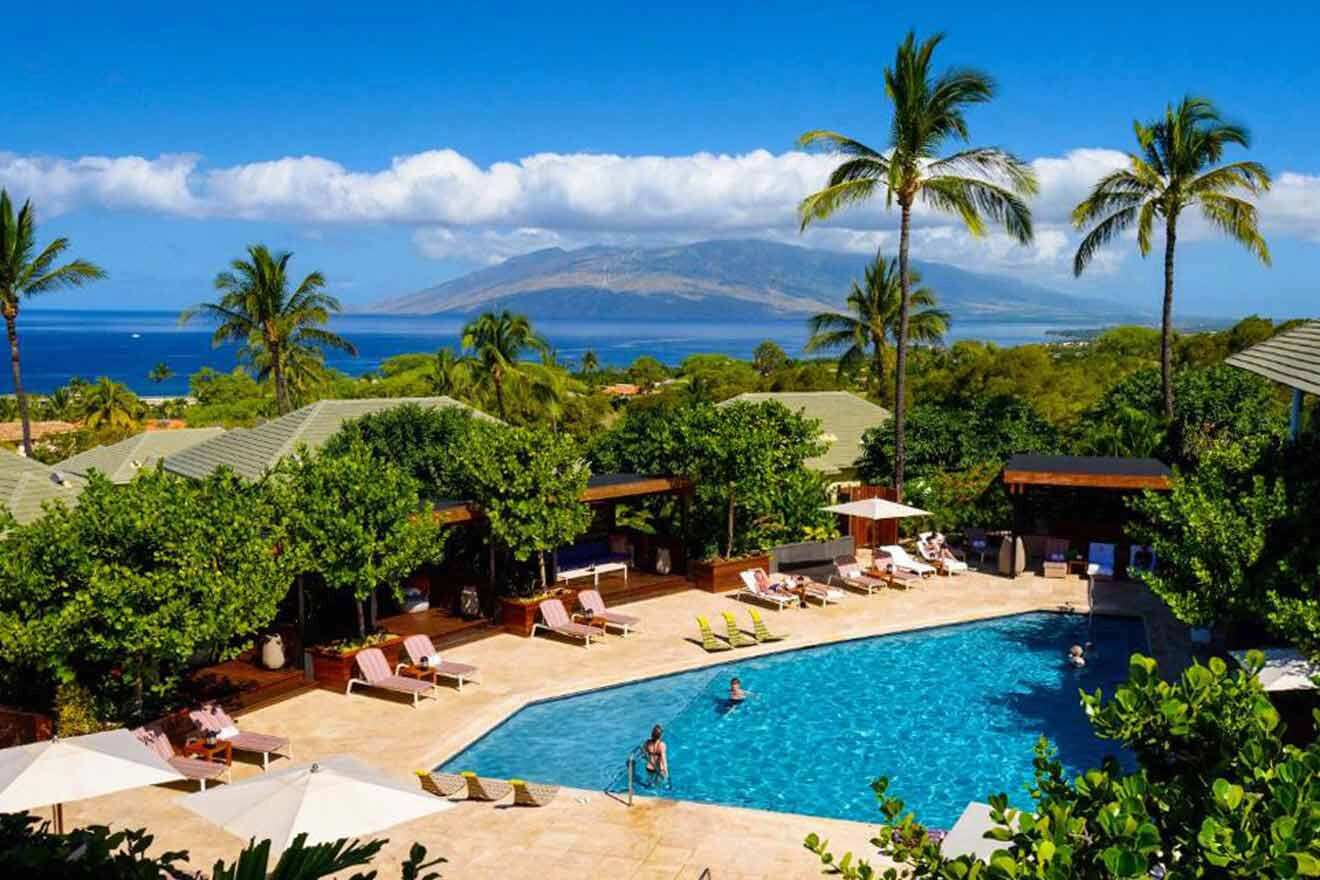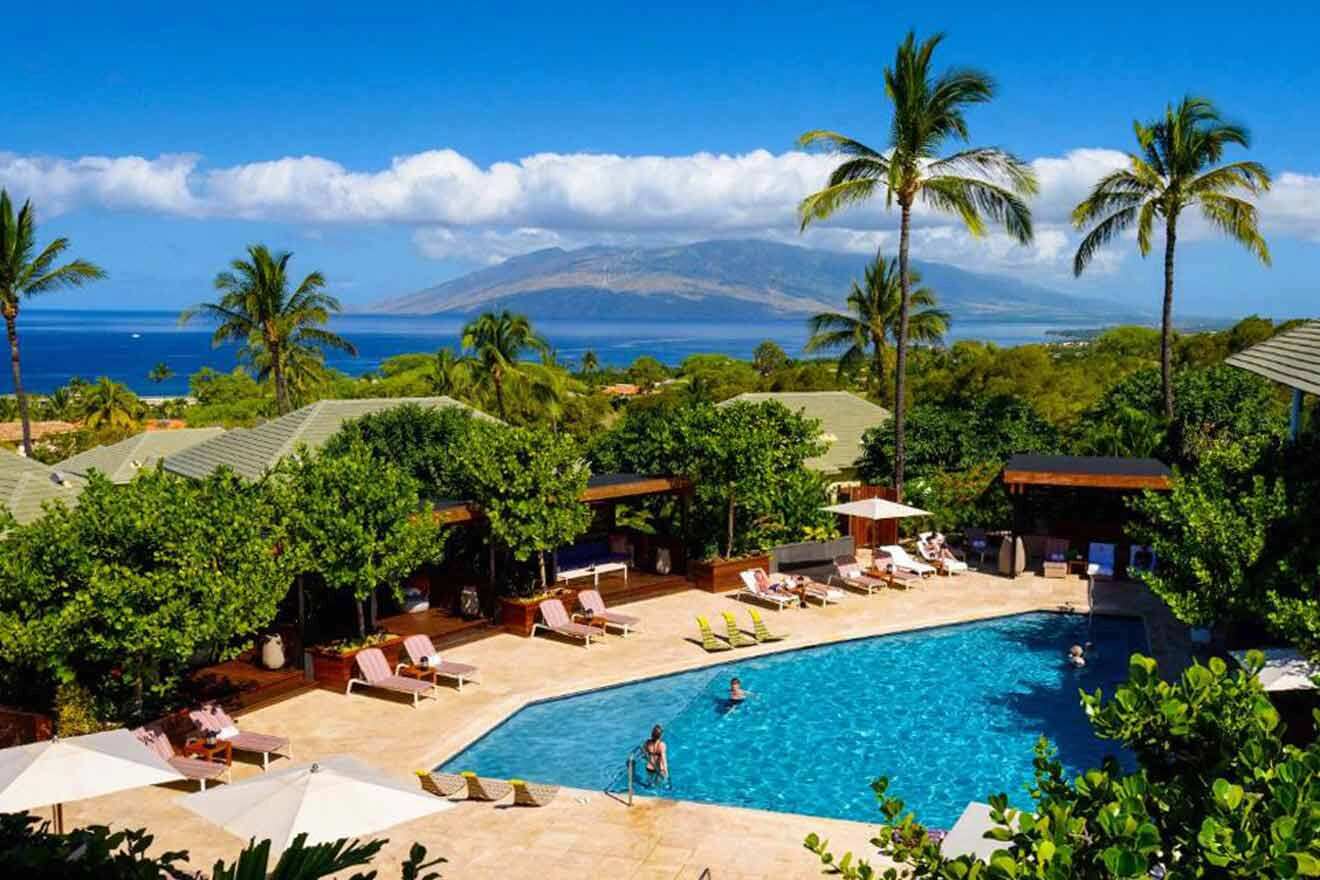 🥂 What is the fancy part of Maui?
Wailea is probably one of the fanciest places to stay in Maui. This area features so many beachfront resorts like Four Seasons Resort Maui at Wailea, great restaurants, and lots of activities.
🌋 What is the most sacred place in Maui?
Haleakala Volcano is the most sacred place on Maui Island!
🏨 Which are the most unique places to stay in Maui?
🌺 What is the least touristy part of Maui?
Conclusion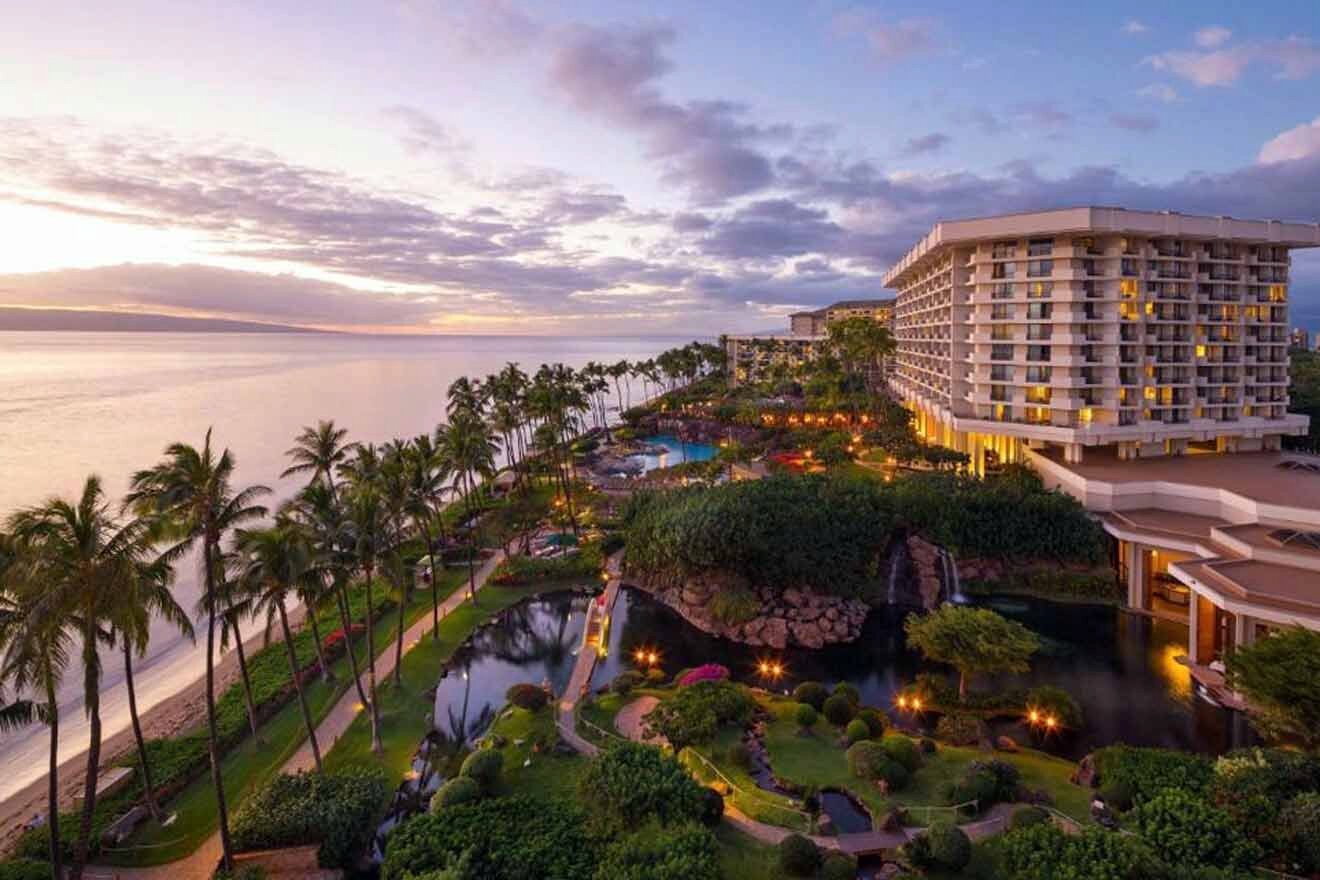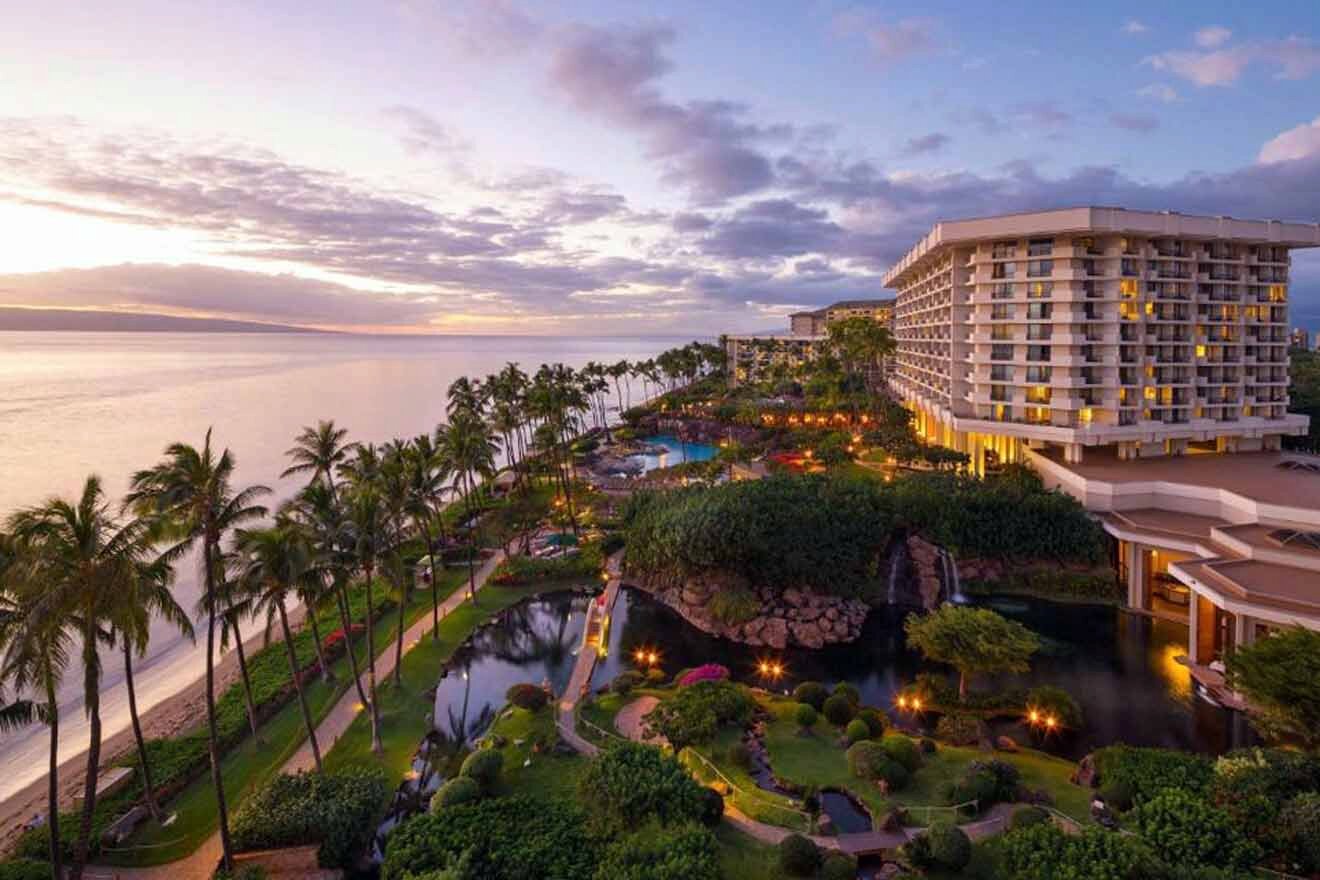 Phew, I haven't seen so much natural beauty in just one place in a while!
I really hope that this post helped you find the most unique places to stay in Maui! Don't forget that I've also included a bonus section with some of the best quiet places in Maui.
As I mentioned, Maui is super popular with tourists, especially some of its main areas like Wailea Beach and Kaanapali Beach, so I highly recommend booking your hotels in advance.
If you're like me and need a lot of time to decide which hotel to pick, then have a look at my 2 favorite options below. Maybe that will help you out a bit:
Such fun places!
I had a blast telling you all about Maui! If I missed anything (which happens to the best of us), just drop me a comment below, and I'll make sure to answer it as soon as I can!
Safe travels,
Victoria
---
Pin it for later!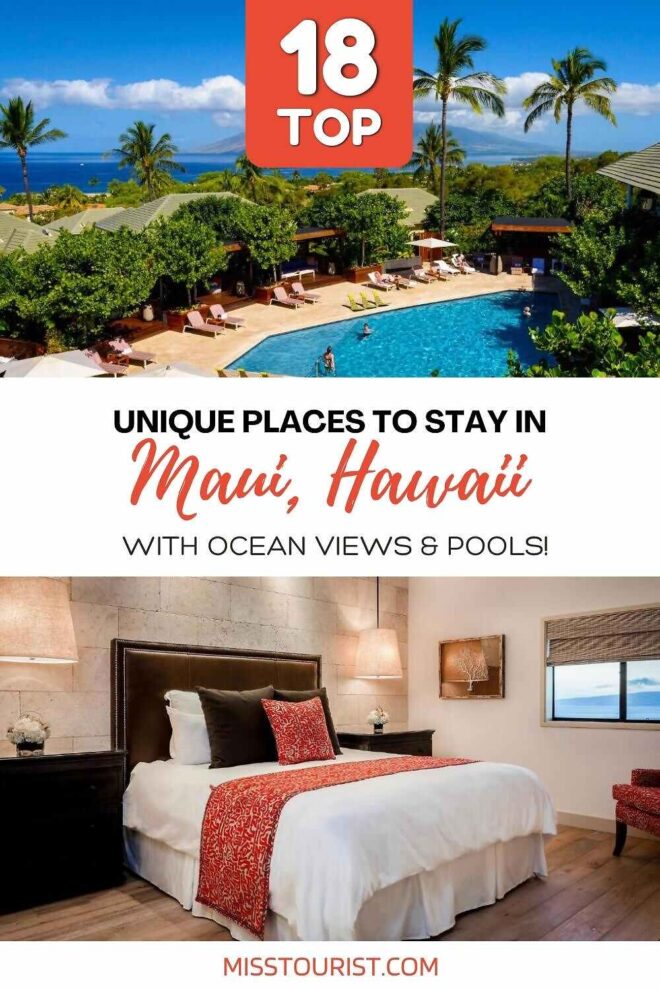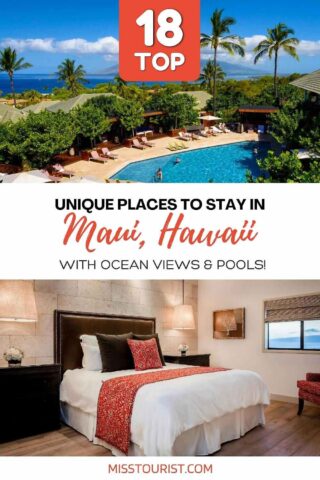 Pin it for later!