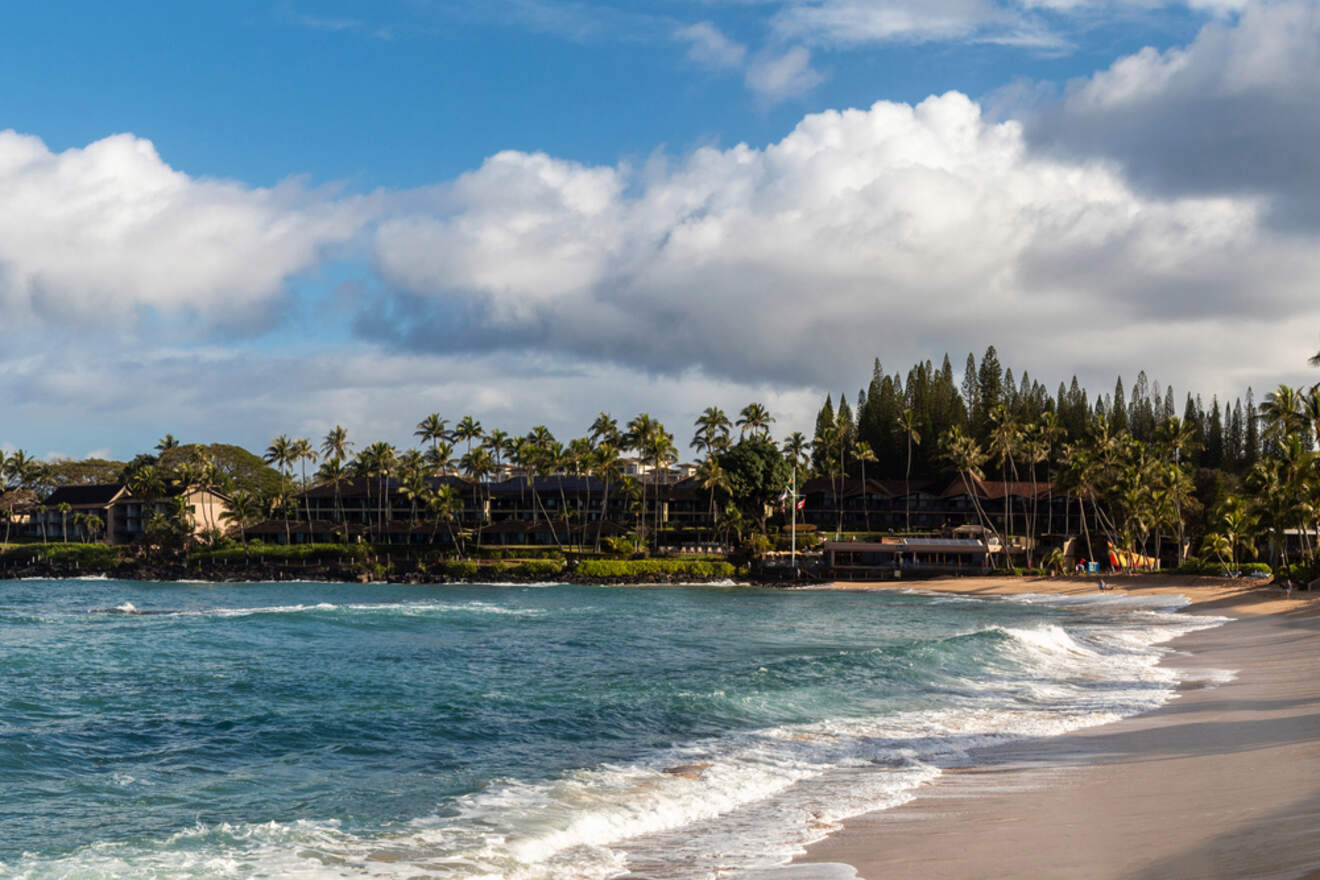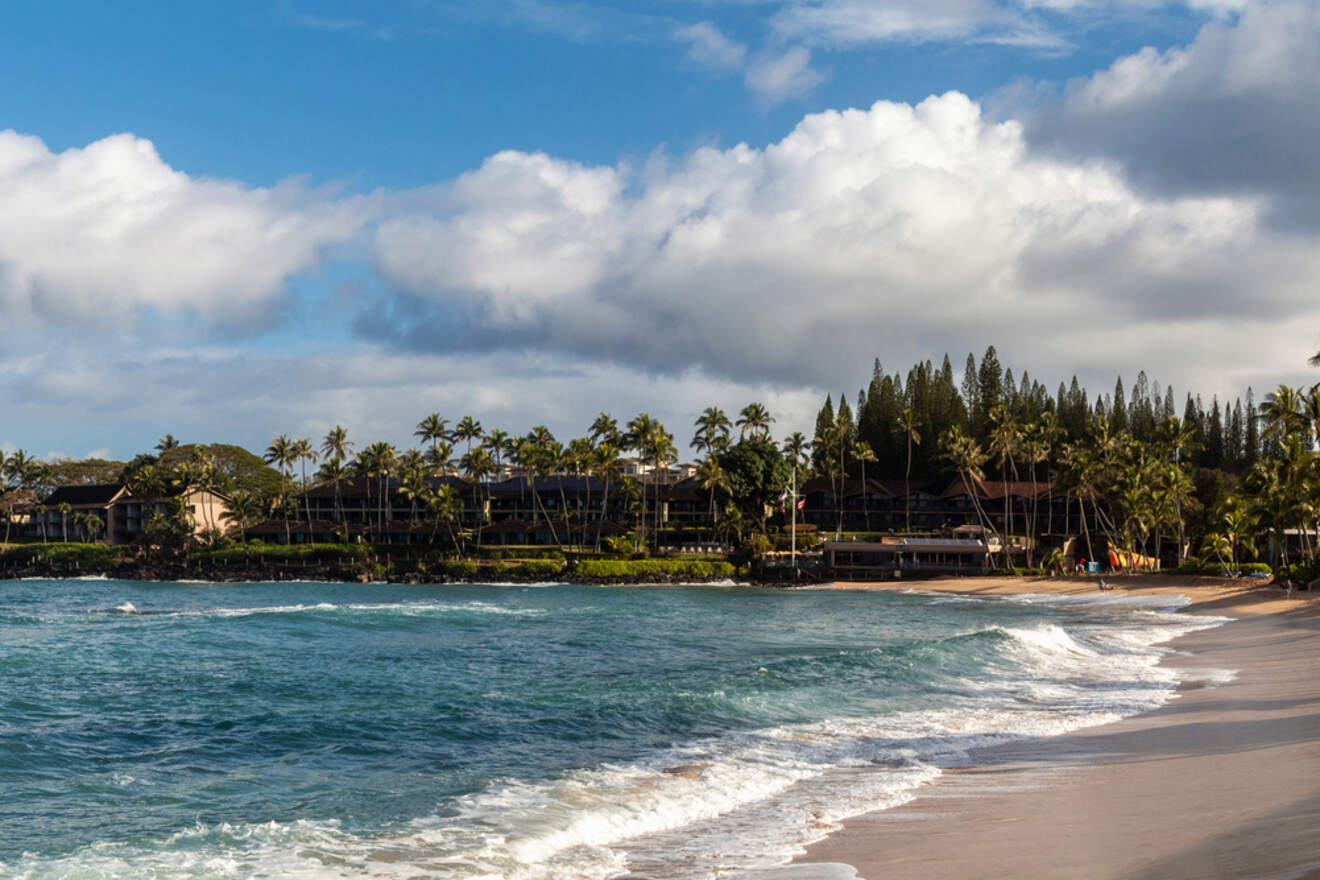 Maui is the second-largest island of the Hawaiian archipelago. The Valley Isle formed from thousands of years of lava overflowing from the island's two volcanoes, Pu'u Kukui and Haleakala. However, according to Hawaiian legend, it was created by the demigod, Maui.
Maui is a place of natural splendor. The western side is covered in lush, green forests, while the east is drier but features some of the world's best beaches. And no matter where you are on this Hawaiian island, you're almost always guaranteed to have a view of the sunrise or sunset.
While Maui may not be big, there's so much to do and see. Saltwater lovers can snorkel with turtles, learn how to surf, or discover the many blowholes and volcanic rock pools along the coastline. Adventure-seekers can hike along the endless trails of sacred forests to beautiful, natural waterfalls or head out to watch the Humpback whale's migration.
To experience all this, you'll need a top Airbnb Maui from which to base your travels. There are many great Airbnbs I've sourced for your adventure to this tropical island; all of which suit a number of travelers' interests.
If you're in a Hurry: Top Airbnbs in Maui
If you don't have the time to look through all of the Maui Airbnbs below, then look no further than the four options below. From luxury oceanfront condos to private rooms, there are rentals to meet every style and travel budget.
Top 15 Airbnbs in Maui
So you're planning to vacation on the spectacular island of Maui, Hawaii. While hotels and resorts are always options, these Airbnbs in Maui offers something far more special. I have put together a list of only the best rentals on offer. There are options to suit every traveler's style and budget.
These Maui Airbnbs are listed from most to least expensive. The prices have also been calculated to include all the hidden costs such as cleaning and service fees. Most of the Airbnbs listed below include a tax fee in the price; however, one or two require that the tax payment be made separately.
1. Walk to Cove Beach Park from a Refined Villa – Best For Small Families
Location: Kihei
Price: from US$530 per night
Bedrooms: 1
Guests: 4
This Maui Airbnb is Hawaiian luxury at its finest. Throughout the home, you will find classy beach-themed decor.
Enjoy your morning coffee on the patio or head to one of the nearby restaurants for a quick bite to eat. After a busy day exploring the island of Maui, sink into the king-sized bed for a peaceful night's sleep.
This vacation rental is within walking distance of the less crowded Charley Young Beach. Cove Beach Park is just as close and the perfect island surf spot for beginners. The Airbnbs superhost has thoughtfully provided paddleboards and other beach accessories for guests to use.
2. Malu Manu – Cozy Cabin for Two
Location: Kula
Price: from US$390 per night
Bedrooms: 1
Guests: 2
Perched on Haleakala Mountain, this Maui Airbnb has one of the best views on the island. From the rolling green lawn, you can see the Pu'u Kukui mountains in the distance. The cabin is also surrounded by lush nature and fruit trees; the songs of birds will often wake you.
Inside, the cabin features rustic decor, giving it a cozy, homely feel. This, along with the stone fireplace, makes it one of the best winter vacation rentals. The full kitchen has everything you could need to whip up a delicious meal in the evenings, which you can enjoy out at the picnic table.
3. Heaven on Earth in Upcountry Maui – Spectacular Views
Location: Kula
Price: from US$360 per night
Bedrooms: 1
Guests: 4
This Airbnb Maui is the perfect location for a secluded retreat. Situated near the Kula Nature Reserve, this Maui cottage is surrounded by green pastures and volcanic outcrops.
From the wrap-around deck, you'll be treated to views of Kihei in the south and, in the opposite direction, the north shore beaches. In the evenings, enjoy amazing sunsets or search for shooting stars in the clear night sky.
Cook up a storm in the fully equipped kitchen or play a board game in the warm living room. With two bedrooms and bathrooms, this rental can easily have a small family or group of friends stay there.
4. Relax in Nature at a North Shore Cottage – Great for Small Families
Location: Haiku-Pauwela
Price: from US$340 per night
Bedrooms: 1
Guests: 4
This vacation rental's large windows and open-plan interior create a light, airy space. This, along with the neutral decor, make this a tranquil home – perfect for a relaxing getaway.
Soak off in the large bathtub or make use of the stunning outdoor shower. After a morning of activity, you can spend your afternoons lazing with a book on the sofa on the screened porch.
If you're traveling with kids, don't worry. This Maui Airbnb comes with a crib for toddlers and has a lovely, grassy backyard for little ones to run around in. The hosts really have thought to stock this Maui Airbnb with everything you could need for a memorable stay.
5. North Shore Lookout Maui, Paniolo Suite – Luxury Suite for Couples
Location: Makawao
Price: from US$330 per night
Bedrooms: 1
Guests: 4
Does a high-end Airbnb studio sound perfect for your romantic getaway? Well, then you've found it! The open-plan living area features chic furnishings interspersed with rustic, local touches. This truly gives a feeling of both luxury and homeliness.
Guests at this Maui Airbnb will have full access to the private pool and hot tub. Enjoy your mouth-watering complimentary breakfast out in the tropical garden, where you'll have gorgeous views of the Pacific Ocean.
The central location makes this the best Airbnb for those wanting to explore the entire island. The Makawao Forest Reserve is only a 5-minute drive from the Airbnb, and beaches such as Pa'ia are less than 30 minutes away.
6. Colorful Surf Cottage – Great Stay for families
Location: Haiku-Pauwela
Price: from US$310 per night
Bedrooms: 2
Guests: 4
This beach cottage feels like a Hawaiian oasis. This colorful home features beautiful decor that has been handcrafted by the hosts. They've also provided beach chairs and other essentials so that you can have the best Maui beach vacation.
After a day spent on the shore, rinse off in the refreshing outdoor shower. And know that you'll have a peaceful night's sleep in your queen-sized bed.
This Maui Airbnb is conveniently located in the central part of the island, so you can easily explore all attractions from here. Within walking distance of this vacation home, you'll find the darling Baked on Maui cafe – their coffee is out of this world!
7. Adorable Garden Gingerbread Home – Lovely Spot for Couples
Location: Makawao
Price: from US$310 per night
Bedrooms: 1
Guests: 2
Calling all Jimi Hendrix fans, the iconic guitar player stayed at this Maui Airbnb in the 1970s while he filmed Rainbow Bridge.
This recently remodeled cottage is filled with homely decor. Outside, you'll find a lovely little patio surrounded by tropical garden plants. On a chilly night, you and your partner can cozy up in front of the outdoor fireplace or head inside to watch some Netflix.
From here, you can easily zip down to the town of Paia in 15 minutes, where you can shop at local stores or head to the sandy beaches.
8. 180* Oceanfront View with AC and Pool – Best for Couples
Location: Lahaina
Price: from US$300 per night
Bedrooms: 1
Guests: 2
This direct oceanfront condo boasts panoramic views. From your private balcony, you can see the mountains of Molokai in the distance. You'll also have a perfect vantage point to watch the turtles lounging on the beach and playing in the waves.
This vacation rental is spacious and decked out with nautical themed furnishings. On those sizzling summer days, come home to an air-conditioned studio.
This condo on Hawaii island is situated along West Maui. So, it's close to natural attractions such as the Nakalele blowhole and only 6 minutes away from Kaanapali beach.
9. Tropical Gardens, Pool & Hot Tub – Best for Friend Groups
Location: Kihei
Price: from US$280 per night
Bedrooms: 2
Guests: 6
Here is a top Kihei home in south Maui that's great for a large group of guests. The rental's voluminous ceilings give the entire apartment an open, airy feel. The homely touches also make for a welcoming atmosphere.
Relax on the plush living room sofa or sit out on the balcony and enjoy the fresh air. While this Maui Airbnb may lack ocean views, the tropical gardens will certainly make up for this.
Guests will have access to the Kihei resorts pool and hot tub, but the sandy shores of Kalepolepo Beach are just a block away.
10. Oceanview Studio Over the Road from the Water – Perfect for Couples
Location: Kihei
Price: from US$230 per night
Bedrooms: 1
Guests: 3
An Airbnb Maui with one of the best positions; it's literally across the street from the beach. You enjoy your morning coffee in bed while listening to the ocean crash against the beach. Or head out to watch some island surf in Kihei.
This simple, clean Hawaii oceanfront condo has everything you need for a wonderful stay during your Maui vacation. There's a pull-out desk and free WiFi for those who have to check their emails while on holiday, and couples vacationing with a newborn can make use of the traveling crib.
This Airbnbs superhost also goes above and beyond with personal recommendations on places to visit, such as Kamaole Beach.
11. Hale Anuhea Suite – Tranquil, Tropical Ocean Views
Location: Wailuku
Price: from US$230 per night
Bedrooms: 1
Guests: 2
A Hawaiian rental that suits every style of travel. The Maui guest suite has been decorated with local artwork and bright, stylish furnishings.
Wake up early to watch a spectacular sunrise from the private patio. After a long day of adventuring, sink into the comfortable Balinese style bed. You'll find yourself nodding off to the sound of the waves crashing against the shores of Maui.
Guests can keep their rental car safe with the off-street free parking. Attractions such as Īao Valley State Park are less than 5 miles away. Overall, you'll certainly have a great holiday stay at this beach house.
12. Sunrise Hana Beach Studio – Best Maui Airbnb Near the Beach
Location: Hana
Price: from US$190 per night
Bedrooms: 1
Guests: 2
This is the best Airbnb Maui for those wanting to explore the incredible natural scenery along the 53-mile long Hana Highway. Its location also means that it's just a short walk to the ocean and Kaihalulu Beach.
Early risers can sit in the outdoor area, listening to the birds. If that's not your thing, you can take advantage of the black-out curtains. For those who still have to work during their Maui vacation, you can enjoy the rental's comfortable workspace.
This Airbnb Maui features a small kitchenette – perfect for putting together a simple meal. But, there are several truck stops and restaurants where you can feast instead.
13. The Sunset Stowaway – A Peaceful Napili Ridge Studio
Location: Lahaina
Price: from US$180 per night
Bedrooms: 1
Guests: 2
Light, spacious and comfortable describes the bulk of this Airbnb Maui. The hosts have really created a gorgeous space filled with beach-themed decor. This, along with the neutral color scheme, give this Hawaii rental a tranquil atmosphere.
Cook up a storm in the fully equipped kitchen, or have a barbeque in the common area. Guests can also make use of the swimming pool, but why do that when you're only a block away from some of Maui's best beaches?
You'll also find beach chairs and other accessories to ensure you have the best stay in Maui.
14. Private Studio in Kaunakakai – Great Place for Couples or Solo Travelers
Price: US$108 per night
Bedrooms: 1
Guest: 2
This beautiful beachfront condo is one of the best Airbnbs in Maui to stay on a budget. Your room has a comfortable bed, a small private bathroom, and a television or internet for entertainment.
Since the condo is part of Hotel Molokai, you can also take advantage of hotel amenities and services like the beachfront pool and lounge area, hammocks, gazebo, and parking is free too!
Unique Airbnbs in Maui
While the above Airbnbs are gorgeous, you might be looking for something even more unusual, or something a little bigger than the standard Maui rental. Below you will find some of Maui's most unique accommodation options.
1. Oceanfront Retreat with Private Pool – for Large Families or Friend Groups
Location: Paia
Price: from US$2500 per night
Bedrooms: 6
Guests: 12
Looking for vacation rentals that can take a dozen people? Well, this is one of the few Airbnbs in Maui that can fulfill your request. If you choose to stay here, you'll have access to both the main, two-story villa as well as the two-bedroom bungalow right next door. Talk about having more than enough space.
The Airbnb location is just top class – step off the patio, and within 20 yards, you'll have the ocean water tickling your toes. Spend your days watching the surfers from the balcony or float in the villa's private pool.
2. Suite Vans Maui – Perfect for Adventurous Couples
Location: Kihei, Paia, or almost anywhere on Maui
Price: from US$420 per night
Bedrooms: 1
Guests: 2
If you love adventure and getting away from the crowds, then this unique Maui Airbnb is for you. The Airbnb location is probably the most enticing part – you can choose where you want to stay every day. Wake up in Wailea Makena and watch the surfers do their thing, then drive through Kihei and across the island to the Bamboo Forest.
This Hawaiin home on wheels is entirely off the grid yet has everything you need for a memorable vacation. It's been fitted with solar power, a queen-sized bed, and all the kitchen essentials.
3. The Kulani Maui – Romantic Bungalow Getaway
Price: US$630 per night
Bedrooms: 1
Guest: 2
Aloha! Welcome to this charming bungalow in Lahaina furnished with vintage Hawaiin details made mostly from natural materials. The bungalow is spacious and homey, with high ceilings and large windows for ample natural light and ventilation.
You can spend the mornings reading or drinking coffee on the porch. This is also an ideal place to practice yoga, as the area is quiet and surrounded by nature.
4. Maui Deluxe Camper Cruiser – Unique Airbnb for Couples
Price: US$185 per night
Bedrooms: 1
Guest: 2
Have you heard of traveling Airbnbs in Maui? Now you can stay in one. You can camp by the mountains or by the sea.
This camper is built explicitly for camping, so the basics are covered. You can grill at night, get a drink from the cooler and make coffee in the morning. Your morning view depends on where you want to go. Maybe Kihei, Lahaina, Paia or Kipahulu… your call!
Top 4 Airbnb Experiences in Maui
Maui has some incredible Airbnb rentals available for you to choose from. While planning your trip, why not take a look at these Maui Airbnb experiences. They'll certainly make your Hawaiian vacation more memorable.
Conclusion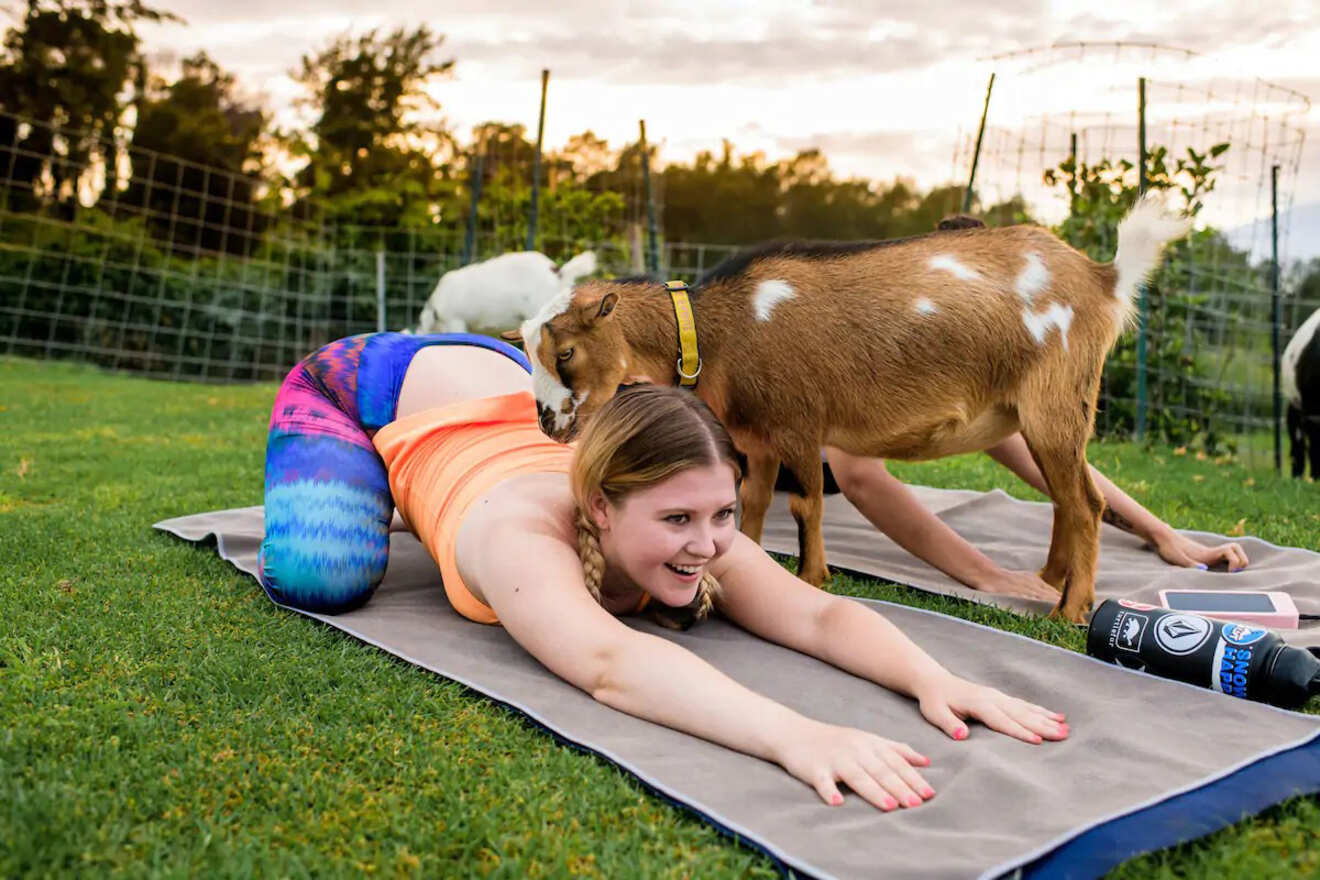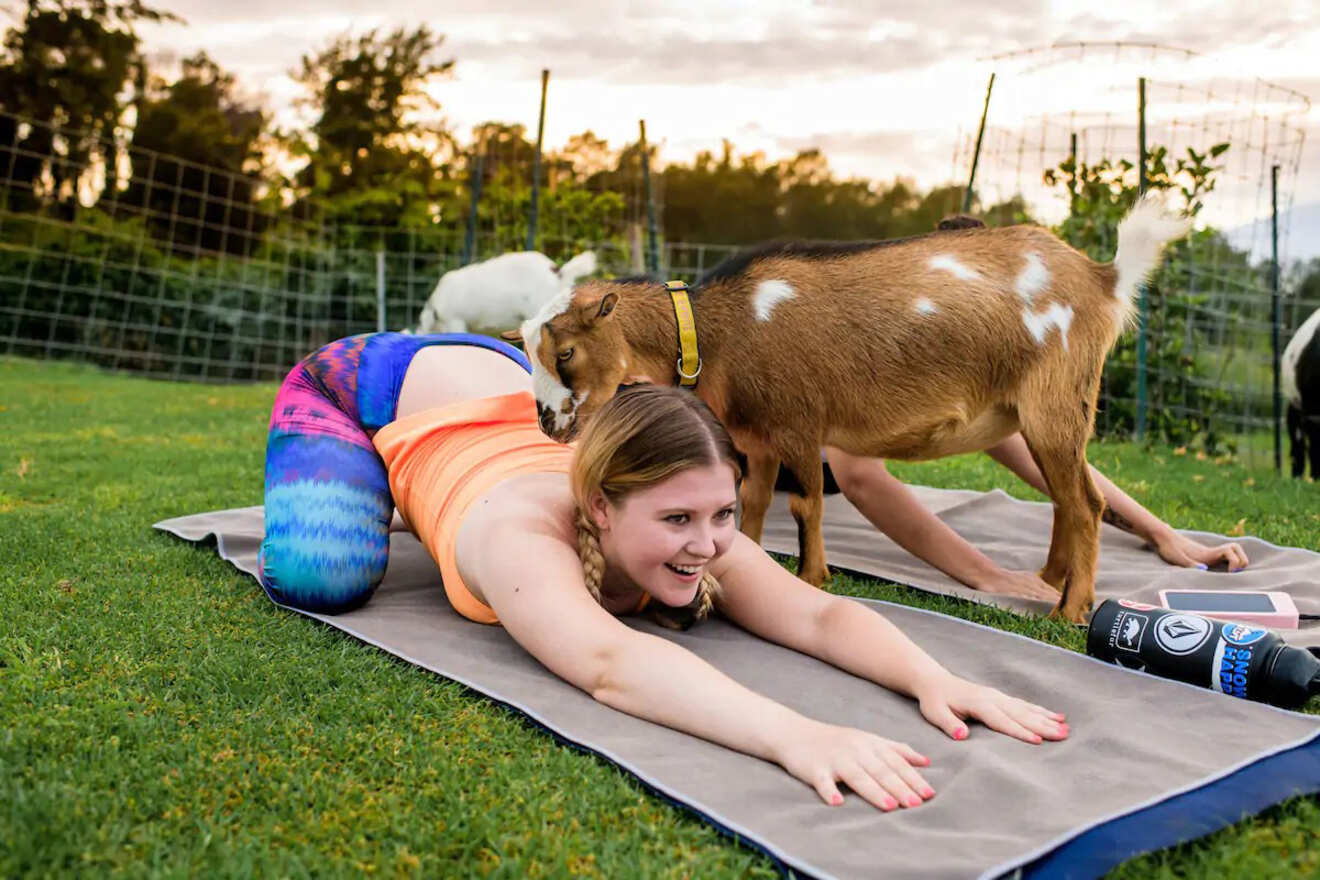 From the beaches of Kihei to the lush forests on Mount Haleakala, Maui has some incredible natural wonders. When looking for an Airbnb in Maui, you'll find yourself spoilt for choice. There are luxury villas on the water's edge and lovely beach cottages, perfect for those traveling on a budget.
Some of you may find the ideal Airbnb after one quick glance through this list. Others may need to look at these lovely rentals more closely. If you haven't quite decided what you're looking for, take another look:
If you've visited Maui before and stayed at any of these vacation rentals, or even other sensational Airbnbs, please share your thoughts in the comments below.
Aloha, I hope you have a splendid time in Maui!