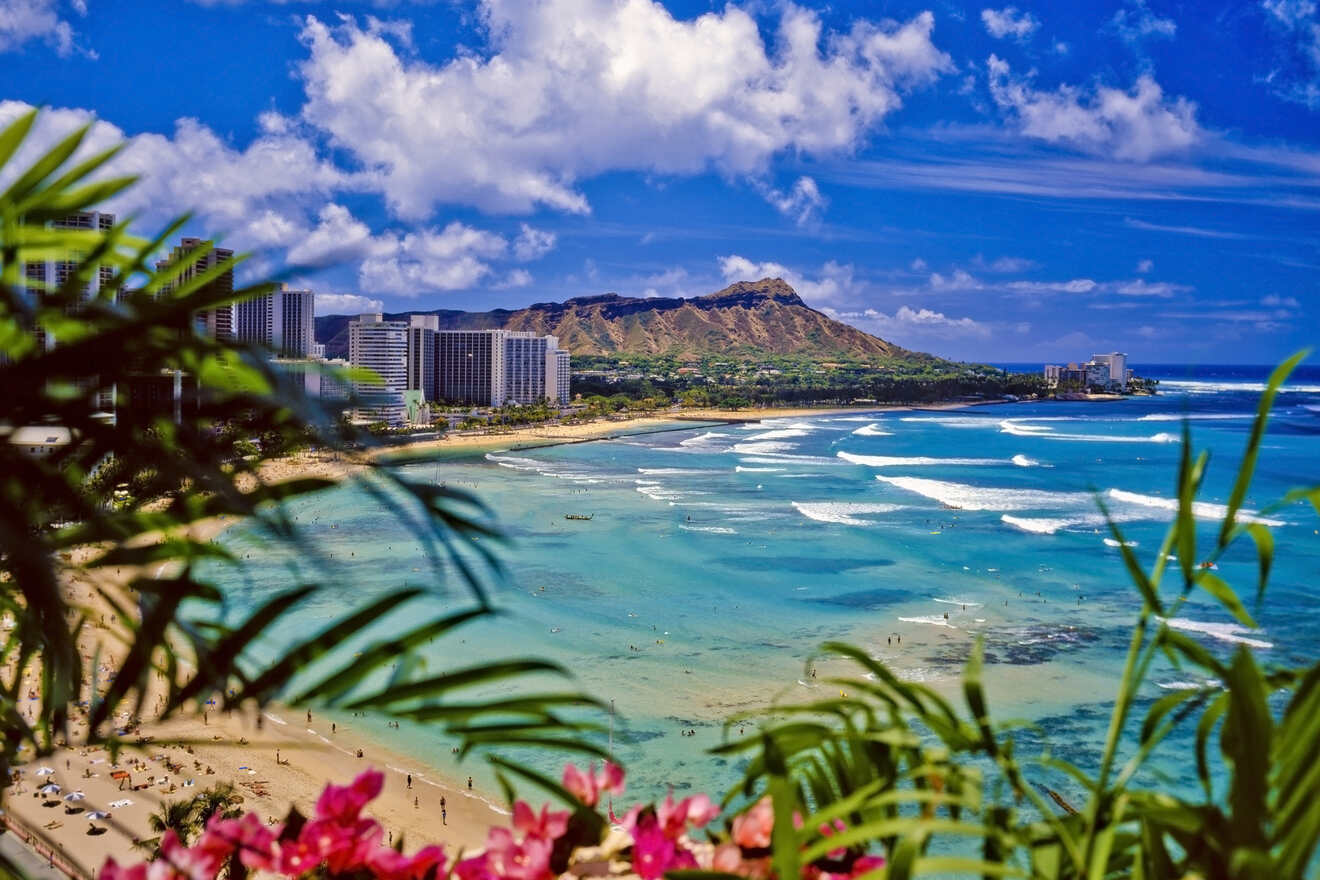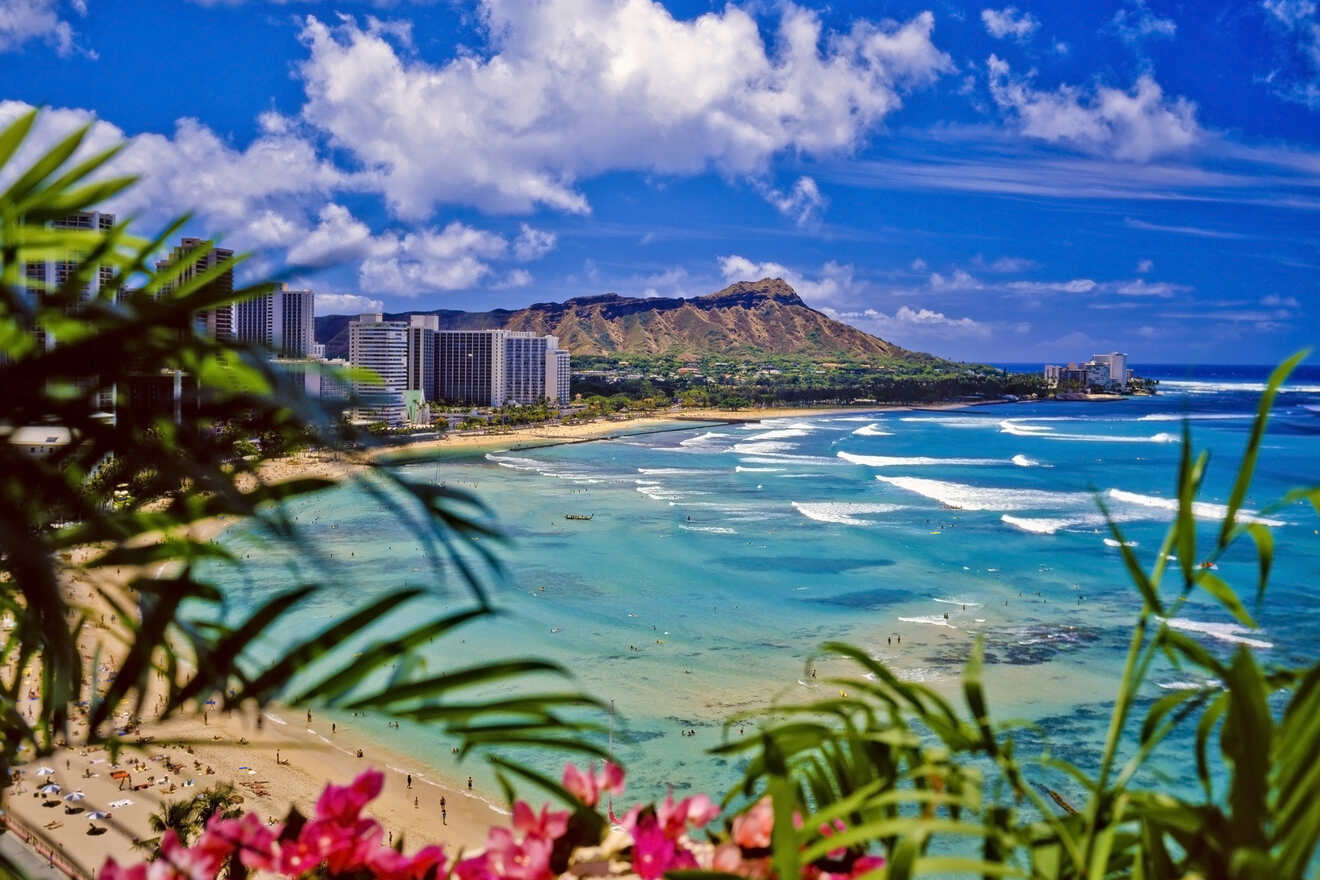 Aloha, traveler! If you are reading this post, that means you are getting ready for a dream trip to magical Hawaii. I'm sure you can start to picture yourself under the palm trees, lying on the white sand beach, watching surfers while having an amazing Hawaiin cocktail.
Being the third biggest island in the 50th state of the USA, and yet also the most densely populated of the Hawaii islands, it's understandable that finding the best location can be difficult.
Waikiki is the most famous place to stay in Oahu, and 95% of hotels are located here, but there are also 4 other areas that I will recommend in this post including Northshore, West Oahu, Ko Olina, Kaneohe & Ala Moana.
To answer your question of where to stay in Oahu, I will give you information about all 5 to help you find your perfect tropical getaway. Each area offers different beauties and unique experiences but stick around after you've found your dream hotel though as I have also added some bonuses with the best beaches in Oahu as well as some tips to have the best trip possible!
NOTE: As Oahu is a very popular holiday destination, don't forget to book your accommodation for your favorite place as soon as possible!
If you are in a hurry
Here are some amazing accommodation options sorted by price (all of them have fabulous reviews, too!):
This map will help you visualize the 5 convenient areas I will be giving information about in this blog post which are all great places to stay on Oahu.
1. Waikiki and Diamond Head – where to stay in Oahu for the first time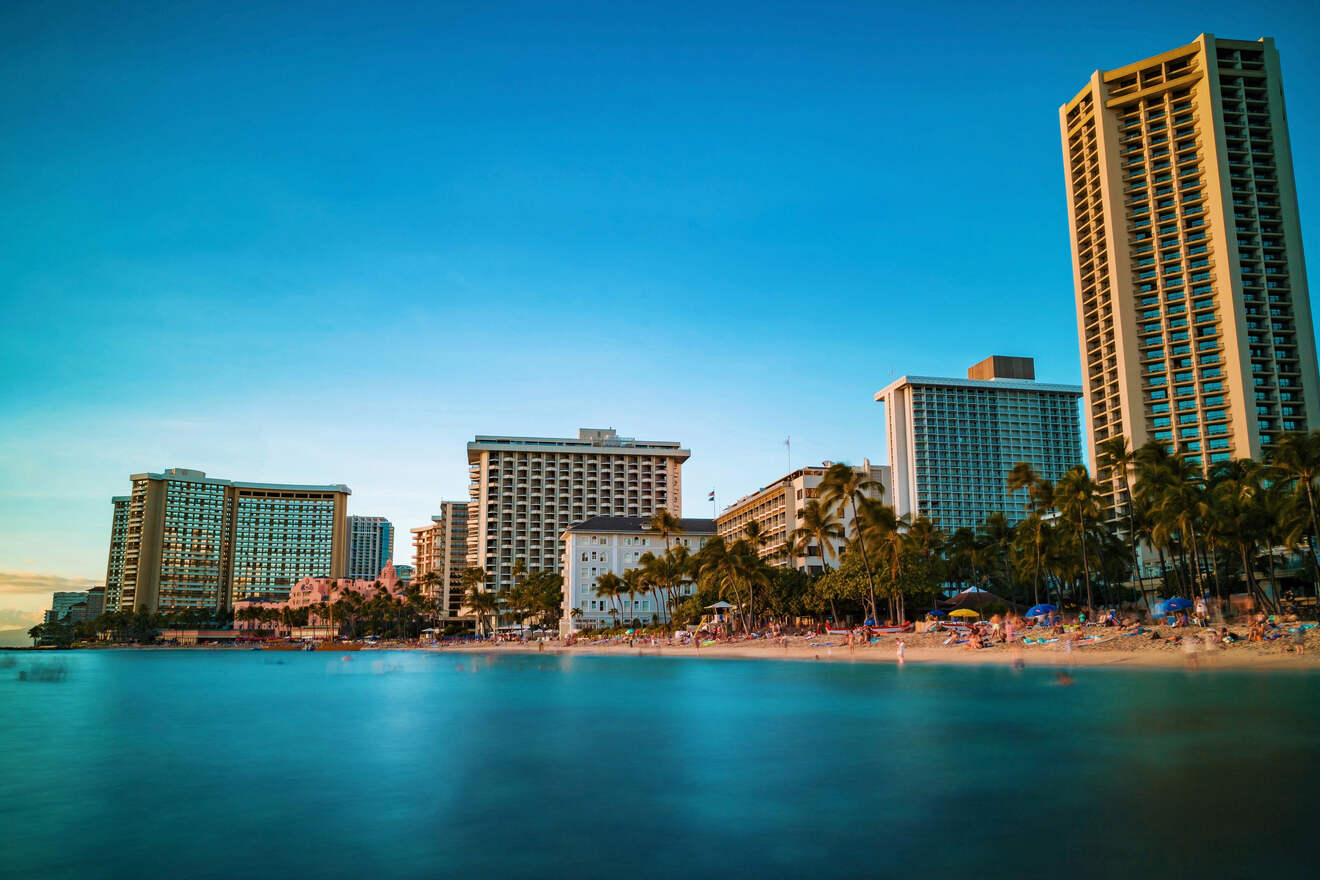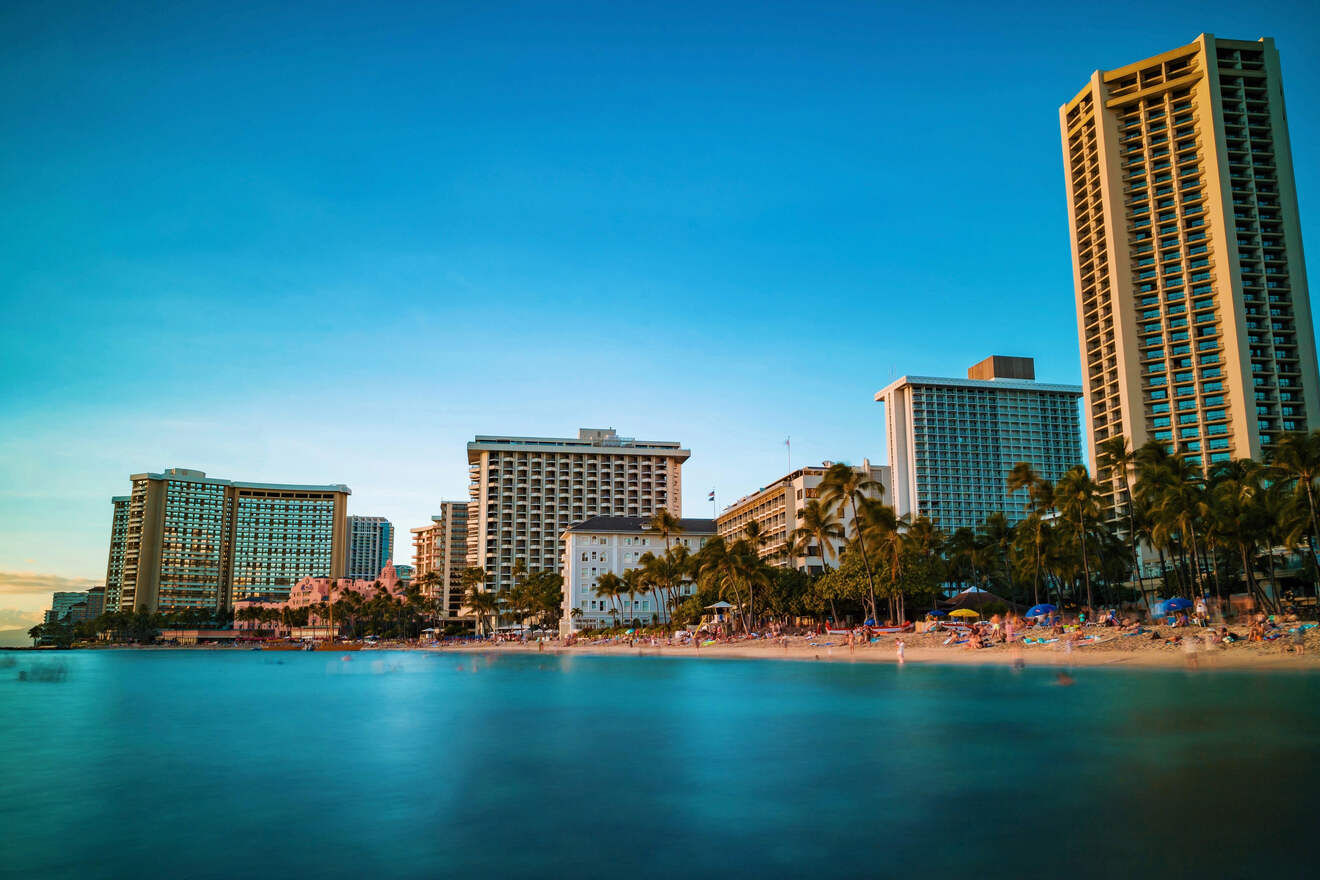 Waikiki, an area in Honolulu, is the most famous place in Oahu, and of course, surfing is one of the first things that comes to mind when mentioning Waikiki! There are many nice surf breaks that are perfect for beginners and advanced surfers, but many more activities are available on this side of the island too. One of the most famous landmarks in the area is an old volcano called Diamond Head. Here you can go hiking and see breathtaking views of the island along the way.
Honolulu Waikiki is also very lively at night as the majority of hotels, restaurants, and bars are located here. From Hawaiian melodies to hula performances, there are many nice alternatives for everyone, so try some nice Hawaiin cocktails and enjoy the island vibe!
Honolulu Waikiki is where you should stay for the first time on Oahu to be close to all the attractions and feel the live atmosphere of Waikiki day and night.
Here are some nice places you might like to stay:
Other accommodation in Waikiki and Diamond Head
Things to do in Waikiki and Diamond Head
2. North Shore – best for surfers and adventurers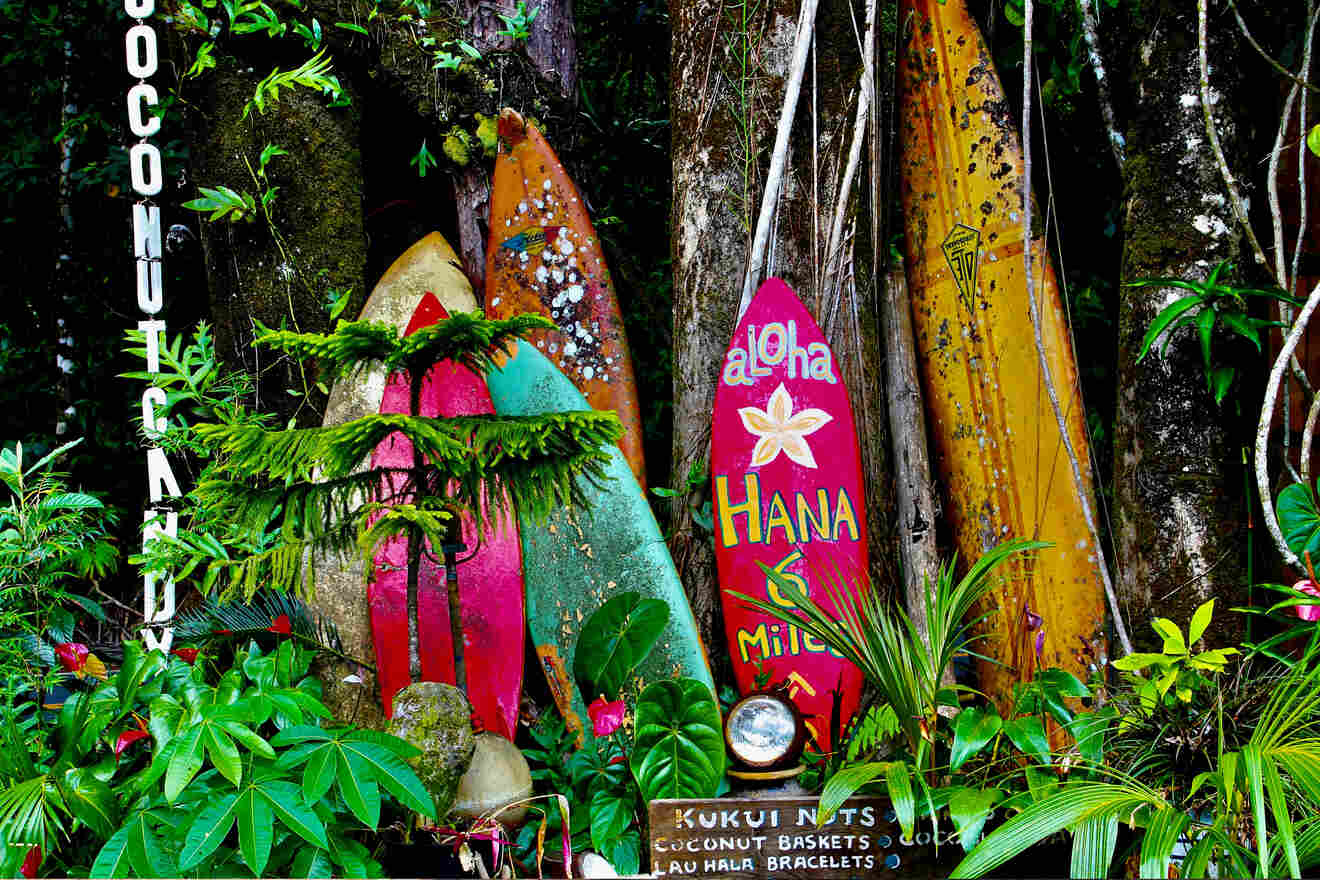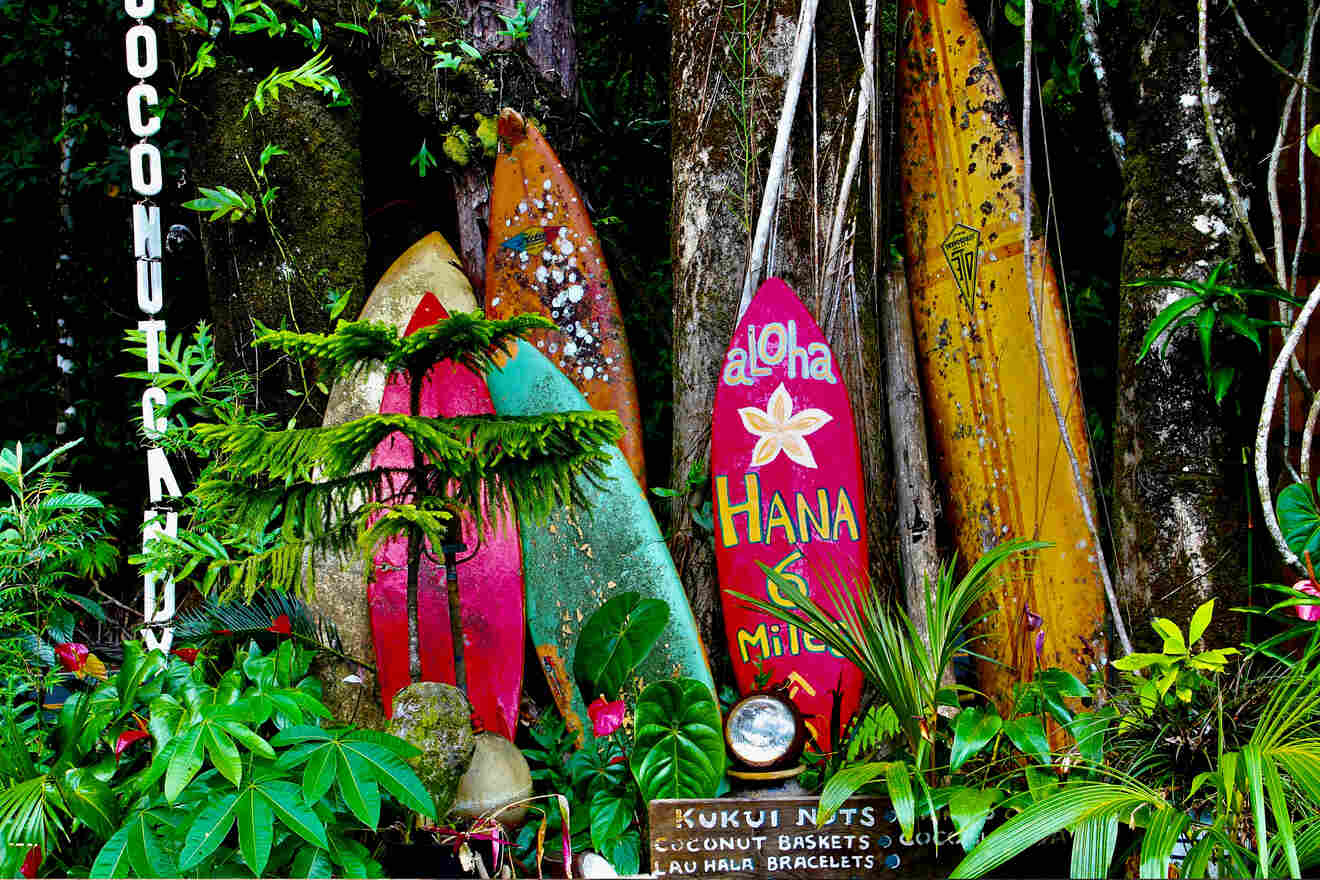 North Shore has a more laid-back vacation atmosphere compared to Waikiki and is the best place where to stay away from crowds. Just a half an hour drive from Honolulu Airport, North Shore is a must-see area that has to be on your Oahu itinerary. I recommend you to split your Oahu vacation and stay at least a few days on the North Shore to go on some super exciting adventures! 
The famous North Shore is also one of the best places to surf in Oahu for pro surfers as it has some of the best quality waves in the world! Every year, surf competitions take place here, so if you're visiting during an event, you should definitely check it out! Other than surfing, there are numerous activities such as snorkeling, hiking, stand-up paddleboarding, kayaking, and skydiving.
North Shore is a food paradise too. So even if you are not into outdoor activities, you can enjoy nice restaurants and cafes or head to any of the famous food trucks which are taking street food to the next level!
Another must-see place on the island is Turtle Bay. Not surprisingly, Turtle Bay is named because of the large number of green sea turtle inhabitants. You can book a snorkeling tour for a day or if you want to spend more time here, stay at the luxurious Turtle Bay Resort.
Here are your other options nearby:
Other accommodation options on the North Shore
Things to do on the North Shore
3. West Oahu and Ko Olina – great for luxury resorts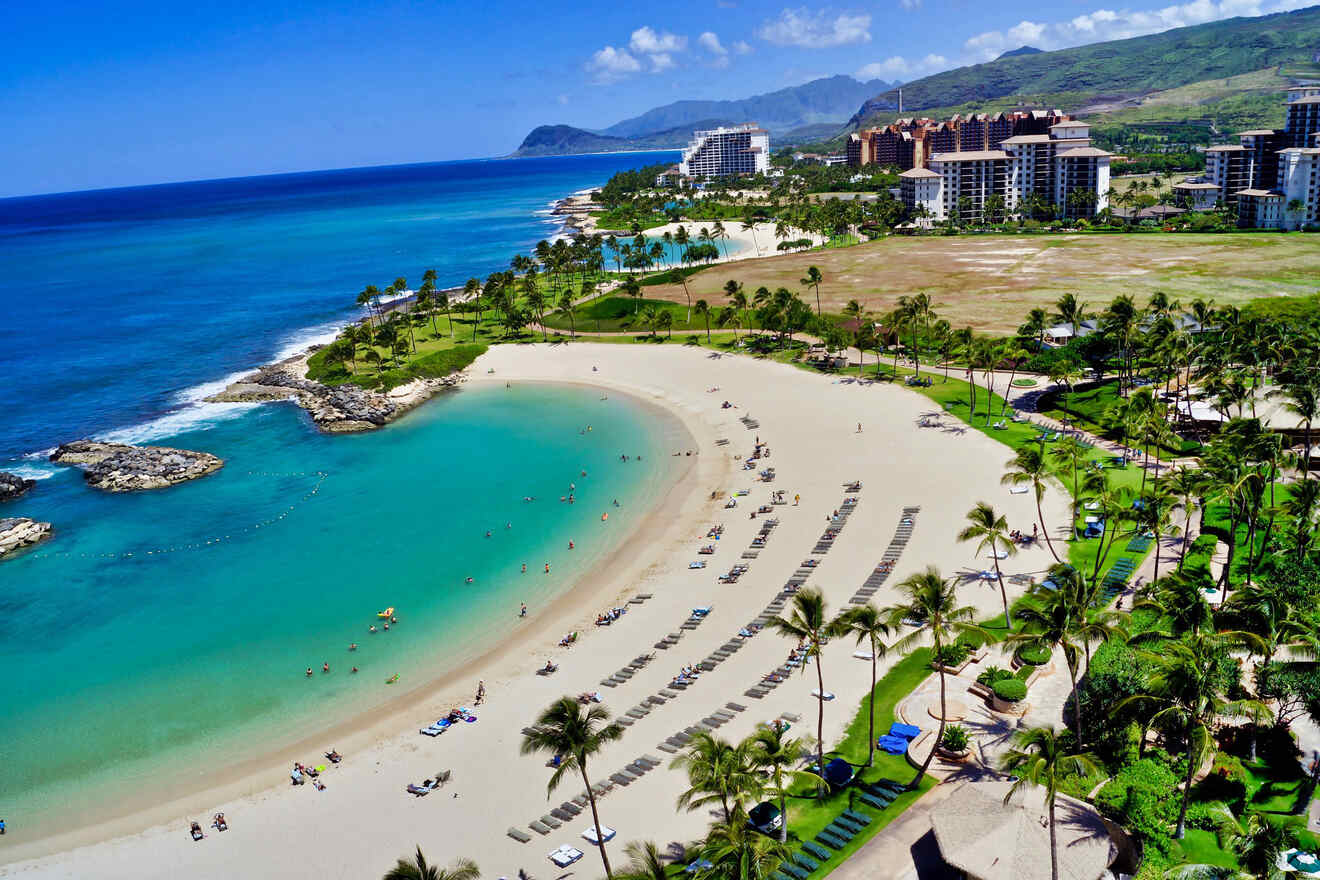 If you want a more chilled vibe, nice beaches, and a luxurious hotel, the West Side of the island is a nice choice for you. West Oahu is about 30 minutes drive from Honolulu and the airport, and there will find many beaches to be discovered on the West Coast.
Although there are accommodation options scattered the whole way along the coast, the main town where you will find luxurious hotels on the West Side is Ko Olina. Here you will see famous chain resorts such as Aulani Disney Resort, Four Seasons Resort, and Marriott. These resorts will keep you busy all day with their facilities like golfing, fitness centers, waterslide pools, and sunset cruises making them the perfect place to stay for couples.
What Makes Ko Olina special is four man-made magical lagoons with pristine white sand beaches. Even if you don't stay in the beachfront resorts here, you can still access the public areas to enjoy the amazing white sand beaches, or if you want some more activities, you can go snorkeling or join a boat tour. Make sure to book now if you want to stay here as these resorts and hotels certainly book fast (plus you will get the best deals the further in advance you book!)
Other accommodation options on the West Side
Things to do in West Oahu
4. Kaneohe and Kailua (East Oahu) – for the beaches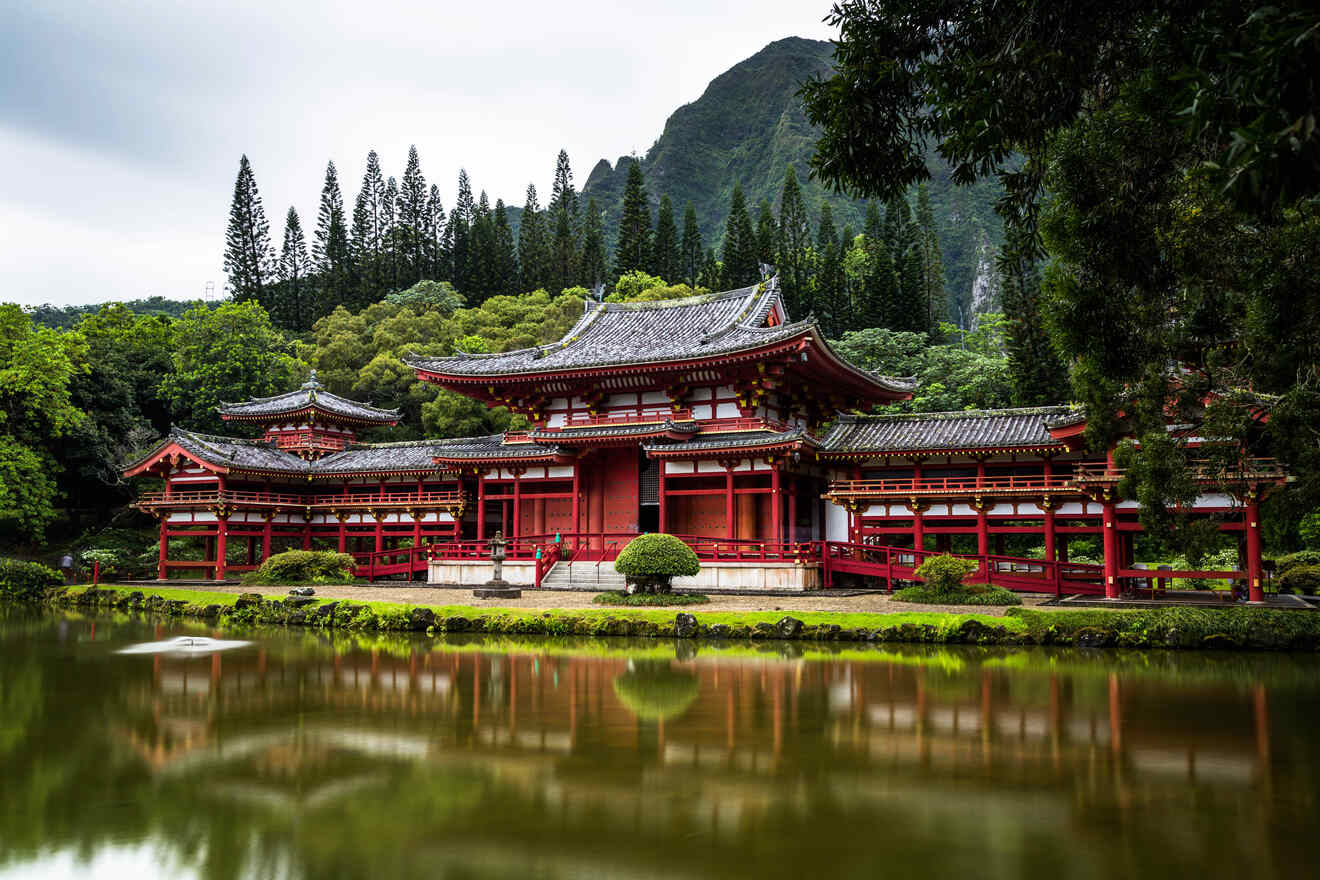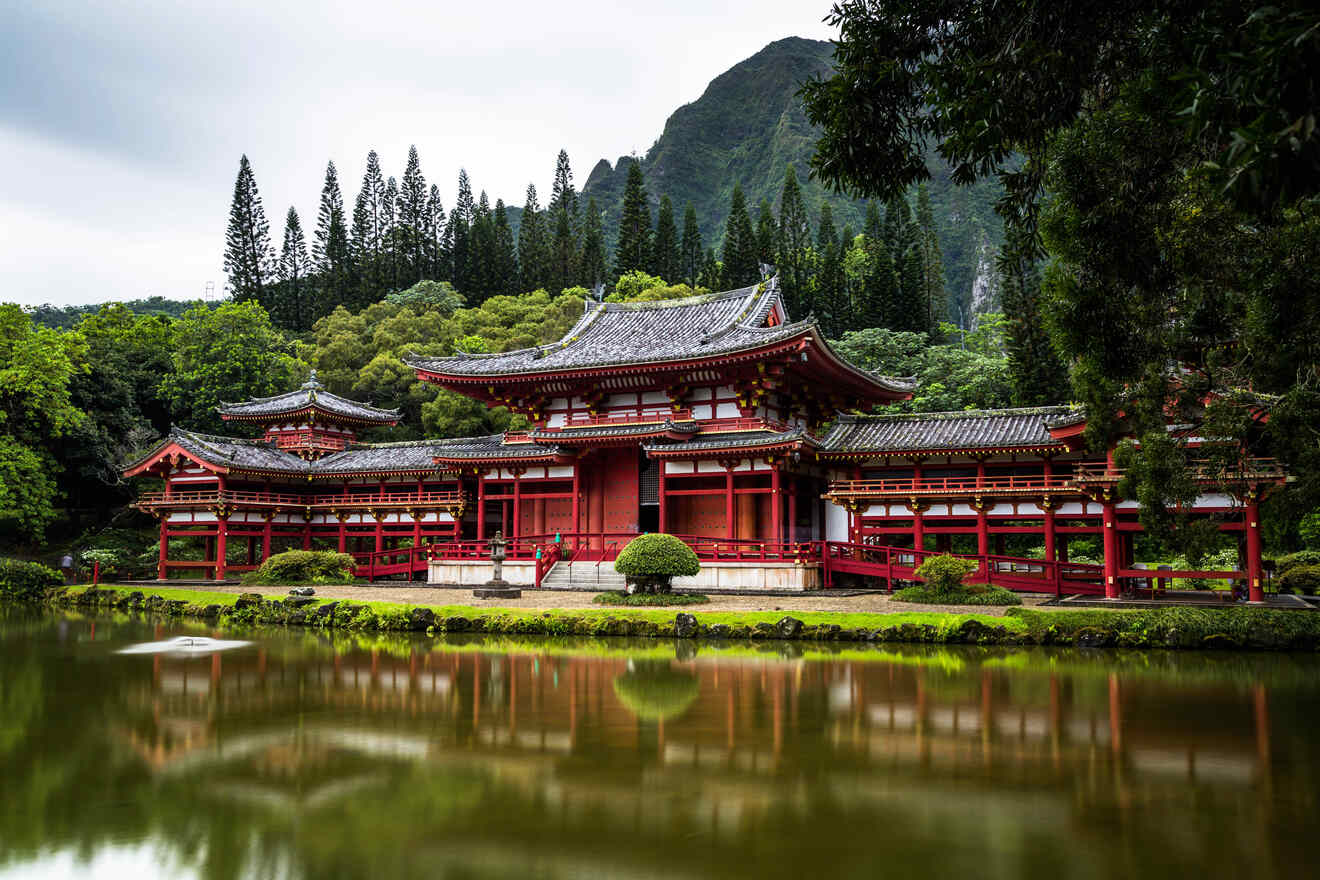 East Shore, also called the Windward side, is about a 20 minutes drive from Honolulu Airport. East Oahu is famous for its amazing beaches like Lanikai Beach, one of the best on the island with its turquoise water and soft sand. The steep green mountains that plunge right down to the white, palm tree-lined beaches create a postcard view that you might not even think is real!
One of the nicest towns to stay in this area is Kailua. This beautiful, laid-back town is a good base to discover the surrounding areas. Enjoy many scenic landscapes and relax on any of the beautiful hidden beaches around Kailua.
Alternatively, if you are looking for more adventure-filled days, another town in this area is Kaneohe. Kaneohe offers many activities that families with kids would particularly enjoy, like adventure parks, zip-lining, off-roading experiences and nice restaurants, and many nice accommodation options. Kailua and Makapu'u Beach are some of the other nice beaches in the area that you should visit.
Other accommodation options in East Oahu
Things to do in East Oahu
5. Ala Moana – where to stay in Oahu for families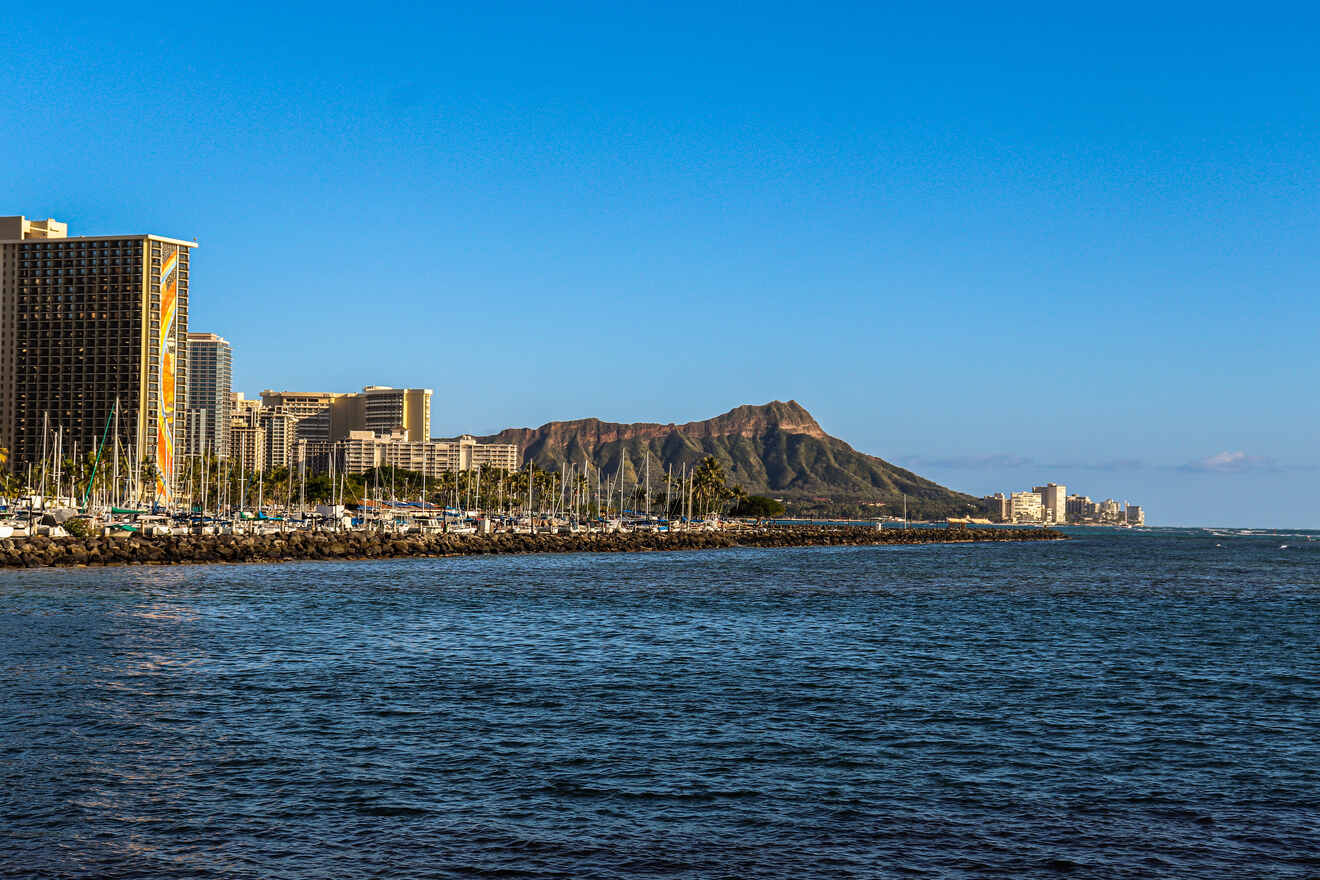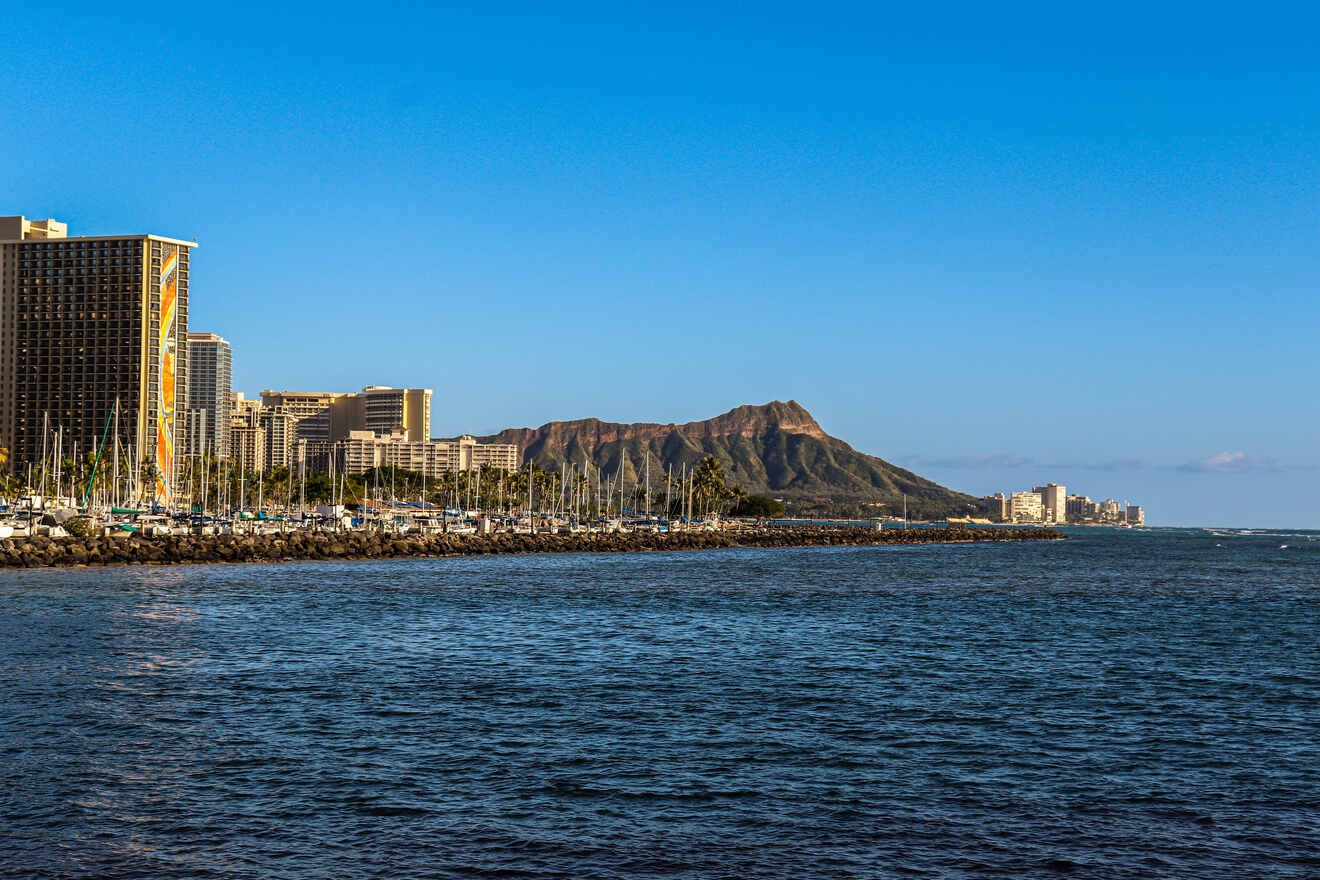 Located down the western end of Waikiki, Ala Moana is just a 10-minute drive away from Honolulu Airport. This is an ideal place to stay on Oahu to be in the center while avoiding the crowd of central Waikiki.
Ala Moana is famous for having the largest outdoor shopping mall in the United States. That's why many tourists allow at least one day to spend here. It is possible to find all kinds of shops in Ala Moana Shopping Center, so if you are looking for absolutely anything during your vacation, you'll likely find it here!
Ala Moana also has very nice and relaxed beaches to have a great time with kids. Thanks to the offshore reefs, the water is always calm, making these beaches some of the safest places to swim on the island. There are many nice accommodation options in Ala Moana where you can have an amazing time with your family.
Other accommodation options in Ala Moana
Things to do in Ala Moana
BONUS 1: Top 10 beaches in Oahu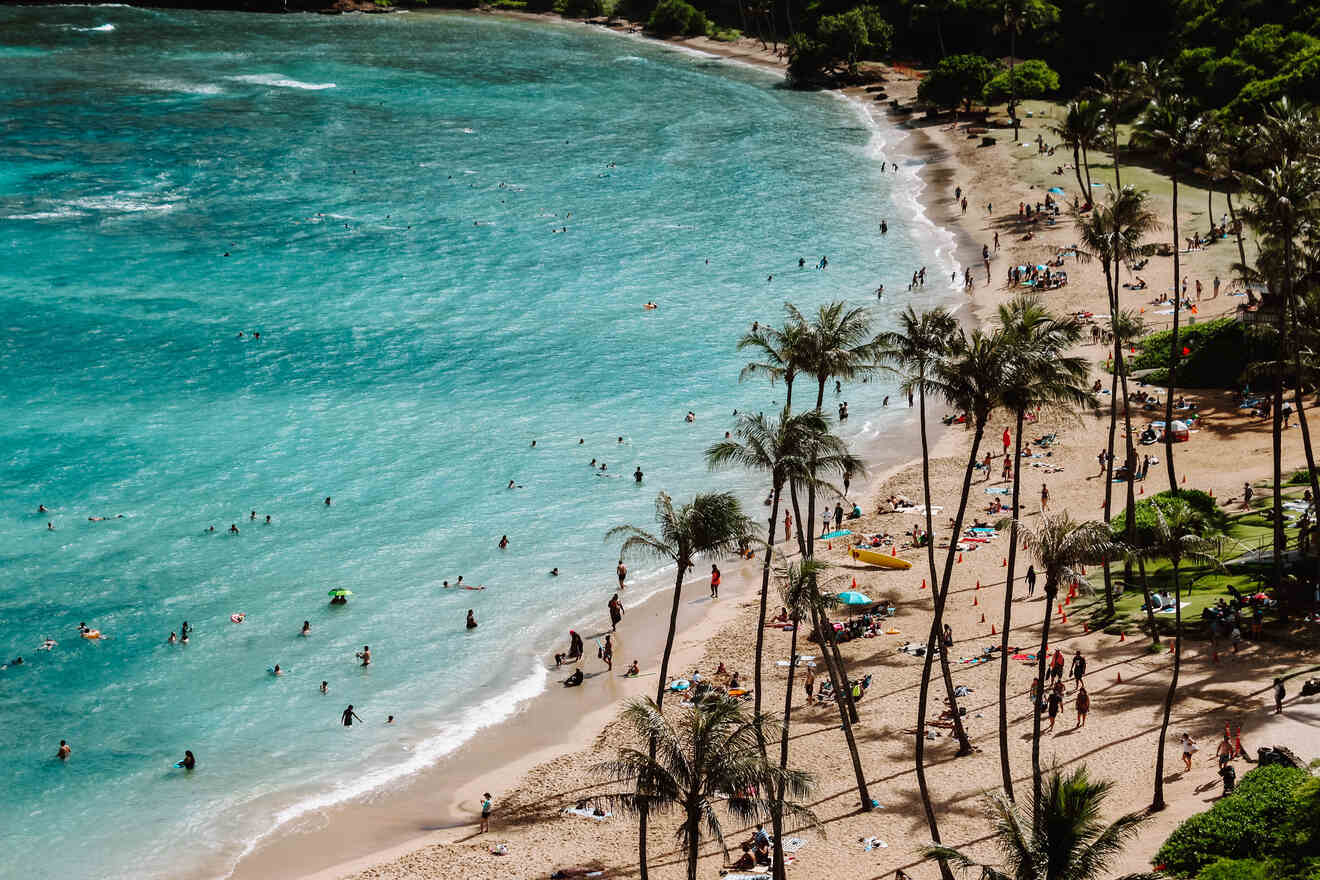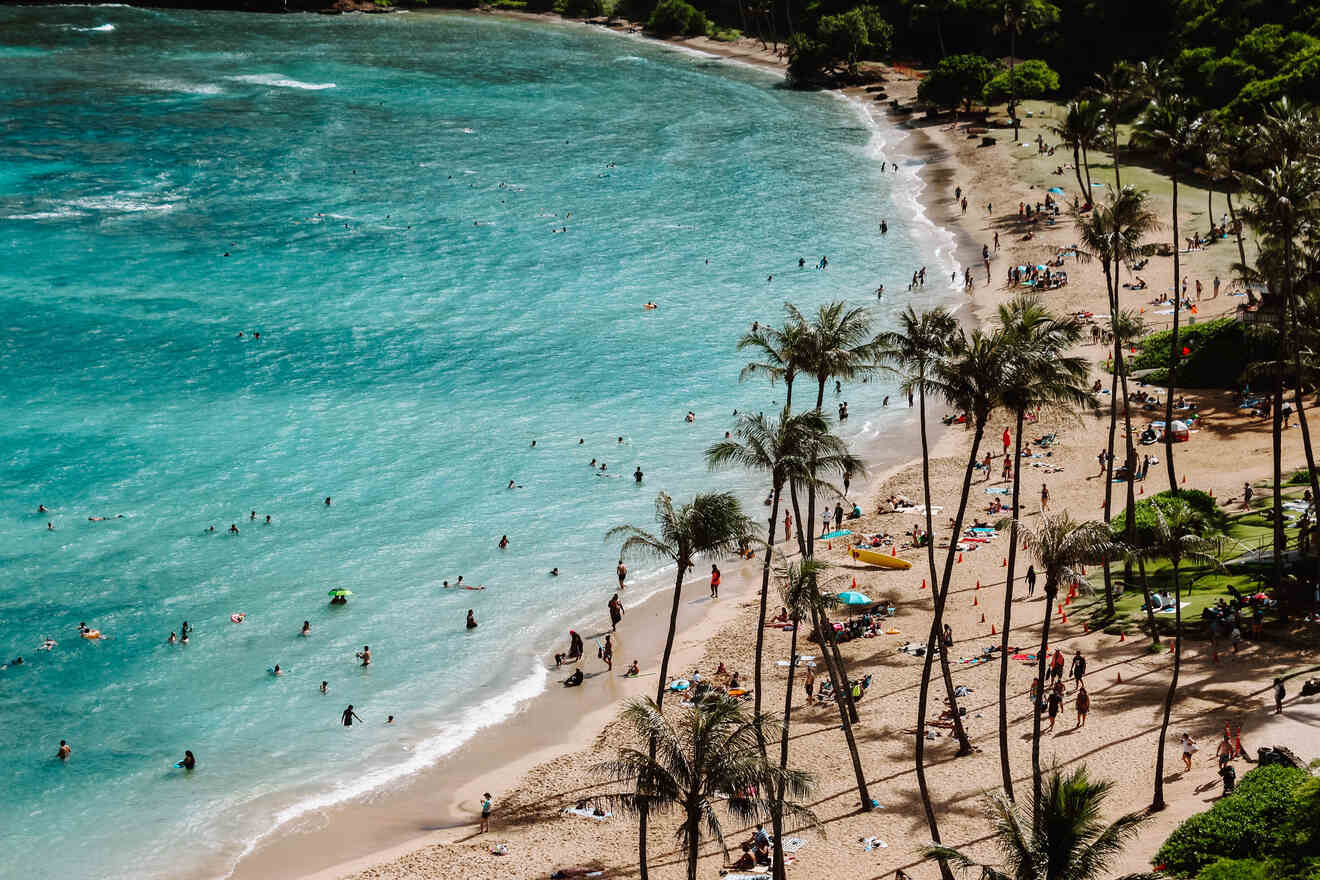 So that finishes up my recap of the top neighborhoods and best hotels in Oahu. If you are looking for more, make sure to check out these 17 awesome Airbnbs in Oahu.
Now that you have (hopefully) chosen somewhere to stay, now it's time for the fun stuff! There are so many nice beaches in Oahu, which are spread out in different parts of the island. Luckily, the Island is only a 1-hour drive from end to end, which means each of the following beaches are easily visited on a day trip.
I highly recommend you rent a car as it is the best way to discover these amazing beaches. With that said, here are my top 10 choices for the best beaches in Oahu!
1. Kailua Beach Park
Half an hour drive from Waikiki Downtown, Kailua Beach is one of the beaches of the island. It is 2.5 miles long, and swimming and kayaking are possible on this beach.
2. Lanikai Beach
5 minutes drive south of Kailua, this beach looks like the ones in postcards with its nice blue water and soft sand. It is also possible to windsurf and sail.
3. Waimanalo Beach
Located in East Oahu and 35 minutes drive from Honolulu, Waimanalo Beach is a perfect beach for swimming and enjoying soft sand. It can be very crowded on the weekends so try to go in the early hours.
4. Sunset Beach
Located in North Shore, Oahu Sunset Beach is a 10 minutes drive from Haleiwa, the center of the North Shore. It is a very broad beach with white sand. Perfect for relaxing and snorkeling
5. Waimea Bay Beach Park
You can reach Waimea Bay in 10-minutes by car, east of Haleiwa on the North Shore. This beach is known for its big waves making it perfect for pro surfers. In the summertime, it is quite calm and perfect for swimming and relaxing.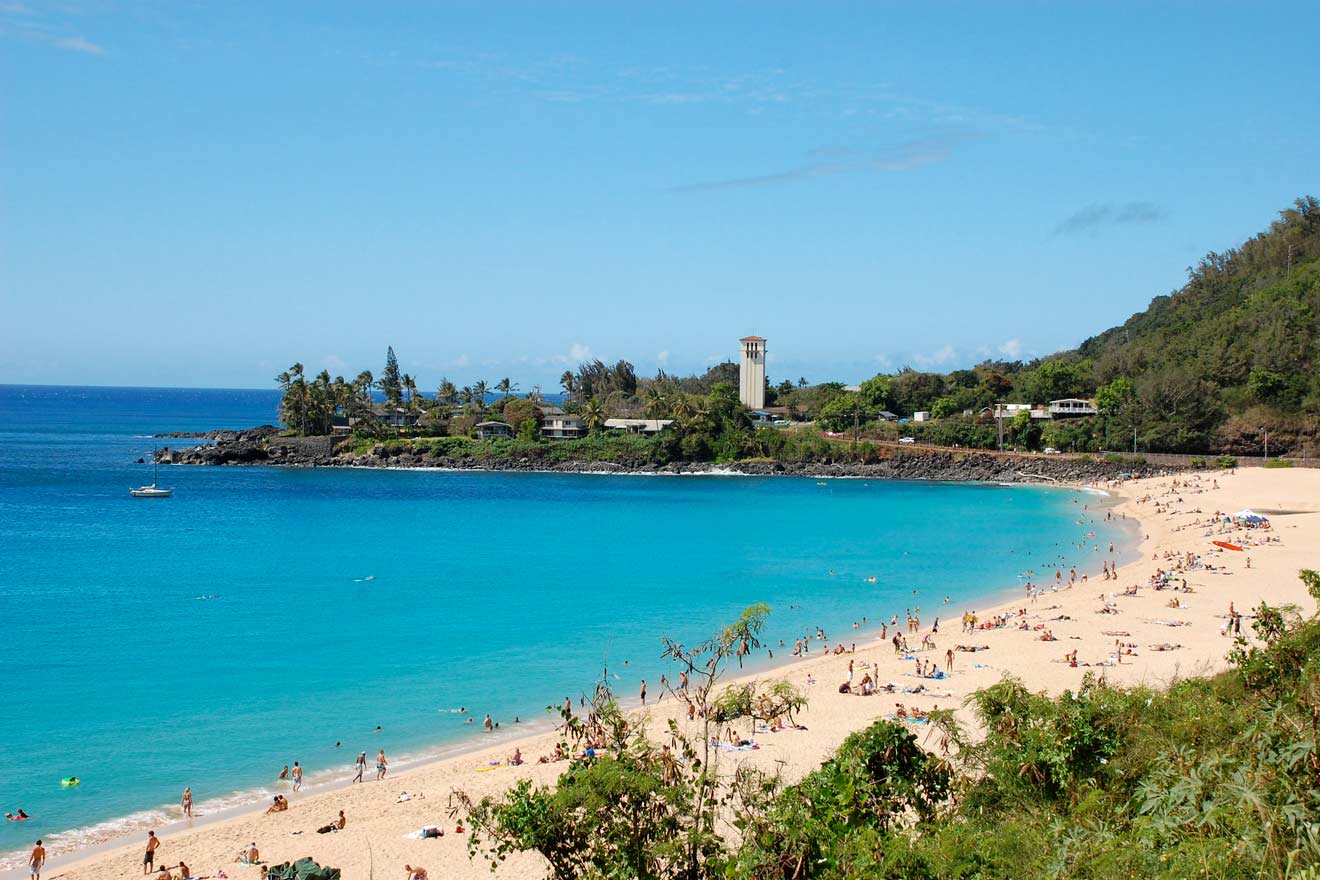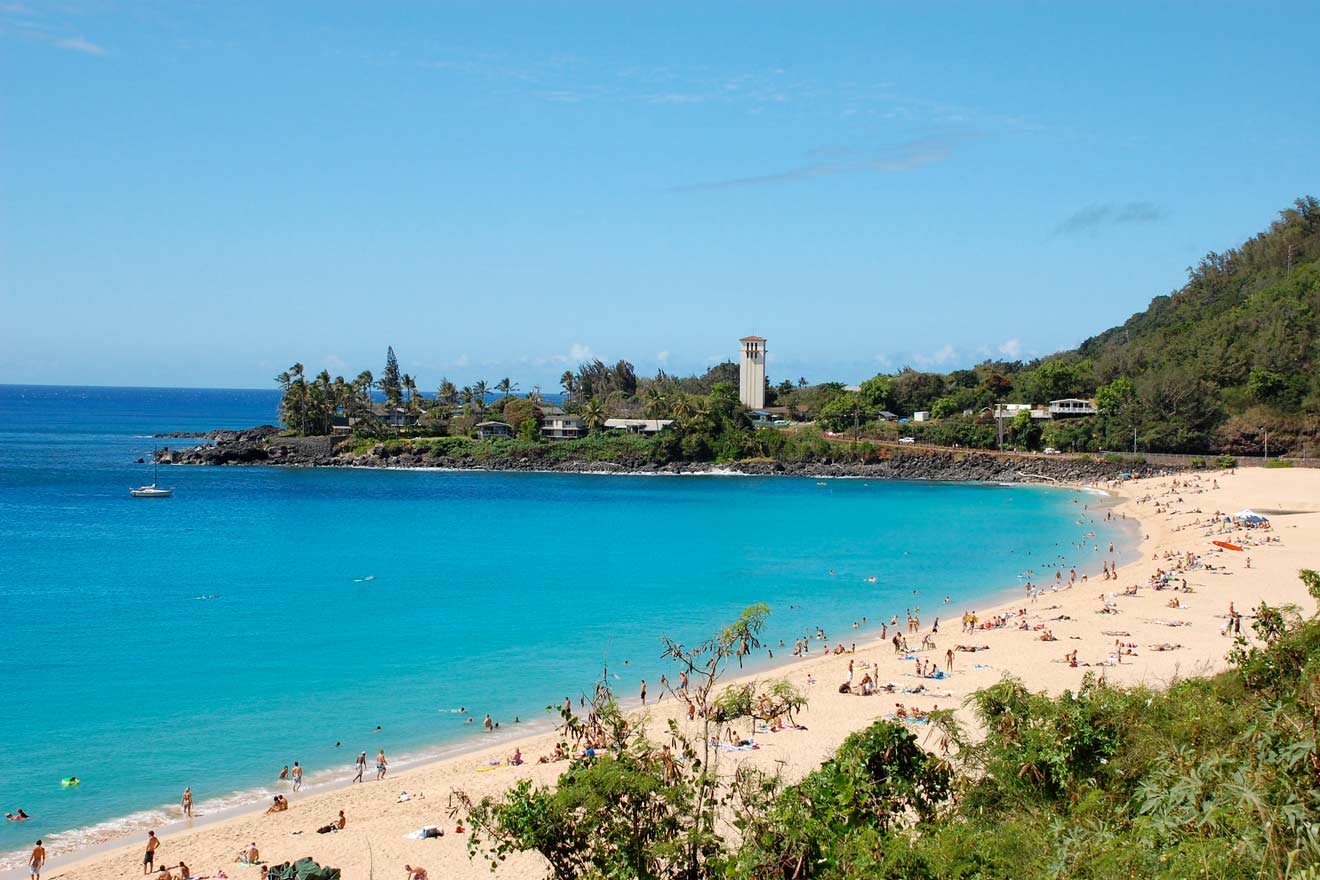 6. Kahana Bay Beach Park
Right at the center of the Windward side of Oahu (East), Kahana Bay is your place if you are looking for trees for shade. It is also a nice place to camp and have a picnic. Local people prefer to come here for fishing.
7. Malaekahana Beach
Half an hour drive east from Haleiwa, this beach is perfect for swimming as the water is usually calm. Just be careful with reefs, and don't forget to wear reef shoes. You can also spot Goat Island from here.

8. Makapu'u Beach Park
Located on the East Shore and half an hour drive from Waikiki, this beach is famous for bodyboarders. It is not very suitable for swimming, but the landscape is worth a visit. You will see black lava rocks. Picnic and BBQ areas are available as well.

9. Turtle Bay
15 miles east of Haleiwa, Turtle Bay is one of the most famous places in Oahu with its turtle inhabitants. Turtle Bay Resort dominates the Bay, but you can still enjoy public areas of Turtle Bay.

10. Hanauma Bay
30 minutes drive east from Honolulu, located in the neighborhood of Kahala, Hanauma Bay is a must-see protected aquatic Hawaii state park. It is a perfect spot for snorkeling.
BONUS 2: Things you should know before going to Oahu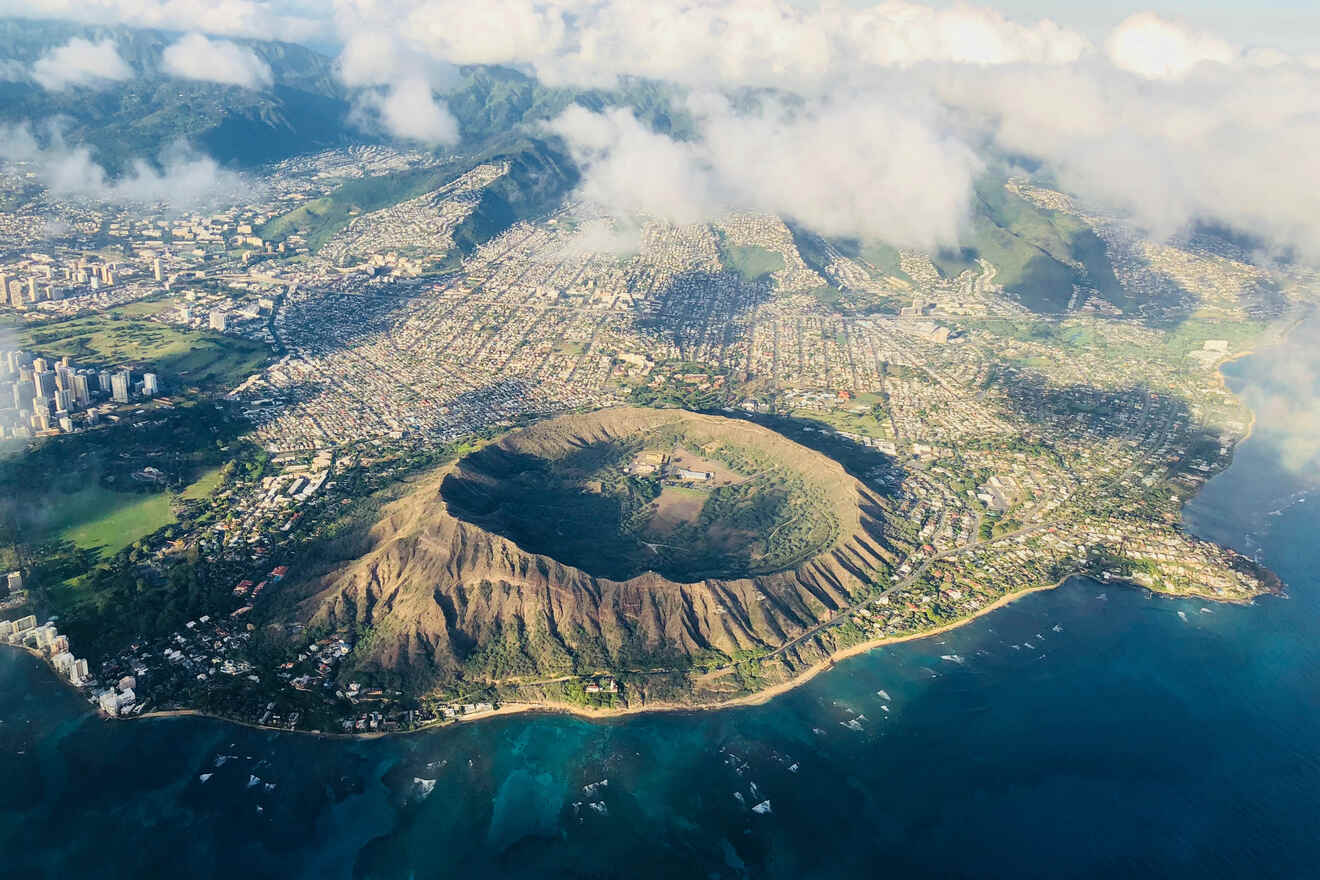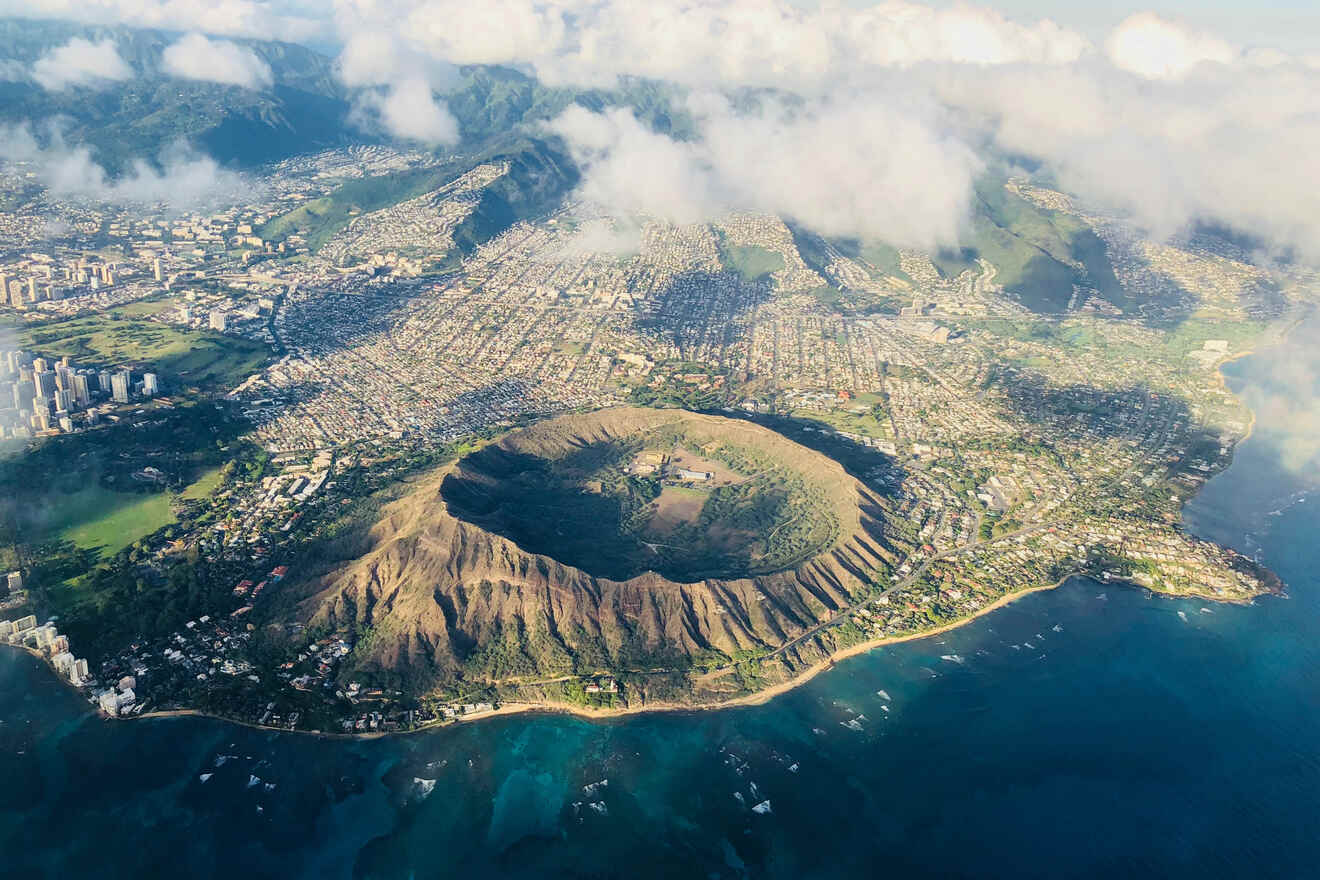 Even though Hawaii is a state of The USA, it has a more relaxed vibe and different local practices. That being said, there are also some important differences that you should be aware of before visiting this incredible island. Here are some facts that will be helpful for your Oahu trip.
Traffic and driving
Hawaii's relaxed vibe goes for driving, as well. Hawaiian people rarely use their horns. However, traffic might be annoying from time to time in Waikiki. So if you plan to rent a car, keep in mind that rush hour is 6 to 9 a.m. and 3 to 6 p.m. on workdays. So try to avoid driving during these hours.

Bring your own bag
Know that Hawaii has prohibited plastic bags because of ecological concerns. Plastic is one of the significant supporters of the gigantic trash patches skimming in the sea, and numerous marine creatures become entrapped in it or eat it.
Bring your own bags when you shop, or you'll be charged 15 pennies for each bag. Additionally, costs for pretty much everything are higher than in the Mainland U.S. since products must be transported here.
In Hawaii, all beaches are public
The government owns a significant part of Hawaii's islands. That means most of the places are open to the public. The only issue is some beaches are hard to reach. You might need to hike to access some beaches. However, it is totally worth it, and you will be rewarded for having a less crowded beach for yourself.
Ocean safety
Swimming in the ocean can be dangerous. Always watch out for waves and swim at seashores and places where there are lifeguards. In some periods, Jellyfish show up off south-bound seashores 8 to 10 days after a full moon. To find out about those occasions, you can check this website of Waikiki Aquarium.
Be careful with marine life
Government law requires people to remain 100 yards away from marine creatures. While there is no such law for other ocean life, 150 feet is the suggested seeing distance. Kindly don't step on or touch any pieces from reefs.
Frequently asked questions about Oahu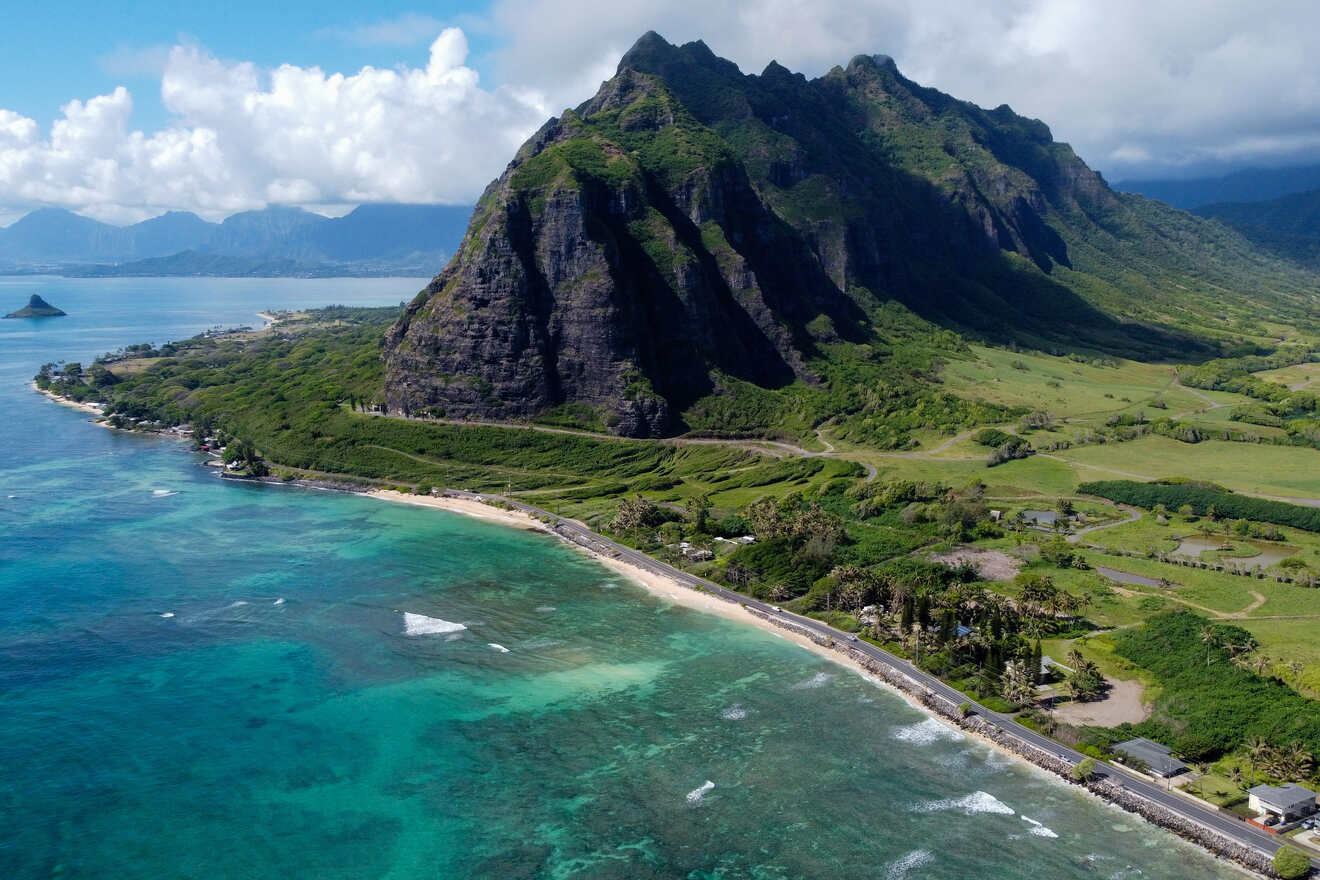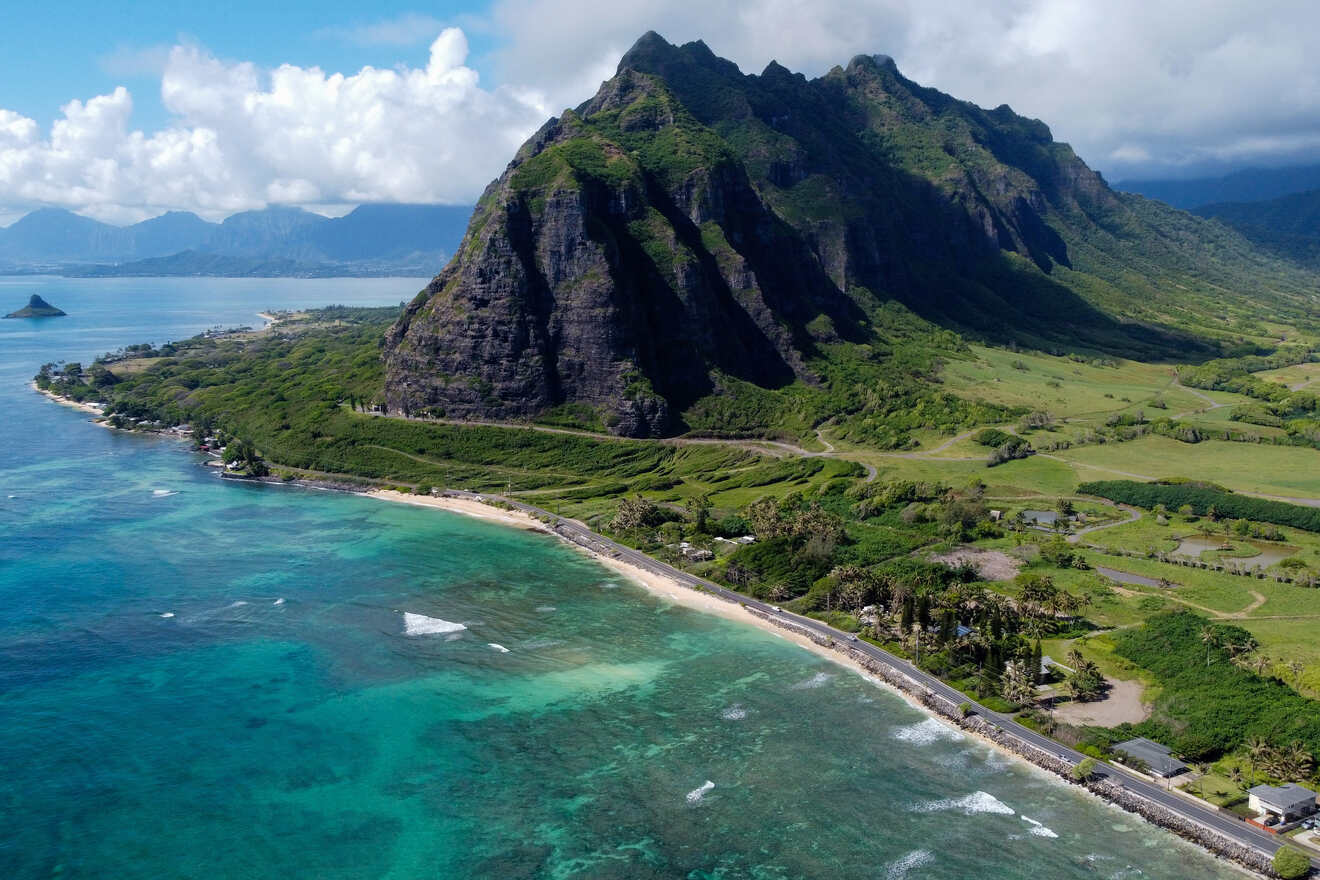 Conclusion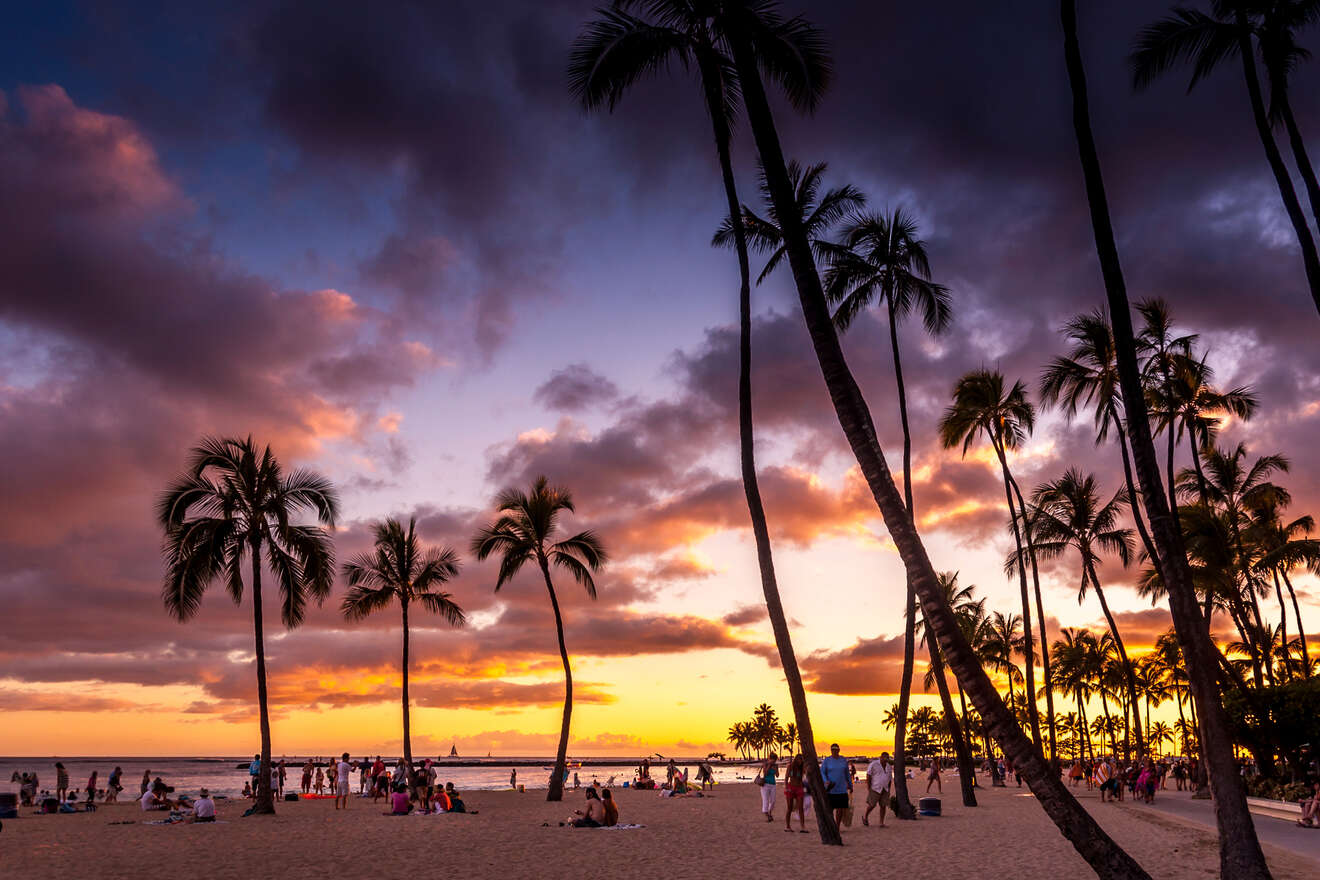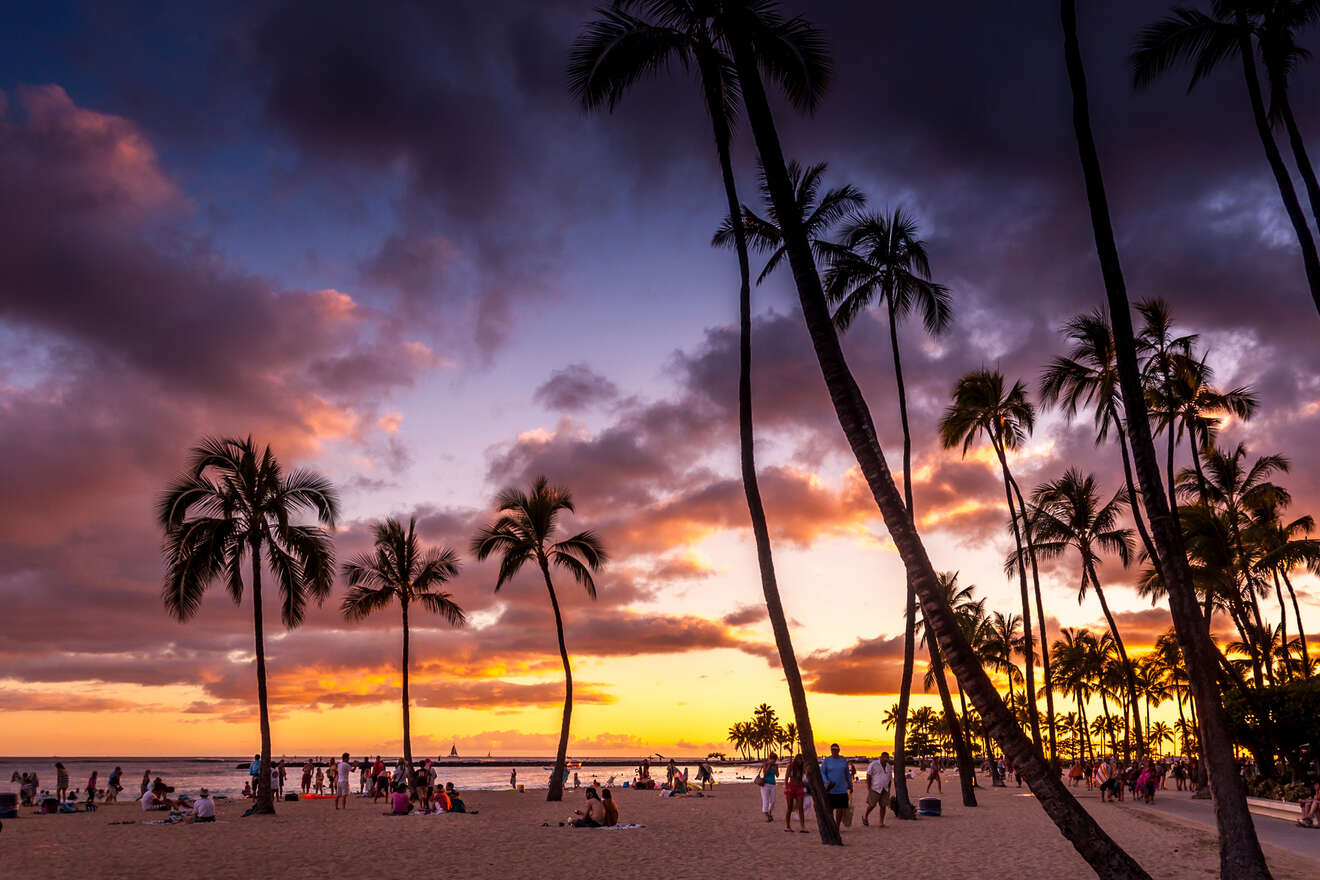 There is no doubt you will have an amazing time in tropical Oahu. In this blog post, I gave information about 5 main areas you can stay on Oahu.
To recap, Waikiki is your area if you are visiting the island for the first time. If you don't want to go away from Waikiki but want a chilled Hawaiian area, you can choose between the West Oahu region or the Ala Moana area. Oahu's North Shore is definitely a place for surfers, and luxury lovers can pamper themselves with resorts in the East Oahu region. If you can't choose, why not spend a night or two at each!
Let me summarize to help you decide among Oahu Hotels. Here are the 2 best hotels that I would definitely like to recommend to you. They both have great locations and very good reviews.
Thinking of heading to other islands during your Hawaii vacation? Check out this handy post for where to stay in Hawaii.
Oahu is a very hip travel destination. That's why I highly recommend you make a reservation for your stay on Oahu in advance. Especially hotels in Waikiki can be sold out very quickly. So don't wait to book your place on this paradise island.
I would also love to see your comment below if you have any other suggestions or questions about Oahu!
Enjoy your vacation,
Eylul