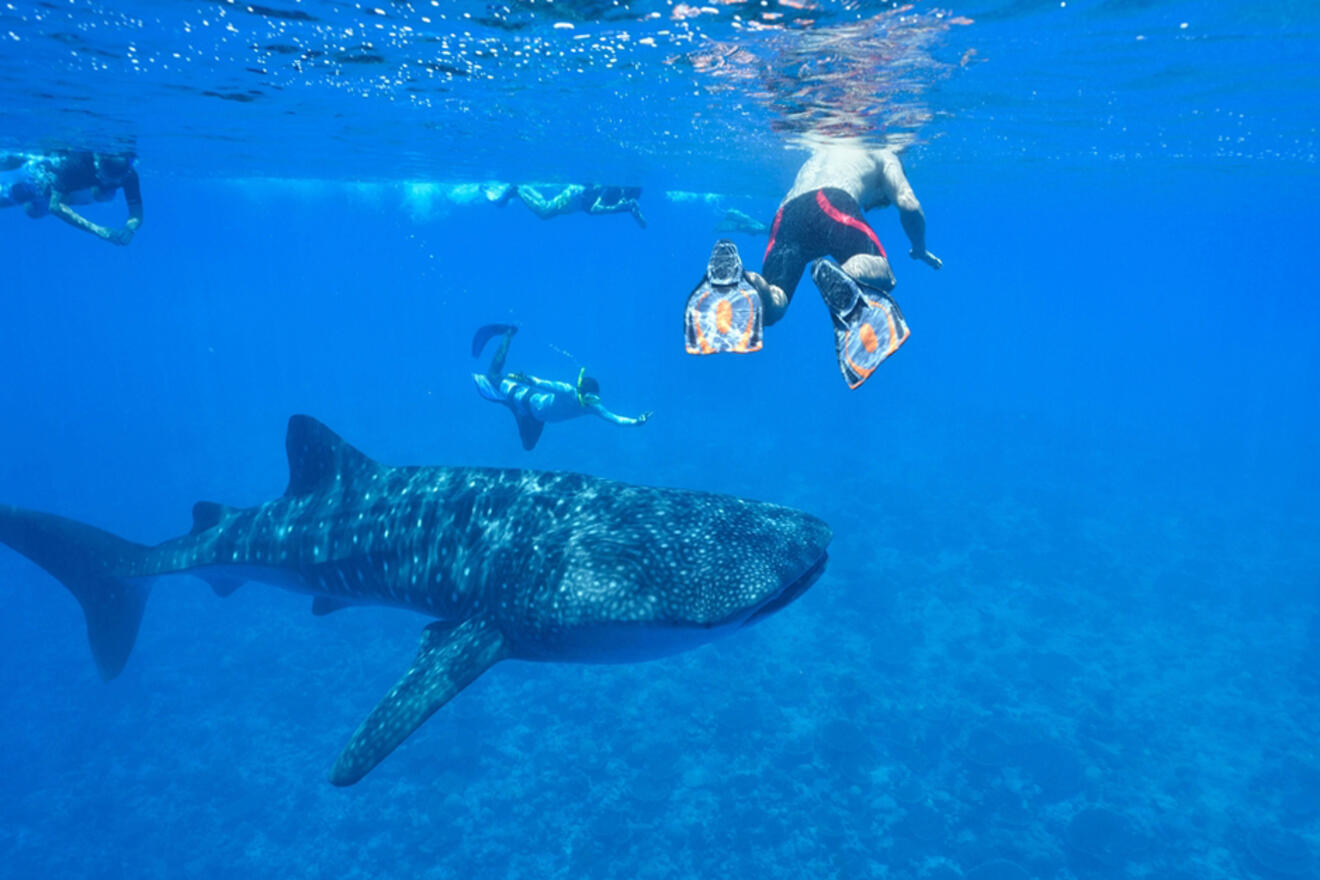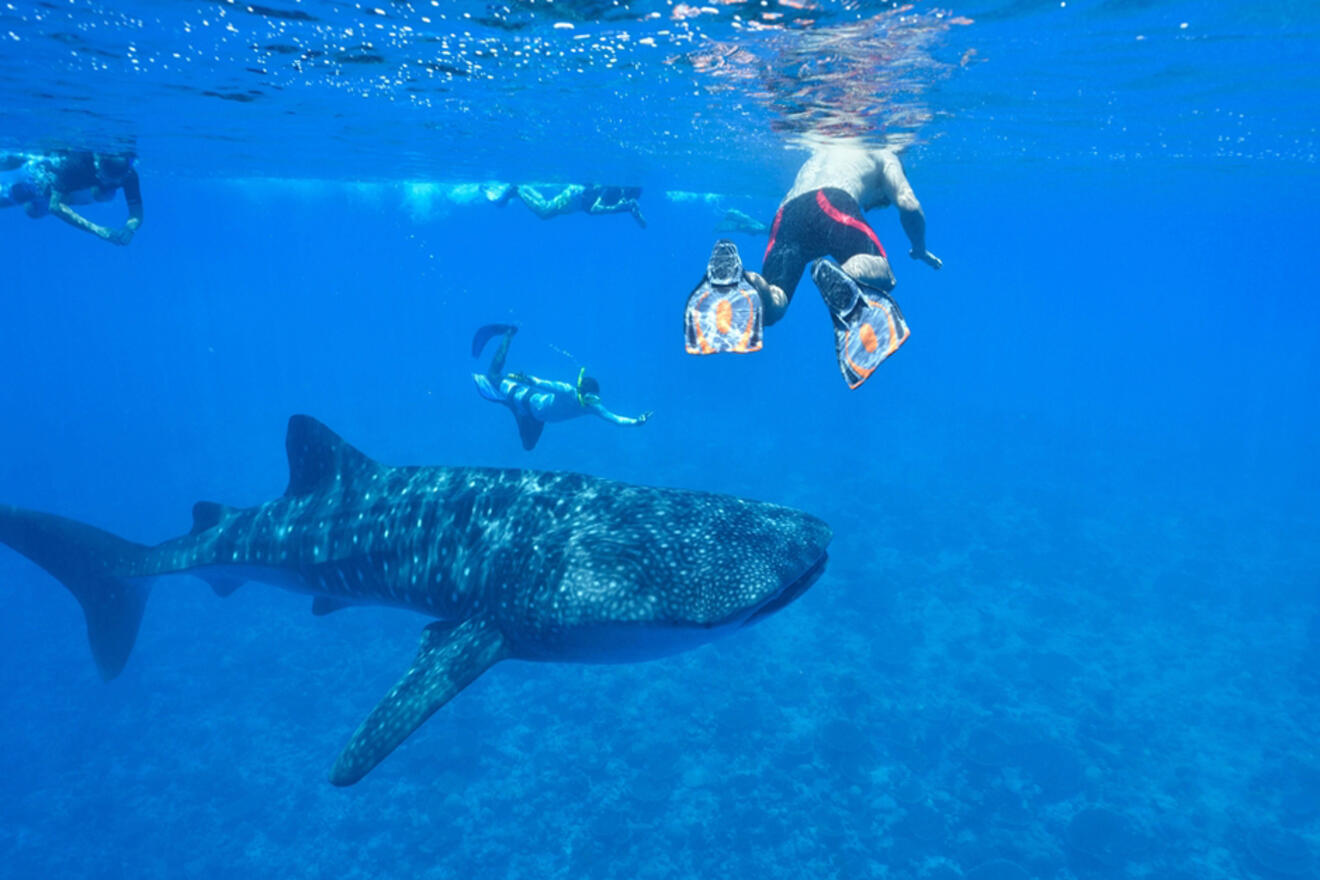 Aloha, ocean adventurers! Have you always wanted to take a deep dive into Hawaii's crystal clear waters and observe some of the most fascinating marine life you could ever see? Look no further because I've gathered the best Molokini snorkel tour options just for you.
Choosing the right tour might seem simple, but with so many similar options available, it's important to consider the subtle yet significant differences that could make or break your experience. Luckily, I investigated so that you don't have to! No matter if you are looking for a family adventure or luxury experience or are fascinated with green sea turtles and can't wait to visit Turtle Cove, there is a tour for you on this list.
One thing to keep in mind, though, many people can't wait to go snorkeling in this wonderful destination, so don't risk someone taking your spot. It's always better to play it safe and book in advance!
Let's dive deep and find the perfect snorkeling tour for you!
If you are in a hurry
Here are the top Molokini snorkel tours that you would want to hurry up and book in advance:
1. Join a family-friendly snorkeling trip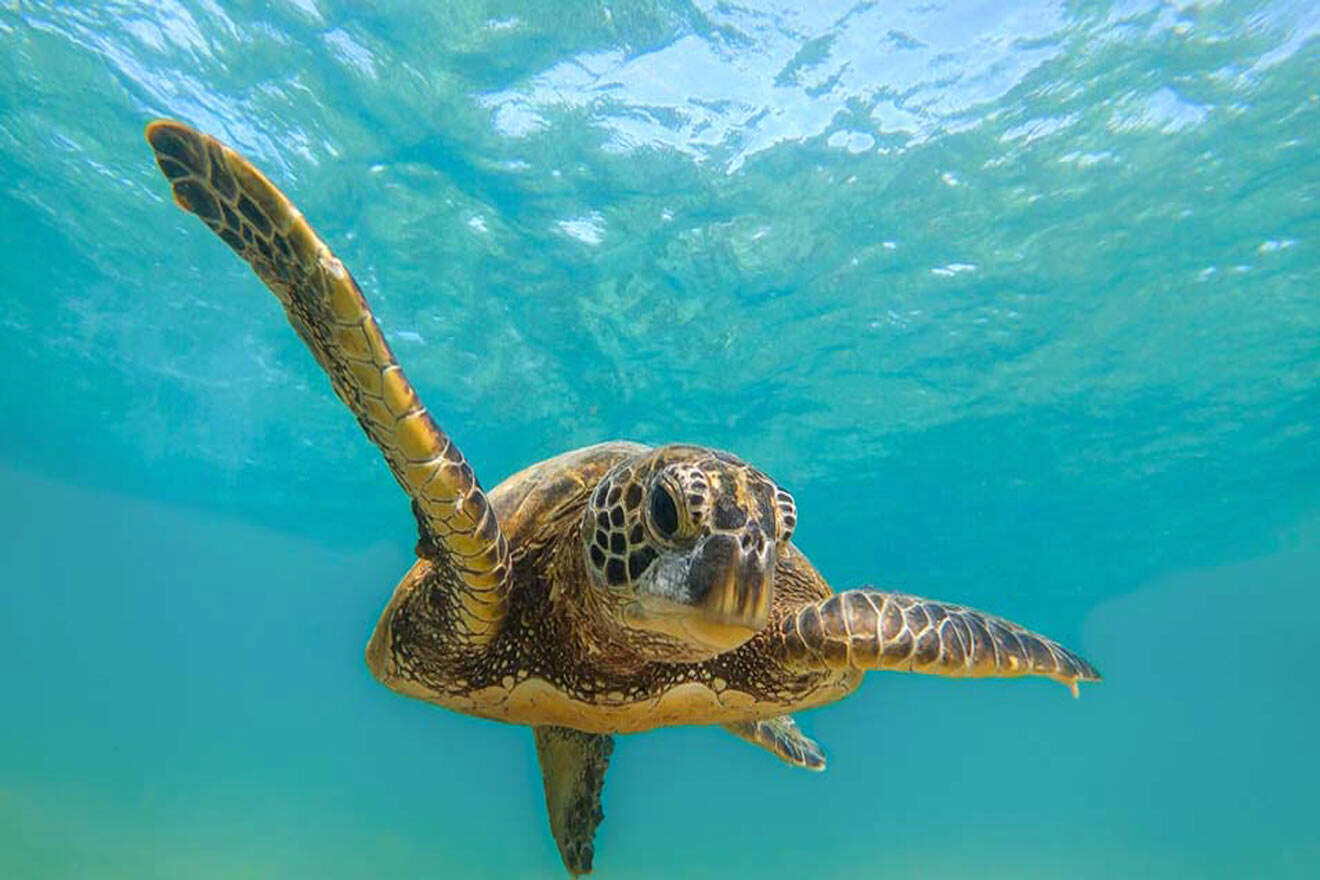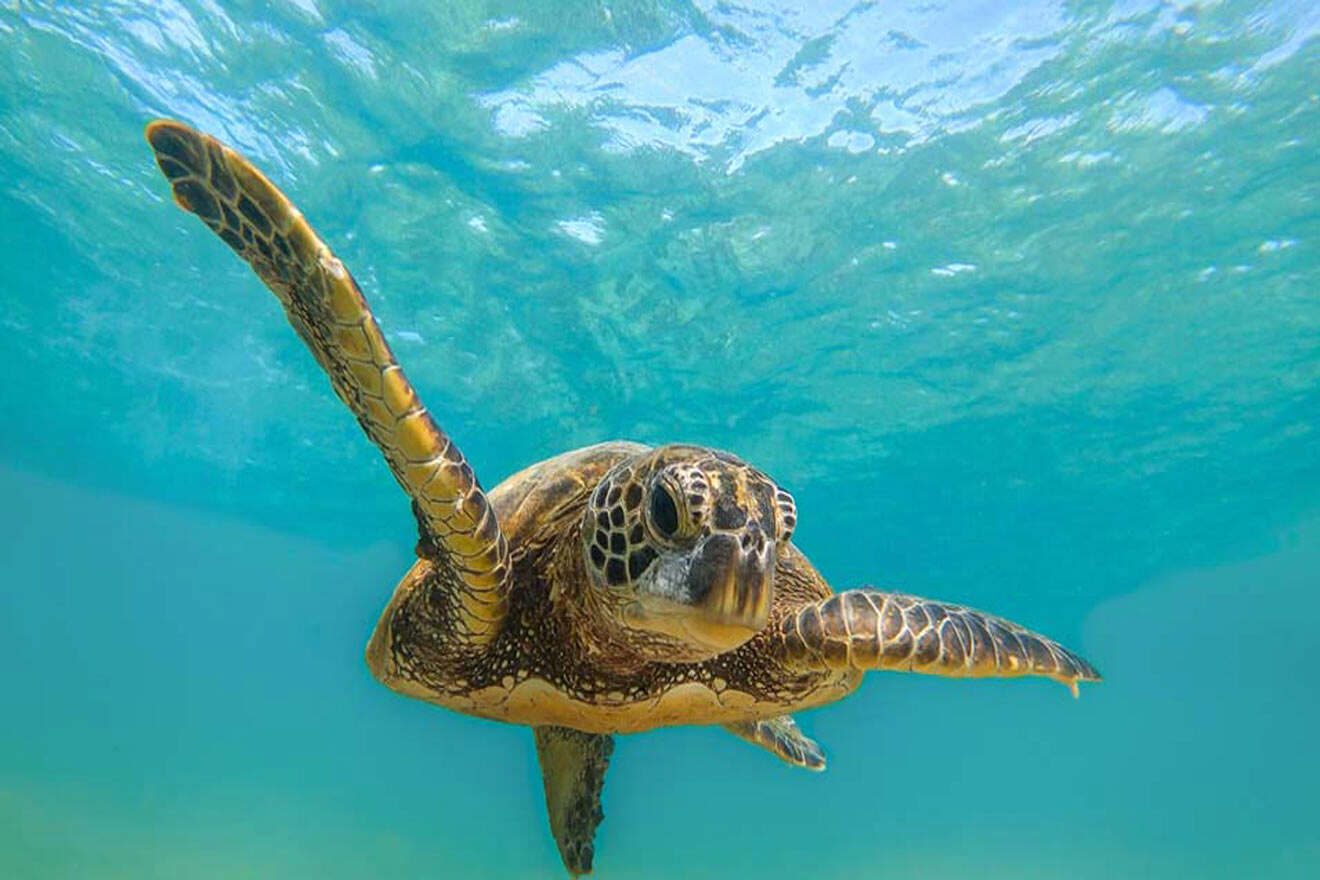 Duration: 5.5 hours
Price: from US$150
Why you should take it: the most popular tour
Are you and your kids impatient to check in at your Maui hotel and dive into an ocean adventure? Well, I have the perfect family-friendly tour for you!
With this snorkeling tour, you'll get to sail to the volcanic crater aboard Malolo, all while enjoying the comfort of the spacious 55-foot (17 m) catamaran. With this family-friendly Maui adventure, you'll get the chance to see pristine waters and explore the coral reef teeming with tropical fish and other marine life.
If the conditions allow, you'll make a stop at either Turtle Town or Coral Gardens for a chance to encounter Hawaiian green sea turtles in their natural habitat. You'll be equipped with inboard instruction, high-quality snorkeling gear, and various flotation devices such as float vests, foam noodles, and body boards.
Don't forget to savor the delicious continental breakfast, which is included in the package.
2. Snorkel around Molokini Crater in a triple-decker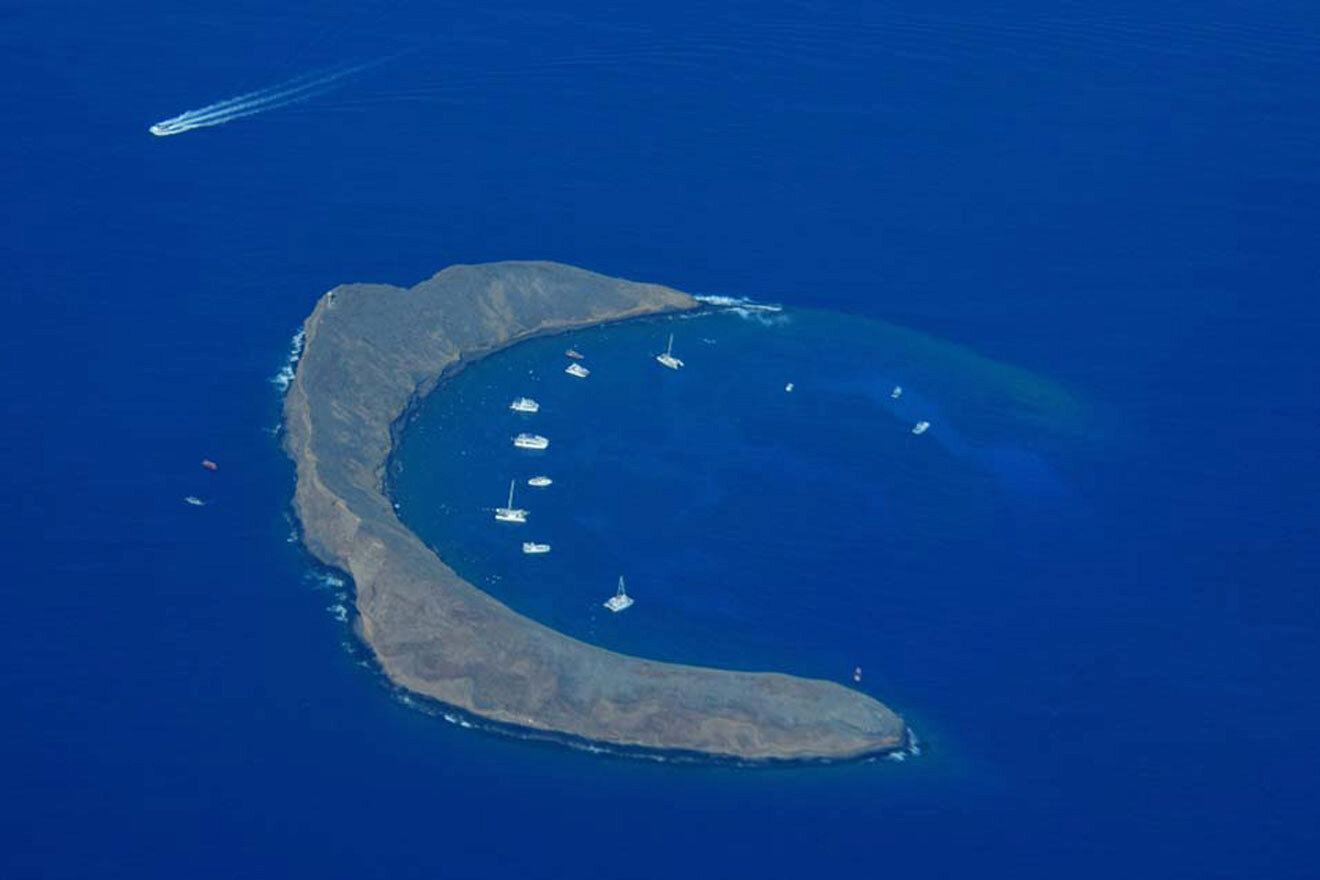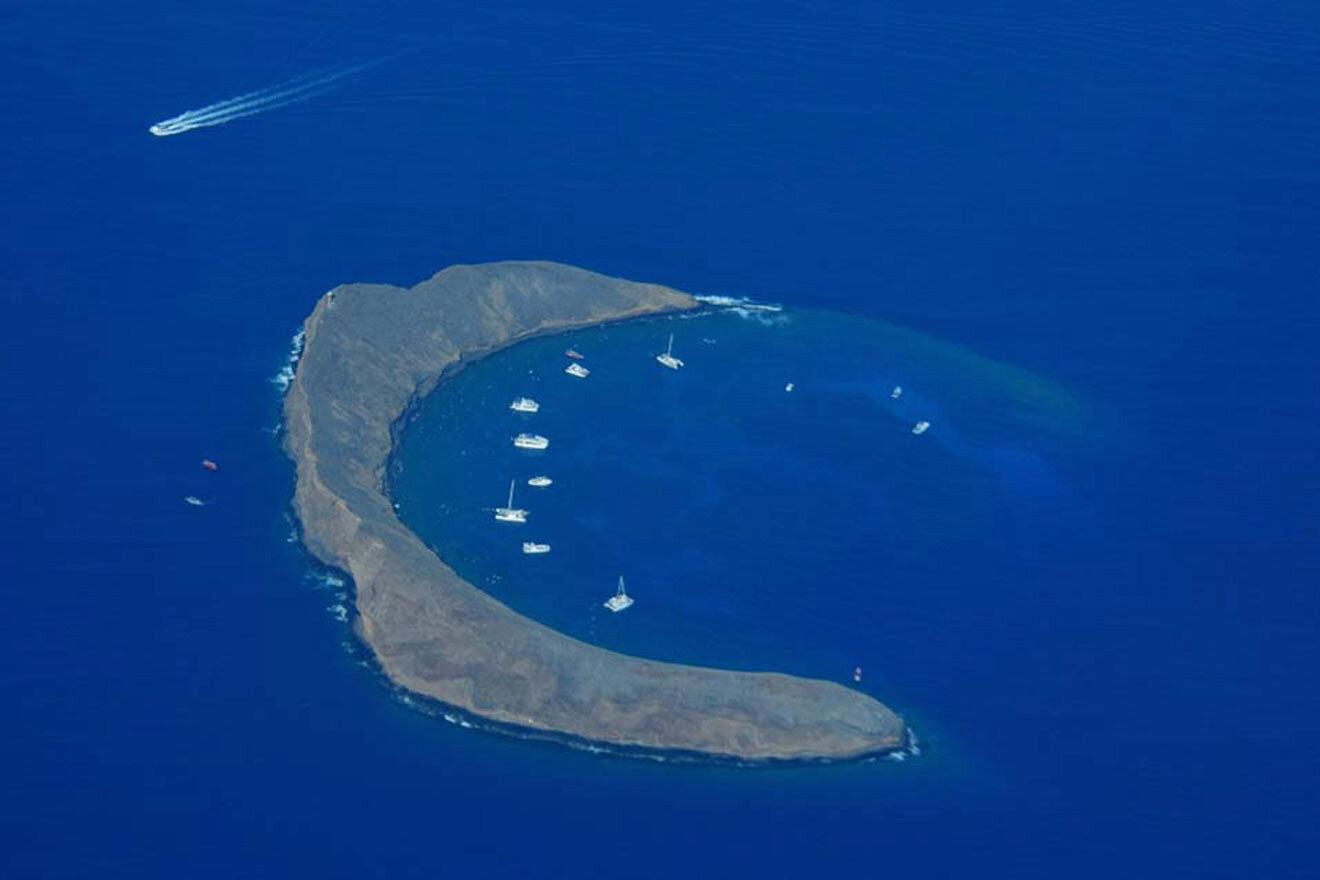 Duration: 5.5 hours
Price: from US$190
Why you should take it: the only triple-decker catamaran Molokini Crater tour
This tour will take you on a journey aboard Maui's Molokini crater in the Calypso, the only triple-decker catamaran in Maui! It takes off from Ma'alaea Harbor and takes you on a snorkeling experience around the crater.
Nestled between Maui and Kaho'olawe, this partially submerged volcanic crater is a Marine Life Conservation District and bird sanctuary, which means that it provides a safe home for many different marine species such as the Hawaiian green sea turtle, spinner dolphins, colorful fish, and whales during the whale season.
This Molokini snorkeling tour provides you with snorkel gear, a buffet lunch, and a friendly and knowledgeable crew that will assist you with everything you need. Calypso will also take you to Turtle Town, which is located off Maui's south shore and is a brimming haven filled with graceful sea turtles and colorful reef fish.
3. Swim the underwater world in Turtle Cove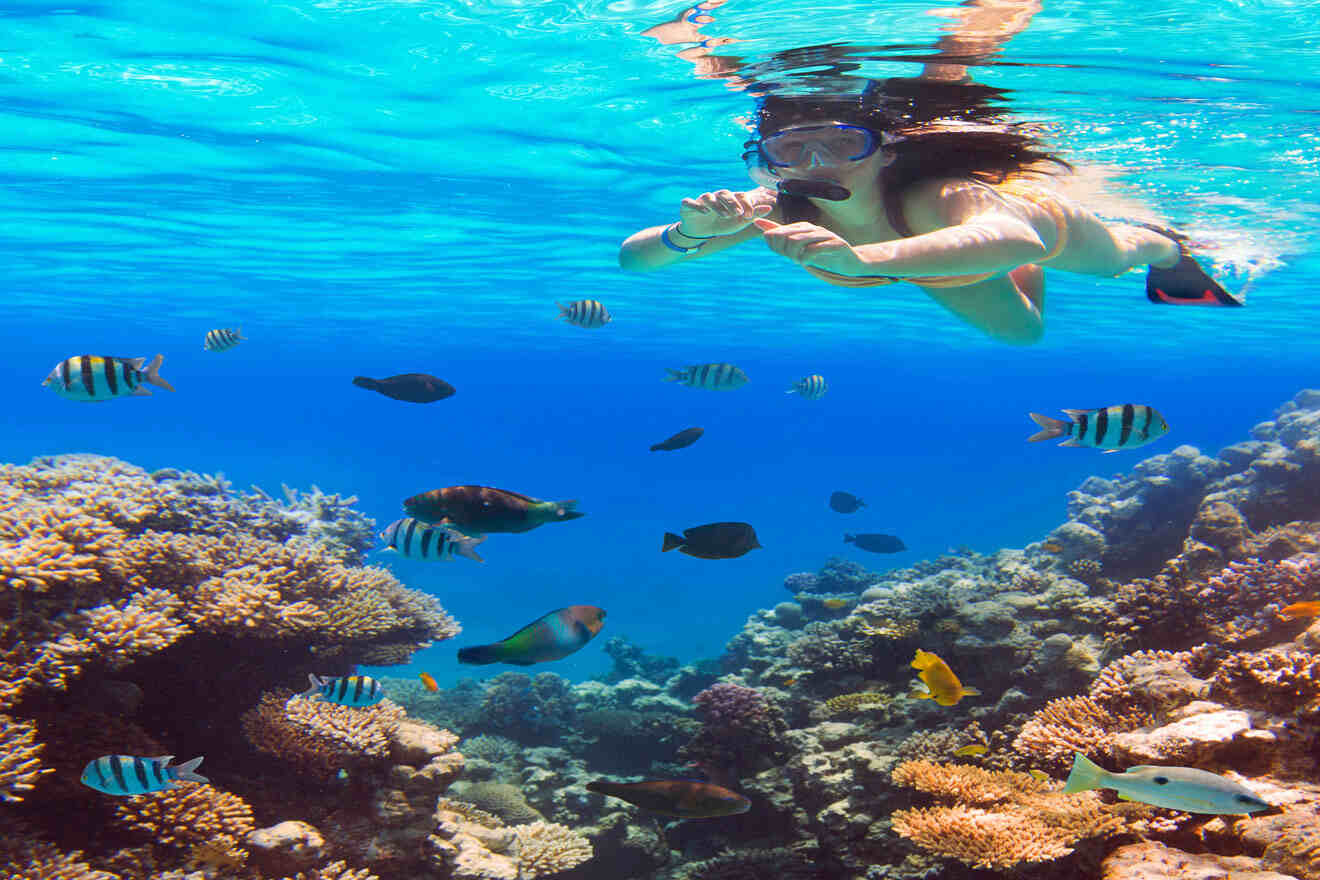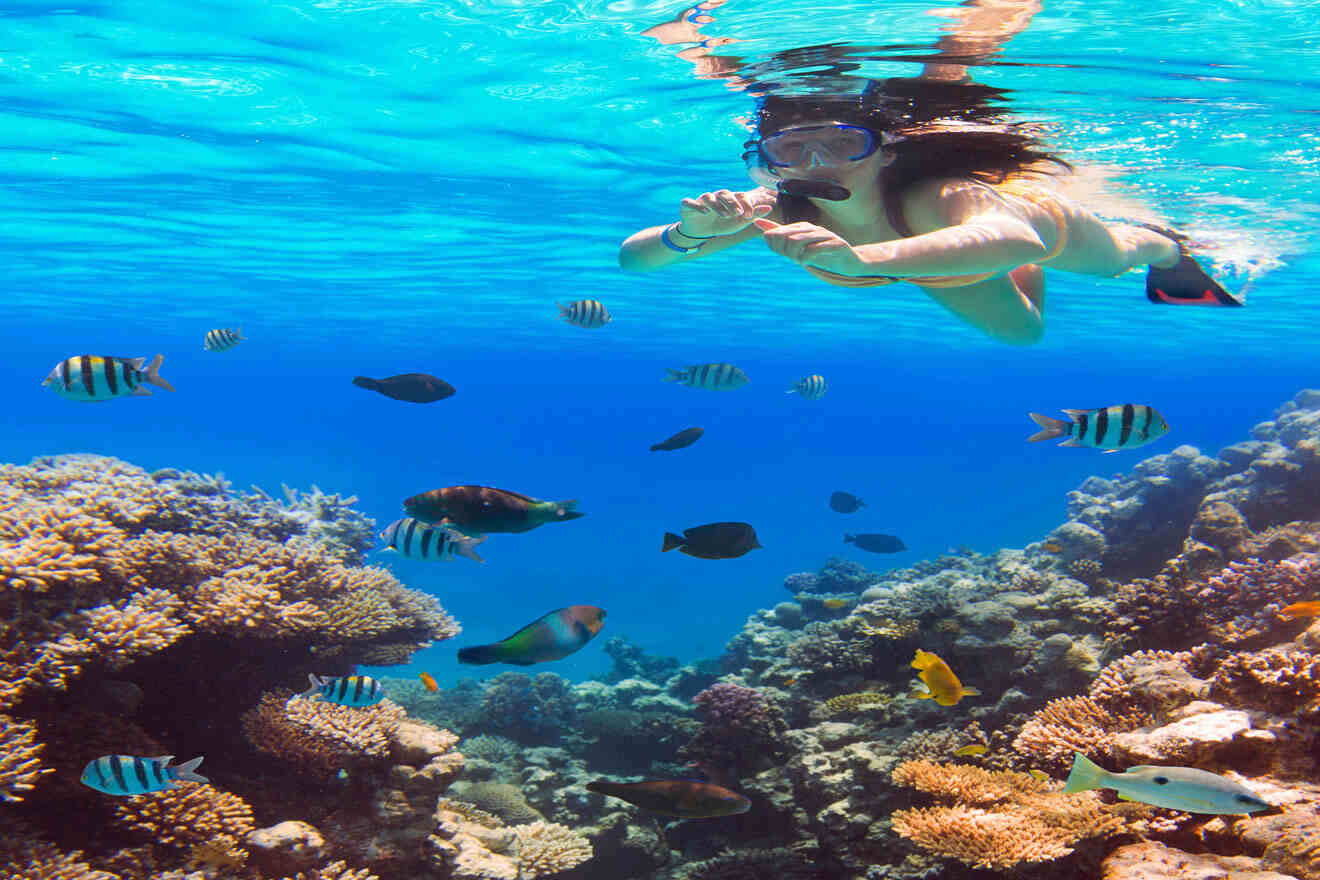 Duration: 4 hours
Price: from US$180
Why you should take it: see green sea turtles in Turtle Cove
Snorkeling around Turtle Cove is usually not accessible to large boats snorkeling tours, but luckily for you, this is a super raft boat tour meaning you'll get to see places that are usually off-limits with most tours, and you'll get quite an intimate experience. This ultra-smooth vessel reaches Molokini Crater with incredible speed, keeping away from crowds while effortlessly gliding over the water.
The tour operator will provide you with everything you need for the best snorkeling conditions: flotation devices, snacks, and snorkel gear, and all you need to bring is your sense of adventure. This half-day trip will take you to snorkeling spots amongst over 250 species of reef fish and beautiful coral.
And not to mention that Turtle Cove is a well-known hotspot for spotting green sea turtles, so you're in for a treat. You'll have a knowledgeable guide by your side who will escort you to a secluded area and help you with everything you need.
4. Take off on a single-deck catamaran fun adventure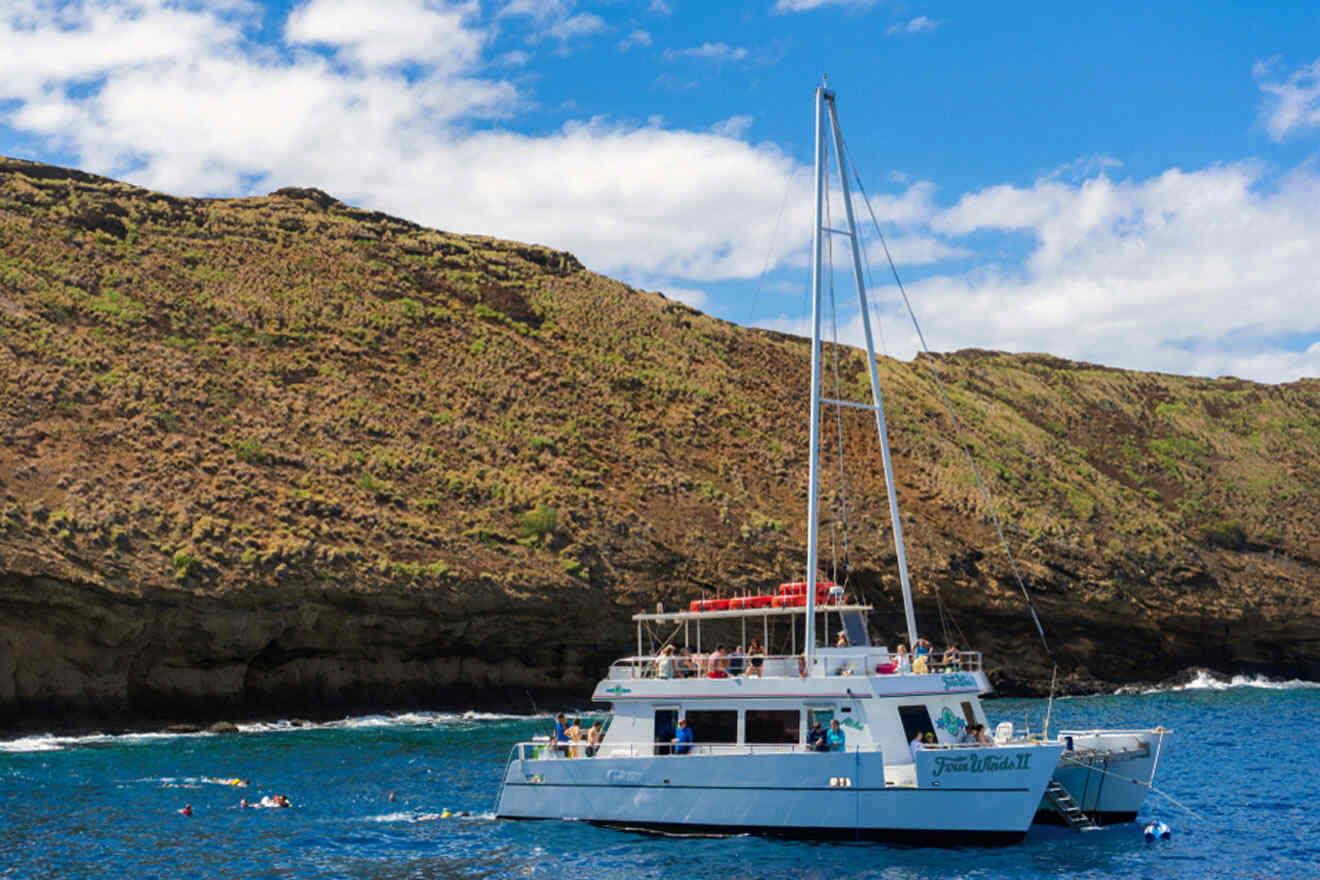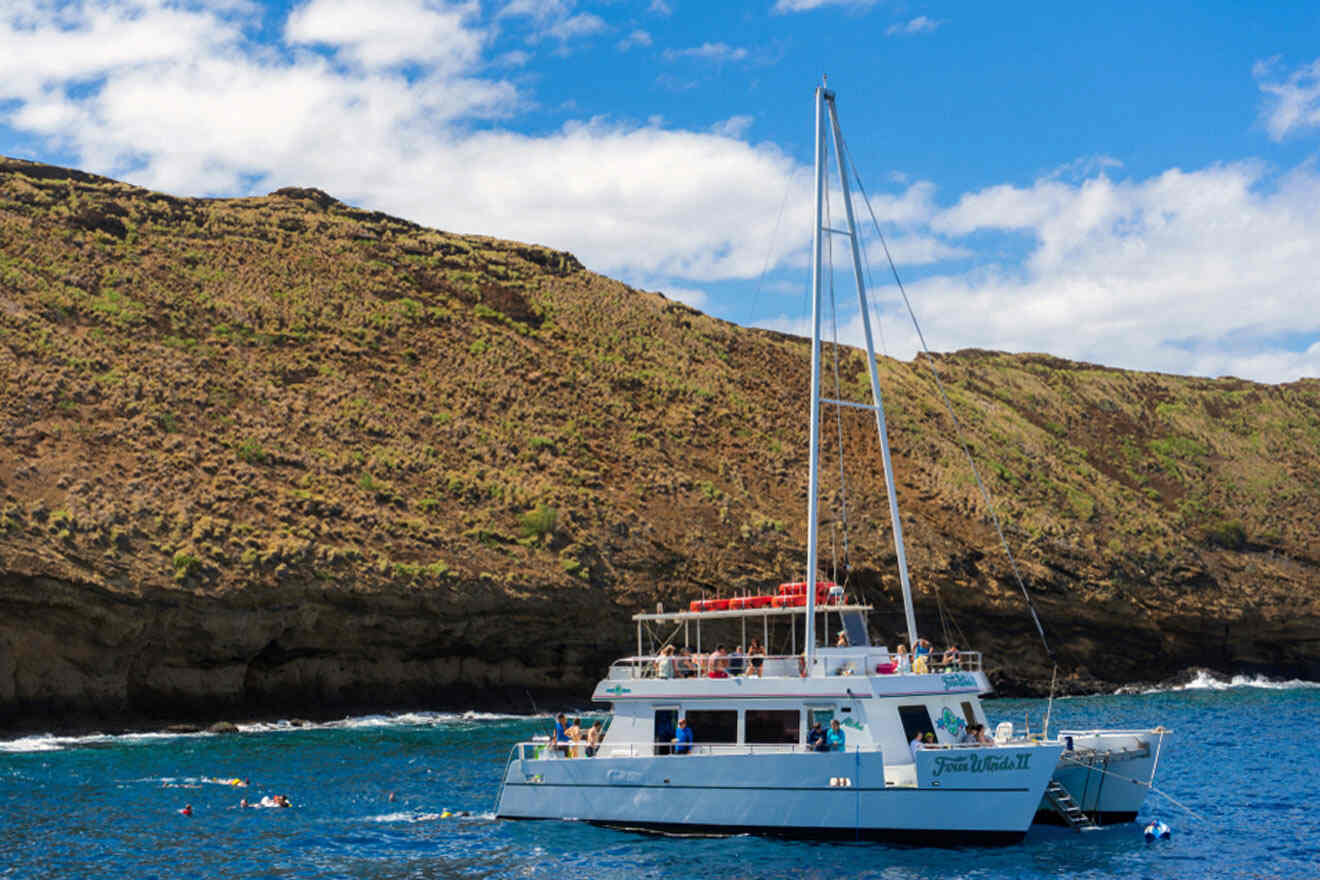 Duration: 5 hours
Price: from US$200
Why you should take it: snorkel at the Turtle Arches reef
This tour will take you on a half-day off-the-beaten-path adventure from Maui to explore the untamed side of Molokini. You'll set sail with a 54-foot (16 m) single-deck catamaran with gear, lunch, and refreshments included and dive into the water for a snorkeling experience at the Turtle Arches reef.
After that, the catamaran will take you to see Molokini's red rock back wall, which is home to many different types of seabirds. If you are in need of sunscreen, you can buy reef-safe sunscreen at the catamaran for US$13. The tour will provide you with an unforgettable experience where you'll witness more than 250 species of fish and colorful coral, all while exploring their natural environment.
5. Discover the Hidden Gems of Molokini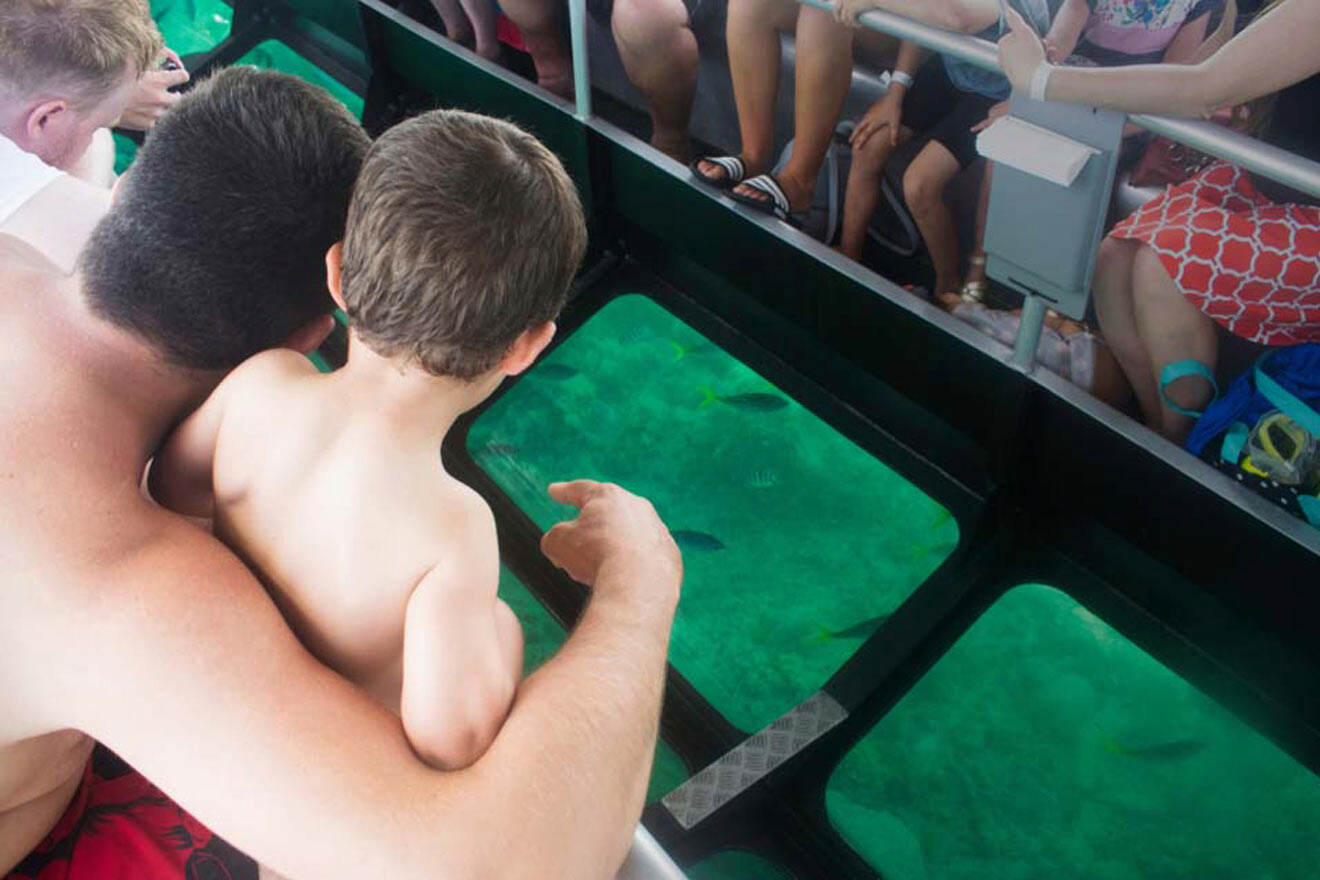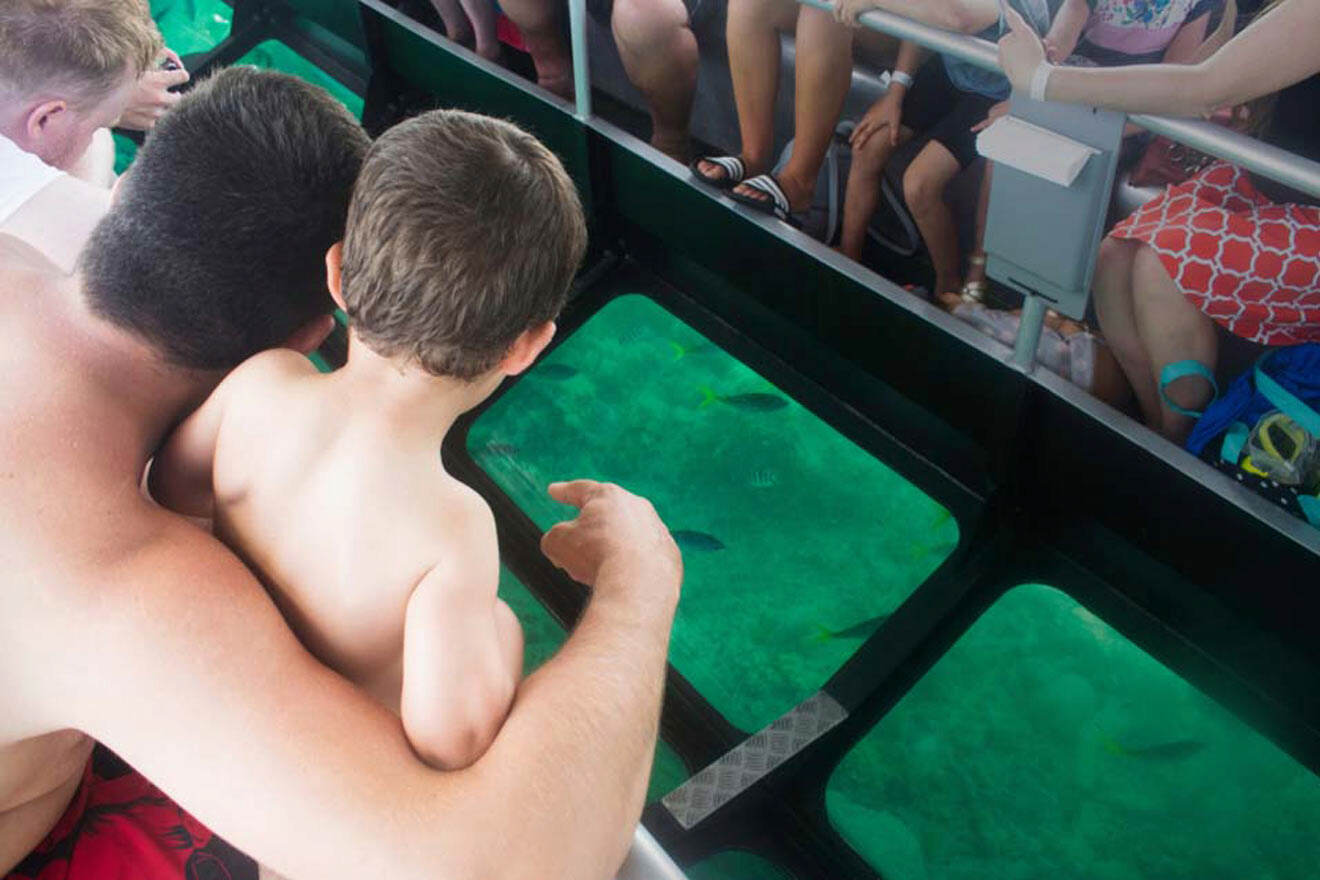 Duration: 5 hours
Price: from US$180
Why you should take it: includes a BBQ lunch and seasonal whale watching
This Maui trip departs from Maalaea Harbor with a 55-foot (17 m) glass-bottom catamaran for an unforgettable Molokini Crater snorkeling tour. You'll be offered breakfast of bagels and fruit, accompanied by juice and Kona coffee, as you embark on a 1-hour-long cruise towards Molokini Crater. You'll get to see Haleakala volcano and other islands scattered across the horizon while listening to the informative commentary from the naturalist guide by your side.
When you arrive at Molokini Crater, you'll have the opportunity to dive into the waters, full of sea life, and explore one of the healthiest coral reefs among all the Hawaiian Islands. After snorkeling at Molokini Crater, indulge in a freshly prepared BBQ lunch.
And if you're visiting Maui during whale-watching season, this Molokini tour has a whale-watching experience included so you can witness these majestic creatures as well as visit popular snorkel spots.
6. Go on an early morning Molokini and Turtle Town tour
Duration: 2 hours
Price: from US$190
Why you should take it: for early birds with breakfast and lunch included
Kick off your day with a half-day Molokini snorkel trip, where you'll get to experience some of the finest snorkeling spots in Maui at the offshore crater of Molokini. You'll embark on a journey in a boat with a thrilling waterslide as you head toward Molokini and the nearby Turtle Town. You'll visit 2 snorkeling and Snuba locations, maybe even spot blue whales during their season, and fuel your body with an onboard breakfast and lunch.
This half-day Molokini Crater snorkeling tour embarks from Wailuku. And if you are a true adventurer, I recommend opting for SNUBA equipment for an additional price so you can have so much fun exploring the southern coast.
7. Enjoy an eco-friendly Maui snorkeling tour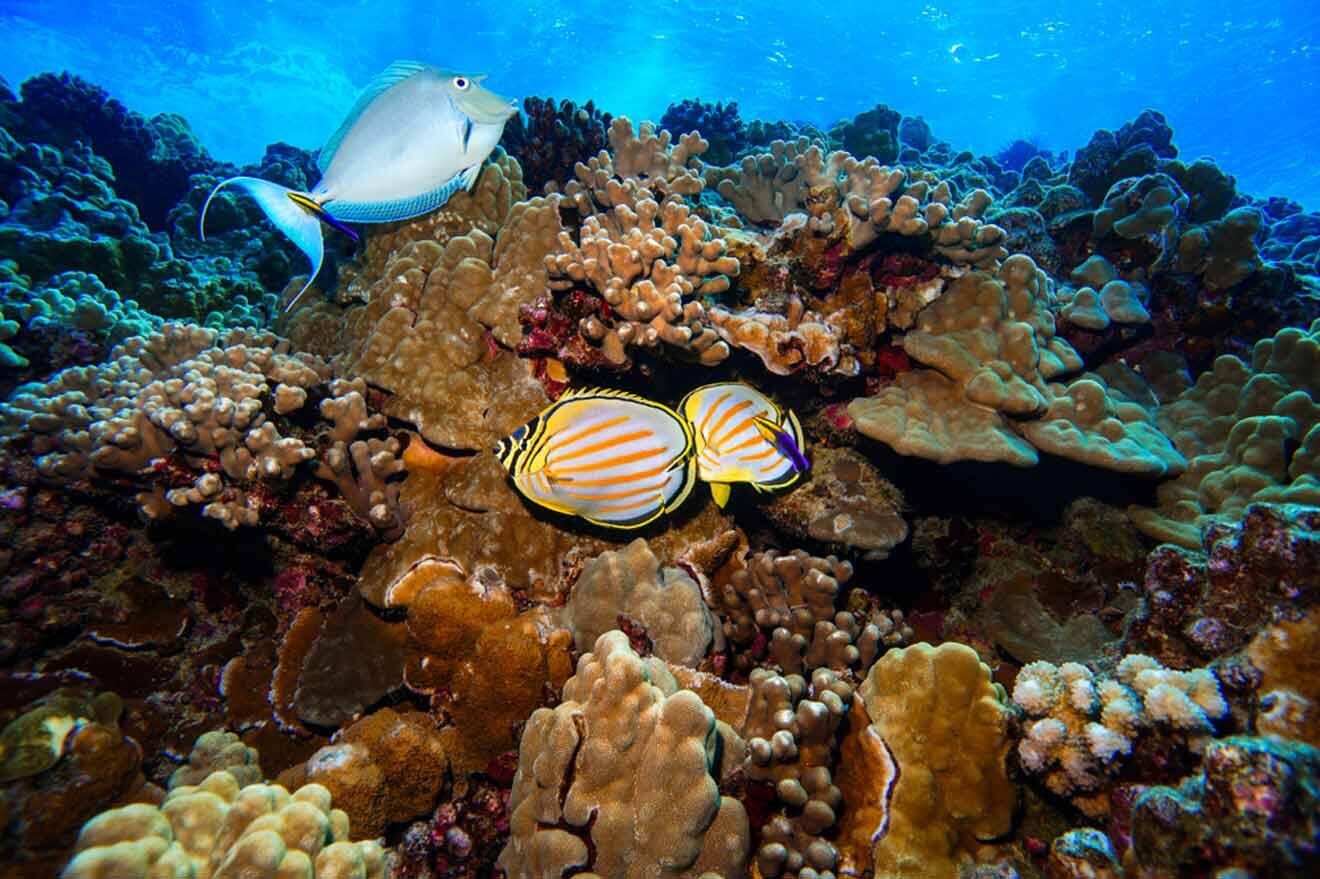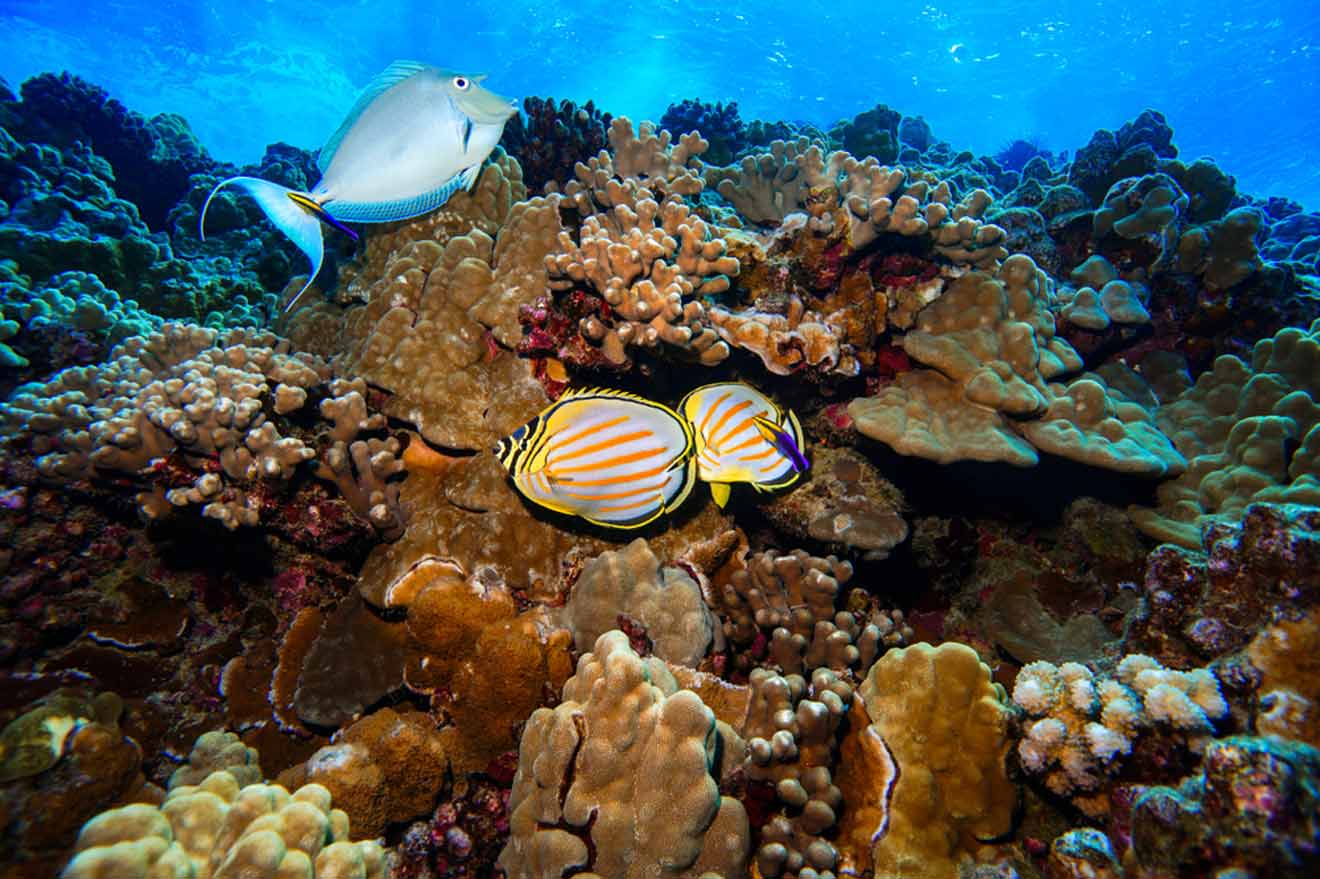 Duration: 5 hours
Price: from US$176
Why you should take it: eco-friendly tour with a certified marine naturalist
Embark on one of the best snorkeling tours that will engage you as well as teach you something useful while you explore the aquatic realms of Molokini Crater and Turtle Arches.
This tour will provide you with flotation devices so you can have a safe and enjoyable snorkeling experience, and a certified naturalist will give you instructions about fish identification, so you can recognize various marine species on your adventure. And if you have kids, you can engage them in the Junior Naturalist Program, designed to educate and inspire young minds about marine life.
You will also receive a glossy photo card featuring marine wildlife as a keepsake of your unforgettable snorkeling journey. And on top of all that, you can also indulge in a continental breakfast comprising pastries, fruit, and coffee.
8. Get a private Molokini snorkel tour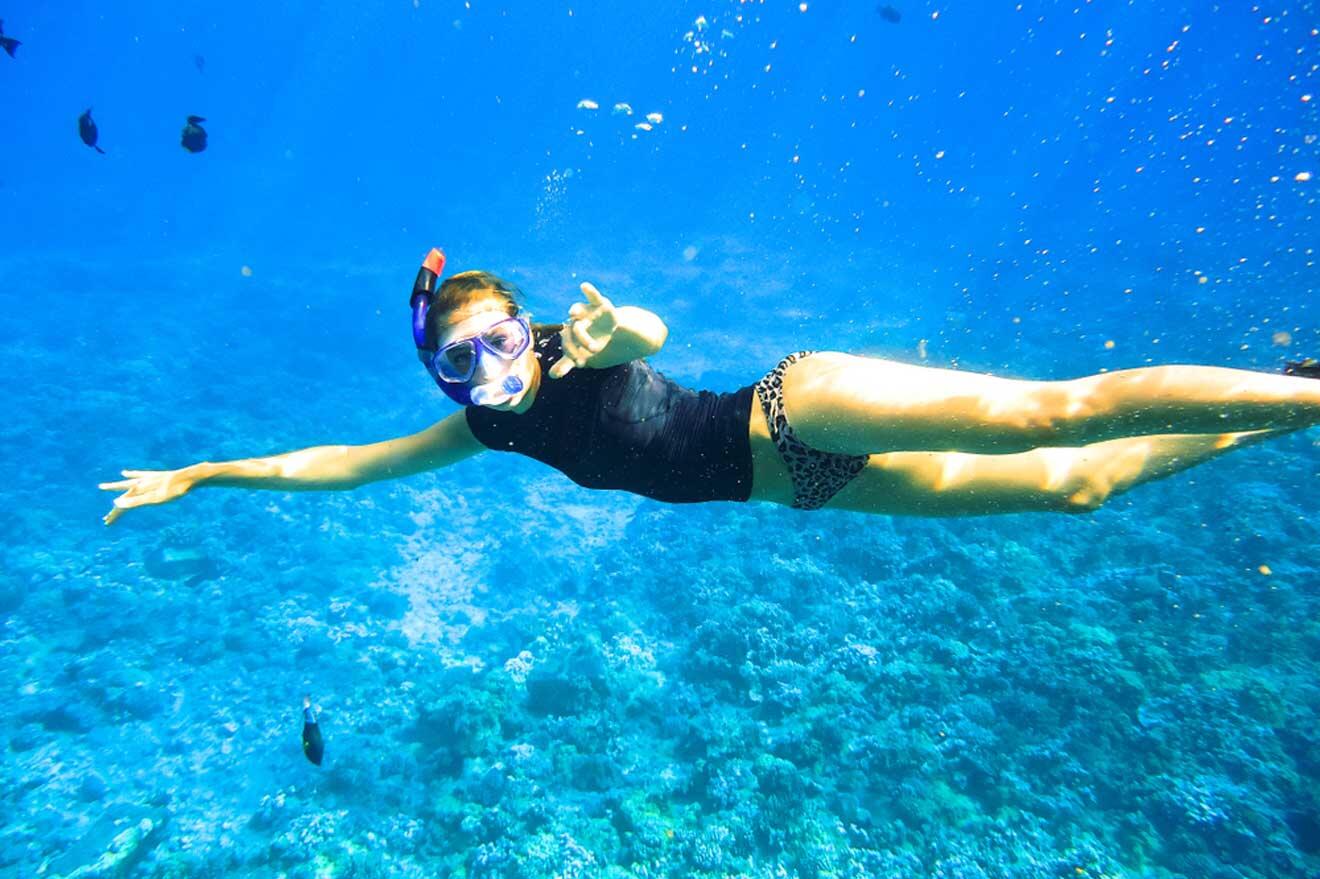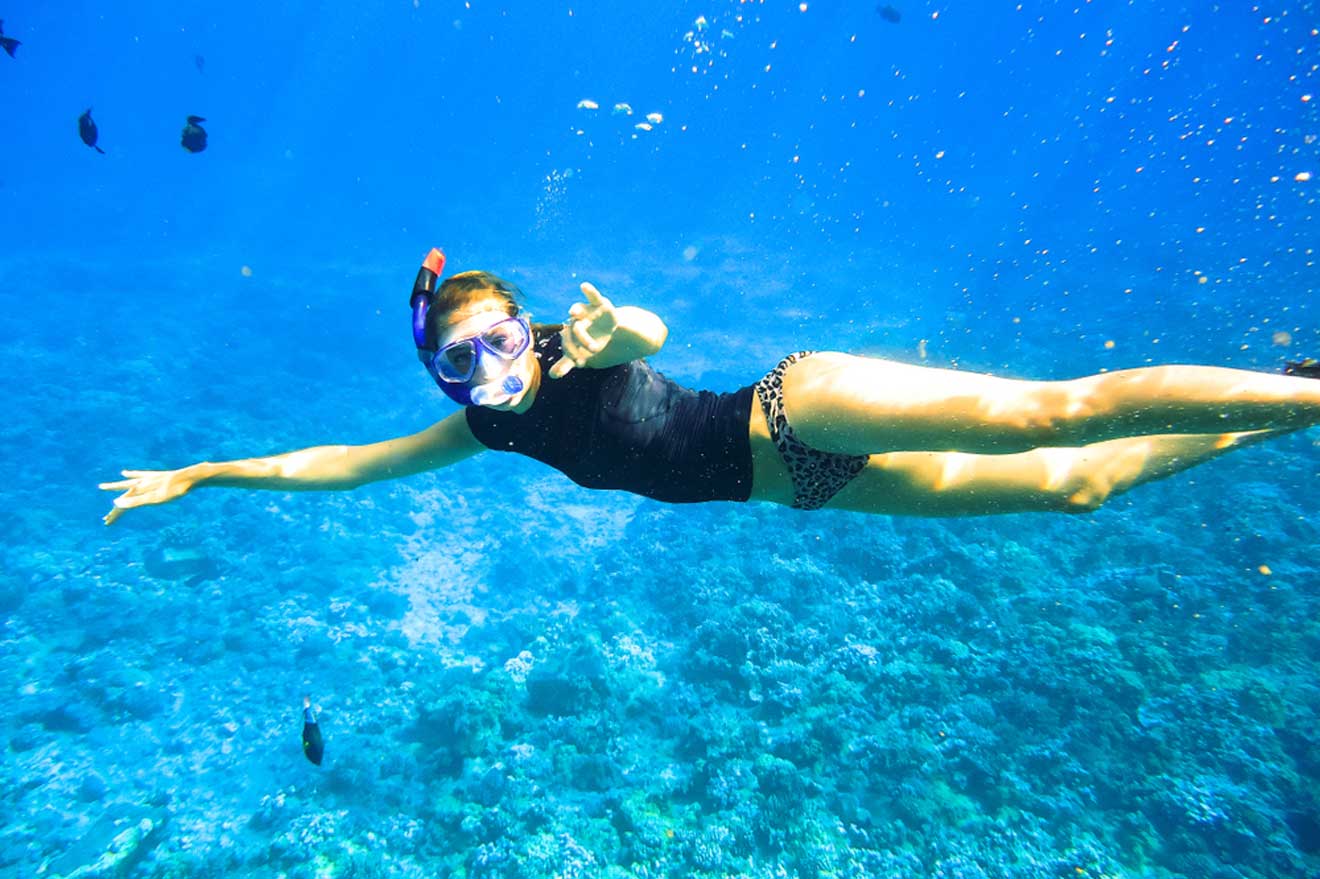 Duration: 2 hours
Price: from US$143
Why you should take it: shorter and personalized experience
Most Molokini snorkeling tours offer larger group snorkel trips. However, I found the option departing from Kihei with a small group of up to 7 people for an intimate snorkel experience inside the crater, where you will have ample time to observe the various aquatic species inhabiting this unique ecosystem. And your guide will tell you every secret about the local environment and marine life.
Tour operators will provide you with sanitized snorkeling equipment. You can choose when you want to depart from 2 offered morning time slots to suit your schedule and enjoy personalized attention from your guide in a small group setting. The tour is only 2 hours long, so it's a very convenient option for those short on time. You'll also get to have a 15-minute ride to the crater, followed by over an hour of snorkeling time inside it.
9. Embark on an afternoon snorkeling Molokini tour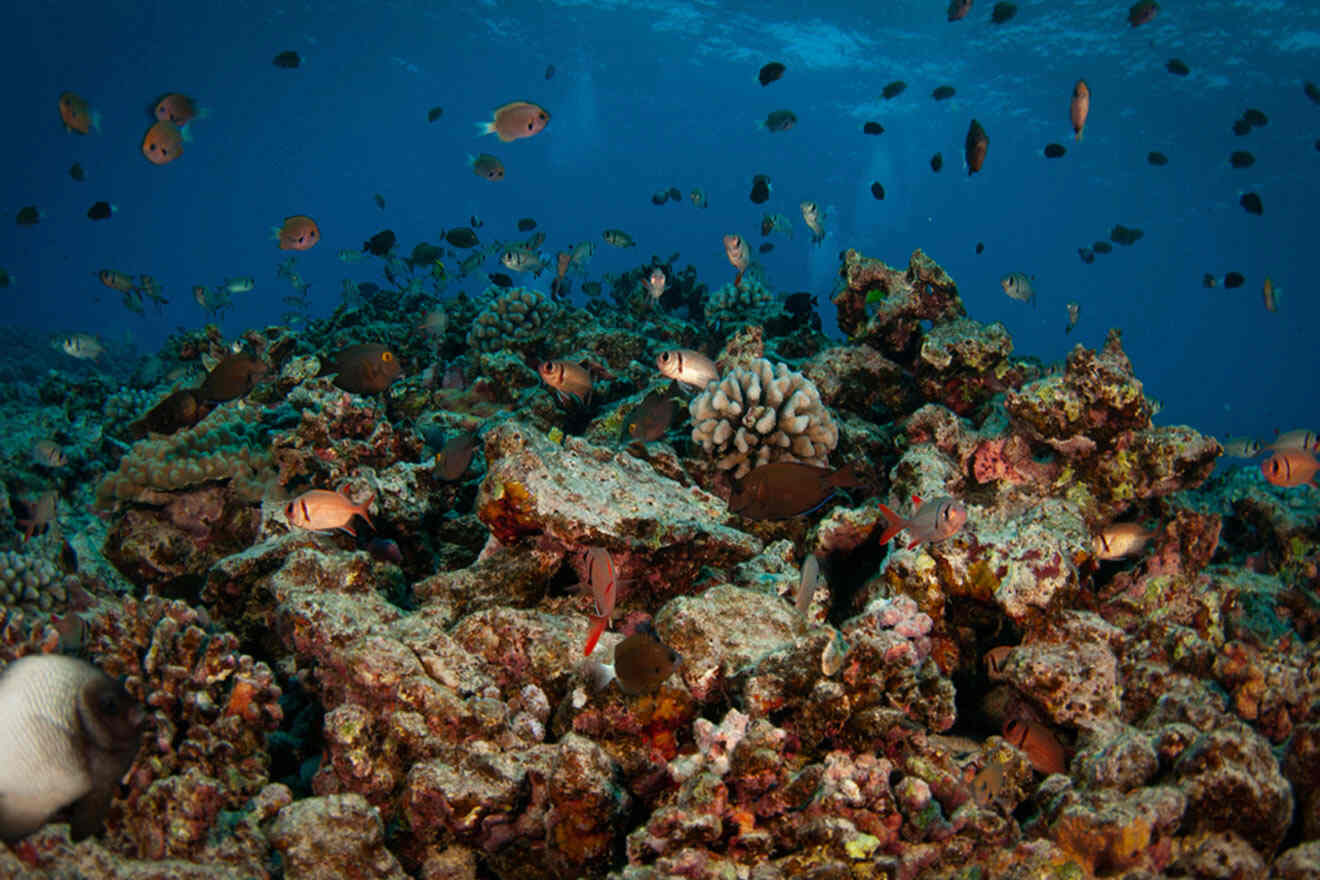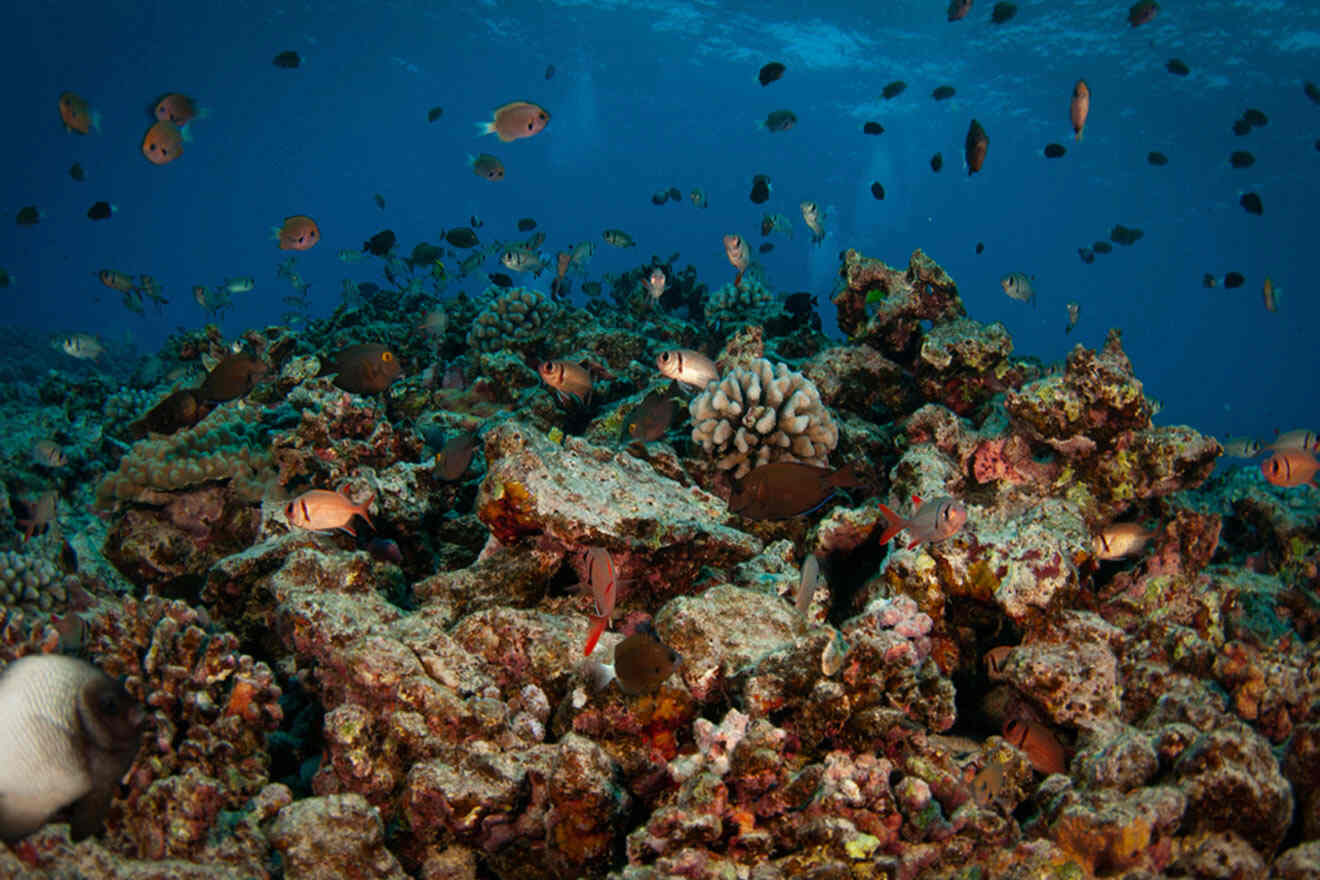 Duration: 3 hours
Price: from US$70
Why you should take it: afternoon hours with Coral Gardens visit
If you're looking for more leisurely Molokini Crater tours, this afternoon catamaran tour to Molokini Crater or Coral Gardens is just what you need. You'll begin your tour by checking in at Maalaea Harbor before boarding the Malolo catamaran.
Sail along the stunning Pacific coastline as you journey towards the south Maui snorkeling destination, stopping at the optimal location for the day. You'll have the option to buy food and beverages on board. If you want to enrich your snorkeling experience and make some lasting memories, you have the option to rent digital underwater cameras, wetsuits, and prescription masks on the day of your tour.
10. Try performance sailing with the crew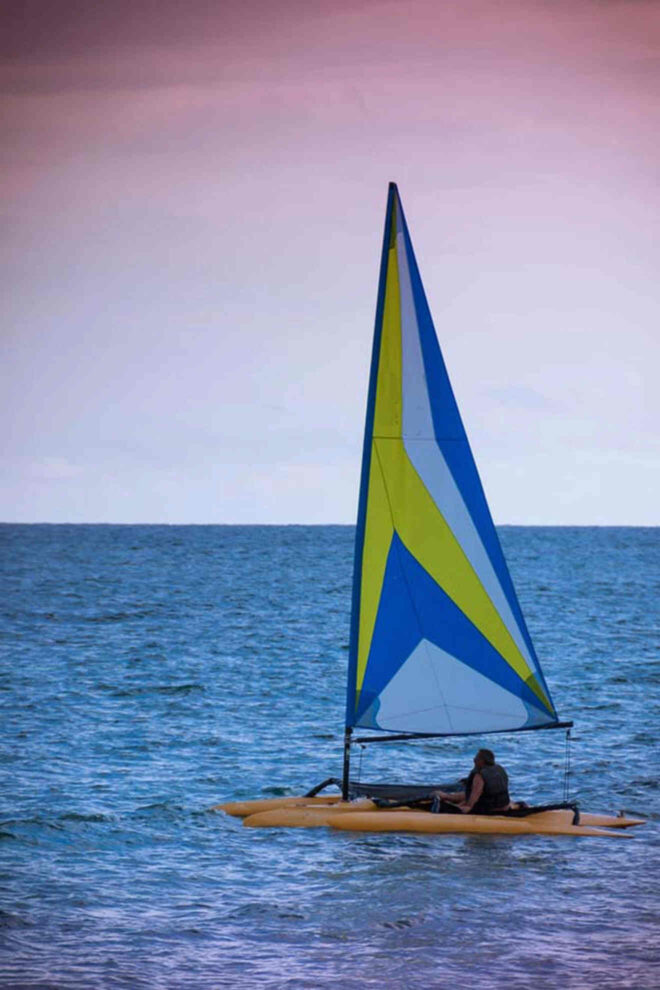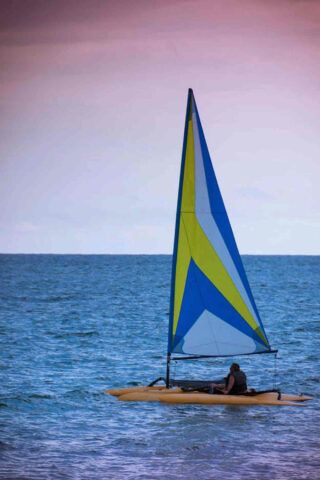 Duration: 5 hours
Price: from US$194
Why you should take it: includes trade wind sailing
This guided tour will take you to Molokini in a swift-sailing catamaran with continental breakfast included during the trip. You can admire the breathtaking scenery or even catch some humpback whale sights, depending on the season you are sailing.
The adventure begins with diving into calm waters for a refreshing swim and snorkel experience that will leave you breathless. Once back at the catamaran, you can recharge with a beer or wine together with a buffet lunch but don't get relaxed too soon as the next challenge awaits: try yourself at wind sailing.
This tour will give you a unique opportunity to try your hand at sailing the high seas with the help of sailors who will share their knowledge and tips and tricks with you. You'll immerse in the excitement of Maui's afternoon trade winds and join the crew at the helm.
11. Feel like a VIP cruising in a yacht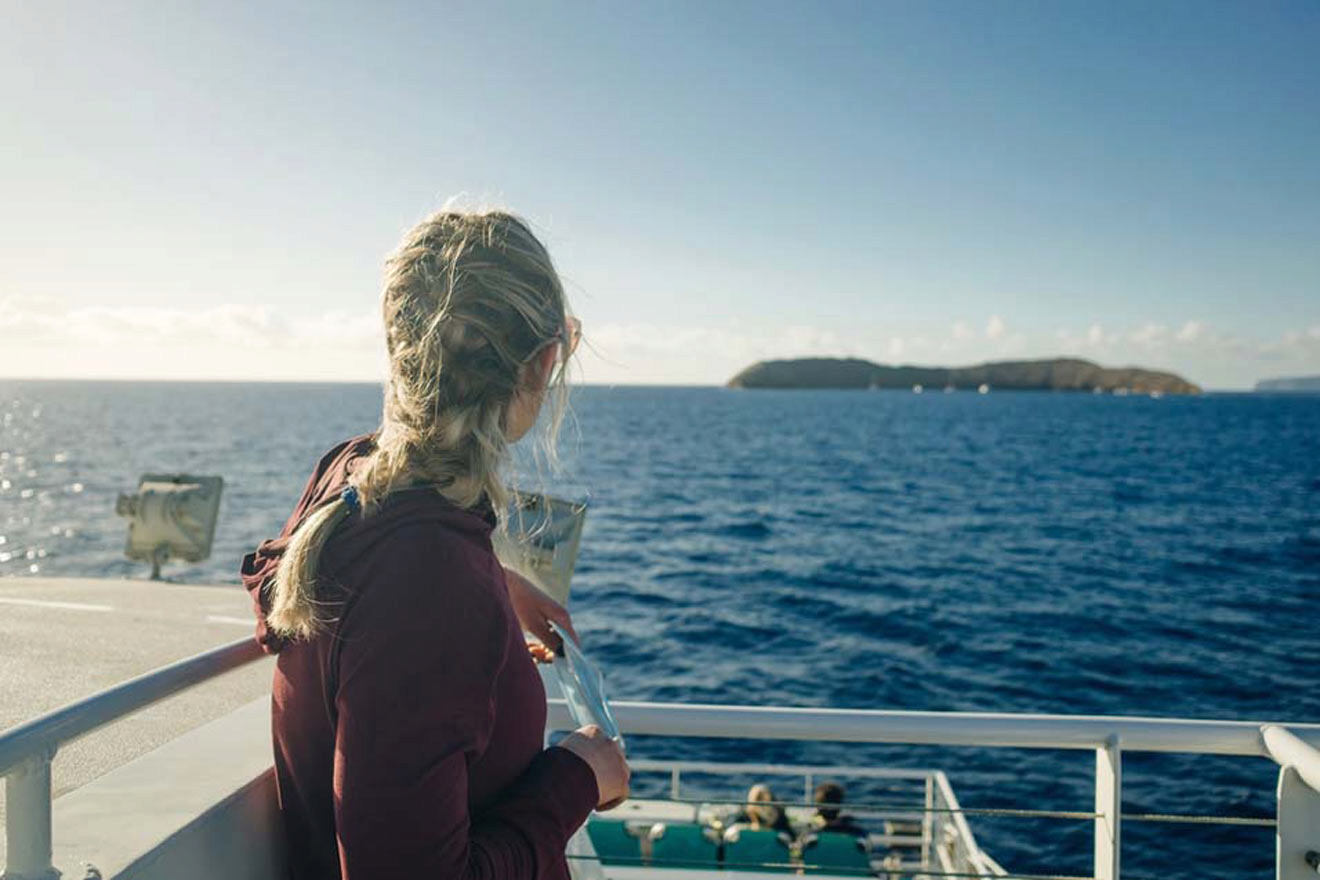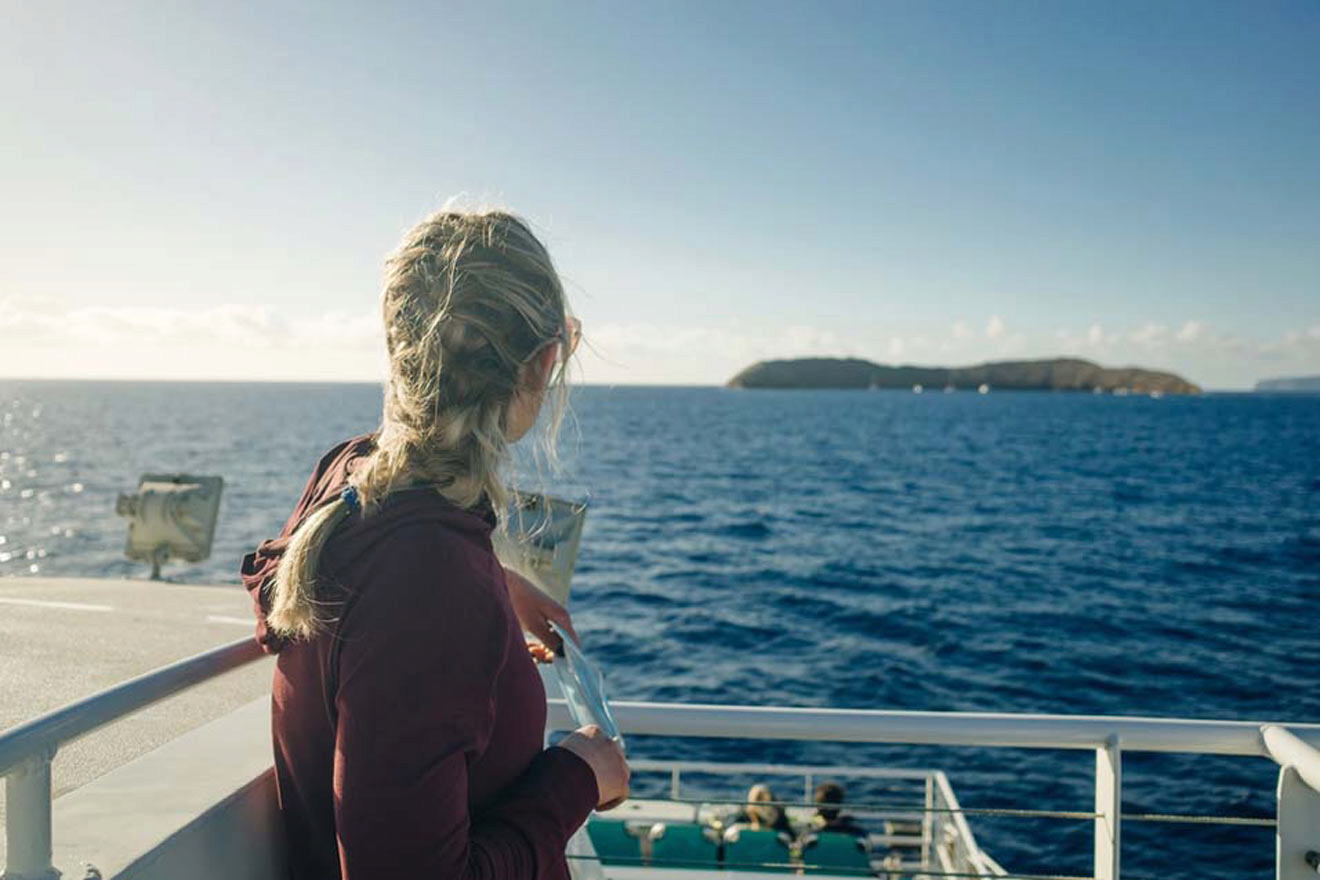 Duration: 5 hours
Price: from US$220
Why you should take it: cruise in a big yacht with few passengers
Experience a more intimate and enjoyable snorkeling tour of Molokini Crater with extended time on the water and fewer people on board. The tour starts in the morning on a spacious yacht that operates at only 60% of its allowed capacity, meaning you'll get the highest level of comfort on your journey.
You can indulge in a BBQ lunch and an open bar while admiring the views from the comfortable yacht. If you wish, you can snorkel in the famous Molokini Crater and other off-the-beaten-path snorkeling spots. Marvel at the vibrant corals and diverse marine life in these locations very few people know about.
After snorkeling, unwind with an open bar offering microbrewed local beer, mai tais, and seltzers.
FAQs about the best Molokini snorkel tours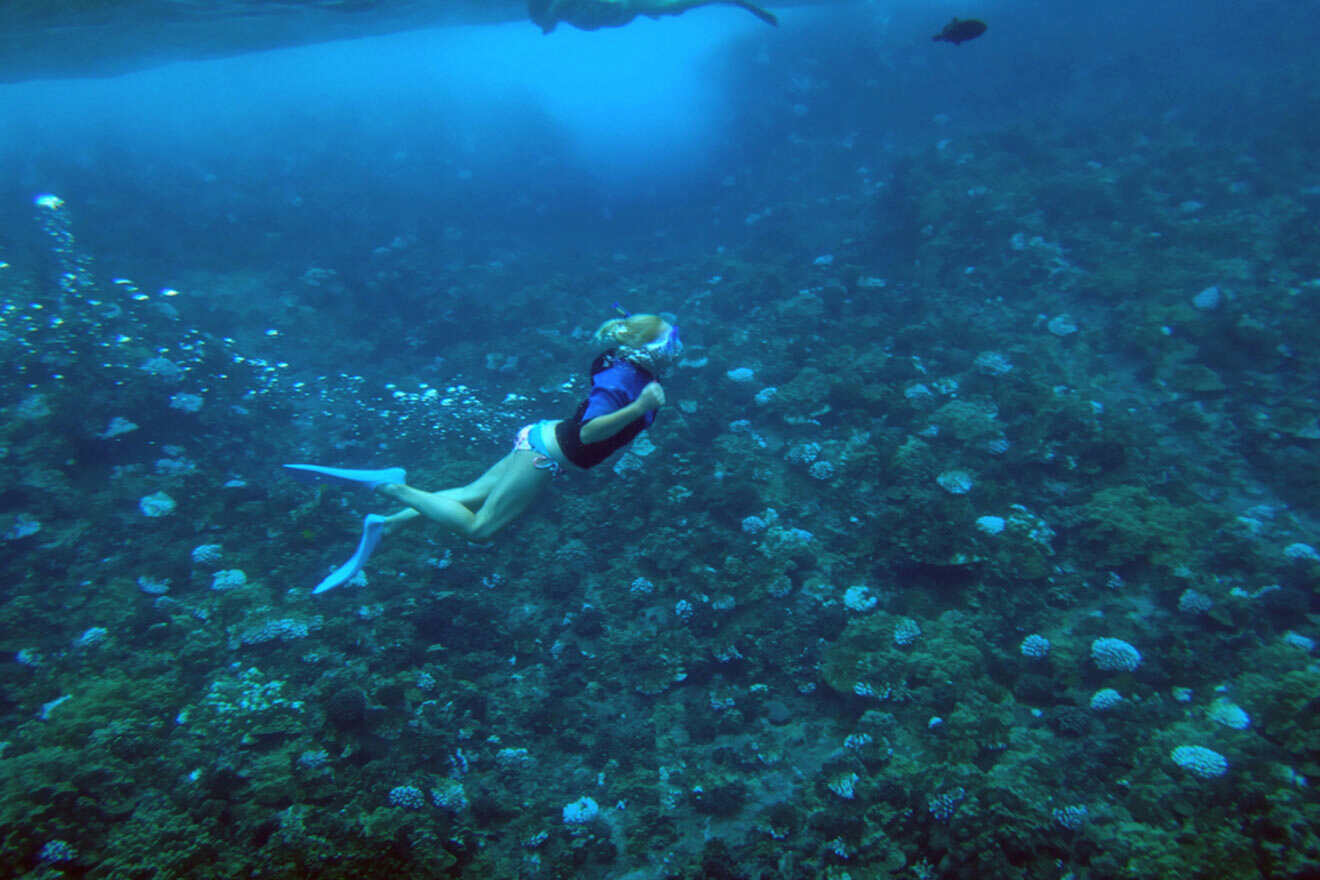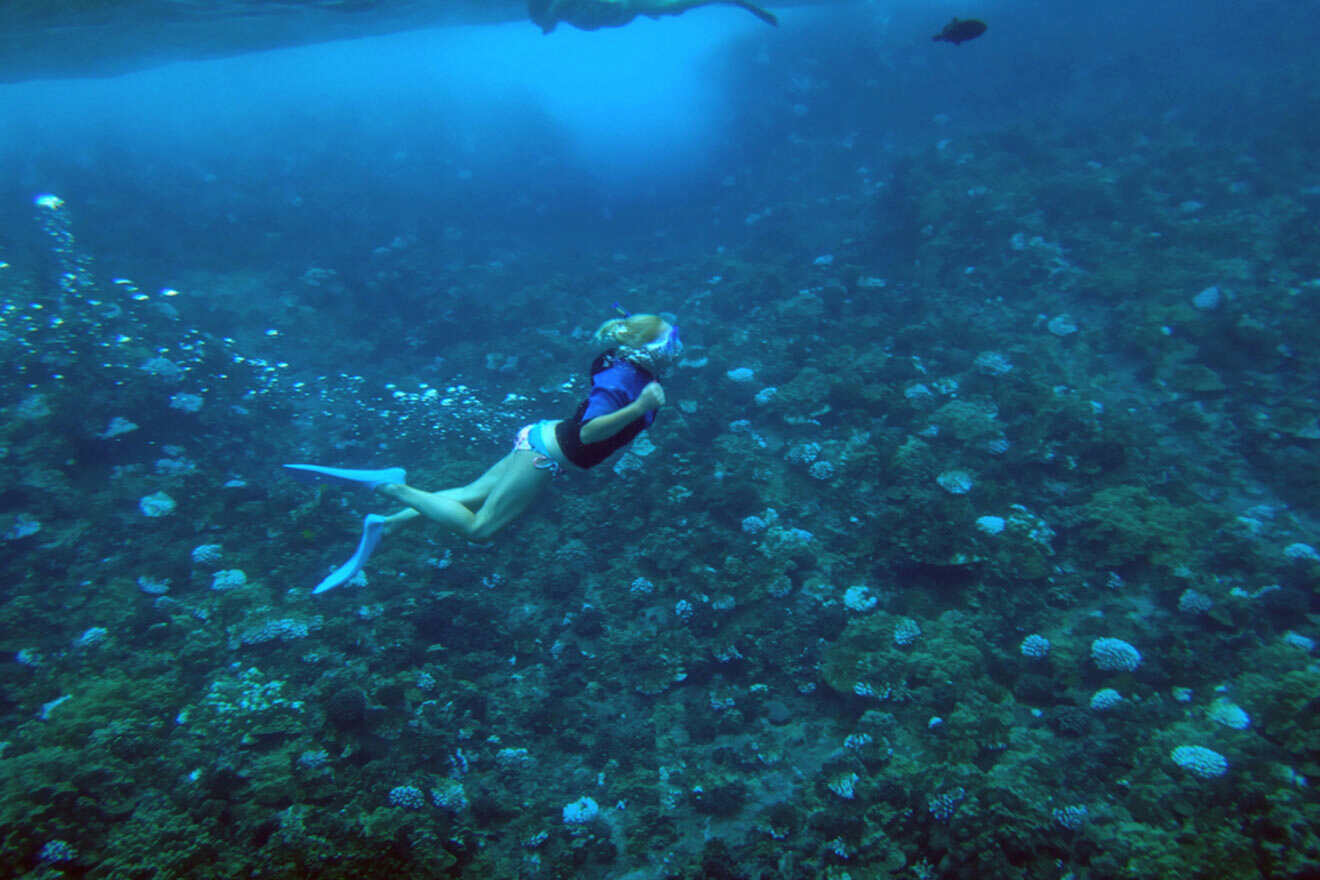 📍 Is Molokini Crater worth it?
Absolutely. Molokini Crater is one of the most famous attractions in Hawaii, the waters are calm and clear, so it's perfect for absorbing marine life. The Molokini & Turtle Town tour can take you exploring both places at the same time.
🗣️ Can I take a private Molokini snorkel tour?
🌊 Will I see green sea turtles?
Green sea turtles are a common sight in the waters around Hawaii, so you can expect to see them. I personally recommend taking the Turtle Cove snorkeling tour.
🦺 Are Molokini snorkel tours safe?
Yes, however, you must follow the safety guidelines and listen to the instructions provided by the tour operators.
Conclusion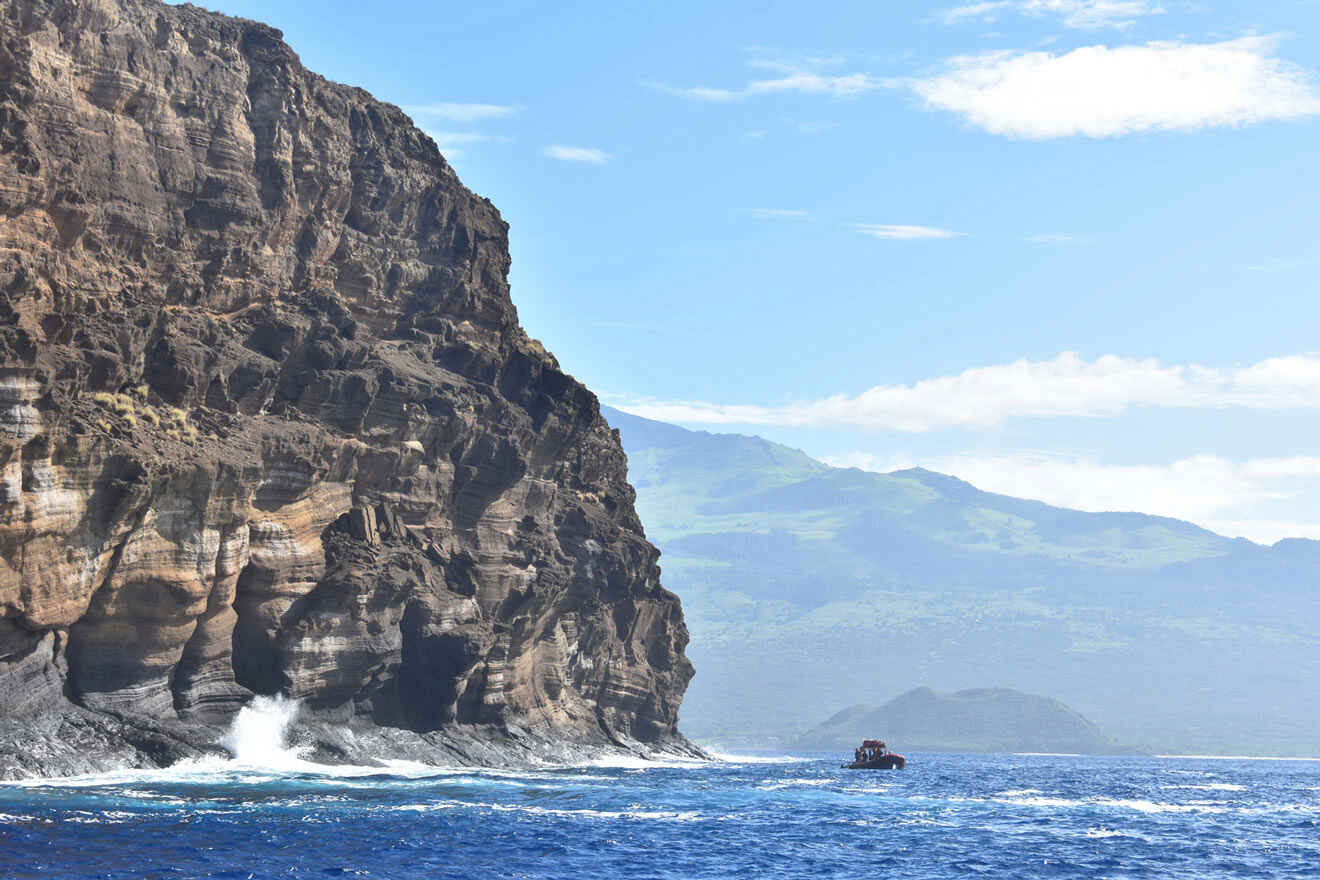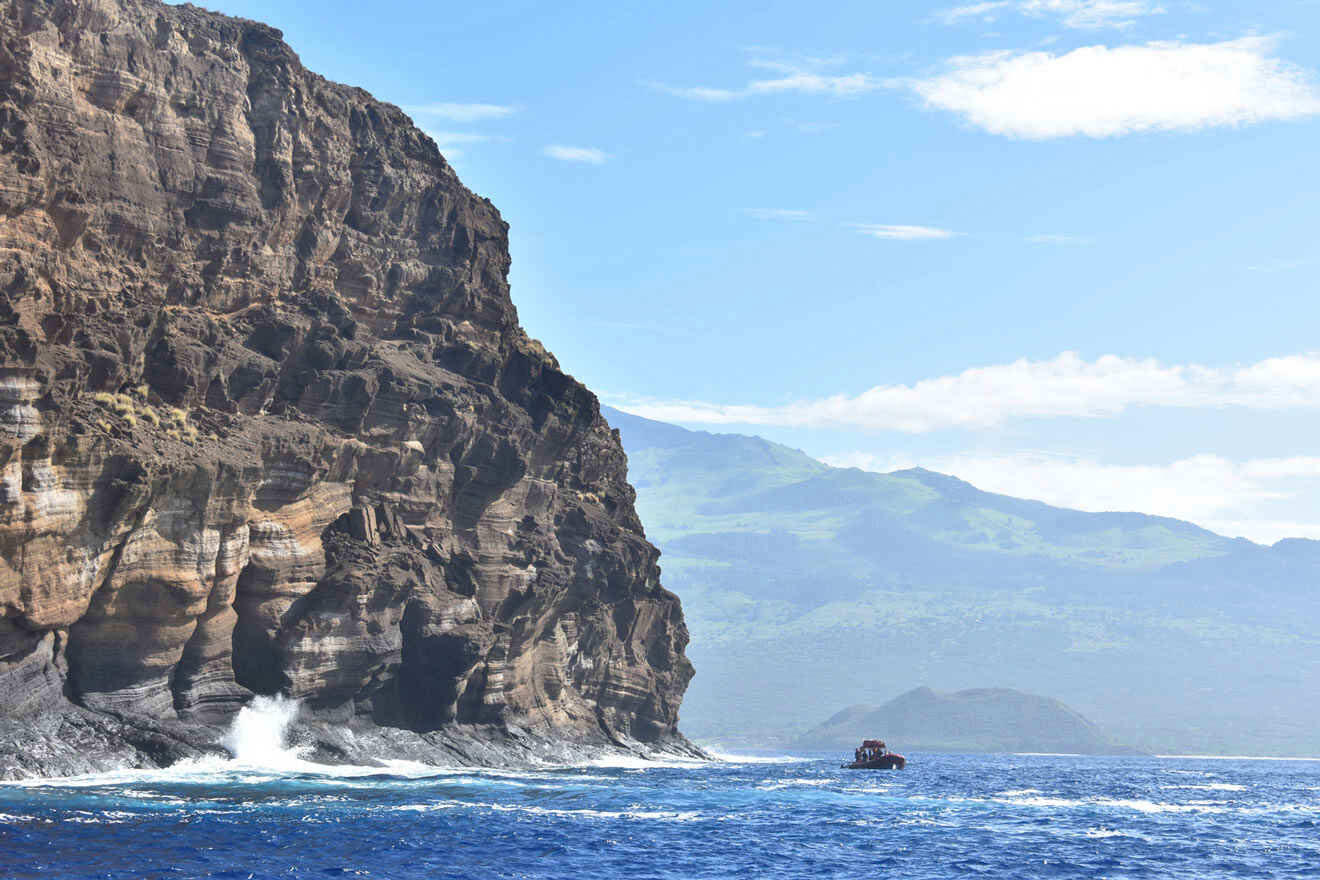 That's it, my fellow ocean lovers! The magic of the underwater world awaits you, and selecting the best Molokini snorkel tour is the key to ensuring a memorable experience.
You have many options at your disposal, which means you can tailor your experience in whatever way you choose. No matter if you are looking for an intimate adventure or family fun, I'm sure you'll have a blast.
Just remember to book in advance so you can secure your spot on the snorkeling tours you truly want and not be forced to settle for some low-quality experience.
And if you have anything to add or just want to chat and share your experience, I'd love to hear from you, so don't hesitate to leave a comment below!
Happy turtle watching,
Angelina
---
Pin it for later!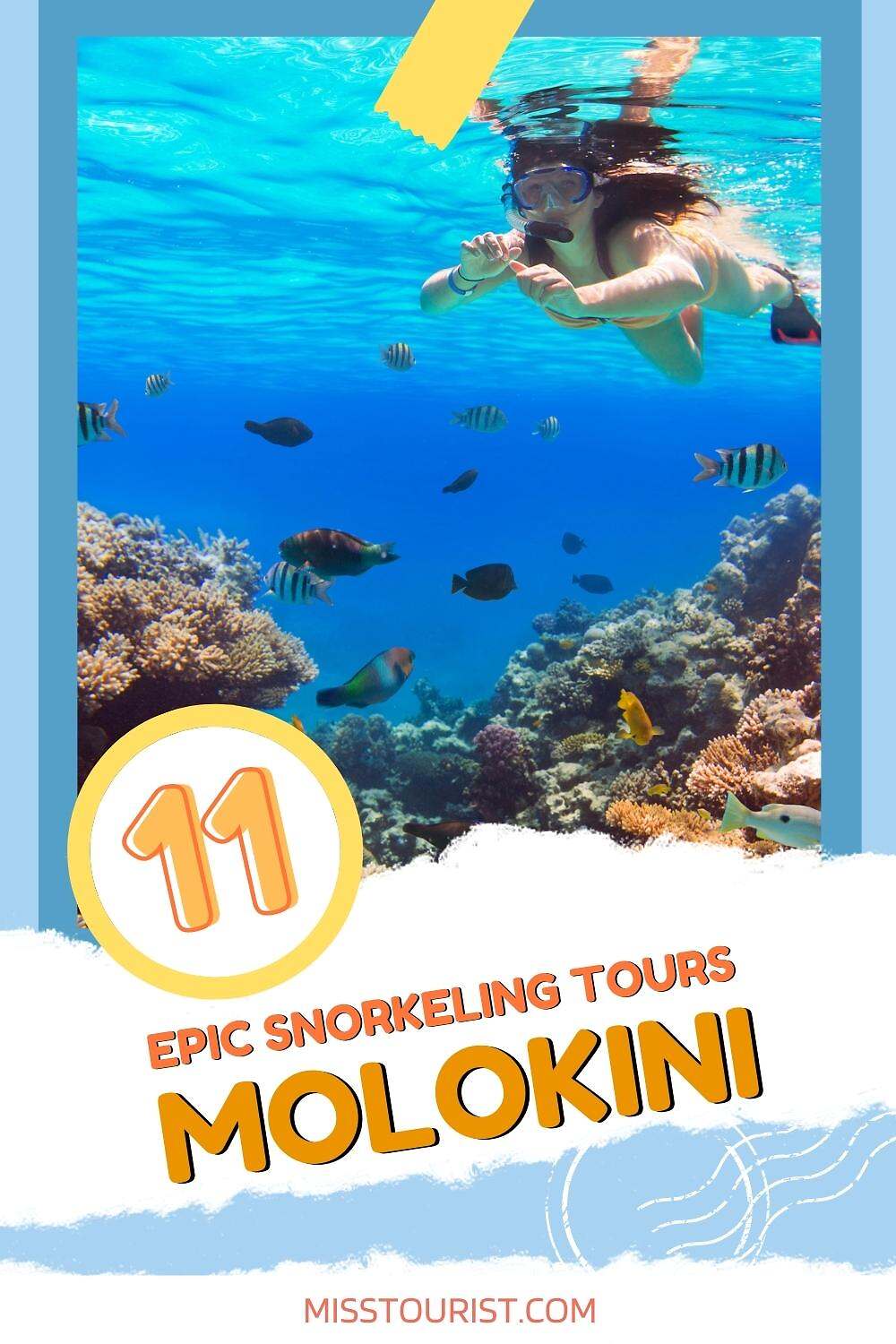 Pin it for later!