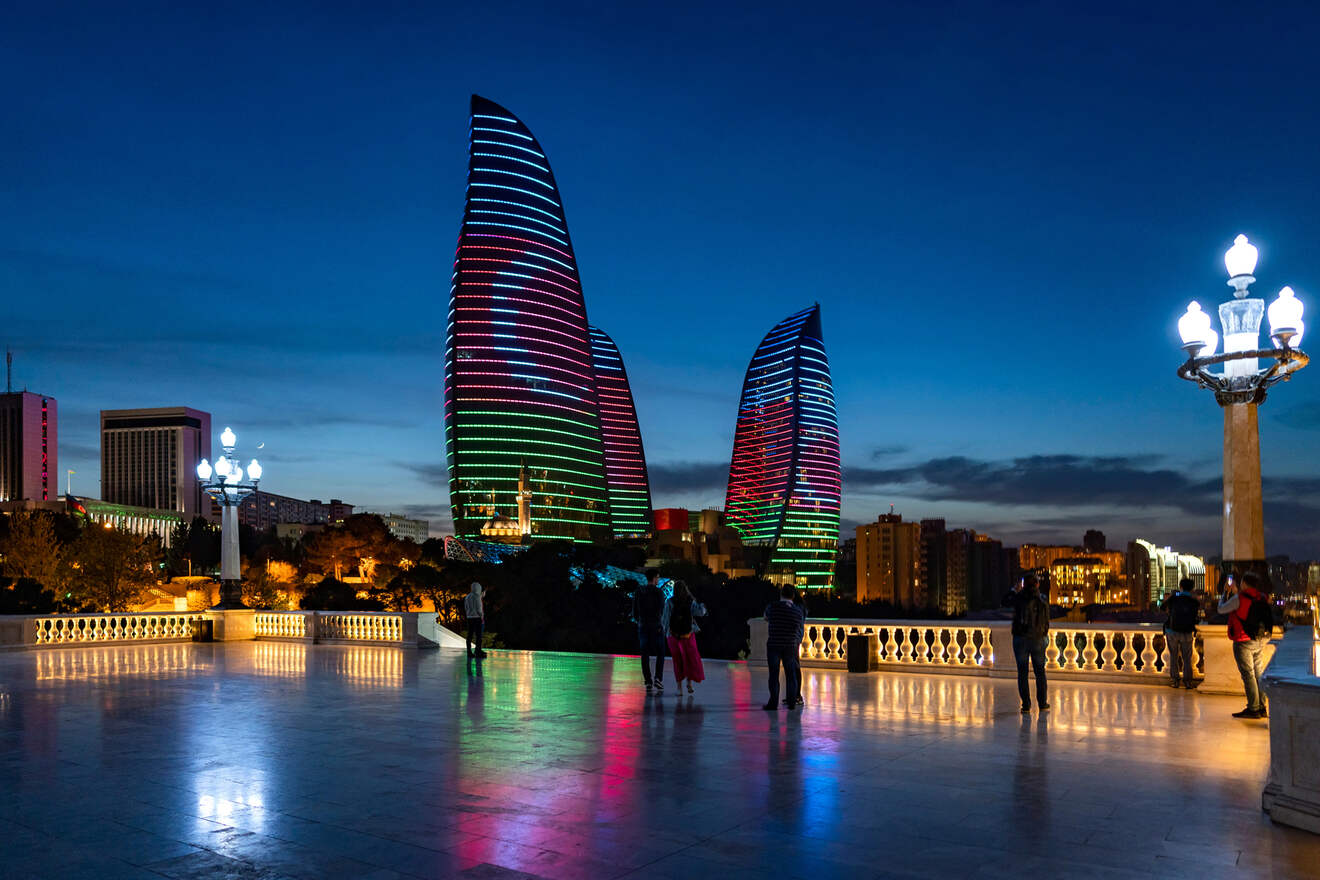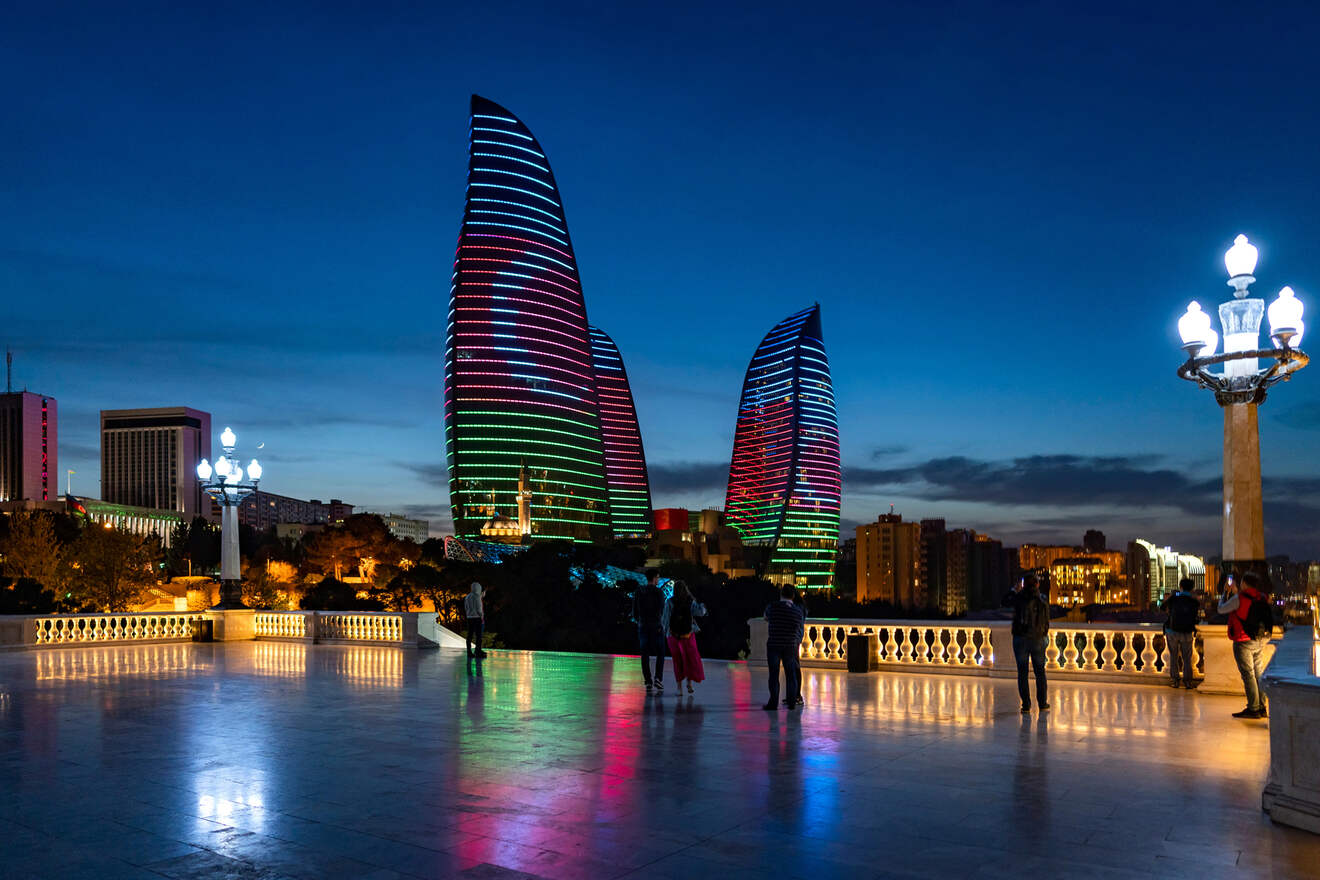 Long time no holiday? Well, if the next one is in Baku, then you've hit the jackpot because you're going to have an amazing time in the Azerbaijan capital! And I'll help you with that so keep scrolling!
Old Town (Icheri Sheher) is the best place where to stay in Baku. This historic area is filled with attractions and great hotels! However, if you're not a fan of staying so central, then definitely check the other 3 areas which are perfect for budget travelers, clubbing, families and shopping; White City, Nasimi, Sabayil, Nizami Street.
Yep, lots of places to check! And you know I'm always advocating for an early booking, especially if you're traveling in such popular capital cities. So get your favorite hotels in Baku quickly, because they won't be on the market for too long!
Ready to hit the road? Let's go!
If you are in a hurry
If you're in a hurry to book your holiday and you've got no time, then check out this list, it has the best hotels in the Old City:
I tend to lose any sense of direction when I'm in a new city! So if you're like me then you might want to check the map below, which will help you visualize all the areas in Baku: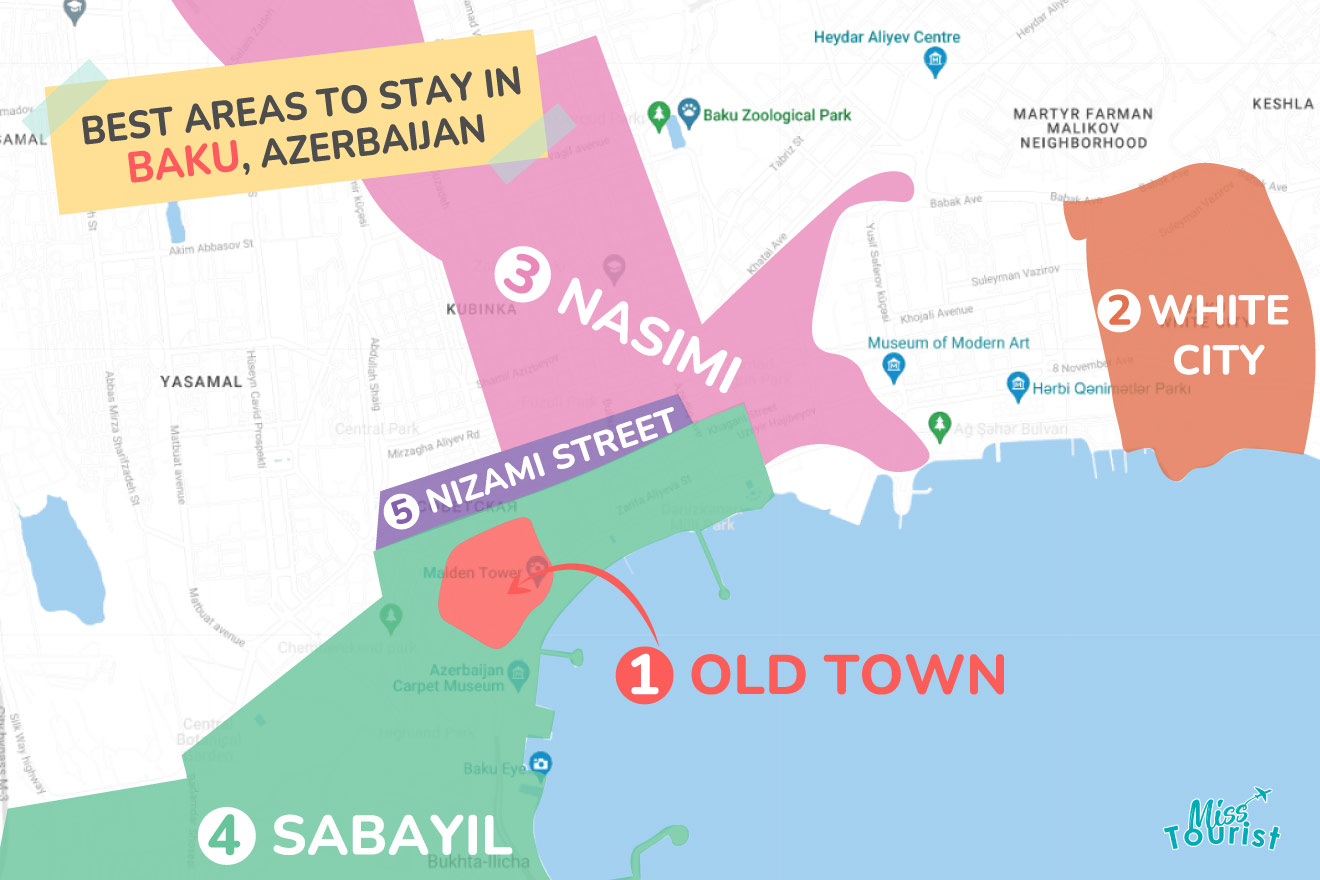 1. Old Town (Icheri Sheher) – where to stay for the first time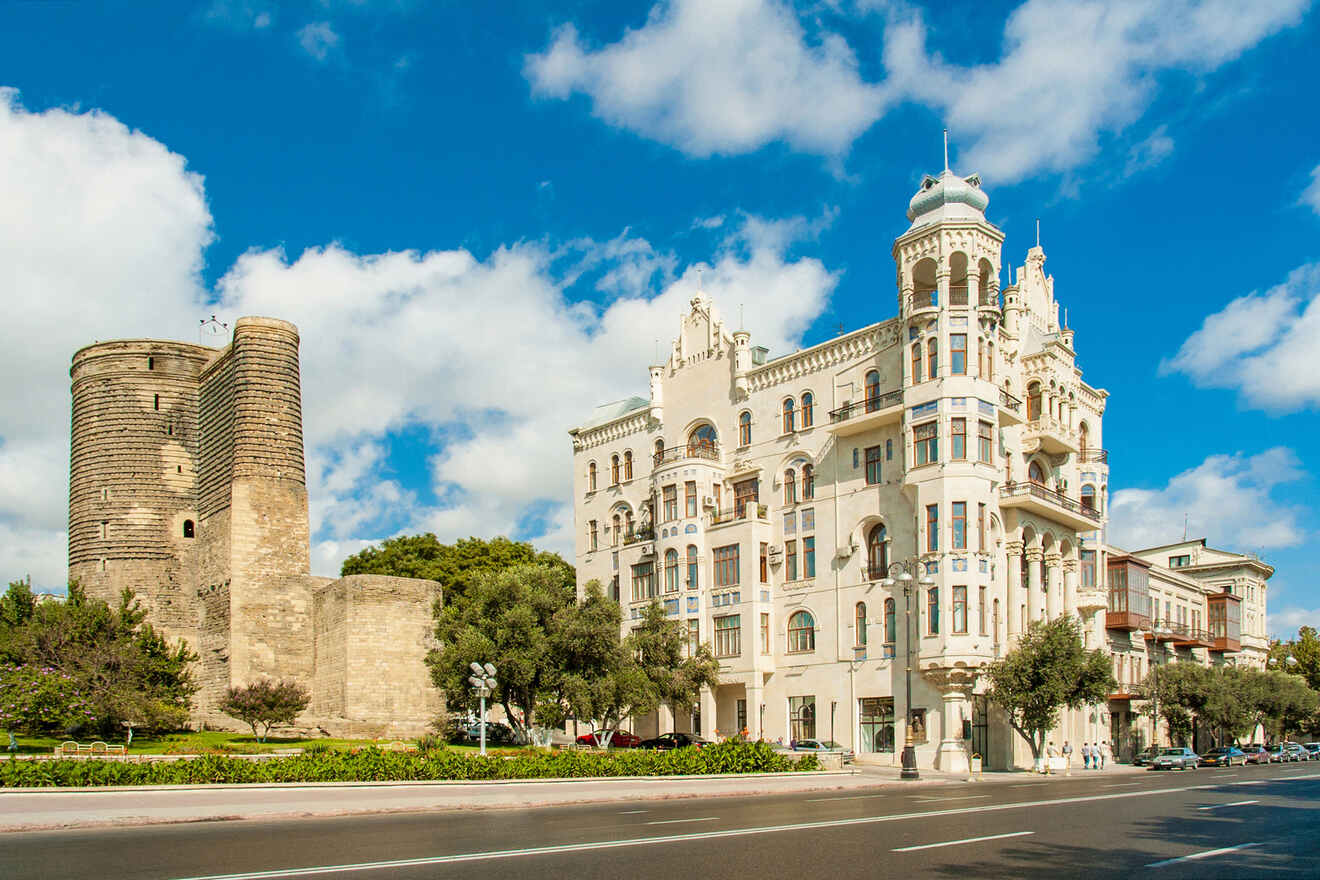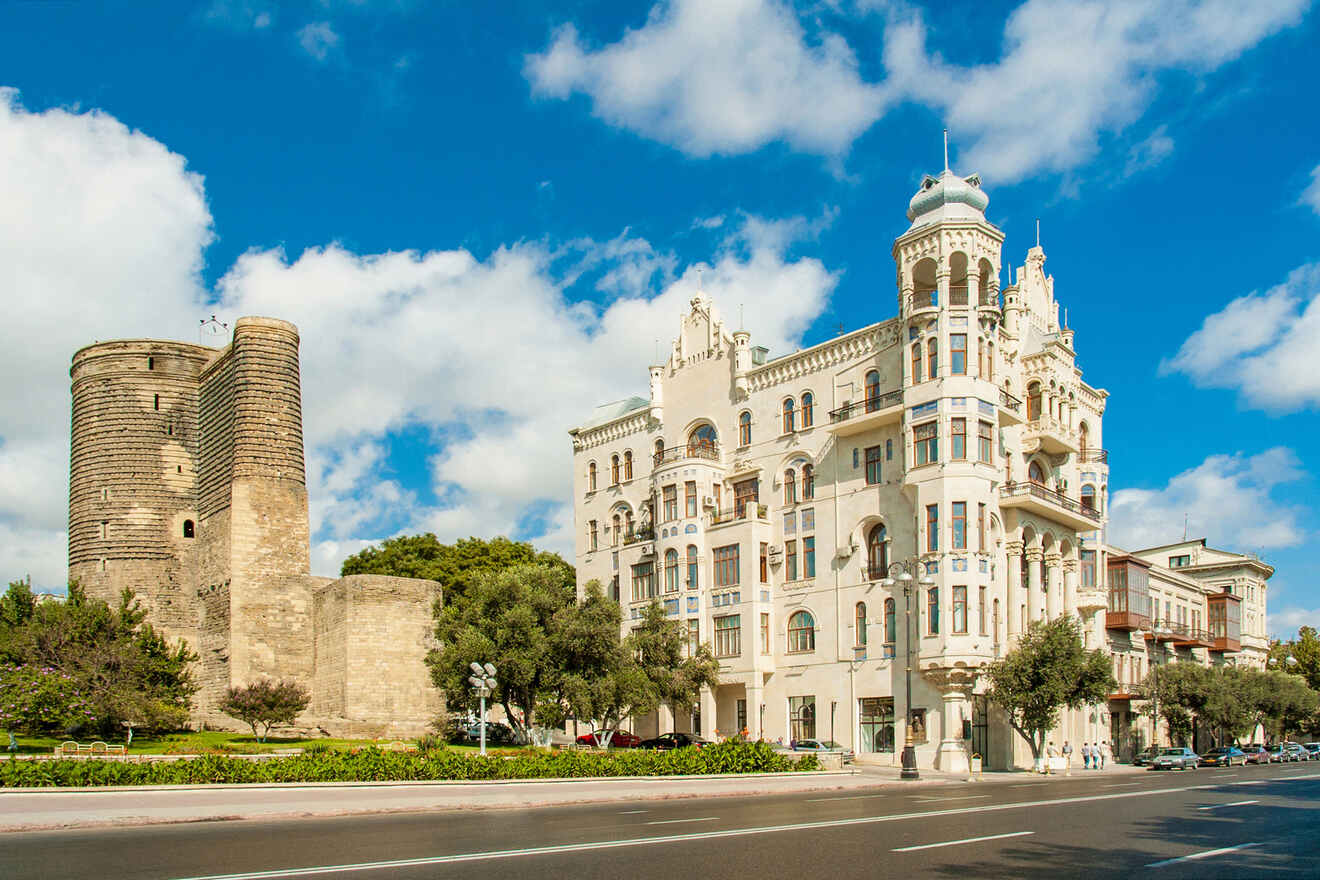 History buffs and culture lovers, you're going to love this part of Baku! And if you're traveling here for the first time, this is for sure the best area in town for you!
The Old Town (or IcherI Sheher), is like a time capsule compared to the rest of the city which is becoming more and more modernized. Once you step foot onto the cobbled streets between the thousand year old walls you'll feel like you're in a completely different world.
Packed with so many historic attractions like the Maiden Tower and the Palace of The Shirvanshahs, the Old Town will definitely win a place in your heart.
While exploring Icheri Sheher you'll stumble across buildings that are over 1000 years old and you'll also get to see the bazaar which is one of the oldest marketplaces in the world (hint: lots of souvenirs to get from here).
The capital of Azerbaijan is becoming more and more popular with lots of tourists from solo travelers to families, so I definitely recommend booking your Baku hotels in advance, especially in the Old Town as these always sell out fast.
And now let's see these amazing places and help you find your favorite hotel in the City Centre:
Luxury hotel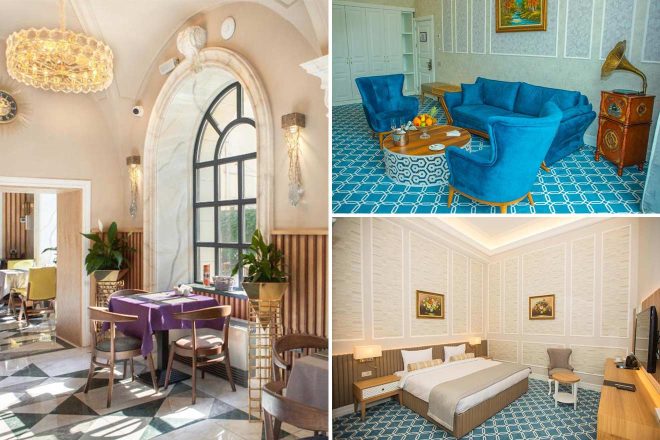 This is the best hotel in the Old Town within walking distance of all the attractions, and it has super spacious private rooms with a balcony and modern facilities including air conditioning. Each morning you can enjoy a complimentary breakfast at the hotel's restaurant before you hit the town. Sounds perfect to me!
Other accommodation options in Old Town
Budget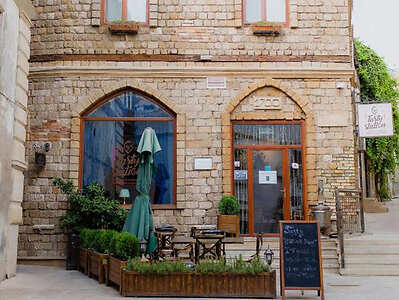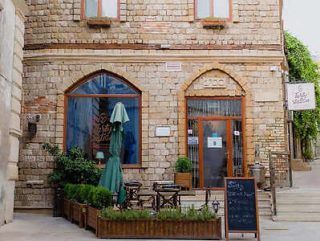 Feel at home at one of the best budget hotels that has private rooms, laundry facilities and free Wi-Fi  
Airbnb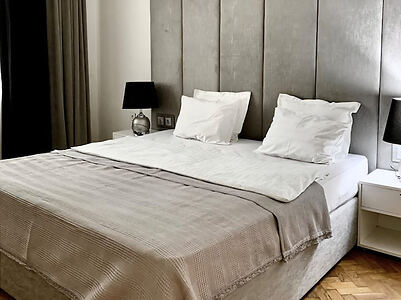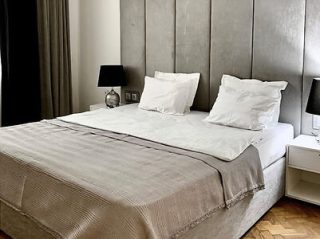 You'll have all the amenities you need at this apartment that has a great city view and a kitchen  
Since the Old Town (Icheri Sheher) is such a popular area that all the tourists want to stay in, I've decided to add 4 more hotel options here. That way, in case the first 4 are sold out you have some back-up options: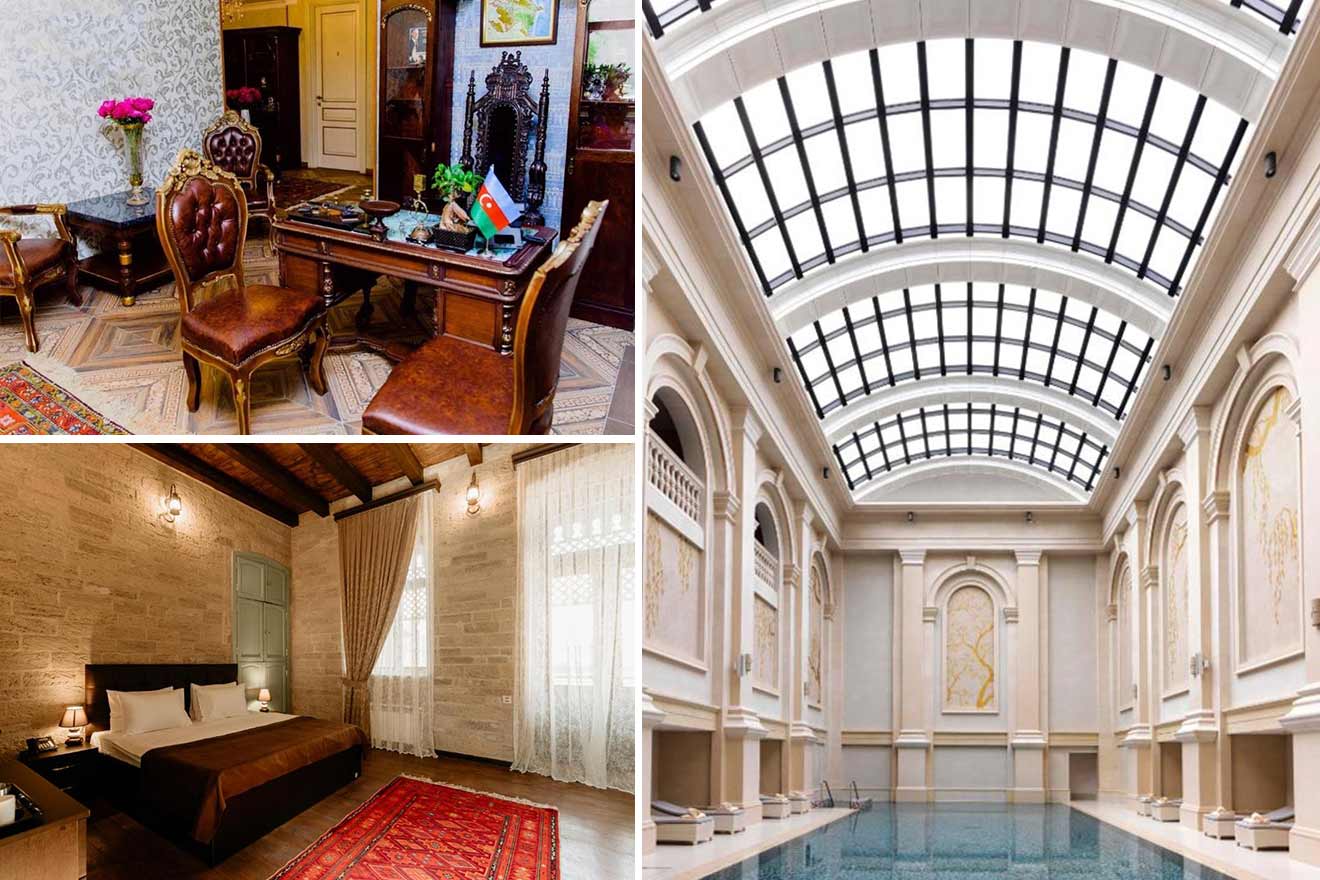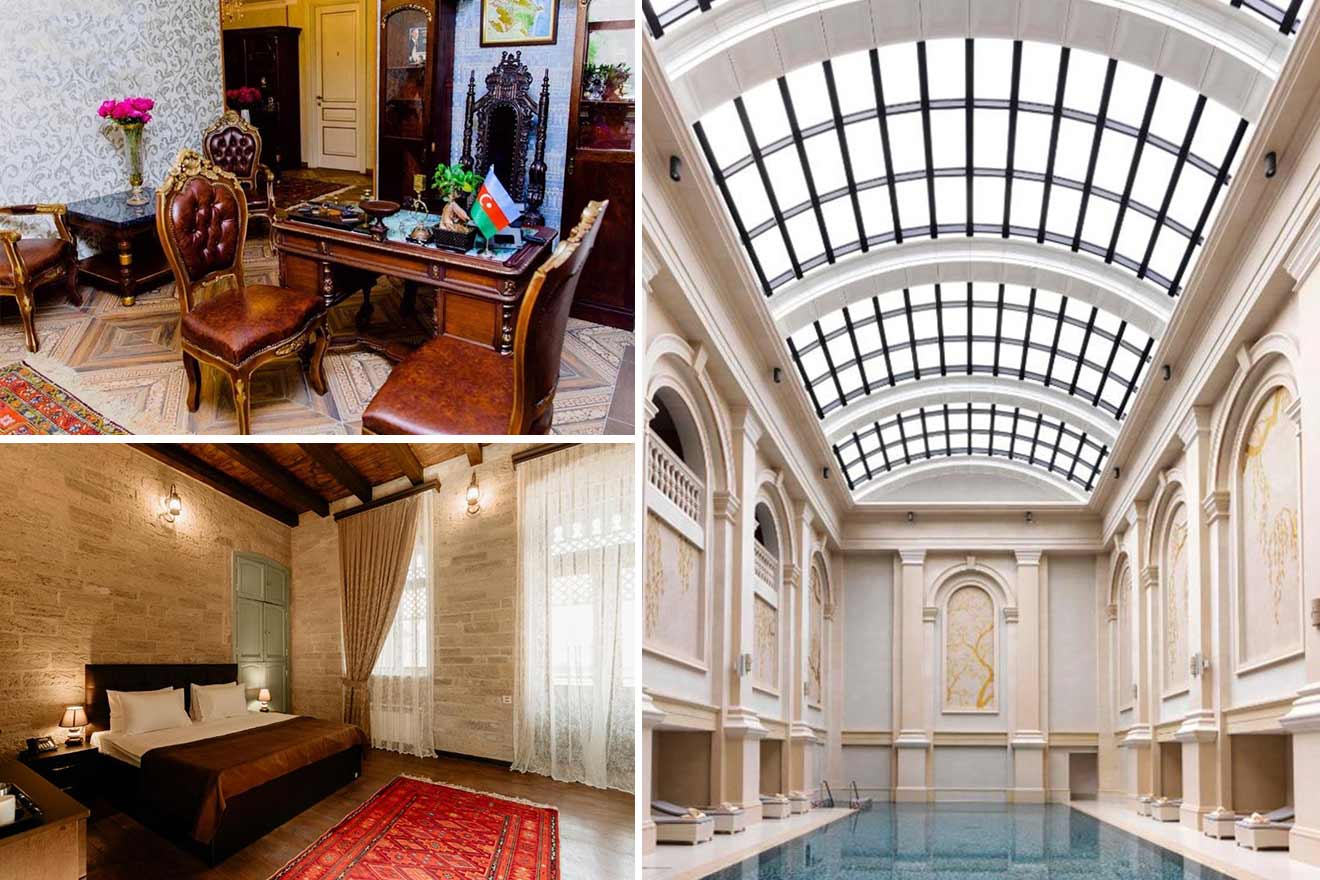 Things to do in Old Town
See the beautiful Maiden Tower
Snap a pic of the historic city walls
Visit the Palace of The Shirvanshahs
Admire the architecture of the Juma Mosque
Check out the smallest books at the Museum of Miniature Books
2. White City – best place to stay in Baku on a budget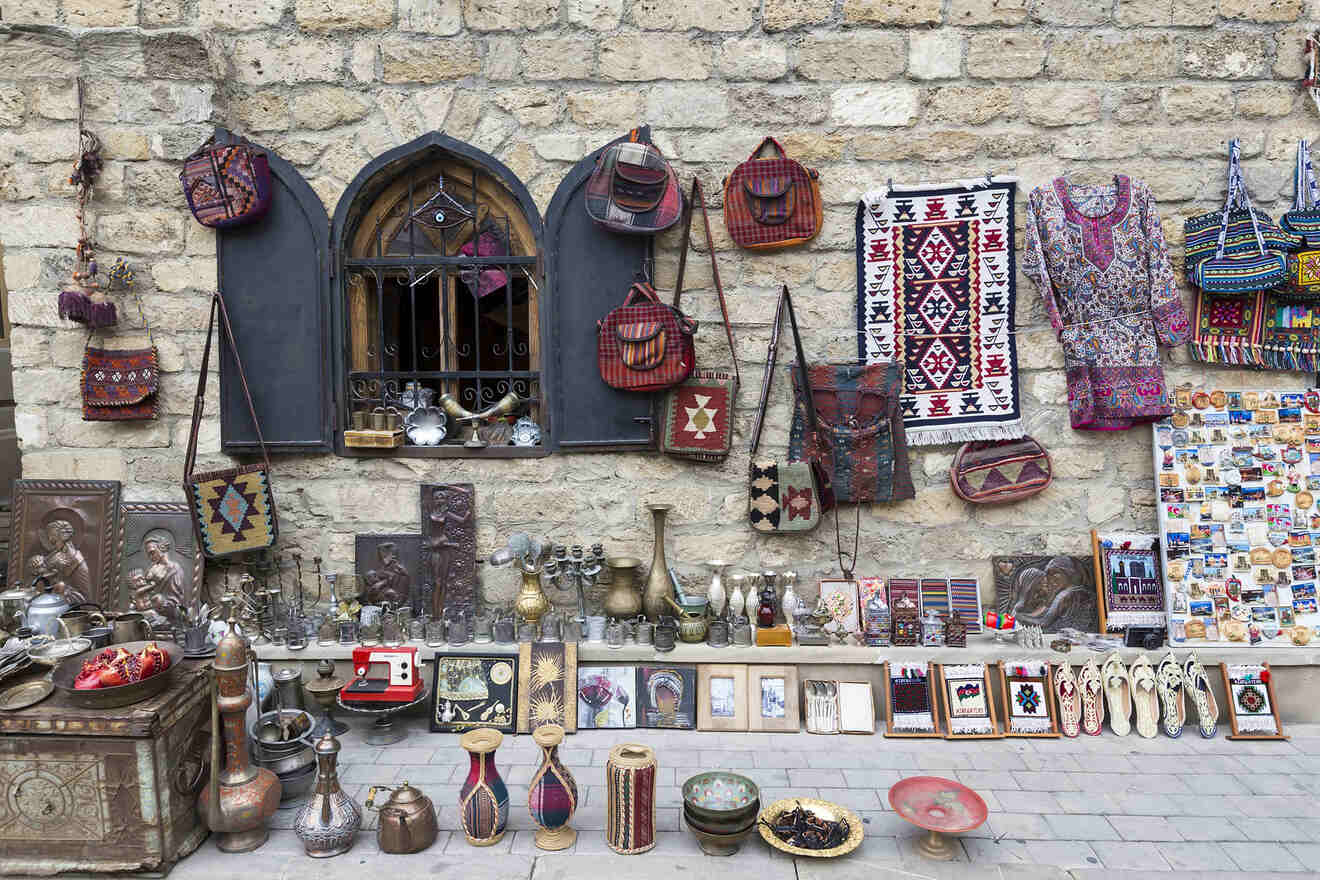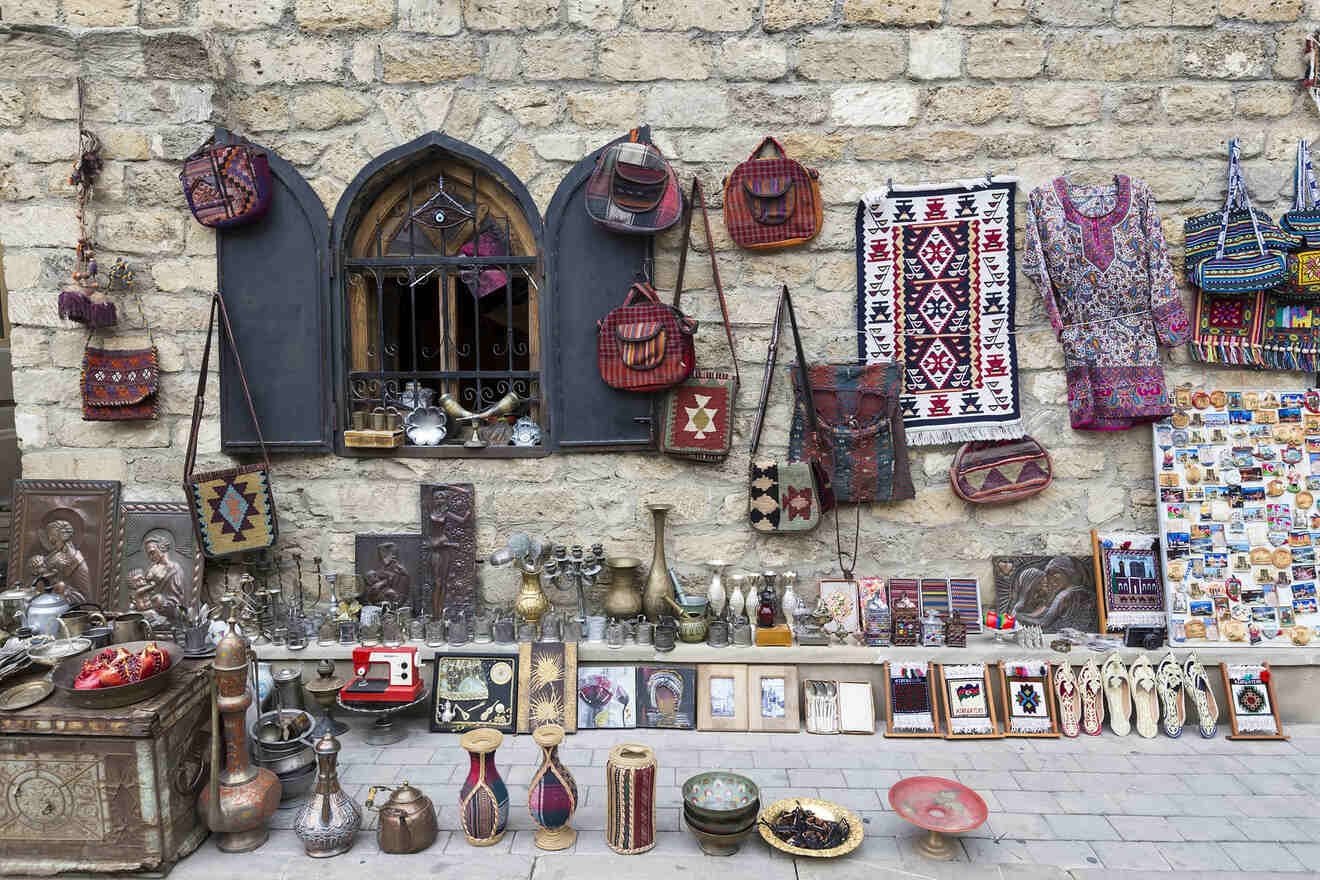 Looking for some affordable hotels in the capital city of Azerbaijan? Then check out this area!
Baku White City is located east of the Old Town (Icheri Sheher), and it's one of the newest areas in town. Here you can really see a more modern Baku, which stands out between the other Soviet buildings that surround the neighborhood.
Trust me, soon Baku White City will probably become the most desirable area to stay in the city, which means the prices will get higher, so make sure you take advantage of these amazing hotel promotions before everyone beats you to it.
The area has lots of shopping stores, great restaurants and boulevards with a modern twist. Basically the opposite of you'd see in the Old Town.
But hey, if you're looking to spare some buck I'd definitely go for the hotels in Baku White City, so let's check them out:
Luxury hotel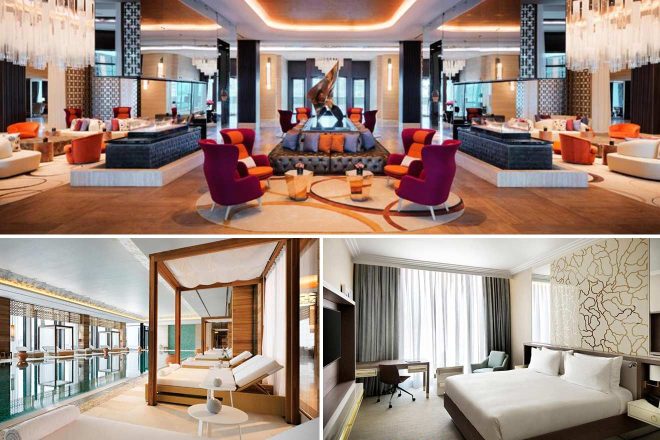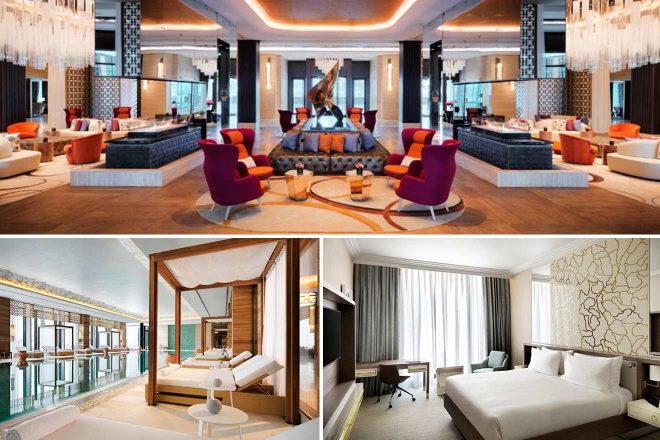 Catch a scenic sunset at this amazing hotel that's set by the coast of the Caspian Sea. The accommodation features a fancy spa, a fitness centre, and rooms with a balcony. Make sure you grab a swimsuit because that indoor pool is waiting for you!
Other accommodation options in White City
Mid-Range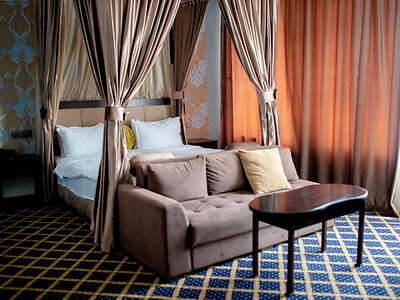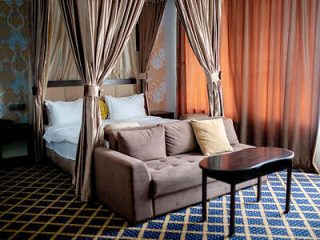 A super elegant hotel that offers rooms with a flat-screen tv, a restaurant and airport shuttle  
Budget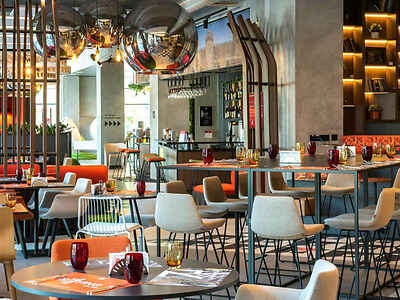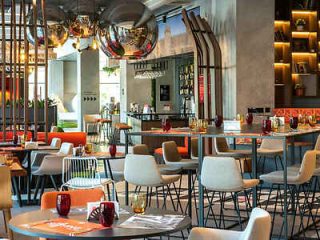 Modern and simple! This Ibis hotel is super well equipped and it has a restaurant and a gym
Airbnb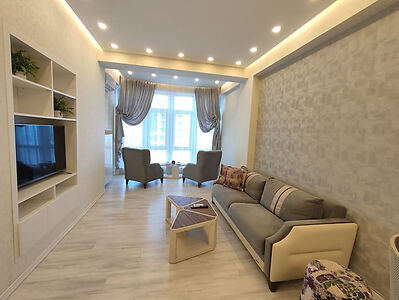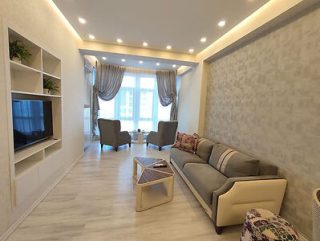 Perfect for 4 guests, this spacious apartment offers free parking, comfortable beds and a kitchen
Things to do in White City
Attend the Coffest festival
Go for a walk in Luna Park
Grab dinner at Baka Restaurant
Get a fancy cigar at La Casa del Habano Baku
Visit the Baku Nobel Heritage Fund Museum
3. Nasimi – where to stay in Baku for nightlife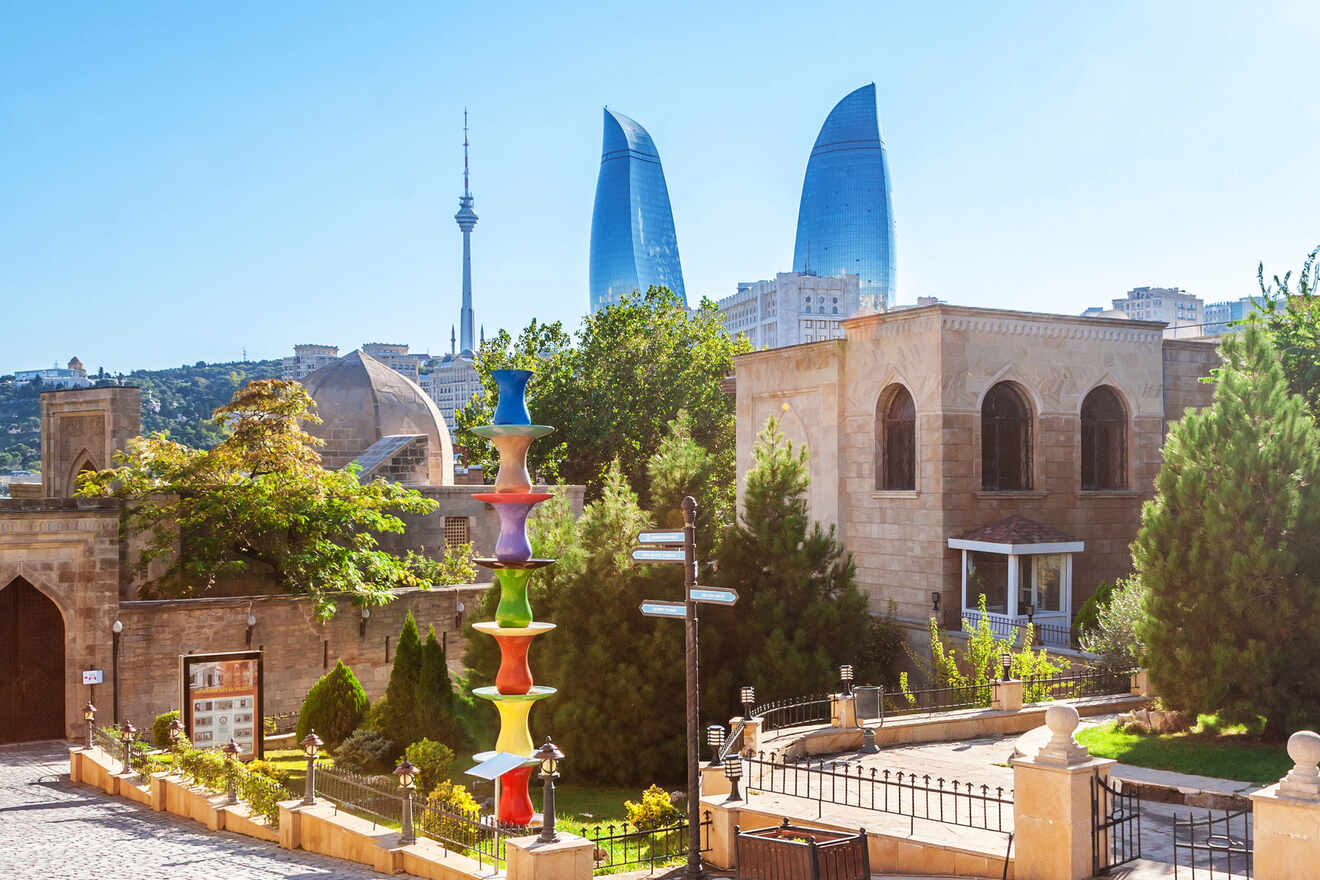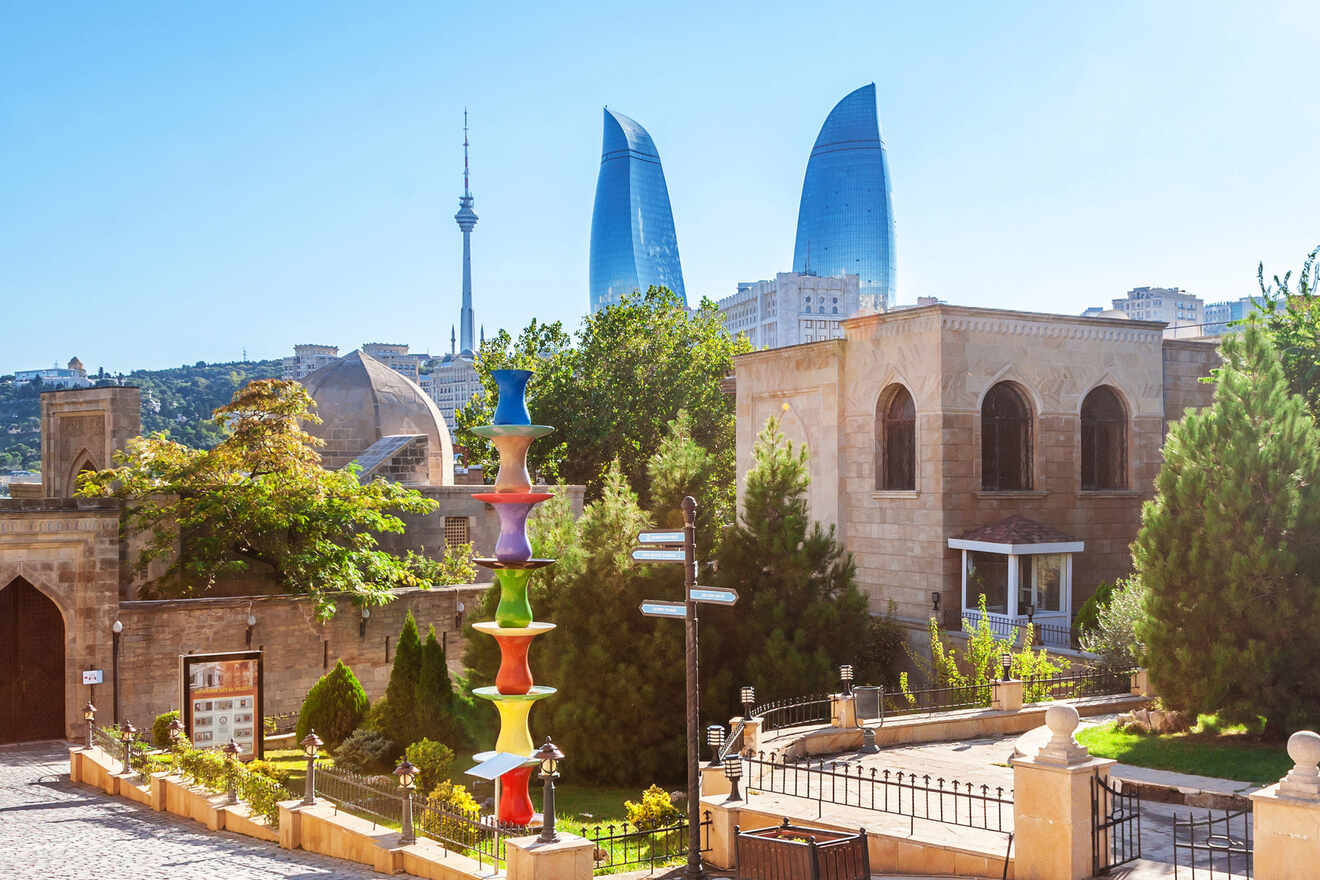 Looking to have some fun during your holiday in Baku? Then check out this huge neighborhood!
Located west of the Old City, Nasimi has amazing restaurants, shops, and lots of bars and nightclubs where you can unwind after a day of exploring the town. So drink some coffee and get ready to enjoy the local nightlife!
I wasn't kidding when I said Nasimi is big! You'll need lots of days to go through every hidden corner, plus you need to count in all the time you'll spend visiting the Old Town and other parts of the city. But you can always use public transport or car hire to explore around.
In Nasimi you'll also find the main train station in town, in case you want to take any day trips to other places in Azerbaijan and the Caucasus region.
Luxury hotel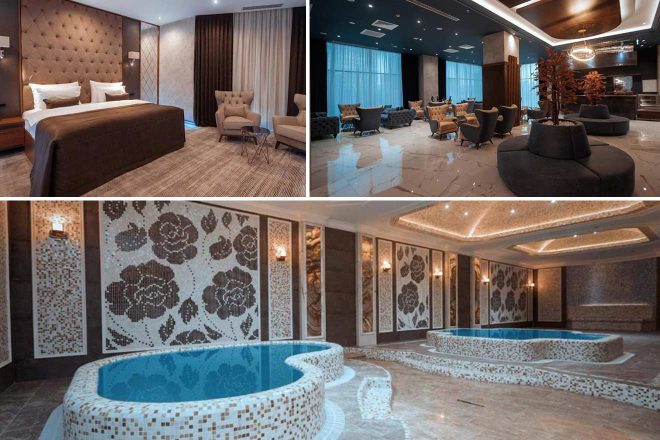 Start your day with some room service after a night of partying at one of the best luxury hotels in Baku. With spacious private rooms and a flat-screen tv, you can continue your day relaxing or with a long spa sesh! There's nothing like a massage to get you ready for the day.
Other accommodation options in Nasimi
Mid-Range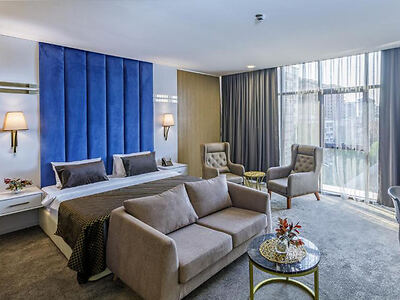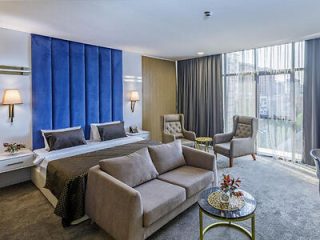 Enjoy your stay in Baku at this hotel that has private rooms with free Wi-Fi and a sauna
Budget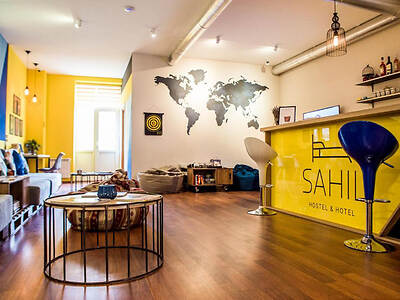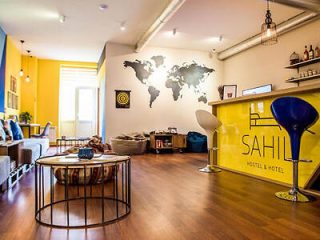 Set within walking distance of the nightclubs, this hostel comes with a sun terrace and a shared kitchen
Airbnb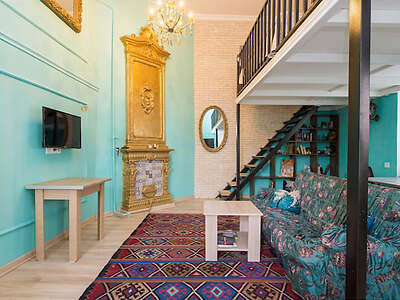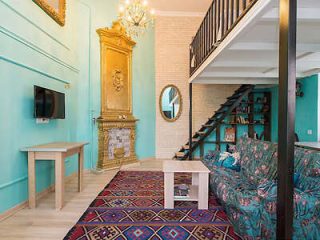 A super colorful loft apartment that has an indoor fireplace, a kitchen and free Wi-Fi
Things to do in Nasimi
Have fun at the Baku Zoological Park
Relax at the Time Sport Lounge
Catch a show at the Azerbaijan Opera Ballet Theatre
Go for a walk in Zabitlər Park
Grab a drink at Infiniti Club
Enjoy a dinner at St.Nizami 62 Restaurant
4. Sabayil – best place to stay in Baku for families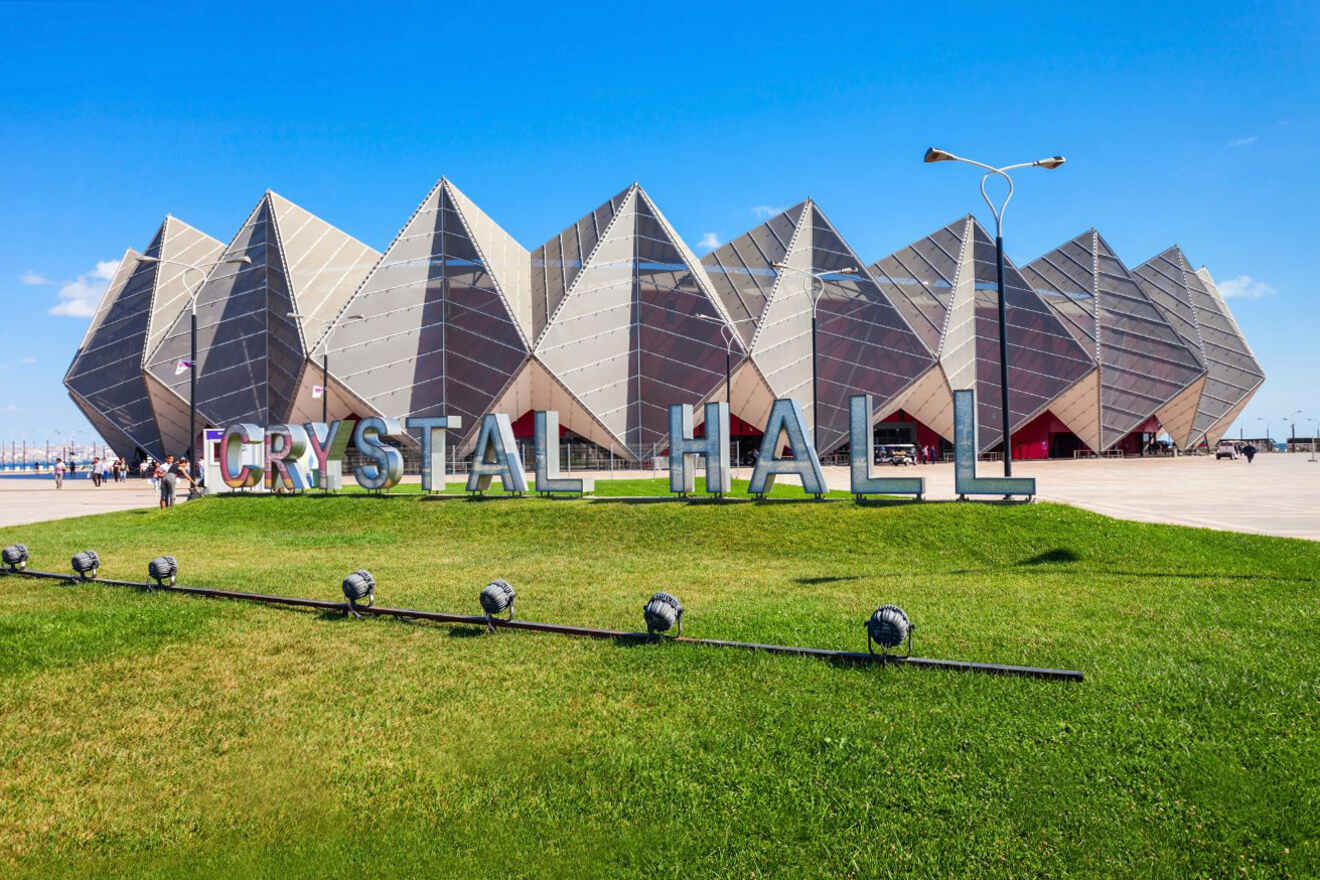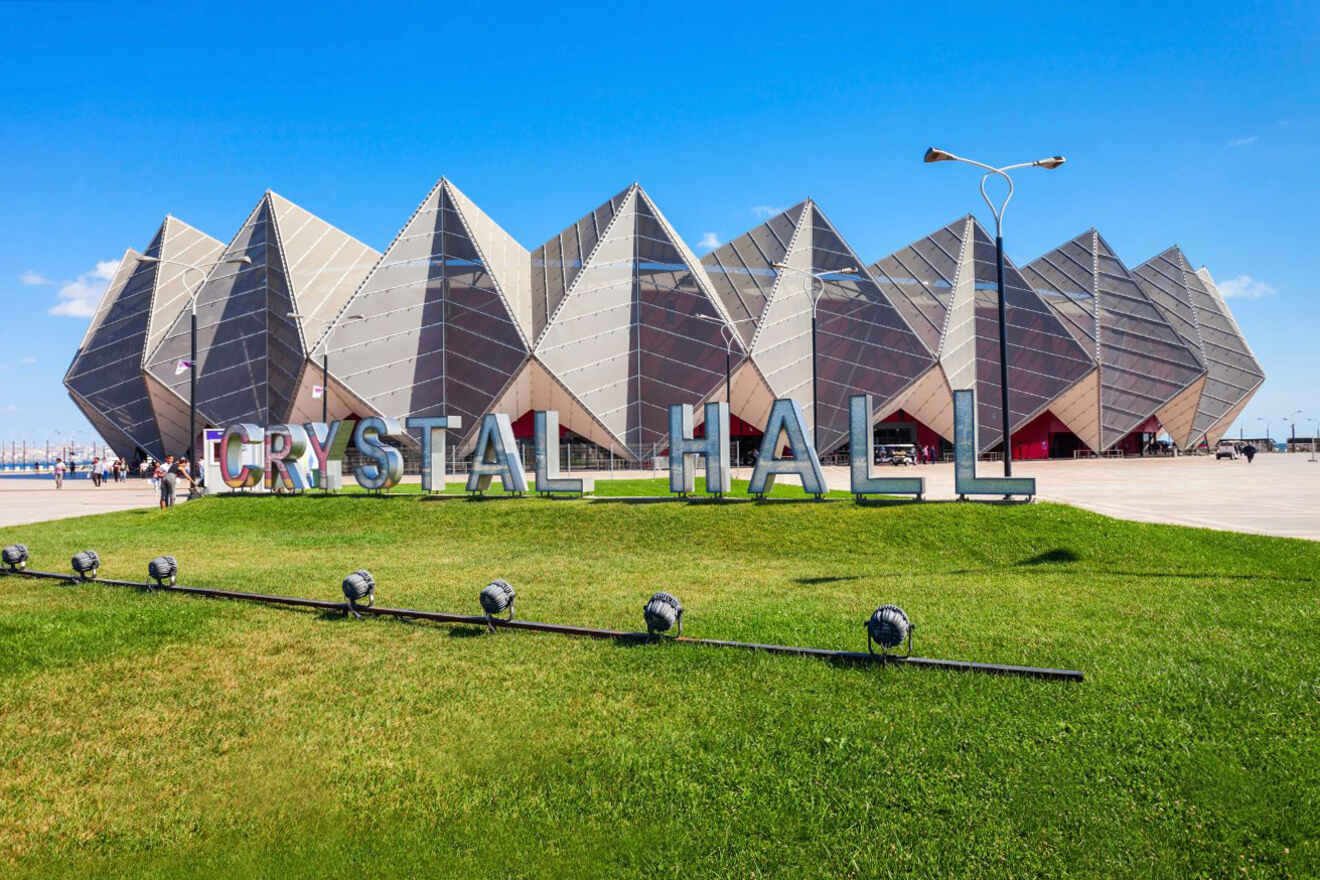 When traveling with your family, finding the perfect place to stay that will satisfy everyone is pretty hard! But don't worry, I'm here to help you with that today.
If you're looking for a place to stay in Baku with the whole crew, I think Sabayil will really suit you. The area has lots of cool attractions like the famous Flame Towers and the Central Botanical Garden!
Just like Nasimi this is also a pretty big area, which means there are plenty of hotels near the City Center, or further away if you don't really want to be right near all the business.
Sabayil is a pretty tranquil neighborhood, and it has a few parks which makes it perfect for those of you who aren't big fans of crowds. Plus the kids will love all the parks where they can play and have fun.
Luxury hotel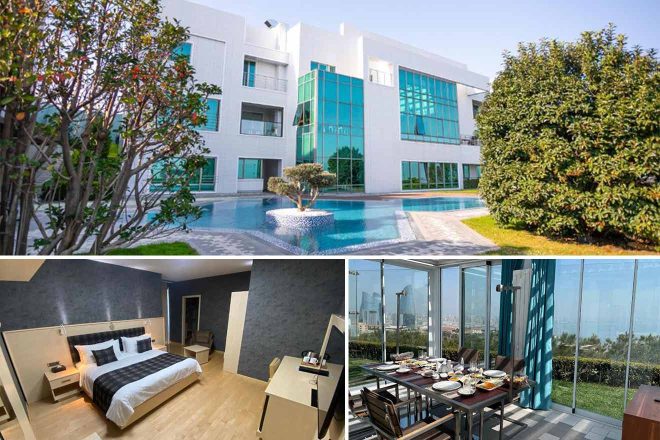 An incredible 5-star hotel that features breathtaking views of the Caspian Sea! The accommodation is perfect for both parents and kids as it has a spa center where you can relax and a outdoor children's playground where the little ones can hang
Other accommodation options in Sabayil
Mid-Range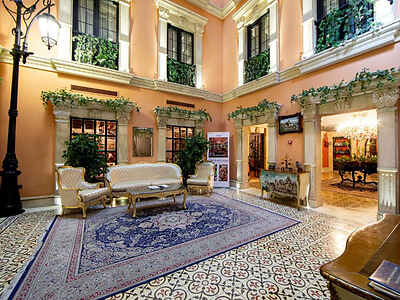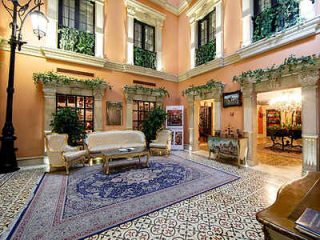 This super stylish hotel has rooms with a balcony and coffee makers plus a restaurant and a bar
Budget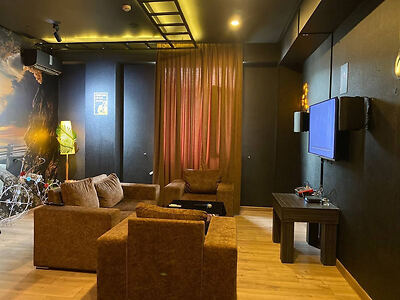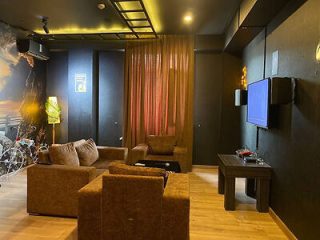 Love the ambiance of this place! The accommodation features family rooms with a kitchen and city views
Airbnb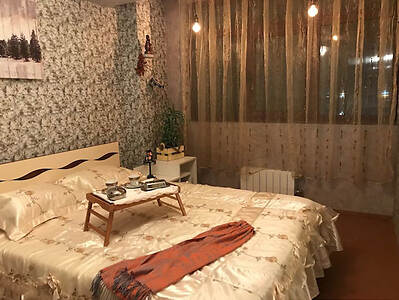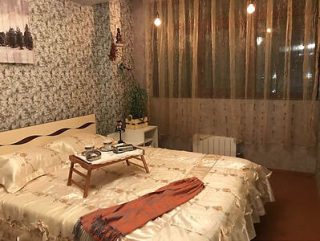 A spacious apartment perfect for your family that has a waterfront location plus a kitchen
Things to do in Sabayil
Visit the Stone Chronicle Museum
Grab a family dinner at Mangal Steak House
Go for a walk in Bayil park
See the Flame Towers at night
Enjoy the sea views by the Baku Crystal Hall
5. Nizami Street – where to stay in Baku for shopping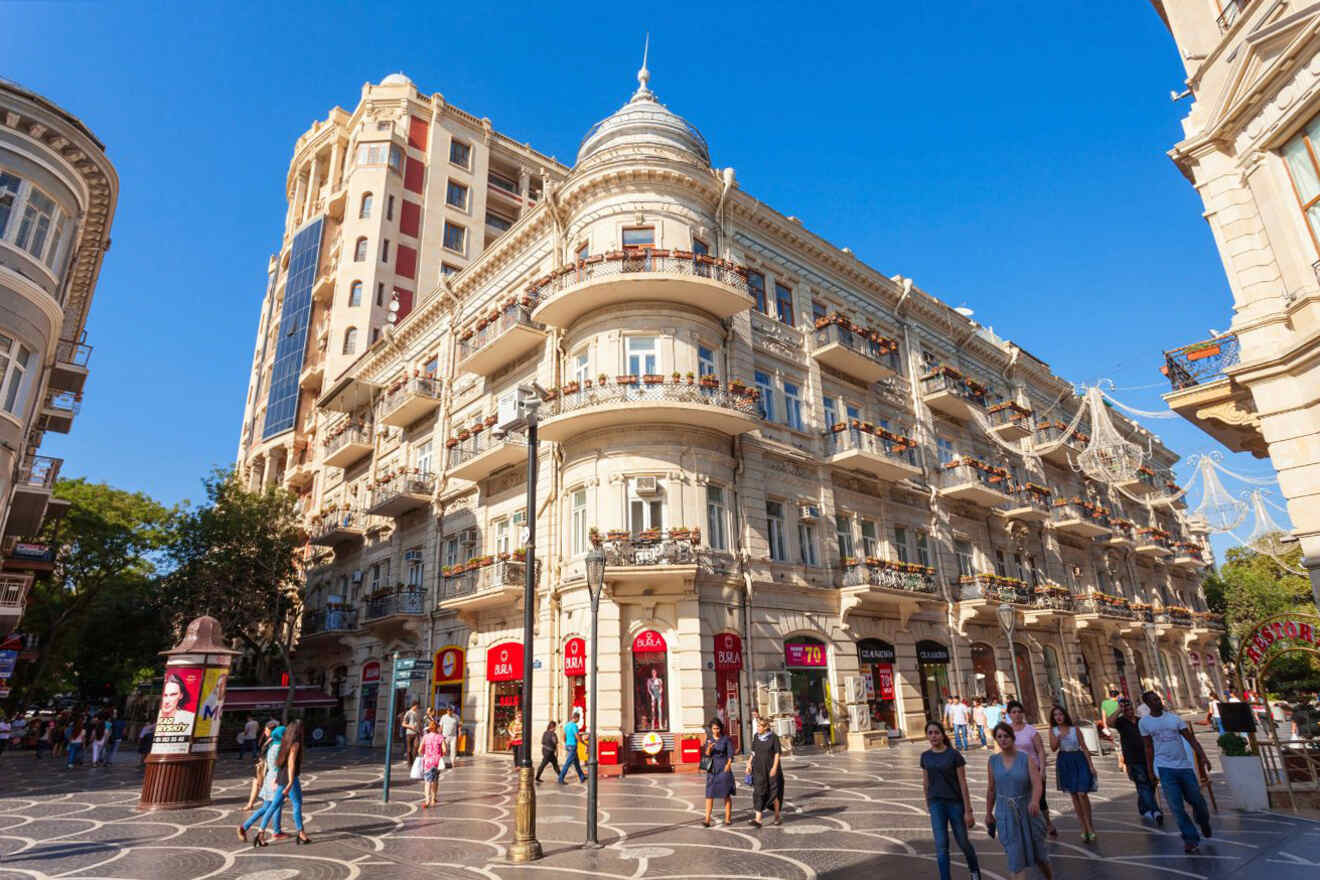 If you're looking for the best place to empty your credit card on this fabulous holiday in Baku then follow me!
Nizami Street is a car-free zone where everyone goes to shop! You can find anything your heart desires here, from international brands to local boutiques and also plenty of restaurants where you can relax after a long shopping sesh!
The main shopping area begins at Fountain Square, and from there you can make your way down the street.
While most people come here to check out the shops, you can also take a moment to admire the architecture. You'll spot many architectural styles, including Baroque, Renaissance and Neo-Gothic.
Make sure you also come here for a night stroll as the streets have lots of decorations and lights which really make the place look even more charming!
Luxury hotel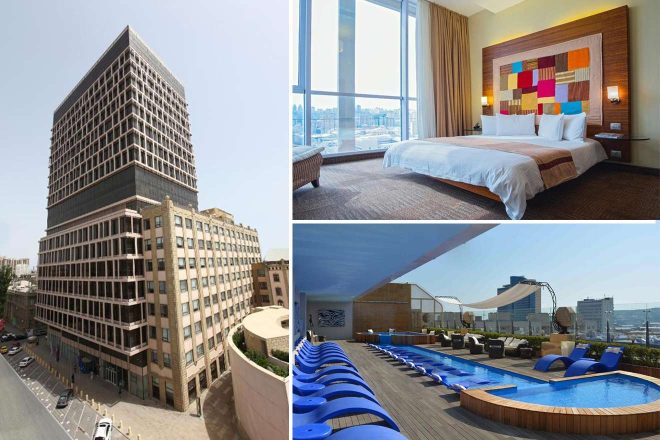 Dip your tired feet in the indoor pool and relax after a day of exploring the City Centre and shopping on Nizami Street! This is the best hotel around this area and it has 6 restaurants and a Sky Bar that offers amazing city views!
Other accommodation options in Nizami Street
Mid-Range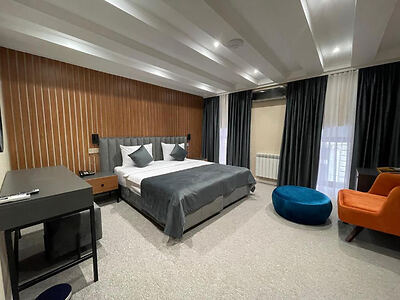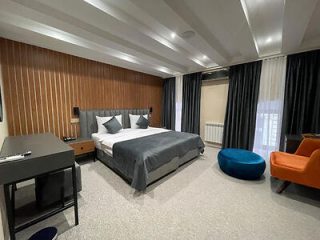 Decorated with soft colors, this hotel comes with family rooms, a restaurant and a kitchen
Budget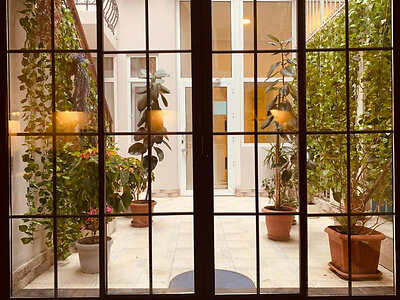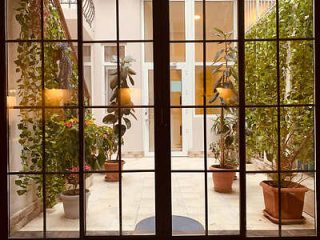 This hotel has all the facilities you need for your stay including a shuttle service and a shared kitchen
Things to do in Nizami Street
Shop until you drop at Khaghani Shopping Mall
Enjoy a yummy meal at East Town
Get some souvenirs from the boutique shops
Admire the architecture
FAQs about hotels in Baku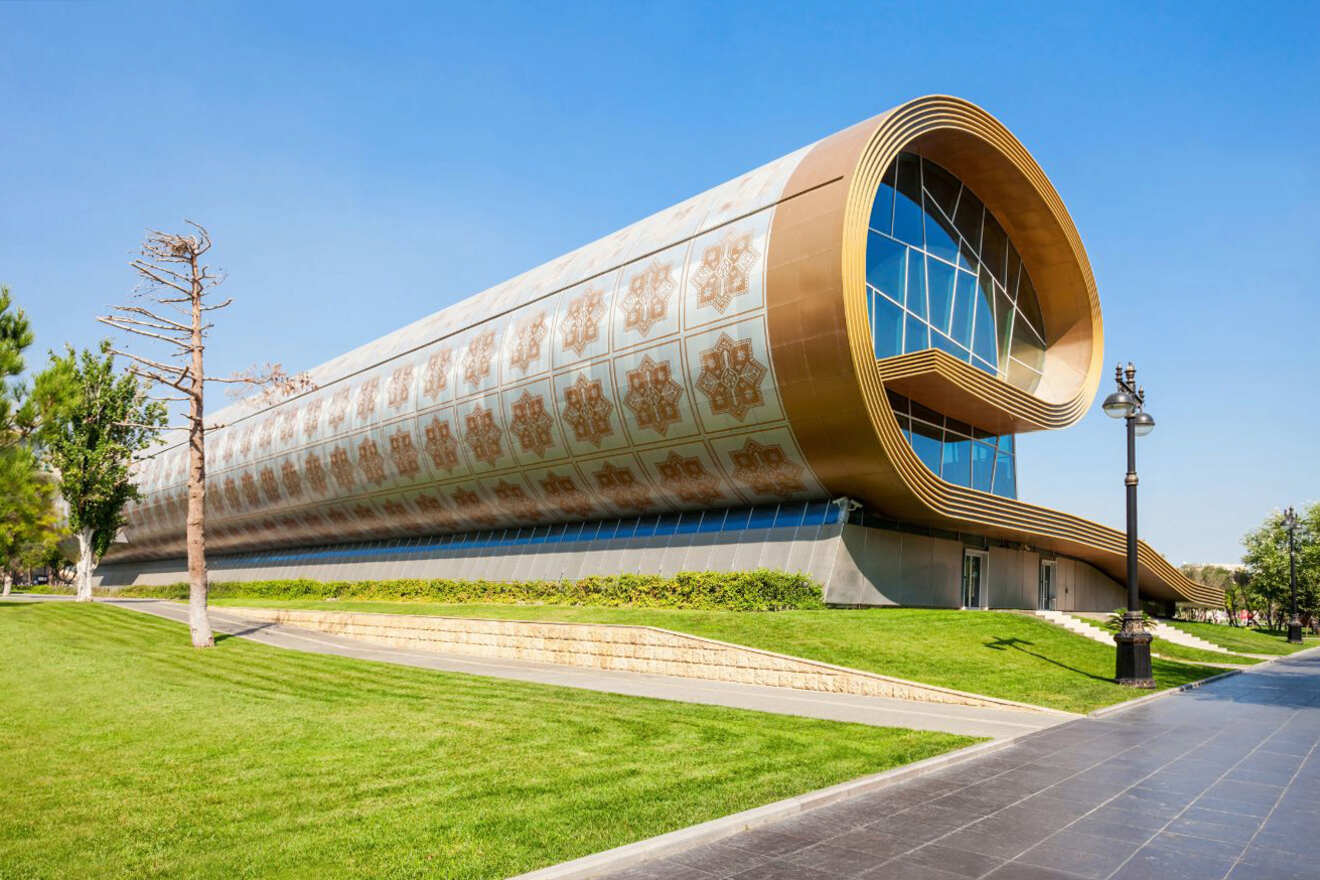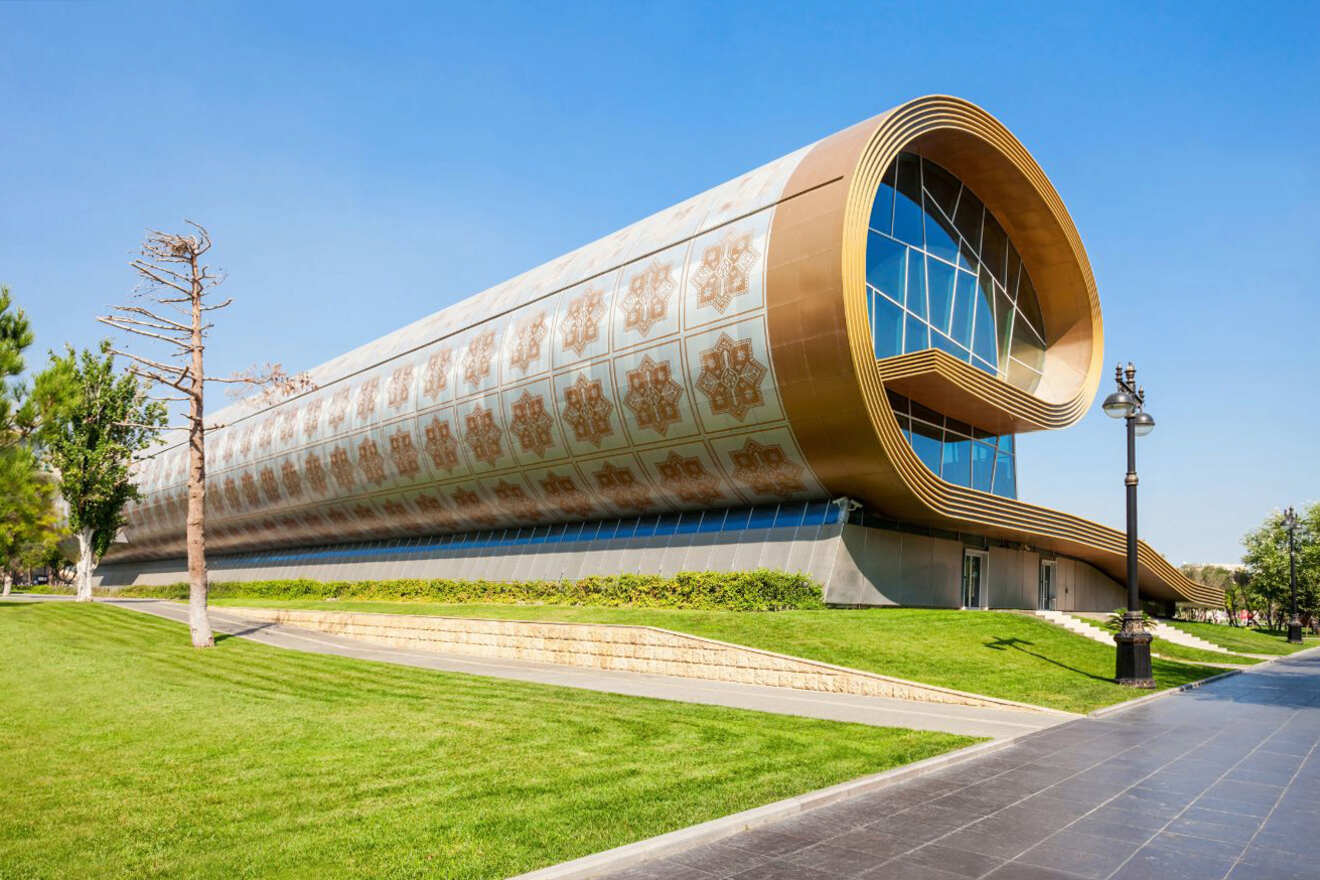 🔝 Is Baku, Azerbaijan worth visiting?
Yes! Baku is an incredible tourist destination that's becoming more and more popular, thanks to its mixture of old and new architecture and great attractions and hotels like Promenade Hotel Baku.
🤩 Which is the best neighborhood to stay in Baku?
Old Town (Icheri Sheher) is the best neighborhood to stay in Baku. This historic area has the main attractions in the capital city and great hotels like the Four Seasons.
🌃 Is it safe to walk in Baku at night?
Yes, but I would recommend staying in the touristy areas that I've mentioned in the post and avoiding secluded streets. 
💰 Is Baku cheap or expensive?
Baku has pretty affordable hotel prices with a mid-range accommodation going up to US$60 and a luxury hotel up to US$150. 
Conclusion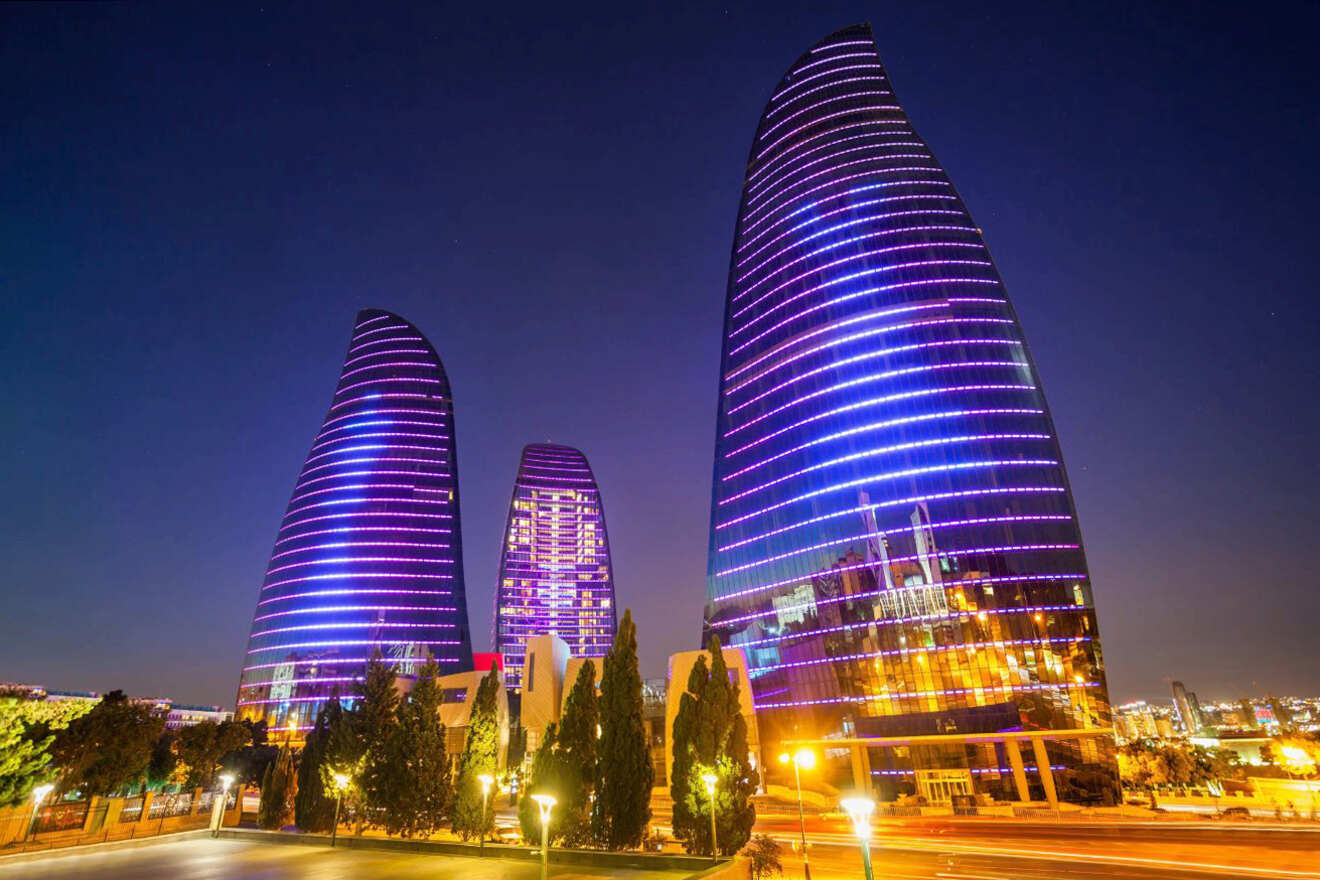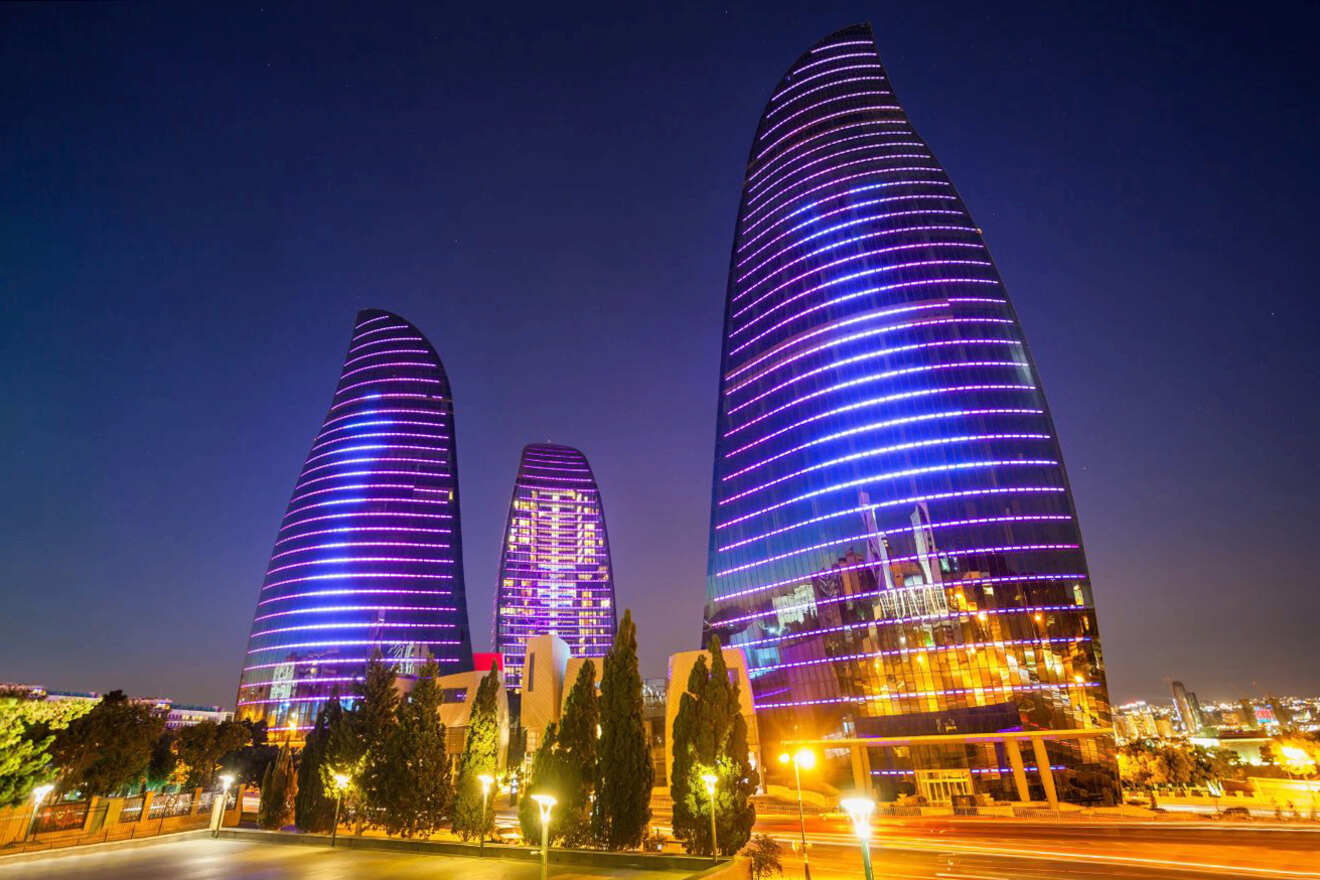 Interesting history, great shopping and delicious food! Can this city get any better?
Who's feeling much better about their holiday now they've read this post? I'd definitely love to hear your feedback or suggestions so don't be shy to leave me a comment below.
But before you do that, let's just have a quick rundown of what we've talked about in this post about where to stay in Baku.
The article has the top neighborhoods and hotels in the city, which I listed from most to least expensive.
I know once you've got your favorite area, picking a hotel won't be hard but if you're still feeling indecisive, just check my 2 favorite hotels in the Old City below:
Promenade Hotel Baku – One of the best luxury hotels in Baku that is beautifully decorated and has rooms with balconies and a restaurant
Art Club – I love the soft colors and elegant design of this hotel that comes with family rooms and a bar
Remember what I say about hotels in a place like Baku! They will sell out fast, so if you've got your eye on a favorite place, make sure to book it early otherwise you might miss your chance.
Enjoy your trip! I'm sure you'll come back home with a desire to visit more of Azerbaijan!
Happy Exploring,
Victoria
---
Pin it for later!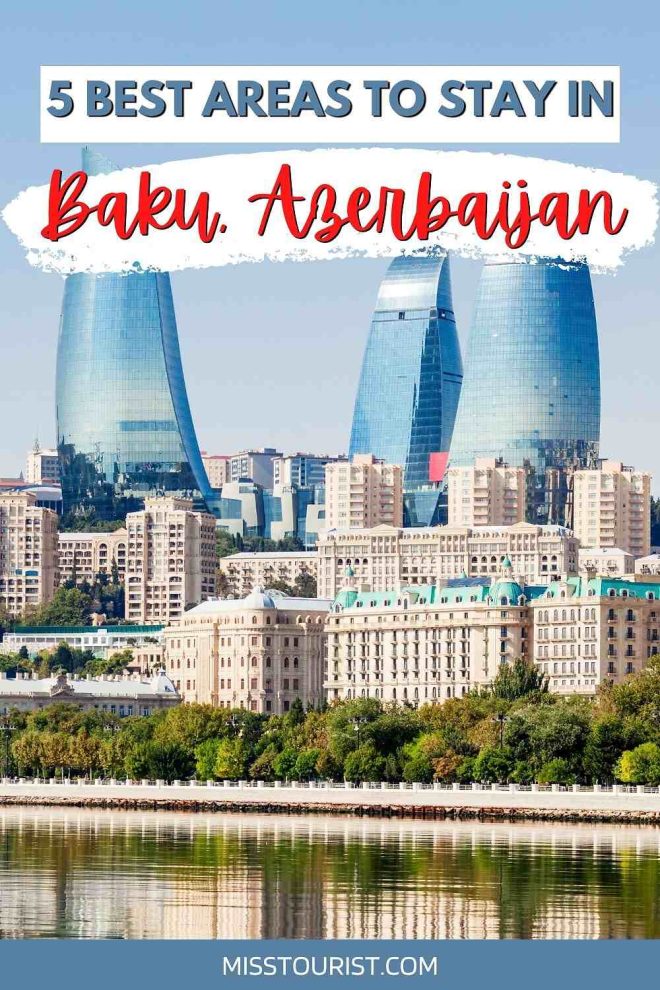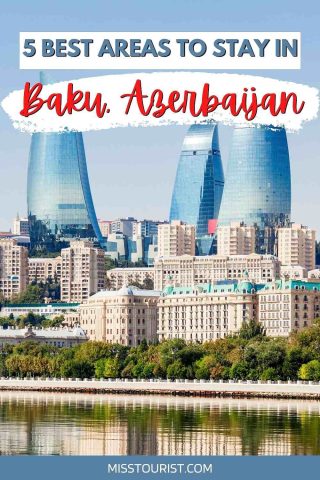 Pin it for later!