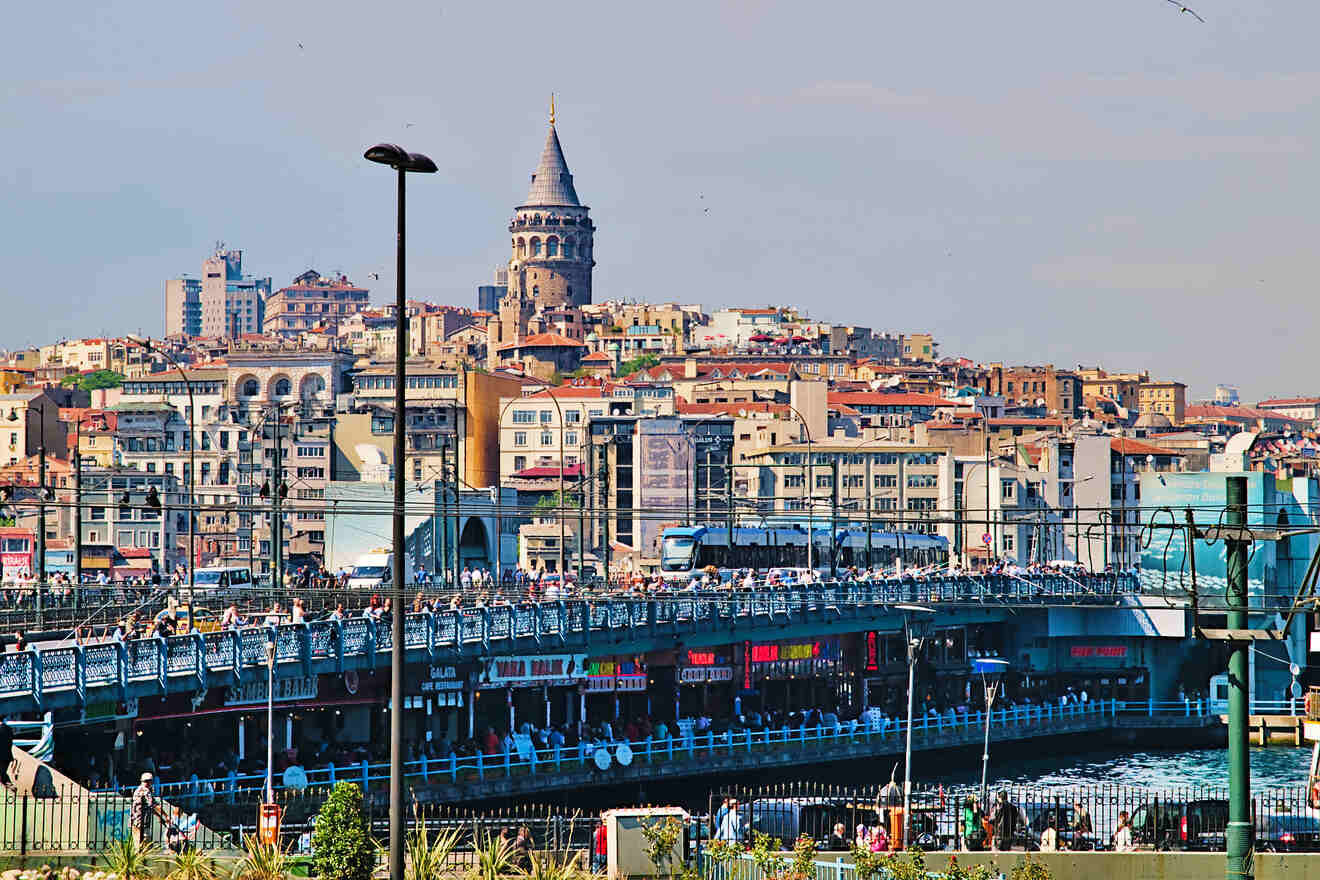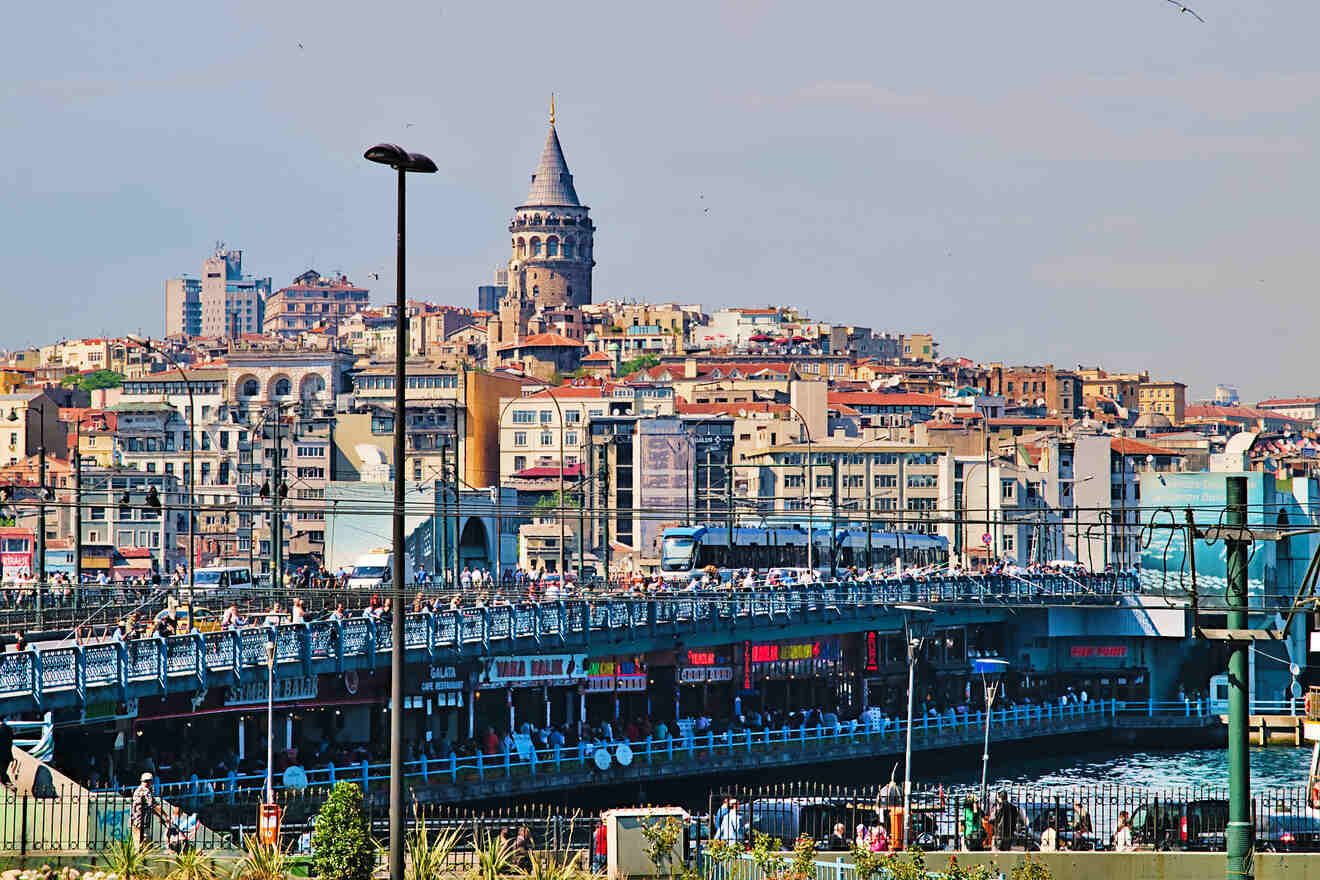 Hello from the giant city, Istanbul! It is one of those unique places in the world that offers a crazy selection of food. I am so excited to share the best restaurants in my hometown so let's get started!
Turkish cuisine has roots in the Ottoman Empire and offers many types of desserts, vegetables, meat, and fish dishes. Most of the meals include local spices and many of them have fried and grilled versions. I don't know a person who is unsatisfied with Turkish cuisine so get ready for an epic food scene!
In this blog post on the best restaurants in Istanbul, I will talk about all kinds of dining places from breakfast cafes to fine dining restaurants, and bars. Every meal is another story in Istanbul so try to make the most of it!
Feeling hungry? Let's start our food tour in Istanbul!
Since Istanbul is so huge, I have split the best restaurants by area followed by some sections by interest. Here is a map to help you visualize all the different districts I will be talking about here so you can choose a restaurant close to your location!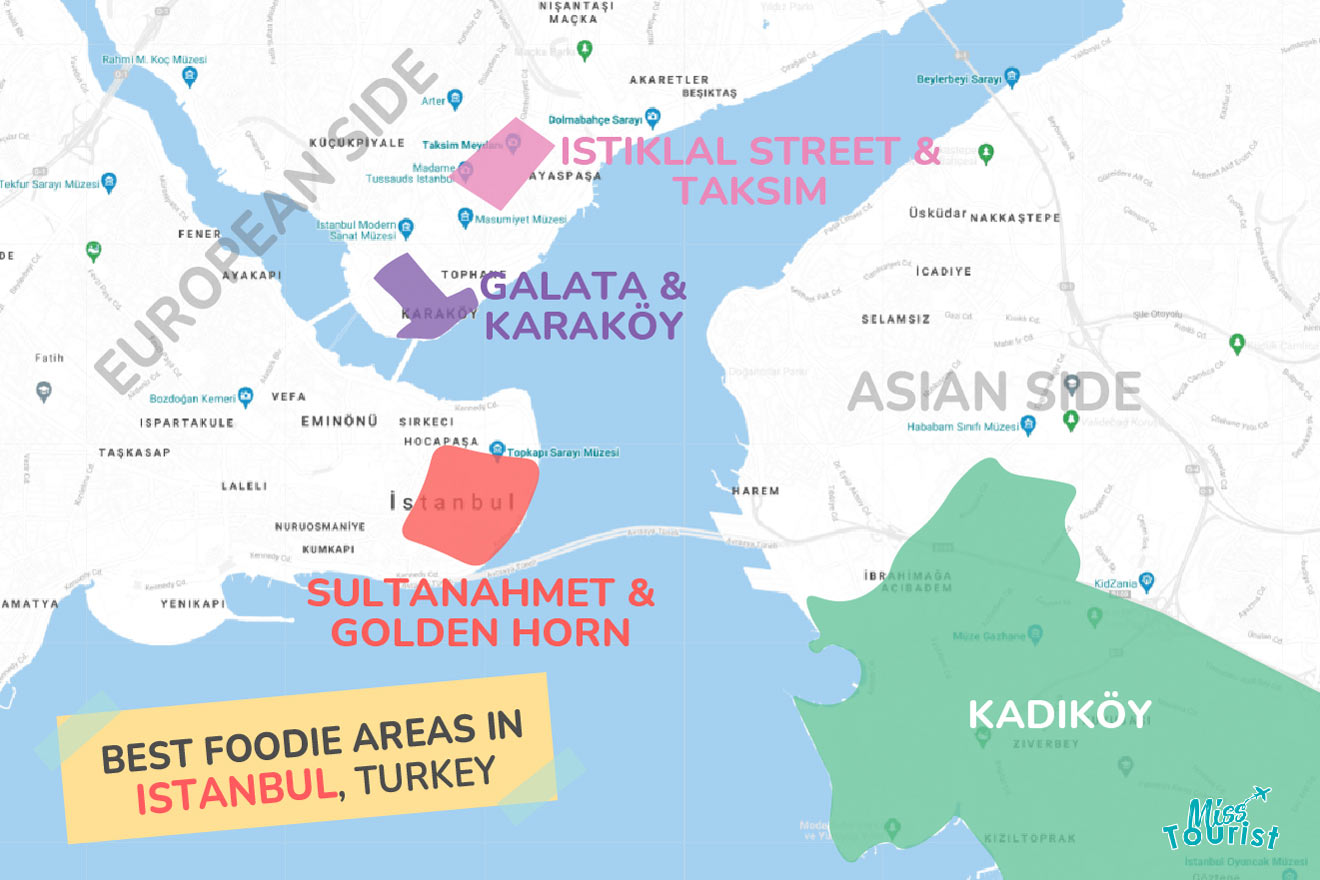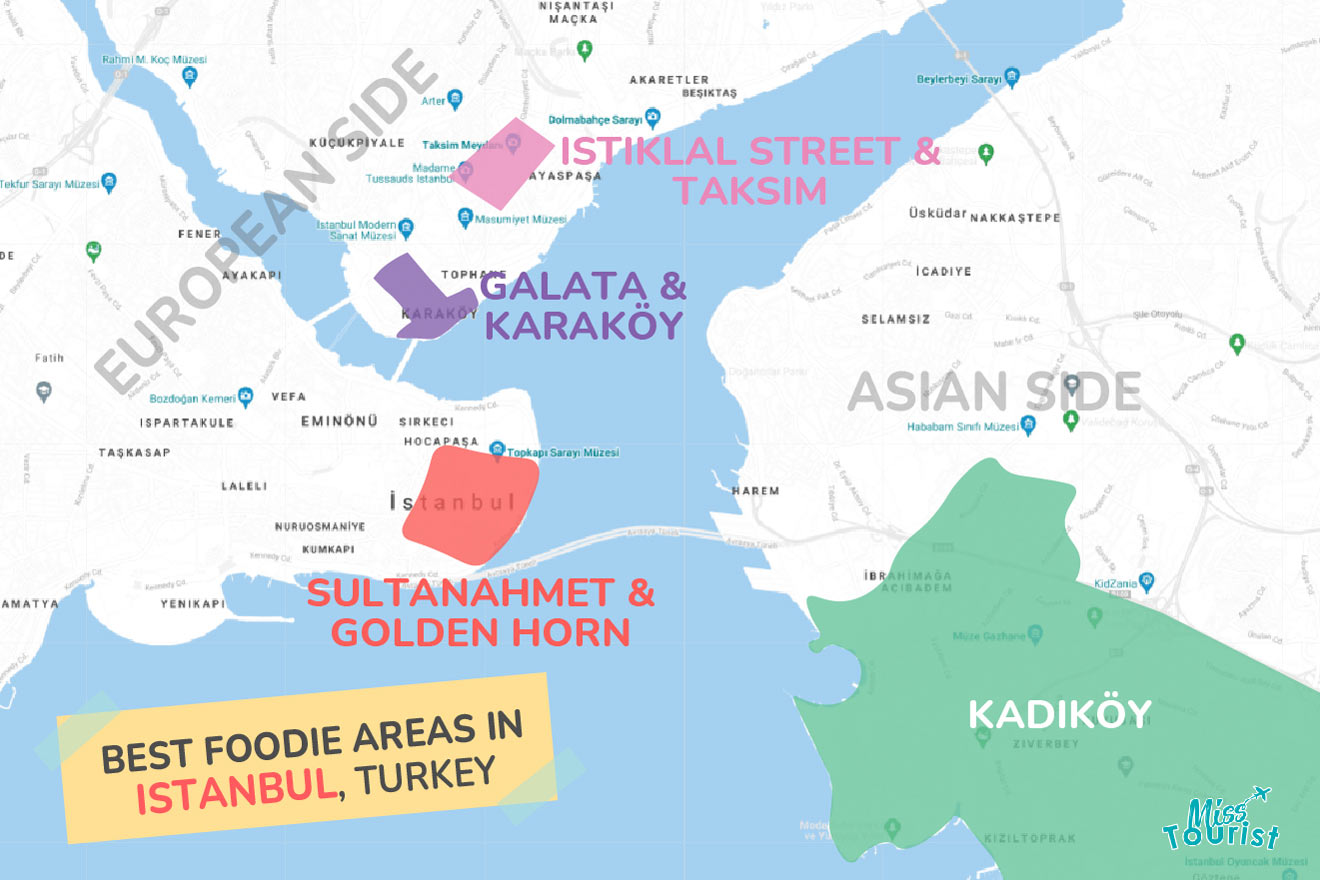 European Side
Istanbul is a giant city offering tons of restaurants and cafes. In order to help you discover modern and traditional Turkish cuisine as well as world cuisine from the Mediterranean to international dishes, I will talk about the best restaurants in Istanbul separately on European, and Asian sides.
Best restaurants in Sultanahmet, Golden Horn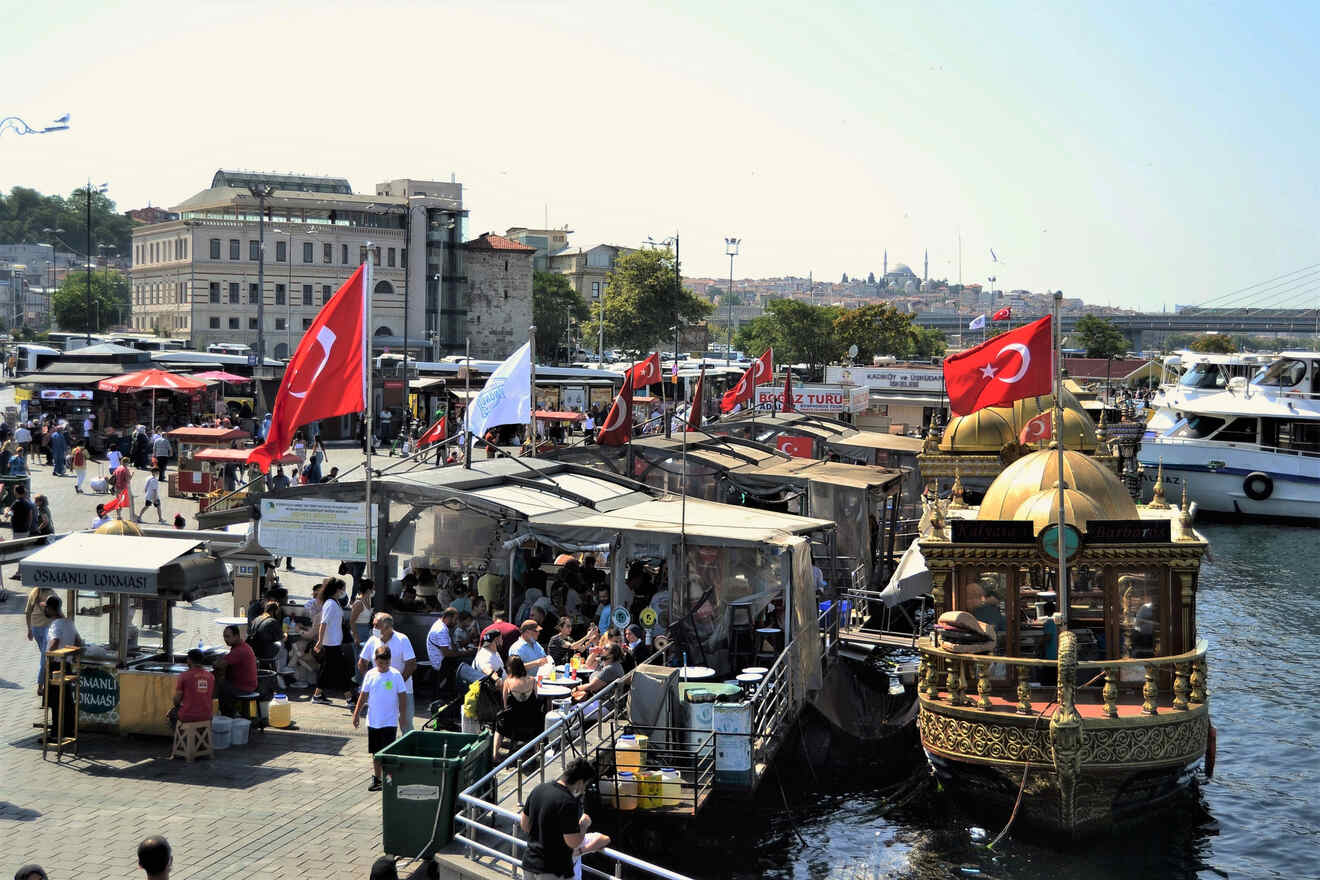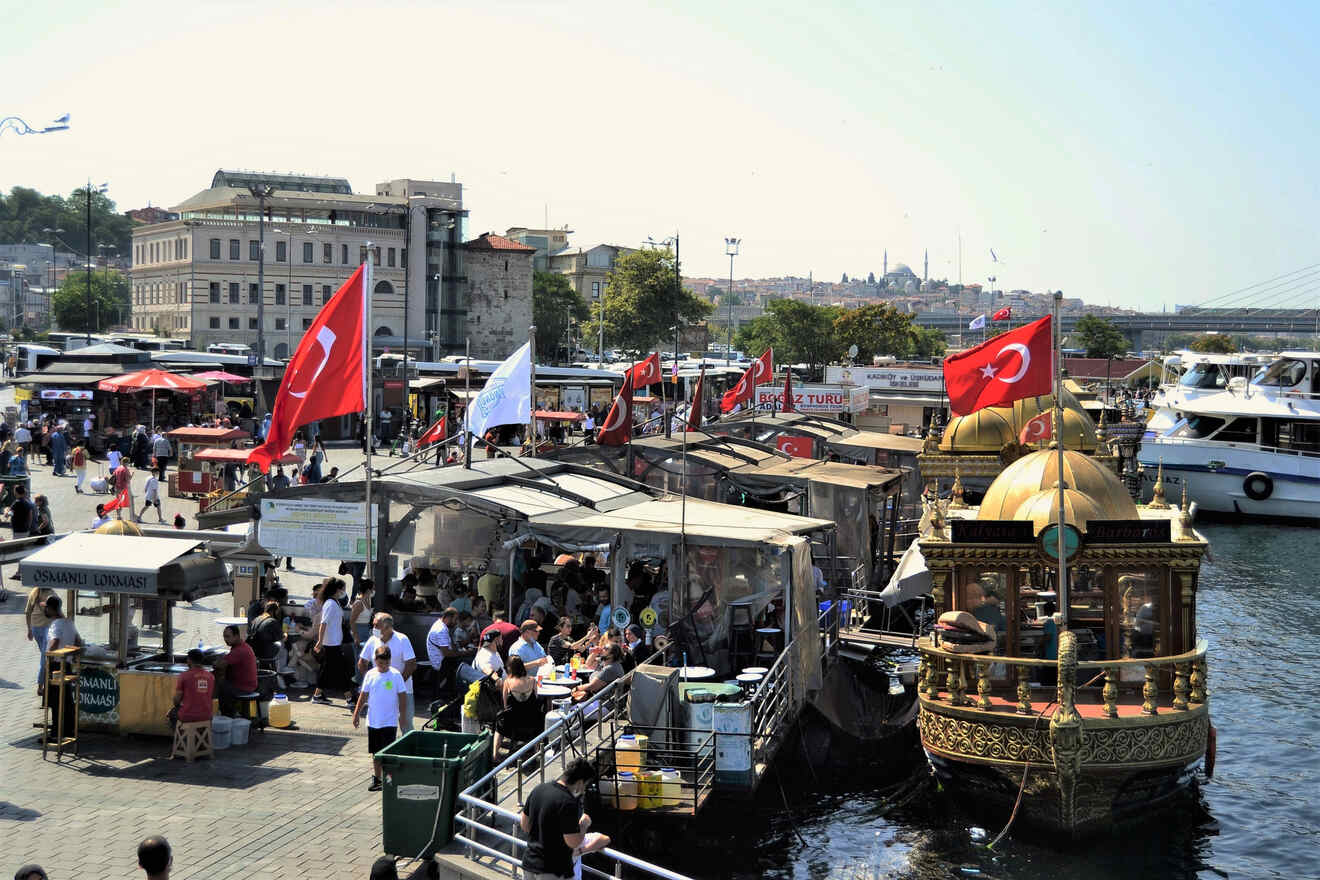 Sultanahmet is the heart of the Golden Horn where you will see the main tourist attractions such as Hagia Sophia, Blue Mosque, and Grand Bazaar. Golden Horn is one of the best places to stay in Istanbul so I am sure you will also want to have a nice dish here.
While you're in the area make sure to grab a Maraş dondurması (ice cream), this unique ice cream is stretchy, doesn't melt, and you even get a show with your treat!
Best restaurants in Galata & Karakoy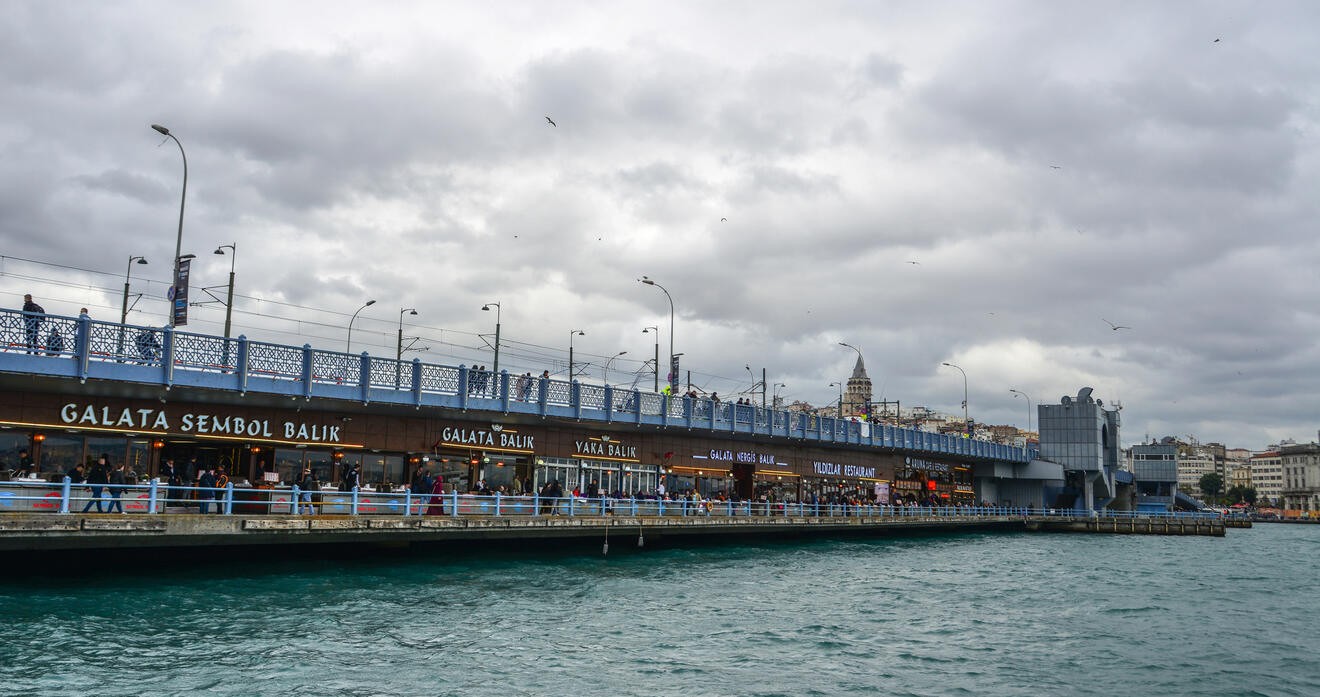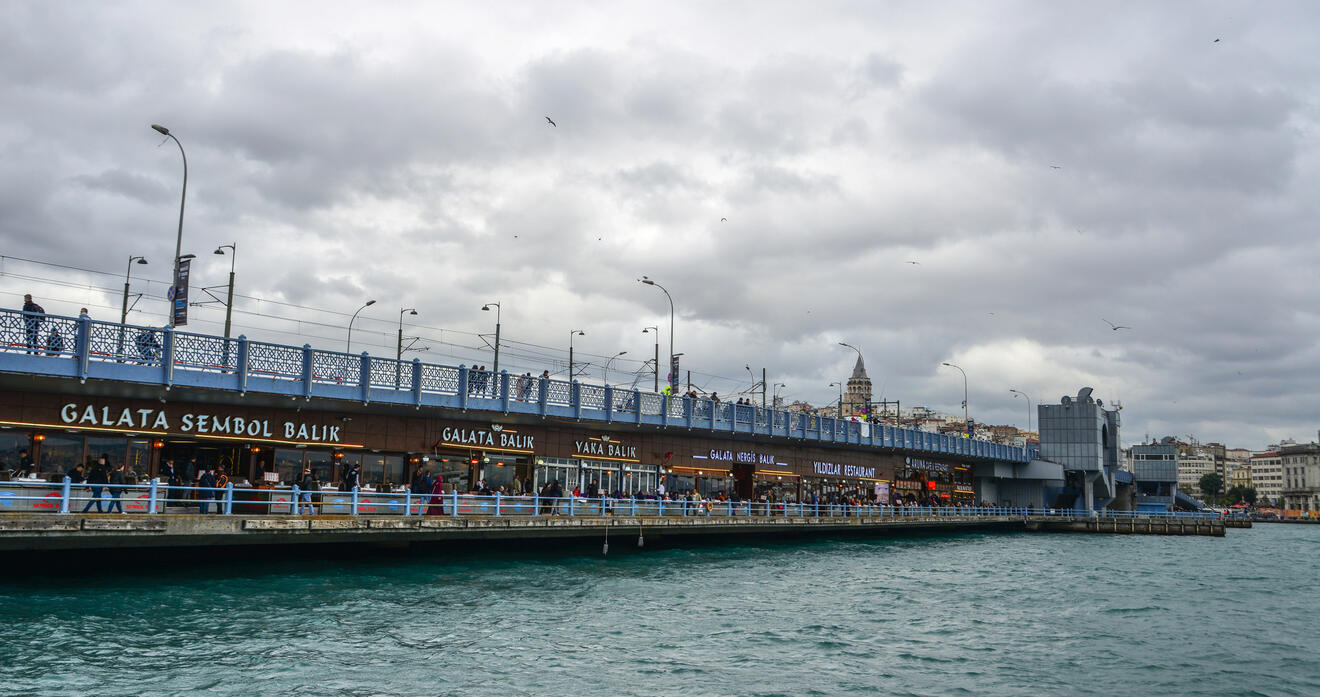 The historical Galata neighborhood and Karaköy is not only home to many popular things to do in Istanbul but they also have some of the things to do in Istanbul.
Best restaurants on Istiklal Street, Taksim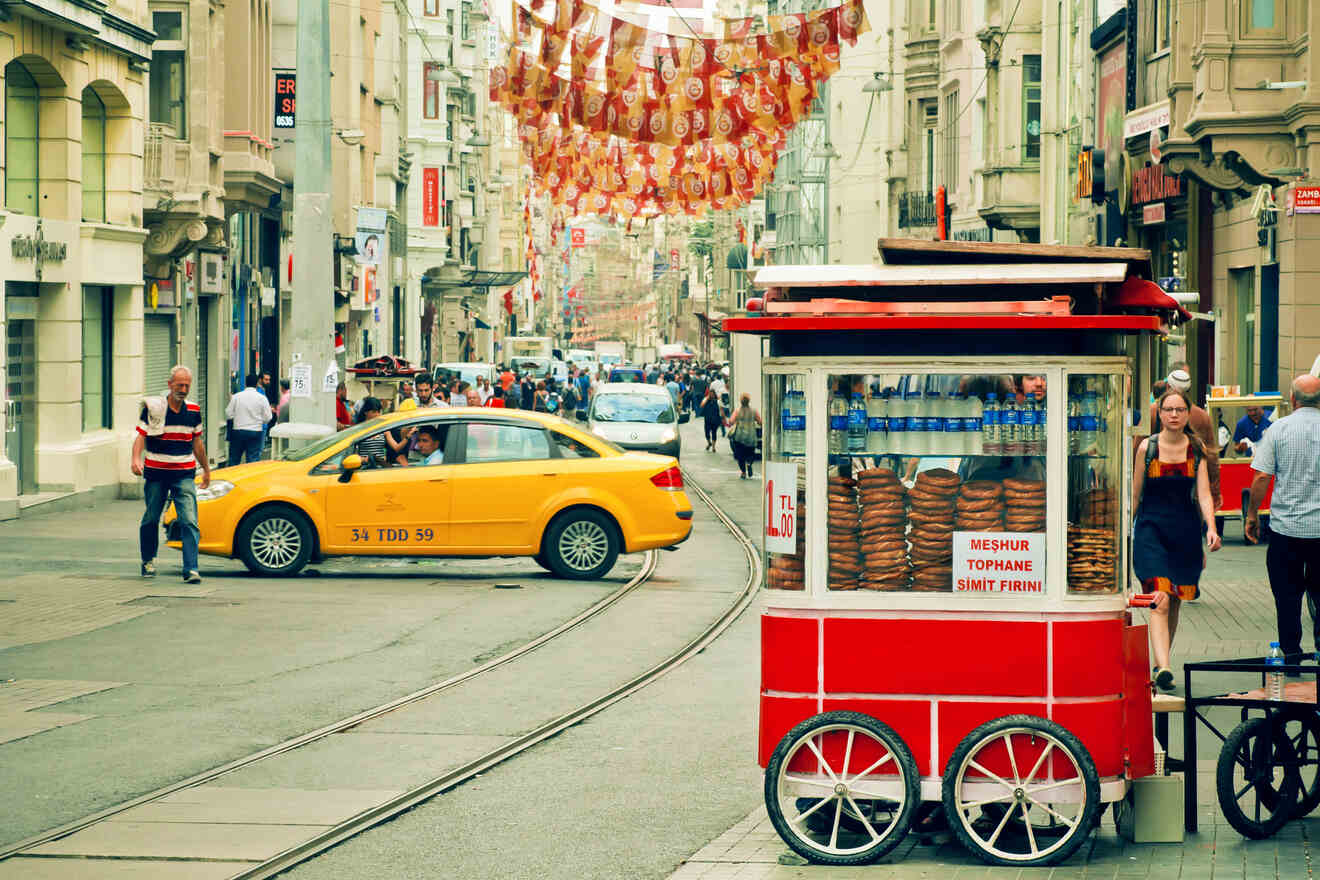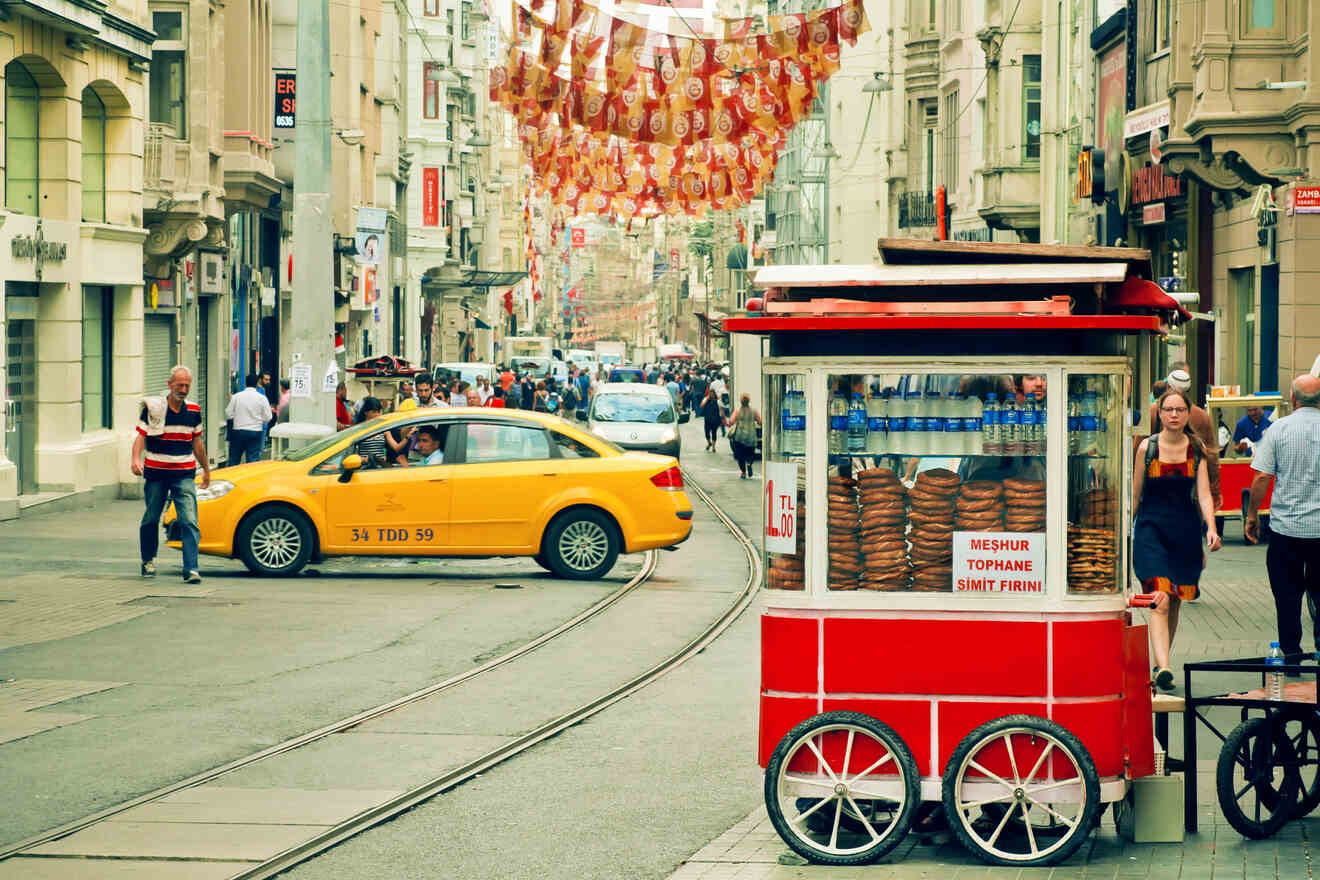 Taksim is one of the most famous places in Istanbul and on Istiklal Street you will find loads of restaurants. Let me talk about my favorite ones that I am sure you will enjoy as much as I do.
Best fine dining restaurants on the European side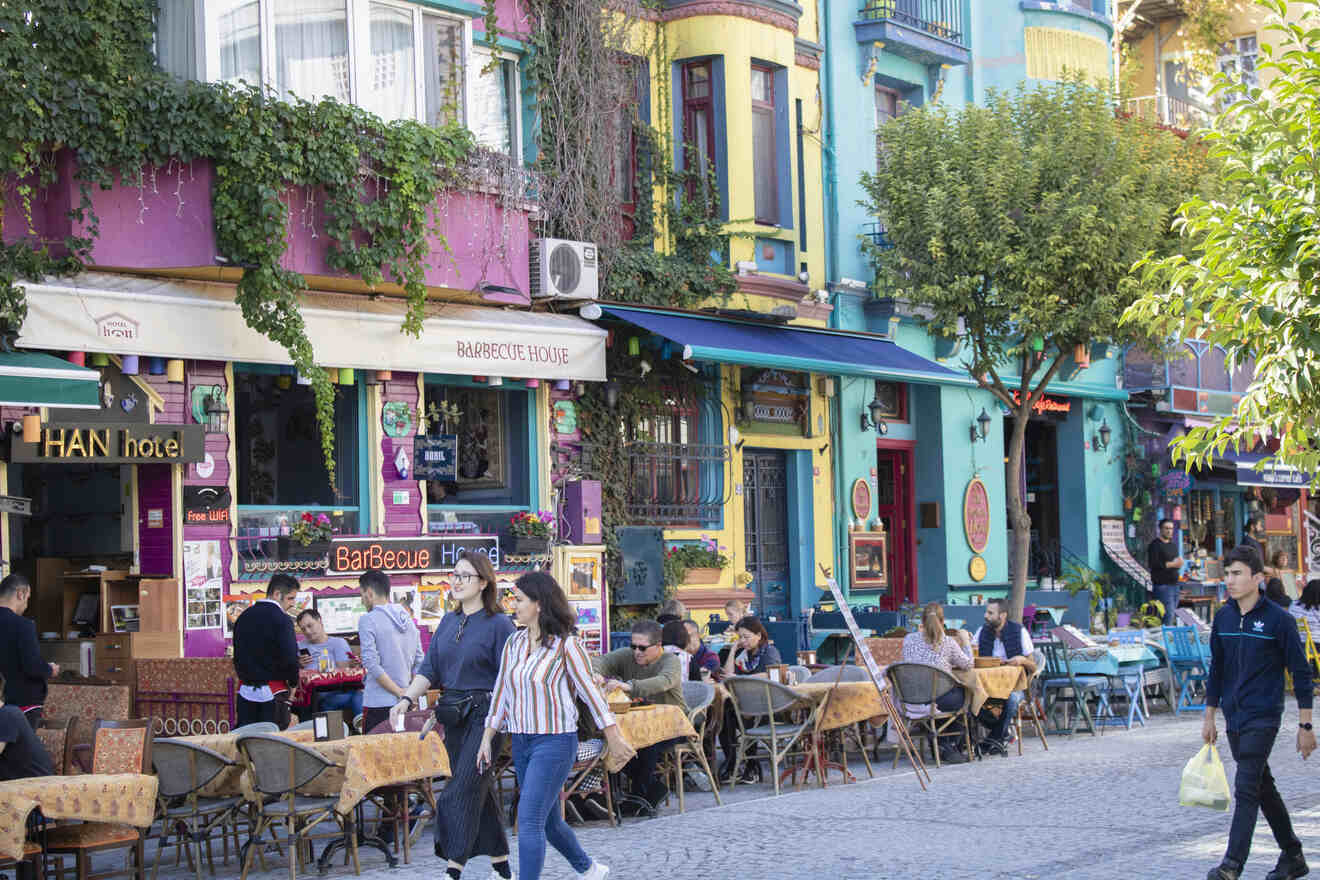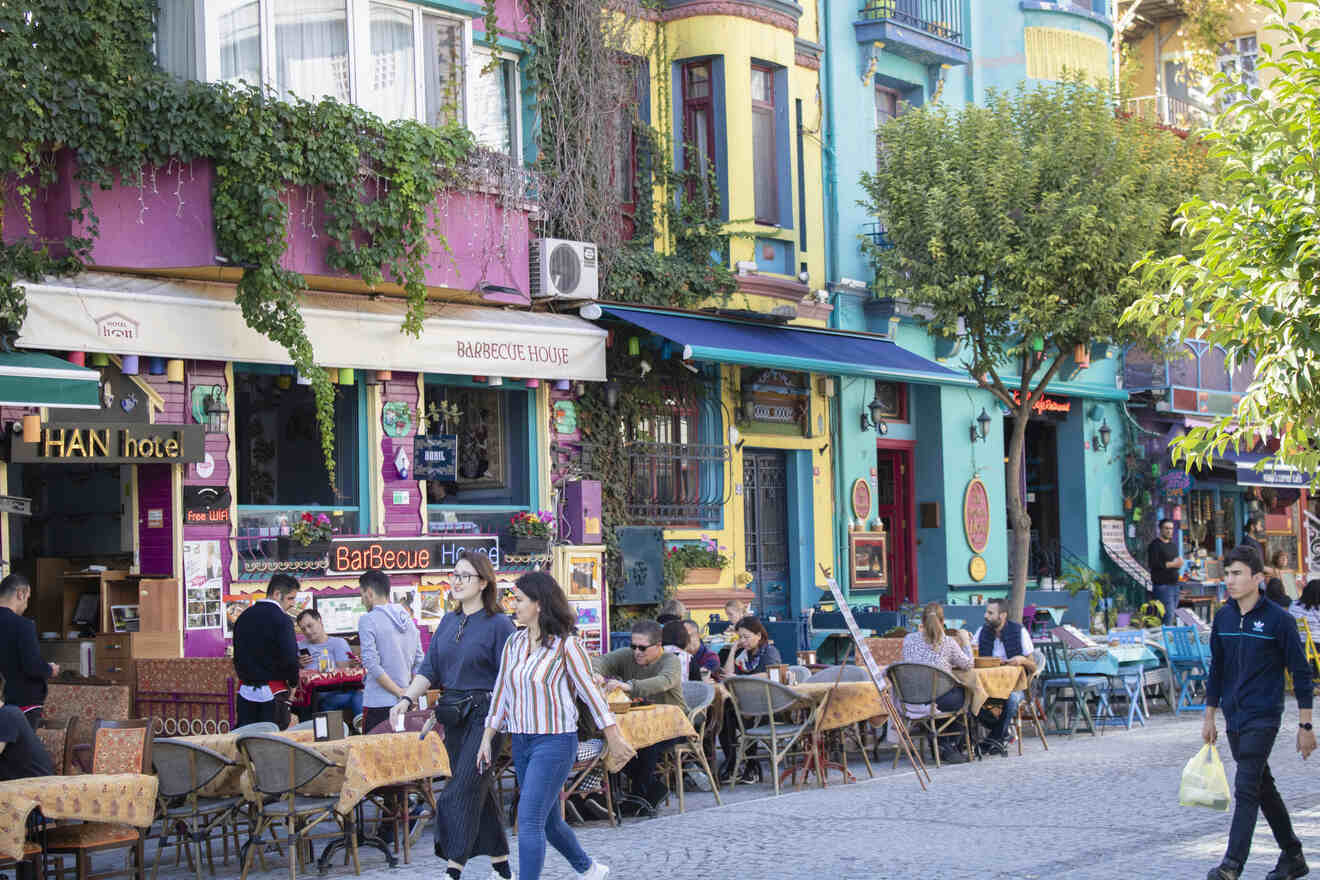 In Istanbul, it is possible to find all kinds of restaurants and now I would like to talk about some cool fine dining restaurants where you can have a fancy night out enjoying anything from ottoman cuisine with a modern touch to dishes from around the world.
Best restaurants with a Bosphorus River view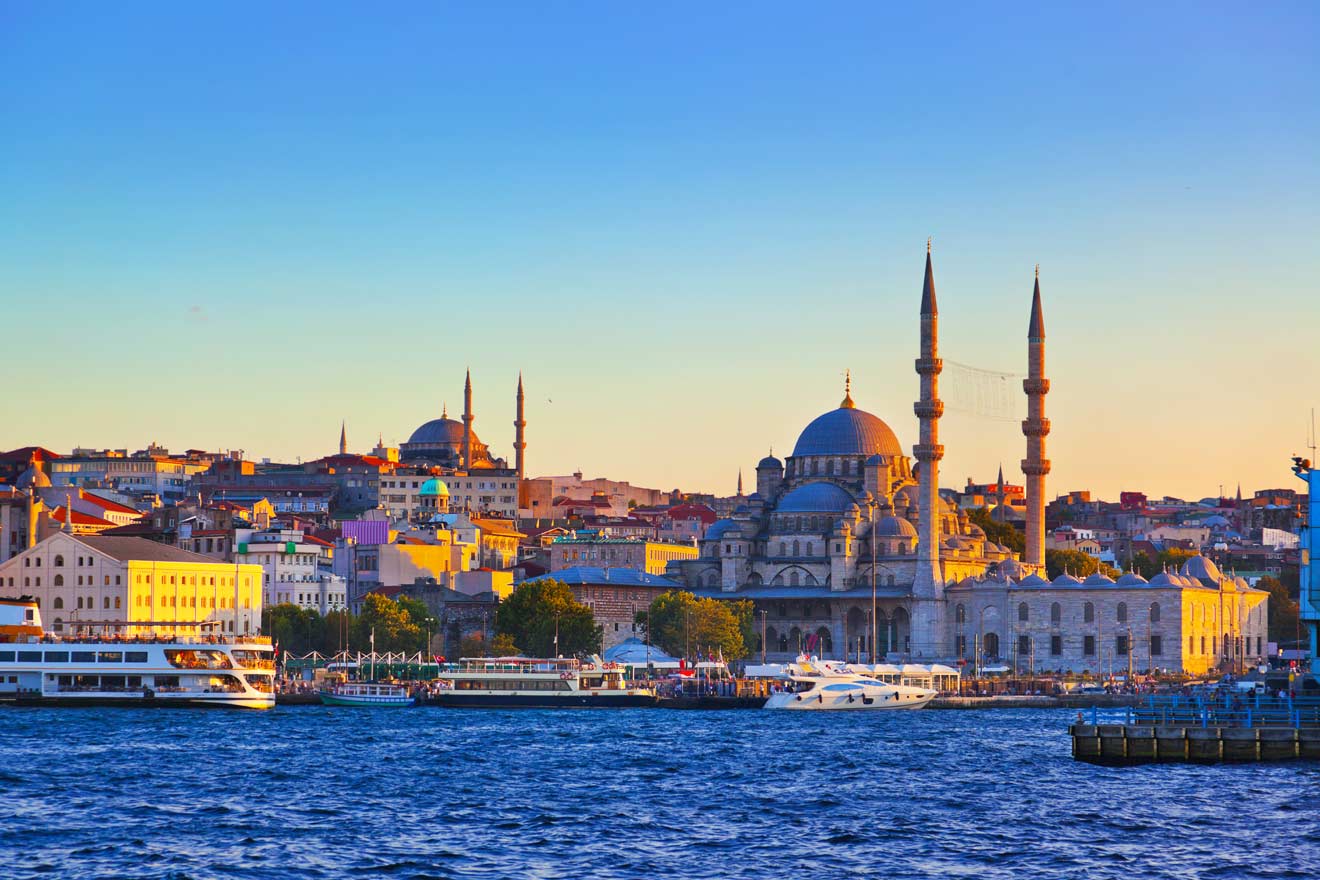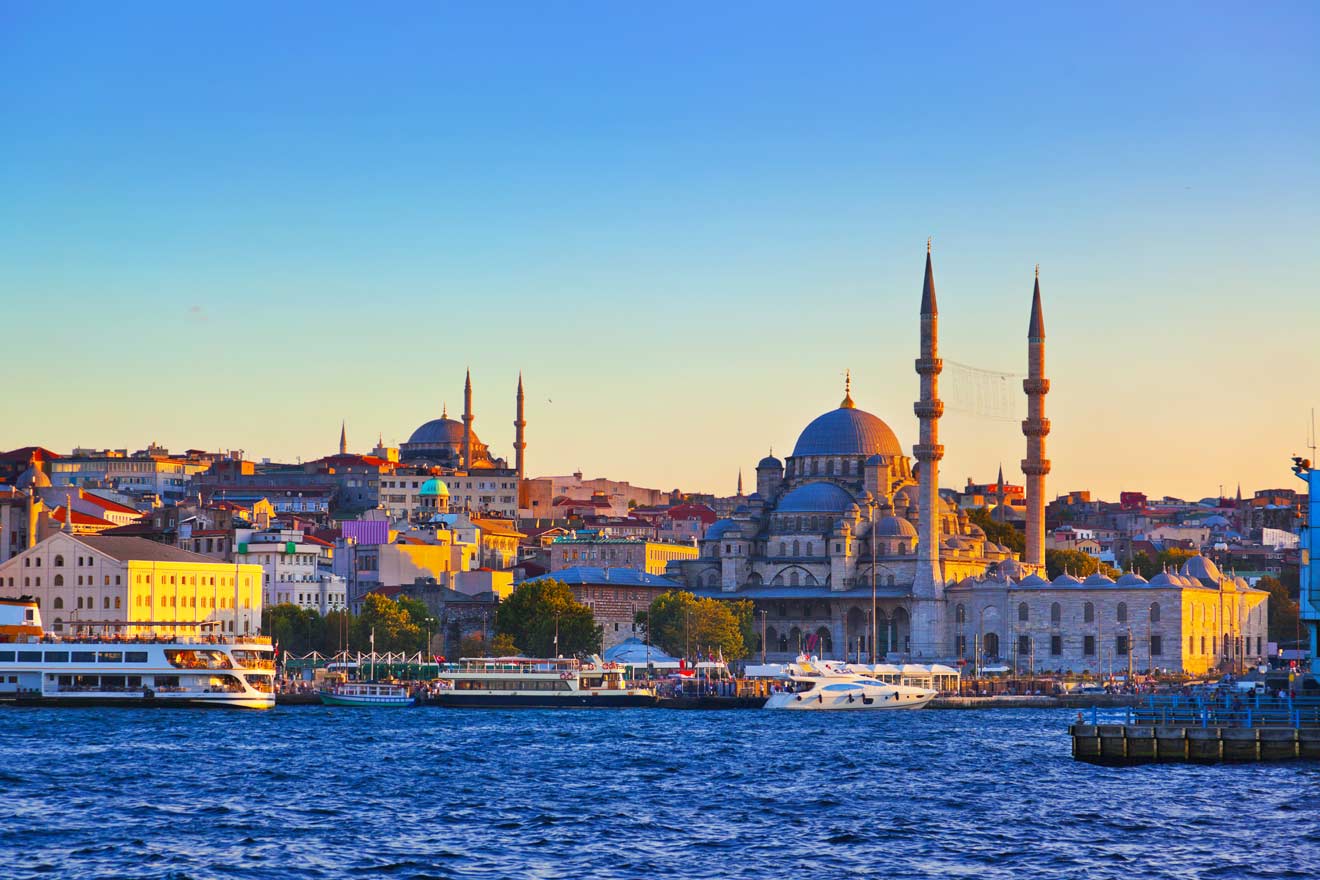 Since you are in Istanbul I'm sure you might want to have your meal at a table overlooking the Bosphorus river. Here are my top picks where you can have great food with an amazing view.
Best vegan/vegetarian restaurants on the European Side
Turkish cuisine includes a lot of meat and fish dishes and usually, they are all served with salad and some vegetables. For vegans and vegetarians, I took out the meat part and found the best restaurants where you can have traditional Turkish food in a modern vegan way alongside your veggie favorites!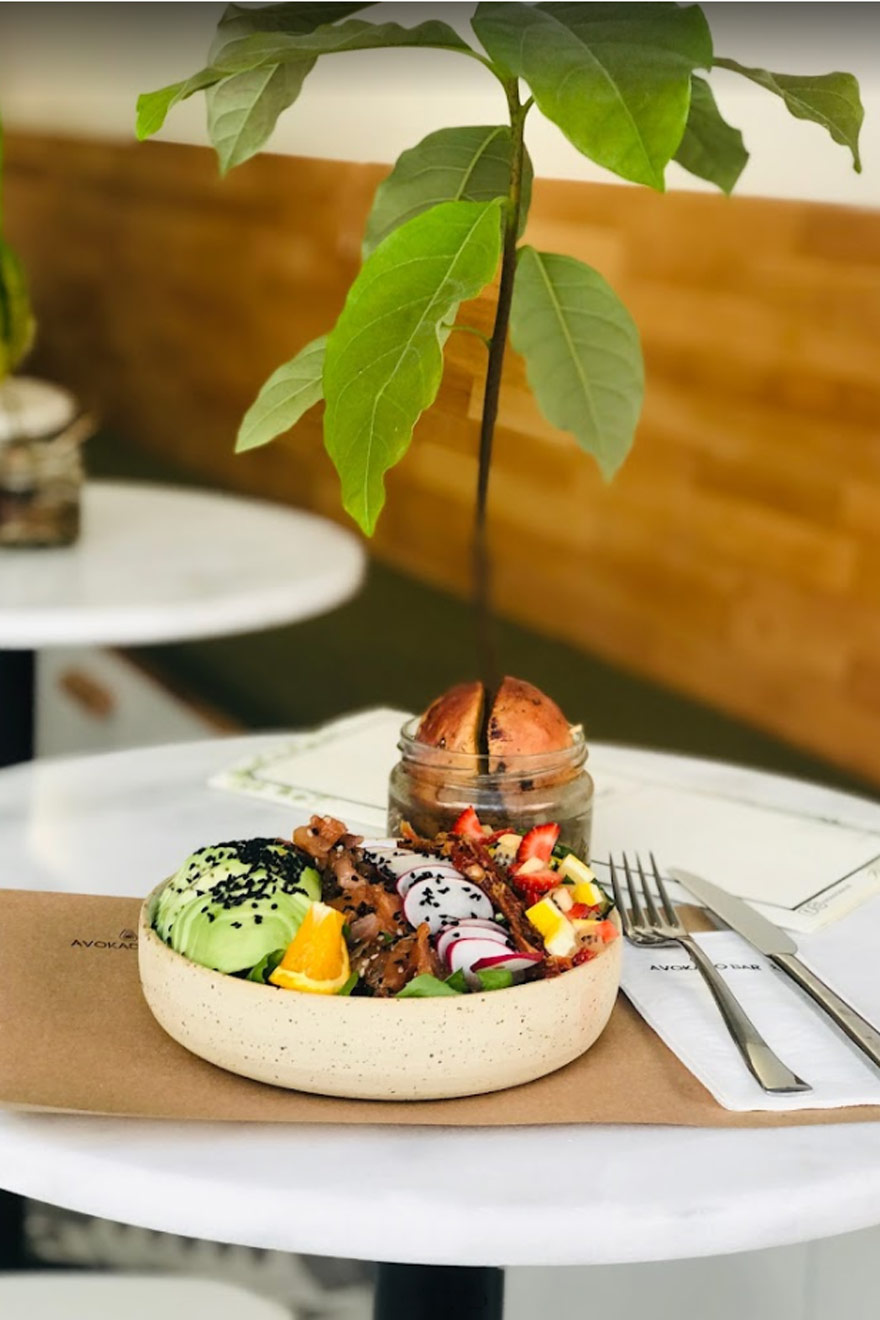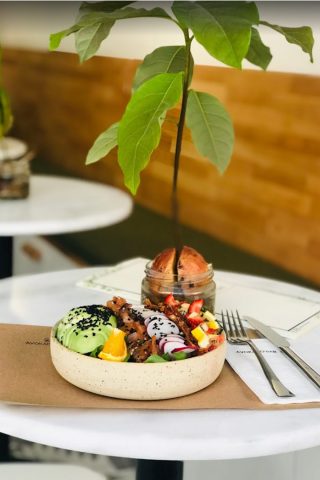 Best breakfast spots in Istanbul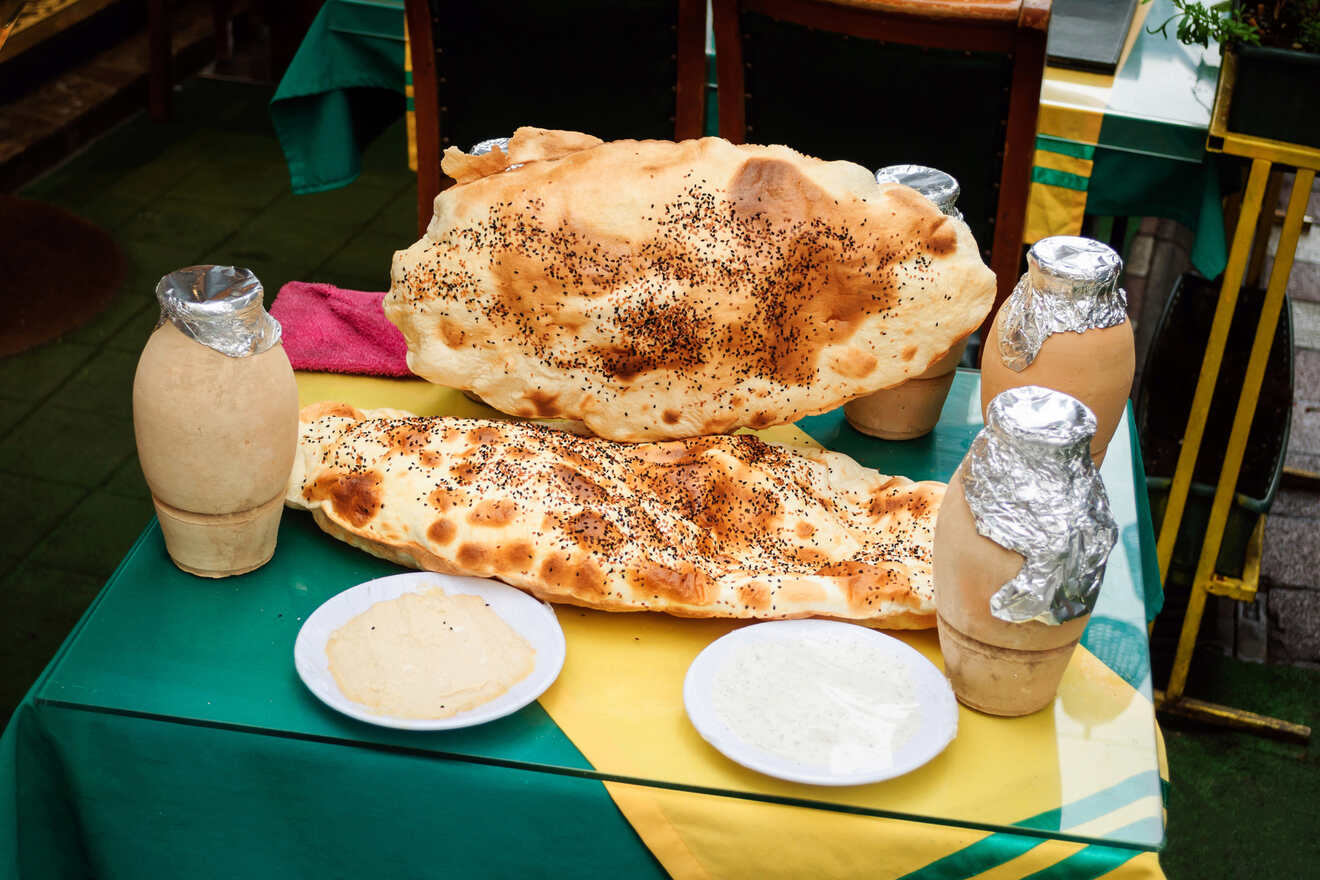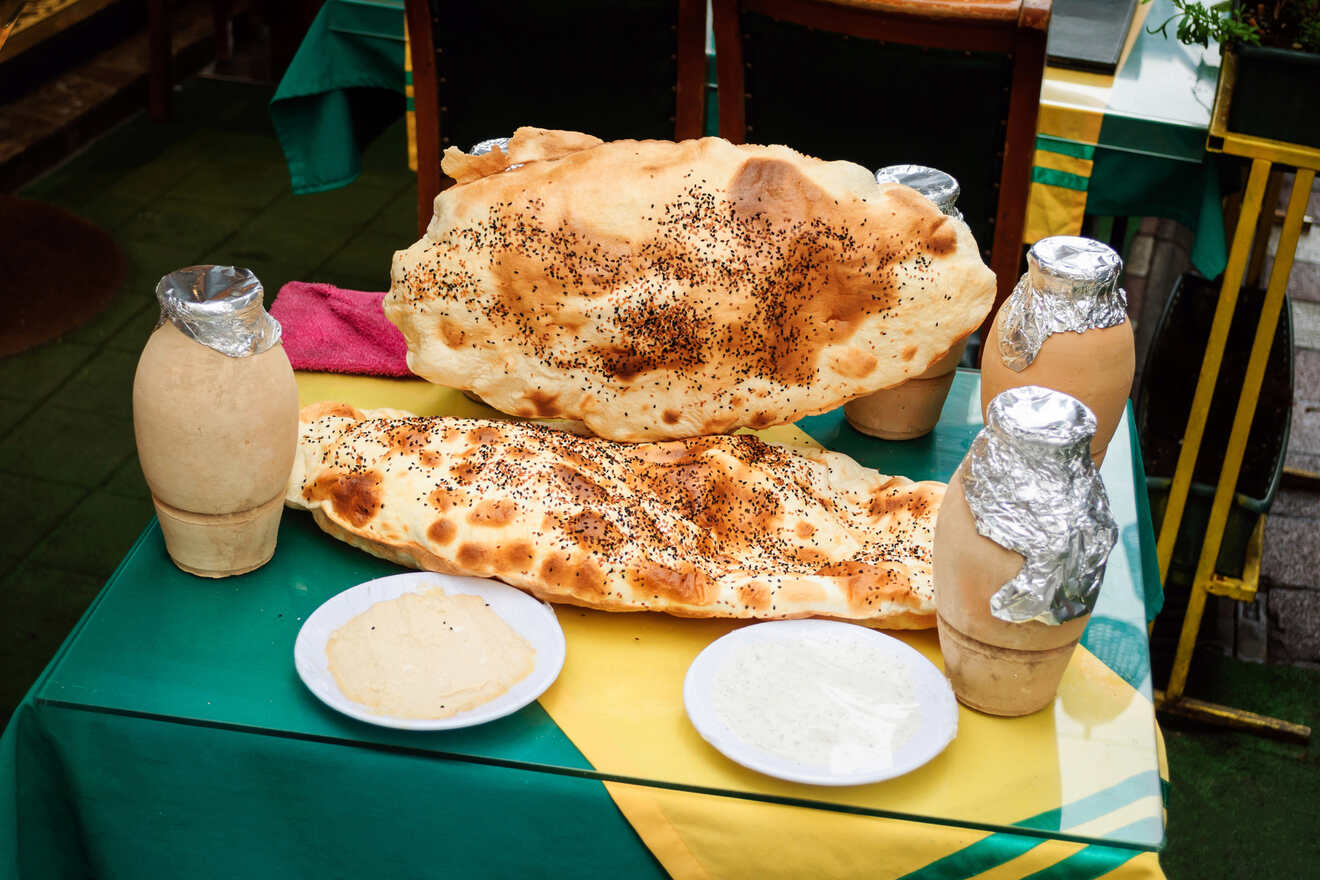 Once you start your food journey in Istanbul you will realize that breakfast is one of the most important meals in Turkey. There are tons of places offering breakfast with crazy selections. So of course I had to give you some of the best breakfast restaurants in Istanbul!
Best coffee shops in Istanbul on the European side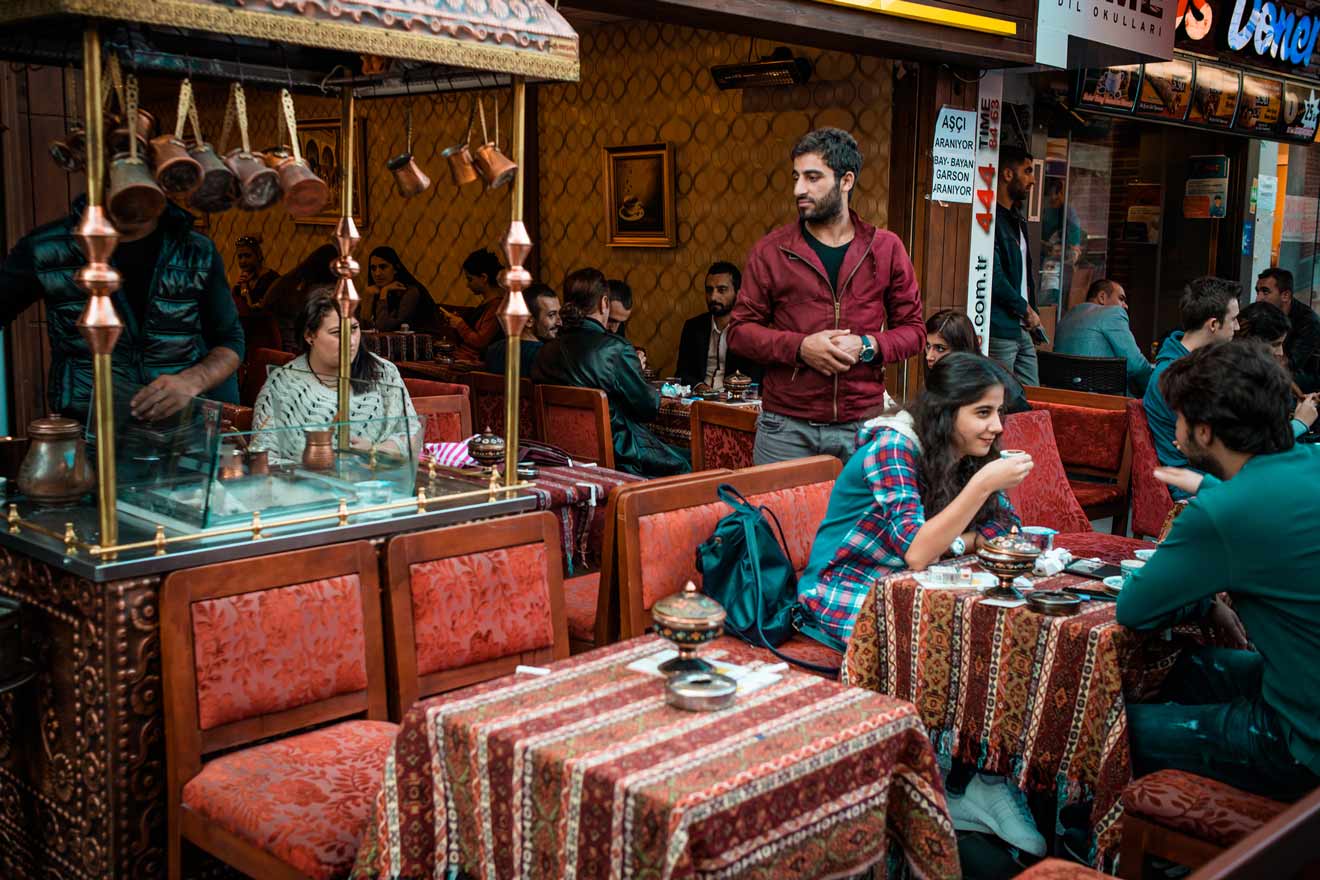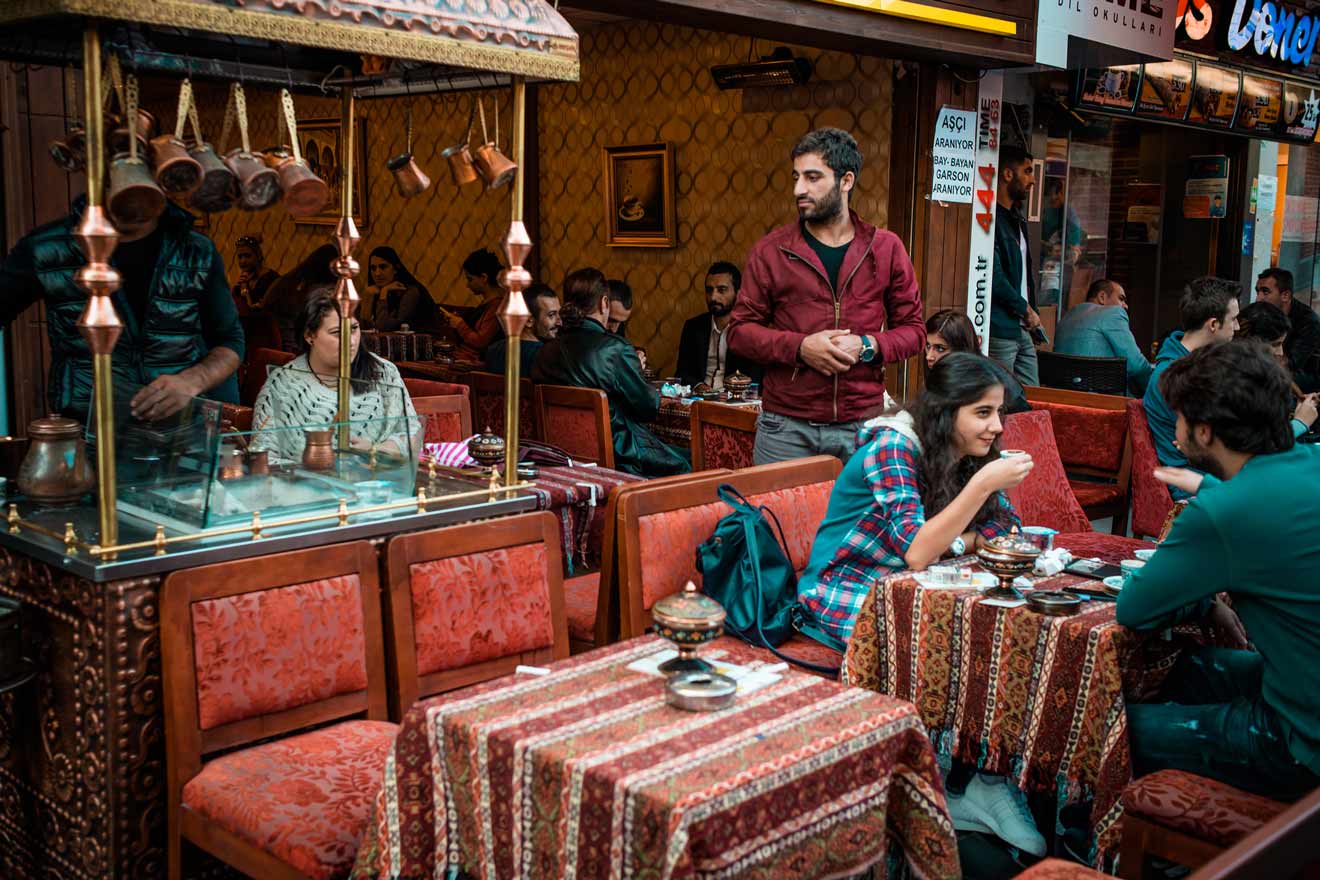 Even though Turkish tea and Turkish coffee are very popular in Istanbul you will be able to find so many cool coffee shops with good coffee and nice decorations. Here are some of the best ones…
Best pubs on the European side of Istanbul, Turkey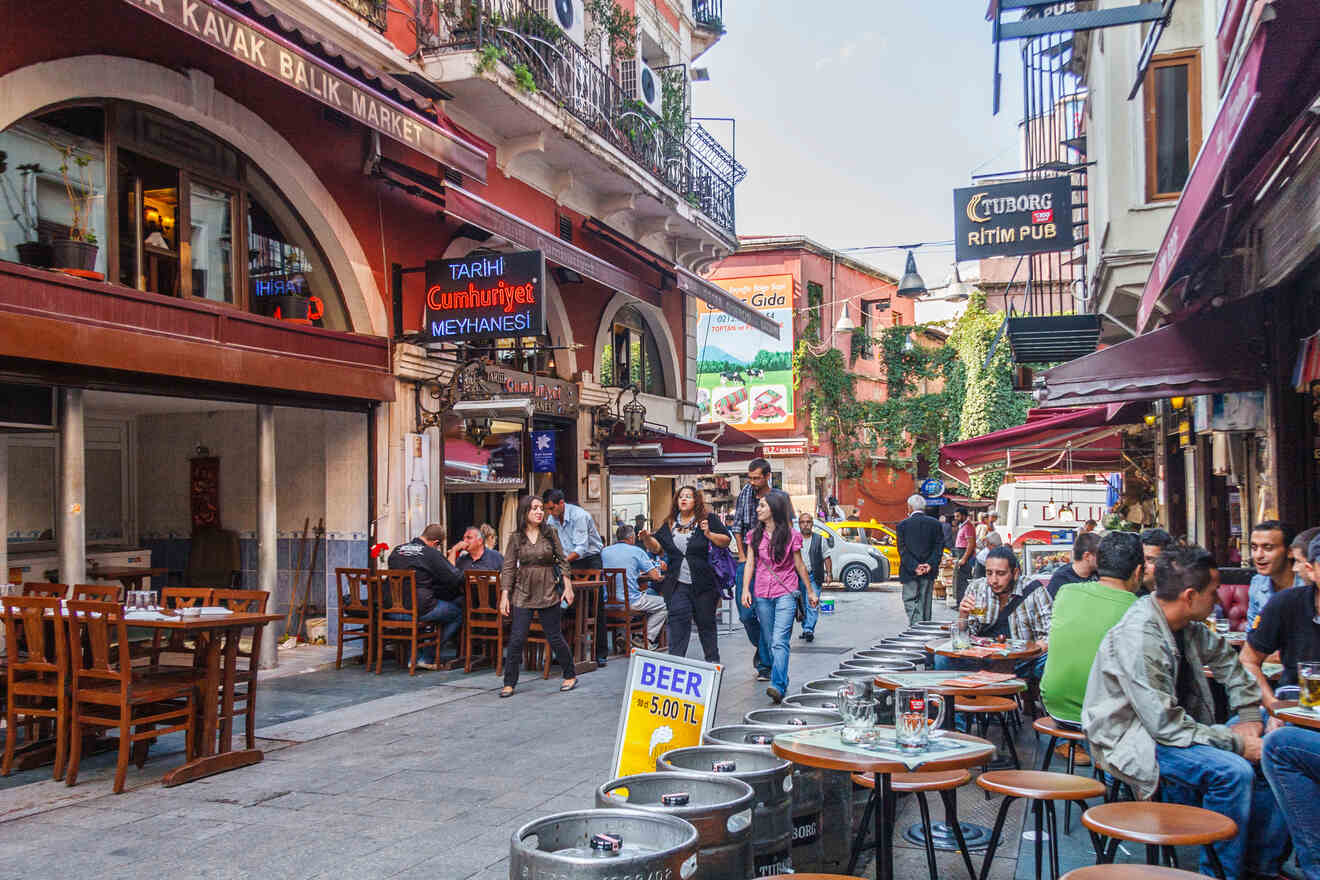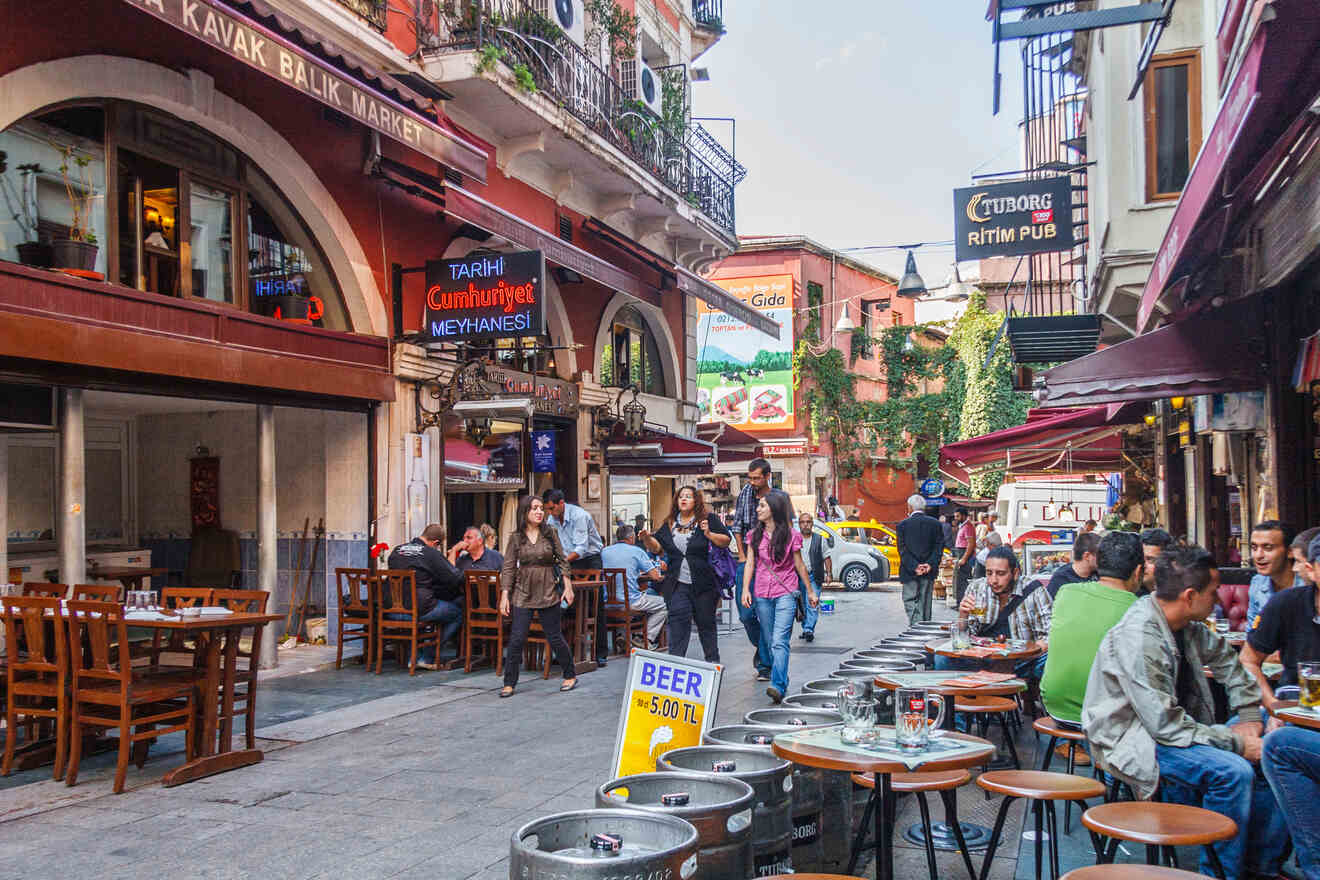 If you are curious about where to have a casual, tasty beer in Istanbul with a nice vibe, here are the best pubs in the city.
Best bars and nightclubs on the European side of Istanbul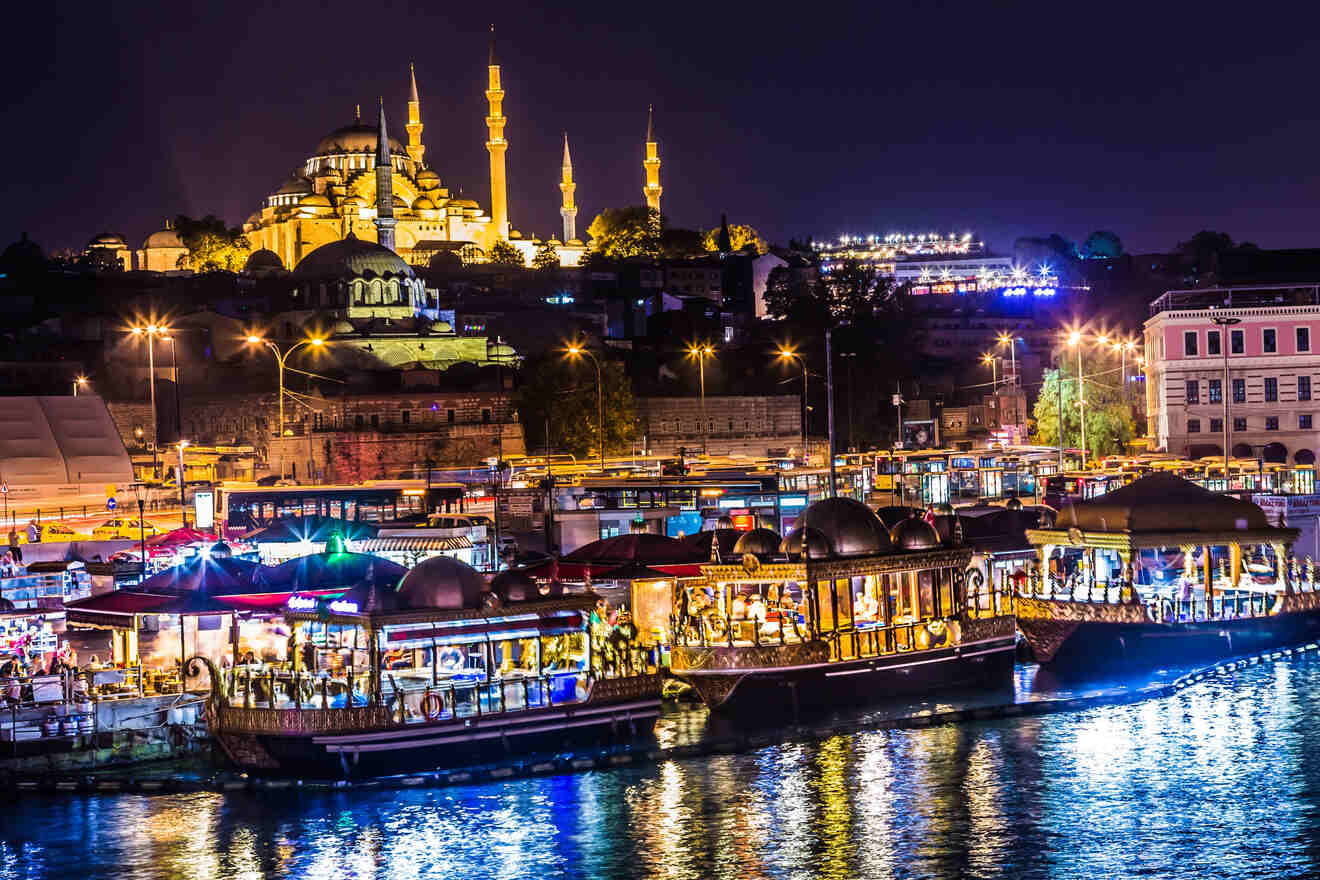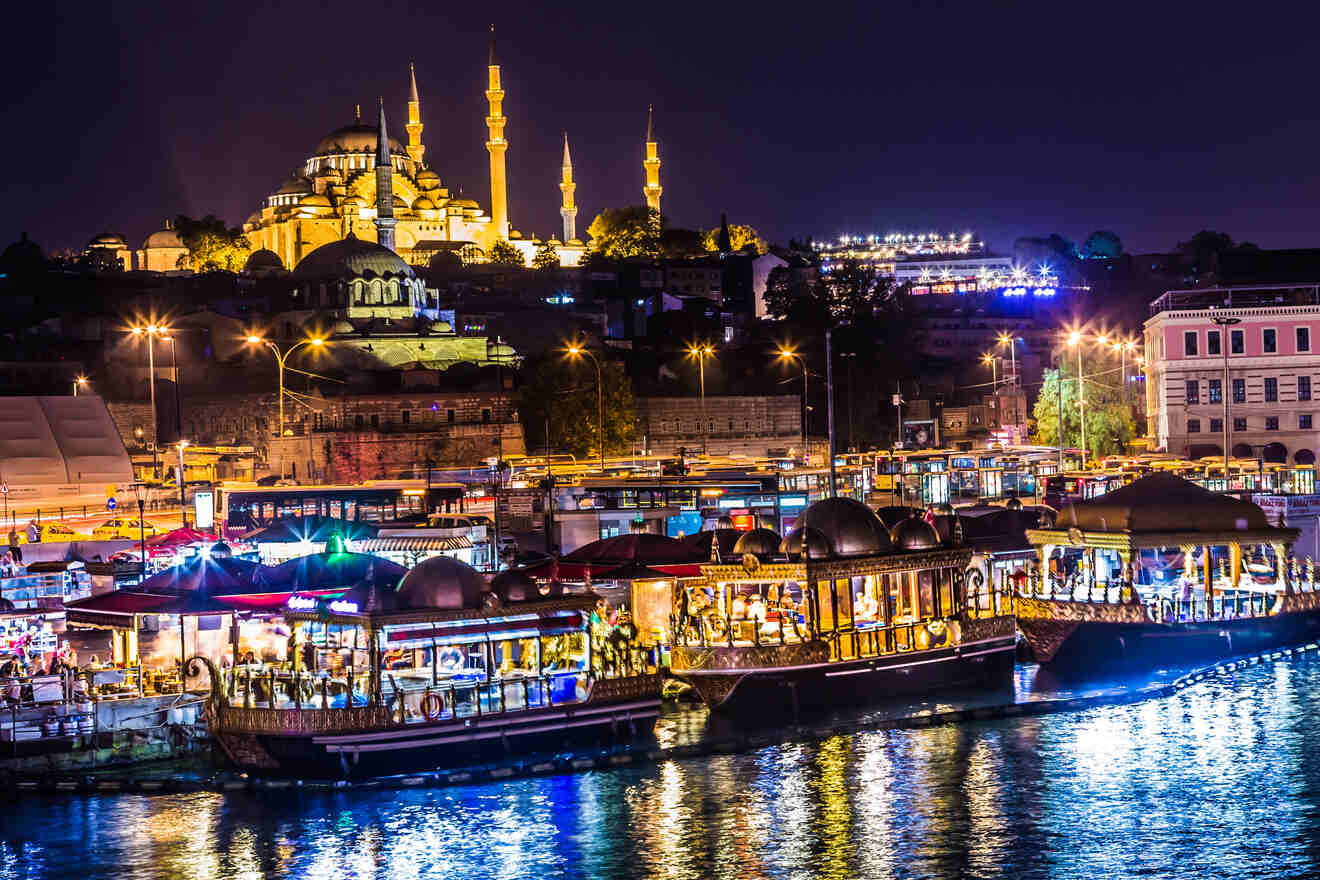 Istanbul has a very vibrant nightlife and you will be able to find all kinds of nightclubs for all tastes. Let me talk about my favorite ones!
Asian Side
Now that you've explored all the tourist attractions and the busy side of the city, head across the river and cross into Asia! Here are the best restaurants on the Asian Side of Istanbul.
Best restaurants in Kadiköy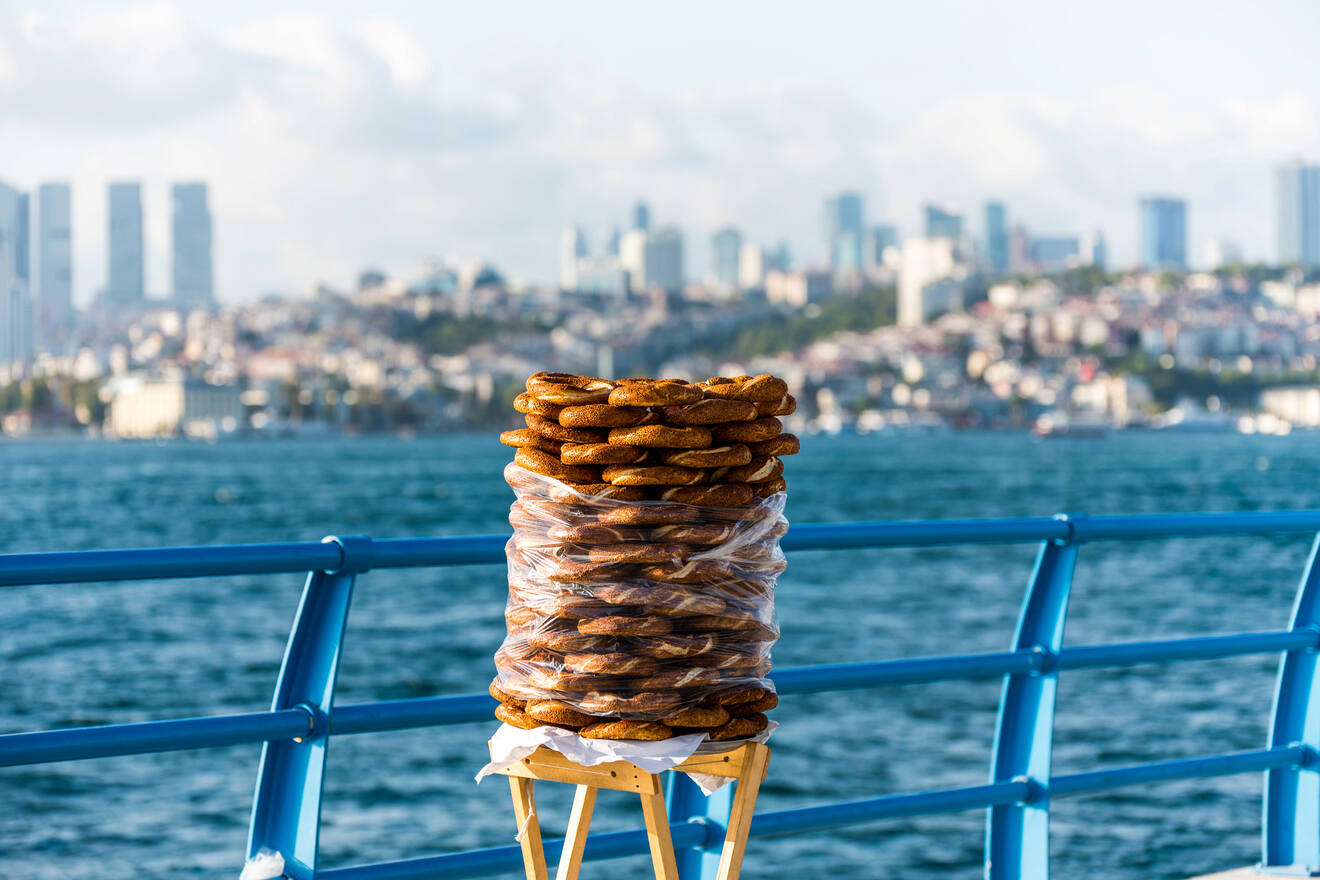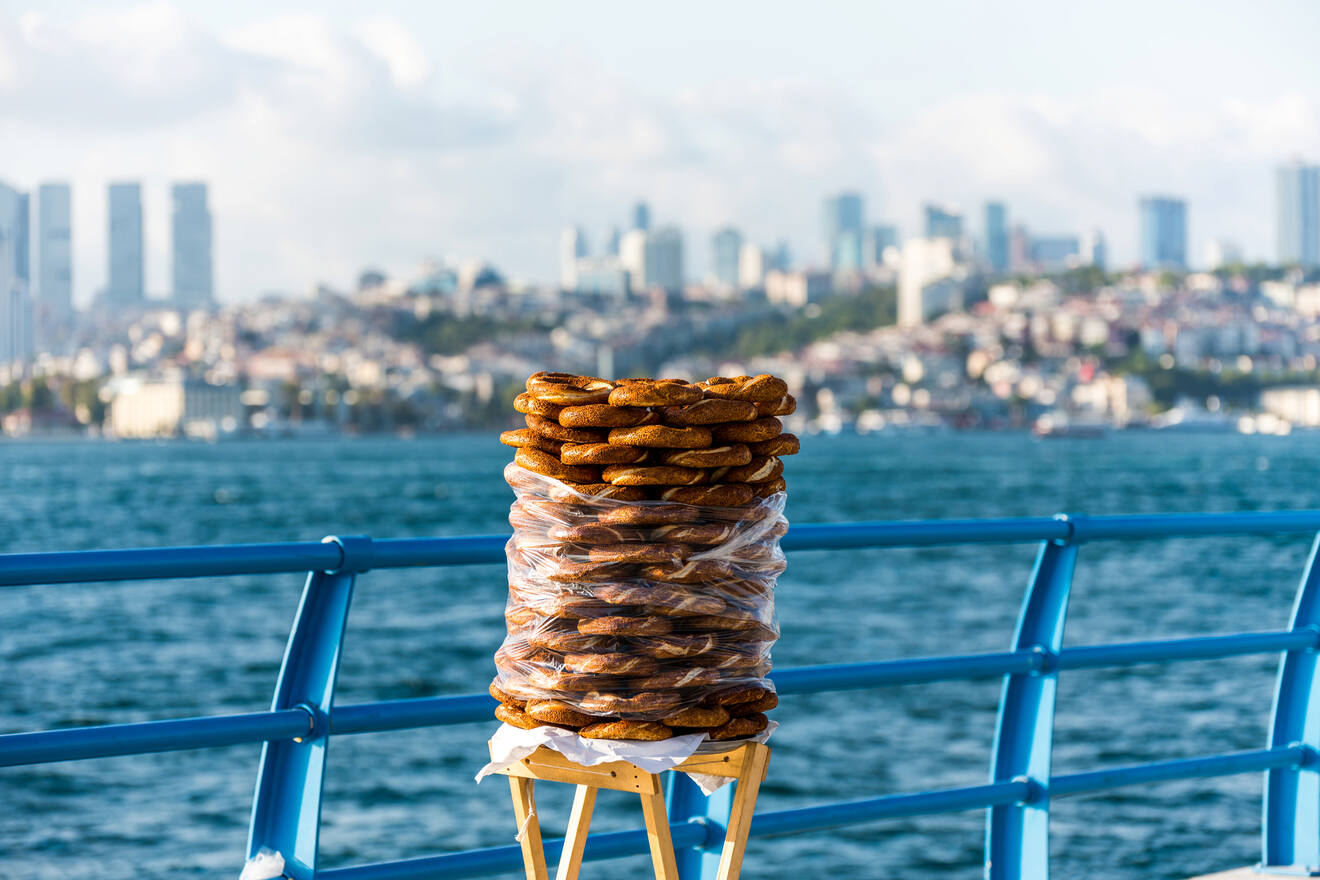 Kadıköy is the most famous location in the Asian side of Istanbul to eat out. Let's discover the best restaurants in this area.
Best vegan/vegetarian restaurants on the Asian Side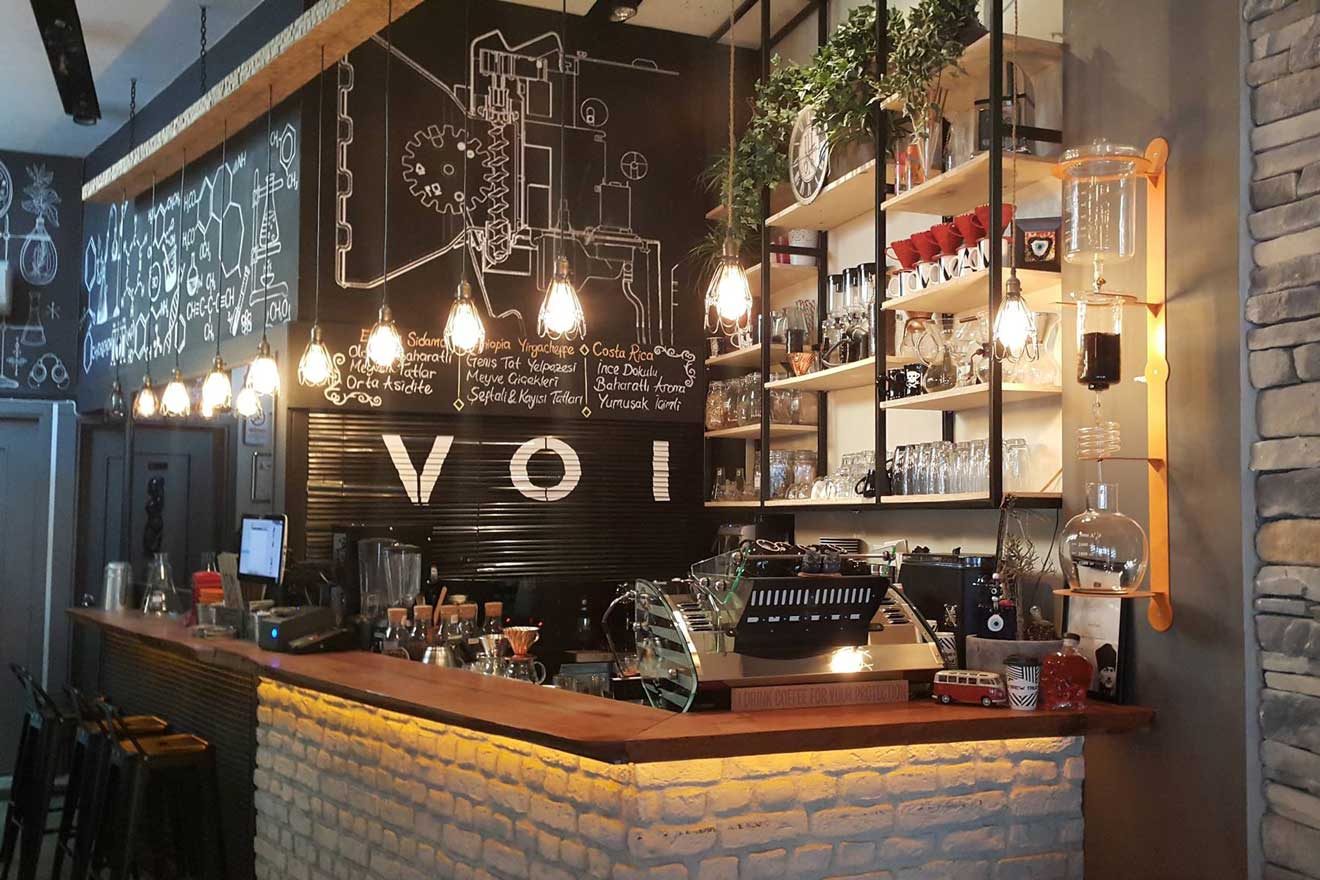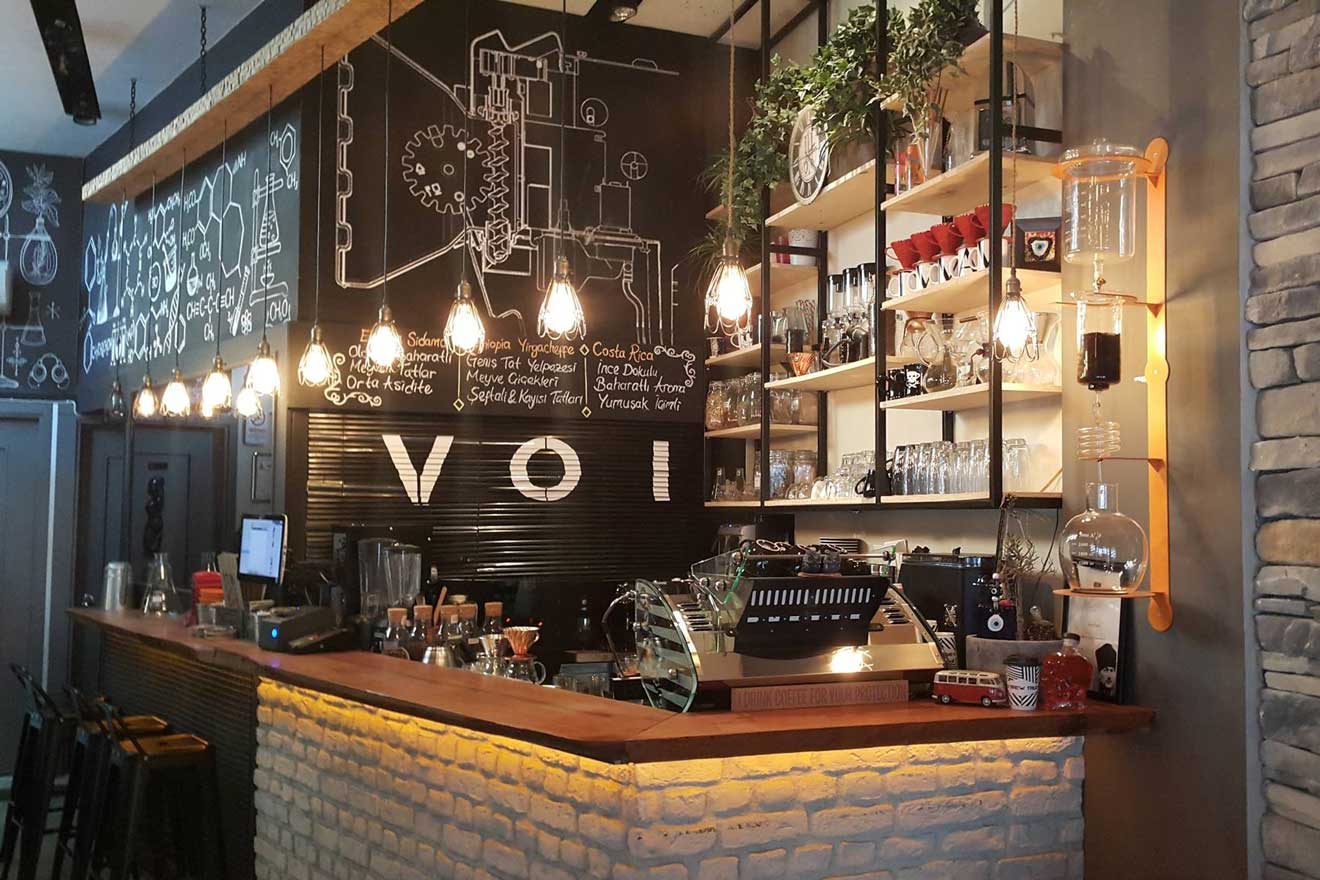 I didn't forget the vegans and vegetarians who want to have some plant-based foods during their visit to the Asian side of Istanbul!
Best breakfast places on the Asian Side of Istanbul, Turkey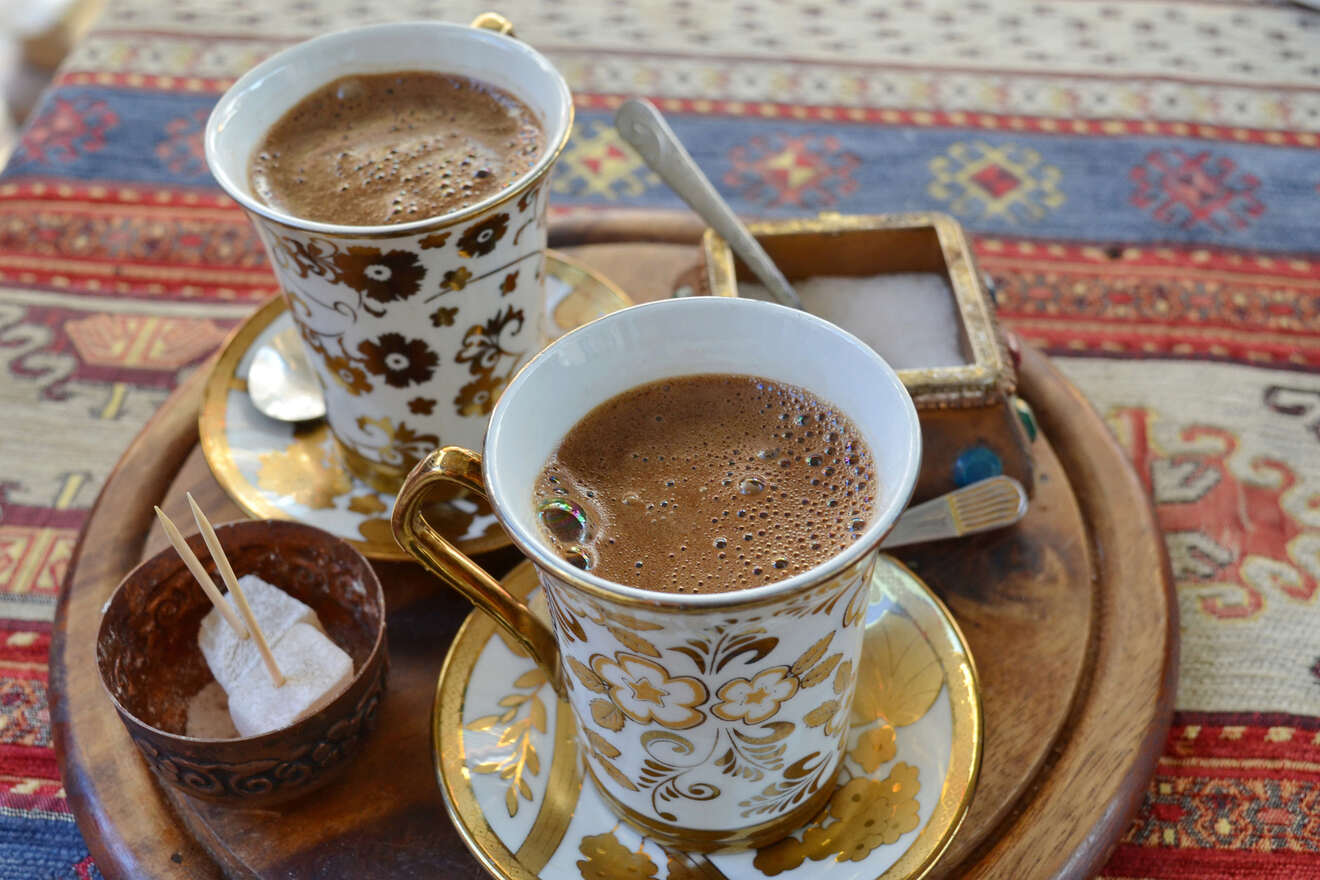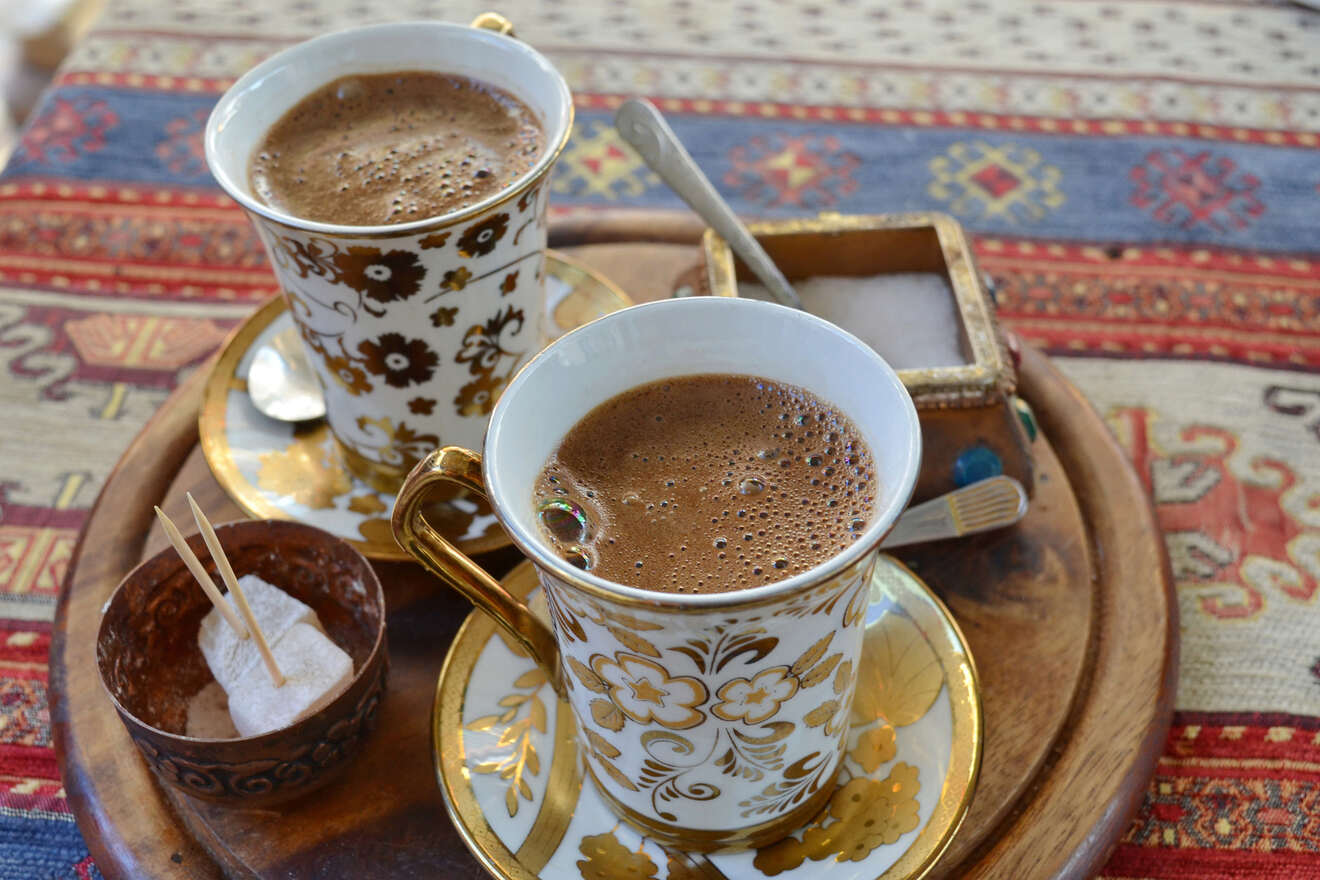 There is nothing better than starting a day with a delicious Turkish breakfast. Let's continue our discovery on the Asian side.
Best Pubs on the Asian Side
Even though it is not well known by tourists, especially in the Kadidköy neighborhood you will find some of the best bars in the city. Here are some of my favorite ones: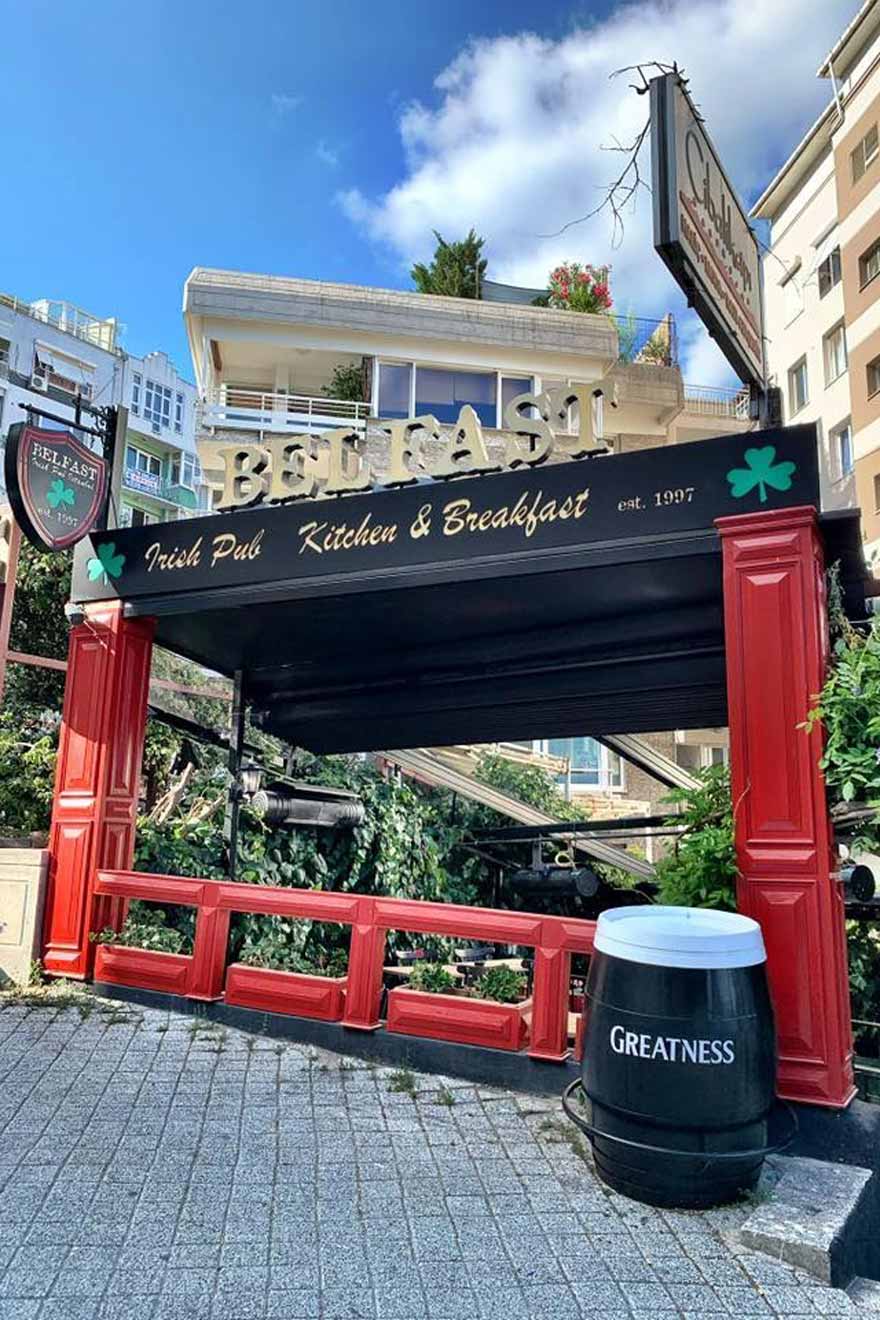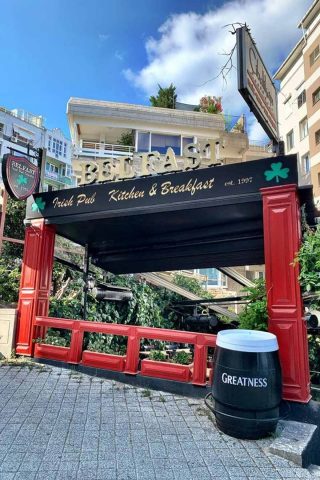 Must try Turkish food
There are so many Turkish foods I want you to try but even I still have some more foods to taste, even though I've been living in this city for more than 30 years! So imagine the variety of dishes there are here!
Here are some of the must-try Turkish foods during your visit to Istanbul.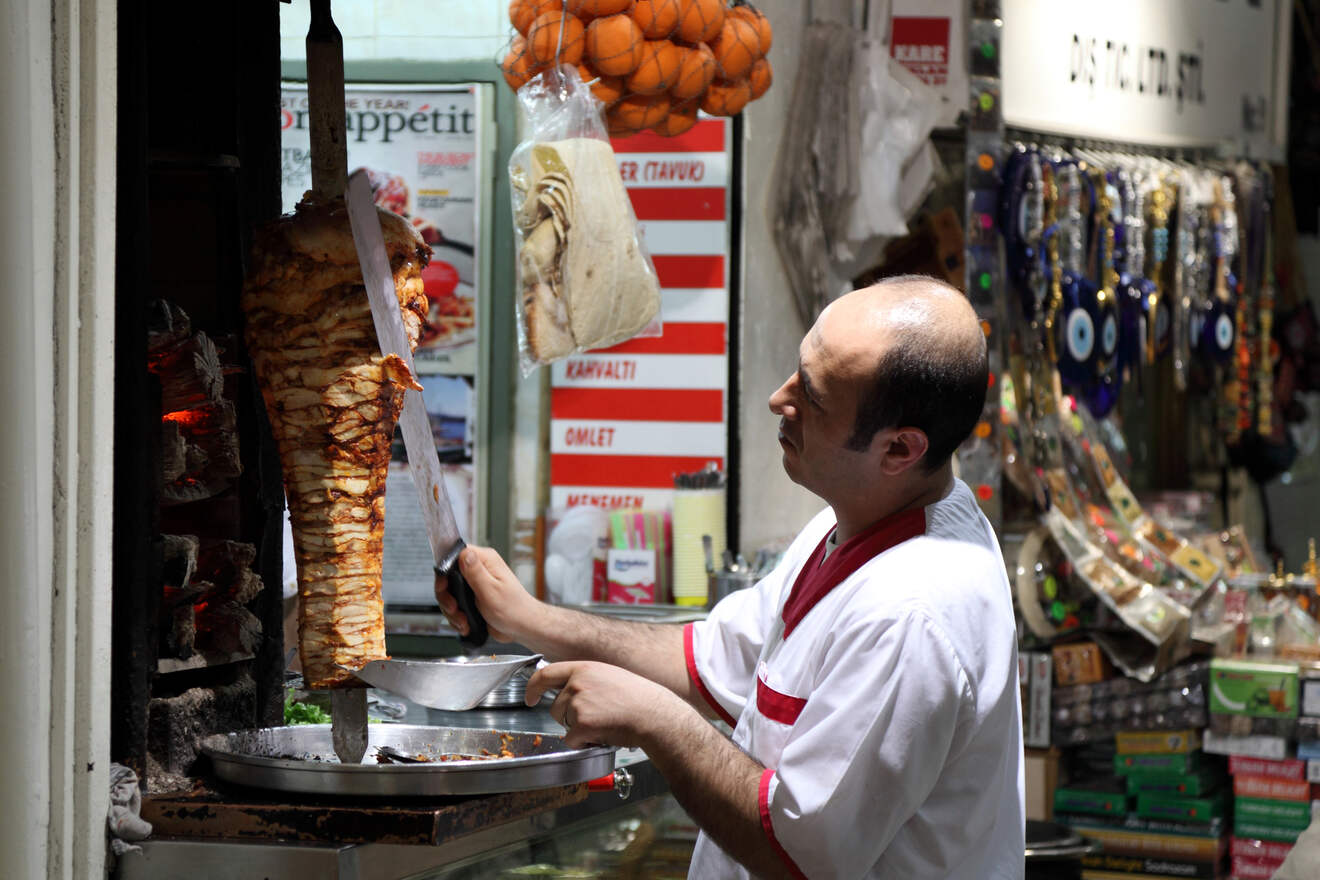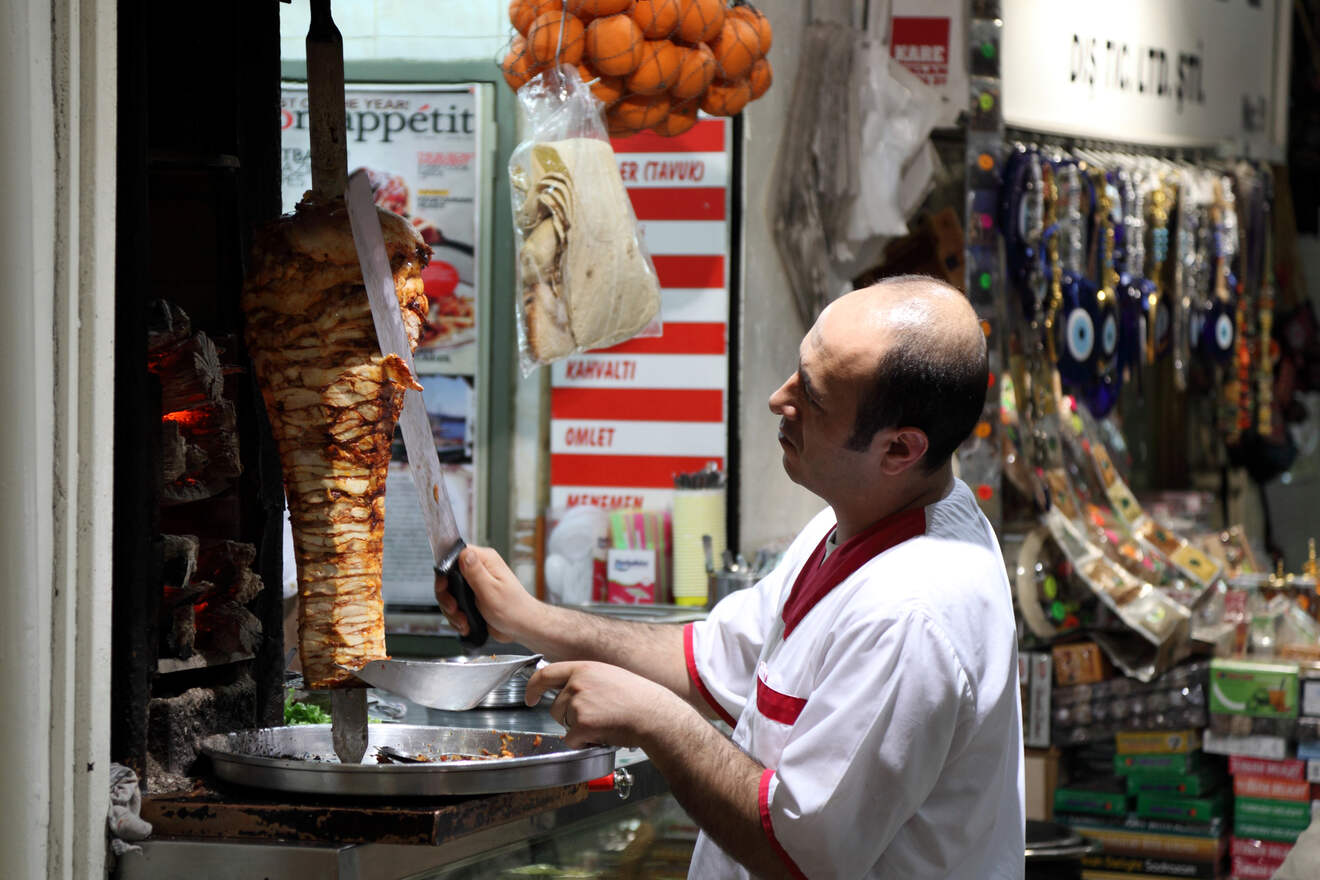 Turkish coffee – traditional coffee that is made in a special coffee pot with a finely grounded coffee by boiling
Döner – sliced lamb meat cooked in vertical spit that is served in a Turkish bread called lavaş with salad
Midye Dolma – famous street food of a muscle filled with spicy rice
Kumpir – baked potato filled with butter, cheese, and your choice of salads
Mantı – a traditional dumpling stuffed with meat and served with yogurt
Kebab – spicy roasted lamb or chicken served with lavaş and salad
Pide – Flatbread cooked in a stone oven with toppings such as cheese, vegetables, and meat
İçli Köfte – Deep-fried meatball stuffed with spicy wheat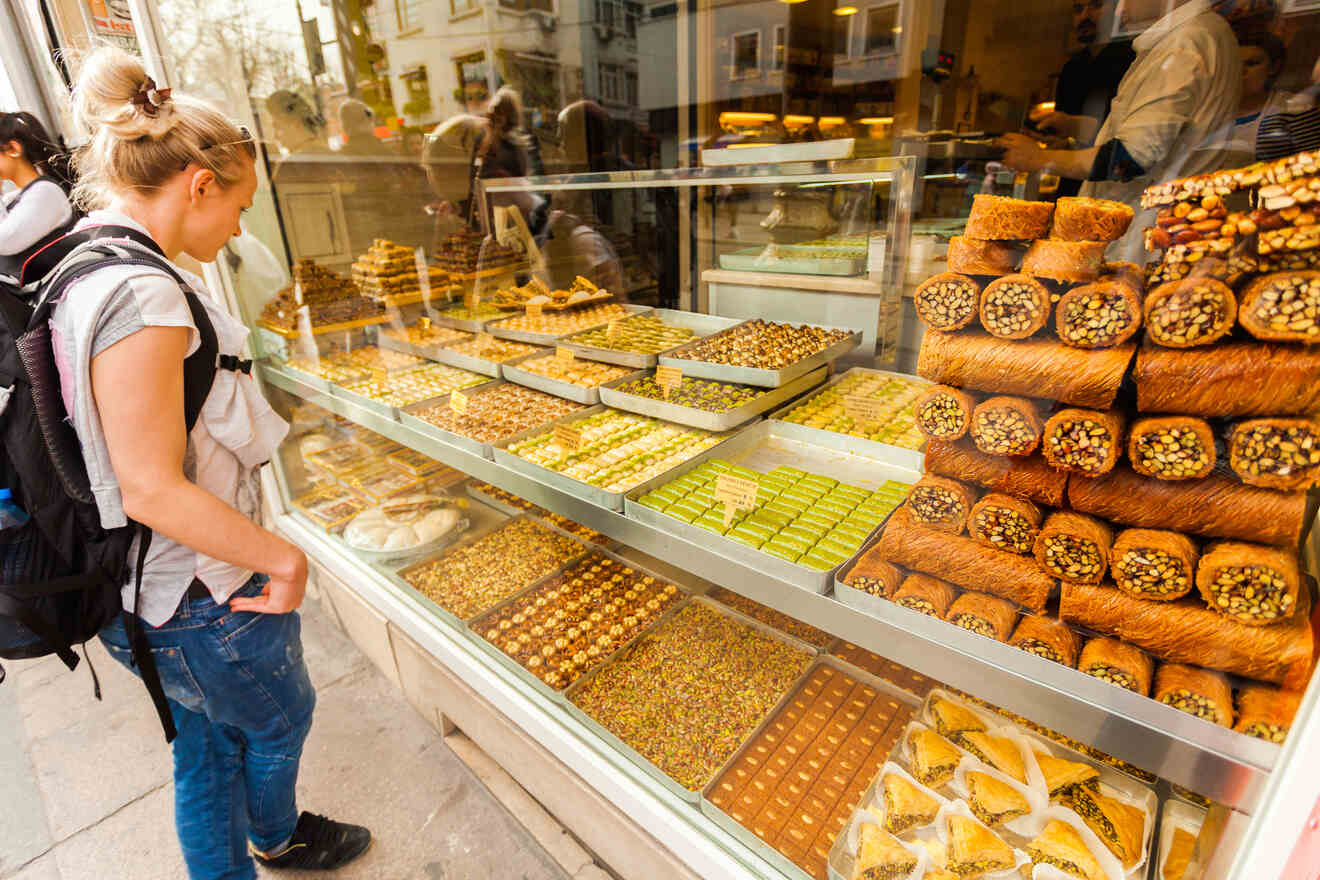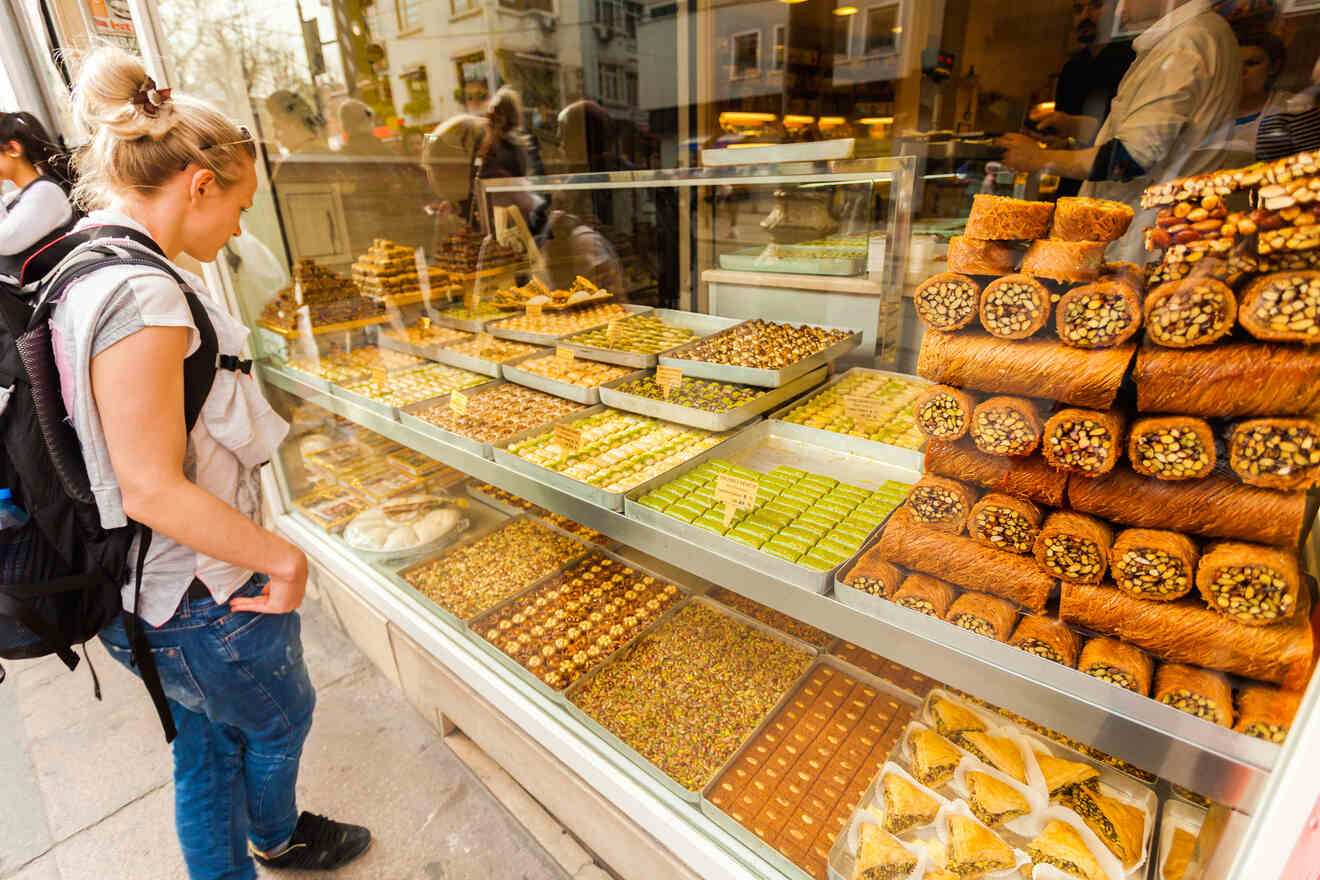 Baklava – the most famous Turkish dessert that comes from Ottoman Empire, layered pastry filled with pistachio
Turkish delight (lokum) – candy that has a soft gummy texture made of starch and sugar with rose flavor comes from Ottoman Empire
Meze – small dishes served as appetizers usually with vegetables or seafood
Hookah (Nargile) – flavored water pipe that you smoke. Can be found in nargile cafes in almost every neighborhood
Rakı – a local drink that has 40% alcohol level made of distilled grape and drunk with water and ice
Ayran – a drink made of yogurt, water, and salt
Fresh fruit juices – In many of the neighborhoods you will see street sellers selling fresh fruit juice of pomegranate, orange, banana, and apple, it's a staple street food!
Maraş dondurması (ice cream) – local ice cream called Maraş dondurması can be found in touristy areas such as Sultanahmet and Taksim and served in a cone with a funny show
Useful Information about Restaurants in Istanbul, Turkey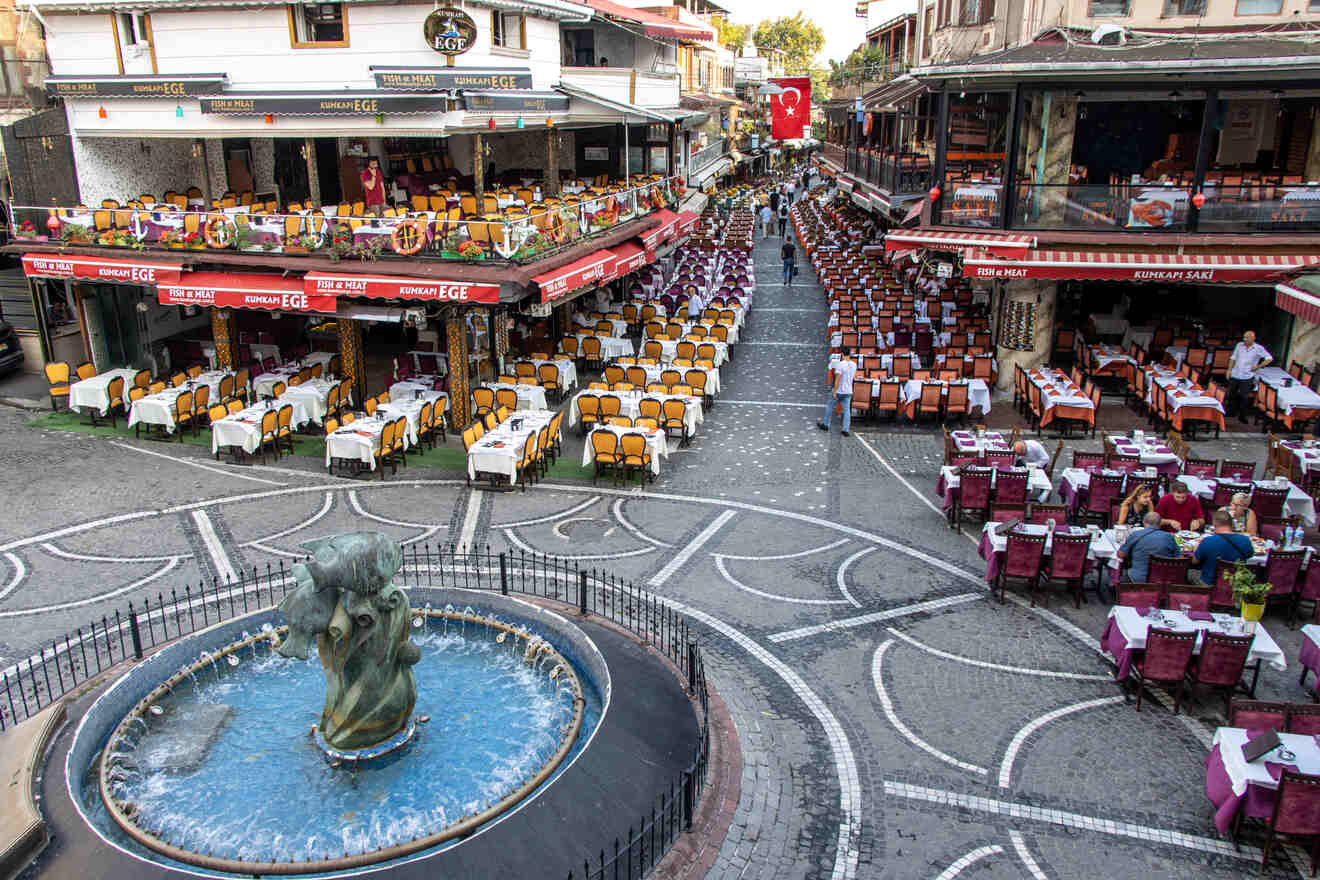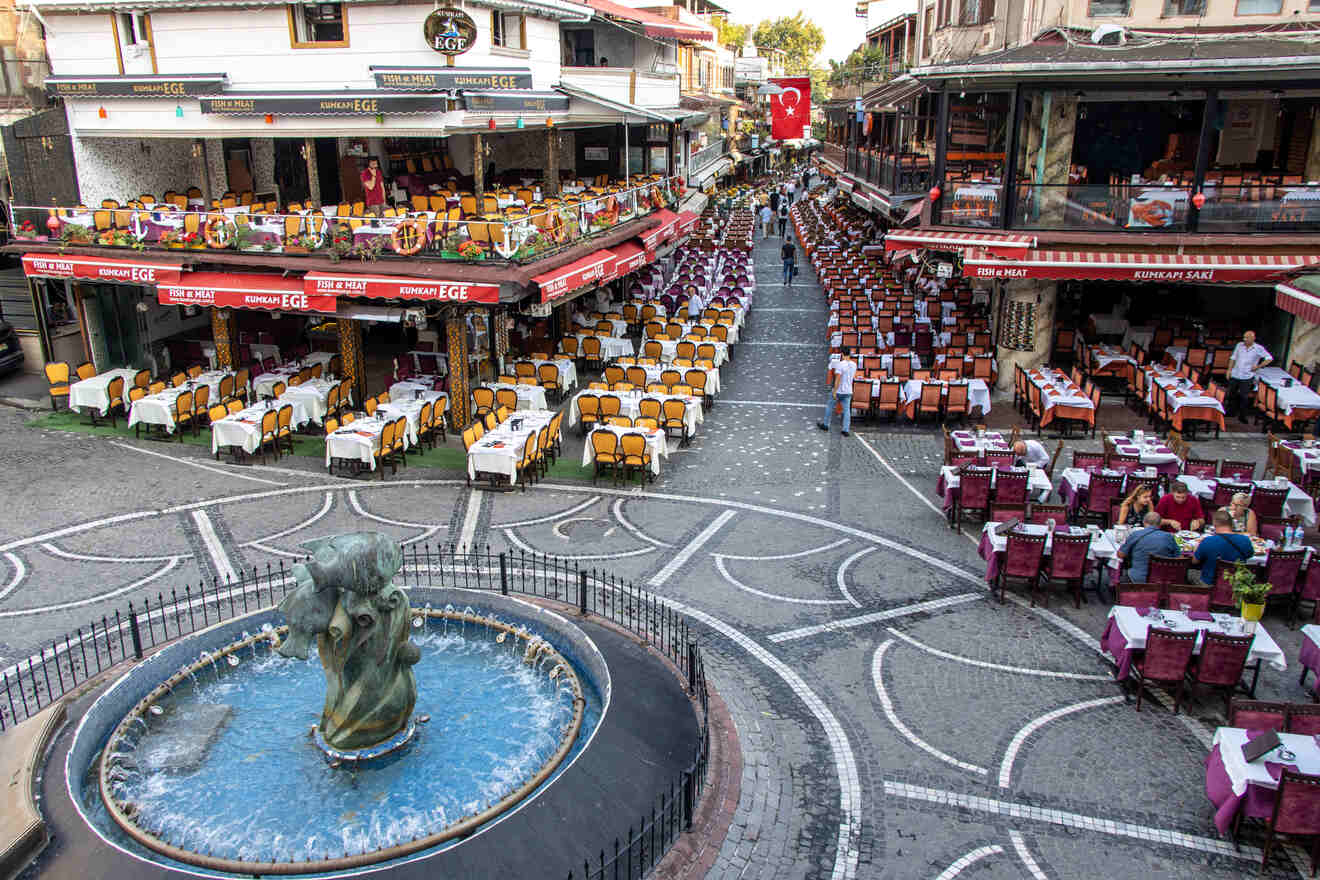 If you go to a restaurant in a touristy area in Istanbul you will find English menus in many places. Other than that, many of the restaurants have menus with food photos and some of them even have presentations in the stall. Here are some more useful tips for eating out in Istanbul.
Tipping in Istanbul, Turkey
Tipping is not mandatory in Istanbul but is expected in many restaurants. The regular tipping amount is between 10%-15% and some restaurants might add service charges.
Food Delivery Apps in Istanbul, Turkey
There are 2 famous food delivery apps you can use in Istanbul which are YemekSepeti and Getir. They both have English versions and make delivery in most of the areas of Istanbul within 40 minutes.
Prices
Food prices in Istanbul vary a lot. You can have a very nice meal at a very affordable price and have an expensive dinner with a Bosphorus view. In general, I would say that food prices are cheap – average European prices in Istanbul depend on where you go.
In order to give you an idea here is the average price of a meal and a drink per person in Istanbul:
Lunch in a cafe or restaurant: 40 TRY (US$3) to 120 TRY (US$10)
Dinner with a drink: 200 TRY (US$16) to 400 TRY (US$32)
Fine Dining Restaurant: 400 TRY (US$32) to 800 TRY (US$64)
Coffee & Breakfast: 30 TRY(US$2.50) to 60 TRY (US$4.50)
Frequently Asked Questions About Dining Out in Istanbul, Turkey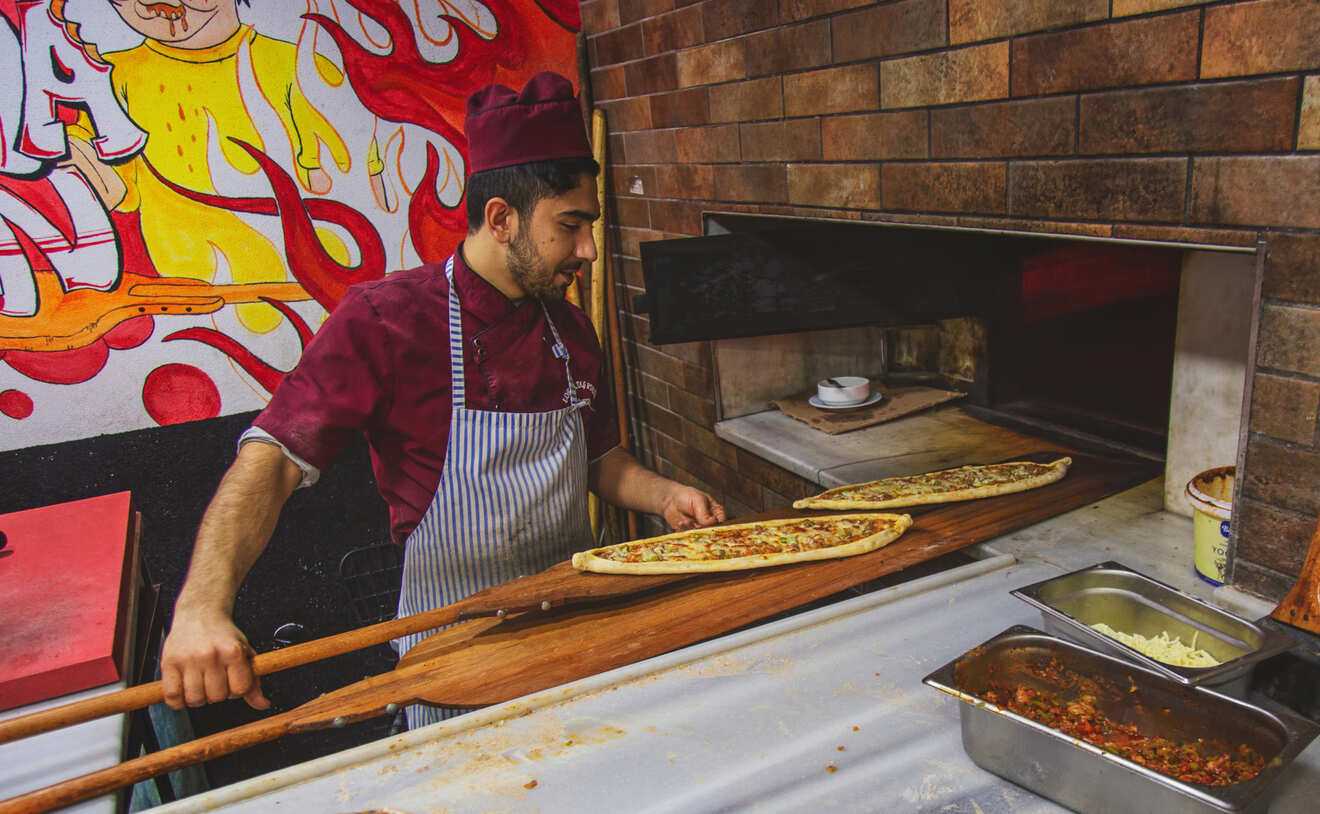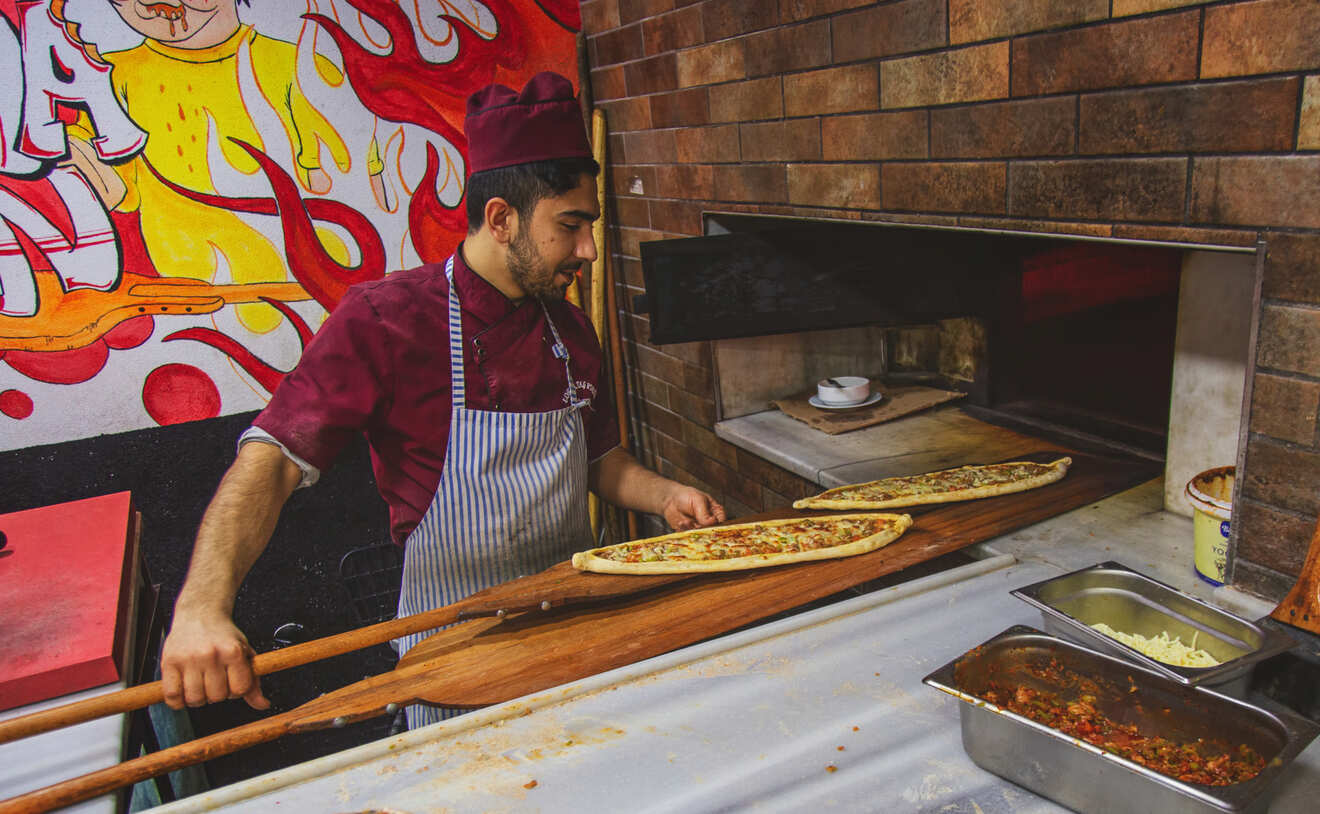 🌱 Where to eat vegan food in Istanbul?
Many of the Turkish meals are cooked with a variety of vegetables and there are so many nice appetizers and vegetables in Turkish cuisine. Some of the best restaurants you can find vegan food options are Çiya Sofrası, Karaköy Lokantası and Karaköy Gümrük.
✨ What are the best restaurants with a view of Istanbul? 
Marmara Pera, Feriye Palace, Mikla, and Vogue Restaurant are the best restaurants in Istanbul that have an amazing Bosphorus view and a very good chef. 
💰 Is eating out expensive in Istanbul? 
Eating out in Istanbul is not expensive but totally depends on where you go. An average meal costs around US$3 and this price can go up to US$10 in a fine dining restaurant. 
❓ Is tipping expected in Turkey?
Yes, especially for the dinner 10% tipping is expected in the restaurants in Turkey. 
🤔 What is the most traditional Turkish food?
Kebap, baklava, and mantı are some of the most traditional food in Turkey. 
🍸 What are the best fine dining restaurants in Istanbul?
Mikla, Nicole, Mürever Restaurant, and St. Regis Brasserie are the best fine dining restaurants in Istanbul that have a very good chef and view. 
Conclusion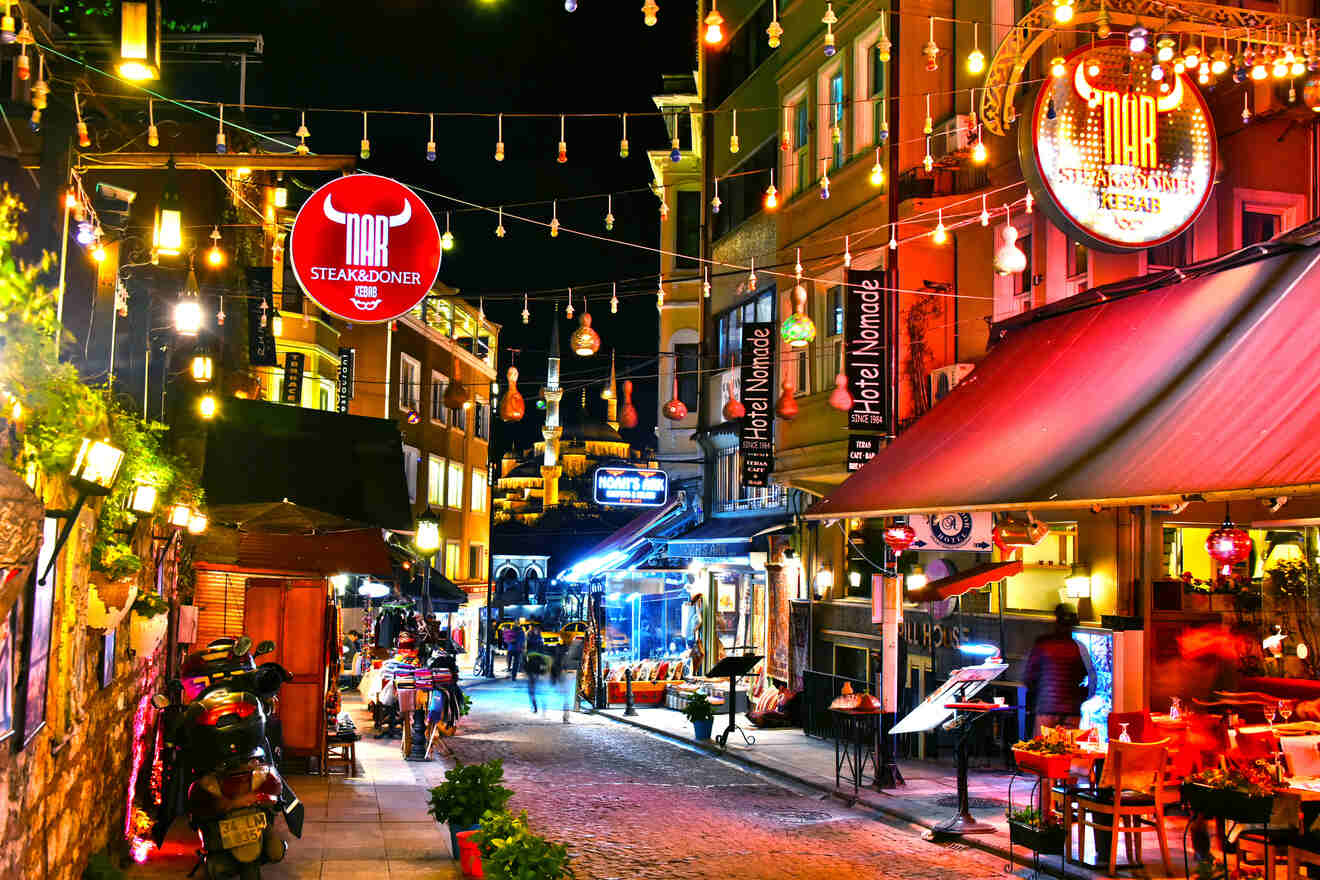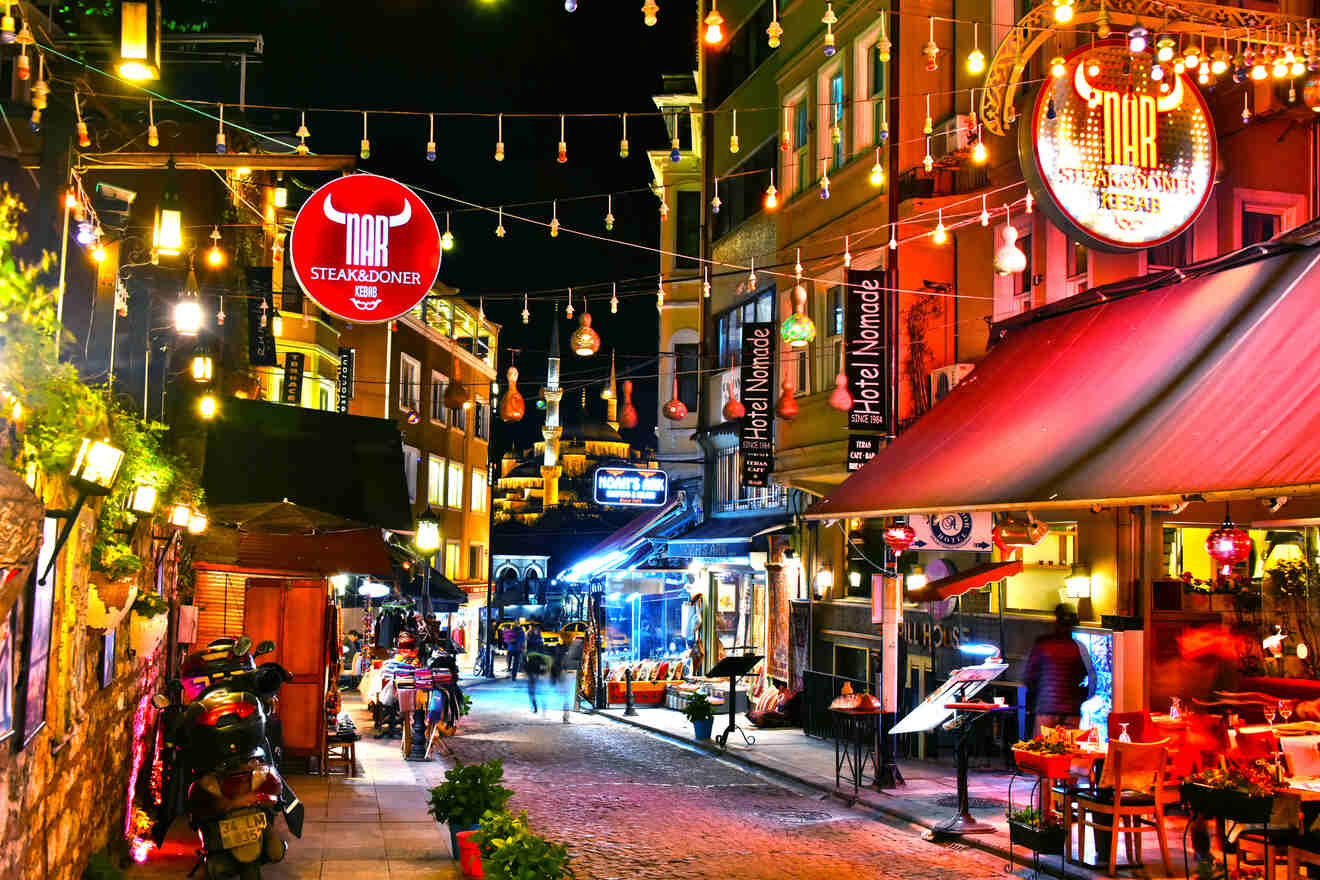 What a journey from ottoman cuisine, to modern Turkish food and international cuisines. I definitely feel like going to a Turkish restaurant now! I hope this blog post about the best restaurants in Istanbul helped you to understand where and what to eat in Istanbul.
I guarantee you will go back to your home with some extra weight as you won't be able to help yourself to eat so many delicious foods and desserts so just enjoy! A final reminder especially for the fine dining restaurants and dinner restaurants, make sure to book a table a couple of days in advance!
Have an amazing time in Istanbul and let me know if you have any questions and suggestions about Istanbul and Turkey by leaving a comment below. I'll be more than happy to leave a reply!
Afiyet Olsun,
Eylul
---
Pin it for later!
Pin it for later!