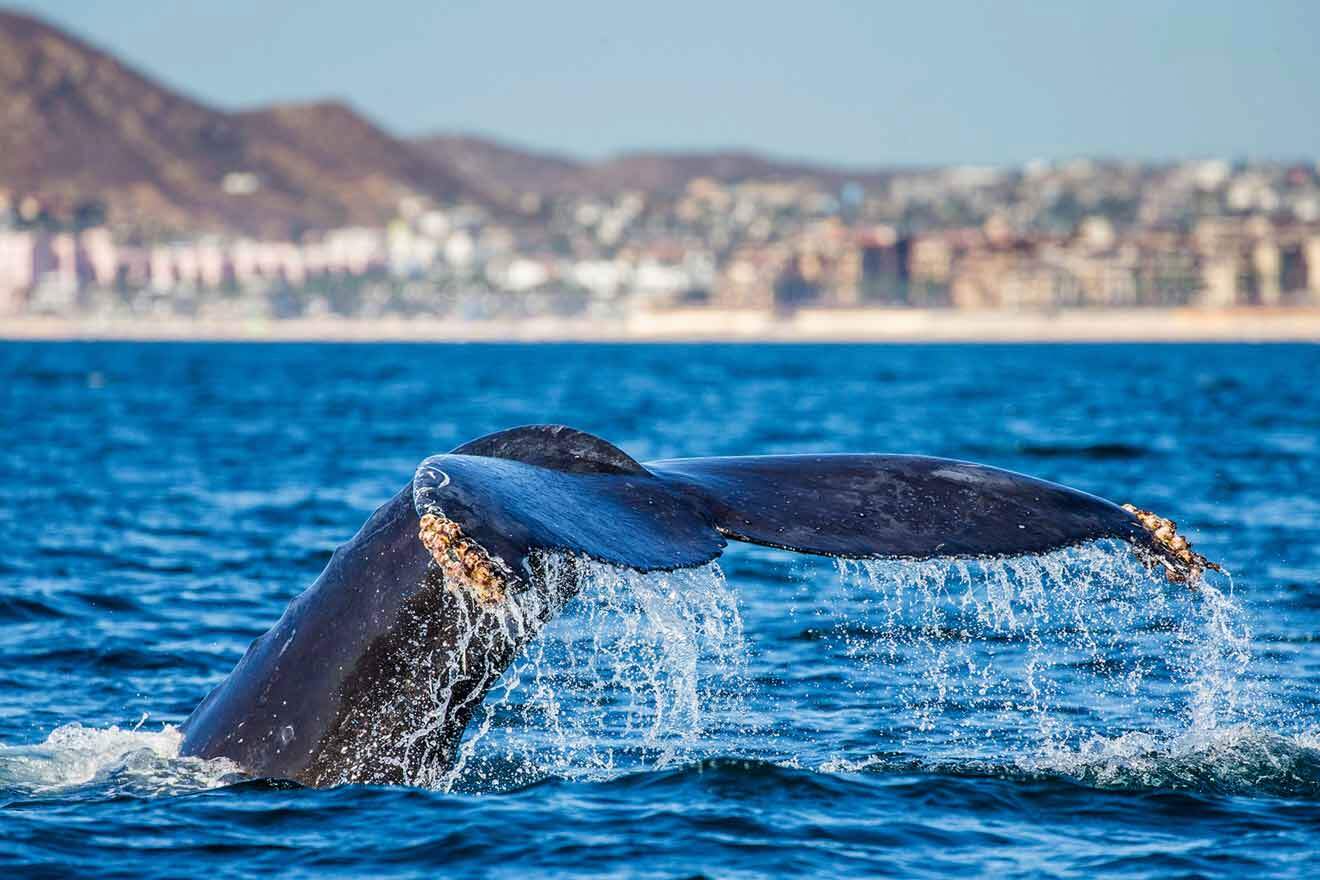 If you happen to find yourself in California and are craving some amazing whale sights, be sure to check out these amazing tour options for whale-watching Santa Monica & LA have to offer!
Learning all there is to know about Hollywood is an inescapable part of the LA experience, but I'm always voting for every traveler to be more original and find some unique experiences in each location.
So I decided to compile a list of some cool whale-watching cruises you can embark on and learn more about marine life in California. I also went out of my way and wrote you a generous bonus of different tours you can take in Santa Monica, so make sure to check those out as well for the ultimate California experience!
My advice to you is that you book your cruises in advance and make sure you don't miss out on this amazing experience!
Let's dive in!
If you are in a hurry
Here are the top whale-watching tours in Santa Monica to book in advance:
1. Take a whale-watching tour in Santa Monica waters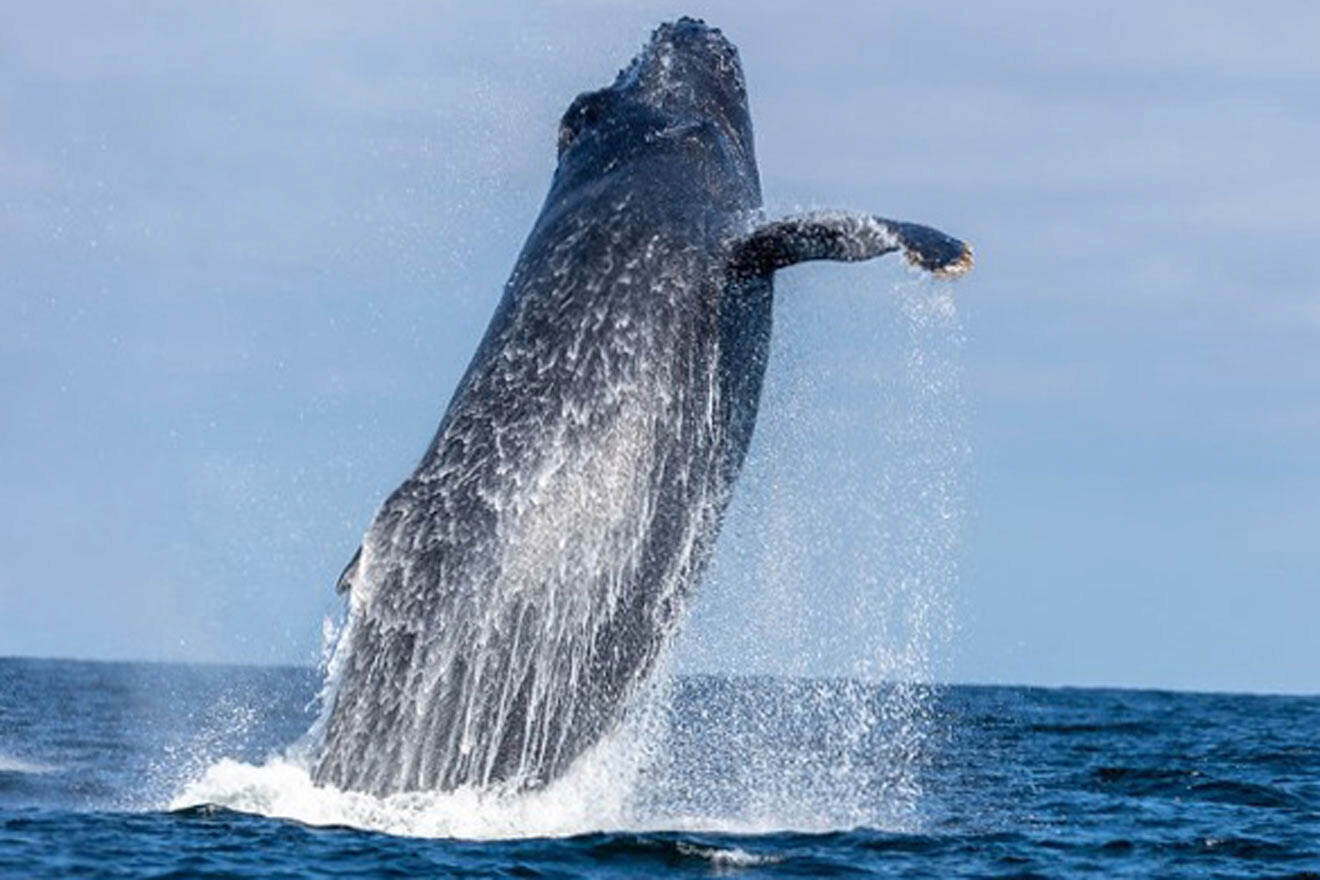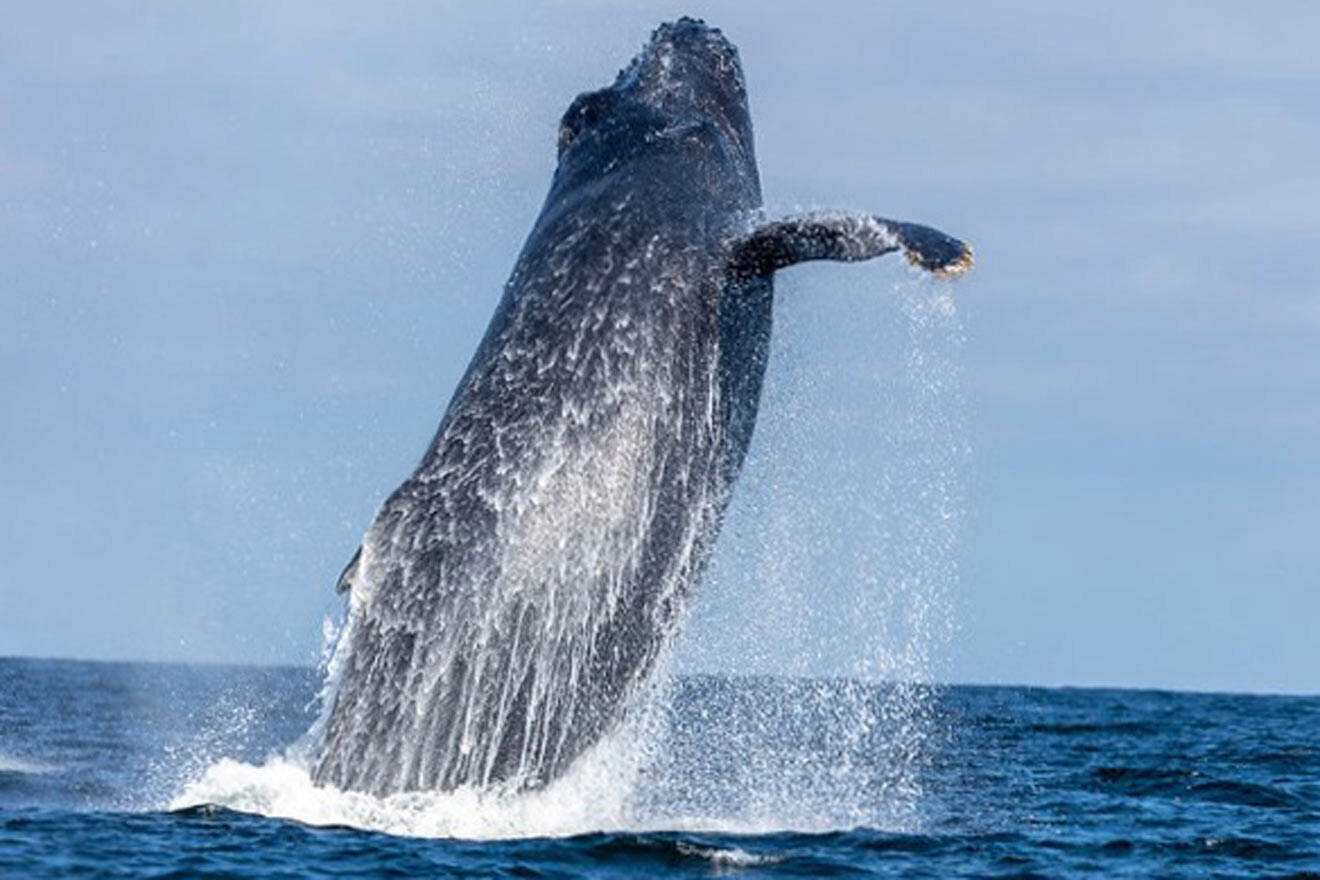 Duration: 2 – 2.5 hours
Price: from US$45
Why you should take it: very popular tour option
Gather your crew and set sail with Harbor Breeze for an adventure of a lifetime! For over 2 decades, this leading tour company is your best bet in Santa Monica for spotting all kinds of creatures at sea. With tours suitable for everyone, regardless of age or size – prepare to create everlasting memories. It's conveniently located close to beautiful Santa Monica, so there is no excuse to miss it.
You'll get to see Gray, Blue, Fin, Humpback, and Minke Whales; plus a wide variety of other aquatic critters like Dolphins, Sea Lions, and Marine Birds. What's even more awesome is that every tour is accompanied by the Aquarium of the Pacific giving expert narrations throughout. You'll be in knowledgeable hands with over 30 years of whale-watching expertise guiding your way aboard Harbor Breeze's vessels. It's a great educational experience!
2. See whales on a luxurious yacht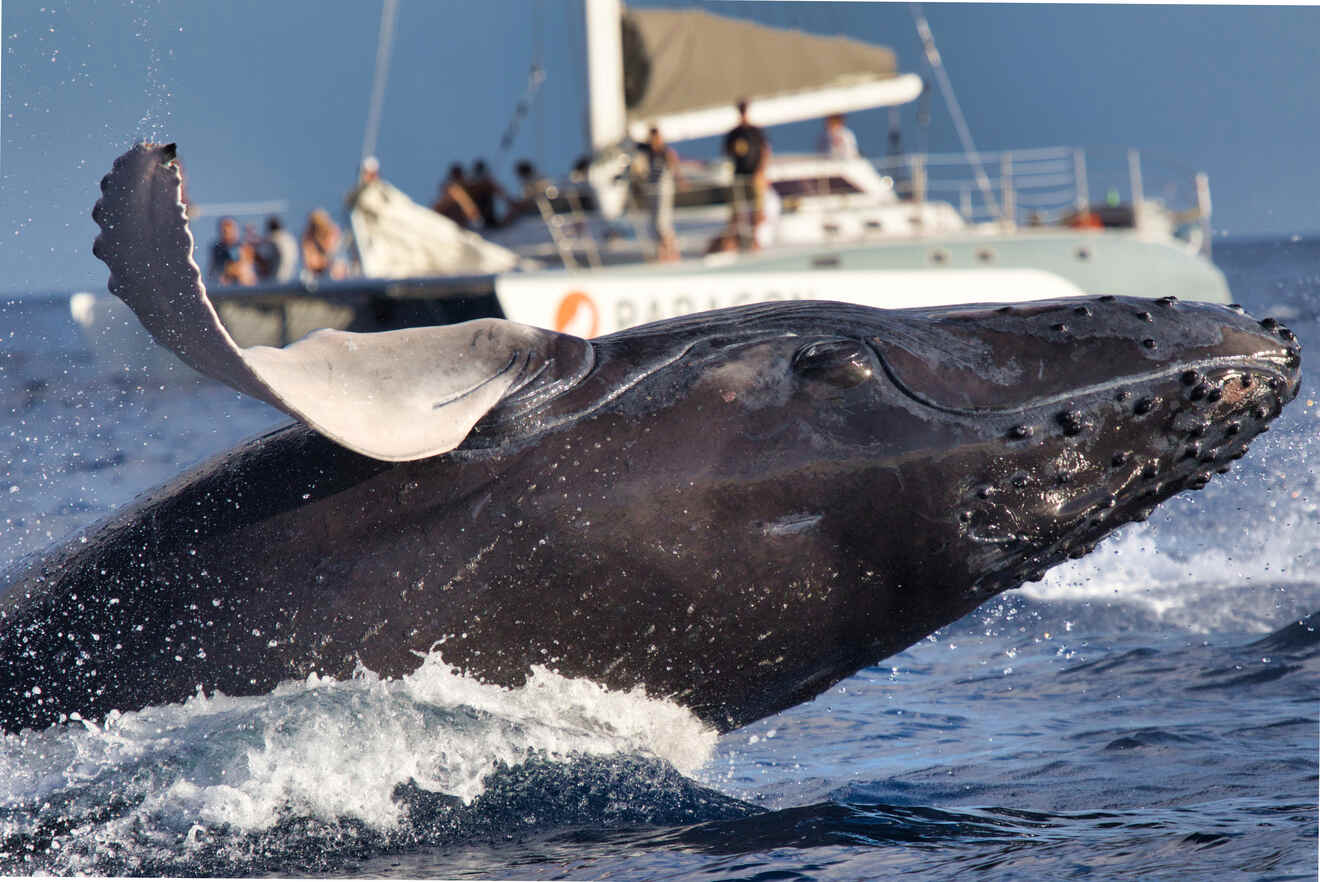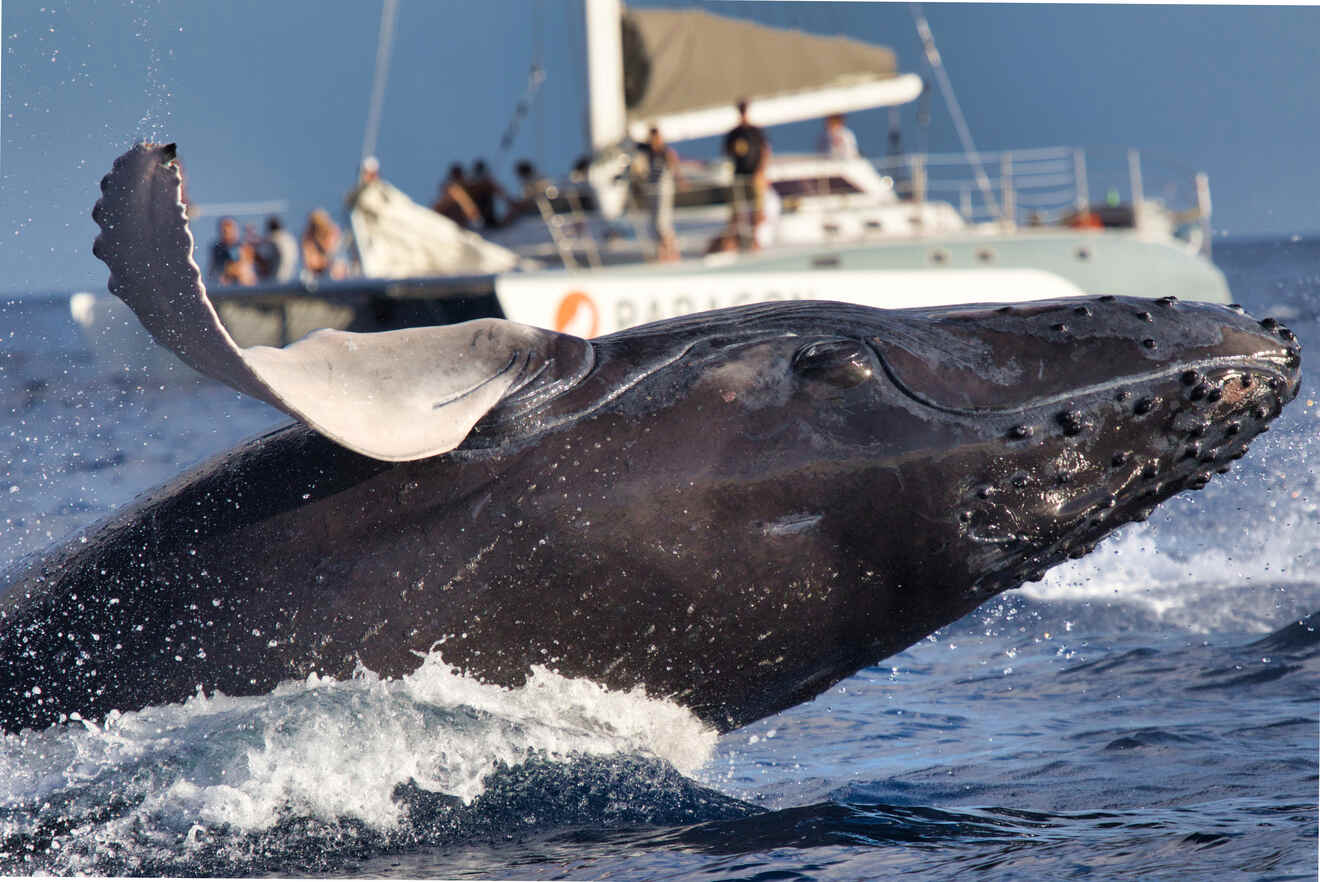 Duration: 2 hours
Price: upon request
Why you should take it: an immersive luxurious experience
If you're craving a prime experience where you'll feel like a VIP, this tour is the ultimate winner for that! The Duchess and The Legend Yachts are offering once-in-a-lifetime whale-watching charters in the Los Angeles area! They offer an amazing experience for spotting marine life together with any personalized detail you might need to make this experience as best as possible.
The crew that will accompany you is the very best one in the area with years of experience, so you'll be in safe hands from start to finish! With an extensive stock of safety equipment and luxurious comfort items – you can cruise knowing you are well taken care of!
So when planning whale-watching in the California area this one should be at the top of the list!
3. Join a private whale-watching tour in Newport Beach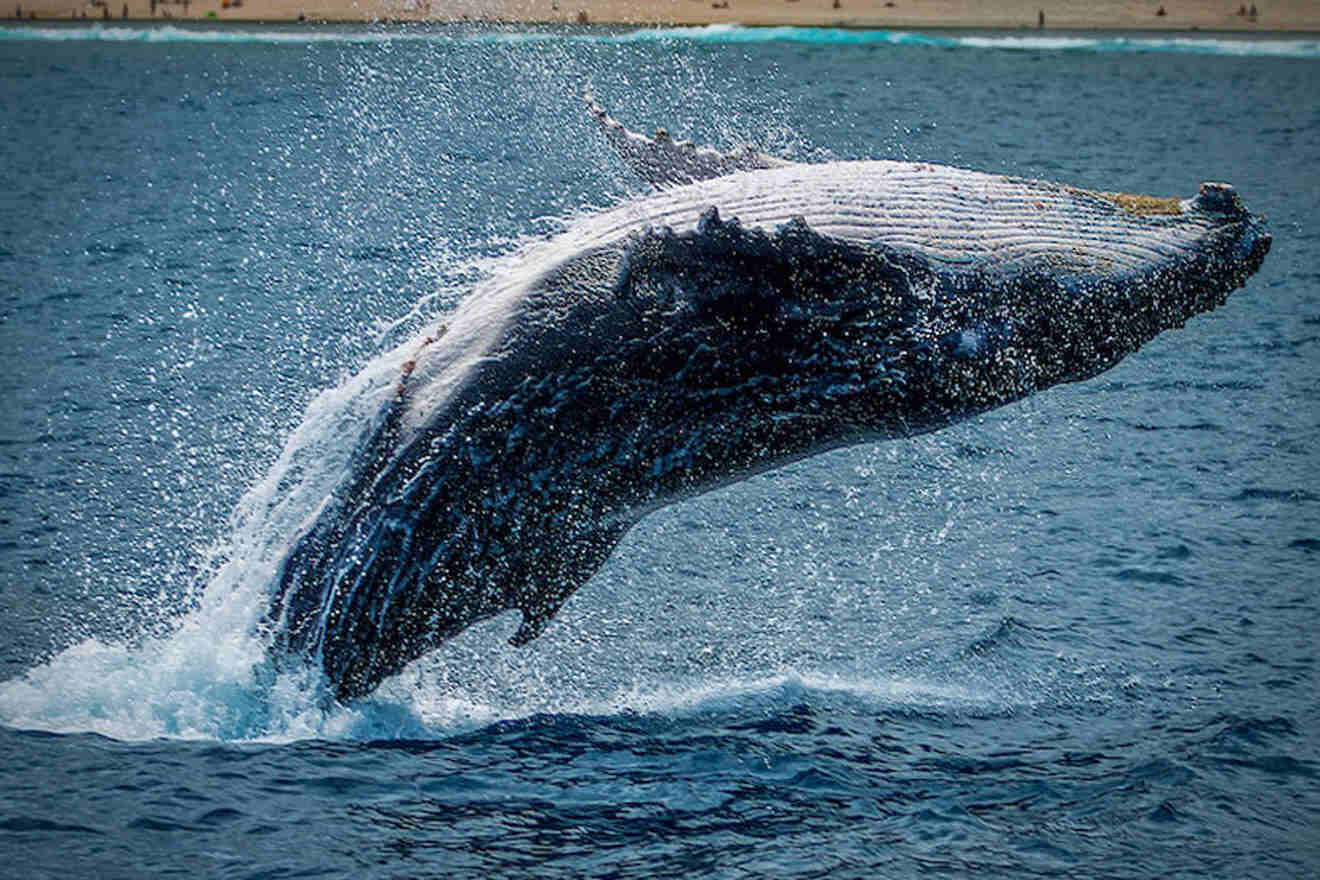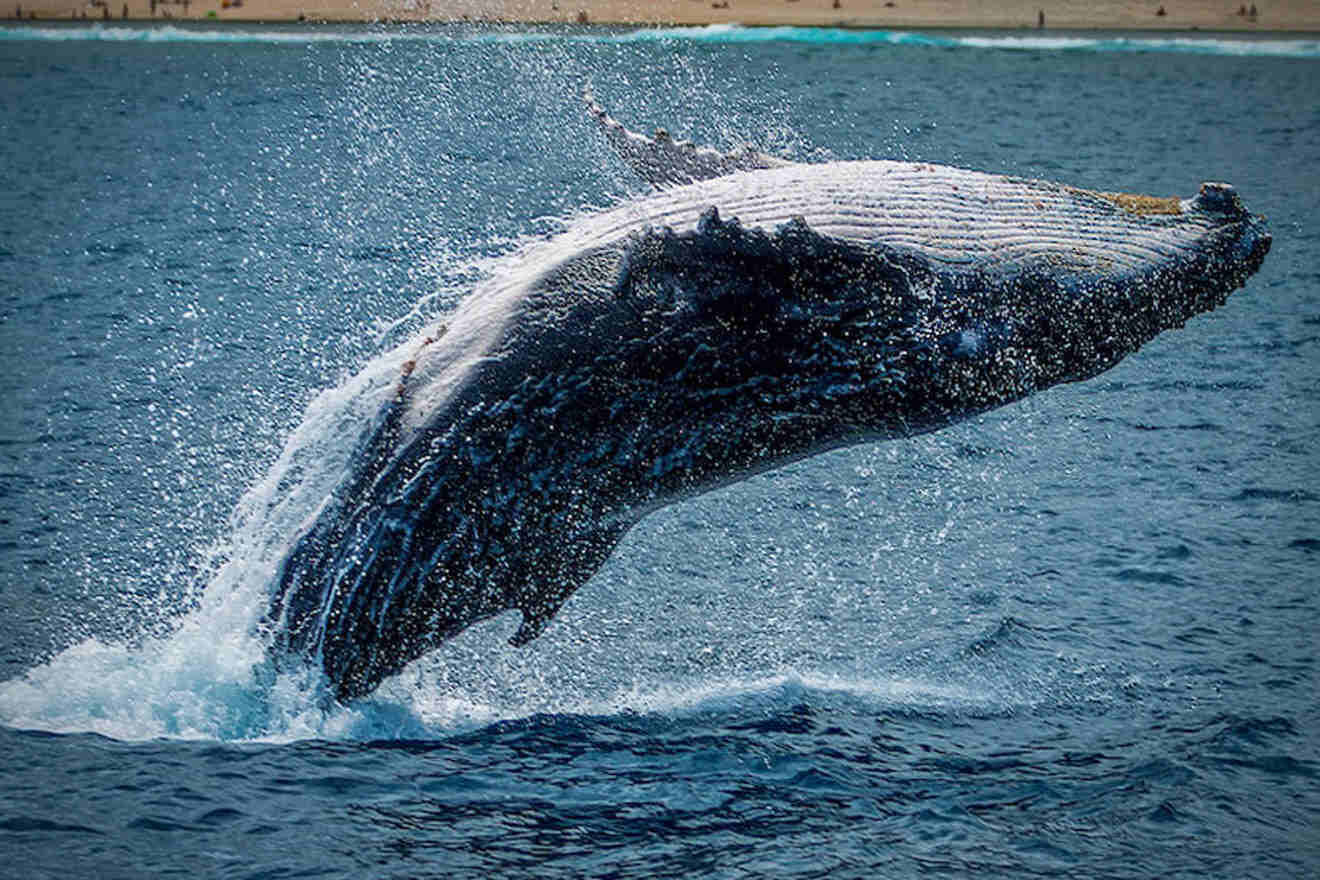 Duration: 2 hours
Price: from US$495
Why you should take it: customized and immersive experience
Since the last tour offered an option for huge groups I thought I should find some cool choices for my fellow introverts.
If you're headed to Newport Beach, home of dolphins and whales, and want perfect sightings- without the stress of finding the spots and socializing – then I suggest you check out this exclusive VIP tour. A USCG-licensed guide who's also a certified naturalist will take your group (up to six) along Newport Harbor for some seriously amazing sights.
You'll have a day full of fun facts spilled while sailing through the water slides for spotting these sea creatures! Apart from being informative, the private "just us" adventure holds an assurance that you'll be getting all the insta-worthy clicks without any hustles!
4. Go on a cool whale-watching combo tour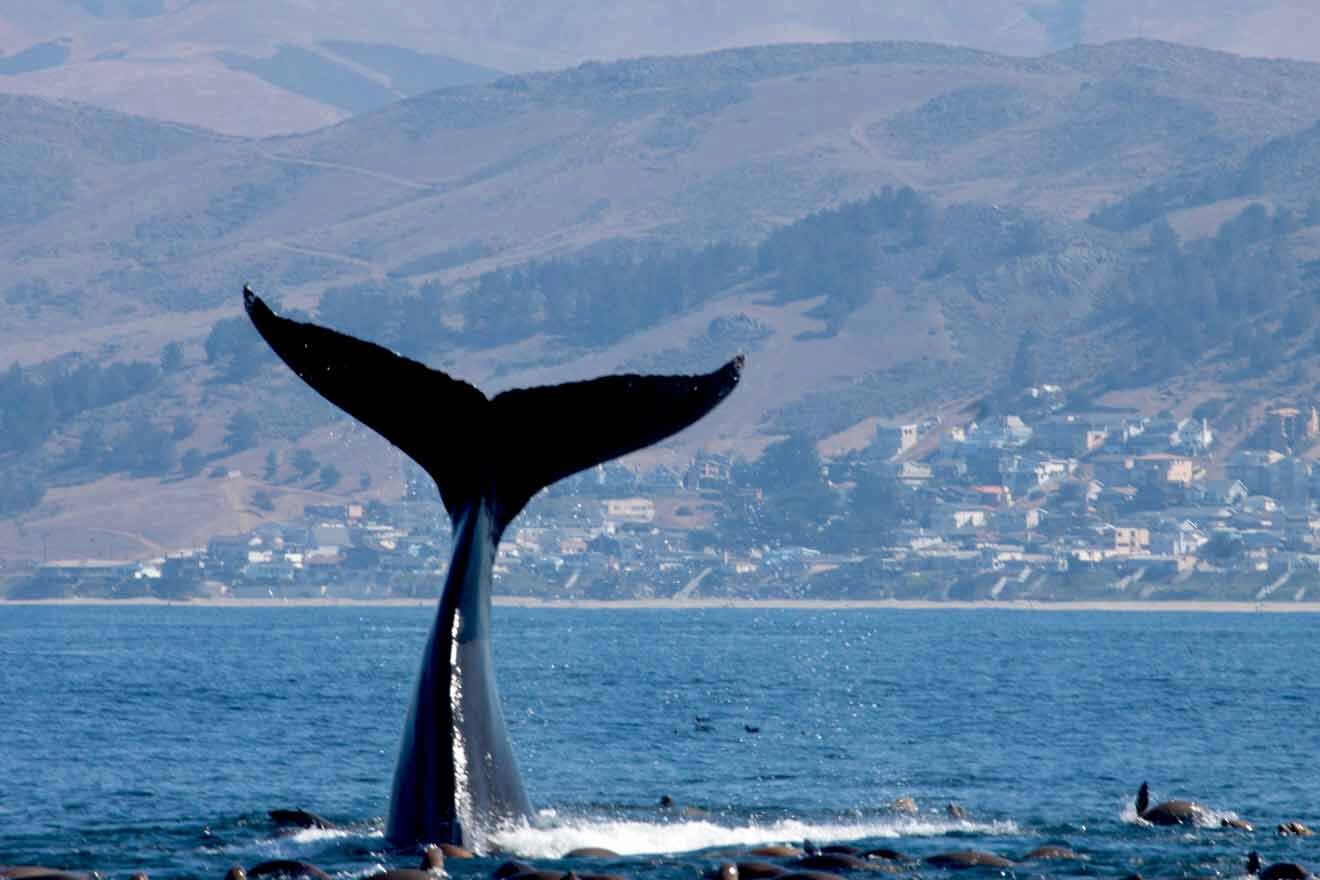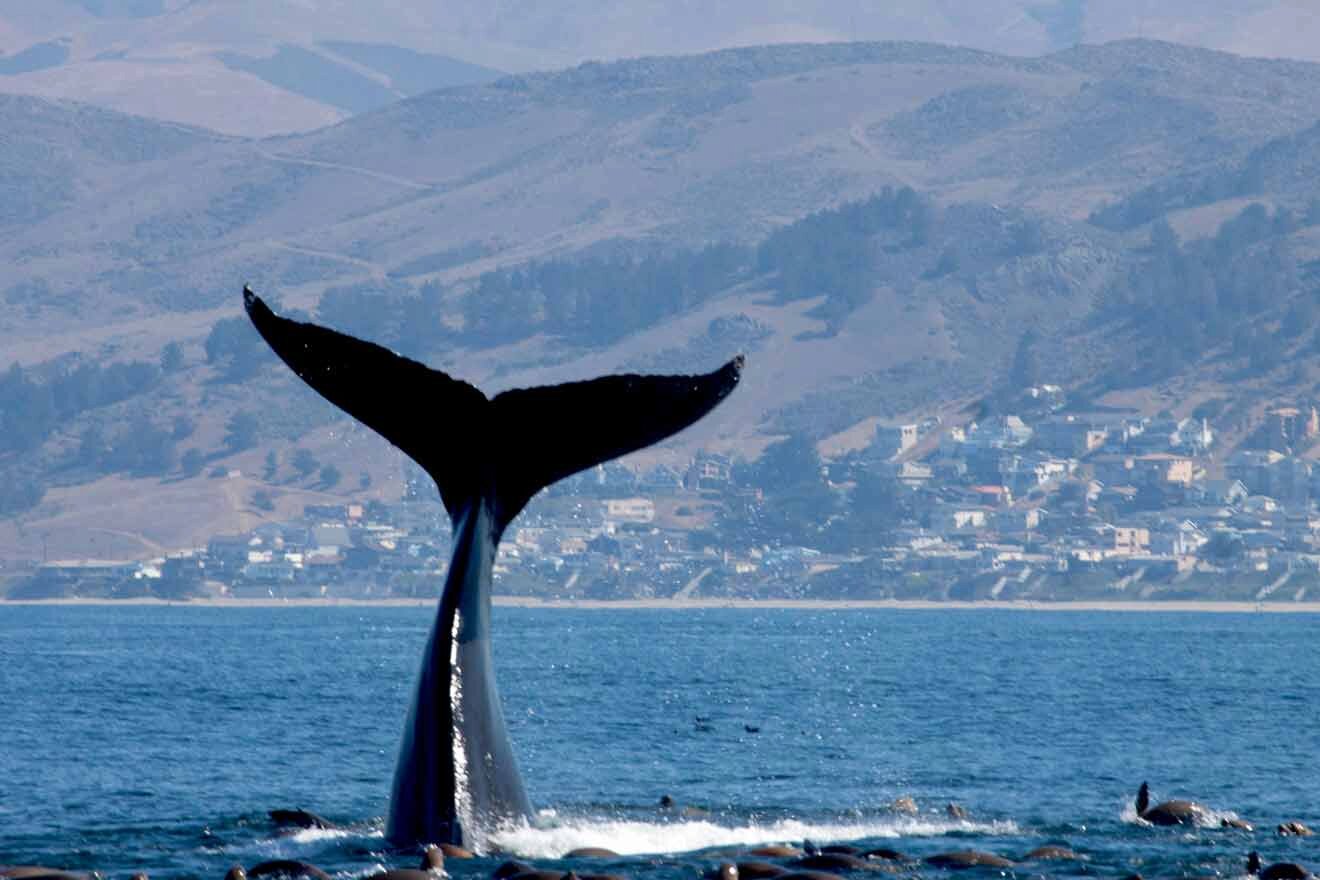 Duration: 3 hours
Price: from US$86
Why you should take it: whale-watching from multiple locations
I'm bringing you a great combo tour that will enable you to see majestic whales from multiple iconic beaches. Whales are known to show up in Redondo Beach, Hermosa Beach, Manhattan Beach, and Santa Monica Bay.
You can expect to catch a glimpse of many different animals that can't be spotted from the land such as sea lions, whales, dolphins, as well as unusual birds. So this expedition is quite a treat for animal lovers. This tour has a large group size of up to 45 passengers so you'll be able to quickly make friends and chat while you spot sea creatures. It makes for a great shared experience!
You can choose between indoor and outdoor seating as you feast on delicious dishes and beverages! Do keep in mind that food and drinks are not included in the price but you'll be able to purchase them on board.
5. Get up close and personal on a catamaran yacht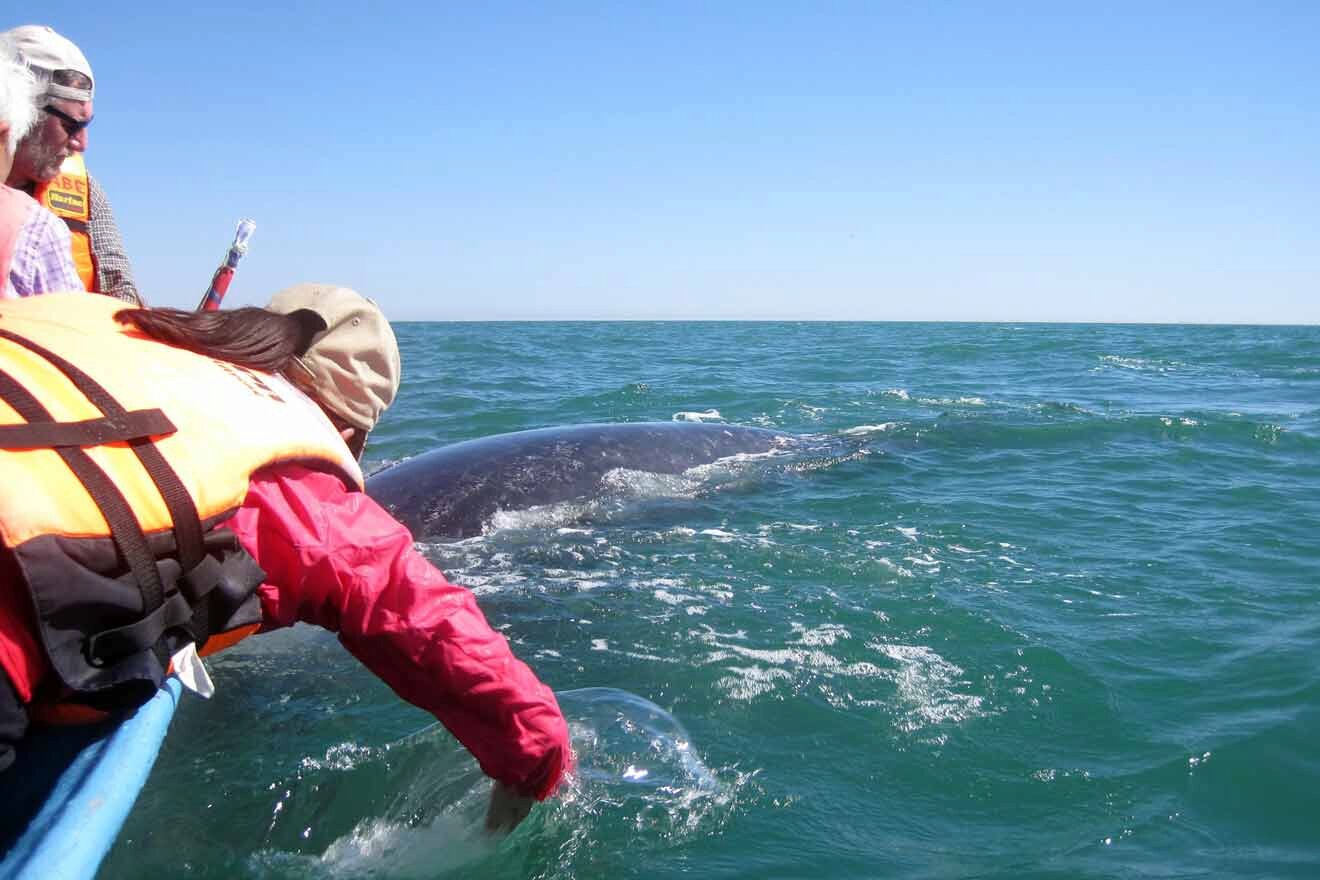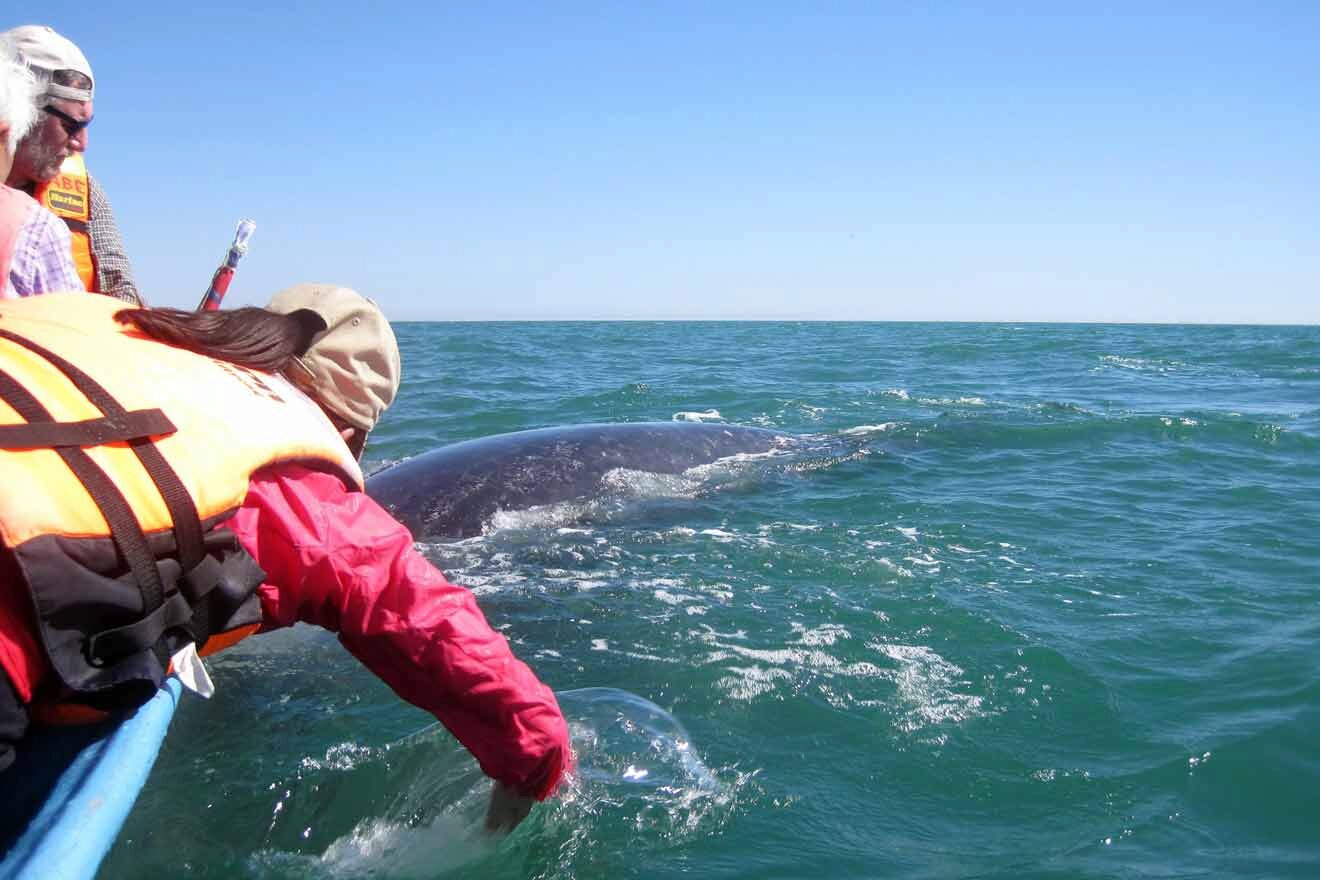 Duration: 2.5 hours
Price: from US$62
Why you should take it: small-group and personalized experience
Fancy a ride on a 50-foot yacht? This is the cruise for you! Get up close and personal with marine life on this small-group tour that will make the experience even more special!
You'll have naturalist guides with you on your fascinating journey who will tell you all about the gorgeous creatures you're witnessing! They'll take you to all the best spots for whale-watching and you can just sit back and relax while watching them thrash about in the water!
The catamaran yacht is also incredibly spacious, and you won't have to deal with crowds vying for a glimpse of the whales!
6. Hunt down whales on a whale-watching cruise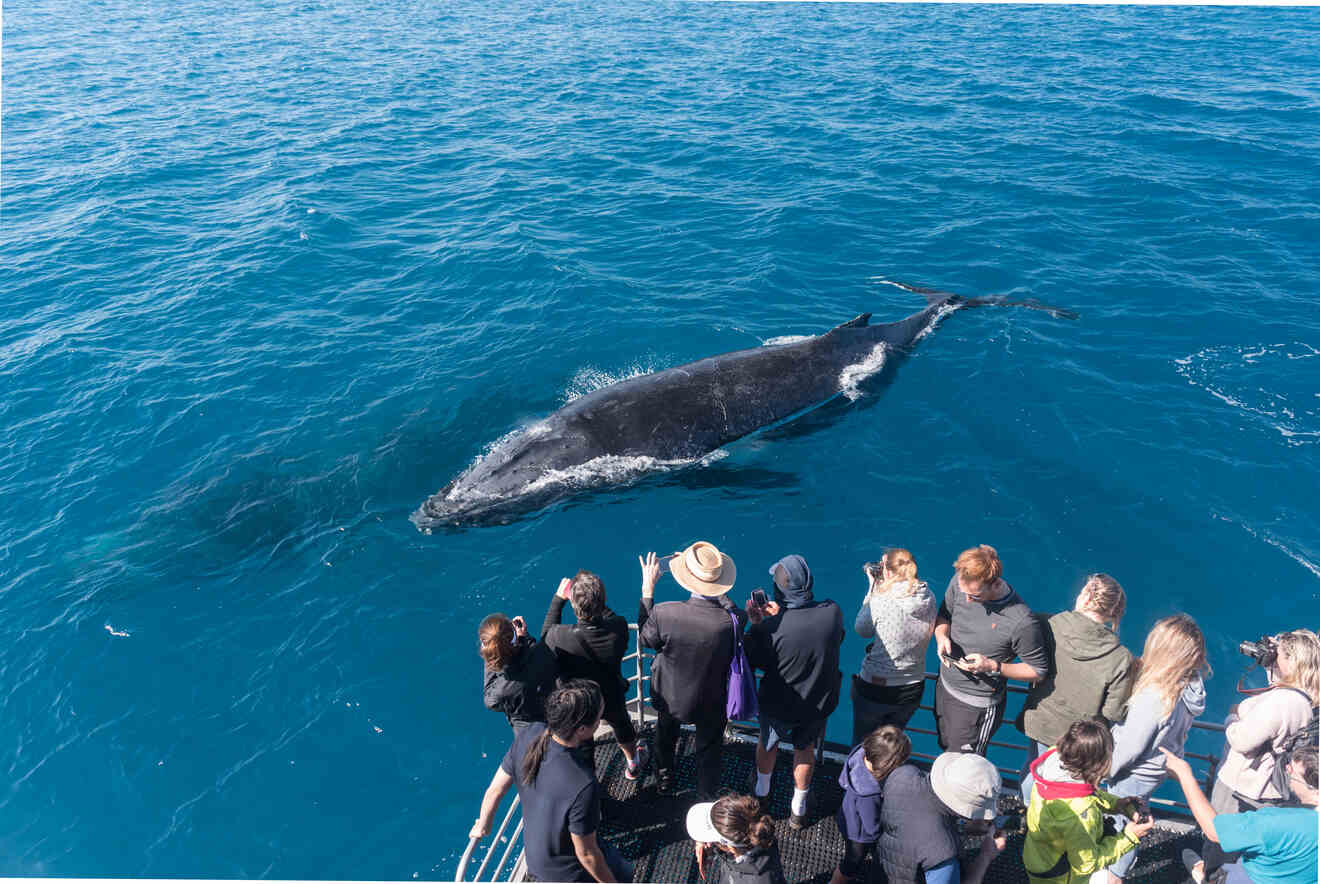 Duration: 2.5 hours
Price: from US$13
Why you should take it: best budget-friendly option
The whale-watching season never ends in Santa Monica! Hop on one of the tour boats and get ready for 2.5 hours of gorgeous sights: blue whales, finback whales, gray whales, humpbacks – you name it! Plus there'll be lots of dolphins hanging around.
The vessels are super safe so you can kick back and take everything in without a worry. Round up your gang for daily cruises throughout the year and prepare to be dazzled by these mighty creatures of the sea! What's great about this tour is just how much quality you'll get for the cheap price of US$13. Absolutely unbelievable!
The company also offers various upgrades to choose from. You can choose an option with fewer people, extra staff, more sightseeing spots, or extra speed. So if you like to experiment, I'm sure you'll find something interesting among these options.
7. Enjoy whale-watching in Newport Beach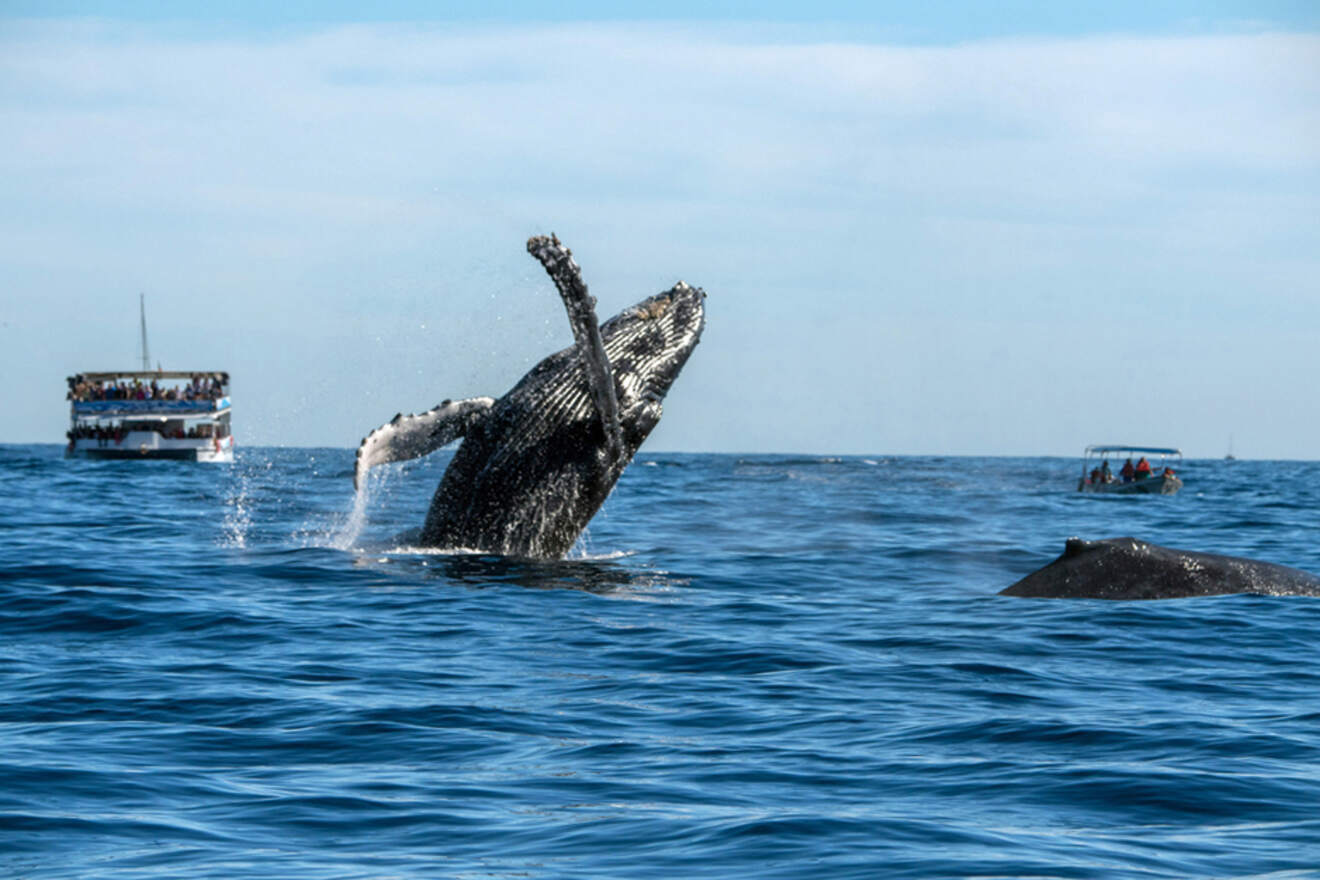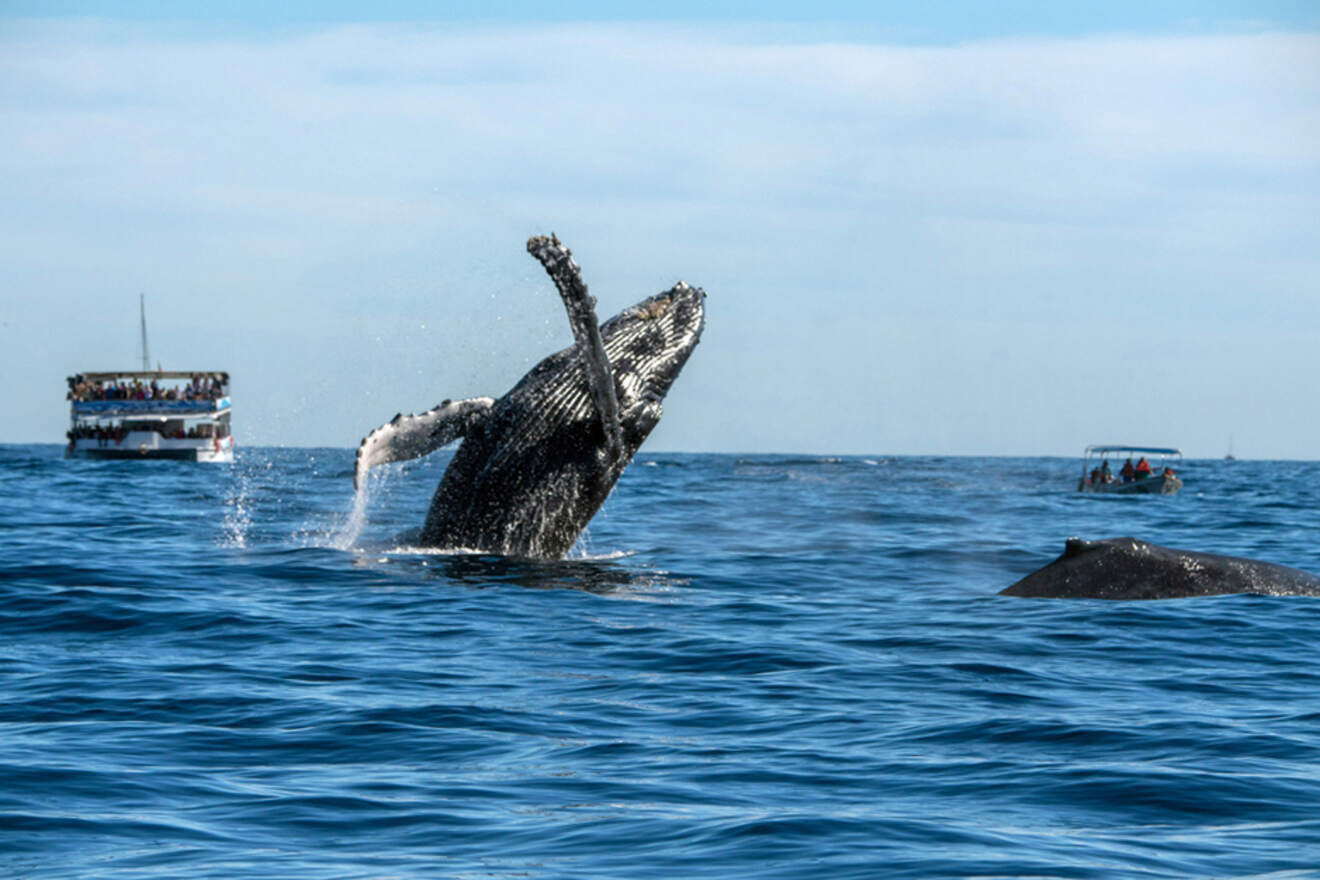 Duration: 2 – 3 hours
Price: from US$34
Why you should take it: most popular whale watching tour in Newport Beach
Set sail off Orange County's coast as you hunt down whales on this explorative journey from Newport Beach. Everything about the Pacific Coast's wild beauty will swirl past you – you'll get to see blows and flumps splashing up, which signals that humpback, minke, gray, finback, or even blue whale sightings could be around the corner!
Not to mention other remarkable ocean life like dolphins out in abundant force too – making this a wonderful year-round experience suitable for everyone in the family.
With an informed captain and crew at your side; you don't need to worry about anything on your trip. There are also multiple departure times available which makes this tour not only a very popular option but a convenient one as well!
8. Embark on a whale-watching catamaran cruise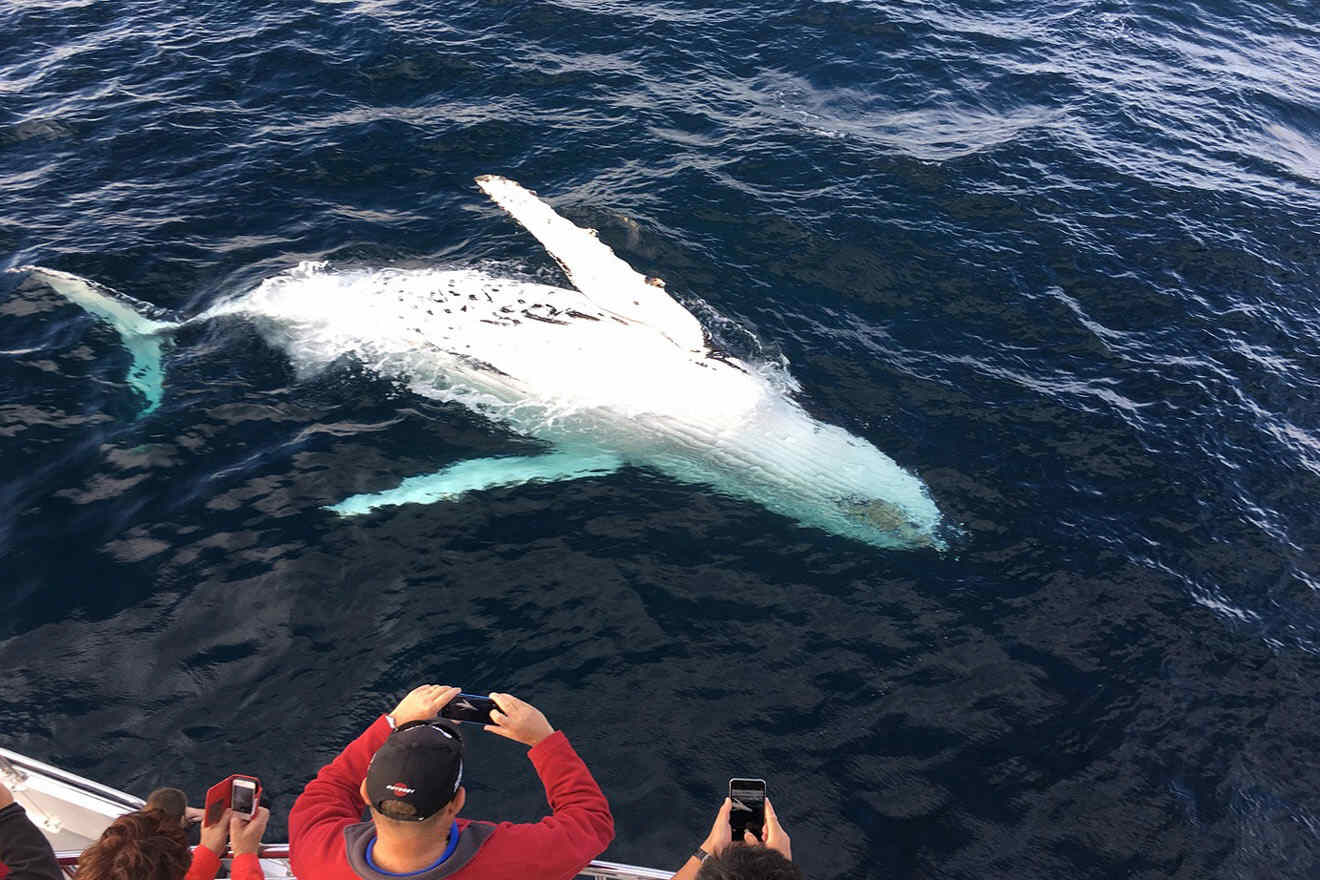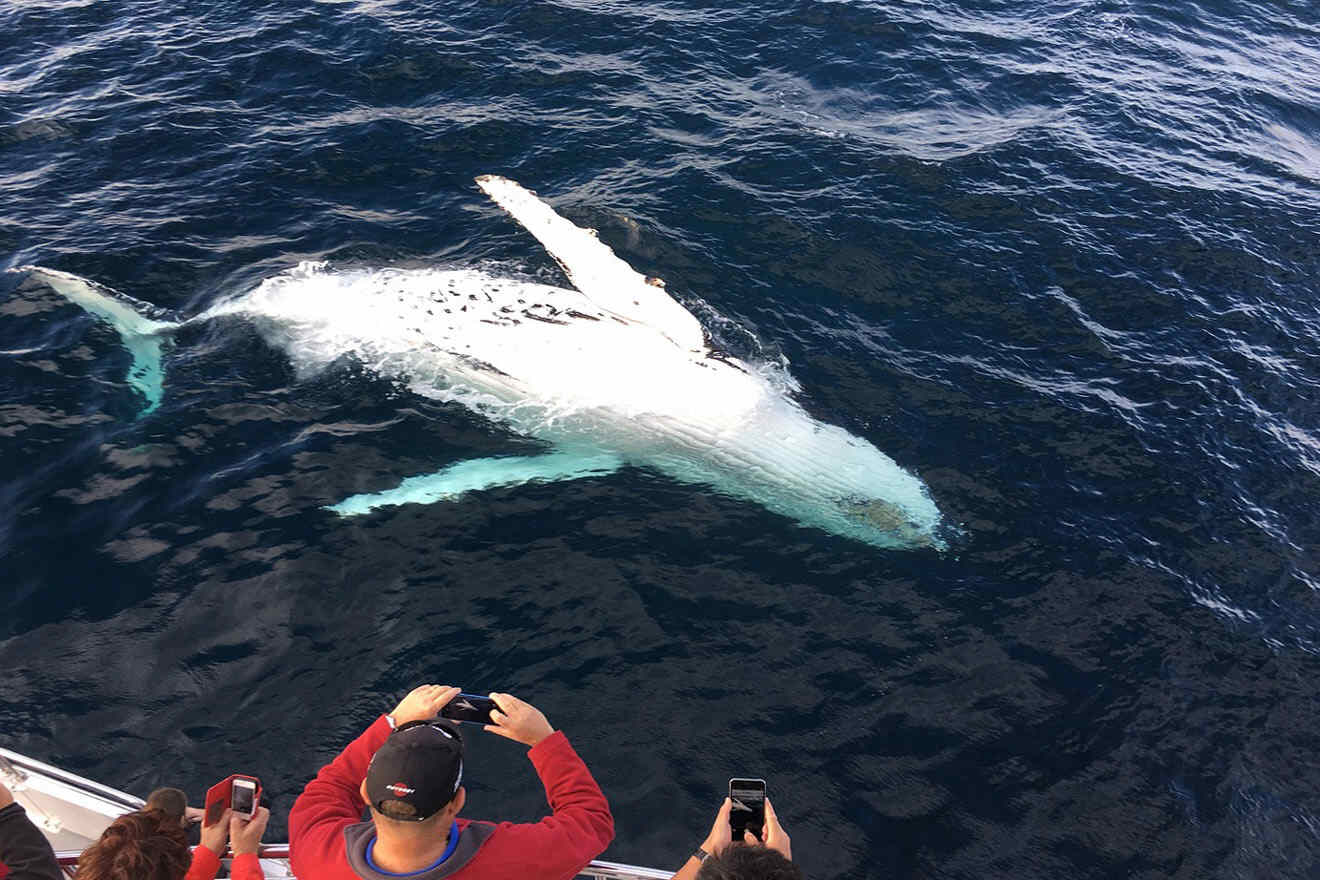 Duration: 2 hours
Price: from US$45
Why you should take it: catamaran with bow seating and 360-degree views
This is one more awesome option for Newport Beach visitors. You can take a double-decker catamaran from Newport Beach and uncover awe-inspiring wildlife in abundance. The sheltered expanse stretches out just beyond Newport Bay, promising up-close encounters with many different kinds of whales and other marine life – so keep your eyes peeled!
Boasting a huge success rate of 96%, passengers can expect to spot something swimming in the deep blue depths as they admire dramatic views on this unforgettable journey along the California coast.
The group size for this tour is huge and can go up to 115 people so you're sure to have a squad to watch whales with! One thing to note though is that food and beverages aren't included in the price.
BONUS: Santa Monica tours
I couldn't finish this post without giving you a taste of some of the other amazing tours Santa Monica has to offer!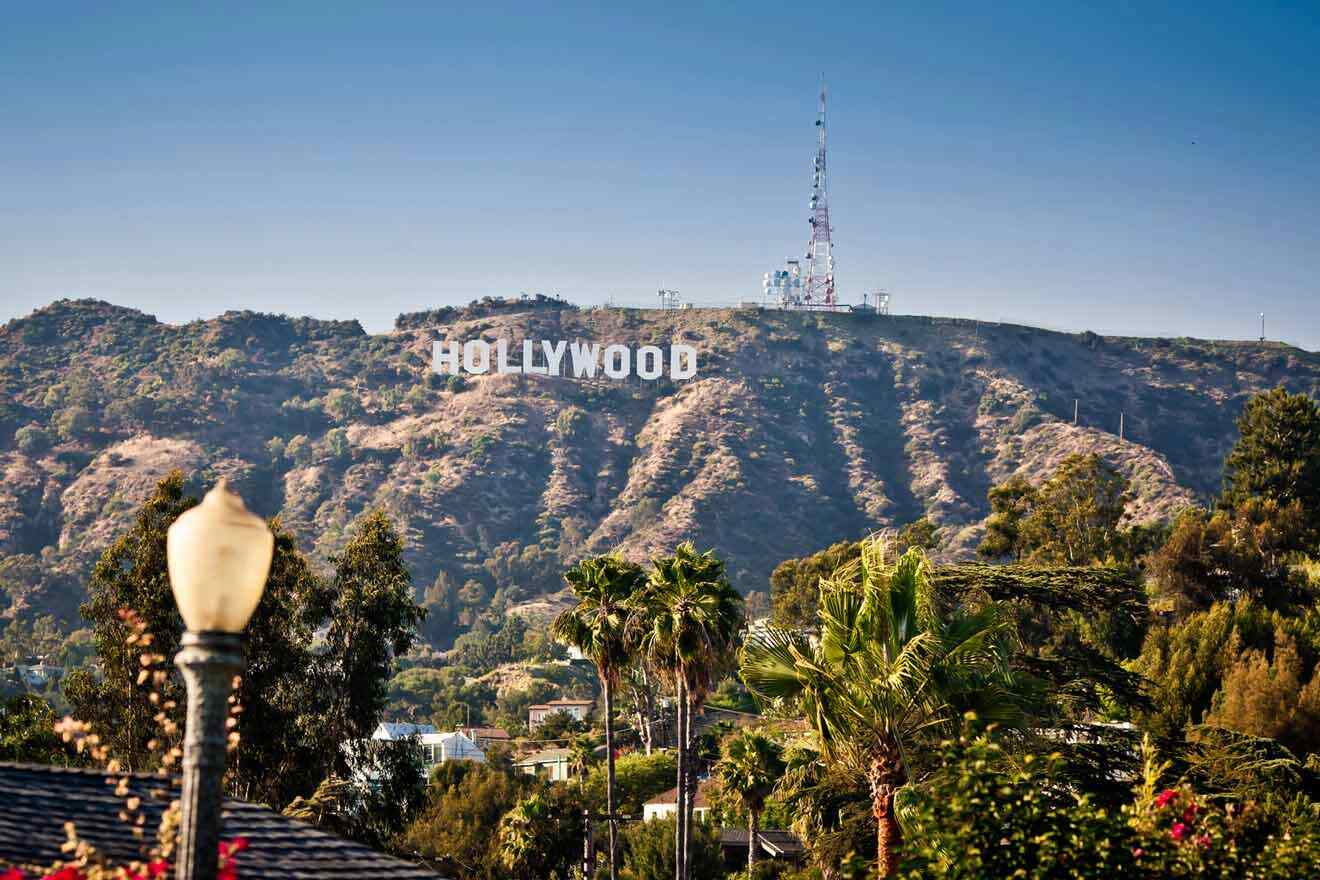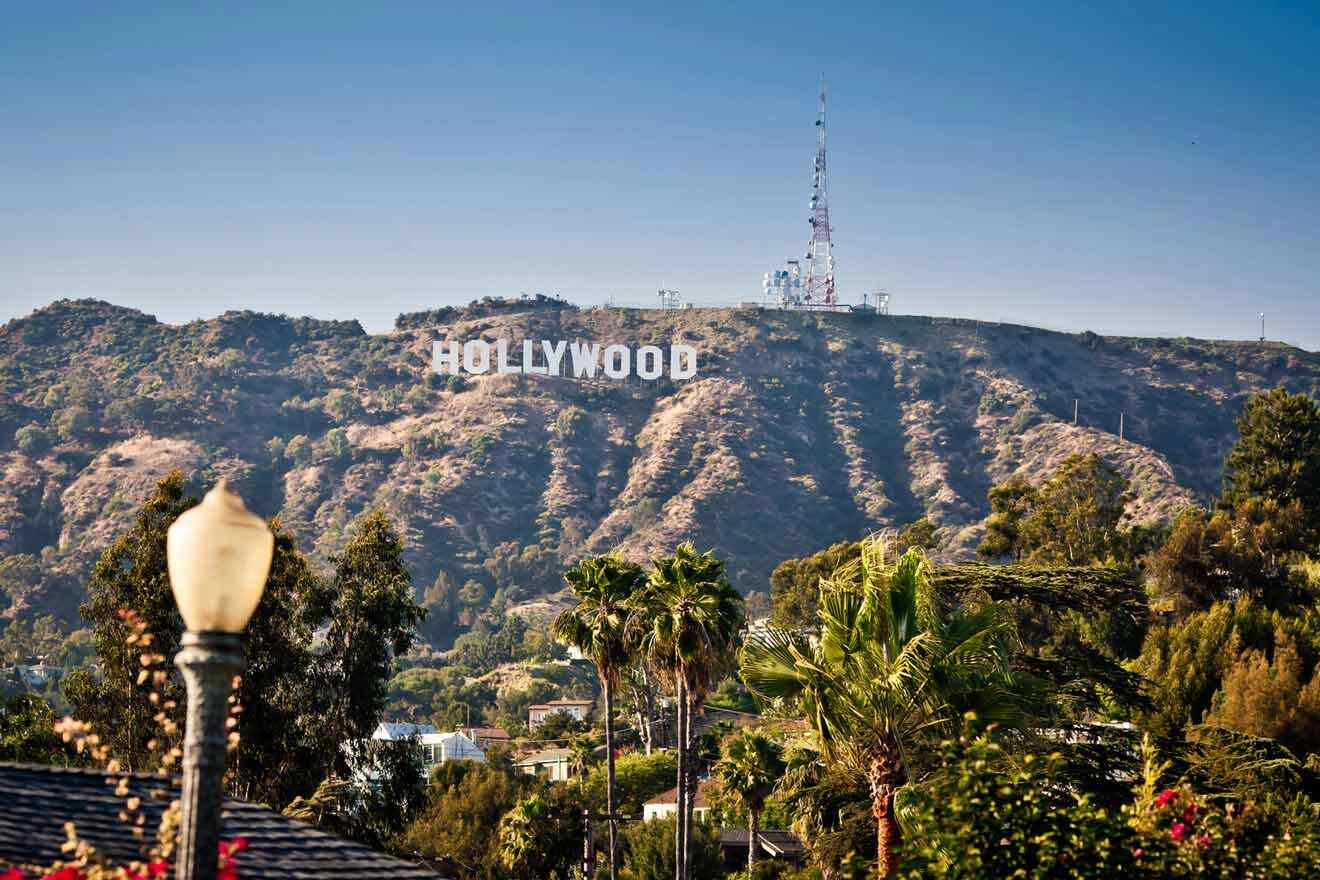 Explore the best of LA – Take a glance at Hollywood and LA's legendary spots on this entertaining day out, beginning with convenient hotel pickup. Accompanied by an expert guide, you'll cover classic haunts like the Hollywood Sign, the Walk of Fame, and Griffith Observatory in no time. Stroll along Venice Beach for some sun or visit Santa Monica Pier – the choice is yours!
Take surfing lessons – Want to learn how to surf with the pros? Experience Venice Beach for yourself, where some of California's most talented surfers catch waves. Suitable for all skill levels – from complete newbies and those looking to advance their technique – this introductory class offers the best teaching money can buy; you'll begin with on-land training before jumping into ocean sessions under expert watchful eyes!
Pedal through Santa Monica – See the wonders of Santa Monica and Venice Beach aboard an electric bike! Hop on a powered 2-wheeler and cruise the canals of Venice or follow one of the trails along Santa Monica Beach, pedaling or getting a boost at just the flick of a switch. This exciting ride even comes with a helmet rental and bottled water for your convenience.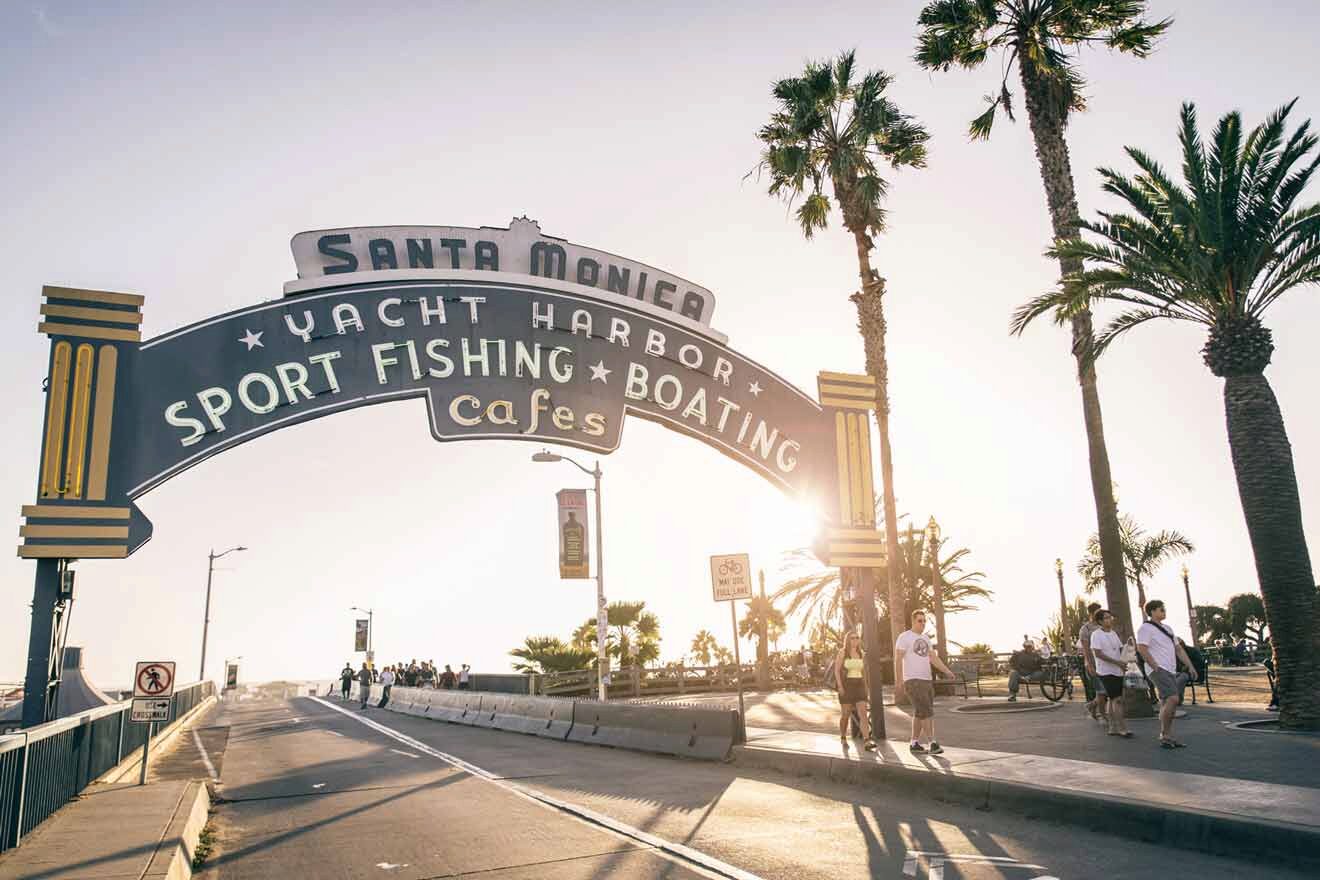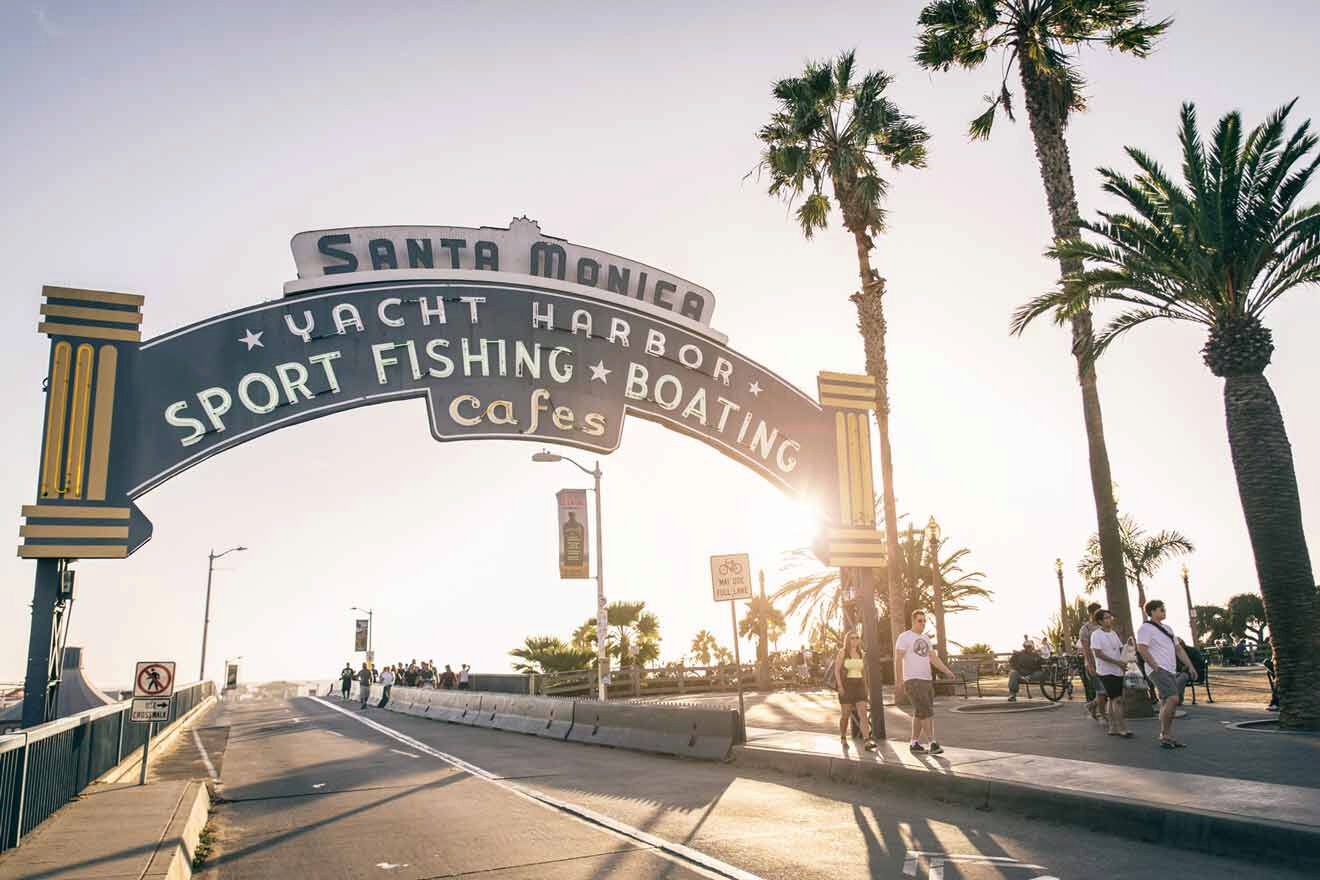 Take a cruise in Santa Monica – This tour will serve you a brunch buffet as you drift along in the waters near Los Angeles. The whole cruise will take approximately 2 hours. It's short enough so even those on a tight schedule can take it. With jazz music on board and stunning views along the majestic beach to appreciate. It's an unmissable experience!
Take a Segway tour – Ride through celebrated coastal spots to see all the endemic sights, which include Santa Monica Pier, the dazzling Venice Boardwalk, and the iconic Muscle Beach. You'll get to learn important facts from your guide as you cruise along. The orientation provided at the beginning of each tour plus safety gear & snacks/beverages make for an enjoyable afternoon outing!
Kayak with sea lions – Come explore the wondrous coastlines of Marina del Rey with experienced guides to assist you every step of the way – not to mention, teach you some tricks on paddling around! All this can be had with only 7 fellow voyagers aboard for that truly personalized experience. Keep an eye out for sea lions sunning themselves along shoreline rocks!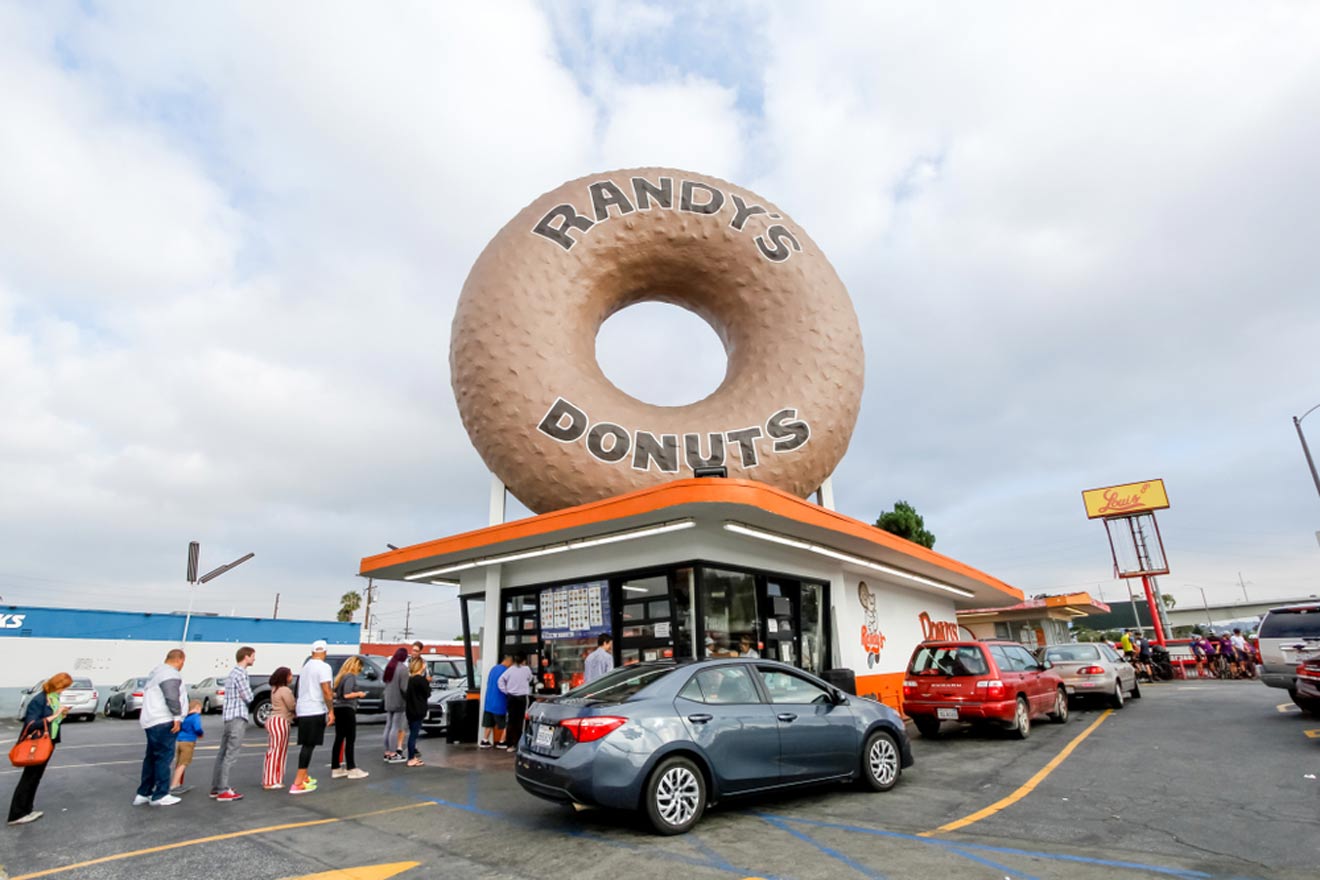 Embark on a ghost hunt – Are you a fan of chasing down creepy tales This city has some ghoulish secrets to uncover: from haunted carousels to wispy spirits that roam along its beaches. Here is your chance for a supernatural experience! This tour gives an inside look into Santa Monica's infernal past with scads of haunted souls, paranormal hotspots, and specters near the shoreline.
Taste famous donuts – This tour is a match made in heaven for passionate foodies out there! You'll jump right in at Randy's Donuts, a classic California establishment made famous by TV shows, movies, and music videos for their supersized donut. Once you've savored some of their amazing creations, it's off to Sidecar Doughnuts where you can indulge in delectable artisanal treats.
Go on a pub crawl – Slide on over to Santa Monica and enjoy the hottest club crawl around town! Every detail has been designed by locals that are passionate about showing tourists the very best nightlife. 2 venues are situated on the iconic 3rd Street promenade, so you're definitely going to see top-tier bars! Plus, there is free admission, 3 drinks, and a round of bottle service at any of the top clubs.
FAQs about whale-watching in Santa Monica & LA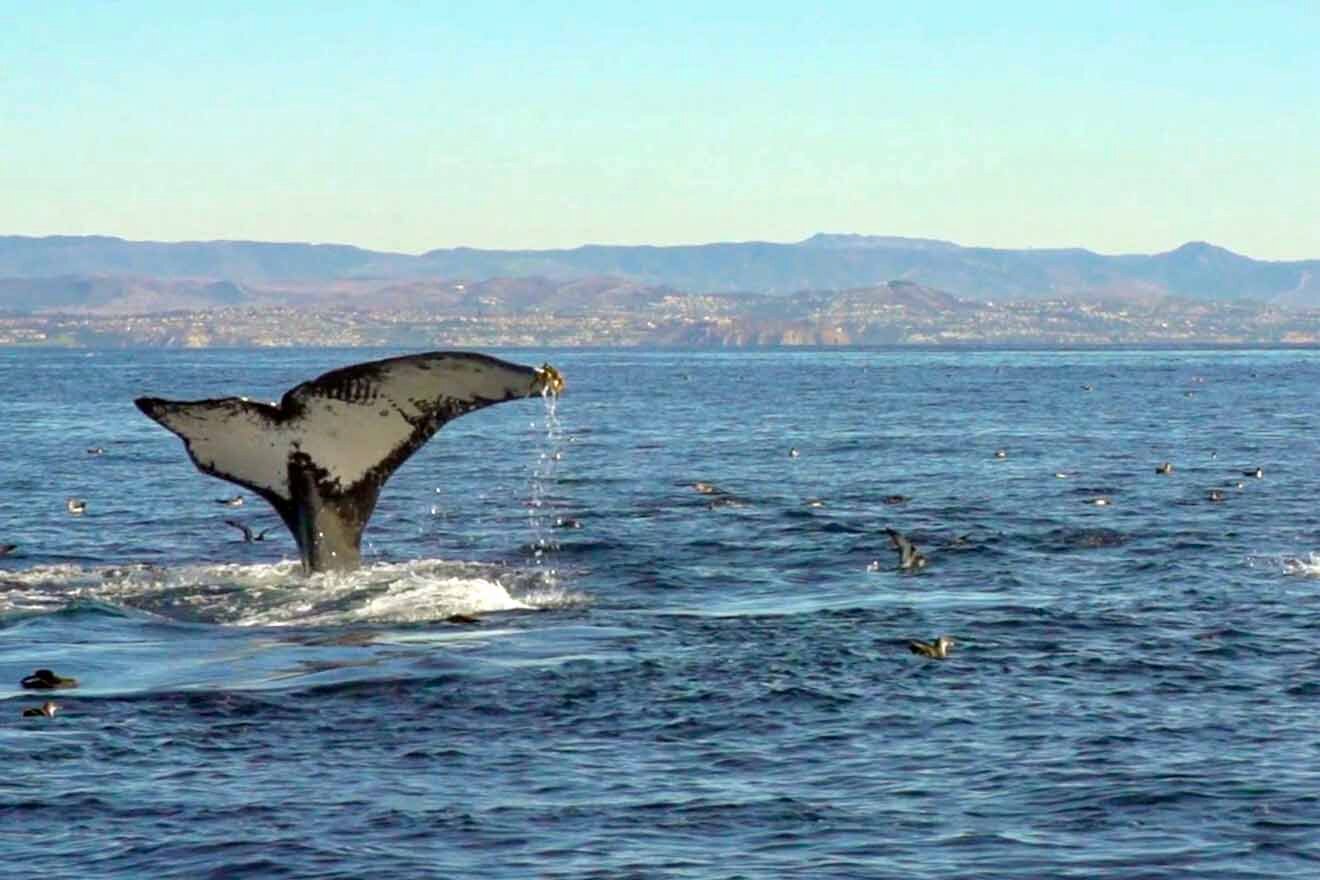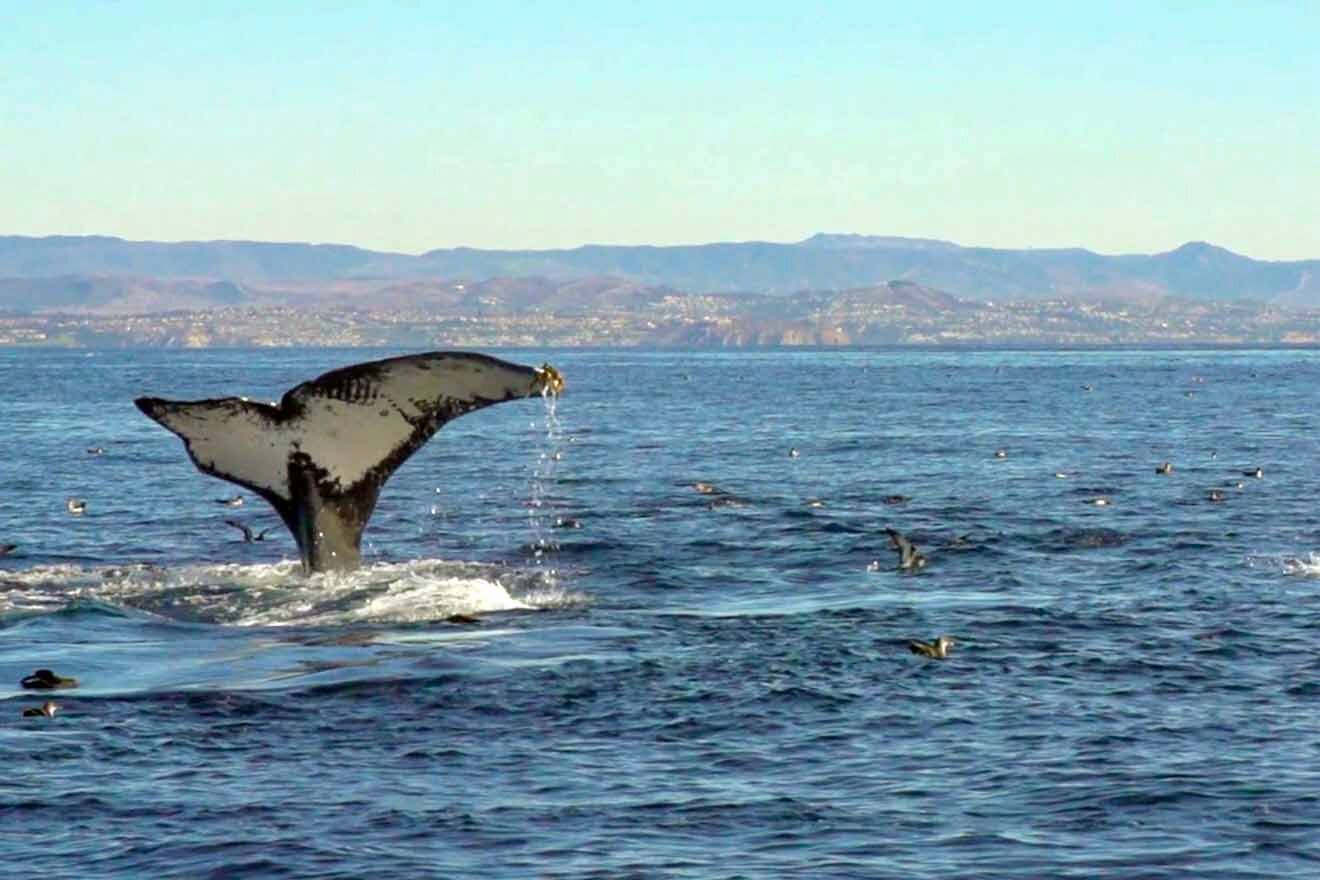 📍 Can you see whales in Santa Monica?
Absolutely. Santa Monica is one of the best LA spots for embarking on whale-watching. Make sure to check out this very popular whale-watching cruise.
⛵ Can I take a private whale-watching cruise in Santa Monica?
🛥️ Are there combo tours available in Santa Monica?
Yes. There are a lot of tour operators offering Santa Monica combo tours. I recommend checking out this combo tour option.
📅 When can you see whales in Santa Monica?
During the migration period. The first migration takes place from December to April ( gray whales) and the second migration occurs from April to June (all other types of whales).
Conclusion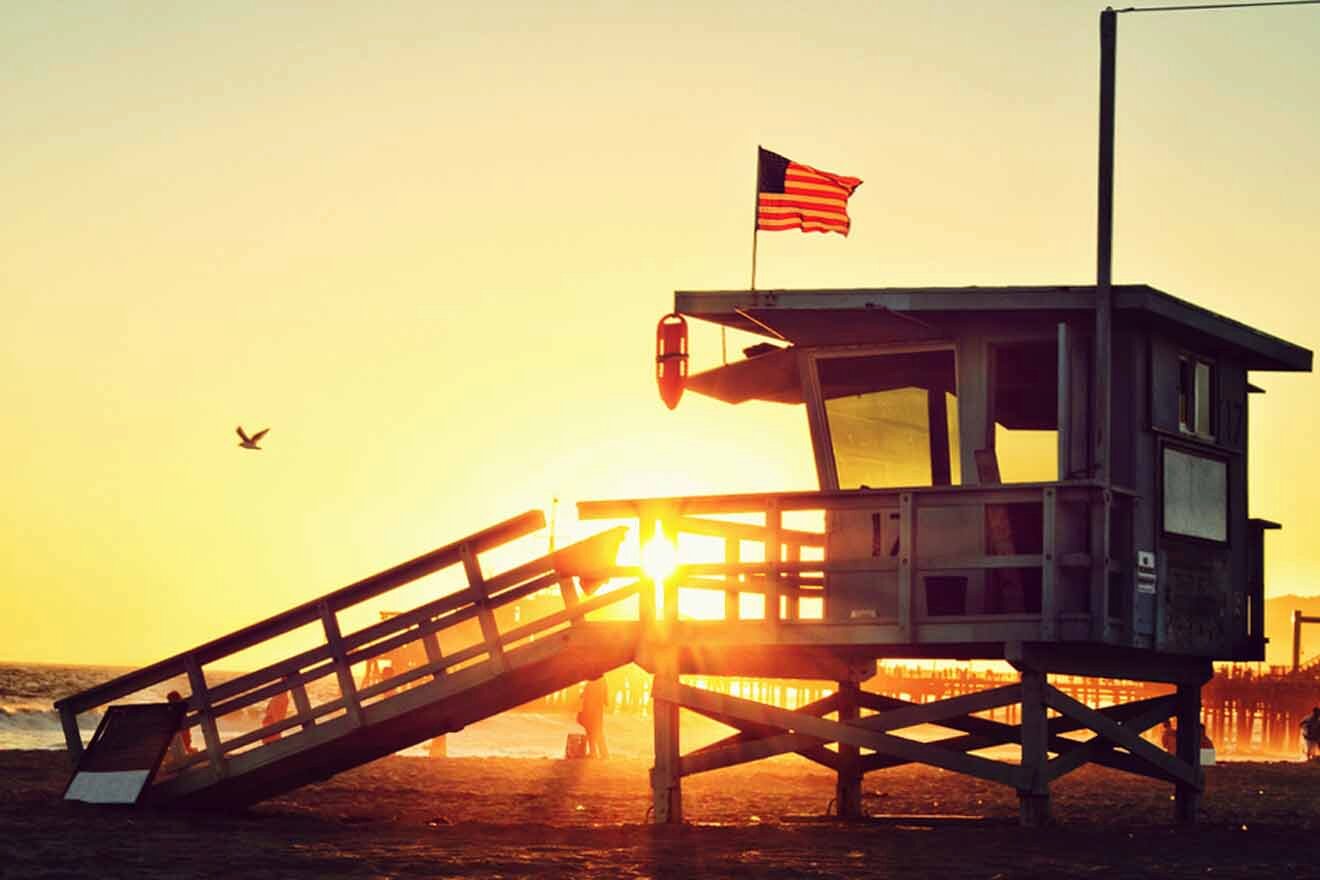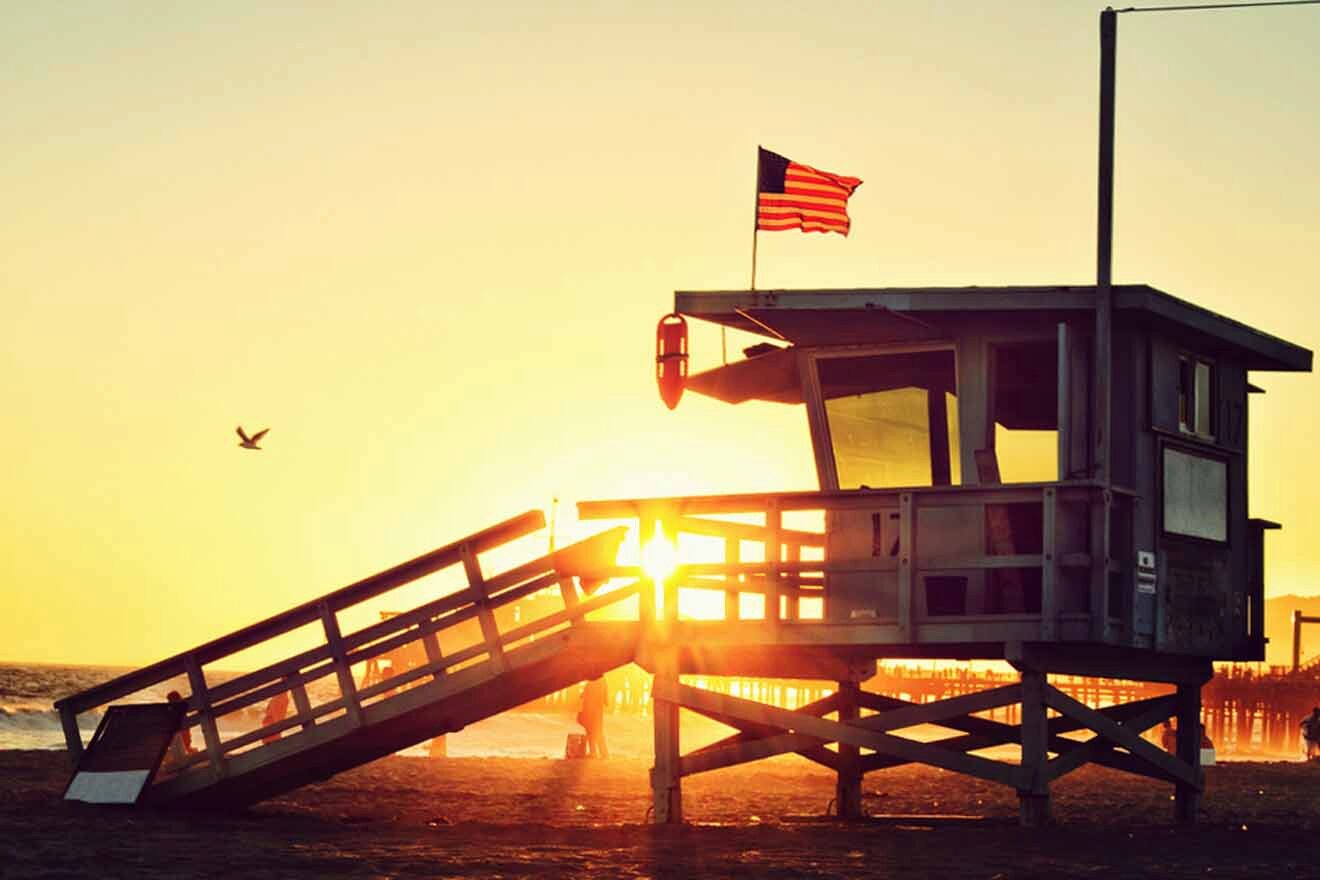 There you have it my dear marine life lover! You know everything you need to embark on the ULTIMATE whale-watching Santa Monica & LA has to offer. Be sure to choose wisely.
There are different companies, boat types, and locations offered so whatever you might like, I'm sure you'll manage to find it from this list! I also hope you can check out the tours from the bonus section, as they can enrich your experience significantly.
But as always, I think it's crucial to remember that these tours can quickly sell out so it's always better to play it safe and make sure all your spots are booked ahead!
If you already had the luck of visiting Santa Monica and embarking on a whale-watching cruise, I'd love to hear all about it! So don't be shy and leave me a comment below! The same goes if you have any questions or tips to add!
Happy whale-watching,
Angelina
---
Pin it for later!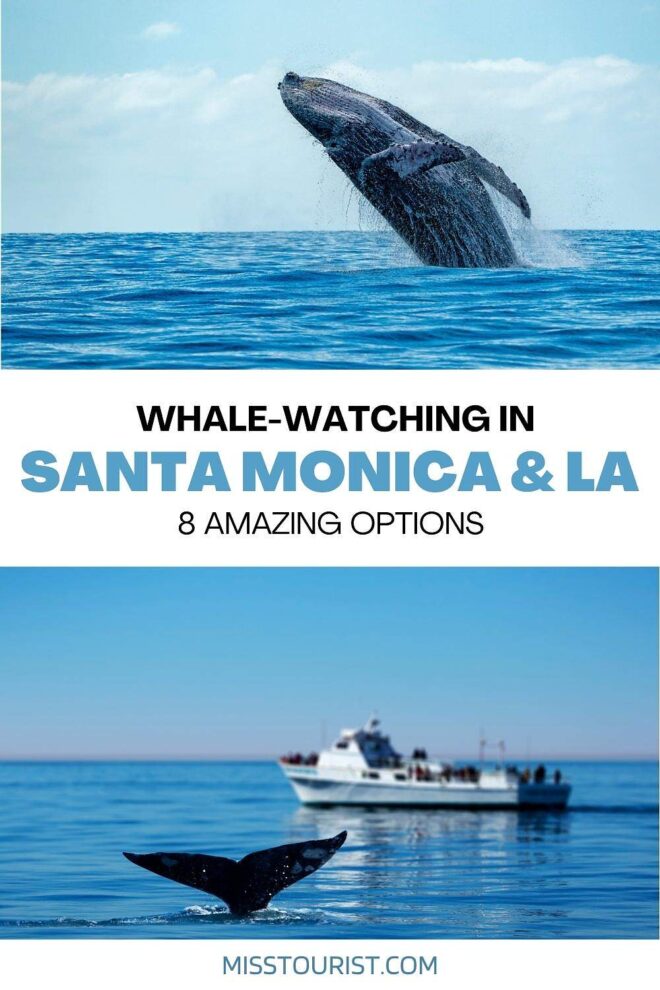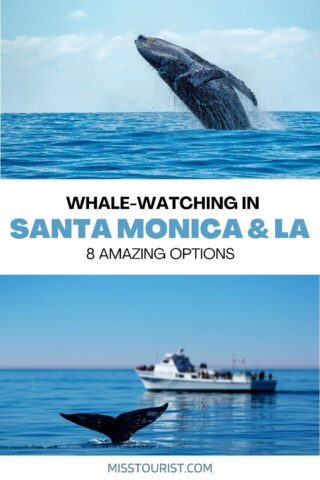 Pin it for later!