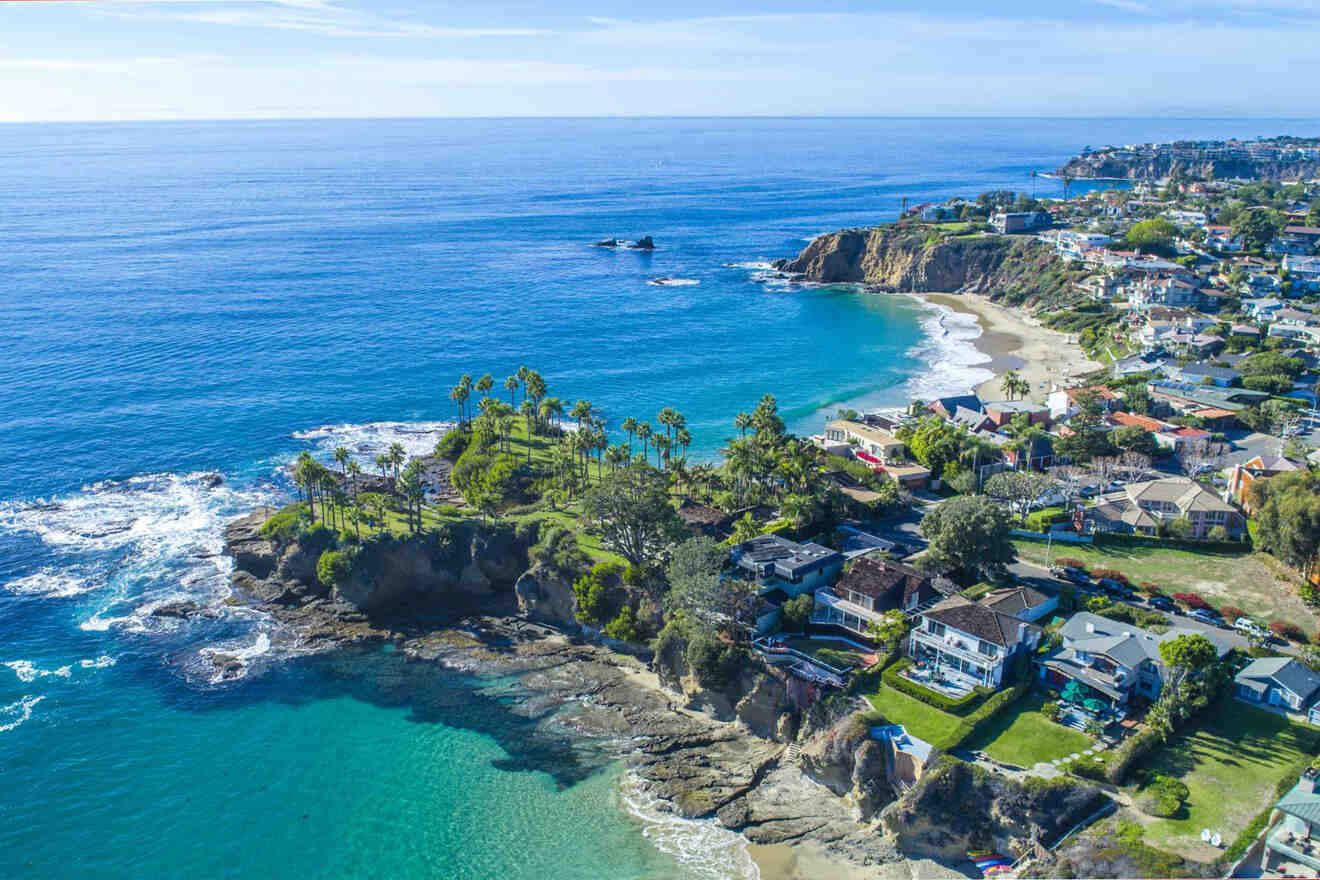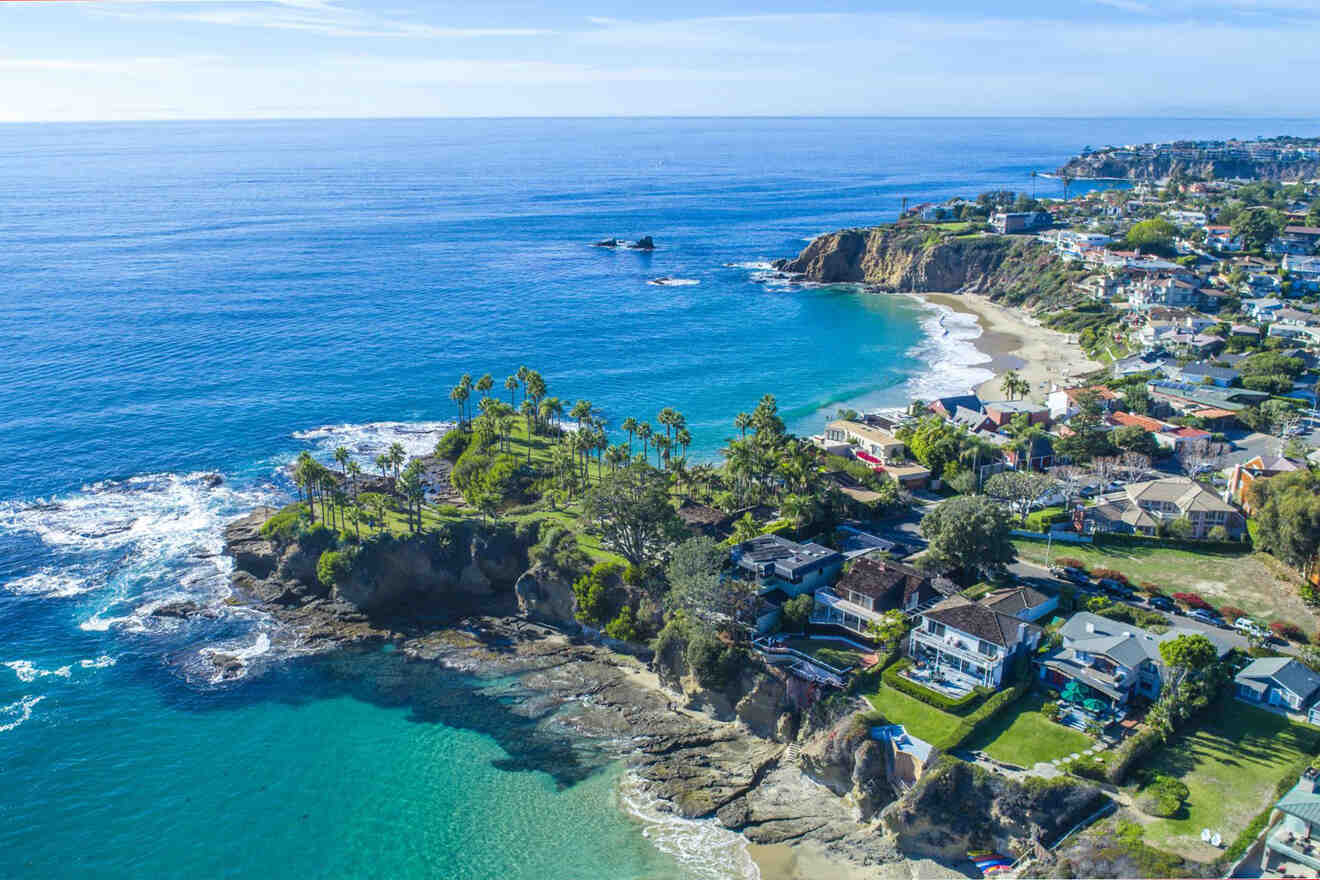 Home to celebrities, pristine beaches, and the major creative industries in the world, California is one of the most loved states in the US. So, if you're headed there and you're wondering where to stay in California, then you definitely need to check out this guide!
Los Angeles is the best area to stay in California! The City of Angeles is where you'll get a glimpse of the Californian style and visit countless attractions. But that's not the only city I included! You'll find 5 more places in this blog post that are great: San Diego, San Francisco, Santa Monica, Santa Barbara, and Palm Springs.
All the hotels you'll find in this post are the best of the best. This can only mean one thing: that they will sell out super fast (California is one of the most popular states in the US). That's why I recommend booking yours super early to avoid any disappointments (or high prices).
Ready to stroll on Sunset Boulevard and sunbathe in Palm Springs?
Let's go!
If you are in a hurry
Don't have time to read the whole post? I've got you covered with this short list of the best hotels, all located in Los Angeles:
Since we're talking about the whole state, I decided to make a map that will help you visualize all the areas in California that I'll talk about in this post:
1. Los Angeles – where to stay in California for the first time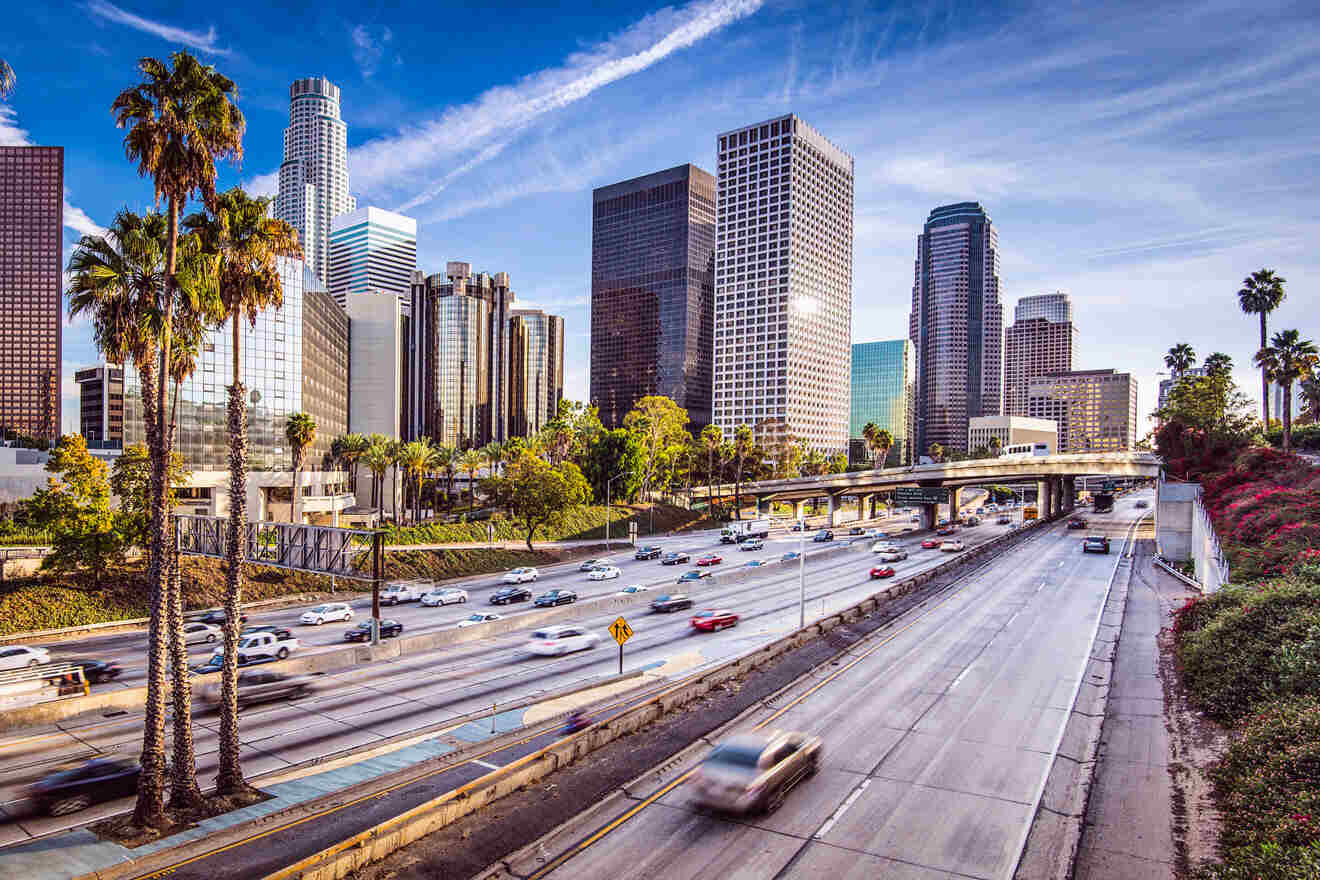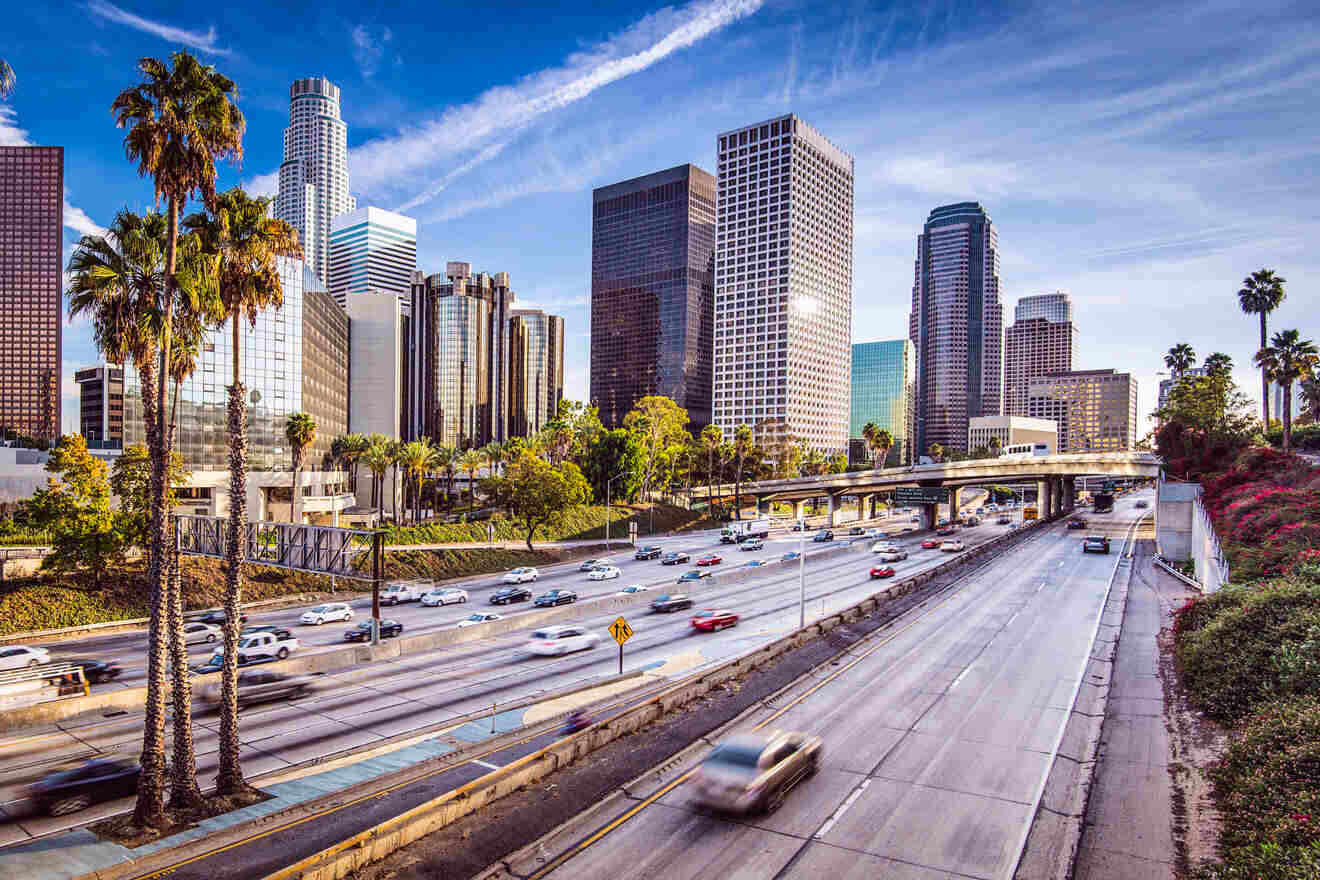 There's no second-guessing! The City of Angeles has to be your first destination when traveling to California!
You've probably seen it in numerous videos and movies and read about it in books, but there's nothing like spending an entire holiday here!
Home to numerous creative industries, celebrities, and pristine beaches, LA has conquered the hearts of many travelers, and I'm sure you'll fall in love with this city, too!
There are many amazing areas to stay in Los Angeles that cater to all interests! Whether you want to stay in Hollywood near all the celebrities, or in downtown LA or even Beverly Hills, you'll find plenty of hotels!
Besides the fabulous atmosphere, Los Angeles is also filled with lots of fun attractions! You'll find many in downtown Los Angeles but also in all the other main areas.
Yep, this city does have it all! Including big tourist crowds, which is why I recommend booking your hotels for this California adventure in advance, because trust me, they will sell out super fast!
Other accommodation options in Los Angeles
Things to do in Los Angeles
2. San Diego – the best place to stay in CA for families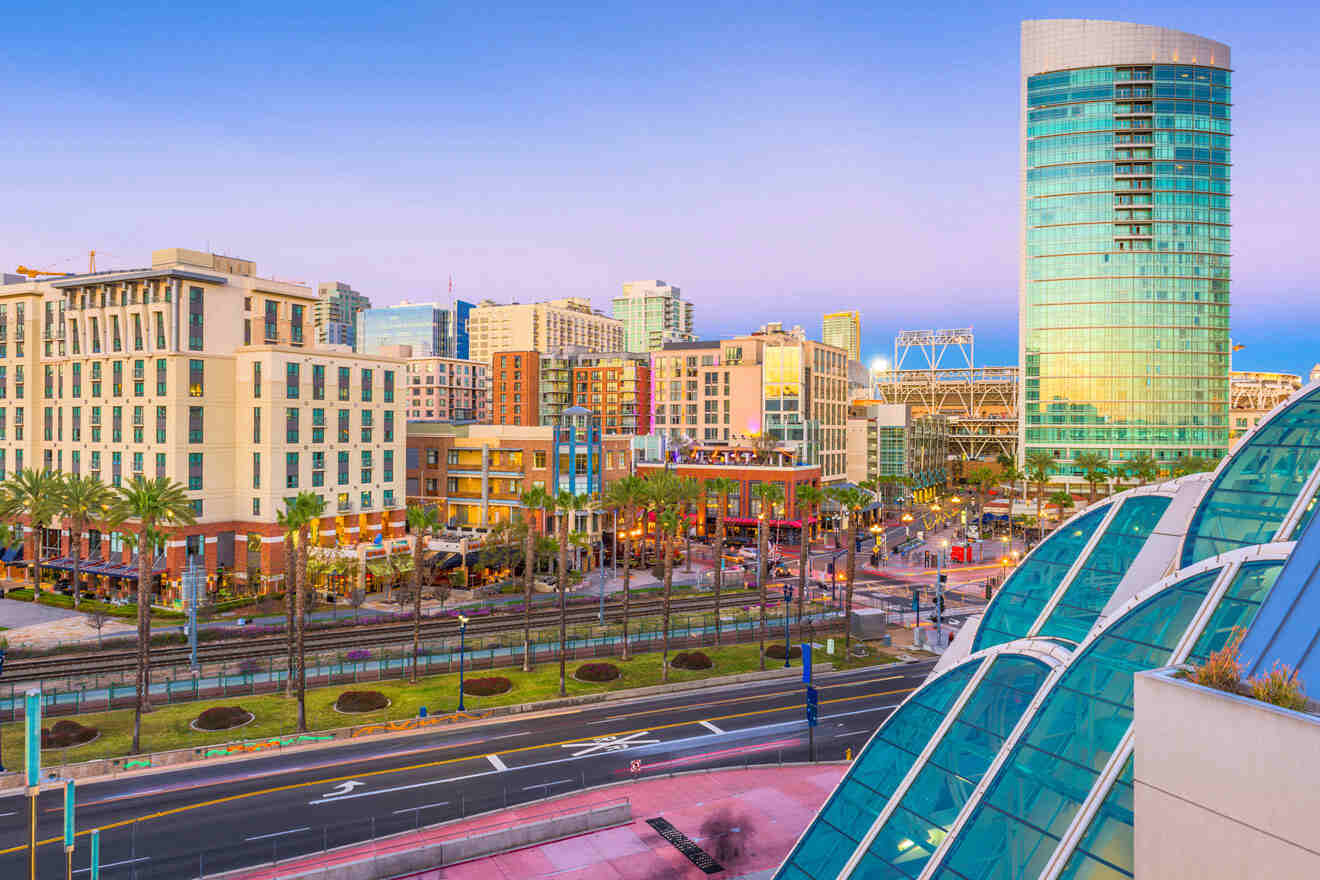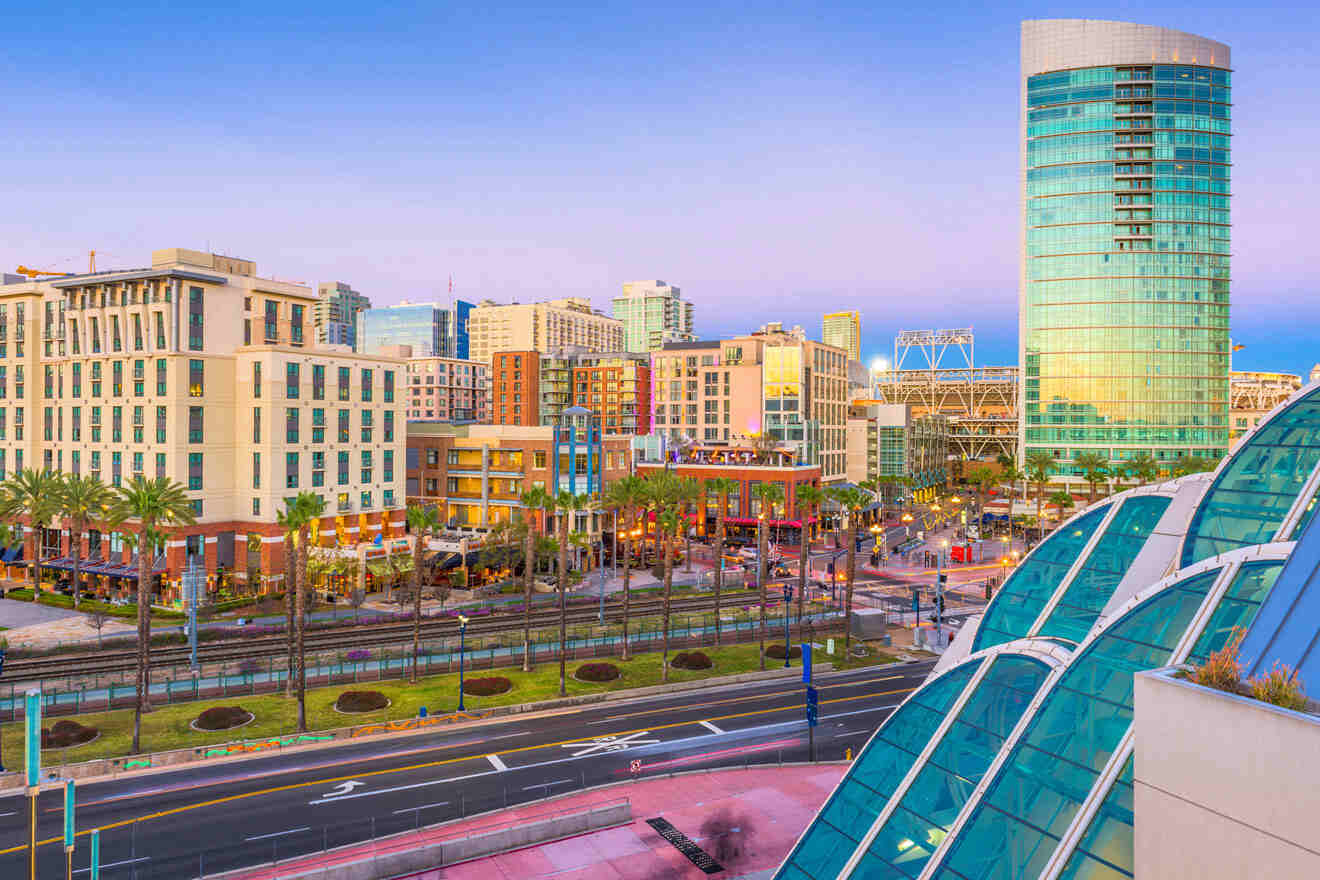 This city in Southern California is unmissable!
Home to numerous boutique hotels, fabulous attractions like the San Diego Zoo, amazing beaches, and pine forests, San Diego offers what I consider to be the best of both worlds: urban life and nature!
Filled with numerous incredible areas like downtown San Diego, where you'll find the major attractions, the Gaslamp Quarter which is packed with bars and nightclubs, and La Jolla, where beach lovers will feel right at home!
It's impossible not to love this city, and I definitely recommend exploring all its hidden corners while visiting! Whether you're coming with your family, your partner, or friends, you'll find that San Diego has something for all the travelers who pass through its doors.
Other accommodation options in San Diego
Things to do in San Diego
3. San Francisco – where to stay in CA for architecture lovers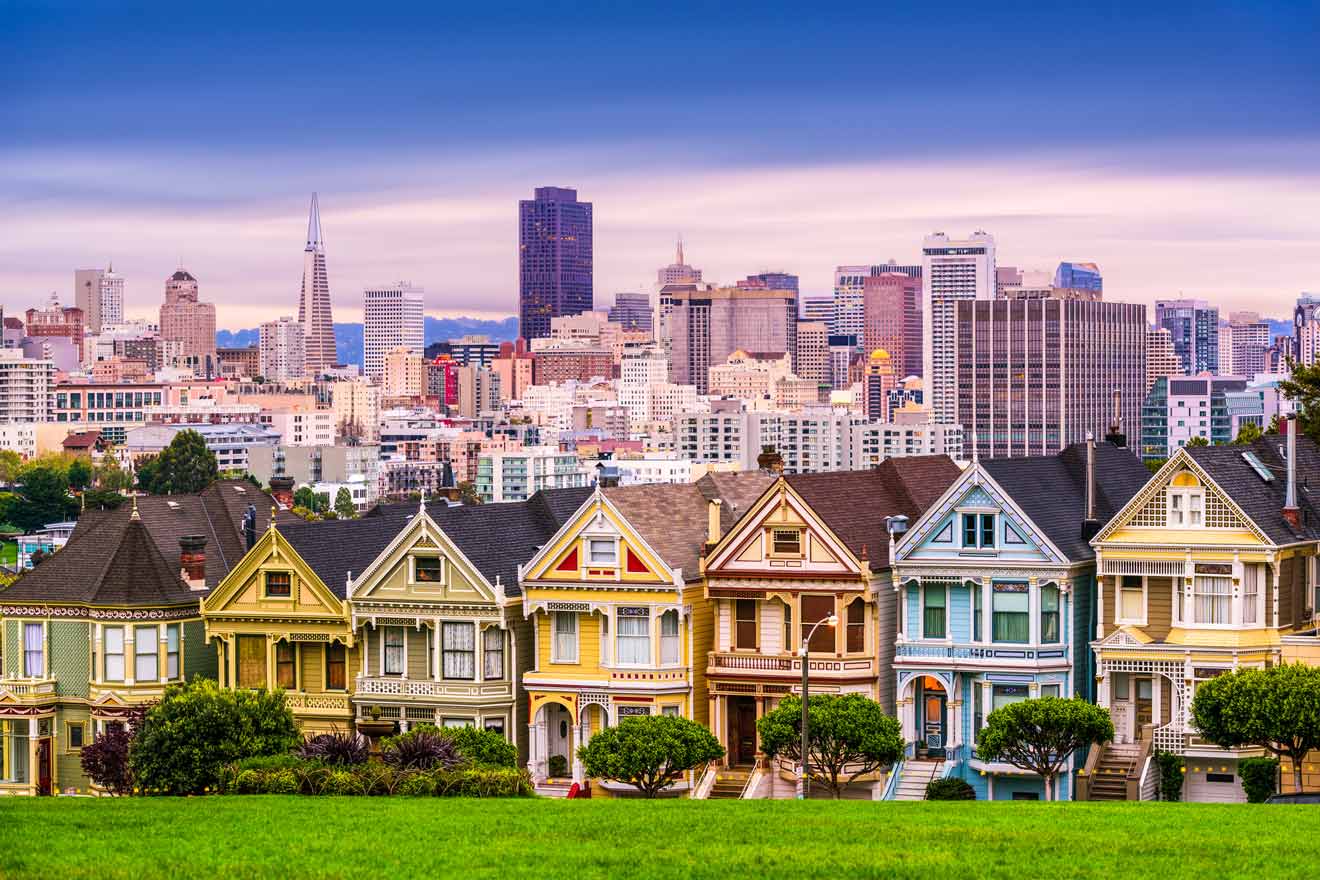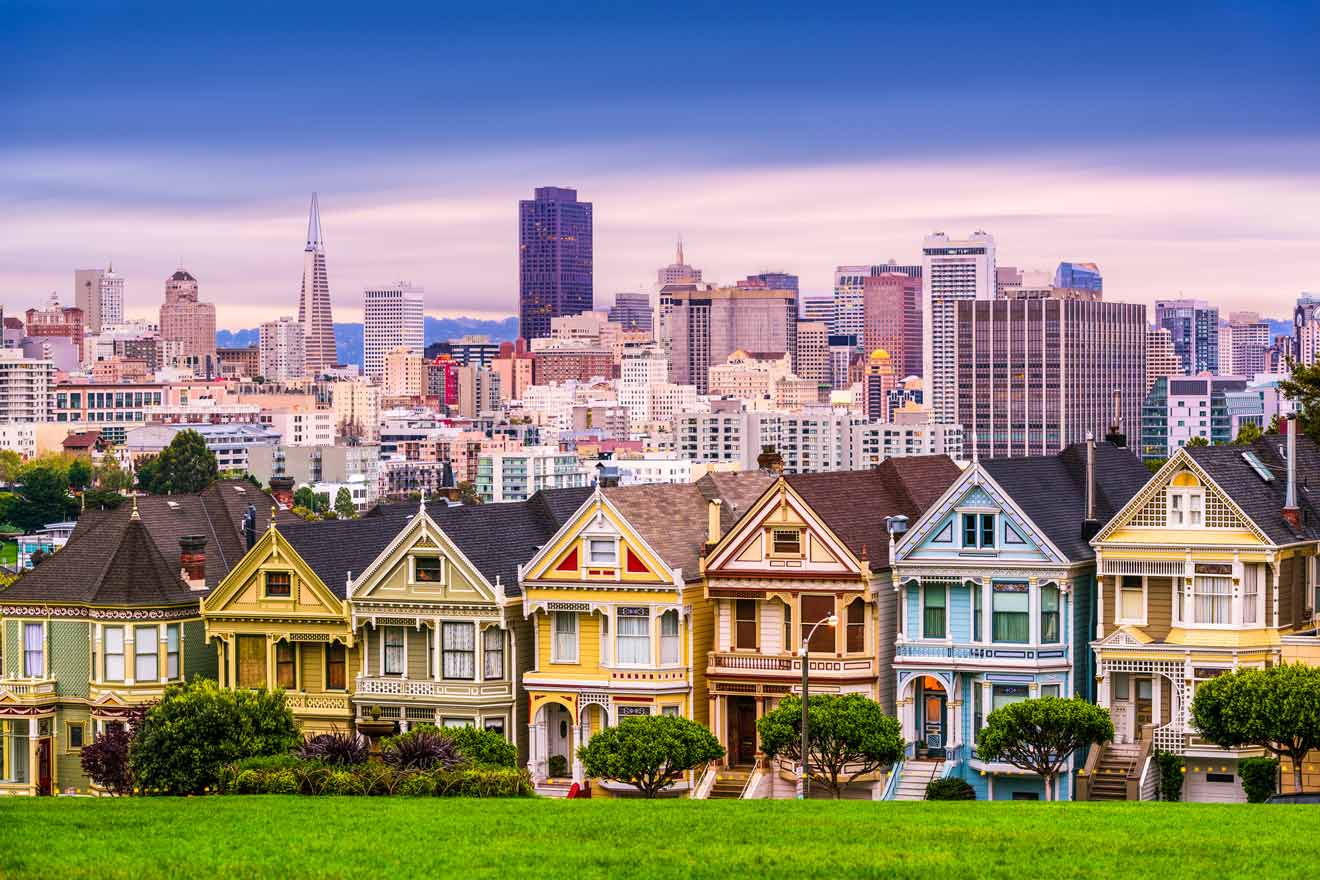 We're moving now to Northern California, and this region has some stunning cities as well!
One of my favorites: San Francisco! Known for its unique architecture, famous landmarks like the Golden Gate Bridge, Alcatraz, and Fisherman's Wharf, and unmissable boutique hotels, this city should definitely make it in your California itinerary!
Of course, you'll find plenty of museums, scenic streets, and cultural attractions, and also lots of modern buildings. Yep, the city is a major tech hub, and many companies, such as Adobe and Nvidia, originated in the Bay.
There are numerous areas to stay in San Francisco, and downtown is usually where lots of tourists look for a hotel, but I would also check out Fisherman's Wharf or Soma, especially if you're not a big fan of the crowds.
Other accommodation options in San Francisco
Things to do in San Francisco
4. Santa Monica – the best place to stay in CA for the beach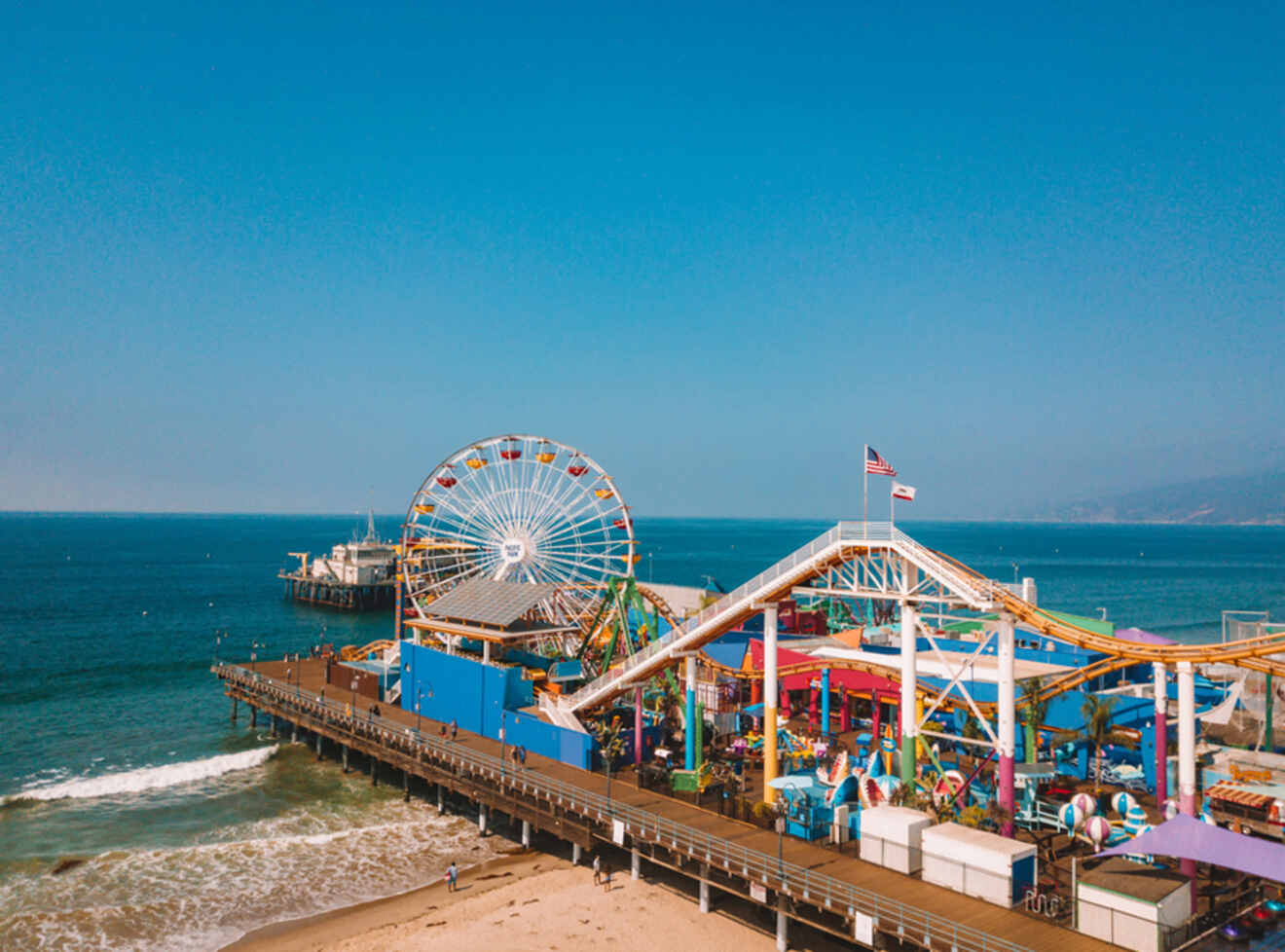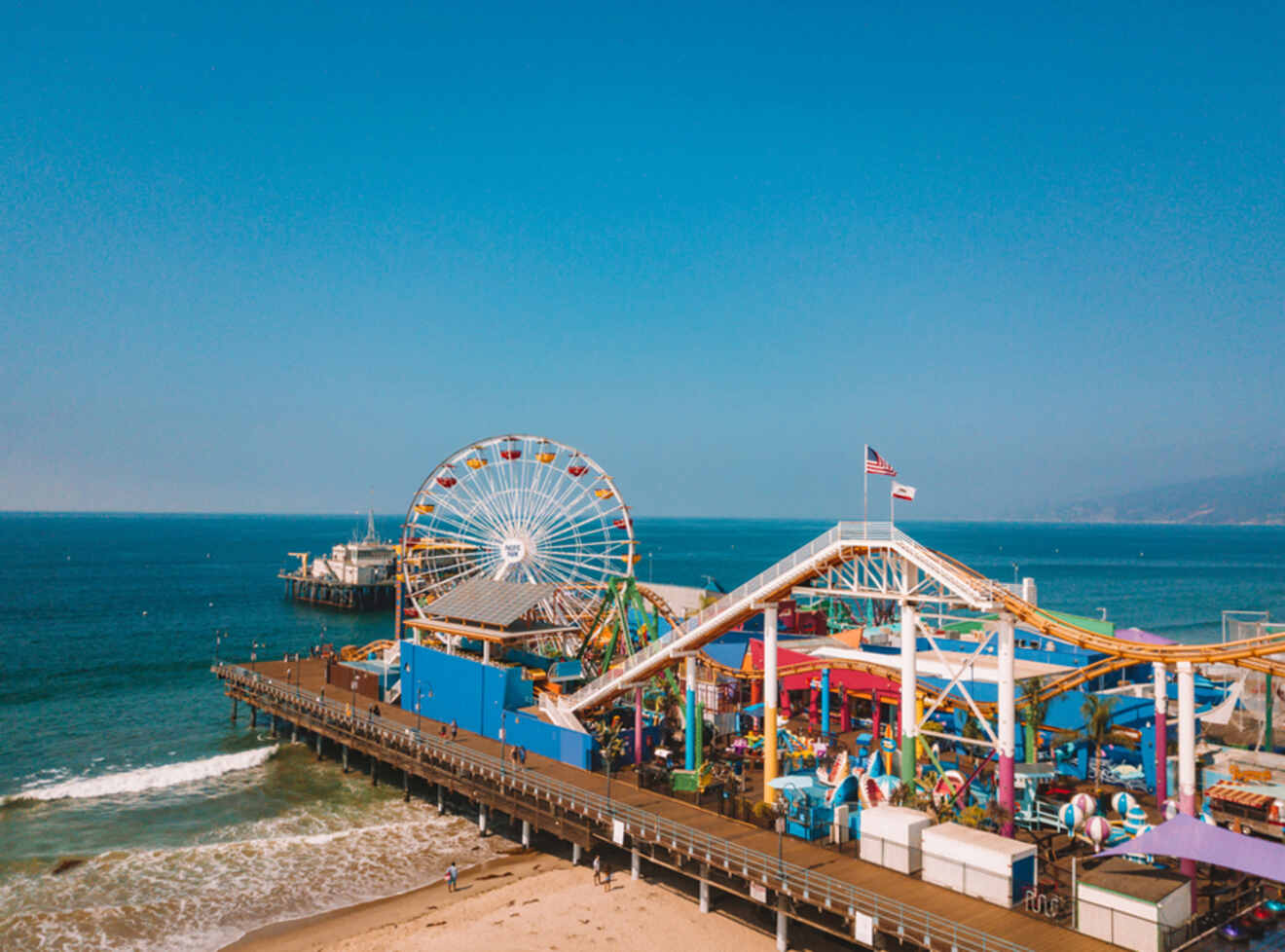 Can't stay too far from the beach? Then you better head to the California Coast, as that's where you'll find the most fabulous sandy shores!
And you can't mention the coast without talking about Santa Monica! This incredible beach town has become more famous during the last few years, and we can't wonder why since it's home to many cool boutique hotels and fun attractions!
Plus, the beach town is super close to Los Angeles, which means you can visit the City of Angeles whenever you want.
But back in Santa Monica now! We've already established it's a great place for beach lovers, but the town also has 22 miles (35 km) of bike paths (yay!), which means you can rent some bikes and explore the main areas!
You should also check out the Santa Monica Pier (especially if you're coming with the little ones), as it has yummy food, carnival stuff, and shops.
Other accommodation options in Santa Monica
Things to do in Santa Monica
5. Santa Barbara – where to stay in CA for history lovers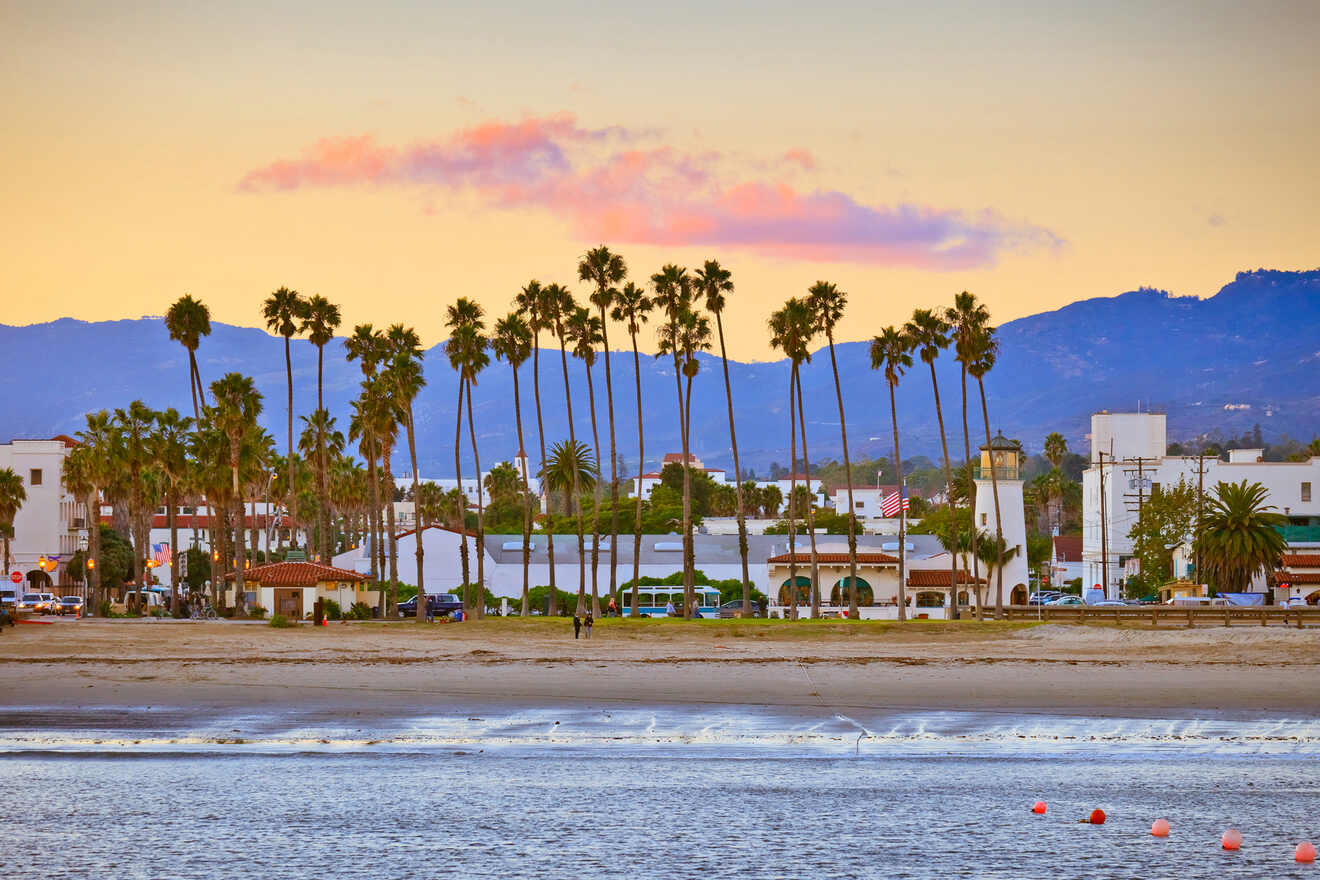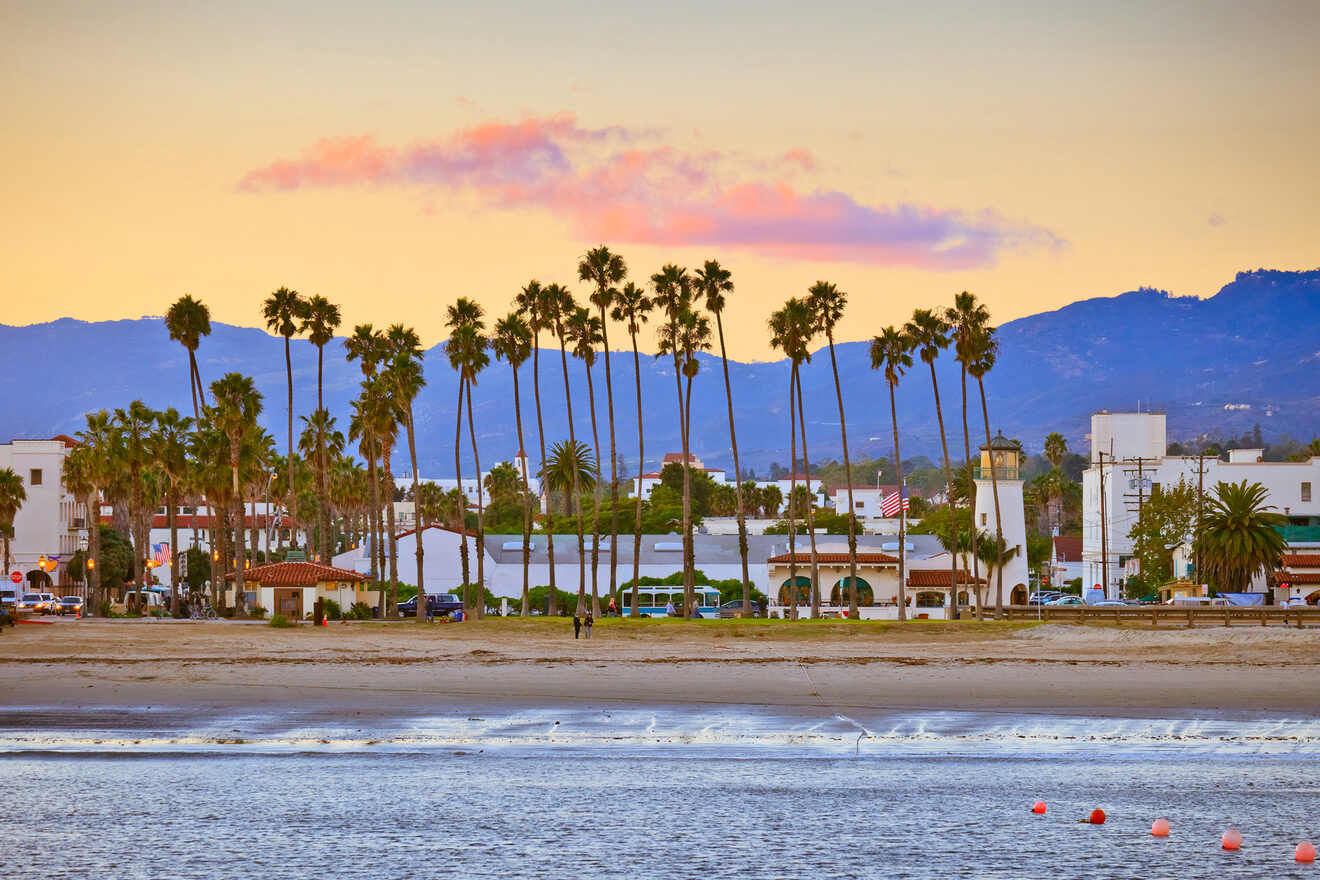 Located on the Central California Coast, Santa Barbara is also known as the American Riviera, thanks to its fabulous beaches, vineyards, and fine dining restaurants!
Perfect for those who want to relax in the most luxurious hotels, eat in the fanciest restaurants and sunbathe on the most incredible beaches, this town is definitely a place you cannot miss out on!
Santa Barbara is home to many one-of-a-kind boutique hotels, many of which share this super Spanish influence that will make you feel as if you've landed in a resort in the Mediterranean!
California is the ultimate nesting place for many celebrities. Although some of them live in Los Angeles and Beverly Hills, there is a fair amount of stars like Oprah Winfrey and Rob Lowe who at some point called Santa Barbara their home.
There are lots of cool areas to stay in Santa Barbara for every taste and budget and just as many cool attractions that you should check out, like the Santa Barbara Museum of Art!
Other accommodation options in Santa Barbara
Things to do in Santa Barbara
6. Palm Springs – where to stay in California for luxury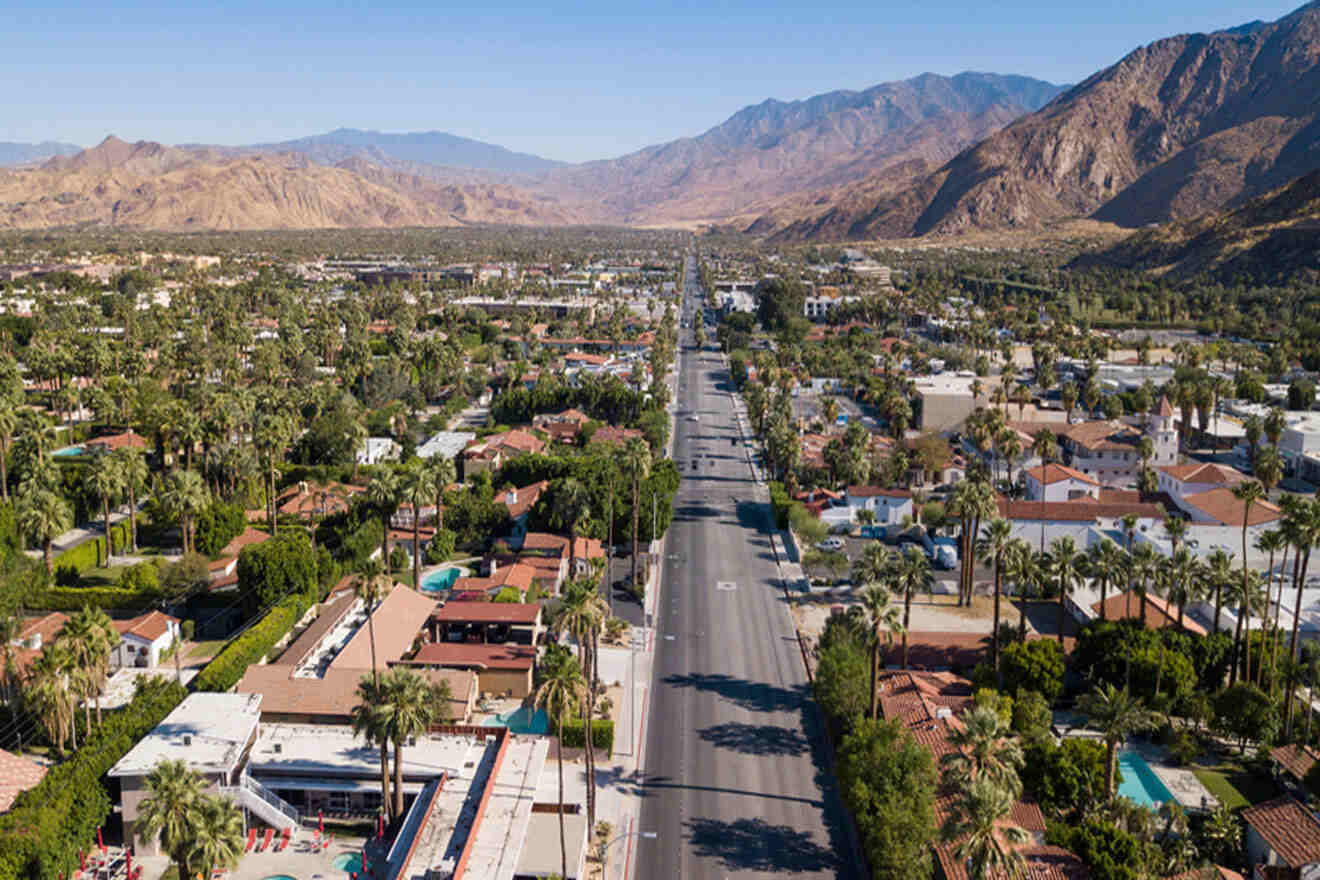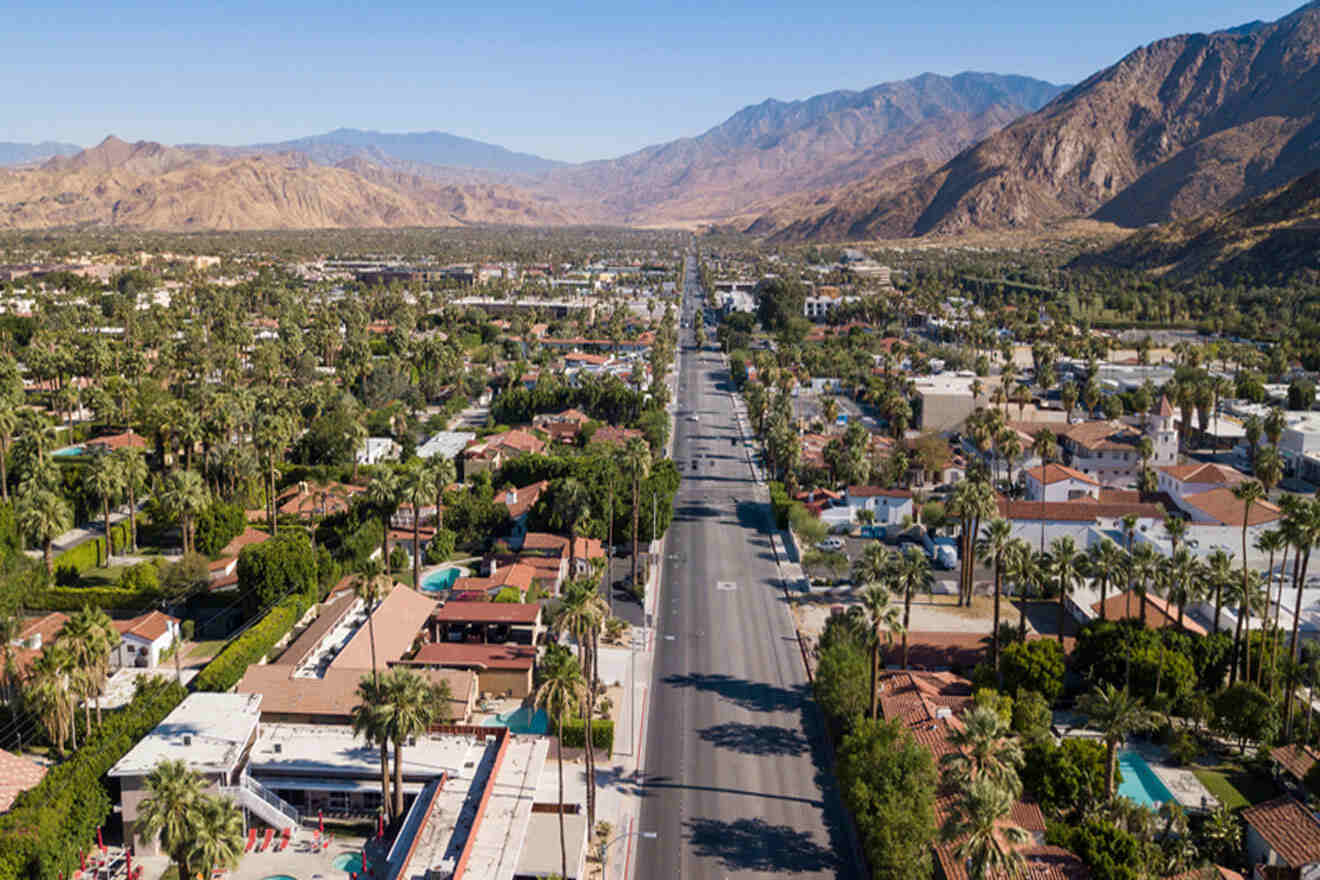 Can you even say you've been to California if you haven't popped in for a visit to Palm Springs?
Umm, I guess not! This fabulous city near the Coachella Valley is all about having fun in the sun, relaxing in the spas, and basically living the good life!
You probably won't be surprised that, over the years, Palm Springs was the home of some major celebrities like Frank Sinatra, Marilyn Monroe, and many others!
Filled with lots of cool areas and boutique hotels, this city will offer its travelers an unforgettable time! Whether you prefer to go hiking, biking, or just cool off by the swimming pool during those hot summer days, I'm sure you'll find Palm Springs to be one of the best places in California!
Other accommodation options in Palm Springs
Things to do in Palm Springs
FAQs about where to stay in California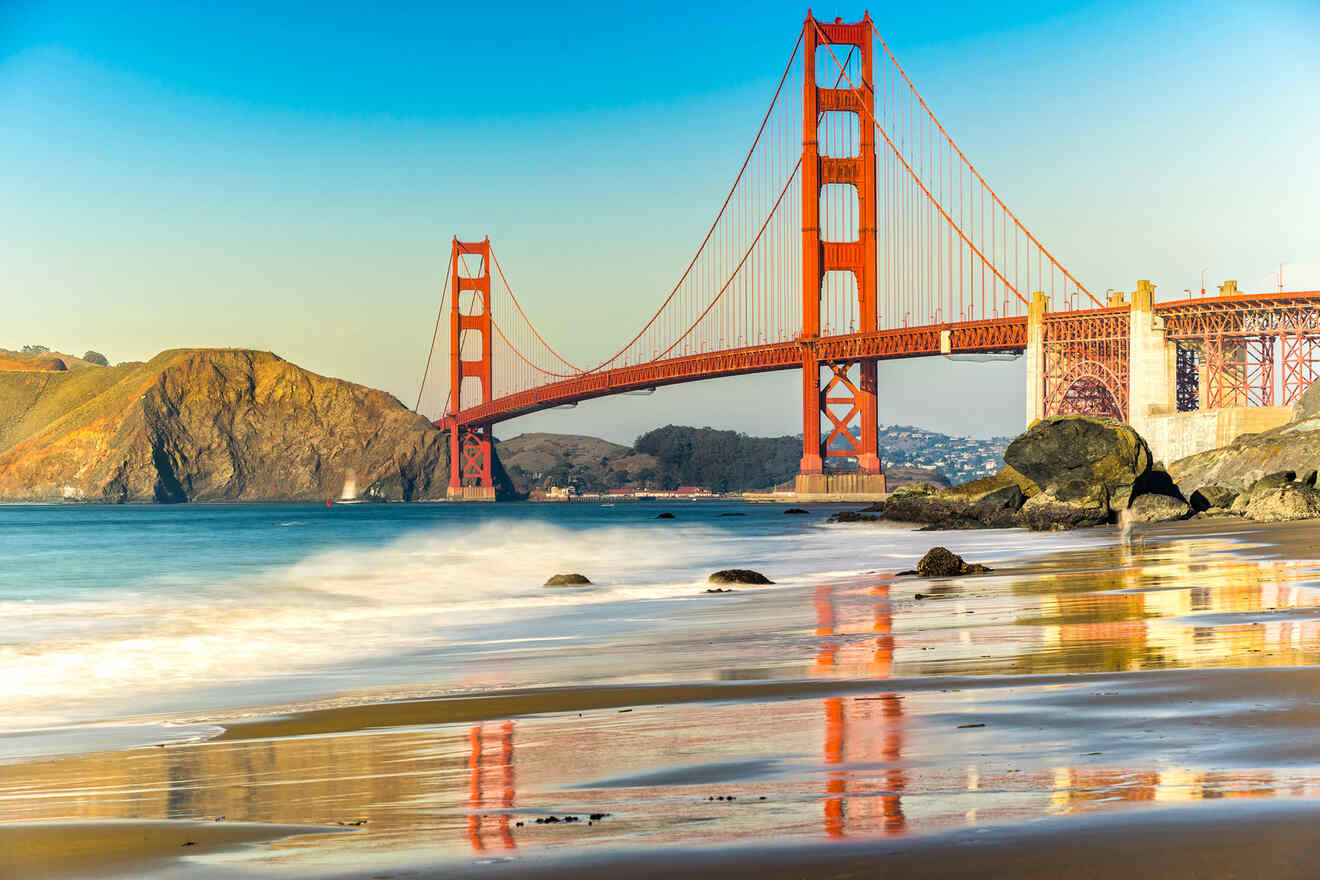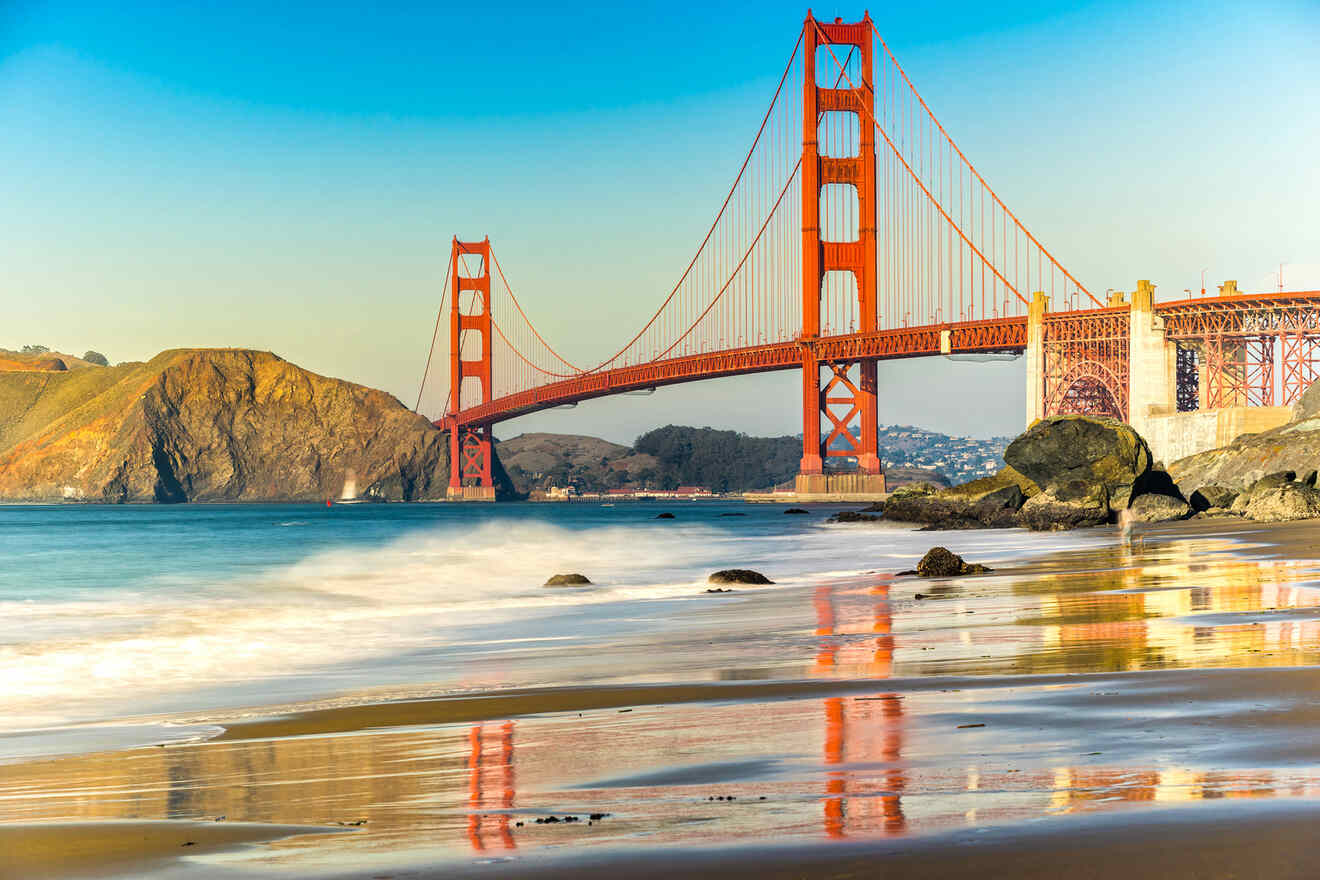 Conclusion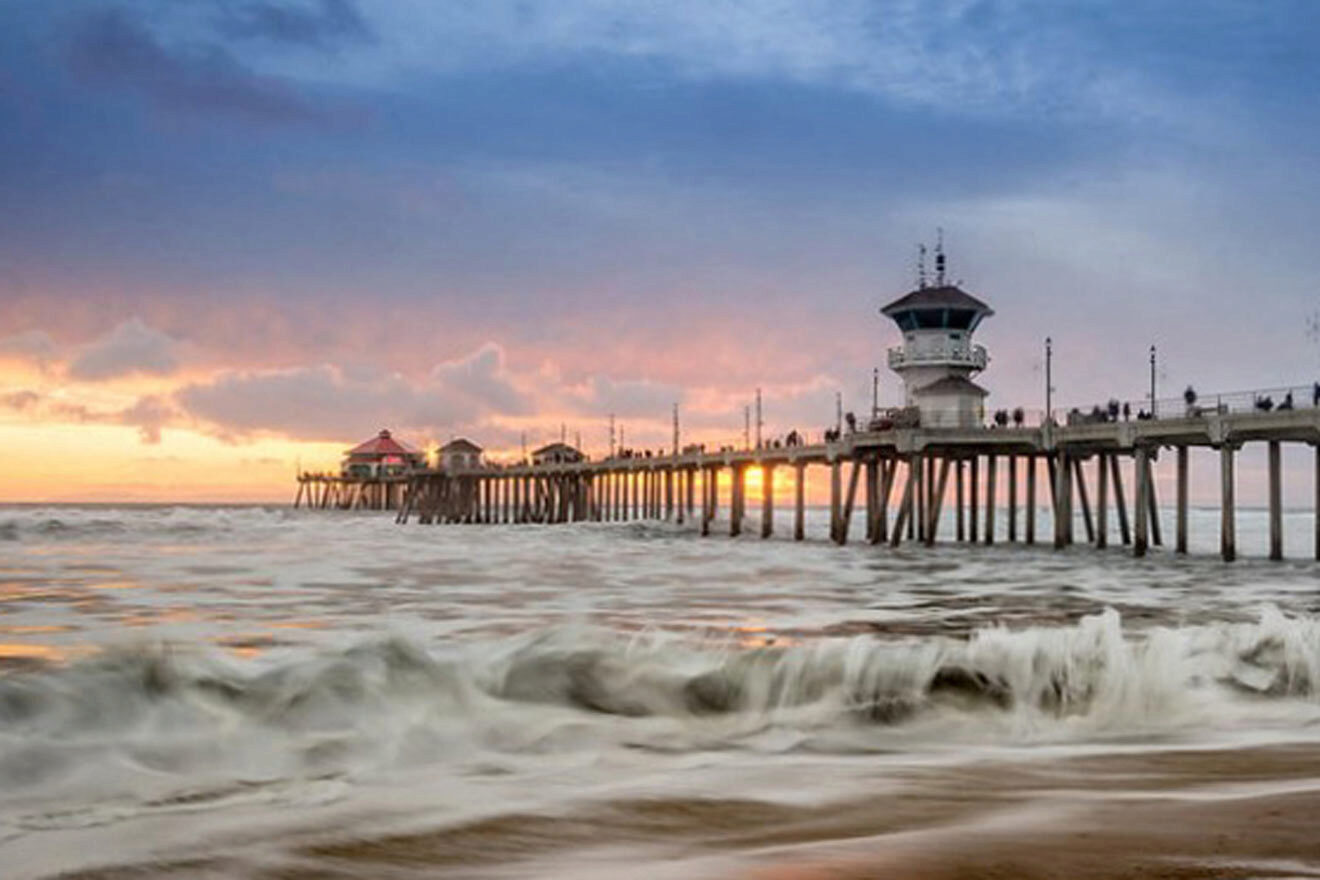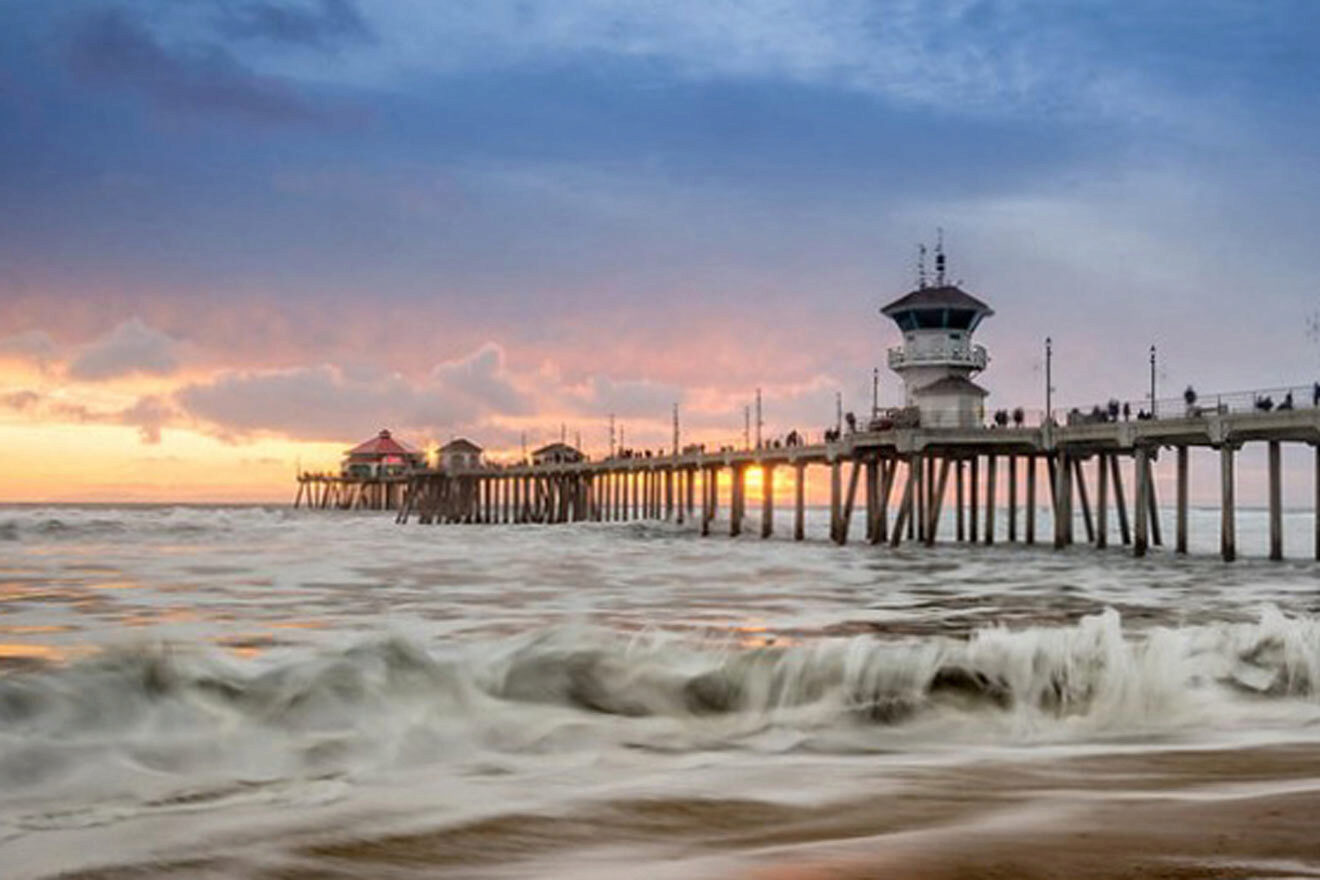 Who's already looking for a way to move to California? I must confess, I'm guilty of that charge, too! This state is incredible!
And today, we've got to see some of the best cities where to stay in California, plus a bunch of great hotels!
As always, I recommend booking your favorite place super fast! These hotels in California won't be on the market for too long, especially in cities like Los Angeles and San Diego.
For those who need a bit of inspiration picking their favorite hotel rooms, I thought I'd help you with that as well by offering below my 2 favorite accommodations, both set in LA:
You better hurry and start planning this trip, and if along the way you get any other questions, just drop me a comment below, and I'll answer ASAP!
Safe travels,
Victoria
---