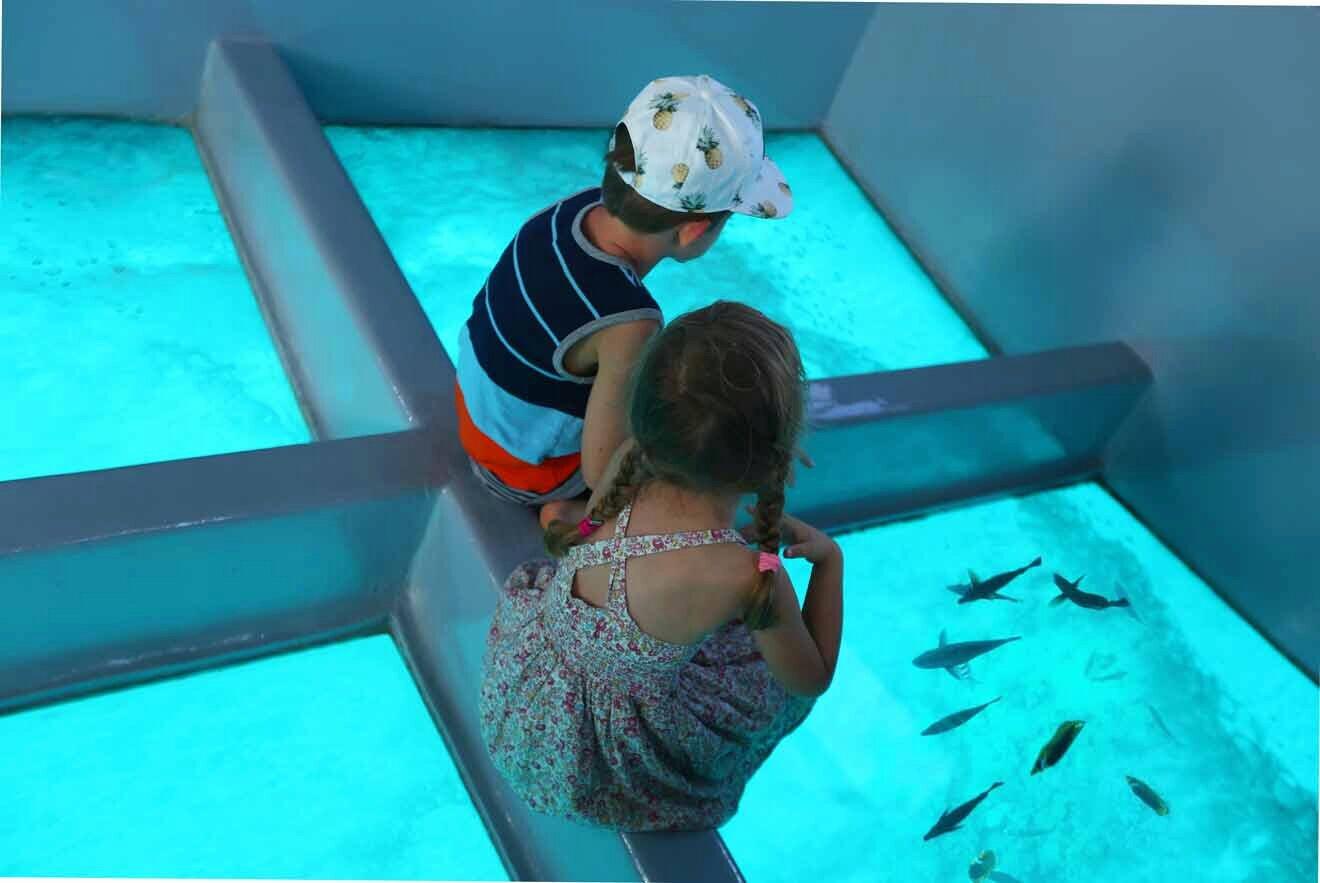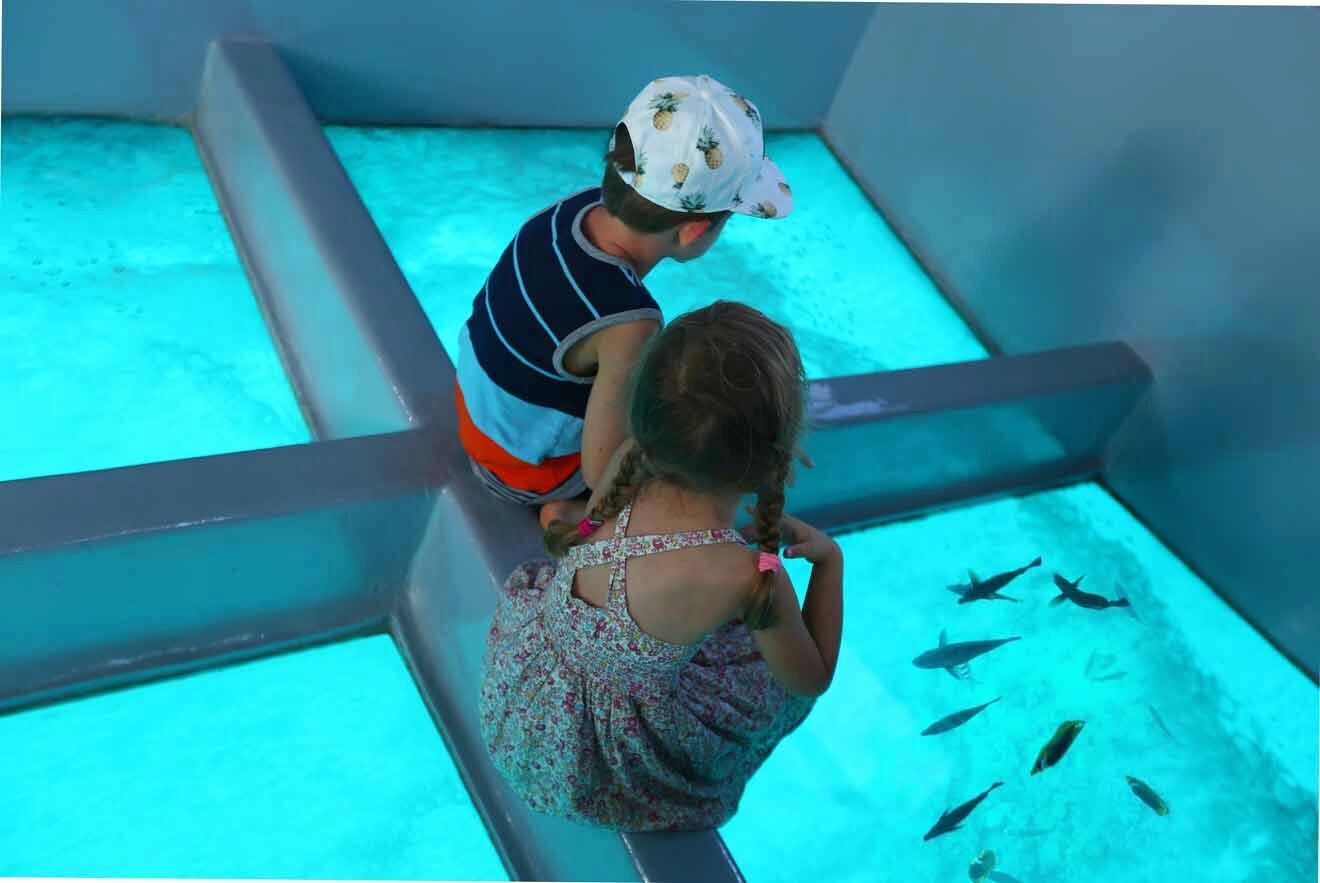 If you're taking a trip to Hawaii, then a glass-bottom boat Maui tour should definitely be one of your top priorities!
Sure observing nature and the wild sea from the top deck is awesome but nothing compares to the awe-inspiring sights you might catch from a boat that is specifically designed to give you the best viewing experience.
While it's no secret that Maui is a super popular destination for water activities, I wanted to help you narrow your search and make planning a bit easier for you. That's why I made it my mission to investigate and compile the list of the top glass-bottom boat tours you can find in Maui.
Now, as already previously mentioned, Maui is one of Hawaii's hottest spots for visitors and water activity freaks. That's why I wholeheartedly recommend you play it safe and make sure to book your boat tours well in advance!
Let's take a deep dive below the sea surface!
If you are in a hurry
Here are the top glass-bottom boat tours:
1. Take a snorkel tour of Maui in a glass-bottom boat
Duration: 5.5 hours
Price: from US$200
Why you should take it: the most popular glass-bottom boat tour
Embark on the most popular Maui snorkeling tour and witness an underwater world like no other! You'll be surrounded by over 200 species of fish within Molokini Crater's ancient volcanic caldera. Also, you'll explore the other sea life in these glorious depths – from manta rays to sea urchins and even harmless sharks! And that's not all; at Turtle Town, you can swim alongside colossal sea turtles, something truly extraordinary!
Relax in the glass-bottom viewing room, use some of their snorkeling equipment then set off for an adventure with amenities such as a buffet lunch served on this triple-decker catamaran – plus 3 restrooms and 2 freshwater showers onboard – ready to enhance your adventure. You'll top off your amazing experience with a splash down a waterslide!
2. Explore the marine life in glass-bottom catamaran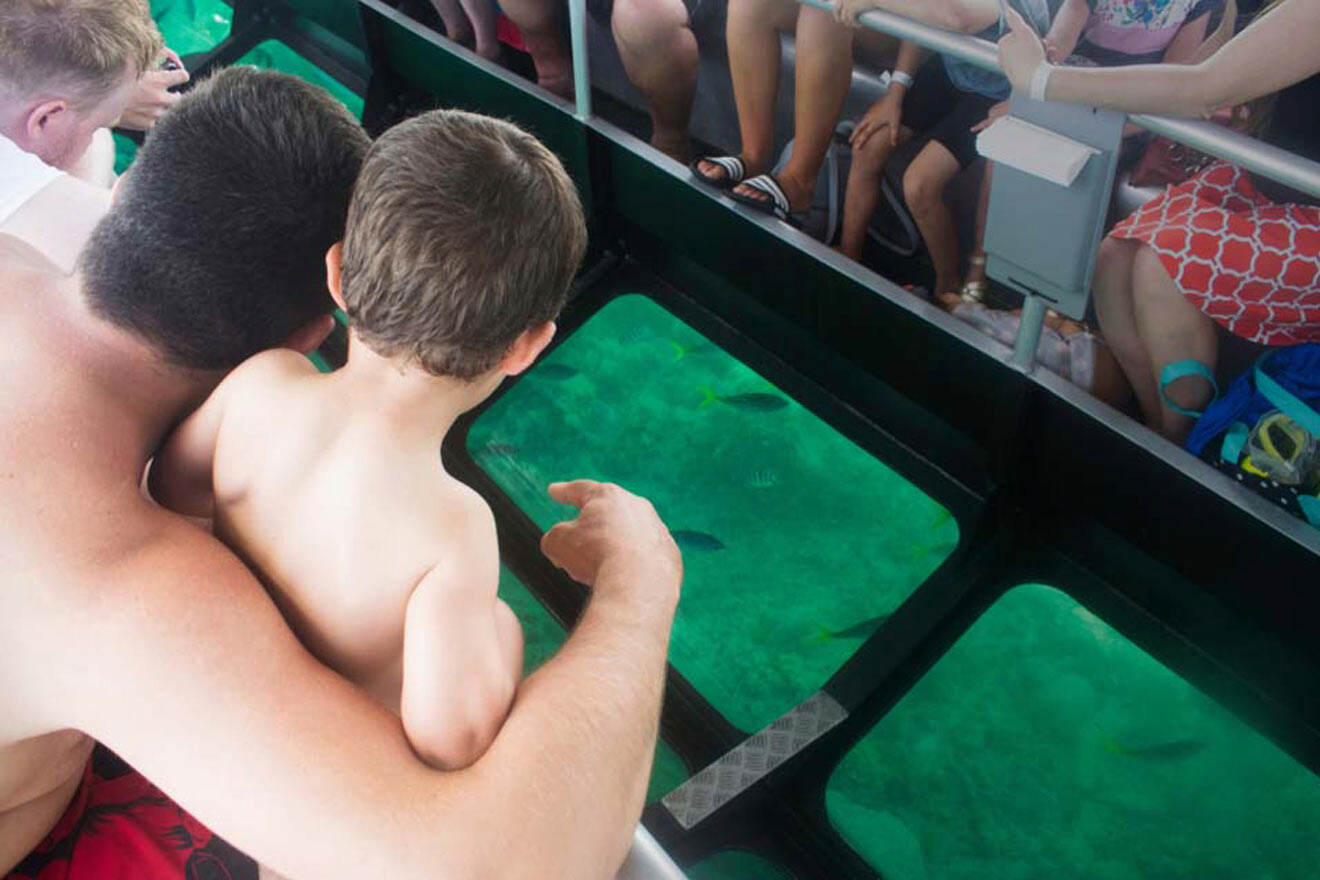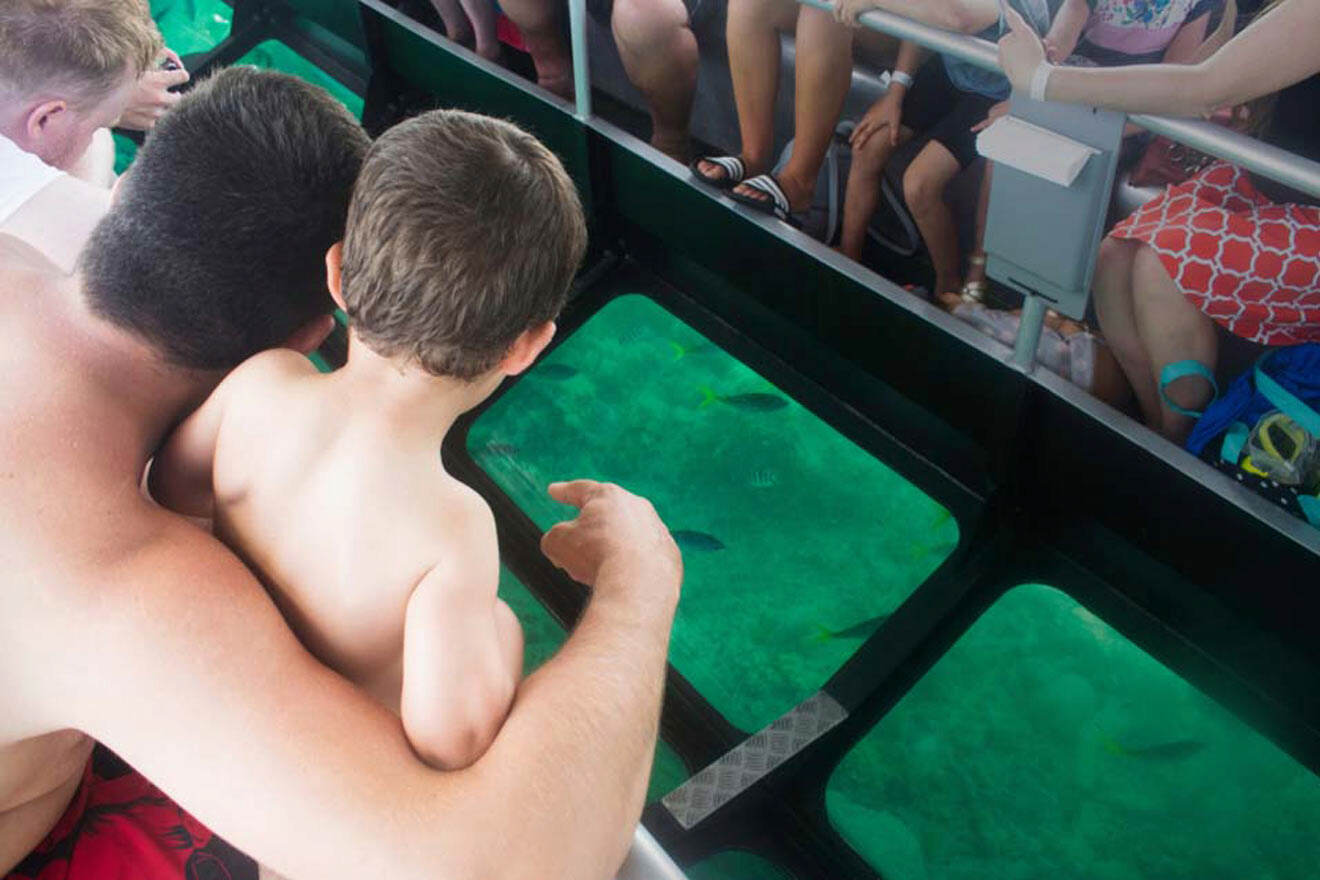 Duration: 5 hours
Price: from US$179
Why you should take it: lunch in a catamaran
Hop on board the 55-foot, glass-bottom catamaran from Maalaea Harbor for an unforgettable Molokini snorkeling tour!
While Maui's all-inclusive resorts might offer some amazing food and beverages, make sure to come to this tour hungry because Kona coffee, fresh fruit, and bagels will be served to get you going before taking off towards Haleakala volcano & other Hawaiian islands in view.
Your onboard naturalist guide will pump you up with interesting commentary as the sea journey progresses. Once you've arrived at Molokini Crater, you can plunge into some real action – thousands of fish await within those waters all ready to accompany your exploration of barrier reefs! In case you don't want to get wet you can always observe from the glass-bottom section. There is also a BBQ offered!
3. Watch ocean wildlife in a semi-submarine
Duration: 1.5 hours
Price: from US$54, kids US$24
Why you should take it: large viewing windows, family-friendly
Experience nature at its finest with varieties of tropical reef fish native to the ocean floor as you explore each species and understand how they fit together in their marine ecosystem. Reef Dancer is here to provide you with a unique adventure in semi-sub that only true adrenaline junkies will embark on!
The tour kicks off from Lahaina Harbor and will take you to see coral reefs and colorful fish with the free fish chart in an air-conditioned vehicle-quite a dive show! Families will have a blast with this one and the little ones will especially find the experience really fun.
In case the weather isn't suitable, each paying adult can reschedule their ride or get a full refund.
4. Go whale-watching on a triple-decker catamaran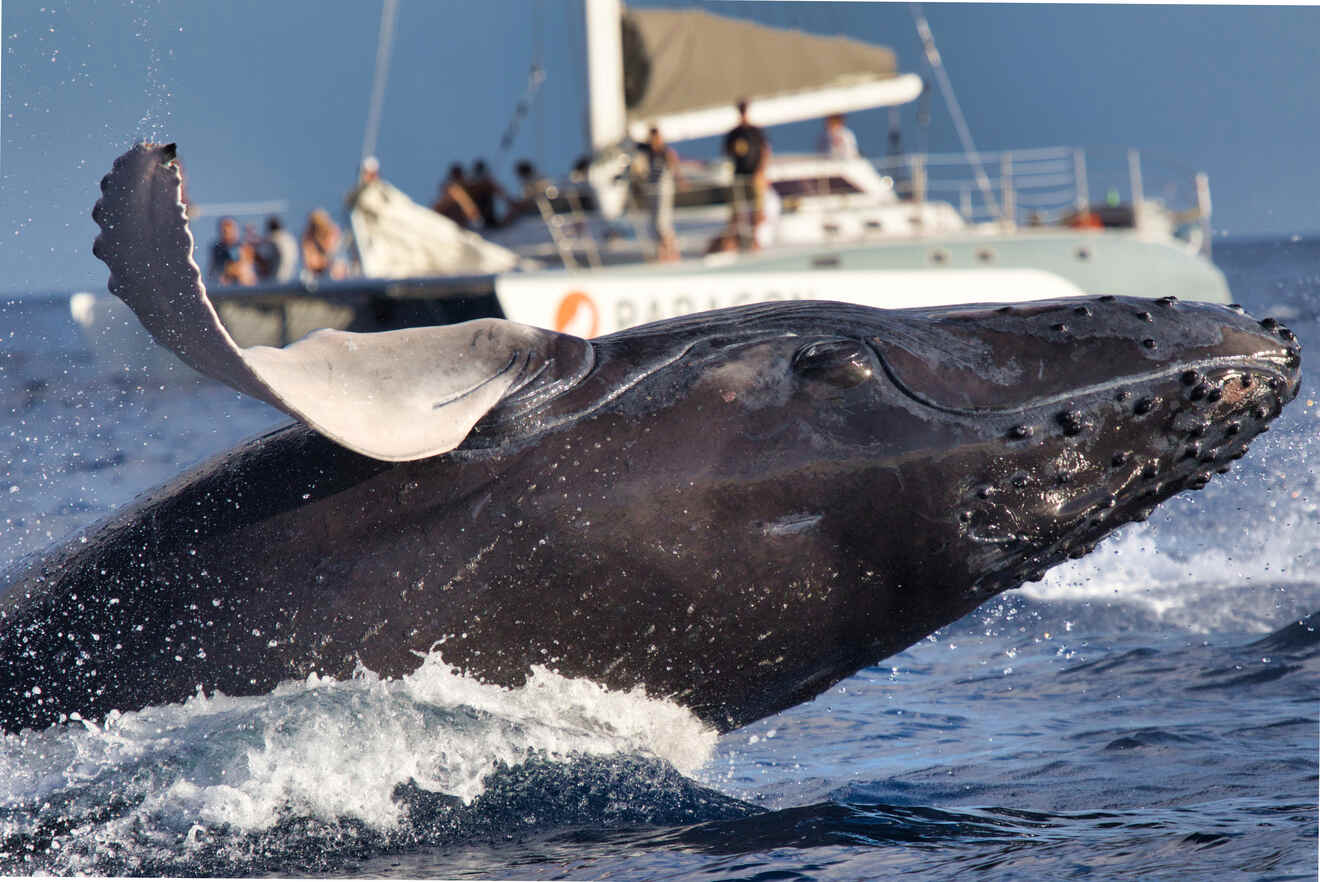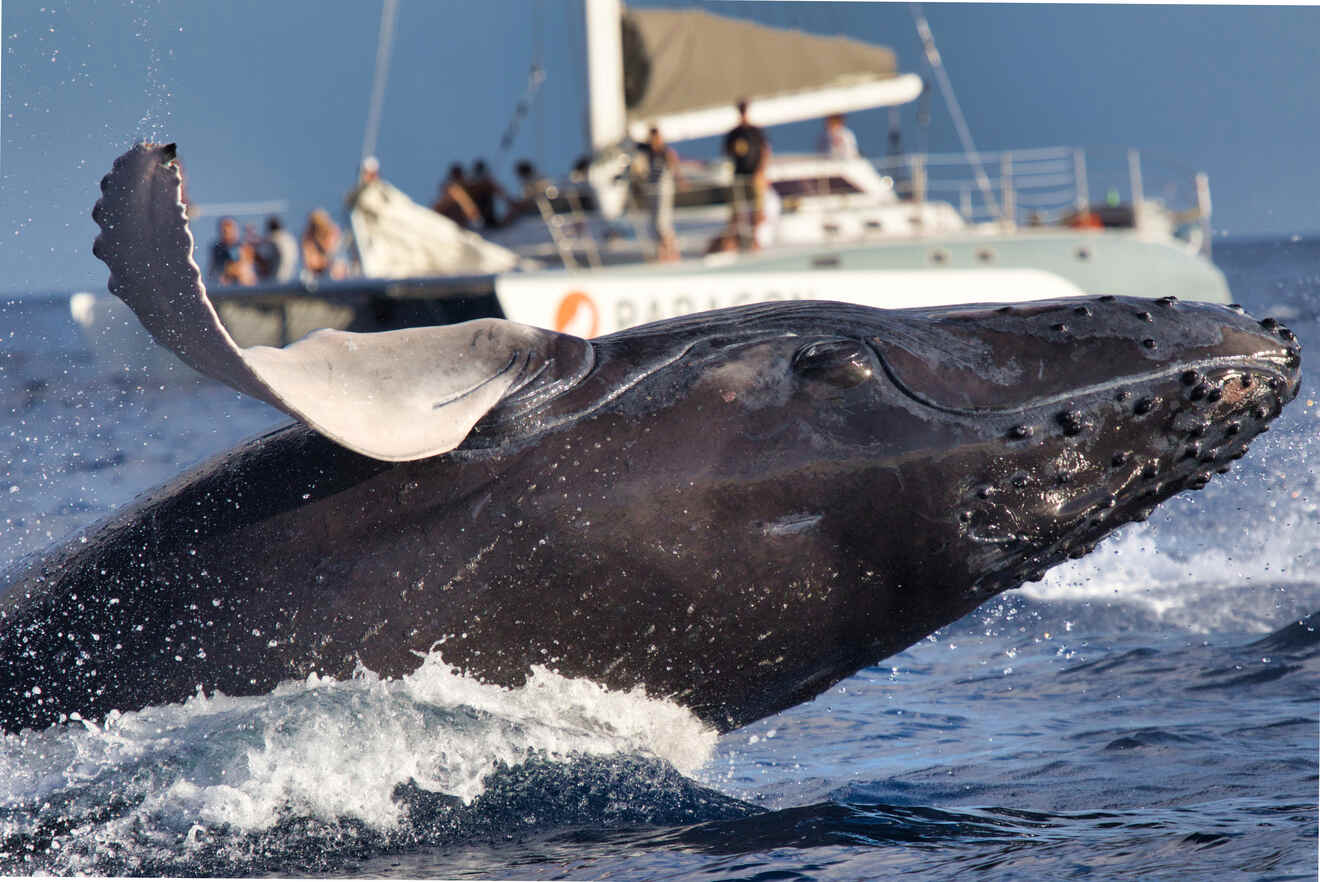 Duration: 2 hours
Price: from US$38
Why you should take it: short, convenient tour
These magnificent giants will leave you awestruck! Just imagine: one of nature's greatest gifts is right there in front of you – 45 feet long and ready to take your breath away. When you depart from Ma'alaea Harbor, your whale watch naturalist will give you an enthralling show and tell you about the majestic whales!
Hop on down to the underwater viewing chamber when the boat takes a break! If you're lucky, some whales might glide underneath the vessel – allowing you an unmissable chance to spot them. It's pretty rare to find these glass-bottomed seating areas on whale-watching boats – so make sure you soak up every second of it while you're cruising around in this triple-decker catamaran!
The first and second decks aboard boast quite the selection of roomy cabins with tinted windows, perfect for scoping out what lies beneath the top layer of water come sun up or sundown.
5. Dive into Maui's western coastline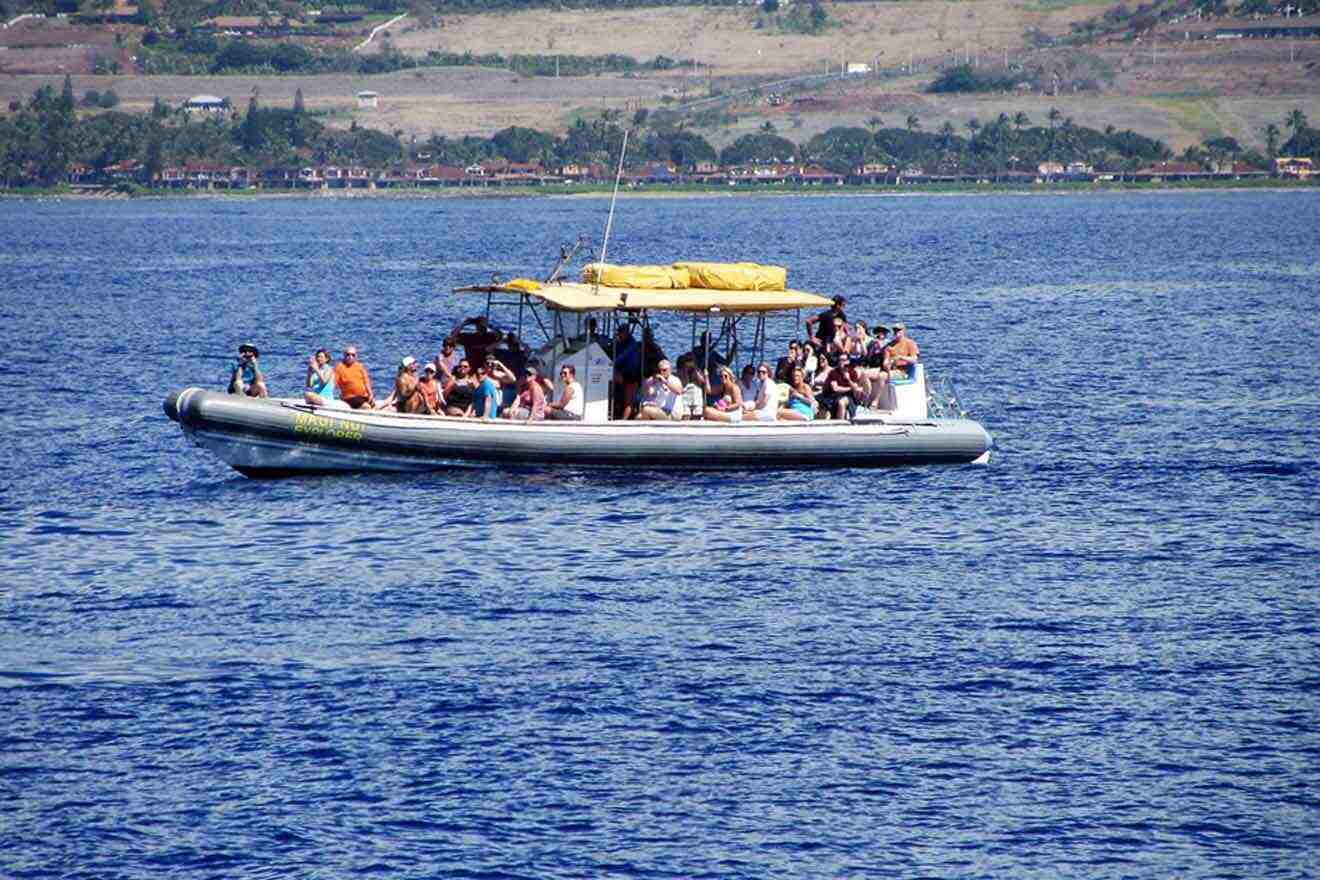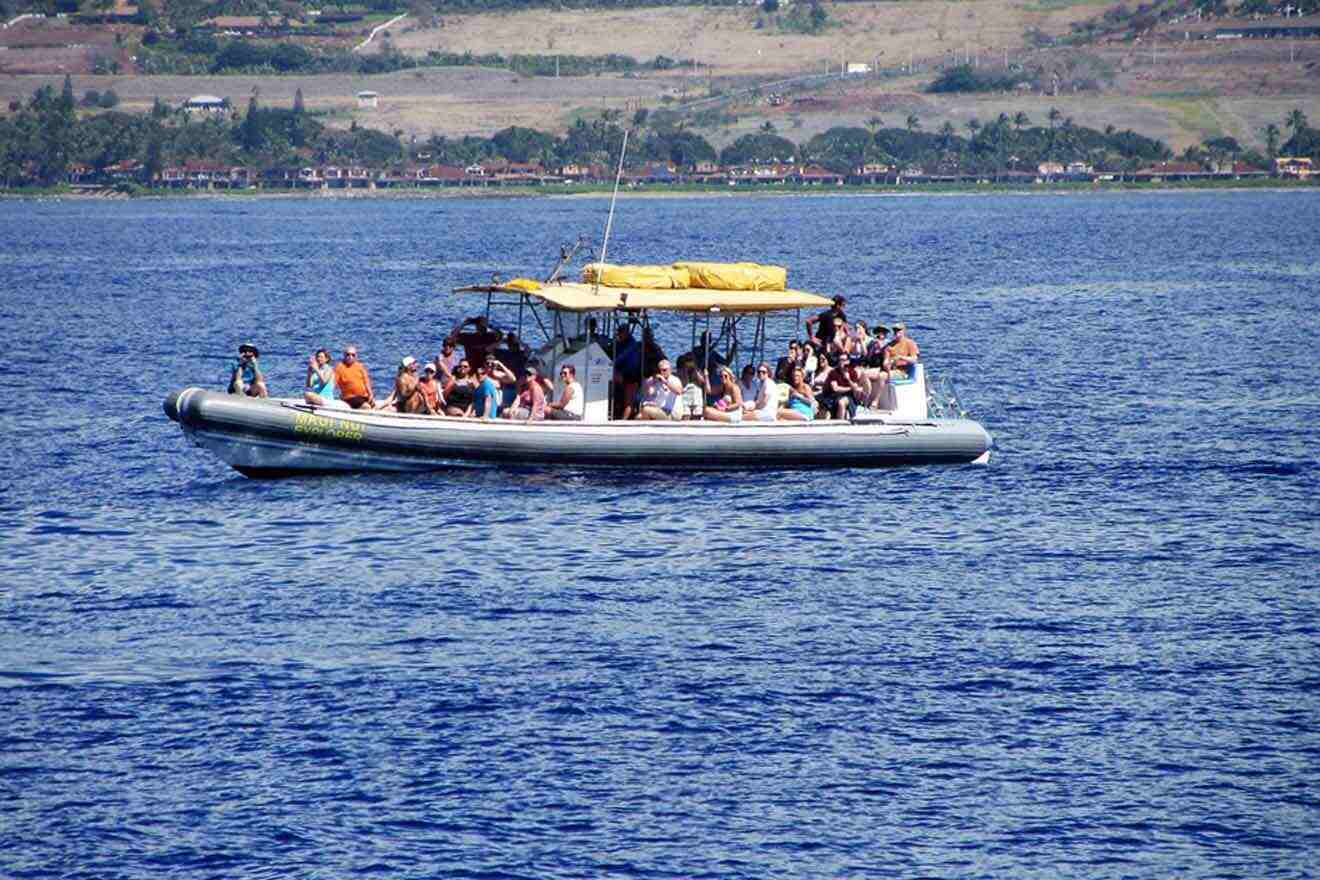 Duration: 4 hours
Price: from US$162
Why you should take it: great combo glass-bottom tour
Maui's famed Honolua Bay Marine Reserve is the place to be for most of the year, with its remarkable snorkeling opportunities. And if you're looking for some alternative sites, Cliff-house and Turtle Town in Olowalu are also pretty sweet spots. And this tour can take you to see them all!
As you glide through Maui's west waters, an abundance of aquatic creatures will welcome you – get ready for a tropical paradise that awaits beneath those waves.
After all the fun snorkeling, you can refuel with a delicious buffet lunch that never fails to fill one up! You can also wash down your meal with an open bar, then let the warm tradewinds sail you away in the summertime. Stare out into the horizon and keep watch for spinner dolphins – or wait till winter and await the towering Humpback whales as they make their regular return.
6. Enjoy a glass-bottom kayak ride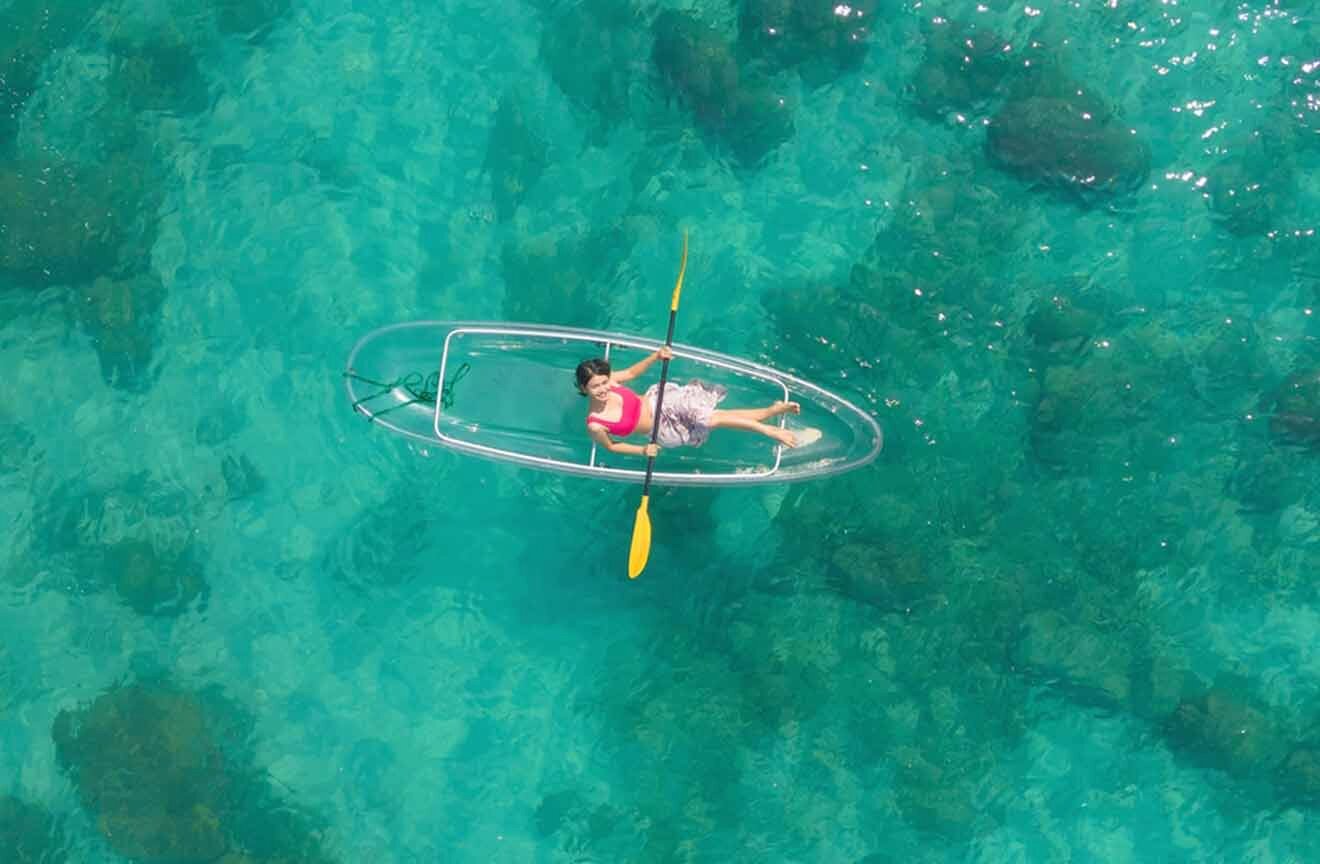 Duration: 2 hours
Price: from US$125
Why you should take it: unique self-guided glass-bottom option
Say goodbye to dry land and take a sailing adventure around Makena Landing, more commonly known as Turtle Town. Your eyes will be in for quite a treat – bask in the beauty of all the sea life this island has to offer.
Grab your paddles, hop into the kayaks, and take off into the wild waters to get away from the tourist crowd. It will take only about 2 hours of your vacation but it's sure to fully recharge your batteries. Tour company's experienced team will give you a brief overview of how it all works and provide paddle and safety instructions in 5-15 minutes while getting you checked in with all those waivers signed.
Then it's time for fun! My recommendation is that you take your time on these easy-to-use kayaks, so you could have even more chances of seeing some amazing sights.
7. Hunt down sea sights in an epic submarine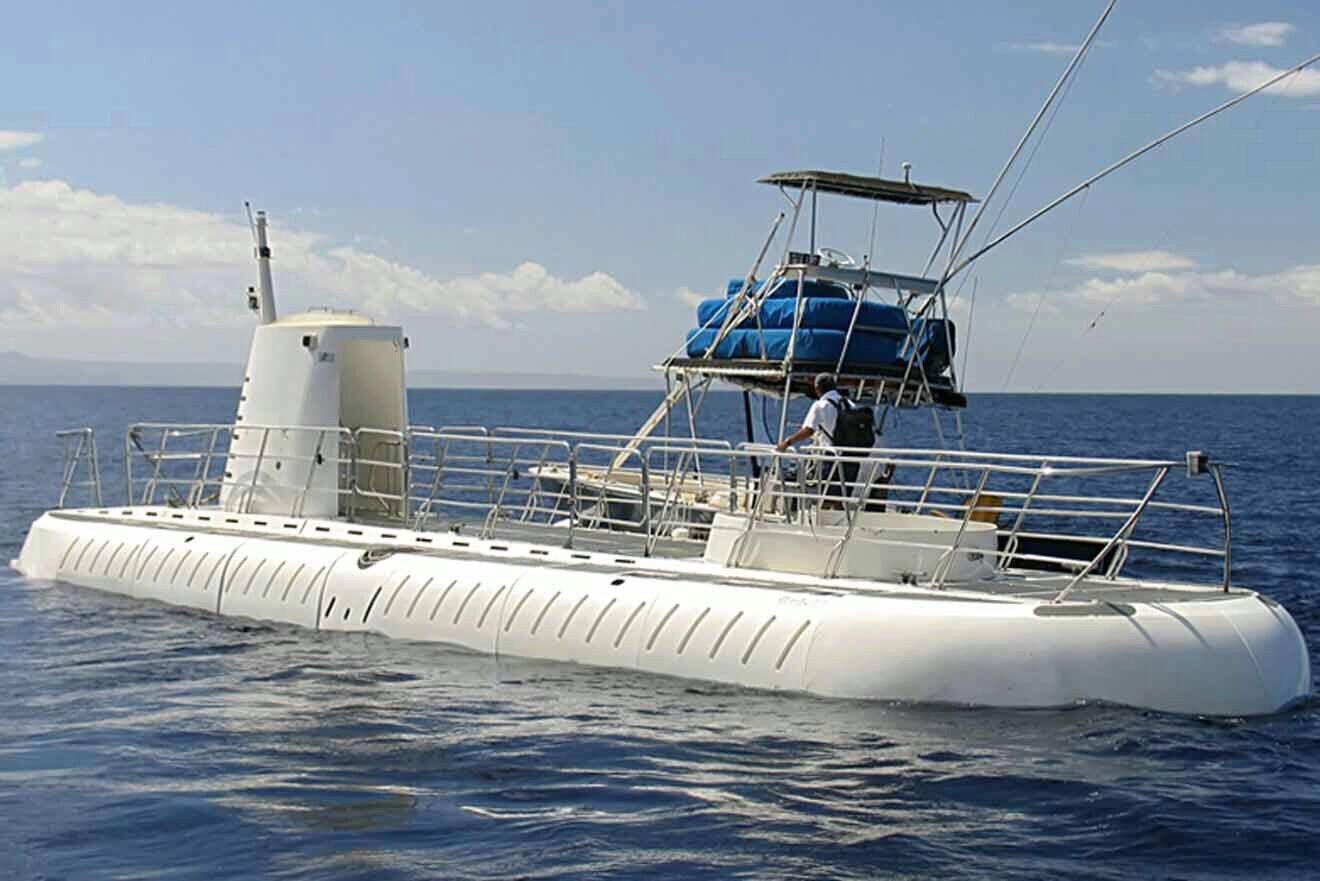 Duration: 1 hour 50 minutes
Price: from US$134
Why you should take it: amazing vistas in a modern submarine
This is a short but sweet tour option that takes only approximately one and fifty minutes but it's sure to leave lasting impressions on each person that embarks on it.
Allow yourself to be in awe of Maui's one-of-a-kind oceanic utopia via a state-of-the-art 48-rider submarine. Unlike anything else, you'll get an up close and personal glimpse of the captivating coral reefs, fish species, and sea critters with relaxed air con settings – often dipping 100 feet below!
All trips on boats include a short 10-minute narrated adventure where you can spot whales during peak season (with amazing vistas of Lahaina plus Molokai & Lanai!), all while cruising along peacefully on prime Pacific waters.
8. Witness sea creatures from a viewing room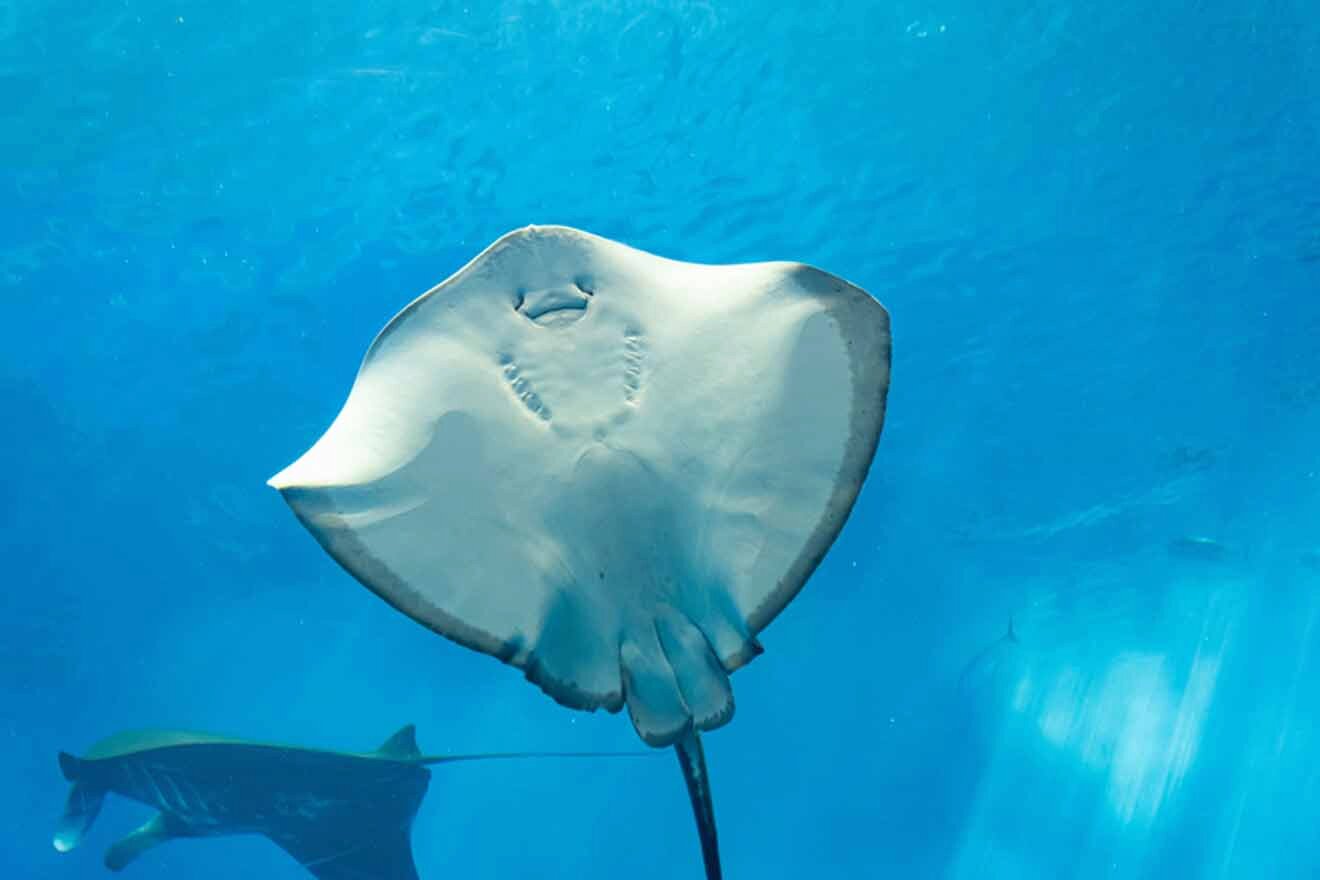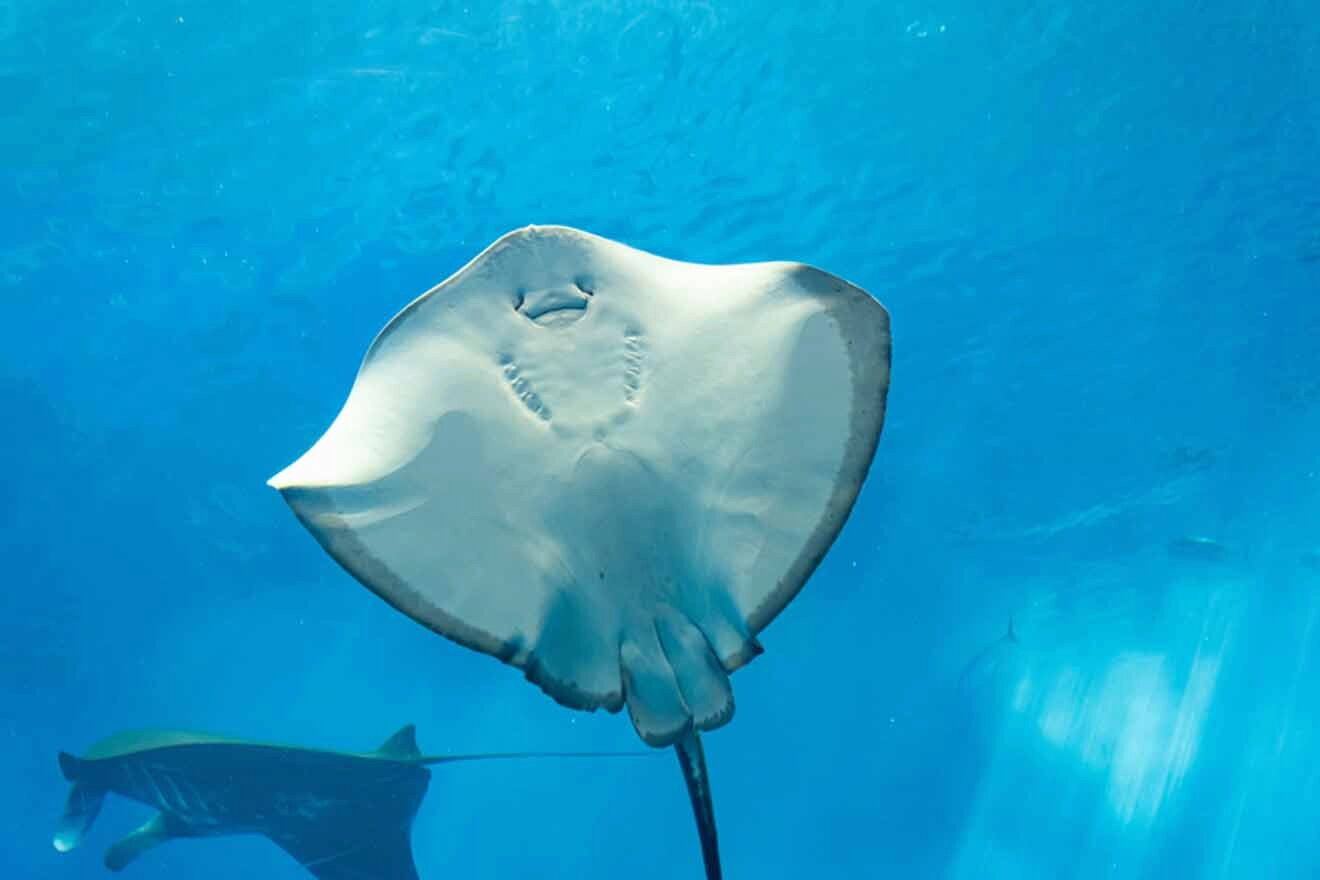 Duration: 5 hours
Price: from US$160
Why you should take it: glass-bottom viewing room you can sit in
This glass-bottom viewing room tour is a real show-stopper – it's like nothing else in Maui, with plexiglass flooring of 65 square feet that lets you stay totally dry while observing people exploring Molokini Crater below. Most other boats only sport a small viewport – but not the Four Winds II! Talk about an experience you won't forget!
Everyone, from adults to children alike, can enjoy the wonders of the deep with this unique glass-bottom boat! No need for snorkeling or fearing what lies beneath. Take a seat, relax, and observe marine life like never before, all from the comfort and security of this dazzling vessel. Guests will be able to experience the breathtaking tour in groups of 3-5 members.
FAQs about glass-bottom boat tours in Maui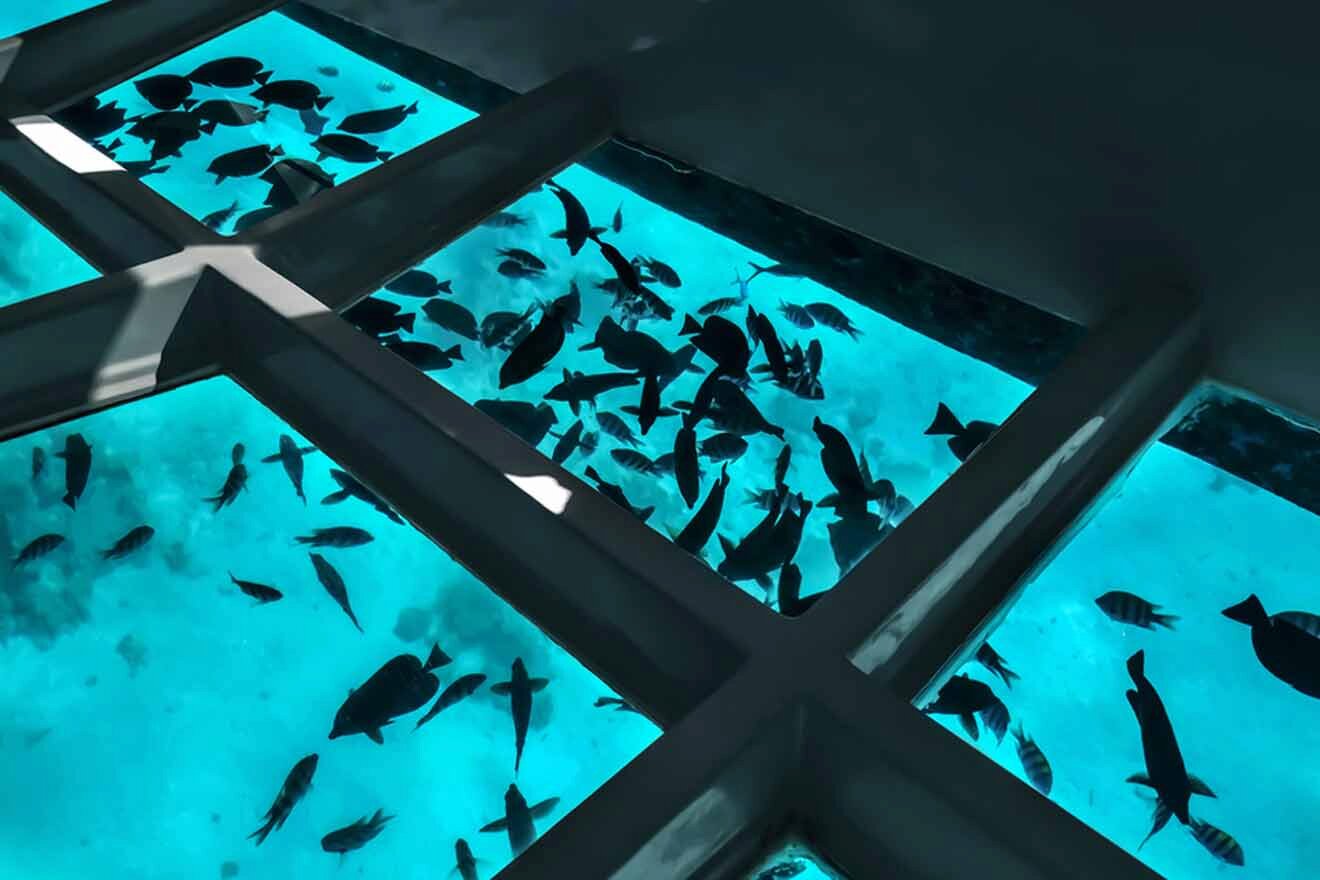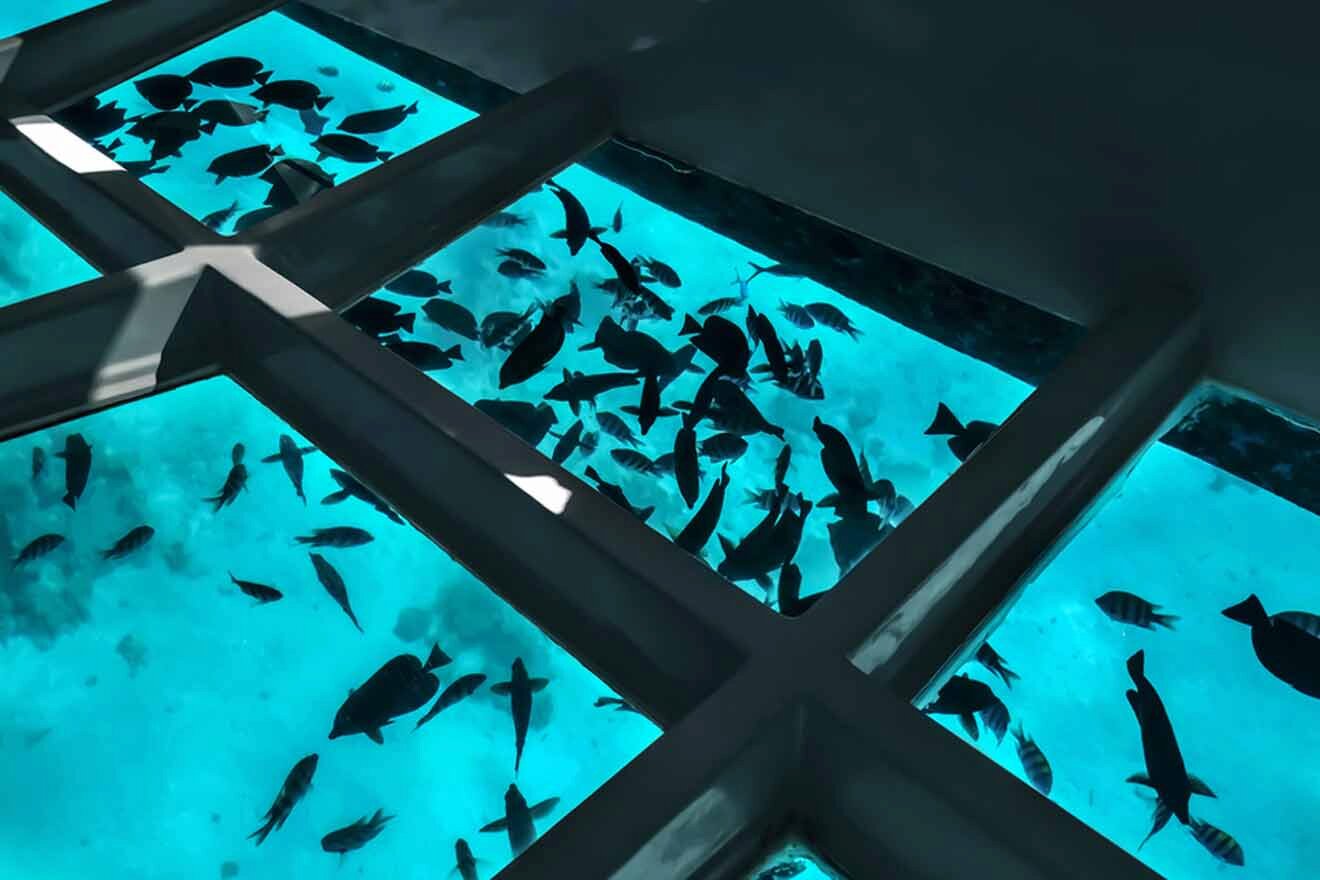 📍 Is a glass-bottom boat tour in Maui worth it?
Absolutely. It's one of the top attractions in Maui. Make sure to check out the traveler's top favorite and the most well-rated Molokini snorkel adventure!
💰 How much does a glass-bottom boat tour cost?
👨‍👩‍👧 Are there glass-bottom boat tours for families?
Yes! There are many different tour options that are well-suited for the whole family. I definitely think it's worth checking out the semi-submarine Maui tour!
🛥️ Is there a bathroom on the glass-bottom boat?
It varies depending on the specific design and purpose of the boat, so it's best to check with the tour operator or company in advance.
Conclusion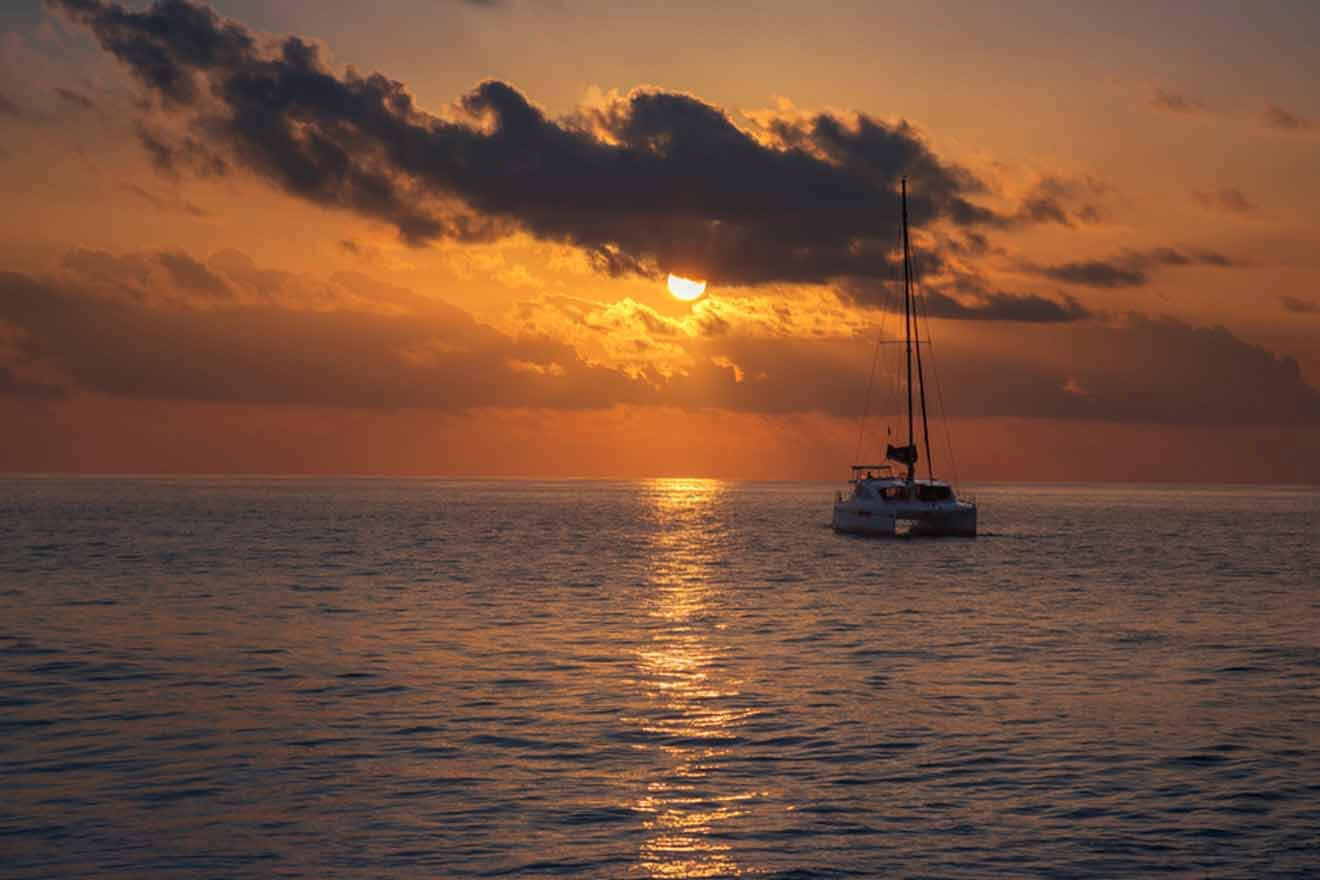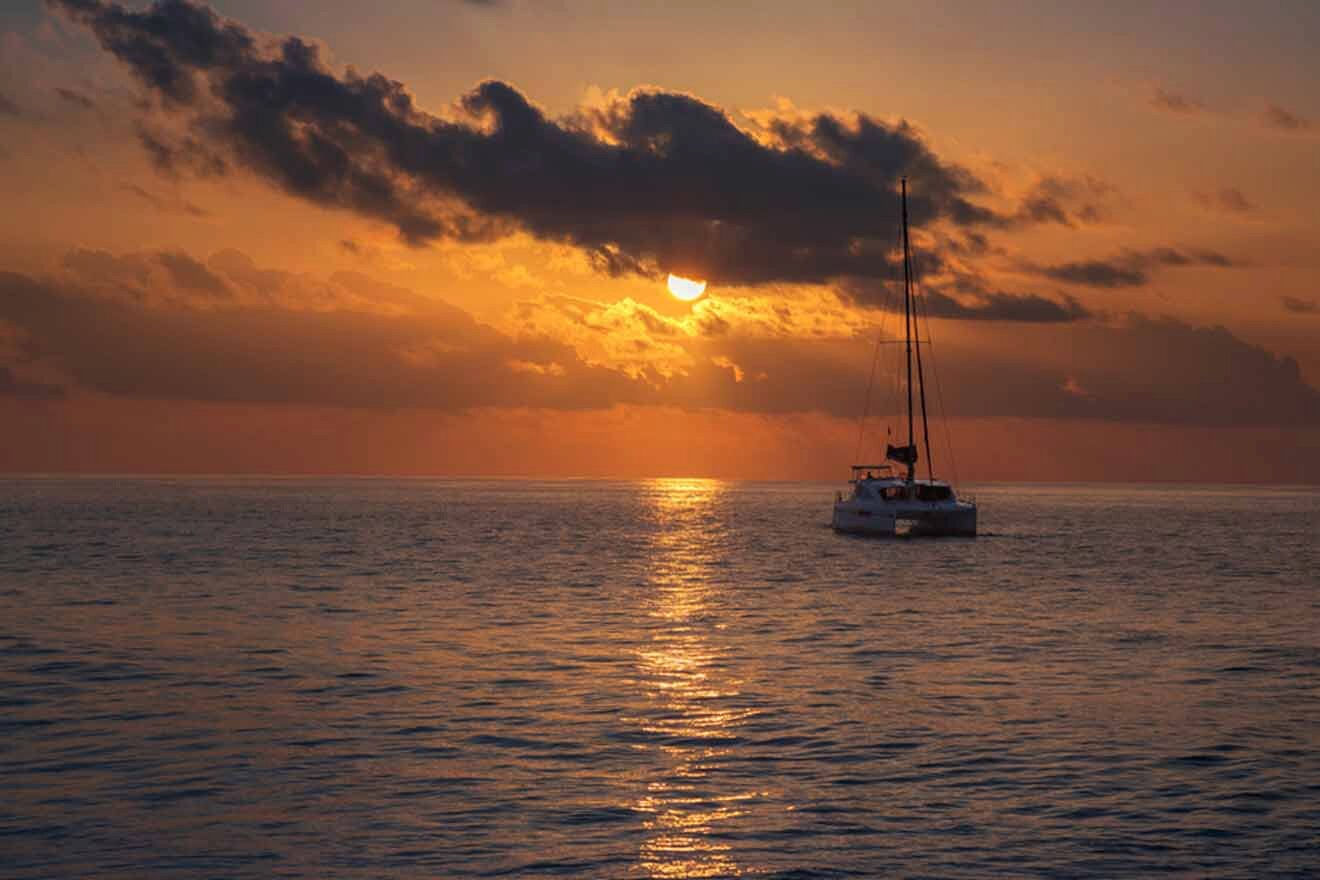 That's it, my dear divers! You're all set to embark on a glass-bottom boat Maui tour! Seeing unique sea life from this perspective is an experience no travel lover should ever miss!
There are many different boats you can opt for or even dare to join a glass-bottom kayak ride- so the true adventurers will truly have a blast with these tours.
It's important to note one thing though: Maui is super popular among sea lovers and thousands of tourists go there every year in the hope of catching those amazing coastal sights. So make sure to play it smart and book your boat tours in advance!
And if you already had the honor of watching this stunning sea life from a glass-bottom perspective, I'd love to hear all about it! Leave me a comment below with your experiences, tips, and tricks!
Happy sailing,
Angelina
---
Pin it for later!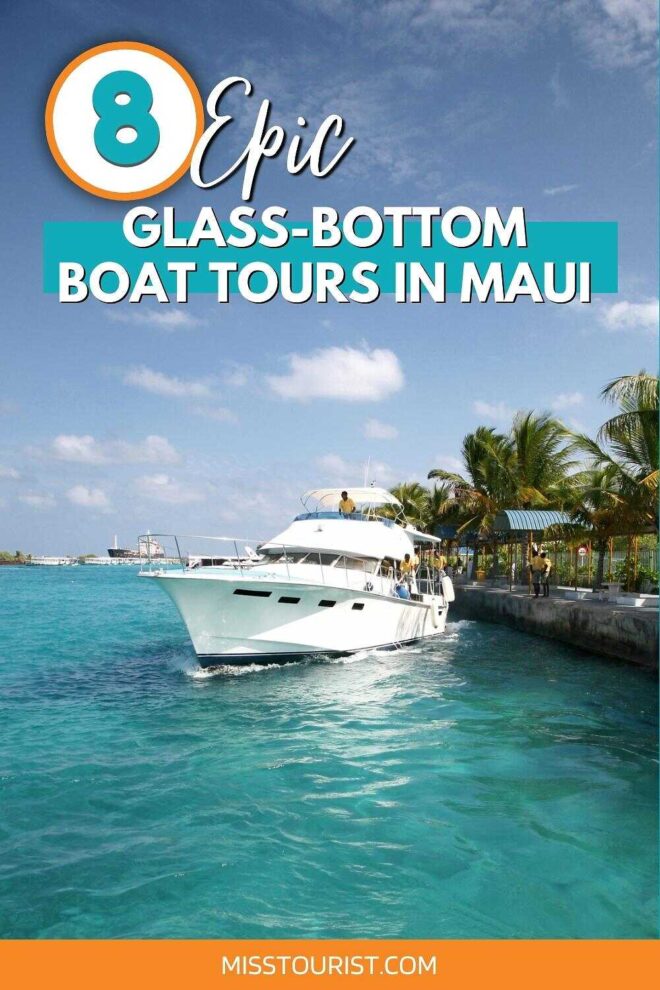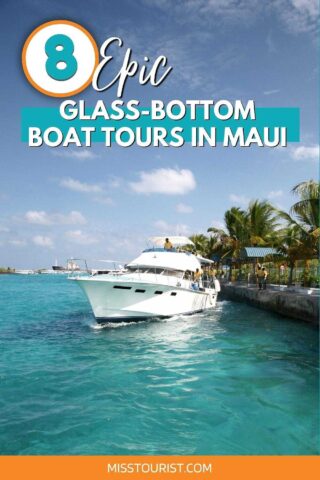 Pin it for later!