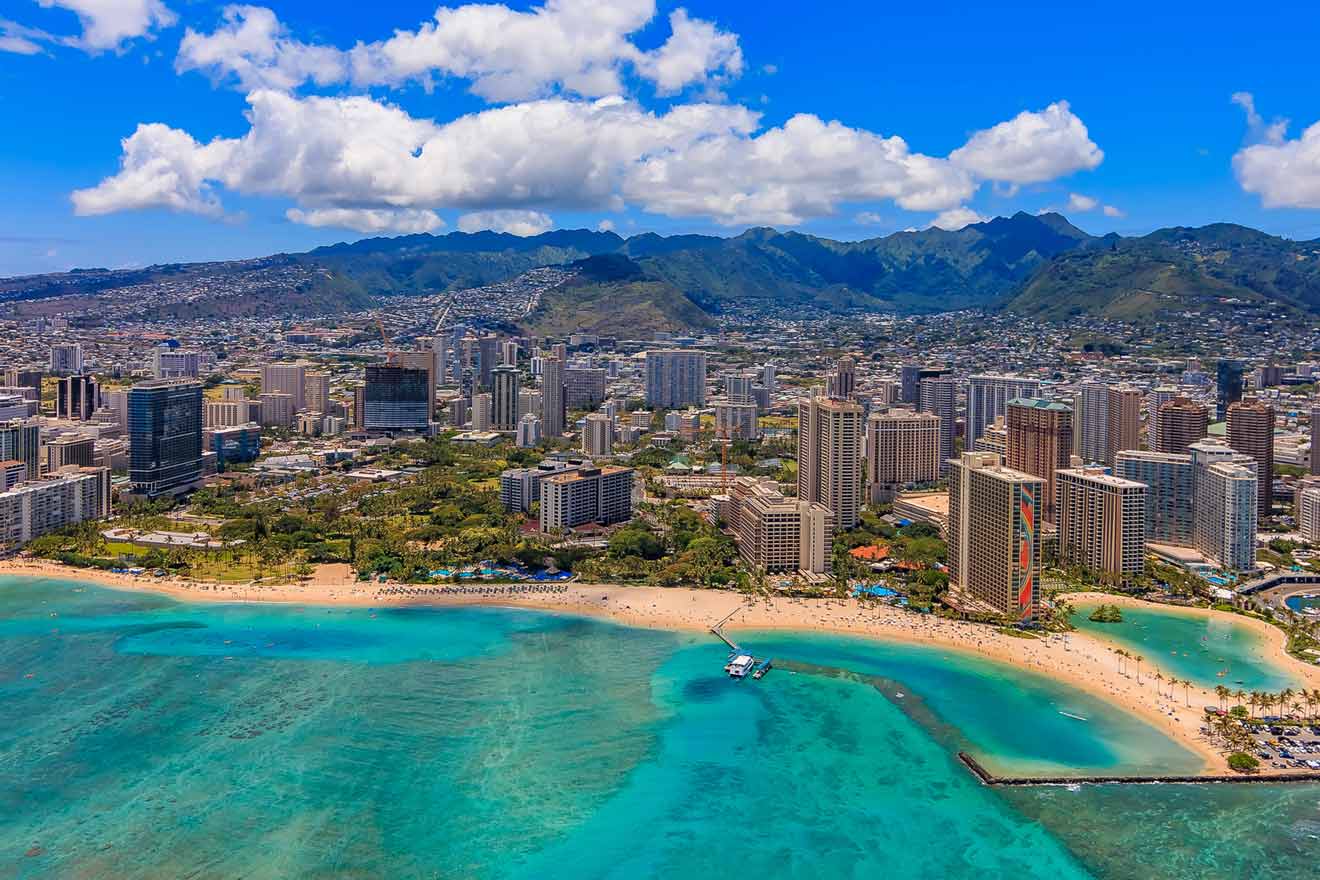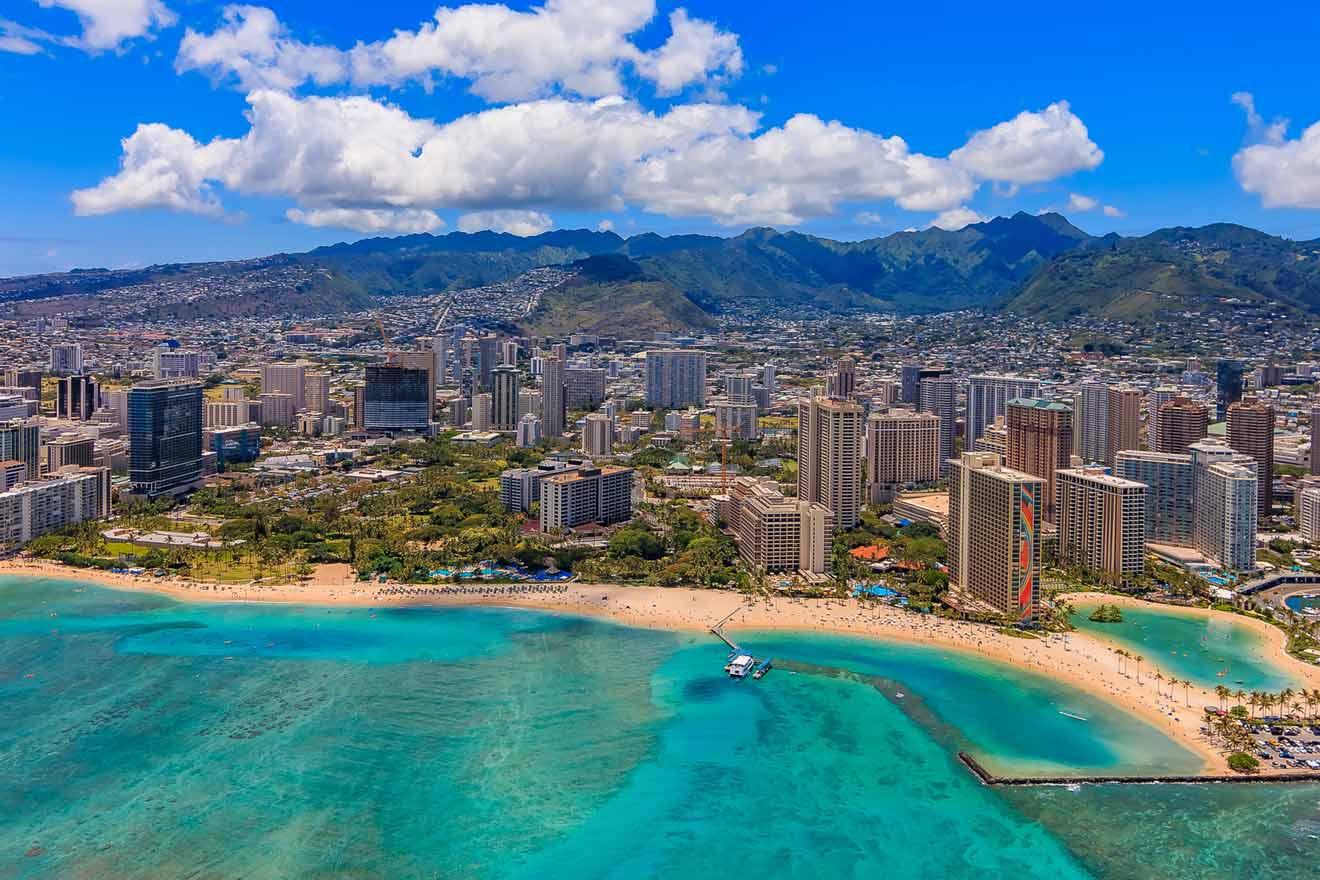 The world-famous Waikiki area in Oahu is one of the most sort after locations in the beautiful Hawaiian islands of the Pacific Ocean. Nowadays, this vibrant neighborhood hosts world-class shopping, incredible beaches like the famous Waikiki beach, fine dining restaurants, tones of entertainment, and of course plenty of hotels to help tourists to take advantage of all these attractions!
With such a wide choice of accommodation options, it can take you a lot of time to find the right one for your needs, so I decided to create this useful travel guide with the best hotels where to stay in Waikiki.
From the best luxury resorts to incredible beachfront hotels and options for those traveling on a budget, there is something for any pocket and taste… I even included a bonus with some romantic honeymoon hotels!
So let's stop talking and check them out! But just a tip before we start: when you find the perfect hotel, make sure you book it immediately so you can reserve yourself a secure spot in paradise as places sell out super fast here!
Let's jump right in!
If you are in a hurry
If you don't have time to read the whole post and you need to book now, here you find the best Waikiki hotels, divided by price range:
Check out this map to know where the best hotels in Waikiki Beach are located:
Luxury (US$550 and up)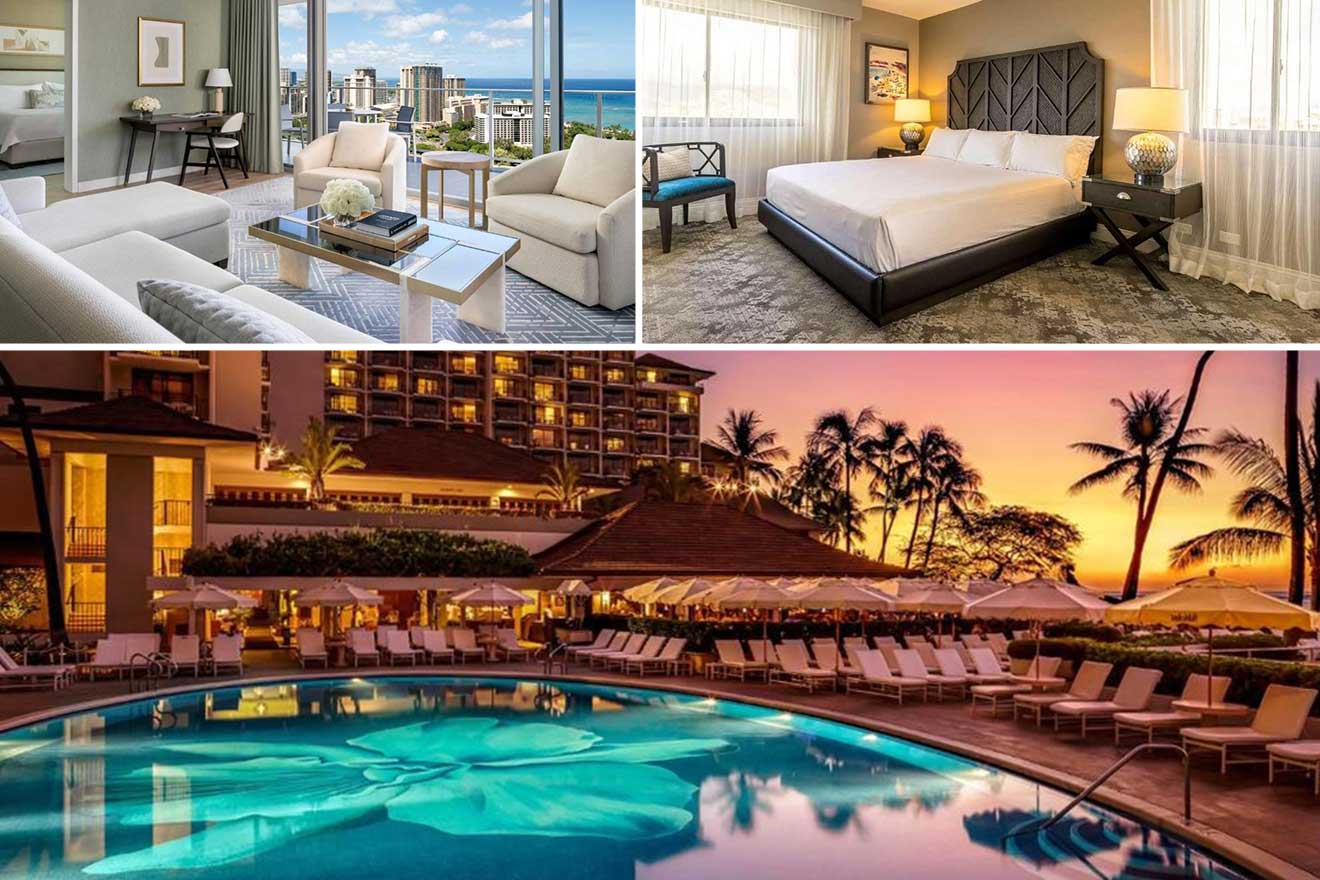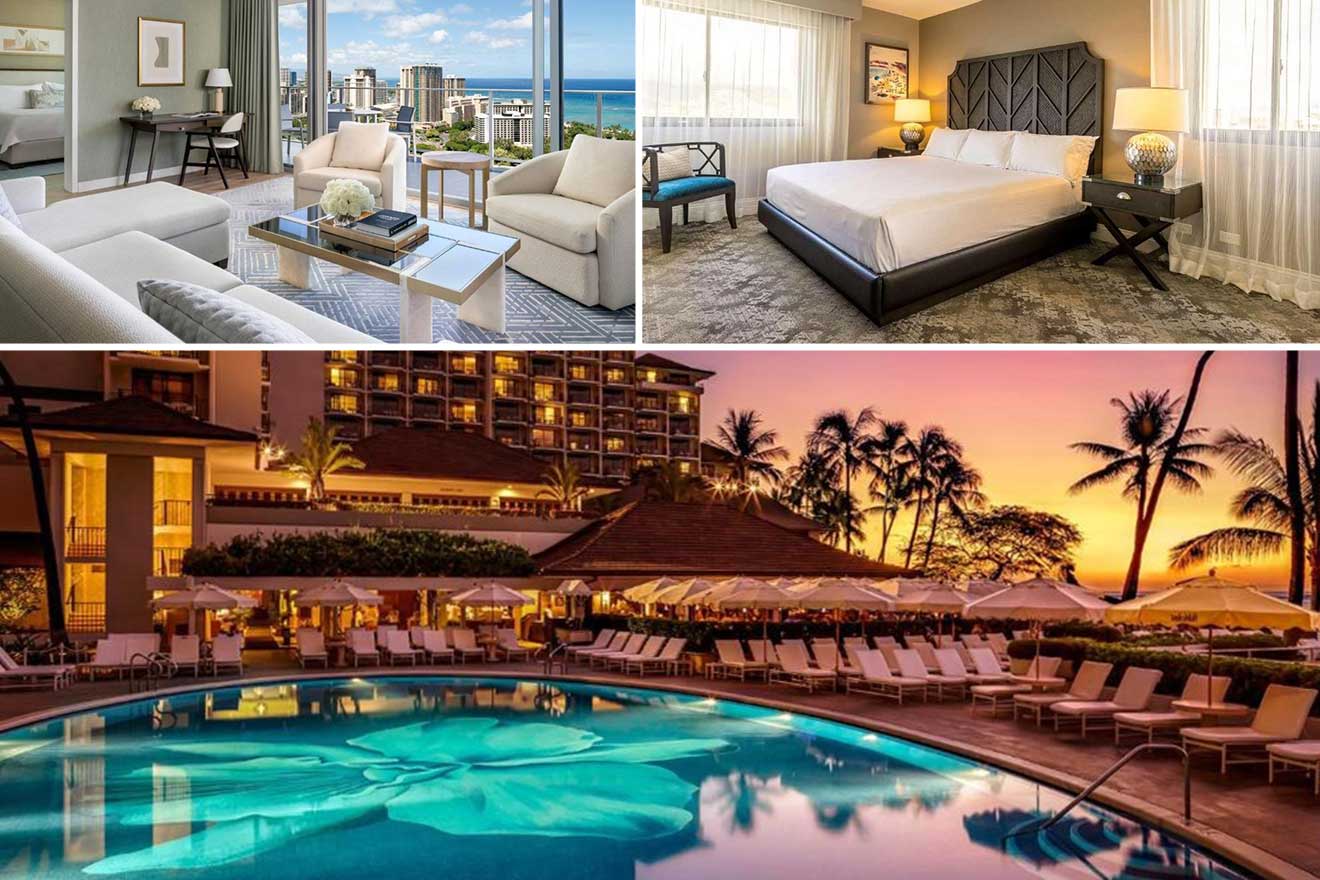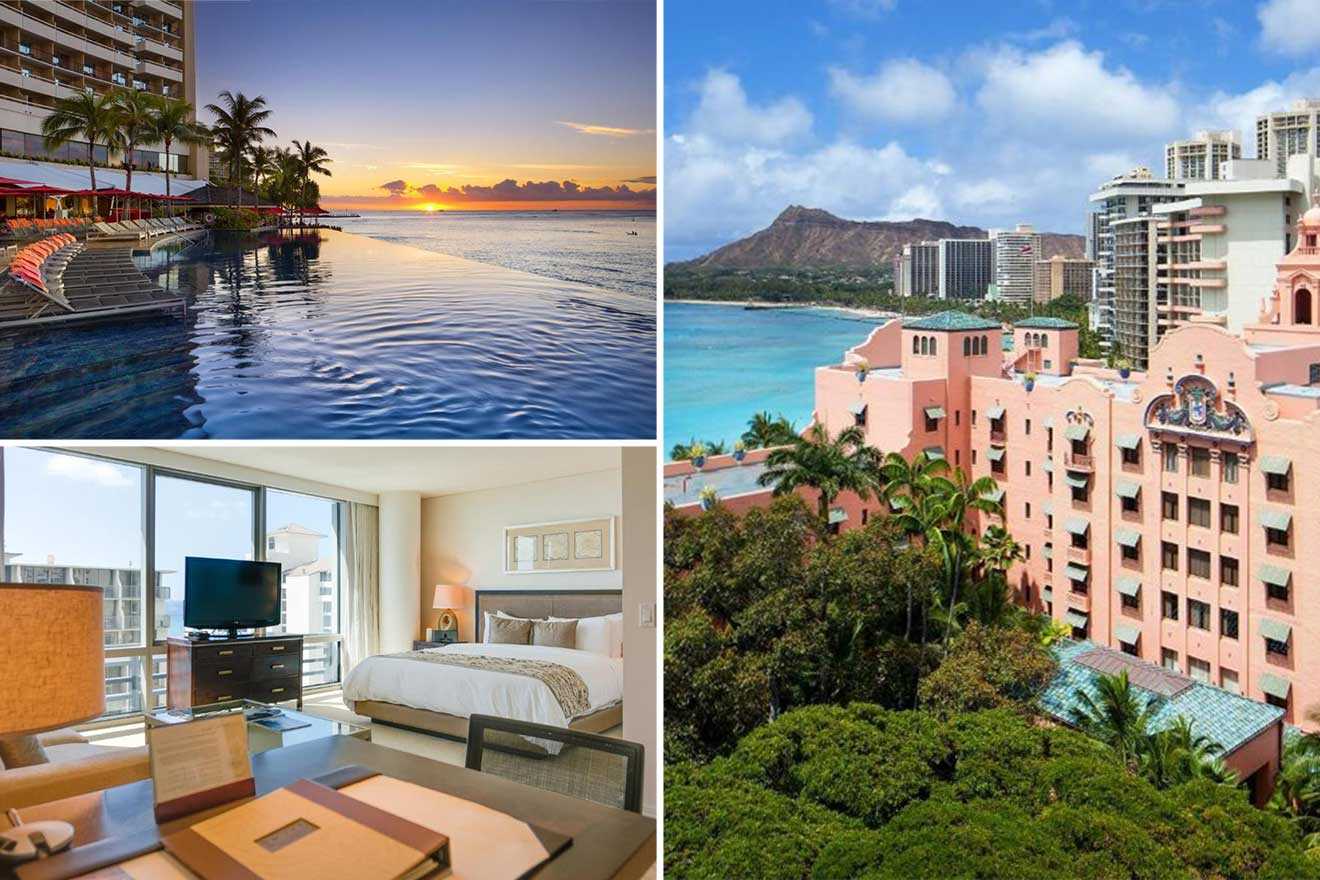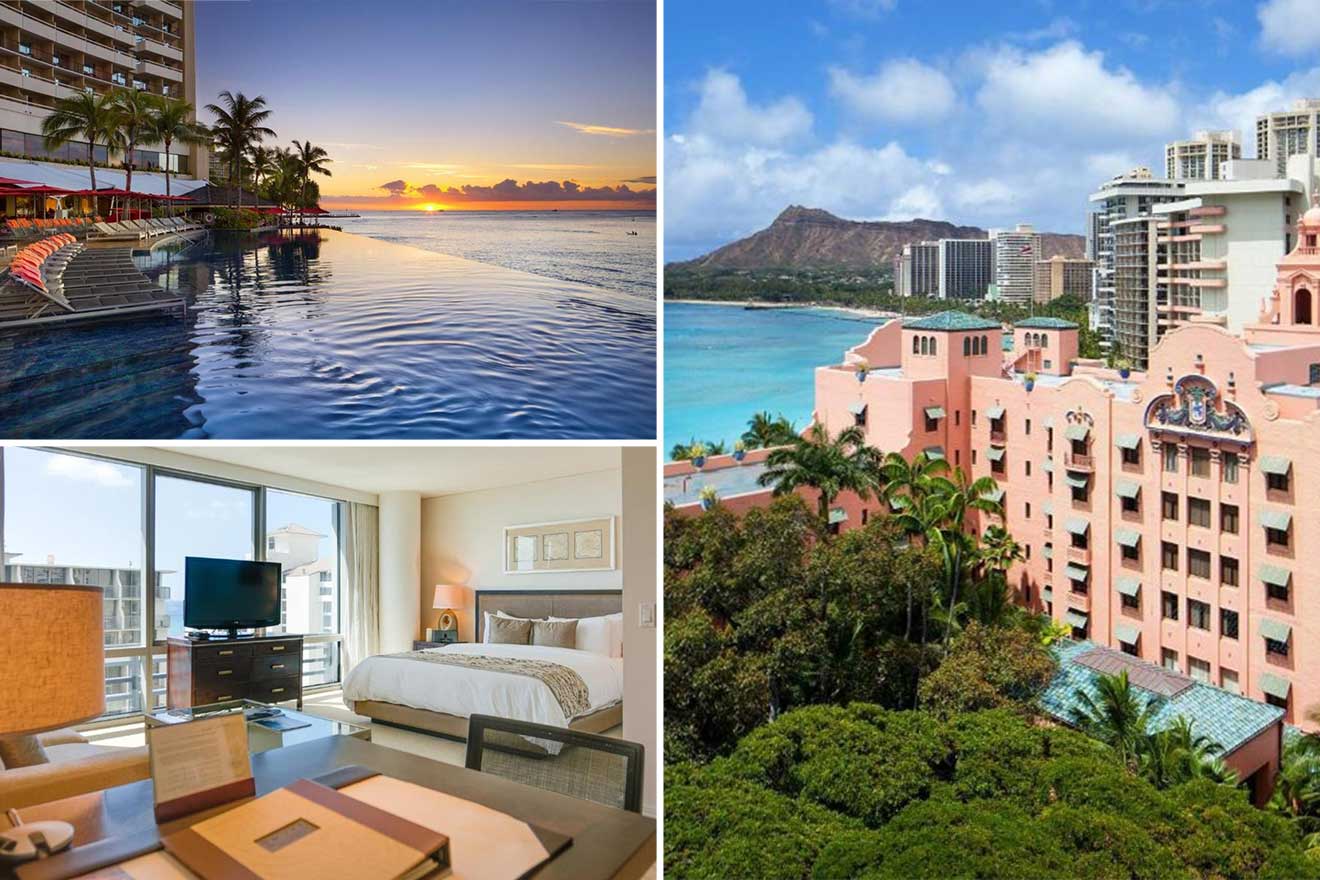 Mid Range (US$300 – US$450)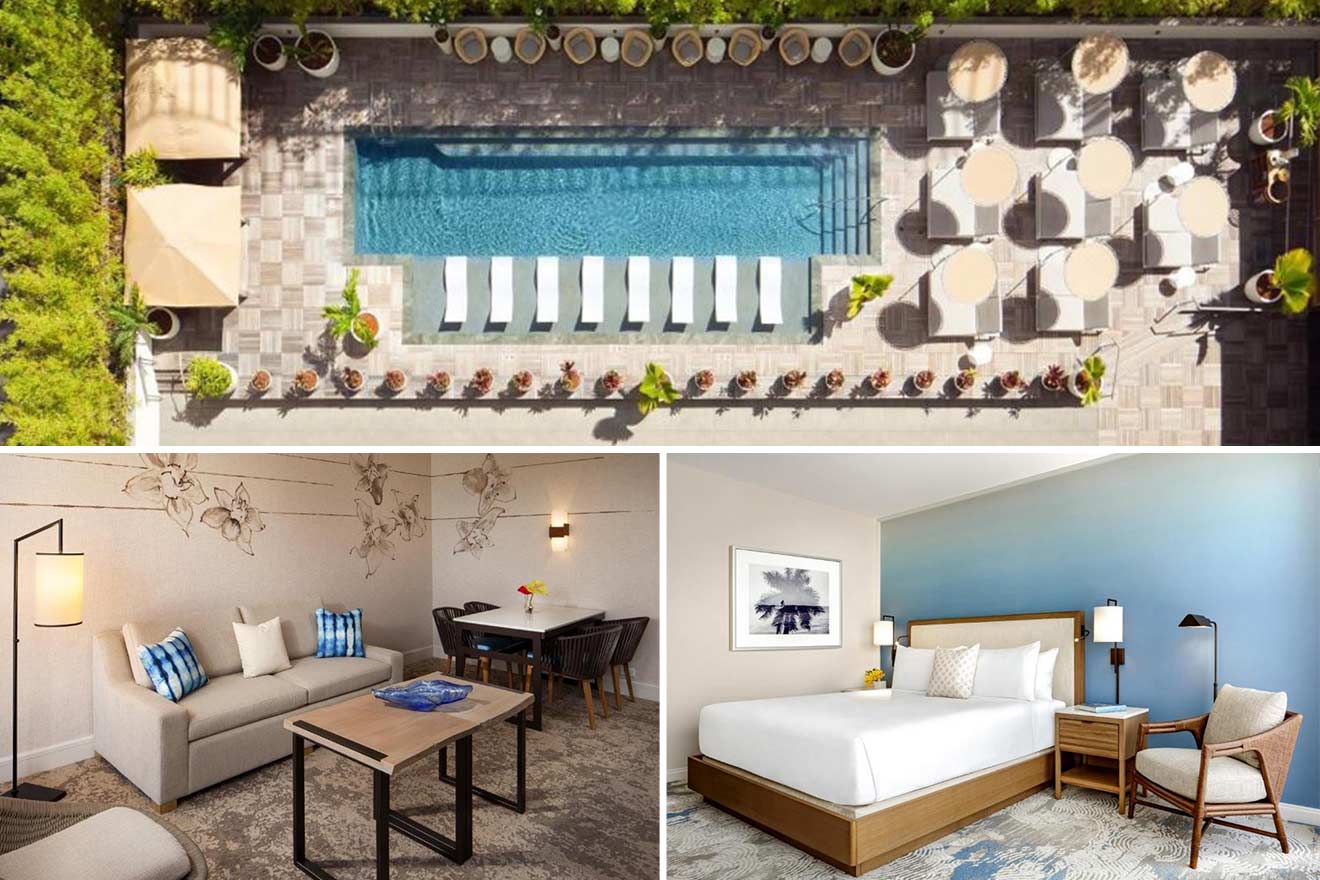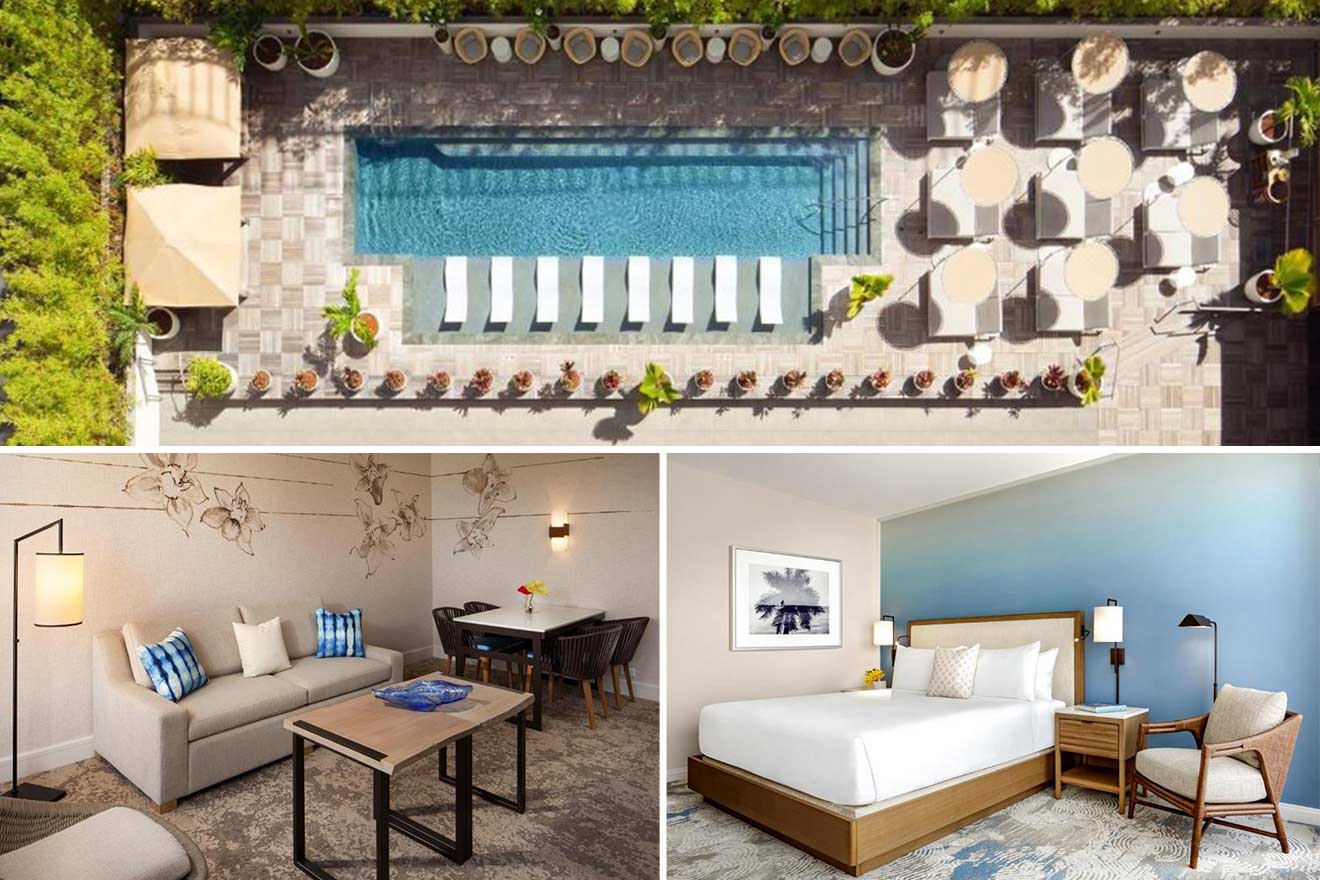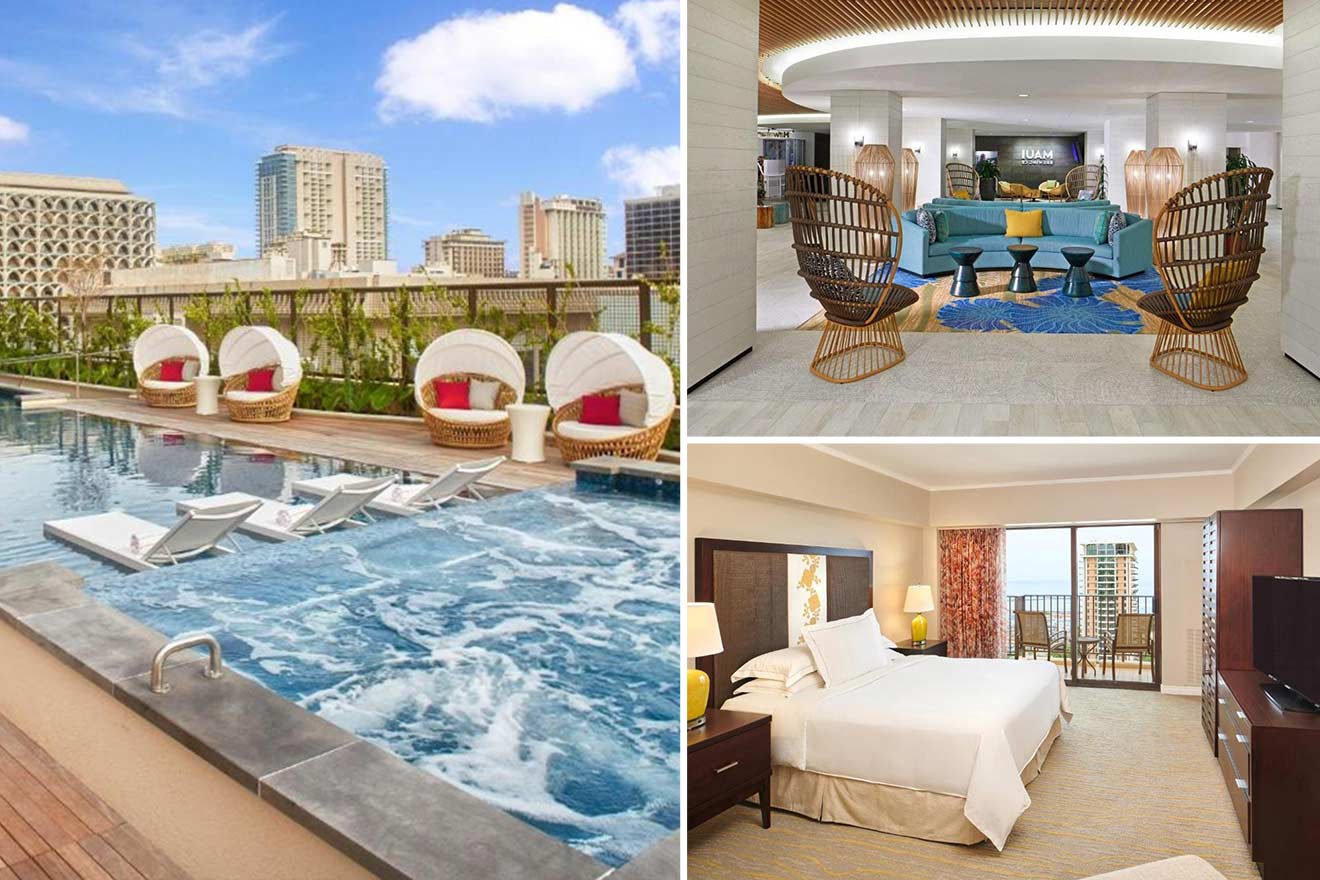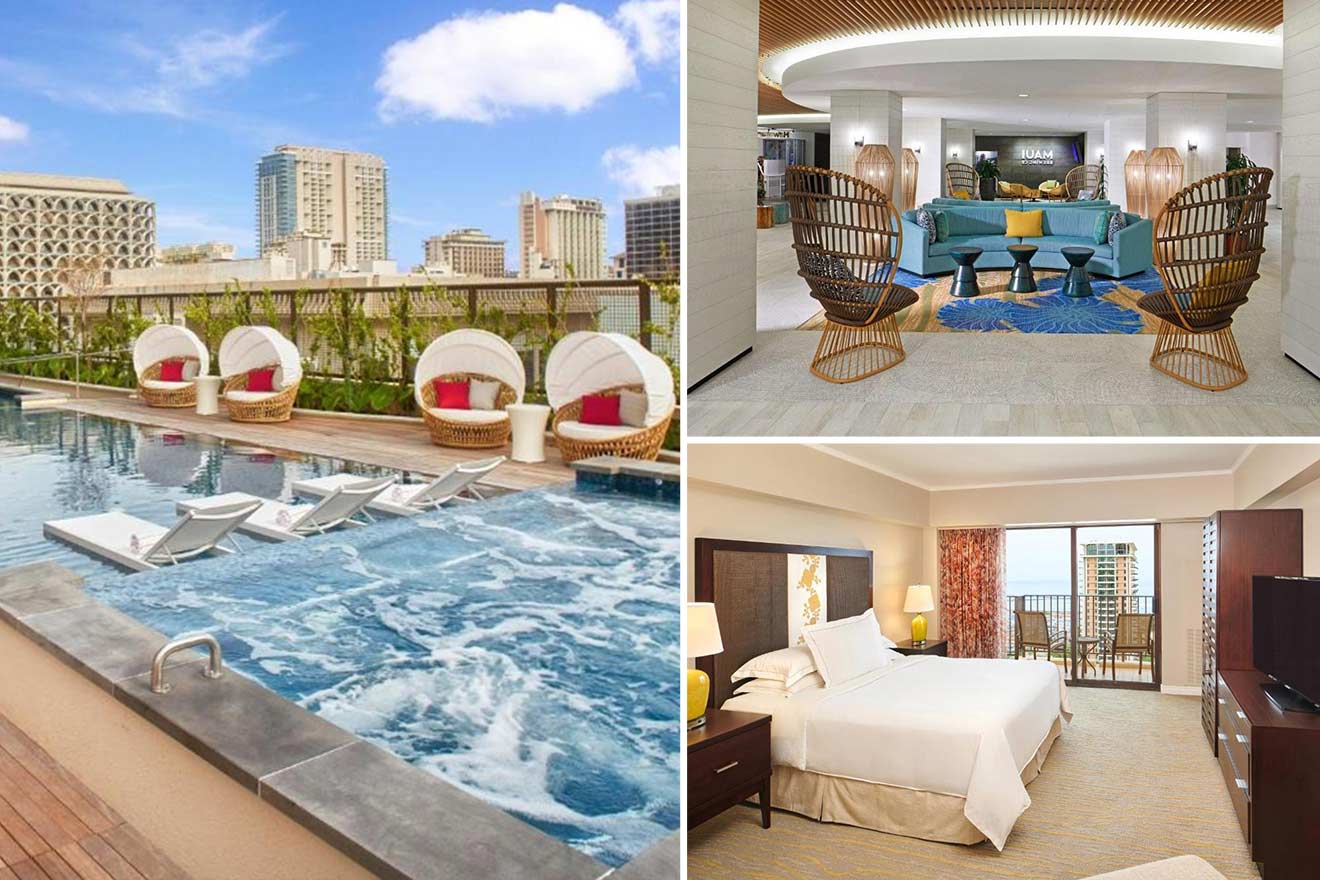 Budget (up to US$260)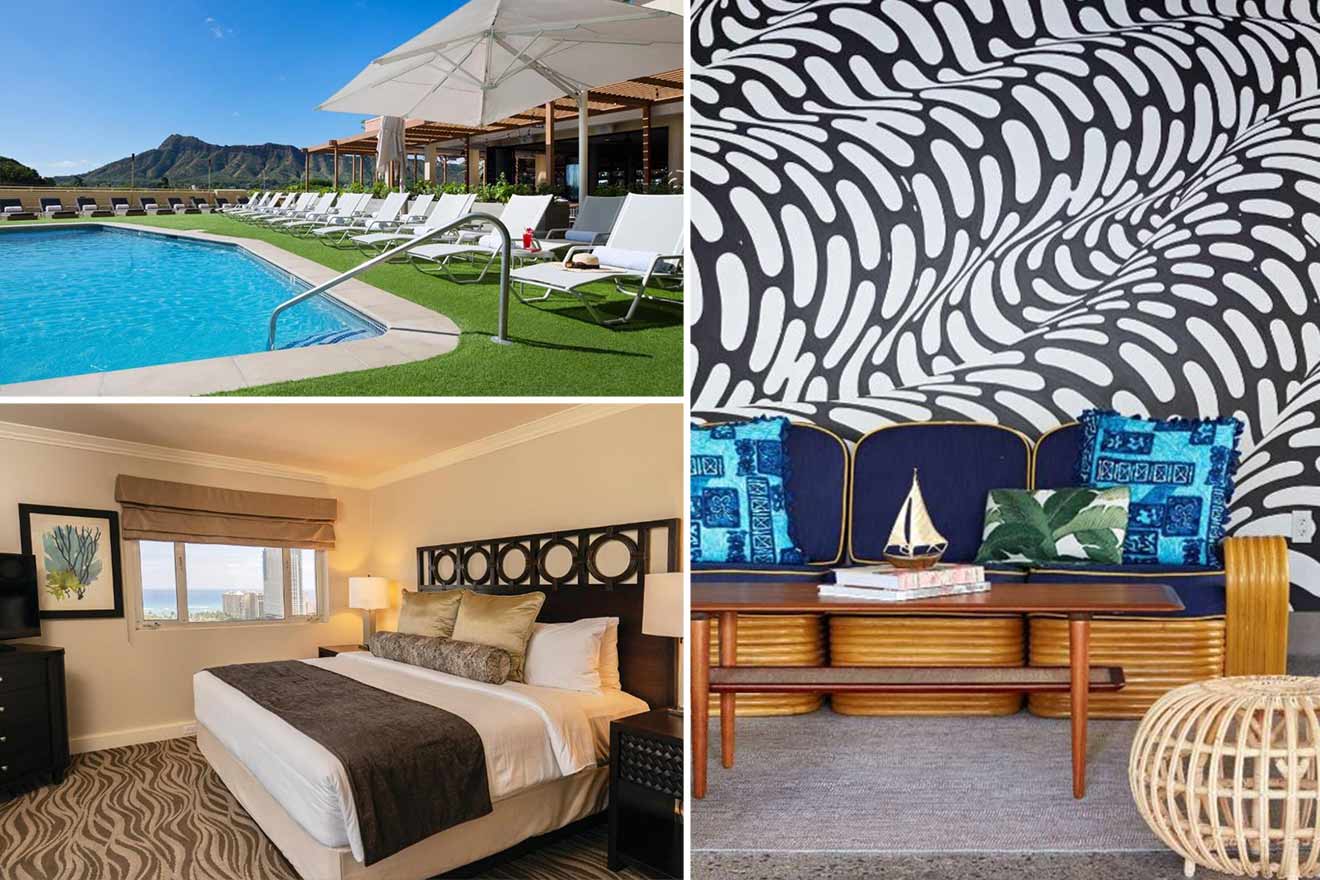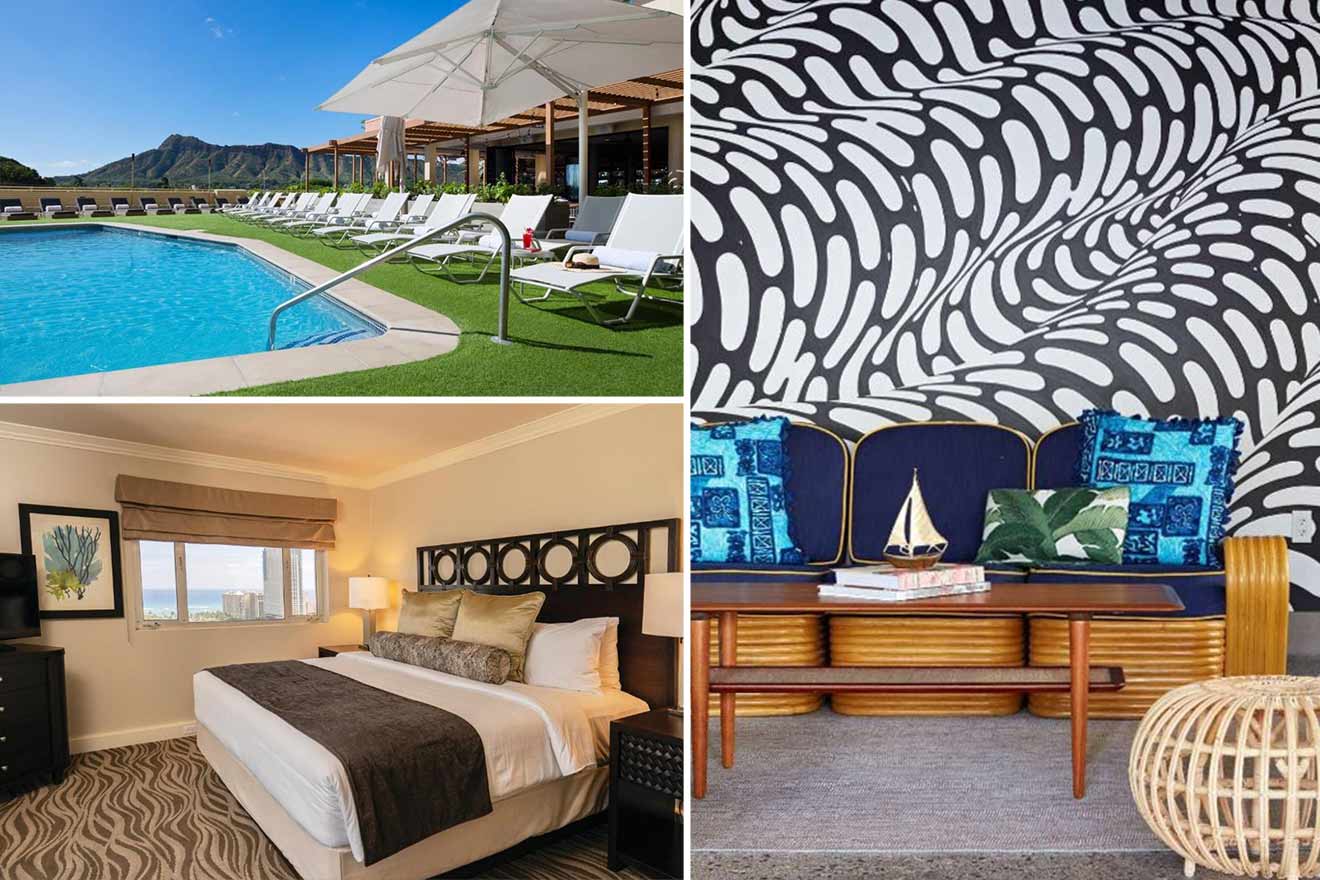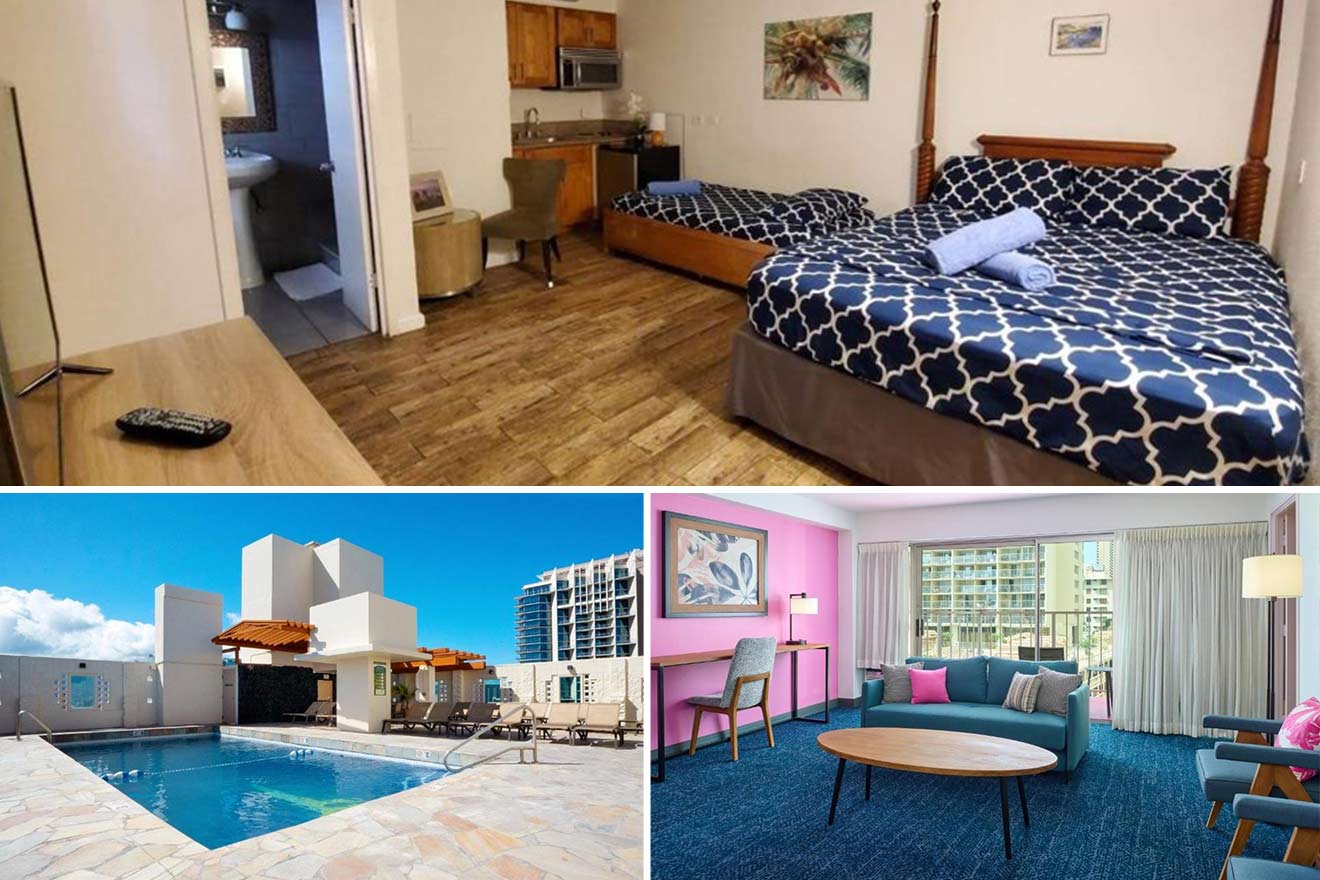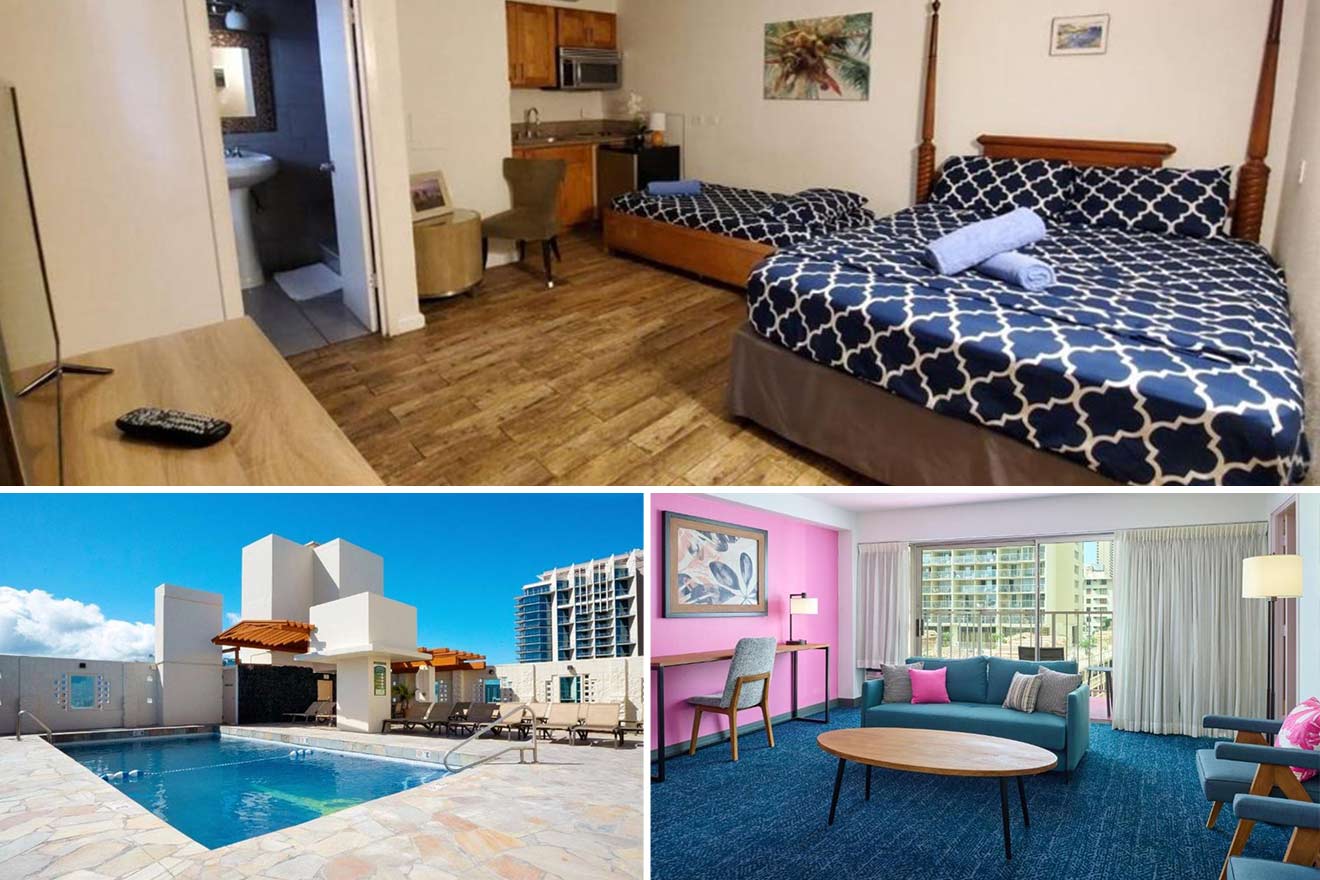 BONUS: Most romantic hotels in Waikiki for your honeymoon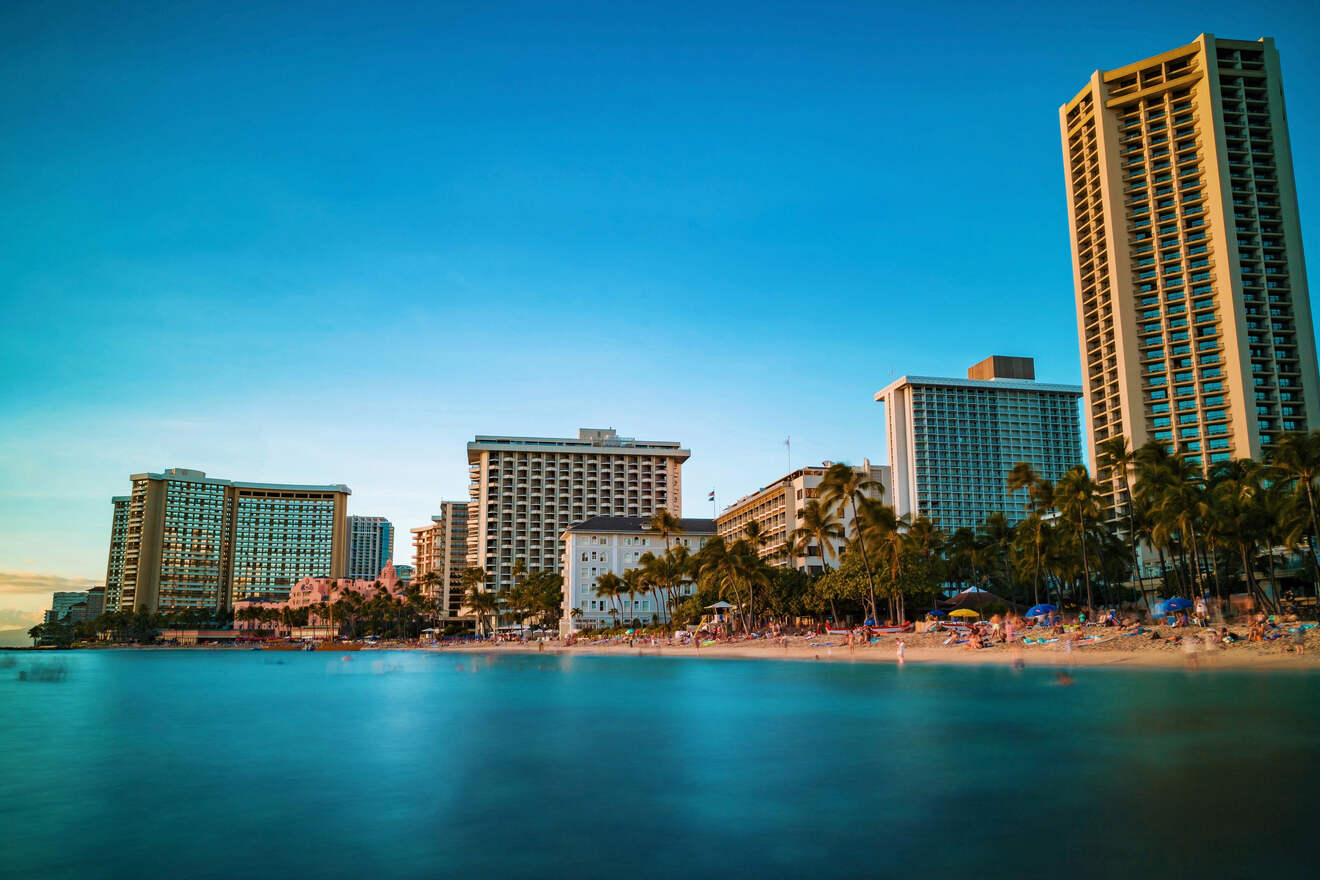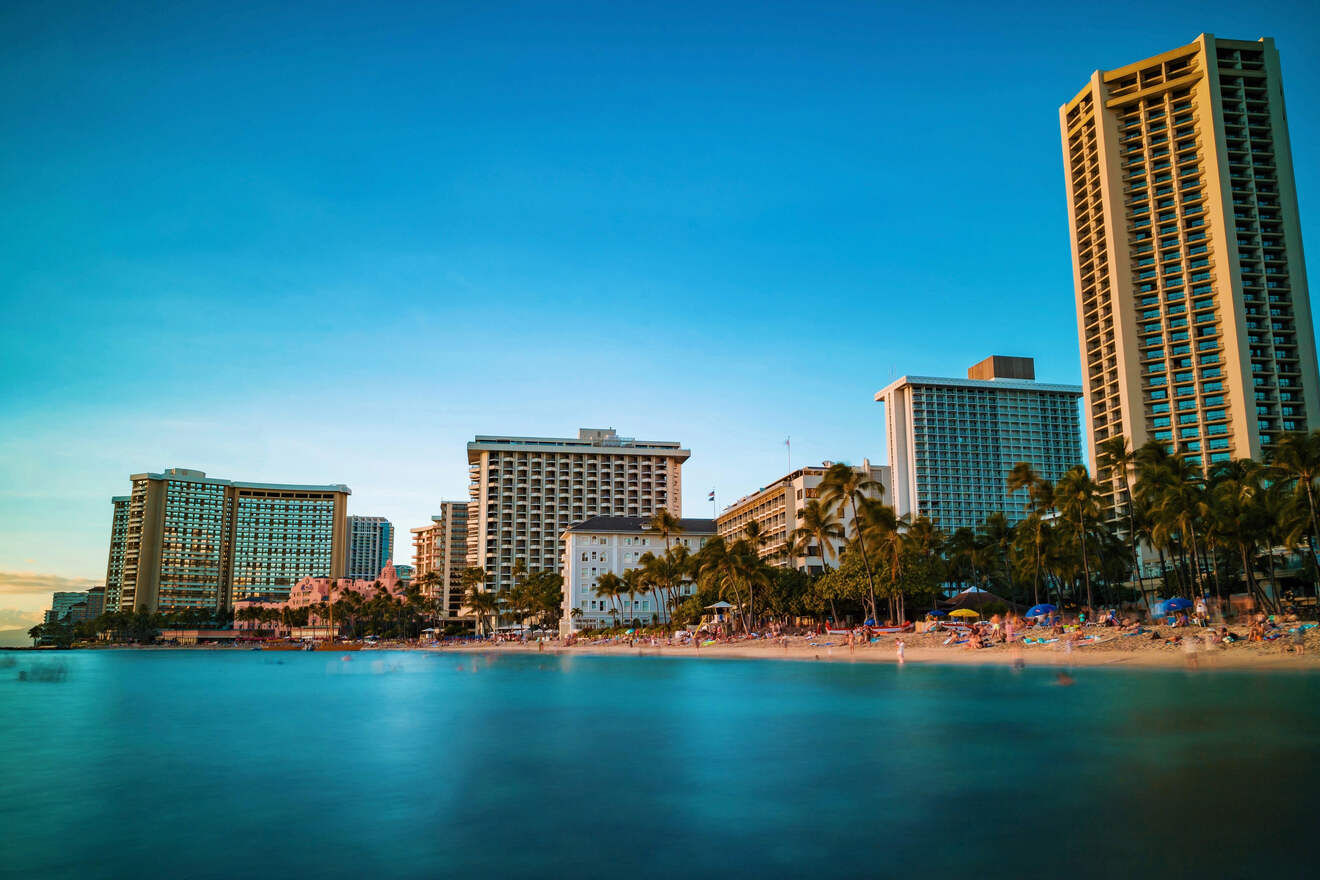 With its white-sand tranquil beaches, crystal clear waters, cocktails bars, and stunning sunsets and sunrises, Waikiki Beach is the ultimate destination to spend your honeymoon, anniversary, or just a romantic holiday with your special one!
So if you're considering Waikiki for a romantic getaway, you'll be happy to know that it brims with upscale resorts and boutique hotels offering special suites for couples, and many amenities to enjoy some privacy and quiet time with your sweet half!
Check out this quick list of the best honeymoon hotels in Waikiki, I selected one option for each price range in descending order from the most expensive one, so anyone can be satisfied:
FAQs about lodging in Waikiki, Honolulu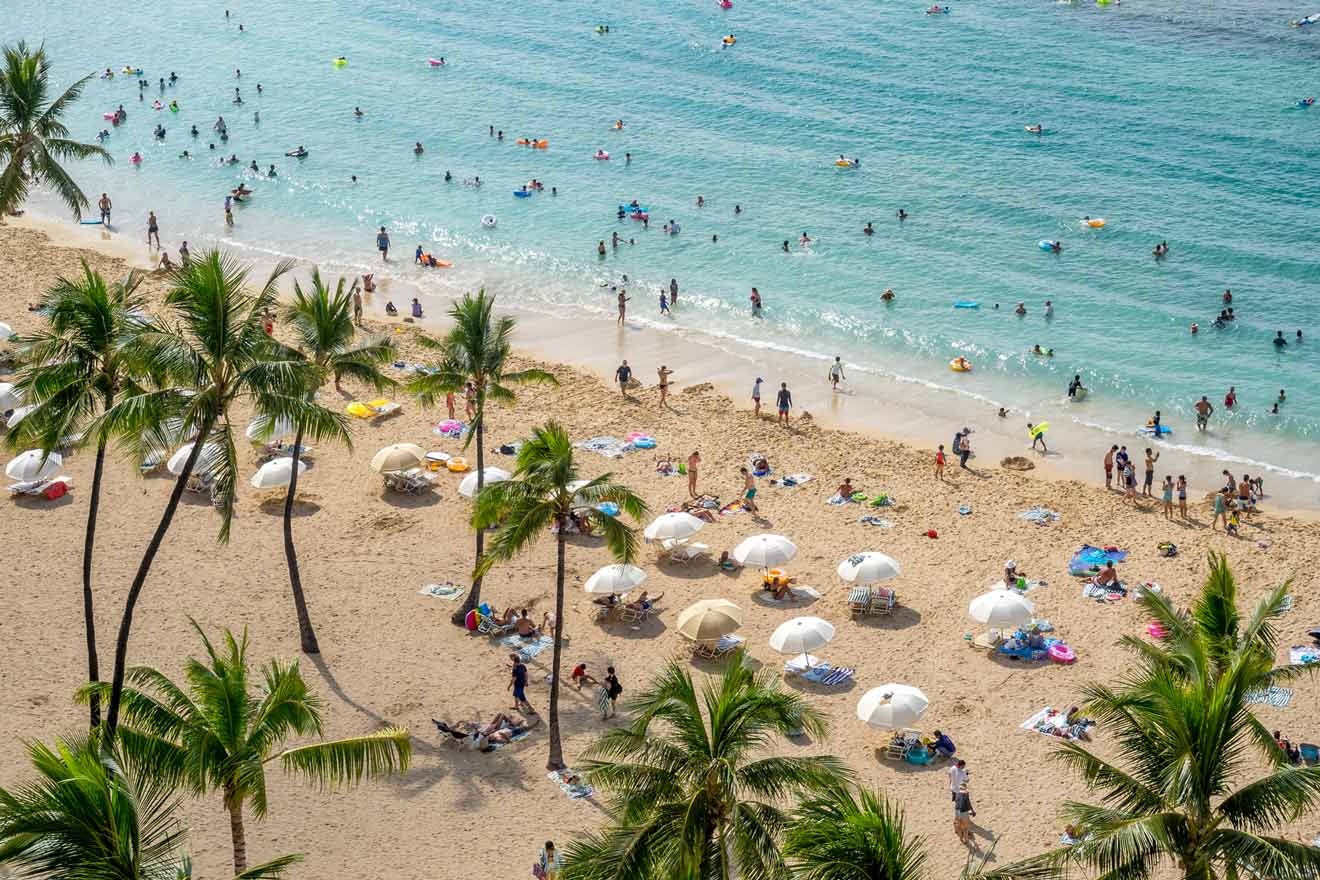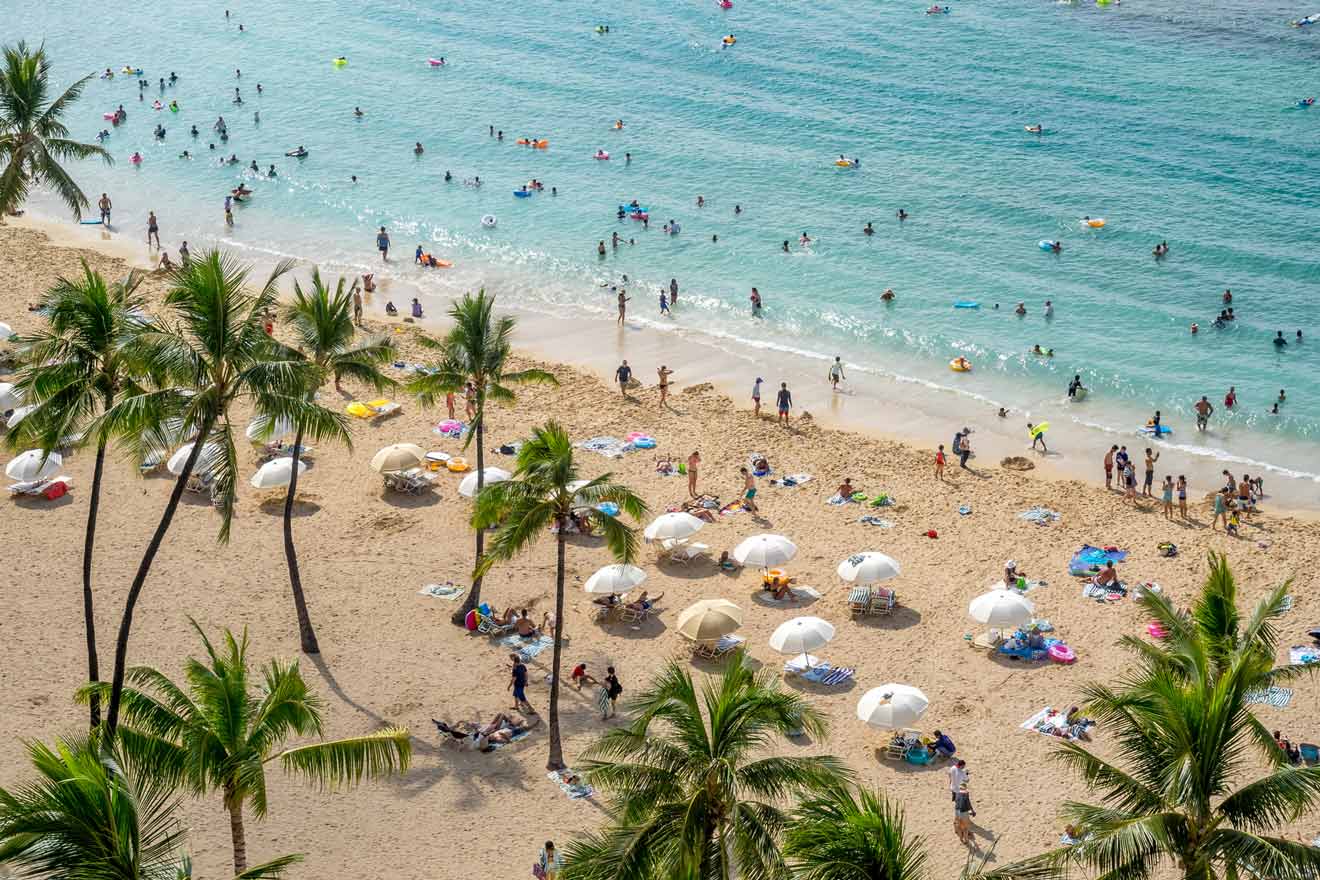 👑 Which are the best places to stay in Waikiki Beach?
👩‍❤‍👨 Which are the best places to stay in Waikiki Beach for couples?
🏖️ What is the best part of Honolulu to stay in?
The best part to stay in Honolulu is the Waikiki neighborhood, offering access to the best beaches and many restaurants, shopping, and attractions. Here you can also find hotels for any taste like luxury resorts, budget options, and romantic hotels! Check out this post for more details. 
📅 When is the best time to visit Waikiki Beach?
The best time to have a holiday in Waikiki Beach is from mid-April to early June and from September to mid-December when attractions are less crowded, room rates are at their lowest and the weather is still sunny and warm!
Conclusion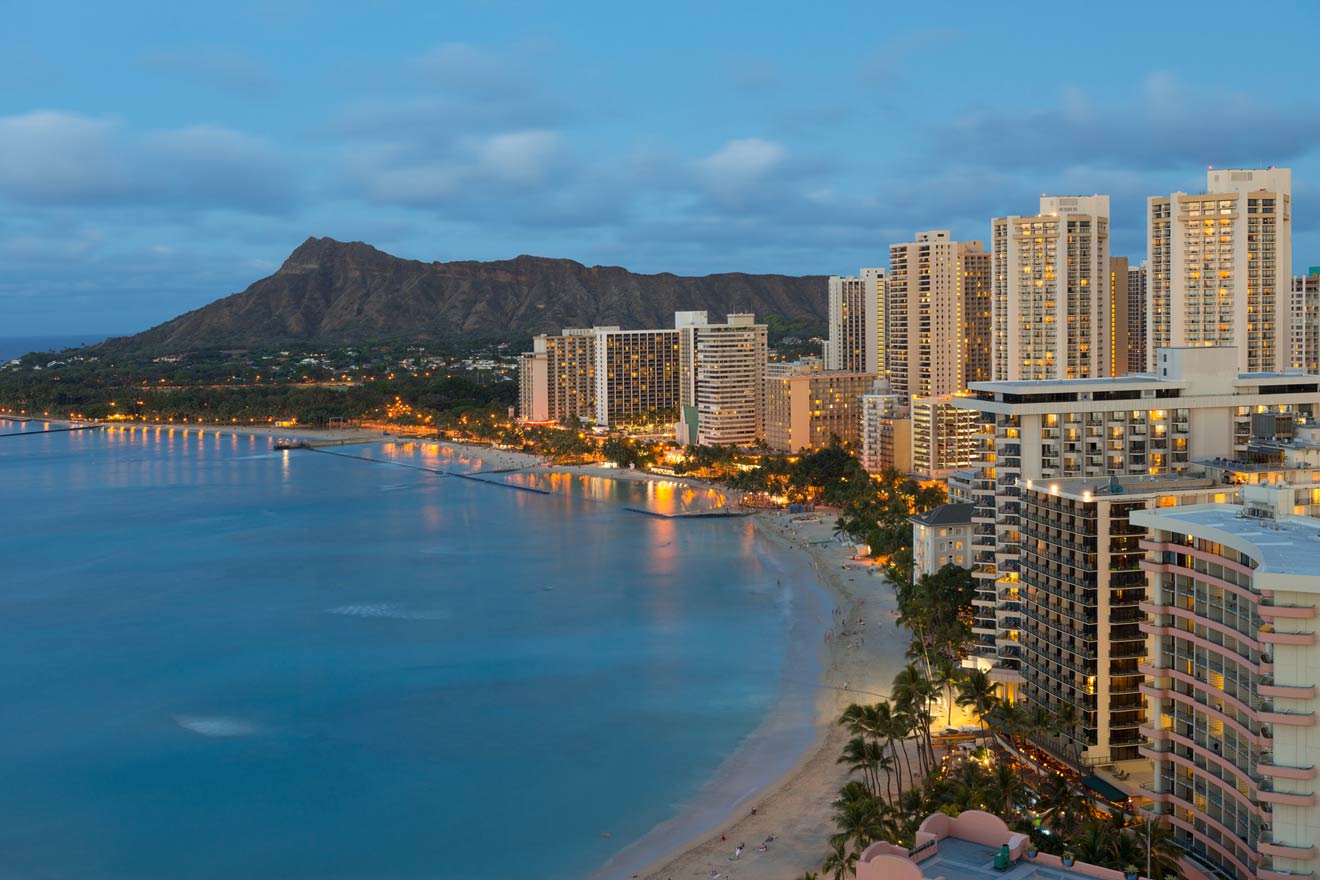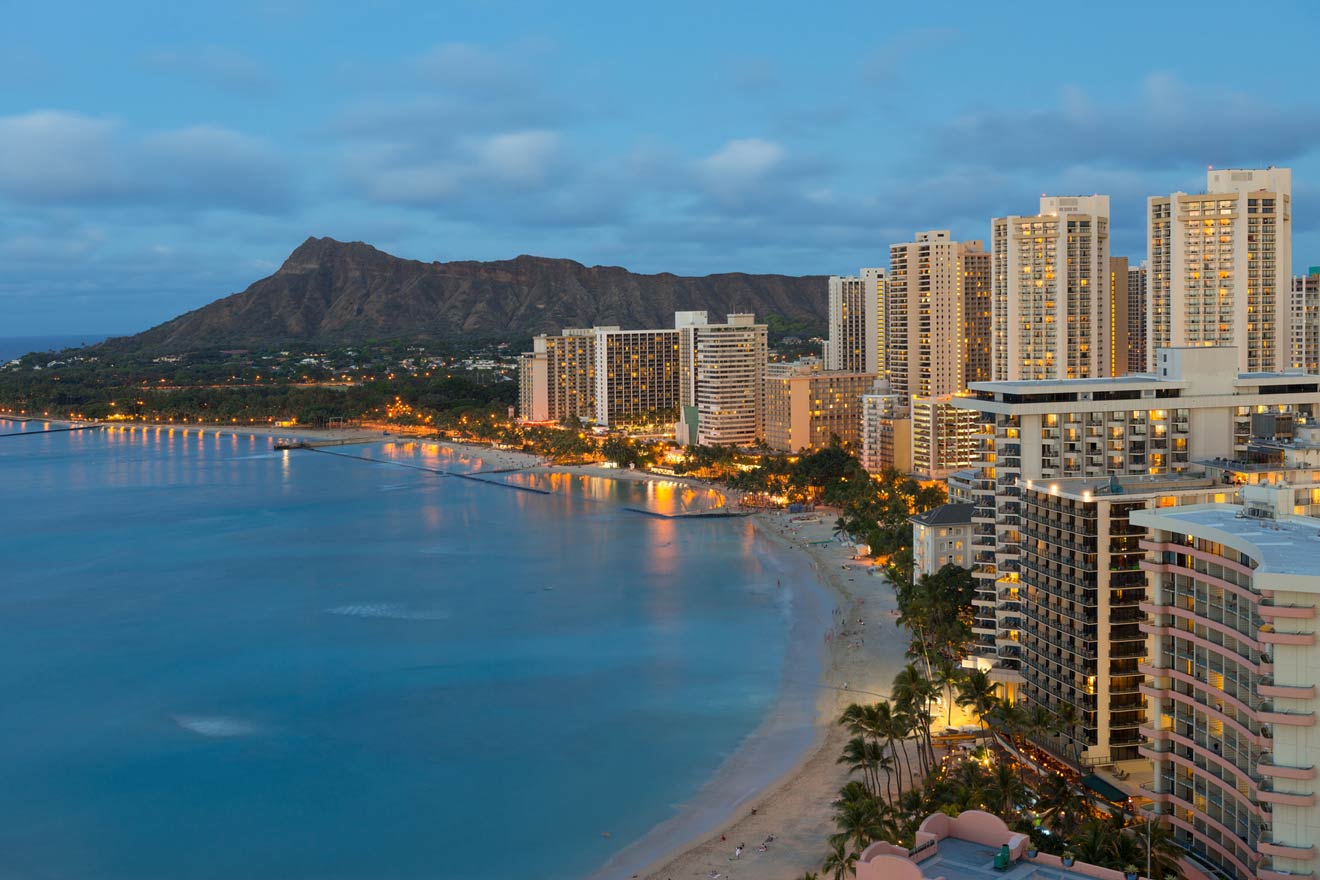 Well, here we are! We finally reached the end of this extensive guide to the best places to stay in Waikiki, from incredible luxury resorts to beachfront hotels offering stunning views and options for those traveling on a budget.
We even checked out some romantic hotels for those going to Waikiki for their honeymoon… so there's really something for any pocket and taste here!
If you are having difficulties choosing, I cannot blame you as we went through so many options and they're all amazing! So let me give you some extra help with my 2 absolute favorites, offering great value for the price:
If you like them as much as I do, make sure you book your favorite immediately, or at least some months in advance as you don't want to lose your spot in paradise!
And if you have any questions, or you want to share your experience in one of the hotels mentioned in the post, please do so in the comments below. I am looking forward to reading them all and answering you!
For now, I wish you the best time in Waikiki!
Elena
---
Pin it for later!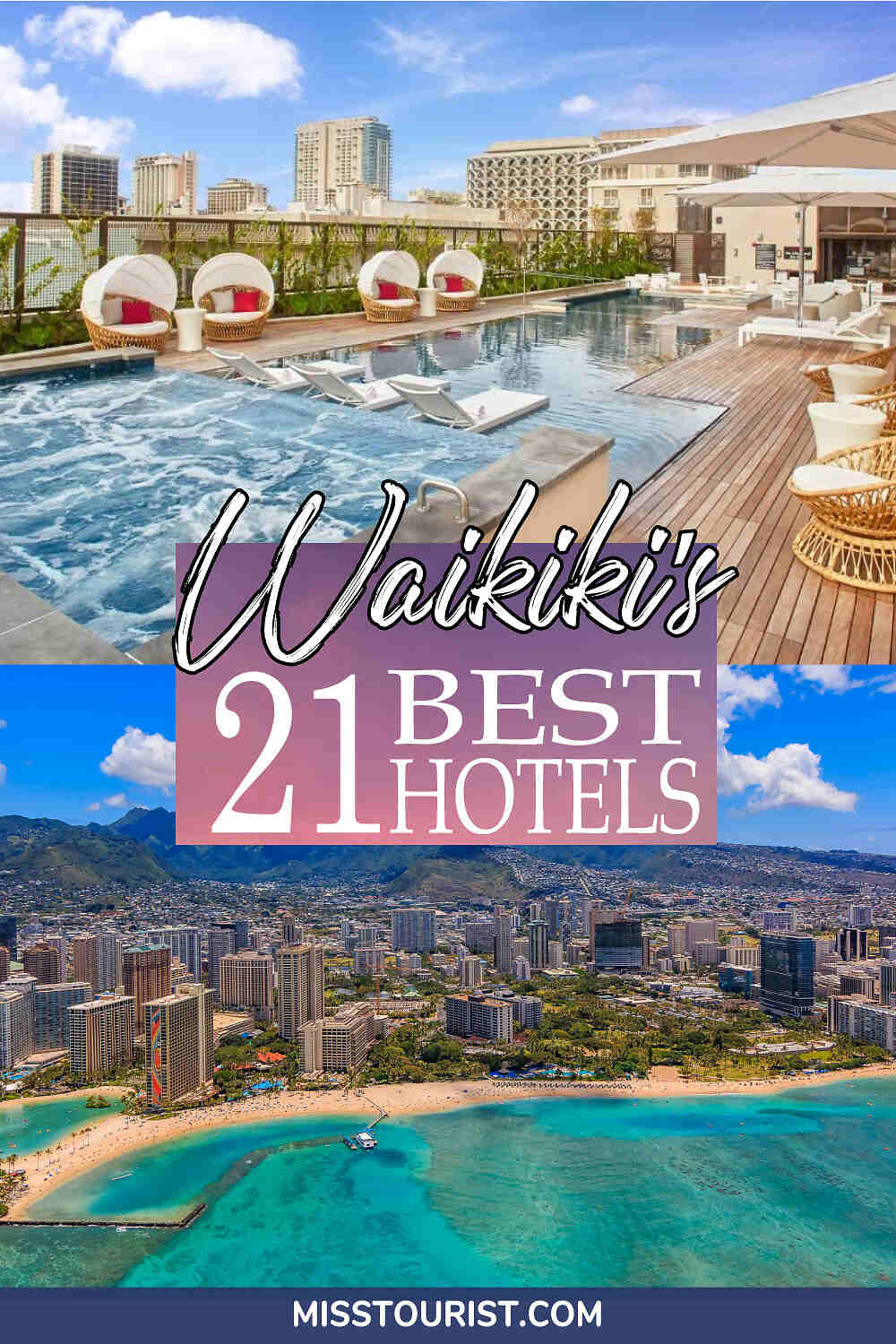 Pin it for later!