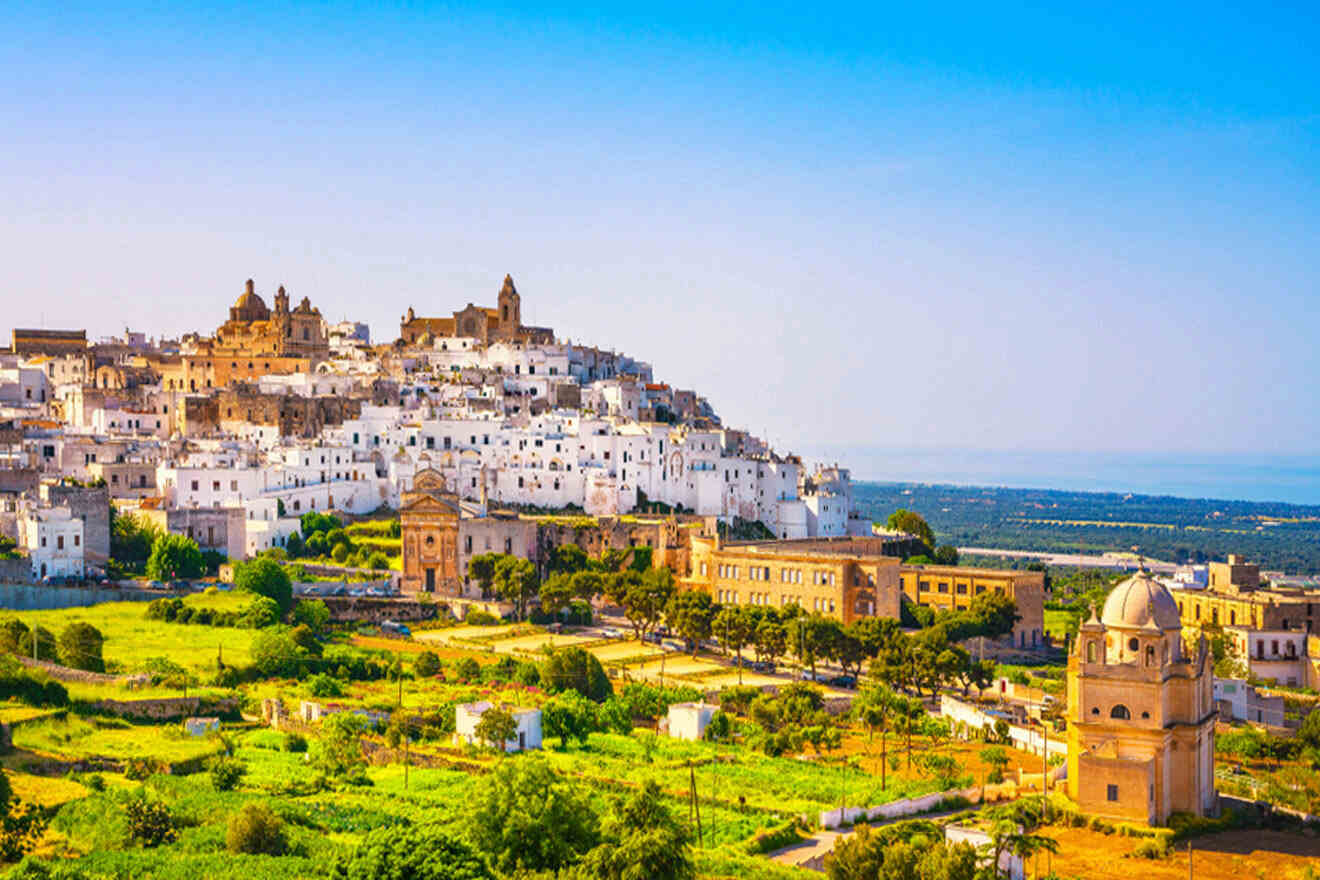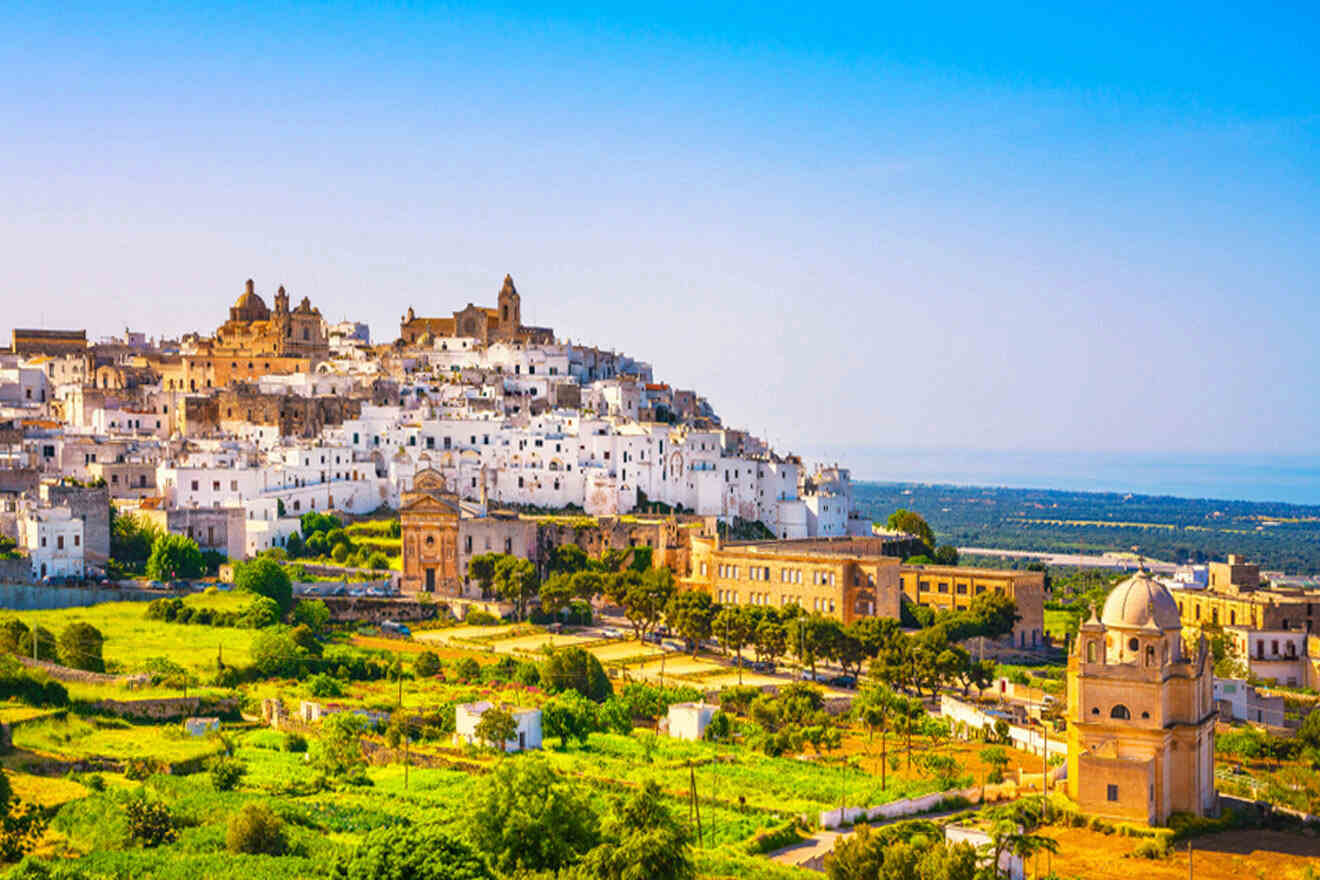 History, delicious food, hundreds-of-years-old olive groves… and I can go on! Ostuni is one of those Italian cities that you'll always keep in your heart!
I've recently gone there on holiday, and I've got so many good tips and recommendations of things to do in Ostuni that will help you plan your trip and have the most amazing time there! The post has a wide range of Ostuni attractions, from churches, museums, and beaches, plus some recommendations of places to eat and drink!
Make sure you stick until the end, as I also made a section with some practical information that will help you plan your holiday there, from places to stay in Ostuni to tips on public transport.
The White City is super popular, and out of all the towns I've visited in Puglia, this one was the most crowded. That's why I recommend booking your hotels, tours, or rental car in advance, as the prices really get higher the closer you book to your dates!
Alright, everyone, are you ready to discover this mesmerizing fortified hilltop city in Southern Italy?
Andiamo!
If you are in a hurry
Don't worry if you can't make it through the whole post, just have a look below, and you'll find the main things to book in advance:
And here are the best hotels: Il Sogno delle Benedettine (luxury), Casetta dello Scrittore (mid-range), Trulli di Ivana (budget)
1. Get lost on the narrow Old Town streets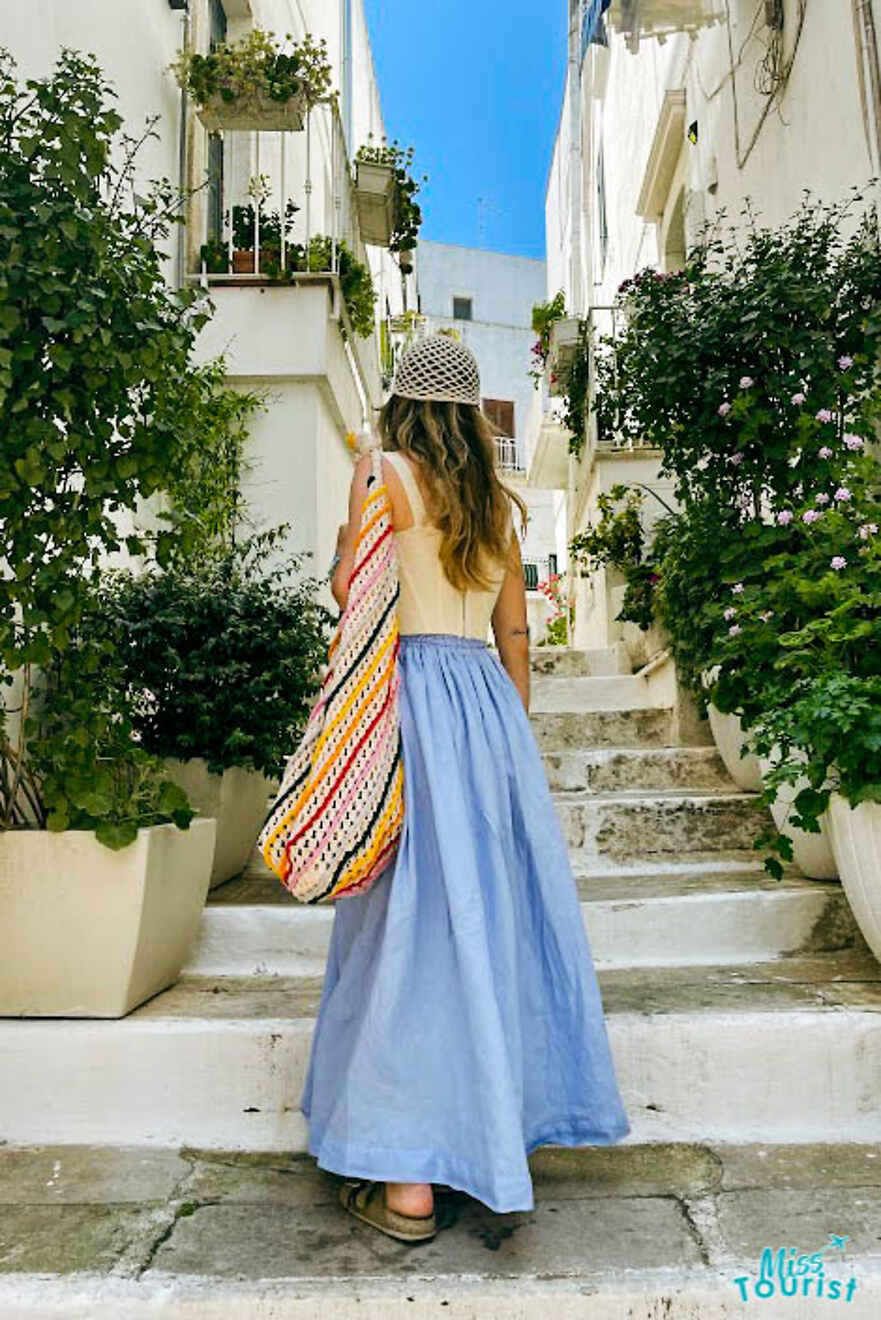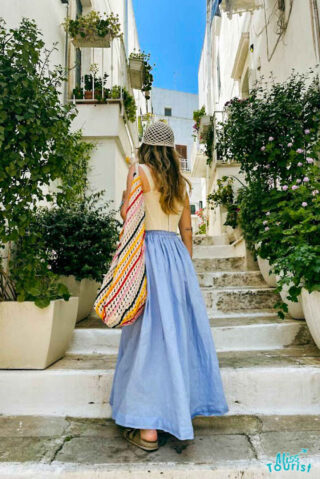 There's no better way to explore Ostuni than to turn off your Google Maps and just start walking around the narrow streets of the Old Town!
This fantastic place is like an open-air museum that's free for all visitors, so if you want to discover hidden gems and see the city walls, then get ready to walk for a while.
That's how I did it, and honestly, I enjoyed every minute of it! You can always stop at a café or restaurant to drink a strong cup of espresso or eat a delicious apperitivo if you get tired and just want to take a short break in-between attractions. Gelateria Borgo Antico is a great spot with the most delicious ice cream and strong coffee.
You can also book a walking tour if you'd prefer to have a knowledgeable guide tell you all about the Ostuni Old Town, the history of the city walls, and how the town flourished over the centuries!
As you walk along the streets, have a look at all the whitewashed houses! You'll also see the many other adorned doors painted with vibrant colors (perfect background for a nice pic)!
The reason why the houses have this color is because of a plague that hit the whole city and lasted for a really long time. Hence, the infected houses were painted white by mixing limestone dust with water which apparently had anti-bacterial properties (of course, they didn't know it). Now the local government encourages everyone to do the same since it helped greatly with tourism!
2. Admire the beautiful Ostuni Cathedral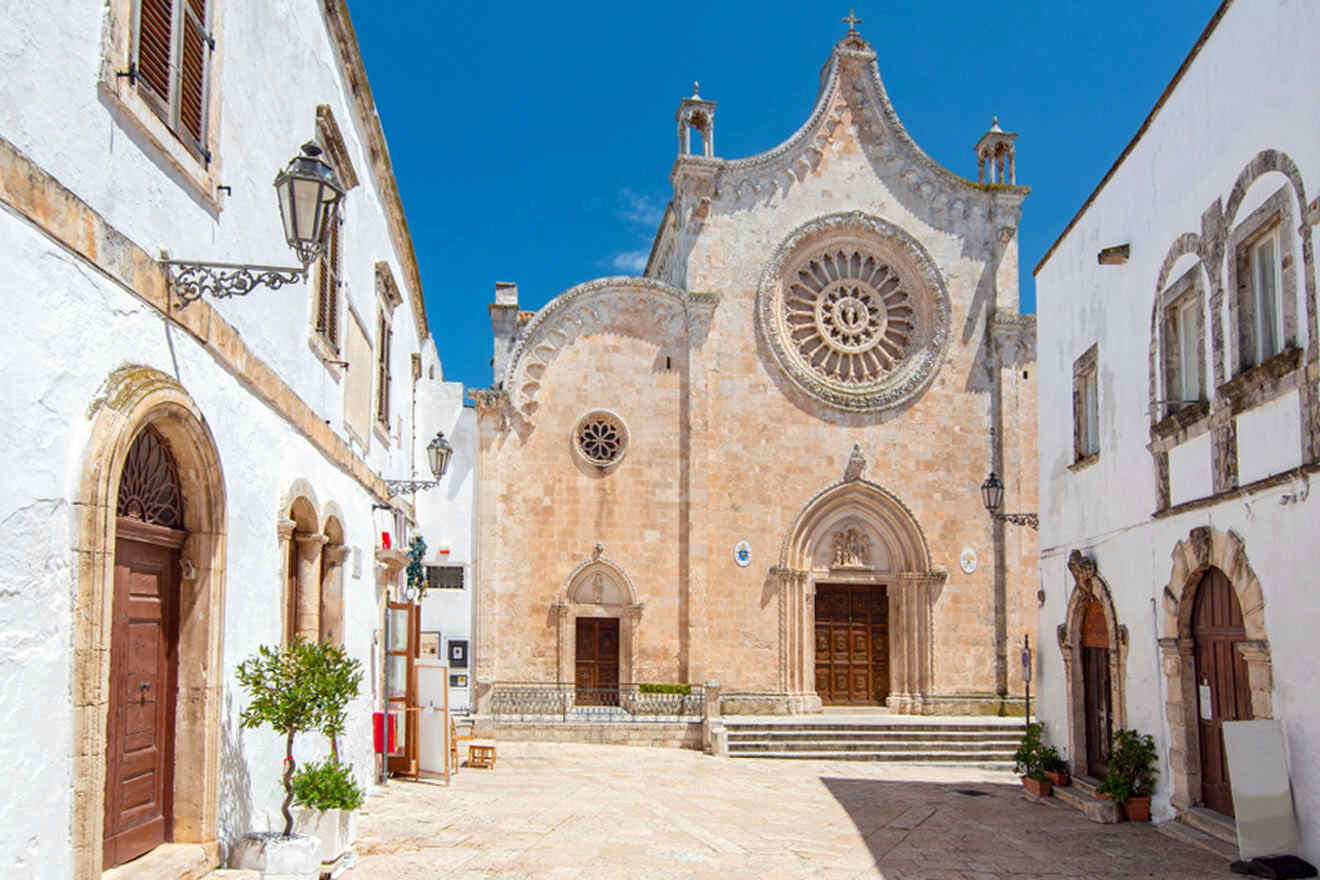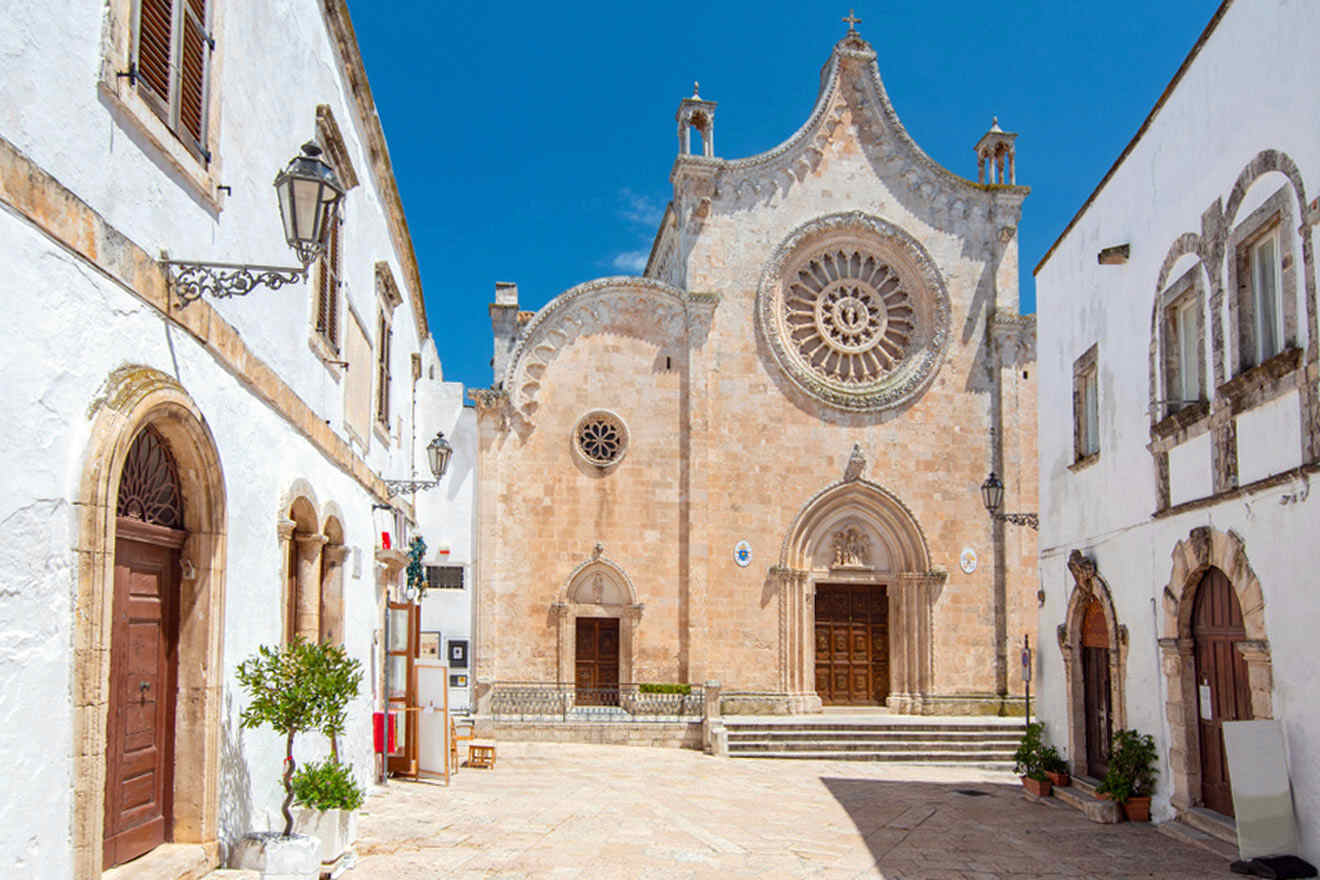 Italy's churches and cathedrals are something else! These incredible architectural wonders will leave you speechless at their intricate design and paintings!
If you're coming at the end of August, you may even catch the Cavalcata di Sant'Oronzo festival! Sant'Oronzo was the town's patron saint.
Ostuni's Cathedral was built in the 11th century on top of what was left of another church which dates back to the 5th century! Phew, so much history and legacy!
Near the cathedral, you'll also find Arco di Sccoppa, an old archway that connects the Bishop's Palace to the seminary.
Before you enter, take a moment to admire the Romanesque façade and the Baroque bell tower. Both are so incredible and have such interesting symbolic details.
Once inside, take a moment to watch the mosaic floor, all the paintings, and the ceiling, which depicts scenes from the Bible.
PRICE: Free, but donations are encouraged
3. Catch a sunset near Porta Nova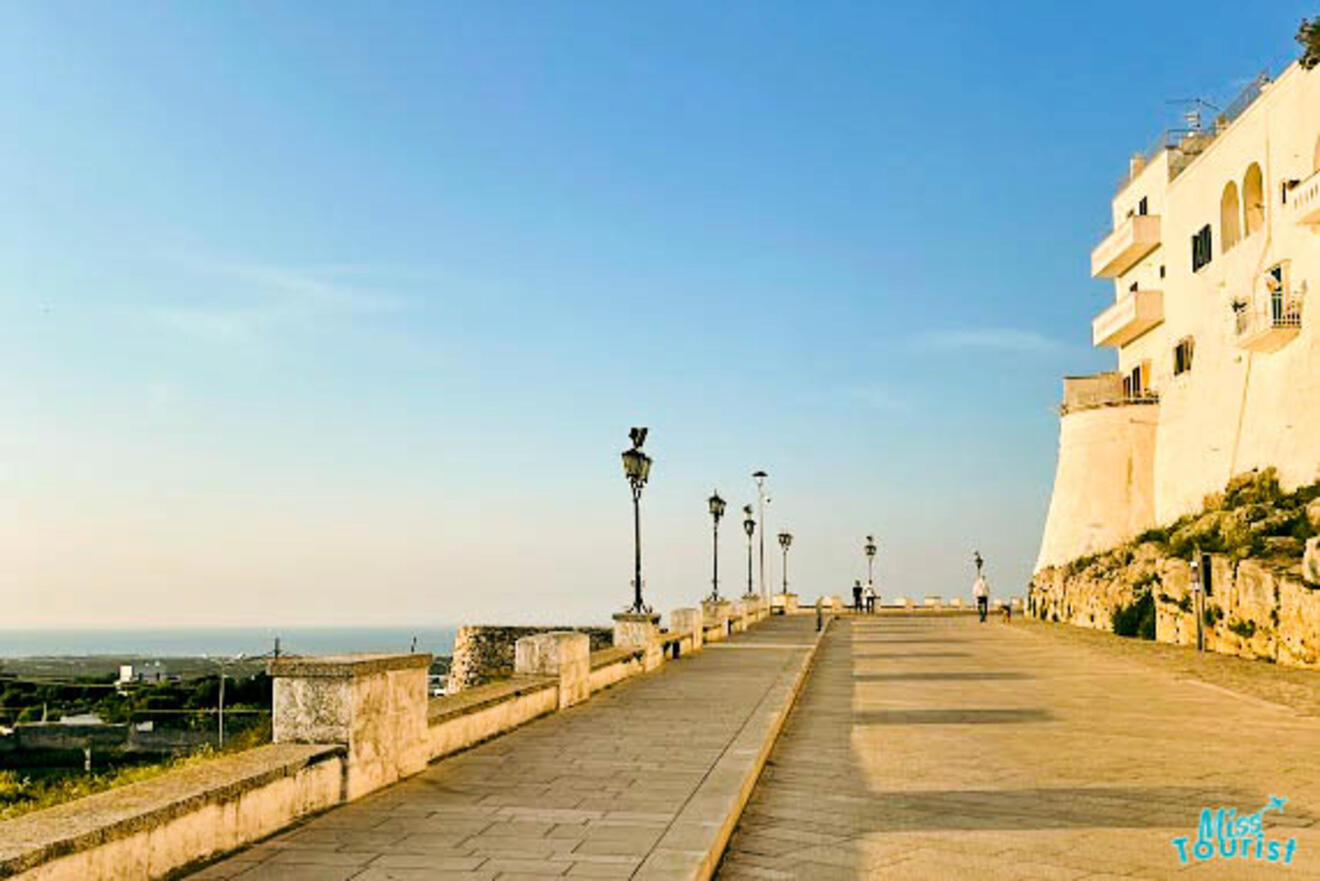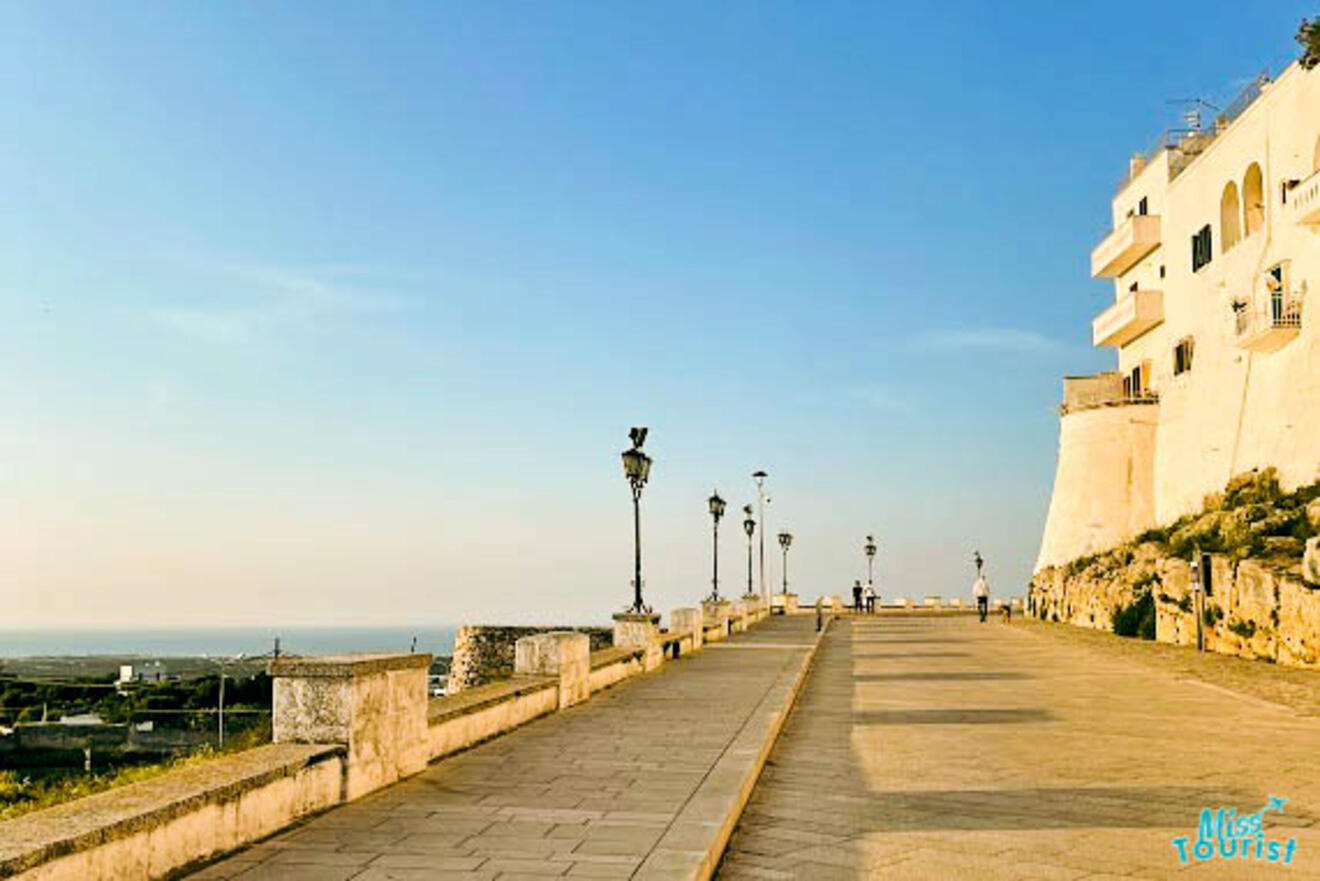 This was definitely one of my favorite things to do in Ostuni, Puglia, which, to be honest, I did a few times because it was so iconic!
Porta Nova is actually one of the entrances to the Old City (the other one is at Porta San Demetrio), and right near it, there's like a road that goes up in Ostuni's historic centre.
But what's great about it is that it has these thick walls where you can sit and just admire the views! I would come here usually at sunset or sometimes during the day with a good book and just spend some time relaxing and watching the people go by!
It's easy to get lost in all the doing and visiting while in a place like Ostuni, but sometimes, pausing for a bit and taking it all in is such a great way to ground and just enjoy your time there!
4. Shop for handmade souvenirs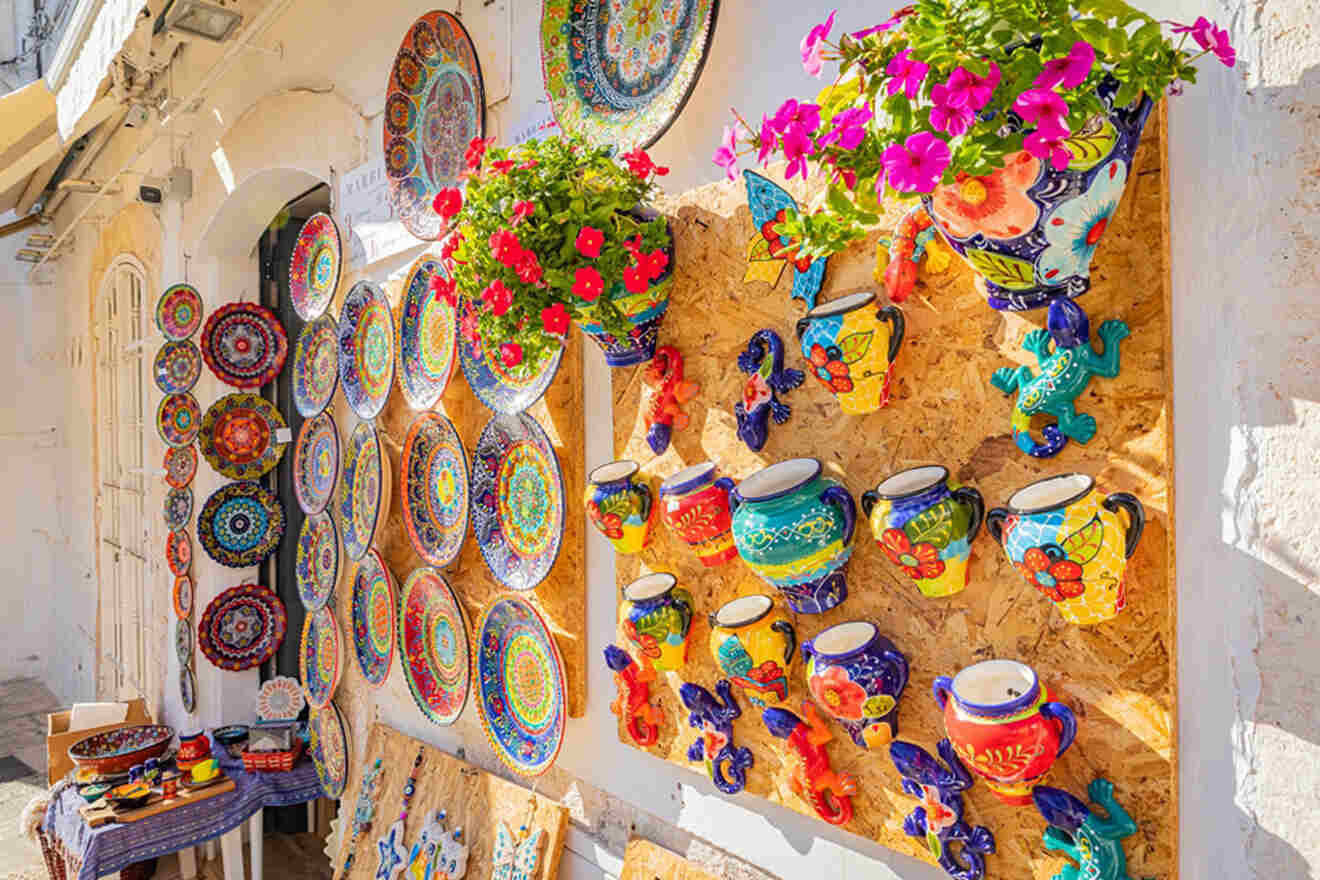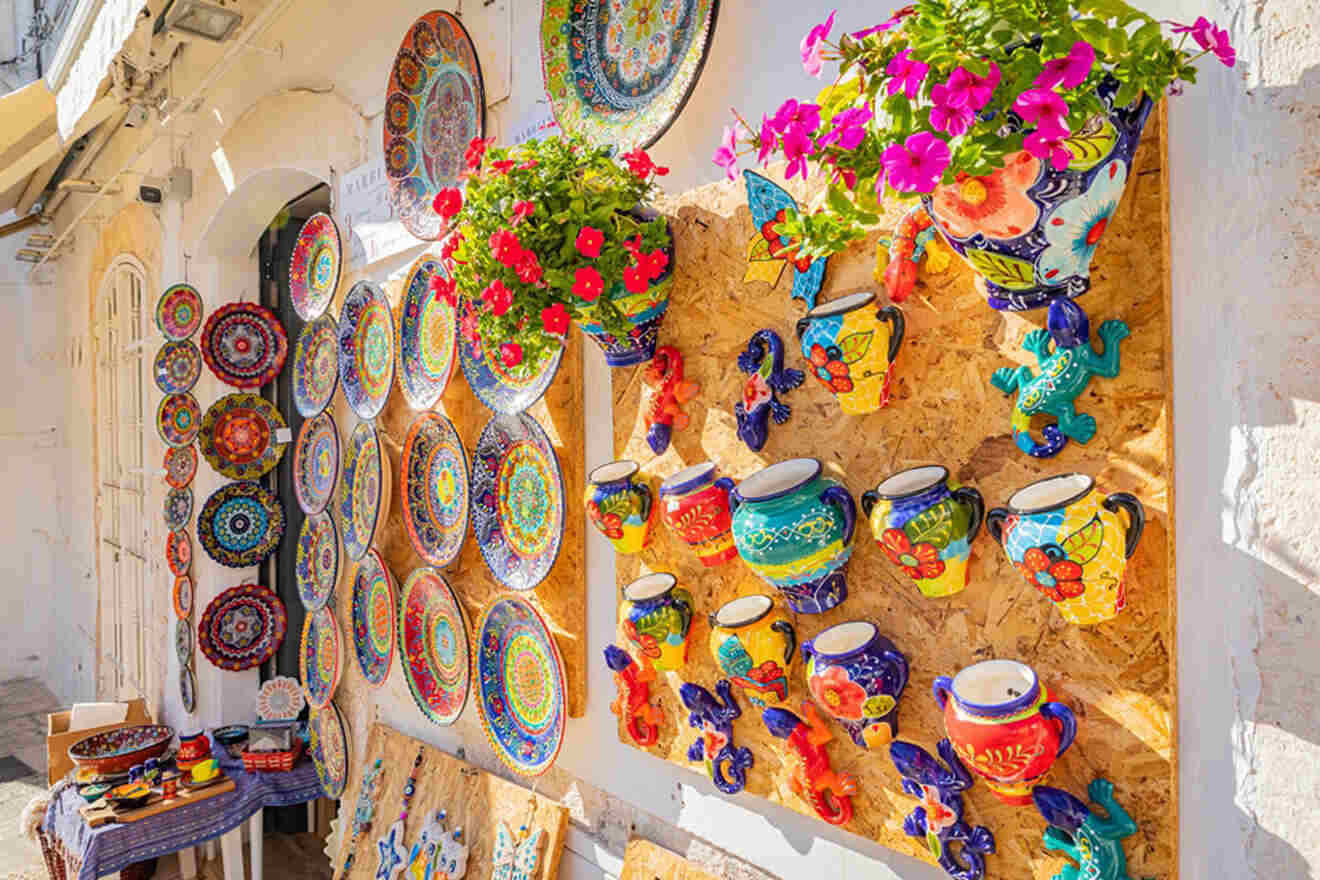 If there's one thing I won't say no to while on holiday is looking for local crafts shops or vintage ones!
As one of the region's prettiest towns, Ostuni, Puglia, has lots of small stores where you can buy hand-made souvenirs from local artists! And you don't even have to look for so long as they're around the historic center.
Here are some really amazing ones that I went to, but don't stop just in these places while you're there, go with your instinct and definitely wander the streets because you'll probably stumble across something you didn't read about in any of the blog posts:
5. Enjoy a day at the beach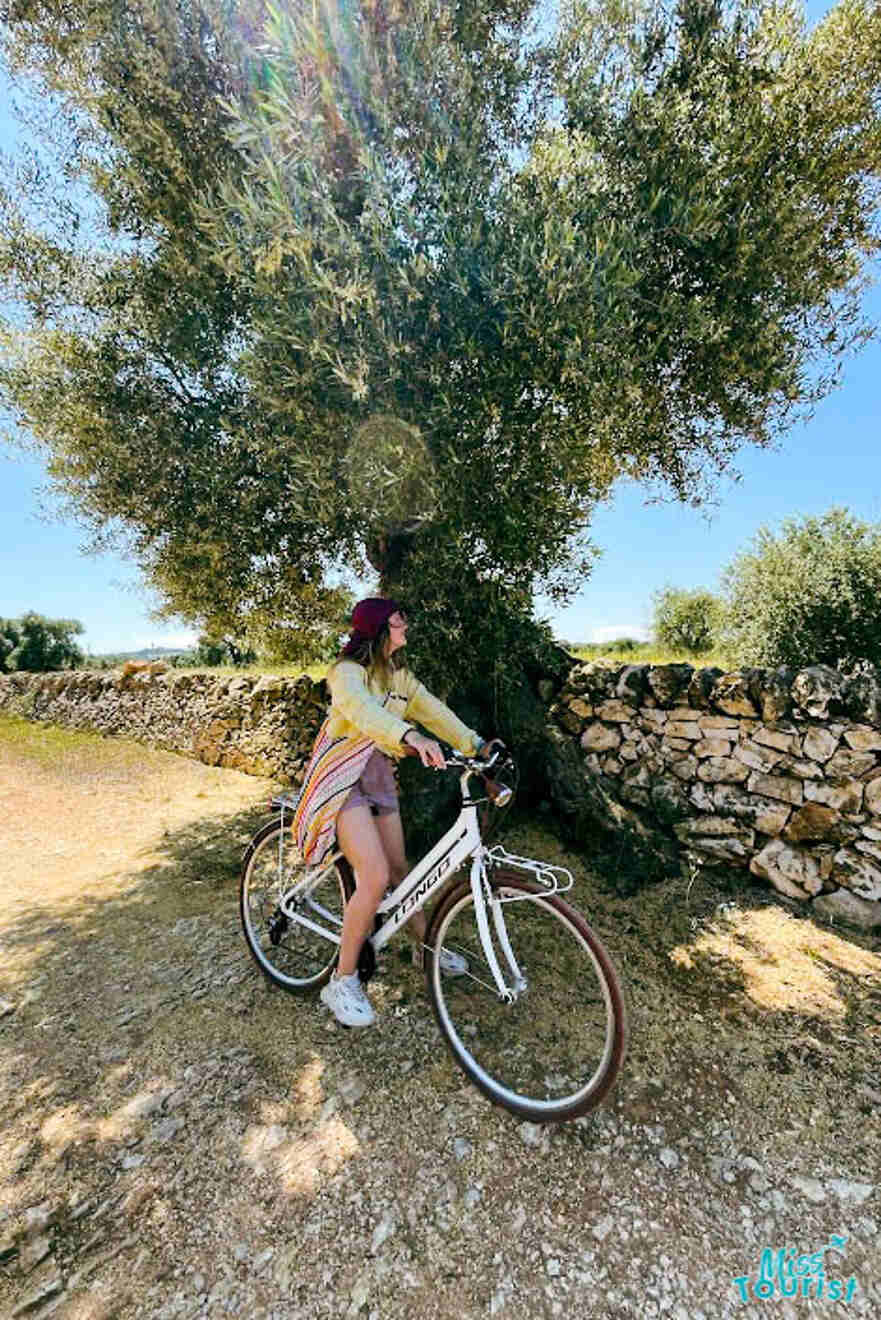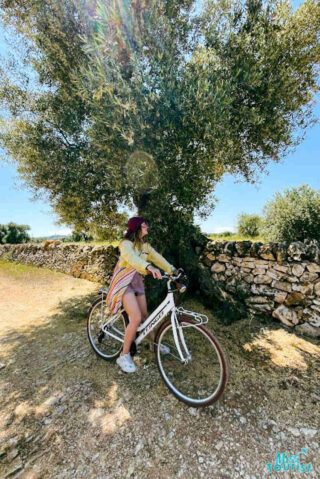 While I was here, I really wanted to spend some time at the beach as well. Because we didn't rent a car, we decided to rent a bike and make our way there as it said on Google Maps that there's only a 45 min ride.
PRO TIP 1: We got our bikes from Cyclisme, and we paid around €15 for a few hours. Although it was a fun adventure, I wouldn't recommend it because, as it turns out, Google Maps was wrong and it took as around 2h to get there (could be less for others) and we also had to go through these ancient olive groves (which was amazing) but some had some loose dogs who could come after us.
Luckily it was all good but a bit scary, and I can't say that I would do it again! However, if you don't mind a bit of adventure and you're not afraid of loose dogs, it could be fun!
PRO TIP 2: At the time, we didn't know that there was a bus that goes to the beach (again, there was no route that showed that on Google Maps). So, if you want to take the bus to the beach, go on this website and check out the timetables. You'll also find the buses to Ostuni Train Station.
We went to Costa Merlata Beach, a beautiful spot where there were few people, so we really got to relax after our adventures and swim in the Adriatic Sea.
6. Indulge in all the local food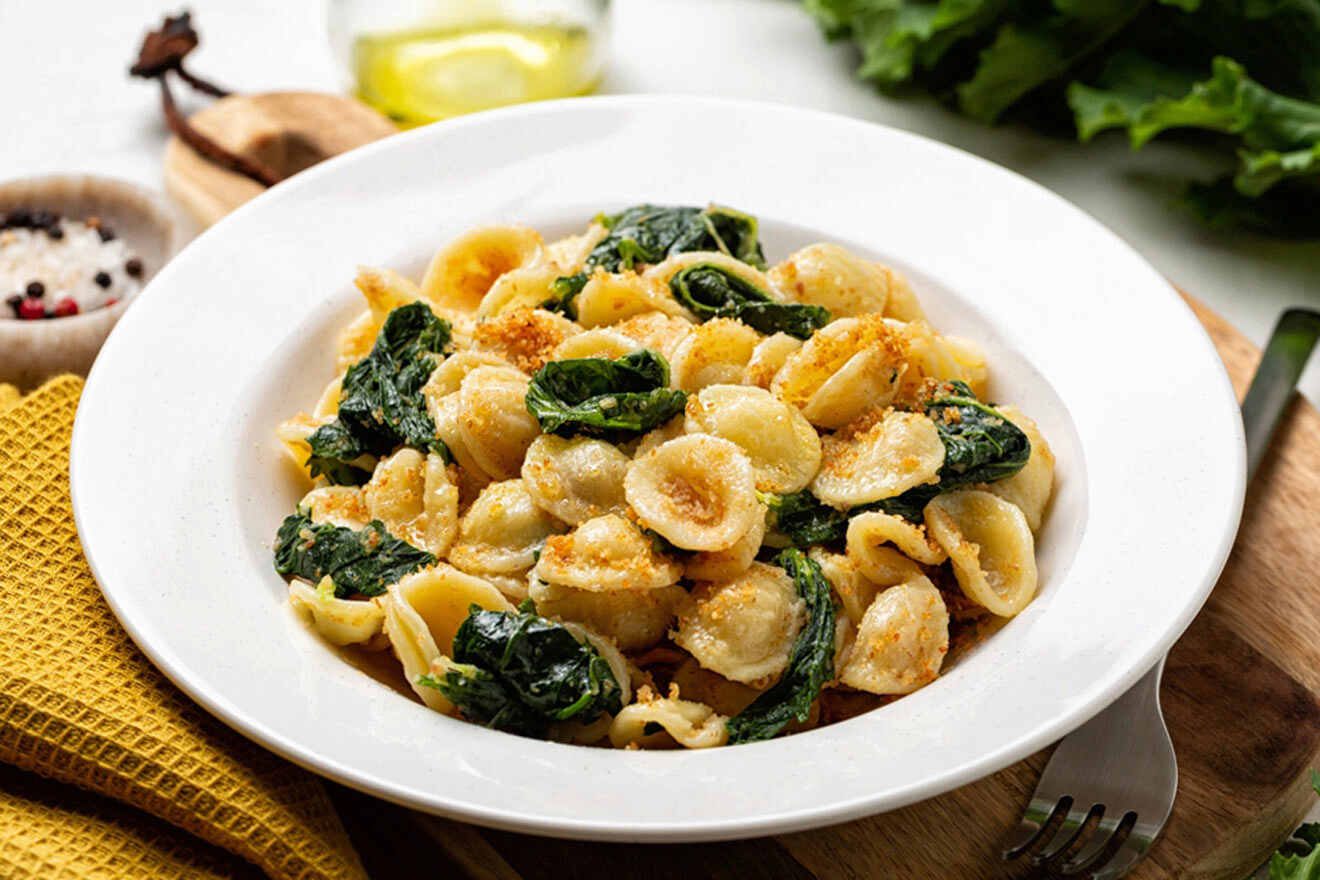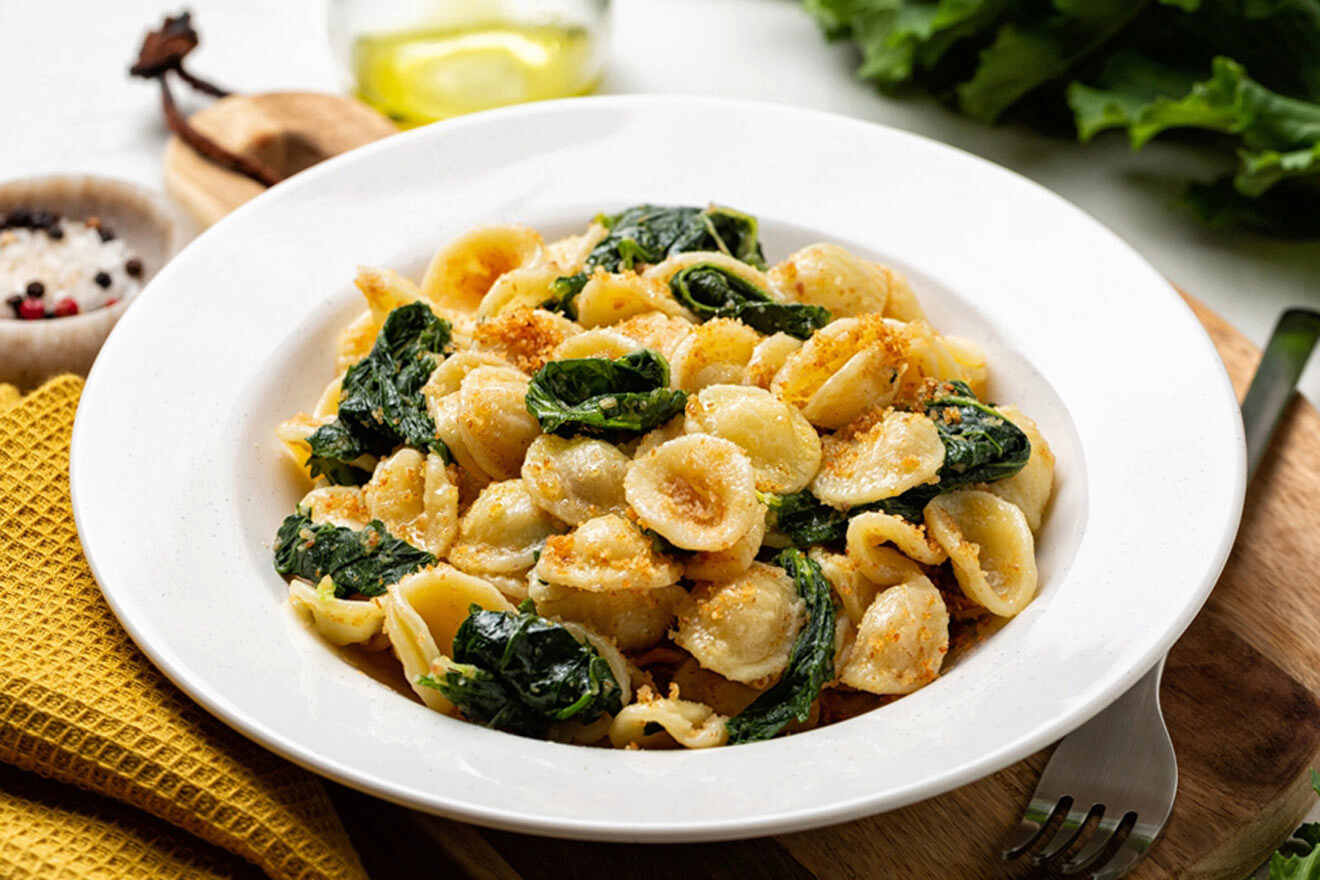 Beautiful art, delicious food, and stunning beaches. If I could use just 3 words to describe Italy, those would be it!
When visiting Ostuni, you will undoubtedly eat some really yummy food in all the traditional restaurants.
Here are some of my favorite ones:
Alternatively, if you want to explore some of the masserias in Ostuni, you can join a tour. In the past, these farmhouses were owned by wealthy land barons. Nowadays, these farmhouses are turned into hotels and restaurants, and you can visit them or even spend the night!
Join a Tour of a Puglian Masseria
7. Rent some bikes and explore the White City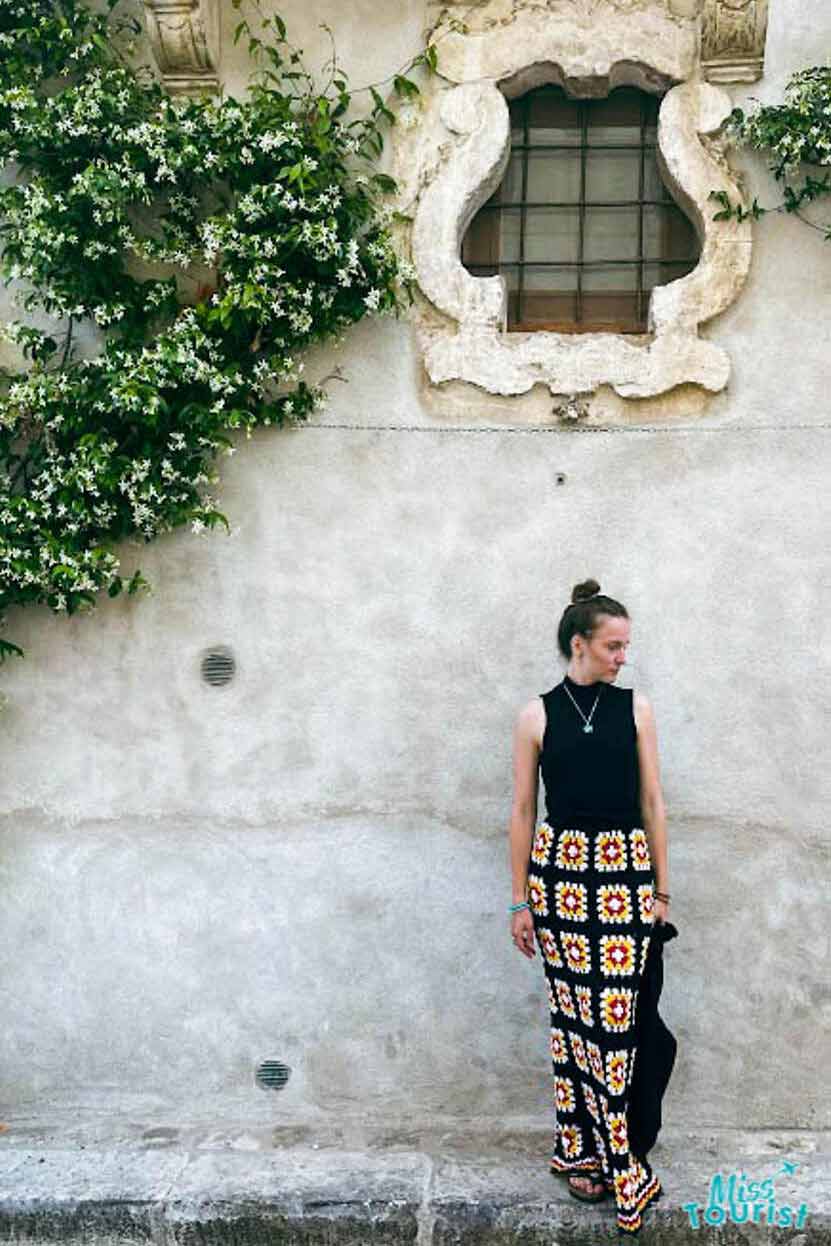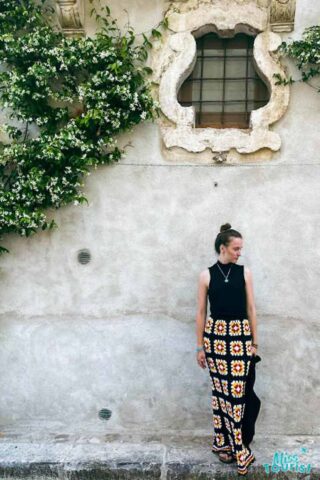 If you've read section #5, you probably saw I mentioned renting bikes to go to the beach, but you can also use them to explore the city.
I personally prefer just to walk around since you have to climb up and down, which can be tiring on a bicycle, but if you love that and would like to explore Ostuni on a bike, then I recommend renting one from Cyclisme. We paid around €15 for a couple of hours, but I guess the price differs depending on the bike.
8. Visit some museums & churches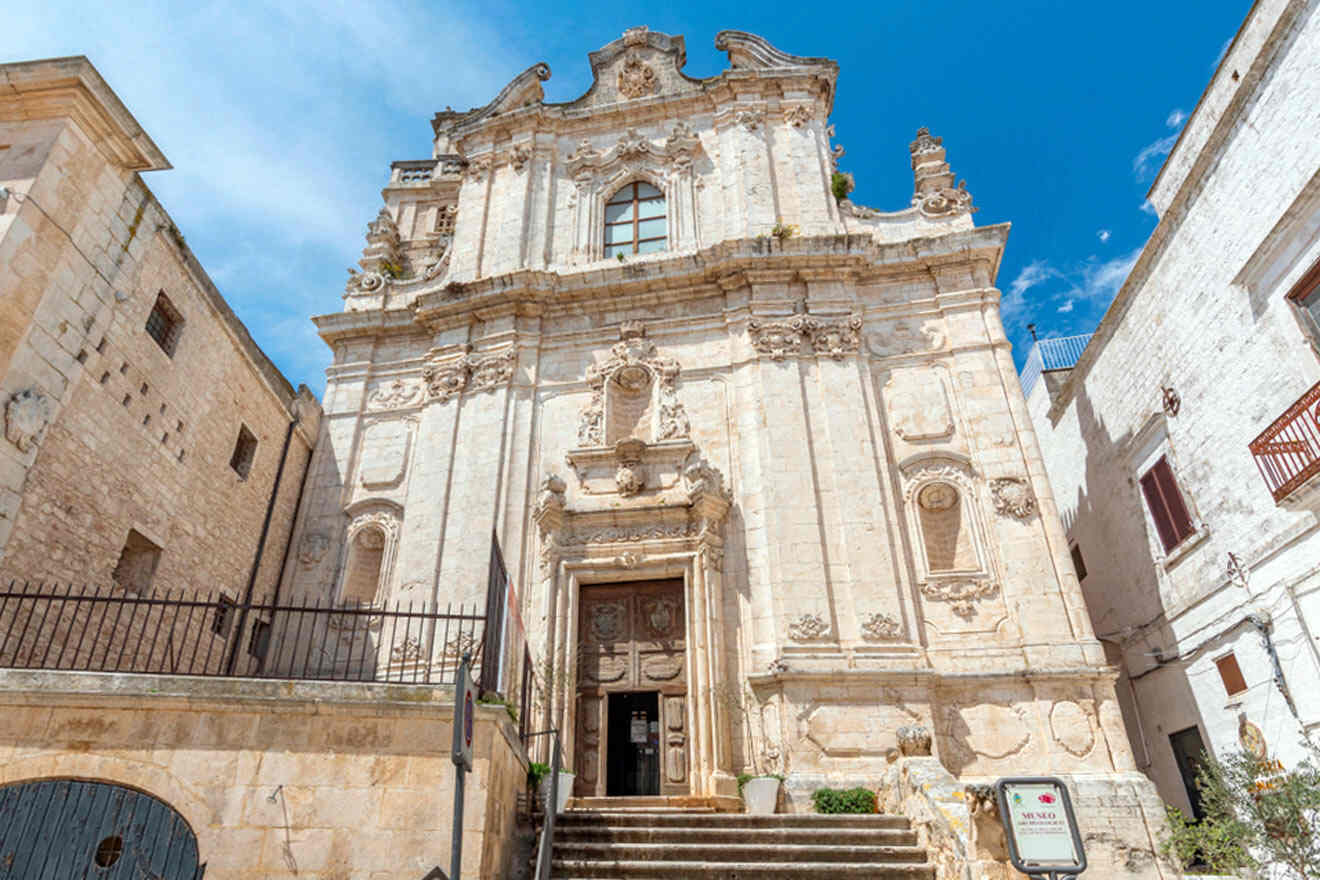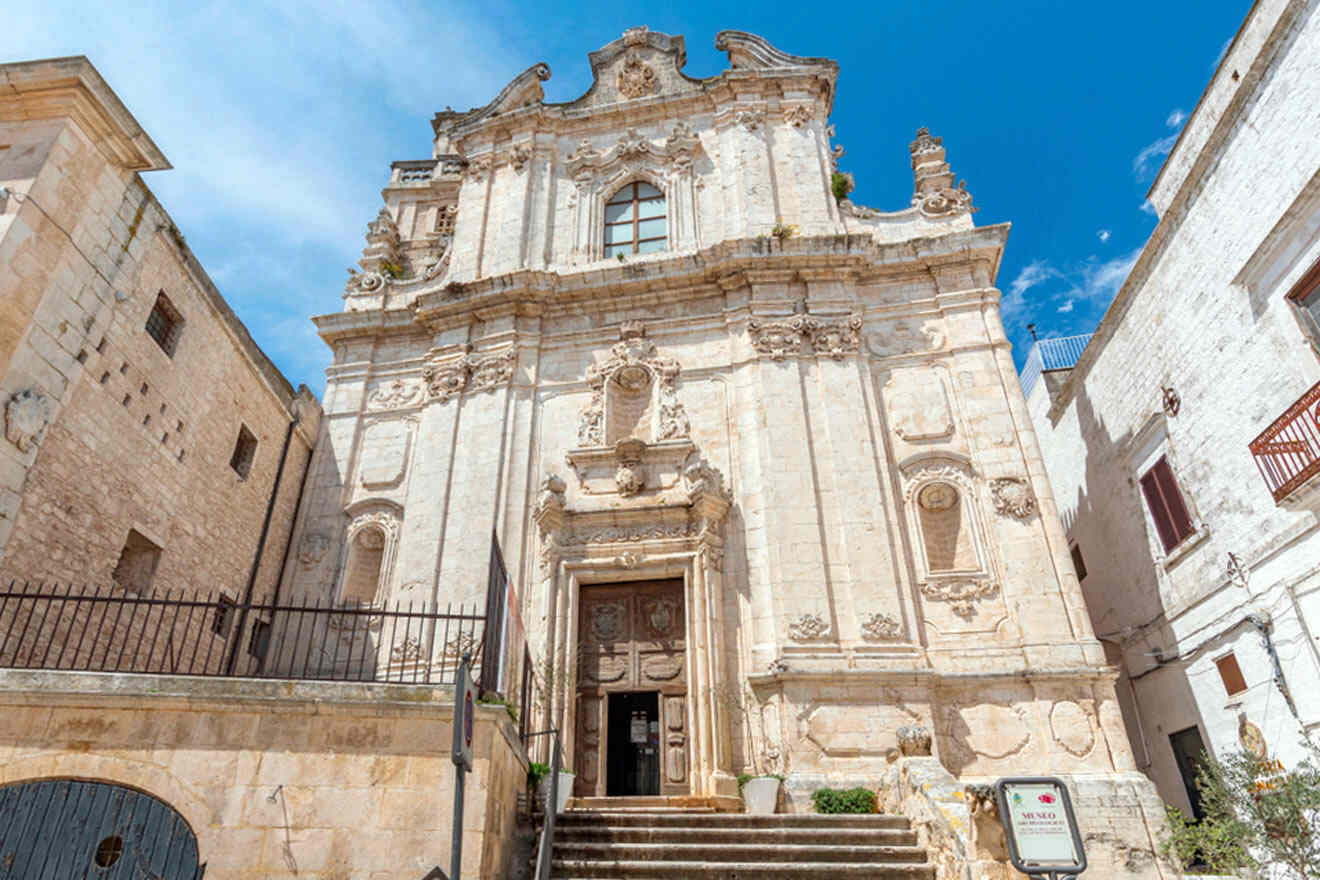 You're in Italy so at every corner you'll see stunning super old churches and many museums. Although Ostuni is a small city, it has a few interesting places you can visit.
Let's check them out:
9. Try the best gelato ever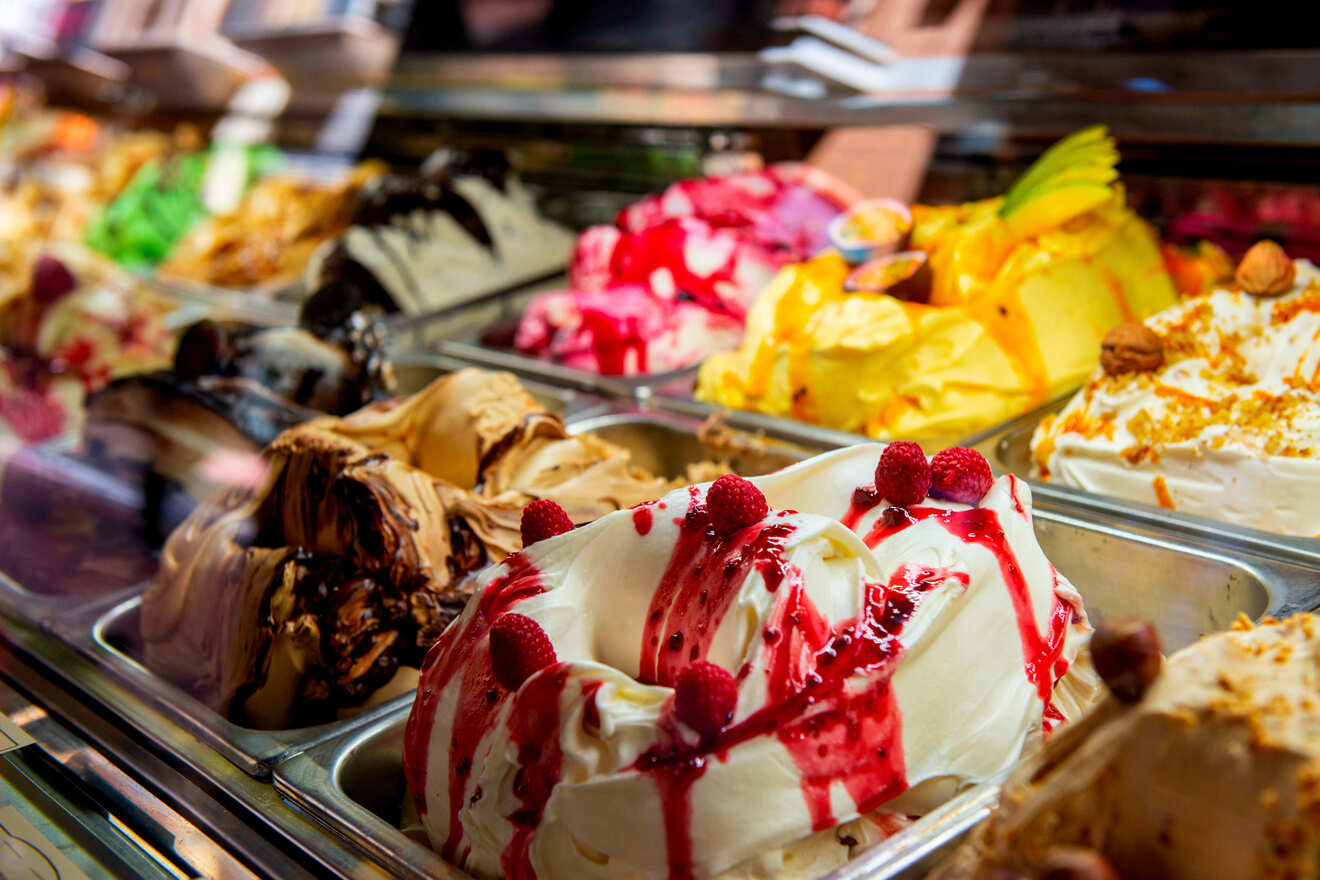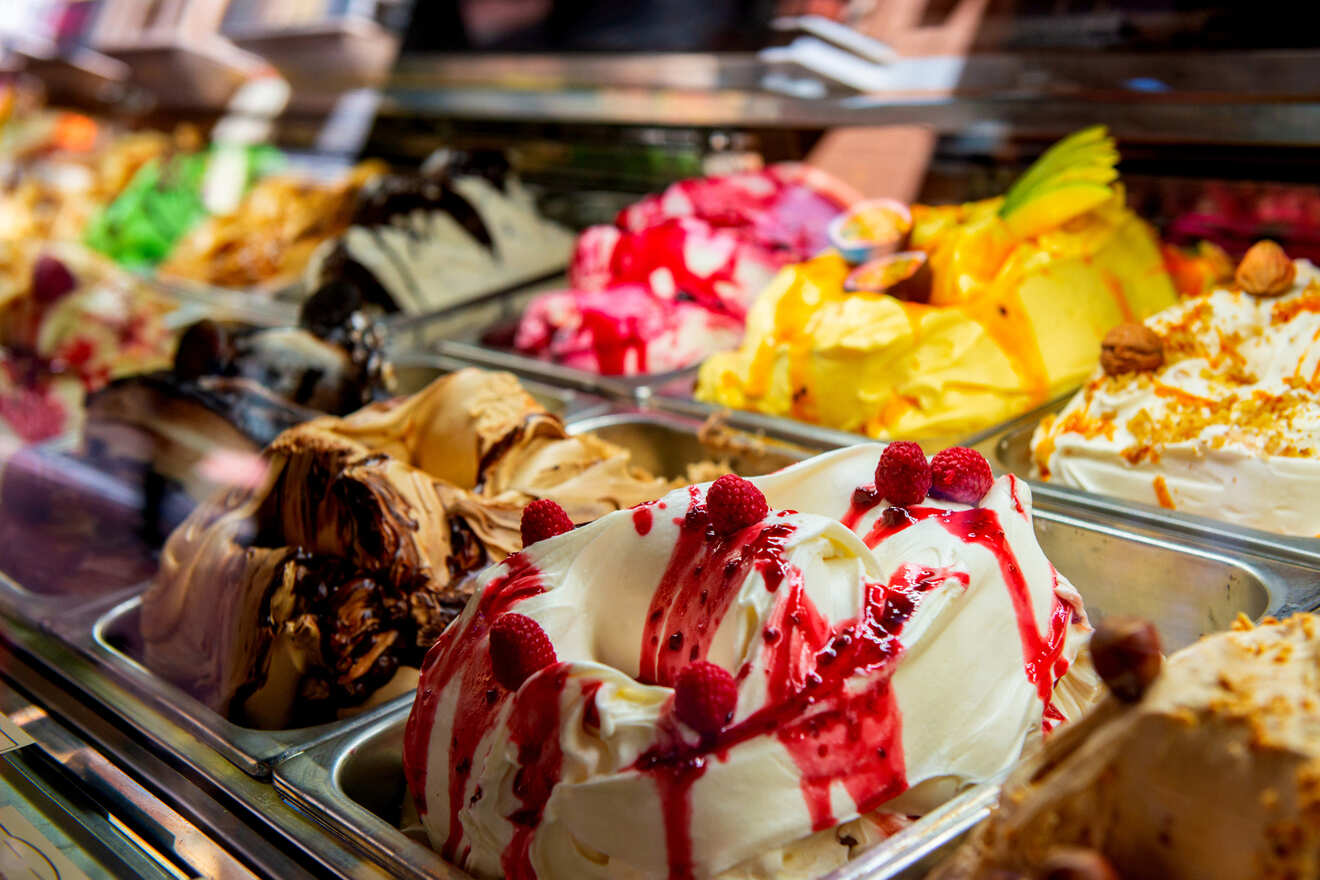 Are you even in Italy if you don't eat gelato at least twice a day?
This was my motto, and honestly, I found 3 amazing spots in Ostuni where they had some amazing flavors!
The perfect combo was to get ice cream and then head to the viewpoint near Porta Nova and eat it there while admiring the views. You can also walk around the town centre or just sit somewhere if you don't enjoy walking and eating.
Here are my 3 favorite places, but definitely stop at any other places if they look good! You never know what hidden gem you could find:
10. Spend your Saturday morning at the market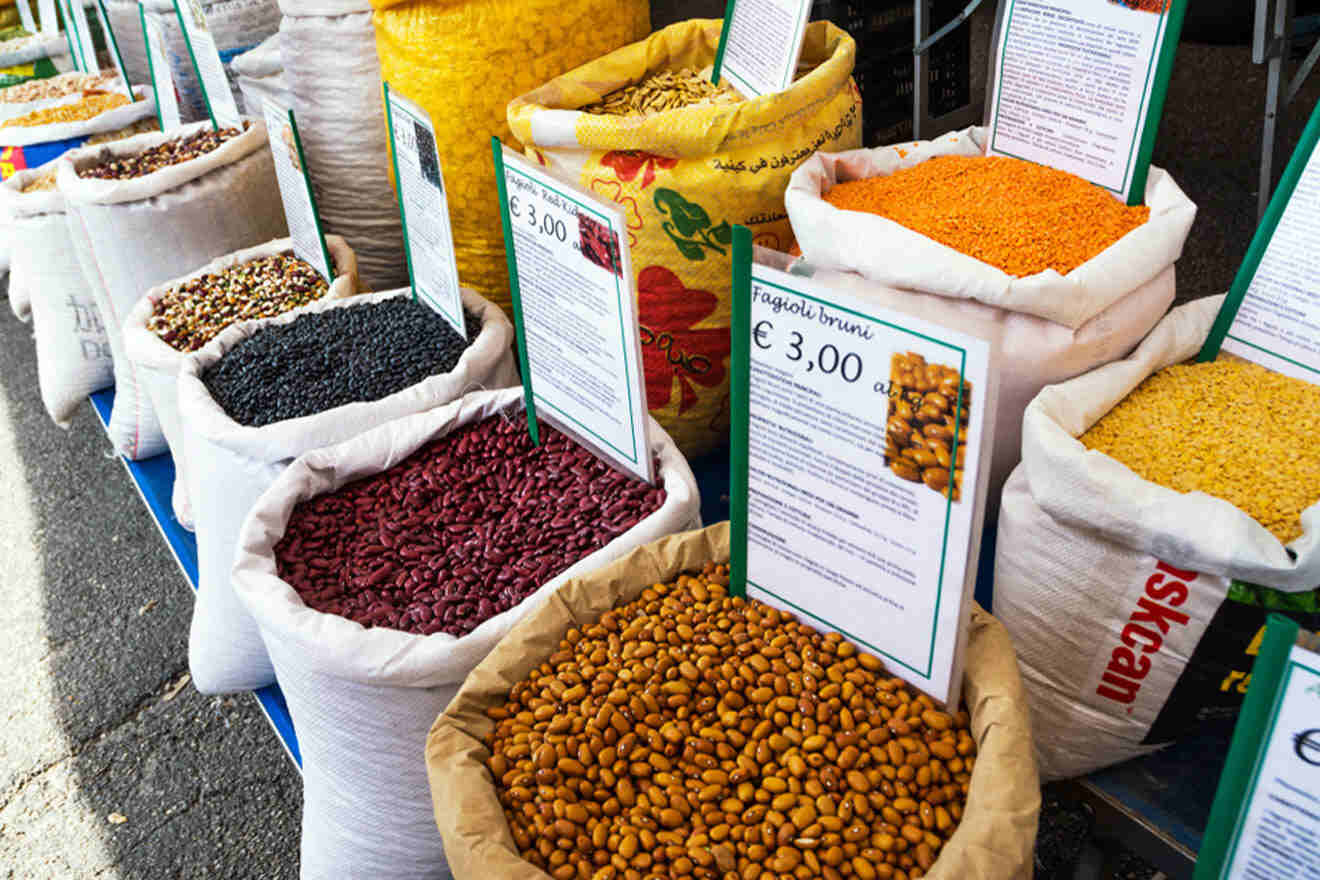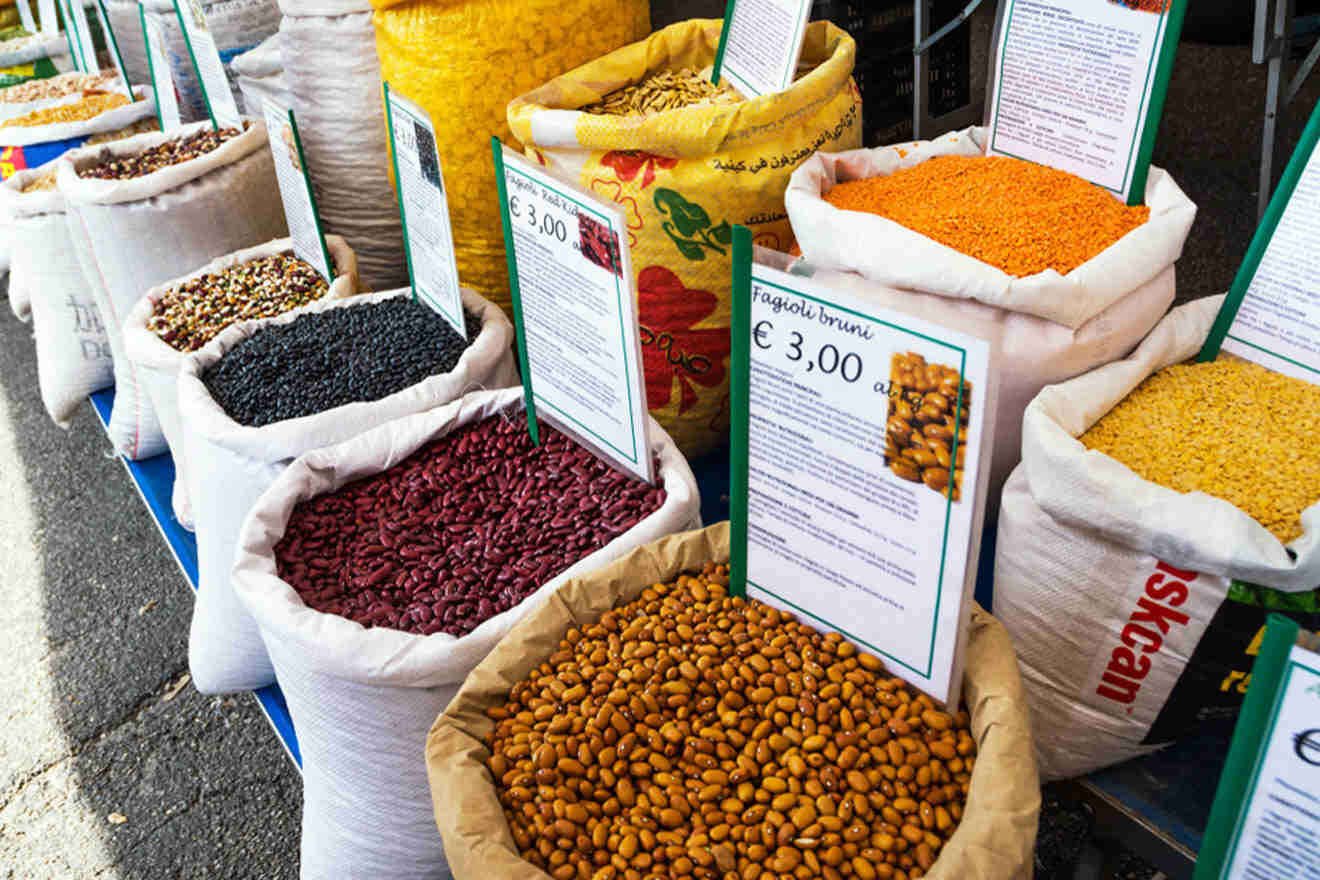 If you're in town on a Saturday morning, there's nothing better to do than attend the Ostuni market!
Taking place near Via Nino Sansone, the Ostuni Market is the perfect place where you can get a taste of the real, authentic life in this town! Locals gather here to sell fresh produce, vintage items, pottery, clothes, shoes, and many other interesting things.
Definitely go there early in the morning, around 9 AM. Bring cash with you just in case, and get ready to spend a few hours shopping for goodies. There's also a lot of food there so you can eat some yummy fruits or anything else.
11. Sip on the local wine
Nothing compares to spending a warm Italian evening on a terrace drinking a good glass of wine and talking about life while watching people walking on the cozy streets.
The Old Town is filled with incredible places where you can enjoy a glass (or bottle) of wine, and one of my favorites were Pausa Cafè, Mosca Bianca Food&Bar, and Casbah Risto Cafè. There are many more, and you can have so much fun walking around the city center and finding your favorite!
Another fun you can do is go on a wine-tasting tour at a winery set around the surrounding countryside. I found this really cool one which costs €72 and lasts 3h. The only thing is that they don't offer transportation and you'll have to reach the place which is a few km away, in the countryside surrounding Ostuni.
TOUR PRICE: from €72 per person
12. Take a day trip to Polignano-A-Mare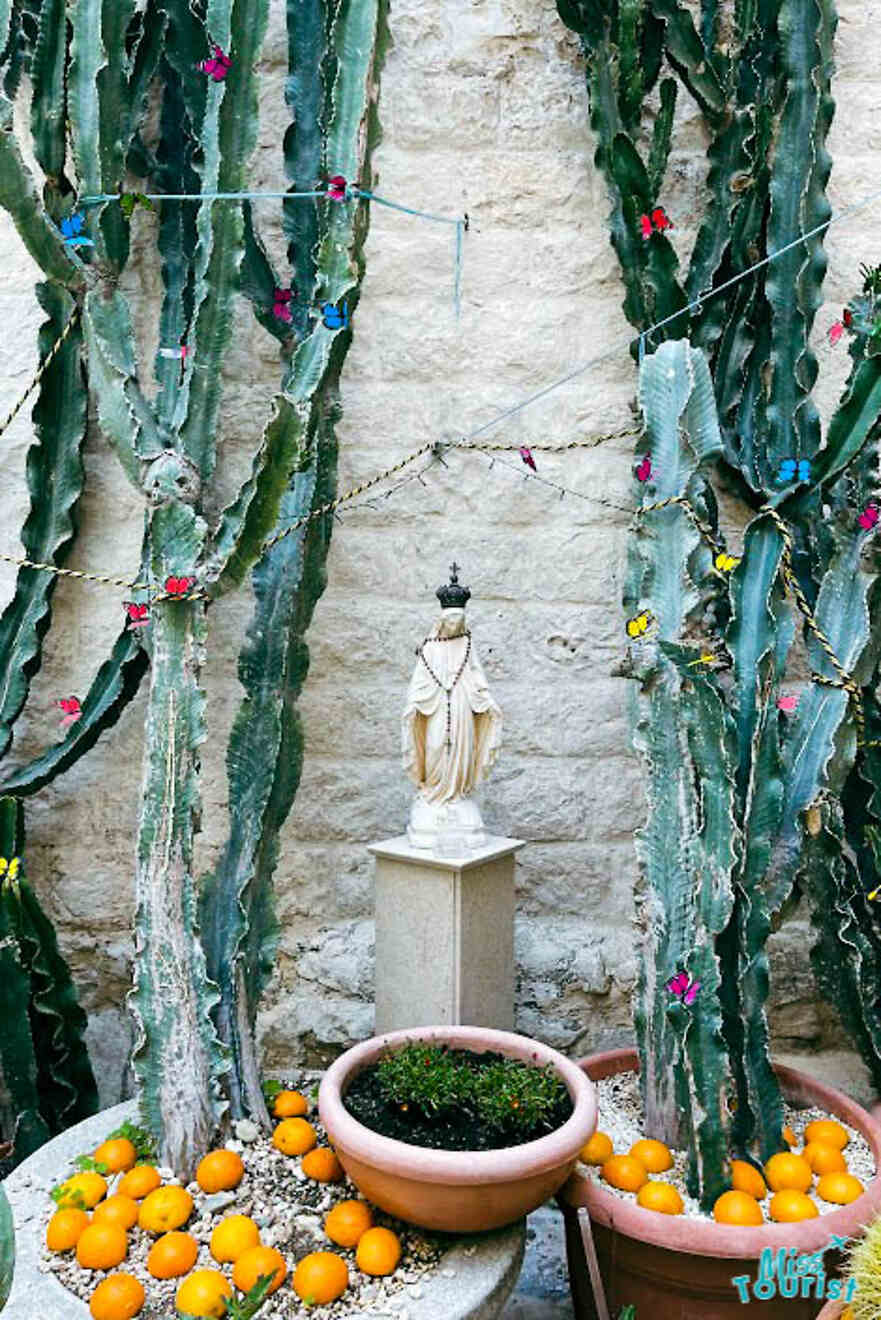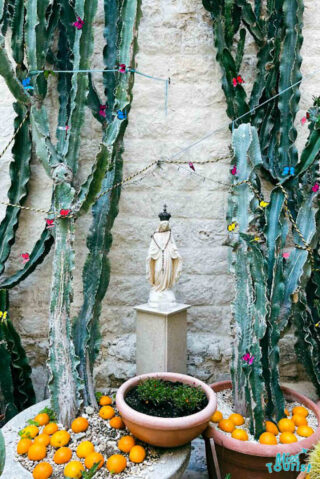 If you didn't get a chance to see the nearby beaches in Ostuni, then you're going to love this section!
Polignano-A-Mare is one of the most touristic places in Puglia and one of the best day trips that you can take from Ostuni! If you give it a Google search, you'll probably see some fabulous pictures of its beach, which looks so idyllic, surrounded by these big rocks and white-washed houses!
I took a day trip while I was in Ostuni, Italy since it's super close! And the easiest way to get there is to get on the local bus, here you can find the timetables and stations, and head to the train station to get a train from there.
PRO TIP: If you don't want to take the bus, you can also walk to the station (it's like a 30 min walk). This is what I did, but the only inconvenience is that there's no sidewalk, so you'll basically walk on the highway. You can check the times for the trains on the Trenitalia.
It takes around 30 to 40 min to get to Polignano-A-Mare from Ostuni Train Station, and the roundtrip ticket costs around €10 to €15.
Once you arrive there, you can walk from the train station to the city center, it's like a 15 min walk. Then, depending on what you feel like doing, you can stroll around the Old Town, which is pretty small but has lots of boutique shops, restaurants, and bars.
Then you'll probably want to hit the famous Lama Monachile beach, which is usually pretty crowded but definitely worth seeing!
13. Taste the local olive oil on a tour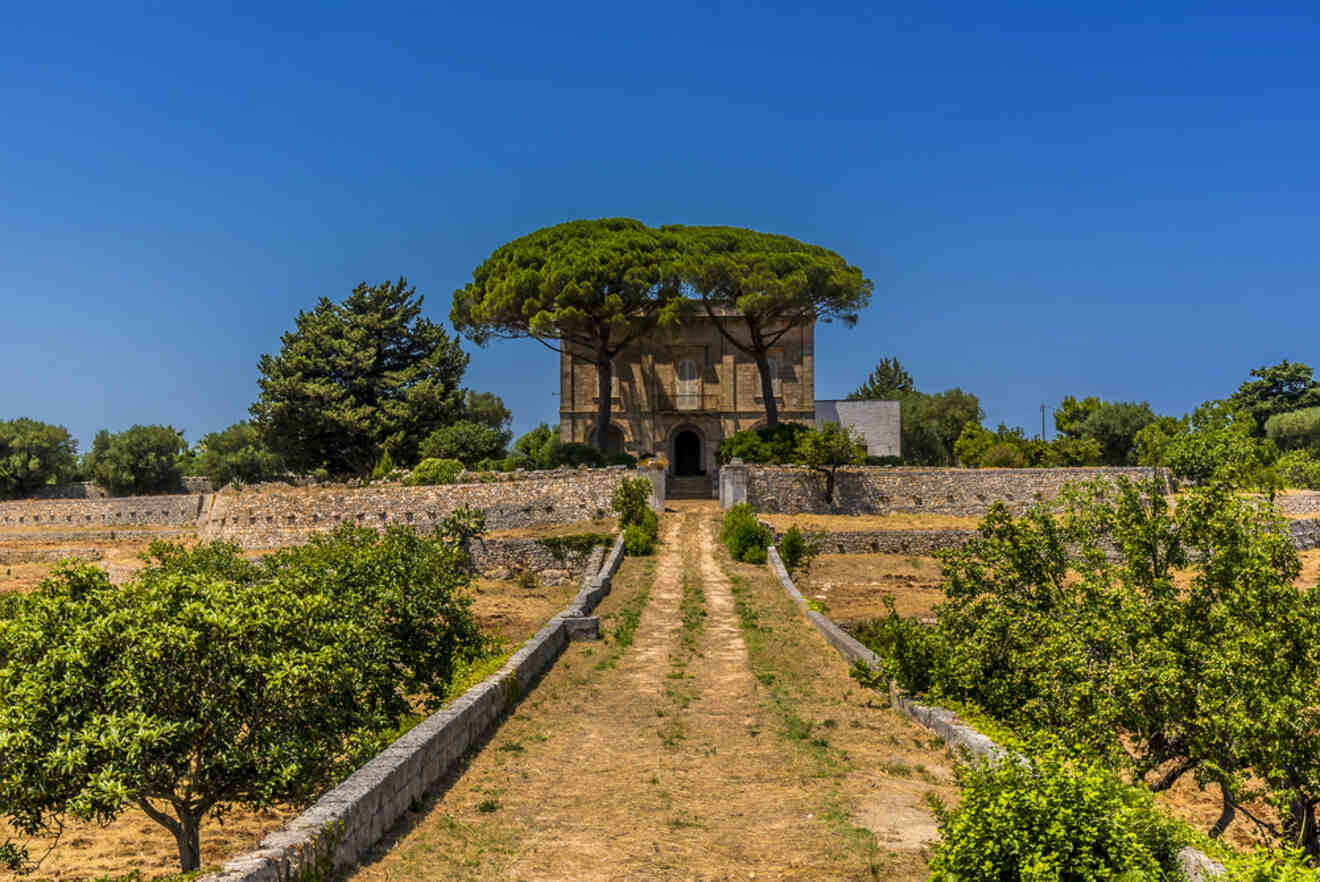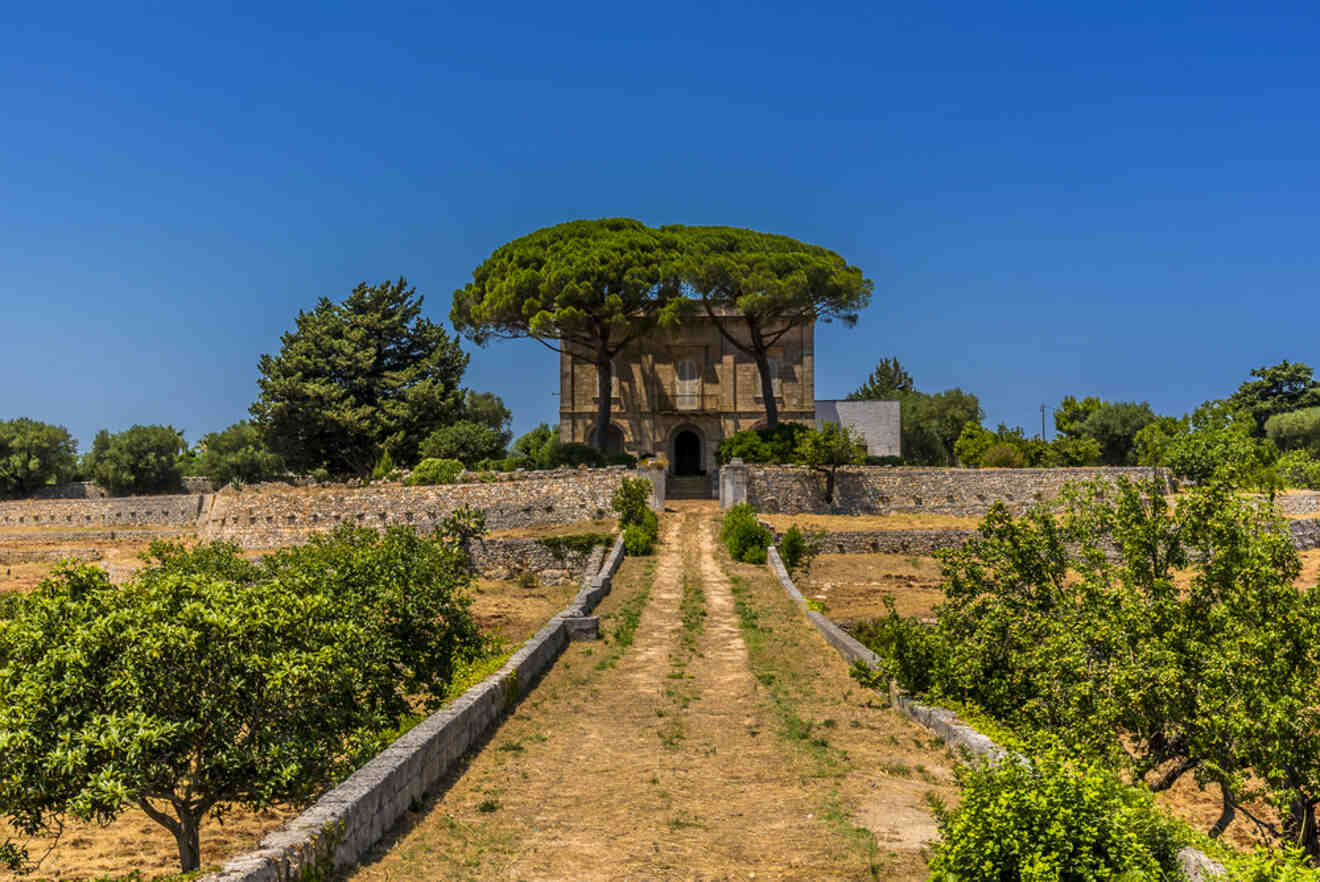 When you visit Ostuni, the White City, you have to taste some of their delicious olive oil! I mean, the entire region of Puglia is known for producing one of the best olive oils!
So if you're passionate or just want to try the incredible local olive oil, I'd recommend jumping on a tour to one of the masseria near Ostuni!
I found this really great tour that costs €40 and lasts around 1h. The only thing is that you'll have to get to the masseria by yourself as they don't provide transport, but I think you can easily get there by bus or renting a bike since it's not too far.
During the tour, you'll get to taste the region's incredible offerings, walk among the ancient olive trees and learn all about its history and the local harvest season.
I'm sure these olive groves have seen many things since apparently they were planted by veterans of the Punic Wars more than 2,000 years ago! Wow!
You'll get to taste 3 different types of olive trees, explore the olive groves and see the oil mill that was built in the 1800s and used until the '60s.
TOUR PRICE: from €40 per person
14. Stroll around Piazza della Liberta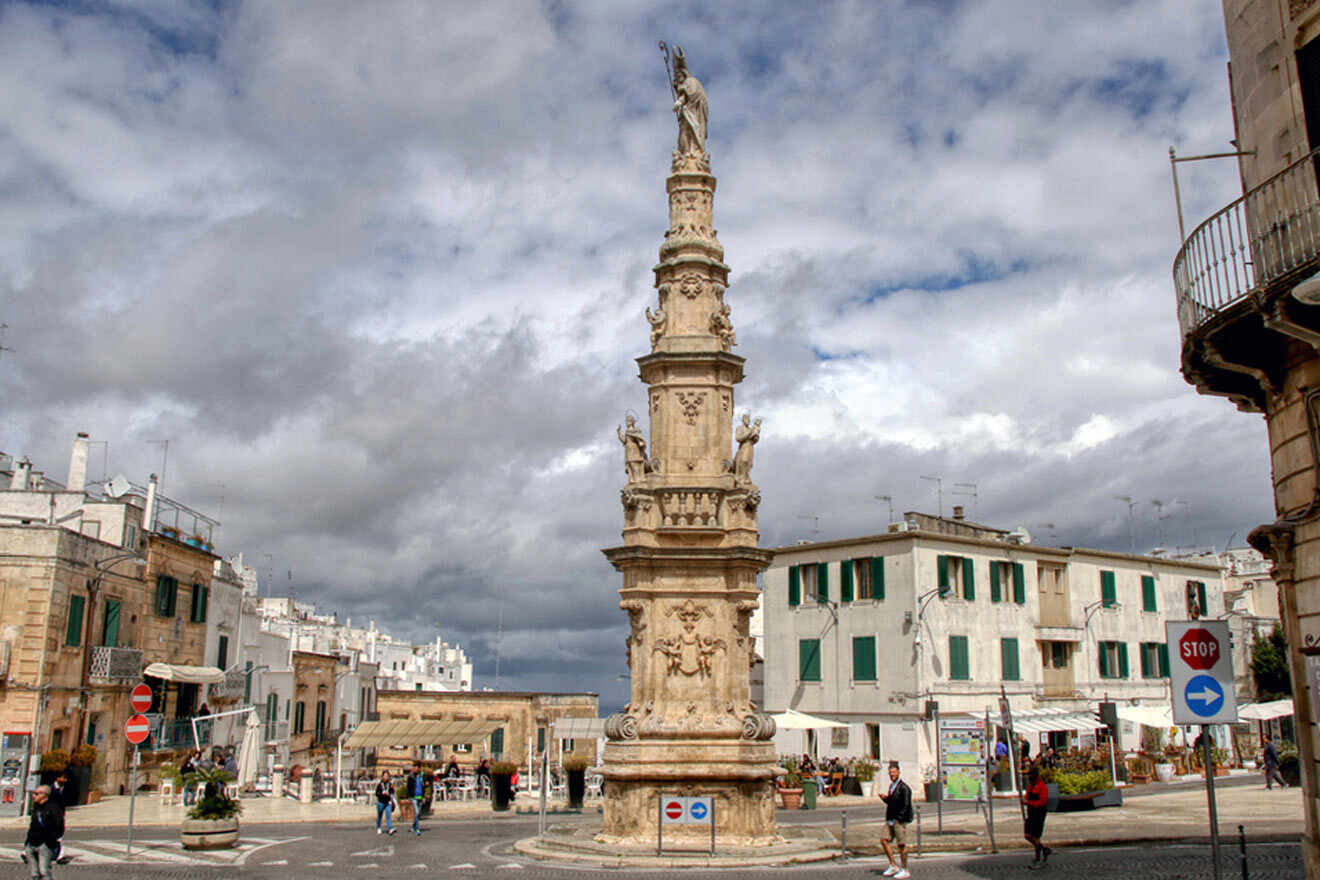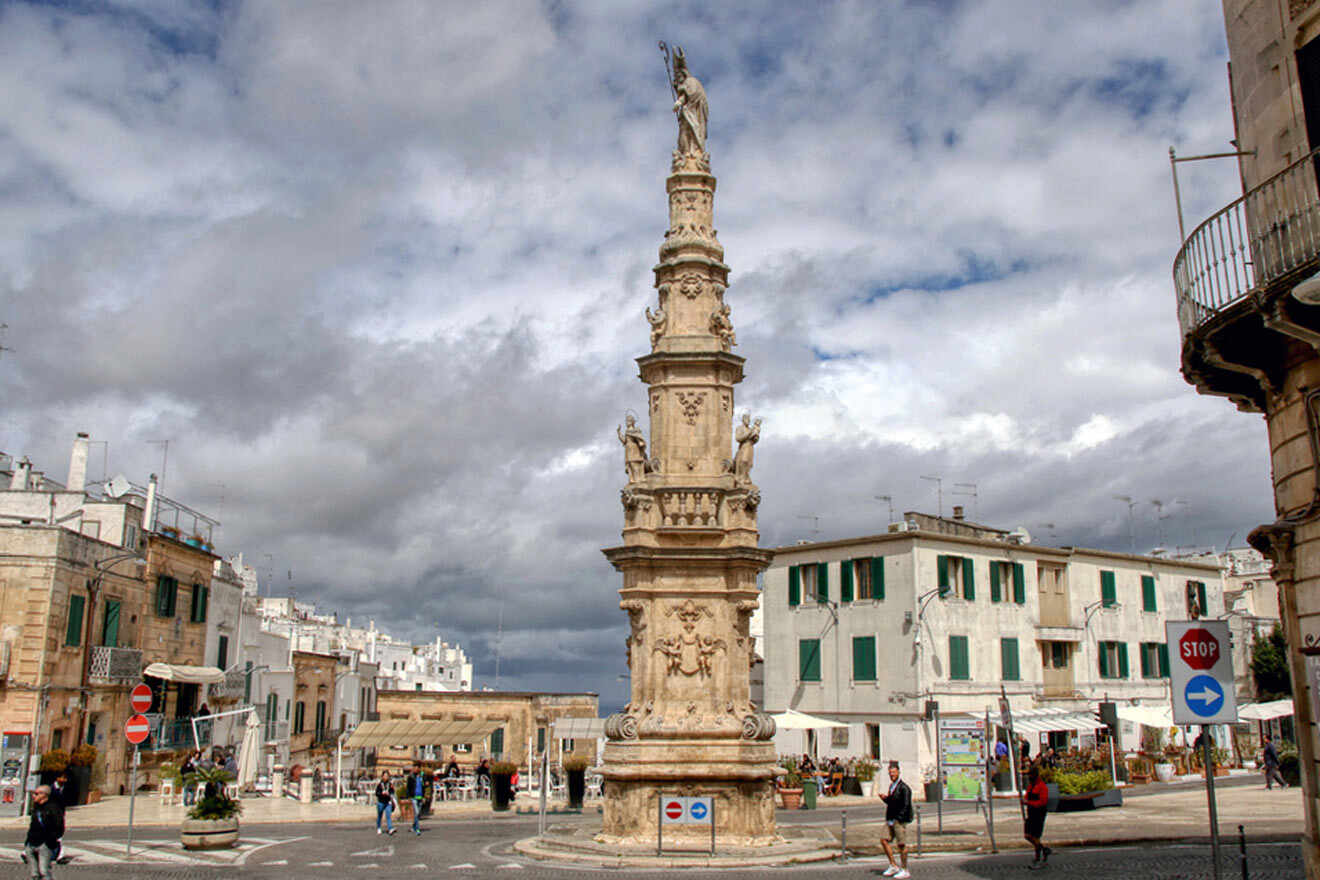 This little square in the White City is the perfect place to spend your last evening in one of the best hill towns!
Although it has its charm during the day, it is at night that the area starts buzzing with energy, and you see tourists and locals walking around, looking for a place to eat or have a drink!
You'll find many cute little bars where you can have an aperitivo and a drink or fancy restaurants.
My favorite thing to do here was to sit on the stairs and just watch people. I swear you'll get caught up in the atmosphere, and you won't even realize if it's been 5 min or an hour!
15. Learn how to cook the Puglian way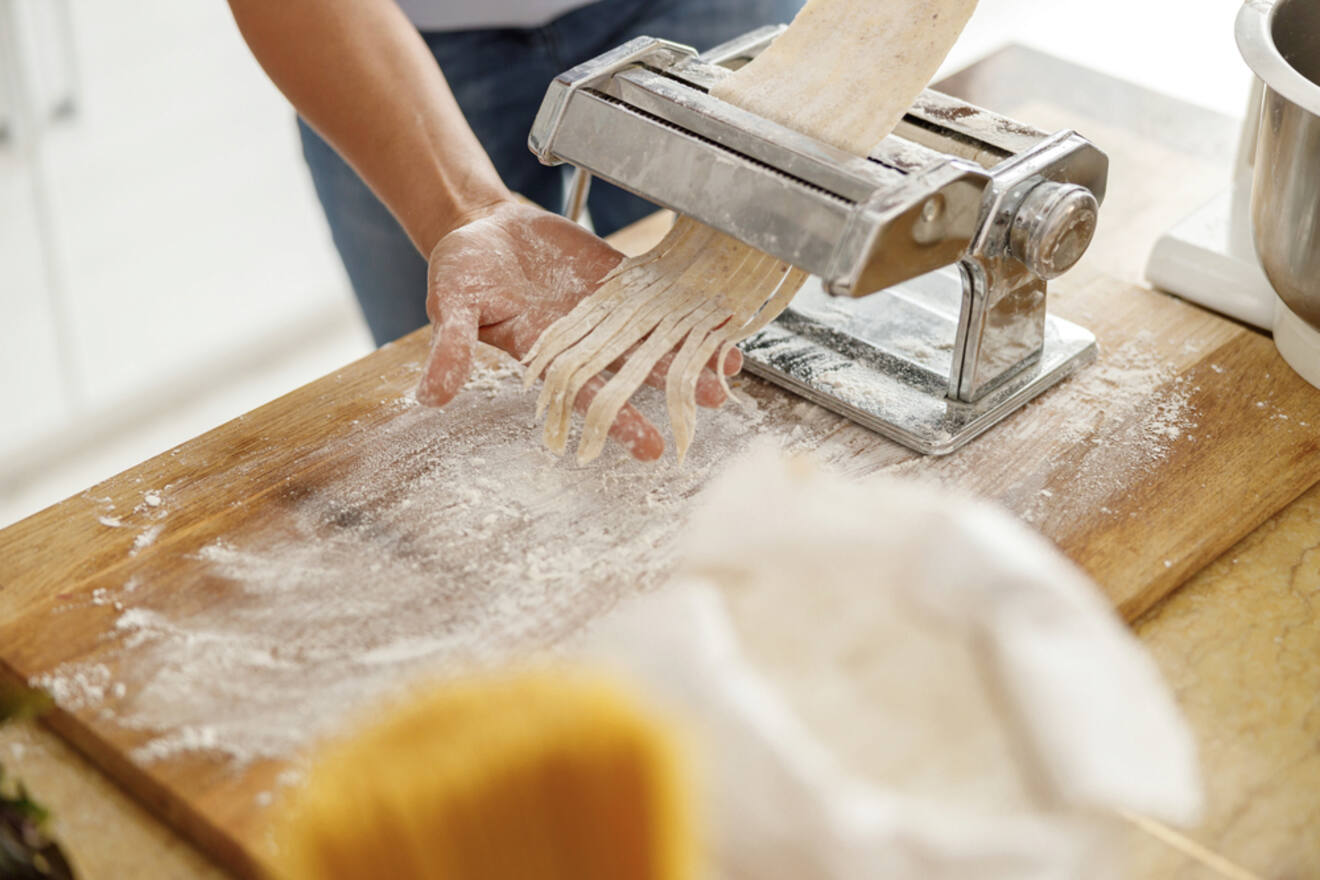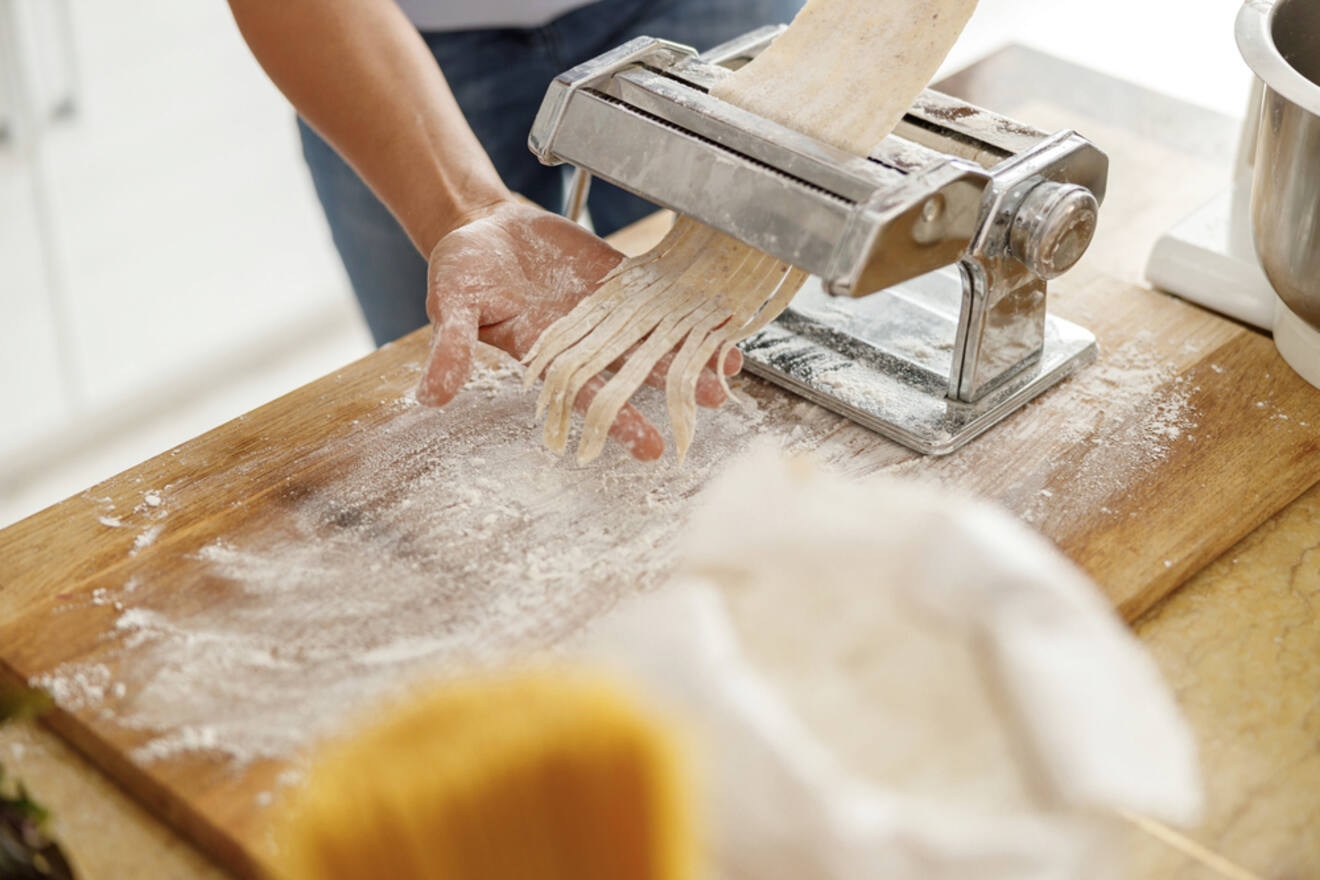 Want to learn how to cook like an Italian? Then what better way to learn than to have one teach you?!
During this super fun cooking class, you'll get to visit one of the local people at their home and find out some of the secrets that make their dishes so delicious!
This is a great way to learn more about Italian culture, in this case, the Puglian one (the regions can give very different ways of cooking and doing things), and bond with one of the locals! Talk about an authentic experience!
The whole activity will last around 3h, and it costs €145. Afterward, you can eat everything that you've prepared while drinking some yummy wine! Of course, you'll have all the equipment you need for cooking your meal and a kitchen.
PRICE: from €145 per person
Join a Cooking Class in Ostuni
| | |
| --- | --- |
| 👪 Family-friendly score: | Medium |
| 🌅 Top attraction with a view: | Porta Nova |
| 🕯️ Unique attraction: | Ostuni Cathedral |
| 🍷 Must-take tour: | Wine-Tasting Tour |
| 😋 Must-try food: | Orecchiette |
Practical information about Ostuni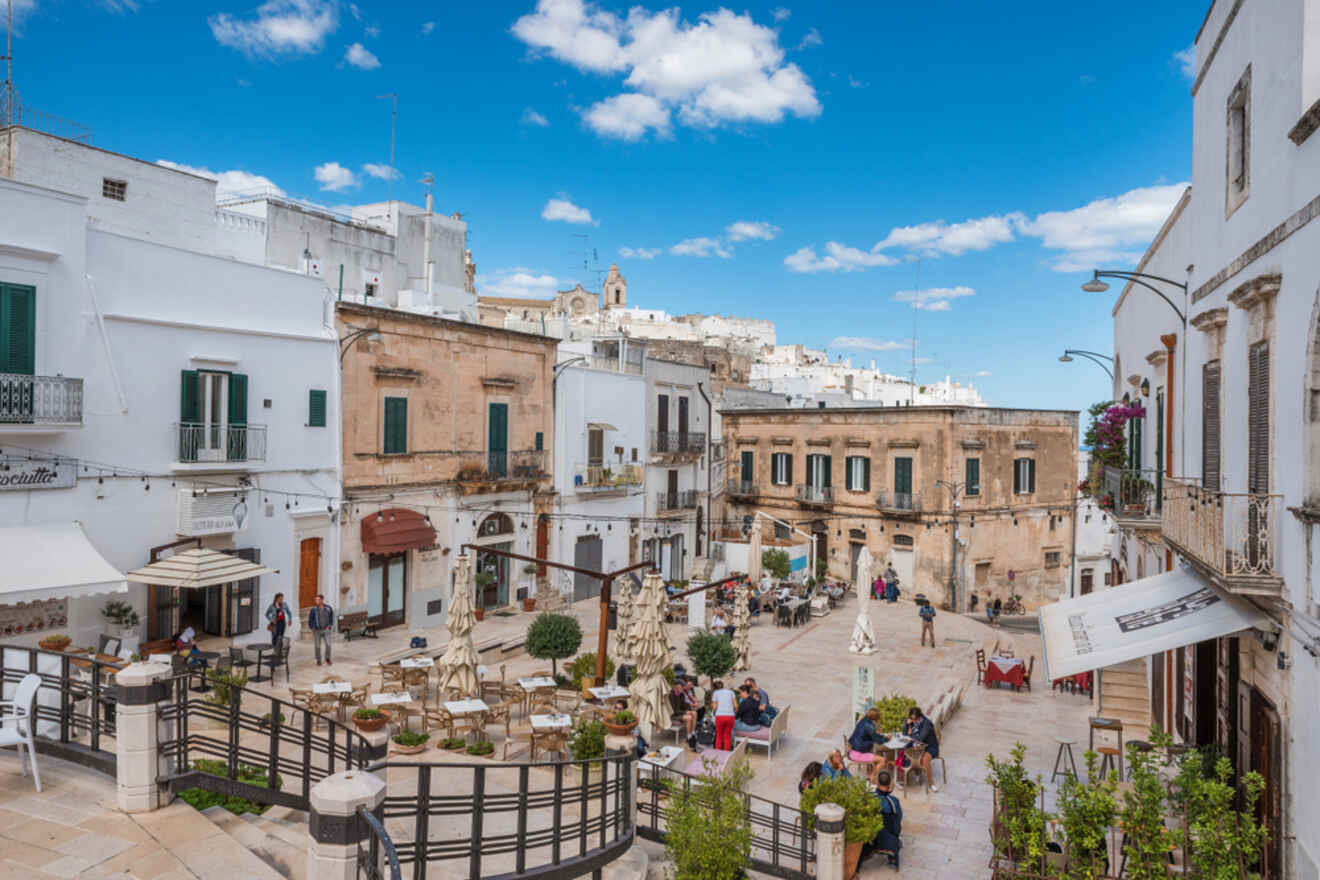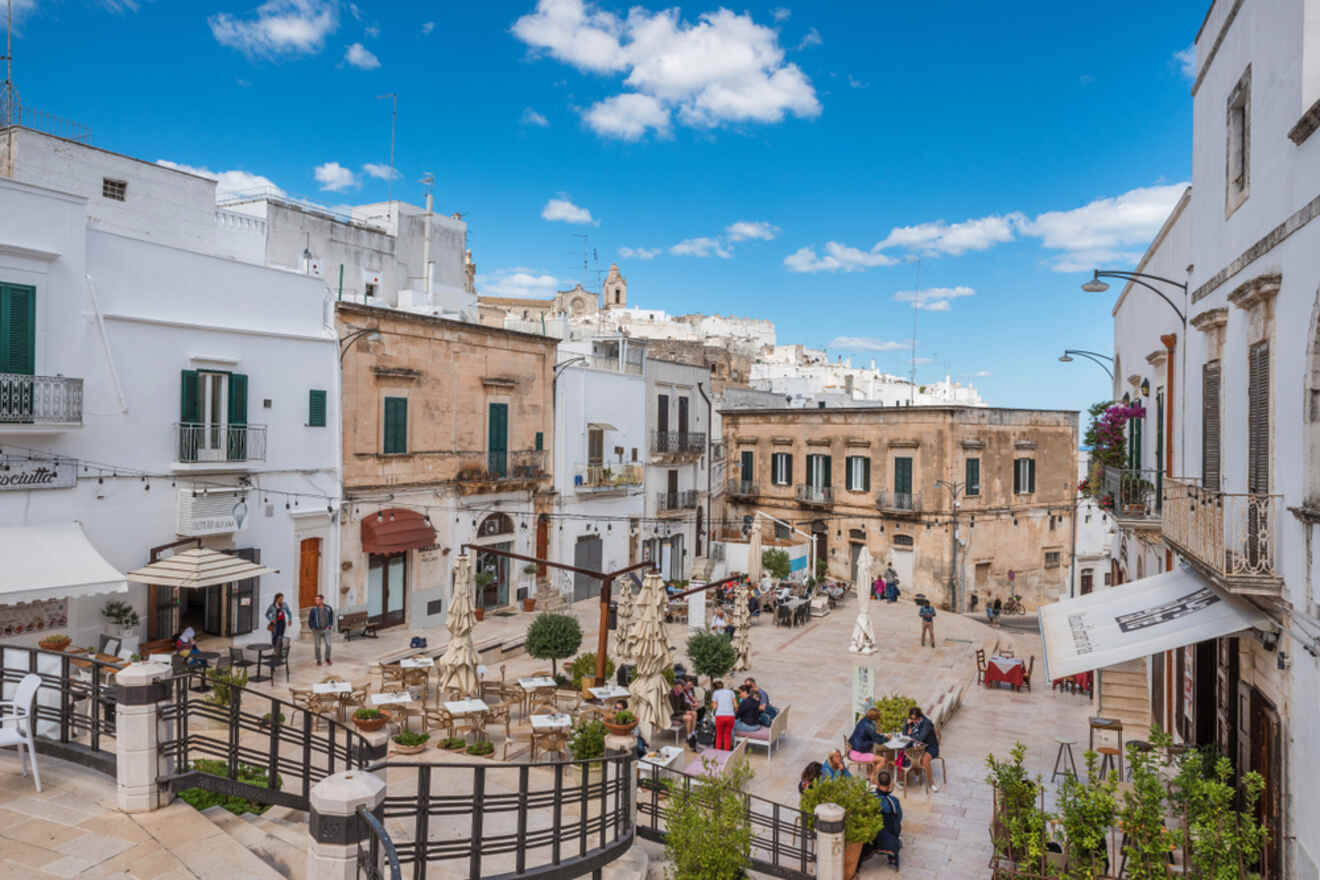 Now that we've seen all the incredible things to do in Ostuni, the White City, I thought we'd move on to some practical tips!
Knowing what to do is easy, but finding a place to stay and a way to get to Ostuni from wherever you are can be a bit more complicated. Since I've already dealt with all this when I visited Ostuni now, I'm ready to share all my tips with you, so let's have a look!
Where to stay in Ostuni
There are lots of cute little places to stay in Ostuni, especially in the Old Town, although those are a bit more pricey. If you're looking for something more affordable, check out places outside the City Centre area.
Let's see some of the best ones: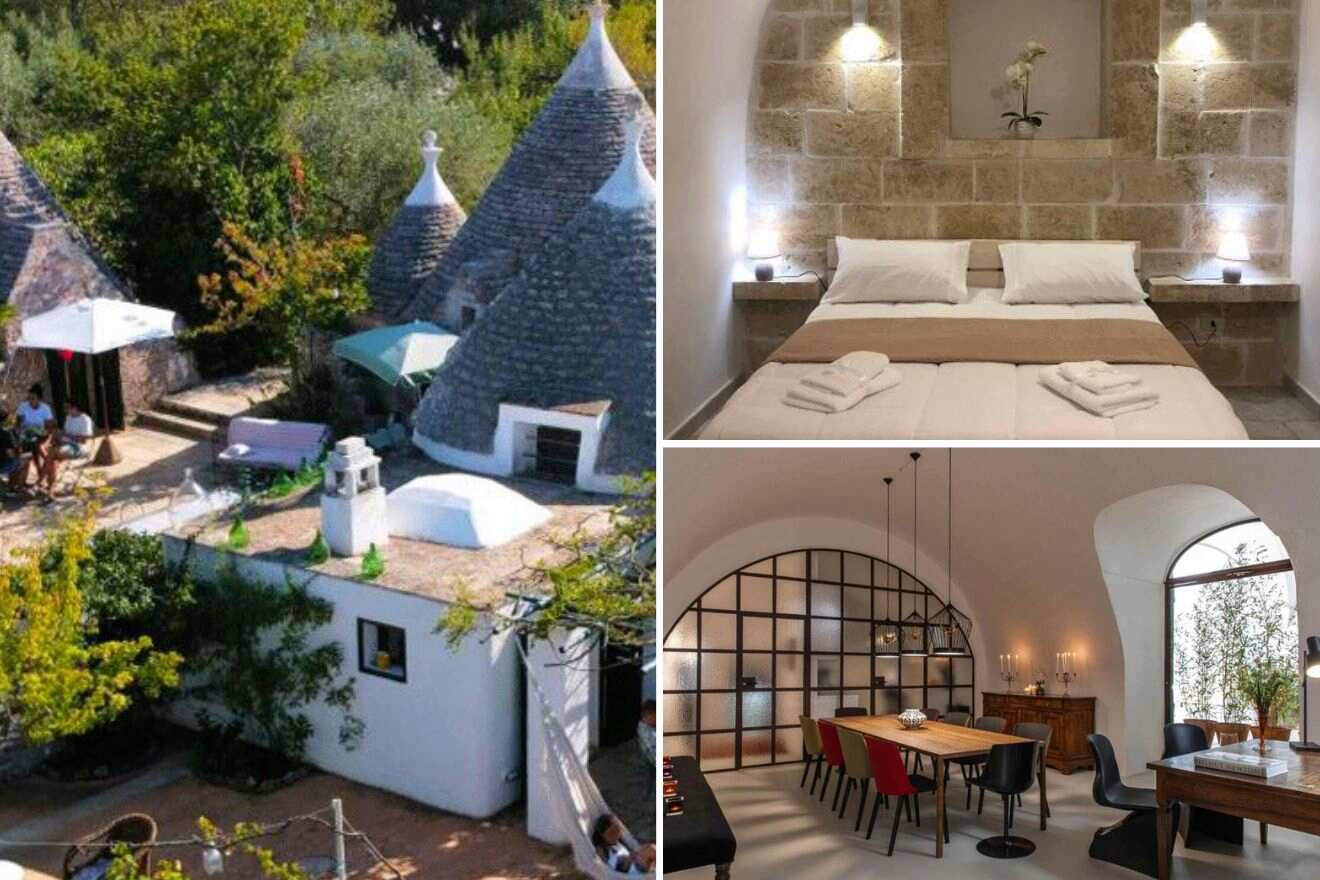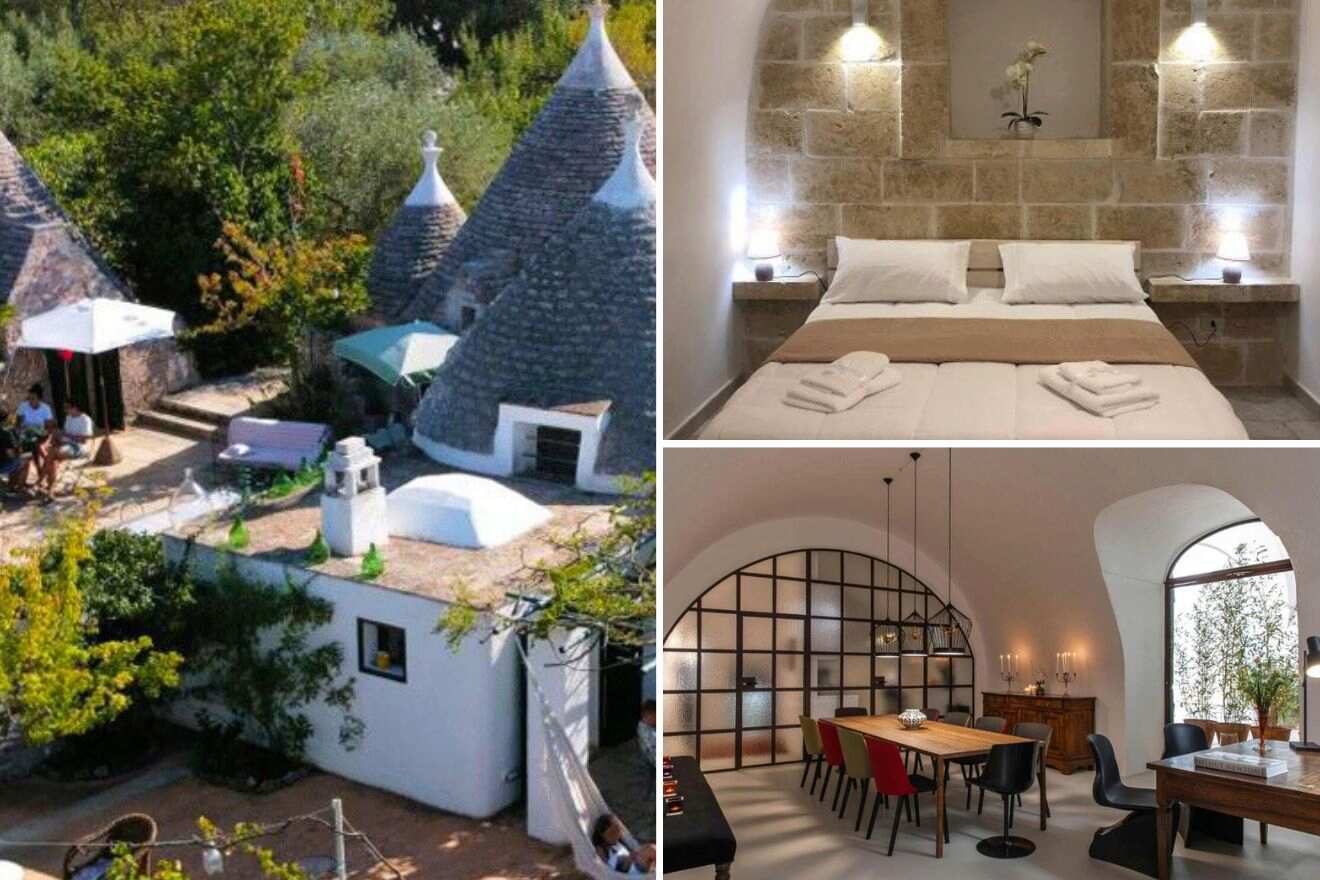 How to get to Ostuni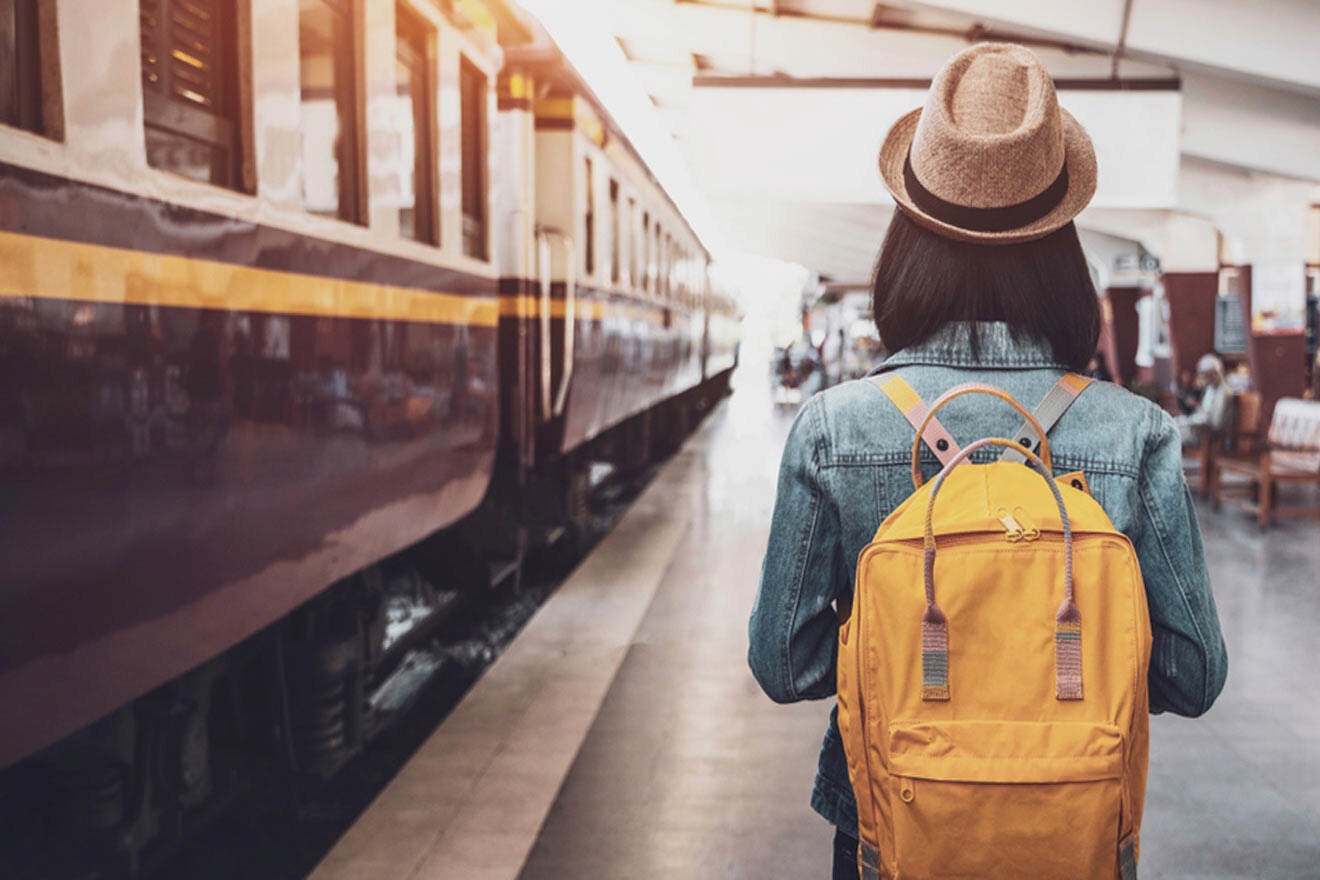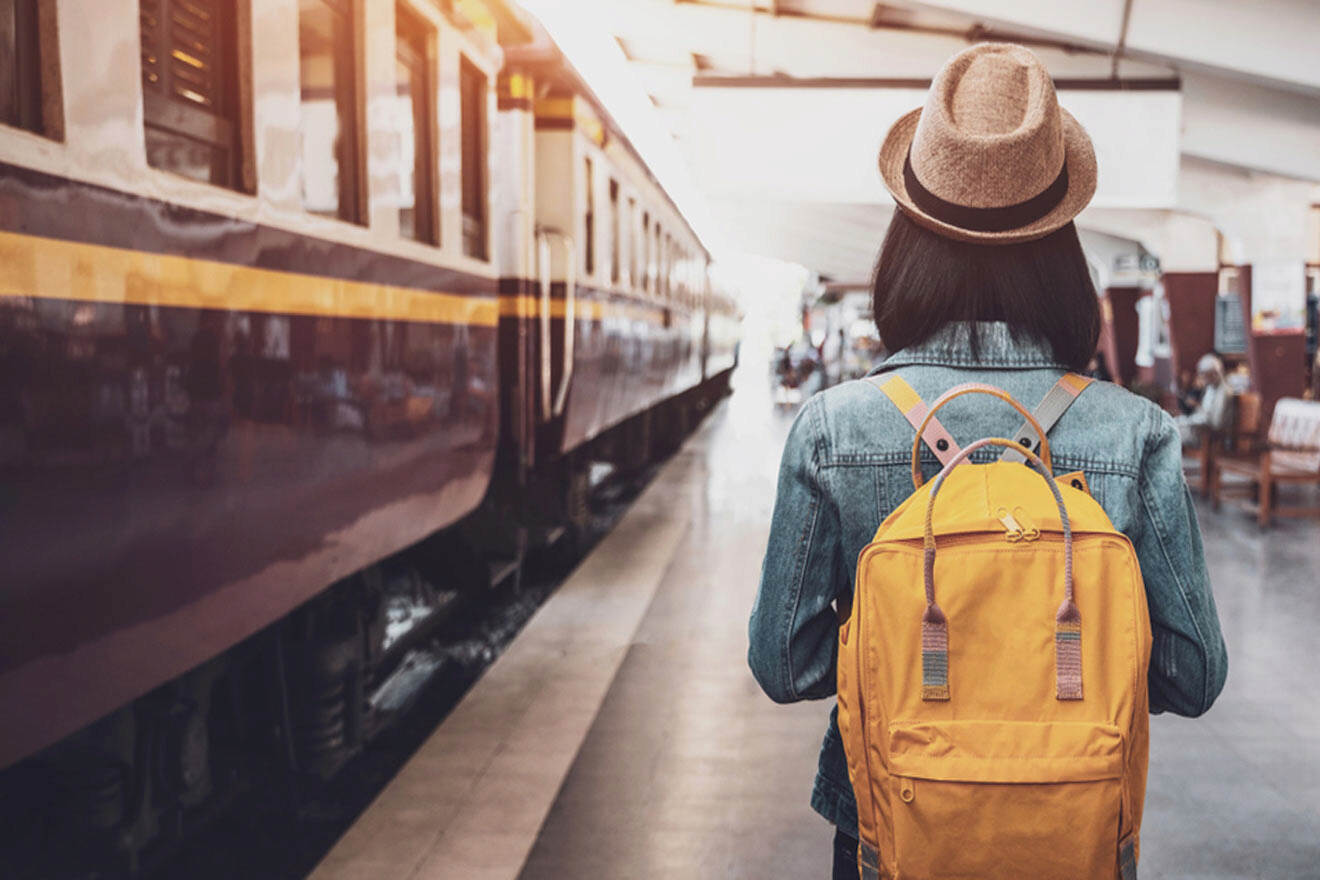 Ostuni is located between the famous Trulli area and Salento, and getting there really depends on where you're coming from! But there are 3 main ways that you can use to get here:
How to get around Ostuni
Since the town is pretty small, you can easily get around by walking, and it's also the best way to admire the whitewashed buildings and countless arches!
However, you can also rent a bike if you want to see as much of the town as possible in a short amount of time. Alternatively, use the bus if you want to reach the Adriatic Sea or visit some of the traditional farmhouses near the town.
FAQs about things to do in Ostuni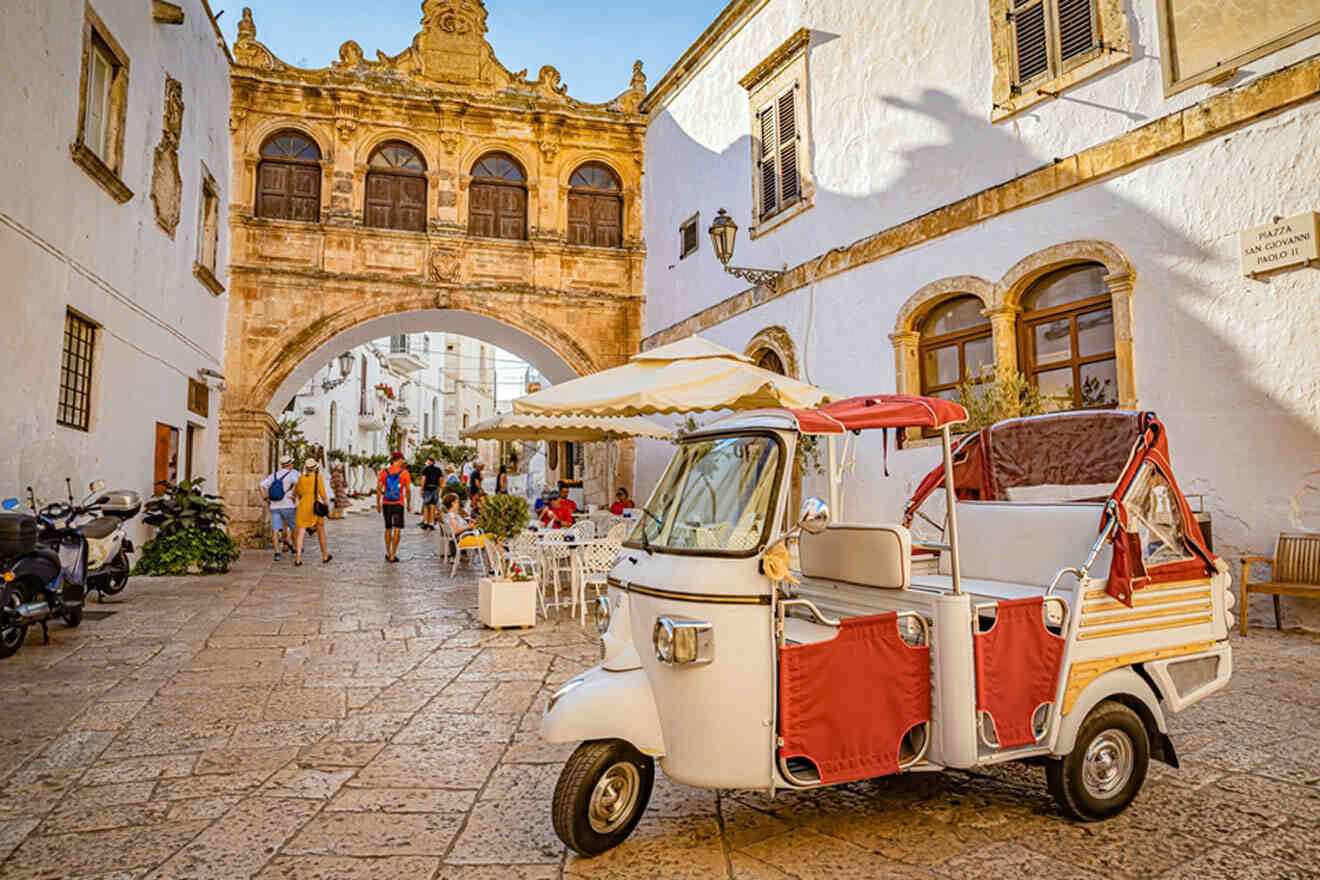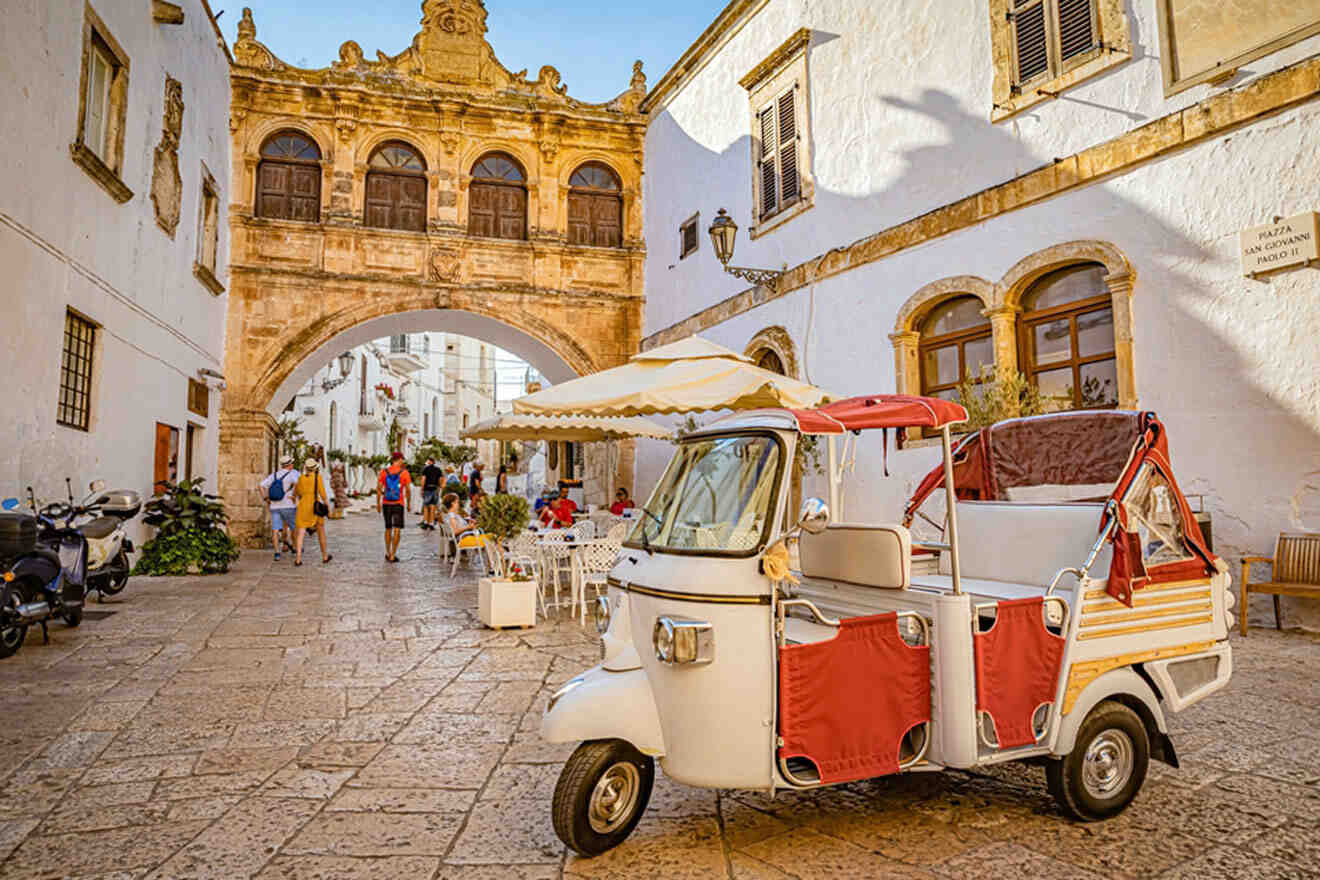 🔝 Is Ostuni worth visiting?
Yes! Ostuni is one of my favorite cities in Puglia! It has such an amazing atmosphere, interesting history, delicious food, and unique olive groves!
📅 How many days do you need in Ostuni?
It depends, if you just want to stay in the city I'd recommend 3 days, but if you also want to go to the beach and take some day trips then maybe spend around 5 days.
🧐 Which is better Ostuni or Lecce?
These 2 cute towns are super different but so amazing! Ostuni is much smaller and has this holiday vibe going on, while Lecce is much bigger and has a more urban atmosphere.
🌊 How far is Ostuni from the beach?
There is around 10 km (6 miles) from the Old Town to Costa Merlata (which is the closest beach).
Conclusion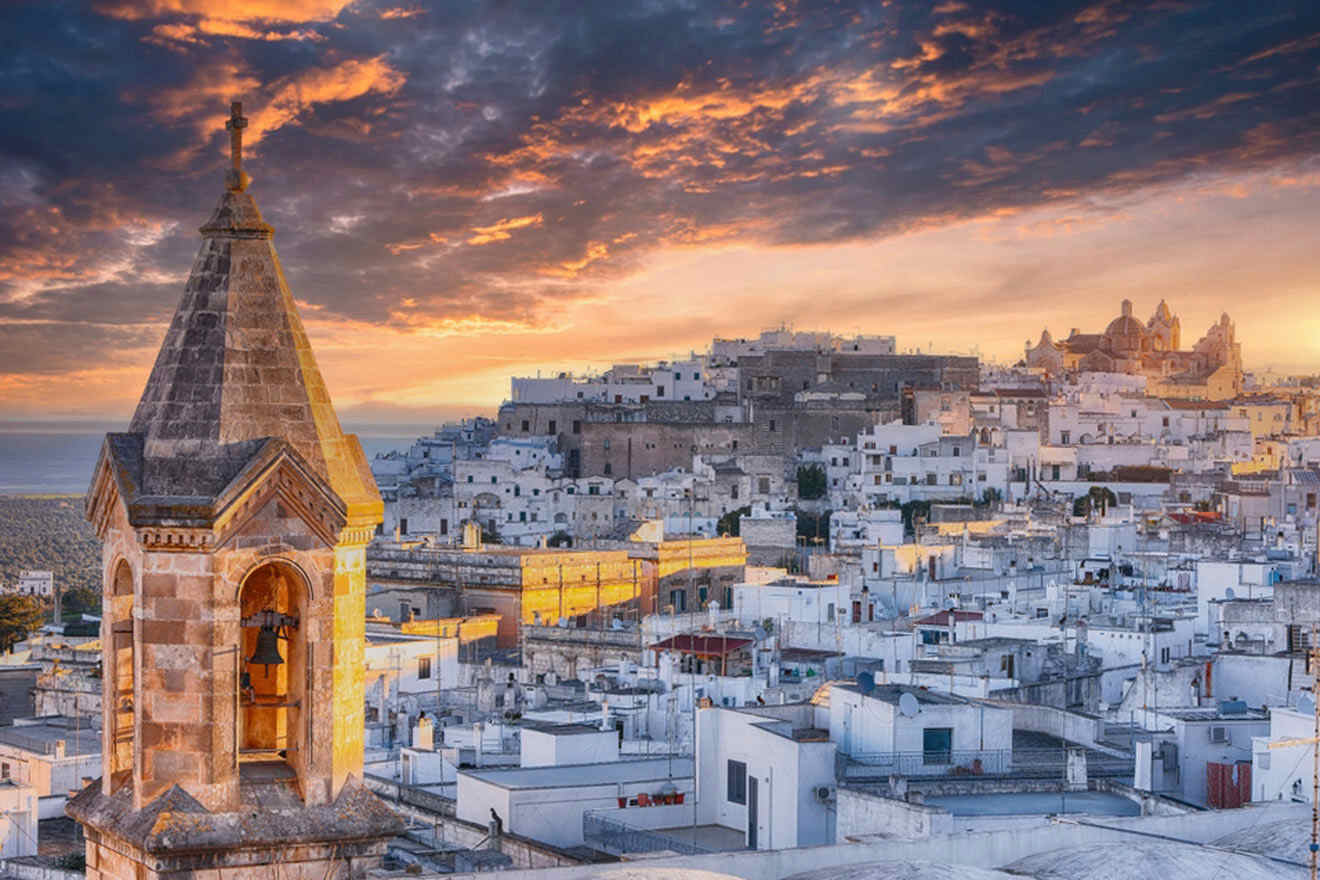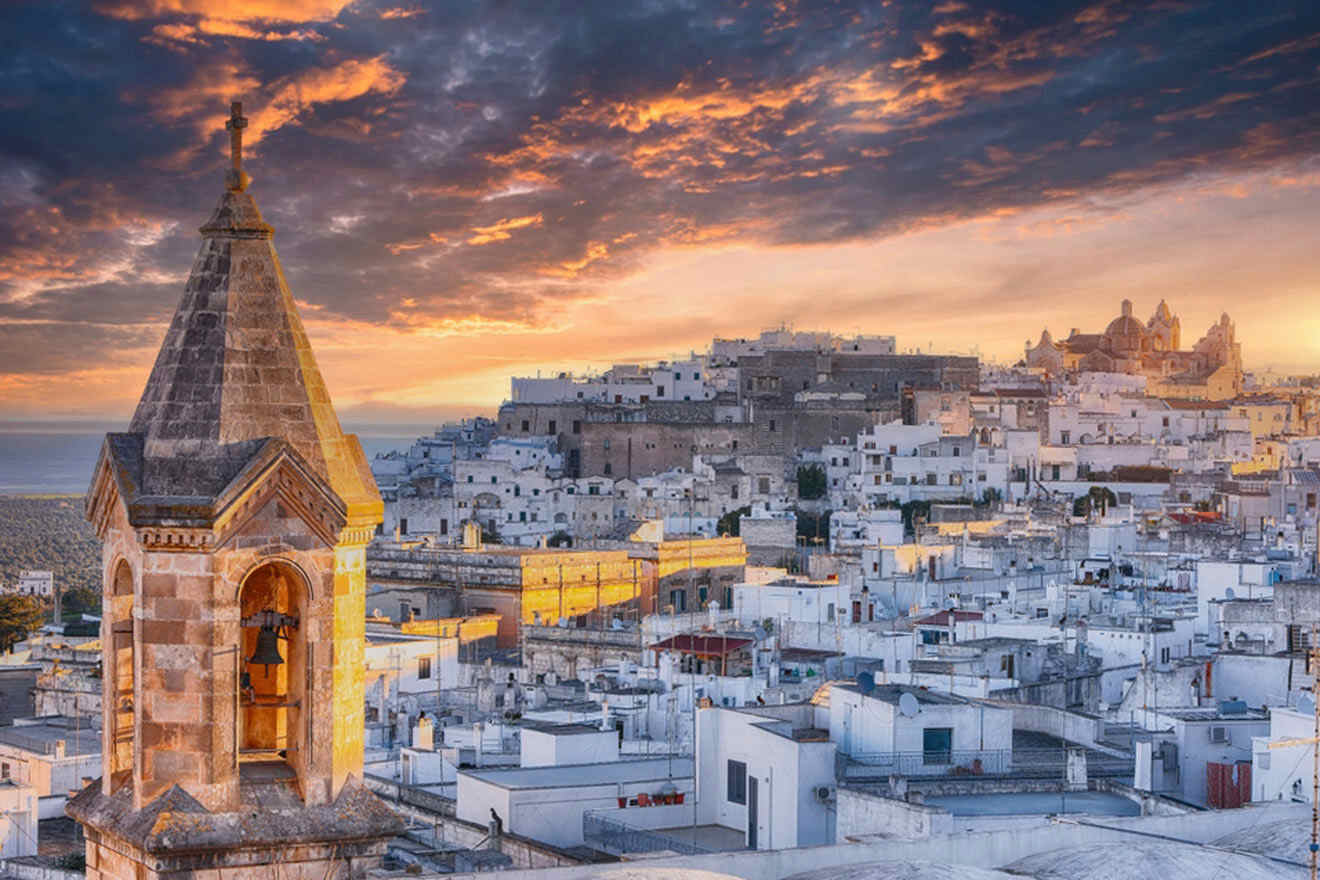 Phew, that was a lot, even for me! But hey, I'm sure you'll thank me after realizing how helpful all this information is!
So today, we've gone through quite a few things to do in Ostuni, Italy! Plus we also saw which are the best places to stay in town, how you can reach Ostuni and how to get around town.
One thing I'll say about Ostuni is that it gets many visitors! That's why I recommend booking your hotels, tours, and rental car in advance!
And if you need a bit of help choosing the coolest activities and things to do in Ostuni, check out my 2 favorite ones below:
I had such a great time telling you all about Ostuni, Italy! I loved this town, and I'm sure you'll also find it so magical.
By the way, don't hesitate to leave me a comment below if you've got any other questions. I've stayed in Ostuni, Italy, for a while, so I can definitely help you out with more details!
Safe travels,
Victoria
---
Pin it for later!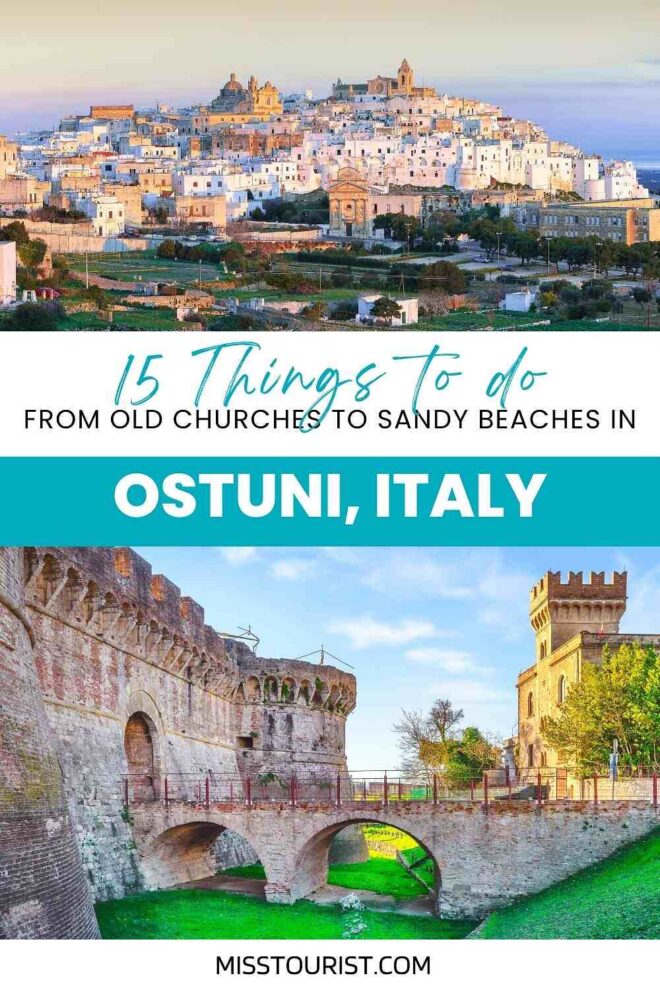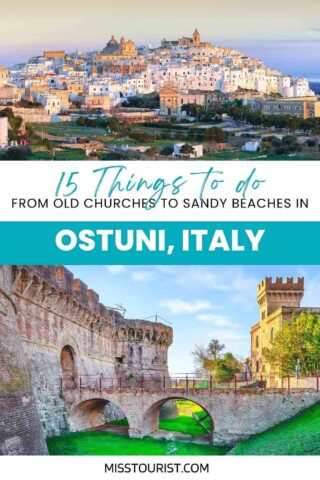 Pin it for later!