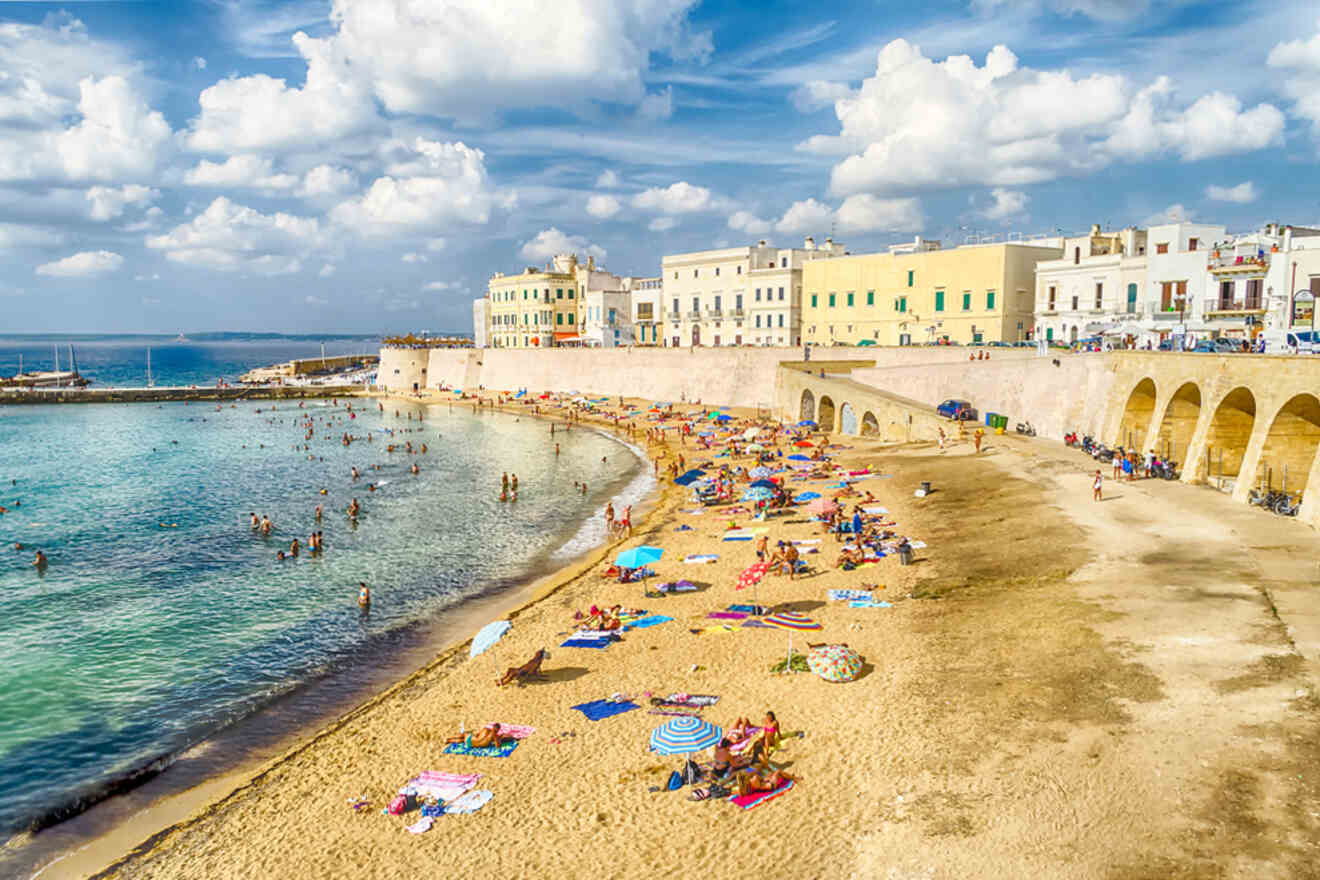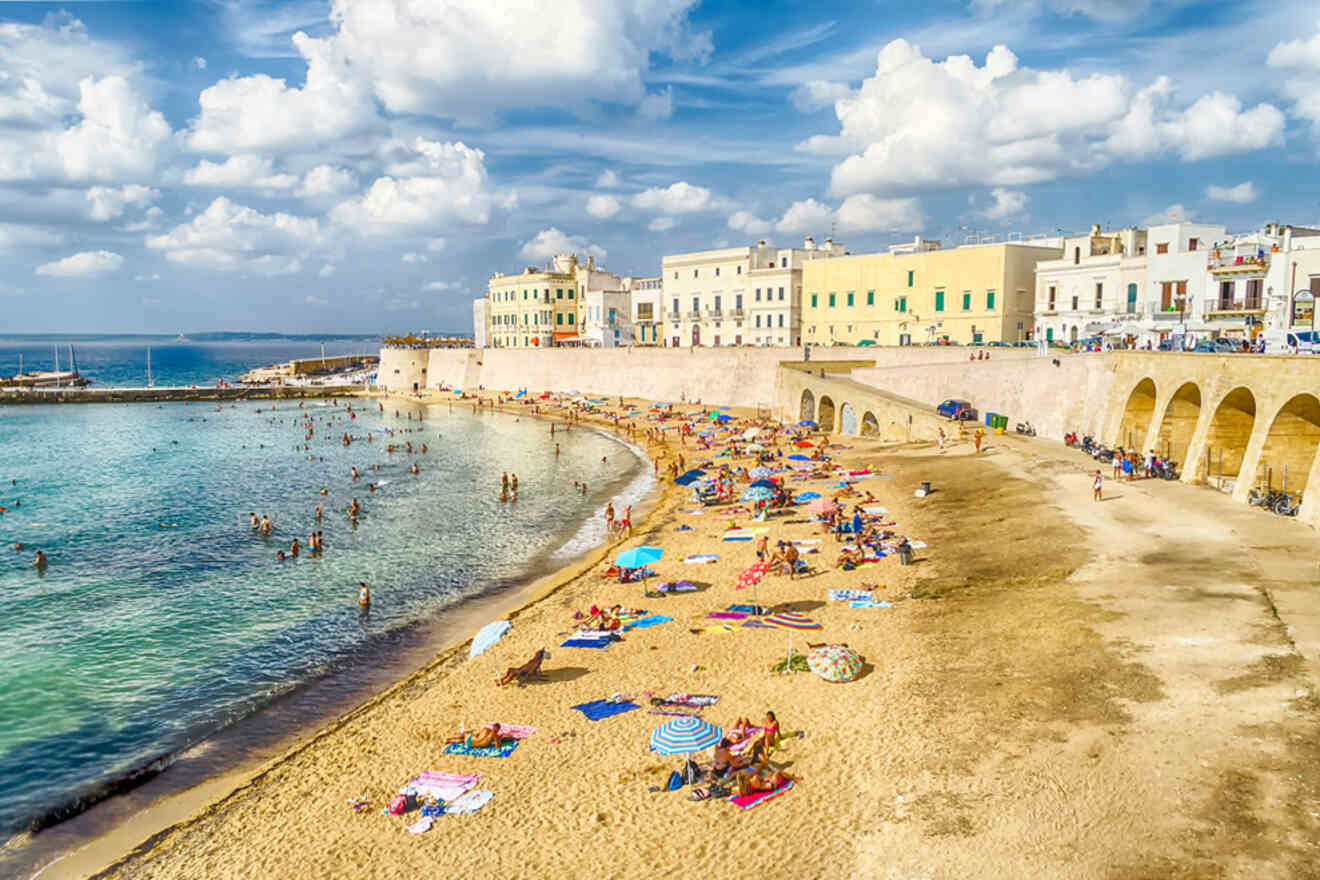 Heading to gorgeous Gallipoli? Then buckle up and get ready to see the best list of Gallipoli hotels made by your favorite writer! I listed some incredible places that I've grouped in luxury, mid-range, and budget, so you can easily find your pick.
I've recently visited Gallipoli, and let's just say that I've made sure to include all those hotels that have great locations so that you can easily explore the town! Once you decide which hotel you want, book it in advance!
Gallipoli is one of the most popular places in Puglia, and accommodations always sell out fast, especially during the summer months (June, July, and August).
We've got quite a few places to see, so let's go!
If you are in a hurry
Can't read the whole post? Don't worry! I've made this short list with the top options in Gallipoli just for you:
Luxury (€250 and up)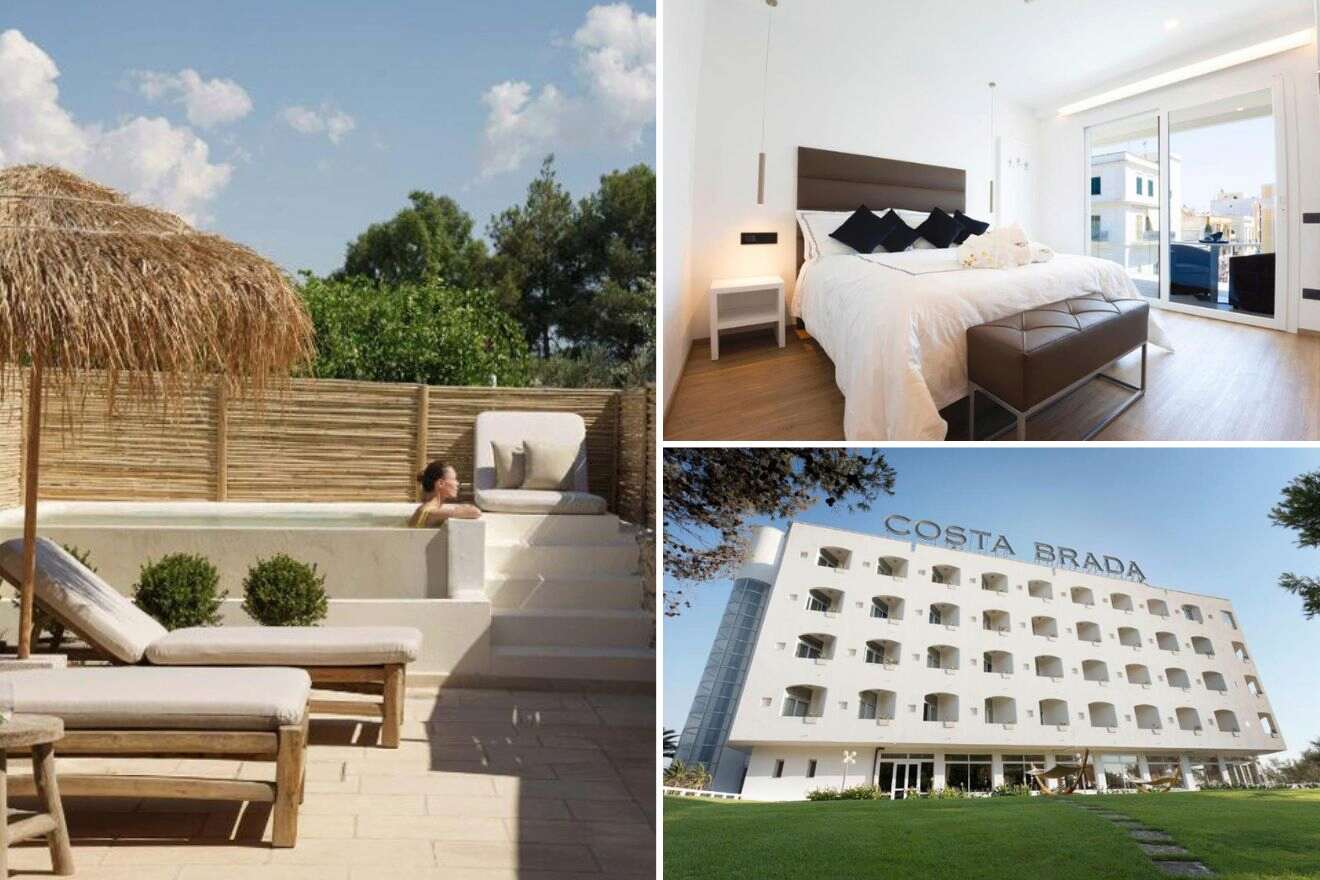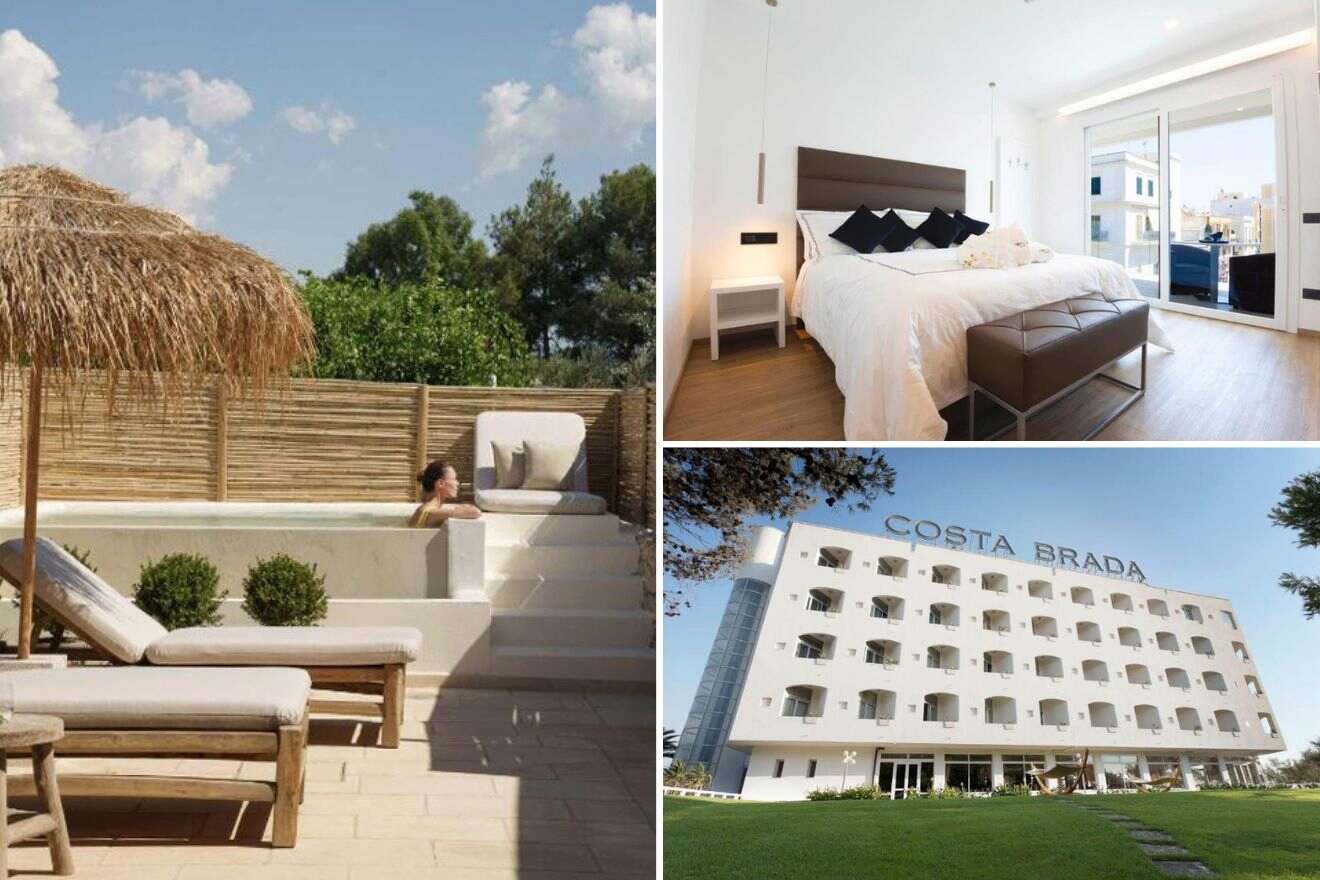 Grand Hotel Costa Brada – enjoy the sea views from your wonderful waterfront hotel room and experience luxury at this accommodation set right on the beach! Most rooms have a Mediterranean style and a balcony. When you're not out and about exploring the beautiful city, you can relax in the private beach area and rejuvenate with some spa services at the spa center!
Tenuta Negroamaro – booking a boutique hotel assures a unique local experience, and in this hotel you'll be experiencing luxury amenities as at a 5-star resort! This place is absolutely incredible, and it has such a great design made with soft beige colors and Mediterranean details. The hotel offers a gorgeous garden, a swimming pool, and breathtaking views of the area!
Popula – The Lifestyle Hotel – located less than a mile from Gallipoli Castle and other attractions in the Old Town like Santa Maria della Purità Church, this modern hotel offers spacious rooms with a furnished balcony, a flat-screen TV, and free Wi-Fi. Guests can also enjoy a yummy breakfast at the restaurant on-site before heading out!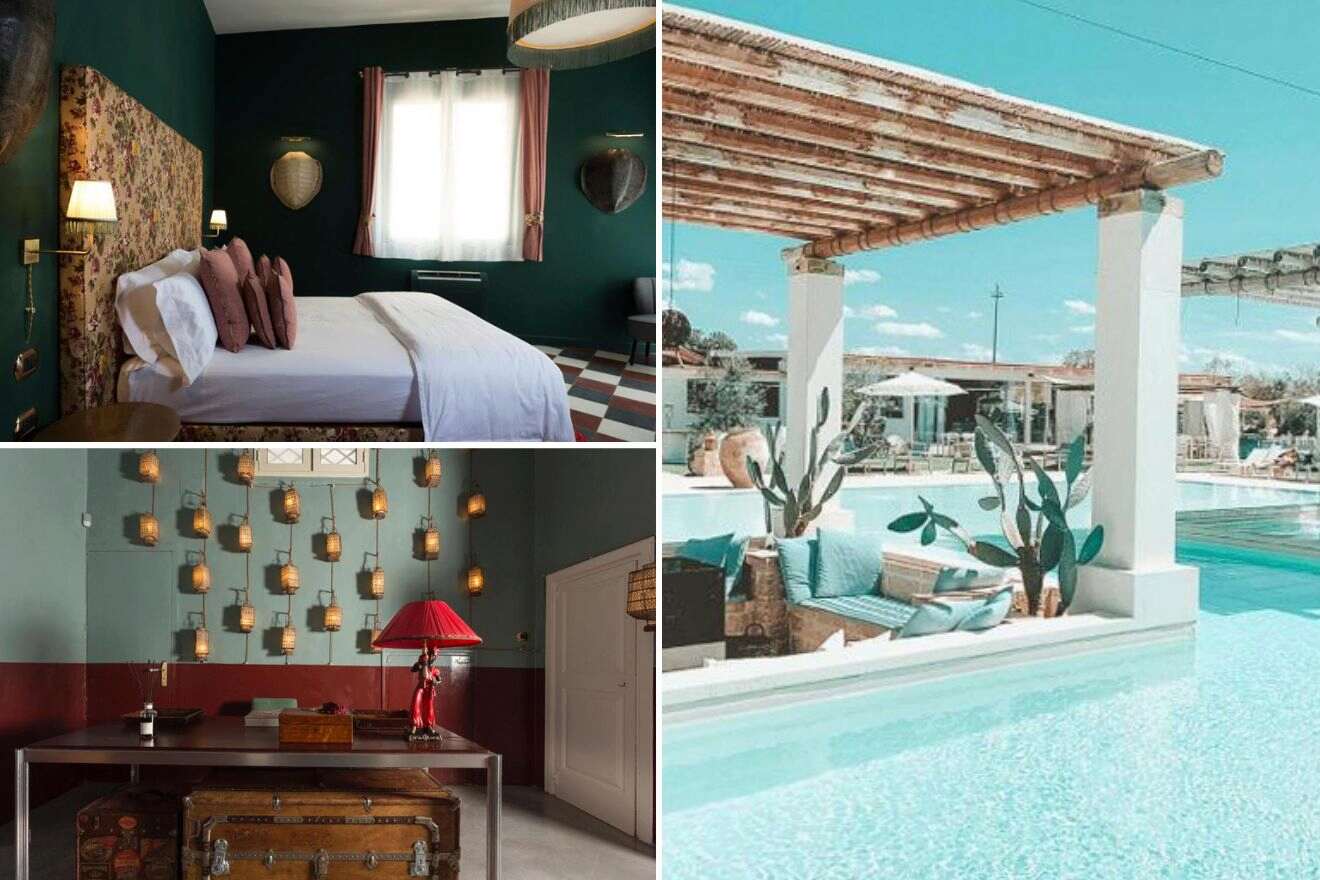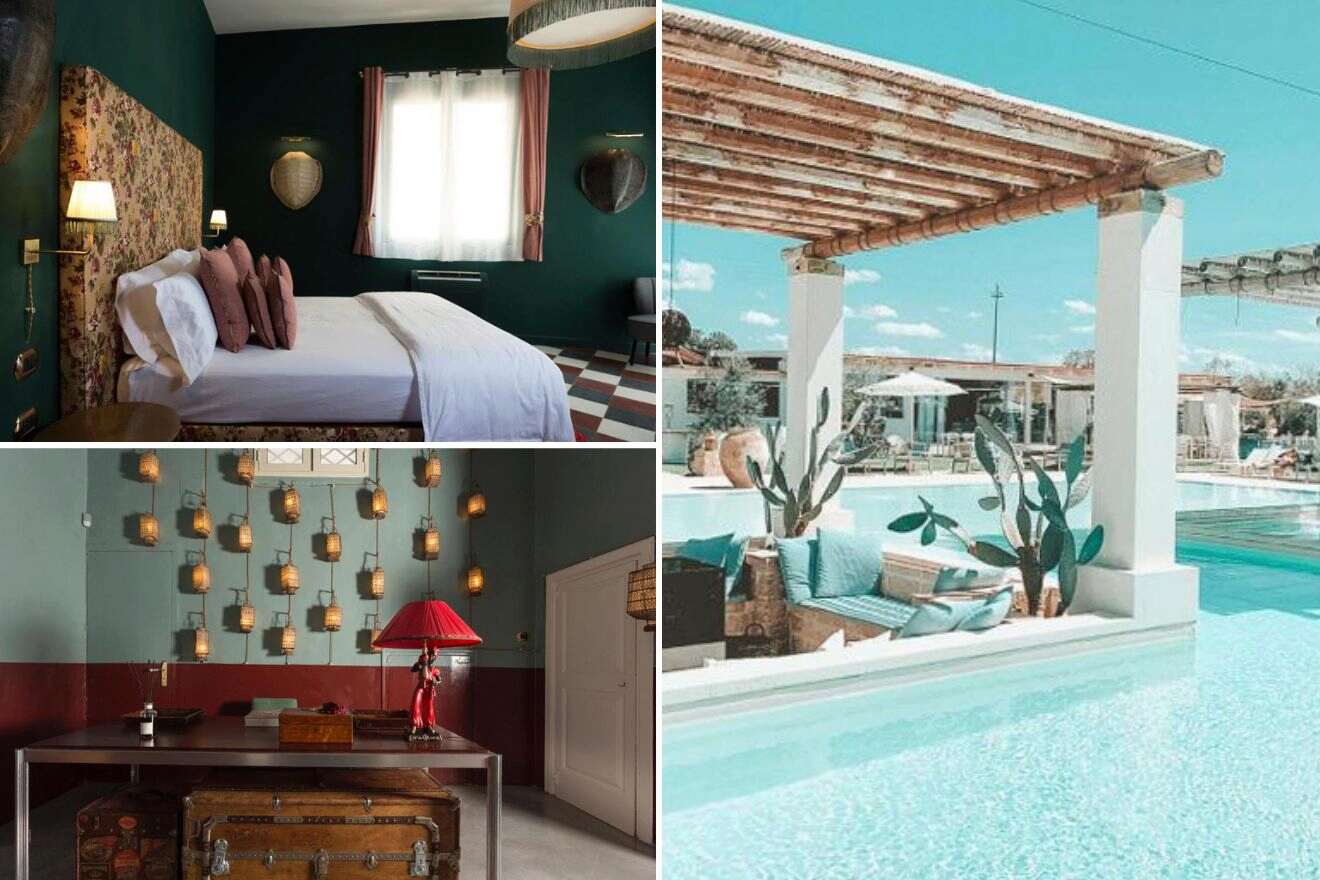 Borgo Rosso Terra – feel at home in this gorgeous accommodation in the fishing village of Gallipoli! Relax by the outdoor swimming pool, enjoy long walks on the property grounds, and start your mornings with a delicious Italian breakfast! I recommend booking your Gallipoli hotels in advance, as this town is super popular with tourists!
Palazzo Presta – with a fabulous location near Gallipoli Castle and Santa Maria della Purità church, this amazing hotel is super stylish, and it has some beautifully decorated rooms with unique furnishings and strong colors! End a day of chilling on the beach and swimming in the sea with a yummy dinner at the restaurant on-site!
Palazzo Colombo – enjoy sea views at Hotel Palazzo Colombo right from your bed at this accommodation near the beach. Start your morning with a strong espresso that you can enjoy on the sun terrace, and then get ready to explore the historic charm of this fishing village!
Mid-Range (from €180 to €230)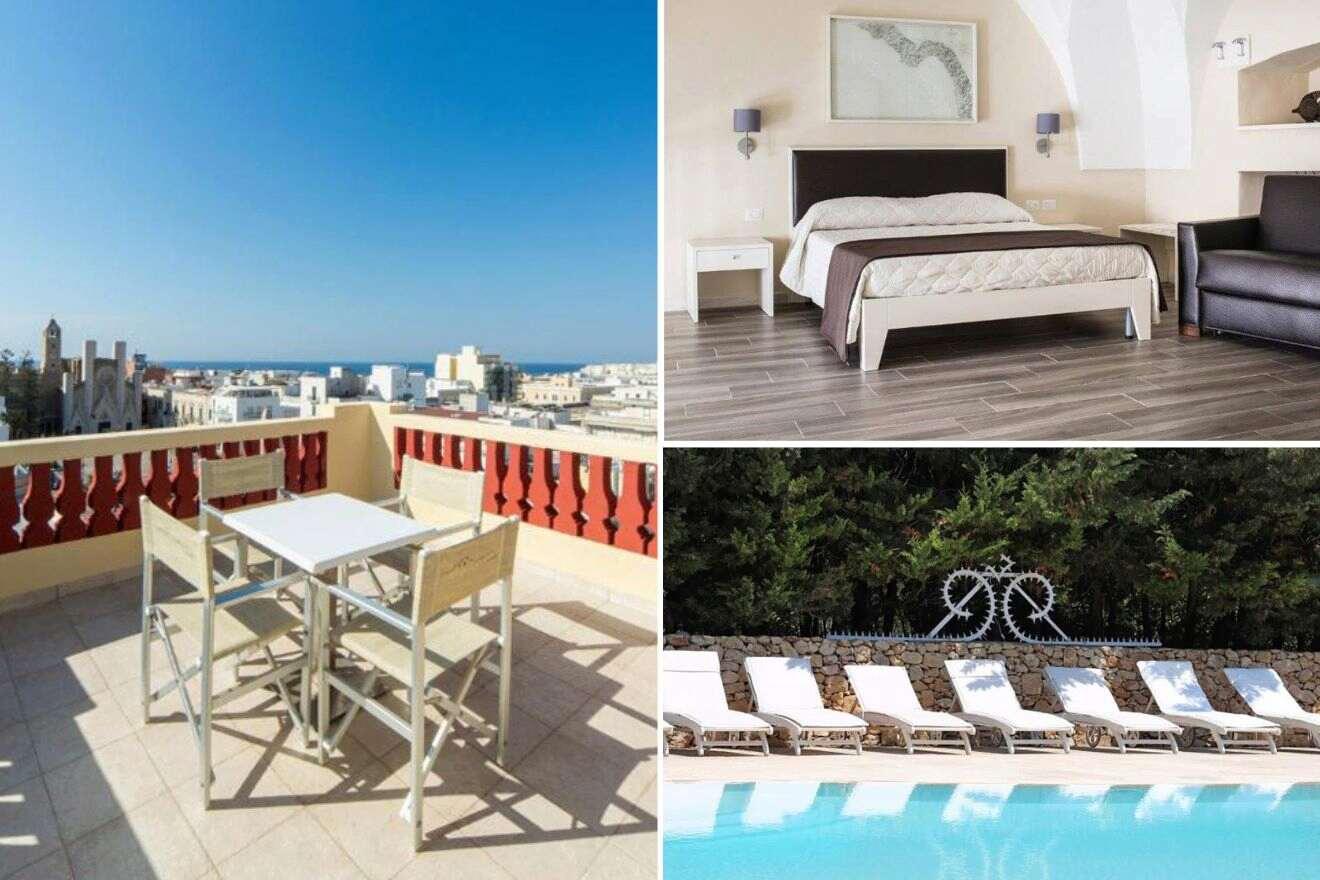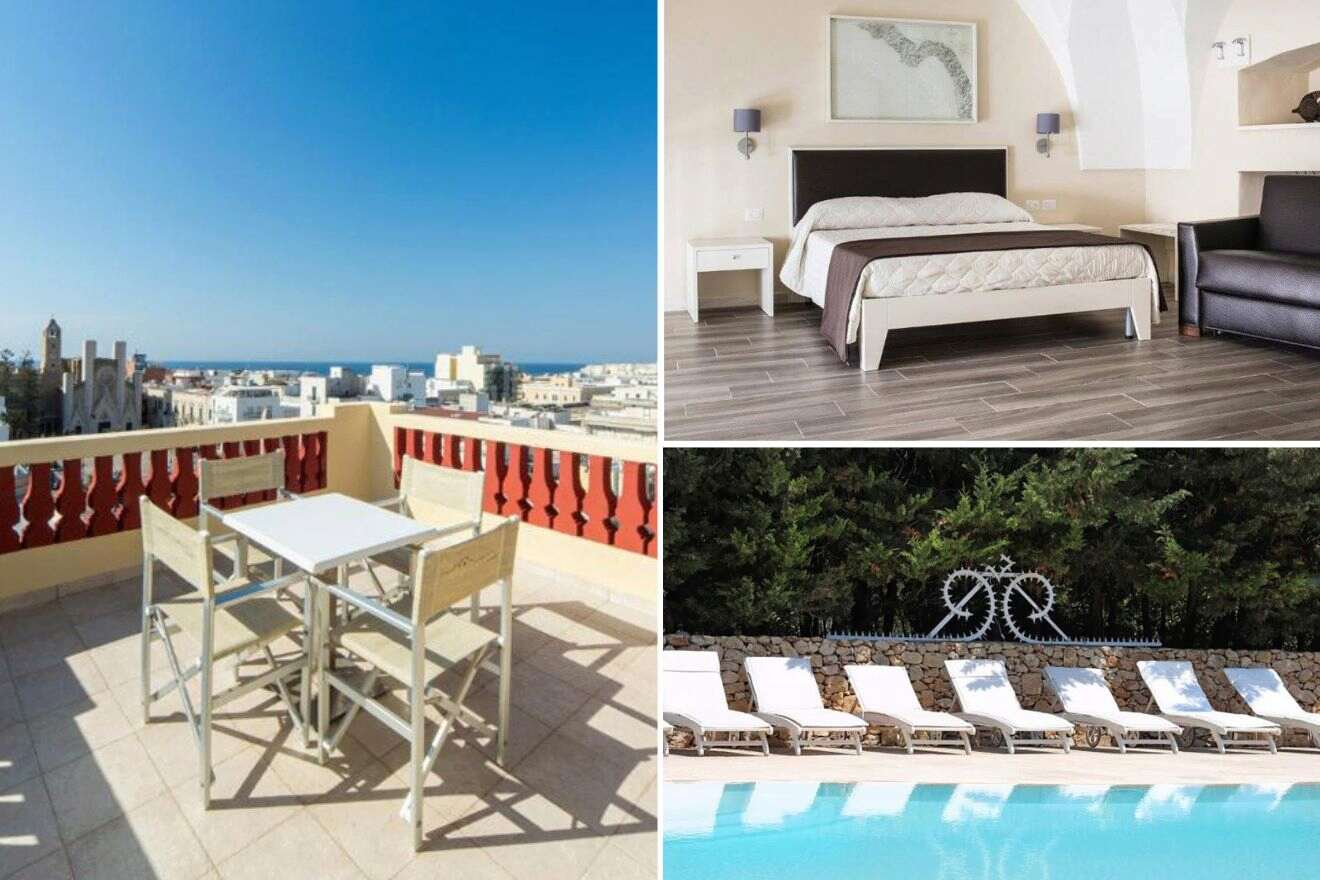 Maison D'Enrì – if you can't say no to a super fancy room, then this is the place for you! Set in a lovely location, surrounded by nature, this hotel offers individually decorated rooms with colonial-style details and a flat-screen TV. You'll also find a stunning outdoor terrace where you can relax and catch up on your reading or work and an outdoor pool which is an absolute blessing on those hot summer days!
Palazzo Vallebona – a perfect hotel for vintage lovers and those who want to stay right in the middle of the city! This hotel really resembles a palace, as it has super spacious rooms with high ceilings, unique period furnishings, and it boasts some amazing sea views! By the way, if you're looking for more places to visit in the region, check out our post with the best places to stay in Puglia!
Faro Bianco Gallipoli Dependance – simple and modern! This accommodation is located less than 1 mile (less than 2 km) from the beach and restaurants, and it has spacious family rooms equipped with all necessary facilities like free Wi-Fi and a nice balcony that overlooks the city or sea! Guests will also have access to free parking while staying here.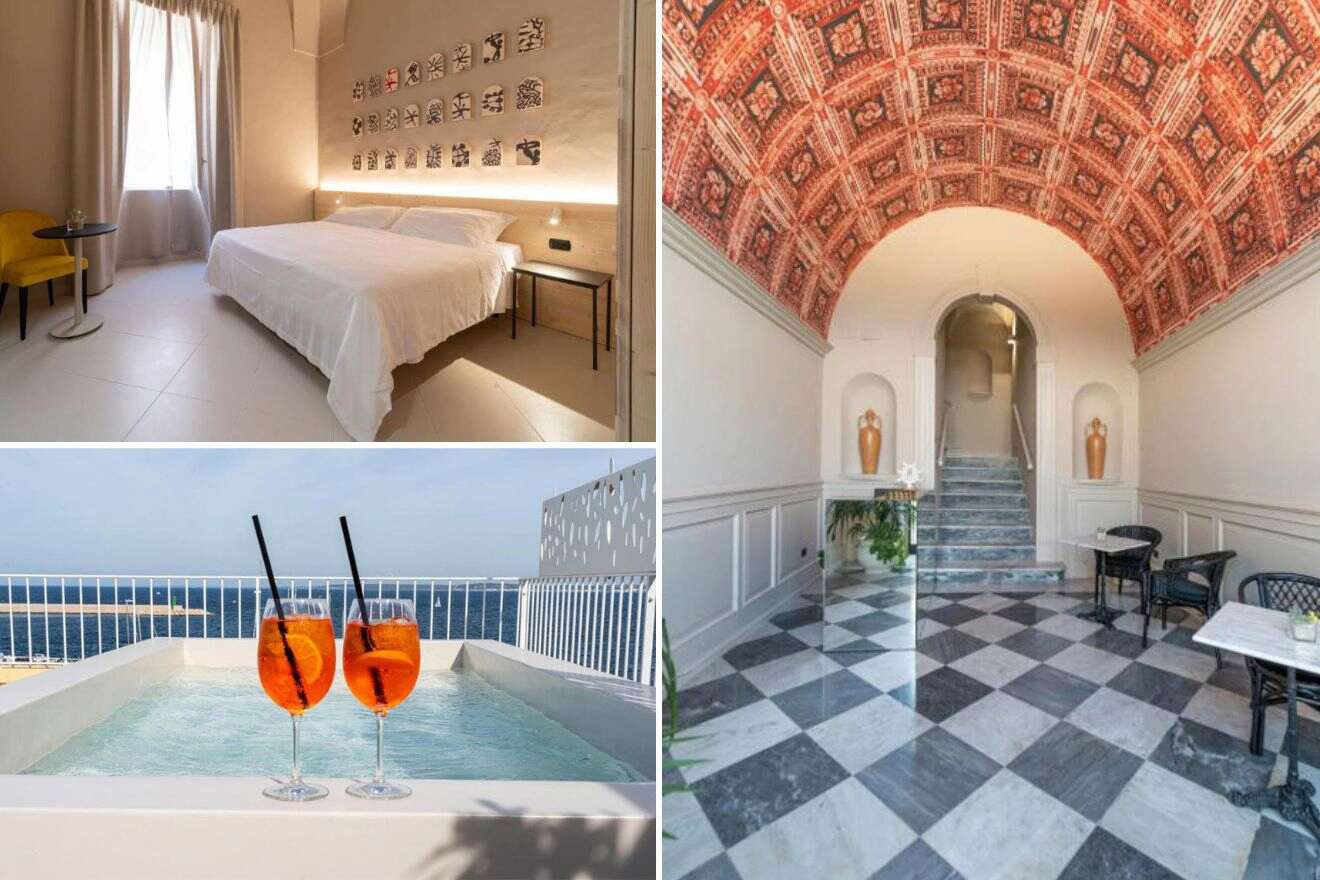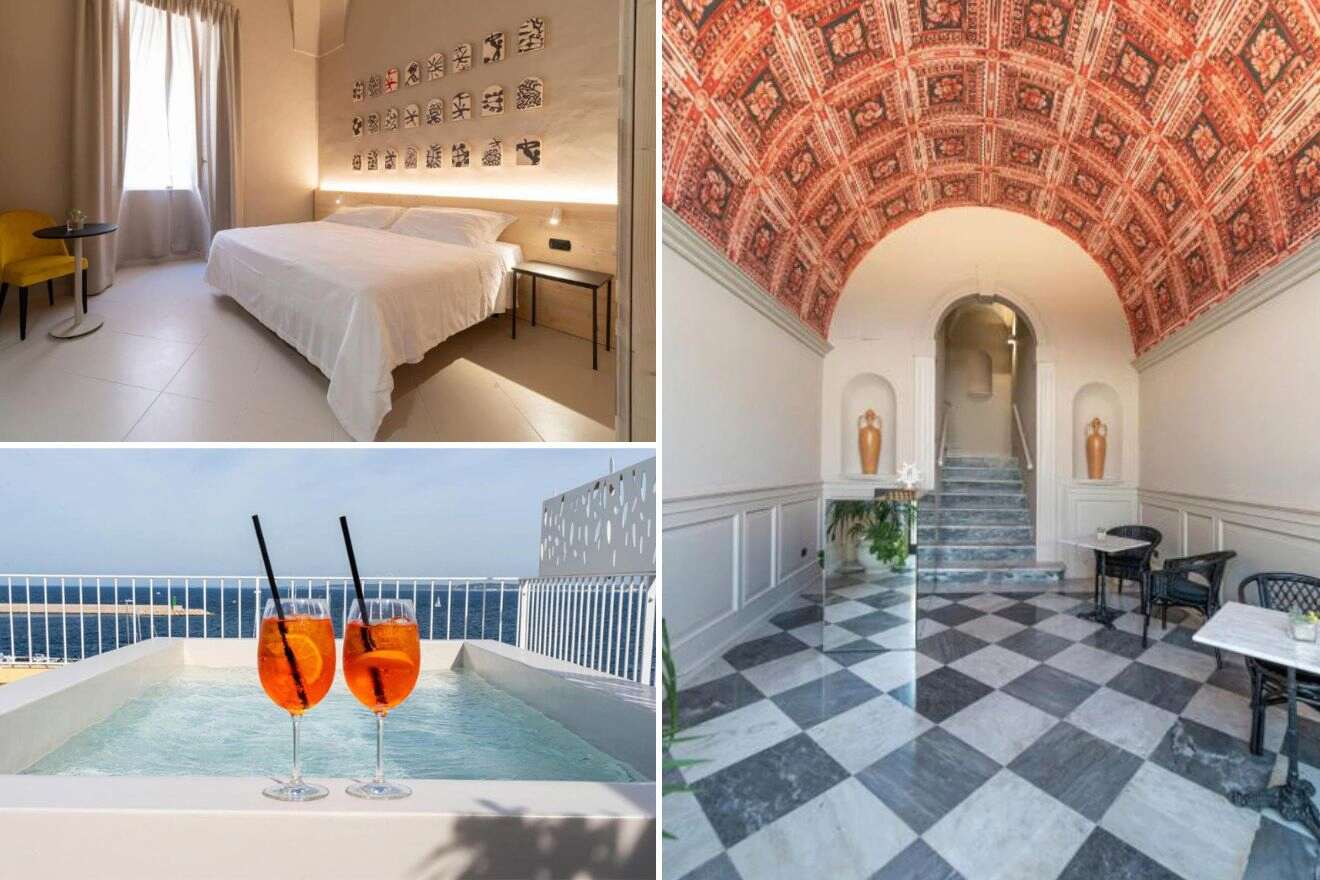 Villetta Del Salento Exclusive B&B – what do you say about a mid-range hotel that feels like a luxurious one? I say yes! Viletta Del Saliento is an amazing hotel with spacious rooms, an outdoor pool and a beautiful garden. Start your day with a nice cup of coffee and croissant and then explore the city center which is only 5 min drive away from the city center.
Palazzo Vergine – enjoy your morning espresso alongside the gorgeous sea views on the rooftop terrace of this accommodation not too far from Gallipoli Castle! The accommodation boasts rooms with so much space and a private bathroom, and some also come with beach views!
Xilhotel – so cozy and comfortable! This hotel looks like the perfect place for your holiday. Unwind at the rooftop terrace perfect for catching scenic sunsets, and rest in rooms with balconies that offer sea views, and free Wi-Fi. If you want to rent bikes and explore the town (I also did this, and I loved it), then speak to the hotel staff, and they'll help you out!
Budget (up to €160)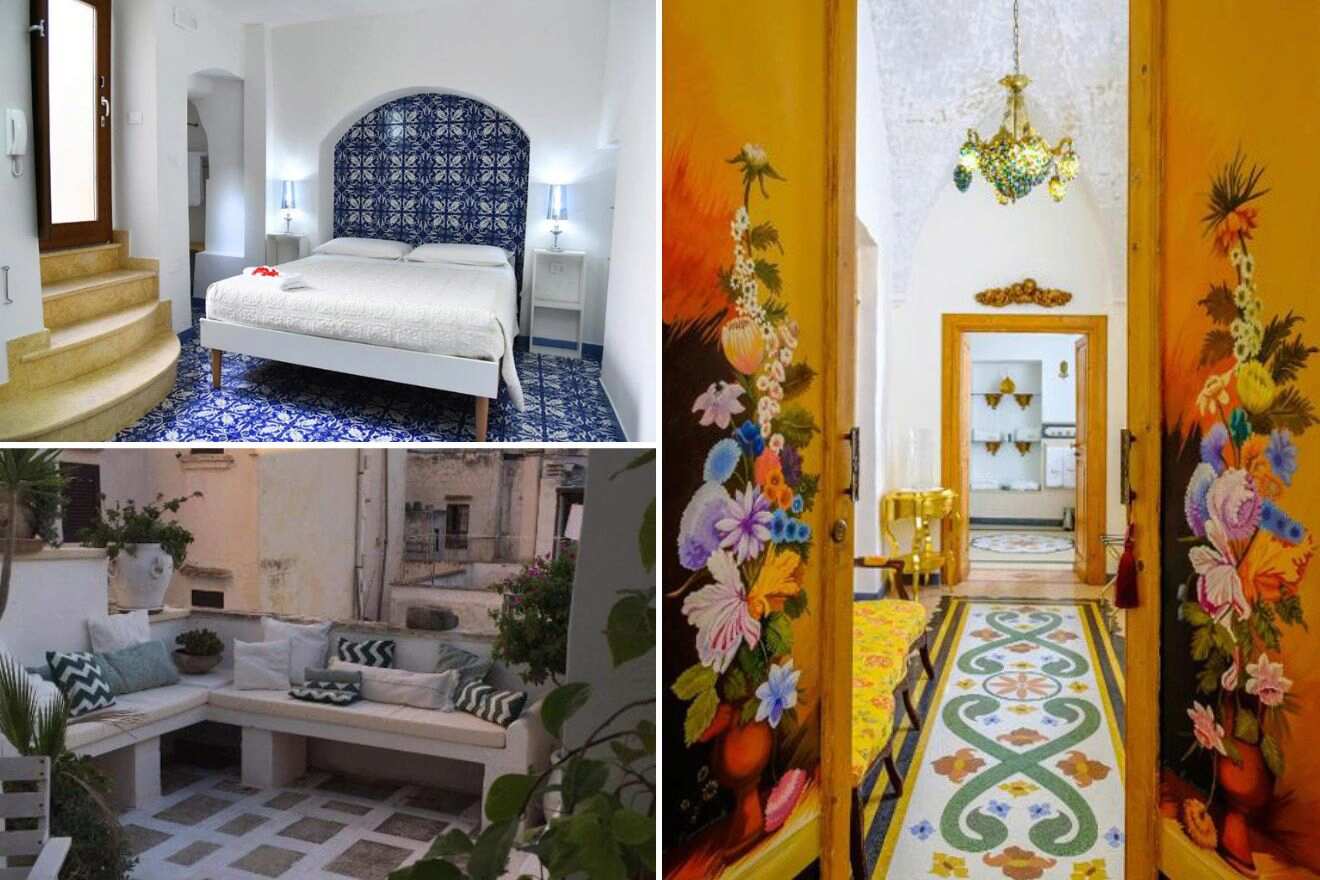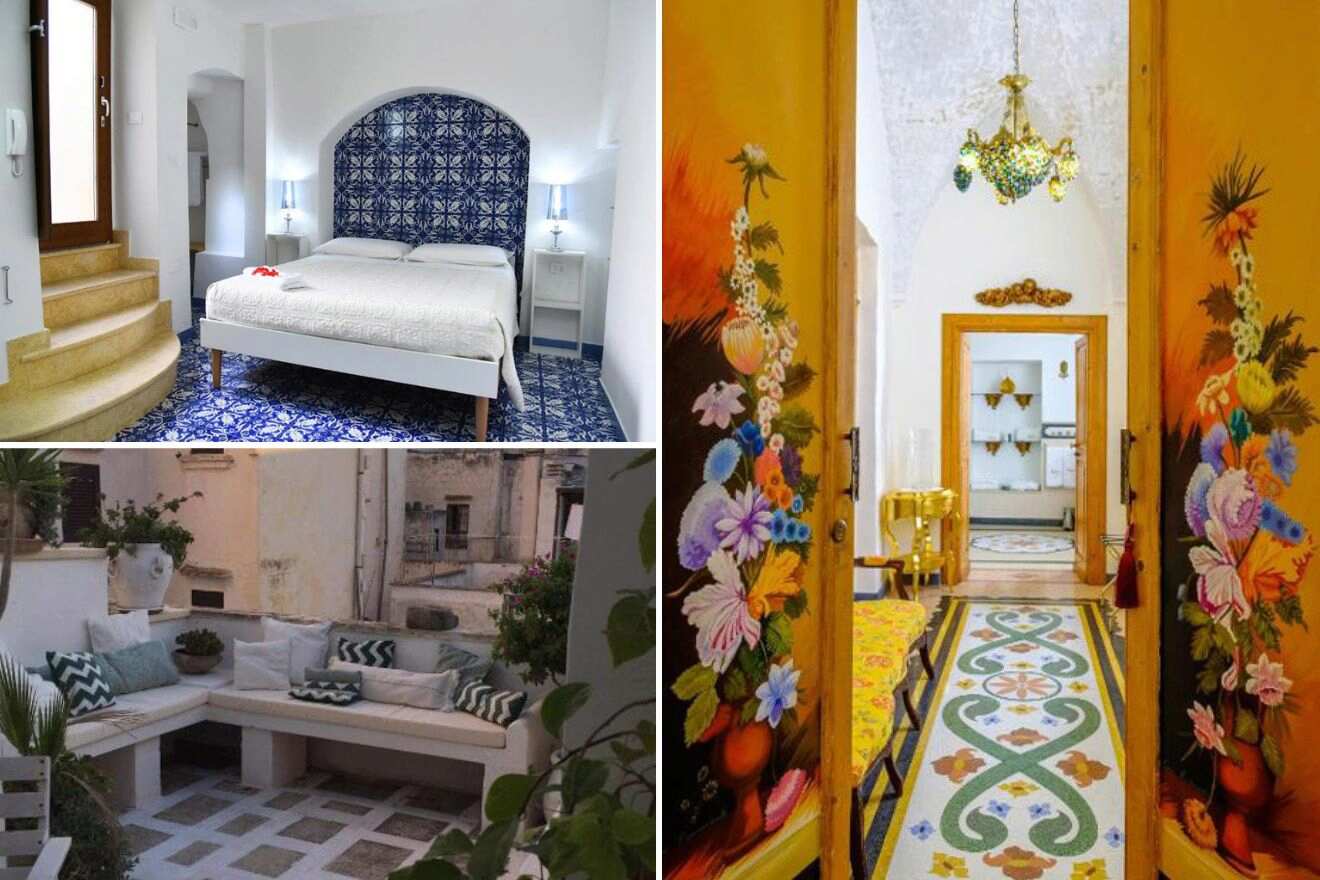 B&B Corte Casole – staying close to historic sites in the Old Town in a place like Gallipoli is the best (telling you from experience)! This hotel has the perfect location and cute rooms with a comfortable bed, a private bathroom, and free Wi-Fi. Guests will also get a free Italian breakfast each morning that they can enjoy on their small terrace.
Corte Moline – loving a place with an all-white decor, just like this one that boasts some lovely sea views! Wake up to the smell of salty air and head to the sun terrace for a cup of coffee! All the rooms here have a flat-screen TV, free Wi-Fi, and some also come with a kitchenette.
Palazzo Gallo Resort – set in a historic building in the Old Town, this fabulous hotel will make you feel as if you've traveled back in time! Adorned with unique furnishings, the accommodation features rooms with antique furnishings, a large terrace where you can relax, and a yummy breakfast!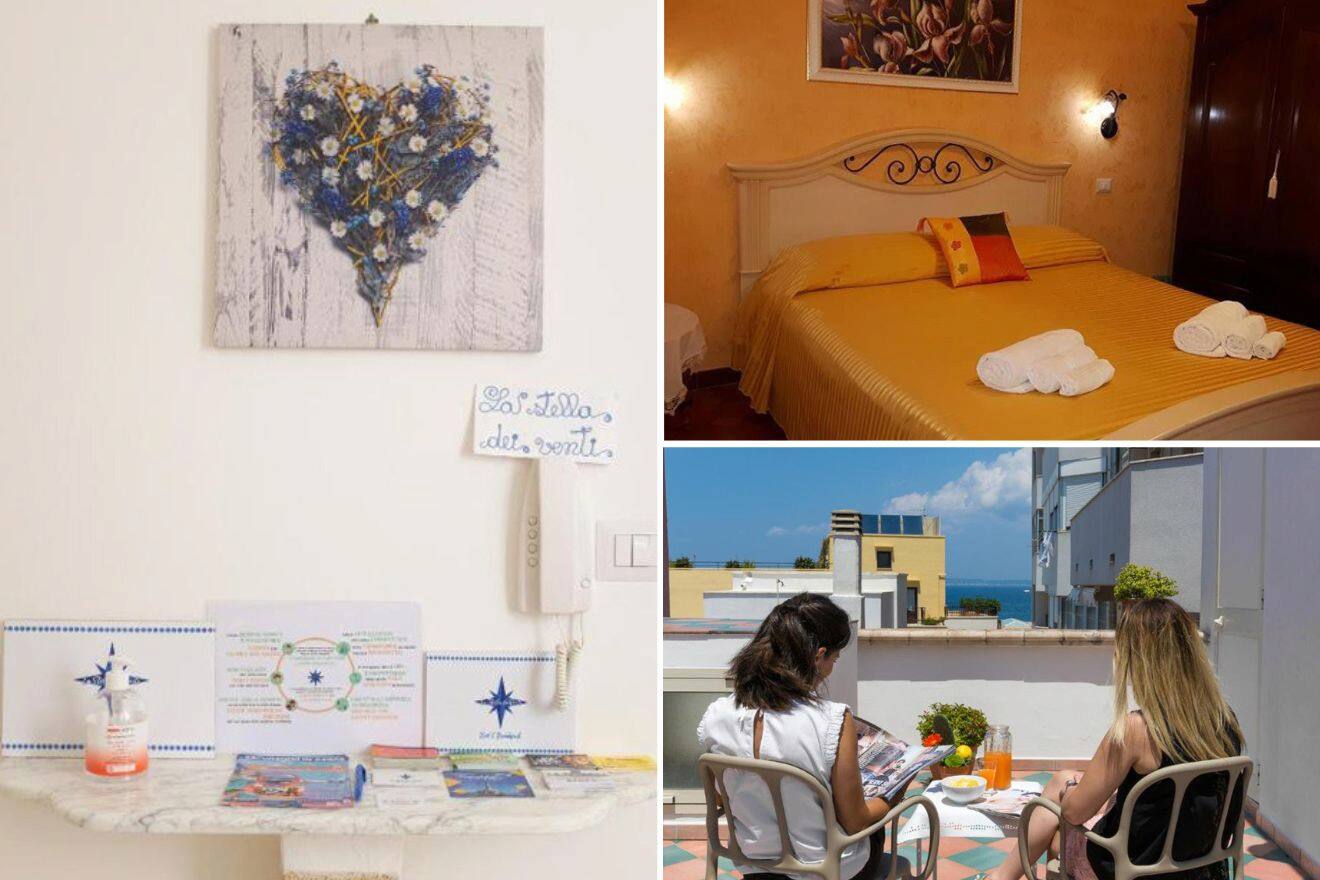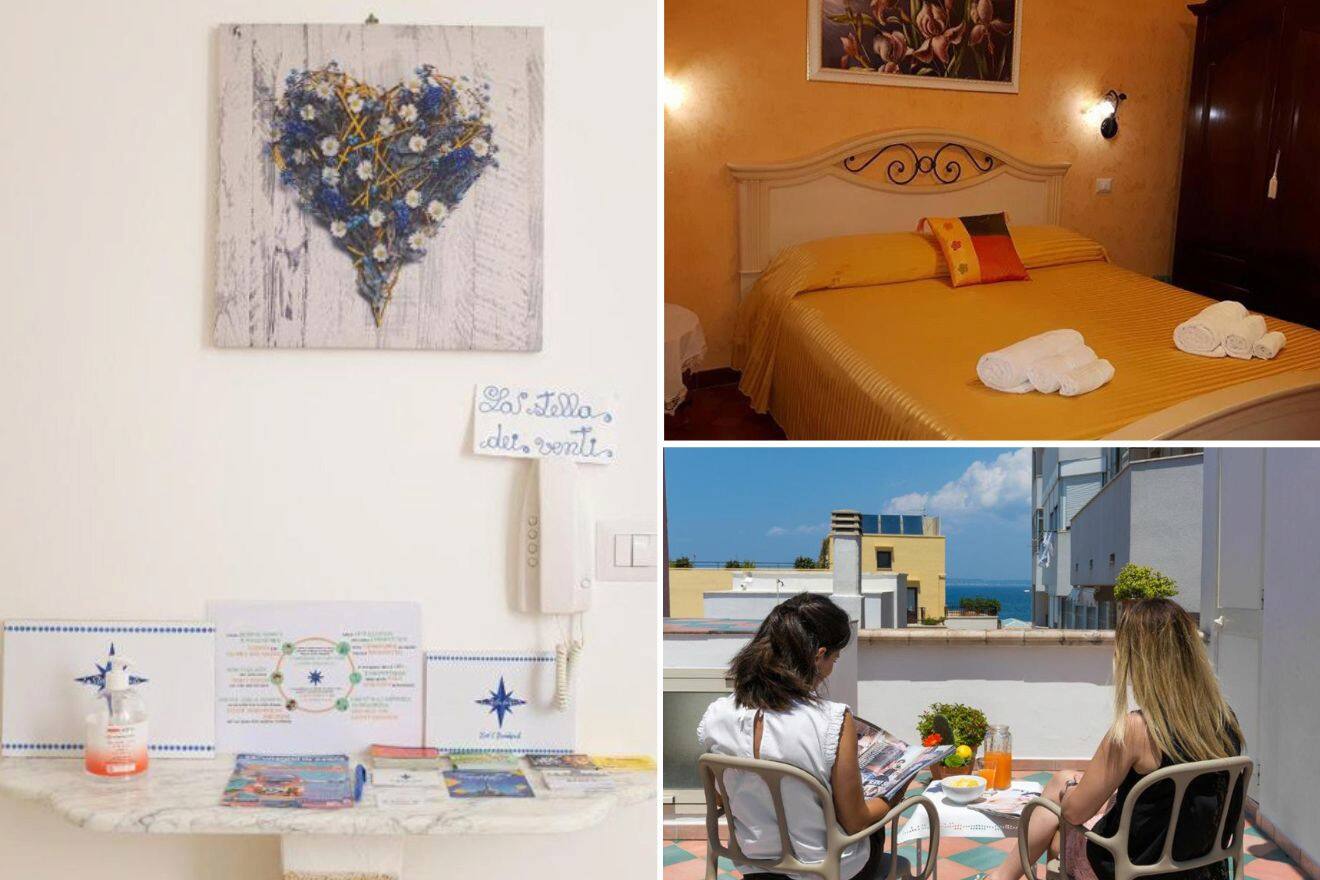 Bed&Breakfast La Cornucopia – you'll feel right at home in this super welcoming accommodation that offers family rooms with a private bathroom, air-conditioning, and a TV. Each morning guests are treated to a yummy Italian breakfast included in the price, which you can enjoy in the shared lounge with others!
La Stella dei Venti – enjoy your holiday in Gallipoli while staying at this hotel that has everything you need for your stay! Their rooms are spacious and come with all the basics, and some also have a balcony (if anyone fancies a nice city view)! They also offer breakfast for all guests!
L'Uomo e il Mare – finding budget-friendly accommodations near the beach is not that easy, but I found this lovely place which is located a 5 min walk away from the beach, and it provides some amazing rooms which have a simple yet modern decor, air-conditioning, a flat-screen TV and private balconies where you can stargaze at night.
Check the rates for your dates
FAQs about Gallipoli hotels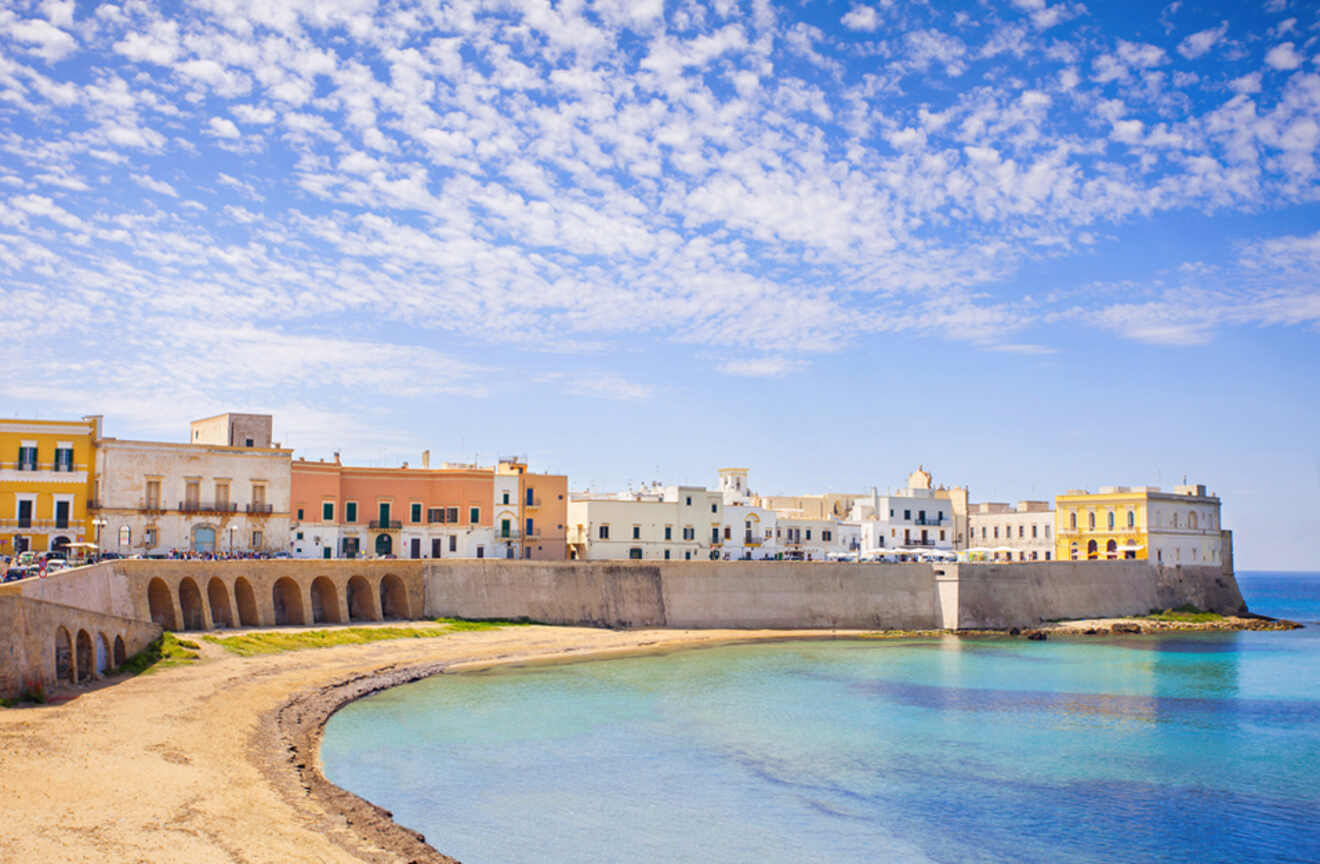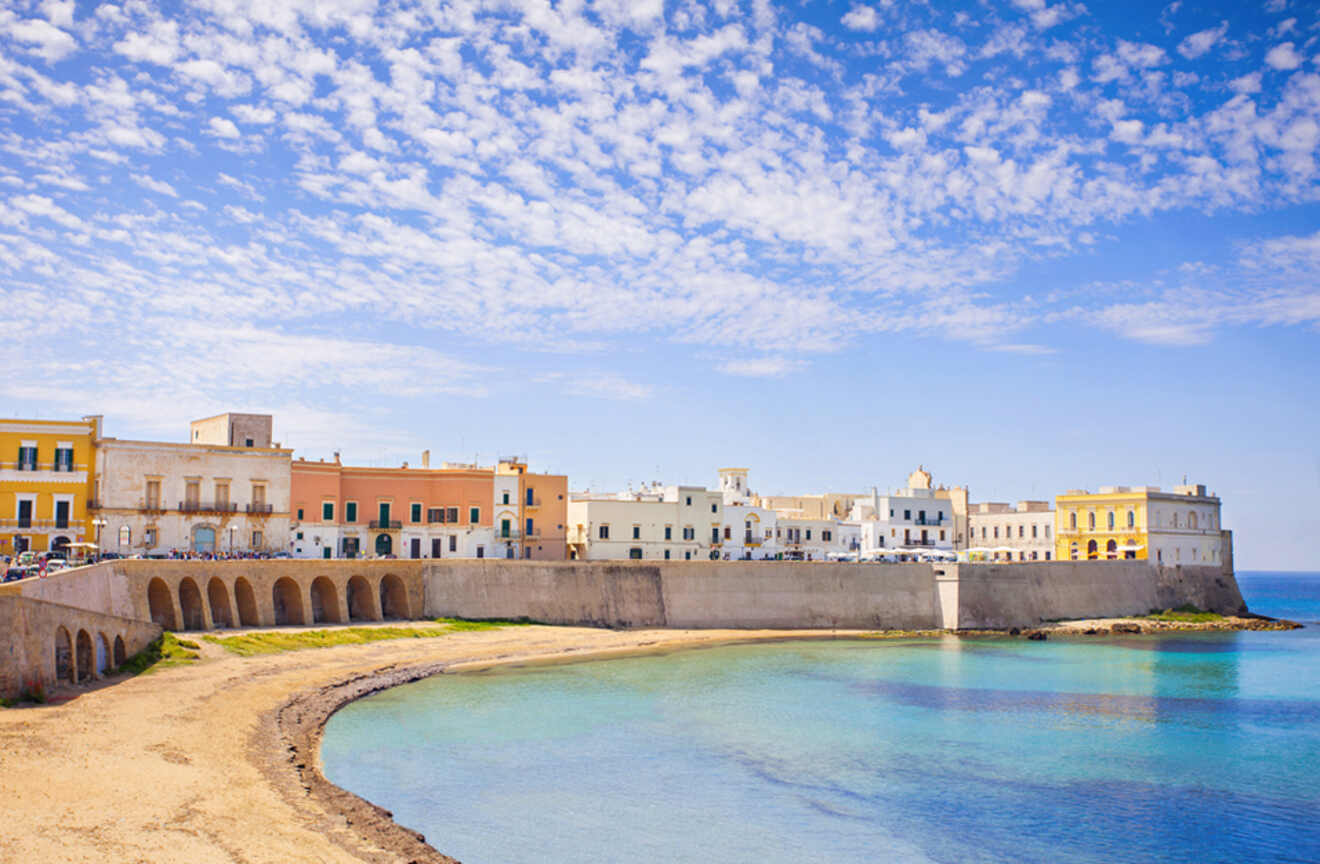 🍝 Is Gallipoli, Puglia worth visiting?
Yes! Gallipoli is a beautiful town with a unique Historic Center, gorgeous beaches, and amazing hotels!
🏨 Which are the best hotels in Gallipoli?
Popula and Palazzo Vallebona are some of the best hotels in Gallipoli! Both places have great locations and amazing reviews!
🏖️ What are some fun things to do in Gallipoli?
During your holiday you can explore the Old Town, go to the beach (many in and around the town) and eat yummy food!
🚗 Can you drive in Gallipoli?
Yes, but you're not allowed to drive in the Old Town as the streets are super small, and most have stores, shops, and cafés.
Conclusion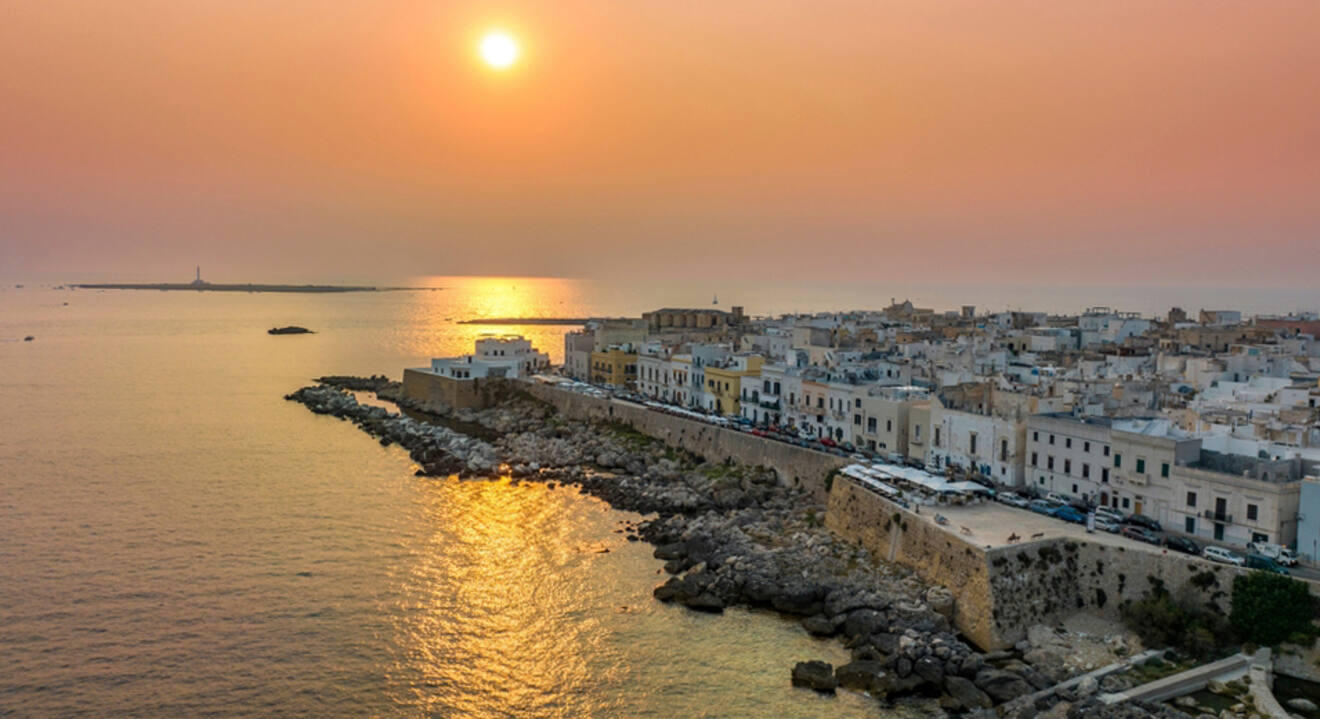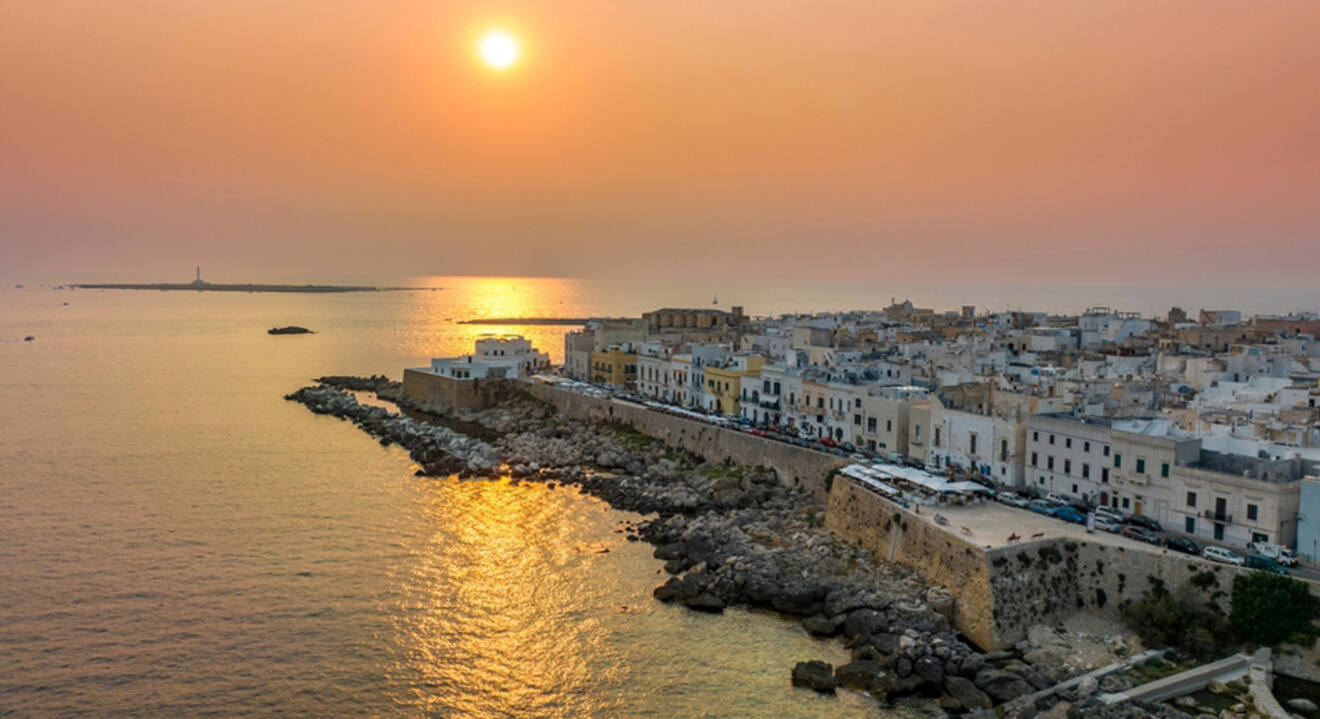 What a place! This small fishing town has that old Italian port-town charm, and I'm here for it!
I hope this list of Gallipoli hotels helped you find your favorite! Don't forget that this place is pretty popular, and hotels tend to book out months in advance, so I'd recommend you do the same!
Speaking of hotels! Should you need a bit of inspiration, you can check my 2 favorite accommodations that I'll add right below:
Popula – stay beachfront at hotel Popula; enjoy your own private beach at this modern hotel that has rooms with a balcony and a restaurant.
Palazzo Vallebona – this gorgeous hotel has a rooftop terrace that overlooks the city, uniquely decorated rooms, and complimentary breakfast.
It's not easy picking a hotel, especially in a town like Gallipoli! Since I've already been here, feel free to hit me up with any questions! I'd be happy to help you as much as I can!
Enjoy your holidays in Italy!
Safe travels,
Victoria
---
Pin it for later!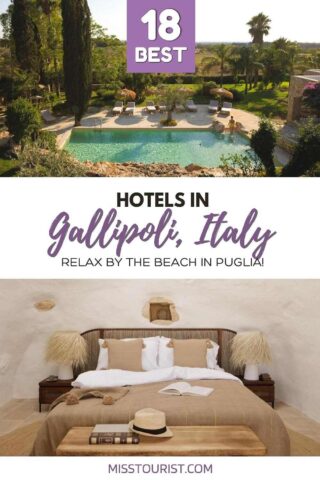 Pin it for later!