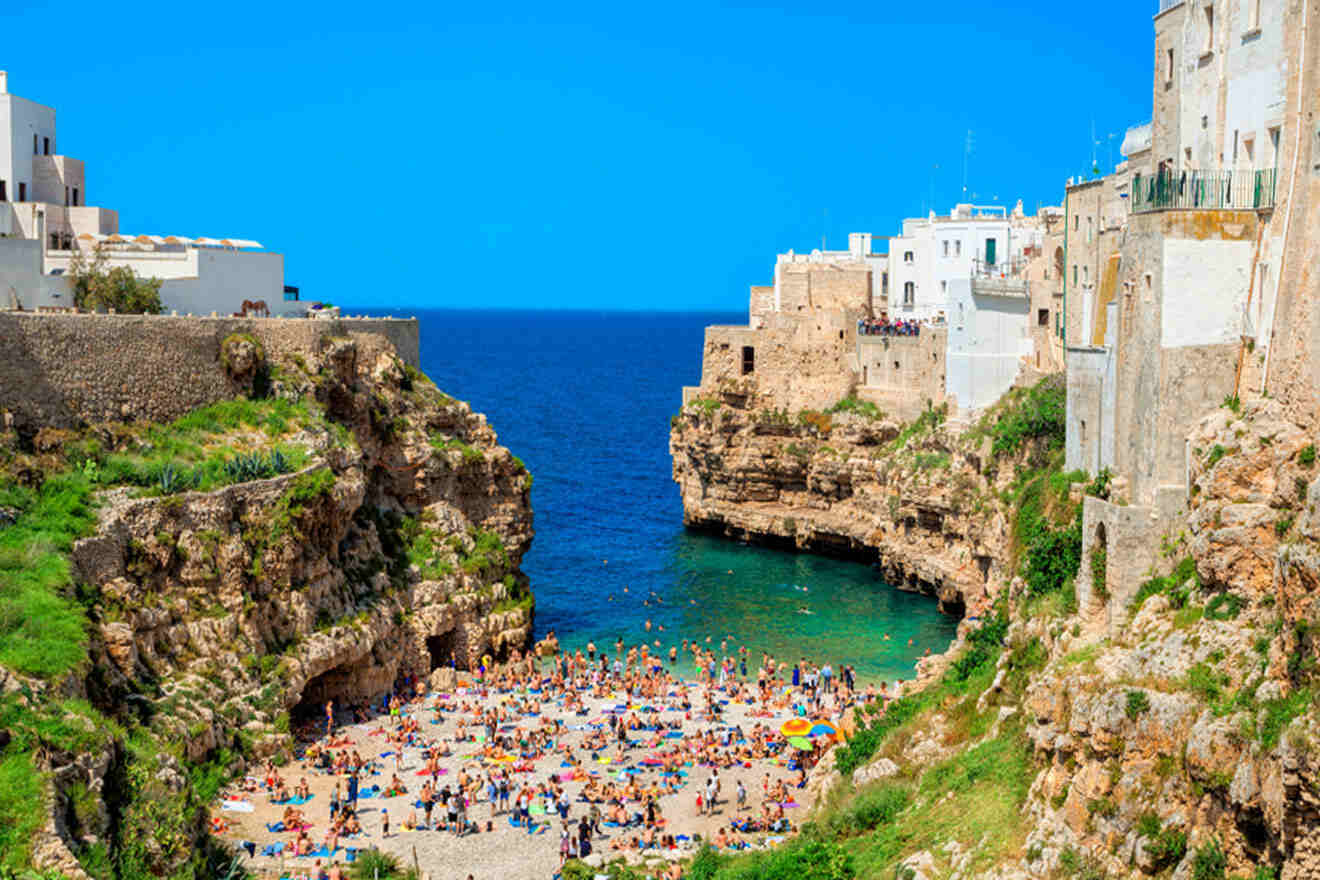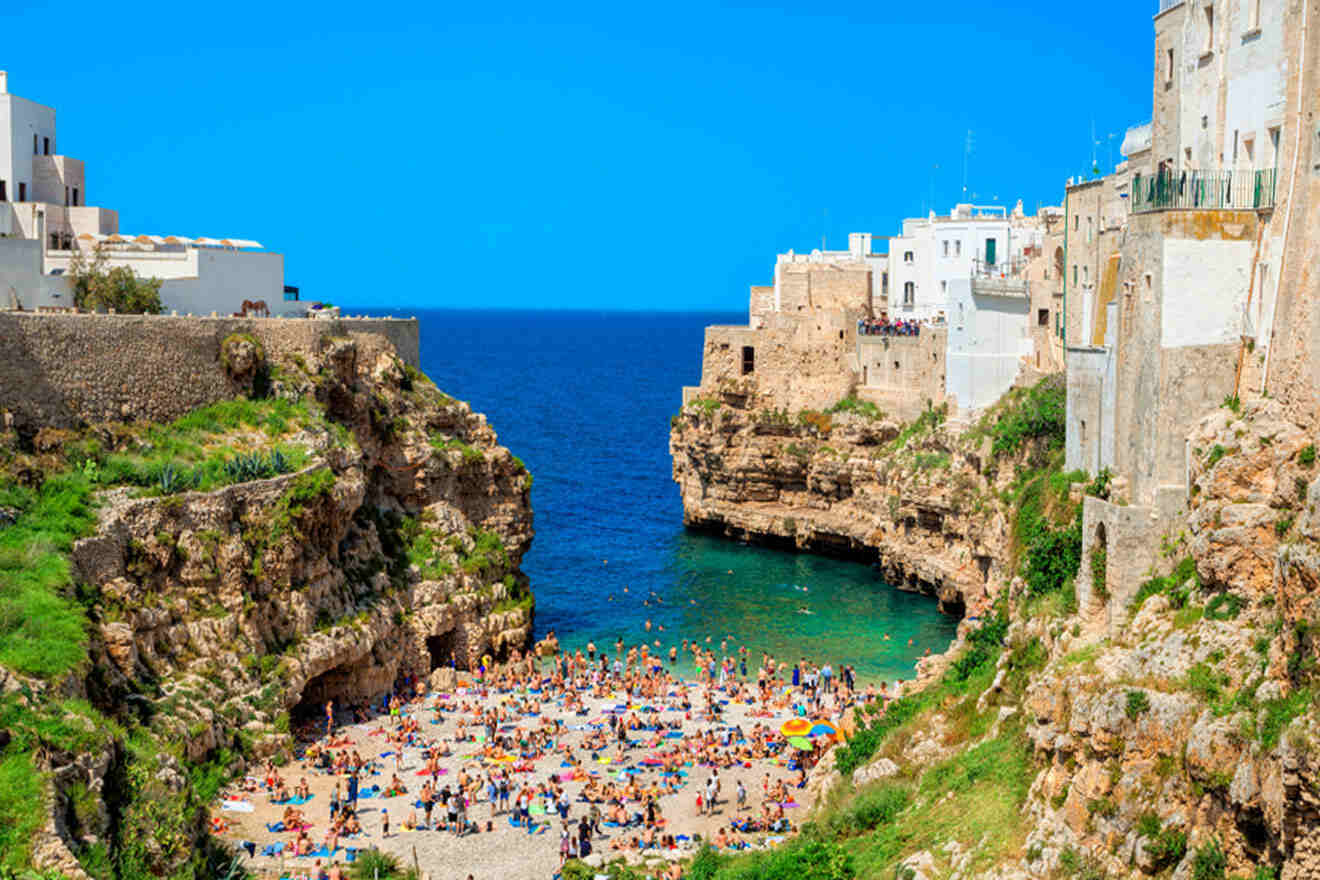 One of the many reasons why I love Italy (besides the delicious food) is that no matter where you are in the country, you can always find a beautiful beach!
If you're headed to Bari, which has a more urban atmosphere, you needn't worry as you'll find some sandy shores there as well! In this post, I've put together a list of the most incredible Bari, Italy beaches!
But I didn't stop there! As you'll see, there are 2 sections in the post, one with beaches in Bari and the other with beaches near Bari! The long coastline has so many incredible spots that are easily reachable by train or car, so if you've got the time, definitely check them out.
I recently visited most of these places, so I'm more than ready to help everyone with some tips I've learned along the way!
Alright, without further ado, here are the best Bari beaches!
If you are in a hurry
I've got a solution for everyone who's in a rush and can't read the whole post! Just check out the shortlist below, which has the most beautiful beaches in Bari and nearby:
I've made this map so that you can all visualize the entire coast and all the beaches that I'll talk about in this post:
Best beaches in Bari
Bari may have it all! Interesting history, delicious food, fun things to do, and some beautiful beaches! Since I've already visited the city and the whole region of Puglia I decided to include the most famous beaches in Bari and outside of the town as well!
So let's check out first the ones inside Bari!
1. Pane e Pomodoro Beach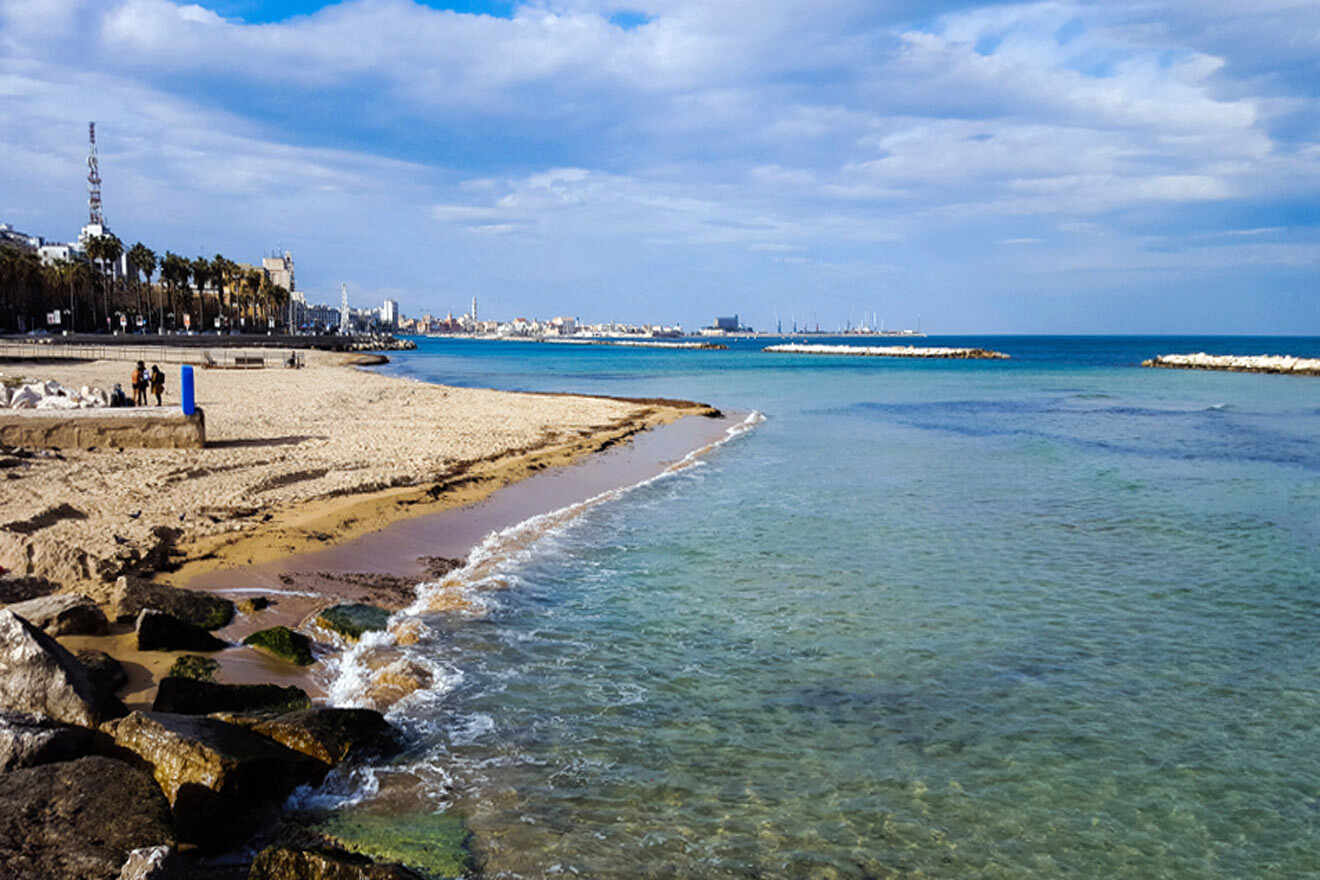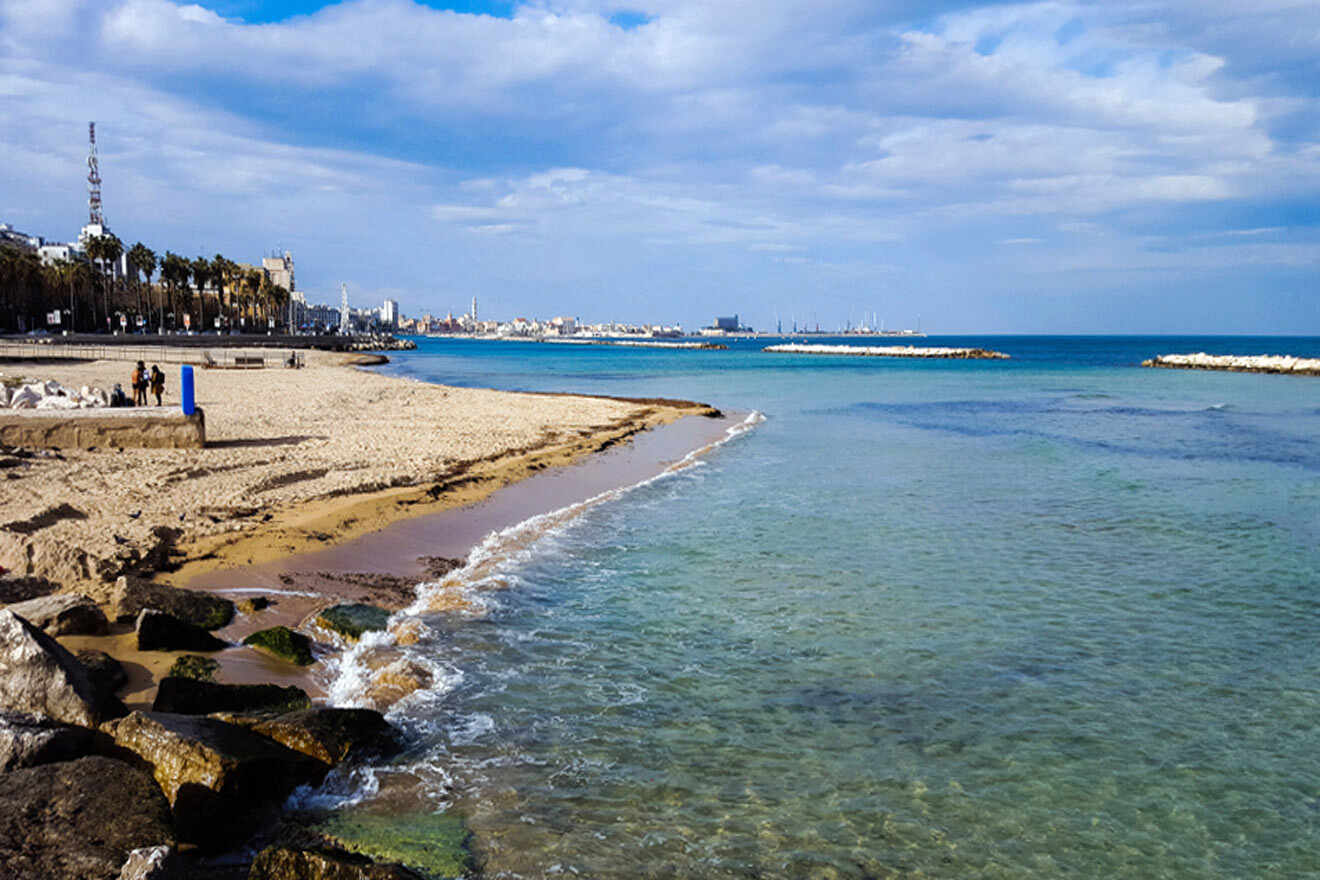 Probably one of the most popular beaches in Bari, Pane e Pomodoro Beach (literally translating to Bread & Tomatoes Beach) is set in the southern part of this beautiful city, and it's perfect for anyone who needs a quick escape from all that heat!
It actually got this name from the old Puglian tradition of bringing bread and tomato when coming to the beach as a light snack!
Pack your things and get ready for a relaxing day or some family fun! You can easily walk to the beach as it's only a 30 min walk from Bari Vecchia, one of the best areas to stay in town or use public transportation if you've got things to carry with you.
This is a public beach, and it doesn't have any lounge chairs or umbrellas, but there are some beach clubs there that may have some to rent out!
While here you can sunbathe, swim in the beautiful ocean, and admire the surrounding area!
Location: Corso Trieste
2. Mama Luna Beach, Mola Di Bari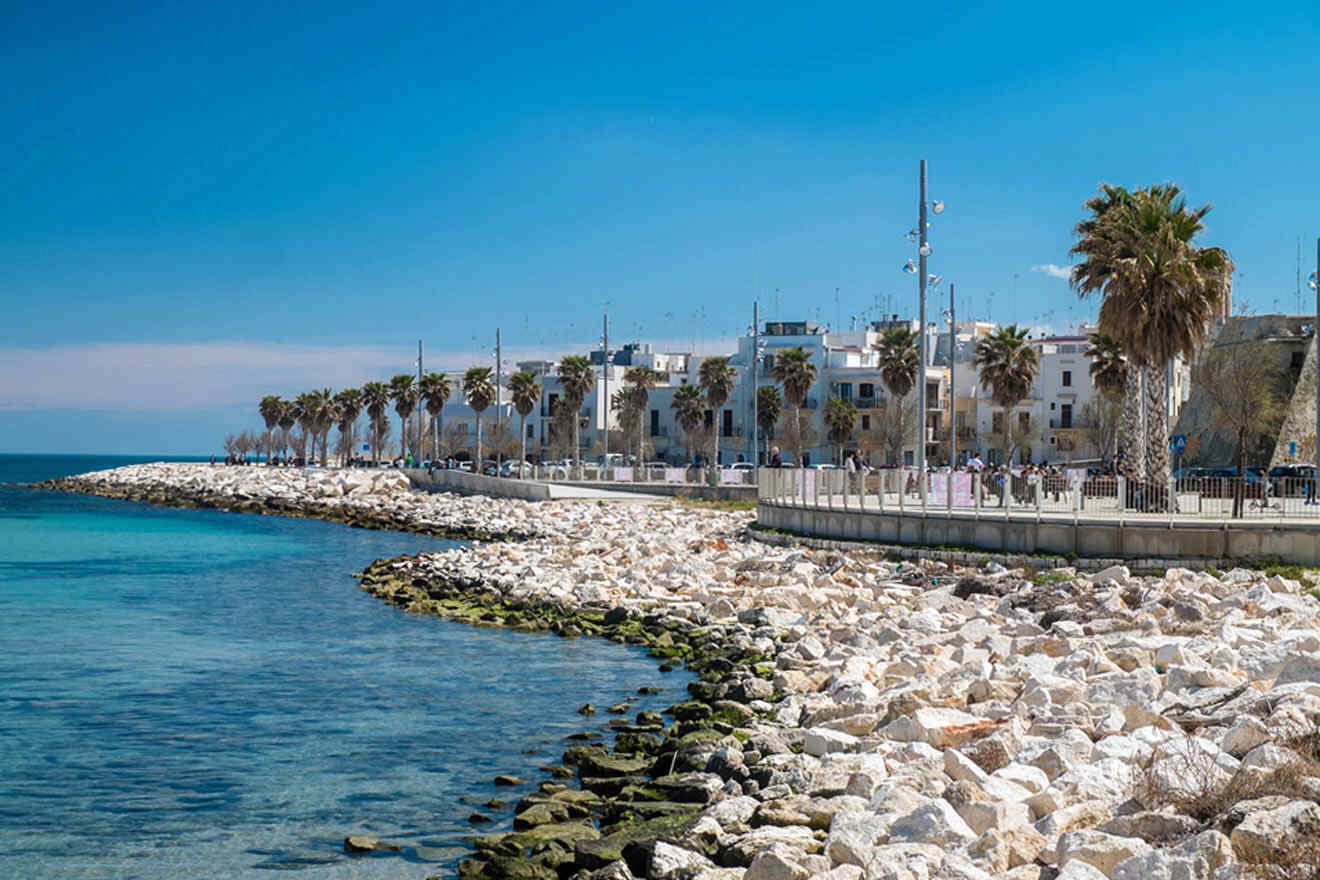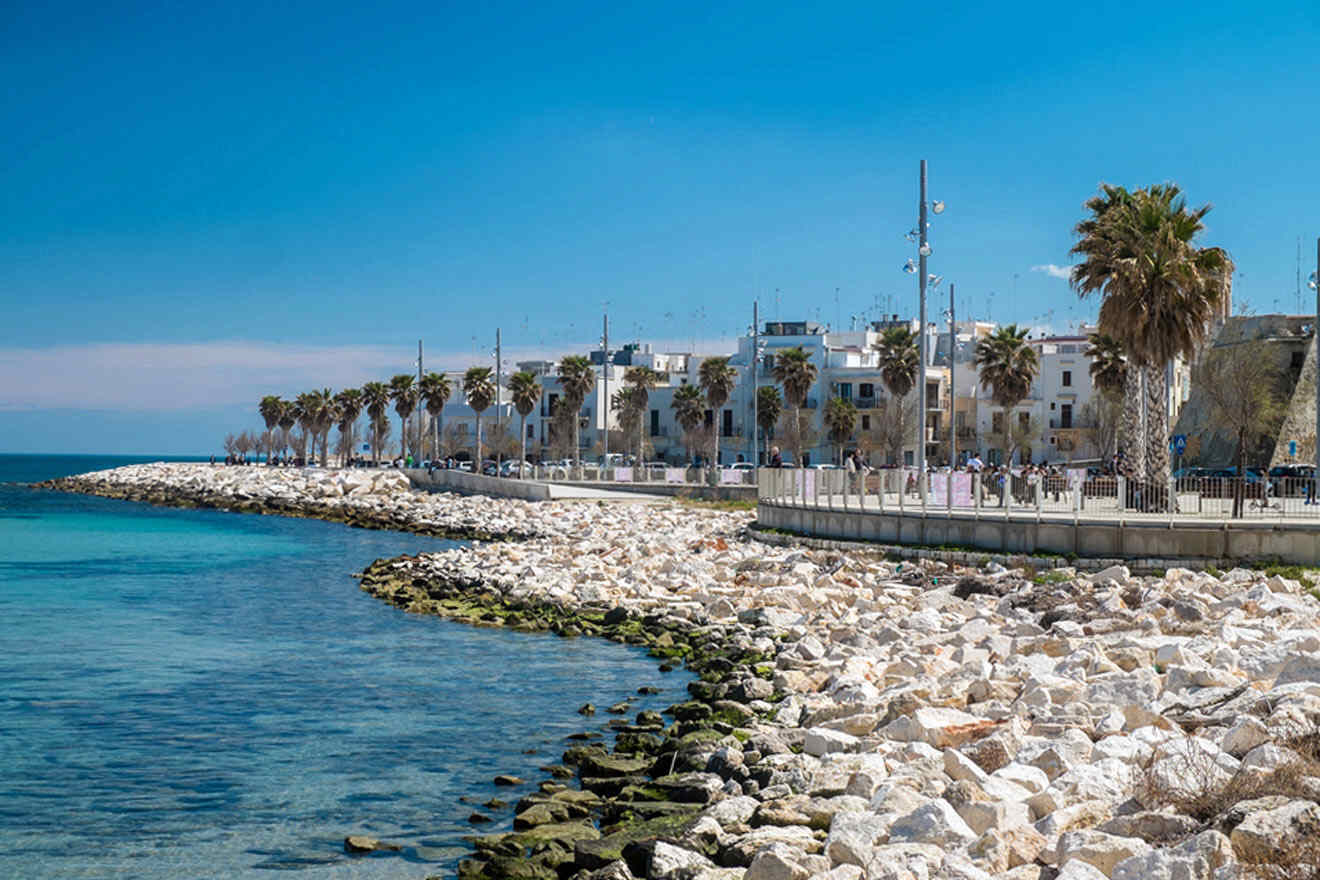 This super tiny beach in Mola Di Bari is perfect for those who prefer beaches that have basic facilities like a bar, umbrellas, and bathrooms!
Although it's set in the Bari region, Mola Di Bari is kind of its own town, and it's about 1h away from Bari's Historic Center by public transportation.
But it's definitely worth the trip as you'll get to explore the area and also check out the other beaches in Mola Di Bari (maybe try Sppiagia Libera Ali Blu and Cannoni Beach).
The whole coastline in this area is famous for its diving spots! So if you love water sports, then definitely come to Mola di Bari beach as you'll most likely find something!
Mama Luna Beach is pretty sandy, but if you want to explore the rest of the shores here definitely bring a blanket or something to sit on, as the seabed is pretty rocky, and there is shallow water!
Location: Via Morelli E. Silvati
3. Lido San Francesco
Probably the second most popular beach after Pane & Pomodoro Beach, this long sandy beach is great for families or for people who love comfort and prefer sun loungers to sit on a towel on the sand!
Lido San Francesco is a private beach, and it's pretty wide and long! It also has lots of restaurants, bars where you can go when the sun is unbearable!
You will have to pay a fee to go to the beach. All the prices I found online are pretty outdated, so if you want to know the exact price, I'd recommend contacting them on their official website to get the right price.
This is one of the best beaches in Bari and probably the most famous beach, so I would recommend coming early in the morning if you're visiting during the peak season (June, July, August) because, during that time, everyone runs to cool off in the Adriatic Sea.
Location: Via Giuseppe Verdi
4. Lungomare Imperatore Augusto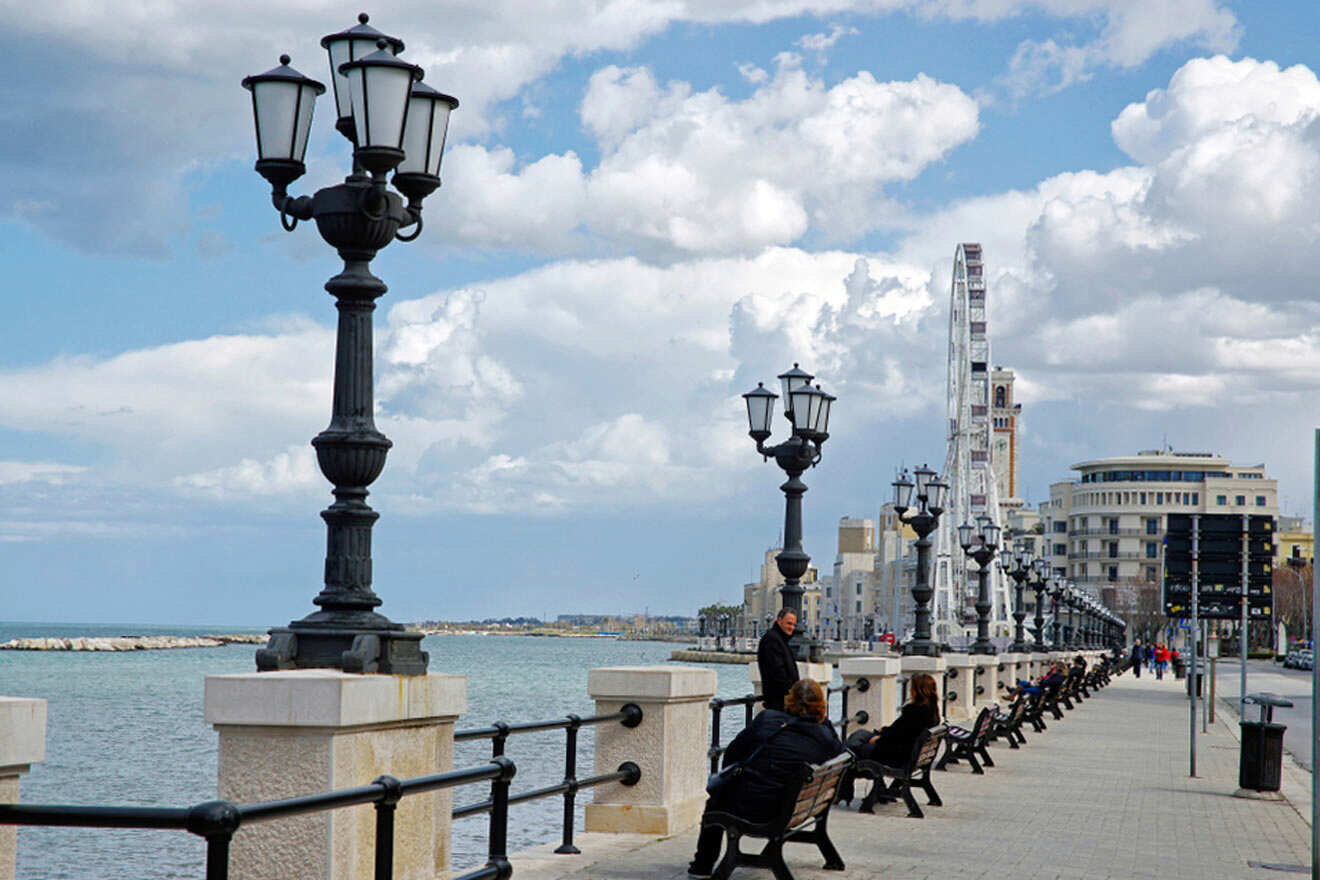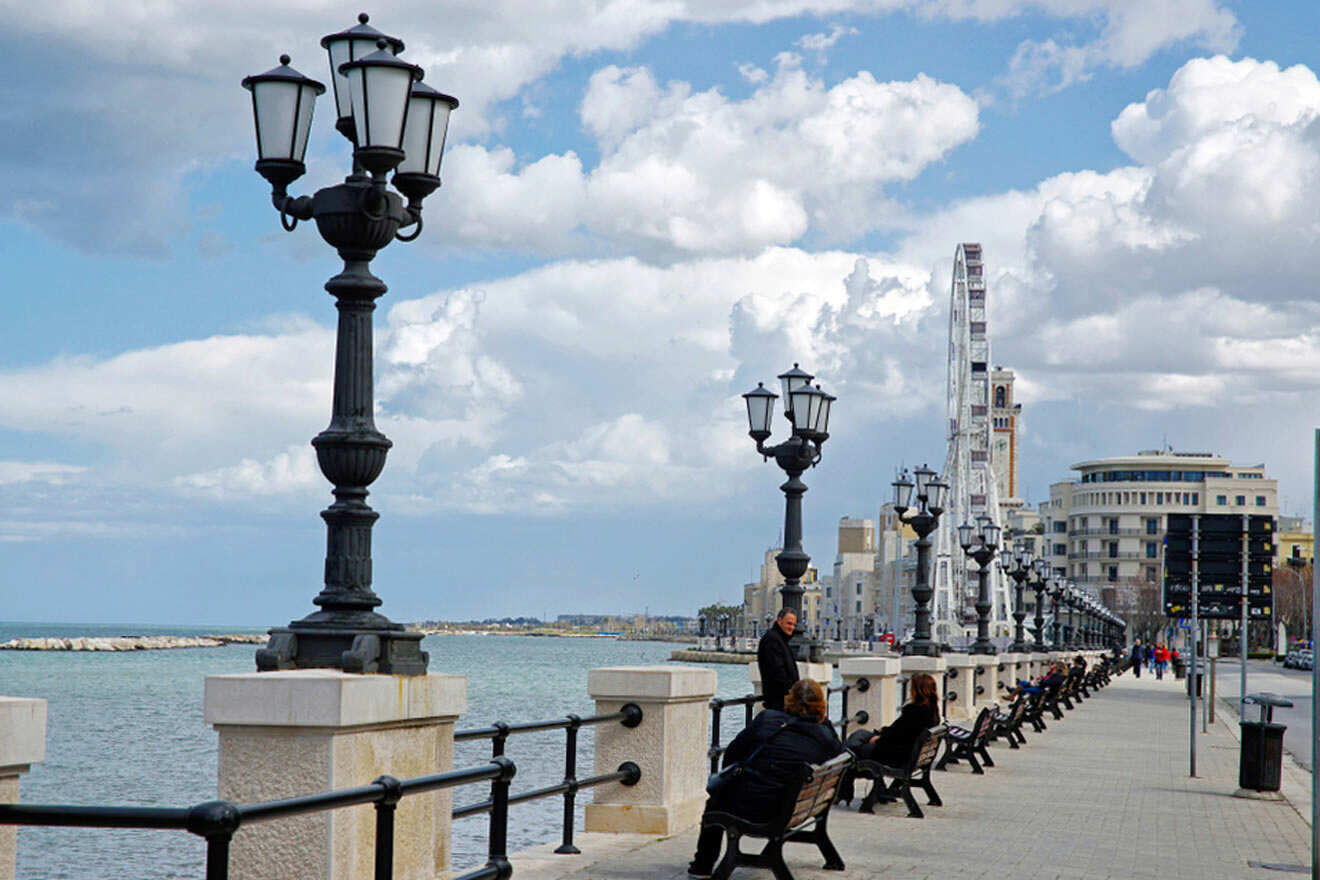 Although this is a super, super small beach with a little portion of sand, it's still a great place where you can go to swim, maybe drink your morning coffee or read a book! I swear, there's nothing better than going super early at the beach.
And I feel like Lungomare Imperatore Augusto is the perfect spot to do all those things early! I say this because it's right near the Historic Center and boat harbor, so it will get pretty busy with people going to work, tourists, and others.
This is a public beach, so you don't have to pay any fees or anything like it!
It's also a great one to watch the sunset after a day of exploring the city center. Since it's set just within walking distance of it, you can quickly run there to admire the stunning view.
Location: Bari
5. Cala Piti, Torre a Mare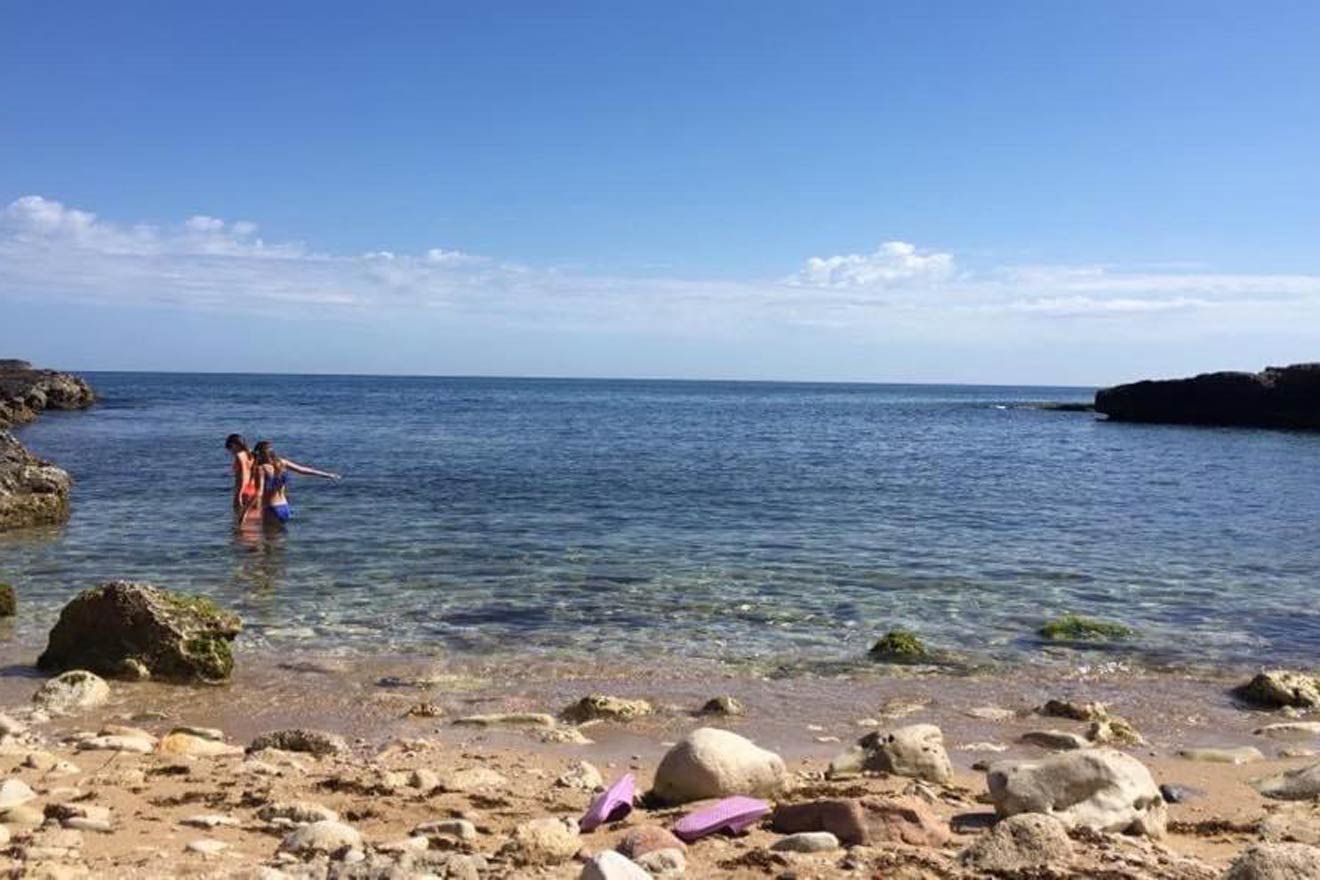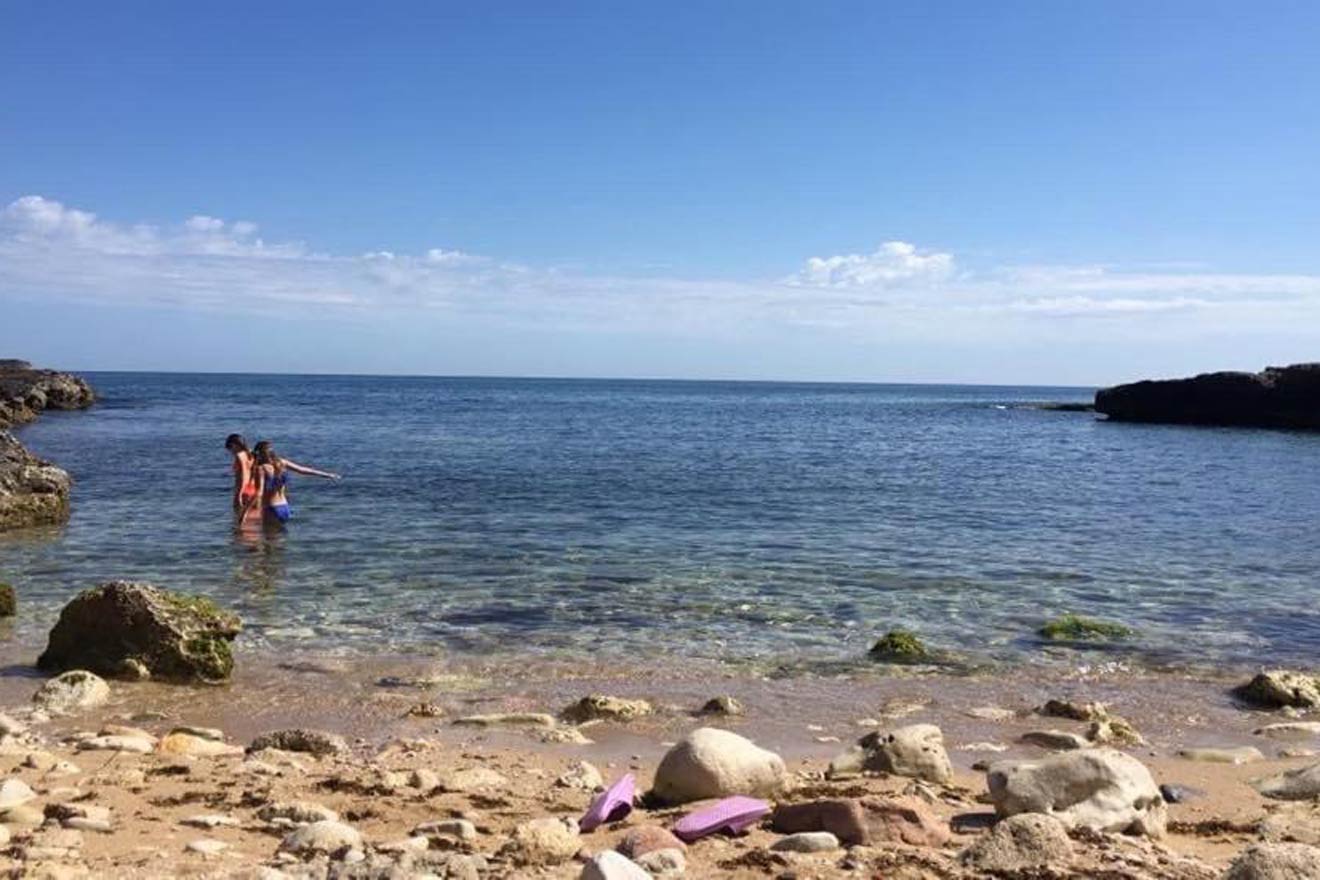 Torre a Mare is a small town set in the Bari region, right between the City Center and Mola Di Bari, and it has some stunning beaches!
But not the long sandy ones, but rather the more raw ones which have a sea bed made mostly out of rocks!
Cala Piti is one of those, and I'm sure many sea lovers will appreciate its unique beauty!
This is a great beach for people who don't mind the rocky coastline! It's true there are not any restaurants, bars, or bathrooms, but you will find some like a 15 min walk away from Cala Piti.
Make sure you bring something to sit on, a blanket, a sheet, or anything that could be used to lay on the rocks. Some drinks as well, there are no shops nearby and something to drink!
Location: Via Michele Gervasio
6. Pietra Igea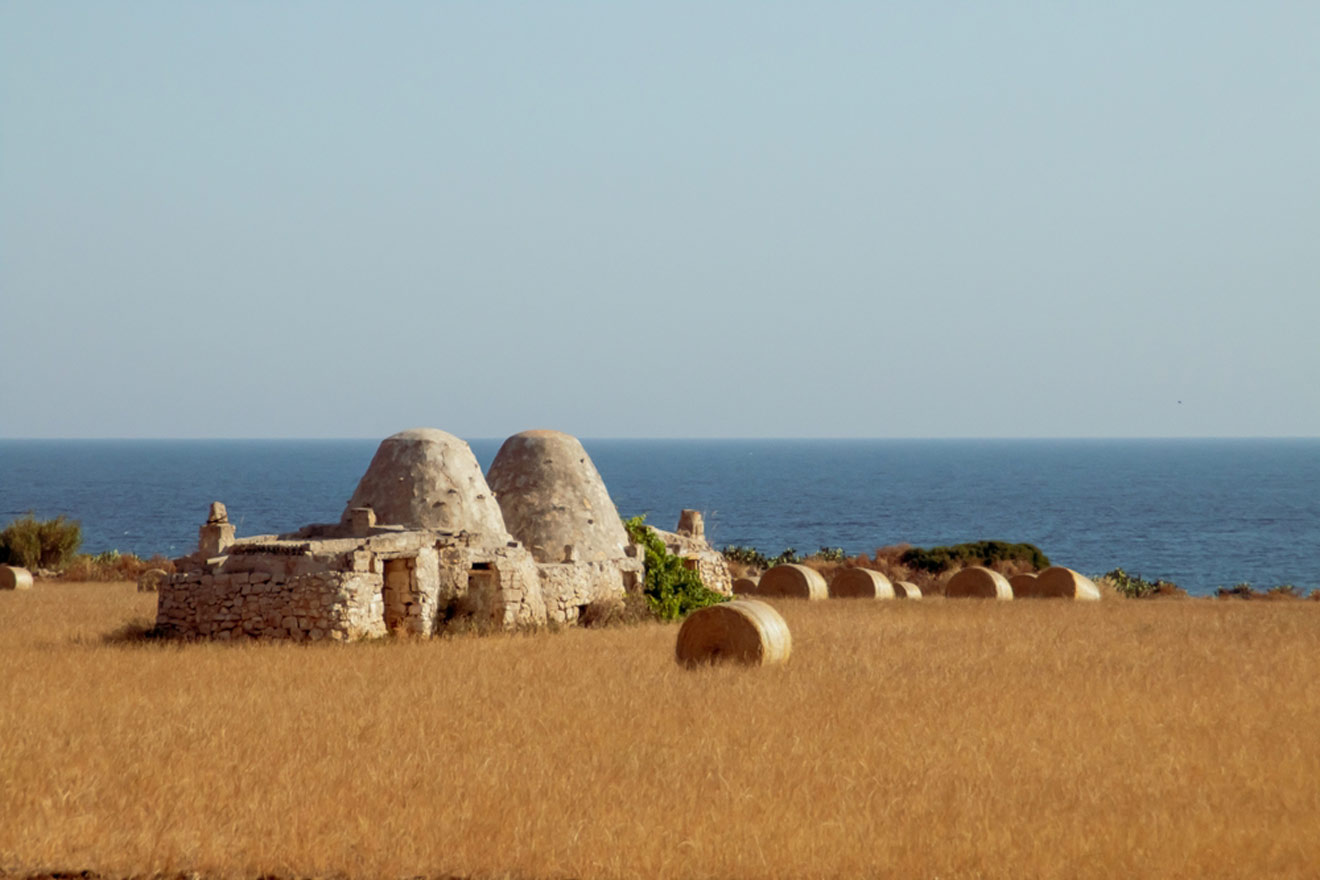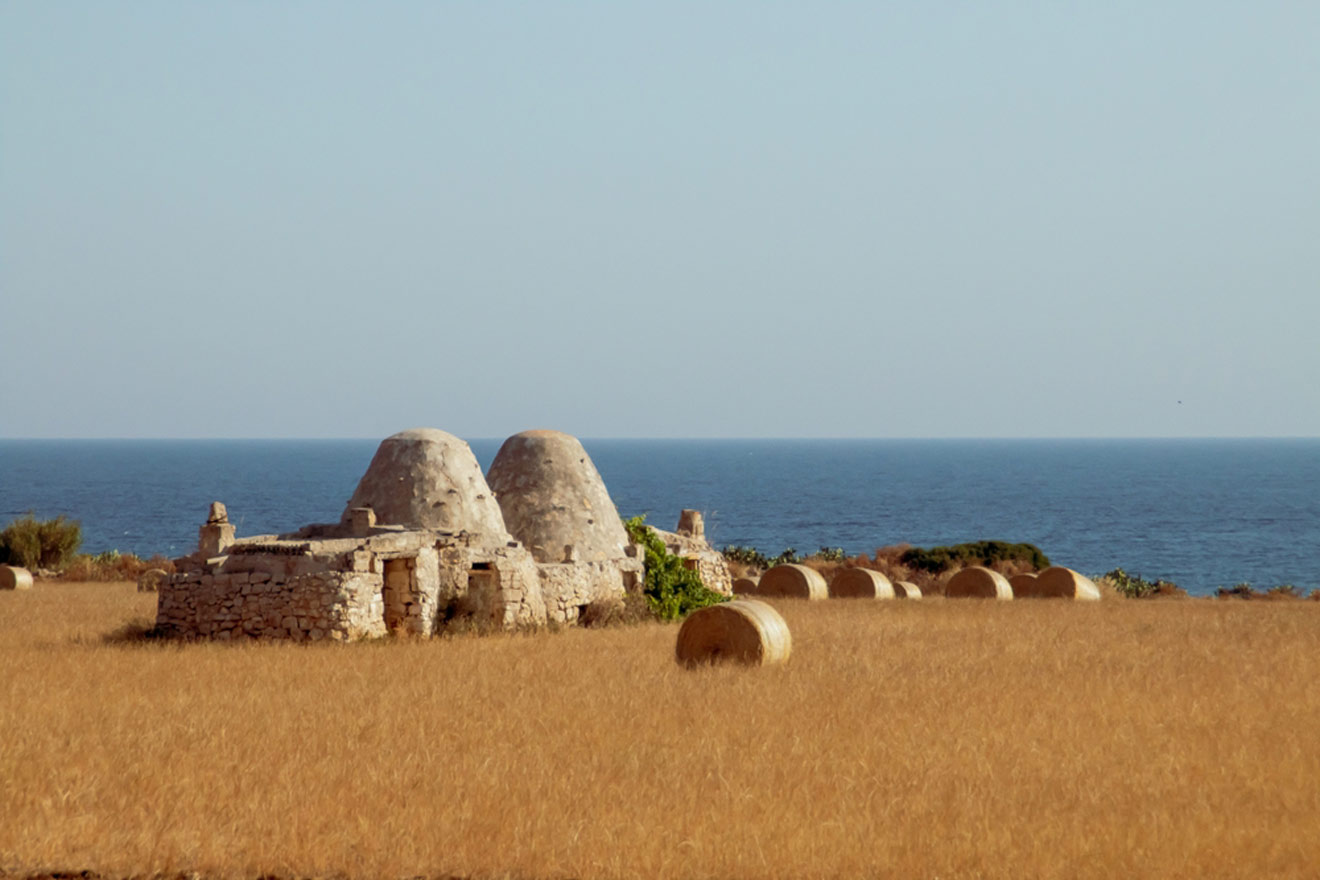 Nature lovers, you may fall in love with this place, which unfortunately is only reachable by car! But hey, if you're thinking of renting one, you can easily explore the area and get to the actual beach.
Set in the Bari region, about 30 min away by car from the Old Town, this beach is set in a nature preserve!
Yep, it looks as incredible as it sounds!
There are no sandy beaches inside the preservation, only rocky ones, so make sure you bring something to sit on and maybe an umbrella if you've got one (sometimes, if you stay at an Airbnb, the hosts have one for their guests).
I would bring some comfy shoes so that you can go exploring around the area, it looks as if there are lots of things to discover there!
Location: Località, Cozze
Best beaches near Bari
Since there aren't so many beaches in Bari, I thought I would make a separate section with some other beaches near the city that you can easily reach by train, bus, or car if you're thinking of renting one.
These spots are incredible and offer such beautiful scenery (hint: especially the one in Polignano a Mare, which is one of my favorite beaches), so if you've got the time, then definitely head to the train station and head there! There's nothing like a bit of spontaneity to make your trip an unforgettable one!
1. Lama Monachile, Polignano a Mare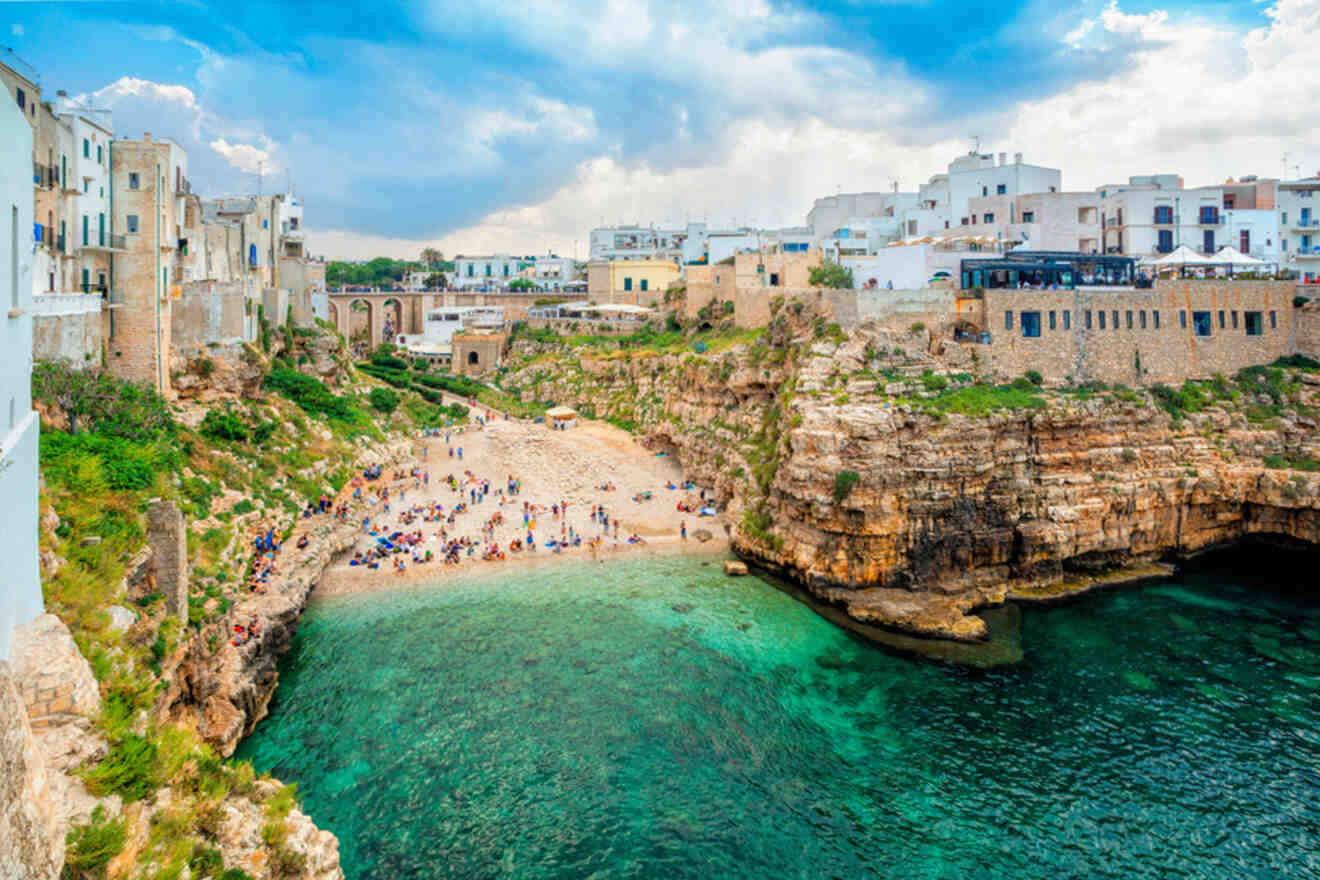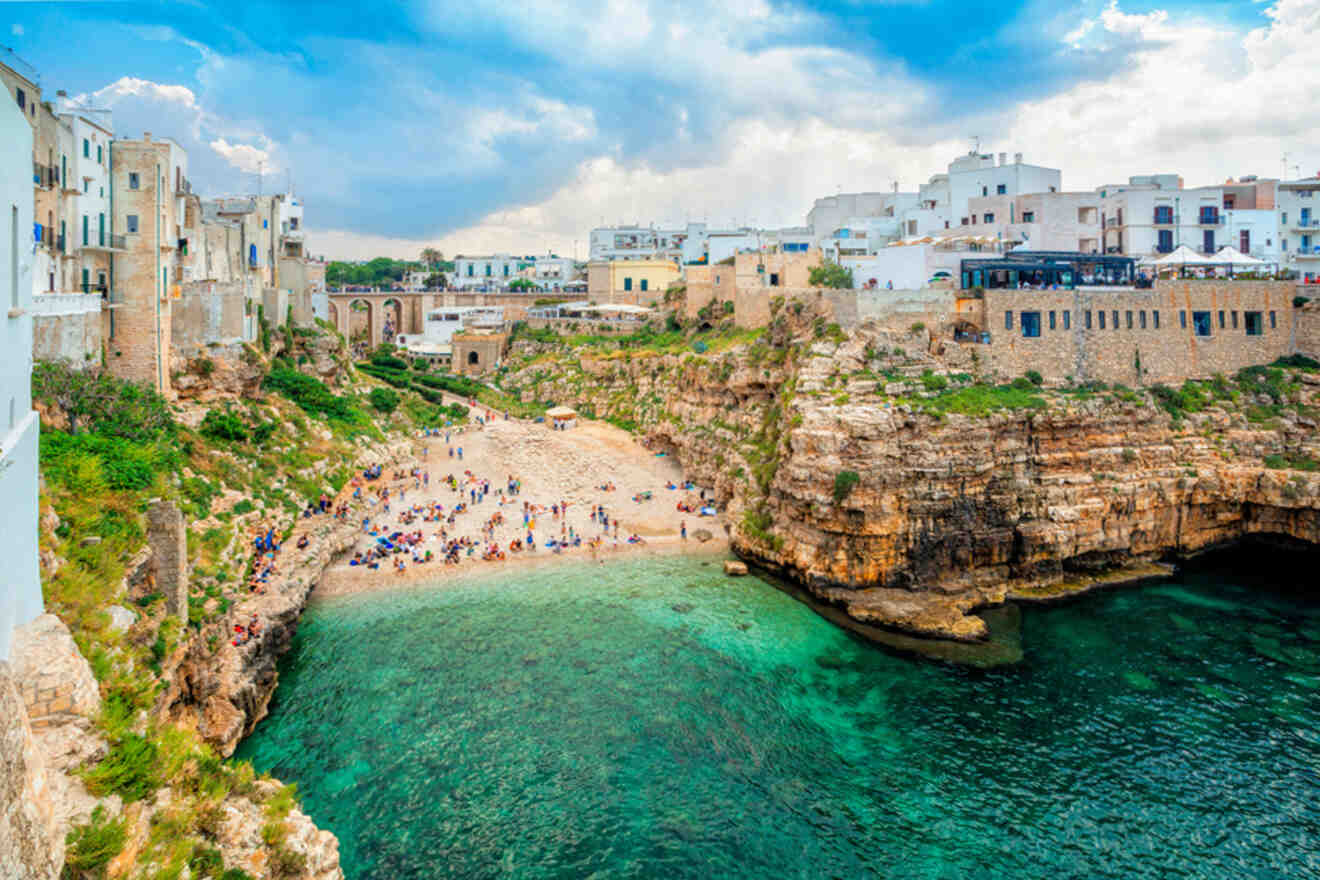 When you type Polignano a Mare on Google, you'll get a picture of Lama Monachile, also known as Cala Porto Beach!
That's because it's such a stunning place! I was lucky enough to go there and loved it! What makes Lama Monachile so special is that it's set between 2 high cliffs, which create this little cove that looks otherworldly!
This is a pebble beach which is pretty small and usually packed with tourists! Especially from mid-day onwards!
Definitely make sure you bring something to sit on, and maybe some appropriate swimming shoes if you don't like stepping on lots of pebbles.
Lama Monachile is just a short walk away from all the restaurants and bars in Polignano a Mare, so you can quickly run to get a drink or eat something. Actually, there is a bar right on the beach, so you can just go there if you don't want to leave just yet.
Location: Via S. Vito
Distance from Bari: 40 min to 1h by train
2. Spiaggia di Porto Cavallo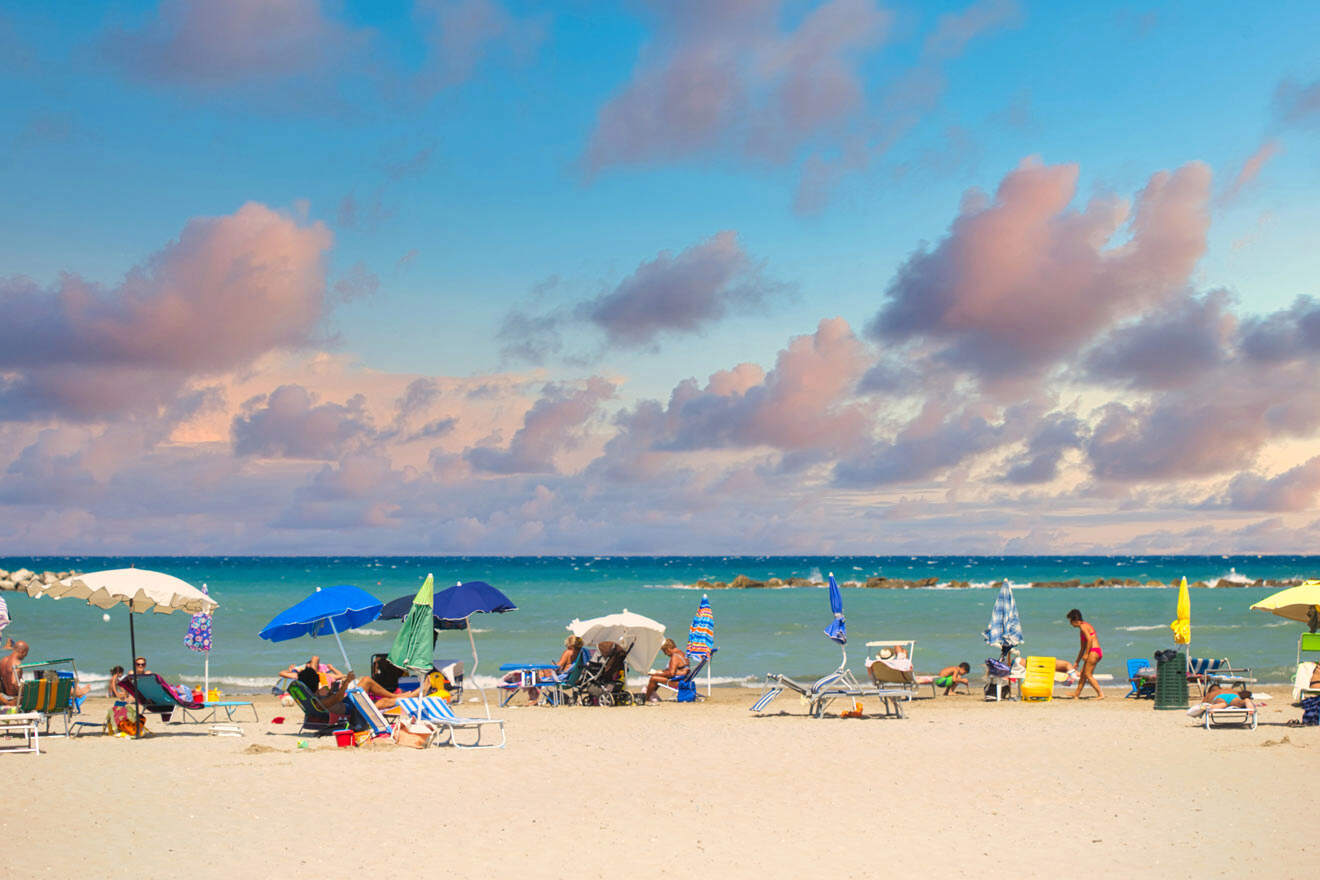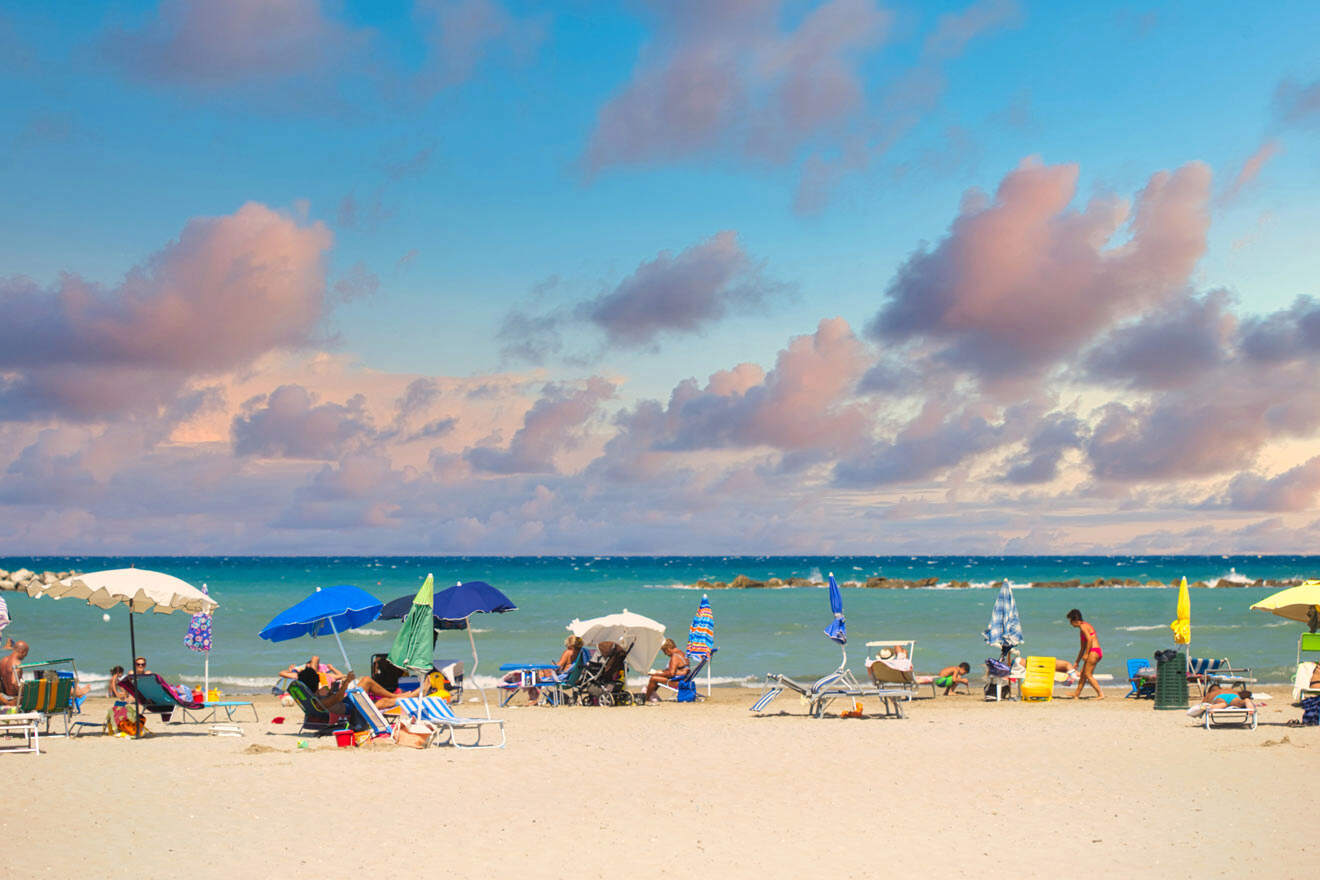 Looking for a beautiful public beach not too far from Bari? Then check out this lovely one, which is also set near Polignano a Mare!
Spiaggia di Porto Cavallo got its name back in the 20th century when a lot of people used to bring their horses here to wash them.
Don't worry, that's not the case anymore, so you can enjoy the magical beach and the stunning natural beauty just with your fellow humans!
The beach is pretty small, it has a petite portion of sand, and then it's all rocks. I feel like it's the perfect place to have a quick swim and sunbathe before heading back to Bari town.
You'll also find a few restaurants nearby the beach where you can eat some yummy Italian seafood like their delicious fried fish!
Location: Porto Cavallo
Distance from Bari: 1h to 2h by train
3. Cala Paguro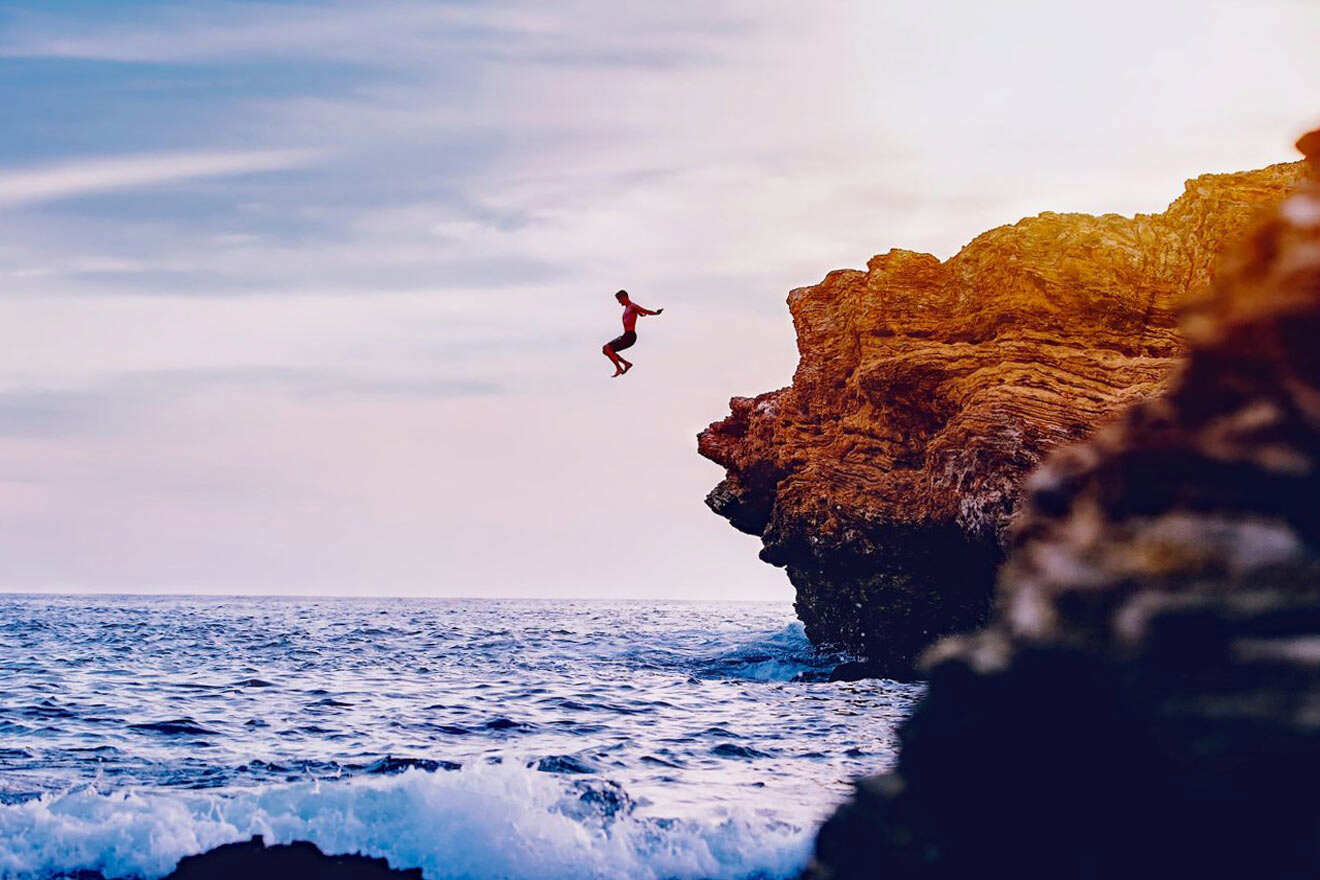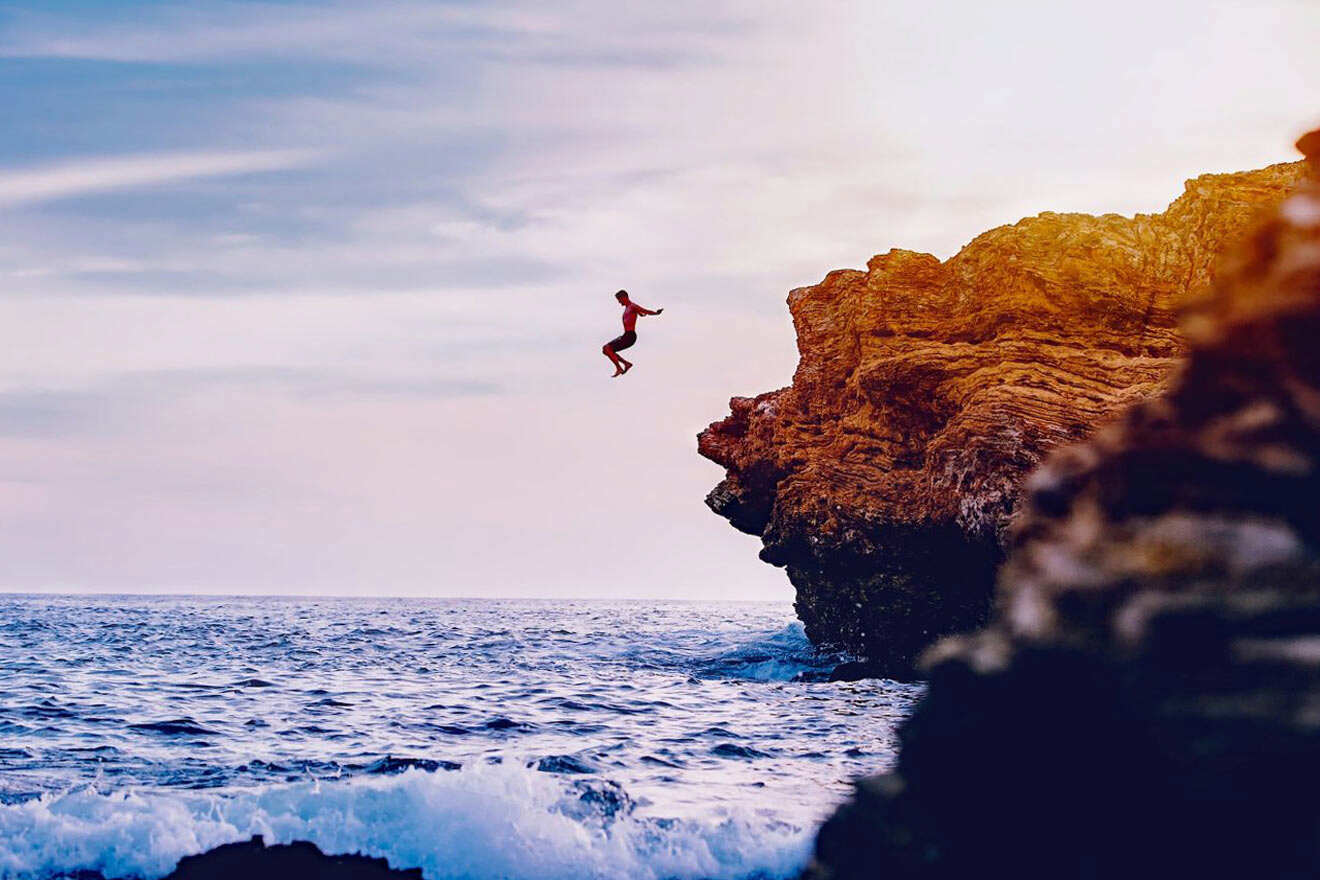 Want to do some cliff diving? Then definitely come to this beach which is also set near Polignano a Mare!
With crystal clear water and some low cliffs which are perfect for jumping, this rocky beach is perfect for a quick escape from Bari Town!
You won't find any golden sand here, so definitely bring something to sit on, as there are only rocks and some concrete.
The low cliffs at Cala Paguro bring lots of locals and tourists alike to enjoy some adrenaline. If you are thinking of jumping, make sure you take all precautions and maybe check the water first.
Polignano a Mare and its town center are about a 15 min walk away, so you can always head there if you want to see some more amazing beaches or enjoy a bite!
This is a public beach, so you don't have to worry about paying any fees!
Location: Cala Paguro
Distance from Bari: 45 min to 1h by train
4. Cala San Giovanni
If you love luxury and comfort, then definitely check out this small sandy beach!
Also set near Polignano a Mare (I'm telling you, all the beaches in that area are incredible), Calla San Giovanni is surrounded by fancy restaurants and bars.
It has some sun loungers and also umbrellas, which you'll definitely have to pay for if you want one, but I think you'll manage to find some empty spots where you can sit if you don't want to pay.
Cala San Giovanni is one of the best beaches near Bari, and it's known for its golden sand and crystal clear water, so get your swimsuit and great ready to swim in the blue sea!
Location: Contrada, S. Giovanni
Distance from Bari: 3h by train
5. Cala Copacabana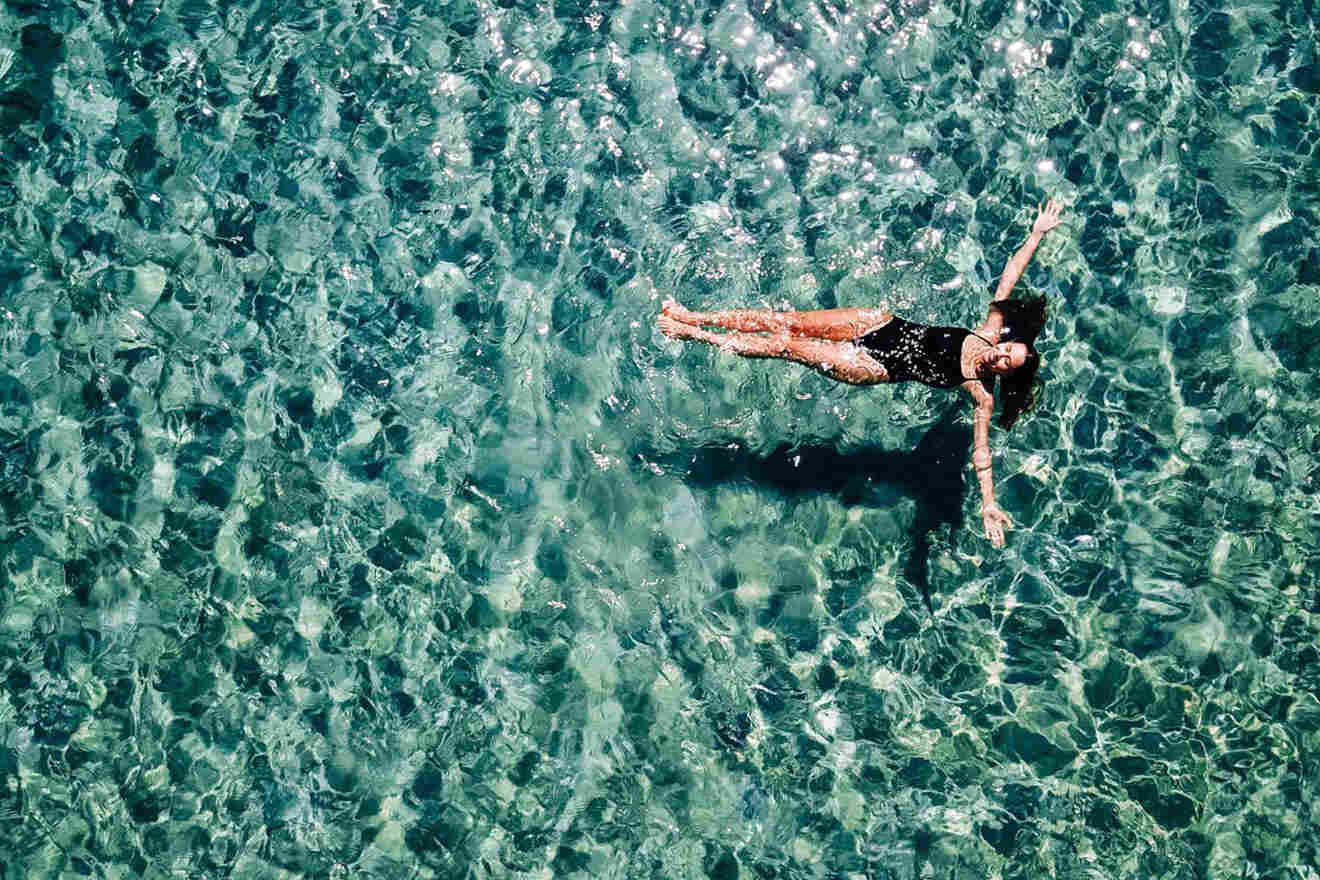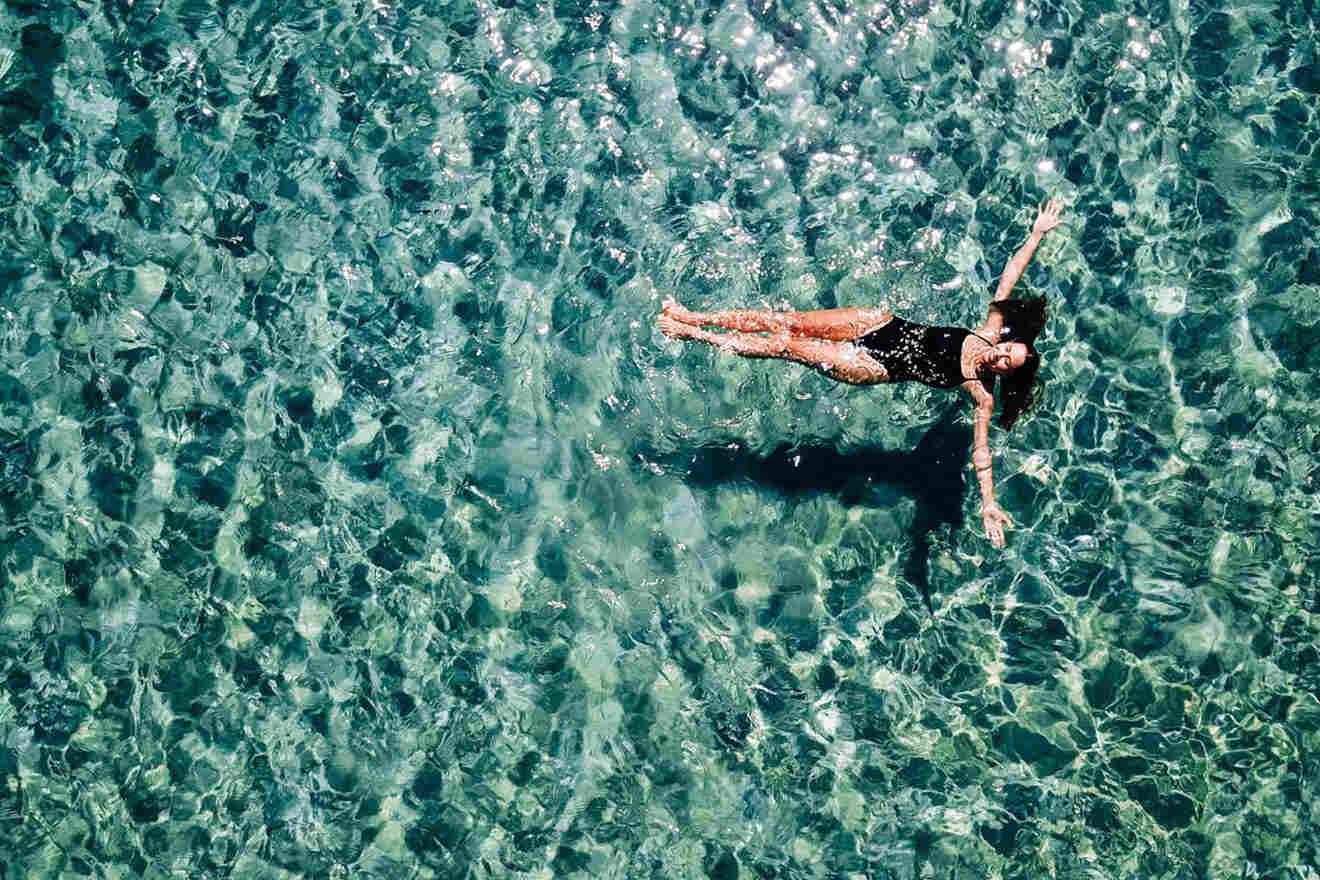 You're going to love this sandy beach!
Set near Monopoli, a cute little town in Southern Italy that has many lovely beaches (you can also check Cala Verde Beach here), this beach is perfect for spending a whole day with your family, friends, and travel buddies doing nothing but relaxing, sunbathing and swimming in the ocean!
This beach offers the perfect combo of sandy shores and picturesque low cliffs that create beautiful scenery!
You'll find a few eateries nearby, which probably belong to the private beaches there, and also a few bars!
Location: Monopoli
Distance from Bari: 1 to 2h by train
FAQs about the best Bari, Italy beaches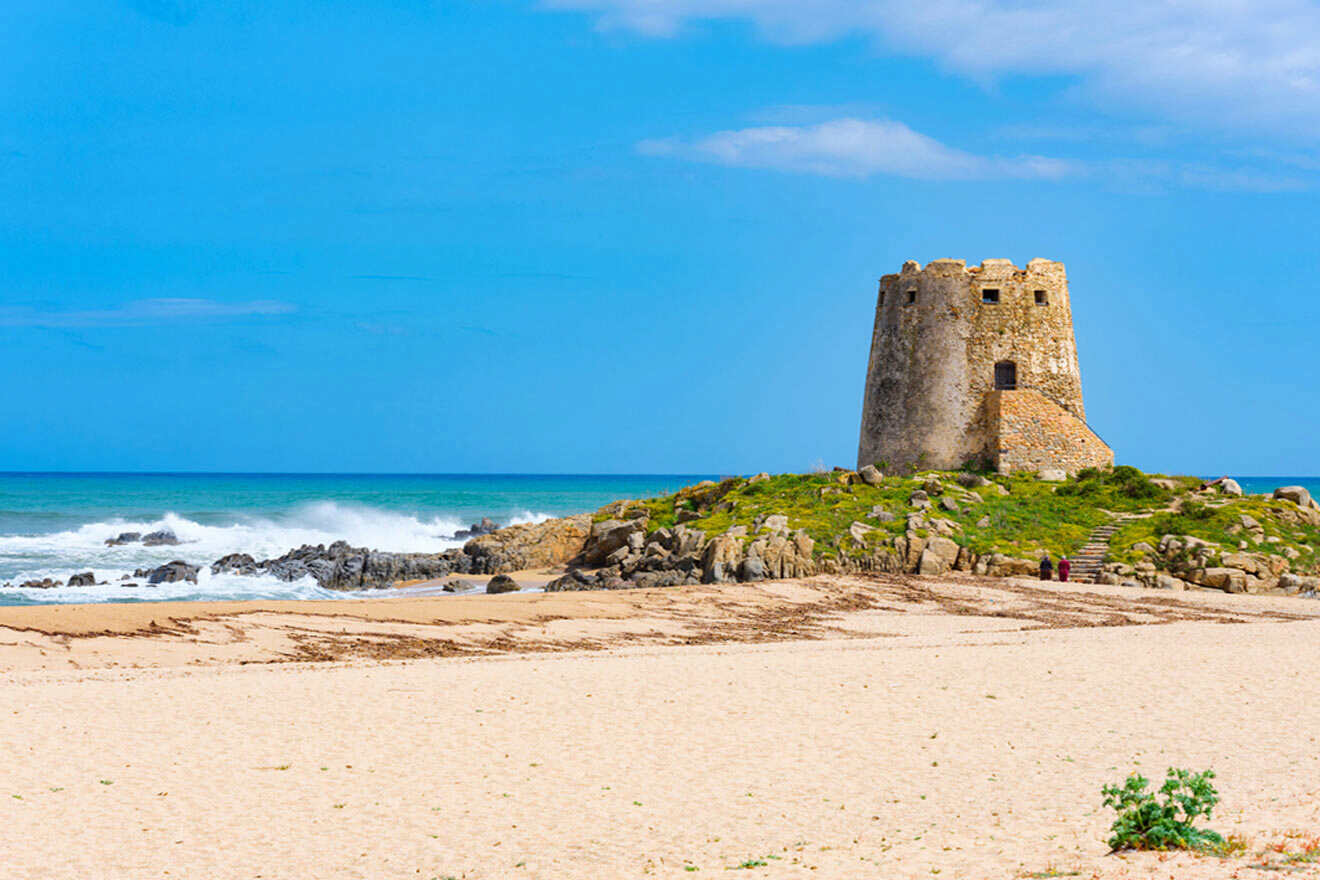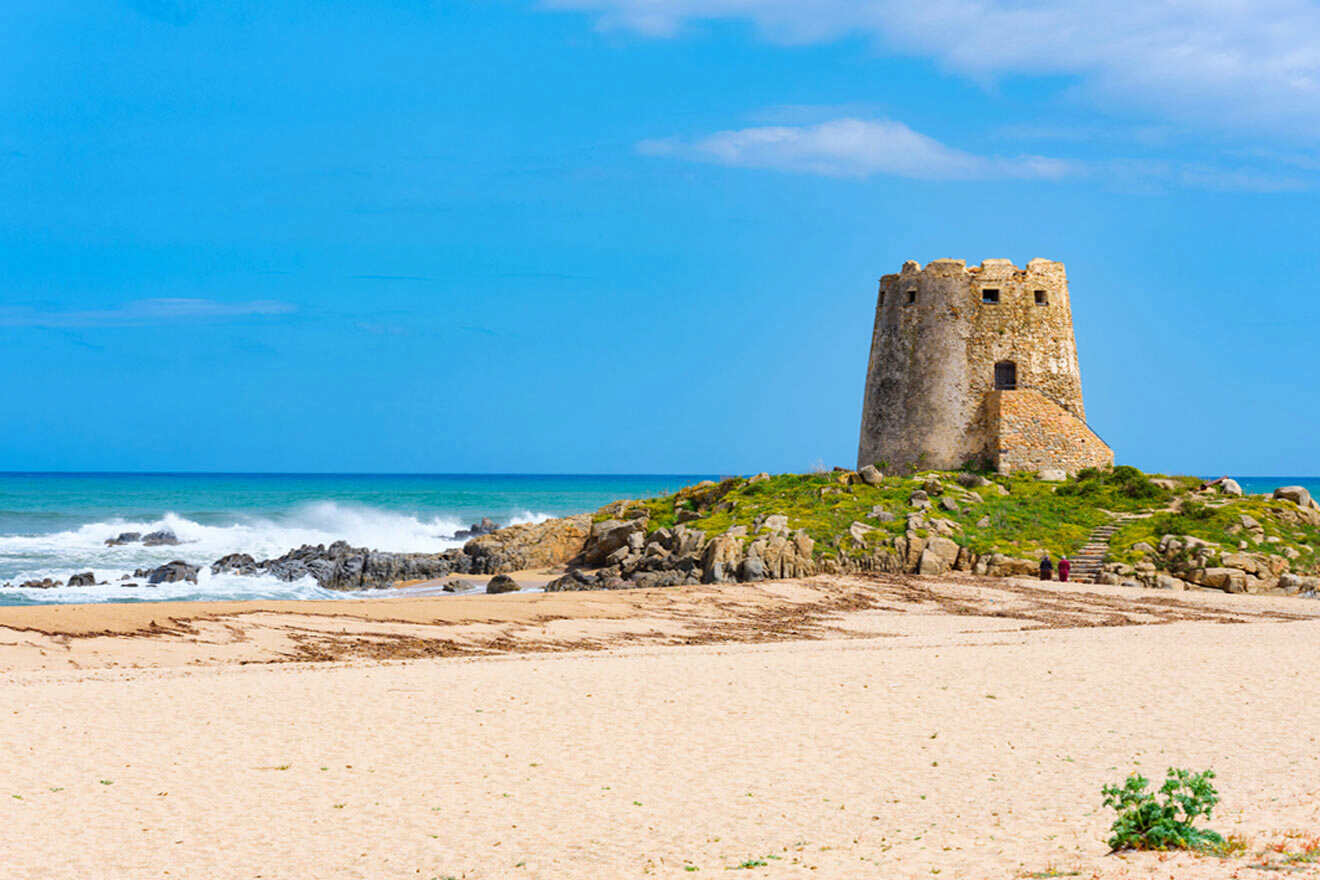 🏖️ Does Bari, Italy, have a beach?
Yes! Bari has a few beaches, and the most famous ones are Pane e Pomodoro Beach and Lido San Francesco.
👌 Is Bari, Italy, worth seeing?
Yes! Bari is a beautiful town that has so many fun attractions, beautiful beaches, and great hotels!
🐙 How many beaches are there in Bari?
You'll find 3 beaches in Bari town and then a few more in the whole Bari region, which is more extensive.
🚆 Which are the best beaches near Bari?
Lama Monachile and Cala Copacabana are some of the best beaches near Bari! Both offer beautiful scenery and crystal-clear water!
Conclusion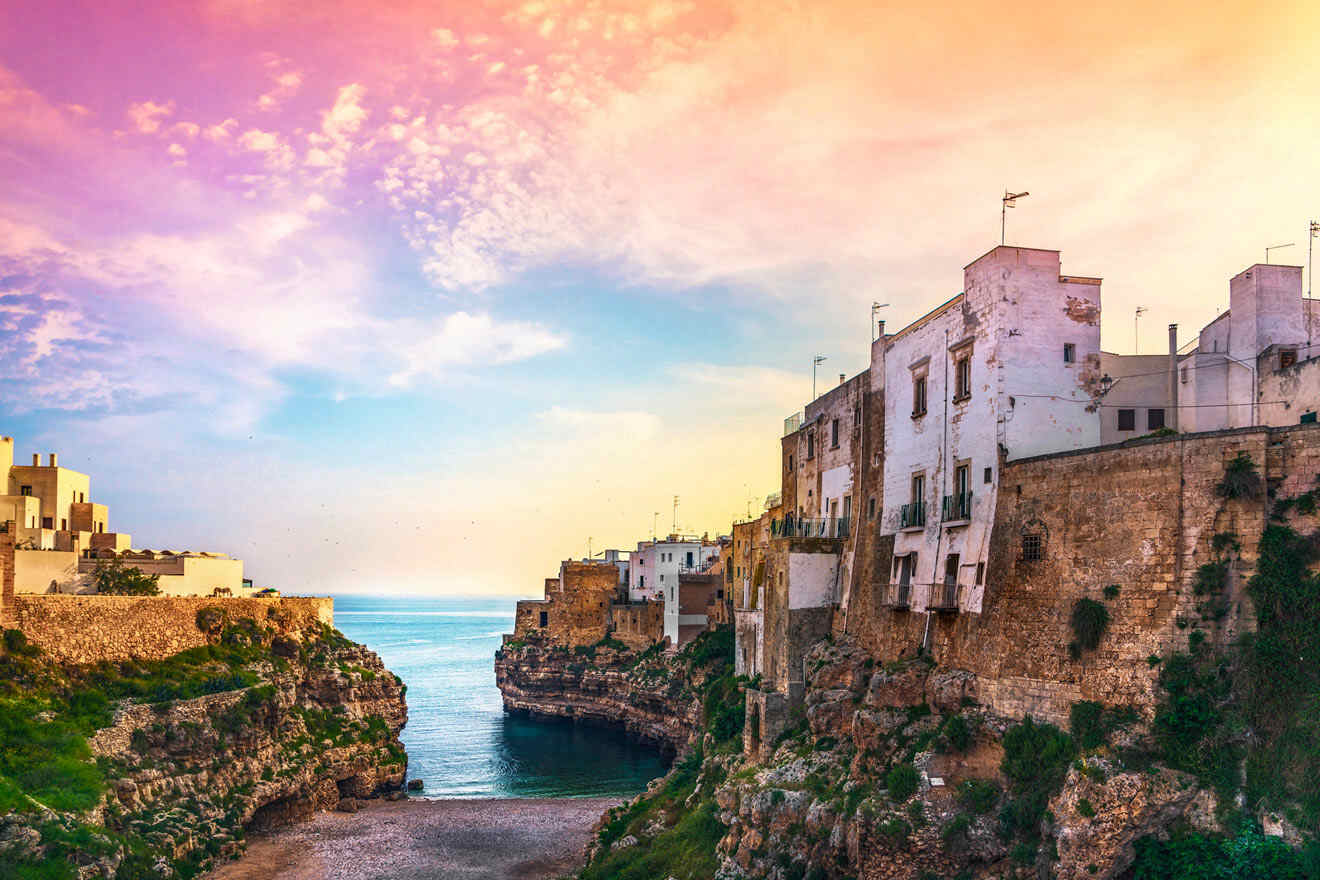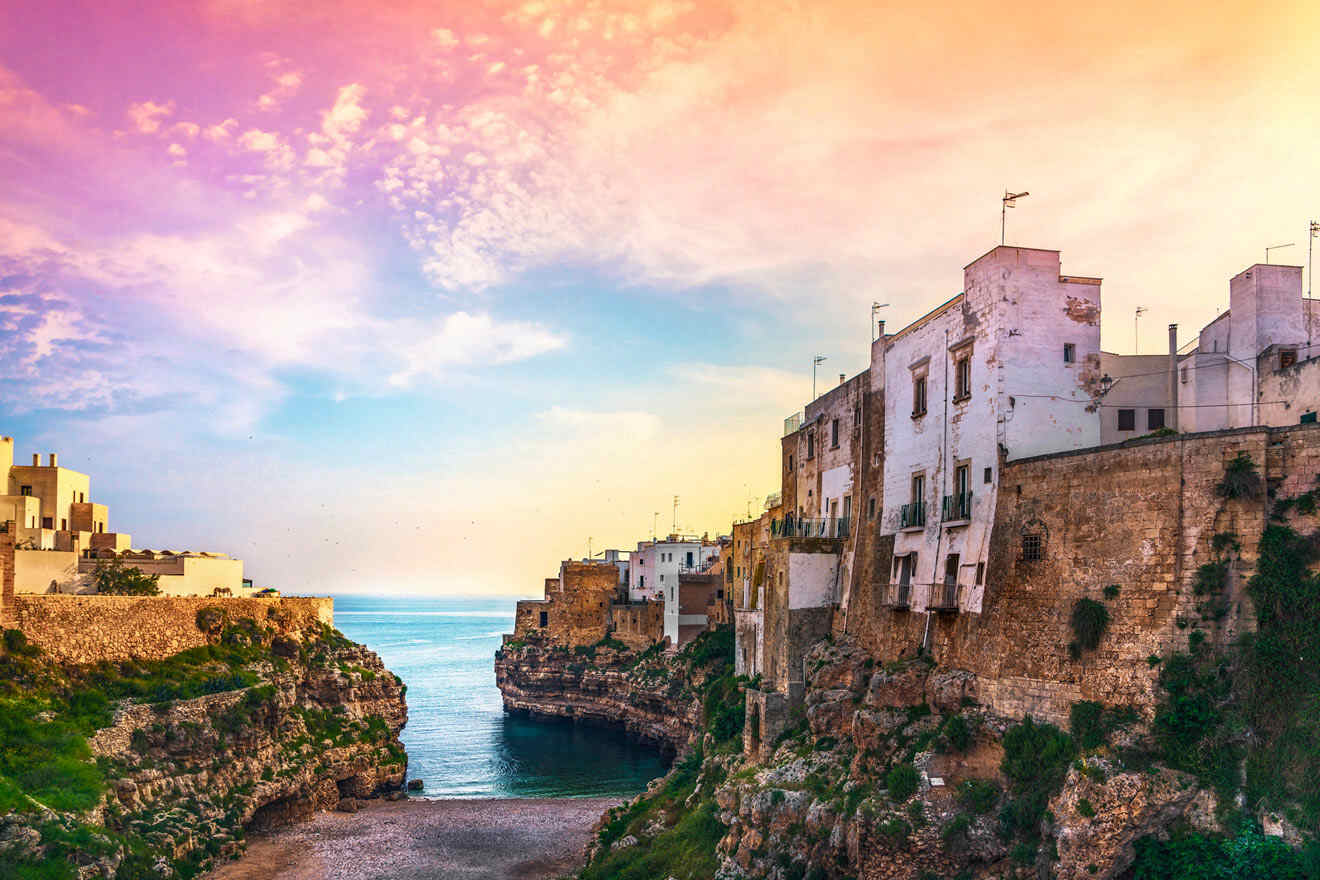 Can you already smell the salty air and hear the winds? I know these beaches in Bari are so incredible!
In this post, you'll find not only the top Bari, Italy beaches but also some incredible beaches nearby the city that you can easily reach by train or car.
If you don't have a lot of time in town and don't really know which beach to pick, here are two beaches that look so good and that I absolutely loved seeing:
Pane e Pomodoro Beach – This Bari beach is famous not only for its funny name but also for its blue waters and sandy shores.
Lama Monachile – One of the most beautiful beaches near Bari, which is set in Polignano a Mare and offers gorgeous views.
Alright, everyone! Enjoy your adventures in one of the most international destinations in Southern Italy! Whether you end up on a private beach or a public Bari beach, I'm sure you'll love spending time there.
Have a splendid time, and don't forget that I'm always here for questions! All you have to do is drop me a comment below, and I'll answer ASAP!
Safe travels,
Victoria
---
Pin it for later!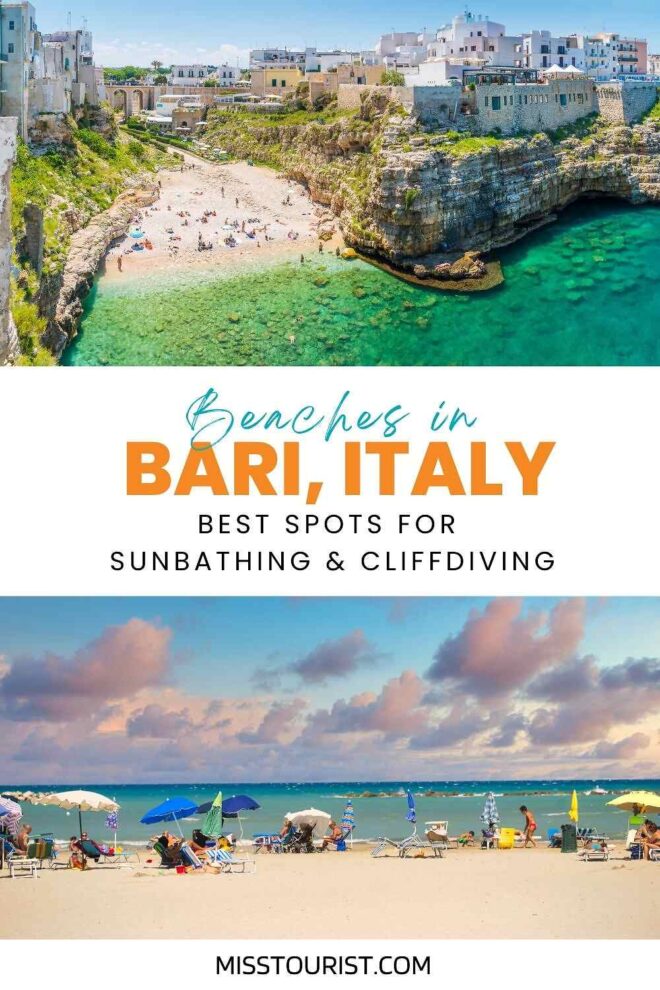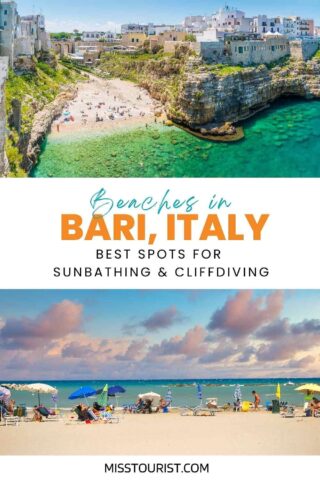 Pin it for later!