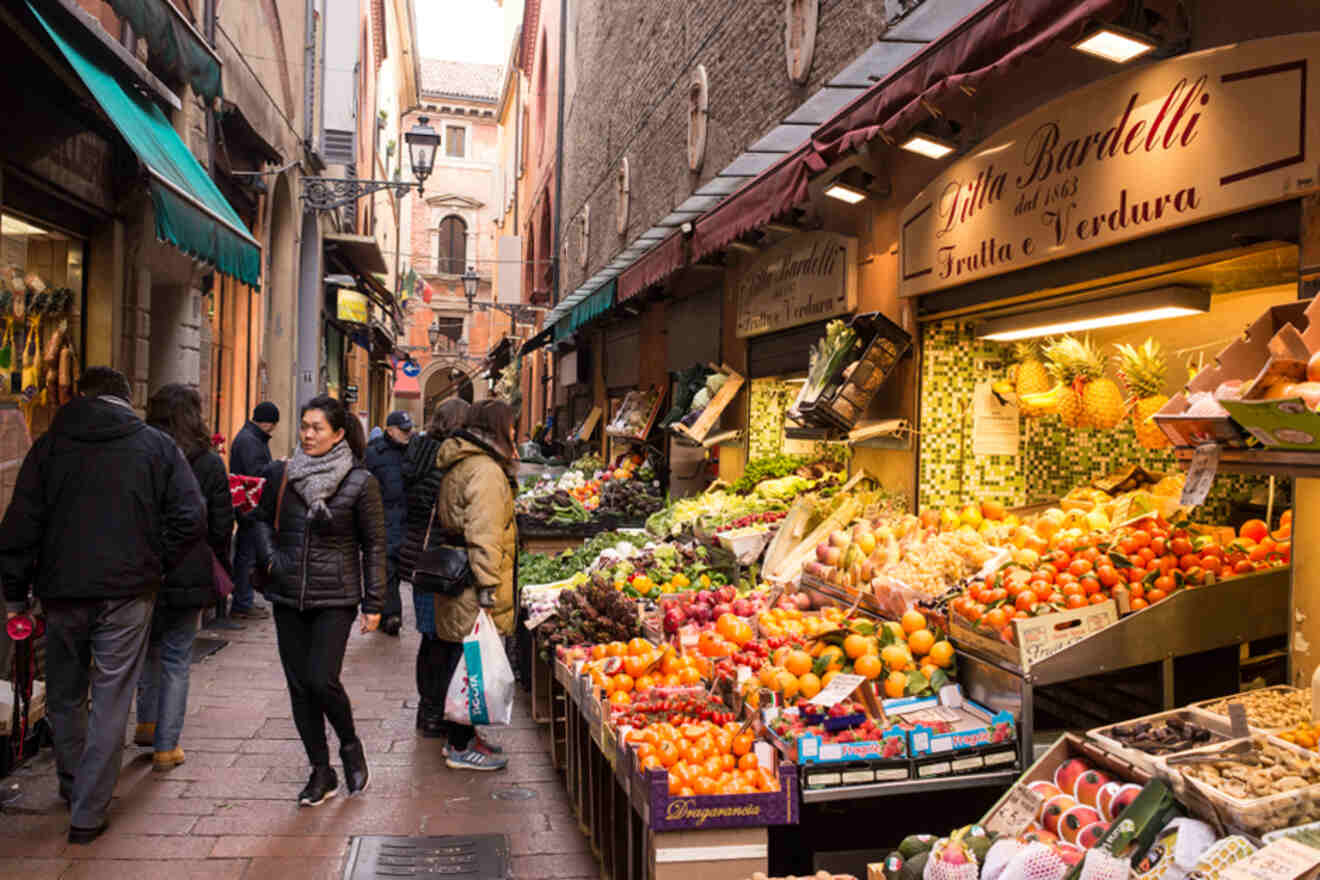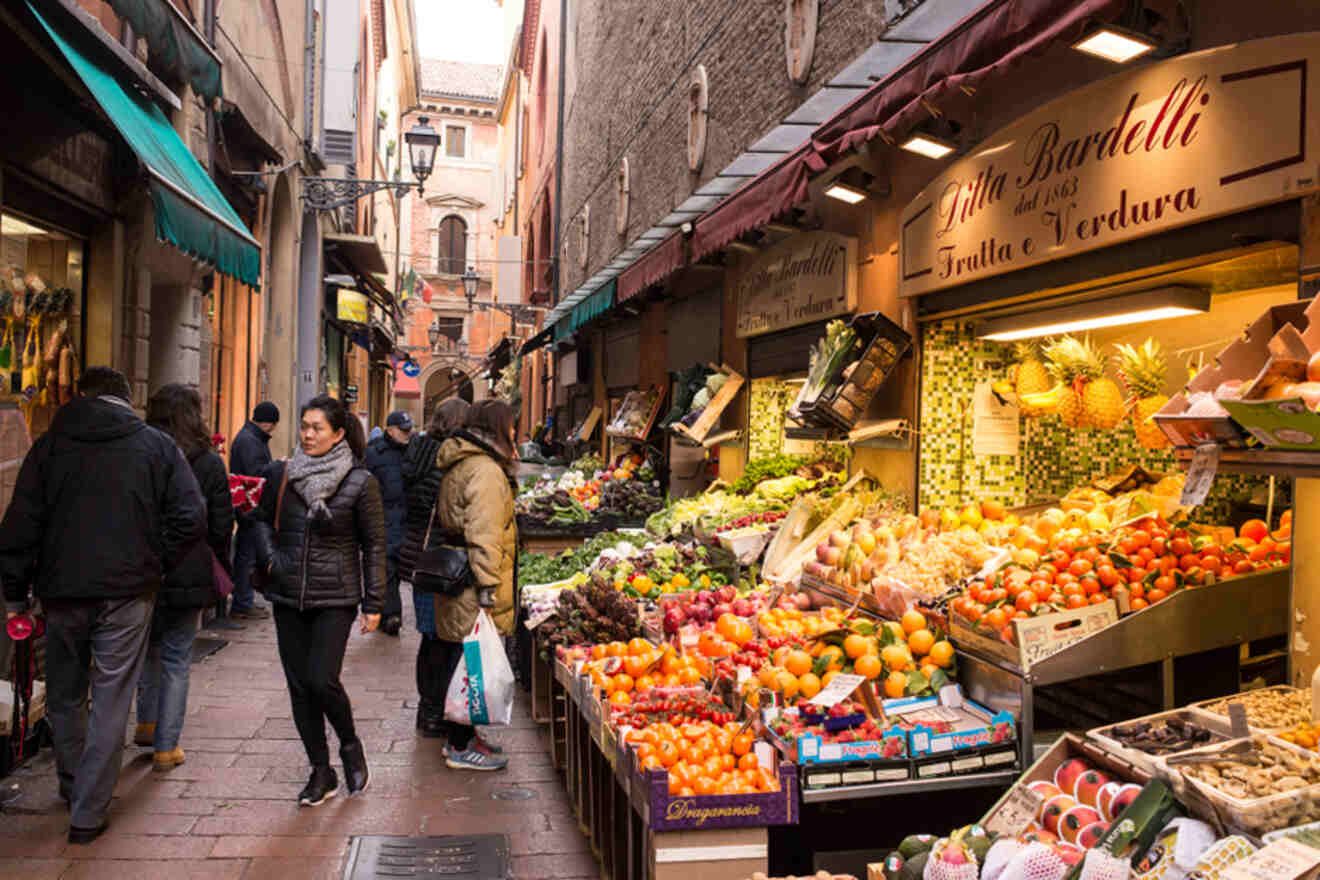 Do you want to satisfy your taste buds while exploring the beautiful city of Bologna? When it comes to the ultimate foodie experience, then look no further than the incredible food tours in Bologna.
From classic pasta dishes like tagliatelle al ragù and tortellini in brodo to the delicious mortadella, Bologna's cuisine is an explosion of flavors that are sure to satisfy your cravings.
I've done extensive research to bring you the most enjoyable and engaging tours that will provide you with an opportunity to taste some of the most delicious food in the city, learn about its culinary history, take cooking classes, and meet some of the city's most passionate chefs and food artisans.
Just note that it's important to book in advance. Many of the top food tours in the city are popular and can fill up quickly, especially during peak travel seasons.
Buckle up, and let's explore!
If you are in a hurry
If you don't have the time to read through the whole post, these are the top Bologna food tours that you need to book in advance:
1. Savor the finest Bologna food on a walking tour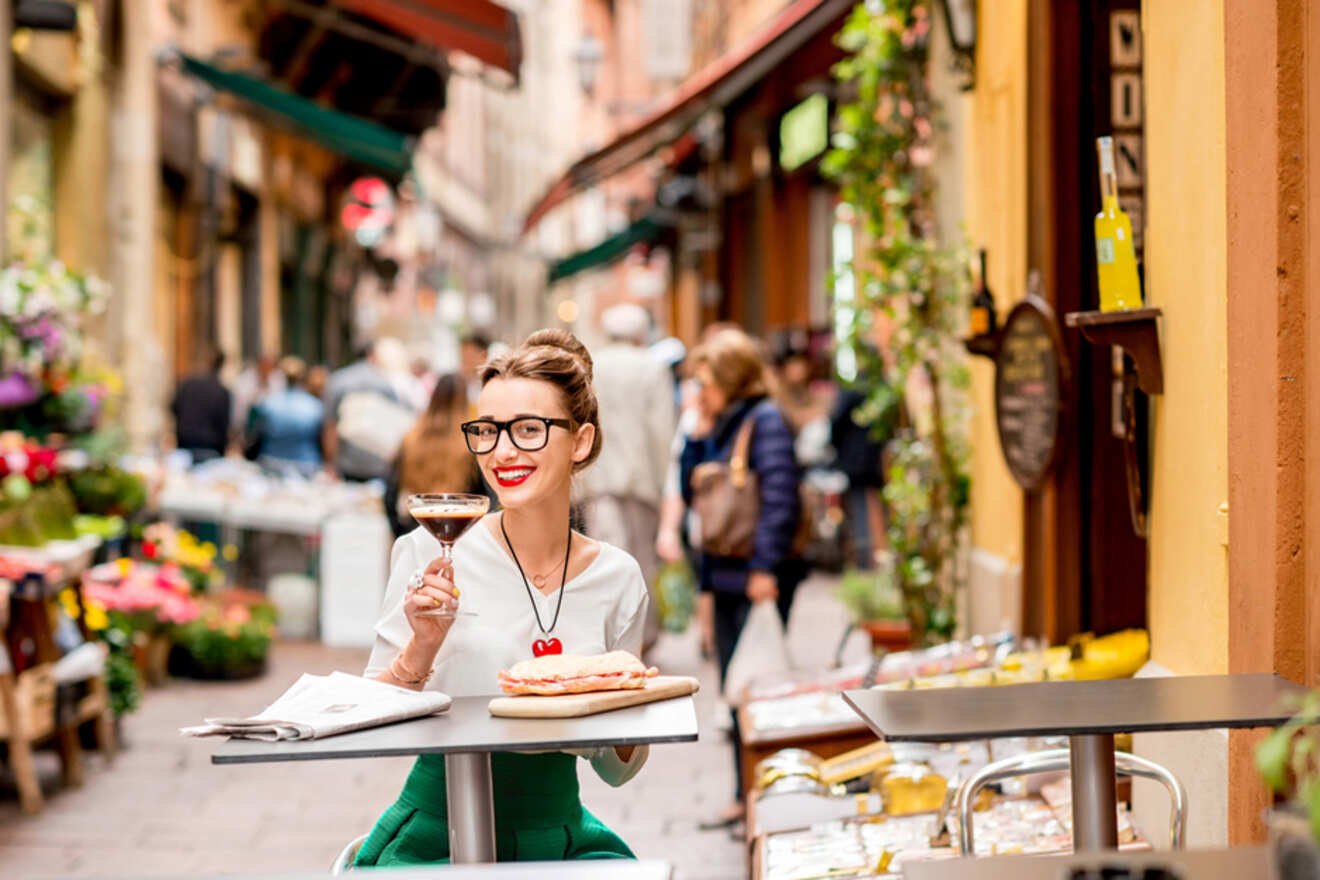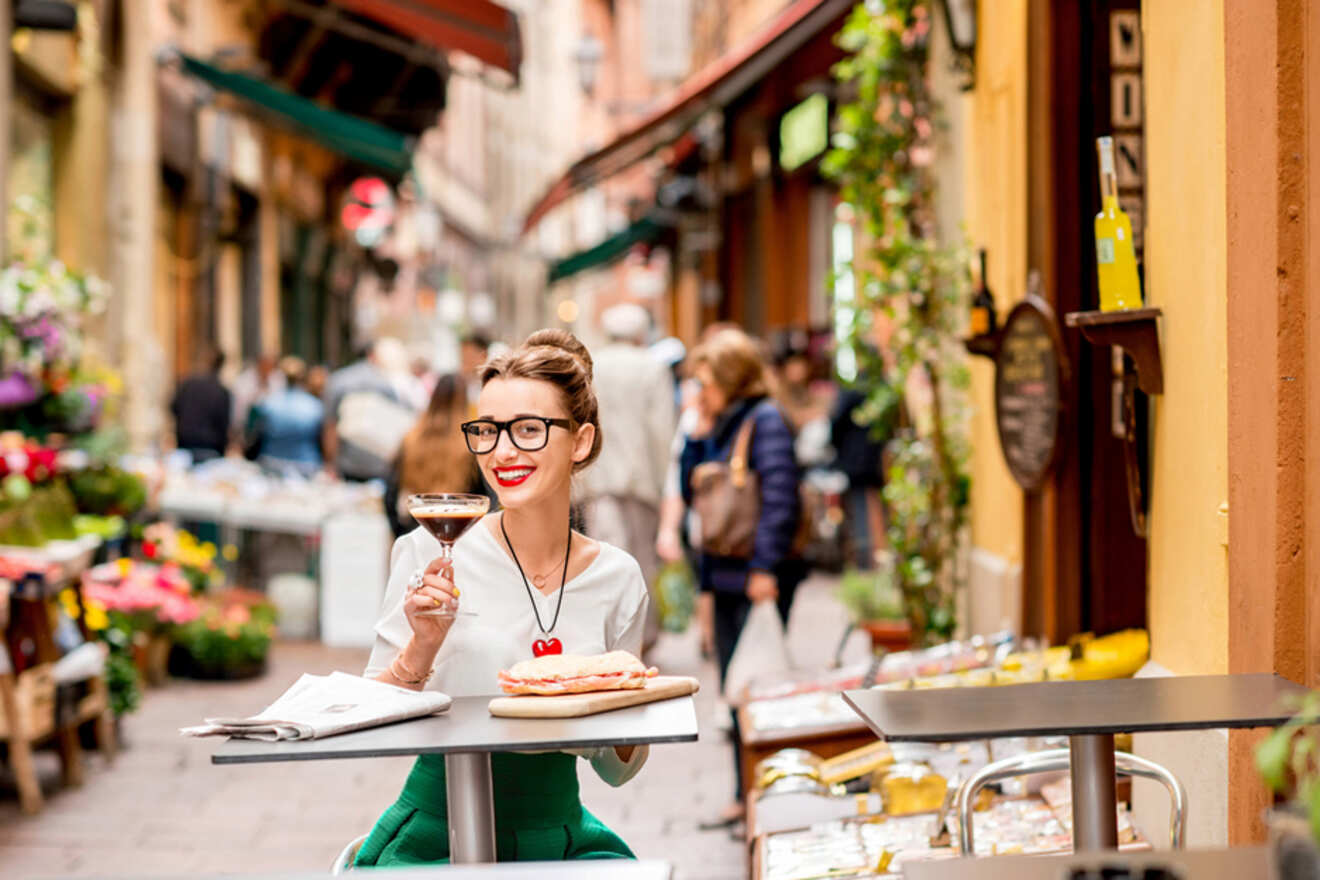 Duration: 4.5 hours
Price: from €110
Why you should take it: wander Bologna's narrow streets and discover its delicious cuisine
From the best Italian breakfast to homemade pasta and delicious ice cream, this food tour will take you on a journey through the city center and its narrow streets. Join a walking food tour guided by a local and discover the city's best culinary delights!
During the tour, you will make 6 stops at some of the most historical shops in Bologna, where you can enjoy food tastings of local delicacies such as tortellini, mortadella, ricotta cheese, ragù, Parmigiano Reggiano cheese, Aceto Balsamico di Modena, local wines, and much more!
You will also visit the famous food market. Your knowledgeable guide will share with you the legends and stories of the city while taking you to family-run restaurants and cafés away from tourists.
This small-group tour of 8 travelers is designed to offer a more personal experience.
2. Immerse yourself in the Emilia Romagna food tour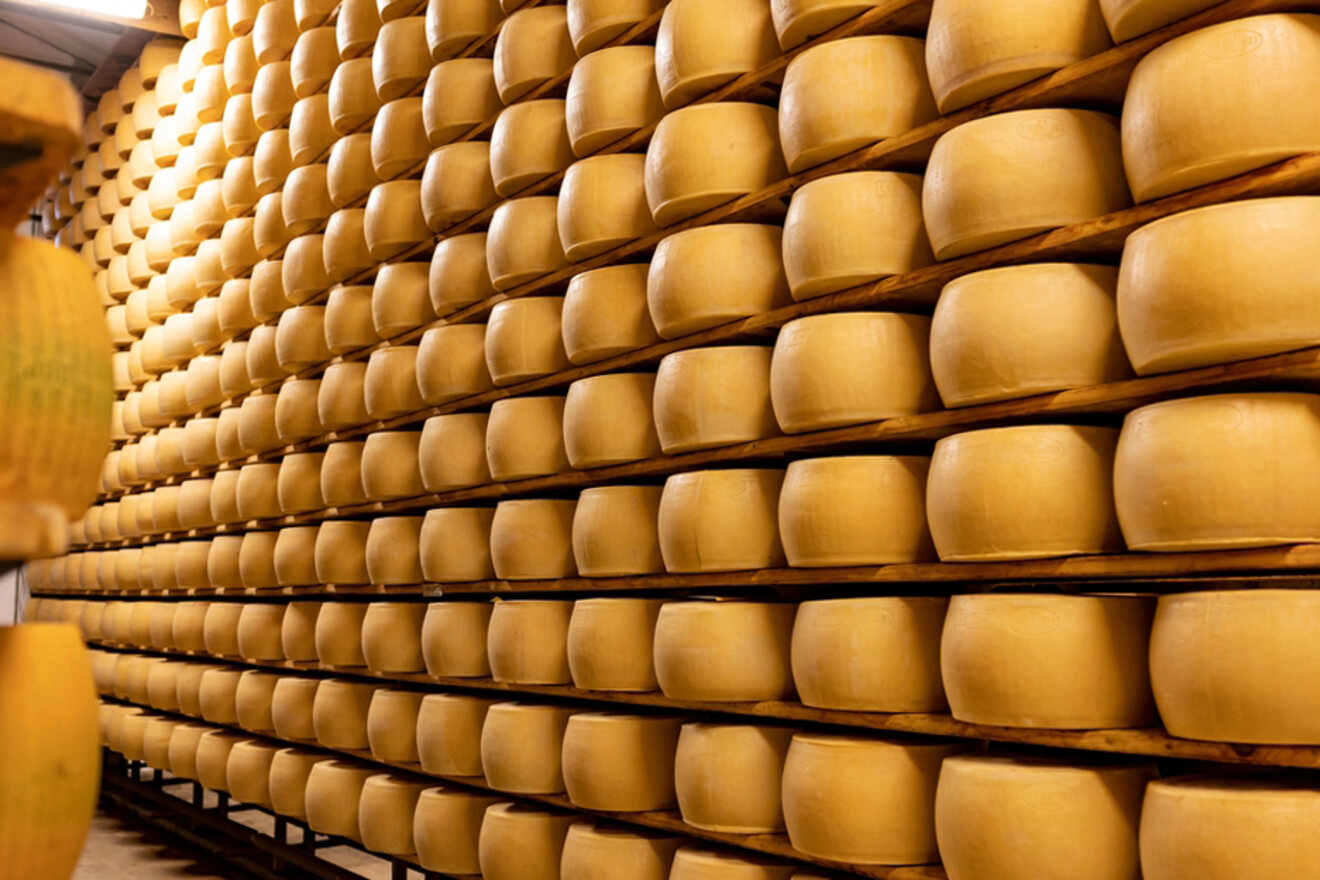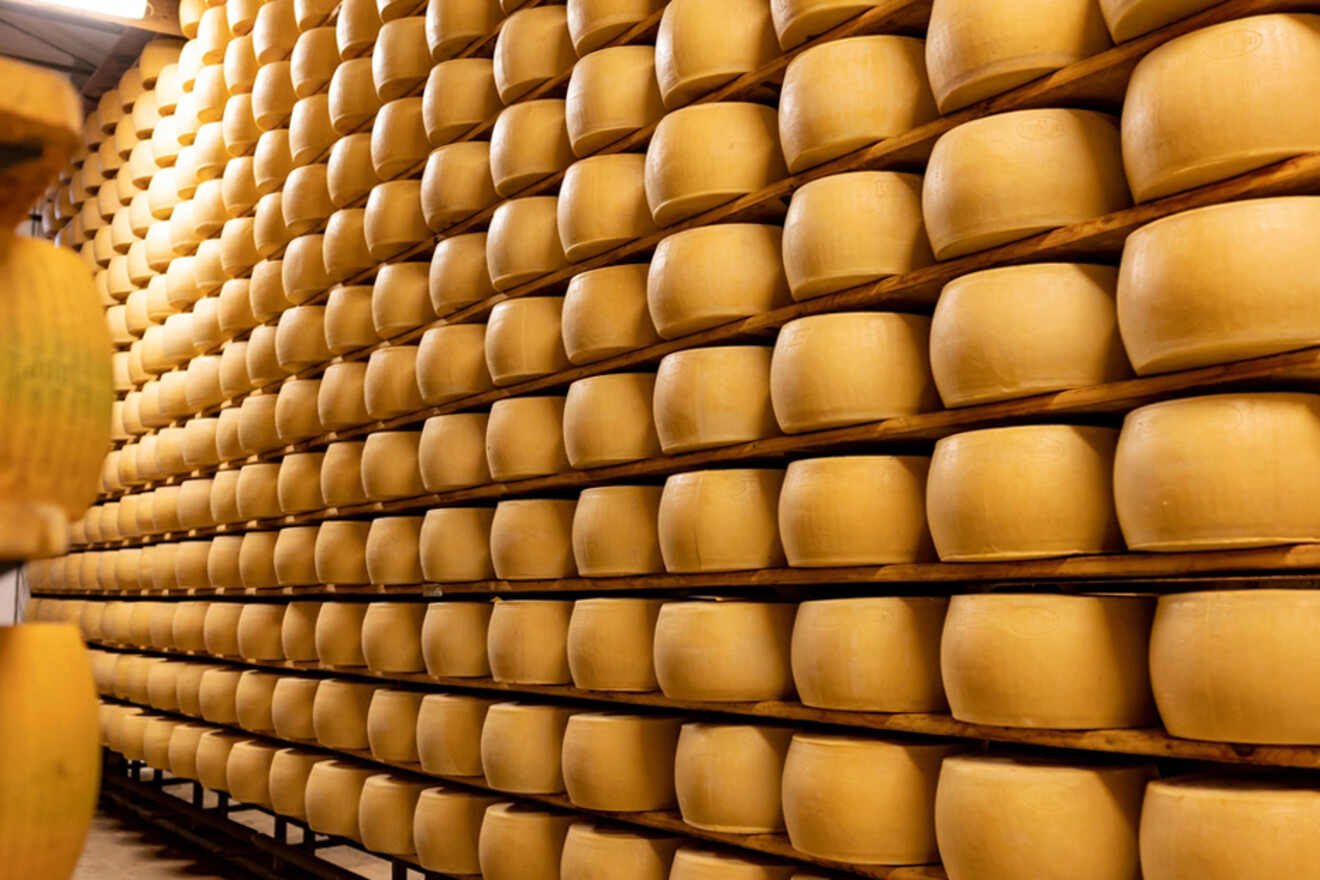 Duration: 8 to 9 hours
Price: from €220
Why you should take it: it may be a bit longer, but it's a must-take tour when visiting Bologna
The city of Bologna offers plenty of fun things to do, but don't miss a chance to awaken your taste buds on a full-day culinary adventure in this famous food region! Explore behind the scenes of local factories and family-run producers and witness the creation of world-renowned products like Parmigiano-Reggiano cheese, Modena balsamic vinegar, parma ham, and wine in Monteveglio and Castelvetro di Modena factories.
Savor hand-crafted samples along the way and indulge in a scrumptious breakfast and Italian lunch complete with wine pairings. This tour is the perfect choice for travelers who want to see how local cheese is made, as well as enjoy breakfast and lunch with wine.
You can also take a private tour with hotel pickup included. Take a tour of parma ham and Parmigiano cheese local factories. You'll even tour a Modena traditional balsamic vinegar house to learn how they make their specialty condiment.
3. Take a cooking class at a local's house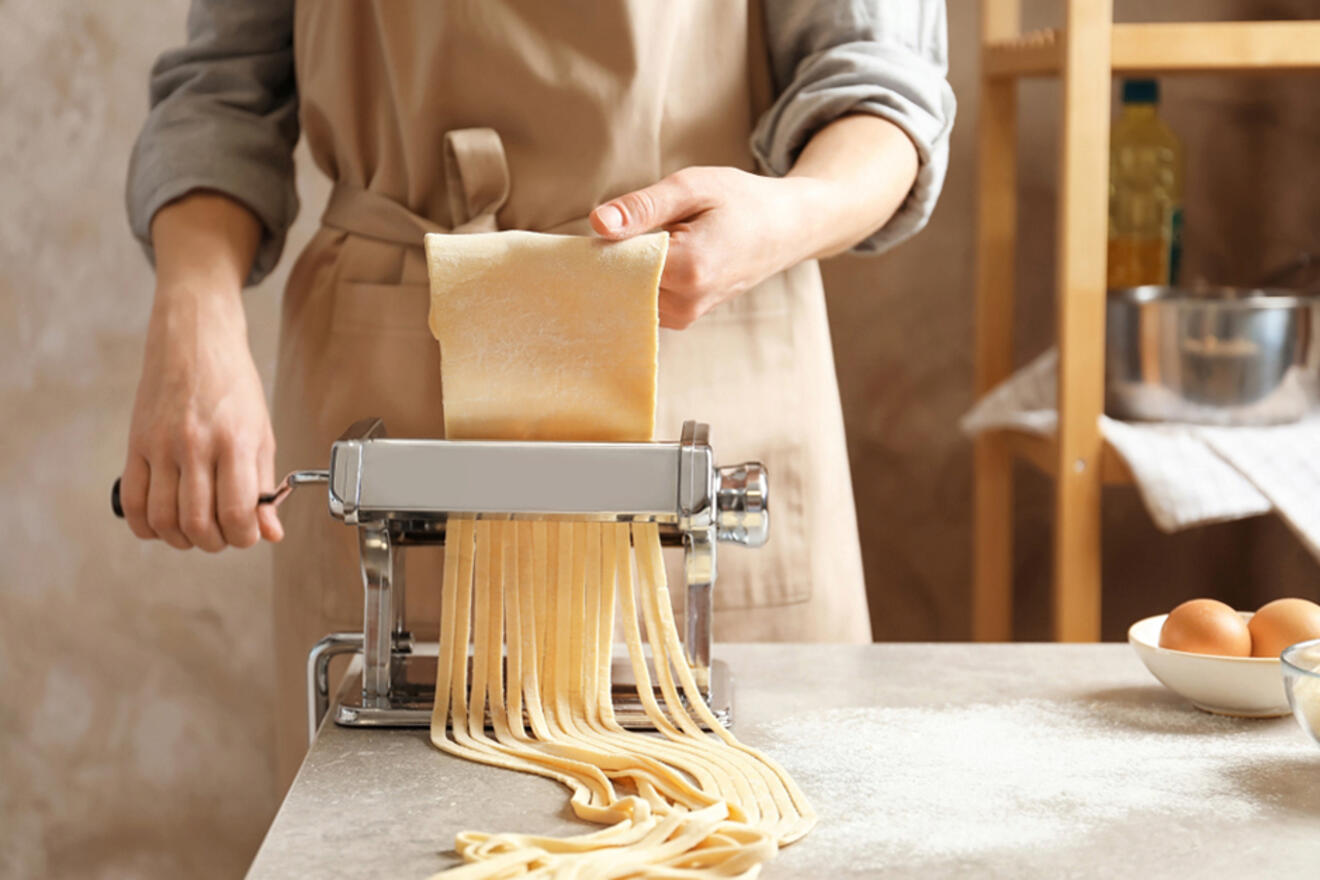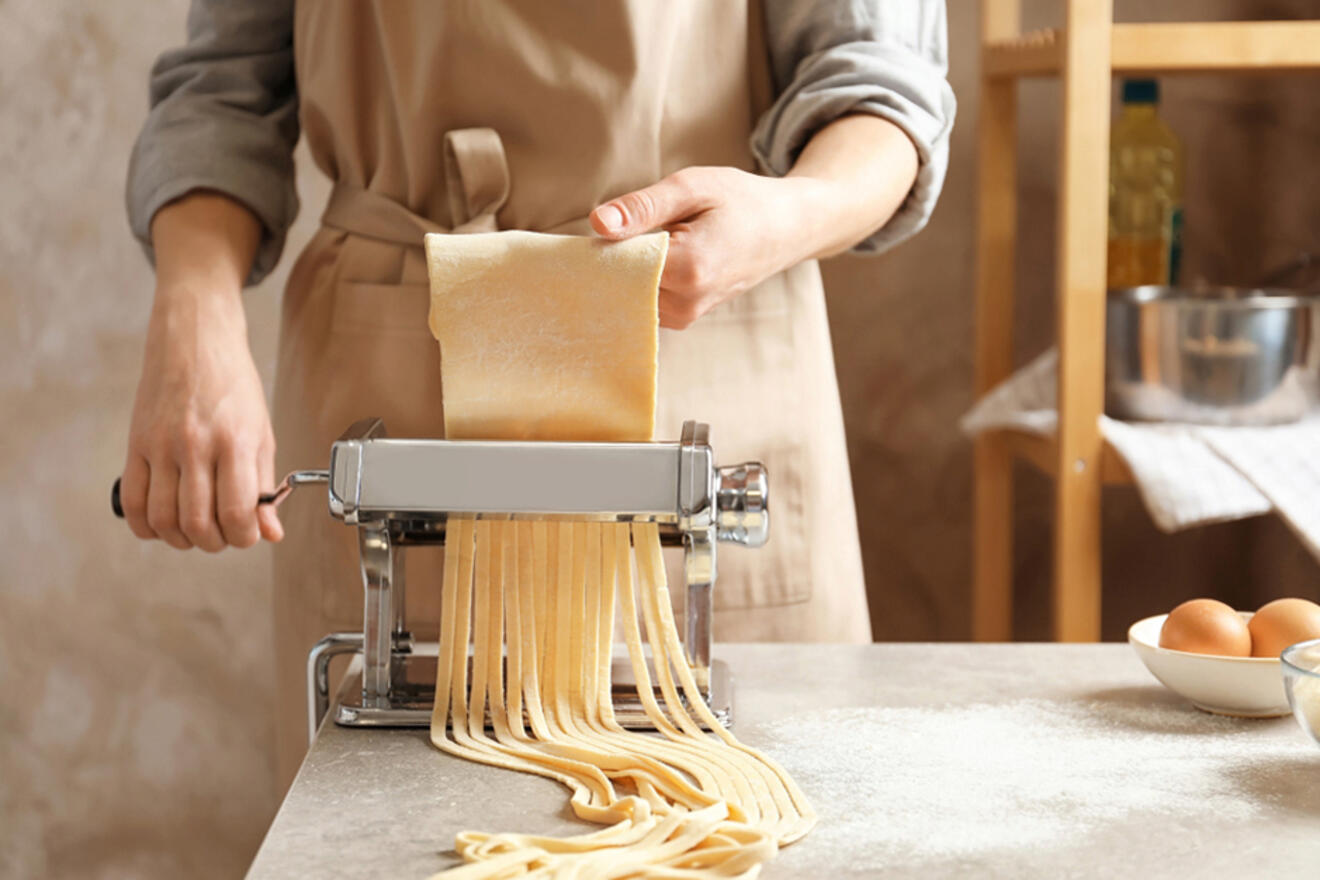 Duration: 3 hours
Price: from €85
Why you should take it: learn how to make fresh pasta and discover the city's cuisine secrets
Are you ready to experience Bologna's reputation as the food capital of Italy firsthand? Then look no further than this home cooking class with a local host!
Discover the secrets behind traditional Bolognese dishes, such as fresh tagliatelle, tortelloni, and 2 types of sauces, during a hands-on lesson. You'll learn how to make flawless fresh egg pasta from scratch and rich meat ragù (known as "Bolognese" sauce everywhere but in Bologna).
But it's not just about cooking – your local host will also share the historical significance behind Bologna's delicious local cuisine.
And what's a cooking class without a delicious lunch? Eat the delicious food you've made, paired with Italian wines and dessert. This unique food experience offers an opportunity to immerse yourself in authentic Italian food and learn local secrets.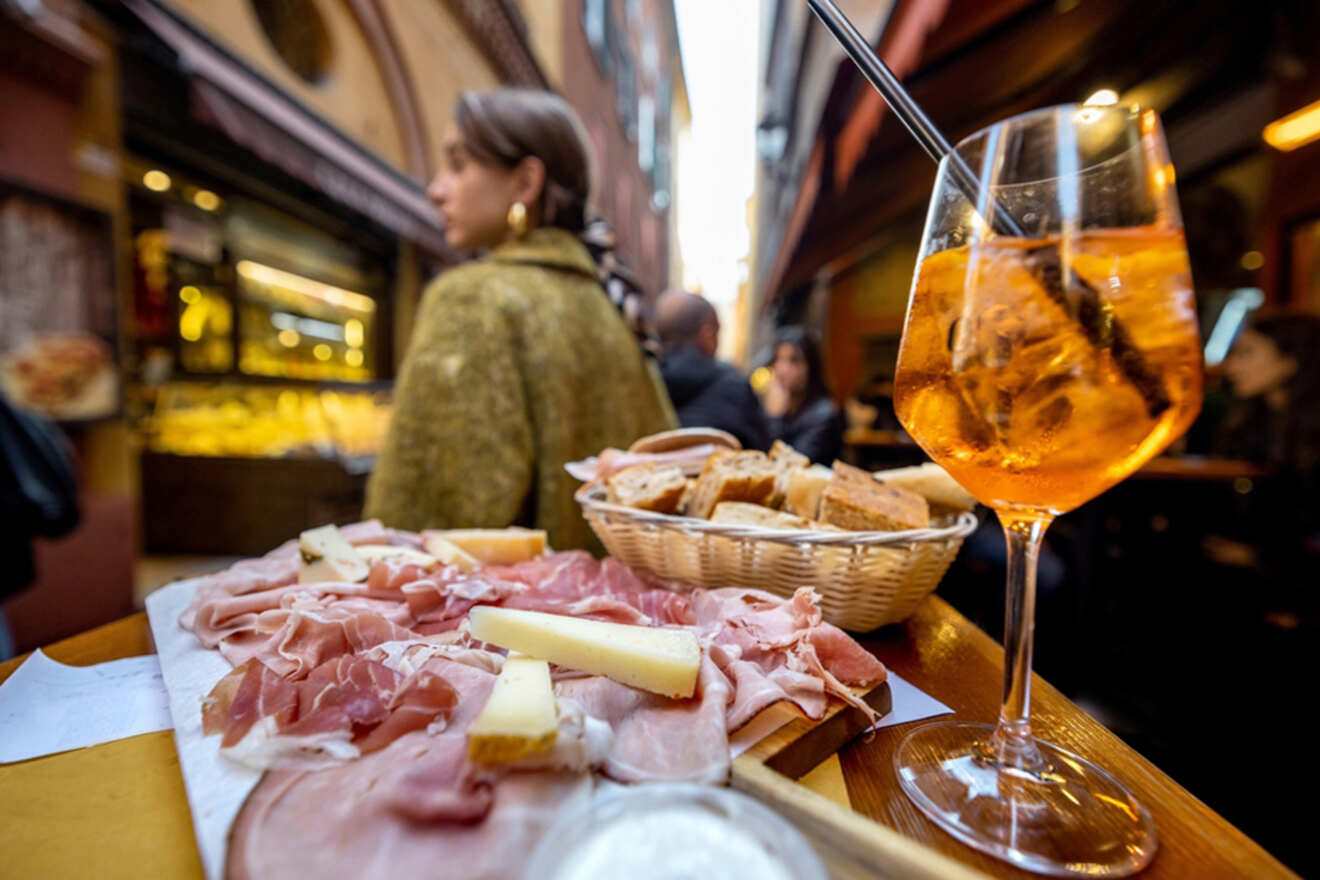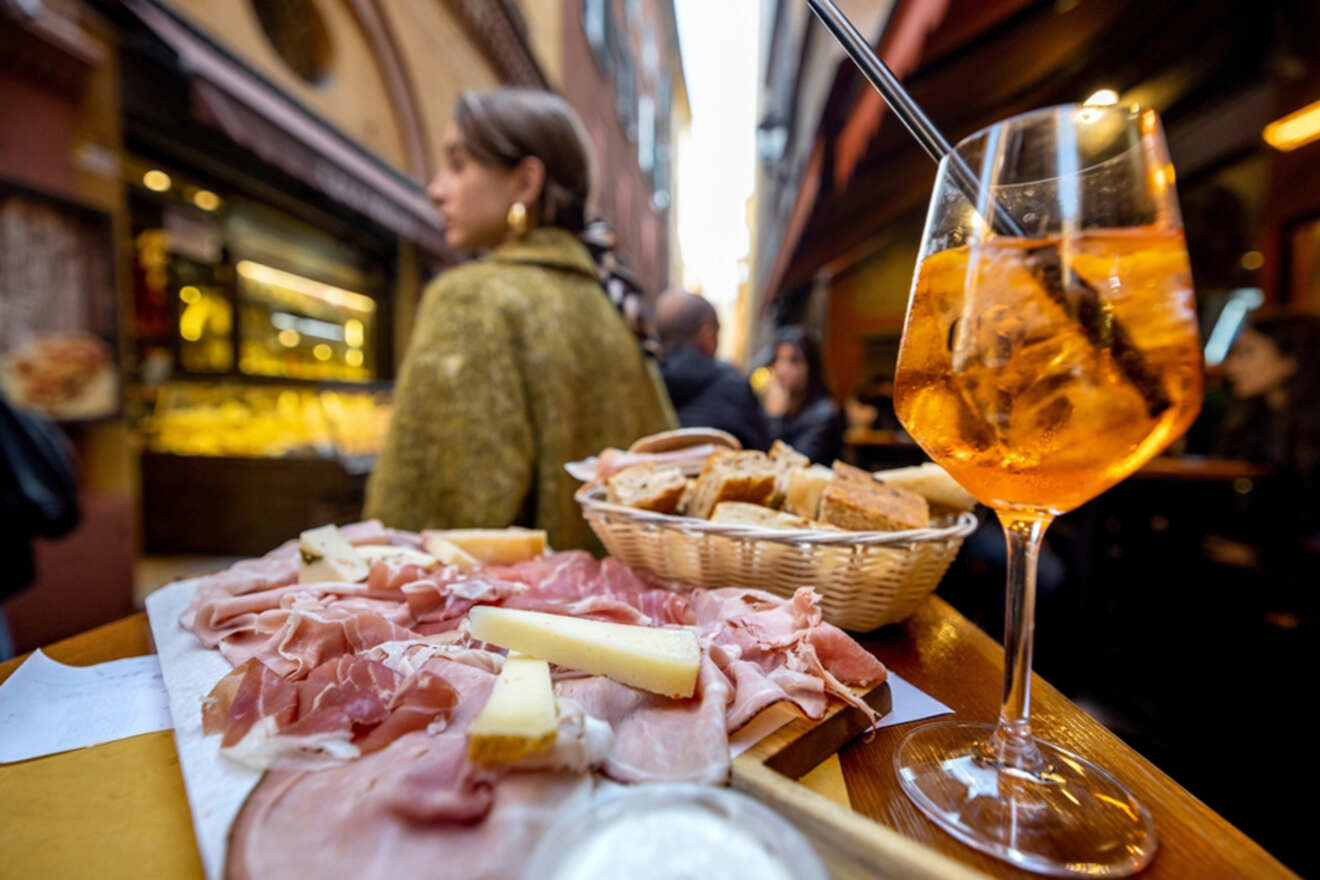 Duration: 3 hours
Price: from €223
Why you should take it: private food tour with a local guide for a more personal experience
Calling all introverts – this one's for you! If you love food but prefer to avoid large crowds, I've got the perfect solution for your Bologna food tour needs.
Get ready to conquer the confusing menus of Bologna's restaurants with this private food tour! No more tourist traps – you'll have a private foodie local guide to lead you to the best bites in town.
Sample 10 mouthwatering local specialties starting from Mercato delle Erbe, Neptune square, and Piazza Maggiore, from savory to sweet, and wash them down with local drinks. You'll visit a variety of eateries, including a food market and bakery, and have the guide all to yourself.
5. Climb Torre degli Asinelli & sample the flavors of Bologna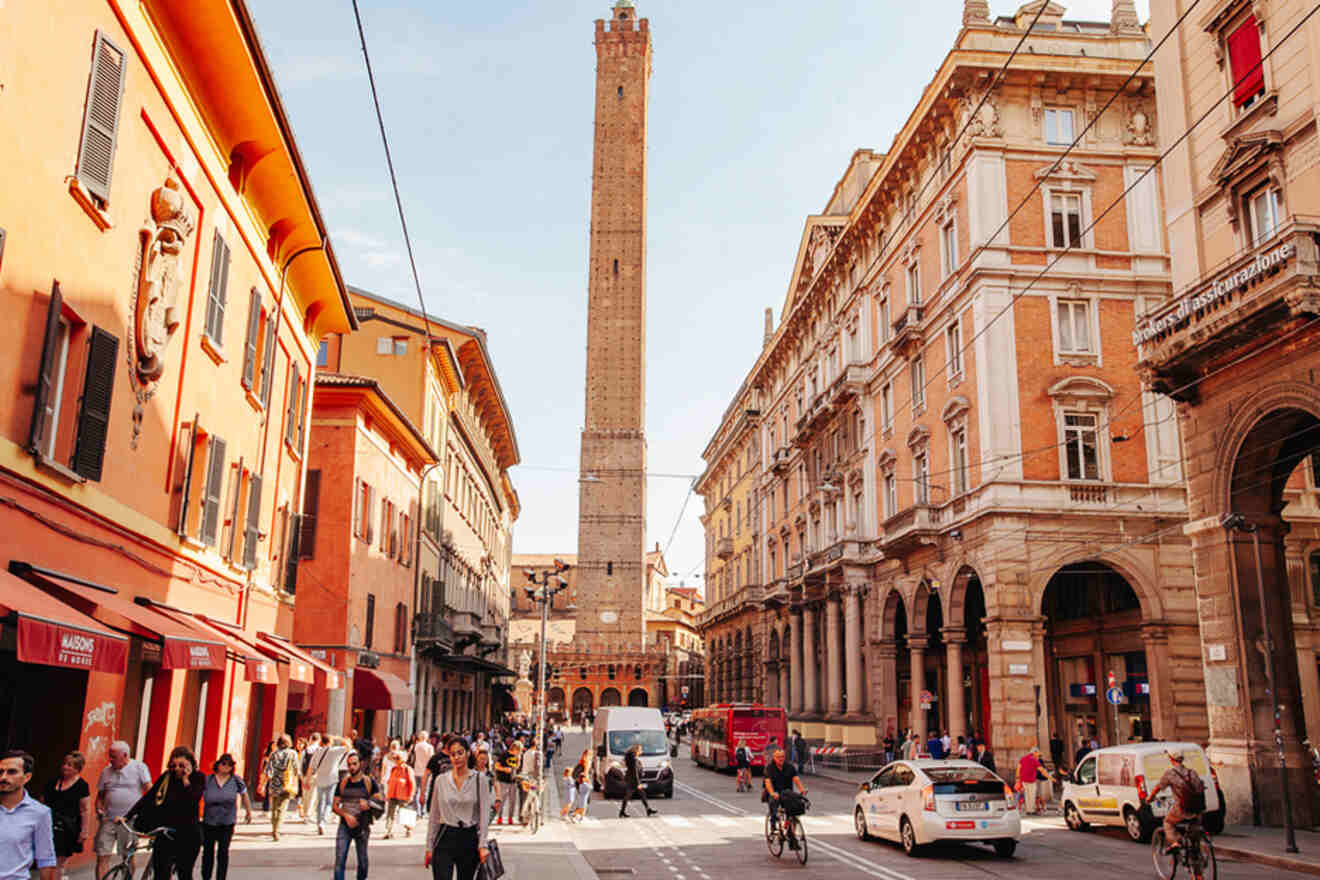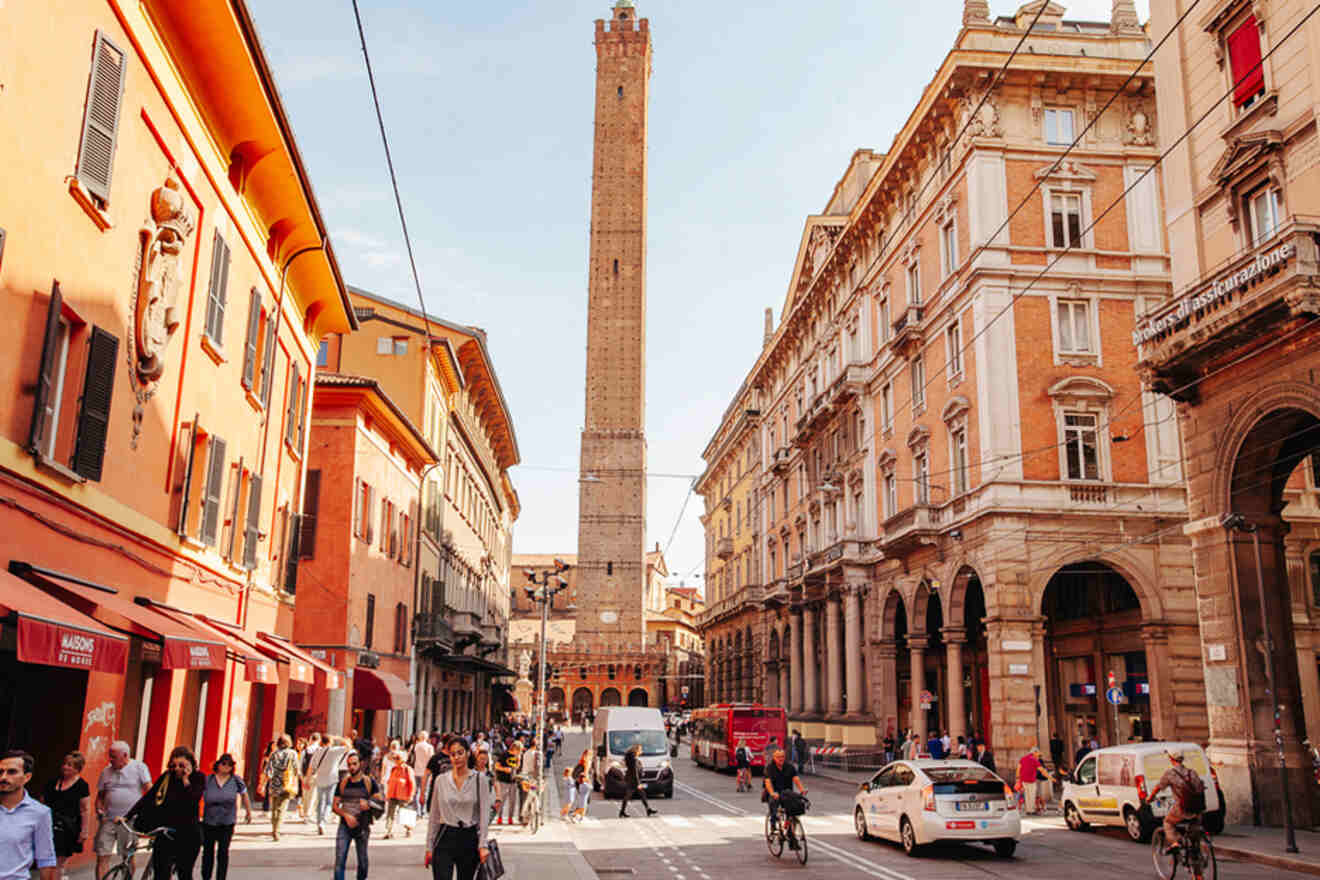 Duration: 1 hour
Price: from €17
Why you should take it: experience the Torre degli Asinelli and the city's culinary scene
Get ready to take on the tallest leaning medieval tower in the world – the Torre degli Asinelli! Climb all 498 steps to the top and enjoy a panoramic view of the city and its stunning hills.
The view alone is worth the climb, but you're not done yet! After the tower visit, you'll embark on a culinary journey through Bologna's city center. Indulge in a food tasting of the city's most iconic and delicious products, and savor the authentic flavors of Bologna.
This tour is the perfect mix of adventure and indulgence and is not to be missed. There is just one thing you need to know: this tour is not vegan-friendly.
6. Step into Bologna's Food Wonderland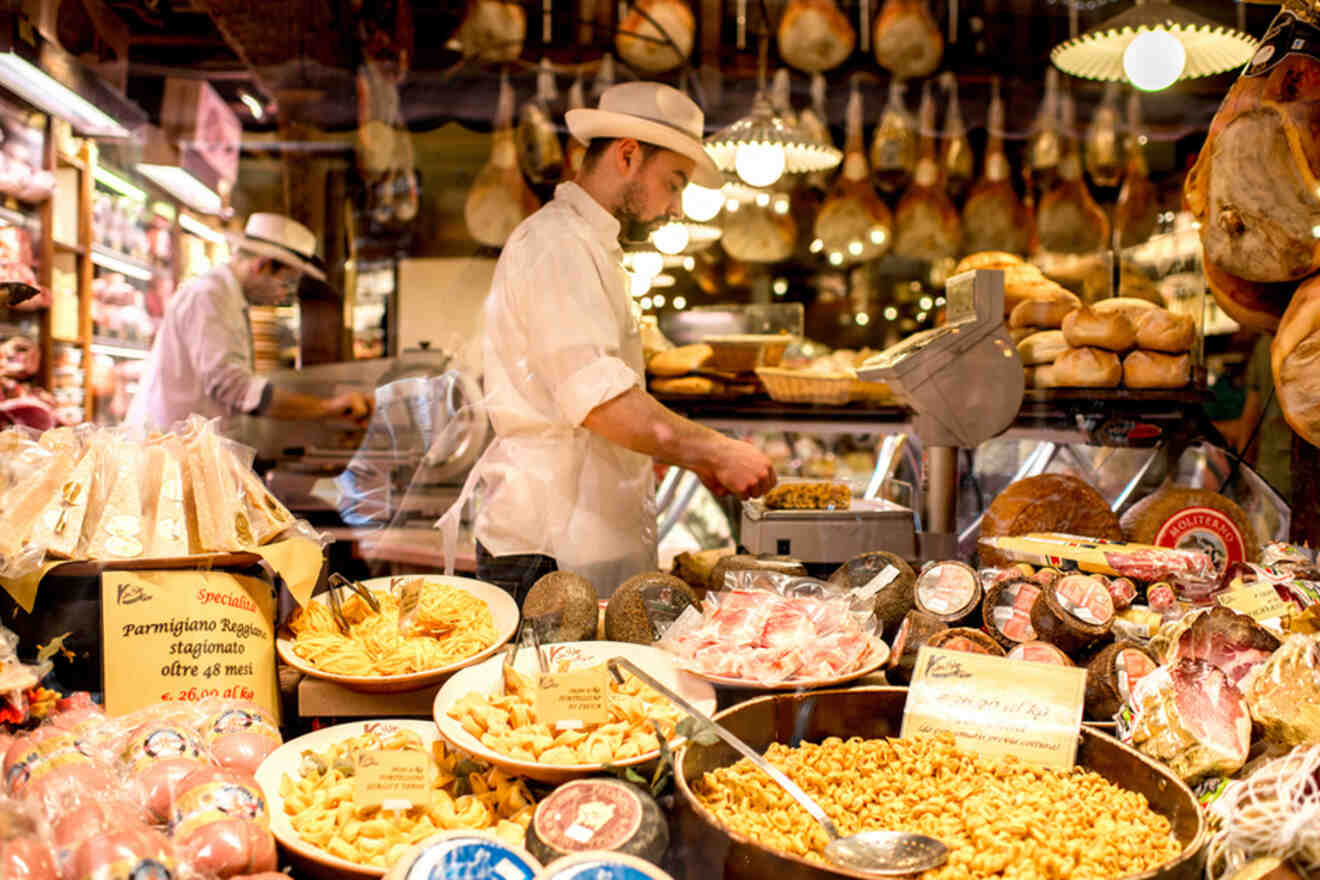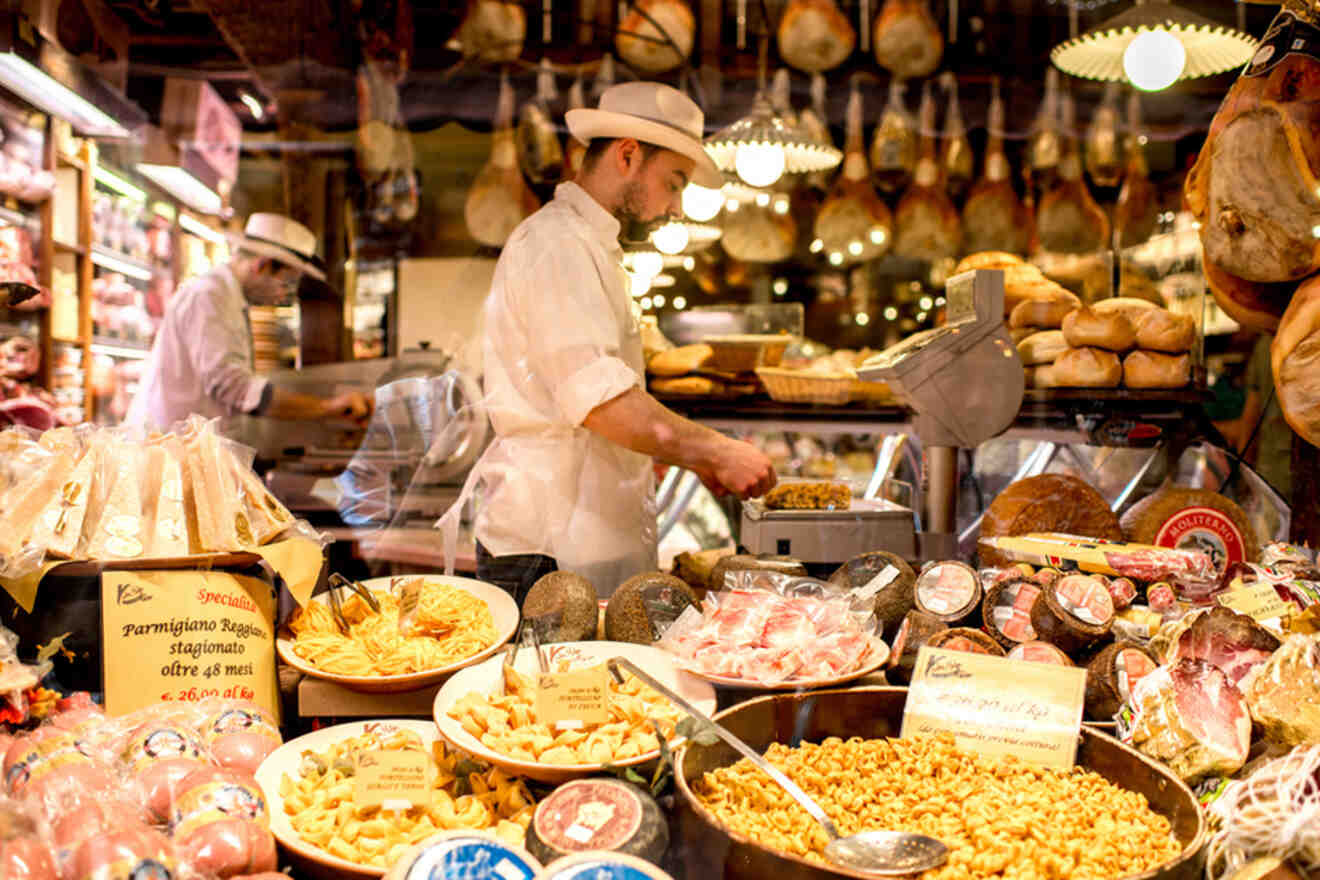 Duration: 4 hours
Price: from €115
Why you should take it: explore historic markets and indulge in food tasting like never before
Get ready to embark on a mouth-watering adventure through the heart of Bologna's food scene!
The journey begins in Piazza Maggiore square, where you'll step back in time to discover a historic market that was bustling until the 1900s. Soak in the atmosphere and indulge your senses for 10 minutes
Next, you'll head to Mercato delle Erbe, a local food market where you'll have 30 minutes to explore the colorful stalls and taste original Bolognese delicacies.
But the real gem of the tour is the oldest food market of Bologna – Quadrilatero. Here, you'll have the chance to stop in different shops and osterie, and delve into the heart of Bolognese food culture. Spend as much time as you like exploring this culinary wonderland, indulging in local products and fresh fruit.
Just make sure to wear comfortable shoes for this walking adventure.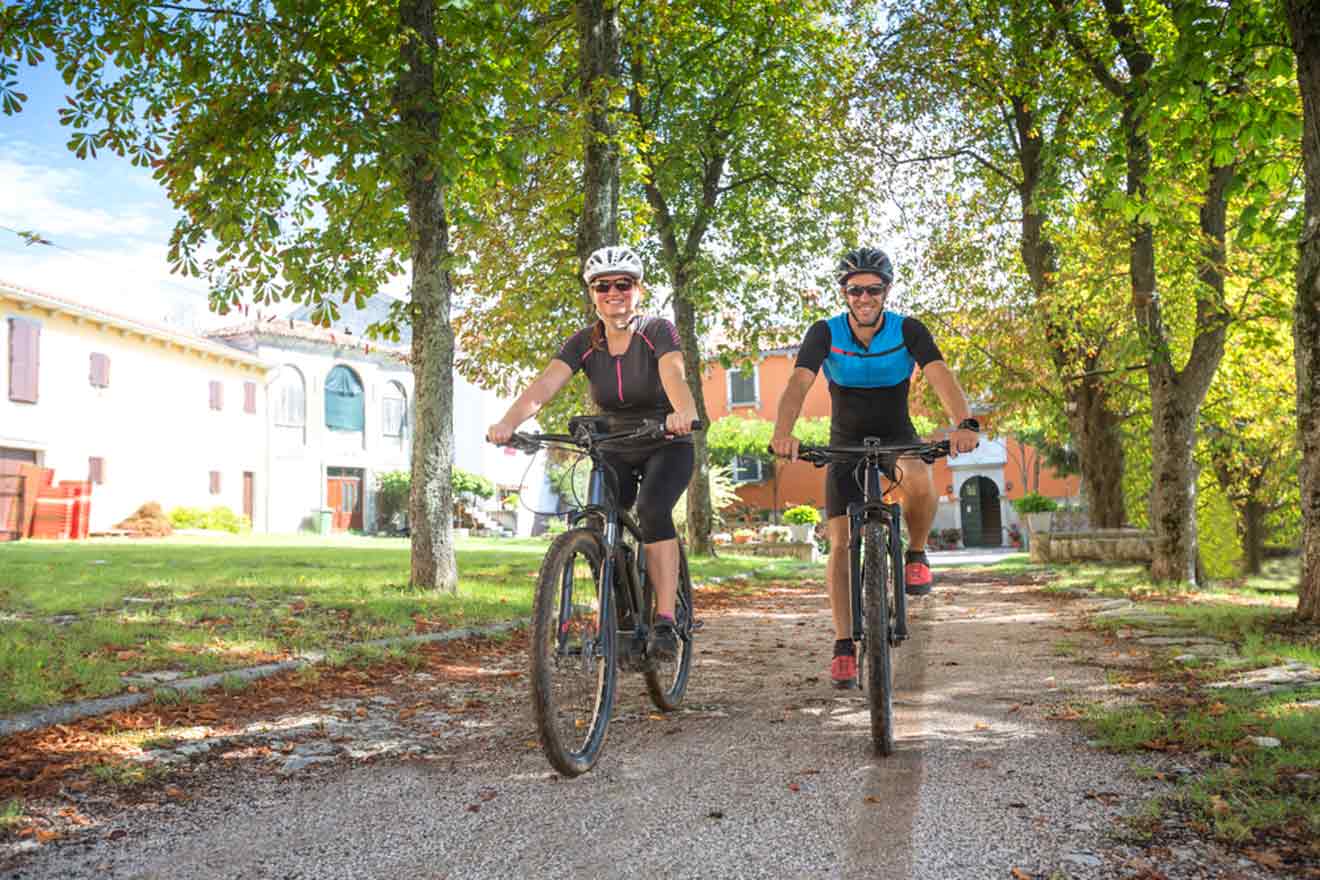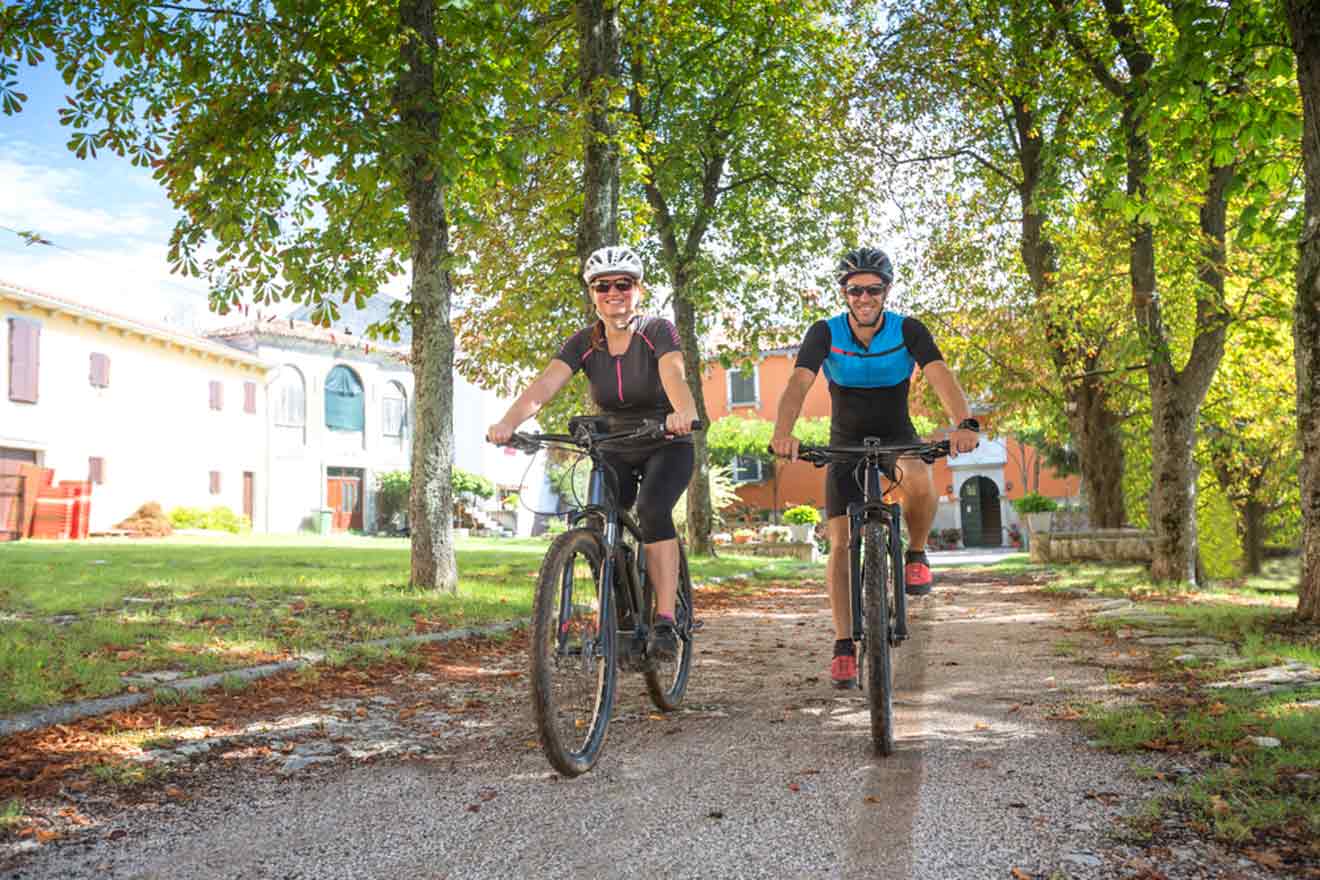 Duration: 3 – 6 hours
Price: from €110
Why you should take it: indulge in a delicious cheese tasting
Leave the beaten path behind and discover the city's breathtaking hills and gardens while learning about its fascinating history. And what's an adventure without some tasty treats? Enjoy a cheese tasting from local producers and sip on some delicious regional wine from nearby vineyards.
Choose between a half or full-day tour with a knowledgeable guide by your side. Whether you're a biking pro or just starting out, the e-bike is perfect for all fitness levels, and your guide will show you the ropes.
As you ride through the stunning countryside, you'll uncover hidden spots and take in spectacular views that most tourists miss. Soar over the hills and through the gardens, and work up an appetite for some delicious cheese and wine.
8. Take a self-guided tour for the hungry and curious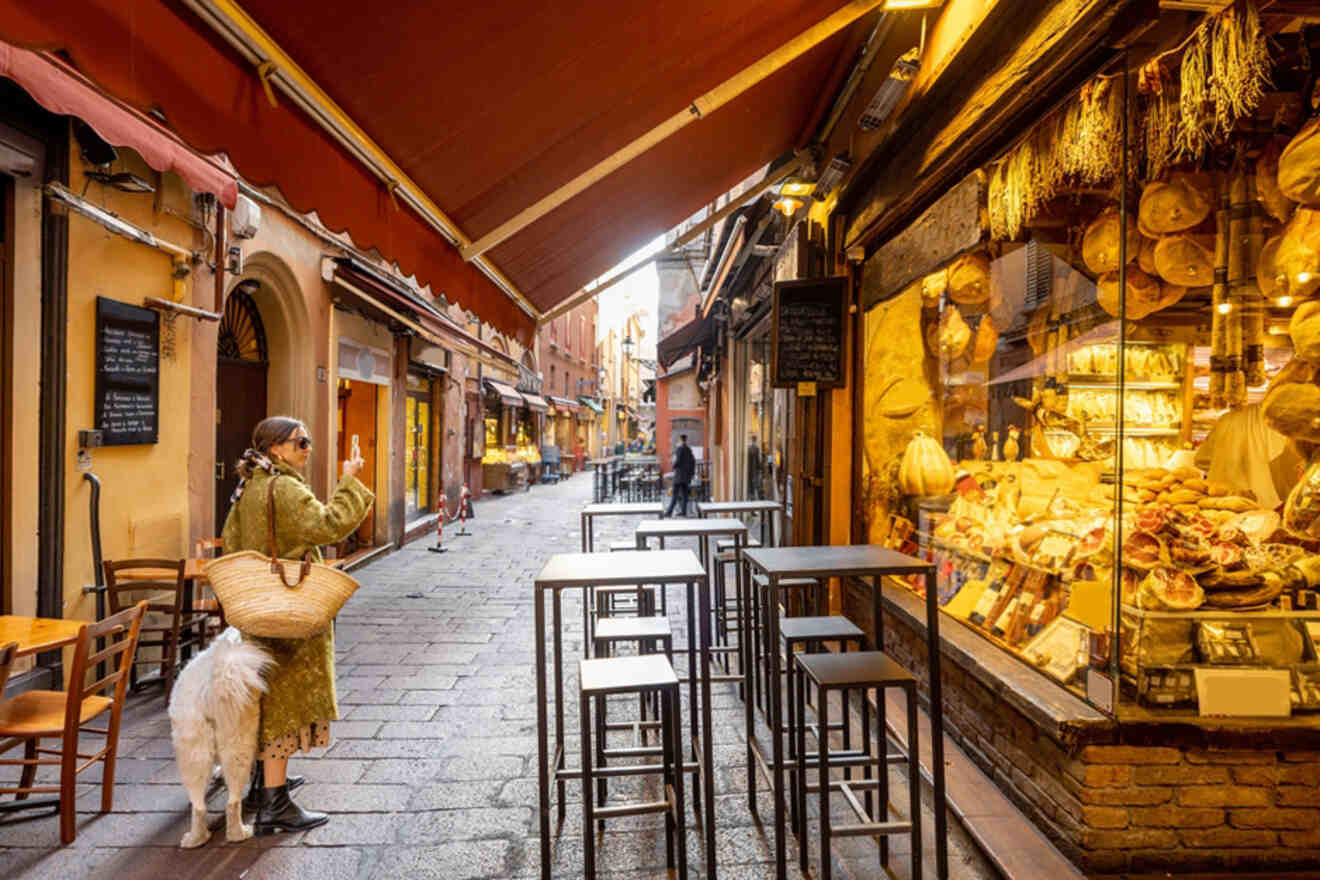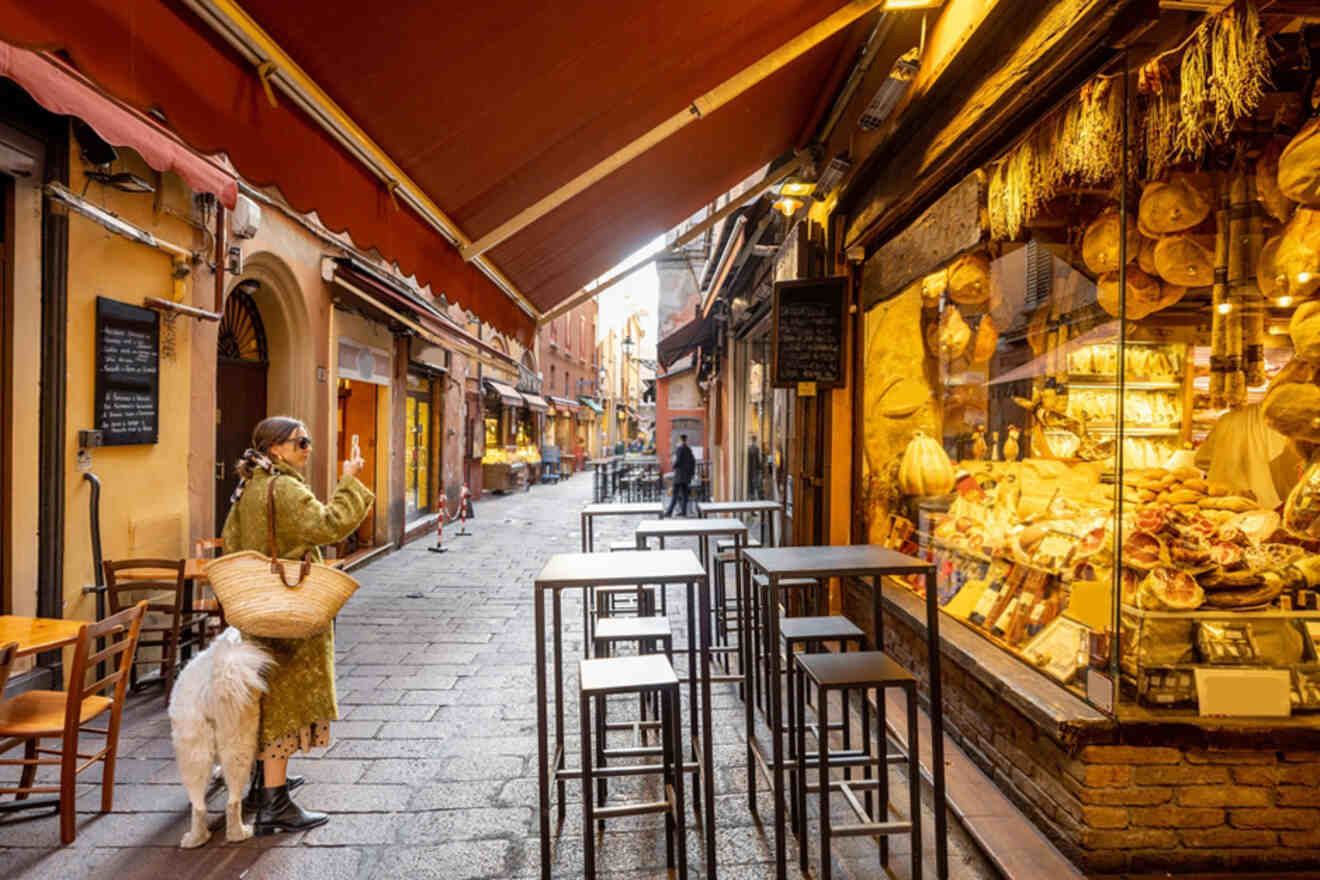 Duration: 1 day
Price: from €42
Why you should take it: an affordable and flexible way to get a taste of Italian cuisine
Whether you're a foodie or simply looking for a fun and tasty way to explore the culinary capital, this self-guided food tour is a perfect choice.
With a map, food guide, and a bunch of vouchers for mouth-watering local food samples, you can roam around the charming old town at your own pace and indulge in a variety of typical delicacies. No need to rush or follow a rigid schedule – this is your chance to savor every bite and soak up the culinary culture of the city at your own pace.
Not only will you taste some of the most delicious Italian food that Bologna has to offer, but you'll also get to learn fascinating facts and trivia about the city's food heritage. From handmade chocolates and heavenly ice cream to the famous Tigellone with scrumptious ragù sauce and cured meats, you'll be spoiled for choice.
9. Jump on the San Luca Express & taste the local cuisine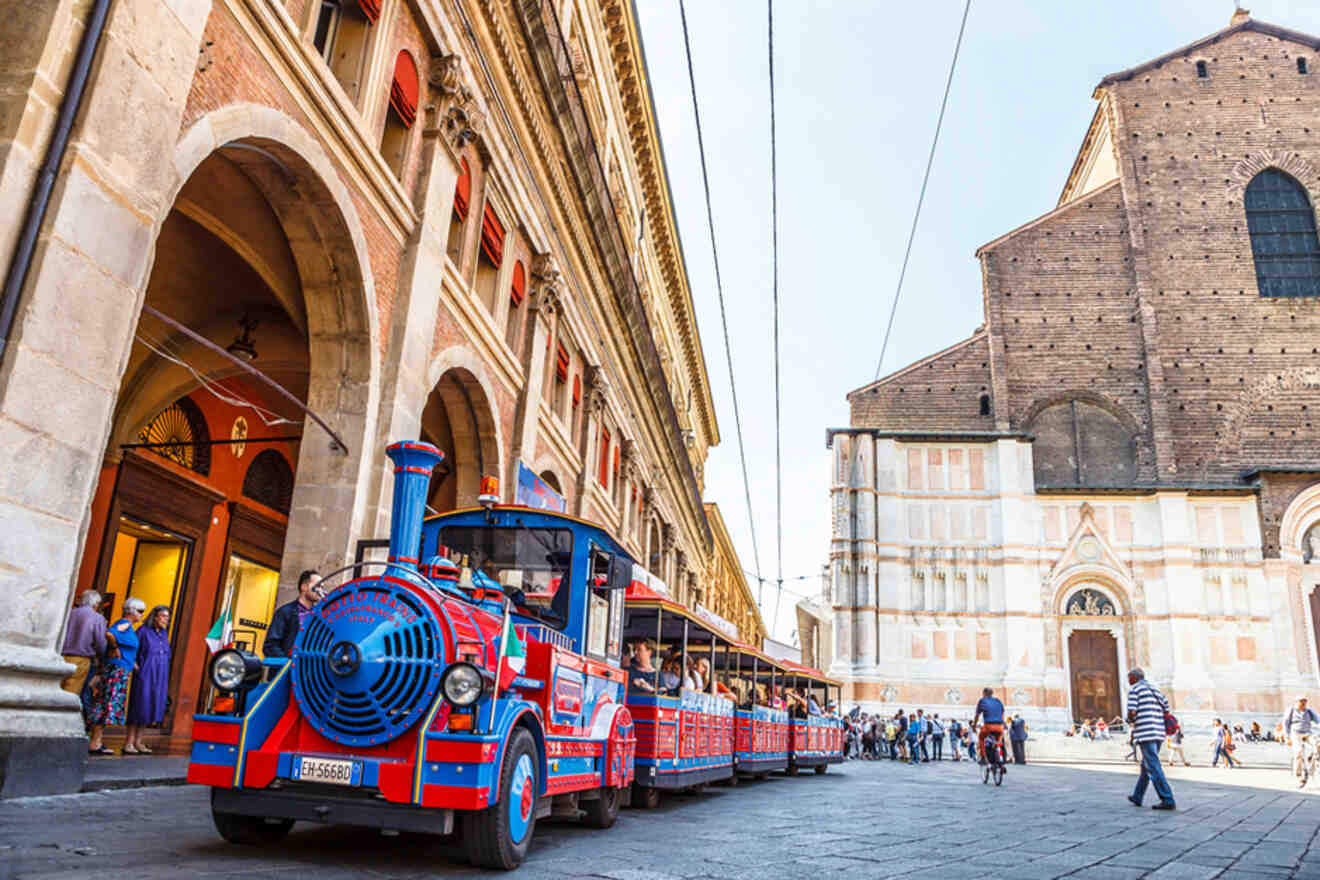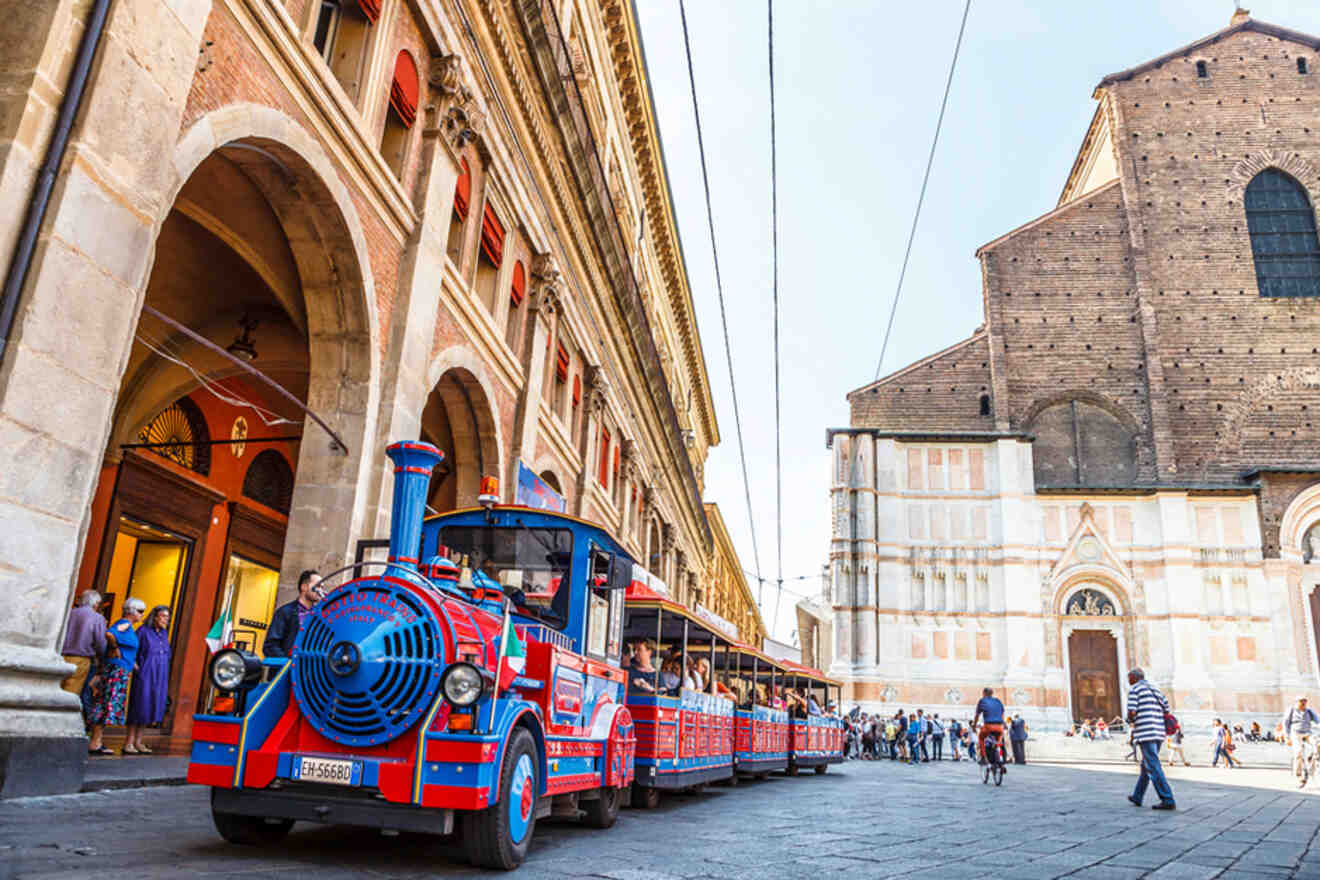 Duration: 1 day
Price: from €26
Why you should take it: a combo tour of the iconic Basilica of San Luca plus food
Hop aboard the San Luca Express train and discover the stunning Basilica of San Luca in Bologna! This tour offers a unique way to explore the city, with audio guides available in 8 different languages to keep you entertained along the way.
As you ride the train, take in the fascinating history of Bologna and learn about the city's landmarks until you rach the breathtaking Basilica. Here, you'll have plenty of time to explore at your own pace and take in the incredible views.
But that's not all – when you return, indulge in a food tasting of typical local products in one of the historical markets. It's the perfect way to top off your adventure in the food capital of Italy.
FAQs about food tours in Bologna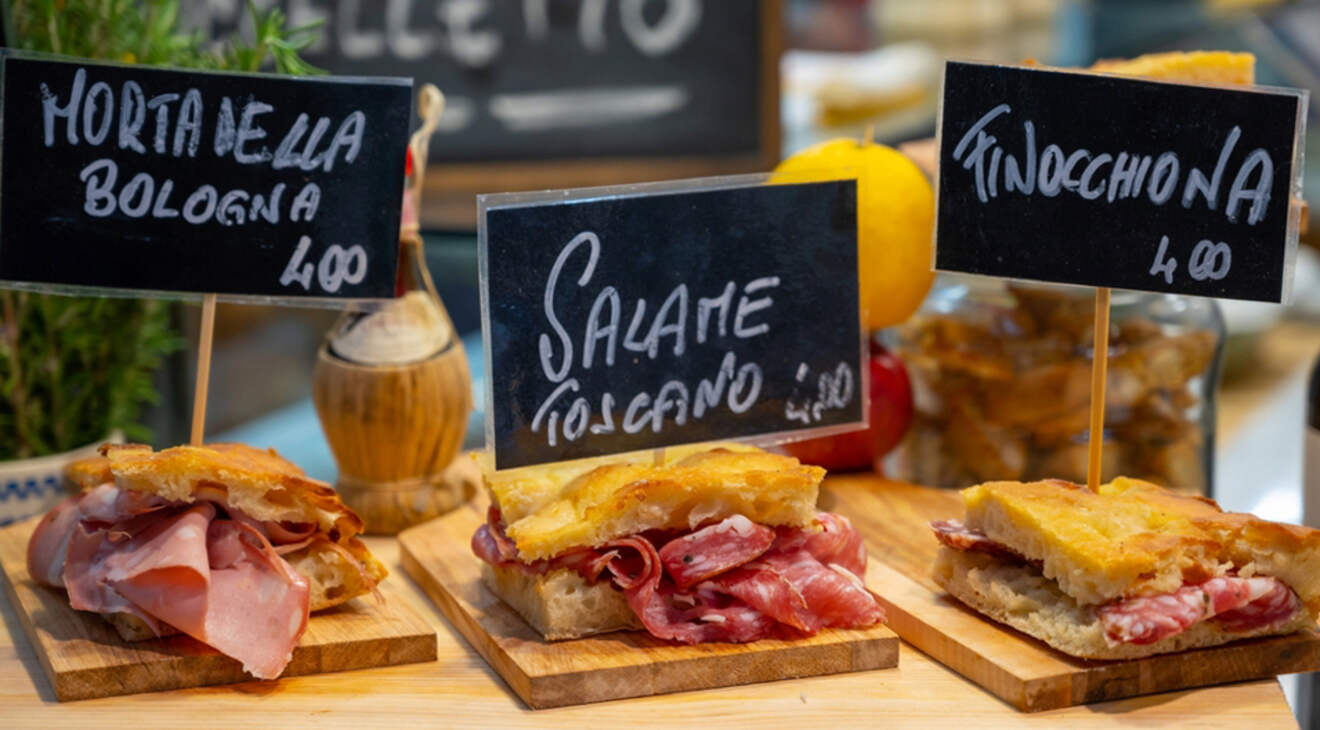 🧭 Do I need a guide for a food tour in Bologna?
Yes. While it is possible to explore Bologna's culinary scene on your own, a guided food tour provides a more immersive and informative experience. You can take a Bologna group walking tour or a private tour.
👩‍🍳 Can I learn to cook Bolognese dishes during a food tour?
Yes. You can take a cooking class tour that involves hands-on instruction from a local, teaching you how to prepare classic Bolognese and Italian dishes.
⌛ How long does a typical food tour last?
A typical food tour in Bologna can last anywhere from 2 to 6 hours, depending on the itinerary and stops included. Some tours may be longer, for example Emilia Romagna region tour offers a full-day experience.
👚 Is there a specific dress code for food tours in Bologna?
There is no strict dress code for food tours in Bologna. However, it's recommended to wear comfortable clothes.
Conclusion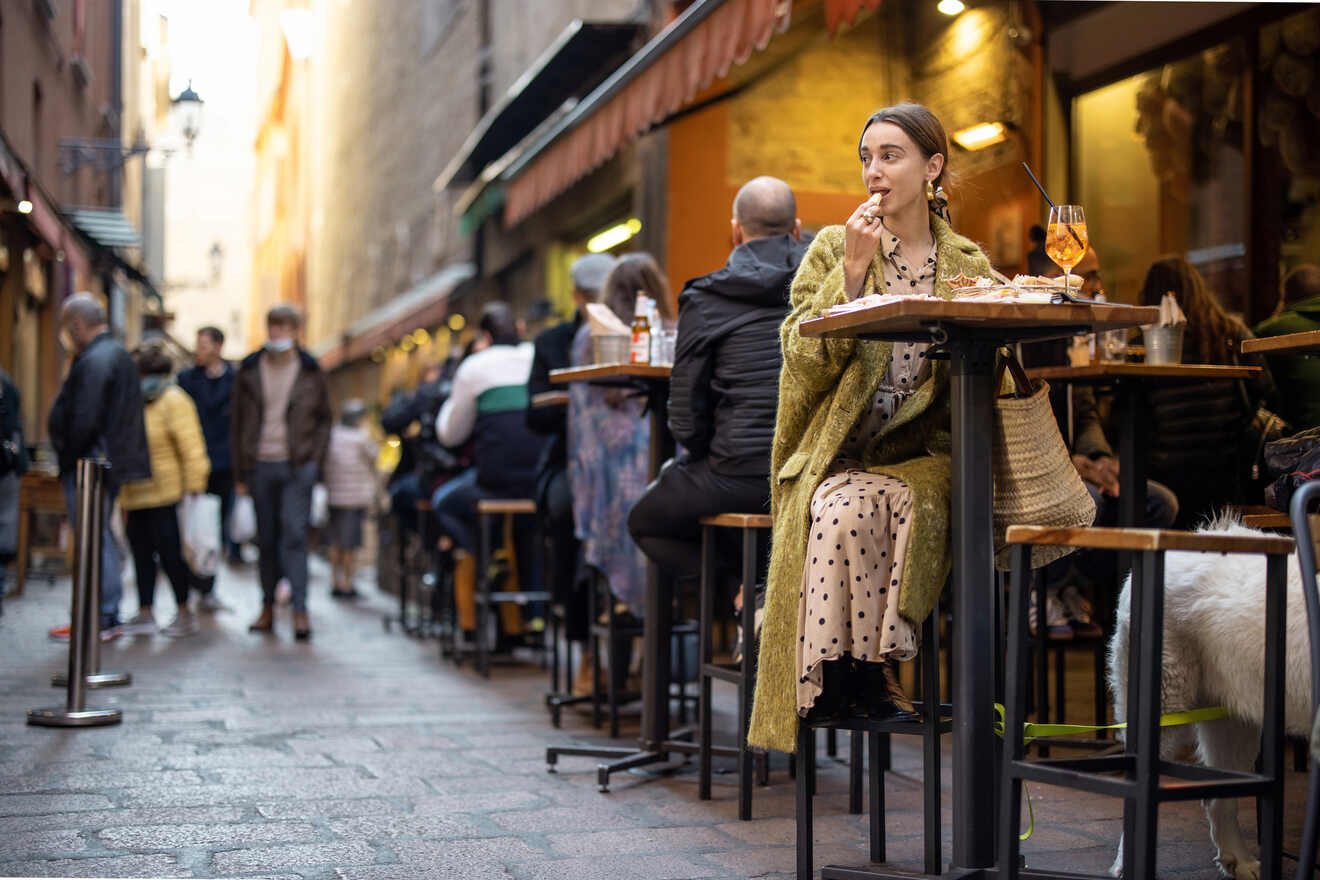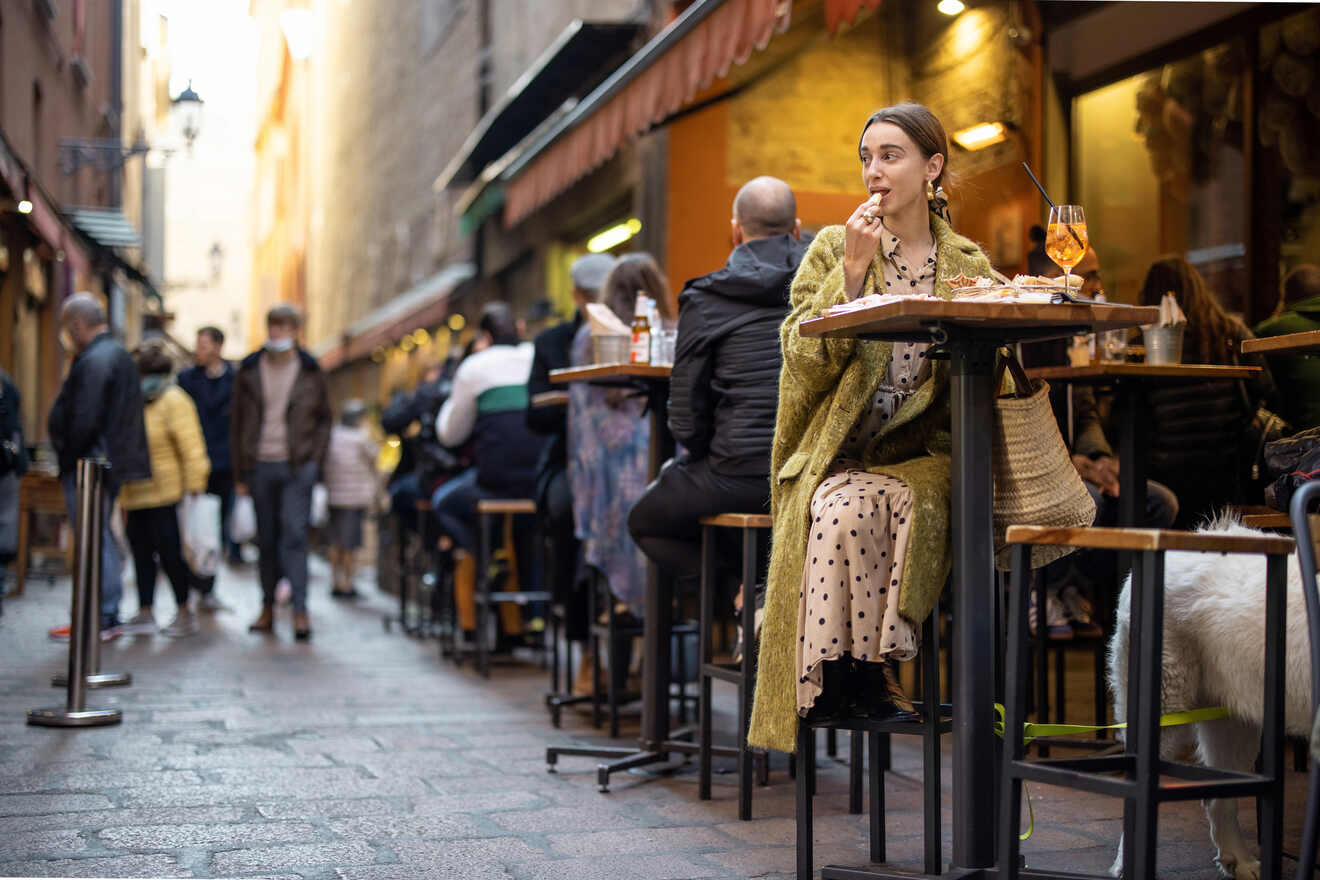 Well, there you have it, your ultimate guide to the best food tours in Bologna! Whether you're a foodie, a history buff, or simply a traveler looking for a unique and memorable experience, these tours are sure to satisfy your cravings for delicious food, cultural immersion, and fun.
But remember, the key to taking the best Bologna food tours is to book in advance! So, don't hesitate and secure your spot on one of these fantastic tours before they fill up.
And after you've enjoyed your tour, I'd love to hear about your experience! Leave me a comment below and let me know which tour you chose, what your favorite dish was, and any other tips you may have for our fellow foodies.
Buon appetito, and happy travels,
Angelina
---
Pin it for later!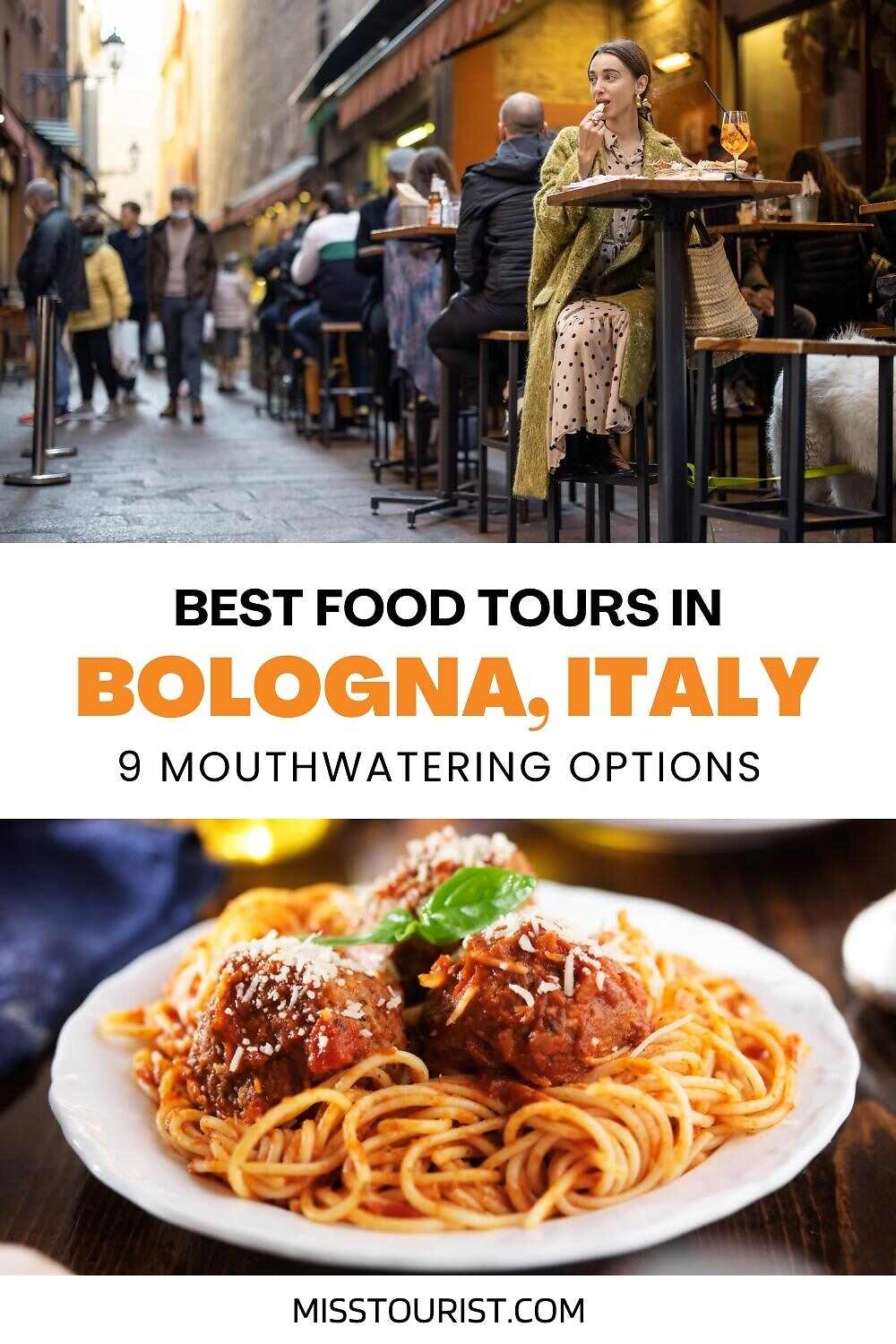 Pin it for later!