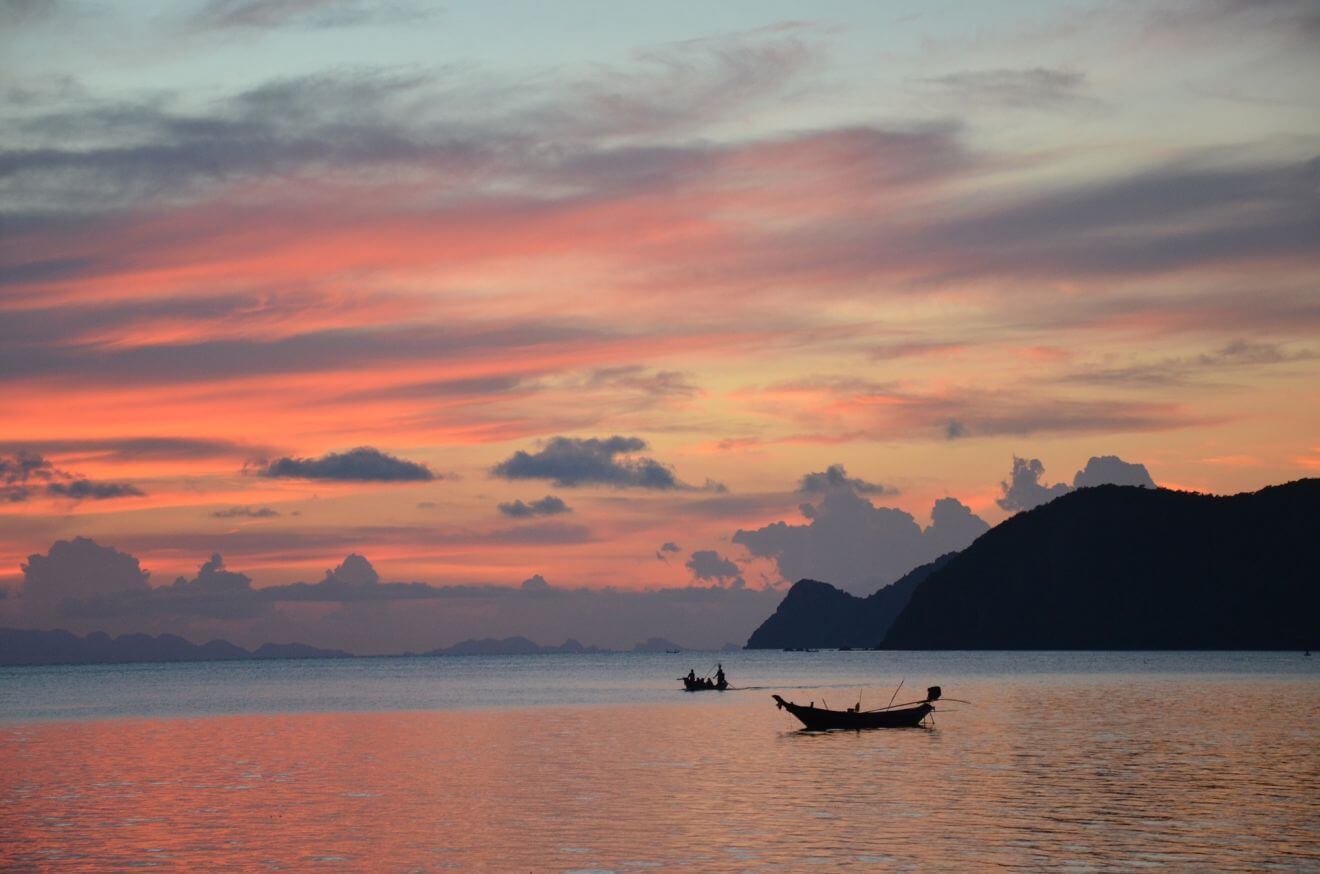 Through the years, Thailand has reaped the reputation of being the "hub of backpackers" in Southeast Asia. It has a reasonable cost of living, diverse activities, and historical and natural tourist destinations like the island of Koh Phangan.
Koh Phangan is an island found on the southeastern part of Thailand where the hips, millennials and backpackers alike find home in because of its white sand beaches and tropical terrains. Since it is the fifth largest island on the country, some parts of Koh Phangan are still waiting to be discovered, but it sure has a little bit of everything for everyone.
There are more than 20 dive sites to plunge in, serene spots for the most needed alone time, and then there's the glorious beach of Haad Rin where up to 30,000 people gather to celebrate the world-renowned Full Moon Party every year.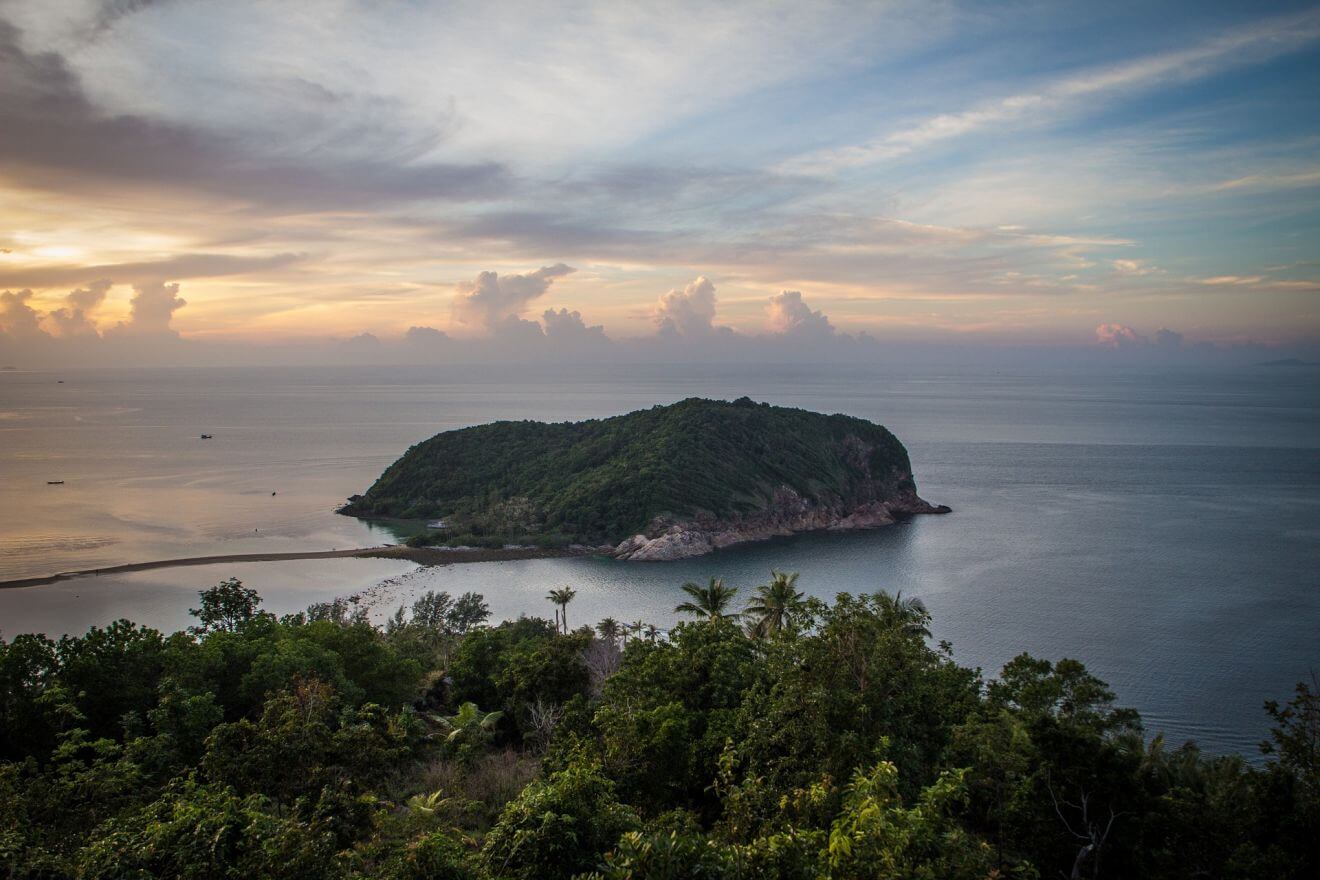 And while the island can get serene and wild on its due season, people surely needs rest from all of the shenanigans each day brings. The budget-savvy ones may opt to stay in hammocks underneath the palm trees, where billions of stars sighting awaits. The backpackers may find refuge in a fan-roomed beach hut or in a beach front-roomed hotel. Whichever floats your boat, Koh Phangan has you covered with its wide selection of accommodations available for every budget.
Here, I listed luxury, middle, and budget accommodations that you might want to keep for reference in your future trip.
LUXURY (US$ 150 AND UP)
Imagine this: fully-furnished villas, cloud-nine-soft beds, rejuvenating spa rituals, infinity pool with an impeccable view of the ocean, private boat transfers, and world-class customer service. Ahhh, the luxurious living by the sea! If you feel like spending on a one-time-big-time weekend getaway, then these selection of hotels and resorts are for you!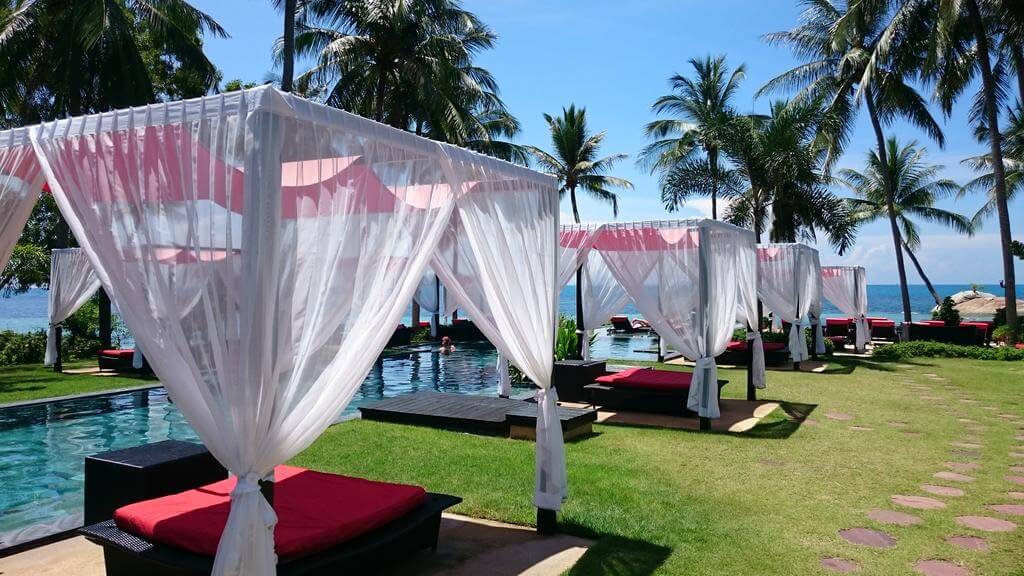 Conveniently situated by the sea, Kupu Kupu Phangan is a 5-star resort on the island that has 33 villas and two suites, made available to fulfill your tropical living dreams. Apart from these, Kupu Kupu boasts of its traditional hotel boat where guests could do a three-hour snorkeling cruise to Koh Ma and a sunset cruise to West Coast side.
Kupu Kupu also has a spa, perfected with an unobstructed seascape, to rejuvenate your weary self after a day's worth of exploration on the island. And if these still doesn't soothe your mind and body, the resort made sure to equip your private villa with air conditioning, own swimming pool, L'Occitane toiletries, and an amazing sunset show right in the convenience of your room.
Definitely worth of the bang on your Baht!
Kupu Kupu Phangan Beach Villas & Spa by L'Occitane is located at 69/13 Moo 4 Naiwok, Koh Phangan, Amphoe Ko Pha-ngan, Chang Wat Surat Thani 84280, Thailand.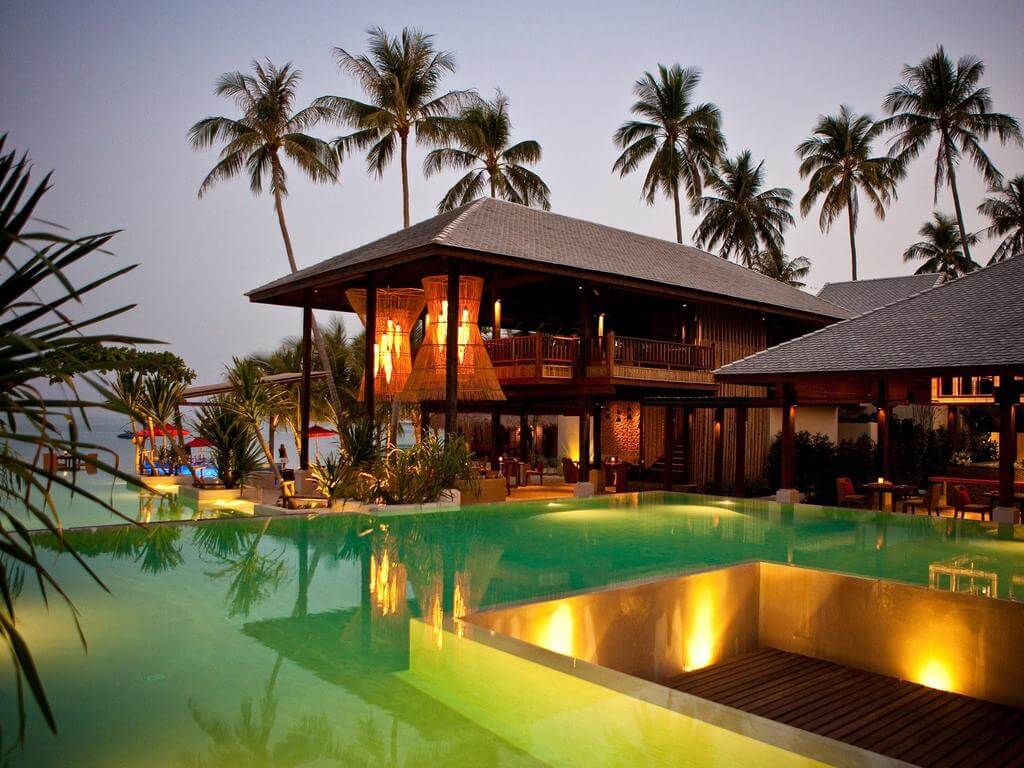 lives up to their word: "A retreat tucked discreetly amidst the towering coconut palms." Its peripheries are surrounded by the coolness of the palm trees that serve as the perfect escape for the crowd and the urban life.
The 64-villa and suite resort has a contemporary and traditional architecture that makes everything more appealing. While you're here, be sure to try their Anantara Spa, authentic regional Thai cuisine by the beach, luxury yacht transfer, the only wine cellar with a promising view of the ocean, and diving spots, among others.
Anantara Rasananda Koh Phangan Villas is located at 5/5 Moo 5 Thong Nai Pan Noi Beach, Baan Tai, Koh Phangan, Surat Thani 84280, Thailand.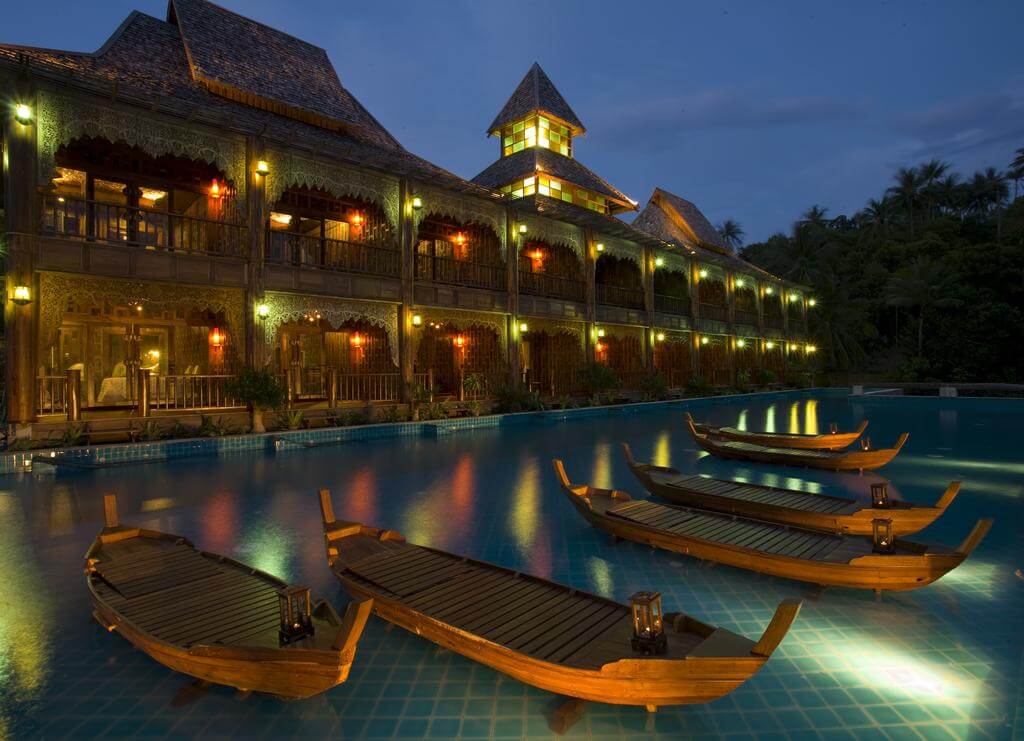 Furnished with classic Thai design, Santhiya Koh Phangan Resort & Spa gives all the authenticity vibes of the country while being in the comforts of the beach.
The eco-chic resort has wooden interiors carved into perfection, a huge free form swimming pool, wooden transportation services, Ayurvana Spa, and villas with remarkable attention to detail that will leave you in awe. If this resort doesn't give you all the Thai royalty feels, I don't what else will!
Santhiya Koh Phangan Resort & Spa is located at 22/7 Moo 5 Bantai, Koh Phangan, Suratthani, Thailand 84280.
MIDDLE (US$50 TO US$ 150)
If you still want to have the best of what the island has to offer without spending too much, then check these mid-range-priced accommodations out. These promises equally satisfying customer services, breathtaking views, and good food. The best part? You won't have to break the bank!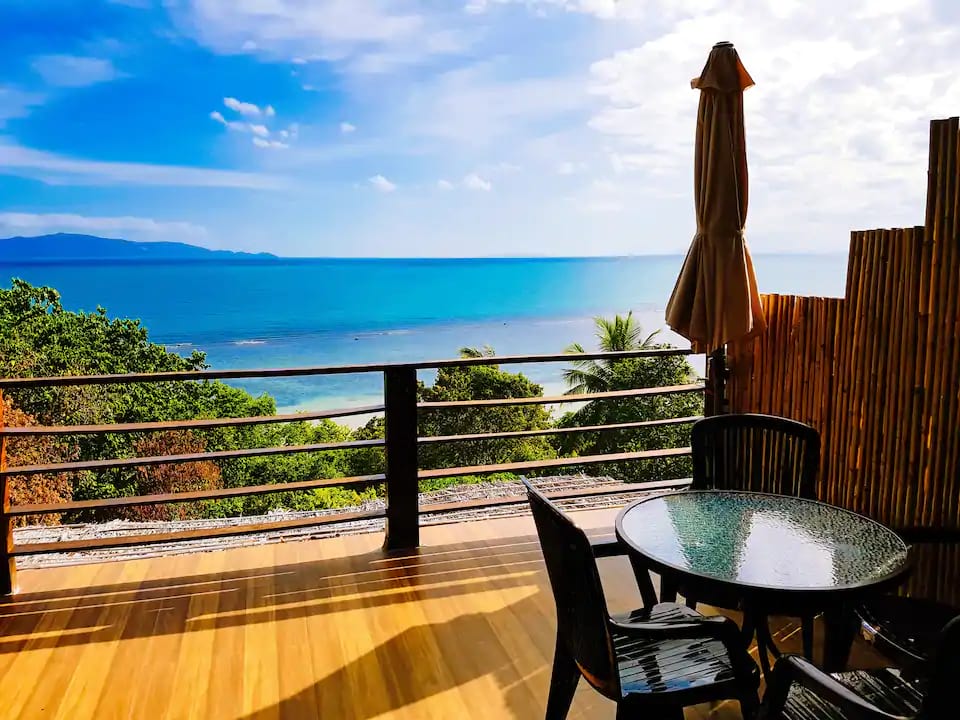 This super spacious (130m2) 2 bedroom apartment is located literally in front of Ban Kai beach, it has everything you might need (including fast Wi-fi, an AC and a coffee machine!). The minimus stay is 3 nights and it books out fast, so be sure to reserve in advance!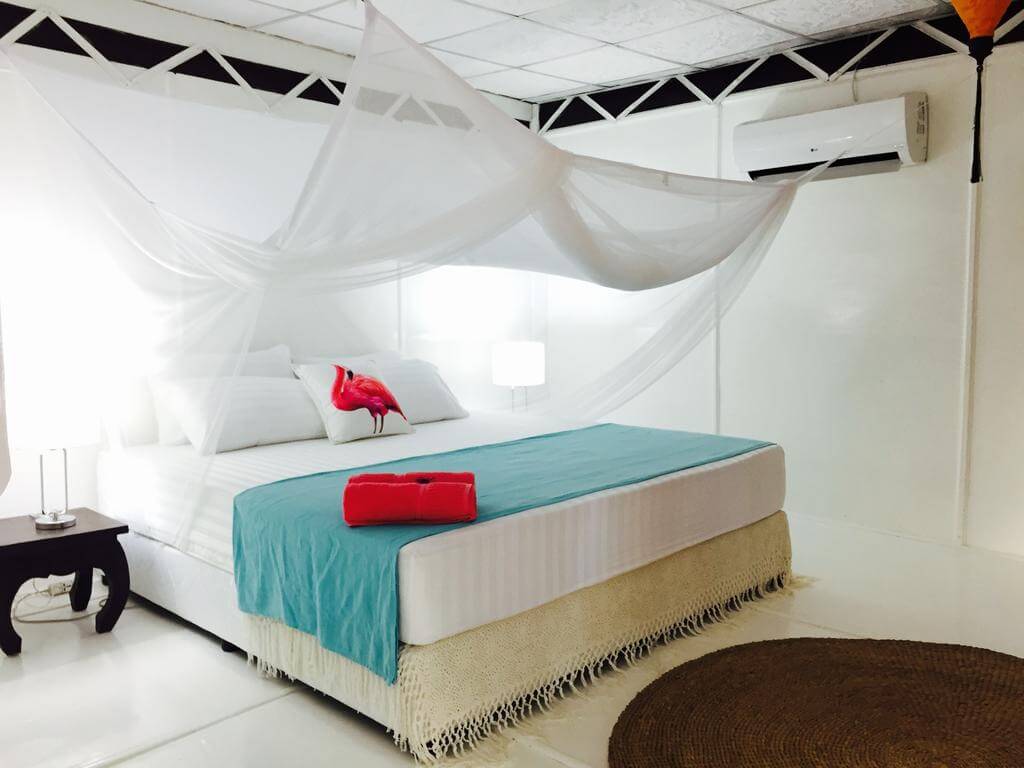 As the name suggests, Sea Love Bungalows will make you fall in love with the sea even more through its location, rooms, and owners who will treat you like a member of their family. Its beach-front bungalows give comfort, style, and peace like no other.
Meanwhile, the owners or the staffs can personally arrange the itinerary, transfers, and insider guides for you during your stay. A home away from home, indeed!
Sea Love Bungalows is located at 1/2 Moo 2 Baan Tai, Koh Phangan, 84280 Baan Tai, Thailand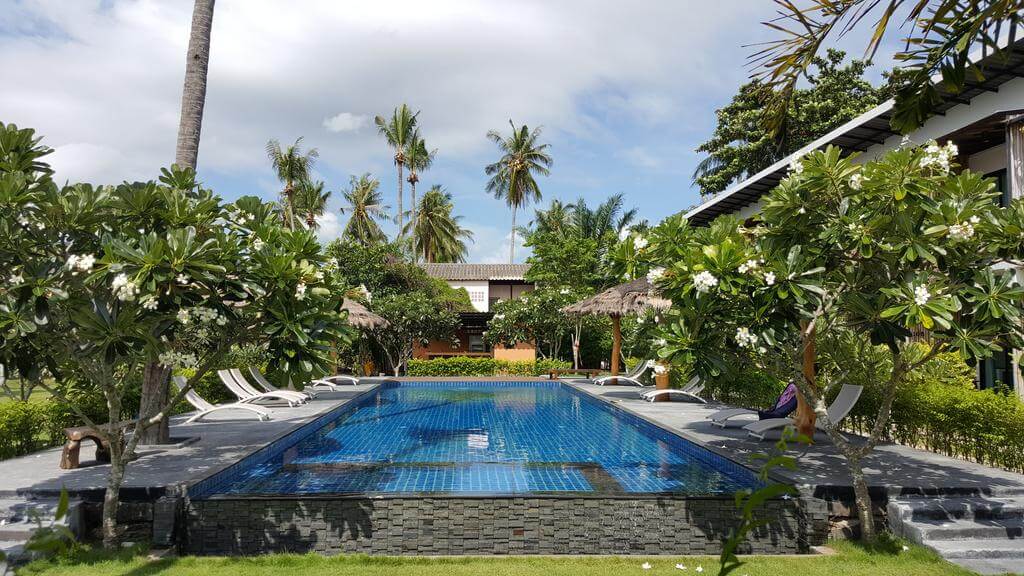 A stone's throw away from Thong Sala, The Nidhra Boutique Resort is a good place to stay in given its spacious rooms, wide windows, and overlooking views of the garden and the pool. Its rooms are modernly and traditionally styled, which keeps the guests at a soothing mood during their stay.
Staff and manager are friendly as well. While you're here, find time to plunge in their outdoor pool and devour some Thai cuisine feast in their restaurant.
The Nidhra Boutique Resort is located at 217 Moo1 Bantai, Koh Phangan, Suratthani, 84280 Baan Tai, Thailand.
BUDGET (US$ 50 AND LESS)
For the wanderlusts who prefer staying in hostels, inns, and backpacker's hubs over hotels at the best beaches in Koh Phangan, these are for you! Share rooms, turn strangers into friends, and learn different cultures and traditions under one roof!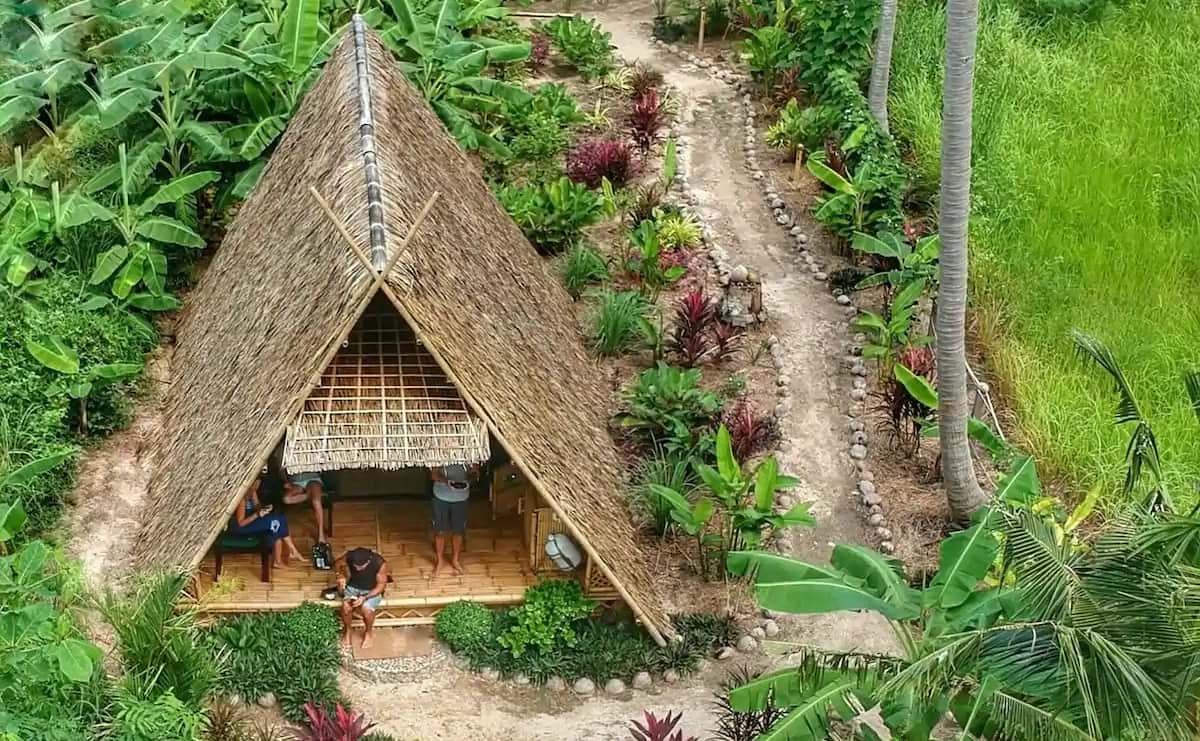 This fantastic eco-bungalow is made almost entirely of bamboo and it is perfect if you feel like you want to stay in a secluded place close to the nature. It can host 2 people and currently they are taking reservations for 3 nights minimum. With all the fees, it comes down to about 50 USD per night, but this place is almost impossible to book, so hurry up if you see it available!
If you are looking for something super affordable, yet not an Airbnb nor a hostel, Baan Manali Resort is your perfect choice! It is exceptionally clean, quiet but yet close to everything, the owners are extremely nice and knowledgable and the actual bungalows are even equipped with AC if that is what you are craving for. I recommend going for a Deluxe Bungalow as it is a bit more spacious and it faces the beach!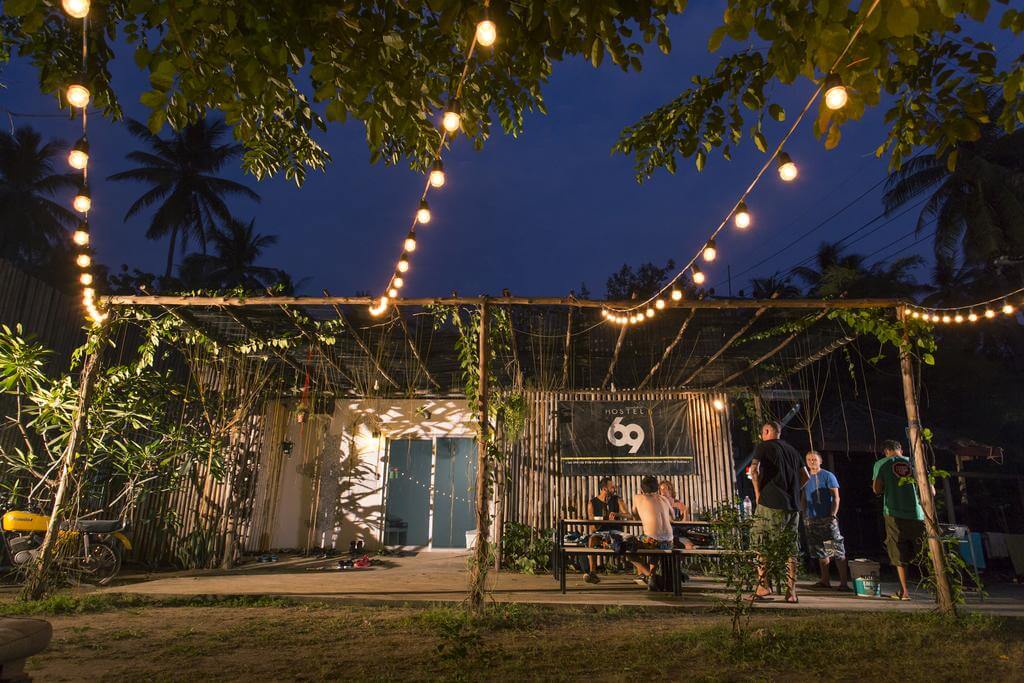 Swearing by the glorious summer days in 1969, Hostel 69 is a hostel built by two travelers who wanted to shelter people from different walks of life and live the island life, make long-lasting friendships, share memories, and forget about the worries of life even just for good three-day stay or more!
It has a huge courtyard, hammocks, movie room, barbecue feast with live jamming sessions by the garden, and a friendly community of travelers to give you a total experience on the island.
Hostel 69 Koh Tao is located at 2/34 Moo 3 Maehaad, 84360 Ko Tao, Thailand.
---
CONCLUSION
And there you have it! The offerings on the island of Koh Phangan wouldn't end. From parties to white sand beaches, to living-the-life community of expats and locals, to good food, and to accommodations turned homes away from home, you will definitely enjoy every bit of your time here! So, when are you coming?
Psssst… If you want to read everything I have to say about Thailand, you can find all the post about this amazing country here.
Yulia
---
---
Pint it for later: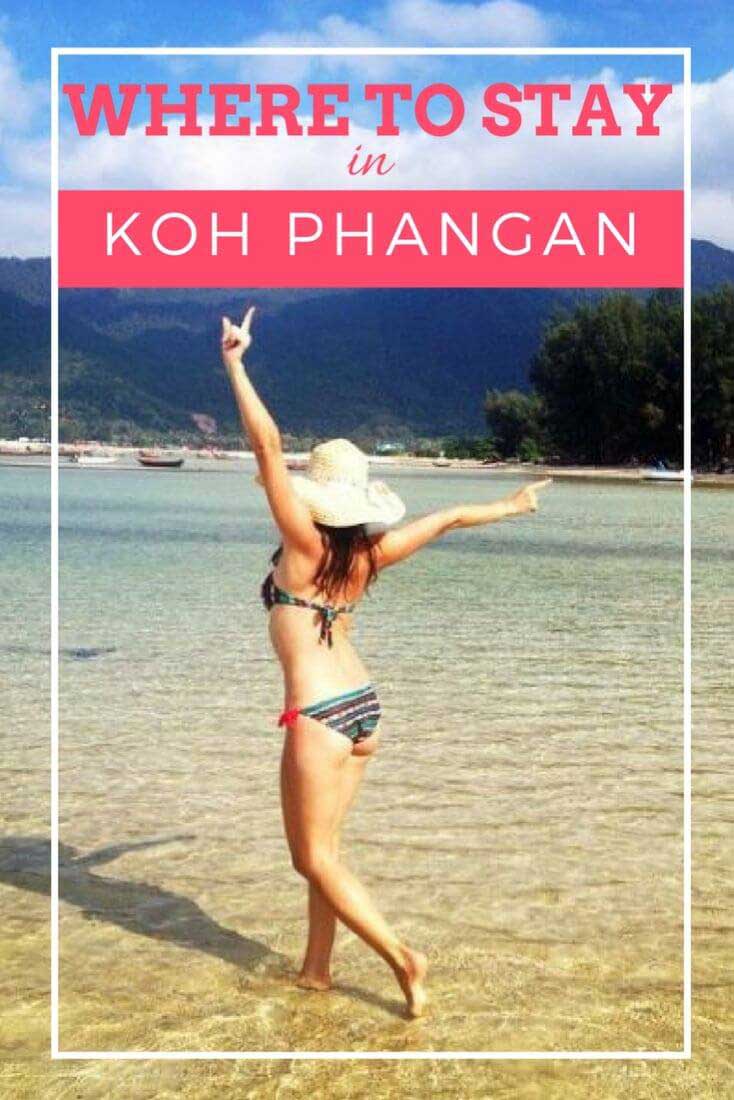 Pin it for later: