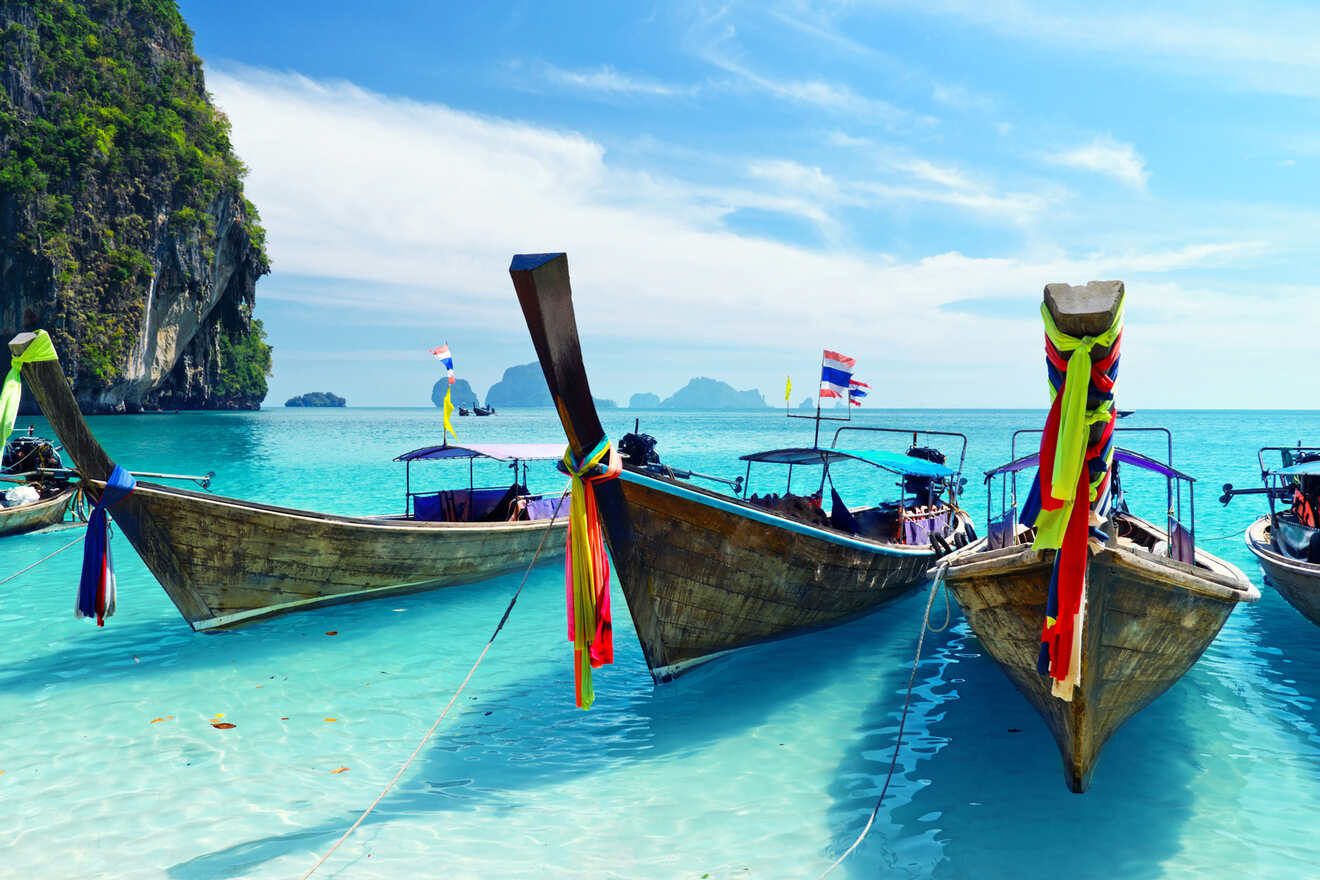 Are you planning your vacation? Can't pick between Krabi and Phuket? You're not alone. Many people ask the same question, and I am here to help.
Located in Southern Thailand and separated only by the Phang Nga Bay, both Krabi and Phuket feature almost the same geography and climate. Both tropical paradises offer exotic vacations and unforgettable once-in-a-lifetime experiences.
In short, the main difference between Krabi and Phuket is that Krabi is all about natural beauty and serenity, while Phuket is more about luxury and exquisite nightlife. Moreover, Krabi is bigger and has more affordable accommodation options.
This article offers a thorough comparison between Krabi and Phuket. It focuses on the different aspects of your vacation, such as beaches, safety, and sightseeing. I will also give you a quick overview of both islands, highlighting their pros and cons, let's go!
A brief overview of Krabi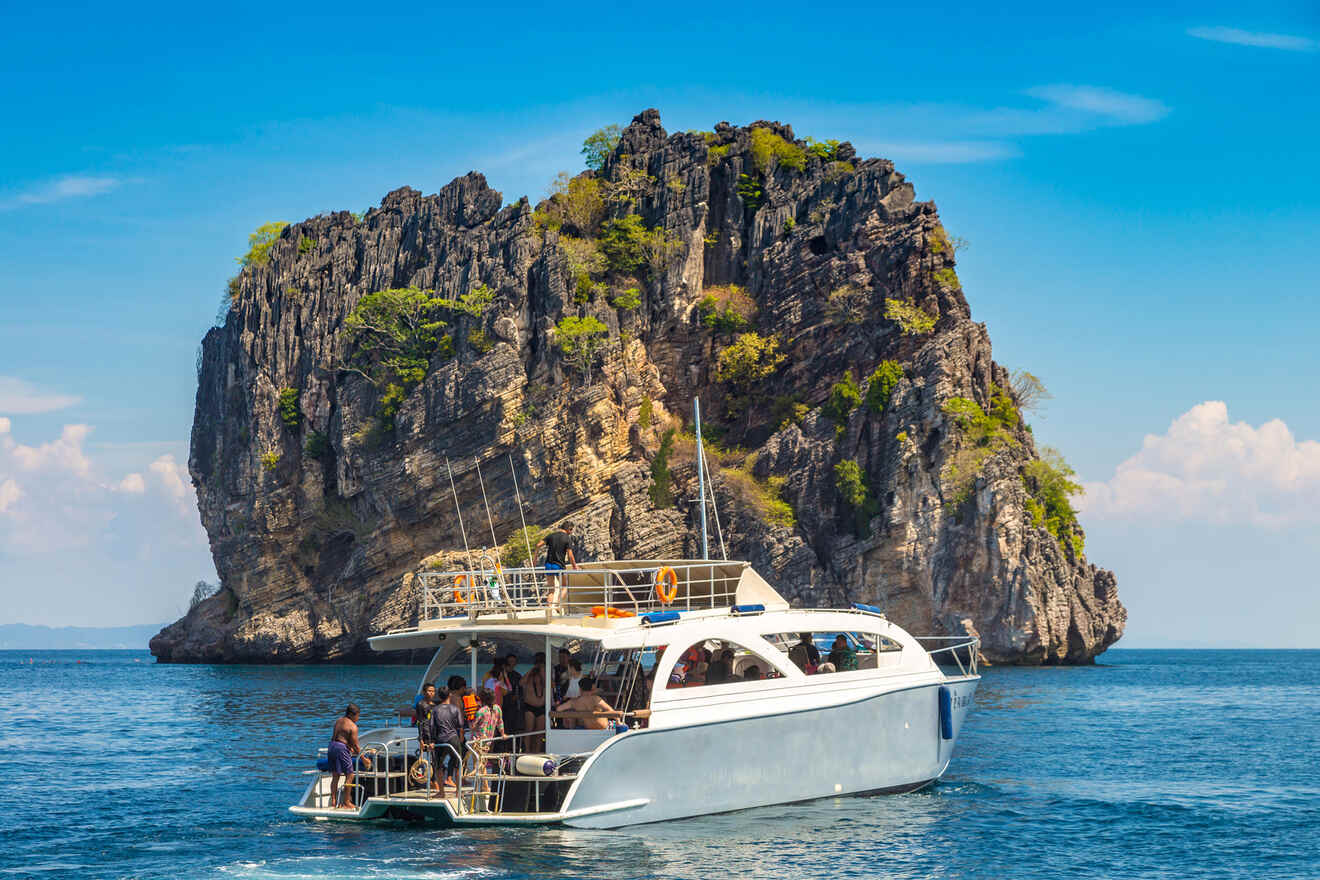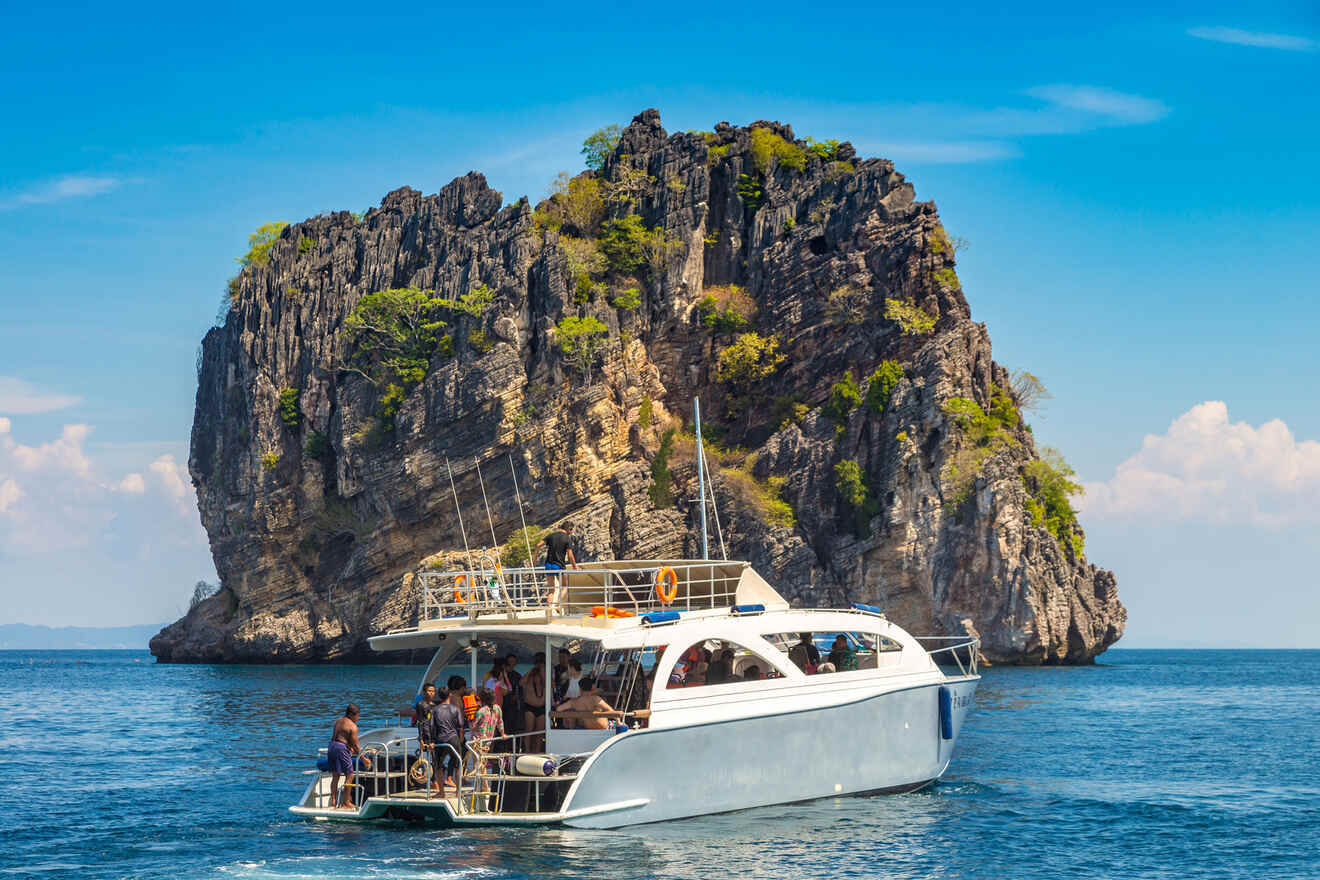 The province of Krabi lies on the Southern coast of Thailand in an area of mangrove forests and limestone karsts. With a population of over 470K people, it extends over approximately 1,800 square miles, covering the capital Krabi along with 80 other islands.
Although it welcomes about three million tourists every year, it's less crowded than most other Thai vacation destinations. Krabi's main beach is Ao Nang – it's an excellent site for snorkeling and scuba diving due to the diverse marine life and the beautiful coral reefs.
Krabi's famous for its breathtaking attractions that suit every taste. Besides its scenic beaches and islands, it hosts a wildlife sanctuary, hot springs, limestone cliffs, sea caves, and more.
A brief overview of Phuket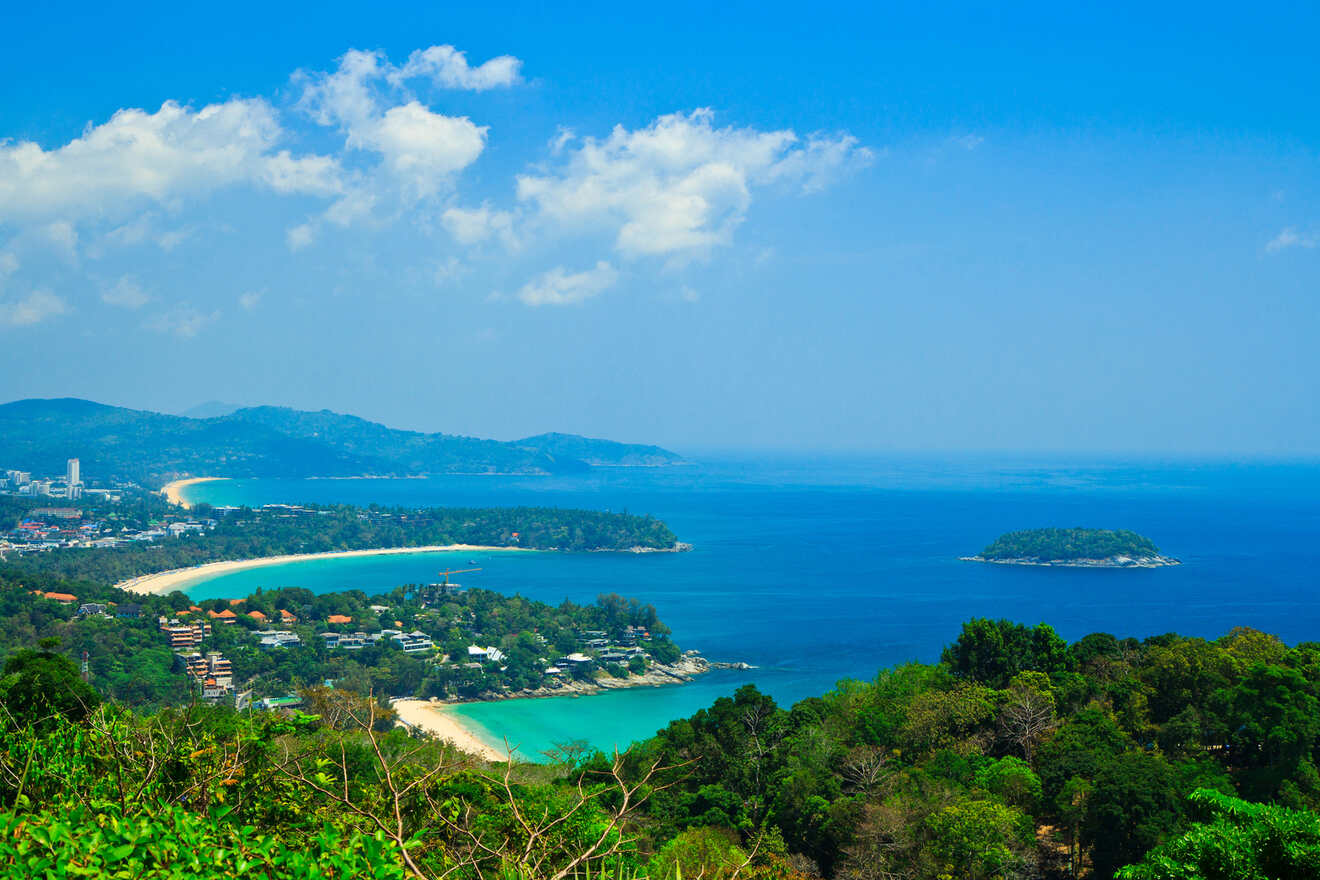 Phuket province extends over an area of 210K square miles with a population of approximately 420K people. It hosts the touristic island Phuket along with 30 other islands.
Phuket's an island in the Andaman Sea on the southern coast of Thailand. It's a busy touristic site that welcomes around 7.4 million tourists annually. The island is known for its tropical climate and beautiful beaches. It also features a rainforest and great mountains.
Phuket's the largest island in Thailand. It's greatly influenced by Chinese culture and has many Chinese restaurants and shrines. Although it features some of the most spectacular sunsets in Asia, Phuket's not only about the beaches. There are also unique classic architecture and historical sites.
PRO TIP: Phuket and Krabi are located relatively close to each other (6km with a ferry or 160km by land) so, if you have some time and simply can't choose, you can visit both places!
How do Krabi and Phuket compare according to the main vacation aspects?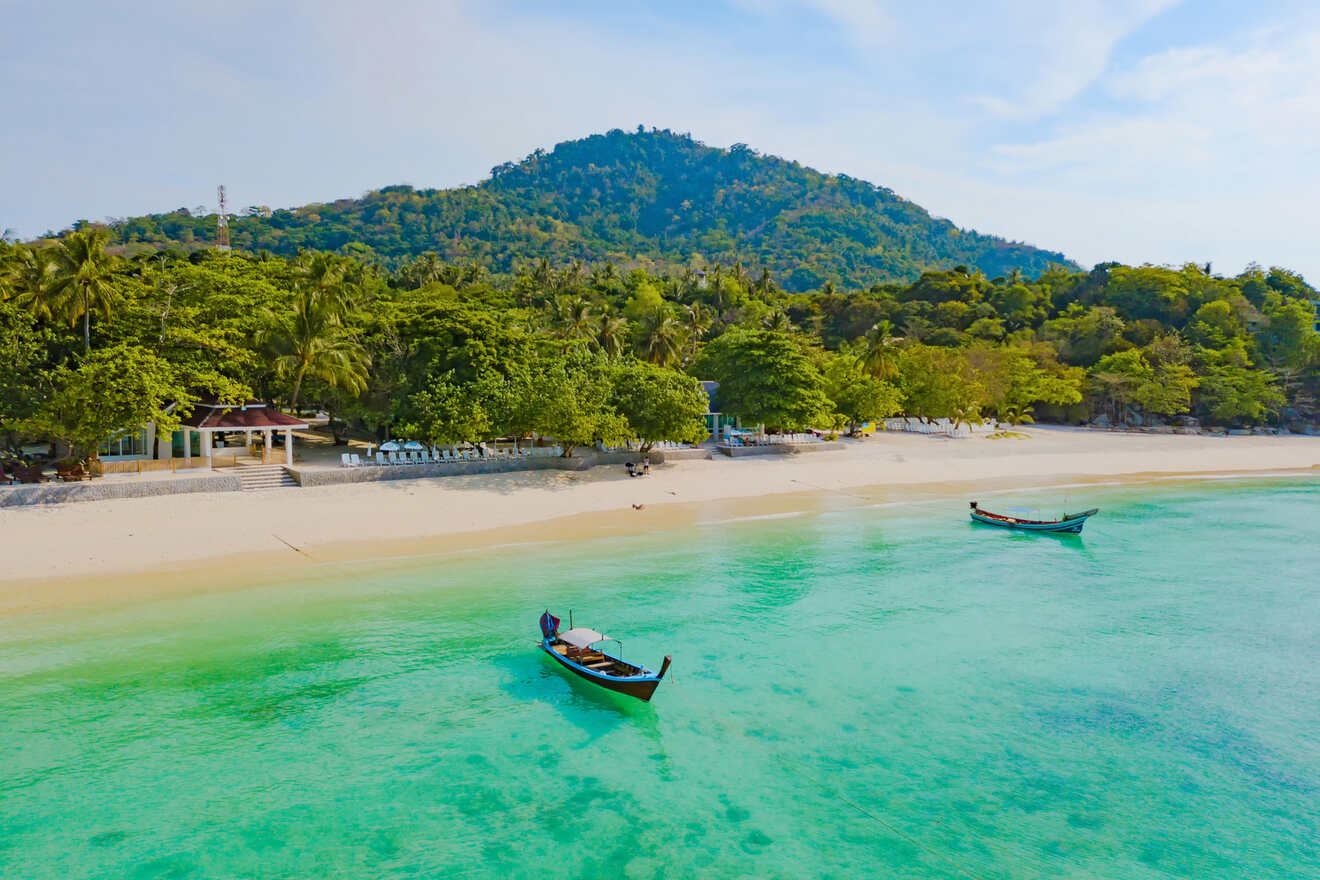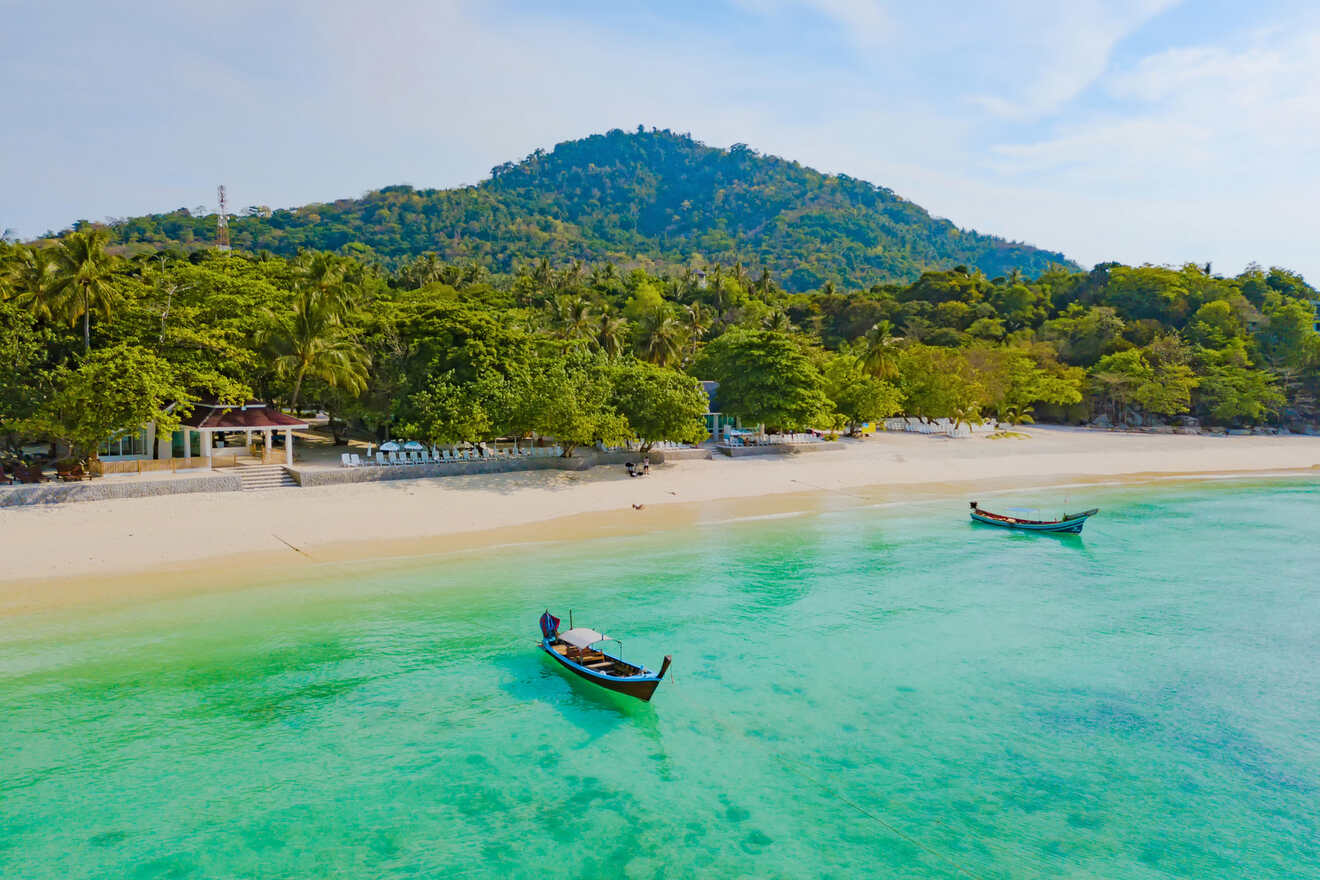 Following is a detailed account of what each destination has to offer and how to pick one of them based on your priorities.
Location and climate
Both Krabi and Phuket are located along the scenic coasts of southern Thailand. However, Krabi is significantly larger. It's about 80 islands divided over 1818 square miles. Phuket is only 30 islands over approximately 210 square miles.
In addition to the spectacular beaches and mountains in both, Krabi has limestone cliffs and mangrove forests. Being so close, both destinations enjoy the same tropical climate though Krabi generally gets more rainfall.
Best time to visit
While Phuket's perfect from December to March, Krabi's better between October and April. Otherwise, the rainy season is from May to October.
Accommodation
Phuket offers a luxurious experience, while Krabi promises absolute peace and isolation. Although smaller in size, Phuket hosts more hotels (about 3 times more in fact!). It's famous for its top-end resorts, so you have a wider variety of them in Phuket. By the way, if you want to know more about hotels and Airbnbs there, we have a great post on where to stay in Phuket, check it out!
Krabi, on the other hand, is renowned for its quiet, isolated hotels and resorts. You may find serenity in distant hotels away from the crowds of tourists.
Food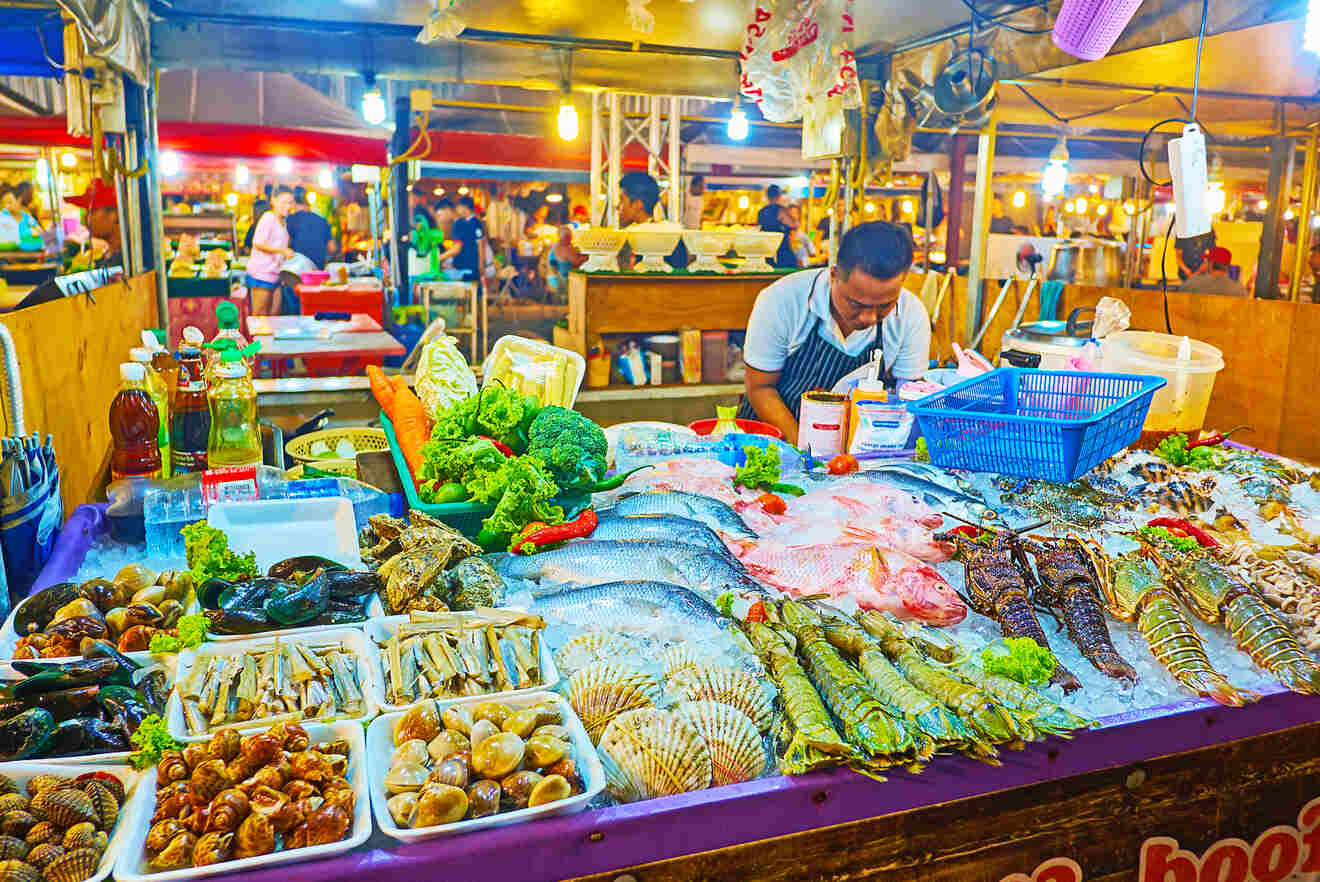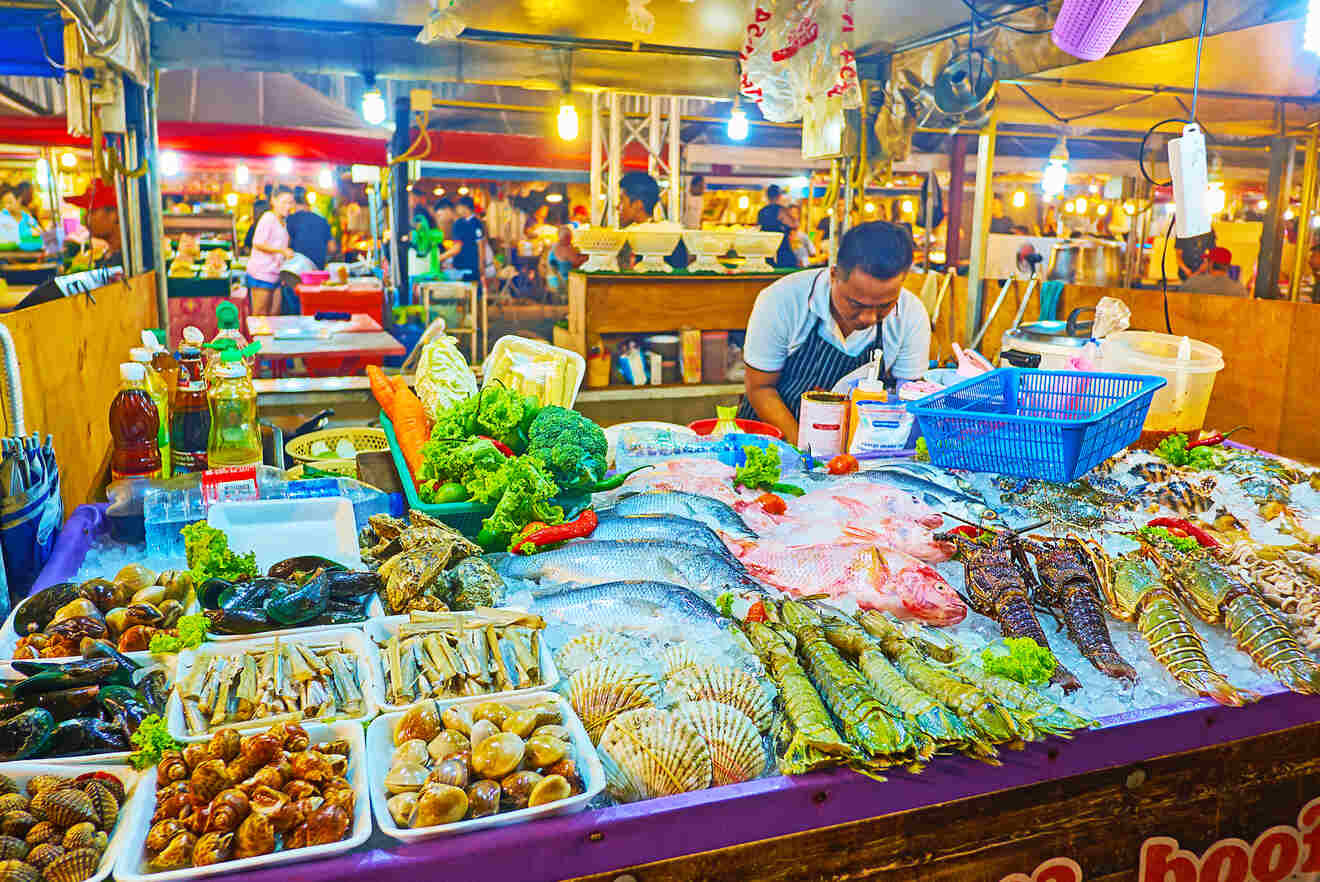 Both Krabi and Phuket offer a variety of international cuisines. It's their restaurants that feature pretty different atmospheres.
Restaurants in Krabi are rather intimate beach shacks that allow you to enjoy your meals with a sea view. They rely on authentic Thai cuisine along with a fair share of Indian restaurants. Located near one of the most important fishing ports in Thailand, Krabi serves exquisite seafood delicacies.
Whether you choose local or international cuisines, Krabi's a perfect choice for budget eaters. There are around 70 stalls in the weekend night market alone.
Phuket serves an atmosphere of sophistication and fine dining. It attracts food lovers from all around the world to its dining options that range from classy restaurants to streetside stalls. Do not get me wrong, Phuket also has famous night markets where you can try delicious Thai street food too!
I would say you can find both budget and fancy options in both places and the prices are going to be more or less the same, the only difference is that there are a bit more fancy restaurants options in Phuket just because it is a more popular tourist destination.
Budget
Given its proximity, the prices are nearly identical in Krabi and Phuket, but as usual, you just have a bit more options in Phuket for all kinds of wallets – from budget to luxury.
For instance, your accommodation can easily be US$40 a night (Thailand is a very affordable country in general) and US$400 a night. All kinds of travelers from backpackers to luxurious travelers will find what they are looking for in both destinations.
Ease of transportation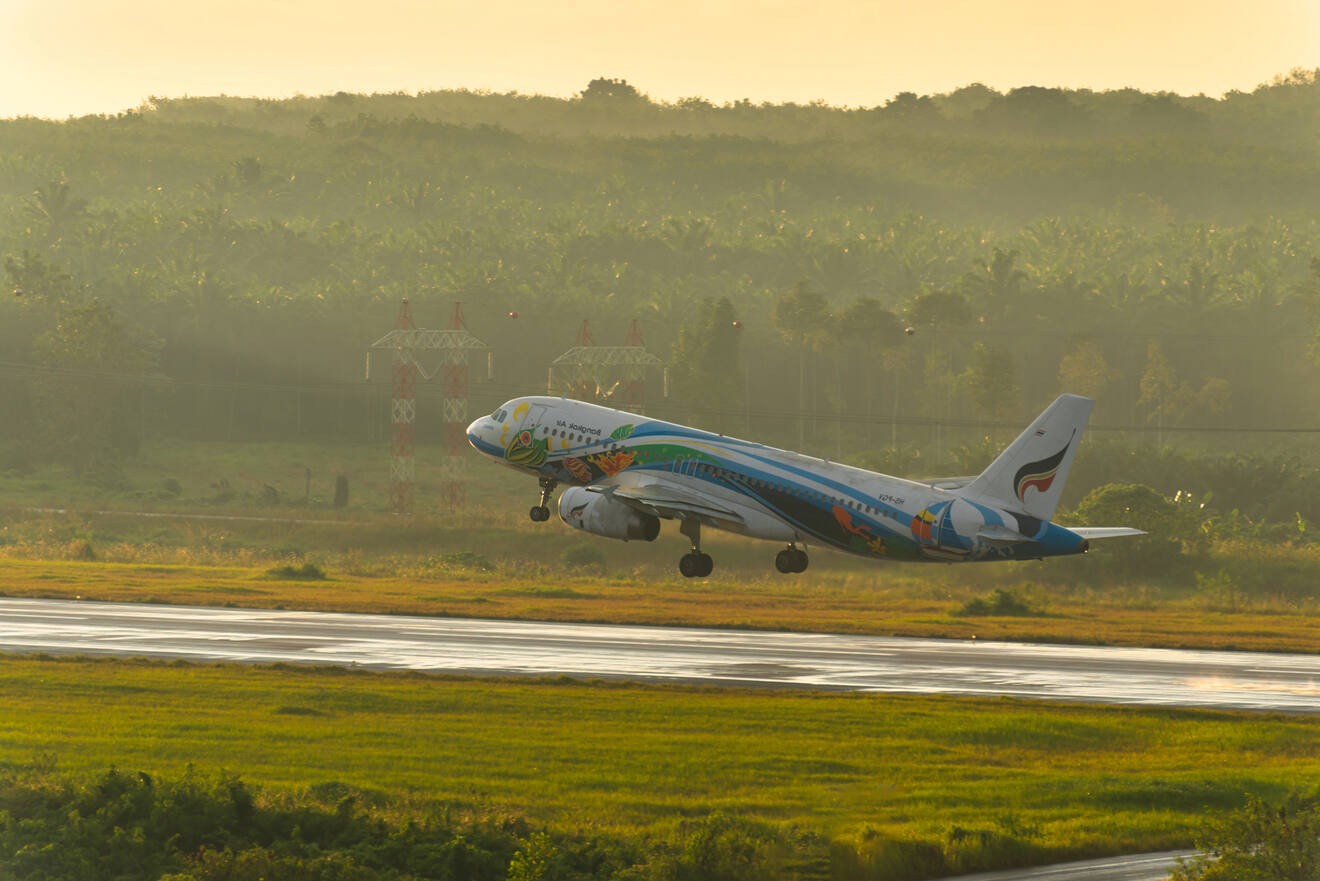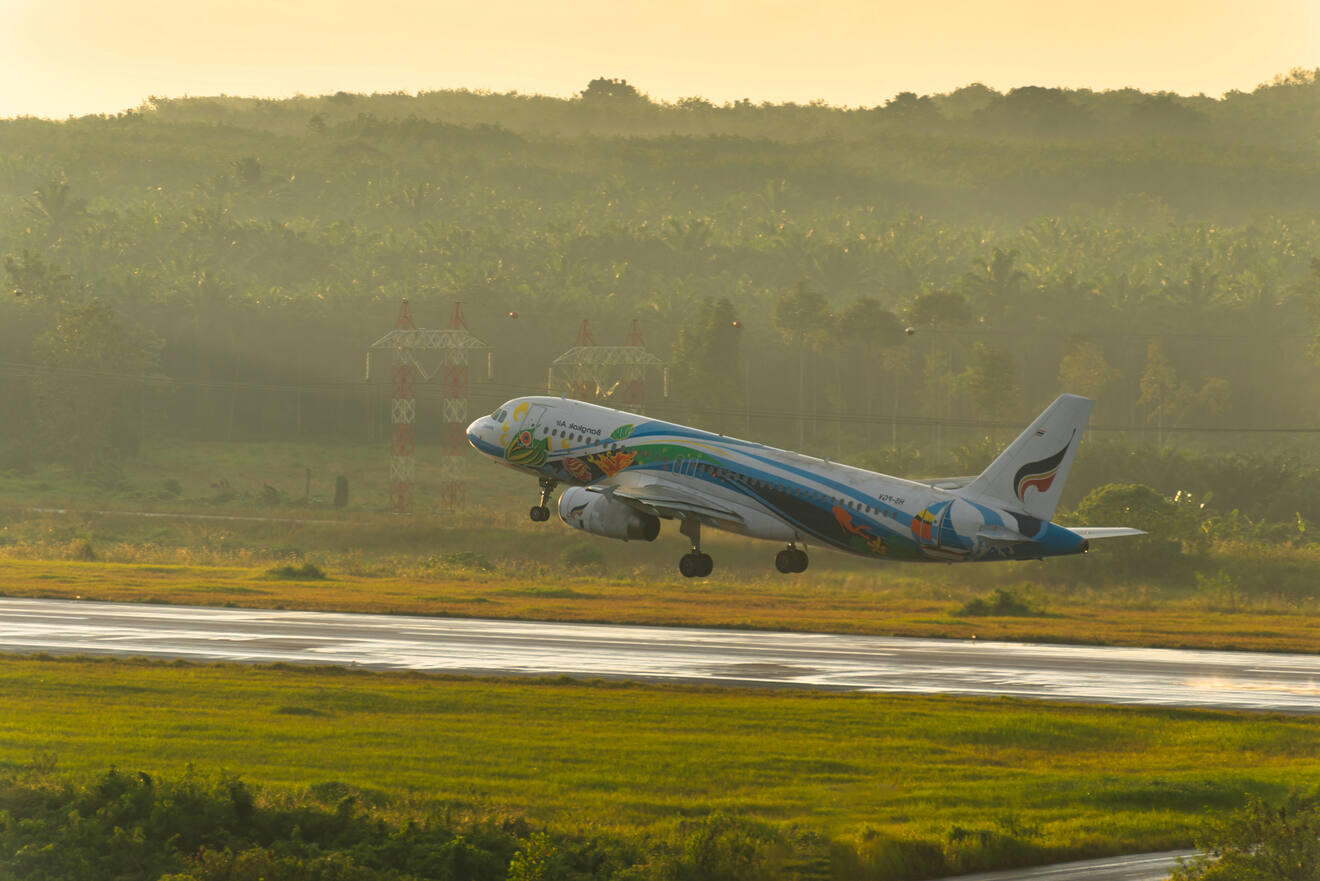 There are several ways to reach both Krabi and Phuket. You can easily get a connecting flight to both destinations from Bangkok.
Both Phuket and Krabi have their airports. However, Phuket's international airport allows you to fly directly from home. Krabi, being new to the tourist scene, has only a domestic airport.
Beaches
Phuket includes around 30 beaches to choose from. They're all scenic with soft white sand and clear turquoise water. Most of these beaches are easily accessed and have great facilities.
Krabi's a relaxation spot that features more natural beaches. It offers a few lovely beaches if you include all the small islands in the province. However, sometimes reaching some of these remote beaches requires a short boat trip.
While the beaches in Phuket are more luxurious with many facilities, the ones in Krabi maintain their natural charm, which adds to the general mood of relaxation.
Activities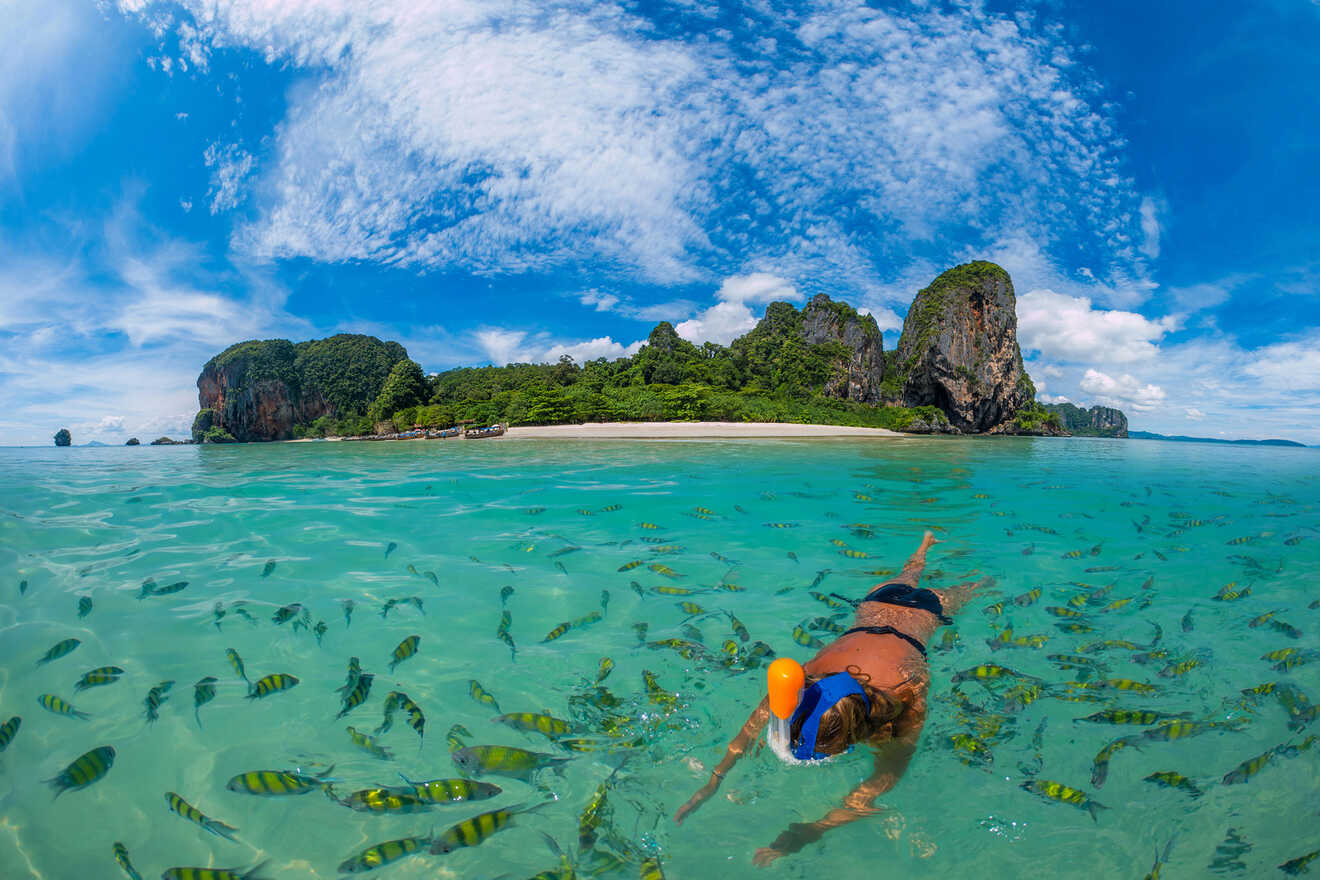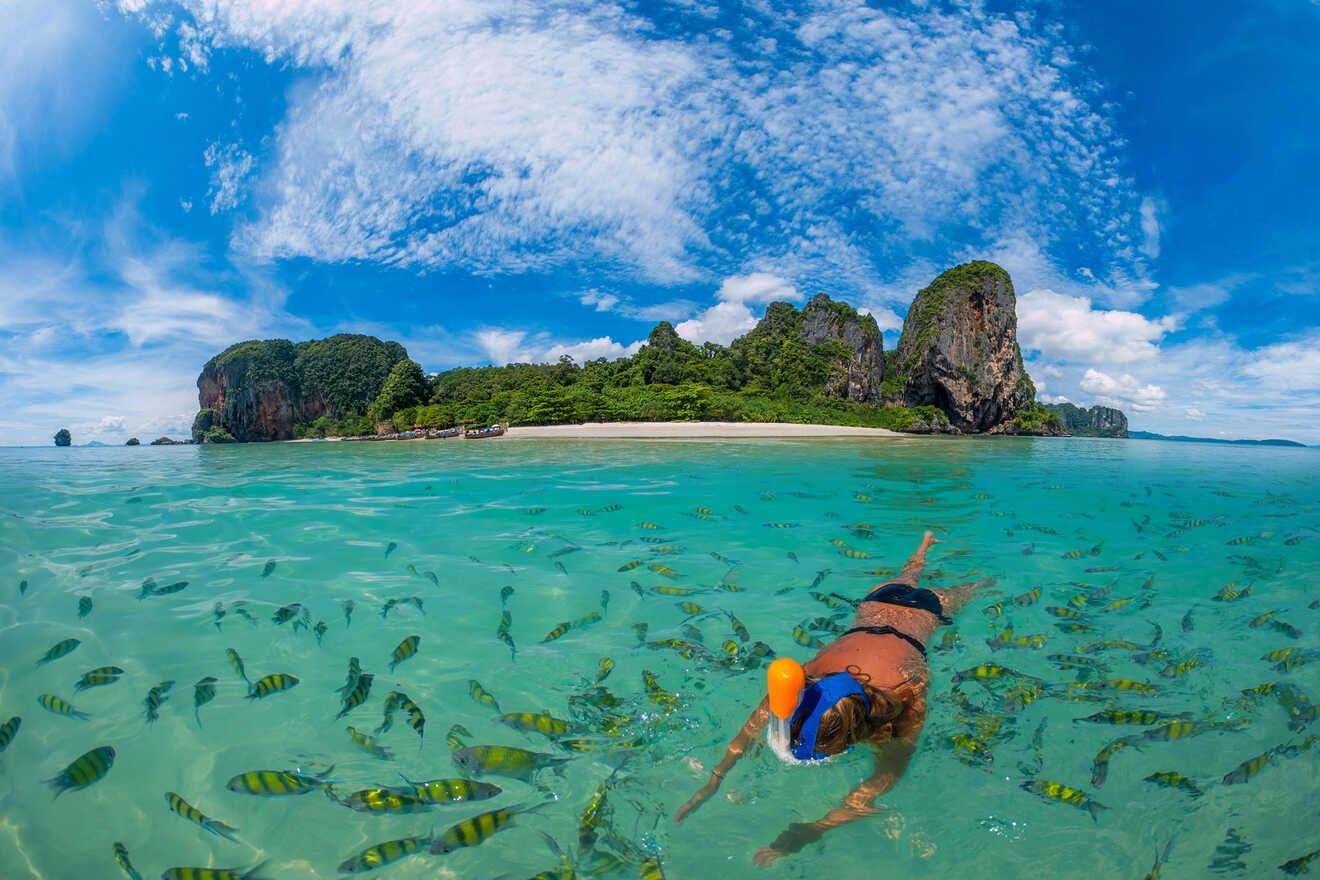 If you're trying to choose between Krabi and Phuket, it's important to know that they cater to different needs.
Krabi's all about relaxation in the arms of nature, but who said there's no adventure in that? Krabi offers unforgettable natural adventures such as jungle trekking and the Tree-Top Adventure at Ao Leuk.
You can also enjoy sea adventures such as island hopping, kayaking, snorkeling, and fishing. Land activities in Krabi include go-karting, quad-biking, and bungee-jumping. In addition, tourists come from around the world to climb the famous limestone cliffs of Krabi.
Phuket, on the other hand, in my opinion, has a bit more tours to offer. Being a touristic gem for a long time, the island has many activity centers.
It's famous for some activities such as ziplining at the Flying Hanuman and cable water skiing at Phuket Wake Park. The most popular tours like cooking classes, ladyboy show, etc. can be found here too.
The island also offers many water adventures such as island hopping, rafting, canoeing, and scuba diving. Moreover, there are several first-class go-karting circuits and golf courses in Phuket.
Both Krabi and Phuket offer a wide range of adventures and activities but in different styles. Krabi still maintains the essence of nature in every activity and adventure. Phuket has many professional activity centers.
Shopping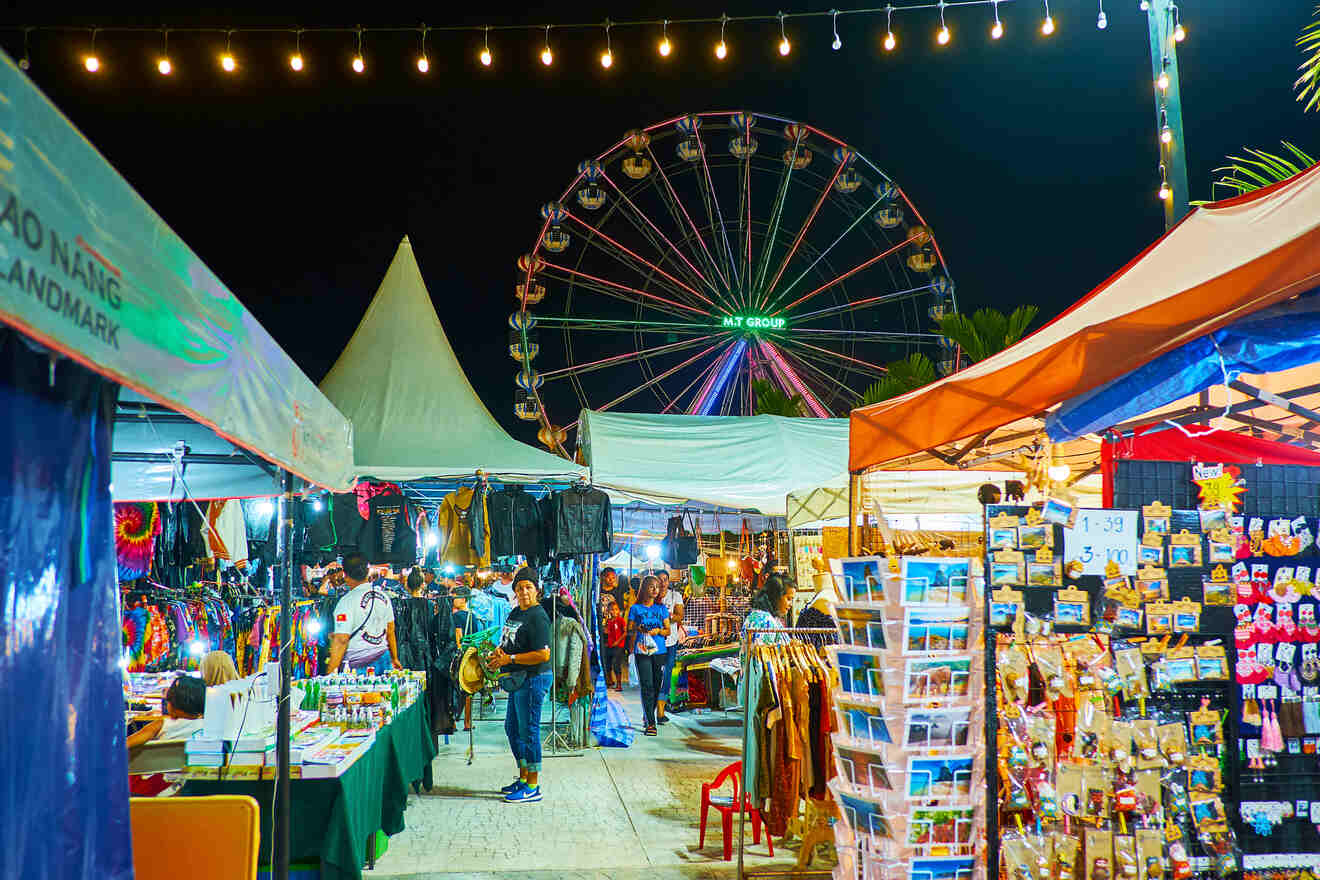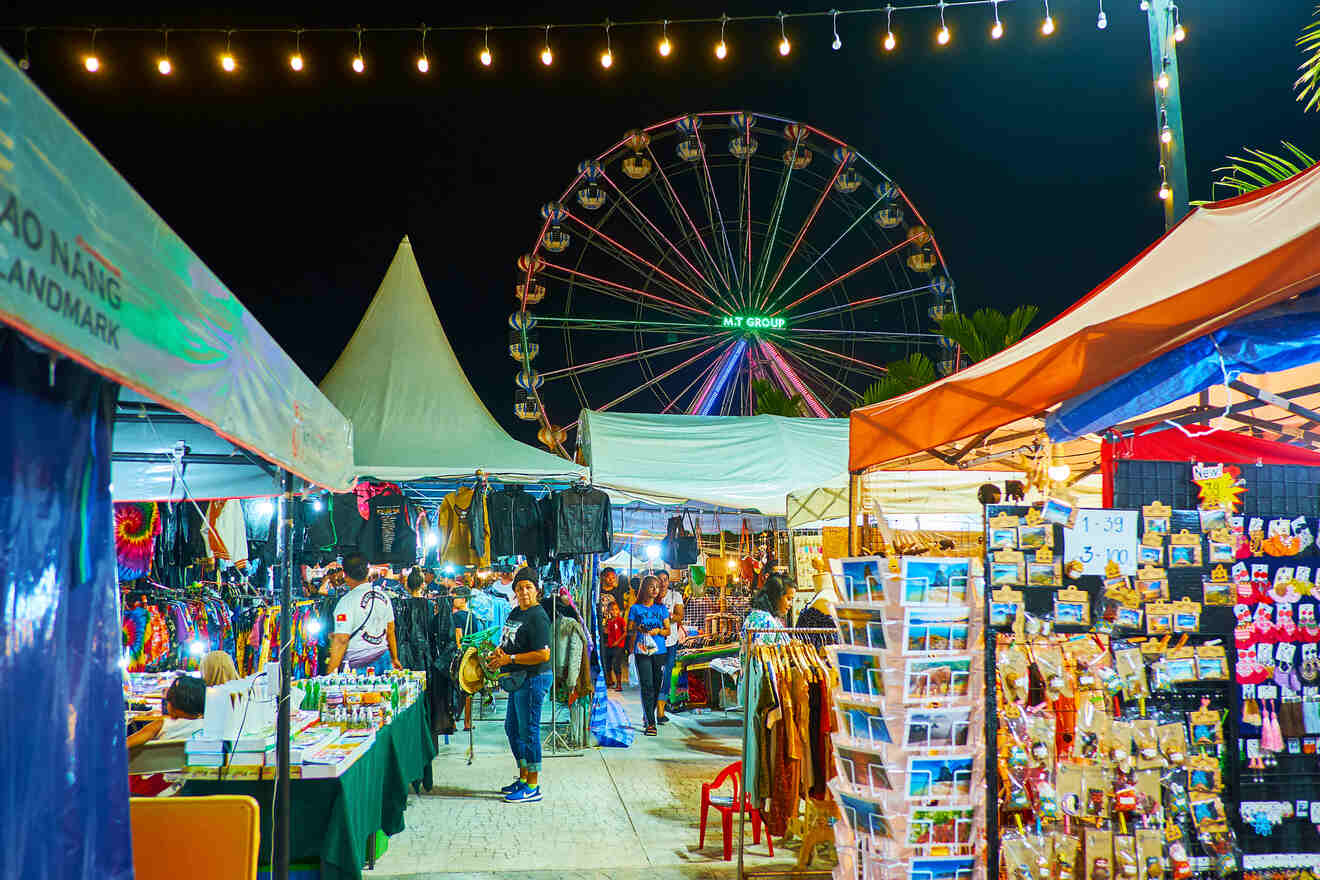 Krabi features a simple natural atmosphere with small shops and local markets. It's famous for local handicrafts. In Krabi, you'll not only live a unique shopping experience but also find some rare artifacts to remember your vacation forever.
Phuket, on the other hand, is famous for its diverse malls. It's a great shopping destination where you can buy anything from famous international brands to rare unique souvenirs from a small boutique store.
If you're into taking home a piece of everywhere you go, you should consider the differences. Do you prefer the authentic local artifacts in Krabi or the international touch in the shopping malls in Phuket?
Nightlife
If you plan to go wild during your vacation, you need to consider the nightlife options before picking between Krabi and Phuket. In this aspect, as you might have guessed, Phuket offers more variety and intensity.
Krabi still offers some great nightlife, just not as wild as Phuket. For example, it's famous for its live music and karaoke bars. You can also enjoy all-night beach parties in Krabi.
From nightclubs and beach clubs to Thai boxing matches and live music, the streets of Phuket are lit in neon for sensational nightlife.
With an overall relaxing atmosphere, Krabi has a nightlife scene that's fun but relaxing at the same time. However, Phuket allows you to go wild all night on an island that doesn't sleep.
People and lifestyle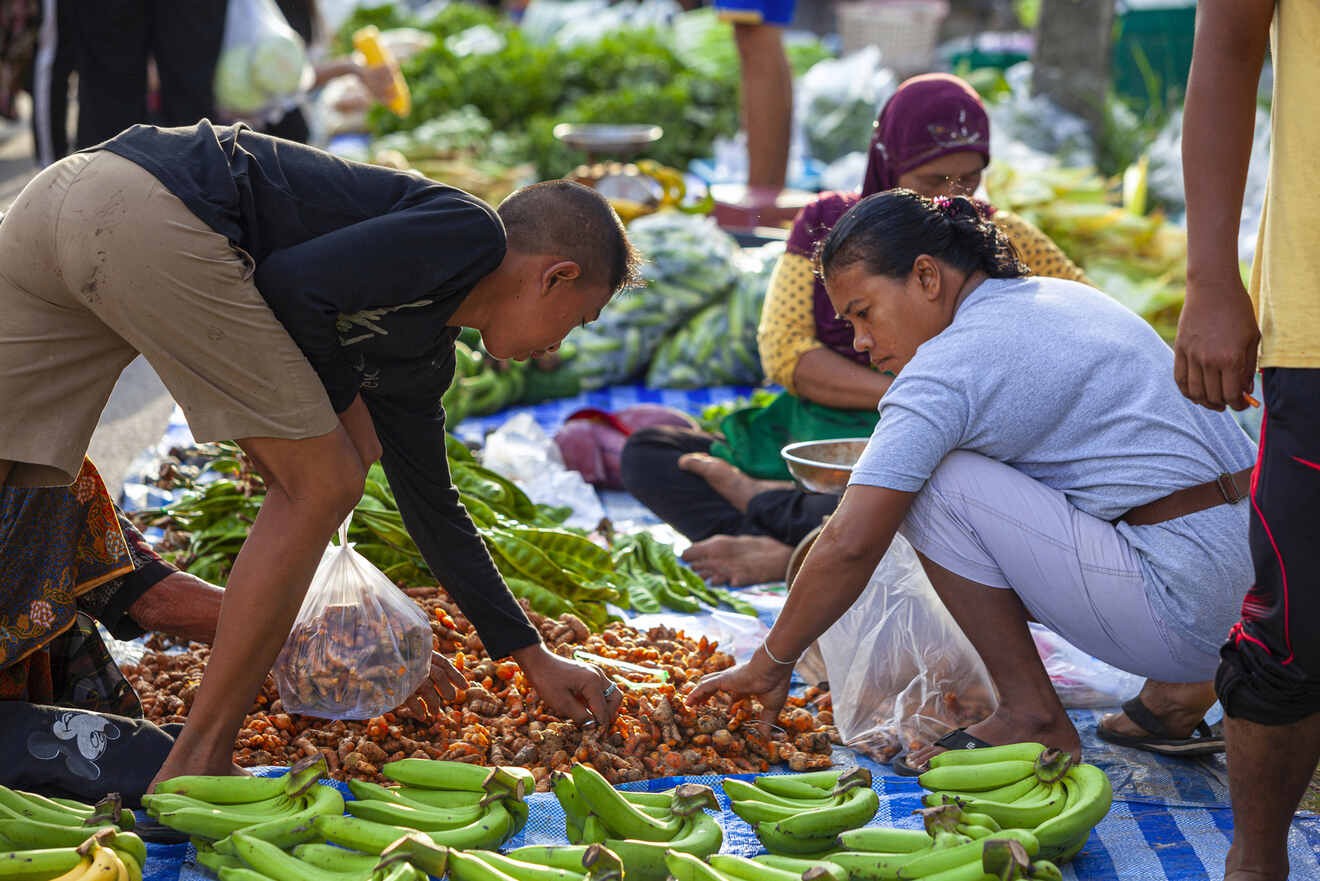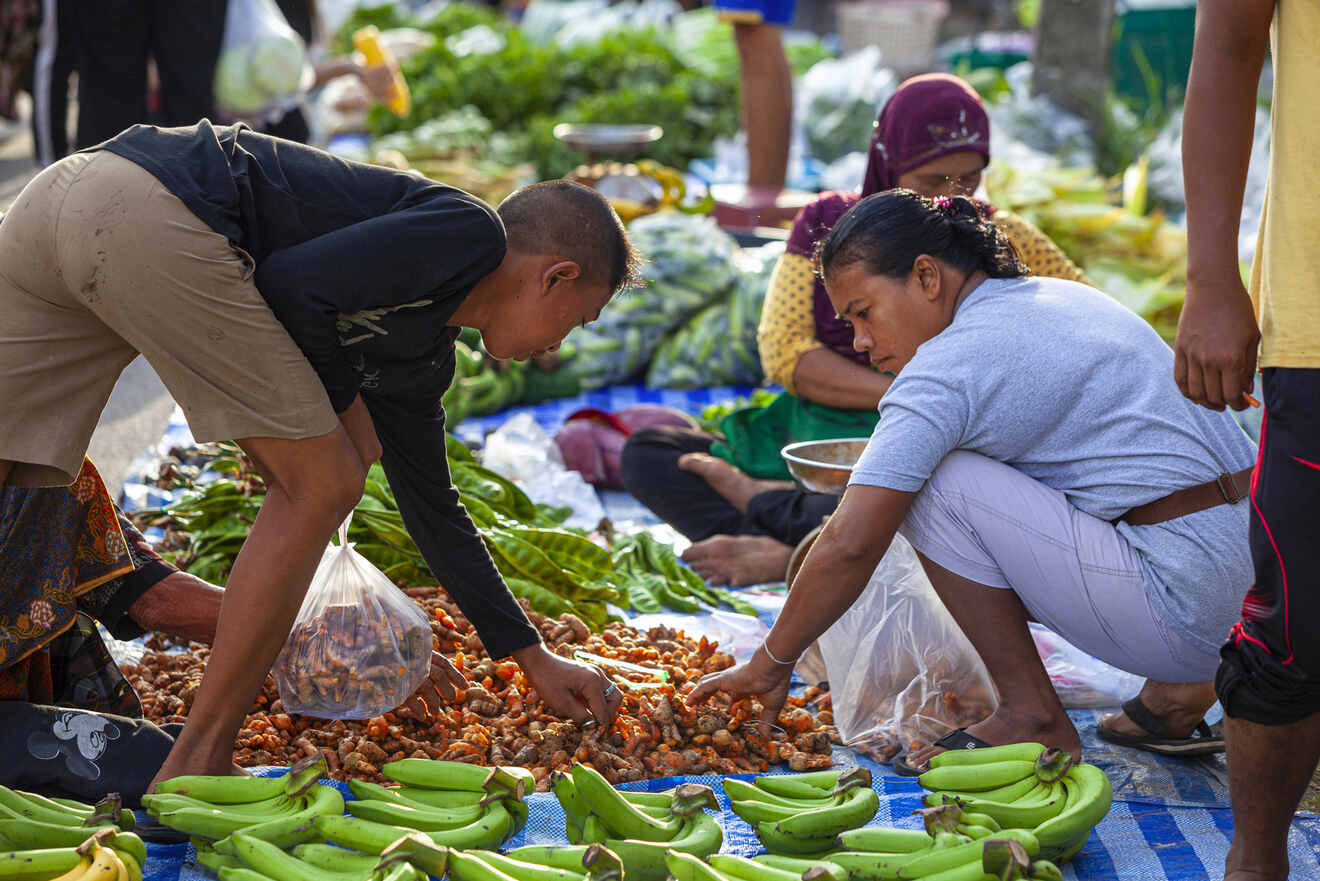 Again, since Krabi and Phuket offer very distinct experiences (especially considering that Phuket is the king of all-inclusive travelers), they generally cater to different groups. While Krabi is more natural with great local varieties, Phuket serves a cosmopolitan air.
With its international restaurants, elegant nightclubs, first-rate hotels, yachting marines, and grand shopping malls, Phuket attracts a crowd that is used to well-developed infrastructure.
Krabi's a relaxing meditation spot that has maintained the spirit of its local rural community. With less variety and more local air, Krabi's a famous destination for backpackers who come on a tight budget.
Safety for visitors
Both Krabi and Phuket are perfectly safe for tourists and locals alike. However, with a generally quieter lifestyle and less wild nightlife, Krabi has a lower crime rate.
Culture and sightseeing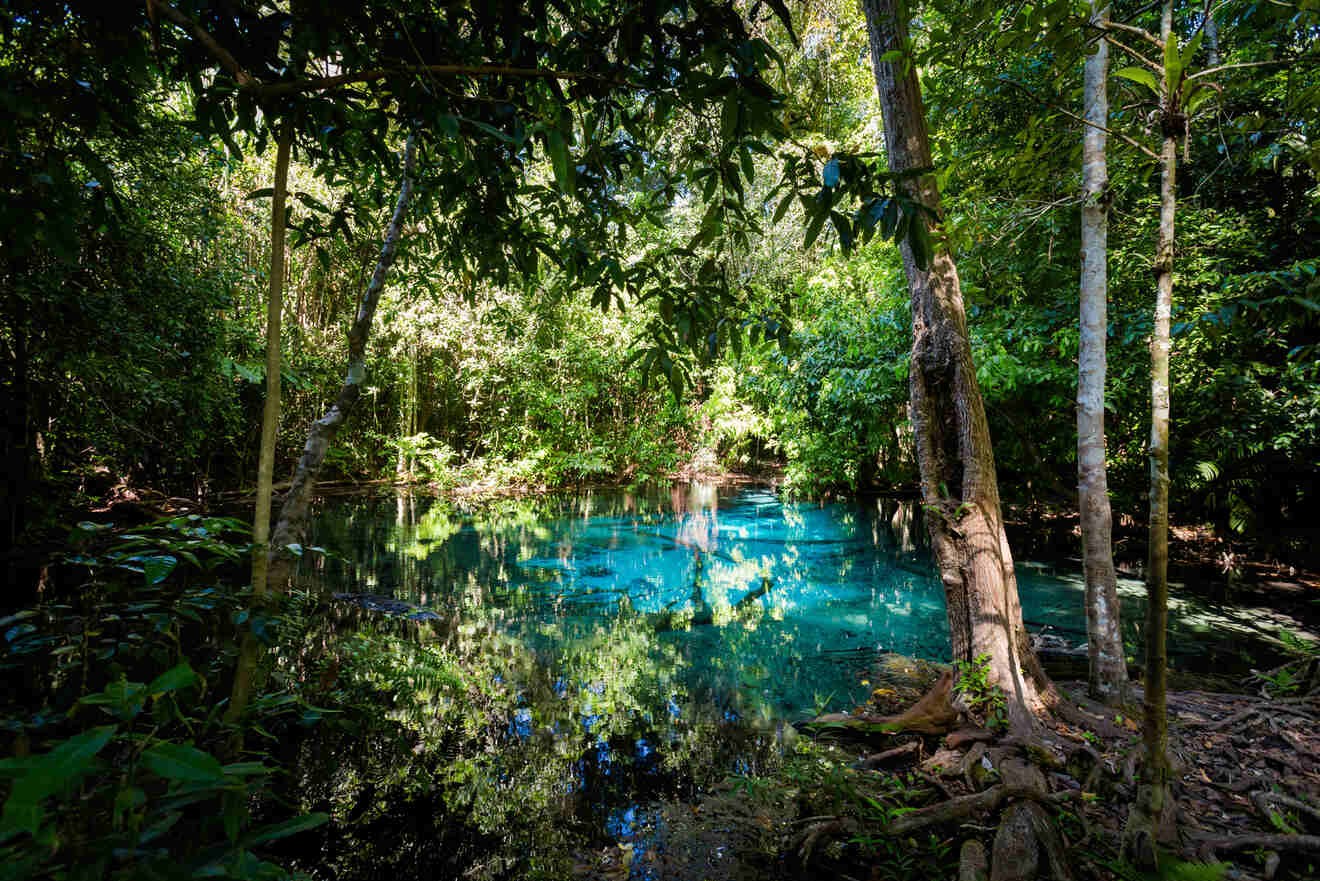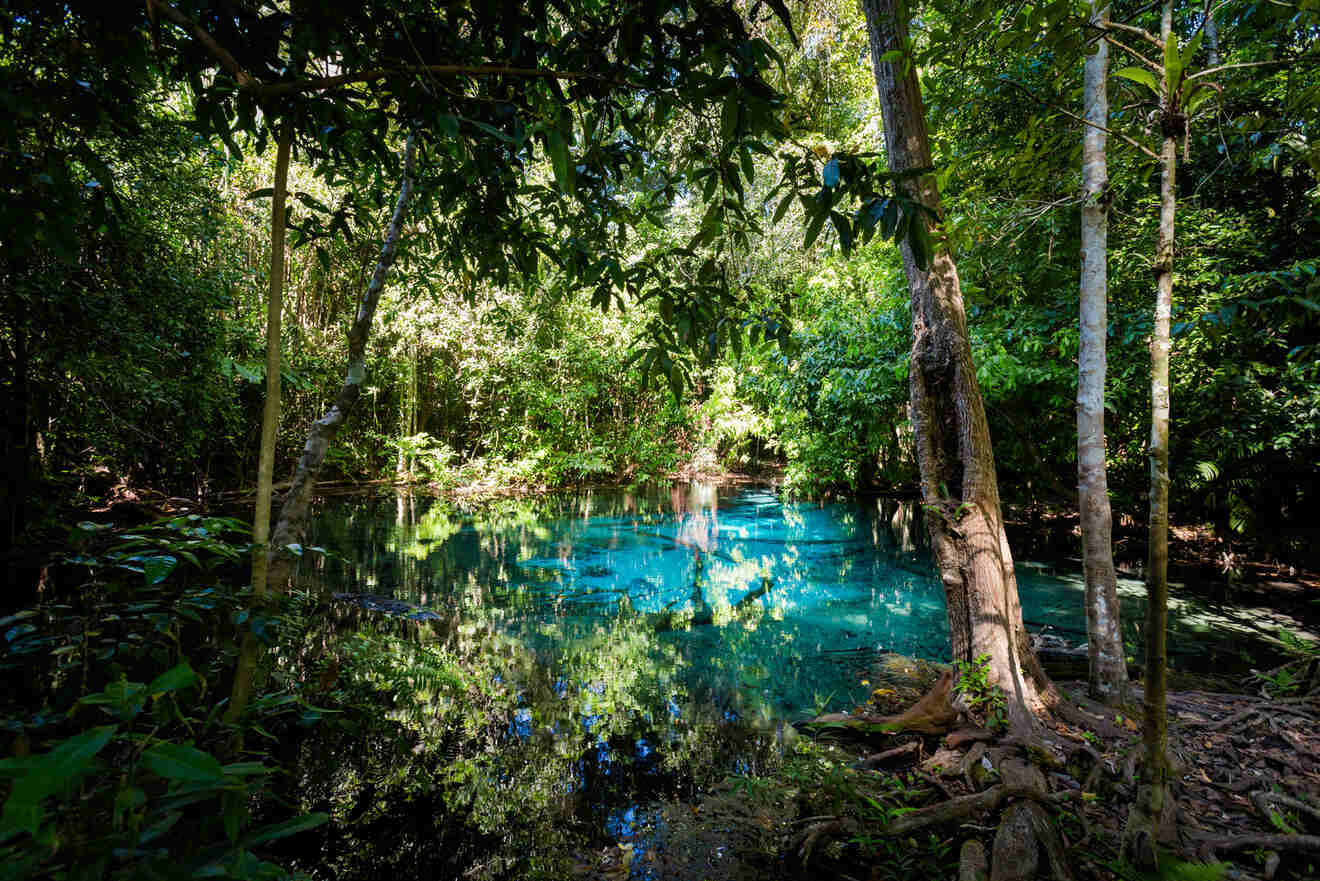 While Krabi is the place for natural attractions, Phuket is famous for its historical and religious sites.
Krabi's a tropical paradise that hosts pristine coastlines and gorgeous national parks. It also offers world-class relaxation in the Klong Thom Hot Spring, one of the most peaceful places to visit. Moreover, millions of tourists choose nature safaris in the forests of Krabi every year.
Among the most important safari spots, in Krabi, for wildlife lovers is the Thung Teao Forest National Park. There, you can visit the iconic Emerald Pool or just enjoy the amazing flowers and stunning birds.
On the other hand, Phuket has a long history, even before it gained its modern reputation as a vacation spot. There, you may explore historical temples and shrines along with the colorful streets of the Old Town.
Phuket's also a cosmopolitan island that caters to a diverse international body of tourists. Among the most well-known sites in Phuket is Baan Teelanka. There, you can see the upside-down house and put your strategy skills to the test to escape the garden maze and the escape-game room.
This doesn't mean that Phuket doesn't have any natural sites. One of the island's major attractions is the Aquaria Phuket, which takes you on an underwater journey to see thousands of colorful exotic marine creatures.
The pros and cons of Krabi vs Phuket
No time to read such detailed information? This section briefly gives you the advantages and disadvantages of Krabi and Phuket.
Krabi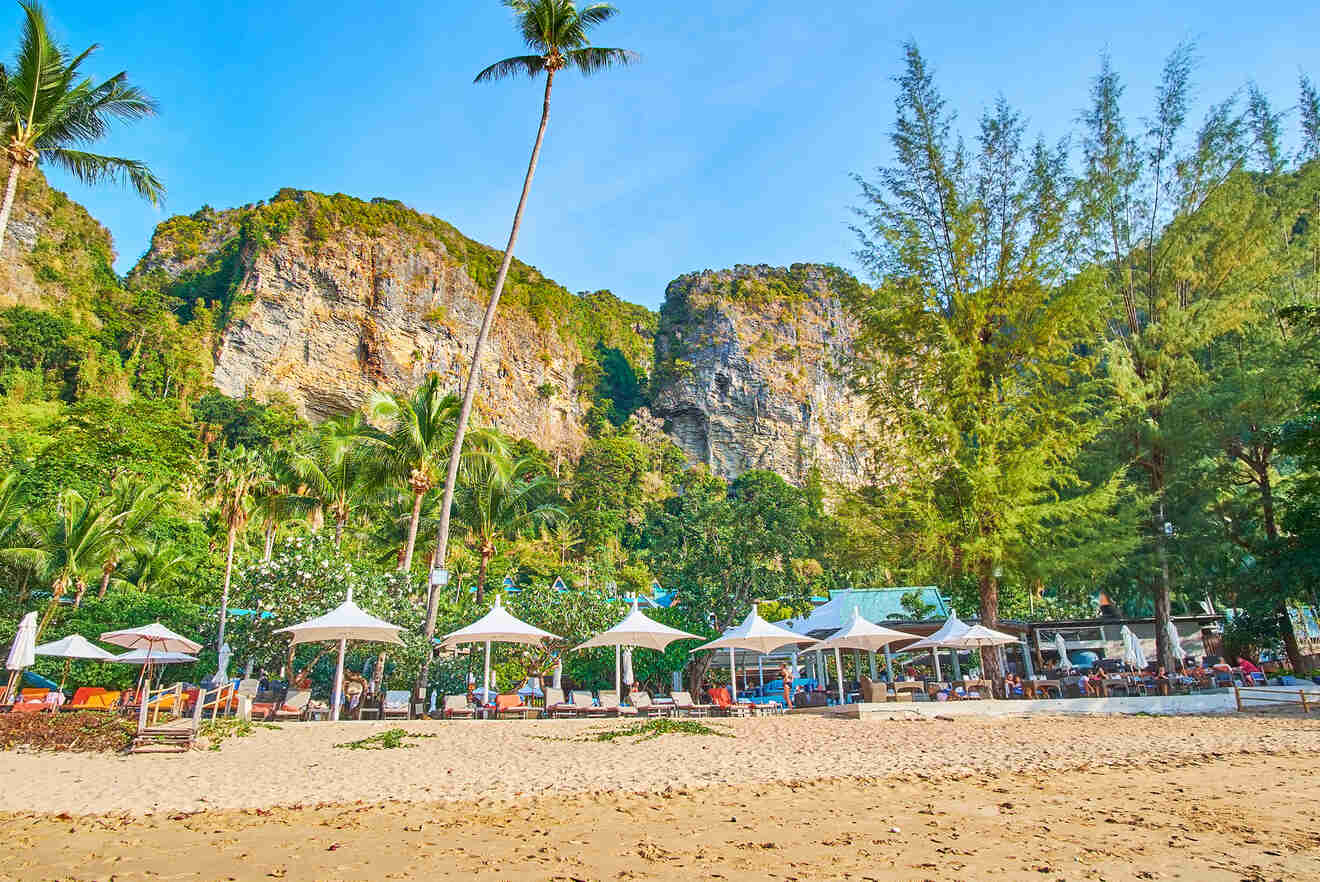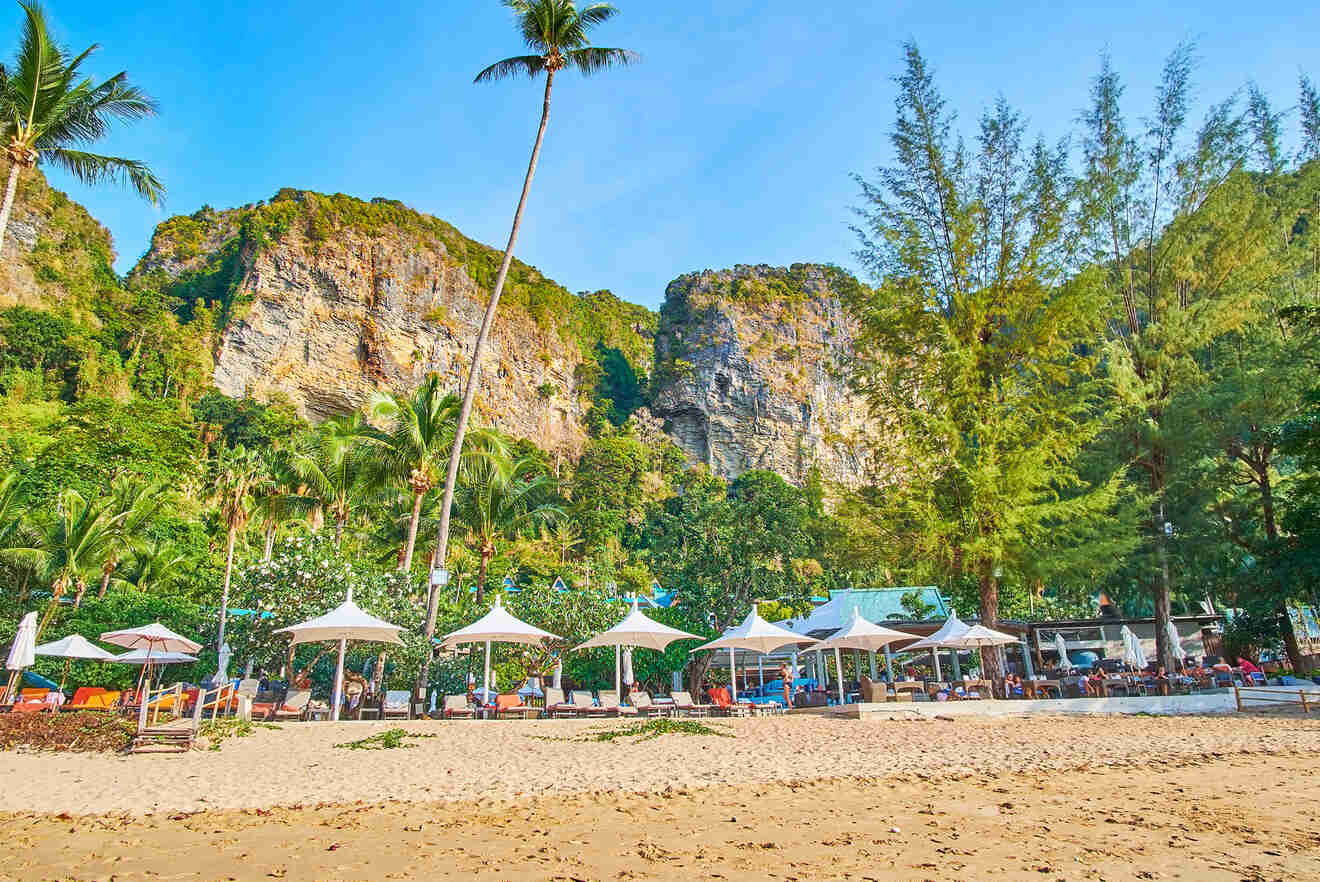 Pros
Very affordable
Great for relaxation and meditation
Maintains its natural beauty
Famous for local handicrafts
Large and relatively less crowded than Phuket
Great seafood and local Thai cuisine
Great tropical forests, hot springs, and isolated beaches
More natural attractions than Phuket
Cons
​​Slow nightlife
Not many luxurious restaurants and hotels
No fancy shopping malls
Phuket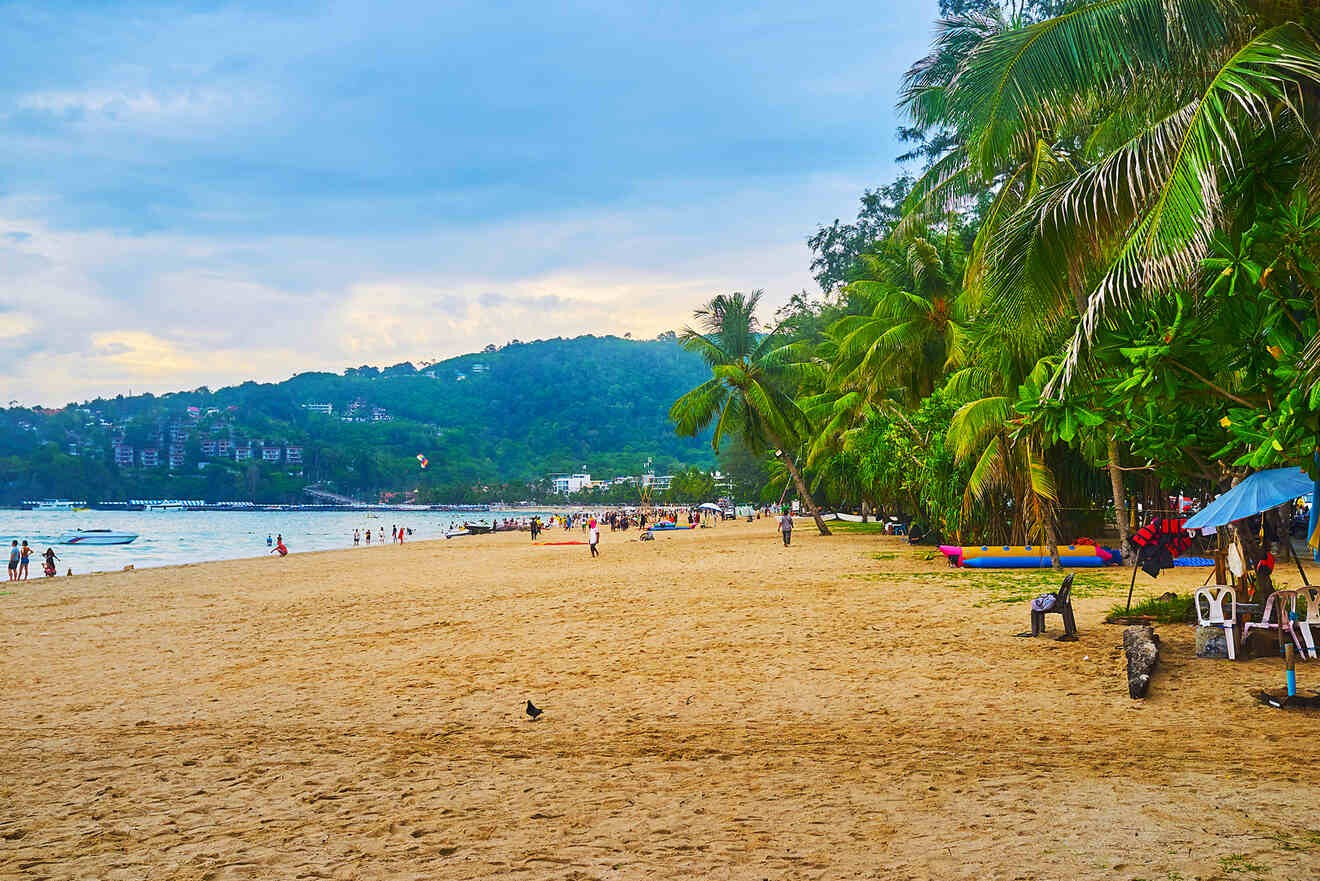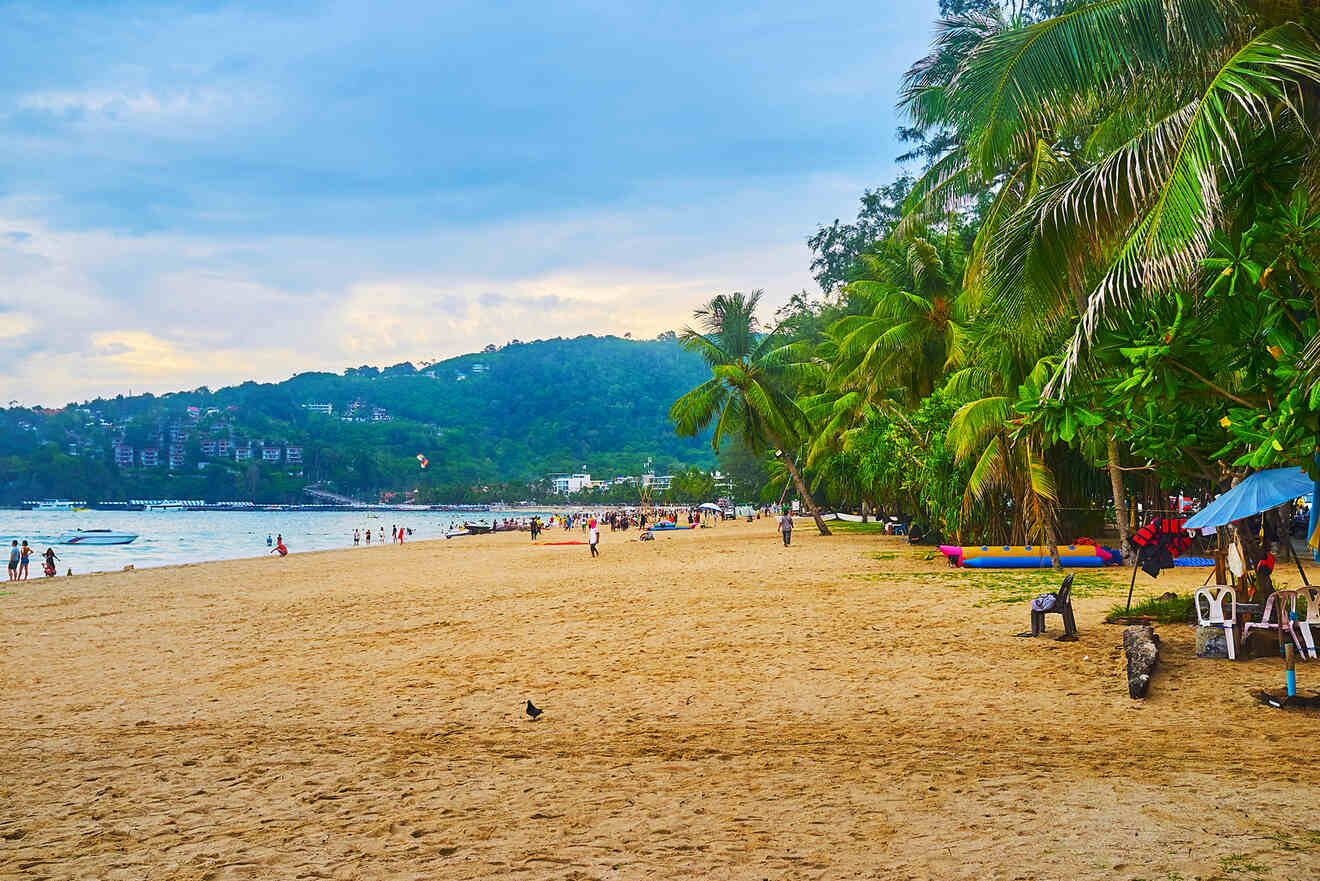 Pros
Luxurious hotels
Grand shopping malls
Cosmopolitan
Classy restaurants
Wild nightlife
More historical and cultural attractions than Krabi
Cons
Can be a bit expensive
Can get crowded during its high season
It has lost some of its natural charms due to overtourism
Which vacation destination is better for you?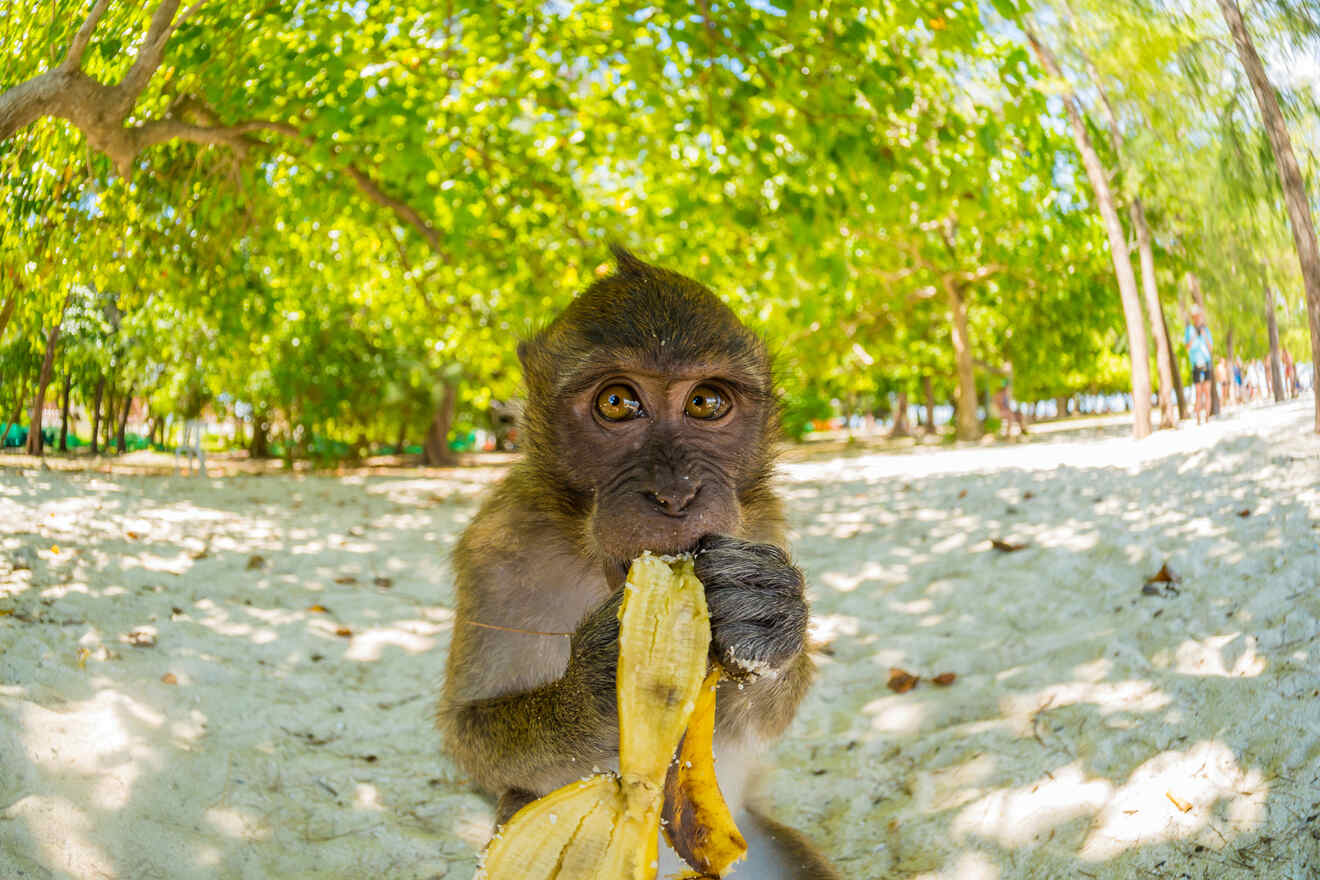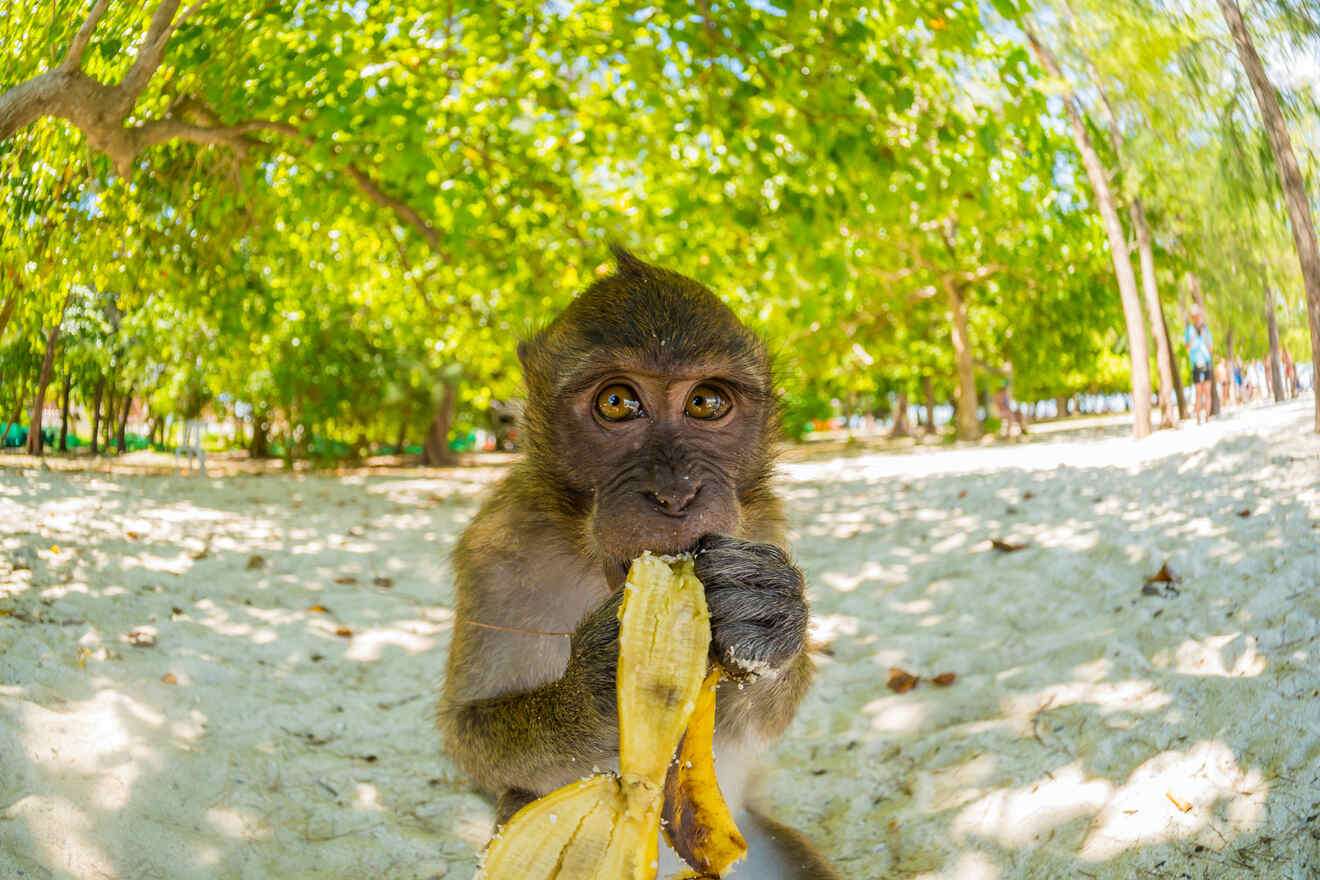 It must be clear by now that the main difference between Krabi and Phuket lies in the atmosphere. Krabi is more rustic and natural, while Phuket is more cosmopolitan and "on-the-beaten-track".
With gorgeous beaches and tropical climates, Krabi and Phuket have their similarities. Therefore, picking one of them depends on your priorities.
Pick Krabi if you're:
On a budget
Seeking relaxation and isolation
Pick Phuket if:
Luxury's important
Nightlife matters
Historic and cultural sightseeing is on your list
---
| | |
| --- | --- |
| 👑 For Luxury: | Phuket |
| 💵 For Mid Range: | Phuket |
| 🛏️ For Budget: | Krabi |
| 🏖️ For Relaxation: | Krabi |
| 🛕 For Culture: | Phuket |
| 🕐 For a short stay: | Phuket |
| 📅 For a longer holiday: | Both |
| 🍸 For nightlife: | Phuket |
| 🤿 More activities: | Phuket |
| 🐚 Better Beaches | Krabi |
Conclusion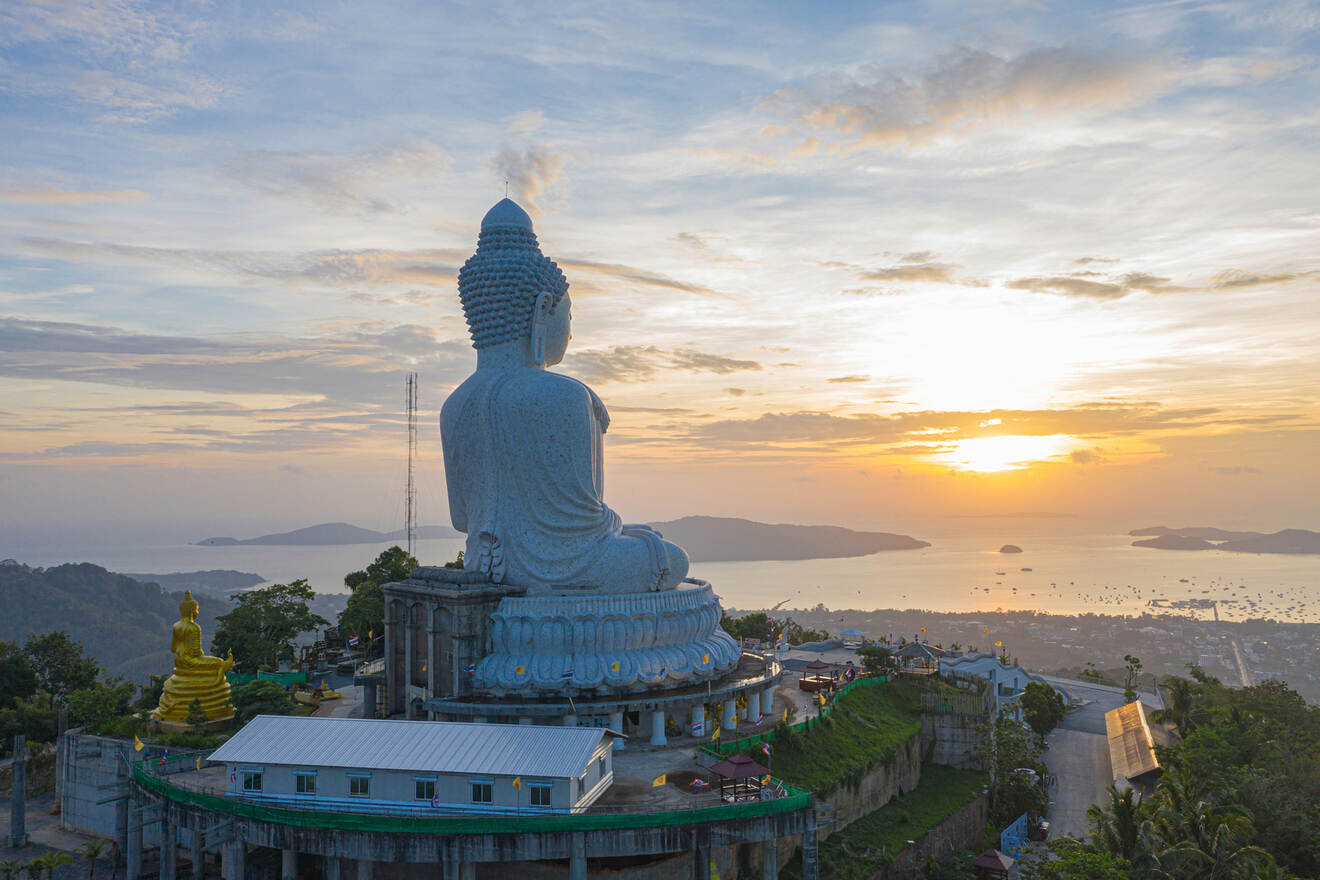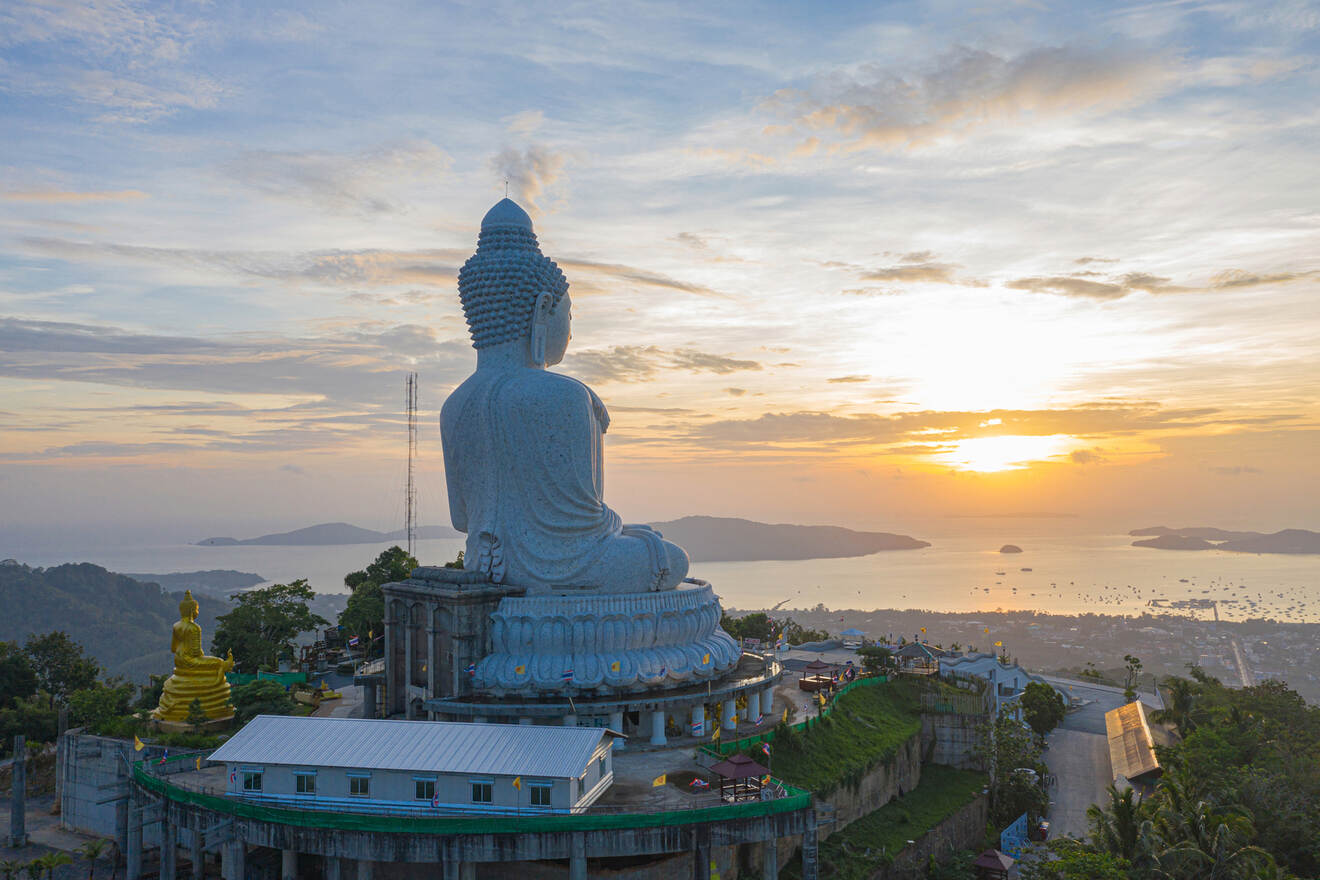 So Krabi vs Phuket, which is better? Both destinations offer very different experiences. While Phuket serves a generally luxurious vacation, Krabi features a more beachfront experience.
Family vacation? Honeymoon? On a budget? Backpacker? Krabi's for you. But if you're on vacation to have fun day and night, Phuket offers scenic natural beaches, great activity centers, and wild nightlife.
Krabi is your choice if you're seeking relaxation, but Phuket's best for a sophisticated vacation with an international touch. To get the most out of your vacation, you should base your choice on your personal needs and priorities.
Hope this made your choice more clear, and, as usual, I am happy to answer any questions you might have in the comments section!
Enjoy your vacation,
Yulia
---
Pin it for later!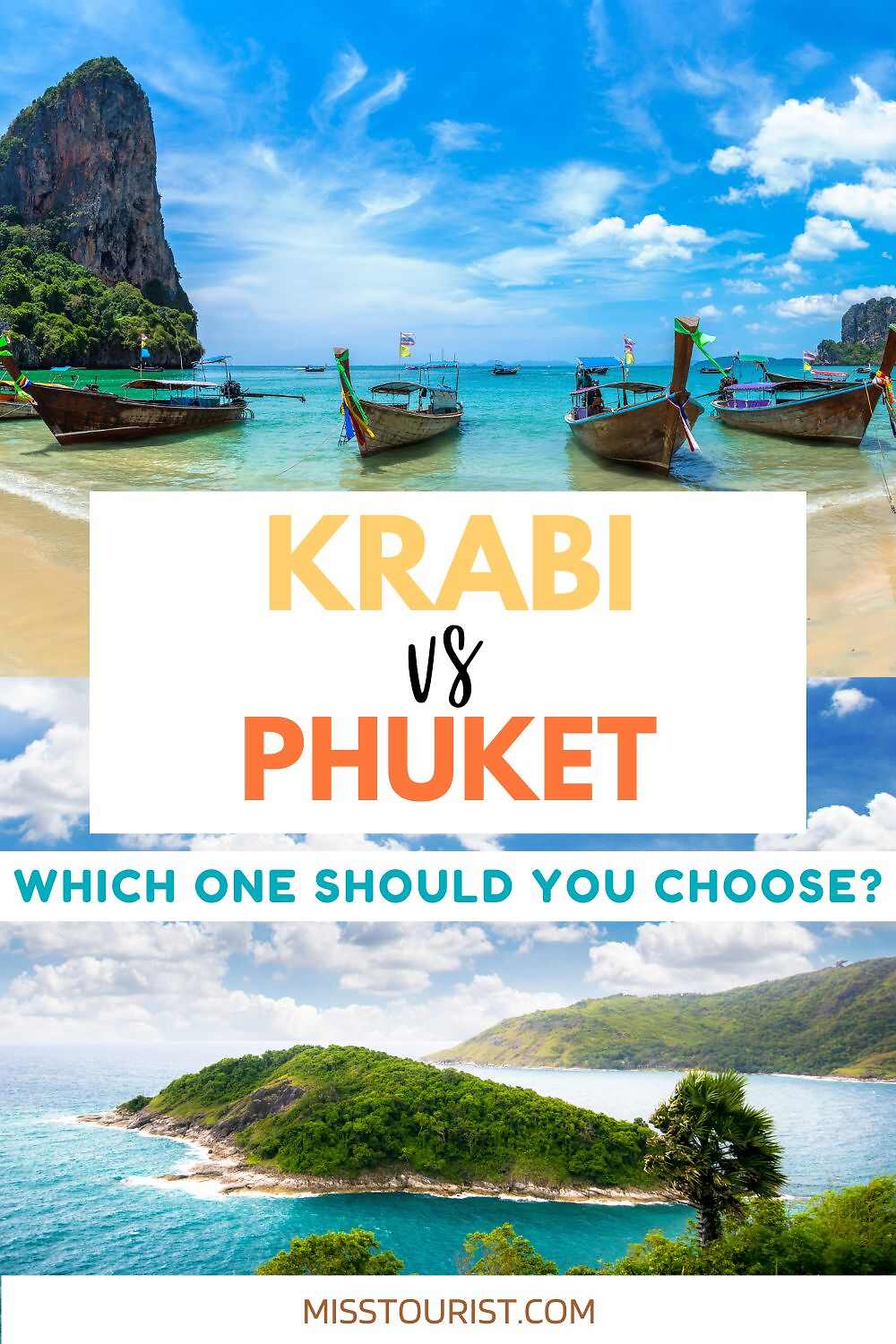 Pin it for later!