Where to stay in Koh Phangan
The island offers different types of accommodation, perfect for all budgets! In the list below I am recommending the best Koh Phangan hotels that have fabulous reviews, all sorted by price for your convenience:
Luxury (US $100 and up)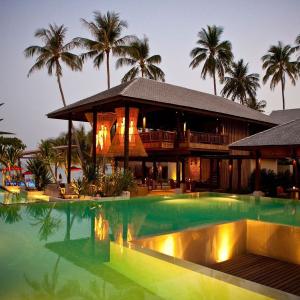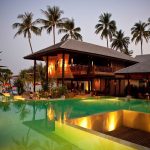 A 5-star luxury Koh Phangan accommodation, just like heaven on Earth! During your stay you can enjoy the pools, garden or seaside suite options.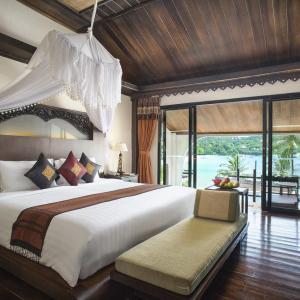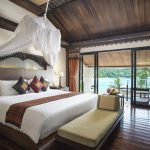 Another 5-star dreamy retreat hidden among tropical greenery. This great Koh Phangan resort offers luxury furnishings and perfect service!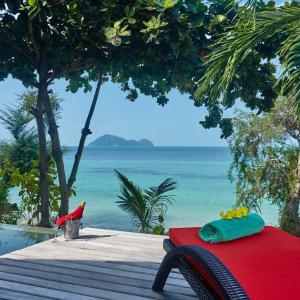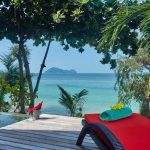 This is basically a luxurious oasis featuring a spa, a private beach, and an infinity pool. Definitely a great experience!
Middle-priced (from US $20 to $100)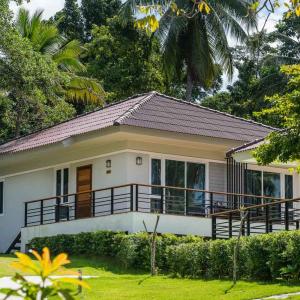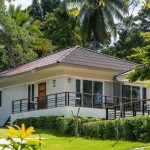 Great resort located on Sri Thanu beach. Each room has its own spacious balcony and a delicious breakfast is served at the hotel each morning!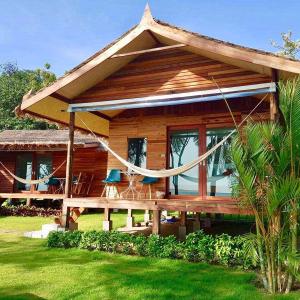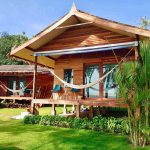 This great, middle-priced accommodation offers clean and cozy chalets on a private beach area, perfect for 2 people traveling on the island!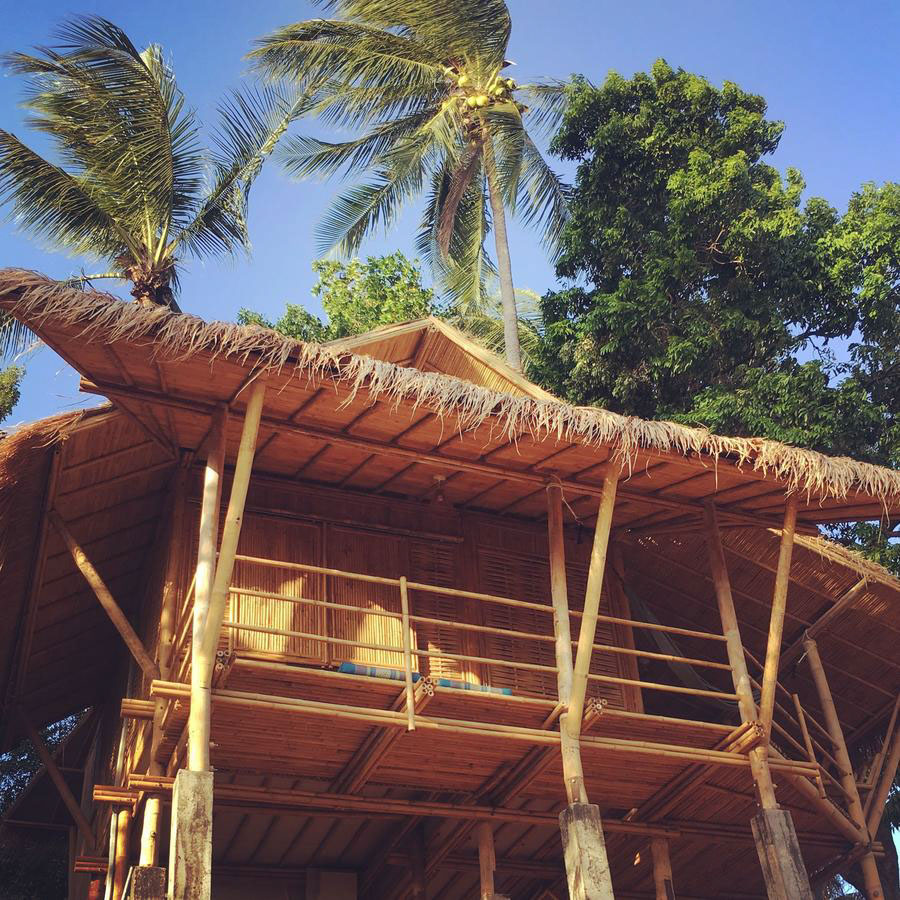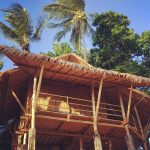 The same type of accommodation as the previous one. These Koh Phangan bungalows will also give you access to a nice terrace and garden!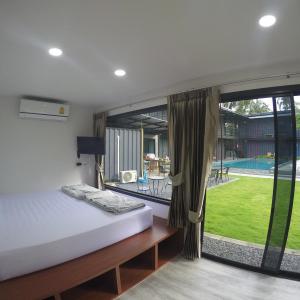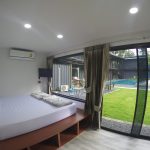 A great option where you can book beds in dormitory rooms and have a very pleasant stay.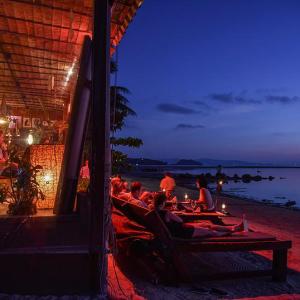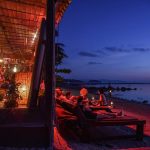 Thai-style bungalows and villas that you can choose from. The rooms are clean and cozy and you'll get free Wi-Fi as well!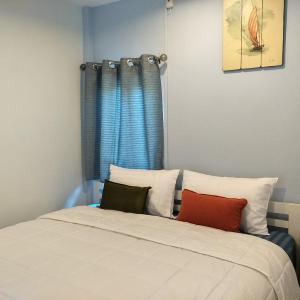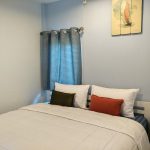 Budget accommodation with good service, including a garden, a terrace and a bar. Plus, the location is very good!
How to get from Bangkok to Koh Phangan
You are probably wondering how to get to Koh Phangan, right? The most popular route for getting to Koh Phangan is from Bangkok. There are different ways to get there, which I will list below, but if you want to quickly create the most convenient route for your dates and budget, you can do so using 12go.Asia.
By plane to Koh Samui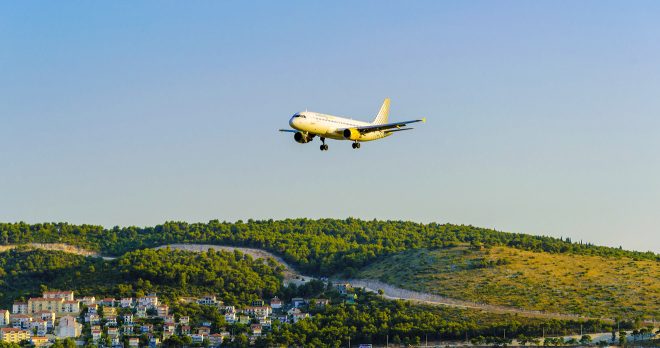 Taking a plane is the fastest solution to get to Koh Phangan, but it has its downsides as well. It is more expensive than the rest of the options and the island doesn't have its own airport (yet), so you will have to fly to other places located close-by, then go to Koh Phangan. Here is how you can do it:
The closest airport to Koh Phangan is Koh Samui. You can fly there with Bangkok Airways from BKK Bangkok International Airport. After this, you can take a taxi to the Big Buddha Pier where you can take a ferry from Koh Samui to Koh Phangan. There are at least 3 ferries/day, with the last one leaving at 5:30 PM.
You can find an airplane ticket and the joint ticket for the taxi + ferry on 12go Asia website.
By plane to Surat Thani
Flying to Surat Thani and then going to Koh Phangan takes a little bit longer than the option above, but it is more affordable in terms of price (almost half the price). You will still need multiple transfers and means of transport as well. Here is how to do it:
Take a plane (Airasia, Nok Air or Thai Airways) to Surat Thani, then take a short bus transfer to the pier and then a boat ride to Koh Phangan. You can buy the complete one-way or roundtrip fare using 12go.asia here. It is best to book the entire trip (plane + bus + boat) because it will be overall cheaper than buying the tickets individually.
By night train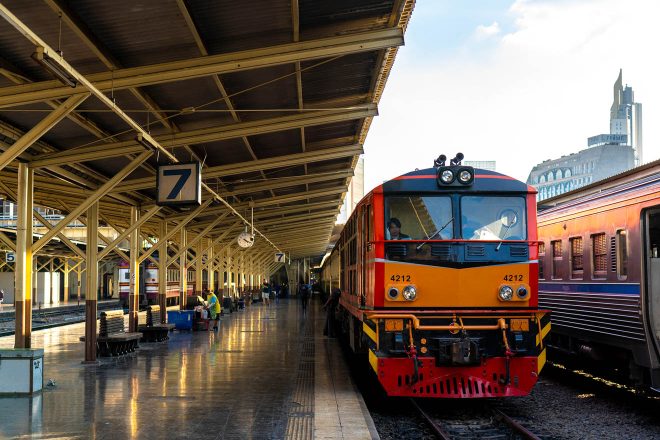 Another option would be to take a night train to Surat Thani from Bangkok.
If you decide to take a train, you should know that Bangkok has about 4 night trains that depart in that direction, so you will have multiple options to choose from.
After you reach Surat Thani, you need to take a bus to the pier and then a boat to Koh Phangan, just like in the option mentioned above.
The approximate price for the one-way route is from US $ 20 to $50 depending on the hour and how far in advance you book your tickets. You can book your complete transfer using this website here.
NOTE: I recommend booking the return train ticket (Surat Thani to Bangkok) in advance, as they easily sell out during high season.
By night bus
Taking a night bus is the most cost-efficient way of getting to the island, but it will also take the longest travel time. If you book a VIP bus with reclinable seats, it might actually be a good idea because it is quite comfy and doing traveling during the night actually means saving time for your activities during the day. The night buses leave at around 8 PM from Bangkok (Khaosan Road) and they have comfy chairs so you can sleep during the ride. You will arrive at Surat Thani in the morning, where you need to take the boat to Koh Phangan.
The price is around 700-900 Baht for the combo ticket (US $22-28).
Conclusion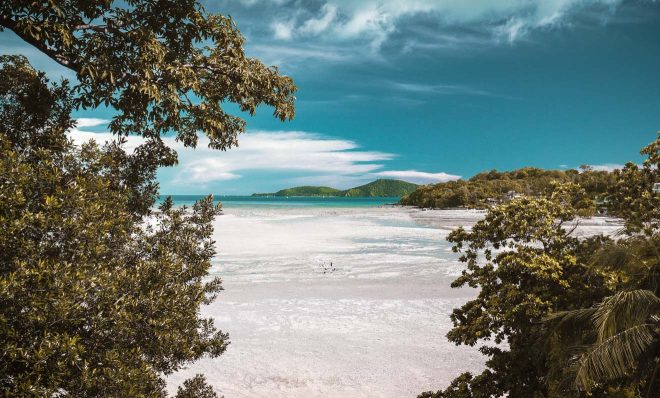 This was my complete list of what to do in Koh Phangan! Even though the island is famous for its Full Moon Party, there are numerous other activities there fit for any kind of traveler! Besides these 9 recommendations, I also wrote about some great bonus things to do if you have more time and gave you some useful information such as where to stay on the island and how to get there.
Are you going to the north of Thailand  too? I lived there, so I have some good articles for you, as well as about Bangkok! 
Have you been to Koh Phangan? Would you like to know more about it?
If you have further questions you can add them in the comment section below, I love hearing from my readers!
Yulia
---
RELATED ARTICLES:
---
Pin it for later!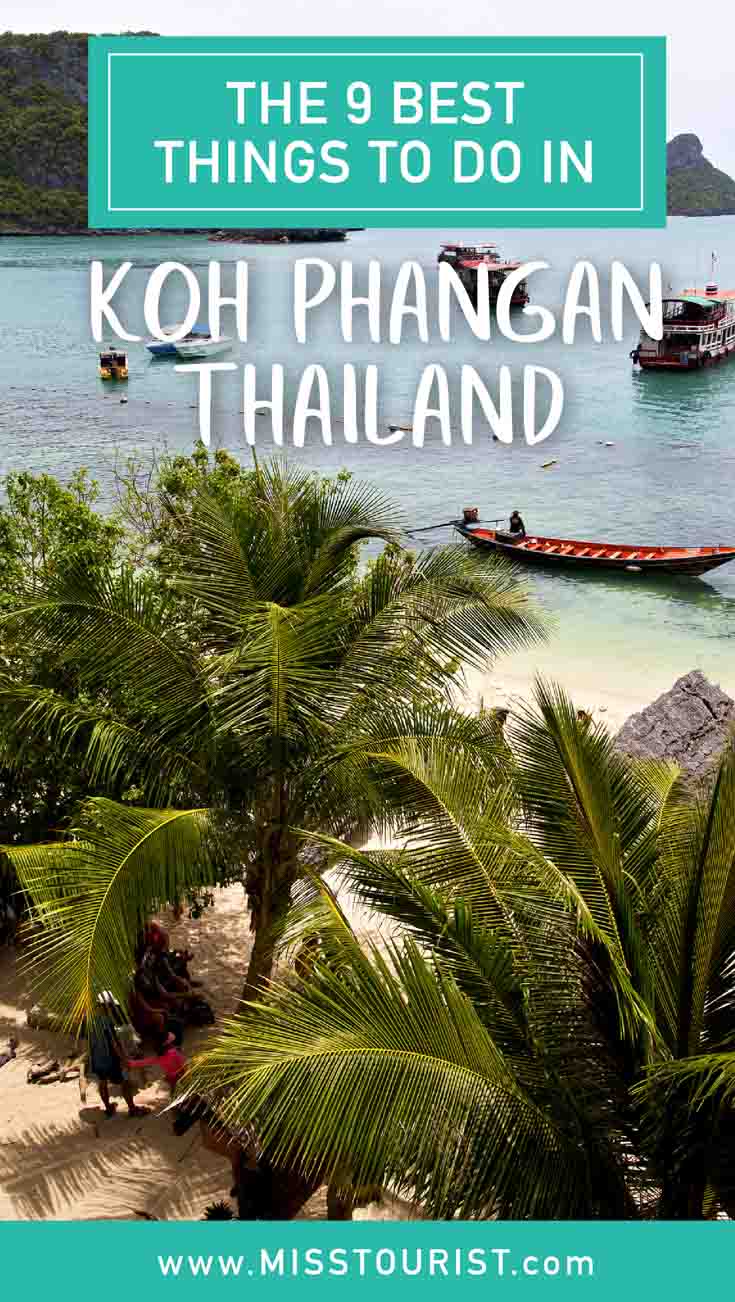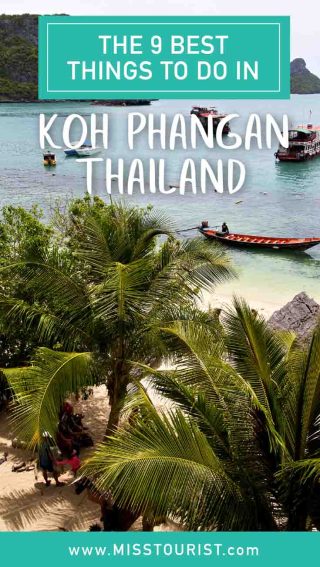 Pin it for later!