I have been in Bangkok, the capital city of Thailand for 4 days. I then relocated to Chiang Mai for a period of 4 months, which was an awesome experience!
I would say it is enough time to get to know the city's vibe and feel its atmosphere. There are different opinions about the city: some say it is crazy and smelly (I have to admit that is true, by the way! :), but there are definitely places worth visiting while you are there.
It is the home of many great temples since Thailand is known for being religious (the main religion being Buddhism). While visiting Bangkok there are places you must definitely visit in order to appreciate it better. One can never know how beautiful a place can be if he never cares to take a look at the cultural heritage around it. There are some locations that will prove that indeed Bangkok is a must-visit city.
Here is my list of things to do in Bangkok:
 -1-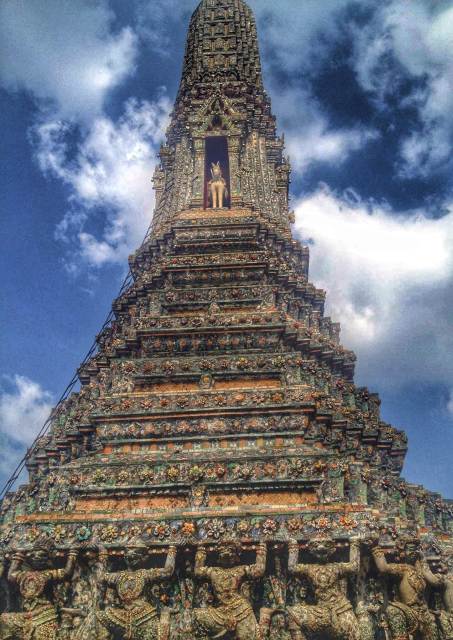 The first place you need to go to is WAT ARUN (also called Temple of Dawn) to catch the amazing views brought over the area by the sunsets. Being there at sunset would be one of the greatest memory one can have! Given the beautiful structure of the temple it is considered one of the most beautiful edifices in Thailand and I agree with that!
RELATED READ: If you are going to Bangkok, in this article you can find out about the 5 best areas to stay in the city (with hotels and prices)!
 -2-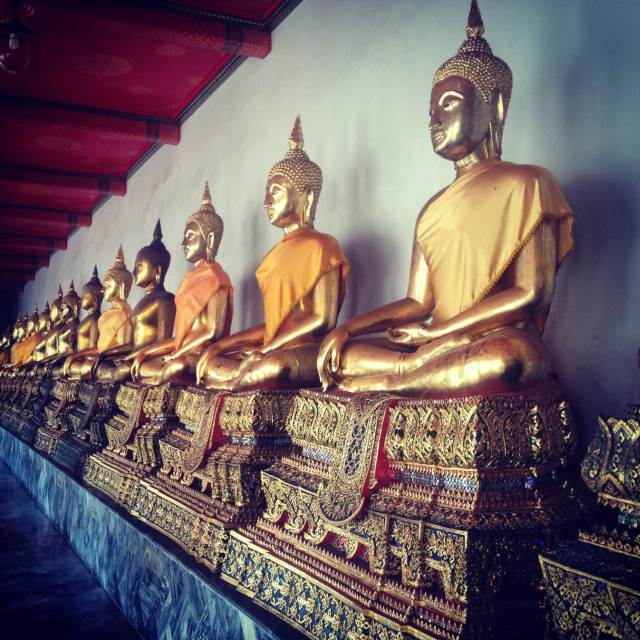 After visiting Wat Arun you can take a boat to visit a temple called WAT PHO (also called Temple of the Reclining Buddha). You can take a ferry; it is just across the river. It is a fun ride and just 3 baht! The reclining Buddha is indeed huge and impressive!
But do walk around a little bit more there. I liked this complex the most because you can actually walk and get lost around between hundreds of Buddha statues. It is not that crowded and this is what I like!
 -3-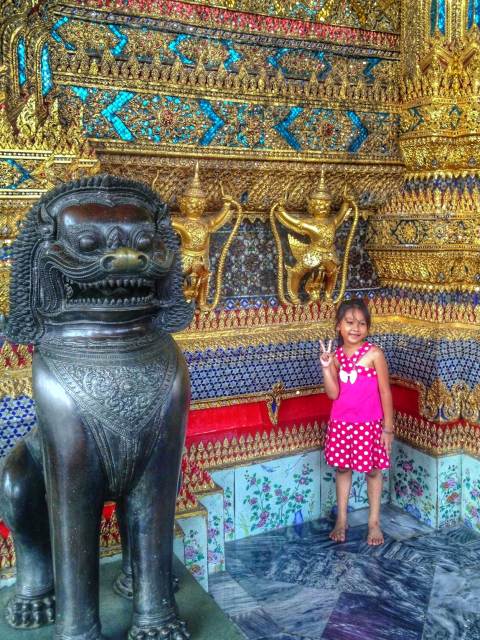 Certainly, the GRAND PALACE should not be forgotten. It is a complex building located at the heart of Bangkok. The palace had been the home of King Siam since 1782. While at the palace, you will feel like you are a royalty because truly the palace can give that feeling. You can enjoy the great building and see how the royal family of Thailand lived their lives.
One of the most important things to see inside the complex is WAT PHRA KAEW (also called Temple of the Emerald Buddha). It is regarded as the most sacred temple in Thailand. It holds the most magnificent statues and buildings. While visiting the place you can feel that the ambiance is different because the place served a great importance in the history of Thailand.
The entrance to the complex cost 500 baht (~ 15$), which is quite expensive for Thailand, but it is one of the most important things to visit in Bangkok, so I would say "Yes", go there! With that ticket, you can visit couple of places in the Grand palace complex, not only Wat Phra Kaew.
For example, my favorite was Queen Sirikit museum of Textiles. Probably, because it was recently built, it is made very interesting in interactive, all the info is in English, I got to know a lot of interesting info from there. Totally recommend! Unlike others, the place is air-conditioned too, by the way ! 😉
-4-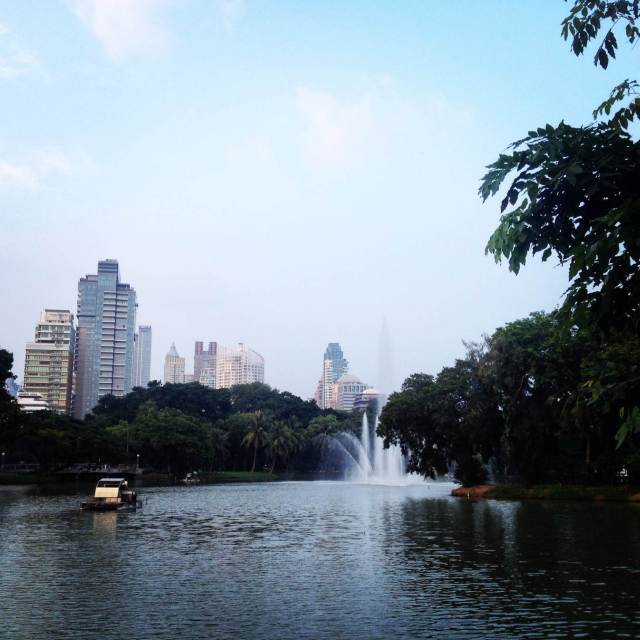 Ok, enough with temples. Another place to go to is LUMPINI PARK. It is a park in Bangkok that offers rare public space, trees and playground. While visiting this place you can say that parks will always be a part of the community but this park is different because it offers so much more than just a place to visit. One amazing thing to see there is hundreds of Thai people doing fitness together at around 5 pm. Check it out, maybe even join! 🙂
-5-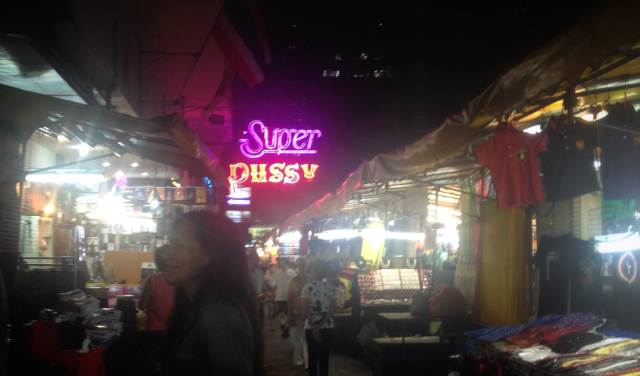 The entertaining district in Bangkok is called PATPONG (Silom metro station). So, I went there alone, it was quite an interesting experience I should say. Men approaching me making "poping" noises with their mouths and inviting me to a Ping-pong show, lady-boys looking very much alike to just "easy" girls, a bit overpriced touristic market – you will find it all in Patpong! 🙂
To anticipate your question – no, I haven't been to the show. Yet. 😉
KHAO SAN is the area with a vibrant night life, many budget accomodations, bars and clubs. Good choice for backpackers, but probably also any other people if you stay a bit away from the road, it is very noisy during the night.
 -6-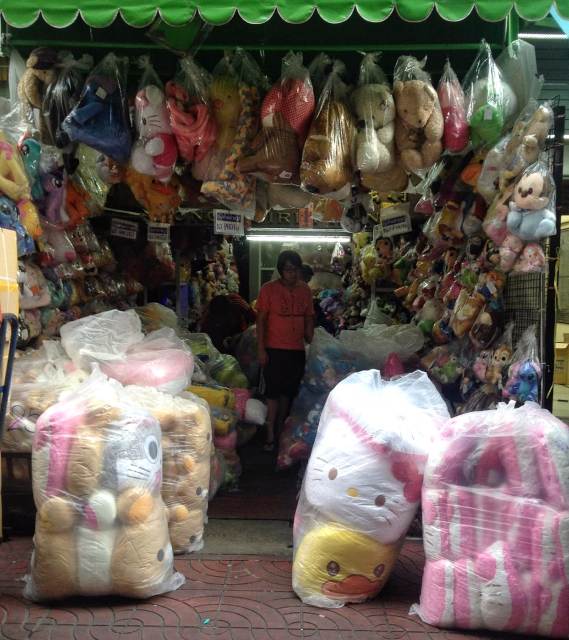 Do not forget about SHOPPING! At the end, I had this impression that Bangkok is one huge never-ending market. Siam square along with the MBK market are the places where you can find absolutely everything – fashion, electronics, food etc. Do not forget to bargain and pay attention to the exit signs, it is so easy to get lost there!
Chinatown (MRT Hua Lumphong station) – vibrant, colorful and chaotic! Be prepared to see millions of people and all kind of Chinese stuff.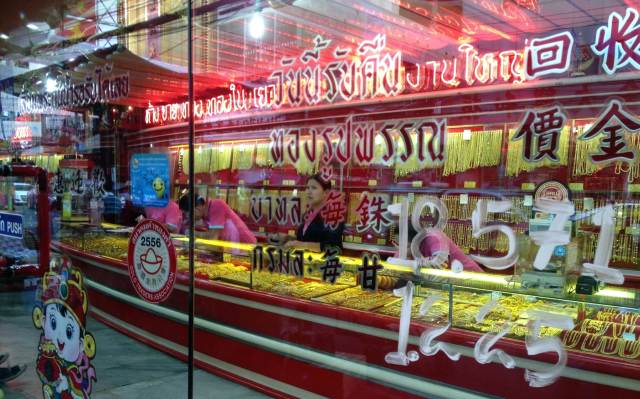 Additionally, they say Khlong Lat Mayom Floating Market is worth visiting, but it is only works on weekends, so I did not have a chance to check it out!
The places mentioned are very near each other so don't fail to visit them.
Hope this info helps, and it will make your Bangkok experience meaningful and unforgettable!
-7-

Update: at one of my Bangkok visit I finally managed to visit CHATUCHAK WEEKEND MARKET.
If you are searching for a place to buy cheap clothing, presents from the trip, it is an ideal place!
You can get there pretty easy – use Exit 1 from Mochit station (Chatuchak park), follow the crowd that will go on the right and right away you will see many food stall with a tiny entrance on the right to the market.
It is quite big, you can even take a map if you want in tourist info nearby. I bought all my presents there, and it didn't take me long, so I am absolutely happy!
The market is open Saturdays and Sundays from 6 a.m to 6 p.m. (Try to get there before 2 p.m., that is the busiest and the crowdiest time)
Note: You are going to visit many temples, so take into consideration that your clothes should cover your knees and shoulders. And even if you wear jeans, they do not accept people in skinny jeans, so try to take something like a sarong or just a scarf with you. If you are not dressed appropriate (I wasn't for example) that is not a problem, you will just have to wait in the queue, they will give it to you. In most places it is free, but sometimes you will need to pay something like 20 baht to rent it.
P.S. Here are the reasons to visit Bangkok to give you inspiration if you are still thinking weather you should go! 😉
If you continue your travel on the North of Thailand- great, I lived there! So I can give you some great tips about it! If you are heading to the South I have some fun read about it here!
---
Did you like the post?
Support me! Share and "Like" it on your preferred social network!
If you have any questions, don't forget to leave the comment in the section below, I LOVE hearing from my readers! 
Yulia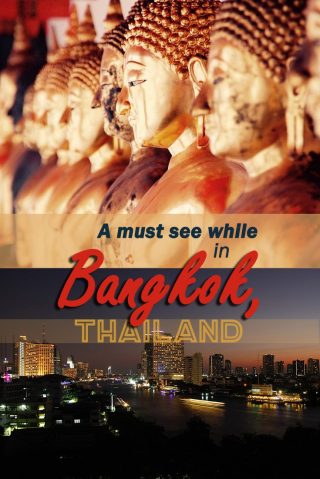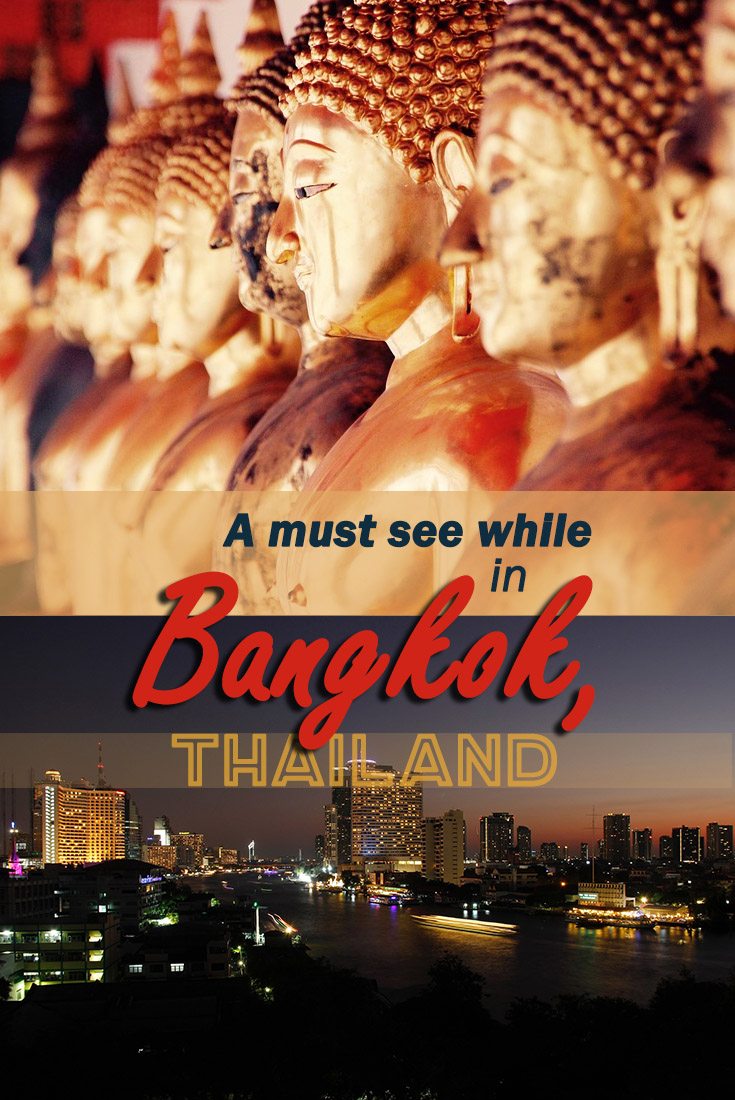 Where to stay in Bangkok
Here are some great hotels that were hand-picked especially for you – all of them are located in the city center, have fabulos reviews and are sorted out by price for your convenience:
Luxury (US$ 180 and up): Hotel Indigo Bangkok Wireless Road is a cool five-star hotel and a great luxury option situated in the center of the city. The terrace pool is absolutely incredible and the rooms are nice and clean. If you prefer a more classical look, then I suggest you book a room at The Athenee Hotel. The rooms are just gorgeous and some of them include a sitting area where you can relax. The closest airport is Don Muang Airport.
Middle (US$ 61 – 180): If you're looking for a middle-priced establishment, then U Sukhumvit Bangkok is the perfect option. They have an awesome outdoor pool and you can also use their bicycle and car rental for free. If not, you could book a room at Adelphi Forty-Nine and you will feel at home in the center of Bangkok. The rooms are spacious, with nice soft colors and they're also equipped with a kitchen area.
Budget (up to US$ 61): If you want to discover and enjoy Bangkok on a budget, then K Home Asok is a great option. This hotel is not far from the city center and it offers free WiFi to the visitors, as well as private bathrooms and flat-screen TV! Another amazing and budget-friendly option is Baan Phraeng Poshtel Bangkok, situated in the Old Town district, very close to the Temple of the Emerald Buddha, Khao San Road, and Grand Palace.