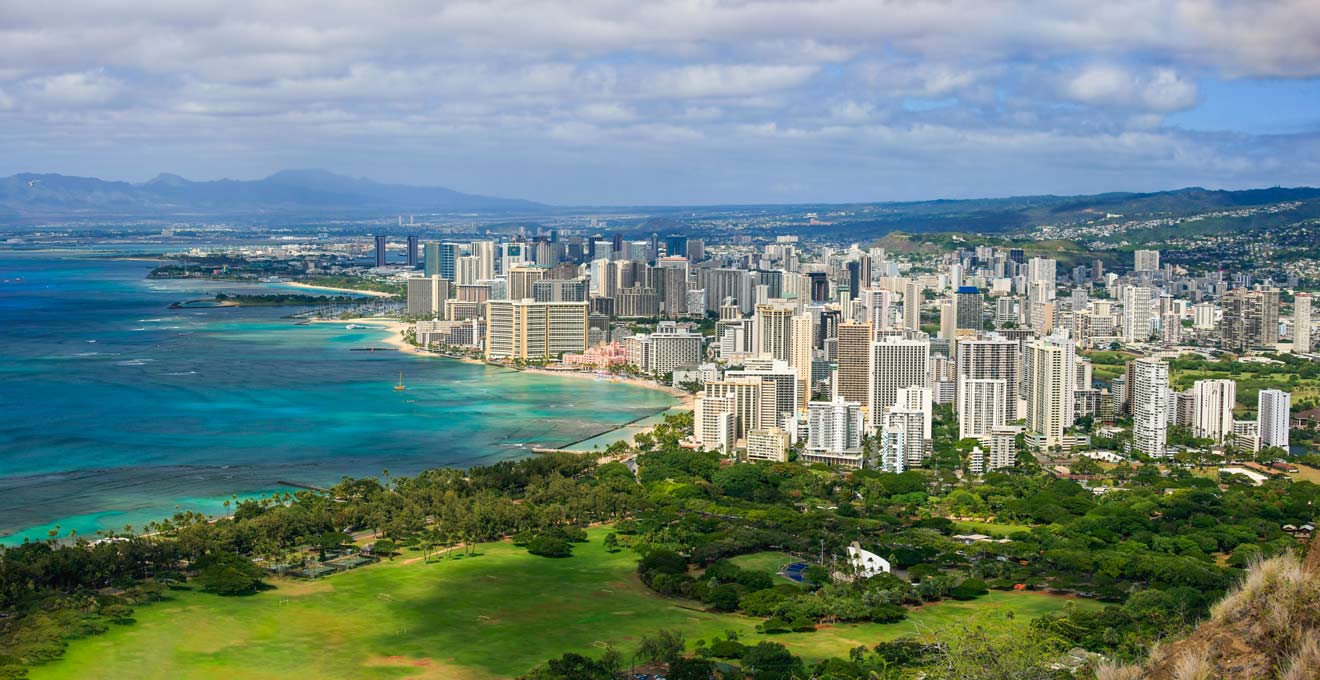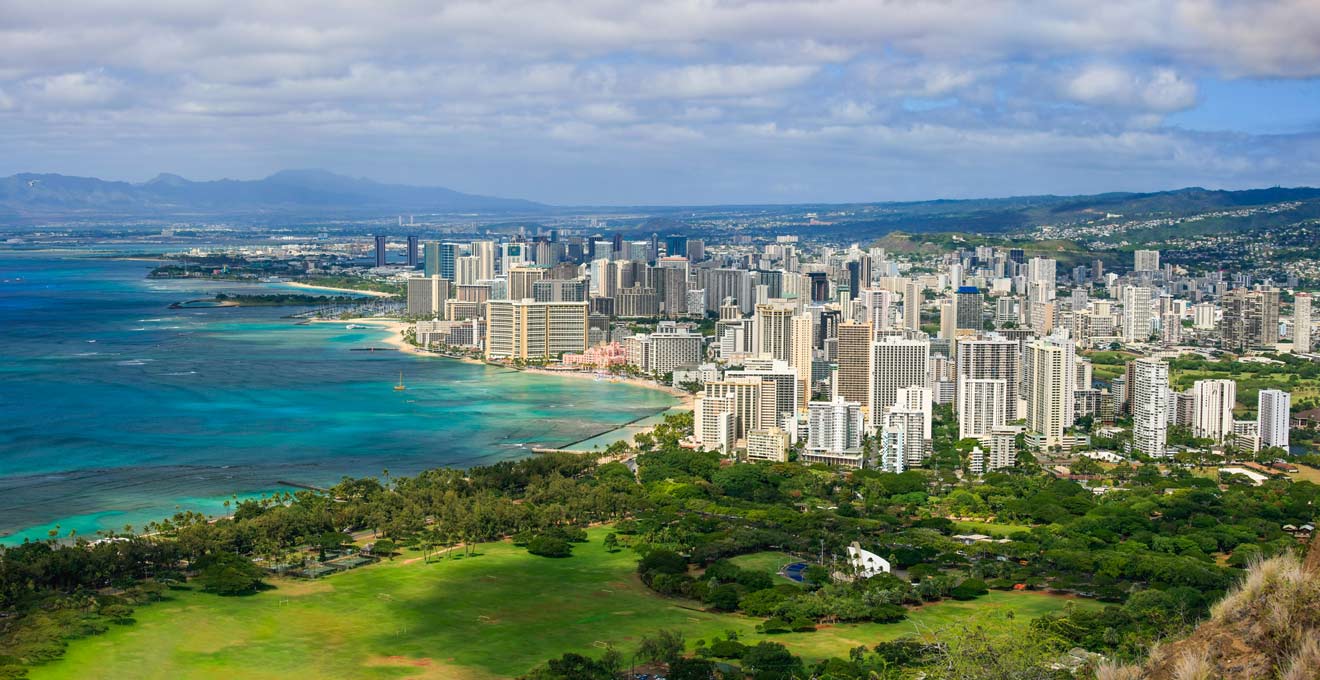 Cocktails on the beach, surfing all day long, and exploring lush mountainous areas?
Sounds like my kind of place and I'm sure you'll feel the same! Welcome to Honolulu, the capital city of beautiful Hawaii and a dream come true for many travelers.
If you're getting ready for a long holiday in Honolulu, you've come to the right place! For a destination like this one, you'll need a unique hotel (maybe one with a private beach area or rooftop infinity pool) to make your vacation even better, and I'm here to help you with that!
This carefully curated list of boutique hotels in Honolulu has the best accommodations! As you'll see, the list starts from most to least expensive so you can easily decide which one to pick. I've also added a bonus section with the top beachfront places to stay in Honolulu for those of you who want to spend most of their time near the ocean, snorkeling, surfing, or just relaxing!
Before starting our virtual trip, I should tell you that these hotels sell out so quickly! Honolulu is a super popular holiday destination, and tourists worldwide come here. That's why it's super important to book your hotel in advance.
Vamanos, Waikiki Beach is waiting for us!
If you are in a hurry
For those of you who want to book their hotels right now, I've made a list of the best of the best boutique hotels in Honolulu for each price range:
Here's a map that will help you visualize all the boutique hotels Honolulu that I will be talking about in this post:
Luxury (US$650 and up)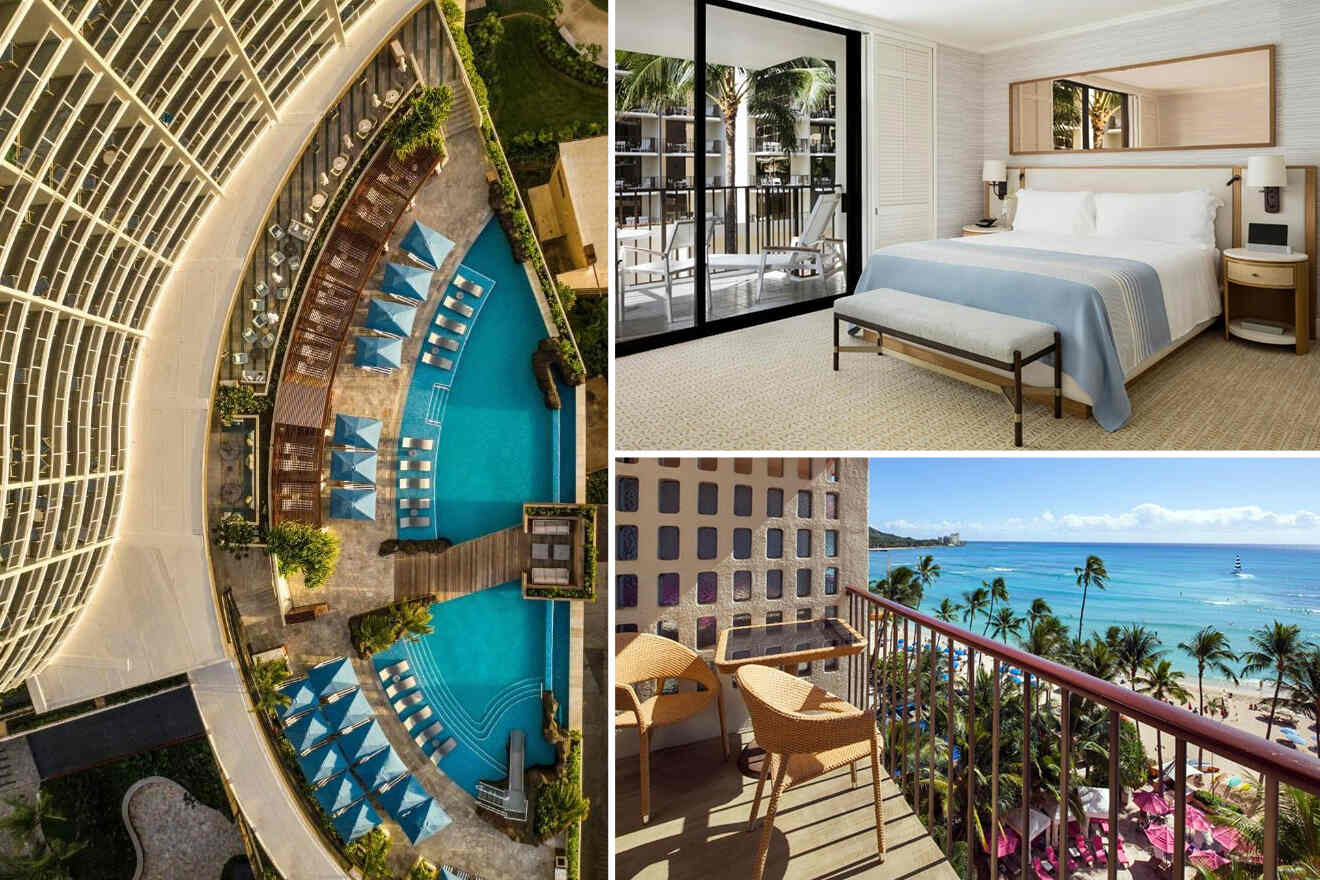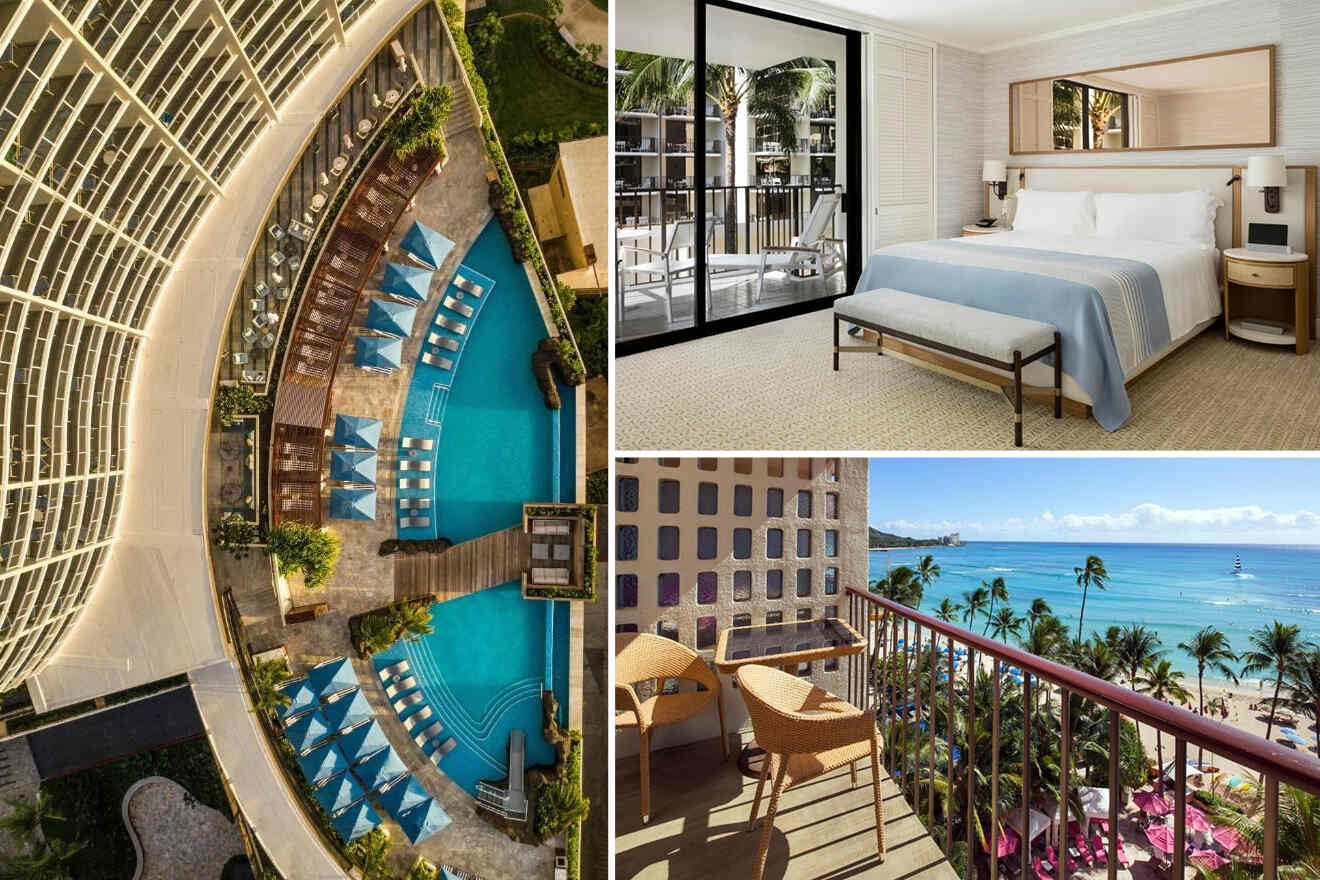 Mid Range (US$350 – US$460)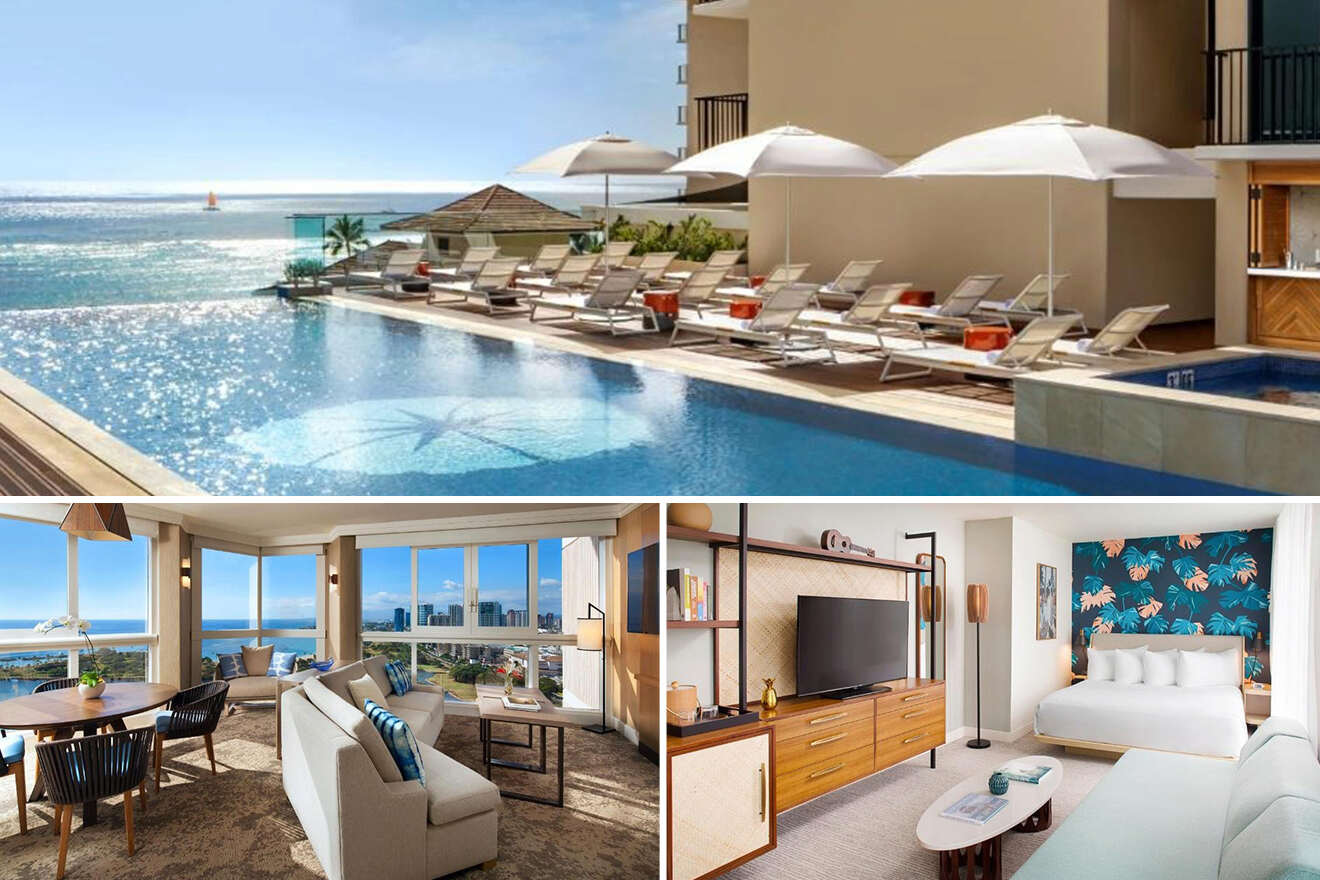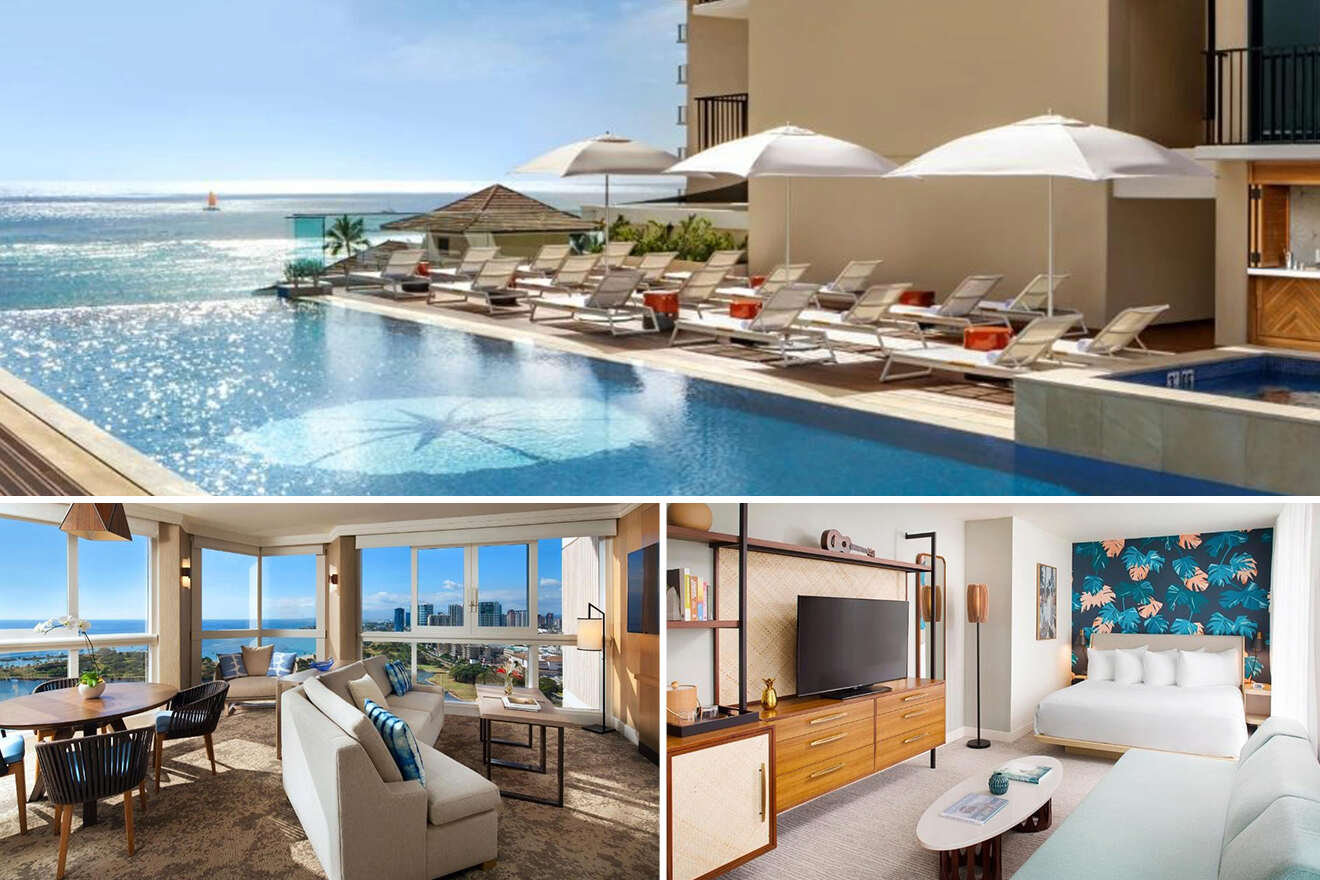 Budget (up to US$300)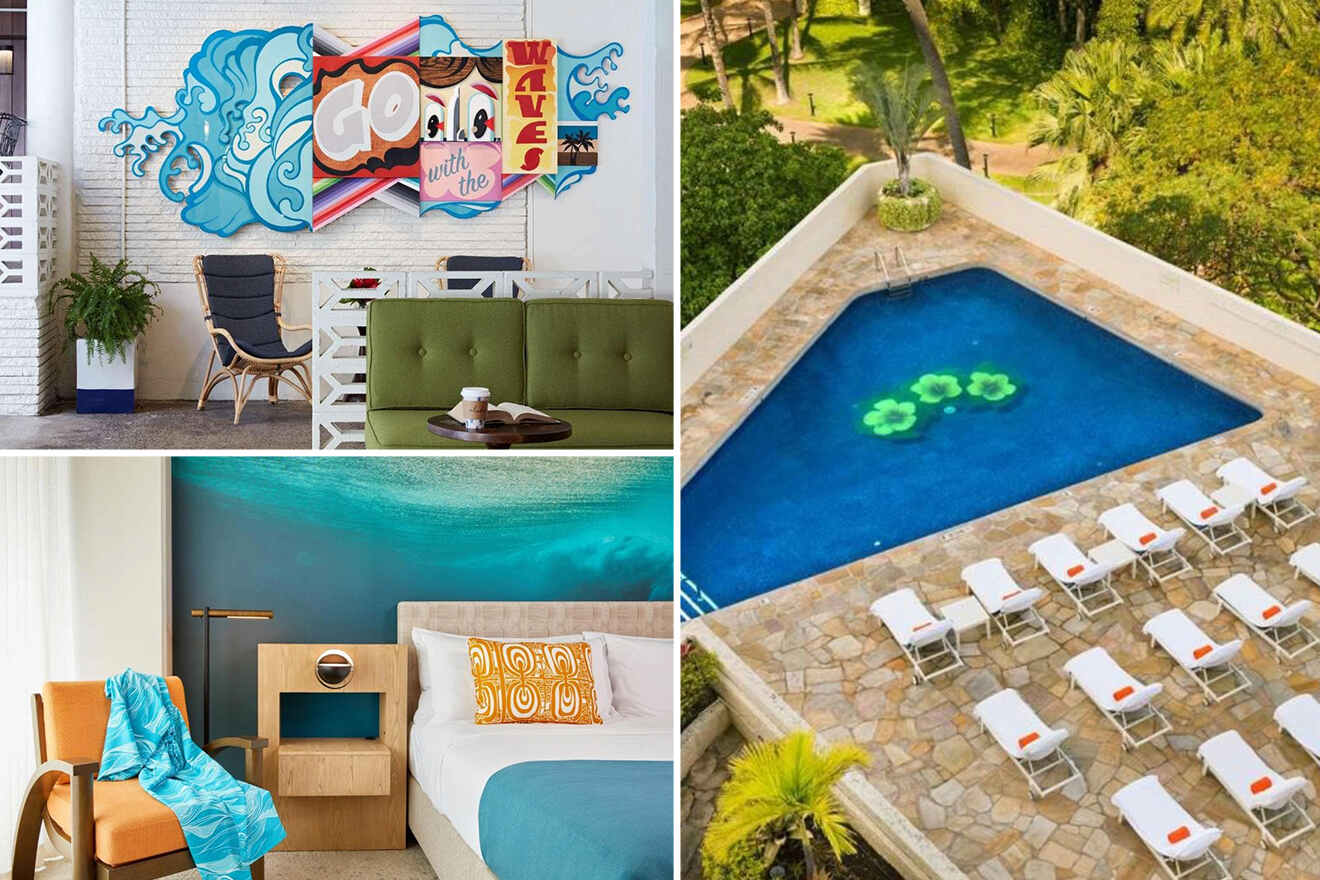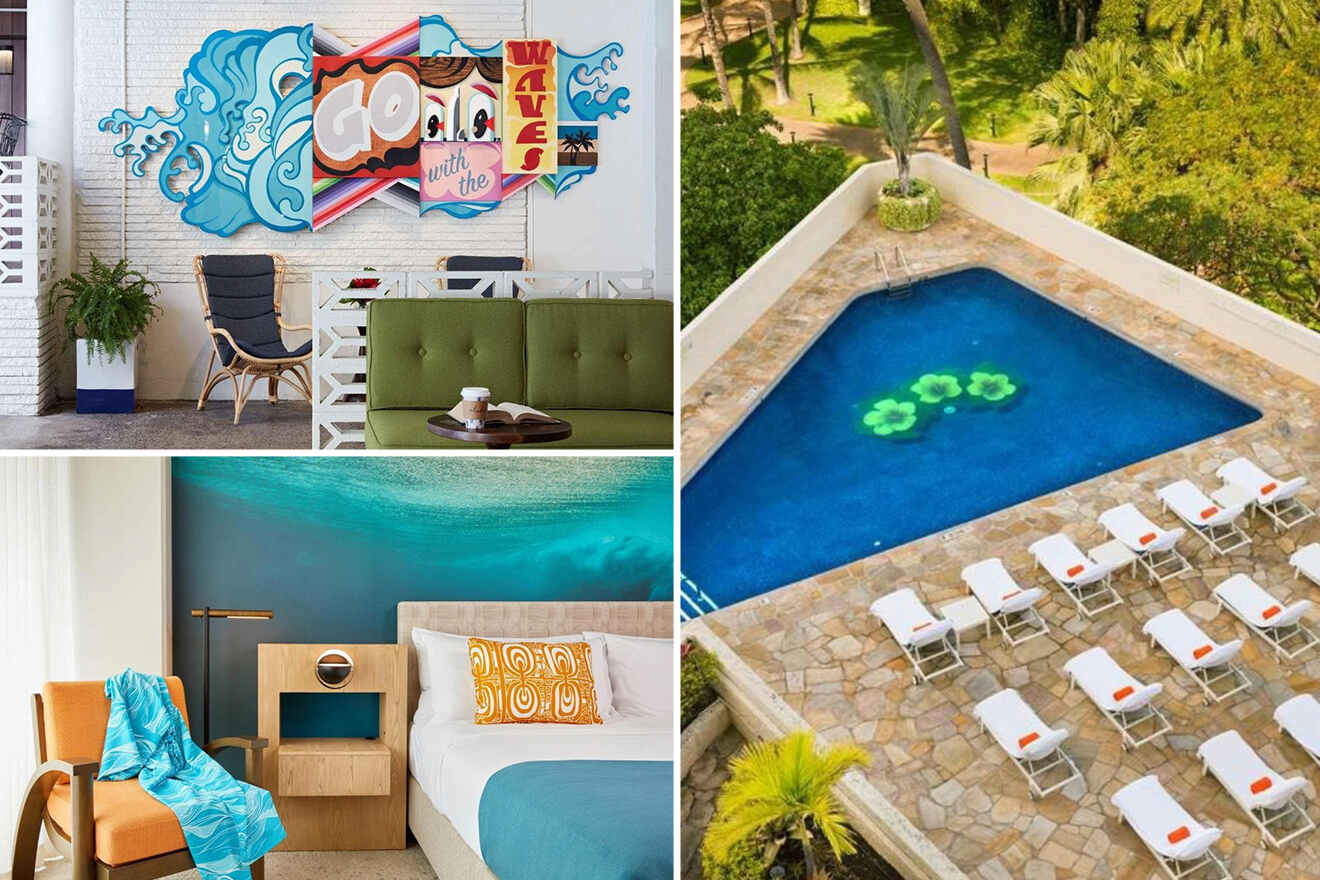 BONUS: Best beachfront hotels in Honolulu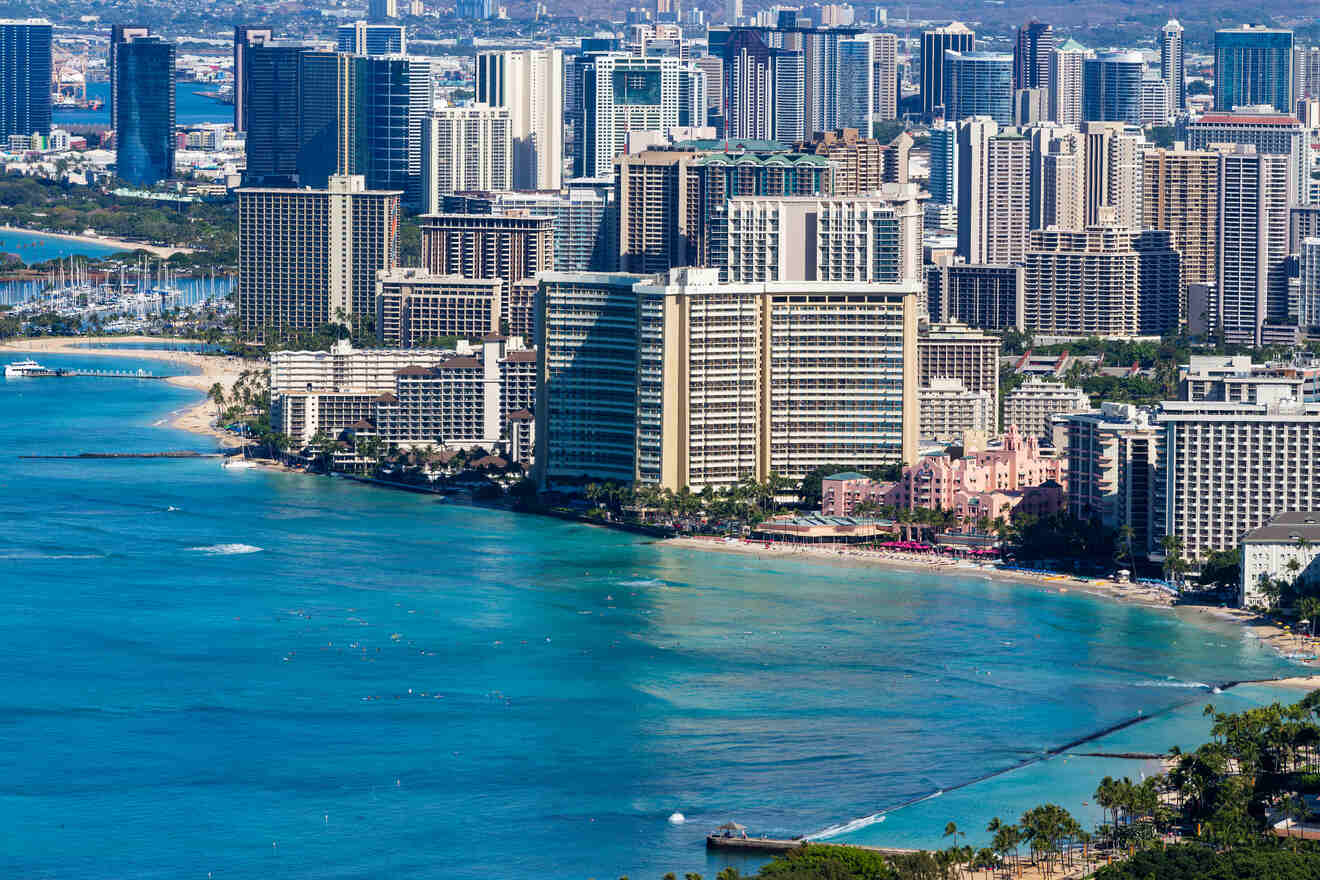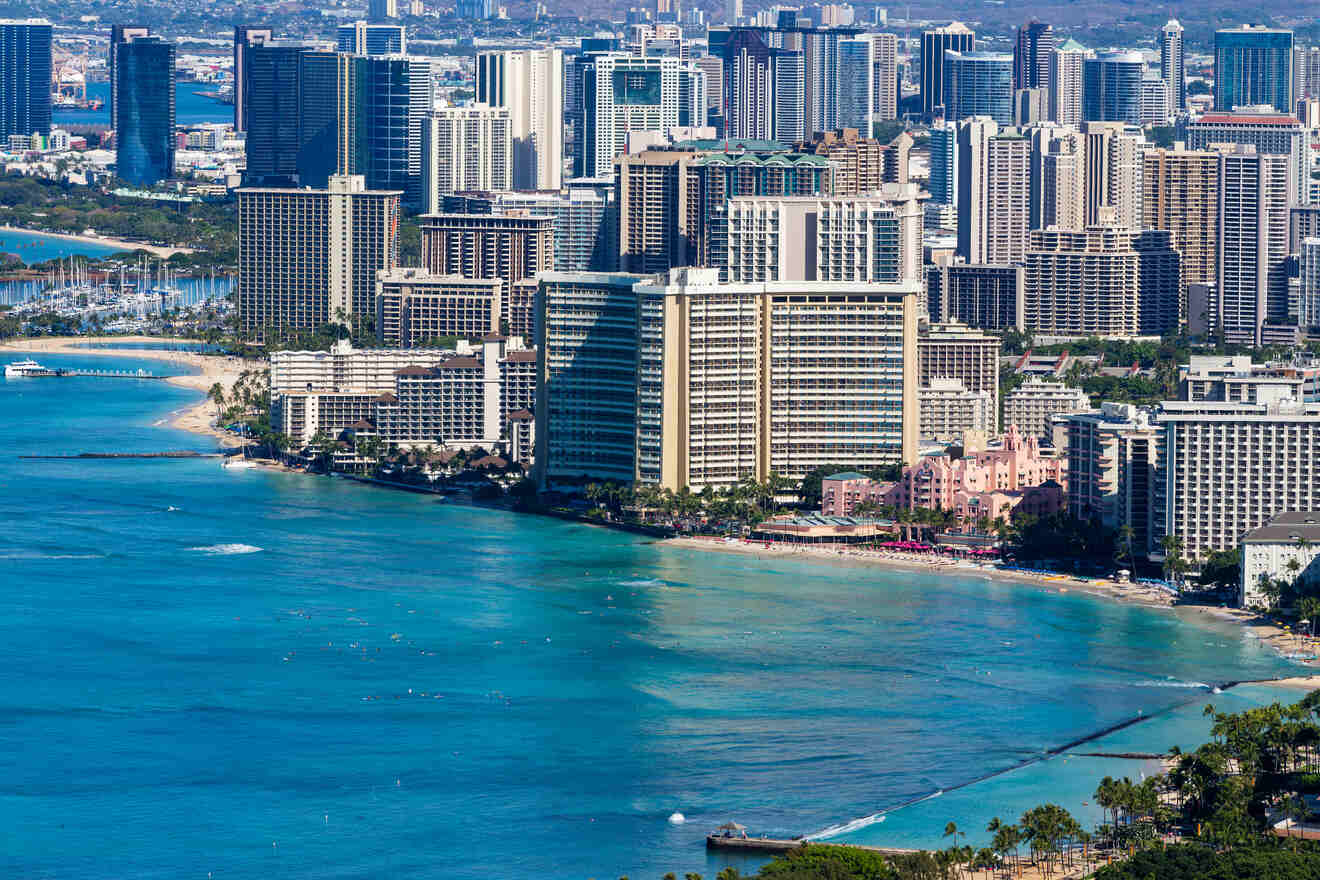 There's nothing like waking up to the sound of the waves crashing the shores! In a destination like Honolulu, I can understand why you would want to stay as close to the beach as possible.
That way you can get up early, grab some coffee, and get ready to admire the sun coming out of the sea from the comfort of your room!
In addition to the boutique hotels on my list, I thought I would offer you 3 beachfront hotels that I think you'll love, listed from most to least expensive. All of them offer the most amazing views!
Luxury
The Kahala Hotel and Resort – How amazing does that sun lounger look on the balcony! The perfect spot for drinking your coffee! This modern Honolulu hotel boasts 4 restaurants and rooms with a deep-soaking tub! After a long day of snorkeling and surfing, come back to the hotel and enjoy a relaxing massage at the spa center! The Ala Wai Golf Course is also just a 15 min drive away.
Mid Range
Lotus Honolulu – A stunning hotel tucked away under the famous Diamond Head offers incredible hillside and beach views, and is under a mins walk from two different beaches! Enjoy a delicious lunch, hit the spa, and explore the nearby attractions. Waikiki Aquarium and Kaimana Beach sit only a few miles away from the accommodation.
Budget
Kaimana Beach Hotel – The beach on one side, the Diamond Head on the other side! Wow! I would chill on my room's private lanai (balcony) every day for a few hours! But don't forget that there are many things to try in Honolulu! Waikiki Aquarium is only a stone's throw away, and the hotel offers different activities like happy hours, hiking, and snorkeling!
Frequently asked questions about hotels in Honolulu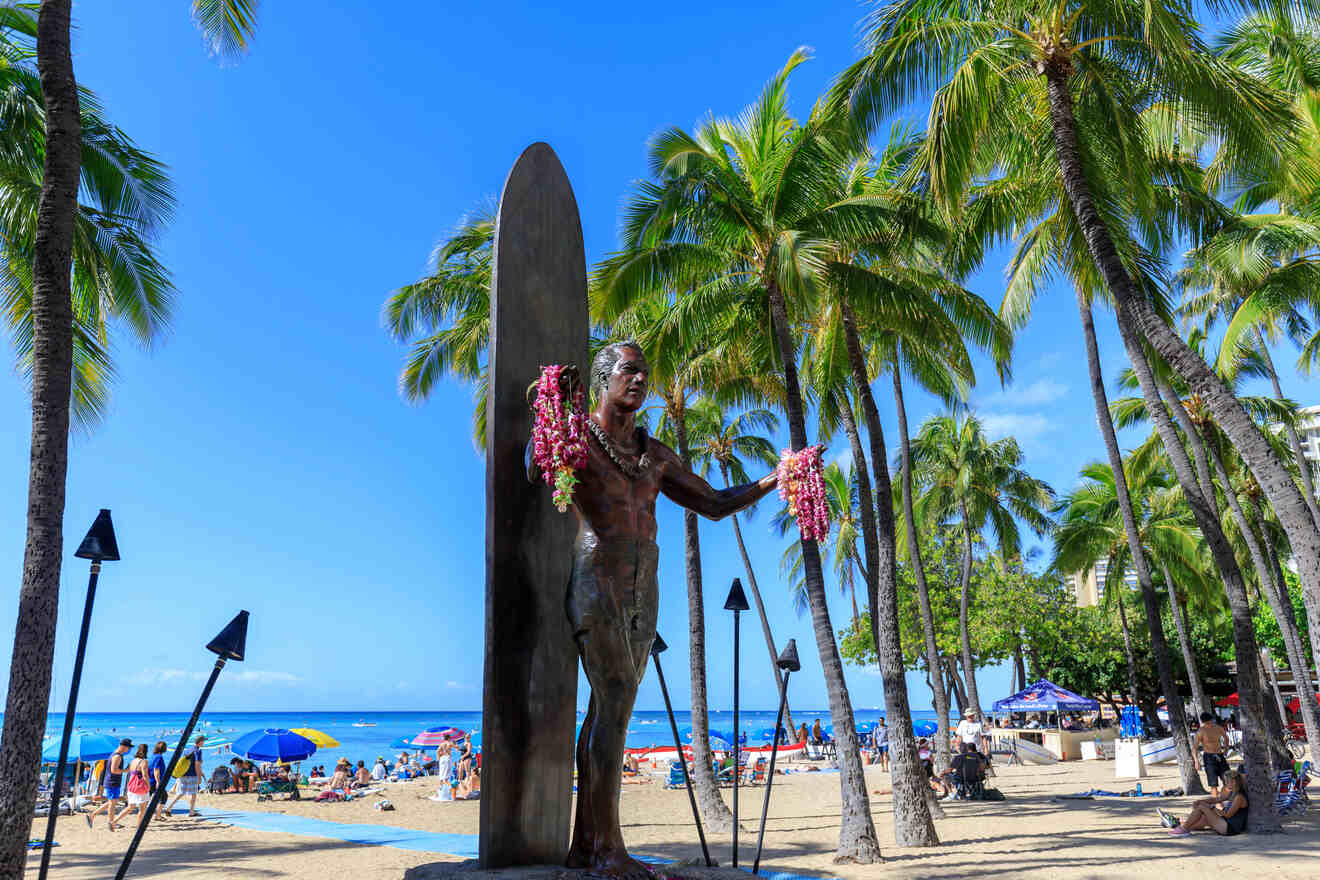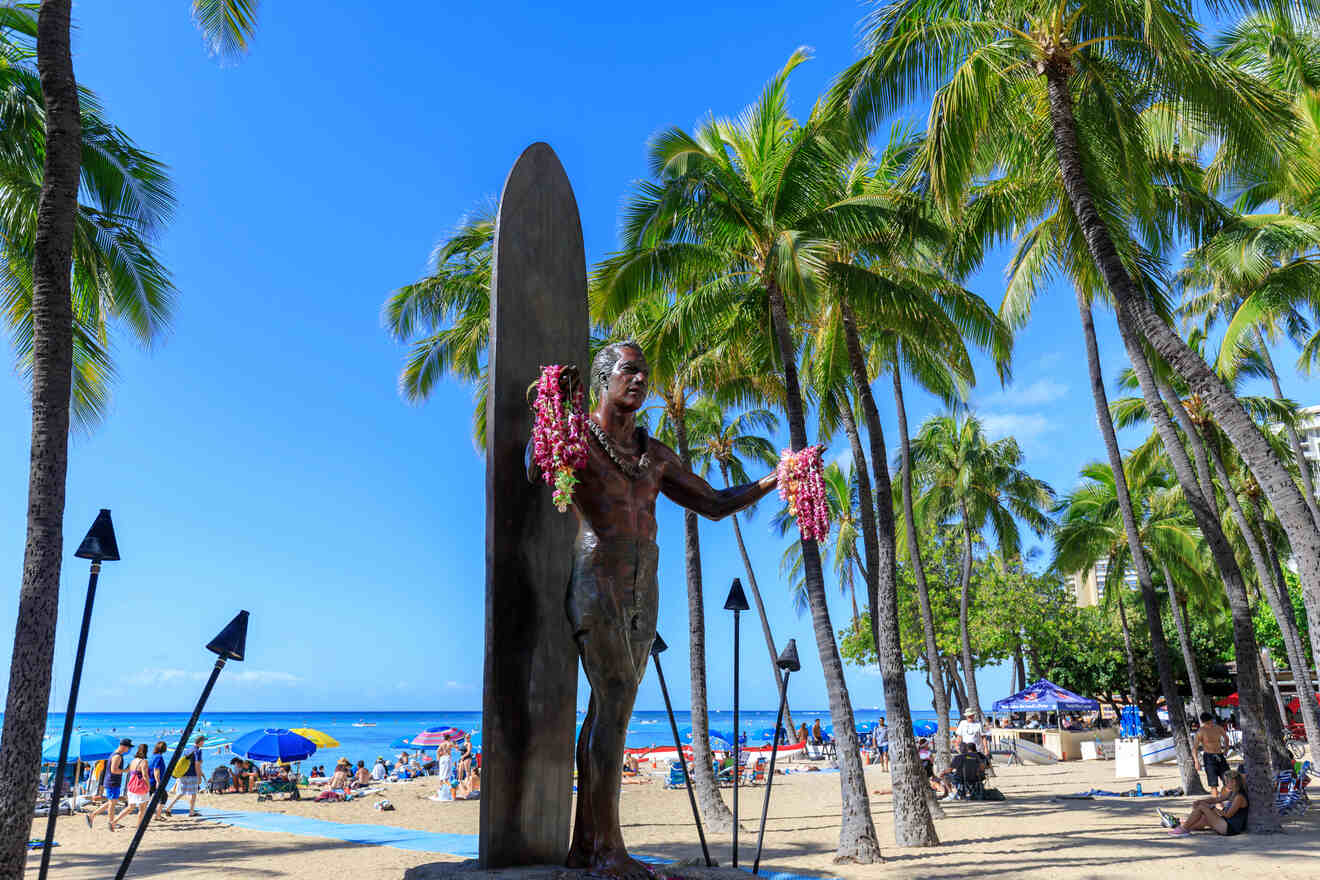 🏨 What is the oldest hotel in Honolulu?
Moana Surfrider is the oldest hotel in Honolulu. It was built in 1901, and it was the first hotel to be opened in Waikiki. 
🤔 Which part of Honolulu should I stay in?
🌊 Which are the best boutique hotels in Honolulu?
Halekulani and Prince Waikiki are 2 of the coolest boutique hotels in Honolulu. Both have great reviews and offer stunning views. 
🌞 What is Honolulu best known for?
Honolulu serves as Hawaii's gateway, and it's known for its golden beaches, incredible scenery (you'll feel as if you're in paradise), and of course, the best destination for surfing. 
Conclusion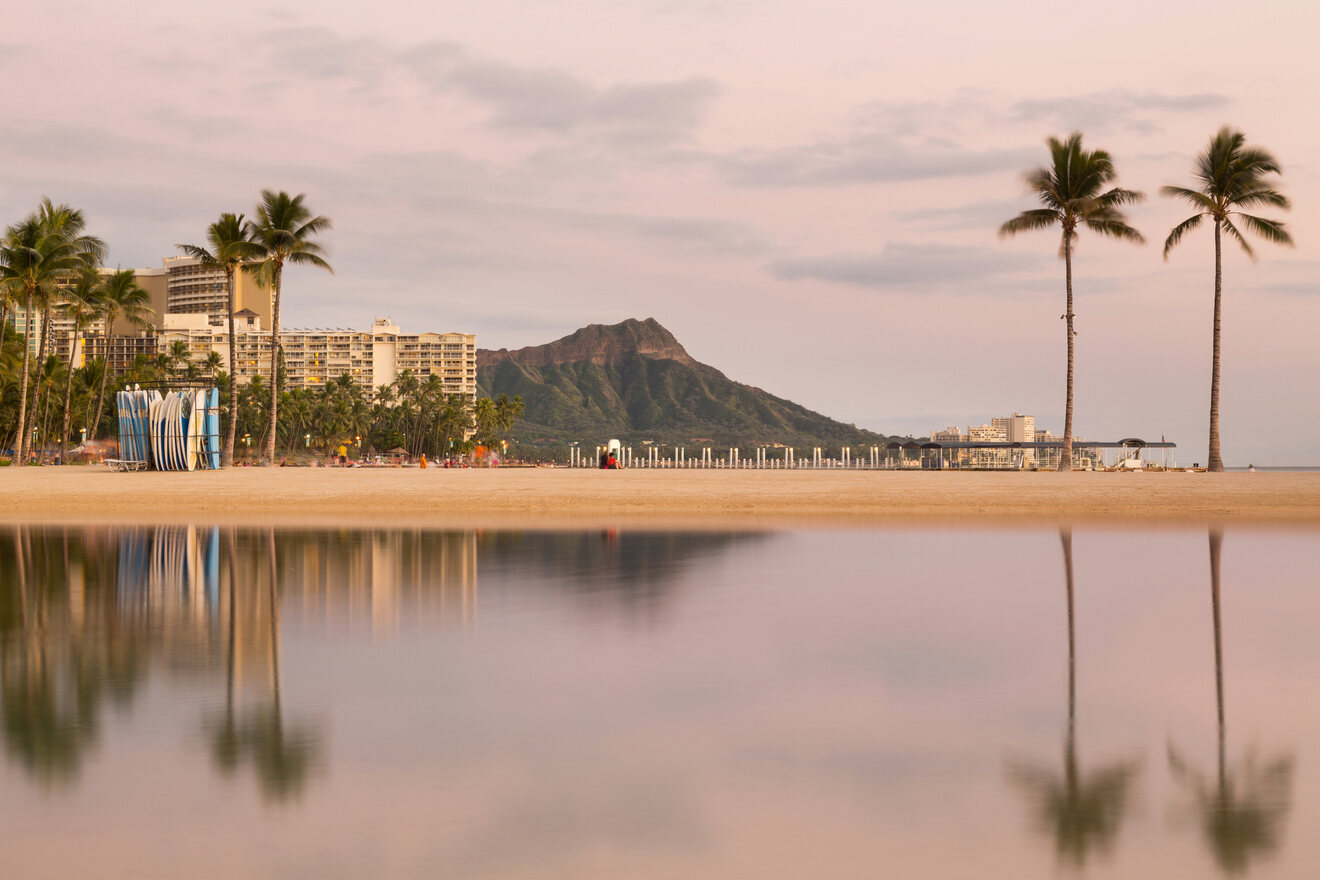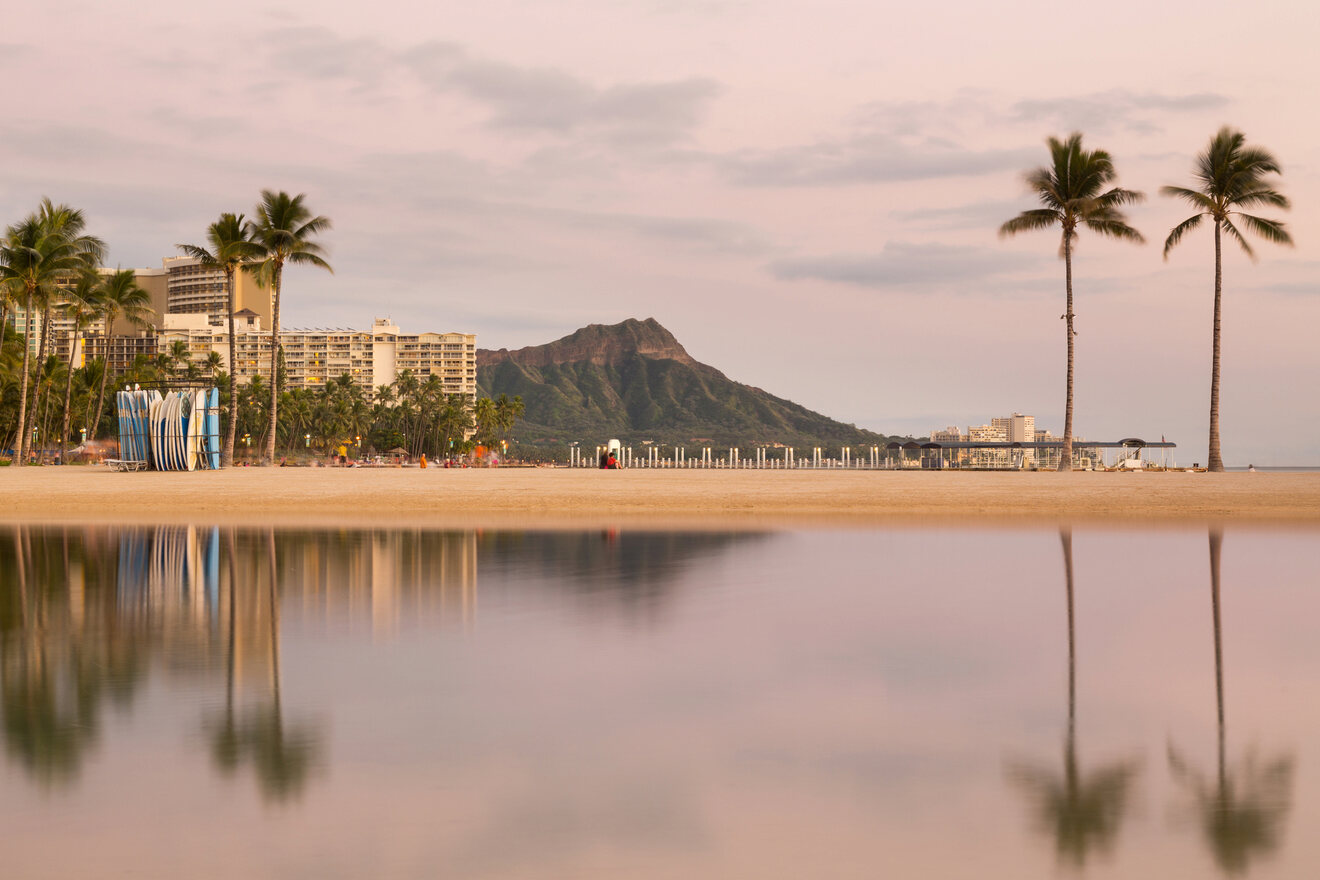 You're probably thinking that you want to move here by now, and trust me that wouldn't be a bad idea, Honolulu is so stunning!
Let's do a short recap of what you'll find in this post. A list of the best boutique hotels in Honolulu, listed from most to least expensive, plus a short (but valuable) bonus on the best accommodations on the beach! 
If you're also interested in other types of accommodations like Airbnb's, Villas, Guesthouses, and more, I got you covered! Check out our article on where to stay in Honolulu (with prices!).
I hope this article will help you decide which place to choose. And if you're having a hard time trying to decide (they're all so awesome, I know) here are my top 2 favorite hotels:
Remember that Honolulu is such a popular destination! I highly recommend booking your hotels in advance if you want to get the best ones.
This is where I leave you. Enjoy your time in paradise! Admire the stunning Diamond Head, chill on a rooftop pool, visit the Honolulu Zoo or the Queen Kapiolani Park and shop until you drop in Downtown Waikiki!
If you have any other questions about Honolulu or any of the Waikiki hotels, leave me a comment below, and I'll make sure to answer them ASAP!
Aloha,
Victoria