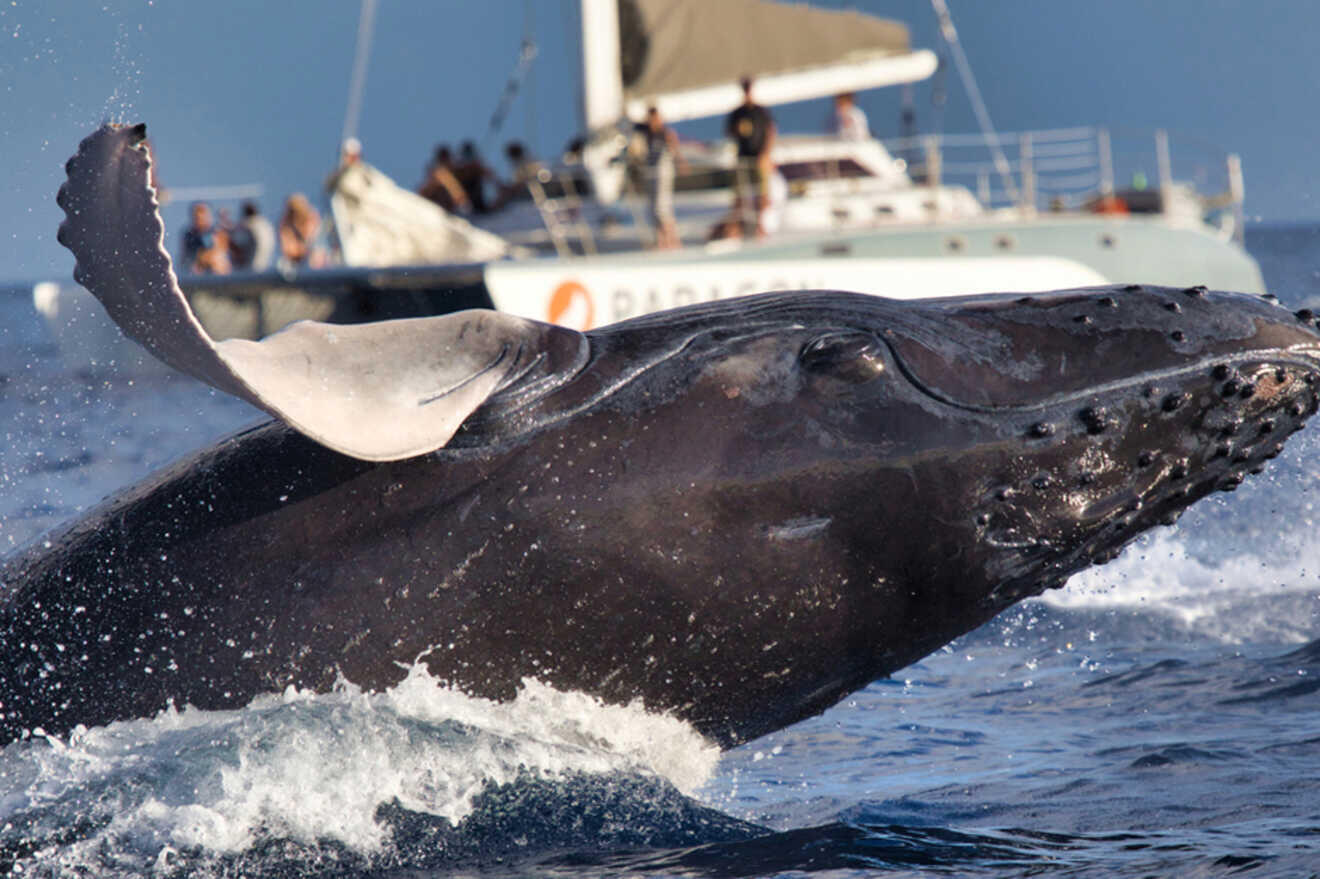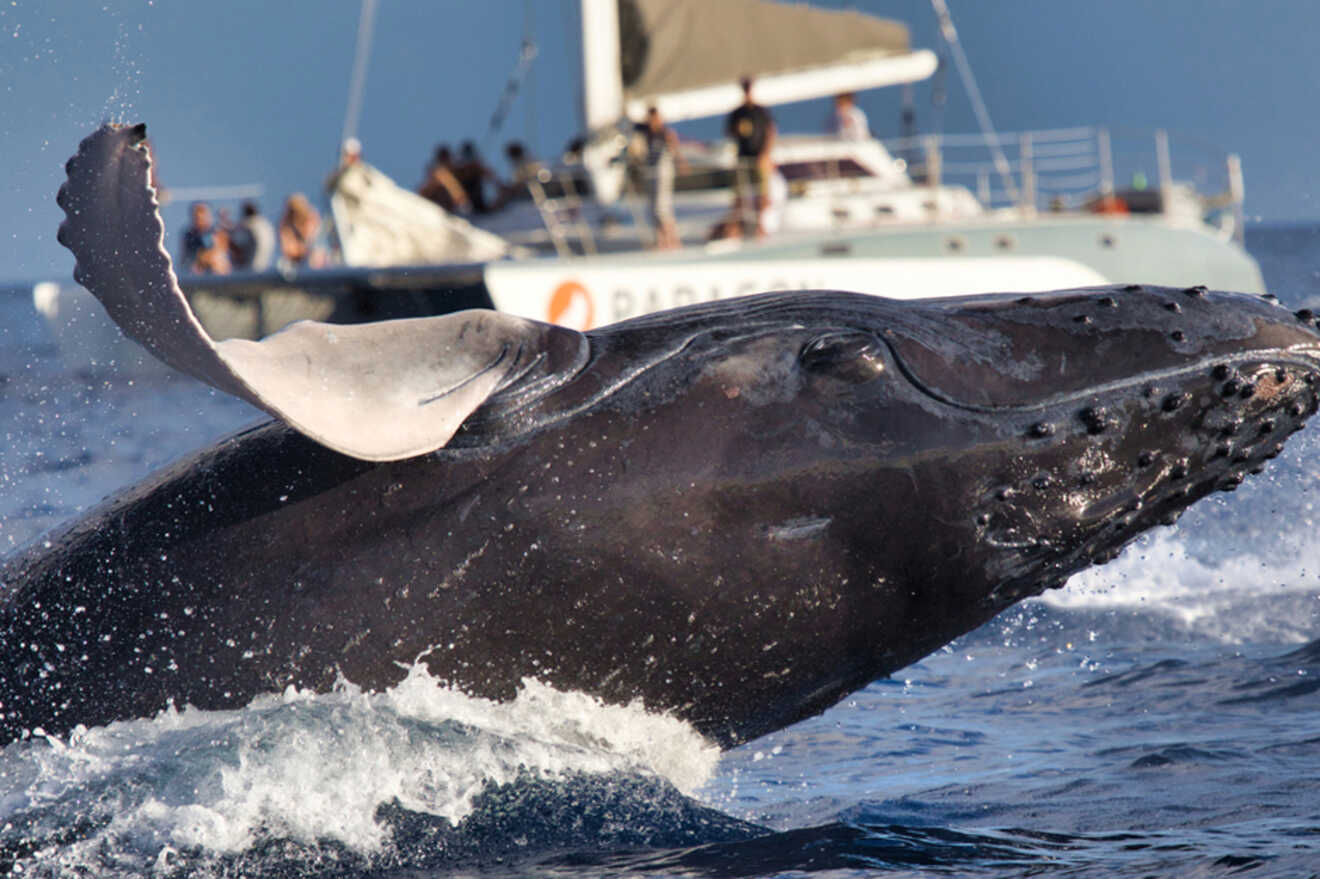 If you're looking for an unforgettable adventure that combines breathtaking scenery, thrilling wildlife encounters, and a healthy dose of adrenaline, then a whale-watching tour in Oahu is the perfect choice for you.
From breathtaking breaches to playful pods, Oahu whale watching offers an up-close and personal glimpse into the world of these gentle giants of the sea. But with so many tours to choose from, how do you know which one will offer the best experience?
But fear not, fellow adventurers – I've done the legwork, so you don't have to! After spending countless hours researching and exploring, I've compiled a list of the best whale-watching tours in Oahu. So whether you're an early bird, a sunset chaser, or a combo tour connoisseur, I've got you covered.
But first, I have to tell you, it's no secret that whale-watching tours in Oahu are wildly popular, and that means that it's crucial to book your tour in advance to avoid disappointment.
Let's start exploring Oahu whale-watching tours!
If you are in a hurry
Here are the top Oahu whale-watching tours:
1. Discover whale sightings on the Haleiwa Queen
Duration: 1 hour
Price: from US$40
Why you should take it: the most popular tour with amazing reviews
Once you hear the soothing serenade of whale songs on a cruise, you'll be tempted to ditch your Oahu hotel room and sleep on a boat where the whales provide the ultimate lullaby.
Get ready to set sail on an exciting adventure aboard the magnificent Haleiwa Queen afternoon cruise! This 50-foot (15 m) power catamaran sets off from the harbor of Honolulu, making it super convenient to hop on board.
As you cruise out into the vast Pacific Ocean, the friendly crew will share fascinating insights about Hawaii's rich history and culture, both past and present. And be sure to look out for some truly amazing sights! You might spot whale sightings, playful Hawaiian spinner dolphins, and graceful sea turtles paddling along.
You get to enjoy all this in total comfort and style, thanks to the shady canopies that keep you cool and relaxed throughout the journey.
The tour is wheelchair and stroller friendly and takes a maximum of 49 travelers.
2. Get up close and personal with Humpback whale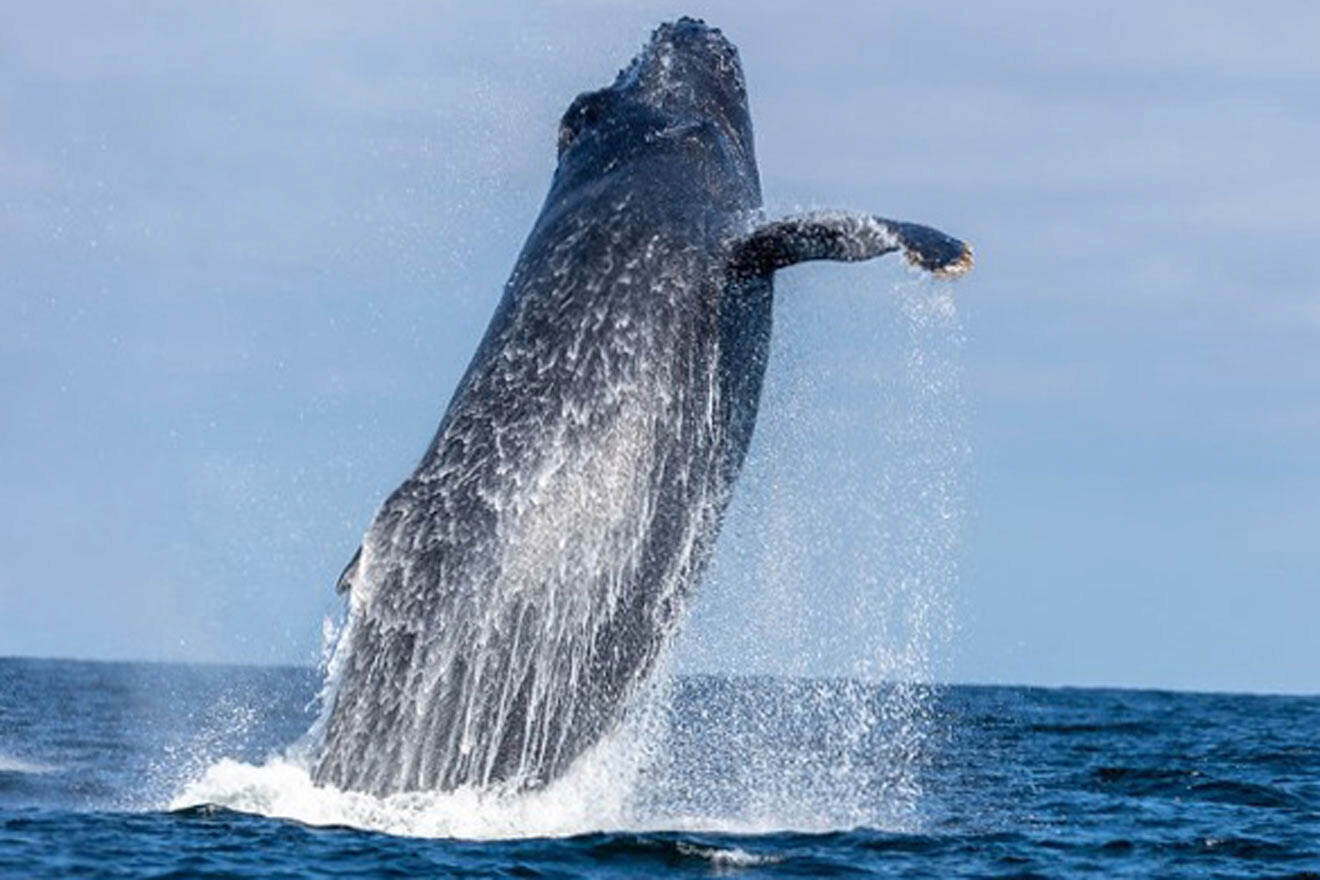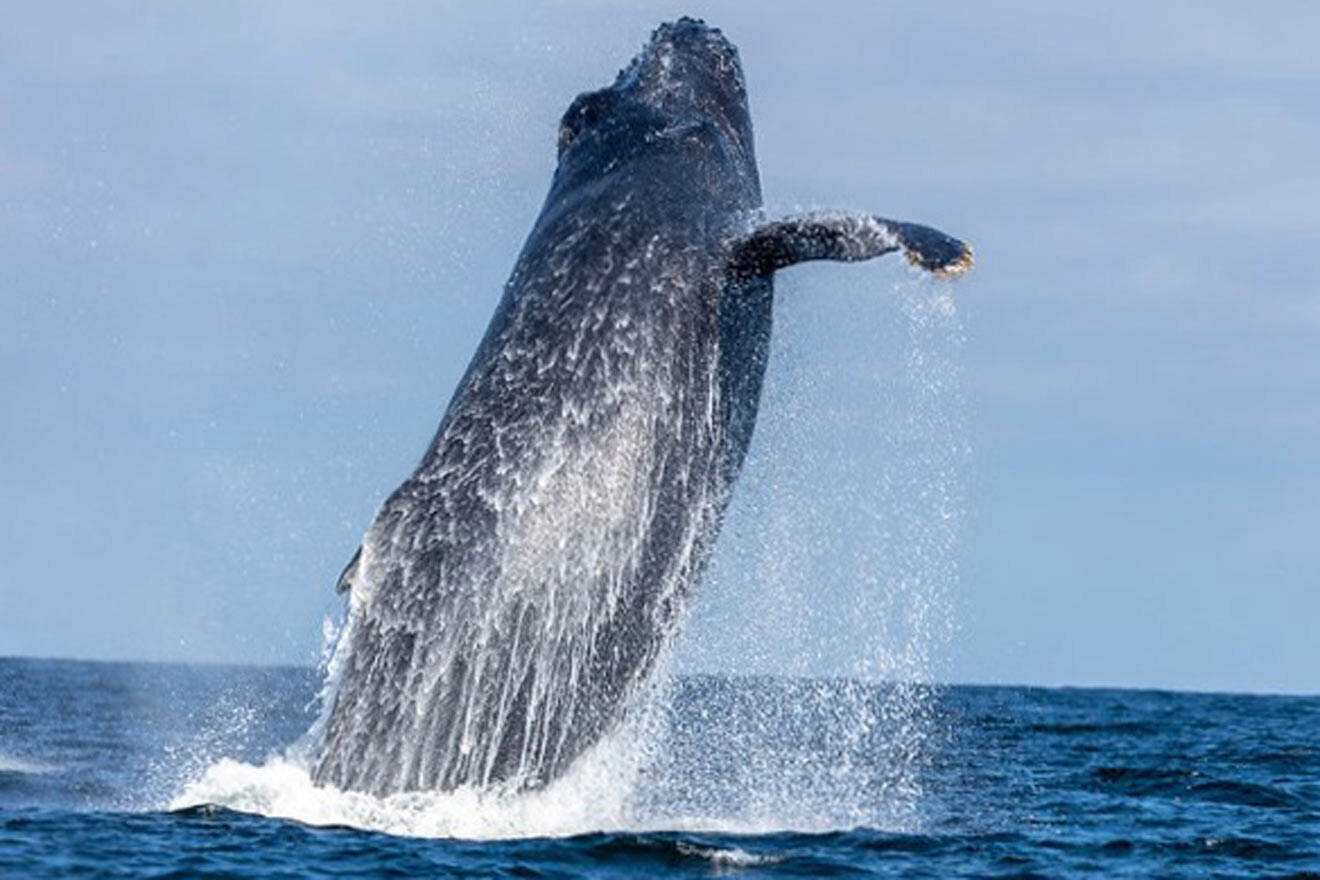 Duration: 2 hours
Price: from US$80
Why you should take it: a unique opportunity to witness the majestic humpback whales
Get ready to witness the majestic giants of the sea in action! Join an unforgettable whale-watching excursion off the coast of Oahu, departing from Waikiki Beach or Ko Olina. Between December and May, humpback whales make their way across Hawaii's warm waters, and you'll get to see them up close and personal on this tour!
With a group of 49 fellow adventurers, hop aboard a catamaran or monohull for a thrilling 2-hour cruise. Get your binoculars ready to watch these gentle giants swim, play, feed, and even breach right before your eyes!
Learn more about the amazing migration patterns of humpback whales from your expert guide, who'll be on hand to share fascinating insights throughout the trip. And when hunger strikes, feel free to bring your own lunch or munch on the delicious snacks tour operators provide.
3. Set sail in the morning for an epic whale sighting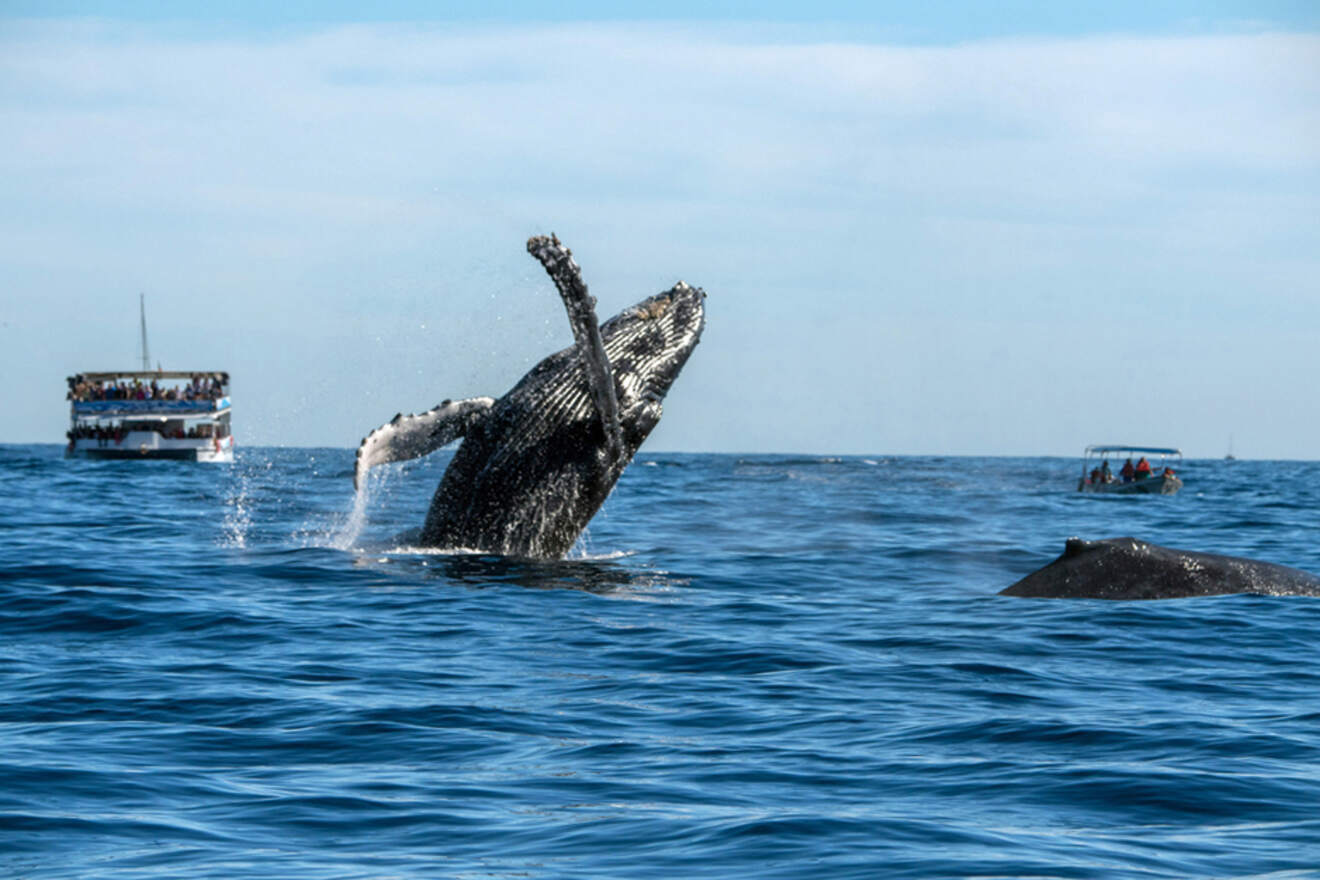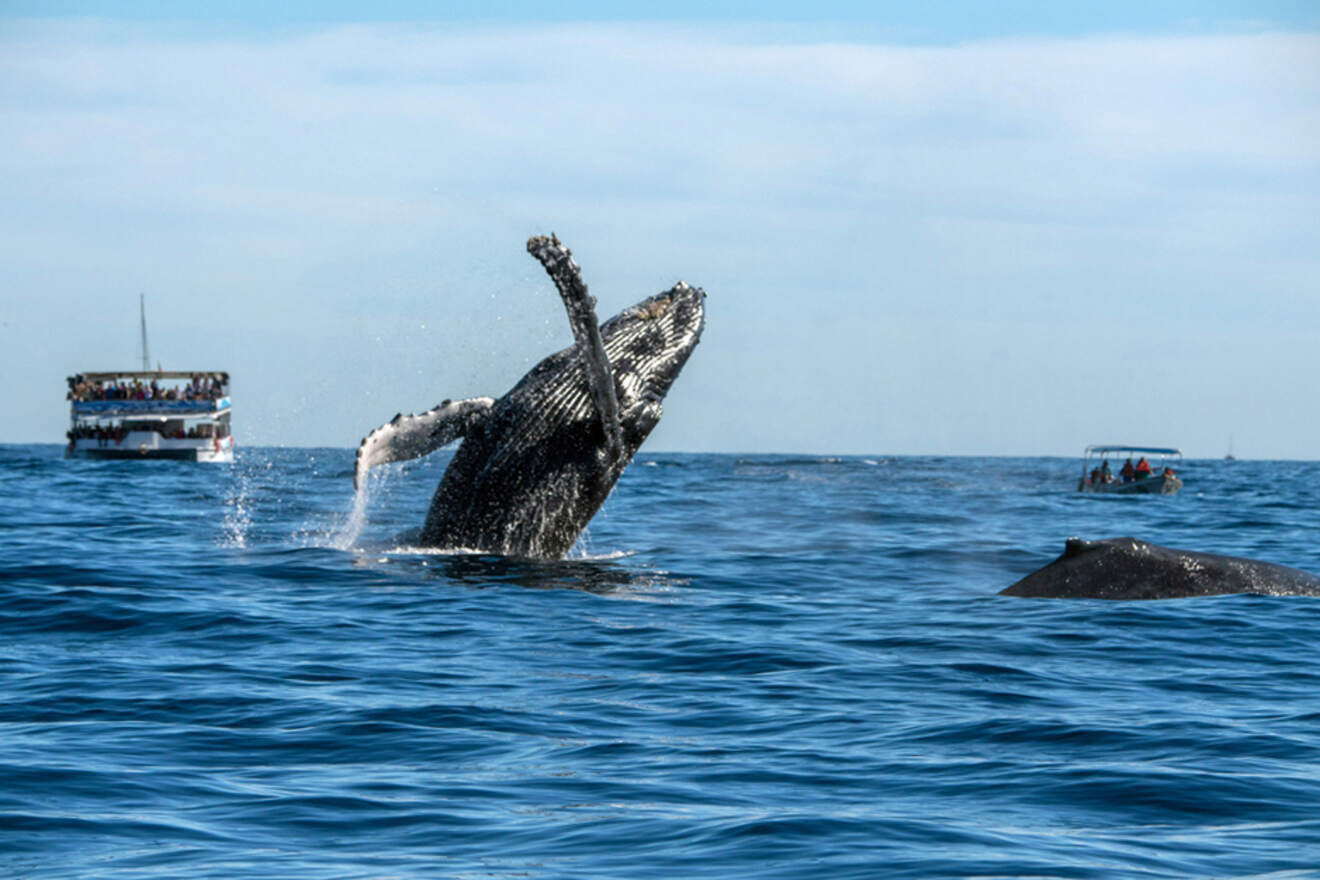 Duration: 2 hours
Price: from US$50
Why you should take it: the best experience for early birds
Ready to kick-start your day in the most epic way possible? With 4 walk-around decks and 3 types of stabilizers, you can rest assured that you'll be cruising in total comfort as you take in the breathtaking views. Plus, a certified naturalist crew will share their wealth of knowledge about these majestic creatures, making your Oahu whale watching even more memorable.
Don't forget to keep an eye out for other fascinating marine life, like Hawaiian spinner dolphins, porpoises, and sea turtles.
You can take this early morning tour toward the iconic Diamond Head crater. Besides whales, you can also look for other fascinating wildlife, like wild dolphins, sea turtles, and other marine life. Enjoy 100% Kona Coffee from the Hawaiian Prince Kuhio's plantation, Taro Bread French Toast topped with homemade syrup, and a side of fresh fruit salad.
4. Experience whale watching season in Honolulu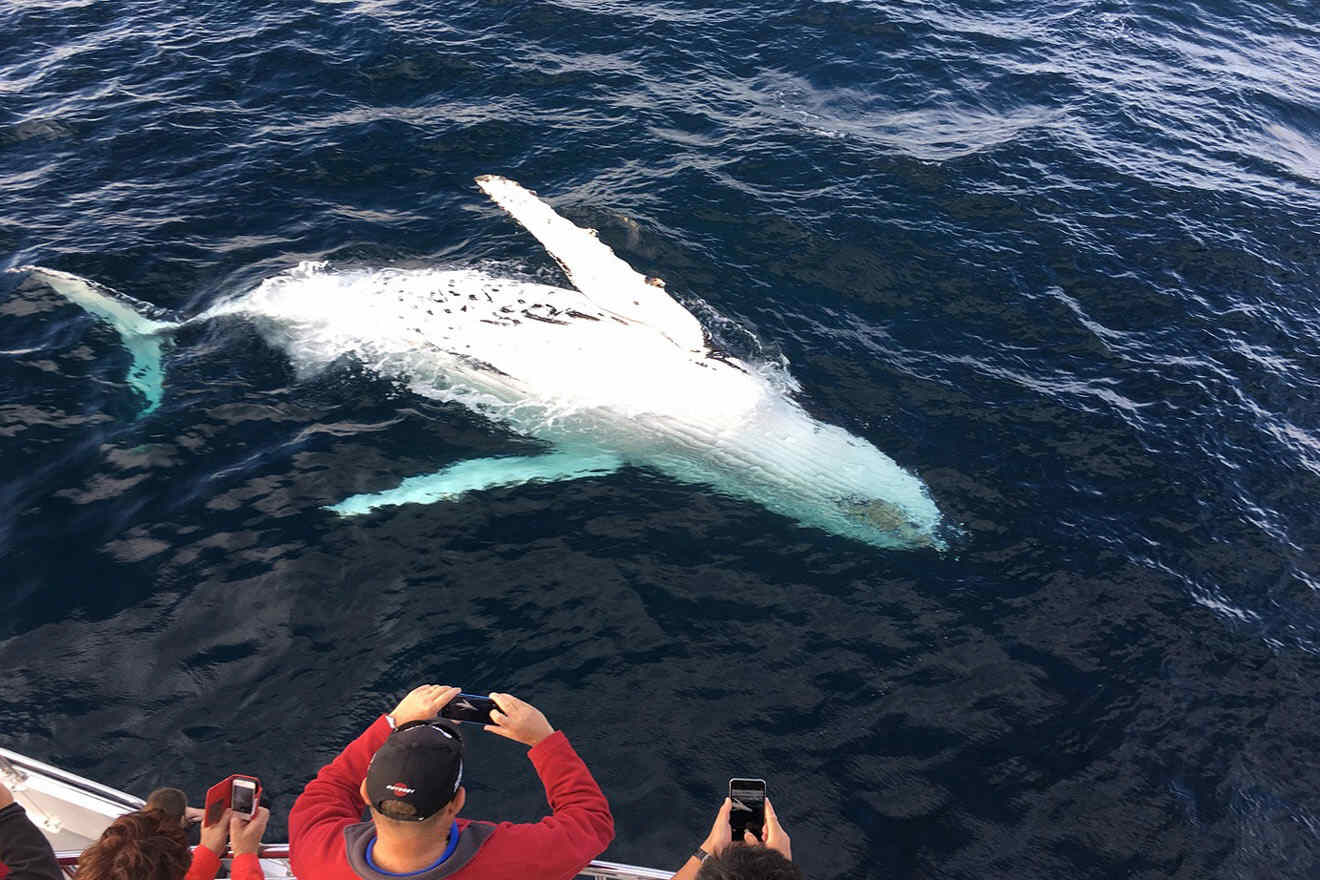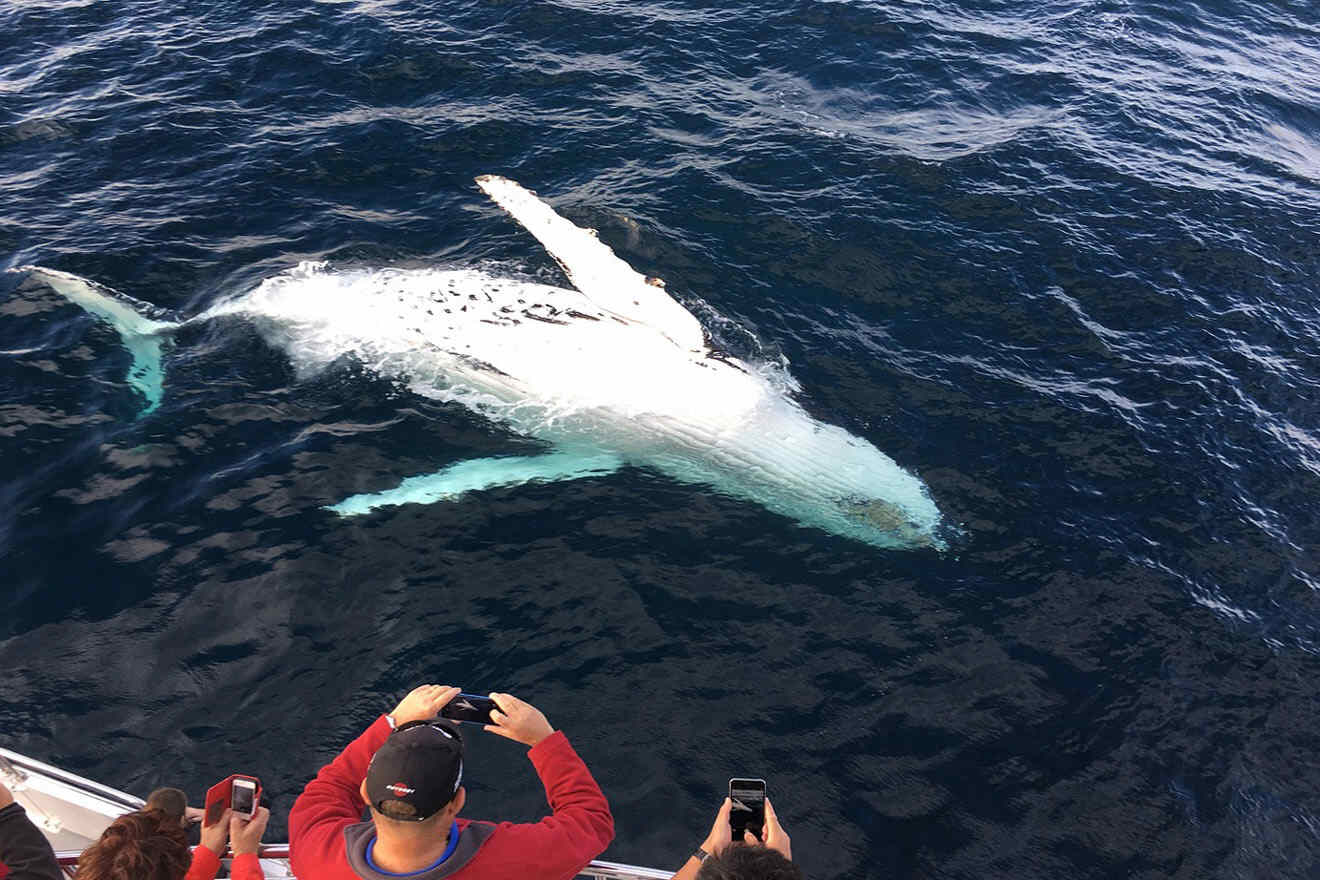 Duration: 2.5 hours
Price: from US$97
Why you should take it: enjoy the buffet lunch outdoors or indoors
Take a ride on the ultimate whale-watching tour in Honolulu with an unbeatable whale watch guarantee!
Take your pick of the coolest spots aboard our comfortable vessel, whether it's out in the fresh sea breeze on the decks or inside by the indoor viewing windows. Glide past the iconic Diamond Head and Waikiki Beach as you observe these gentle giants in their natural habitat.
And it's not just whales you'll get to see! Expert naturalists will also point out other amazing marine life, such as sea turtles, porpoises, and Hawaii spinner dolphins. Plus, with guaranteed whale sightings, you can sit back and relax, knowing you're in for an unforgettable experience.
Choose between indoor viewing areas with picture windows or spacious outdoor decks and enjoy a smooth ride through the breathtaking NOAA whale sanctuary of Maunalua Bay. And if you're feeling peckish, go for the buffet lunch option.
5. Join a family fun adventure on the Pacific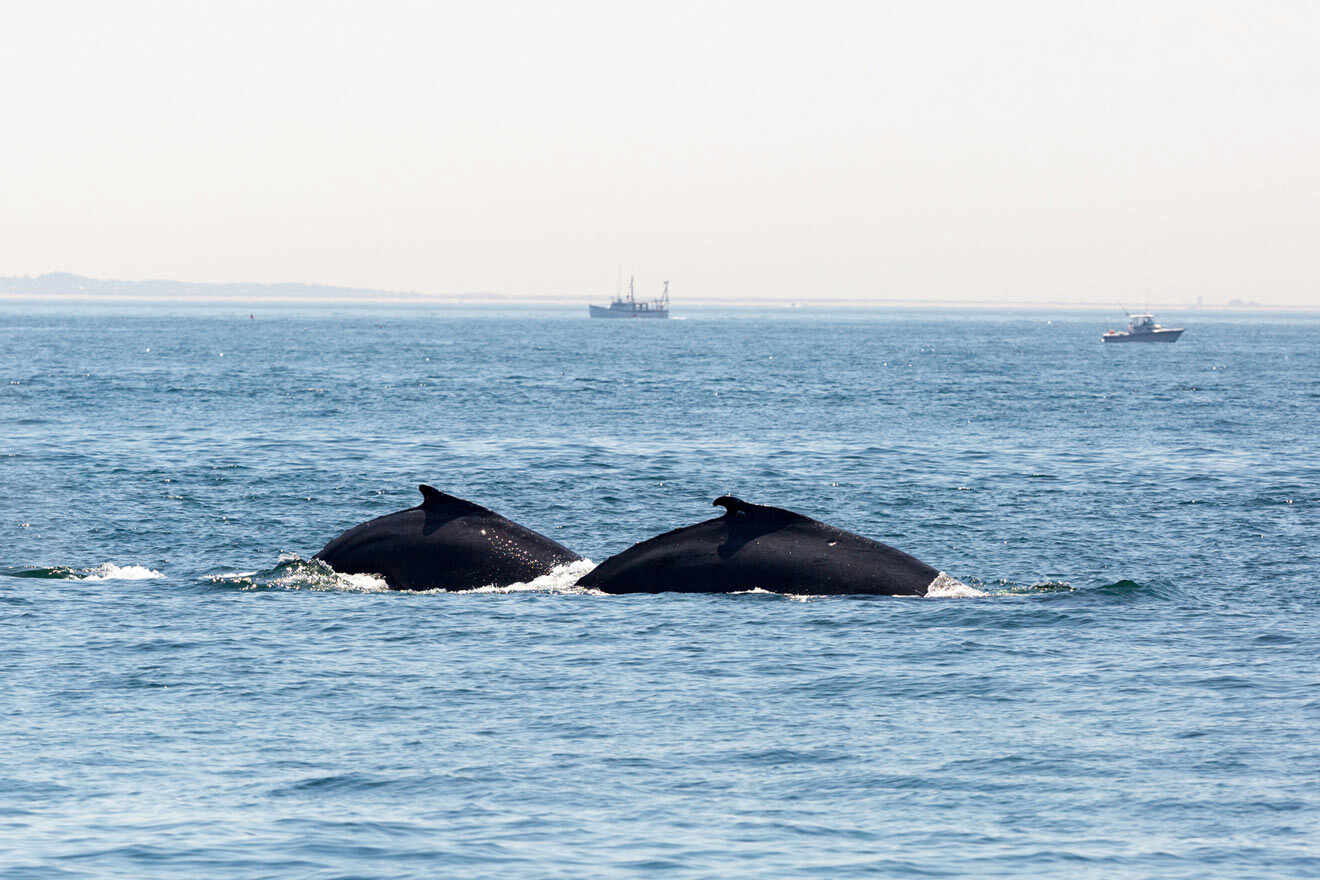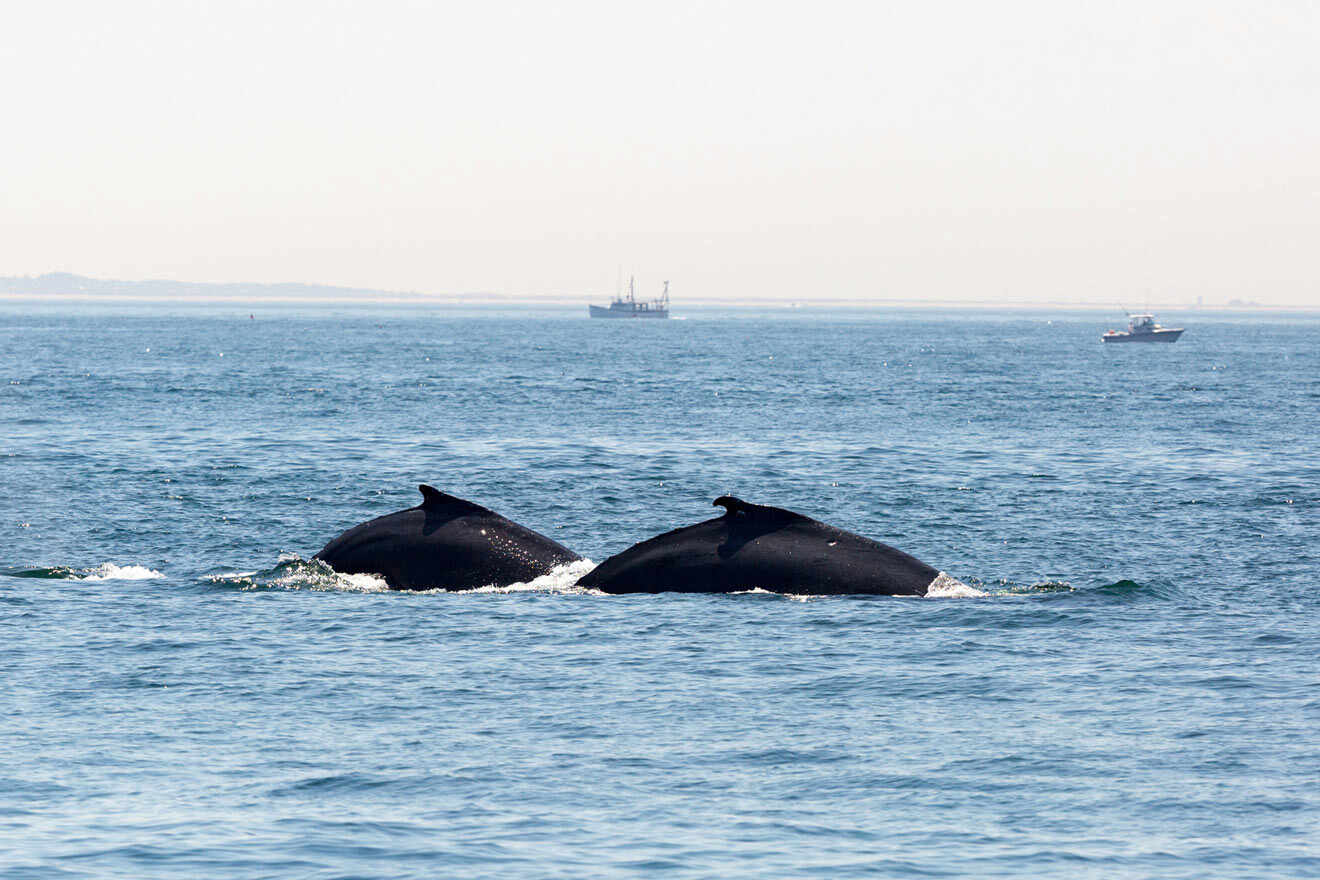 Duration: 2 hours
Price: from US$150
Why you should take it: a family-friendly adventure that everyone can enjoy
Set sail on an adventure-packed family-friendly catamaran cruise and witness the beauty of Hawaii's marine life!
Join the tour in the morning at the Honolulu waterfront and hop aboard your vessel to set sail along the stunning southern coast. Sit back, relax, and enjoy the views over the water as your expert guide keeps an eye out for migratory humpback whales, dolphins, sea turtles, and other wild animals. It's the perfect way to explore the tranquil waters and see beautiful landmarks like the Koʻolau Range and Diamond Head from a new perspective.
6. Enjoy a whale-watching adventure with a private tour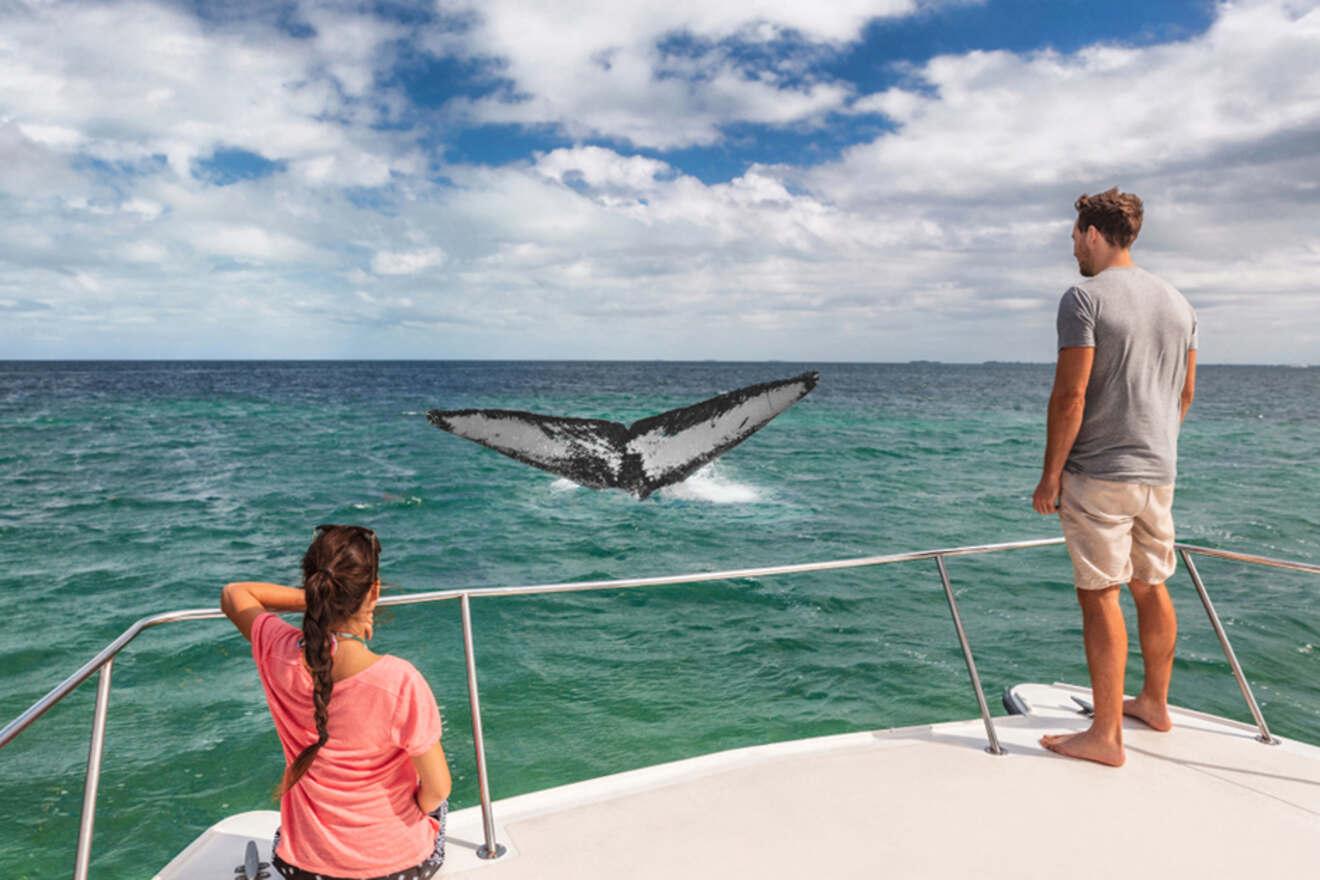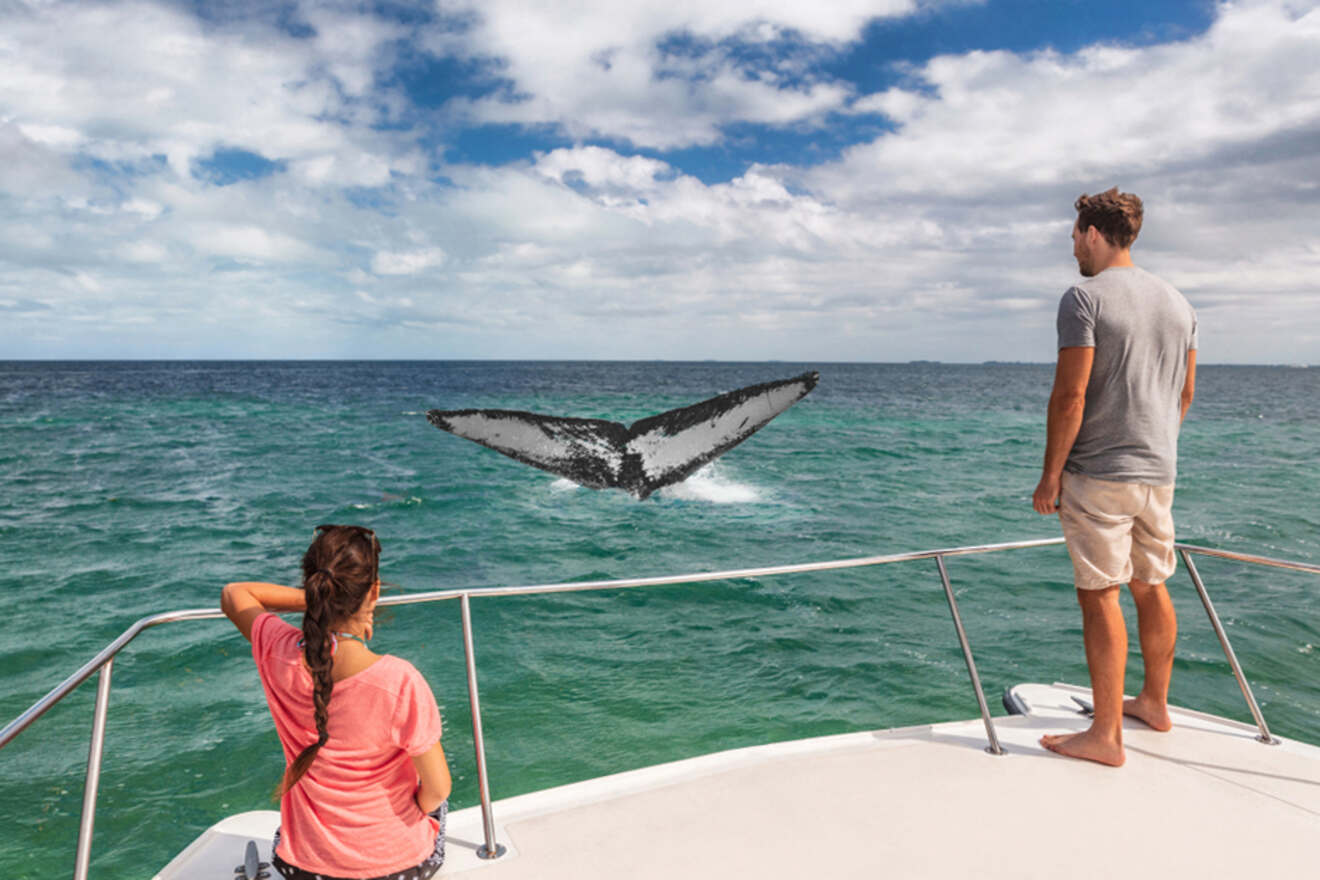 Duration: 2 hours
Price: from US$795
Why you should take it: for a personalized experience
Embark on a whale-watching adventure like no other aboard your very own private boat off the coast of Oahu! With a knowledgeable captain at the helm, search for the majesty of marine life while taking in the stunning coastal scenery. And since it's a private boat charter, you have the freedom to customize your trip.
Choose between a morning or afternoon cruise, and enjoy light refreshments while you soak up the sun. Don't miss out on the chance to create unforgettable memories with up to 6 of your closest friends or family members on private charters like no other.
Don't forget your camera for the perfect shot of these magnificent whales!
7. Spot whales on an eco-friendly catamaran cruise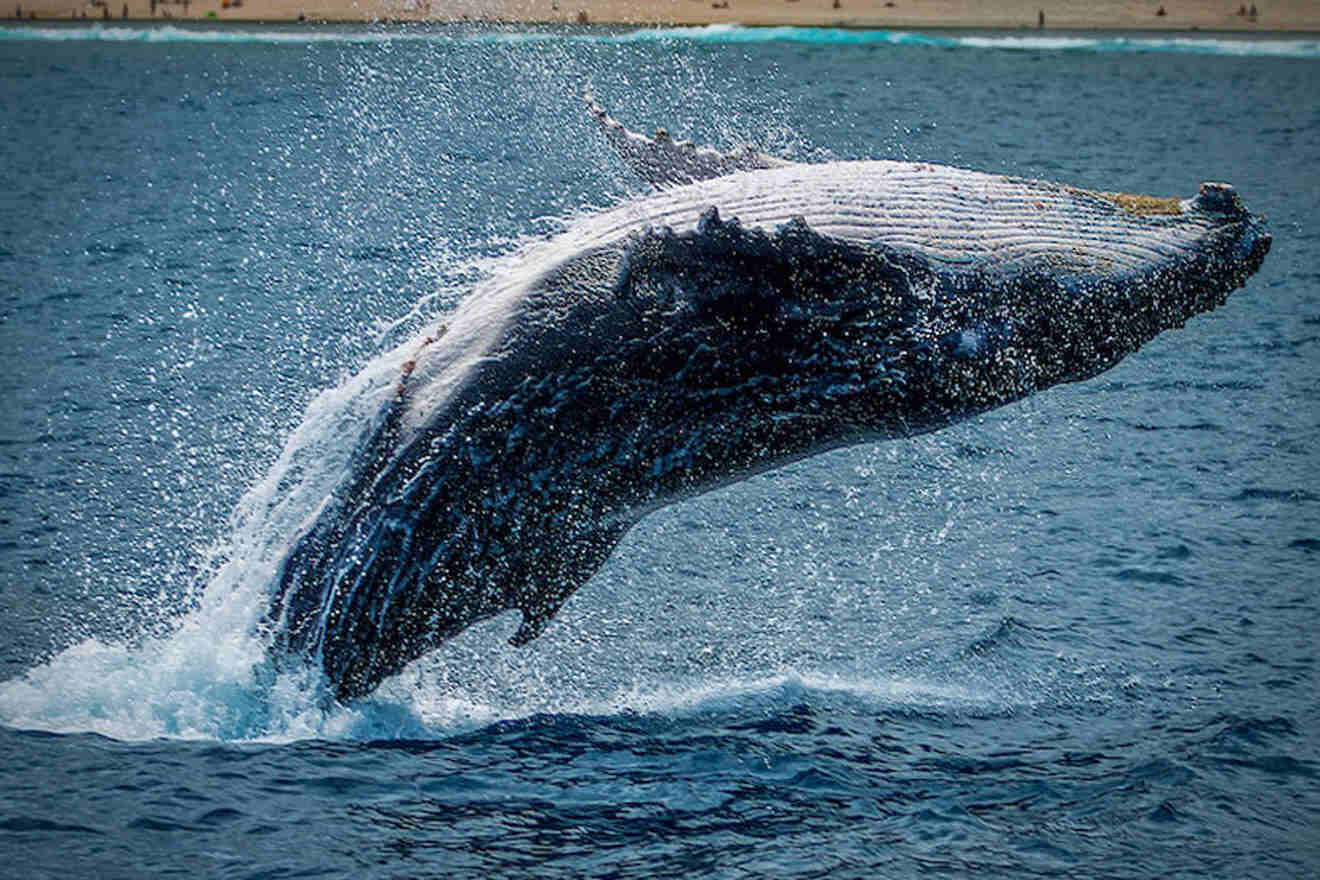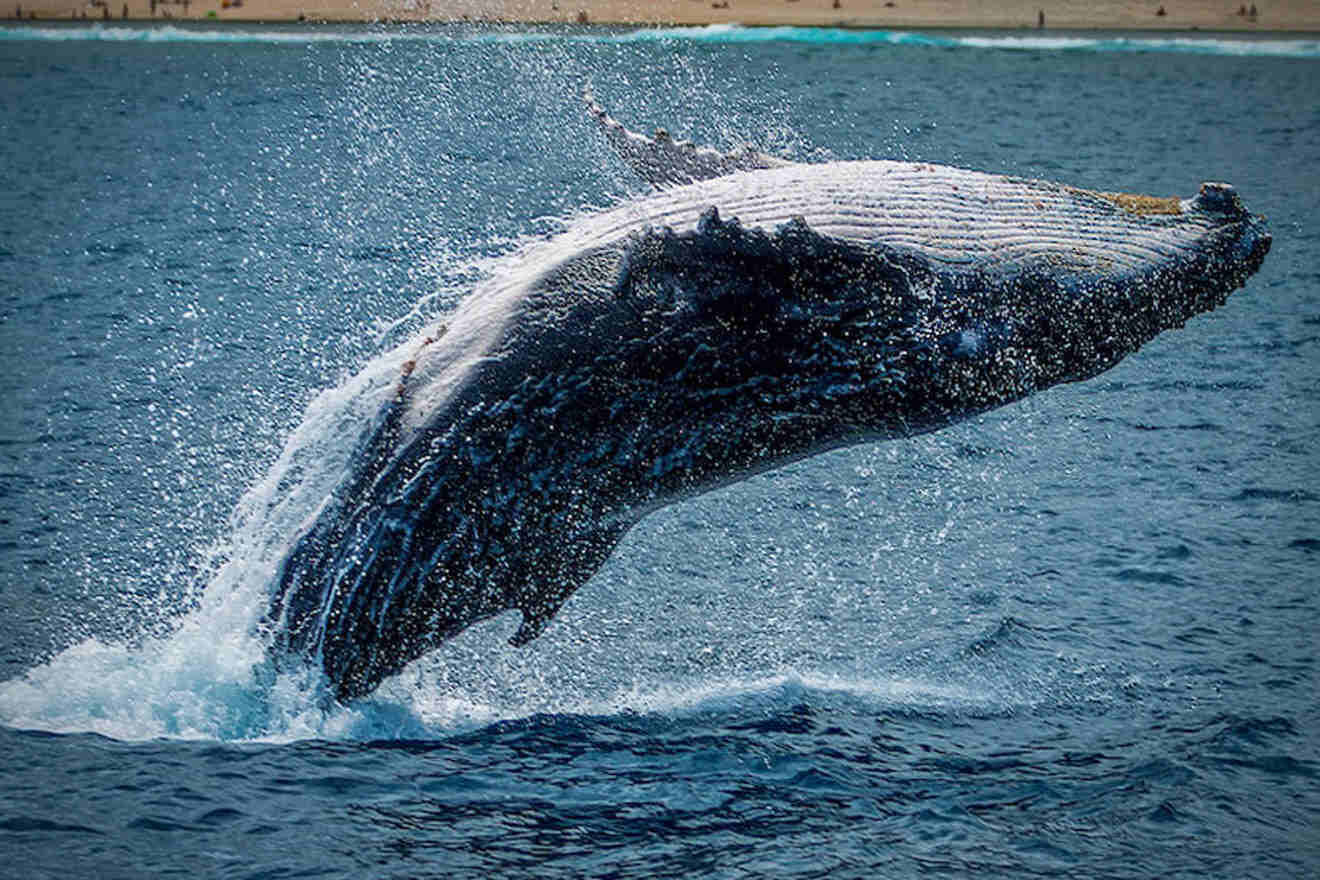 Duration: 2 hours
Price: from US$110
Why you should take it: eco-friendly whale watching experience on a catamaran
Get ready for an adventure of a lifetime as you set sail on a luxury catamaran to witness how joyful Humpback whales sing during whale season in Hawaii. This whale-watching tour departing from Kewalo Basin Harbor offers you the chance to witness these magnificent creatures up close and personal, all while enjoying spectacular coastal sightseeing of the Waikiki coastline.
And the best part? If you don't spot a humpback whale on your tour, you can join again for free on a trip of the same or lesser value! Enjoy snacks and drinks as you cruise along the waves, and keep your eyes open for the awe-inspiring sight of humpback whales breaching the water's surface with their families.
With a double-deck power catamaran and a great viewing platform, you'll have the perfect vantage point for whale watching.
8. Try out a short whale-watching experience adventure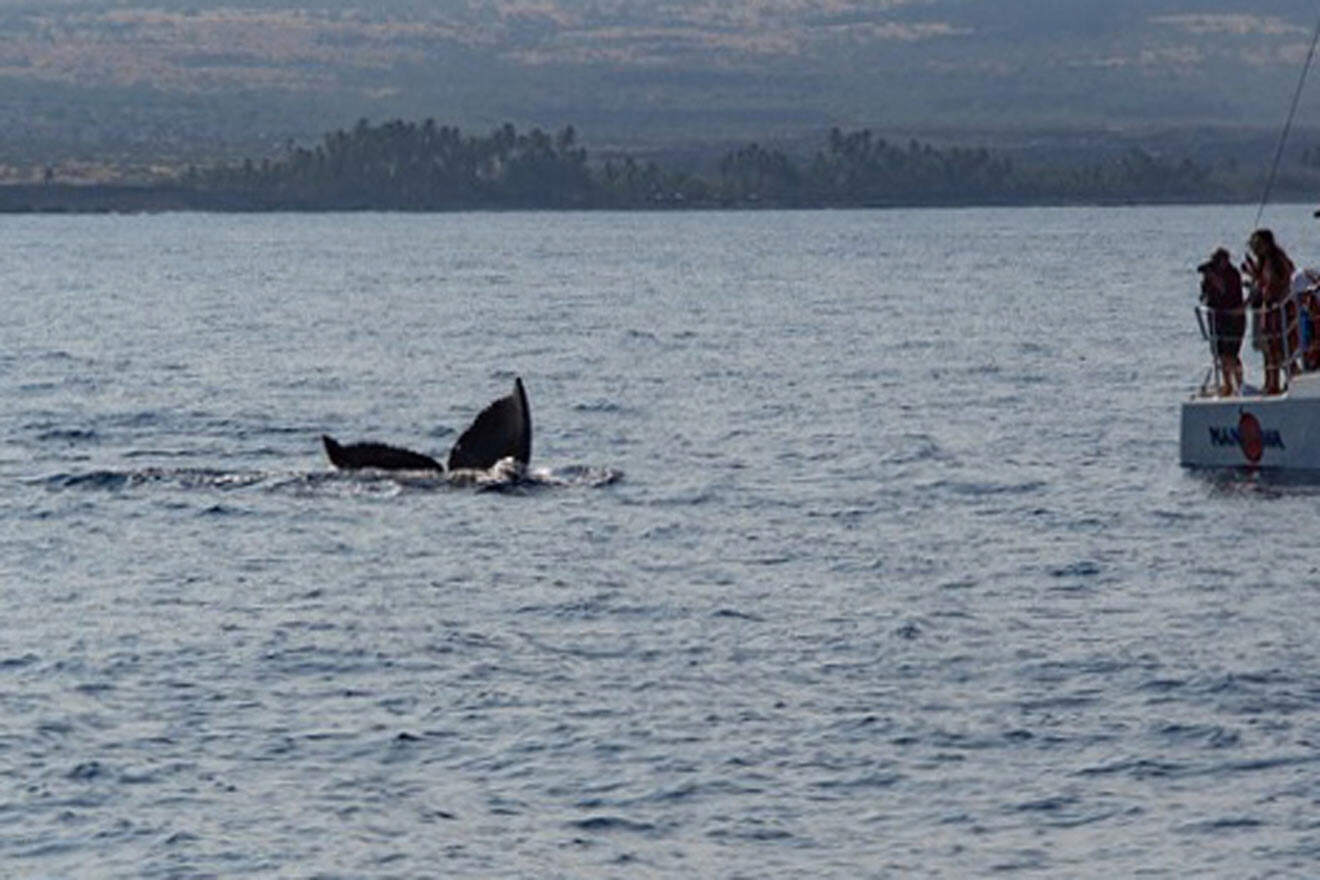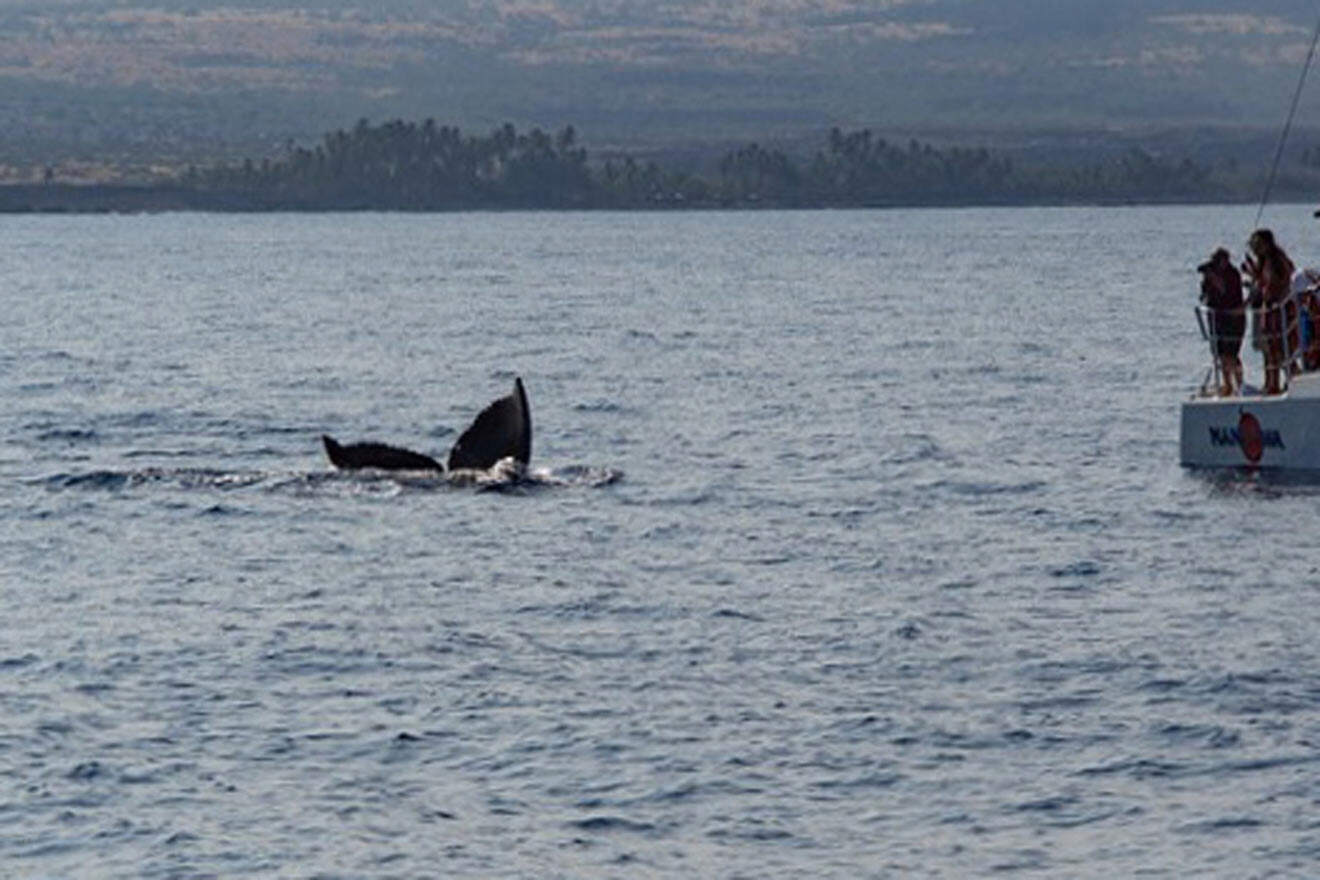 Duration: 1.5 hours
Price: from US$45
Why you should take it: convenient pickup options from major resorts, shorter tour duration
If you're looking for the best whale-watching tours that are relatively short, I might just have a perfect choice for you. Witness the majesty of Humpback whales off the coast of Oahu for 1.5 hours on a double-deck catamaran during the best time to view them on this big island – from December to April.
Join in for an unforgettable excursion from Waikiki and experience these playful and acrobatic animals up close. With a strong cultural value to native Hawaiians, a whale represents Kanaloa, the god of all ocean life. So not only will you witness their beauty, but you'll also learn about their significance for the Hawaiian Islands.
Convenient pickup locations near major resorts mean you'll have more time for adventure and less time worrying about transportation.
9. Observe West Oahu and its Humpback whales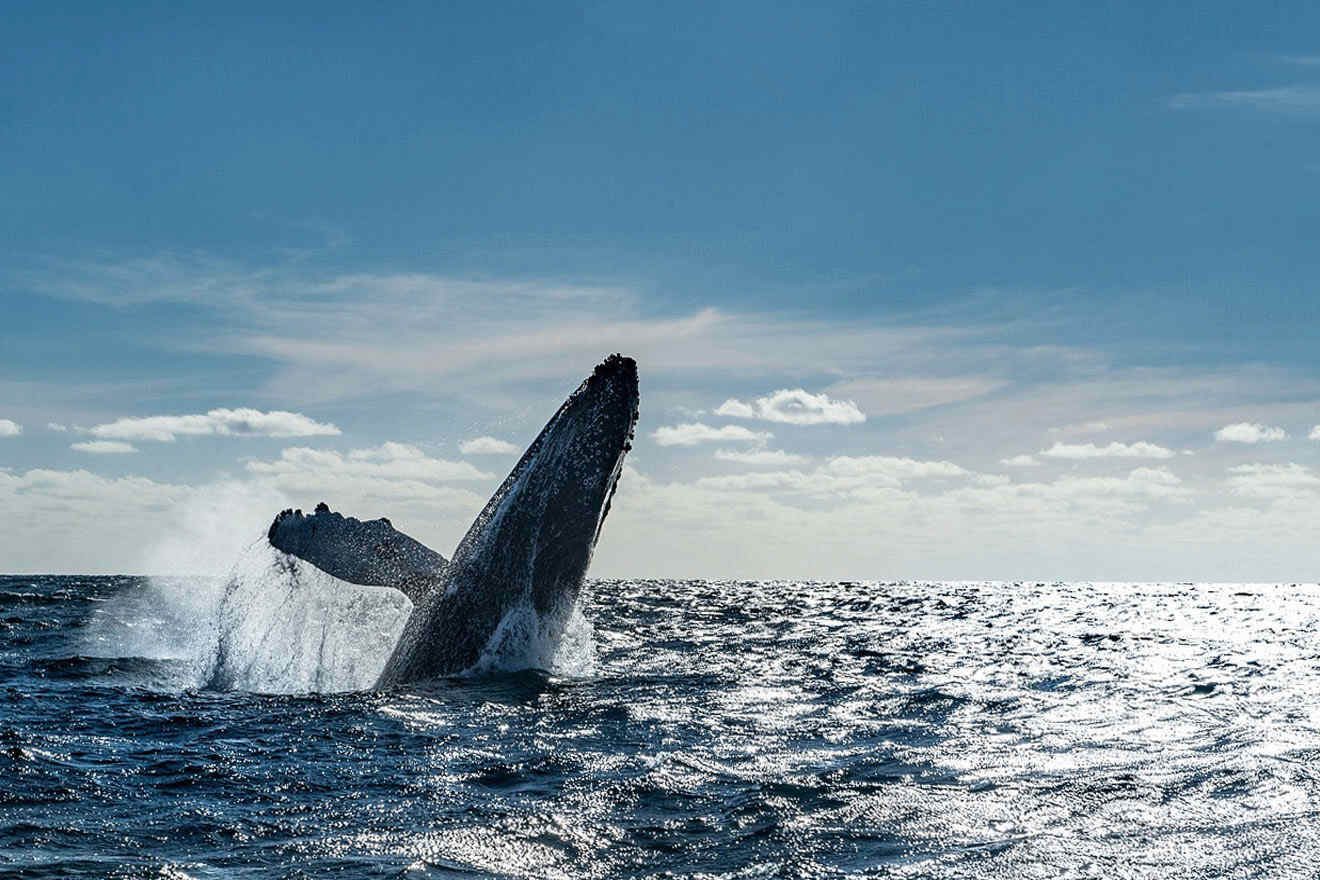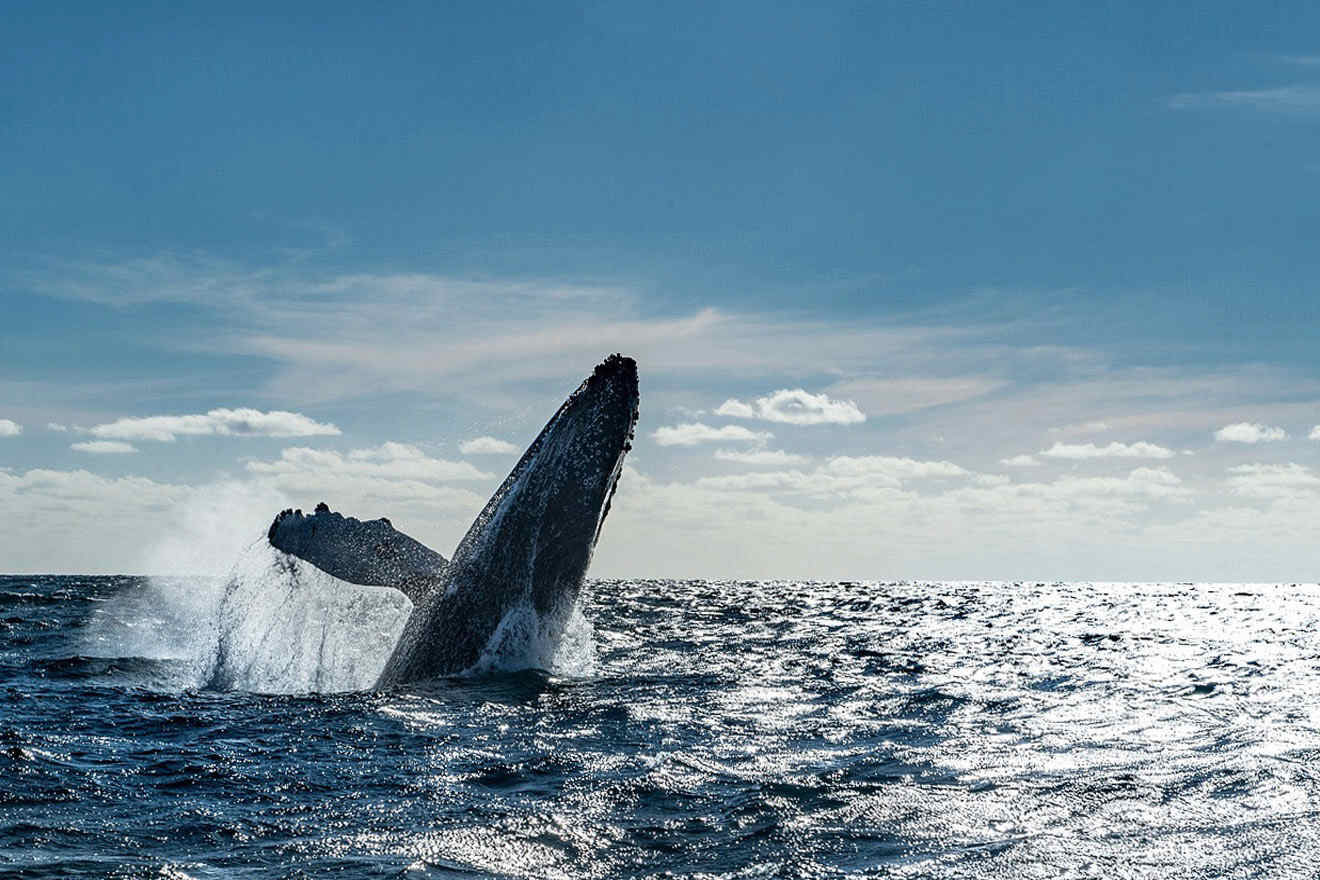 Duration: 2 hours
Price: from US$110
Why you should take it: an intimate experience on a spacious boat
Prepare to witness one of nature's most breathtaking spectacles! Join us on a whale-watching tour that starts from the Waianae coast and maximize your chances of spotting humpback whales as they migrate through the warm waters of the West Coast.
Hop aboard a spacious and comfortable boat and get ready for an unforgettable experience. Our expert guide will share their knowledge of whales and their behavior as you witness these magnificent creatures breach, play, and feed around you.
Plus, there are only 24 spots available on this tour. With no need to jostle for the best views, you'll have plenty of space on board to wander around the boat for unobstructed views.
10. Prepare for sunset splendor and whale-watching wonders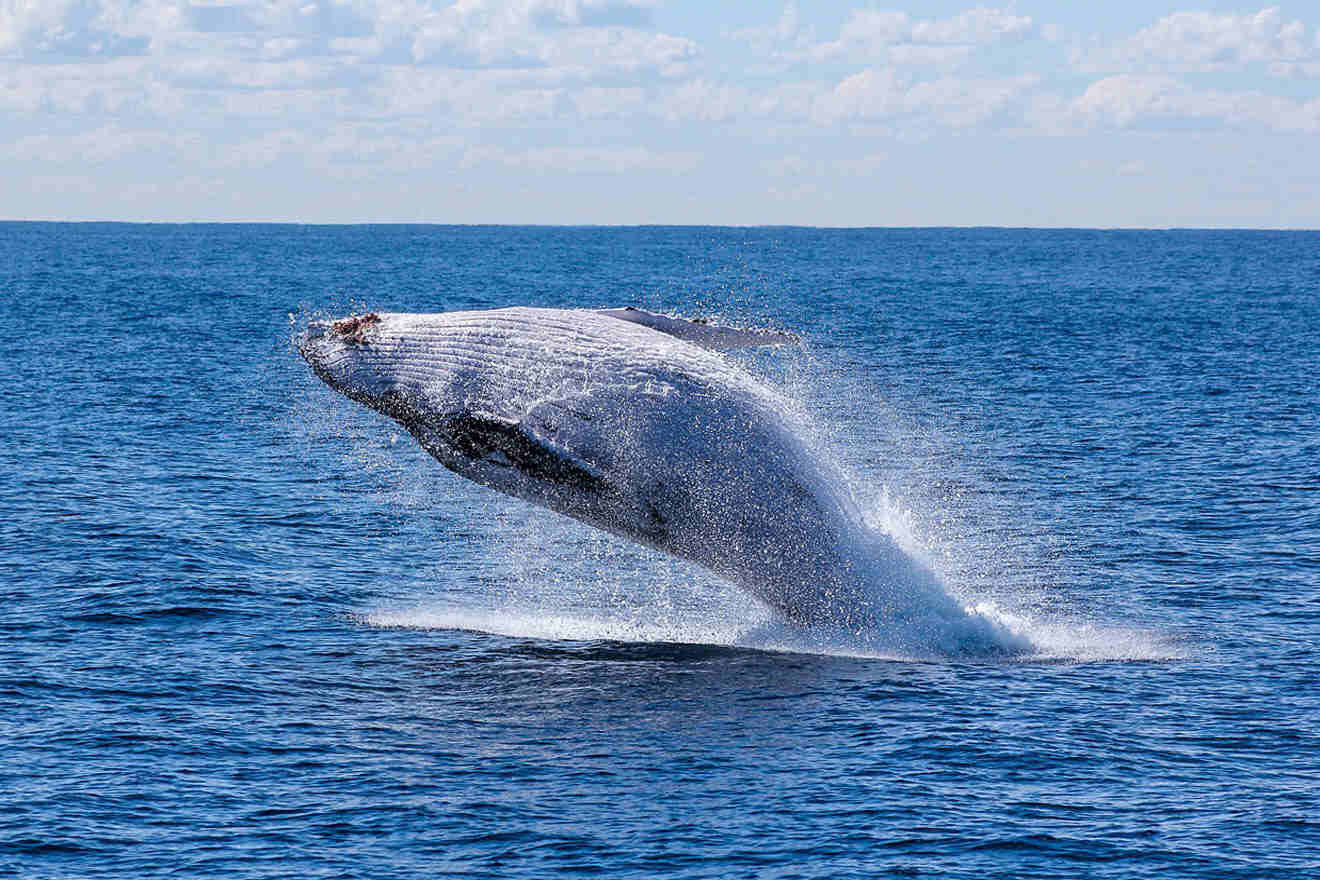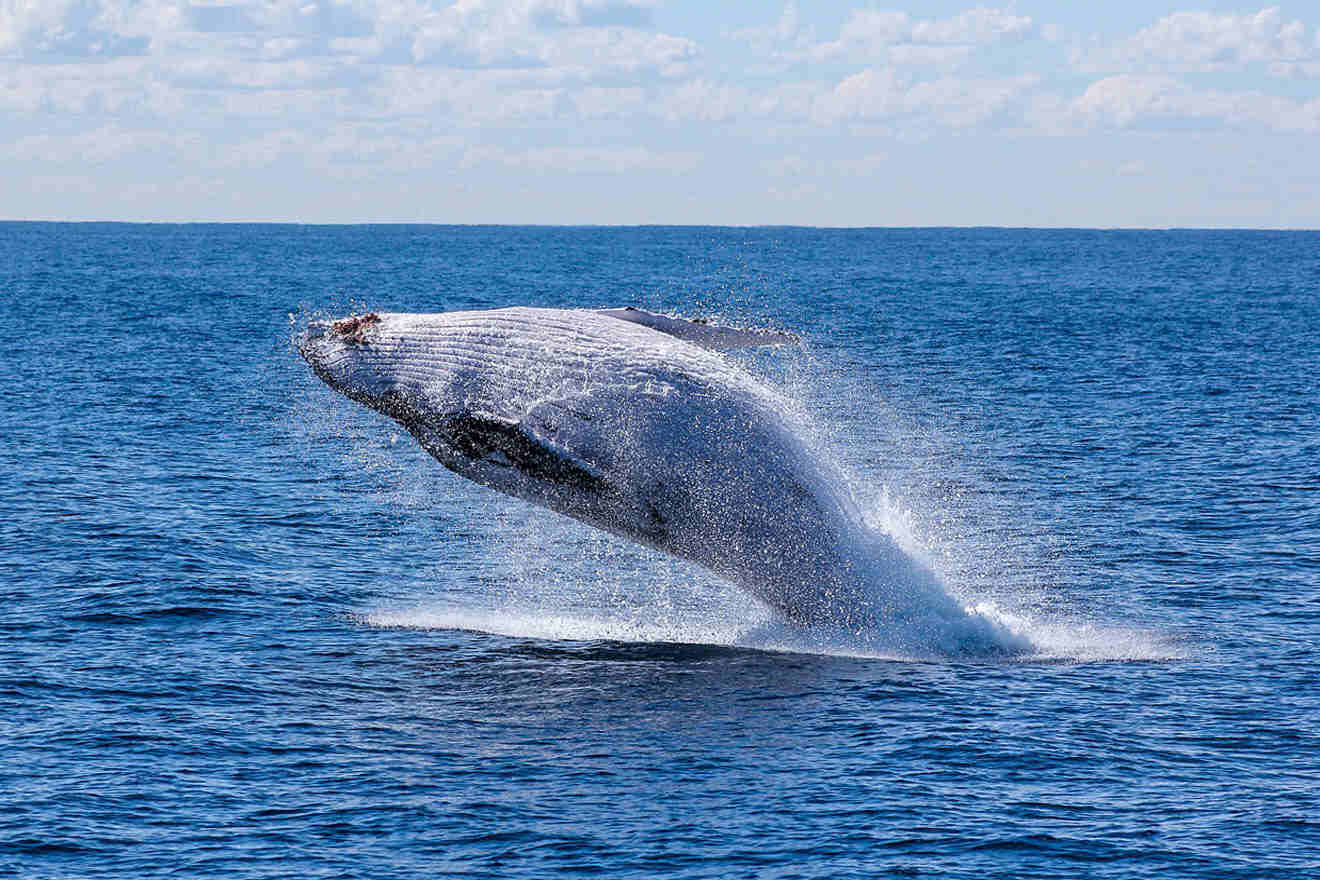 Duration: 2.5 hours
Price: from US$136
Why you should take it: views of whales in the sunset will leave you breathless
You might find it difficult to decide between morning or evening cruise options, but let me tell you, whale watching at sunset is a sight not to be missed.
Every winter, humpback whales journey to the tropical Hawaiian waters to mate, and West Oahu is a prime spot to witness these marine mammals swim and frolic. While cruising the western coastline at sunset, be on the lookout for an array of wildlife that call these waters home.
You'll also be treated to breathtaking views of the sunset over the shimmering ocean. Tour operators provide transportation from Waikiki so you can sit back, relax, and enjoy the ride.
Just remember, don't bring more than you need on the boat, as personal belongings cannot be left behind on the shuttle bus during the tour. And for your safety, you'll need to remove your shoes while on board to prevent any accidents like slips or falls.
11. Witness Oahu whale watching with a Hula show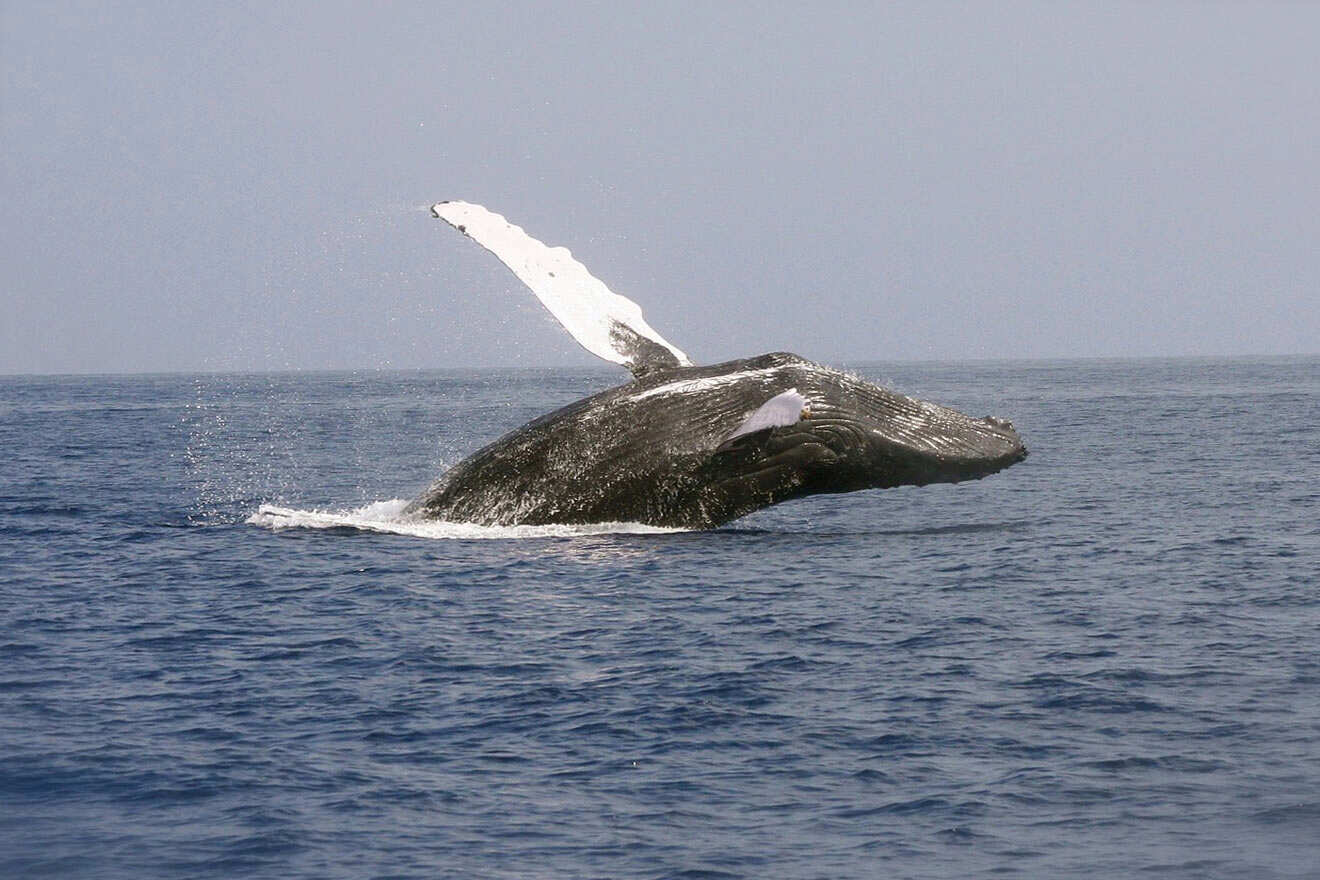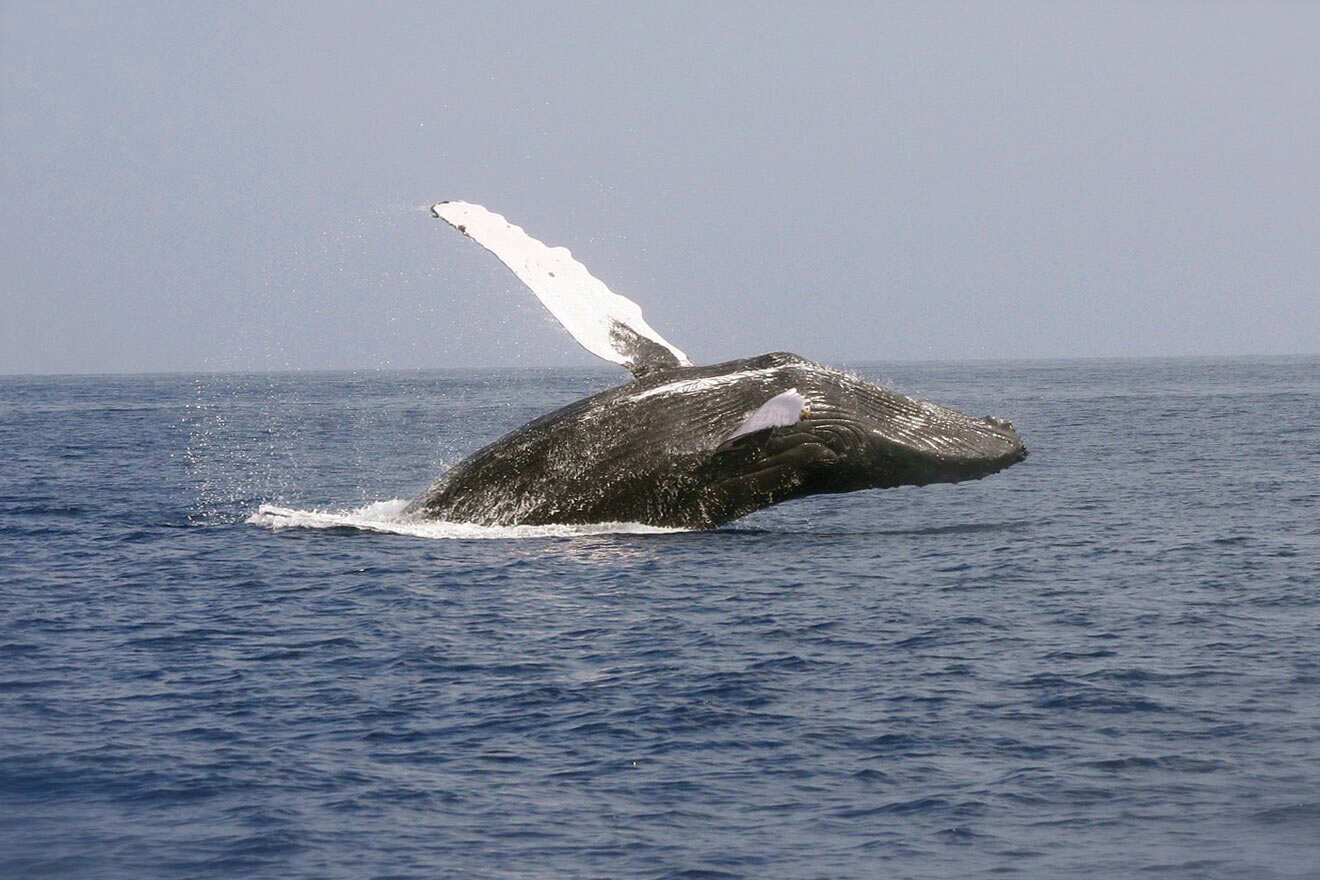 Duration: 2 hours
Price: from US$100
Why you should take it: for the unique E Ho Mai ceremony on a 2-decker boat
You'll start your journey at Kewalo Boat Harbor and board a glamorous 2-decker adventure boat with a Titanic-style bow, bathroom, and state-of-the-art surround sound system. But first, you'll perform a traditional E Ho Mai ceremony to ask the sea gods for a safe trip and plenty of whale sightings.
As you cruise around the Diamond Head monument, gaze in wonder at tails, fins, and blowing water. And if you're lucky enough, you can even listen to the whales' songs through an underwater hydrophone microphone!
But the adventure doesn't stop there. Your knowledgeable crew will provide a history of the whales and even treat you to a traditional Hula show on the way back to the harbor. And don't forget the light refreshments and pastries to fuel your whale-watching journey.
12. Explore Windward Oahu's best in one epic tour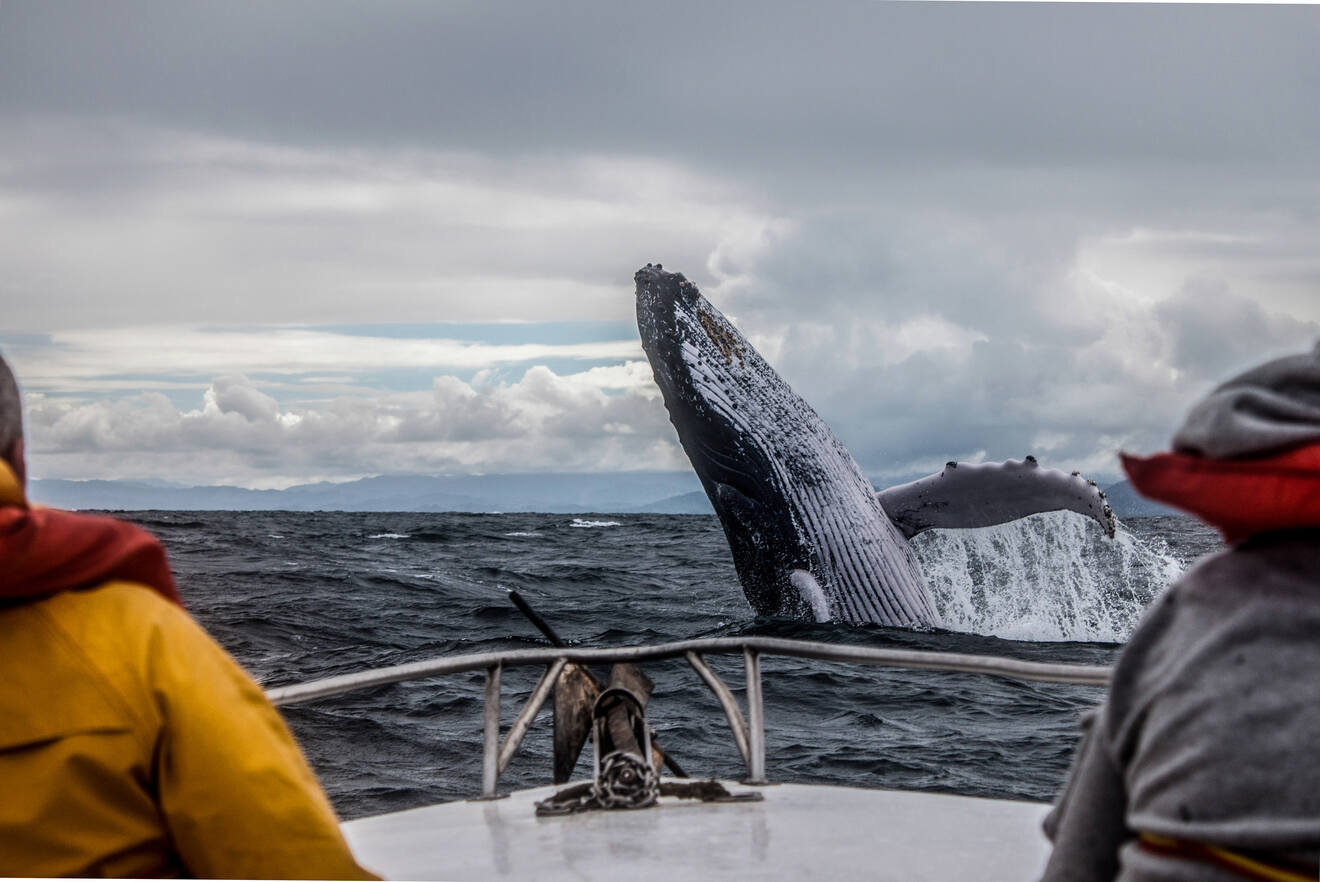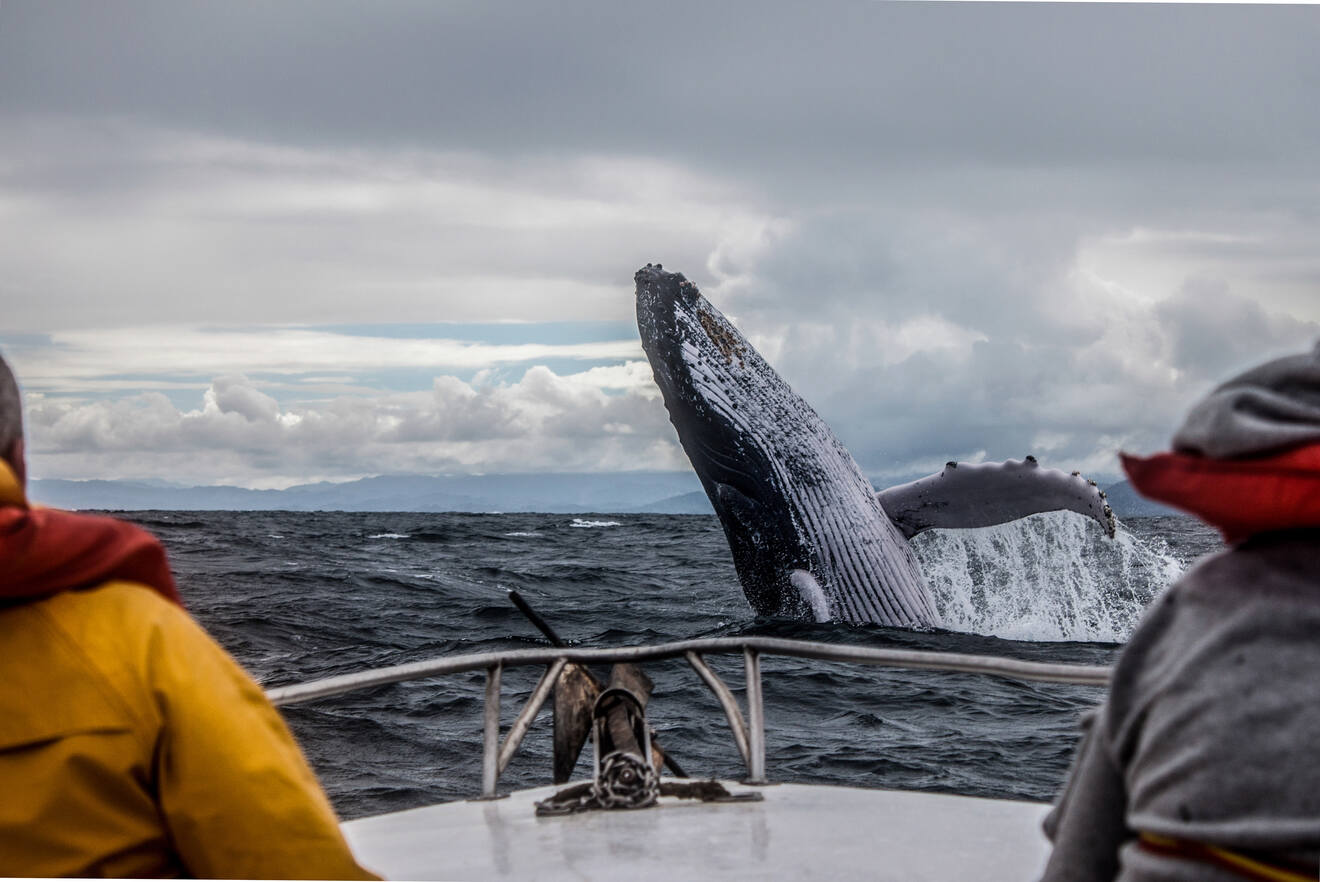 Duration: 6.5 hours
Price: from US$100
Why you should take it: visit the most iconic places on the island and go whale watching
Get ready for a wild ride around Oahu's breathtaking East Shore, also known as Windward Oahu!
First up, you'll get picked up from your hotel in an air-conditioned van and head to the Halona Blowhole – where blockbuster hits like Pirates of the Caribbean, From Here to Eternity, and 50 First Dates were filmed. Then, you'll make your way to the Makapu'u Lighthouse for a stunning view of the East Shore – keep an eye out for whales there.
Who doesn't love chocolate? The next stop is the Manoa Chocolate Factory in the historic town of Kailua. Indulge in a chocolate tasting before grabbing a farm-style lunch from Kualoa Ranch, the official film location for Jurassic Park.
After lunch, take a dip at the Kualoa Regional Park beach and snap some pics with Chinaman's Hat – an island shaped like a hat.
FAQs about Oahu whale-watching tours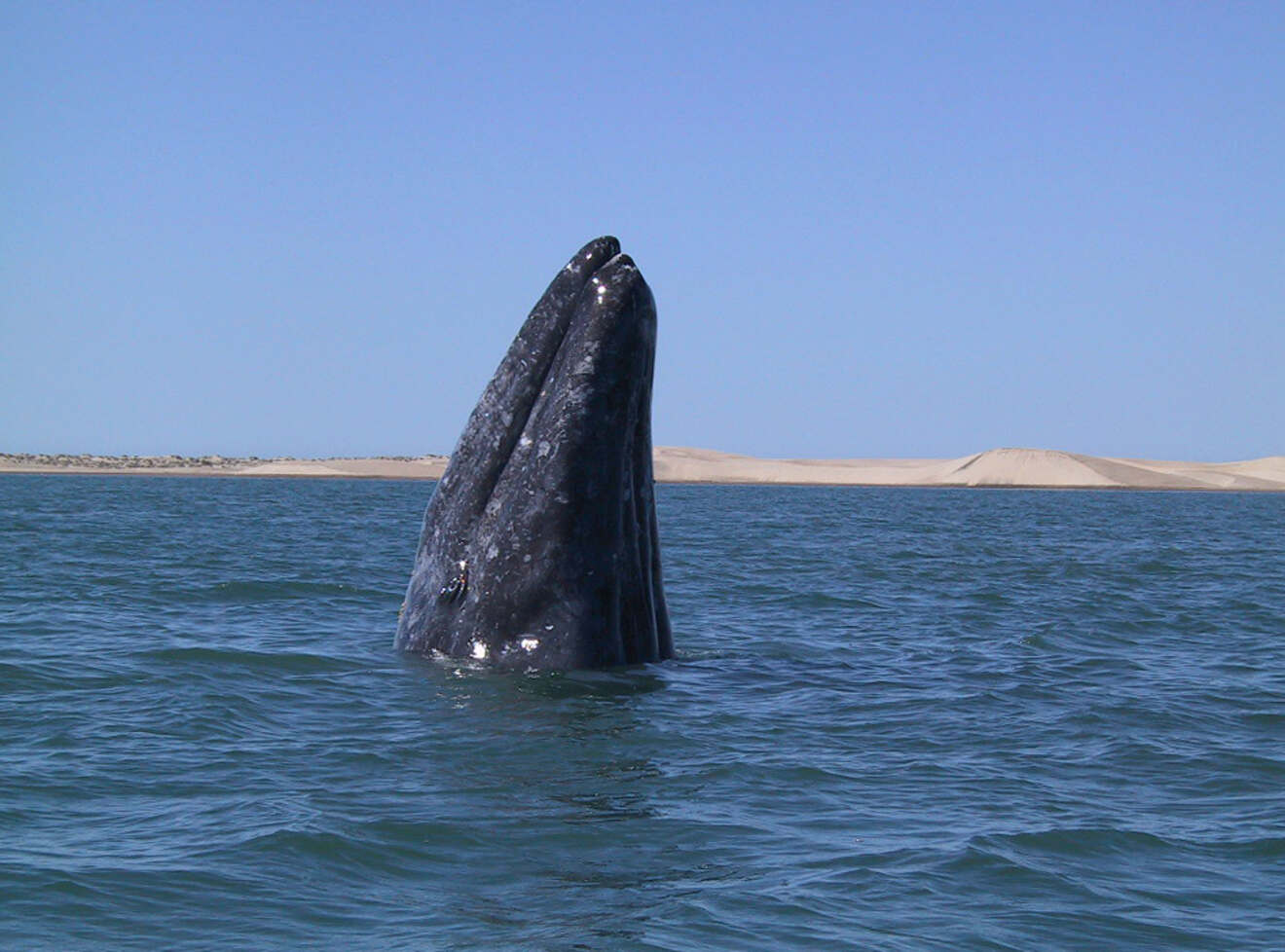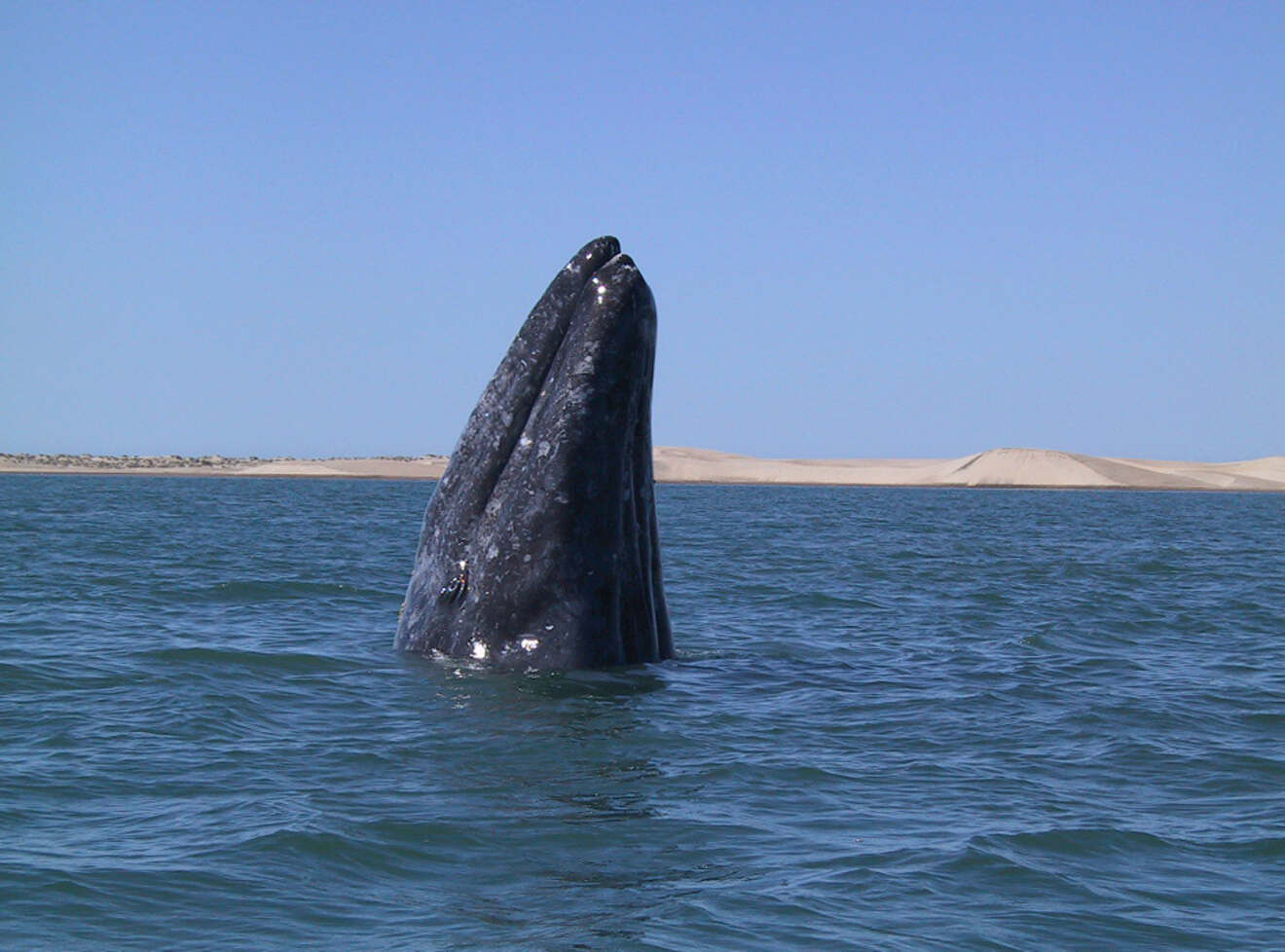 ⛵ Is whale watching in Oahu worth it?
Absolutely. Oahu is one of the most important whale sanctuaries, and the warm Hawaiian waters are home to thousands of whales during their winter migration, so I definitely recommend it. This Haleiwa Queen tour is an excellent choice that can take you to see amazing whale sights.
🐋 Which types of whales are present in Oahu?
You can see many different types of whales in Oahu. Among the most famous ones are: adult Humpback whales, Melon-headed whales, False killer whales, Pygmy whales, and Sperm whales.
☀️ What is the best time of day to whale watch in Oahu?
Early morning and sunset. The best time of day to whale watch in Oahu is generally with an early morning tour. A sunset tour can also be a great opportunity for whale watching, as the changing light can create a beautiful backdrop for spotting whales.
🌊 Which side of Oahu is best for whale watching?
Conclusion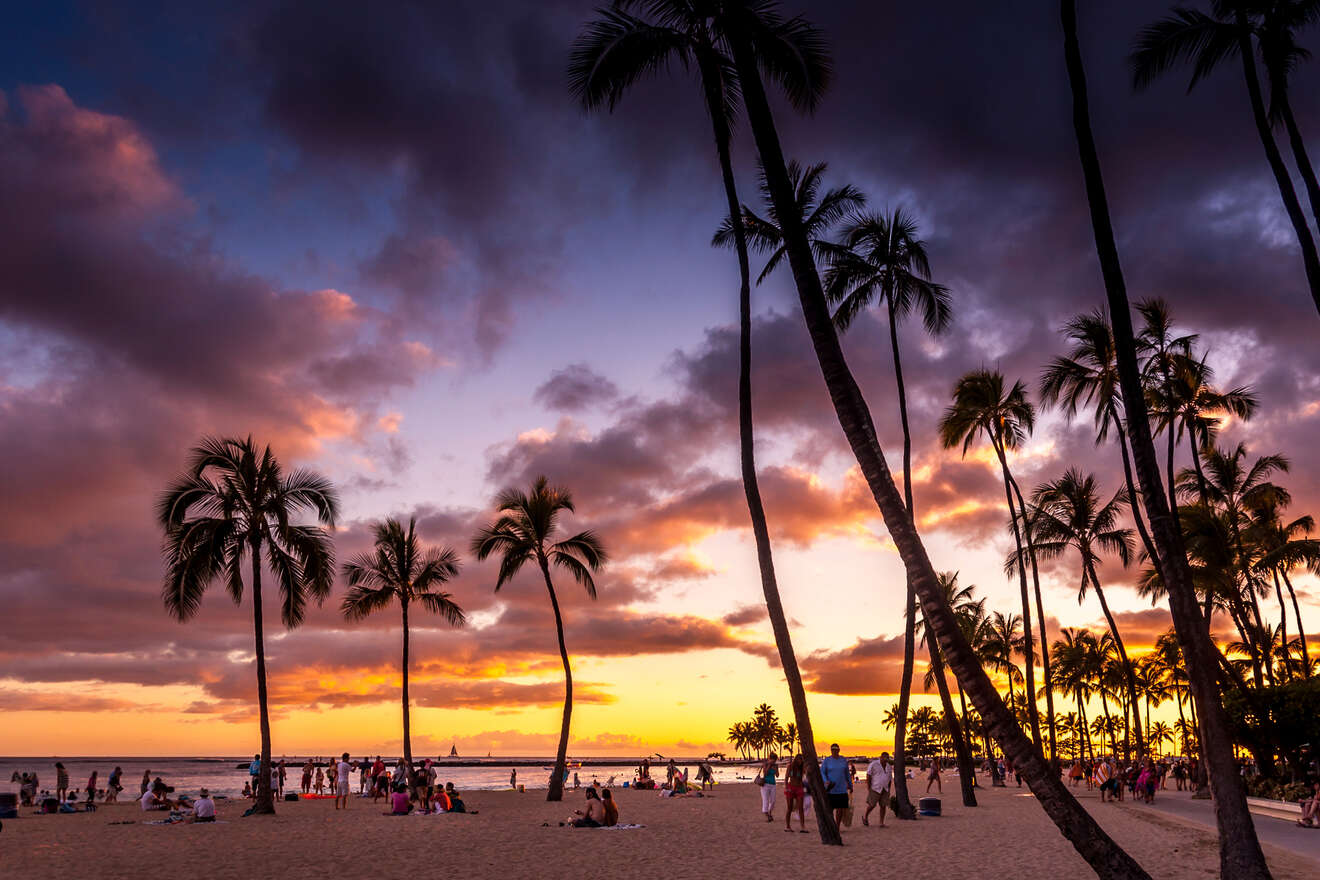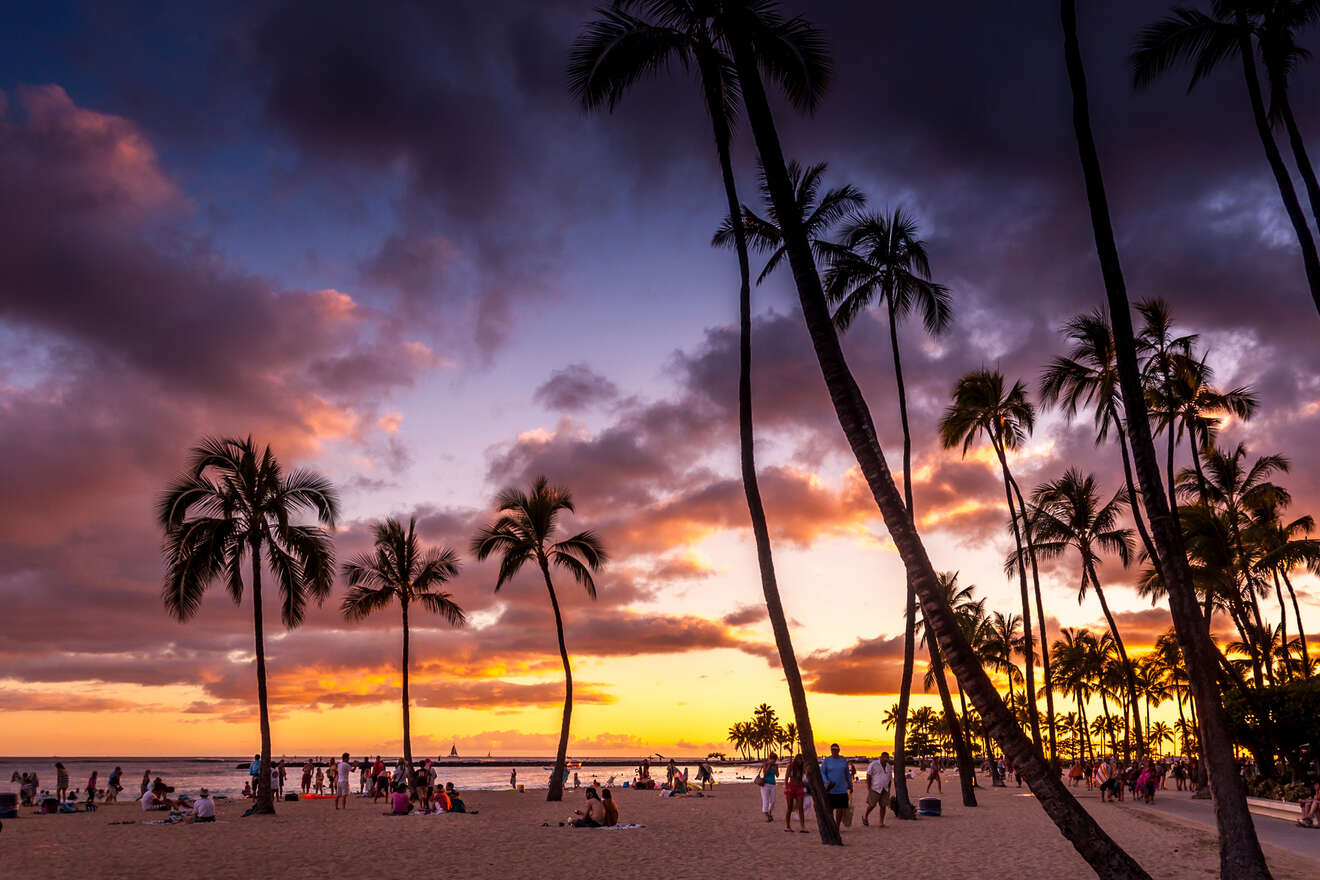 In conclusion, a whale-watching tour in Oahu is a must-do experience for anyone visiting the island. The chance to witness these gentle giants up close and personal is truly a once-in-a-lifetime opportunity that you won't want to miss.
Whether you're a morning person, a sunset lover, or a family on the hunt for some fun, there's a whale-watching tour option for everyone in Oahu!
But remember, these tours are in high demand, so it's important to book in advance to secure your spot. Don't wait until the last minute – plan ahead and give yourself the best chance to witness the magic of these amazing creatures in their natural habitat.
I hope this article has inspired you to embark on a whale-watching journey and create memories that will last a lifetime. If you have any questions or comments, please leave them below – I'd love to hear from you!
Happy whale watching,
Angelina
---
Pin it for later!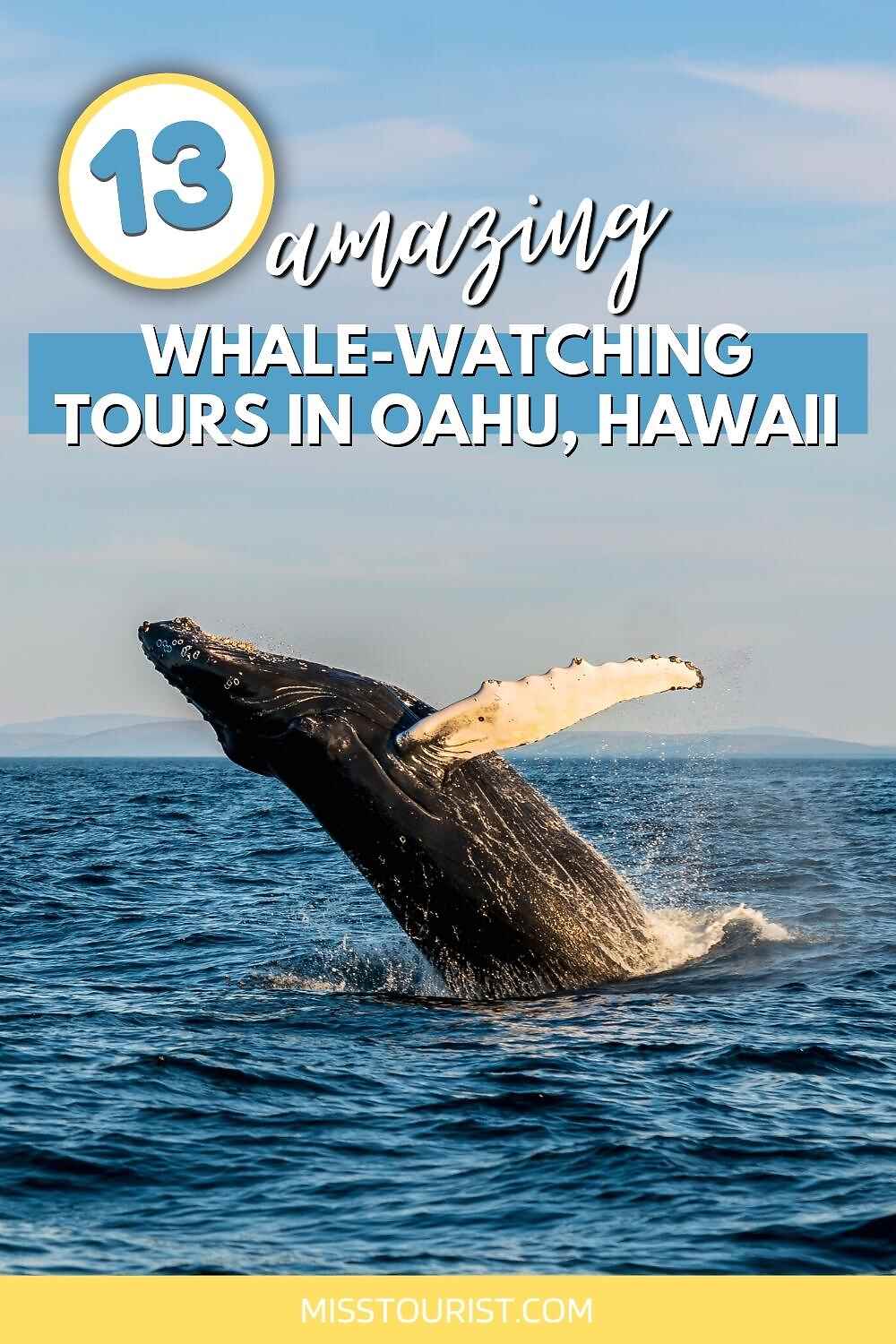 Pin it for later!