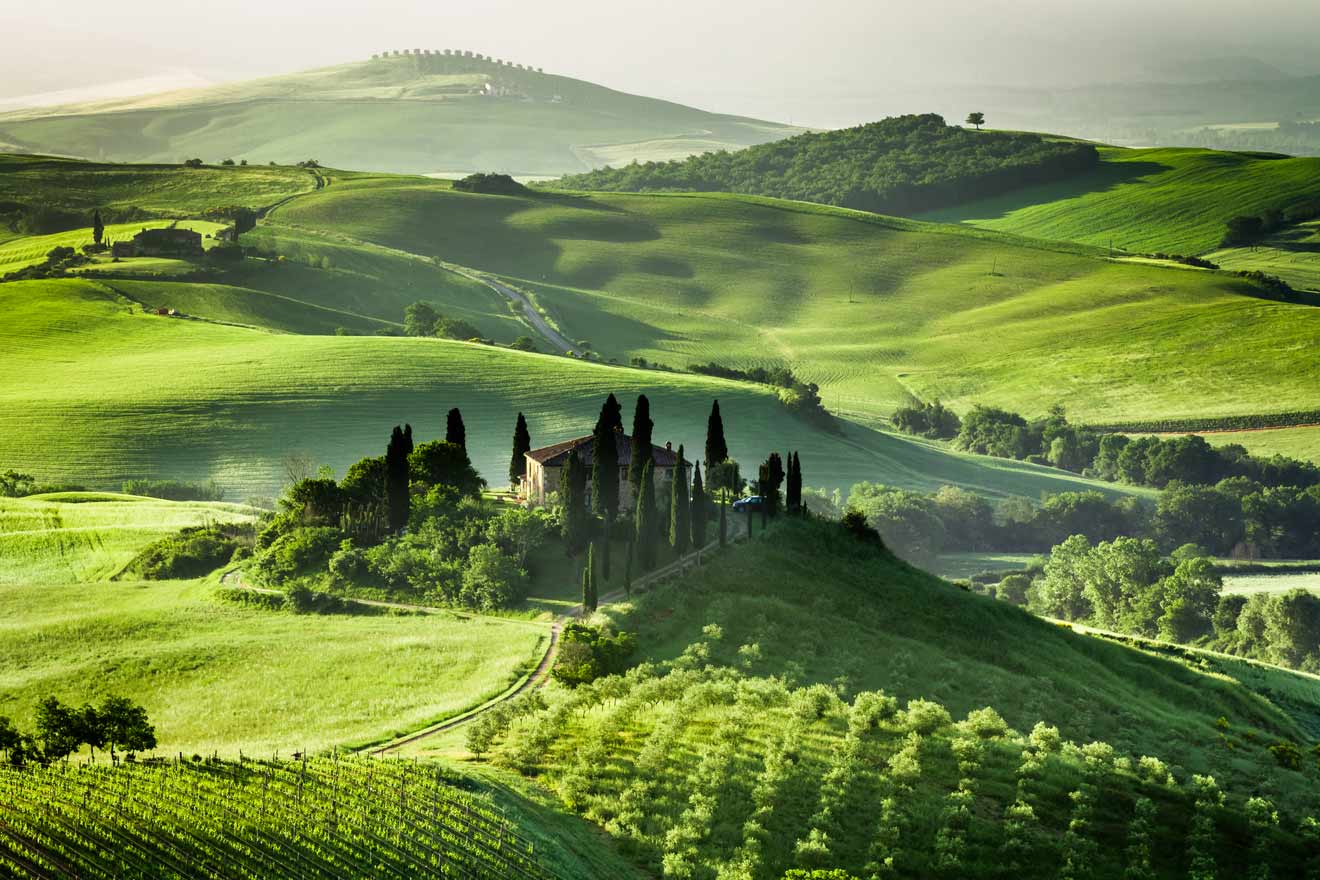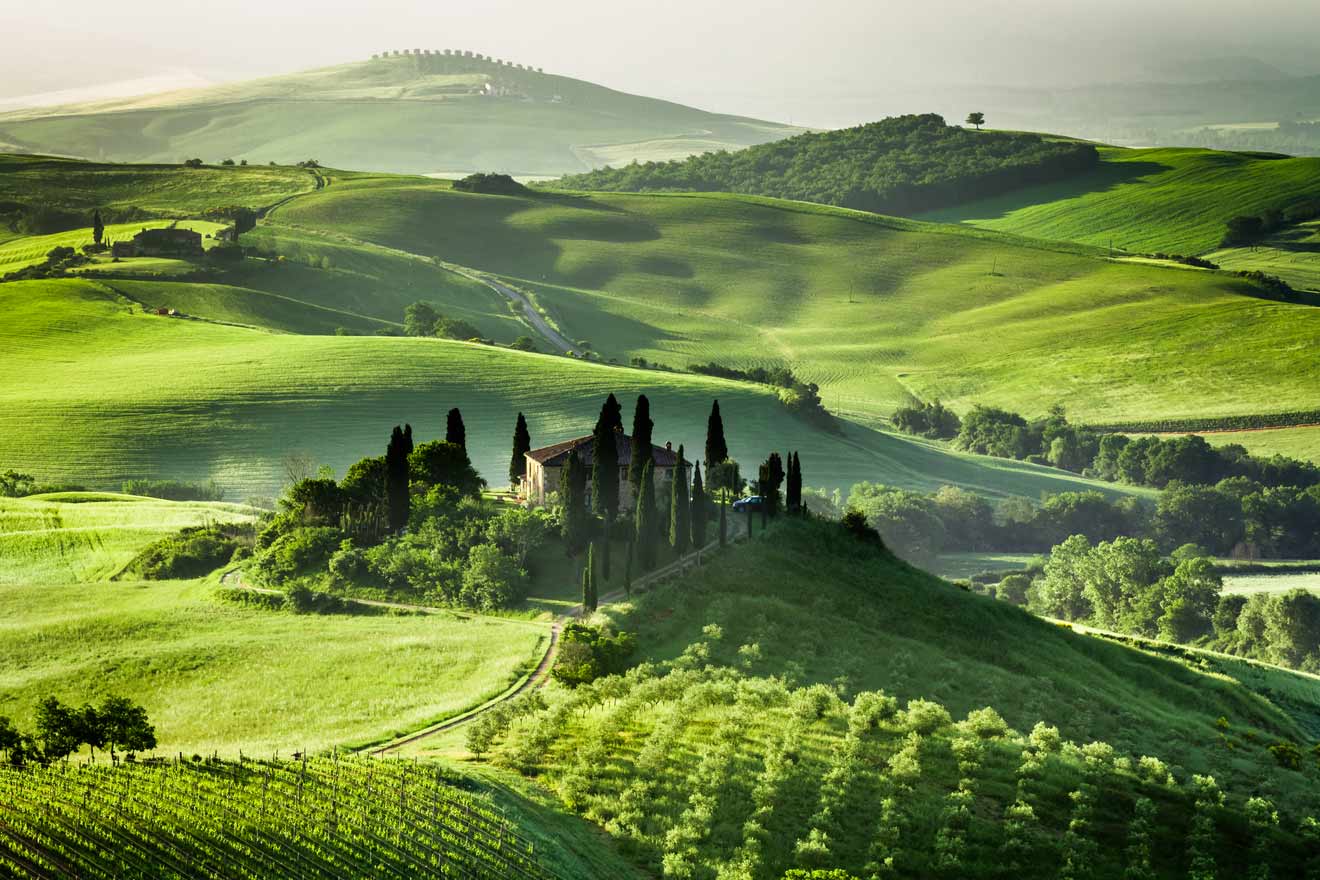 You could say that Tuscany has it all! Beautiful nature, amazing art, a great culture, and delicious food. One of the most visited regions in all of Europe, this part of Italy will touch your heart with its picturesque landscapes, vineyards, and hillside towns which have the most unique architecture!
Many towns here are UNESCO World Heritage sites, and you can't be surprised, especially as they are the birthplaces of people like the Medicis or Leonardo DaVinci! Get lost on the small cobbled streets, drink lots of wine and enjoy the magical atmosphere of this great city!
If you're wondering where to stay in Tuscany, then I've got an answer to that! I've looked through hundreds of hotel lists to find you the absolute best one for each price range and I only recommend the top-rated hotels that I would choose for myself! Just make sure you book in advance in order to get the best deals!
One of the hardest things is to decide what to do here and where to stay! I'm sure your bucket list is huge but I hope that this article will help you decide what city to visit and which hotel better suits your needs! Mamma mia ragazzi we have so much to do!
Andiamo!
If you are in a hurry
Here's a list that will save you some time of all the great hotels, all located in Florence
This map will help you visualize all the areas that I will be talking about in this post
1. Florence – where to stay in Tuscany for the first time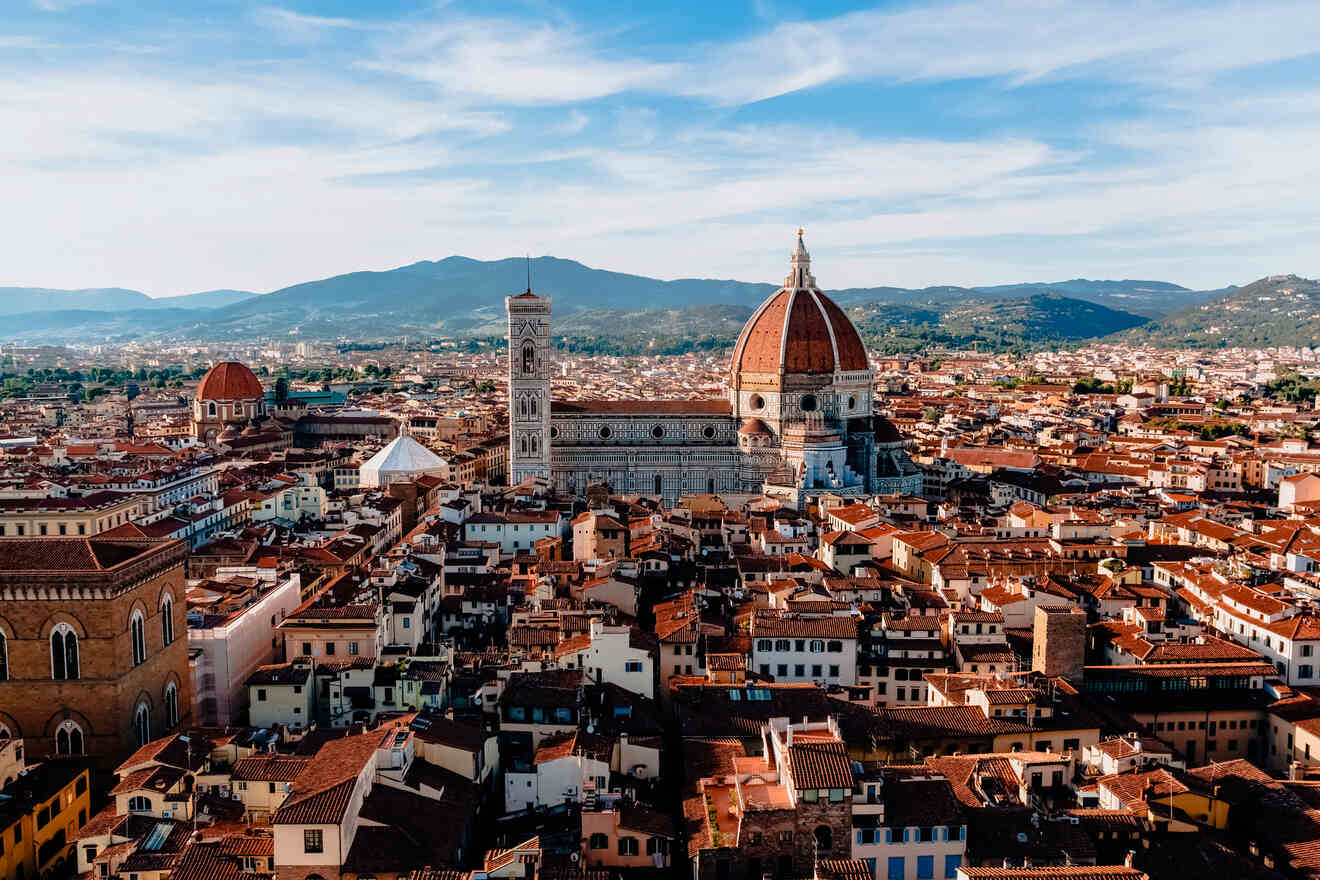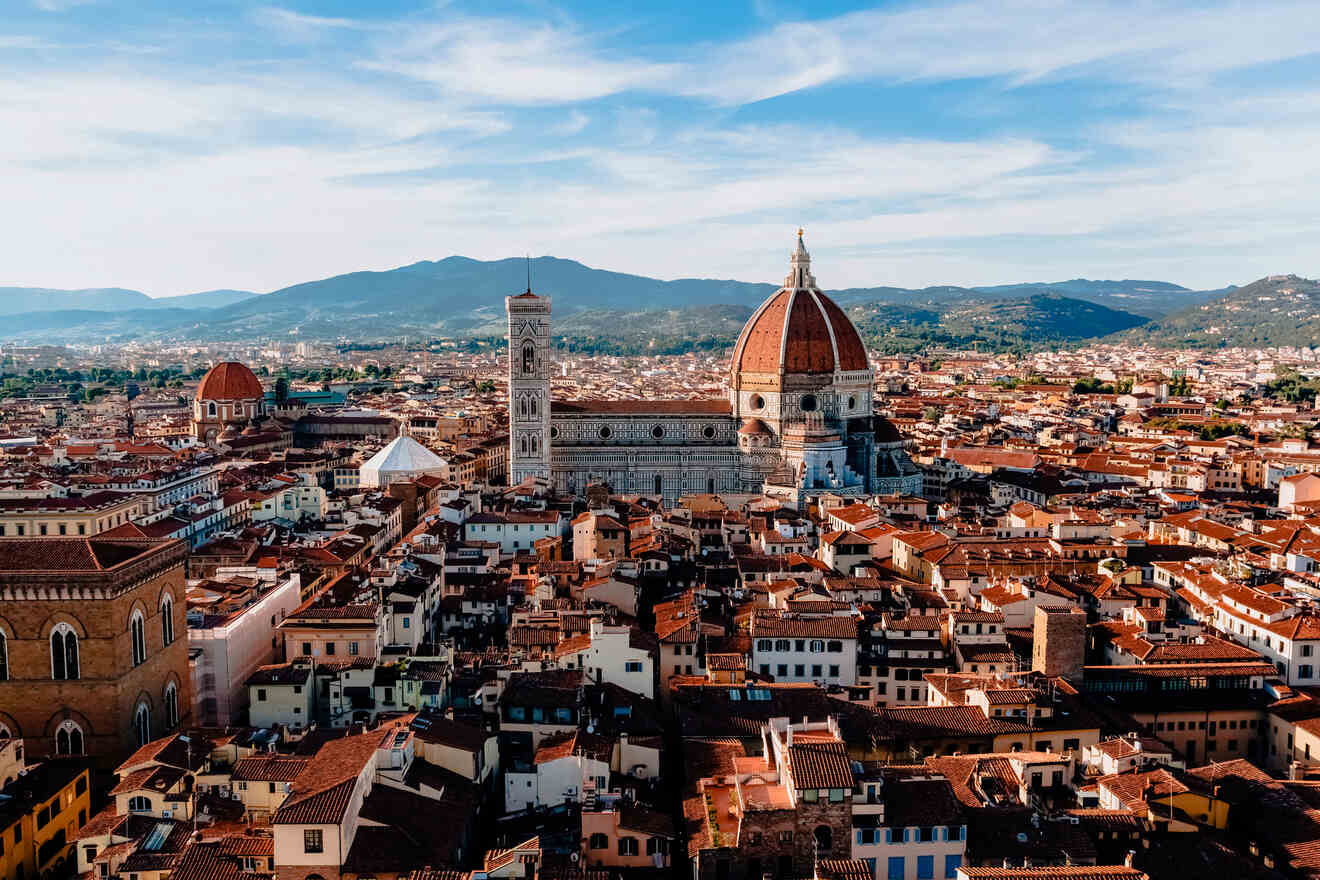 Good food, art, and history! If I could use three words to describe this magical capital city I would choose these ones. Located in the northeast of the Italian region, Florence has stolen many hearts over the years, including mine! The small streets are packed with bars and restaurants, which are always full of friendly people. You'll find a souvenir shop at every corner and the local atmosphere will make you so happy!
Of course, I can't forget to mention one of the most important buildings in Florence, the Duomo! You must visit this Renaissance piece of architecture and admire its fine lines and definitely go inside and look at the ceiling, you'll be pleasantly surprised. One of the many reasons why people visit Tuscany Florence if they're coming here for the first time is because you can easily take day trips to cities like Lucca and Pisa, by train.
I don't recommend driving a car in the town just because the traffic is quite bad and the center is only open to residents, so just go to the train station, it will save you a headache. There's also an airport if you want to visit other big cities like Rome, Venice or Milan.
Florence is one of the best cities, definitely worth a visit! Walk along the Ponte Vecchio and make sure you stop by the Santa Maria del Fiore cathedral. Then definitely try the "wine window"! This medieval cultural tradition was used during plague times by the wealthy families who had vineyards, and some still do this now! I love it when a town is so authentic and keeps its old ways of doing business!
If all the accommodation options I'll give you are booked out, don't worry, here's a dedicated post on where to stay in Florence.
Other accommodation options in Florence
Things to do in Florence
2. Siena – best for history lovers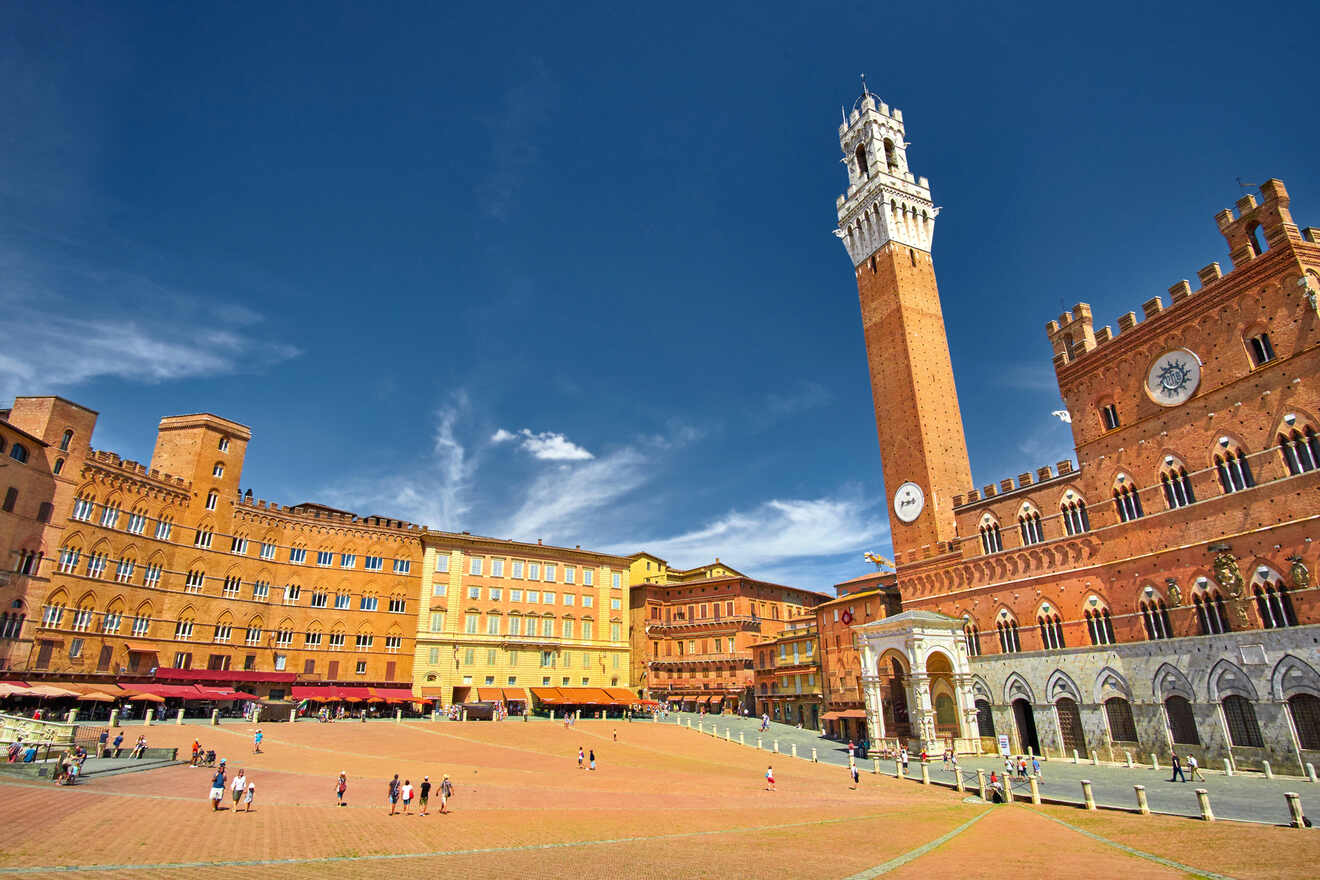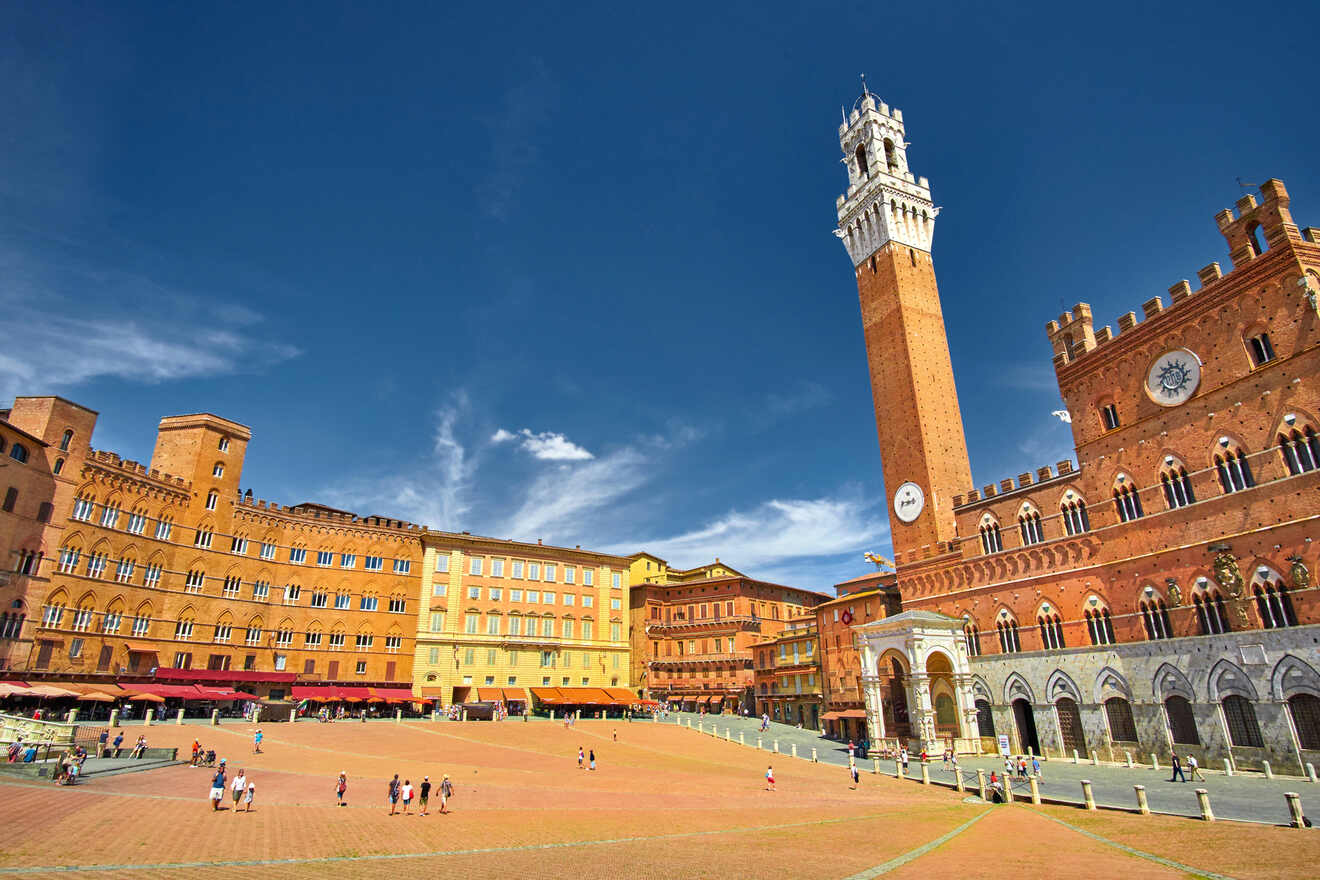 Located in the central part of Tuscany near the Chianti rolling hills, Siena is for sure more intimate than Florence, and it is also a UNESCO World Heritage Site. The medieval city is known for the famous central square, Piazza del Campo. While you're there make sure you climb the 14th-century tower, which is the third tallest one in Italy, and enjoy the most beautiful views of Siena, especially at sunset.
The atmosphere here is very romantic, I don't know if it's because it's more secluded or because of the well-preserved buildings that take you back in time, but there's definitely something special about this town.
The most important sites are located within walking distance so it should be easy to get around town. The local people still have the Palio, held in the Piazza del Campo, which is apparently the oldest horse race in the world!
Every horse represents an area of Siena so it can get pretty competitive! It's a unique race because there are practically no rules and the riders don't use a saddle. The contestants even try to sabotage one another by pulling each other off, however even if the rider falls and the horse continues and wins, he still gets to be called a winner!
Make sure you book your hotels in advance here especially during Palio, which is held twice a year in July and August because everything sells out so quickly!
The best time to enjoy Siena is at sunset when most tourists head home, it is a famous place so don't be surprised if it's going to be packed with other visitors. But honestly, don't miss its magic because of that! Get a small bottle of wine, a cup and sit in the Piazza del Campo during the golden hour, it will be fantastic.
Other accommodation options in Siena
Things to do in Siena
3. Lucca – where to stay in Tuscany for families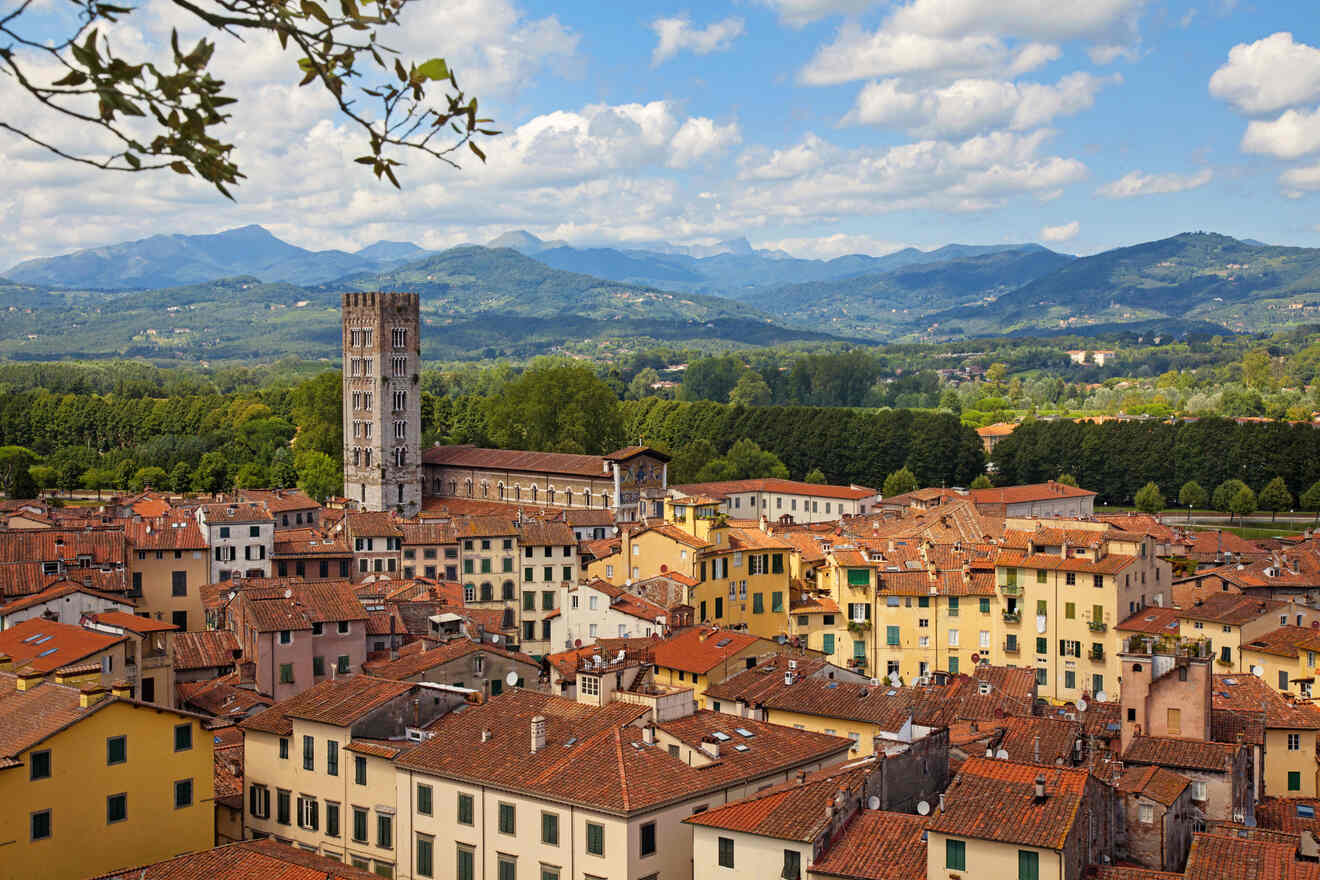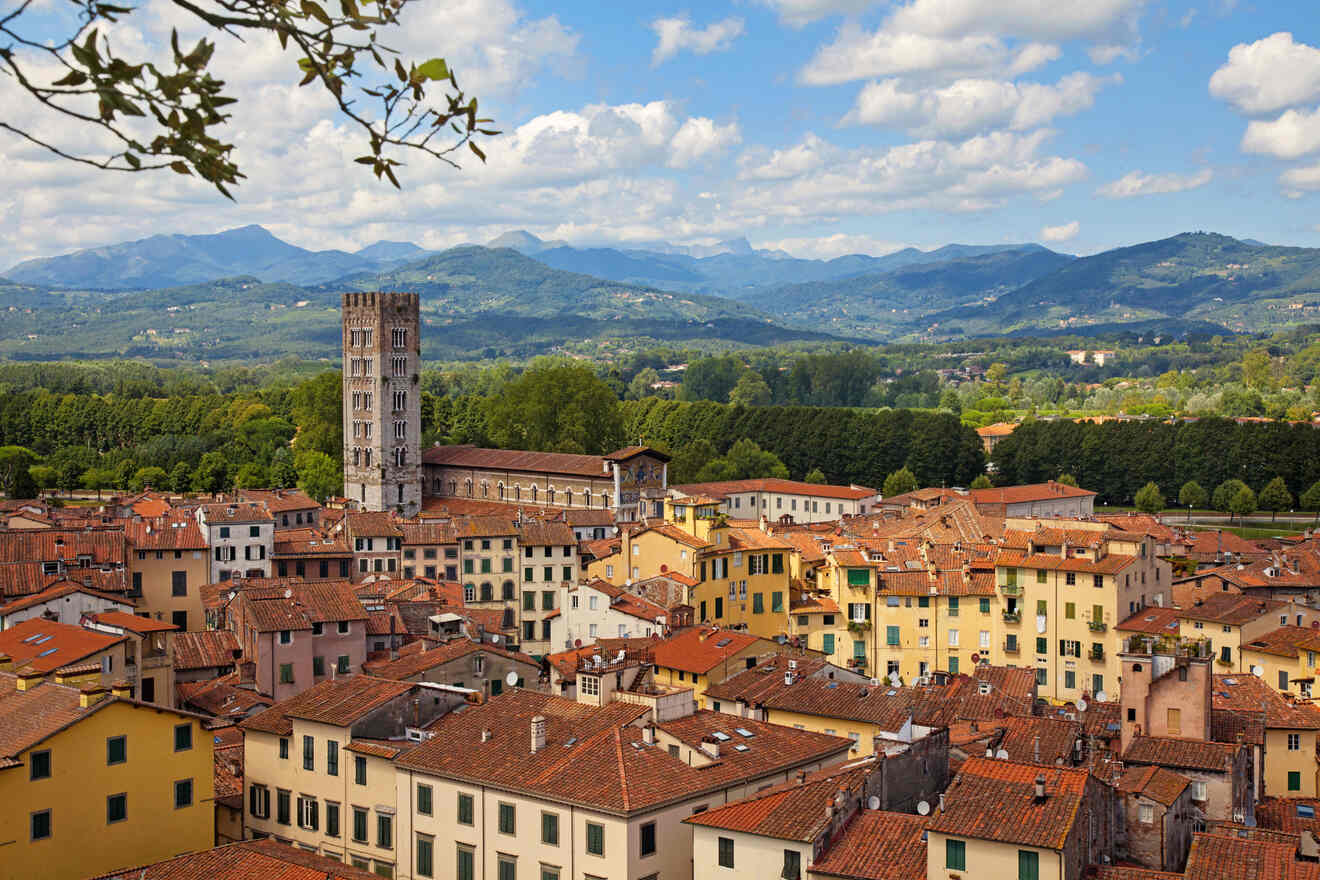 In the west of Tuscany, halfway between Pisa and Florence sits the old town of Lucca, famous for its city walls which were left mostly untouched by the passing of time. The first part of the wall was actually built by the Romans in the 3rd century, and later in the 16th century, it became this huge landmark that we still see nowadays.
There aren't as many tourists here as in the other towns so you will find a lot of calm, family-friendly spots, all located within walking distance. Being a lesser-known destination, you and your family will get more space for your money in the accommodation here and you won't have to worry about the dangers of larger cities.
The mood of this town is really pleasant, there's something about it that will make it hard for you to just stay for a few days. I guess the local people in Lucca make you feel so welcomed that it's hard to say no to another night spent here. If you wanna have some family fun then rent a bike in the city and take the bike path around the city walls!
If you've ever been to Venice, this beautiful historic city will definitely remind you of it, and if you haven't, what are you waiting for!?
The historic city center is really important as the whole town is built around it, here you'll find the beautiful Piazza del Anfiteatro. Lucca is also known as the "city of the 99 churches" that's because there's literally a church at every corner! So get ready to stop every five minutes and remain in awe of the renaissance architecture. Walk on the cobblestone streets, take pictures and enjoy the beautiful landscapes of all the gardens and villas.
Other accommodation options in Lucca
Things to do in Lucca
4. Arezzo – great for the local vibe of Tuscany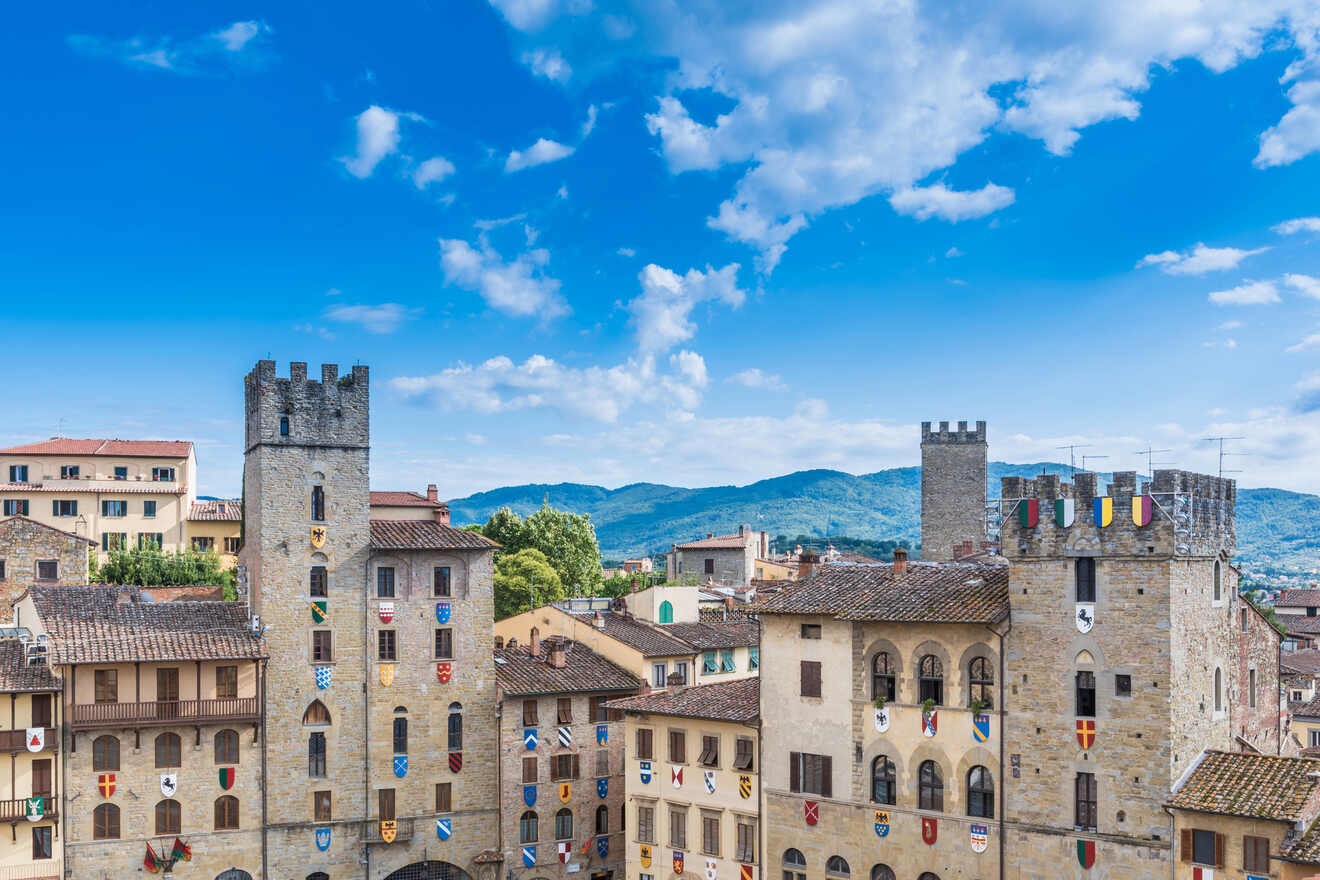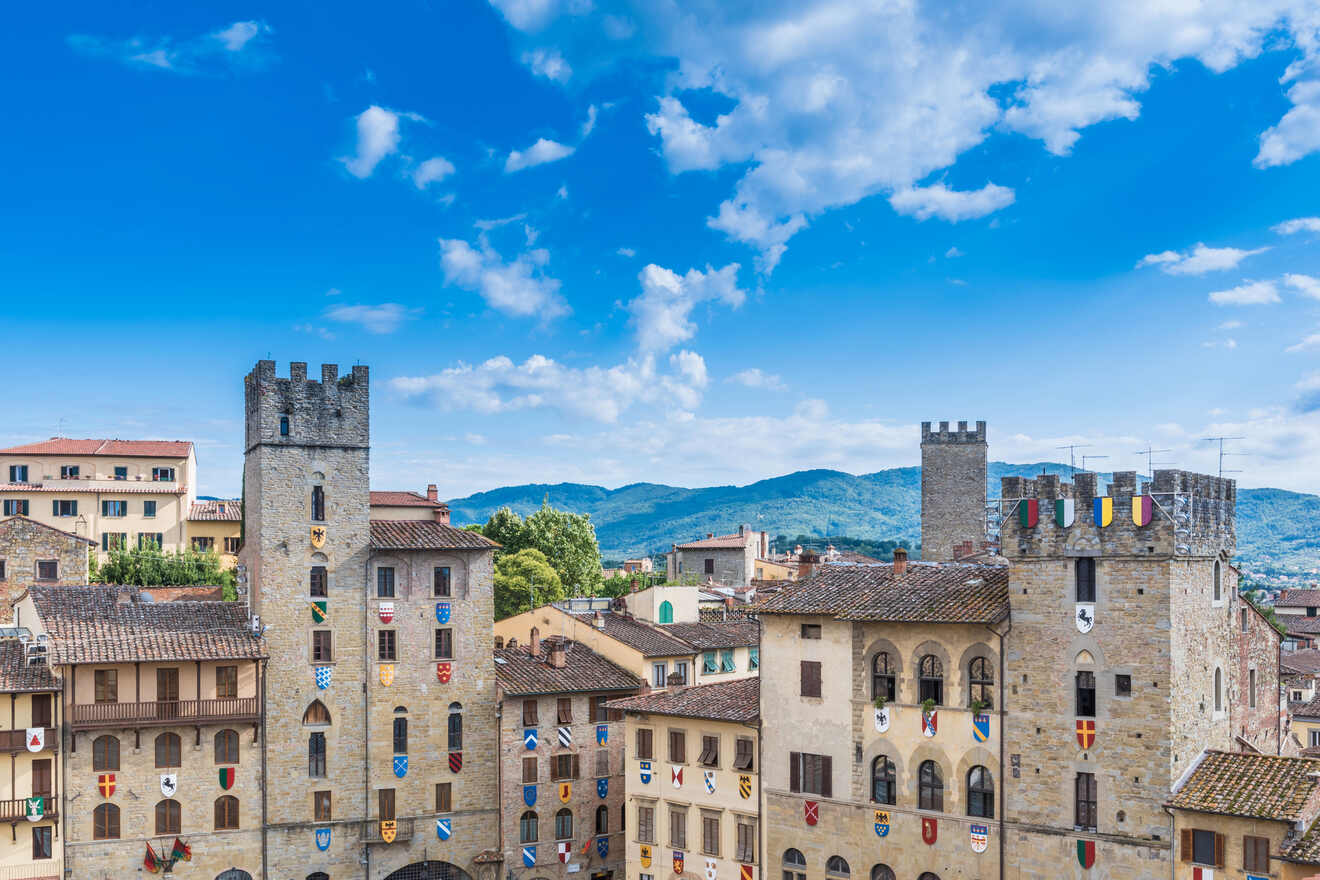 One of the most beautiful hilltop towns in Italy, this city is located in the east part of Tuscany and it's just a one-hour train ride away from Florence. Rich in culture and history as all the other towns, Arezzo is actually an Etruscan city. The Etruscans were an old civilization that lived before the ancient Romans. So this city goes way back!
Because Arezzo became popular just a few years ago, not a lot of tourists make this their top destination, which is a good thing for the authenticity of this town as it left the local atmosphere of the city untouched. Before they made any profits from tourism, the local people used to make their living out of agriculture and handcraft. So you must visit Arezzo if you love local hand-made stuff.
If we have any art lovers here you should definitely book a trip to Arezzo, even if it's just for a day so you can see the famous frescos by Piero della Francesca, sitting in the Church of San Francesco. Make sure to visit the Cathedral too, it's located on a hill, so bring comfortable shoes! Enjoy the views in the medieval main square which actually made an appearance in the Oscar-winning movie "Life is Beautiful" and try the local cuisine in Arezzo and its fresh products!
Other accommodation options in Arezzo
Things to do in Arezzo
5. Pisa – where to stay in Tuscany for nightlife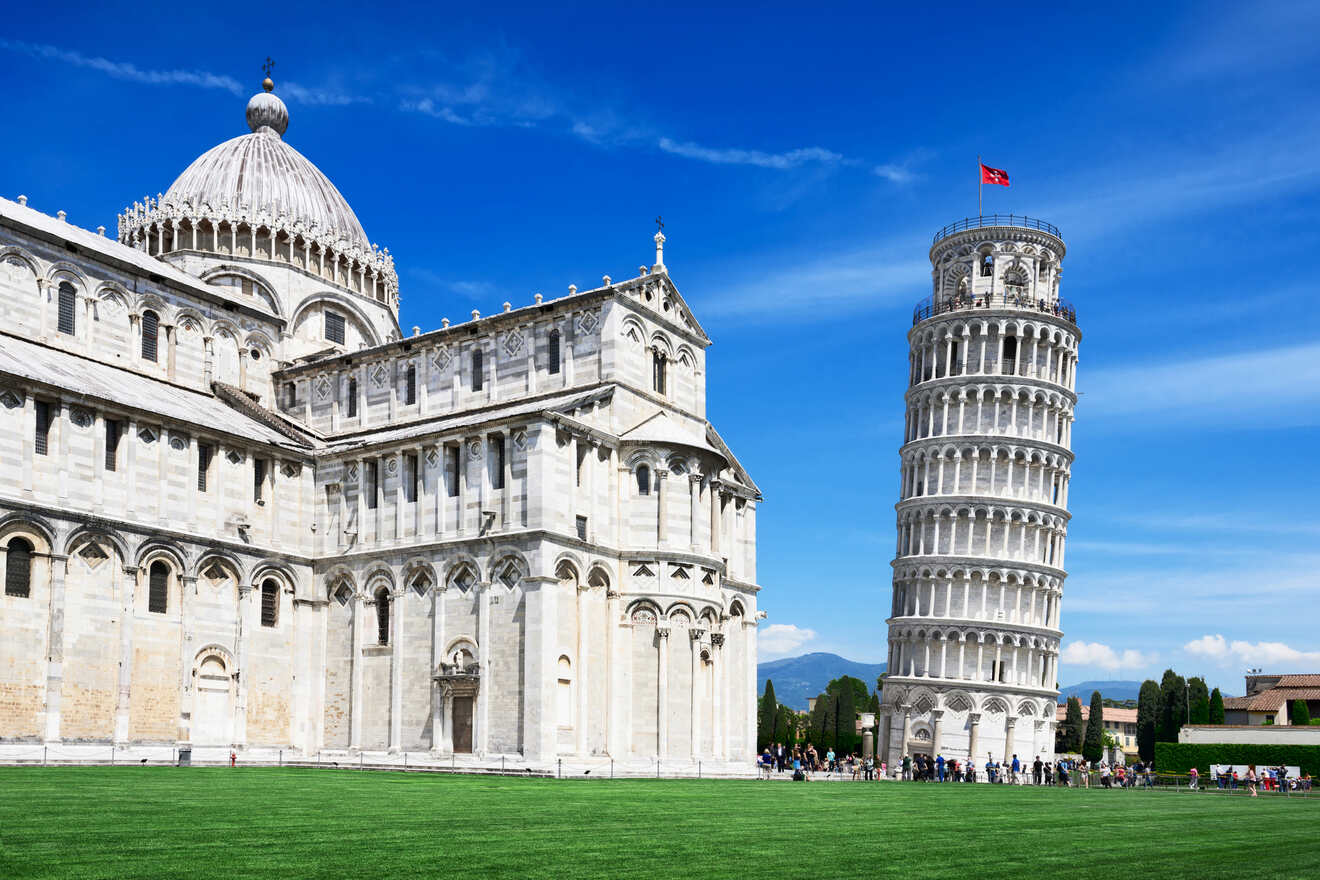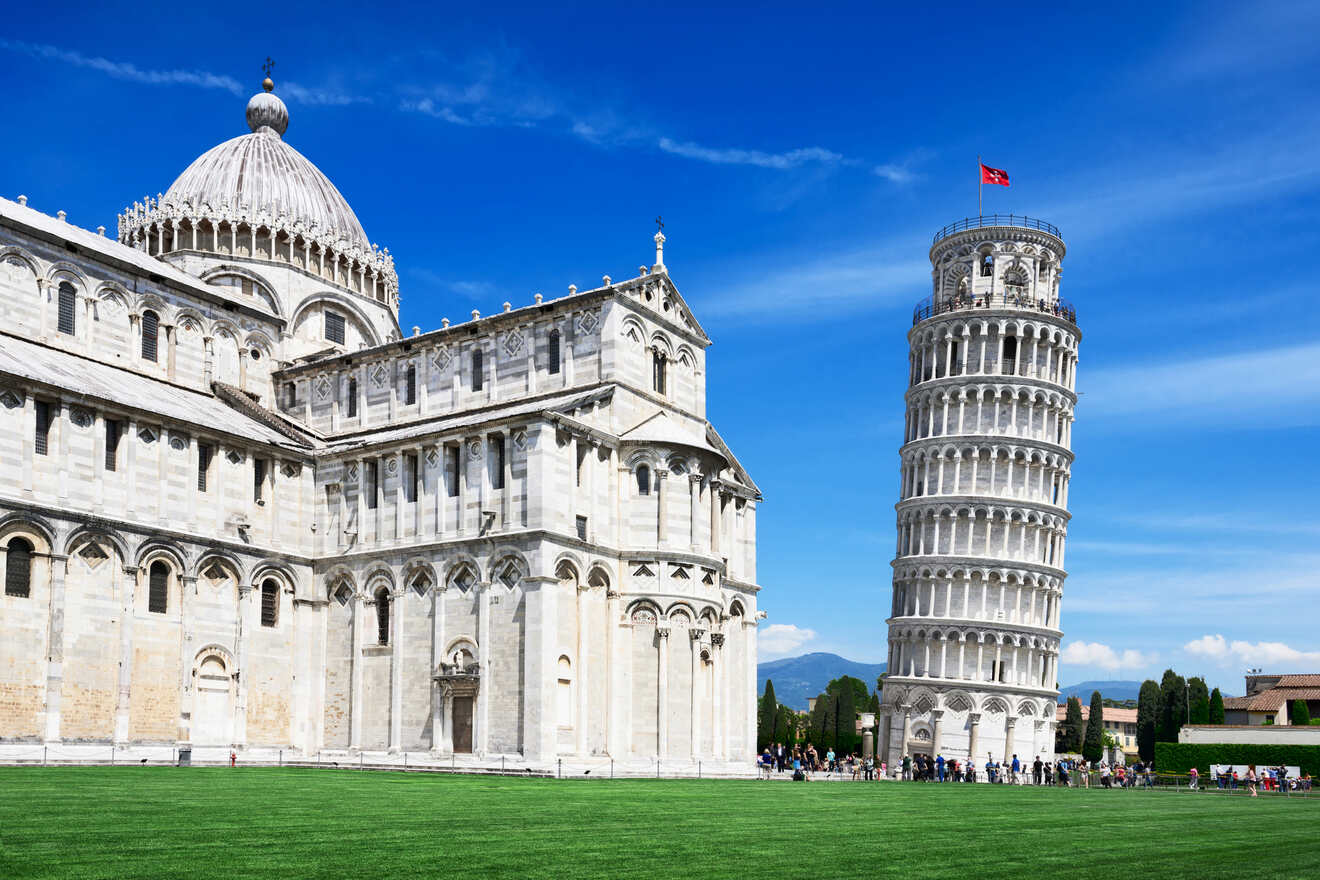 I'm sure you only read the headline and got a visual picture of this town. Located 80 km (50 miles) west of Florence, this city became famous because of a mistake, one could say. Maybe it will come as a surprise to you but the Leaning Tower of Pisa, which was completed in 1372 wasn't supposed to look like that. It started leaning in time because of the soft ground underneath.
How lucky were the people who built it, they made a city famous by mistake! You can climb the 297 stairs of the leaning tower and see the bells which don't function for fear that if they do, something horrible could happen to this huge landmark.
I highly recommend coming here if you're looking for a place to party but still want to see tons of historical places and museums. Because it's a university town, you'll find many young people ready to dance the night away and do some bar hopping. Stop by L'Orzo Bruno and have a beer to get your night started!
Whatever you do, just don't spend all your trip in the "Miracle Square" where the tower is! Most attractions are there but make sure you visit the Blu Palazzo and check the exhibition there. If you're in the mood for some shopping, head to Borgo Stretto and Corso Italia and treat yourself a bit because you're on vacation!
Other accommodation options in Pisa
Things to do in Pisa
6. San Gimignano – for a countryside experience in Tuscany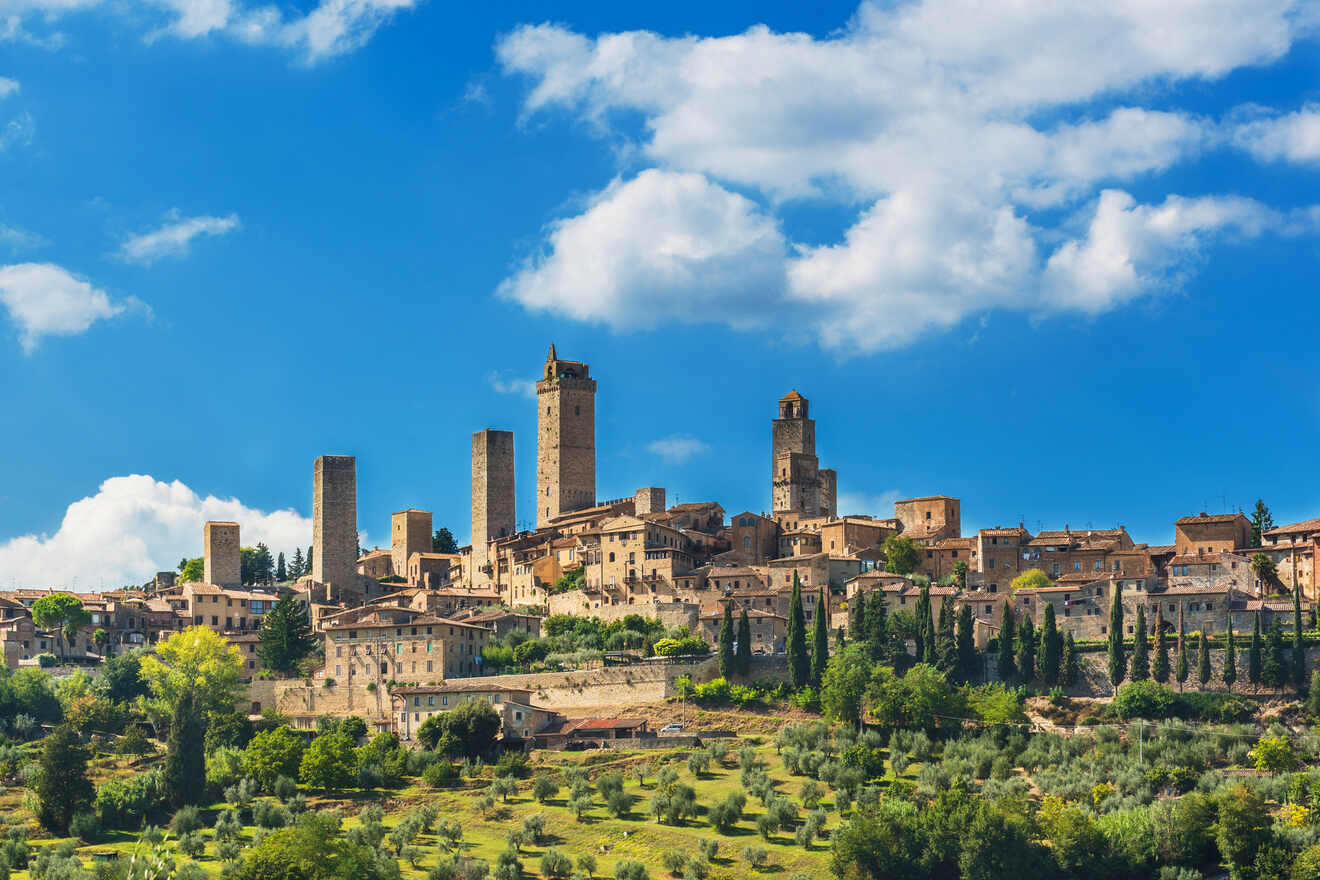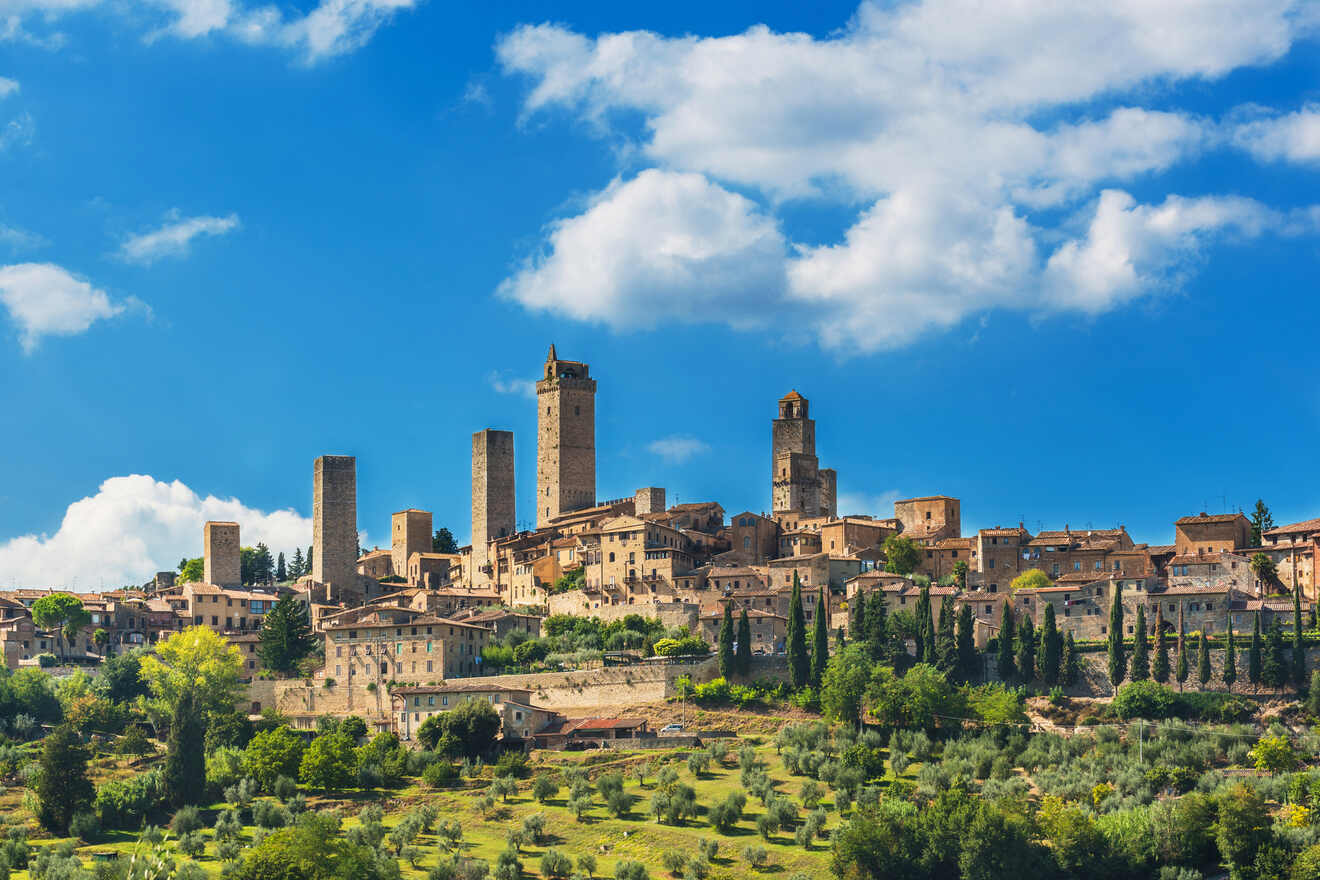 Another beautiful hilltown situated just 50 km (30 miles) southwest of Florence, San Gimignano is the place to go if you want to get a taste of the Tuscan countryside. This picturesque town is so beautiful it actually looks like a postcard picture from any angle.
The big towers spread out across the city premises, the ancient villas, and the green gardens surrounding San Gimignano make this place look like a movie location for a Hollywood movie. Back in the day, there were 72 towers, which were built by rich families who wanted to show everyone that they had money.
FUN FACT: "Under the Tuscan Sun" was actually filmed in the countryside of Tuscany!
The walls built in the 13th century managed to protect this UNESCO Heritage site over the years. The biggest attraction point is the Piazza della Cisterna, where you can climb the Torre Grossa, the tallest tower in town, and admire the beautiful views of this great Tuscan city. If you want to take trips to the other towns you can take the bus to Poggibonsi and then from there take a train to any other town.
Other accommodation options in San Gimignano
Things to do in San Gimignano
BONUS: Top 8 things to do in Tuscany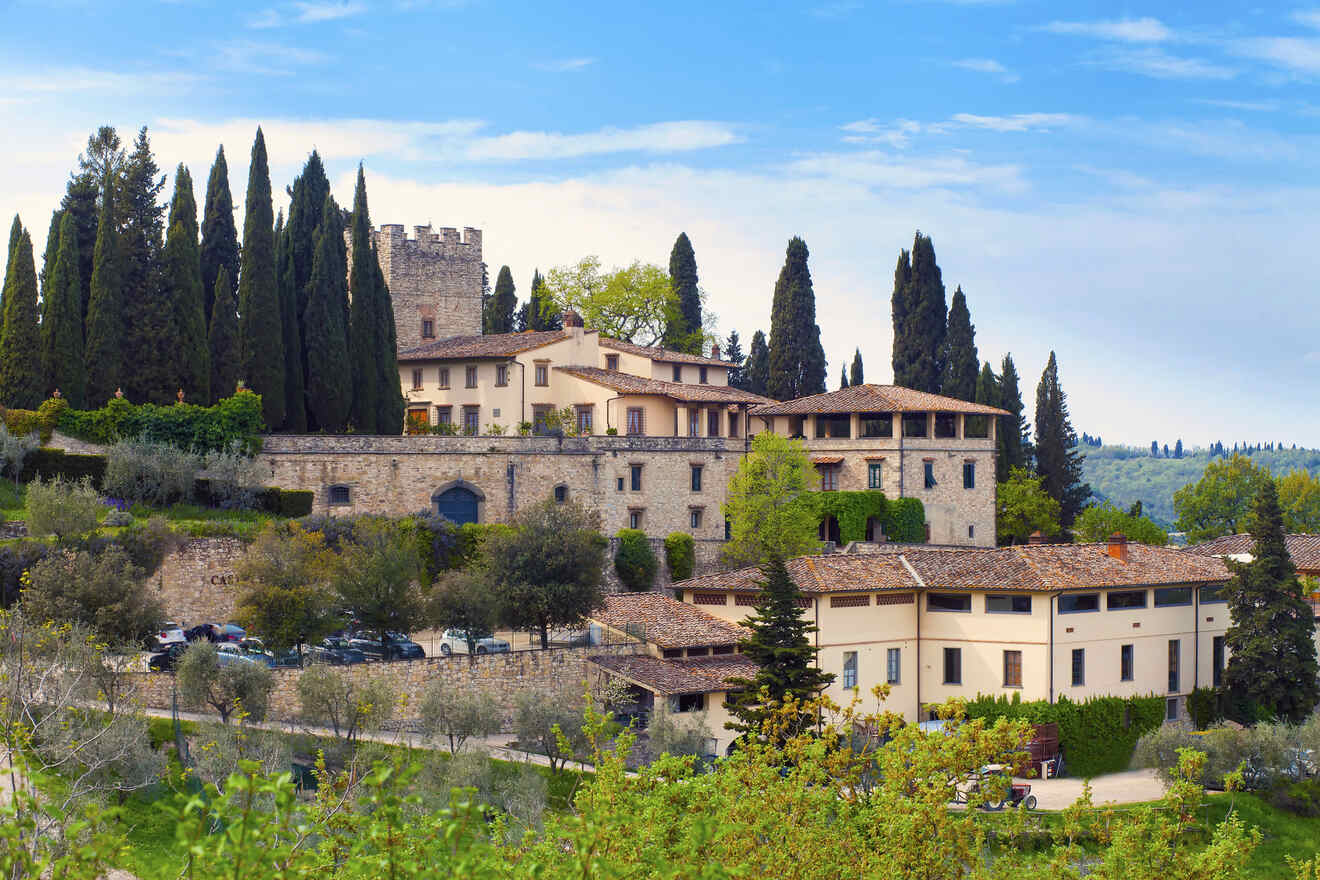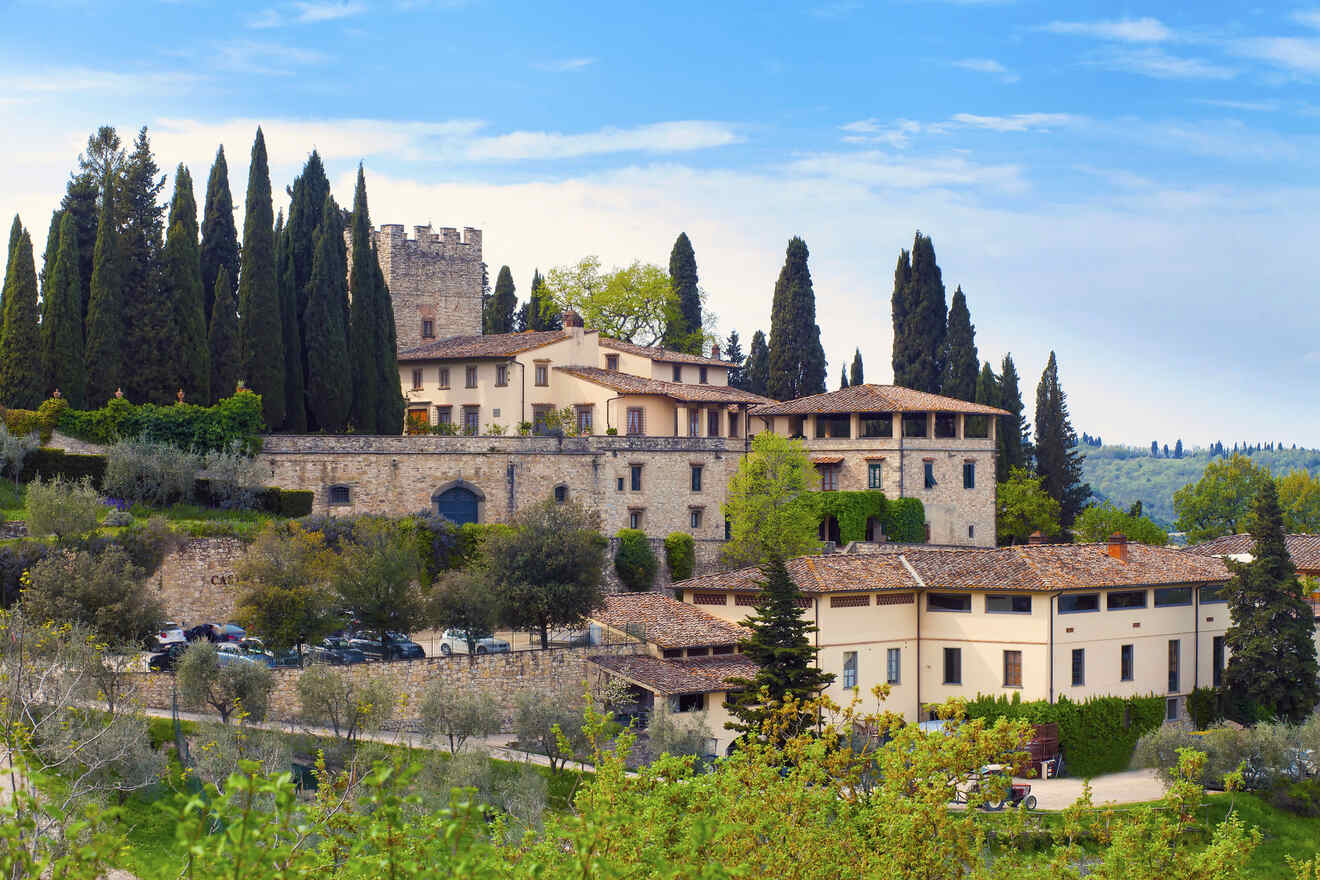 The birth home of the Italian Renaissance revolution, Tuscany has done a great job over the years, maintaining its position as one of the most visited places in the world. There aren't enough words to describe all the riches that you will find here, from the beautiful towns and villages like Florence and San Gimignano to the breathtaking views of the picturesque hills filled with vineyards and olive groves. Not to mention the art!
Mamma Mia! There are tons of things that you can do here! That is why I decided to make a list of the top things that you must do when visiting this area and some travel tips that I hope will help you navigate around Tuscany!
I know you'll probably want to check every little thing on the list but since Tuscany is a large region, the places are not all located in the same area. Don't worry, I will let you know where to stay for each of these activities too so you can pick the perfect vacation location for you!
If you really want to do them all, I recommend you split your holiday and spend a few days staying in Lucca, Florence, and Siena to see the whole region.
Andiamo!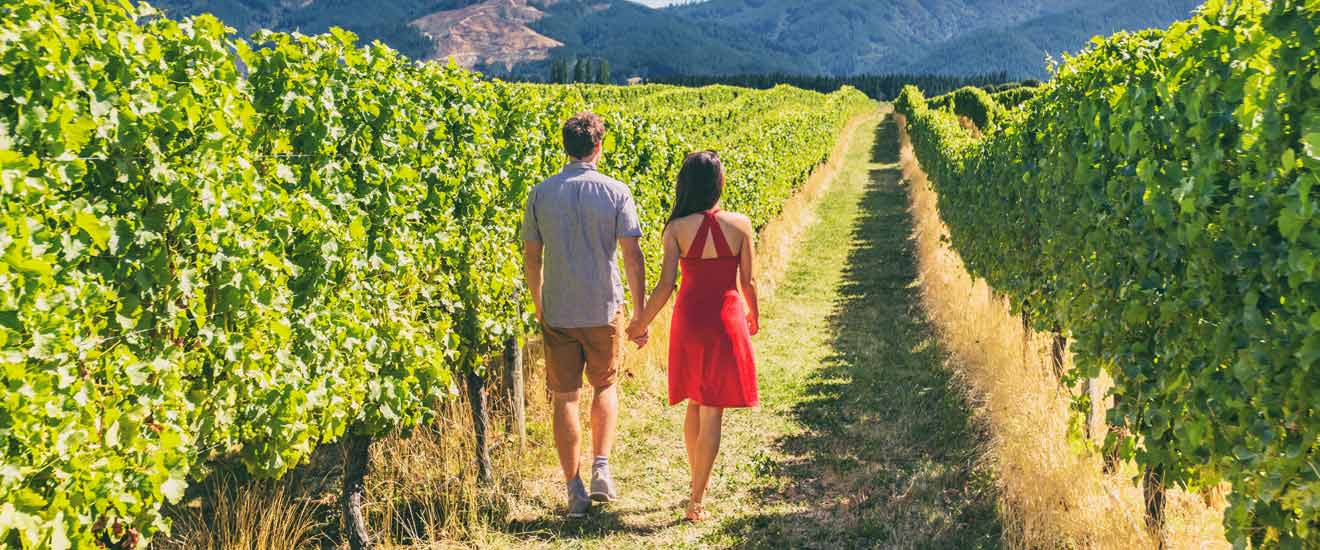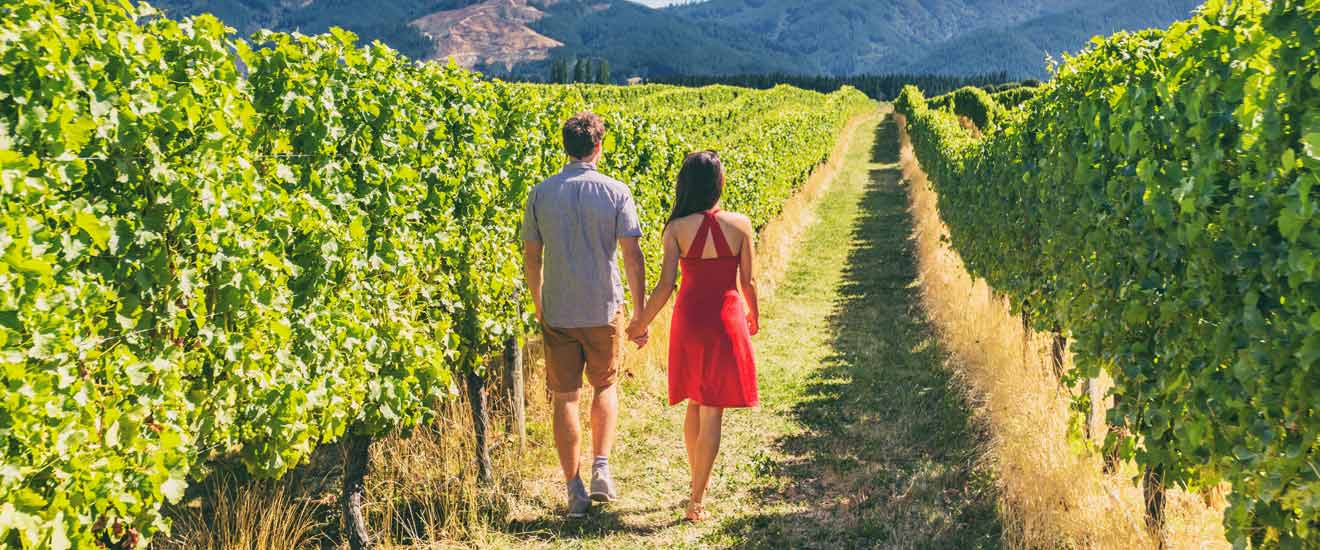 1. Wine tasting in the Chianti Region
An ancient drink that still makes people travel to other parts of the world just to taste the best of the best! The vineyards in this region are famous for their fine taste and age, that is why many people come here to drink the best Tuscan wine.
The hillside mountains area is located in the provinces of Arezzo, Florence, and Siena, so if you stay in any of these areas you can easily visit Chianti! Green lands spreading across the horizon, olive trees and grapes wherever you look and medieval villas at every corner make Chianti the perfect place for this type of activity!
One of the best places that you should visit is the Verrazano Castle, where you can take a tour and get drunk during the day! Although you can take the train from Florence to come here I highly recommend renting a car if you want to get around the Tuscan countryside as it is much easier and you'll save a lot of time (just remember to allocate a designated driver).
2. Truffle tasting in San Miniato
I'm such a foodie! I just hope you are too since I talked so much about the cuisine here and the wine, but honestly, I just can't help myself! Truffles are one of the most expensive types of fungus in the world, people even go to auctions to buy them. In San Miniato you can try some of the best Truffles you will ever eat!
San Miniato is located between Florence and Siena, in the countryside of the province of Pisa, where you should probably stay if you want to get there quickly. You can rent a car to get here and then off you are on a truffle tour! Sounds so exciting (and delicious)!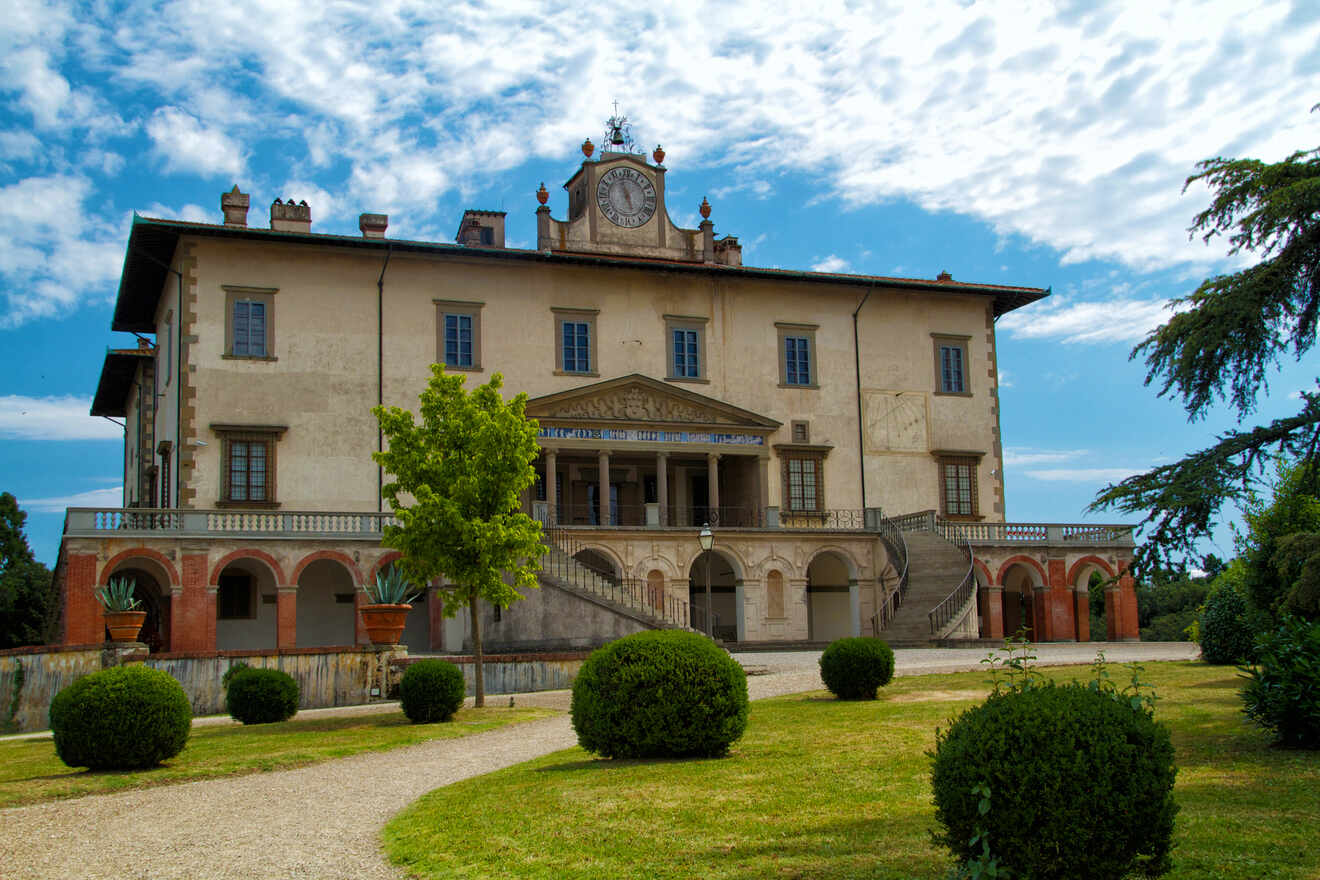 3. Visit the Medici Villas and Gardens
You can't really talk about Tuscany Florence and its culture without mentioning the Medici family! A noble Italian banking family and political dynasty who left a huge mark on the history of the country.
Although they mostly resided in Florence, even the Medicis needed some time off! Ruling a city can take a toll on a person! That's why they built summer homes and one of the most popular ones is Villa di Poggio a Caiano, which is located between Florence and Pistoia.
A must-see location when you explore Tuscany, this villa has a beautiful garden and the inside is full of art on the ceilings and walls! I recommend staying in Florence if you want to visit this place. You can go to the train station and catch a 30 minutes ride to Pistoia in order to visit the Villa or rent a car and get there quicker.
4. Relax in the thermal springs in Saturnia
Not a lot of people know about these thermal hot springs! You can only get here by car, so renting would be a good idea. I recommend staying in San Gimignano if you want to visit the springs as it's the closest to Saturnia. It's quite a scenic view, the waters here have the bluest color and they are placed on different levels. They are heated by a nearby volcano and create a very romantic atmosphere.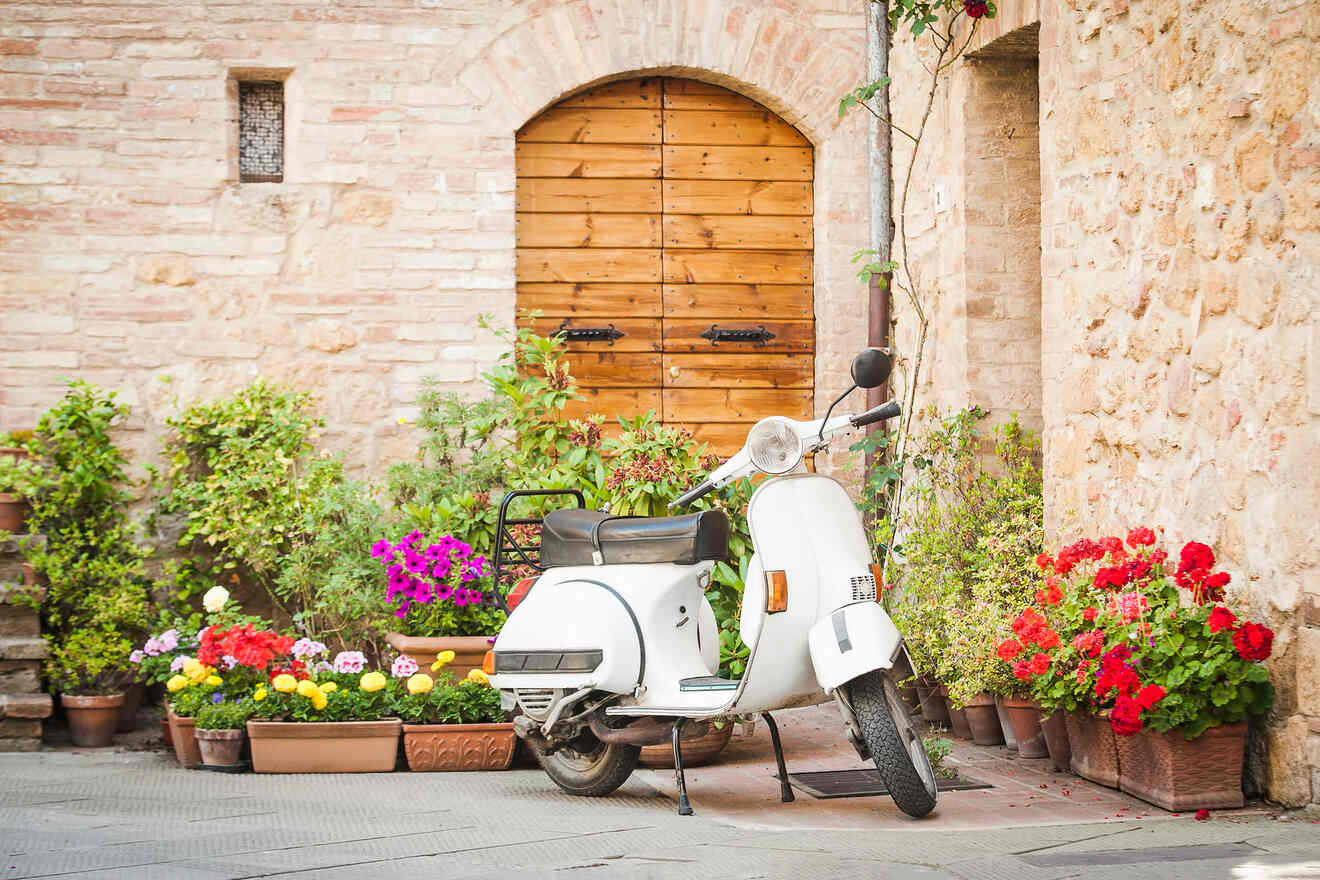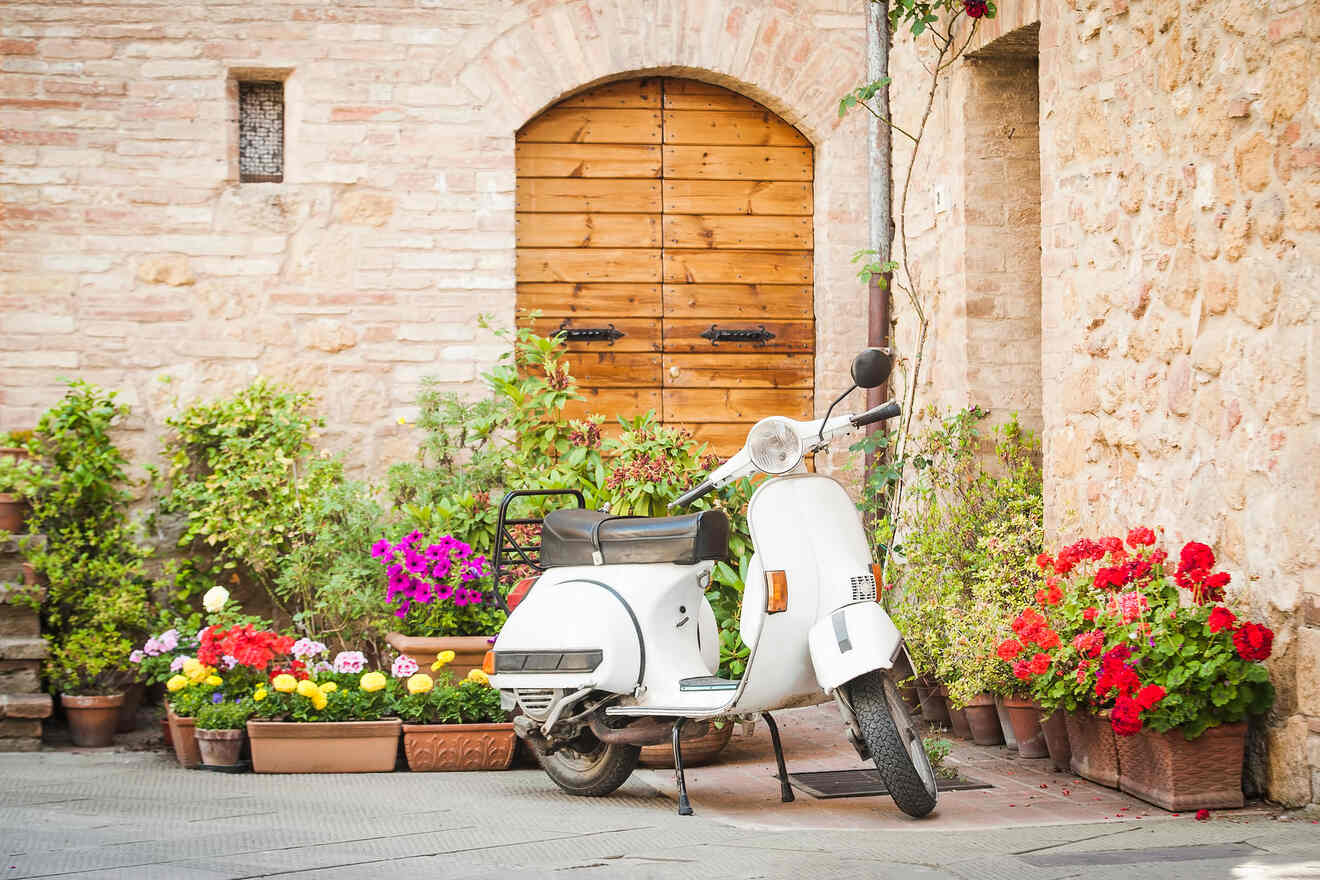 5. Take a Vespa tour & visit the Vespa museum
A top thing to do here, the Vespa is a huge thing in the Italian culture, you can admire the beautiful surroundings in Florence or any other town on a vespa tour! If you want to learn more about the history of the Vespa, visit the Piaggio Museum, located in the Pontedera town. The closest city is Pisa, so I recommend staying there and renting a car in order to go and visit the museum
6. Olive oil tasting
Find out how this famous product was used in a medieval village since the beginning of time and what are its secrets. You can see all the stages from picking the olives from the trees to pressing them and making the actual oil and then you get to taste its amazing aroma!
You can do this at the Montestigliano luxury farmhouse located in the countryside in the Brenna village. In order to get here easily, I highly recommend renting a car from Siena where you should stay if you want to be close to the farmhouse, it's just a 20 minutes car drive to Montestigliano.
7. Go on a ballooning tour over Tuscany
As beautiful as it looks from the ground, imagine how this area looks from a balloon! You can actually go on a tour and see the Italian region from above! Imagine the pictures that you can take here! I'm already jealous!
Tuscany Ballooning is a company located in Florence, where you should stay if you want to enjoy this amazing opportunity! They are located in the San Casciano in Val di Pesa comune and you can check their website and find out more info.
8. Go to a Carnival
Located in the Lucca region, where I recommend staying in order to enjoy the carnival, Viareggio is a beach town that is famous not only among seaside tourists but also people who love a good old carnival, which had its first edition in 1873. Since then, every year people gather on the street to dance and have fun!
Frequently asked questions about Tuscany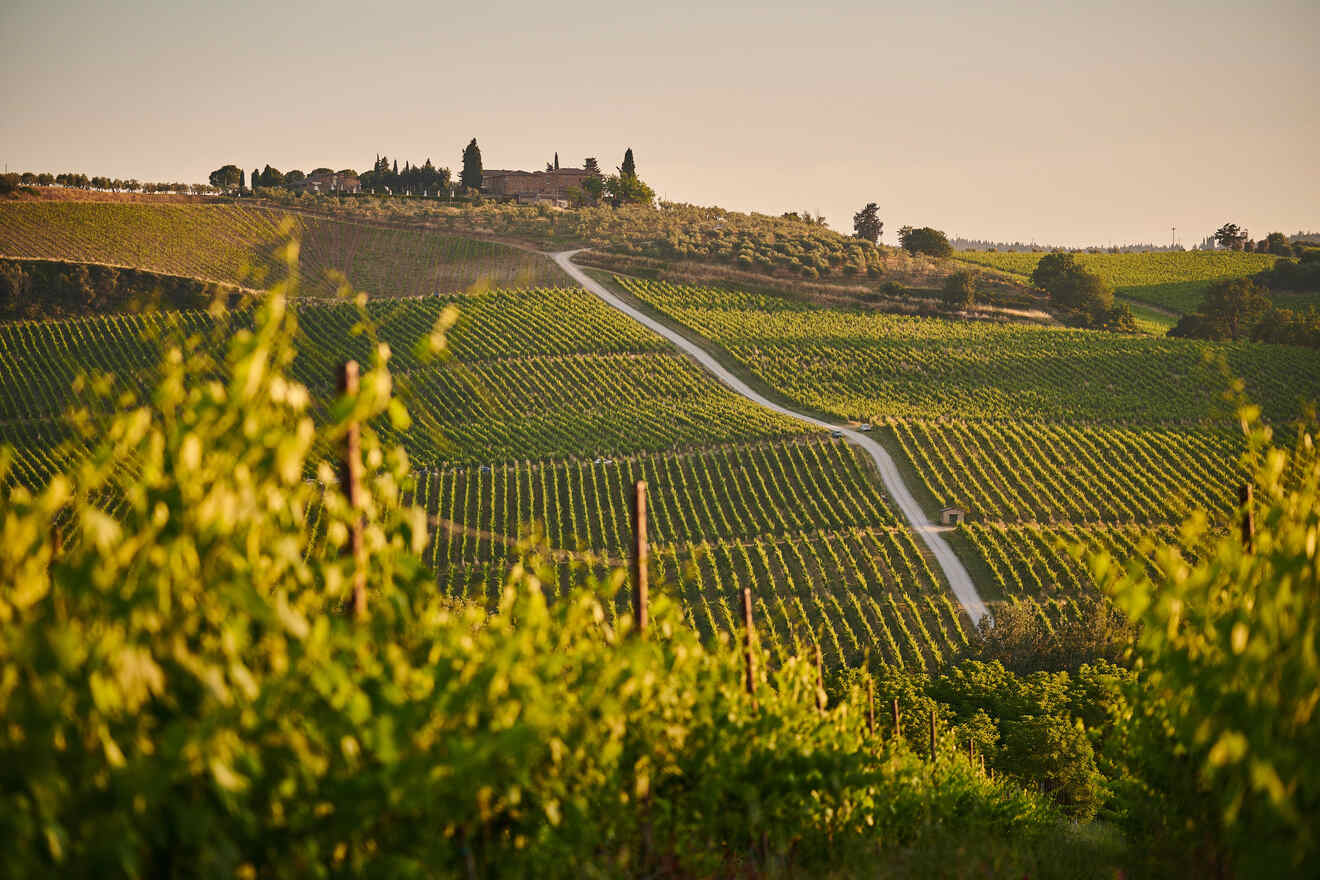 Conclusion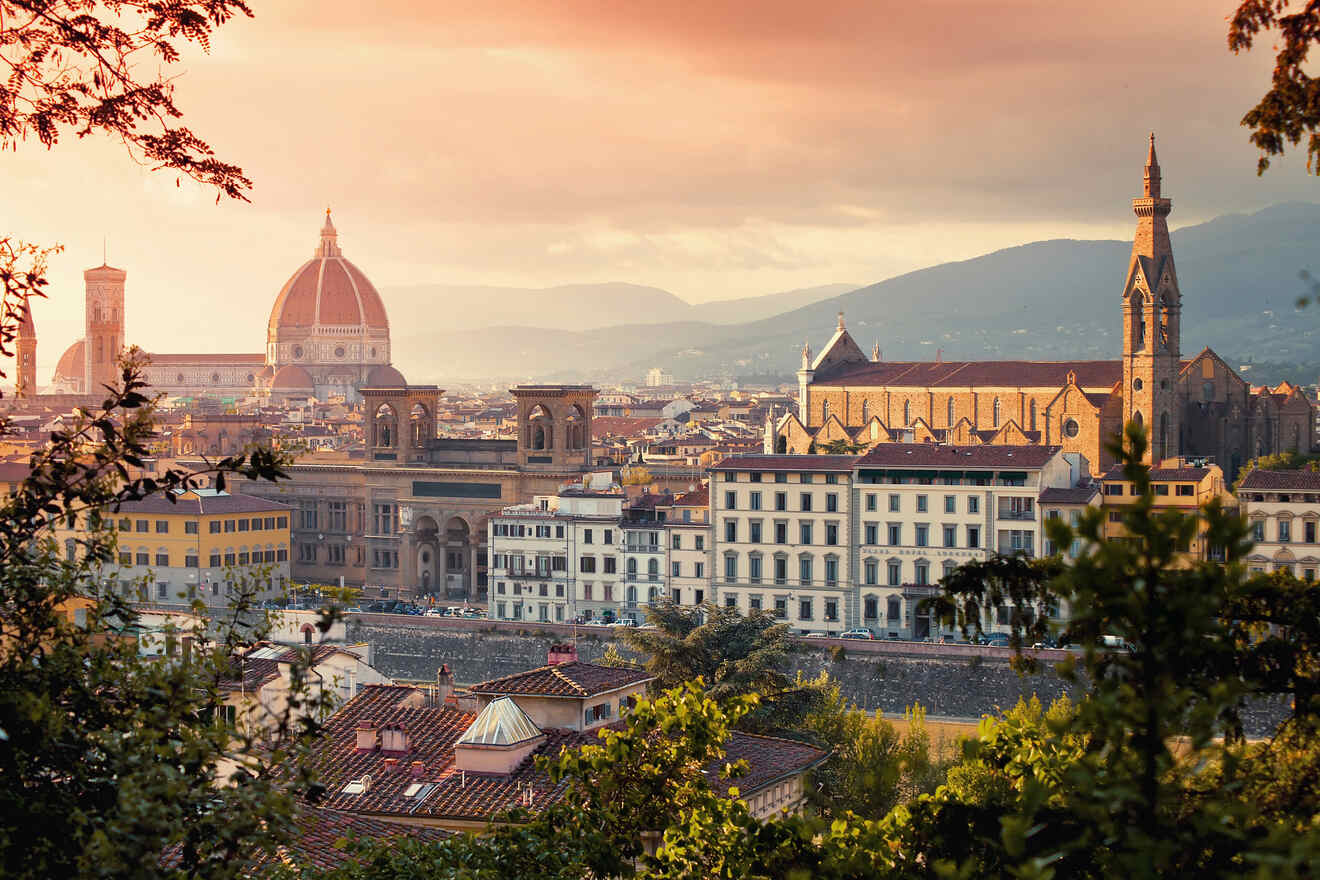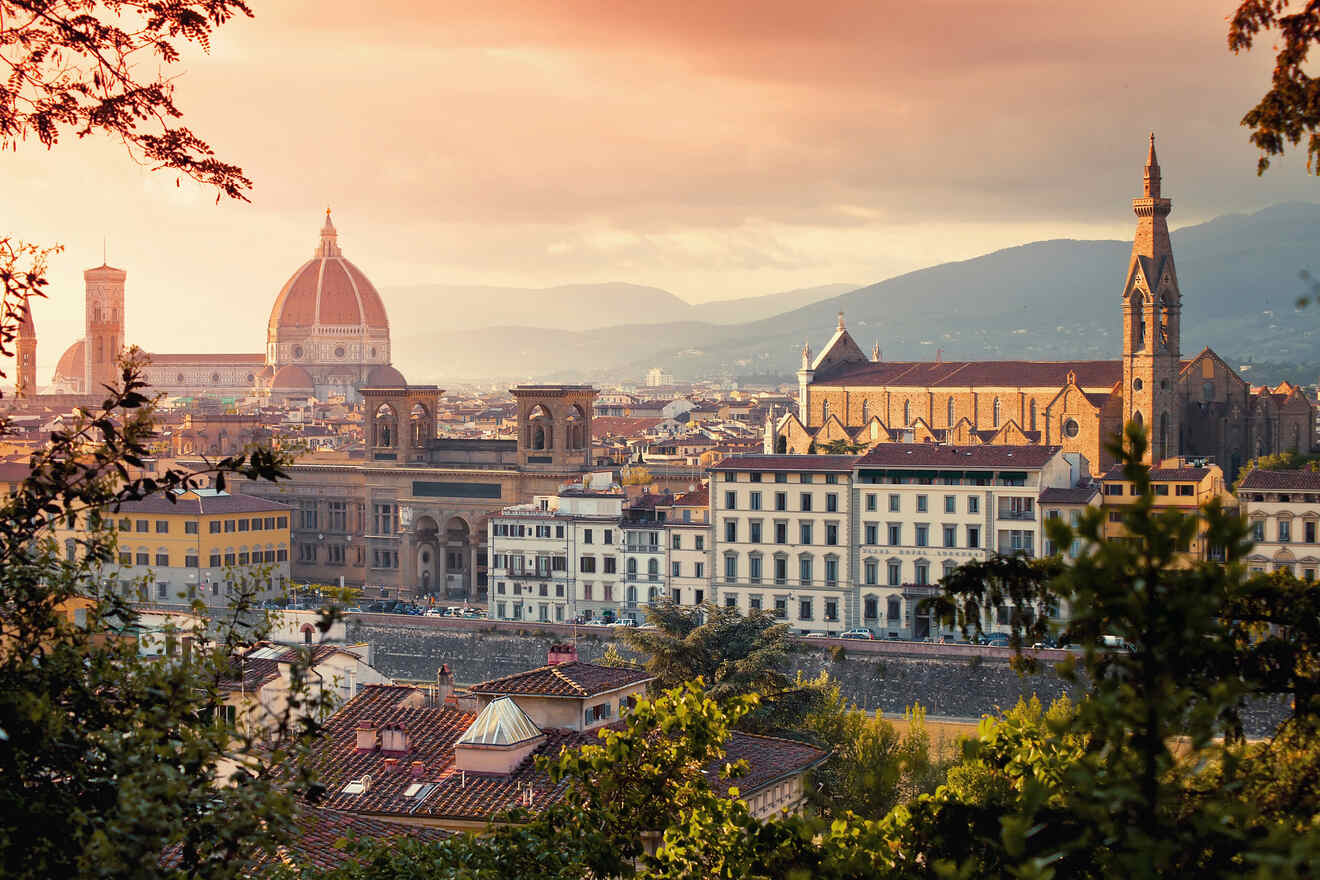 What an adventure! I feel so hungry now, I might go and eat some pasta! I hope this article helped you decide where to stay in Tuscany, which city to choose and what day trip to take to other parts of the region.
I know you have a long list of possibilities but here are my top two favorites hotels both located in Florence, make sure you book them in advance because they are the best of the best
Well, that's it from me! I hope you enjoy this experience, you will never forget your first time in Tuscany. Take long walks on the beautiful artsy streets, visit all the museums and take day trips to vineyards and farmhouses!
Do leave a comment if you have any questions about Tuscany!
Arrivederci,
Victoria
---