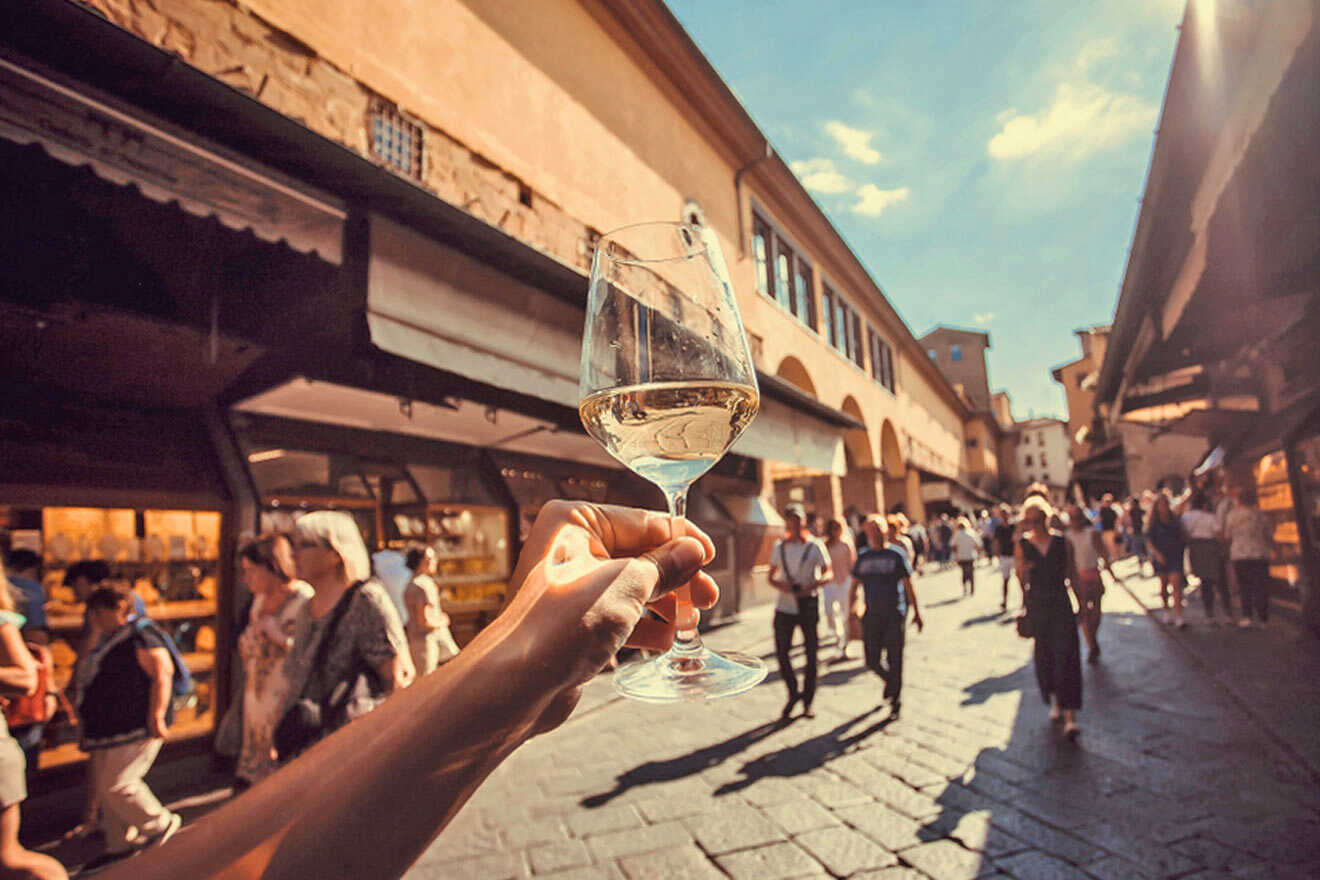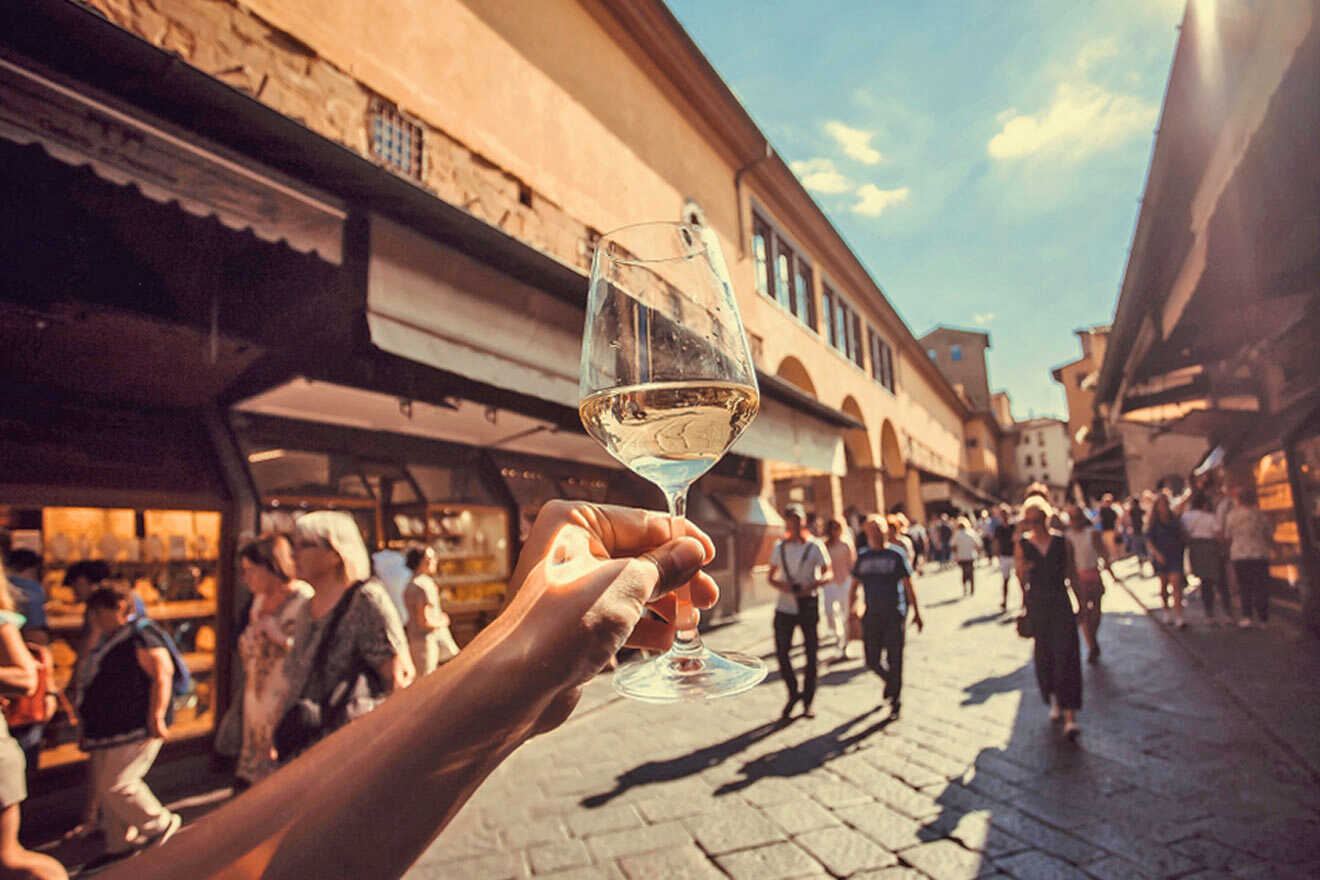 It's hard to talk about Italy and not immediately connect the story to its amazing wine culture, and Florence wine tours are one of the best ways to experience the very best of this area and its boozy delights.
As a wine aficionado myself, I always like to be on the lookout for interesting wine adventures, and this area specifically piqued my interest. That's why I decided to look more into it, investigate well, and bring you the list of the top-tier wine excursions you could take while in Florence.
There are day trips to the Chianti region, interesting food and wine combinations, as well as interesting activities such as horse riding and bike excursions.
One thing to remember is to always keep in mind just how much wine-related activities are popular throughout the whole of Italy but especially in Florence. So make sure to reserve your spot well ahead!
Let's start!
If you are in a hurry
Here are the best wine tours in Florence that you absolutely don't want to miss out on:
1. Take a Chianti wine tour from Florence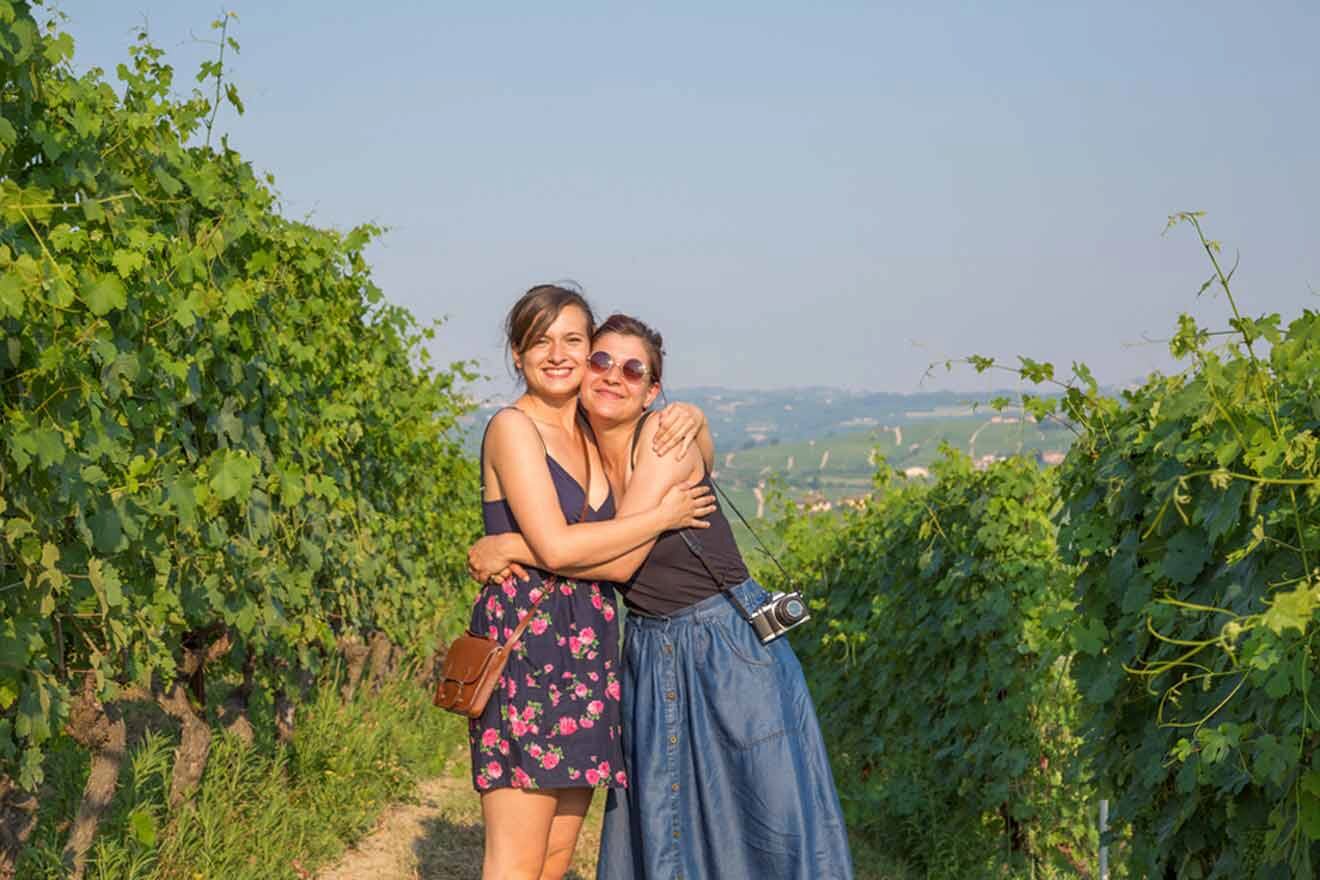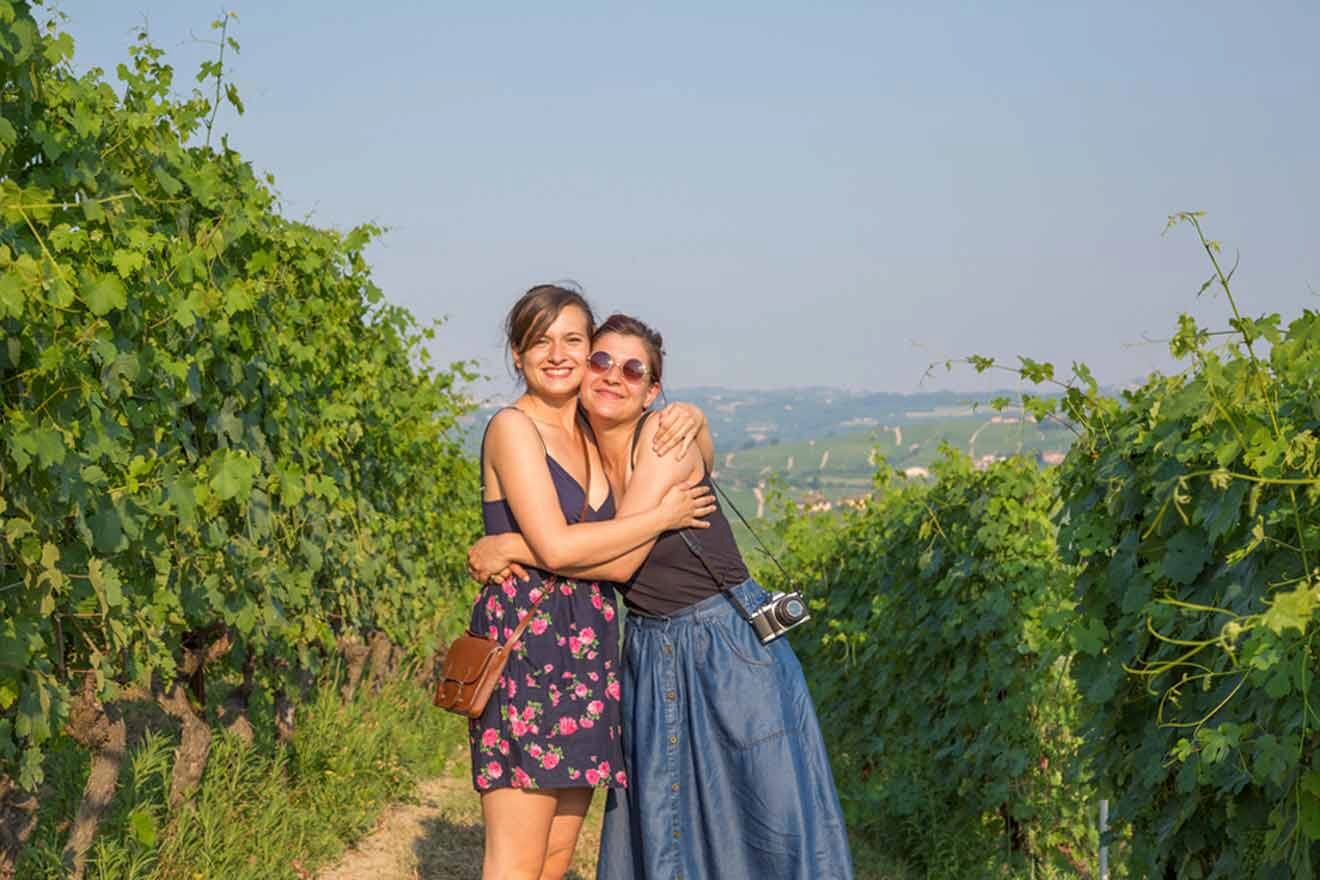 Duration: 5 hours
Price: from €55
Why you should take it: the most popular wine tasting tour
Jump onto one of the most exclusive wine tours from Florence that will take you on an exploration through wine cellars and the best of local wine estates in the Chianti region. You won't only try the top-tier Tuscan wines, but you'll also get to learn some of the most prized winemaking secrets from your tour guide.
This is a half-day tour that offers an indulgence of a range of reds: Chianti Classico and Chianti Riserva, along with Super Tuscan wines. All of those are topped off with traditional products like bruschetta and extra virgin olive oil.
And if you're interested in more of the Chianti Classico region tours, I have one tour option that will take you on an expedition to two wineries where you'll get to sip on several wines and feast your eyes on the beautiful sights of the rolling hills in the Tuscan countryside.
2. Visit the medieval villages and wine lands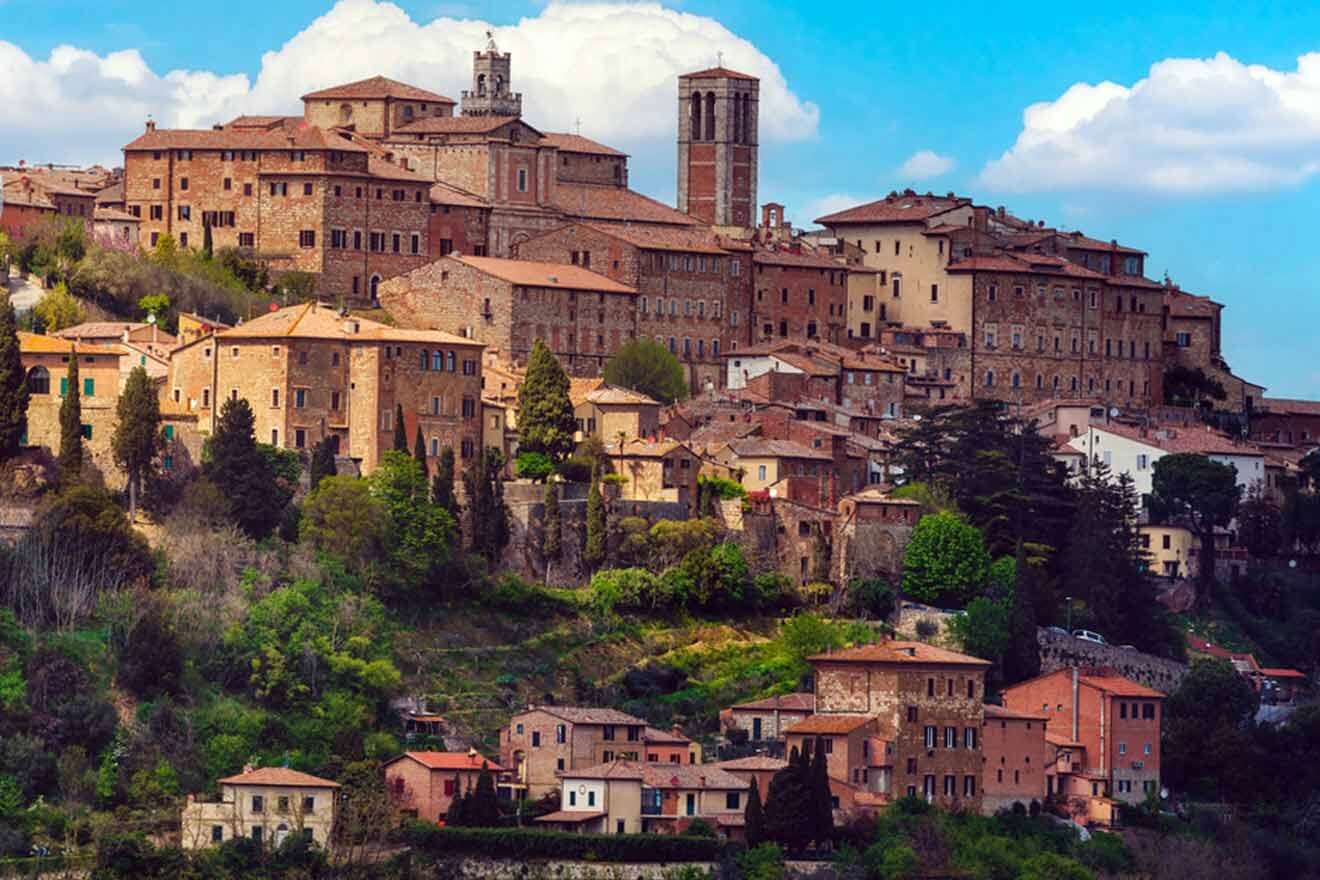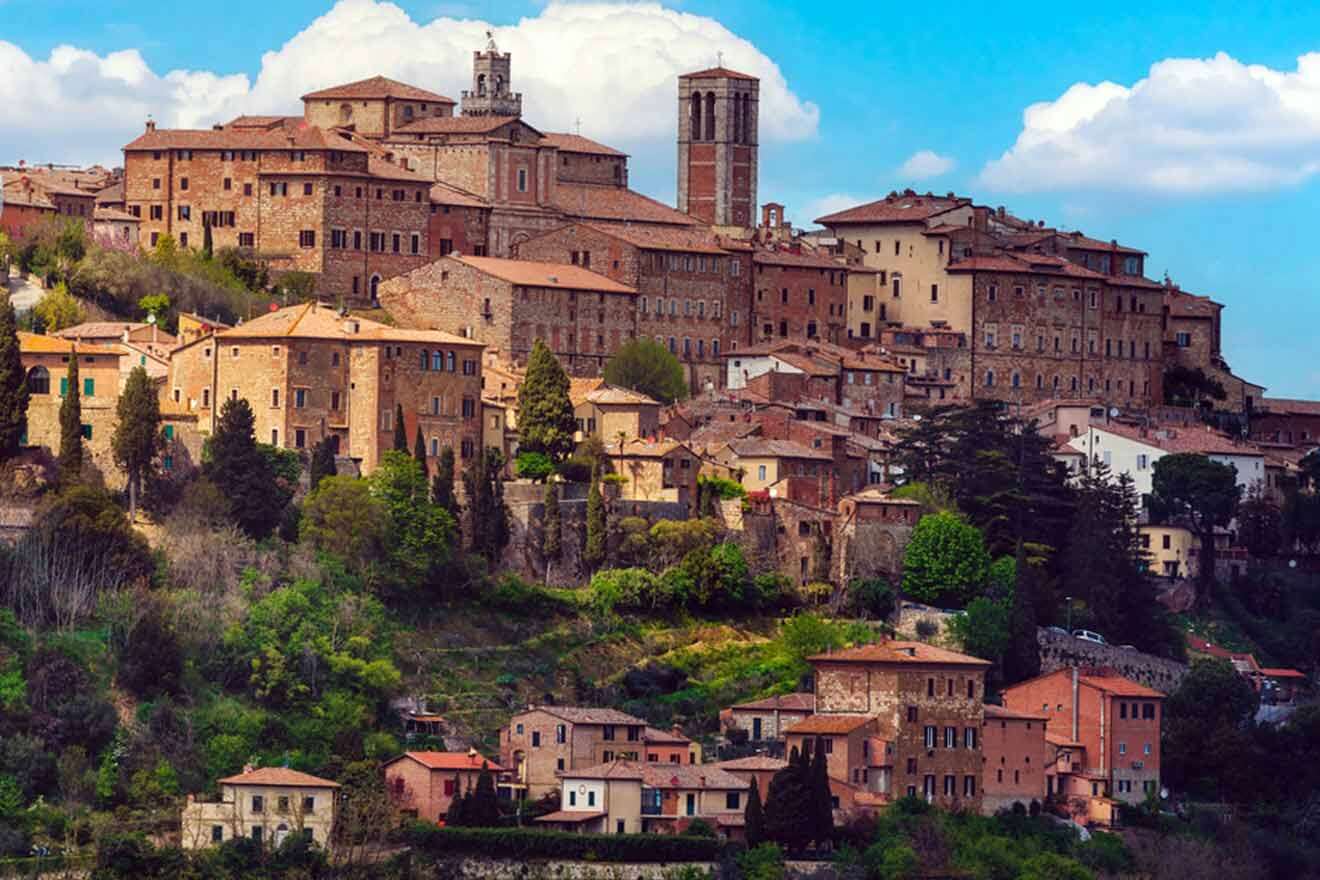 Duration: 11.5 hours
Price: from €80
Why you should take it: Tuscany wine tour with the touch of history
Take a break from your Florence sightseeing to explore Tuscan wine country and ancient villages on this full-day wine tour! You'll kick things off in an air-conditioned ride with a designated driver out to Pienza and Nobile di Montepulciano. As you go, make sure to treat yourself to some exceptional Brunello di Montalcino and Vino Nobile wines paired with local cheese – these are just too good to pass up!
You'll get to admire the elegant Renaissance buildings and spectacular churches amidst miles of sprawling vineyards. Make use of your free time to explore villages to the fullest!
And if you're looking for more awesome Tuscany wine tours, this wine-tasting day trip could be a perfect fit for you. You'll be visiting cool UNESCO-listed towns like Siena and marvelous San Gimignano, all while tasting wines that are made with love and care in a Chianti Classico vineyard.
3. Feast on sunset views and local varieties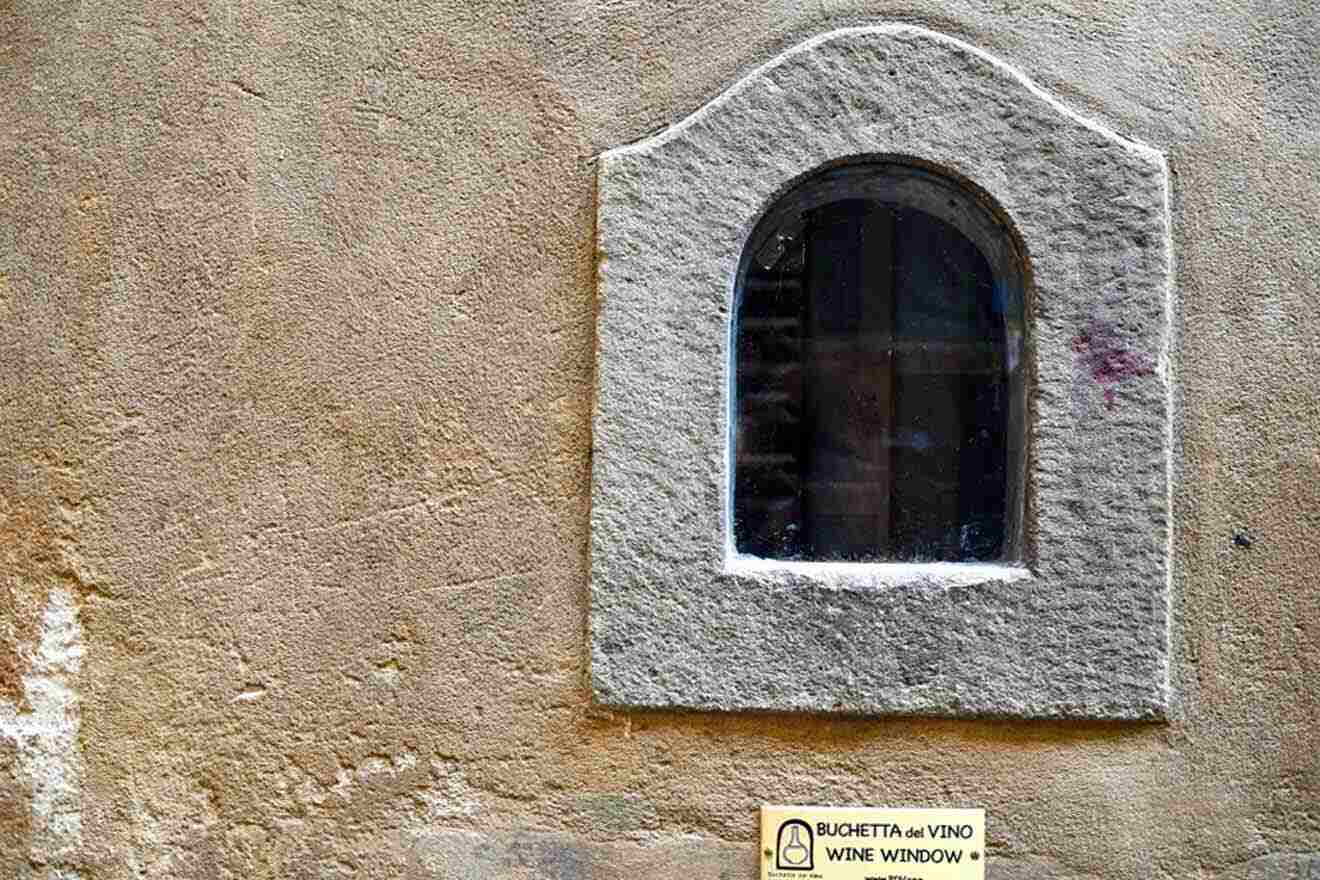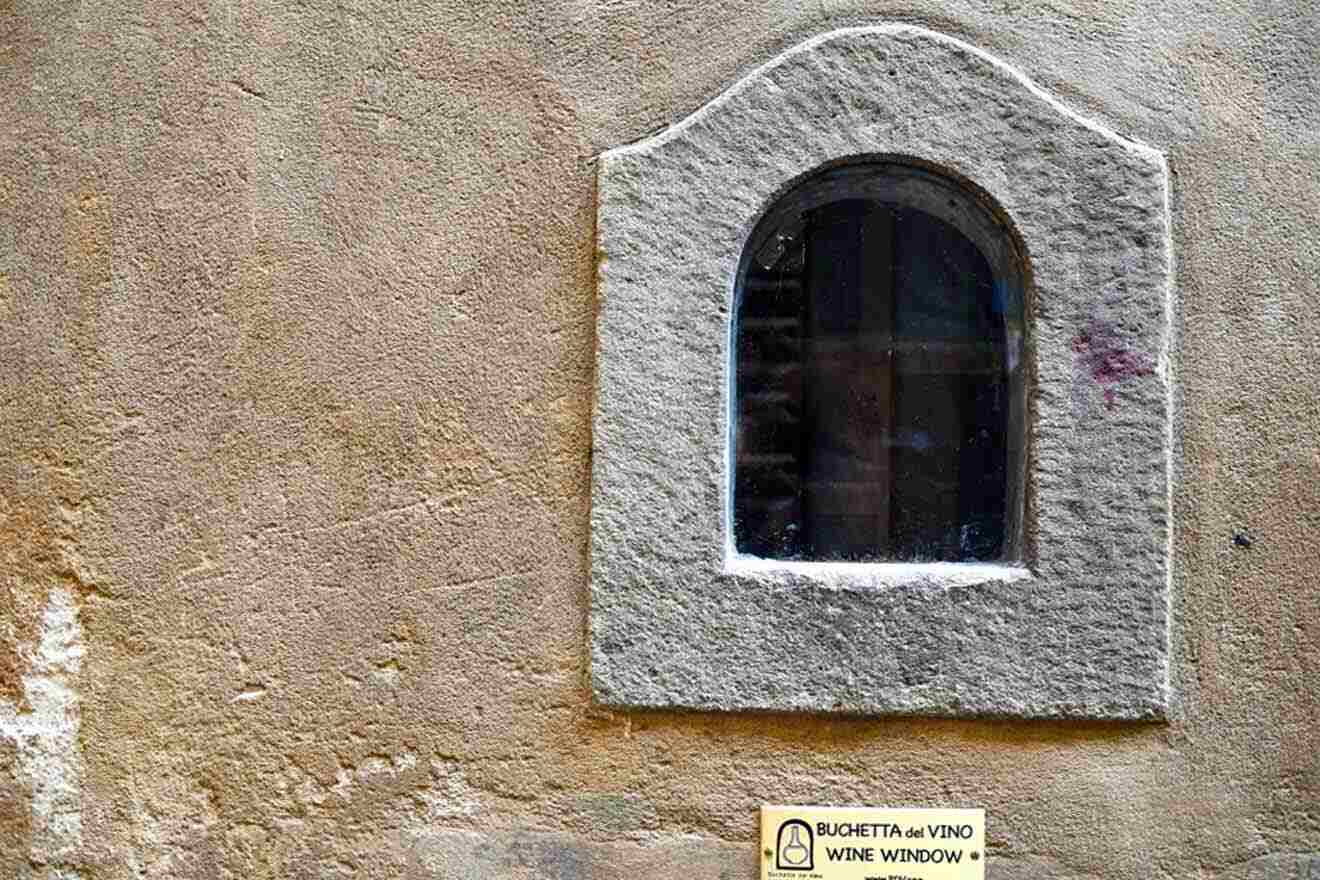 Duration: 3.5 hours
Price: from €120
Why you should take it: wine & food tour in one
Delve into Florence's well-kept secrets and sumptuous gastronomic offerings in this delicious food and wine experience. It takes place in a local winery in which you'll get to try top Florence food and wines produced in Chianti Hills.
You'll also delight your senses with freshly made pasta crafted by talented chefs, traditional Tuscan zero-waste soup, and an array of other local delicacies as you explore a nightlife full of flavor.
Of course, no trip is complete without learning how to craft a Negroni – one of Florence's signature cocktails before becoming entranced by a real gelato shop where you'll get a 10-min course on how to distinguish real gelato from fake one.
All of this comes in the package with stunning views of the sunset in Florence. And if you're planning to stay there, our comprehensive review of the best hotels in Florence can help you streamline your choices!
4. Try the delicious Italian cheese on a short wine tour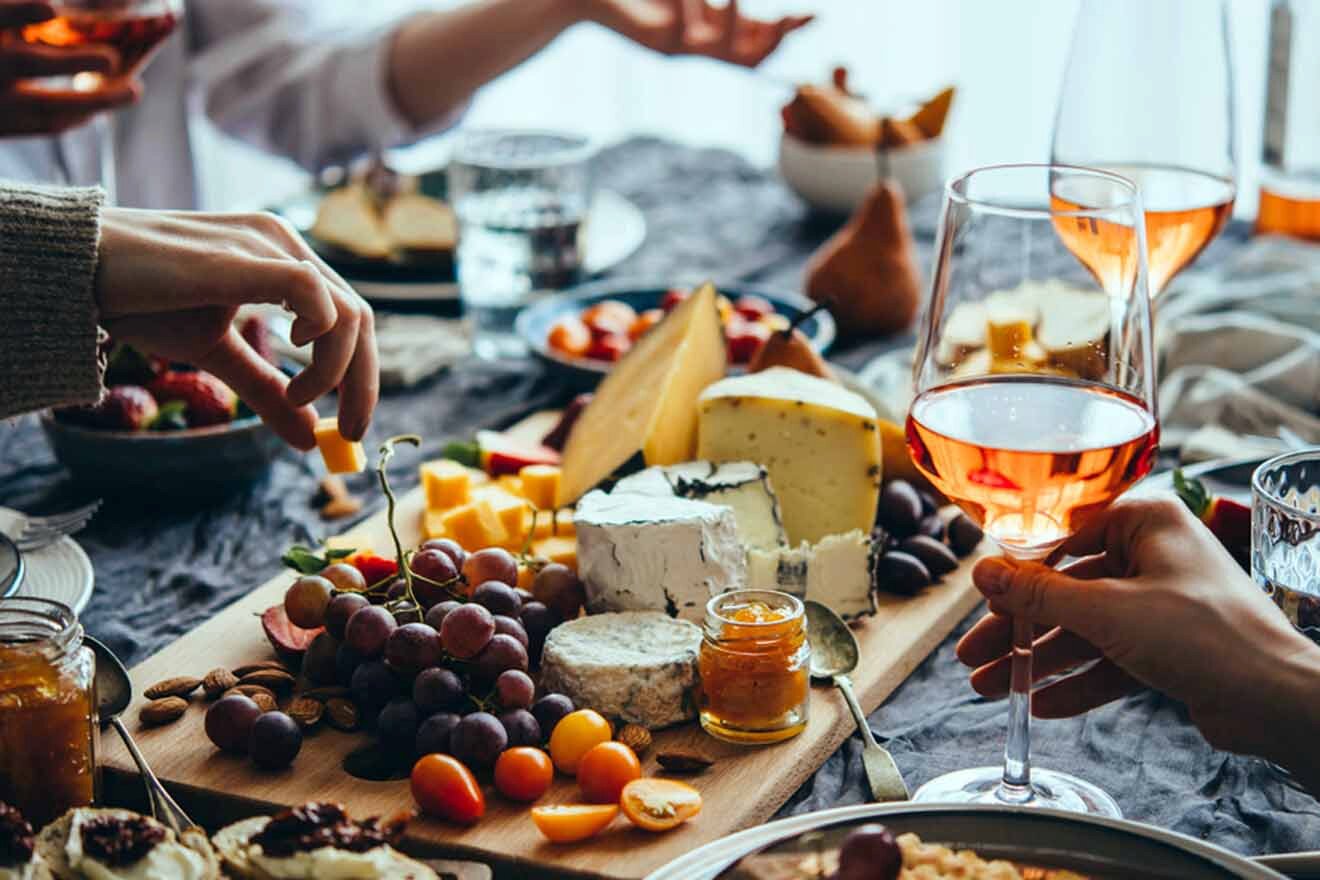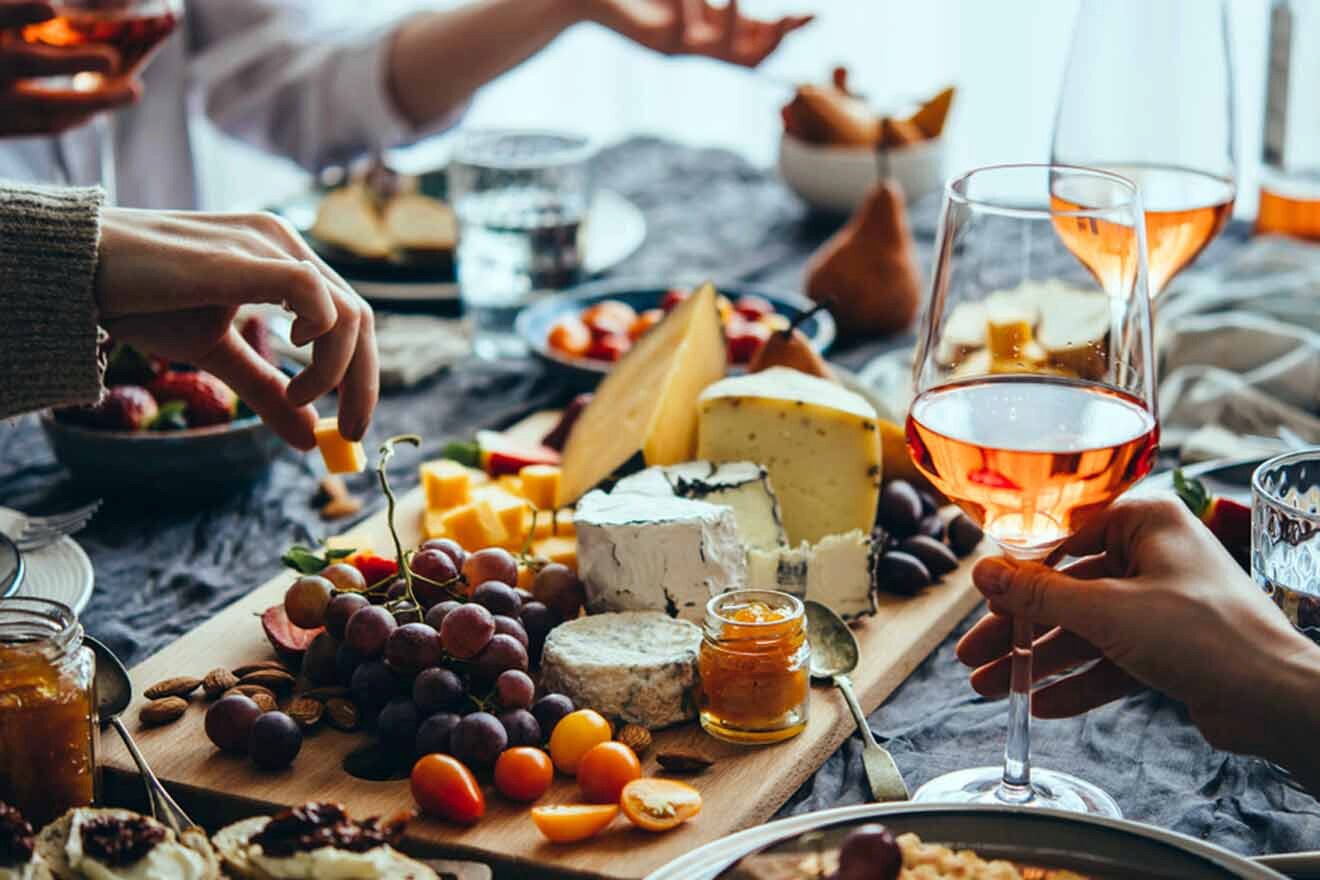 Duration: 1 hour
Price: from €45
Why you should take it: for those on a tight schedule
You already saw all of the important landmarks Florence has to offer, and now you're wondering what to do next. Check out this family-run wine bar nestled in the heart of the city for some vino and cheese.
You'll get to relax in an authentic "enoteca" and sample 3 delicious Tuscan wines paired with delectable local cheeses, olive oil, and other scrumptious regional specialties. Plus, your expert sommelier will school you on each vintage, as well as general tips for choosing and serving Tuscany's finest offerings. That's 1 hour of pure foodie heaven – find it in the old town center!
One more convenient thing about this tour offer is its duration. It lasts only 1 hour, so those in a hurry can easily fit it into their schedule. This experience is reserved for up to 12 travelers.
5. Go wine-tasting the authentic Italian way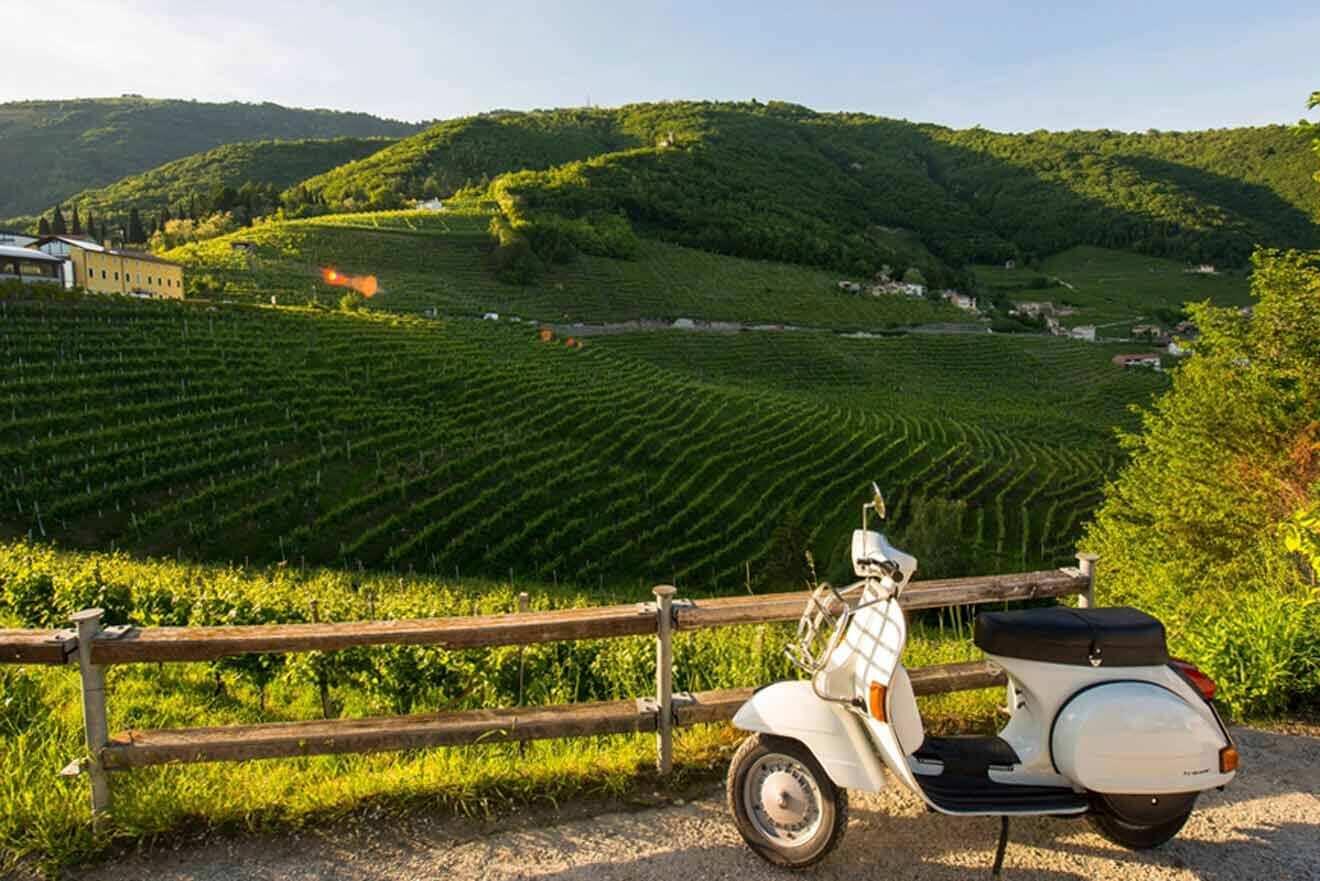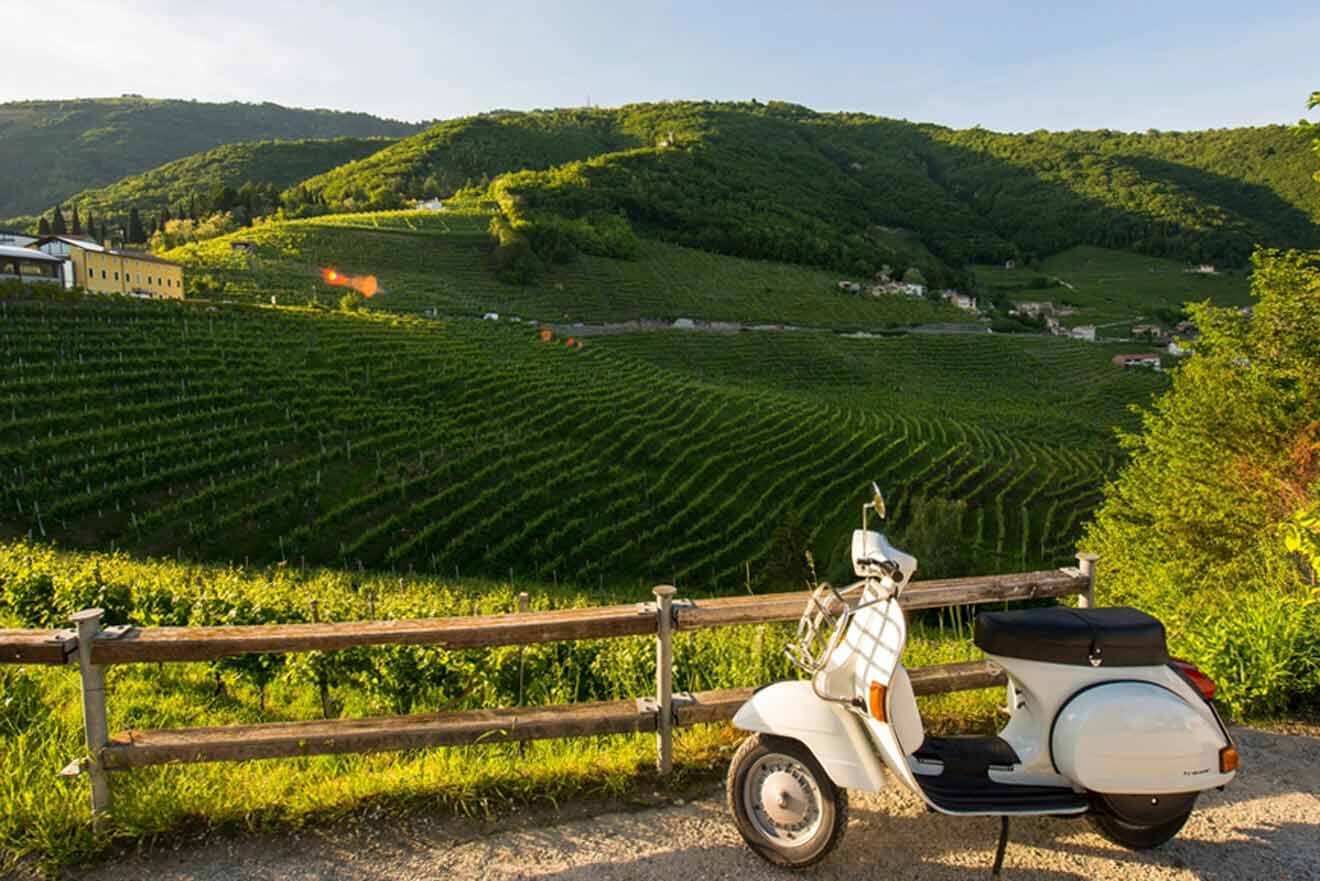 Duration: 7 hours
Price: from €190
Why you should take it: an authentic wine-tasting tour on a Vespa
If you want to go wine-tasting in a truly authentic Italian way, then choose this tour that will take you from Florence to San Gimignano on a Vespa. You'll get to feel like a real Italian driving through the rolling hills and lush vineyards of the Chianti region and stop to indulge in delicious wines and a 3-course lunch at a local winery.
But that's not all! The tour guide will also take you to the 1300 Ceramic Museum and the legendary Dondoli for world-class gelato. Couples can share the ride and get a discount, while inexperienced drivers, or the ones who just prefer not to bother and be passengers, can opt to ride with the tour guides.
6. Witness the art of wine-making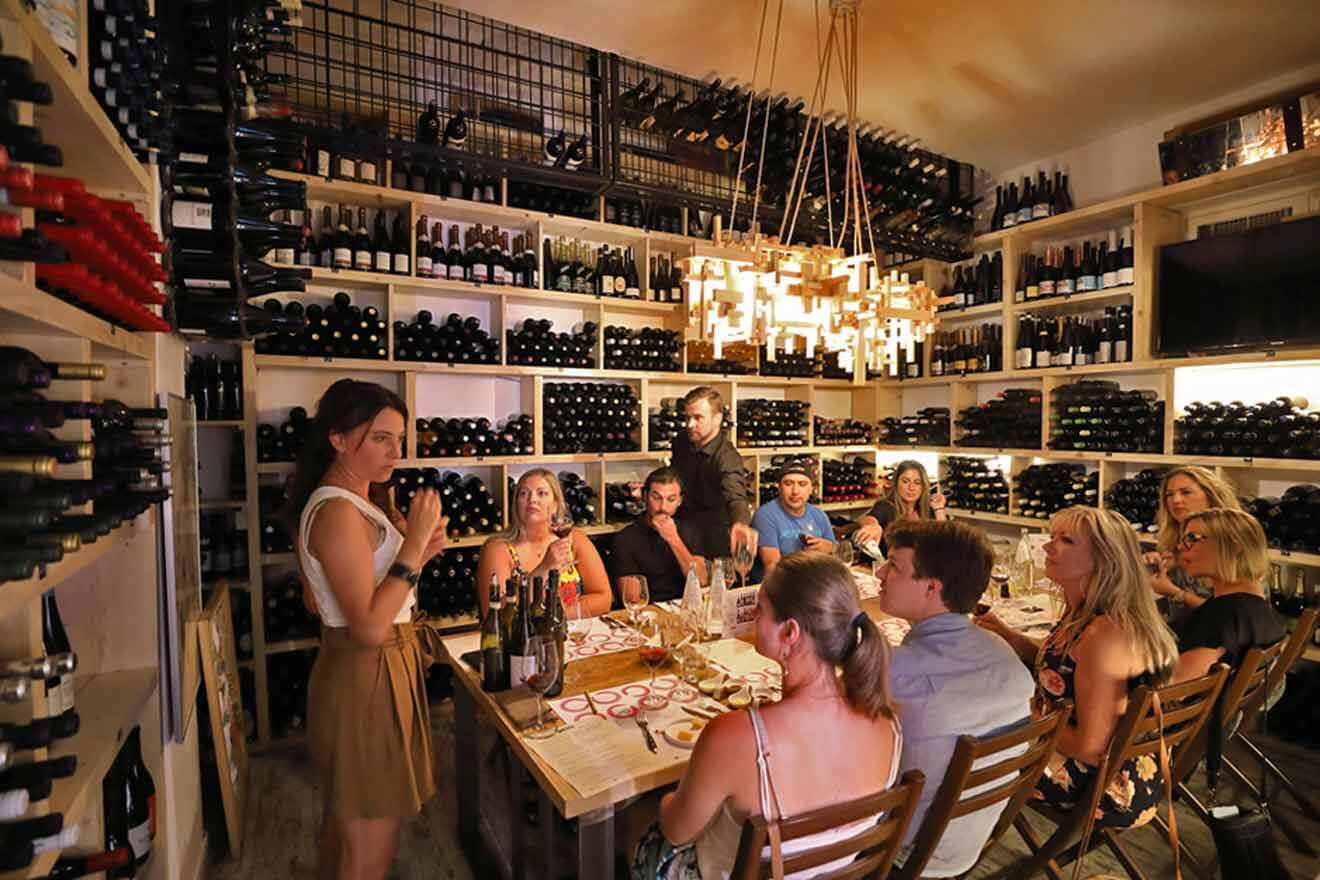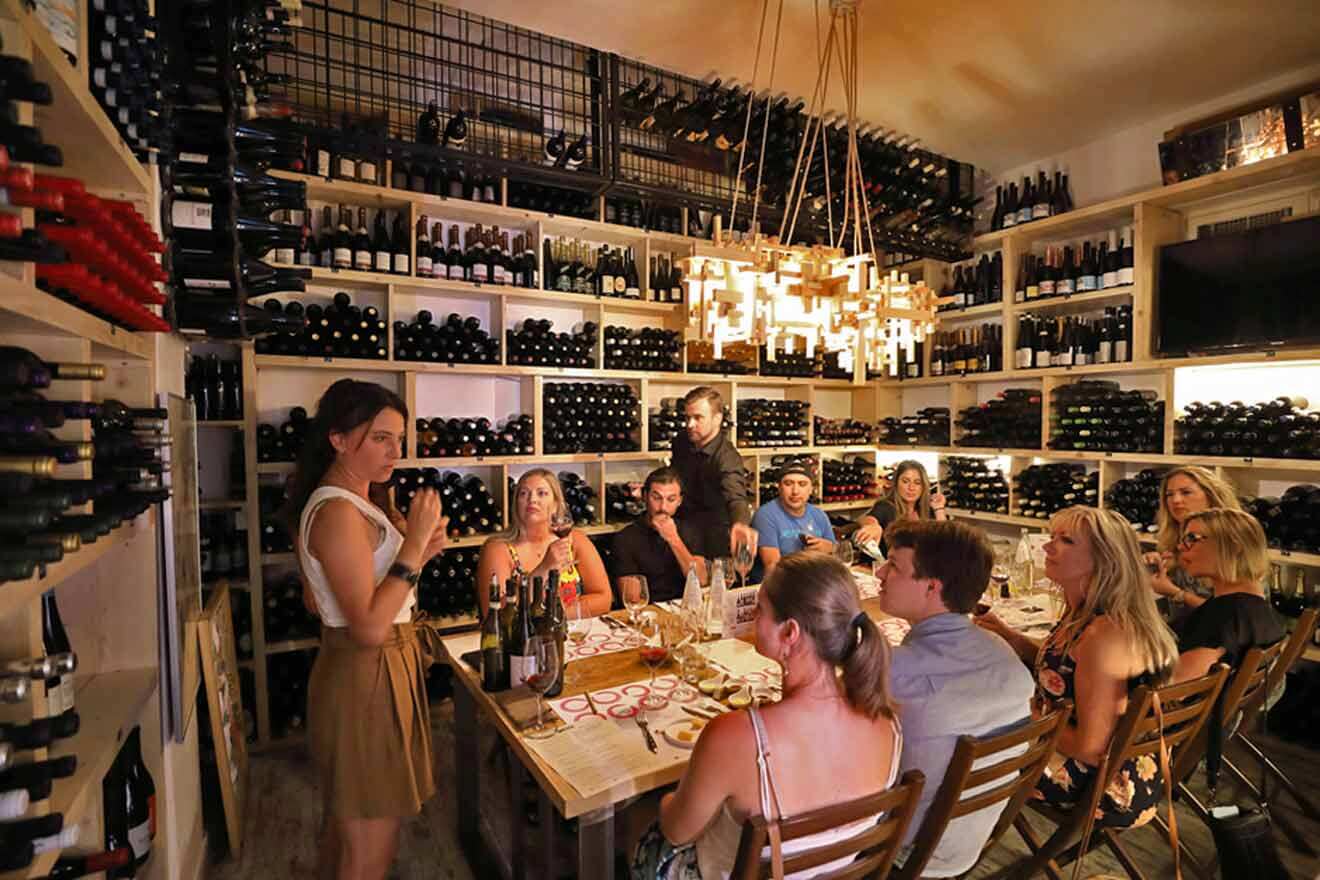 Duration: 3 hours
Price: from €130
Why you should take it: you'll get to make your own wine blend
Discover all the secrets of wine production and gourmet pairing directly from professionals. Depart from Florence to go to a Chianti region wine lab, where you'll learn sophisticated techniques of winemaking and how to taste and distinguish wine varietals.
And then, you'll put your knowledge to the test by undertaking the task of creating your own wine blend. After all this "tiring" examination, you'll be served a scrumptious dinner (wine included), where you'll get even more knowledge on how to properly pair food and wine.
The number of participants is limited to 15, and pick up and drop off from hotels is not included, only from selected areas in Florence.
7. Ride a horse through the vineyard and taste wines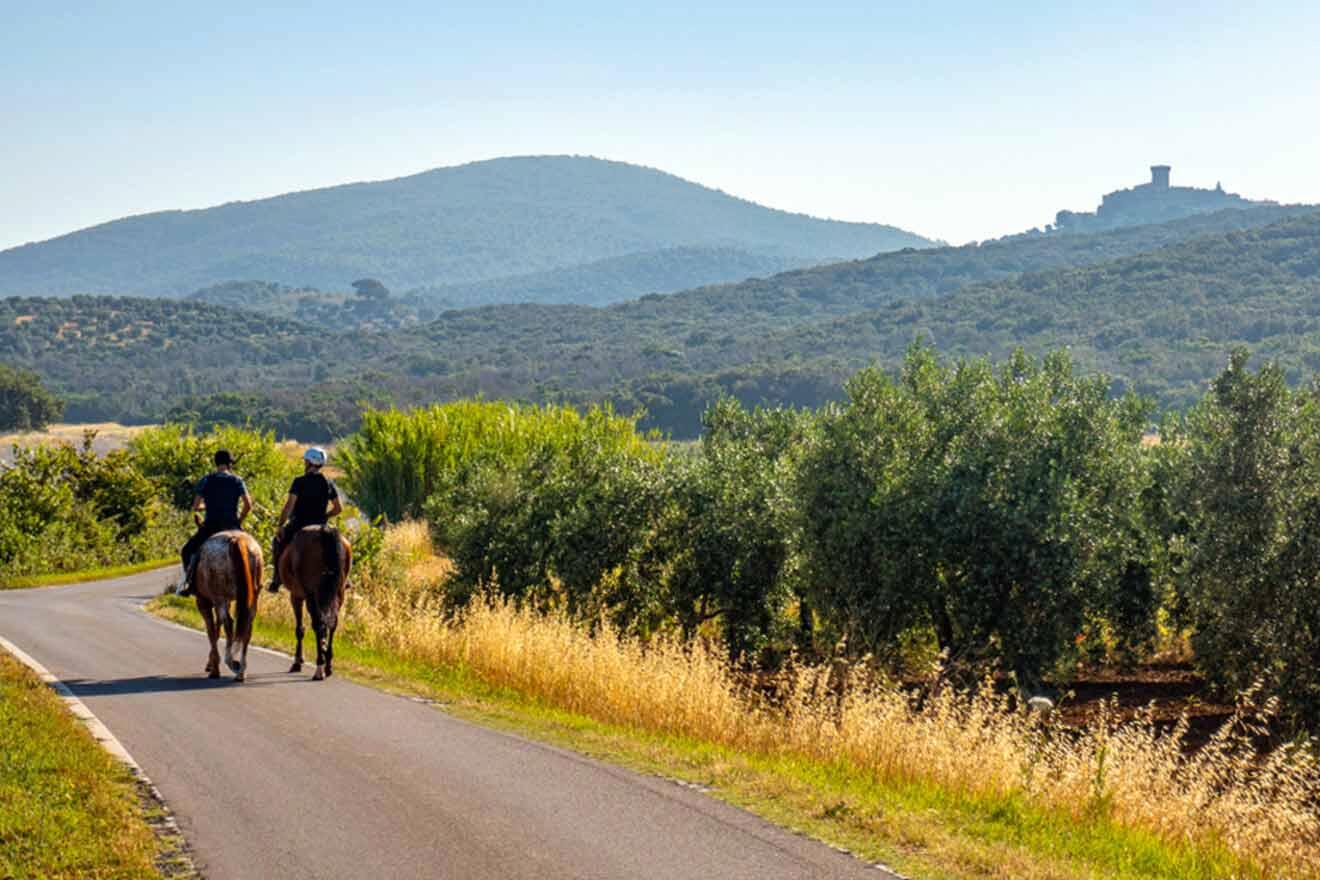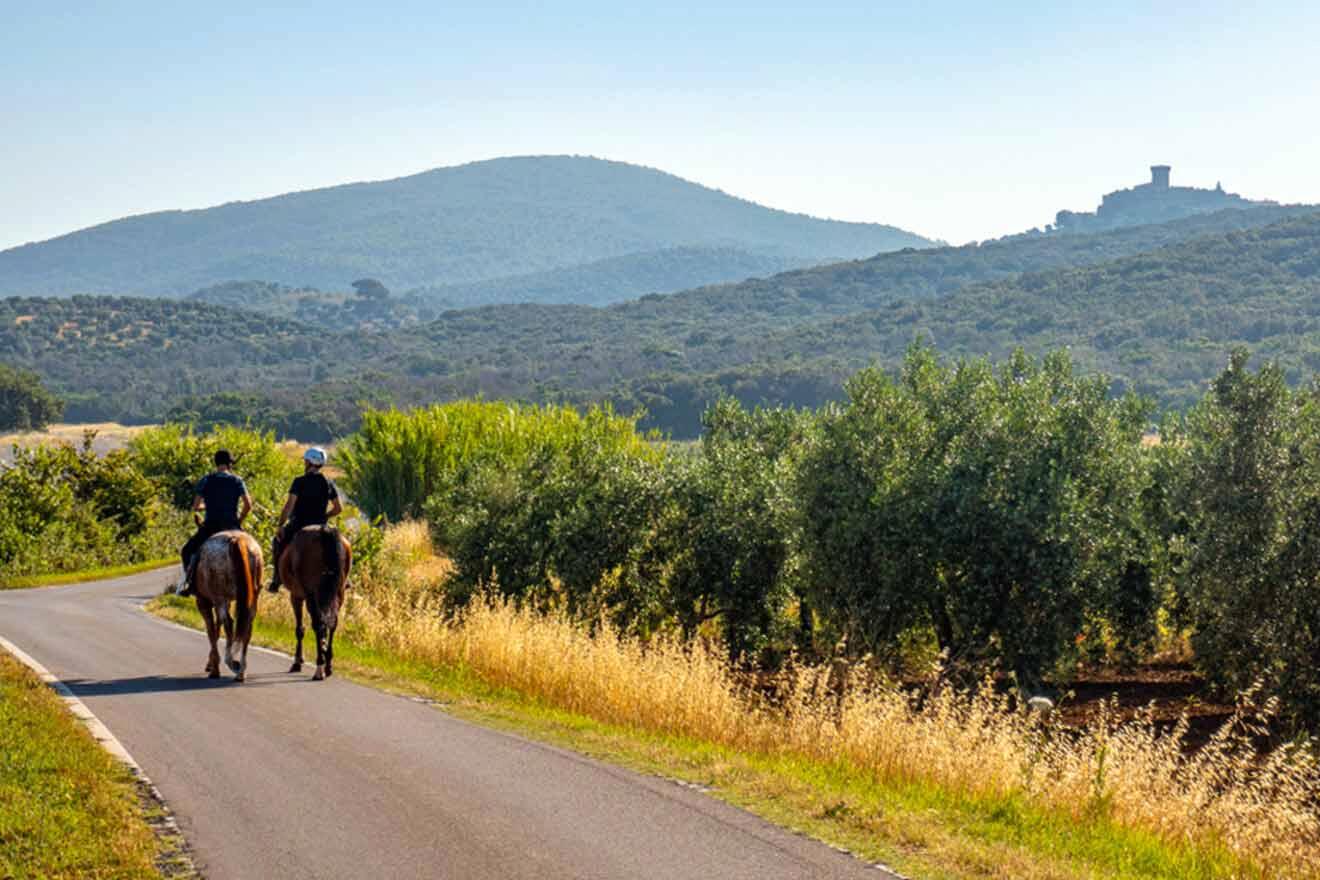 Duration: 8 hours
Price: from €190
Why you should take it: great combo tour
This is one of those Tuscan wine tours that are perfect for younger travelers on the lookout for an adventure since it pairs so many things at once.
From the unique pairing of horseback riding through vineyards and olive groves, followed by honey tastings, to ample wine-tasting opportunities and exploring San Gimignano's iconic sights – you won't leave disappointed!
On top of that, you'll get to check out the award-winning ice cream shop in town before indulging in a traditional Tuscan lunch with generous tastings of oil, truffle oils, wines, and more. And there is no need to worry about getting from central Florence as your pick up and drop off is sorted hassle-free!
It's a small-group tour of only up to 15 travelers, so you're guaranteed personalized attention.
8. Go on a Florence food tour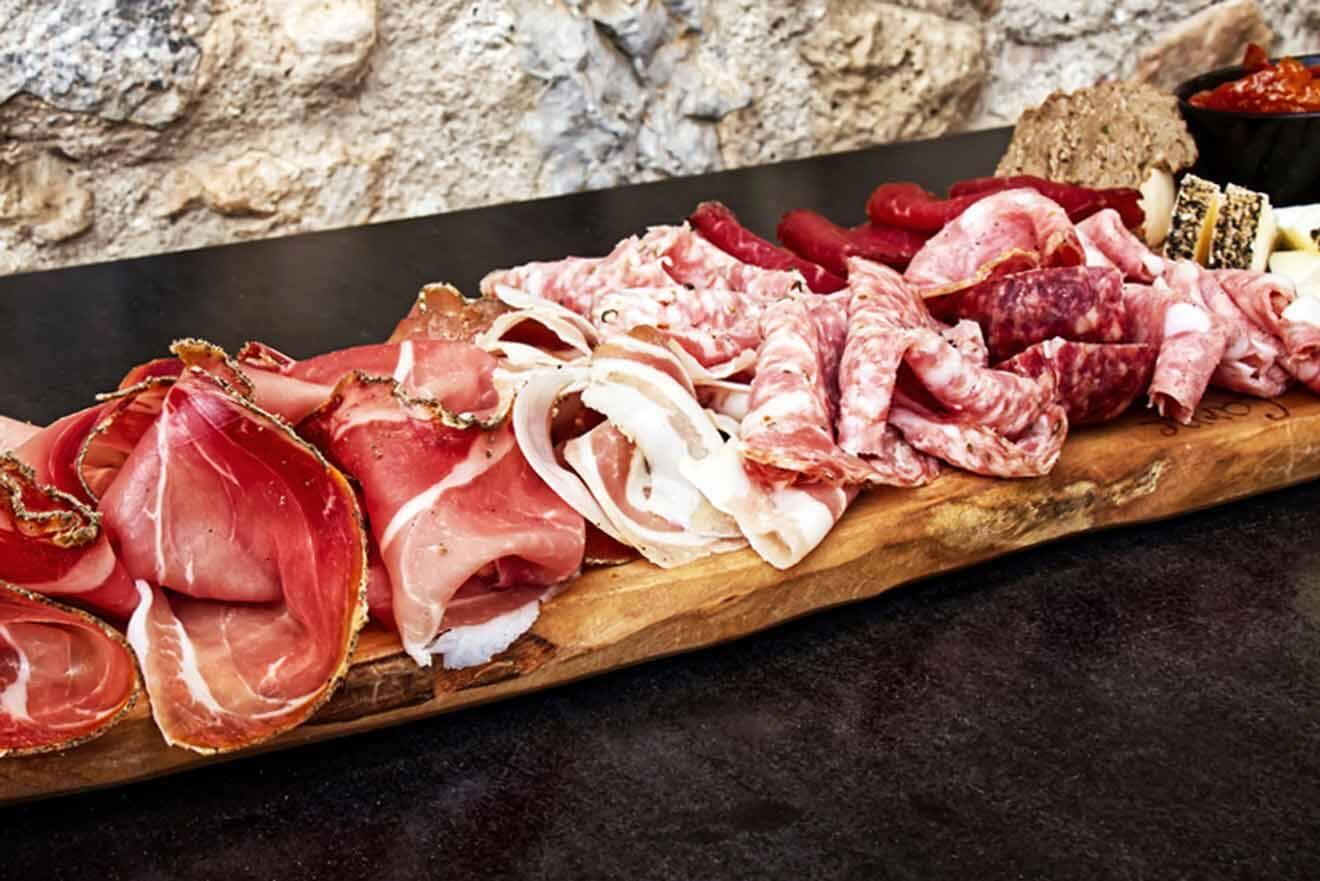 Duration: 3 hours
Price: from €50
Why you should take it: authentic Tuscan meal included
Immerse yourself in the true essence of Italy on an exquisite food journey through Florence. On this 3-hour tour, you'll be led by a professional guide who will present traditional Tuscan dishes.
You'll get to taste Scacchiata, Florentine pecorino cheese, Pappa Al Pomodoro, and Tuscan meatballs paired with the most delicious local wine. If you think that they forgot dessert, think twice. You'll wrap up this yummy food tour with original Italian gelato.
The tour is limited to 10 people and is not vegan-friendly.
9. See Chianti Valley and ride in the vintage 4WD
Duration: 10 hours
Price: from €185
Why you should take it: wine tastings and a scenic ride in a 4WD
This is the perfect tour to bring out the true antique vibes of Italy. Embark on an unforgettable road trip in the Chianti Valley without having to worry about driving. You'll jump in a vintage 4WD for 8 wine tastings and mouth-watering Tuscan meals expertly guided by your personal driver.
You'll have an intimate experience as you savor some of the region's finest virgin olive oil while getting unique cultural insights from local winemakers you'll meet along the journey. You'll learn all about the history of their magnificent cellar and a glimpse of how they make scrumptious wine and extra virgin olive oil.
When it comes to meals, unfortunately, vegetarian options are unavailable.
10. Pedal through the Tuscan hills & explore vineyards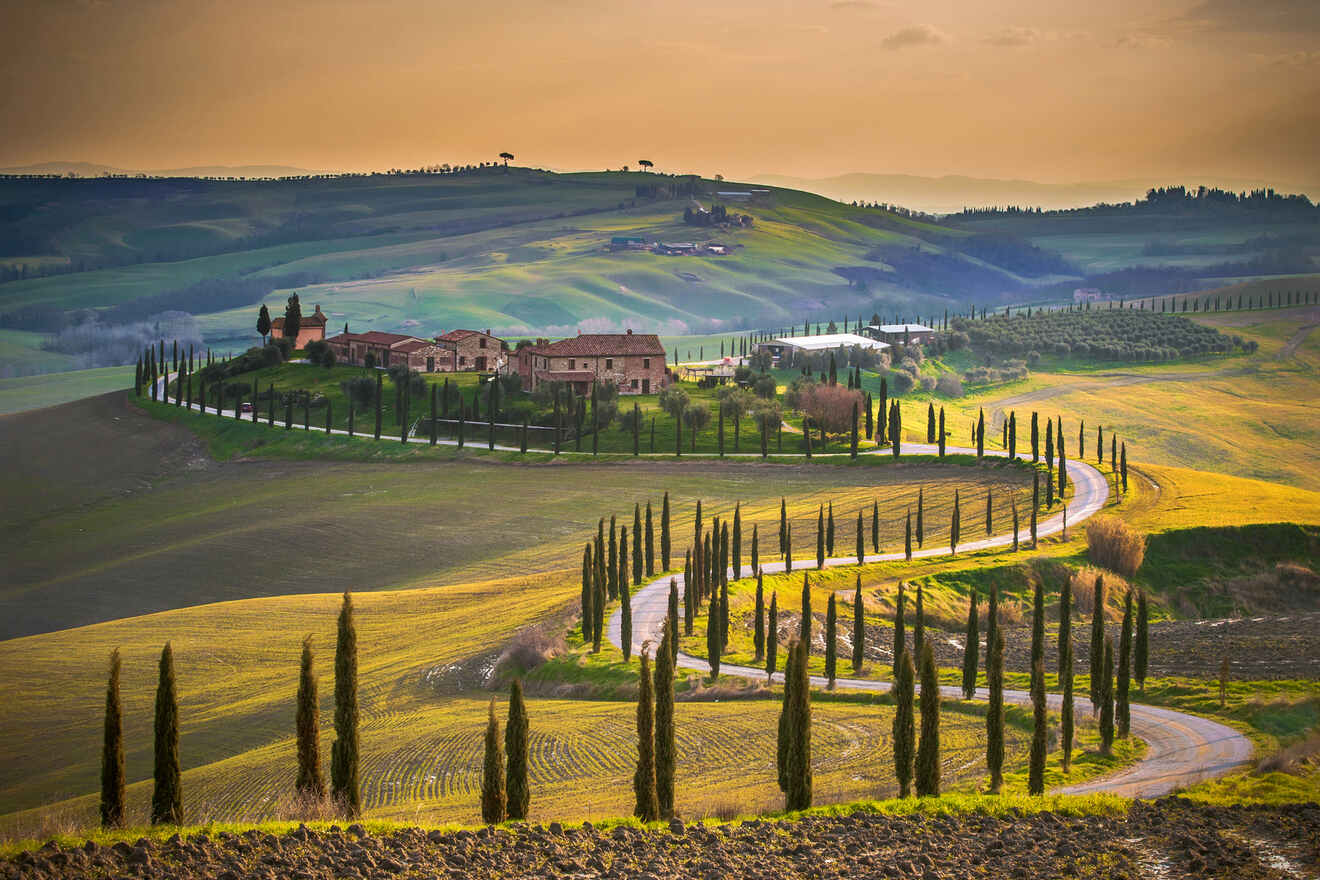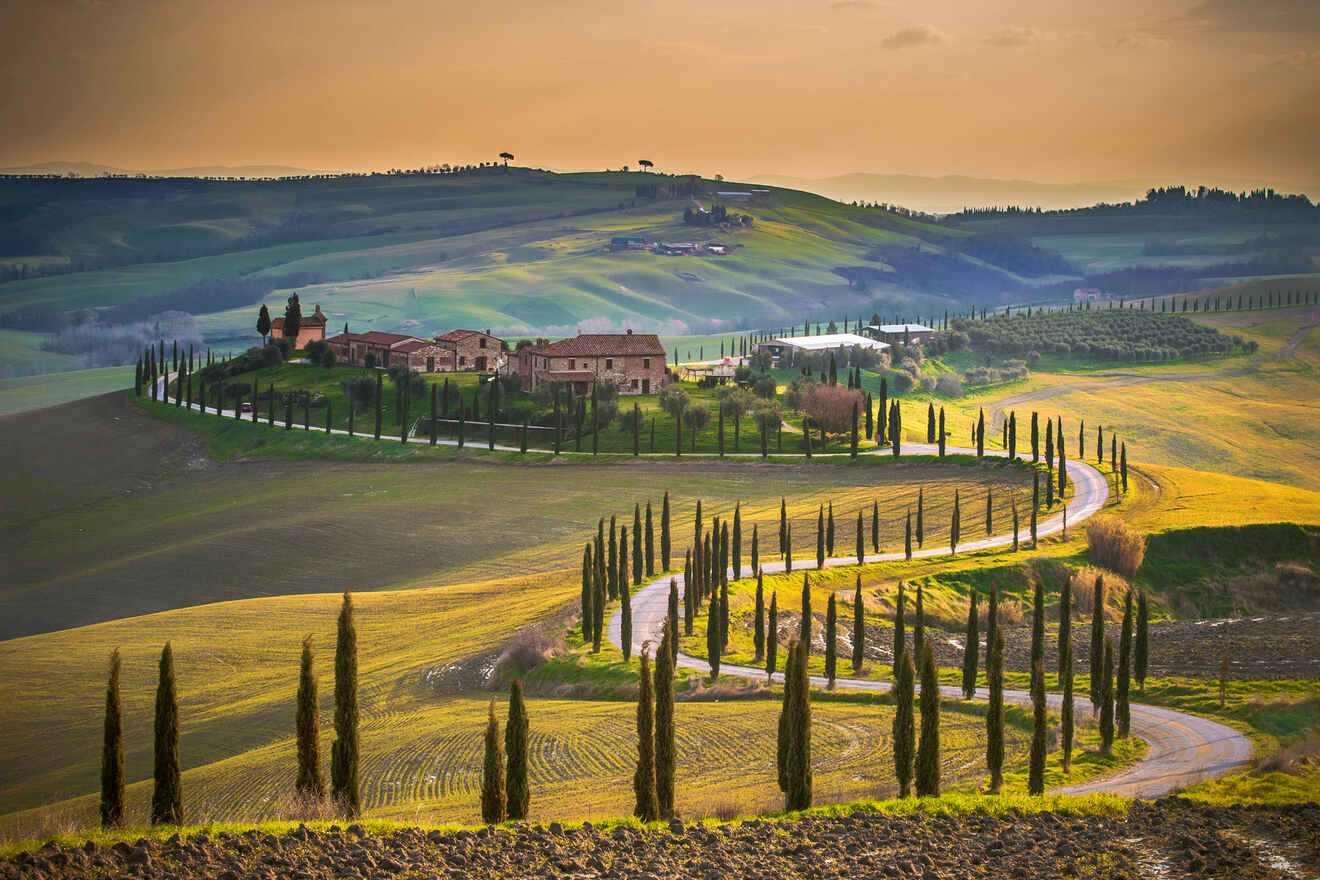 Duration: 4 – 7 hours
Price: from €80
Why you should take it: a great bike tour
Experience the picturesque beauty of Tuscany uniquely and excitingly – on this self-guided e-bike tour from Florence! Greeted with sunshine, fresh air, and the golden hues of an incredible Tuscan landscape, you'll be able to enjoy unbeatable views at your own pace. Plus, you'll stop at a local winery for wine tastings and some snacks.
With all the details arranged before, you'll receive a bike, a helmet, a GPS route, and a phone holder and gear up for an adventure into Chianti's countryside, cycling at a leisurely rate past lush vineyards, luscious olive groves & rolling hills.
Please note that the wine and cheese tastings are not included in the tour price but are available to purchase.
If you'd like to feel like a VIP and have everything included in the price, plus be guided by a professional tour guide, opt for this guided bike tour, which, aside from all this, also includes a stop at an artisan terracotta factory.
11. Join a tour of Radda in the Chianti region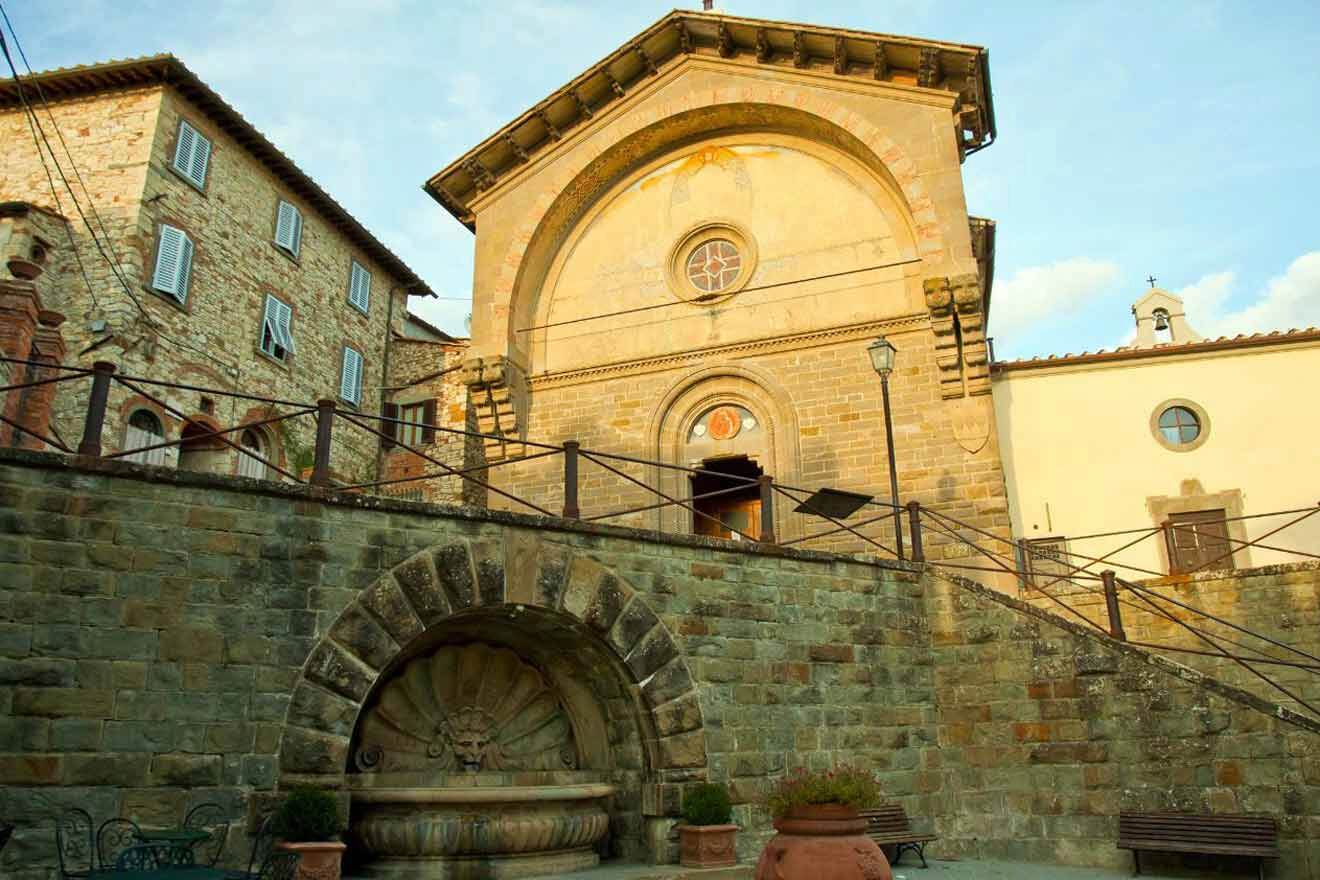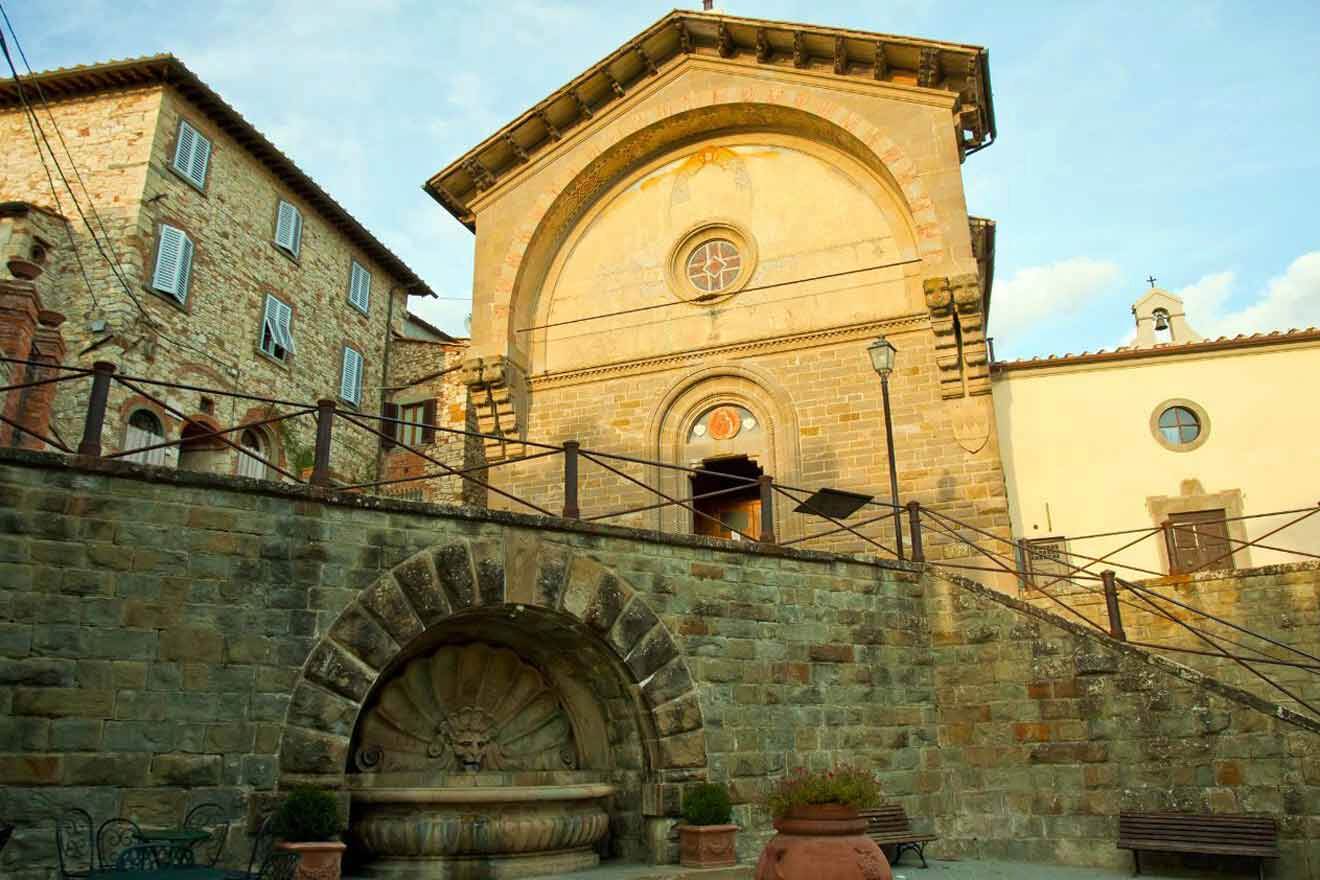 Duration: 6 hours
Price: from €47
Why you should take it: shopping in the village of Radda
Discover the scenic Chianti hills and savor its renowned wines with this fabulous tour. Start off in Radda in Chianti, an idyllic Italian village, for a shopping spree and a leisurely tasting session at some of their finest wine shops. Then set your sights on the nearby countryside, where you can take a trip to a small winery that will let you sample specialties such as salami and olive oil with three carefully chosen wines.
You won't have to worry about navigating unfamiliar roads either, just march around Radda with your expert guide before exploring what the cellar has to offer. When it's time to call it quits, remember that it's always a good idea to purchase fantastic bottles of wine or gourmet treats as souvenirs!
12. Explore authentic neighborhoods while trying wines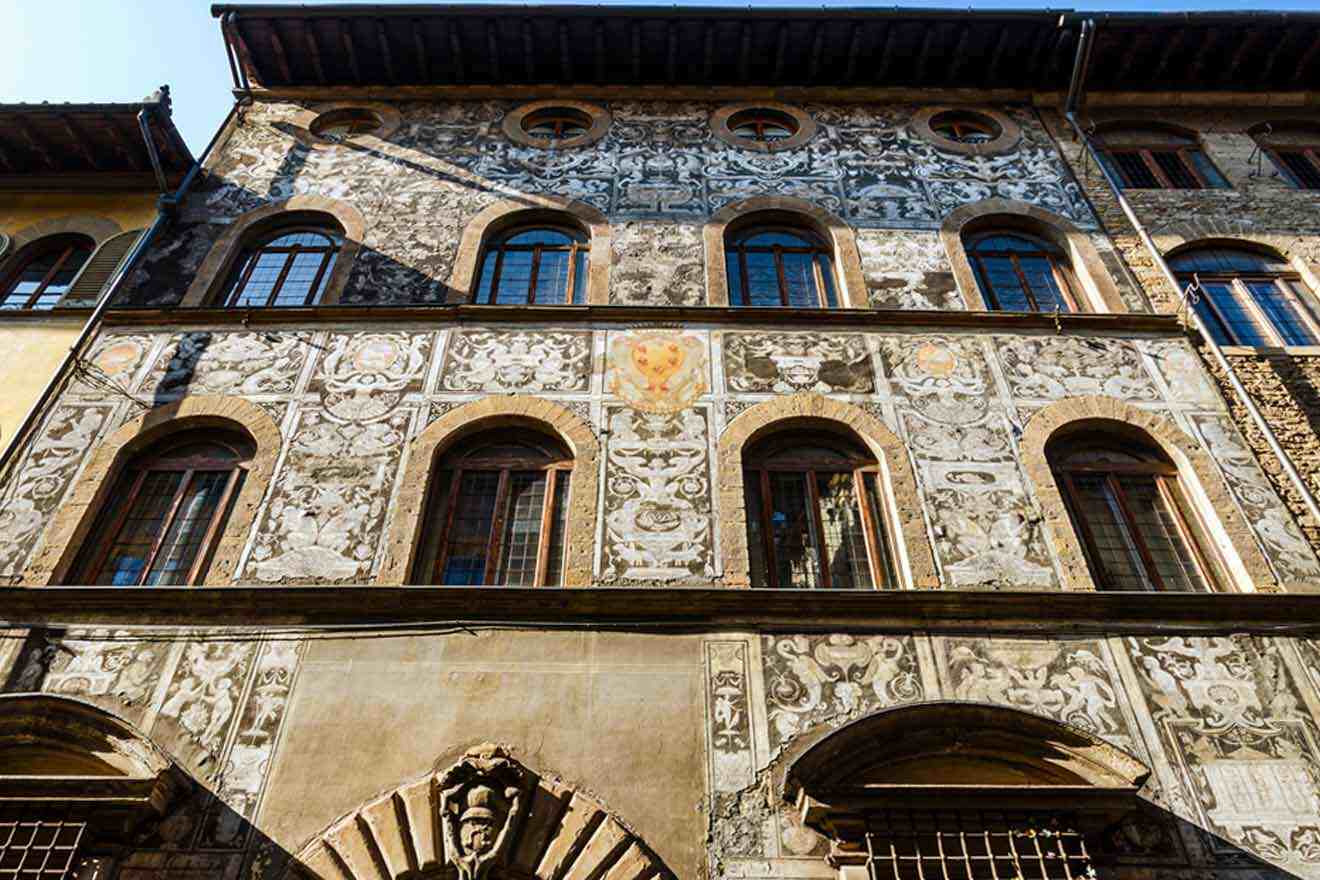 Duration: 3.5 hours
Price: from €100
Why you should take it: specific neighborhood tour
Exploring the delicious world of Florentine cuisine will become a reality on this small-group tour! You'll take part in tantalizing tastings, sipping Italian wine from barrels or snacking away on olives regional cheese, and cured meats.
An authentic Tuscan soup will lead to a decadent first and second course prepared by locals you'll meet along the way – then you'll top it all off with coffee and gelato. With a knowledgeable local guide sharing their favorite spots in Oltrarno and Santo Spirito (where many tourists never go!), you'll hunt down some of Tuscany's famous nooks serving up specialties like olive oil, truffle, balsamic vinegar…and learn why their bread is so darn good.
The tour is limited to only 12 people.
13. Feel like royalty on an olive oil & wine tasting tour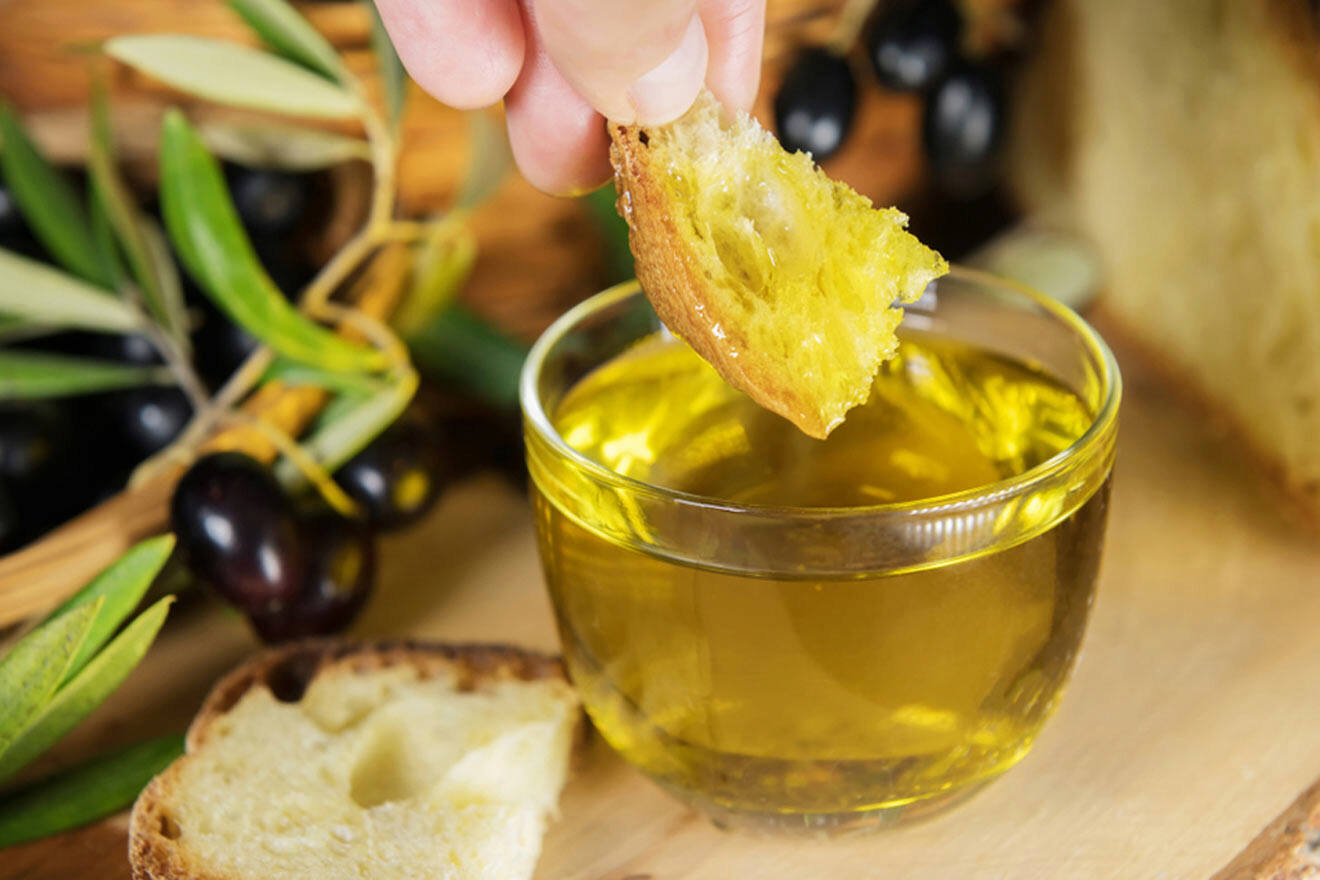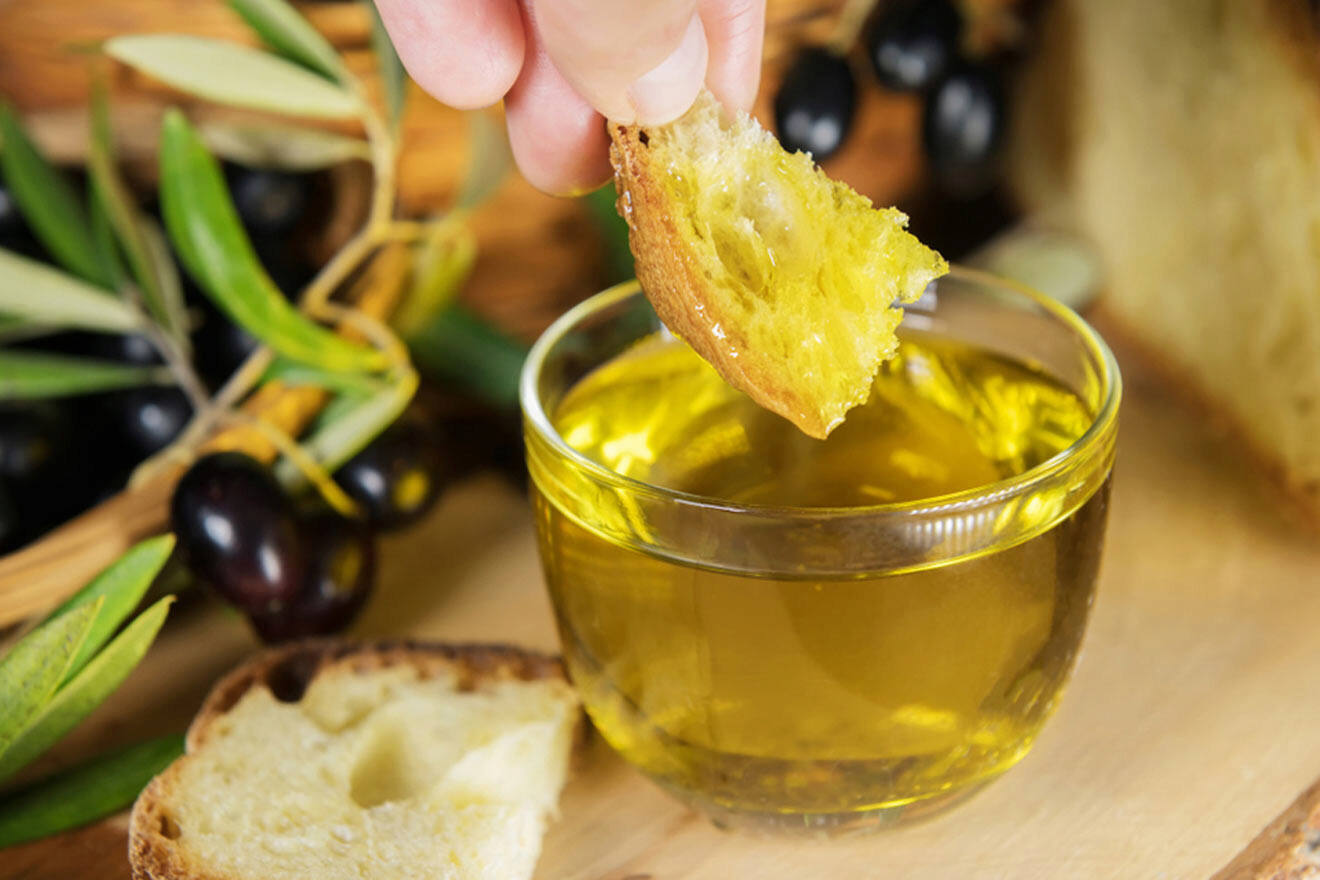 Duration: 6 hours
Price: from €340
Why you should take it: a private tour that includes olive oil tasting
Indulge in the ultimate experience of sampling Tuscany's most celebrated wine and olive oils! You'll embark on a private journey through Chianti, admiring rolling hills bursting with olives and grapes.
Tour some renowned vineyards to learn about the behind-the-scenes processes, all while enjoying informative commentary from your dedicated guide every step of the way. With an intimate group of just 8 people, you'll receive personalized attention throughout your tour and plenty of time for questions.
And there is no need to stress about who will be your designated driver, luxury transportation is included! All of the tastings are included in the tour price. It's a perfect combo for anyone who loves both vino and knowledge!
FAQs about Florence wine tours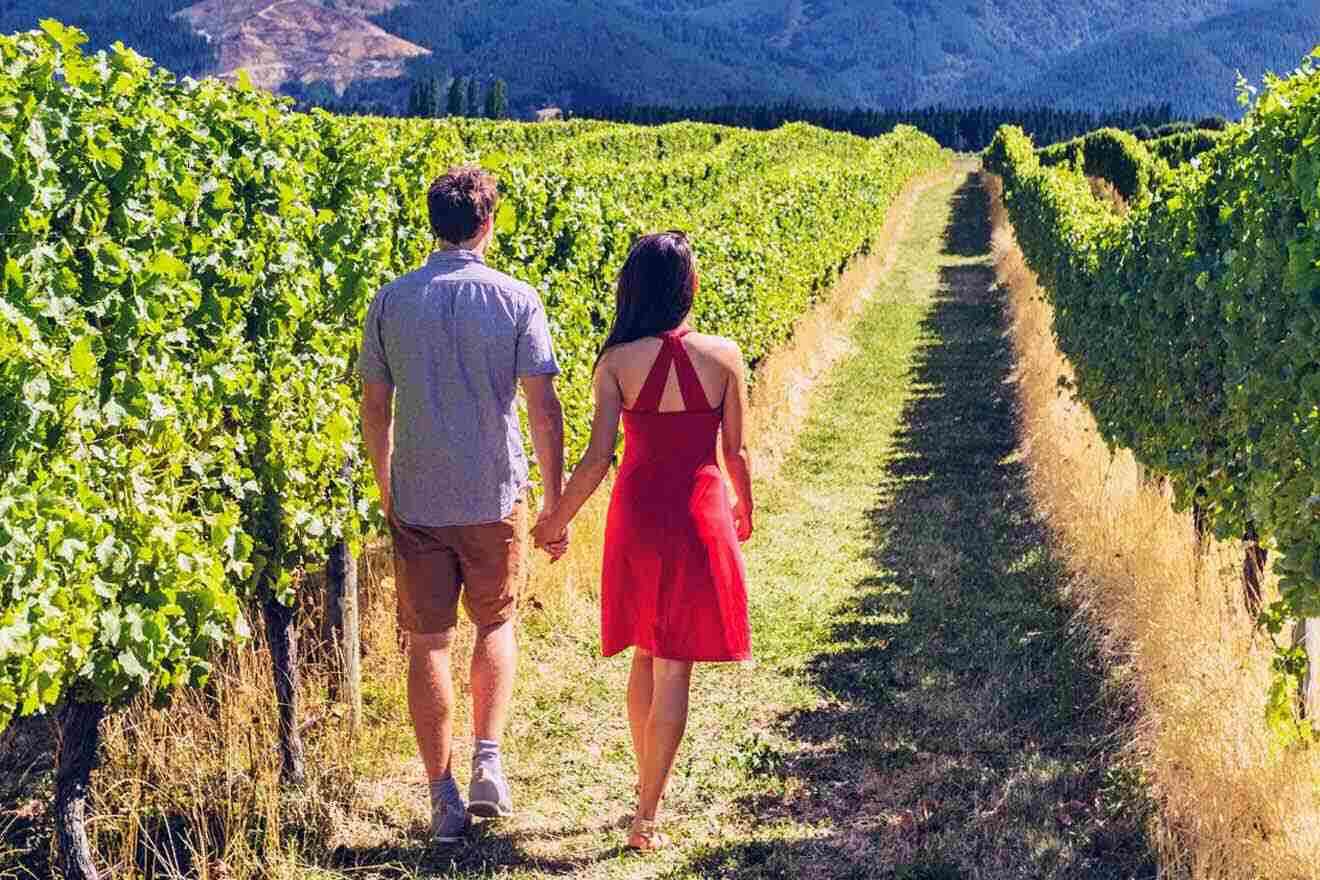 📍 Are Florence wine tours worth it?
Yes. Wine-related activities are some of the area's most popular tourist choices. Make sure to check out the most popular and well-rated Chianti region wine tour.
🍷 How far is Florence from Tuscany wine country?
Florence is actually located within the region of Tuscany, and from there, you can easily get quickly to the famous Chianti Region as well as the medieval villages of Montepulciano, Pienza Wine, and the Val d'Orcia.
🗣️ Is there a private Florence wine tour?
Yes. Many tour operators offer different types of private wine excursions. If you're interested in a wine tour that includes olive oil tasting, then this private tour is for you.
⏳ How many days are enough in Florence?
Three days are enough to see the best of Florence and also enjoy sipping on some local wines. If you want, you can take a short 1-hour wine tour or indulge in the finest wines on a day trip to the Chianti region.
Conclusion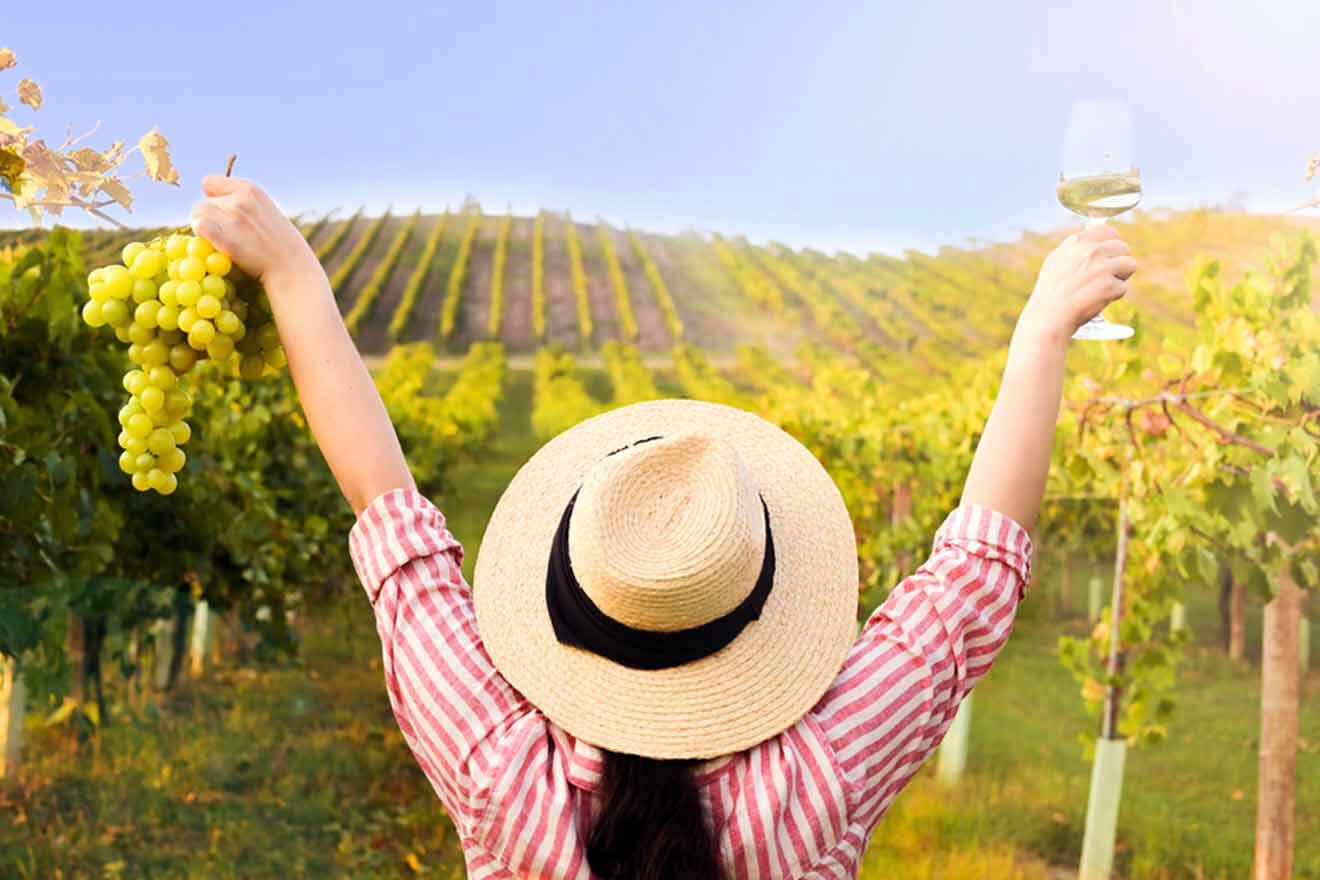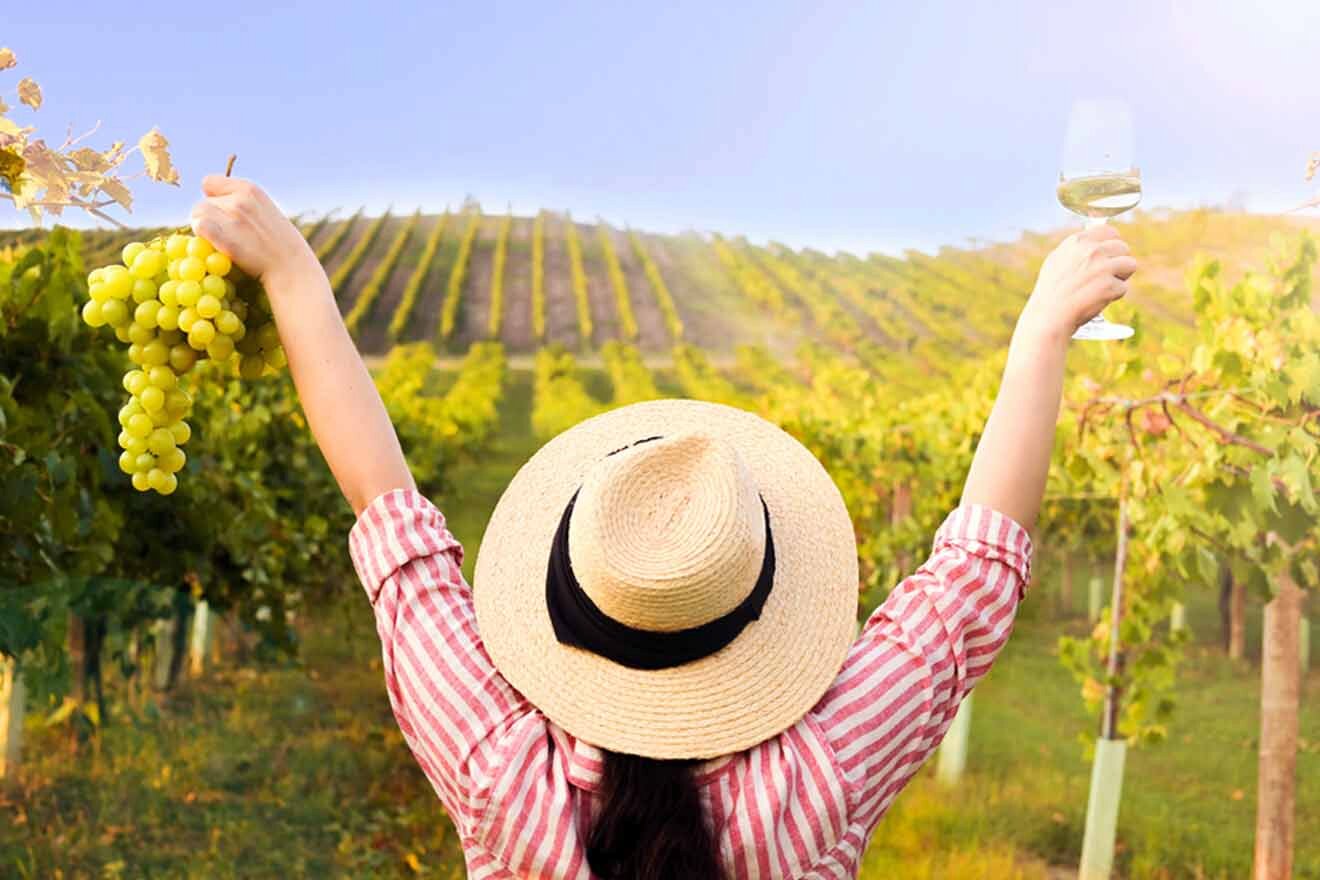 You've come all the way to the end of the best Florence wine tours list! Hope it was an interesting read and that it made you thirsty for some delicious Italian wine!
Between full-day tours and short expeditions, the Tuscan countryside, and Florence city center – there is no shortage of interesting wine adventures to embark on!
Just make sure to remember that this is an extremely sought-after activity, and it's easy for each tour to fill out pretty quickly. That's why I advise you to plan smart and book your tours in advance!
And travelers and wine lovers who already had the honor of embarking on Florence wine tours, I'd love to hear about your experiences. You can share them in the comments below! Also, if you have any questions, or would like to add something to the list, make sure to do that.
Happy wine tastings,
Angelina
---
Pin it for later!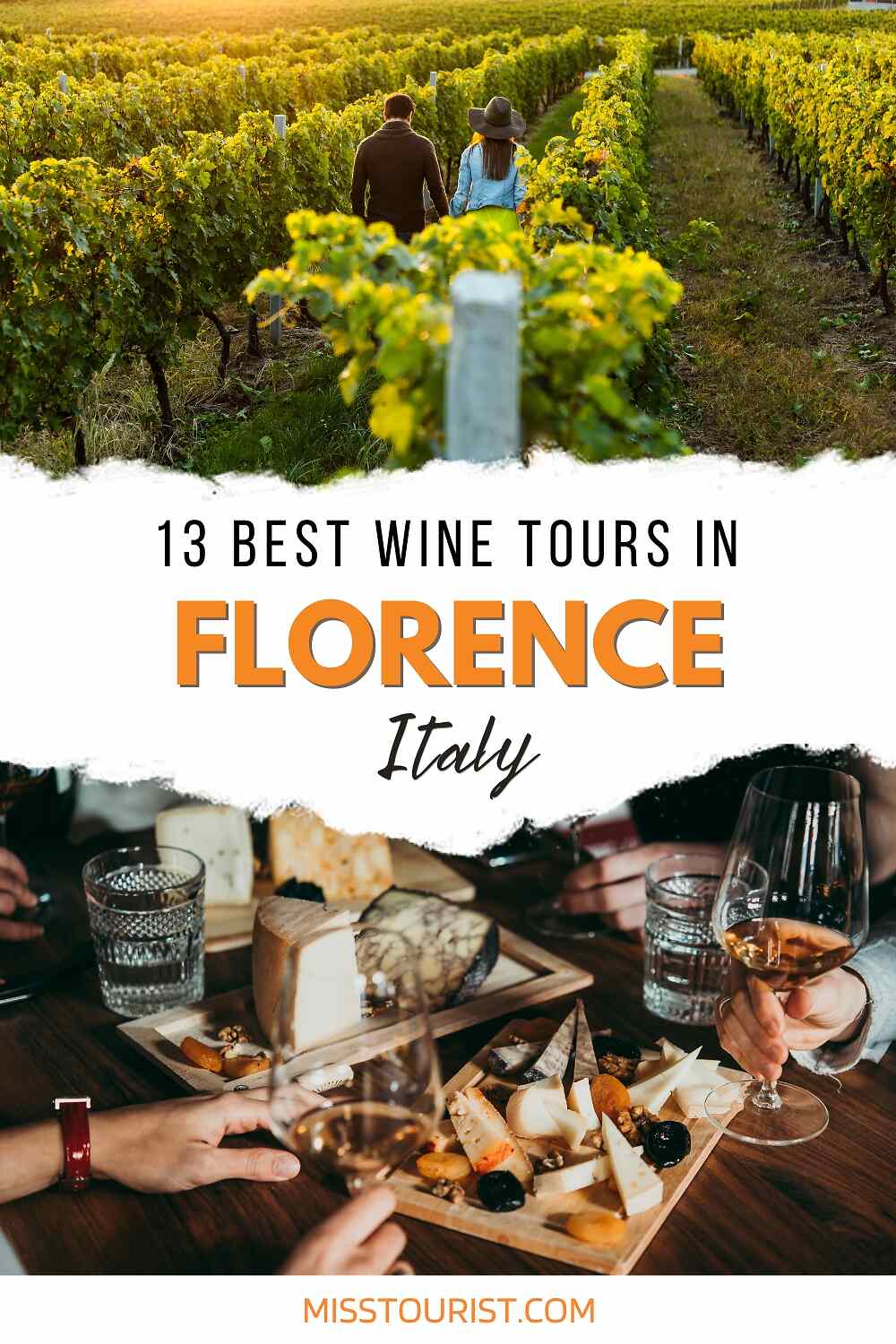 Pin it for later!