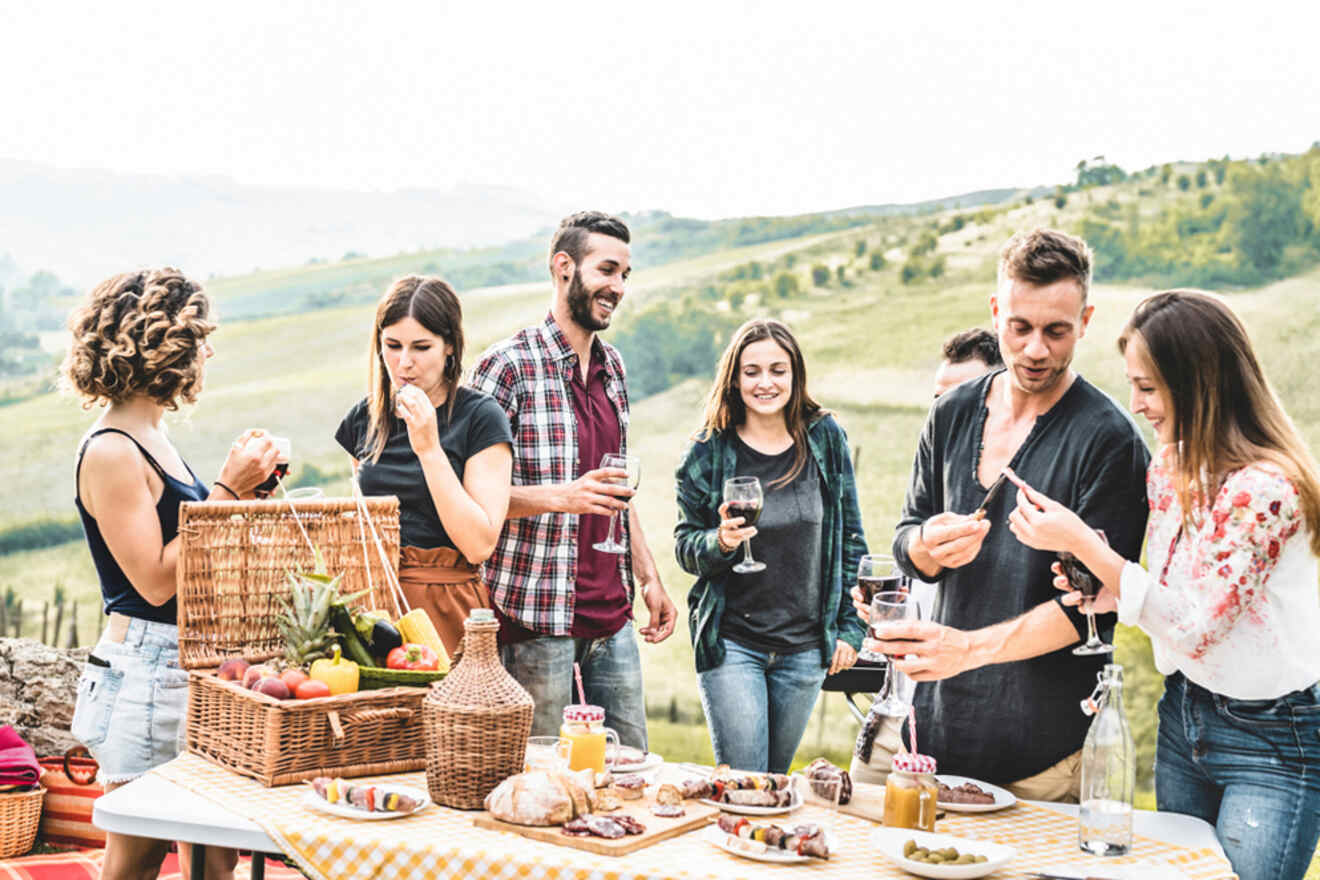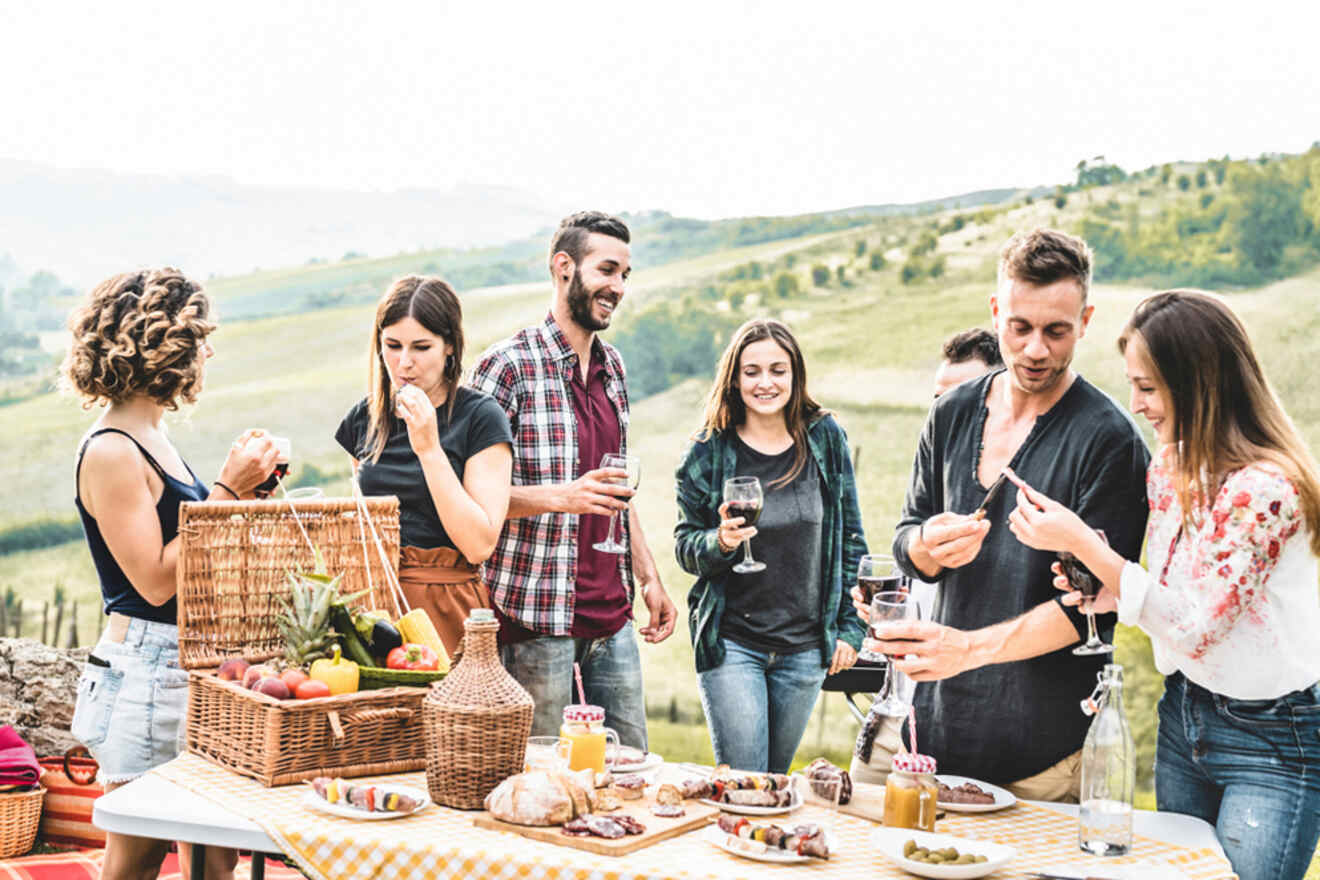 I think almost everyone visiting the area yearns to try the very best Tuscany wine tour they can find. And I'm here to help with that.
There is no need to tell just how popular Tuscany is among tourists. Its stunning sights and medieval towns are something you should definitely see at least once in your lifetime. But wine and its delicious cuisine are just as popular activities for travelers.
I decided to compile the top-tier tour options you can take, so I can help you avoid the tedious research process. On this list, you'll find full-day tours, wine-food combinations, and vineyard tours. You'll also try far more variants than classic Sangiovese grape wine and Cabernet Sauvignon.
Before you start packing and preparing your taste buds, make sure to remember the fierce competition of travelers you have! There are thousands of them coming in every year. That's why it's important to book your tours in advance!
Let's start!
If you are in a hurry
Can't wait to start sipping on wine? Here are the best wine tours in Tuscany that you don't want to miss out on:
1. Take a Tuscany wine-tasting tour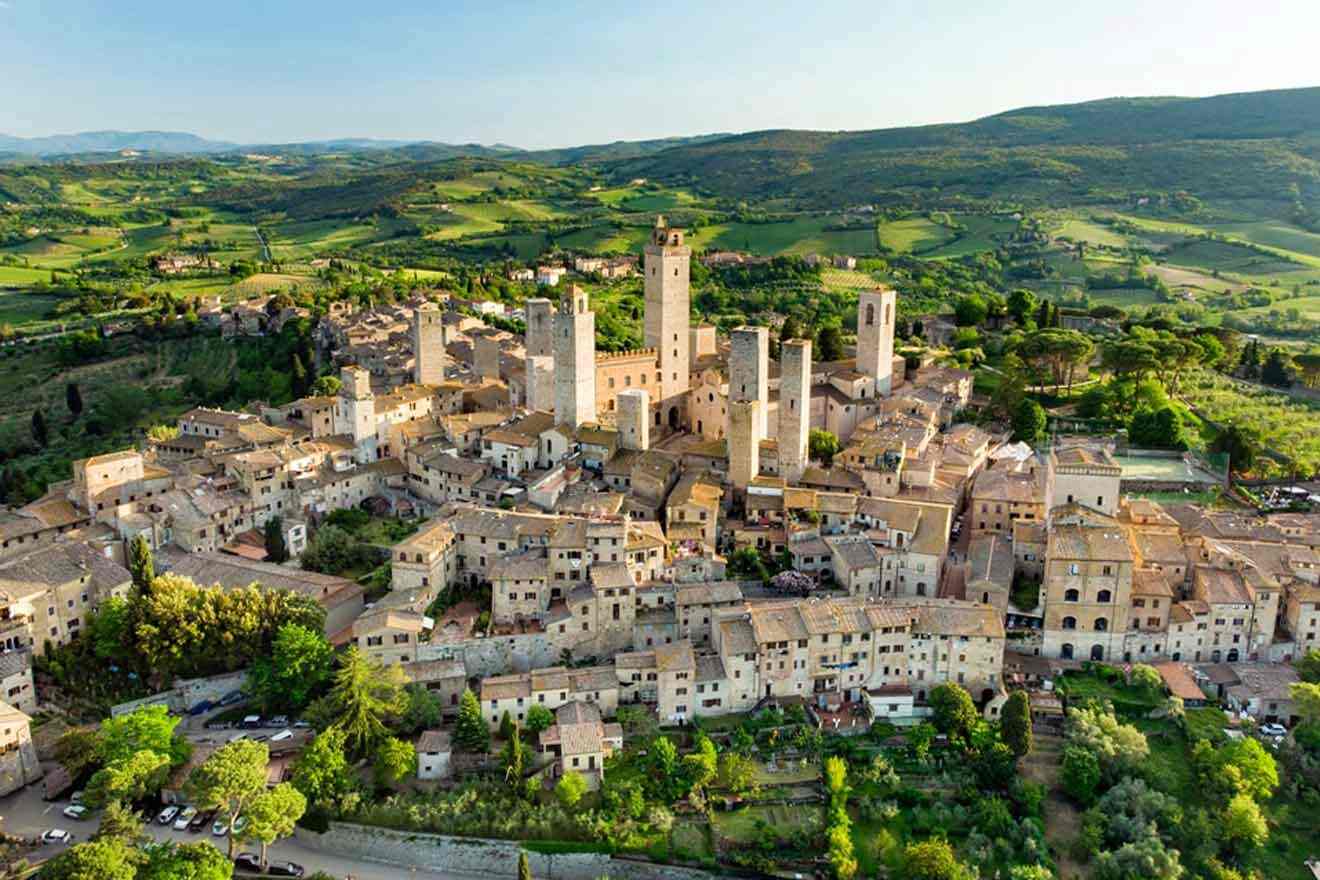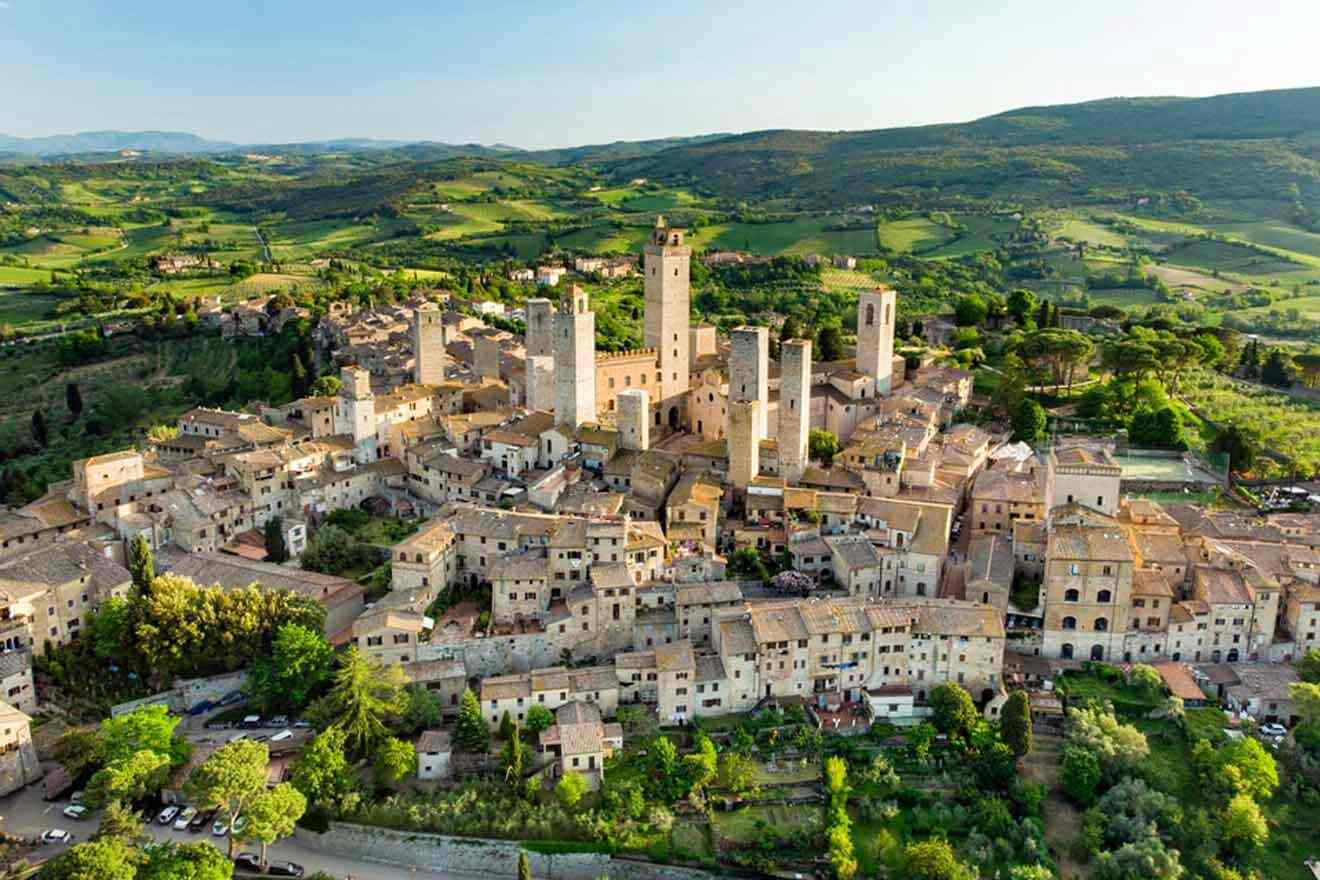 Duration: 11 hours
Price: from €140
Why you should take it: the most popular wine tour from Florence
This full-day tour from Florence is a great opportunity to taste some super Tuscan wines, explore wine cellars and learn how experts are making wine in the process.
With your knowledgeable local tour guide, you won't only immerse yourself in wine tastings, but you'll also discover the region's unique artistry and history in towns like Siena, the medieval town of San Gimignano, and Pisa!
Later, you'll tread through fields of golden sunshine in Chianti hills and top off your Tuscan experience with a tasty lunch paired with fine wine at an organic vineyard for extra indulgence. Iconic Chianti wine is one of the local's favorites, so you definitely have to taste it while in the area.
2. Explore the countryside on a small-group tour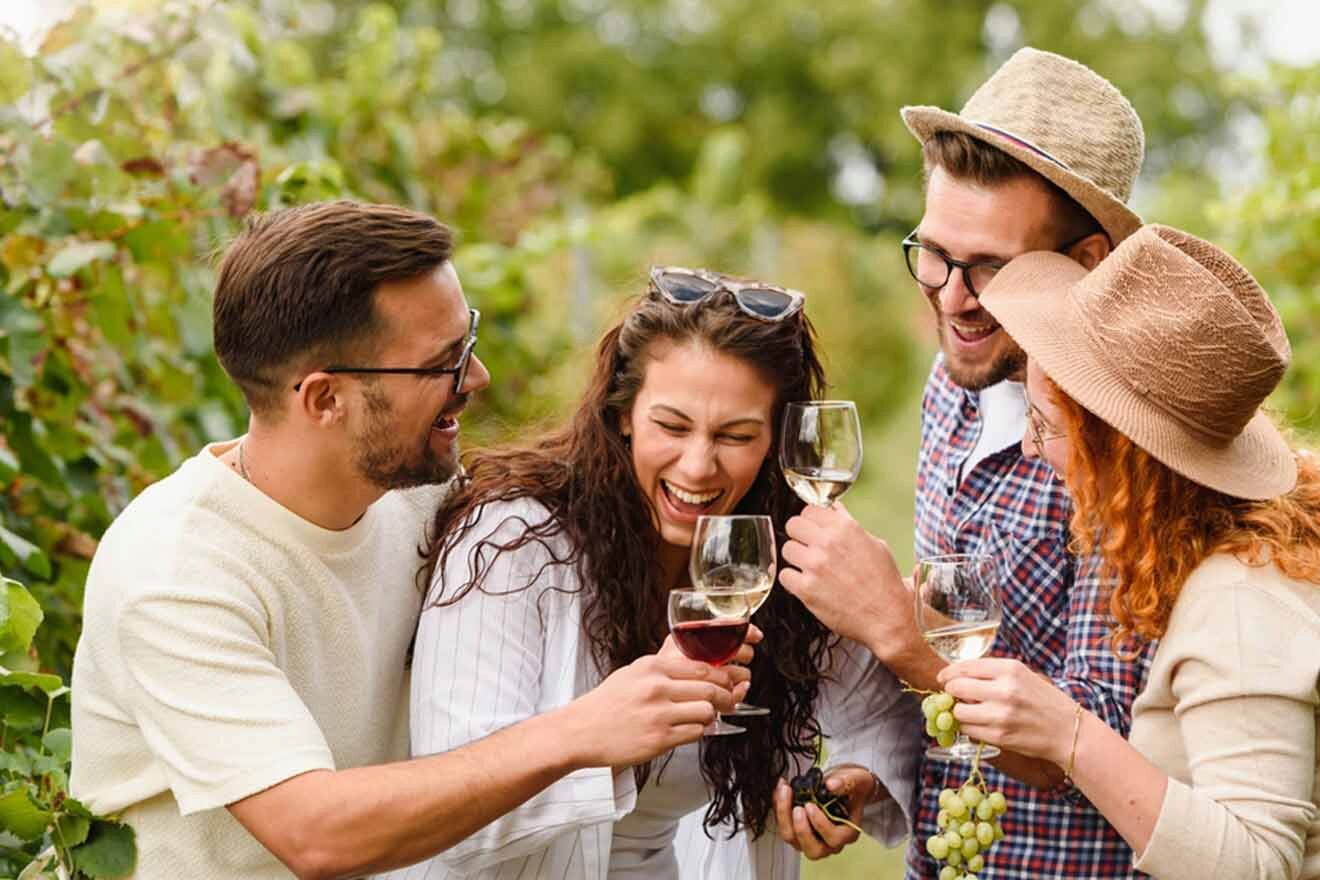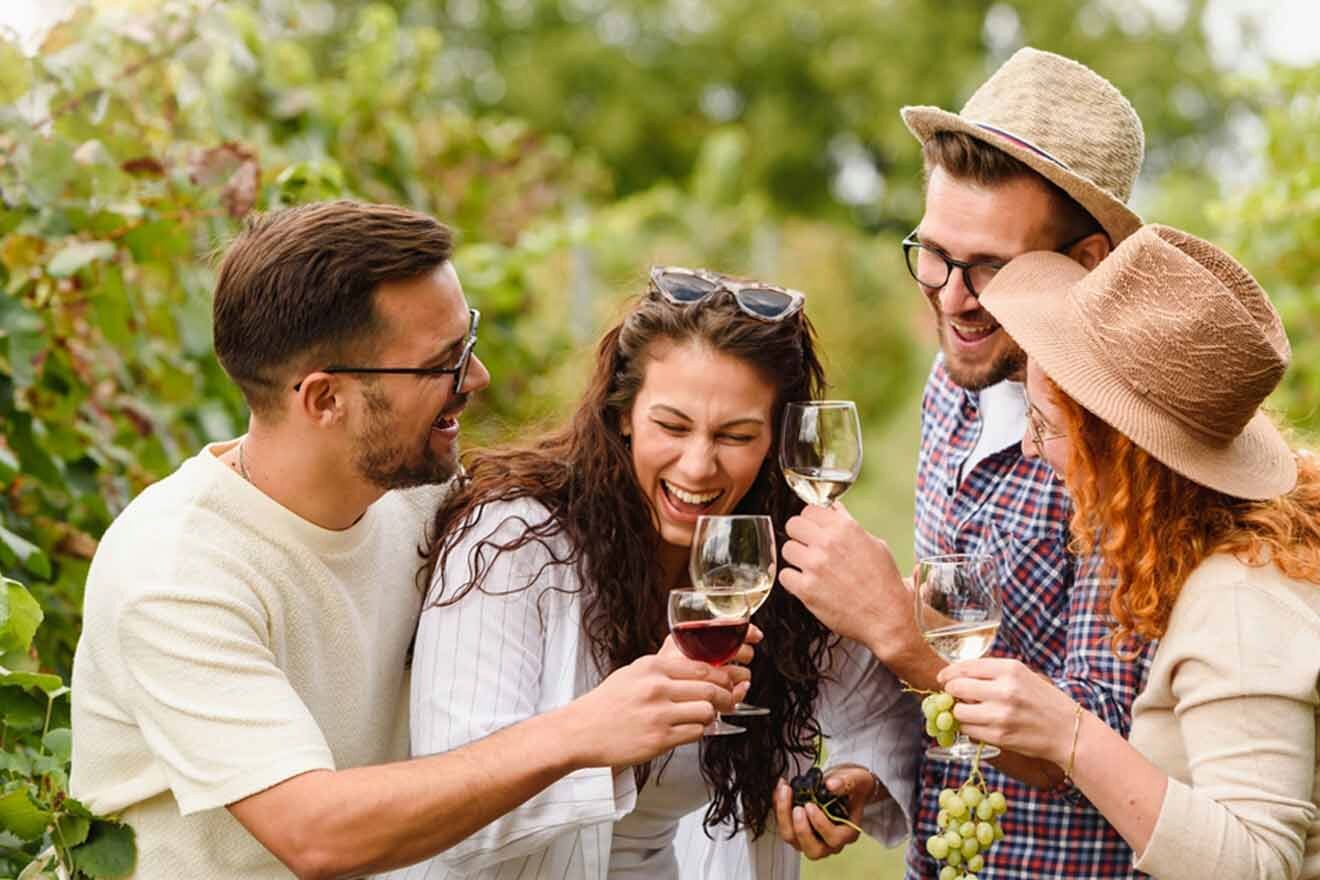 Duration: 4.5 hours
Price: from €90
Why you should take it: great Chianti wine tour
This half-day tour will take you on an excursion to the Chianti Classico region, where you'll get a supreme wine-tasting experience in two wineries. Wines produced in this wine estate boast quite a reputation, so you're in for a true local delight. You'll also taste some other local treats, so in a way, this is a food tour as well.
You'll delight your senses as you meander around cellars while learning about traditional winemaking methods. Taste excellent wines, olive oil, and delectable Tuscan specialties such as fresh cheeses and bruschetta with the lucky group of 25 participating.
Tour operators are aware that small groups always bring better and more immersive experiences, so they always make sure to give their full attention to each traveler.
3. Taste Italian wine on an e-bike tour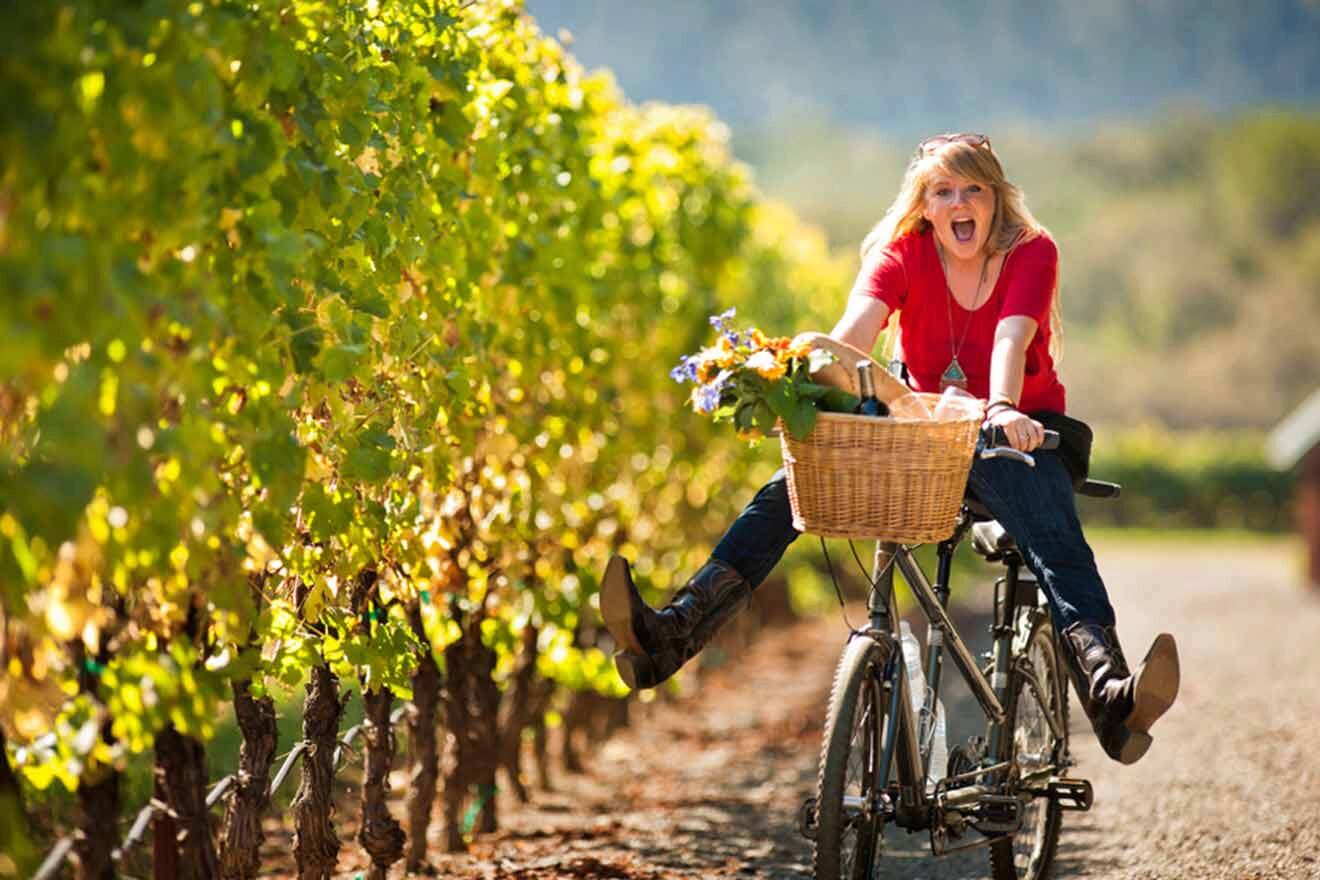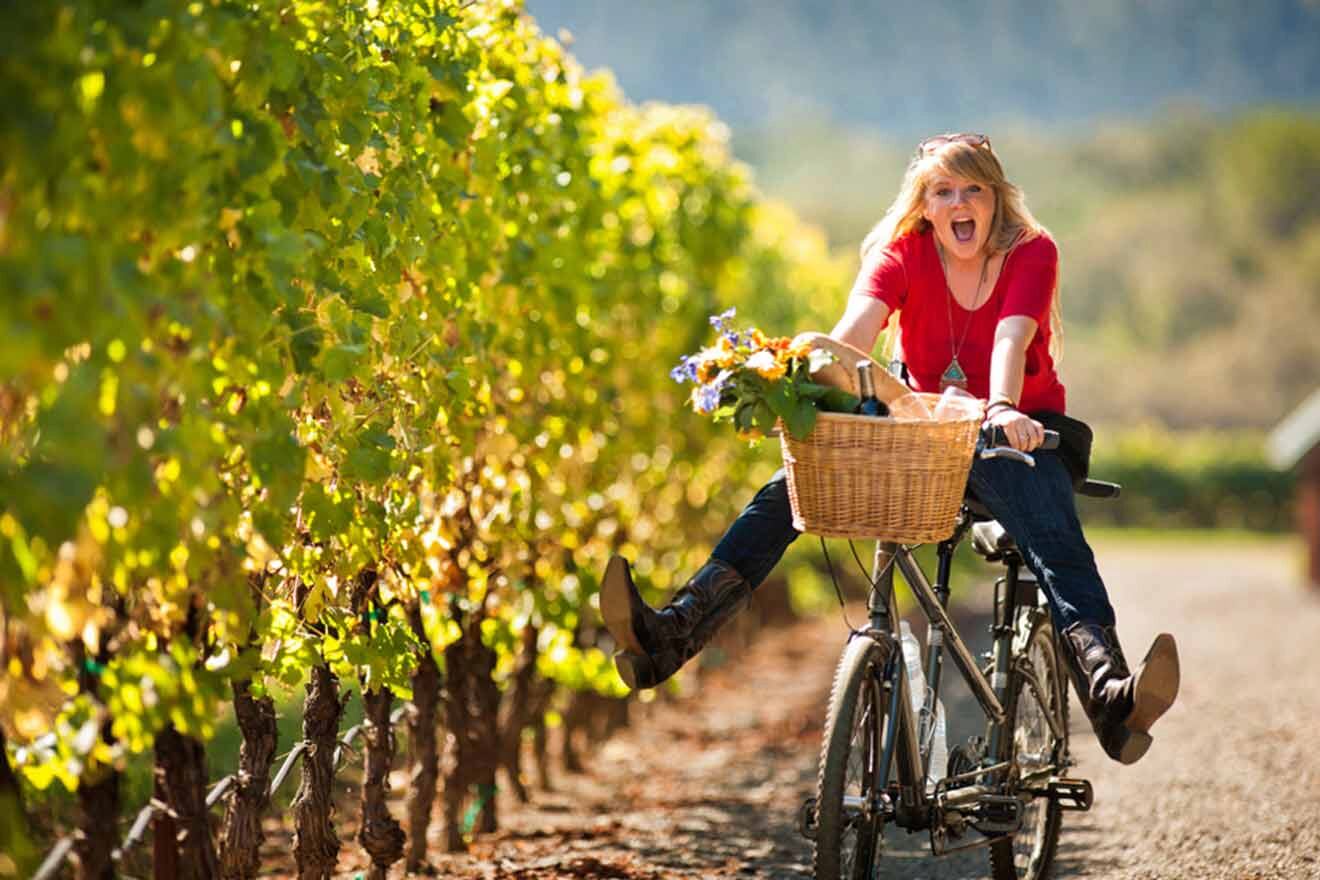 Duration: 4 to 7 hours
Price: from €80
Why you should take it: taste local varieties on a self-guided tour
This tour is for daring adventurers who like to enjoy their free time the way they want to and enjoy full freedom with their tours. Hop on an e-bike and transport yourself to the rolling hills of Florence without the disturbance of huge tourist crowds.
With a battery boost and GPS device that comes with your ride, you'll explore an old Etruscan town around Fiesole offering its renowned Chianti region wines, products born in Tuscany soil, and some memorable sceneries just perfect for taking in those jaw-dropping views of Florence at Piazzale Michelangelo.
And for antique lovers who like unique rides, you can also go on a self-guided tour in a vintage Fiat 500. You'll park up at a 15th-century villa and wine estate bursting with rustic charm, where you can meander and try several wines.
4. Enjoy Brunello di Montalcino wine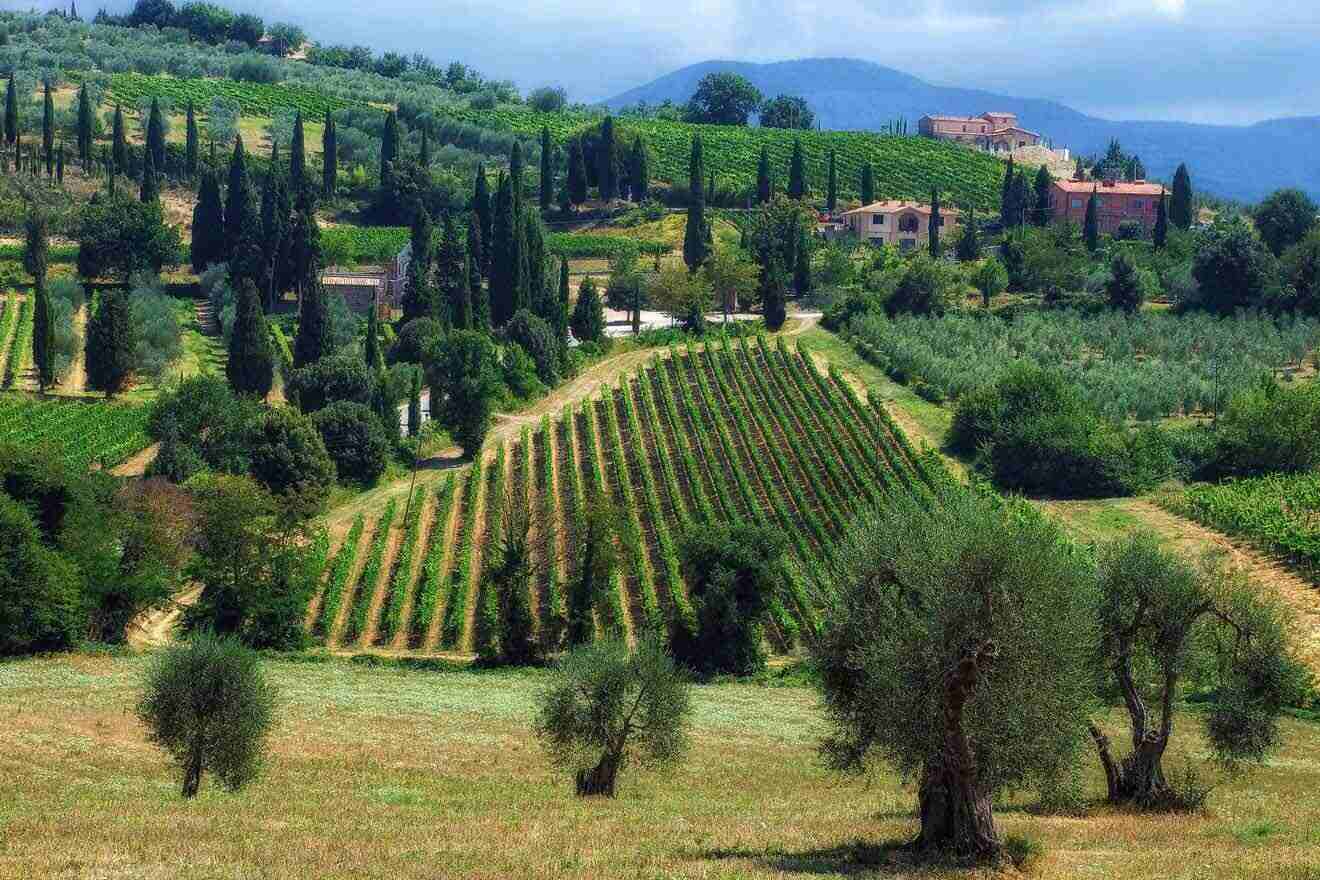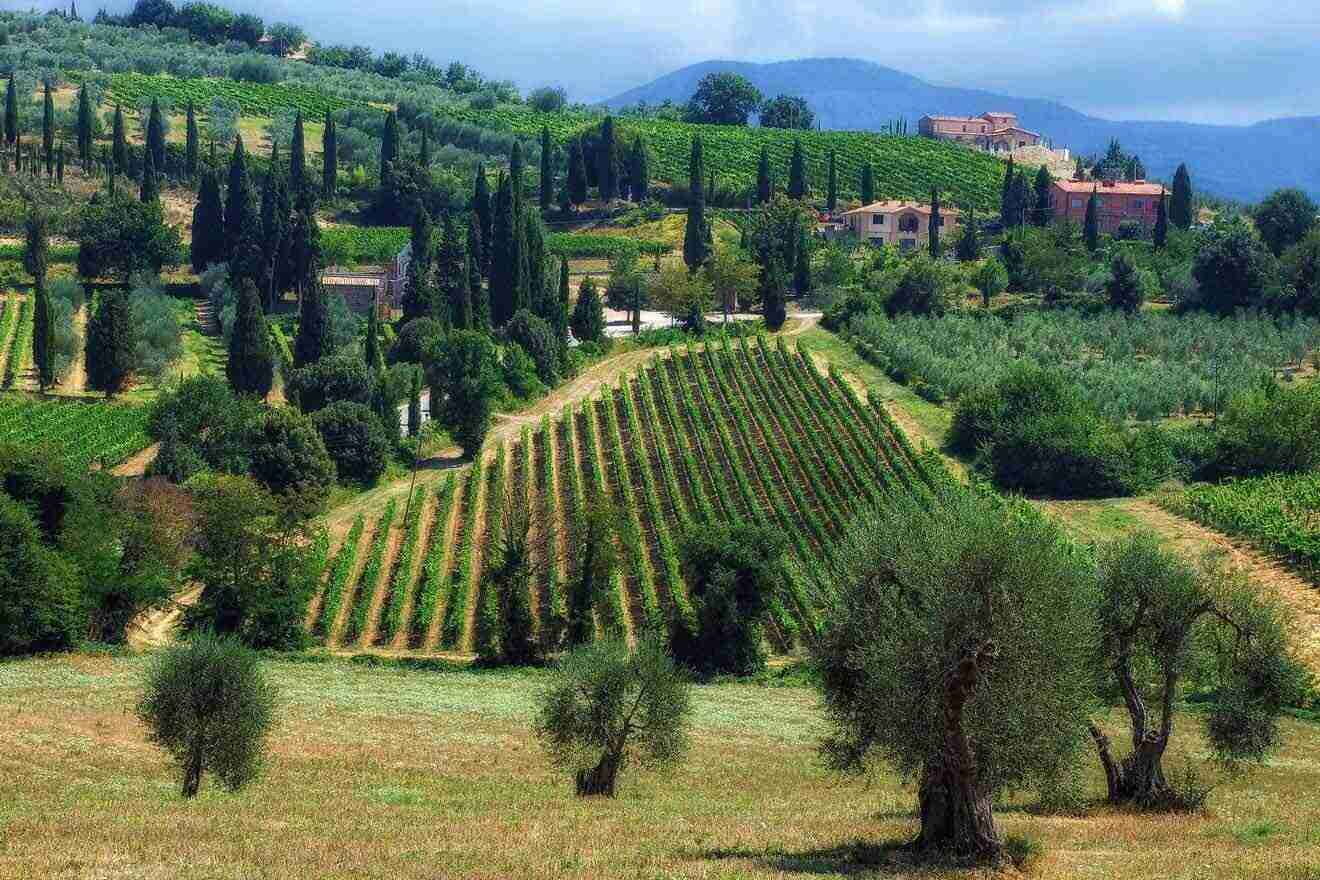 Duration: 9 hours
Price: from €160
Why you should take it: famous wine tasting and cellar tour
The tour will take you to taste wine in three wineries. Led by your knowledgeable guide, you'll have a fantastic day exploring the prized cellars oozing with rich Italian history to learn about the production process and mingle with passionate locals who make the delicious red wine happen.
In the second winery, you'll try the authentic lunch before admiring one of Tuscany's loveliest villages, Montalcino, and its mesmerizing abbey of Sant'Antimo. The additional tastings are also lined up throughout your vineyard tour. With only 8 participants or less around you, you can expect nothing less than an intimate experience!
And if a visit to this many vineries sounds overwhelming, you can opt for this wine tour, where you'll have a singular wine tasting happening deep beneath the historic center of Siena. Plunge down to the brick vaults, where you can sample an array of Brunello di Montalcino and super Tuscan wines.
5. Ride Vespa scooter through Tuscan wineries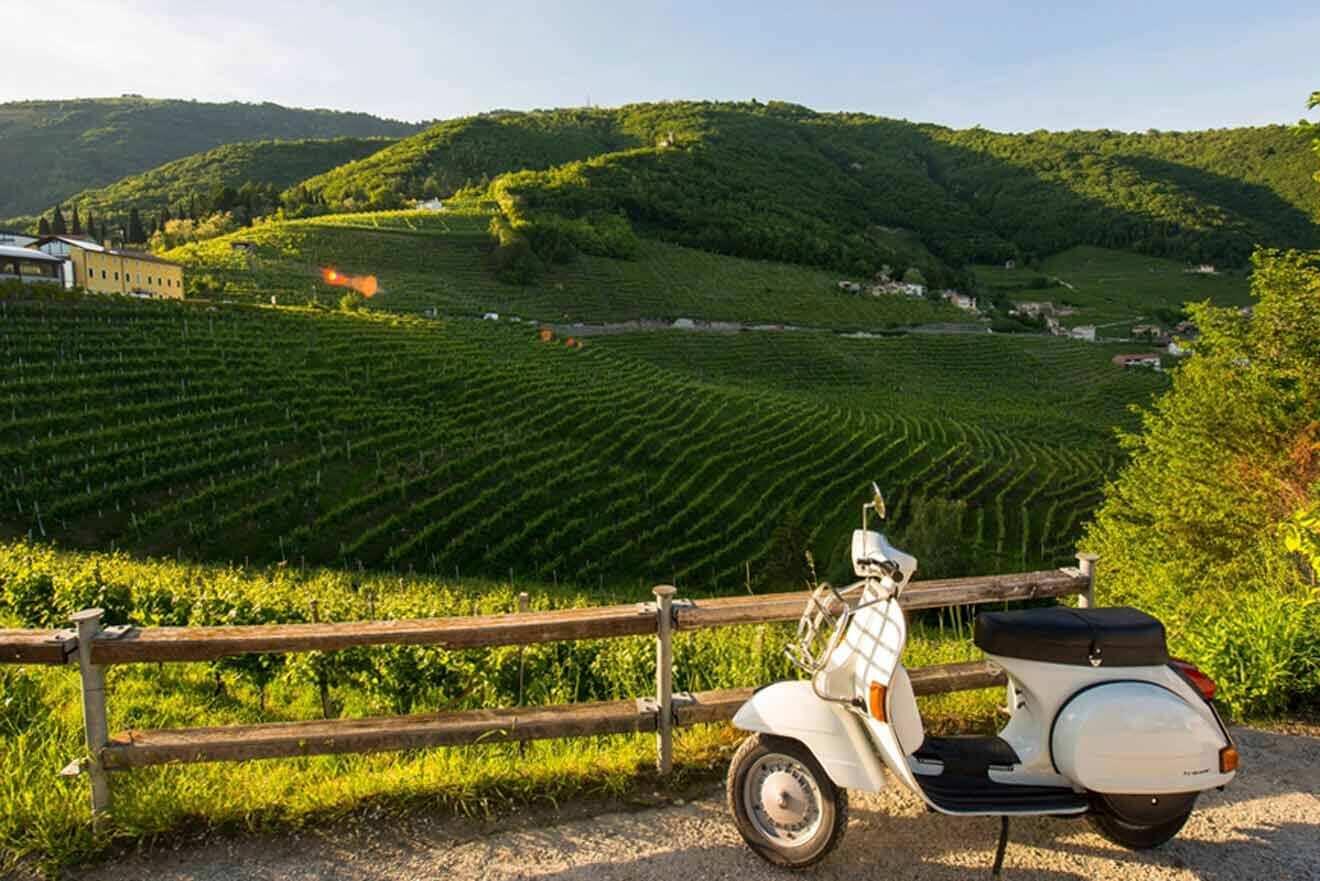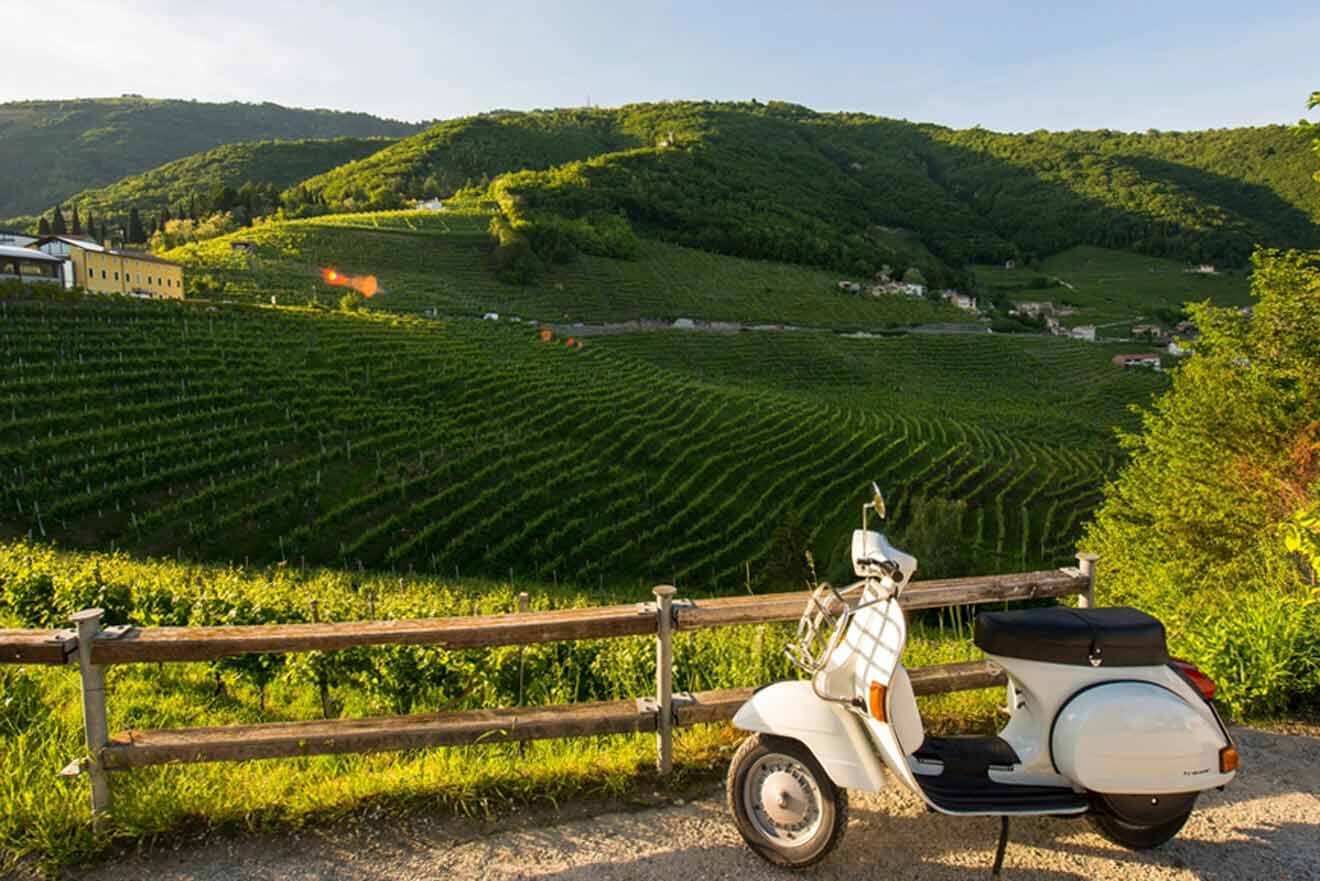 Duration: 6 hours
Price: from €150
Why you should take it: includes olive oil tasting
With this half-day wine tour, you can visit the very best wineries, see lush vineyards and taste Tuscan wine. One more great addition is the olive oil experience, where you'll taste extra virgin olive oil and learn all about the ancient olive groves. You'll do all this while riding the legendary Vespa.
You'll get a crash course on how to drive your Vespa properly and safely before hitting the road for an exhilarating and exciting journey. Enjoy the peaceful drive down the scenic country roads and be swept away by nature's astounding beauty! It's also worth noting that Tuscany boasts not only amazing breathtaking nature but also some great stay areas. And if you'd like to learn all about it, you can check our post on the best areas to stay in Tuscany.
6. Visit the medieval winery in Chianti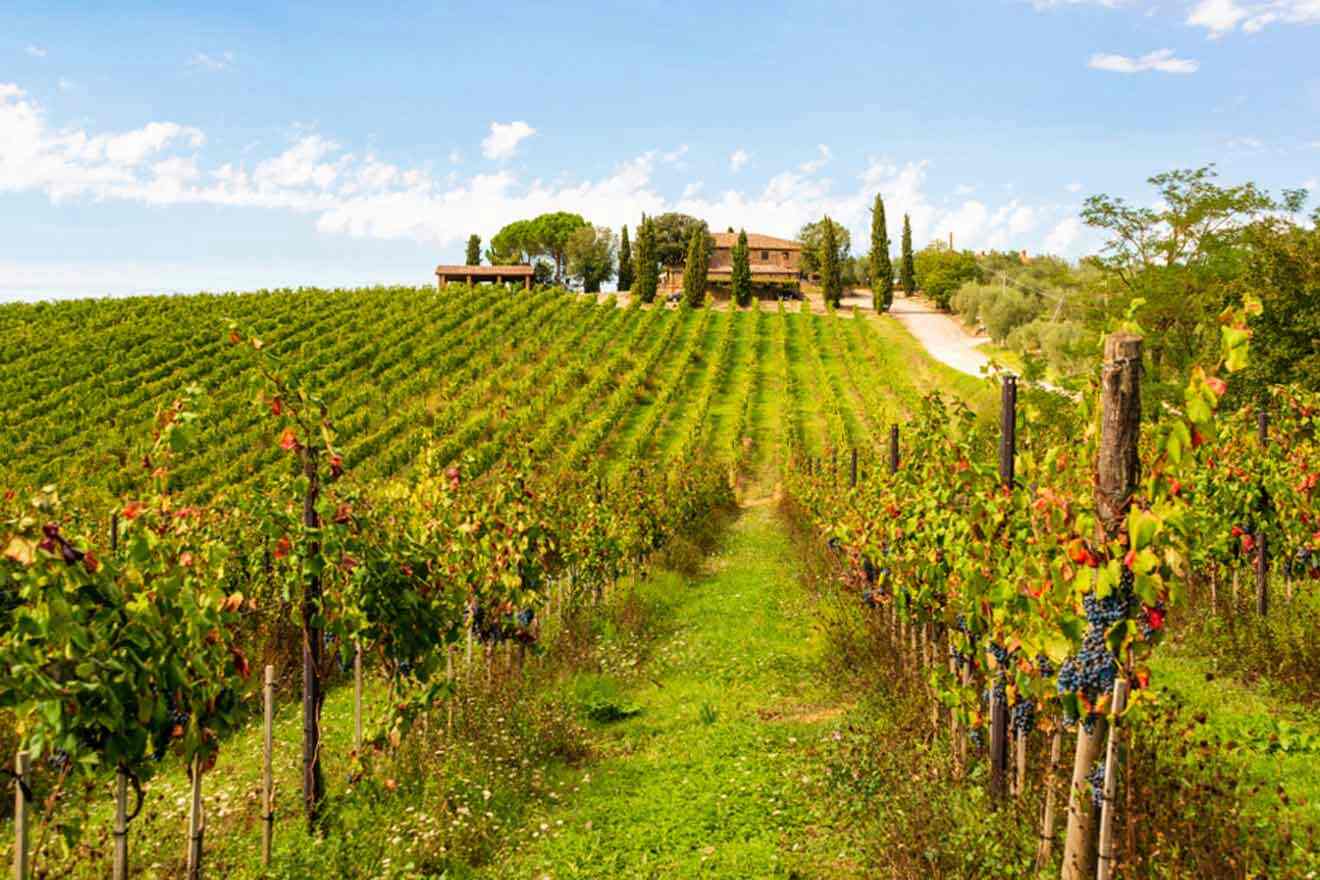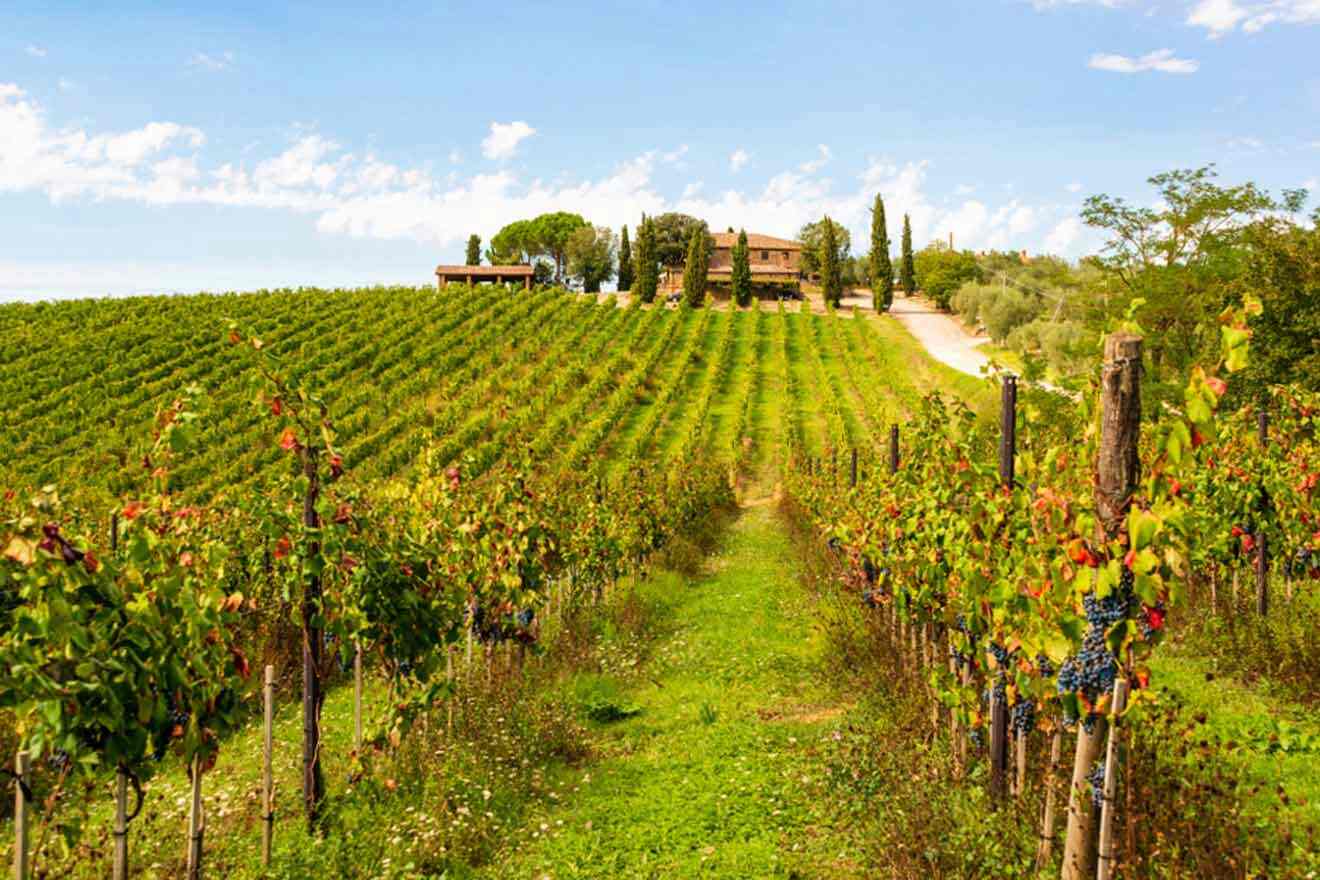 Duration: 5 hours
Price: from €200
Why you should take it: wine tasting at a 12th-century castle
Take a warm journey through the scenic Chianti region of Tuscany and arrive at a winery oozing with history, looking like an authentic medieval fortress from the middle ages. Guided by an enchantingly knowledgeable local, you'll learn everything from production to family heritage as you explore the cantina.
You'll be invited to savor fine regional wines during an in-depth tasting experience – one sip, and you'll understand why this area's famous for its quality vino! But when it's time for lunch, get ready to feast like there's no tomorrow: enjoy Italian cheese, prosciutto & plenty of filling pasta complemented by more wine, naturally!
Before your 30-minute air-conditioned van ride back to Florence, take a few leisurely moments strolling around majestic vineyards and olive groves.
7. Learn about the Tuscan classics in a wine class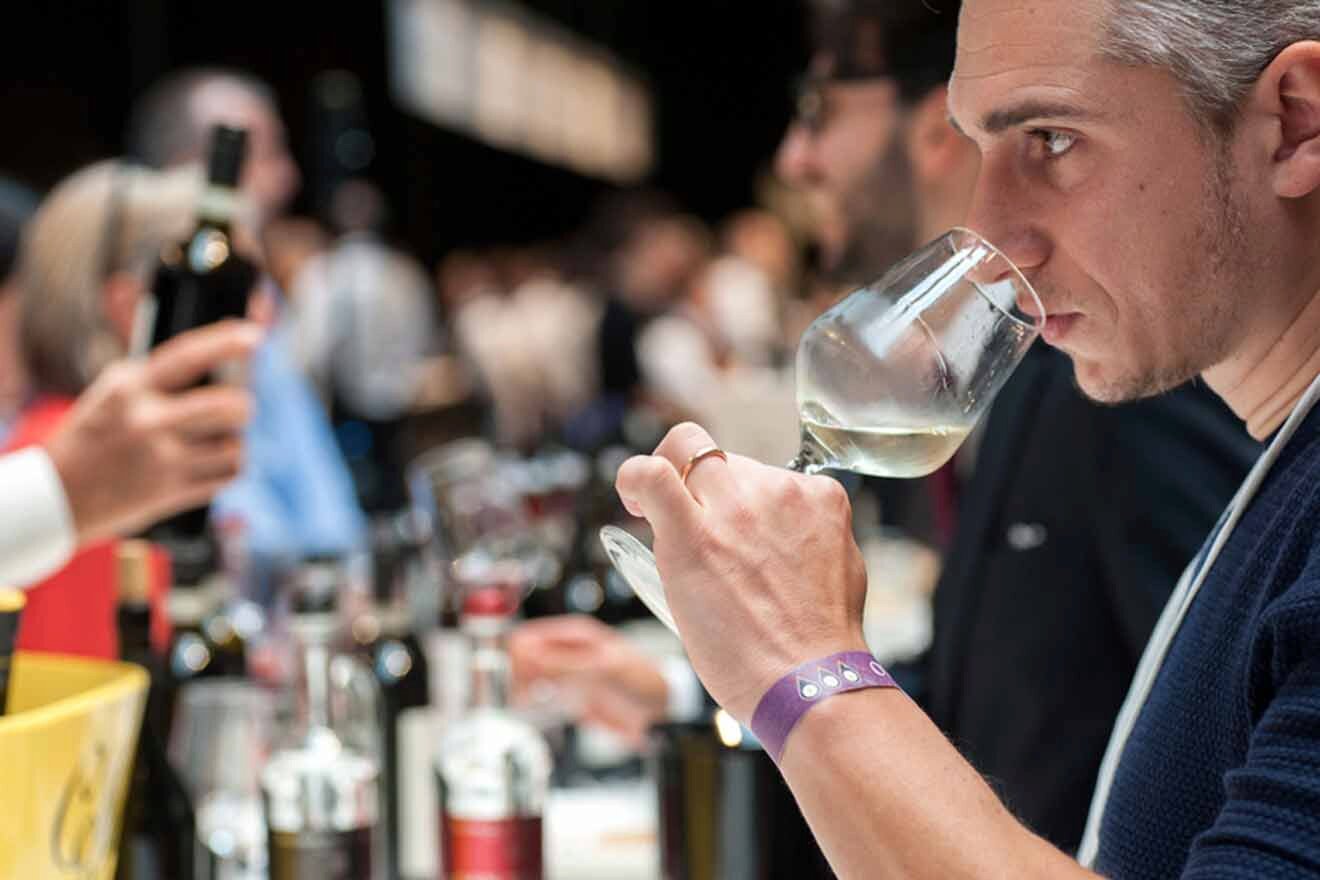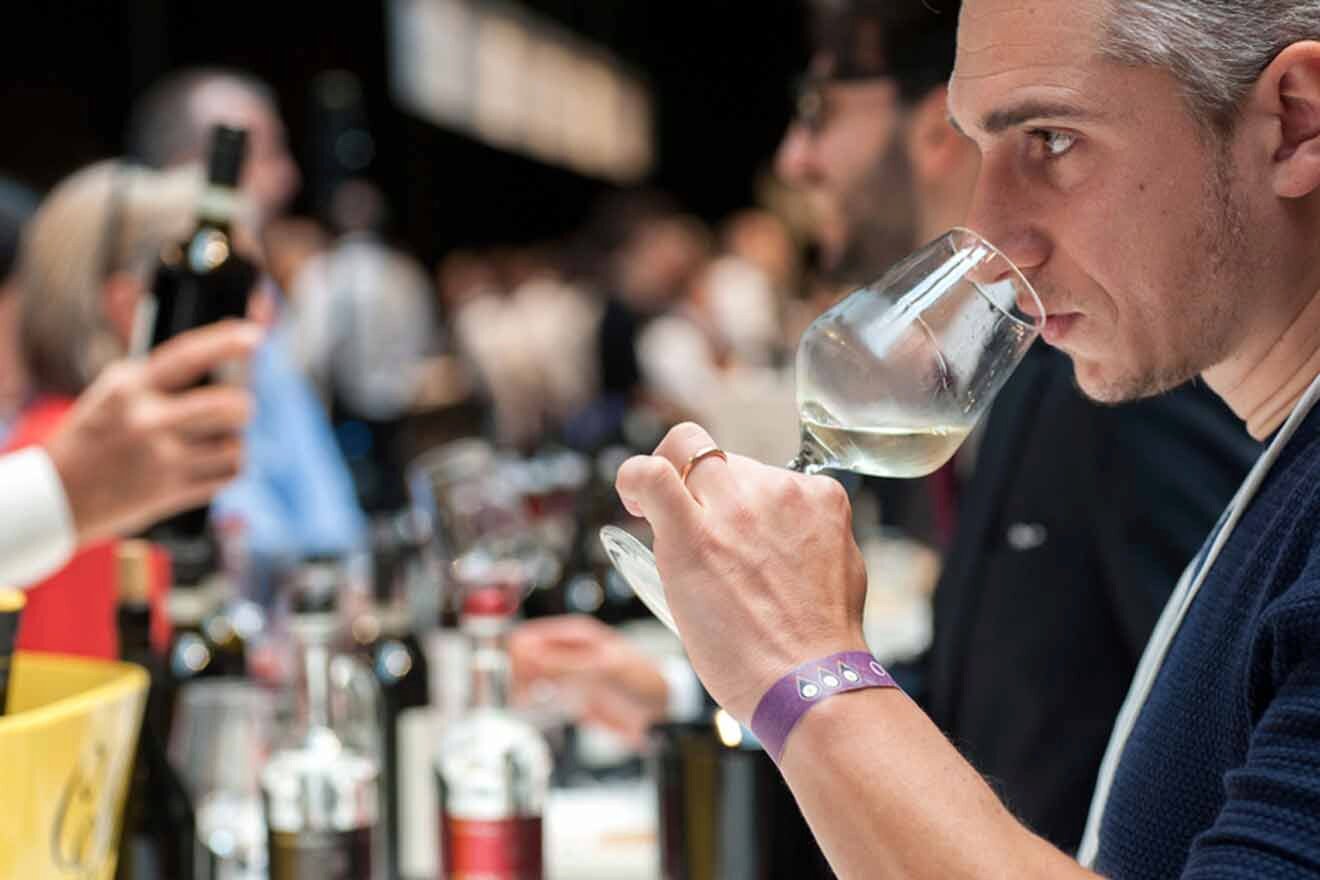 Duration: 2 hours
Price: from €60
Why you should take it: educational wine experience
Are you a Tuscan wine novice who feels overwhelmed amidst the complex world of Tuscany's vintages? Then it's time for you to learn how to recognize some of the region's most famous wines!
In this wine class, you'll learn all about the rich history behind this storied land and its diverse wine-producing areas and sample a range of different reds and whites from this very spot.
This informal mini-class will take place in central Siena, and it will cover everything someone needs to know about Tuscan vino, from recognizing regional bottles while on sightseeing breaks to tips on how all those special tipples should be tasted.
You'll enjoy local food pairings alongside tastings of at least 4 or 5 unique wines from Tuscany.
8. Experience the best wines coupled with sunset views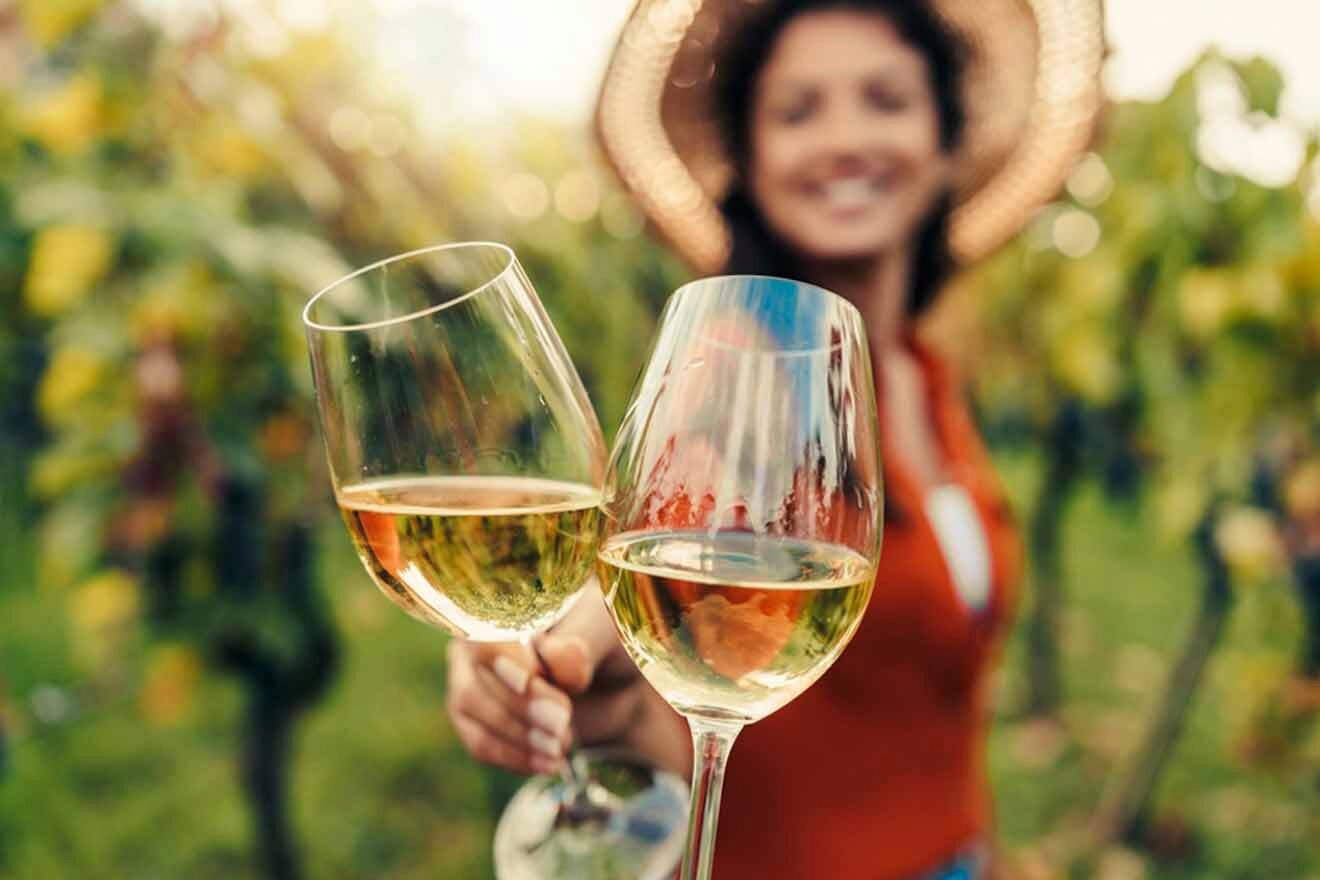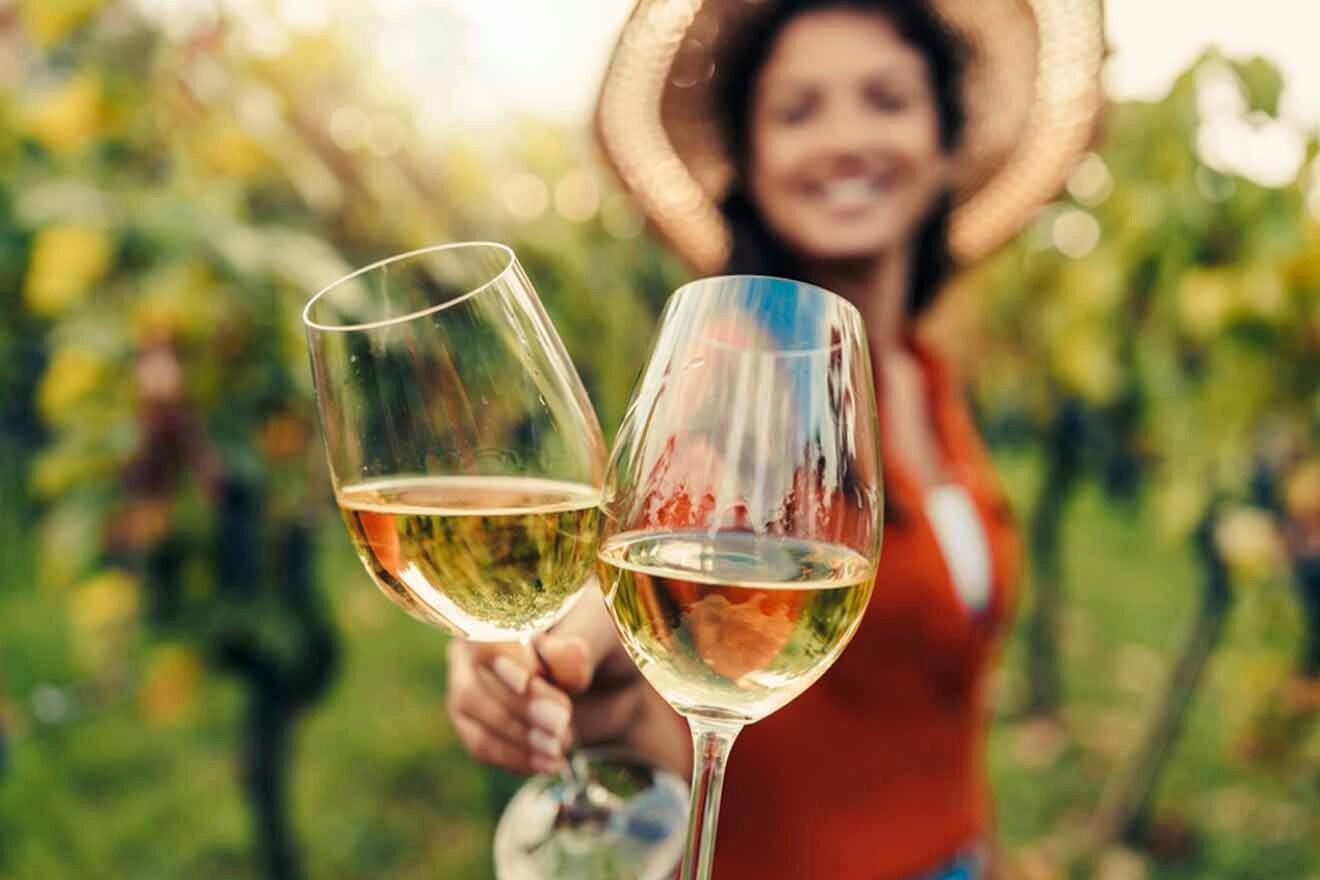 Duration: 1 hour
Price: from €70
Why you should take it: great evening tour for romantics
This tour will make sure you get the unforgettable evening experience – an exquisite aperitivo in Florence, the Renaissance capital, just before sundown.
You'll follow your guide through illuminated landmarks such as the Ponte Vecchio and Duomo. They will also take you on a tour of the Oltrarno and San Frediano districts which is sure to give you a powerful combination of traditional Italian food and drinks.
You'll get to sip some delicious Chianti wine while nibbling on scrumptious Tuscan "crostini." What could be better? It's ideal for those visiting for the first time or who are pressed with time as it will take only about 2 hours of your time.
Don't forget to capture some photos of the sunset sights together with you holding your wine, as it surely will be a moment worth remembering.
9. Meet new friends and try the best Tuscan wine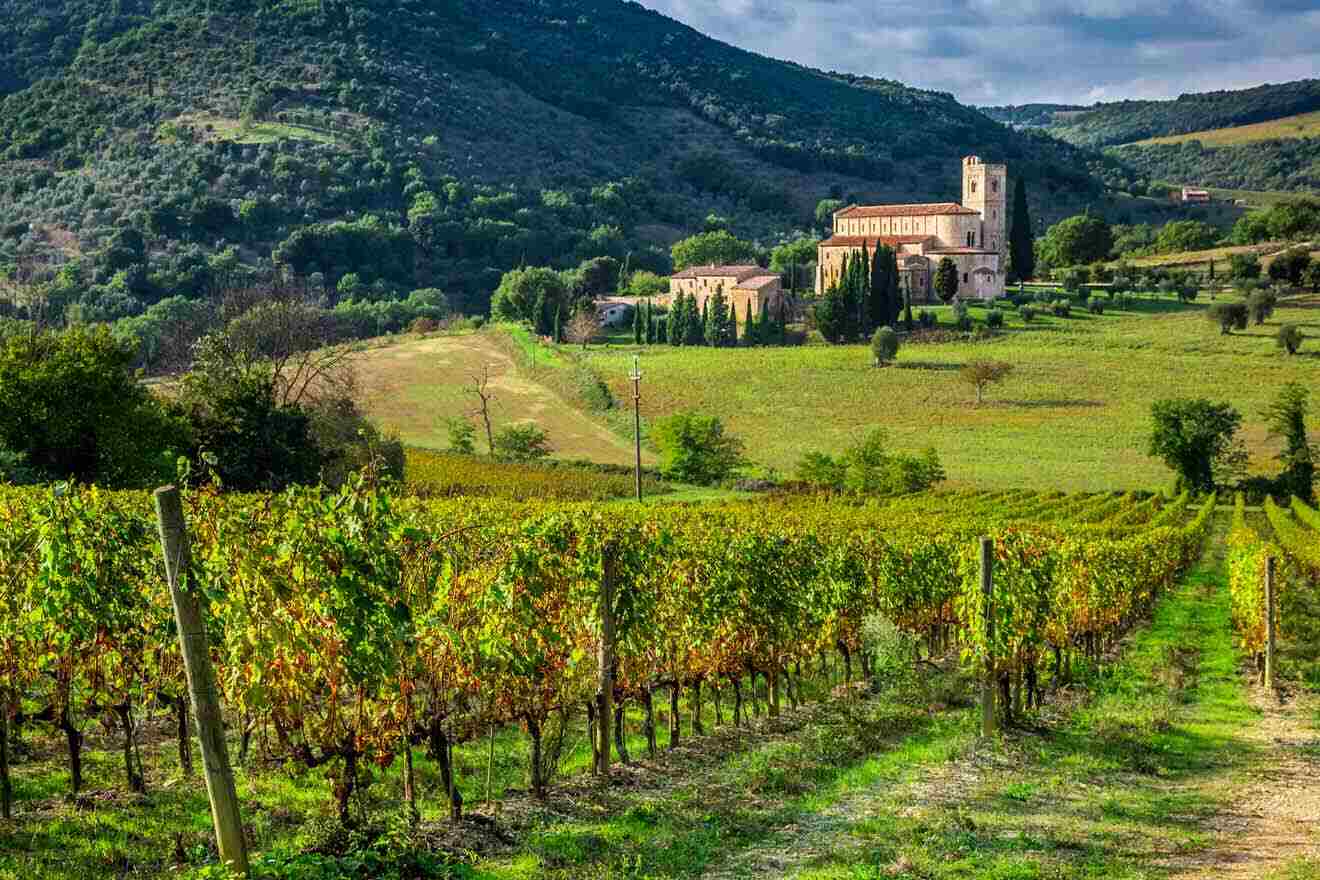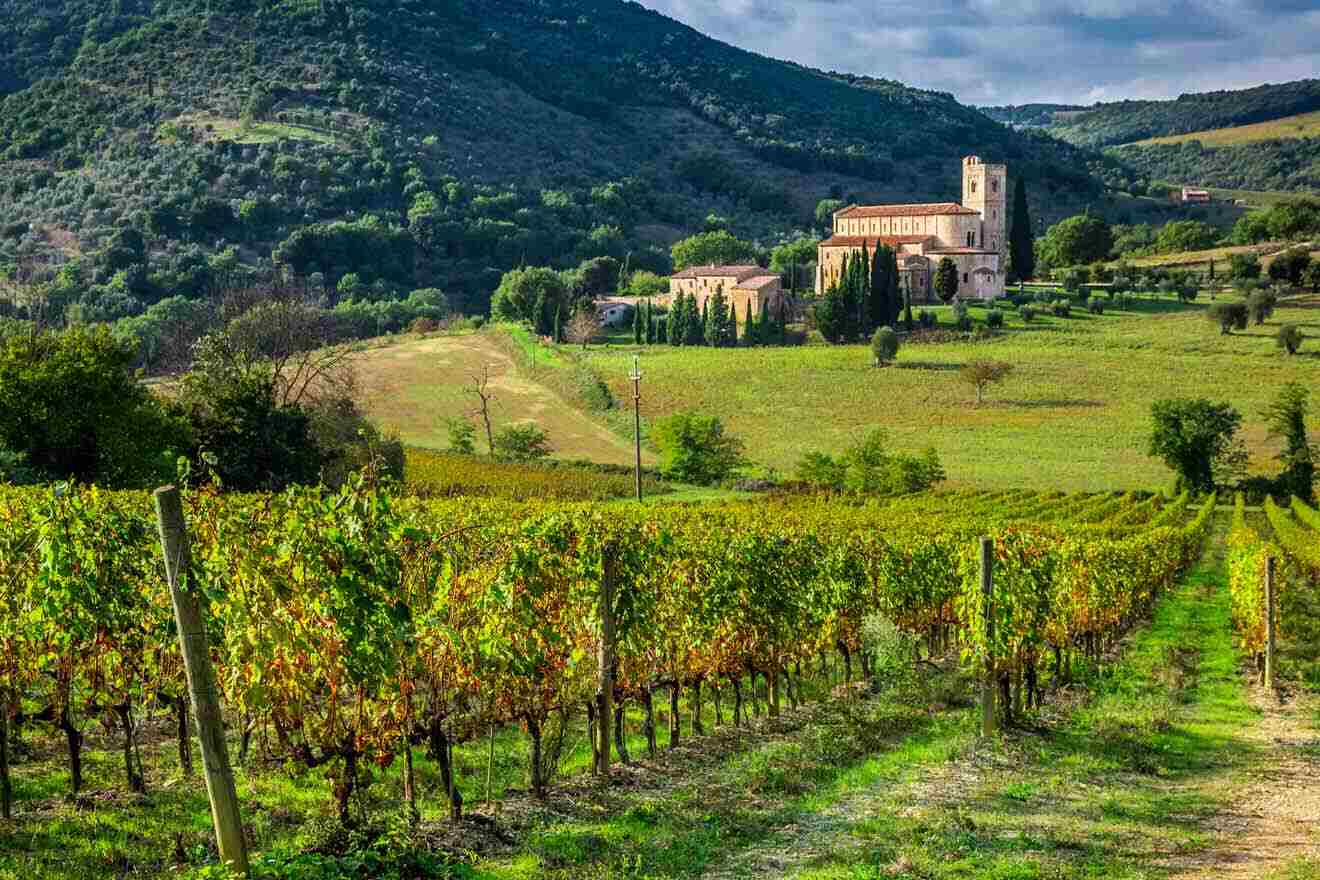 Duration: 7 hours
Price: from €120
Why you should take it: curated for younger travelers
Delight in an unforgettable day spent meandering through the beautiful, Tuscan countryside sipping delicious wine with new friends!
You'll embark on a tour of authentic wineries (one of the best things to do in Tuscany) and sample some of the world's most renowned varietals, such as Chianti Classico and Super Tuscan.
You'll also gain insight into these wines' production processes from your sommelier guide AND get to savor upper-class balsamic vinegar, truffle oil, and extra virgin olive oils in generous tastings at every stop.
Later, you'll explore the quaint medieval village of San Gimignano leisurely, wander its ancient cobblestone roads, and maybe even find something unique from one of its artisan shops!
This 7-hour opportunity is a great way to enjoy a full-day excursion of social wine tasting crafted especially for young, extroverted, and curious people taking place amidst the breathtaking Tuscan vistas
10. Get to know the Bolgheri region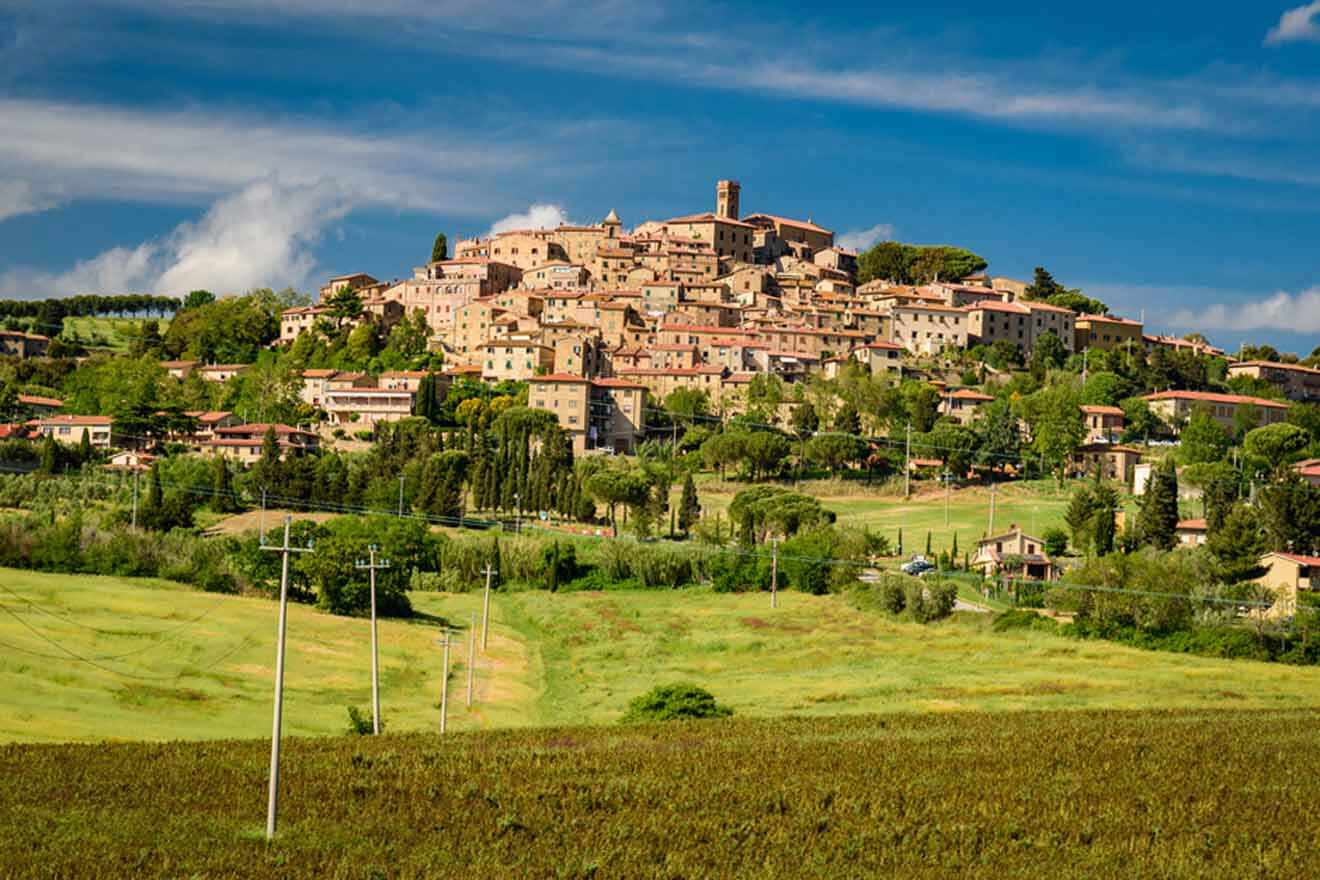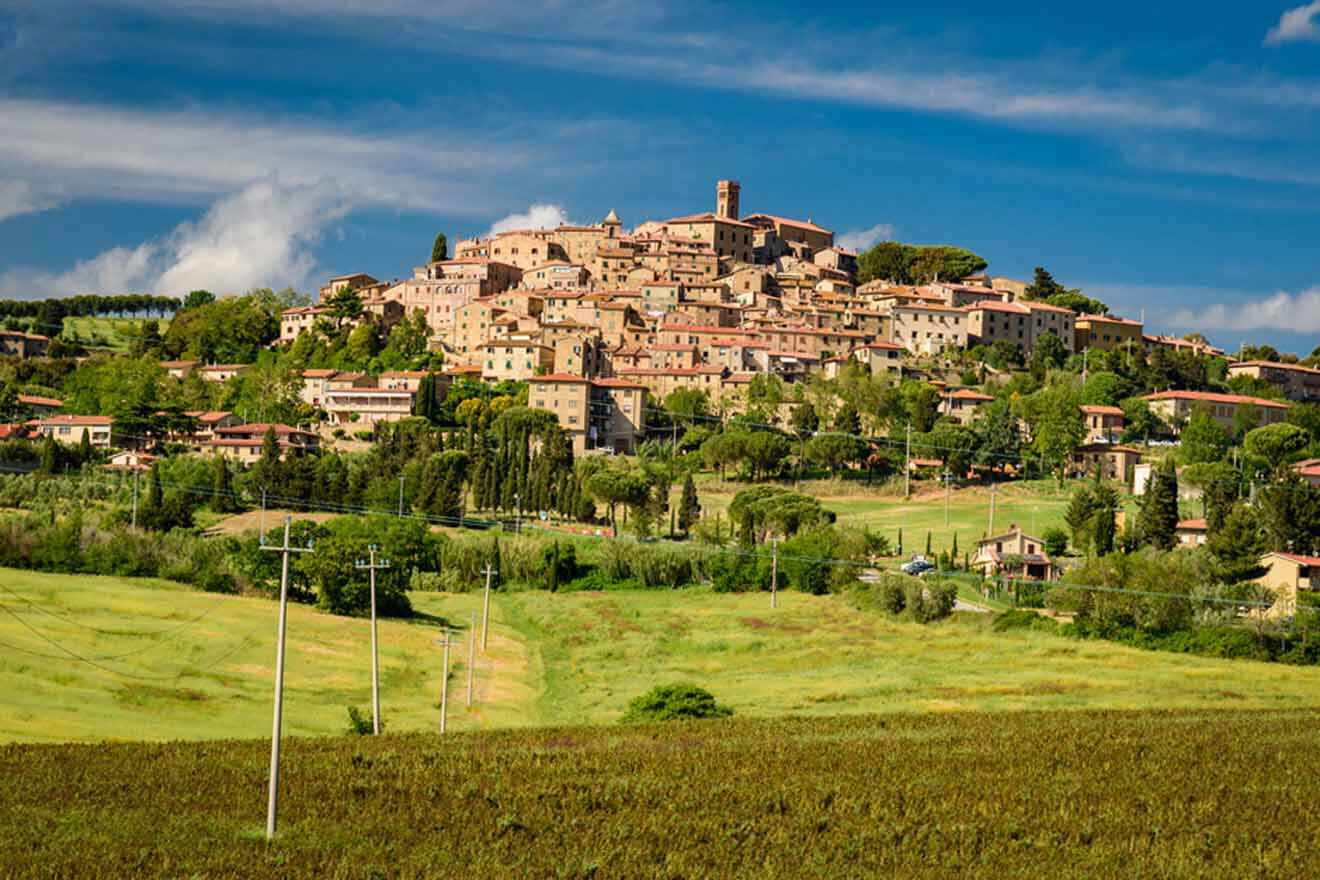 Duration: 1 hour
Price: from €25
Why you should take it: sip on 3 different Bolgheri wines
This excursion will let you take a tour and visit one of the Bolgheri Region's most breathtaking wineries. Established in the 1950s, this spot is certainly a must-see for any wine enthusiast
You'll experience an afternoon walking through its grounds, marveling at its cellar, and sipping on several carefully crafted wines from the region with some delicious light snacks as well – talk about hitting two birds with one stone!
You'll also get all the necessary knowledge that will help you understand anything about wine production while diving into the magnificence of the Tuscan countryside. Be sure not to miss out on a range of distinctive flavors presented alongside traditional snacks – won't regret it!
11. Soar over Tuscany skies and try its great wine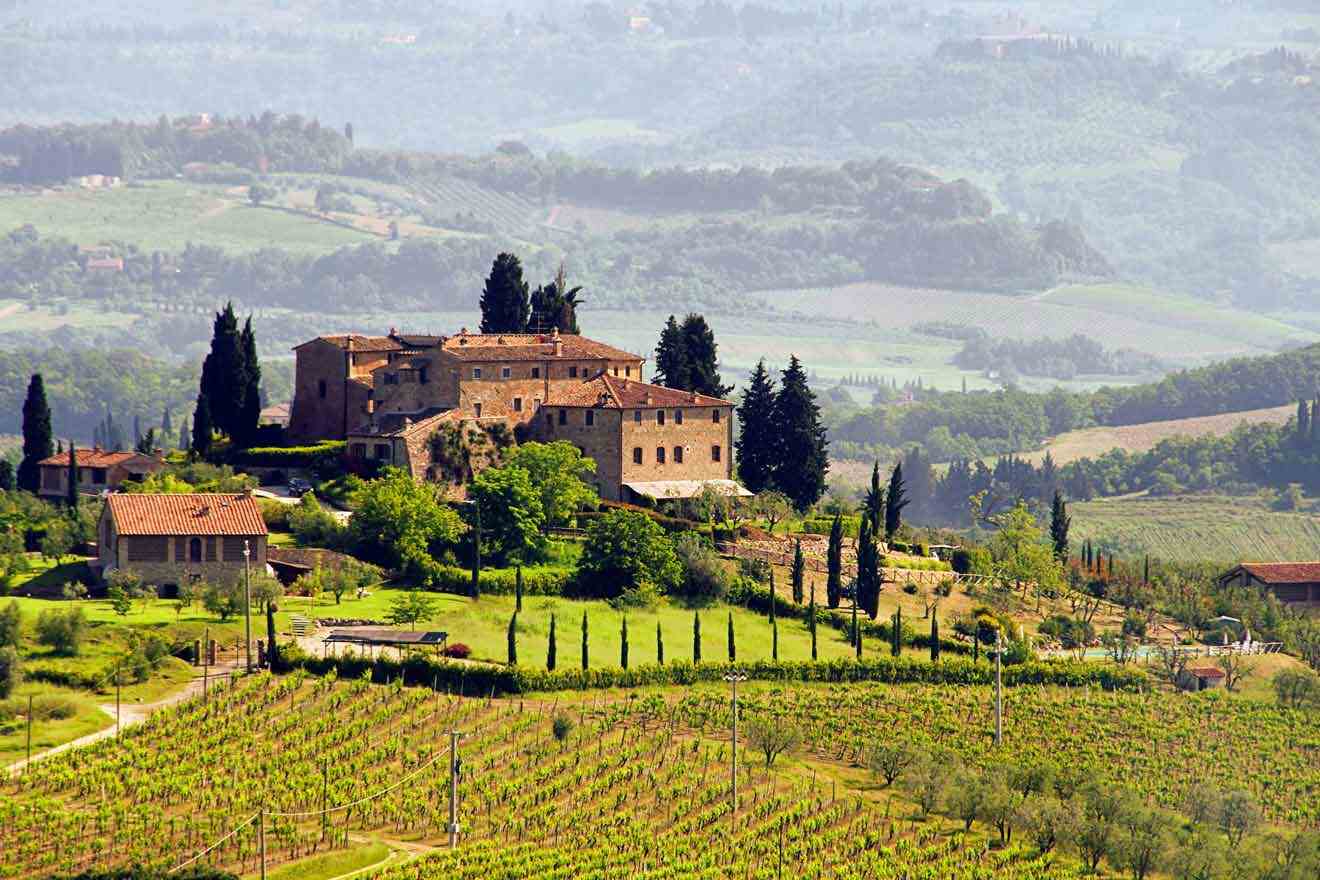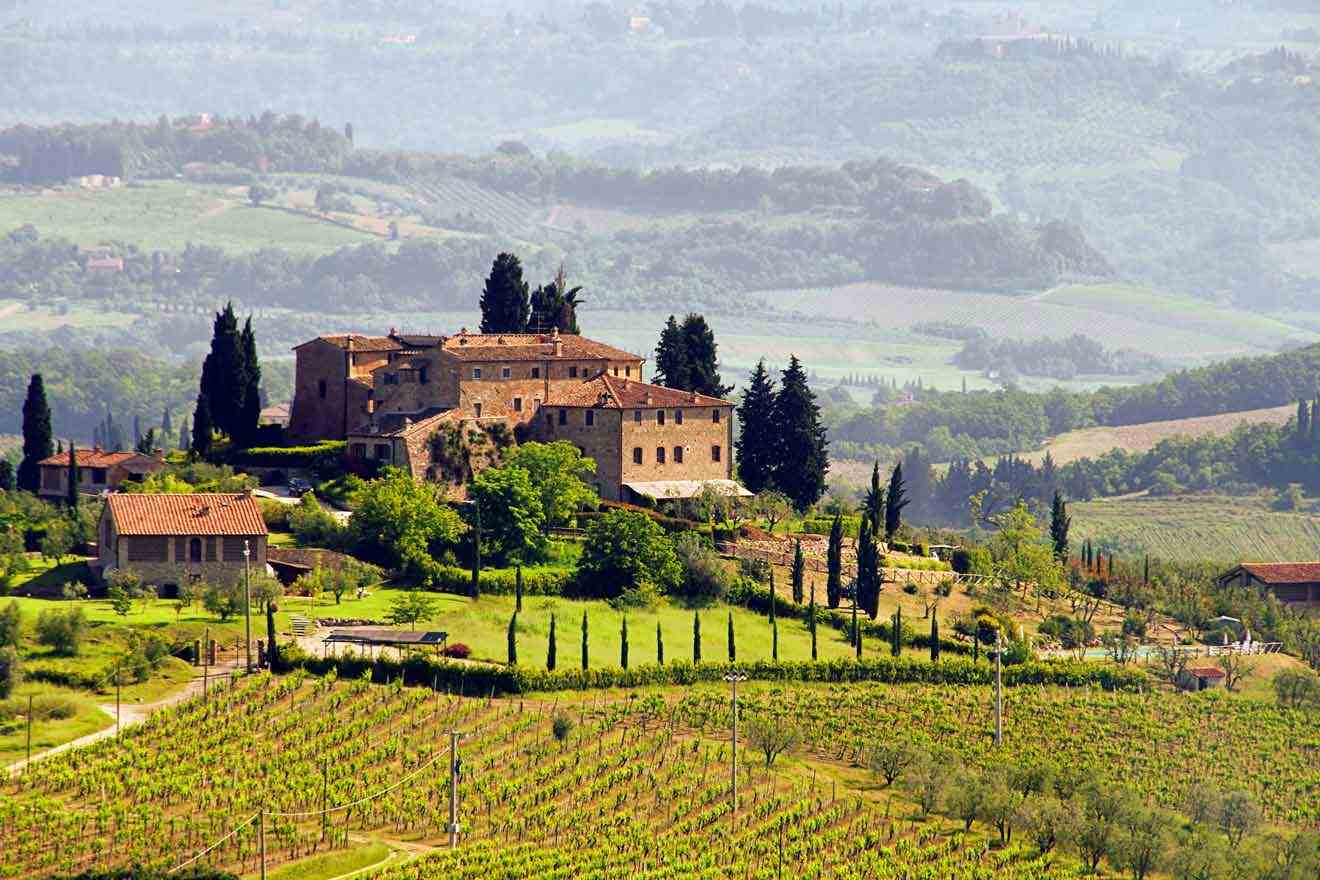 Duration: 4 to 7 hours
Price: from €4,200
Why you should take it: adrenaline-pumped wine tour
Treat yourself to the ultimate sightseeing experience and uncover the jewels of Tuscany together with trying its distinctive wines. The tour operators tailored this unique offering of a private helicopter tour so you can take in all that the iconic sights have to offer from high up in the sky.
Soaring on an aerial odyssey over Chianti's celebrated vineyards, vibrant villages, and historic monuments, your bird's eye view brings with it scenes too beautiful for words! First, you'll fly along the Arno River, viewing some of Florence's most iconic landmarks before heading towards San Gimignano to immerse yourself in Tuscan wine bliss!
12. Join a Green Tuscany wine tour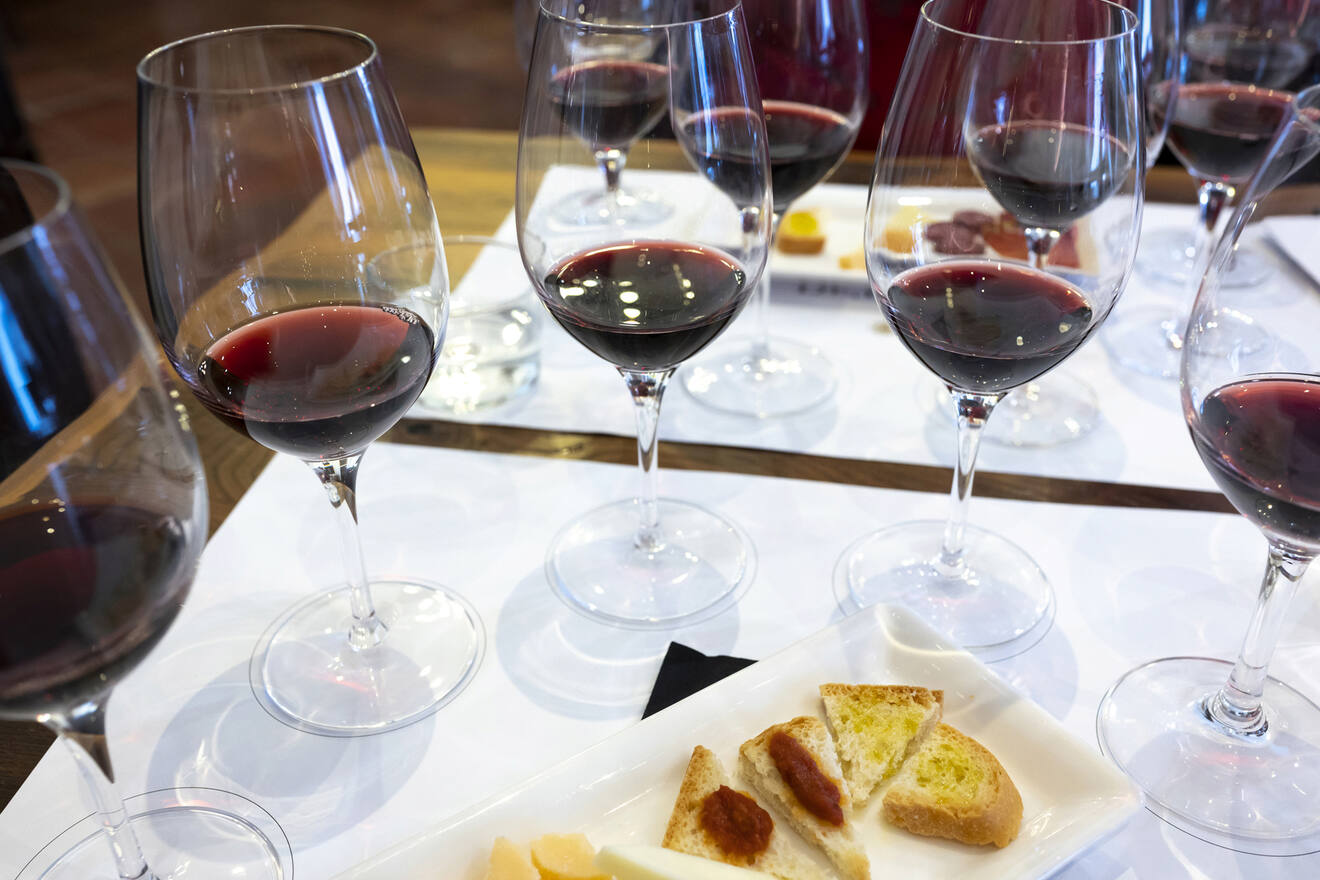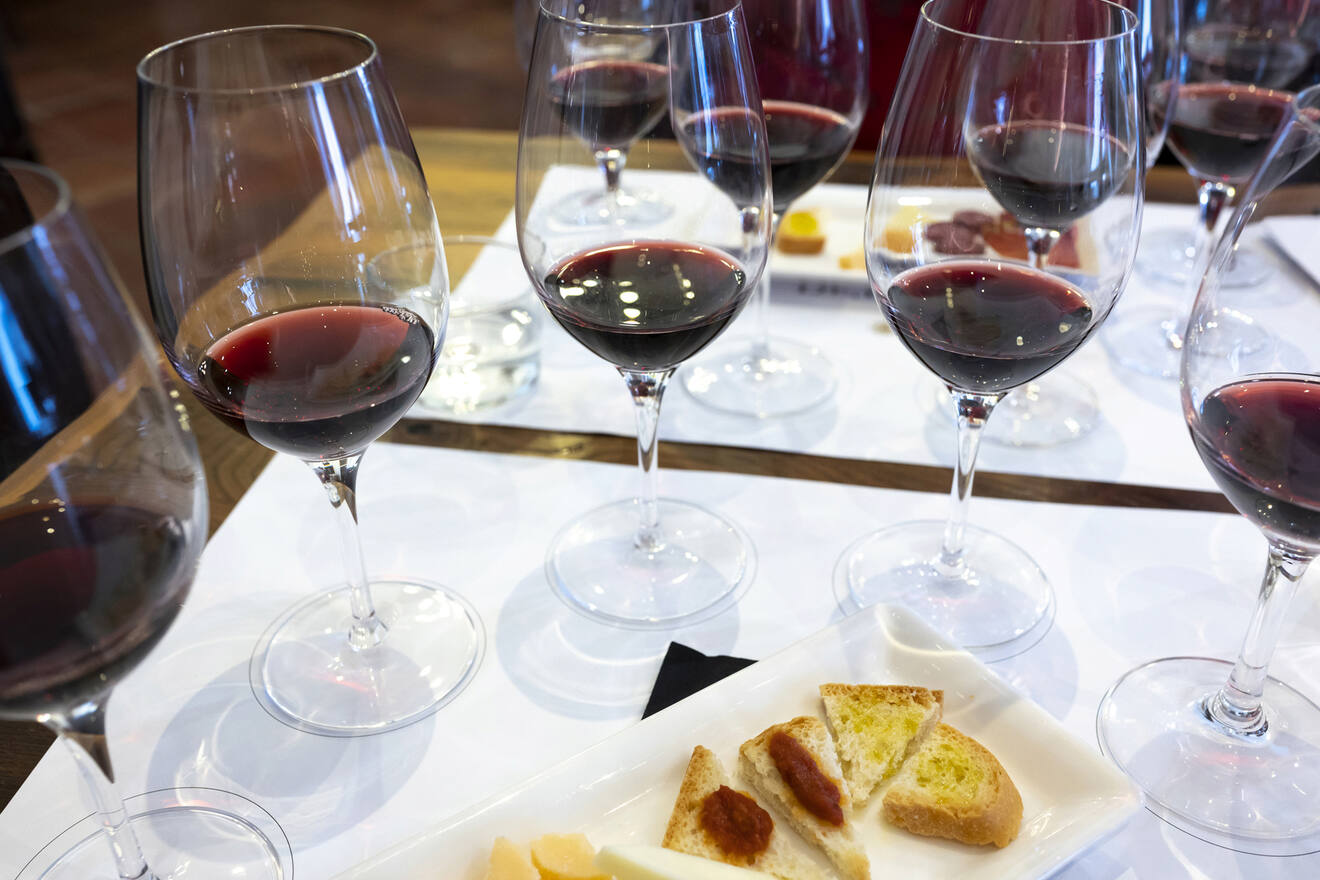 Duration: 7 hours
Price: from €225
Why you should take it: organic winery with a focus on biodynamic agriculture
Step into the verdant heart of Tuscany and take a journey to try out some of its top organic agricultural gems guaranteed to tantalize your taste buds! There's arguably nothing quite like experiencing Italy's rustic countryside firsthand, and this is one opportunity you do not want to miss.
You'll arrive at one of Tuscany's most treasured olive oil producers. You'll be given a tour of their press and get schooled on how they produce this precious liquid gold. Then you can show off your discerning palate with a taster session for 3 distinct cultivars.
The next part of the excursion will take you to the organic winery that offers up some expertly crafted varieties thanks to their biodynamic agriculture practices! You'll take a stroll through the cellar before moving on to the tasting room, where you can indulge in 4 delicious wines.
FAQs about your Tuscany wine tour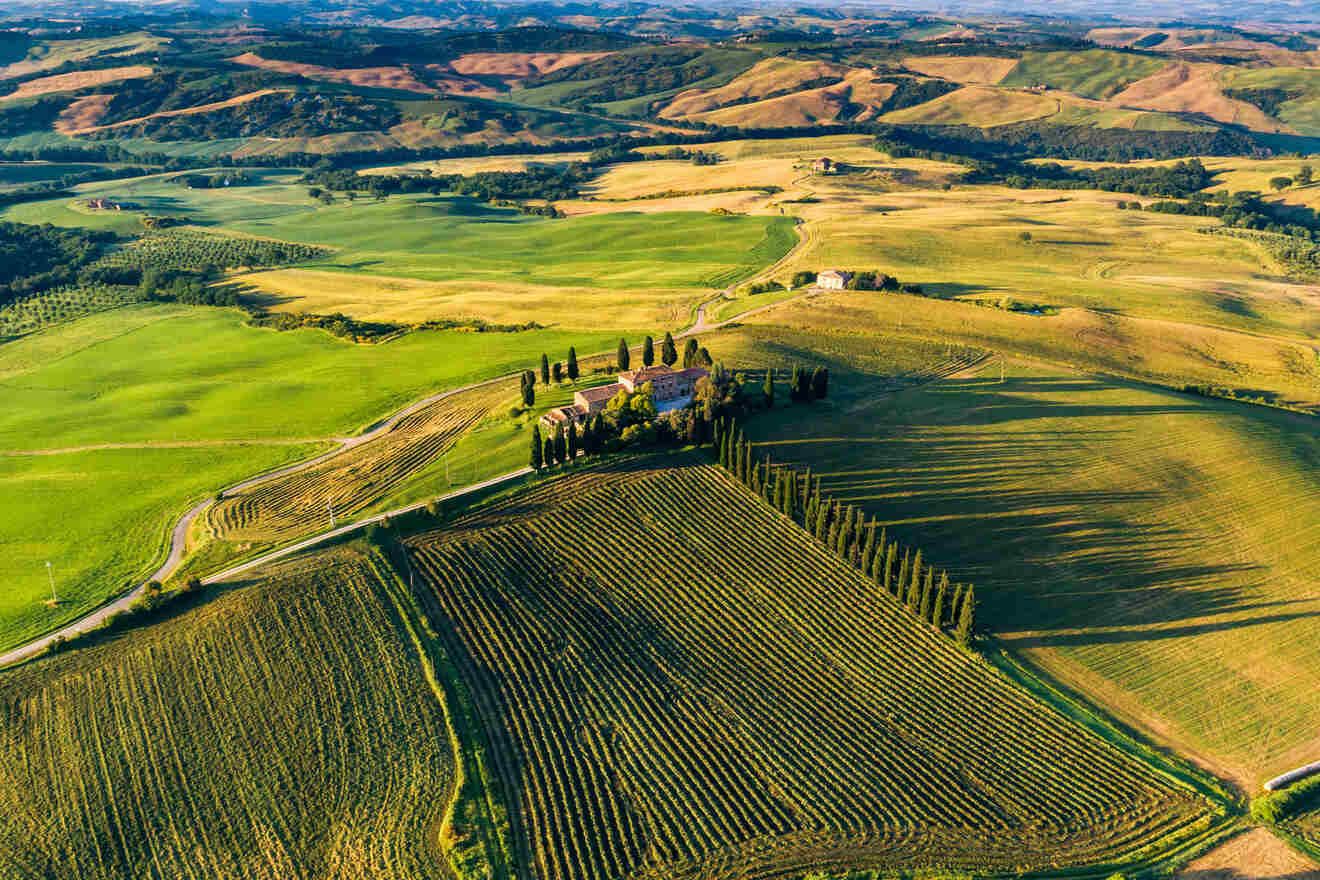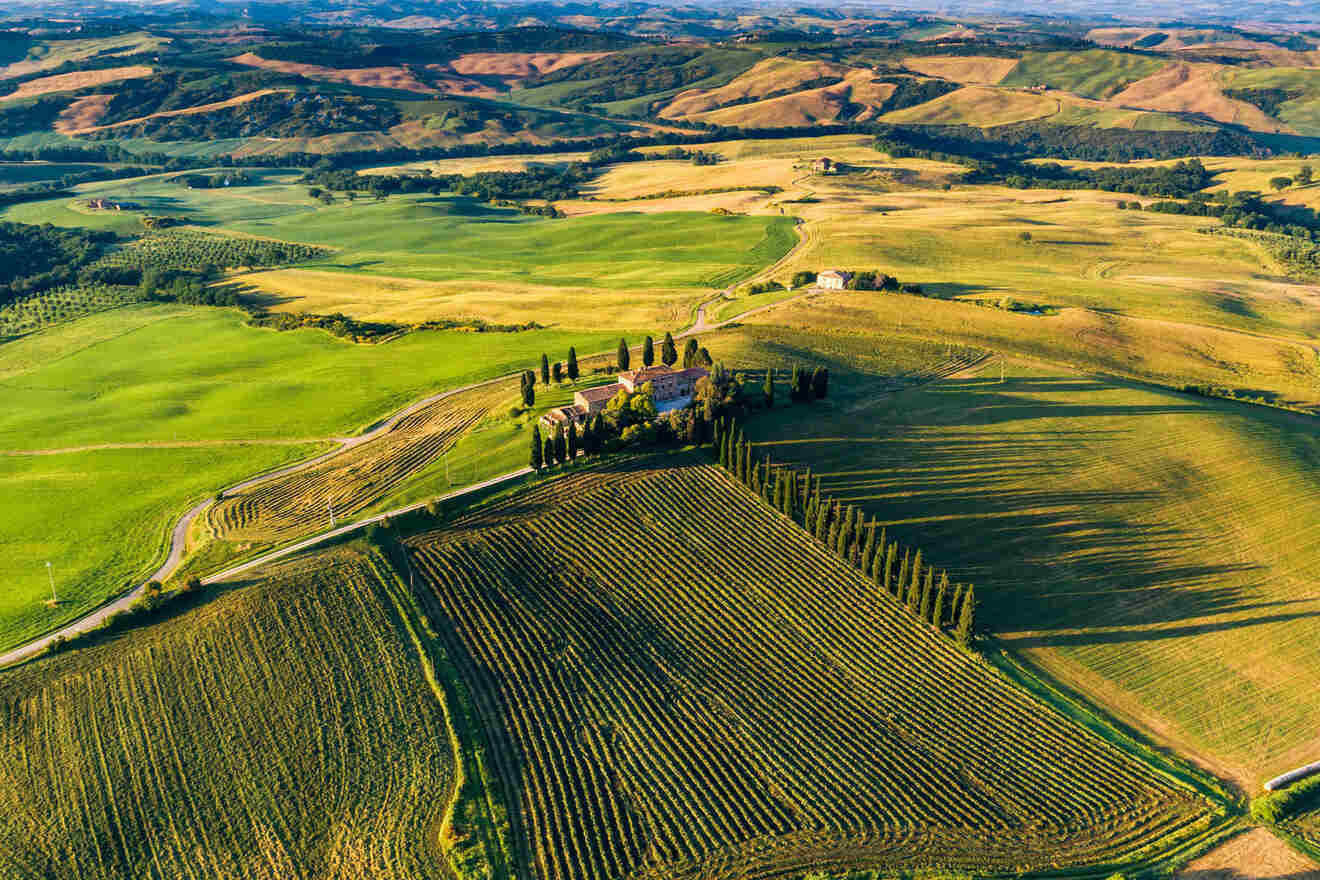 📍 Are Tuscany wine tours worth it?
🍷 What's the best wine region in Tuscany?
Chianti region is the best wine-producing area in Tuscany. If you'd like to visit it, I recommend taking this small-group wine tour or perhaps embarking on an e-bike ride to the area.
⌛ How long is a wine tour in Tuscany?
📅 What is the best month to visit Tuscany?
The best month to visit Tuscany for wine tours is typically September. During this time, you can experience the grape harvest and participate in various wine festivals.
Conclusion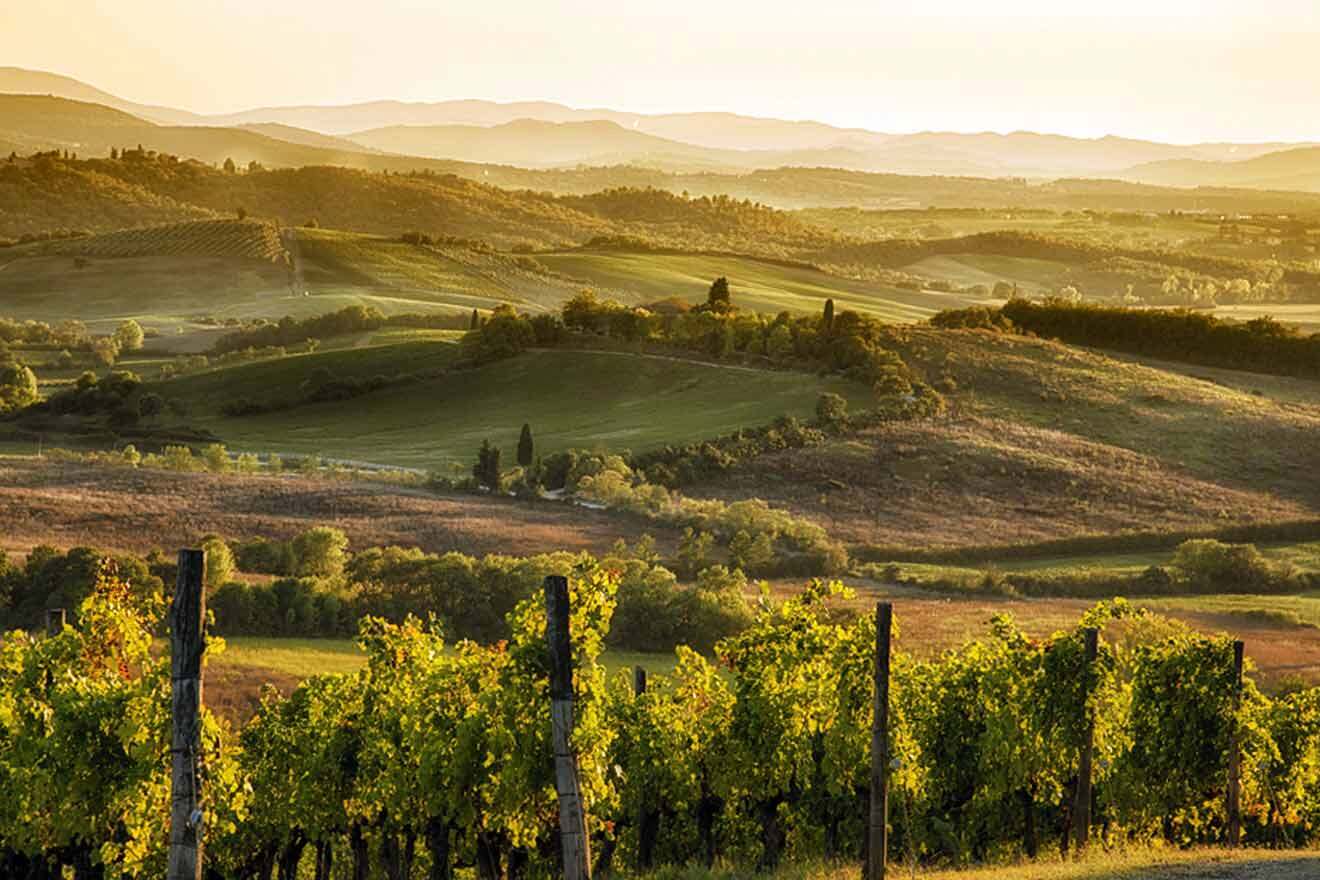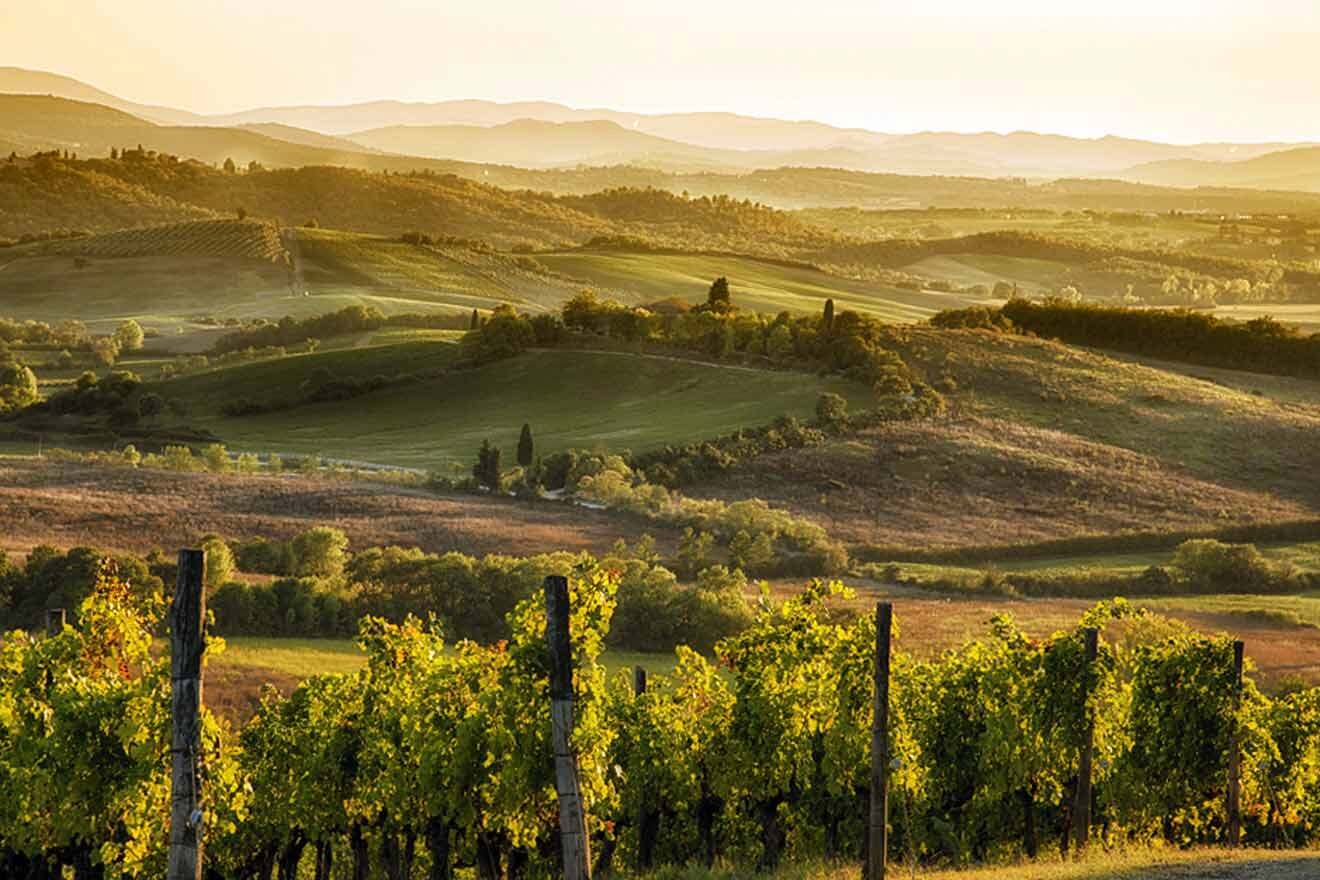 There you have it. You've read the whole list and how you can confidently choose the very best Tuscany wine tour for you!
There are many options tailoring to different types of travelers and wide ranges of interests. You can choose between the one where you can make friends, the exciting helicopter ride, or perhaps an educational experience with wine class!
As for the best way to plan your travel to Tuscany, I definitely recommend being smart about it and booking your wine tours in advance!
If you'd like to ask or add anything, or perhaps tell me about your romantic travel to Italy, make sure to do so in the comments below!
Happy wine tastings,
Angelina
---
Pin it for later!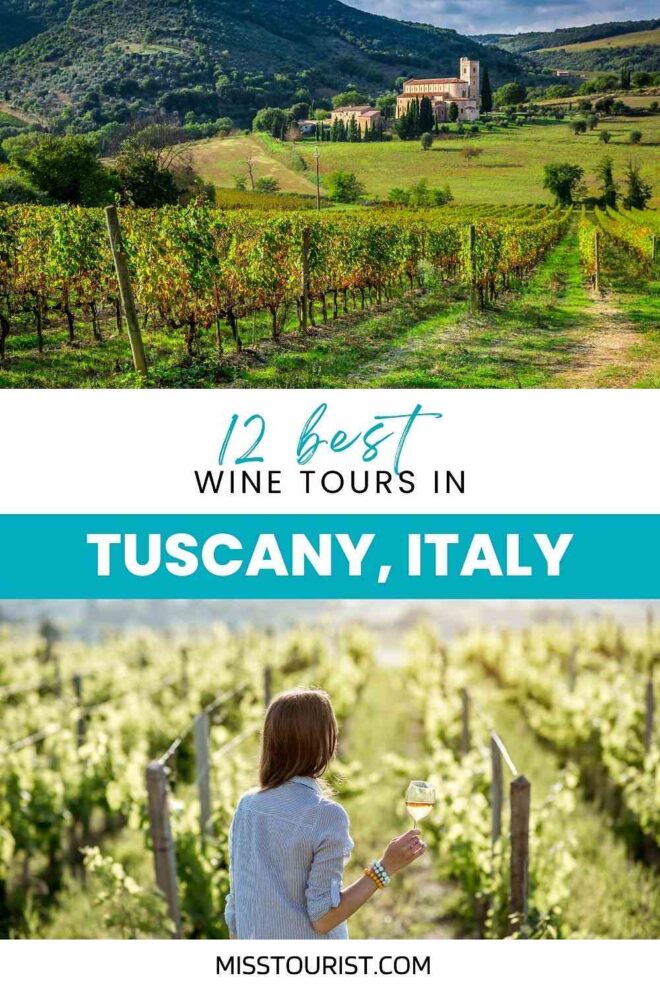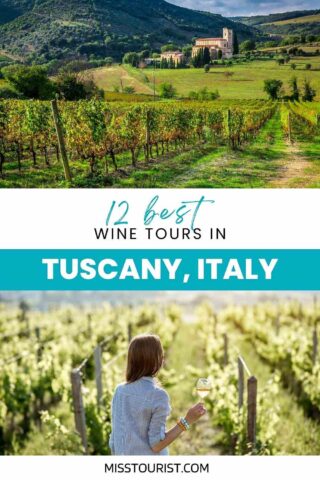 Pin it for later!