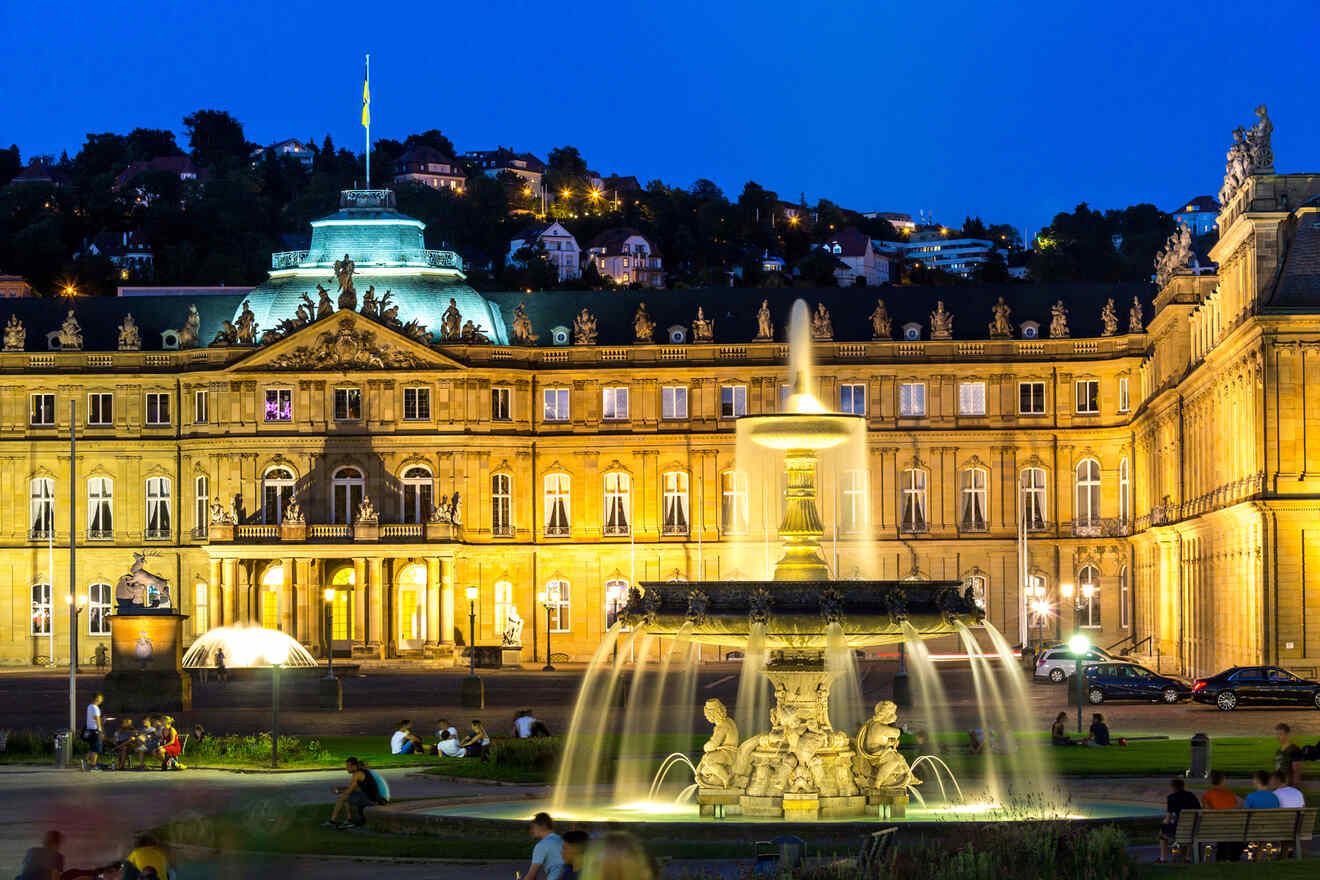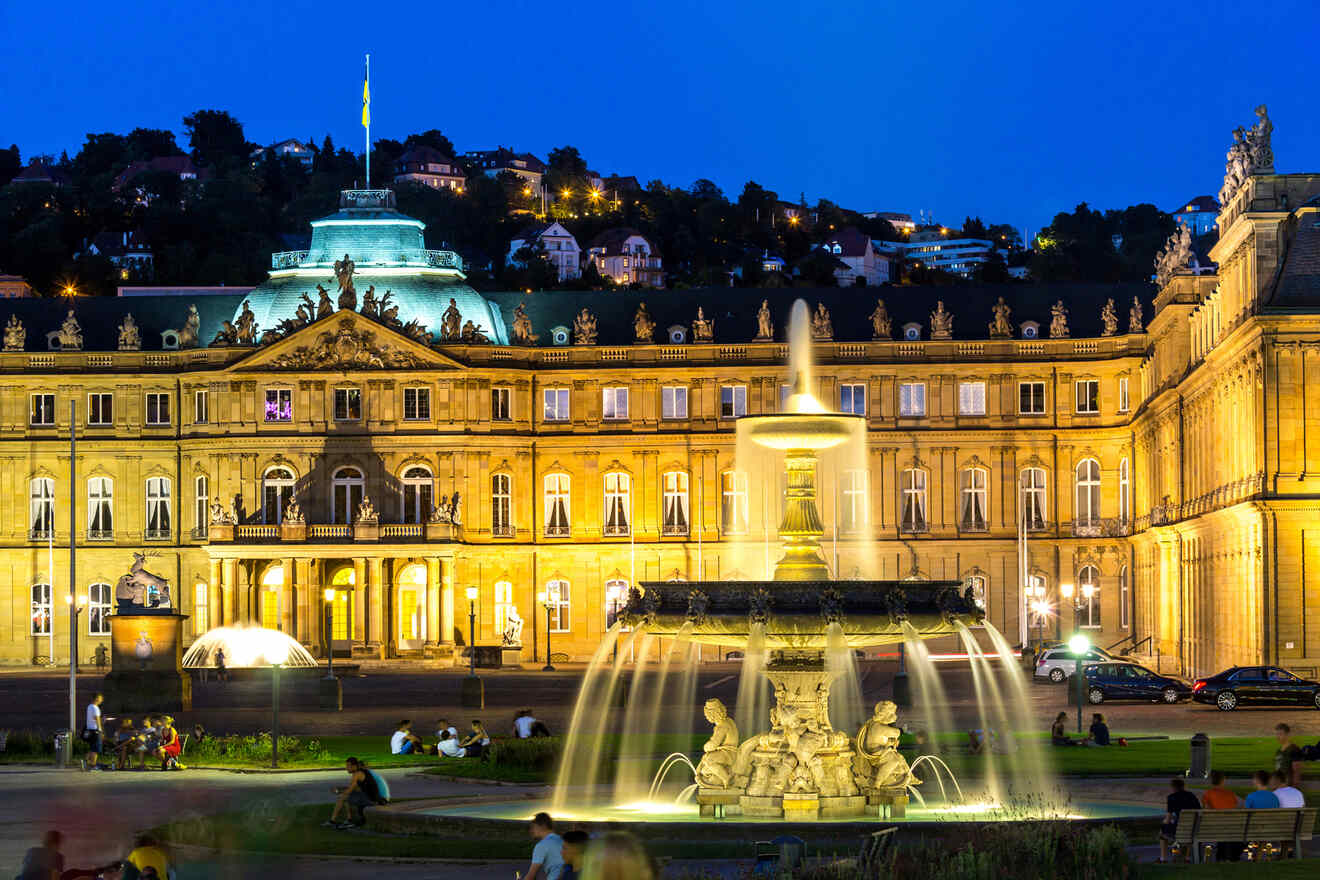 Where to stay in Stuttgart you ask? Let's journey together through the best areas, but first here is some quick information on Stuttgart areas for you.
The top area where to stay in Stuttgart is definitely Stuttgart Mitte as it's super central and has all the biggest tourist attractions. Although since Stuttgart is a rather big city, there are plenty more places to stay if you prefer something a little different, and all the areas pretty much interlink effortlessly, so missioning between them is easy!
I have put together a list of the best hotel accommodations for you below in the 5 top neighborhoods. Are you ready to delve deeper into the city and what it can offer you? Great! Let's take a journey together on where to stay in Stuttgart!
Side note: Stuttgart has many modern hotels and is a popular destination for holidaymakers as a stopover, I do advise you to book your accommodation in advance as the best accommodation sells out rather quickly!
If you are in a hurry
In a hurry and searching for guidance on where to stay in Stuttgart? Here is the best of the best hotels for every budget:
The map below will guide you to visually understand the areas I will be talking about in this post on where to stay in Stuttgart: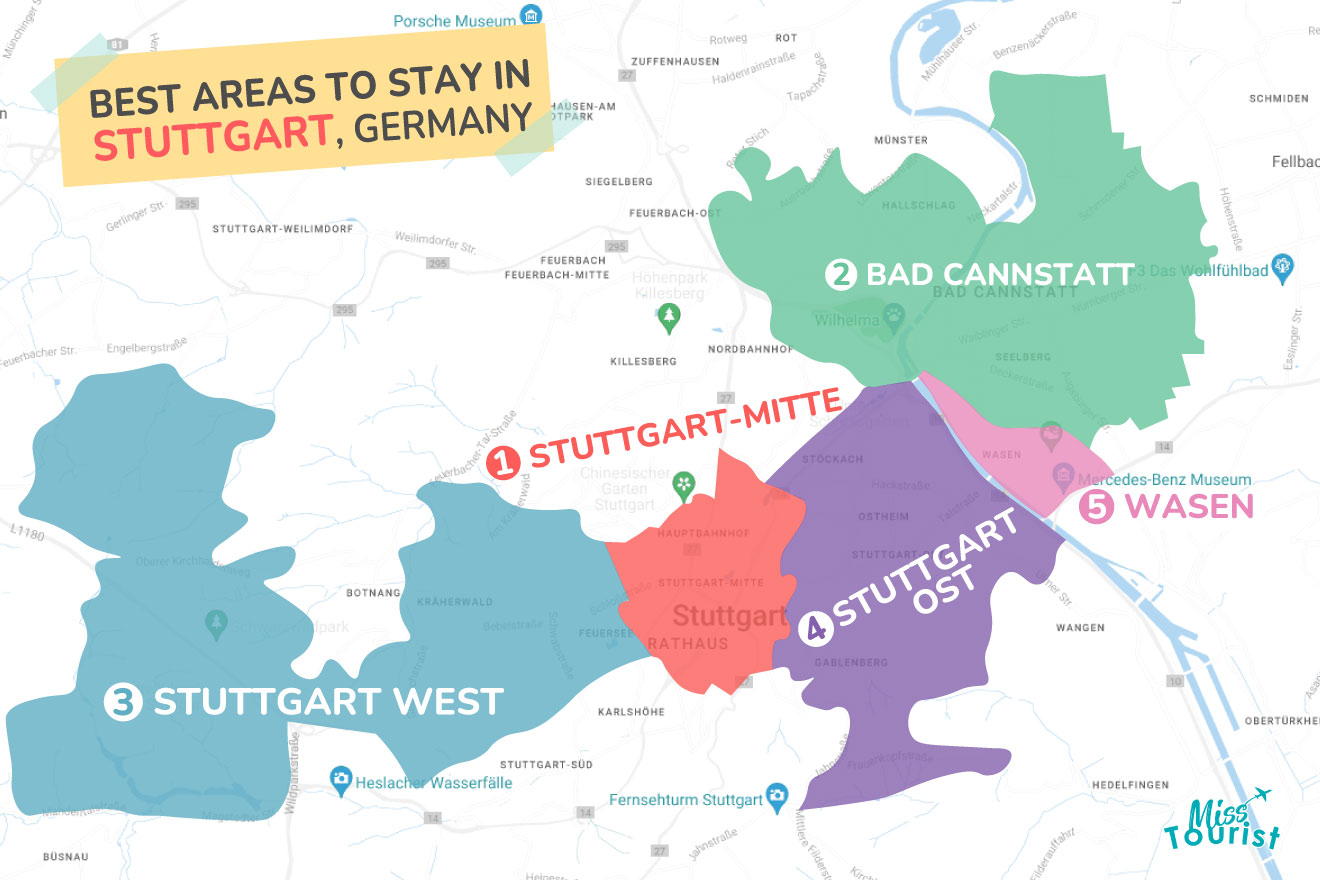 1. Stuttgart-Mitte (City Center) – where to stay for the first time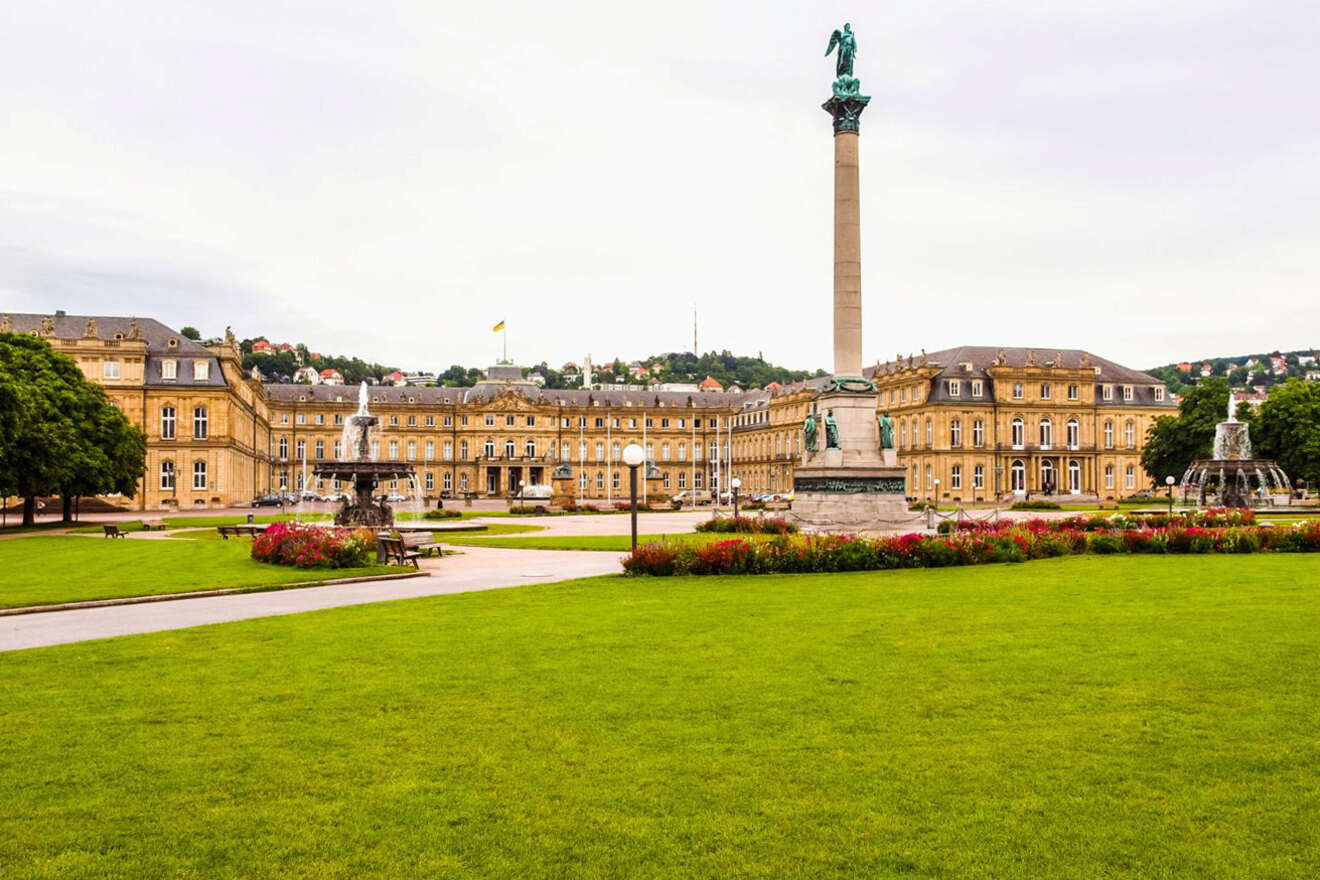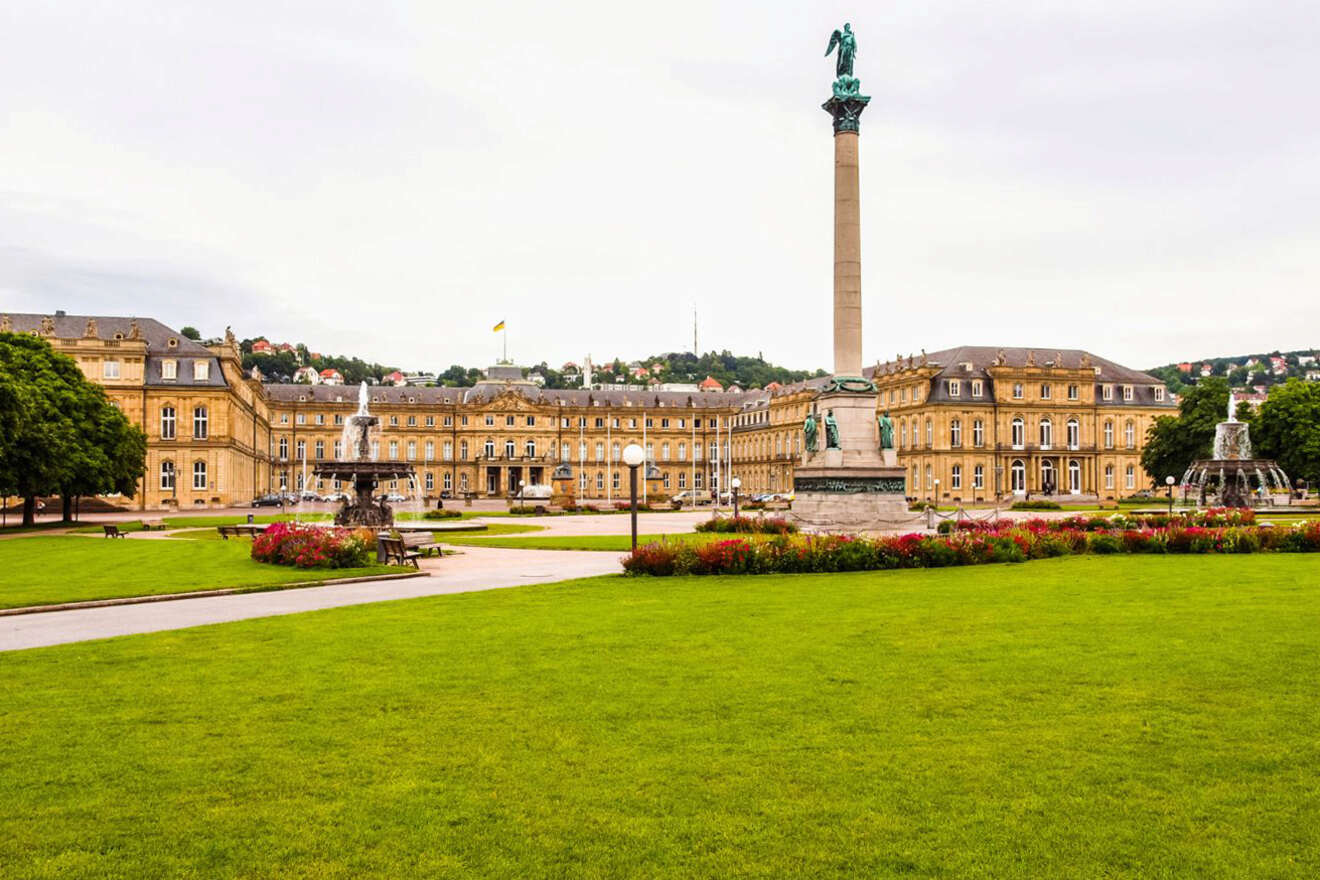 Loaded with visual stimulation this hub is the spot to stay! Art, nature, and museums, what more would you want from this historic city center?
When visiting Stuttgart for the first time it's best to stay in the historic city center of Stuttgart, filled with centrally located hotels, impressive architecture, the Neues Schloss Castle, and Wurttemberg state Museum which is filled with artifacts from the stone age to the modern era.
Downtown Stuttgart is also a hop, skip and jump from Stuttgart Mitte and is a beautiful attraction with so much to do. This historic city center is one to walk and wander through while taking advantage of the markets and shops, so make sure to bring home some amazing memorabilia!
It also has easy access to the main train station, so you can hop on a train and travel like a local, because local is lekker (lekker means good in my native South African lingo!). Considering you are in Germany, you should also go and see the best things to do in Cologne if you really want to experience Germany at its best!
So whether you like history or are a modern traveler, Stuttgart Mitte is the best neighborhood to go to! Let's have a look at the top picks for the best hotels in Stuttgart Mitte, the city center of Stuttgart!
Luxury hotel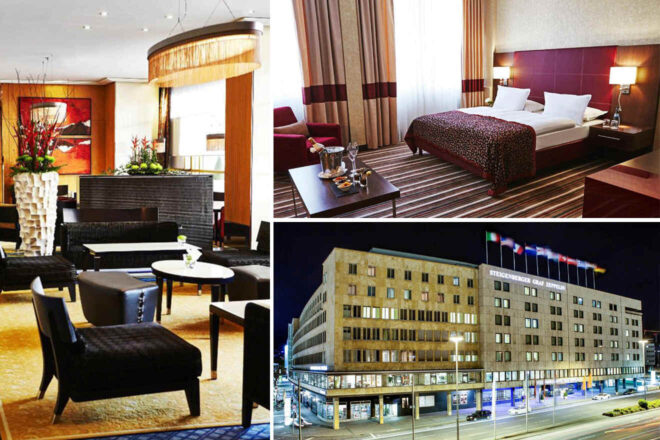 Stay in the heart of Stuttgart, at Steigenberger Graf Zeppelin. This modern hotel has a breakfast buffet, and a steam room and is one of the best Stuttgart hotels around in terms of location. It even has free parking if you rent a car! Oh I totally forgot to mention – this hotel does currency exchange onsite as well! How convenient!
Other accommodations in Stuttgart Mitte
Mid-range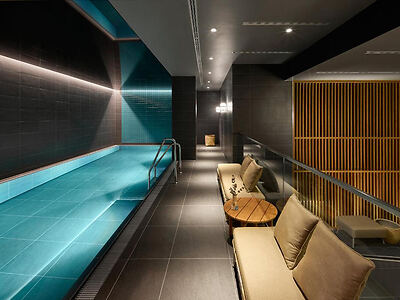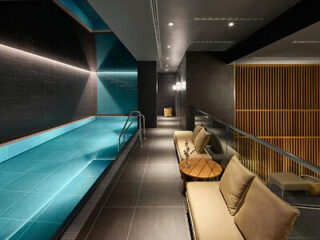 This centrally located hotel in Stuttgart Mitte comes with a fitness center and is just a short walk to Stuttgart main station providing great value for the price
budget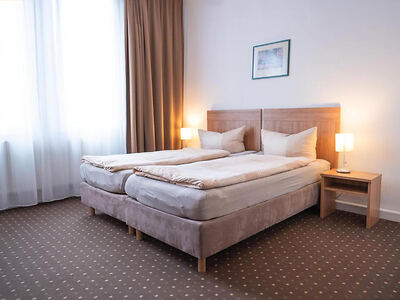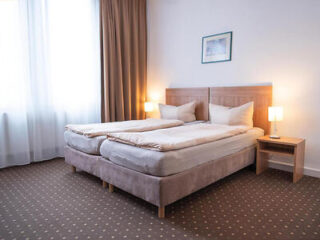 This hotel is simple and clean and is highly rated by couples. Plus, the location on Heusteigstraße street is perfect with many restaurants and shops within walking distance
airbnb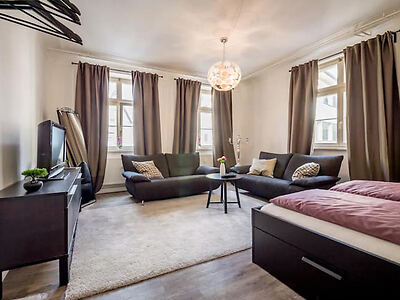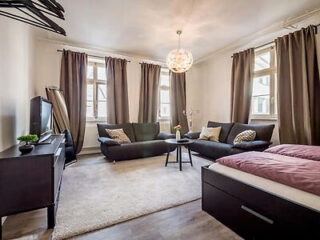 Conveniently located in the middle of Stuttgart, this Airbnb has a stunning view from the window, with loads of shops and restaurants right outside your door. It really is a home away from home!
Things to do in Stuttgart Mitte
2. Stuttgart Bad Cannstatt – where to stay for history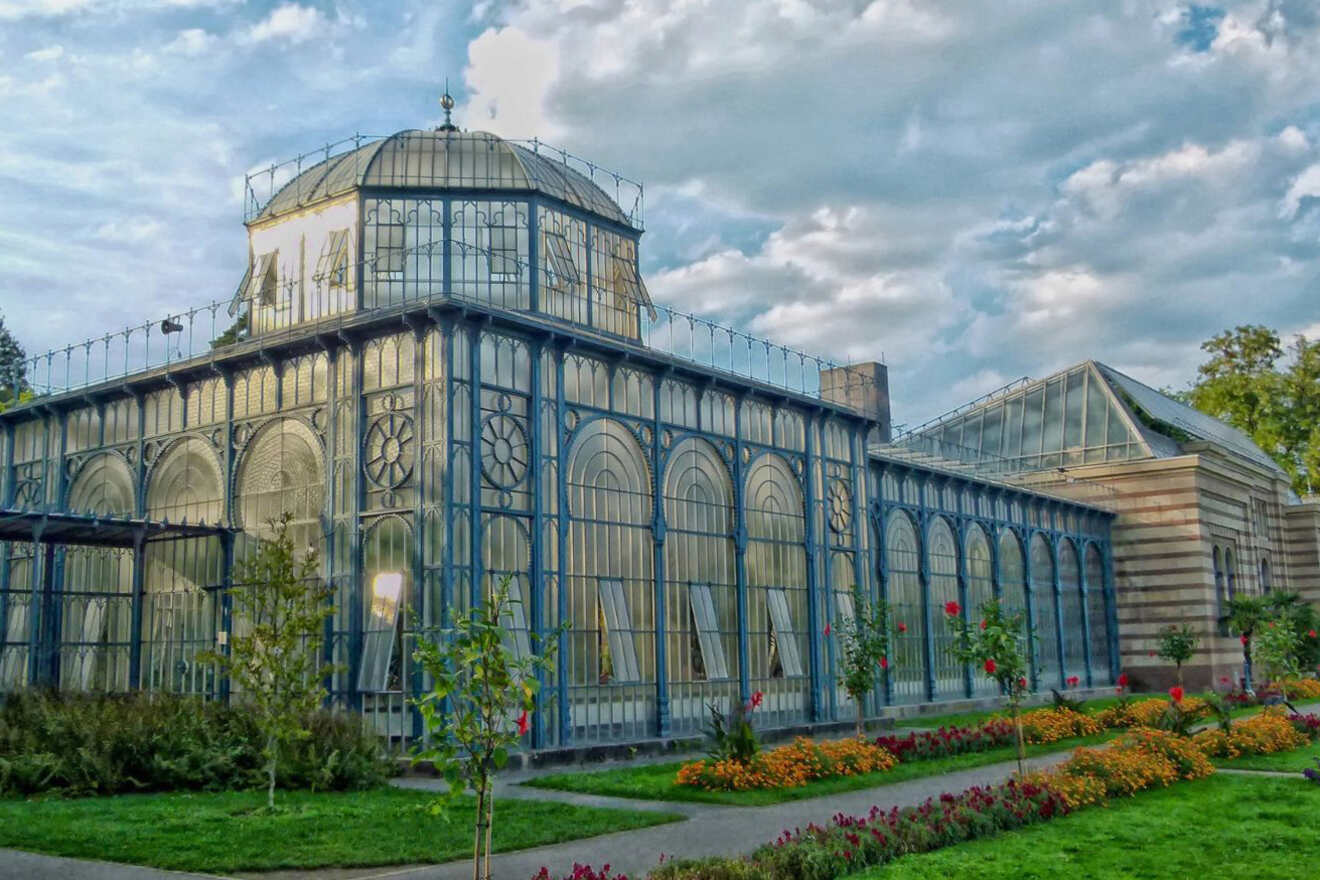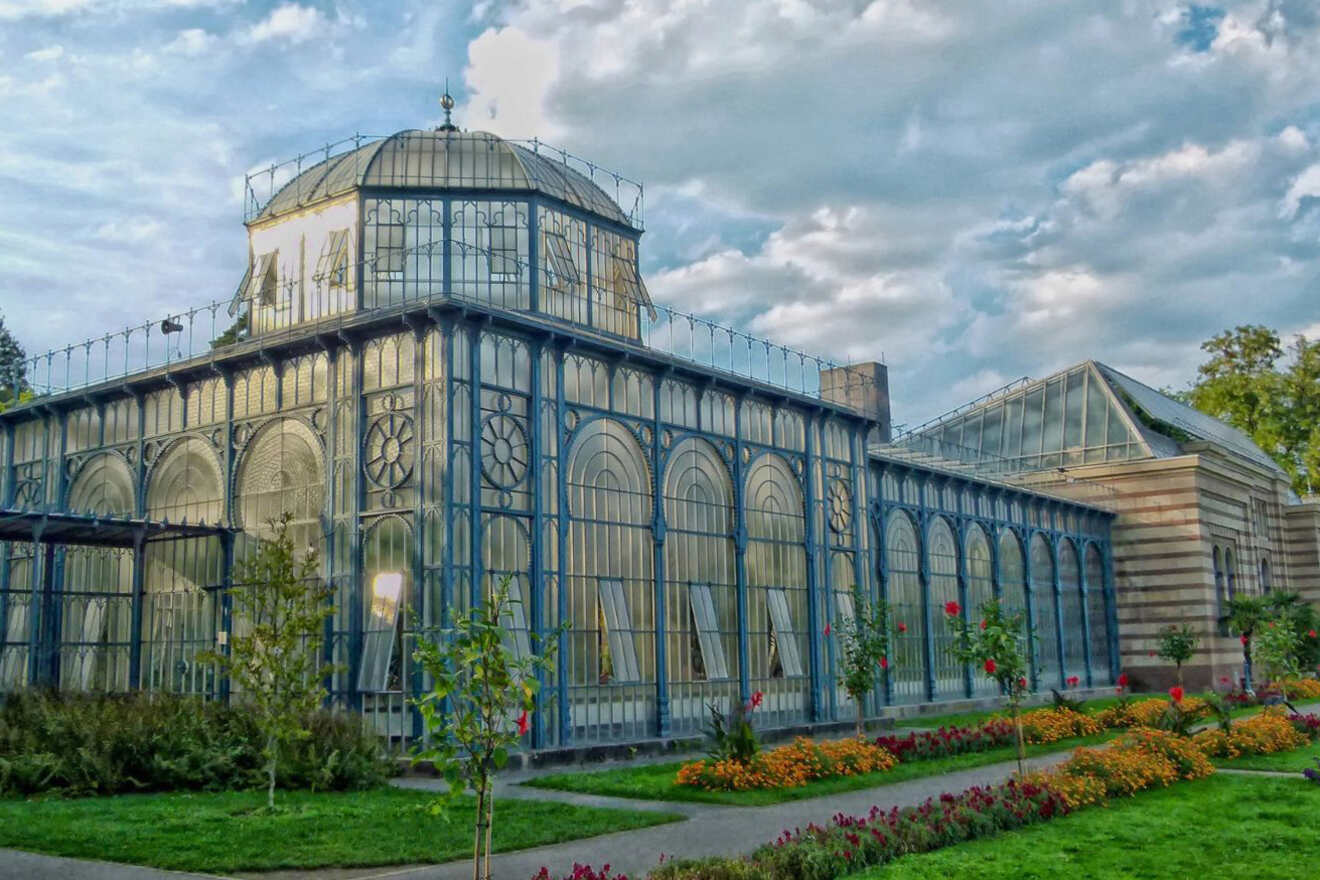 So you are looking to find the essence of Stuttgart Bad Cannstatt, I hear you, it's a place where you just have to go to really understand Stuttgart and its history!
Bad Cannstatt is the place to settle for your holiday if you want history and to find yourself in the middle of the oldest boroughs in Stuttgart, not to say that you can't travel to the greater city of Stuttgart as well.
Walking through this area is like stepping back in time, it borders the Neckar river and is one of the most charming little areas in Stuttgart, with semi-timbered houses and, of course, my favorite cobbled streets.
There are many natural mineral springs such as the Leuze, where you can climb into a hot tub or steam bath and relax, plus, it's one of the best neighborhoods in Stuttgart when it comes to living like a native! One of my great loves about staying in Stuttgart Bad Cannstatt are the small taverns where you can drink local reds in a rustic atmosphere.
It's not only a quaint little place to go but it is home to large green spaces which include Kurpark, the Wilhelma Zoo, and botanical gardens. The zoo is most known for its great apes – look at that you don't even need to travel to Africa to view them!
So without further ado let's take a look at the best hotels in Bad Cannstatt!
Luxury hotel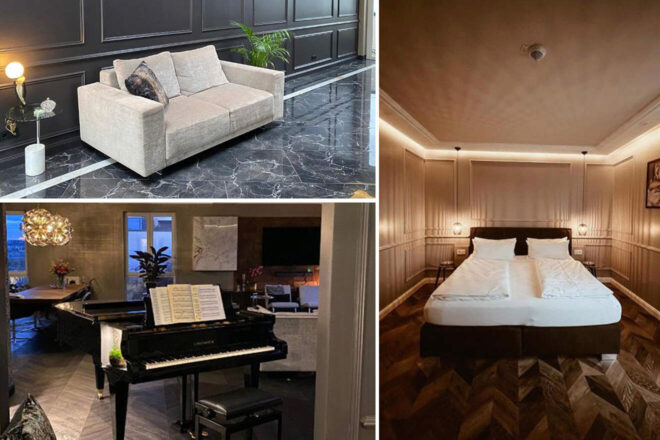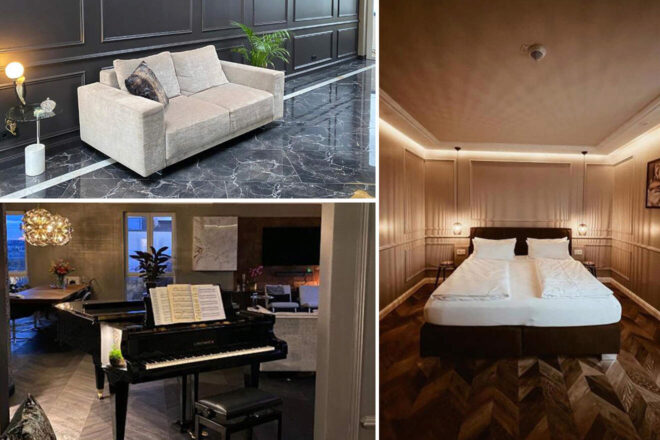 This elegant hotel has massive modern rooms with the most luxurious showers ever, what a wonderful way to end a full day of exploring! And aside from its perfect location close to the neighborhood's best attractions, it also has all the bells and whistles you could want like Wi-Fi, a tour desk, garden, bar and more!
Other options in Stuttgart, Bad Cannstatt
Mid-Range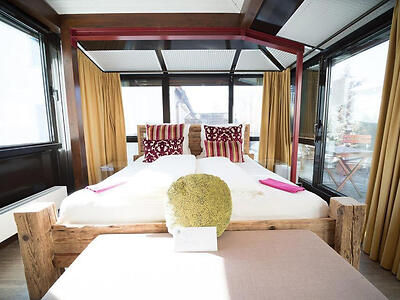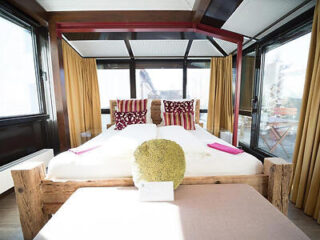 Hotel Restaurant Krehl's Linde
This hotel has the most amazing food, even though it is a family-run restaurant, they really are deserving of a Michelin Star. The rooms are cozy and it offers a breakfast buffet!
Budget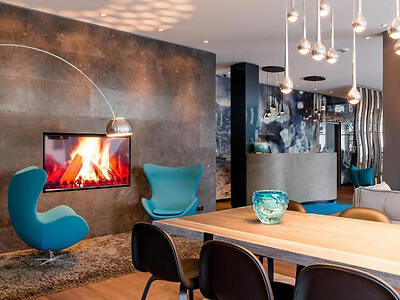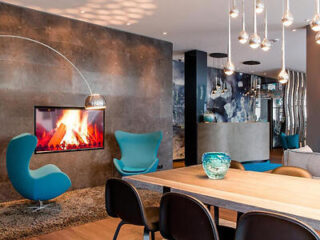 This contemporary hotel offers a very modern setting for such a historic central district, with free wifi and a great location near the Stuttgart central station.
Airbnb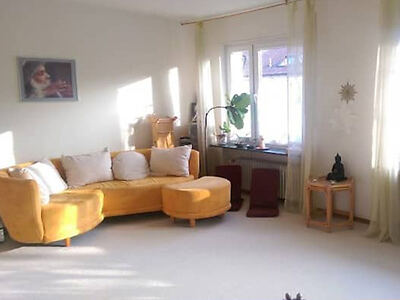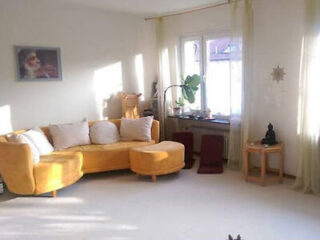 This is a shared living situation, so you will have your own room but not a private bathroom, kitchen, or lounge. However, if you want to make friends and feel like a real backpacker – This is your vibe!
Things to do in Stuttgart, Bad Cannstatt
3. Stuttgart West – best area to shop 'till you drop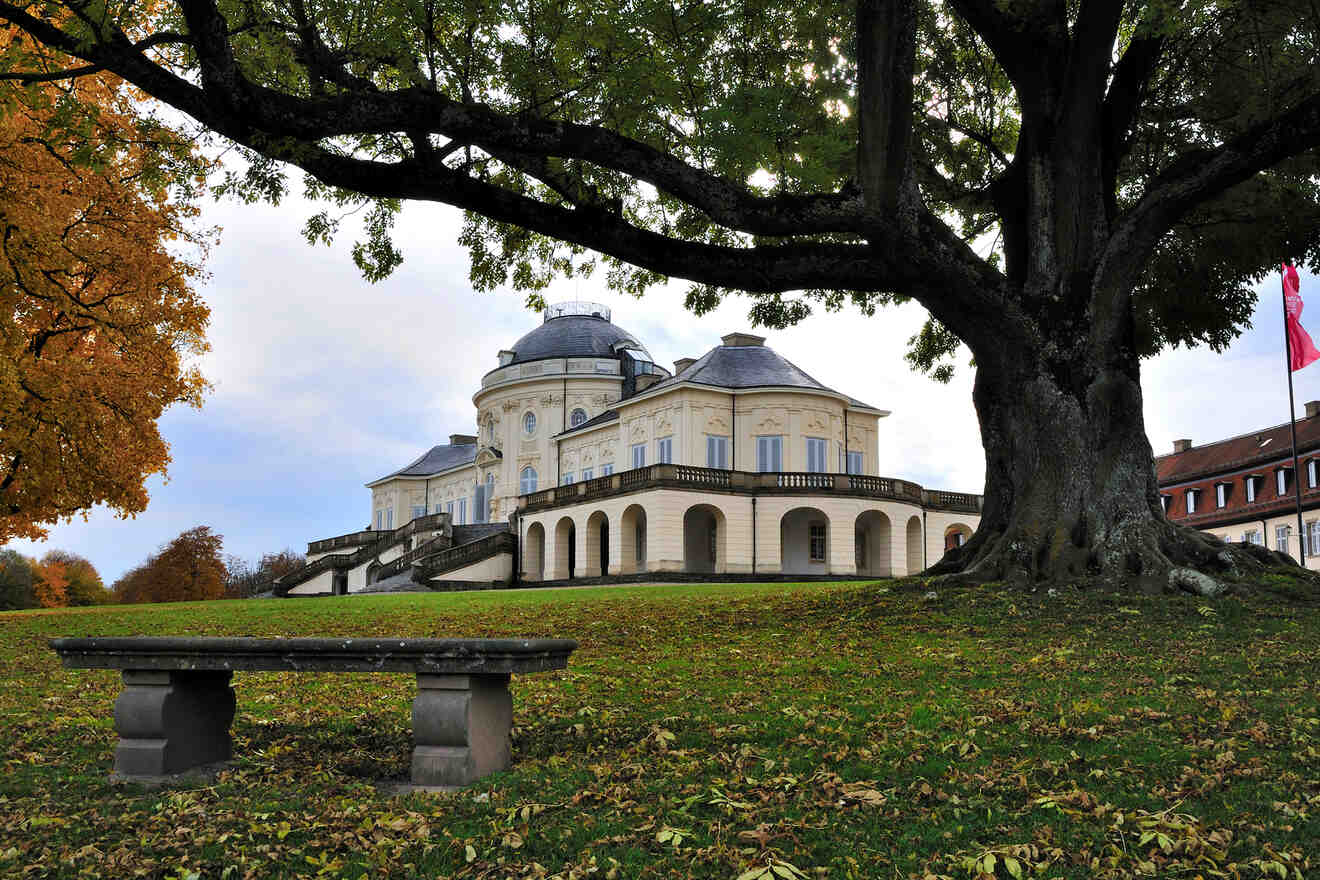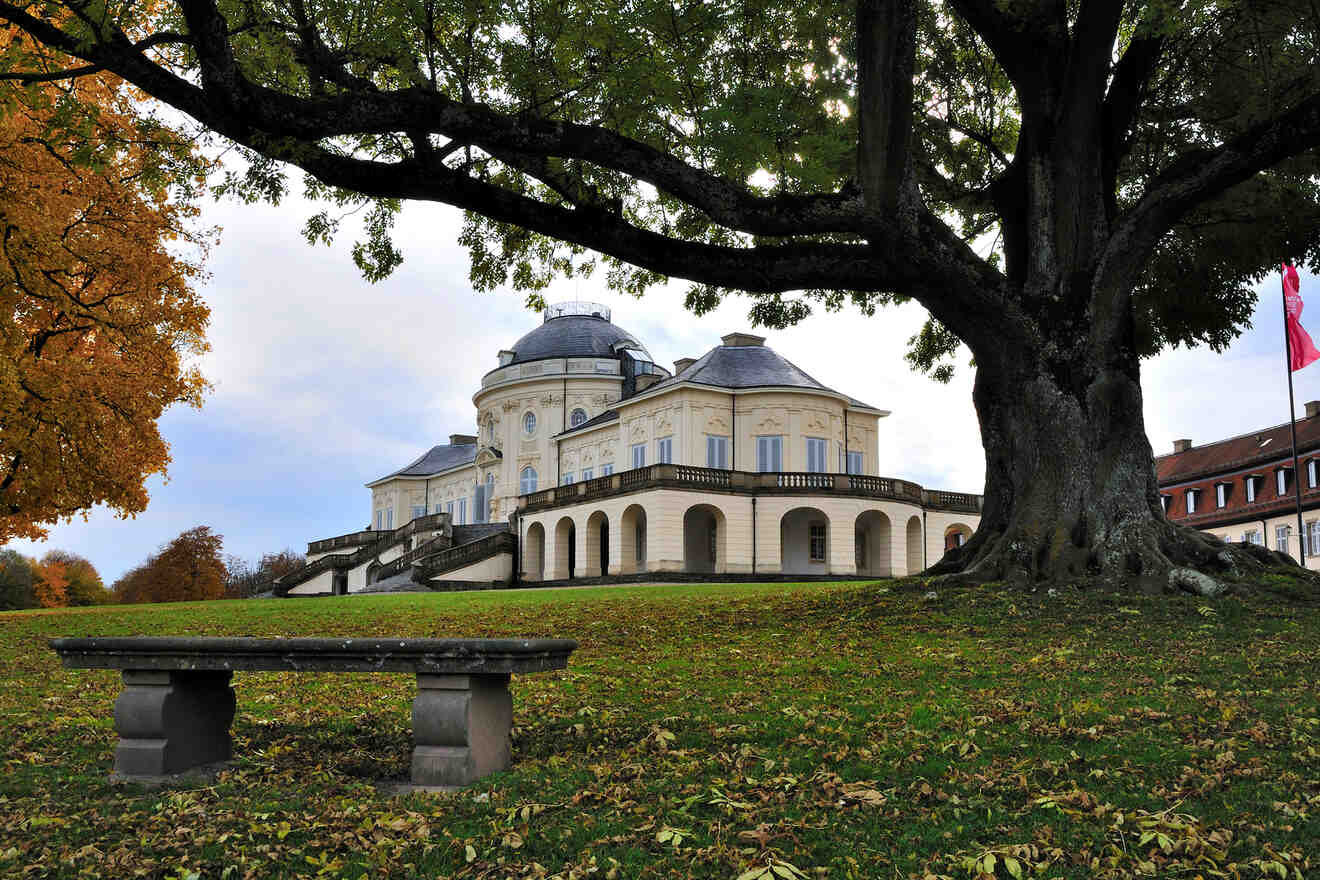 Stuttgart West is a super trendy, residential neighborhood, much like Stuttgart North. It's filled with global eateries so you can eat foods from all over the world as well as eating like a local would. What's more, this area is filled with different types of shops and theaters creating almost an "indie" feeling about it with a very friendly atmosphere.
You will roam around and really get to understand what life would be like to live in Stuttgart here. Stuttgart West and Stuttgart North are really home holiday destinations, not the place to go and sightsee, but the neighborhoods to chill out, eat and shop! It would be like going on holiday and not having hundreds of tourists around you, more like becoming one with Stuttgart.
But make sure to visit one of my favorites, the neo-gothic St. Johannes Church, a sight if I have ever seen one! Built in 1876, it is just magnificent, you must see it!
Luxury hotel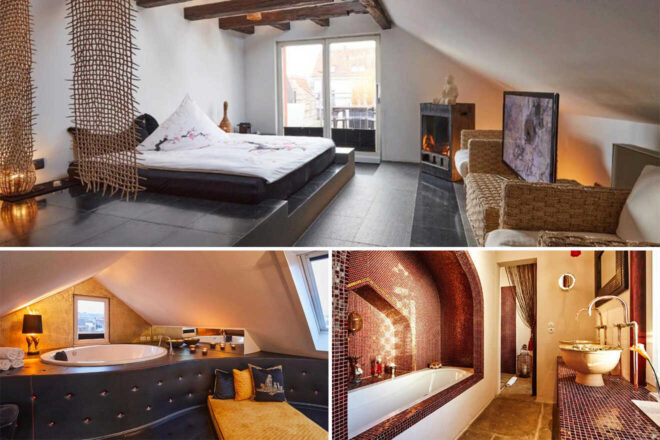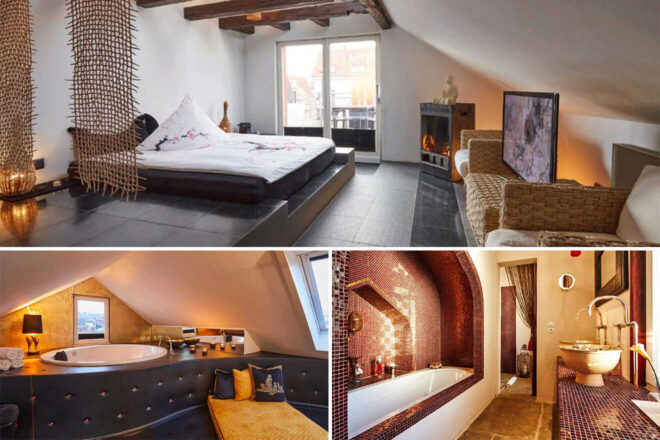 This 4-star hotel has it all! The best part of this hotel is the amazingly unique rooms. All the rooms are different but they are so quaint I just had to include this boutique Hotel. The food is really something to write home about too. The menu is very secretive and the presentation of the food is amazing, giving the dining experience at Der Zauberlehrling one to remember. Really a must-visit!!  
Other accommodation options in Stuttgart West
mid-range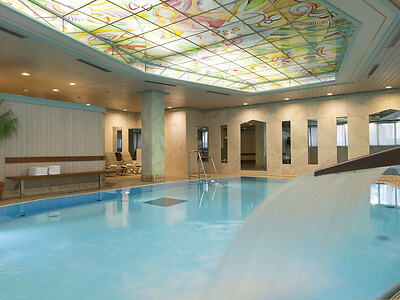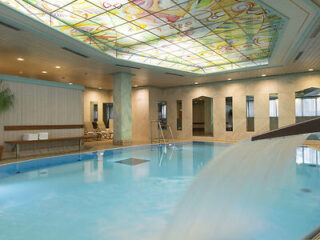 The best hotel in Stuttgart West if you want something modern. It has an indoor pool and sauna and even has a few shops in the hotel. It's in the shopping district for the shopaholic's dream!
budget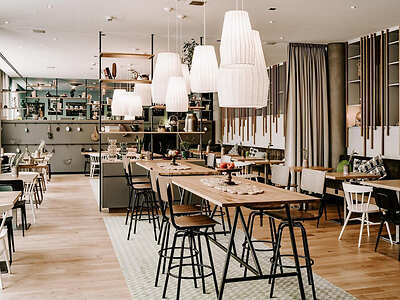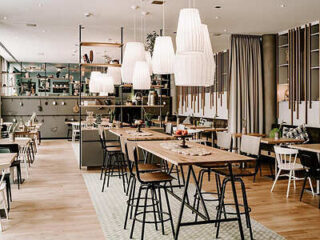 This Hotel is connected to a shopping center so it's the best place to be for anyone interested in this area. It has a restaurant, and fitness center and is family-friendly with optional cribs for infants
airbnb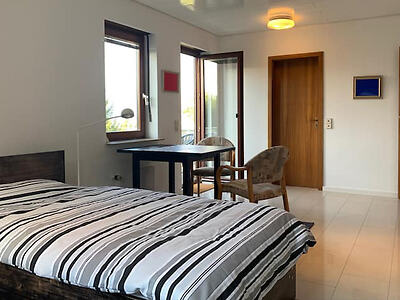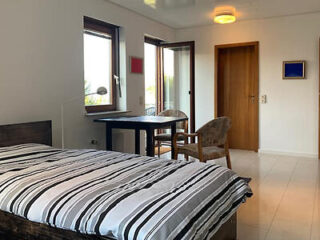 This is a private room in a home, with stunning views and a private balcony to have your morning coffee overlooking Stuttgart's landscape. Neat, cozy, and convenient just a 10min walk to the city center
Things to do in Stuttgart West
4. Stuttgart Ost – the place to stay for performing arts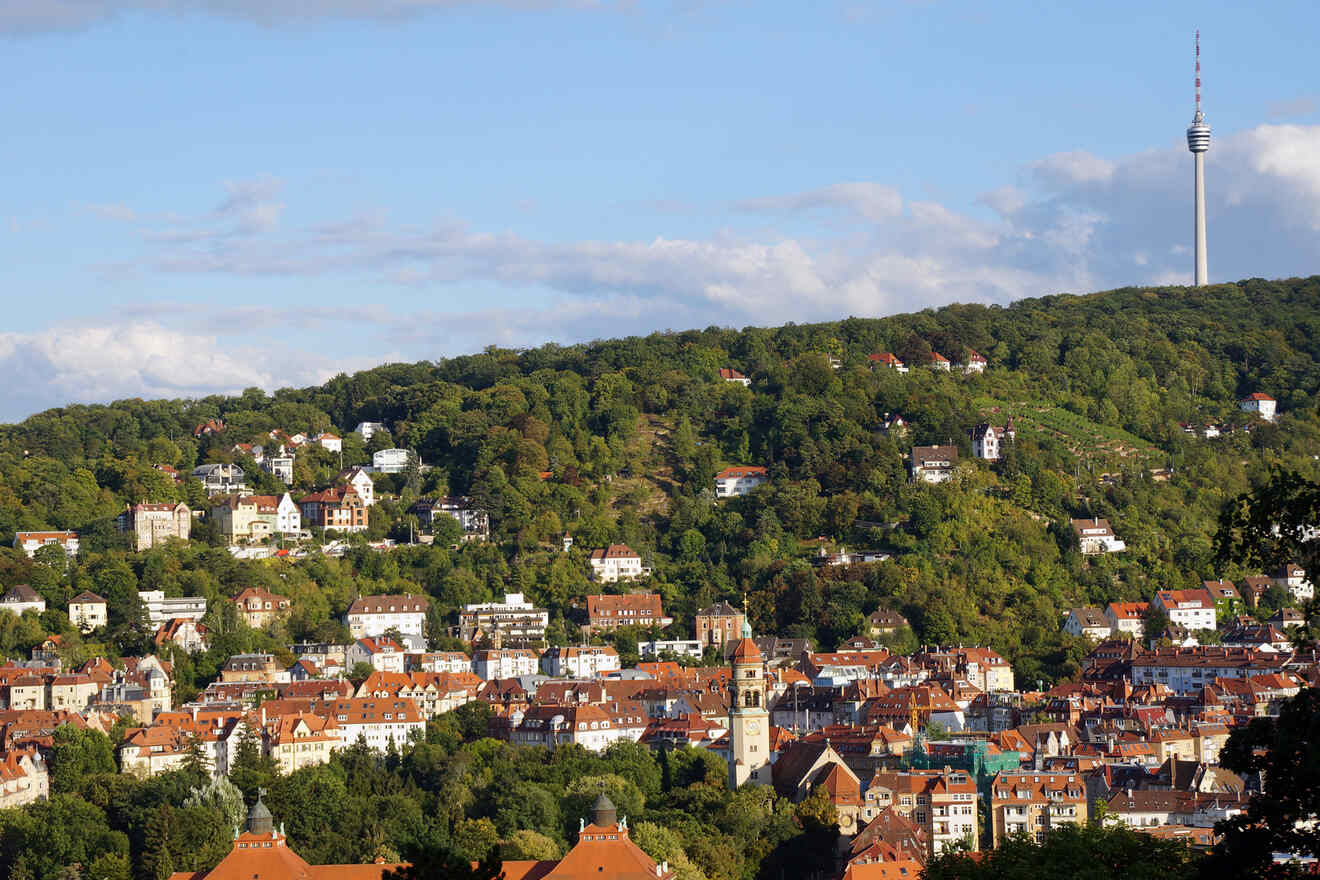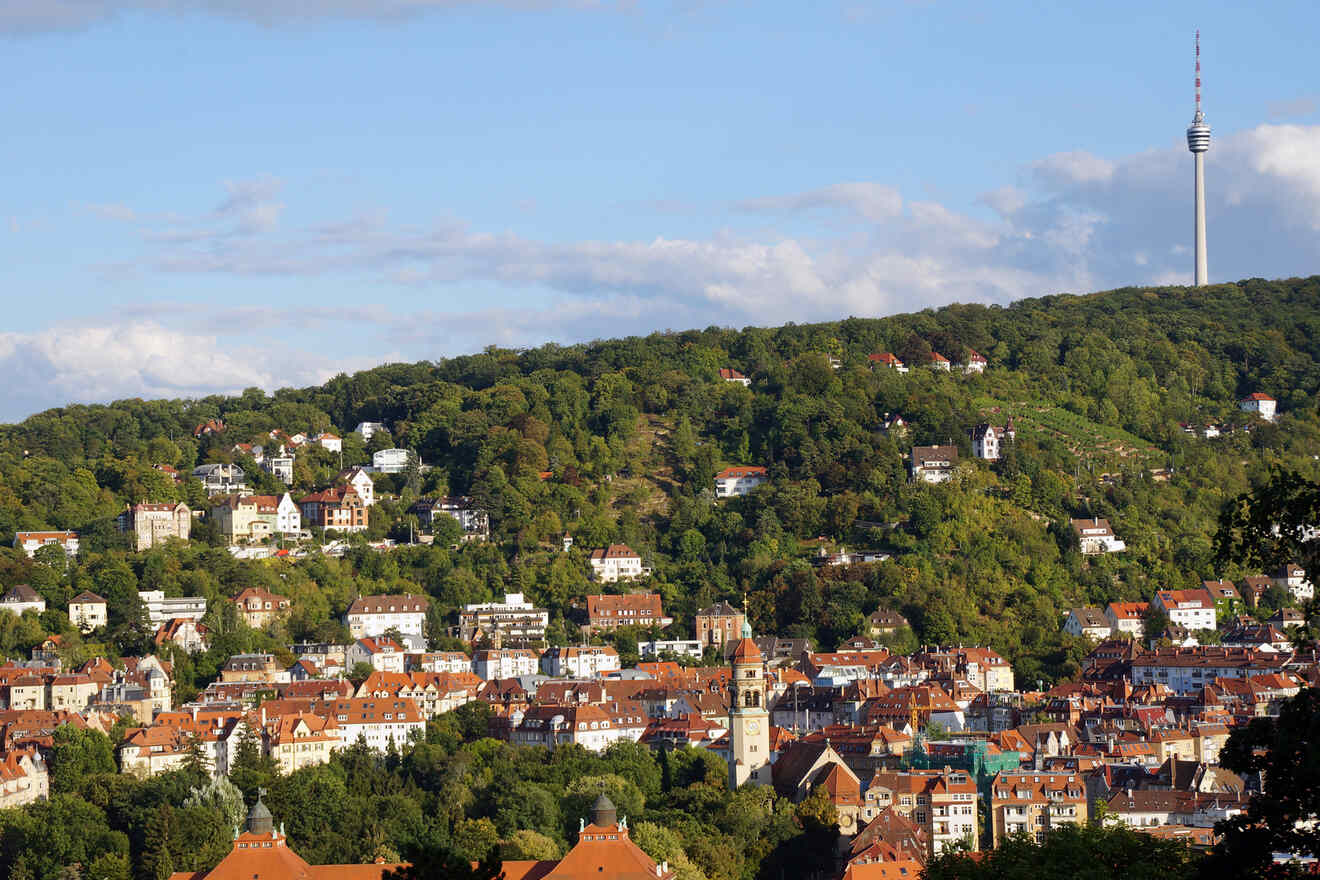 I think at this point you have realized all these areas are really close together and intertwine themselves, which is great, right?! You can stay in one neighborhood but easily move between the areas rather quickly to view all the sites you want to see!
Stuttgart Ost sits between central Stuttgart and the banks of the Neckar River, just opposite Bad Cannstatt. Stuttgart Ost is the hub of theaters making it the theatrical traveler's dream! It is home to 7 odd theaters which are all well-known for the performing arts.
Theatre La Lune Stuttgart is super shabby chic and has a cozy atmosphere, this is not a Broadway theater it's more like an old-school theater that will make you feel like you are in another era.
They even have a theater, especially for kids called Theatre Puppentheater Tedeschi, it's a hidden little gem and almost makes you feel as if you were in the movie Pinocchio.
Not to mention one of Stuttgart's other attractions, the TV tower – you can view the whole of Downtown Stuttgart as well as Stuttgart Ost from the top of the tower!
Luxury hotel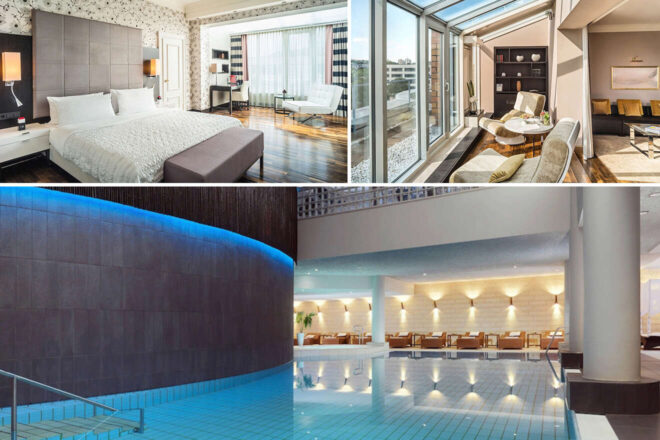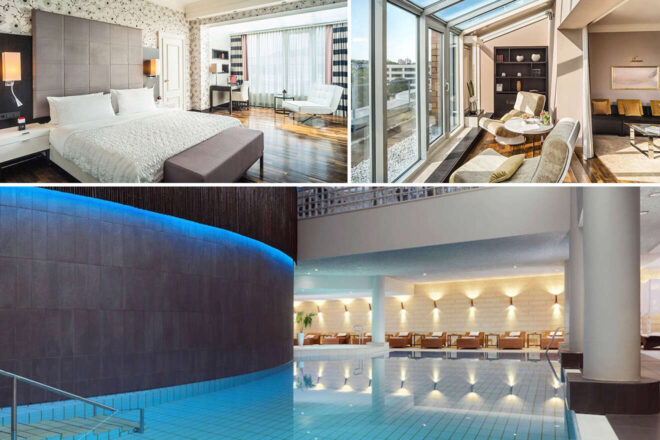 This boutique hotel, although located in the middle of Stuttgart, is just a hop over to Stuttgart Ost but you may not even want to when you see the amazing indoor swimming pool! I know after a long day exploring I would be jumping straight in for a dip! I also really really love the rooms, they are massive which is rare, and have an amazing breakfast buffet!
Other accommodation options in Stuttgart Ost
Mid-Range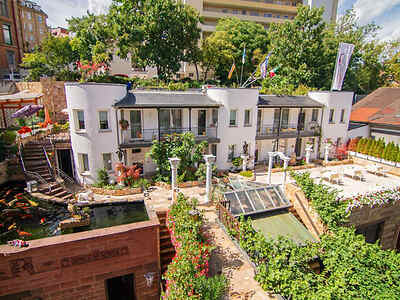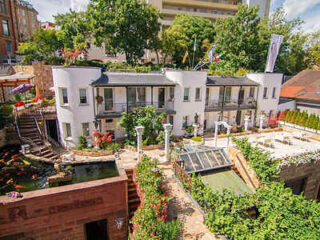 This hotel is super shabby chic, all rooms are carpeted and have a super ornate feeling about them. There is even a restaurant and bar on site – convenient right?
Budget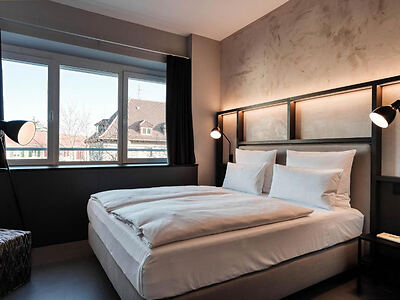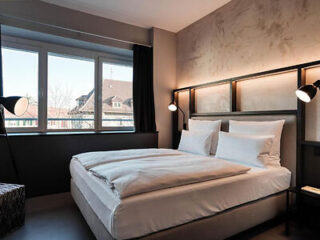 These apartments are incredibly modern and have an almost rustic vibe to them. You can opt for a private kitchen if you want as well
Airbnb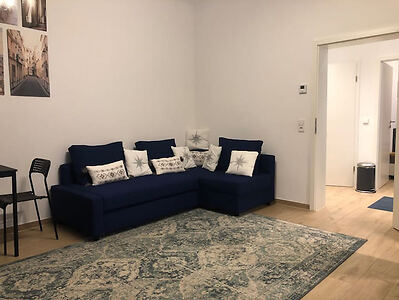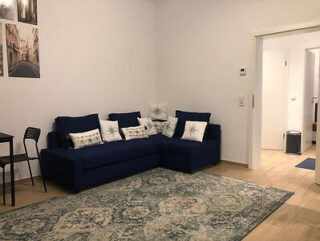 This small apartment is fully equipped with everything you need such as a full kitchen, private room and bathroom along with a lounge & free Wi-Fi
Things to do in Stuttgart Ost
5. Wasen – place to be in Stuttgart for car enthusiasts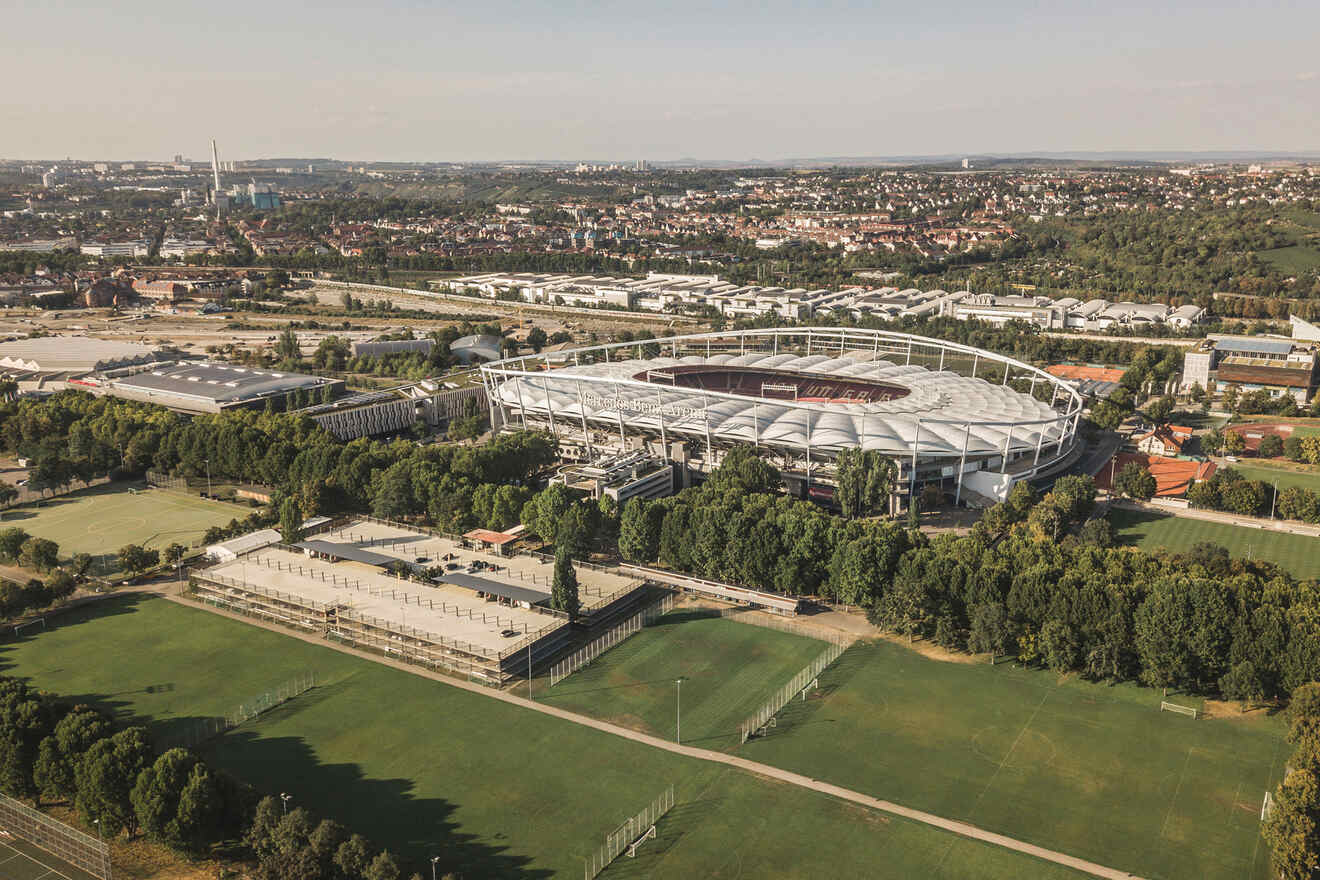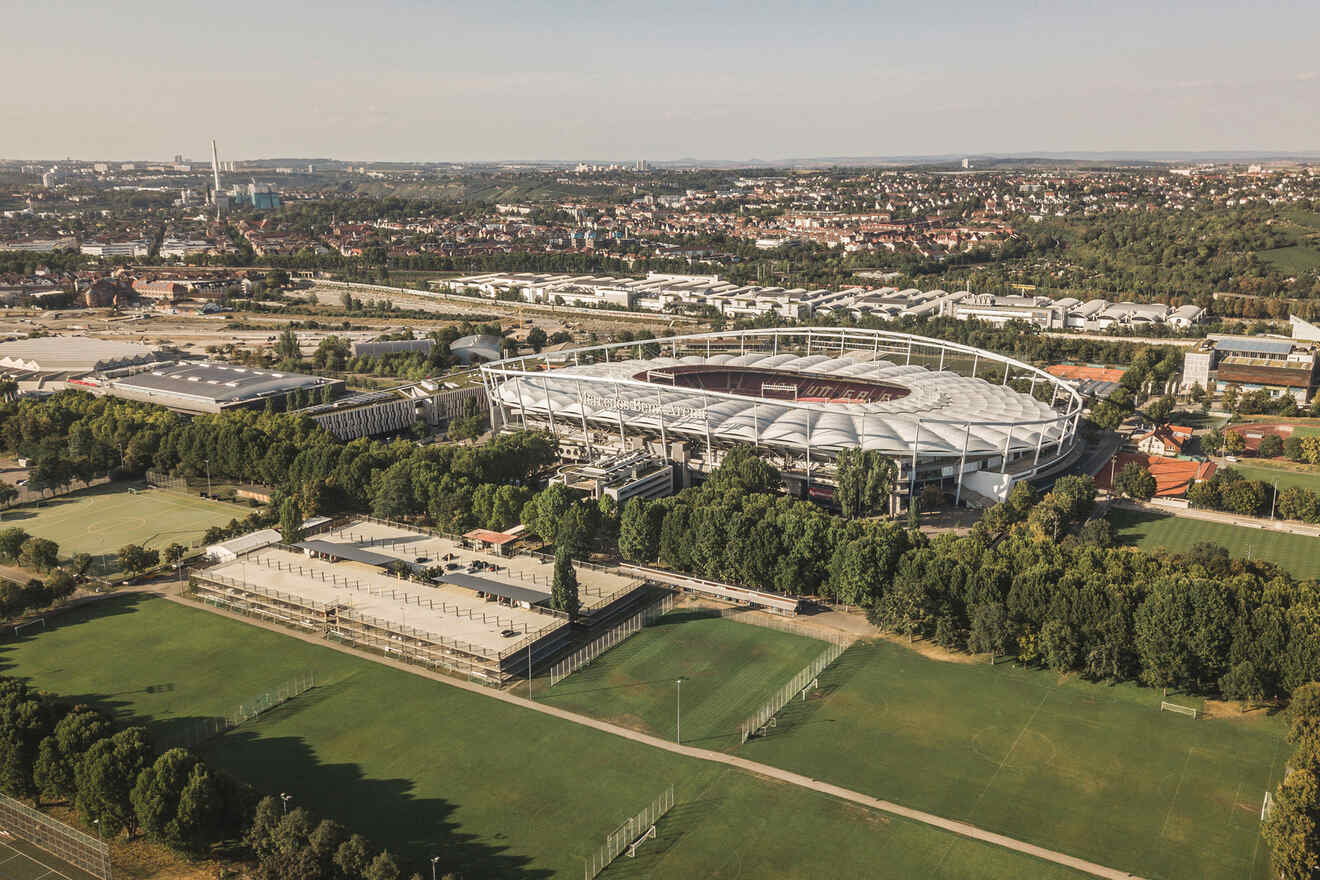 Wasen is situated on the river bank and snakes its way through the city center, again super intertwined for the travelers convenience!
If you are looking for a place to stay in Stuttgart to be in close proximity to the Mercedes Benz Museum and Arena, (the Arena is used for soccer games and sports events as well!) Wasen is definitely the spot to stay. Not to mention the high-tech Porsche Arena which is a short walk from the Mercedes Benz Arena.
But it's not all cars, the area also hosts the yearly Cannstatter Volksfest which is a beer festival and traveling fun fair. Basically, the town's mini version of Oktoberfest (though much like the one in Munich), gathering in big tents, singing some old folk tunes, and guzzling down some famous German craft beers, can it get any more authentic? I think not! The Cannstatter Volksfest is held from late September to early October. Wasen also hosts the Stuttgart Spring festival every year. For those of you who love beer, sports and cars, well do I need to say much more?
Luxury hotel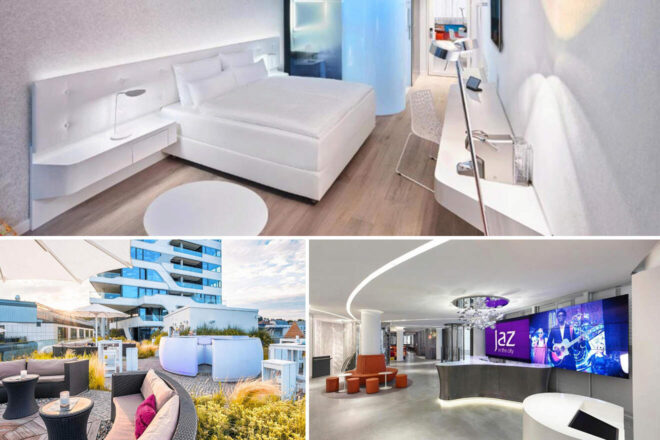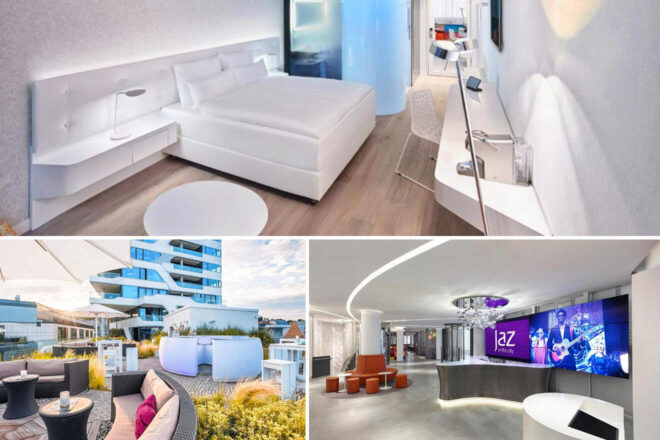 This hotel is situated near the main train station in the central districts and is one of the most modern hotels to stay at when you visit Stuttgart. Just look at those all-white rooms! They've thought of everything here and even offer packed lunches for those of you who want to explore all day long!
Other accommodation options in Wasen
Mid-Range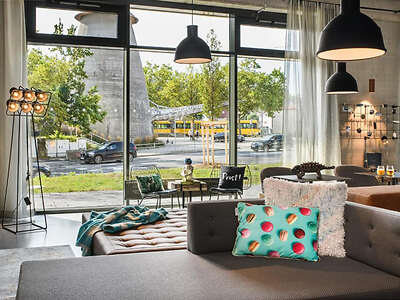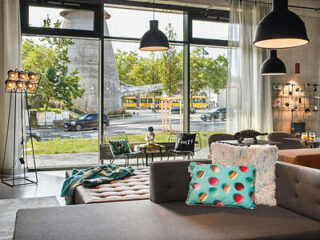 This hotel is super art deco with bright rooms and features free wifi, a snack bar with free-to-use board games and puzzles
Budget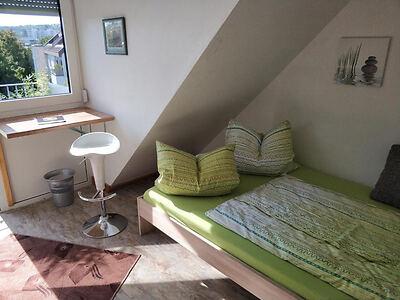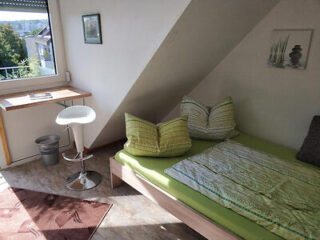 This fully equipped studio features a full kitchen and a super nice balcony where you can sit and overlook the vineyards
Airbnb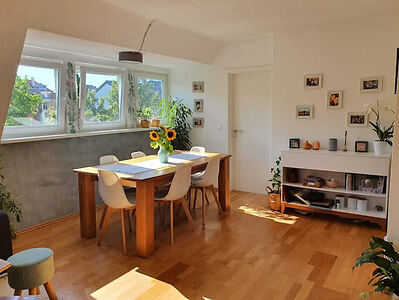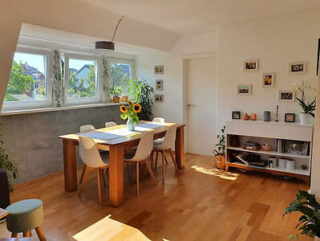 Check out this massive apartment with stylish furniture and beautiful finishes. It's close to the main train station and is tranquil and cozy
Things to do in Wasen
BONUS: Best airport hotels in Stuttgart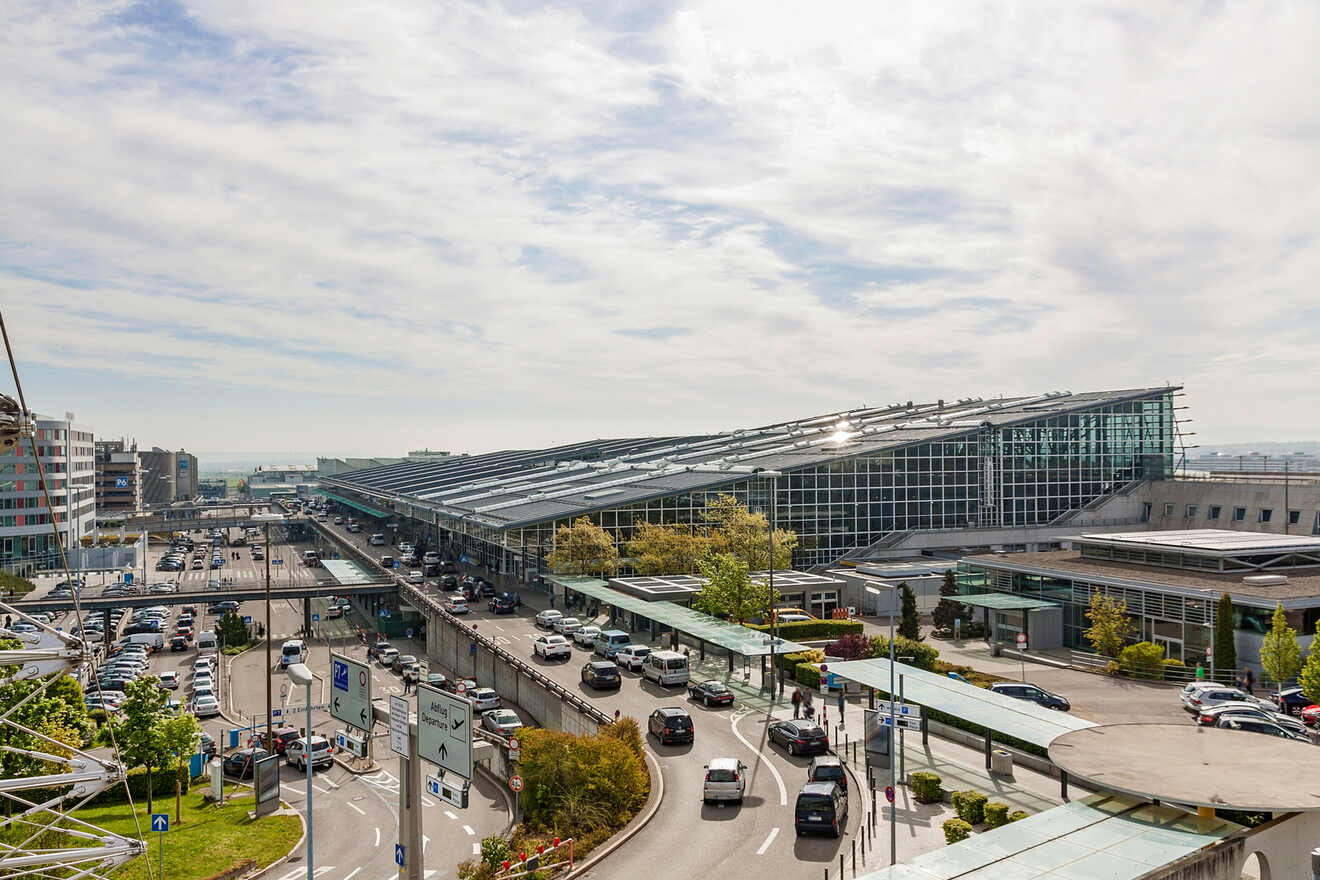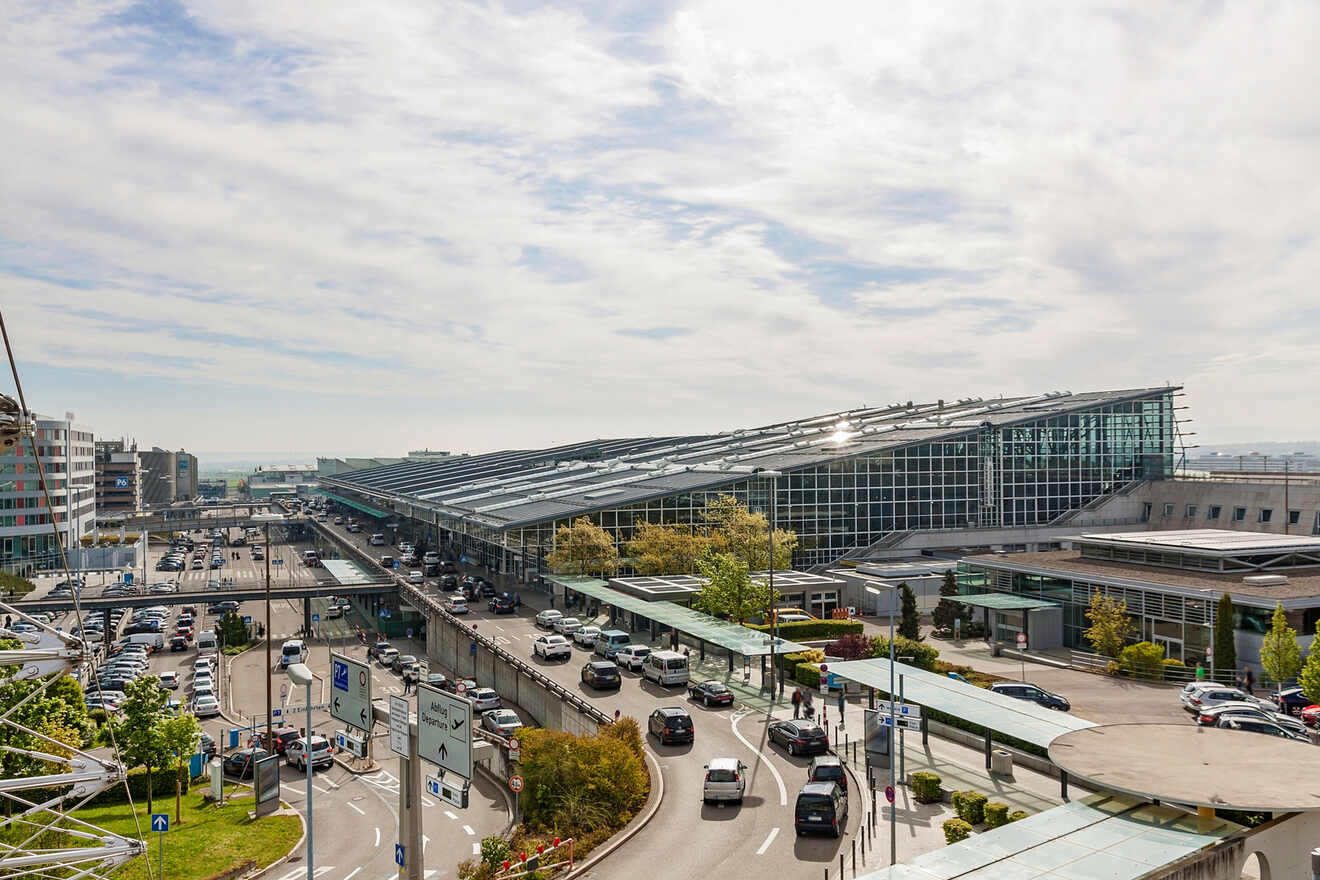 If you are just stopping by Stuttgart for a transfer flight and you do not want to stay in the city center, I have picked the best hotels I could find near Stuttgart Airport for you – so check it out below!
FAQs about hotels in Stuttgart, Germany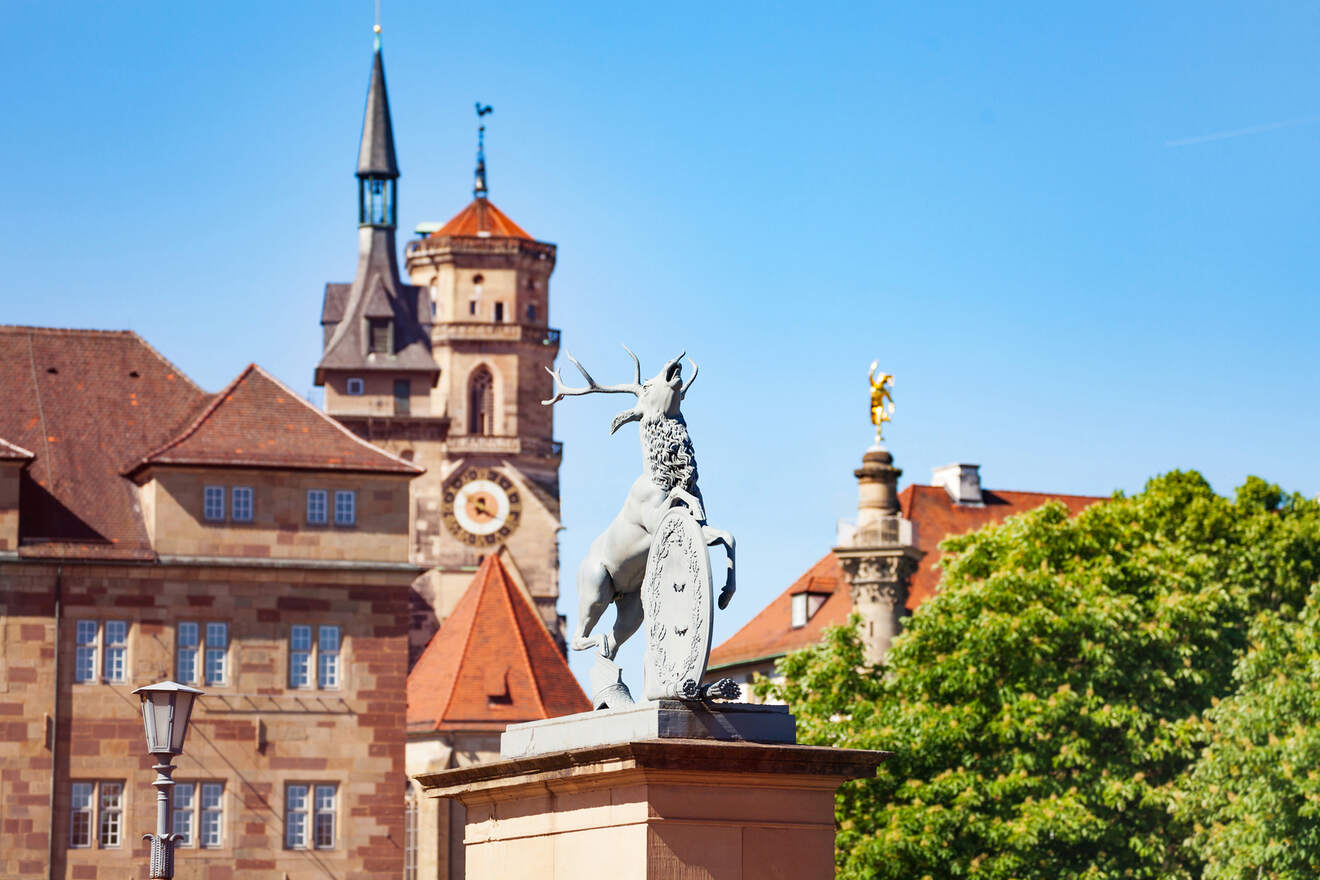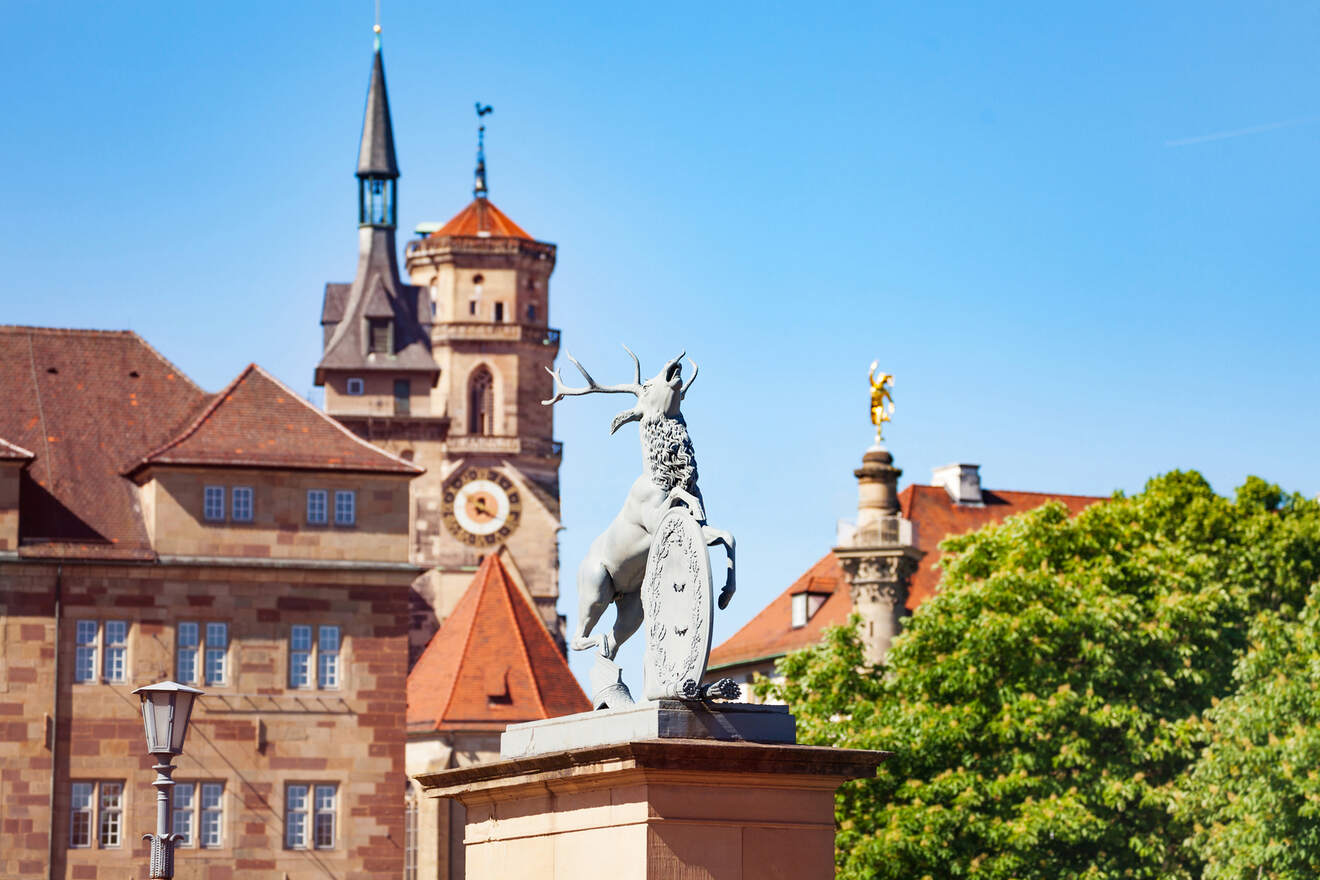 👪 What is the best neighborhood to stay in Stuttgart if you have kids?
I would definitely say Stuttgart Mitte, it's in central Stuttgart and will have everything you need for kids both in entertainment and amenities. It also has all the major train stations as well for easy commuting. 
💸What is there to do for free in Stuttgart?
Stuttgart has many awesome free activities, to wander through and enjoy: Stuttgart Christmas Market (December only), Palace Square, Neckar Park, Schillerplatz, and Schlossgarten Park 
💃Which area is the best to stay for nightlife? 
Stuttgart Central district is the best place to stay for the nightlife. In December it holds the Christmas market which is beautiful at night, it also has some nightclubs like Pure Club, Schräglage Club, and Bix Jazz Club.
🚝 What is the best way to get around Stuttgart?
It would definitely be the train, you can buy one-way or day trip tickets or weekly tickets that are valid for 30 days, Stuttgart has a really good public transport system. Bicycles are a common method of transport and you can either find them for free or rent them for 9 euros per day from Call a bike. 
Conclusion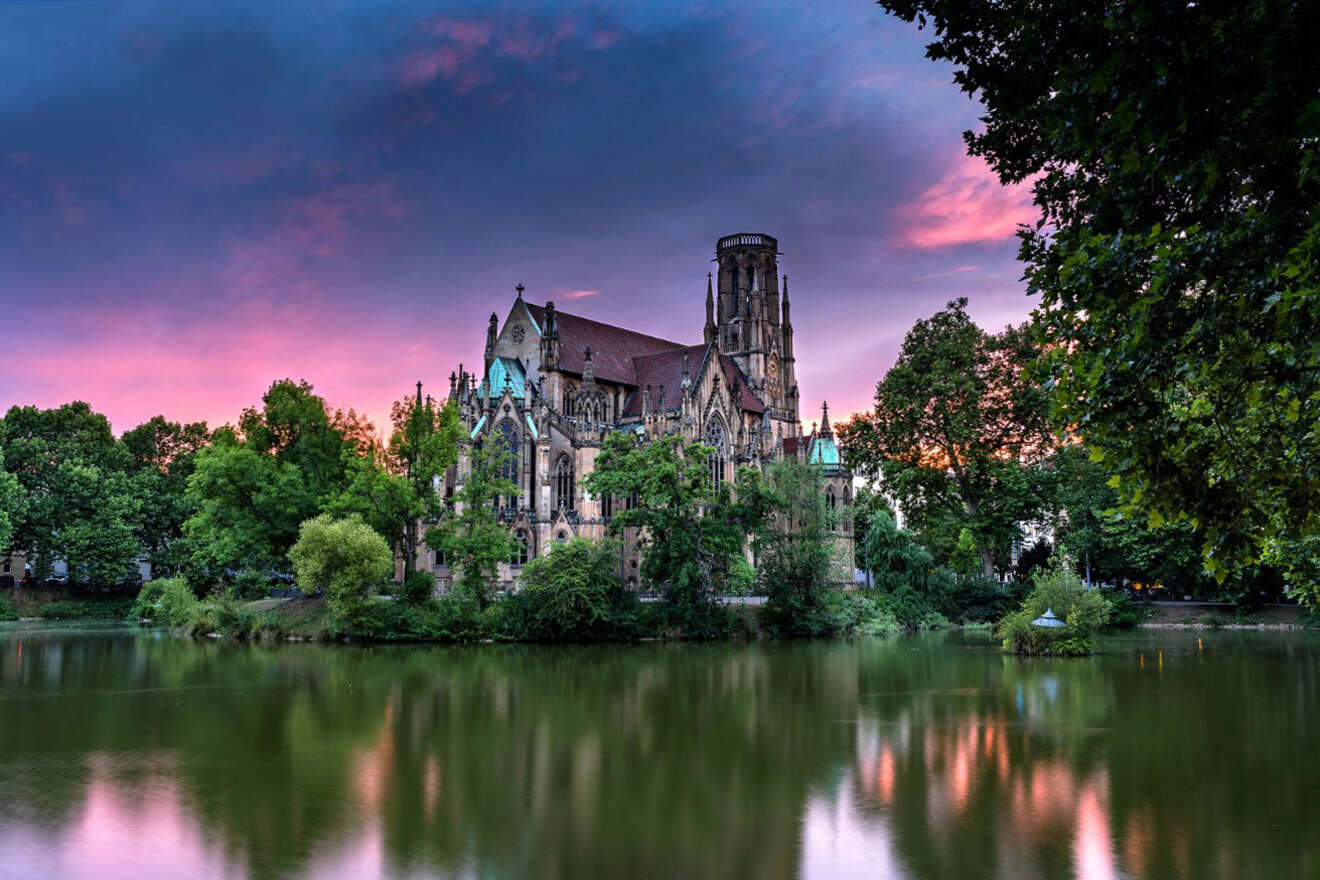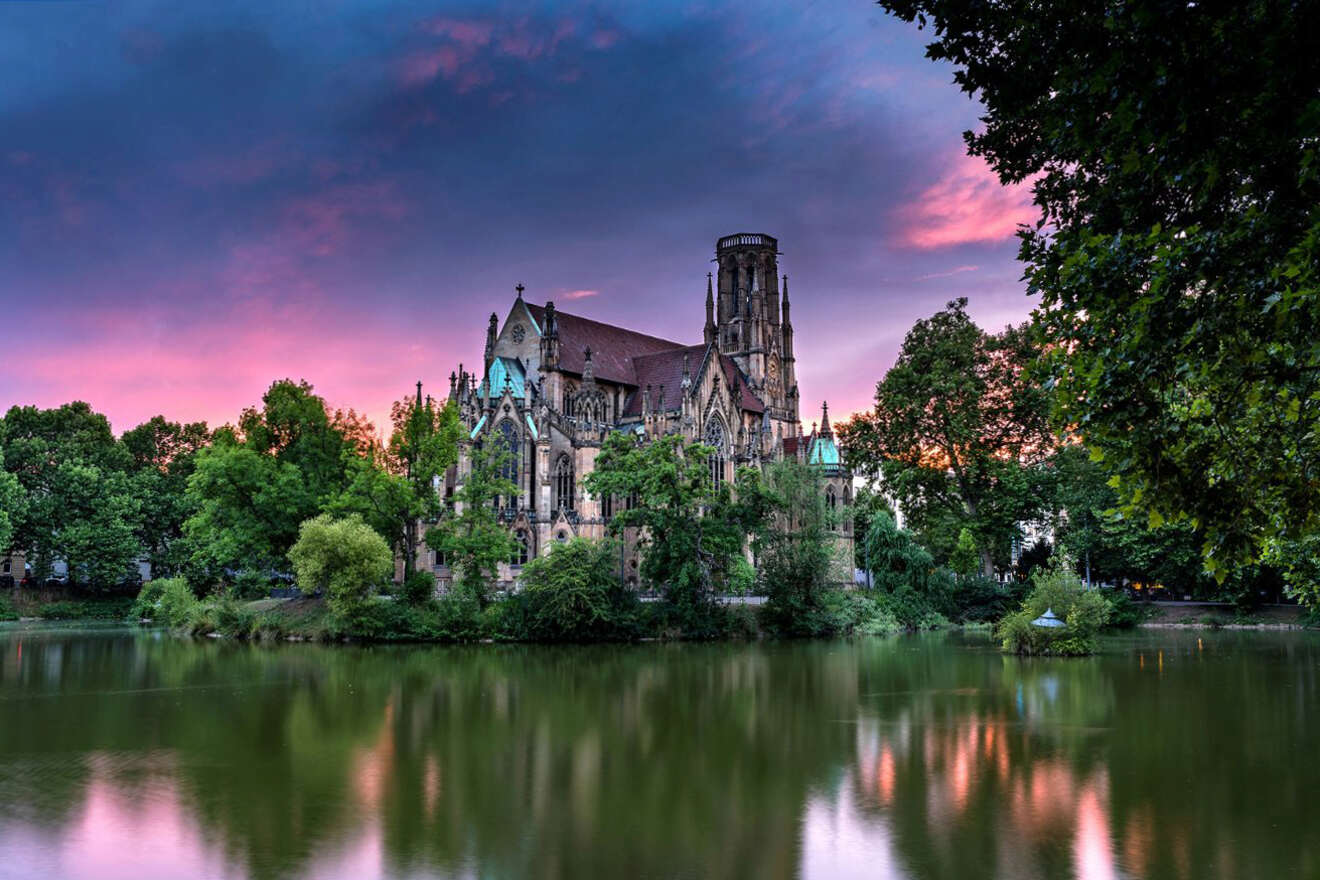 So what do we know about Stuttgart? Well, it's a beautiful city that captures the true nature of old Germany, A place to visit as a stopover on your journey through Europe, and its scenery is one that is a must-see if you are passing through.
While it does have some great accommodation, it generally books out super quickly, so I advise you to book way in advance so you can choose where you want to stay.
I have given you loads of options in terms of accommodation but if you still haven't chosen, my top picks would be:
And I guess that's a wrap on Stuttgart, I really tried to relay the essence of what the city is about, the cobblestone roads, rustic taverns, and of course the theatrical entertainment.
To give you one last tip (I couldn't help myself), I would definitely suggest going at the end of October so you can enjoy the beer festival or possibly in December for the Christmas Market! But let's get real, any time of year you visit, it always caters to those adrenaline junkies and motorheads who love speed!
I am sure by now you know exactly what Stuttgart is all about, pack your bags your historic adventure awaits you.
Happy travels,
Abby
---
Pin it for later!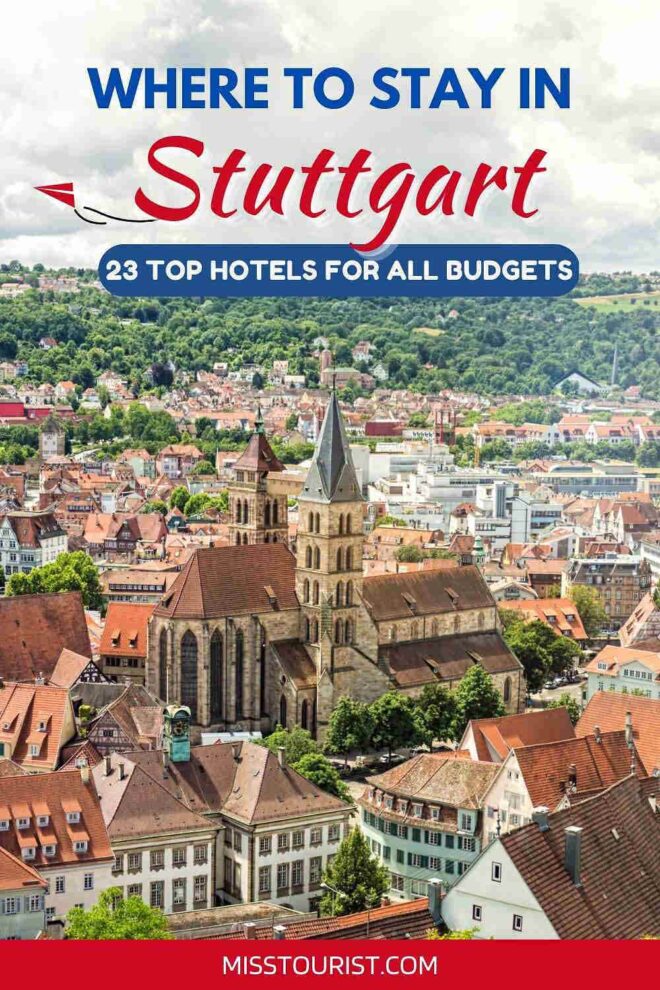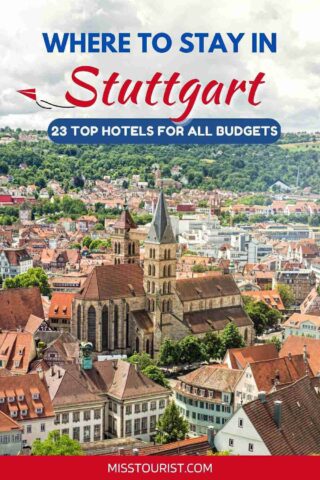 Pin it for later!