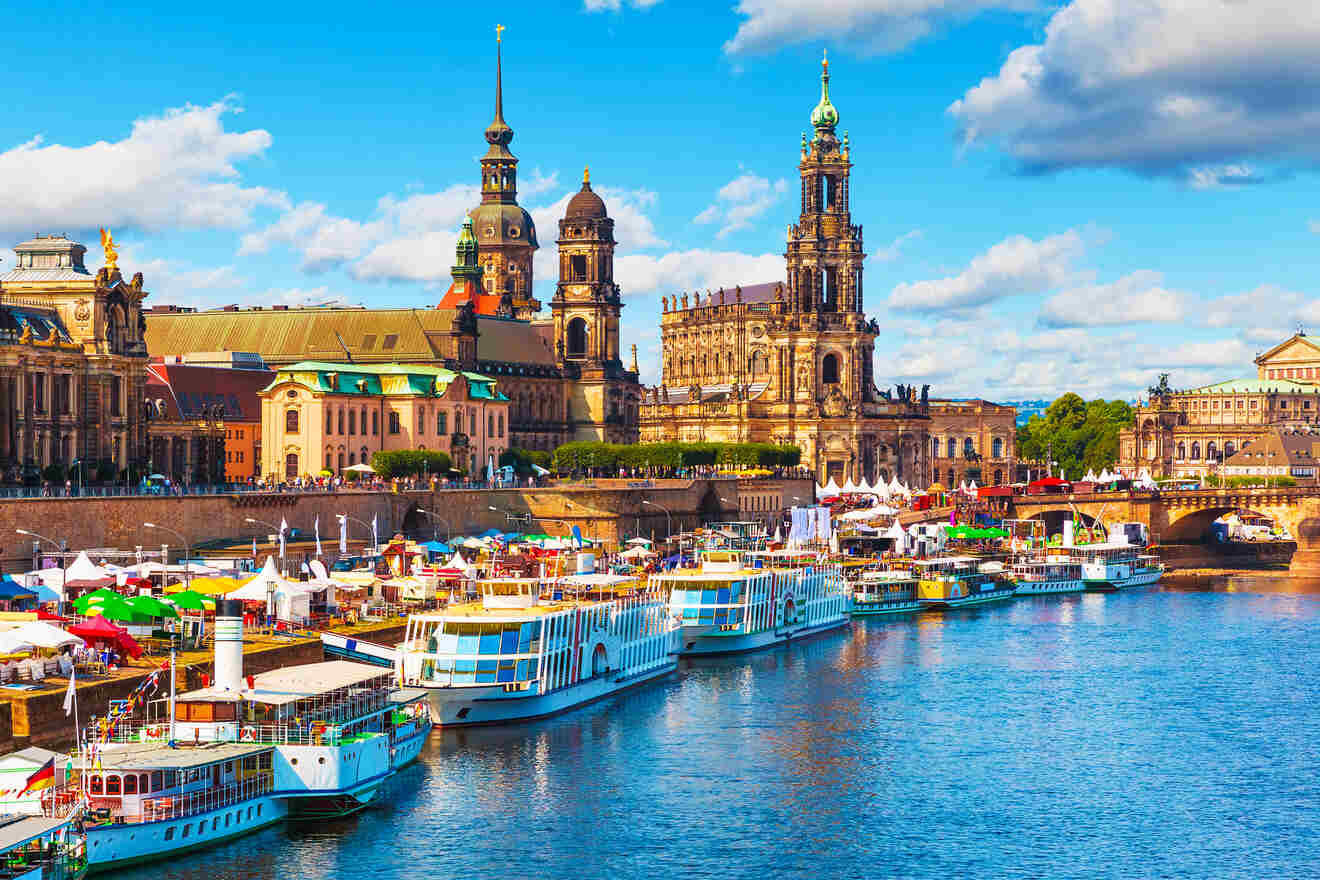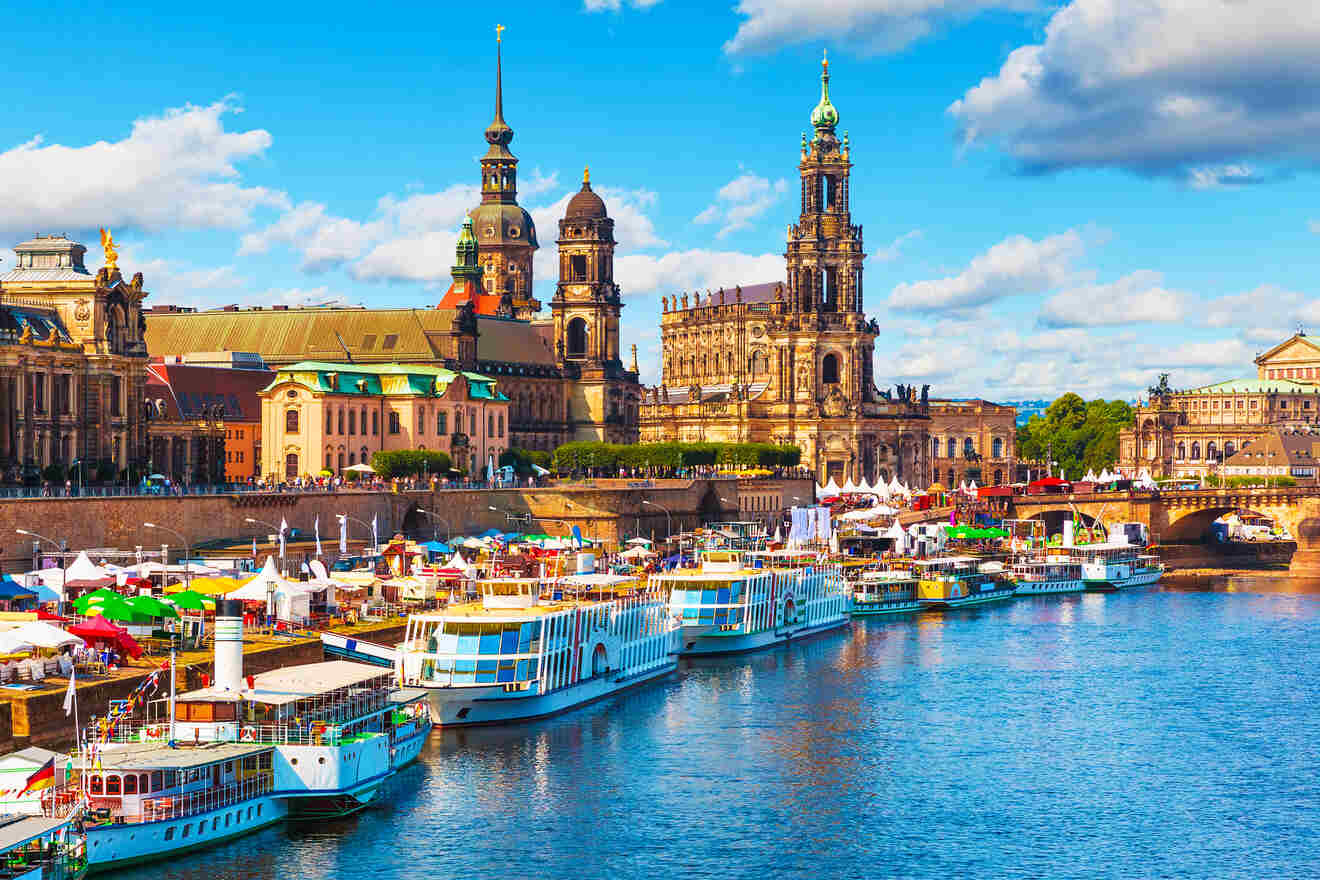 From the moment you leave Dresden airport, you'll be stunned by the views this East Germany city has to offer. And one of the most important things to decide on is where to stay in Dresden. After all, it's full of amazing hotels. But don't get scared right away – I've got your back.
I myself have been to Dresden 2 times, and each time visiting these neighborhoods has given me invaluable historical lessons. This Dresden neighborhood guide will give you a comprehensive list of the very best hotels you can find in the top-tier areas of Aldstadt, Neustadt, Friedrichstadt, Blasewitz, and Loschwitz.
You'll find modern rooms and all of the historic center landmarks listed here so that your visit to Dresden can be as effortless as possible!
The absolute best area you could choose is Aldstadt, especially for first-timers, but since it's quite a popular choice, you need to hurry up and book those rooms well in advance!
Now let's dive deep and start exploring!
If you are in a hurry
The one neighborhood I chose to present to you here is Aldstadt – it's absolutely jam-packed with amazing historical sites and important historical monuments. Here are its top choices of hotels:
To help you organize better and make things easier for your trip, I prepared a map: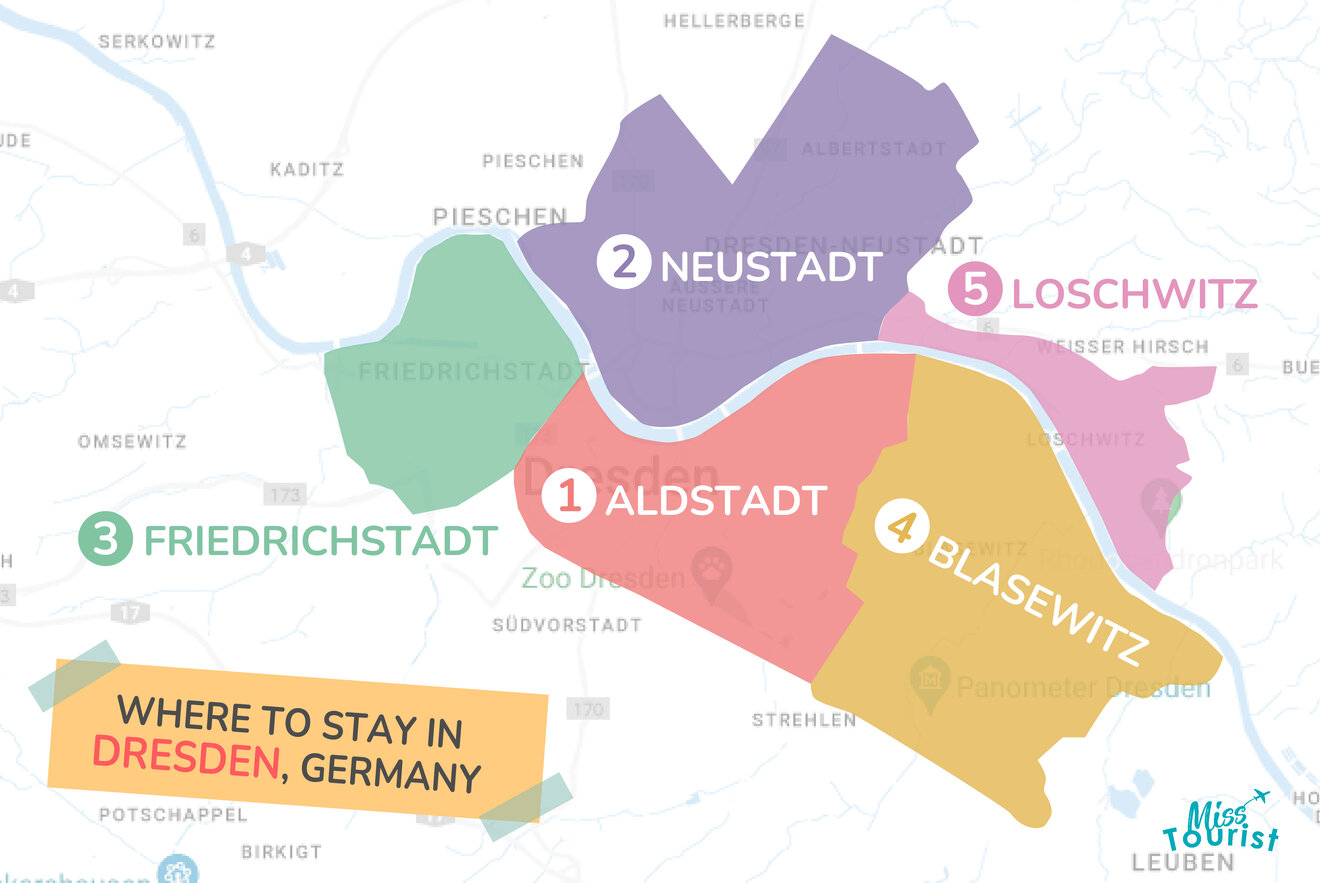 1. Altstadt – where to stay in Dresden for the first time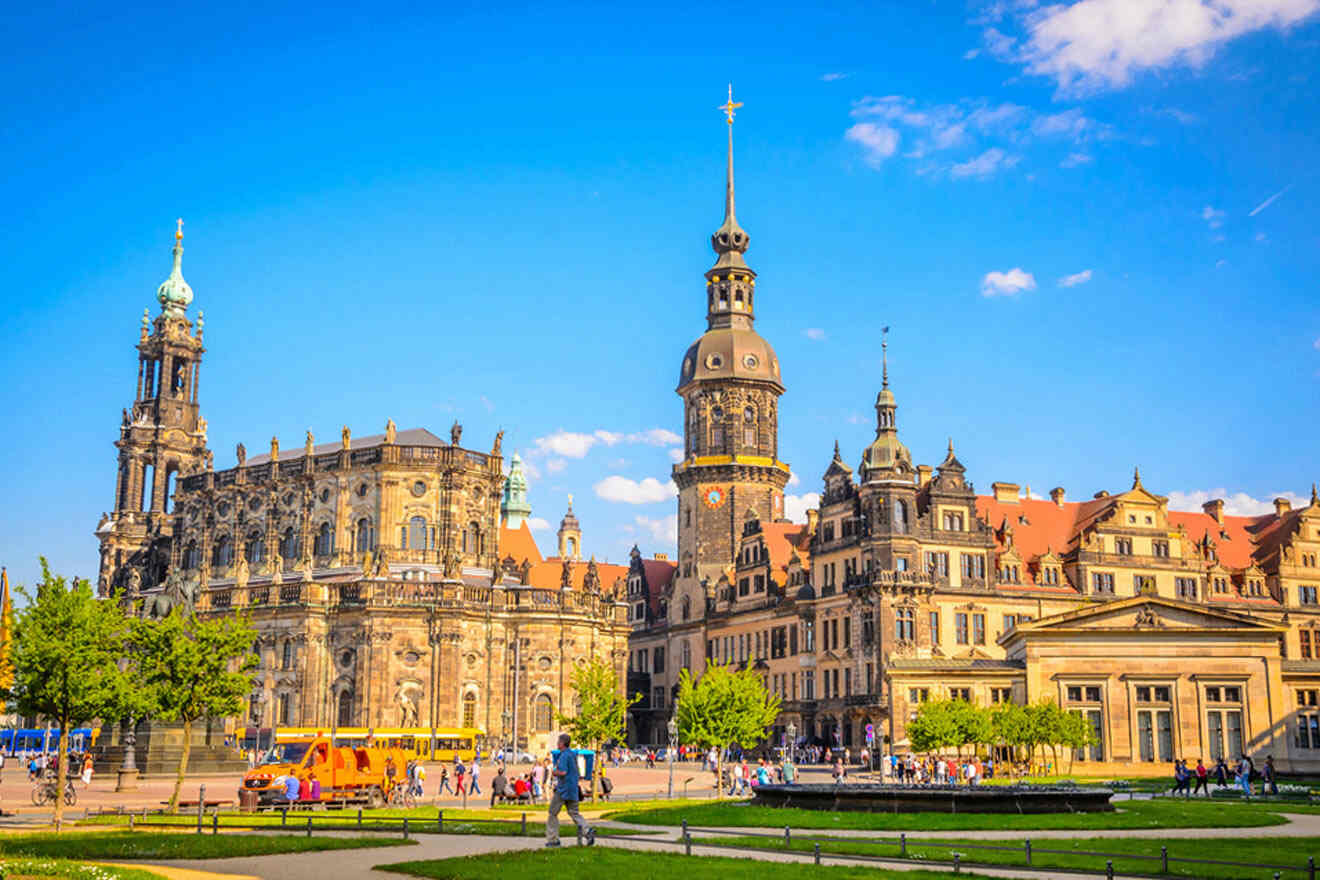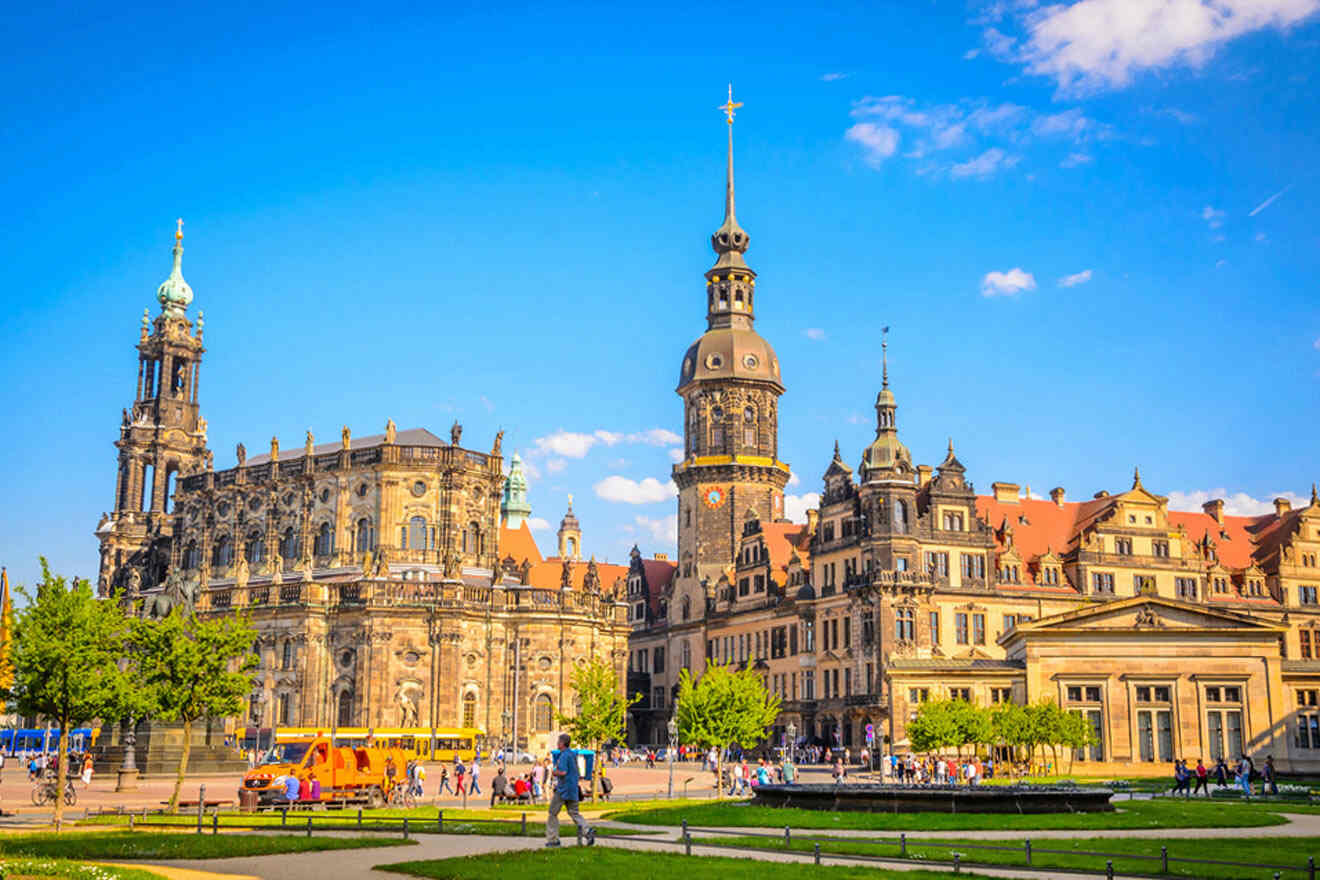 They say that the city center always offers the main attractions and the best accommodation options, and let me tell you central Dresden is no exception to this rule and I had the experience to witness it first-hand. Dresden's Altstadt (Old Town) is an absolute gem!
It brings together history, culture, and the most dazzling architecture you could dream of. Not to mention its breathtaking monuments, quaint cobblestone roads, and lively ambiance.
This area offers the most iconic Dresden attractions, some of them being the Dresden Frauenkirche church, Semper Opera House, Dresden Armory, and Dresden Castle. Each of those and their baroque style will leave most visitors standing in awe!
Although so many historic buildings were destroyed during the bombing in World War II, the monuments that managed to be saved and art galleries are definitely something every traveler should see at least once! Dresden hotels in this area are a great choice for first-time tourists that want to be in the city center close to the Dresden central station so that they can organize better when planning things to do.
Luxury hotel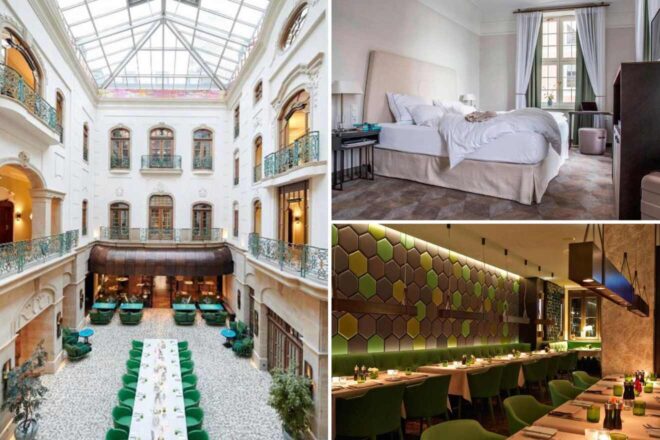 Unwind in the perfect mix of grandeur and comfort in the central location of Dresden, with a hotel that offers spacious rooms with an indoor pool and free WI-FI. It's also a great location if you have furry friends since pets are allowed! It's only a 10-minute walk from all the main tourist attractions.
Other accommodation options in Altstadt
Mid-range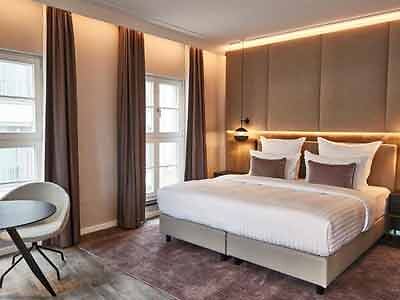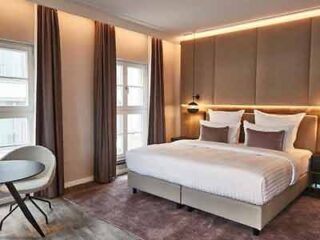 Full of elegant rooms, this hotel with a flat-screen TV offer is perfect for middle-range travelers
budget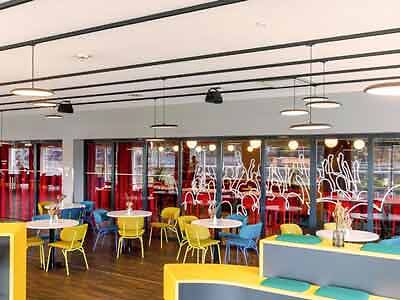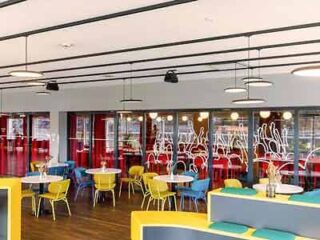 MEININGER Hotel Dresden Zentrum
The best hotel for those on a budget, with an on-site restaurant that offers free breakfast, so you can try the local cuisine
airbnb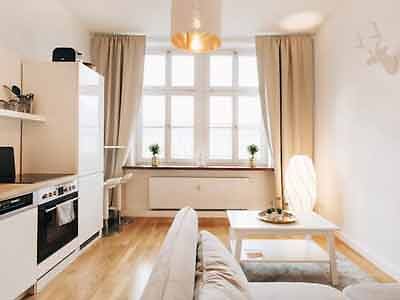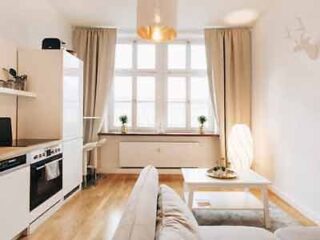 Anke offers fully equipped apartments that are only a short walk from the central area and have fantastic views!
Things to do in Altstadt
2. Neustadt district – great for urban city life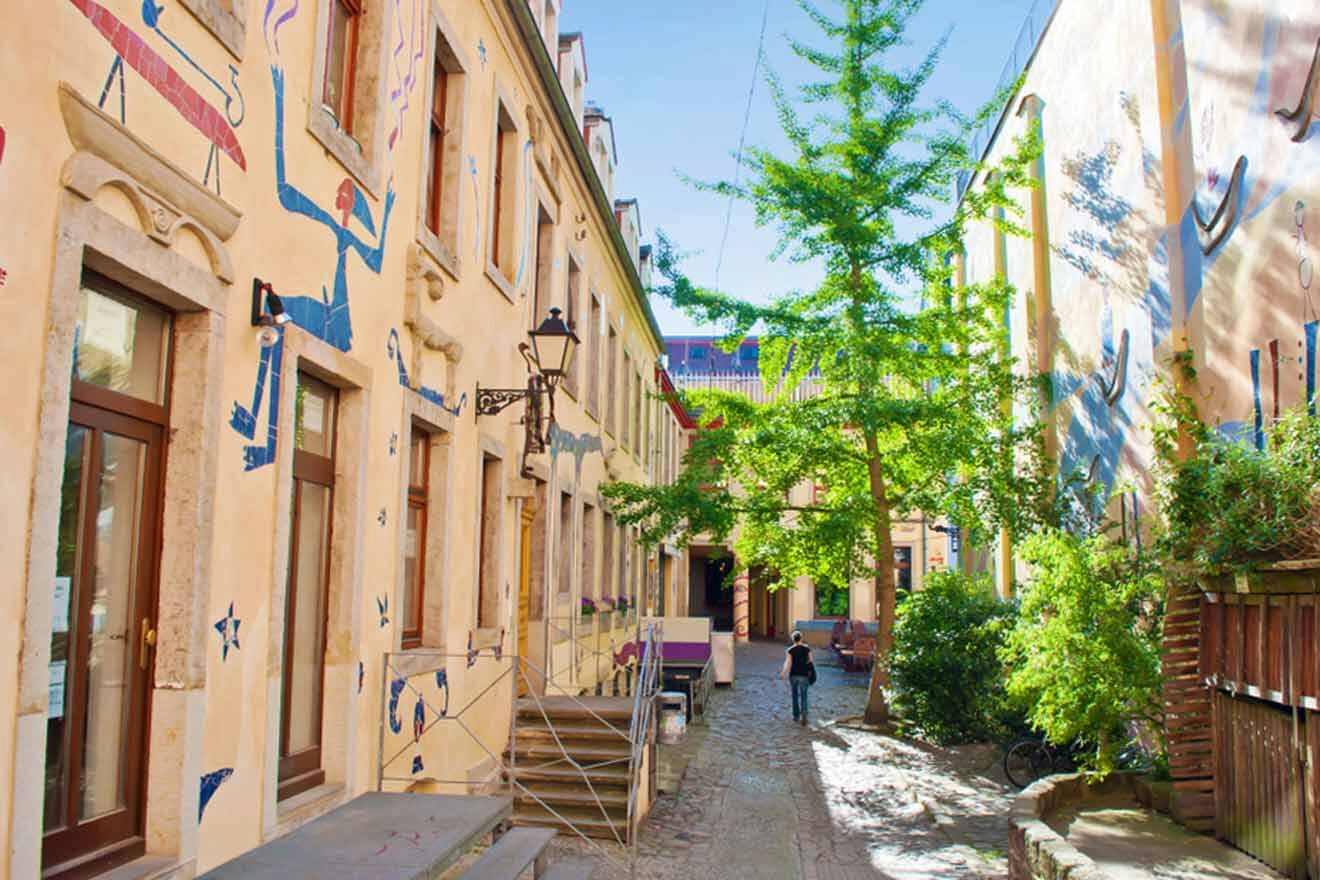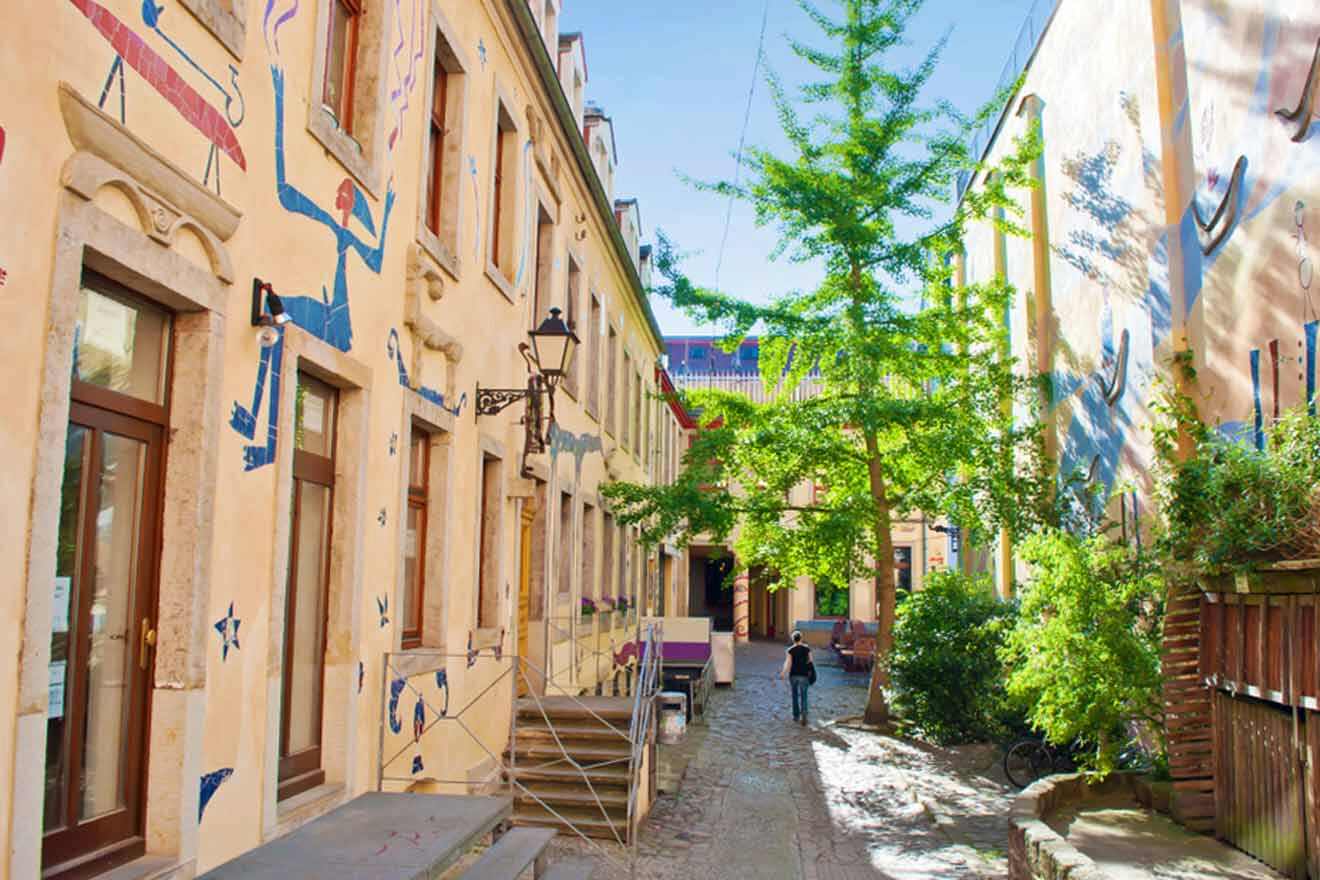 Neustadt was born from a need to expand Altstadt's boundaries as Dresden's population ballooned. Nowadays, it has become a vibrant cultural hub that draws in creative minds of all ilk – from artists and students to professionals just starting out. It's truly boomed into something special.
Neustadt's bohemian flair and creative buzz have made it an iconic destination. Strolling the streets, you'll spot vivid street art, eye-catching boutiques, and independent galleries everywhere – on Königsbrücker Straße or Alaunstraße, to name a couple. From shopping malls to unique stores and designer labels; shopping in Neustadt is an adrenaline-filled journey for any fashionista worth their salt!
Neustadt throbs with life once the sun sets! Its streets brim with unique bars, pubs, clubs, and music venues that offer something for everyone. Every night of the week you'll be sure to stumble across locals as well as playgoers enjoying a night out – from savoring soulful live music and lively DJ sets to immersing pop-up cultural events.
And if you crave some history you can embark on visits to the Japanese Palace, Military History Museum, and the Jewish Cemetery.
Luxury hotel
Relais & Châteaux Bülow Palais
As the perfect blend of Baroque and modern, the stunning suites at the Bülow Palais have it all! Indulge in tranquility amidst their warmly-hued décor with its exquisite fabrics and top-notch materials; for luxury like no other. On top of that, you'll find fresh fruit aplenty plus daily newspapers to keep you in the loop. There is also a modern spa.
Other accommodation options in Neustadt
mid-range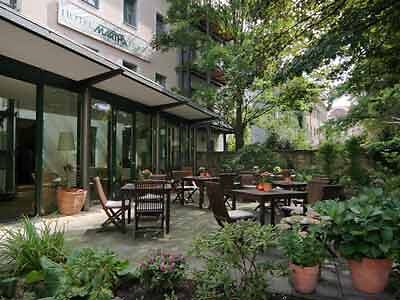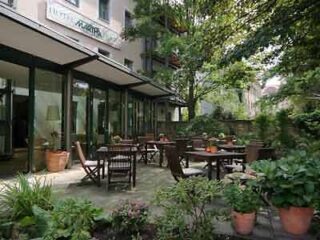 Perfect for lovebirds, this hotel checks all the boxes for a comfy stay. Plus, the theater is just a 5 minute walk away!
budget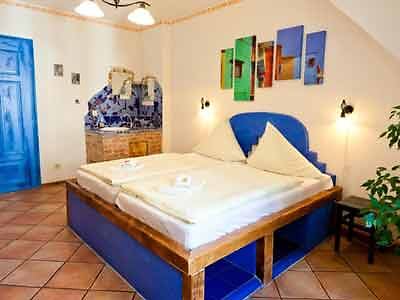 A family-run hotel that offers customized stays, and it's only a few minutes from the train station
airbnb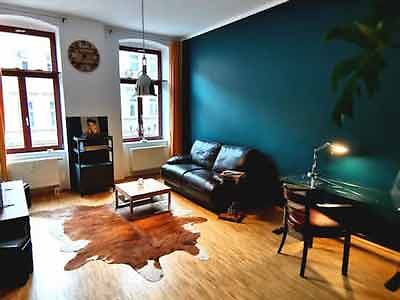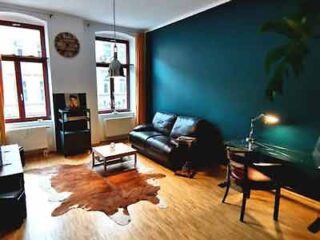 Things to do in Neustadt
3. Friedrichstadt – best for history buffs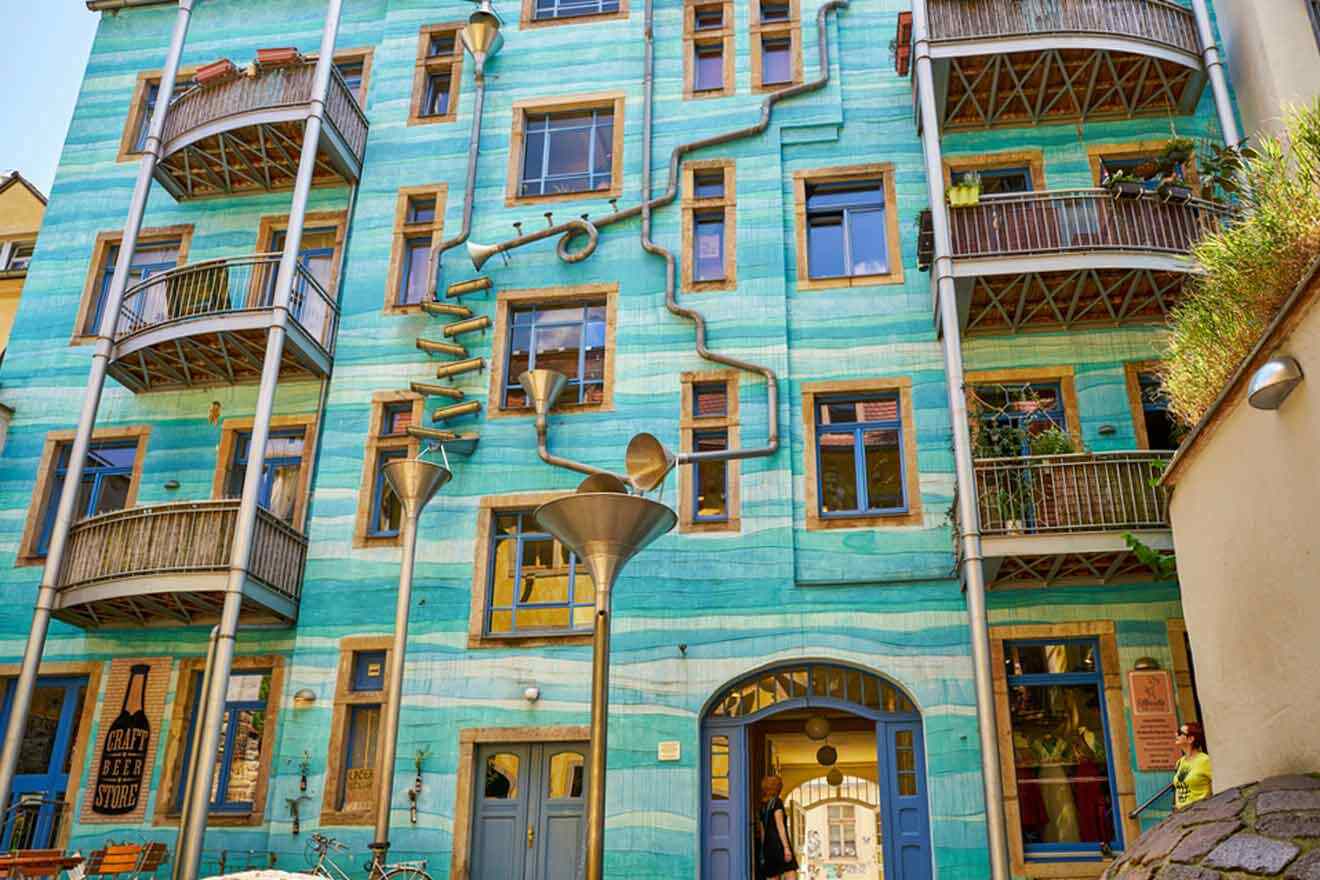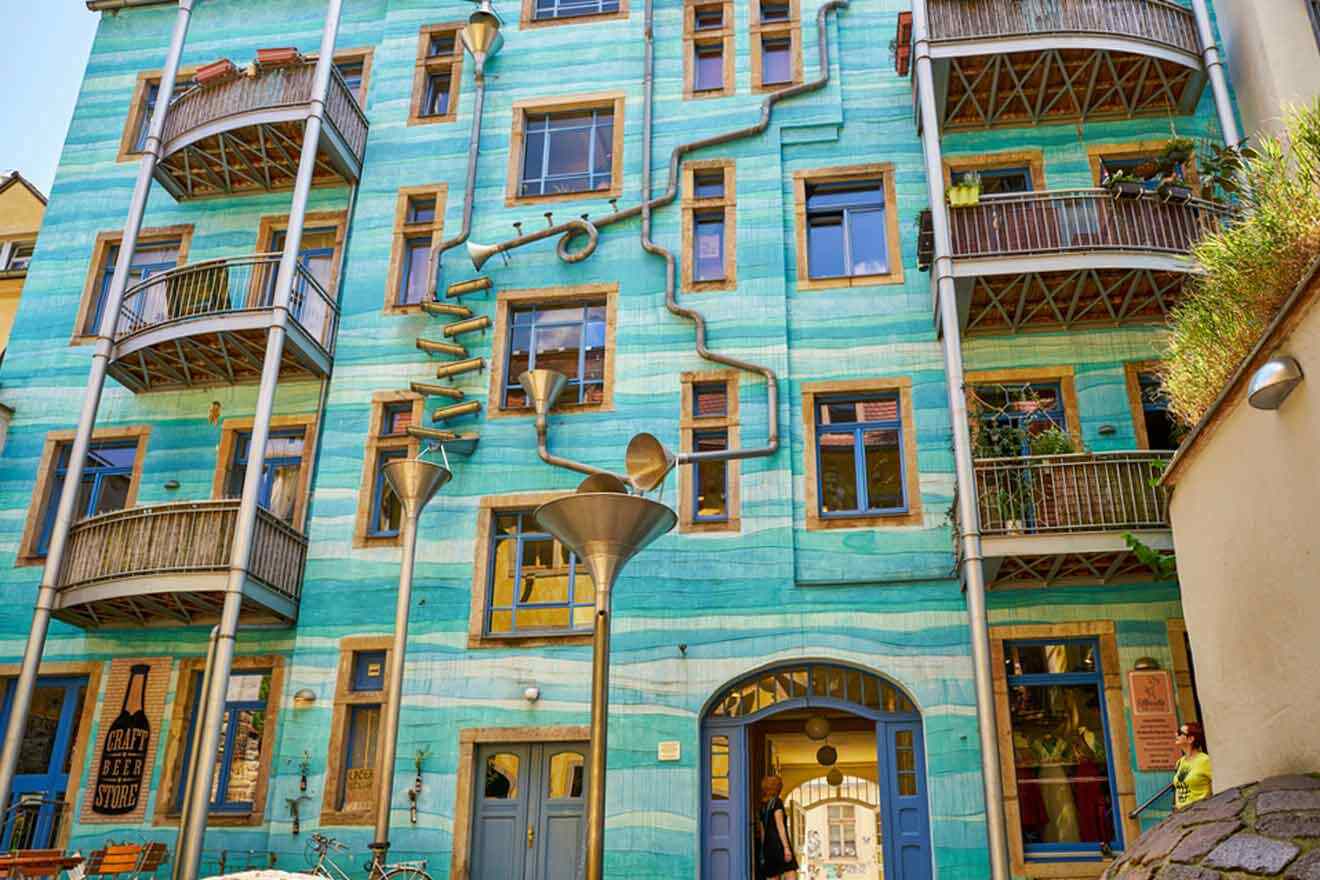 Friedrichstadt is the western district of Dresden – renowned for its grandiose architecture, lush greens, and interesting cultural spots. Gazing around you'll quickly realize why it was once amongst European leaders in Baroque & Rococo styles: from wide boulevards to generously-sized plazas and majestic buildings! It's home to many prestigious universities and it's truly a precious gem for every history lover!
Although at first sight, it seems that this German city doesn't offer a variety of tours and attractions, unlike Berlin which caters to a wider variety of interests, I still think Dresden is a hidden treasure full of beautiful sights that makes you feel as if you're part of some historical novel. Dresden Zoo is also located here, so you might want to check out some animals after you're done admiring the beautiful buildings!
Luxury hotel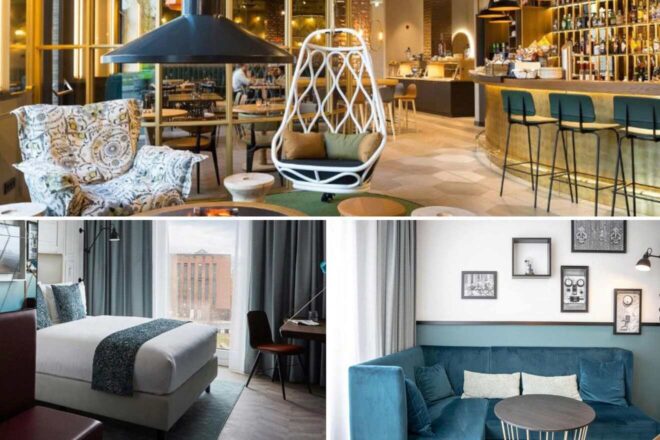 This boutique hotel will have you in awe! Its stunning location will make your stay super special, and the rooms are all so beautiful! The breakfast is an absolute hit with all the guests, and if you're looking for a calm and lovely place to stay in Dresden, this place is for you. Plus, they're pet-friendly, so you can take your pooch with you!
Other accommodation options in Friedrichstadt
mid-range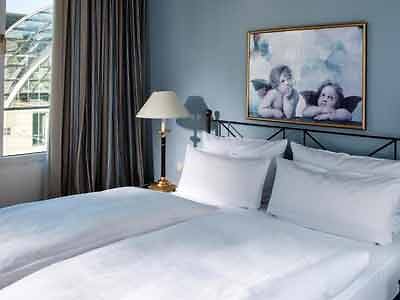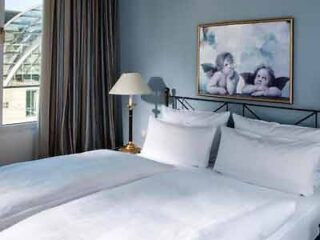 This hotel is made in Italian style and amenities like parking, air-conditioning, and mini-bar are top-notch!
budget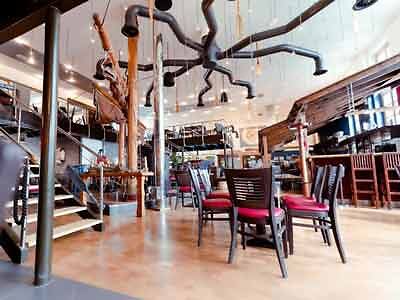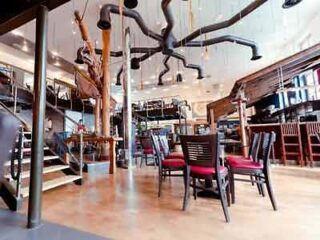 This hotel has a children's playground so it's family-friendly, and they offer dairy-free and gluten-free food
airbnb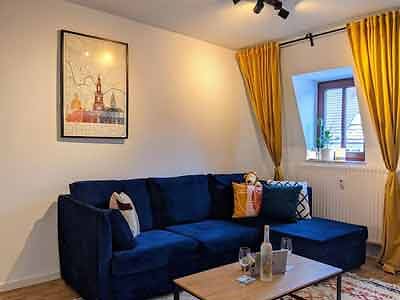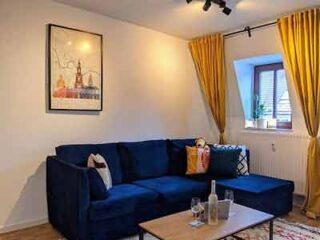 This loft is located in a quiet neighborhood but offers modern conveniences of Wi-FI, parking, and a modern kitchen
Things to do in Friedrichstadt
4. Blasewitz – best area for foodies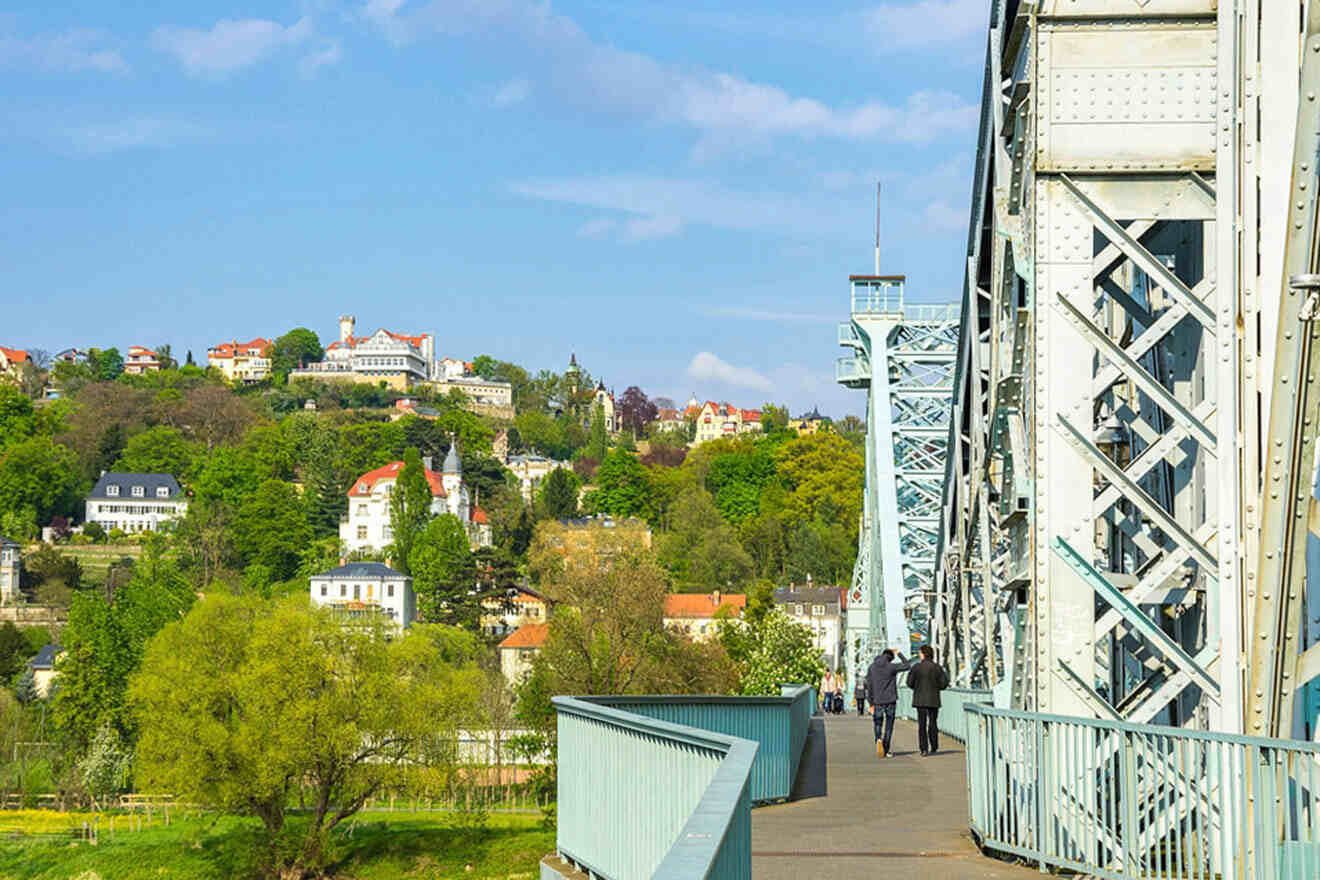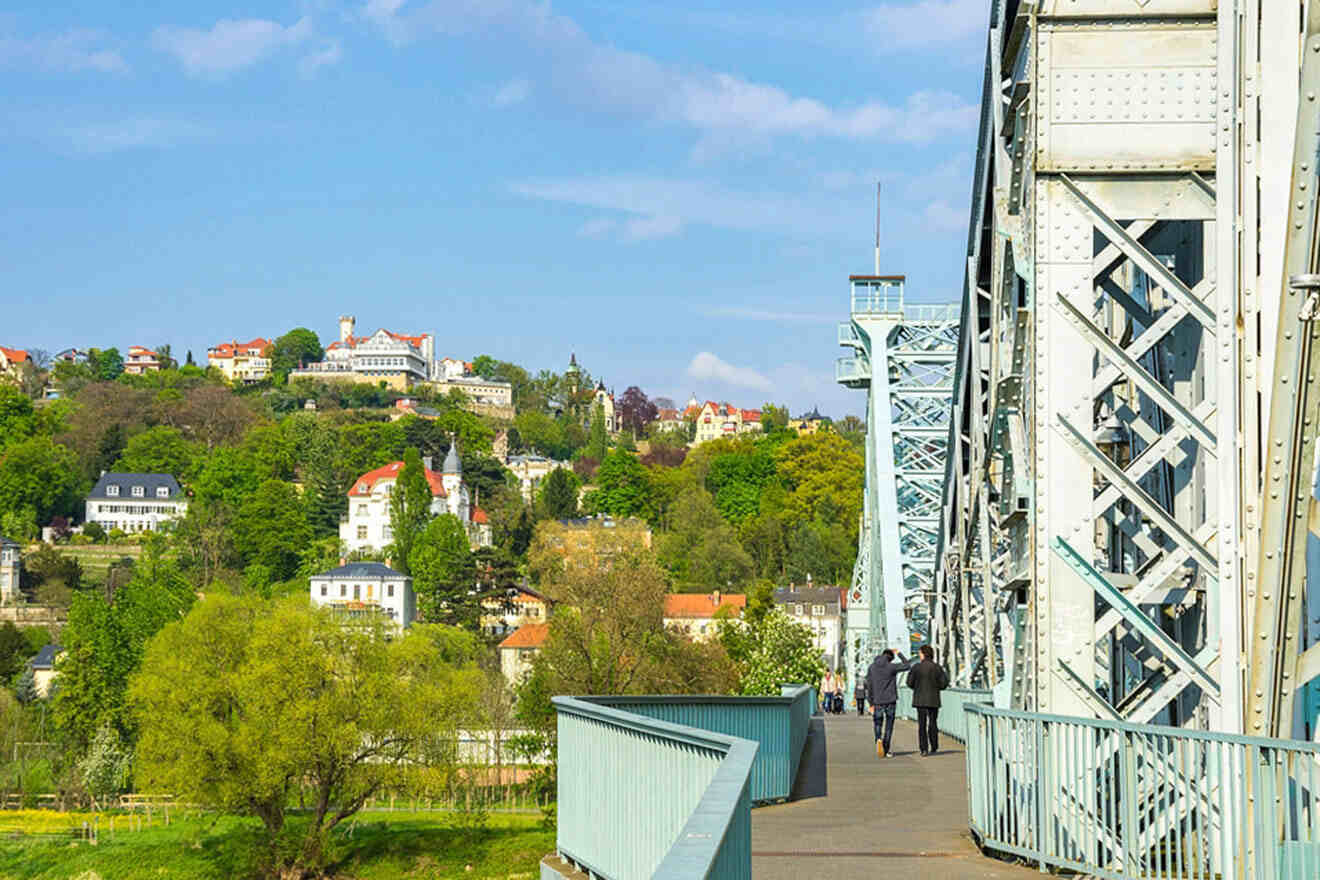 This district is home to the Schillerplatz! You can stroll down the streets and you'll find it bedecked with inviting cafes, culinary hotspots, and restaurants to fit a variety of tastes – all creating a cozy atmosphere that practically begs you in for a social gathering and some good grub!
With the trams chugging away, offering fast access to Dresden's historic center and the surrounding area, getting out and about couldn't be easier. Just a stone's throw from the neighborhood is the Elbe River – perfect for an afternoon stroll or biking along its shore.
Blasewitz is an awesome place to experience the culture. Whenever you're there, be sure to check out the Schiller Pavillion -the former residence of Germany's famous poet, Friedrich Schiller! Now it's basically a museum in his honor and stuffed with artifacts galore; looking around you will get a major insight into the man and what he accomplished.
Luxury hotel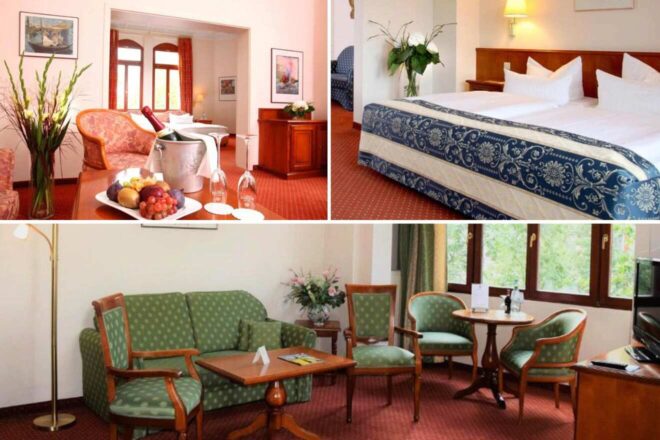 Styled to evoke tradition, the Hotel Artushof presents guests with elegant rooms and suites fitted with kitchenettes and cable TV, plus free Wi-Fi! In other words: a comfortable stay is at your fingertips! Stroll into the Artushof and start your morning off right with a daily-changing, tantalizing breakfast buffet.
Other accommodation options in Blasewitz
mid-range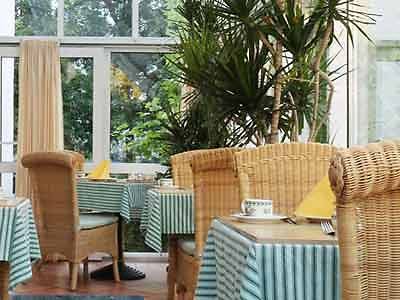 Providing a delicious free morning feast to fuel your journey around Dresden, this hotel Makes for a relaxing abode!
budget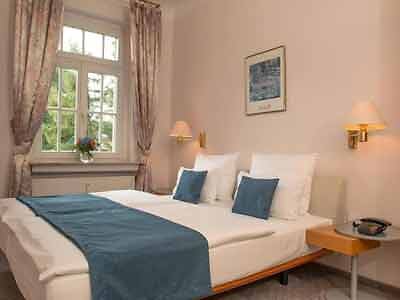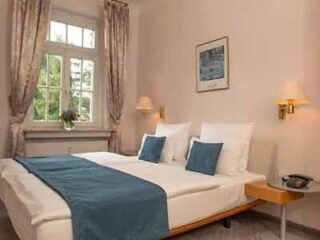 Guests will be pleased with its cozy Neoclassical style architecture, free Wi-Fi, chic interior decor, and gorgeous terrace gardens
airbnb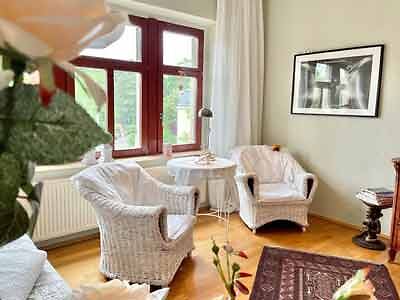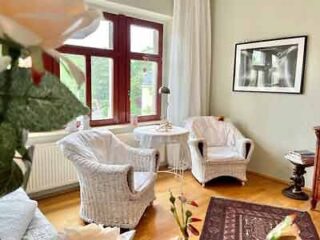 This gorgeous villa offers access to the bicycle cellar! All utensils such as tea and a coffee machine are included for a comfy stay!
Things to do in Blasewitz
5. Loschwitz – where to stay in Dresden to relax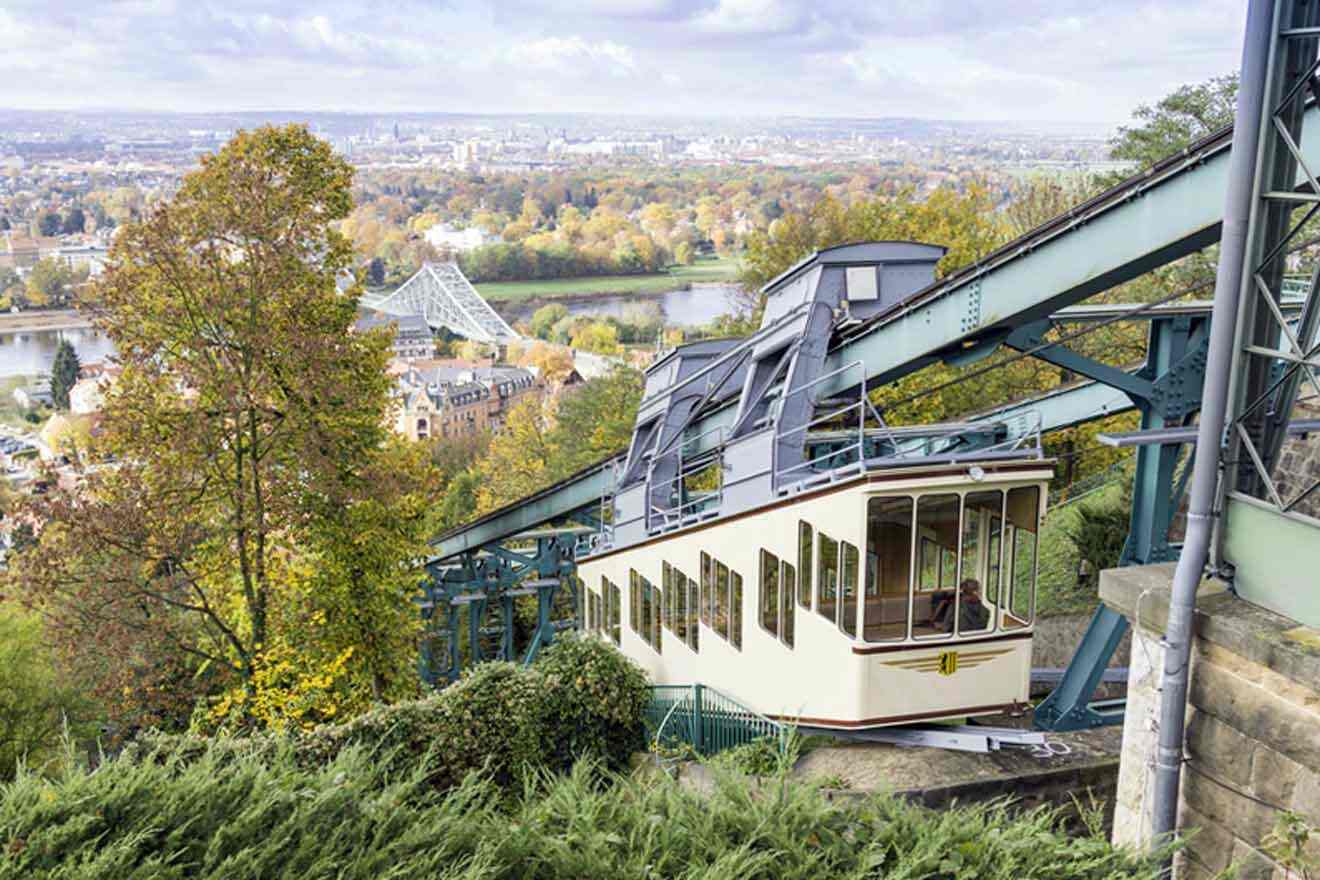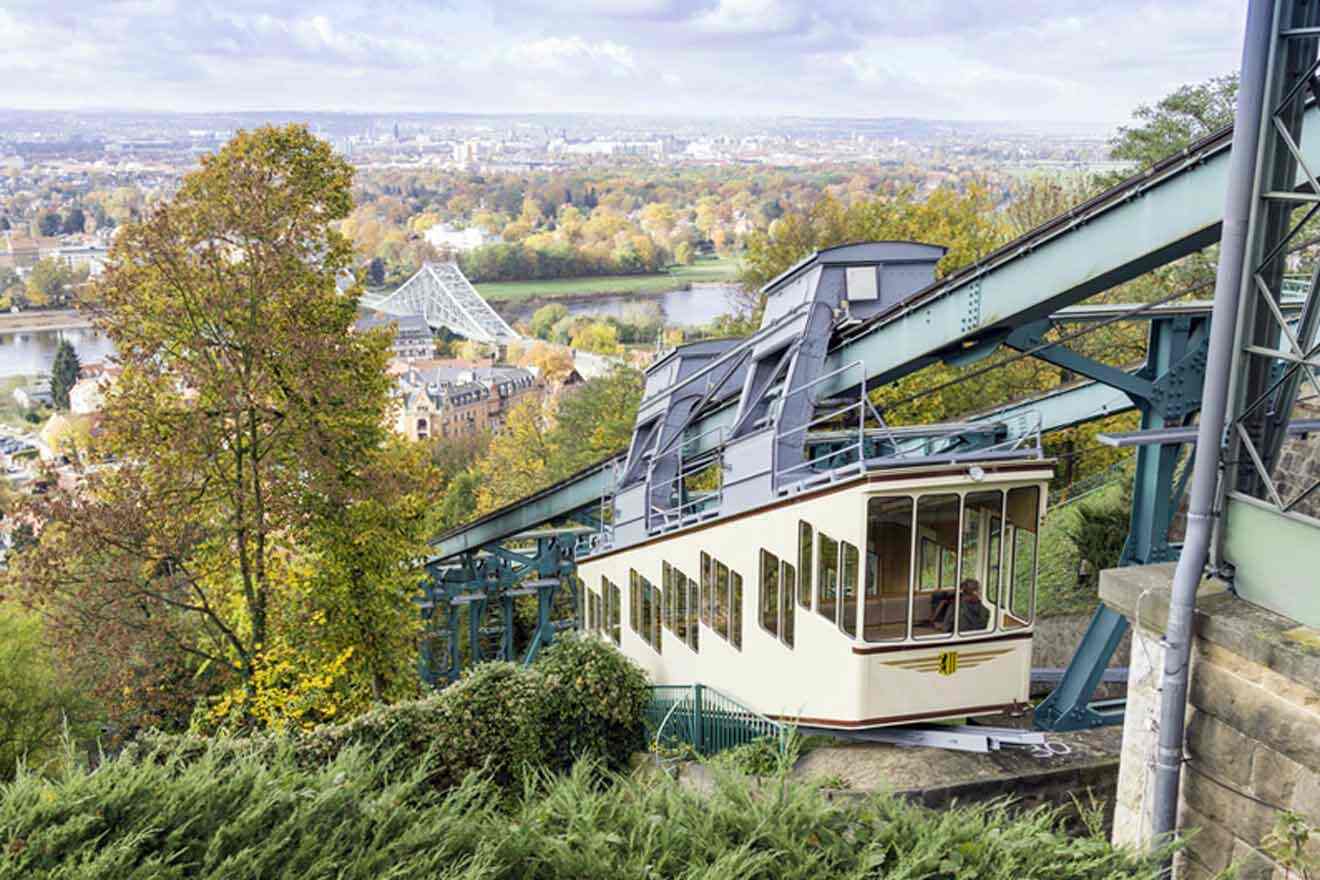 Loschwitz is undeniably a sight for sore eyes; located in northeast Dresden, Germany, this picturesque district of the Elbe Valley has gained recognition for its postcard-perfect village atmosphere and spectacular views.
Tourists come from far and wide to enjoy the visual splendor that Loschwitz provides – both in terms of natural beauty and storied landmarks! Make sure to visit Dresden Suspension Railway (Dresdner Schwebebahn) while you're there!
Loschwitz oozes architectural delights, with resplendent villas and luxurious mansions to grace its streets, many of which were built during the 19th and early 20th centuries, showcasing every style from Art Nouveau to Historicism. The paradisiacal gardens with these striking buildings lend credence to creating an elegant ambiance in which you can immerse yourself.
Luxury hotel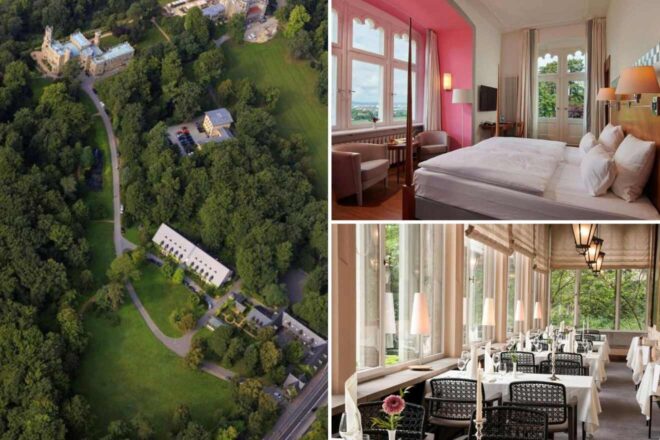 Nestled between majestic trees and the flowing banks of the River Elbe, this hotel and its style will make you feel as if you're part of The Tudors! There are expressive furnishings, antiques, and more. If you're looking for a wellness retreat, the Hotel Schloss Eckberg should be top of your list. It also has a fabulous garden where you can enjoy your morning coffee! 
Other accommodation options in Loschwitz
mid-range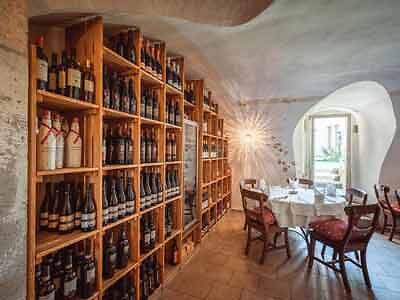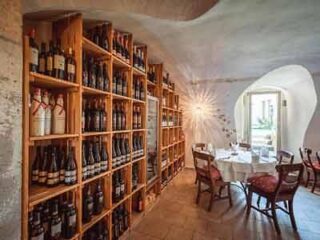 Individually designed rooms with a rustic feel! Each room comes complete with a cozy bathroom and a quality TV setup
budget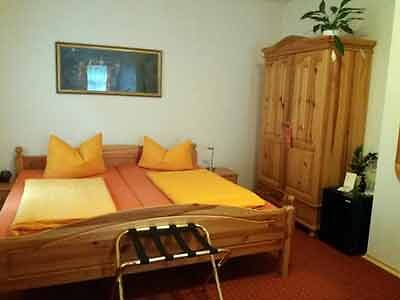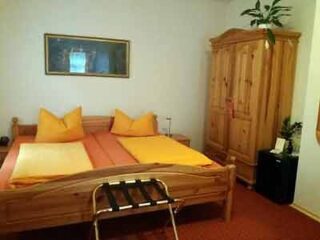 All rooms come with essential amenities like cable TV, a work desk, and a shower and hairdryer in each bathroom.
airbnb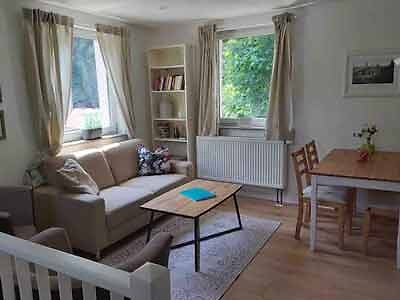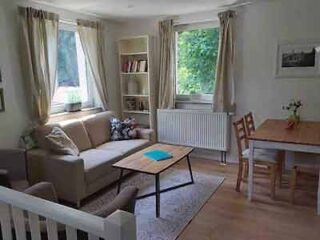 Perfect for 2 people, this hotel offers some stunning, quaint views as well as a washing machine, satellite TV, and radio.
Things to do in Loschwitz
FAQs about where to stay in Dresden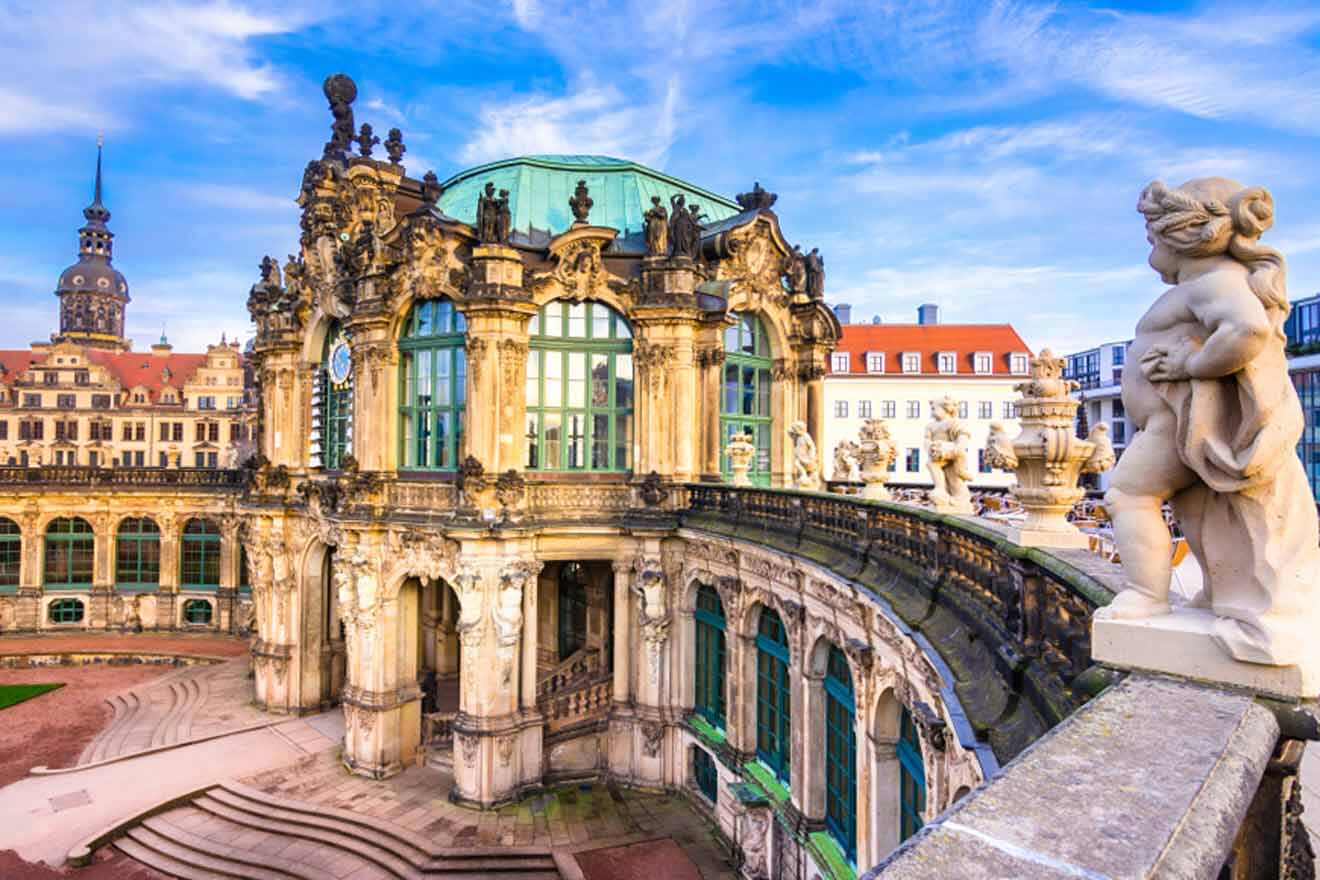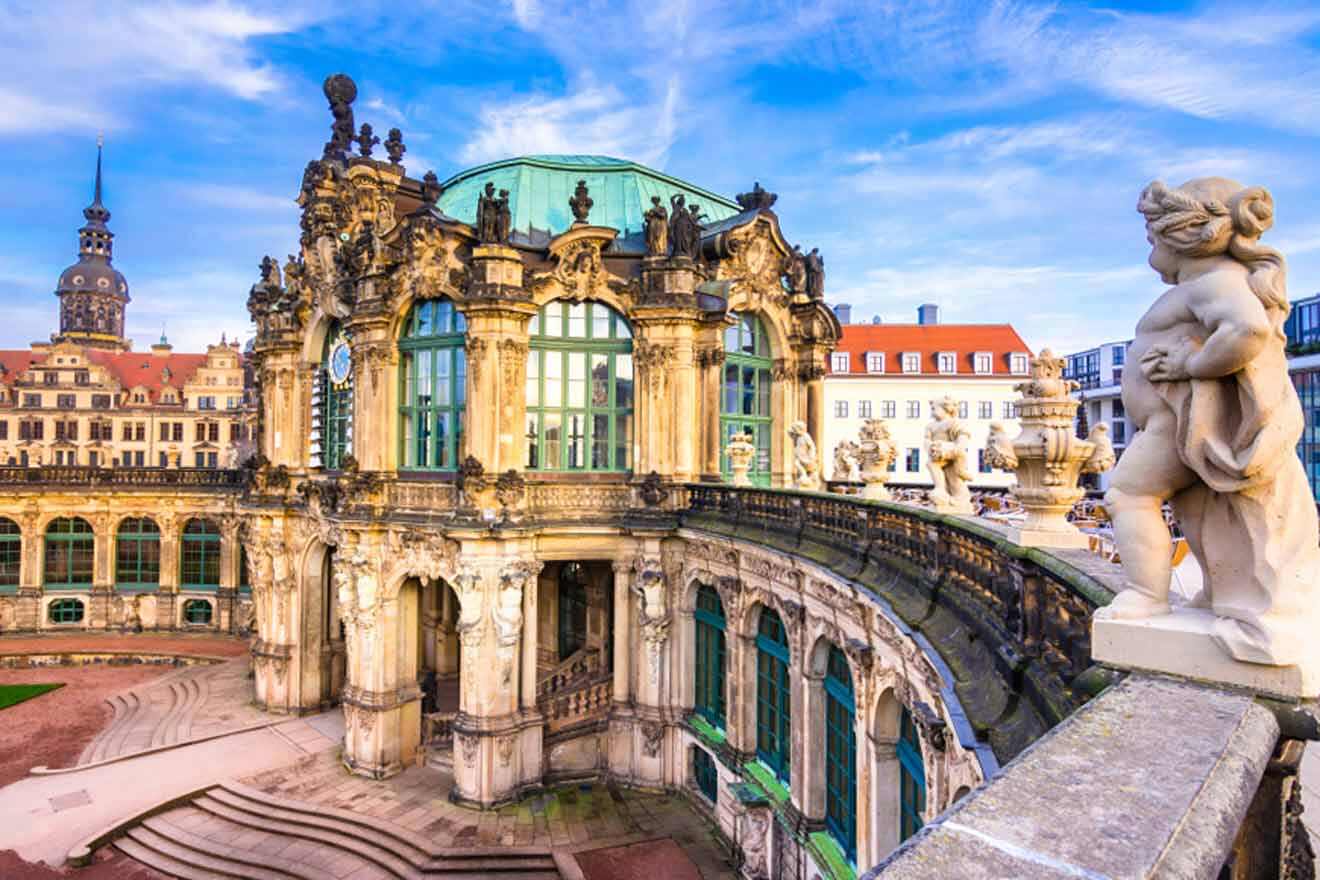 📍Is Dresden worth visiting?
Absolutely! Many tourists find Dresden to be the most charming city in Germany. I personally recommend taking a walking tour and a cruise down the river to really top off your vacation!
⌛ How many days in Dresden is enough?
2 days should be enough to see all the famous historical landmarks. Make sure not to miss Semperoper and Zwinger!
📅 What is the best time of year to visit Dresden, Germany?
The best time to visit Dresden, Germany, is during the summer months (June to August) when the weather is warm, and the city is alive with outdoor events and festivals.
🔝 What is the best area to stay in Dresden?
Conclusion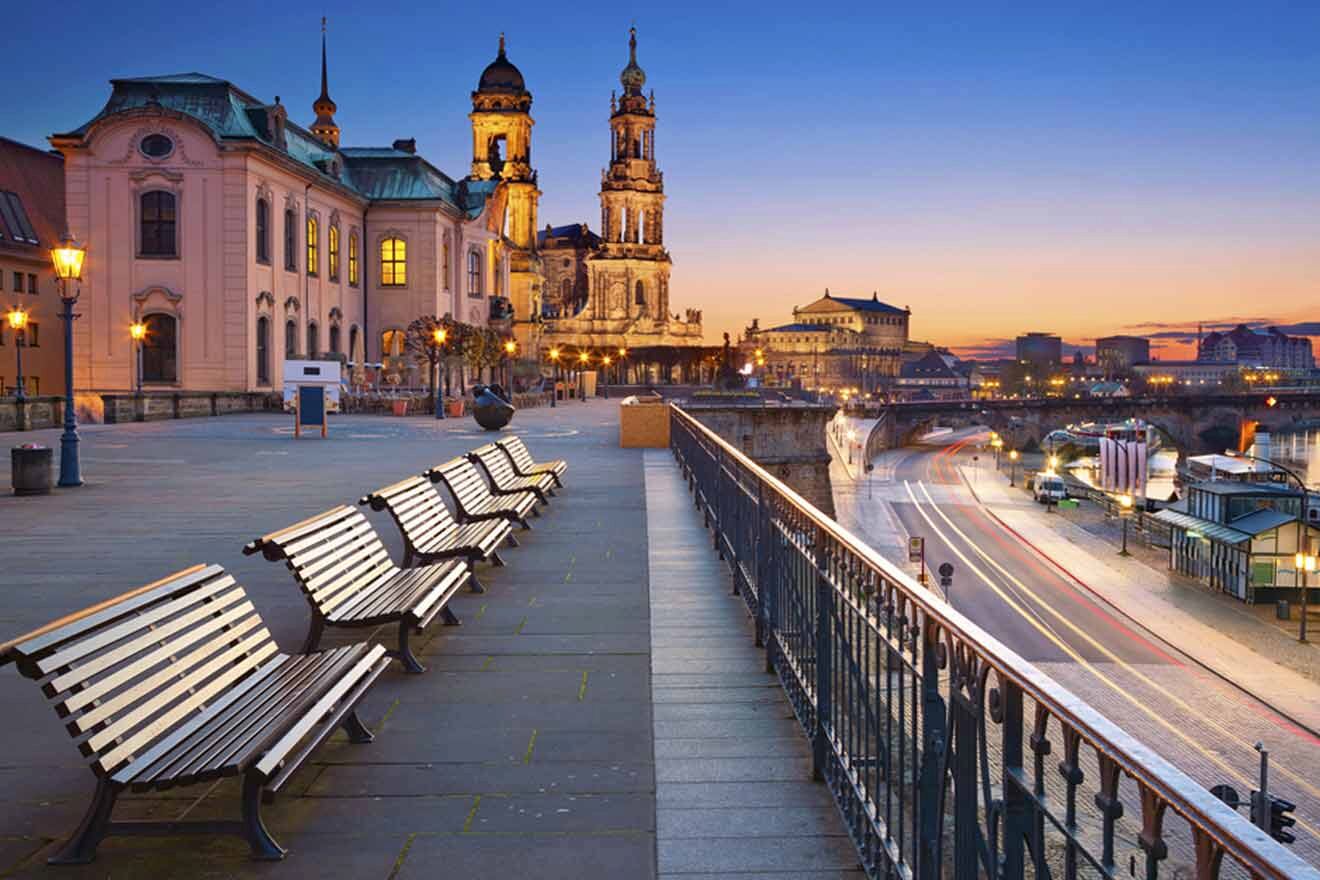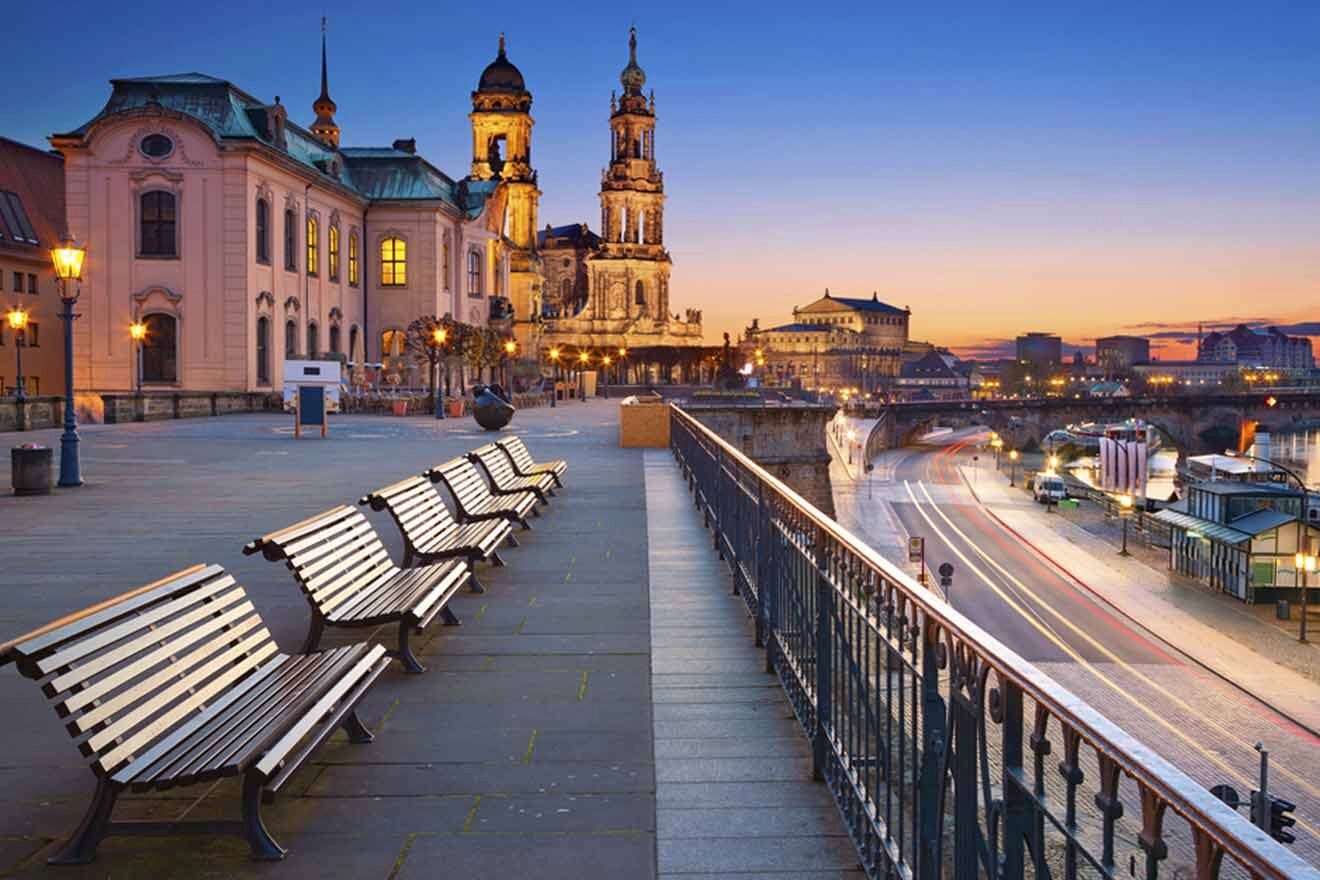 There you have it folks – a comprehensive guide on where to stay in Dresden!
Whichever area you choose I'm sure you'll have a total blast! There are a ton of options, but here are my 2 favorite hotels in Alstadt, the best area for first-timers!
Dresden is a beautiful historical city that boasts quite a reputation, so travelers all over the world can't wait to see it. That's why it's crucial you play it smart and book in advance!
If you already had the honor of staying in one of these hotels and neighborhoods, I'd love to hear all about it. And if you want to ask for some advice or share some other interesting memories- make sure to drop me a comment below.
Happy travels and stays,
Angelina
---
Pin it for later!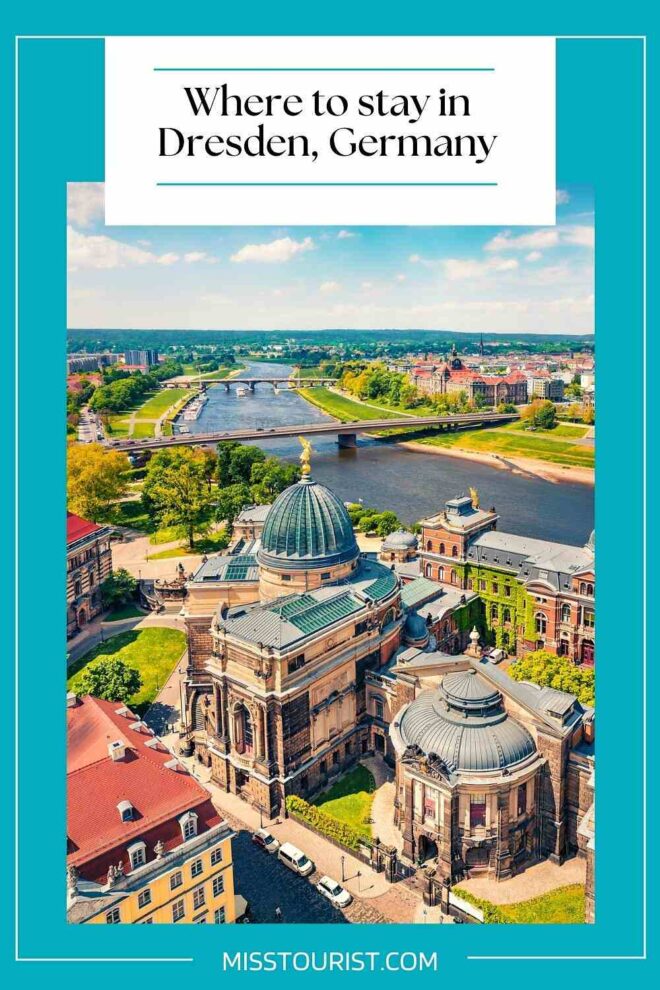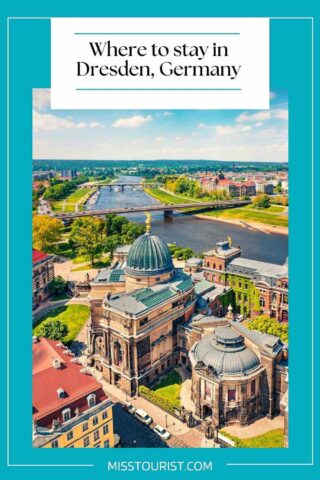 Pin it for later!