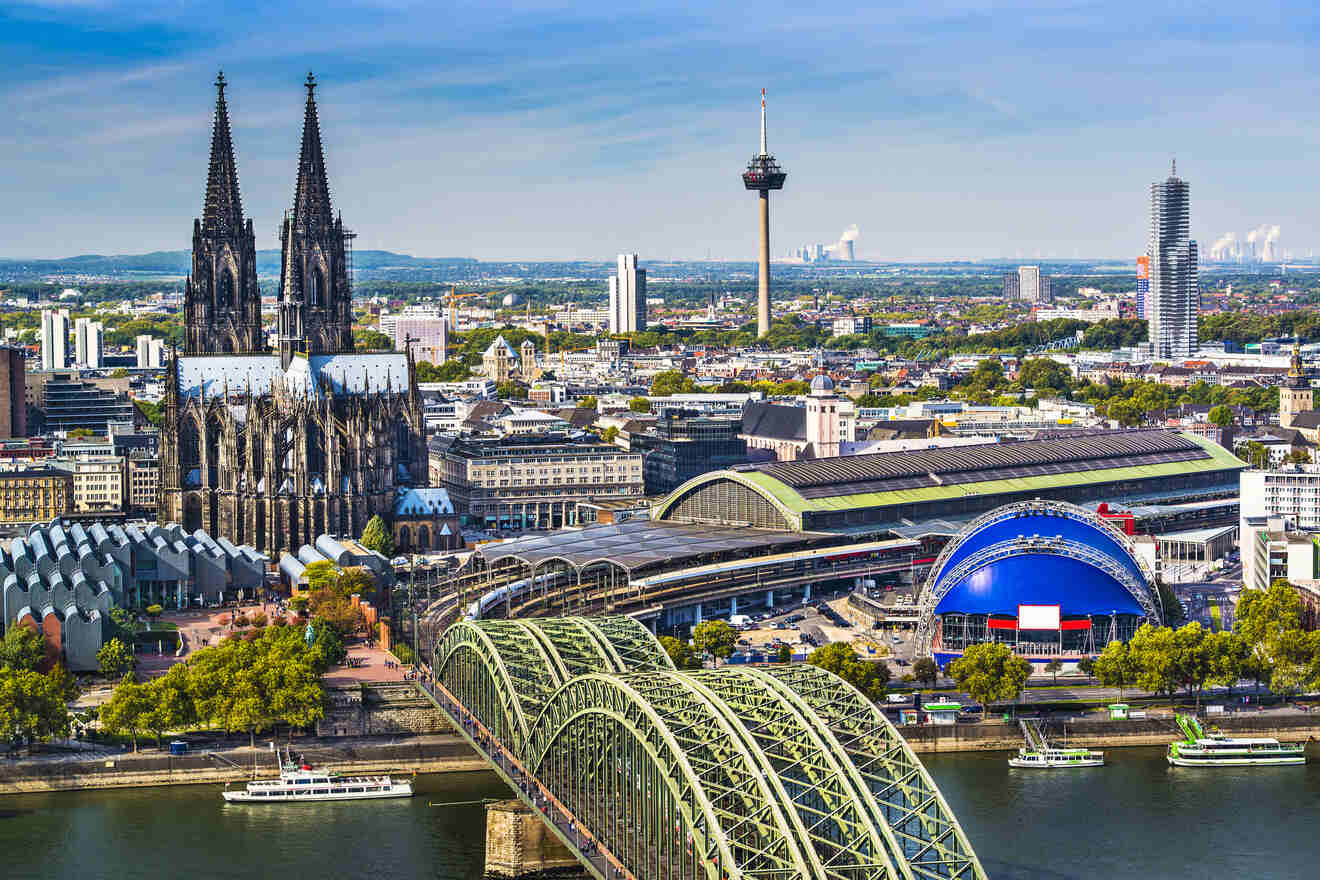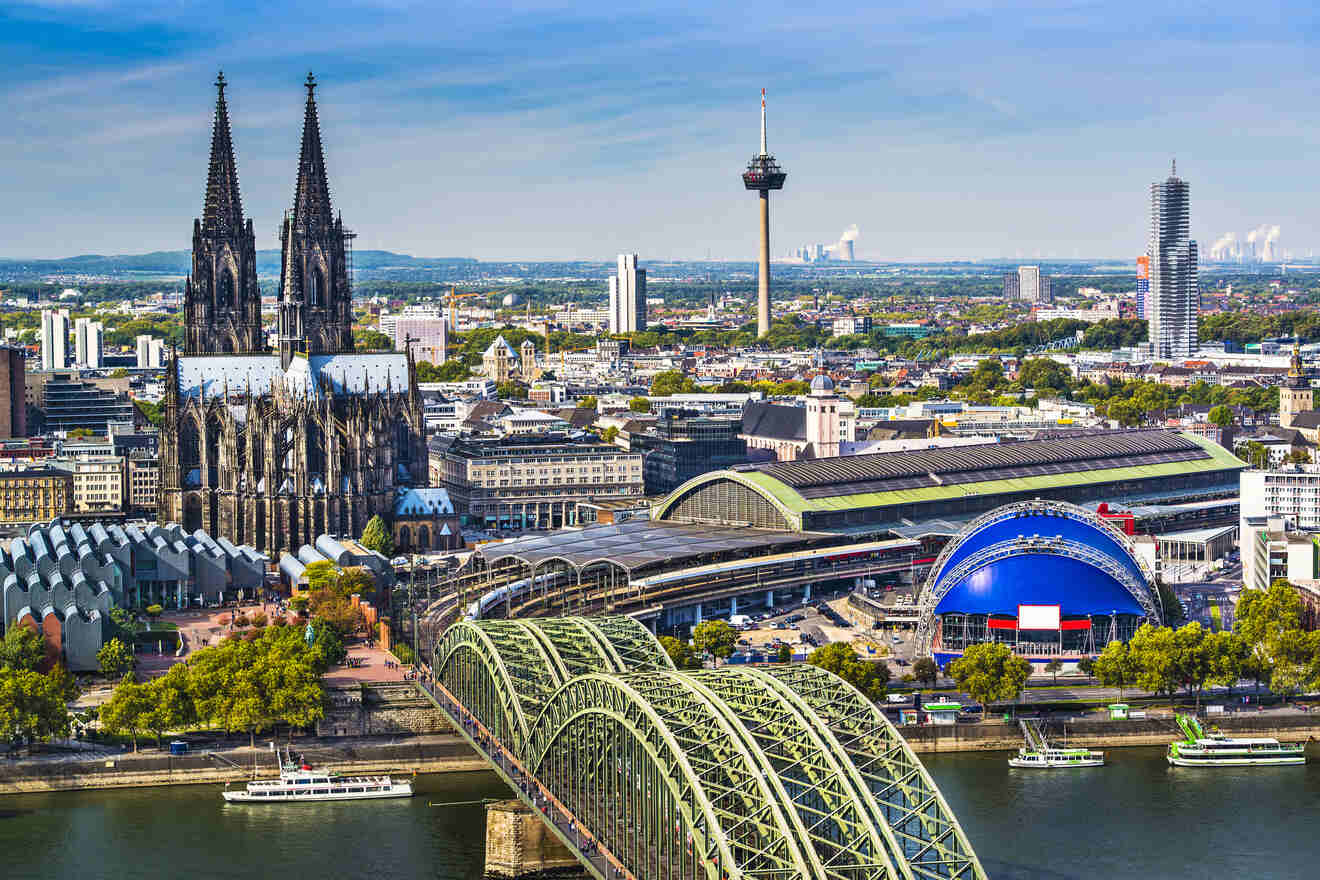 Known for its amazing Christmas Markets and a Cathedral which is the second-largest religious building in the country, Cologne has stolen the hearts of many travelers over the years! Old architecture, and a delicious local beer (which trust me, is as strong as any other German beverage even if it comes in small glasses), are the things that will make you want to spend at least a week in this city.
I know you're probably wondering where to stay in Cologne and with so many amazing luxury hotels and affordable hostels it's hard to make a decision! But I'm happy to tell you that I've looked through hundreds of lists with the best hotels in Cologne to find the absolute top one for each price range, and I only recommend the best-rated hotels that I would choose for myself!
One thing to keep in mind is that they sell out super quickly as the city's popularity grows every year so I recommend booking all these options asap!
Okay now let's go find your dream hotel!
If you are in a hurry
Here's a list of the hotels located in the Old Town to help you decide quickly where to stay in Cologne
Here's a map that will help you visualize all the areas that I will be talking about in this post: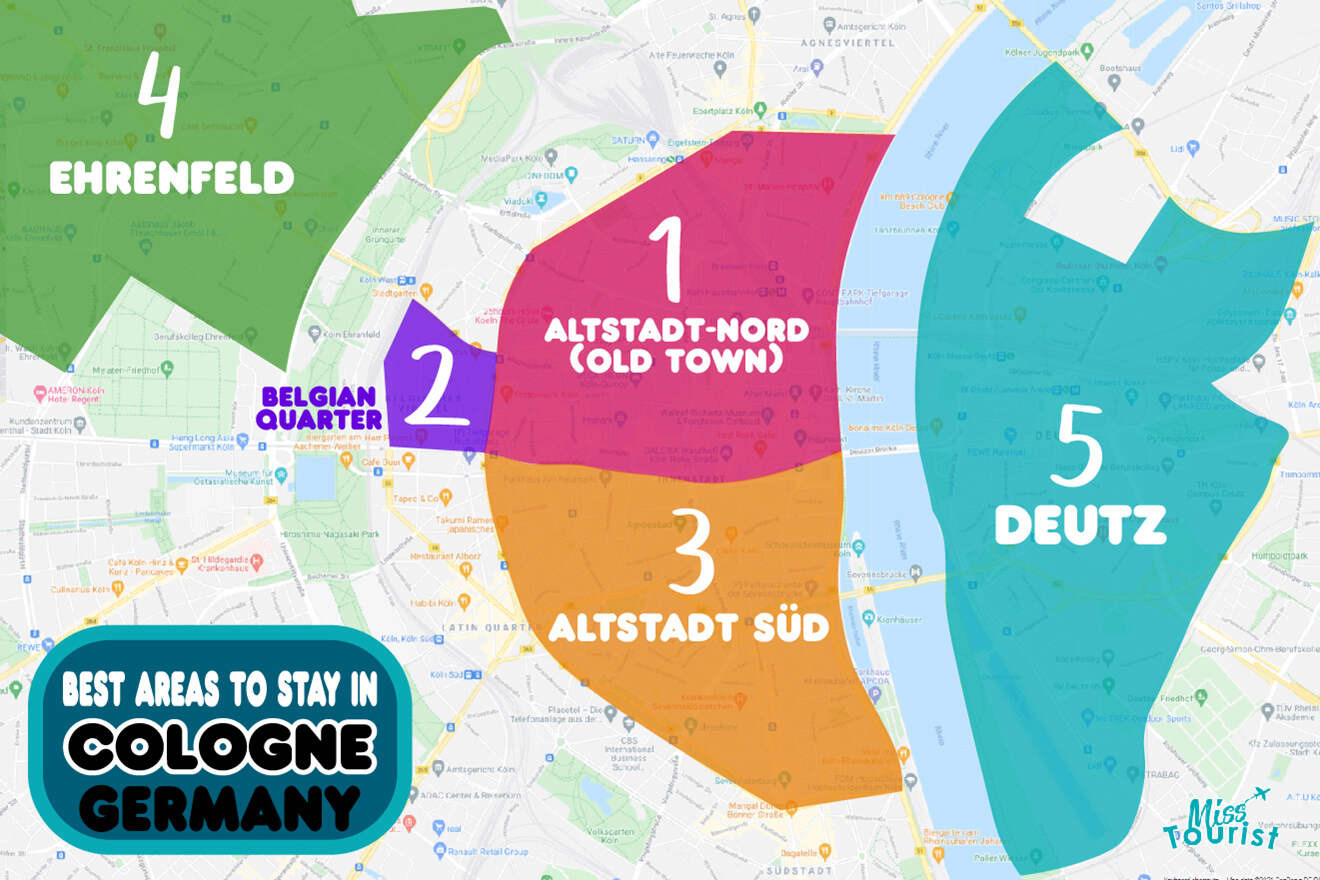 1. Altstadt-Nord (Old Town) – where to stay for the first time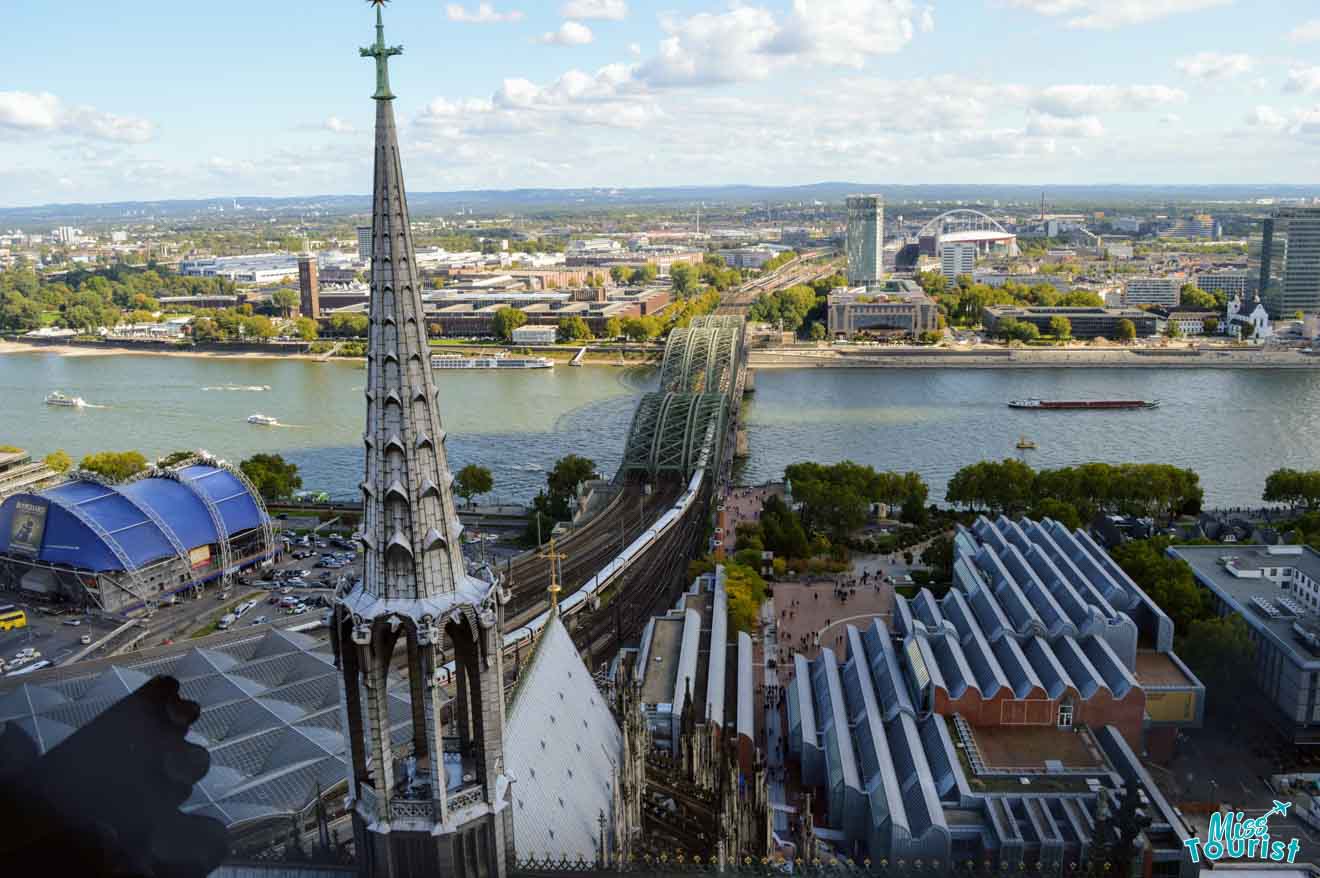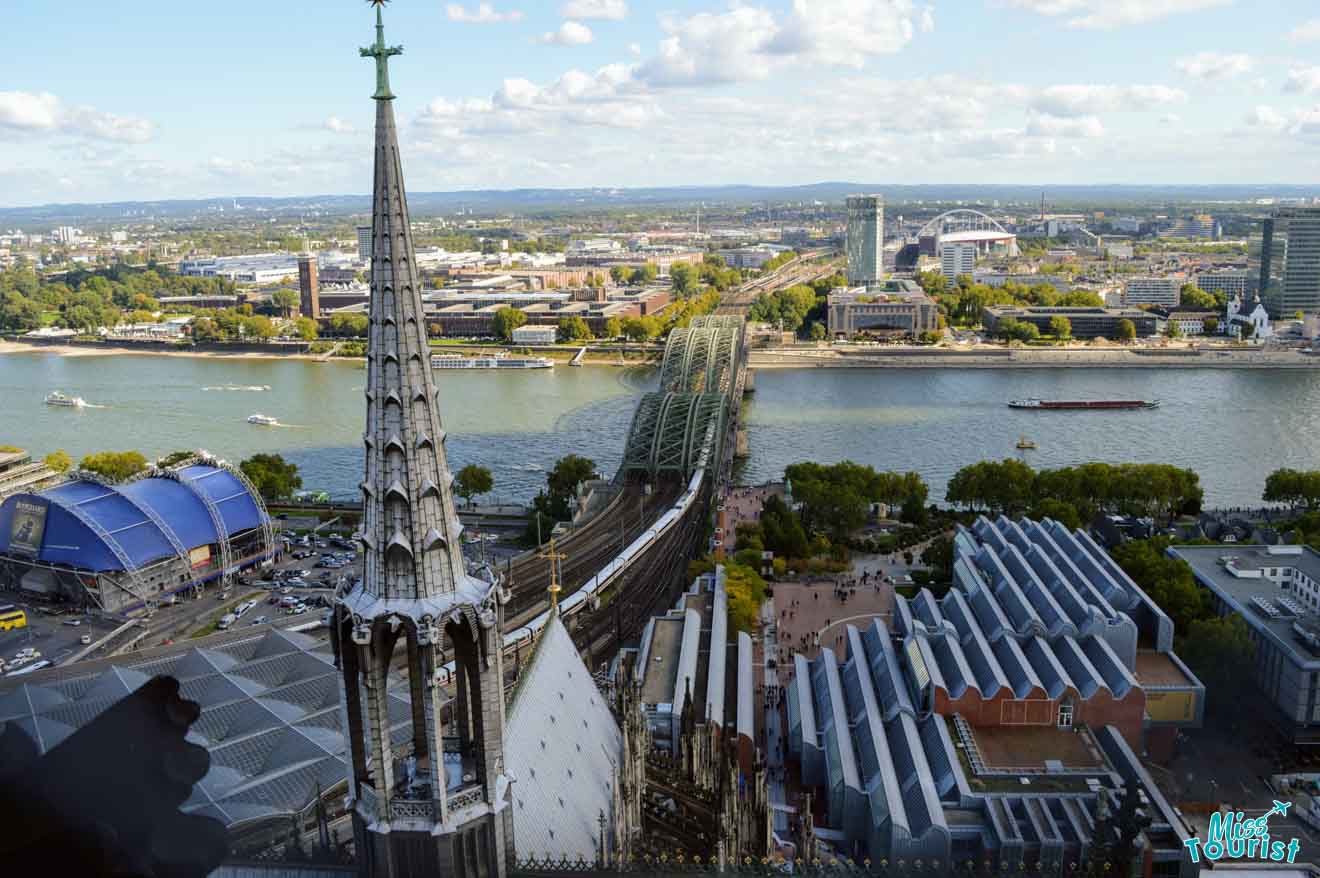 Is it just me or when I hear about Germany all I can think of is the Christmas Markets? They usually take place in this area right in front of the Cathedral!
Of course, it's not just that, the country is also known for its gothic architecture, picturesque views, historic houses, and hip places! The Old Town is the heart of Cologne and one of the best places to stay when visiting the city for the first time as everything is located within walking distance!
One crucial thing that you should know is that the Rhine River which runs through Cologne separates it into two halves, which are connected by four bridges. Altstadt-Nord is conveniently located on the west bank in the city center. Make sure you book the accommodations in advance here as all the good deals go super fast!
This is a great place to stay with tons of attractions like the Cologne Cathedral which took over 600 years to finish! For any curious travelers who want to know more cool things about this city, We've got a post on 5 things about Cologne that you won't find in any other city guide! I recommend taking some time to explore the narrow cobbled streets filled with 14th century colored houses.
You'll find trendy, friendly cafes and bars at every corner and you have to make a stop at one of them to drink the local Kölsch beer! It's a must thing to do when visiting Cologne! The Central Train Station or The Hauptbahnhof is located in the Old Town so if you want to take any day trips to other cities in Germany, you're in luck!
Luxury hotel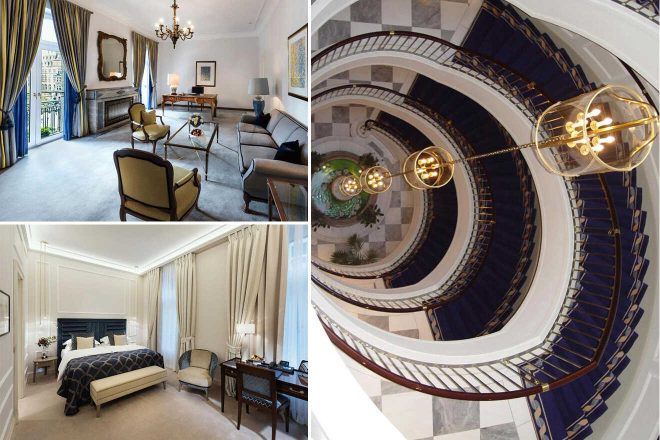 Views of the Cathedral from the comfort of your luxurious five-star hotel? Yes, please! This family-run place has such elegant decor which will make you feel like a diplomat traveling on business! With modern rooms, a spa, and just a minute walk away from the train station, this has to be one of the best places to stay in Cologne!
Other accommodation in Altstadt Nord (Old Town)
mid-range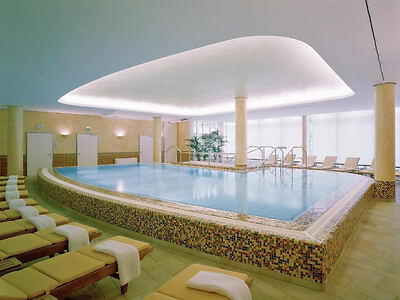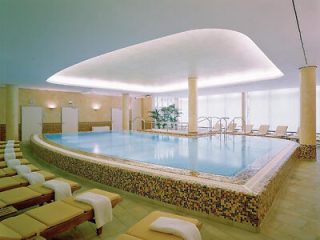 This delightful hotel is located near the Cathedral  and the spacious rooms have a flat screen tv
budget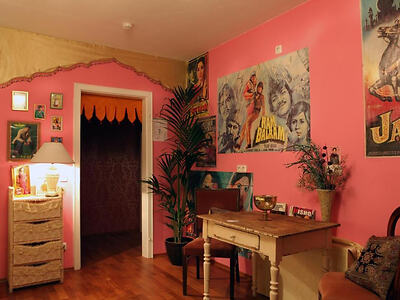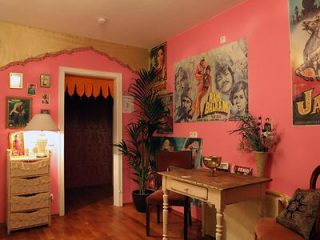 Enjoy your holiday in the Old Town in this friendly hostel that has uniquely designed rooms and offers breakfast
airbnb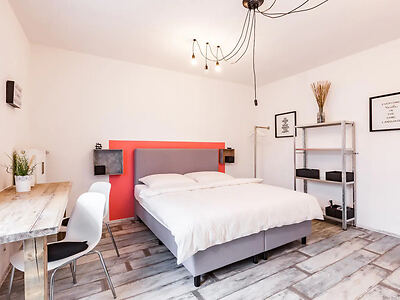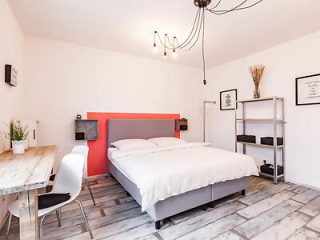 A modern room in a friendly apartment that has a kitchen, free wifi flat screen tv and a balcony
Things to do in Altstadt Nord (Old Town)
2. Belgian Quarter – best place to stay in Cologne for nightlife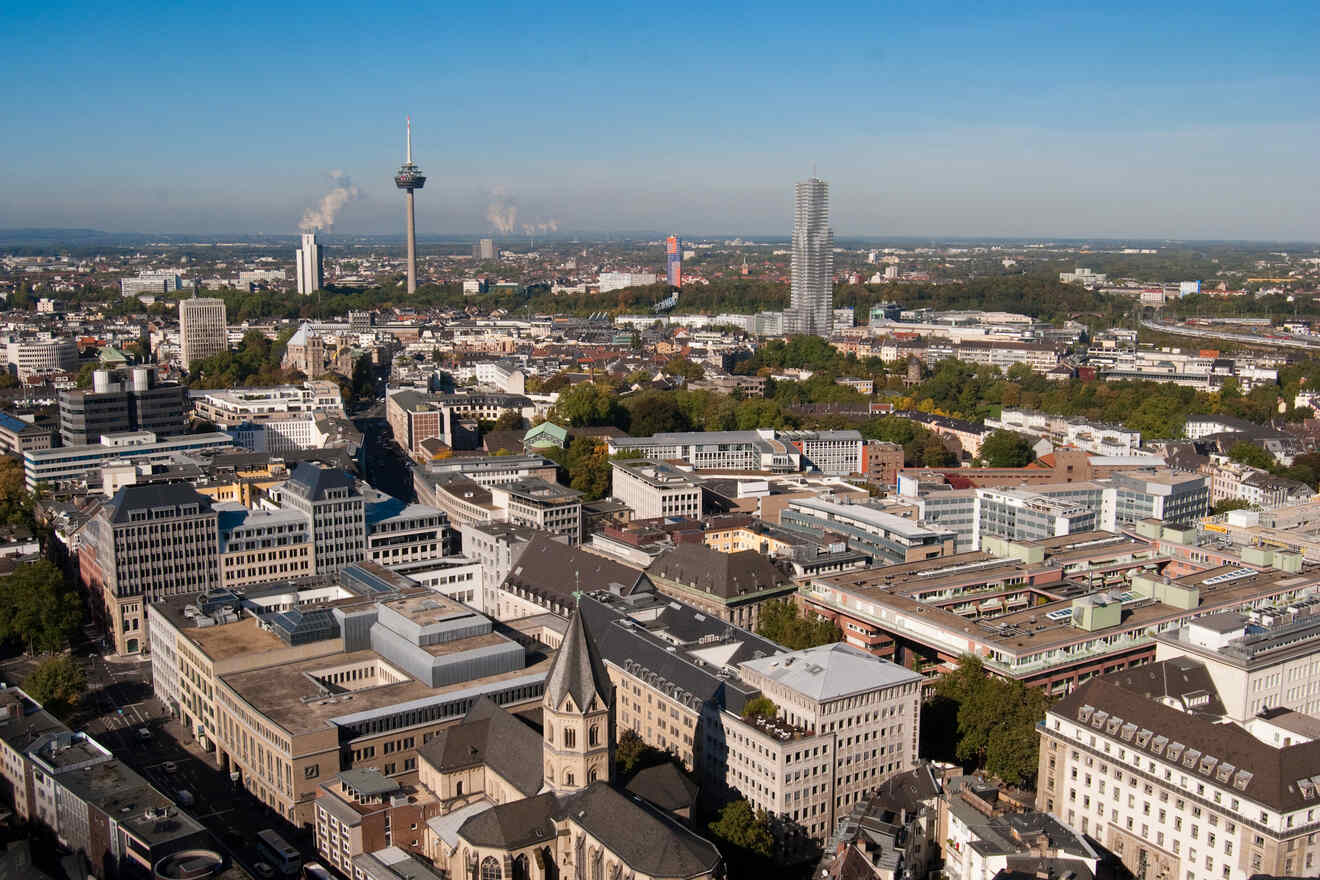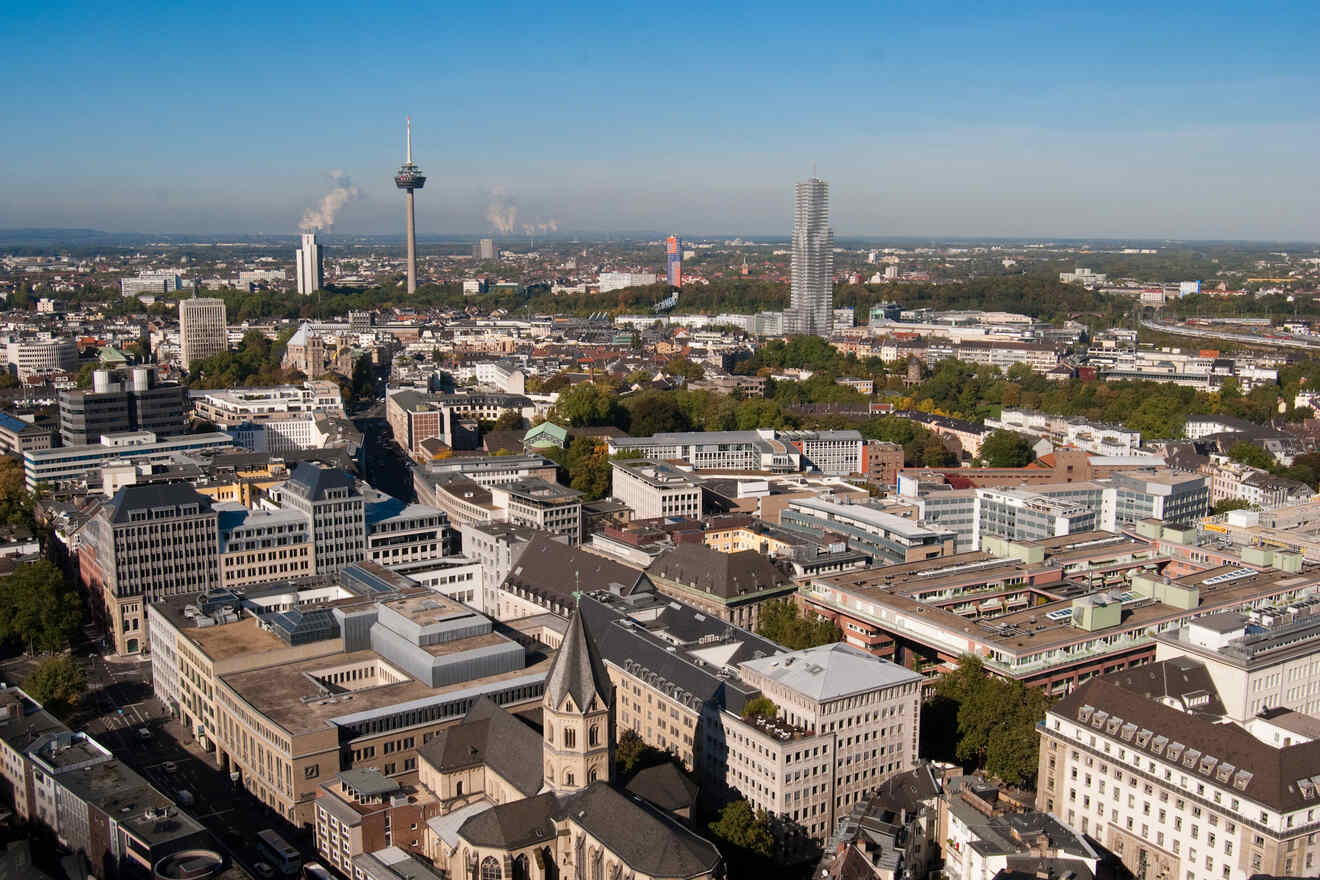 Located west of the Old Town, this trendy and stylish neighborhood is filled with bars, restaurants, and great hotels. Everyone who wants to stay in Cologne for the nightlife chooses this district.
It's not only the pubs that attract all young people though, it's also hard not to fall in love with the bohemian atmosphere on the streets of the Belgian Quarter, not to mention the cool graffiti art!
If you're in luck and you're visiting Cologne during the summer you might even catch a live concert somewhere in this area. But make sure you book the hotels here in advance or all the good deals will be out the window before you can even click on the booking link!
There are tons of galleries, entertainment venues, and friendly cafes. Brussels Square, which has a great central location in the heart of the Belgian Quarter, is usually where people gather to start their nights creating such a cool vibe.
As any hip and trendy place to stay in Germany, you'll find tons of boutique stores here so start shopping for some cool vintage pieces that will remind you of your stay in Cologne, in the Belgian Quarter.
P.S. If you want to travel to another city in Germany that has exciting nightlife then check this post on where to stay in Munich!
Luxury hotel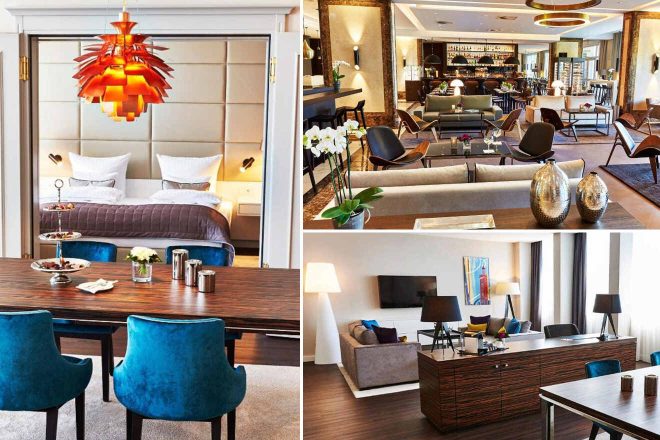 Wake up in the morning with a beautiful view of Cologne city in this luxurious central hotel. You must be hungry after a whole night of partying, luckily the buffet breakfast in this 4 star hotel is so delicious and it will get you set for another day of adventures! The spacious rooms have air conditioning and a flat screen tv.
Other accommodation options in the Belgian Quarter
mid-range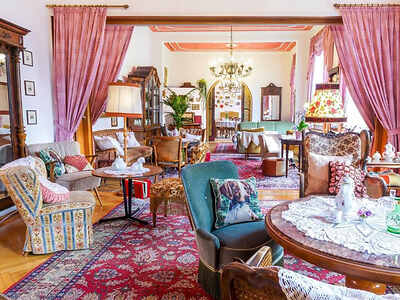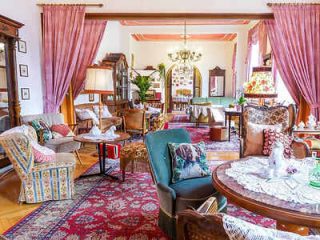 Relax in the rooms of this bohemian hotel that has a great location, free wifi and offers parking for a small fee
budget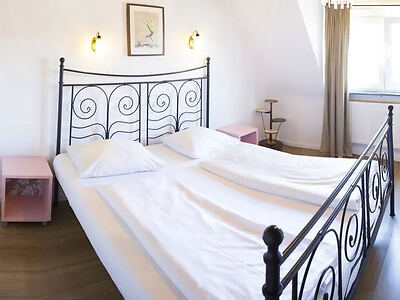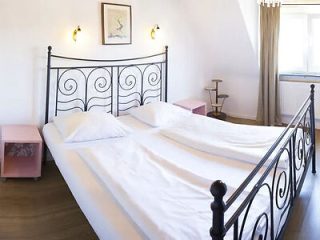 One of the best places to stay for all budget travelers that has spacious rooms and self-catering facilities
airbnb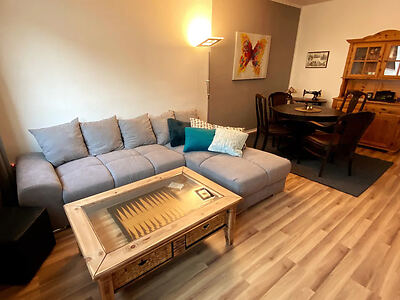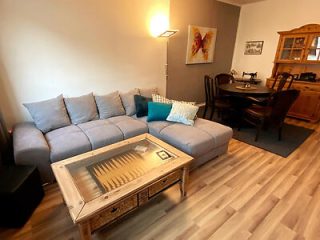 A friendly stylish apartment, that has a lovely room, a kitchen, a balcony, and paid parking off-premises 
Things to do in the Belgian Quarter
3. Altstadt-Süd – for those on a budget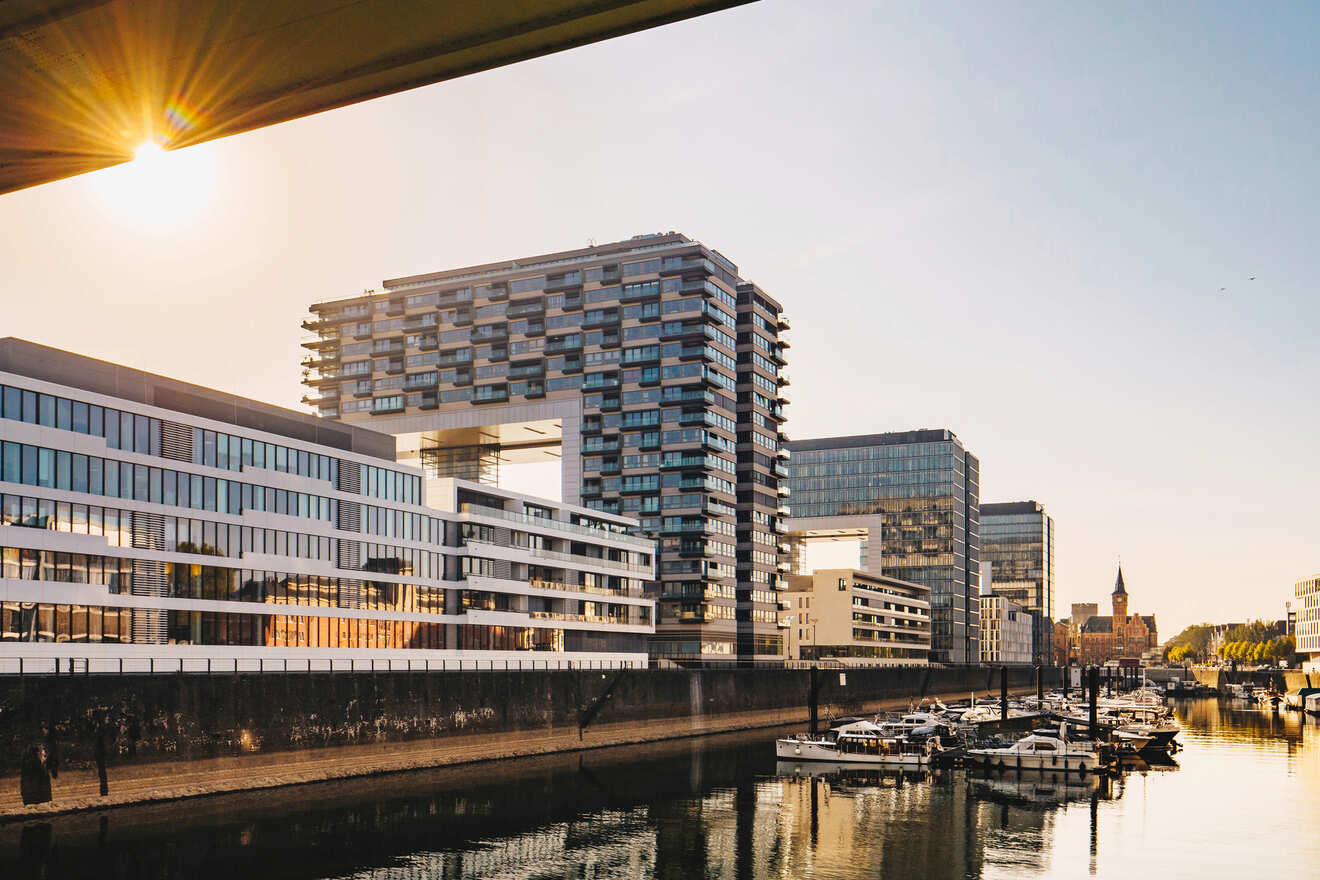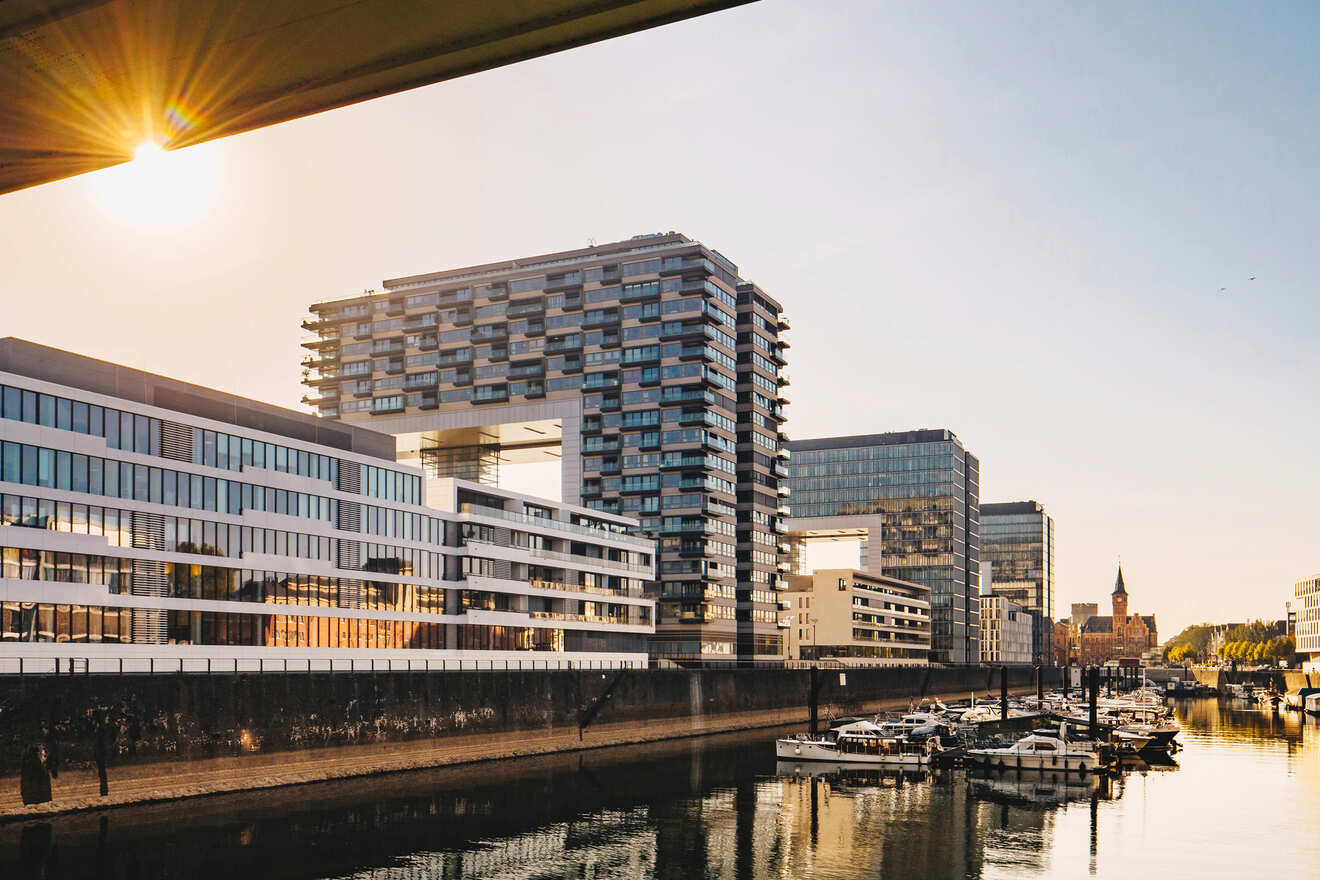 Located south of the Old Town, this neighborhood is perfect for anyone who is looking for affordable accommodation but in a good location. Altstadt-Süd has borrowed a bit of charm from his more famous brother Altstadt-Nord. You'll find one or two museums here but the one that's not to be missed is the Lindt chocolate museum. If you love chocolate as much as I do, then you have to go there and taste all those amazing flavors!
This area is popular among travelers who travel on a budget as you'll find the best deals on hotels and hostels.
If you're not too full of chocolate after your visit and want to explore other sides of the neighborhood, then the Rheinhaufen quarter is definitely worth a visit. What was once an old commercial port, now has turned into a famous tourist spot because of the Kranhaus buildings, which have a really cool design and are built in the form of a crane over the Rhine River.
Luxury hotel
Mercure Hotel Severinshof Köln City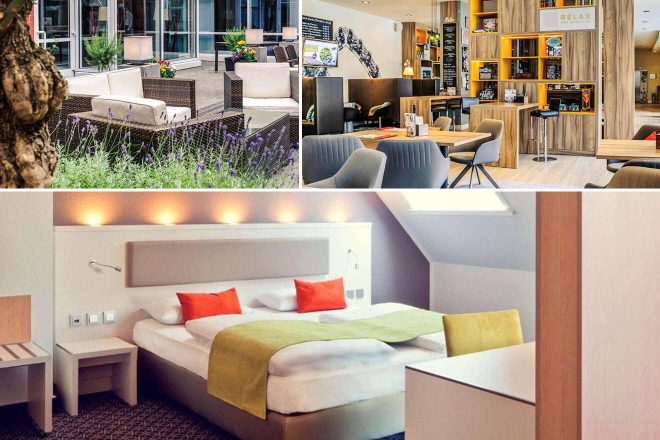 Enjoy your holiday in Cologne Germany and relax in the spa of one of the best luxury hotels. The comfortable rooms have views of the city! Have your buffet breakfast served on the outdoor terrace and later have your nightcap in the hotel's bar. They also have a fitness center and offer parking spaces.
Other accommodation options in Altstadt Süd
mid-range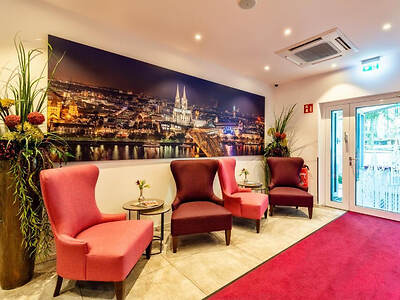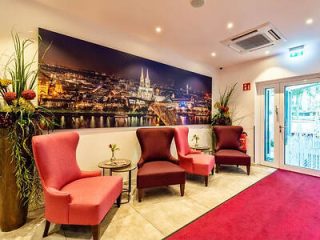 Enjoy a lovely time in the hot tub of one of the best mid-range hotels in Cologne that has spacious rooms and a bar
budget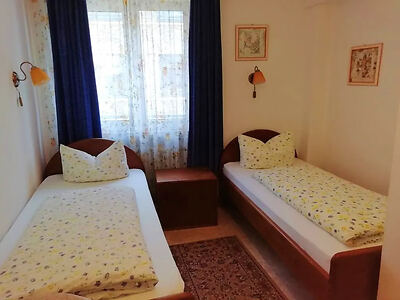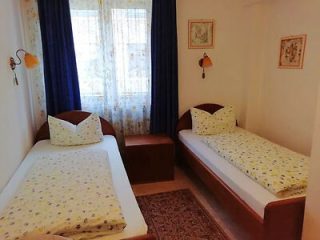 This budget hotel offers traditional-style rooms and is located in a great central area
airbnb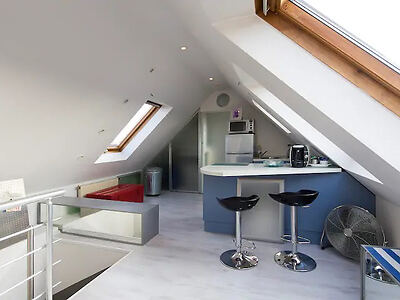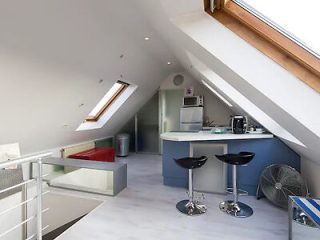 A stylish and modern attic in a central location that has a big room, a kitchen, free wifi and a washer
Things to do in Altstadt Süd
4. Ehrenfeld – best place to stay in Cologne for a local experience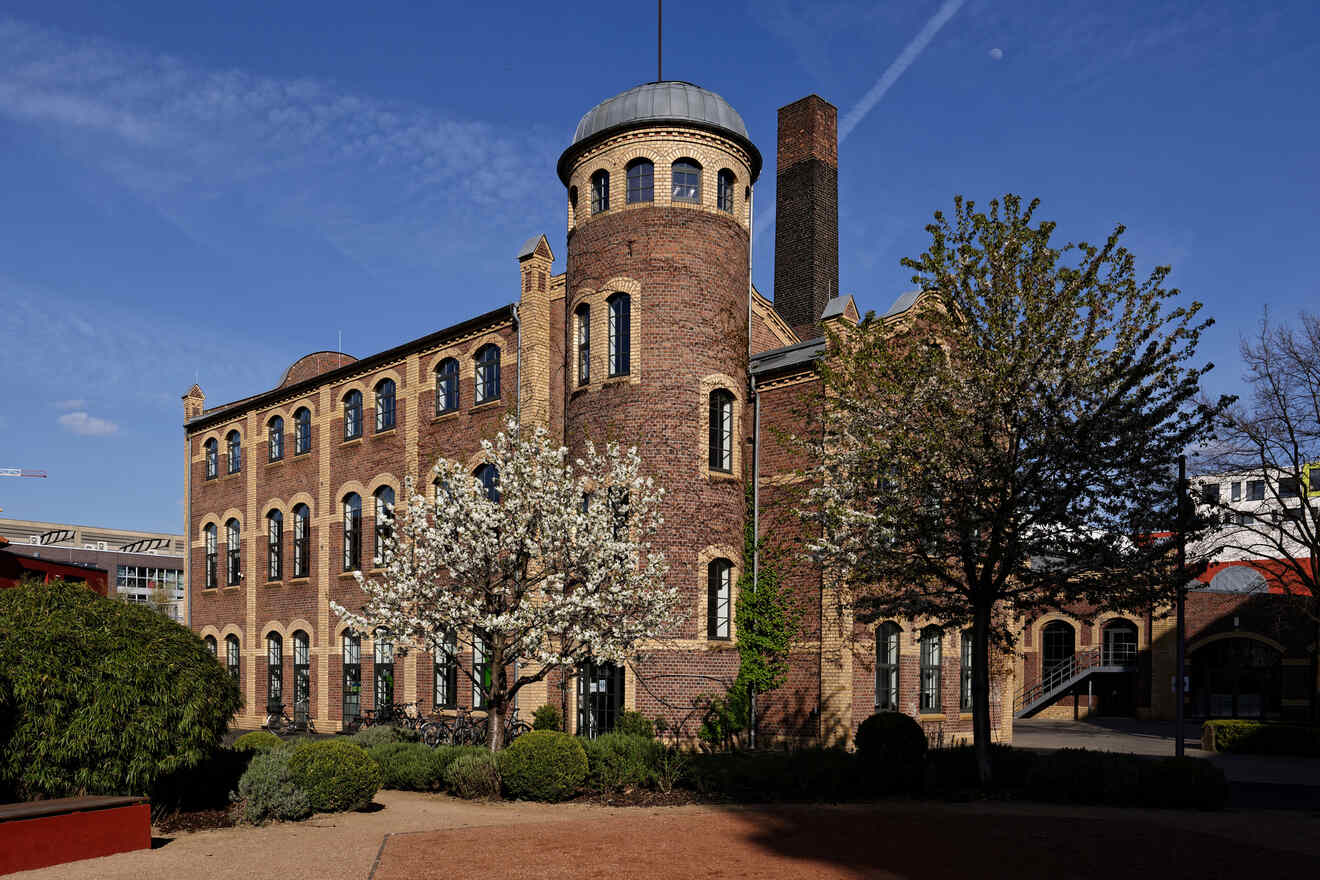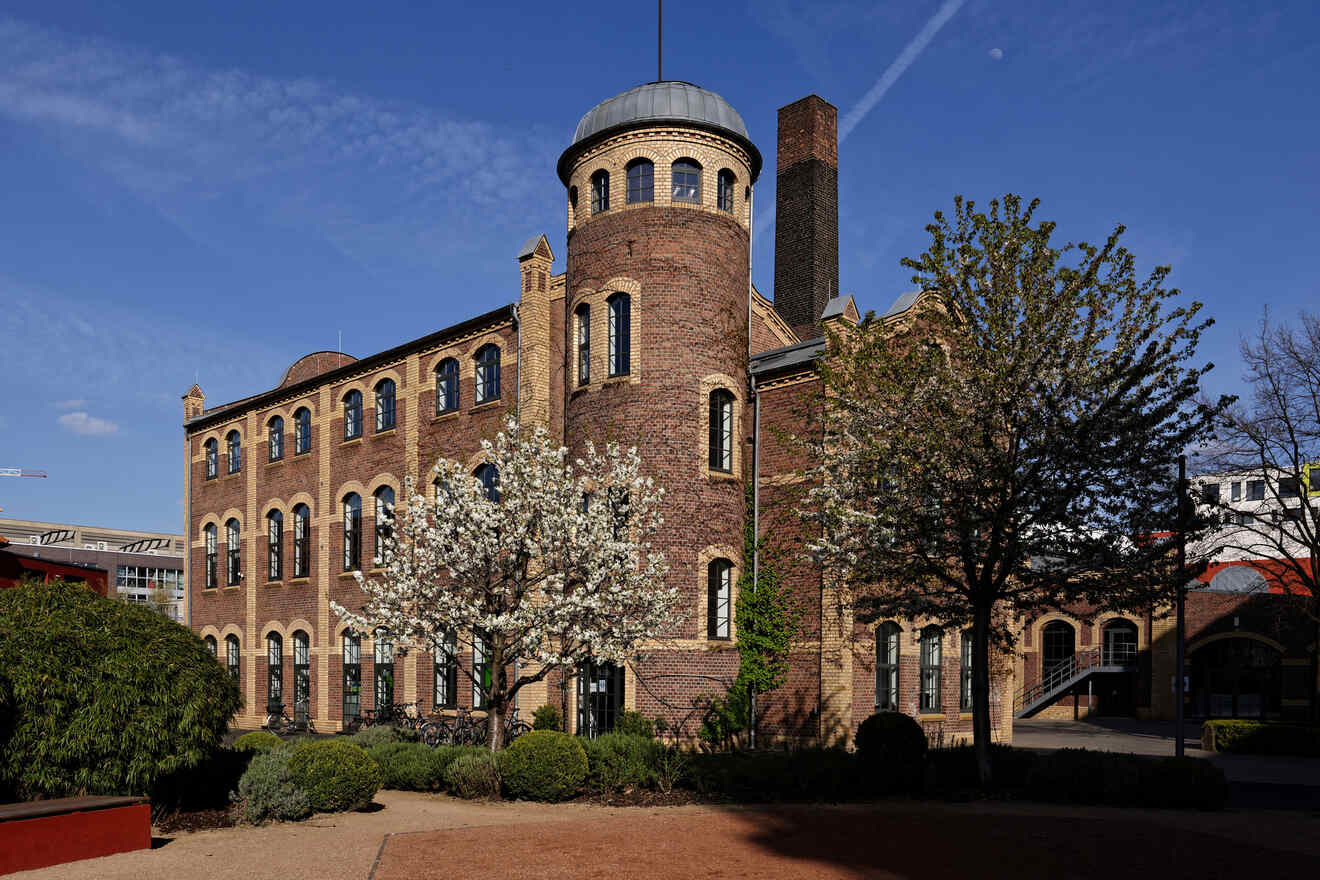 Located outside of the main city center, Ehrenfeld has become a competitor over the years for the Belgian Quarter! However, since it's not so close to the heart of the city, this area is a bit more chilled. But don't worry, you have great underground connections to the other central parts of the city in case you want to visit all the attractions.
This cool district has the same trendy vibes as the Belgian Quarter however, it has kept its authentic German aspect. There aren't as many historic landmarks or museums here but you won't get bored on the lively streets of Ehrenfeld! They are filled with art and they even attract international creators!
If you're in the mood to do some shopping then head to the small boutique shops and explore around. I love getting to a new place and finding small coffee shops that no one has heard of, I usually don't even look anywhere, I just head to the area and discover all the unique places. I suggest you do the same if visiting Ehrenfeld.
Luxury hotel
Park Inn by Radisson Köln City West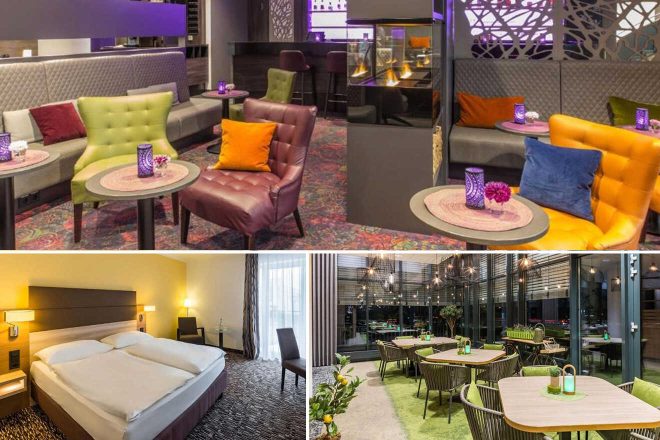 With an international restaurant and a bar, this luxury, modern hotel will offer you an amazing stay in Cologne, Germany! You can enjoy the breakfast buffet and then head to take a long relaxing Turkish Bath! Such a dream place!
Other accommodation options in Ehrenfeld
mid-range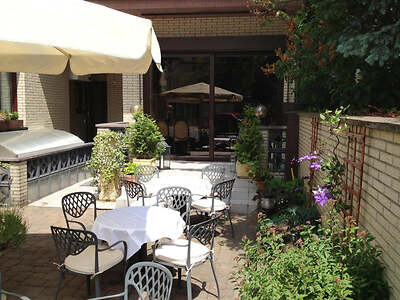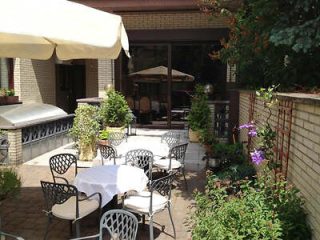 This hotel offers modern rooms, a great location, a  breakfast buffet and a sun terrace
budget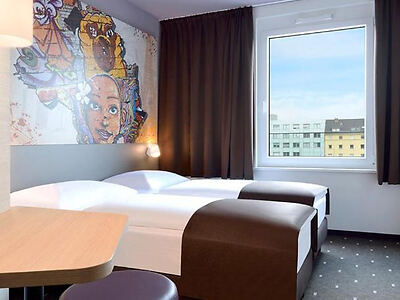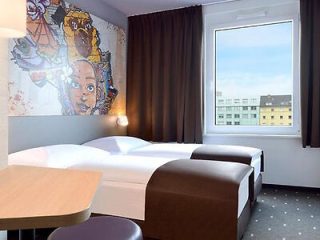 Stay in Cologne in this affordable hotel that has cool rooms free wifi, and a continental breakfast buffet
airbnb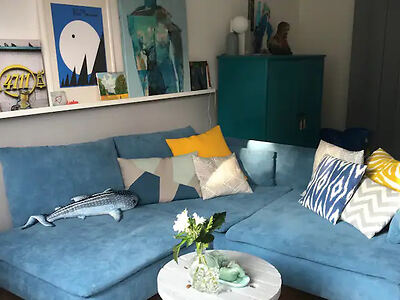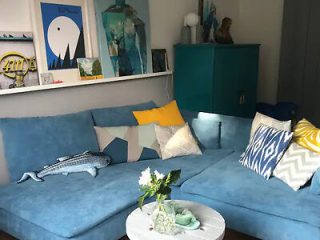 I love the original look of this apartment, which is located near all the great restaurants, and it has a spacious room
Things to do in Ehrenfeld
5. Deutz – best area to stay for families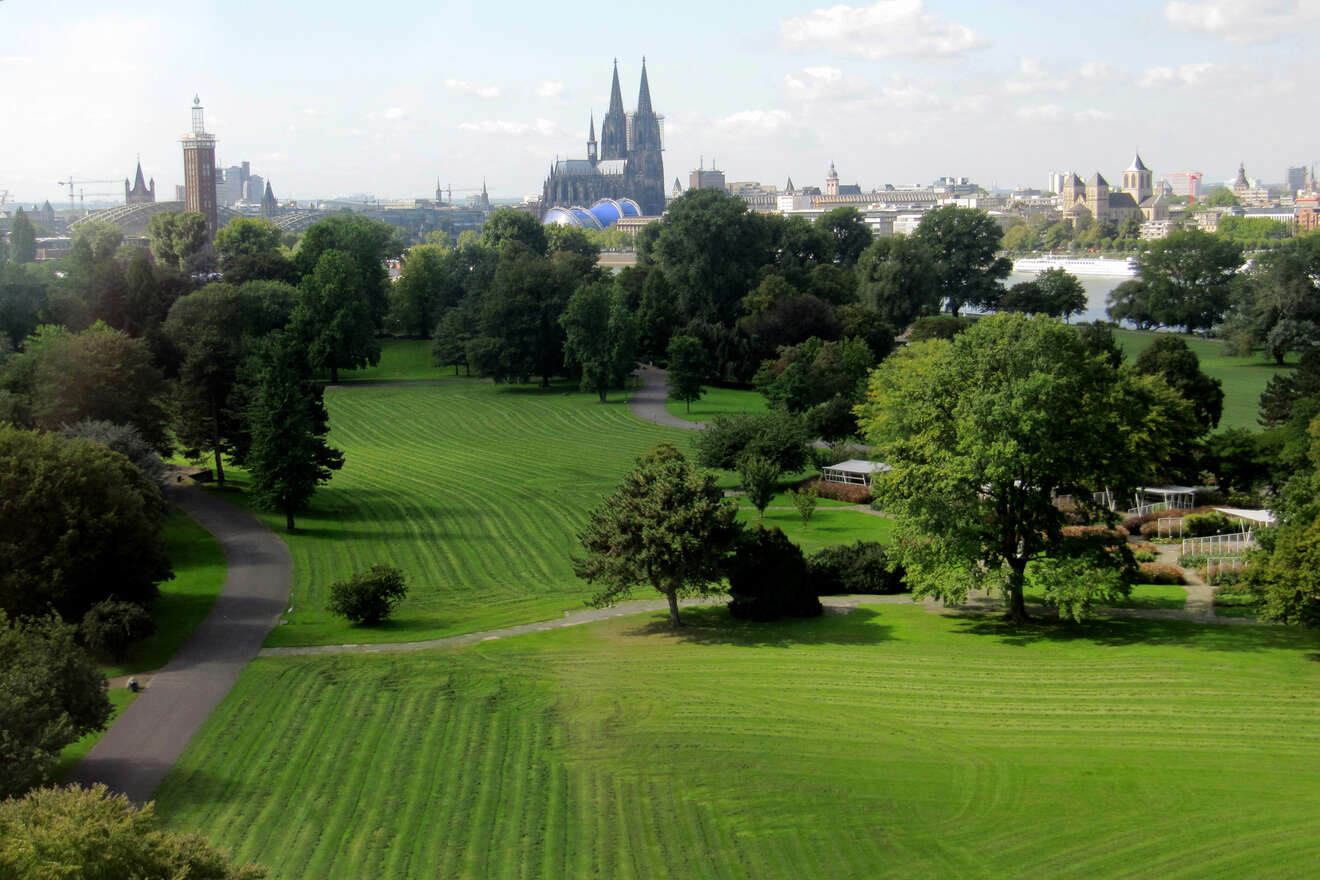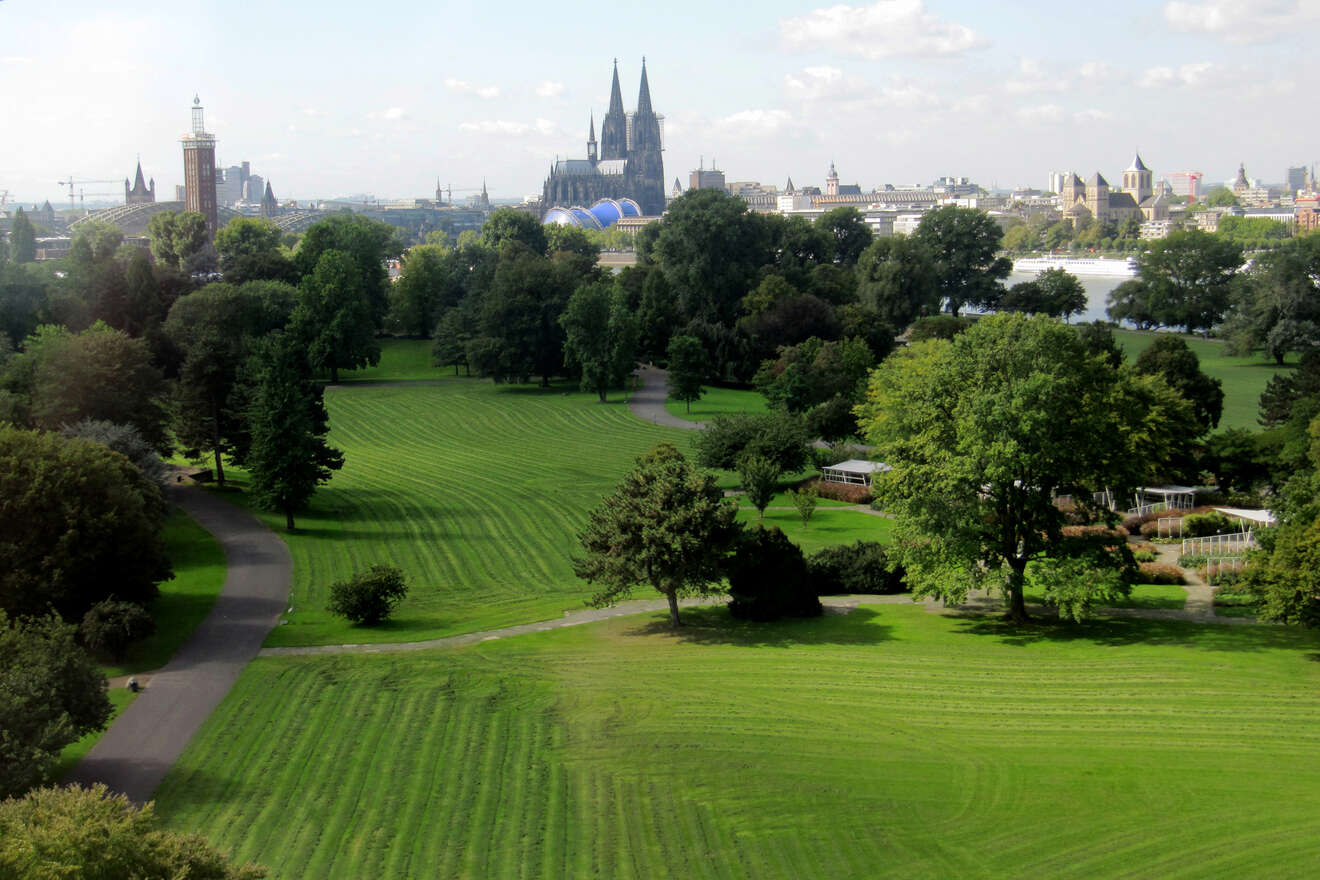 Located across the Rhine river just a walk east of Cologne's Old Town, this neighborhood has a tranquil atmosphere and family friendly luxury hotels which means that it's the perfect place to stay in the city if you're traveling with the kids. You'll be far enough from Cologne's nightlife that you'll be able to enjoy a quiet night walking around in town, but close enough to the Old City to go there and explore the historic area.
I'm sure all sports fans, dads, and kids will be happy to know that Deutz is the home of the famous Lanxess Arena, which is the largest ice hockey arena outside of North America! They also hold concerts here so if you're in luck maybe you can catch one during your stay in Cologne.
There are a few parks here where you can enjoy a break from the city noise and the kids can play all day long. You can even make a whole day out of it and organize a cute picnic with some delicious German food.
Luxury hotel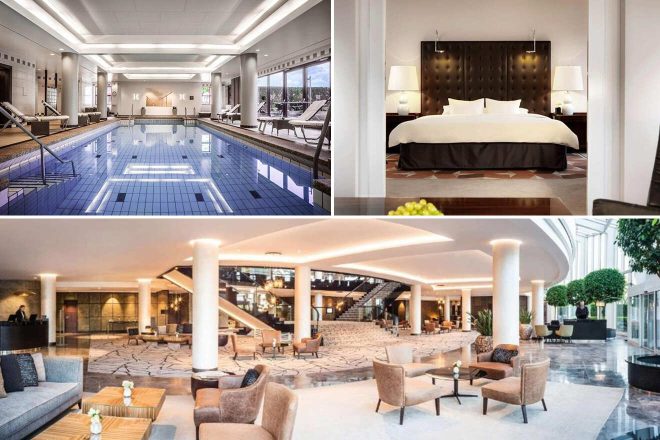 The elegant family-friendly rooms at this luxury hotel and the amazing view of the historic Cathedral will make you feel like a celebrity! Take advantage of the lovely swimming pool and eat a delicious meal at the restaurant before heading out to explore the district of Cologne Germany.
Other accommodation options in Deutz
mid-range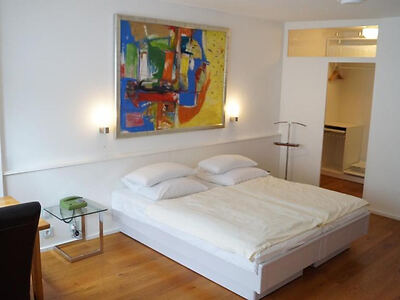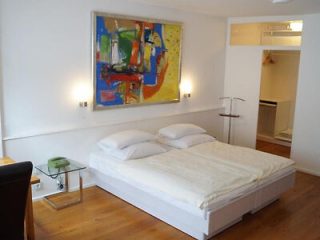 Feel like you're at home in this boutique hotel located on the banks of the Rhine, that has family rooms and free wifi
budget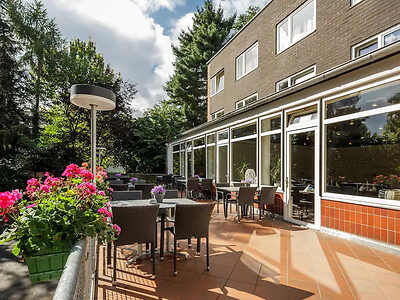 This budget hotel in Cologne offers some lovely spacious rooms, a private bathroom, a garden, and a terrace
airbnb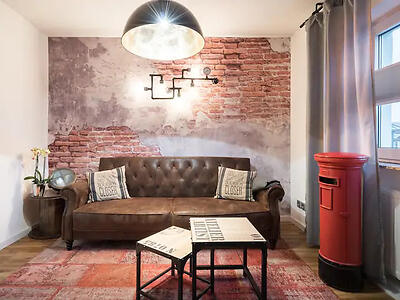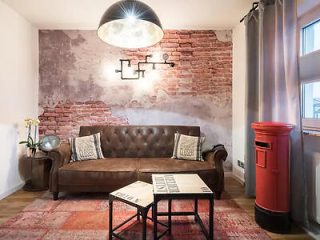 Feel like a German in this uniquely designed apartment with a great room, a kitchen, and free wifi
Things to do in Deutz
Frequently asked questions about Cologne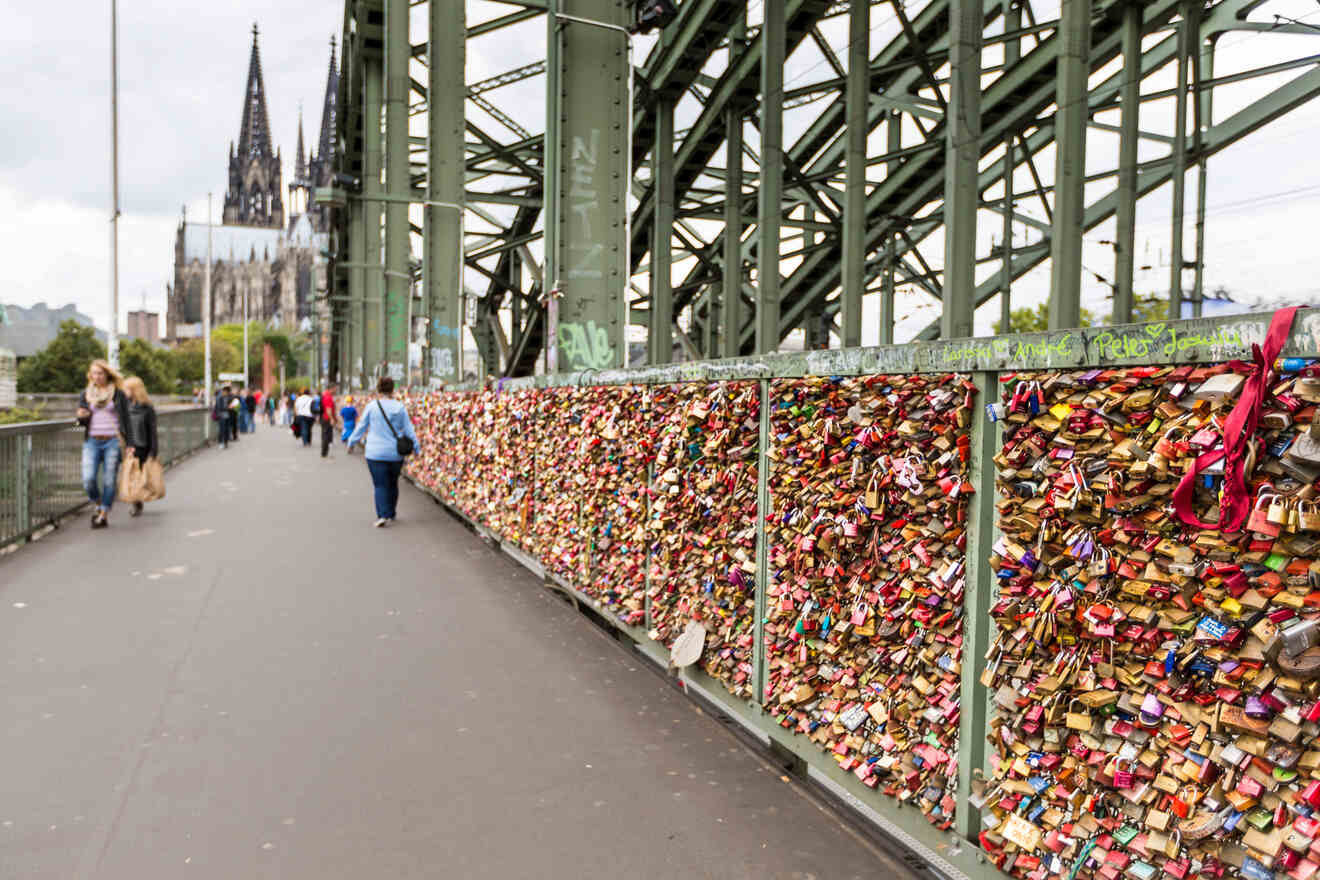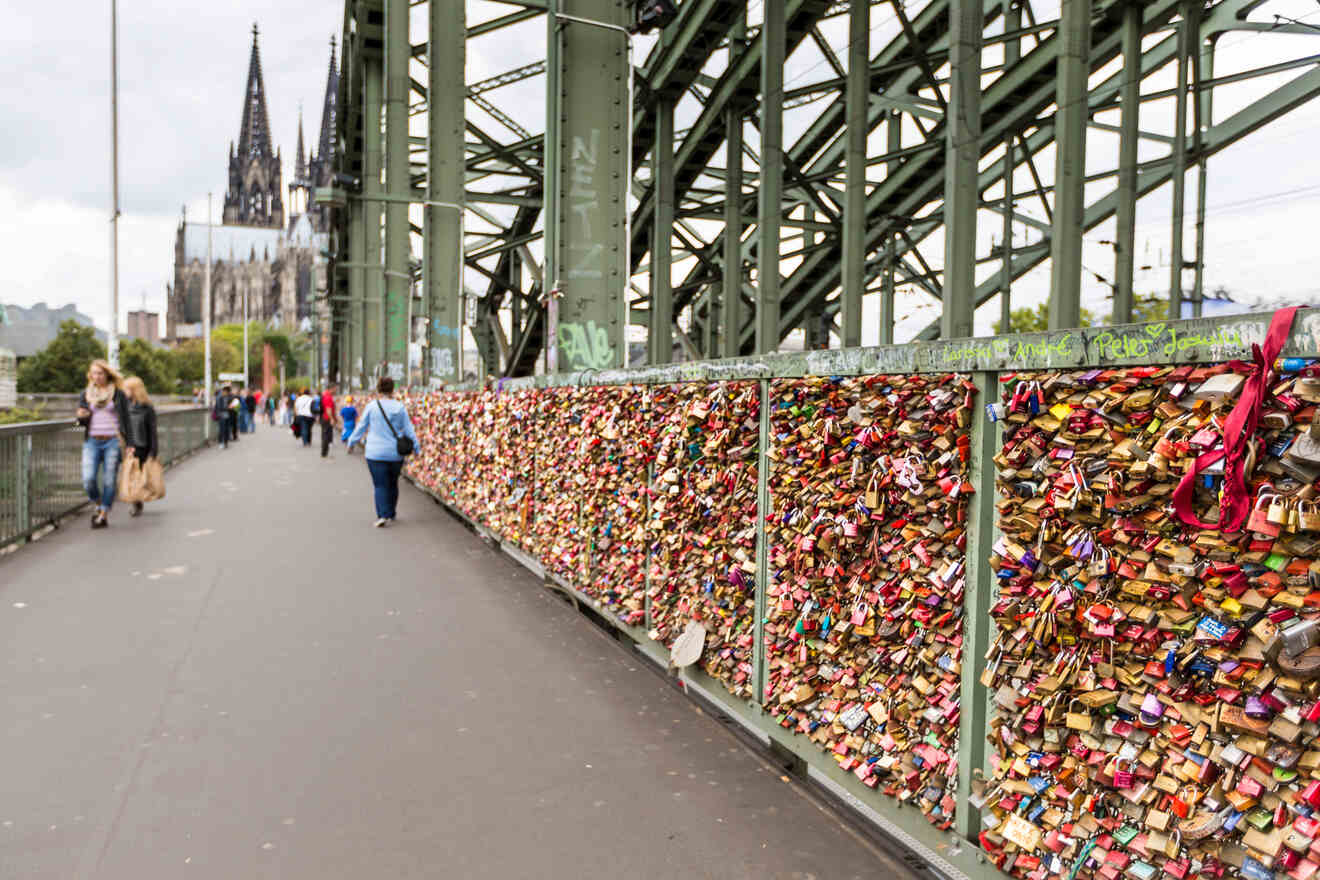 ❓ Is Cologne safe at night?
Yes, the city is usually safe at night, however you should avoid walking alone on remote streets or get into arguments in bars or other places.
🤔 How many days do you need in Cologne? 
You should spend between 3-5 days in Cologne that way you can explore the Old City and the nightlife as well as have time to do all the other things that you have planned!
💸  Is Cologne an expensive city?
Compared to other cities in Germany, Cologne is affordable for most travelers. You can find a few good deals on hotels and hostels and cheap restaurants.
🎅🏽 Where to stay in Cologne for Christmas Market?
If you want to find a place where to stay in Cologne Germany to attend the Christmas Markets then the Old Town is a perfect choice and you can stay at the Excelsior Hotel Ernst am Dom five star hotel which has the most elegant rooms.
🥳 Best hotel to stay in Cologne for nightlife?
If you're wondering where to stay in Cologne to enjoy its amazing nightlife then the Belgian Quarter is the perfect district for you and you can stay at the Hostel die Wohngemeinschaft, a great hotel with amazing rooms.
🏨 What is the best hotel in Cologne?
Definitely a top choice for anyone who is traveling to Cologne, Germany, is the Excelsior Hotel Ernst am Dom luxury hotel located in the historic Old City.
Conclusion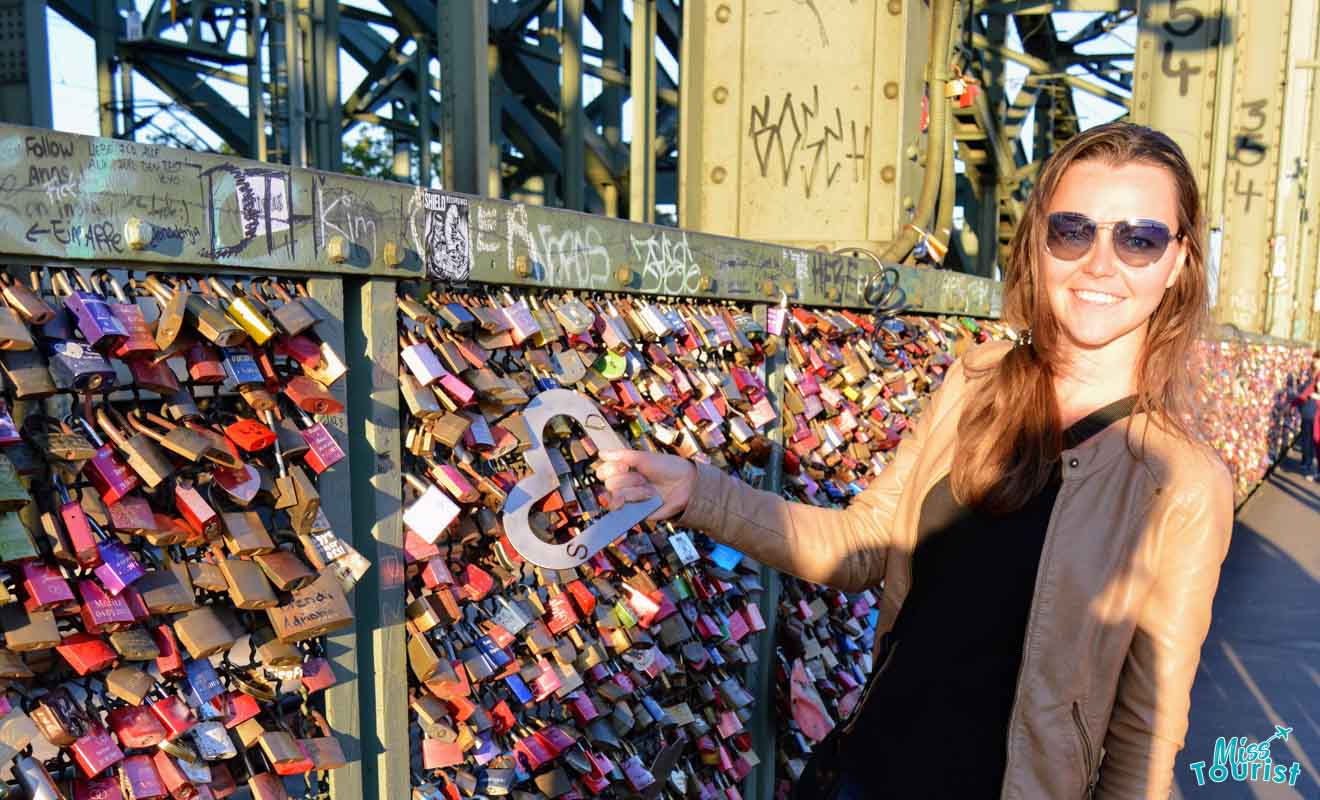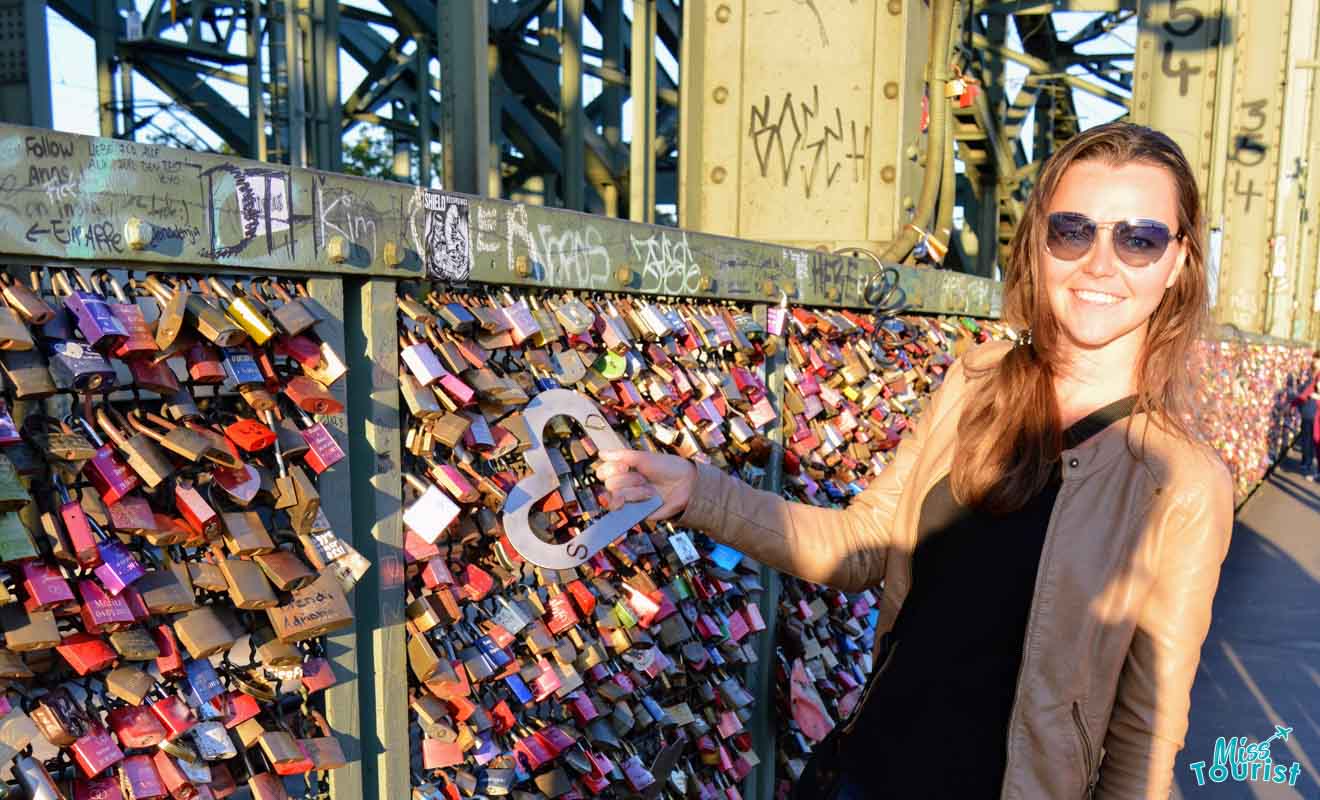 I really want to eat some chocolate after writing this article! I hope that this post helped you decide where to stay in Cologne, what are the best family friendly or luxury hotels, and which museum to hit first.
I know I've given you tons of options and I couldn't really help myself since they are all such great hotels but here are my two favorite ones both located in the Old Town, one thing to keep in mind is that all the hotels that I'm recommending are top choices for most travelers so make sure you book them in advance so you don't miss your chance!
Have fun enjoying the sights of the Cologne Cathedral and drinking lots of beer and don't forget you can always take the train to explore other places near Cologne!
Leave me a comment if you have any questions about the hotels in Cologne city or have suggestions for our readers!
Auf Wiedersehen,
Victoria
---
Pin it for later!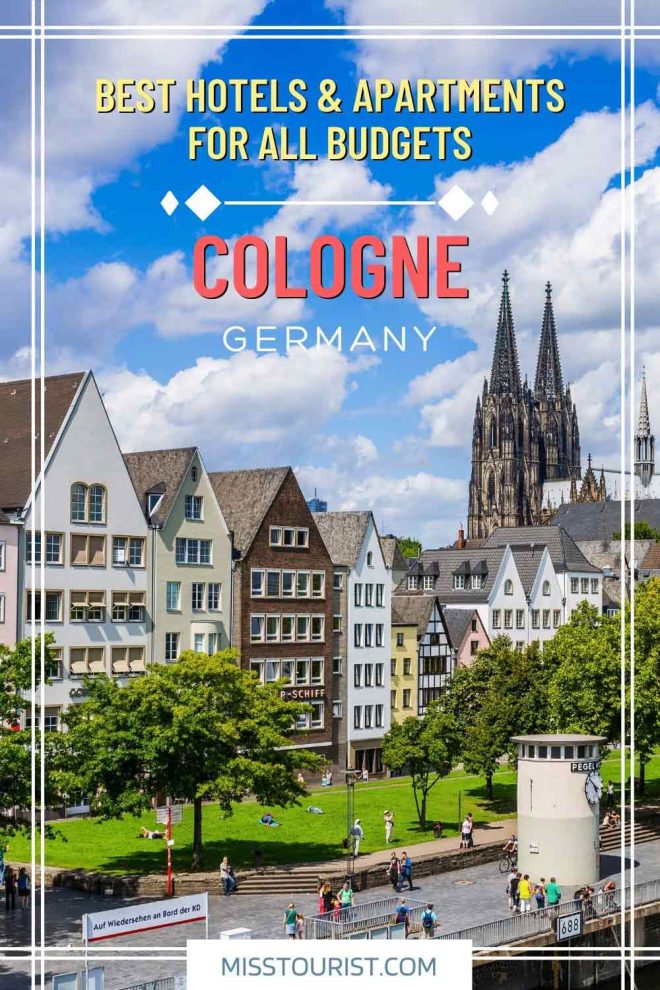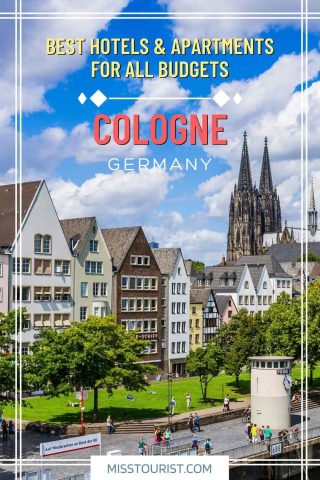 Pin it for later!