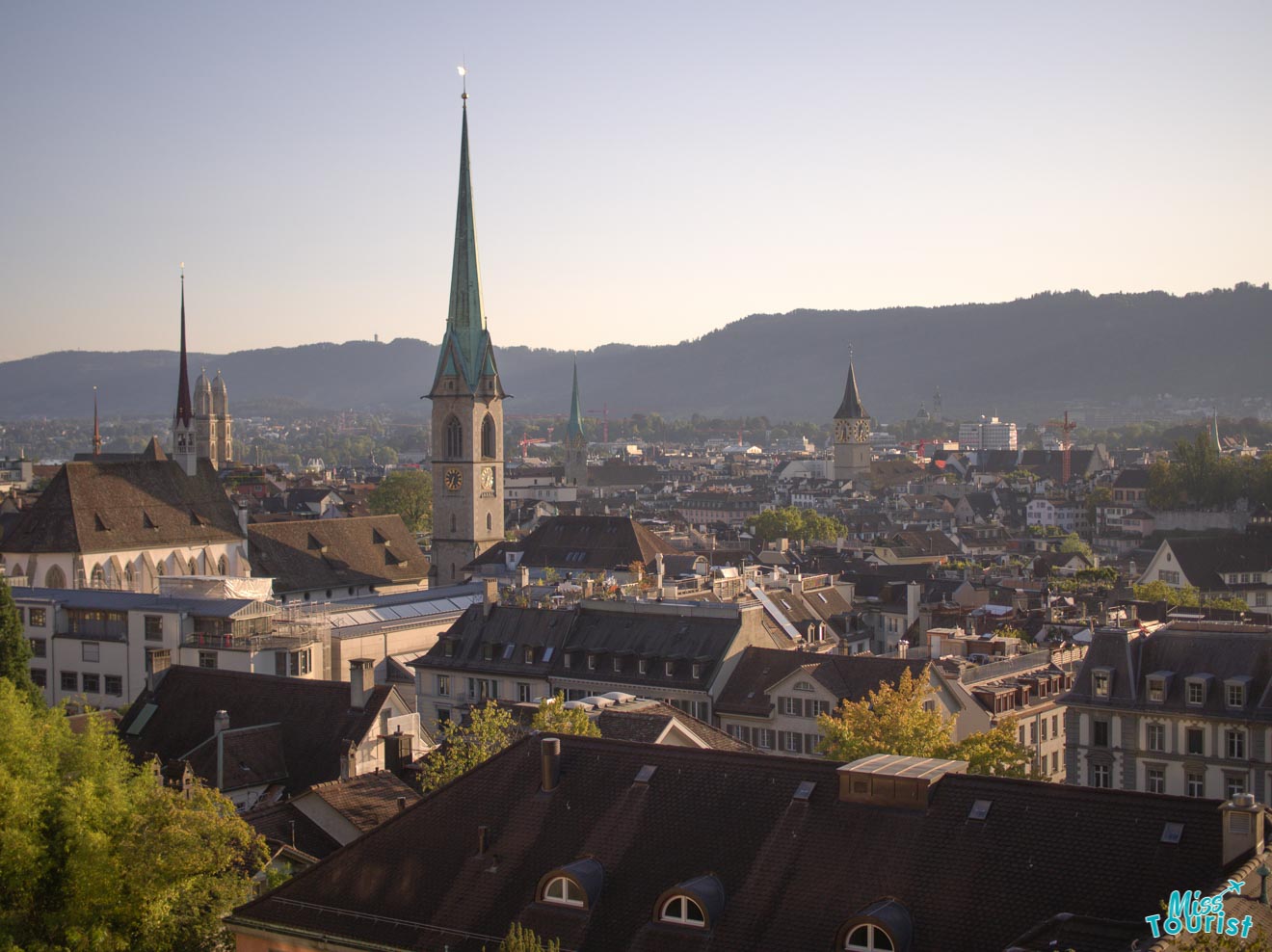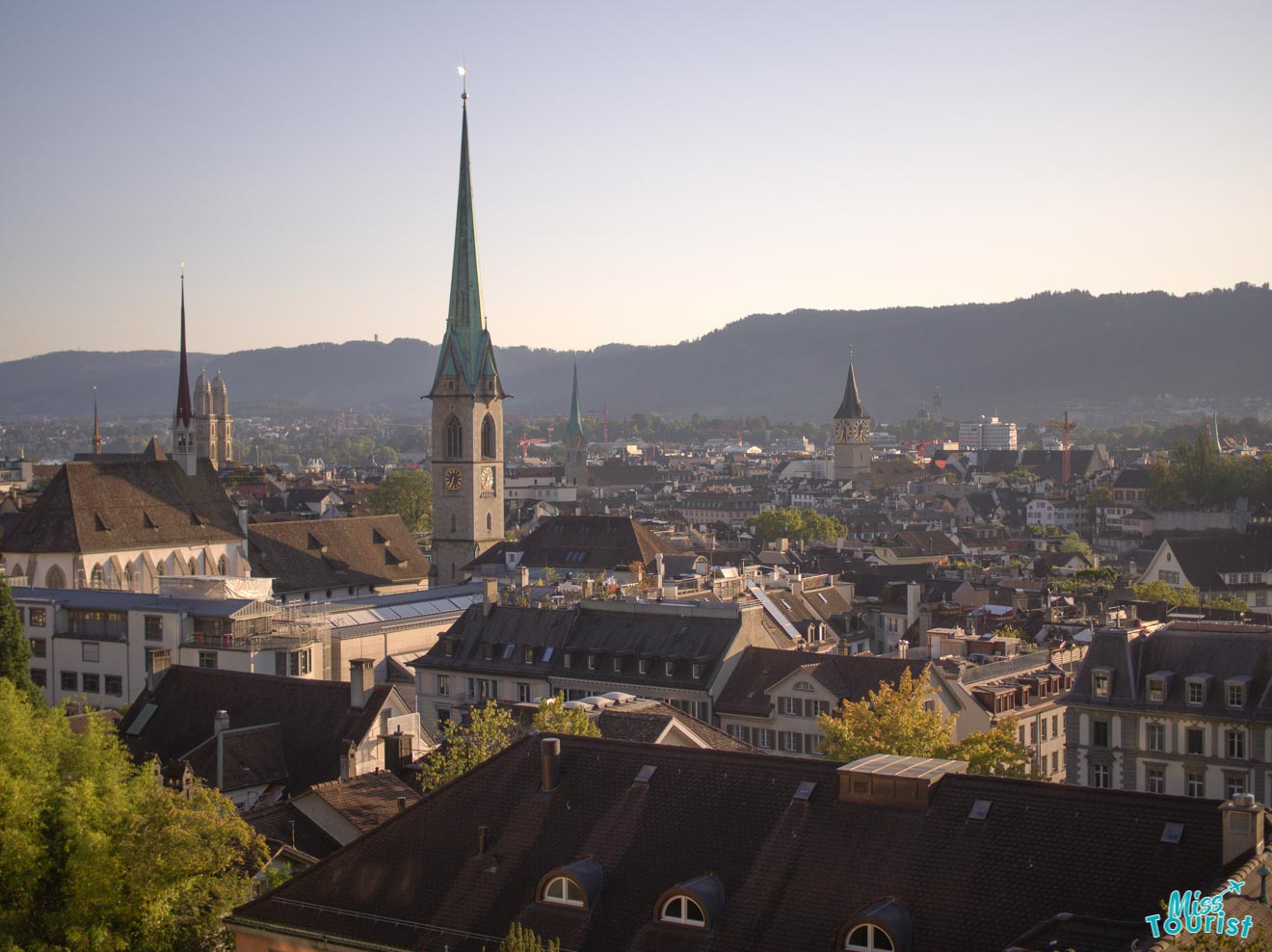 Zürich, Switzerland's biggest city, is known for yummy chocolate and high-end shopping, as well as its beautiful architecture. Now that you've decided to visit the city, you might be wondering where to stay in Zurich, which is full of hotels and apartments! The city has everything from the best of the best 5-star hotels, to cheaper and simpler options, apartments, and everything in between.
Do not worry, you are a lucky person because I'm here to help you! In this article, I will recommend the best place to stay in Zurich for all budgets and travelers, regardless if you're looking for a hotel or an apartment.
If that is not enough, I also added a bonus section talking about the best hotels near the airport, so you have even more options no matter what your needs are!
PRO TIP: Due to the nature of the city and its status as a global business hub, accommodation can be booked out in advance and very quickly. I would recommend booking Zurich accommodation as soon as possible so as not to miss out, especially if there's a conference or special event (which there almost always is)!
By the way, it is known that Zurich is not a cheap destination in Europe, so booking in advance means you will also get the best deals, as prices are never going down!
So let's get into it, here are my recommendations of where to stay in Zurich:
If you are in a hurry…
First of all, which area to choose?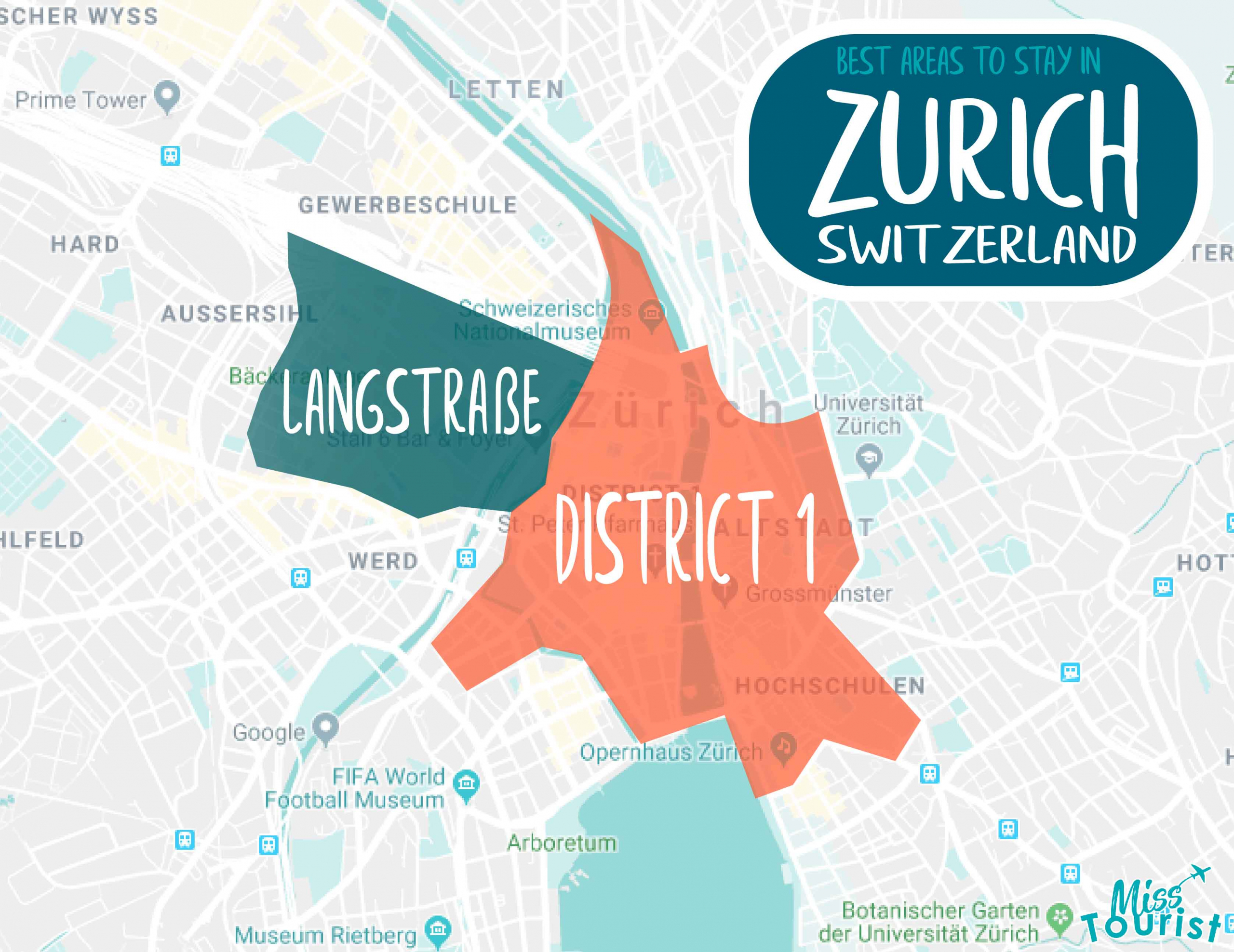 There are a few different Zurich neighborhoods called "districts". Below I will recommend the 2 best areas if you're wondering where to stay in Zurich in order to explore everything that this city has to offer:
Check the rates for Zurich here
Best hotels in Zurich, Switzerland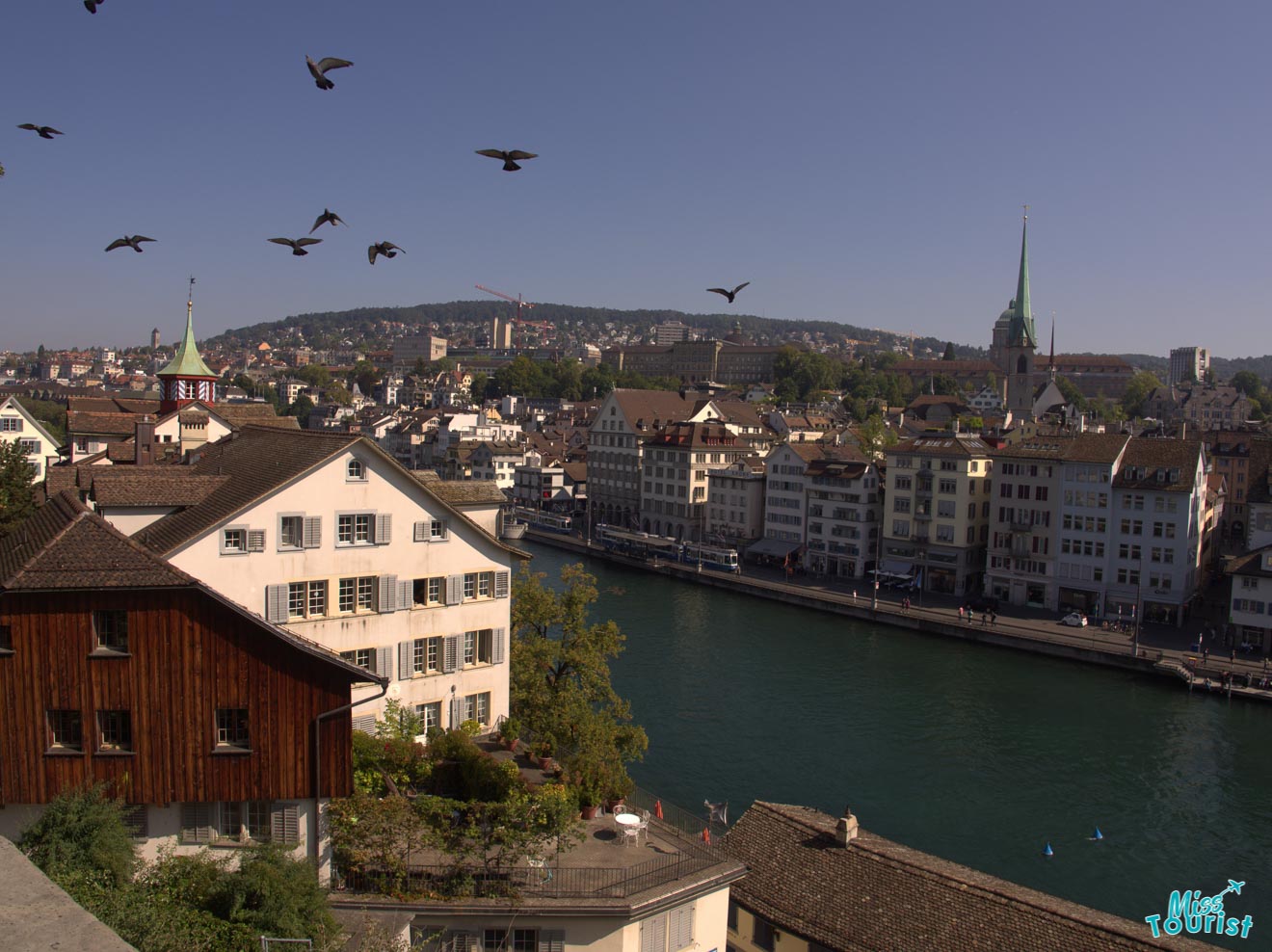 The Swiss are known worldwide for many things, such as skiing, chocolate, watches, and FIFA. One thing I believe that often gets overlooked in Switzerland is the incredible hospitality you will find all over the country; you can check out the best things to do in Zurich!
This is why staying in a hotel in this country is a must, you don't want to miss out on the fantastic staff service and high-quality facilities! This section will find the best Zurich hotels broken down into three budget categories, all I handpicked for your convenience!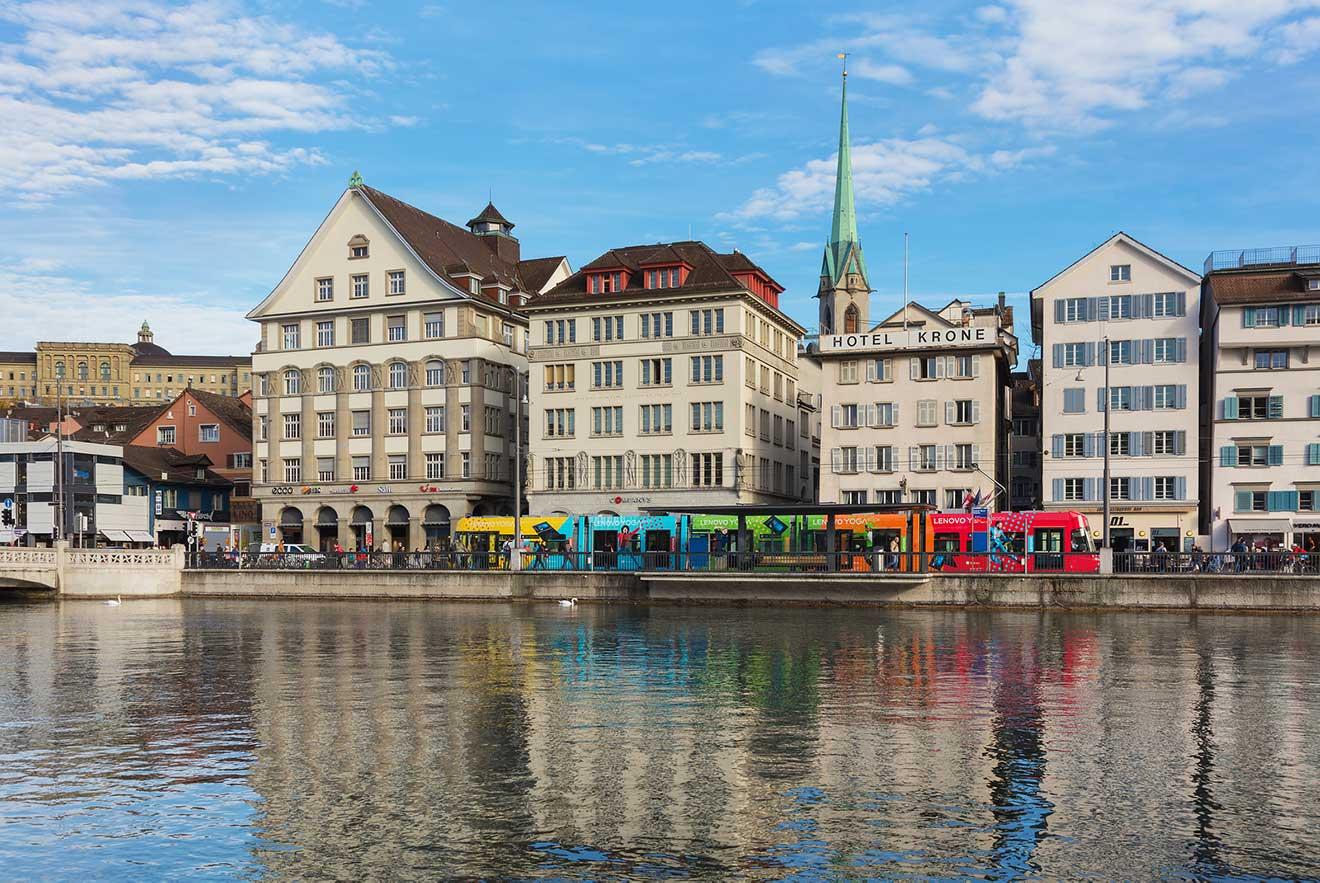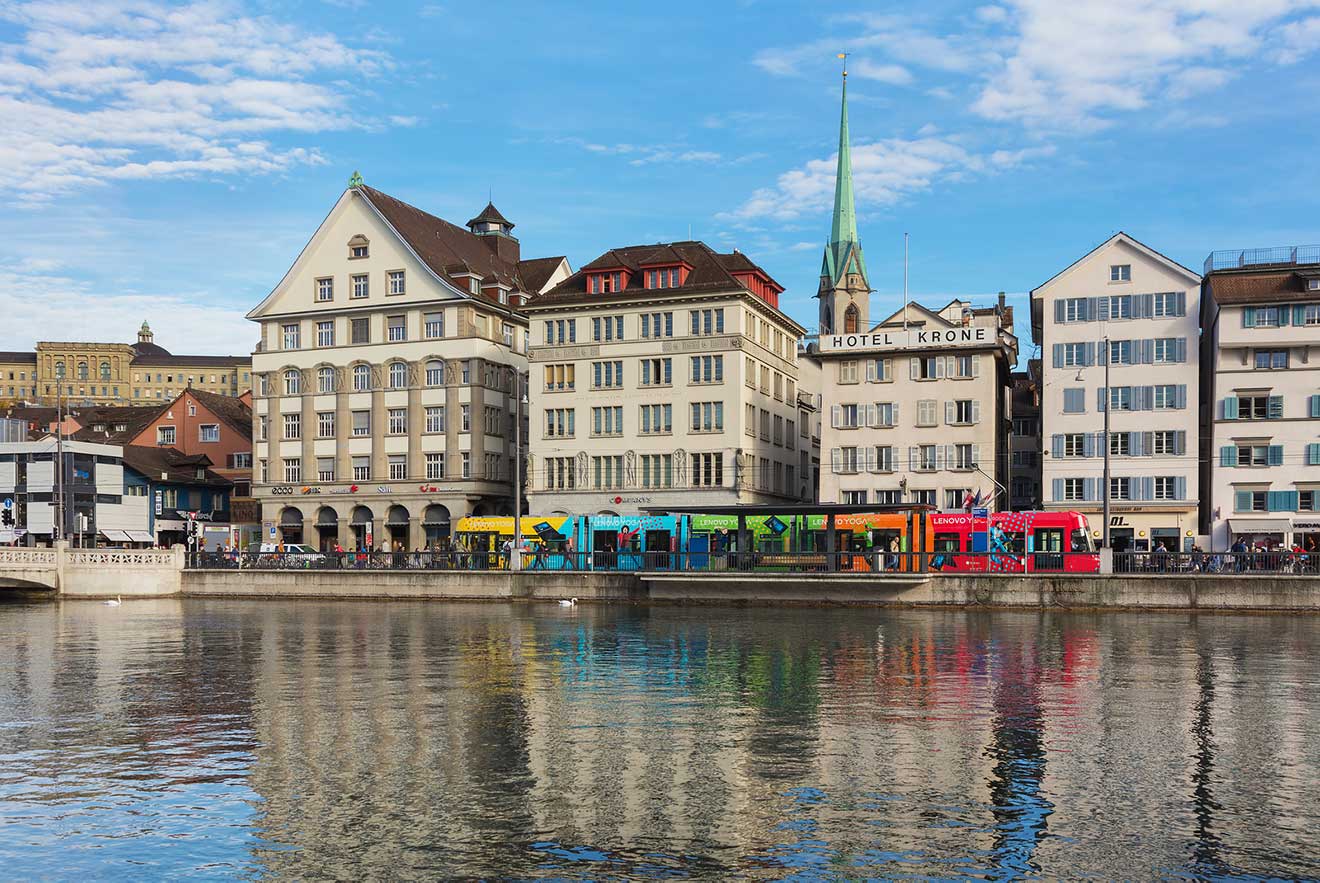 Luxury (US$330 and up)
Switzerland is home to many luxury brands such as Rolex, Patek Philippe, and Bally. Naturally, this cosmopolitan city is also home to some splendid luxury hotels! Swiss hotels tend to be awarded as some of the best worldwide each year, so what better way to stay in the city than in style?
Here are three of the best Zurich luxury hotels: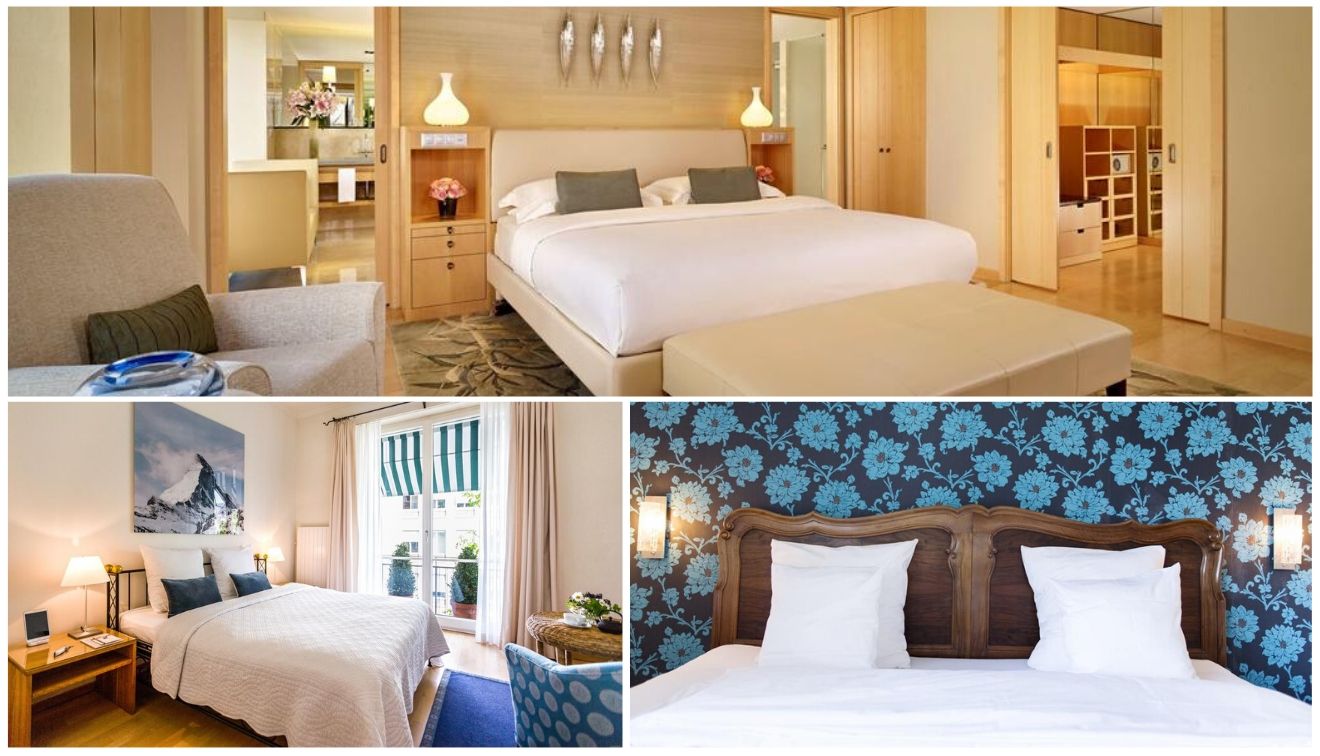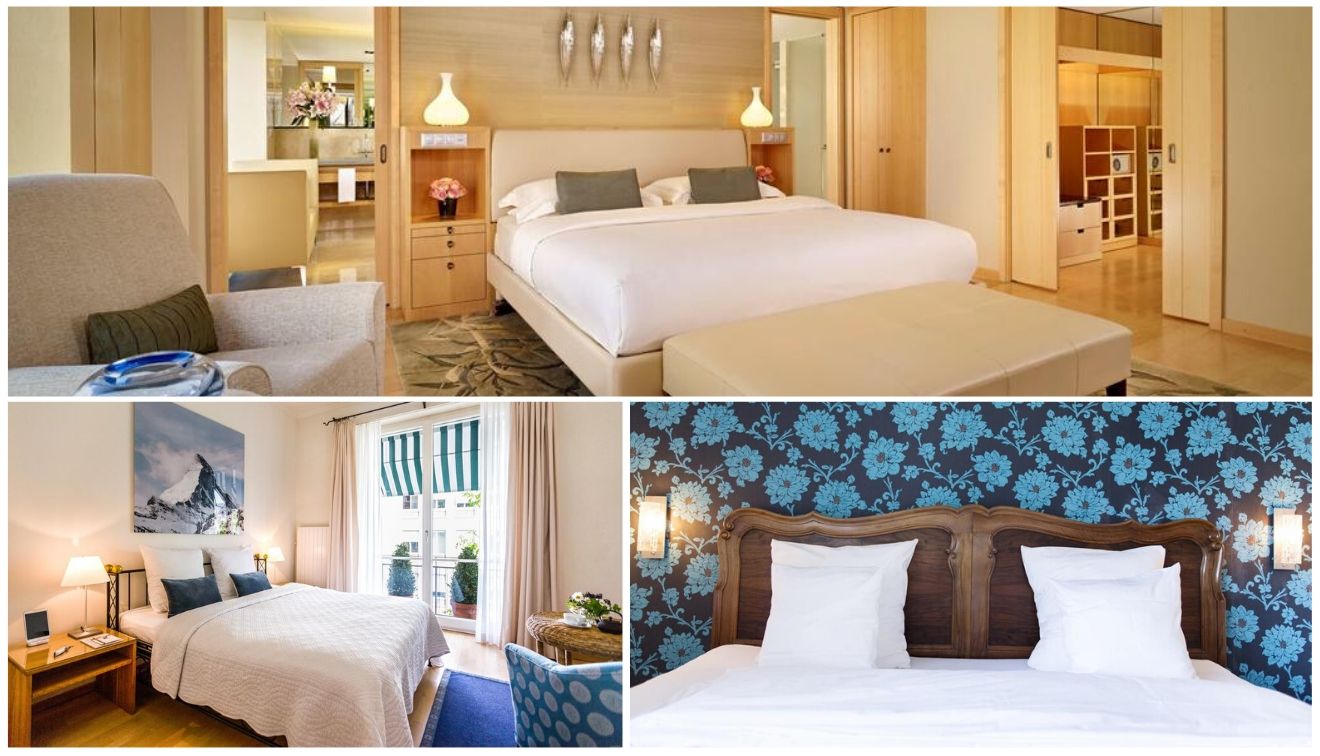 Middle-priced (US$170 – US$330)
If you are coming to Zurich to do some shopping or simply stopping over on your way to the Alps for some skiing (by the way, you can check out my complete guide about skiing in the Swiss Alps here), perhaps you want to save a few francs on accommodation.
But you wouldn't want to miss out on Swiss hospitality, right? Well then, this section is for you!
Here you will find hotels that strike a balance between service and price:
Budget (up to US$170)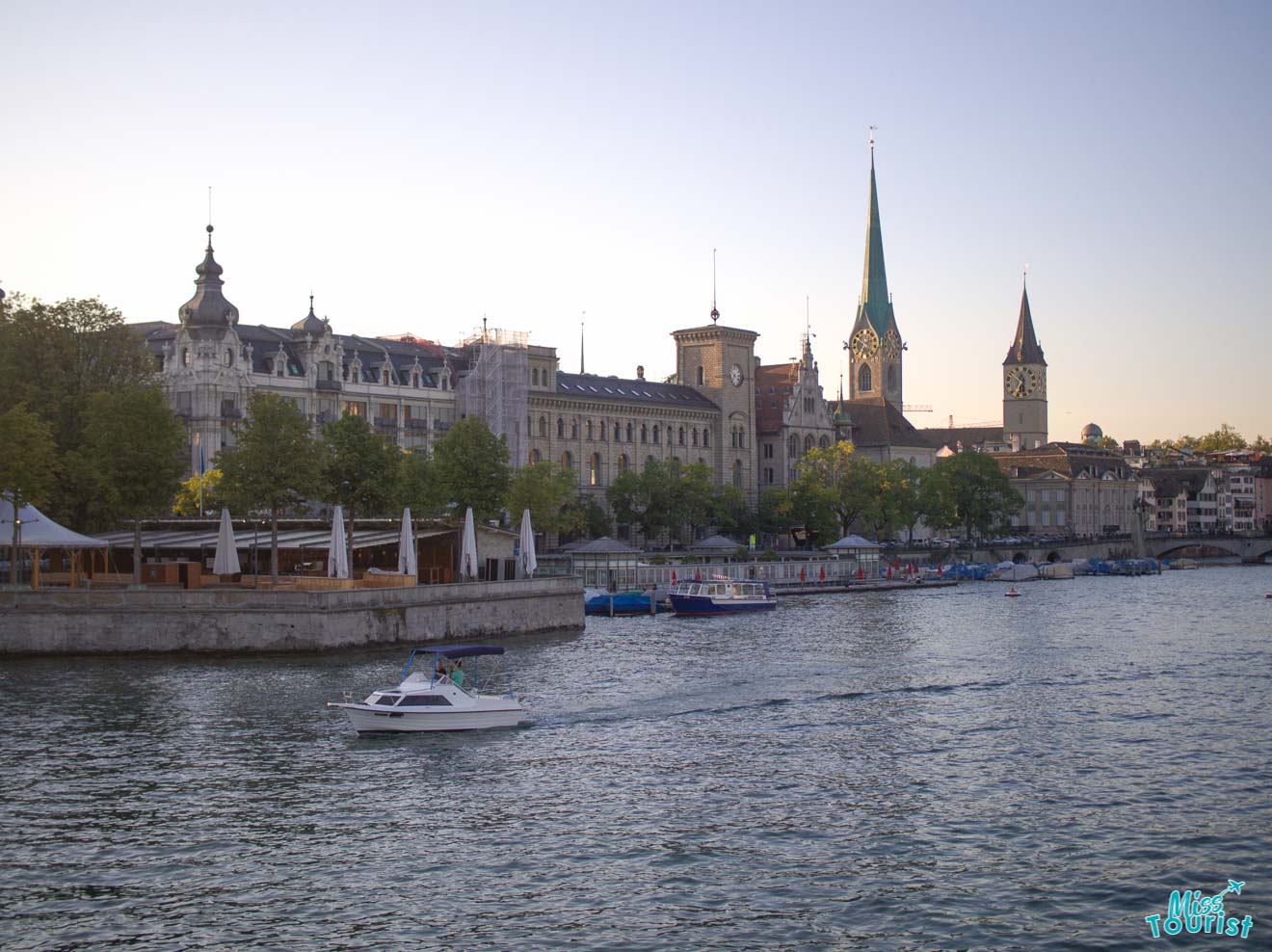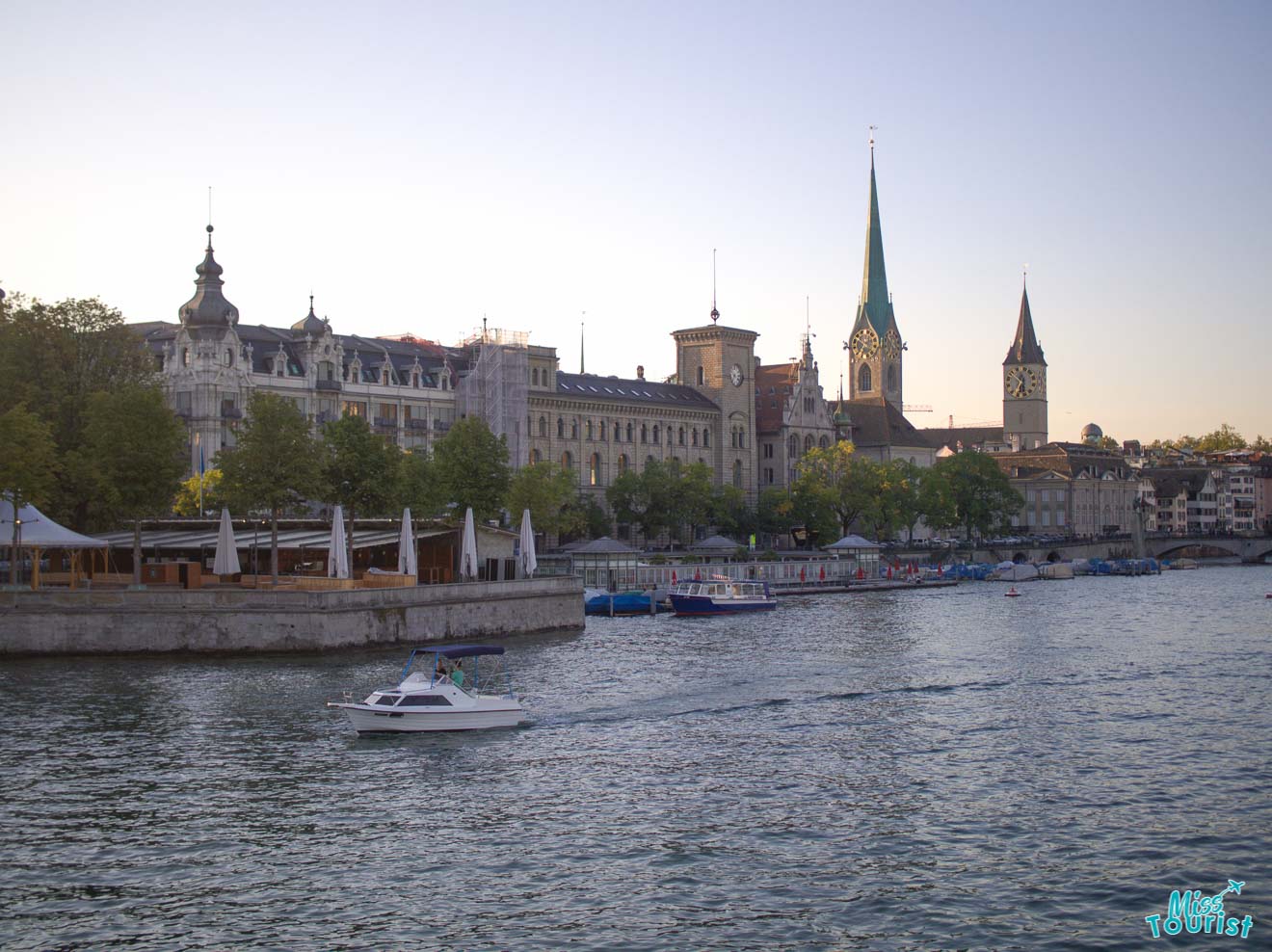 So you may have thought that coming to Zurich on a budget was impossible, right? Well, it's not! I have created this section for all travelers out there wondering where to stay in Zurich if they're on a tight budget, so expect to find some friendly hotels and guest houses here!
Although you will need to amend your budget slightly as this is Switzerland where the prices are slightly higher than in the rest of the world, all types of travelers pass through each year, meaning that there most certainly is a market for budget hotels in Zurich.
Here I have chosen three of my favorites. By the way, all of them are in Langstrasse, my recommended area for a budget stay in Zurich, which is very close to Altstadt (Zurich Old Town):
Check the rates for Zurich here
Best apartments in Zurich, Switzerland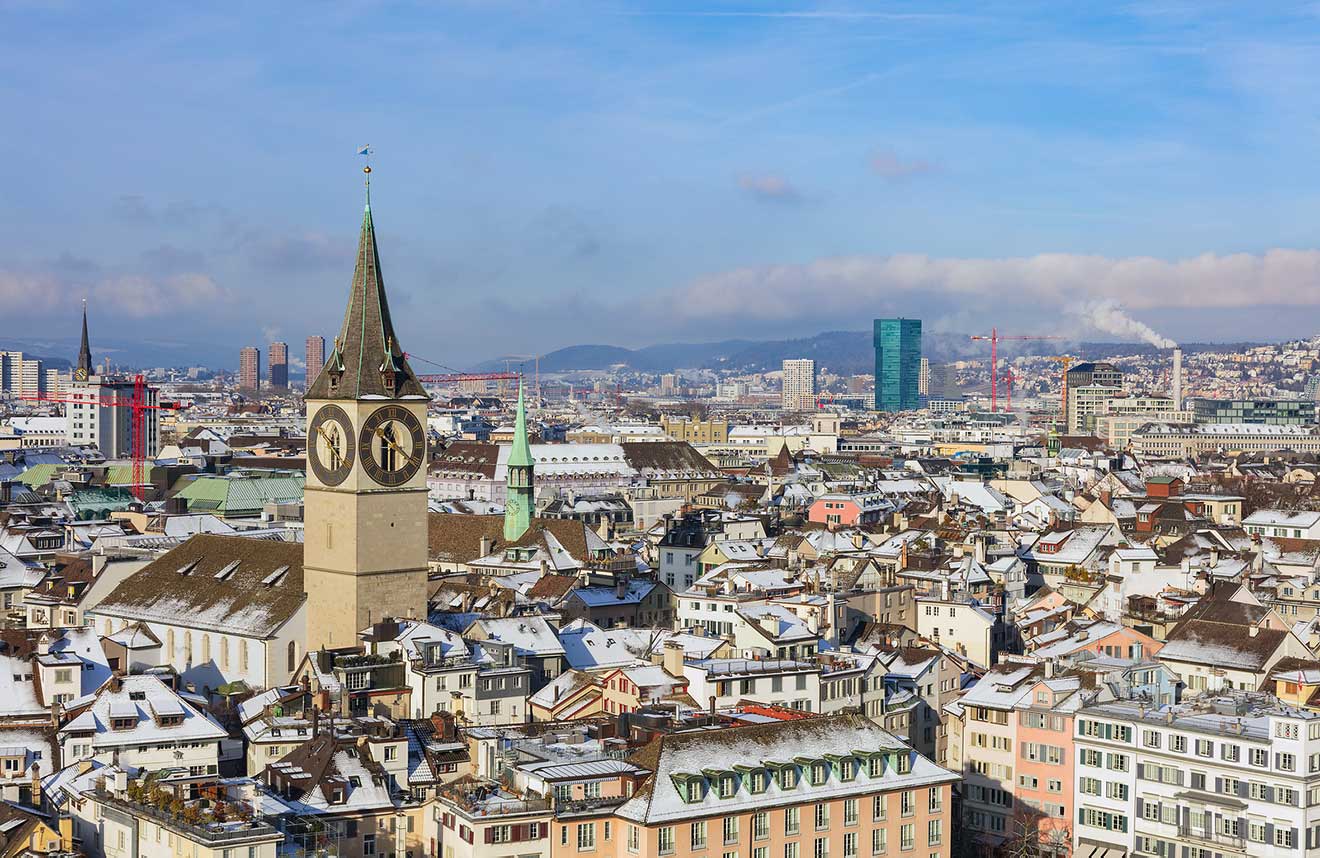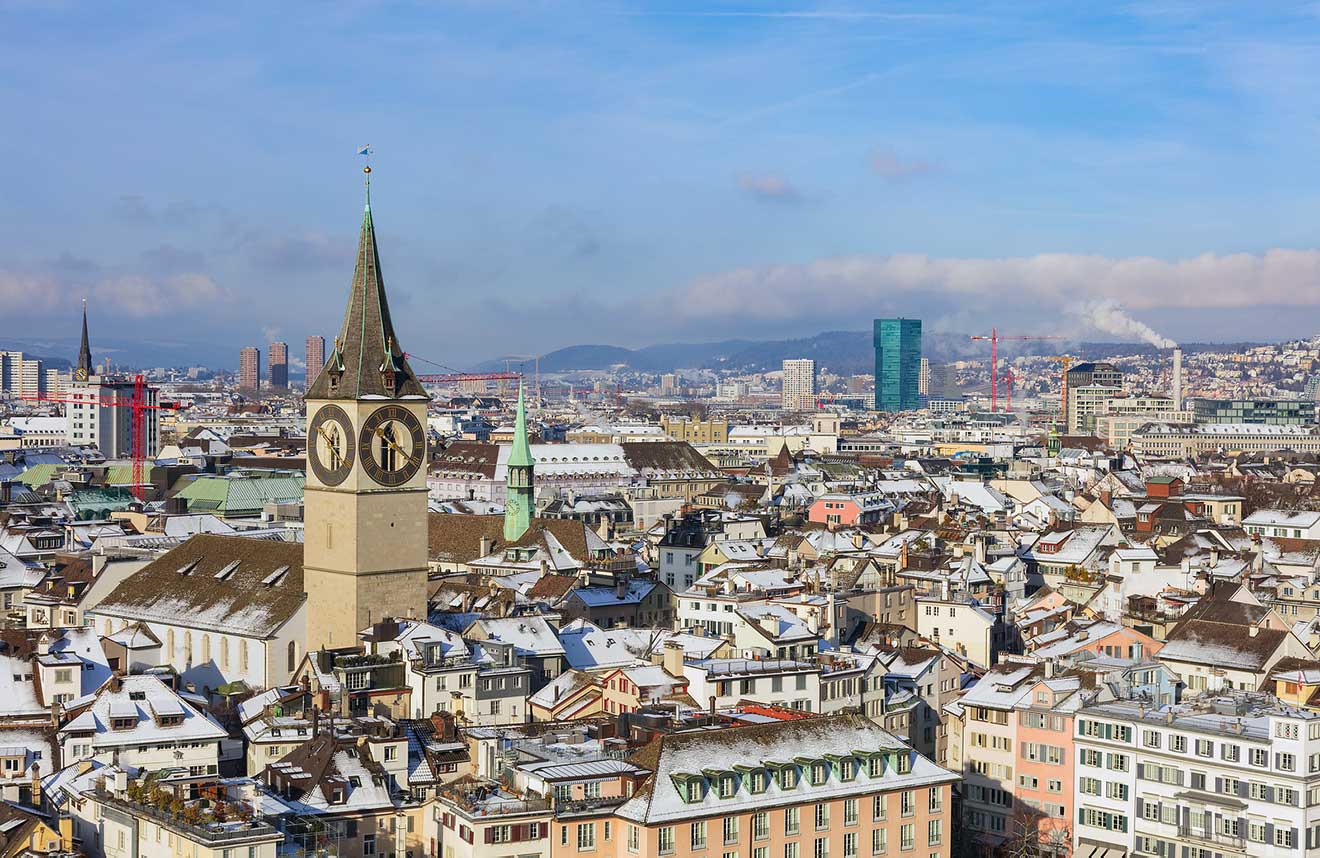 There are alternative accommodation options in Zurich if you don't like staying in hotels, don't worry! If you are coming with a family for business, and need your own space, or plan on staying for a week or longer, then perhaps staying in a Zurich apartment would be a great option! Plus, apartments are an excellent option for travelers looking for budget places to stay in Zurich, as their rates are lower than the hotels!
Here are my best-handpicked options for you, both on Booking.com and Airbnb, so that you can have a choice:
Luxury (US$300 and up)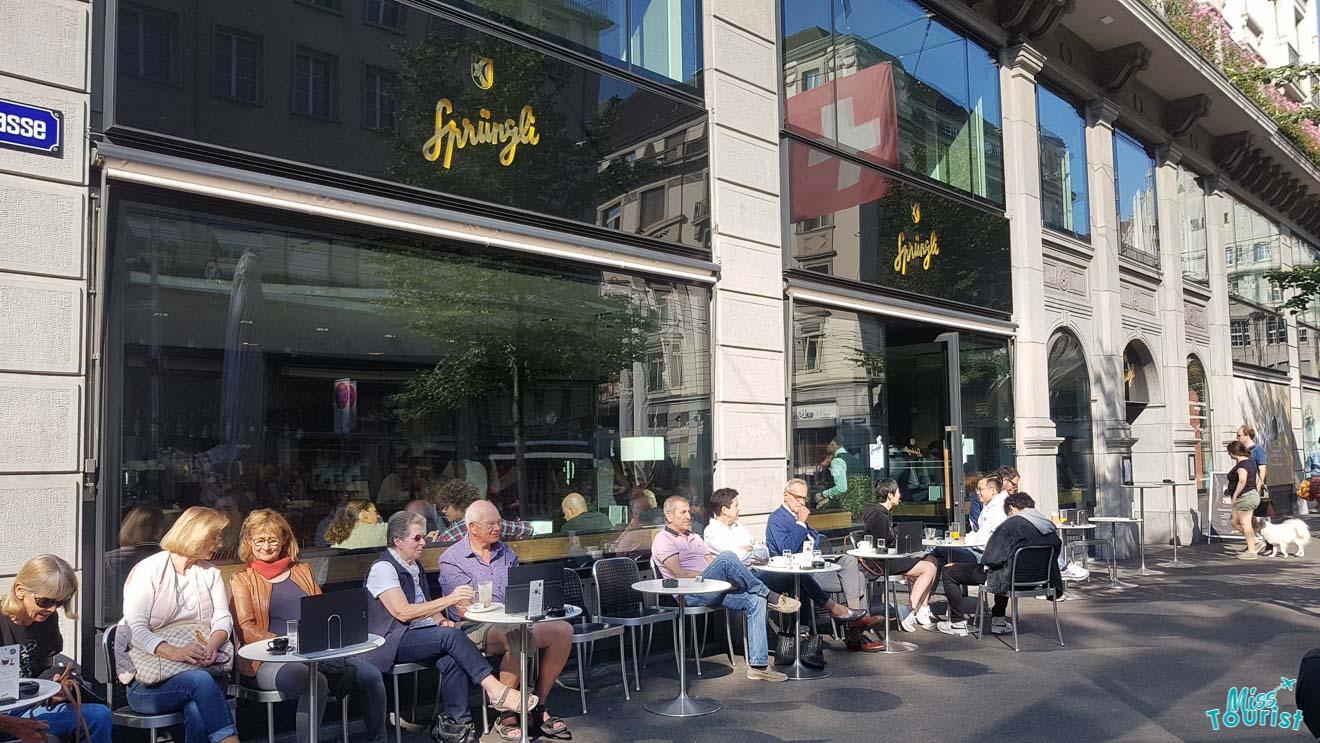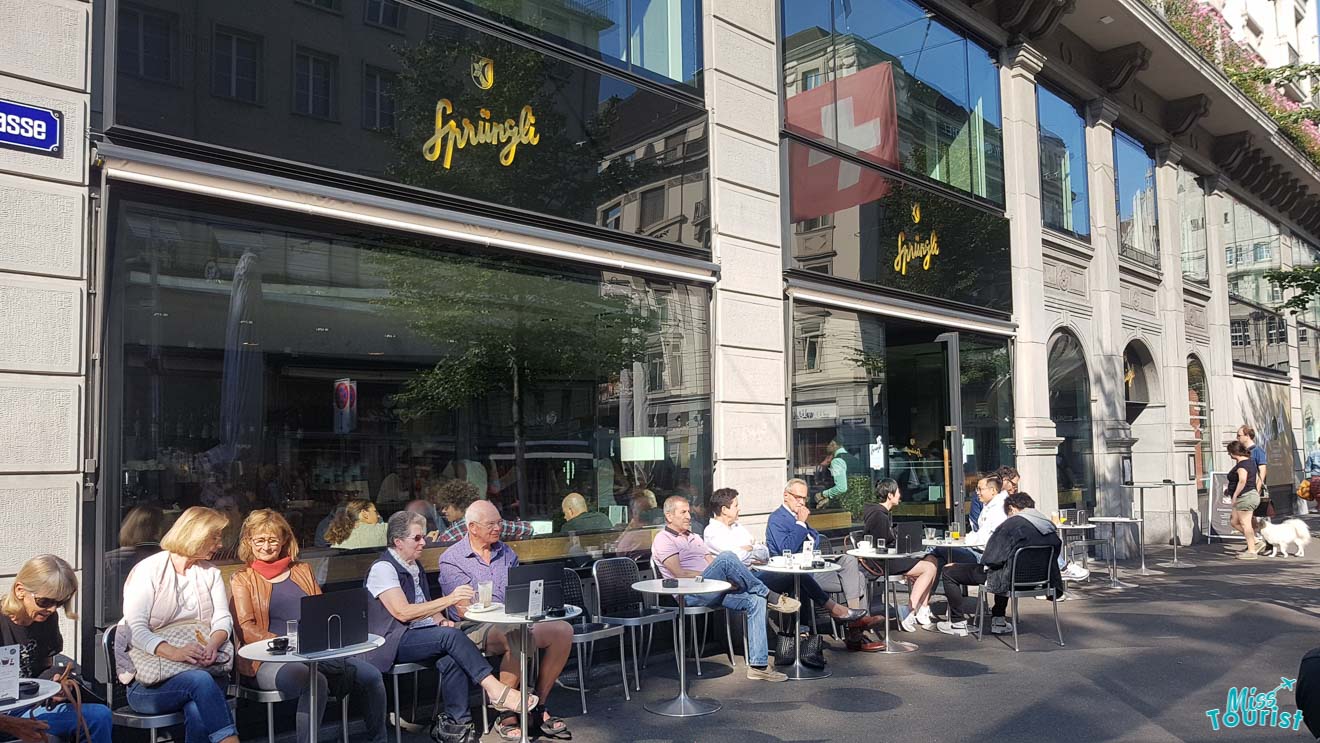 In the luxury apartment sections, you will find three diverse options chosen by me. There is, of course, one smack-bang in the city center if you don't want to give up proximity to tourist attractions. Yes, all of the options you'll find below are in the best location in the city!
Below you can find the best apartments I could find in Zurich Old Town (Altstadt):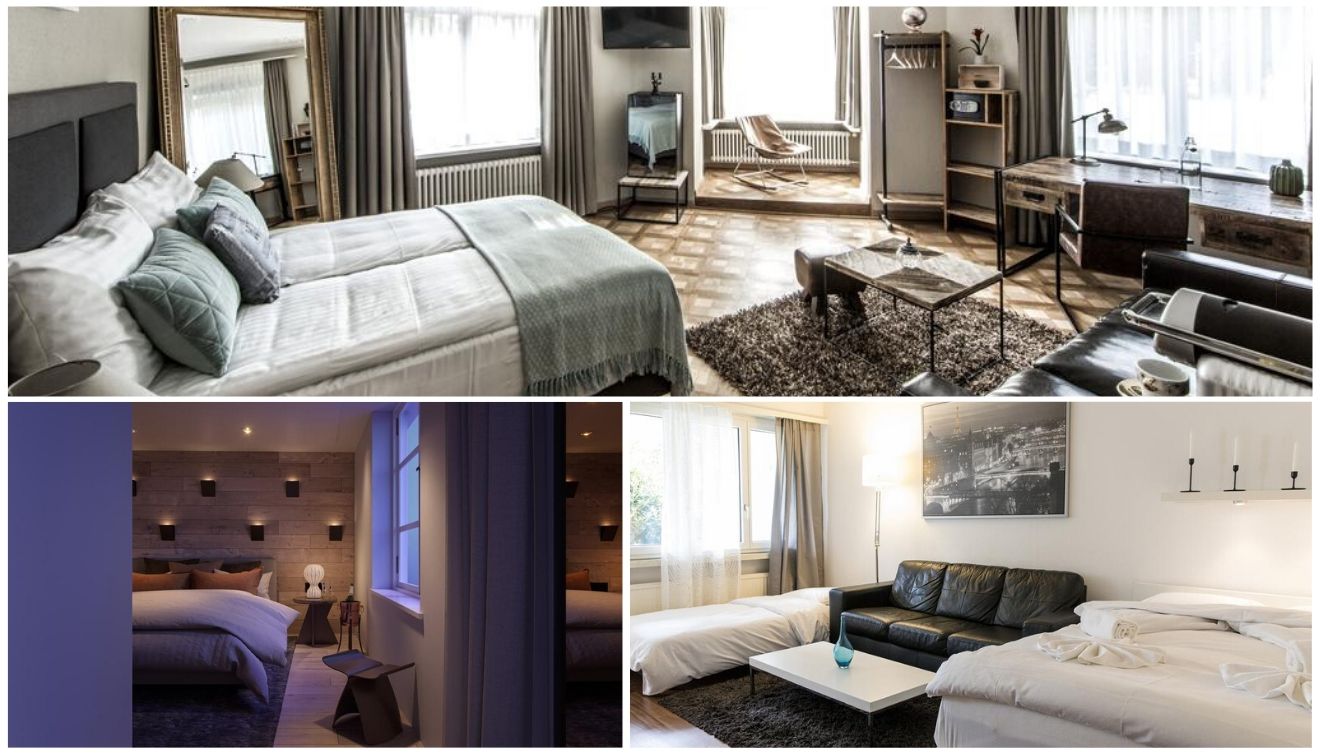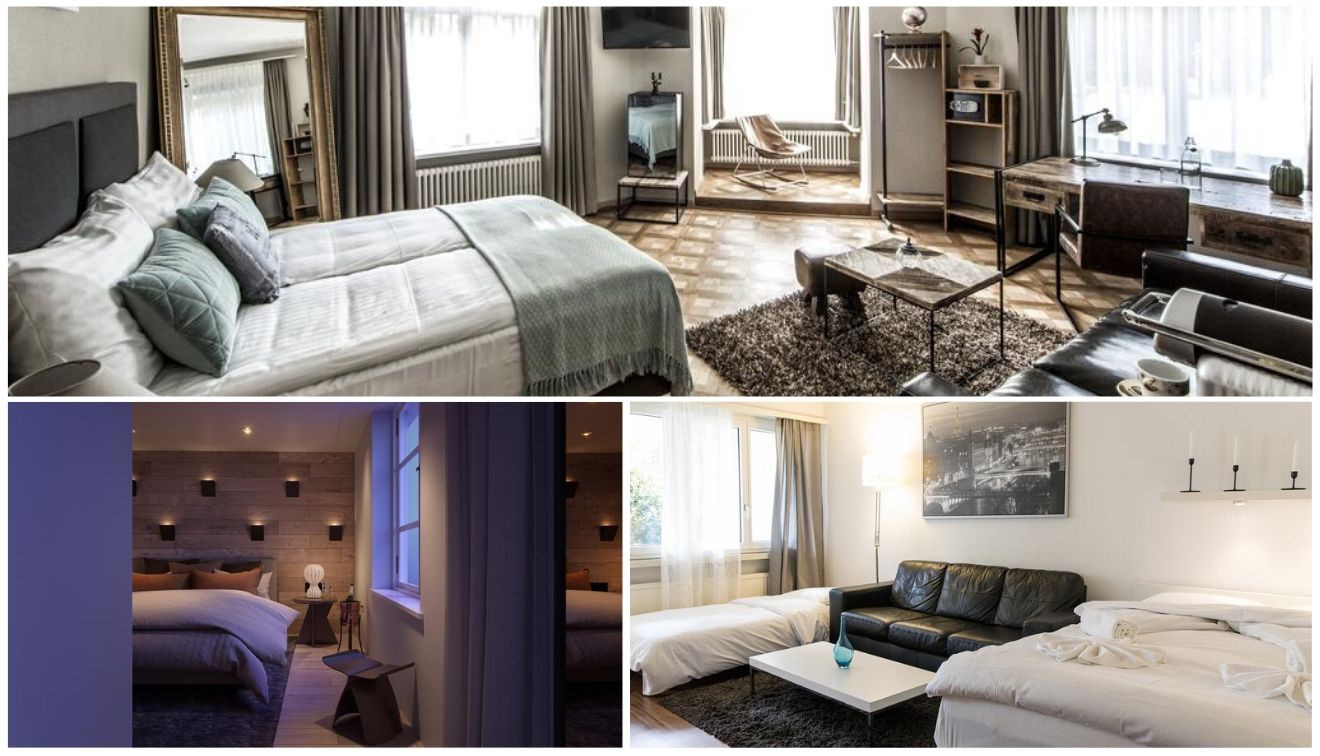 Middle-priced (from US$100 to US$300)
If you're looking for a serviced apartment in Zurich but don't want to break the bank, then one of these middle-priced apartments might just be for you. Providing guests with independence to move around the city, cook their meals, and have their own space, here are my top 3 that won't cost you a fortune:
Budget (up to US$100)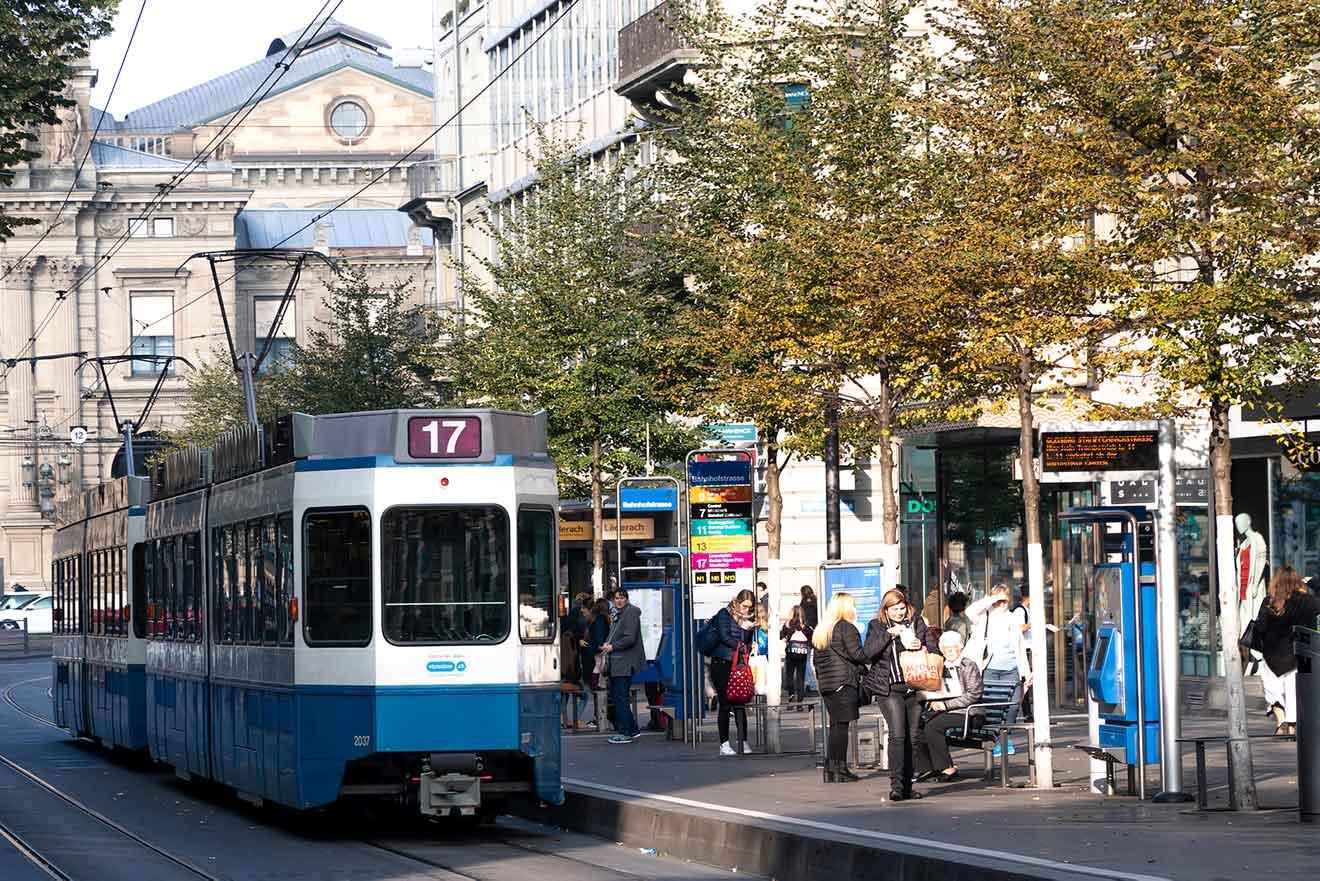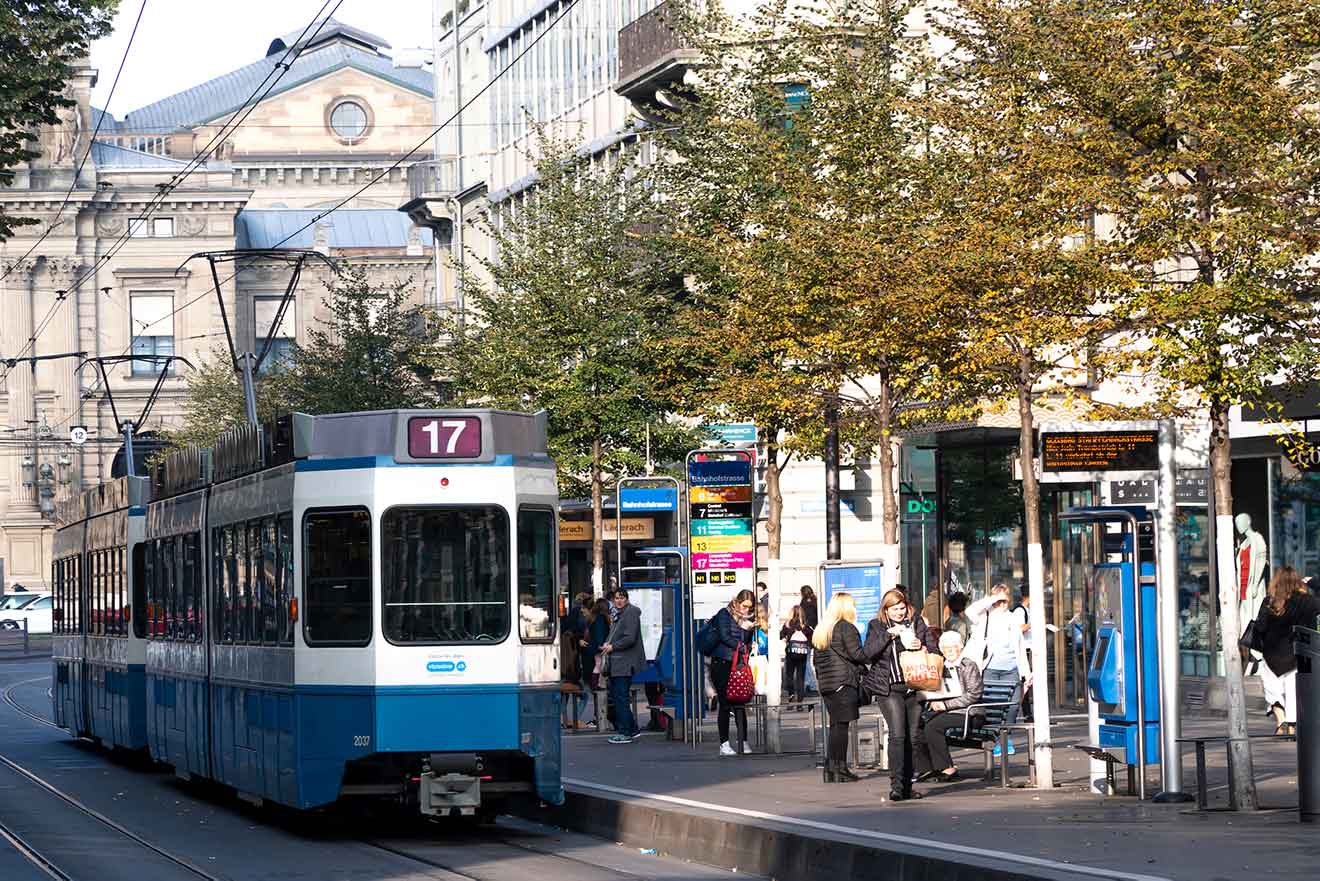 You may not think you can find cheap apartments in Zurich, but that is not the case! You may remember luxuries such as central location or specific amenities, as there are many excellent and affordable options!
In this section, I have chosen three of my top picks in Zurich that will allow you a bit more space and freedom to explore:
Check the rates for Zurich here
BONUS: Best accommodation near Zurich airport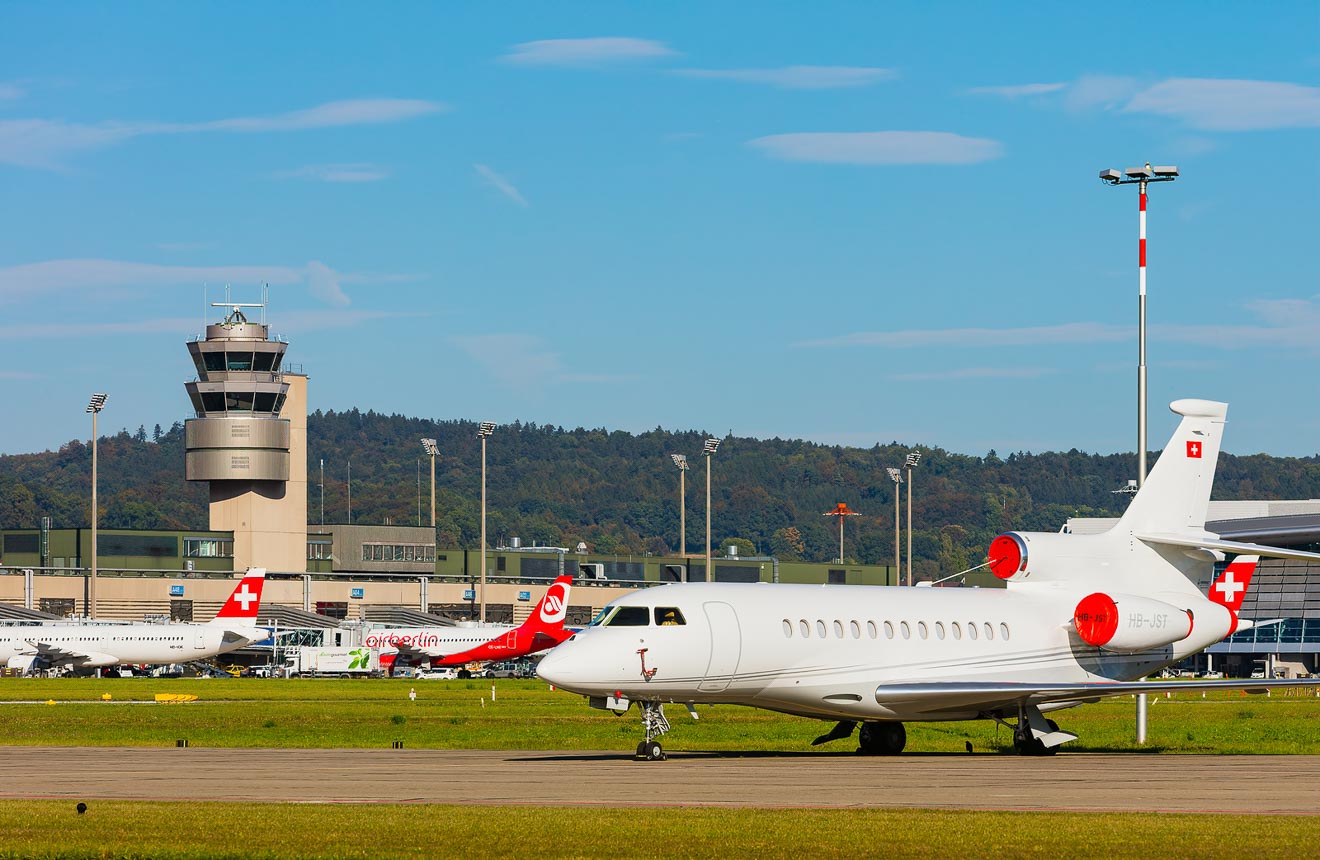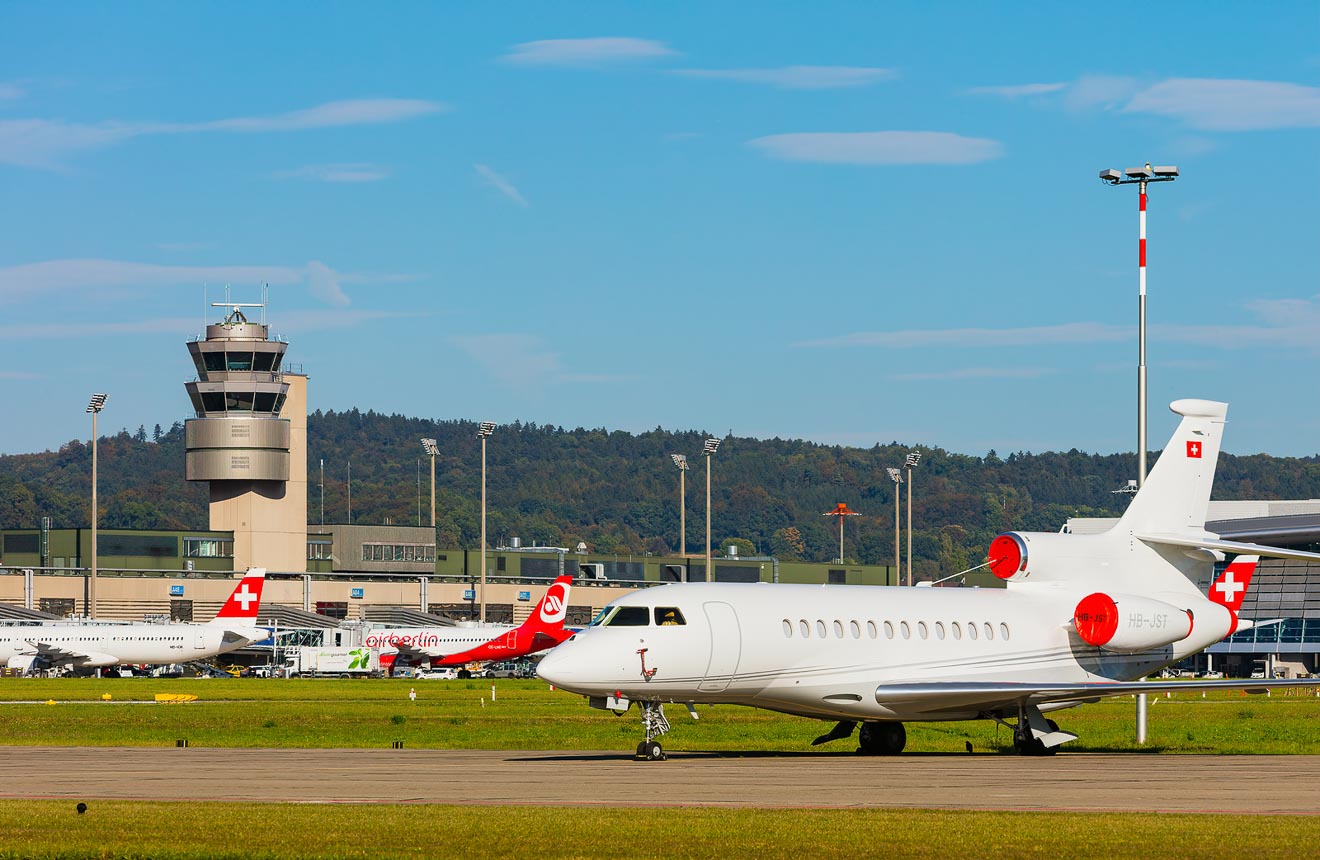 If you are coming to Zurich for a short period, arriving late at night/early in the morning or simply need to be close to the airport for an easy departure, then you are in luck! There are a few hotels near Zurich Airport (ZRH) that will allow for this ease of arrival/departure and are also great hotels themselves! By the way, Zurich International Airport is the biggest airport in the country.
I have again broken down this section into different budgets to help! So let's get into my recommendations for Zurich hotels near the airport:
Book your stay near the airport
FAQs about Zurich hotels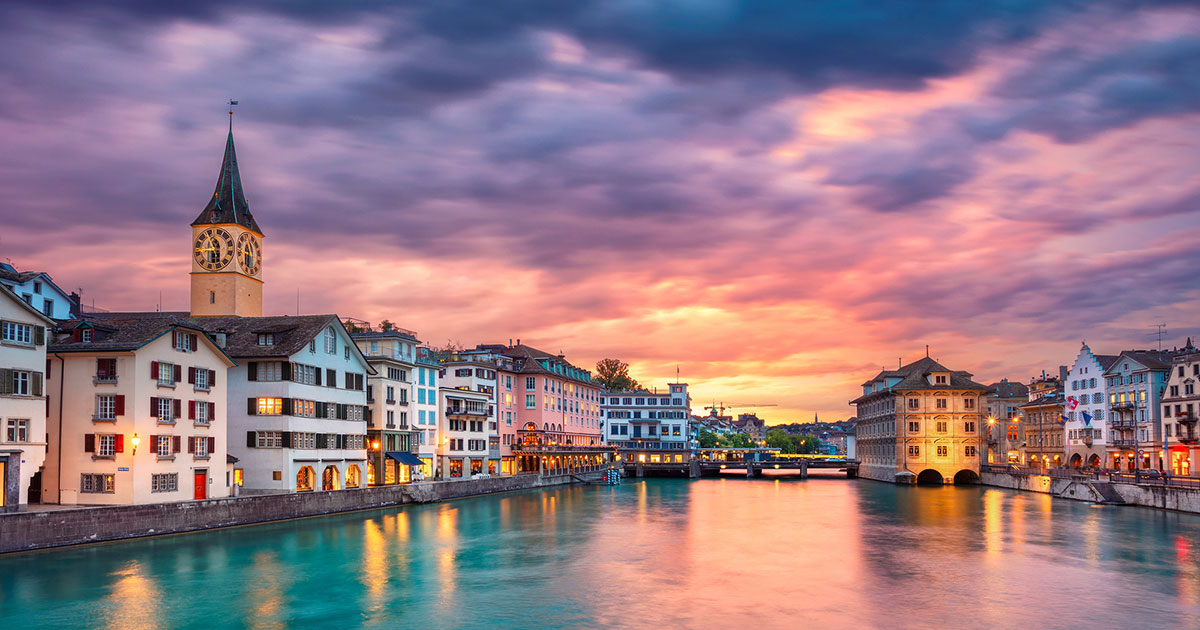 Conclusion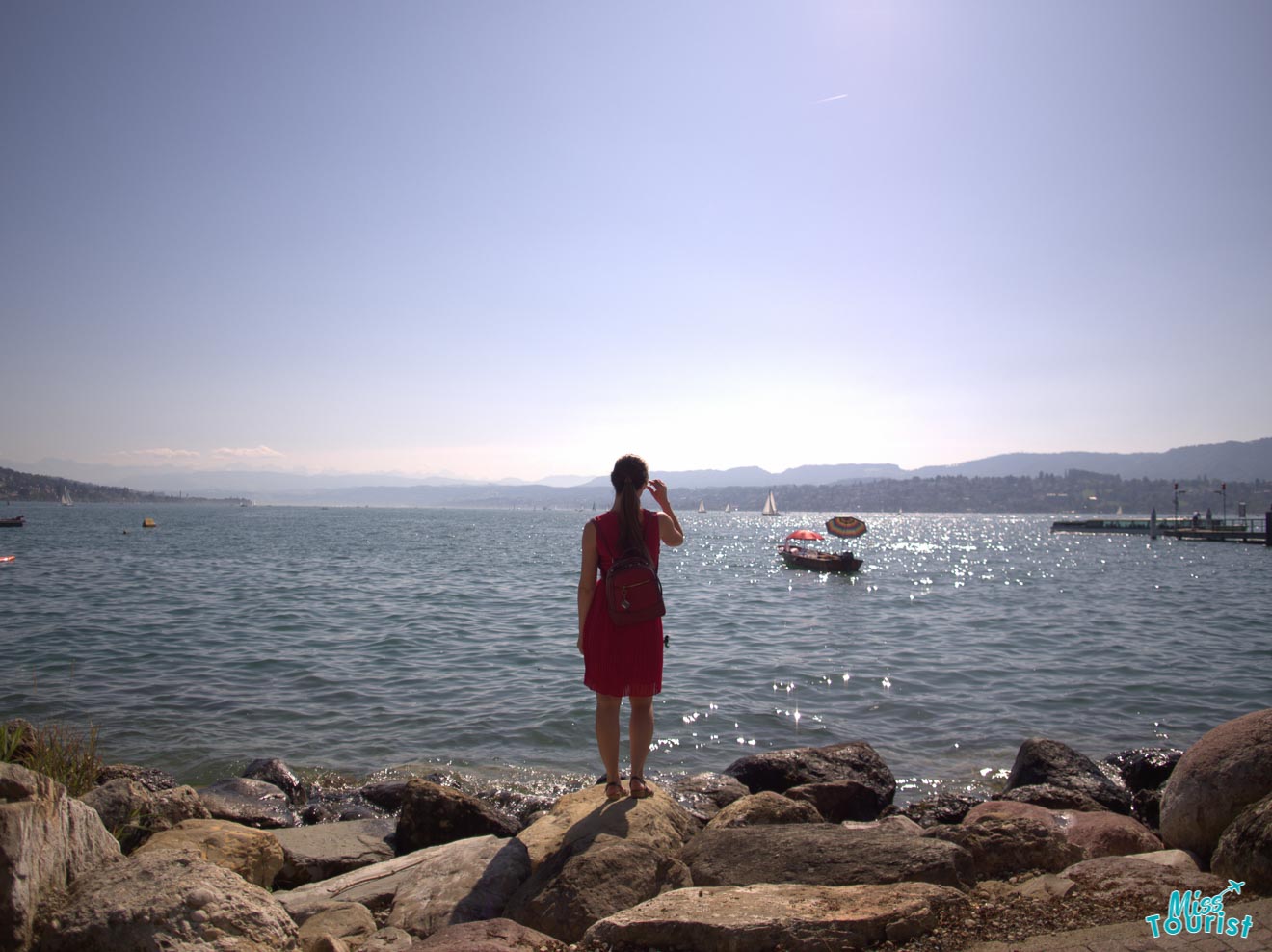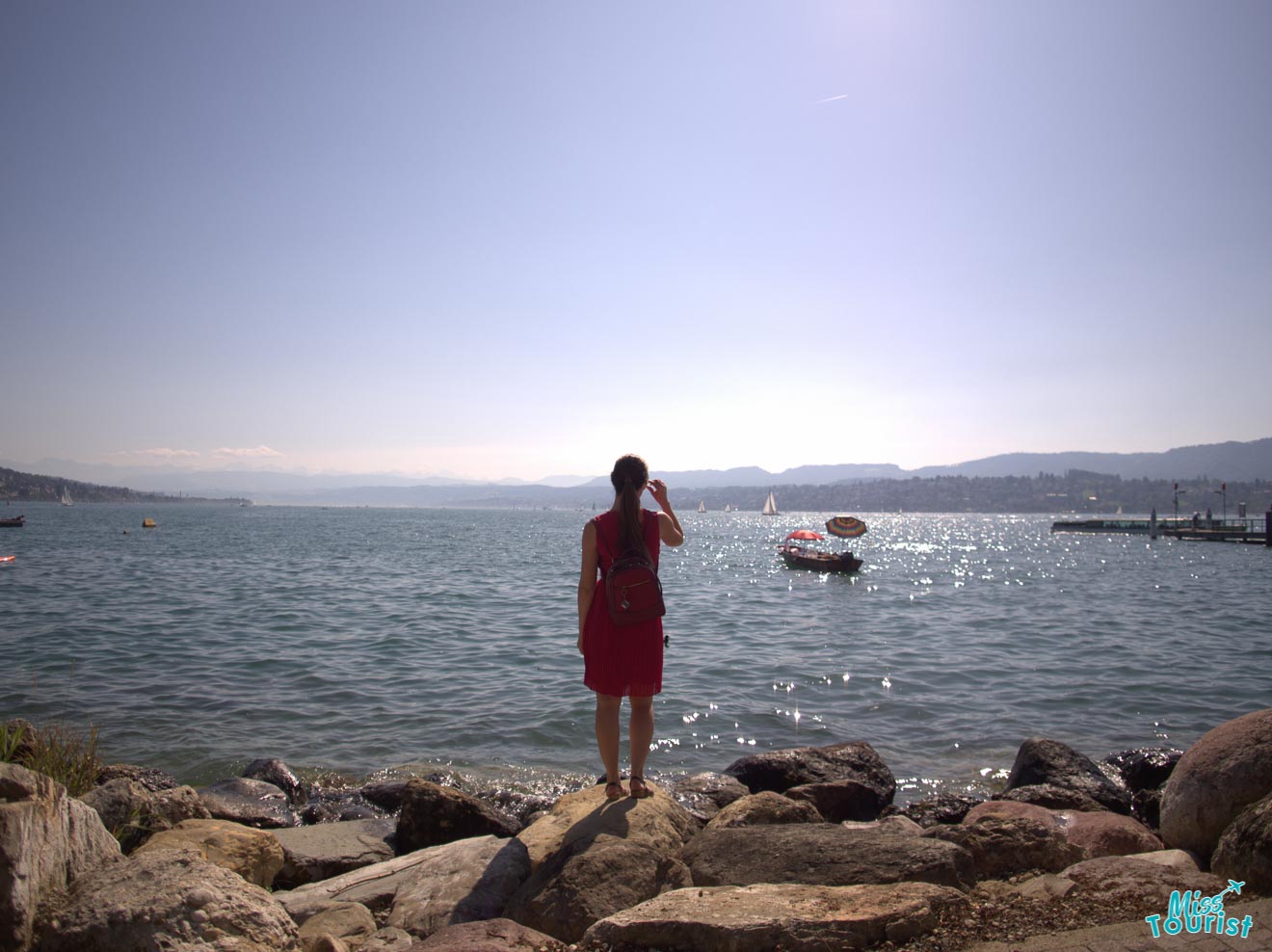 There you have it, my ultimate about where to stay in Zurich! It is a beautiful and friendly city, and I promise you won't regret visiting.
Whether you come through on business, en route to a ski destination, or just to see the main sights, Zurich rarely disappoints. Neither does the famous Swiss hospitality and some great hotels in Zurich's city center.
So whether you're looking for cheap accommodation in Zurich, a 5-star hotel in the heart of the city, or simply a lovely apartment to relax in with your family and friends, you will find plenty of choices in this article!
If you are not sure, let me help you by telling you my top 2 picks, but let me warn you you have to book them in advance, Zurich is a great destination, and some hotels sell out fast:
If you need some travel inspiration, I recommend checking out my post about the best things to do in Zurich. Now the only thing left for me is to wish you a pleasant stay in Zurich! If you have any more doubts or comments, please leave them in the comment section below; I will reply as soon as possible!
Happy travels!
Arantxa
---
Pin it for later!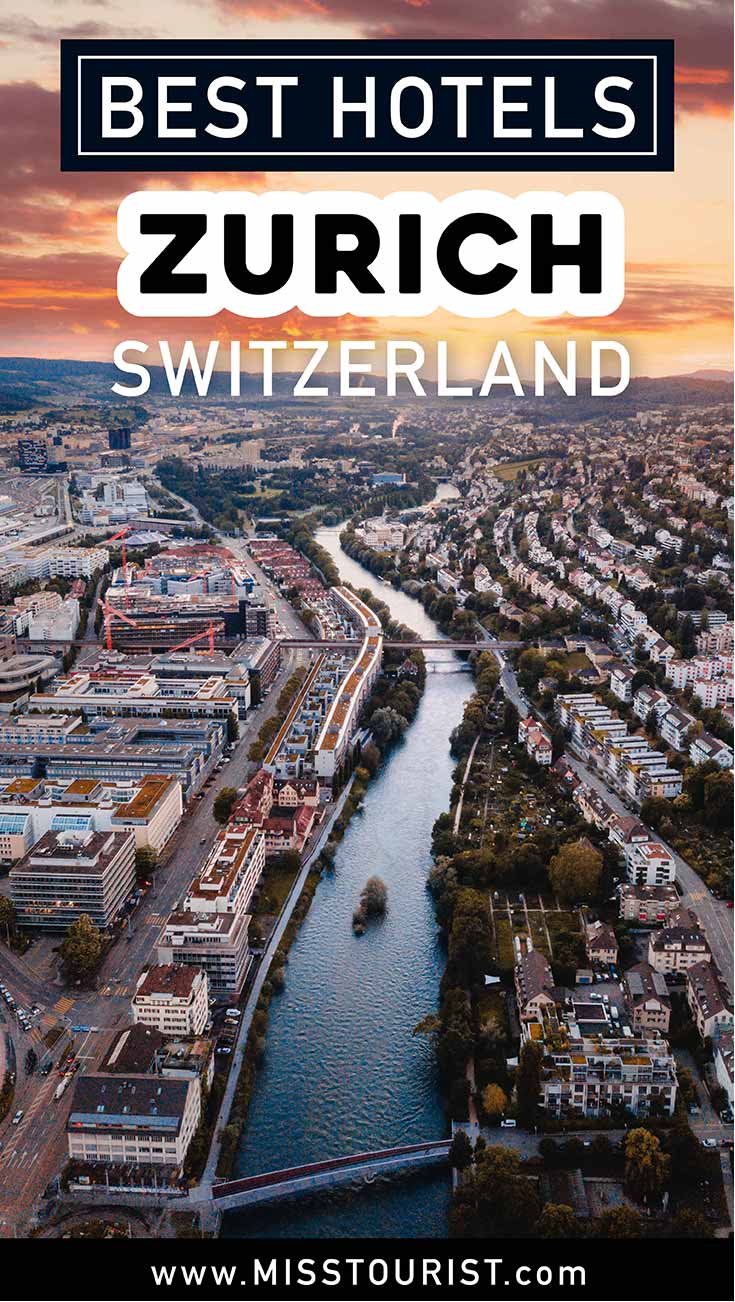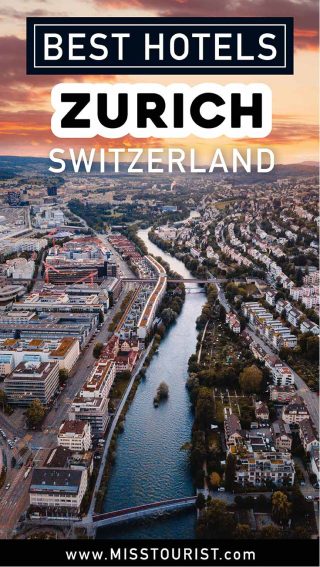 Pin it for later!