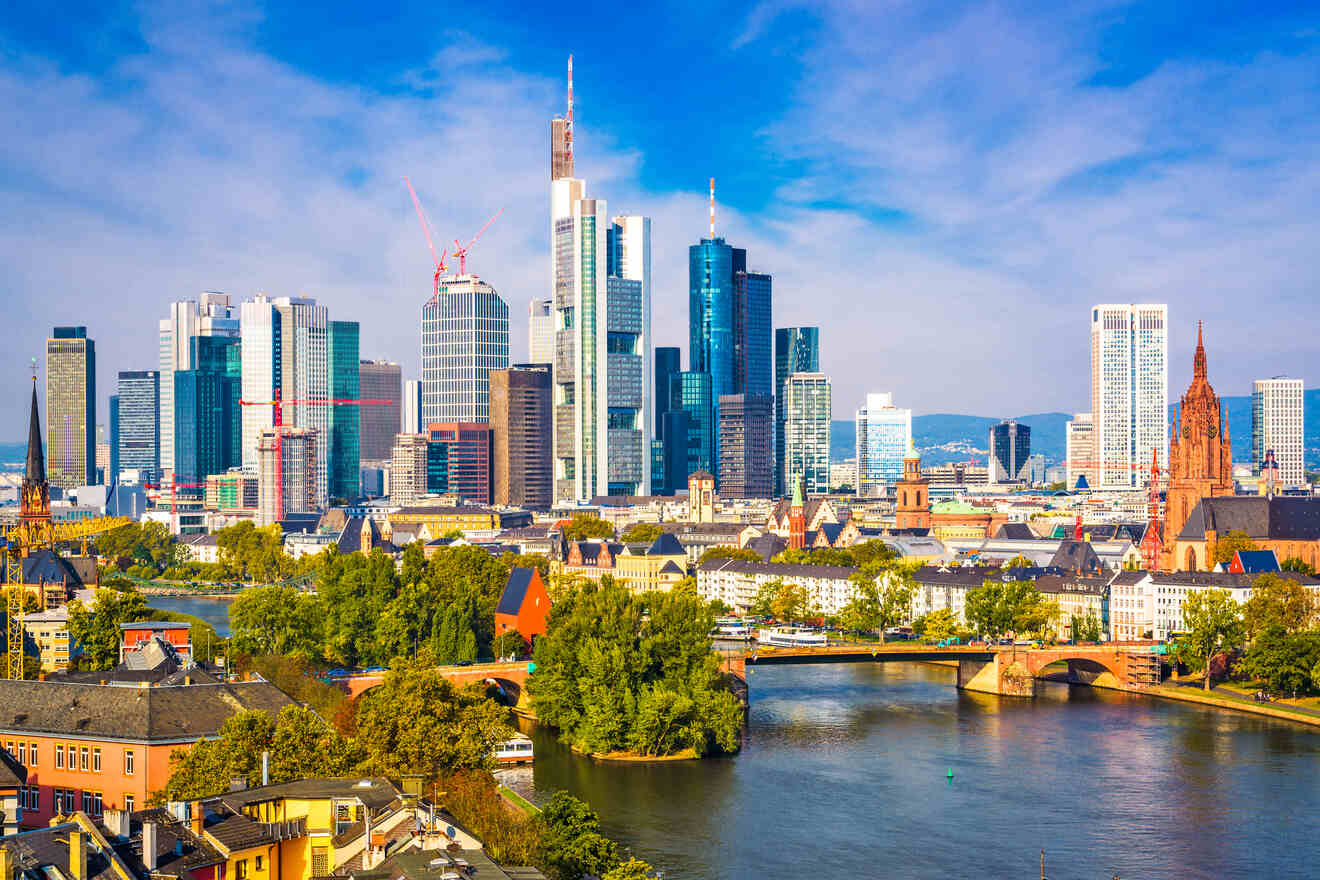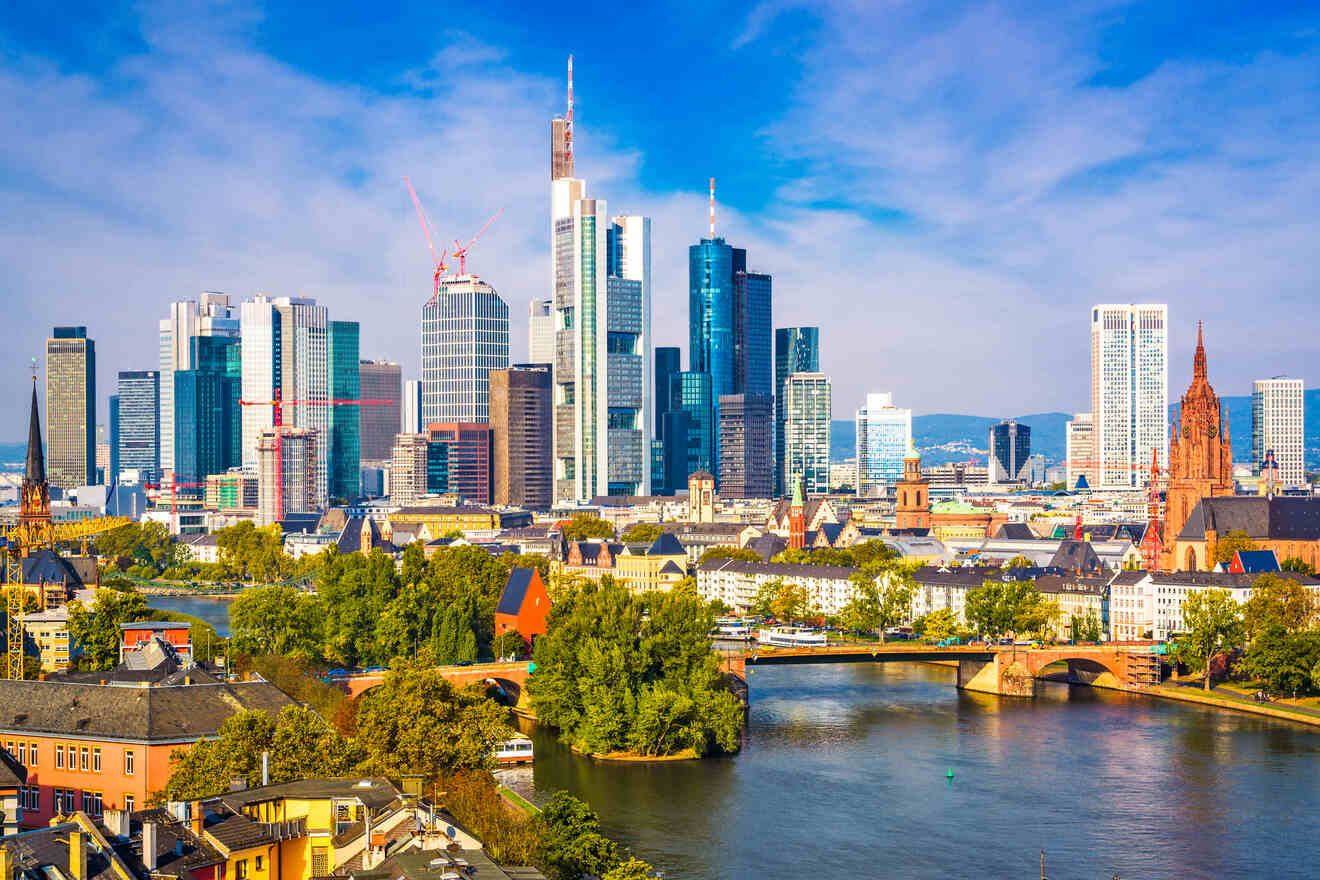 Guten tag, and welcome to the best neighborhood guide for where to stay in Frankfurt, dear traveler! Are you ready to wander around the tallest skyscrapers in the Innenstadt business district and to have fun in the old taverns and bars of Germany? I sure am!
Let's just hope the Zoo doesn't pull a stunt like the one during WWII when all the animals escaped, and they were walking free on the streets! But I'm sure we have nothing to worry about! So let's focus on cool things that take place in the financial and business capital of Germany.
In this article, I'll talk about the best areas to stay in Frankfurt and give you a list of some amazing hotels and things to do here. I've looked through hundreds of hotel and hostel lists to find the absolute best one for each price range, and I only recommend the best-rated hotels that I would choose for myself!
I recommend booking these hotels in advance though, as this business hub city in Europe is a top location for most tourists, and rooms book quickly!
Lass uns gehen!
If you are in a hurry
This list will help you browse quickly through all the hotels in Zentrum – Altstadt if you need to choose where to stay in Frankfurt super quick!
Here's a map of all the areas that I'm going to talk about in this post on where to stay in Frankfurt, most of them are located in the Innenstadt business district of the city.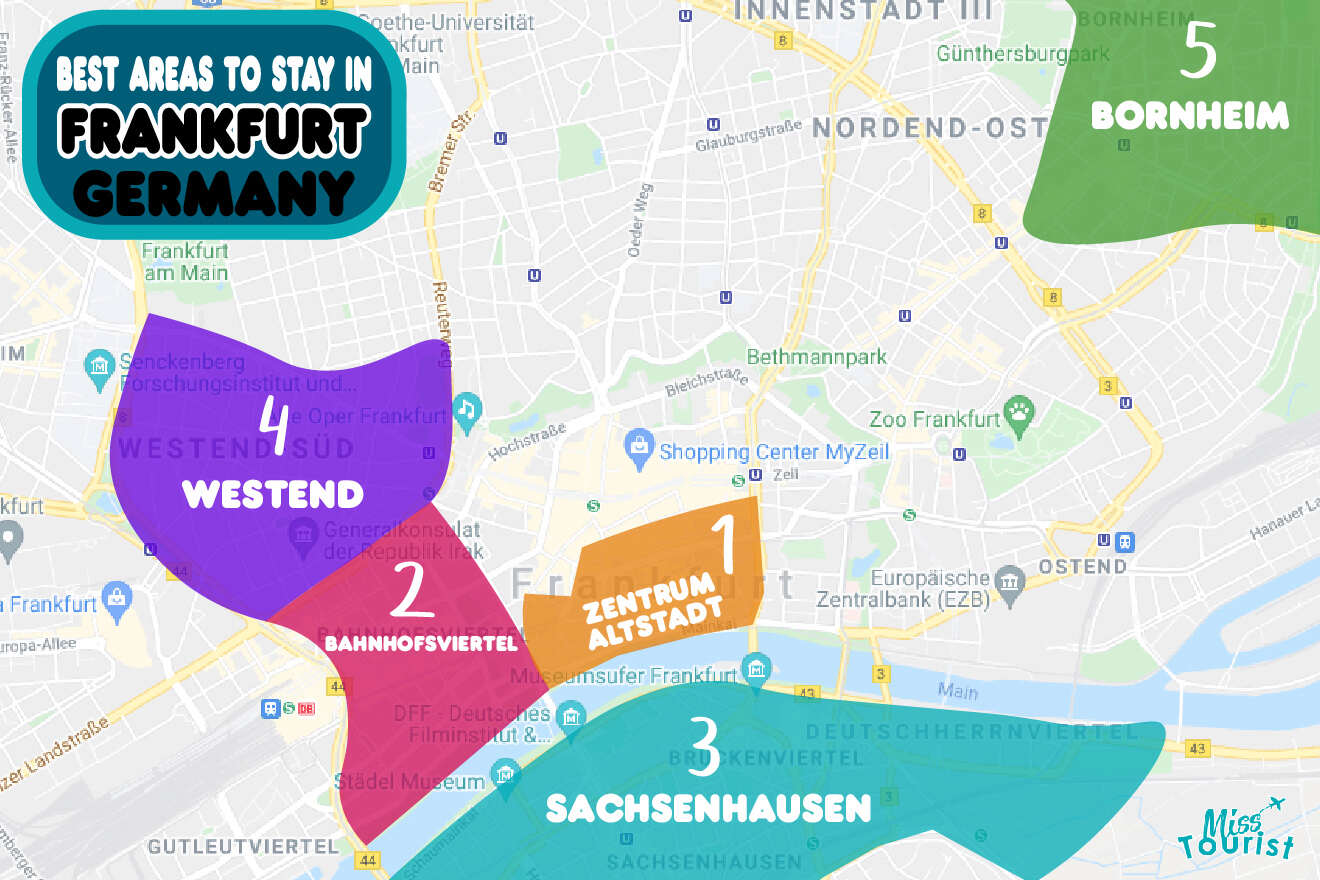 1. Zentrum-Altstadt (Old Town/City Center) – for first-timers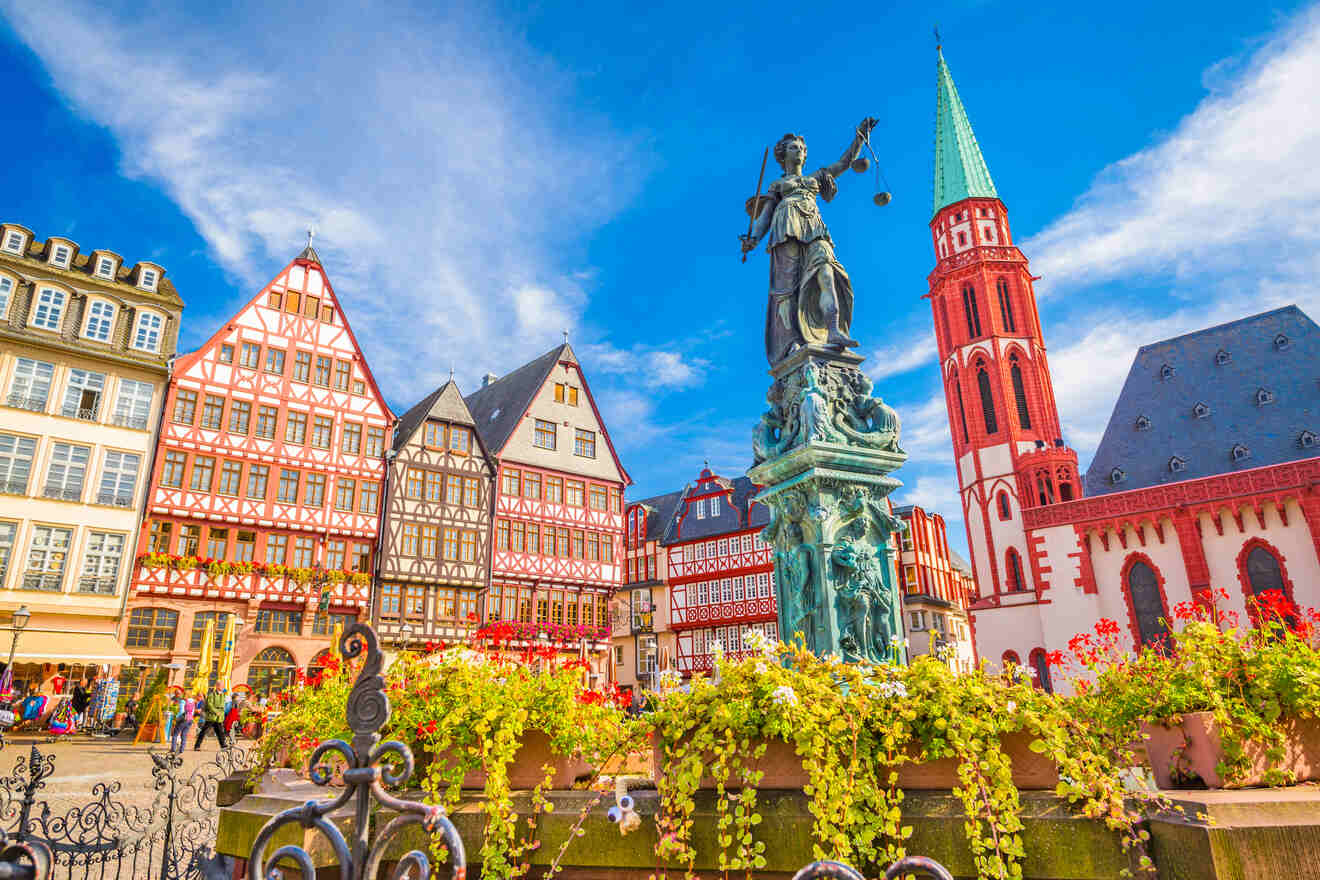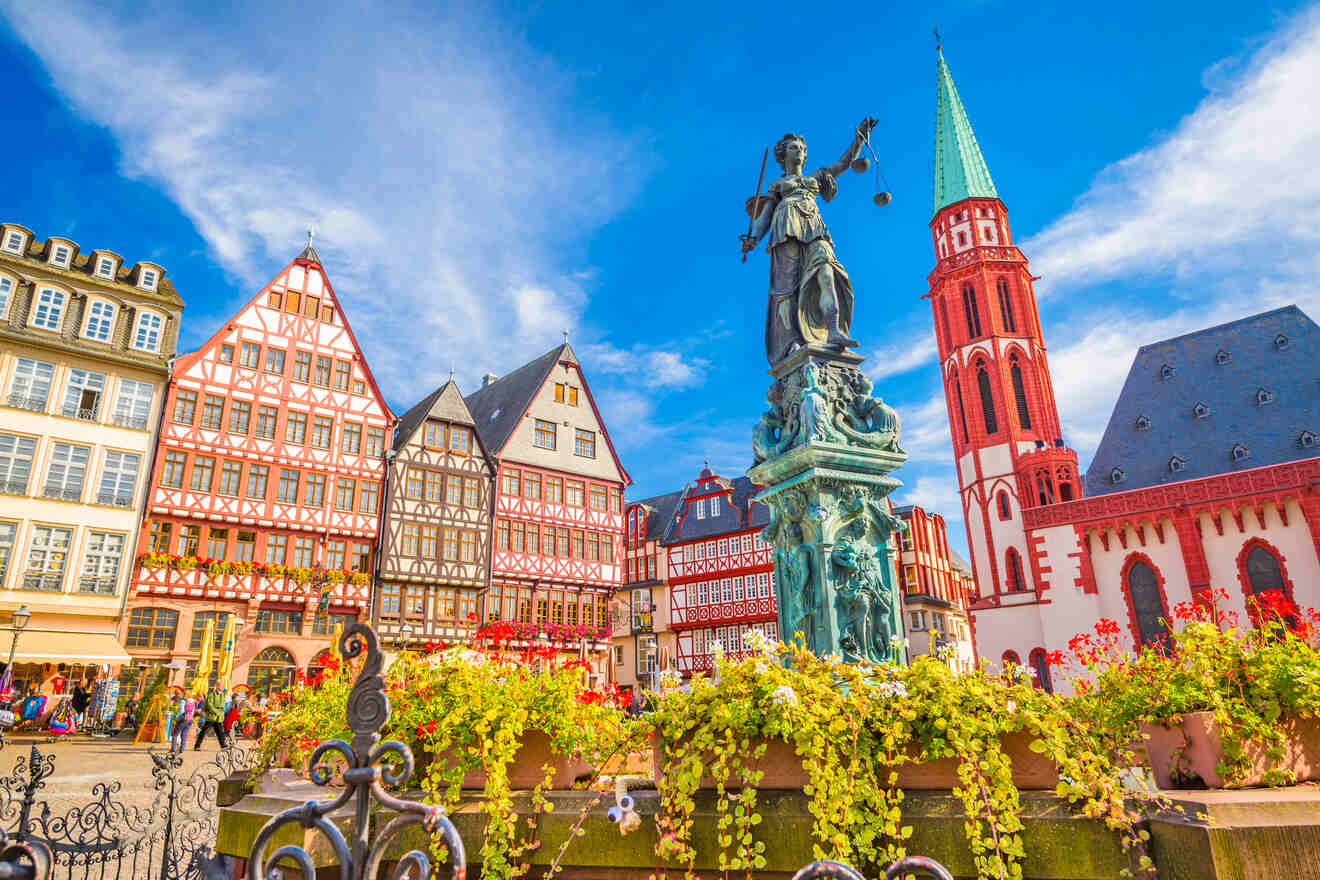 Old German medieval buildings and a beautiful town square? Yes, please! Get lost on the streets of this unique neighborhood and enjoy the romantic atmosphere in its town squares! Zentrum-Altstadt, which in English translates as the "Center Old City," is the best area to stay in Frankfurt if you've never been here before.
It's quite small, which means that everything is within walking distance. There are a few nice art galleries, restaurants, and the Historic Museum Frankfurt will give you a chance to learn all about this historic business town.
Although the hotels in Frankfurt in this area are a bit more expensive, it's worth staying in the heart of this trendy city near all the historic attractions! Do make sure to book in advance though as this is the most popular area in the city and hotels book quickly!
Luxury hotel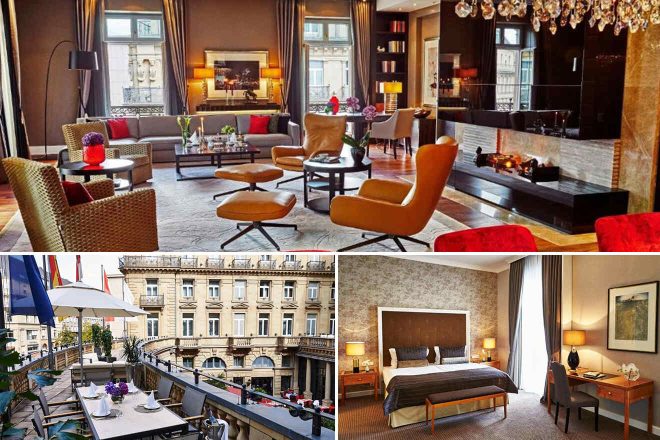 I'm guessing this is how the royal family in Germany used to live! Definitely a Frankfurt best luxury hotel with the most amazing decor. Have your afternoon tea served in the vintage restaurant, or have a glass of apple wine on the terrace while admiring the city views. It gets even better when you head to the spa for a relaxing day!
Other options in Altstadt (Old town / City center)
budget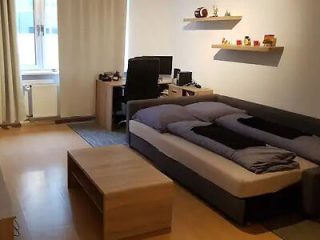 An affordable room in a central apartment that has a kitchen, free wifi, and a washer 
airbnb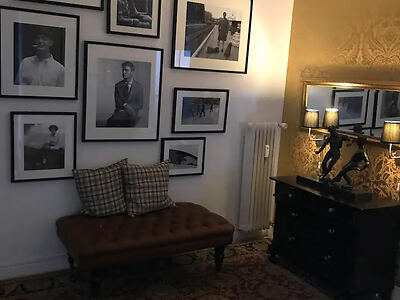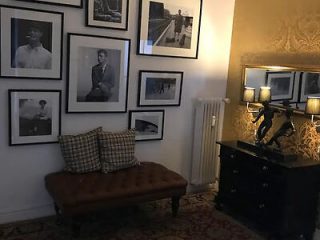 A friendly place to stay located just a walk away from the center that has a cozy room and free wifi 
Things to do in Altstadt (Old town/ City center)
2. Bahnhofsviertel – best place in Frankfurt for nightlife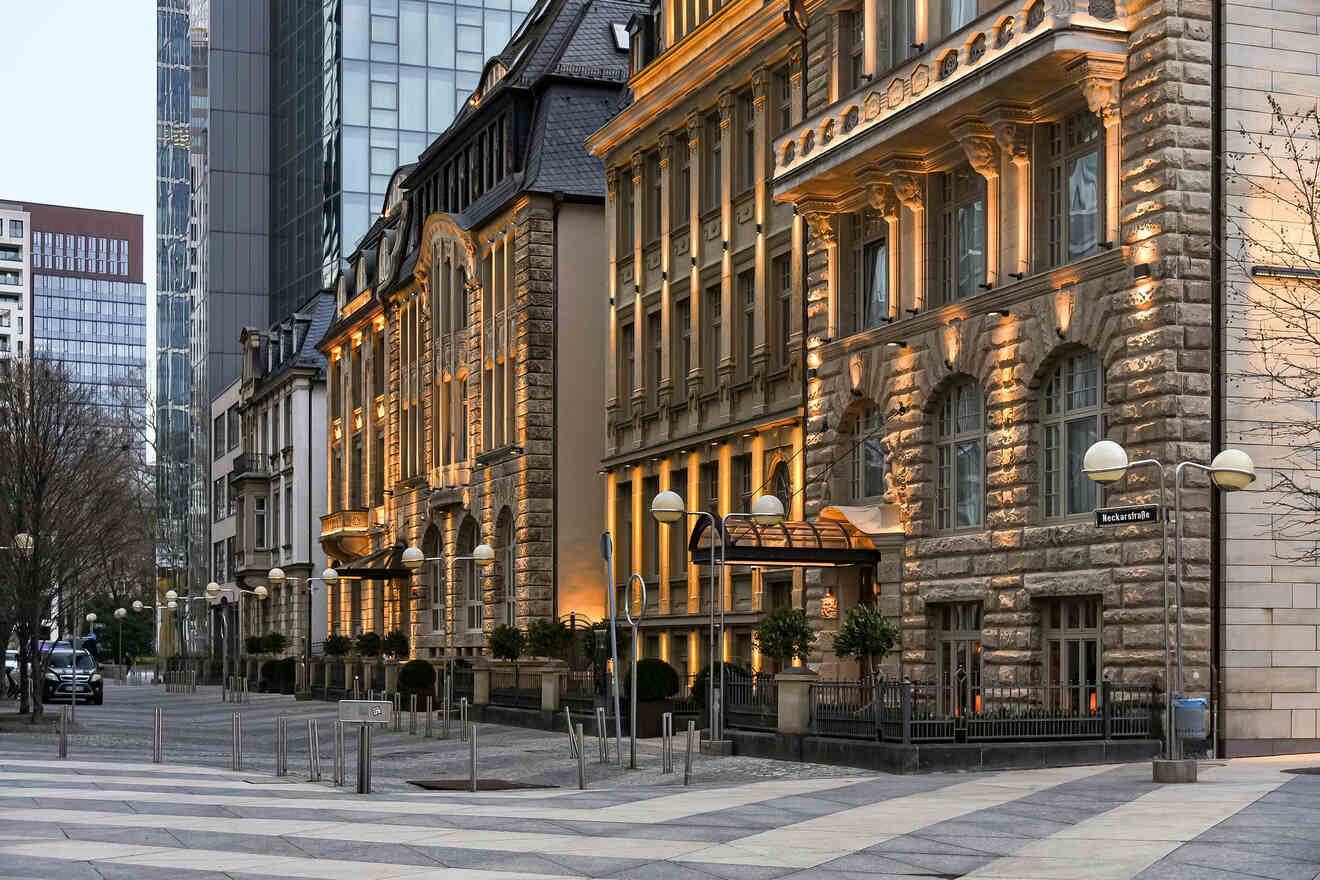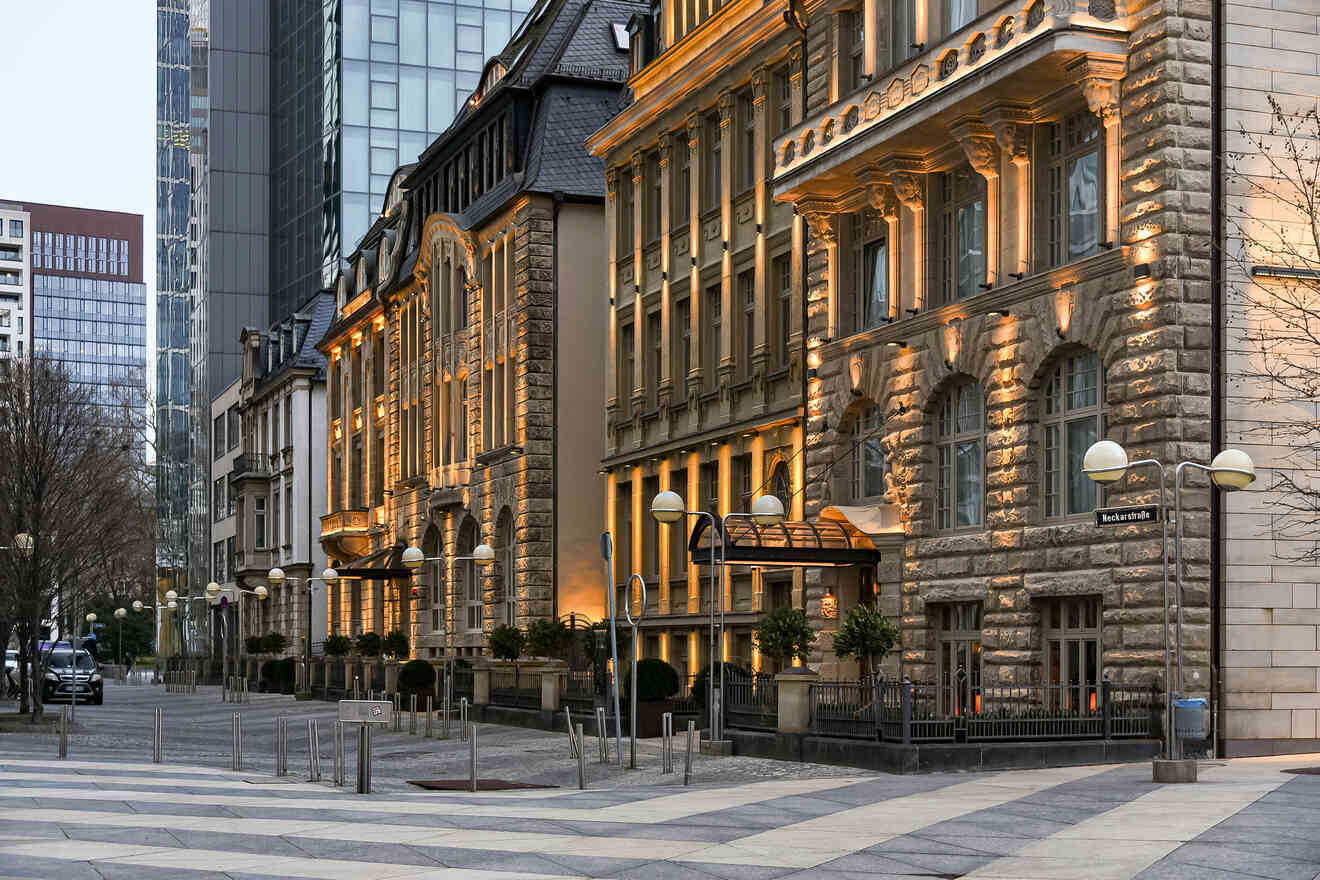 If you're coming to stay in Frankfurt Germany, with a clear thought in your mind: to PARTY all night long, then hop on, dear traveler, and book your trip to this city ASAP! Located in the West part of the city near the central station, Bahnhofsviertel is known for three main things: nightlife, budget hotels, and travel connections to countries like Belgium, The Netherlands, and France!
This is the best area to stay in Frankfurt to party as it is home to the famous and lively Red Light District! This neighborhood is packed with bars, taverns, brothels, and casinos. Although most people who come to stay here are into partying all day and night, Altstadt is just a few minute's walk away if you want to visit other areas.
Please note that if you're a family on vacation or someone looking for a classy, upscale party scene, you might want to reconsider staying in this area. Bahnhofsviertel has (legal) brothels, which might not suit everyone's taste, and it can sometimes be a bit noisy and even have an unpleasant smell.
Luxury hotel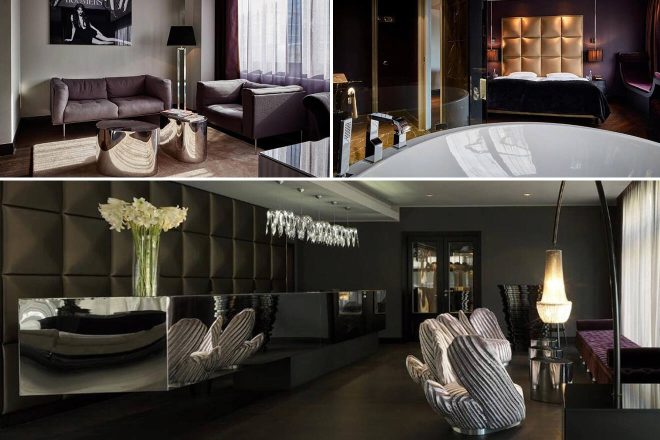 You'll love coming back from a night of partying in town and resting in the modern rooms of this quiet luxury hotel! Definitely one of the best places to stay with views of Innenstadt and its skyscrapers! Drink your hangover cure of choice on the terrace, or if you ask me, I would spend a full day at the spa to relax!
Other accommodation options in Bahnhofsviertel
mid-range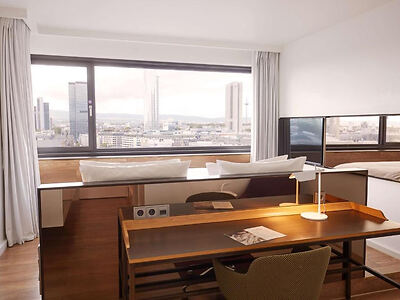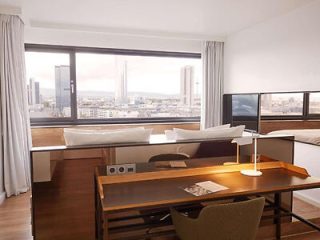 Frankfurt's top eco-friendly hotel that has spacious rooms, an organic breakfast, a bar, and amazing city views
budget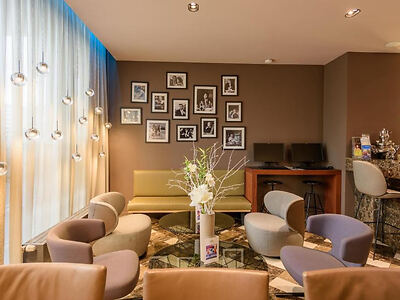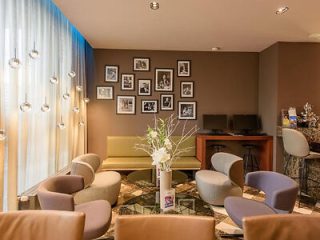 Such a chic yet affordable hotel located in one of the best areas that has free wifi, and comfy rooms
Things to do in Bahnhofsviertel
3. Sachsenhausen – where to stay in Frankfurt for a local vibe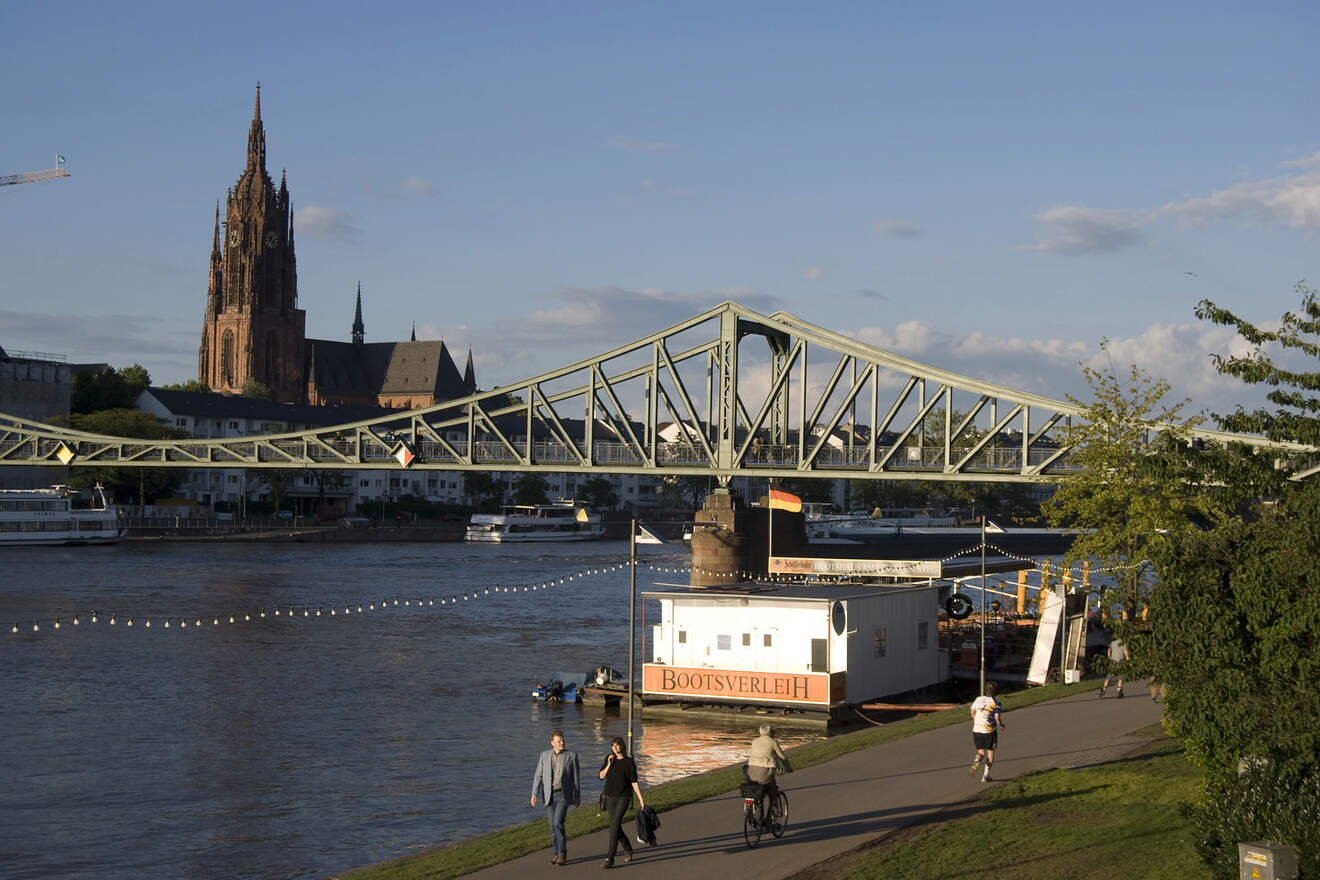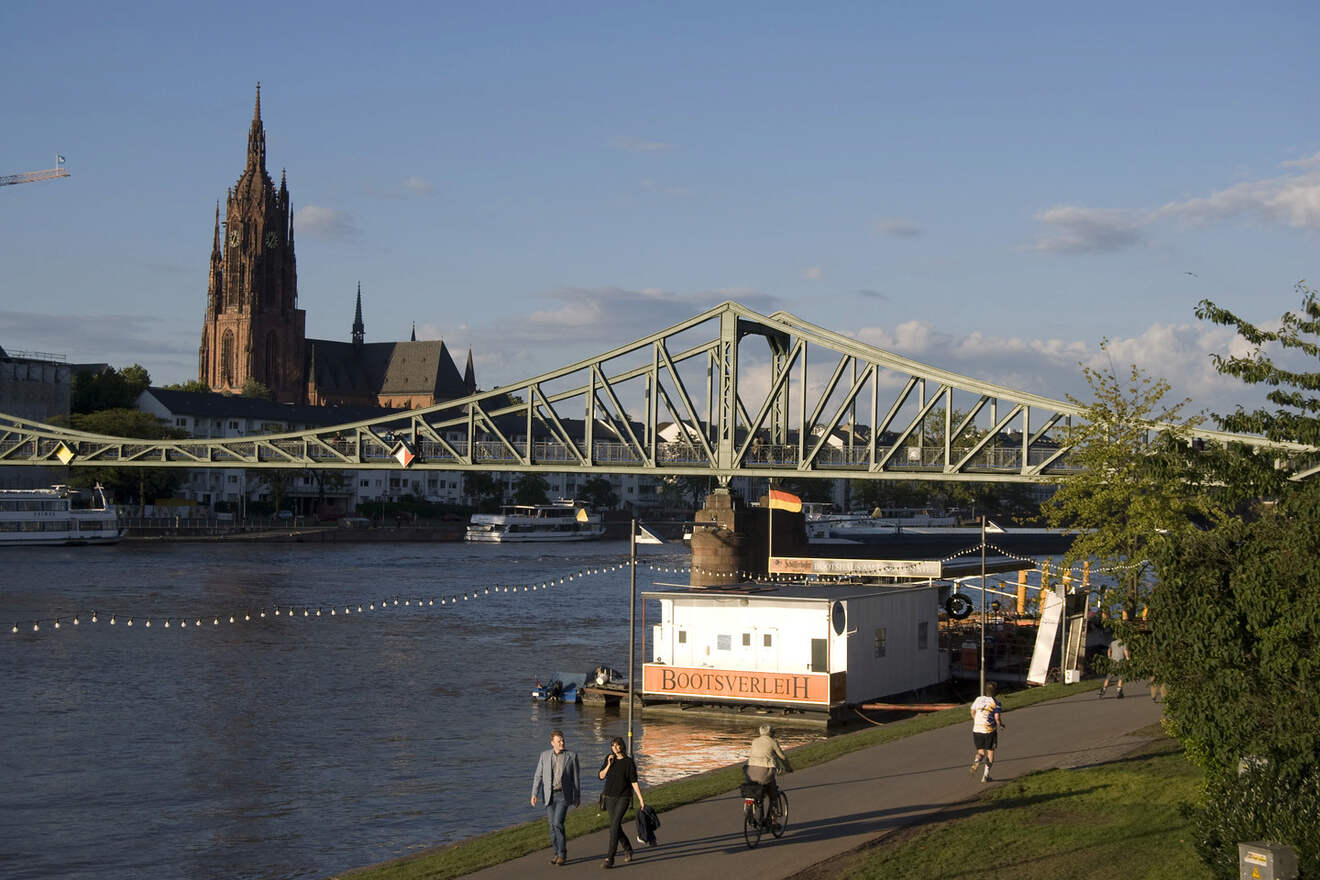 Located on the south side of the main river, this district of Frankfurt looks like a movie set for a film with the action set in medieval Germany! I love the authentic and unique vibe of all the bars and taverns!
Although most areas in town, except Altstadt Frankfurt (city center), are filled with skyscrapers, Sachsenhausen breaks all the rules and remains true to its origins! The narrow cobbled streets are filled with restaurants and bars, all located in the old houses with architecture that you won't encounter in other cities in Germany.
This area is known for its unique pubs and the local people will be happy to serve you traditional apple wine and German food, which is so yummy (especially if you're a meat-lover)! If you want to take long promenades as the sun sets, there's a cycling and walking path along Frankfurt's main river in the district that's perfect for an afternoon stroll. The sights are spectacular here!
I hope you're not too drunk from the apple wine and up for some museum visits along Museumsufer. That's what they called the area lined with museums on both banks of river Main in this neighborhood where you will be able to learn about fine art, Jewish culture, and German history! Definitely one of the best places to stay for history too!
P.S. If you love this area and history is one of your passions, I recommend traveling to Munich and staying in one of these amazing hotels!
Luxury hotel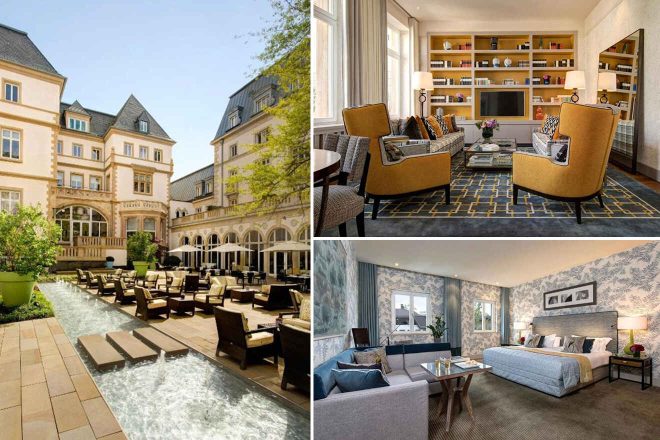 I'm sorry if you'll want to permanently move inside this historic villa which looks like a palace! Although that's not possible, this five-star hotel will offer you the most amazing time in its elegantly decorated rooms! With a spa center and a swimming pool worthy of a noble person, this is one of the best places to stay in Frankfurt!
Other accommodation options in Sachsenhausen
mid-range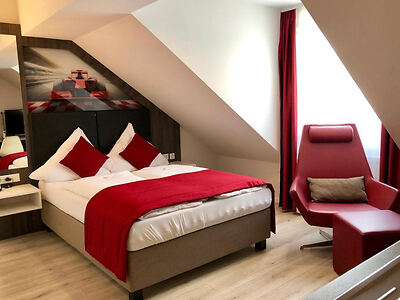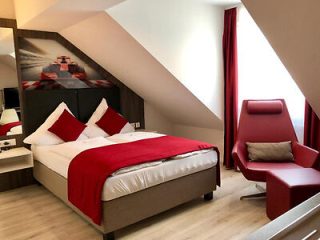 Enjoy the city views of this mid-range hotel that offers breakfast and is located near most of the tourist attractions
budget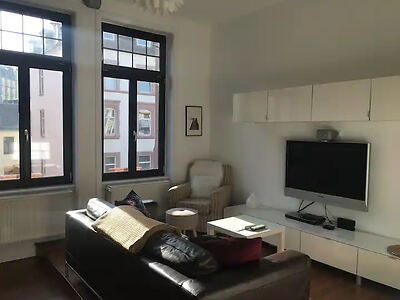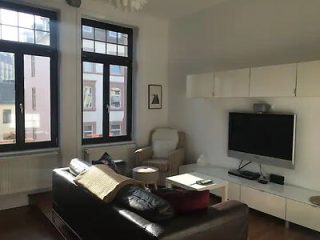 Spend a relaxing evening by the fireplace in this budget apartment that has a kitchen and it's near the train station
airbnb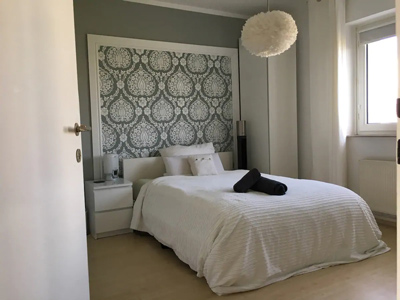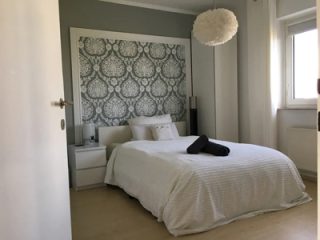 A clean modern apartment for up to 3 guests with a Frankfurt skyline view near the river and nice bars
Things to do in Sachsenhausen
4. Westend – best place for families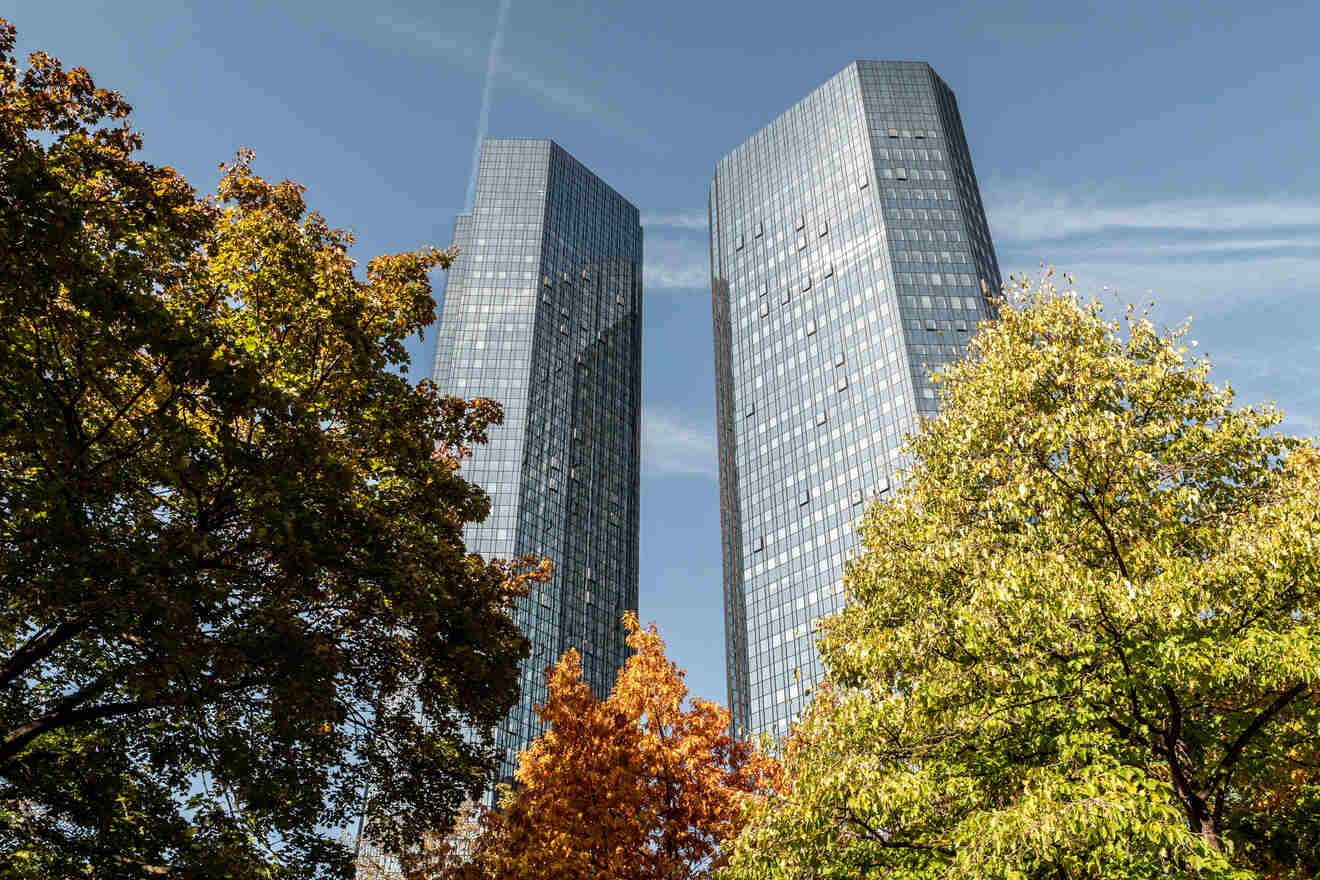 As you might've guessed, this area is located on the west side of Frankfurt Am Main. This residential neighborhood is the best area to stay in the city with a family. Although you're super close to the central location, you won't have to experience all the fuss and noise that comes with that.
There are tons of hotel options, from budget to luxury. However, even the prices of budget ones might be higher than usual. But don't worry, you'll still get good value for your money, especially when you see the cool houses and apartments here!
There are many parks in Westend where you can enjoy a nice walk with the family or maybe organize a picnic and make a whole day out of it. You have the Frankfurt Messe (convention center) right at its border, a cool attraction to see as it's the largest trade fair in the world!
You'll also spot the Opera House and the Botanical Garden. I would take a day just to explore Westend's border, there are so many cool things here and I'm sure the kids will love a nice adventure in the Garden!
Luxury hotel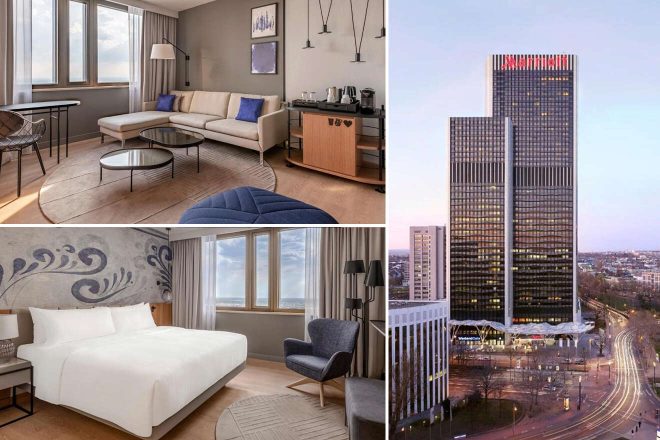 With the most amazing views of Innenstadt, the modern rooms of this hotel fitted for families will make it so hard for you to leave this place! Make sure to grab a bite in the morning before you head out to see all the museums and attractions; the breakfast here is the best!
Other accommodation options in Westend
mid-range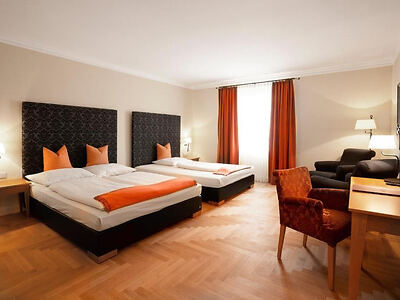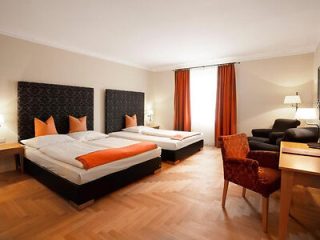 Enjoy your stay in Frankfurt Am Main in the comfy rooms of this hotel and spend a relaxing day in the garden
budget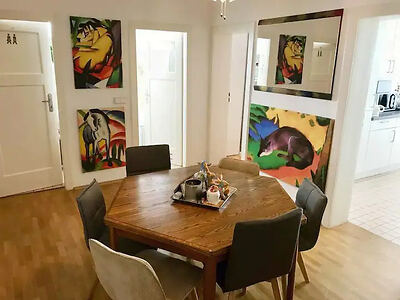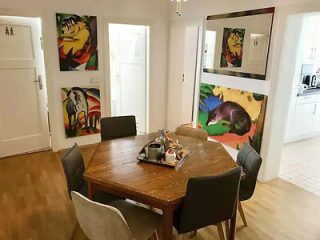 A lovely room in the city's best areas close to all the central attractions with free wifi, a balcony, and parking
Things to do in Westend
5. Bornheim – for those on a budget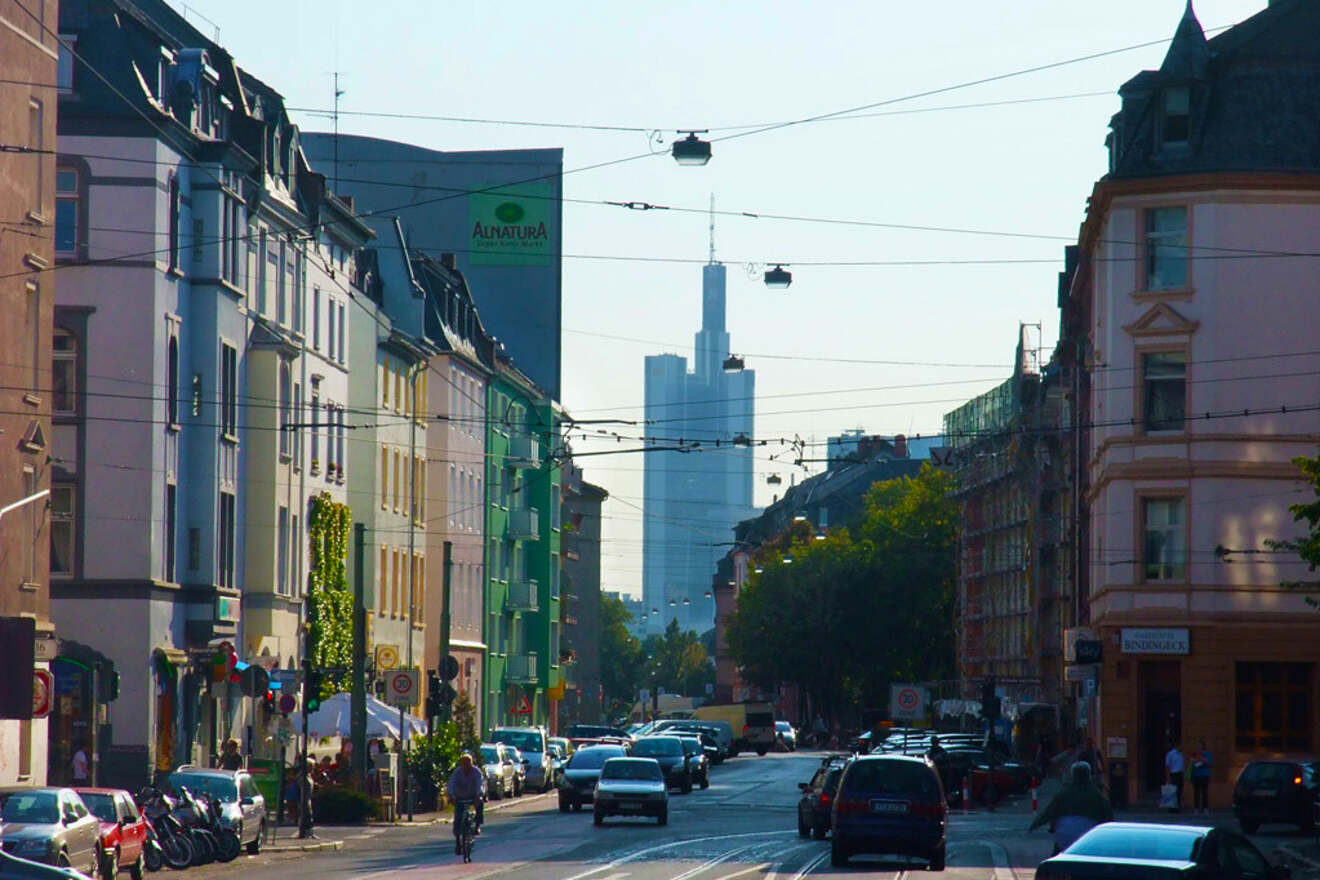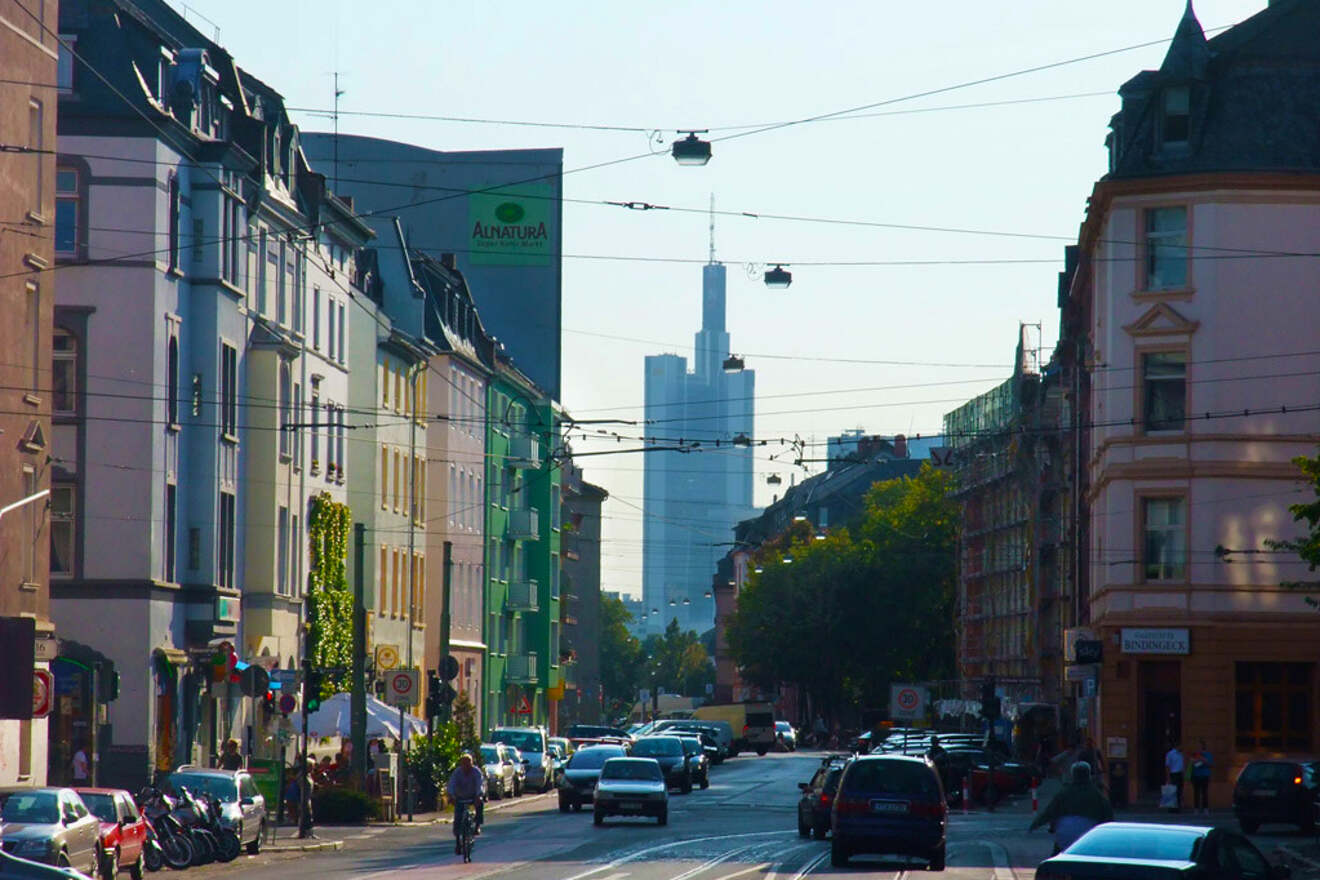 Bornheim is a popular spot among students and young travelers, and you know what that means? This is the best area to stay in Frankfurt for all travelers looking for affordable hotels and restaurants in the city!
Of course, the area is also well connected with two underground stations along the Bergstrasse street if you want to see other areas in Frankfurt city, plus tons of cafes and restaurants waiting for you to try all the special German drinks and dishes.
If you want to stay in Frankfurt and do some serious shopping, then Bornheim is perfect for you too, the neighborhood is known for its many stores. For all the eager foodies here who are in the mood to cook once or twice while they stay in Frankfurt city, I recommend shopping at the farmers market in Bornheim; you'll find a broad range of fresh products here!
So even though this is one of the most budget-friendly areas to stay in Frankfurt, it has so much to keep everyone occupied!
Luxury hotel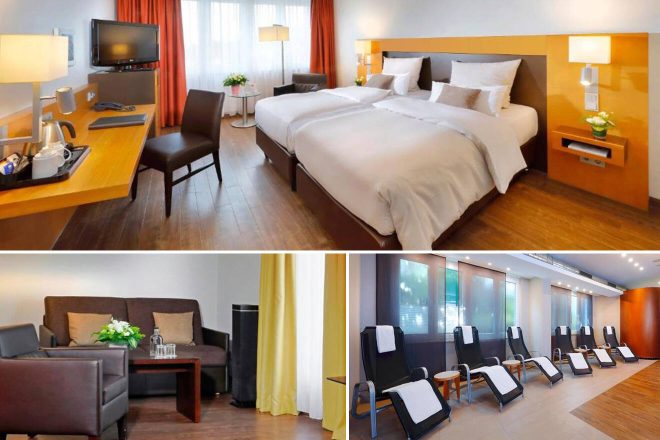 Enjoy your stay in Frankfurt city in one of the best hotels with spacious rooms and a fitness center! Head down to the restaurant after a long day spent in the city and have a delicious dinner. Lastly, I recommend having a nightcap at the bar for a perfect ending to your day!
Other accommodation options in Bornheim
mid-range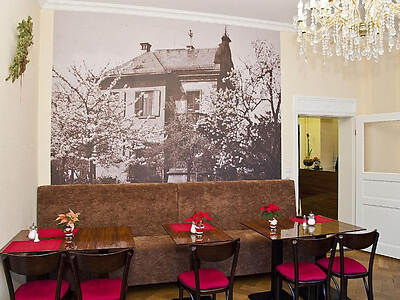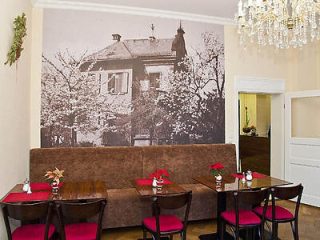 Located in a 1900 villa in the city, this mid-range hotel has family rooms, a bar, free wifi and parking 
budget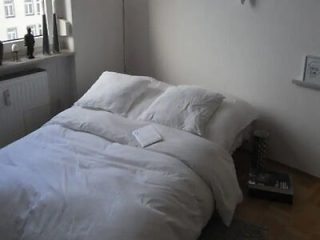 A cozy room in a Frankfurt apartment that has a kitchen, a washer, free wifi, and direct underground connections
airbnb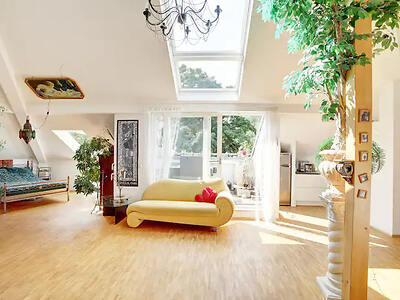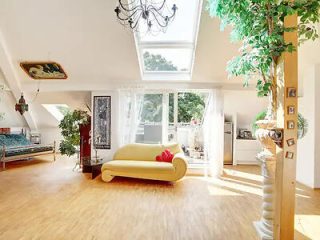 Such a unique place to stay in Frankfurt Am Main, with large windows, two rooms, a kitchen, and a balcony
Things to do in Bornheim
| | |
| --- | --- |
| 👑 Luxury price: | €200 |
| 💵 Mid-range hotel: | €100 |
| 🛏️ Budget: | €50 |
| 🏠 Airbnb: | €65 |
| 💰 Accommodation prices: | Medium |
| 📍 Best Area: | Old Town |
| 🛎️ Best luxury hotel: | Rocco Forte Villa Kennedy |
| 👛 Best budget hotel: | The Frankfurt |
FAQs about Frankfurt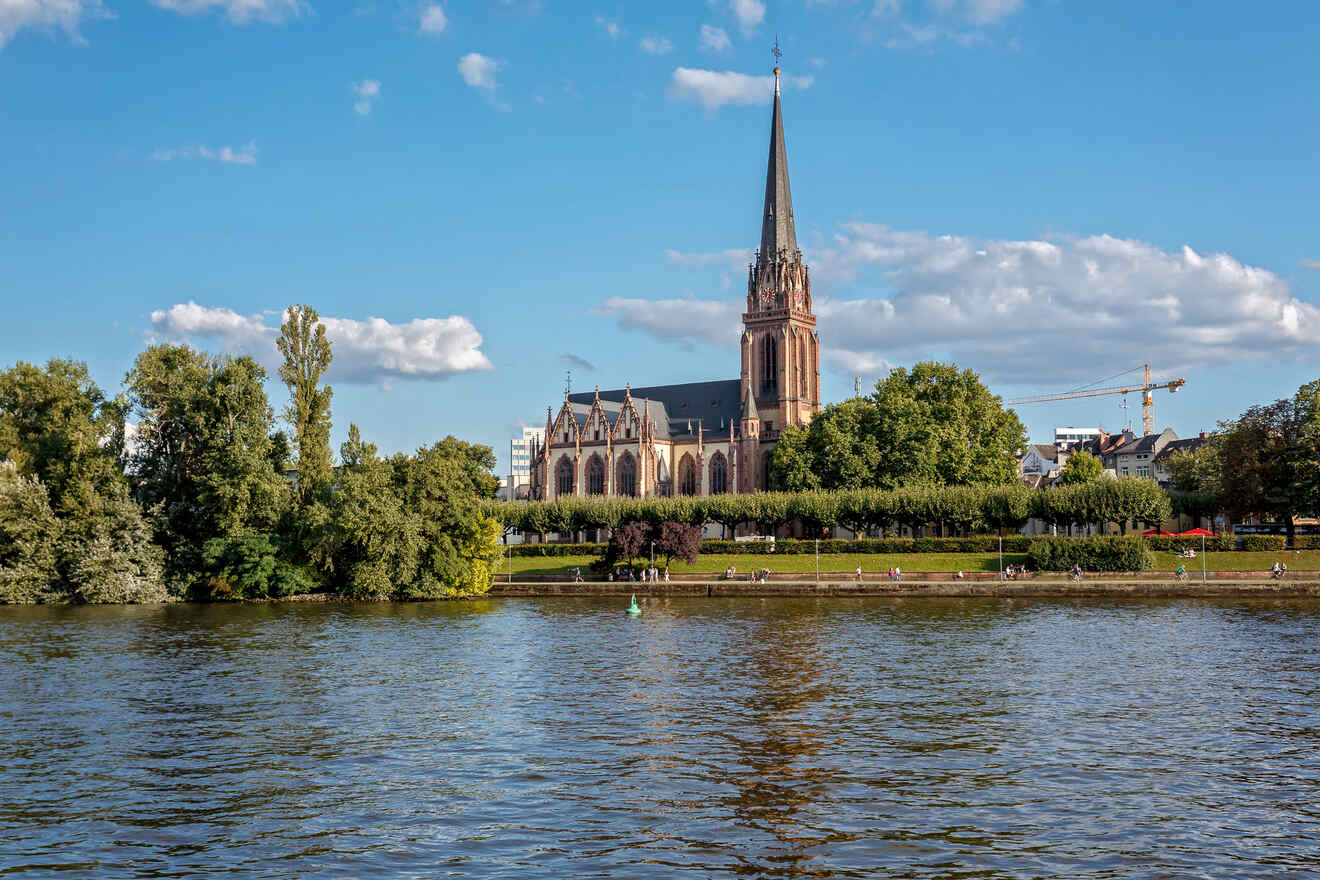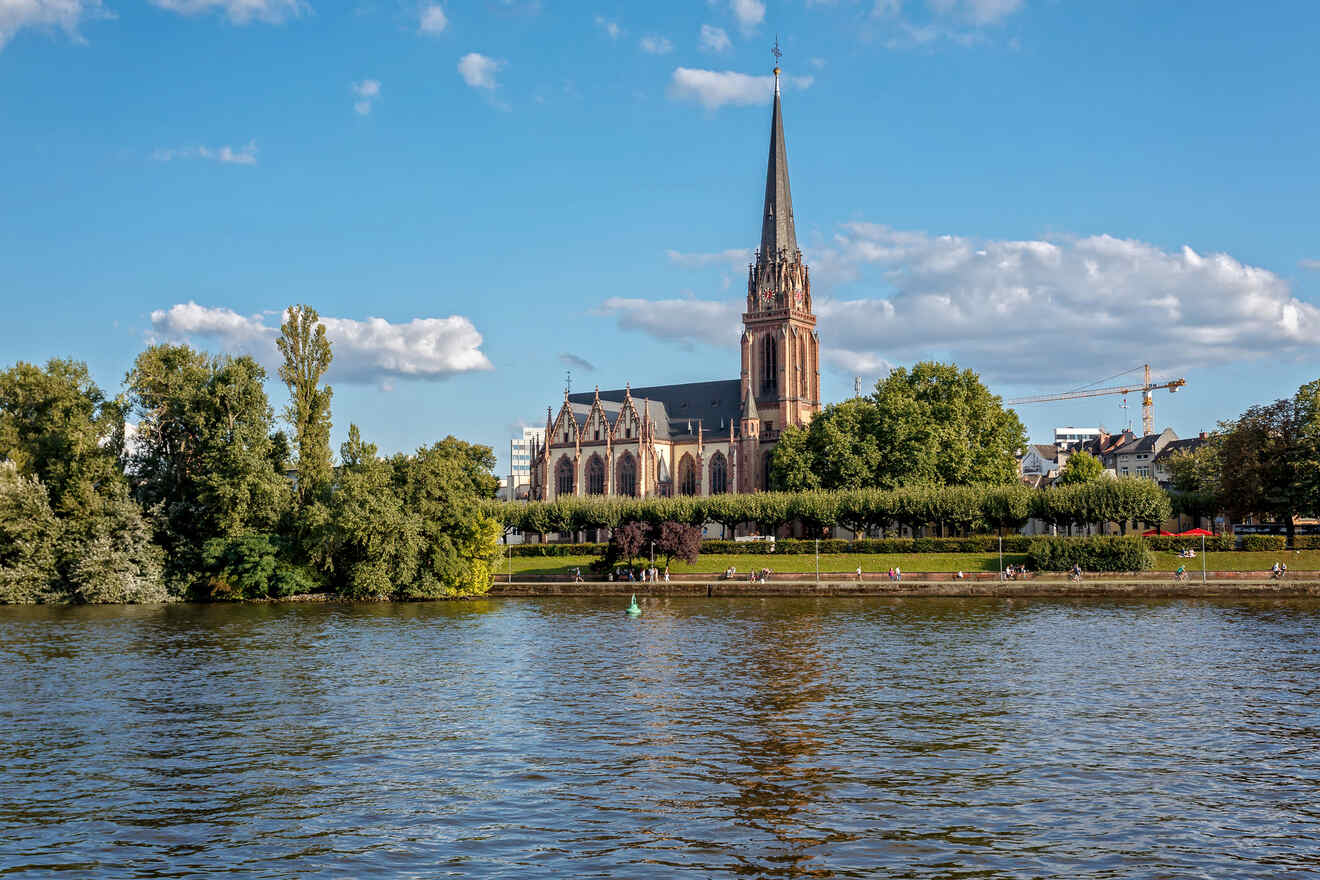 🌆 Which area is the best to stay in Frankfurt?
The best area for where to stay in Frankfurt Germany has to be Zentrum-Altstadt, it's like one of those medieval neighborhoods described in the German novels and it has a wide range of luxury hotels and budget ones. My favorite is Steigenberger Frankfurter Hof hotel.
🚶‍♀️ Is it safe to walk in Frankfurt?
Despite Bahnhofsviertel's main station and Taunusstrasse areas feeling less safe due to things like legal adult clubs, authorized drug use spots, and a high number of homeless people, the other parts are generally safe. Even if Bahnhofsviertel looks a bit rough, it's been improving because of some city upgrade efforts.
🎄 Where to stay in Frankfurt for the Christmas Markets?
The Christmas Market takes place in the Römerberg square. It's located in the Zentrum-Altstadt neighborhood, which is one of the best areas to stay if you're coming here in December!
🏨 Best hotels in the Old Town of Frankfurt?
💯 What are the best hotels in Frankfurt?
Rocco Forte Villa Kennedy and Roomers are all located in the best areas to stay in Frankfurt Am Main and they all have the most amazing conditions and cool designs!
Conclusion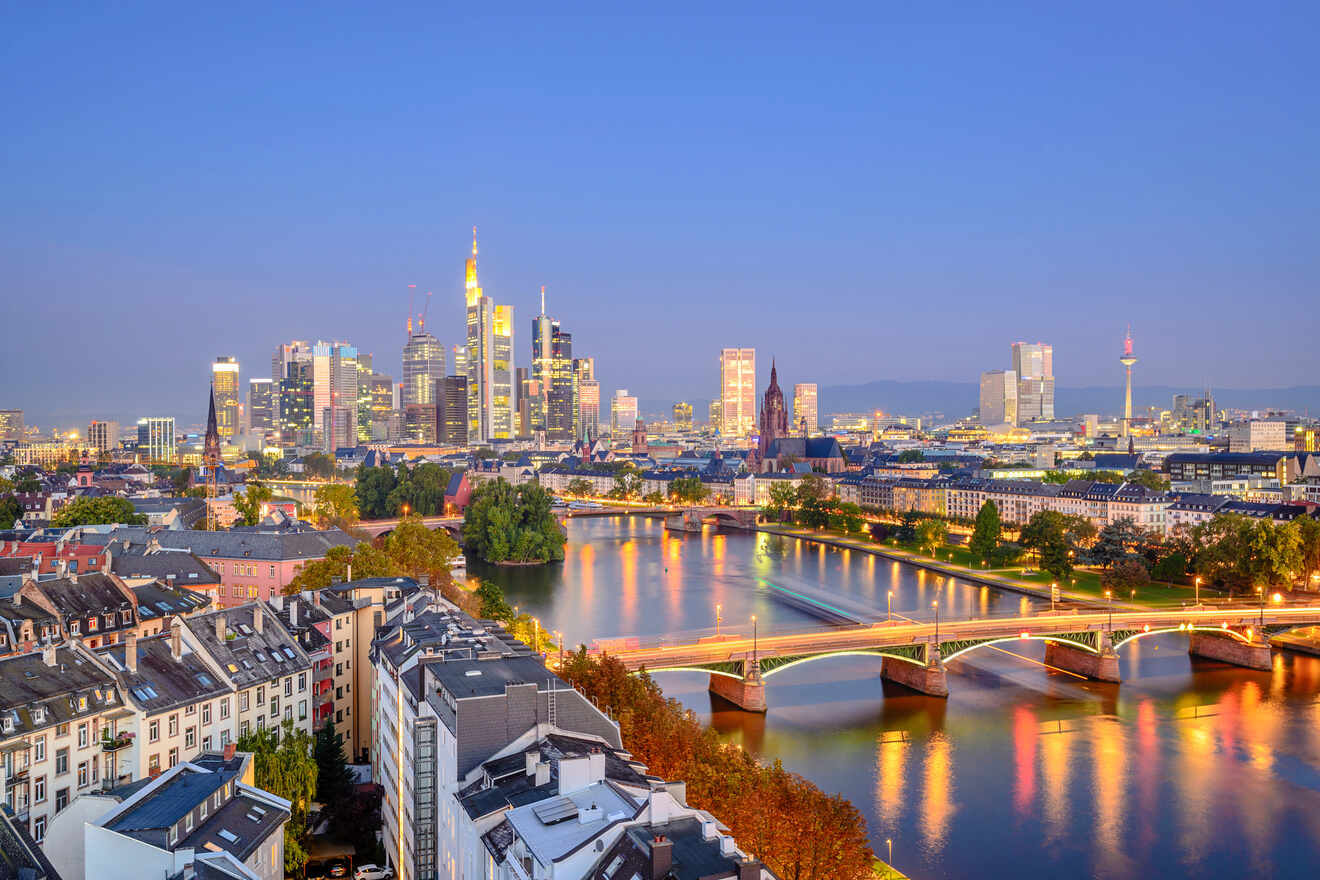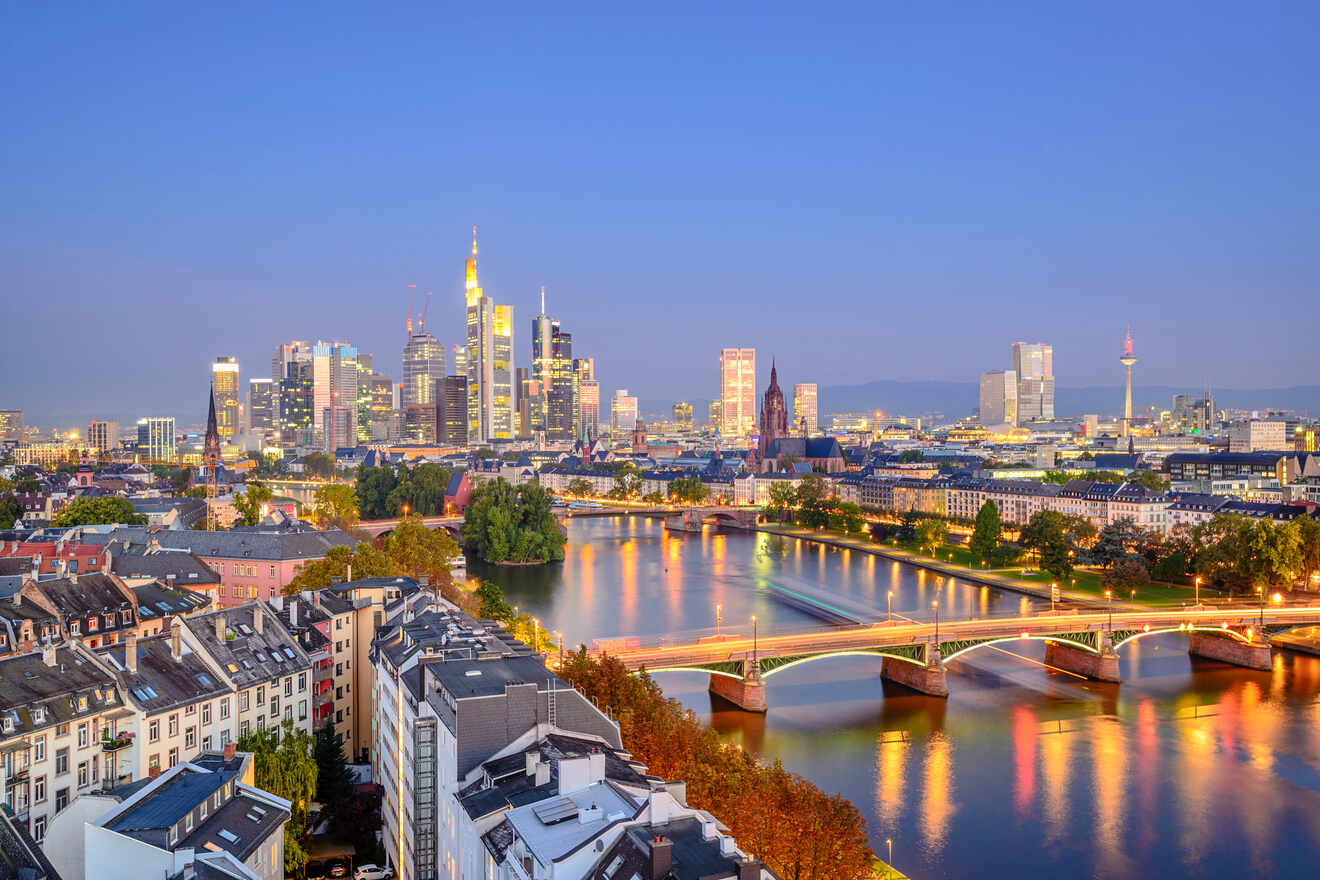 This is where I say my auf wiedersehen! It was lovely to tell you all about this magical city and I hope this post helped you decide where to stay in Frankfurt and convinced you to visit the cool business area in Innenstadt to see the skyscrapers!
I know you have so many hotel options but here are my two favorite ones both located in the Old Town which is one of the best areas to stay, if not the BEST one! That's why you should definitely book them (and any hotel on my list) in advance if you want to get the best deals!
I wish you an amazing trip to the business capital of Germany, take pictures of all the Innenstadt skyscrapers, and get drunk on apple wine! You will be so happy that you chose to come here!
Do leave a comment if you have any questions about Frankfurt's areas or suggestions for our readers!
Auf Wiedersehen,
Victoria
---
---
Pin it for later!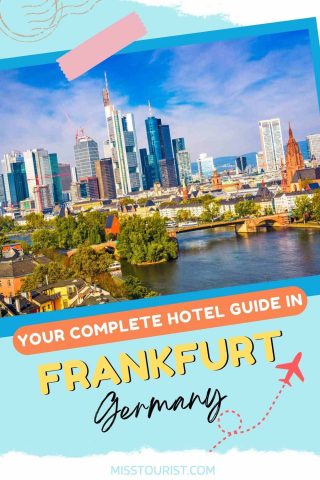 Pin it for later!