Oh, the endless things to do in Berlin! Are you ready for my list of the coolest, most interesting and awesome things to do in Berlin?
Berlin is truly the freest city I have been to!
It's a city that will leave a strong impression on you, a place that holds many stories on the surface for you to see: stories of East and West Berlin, stories of the past, present and future, stories of former tragedies and modern tolerance.
Today, Berlin is a melting pot of serious business, artistic expression, hipsters, incredible parties and, of course, a ton of beer! 😉
If you are reading this because you want to visit the city soon and you want to create a list of what to see and what to do in Berlin, I'll stop with the spoilers and give you a hand: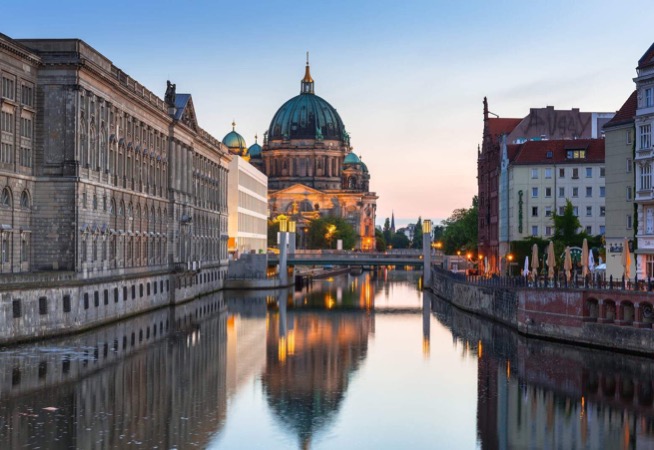 I explored Berlin non-stop for one full month with the sole purpose of visiting new places, discovering new things and gathering information to help you plan your trip there!
Here is my Berlin top attractions map with the recommendations below – top things to do, free things to do, unusual things to do and day trips from Berlin.
Here are 22 activities that are definitely worth your time:
Best Things To Do In Berlin – 22 awesome things that cannot be missed!
1. The impressive Brandenburg Gate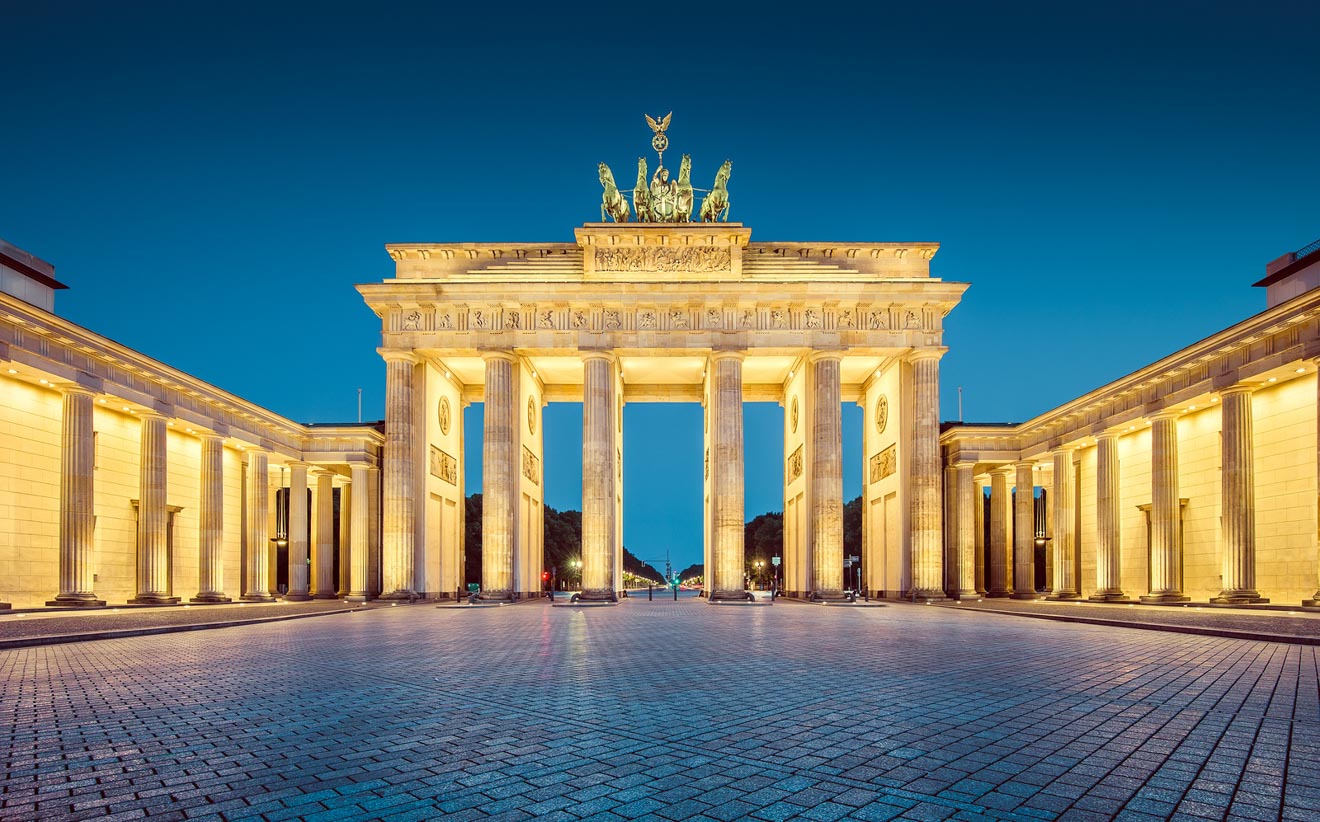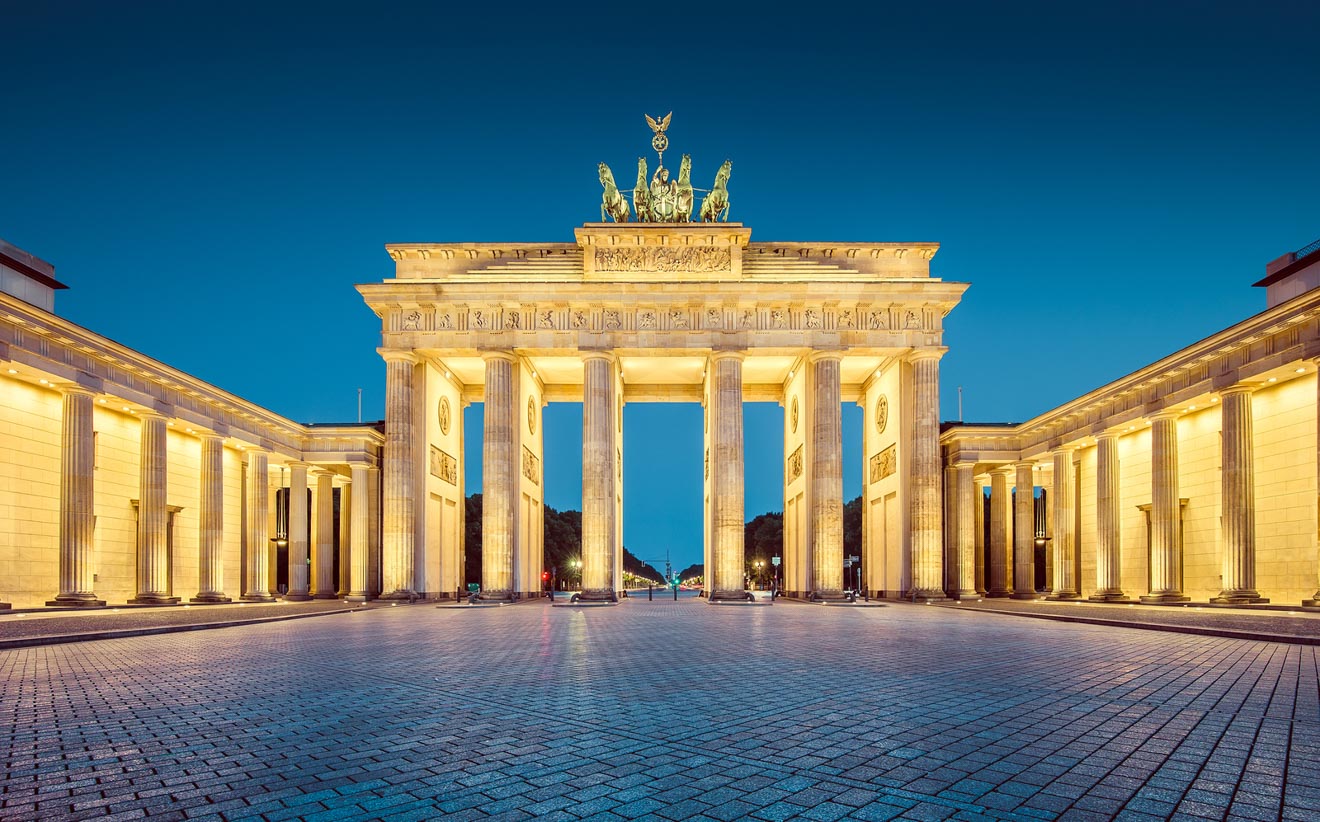 The Brandenburg Gate is a neoclassical monument that has stood through the city's history since the 18th century and it should be at the top of your list of things to see in Berlin!
As you might already know, the gate is a symbol of separation between East and West Berlin, – and is probably one of the most significant landmarks in the city! Be sure not to miss this historical spot and the photo opportunities it brings!
2. Have an art appreciation session on Museum Island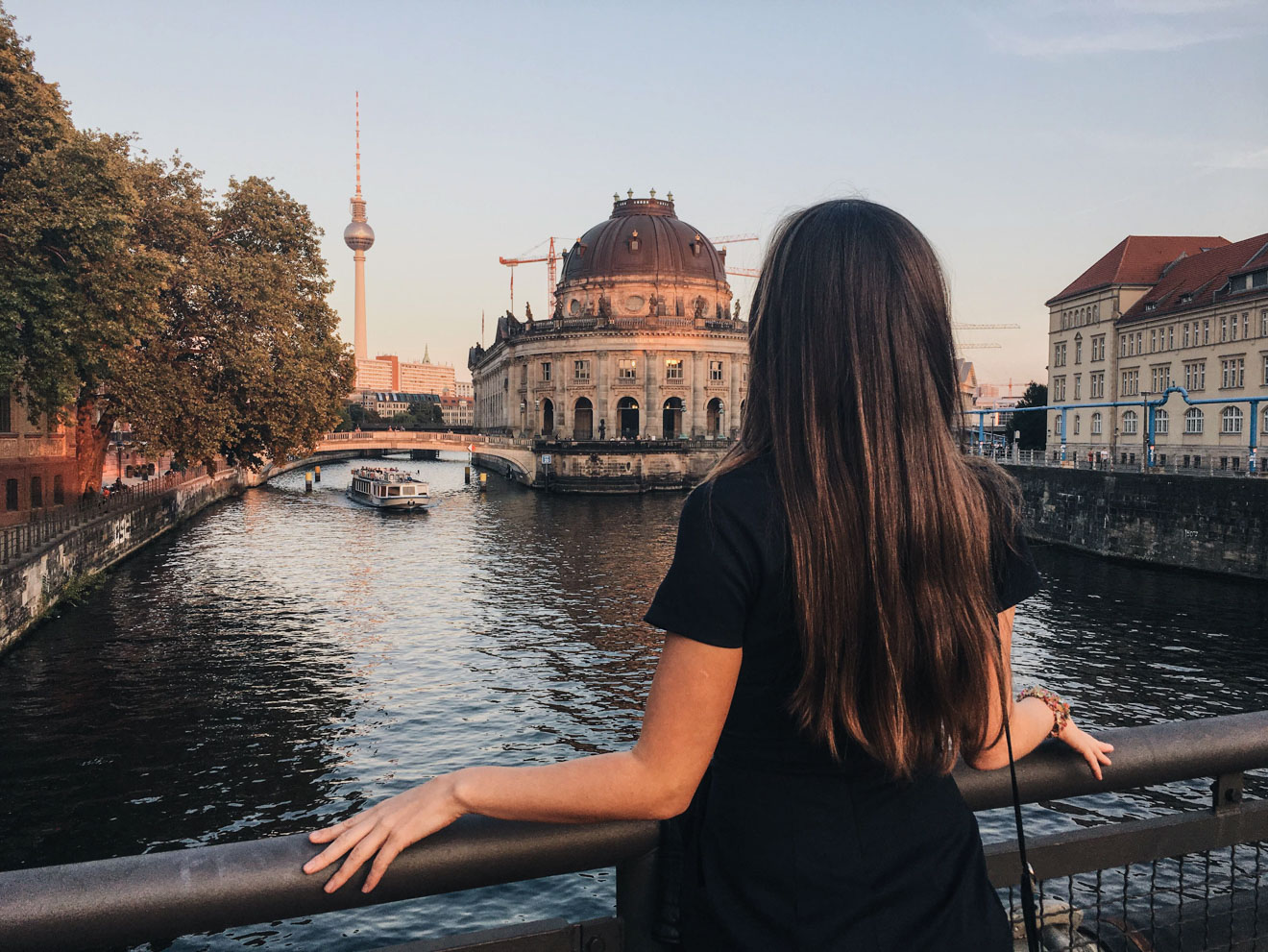 Located in the middle of the Spree River, Museum Island (also known as Museumsinsel Berlin) is a complex that was awarded UNESCO World Heritage Site status. If you are wondering about the best way to get your Museum Island tickets, it's best to purchase a 3-day museum pass and spend a whole day there in order to fully appreciate the beauty of the place.
If you would prefer to have a Berlin Welcome Pass with Museum Island (which offers 3 days of free public transportation, free entry to the Museum Island museums once a day excluding special exhibitions plus some bonus discounts), you can buy it here.
PRO TIP: Do not forget to take a bottle of water with you. You'll be thirsty after a couple of hours of roaming around, and the only store nearby sells water for 3€ a bottle!
Here are the museums I have been to and a short description of each:
PRO TIP: An audio guide is included with your ticket for each of the museums so don't forget to take it!
3. See the sunset on the top of the TV Tower Berlin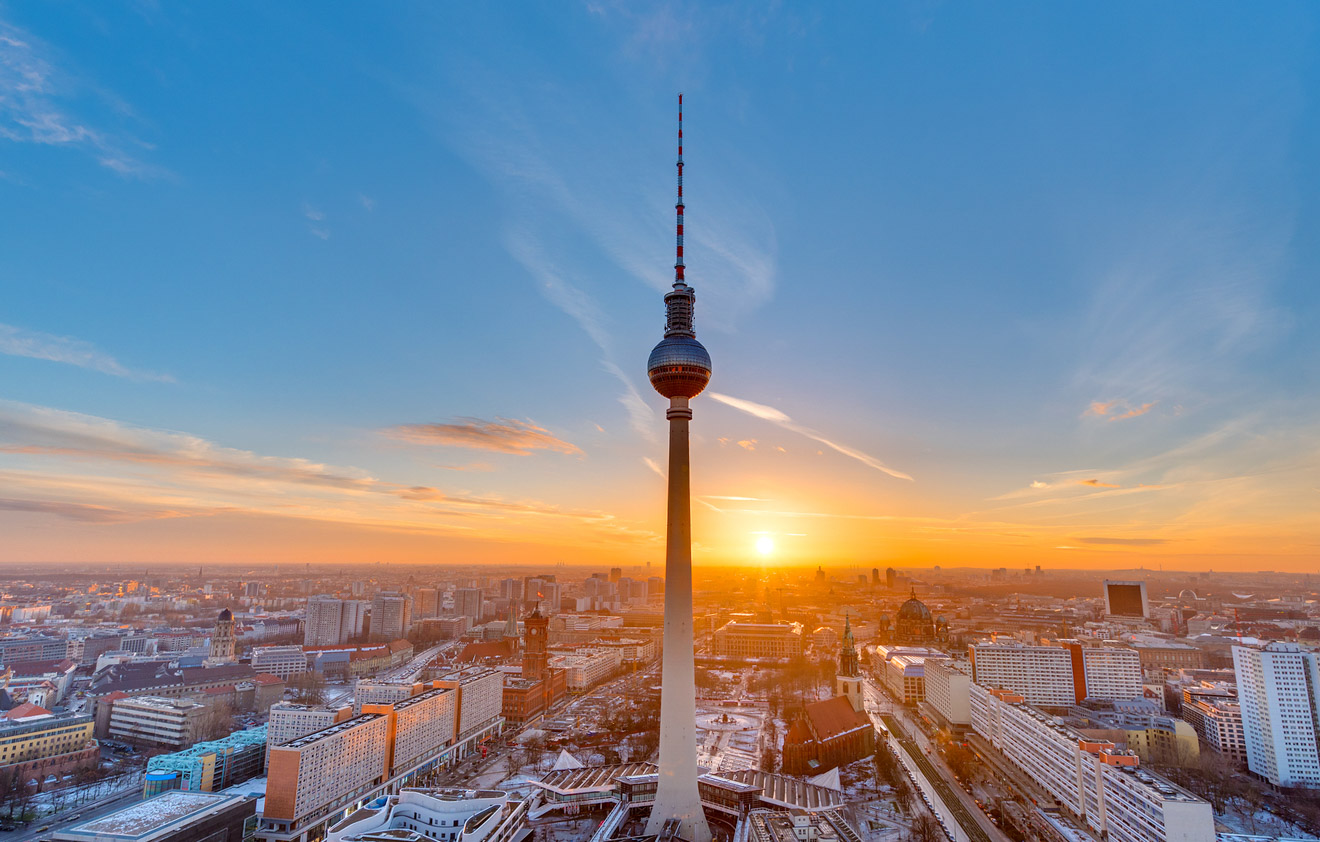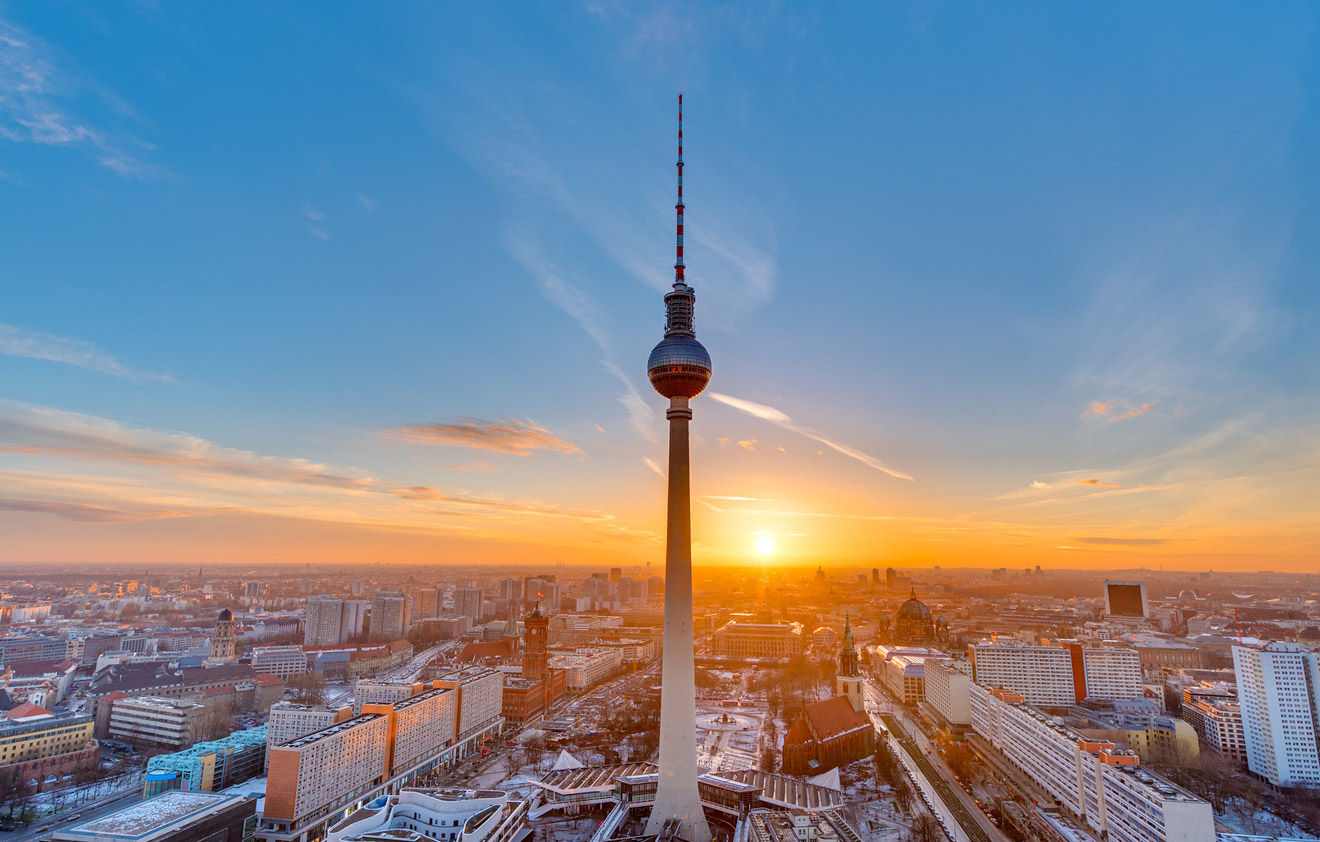 Berlin TV tower, also known as Fernsehturm Berlin, gives the best 360-degree view of Berlin. It can hardly go unnoticed as it is the highest building in the city!
Climb up this concrete jungle during sunset for a more scenic experience! The price for a track ticket is 21.50€.
As with most of the TV towers around the world, you can have cocktails and/or dinner at the Berlin TV Tower Restaurant, which is a revolving one! If you are interested in this experience, you can book a table here. The prices for booking a table are 21.50€ (for the inner circle) and 24.50€ if you want a window seat. Tickets include a skip-the-line ticket to the Observation Deck. Food and drinks are not included.
If you would like to get a combined ticket for the skip-the-line entrance and a VIP dinner including a 3-course meal and unlimited mineral water, here is a great option. If you would prefer a skip-the-line ticket and a 2-course lunch, here is a good option that offers this.
In case the tower entrance gets crowded, you can consider getting a VIP fast access ticket – it saved me at least 15 minutes of waiting in line when I was there!
4. Visit the Reichstag building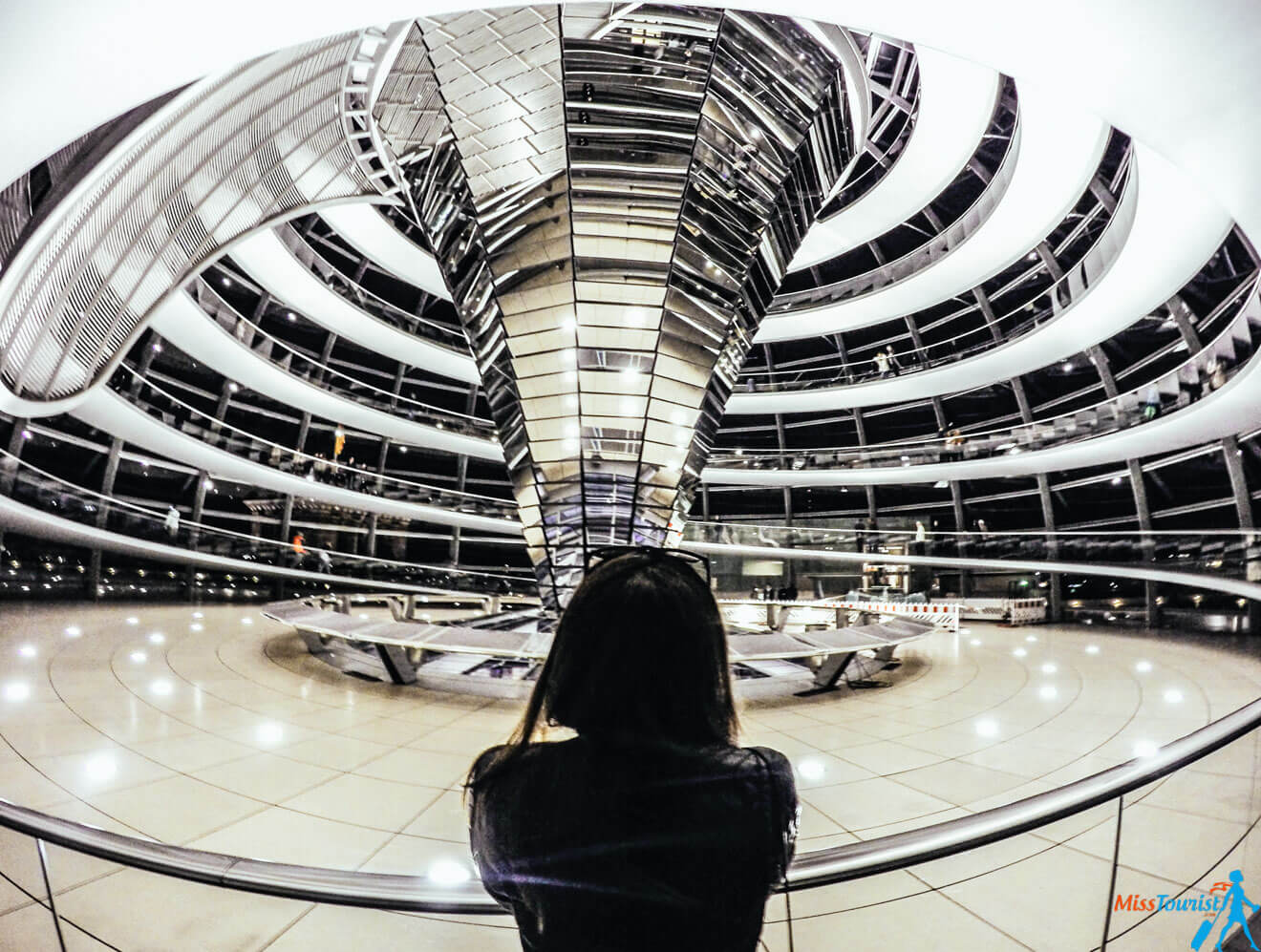 Another historical site to visit in Berlin is the Reichstag, a place where the Parliament sits. It has a glass dome, which represents the political transparency of the city.
The entrance to Reichstag Berlin is free of charge, but be sure to book your visit well in advance! I booked mine (a guided tour followed by a visit to the dome) 2 weeks in advance and there were not many spaces left. There is no need to print your booking form, just show it on your phone at the entrance. Don't forget to bring your valid photo ID!
If you would prefer to take a private tour instead of Reichstag and the Glass Dome, where a guide will explain everything you need to know without having to be in a big group of people, you can book yours here and you can choose to have it in your preferred language (English, French, Spanish, Italian etc.)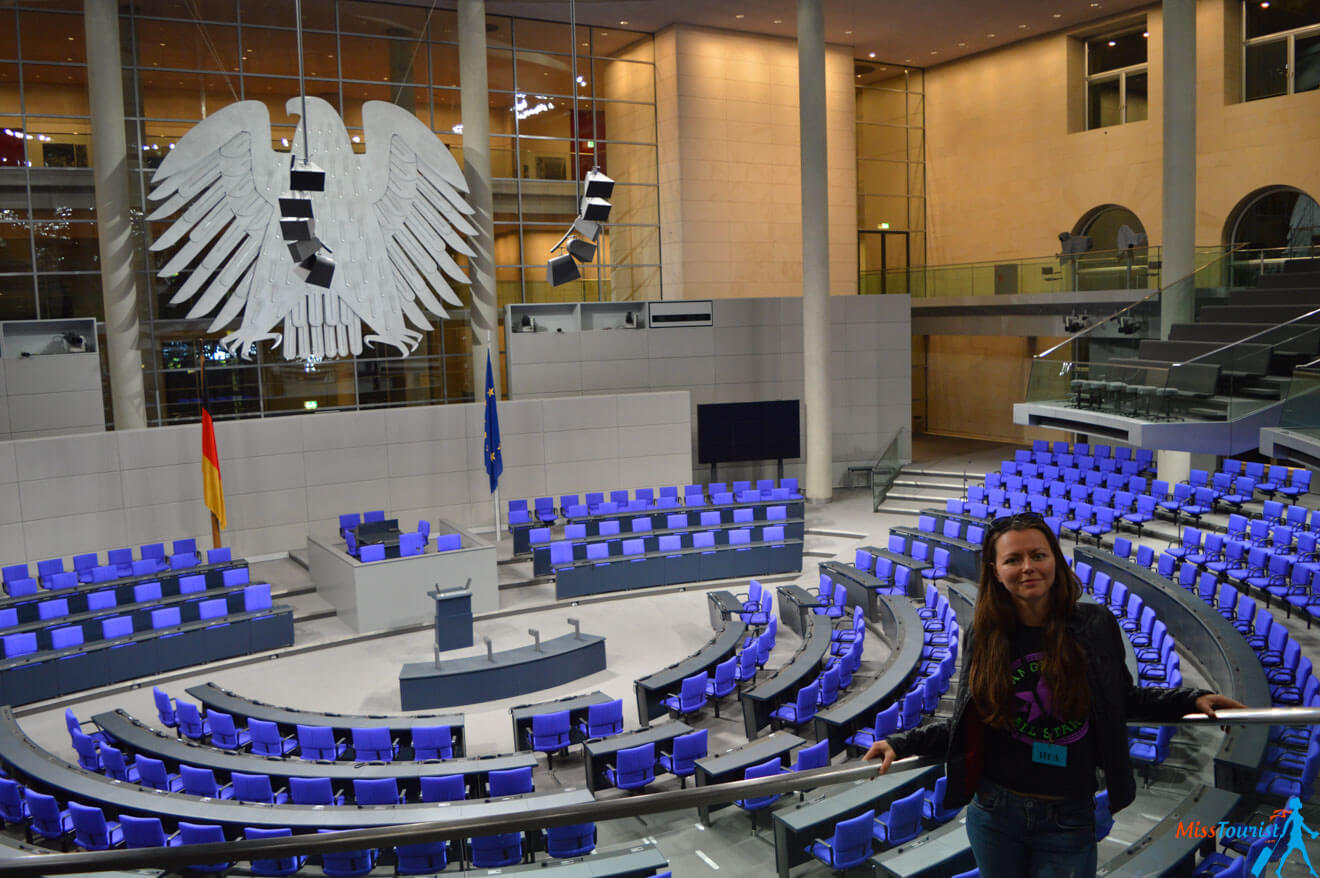 PRO TIP: If you didn't book the visit in advance and there are no spots available, you can visit in the morning to see if there are any cancellations.
If a guided tour of Brandenburg Gate and Reichstag Dome is something you would like to do in, you can book a combo tour here.
Another option to get inside the dome would be to have a breakfast there. The price is around 20€ and you can usually buy your ticket even one day in advance. You will not get a tour of the Parliament in this case, but you will visit the dome just like the other visitors (free audio guides are available on top) and you will get to enjoy some coffee in the only Parliament building in the world that has a restaurant open to the public!
5. Admire the Berliner Dom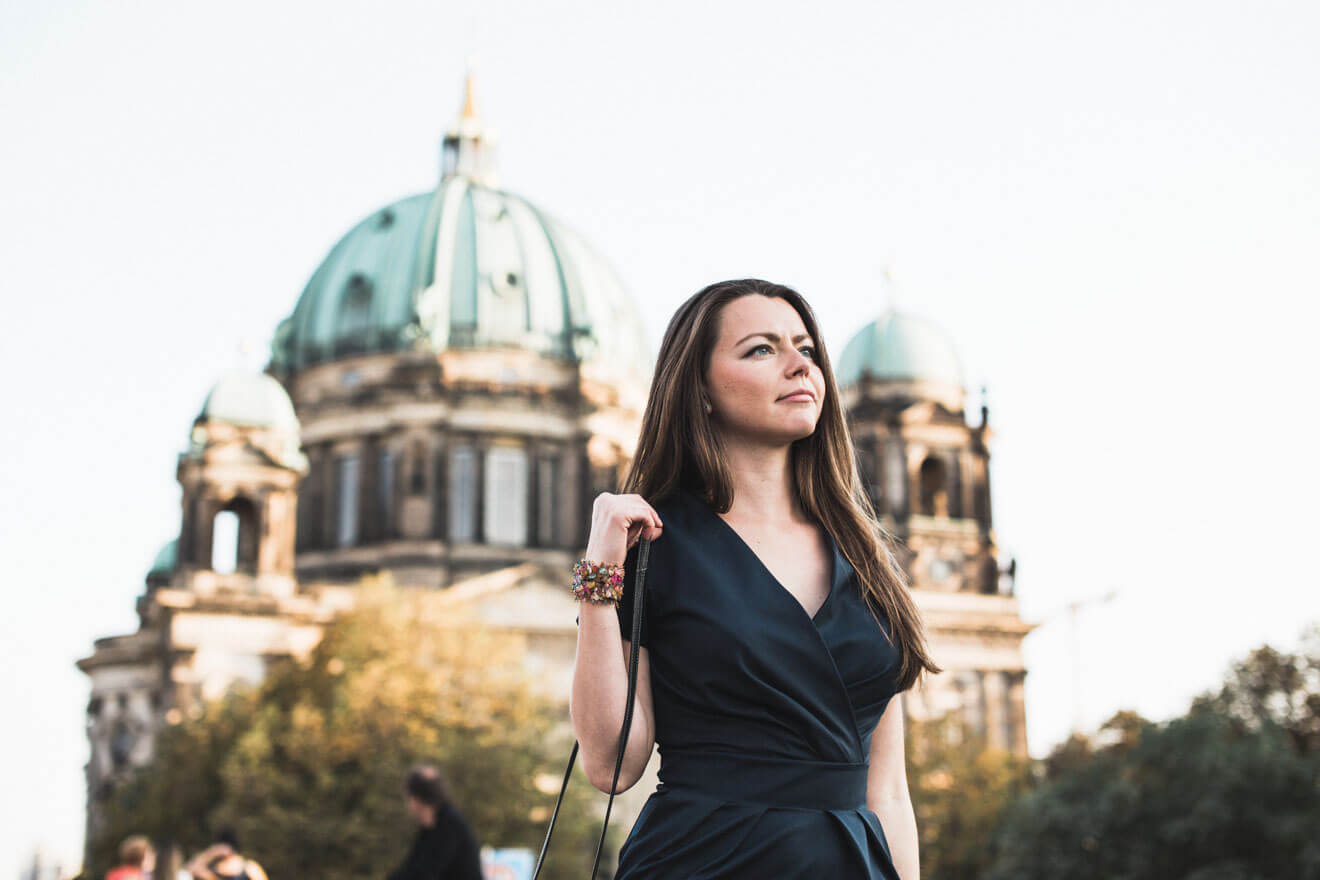 Berliner Dom, otherwise known as the Berlin Cathedral, is a Neo-Renaissance style building built in 1905. Paying a visit to this gorgeous cathedral is considered to be one of the top ten things to do in Berlin!
The Dome is located right on Museum Island where numerous other museums are nestled (see number 2 above). You should go up to the top of the cathedral for an incredible view of the city! The admission is 7€
NOTE: Please note that the Berlin Pass does not give you free entrance to the Berliner Dom.
6. Time travel through East Side Gallery's paintings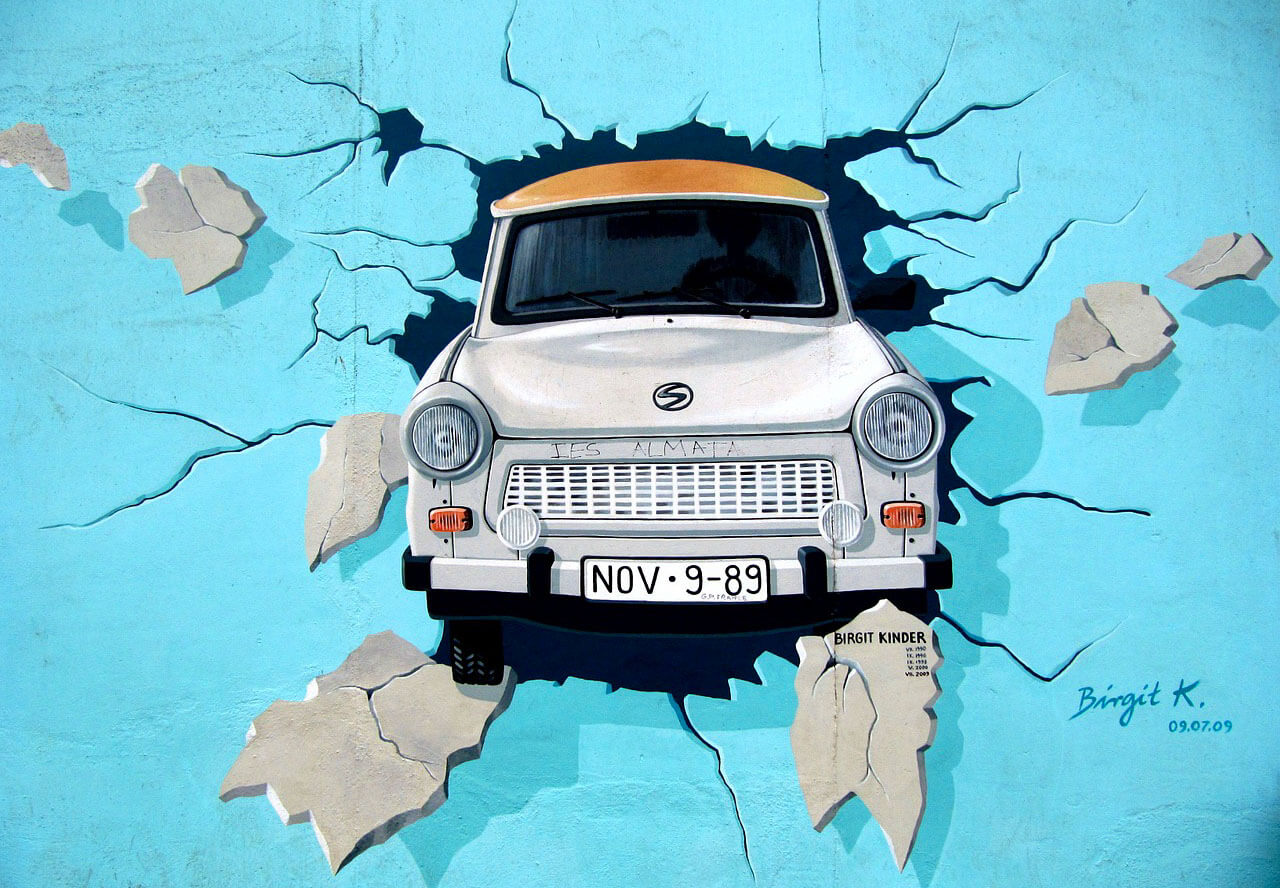 If you are a street art lover, East Side Gallery is one of the best places to visit in Berlin!
East Side Gallery Berlin is a 1316-meter long gallery where 105 paintings by artists from all over the globe can be found.
Ok, so what's so special about it?
Oh, did I mention the paintings are all done on a wall? Yes, I am talking about The Berlin Wall, the one you will learn so much about during your Berlin trip. Take a walk around this memorial of freedom and learn Berlin's history through it!
NOTE: There are other pieces of the wall that remain untouched, so you can see how it looked before, but this one section of the wall is a gallery, a place where artists can express themselves on the topic.
P.S. For a unique experience you can also pass by the gallery in a Trabi (see number 7 for details).
7. Drive around the city in a Trabi
Trabant or Trabi is a slow and noisy car, popular in the former "Eastern Block", that became a symbol of bygone East Germany back in the days when the city was separated.
Even if it is one of the most touristy things to do, I found it very entertaining and I consider it to be a fun alternative sightseeing of Berlin! The guide will drive ahead of you in his own car and he will talk about the main points of interest via the radio when you pass by them. No worries, you will not be on your own and you will surely get to see the best of Berlin!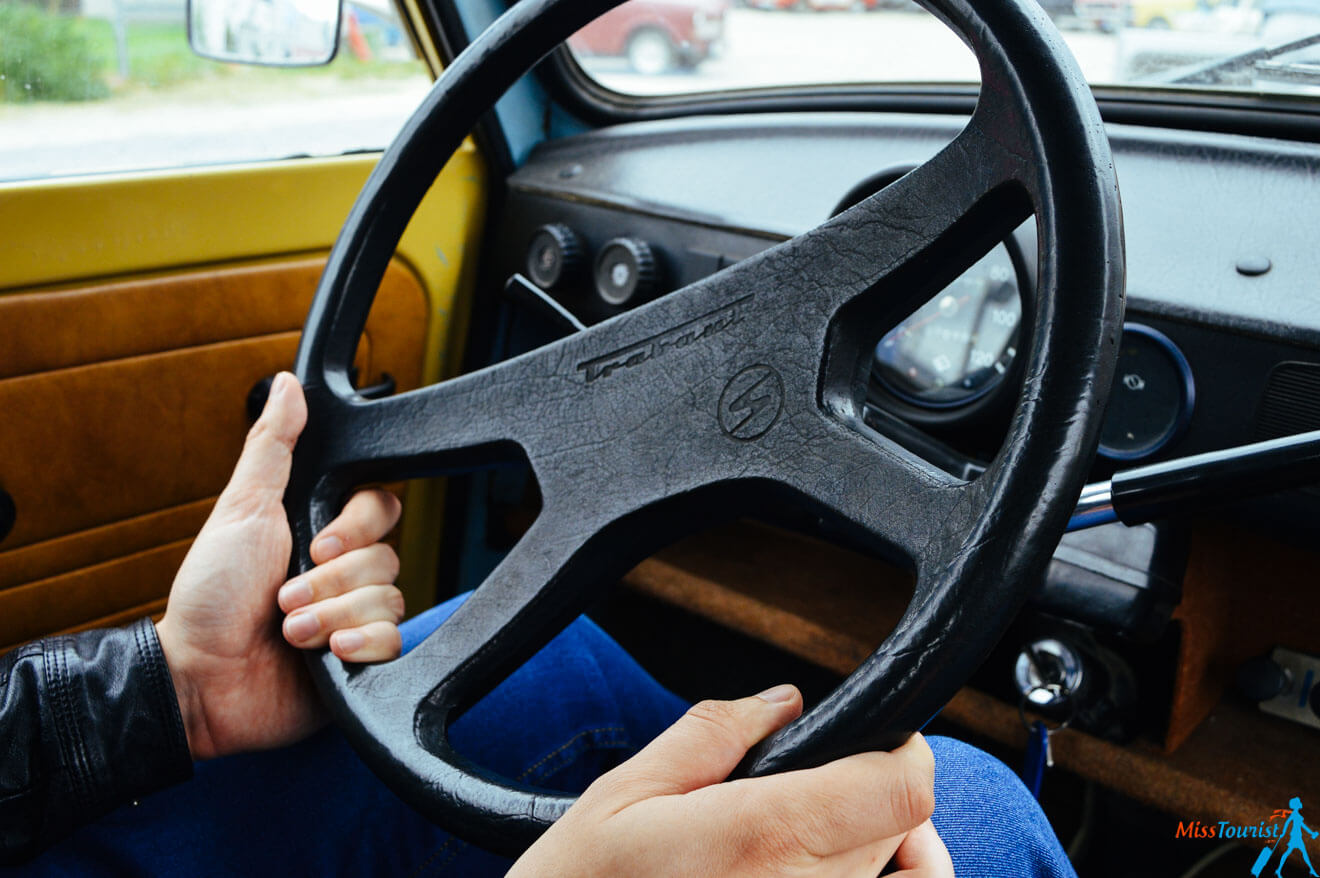 The tour I took was 49€ per adult for a compact tour (1 h 15 min) but there are more tours available and you can check them out here!
They are located just 2 steps away from Check Point Charlie.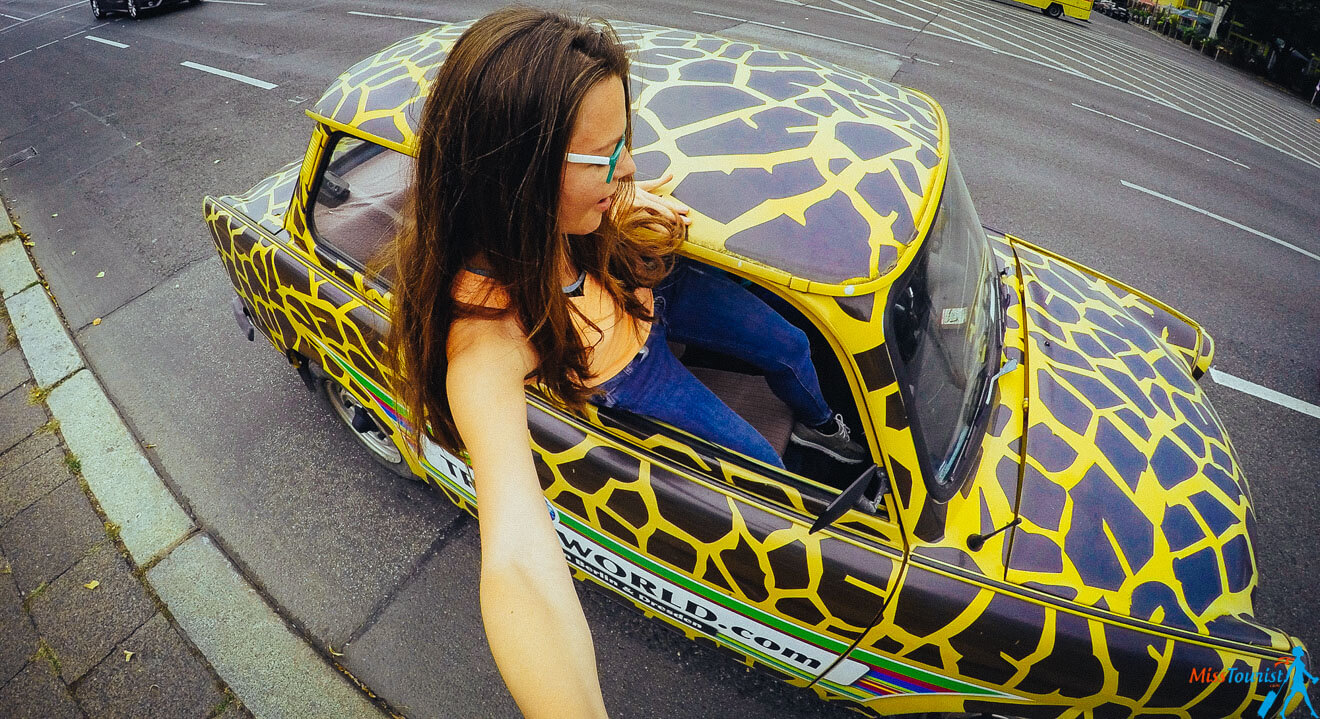 NOTE: Keep in mind that it is not that easy to drive this car – you should be able to use a manual transmission. Also, the cars are not new as you might understand, so some things might work and some may not. Still, it is a lot of fun and we still remember our trip, but you have to pay attention at all times.
8. Join a free walking tour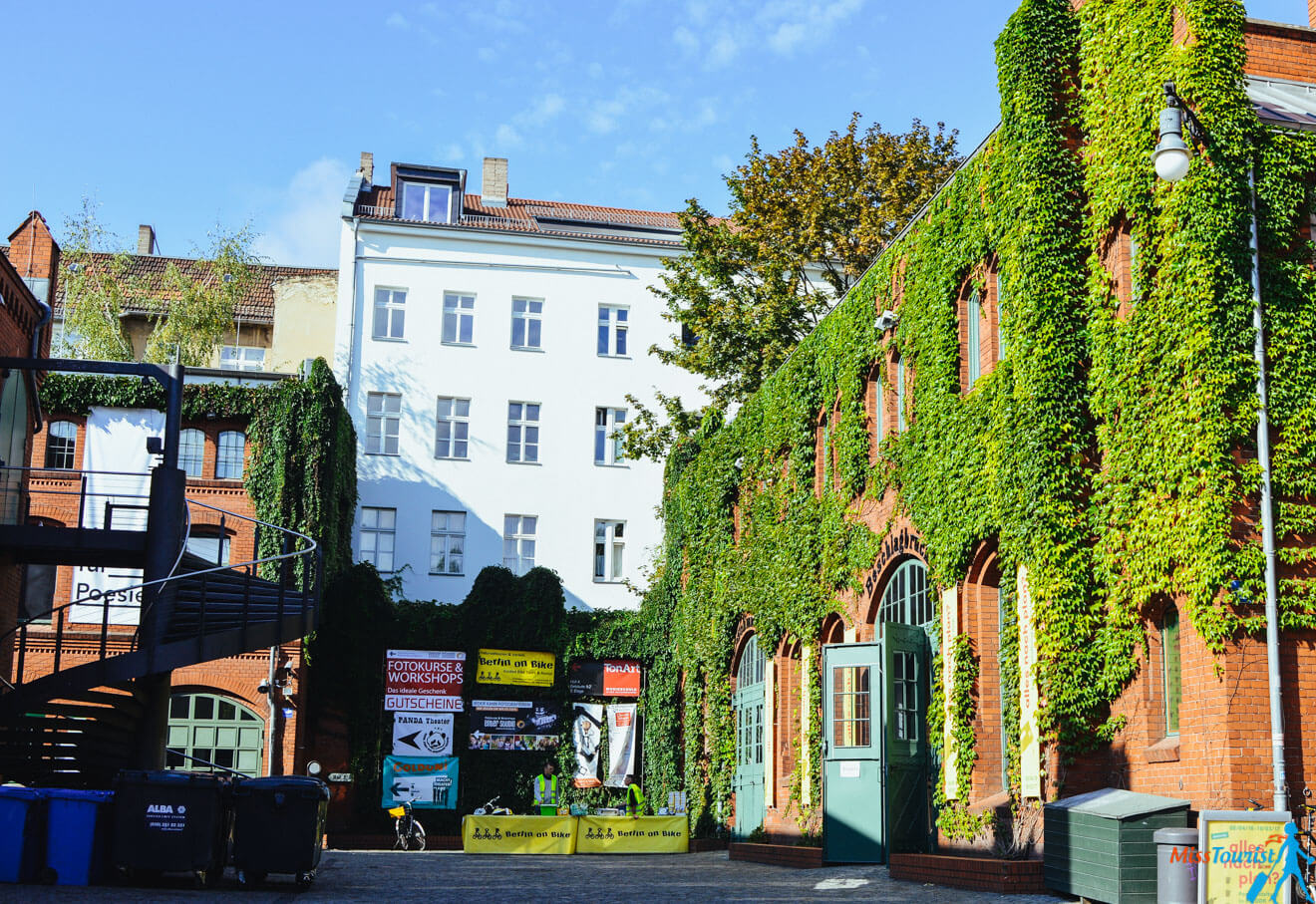 A free walking tour of the city might be the best thing to do in Berlin if you are traveling on a tight budget!
The best thing about free walking tours is that at the end of the tour you get to decide how much the tour was worth to you. Nothing? That's fine! You loved it? Great, leave as much as you think the guide deserves.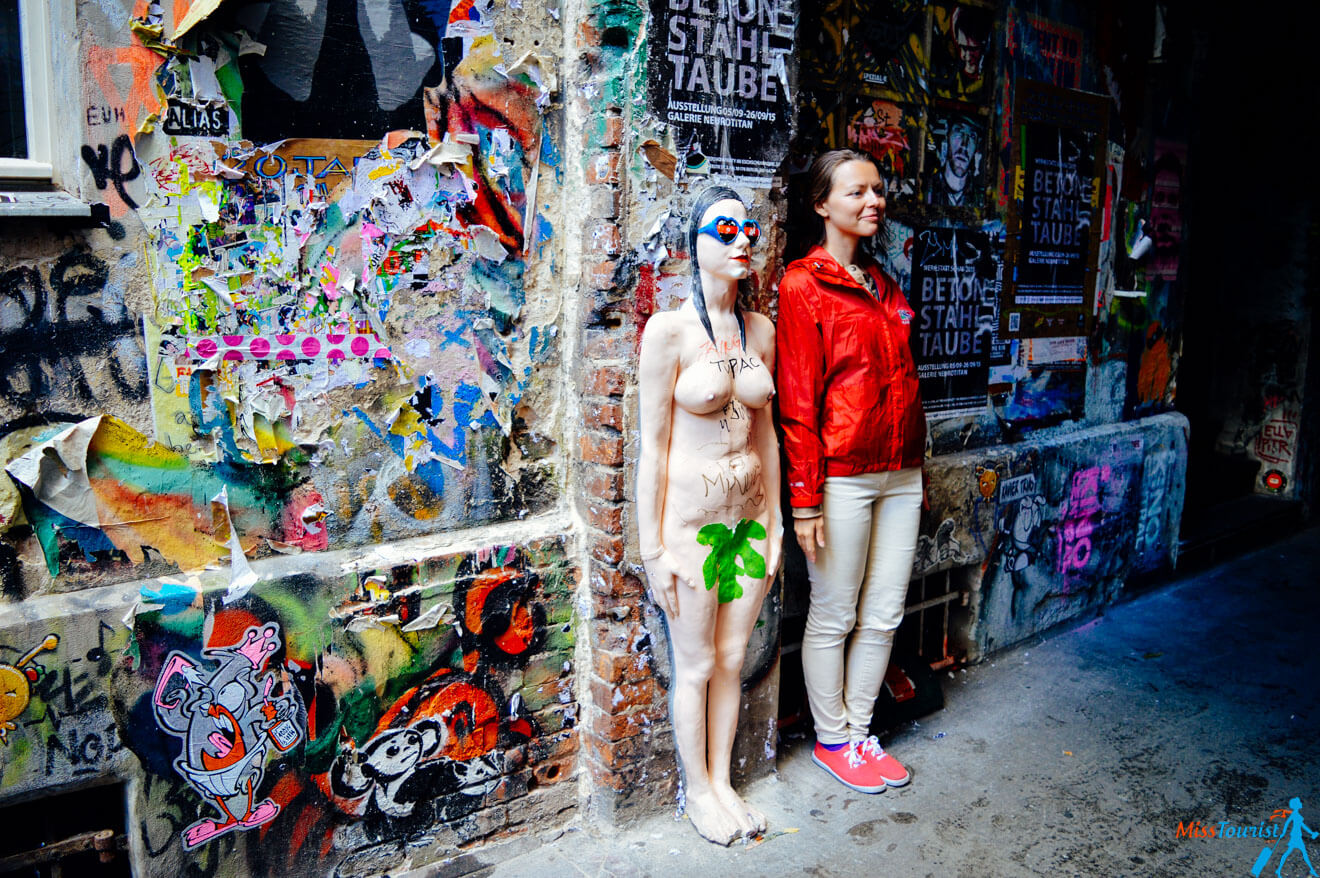 Usually, these kind of tours are highly interesting because the tour guide wants you to like it, and will make it memorable! I think it's a great concept!
If you liked the free walking tour of Berlin and want more, I recommend you also try an alternative free walking tour, which is equally fun, informative and free! It will tell you more about the rich street art of Berlin. In my opinion, without this tour you cannot fully get a feel for Berlin!
9. Holocaust Memorial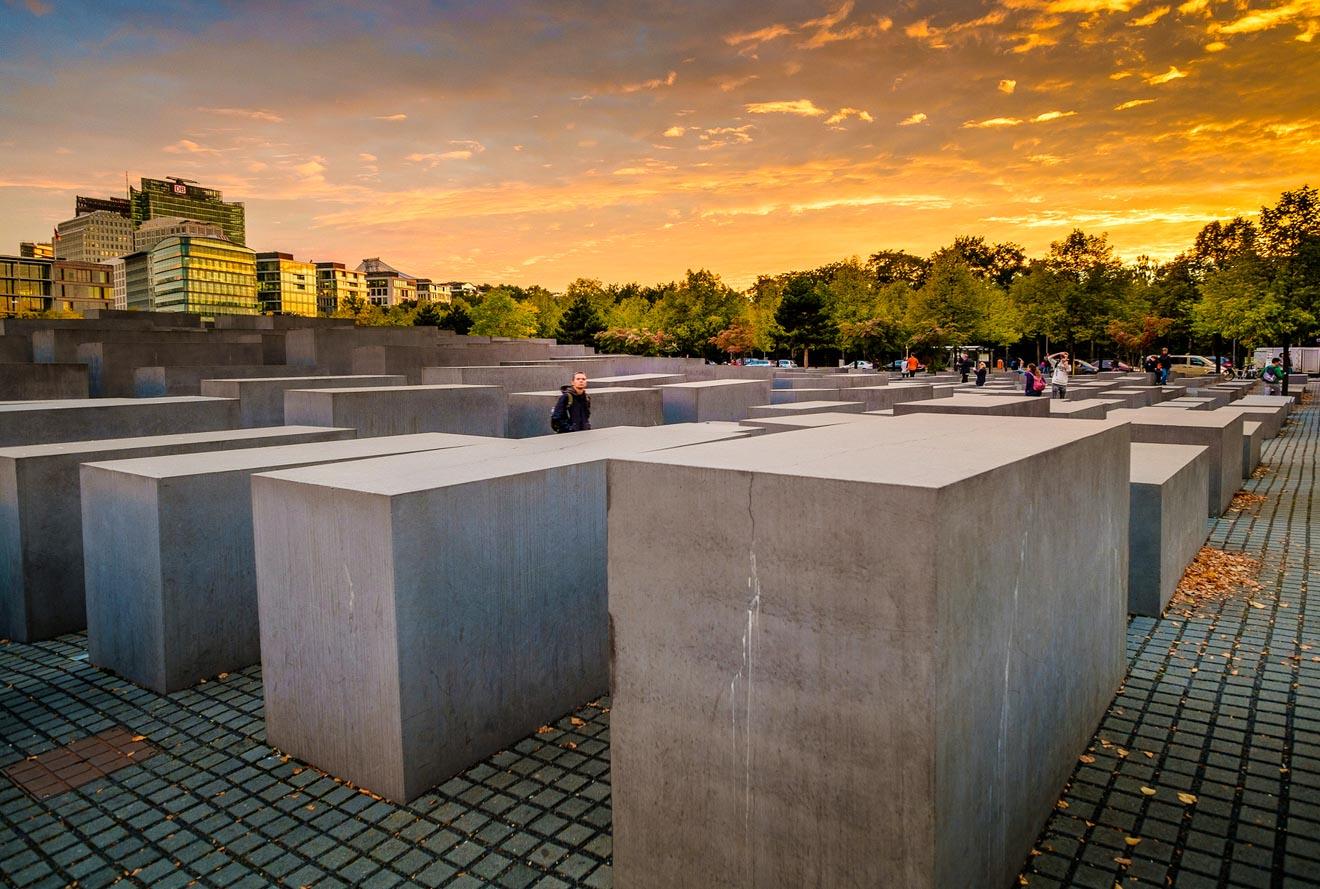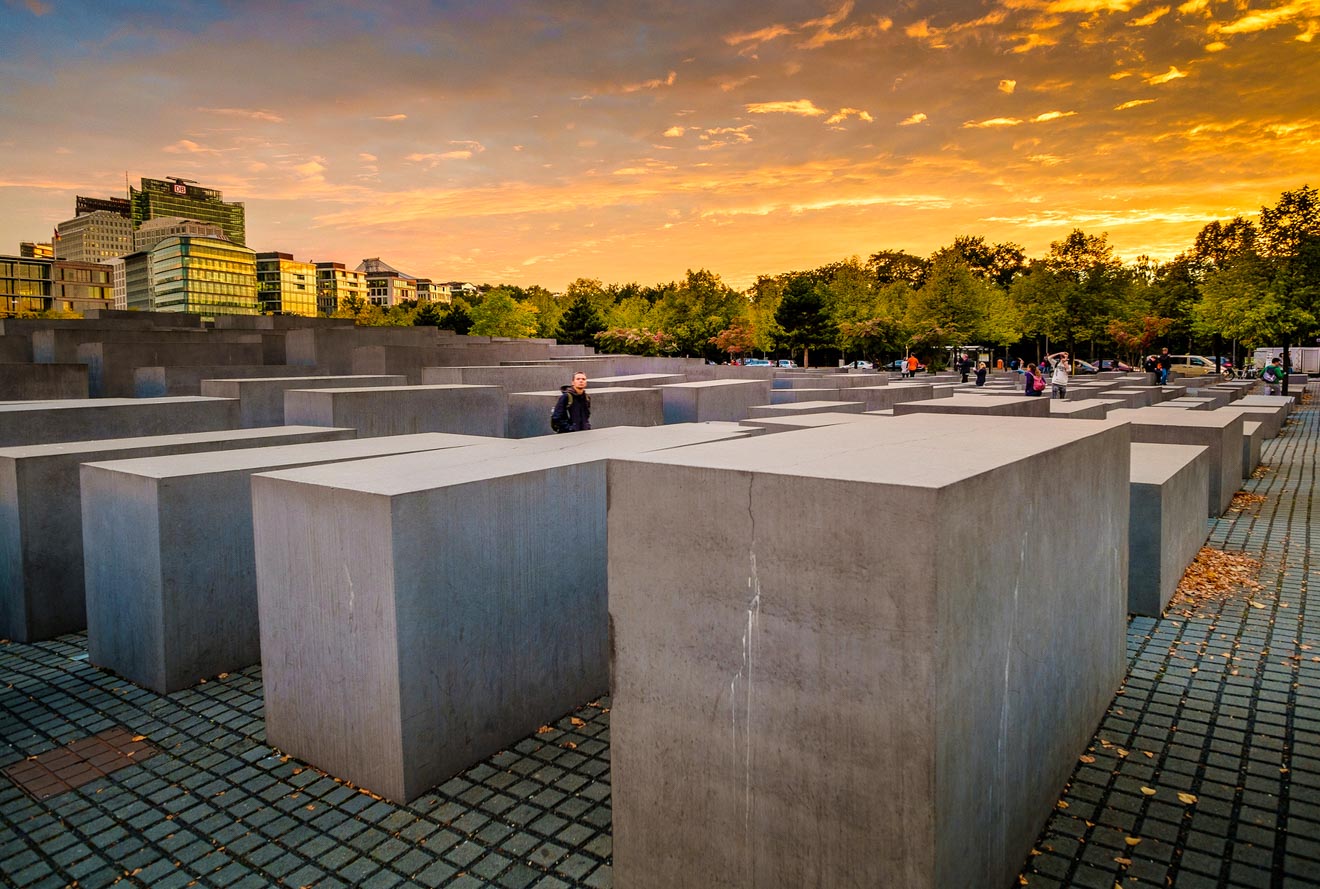 The Holocaust Memorial in Berlin is a memorial to the murdered Jews of Europe.
The memorial is an open space structure and you can freely walk around it. Please respect the memorial – I saw some people climbing on it and even jumping. Do they even understand how disrespectful this is? You can read this article on this topic.
A stone's throw away is the place where Adolf Hitler hid during the end of World War II (WWII), which is a normal parking lot right now. There are many theories about his end, but my guide believed that Hitler could have escaped to South America.
10. Take a photo at Check Point Charlie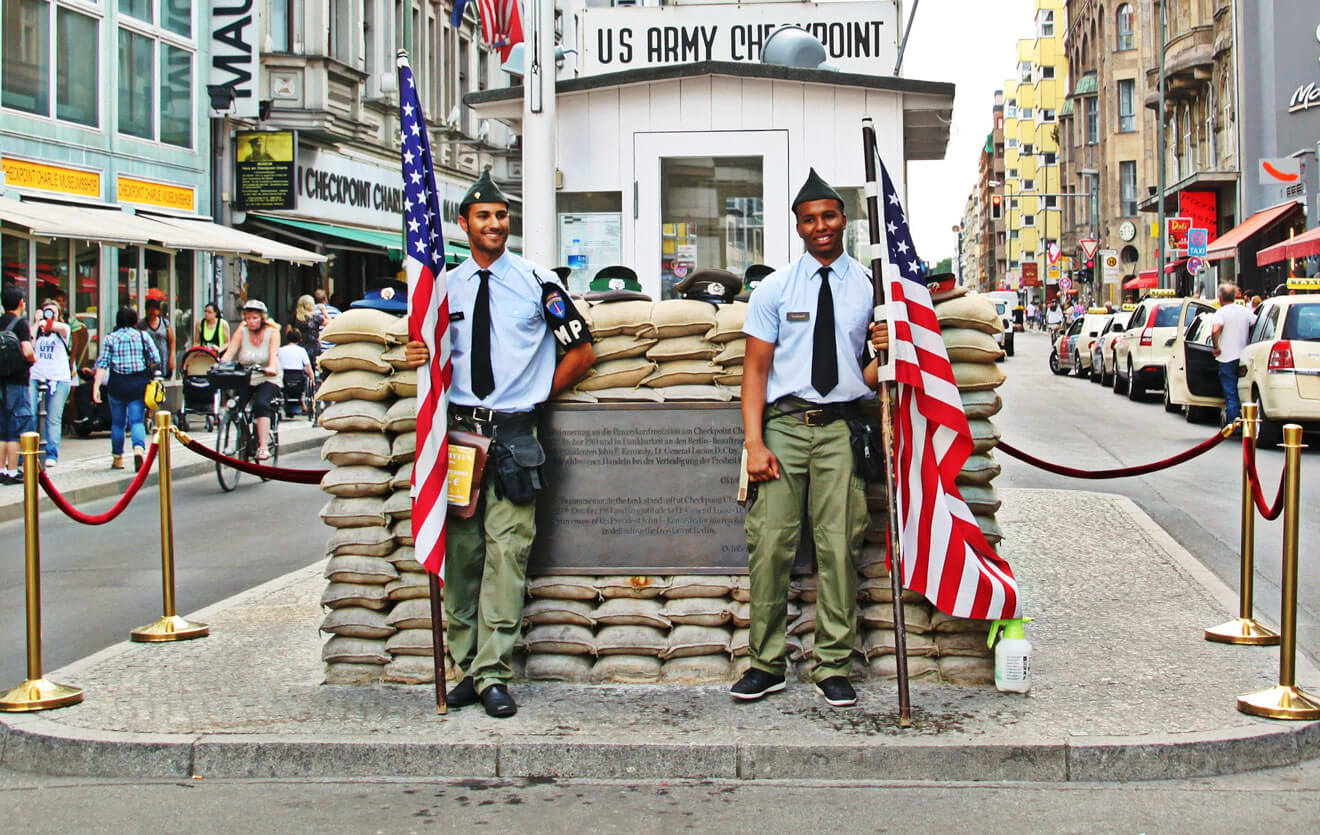 Check Point Charlie was one of the most famous crossing points between West and East Germany back in the day. Now it is a tourist spot that boasts of double-tap worthy sightings and taking a picture at Check Point Charlie is definitely a must do in Berlin! The place was even revamped in order to make it look exactly as it did during the Cold War!
Another point of interest worth visiting here is the Checkpoint Charlie Museum.
11. Indulge in some Currywurst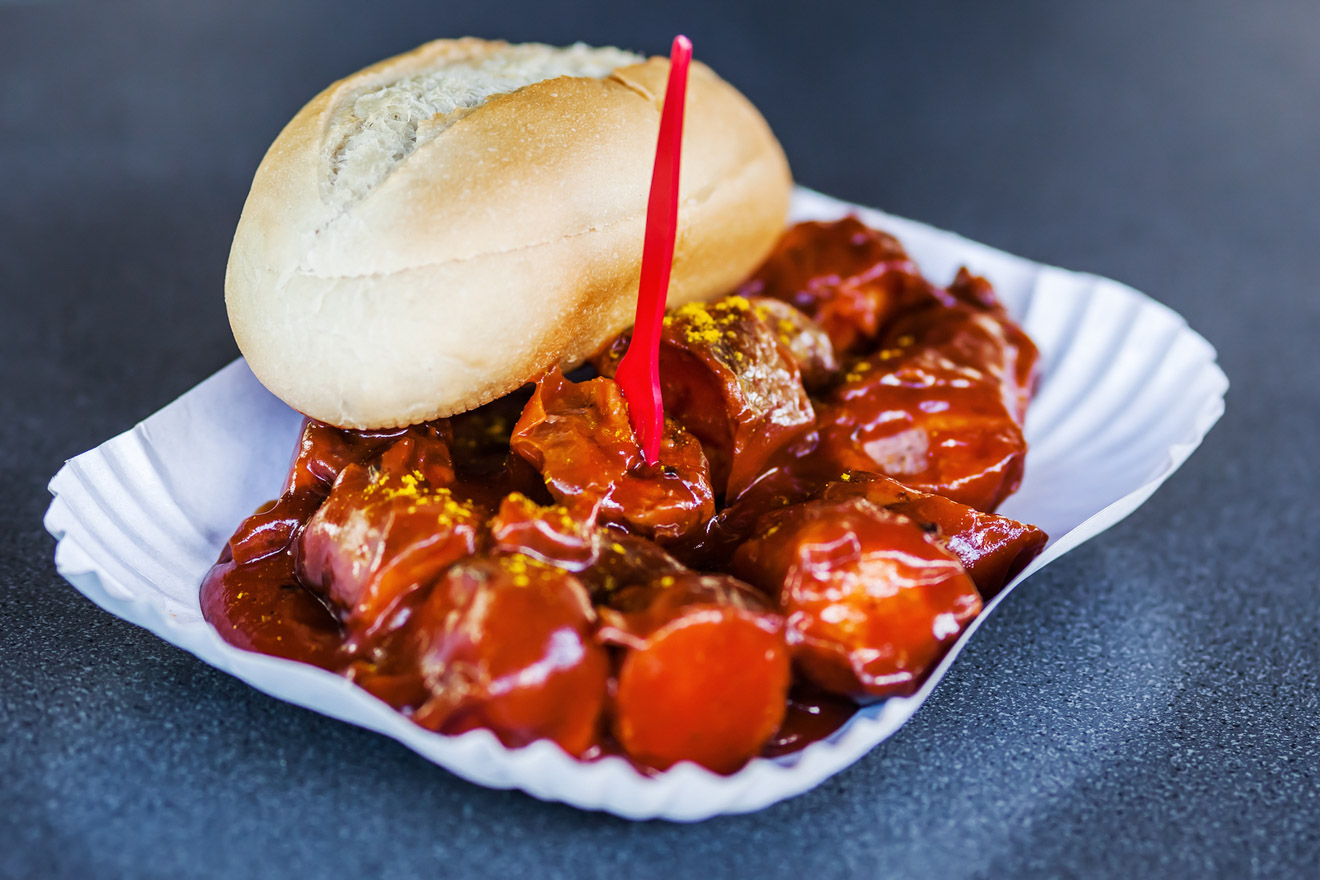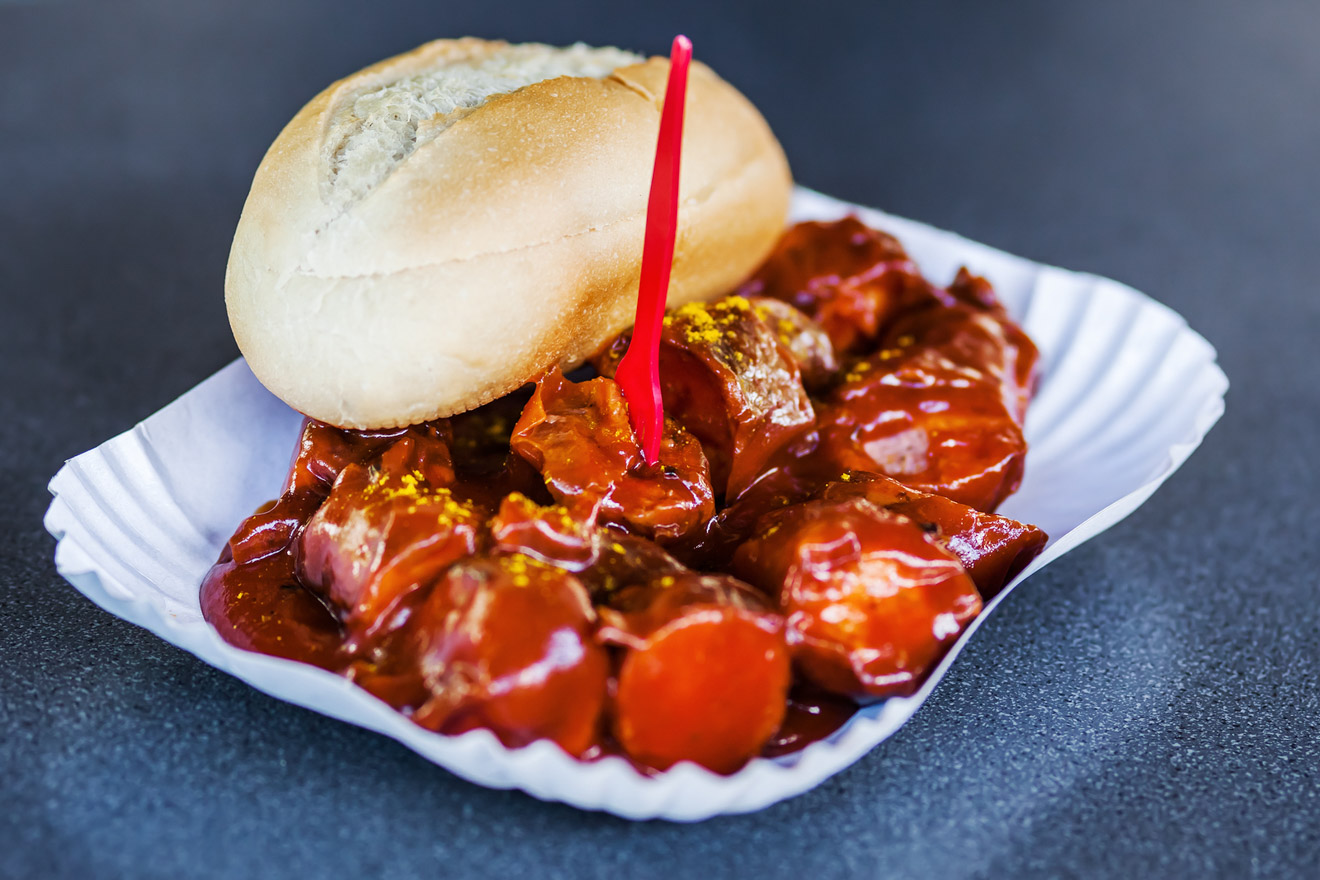 Ok, "wurst" is sausage is German, but how the hell did a curry dish became a typical food of Berlin?
The legend says that curry-wurst was originally created by an East Berlin woman in 1949 who got ketchup and curry powder from some British soldiers. As she did not have much else available, she mixed what she had, added some grilled pork sausage and voila – the currywurst sauce was born!
Berliner Currywurst rapidly became one of the signature fast food dishes of the city. It is a great meal idea if you are traveling on a budget or if you just don't have much time for a proper meal.
12. Jump from the Park Inn Hotel
No, really, I mean it. I did it and it was one of the craziest things I have done lately! P.S. Just don't take it literally, ok?
If you ever find yourself searching for some crazy fun things to do in Berlin, search no further, I know just THE place!
Head to Park Inn Hotel Berlin that is located right in Alexanderplatz, one of the centers of the city. Go all the way upstairs in an elevator (someone from the front desk will explain everything). Aaaaaaaaand – yes, that is right, you will jump from the hotel's roof which is 125 meters high!
What you will do is called base flying and it is a bit different from bungee jumping. It is a bit hard to explain, just watch this video and you will see what I am talking about!
Here you can check their current prices and maybe book your own base flight! 😉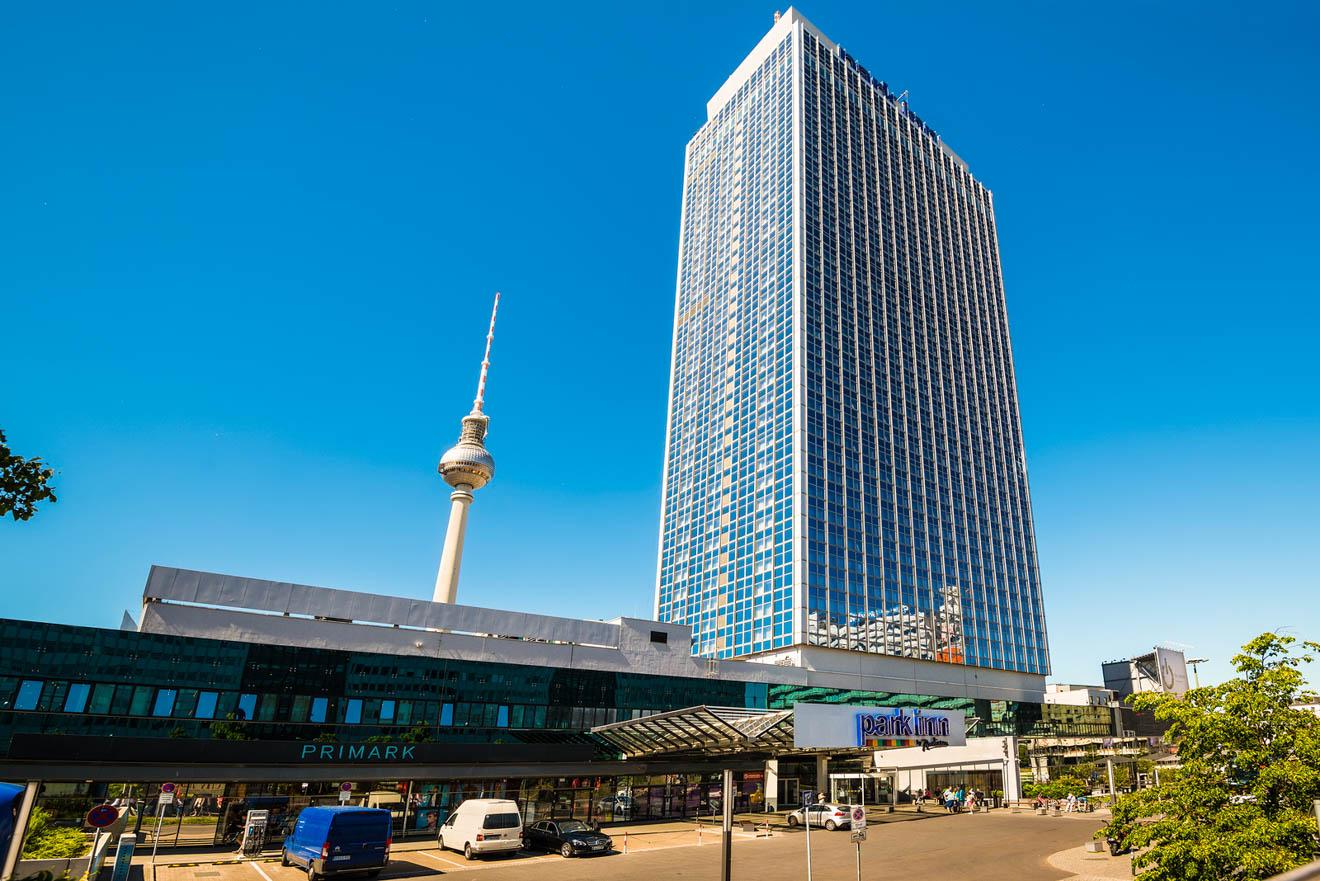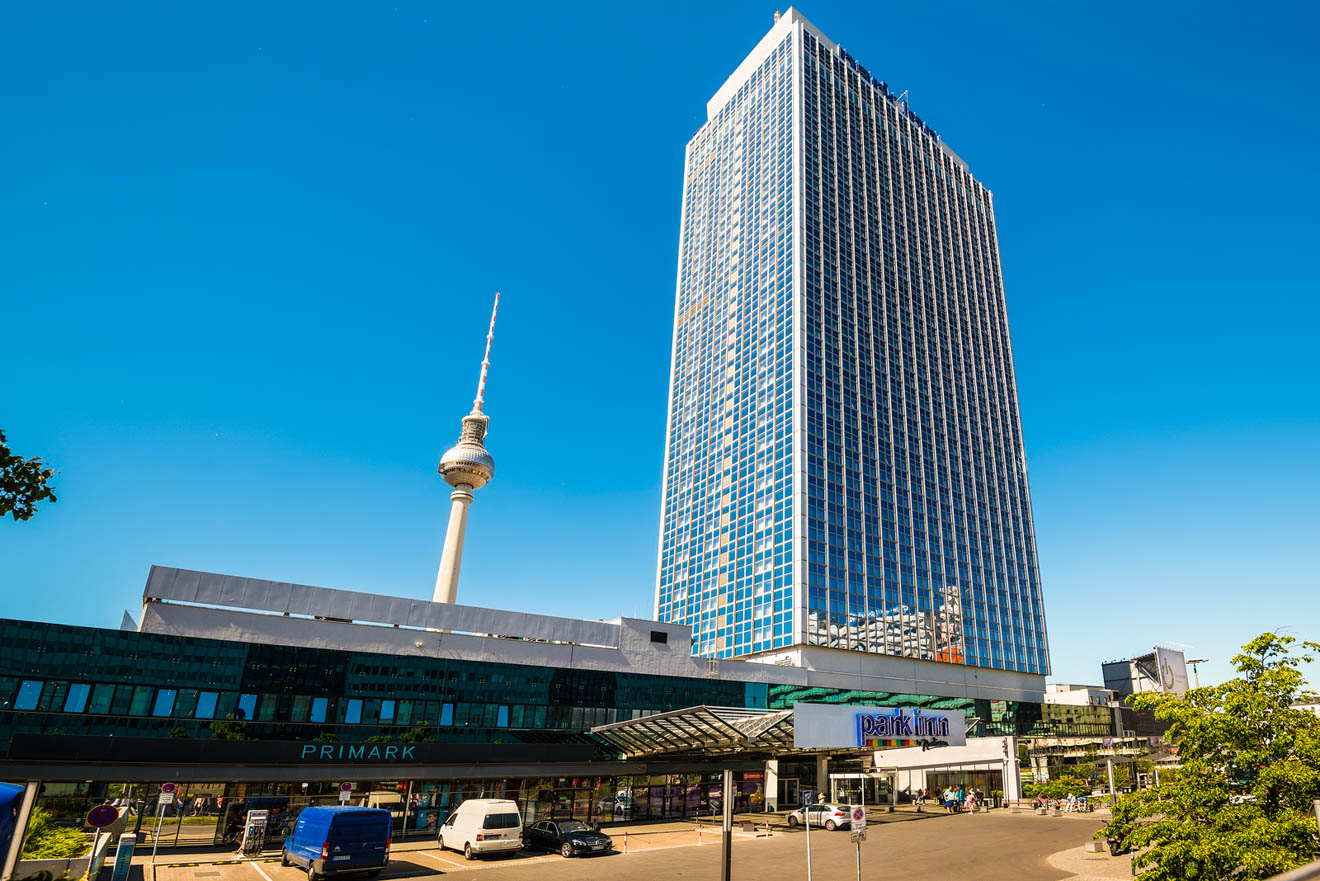 You can get an official video that will record your face for 19€ (you get an SD card with the footage at the end) or you can take your own GoPro and have somebody record you from the top. As I am a blogger, I opted for both versions! 🙂
By the way, in case you were wondering what to do in Berlin at night, you should know that you can do base flying in the dark too if you wish!
If you want your boyfriend/girlfriend/wife/husband/mom etc. to see your jump, they are welcome on the roof too!
PRO TIP: The price is 79.90€ on the website, but often times tickets are sold 10€ cheaper right at the door. If they have some free spots left, there will be a promoter close to the Holiday Inn entrance giving out flyers with the discounted prices. The catch? You will have to decide on the spot if you are going to do this!
13. Bike your way to the corners of Berlin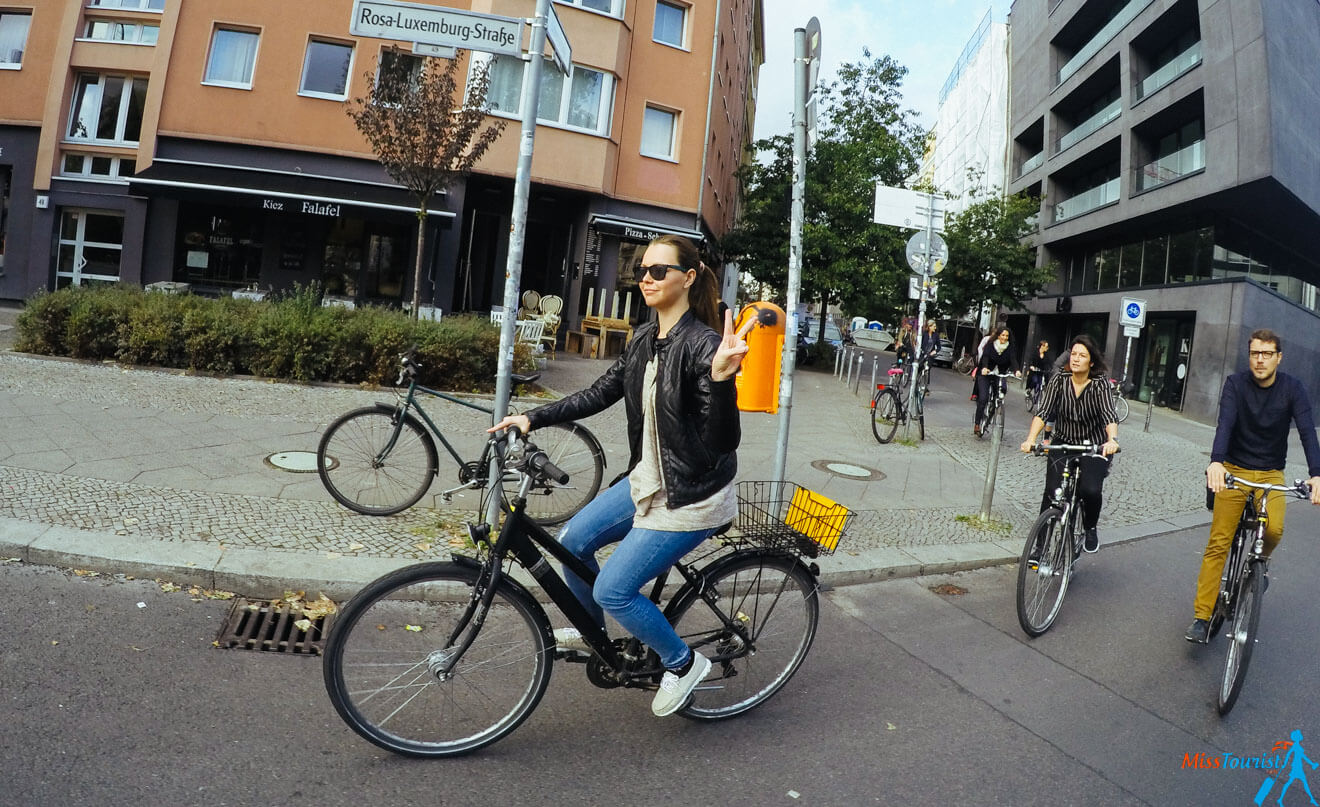 When in Berlin, do what Berliners do!
There are plenty of bike rental outlets all over the city that you can rent out for about 8 to 12€ a day. Renting a bike is a great way to get to all those famous Berlin tourist attractions (especially because they are quite spread out) and to also feel like a real Berliner!
What's more, you can even get a bike tour that will show you the best spots around with a local guide!
I took Berlin's Best Bike Tour which I can highly recommend because in almost 4 hours of biking around with our knowledgeable guide I saw some amazing places that I hadn't seen after 1 month of staying in Berlin. We stopped in some trendy neighborhoods, we saw the historic city center, the Brandenburg Gate, Reichstag and many other places. All stops were accompanied by some stories about the place, narrated by our guide.
14. Go night clubbing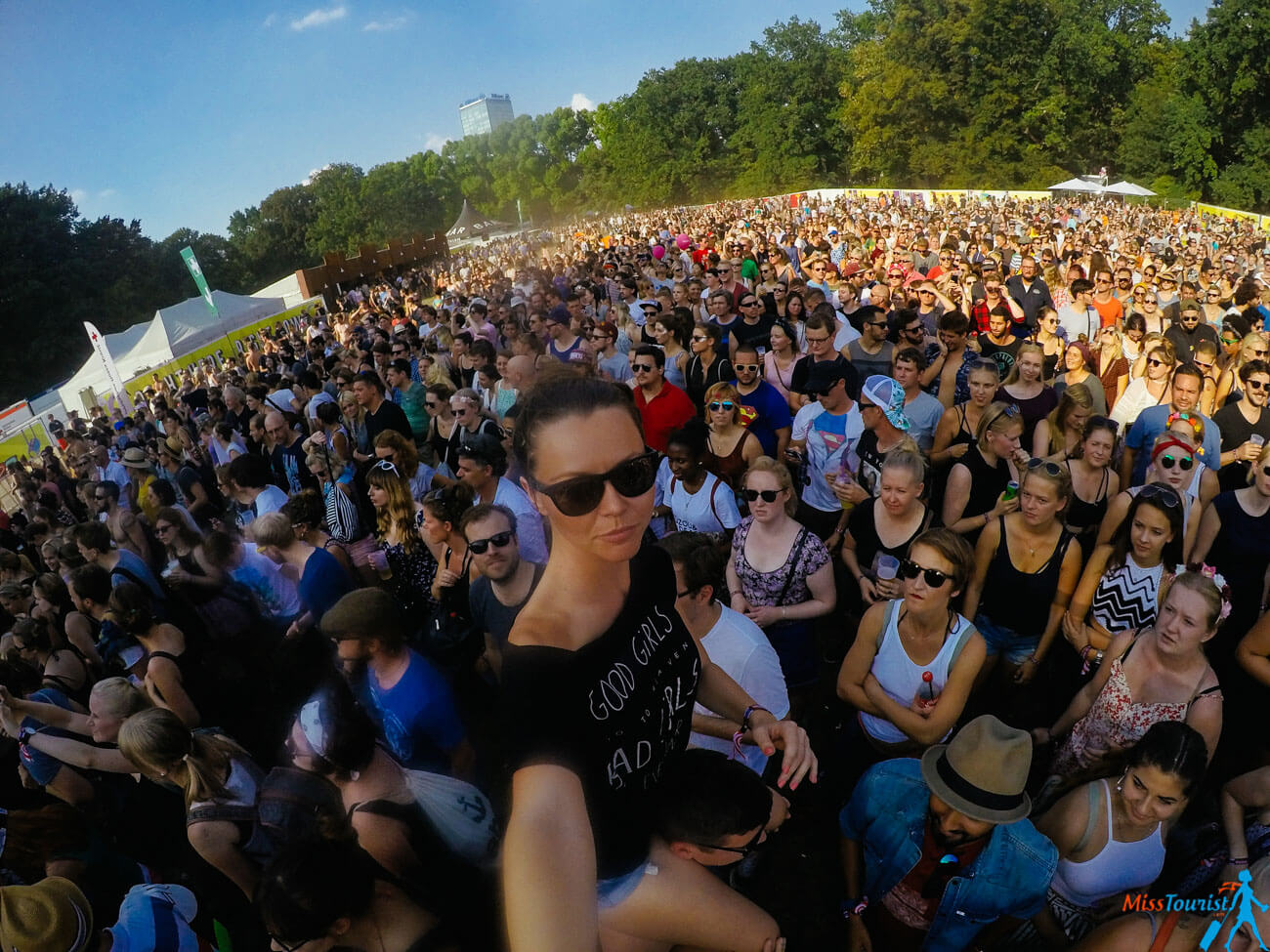 Looking for some fun things to do in Berlin?
Well, you are in the right place – Berlin is well-known for its crazy nightlife!
Berlin has some of the best night clubs in the world that you surely don't want to miss if you are a party animal! Even though I am not a crazy clubber anymore, I still went to some places that were recommended by locals.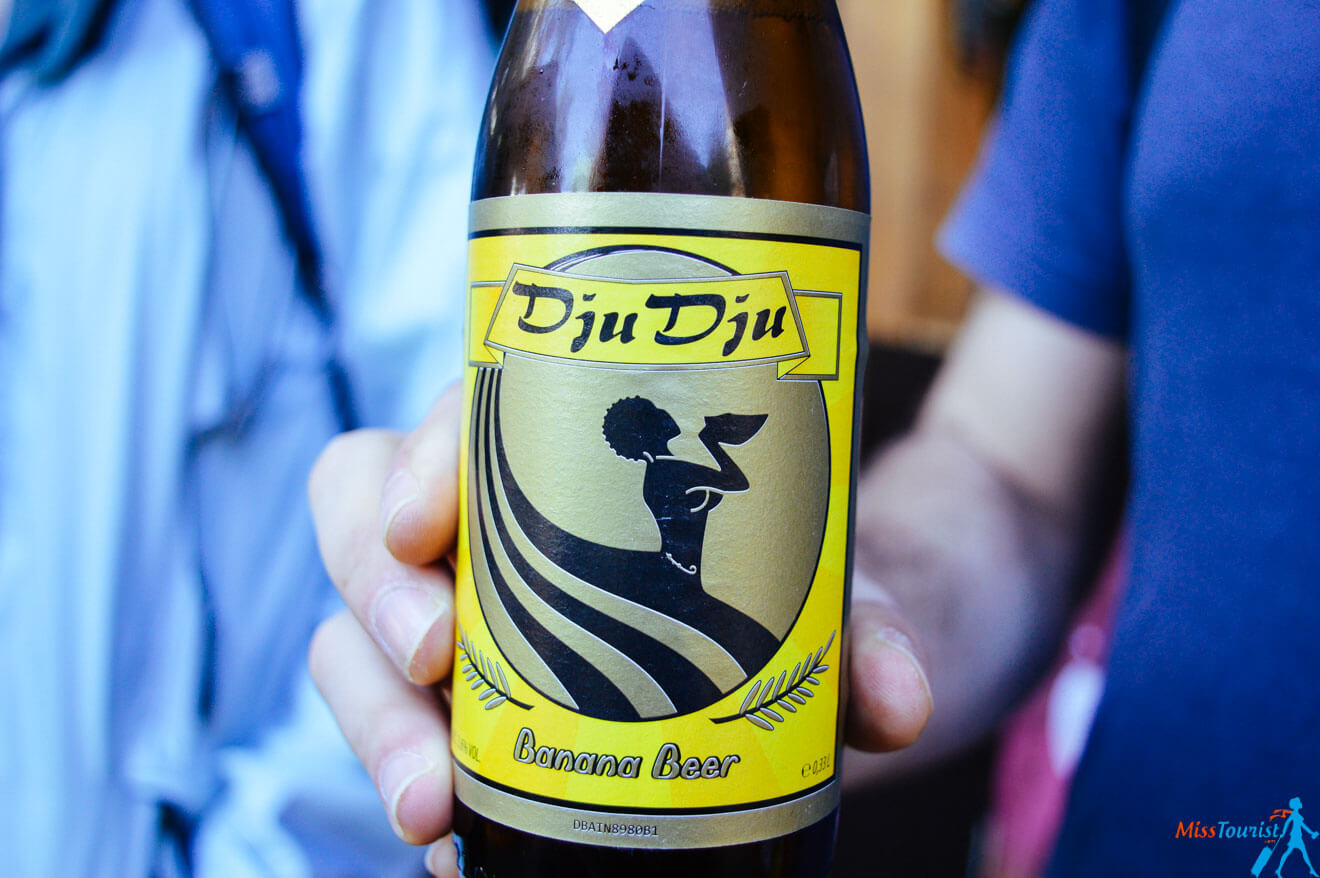 I suggest you try Berghain – this is one of the most famous Berlin clubs and one of the best known in Europe, too! Please note that you can never be sure if you will be let in; the weirder you dress, the better! Even that's a gamble.
Also, try Klunkerkranich, a pretty cool bar that has an amazing view of the city and where you have to go through a parking lot in order to get there!
One other cool place that you can check out during the day is the Yaam Beach where you can have a taste of banana beer, dance to the beat of live concerts and DJs, and play on the riverside beach club in both basketball and volleyball courts! It's so much fun!
15. Relax at Tiergarten park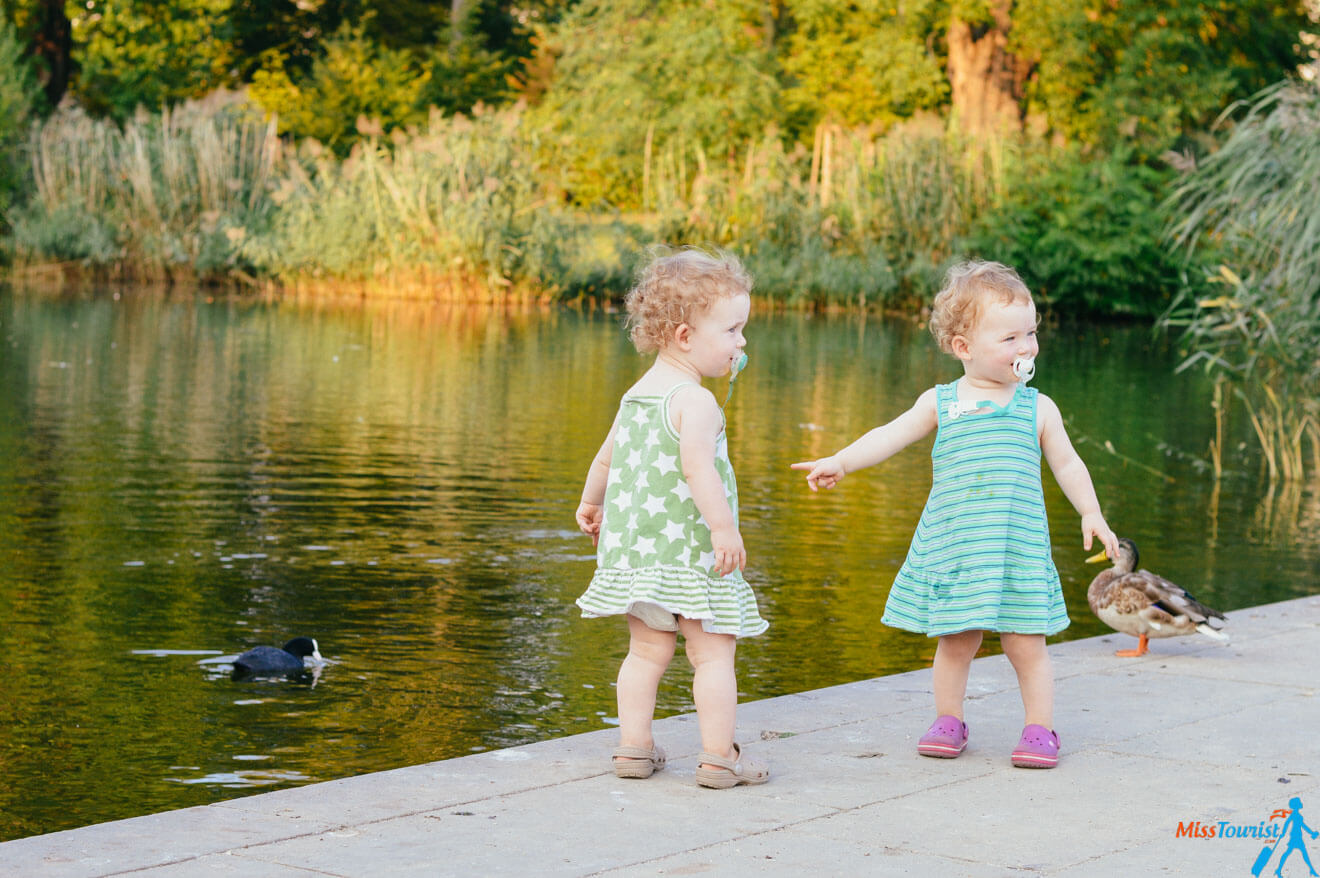 Another thing that I love about Berlin is that you can never run out of parks to slumber in. Tiergarten is the biggest one, it stretches over 500 acres right in the middle of the city.
You can take nature strolls here, rent a boat, have a picnic, or just enjoy a cold German beer in a traditional beer garden. Moreover, the Zoo is just a stone's throw away.
16. Visit the Botanical garden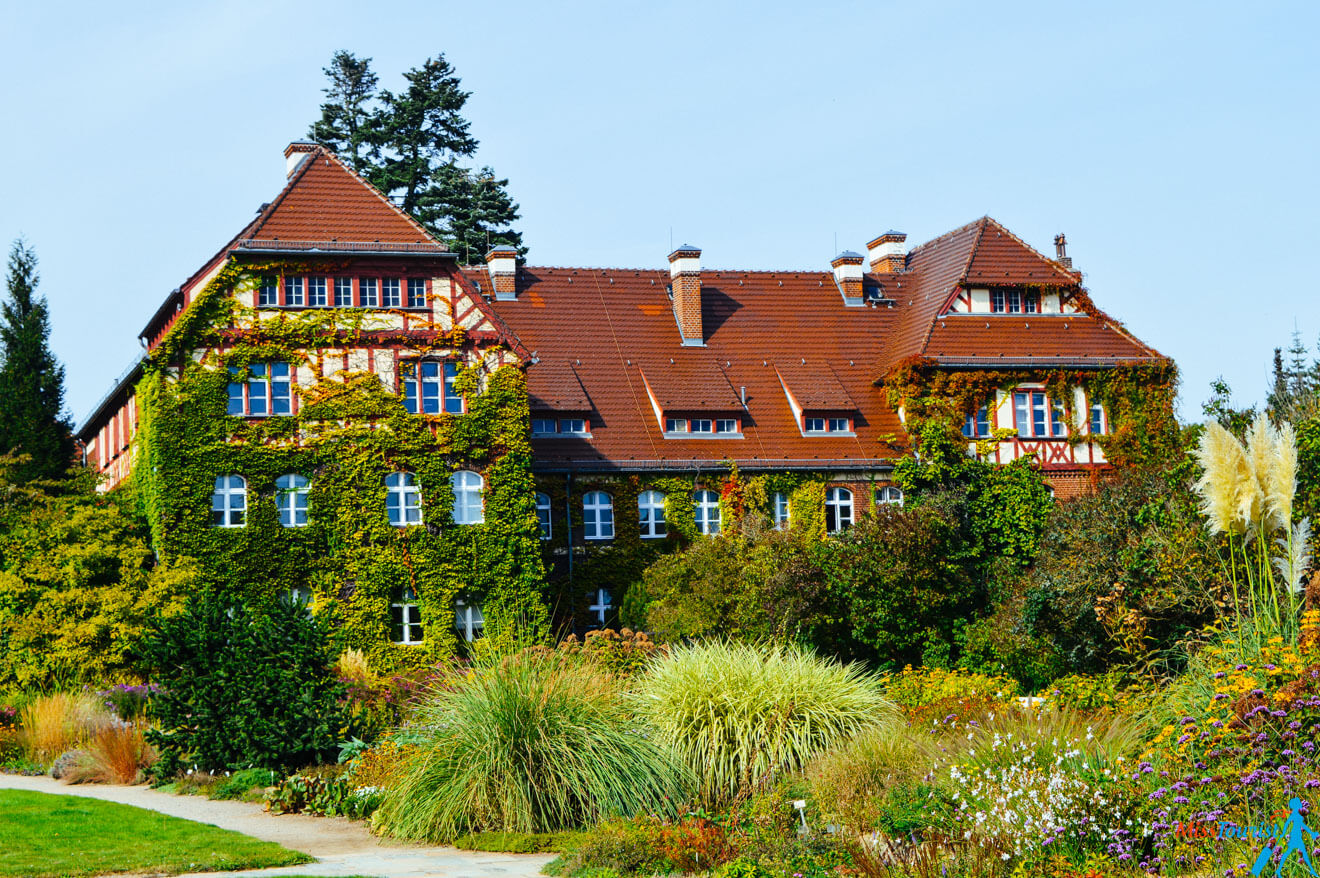 Did I tell you that I am a huge fan of Botanical Gardens? I try to visit them in every country I travel to. The insanely huge Botanical Garden Berlin is somewhere in the top 5 on my list, that's for sure!
It houses over 22,000 species of plants like giant bamboo, white waterlilies, orchids, and cacti. Whether you have a green thumb or not, walking around those endless greenhouses will surely delight you with the vast variety of refreshing flora and fauna. Not to mention the fresh air!
Price: The entrance fee is currently 6€
17. Check Charlottenburg Palace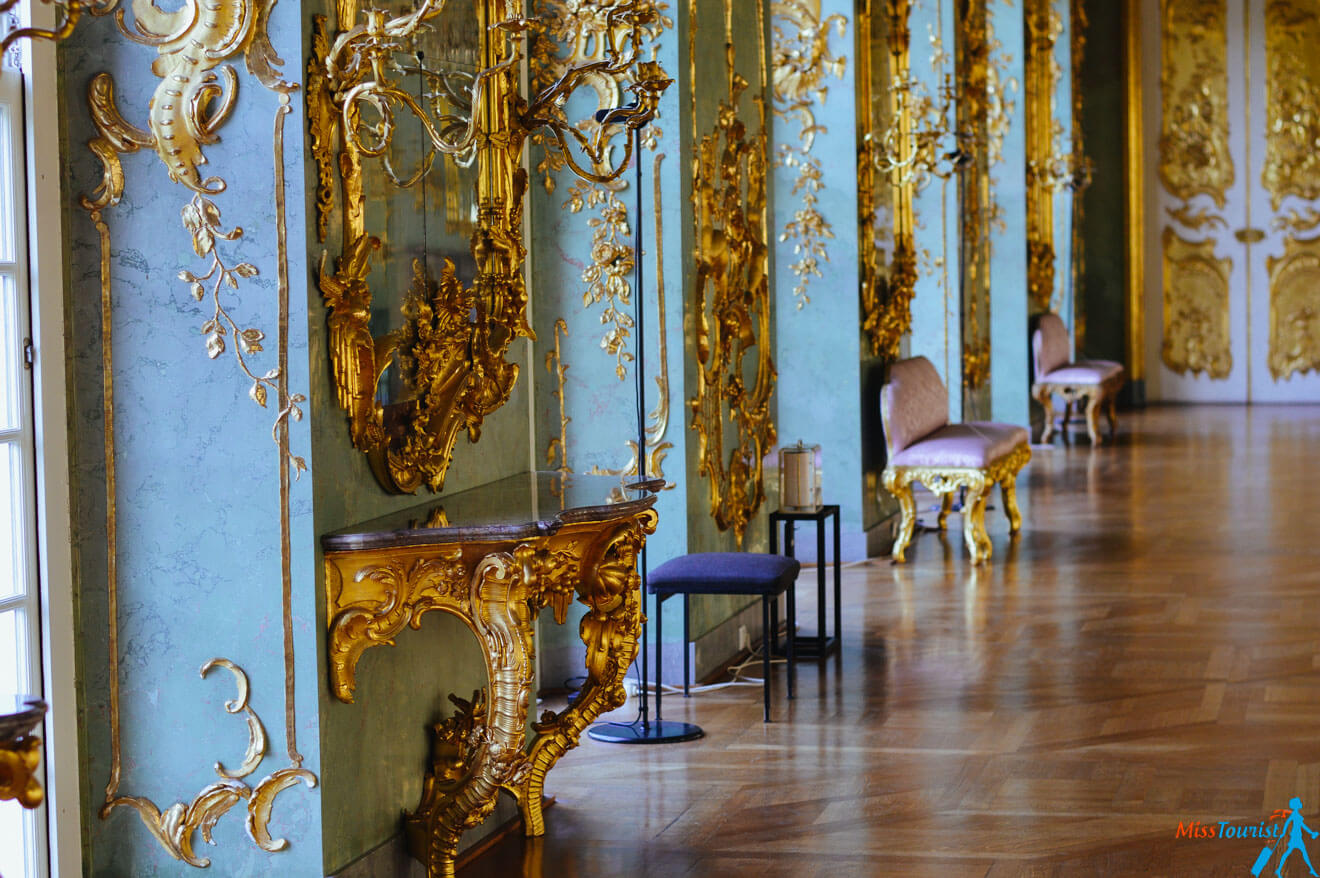 Just like any palace in Europe, the 300-year-old Charlottenburg Palace is located a bit outside the city center, but it is still reachable by metro in only 25 minutes. The entrance fee is 10€ for adults and 7€ for students, and if you choose to go to the New Pavilion, too, it is 17€ for adults and 13€ for students.
PRO TIP: If you own one, make sure to take your student ID for a discount. And don't forget to ask for an audio guide, because it is included with your ticket!
The entrance to Charlottenburg Park is absolutely free and it is open until sunset. This is considered to be one of the best Berlin attractions, so make sure to visit it while you're there!
TIP: If you want to enjoy some classical music and a Baroque atmosphere in Charlottenburg Palace, you can take this tour where you will listen to the Berliner Residenz Orchestra!
18. Enter a WWII Bunker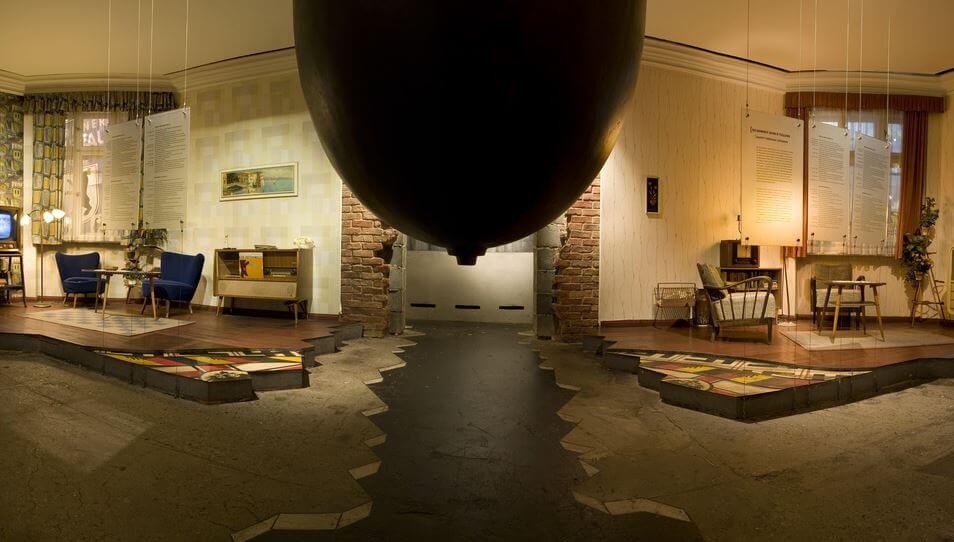 UPDATE: It seems like the museum is closed for restoration for an undetermined period of time. Please double check the info on the official website and let me know (please!) if it becomes available again, I will update the post!
Story of Berlin Museum was probably my favorite museums out of them all in Berlin!
The name speaks for itself, as this museum shows the city's unique history. I especially liked the rooms of West Berliners and East Berliners – you can walk around the rooms, touch the objects and see what their TV shows were like, etc.
Other than the actual museum where you can learn about the 800-year-old history of the city in an interactive way, you will also get to see a real Berlin bunker that, supposedly, people would use in case of a nuclear strike!
NOTE: There are many more things to see on floor -1 and the continuation is not that obvious, so don't miss it! Floor -1 of the WWII Bunker is interesting enough because it provides some of the history of WWII in a detailed and very interactive way. This is definitely on my list of top places to visit in Berlin!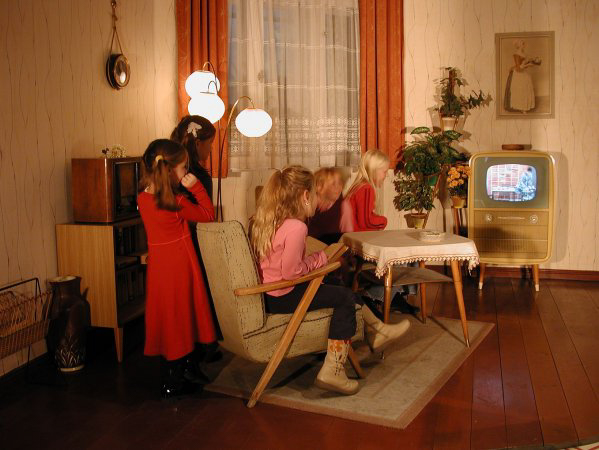 The ticket price is 10€, which I think is well worth it considering that you will almost spend half a day there! Did I mention you also get to go inside a real bunker?
NOTE: The Story of the Berlin bunker tour in English takes 30 minutes and it starts every 2 hours, beginning at 12:00 PM.
P.S. Don't confuse it with the Berlin Story Museum (the names are almost the same!), where you will learn everything from the foundation of the city to its recent days in chronological order. I did not manage to visit it, but it seemed a bit less interactive.
19. Make a coffee run in Kreuzberg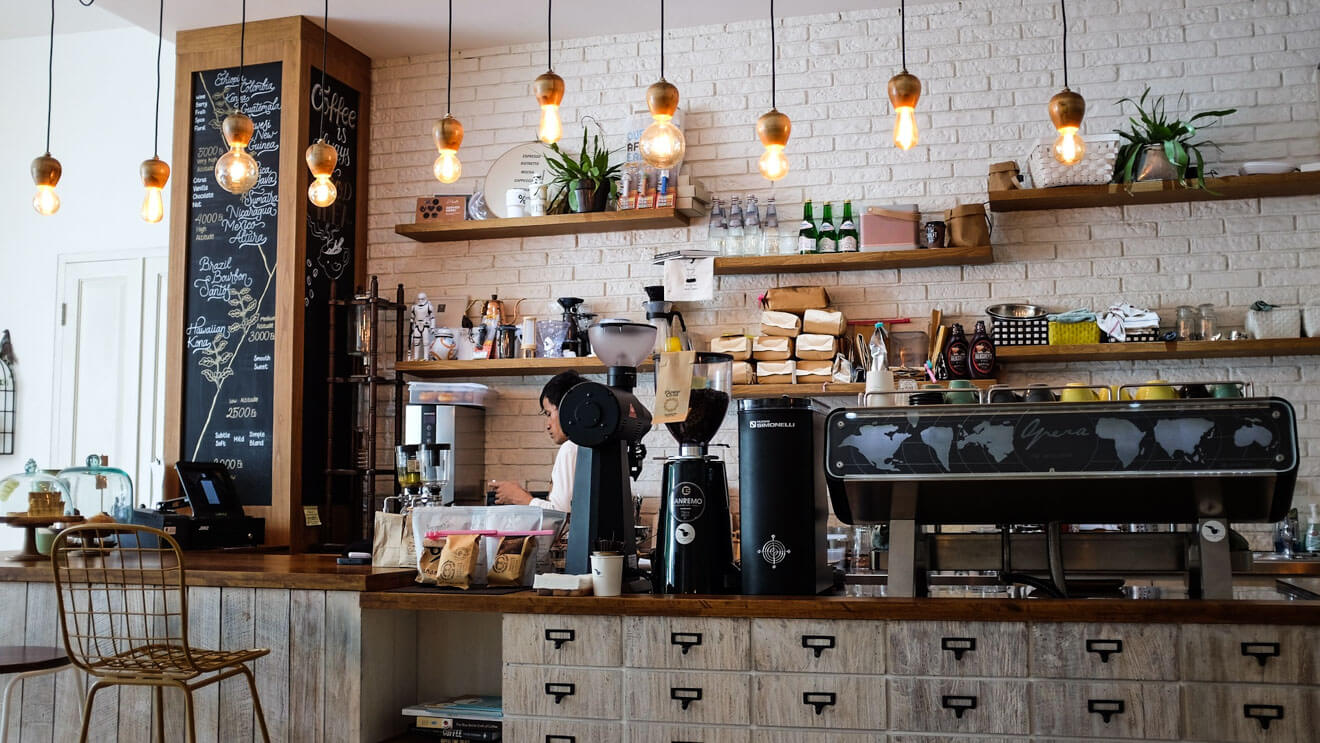 Kreuzberg, Berlin is a district full of all kinds of hip cafés, artsy restaurants, art galleries, parks, clubs, bars, and hotels (among others), that everybody can enjoy! Plus, the neighborhood is one of the main cultural centers of the city, which makes it the perfect place for a relaxing walk. While you admire the beautiful buildings and streets, you might want to stop in one of the cool cafes and enjoy the perfect cappuccino or flat white!
I also stayed in this area, and it is perhaps one of my favorite parts of the city!
20. Shop at a flea market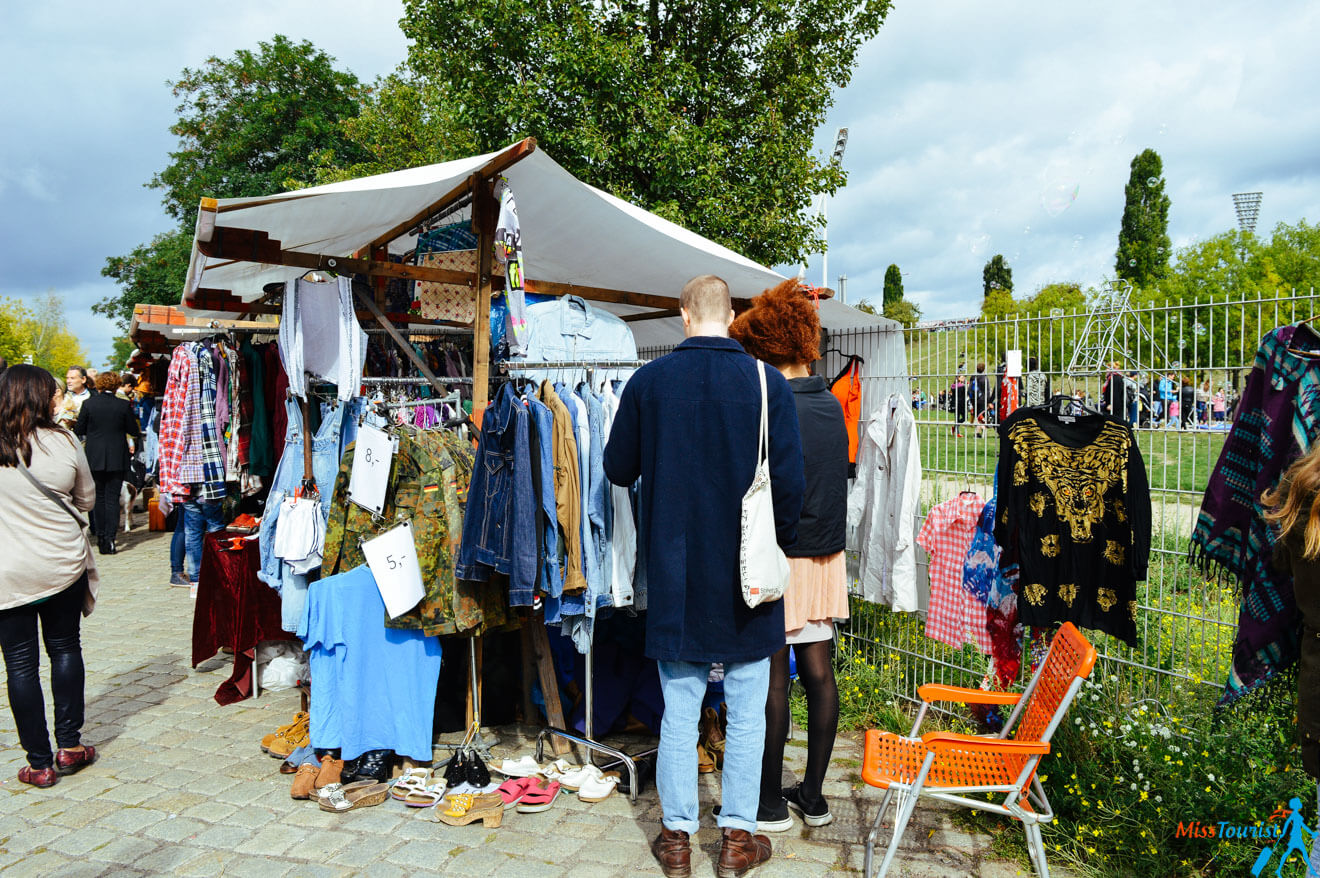 Berlin has endless flea markets because Berliners love them! One of the most popular flea markets takes place every Sunday and is located at Mauerpark. There you can find all sorts of vintage stuff ranging from clothes, shoes and bags to jewelry, furniture, bikes, vinyl records, and much more -this is definitely shopping heaven!
21. Visit the Berlin Zoo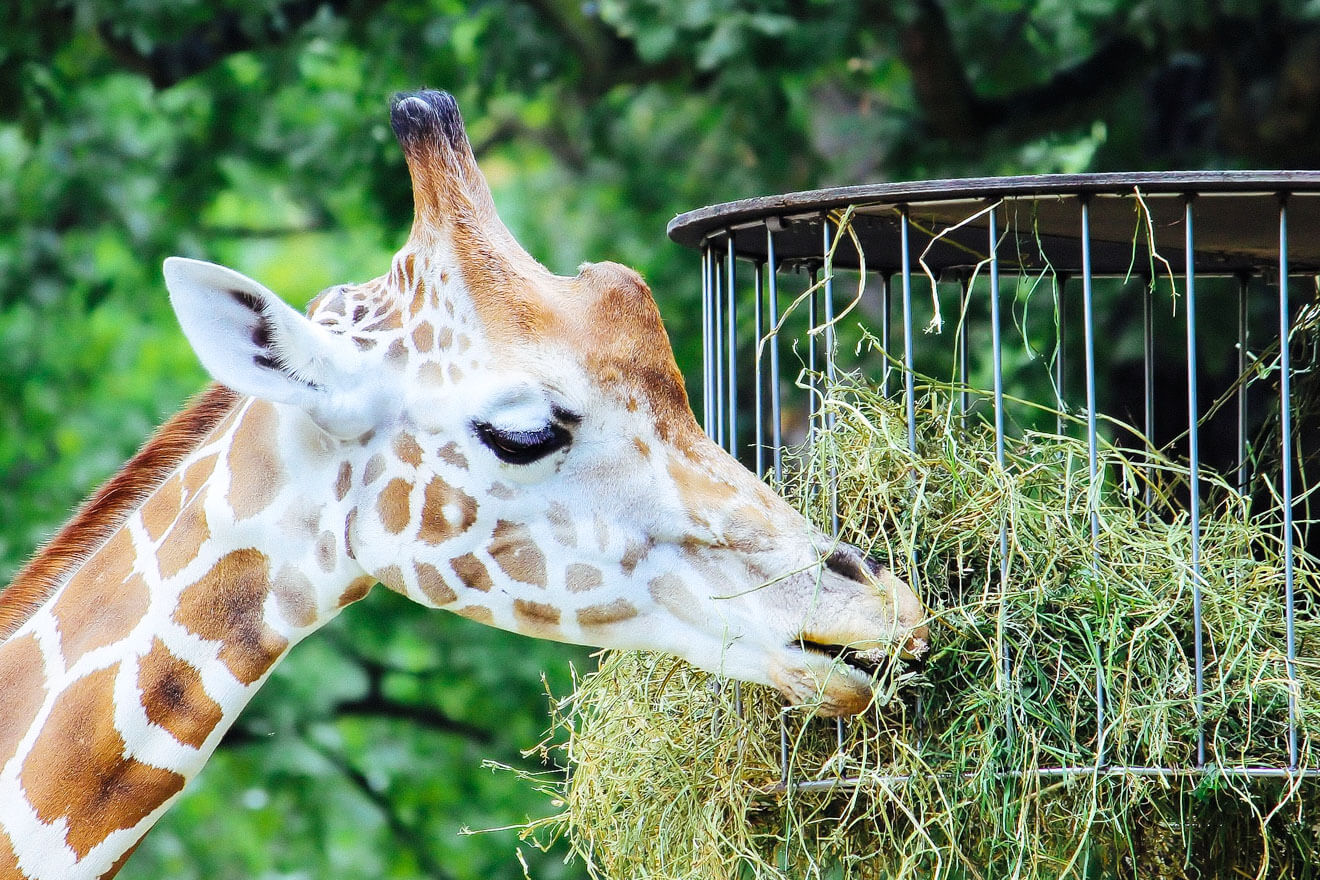 I heard that the Berlin Zoo is one of the biggest zoos in Europe!
Pay a visit to this amazing zoo if you have time, as it is definitely worth it! In case you are visiting Berlin with kids, they will definitely be happy to spend some time here and admire all the exotic animals and colorful birds! The zoo actually has more than 1,350 species and more than 20,000 animals, so you can never get bored there!
Price: 15,50€/person for adults and 8€/person for kids.
22. Visit an abandoned airport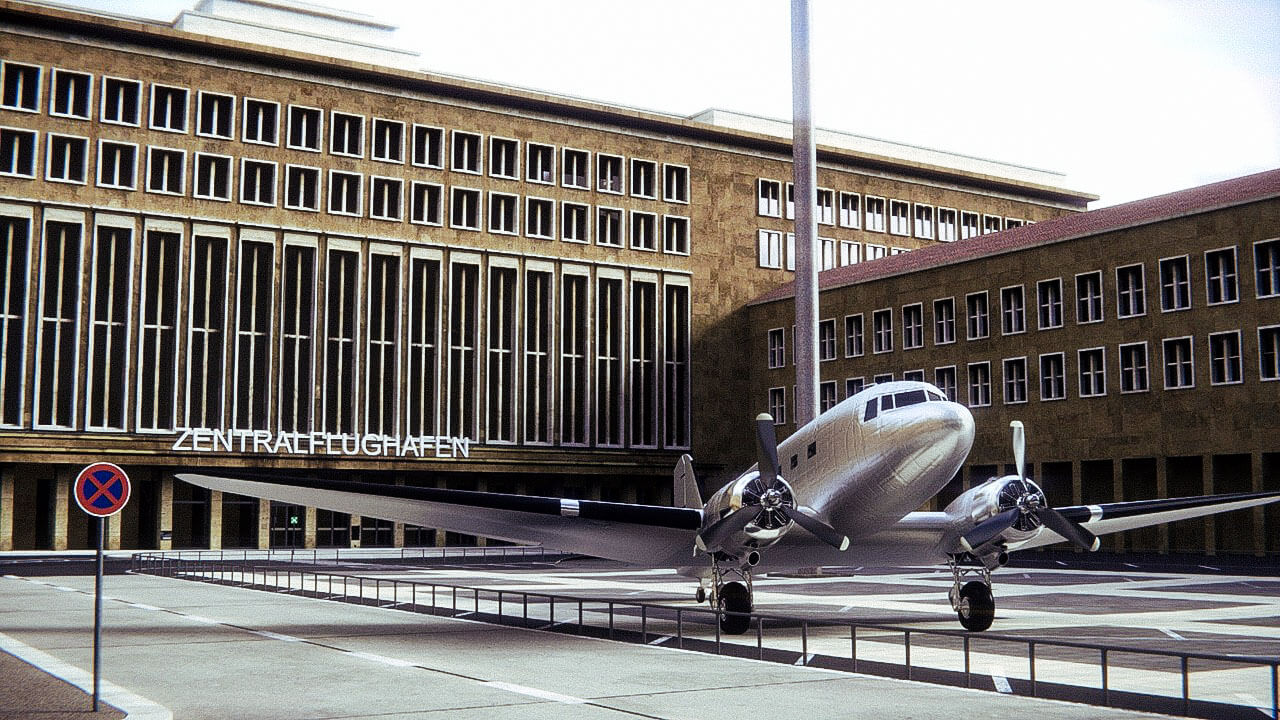 Tempelhof Feld (Tempelhof Berlin Field)is a non-operational airport located right in the middle of the city. Nowadays, this area is used for all kinds of activities starting with simple picnics and finishing with kitesurfing!
Oh, and you can also visit the inside of the non-functioning airport with a tour! If you want somebody to show you all the secret places in the airport AND guide you through the largest underground bunker system in Berlin, you can take this tour.
| | |
| --- | --- |
| ✈️Cost of traveling: | Medium |
| 📅 How many days: | 3-4 |
| 🌈 LGBTq friendly: | Great |
| 🍽️ Dinner for 2: | €35 |
| 👶Family friendly score: | Great |
| 🚕 Average taxi price: | €10 |
Bonus – Free things to do in Berlin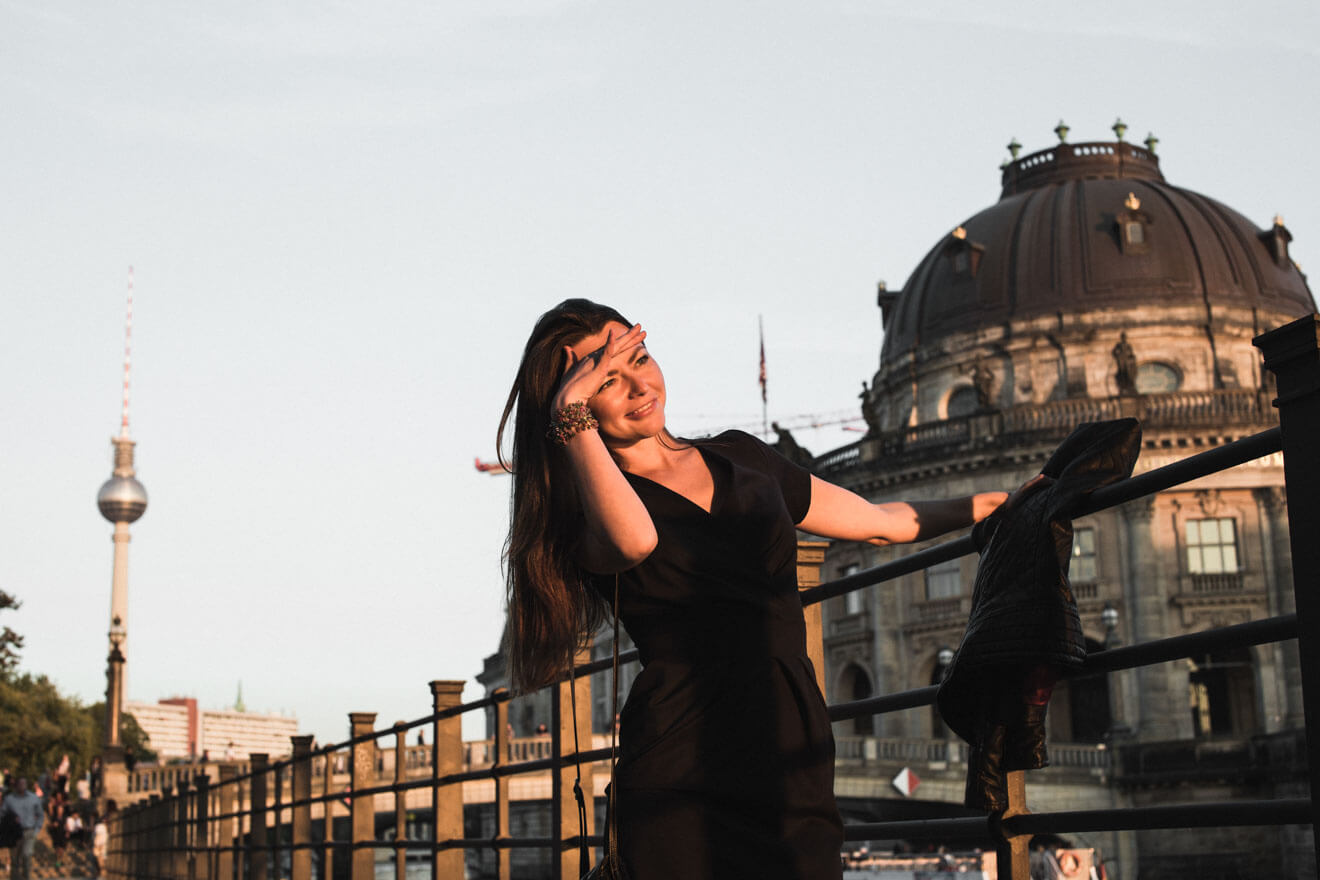 If you are looking for free things to do in Berlin, I'm here to help! The city houses tons of free and interesting museums, but here are some that I highly recommend for you to visit:
You can view the complete list of museums here.
Other random things to know about Berlin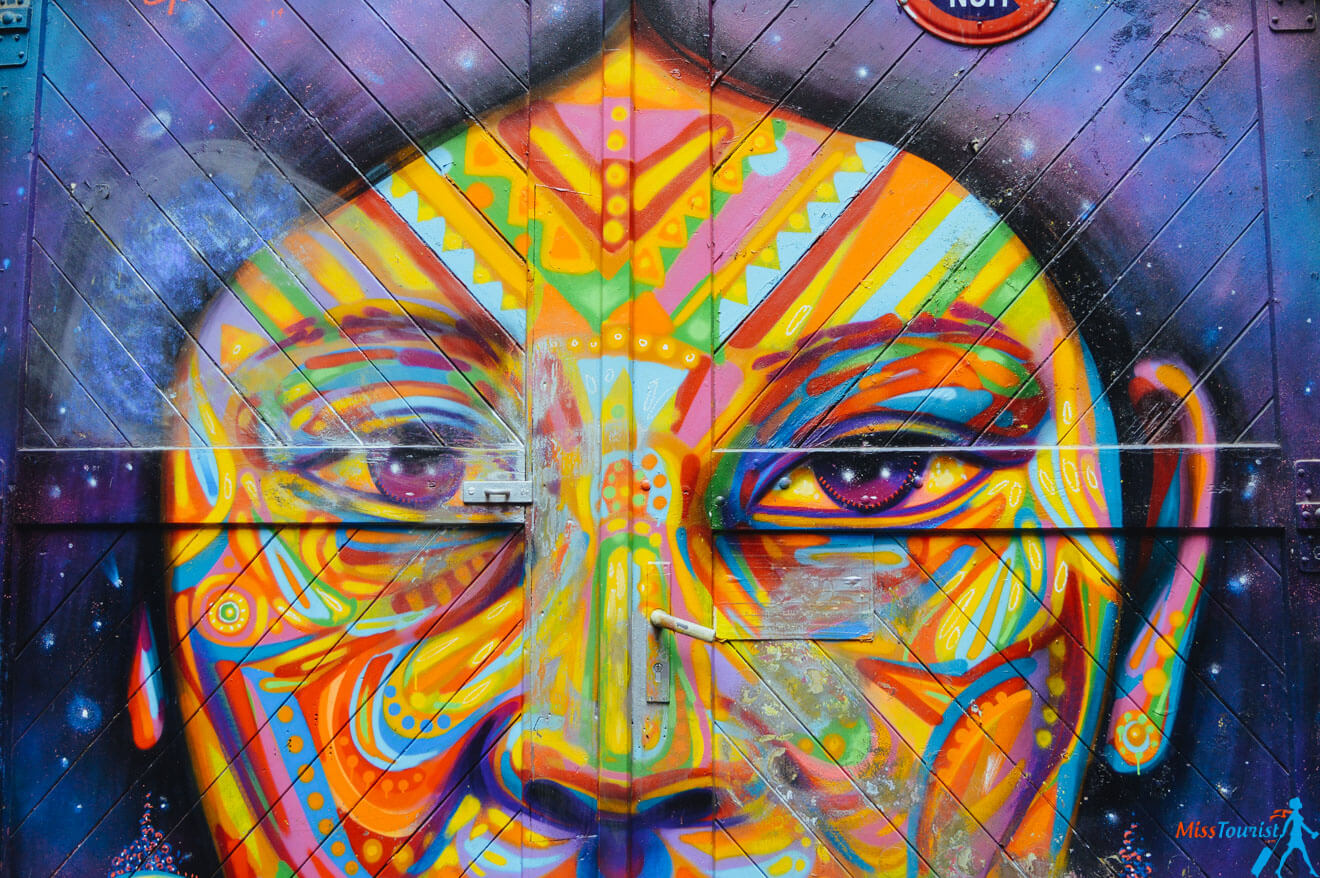 Did you know you can easily figure out which part of the city you are in – East or West Berlin? Just look for a traffic light around you – if it represents a funny man, you are in the East side, a normal light – you are in the West side! Check out this website to read more about this topic.
You can get some of your money back for your plastic/glass bottles in any kiosk or supermarket. It is generally about 25 cents per bottle. Just ask at the cash register if they collect the bottles since many of them do. There are also some special machines in big supermarkets that automatically take your bottles.
Sony Centre at Potsdamer Platz is pretty cool, too, if you are searching for unusual architecture.
Things to visit a bit outside of Berlin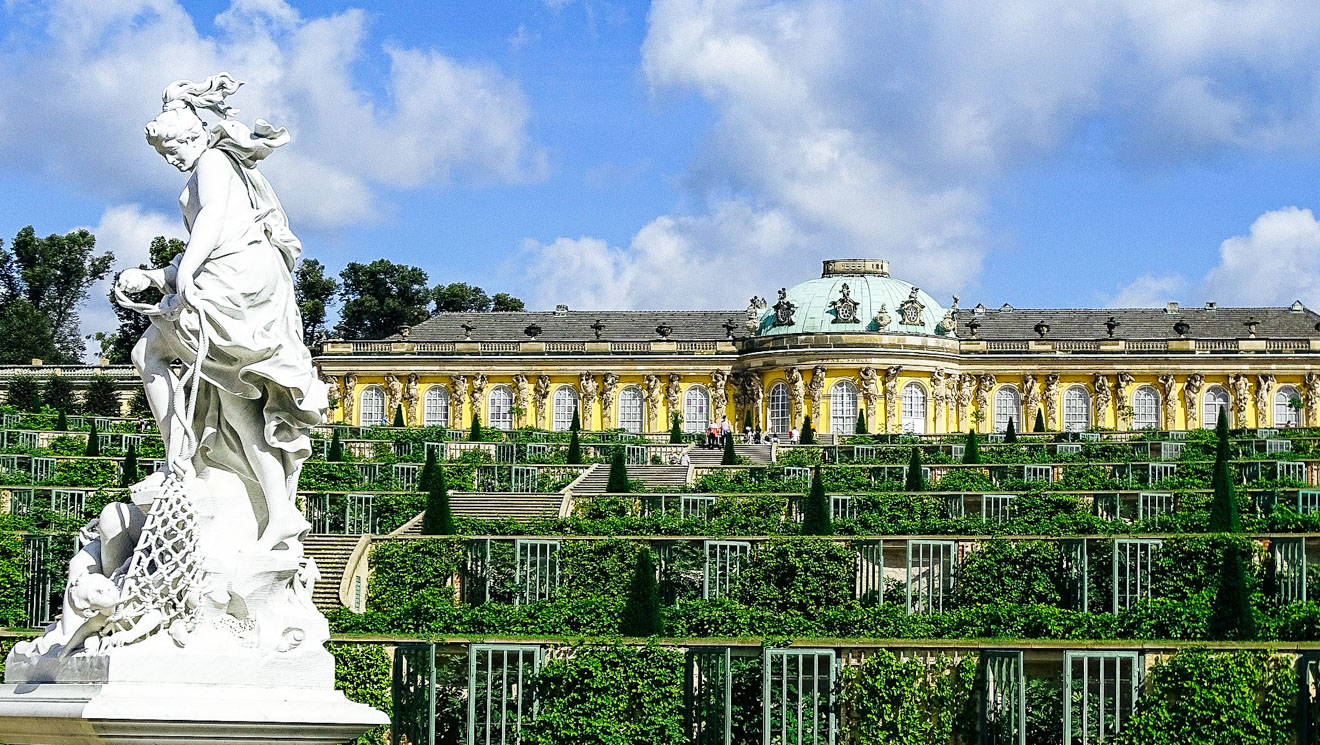 Sanssouci Palace – Schloss Sansoucci, also known as Sansoucci Palace, was built back in the days of German kings and queens. With its fountains and nicely arranged gardens, it might remind you a bit of Versailles (and Peterhof in Saint Petersburg). It is located in Potsdam and it is definitely worth a day trip if you have some time left! If you are interested, you can book a tour from Berlin to Postdam by bus, which will take you on a beautiful tour of Sanssouci and tell you everything you need to know.
Sachsenhausen Concentration Camp Memorial – this is one of the first Nazi concentration camps in Germany and you can see all the horrors of the regime there. It is very… sobering. I have been to the Auschwitz Concentration Camp in Poland and I will never forget it. You can also take a guided tour from Berlin.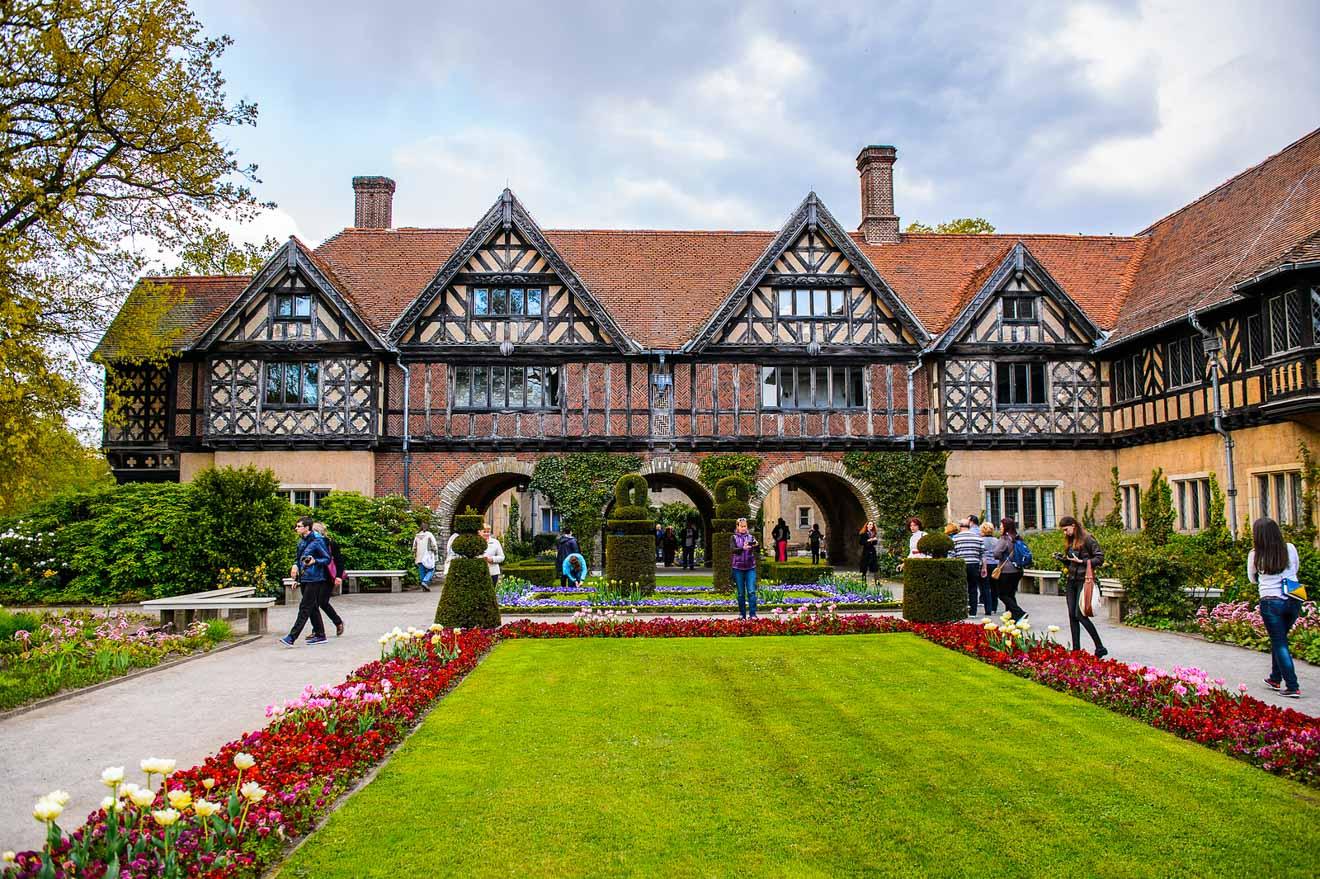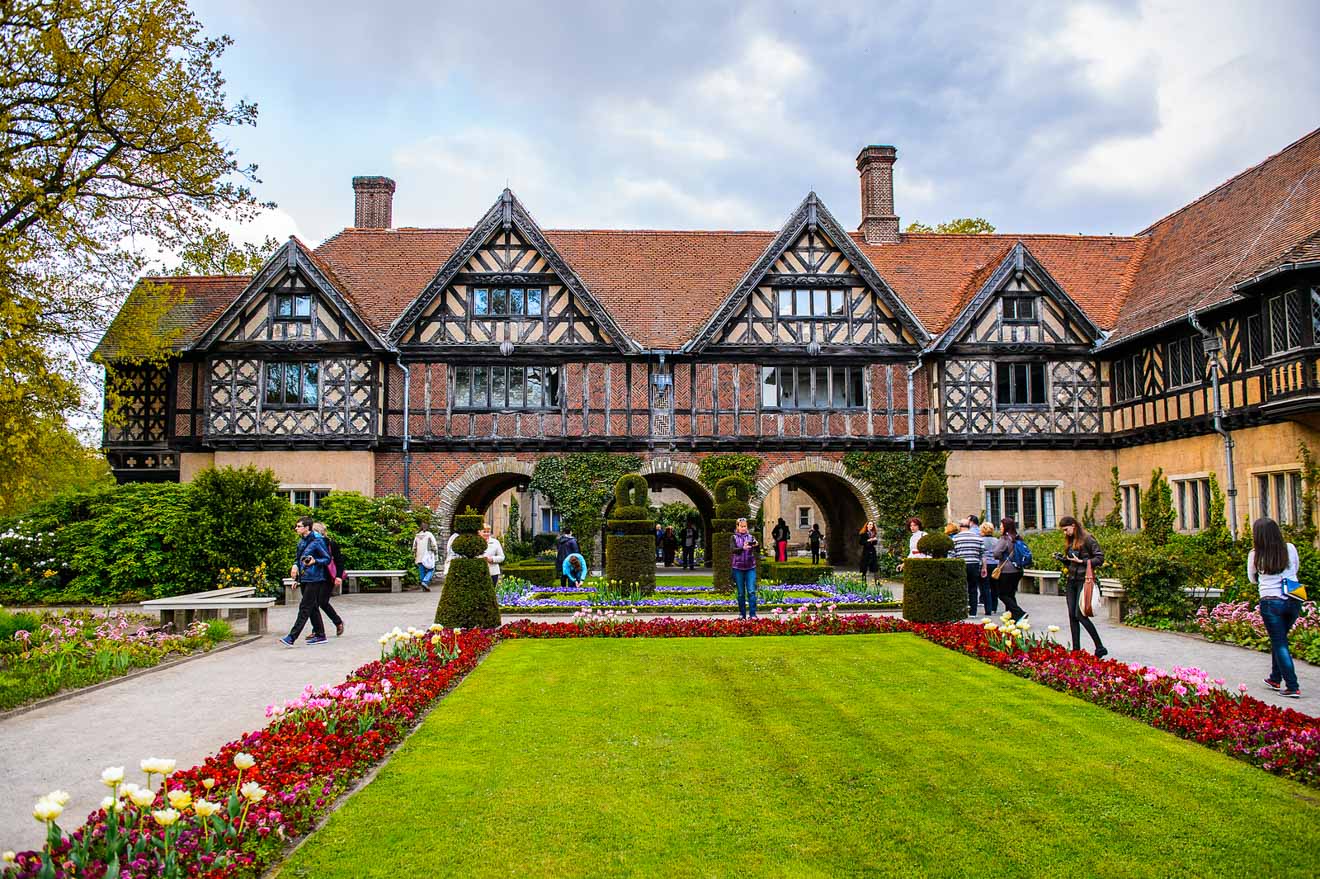 Potsdam – If you have some more time on hand, you can go to Potsdam to experience the vibe of this city too! A very convenient option is this organized day trip tour that includes a transfer from Berlin. Your guide will take you from Berlin and show you the most famous sites in Potsdam!
Spreewald (Spree Forest) – this is a UNESCO World Heritage Site located only 1 hour away from Berlin, right near the Spree River. This is probably the best place to go if you want to escape the concrete jungle of Berlin and enjoy some relaxation while being surrounded by nature. You can enjoy it by foot, boat or bike! For example, you can take this Potsdam Biosphere tour, during which you during which you will explore the biosphere reserve! Or you can book a complete culinary tour with 2 nights at a 3-star hotel, including meals and more!
If you have more time – Unusual things to do in Berlin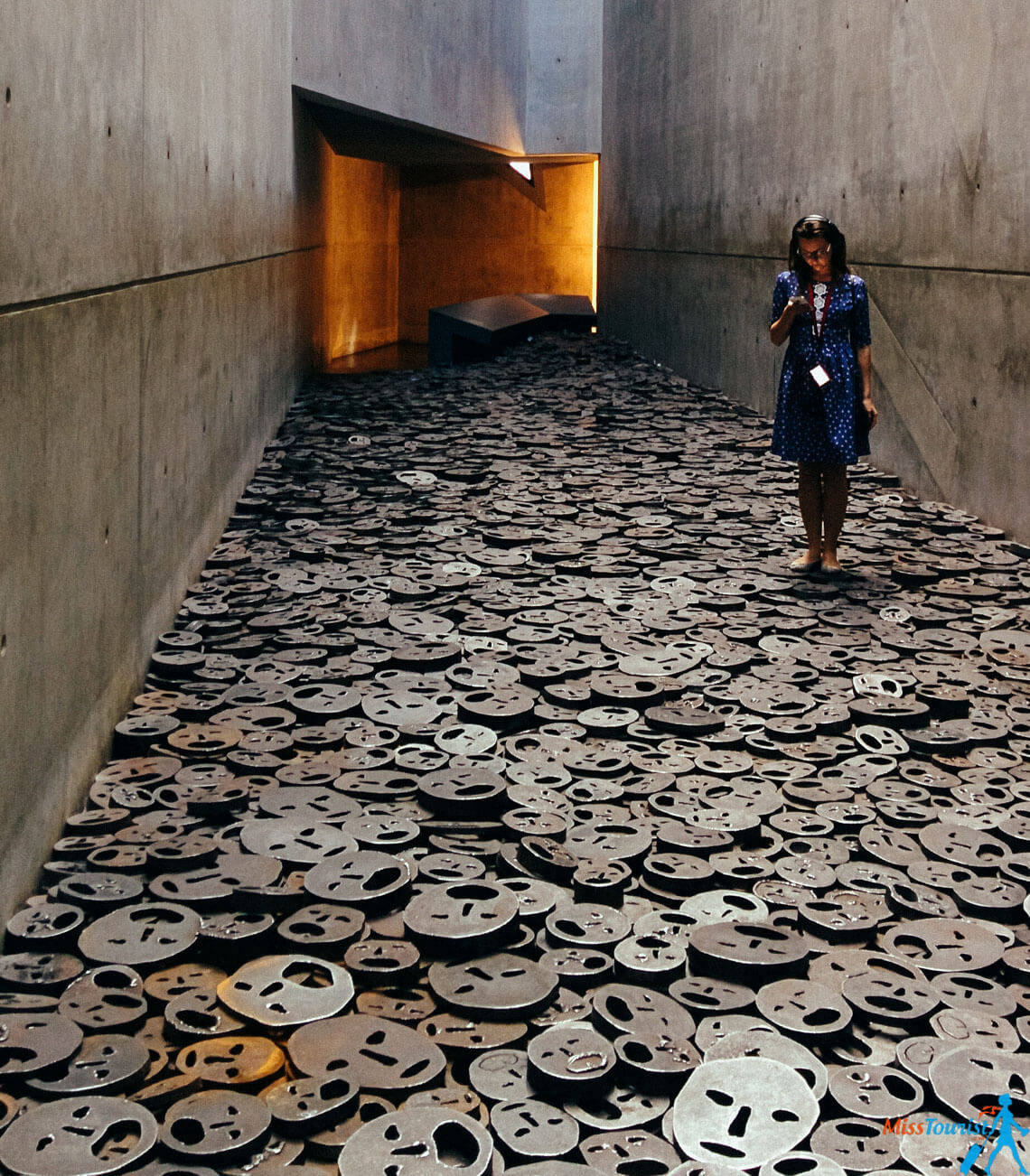 Here are a couple of things that you can do if you wish to visit the off-the-beaten-path Berlin:
PRO TIP: Take a look at the Berlin Welcome Card – for the price of 20€ this card gives you 2 days of using public transport for free (airport transfer included) and discounts of up to 50% to over 200 attractions.
It's best if you get the visitor's card, as it will give you free transportation and tons of discounted museums.
PRO TIP 2: If you are a fan of Hop On Hop Off buses, you can buy a ticket for 24, 48 or 72 hours here or here. Both of them have audio guides in different languages, including English.
When to visit Berlin?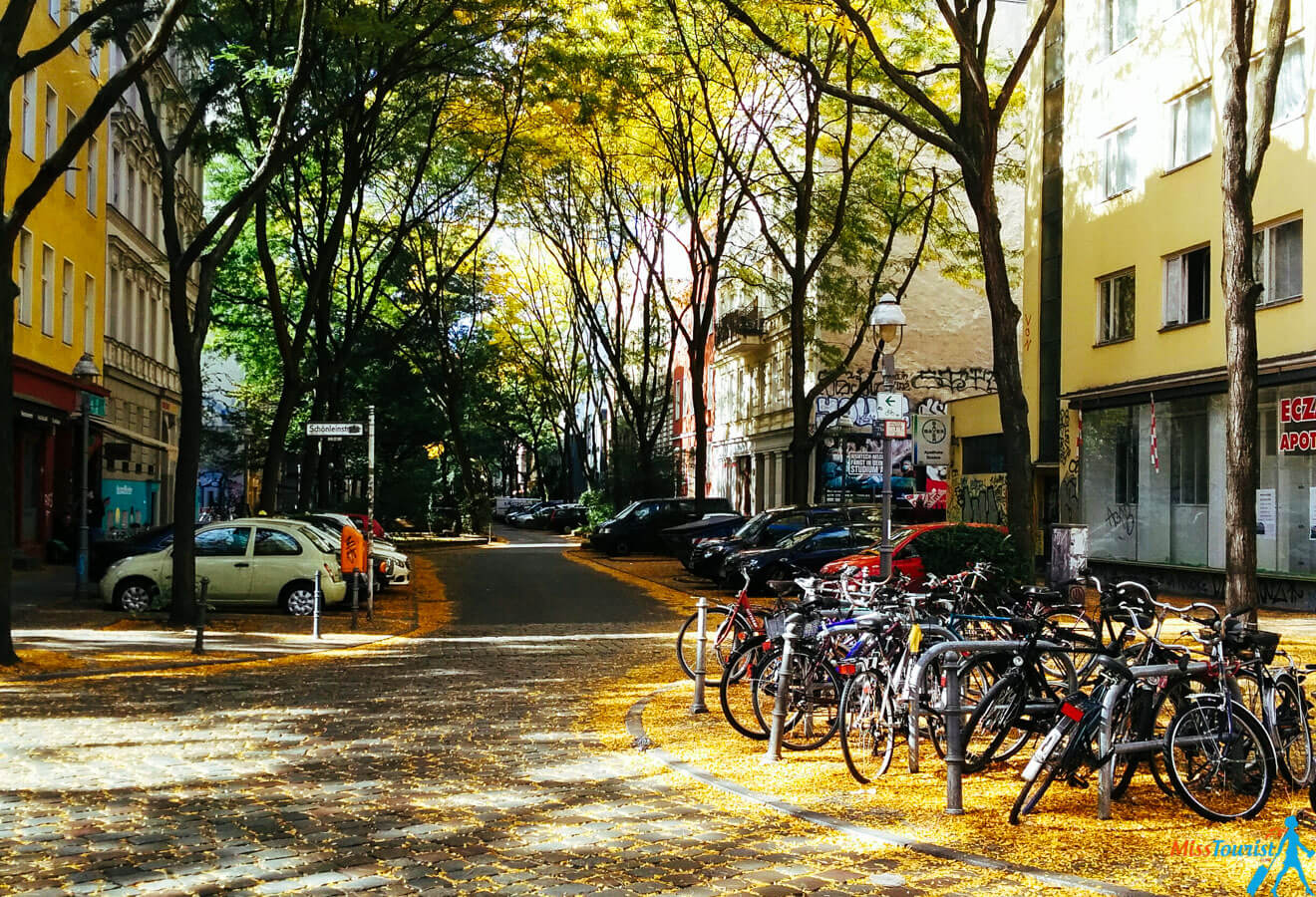 I have been to Berlin twice. The first time was at the beginning of October and it was quite cold. The second time was at the beginning of September when the weather was fabulous! There's a drastic difference, so you better check the weather report twice before you start packing your stuff.
PRO TIP: Even if you will only stay for one day in Berlin, make sure to bring some warm clothes, as it can be windy!
I have also heard that Berlin is amazing to visit during the cherry blossom season, from April to early May, when all the gardens wear endless shades of pink!
Where to stay in Berlin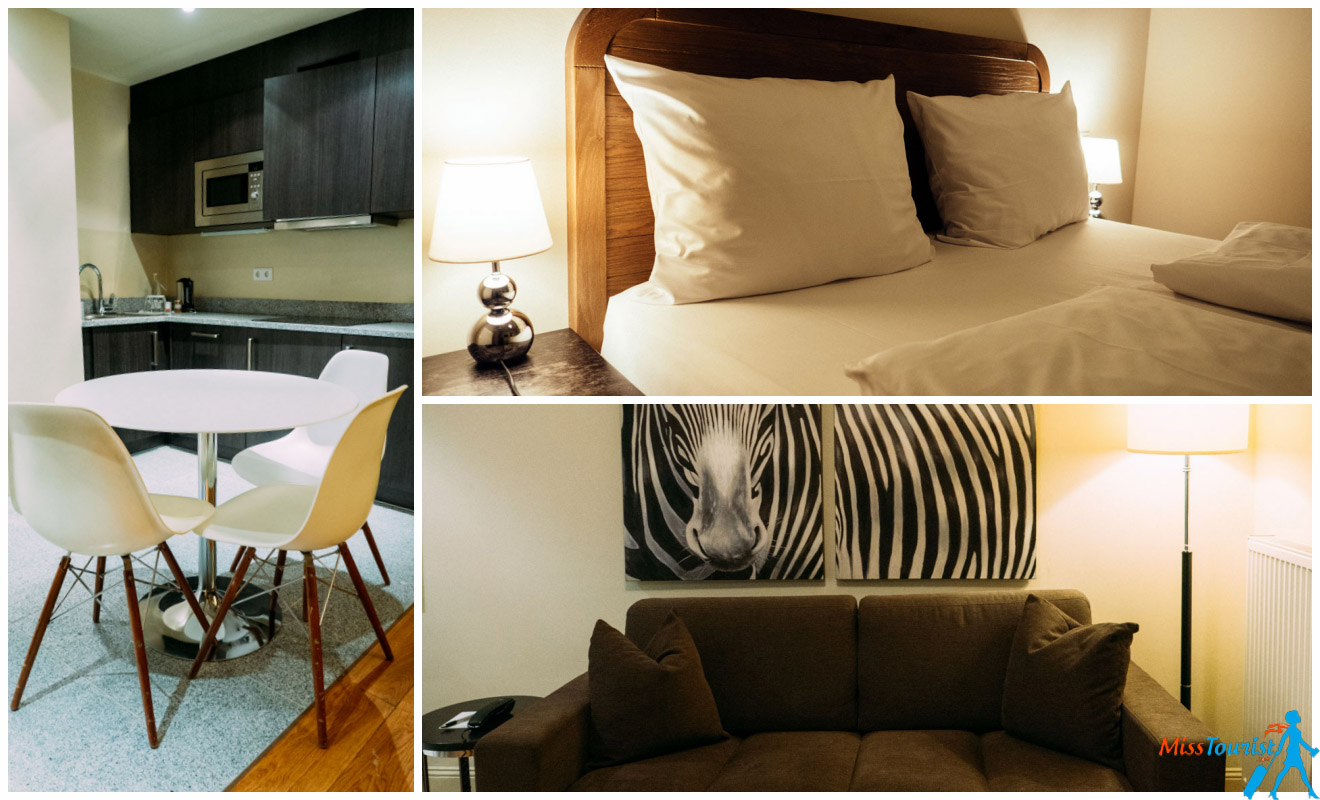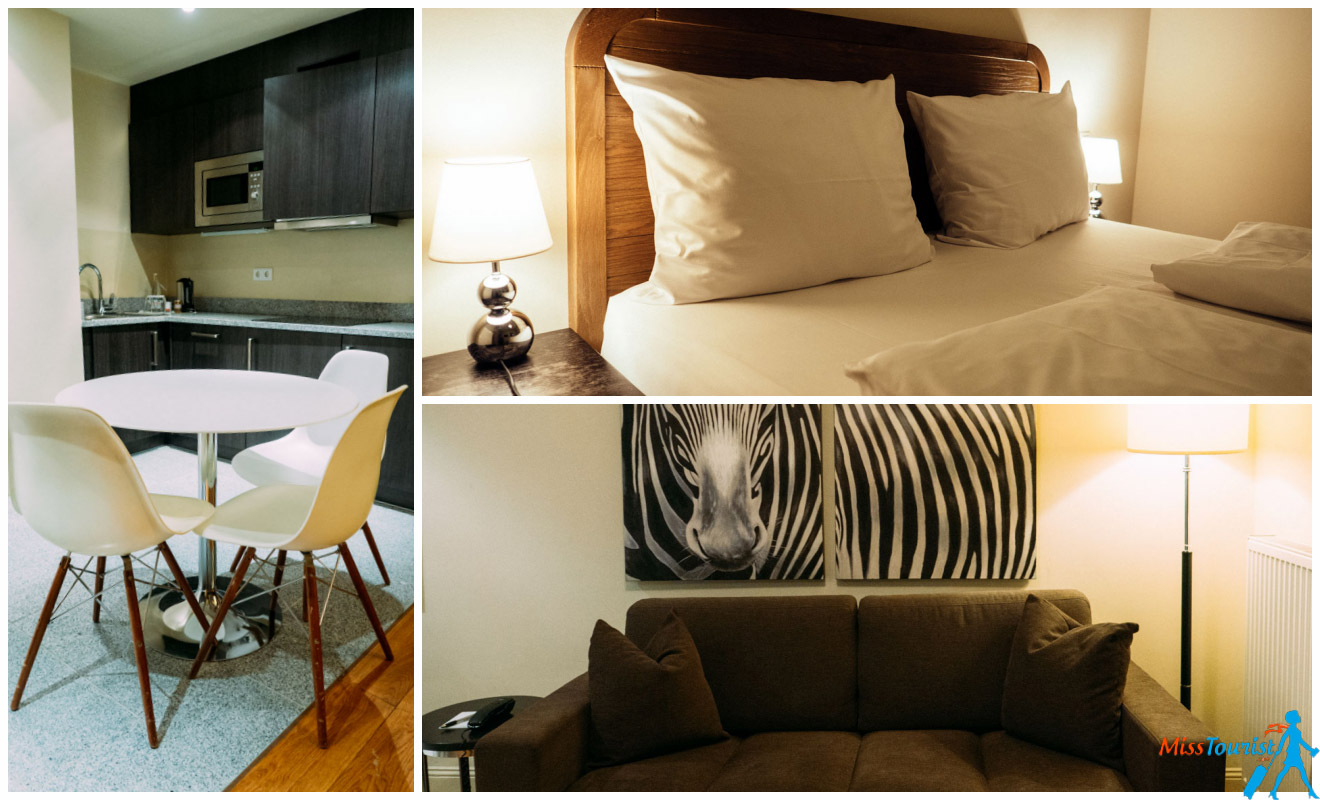 I recently stayed in Mondrian Suites Berlin and I really loved it there! They offer very nice and spacious apartments that you can choose from – I stayed there all by myself but you can easily fit a family with 1 or 2 kids because all studios have a pull-out couch. The studios are also a great idea for those who want to cook. I only stayed there during a conference, so I hardly had any time to cook or go to a restaurant; I'd usually buy something from the numerous bakeries or supermarkets nearby and have it at home as there is a microwave and all necessary kitchenware available there.
The hotel is located a couple of minutes' walk from the metro station and also a couple of minutes by foot from Checkpoint Charlie – one of the main Berlin attractions.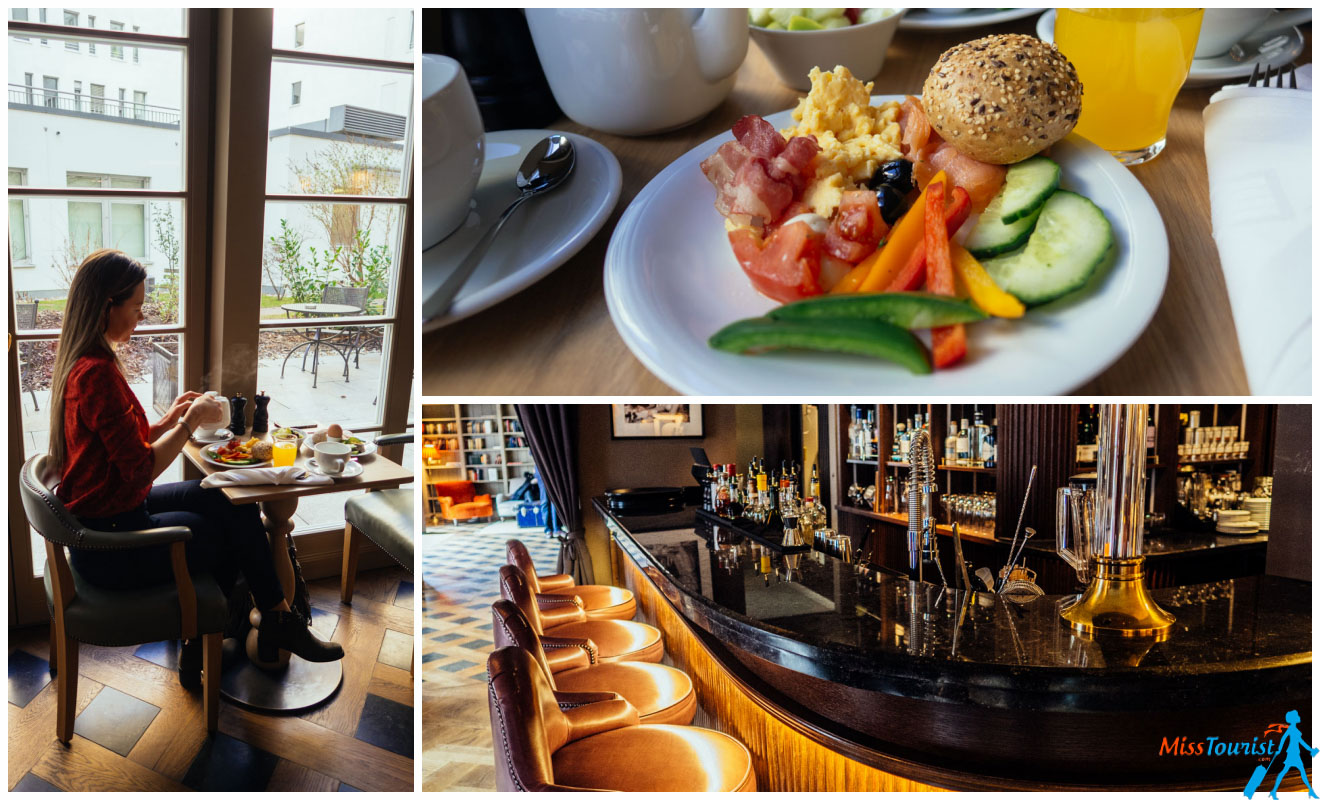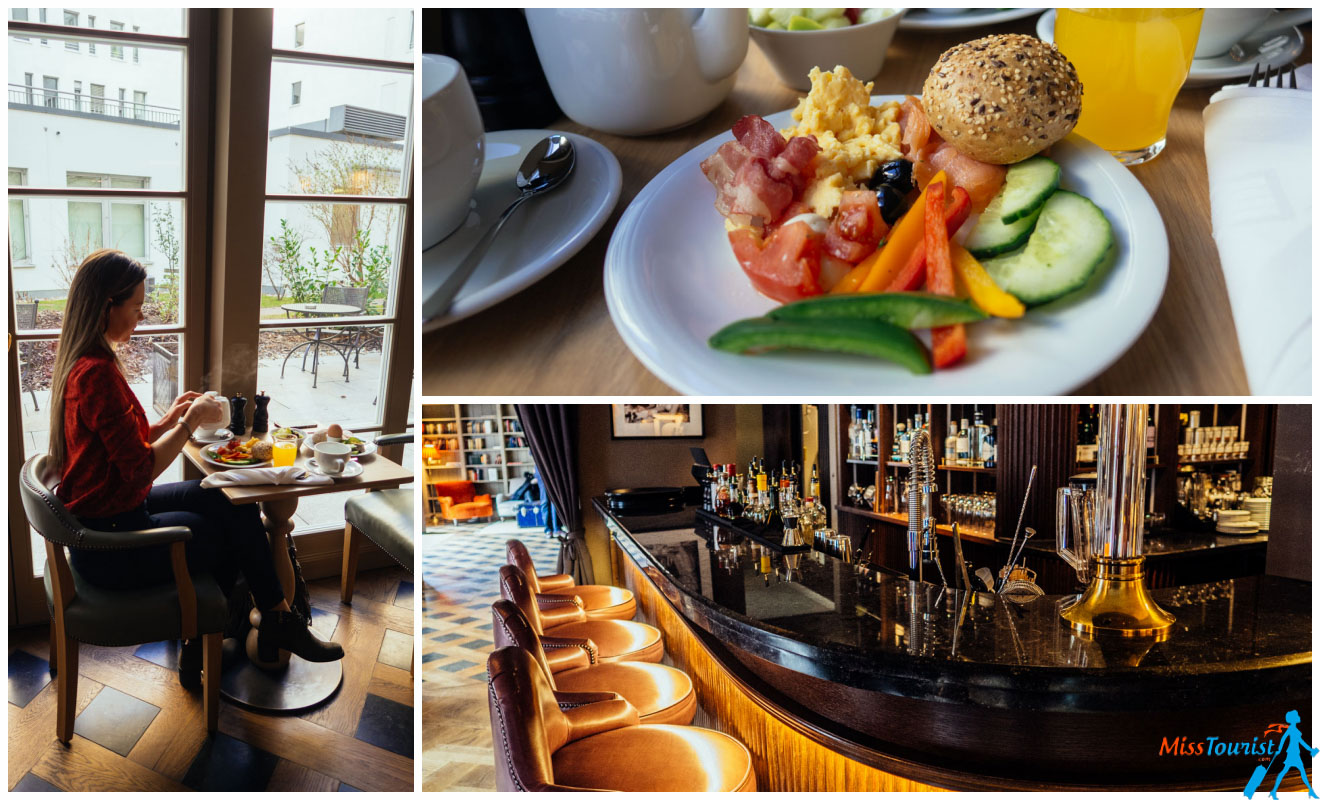 If you opt for breakfast at the accommodation as well, you will get a delicious, varied buffet that will fit all tastes! Dear hotel staff, I sincerely apologize for the amount of smoked salmon I have consumed at your place, I must have destroyed your monthly supply, but I could not help it – it was too good! 🙂
If you prefer doing a bit of sport when you travel as well, by the time you visit they will have a brand new spacious gym on the property (the restoration was almost finished when I was there)! And I heard that, after they finish it, the roof will be transformed into a trendy place for a sunset cocktail!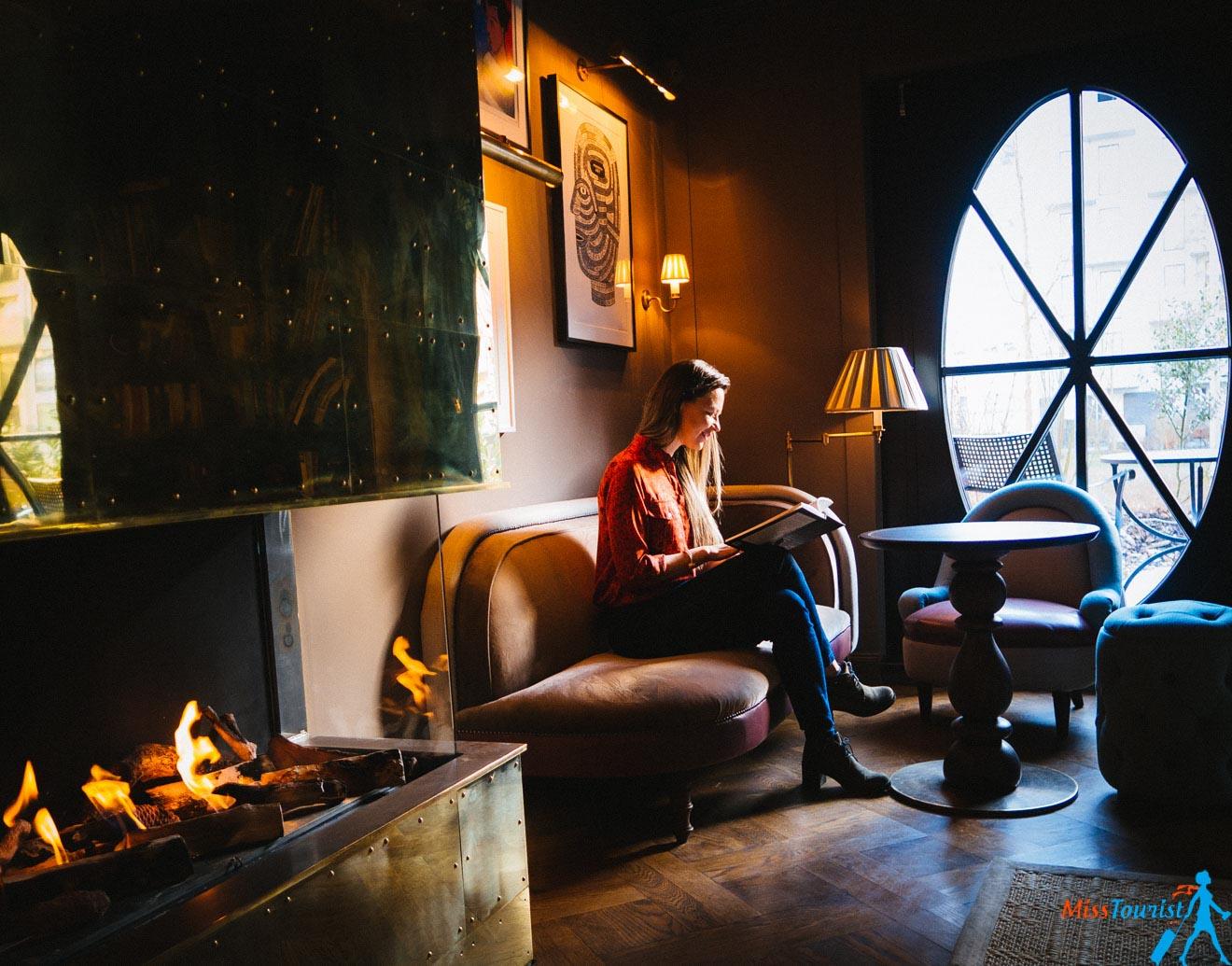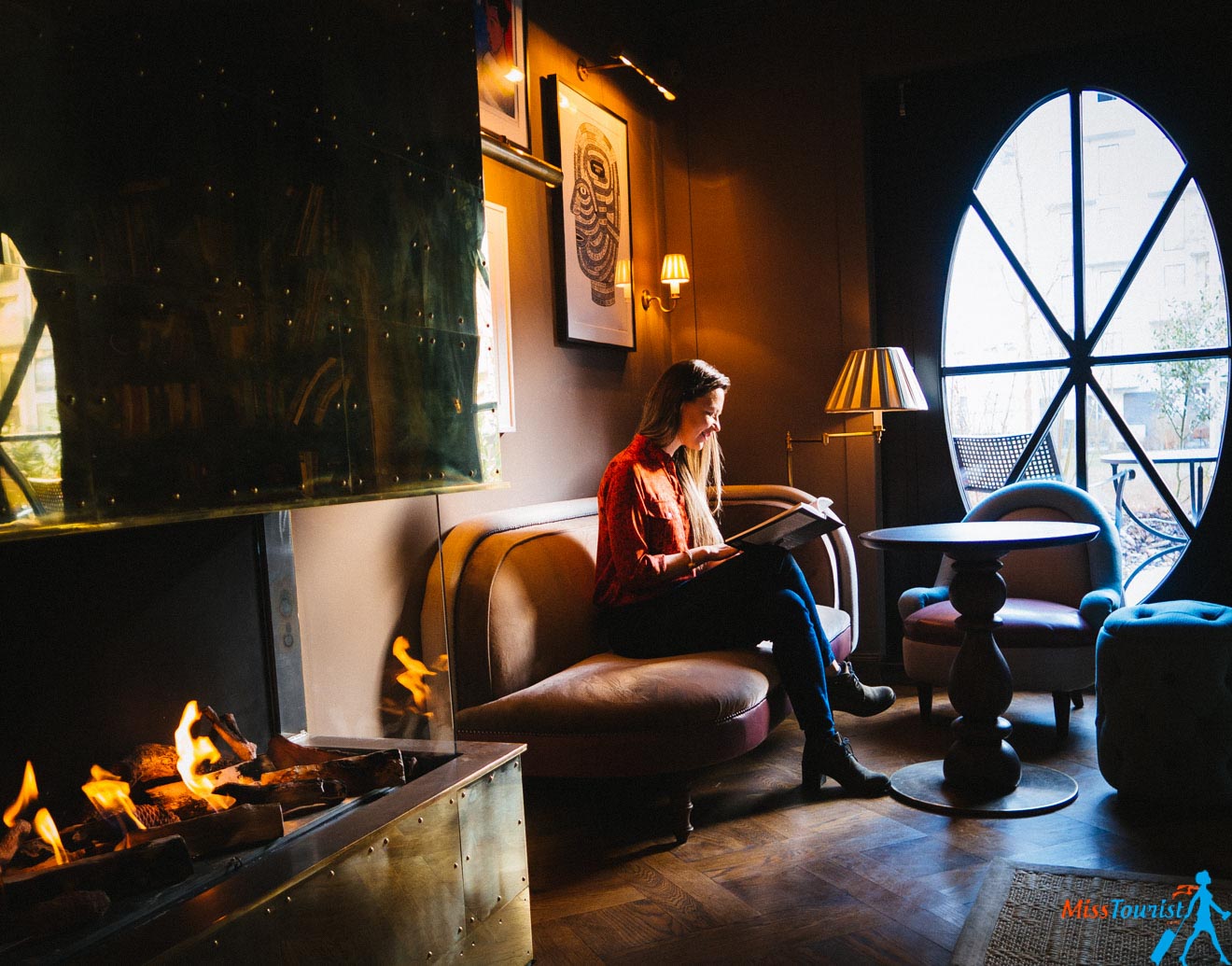 Last but not least, the design of the lobby is simply fantastic! It is truly an interior design masterpiece and I wish I could have stayed for longer just reading a book near that fireplace – so relaxing!
Other great hotels in Berlin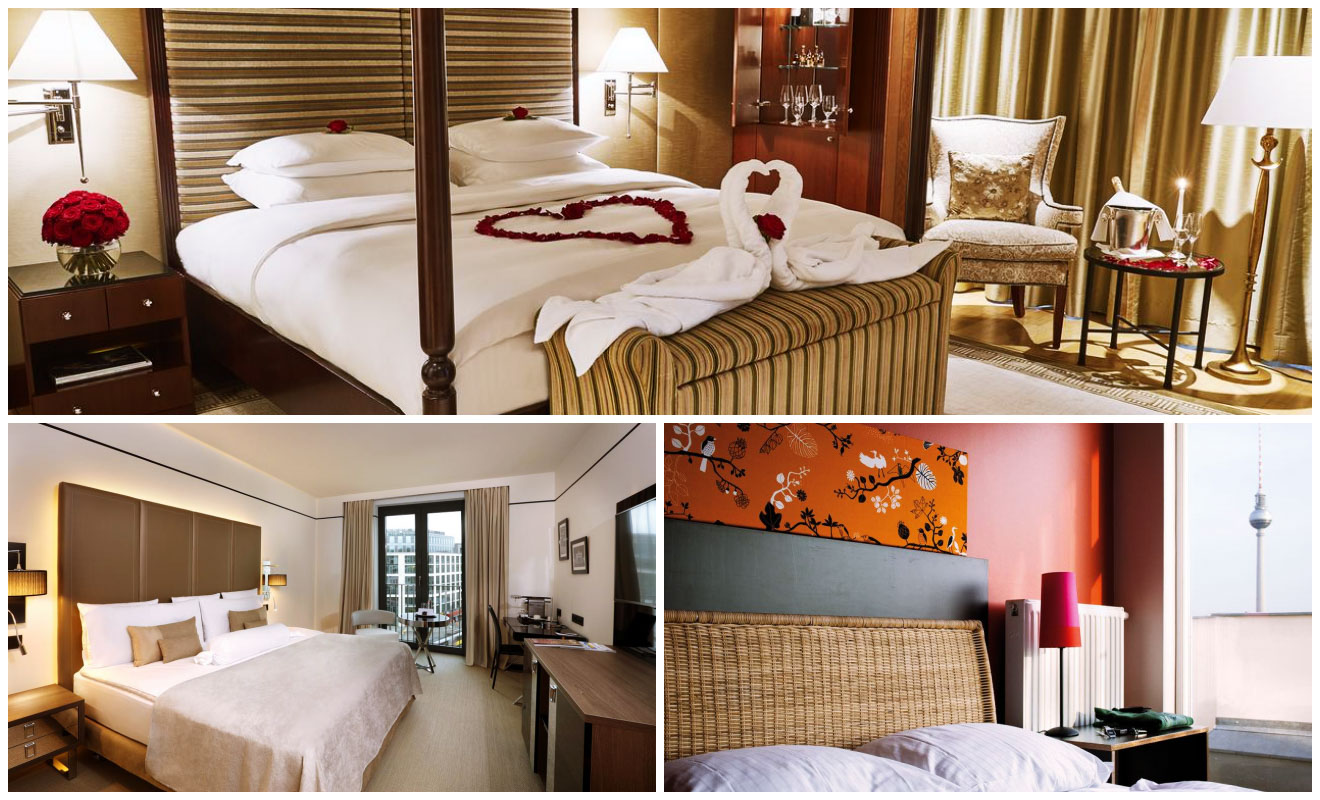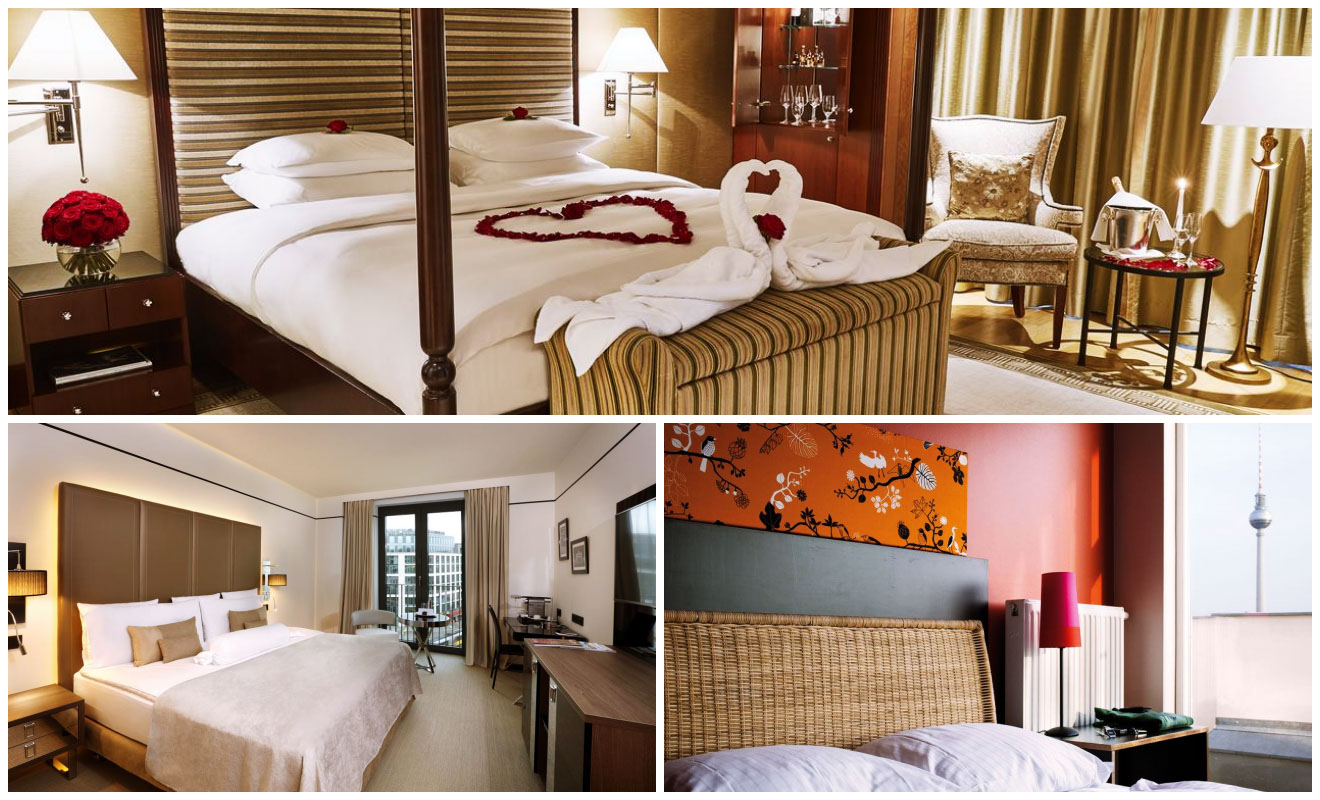 Here are some hand-picked accommodations all located in the center, close to the metro and with fabulous reviews. Check them out and see which one is perfect for you!
Luxury ($240 USD and up): Hotel Adlon Kempinski Berlin is a great 5-star hotel situated right in the city center, half a kilometer from Sony Center. This hotel has all the amenities you could ever need, including a TV with satellite channels, DVD player, bathrobes etc. Berlin Marriott Hotel is the best place to stay in Berlin if you are looking for luxury service and amenities. This hotel is a 10-minute walk from Brandenburg Gate and it offers awesome rooms, a fitness center, mahogany furnishings and more!
Middle ($120 USD to $240 USD): Meliá Berlin is the best place to stay in Berlin if you are traveling on a middle-priced budget. Every room includes a flat-screen TV and some of them even have an awesome view of the river or city! Steigenberger Hotel am Kanzleramt is located only half a kilometer away from the Brandenburg Gate. You should also know that Berlin Main Station is right next to the hotel – how convenient!
Budget ($62 USD to $120 USD): If you're looking for a great budget hotel, then The Circus Hostel is a great choice. Located right in the city center, this hostel is very friendly and it also offers bike rental facilities! Another good choice is Select Hotel Berlin The Wall. Situated half a kilometer from Sony Center, Select Hotel offers great facilities and even a 24-hour front desk clerk!
Frequently Asked Questions about Berlin
💰 Is Berlin cheap?
Berlin is one of the cheapest places in Western Europe. It's a lively city, with plenty of things to for budget travelers. A meal usually costs around 10 euros and a beer is around 3.50 euros. 
👪 Is the Berlin pass worth it?
The Berlin Pass gives you access to over 50 attractions, including a hop-on-hop-off bus and a river cruise, so if you want to make the most of the city and visit as much as possible, then it's definitely worth it!
📸 What are some non-touristy things to do in Berlin?
If you're looking for some of the best things to do in Berlin, try the Madame Tussauds Berlin, taking a River Cruise on rivers Spree and Havel, going for a Berlin Underground Tour!
📆 When to visit Berlin?
The best months to visit Berlin are from April to early May, when nature is in bloom, or in September when the weather is fabulous, neither too cold, nor too hot!
---
Conclusion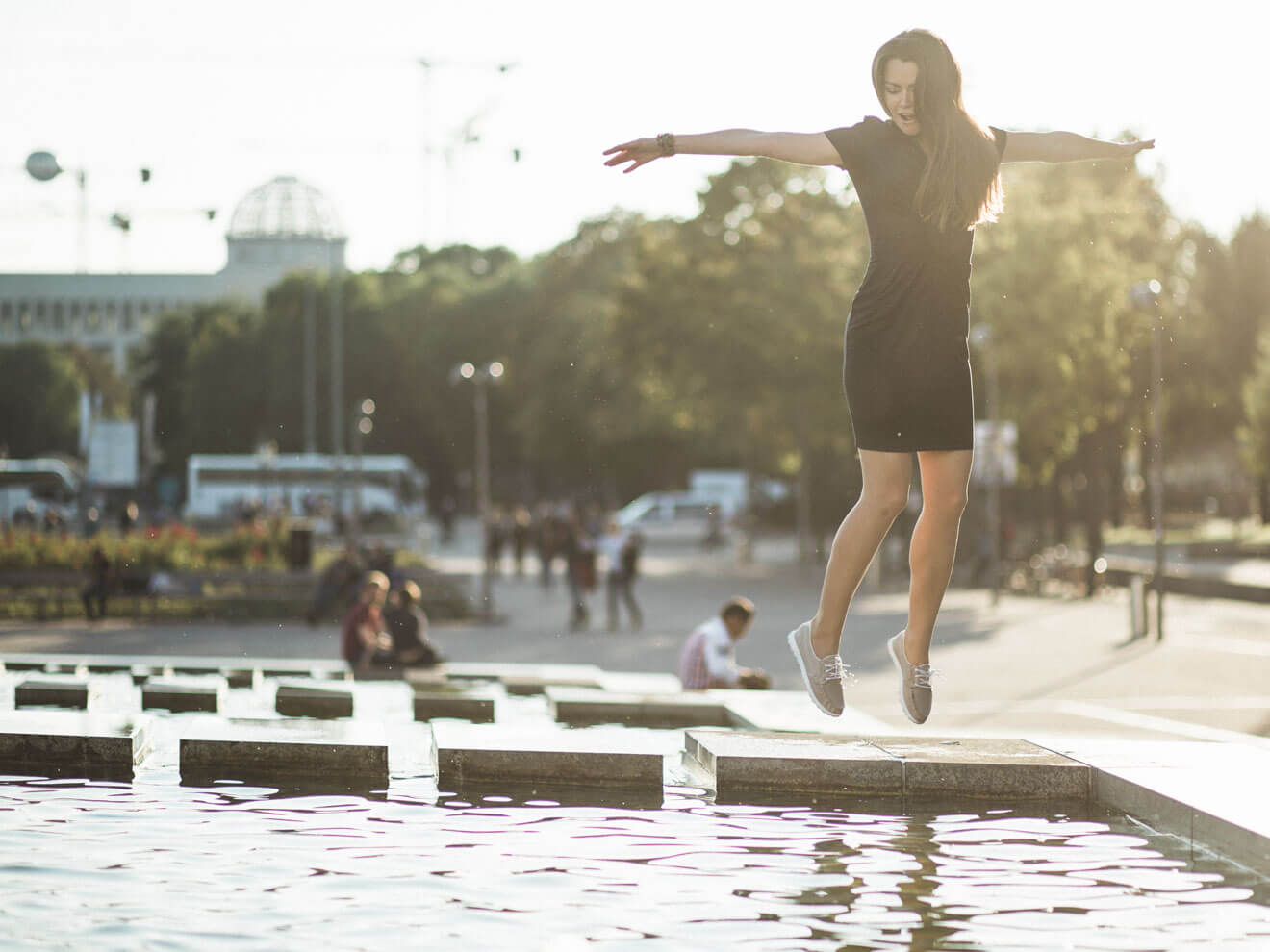 Any German will tell you that Berlin is not Germany and Germany is not Berlin. But you know what they also say? "Berlin is poor but sexy". And I could not agree more with that!
It keeps alive a tale of two cities – East and West Berlin, and it also has a strong avant-garde vibe. Berlin is full of free spirited people and you will see that right from the start! There is a lot of respect in Berlin for people. There is also a lot of beer. 😉
The city is constantly changing and evolving and it doesn't let anything hold it back. I will return here for sure, and I wish you a great visit to this magical city of freedom!
I think this list of 22 unique things to do in Berlin will help you create the best vacation!
I hope you liked my list of Top Things to do in Berlin, Germany and, as usual, you can ask me anything in the comment section below!
Yulia
UPDATE: I know this is a huuuge article and by popular demand, I have created a printable PDF version of this post. You can print it or download it on your phone available offline when you are in Berlin. You can support my work by purchasing the guide here if you wish to, the price is only $2,99 USD. All the information will remain free forever on my site 🙂
---
---
Pin it for later!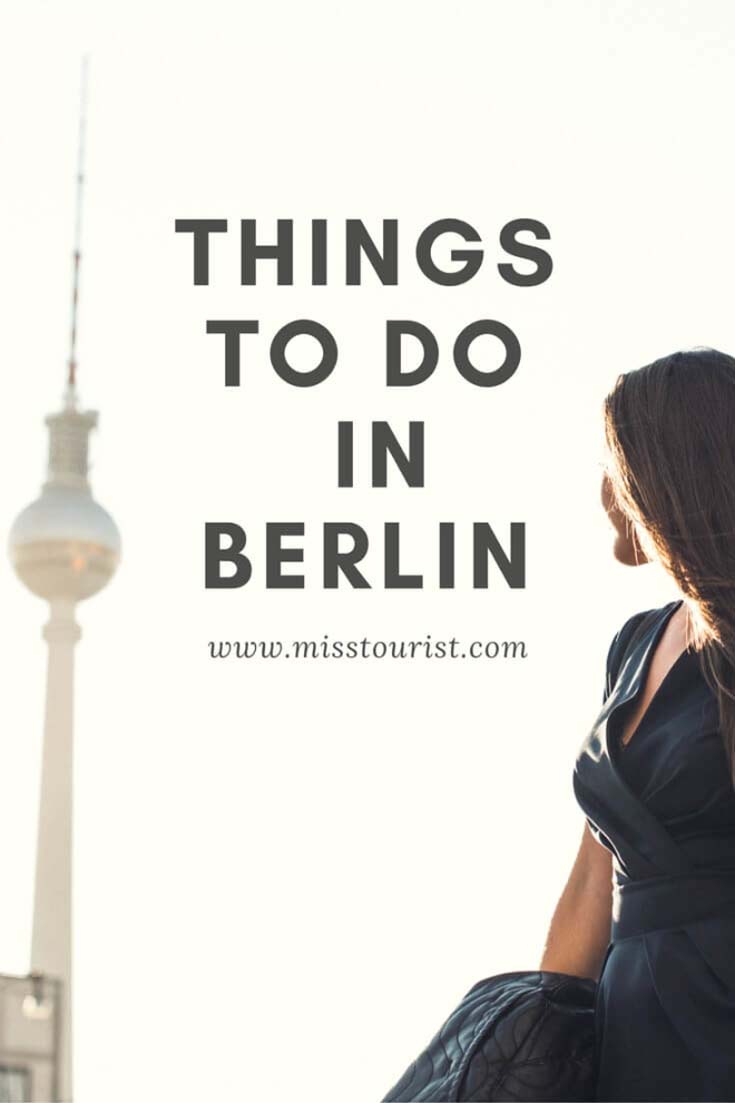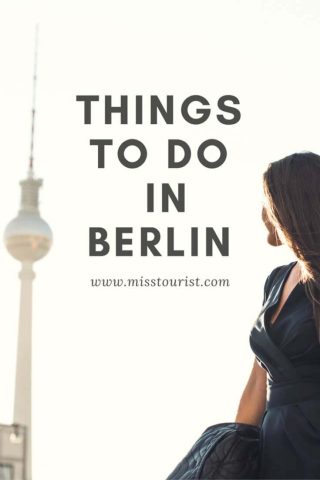 Pin it for later!