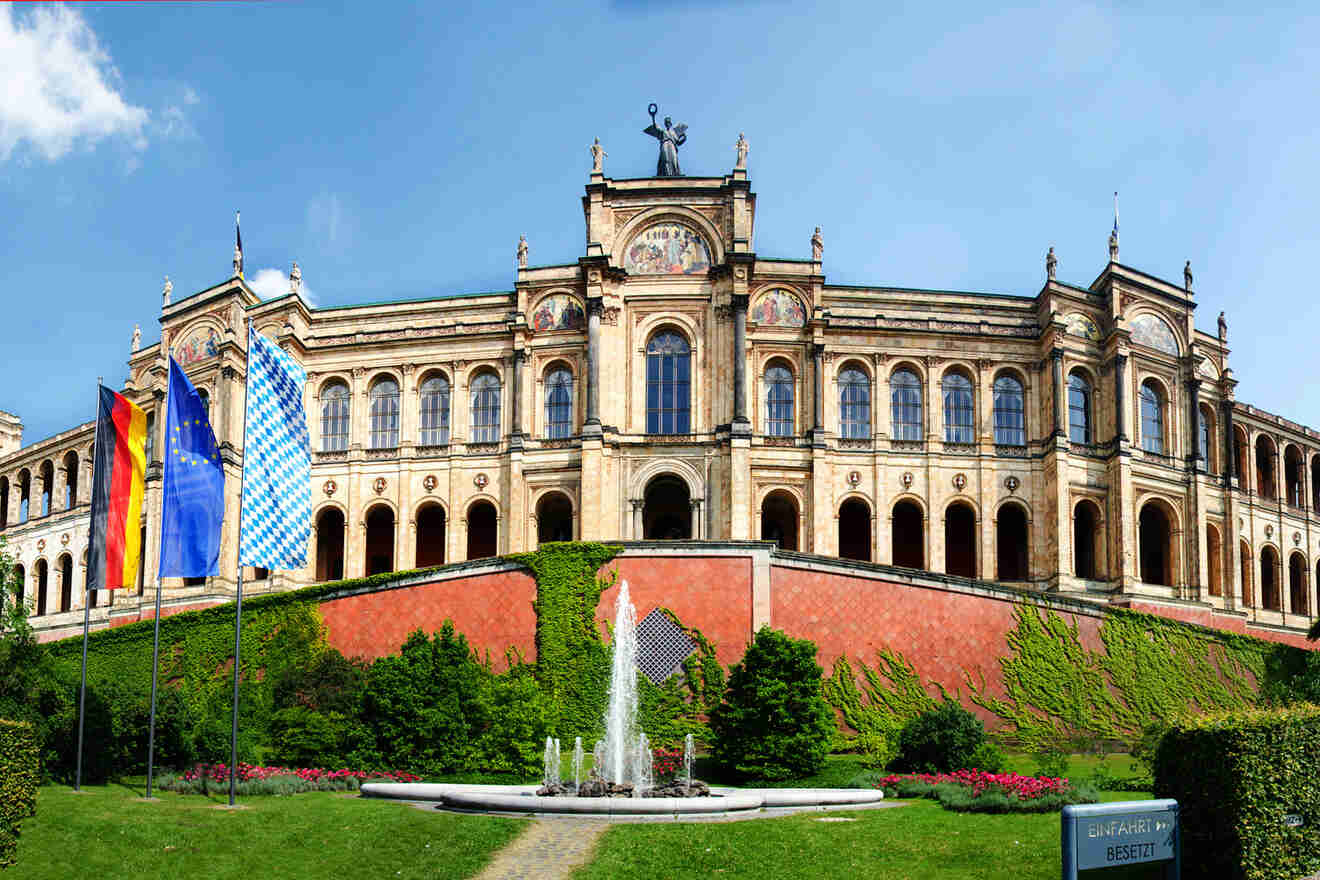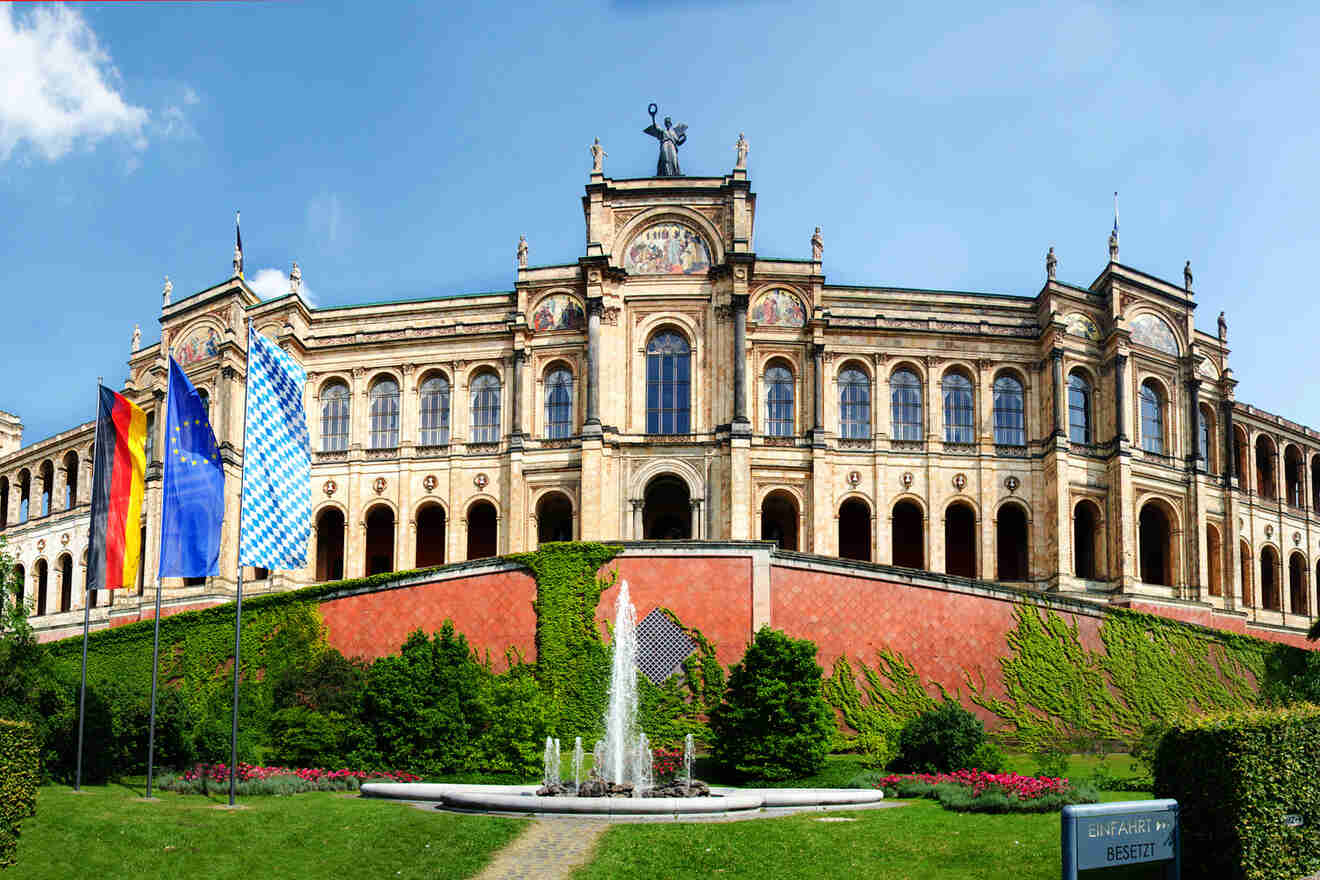 Are you struggling to decide which of the Munich tours you should embark on? Fear not, my dear traveler, I've got you covered!
Previously known as the "The Capital of the Nazi Movement," this city sure has a lot of tales to tell and many sites to visit. So it's crucial to know which tours are the best choice for this endeavor. So, I compiled a comprehensive list just to make things easier for you.
No matter if you're interested in historical sites, luxury options, bike rides, or day trips, there is something for everyone here. You'll also find some shorter tour options as well in case you're short on time.
Before we start, I need to remind you about something. Munich is one of the most famous historical cities in Germany, and as such, it has thousands of visitors each year. So make sure to play it smart and book your tours well in advance!
Let's begin!
If you are in a hurry
If you don't have time to read the whole post, check out the best tours in Munich.
Here are the main tours to book in advance:



Dachau Concentration Camp
1. Join a Third Reich walking tour of Munich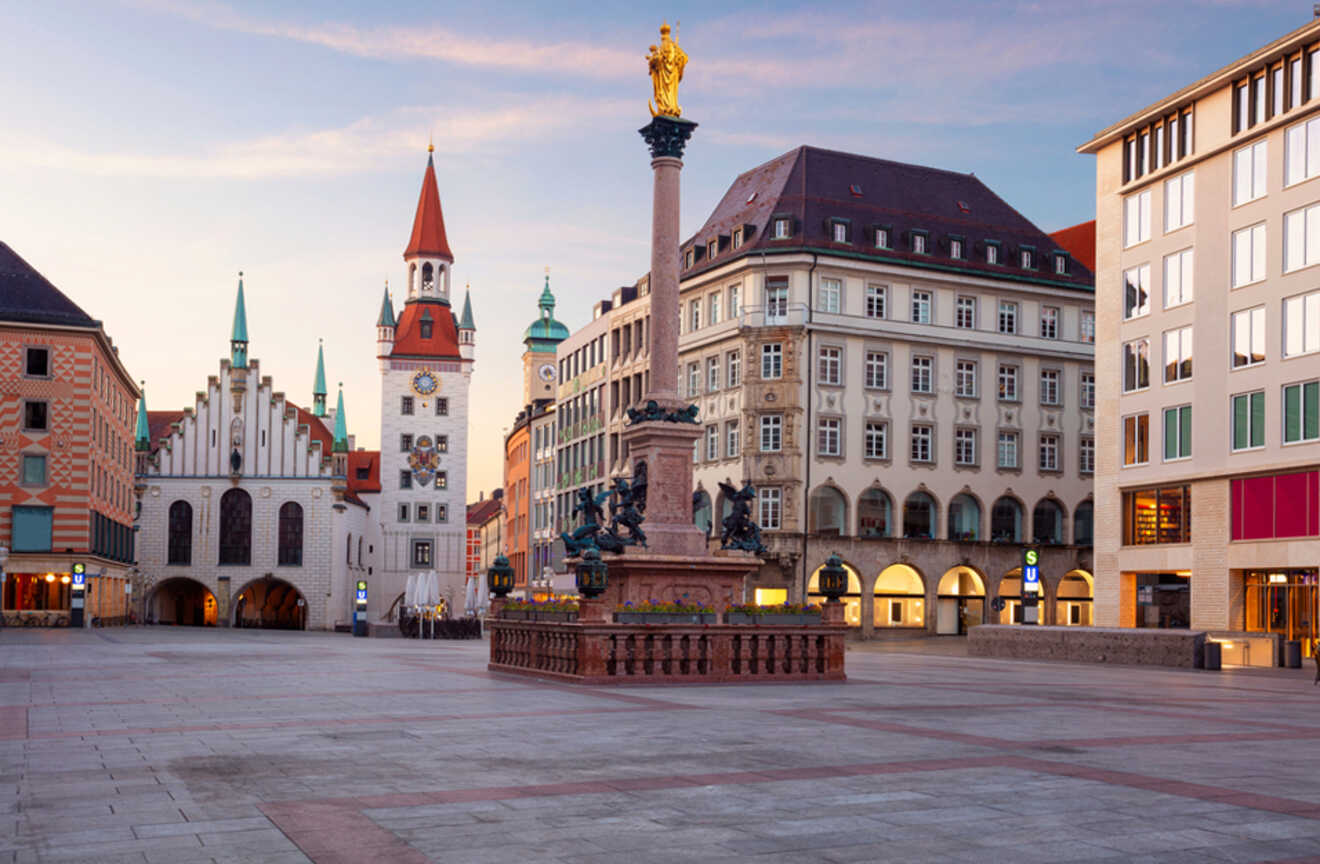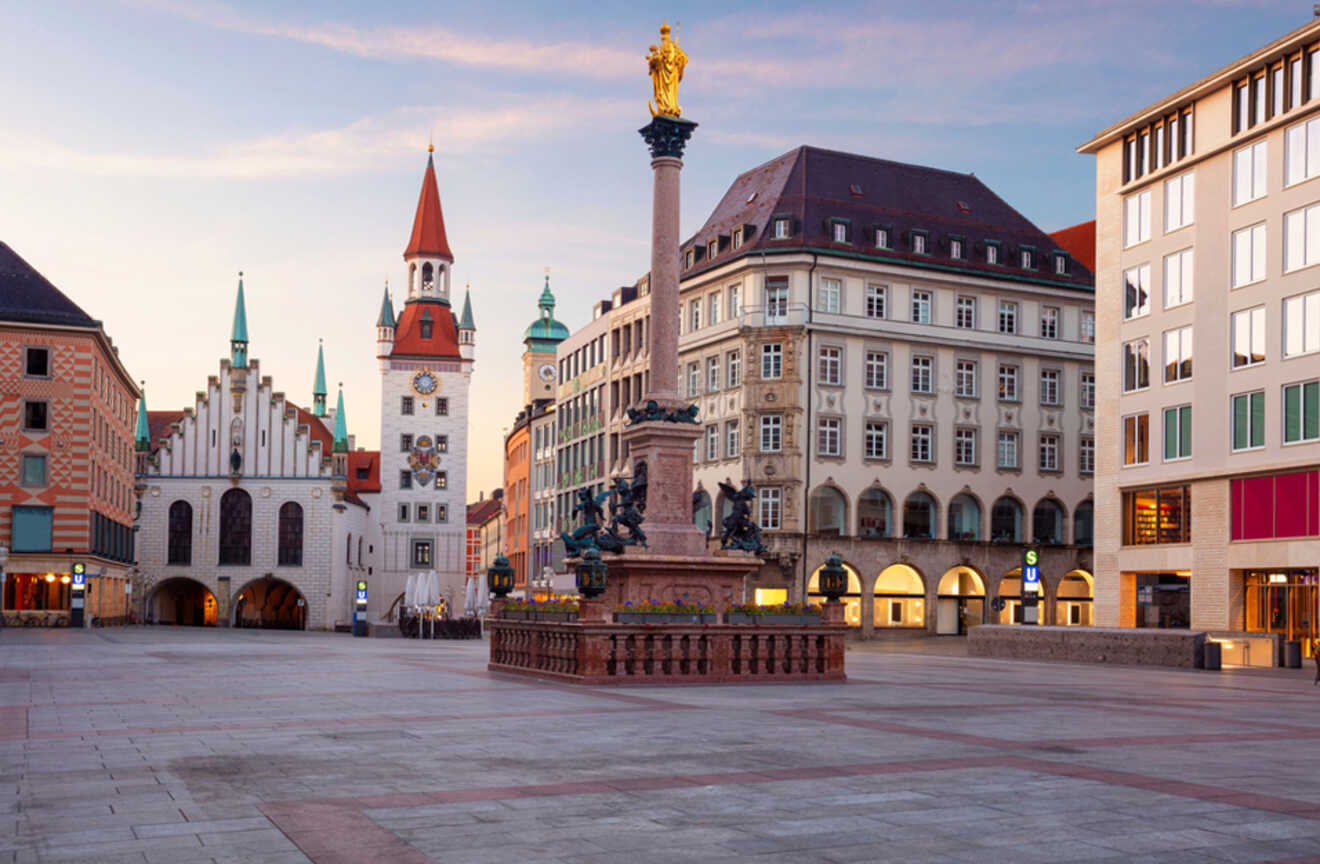 Dive deep into Munich's stirring history with a 2.5-hour guided tour! Your knowledgeable guide will show you all the sites where Adolf Hitler and his followers started creating their legacy during World War II and solidified Munich as "The Capital of the Nazi Movement." You'll also visit memorials honoring those who fought against Nazi ideology, paying tribute to their courage.
Are you looking to explore Munich and save the educational experience for later? Then look no further; I've got the perfect sightseeing tour option! Take your journey to the next level with this Old Town walking tour!
Your tour guide will show you jaw-dropping architectural wonders, from Old Town Hall and St Peter's Church (Munich's oldest church) to Munich Residenz. You'll get immersed in the local culture, discover more about Munich's history, and of course, learn more about its iconic beer-brewing industry. Plus, visit one of their public food markets.
2. Take a day trip to Neuschwanstein Castle & Linderhof Palace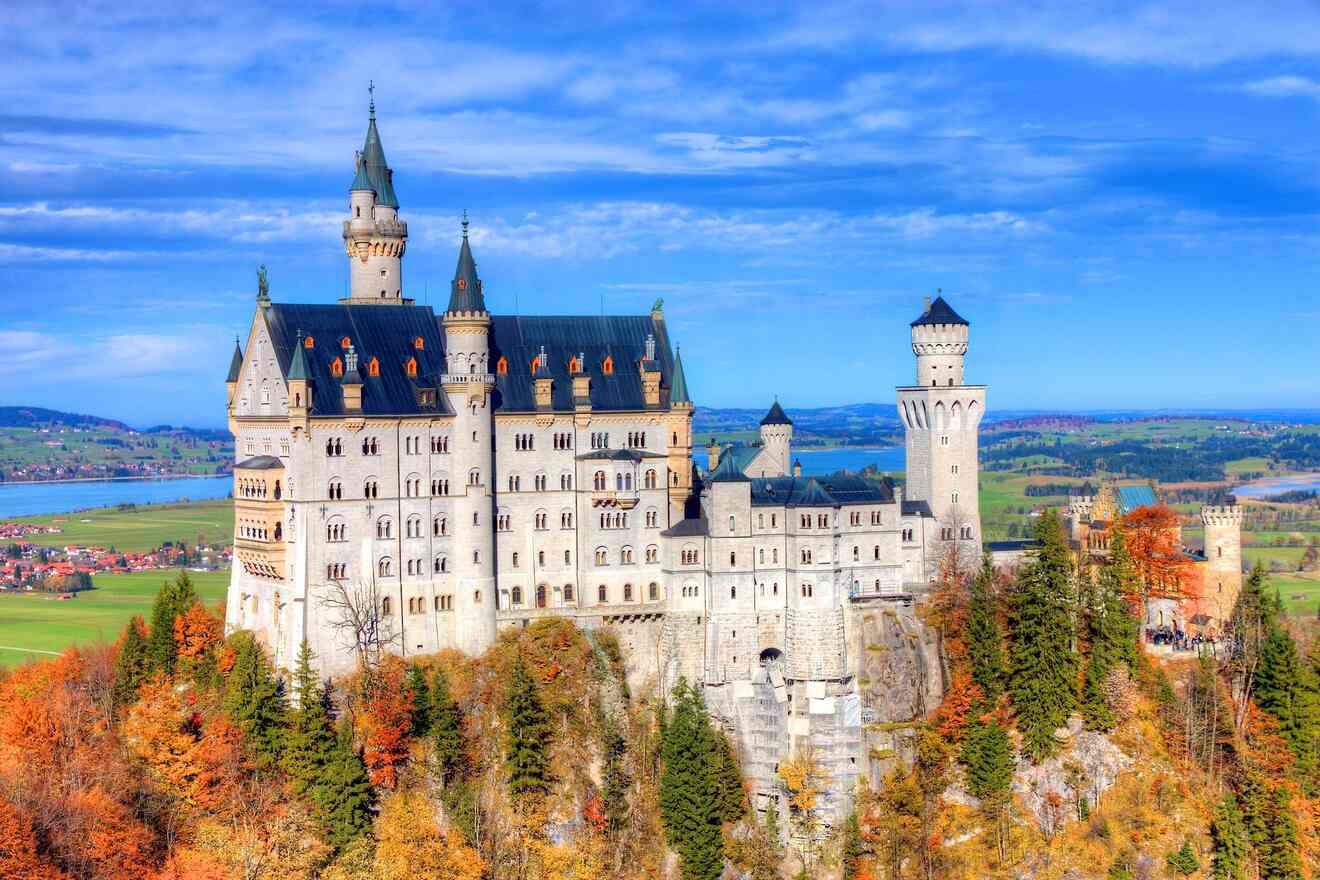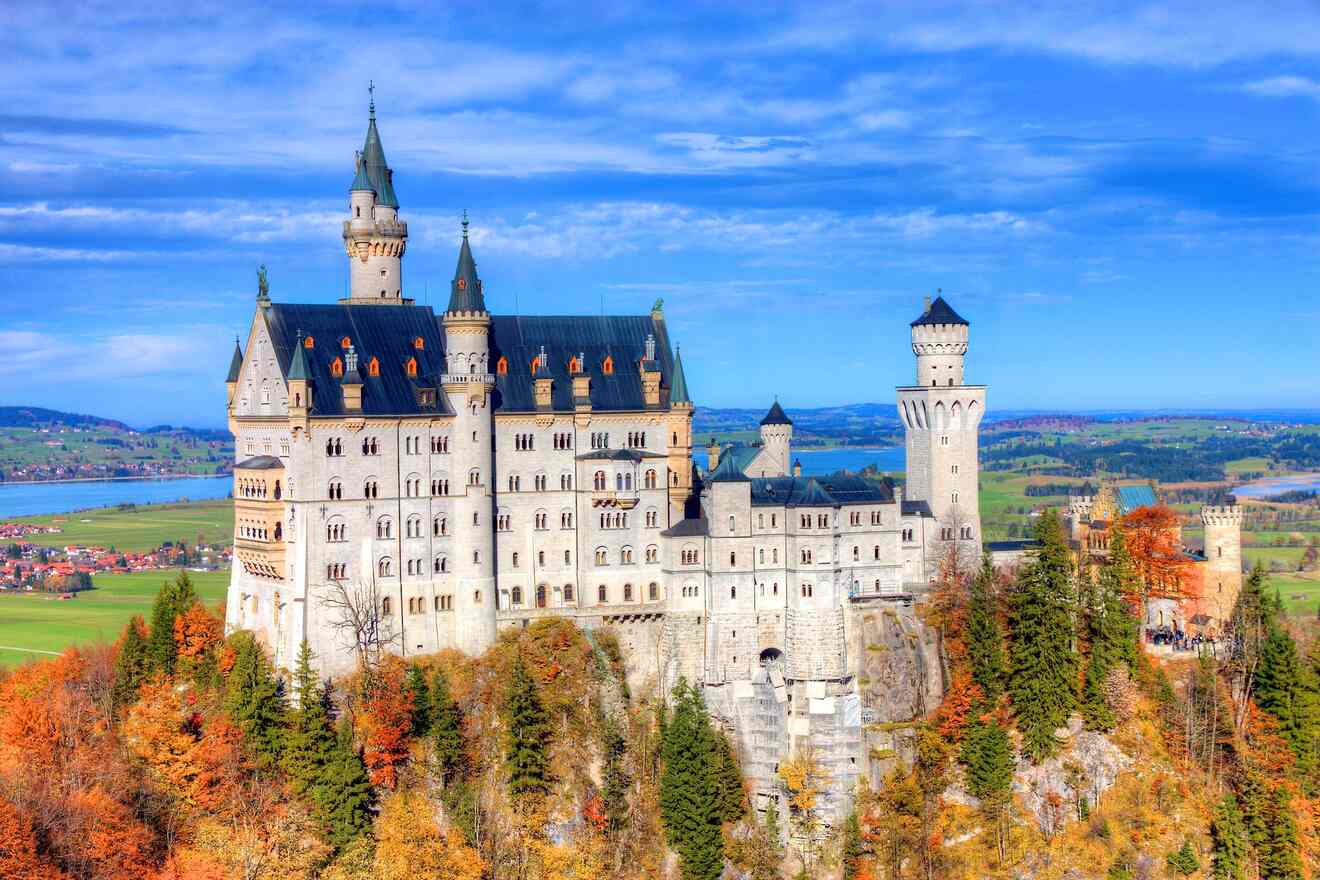 Feast your eyes on the beautiful middle ages castles of Neuschwanstein and Linderhof with this full-day tour! It's one of the must-see experiences while in Munich city!
You won't only get to see some of the most famous castles in Germany but also get a taste of delicious local cuisine in Hohenschwangau before wandering through the town of Oberammergau. Tour operators will organize a ride on an air-conditioned bus, so it's a quite convenient option where you'll get to relax and take in the magnificent views.
First up on your itinerary: Linderhof Palace; it's the only castle that King Ludwig II got to see completed! Next, you'll take a pit stop at Hohenschwangau Castle, Ludwig's childhood home. Then you'll drive on to Neuschwanstein Castle, tucked away in the foothills of the Alps.
3. Go to Dachau Concentration Camp Memorial Site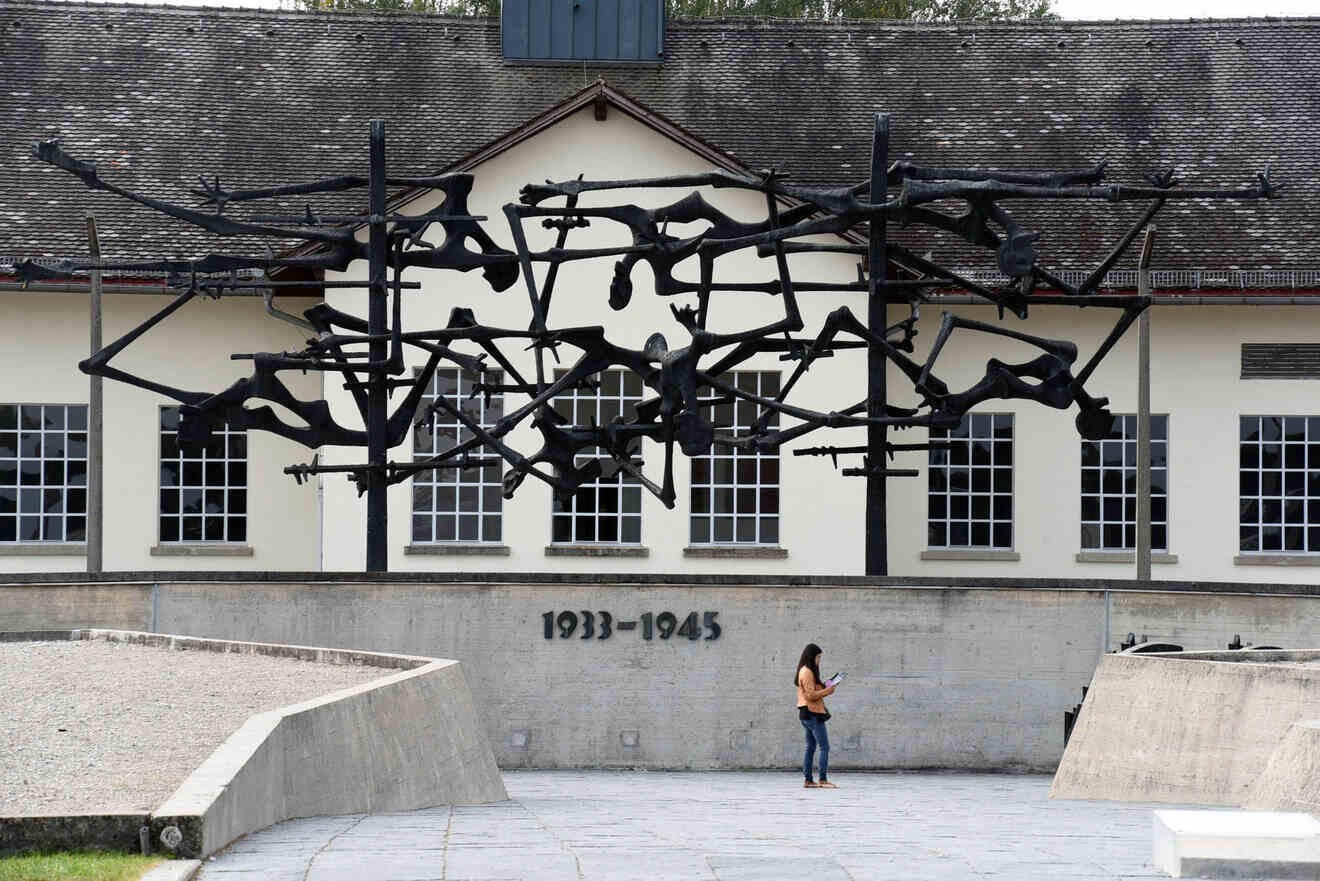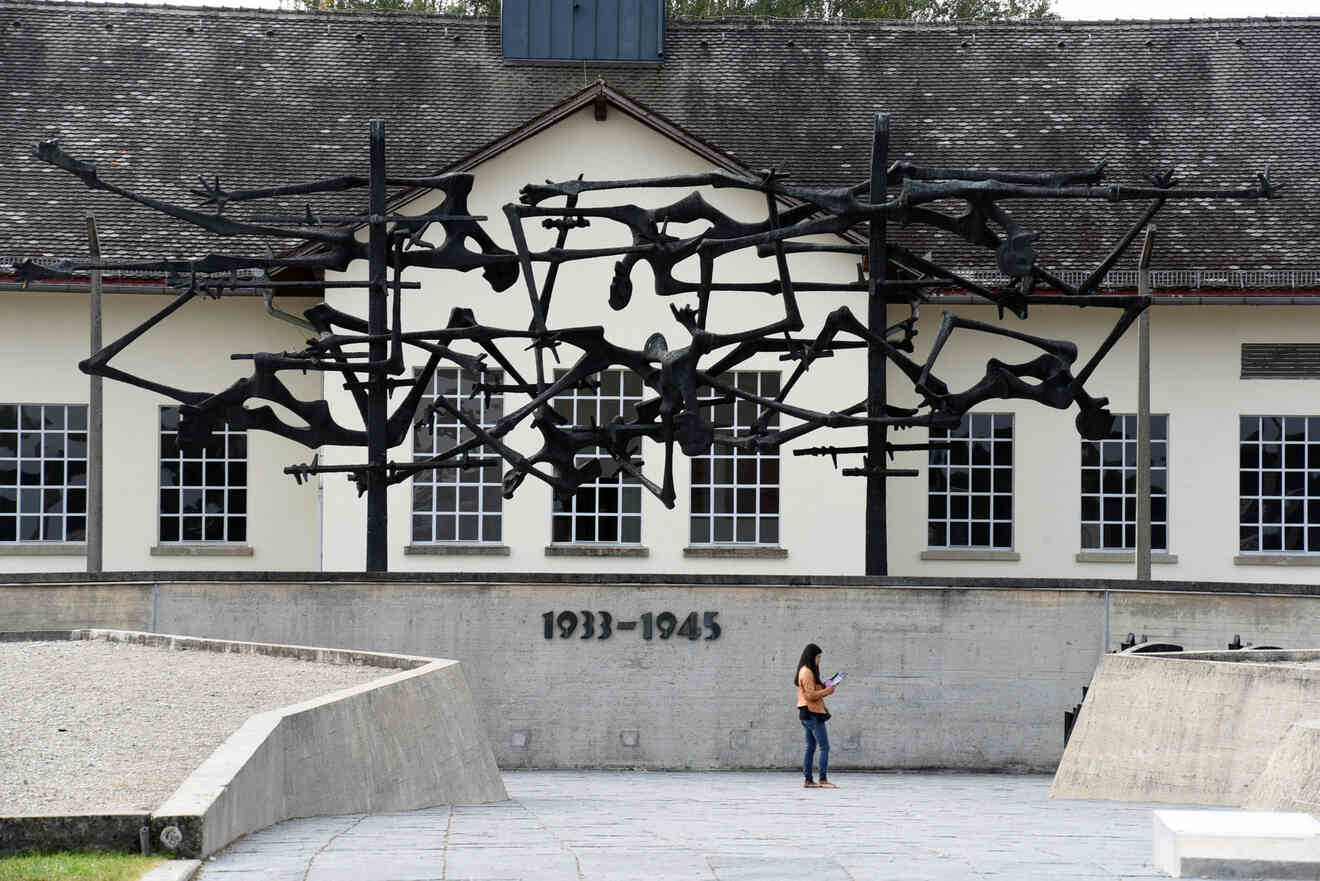 Set off on a 5-hour journey to the somber and eye-opening Dachau Concentration Camp Memorial Site. Hop aboard the convenient train and bus to get there, then explore with a knowledgeable guide who'll enlighten you about its grisly past.
Discover how Dachau acted as a prototype for Nazi camps in its atrocious wartime atrocities of 1933 – 1945, visit the exhibitions and memorials with your guide's sensitive commentary, plus check out the real barracks and cells in this guided tour. You'll be touched by all those commemorative sites, too.
Tour price is also convenient since it's only about €45 (US$50) per person, but the historical value you'll get will be priceless. You'll come back to your Munich hotel with a newfound appreciation for life and modern times.
4. Sample local delicacies & Bavarian beer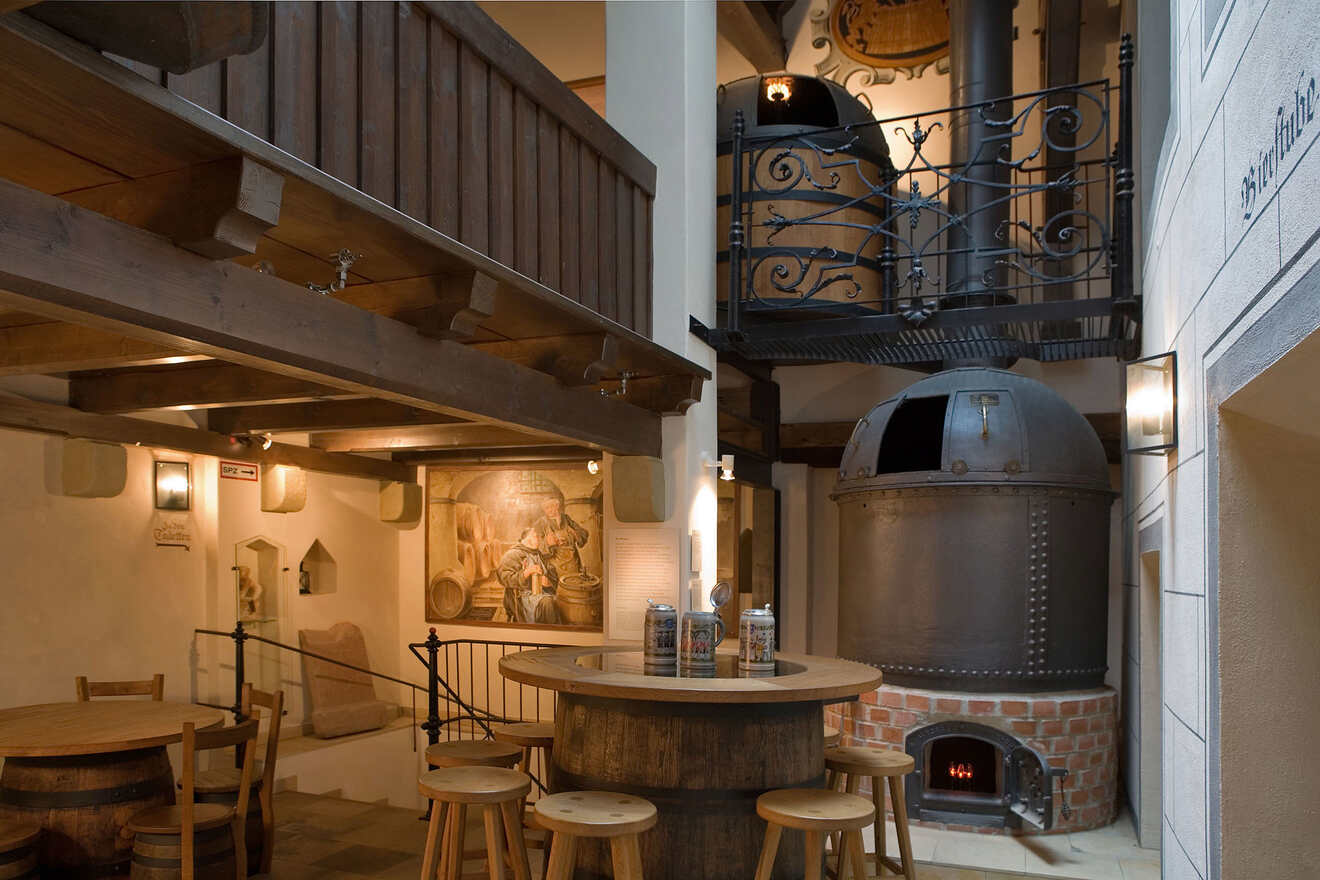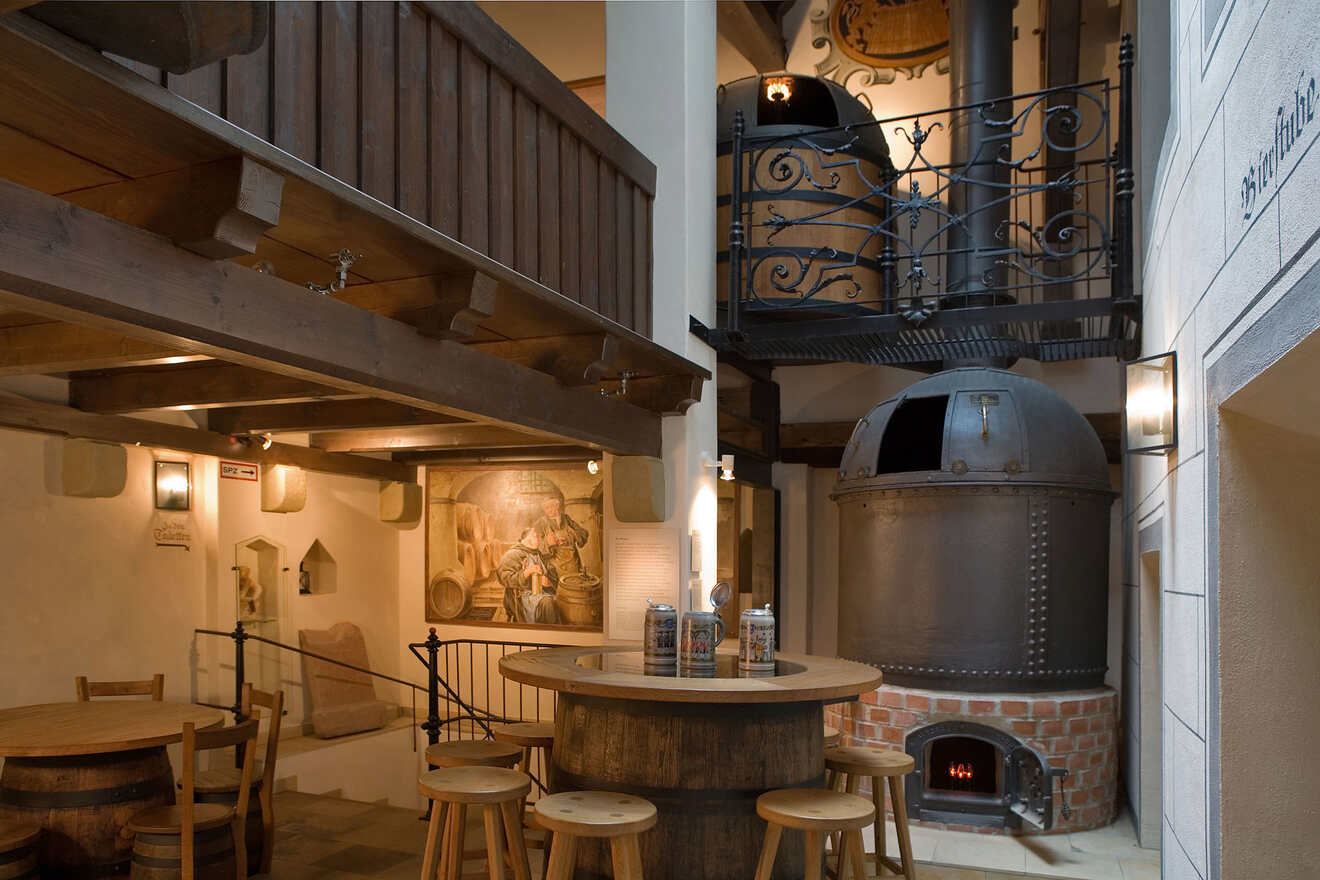 This is one of the best food walking tours you could take. It's a 3.5-hour beer and gastronomy adventure that offers an exclusive private visit to the Beer and Oktoberfest Museum! You'll kick things off at Munich Central Station with your savvy tour guide, who will show you around and teach you everything there is to know about German food and Bavaria beer culture.
Tour some local hotspots, take in Bavarian culture, and taste delectable Bavarian treats with other brew connoisseurs. You'll uncover more than just what typical beer halls have to offer – there is a visit to Hofbräuhaus Museum and a delightful dinner at Alte Hackerhaus. Then to wrap it all up, your guide will take things from there, introducing you to Munich's vibrant nightlife scene!
5. Peddle your way through Munich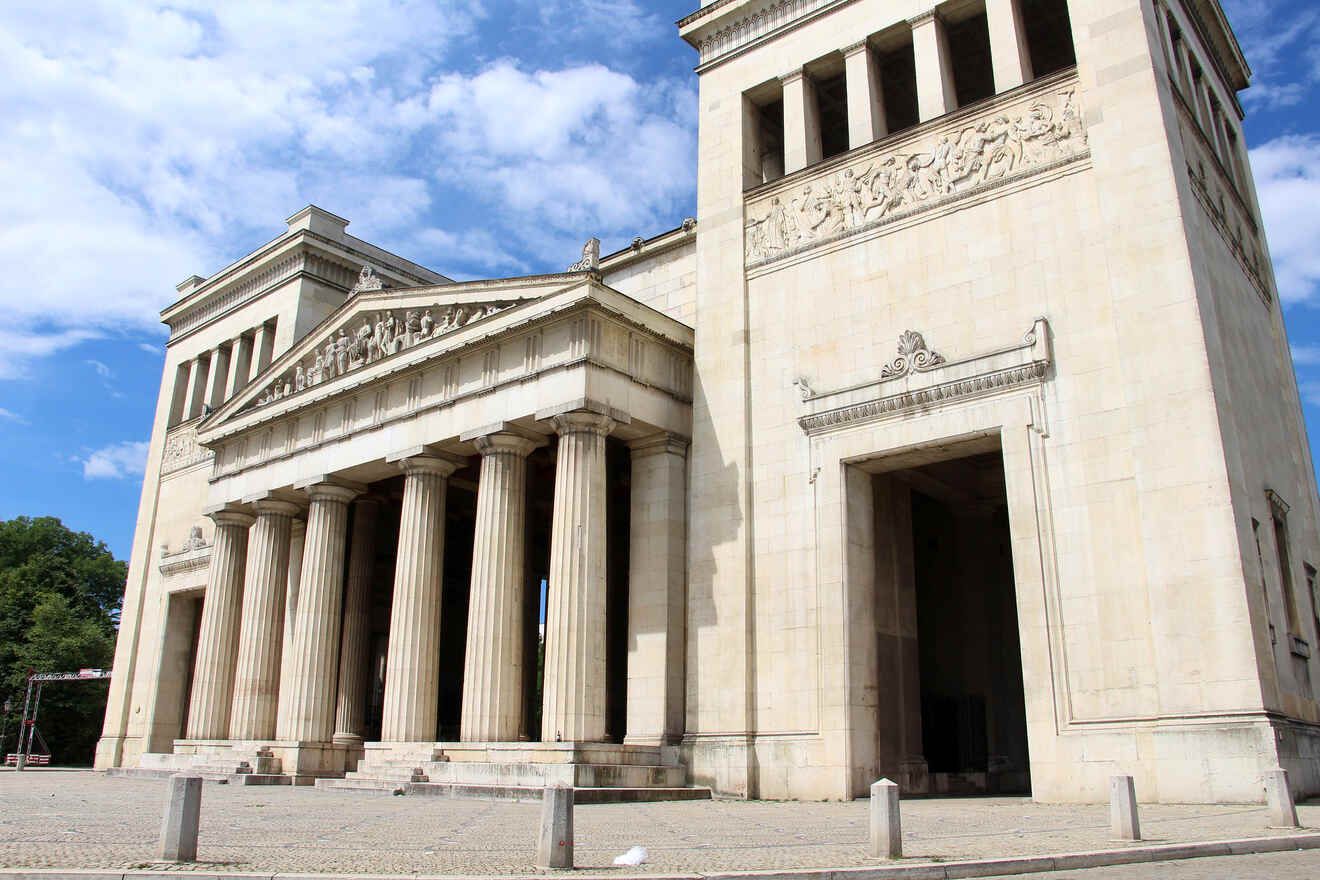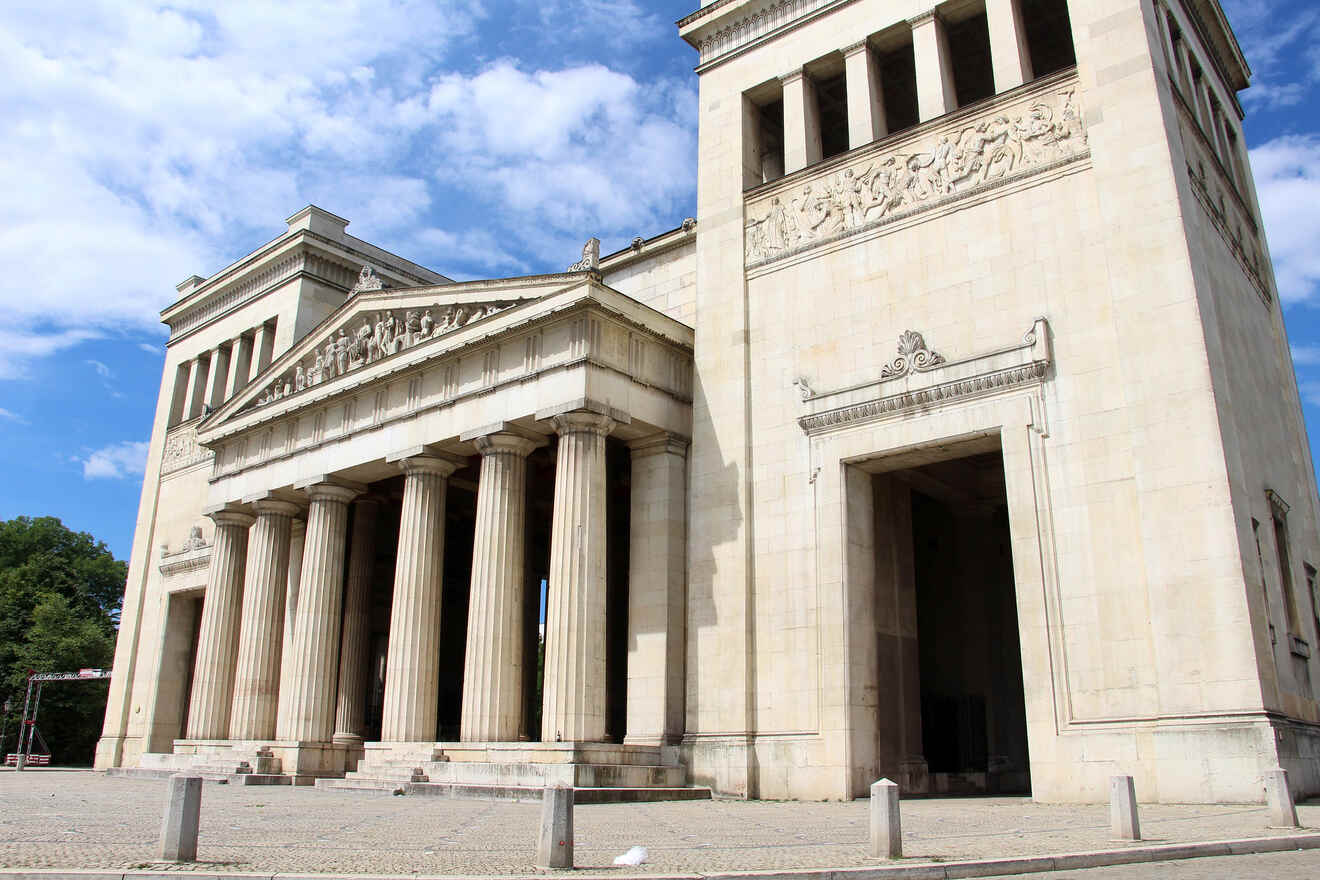 This 3-hour bike is your ticket to quickly breezing through the delightful sights within Munich! From its beautiful architecture to its special atmosphere, you'll have the chance to soak in everything with a local expert as your guide. Let your bike take you on a journey along Marienplatz, by the quaint Hofbräuhaus, and down Maximilianstrasse. Enjoy pedaling through Königsplatz and admiring Pinakothek der Moderne. You can also refresh with a cold beer during your journey.
And if you're an artist at heart, I have another great bike tour to offer you! During the 3-hour ride, you'll get to see some of the most striking street art. Soak up the awe-inspiring legacy left by those who shaped this culture and admire works from upcoming talented graffiti artists! Vibrant colors adorn bustling city streets, showcasing wonderful artistry which can't be denied.
6. Take a private tour of Munich with a local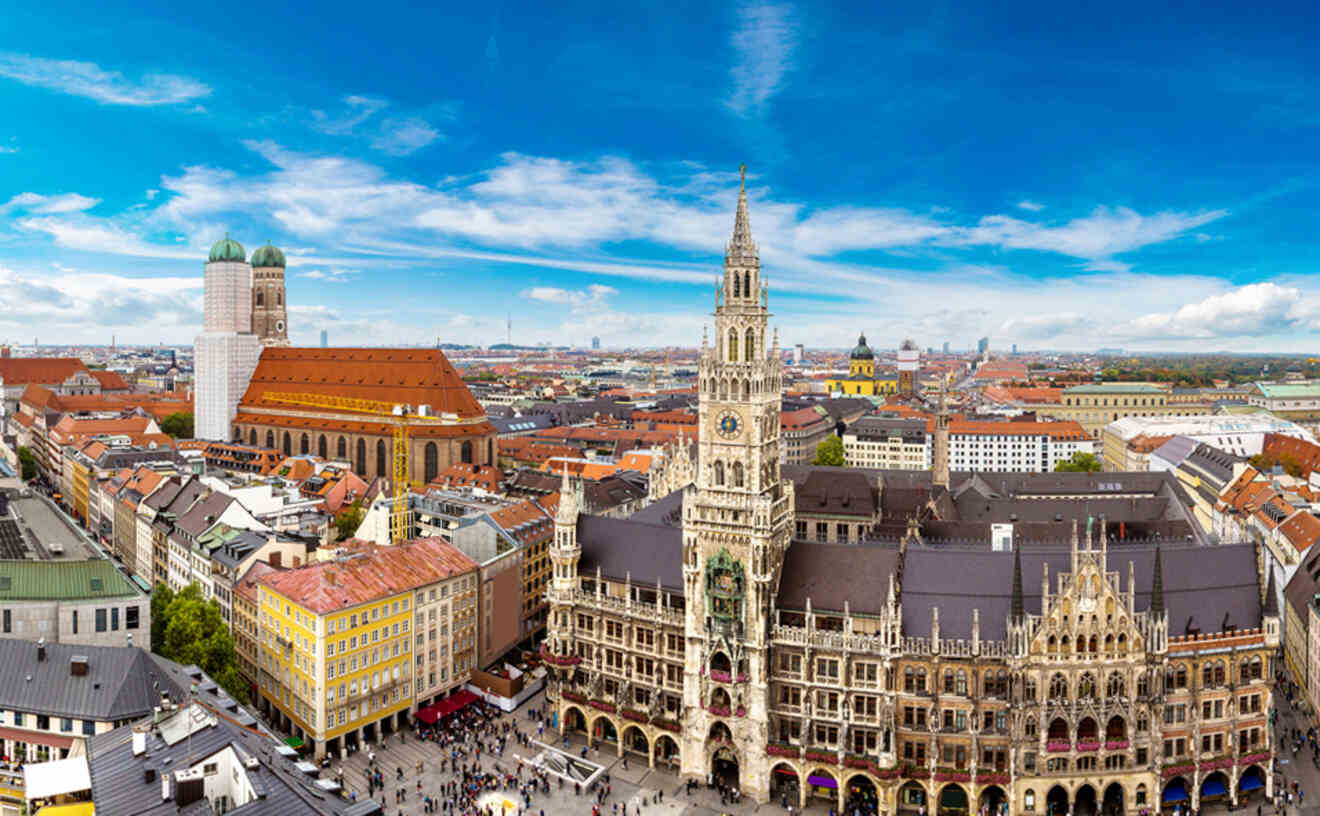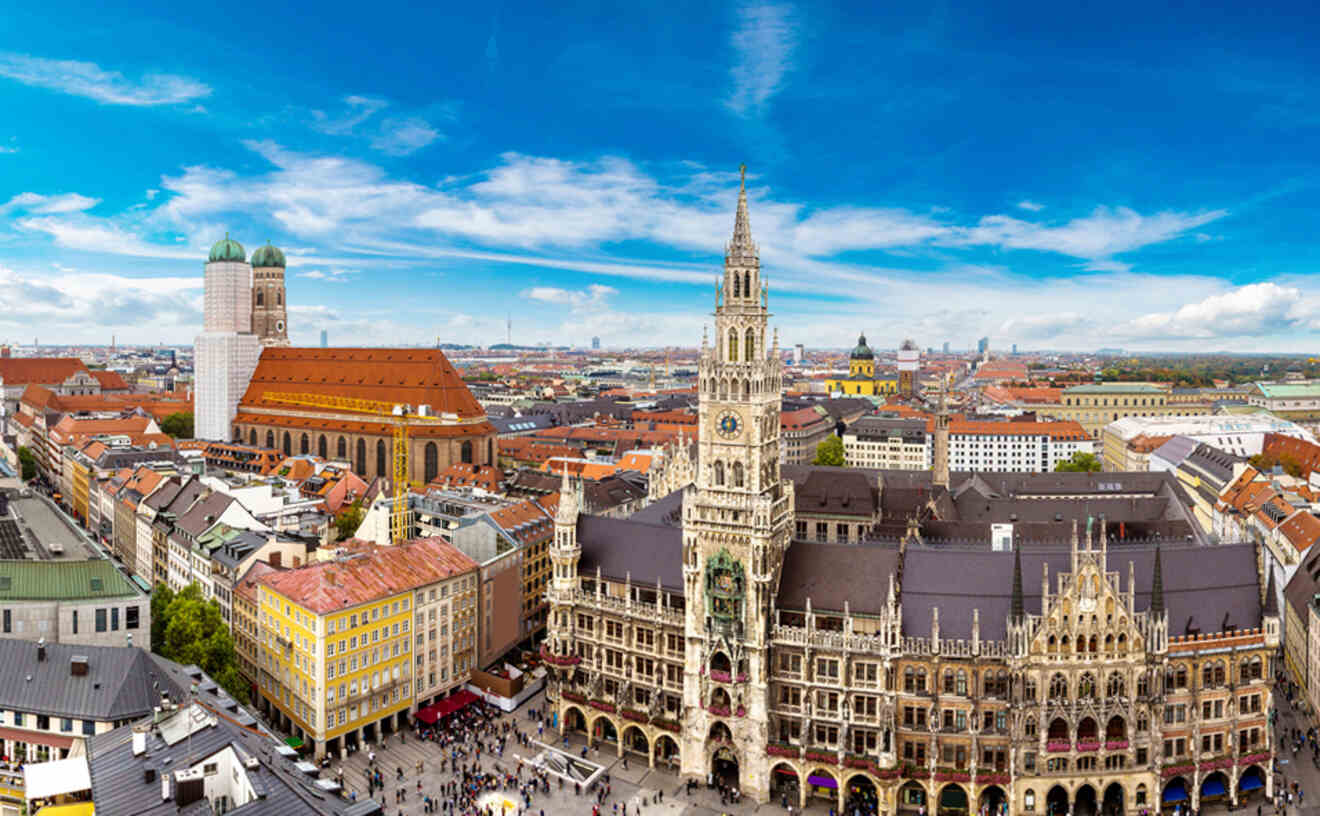 Let's face it: having a one-on-one tour with a local will give you far more insight into the city than any other huge group expedition could.
Make the most of your time in Munich and book a unique, tailor-made tour with a private guide! Together, you can craft a customized itinerary that truly speaks to your interests. Design the departure point, time length, and mode of transportation for yourself. Learn all about Munich's history and culture from a local who knows it best without feeling hurried like you might on an ordinary group tour!
What's also great about this tour is the huge time flexibility. You can choose to have a quick briefing that lasts only 2 hours, or you could opt for an in-depth experience that could last for up to 8 hours.
7. Dare to join a Munich ghost tour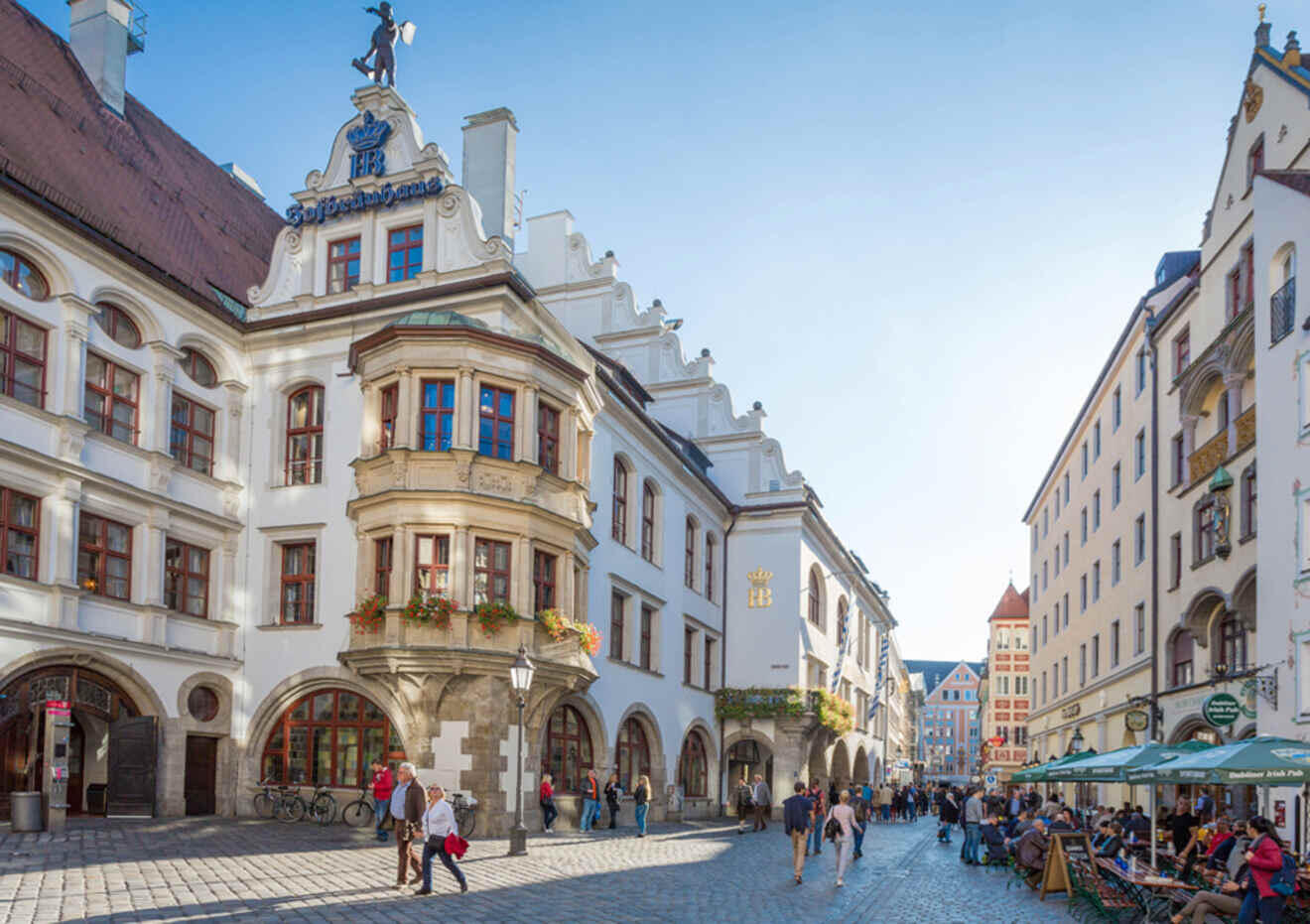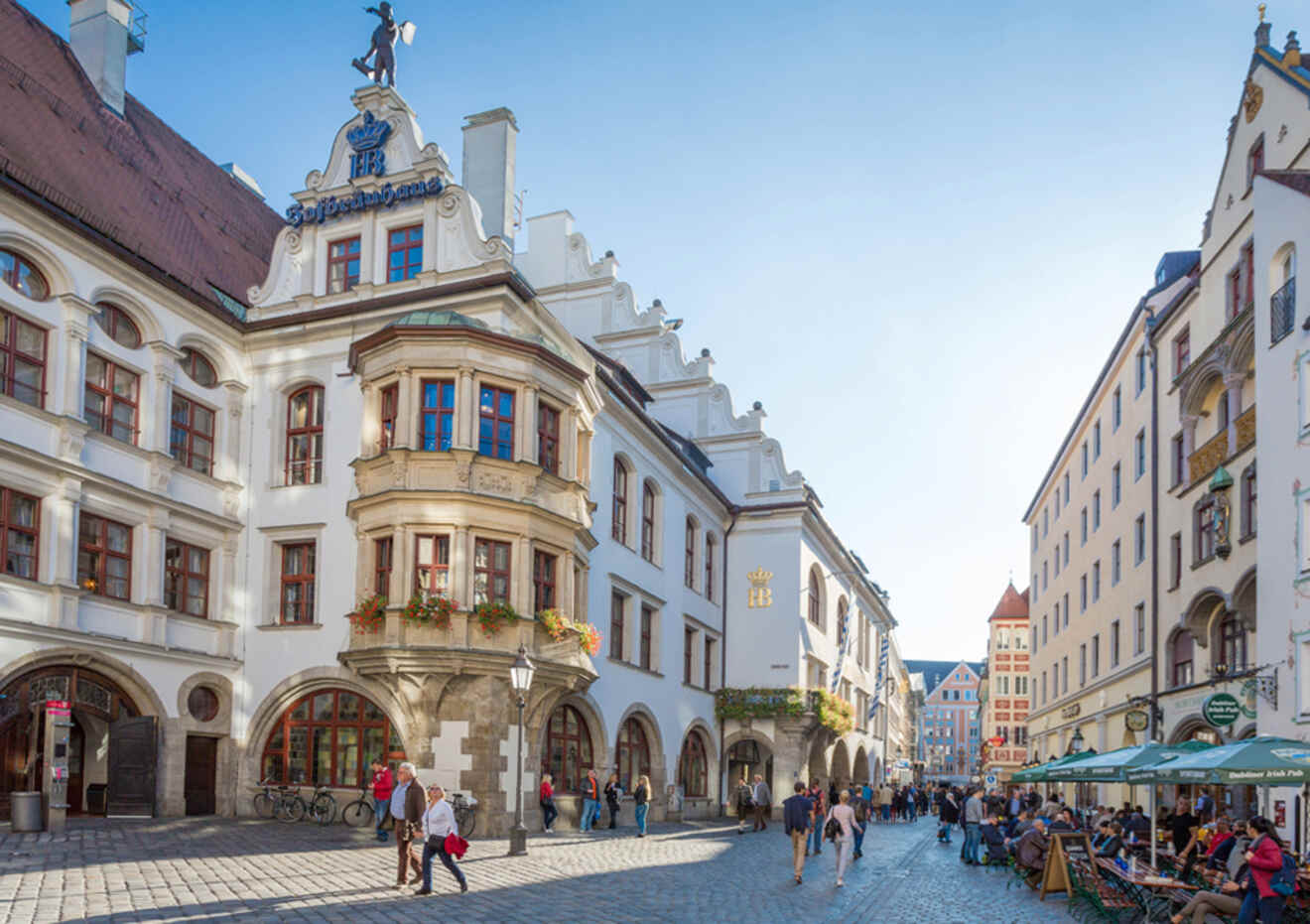 Spend 2 hours investigating the eerie creatures of the city. Join your local guide and get ready to have your chilling senses sent into a spin. You'll learn all the secrets of the city's wicked past, from shameful secrets to unbelievable disquieting tales, so my spooky lovers will have a blast on this tour for sure! You won't only get an educational experience, you'll get to walk around famous landmarks like Hofbrauhaus and Marienplatz, finding out how these places became so sinister.
This tour is not wheelchair-accessible and has a maximum of 30 travelers. With such a high number, you're sure to make some new friends along the way too.
8. Listen to the Munich Residenz concert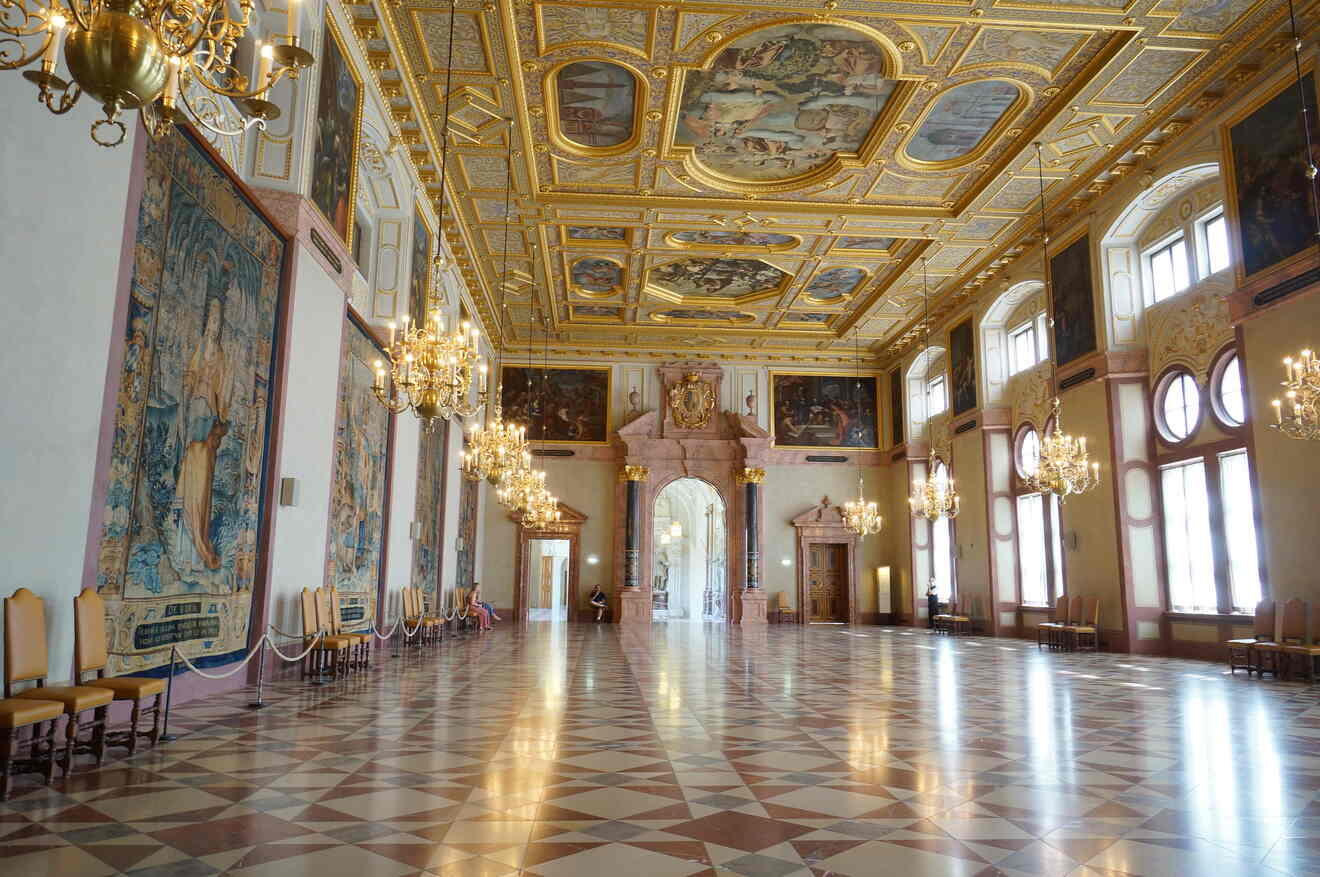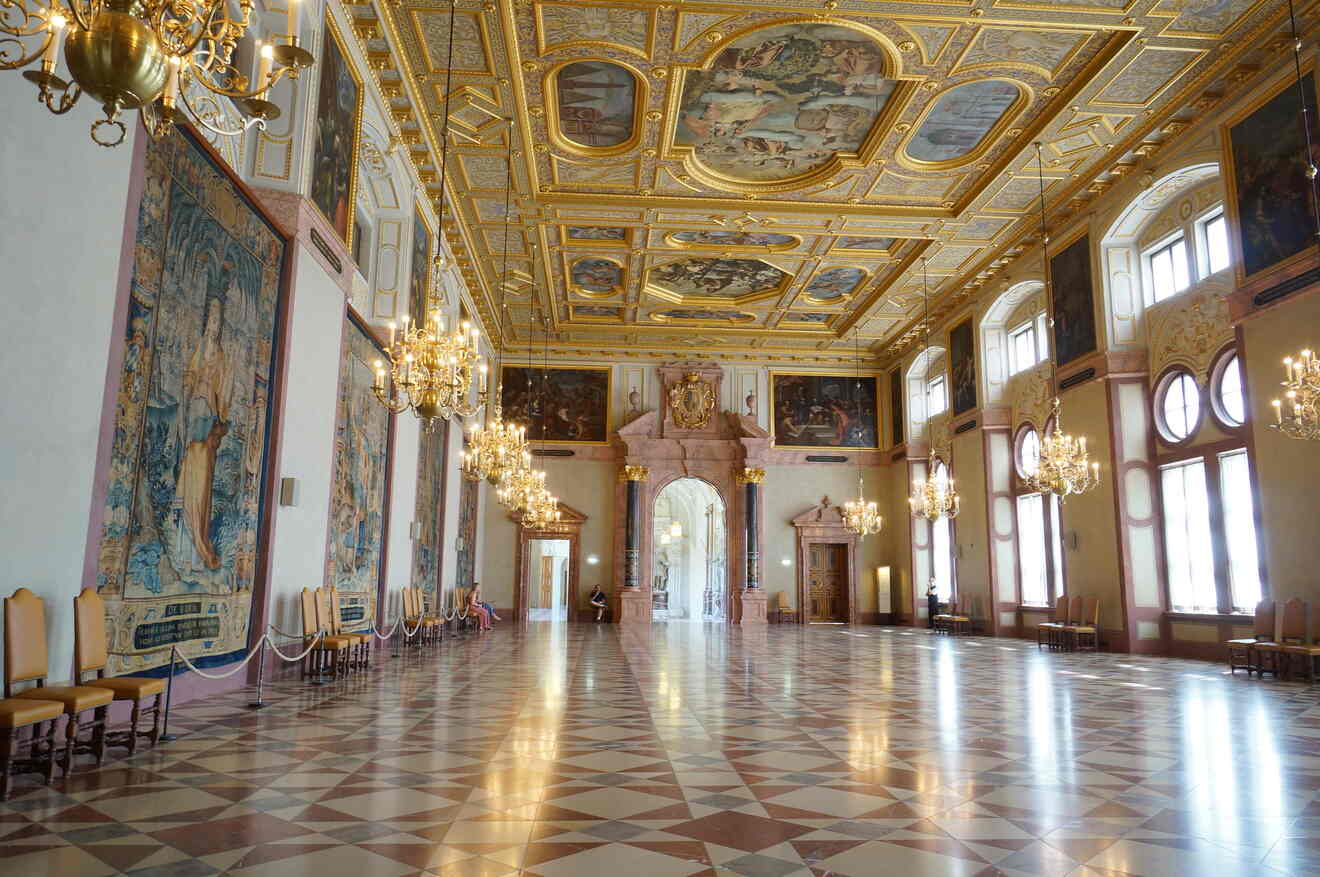 Nestled in the heart of Munich, The Residenz was once the city palace, home to Bavaria's Dukes, Princes, and Kings. Sitting grandly as Germany's largest city palace, it houses some of Europe's most lavish interiors and is, without doubt, one of Bavaria's most significant cultural sites.
Music lovers, make sure to mark this site as one to visit! You won't want to miss out on the show-stopping performances that await you each week at Munich Residenz.
Every week there is a new and different show! You'll get a chance to experience breathtaking masterpieces of the Baroque and Classical eras by Bach, Mozart, Vivaldi, etc. I don't know about you, but Beethoven is my absolute favorite, and I'm sure listening to his 5th Symphony in a place like this would be an unforgettable experience!
9. Embark on a hop-on/hop-off bus adventure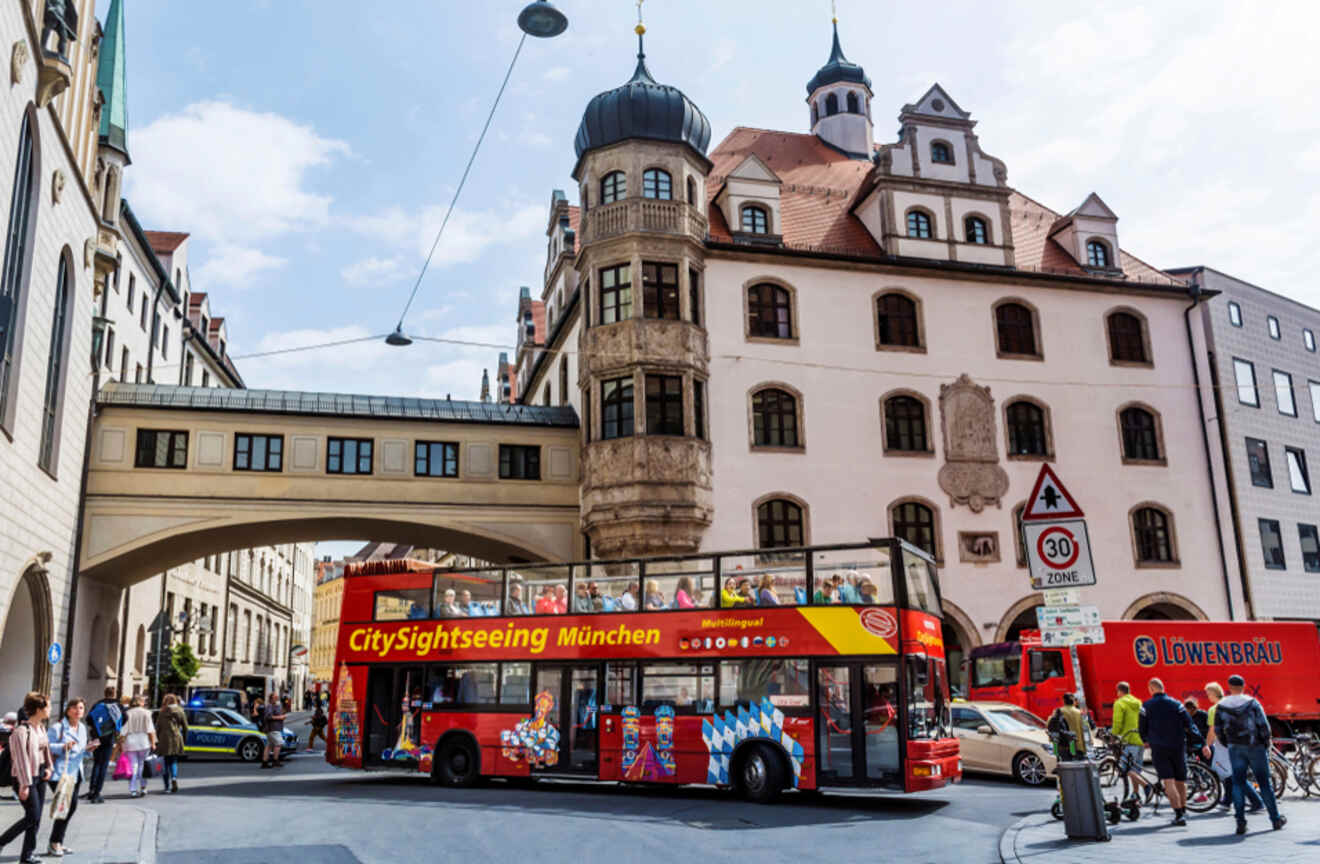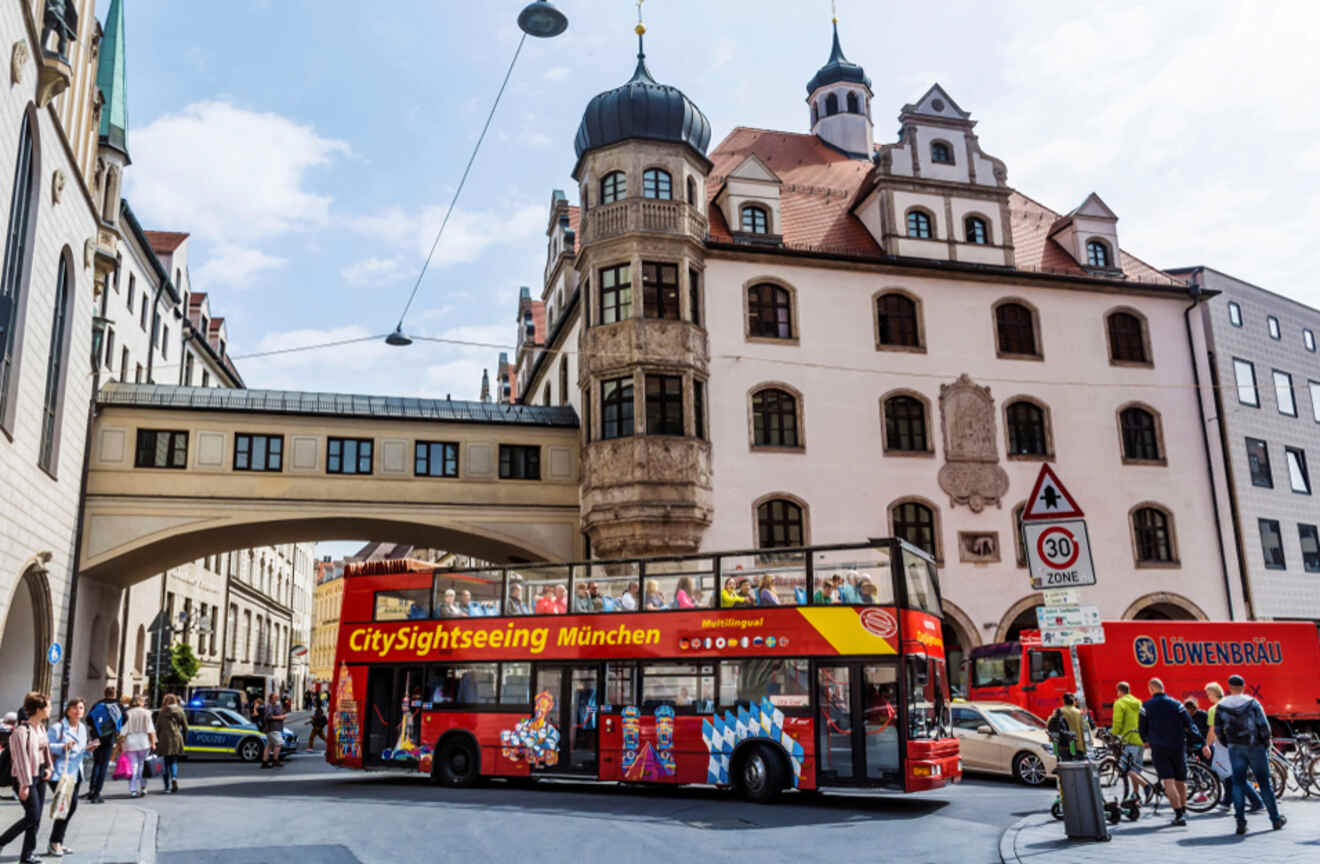 This is a great tour for my free birds that like to guide their own tours and investigate landmarks at their own pace.
With an onboard audio guide, you'll gain insightful knowledge about the city's famed attractions, including the 4th largest church bell, a full-body relic of Santa Munditia, and the historic Old Town. Plus, there are 3 different routes to pick from according to your needs.
And if you're in the city on sunny days, you can take advantage of the upper deck that's open to the air and soak up some sunshine on your face while learning useful history and seeing famous landmarks. The tour offers tickets that last 1 or 2 days, so you'll have plenty of time for your expeditions. You can even take stops to buy some souvenirs for your family back home.
10. See Munich highlights on a Segway tour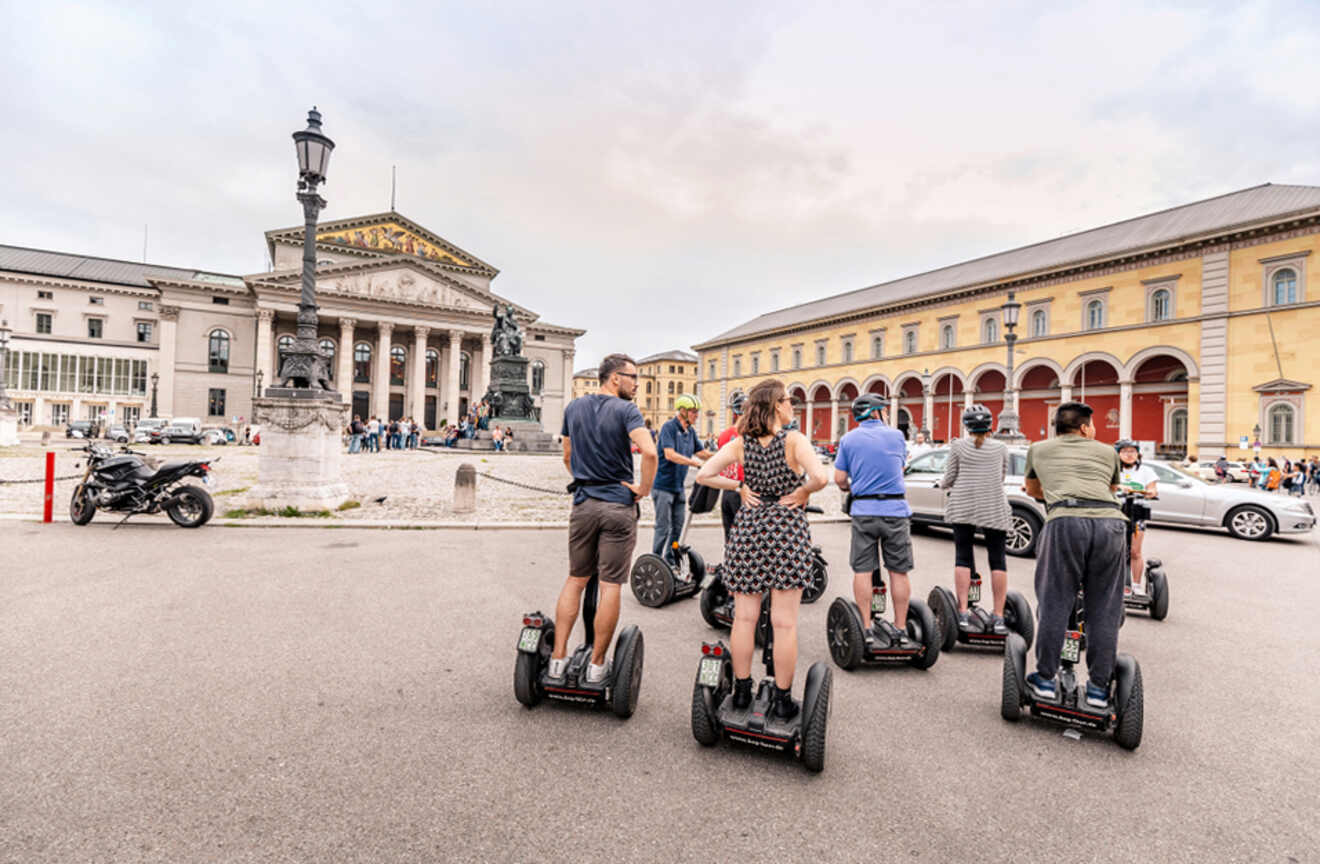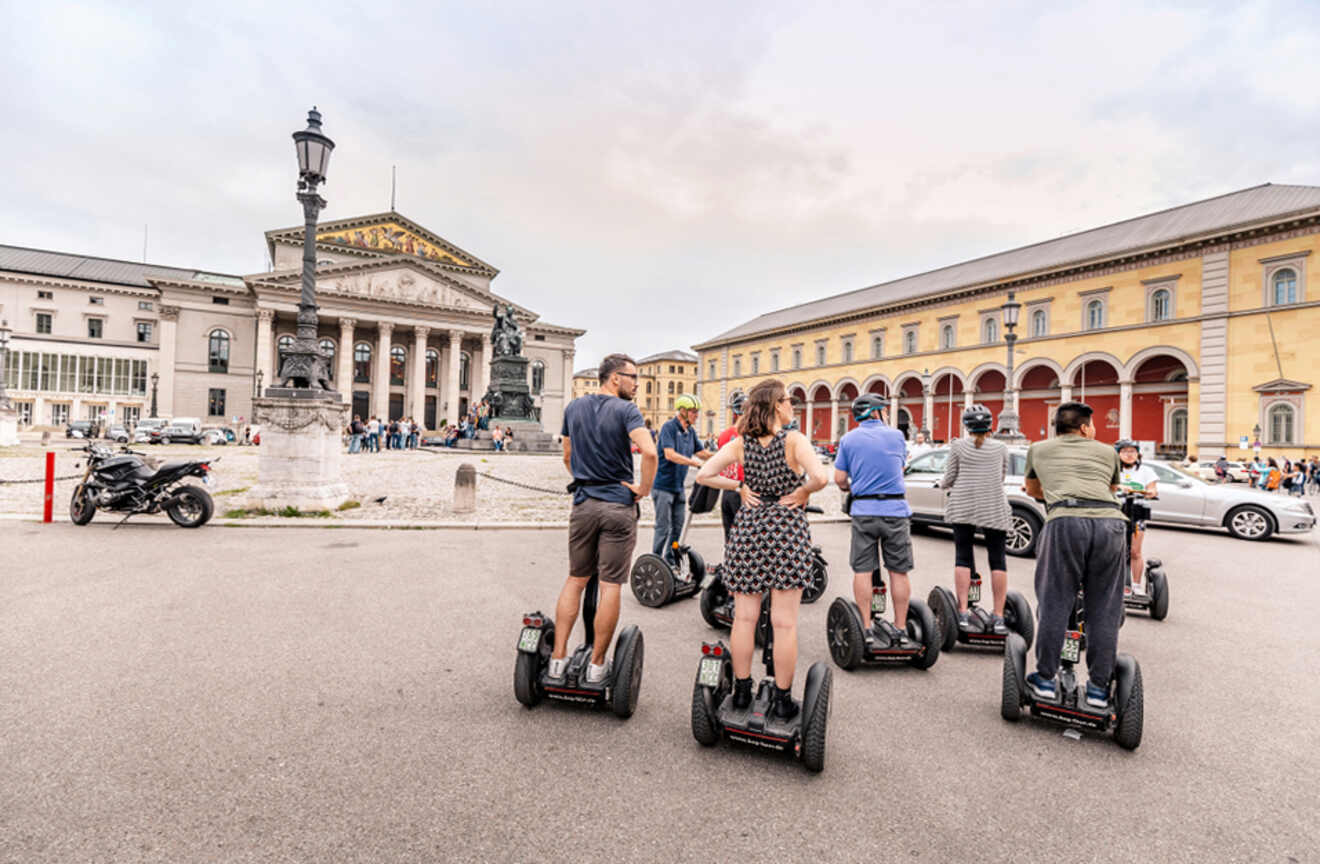 Cruise through Munich's lively neighborhoods and parks on an enjoyable and educational Segway tour! With a professional guide at the helm, climb aboard these self-balancing machines and explore verdant gardens, vibrant markets, esteemed residences, and iconic museums.
Don't forget to snap some pictures, pull over for sightseeing stops, and learn engaging facts about this city of ancient heritage from your guide – opportunities are endless.
This is an all-encompassing tour that is both fun and educational. And what's also awesome is that there is a maximum of 8 people, so you won't get overwhelmed by a large number of people. It's perfect for introverts who want to explore Munich in an engaging way.
11. Explore Salzburg with a day trip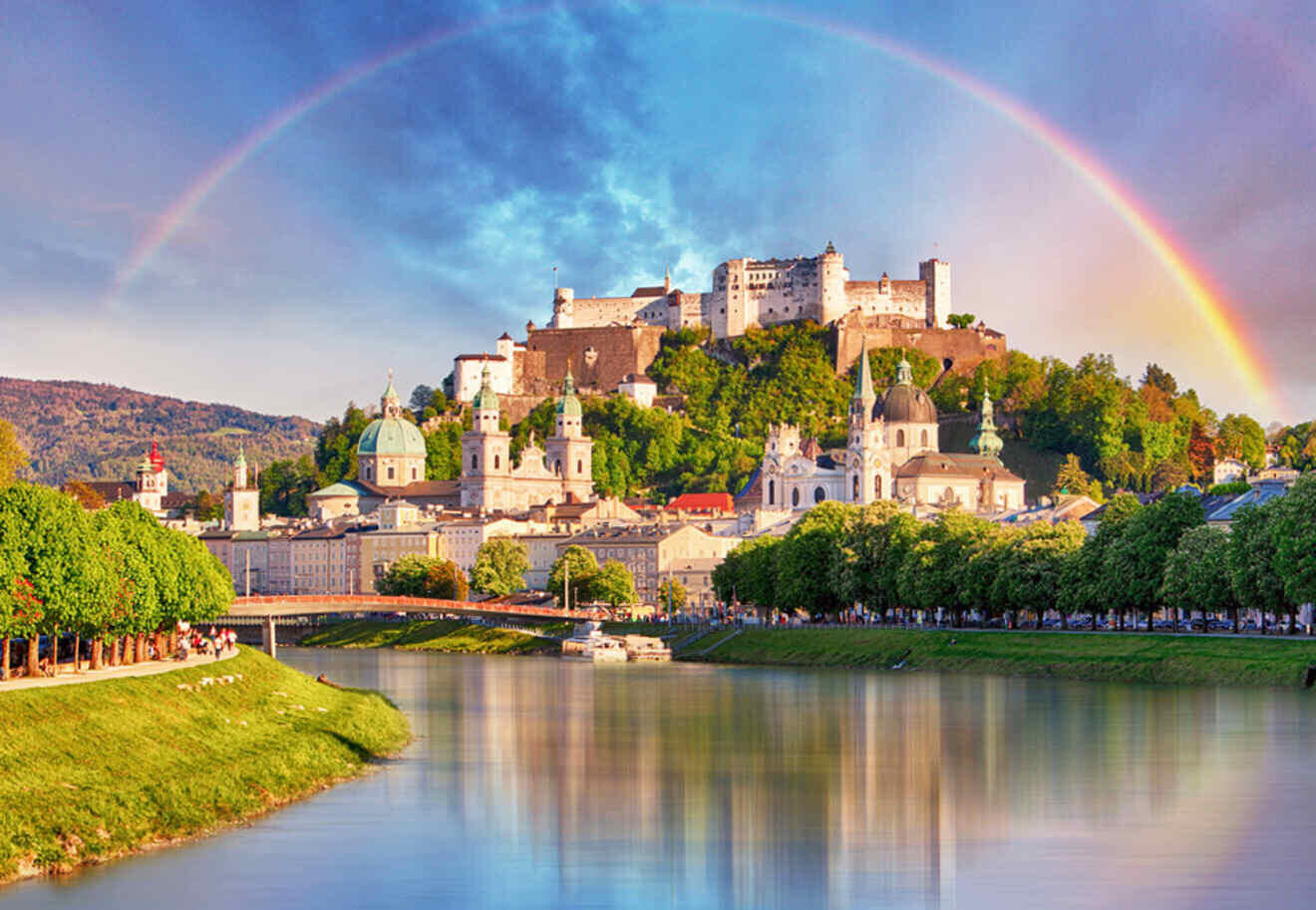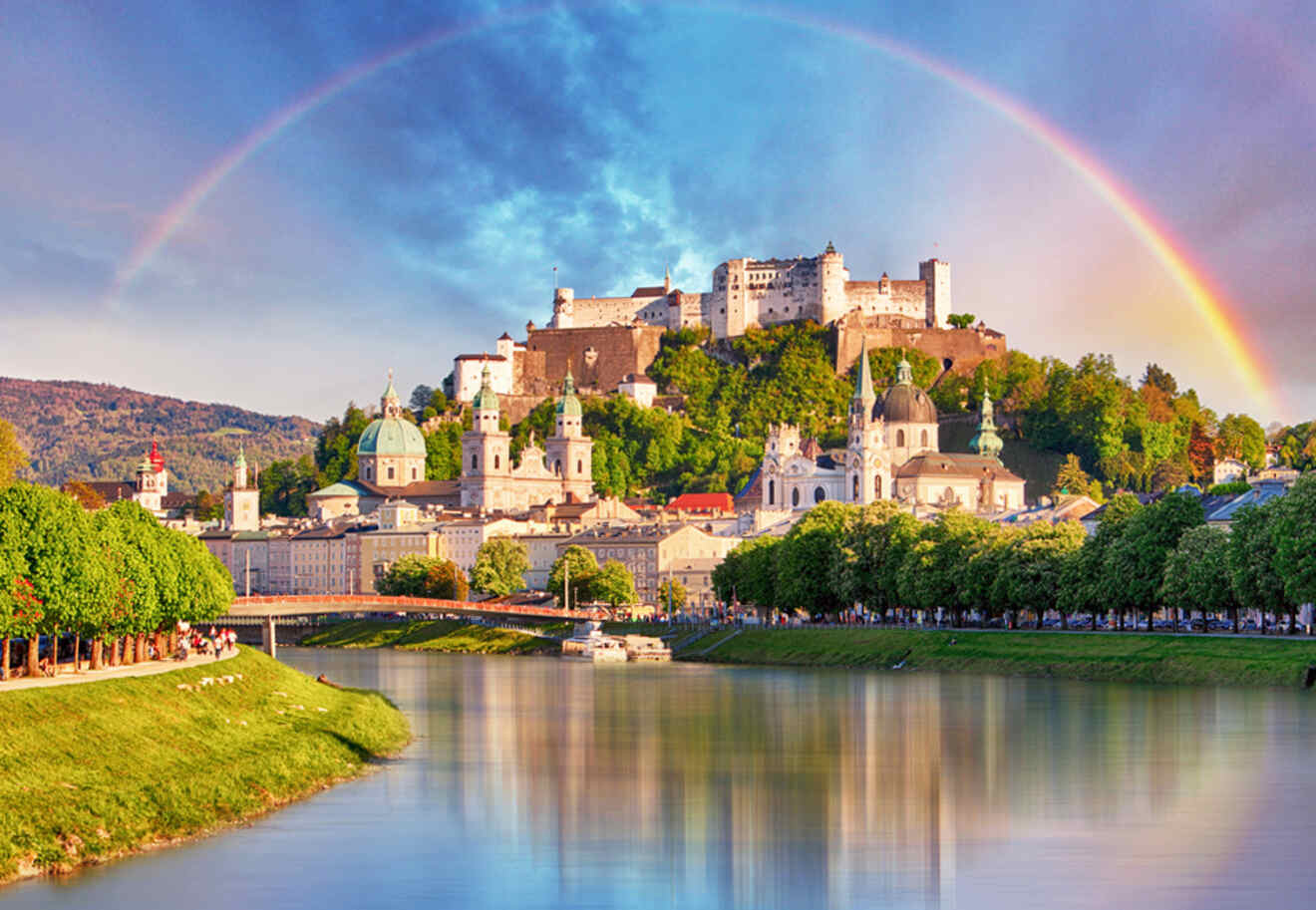 Day trips are one of the best ways for travelers to explore as much as they can while on vacation. And this one is no different. Take a full-day journey through Wolfgang Amadeus Mozart's hometown of Munich! You'll hop on the train to head to the imperial city and explore places that were meaningful in his lifetime, from his place of birth (optional), residence, frequented streets, and favorite cafés.
If you have a visit to Romantic Road on your to-do list, I have a perfect tour for you! This day trip offers visitors a unique chance to explore the region's natural beauty, as well as each of its cities' architectural gems – most notably, Rothenburg!
And if you're a history buff, then the Nuremberg tour is the one for you! Take in its culture-rich sights and learn about its days as the unofficial capital of the first Germanic Empire.
12. Challenge yourself with an escape game
If you have already learned everything there is to know about Munich's history and its part in National Socialism, why not spice it up a little and join a thrilling, mysterious game?
It's the perfect way for you and your friend squad to have both a relaxing and bonding experience at once! It's only 1.5 long, so it's good for those that are short on time as well!
So, get your crew together and solve the puzzle of the H.M.S Blenheim! This famous ship disappeared off the face of the Earth more than a century ago, but your team can beat the clock before time runs out and figure out what happened to it. Located just a stone's throw away from Rotkreuzplatz, this escape room challenge is a must-try!
13. Bodyfly in wind tunnel
Feeling adventurous and want to experience the exhilarating sensation of flying?
Then you'll love a body flying experience in the comfort of an indoor wind tunnel! It doesn't matter if you're a first-timer or a seasoned flier; your instructor gives you a quick rundown, then flies alongside you to ensure every moment is safe and fun.
A session in a wind tunnel will give you the feeling of skydiving, all without worrying about packing gear! You'll suit up with provided helmet, goggles, and earplugs and then set out on this adventure. And when your session's complete, you'll mark the memories with an exclusive personalized certificate of accomplishment.
The whole experience lasts for about 1.5 hours.
14. Enjoy dinner & music on a luxury ship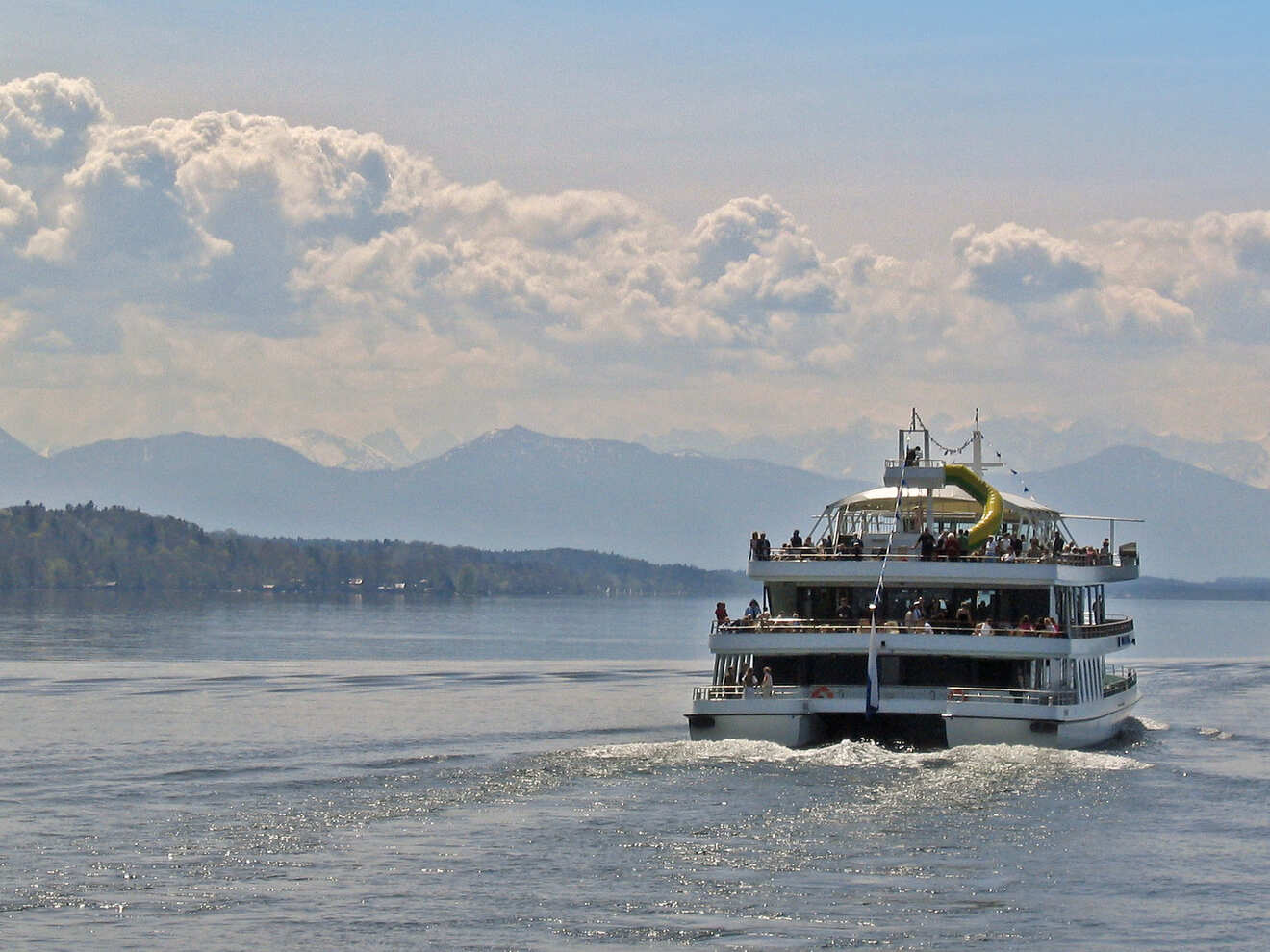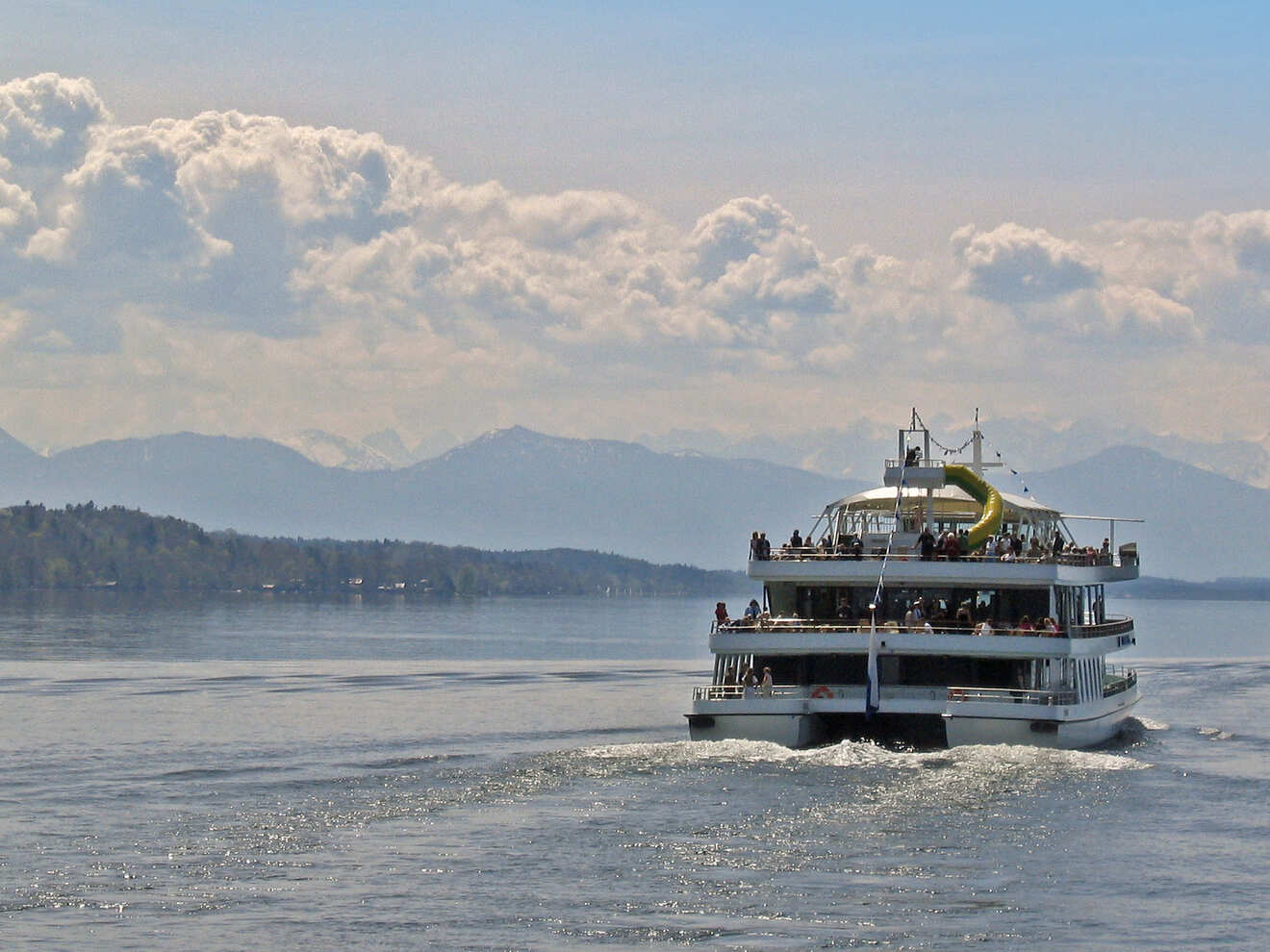 If you like to combine a feeling of luxury, great music, and delicious food, then this is the experience for you. It's also a great choice if you're traveling with your bae and are looking for a romantic date night option.
You'll climb aboard the magnificent MS Starnberg and let yourself be swept away by the soothing harmonies of Royal Water Music. There is a delectable 3-course dinner offered, accompanied by breathtaking tales of opulence and adventure from the Bavarian court. Then, get ready for a show-stopping display of Baroque fireworks that will certainly take your breath away!
An evening like this will surely fire up your senses – you'll feel your heart soar like an exploding firework in the night sky! The whole experience will take about 4 hours of your time.
15. Experience an amazing 3D tour of Old Town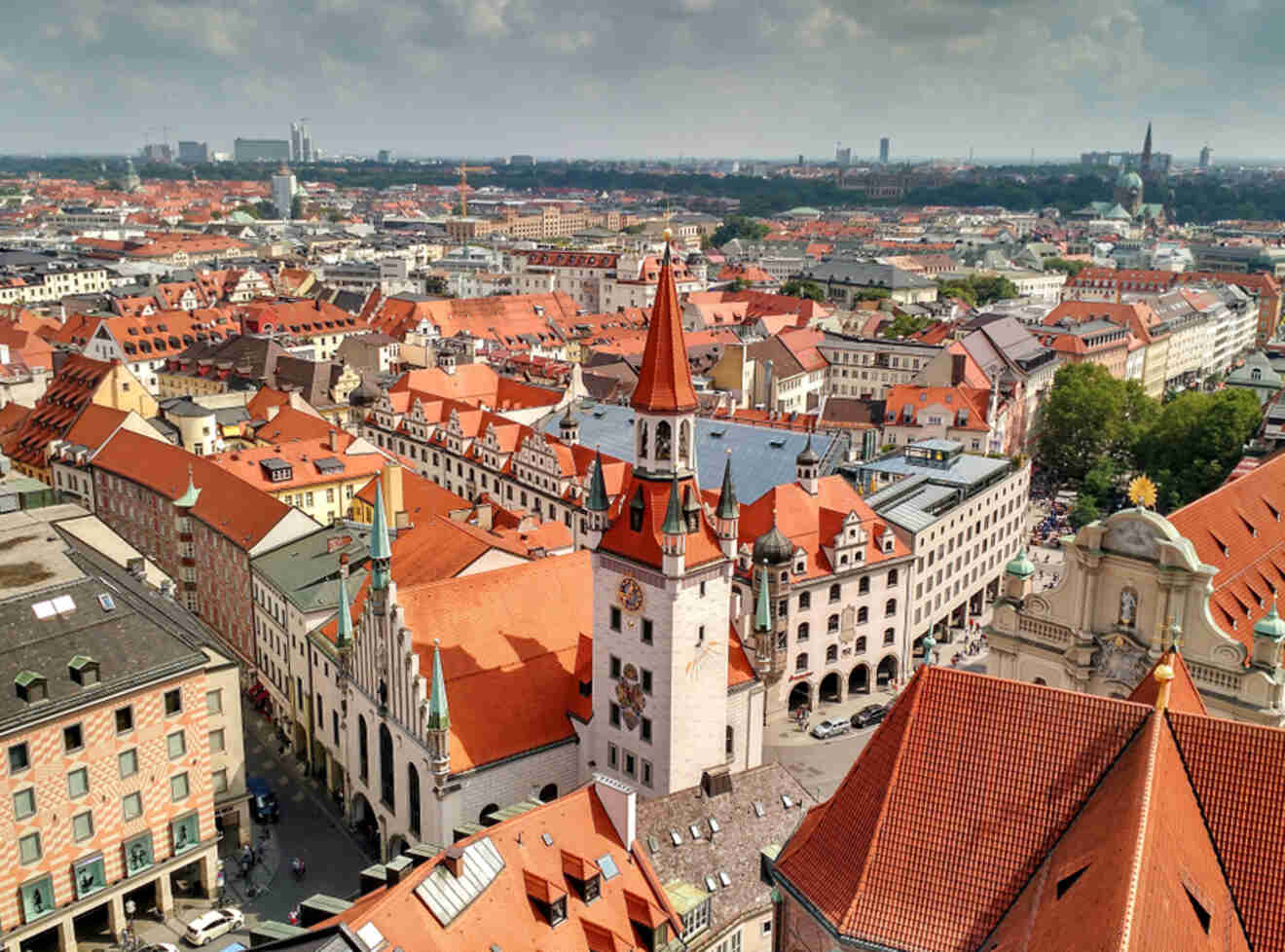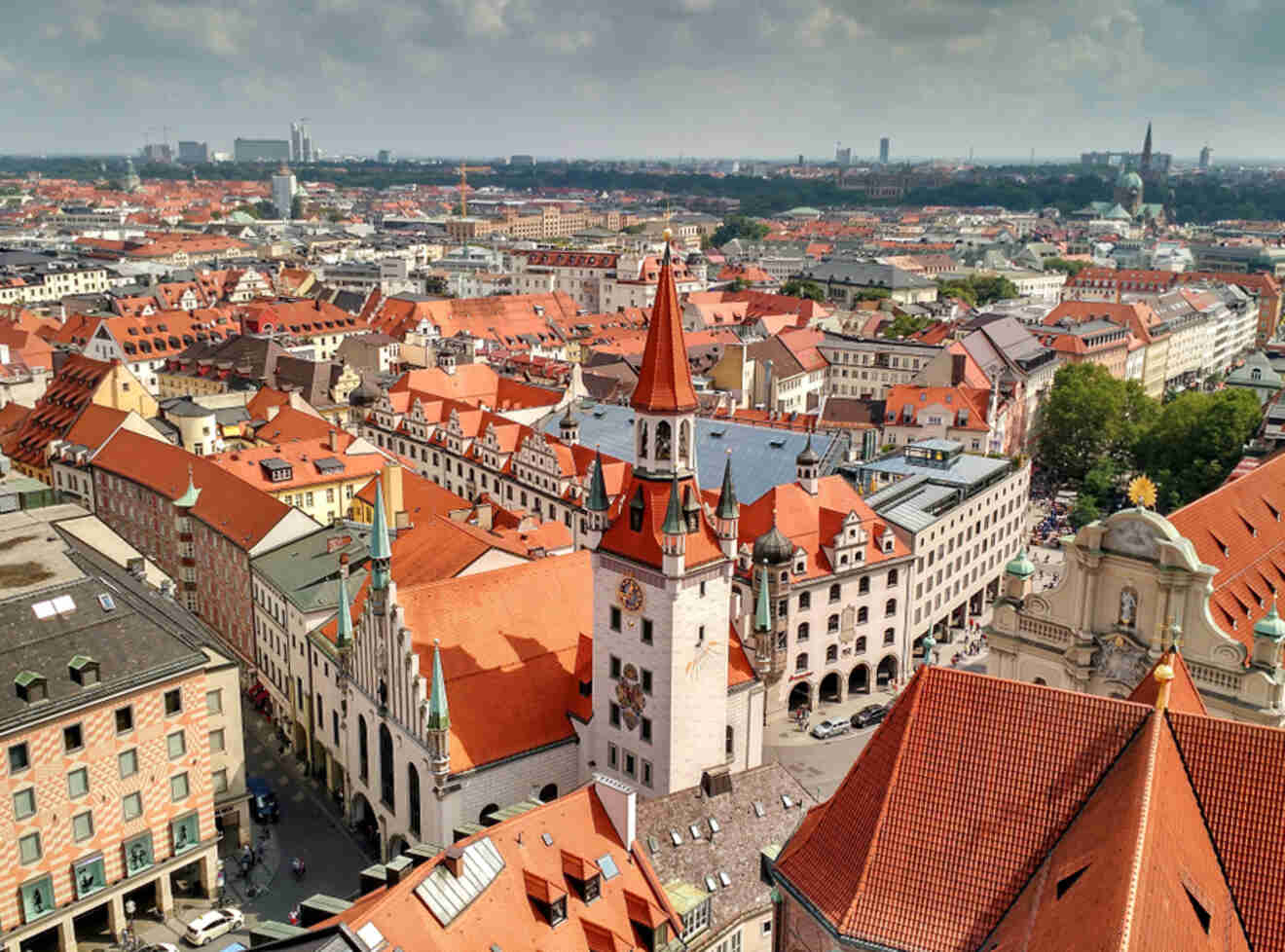 Get ready to have your senses dazzled as this tour brings you the hottest 3D technology money can buy. Slip on those virtual reality glasses and get ready to be whisked away into mysterious times of the past. Your trusty tour guide will lead you through the winding cobblestone lanes of Old Town as every detail comes alive before your eyes! It's gonna be an epic experience like no other!
These aren't just your everyday still-life images; tour operators have upped their game with astonishing 3D visuals that will simply take your breath away and make you feel as if you're witnessing historical events in real life. It's like taking a pleasure ride in a time machine, only cooler!
The tour lasts for approximately 2 hours, and the only language available at the time is German.
FAQs about Munich tours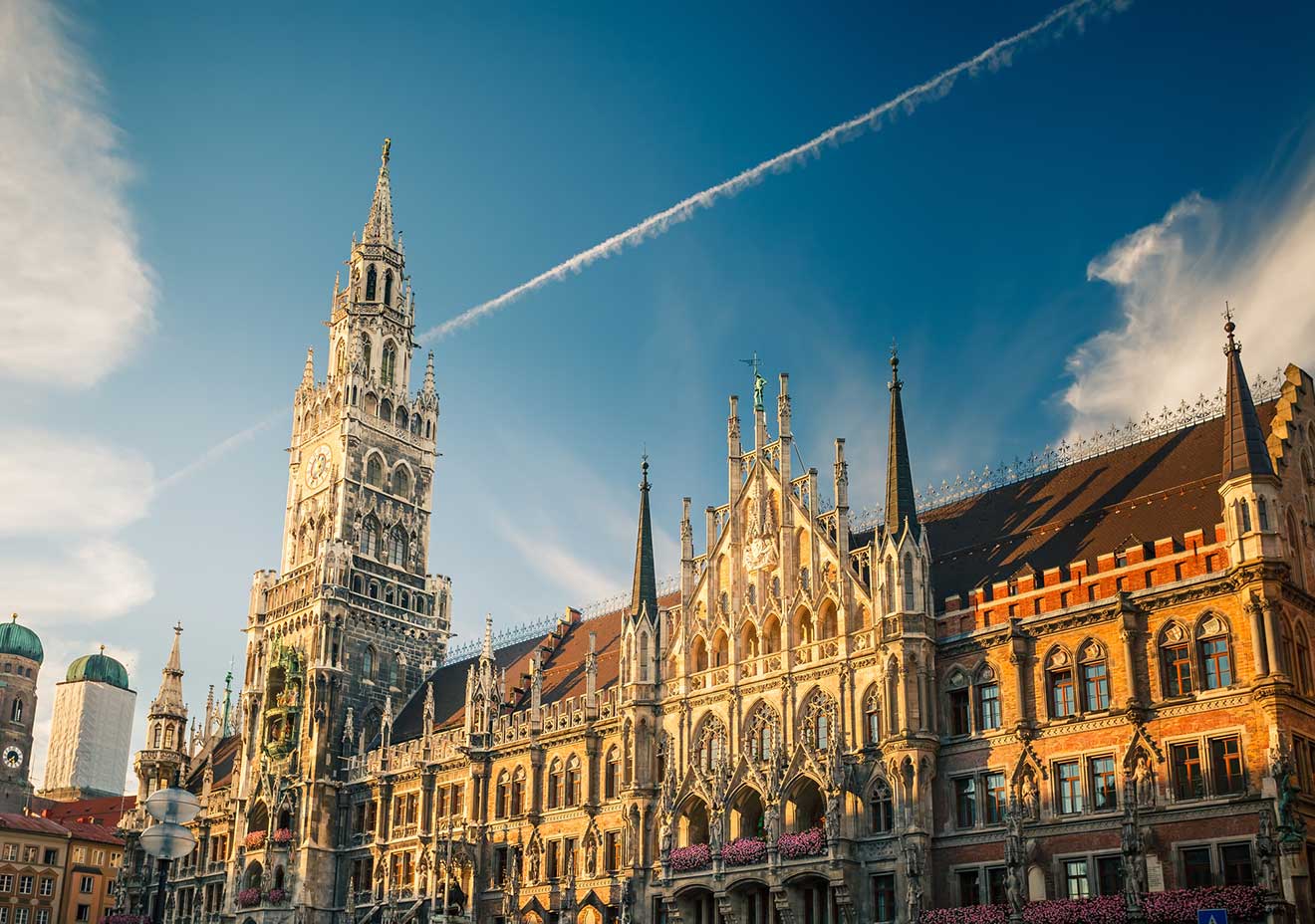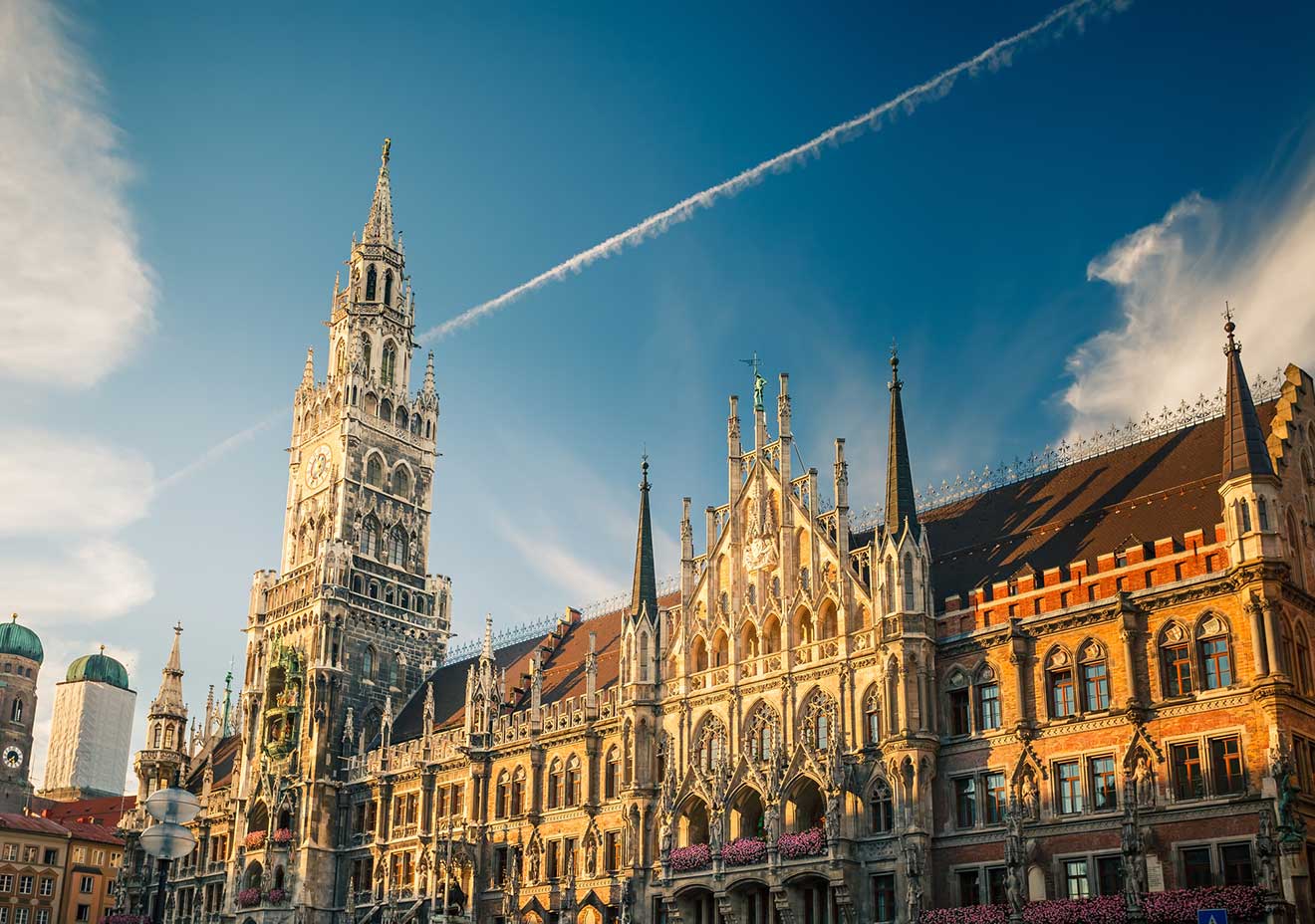 Conclusion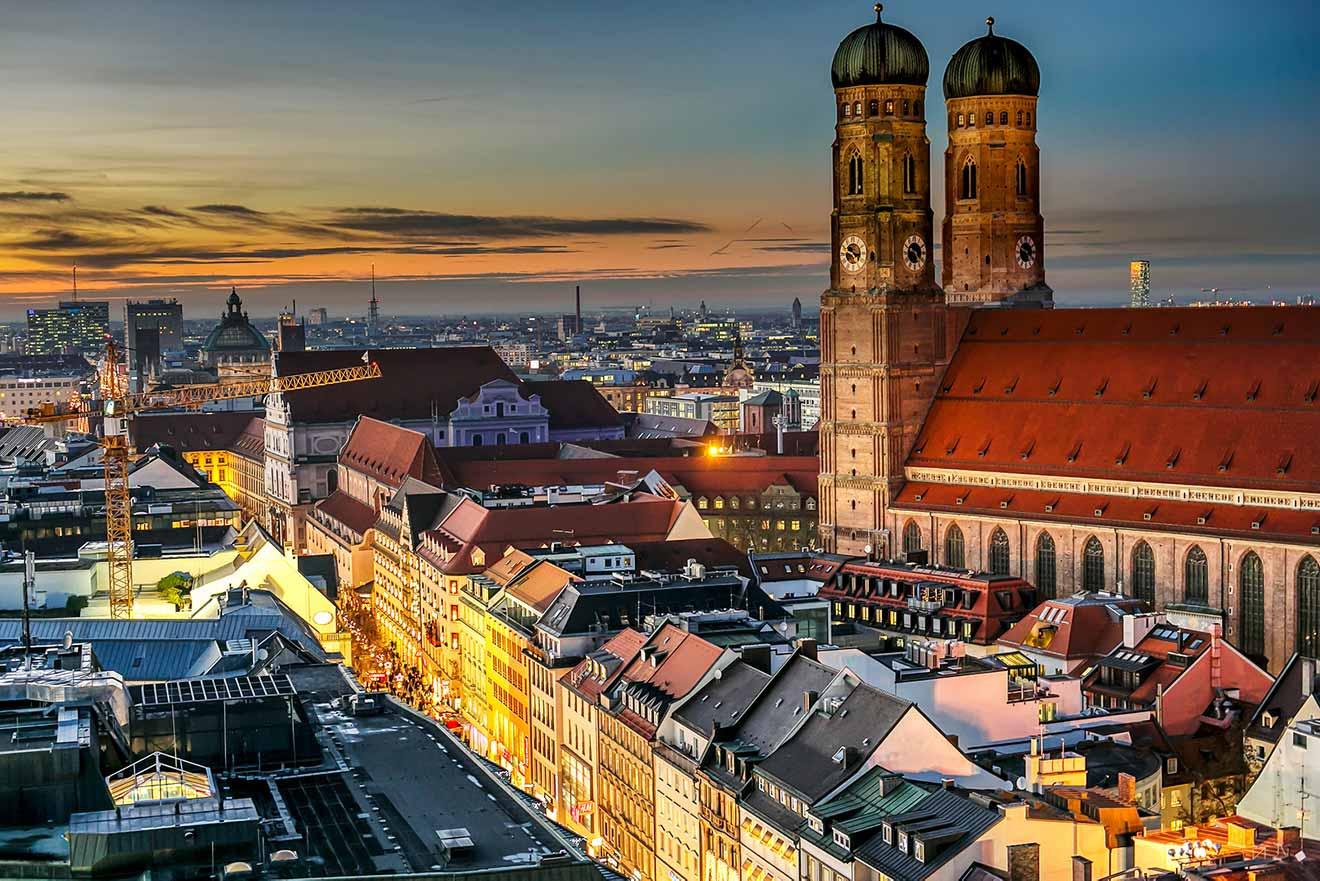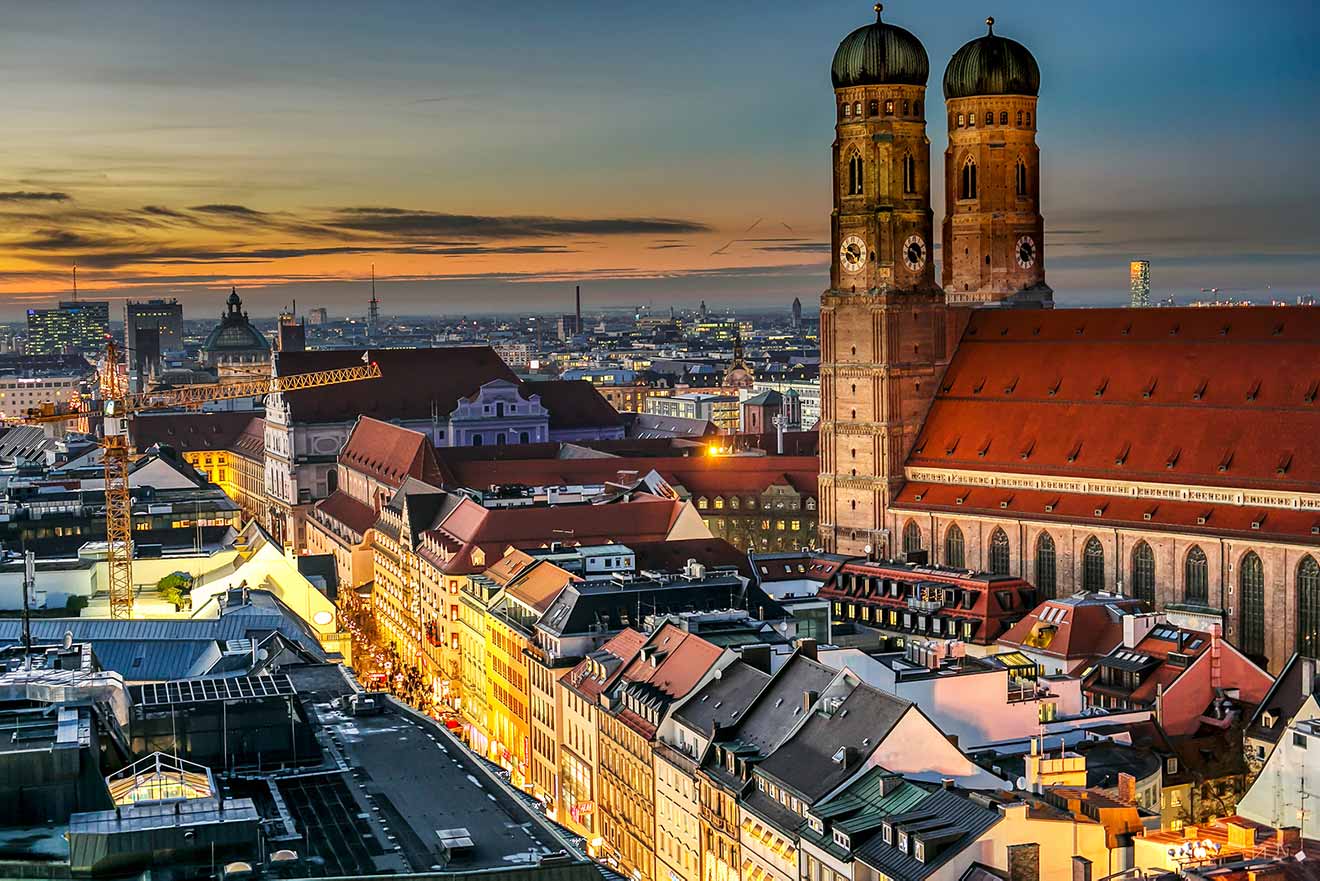 You've come to the end of the list. Now you'll surely choose the best Munich tours to enrich your vacation experience.
While there are a lot of historical tours to take, make sure to spice your trip up with food tours, magnificent concerts, and escape games as well. Not only will you learn more about World War II history, but you'll also have entertaining experiences to talk about with your friends and family.
To make the tour history buff dream come true, make sure to book your tours in advance! It would be a shame for you to lose your spot just because of poor planning!
In case you have some questions, advice, or travel experiences you want to share, I encourage you to do so! Drop me a comment below!
Happy history learning,
Angelina
---
Pin it for later!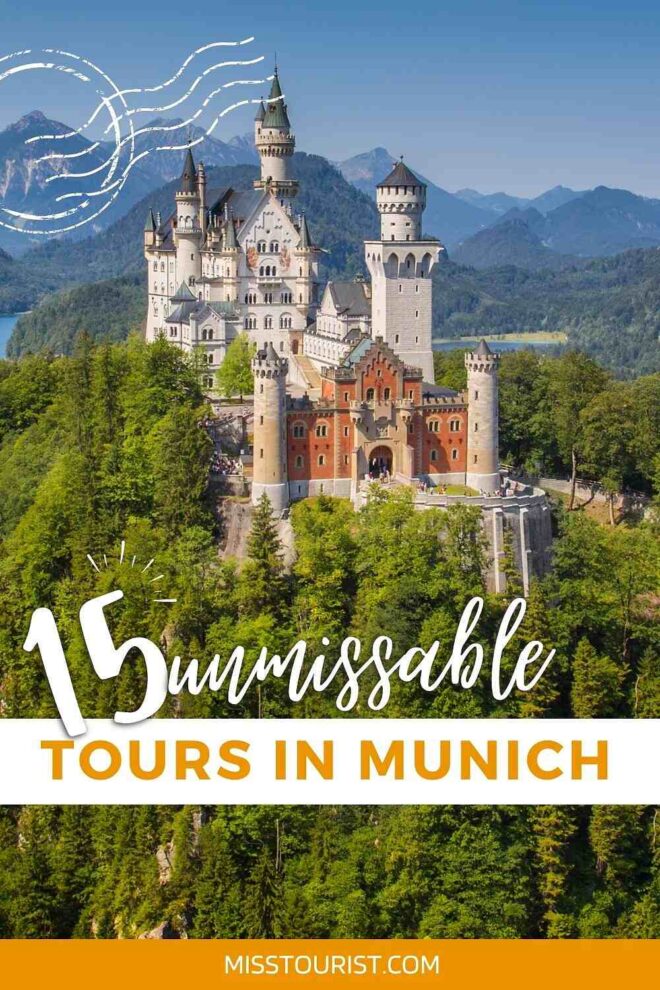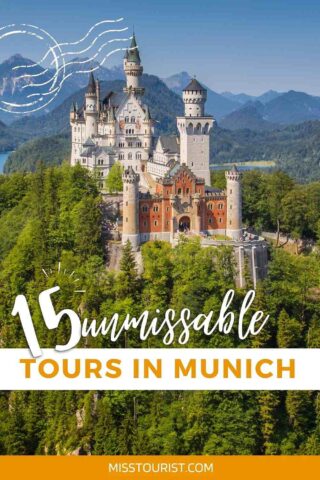 Pin it for later!